Here I am again, droppin' some goodness to brighten your week and inspire all of you engaged couples! Today I'm sharing this dreamy midweek elopement at The Burroughes, a favourite venue in the city. It's historic, has some sweet city views from the rooftop and it's ideally located on Queen Street.

Following a short and sweet elopement ceremony, we travelled to Humber Bay for portraits. Leading up to their elopement, Gillian and Alan explored Humber Bay at sunset and captured photos of different areas at different times. This gave me a good idea of what each area looked like so we could decide where would be best for portraits to maximize our time together. Having a "timeline" for portraits helped since I knew I would otherwise want to stop everywhere and potentially miss out on the areas we had decided on for sunset. It was a beautiful summer evening and because they chose a weeknight, it wasn't too busy.
What was most important to you when planning your elopement?
When COVID-19 hit, and it became clear we would have to cancel the wedding we had planned for, it was a juggling act trying to figure out our next steps. Timing it with our marriage licence paperwork meant that we needed to have a legal ceremony ahead of the family weekend in the Grey Highlands. We treated our cancelled plans as an opportunity to really focus on the intimacy of the event. It was important to us that it didn't feel like a passing formality in preparation for 'the real thing.' We wanted it to feel relaxed and personal, so after the ceremony we went to one of our favourite parks and watched the sun set over the water. We followed this up with dinner at home (from the caterers we had booked for the original wedding celebration) and popped some bubbly over zoom with our families.
What was the most memorable part of your elopement day?
Gillian: I think the most memorable part of the elopement was the ceremony itself. It seemed like up until that point our headspace had been taken up by the logistics of planning, cancelling, replanning etc. When it actually came to the pivotal moment, the overwhelming nature of the emotions caught me a little off guard! I remember holding Alan's hands and concentrating on every detail of his face as we spoke those words to one another. All of the emotions that make us human seemed to fold themselves into just a few short minutes. I felt this complete love. There was something gravitational about it; it was a strange mix of certainty and doubt – at once a sense of trepidation about the unknown future we were stepping into, and the light breathlessness of unfettered joy – both of us trusting in the other person with everything we had.

Alan: Many people had told us the day just flies by so quickly, and it really does. I tried as much as possible to stay in the present and enjoy the moments as they came. I think for me it all hit home with a rush of elation and relief as we were heading to the park afterwards. We were really lucky with the weather; the sun was starting to set and had this incredible warmth and intensity, which felt so fitting. Watching the sunset gave us a chance to really soak it all in.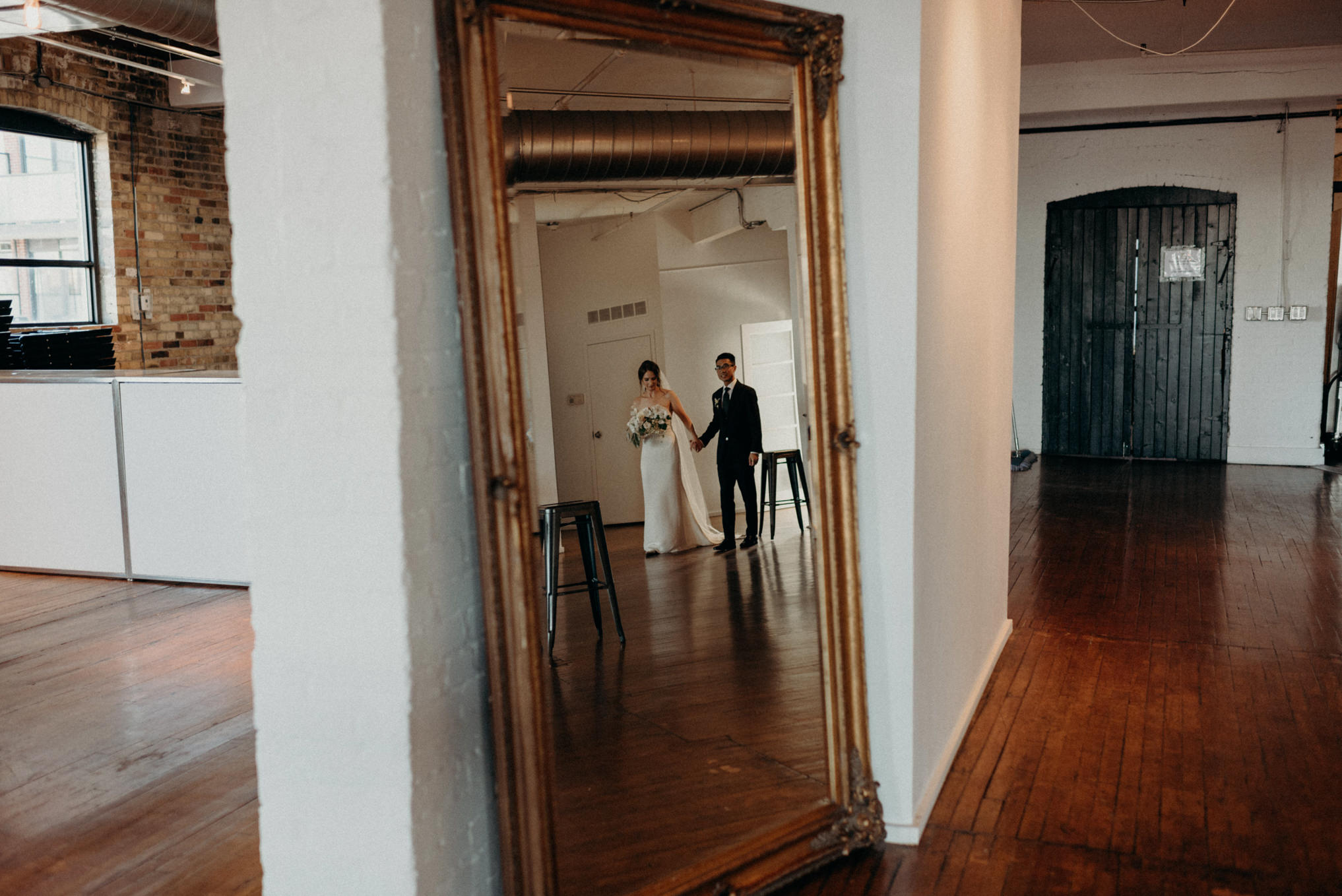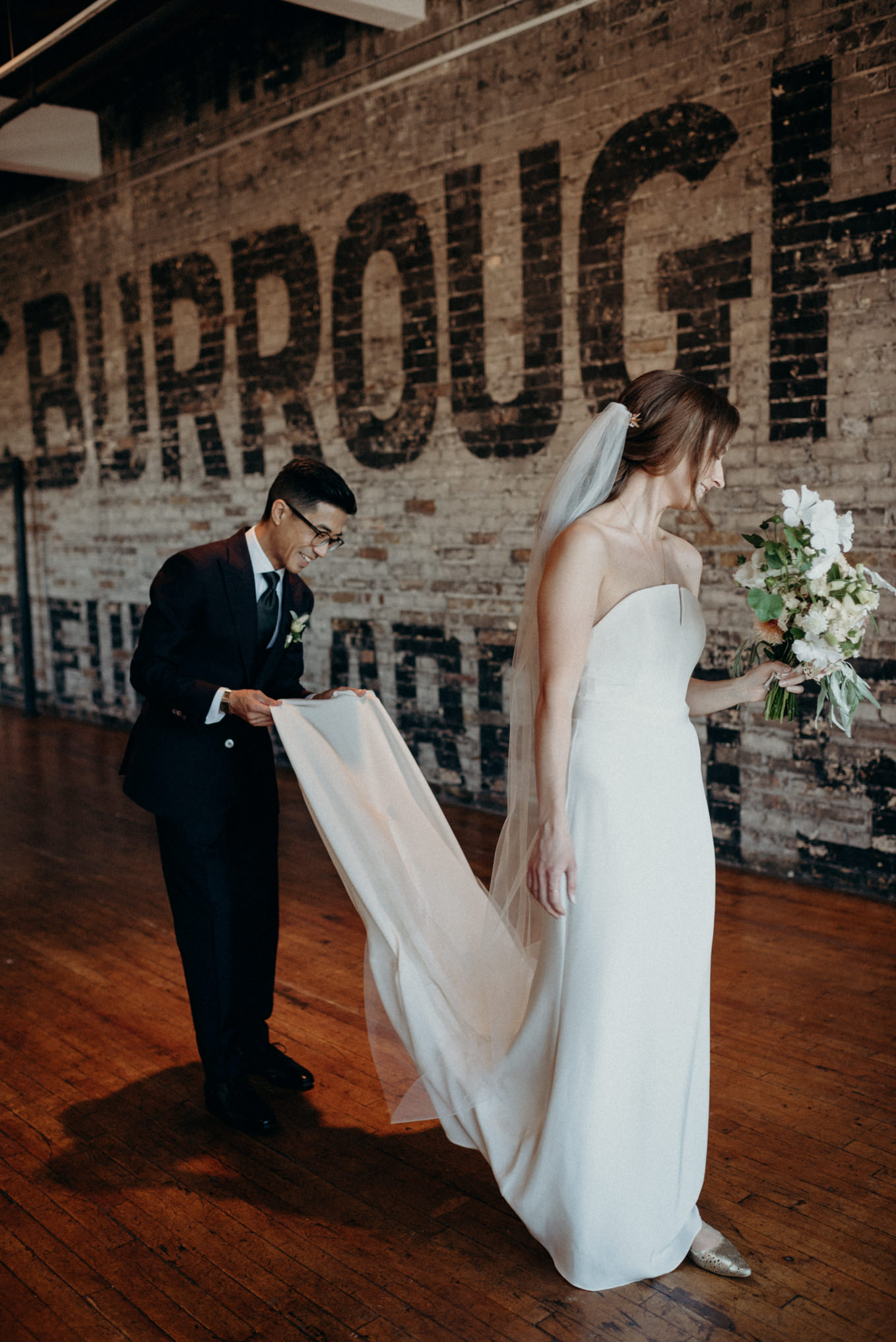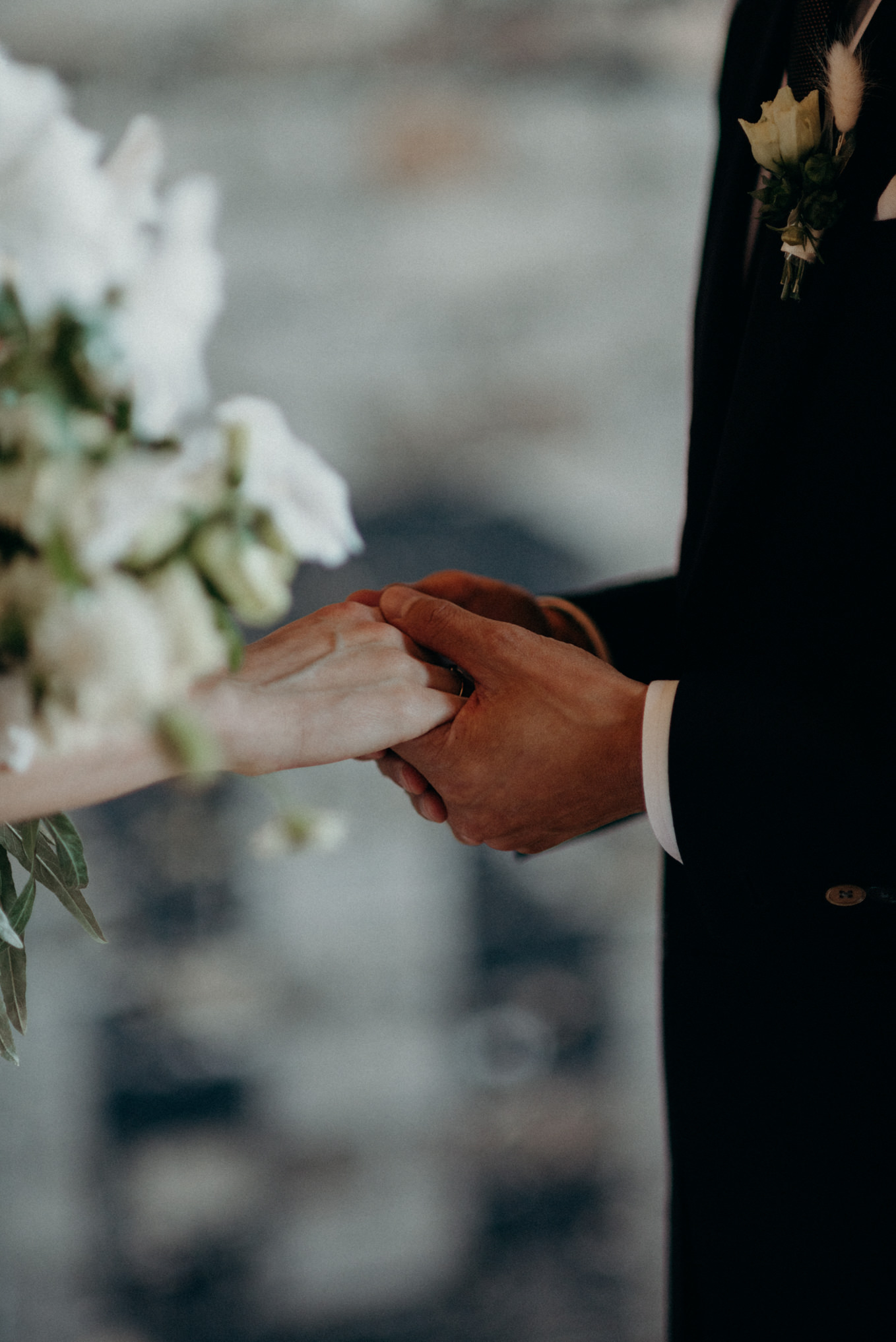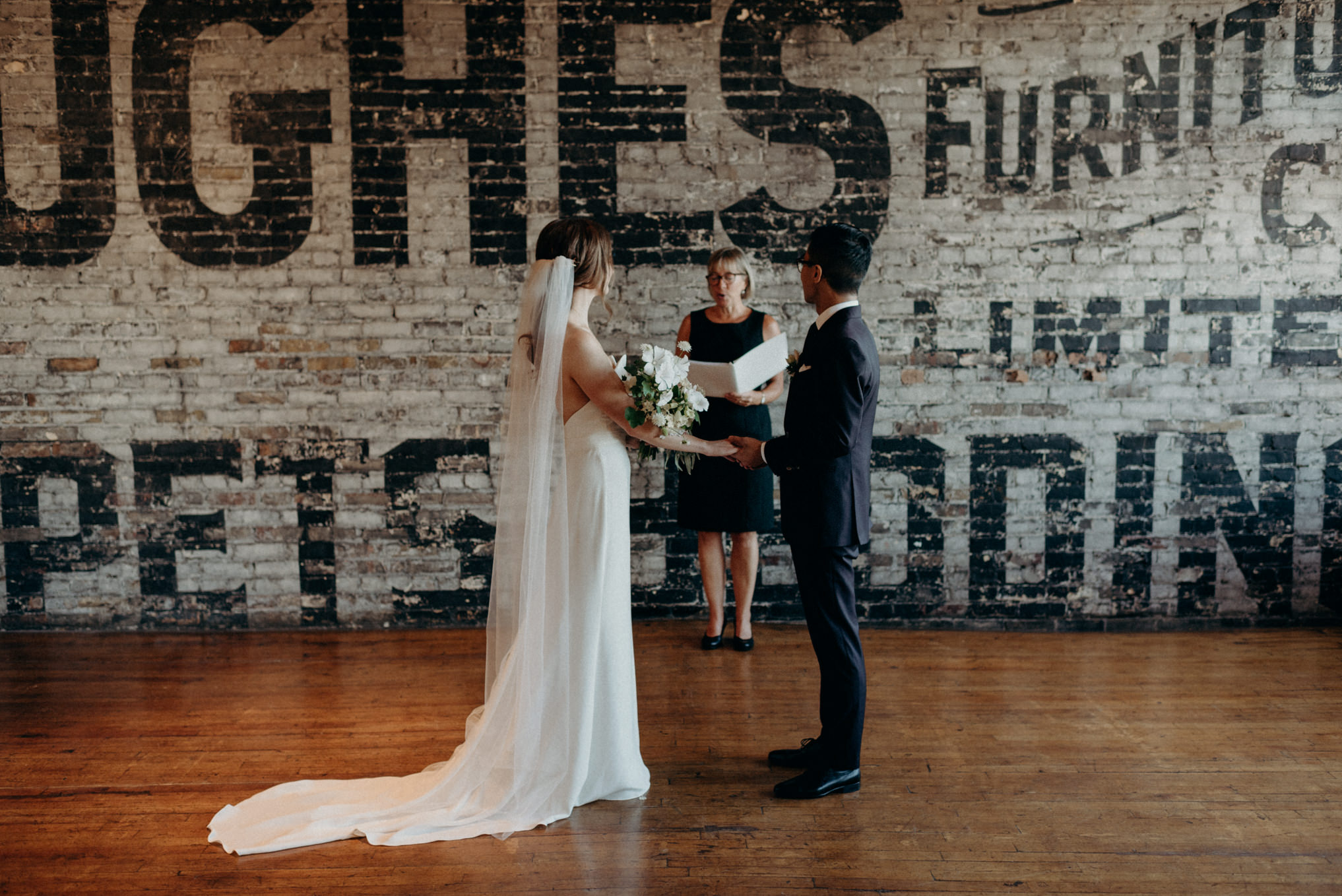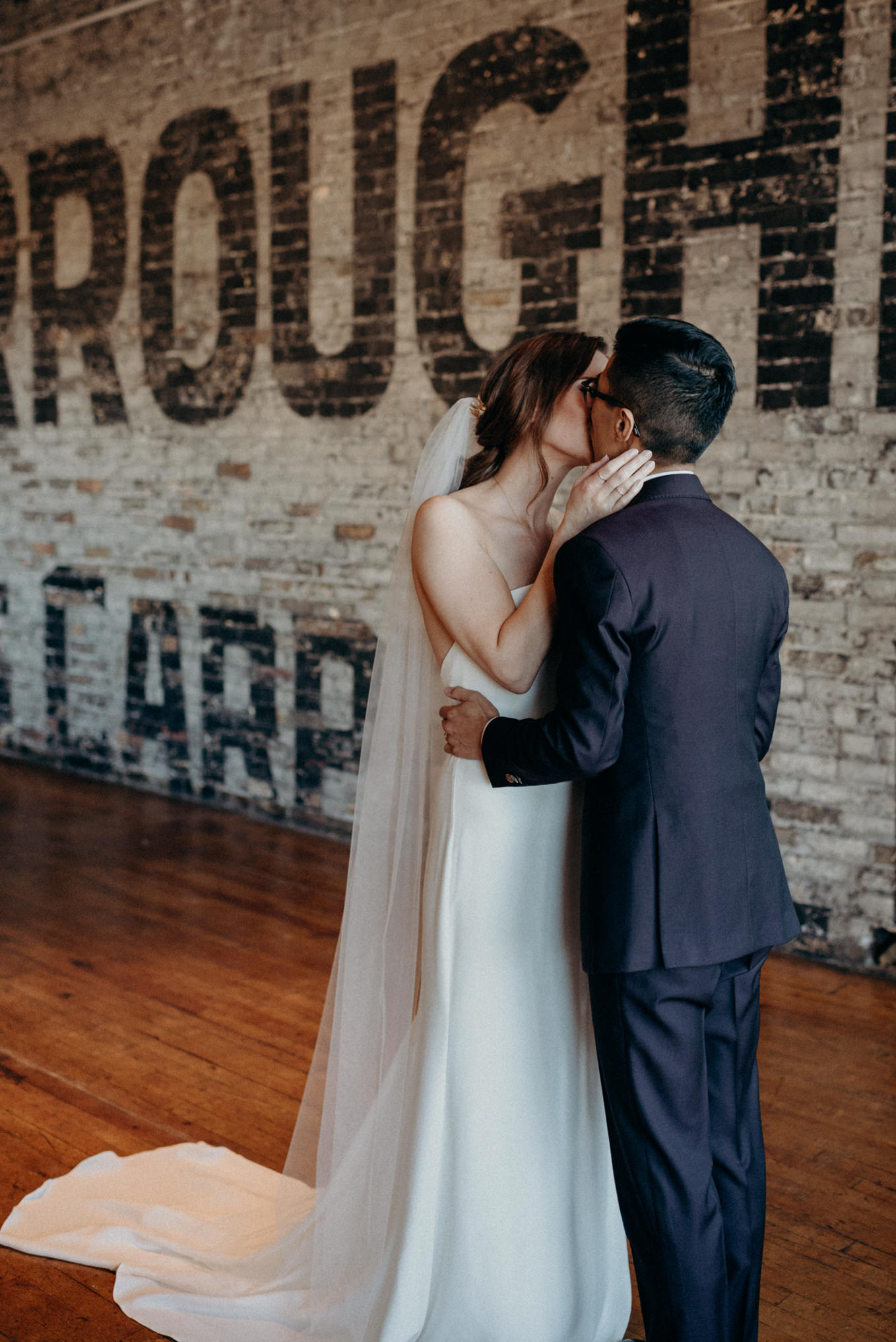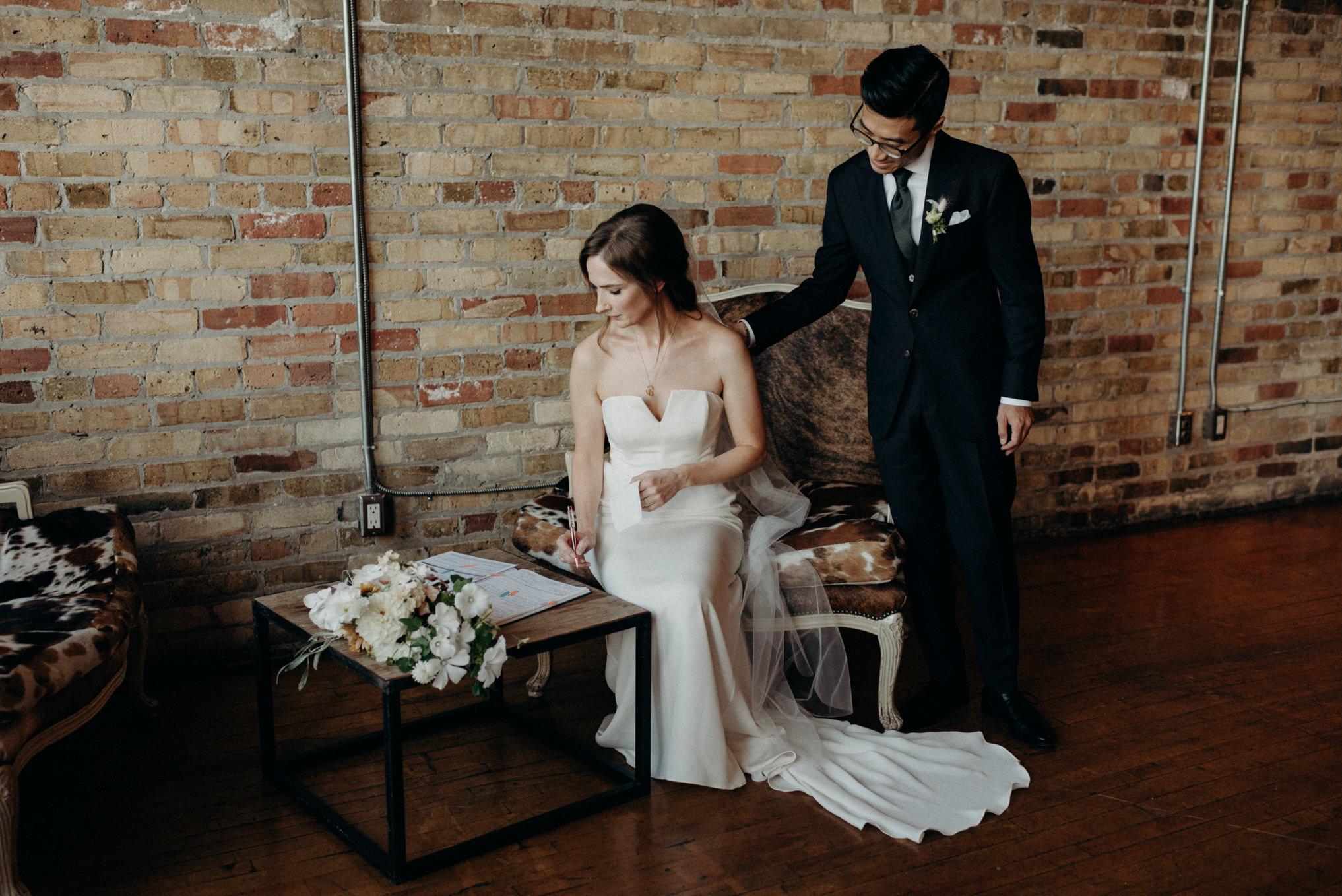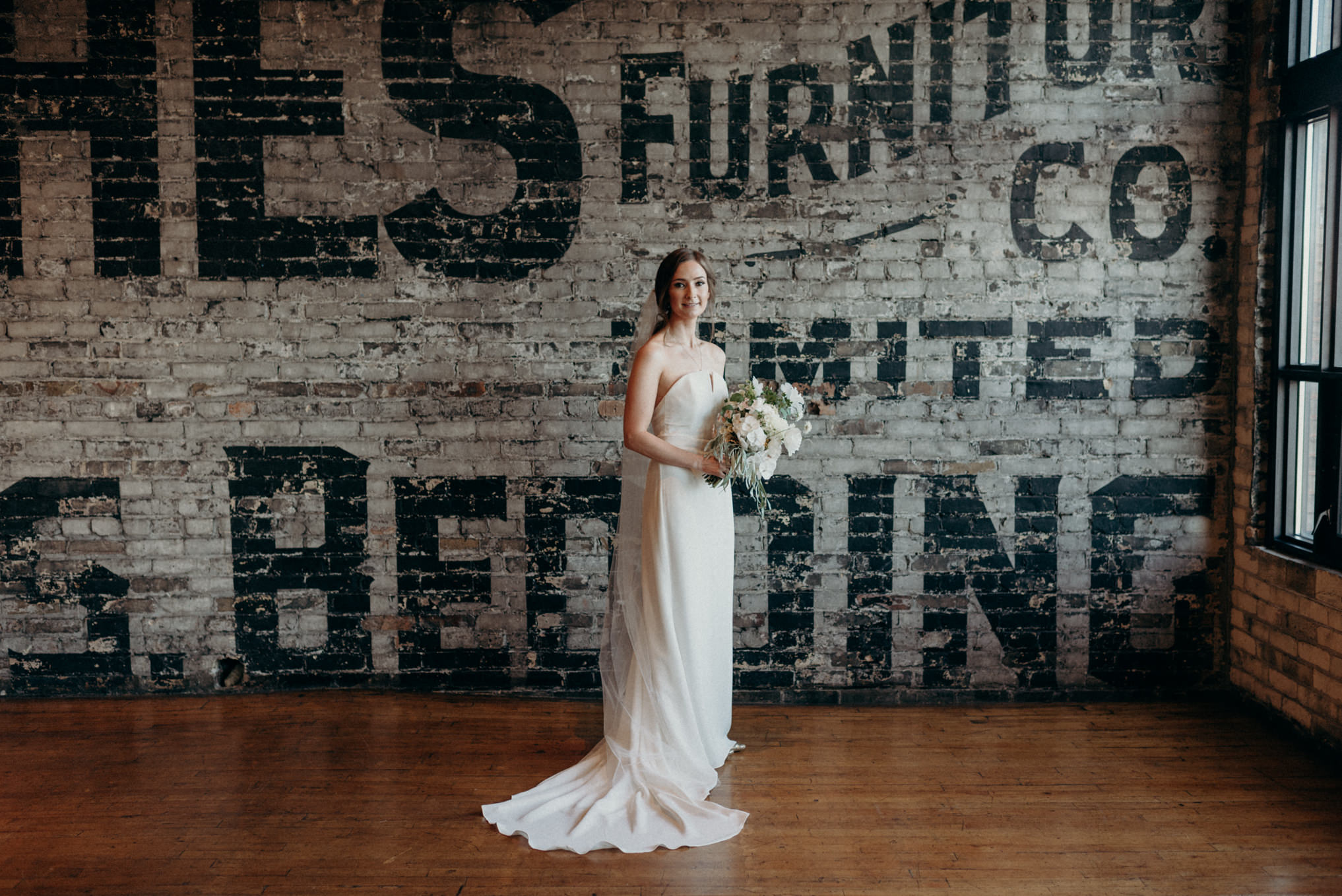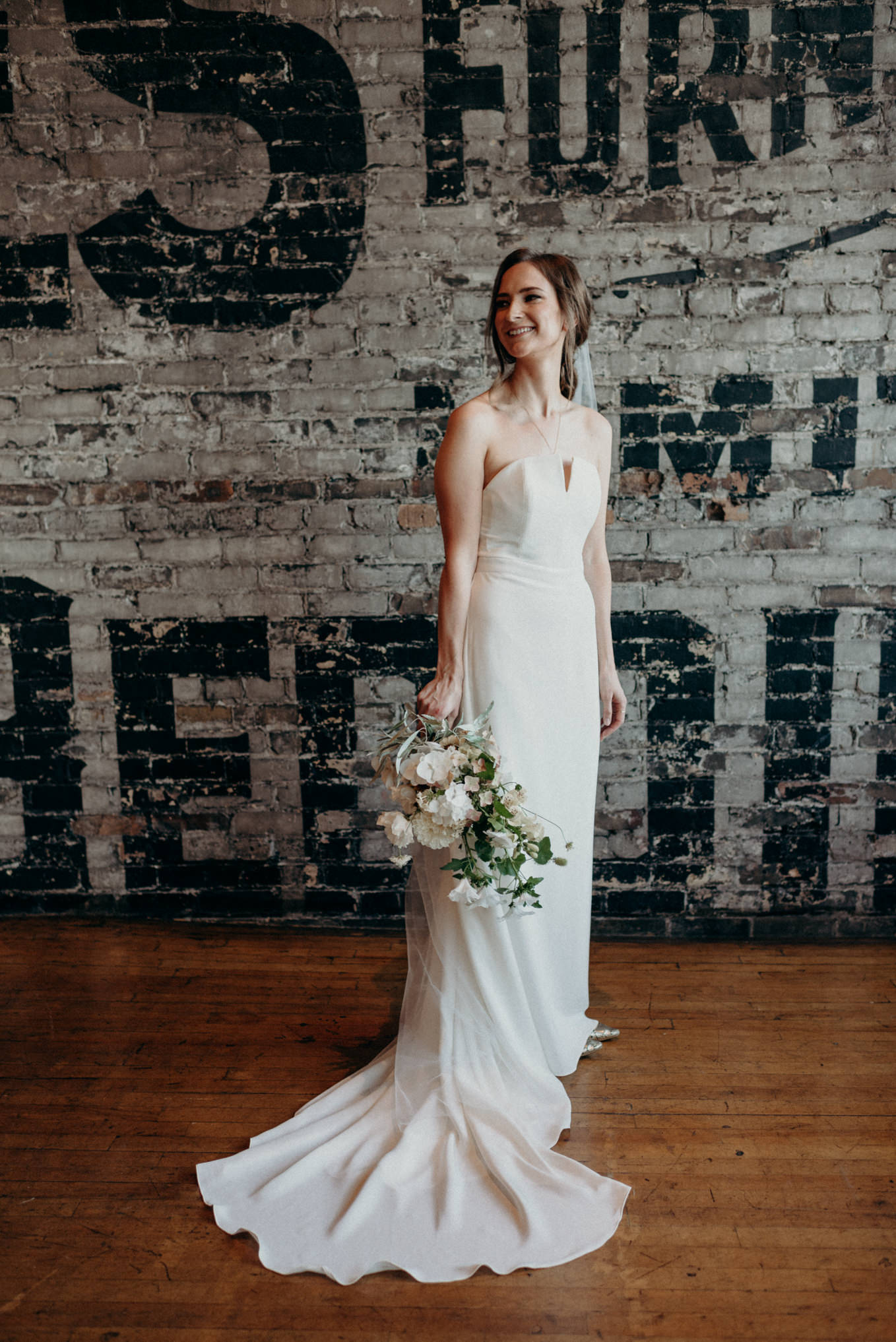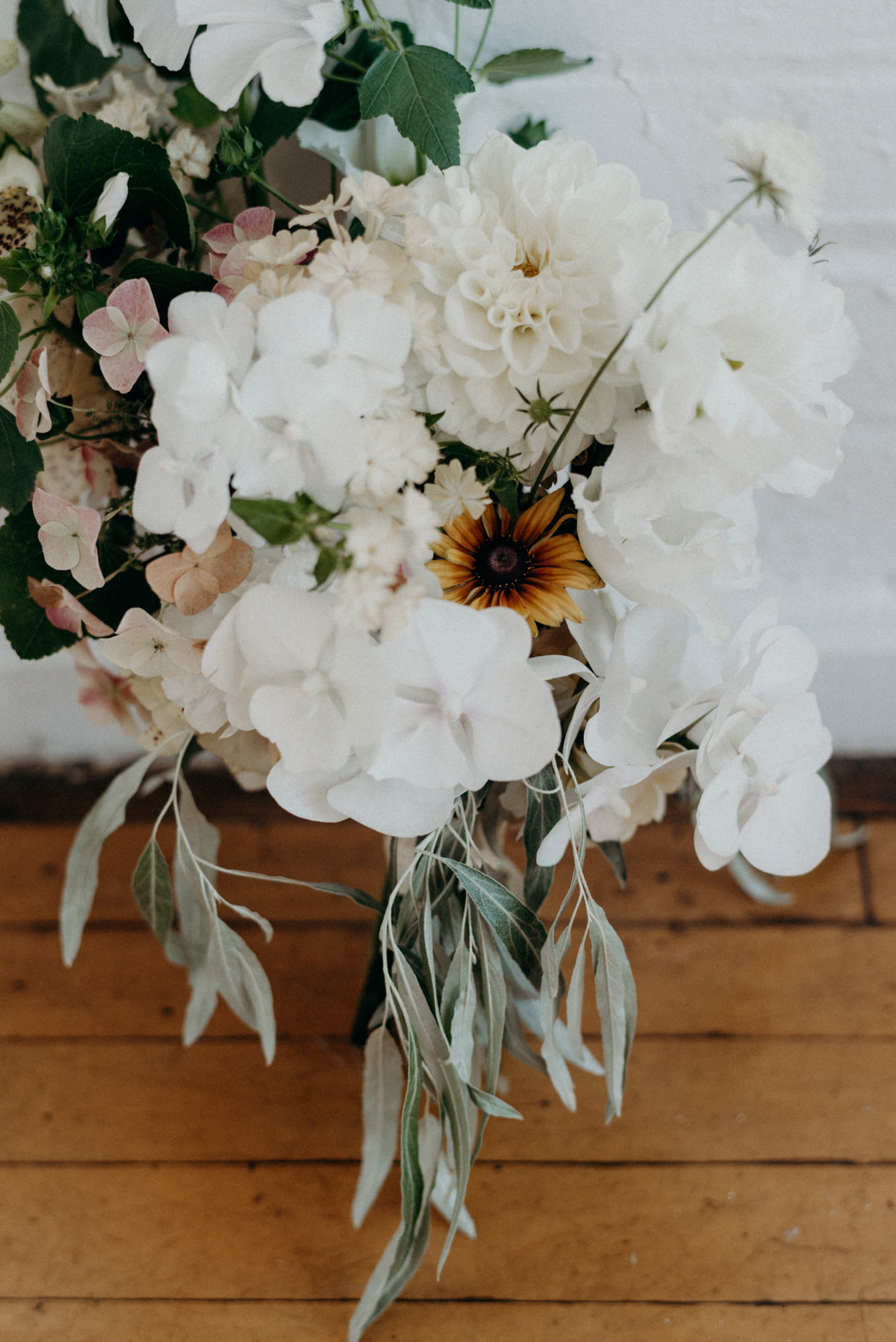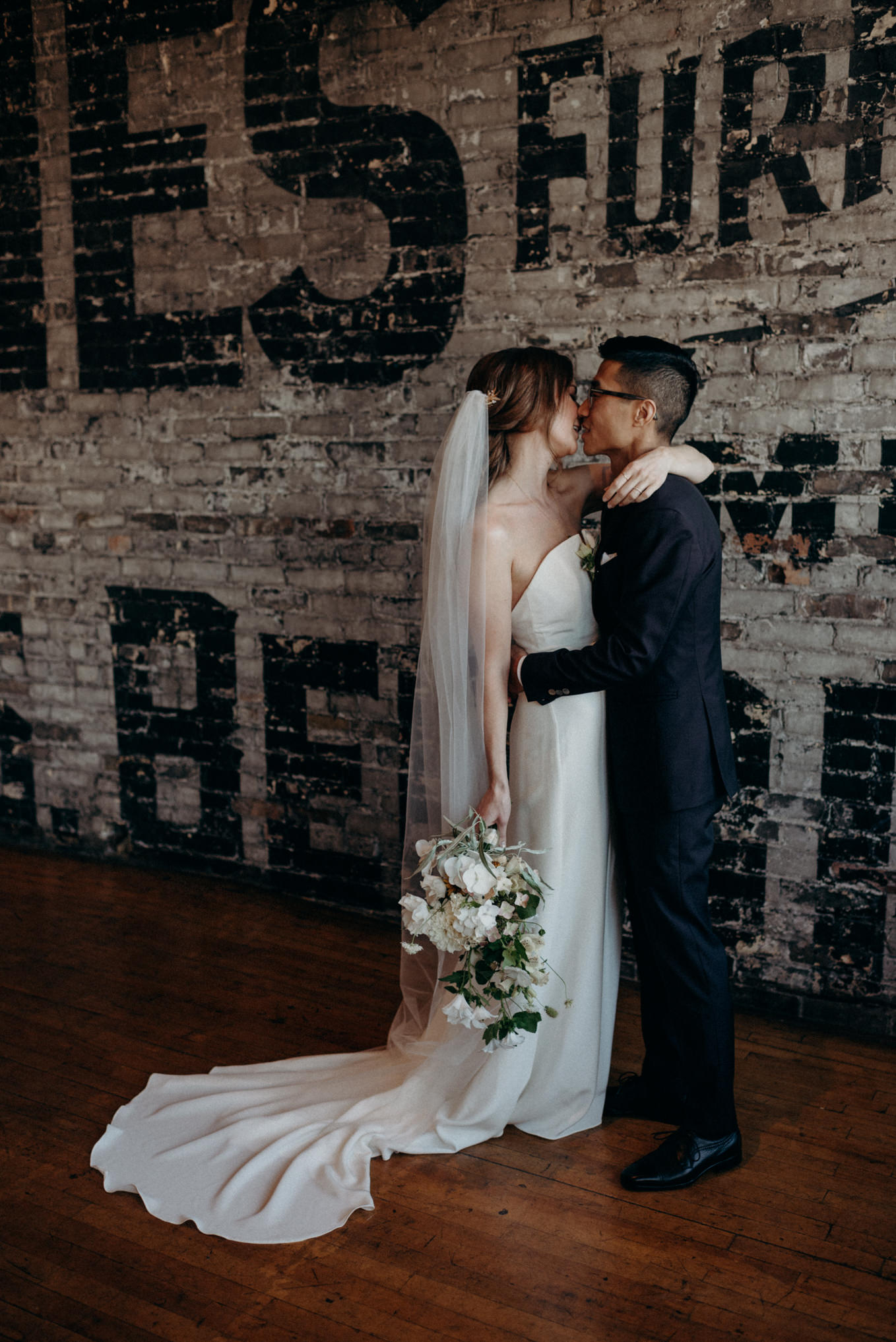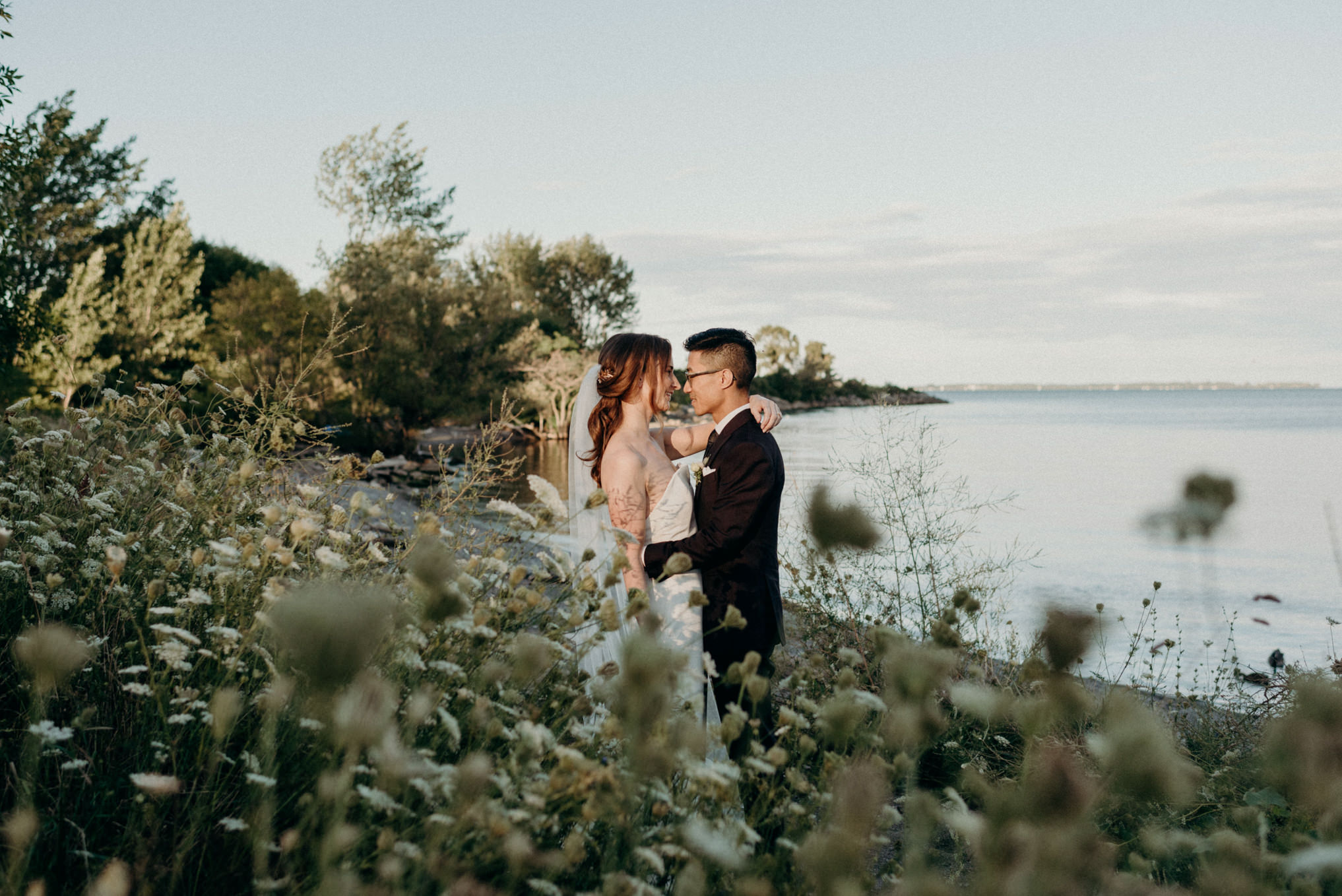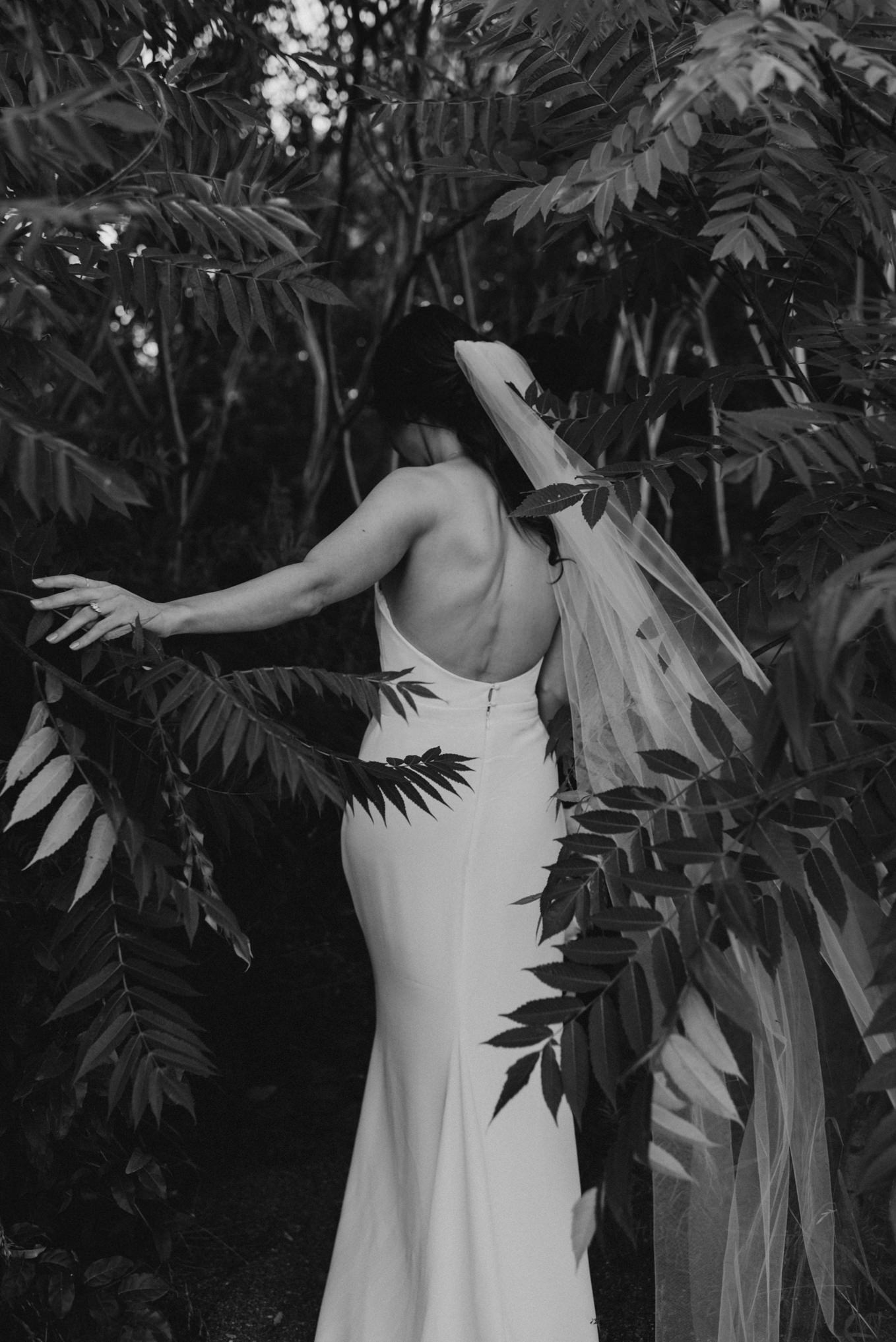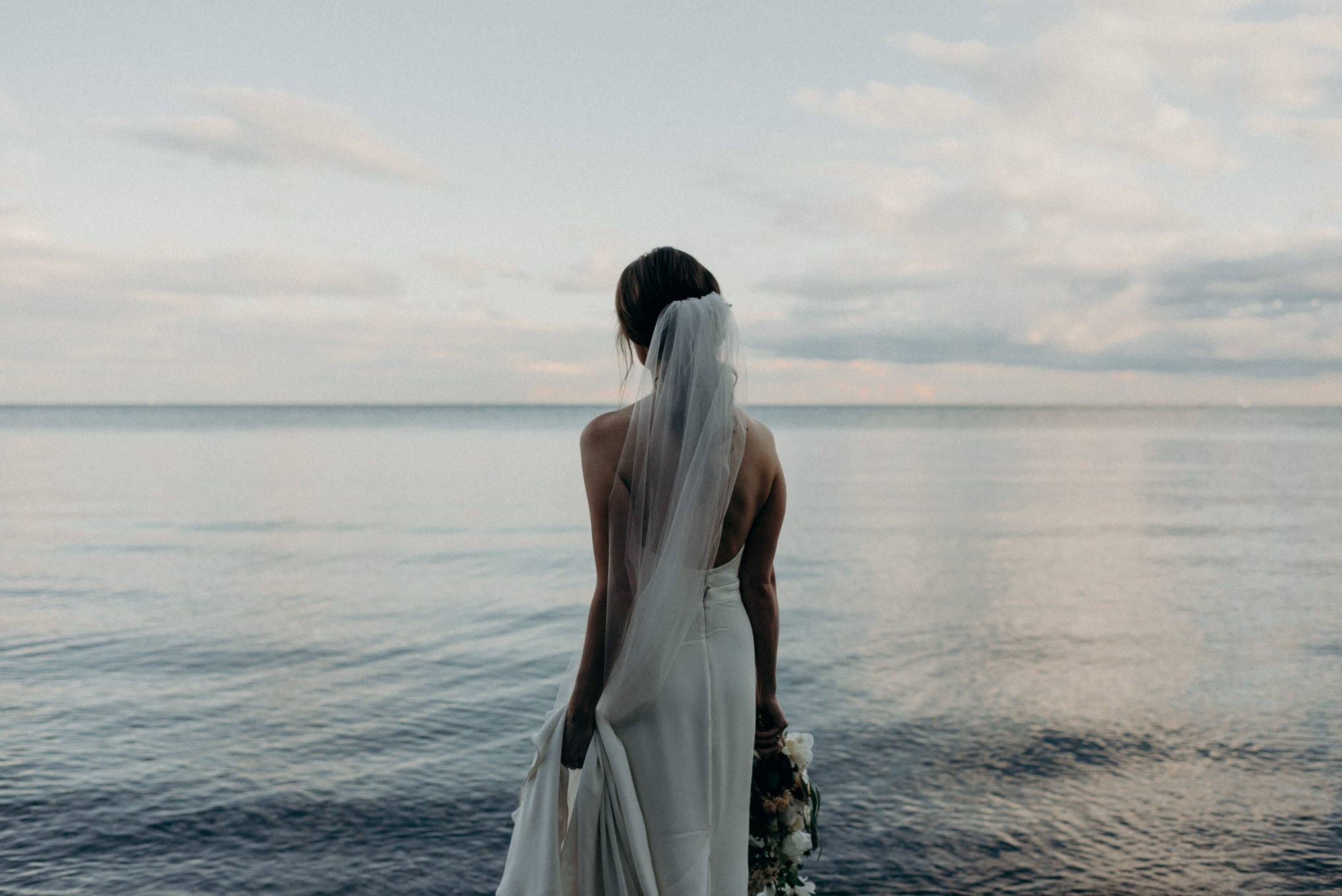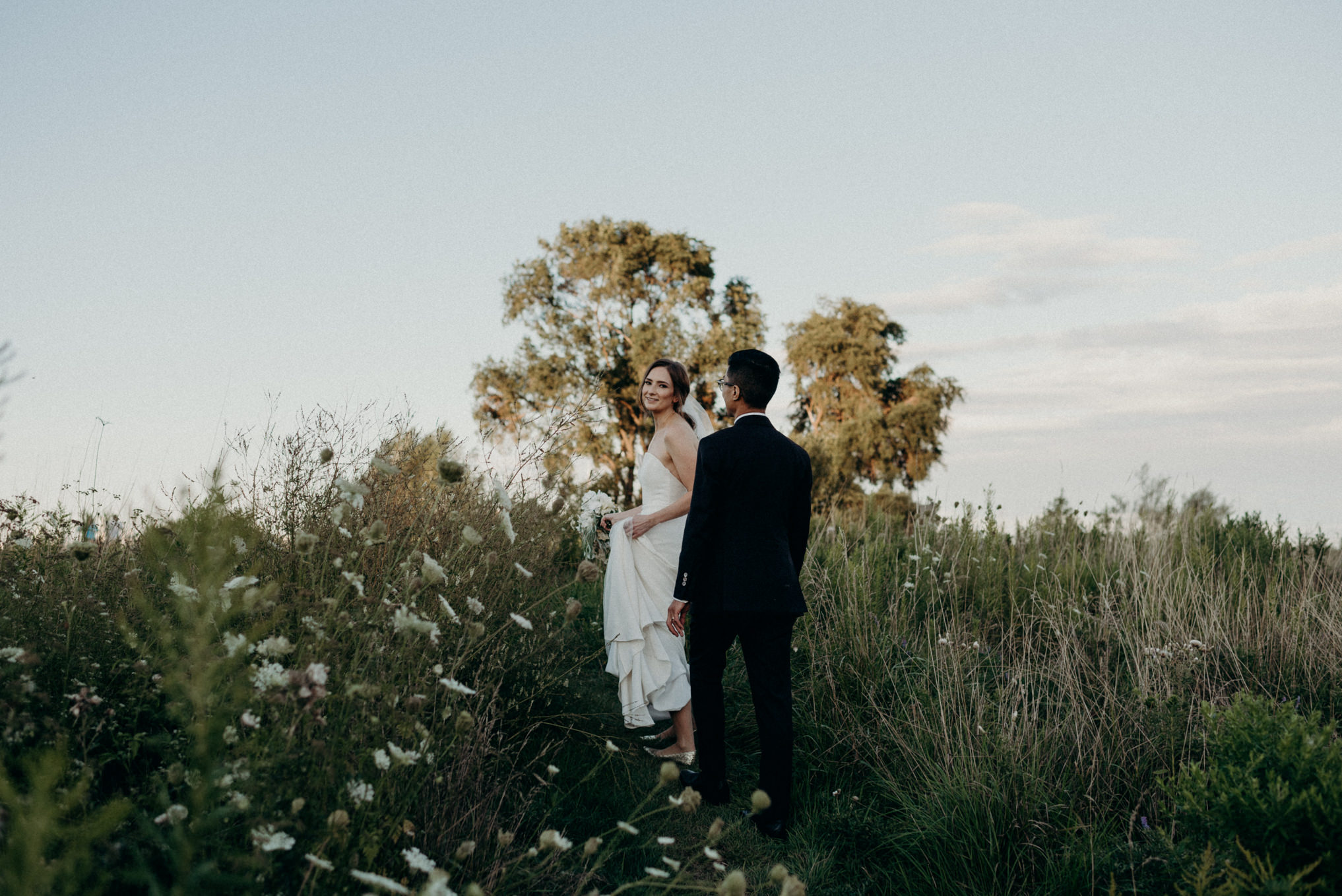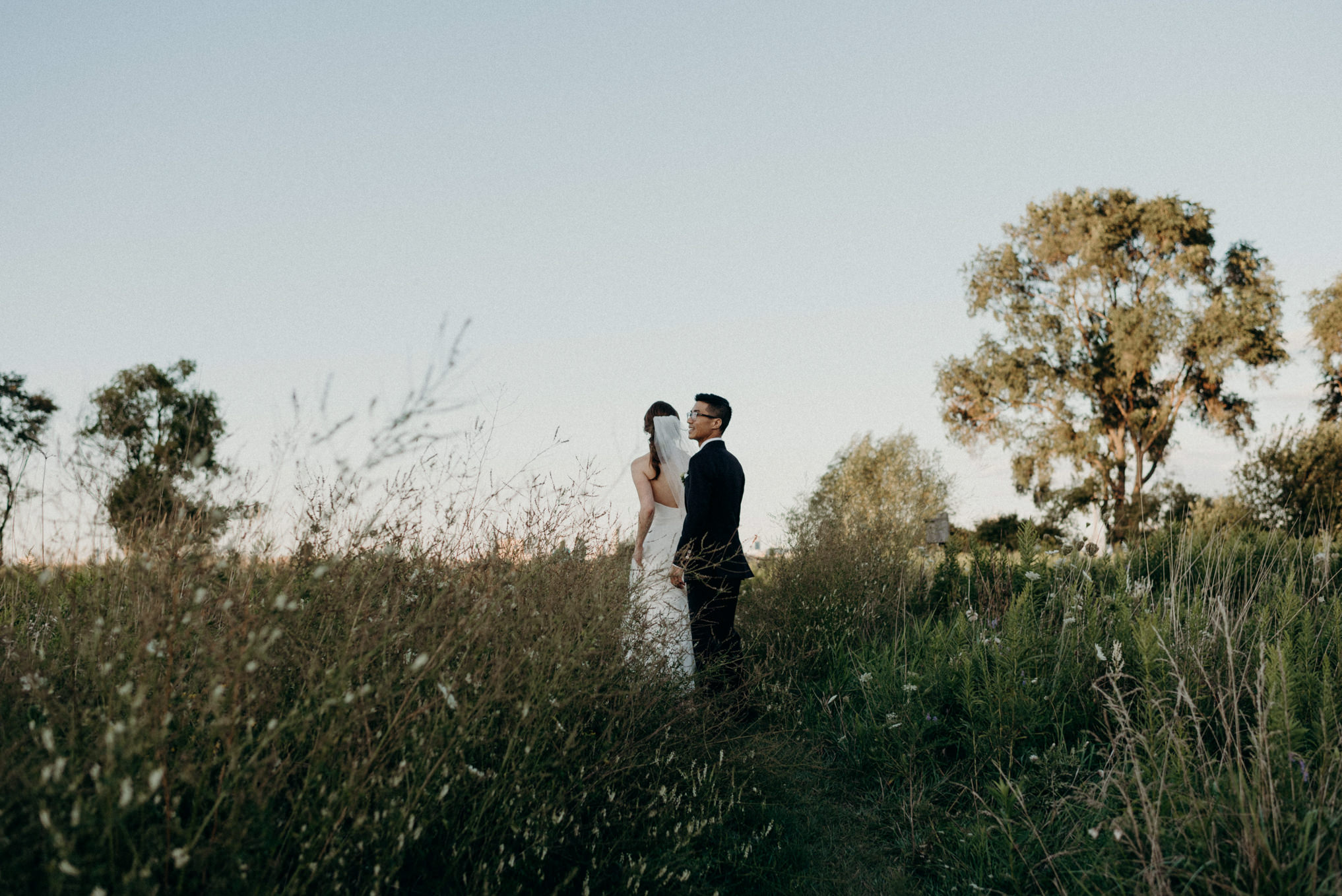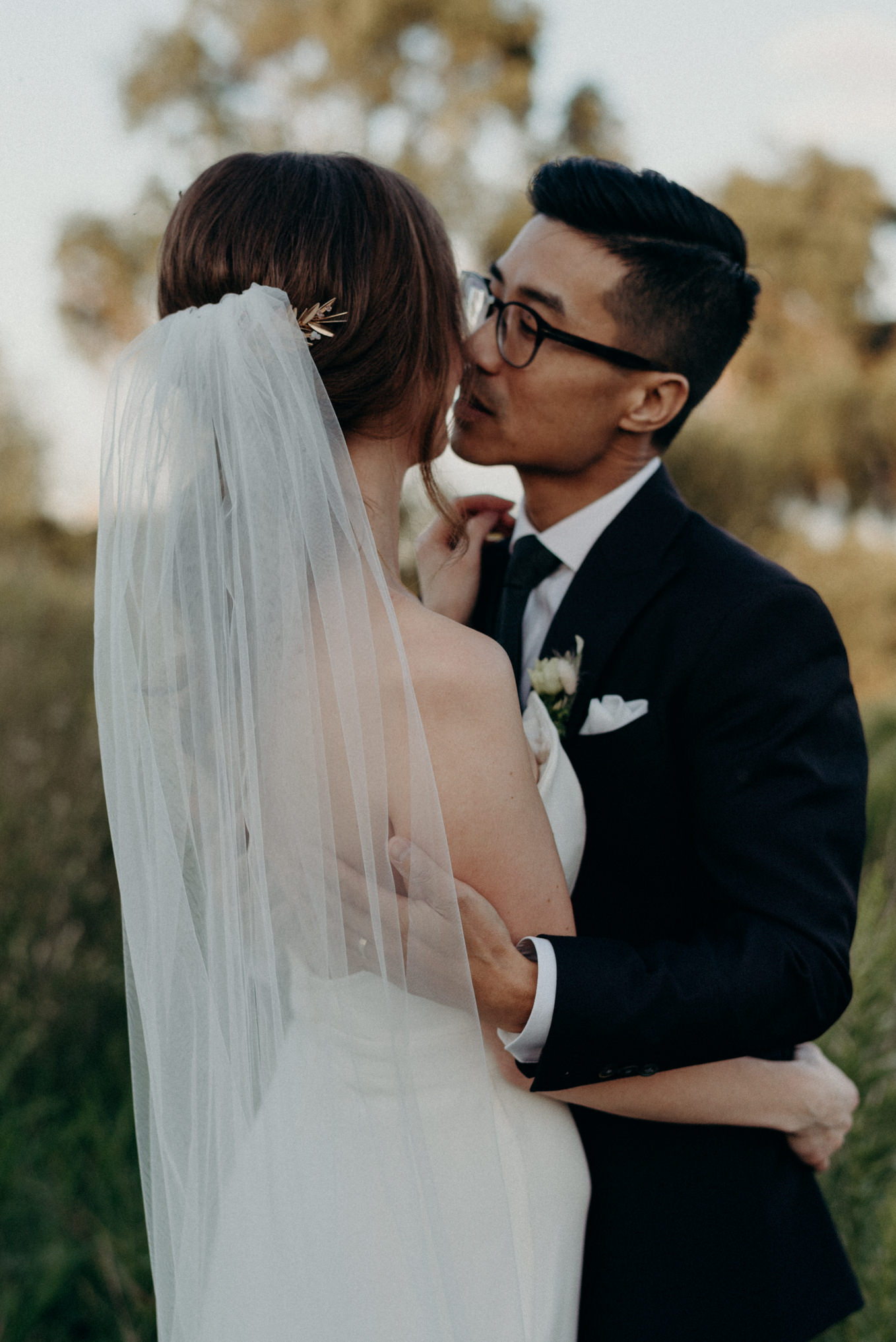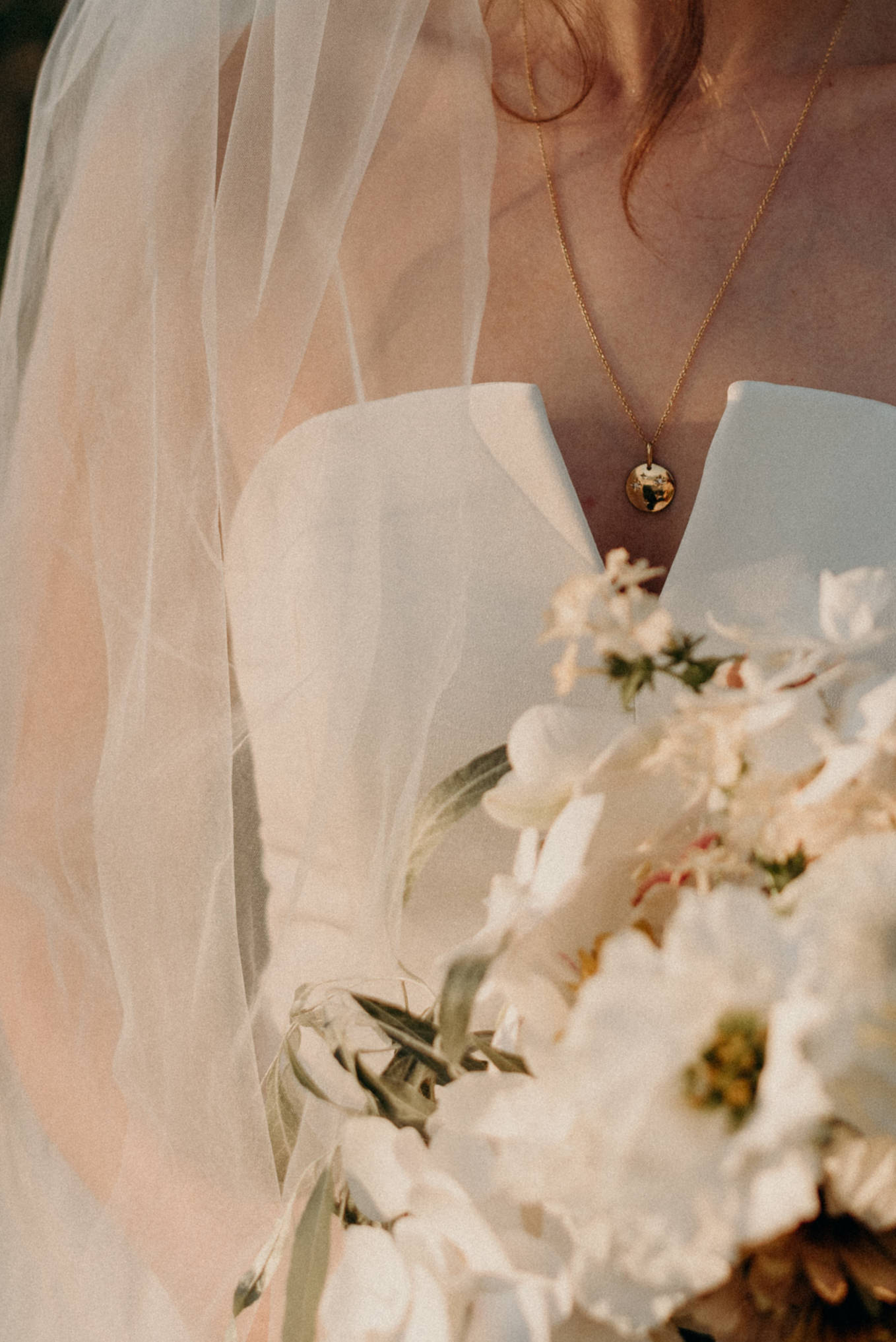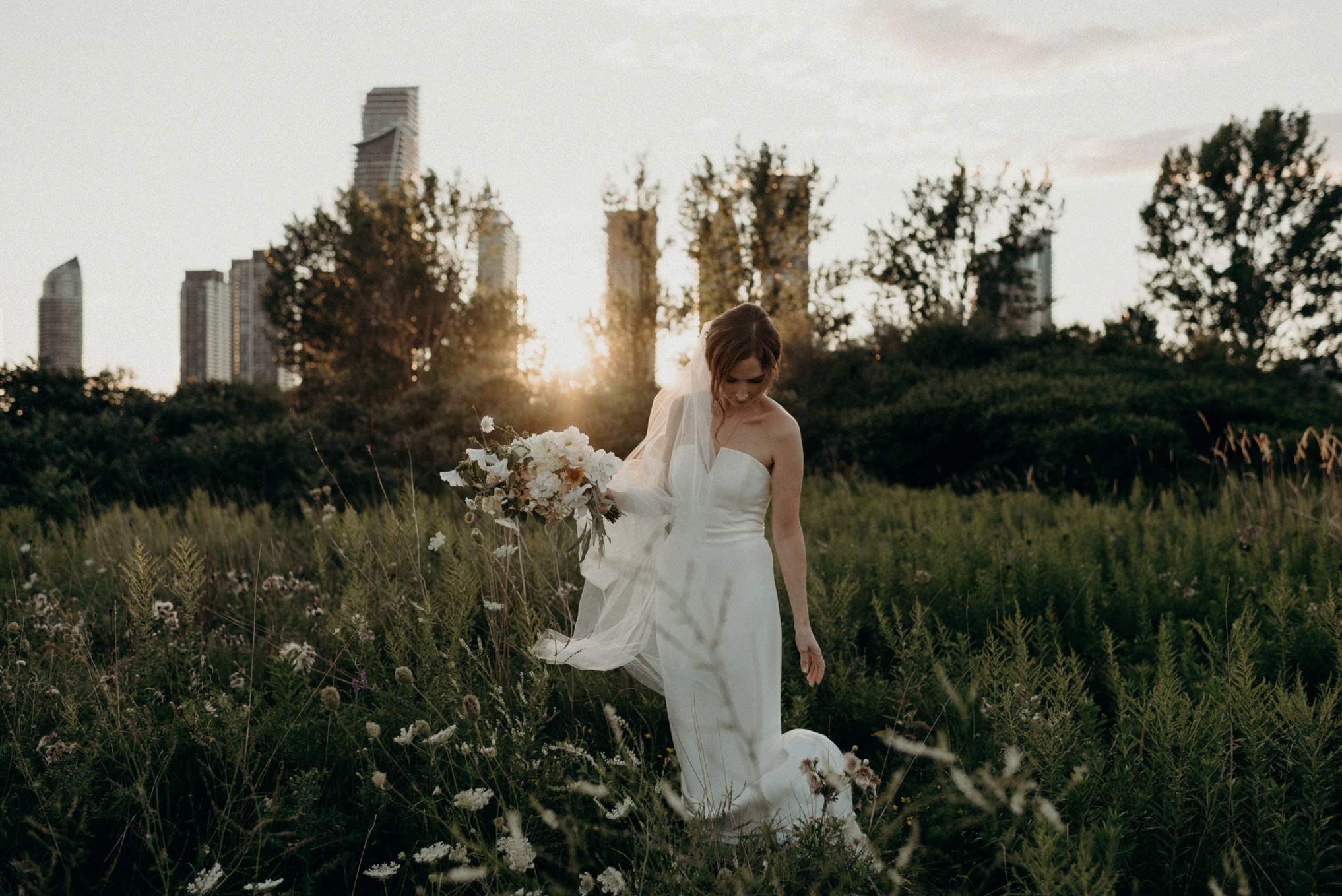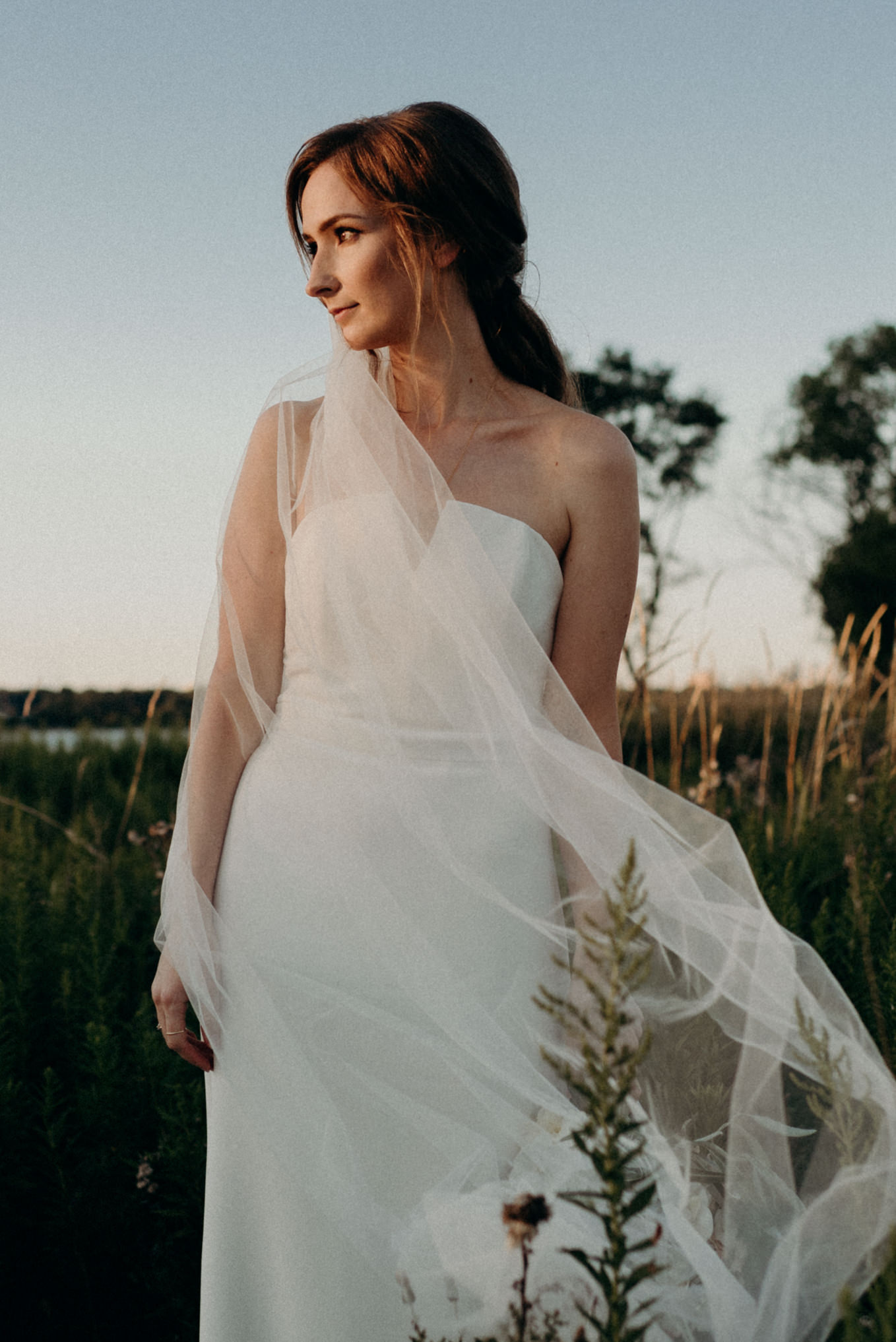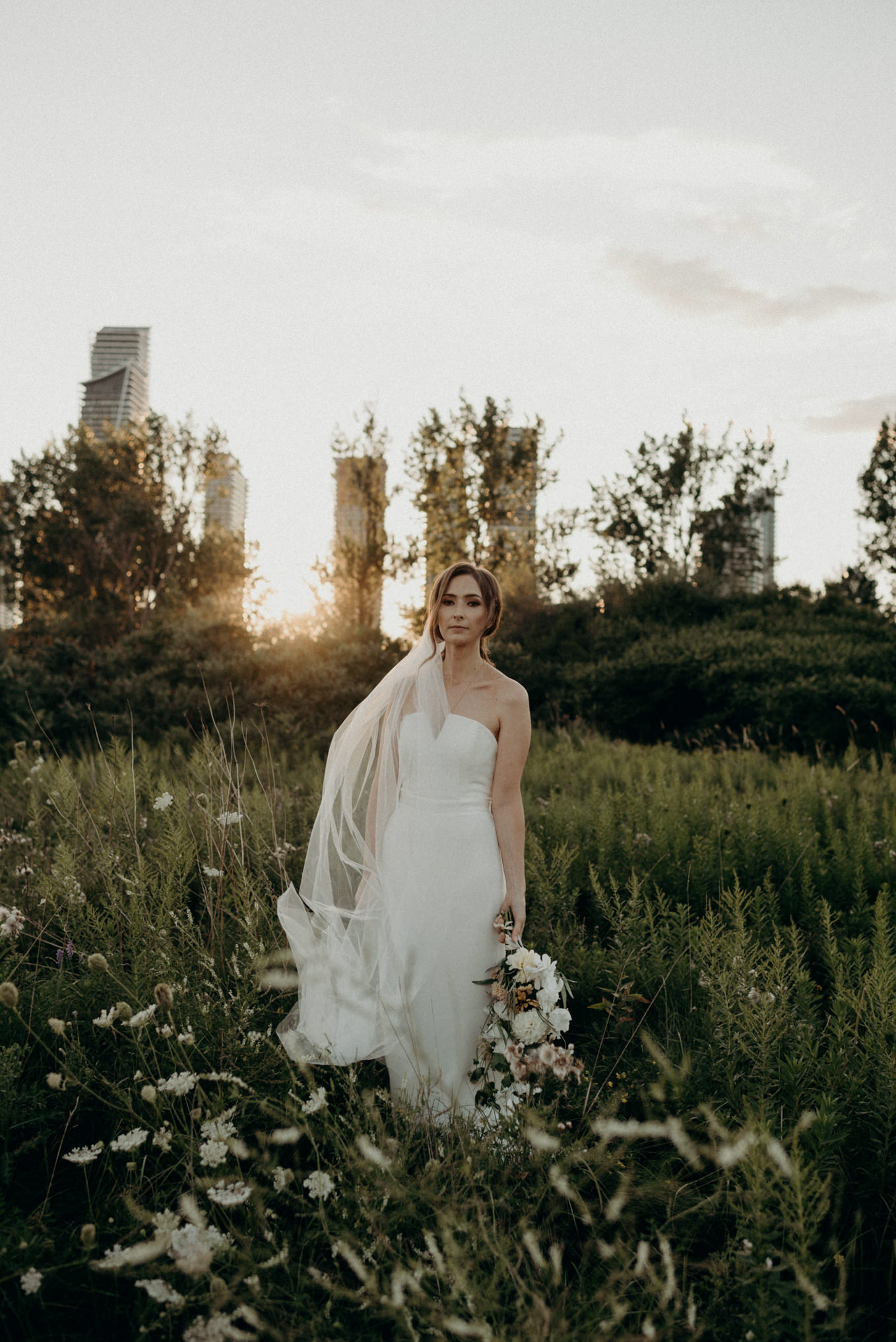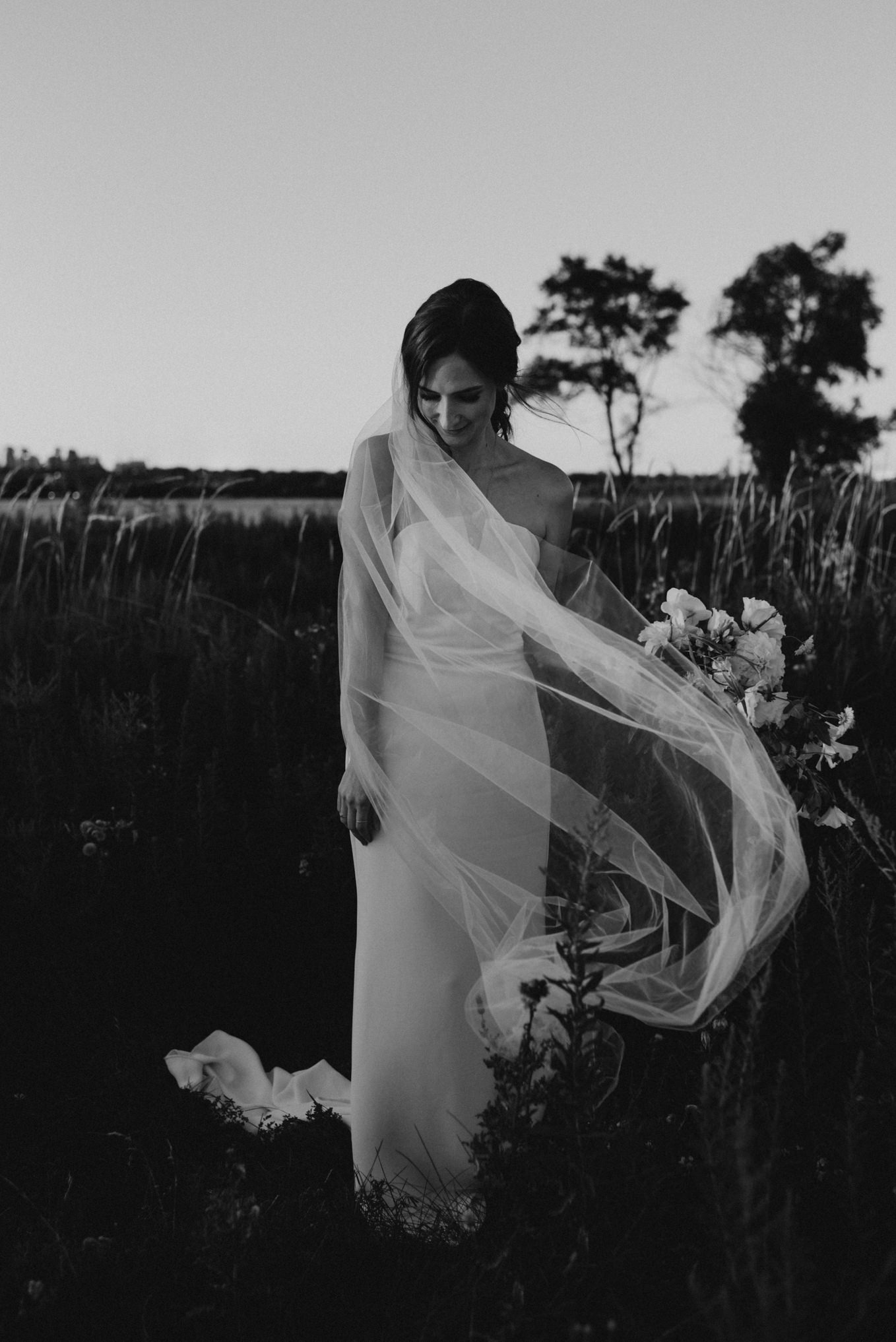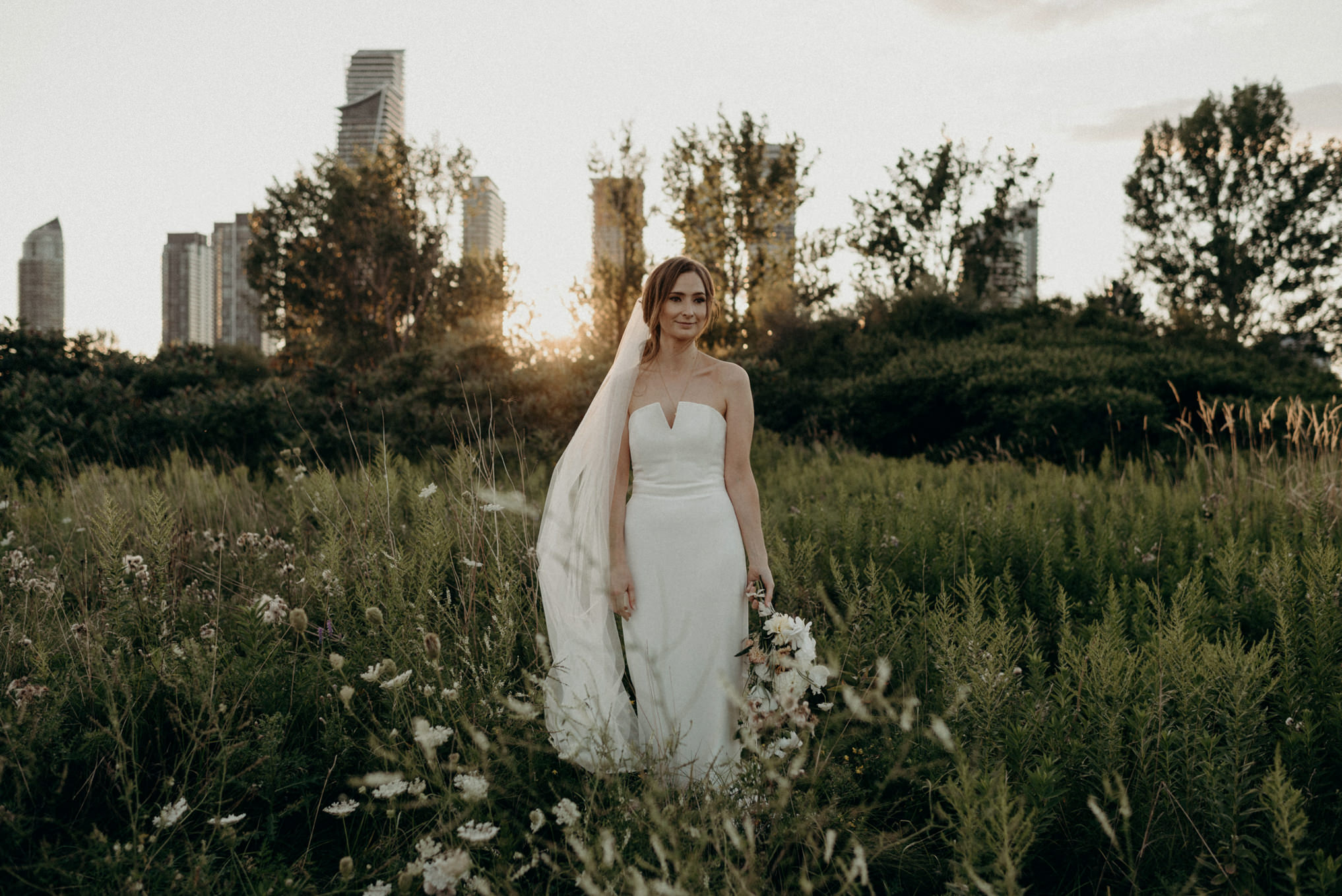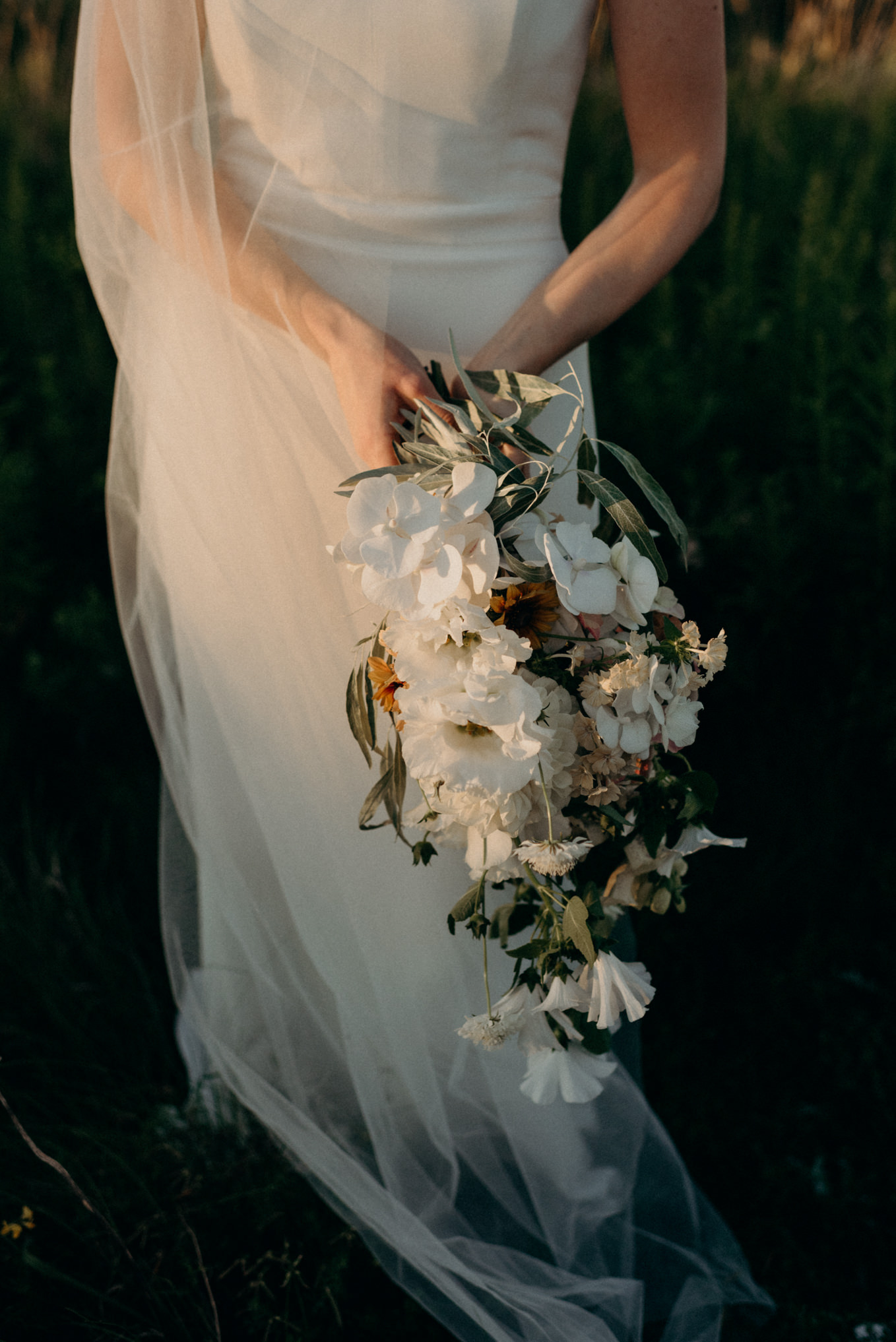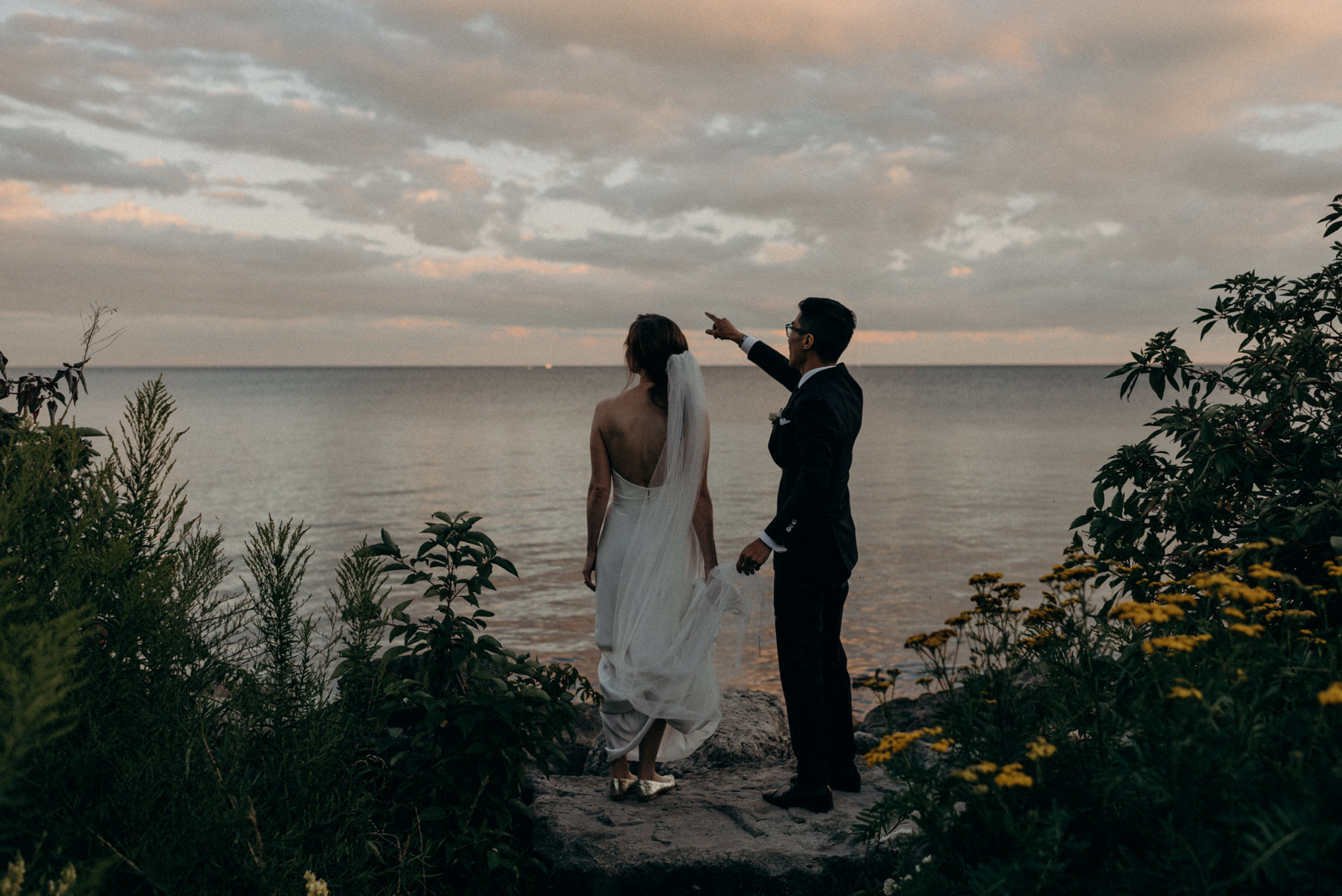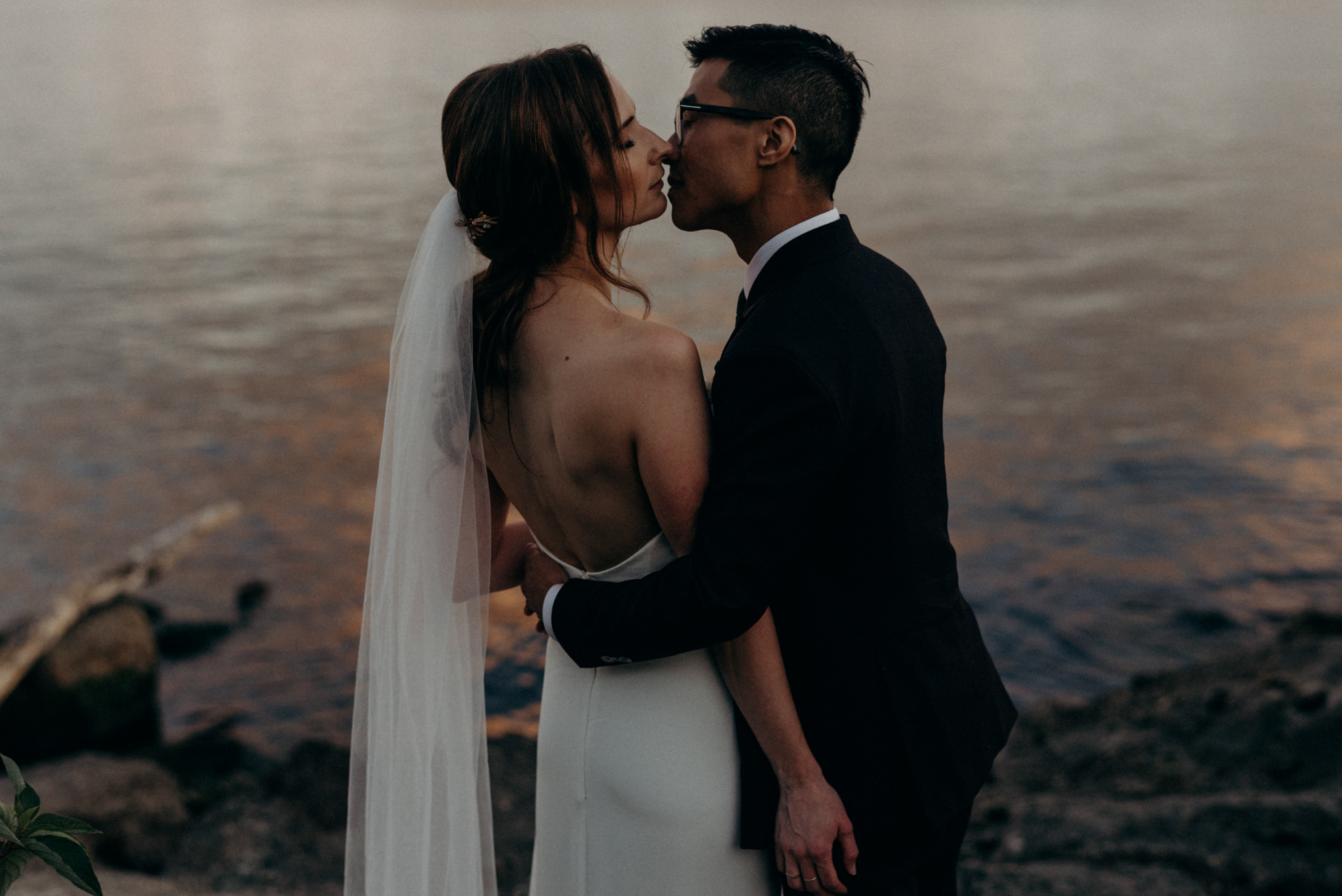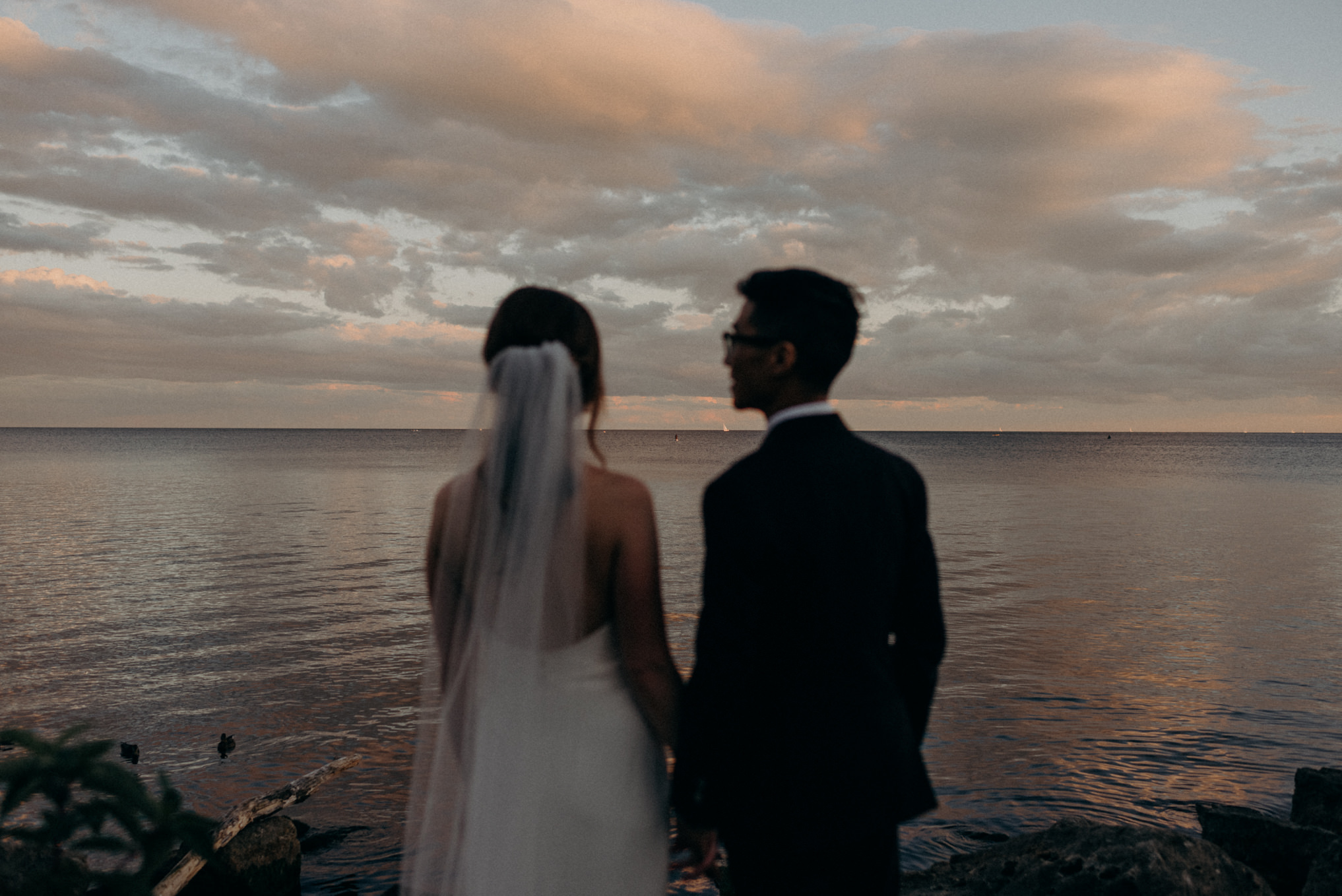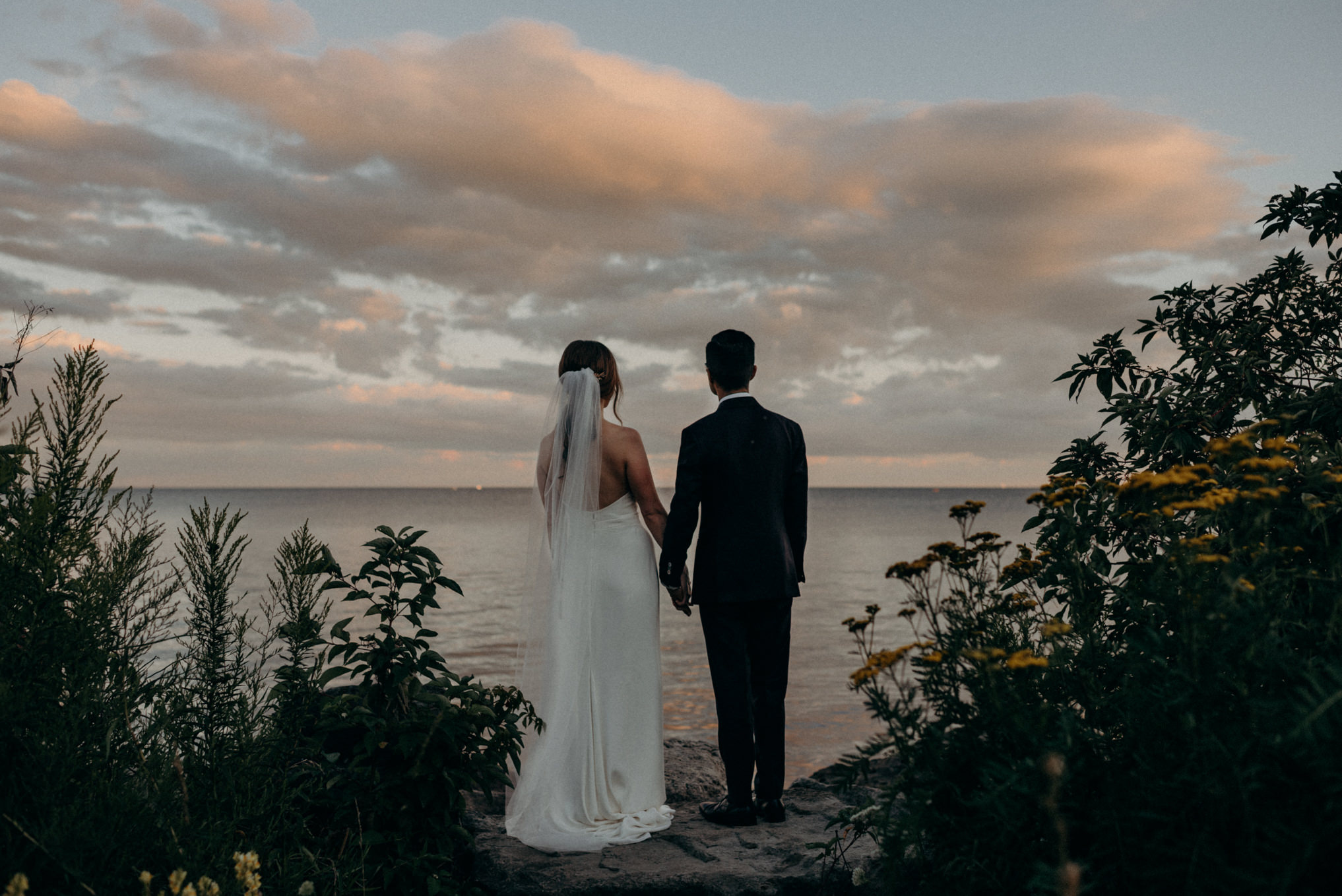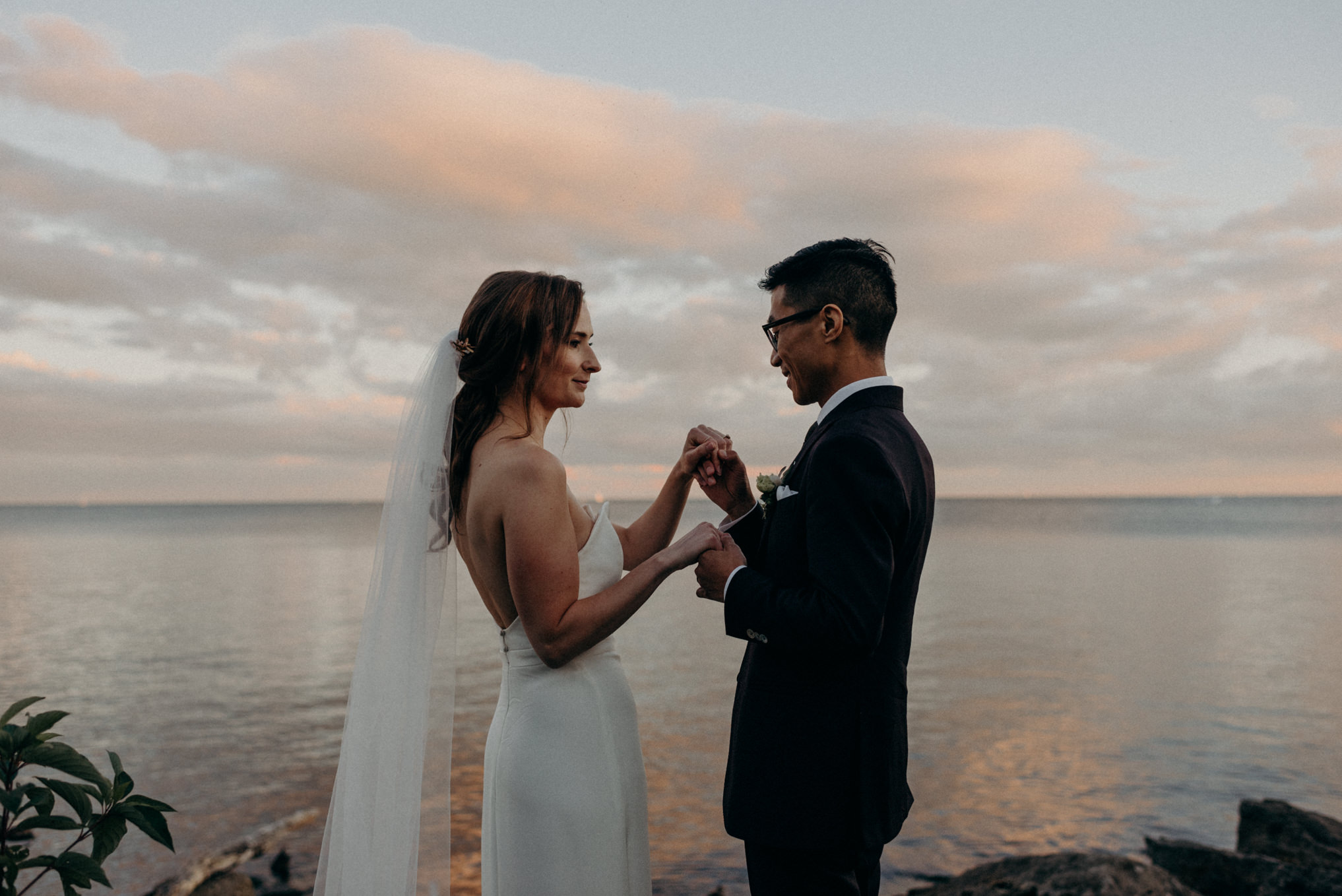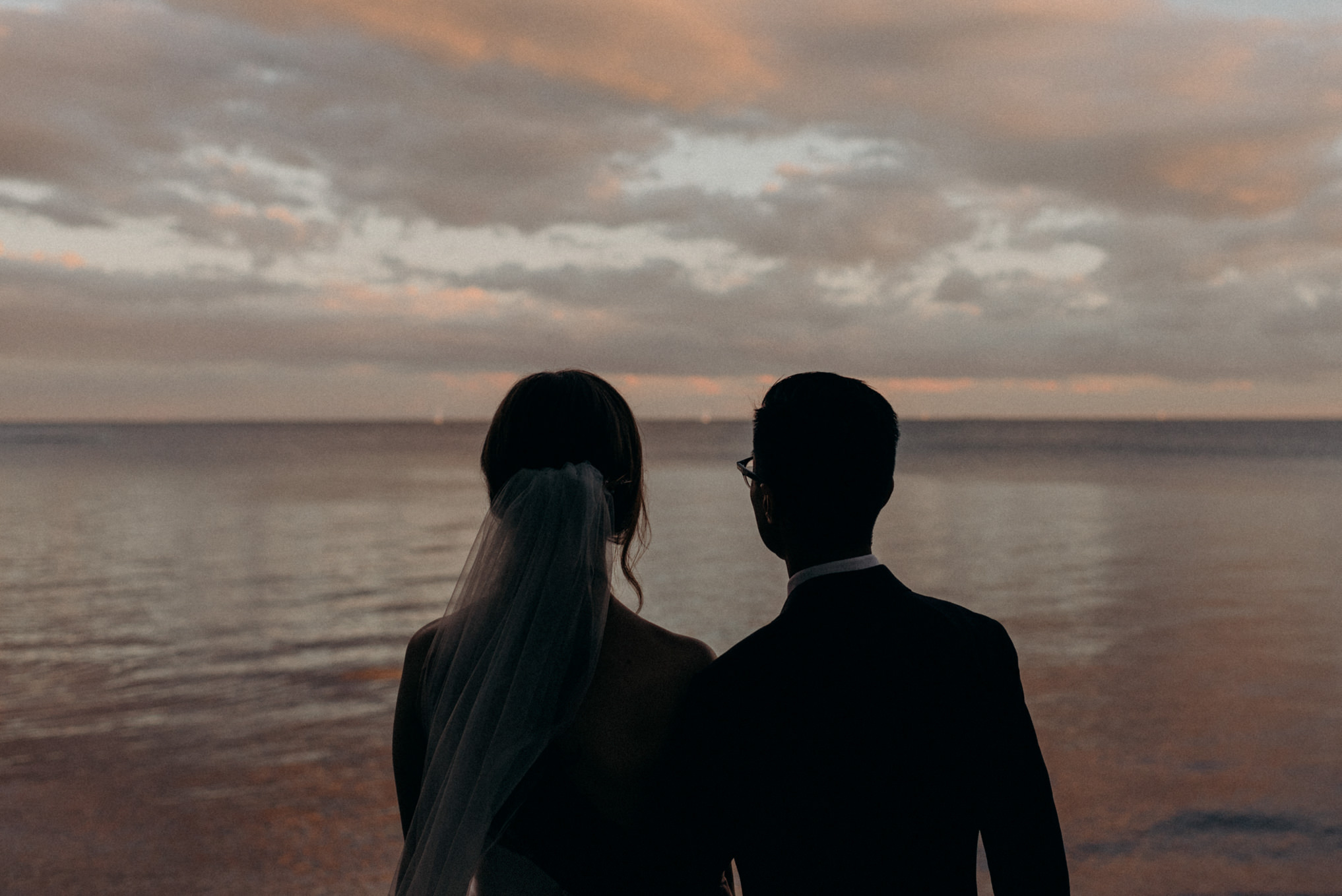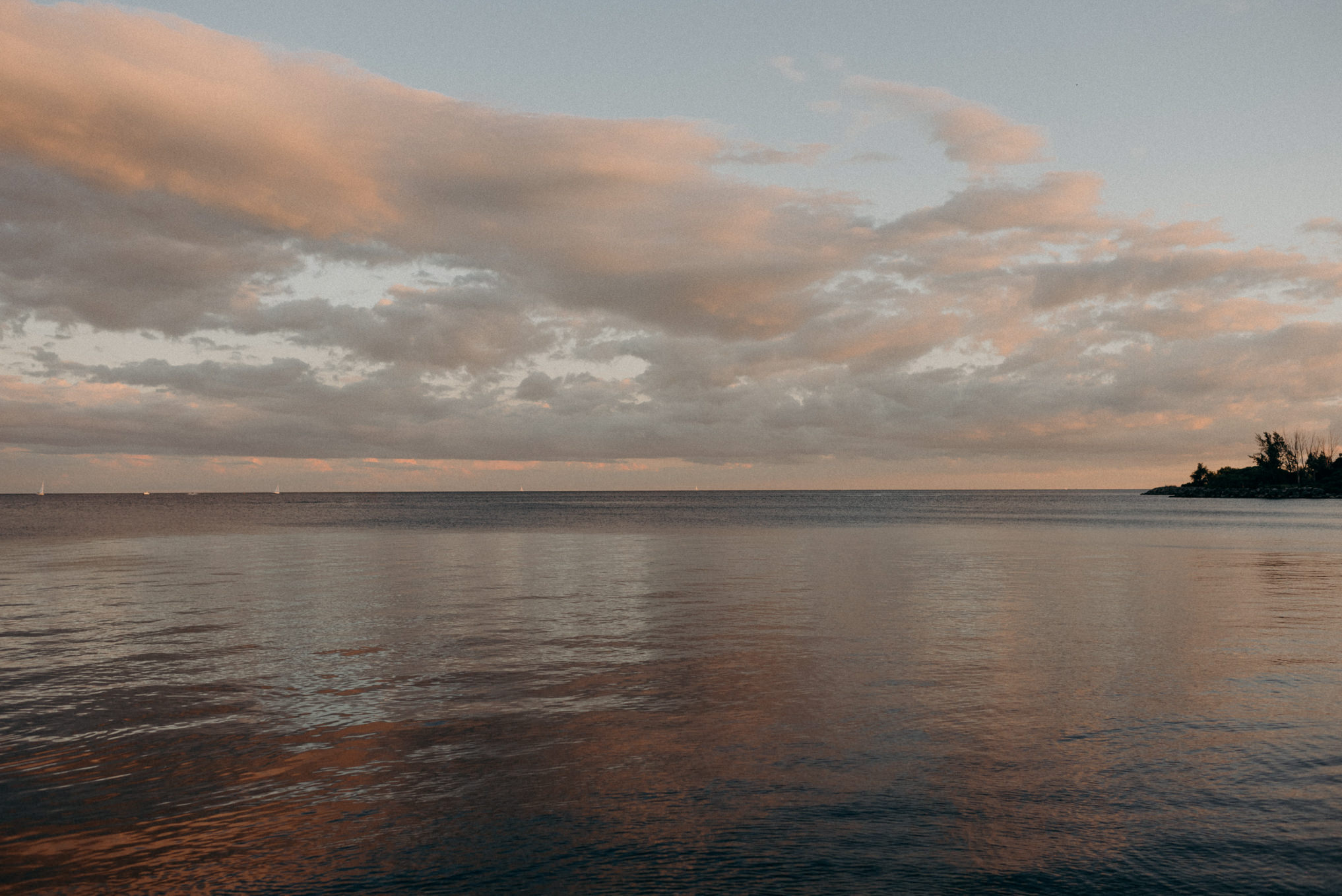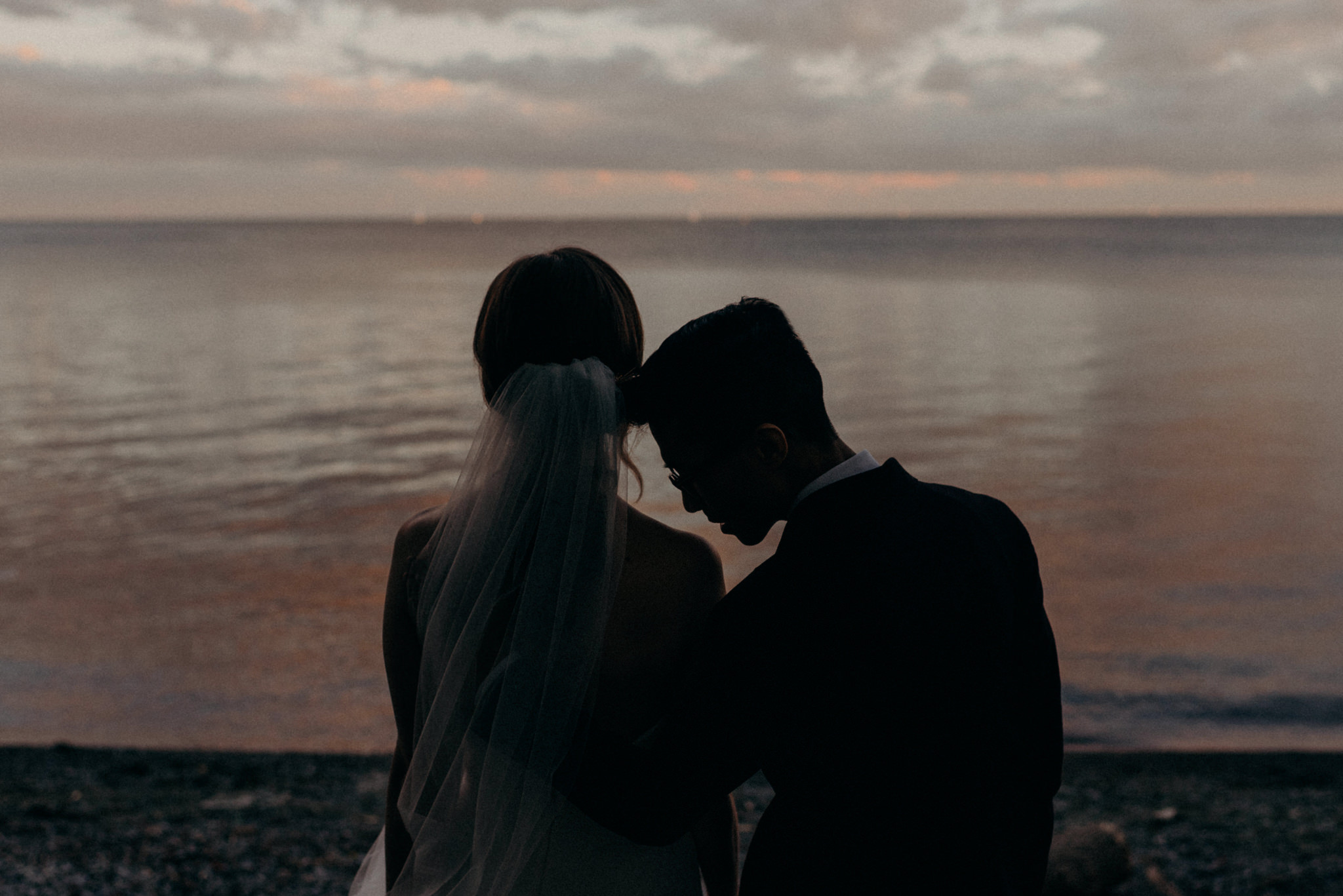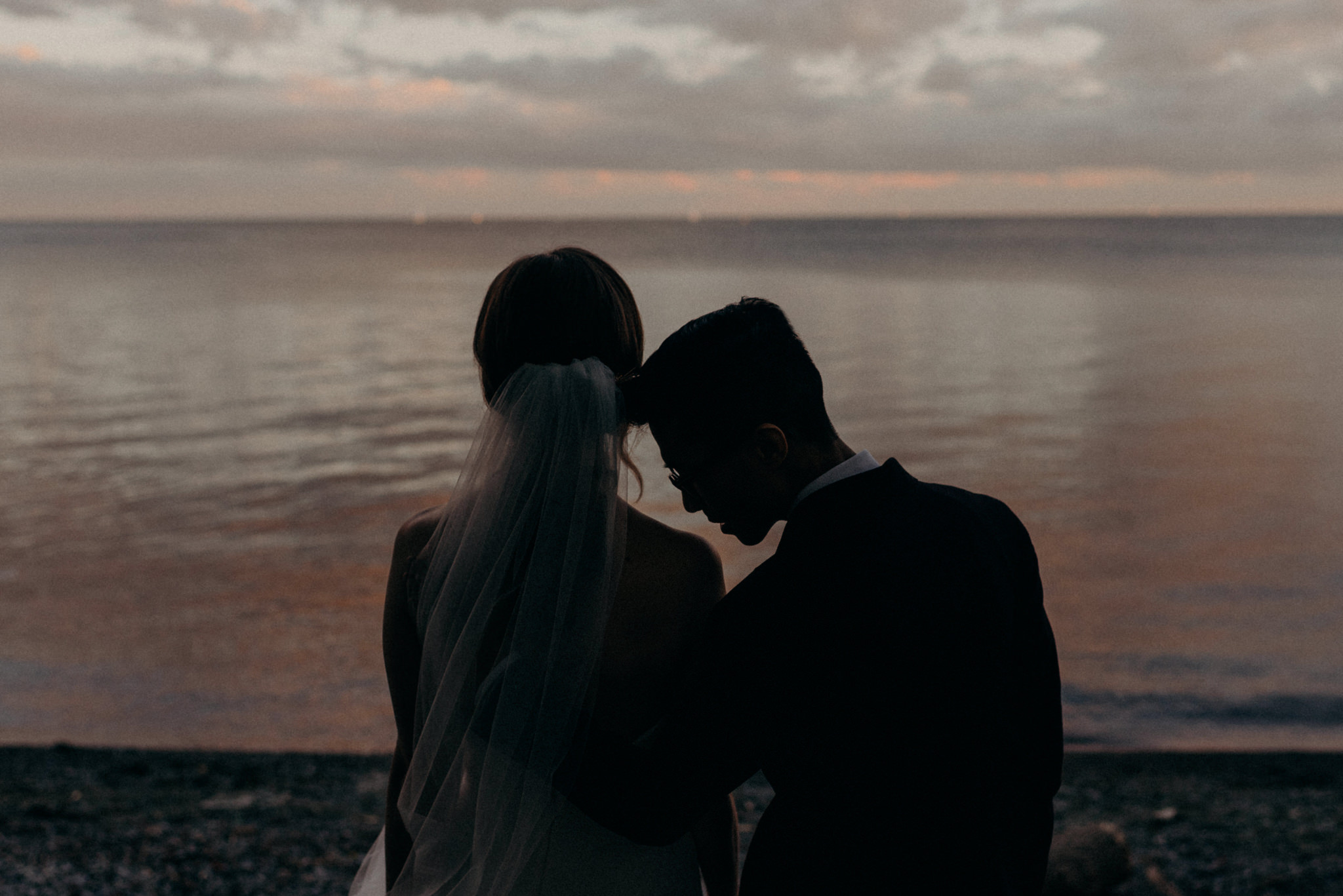 Vendors
Dress: The Modern Bride
Veil and Accessories: Davie & Chiyo
Suit: King & Bay
Rings: Penwarden Fine Jewellery
Stacking Rings and Necklace: Mejuri
Florals: Carmel Floral
Venue: The Burroughes
Caterer: The Food Dudes
Hair & Makeup: Windy Chiu
Officiant: Clare Samworth
Processional Song: Calico Skies by Paul McCartney
Recessional Song: Dreams by The Cranberries
More elopement inspiration
Adventurous Fogo Island Elopement

Drake Devonshire Elopement in Ontario

Sunny Tofino Elopement

Banff National Park Elopement