Heather and Stephan first got in touch in the fall. They had been together for 8 years, most of it long distance while Stephan lived in New Zealand. They never imagined a large wedding and wanted something simple, heart felt and intimate. Keeping the focus on their love they decided to elope and we worked together to narrow down locations. Eventually they decided on Drake Devonshire, a beautiful hotel and venue in Prince Edward County, away from the hustle and bustle of the city. It was a gorgeous March day, the sun was shining and we had the windows open. They got ready together and with the view of Lake Ontario glistening in front of us we thought it would be a shame not to use the patio for their ceremony. The officiant showed up, we walked out into the sunshine and 10 minutes later they were married!
I spend a lot of time with my couples both leading up to and on the wedding day. We plan and organize the day together so that it flows smoothly. It's one of the greatest parts of my job. After they were married we took some photos but wanted to wait out the high sun so we had some drinks and talked for over an hour. I don't get that kind of time with my couples on bigger wedding days so it's always nice to get to know them on a deeper more personal level.
I'm forever grateful to Heather and Stephan for trusting my to capture this day for them; for allowing me to give my input on everything from fashion to location and for staying true to themselves. Check out their Drake Devonshire Elopement: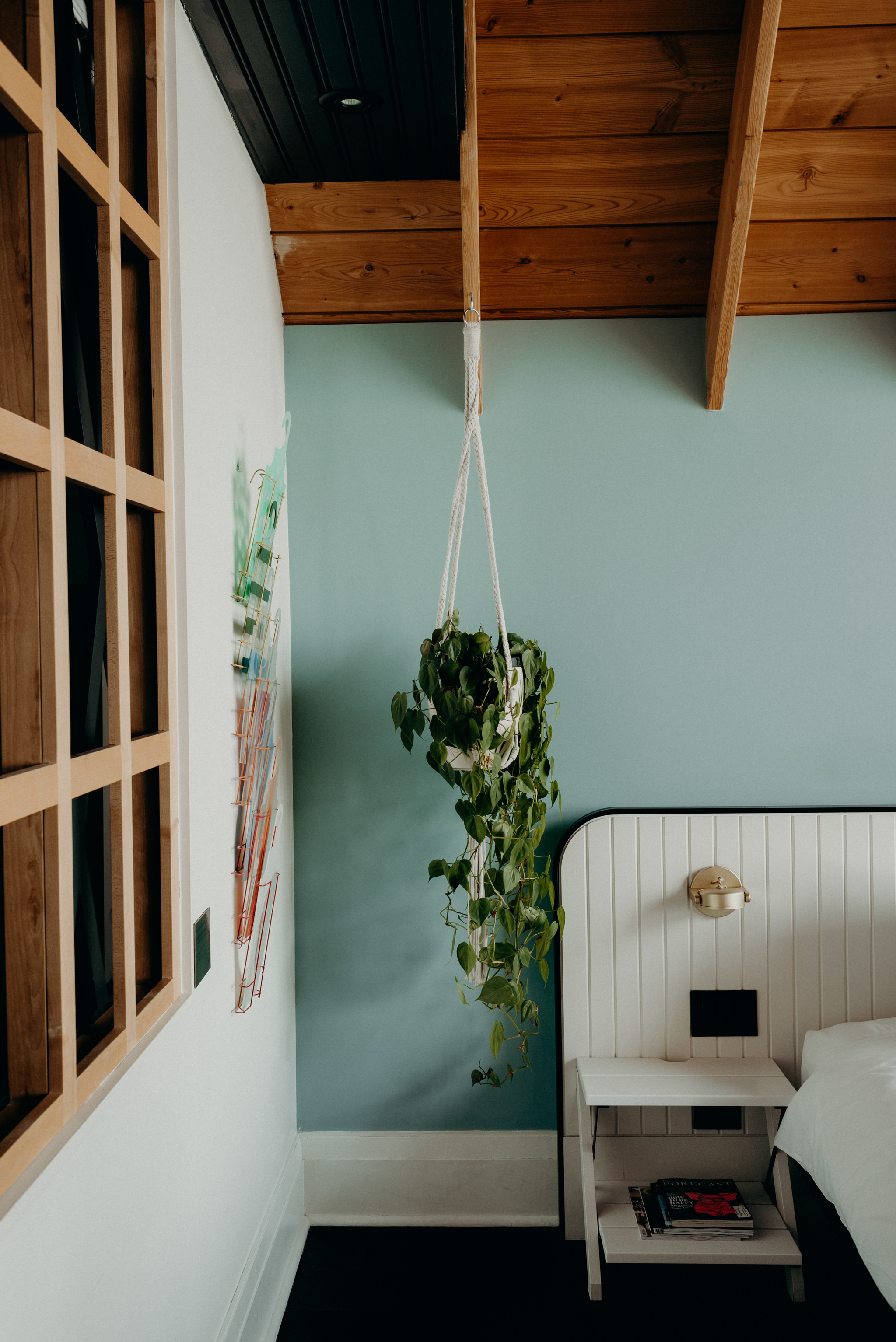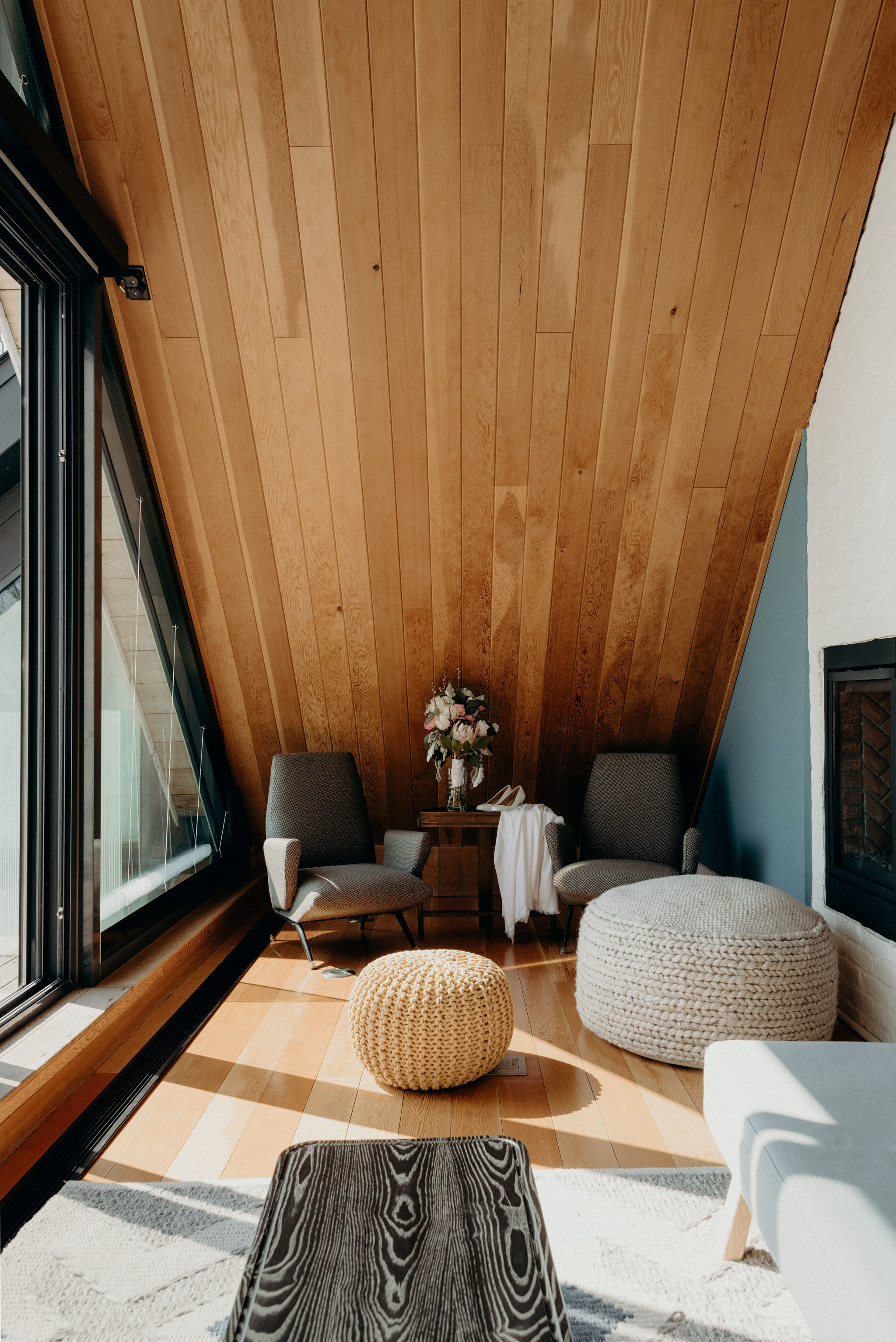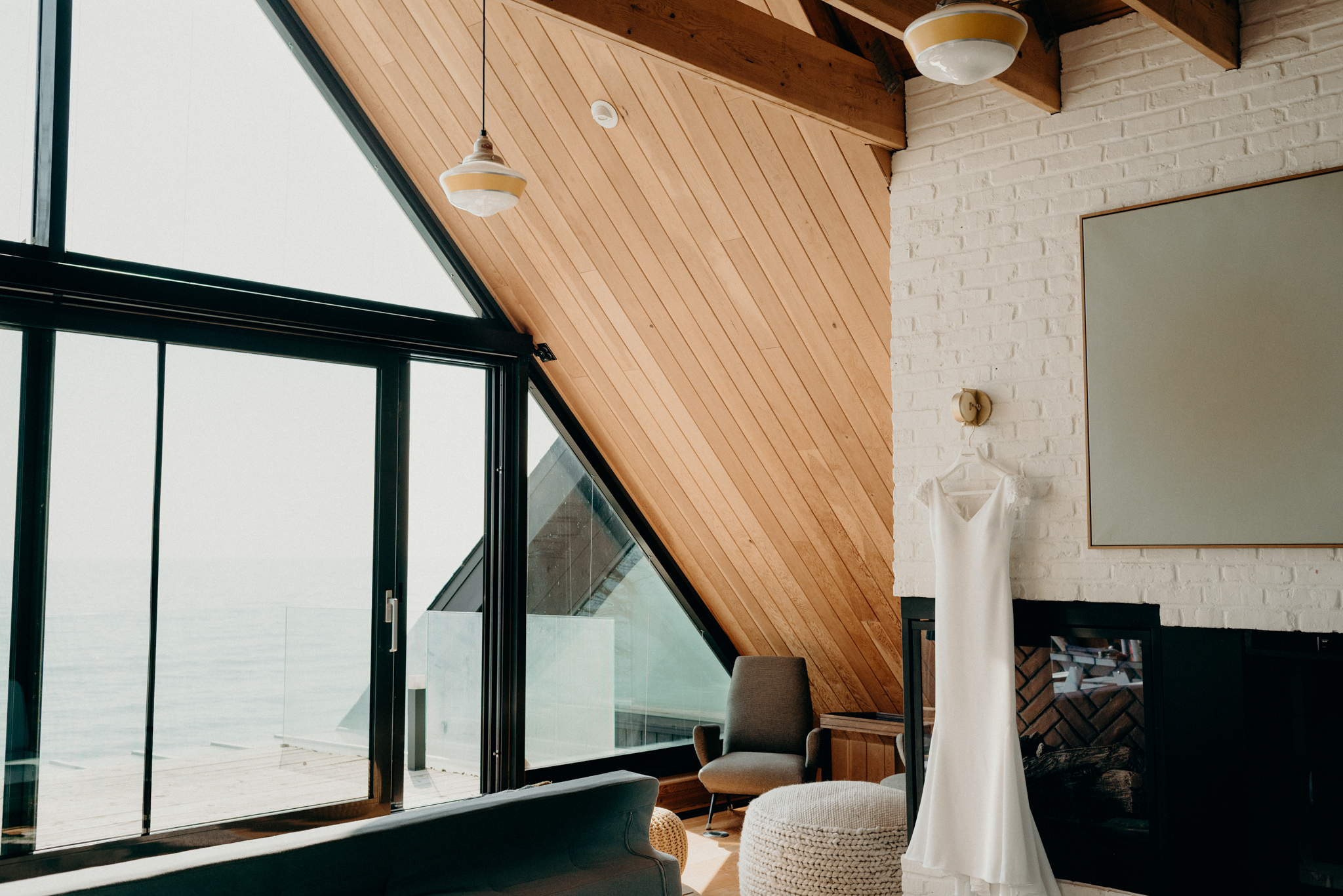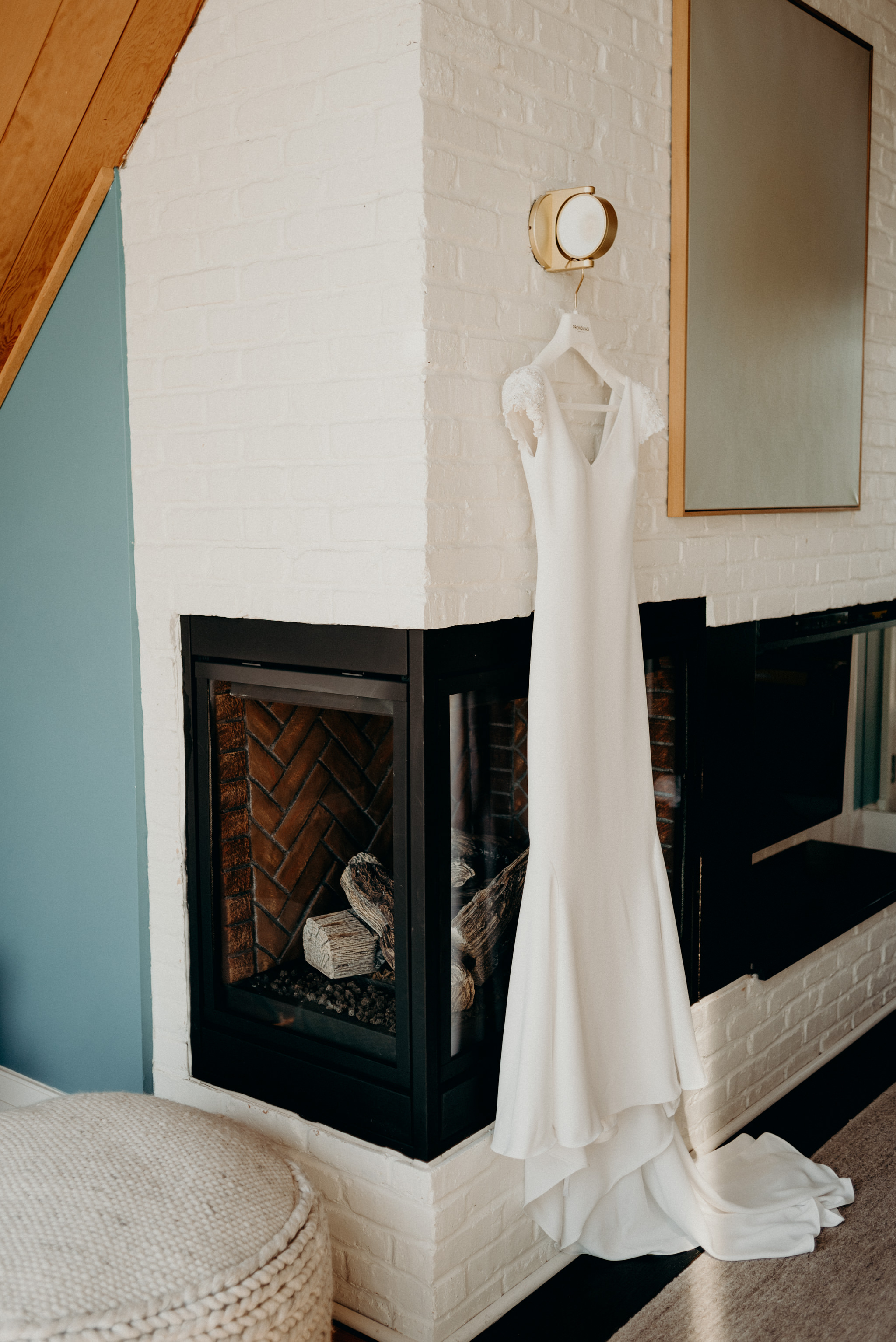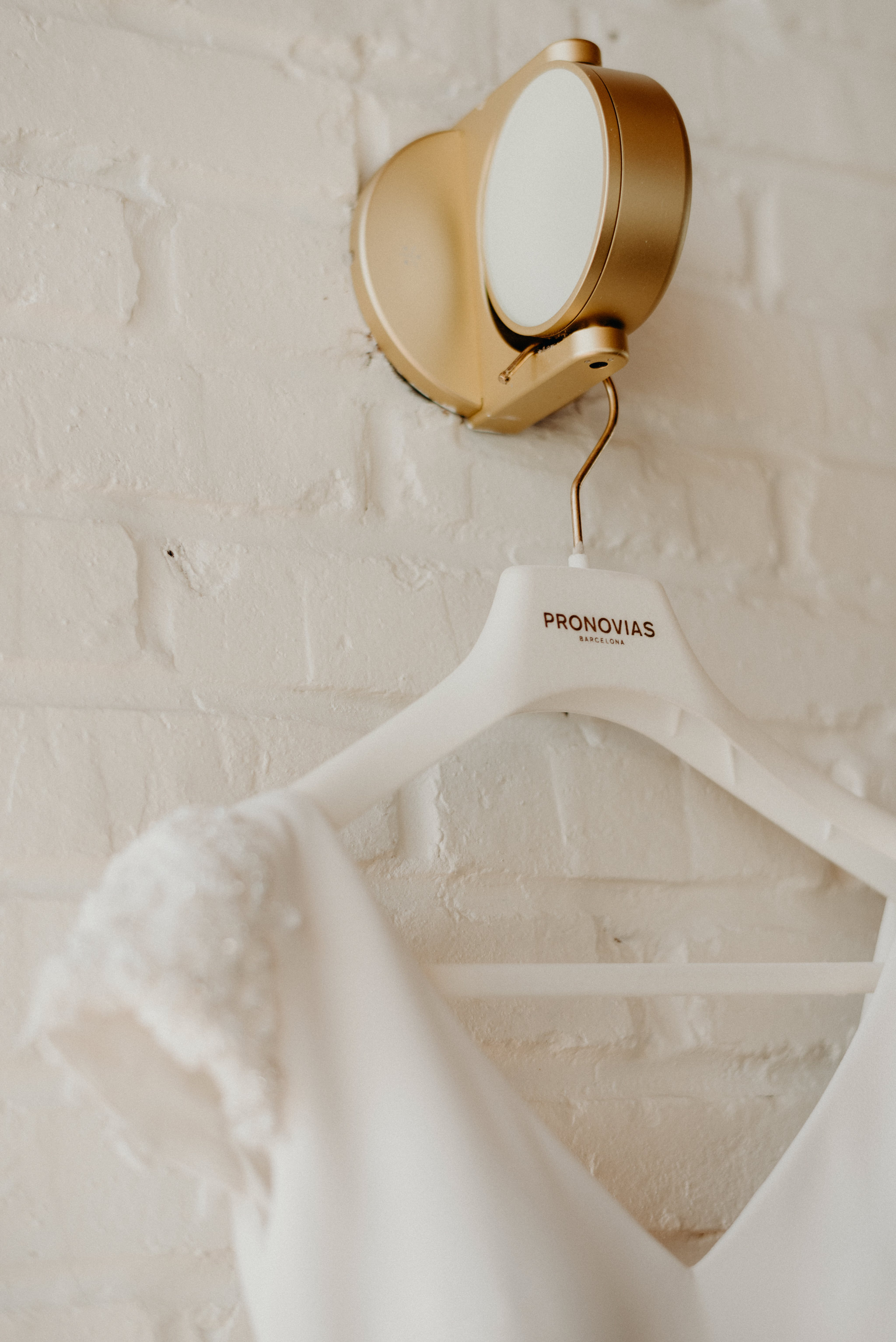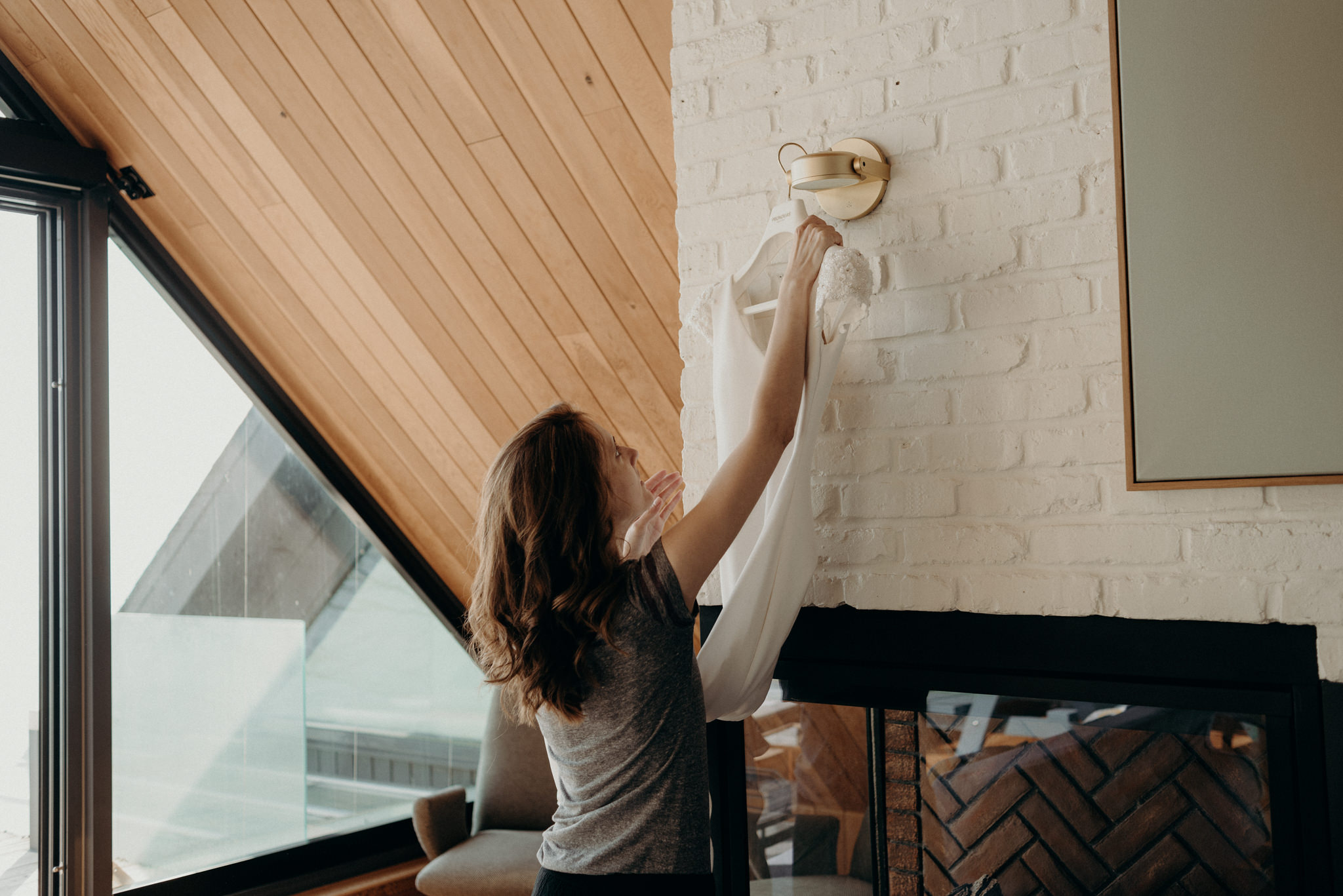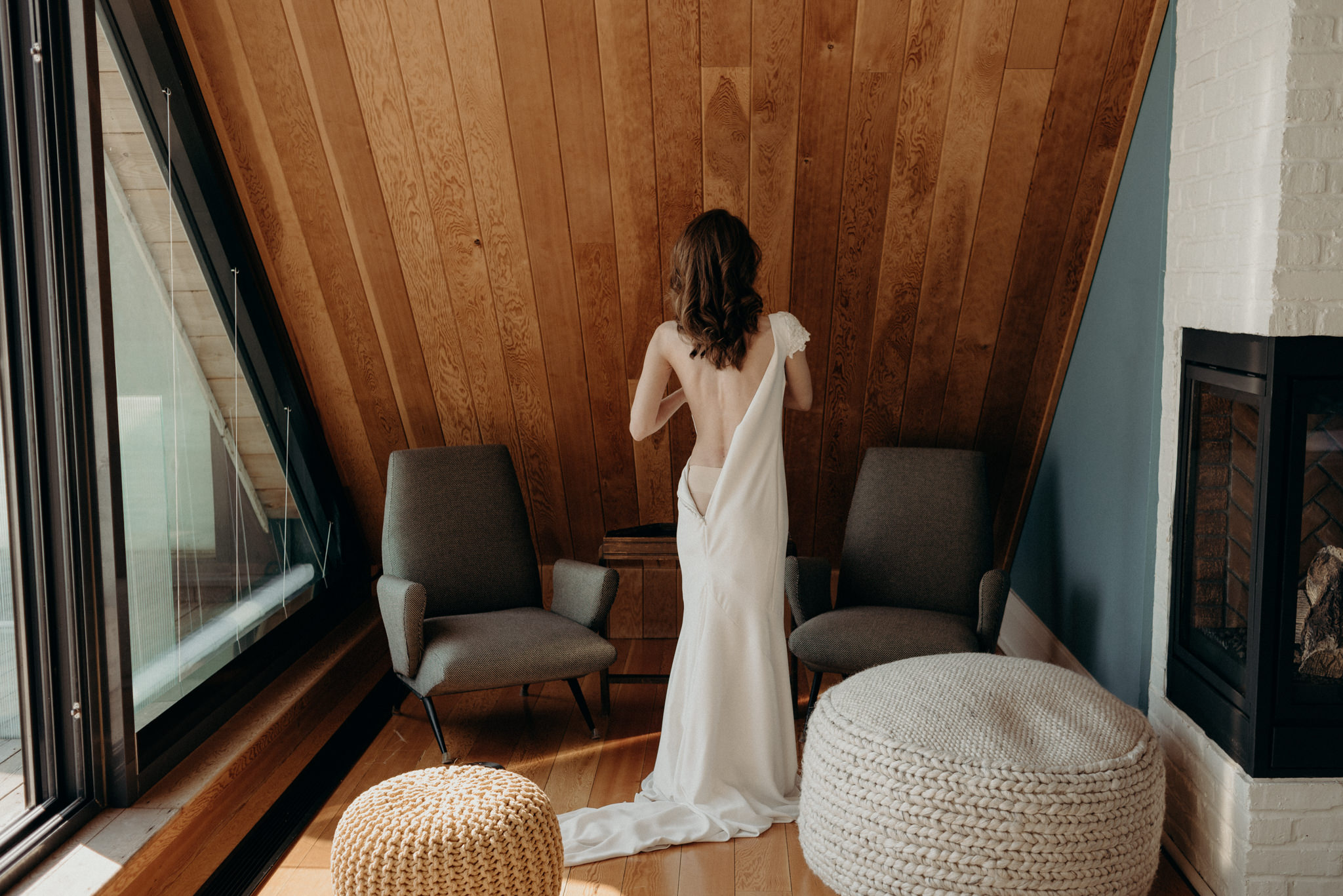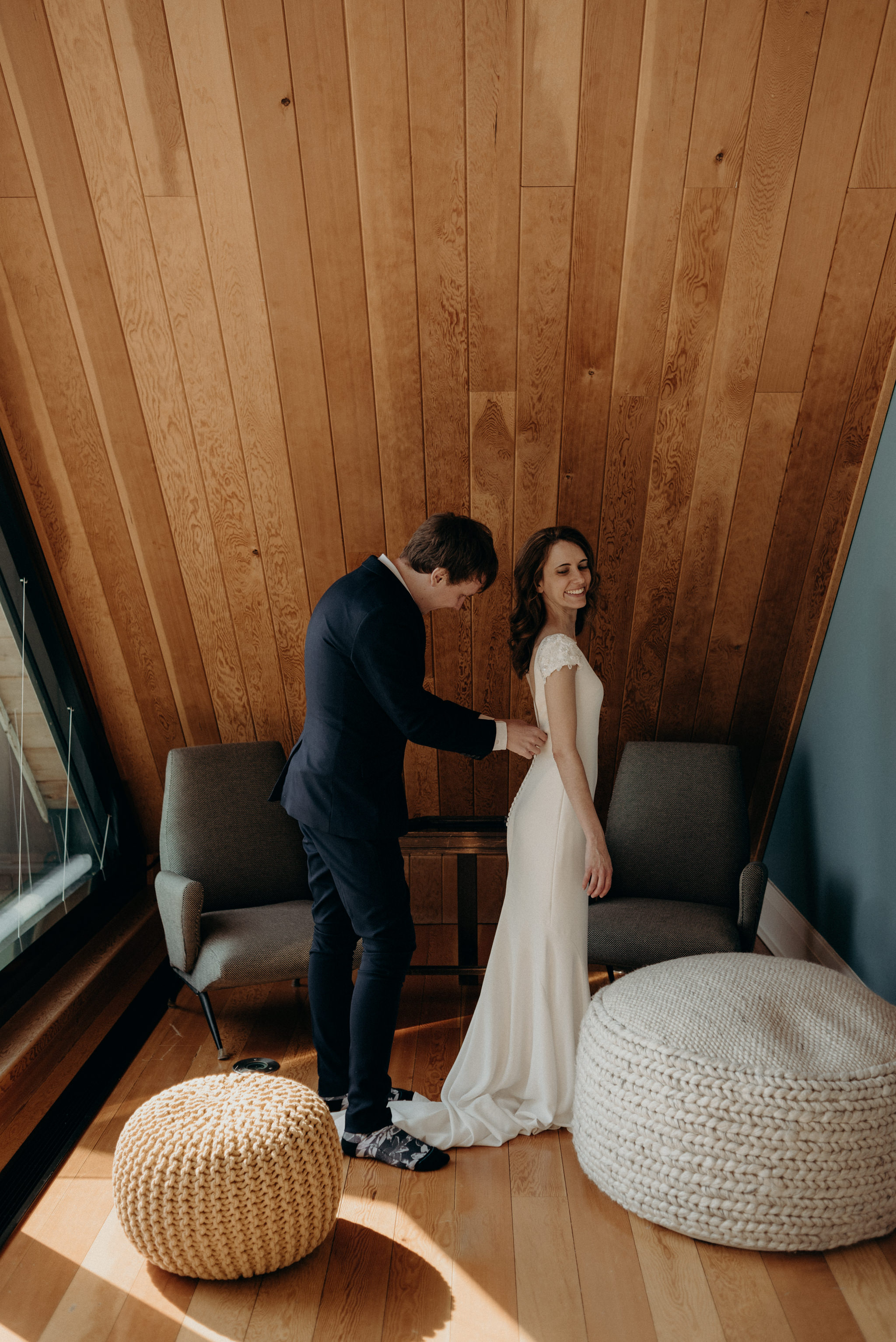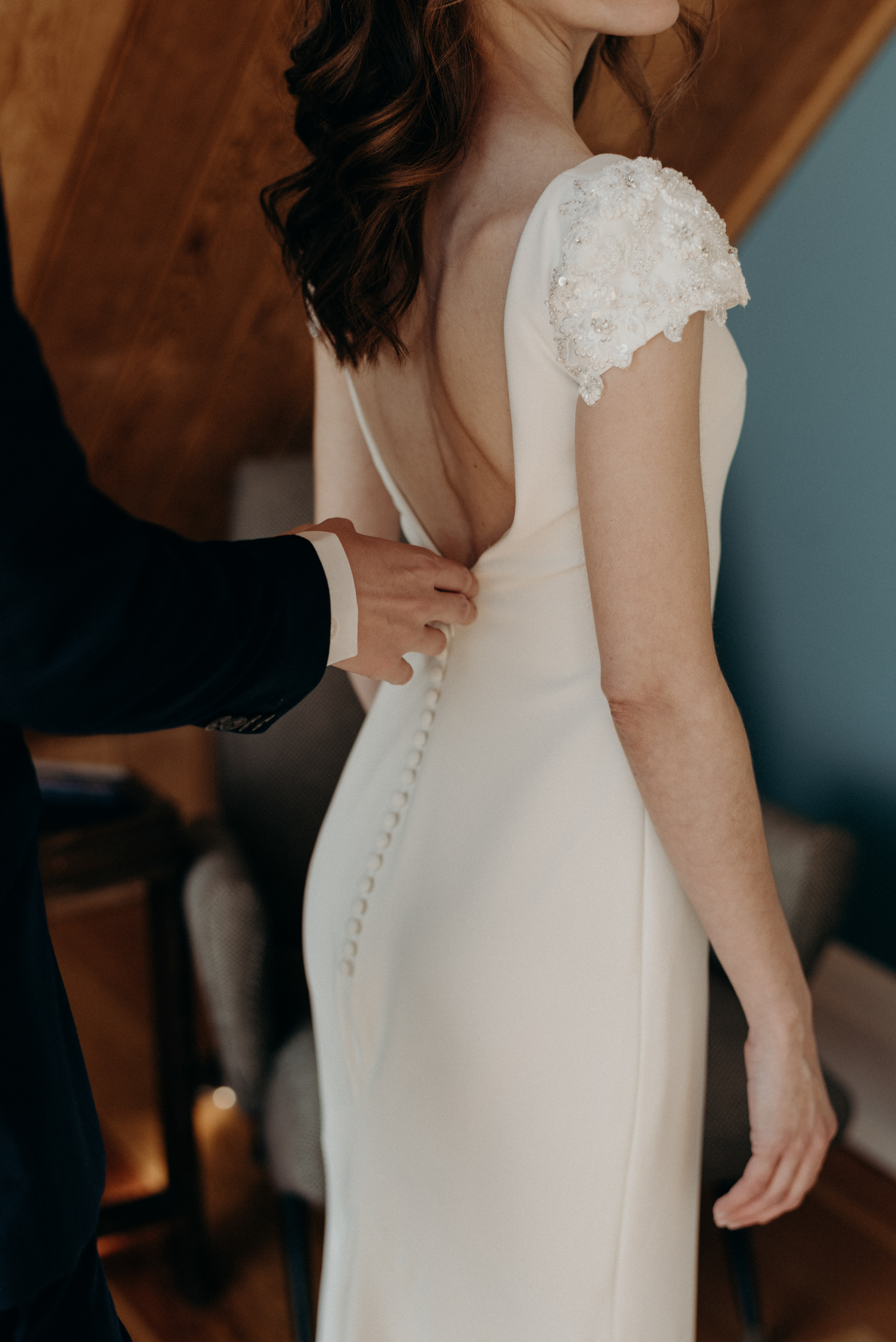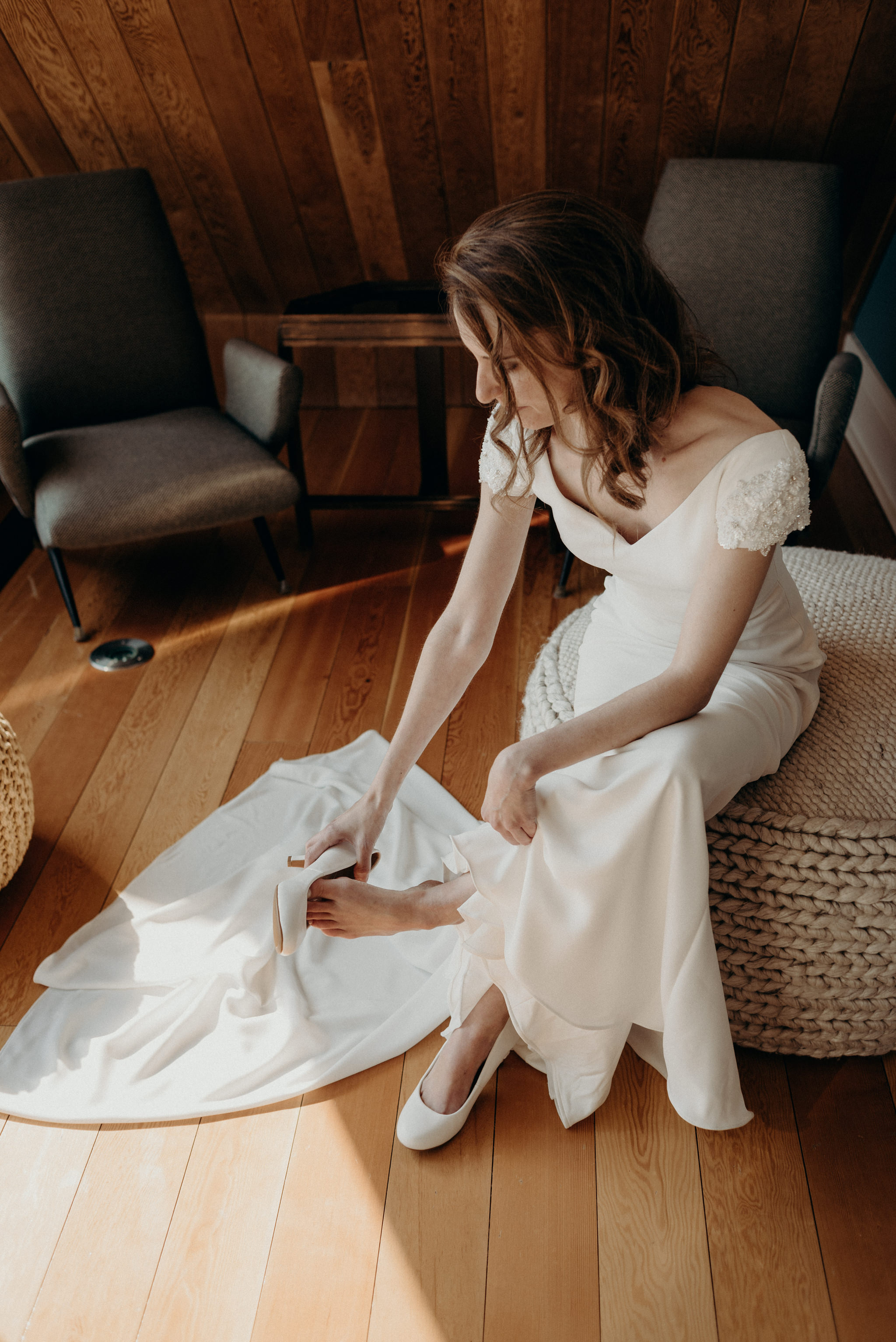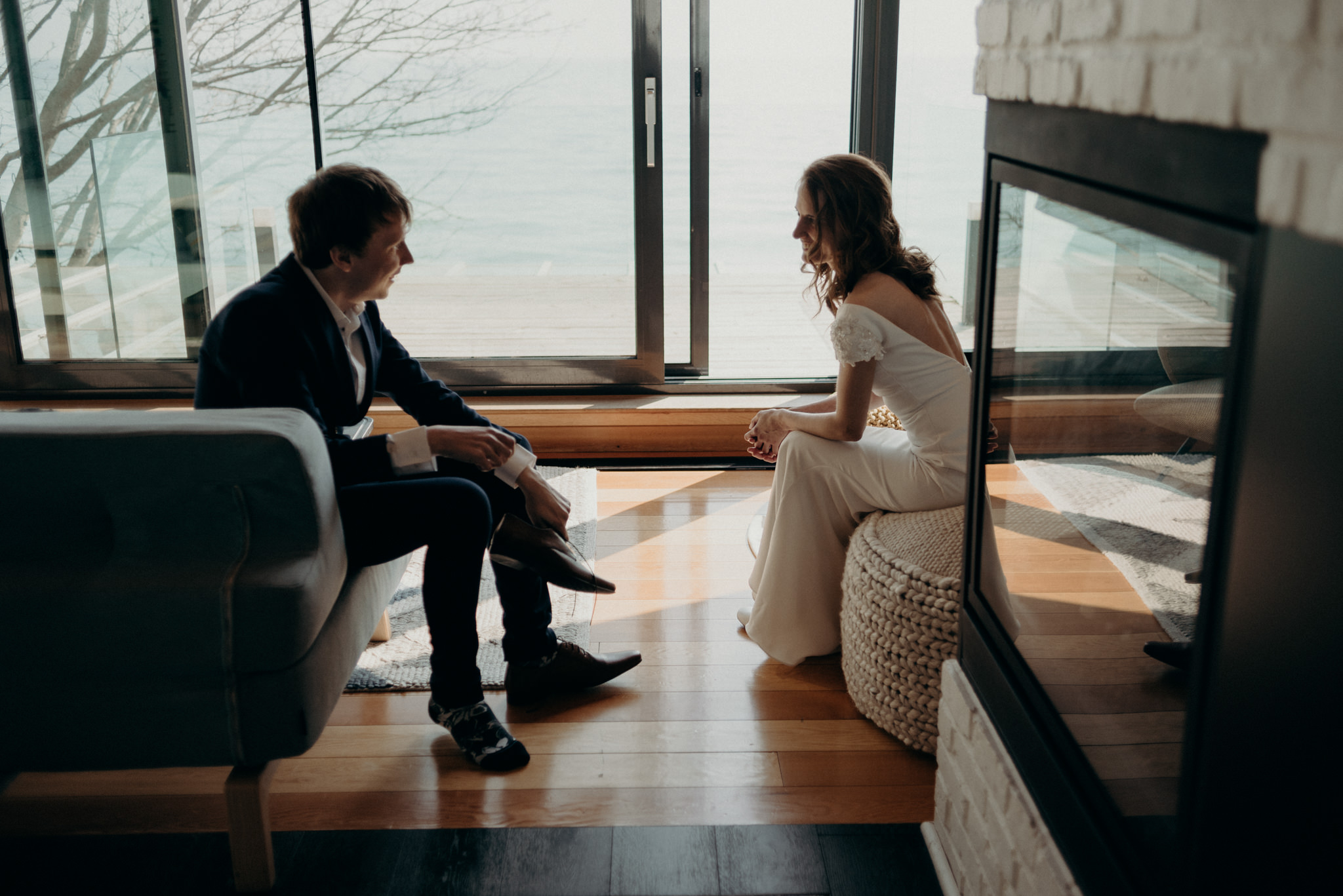 What attracted you to Drake Devonshire?
We originally liked the idea of a destination wedding outside of Canada, but with Stephan here on a work visa and knowing that we would be going to New Zealand at the end of June, we opted to stay within Ontario. When we sat down to talk about where we might like to hold the ceremony we both immediately agreed that we wanted to go somewhere neither of us had ever been before. I loved the idea of being somewhere close to the water, and Stephan was happy to honour my request. There's just something about staring off into the horizon and listening to the sound of the waves that seems to resonate with my mind, and it often gives me a sense of clarity that allows me to keep moving forward. With those thoughts in mind, we eventually chose the Drake Devonshire. Since they have the ability to sort out a lot of the smaller details (an officiant and florals to name a couple) it took a lot off our plates to get the day organized. Looking back now, if I could do it all over again, I wouldn't change a thing. It was the perfect choice, and we were especially happy with the Owner's Suite and our beautiful view of the lake!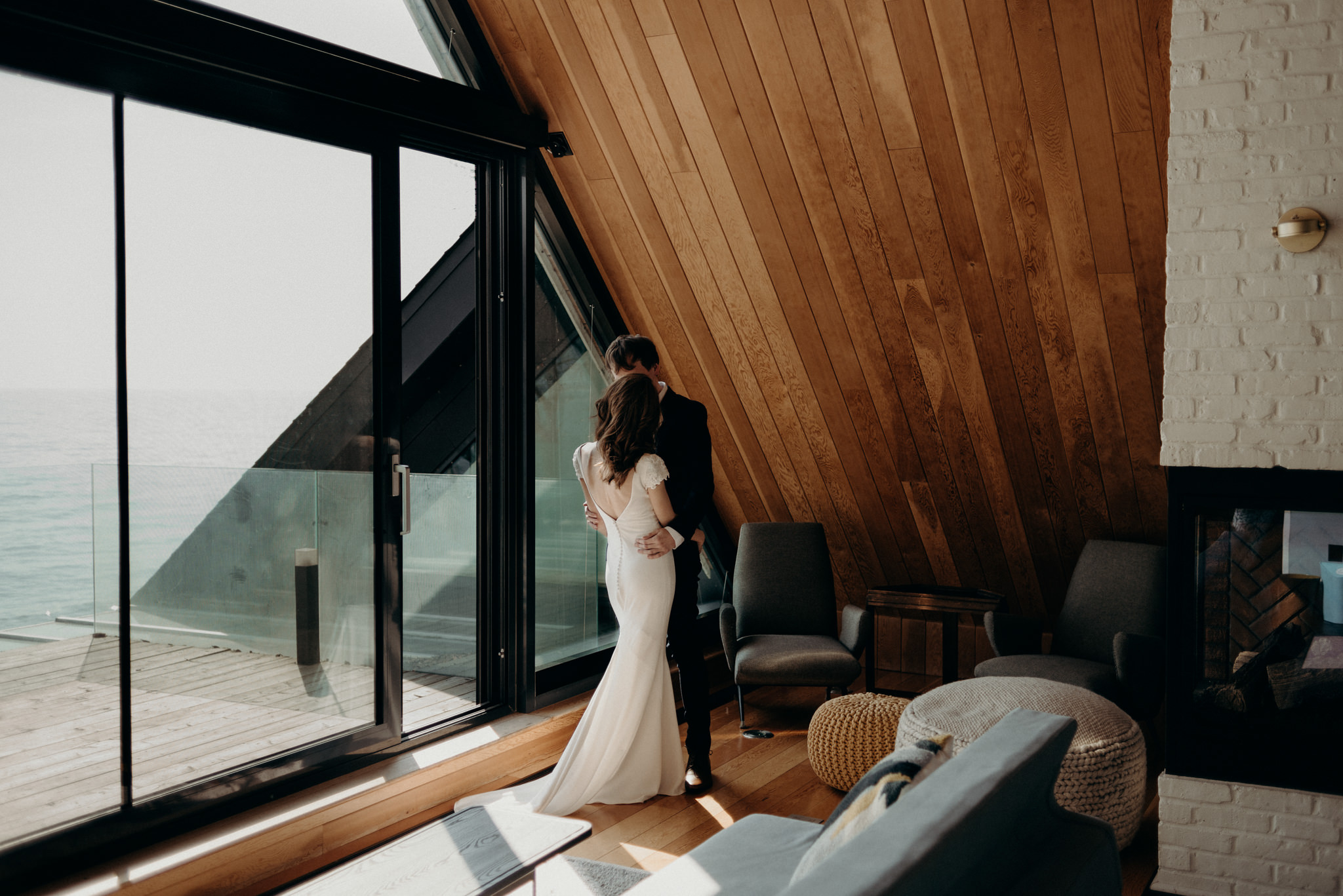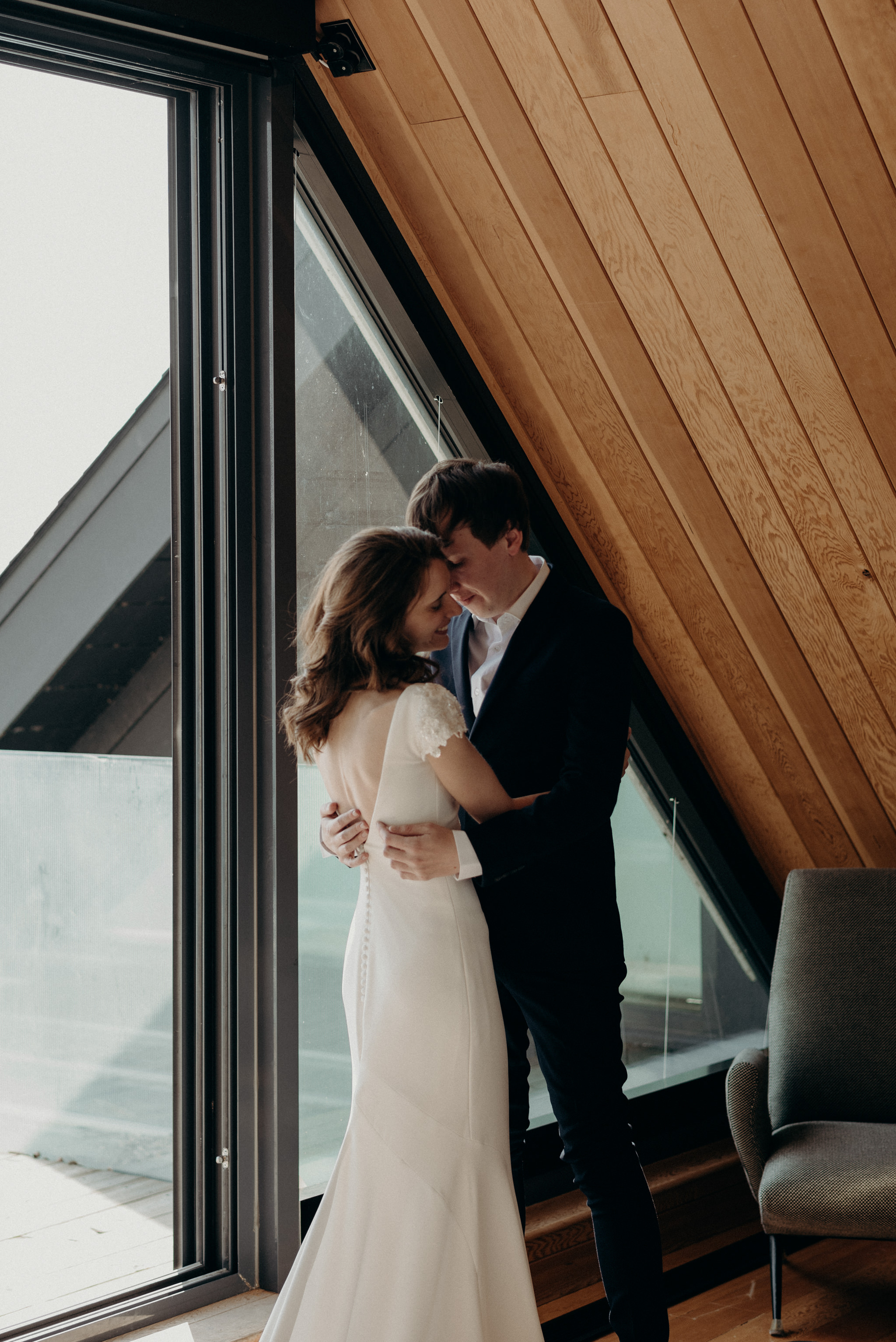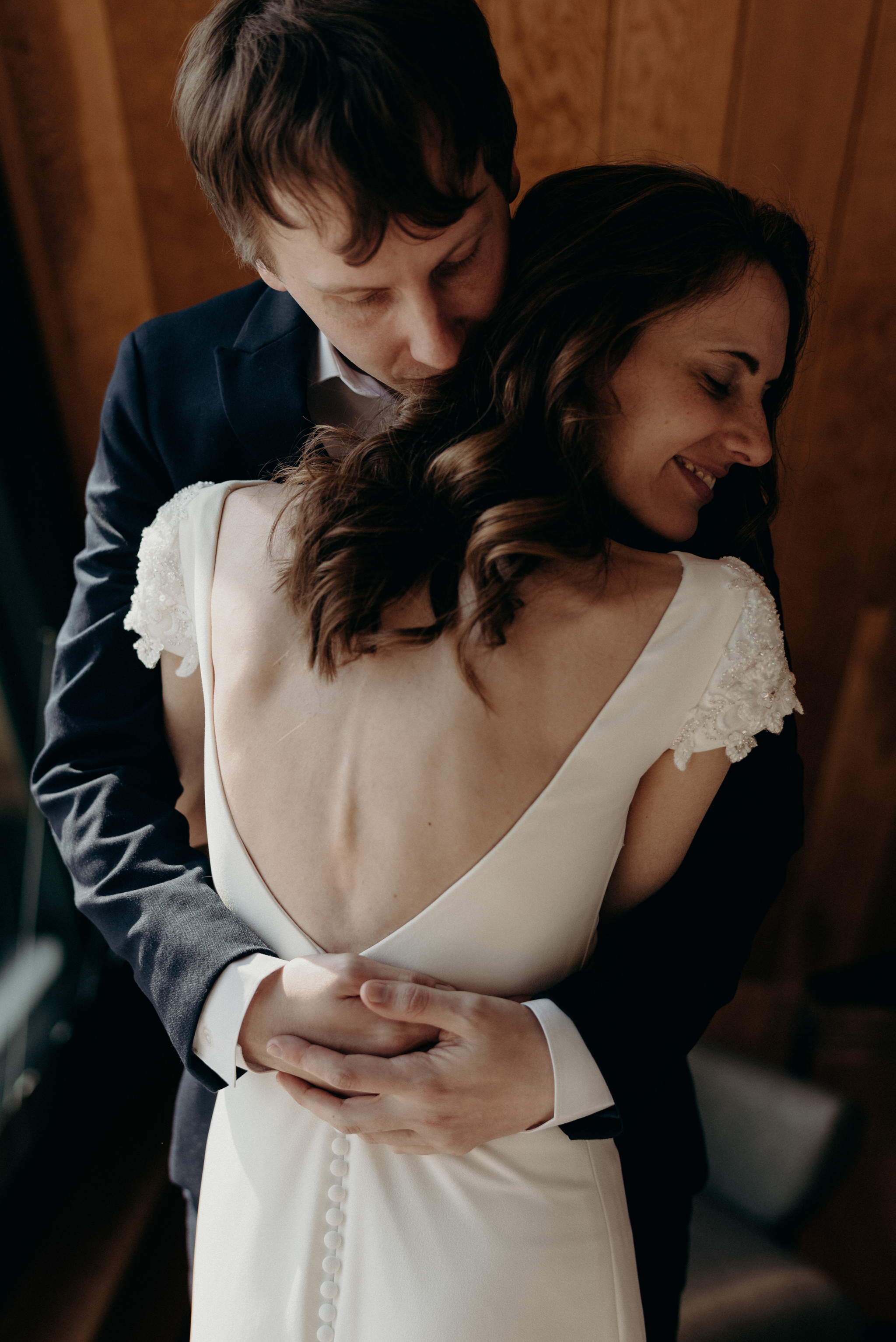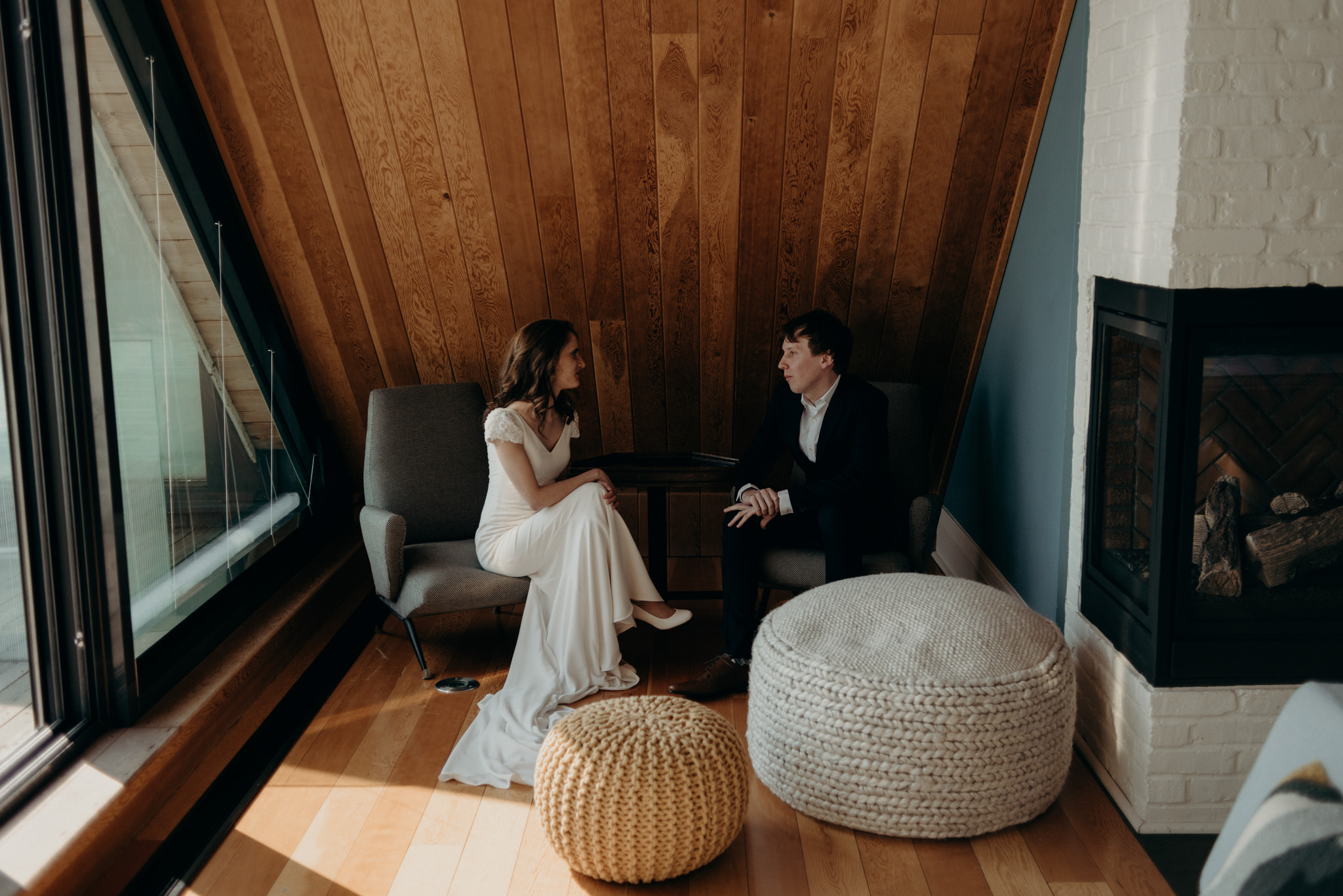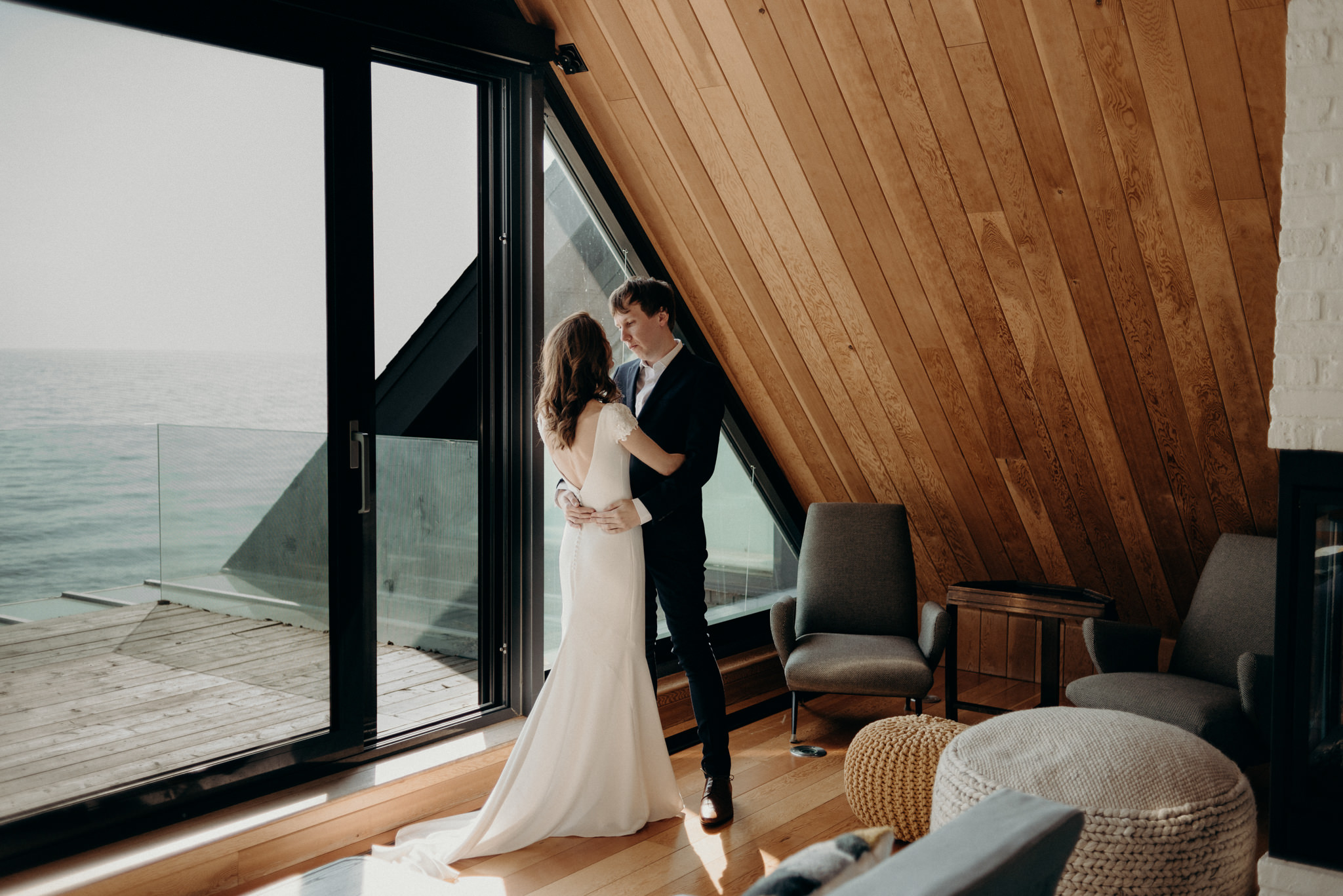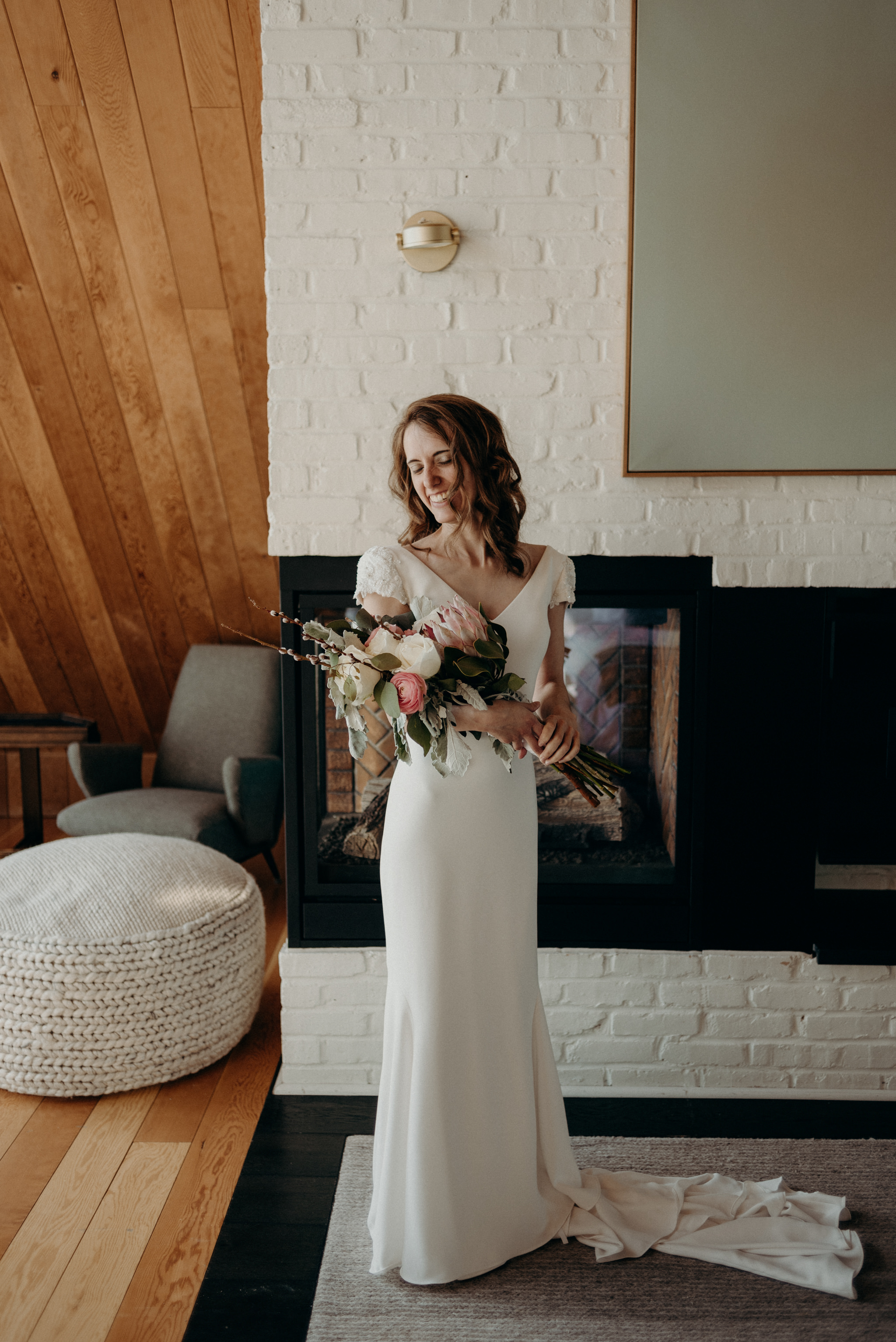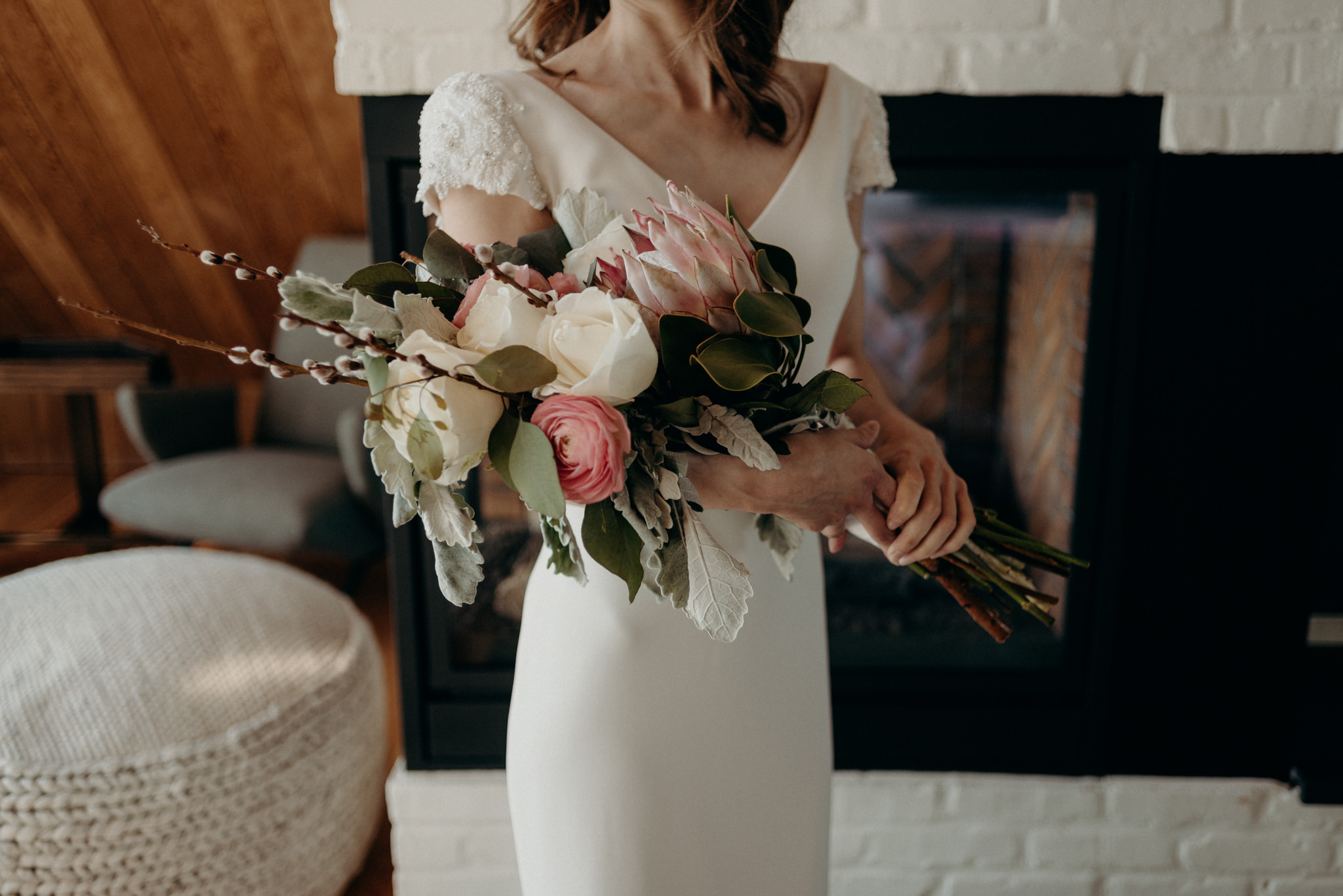 Why did you decide on an elopement?
From the very first day we met, there wasn't a doubt in our minds that we had something special starting to build between us. After almost eight years of what sometimes felt like climbing an impossibly high mountain, somehow we've almost managed to make it to the top. What we wanted more than anything else was to celebrate this important milestone in our lives with a small, intimate ceremony that was all about us. This was our day to hold each other close in a moment of pure, simple love that we felt would convey our feelings far more accurately than any other alternative options. We wanted our day to have special meaning for us, thus we chose the first day of spring this year. A sign of new beginnings to remind us of how far we've come and how much we have to look forward to as we start our next adventure on this amazing road that somehow led us to each other.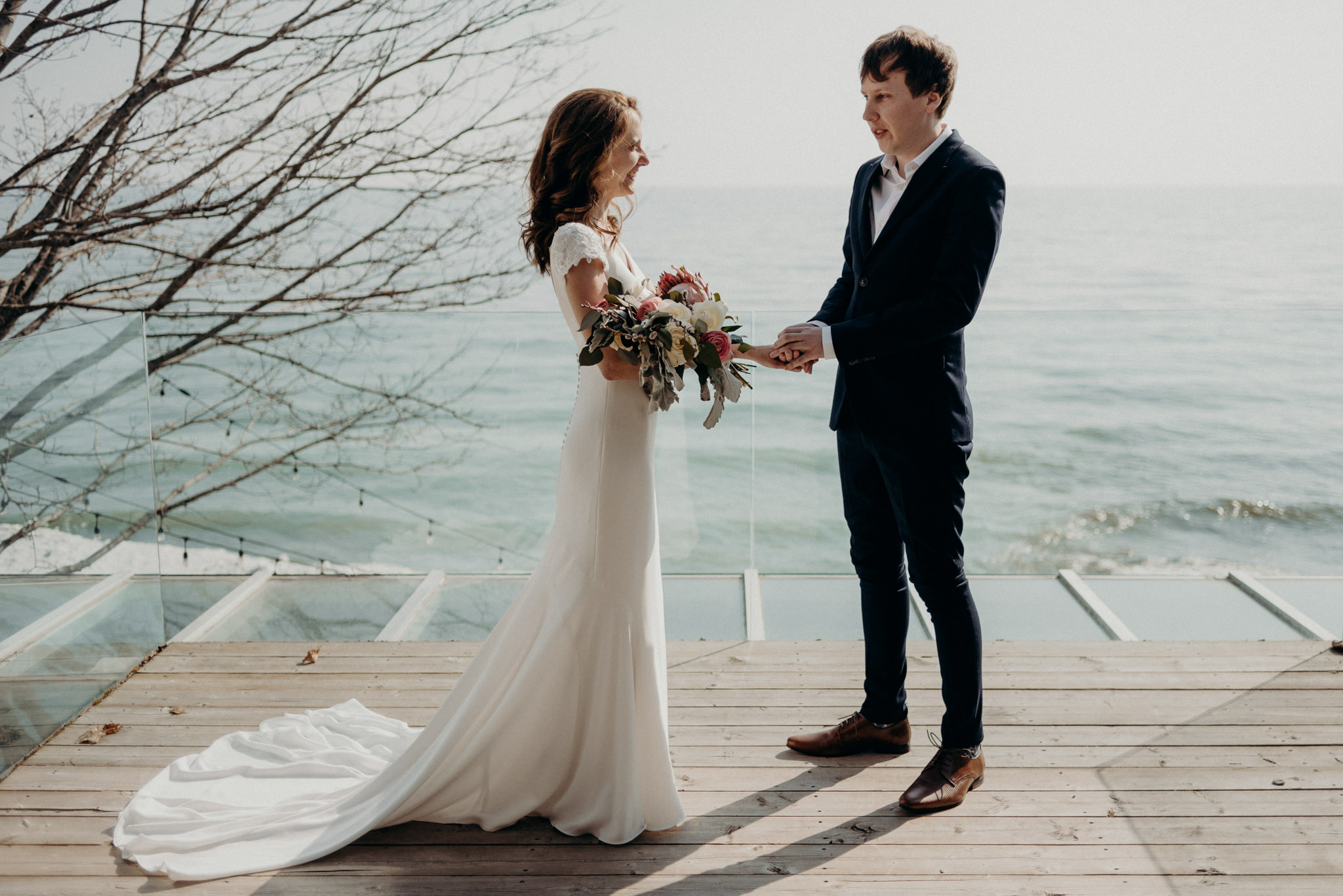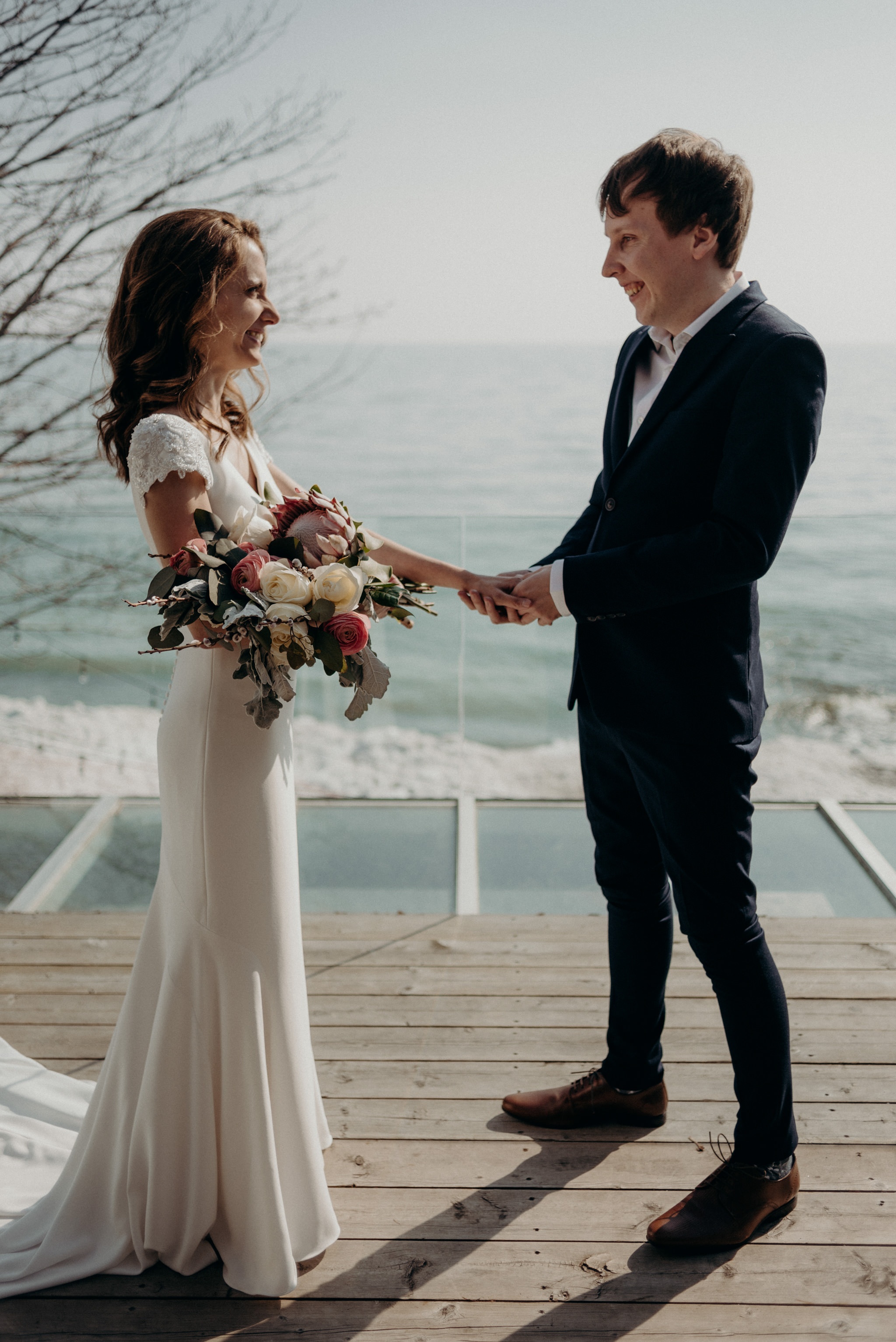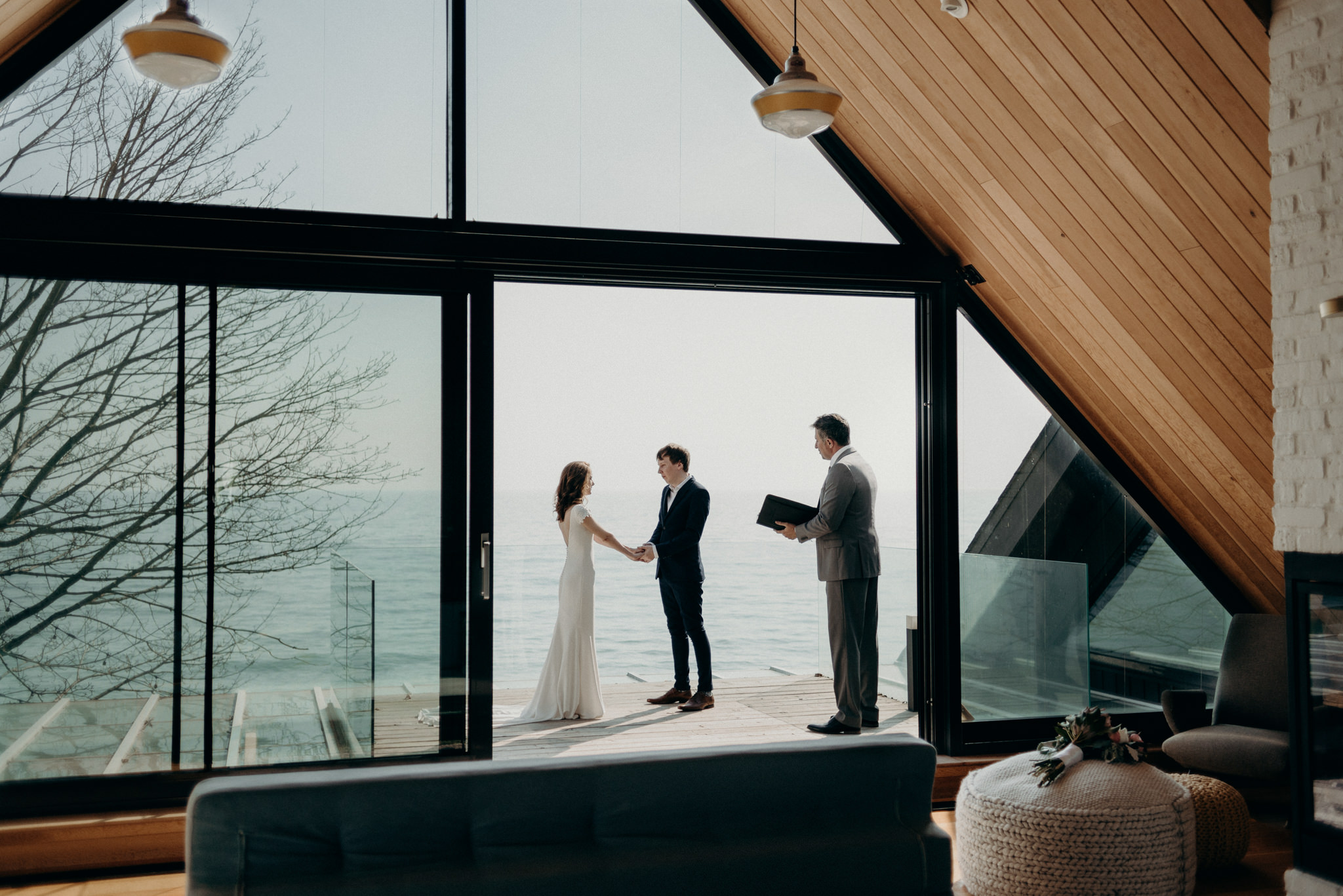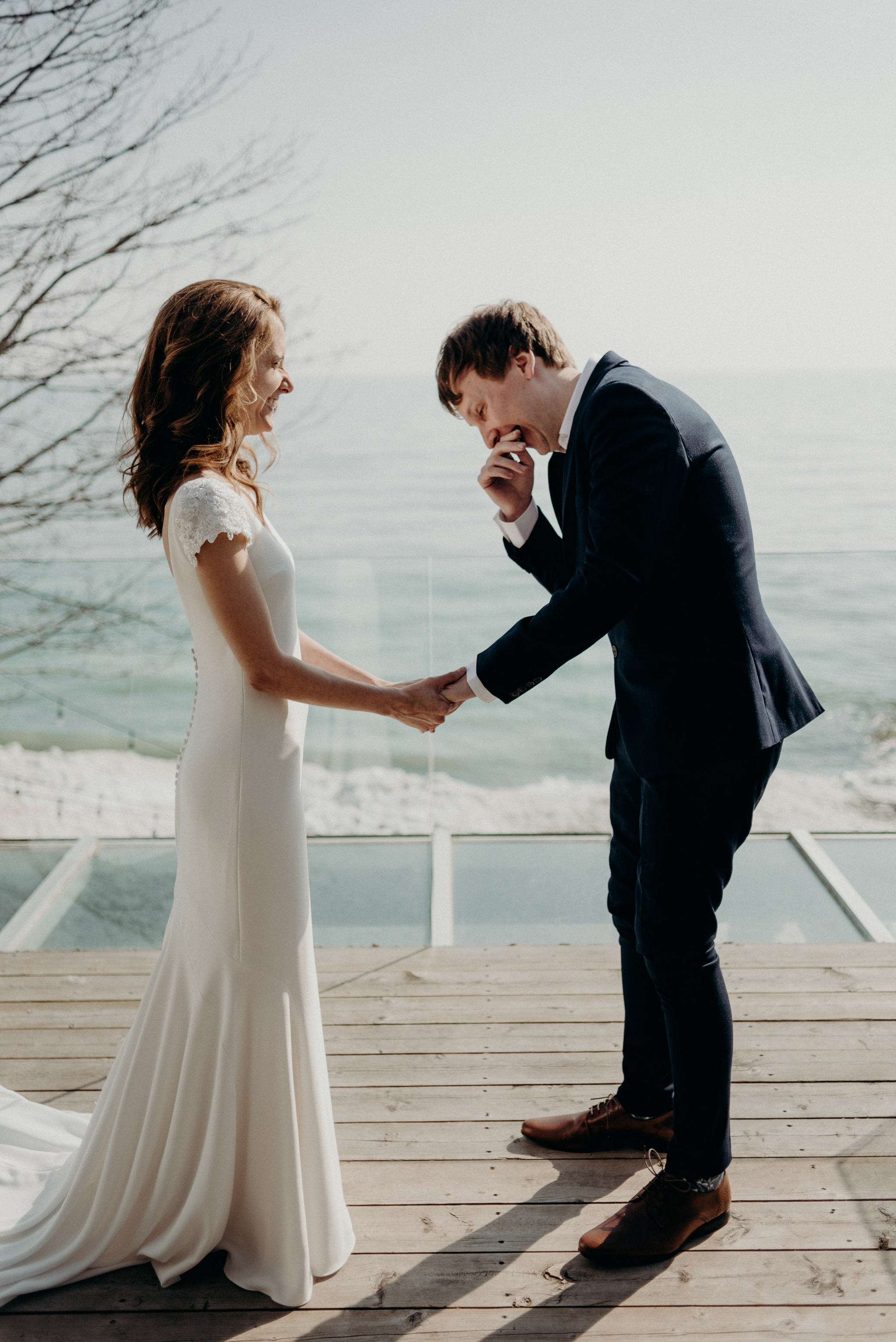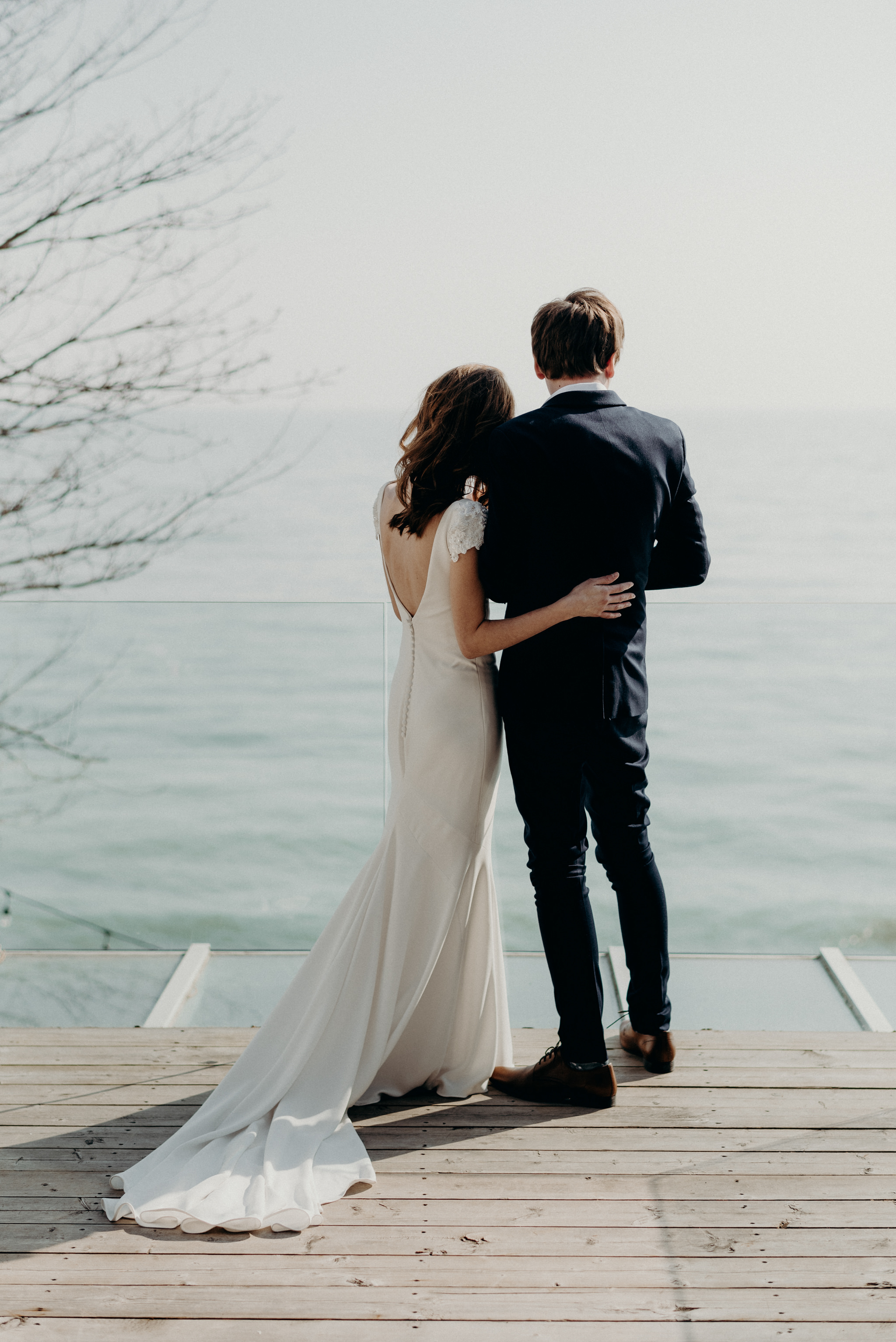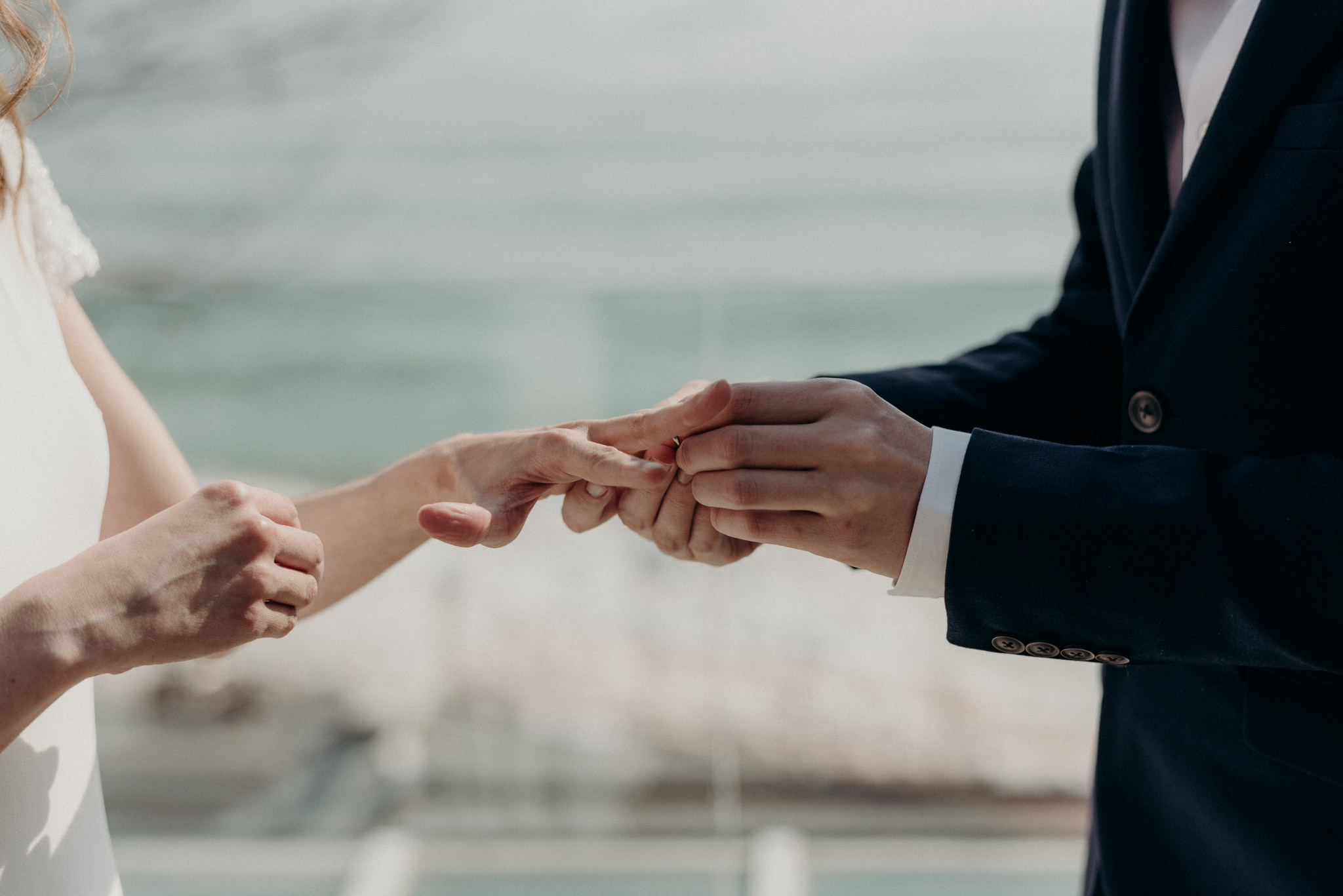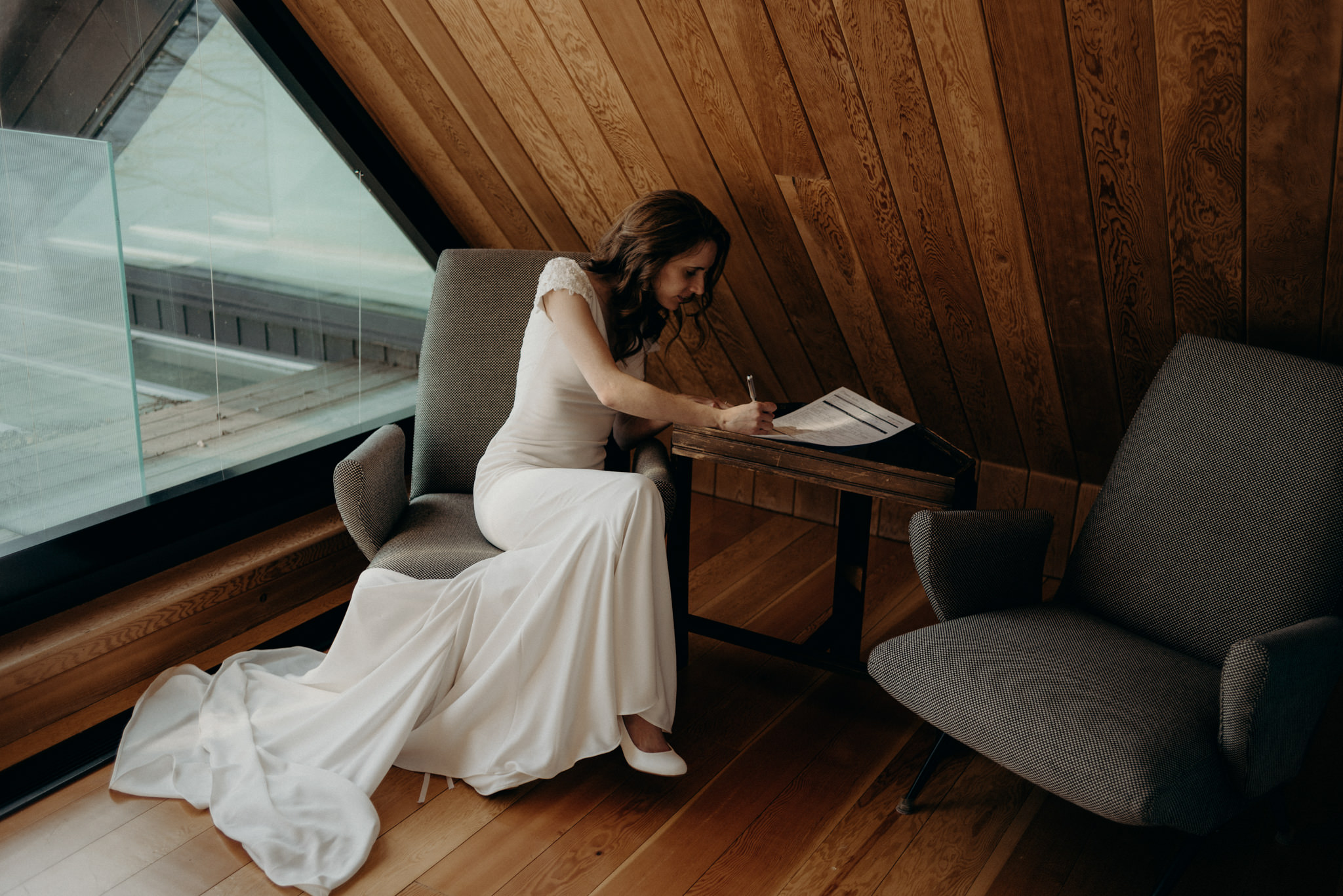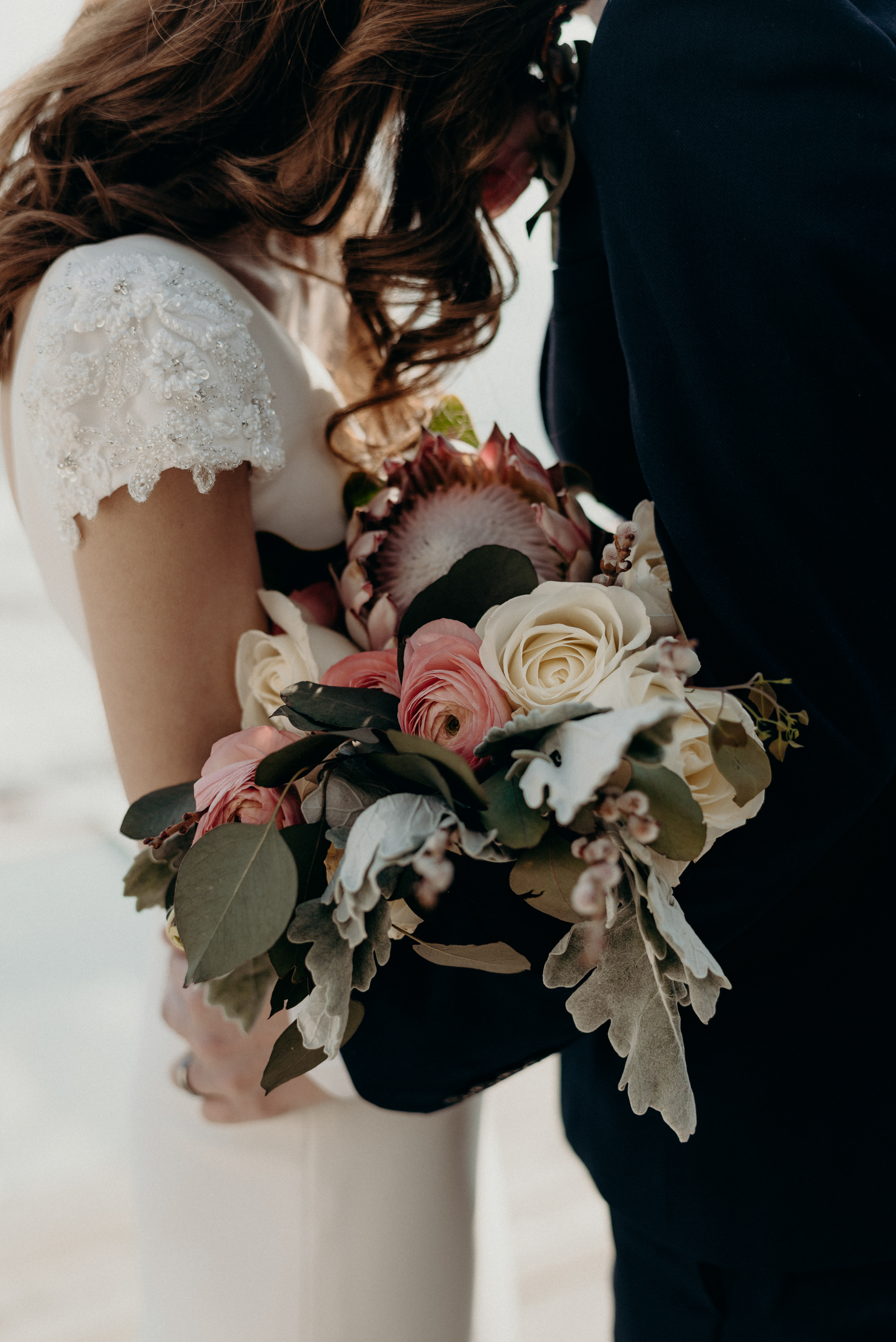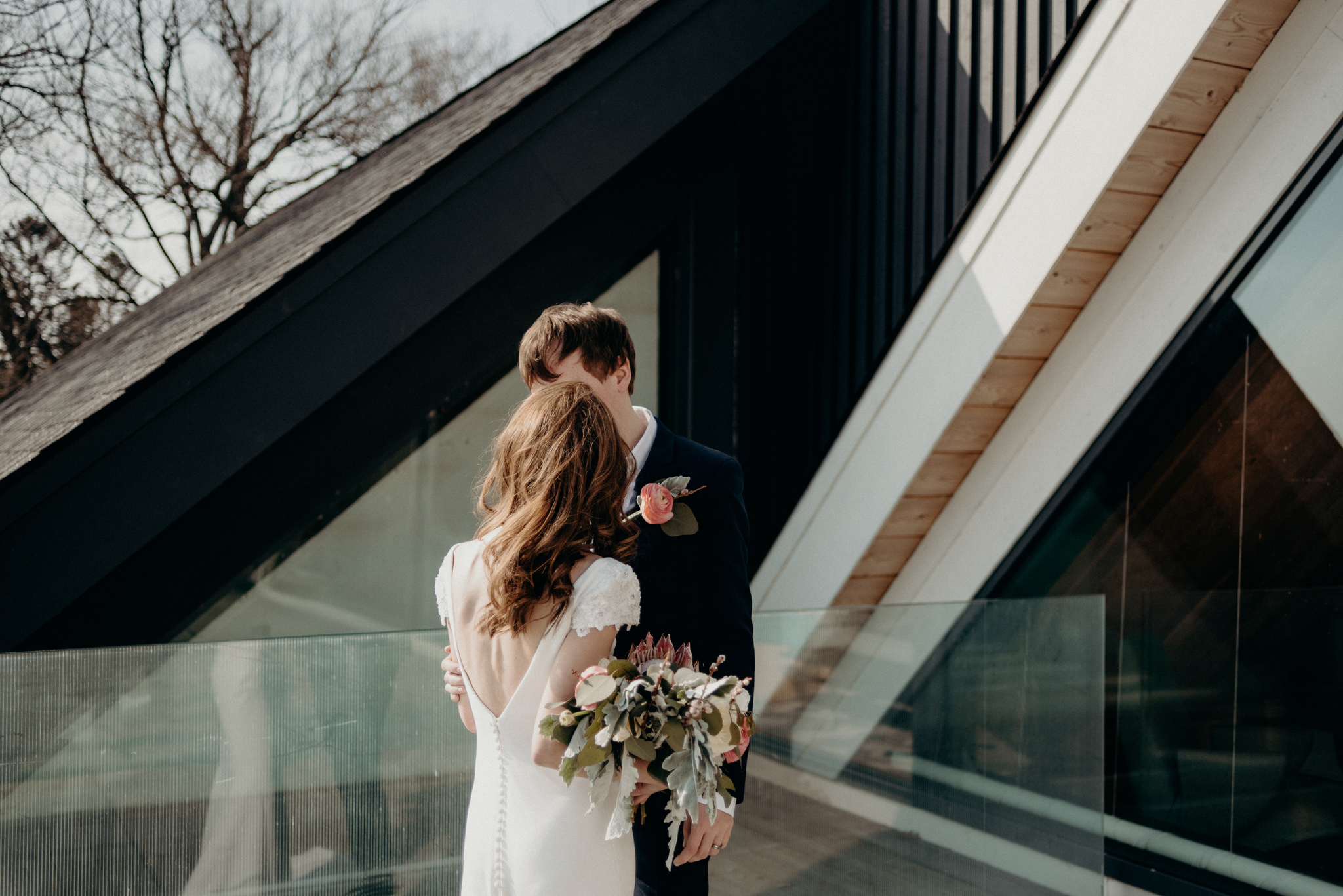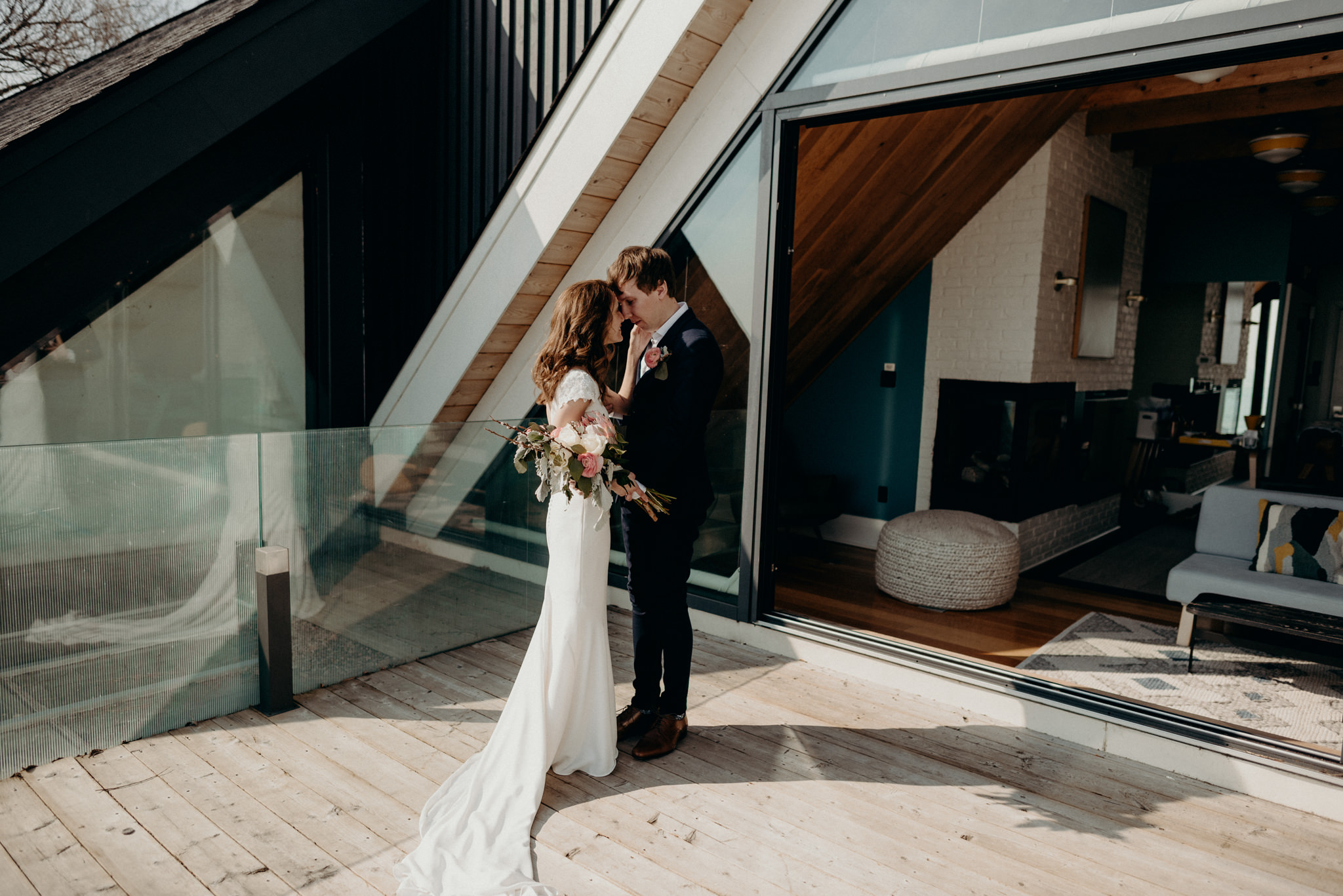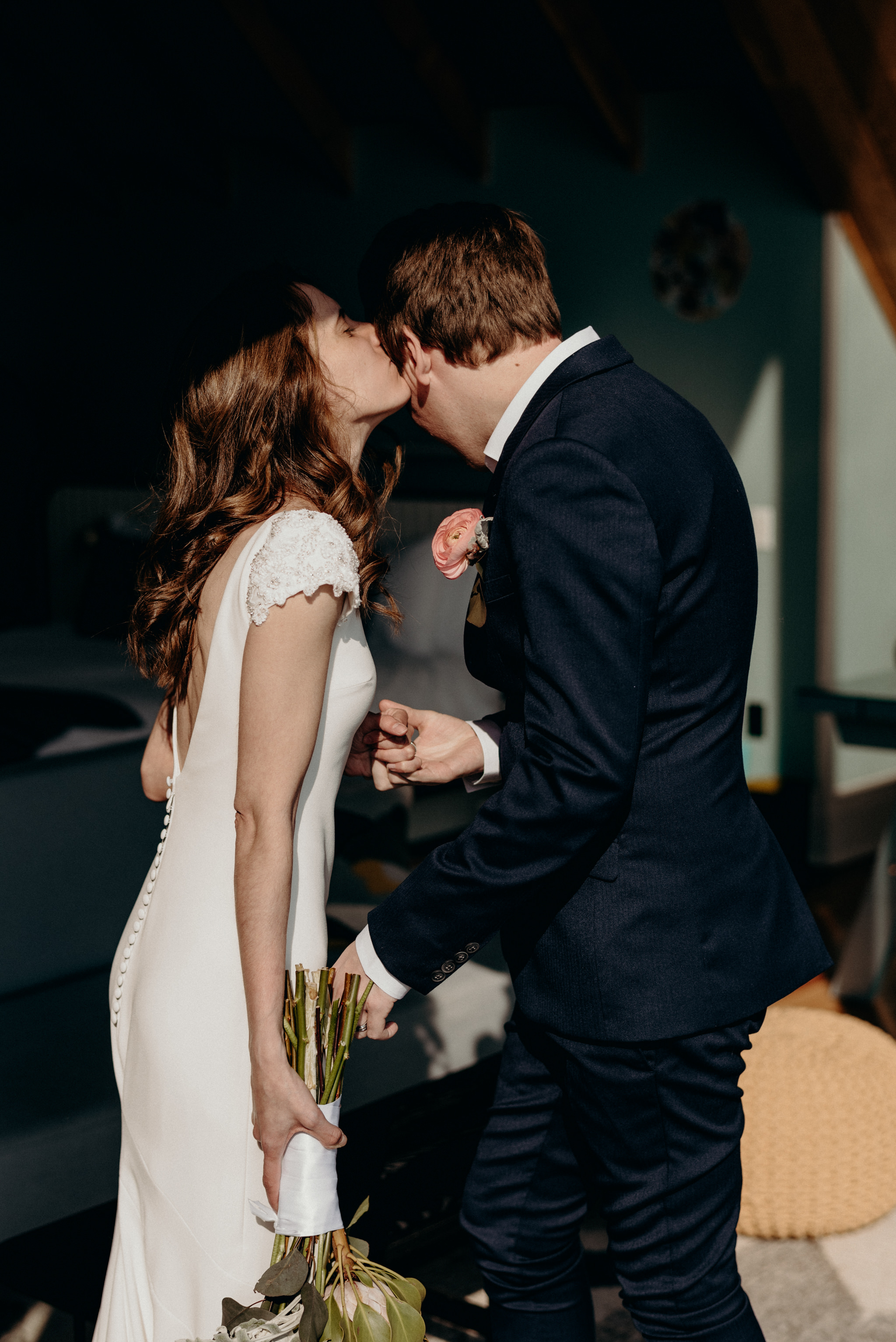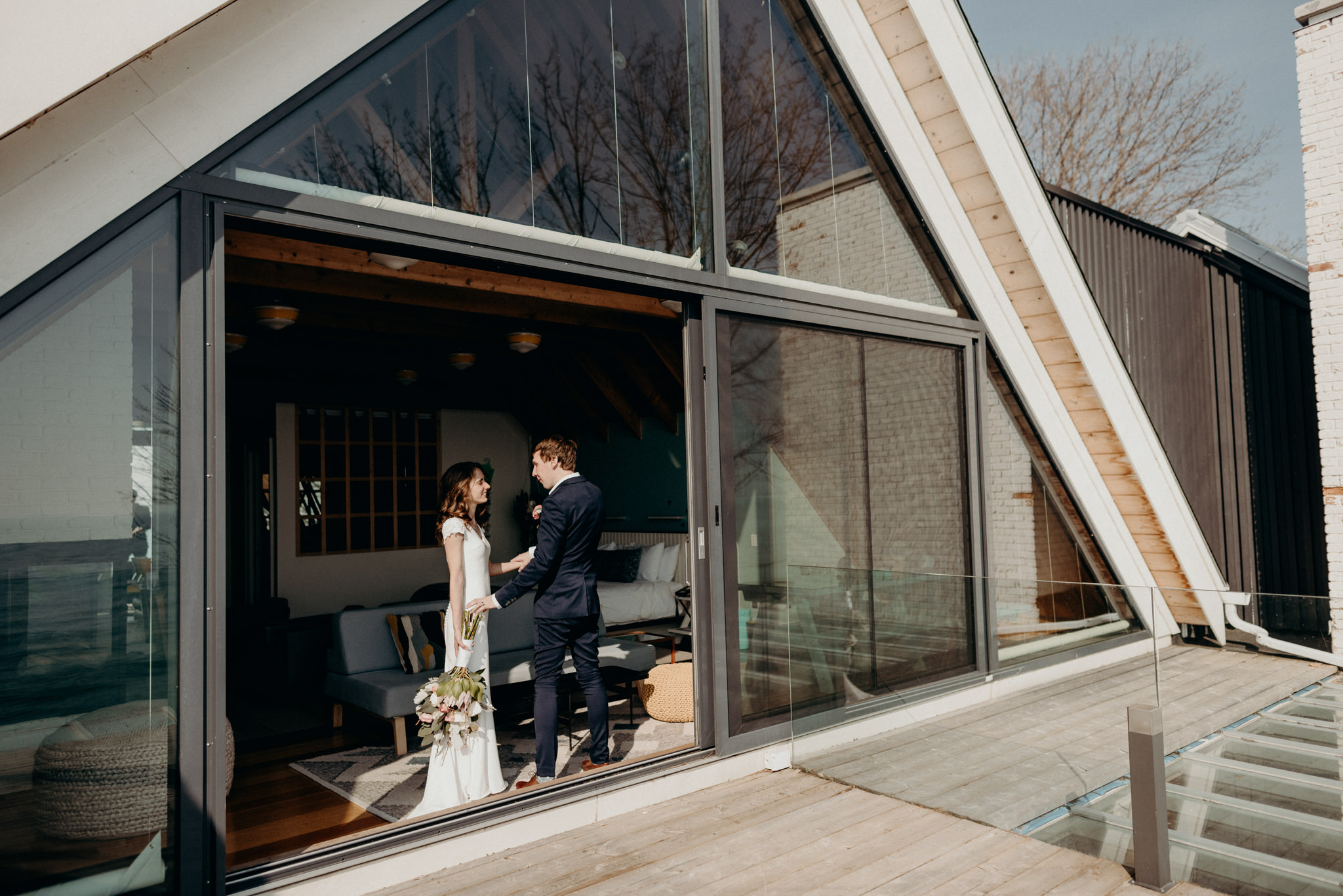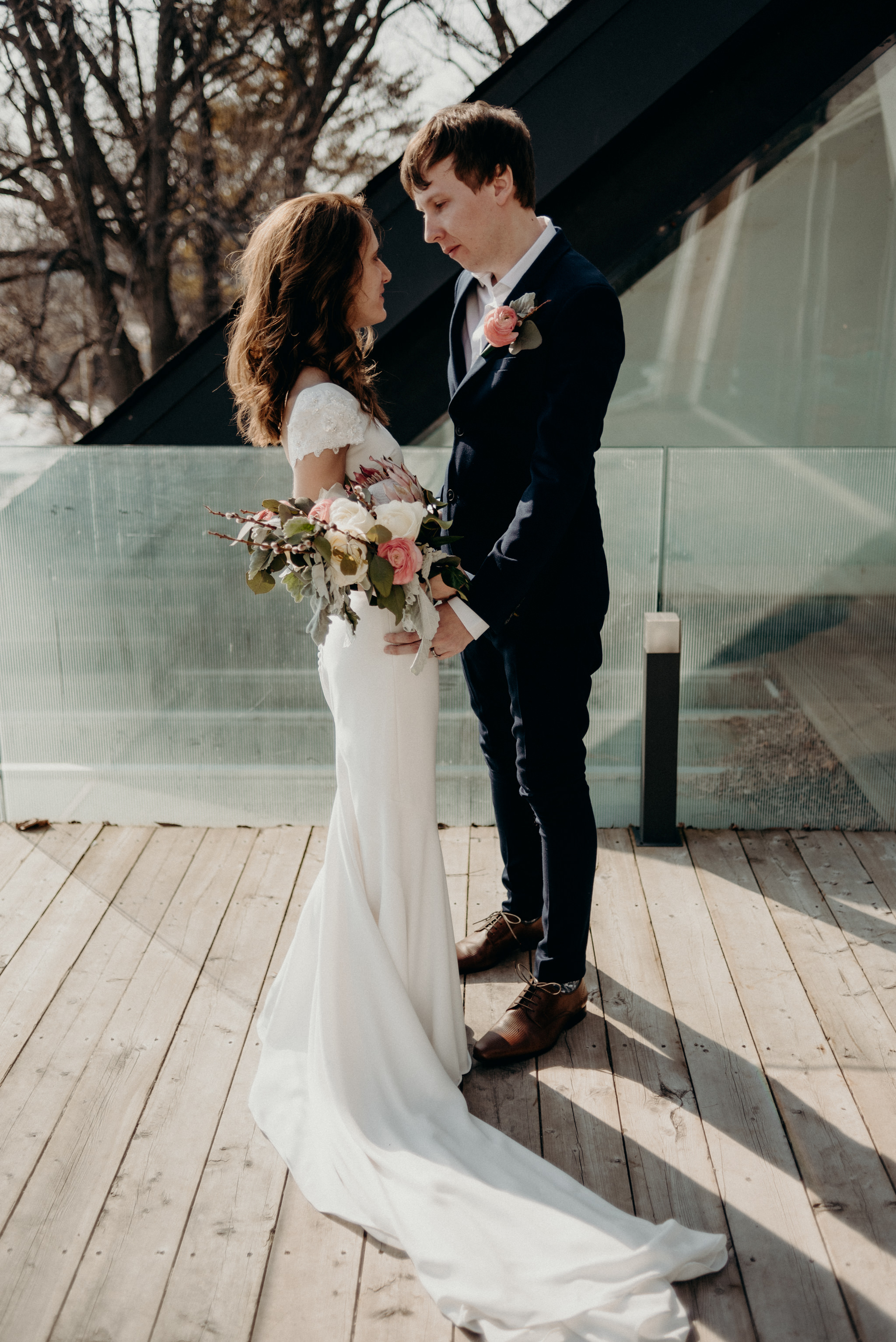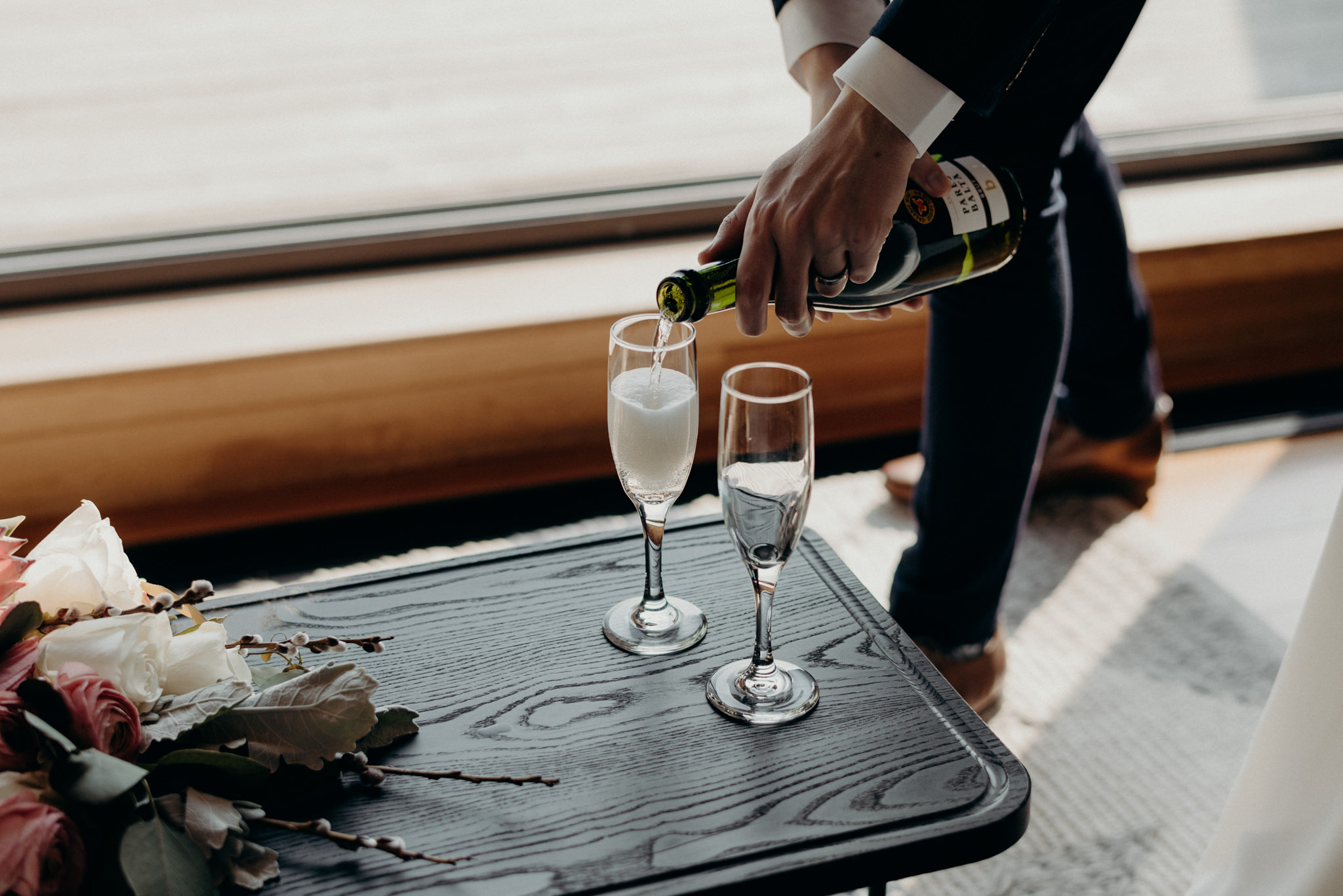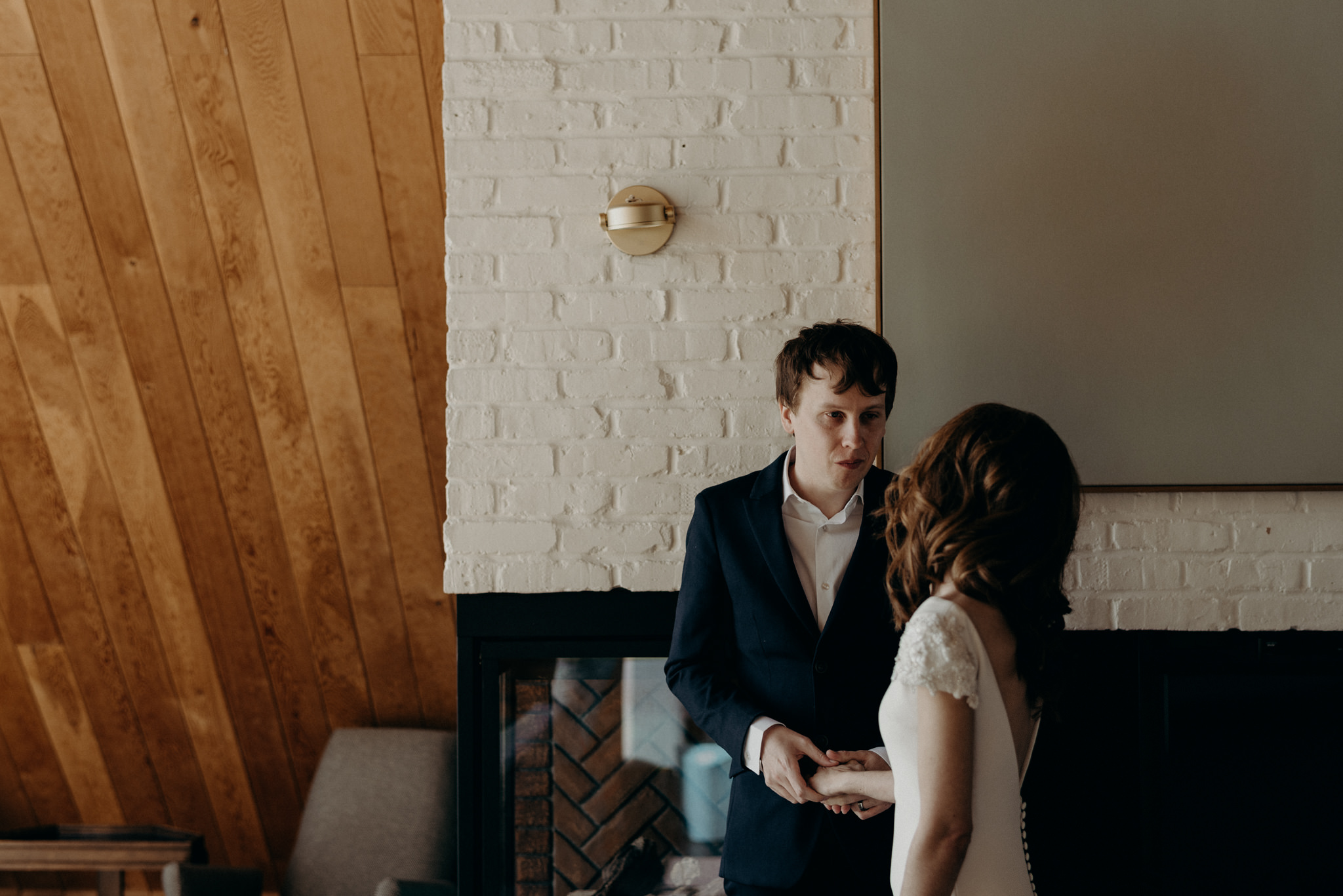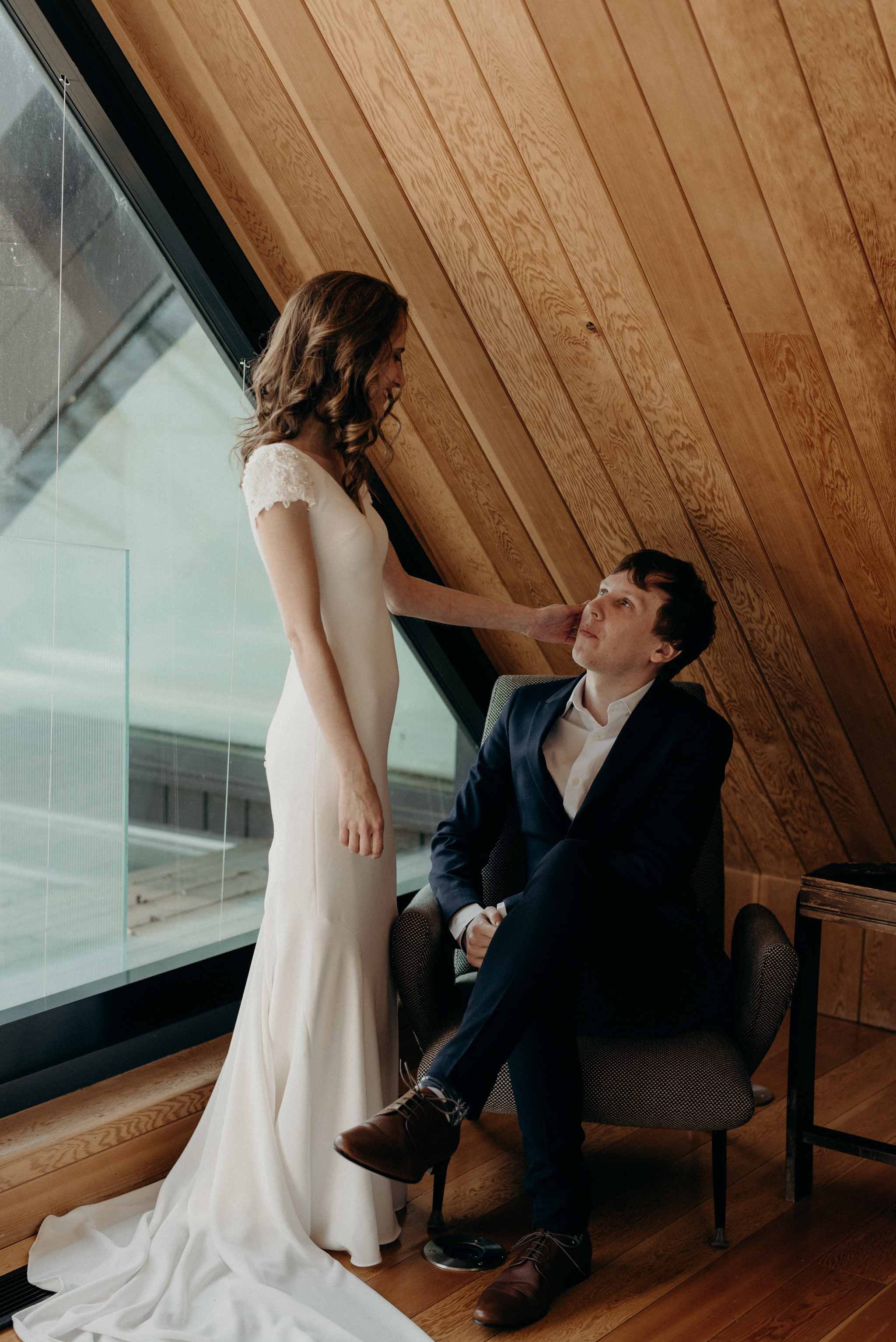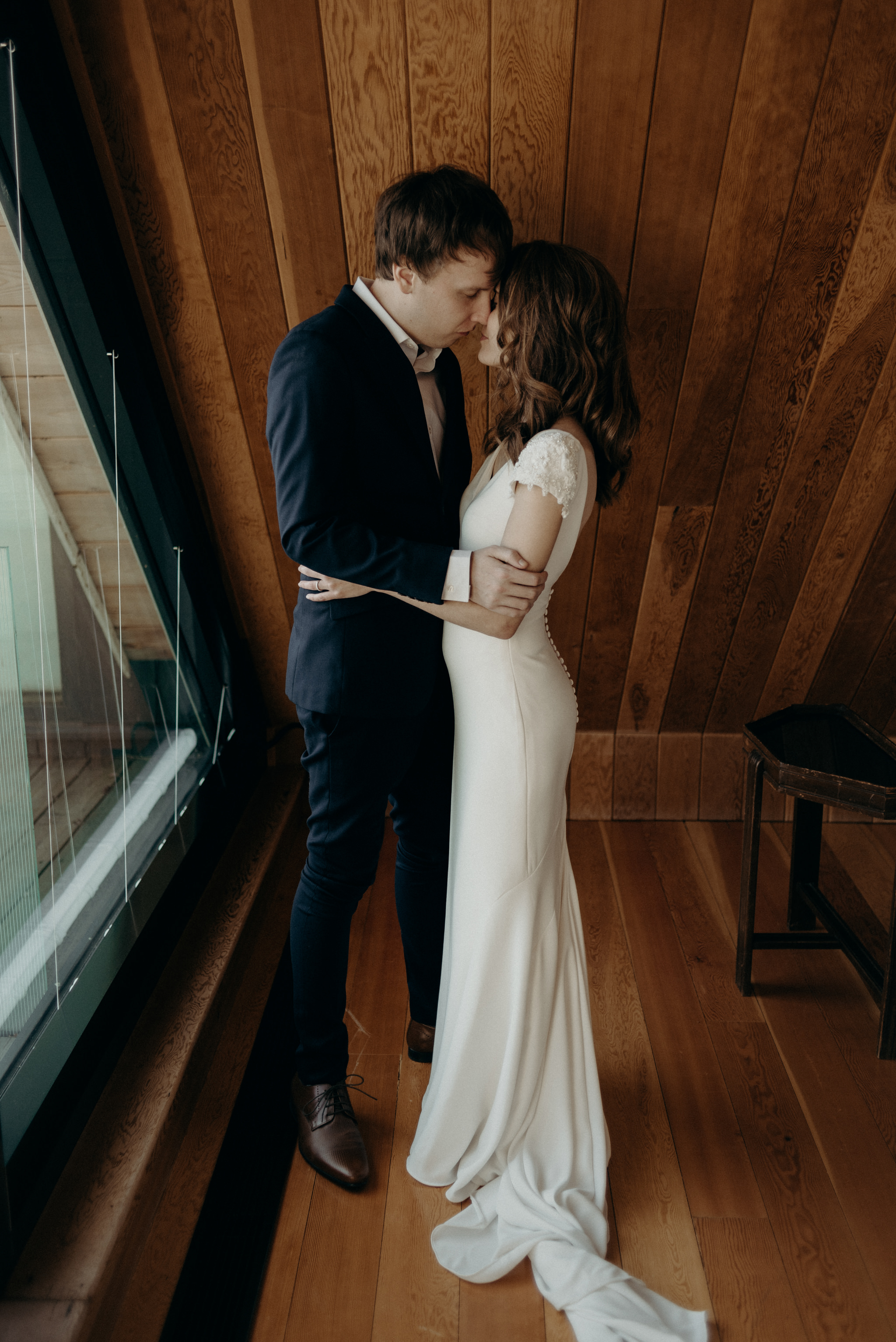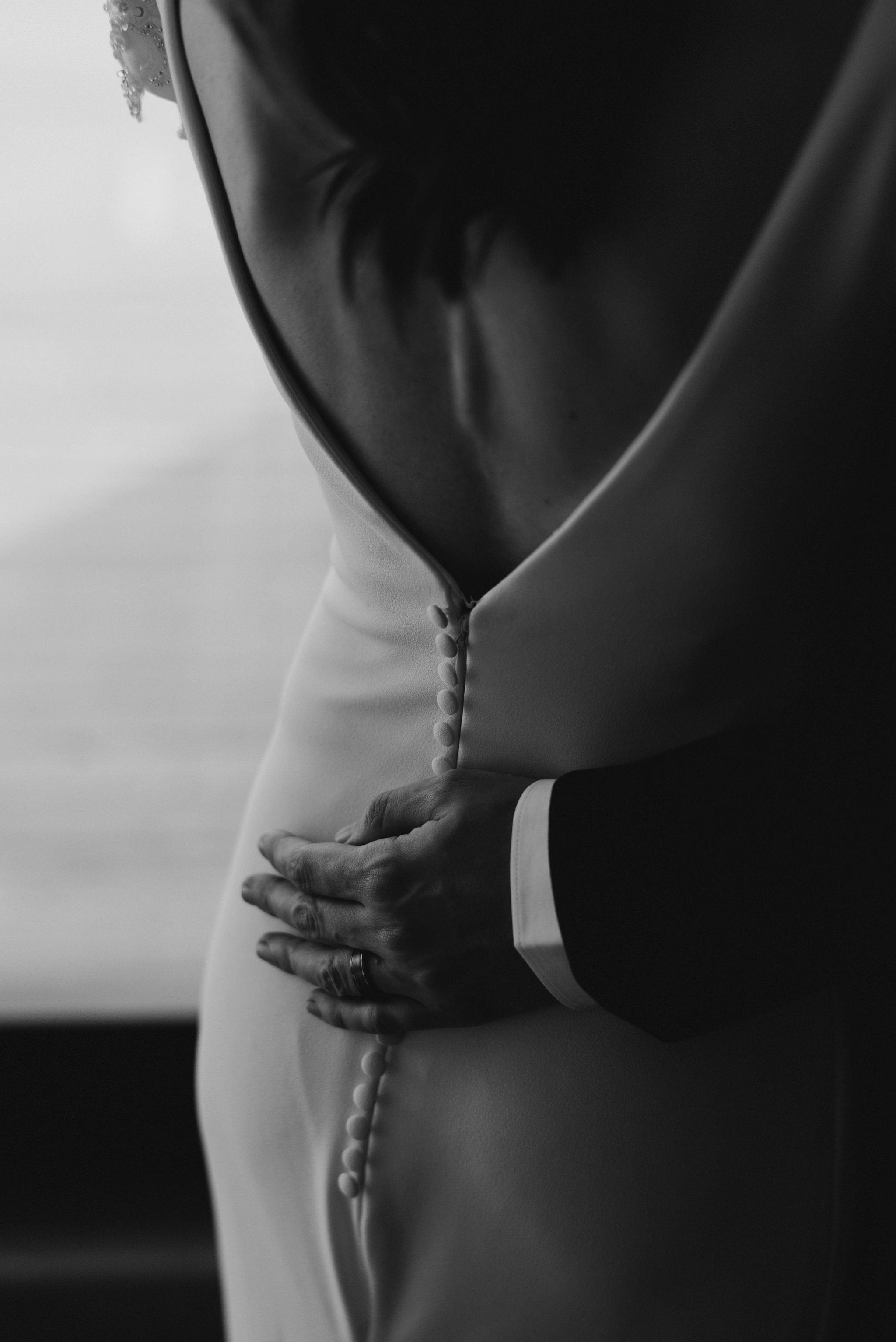 Advice for other couples deciding to elope
Always follow your heart and do what makes you feel like you. Planning a wedding can be stressful when you get caught up in what others are doing for their special day. This day is all about you and your spouse-to-be. This is your wedding. No matter what others think, do what makes you feel happy. Surrounded yourself with people who make you feel good. When we think of all the staff at the Drake Devonshire, our driver Jeff, our photographer Jess, the couple who paid for our drinks, the family who paid for our dinner, and the friendly people of Wellington, having those amazing encounters with interesting people will make all the difference in the world on your special day.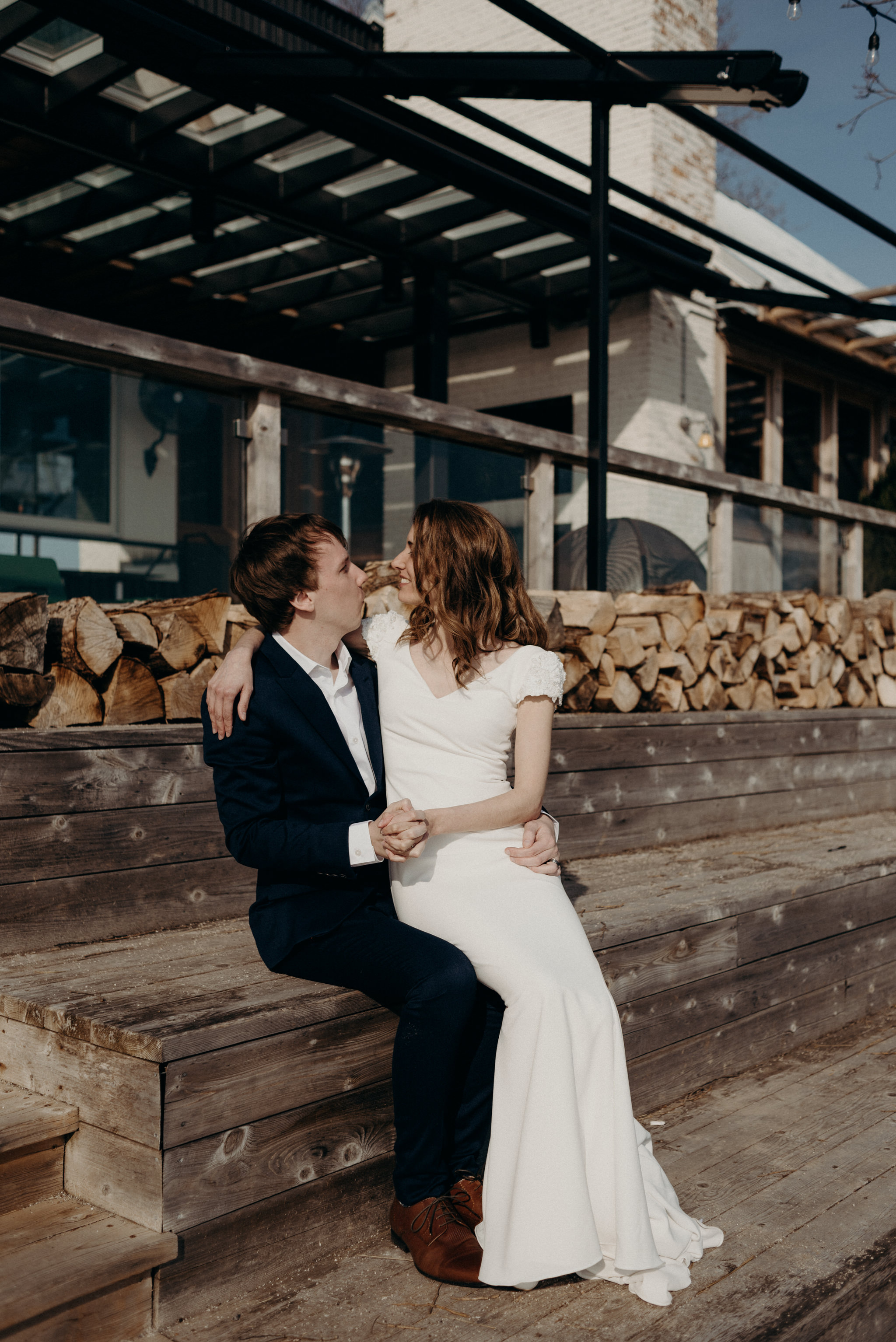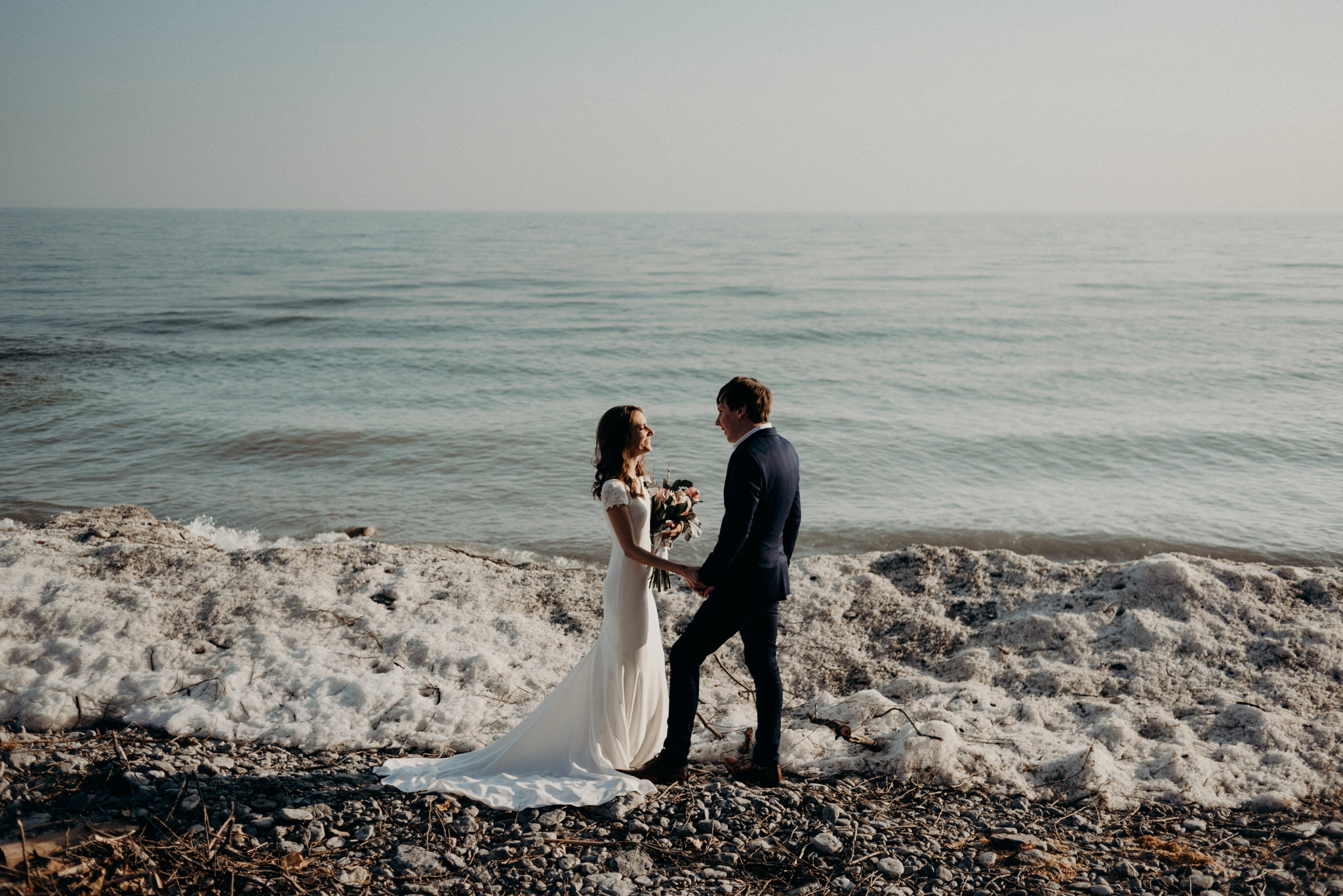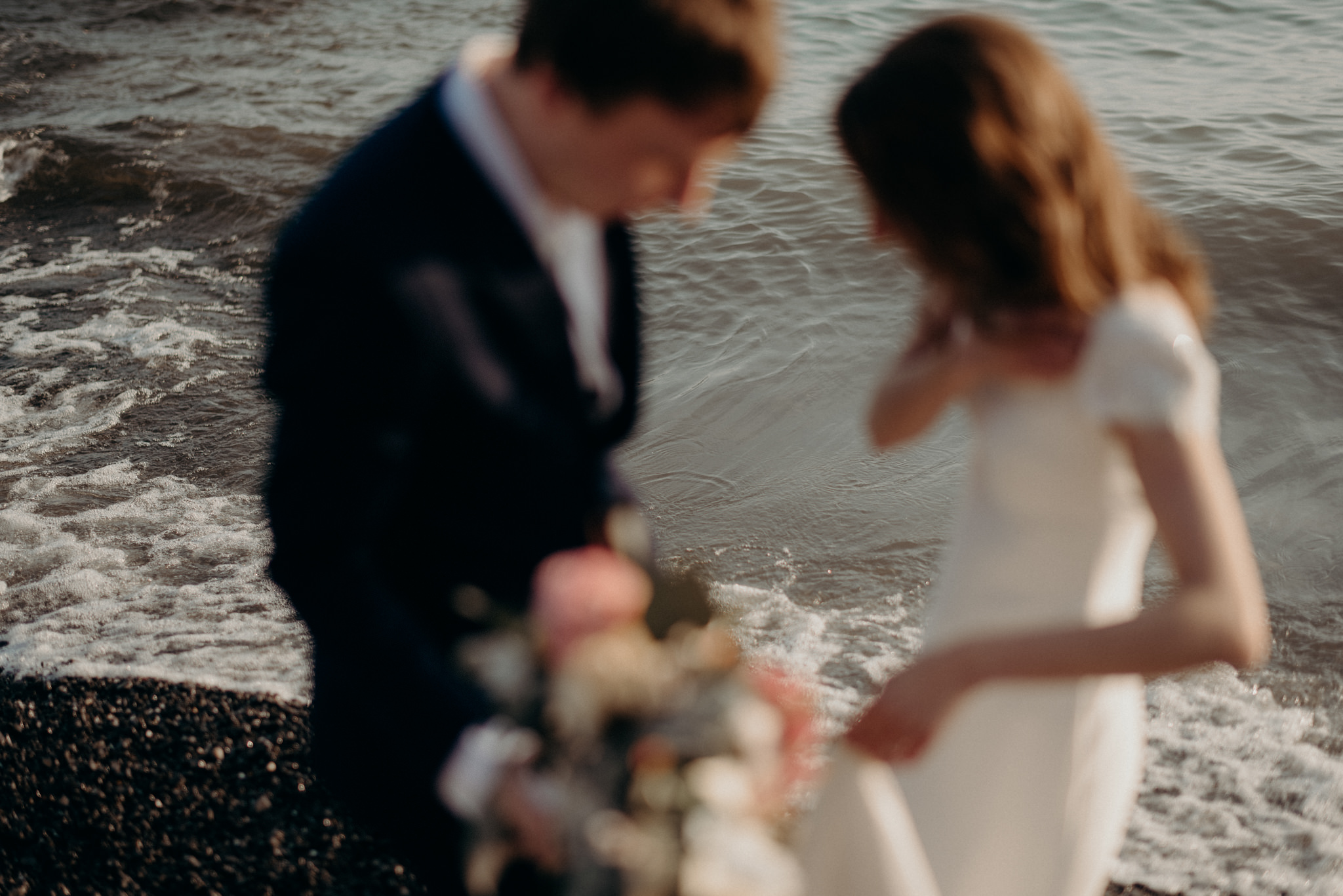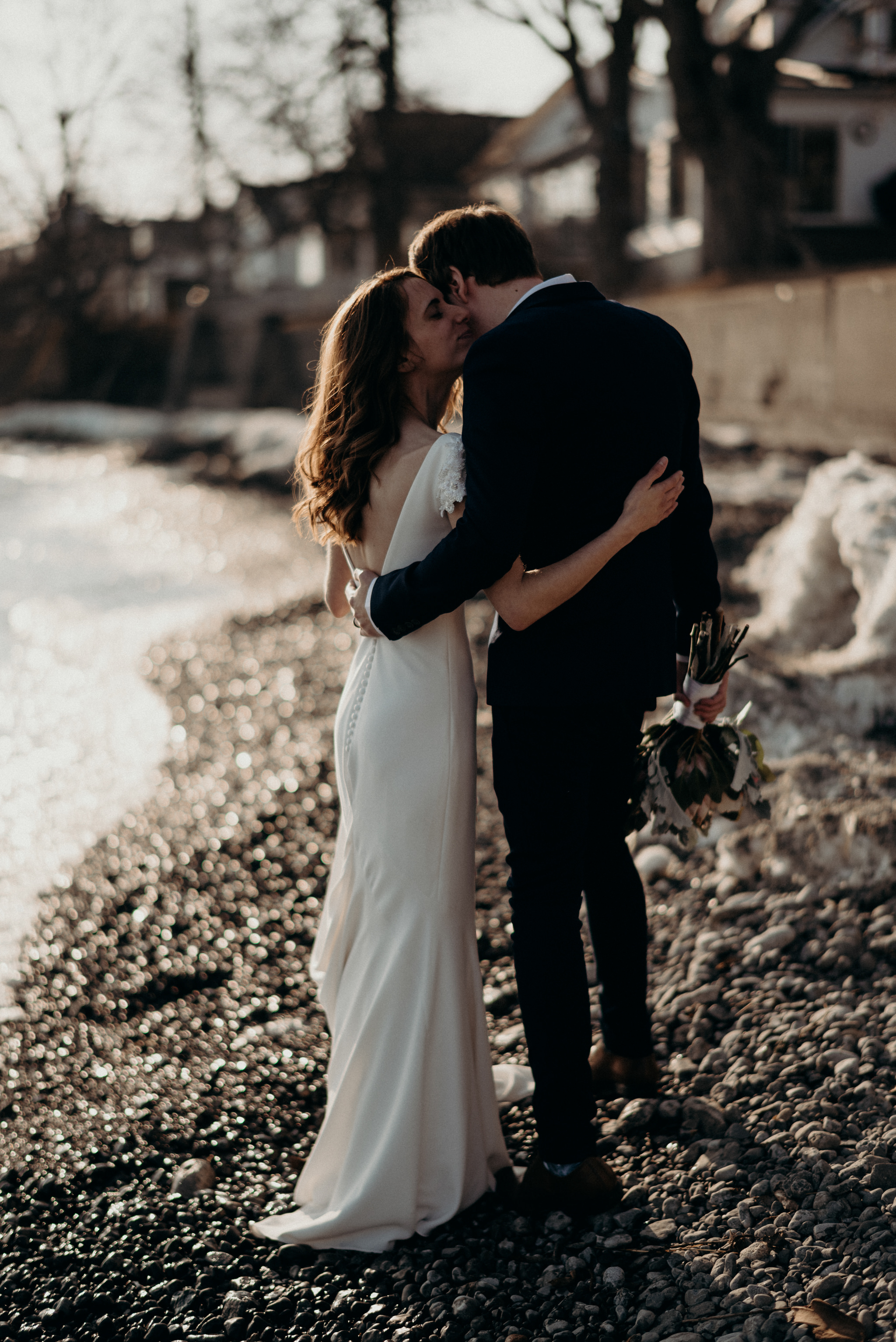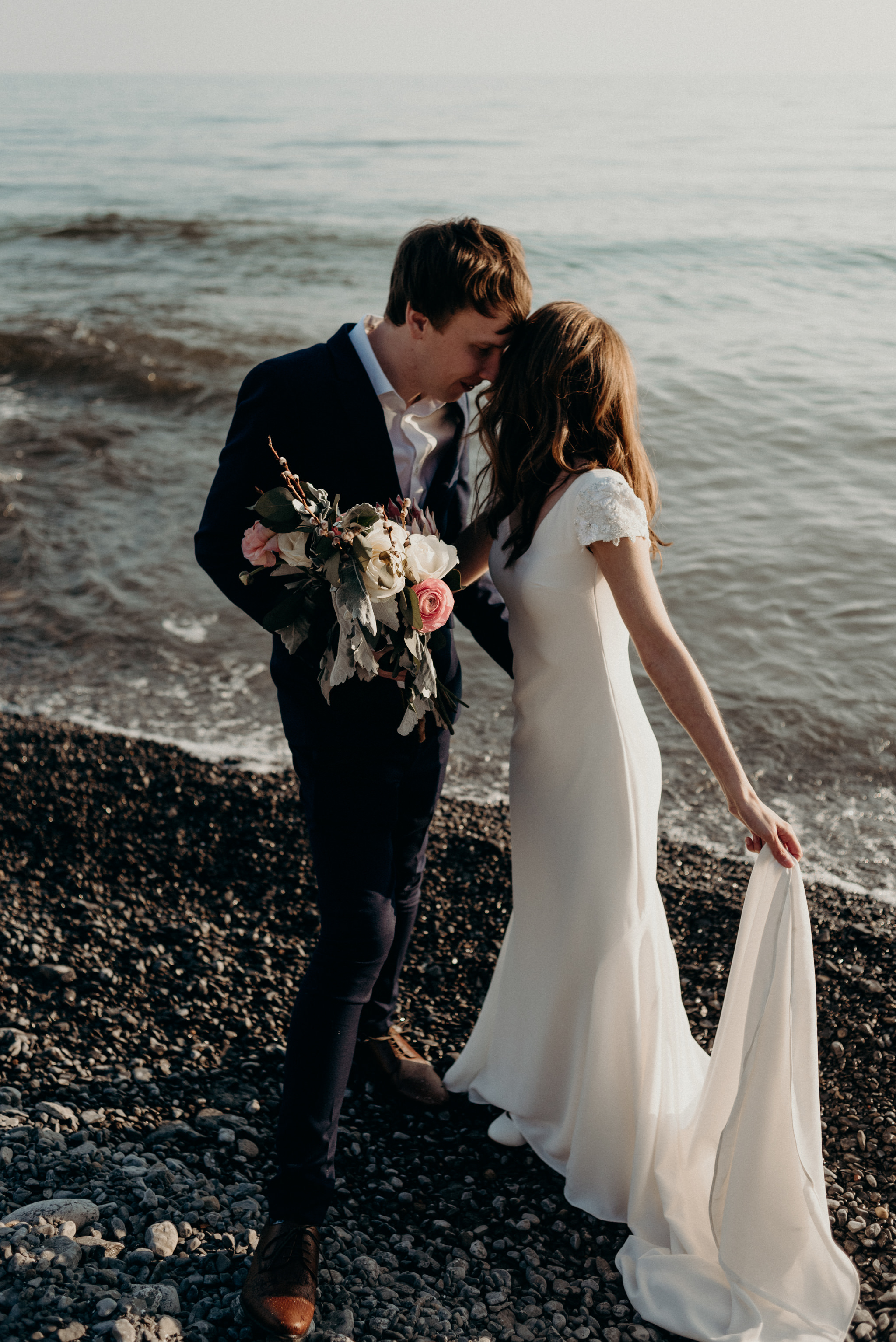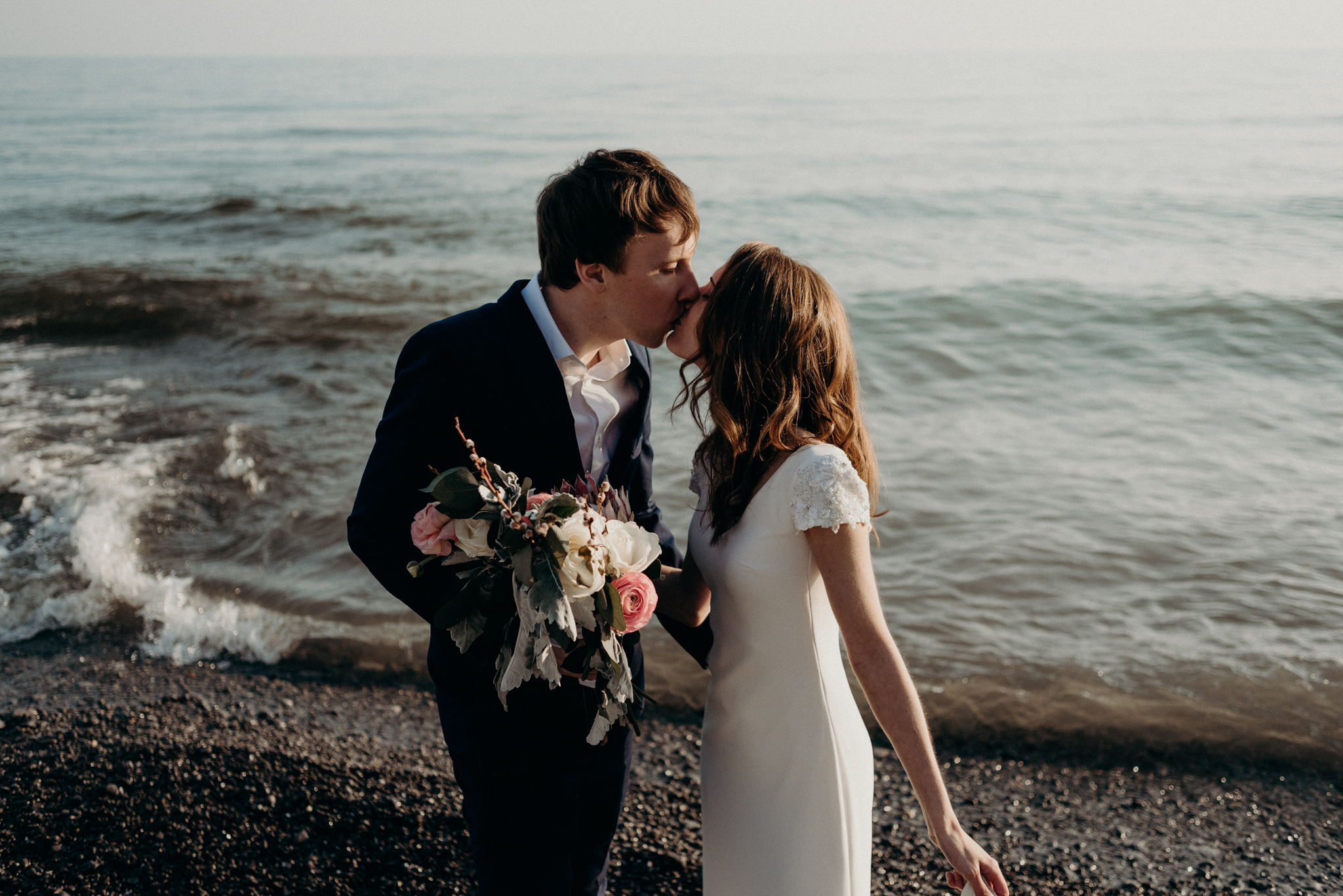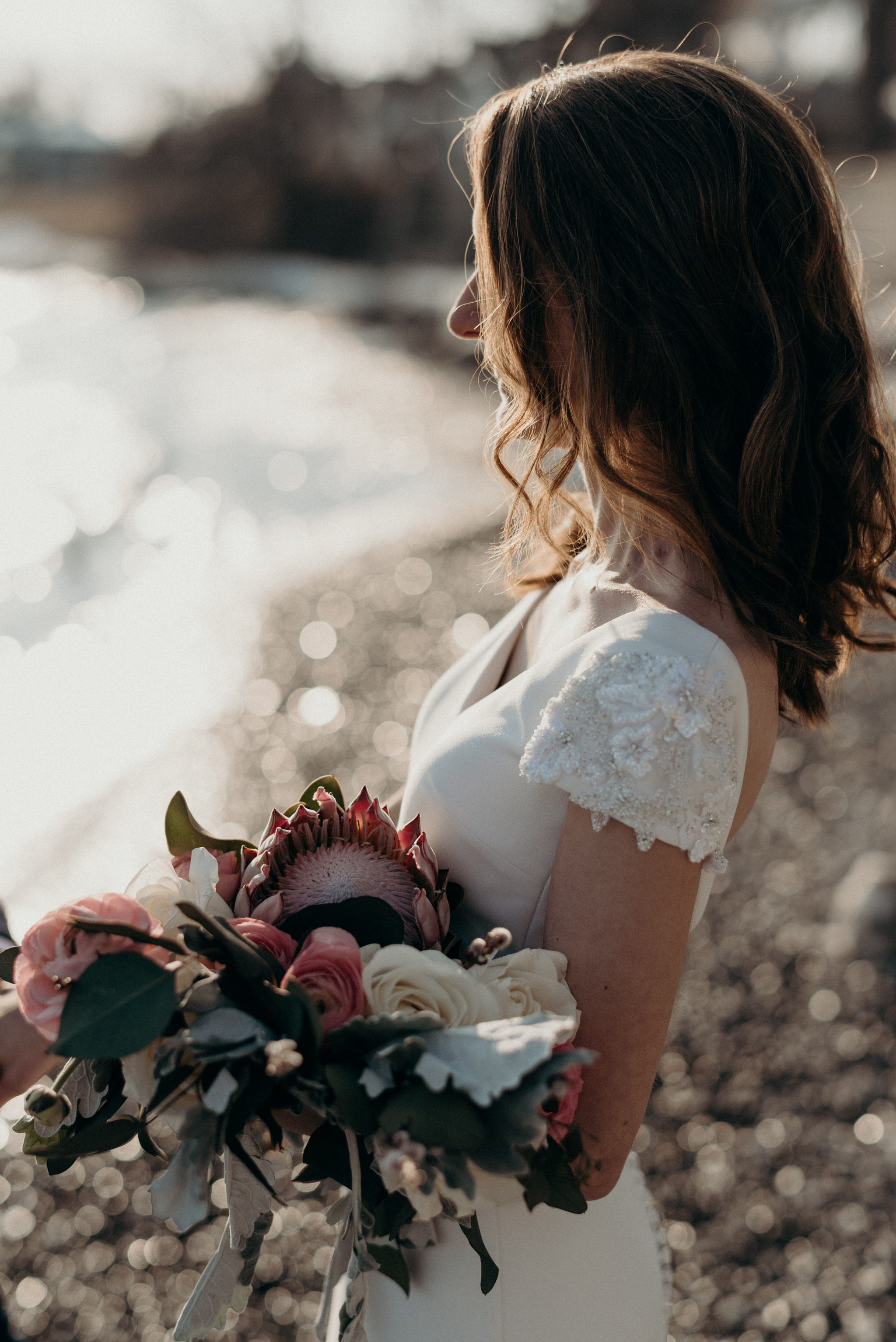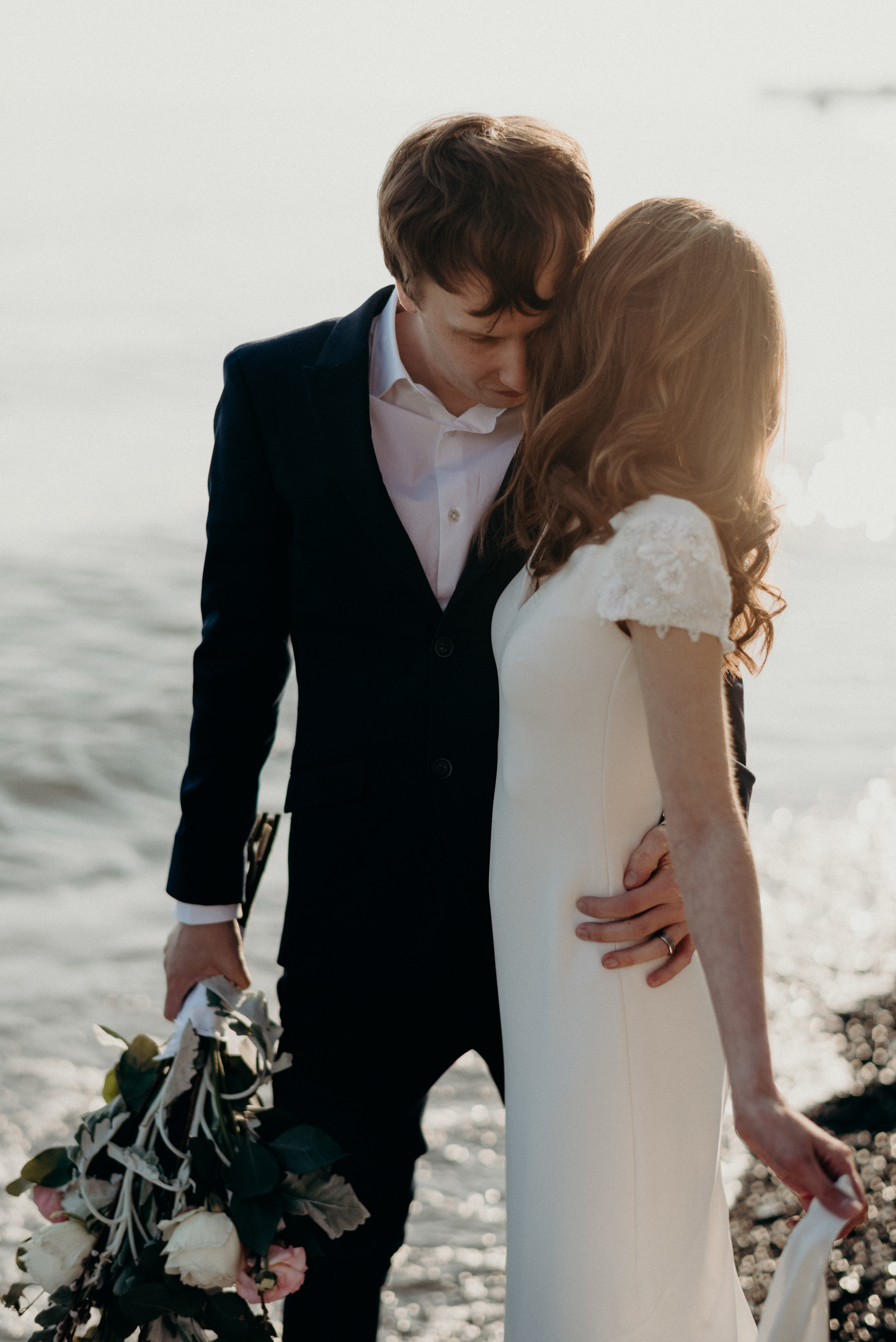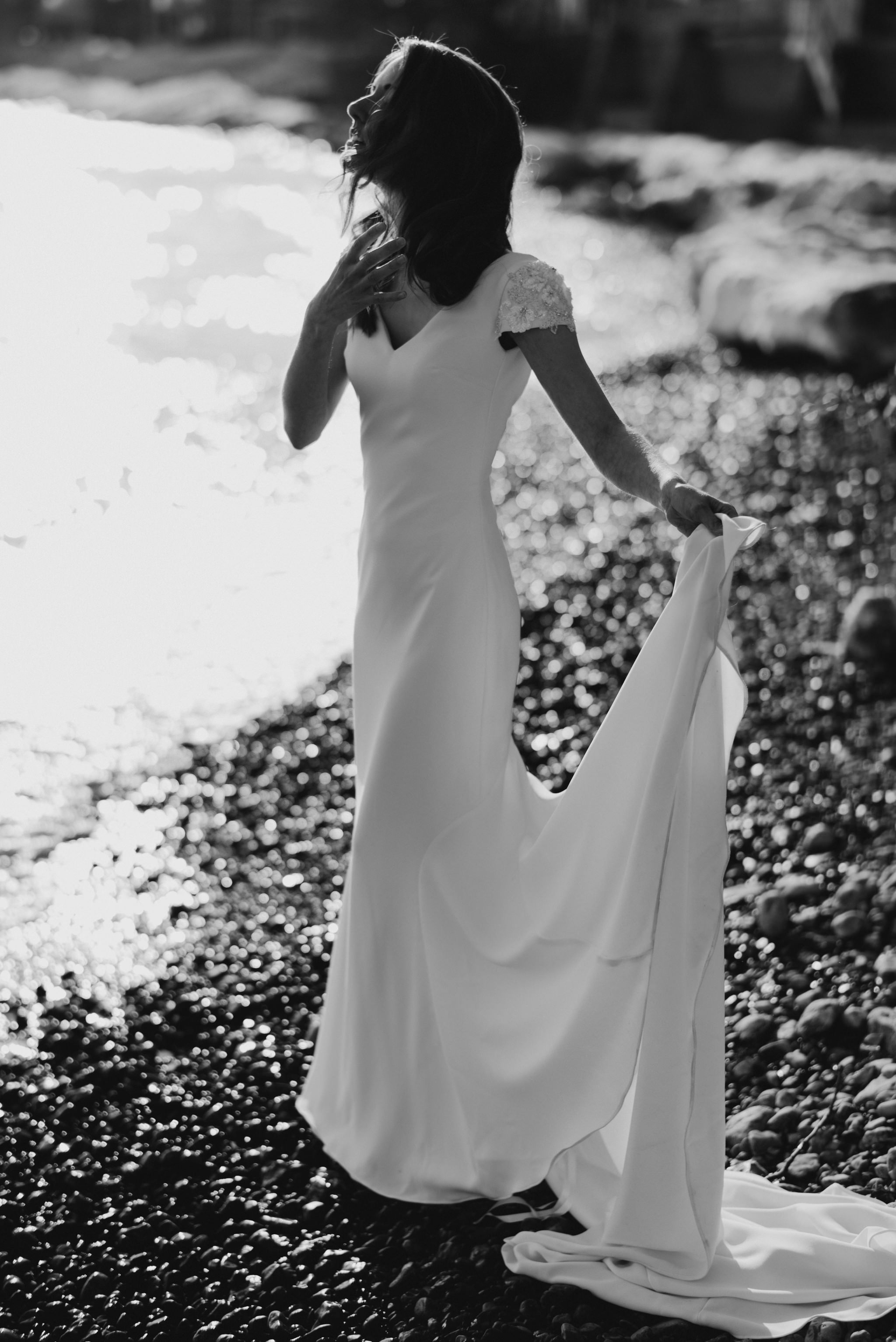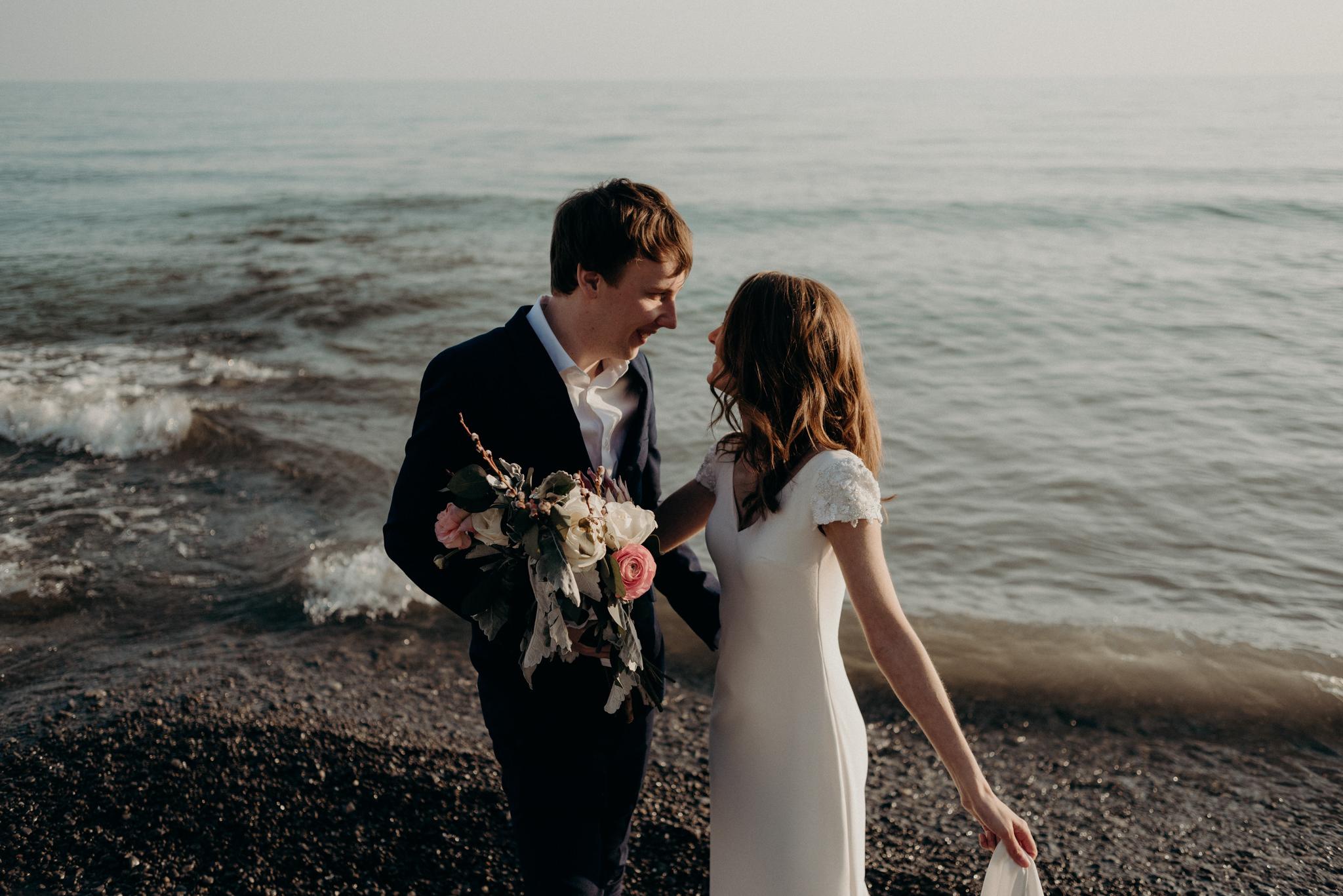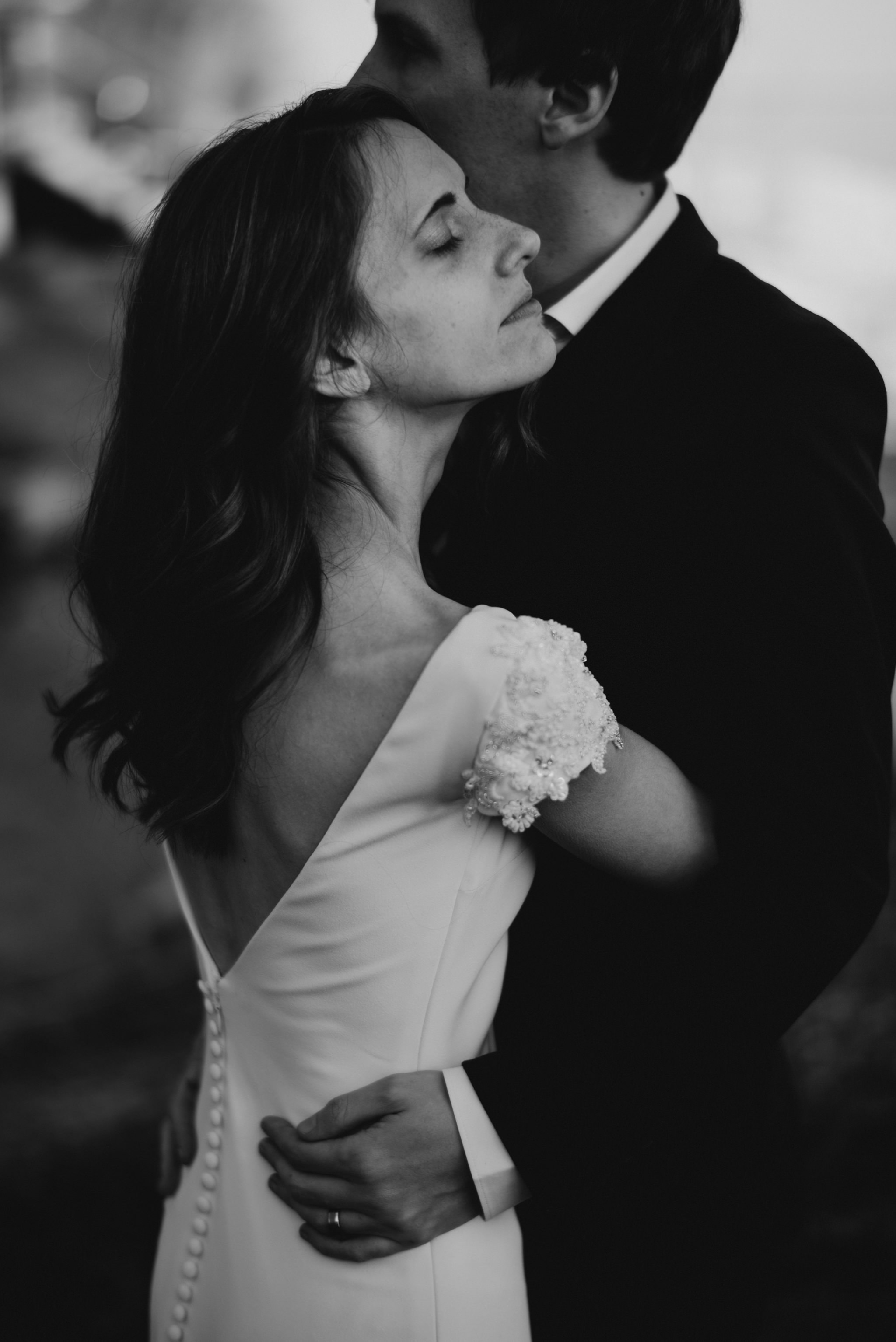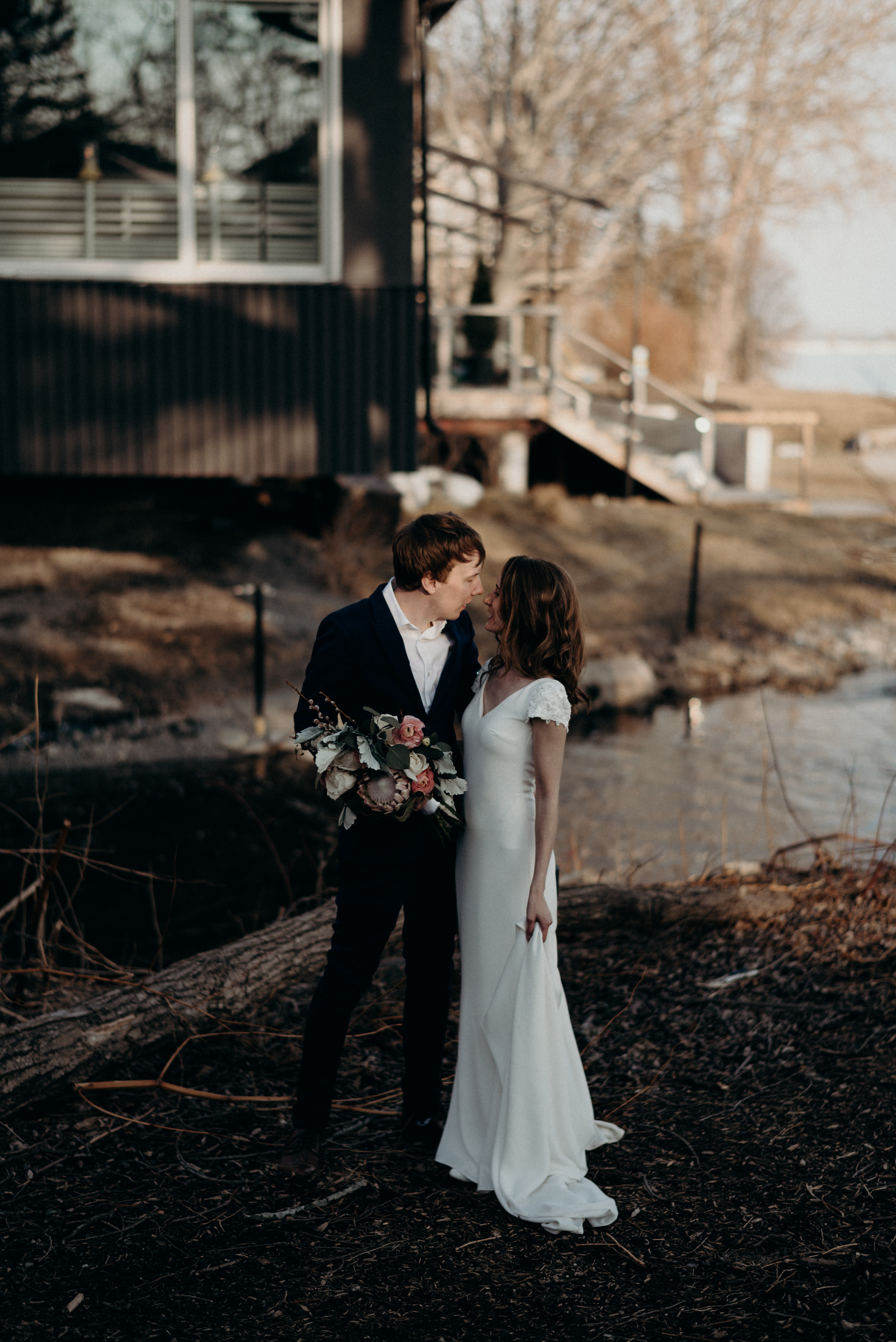 Vendors
Venue: Drake Devonshire
Dress: Pronovias
Shoes: Dreampairs (Heather), Topman (Stephan)
Suit: Topman
Florals: Avondale Flowers
Officiant: Craig Logan
Hair & Makeup: Village 272