How to Plan An Elopement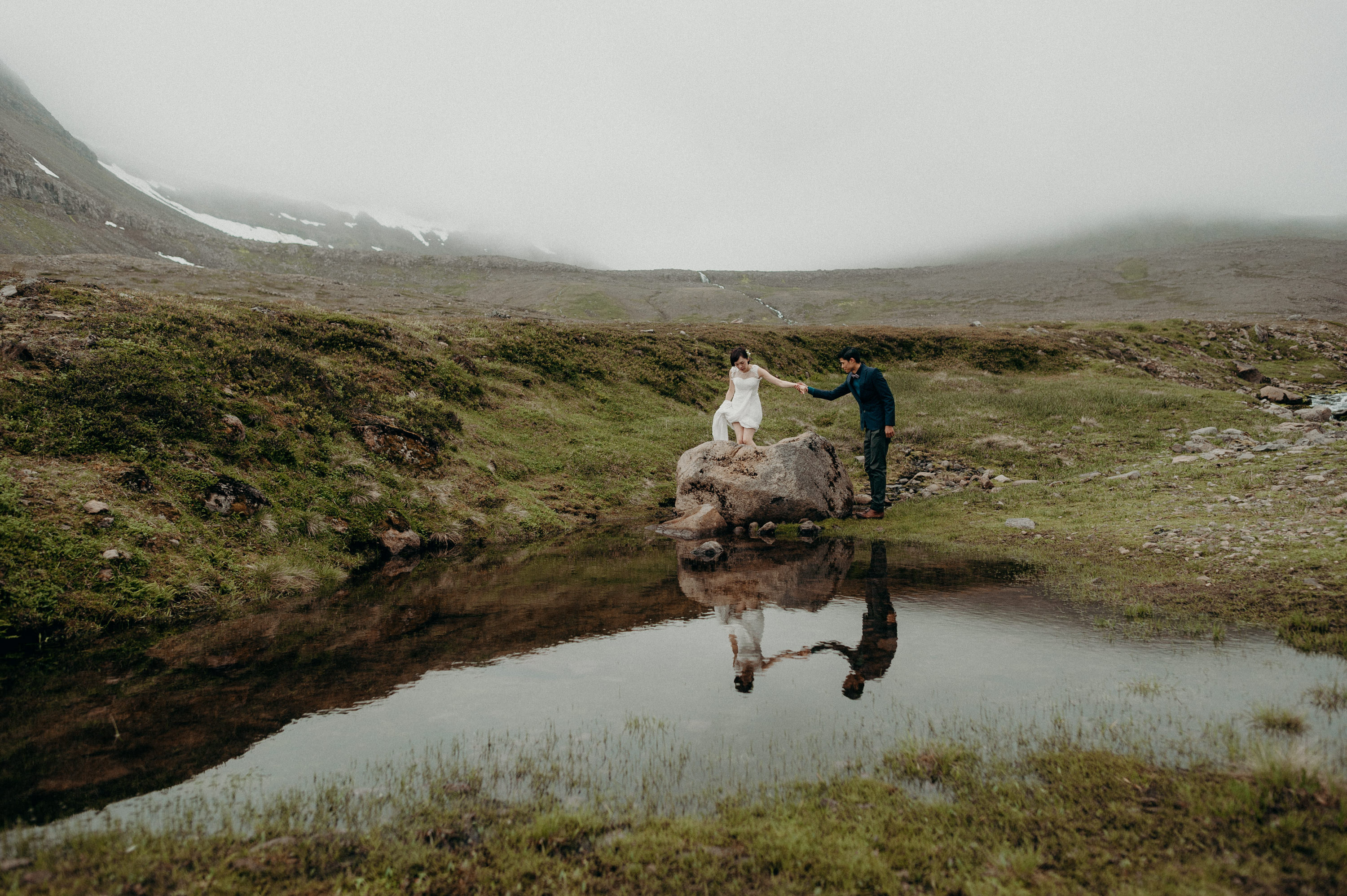 Yay, congrats on deciding to elope! Maybe you just bought a house or you are not into the idea of being the centre of attention or the thought of planning a big wedding stresses you out, regardless how you ended up here, you're not alone! There are so many costs that come with a larger wedding and more people are shifting focus back on the true essence of what a wedding is: the two of you. Eloping is often romanticized in movies and TV shows. It can be adventurous and spontaneous yet still thoughtful and beautiful. I know you may think I'm a magical unicorn wizard that never takes a bad shot…and you're right. But it's honestly because I like to be prepared and part of that is educating YOU so that together we can make your day the best ever. I've made this How to Plan an Elopement guide, it's not long but it holds some really valuable information for you. Take a peek, let me know if you have any questions at all. I'm here for you!
Choose a Location
The place where you choose to get married is important. You may decide to forego most vendors and keep it down to essentials only, but you'll still have to choose a location to exchange your vows. I want to help you find the perfect place to elope, somewhere away from the crowds, where you can feel connected to each other and nature. Here are some things to consider when deciding on a location:
Privacy & Accessibility
The best locations offer privacy and intimacy. You want to feel comfortable and connected with each other, not feeling watched by onlookers. If you want to choose a location that is more trafficked, you may have to consider a sunrise or sunset ceremony on a weekday or hiking into a spot further away. If you aren't used to hiking or you are worried about bringing in everything you need for your ceremony on your back, you'll have to consider how accessible the location is. However, if you're looking for a location that is extremely private without a chance of seeing anyone else around, we can definitely make an adventure of it and hike into a spot for sunrise or camp overnight.

Scenery
Think about what you love to do together and how you've envisioned exchanging vows. The location you choose should be reflective of your relationship and how you spend your time together. Do you spend summer weekends canoeing, sleeping in tents and sitting by a camp fire? Do you love to relax by the beach? Do you mountain bike through forest trails or make frequent trips to the mountains? Or maybe you love trying out new restaurants and appreciate modern interior decor? Your relationship should guide you and help narrow down the type of scenery you want to be surrounded by when exchanging vows. From there, I can help you find epic locations!

Eloping in a National Park
In Canada, you are able to get married in a national park but your photographer is required to apply for a business license through the national parks website. The fee per park is $196 CDN (if you are getting married in the town of Banff, they also require an additional business license). There are some requirements in addition to the license that the photographer has to supply upon submitting an application for a license to photograph: written description of proposed business, copy of certificate of incorporation or business registration and third-party liability insurance (with a minimum of $1M per incident listing). Once the application has been filed, you'll have to allow a couple weeks for processing and approval.
Book a Photographer
Having beautiful photographs to show family and friends when you get home will make them feel a part of the day. Hiring a photographer whose work you love will help you feel more relaxed; knowing that they will be there to capture everything so you can truly be present with your partner. The photographs will serve as memories you can hold in your hands.
Hire an Officiant
A common question I get is "do I need an officiant?". In short, yes. If you're in Canada you need a legal officiant, minister, justice of the peace or priest to preside over your ceremony to make it official. Depending on the location you choose and how feasible it is, some couples decide to do the legal paperwork back home. This can free up the time constraints if an officiant is only available at certain times of the day and the location requires hiking in. It's important to look into the legal laws where you're planning to elope so you know how long in advance you need to register, what ID you need to bring if you're going to city hall, how many witnesses you need and who can be a witness.
Invest in Your Vendors
While some elopements are focused on the adventure with minimal vendors, there is a lot of freedom in planning an intimate wedding celebration. Although you have decided to elope, it's important to realize that eloping still involves planning. If you love the idea of a beautifully styled table setting for dinner, you can have that too even if you're eloping. Depending on where you have decided to hold your ceremony, you can still get your hair and makeup done and end with a catered meal. By enlisting the help of vendors who excel at their craft you can eliminate unwanted stress and keep the focus on you two.
Dress & Suit Alterations
If you're looking for a quick engagement or planning period, make sure you take into account the time needed for a made to order dress. Most bridal shops recommend a minimum 6 months in advance for ordering a dress to give time for alterations once the dress comes in. If you are planning an elopement with a short time period, be prepared to pay rush fees for dresses. A way around this would be to purchase a dress stock from a website like BHLDN. You may be able to get away wearing it as is or you can bring it to a seamstress for minimal alterations.
Create an Elopement Timeline
Thinking of the structure of your day will help make the most of it. Every elopement is different, I can help narrow down what is most important to you and create a timeline that maximizes on these key elements. If intimacy and photographs are most important to you, we can plan for a sunrise or early morning ceremony followed by portraits. Some days I spend just a few hours with my couples while others I am with them the entire day. We'll stop for lunch, can go for a paddle or hike and wait out until the light is just right at golden hour to take more photos at sunset and into dusk. It's important that there is a flow to your day so we can keep the momentum. The beauty of eloping is that you are in complete control and you have no one else to consider on the day except you two!
Sunset Ceremony Elopement Timeline
Have breakfast
Do an activity together (hike, canoe, yoga, massage)
Have lunch
Get ready
Head to ceremony location
Short portrait session
Ceremony
More portraits at sunset
Head back for dinner (campsite, restaurant, order in)

Full Day Adventure Elopement Timeline
Early morning wakeup before sunrise
Drive to ceremony spot
Get ready and hike to spot OR
Hike and change at ceremony location
Sunrise ceremony
Portraits
[can finish here or break for lunch / midday activity]
Head to second location
Get dressed and take more portraits at sunset/dusk
Head back for dinner (campsite, restaurant, order in)

Have a Plan for the Reveal
Deciding to elope is a big & exciting step, and it's important to acknowledge that not everyone may feel the same as you on the topic. This shouldn't be taken personally, so my best advice is to be kind and considerate of how others may react. Having a plan for revealing your new status can make it exciting for family and friends. Some ideas that previous couples have done:
Postcard Announcement
Send postcards announcing you eloped a few days before you return home so when you arrive back home everyone has recently found out! This is a fun way to let people know and they have a little keepsake to make them feel a part of the celebration.

FaceTime / Video Chat
On the day of your elopement, take a few minutes to FaceTime, Skype or video chat with your family and close friends and surprise them with the news!

---
Party Reveal
Invite everyone over for a BBQ and reveal your news. This can be super fun since it's in person and you'll get a lot of amazing reactions.

Post a Photo Online
After calling or FaceTiming your parents and siblings (they shouldn't find out via text or social media), post a picture of the two of you on the day of your elopement to let everyone else know the exciting news. This can be a great way to let a lot of people know without having to individually call / text.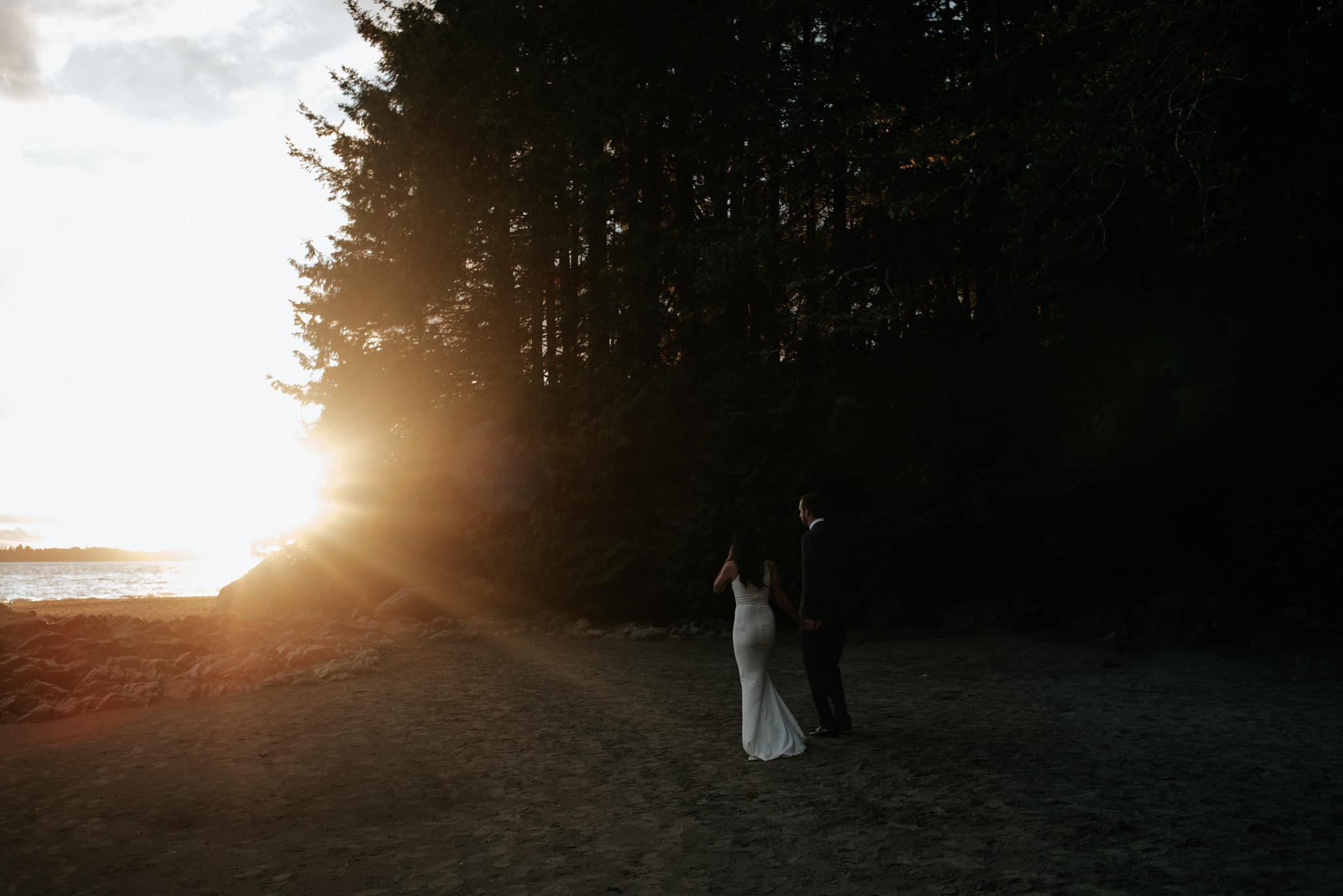 Plan a Gathering to Celebrate with Family
It doesn't have to be extravagant, it can be as simple as a backyard BBQ or booking out your condo's party room and inviting your family and close friends. Not only is it fun to get together, but it also gives everyone a chance to congratulate you in person and for you to show them photographs of the day.
Elopement Checklist
1. Choose a location & date
2. Apply for your marriage license
3. Book a photographer
4. Book an officiant
5. Figure out your witnesses
6. Book travel arrangements
7. Buy dress / suit
8. Buy your rings
9. Book a florist
10. Book dinner plans
OPTIONAL: Hire a planner
---
Common Questions about Eloping
What is eloping?
Eloping technically means "to run away". In the traditional sense, couples would run off in secret to get married without telling anyone. Nowaways, eloping suggests forgoing a formal wedding in exchange for a private and intimate ceremony instead. Some people will involve their family by having them present for the ceremony.
If we want to hike into a spot, how do we do that with a dress and suit?"
If the location you have in mind is a short walk from where we park our vehicles, then walking in your wedding clothing is probably your best choice. This also allows me to capture photos as we walk over. If the spot is further away, most of my couples will hike in their normal clothes and boots and change when we arrive at the ceremony spot. It's important to note that we'll likely be far from any facilities, so you'll be fully embracing nature and changing in the great outdoors!
Can you be a witness?
Yes I can! It's important to check the legal laws where you are eloping to know how many witnesses you need. If you require two, a secondary vendor like your hairstylist / makeup artist can sign. Anyone can sign as a witness as long as they meet the requirements set out by the province/country you are marrying in.
I want to elope but don't know where to start
I'd love to help you plan the perfect day. Not only do I offer photography but I also offer full service elopement packages. I'll help source your officiant, florist and work with you to pick elopement locations. Feel free to get in touch so we can start planning!