When my brother-in-law and sister-in-law asked me to document their Banff National Park elopement I was honoured. We were part way through planning our first big friends trip in Banff and Jasper National Parks. I'd be lying if I said I didn't hope they would elope on our trip, so when they asked me I got right down to planning. I was so excited for them to be surrounded by beautiful landscapes and to hear each other say the most beautiful vows to each other. But most importantly, I was excited for Vanessa to officially become a part of the family!

Vanessa and I worked together to source vendors and they left me with full creative control of their elopement dinner. I wanted it to be special and to feel like an intimate wedding reception. We told our friends to pack nice clothes to go out for dinner and the day they eloped they revealed the news to everyone. It was so fun seeing everyone's reactions and I had the best time designing and putting together their table. I flew to Calgary from Toronto with napkins, their wedding stationary, candles and vases. We had the florist provide extra stems which I used for their arrangements. This was my first time planning an elopement and I hope to do more!
Words from the bride
Our wedding day began at 4:00 am, waking up in a tent to the sound of light rain drops. We made our way up to Peyto Lake before sunrise and quickly got dressed behind the back of the truck. After walking along the path, we found ourselves at a familiar spot, except this time there was no sun or blue wolf shaped lake. Instead, we looked out onto clouds and a misty backdrop without a single person in sight. We had a beautiful ceremony with light music playing in the background and exchanged vows in the rain.
That evening we took some of our friends who had travelled with us from Ontario out for dinner. We sipped fancy cocktails and enjoyed locally sourced meals. The most memorable part of the day was reading a collection of handwritten letters from our parents and siblings. We wanted to include them in our day and we felt so much love from our families.
Why did you decide to elope?
We wanted our wedding day to represent who we are as a couple. We both love the outdoors so when we started dreaming up our wedding, we couldn't see a large ceremony fitting into that. Instead, we opted for a private ceremony with just the two of us.
Any elopement planning advice?
An elopement can be a beautifully crafted day where you don't have to spare on the details that are important to you. Think about what is important to you and spend your time planning those things. Take the time to find vendors who invest in you and understand your vision. We spent many hours reading reviews and looking through portfolios to select our vendors. This helped make it the perfect day.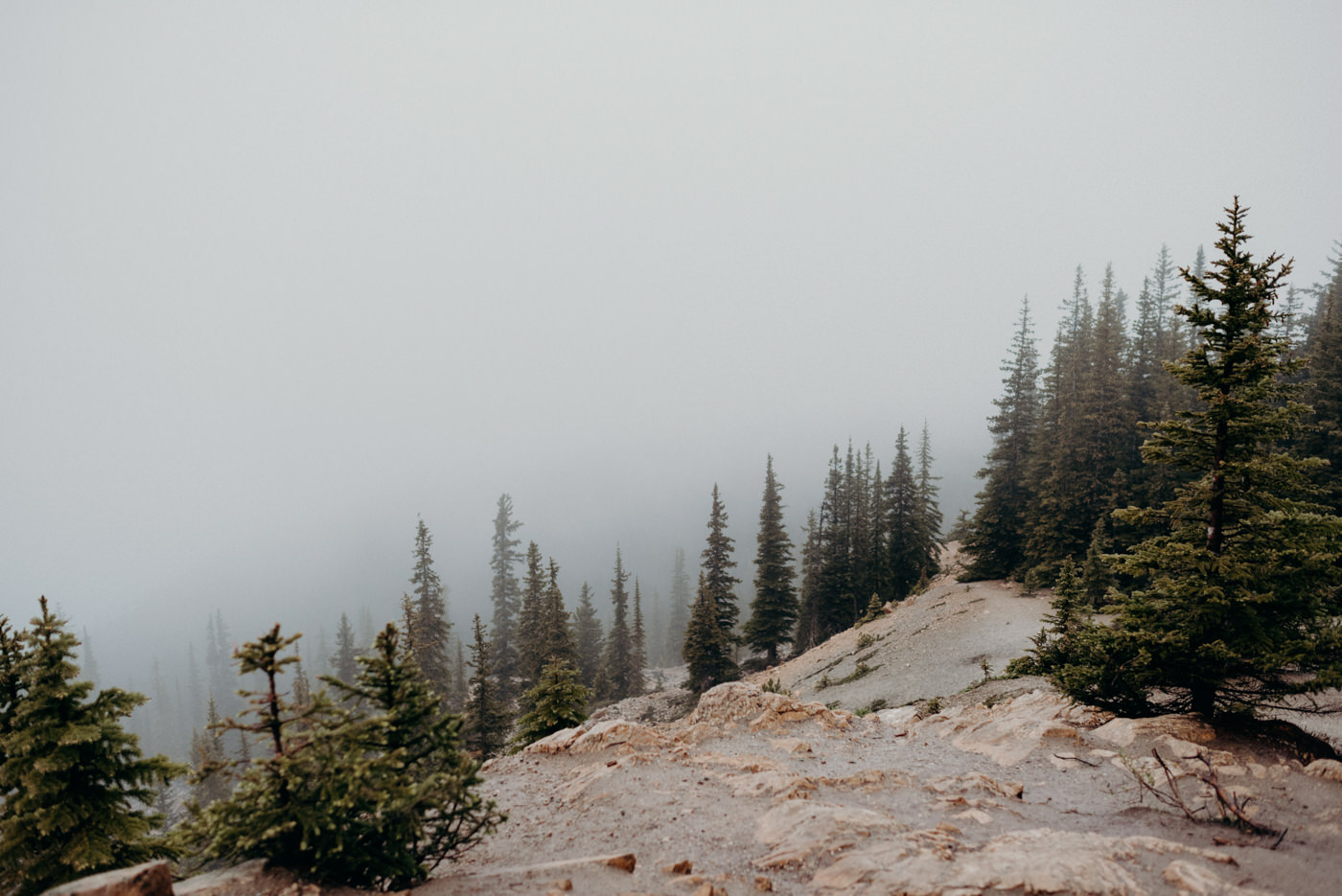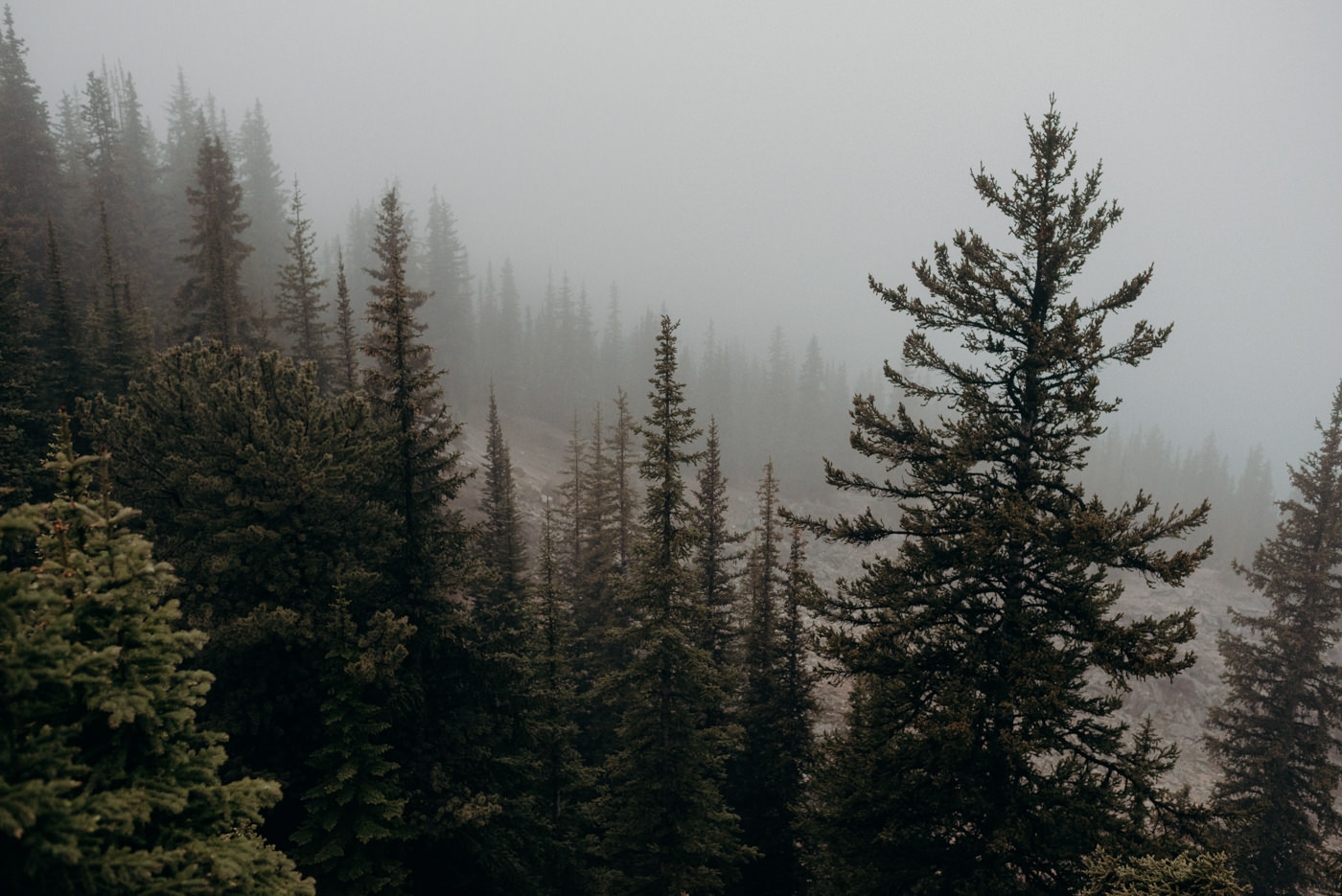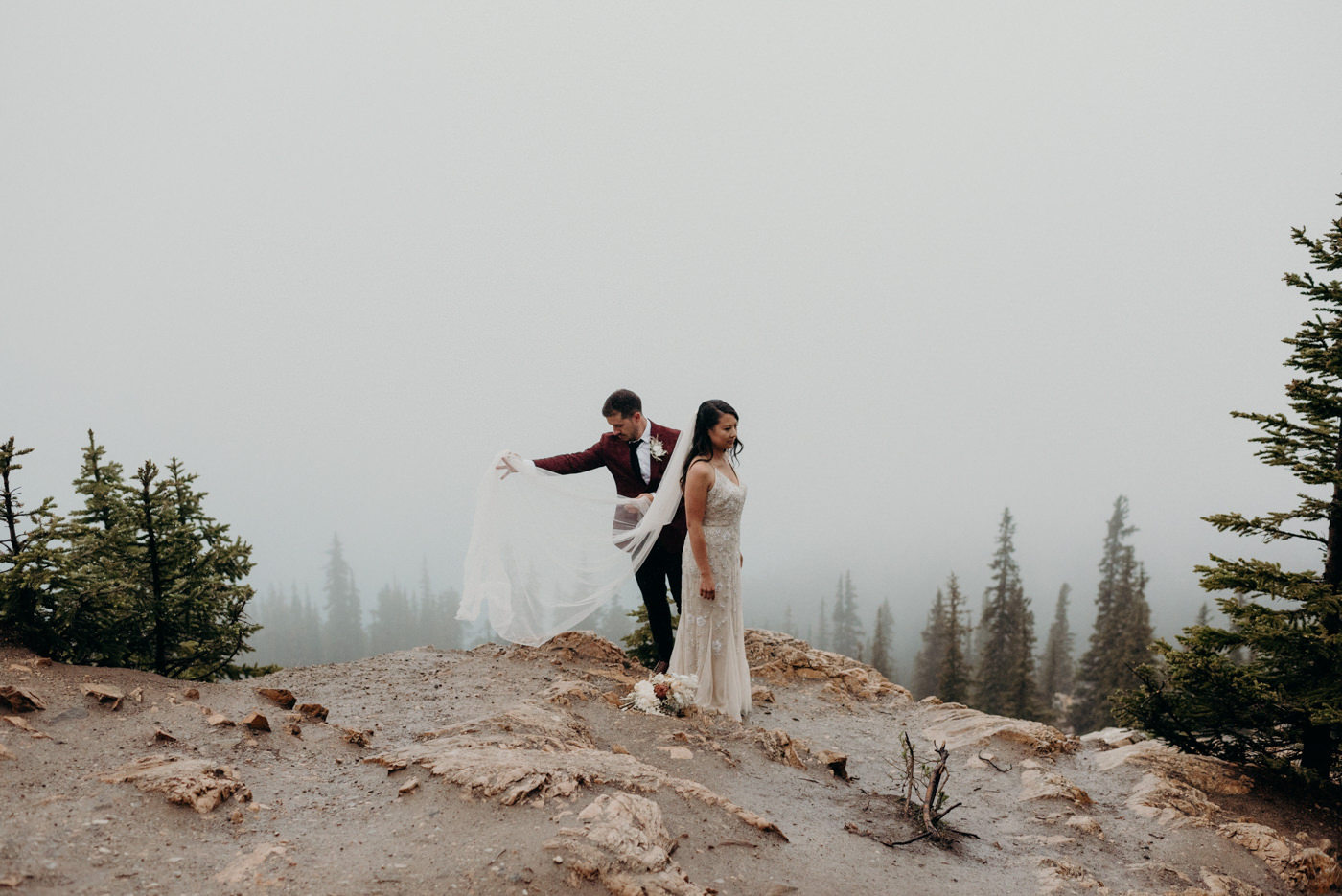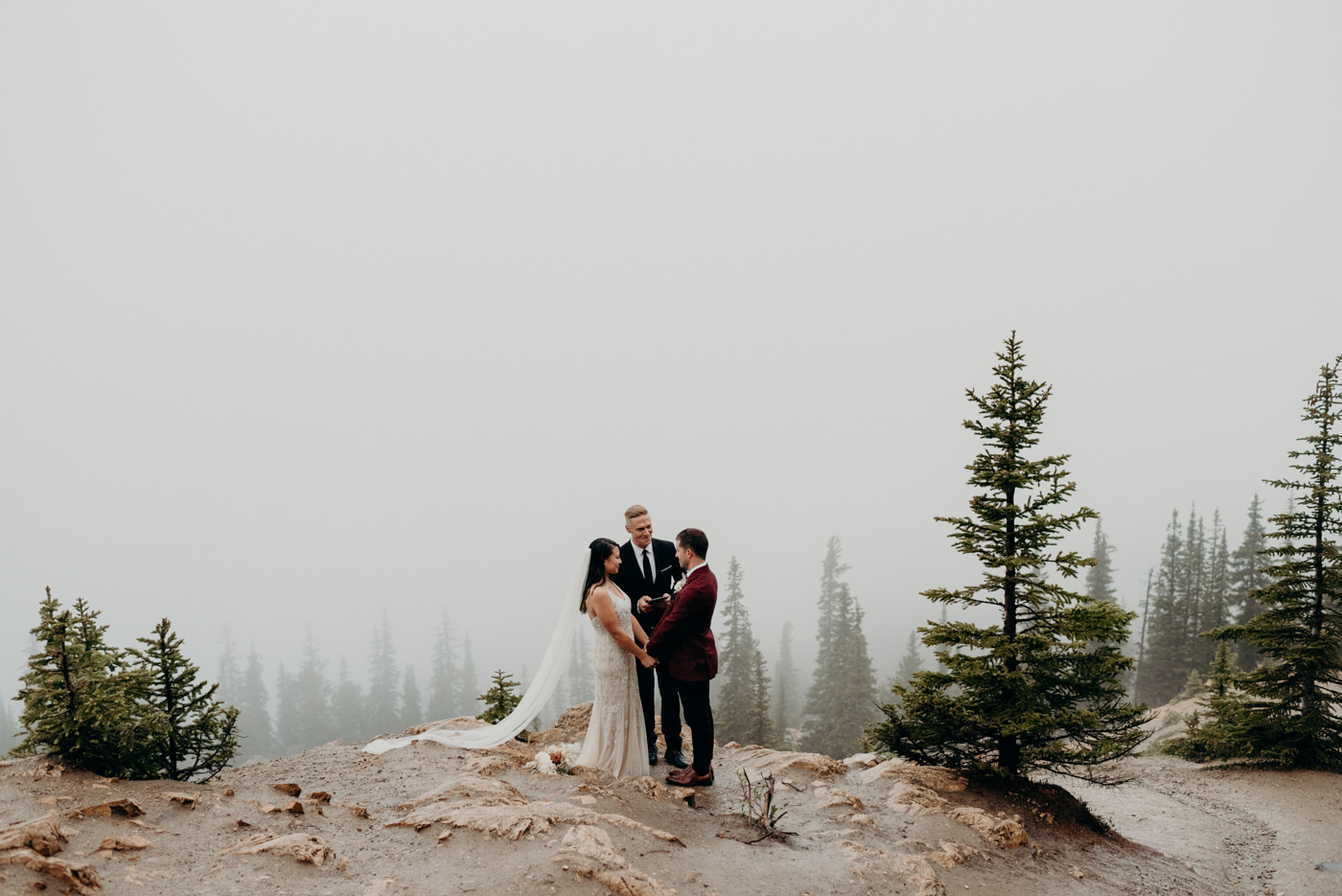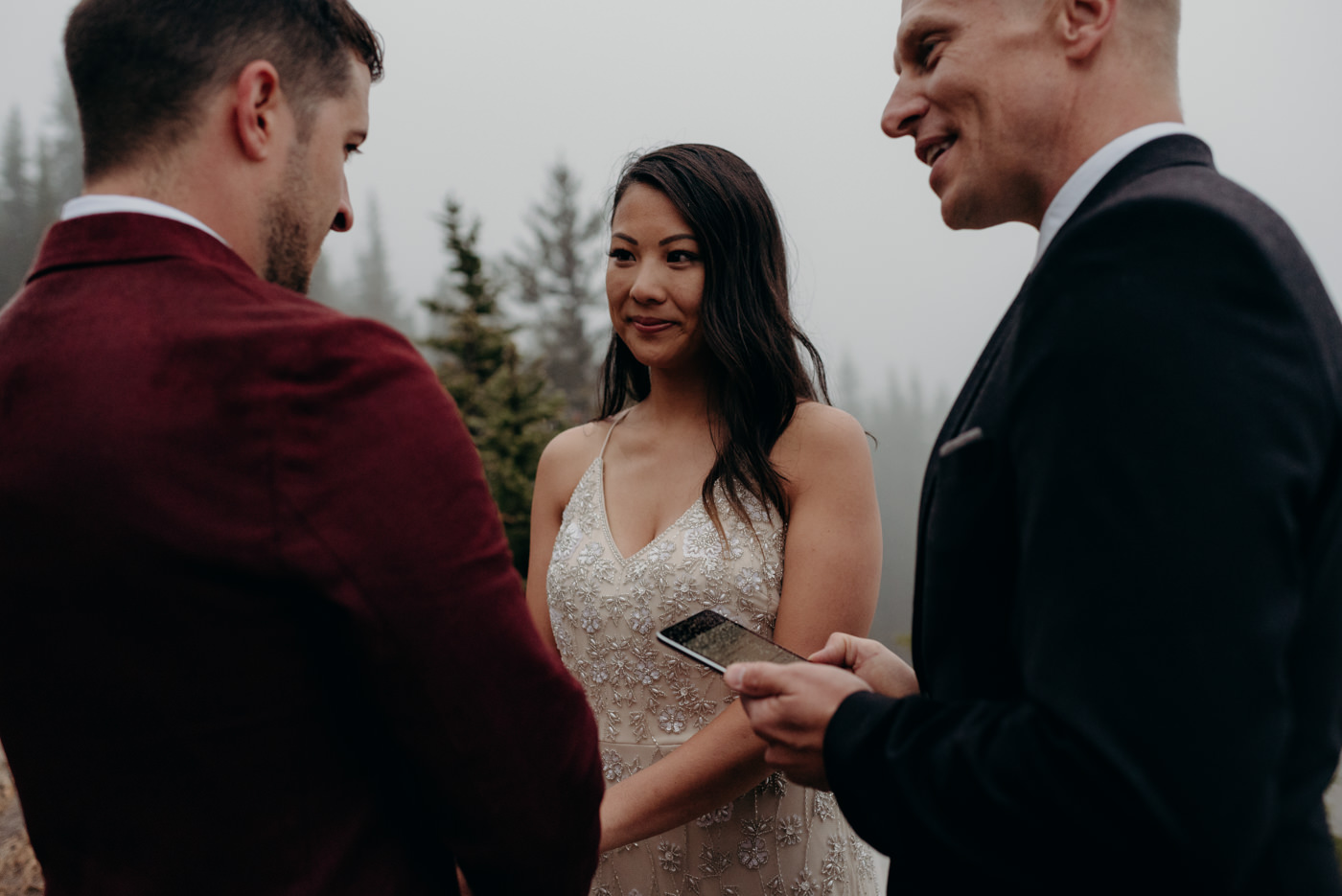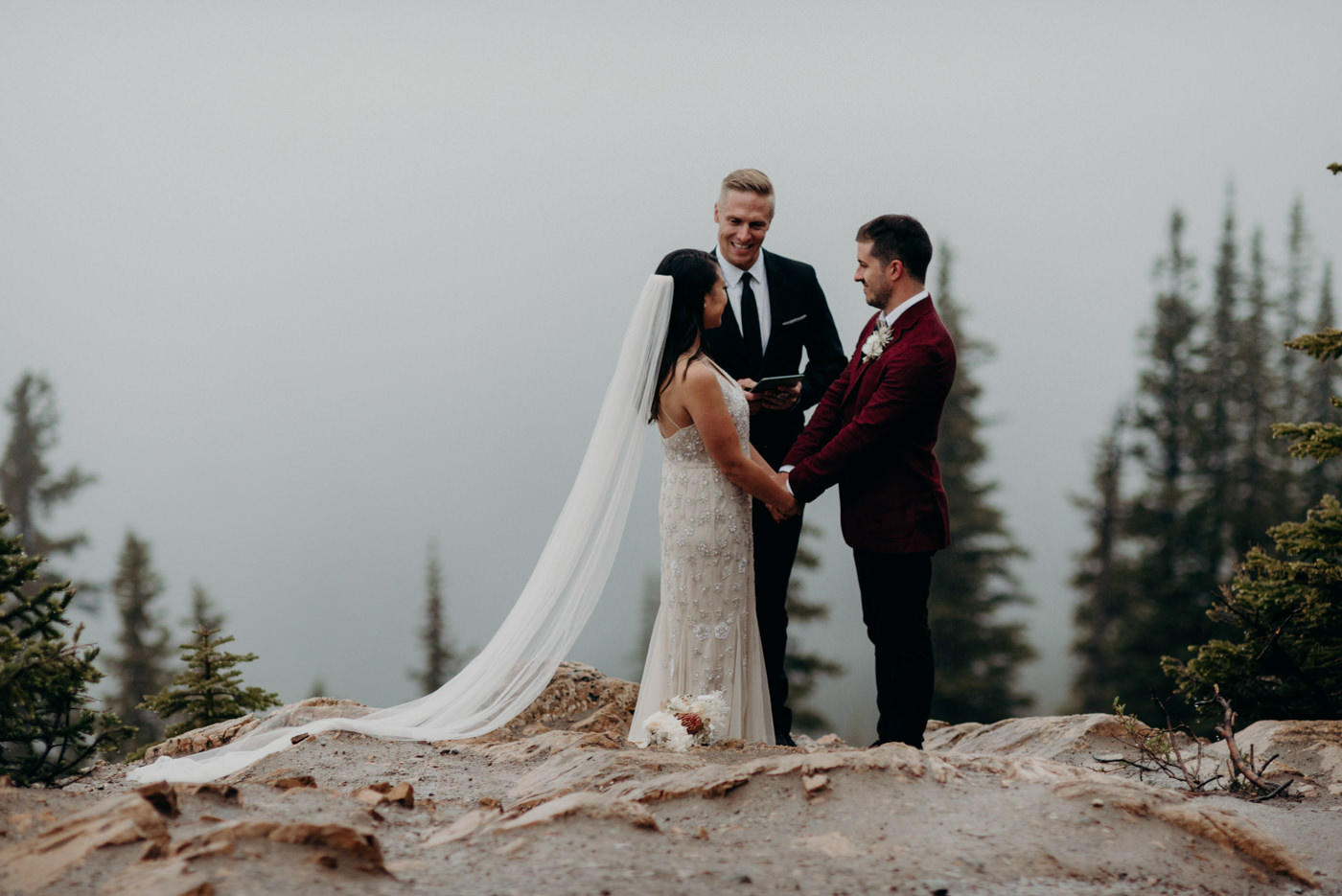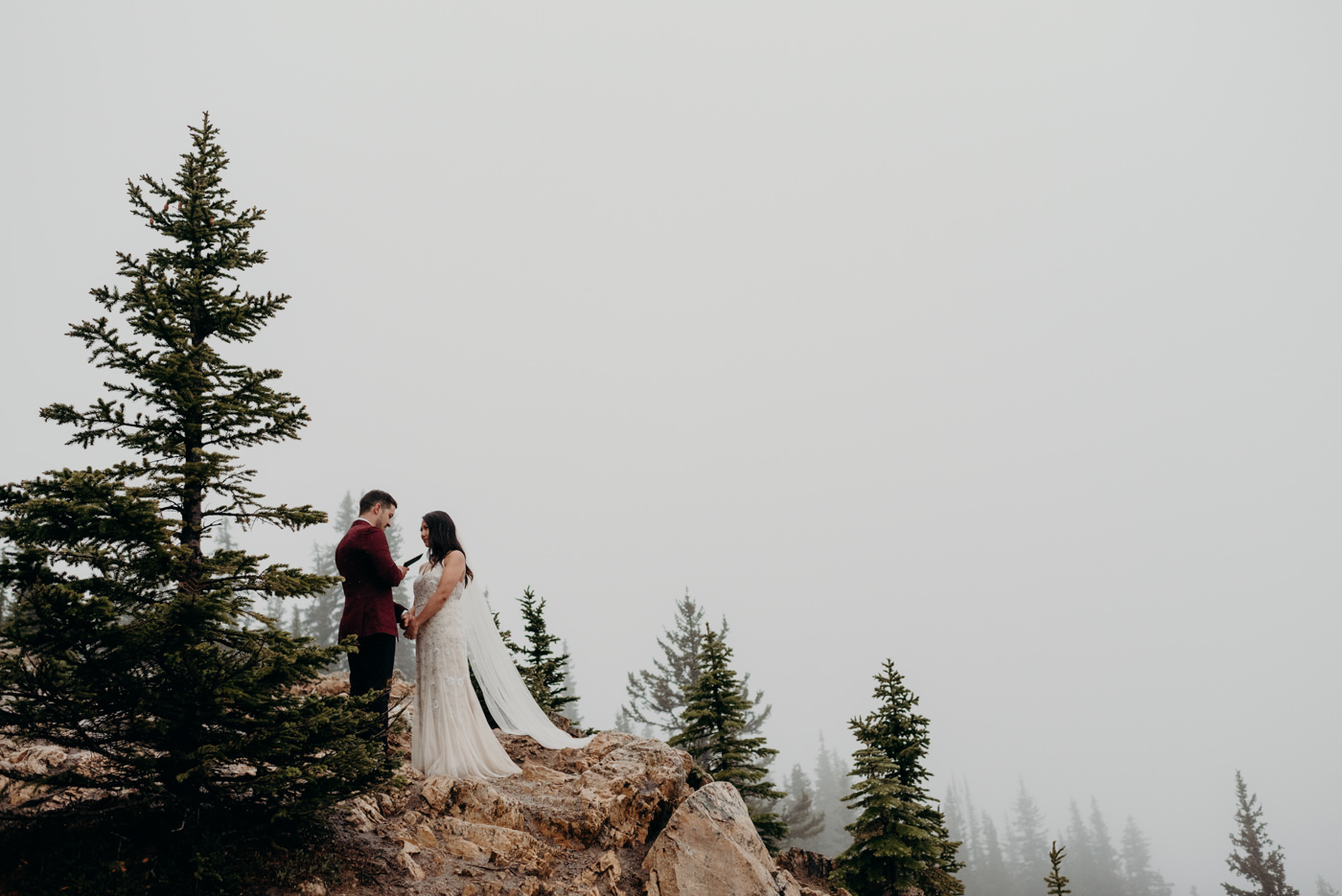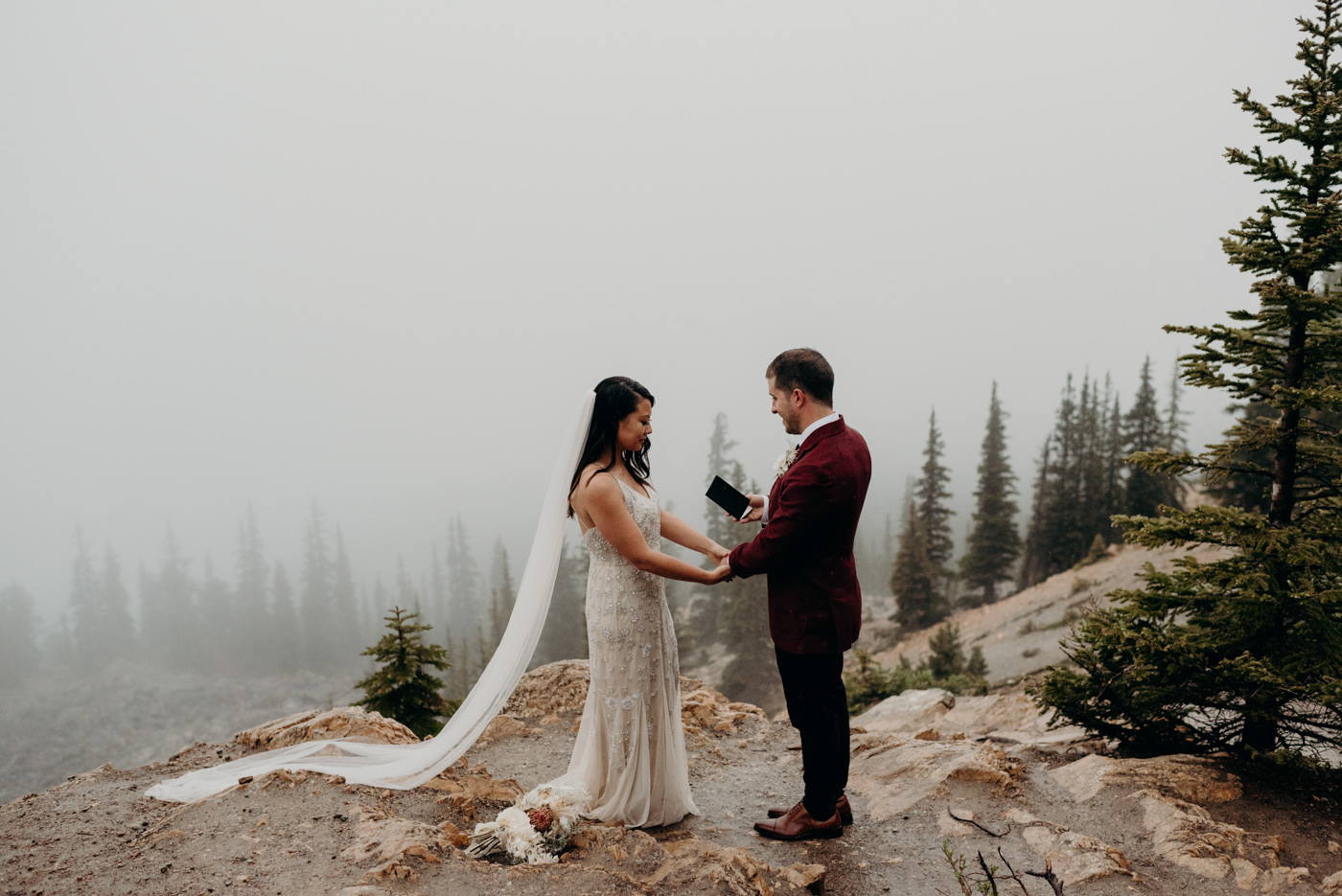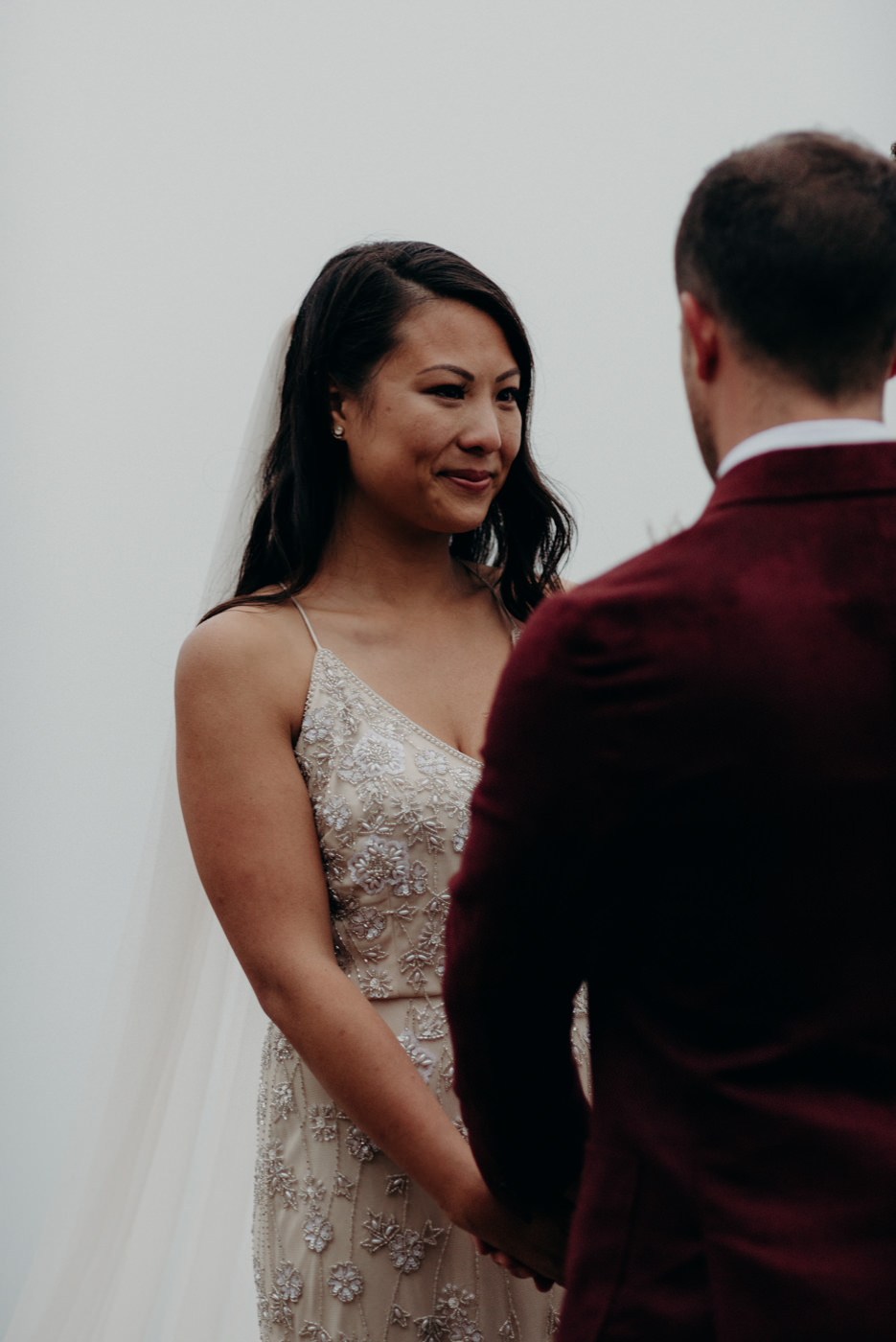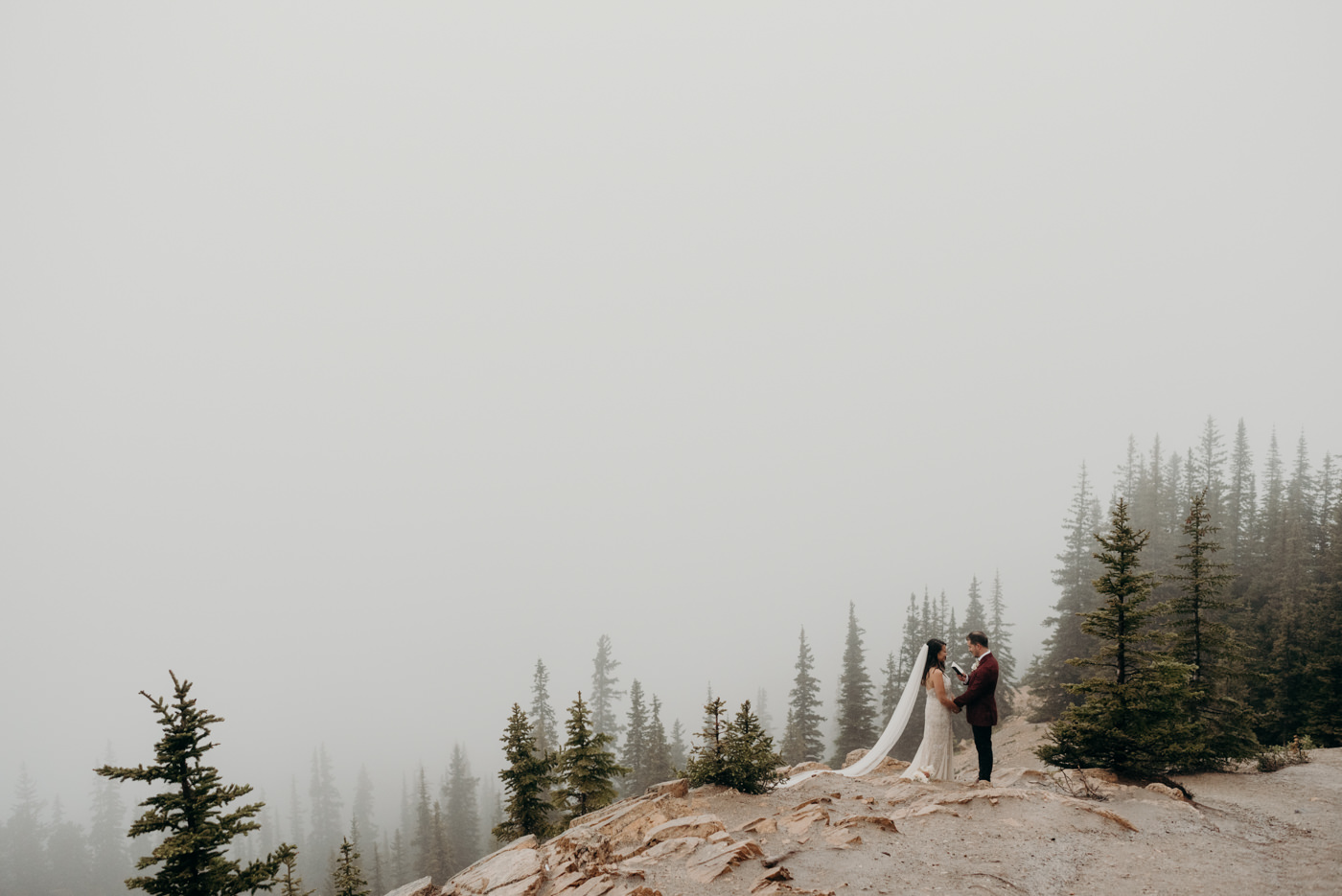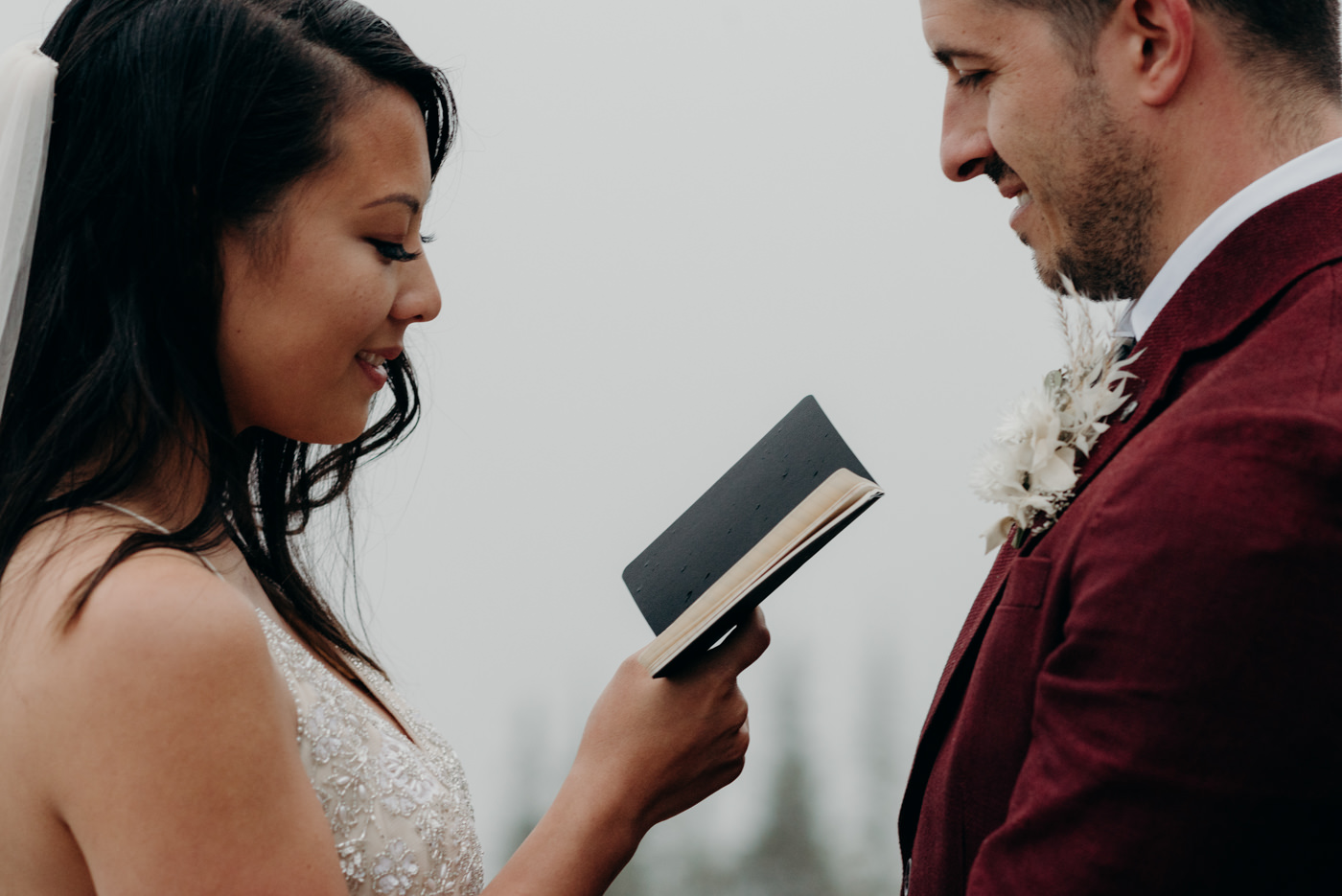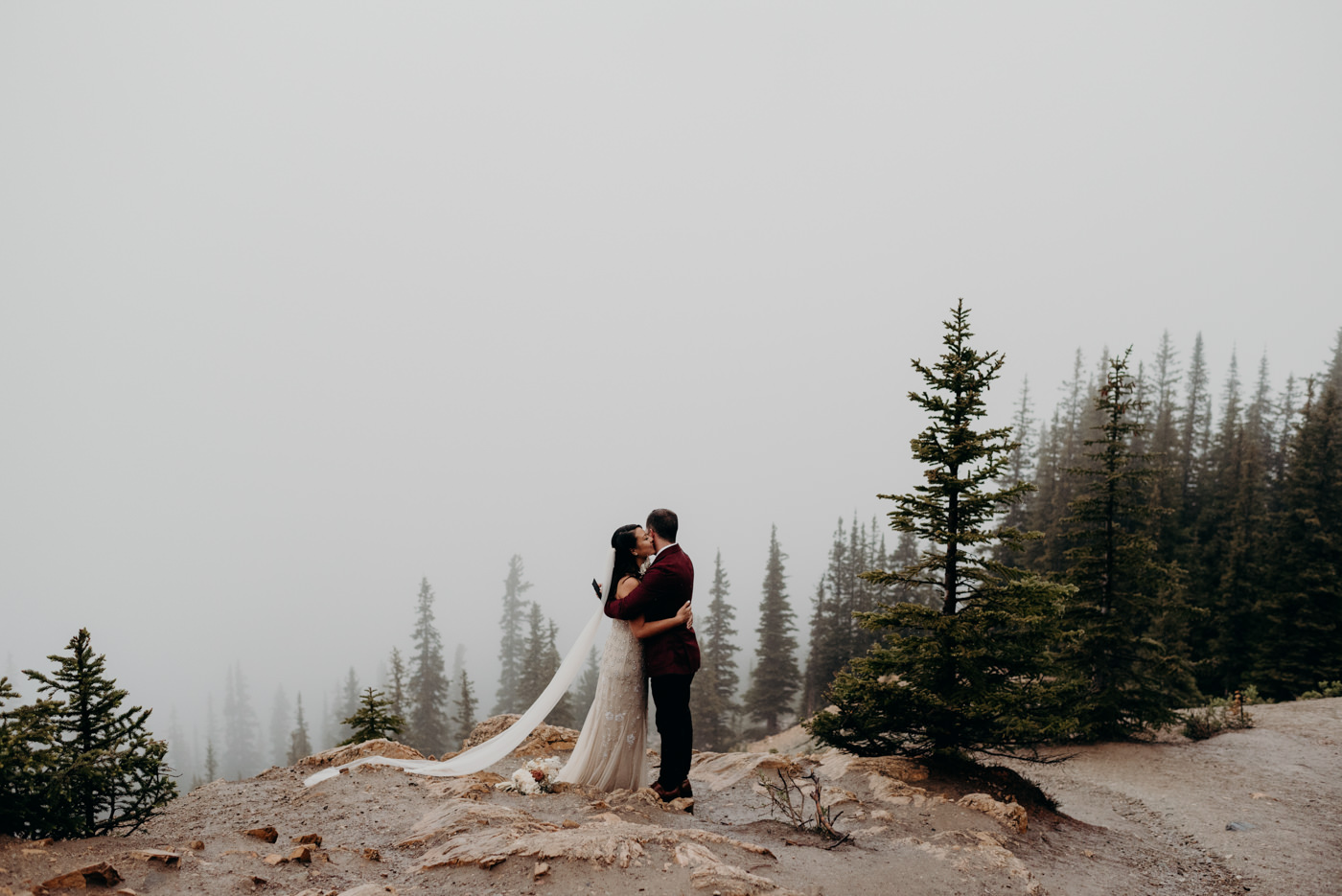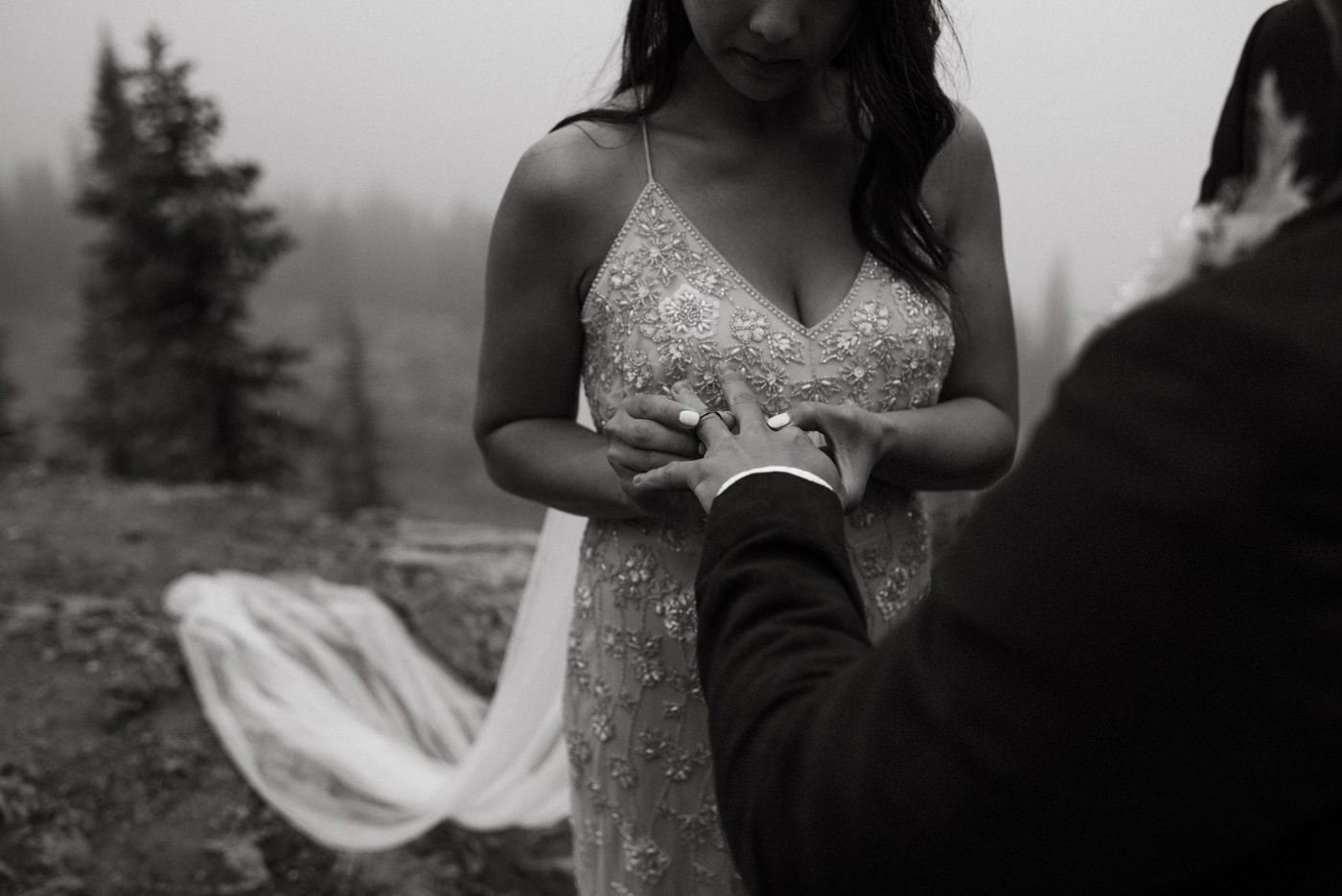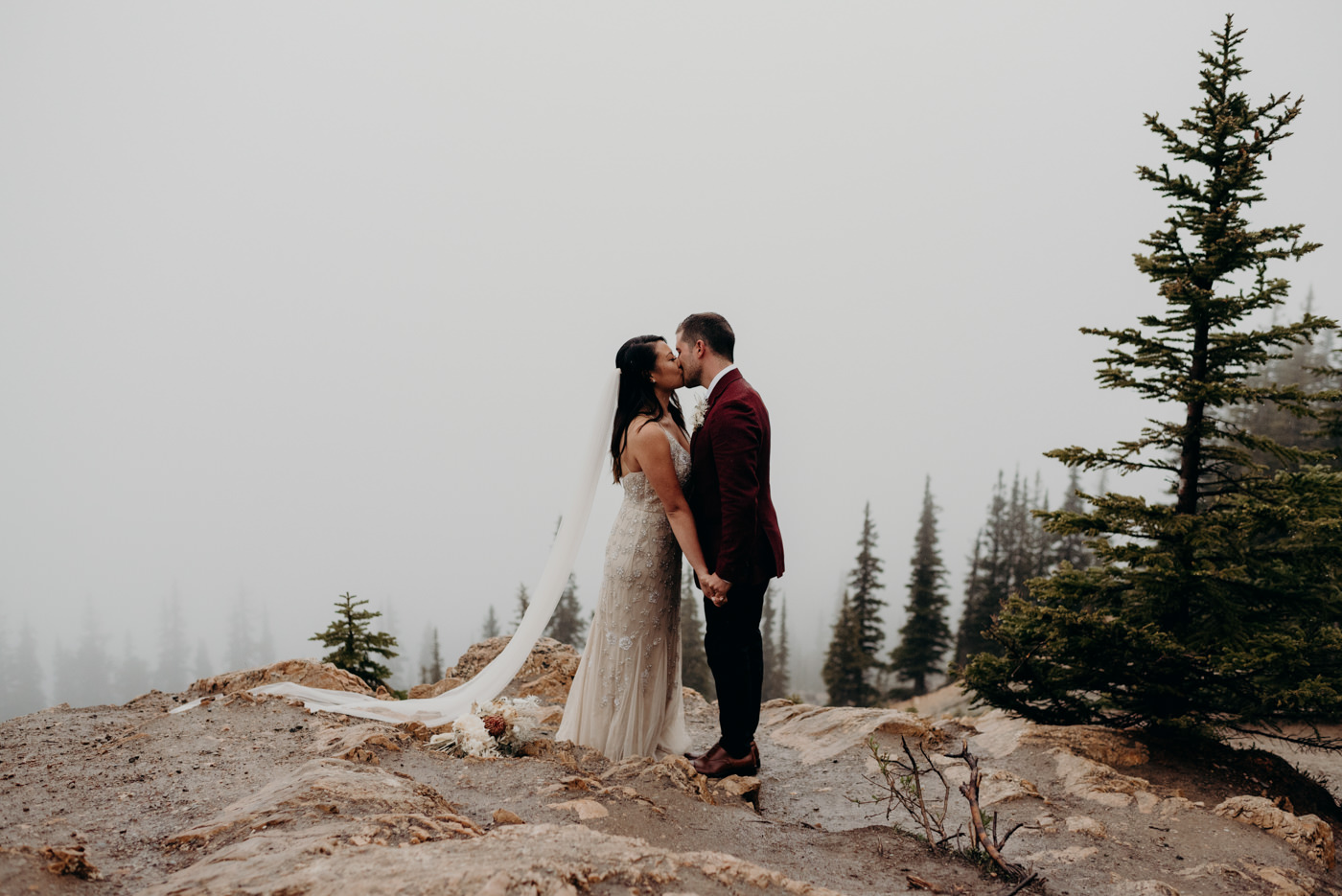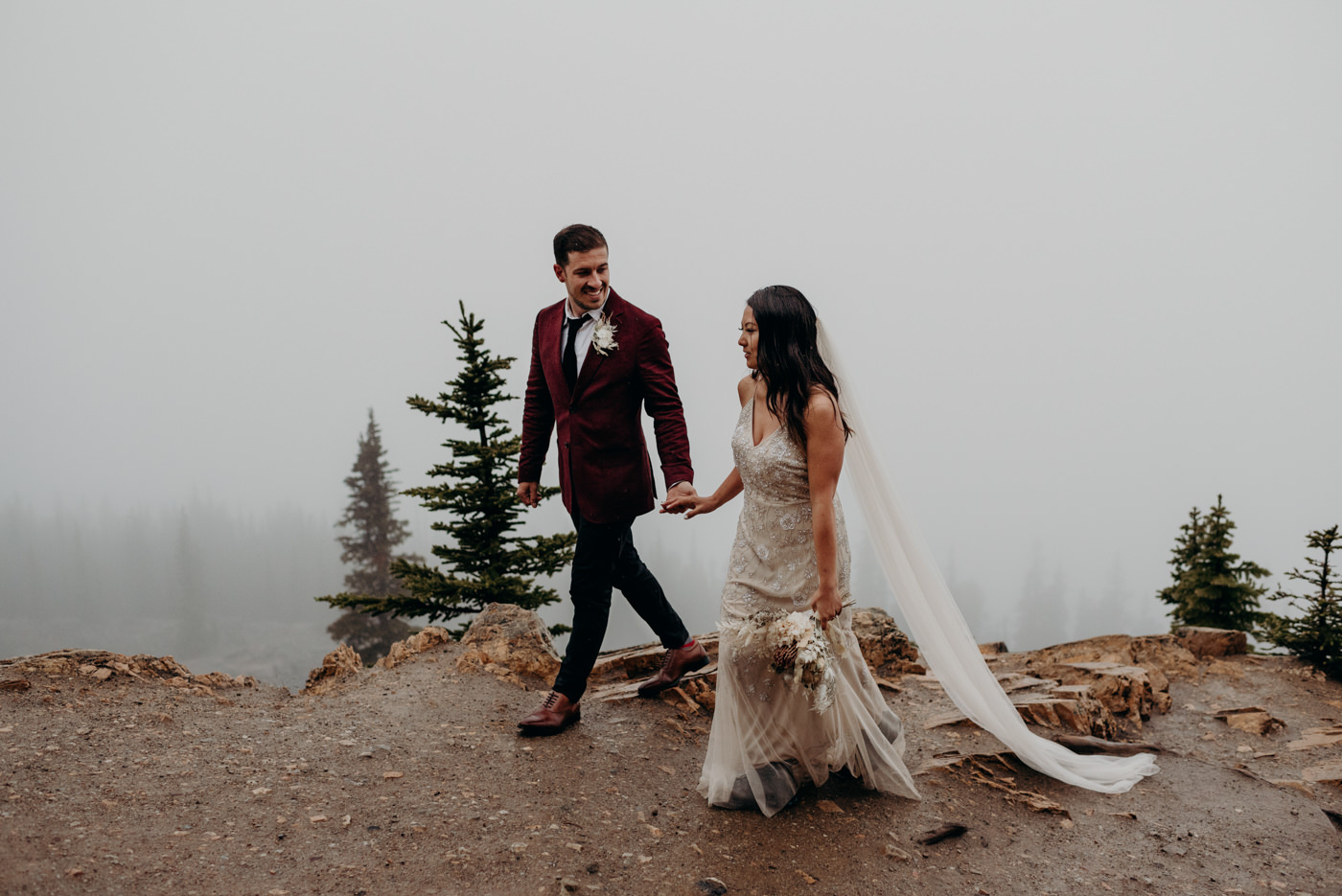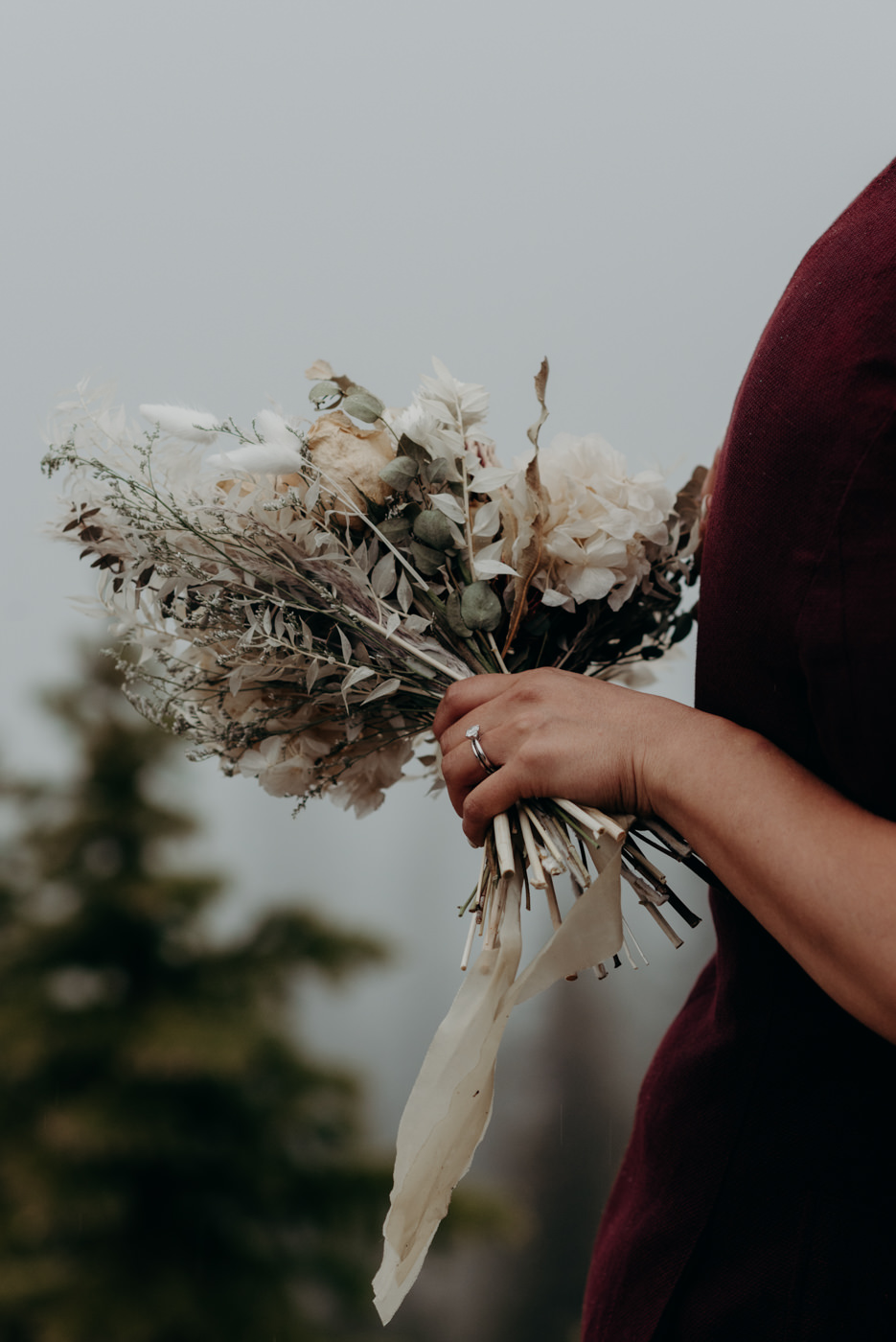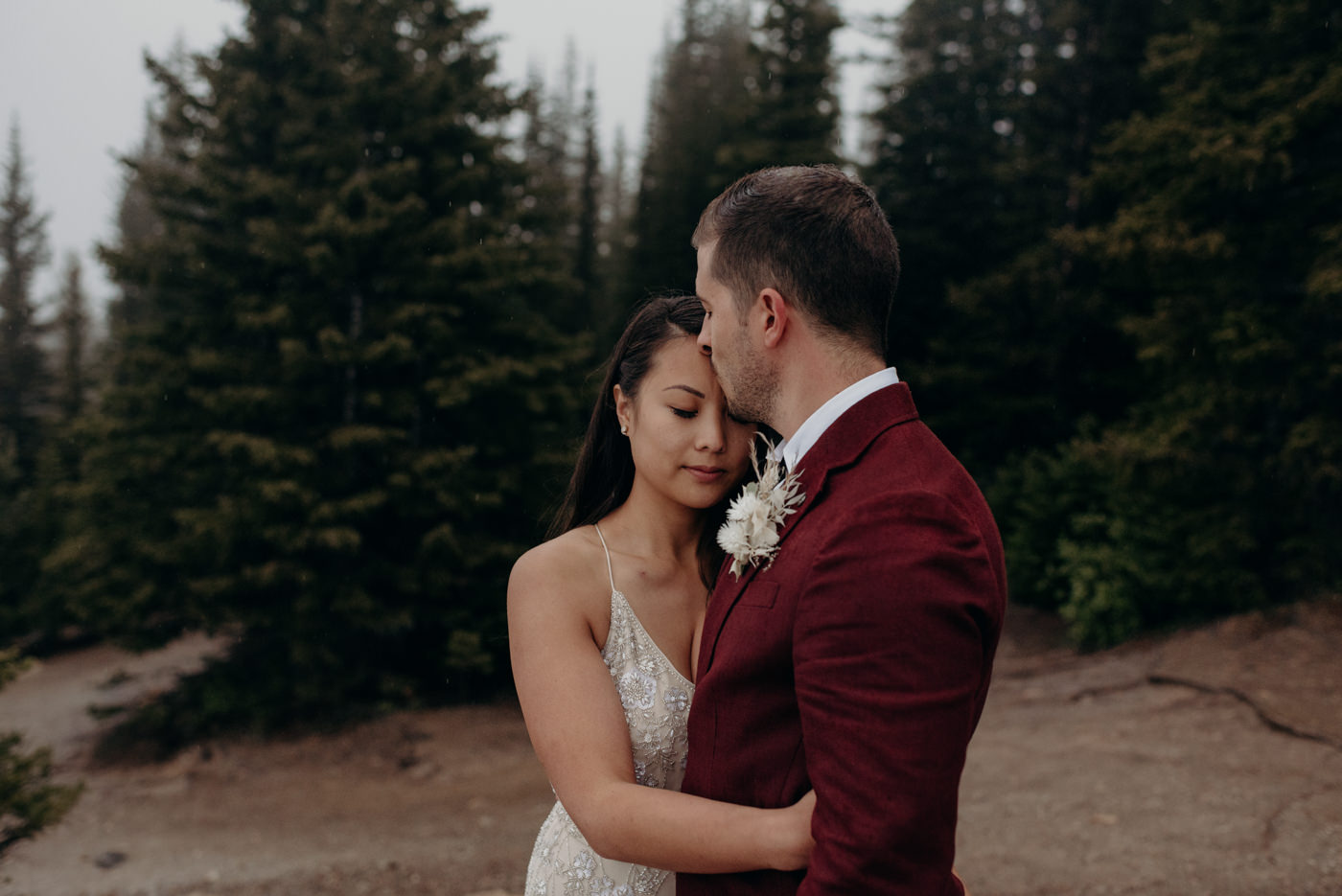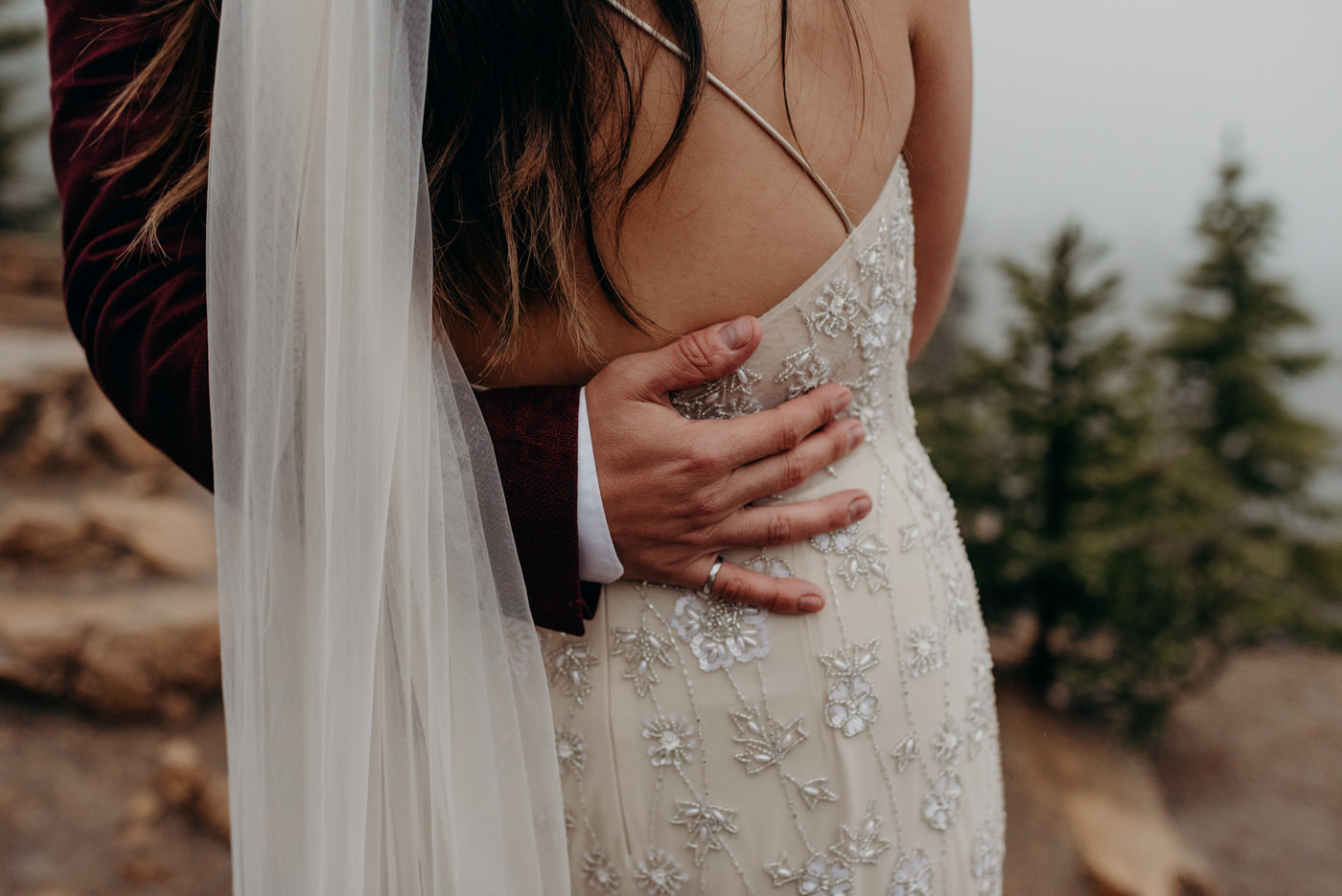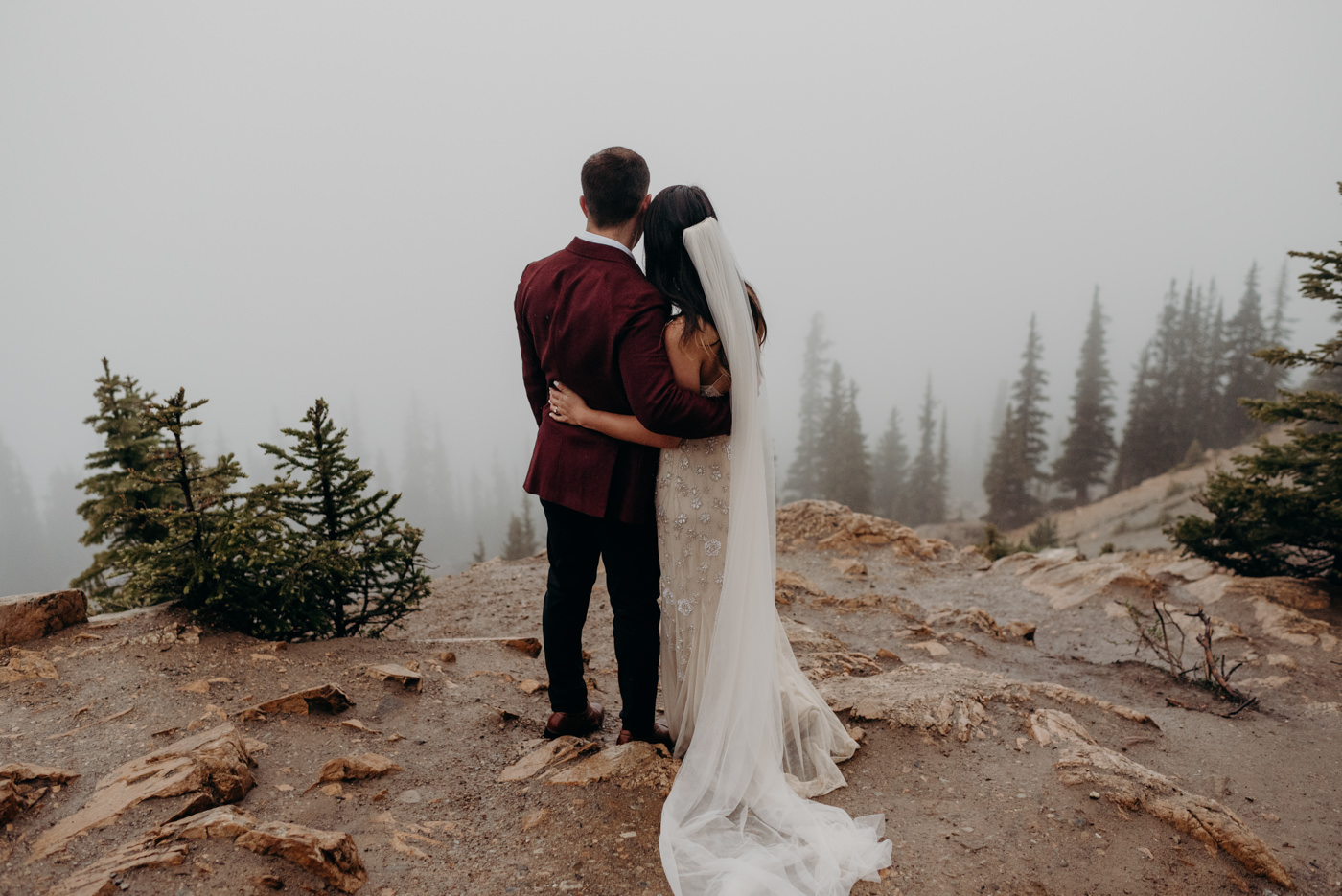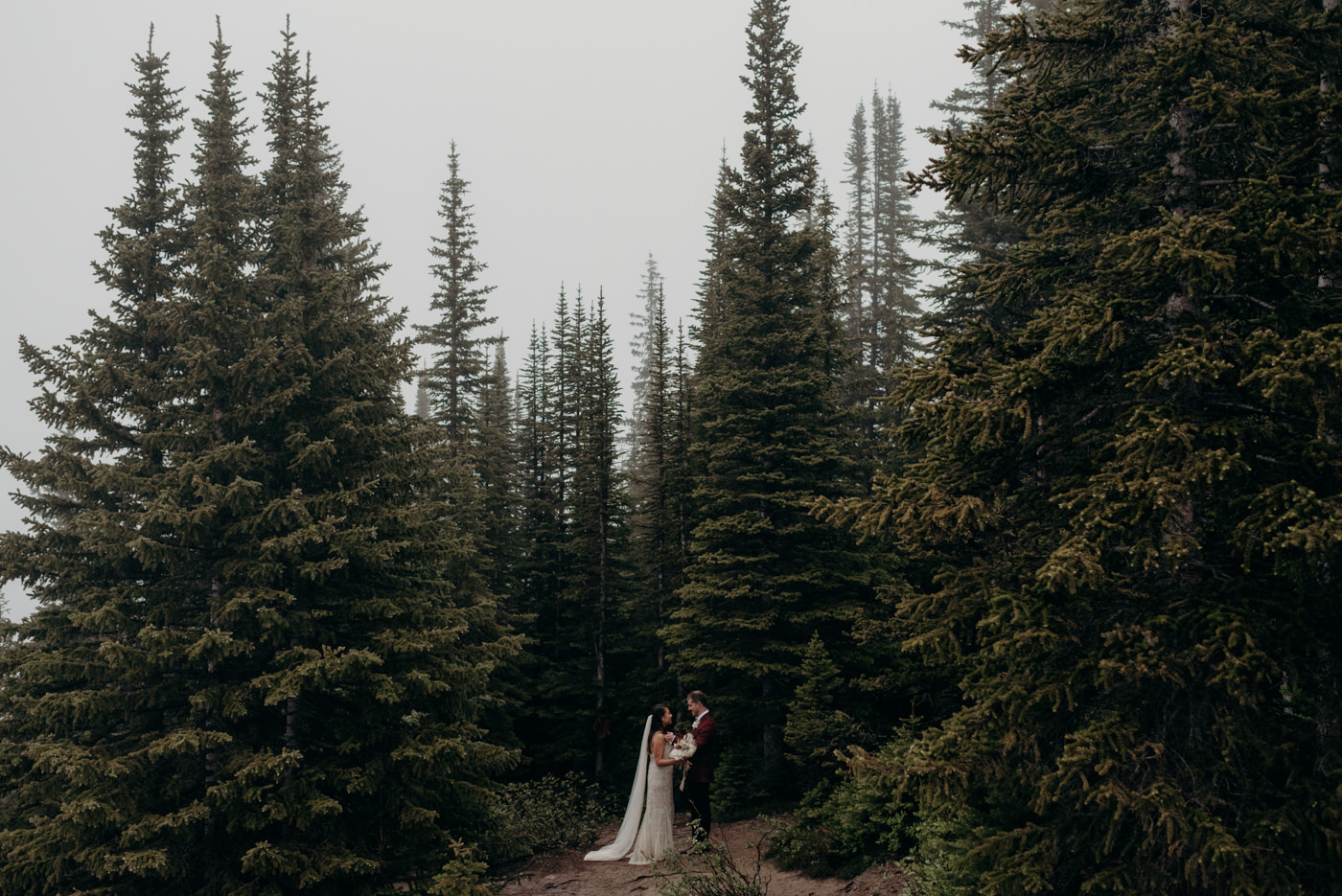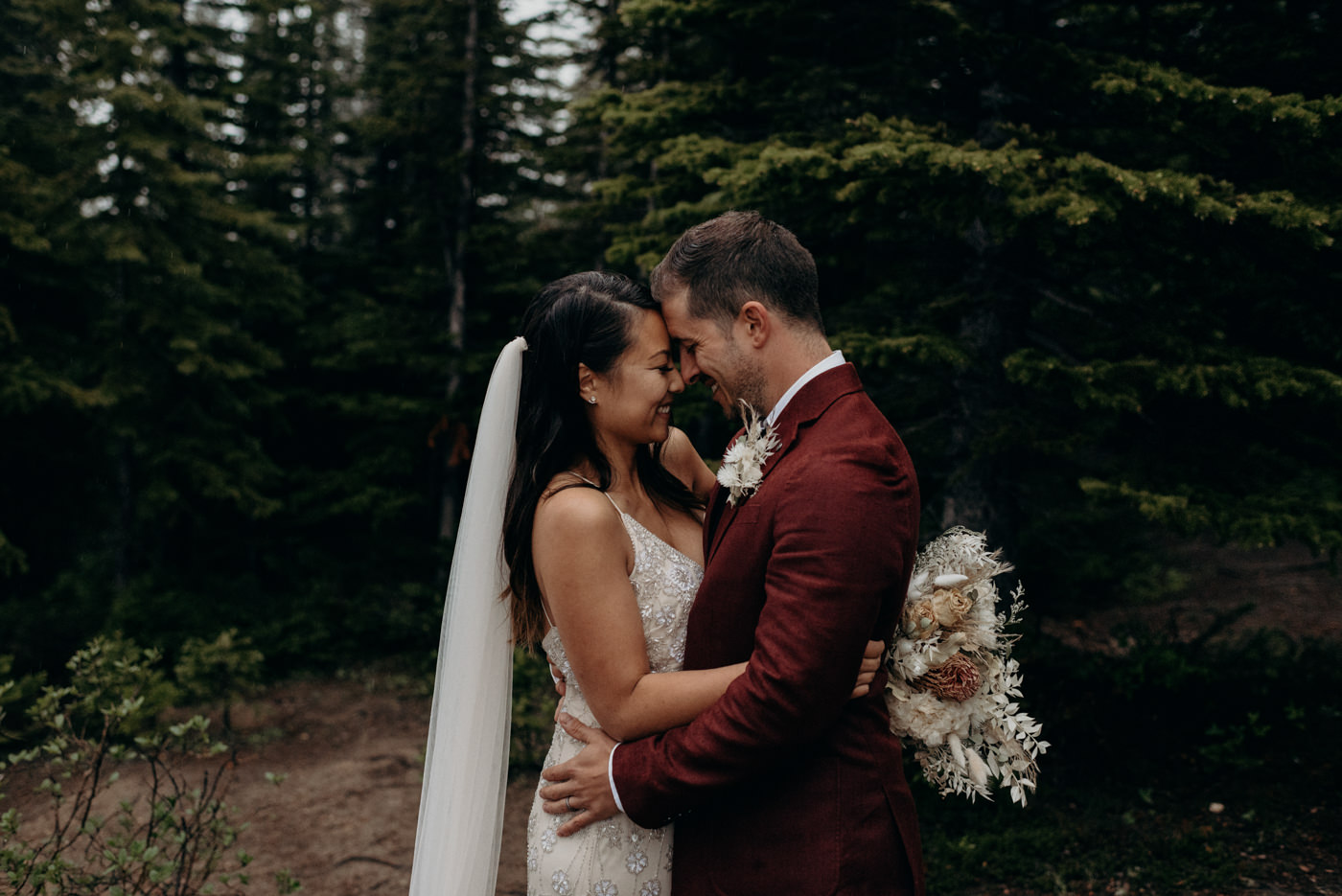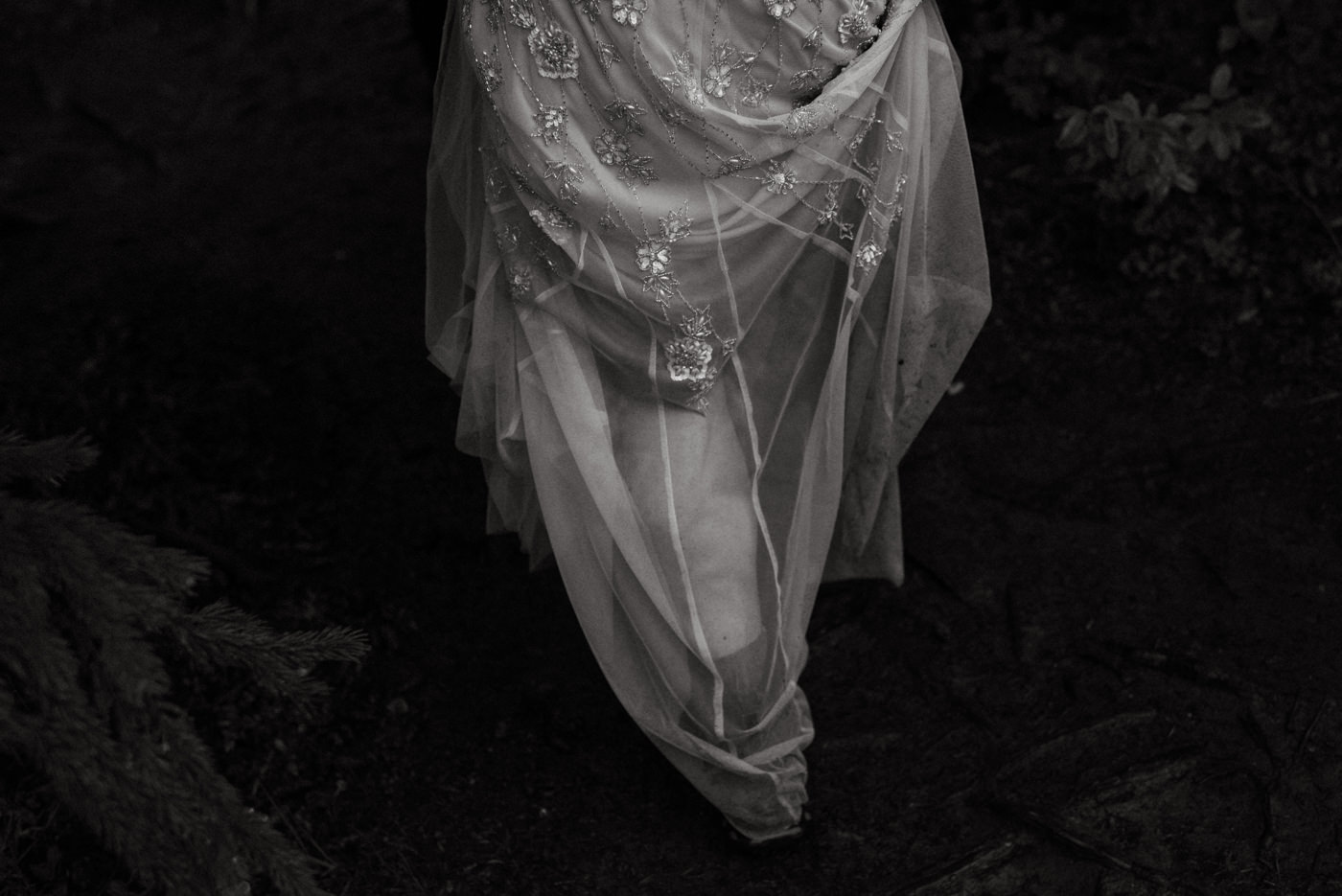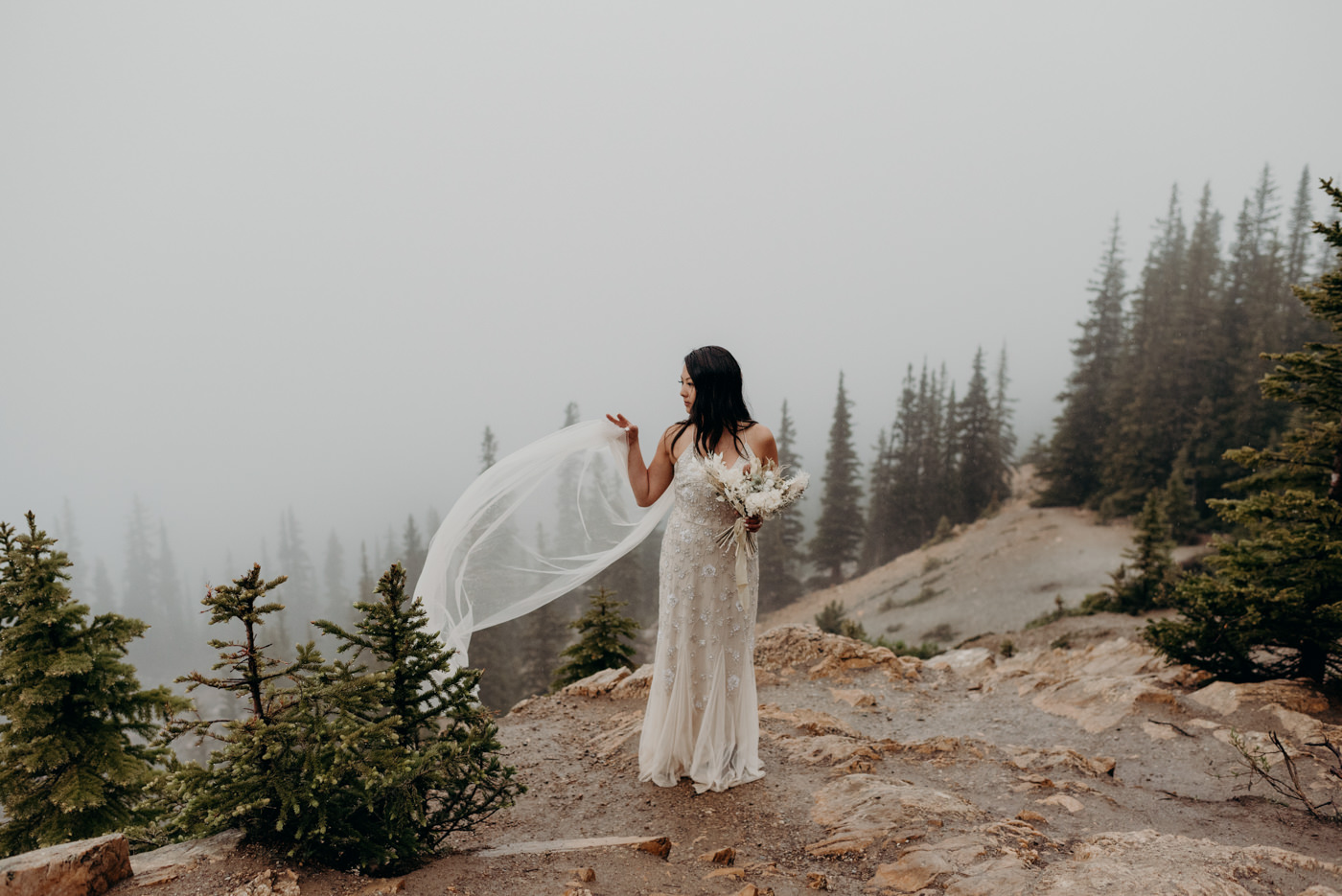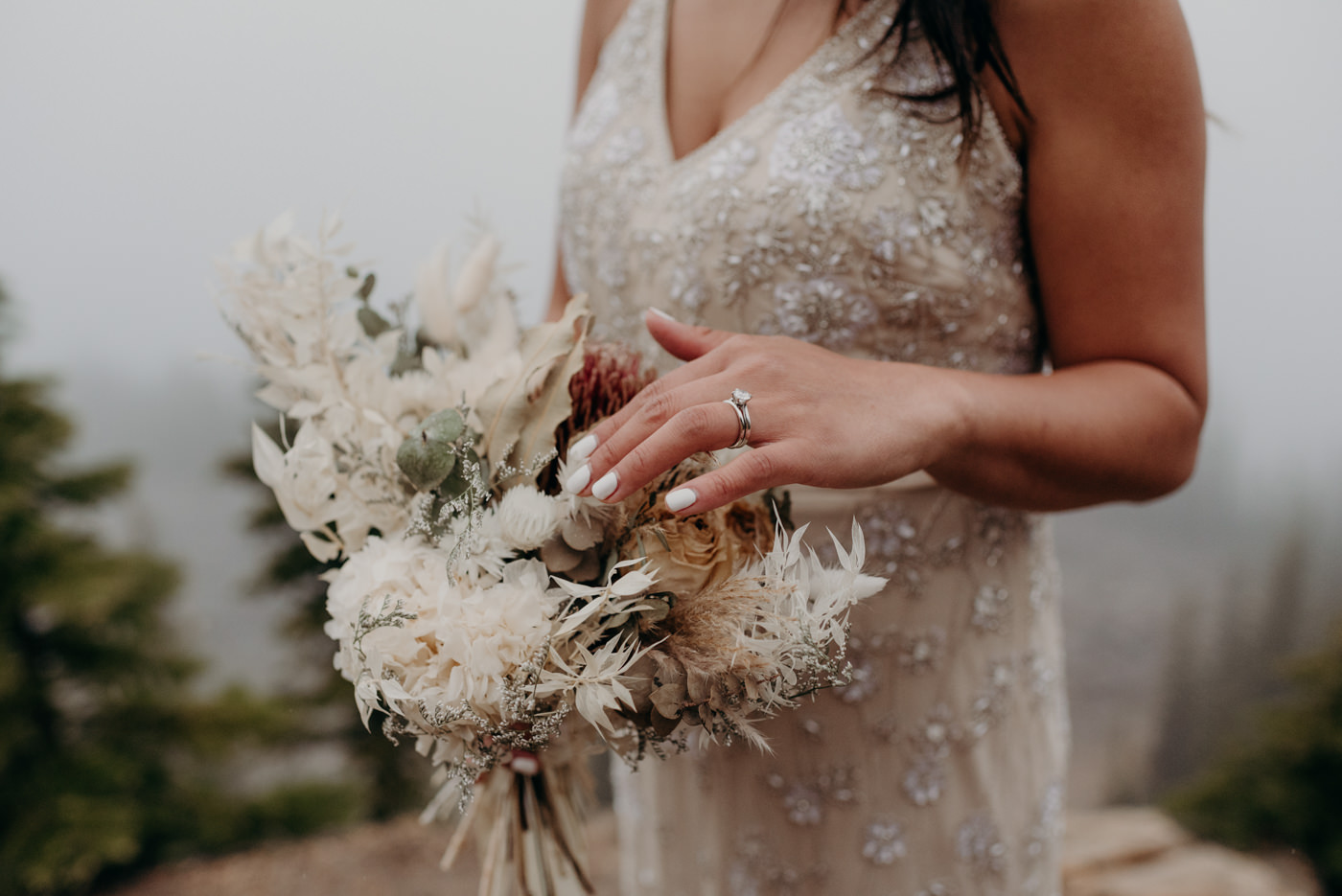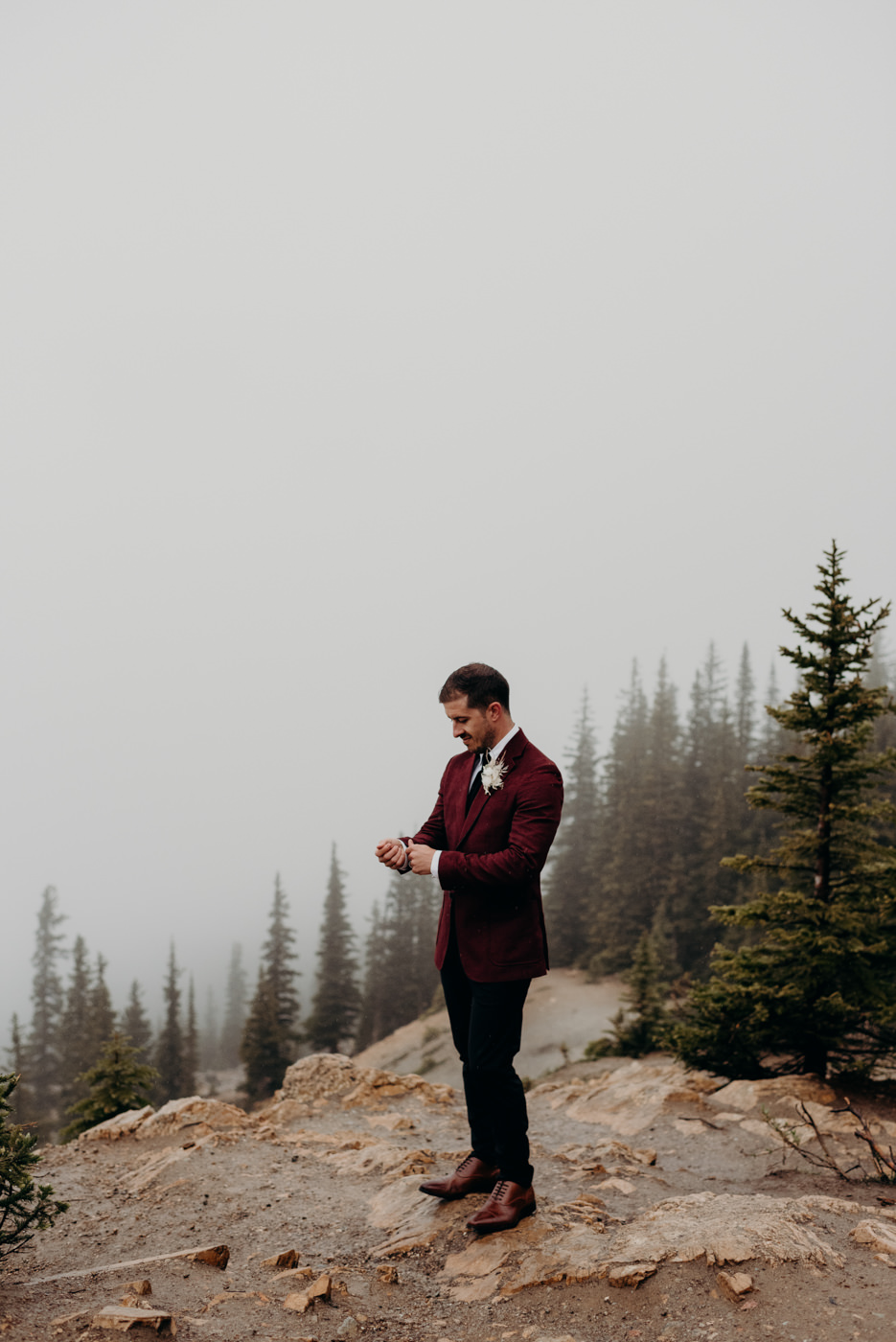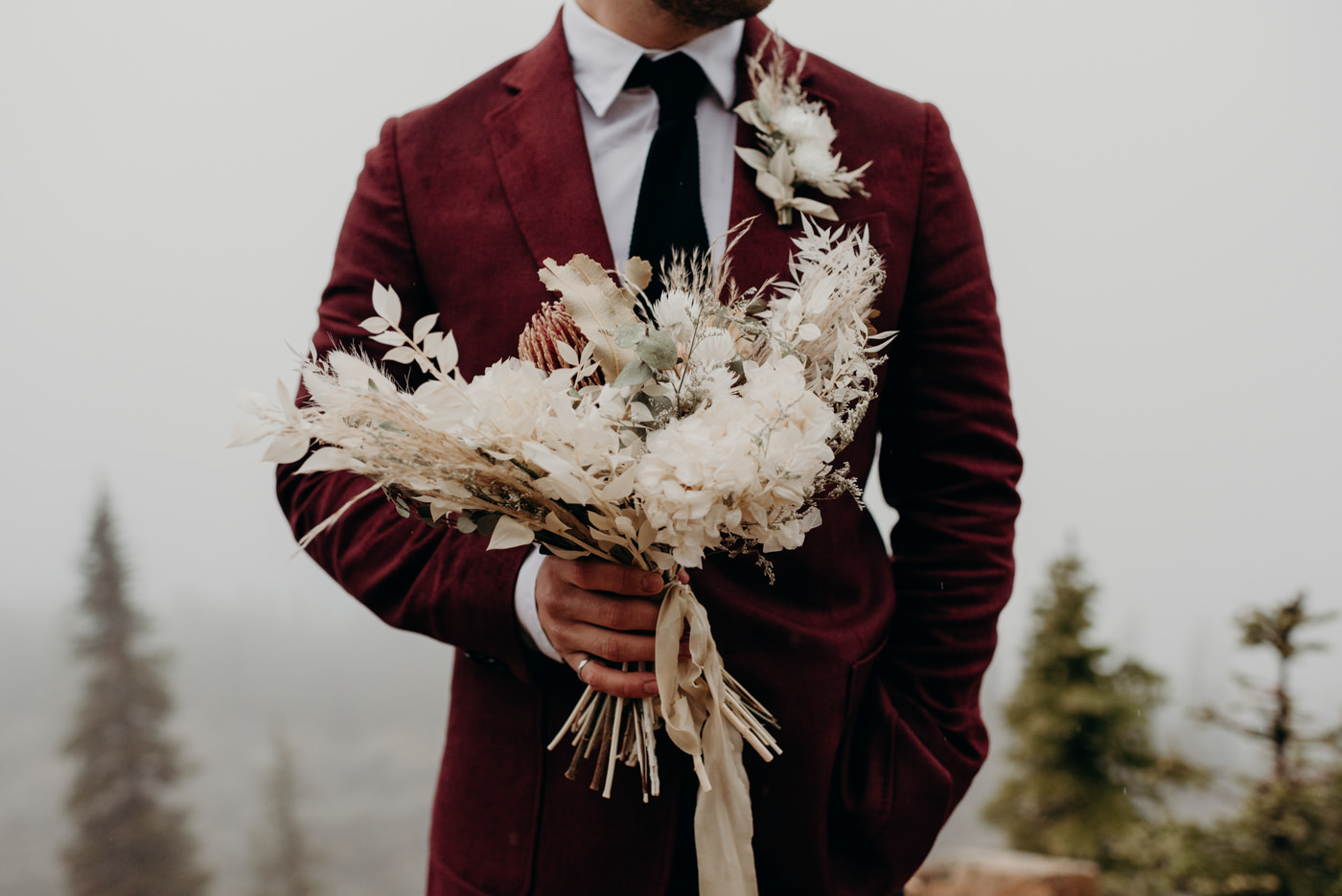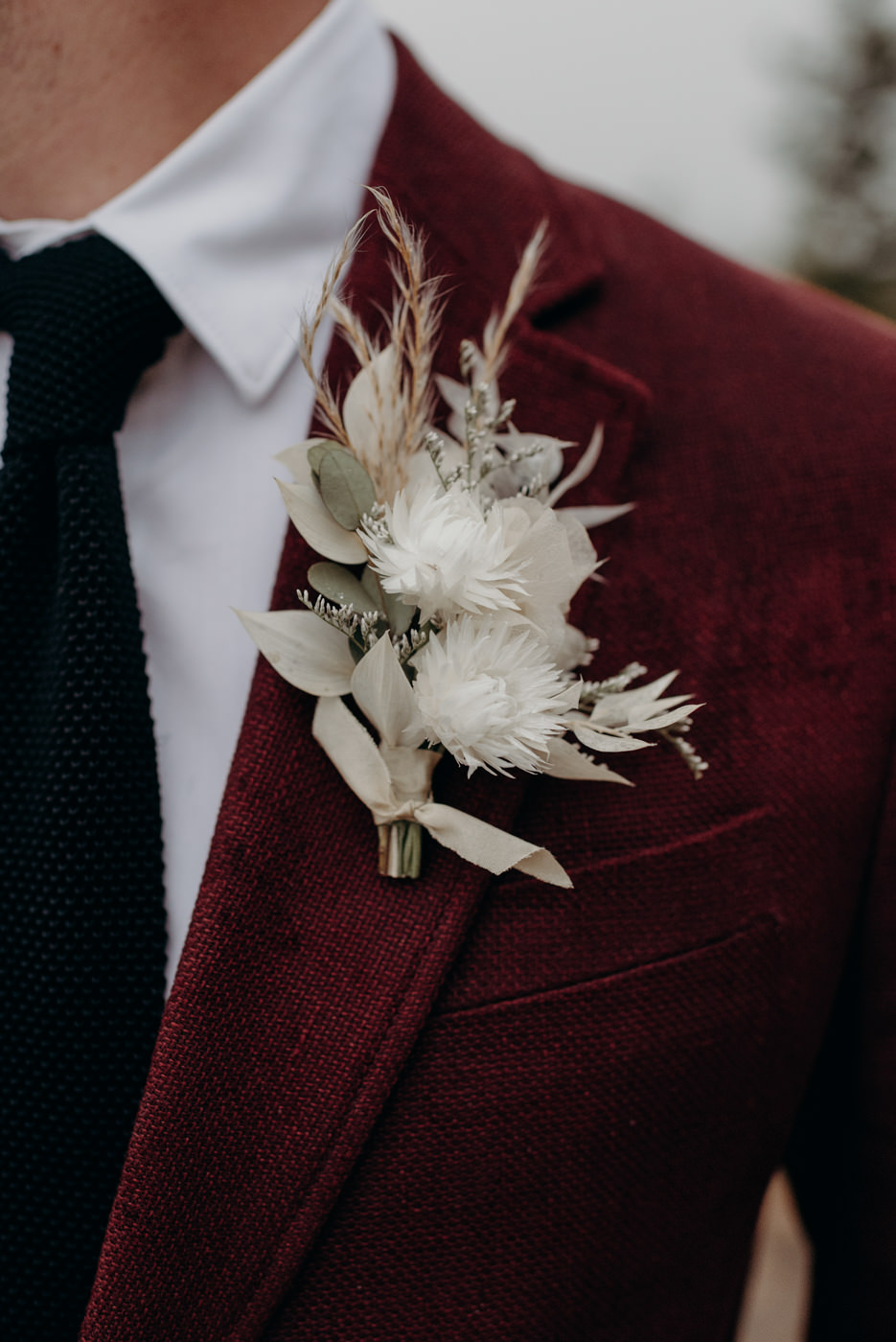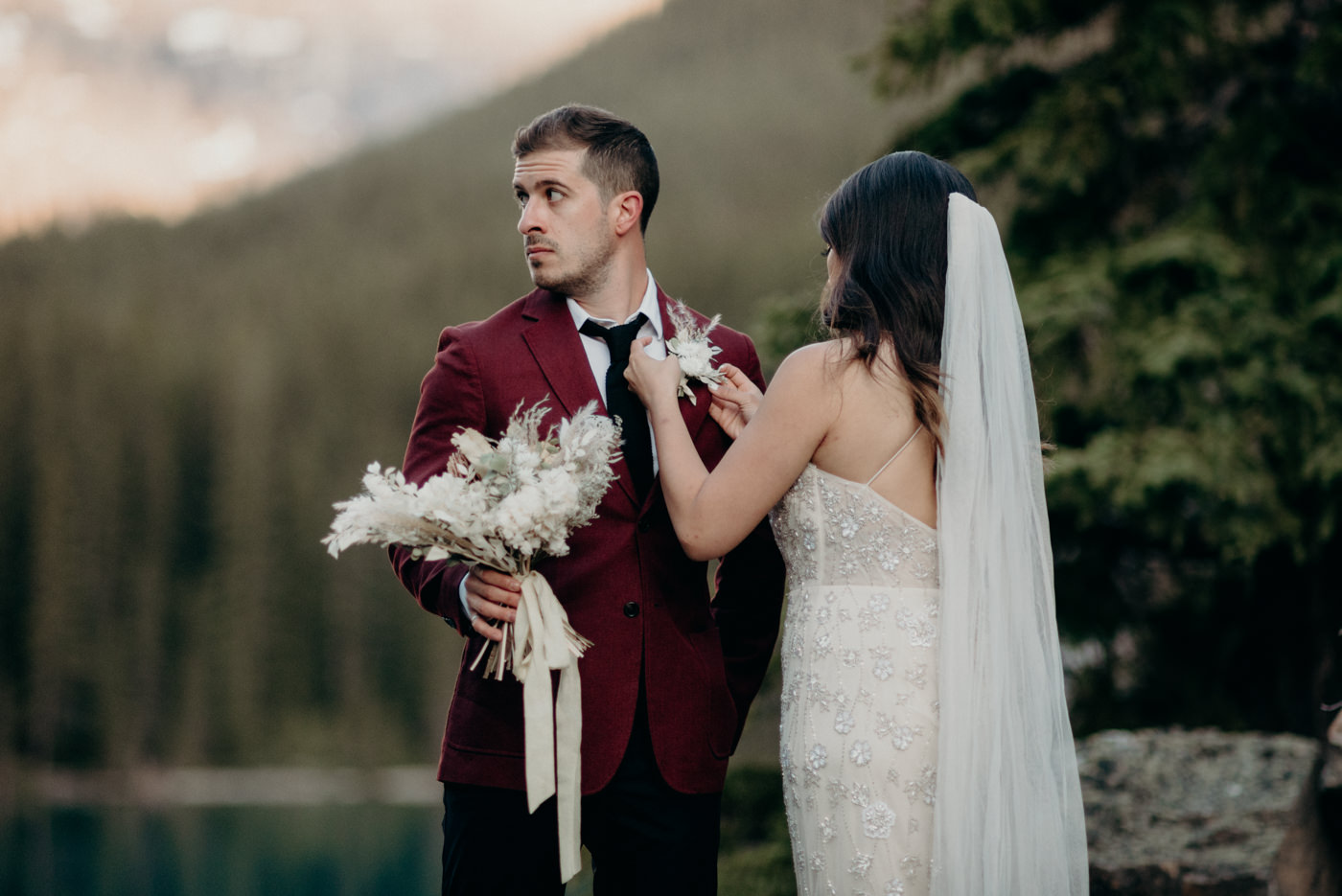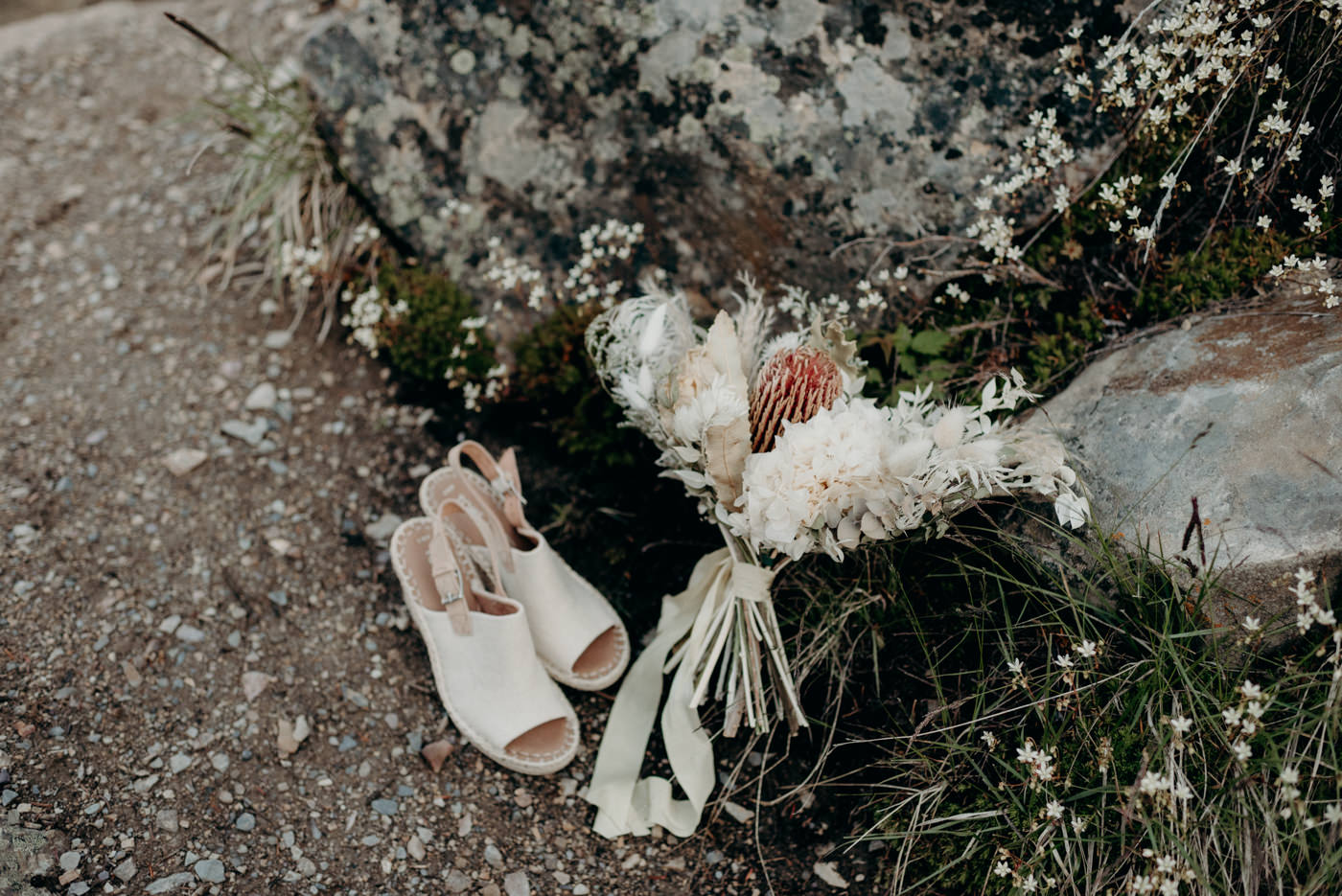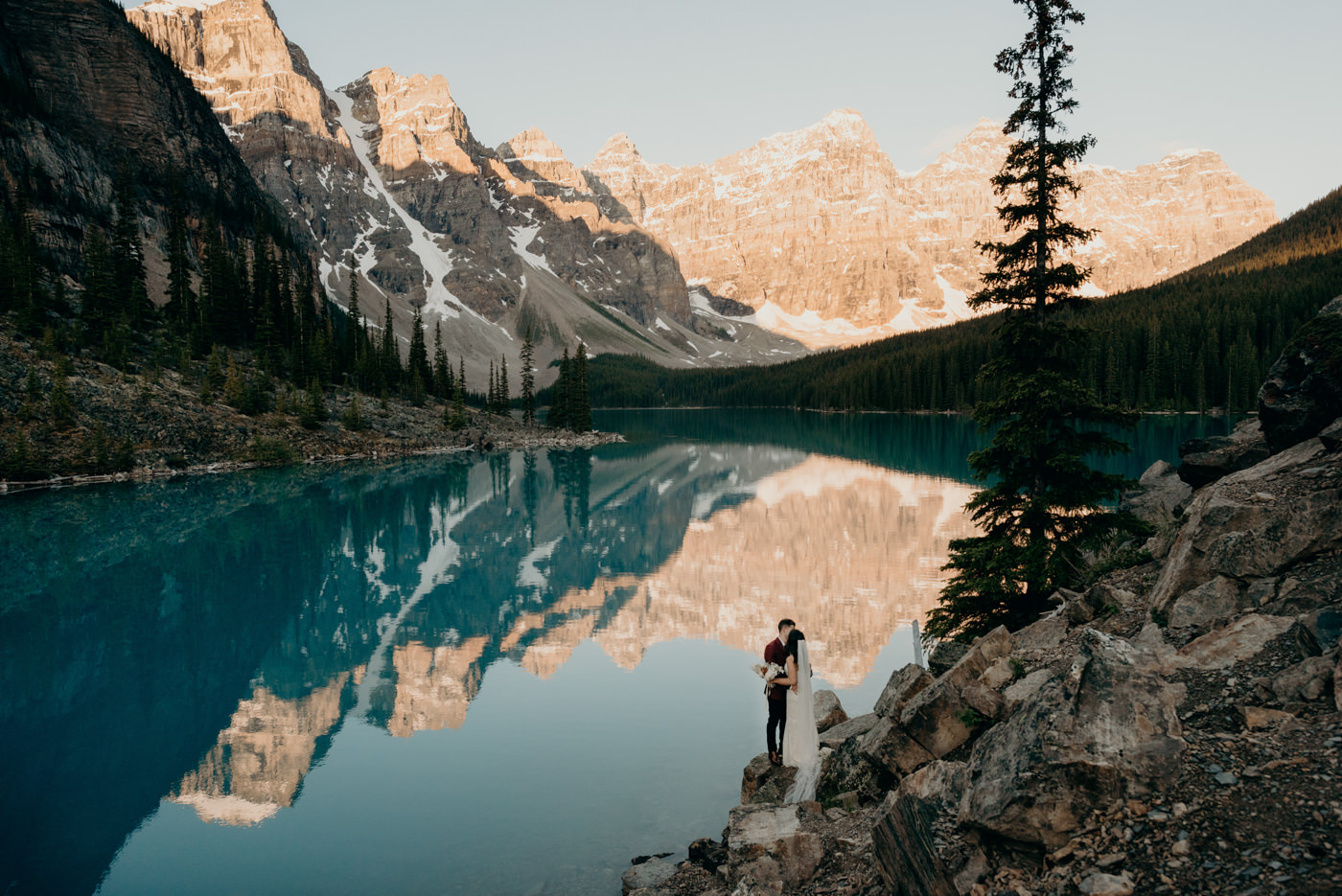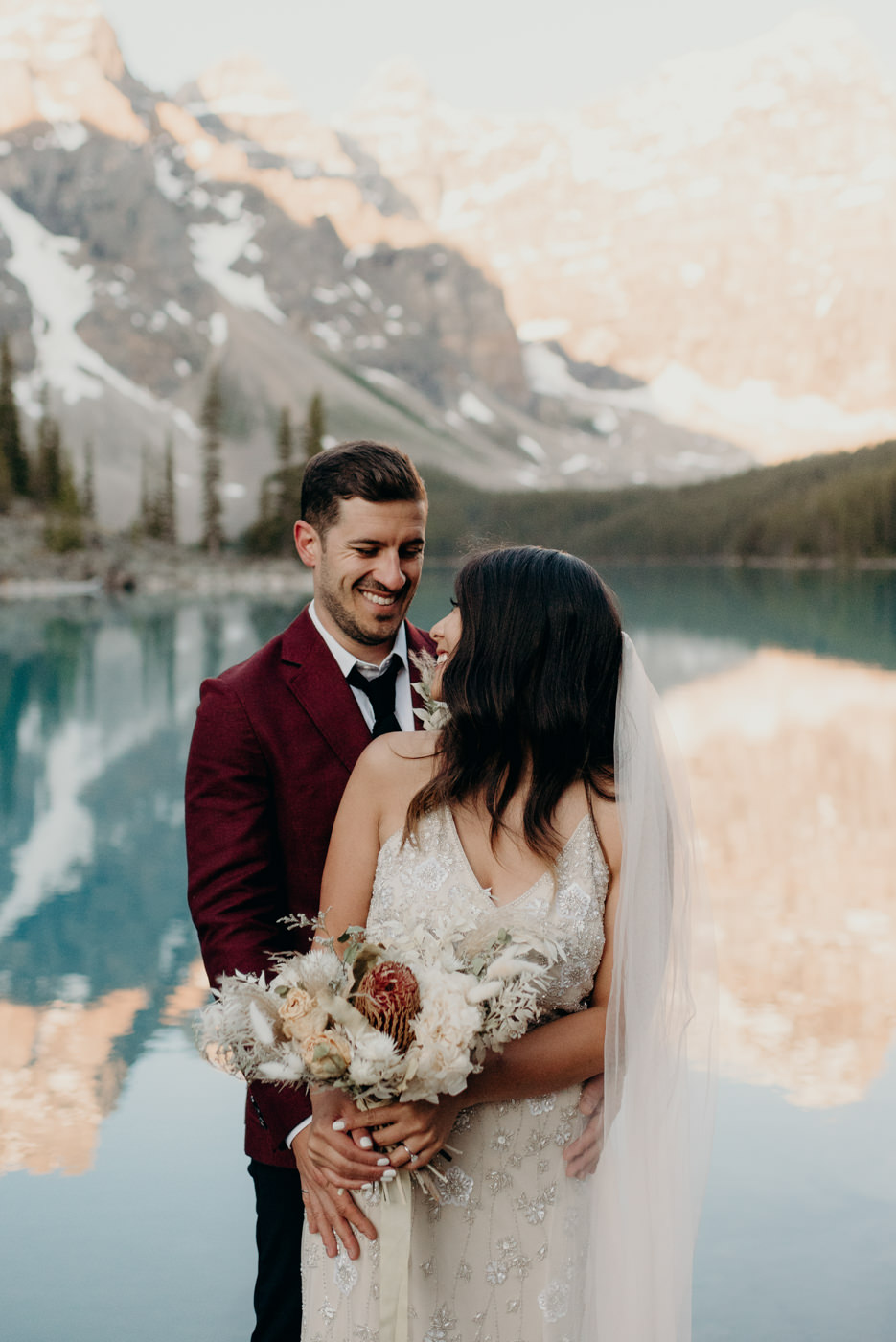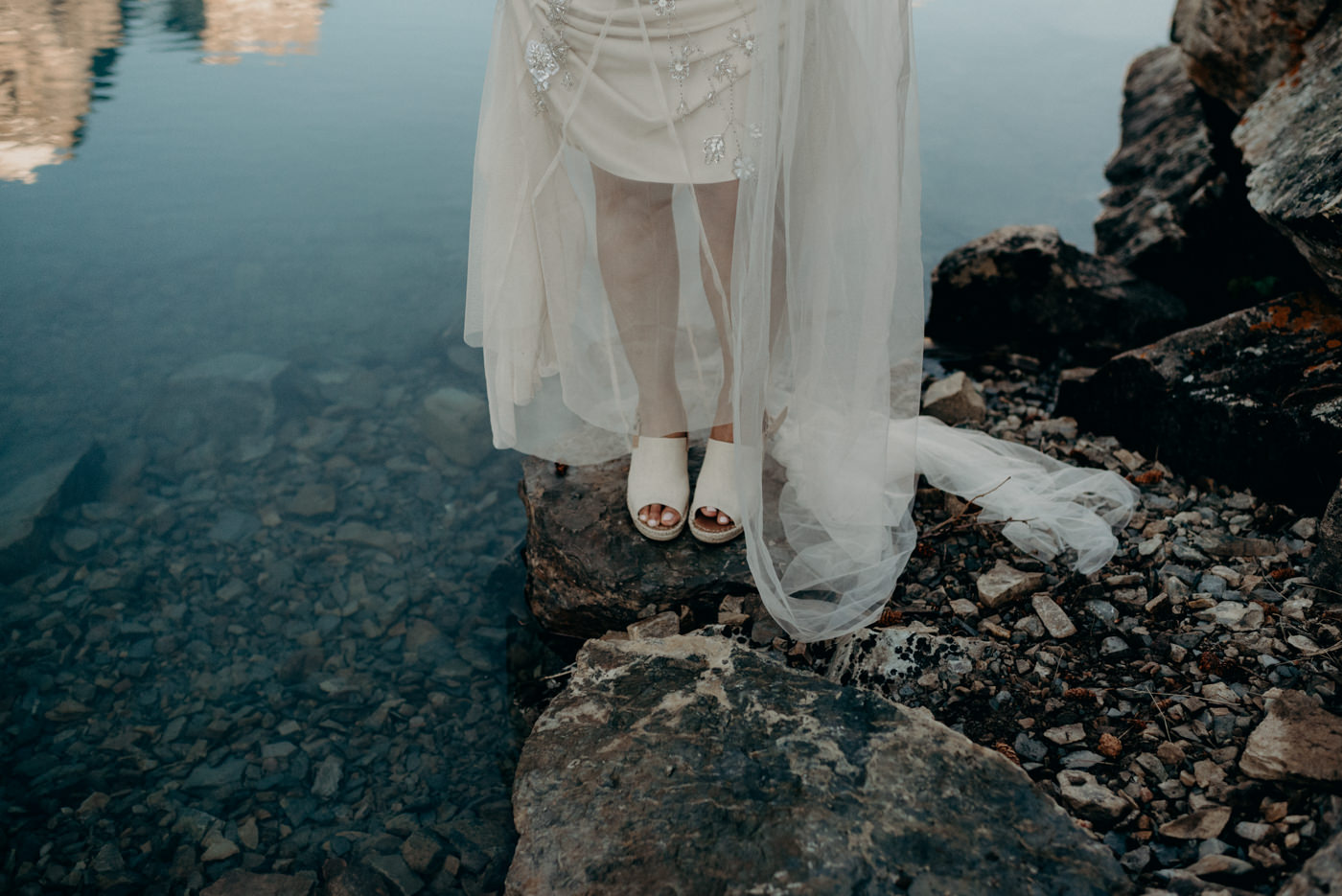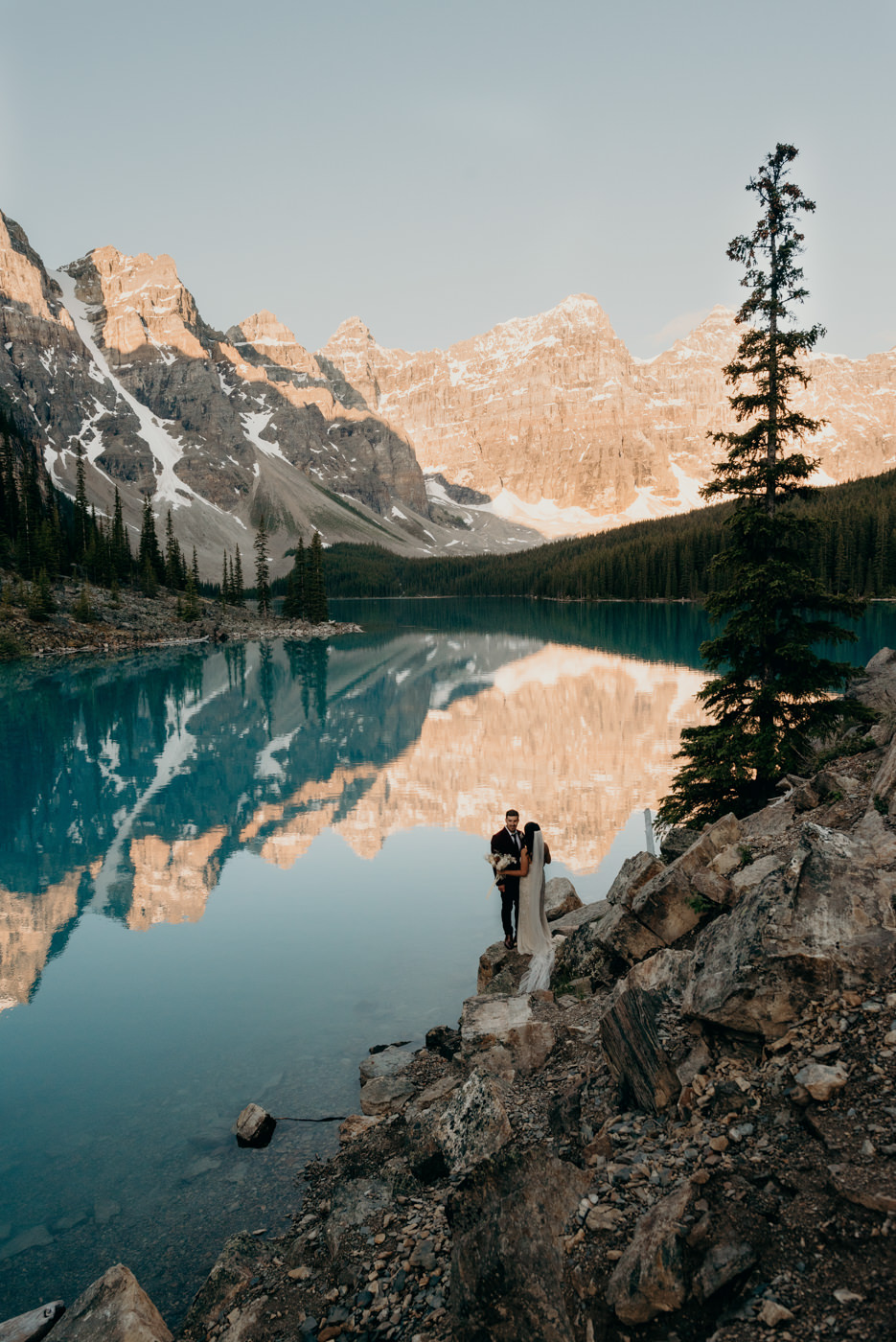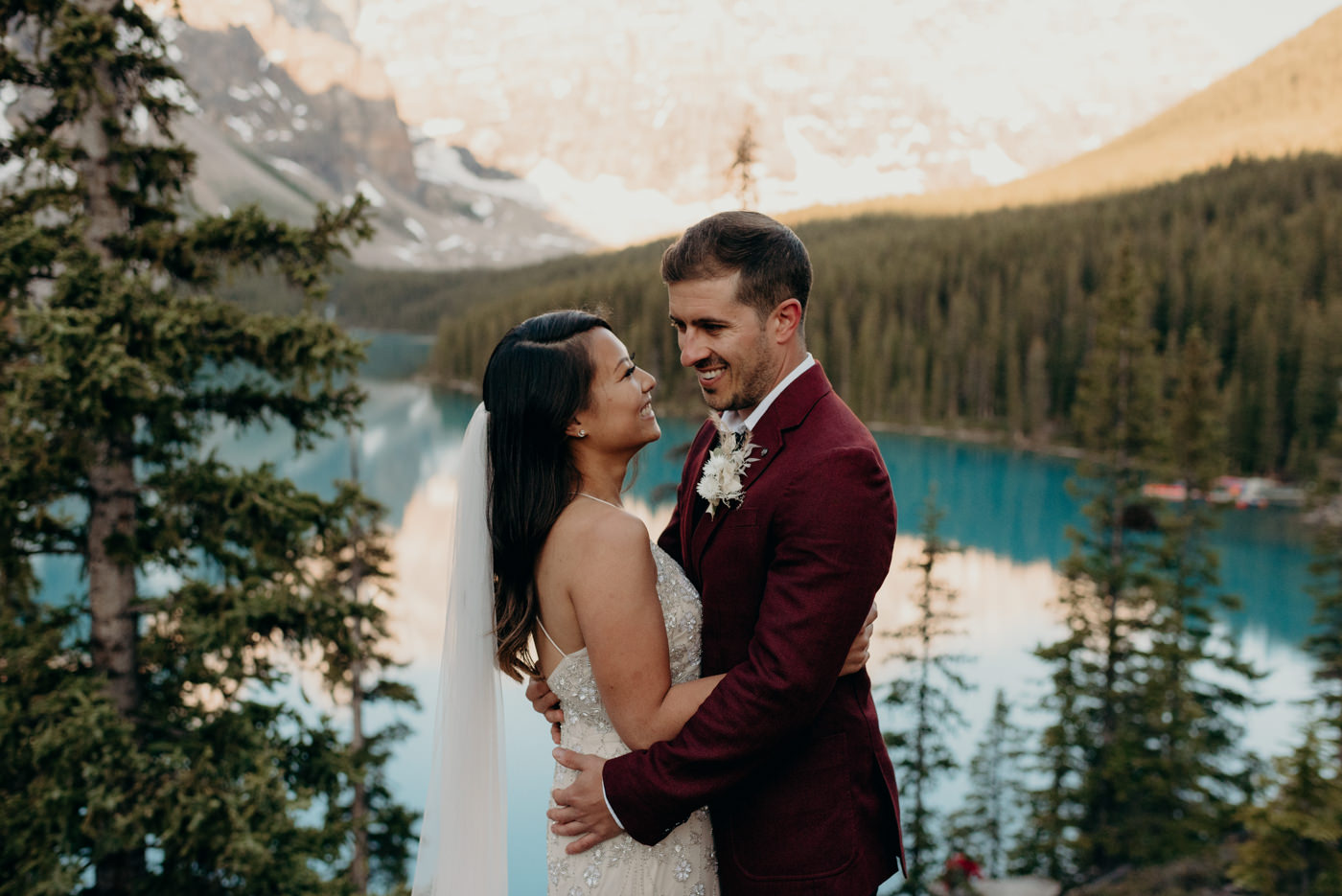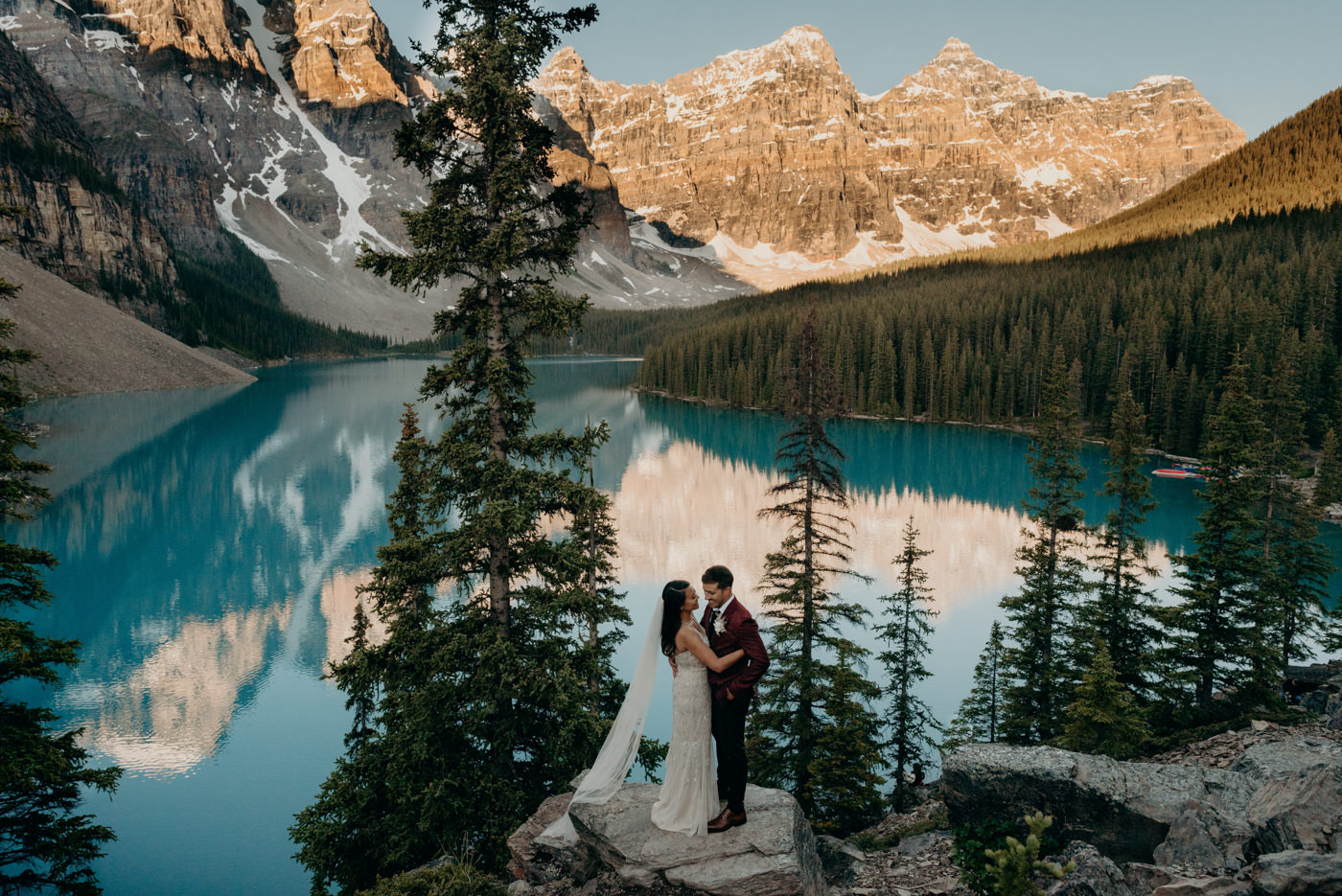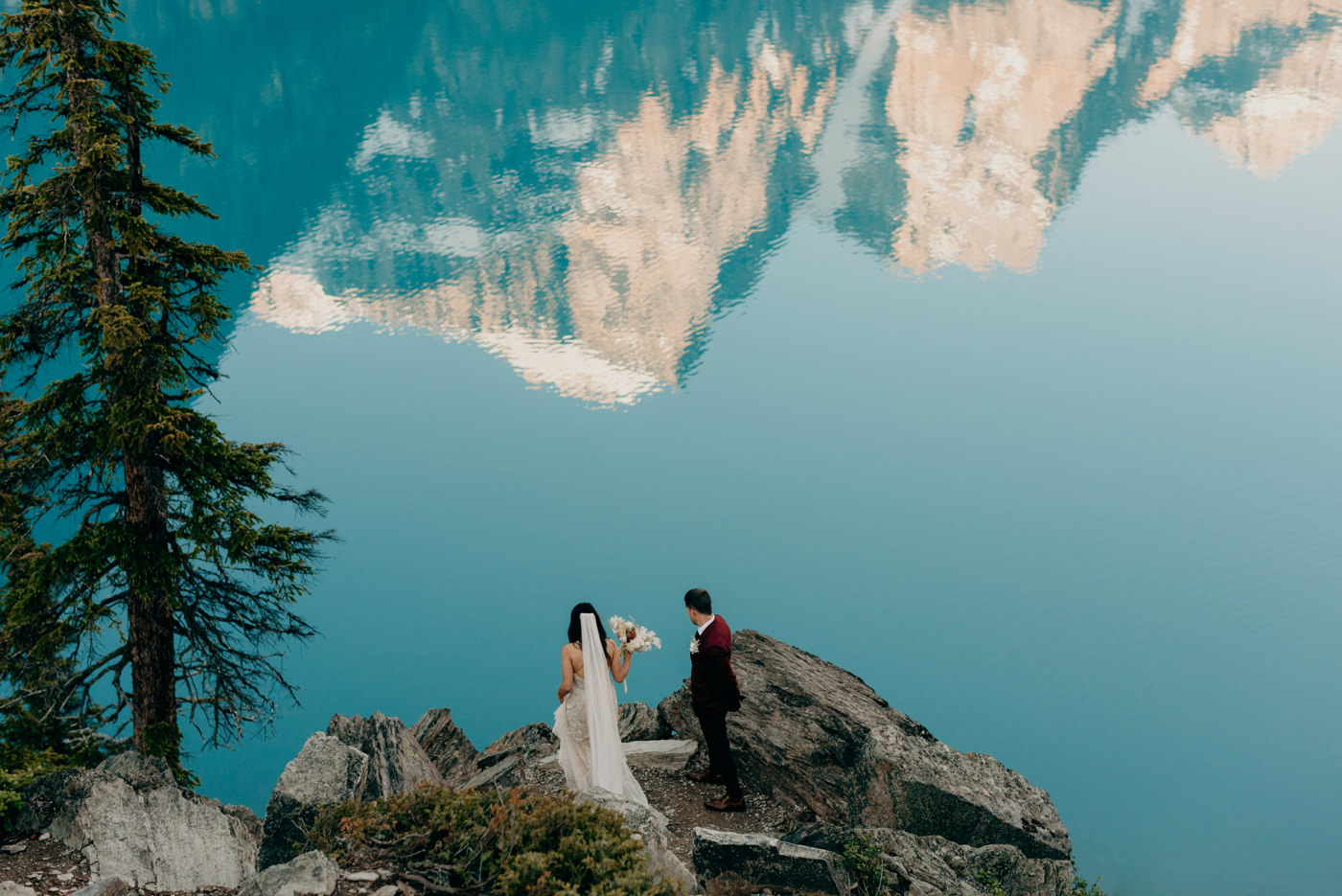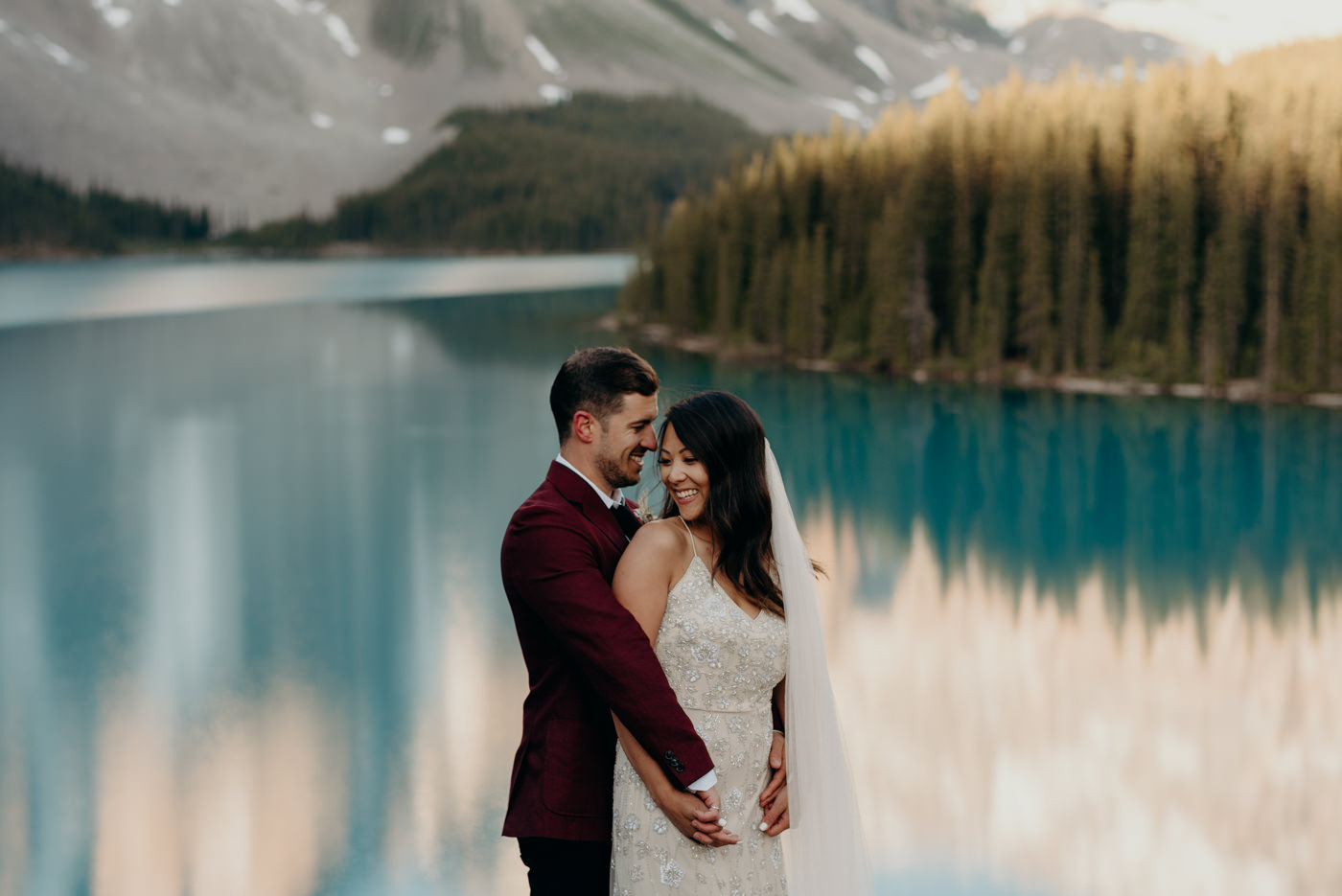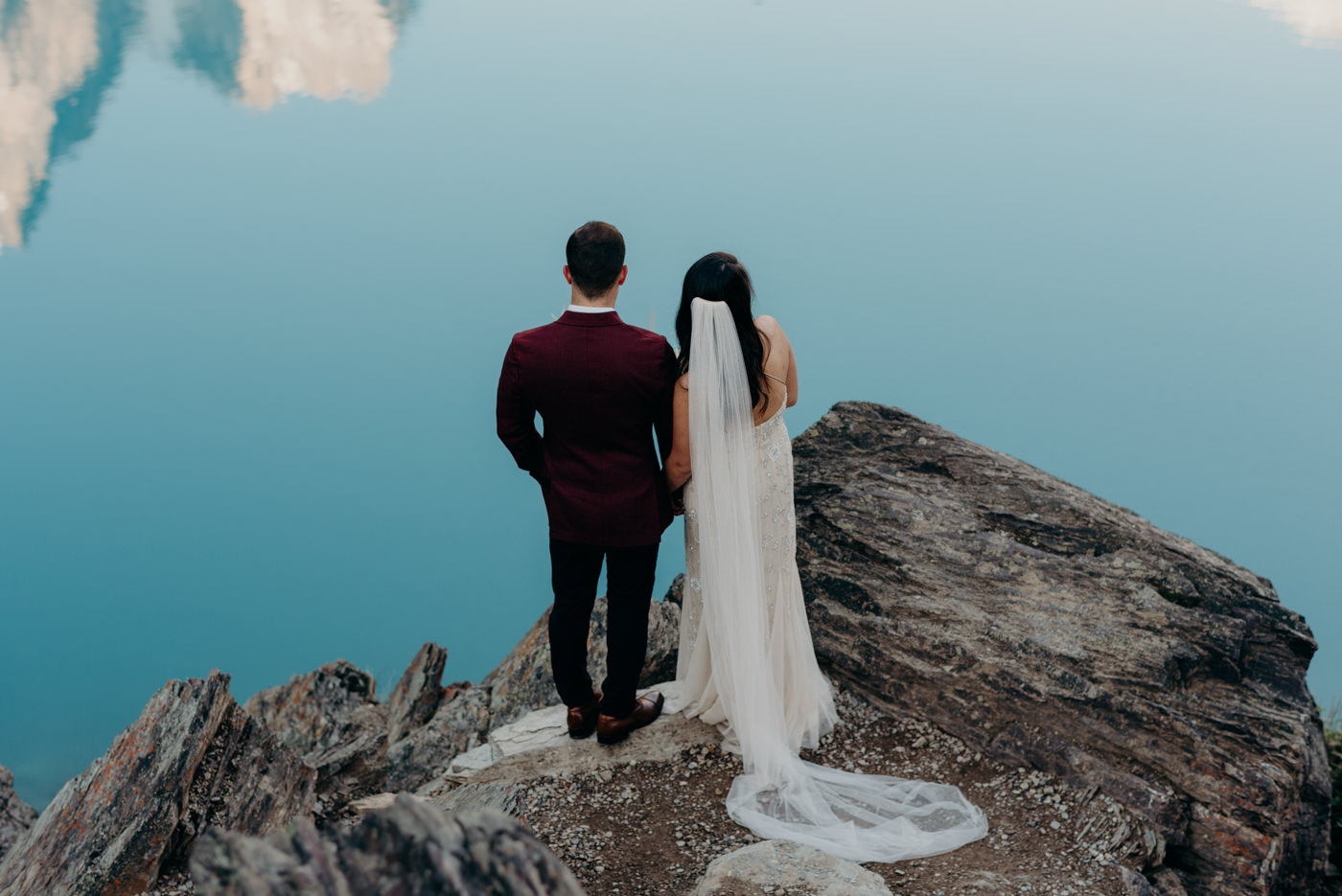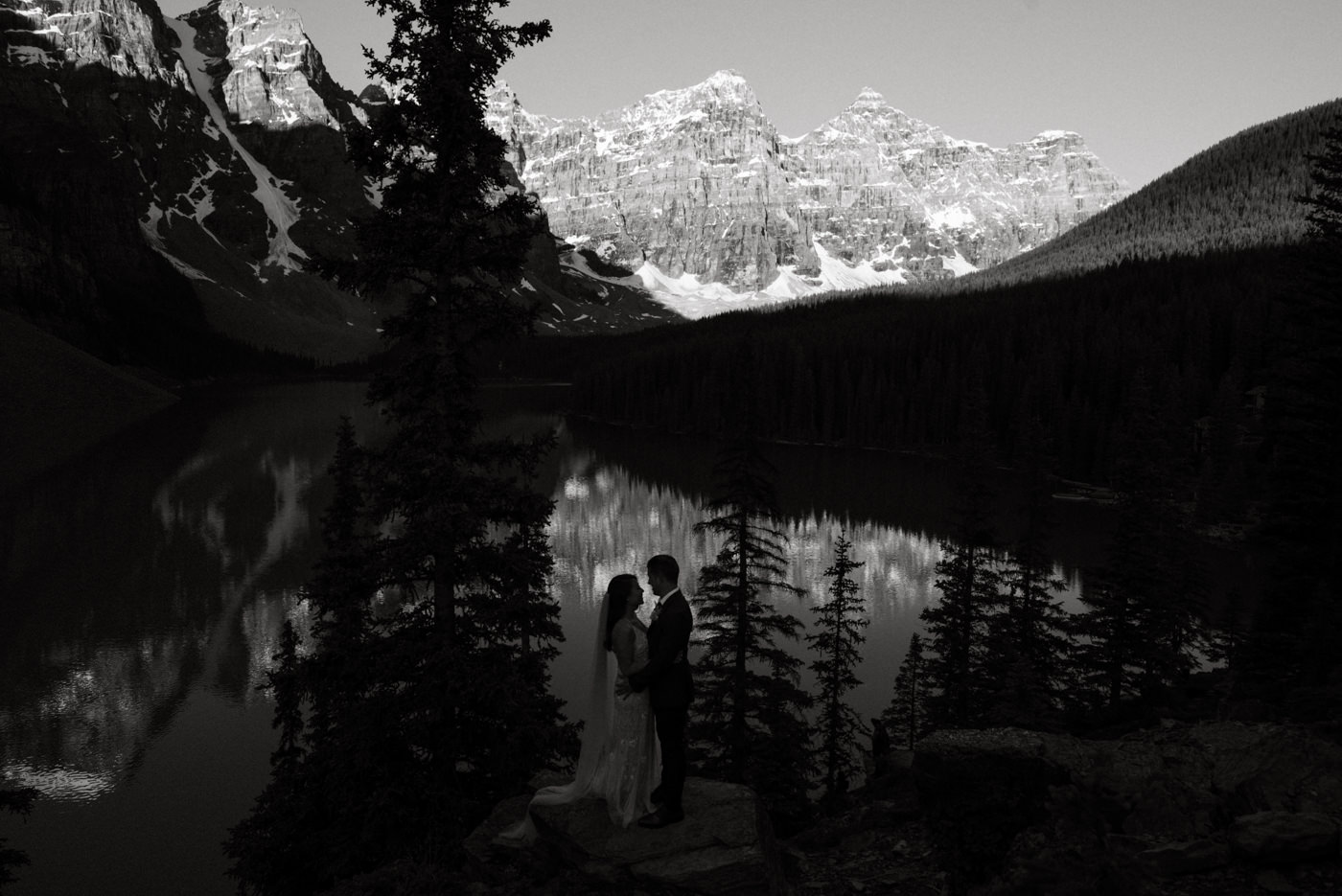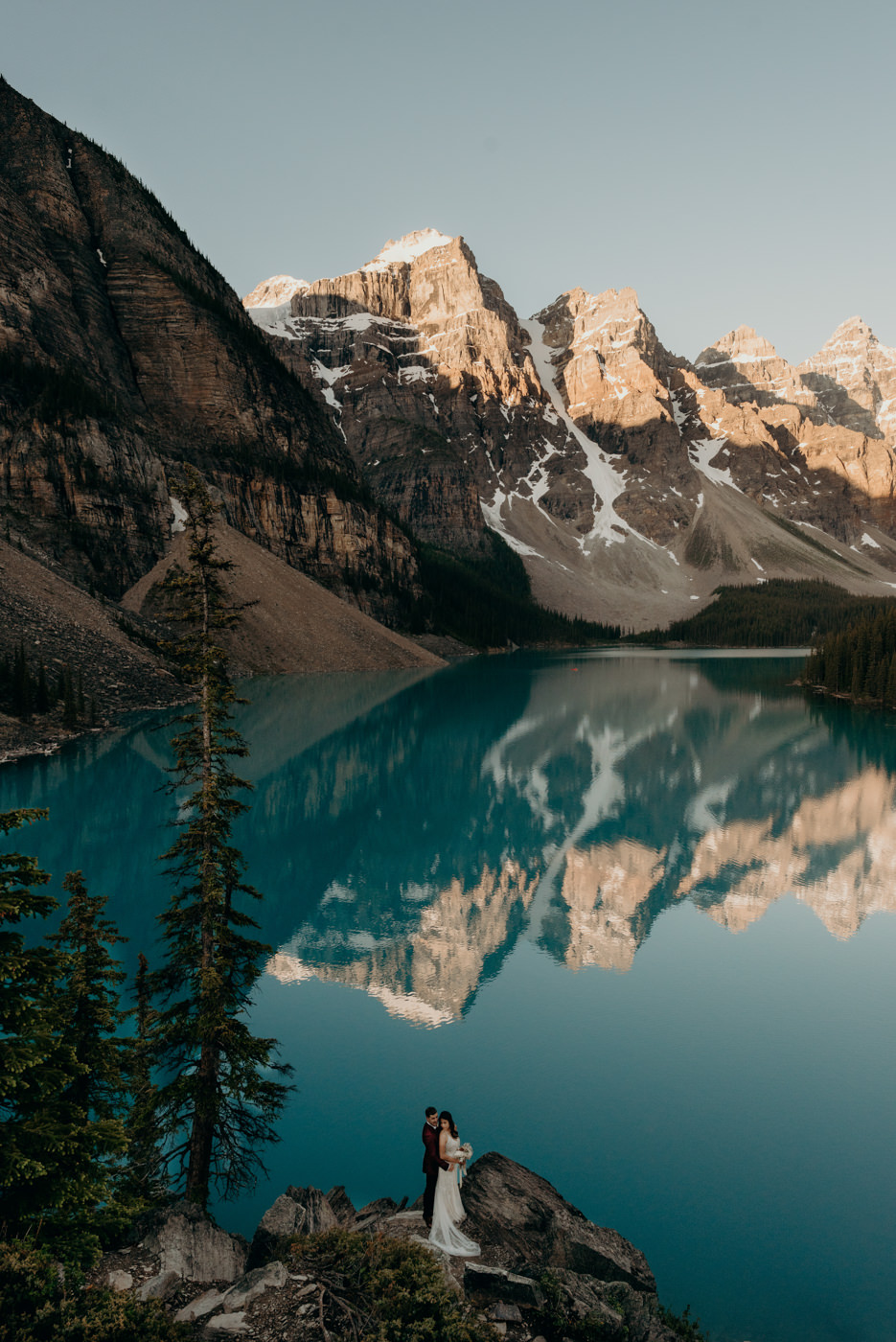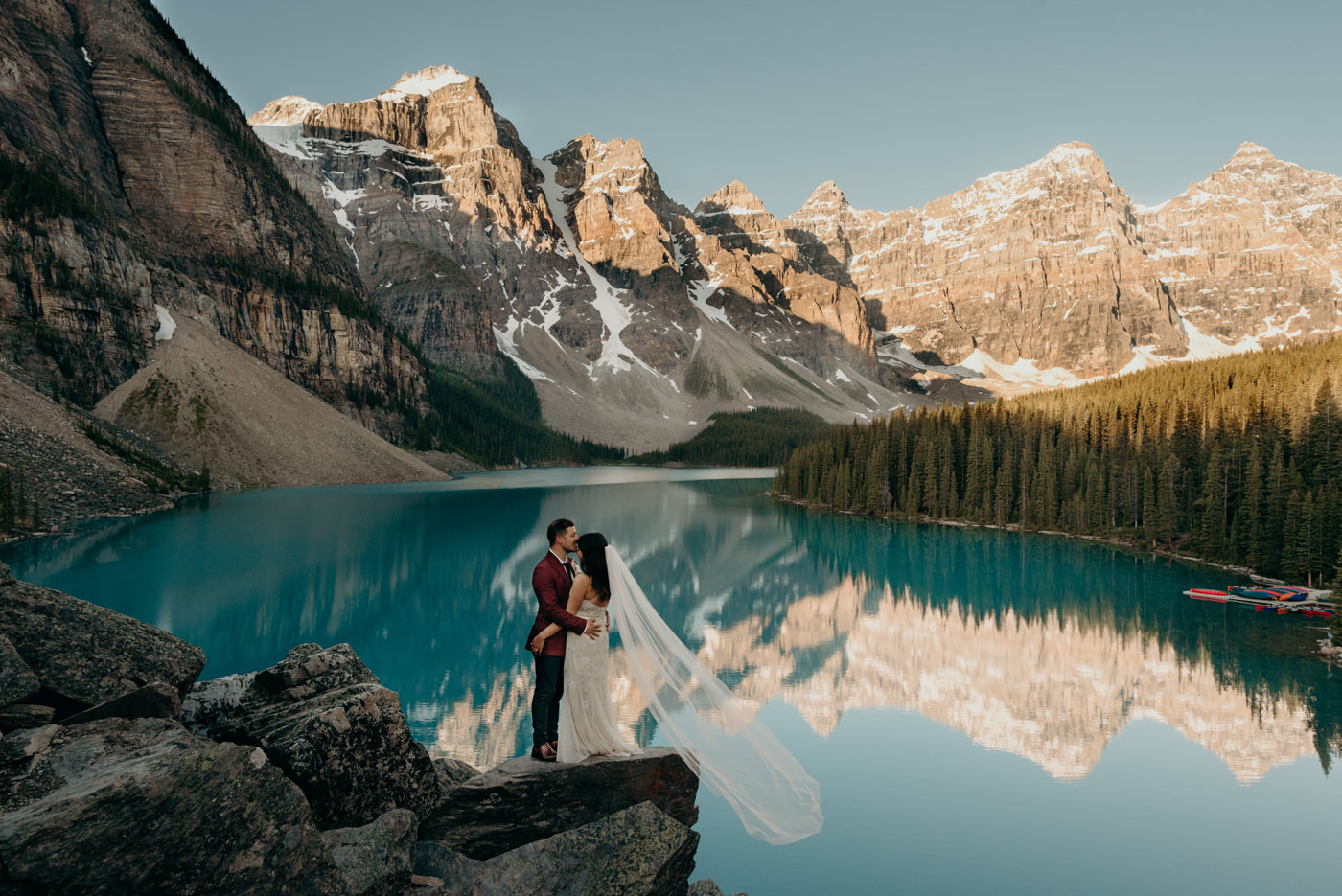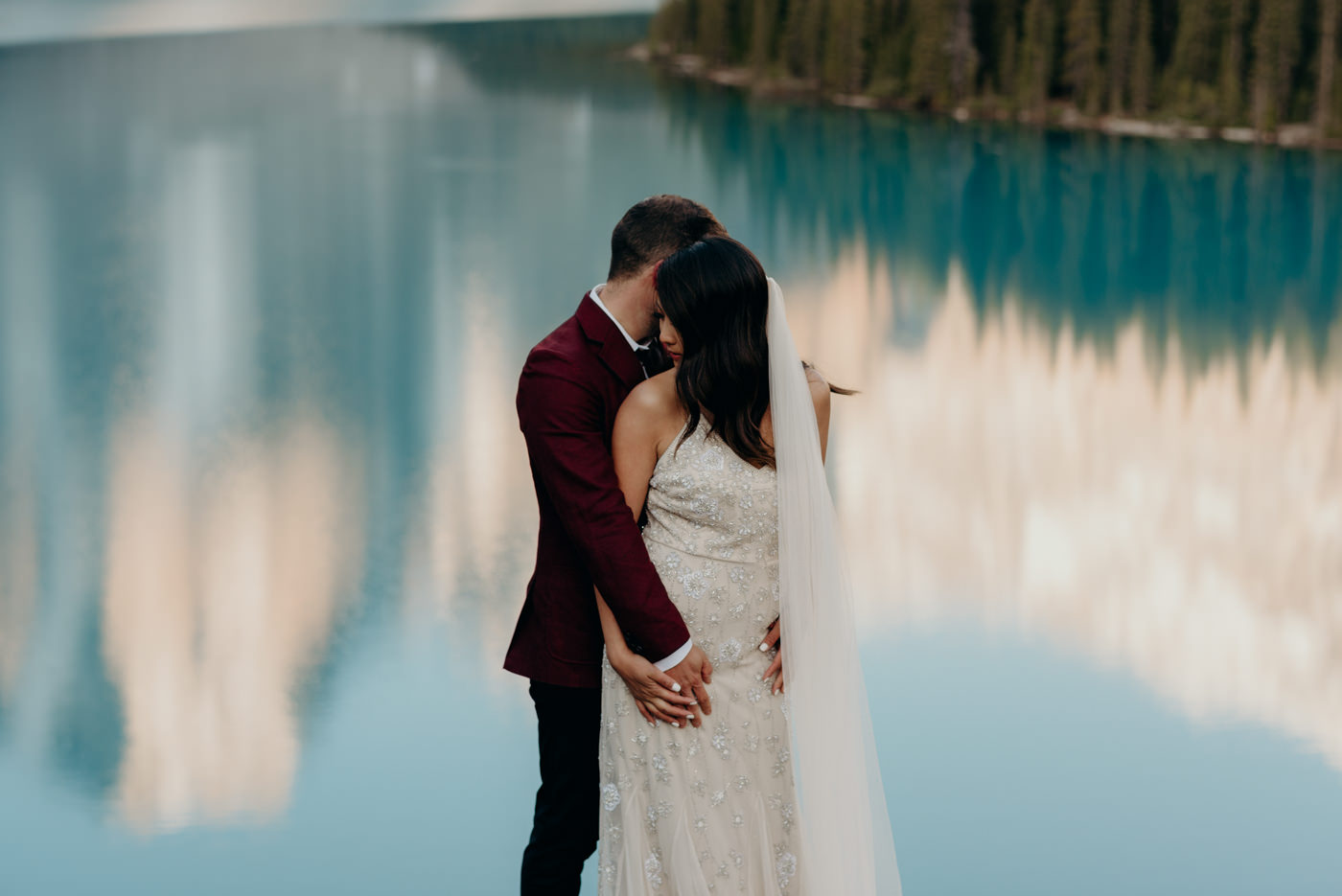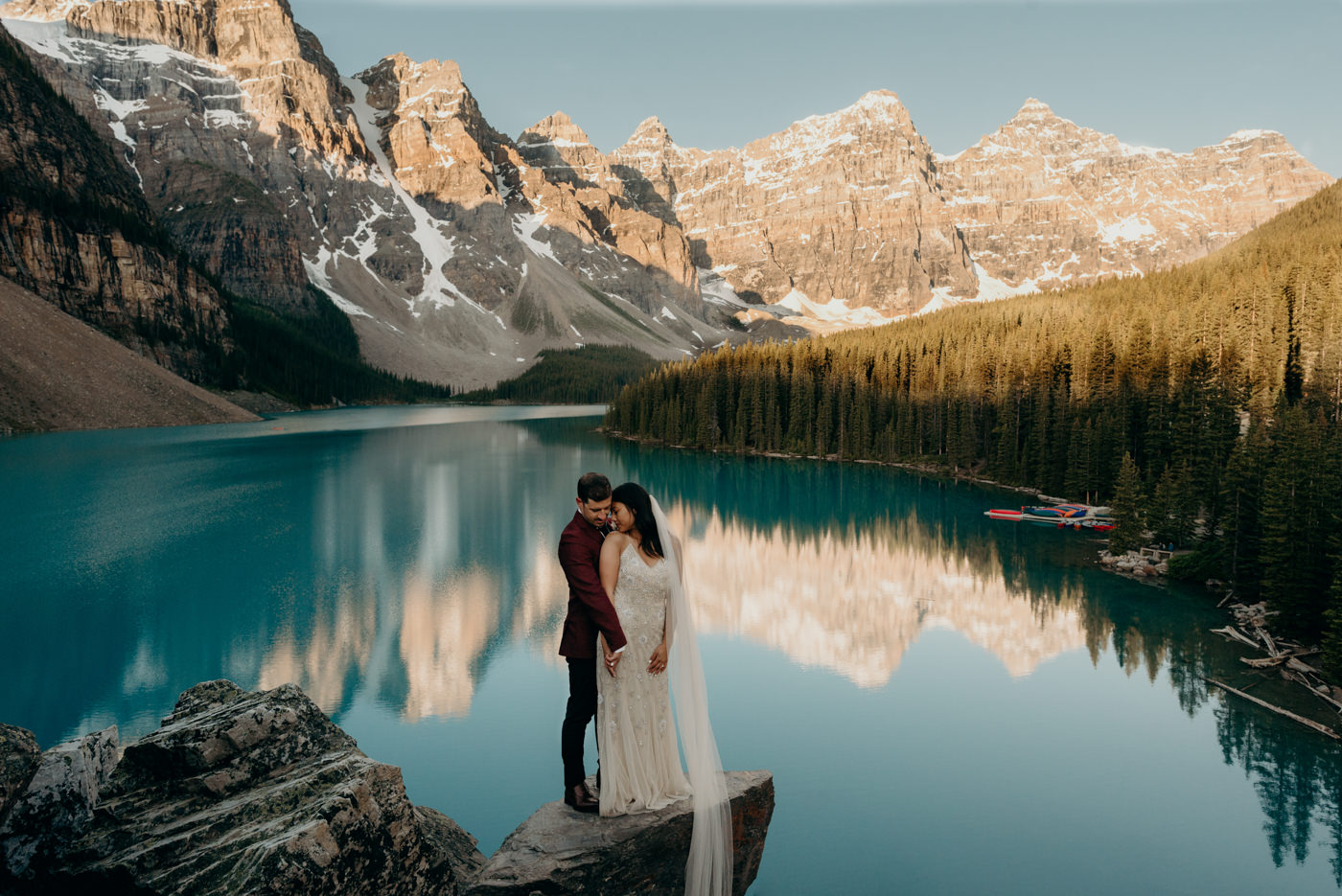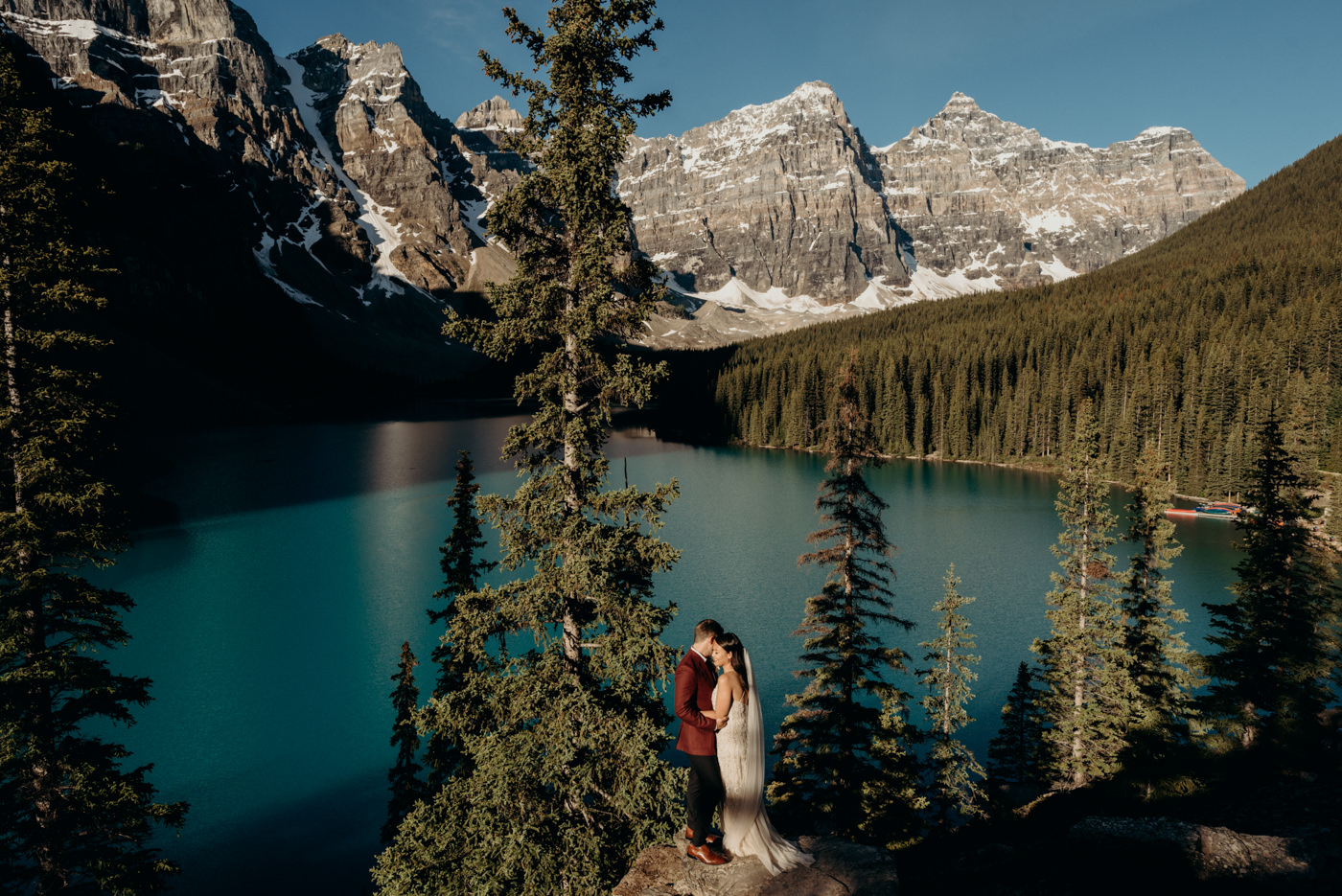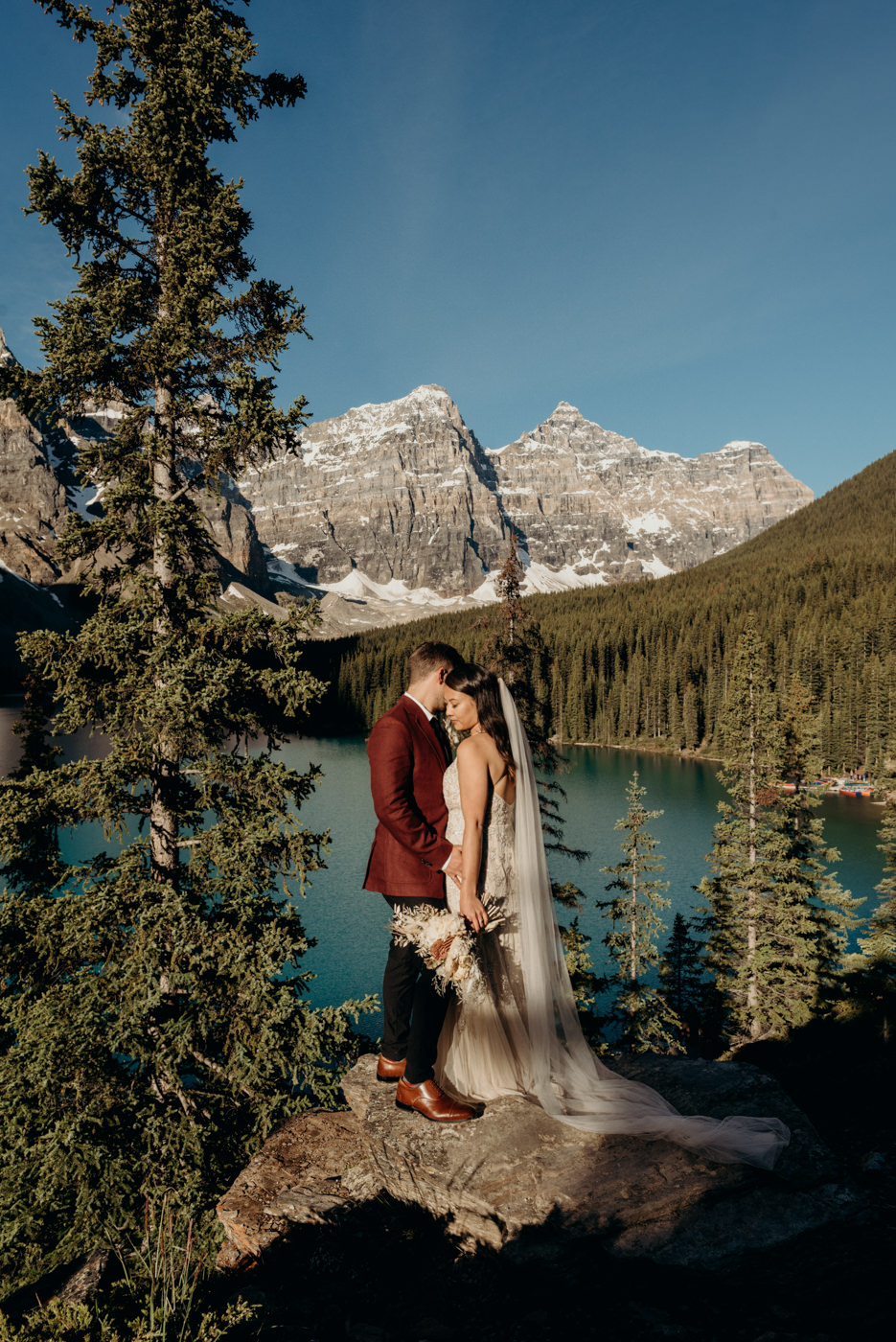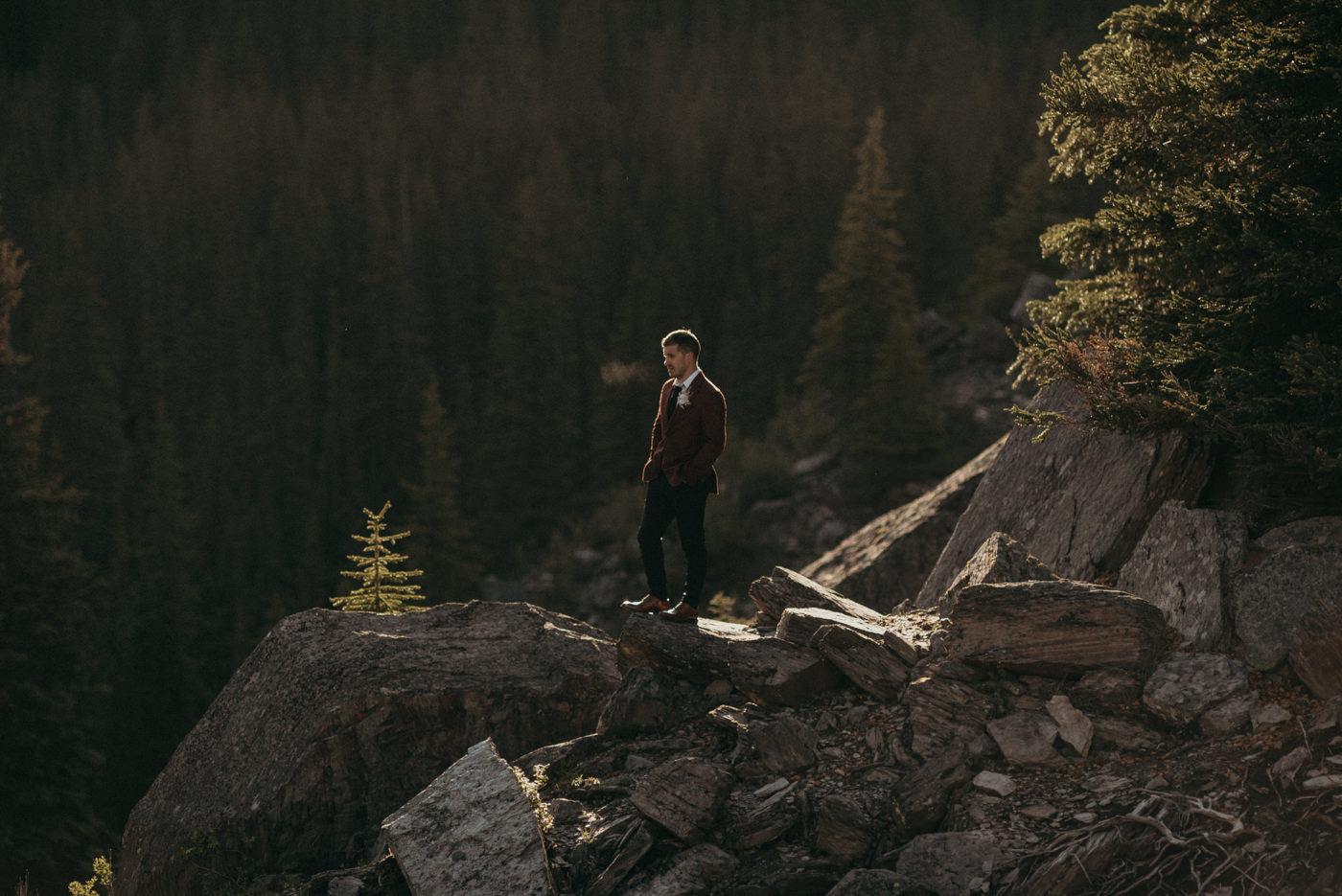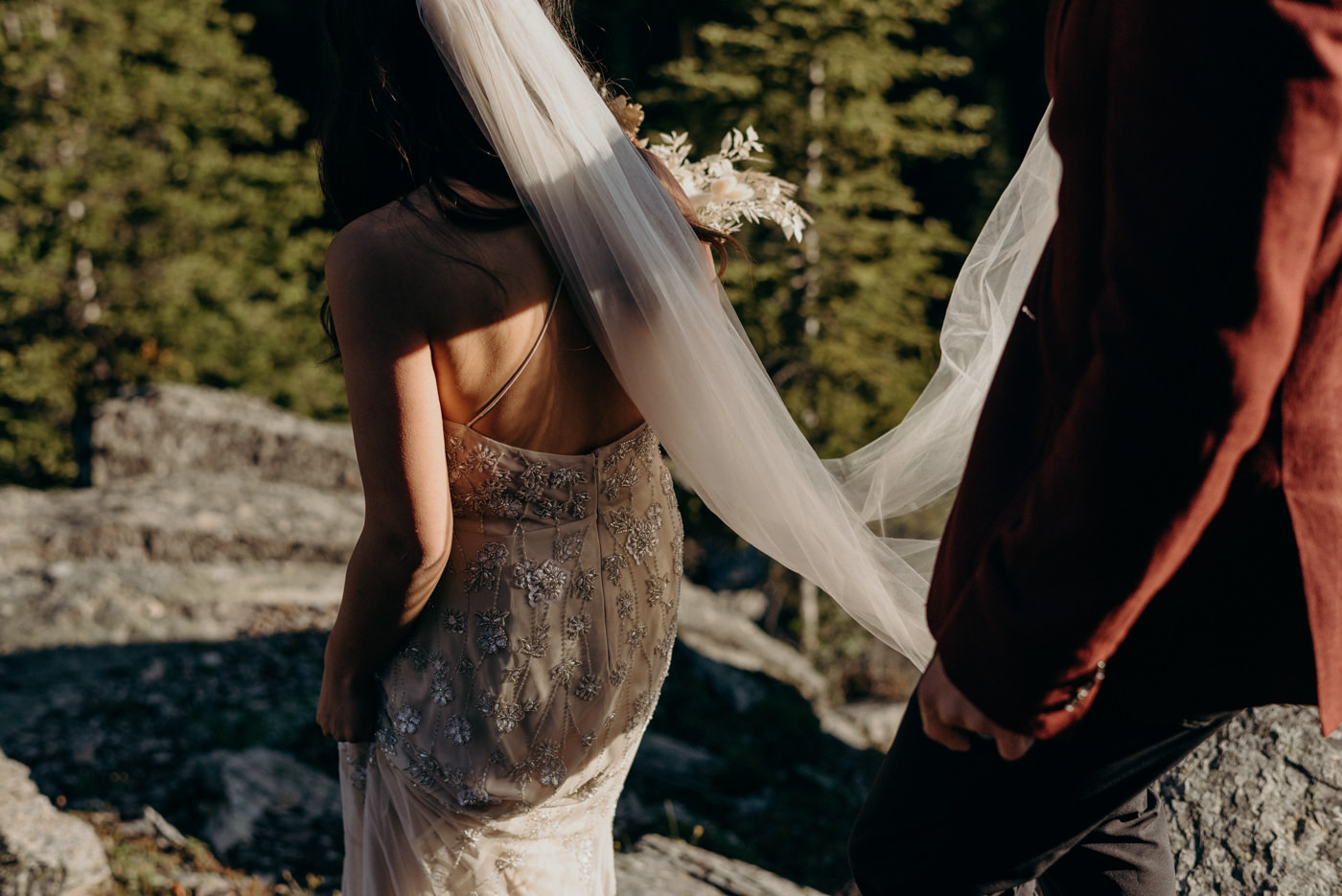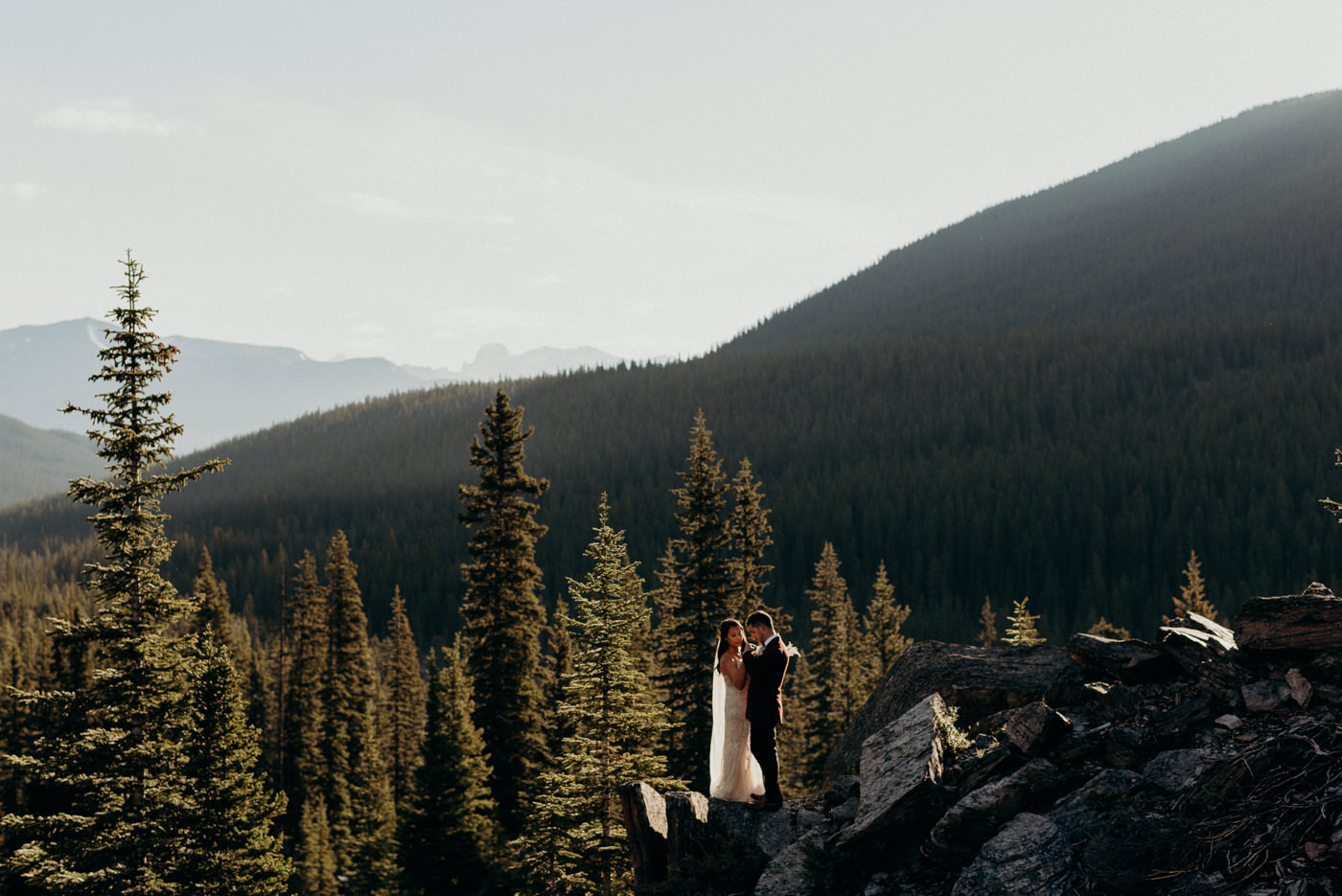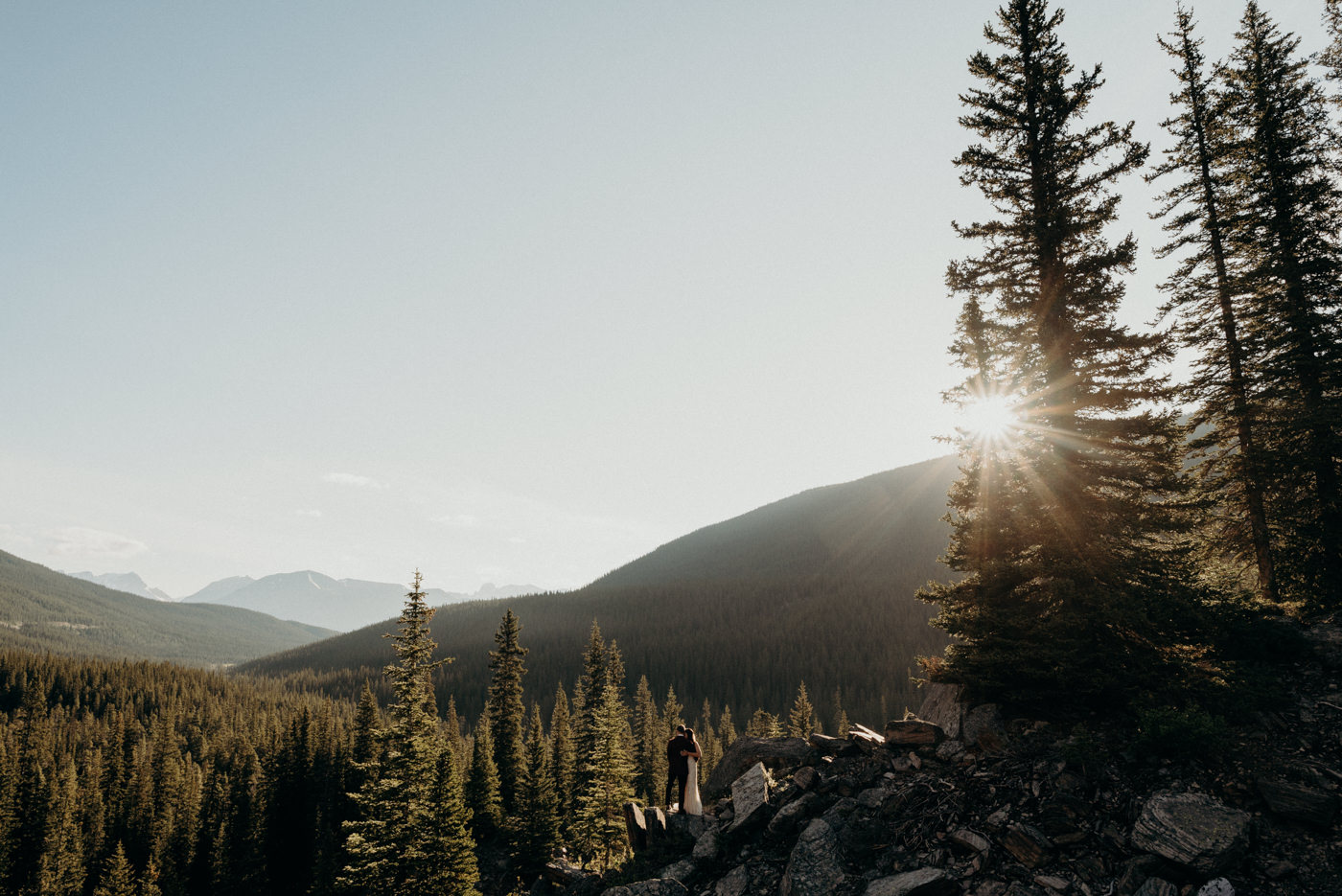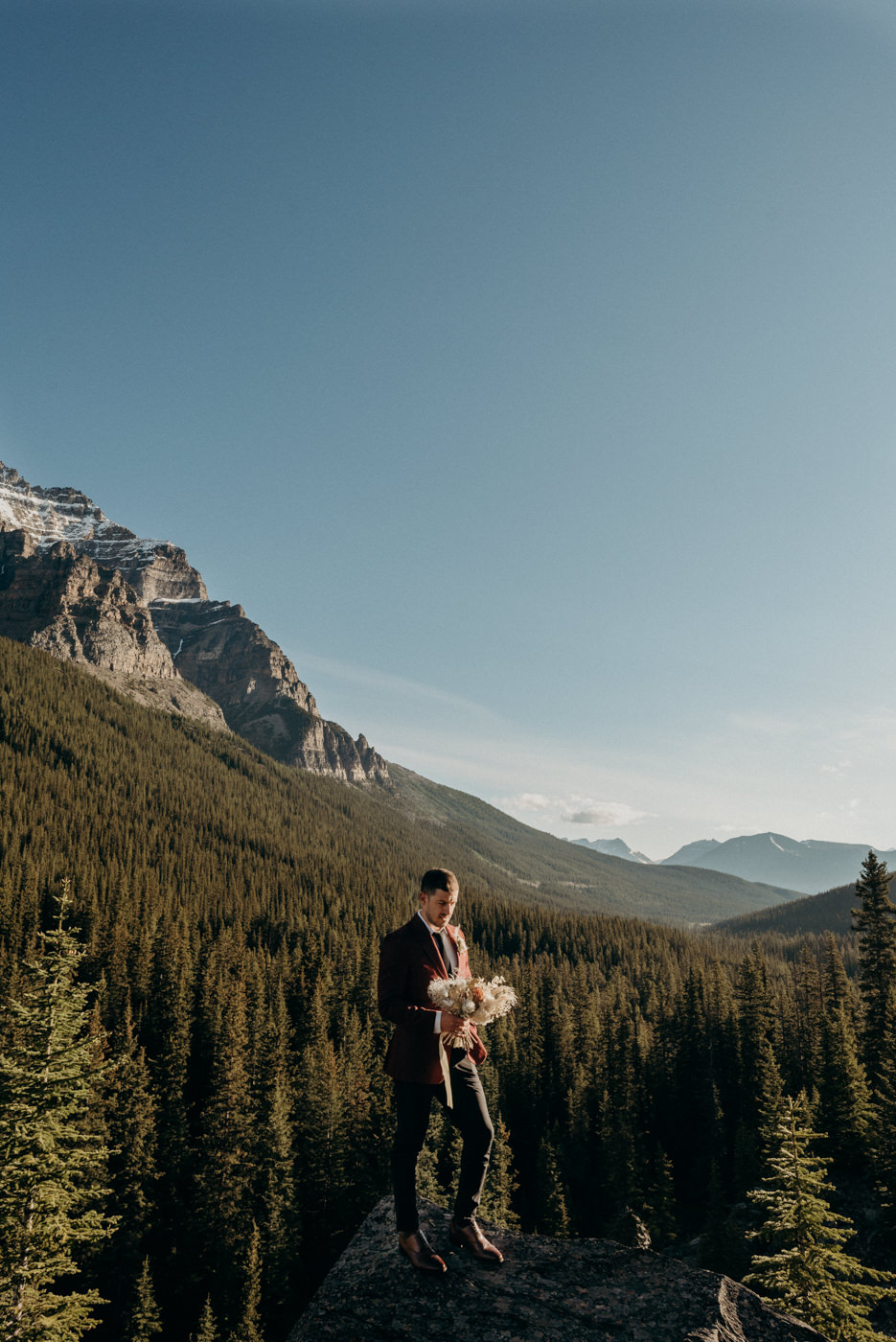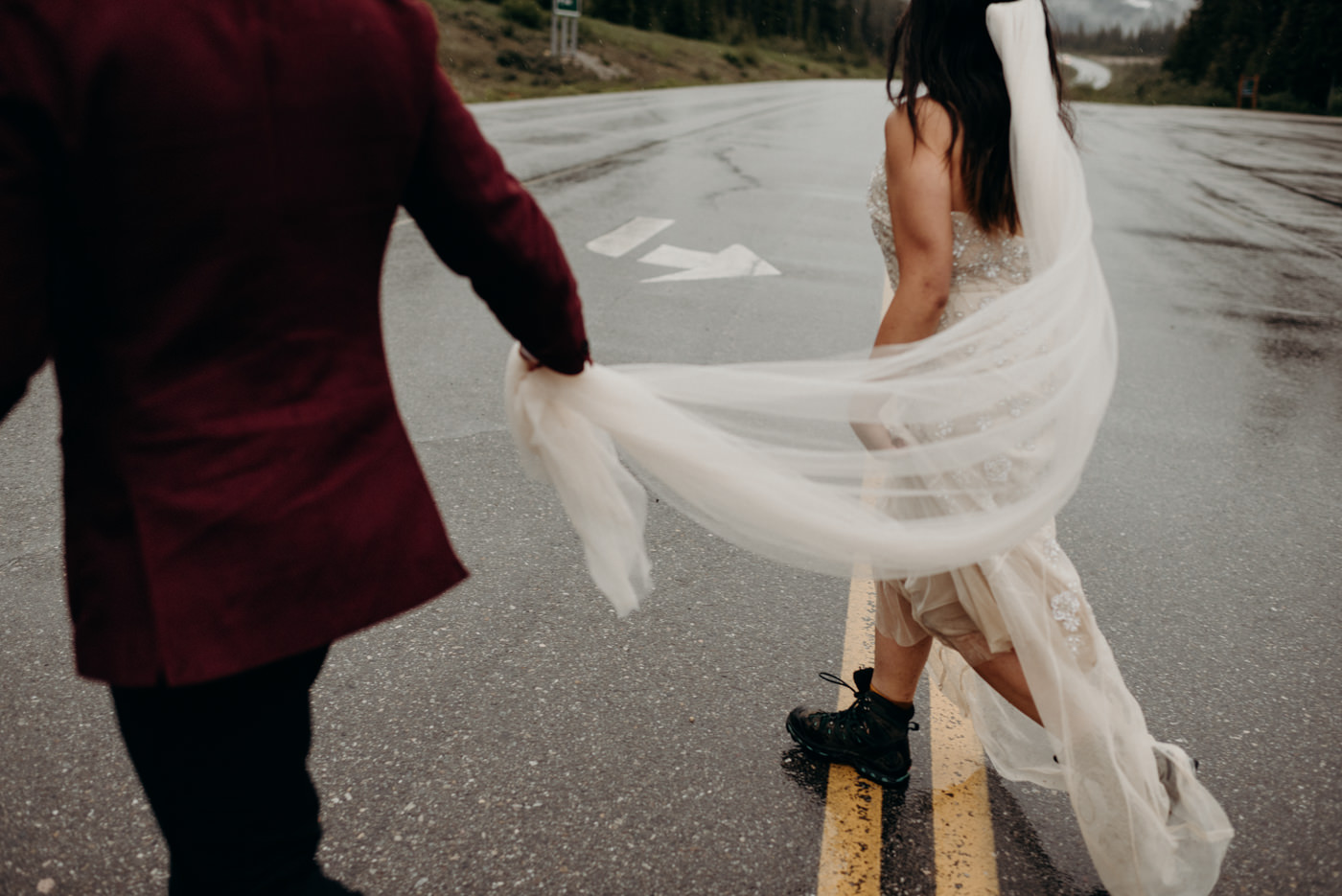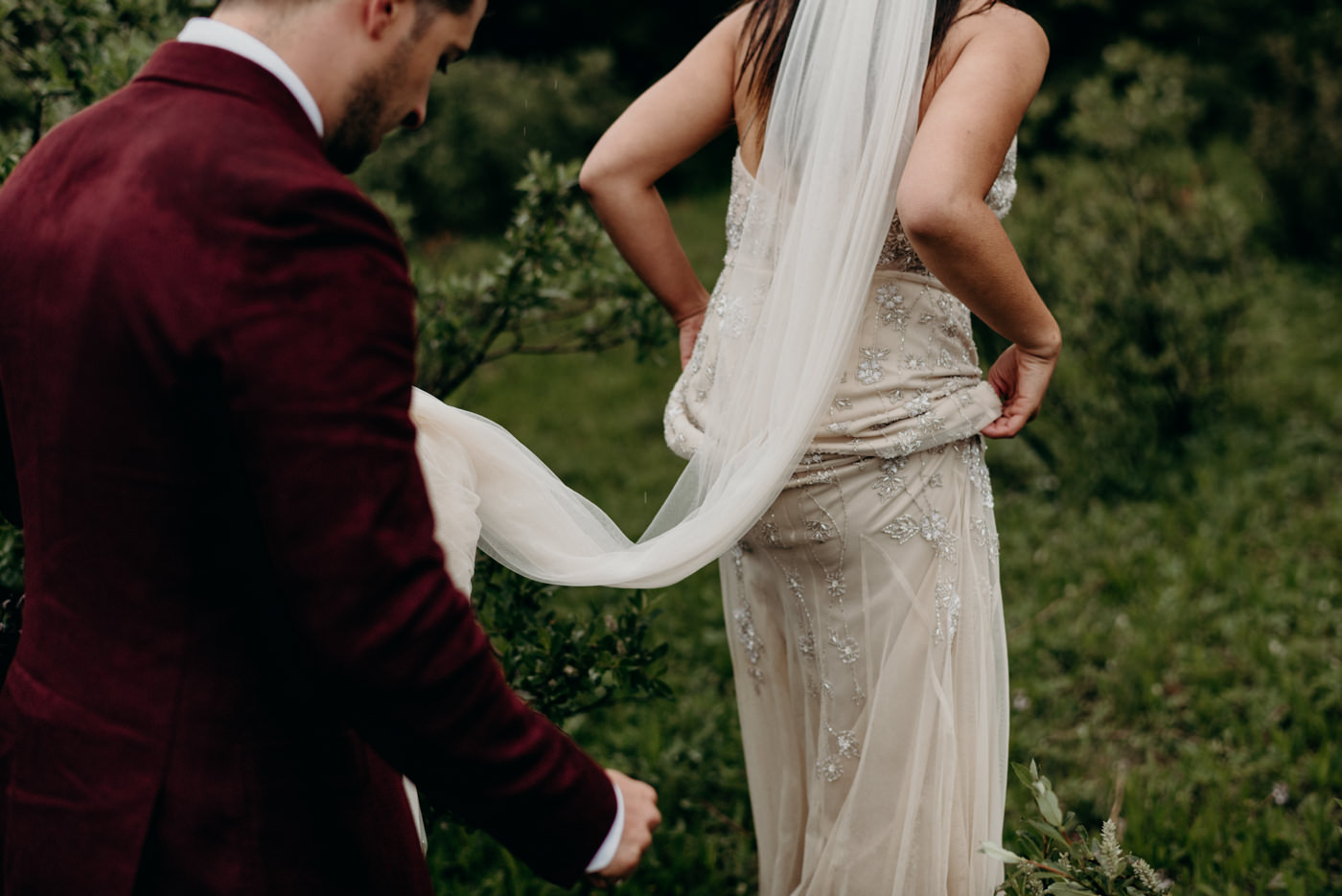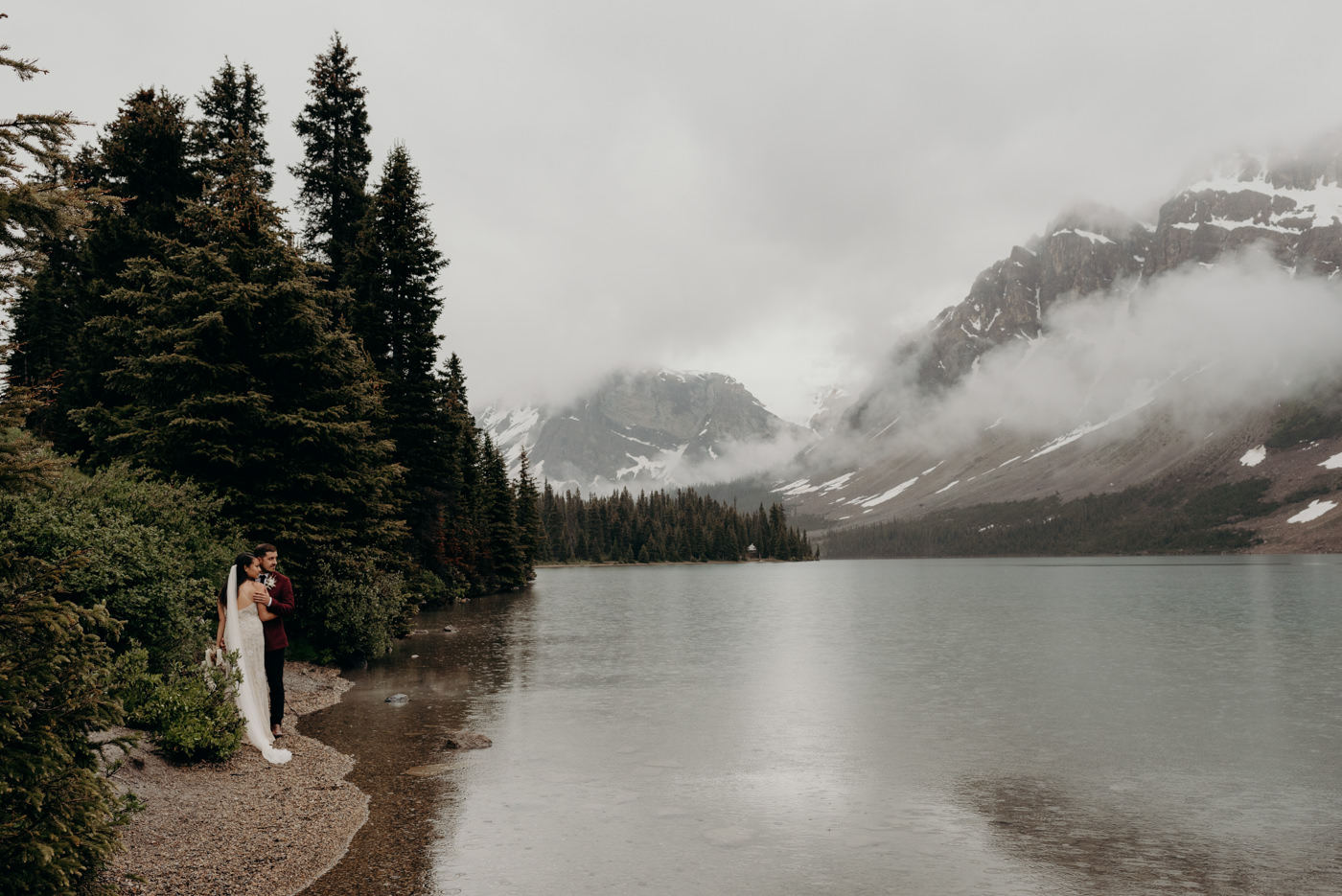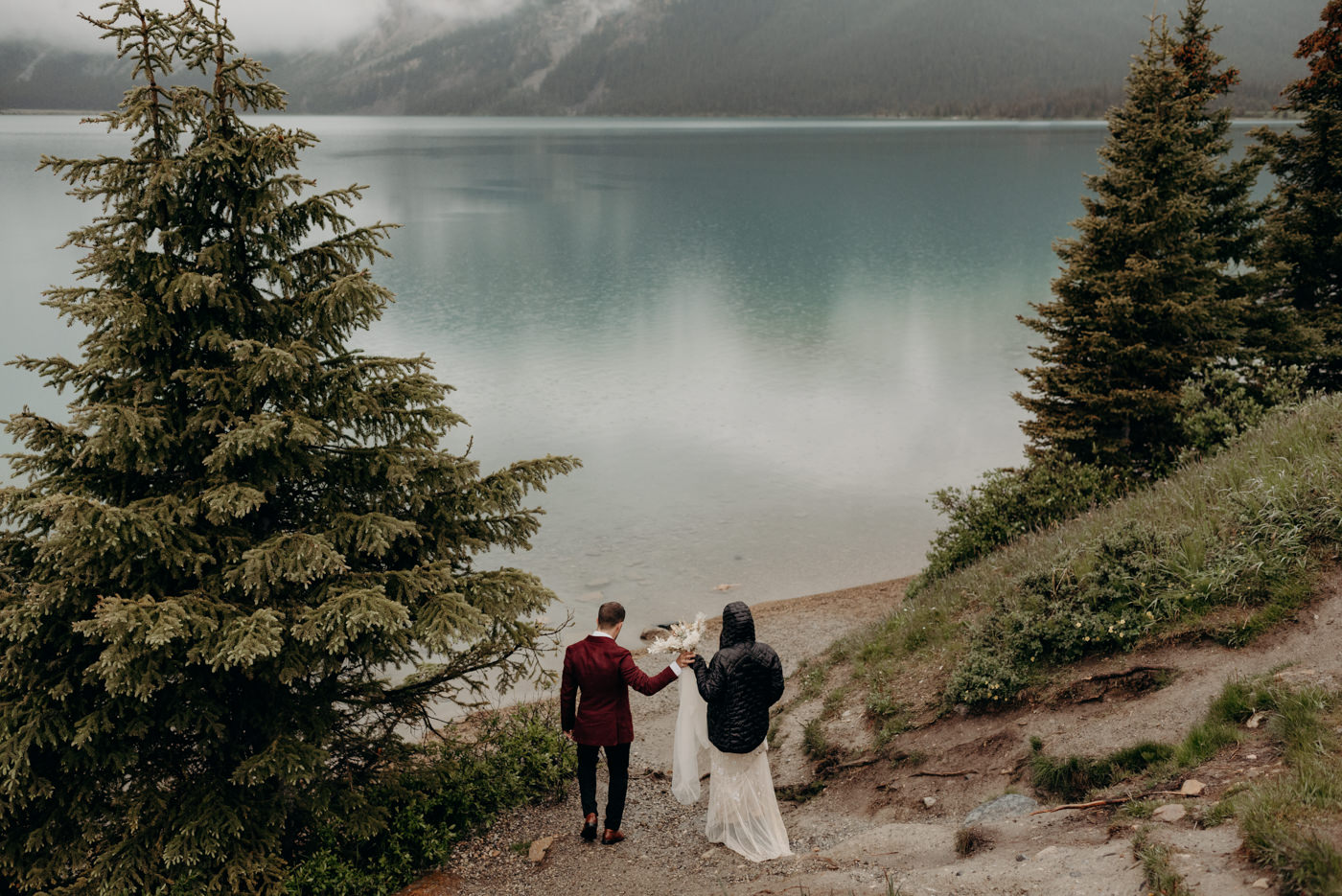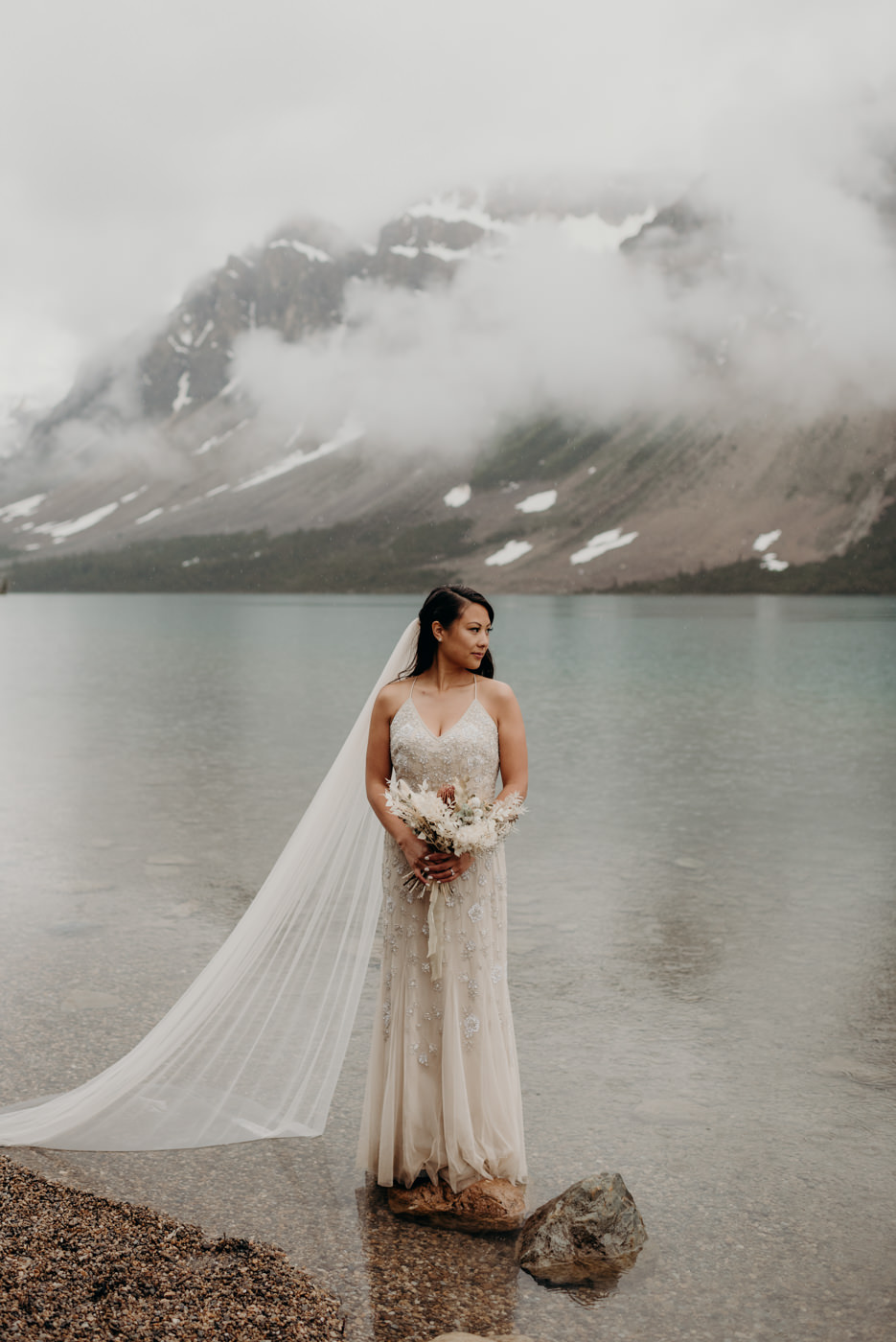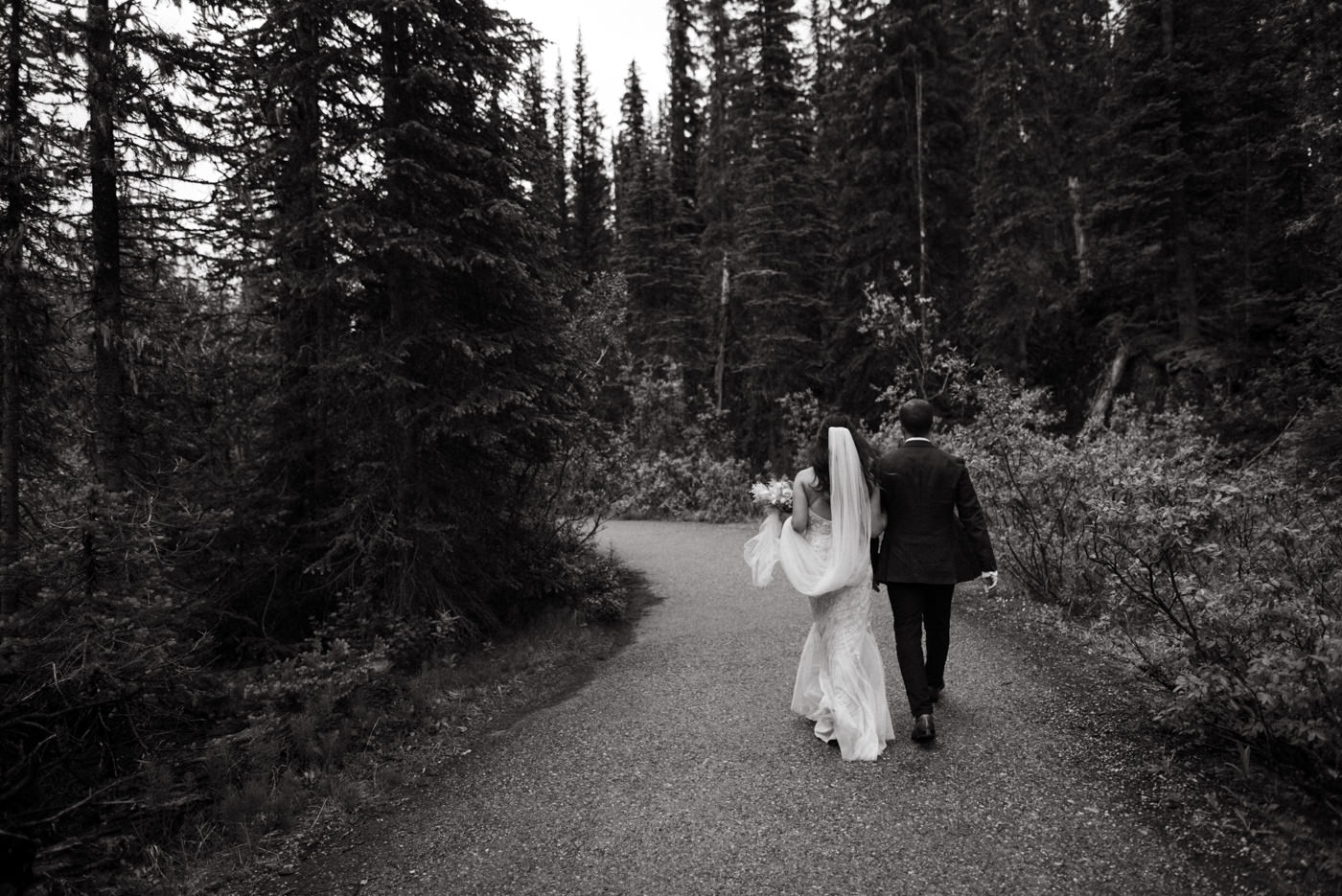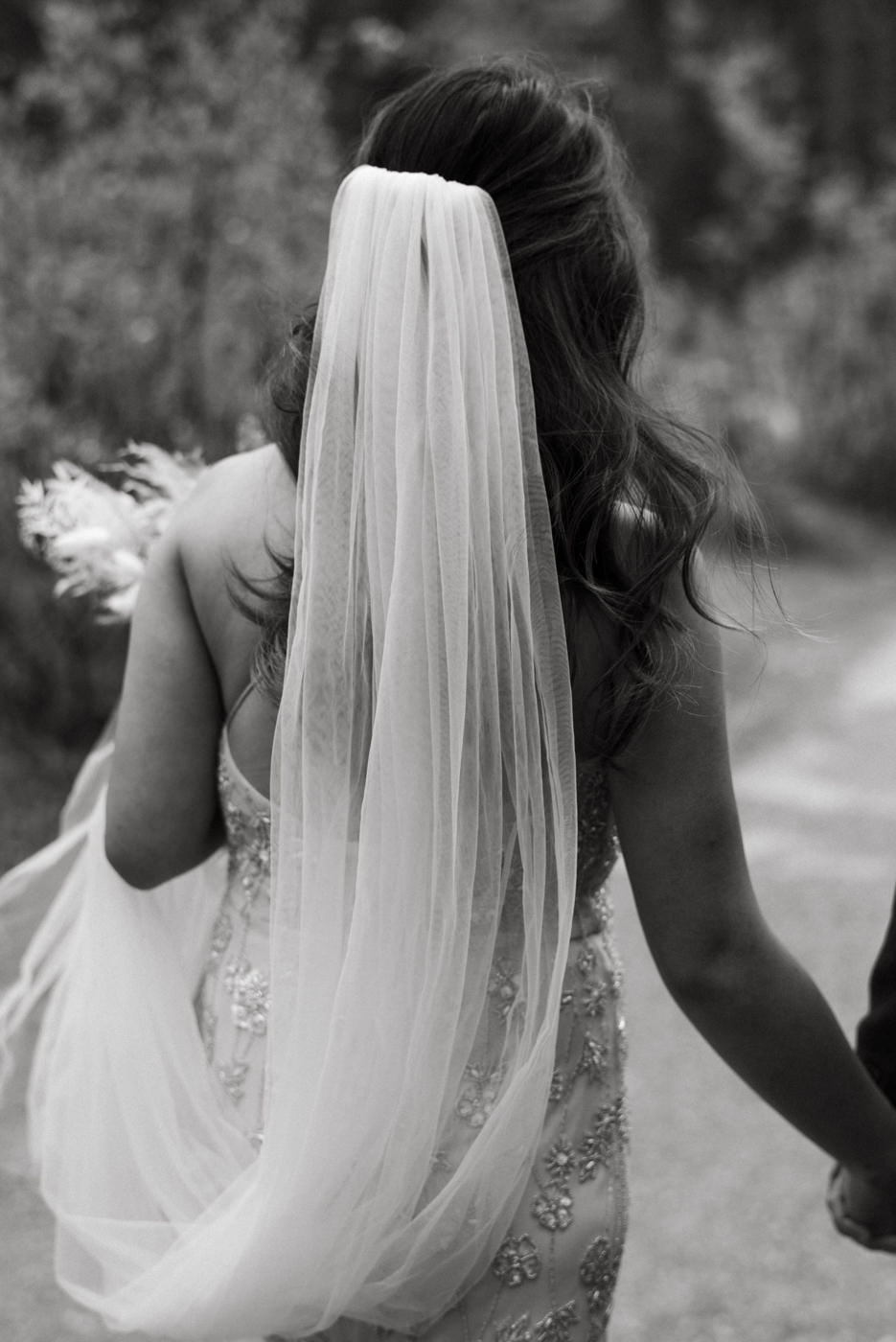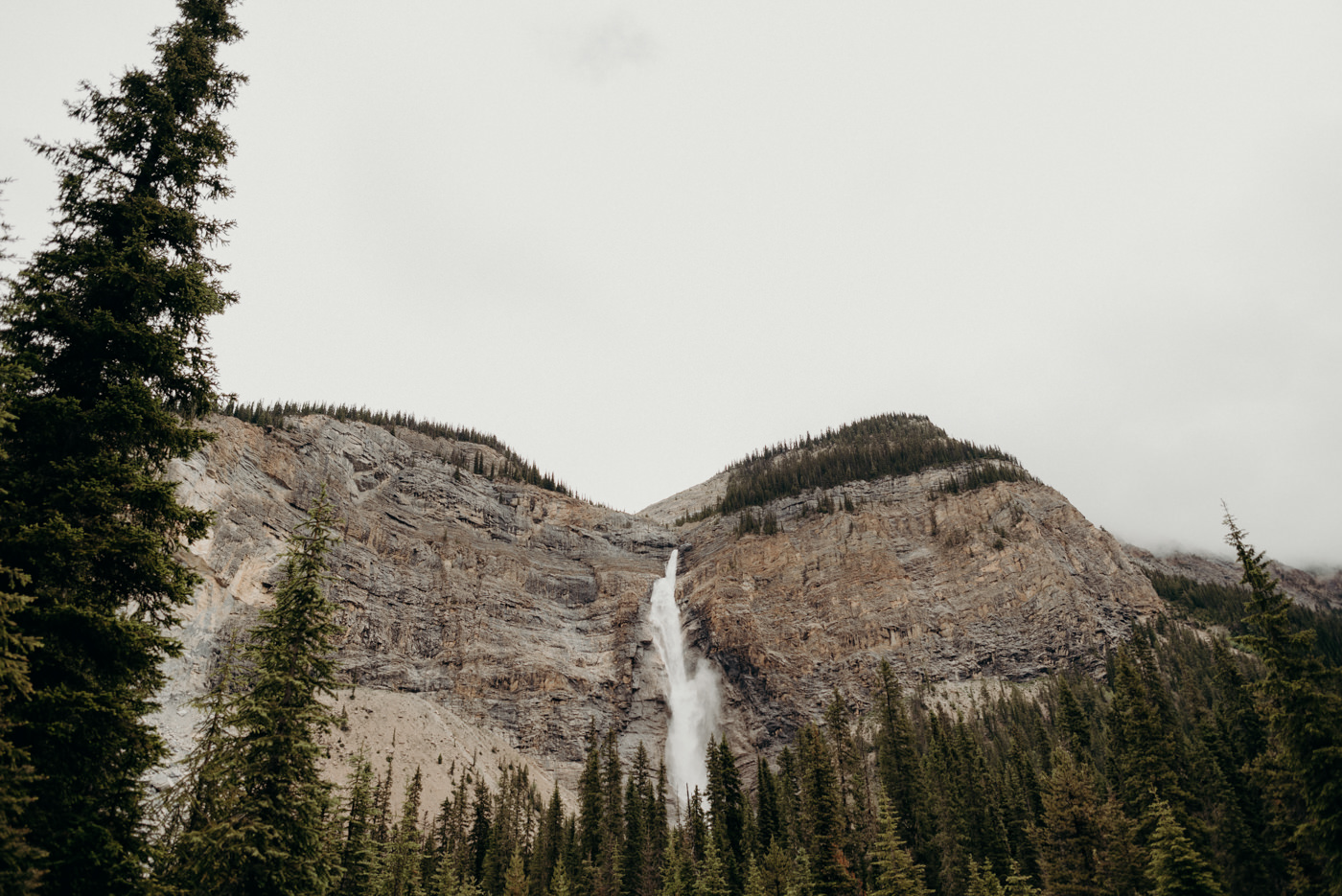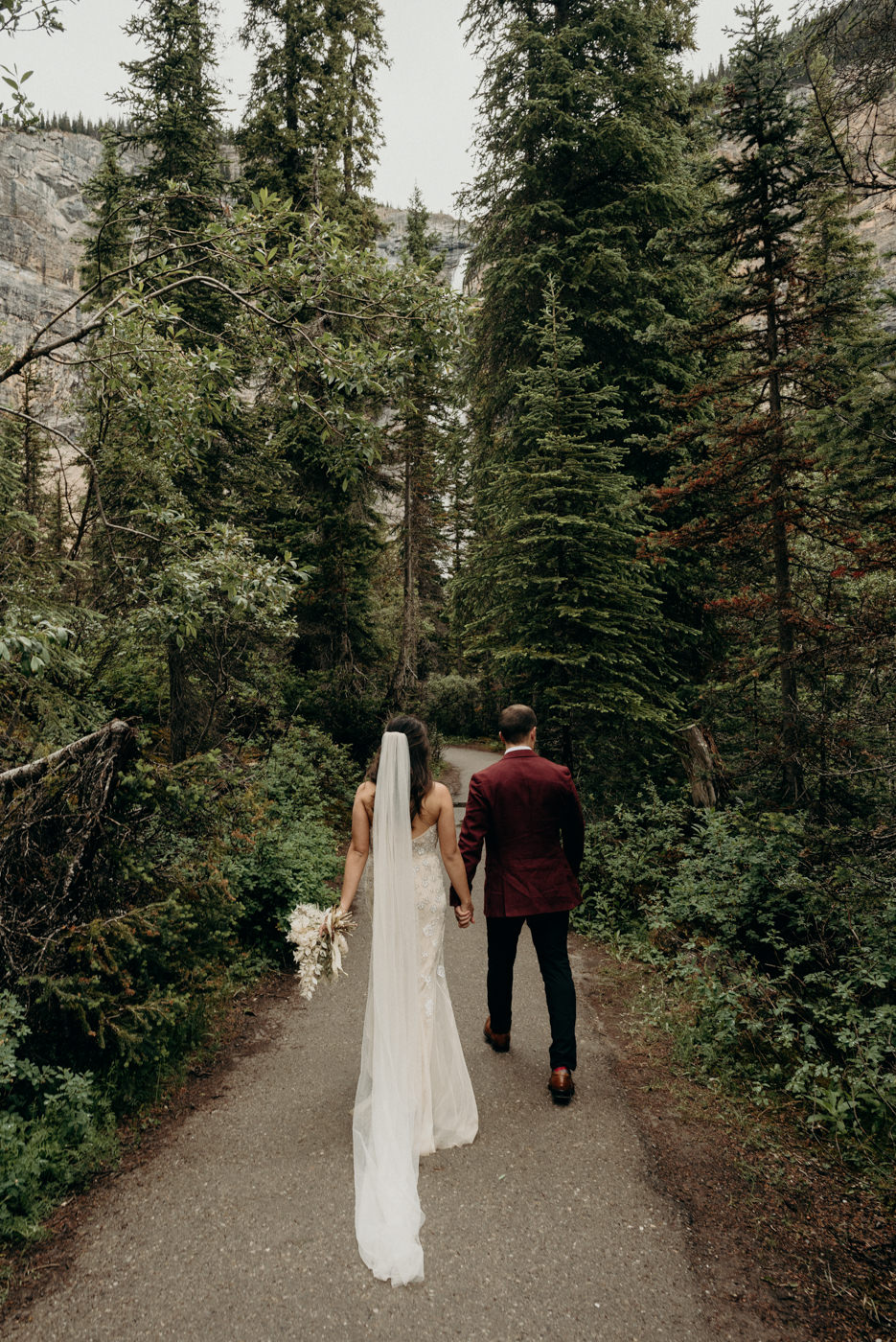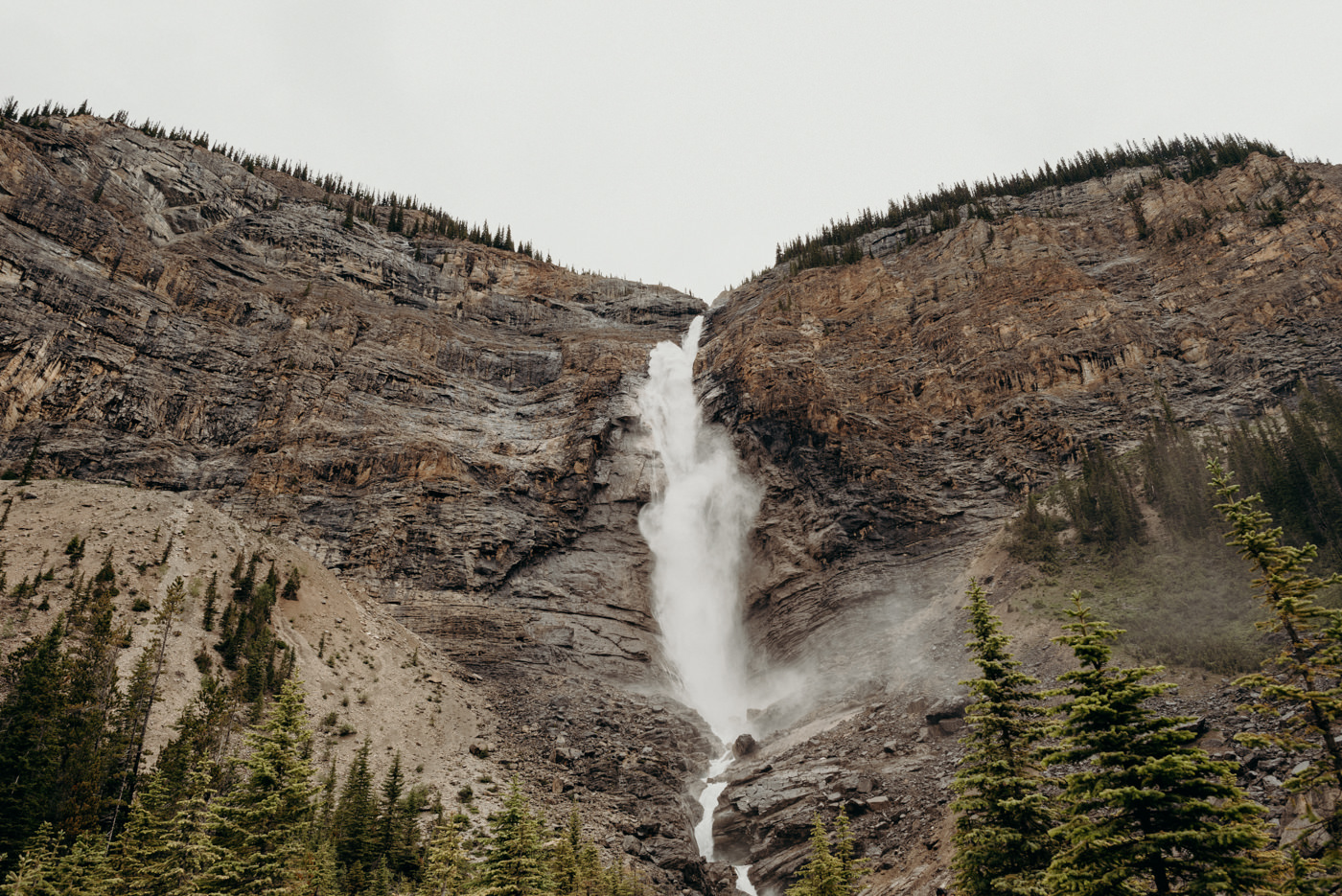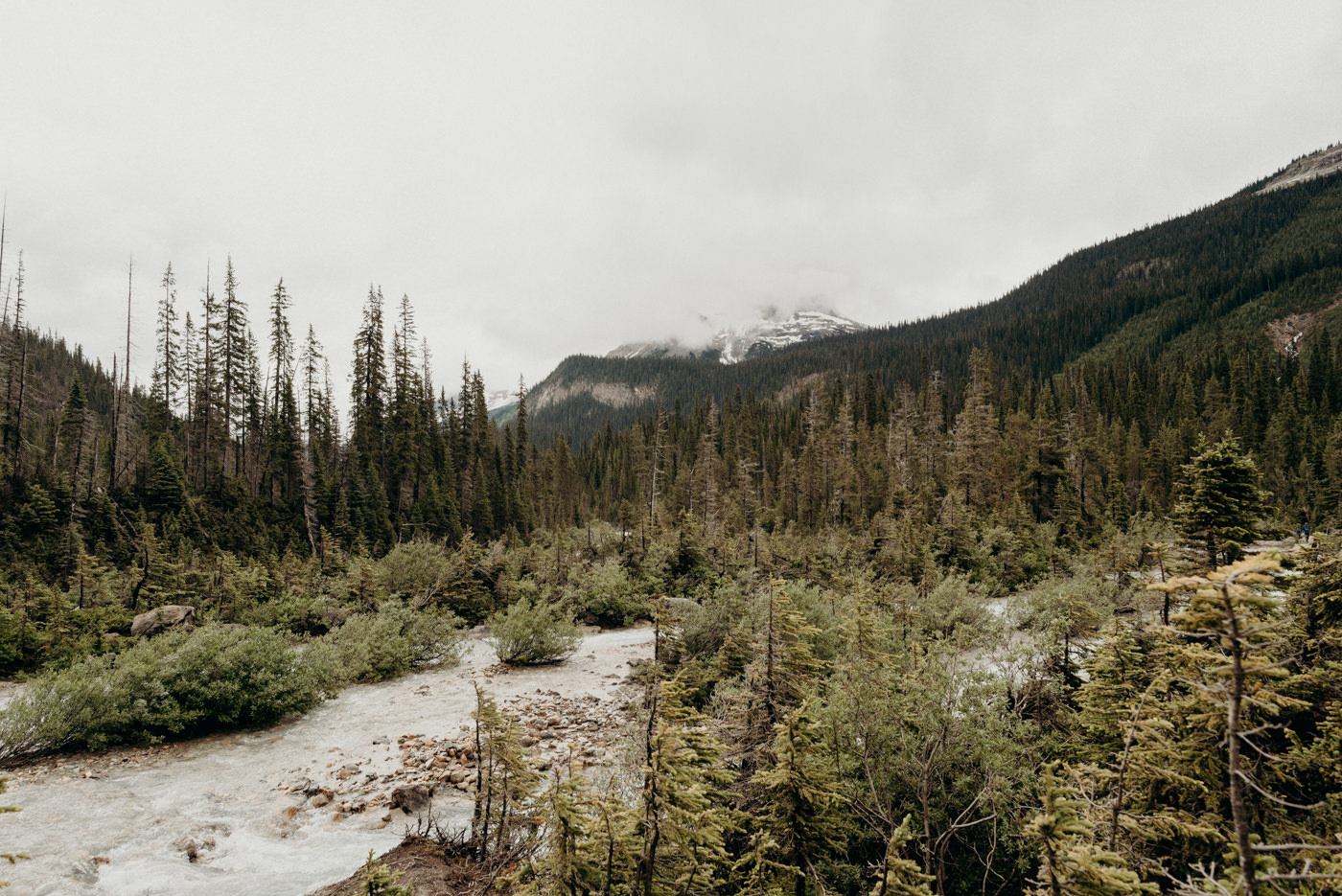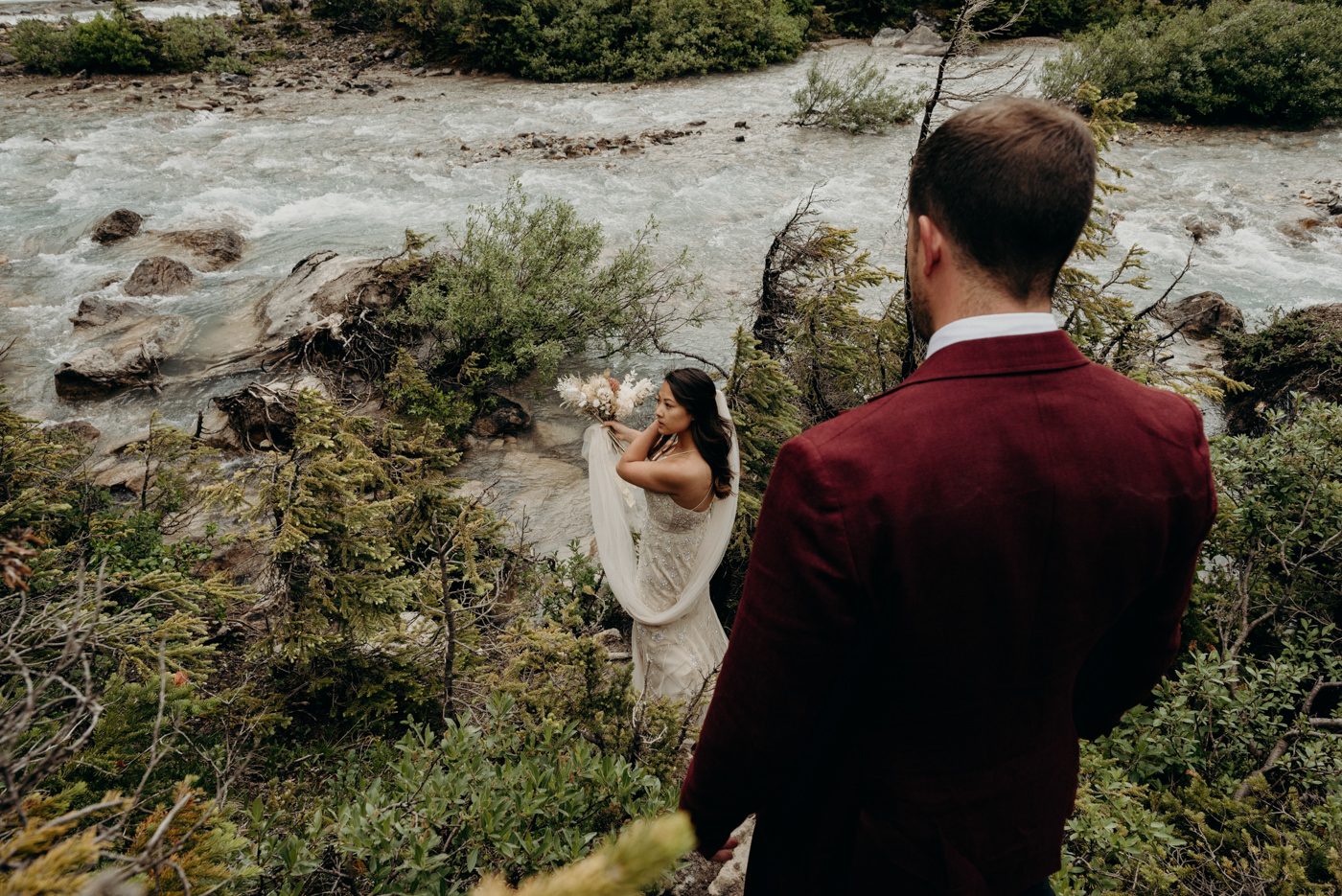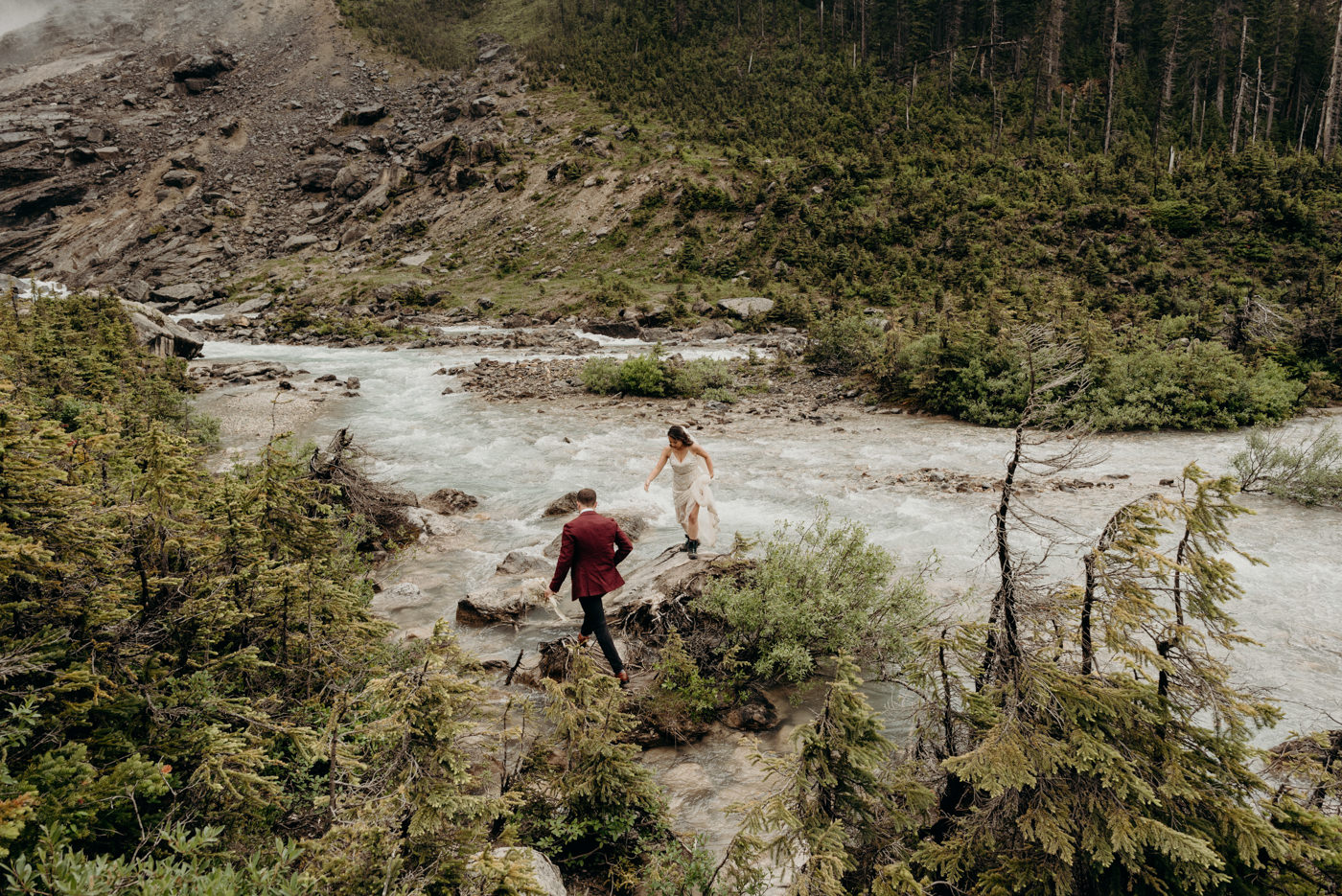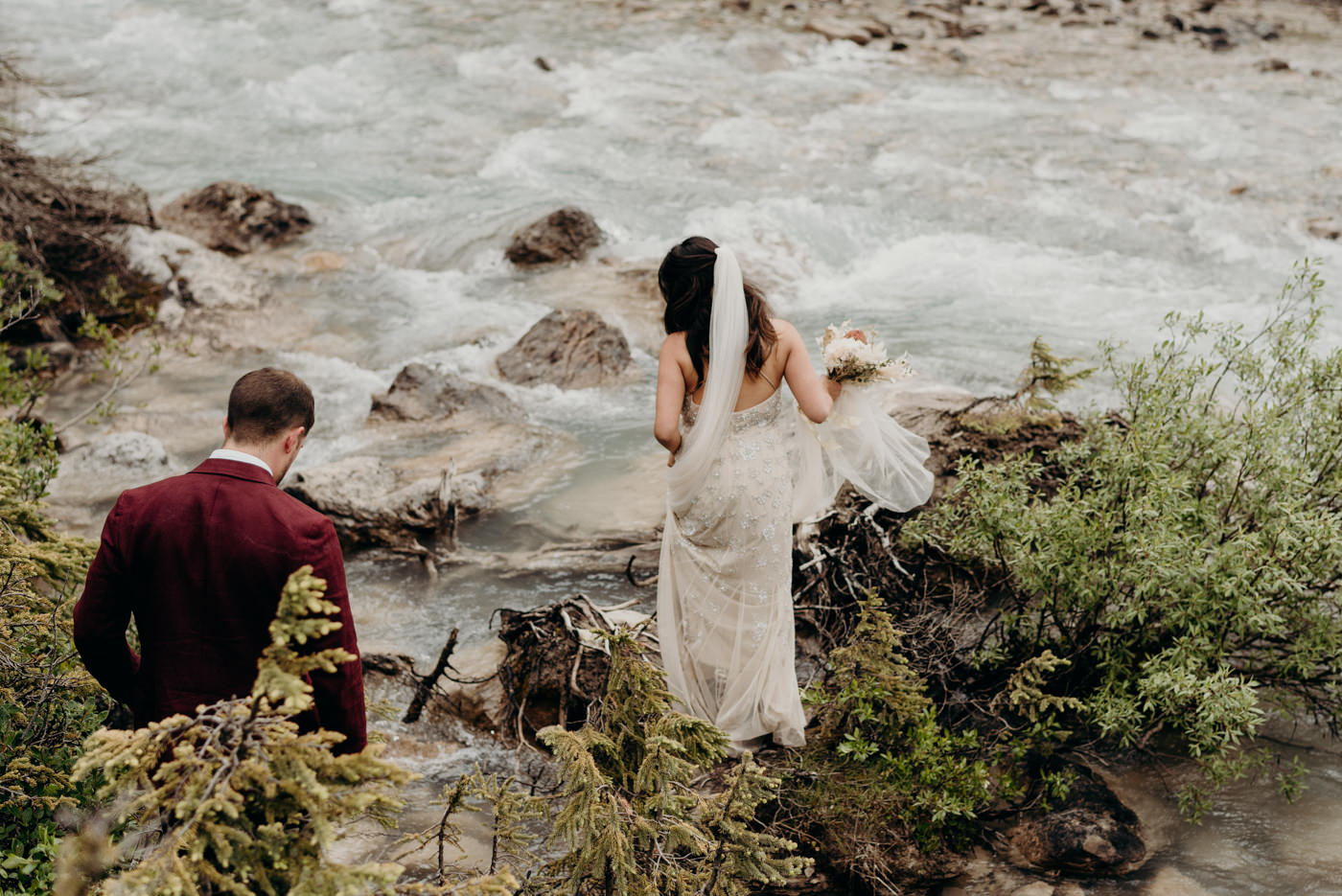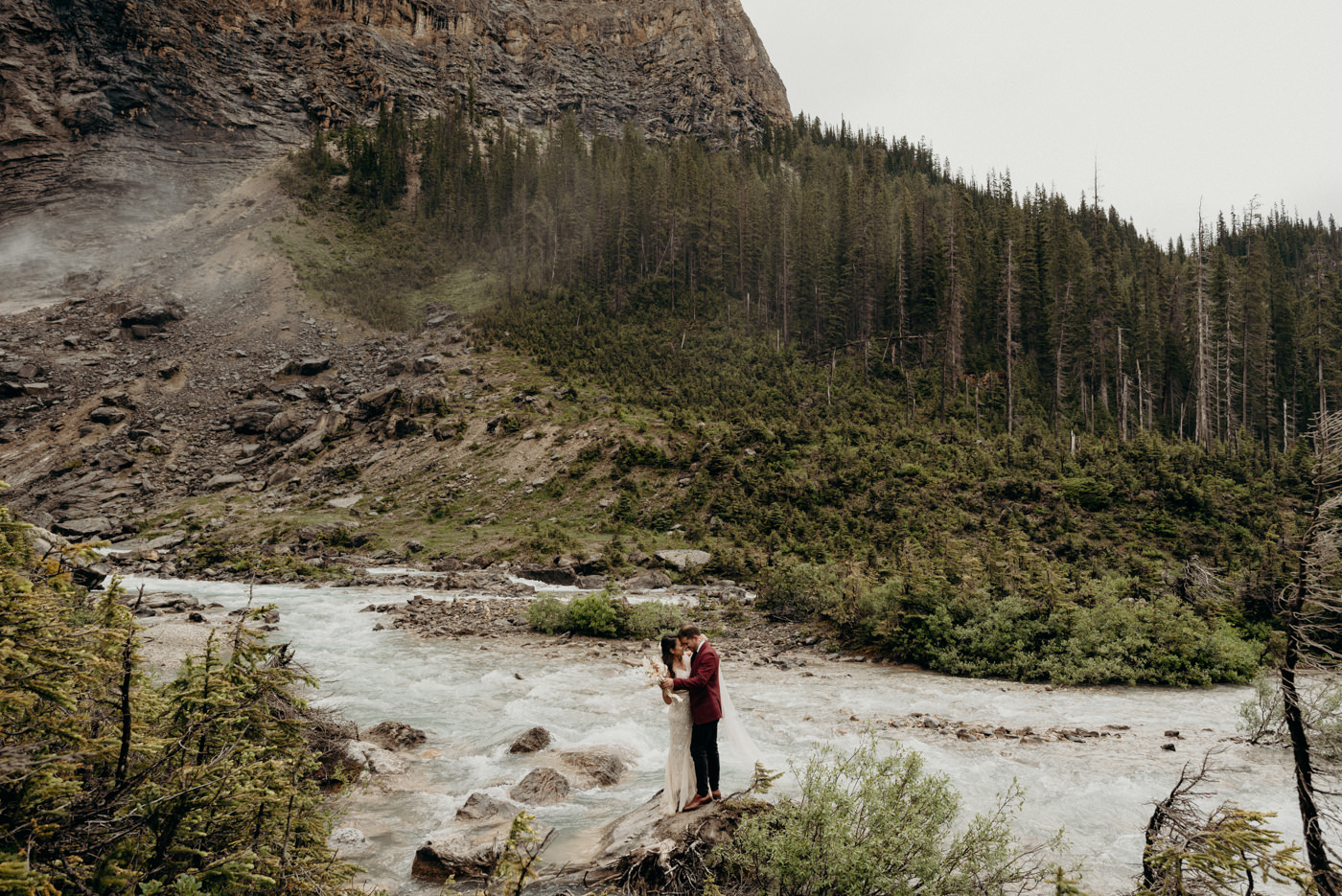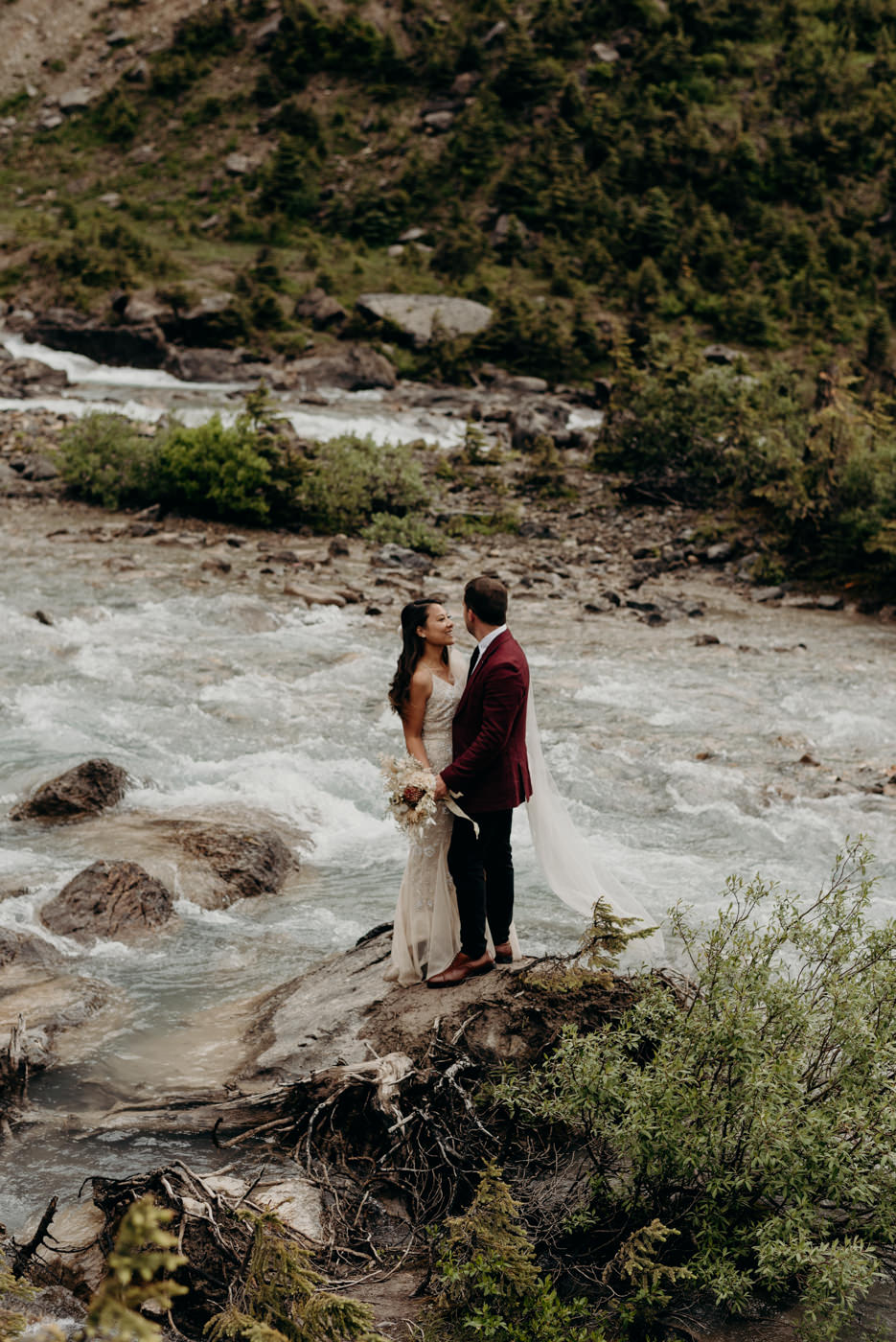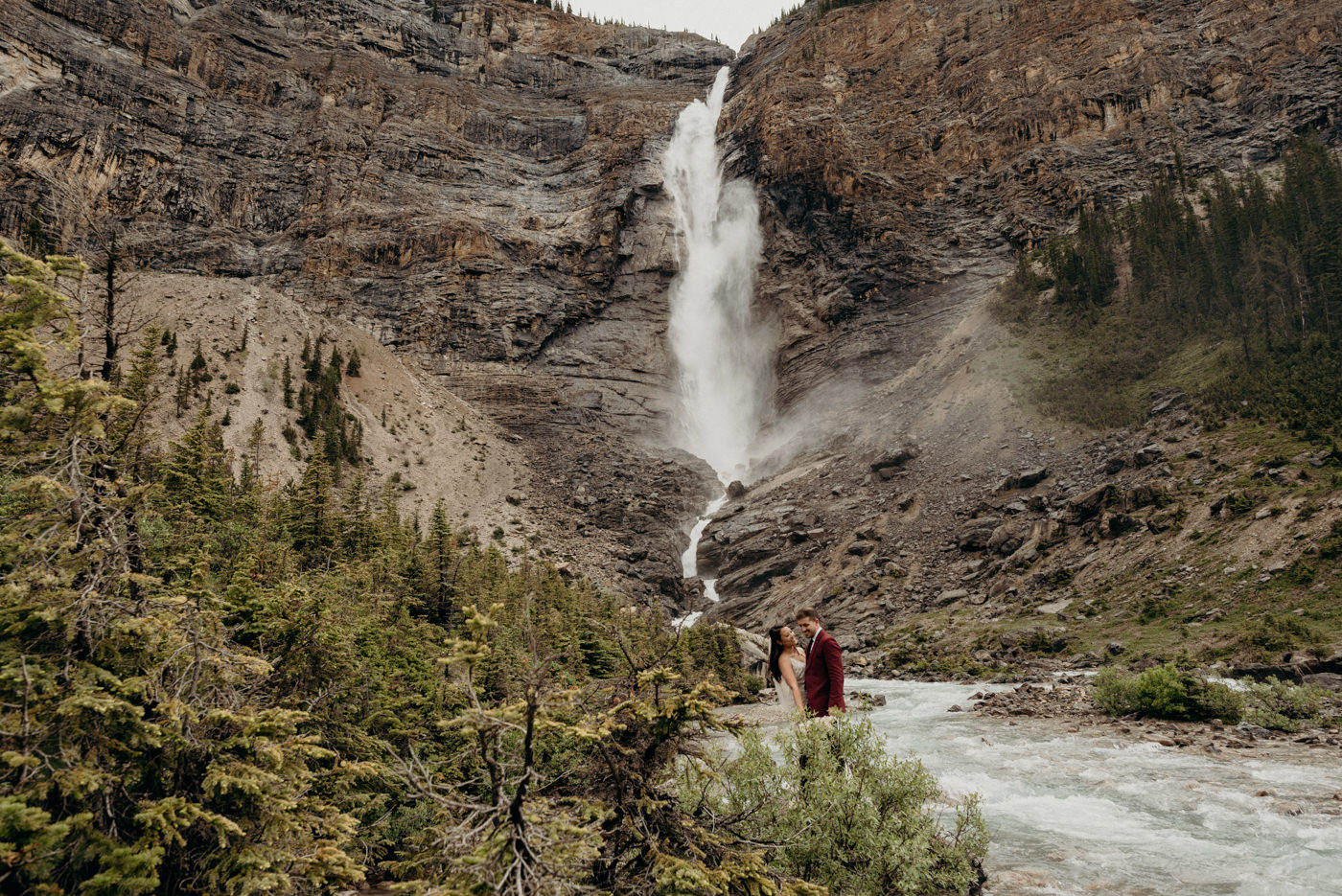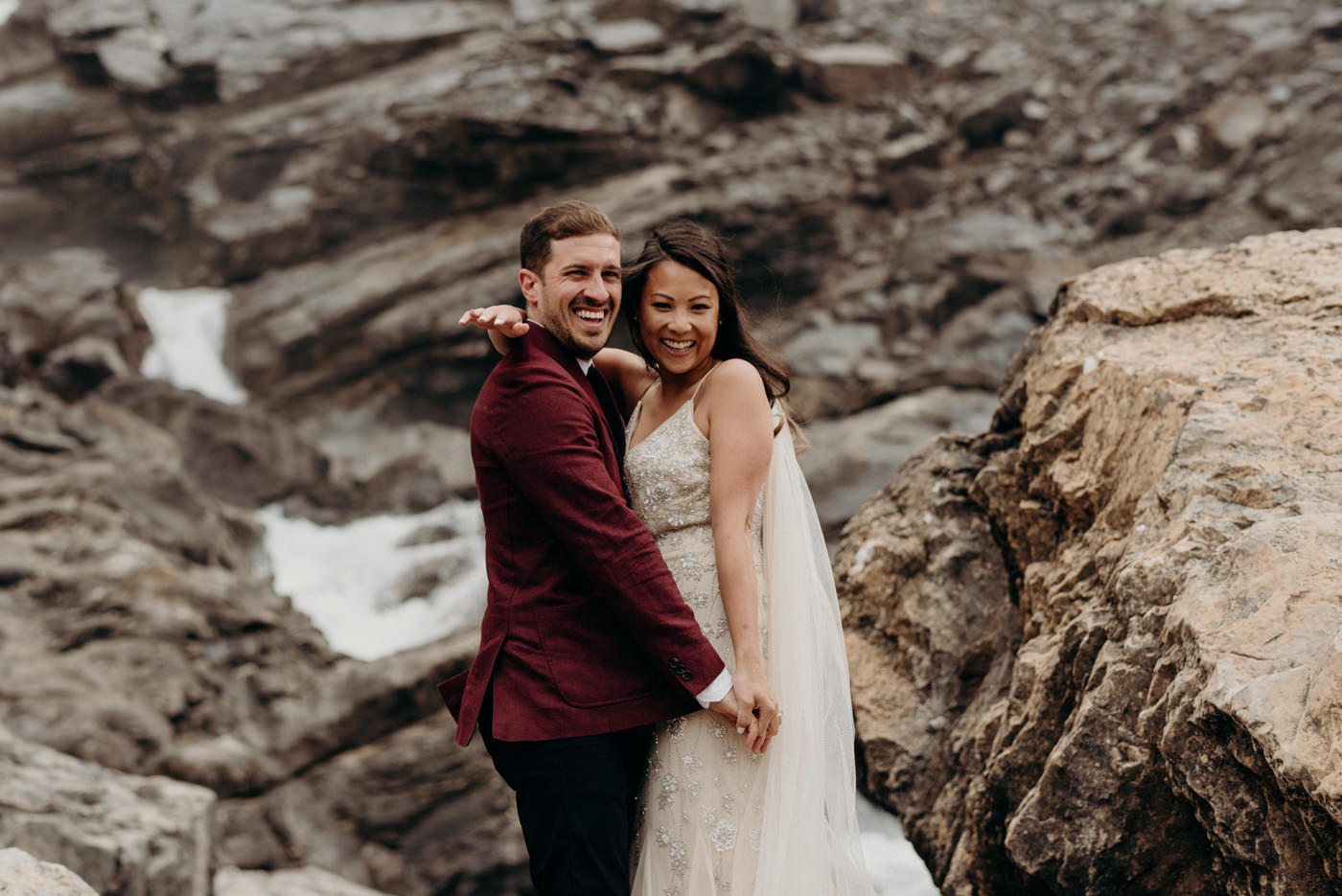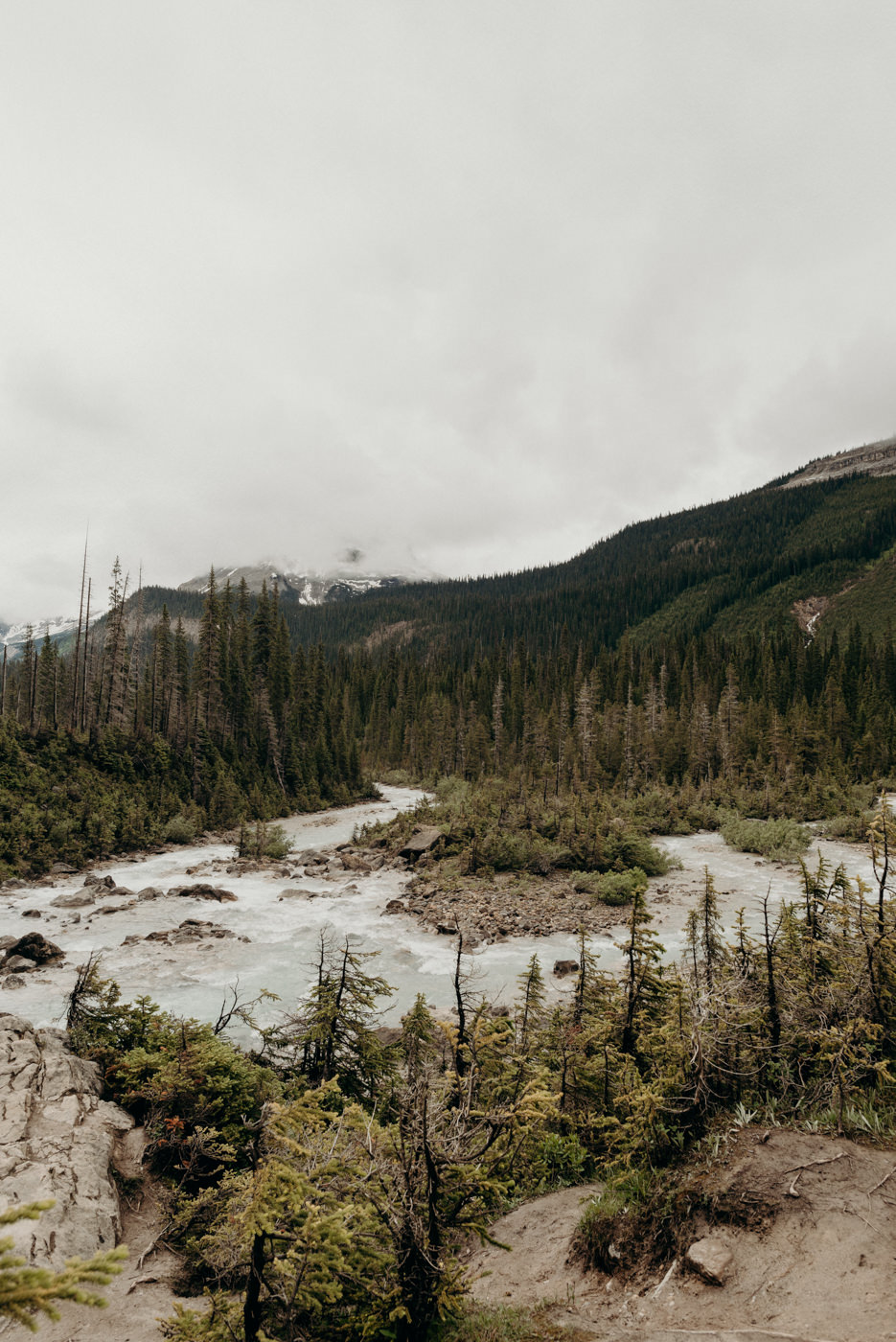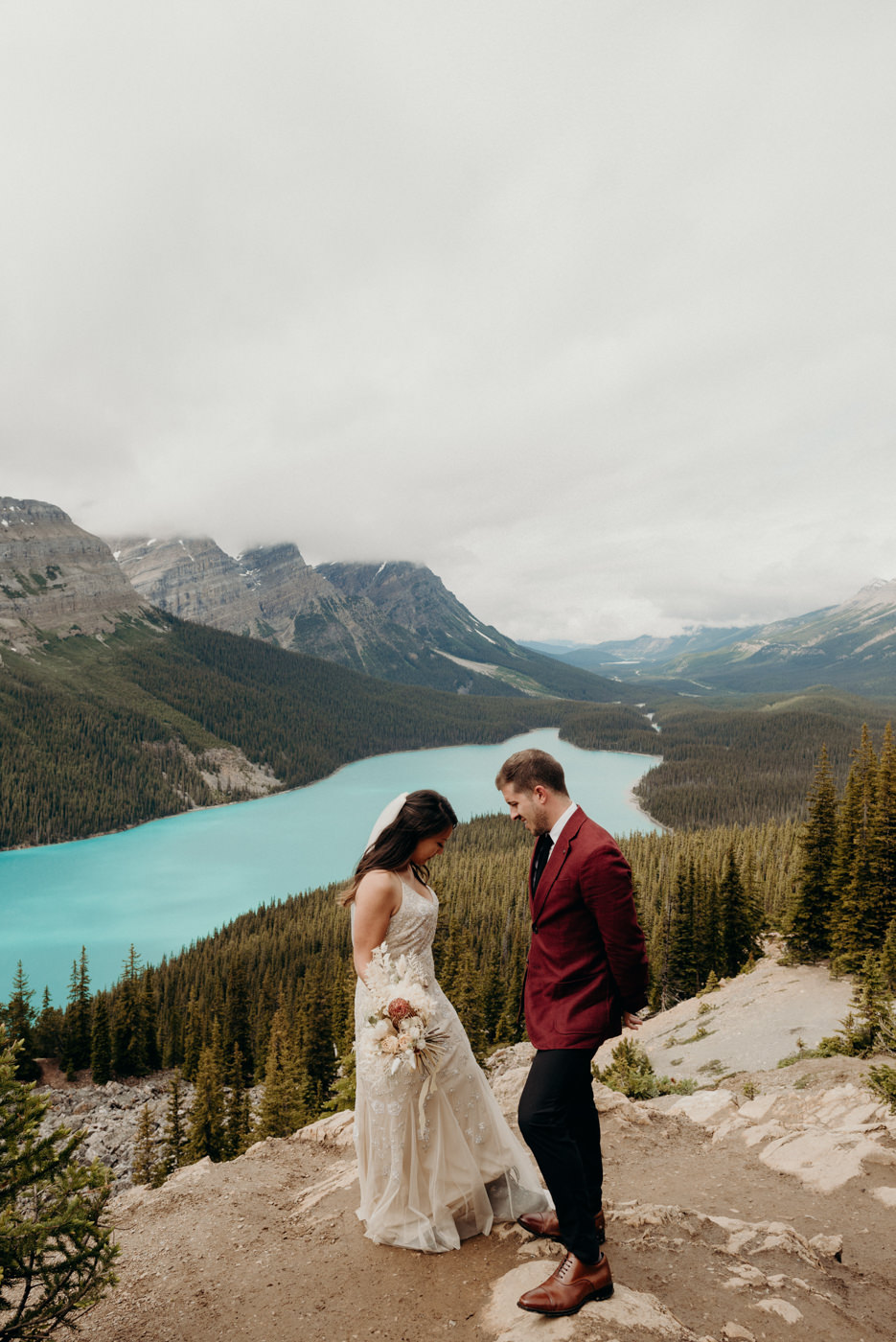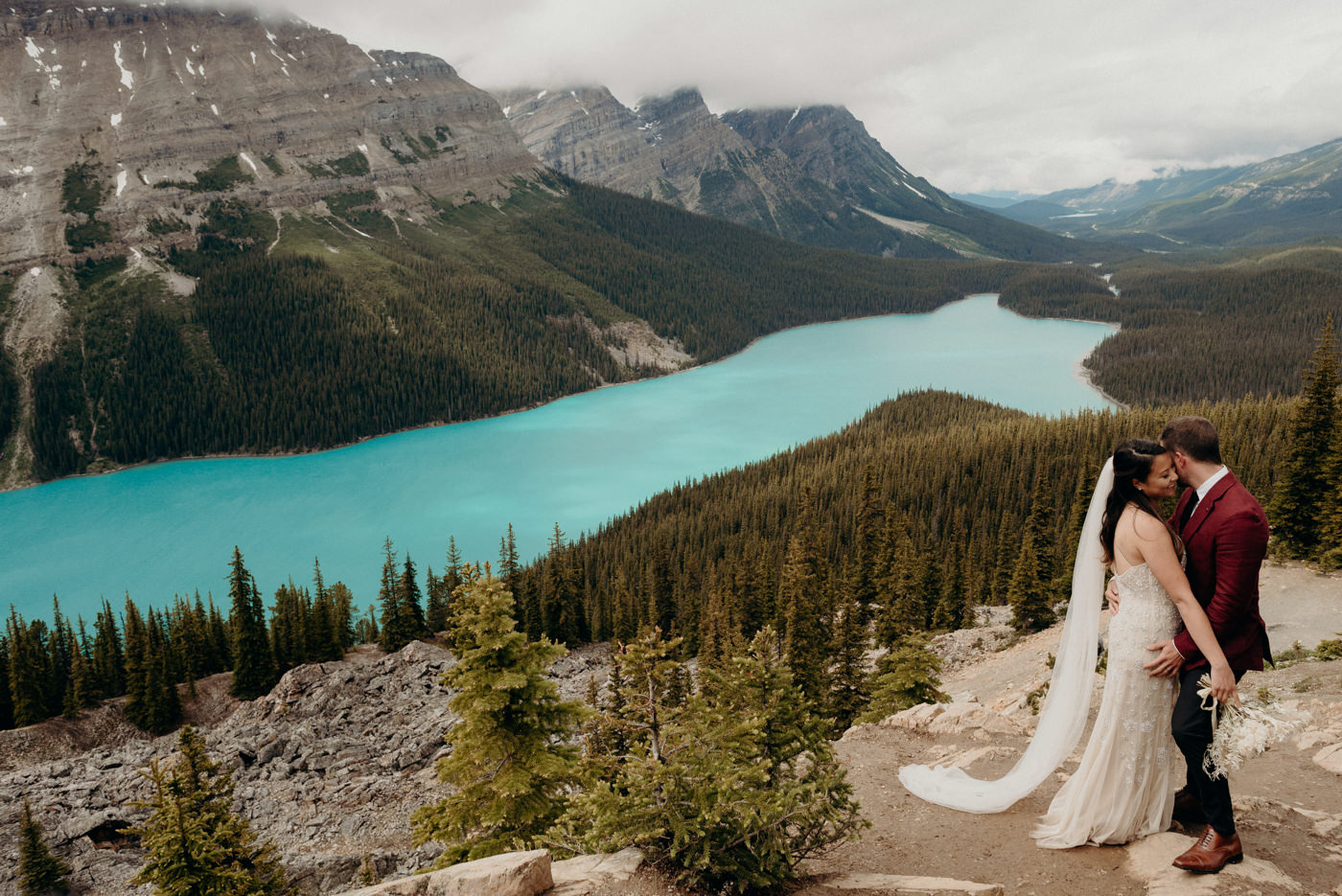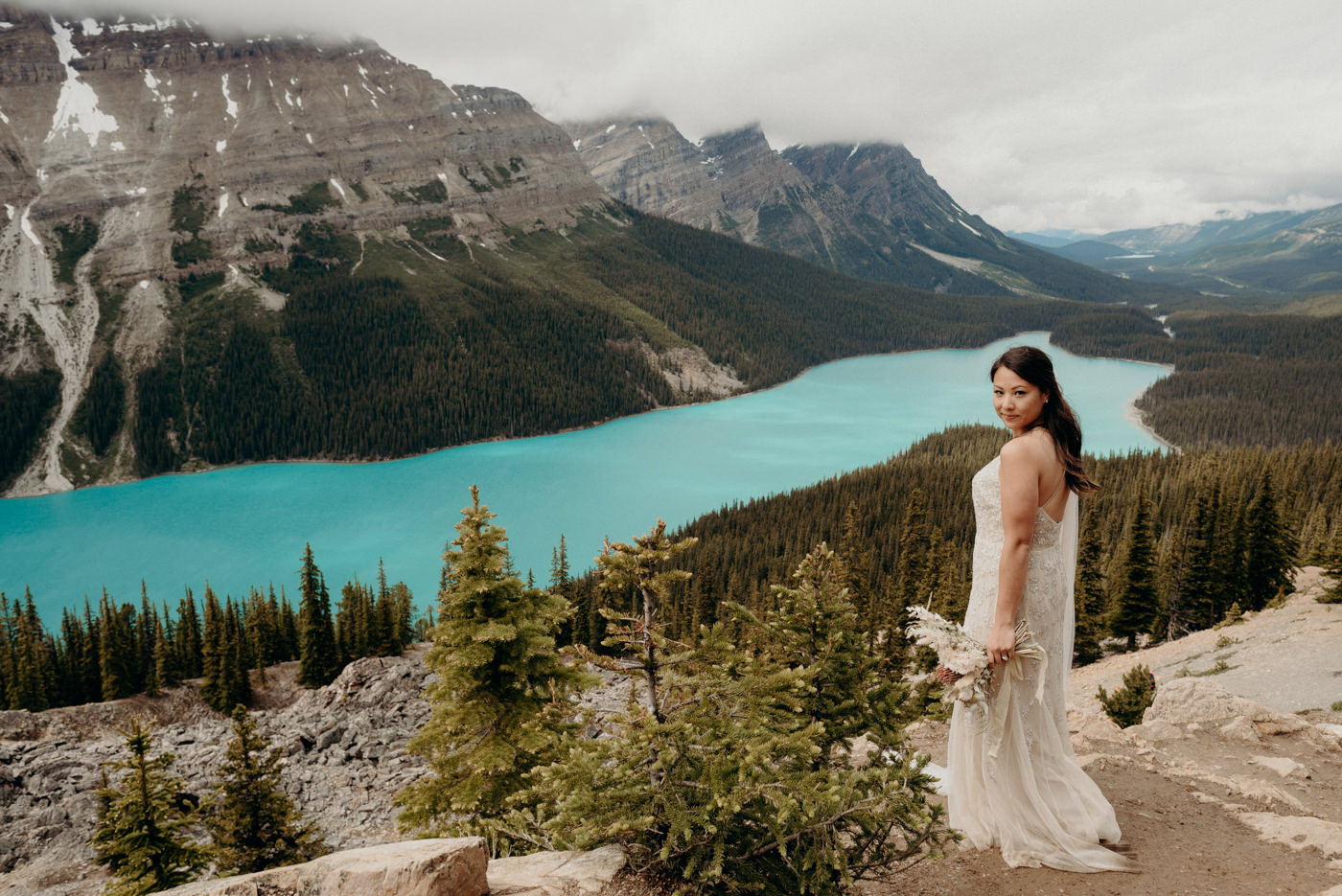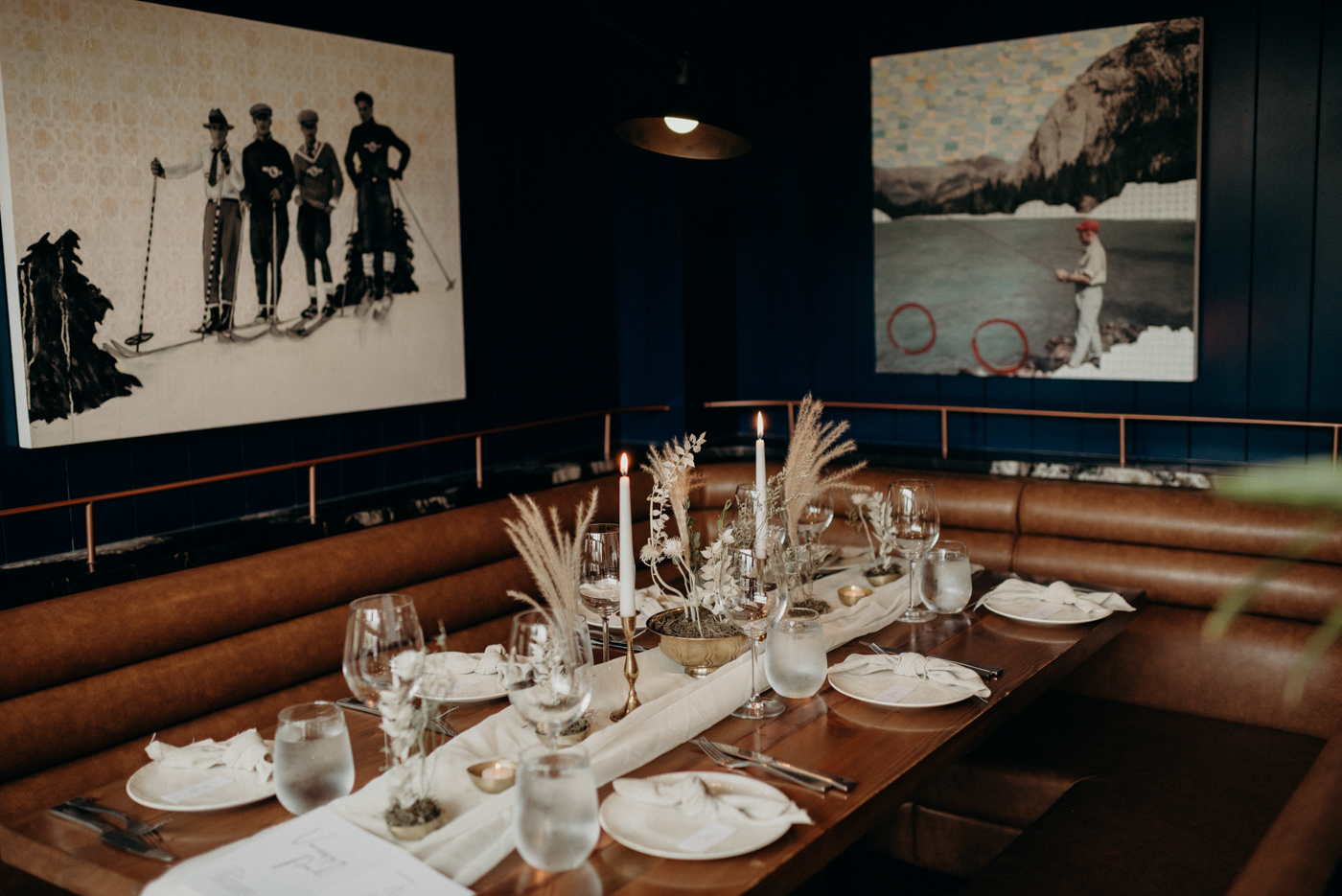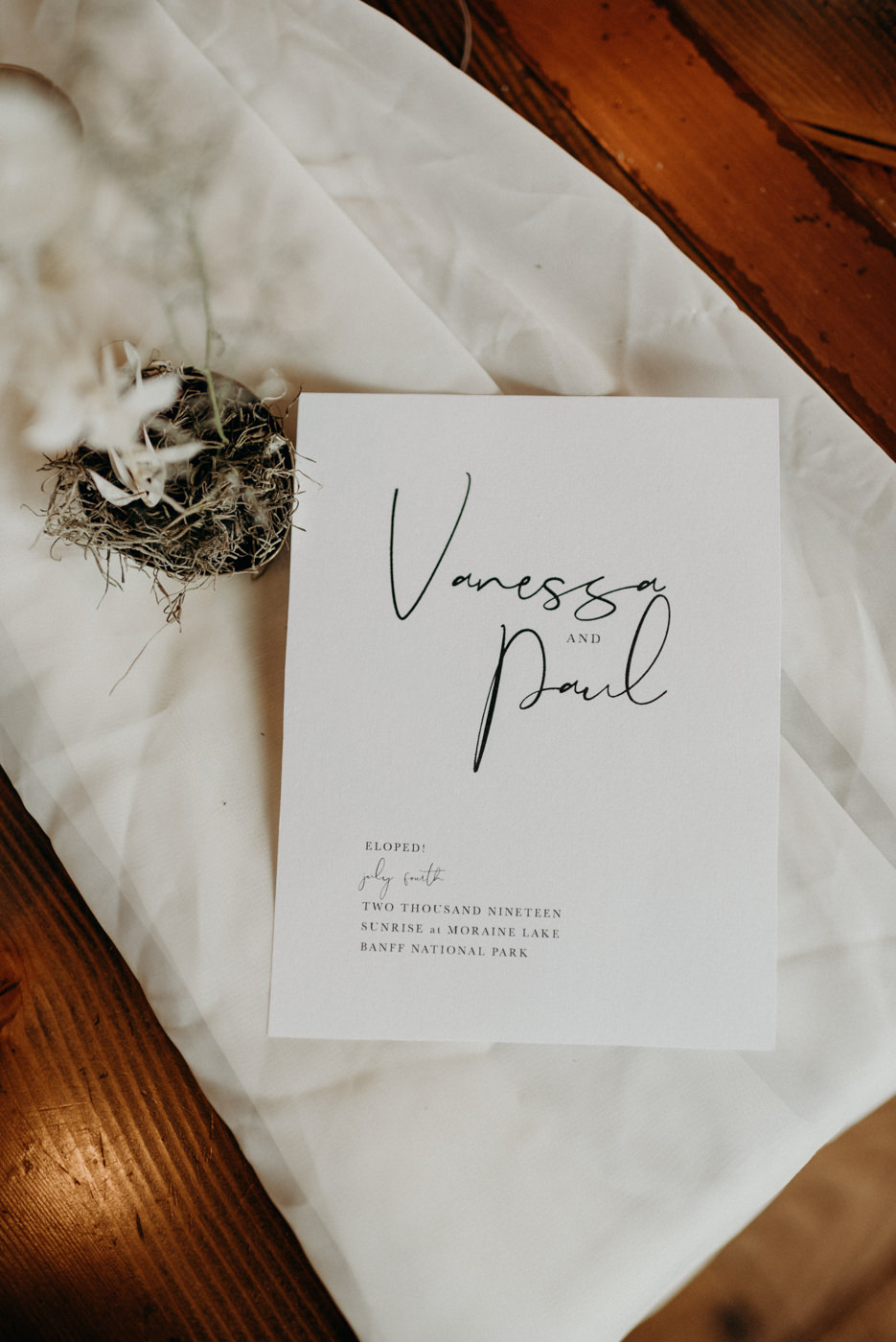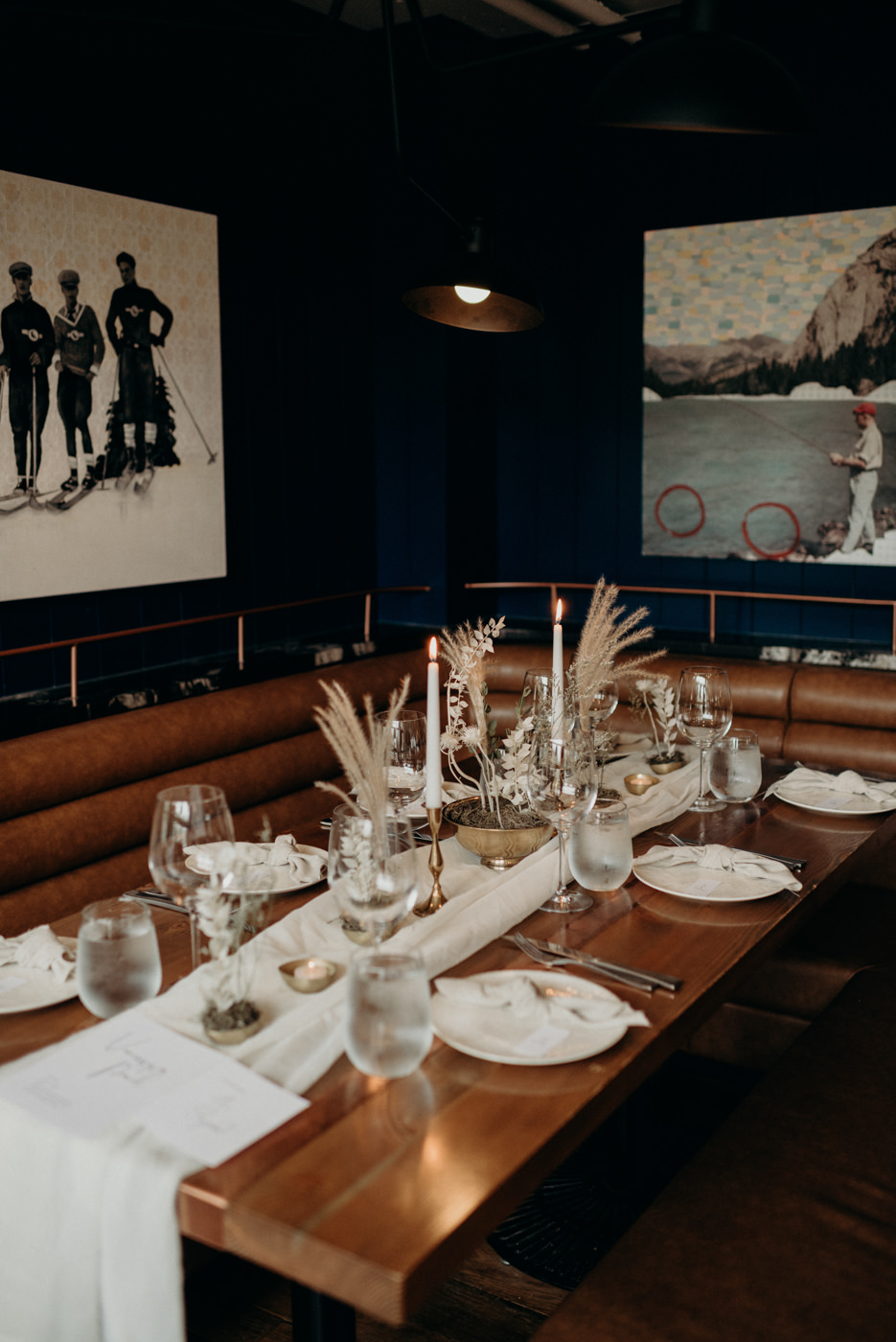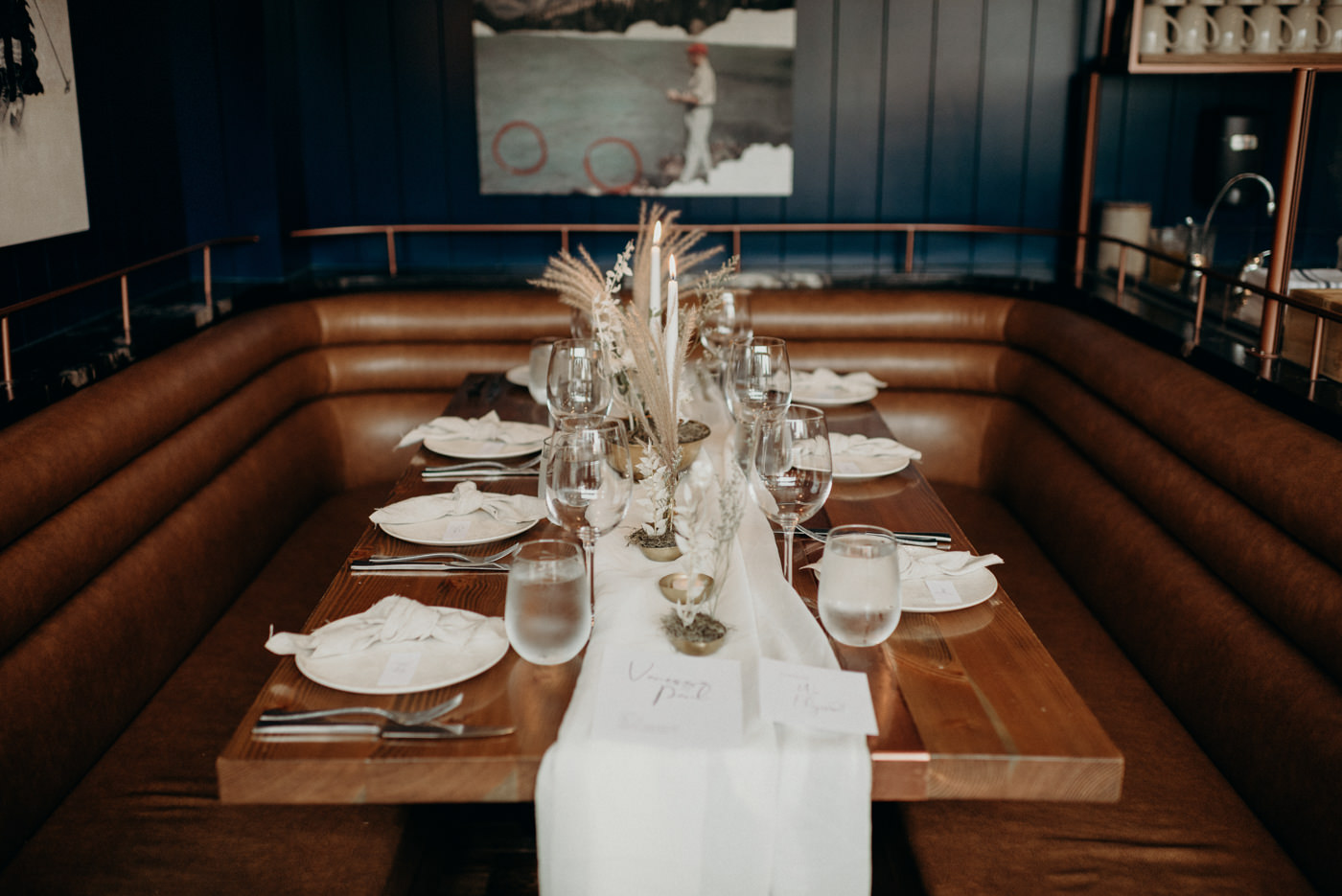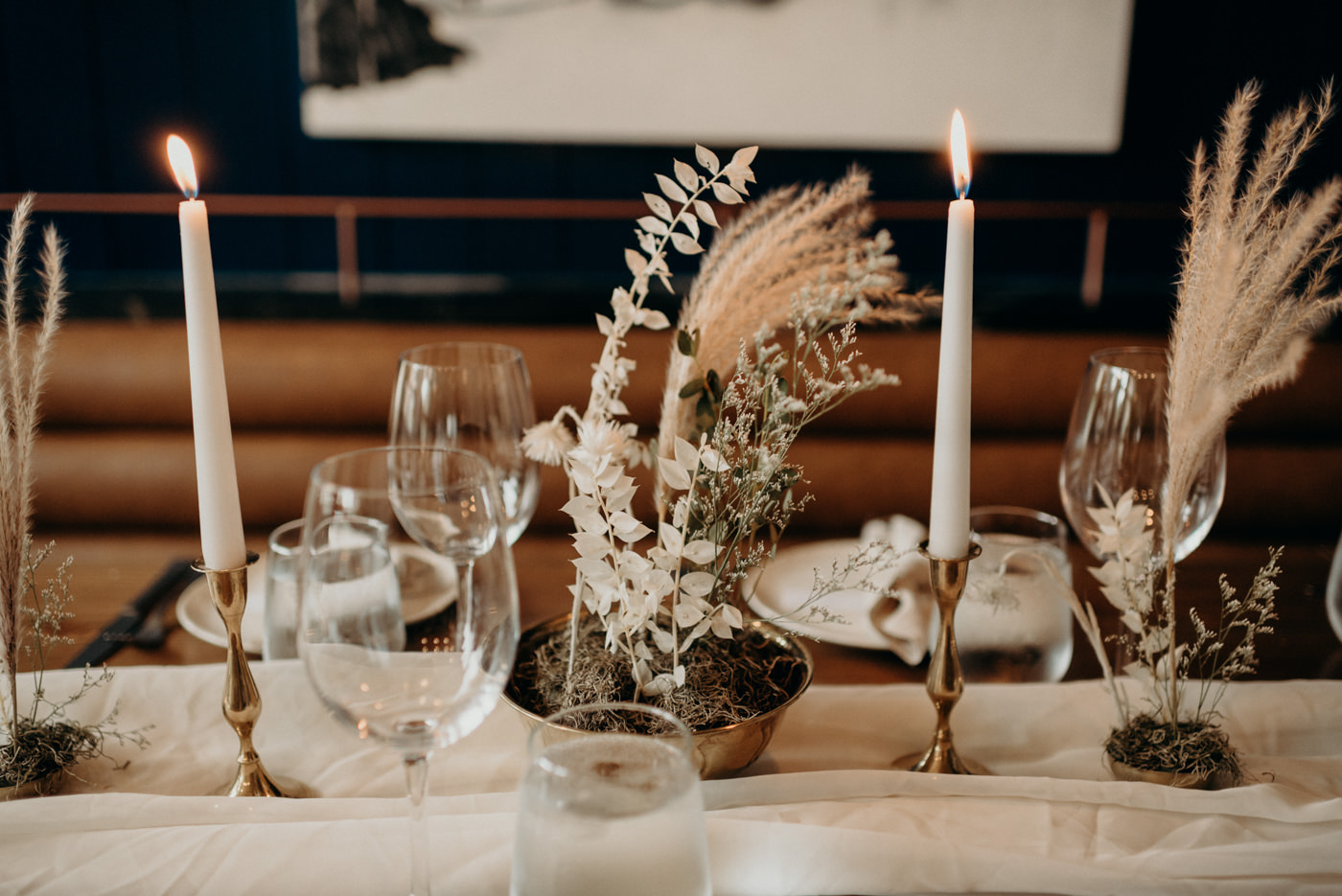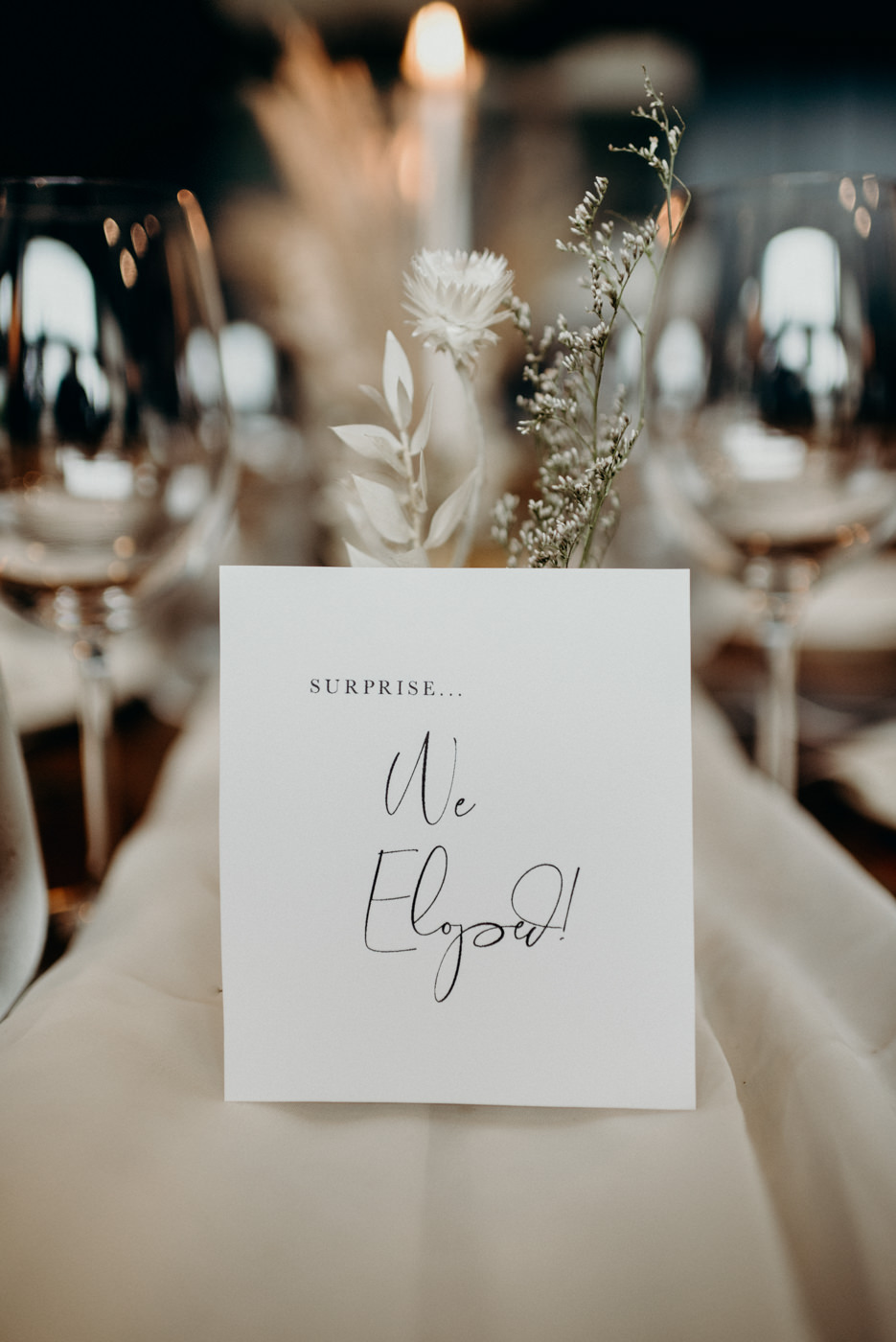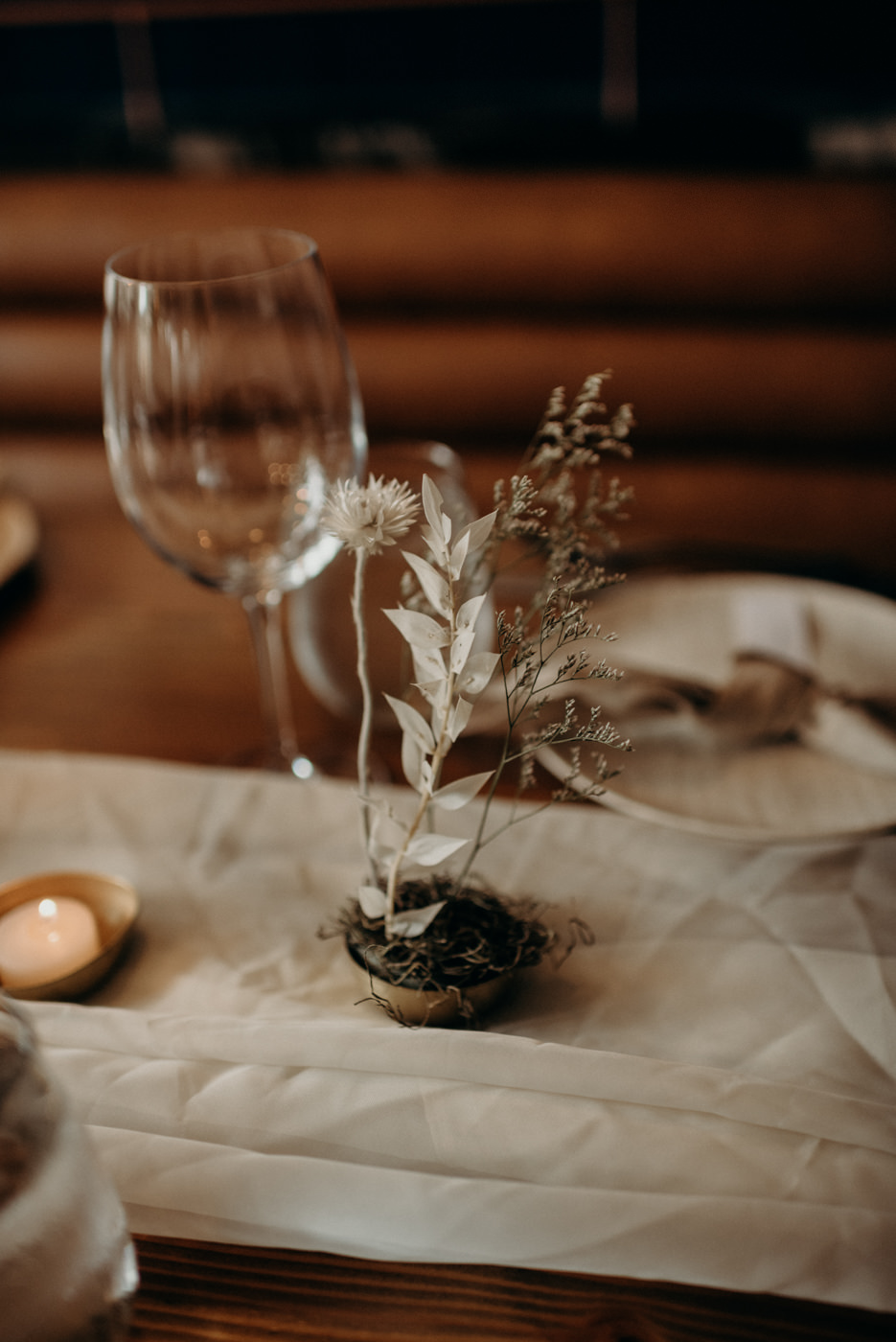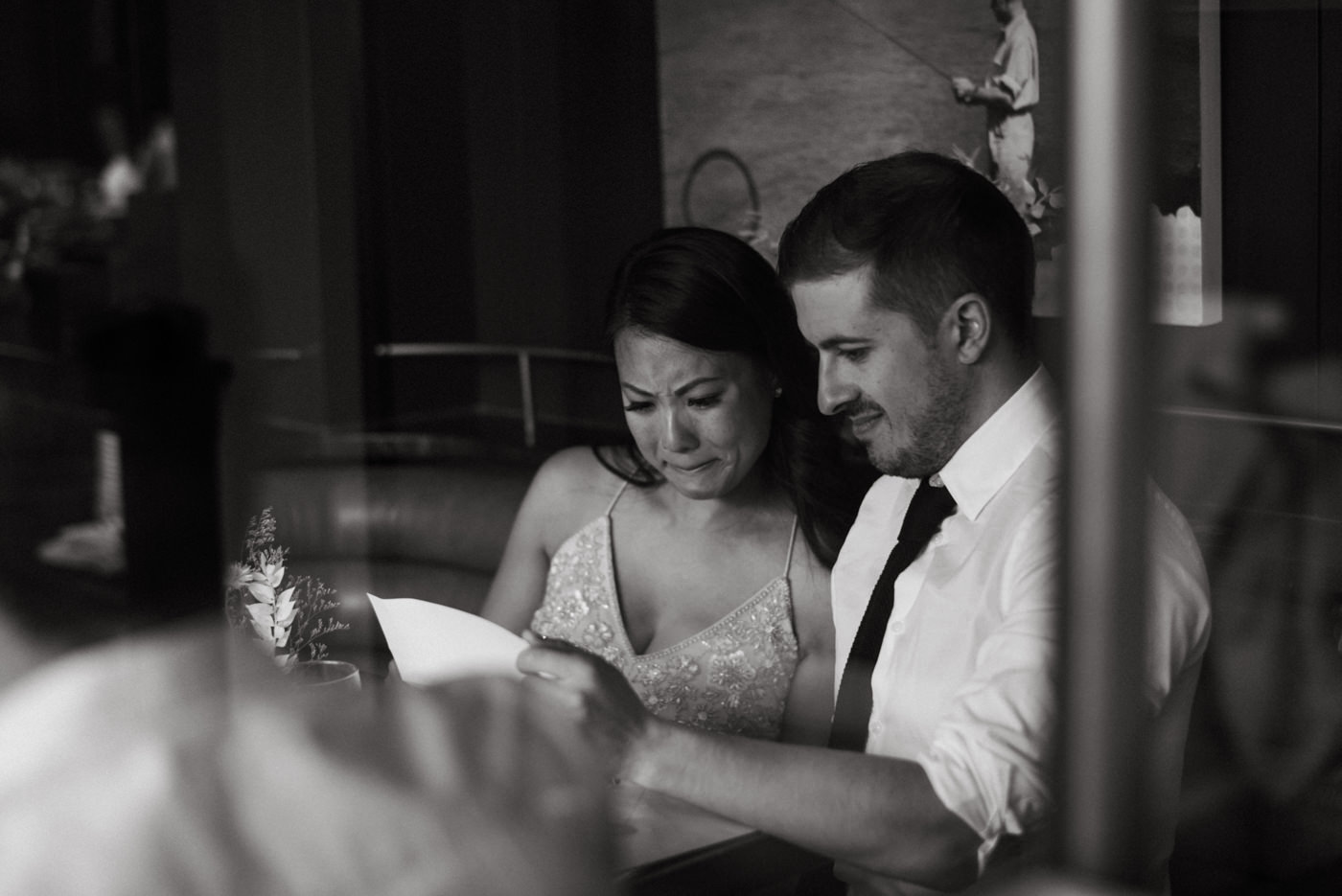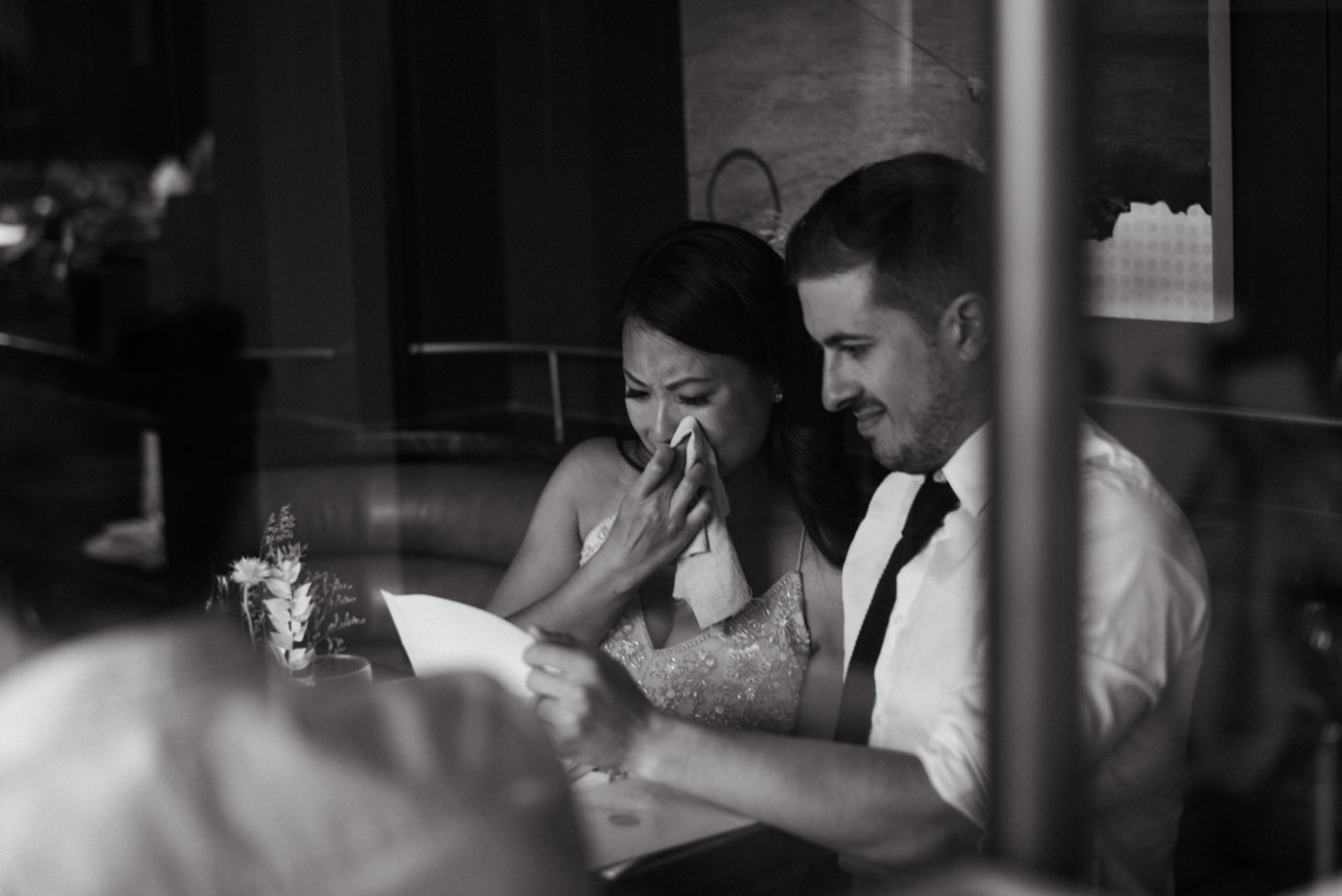 Vendors:
Dress: BHLDN
Shoes: Planned on wearing Toms wedges but ended up wearing Salomon hiking boots
Earrings: Lovers Tempo
Veil: Etsy
Groom Jacket: RW&Co
Pants: Lululemon
Shoes: Stacy Adams
Florist: Fox Glove Studio
Officiant: Urban Officiant
Photographer: Daring Wanderer
Elopement Dinner Reception: The Bison Restaurant
Venue: Banff National Park

If you are looking to plan an adventurous Banff National Park elopement, I have a commercial license to photograph there. Feel free to reach out so we can start planning!