I always wanted to visit Fogo Island but never did I think I'd photographed a Fogo Island Inn Elopement. Years ago my father-in-law came across a documentary on Todd Saunders, a reknown Canadian architect from Newfoundland. He lives in Norway and I quickly became fascinated with his work. When Fogo Island Inn was built, I dreamt of one day visiting. Not long before they reached out to me I had been thinking about how amazing it would be to visit. Opening their email and reading the location, I had to read it a few times to make sure I wasn't seeing things. The best part is that they found me through googling "adventure photography"!

From the start of the planning process, these two souls were so kind. They wanted to make sure I was going to be comfortable. That I was going to enjoy myself. They were planning their elopement but they were thinking of me. I can't express how grateful I am to meet so many amazing couples through my work.
What was most important to you when planning your elopement?
Location was the big deciding factor in where we chose to elope. We love the appeal of a vacation/wedding combo and not having to deal with the legalities of getting married overseas. Narrowing our search to Canada and having never been out east, we thought now would be the perfect time to explore a new province while also getting hitched. We had been wanting to go to Fogo Island Inn for a while, so we decided to have a Fogo Island Inn elopement and vacation all at one.
Why did you decide to elope?
We hired a planner and started planning a wedding but quickly thought that the entire process didn't feel like us. When we started talking about tent styles and where catering would set up, we quickly decided to pull the plug. Instead, we had an intimate event for just the two of us.
What was the most memorable part of the day?
The most memorable part was being able to sit down for a leisurely lunch overlooking the Atlantic followed by an afternoon nap. So many of our friends said they hardly had time to eat at their wedding but we were able to enjoy the day and do whatever we wanted.
Any wedding planning advice you'd like to share?
Don't plan a wedding, elope instead :)
Check out How to Plan an Elopement and get in touch if this is what you envision for your wedding!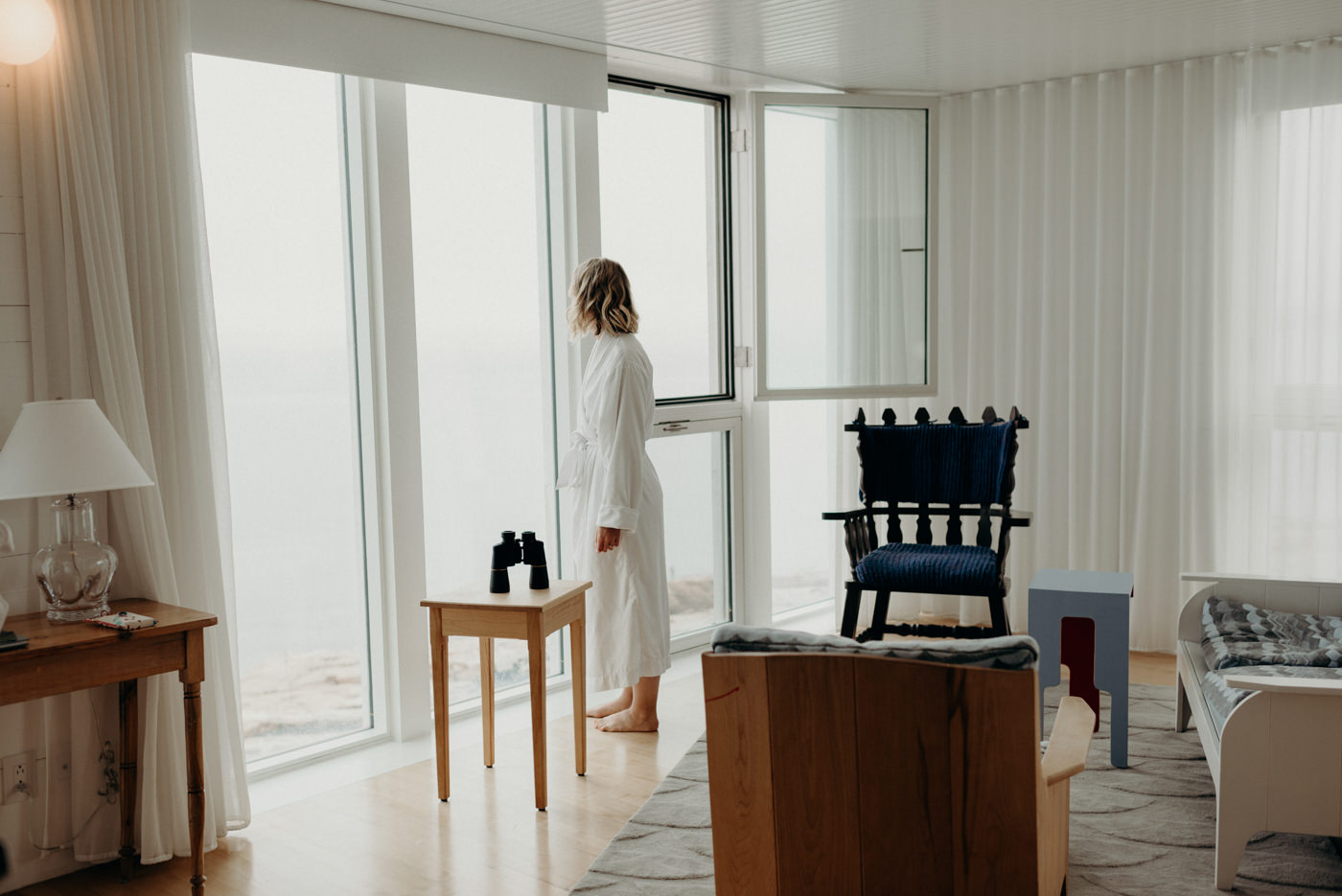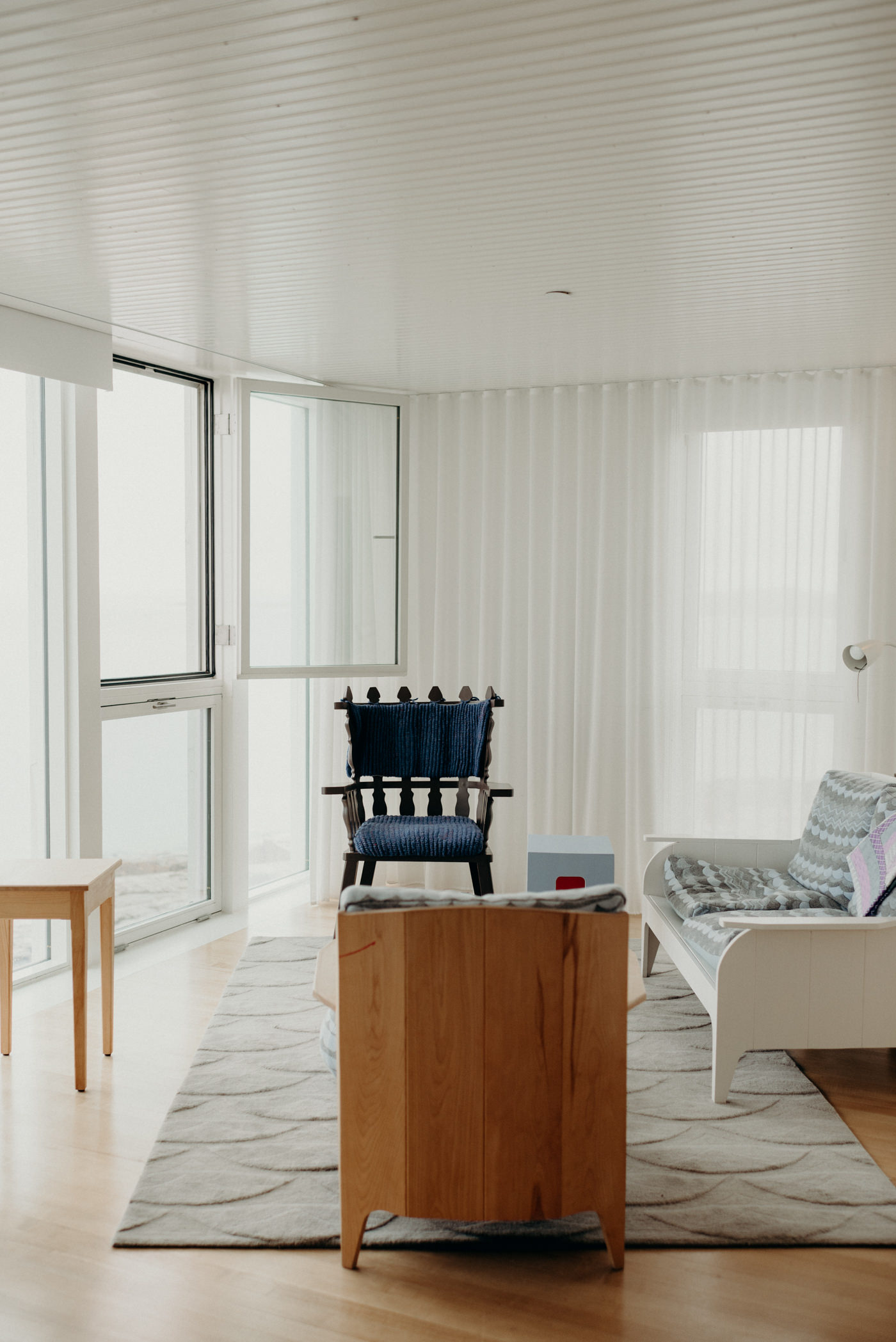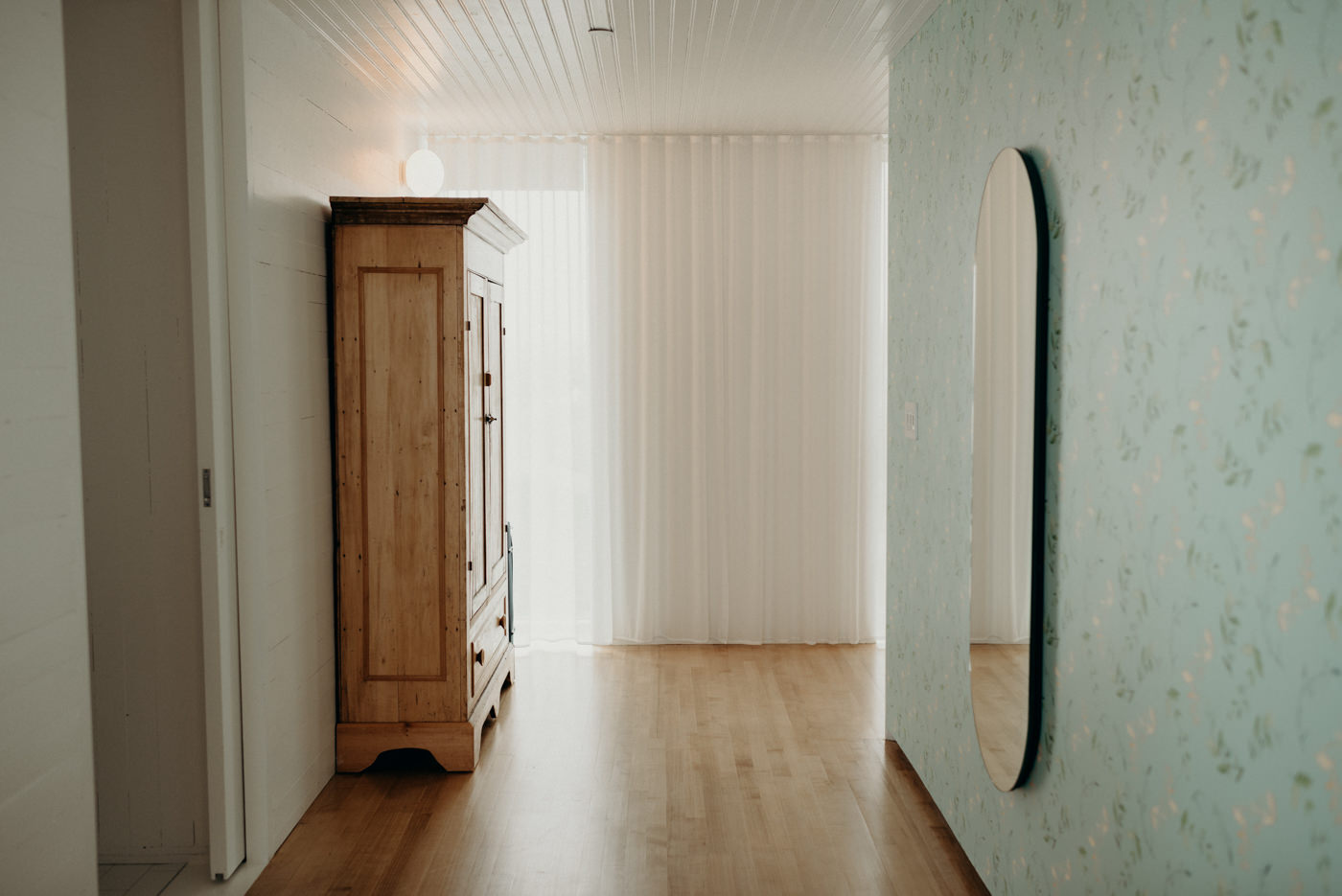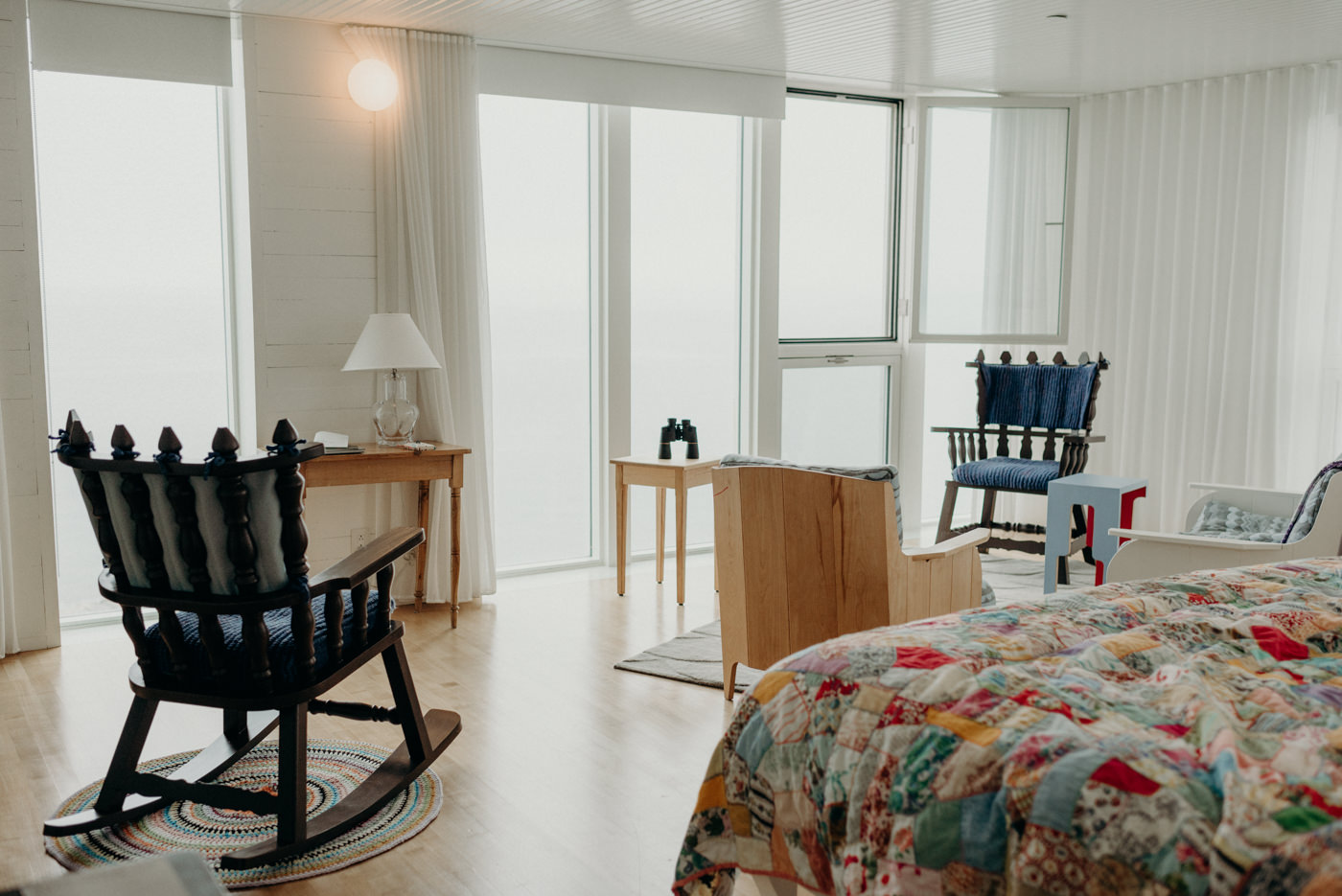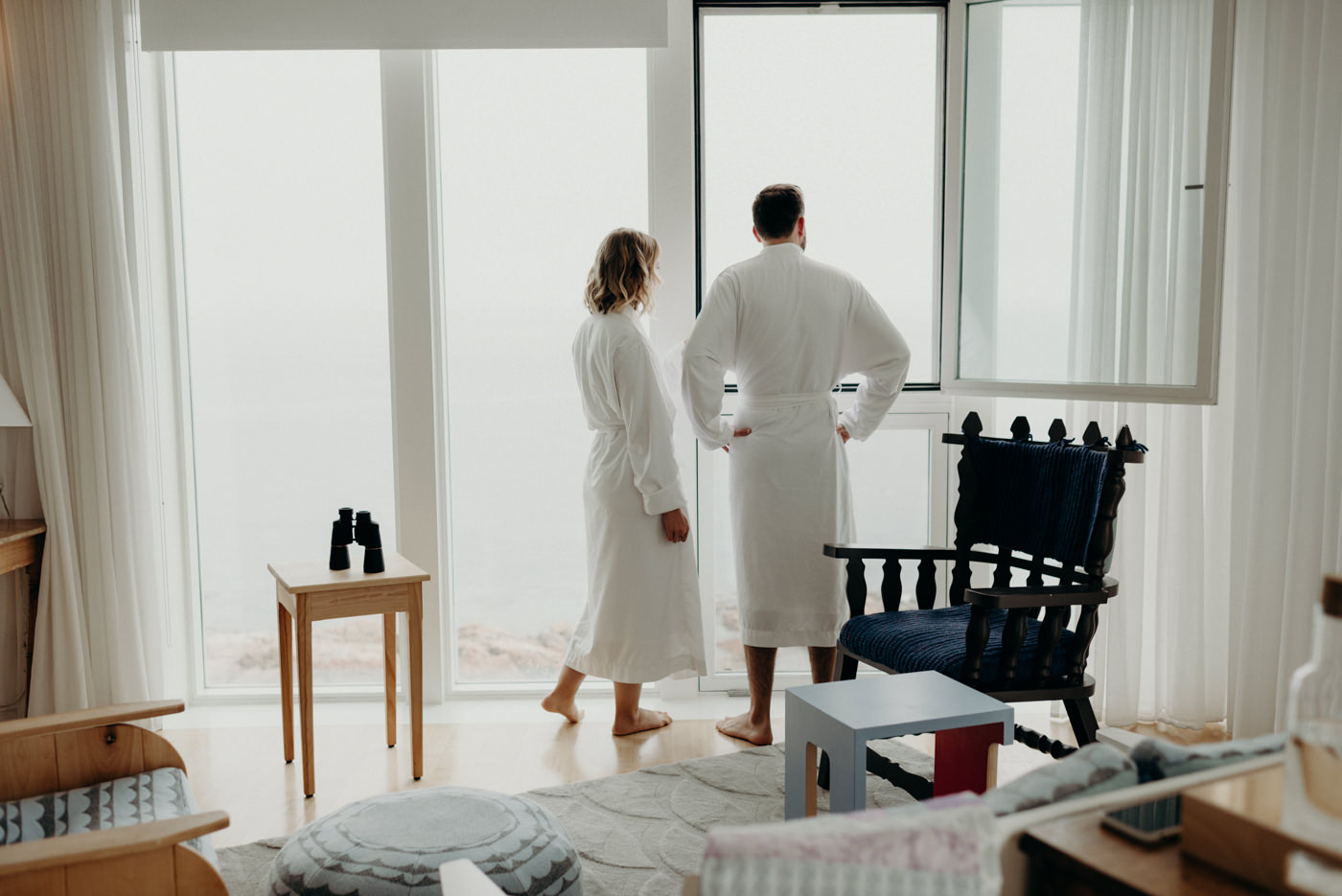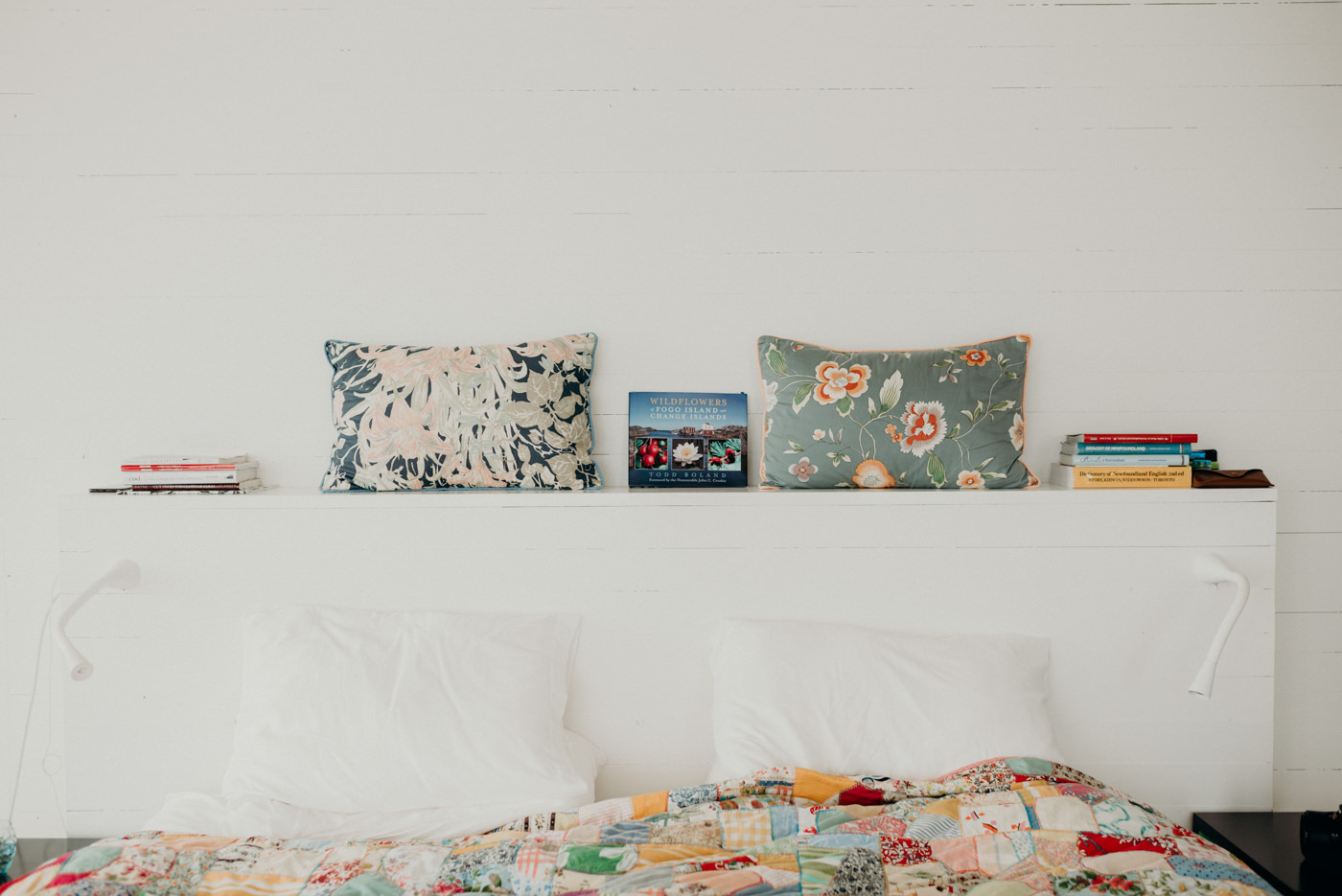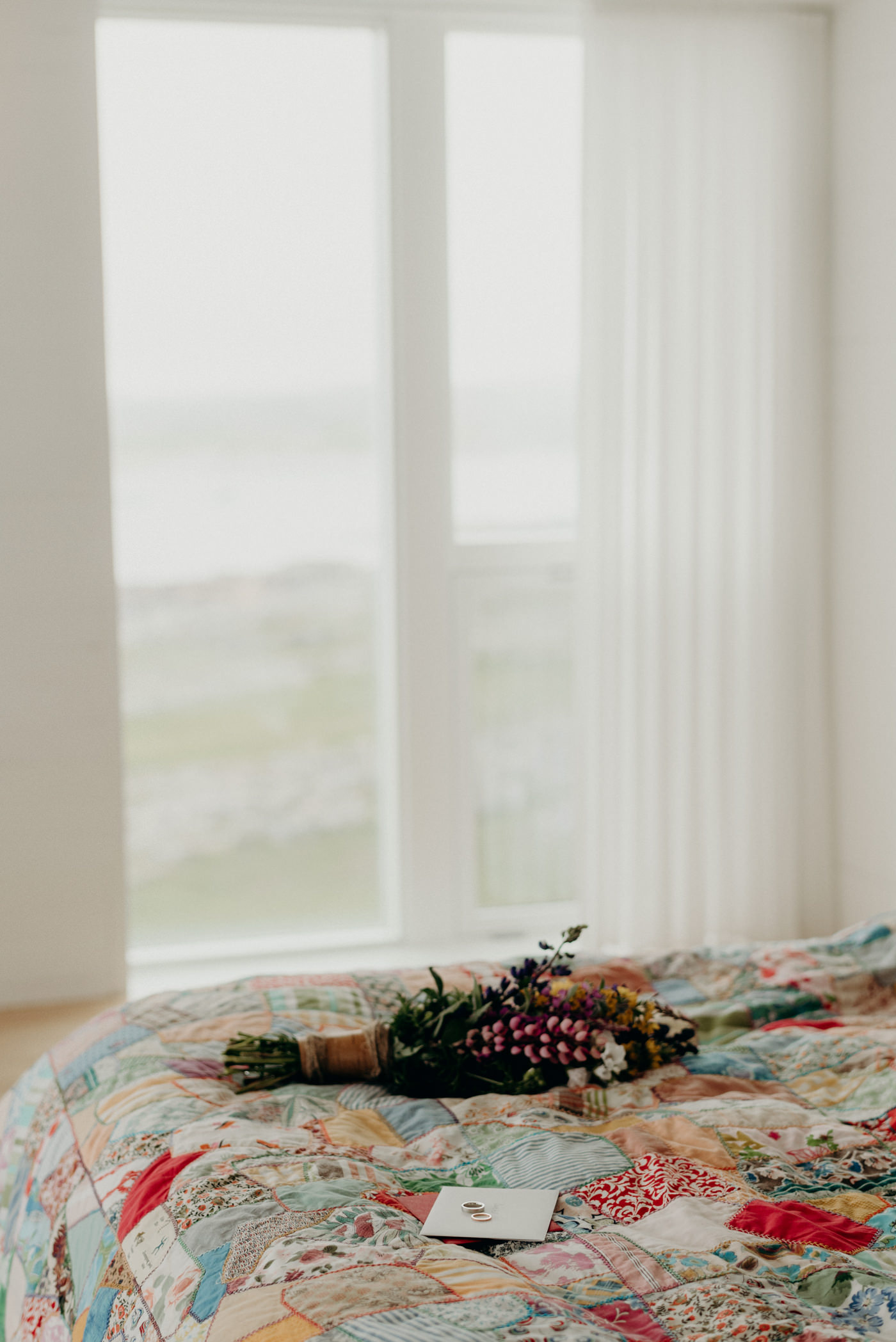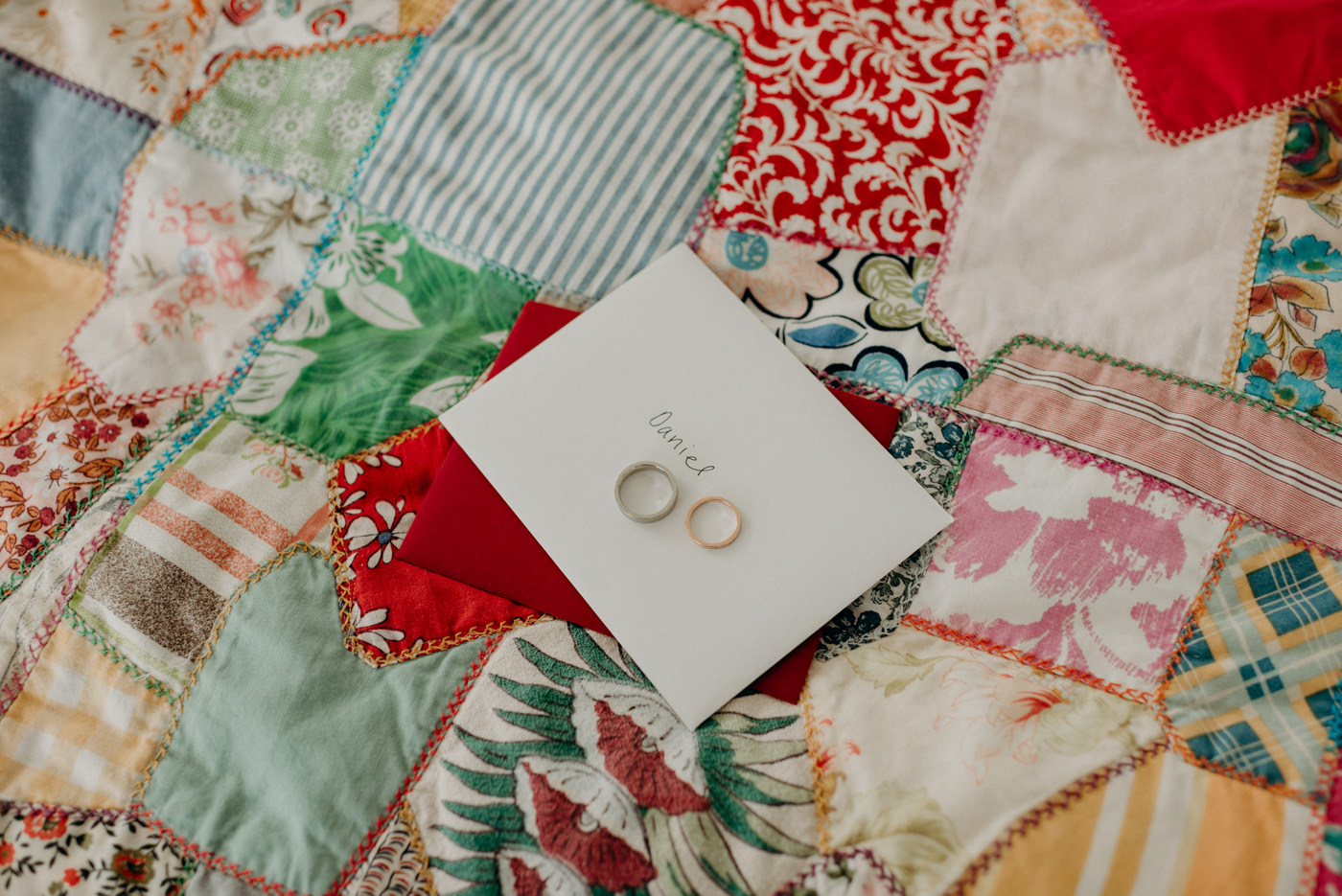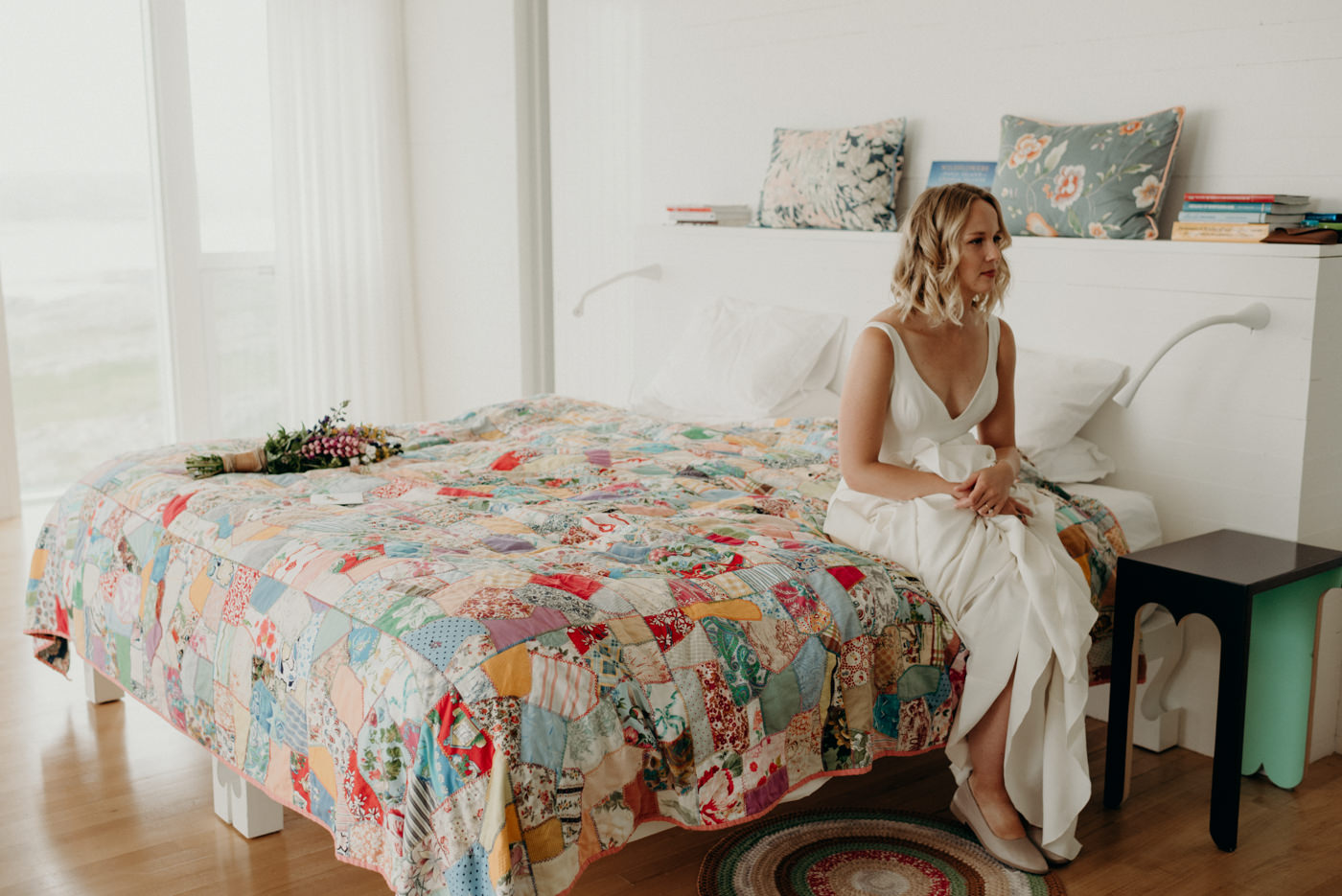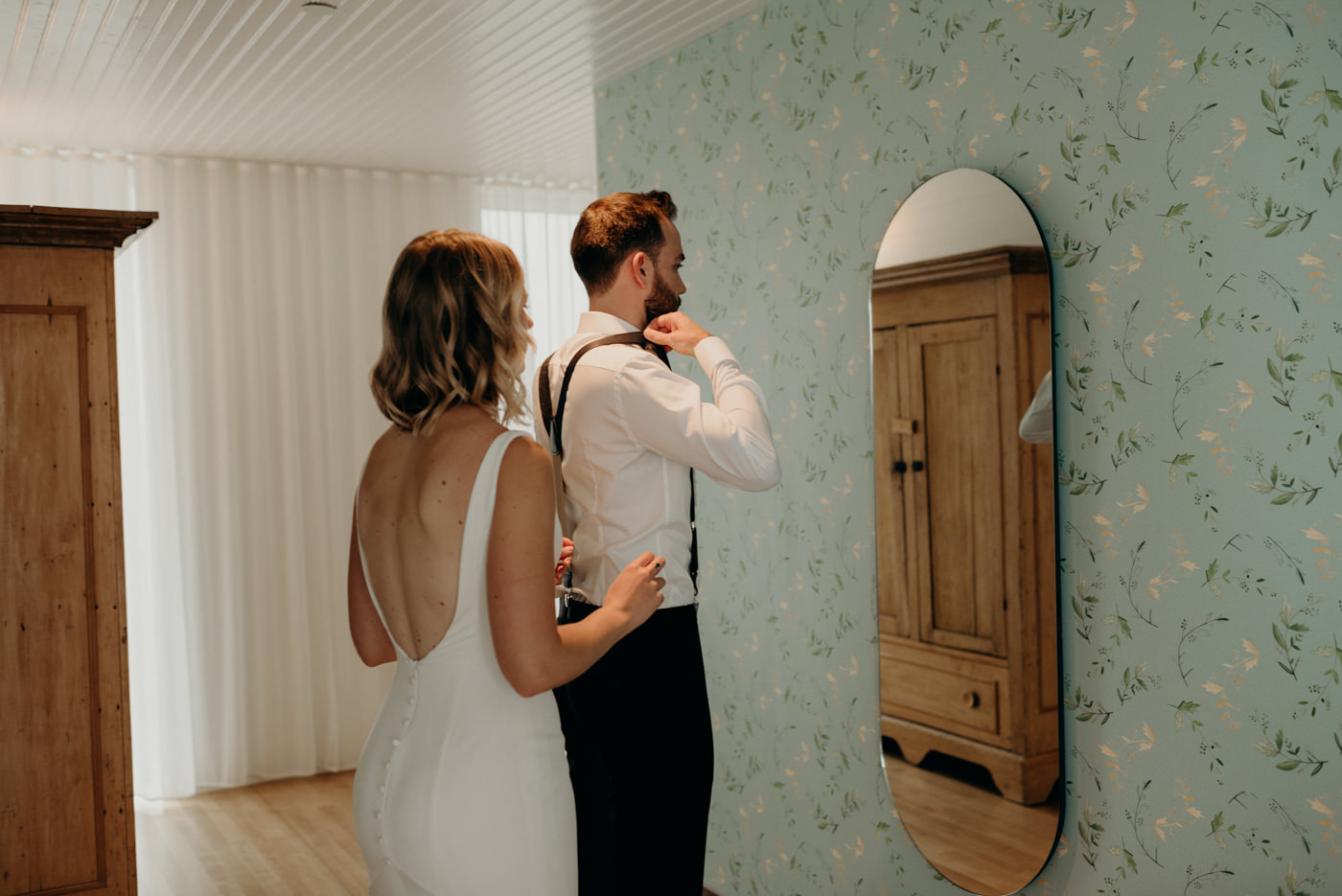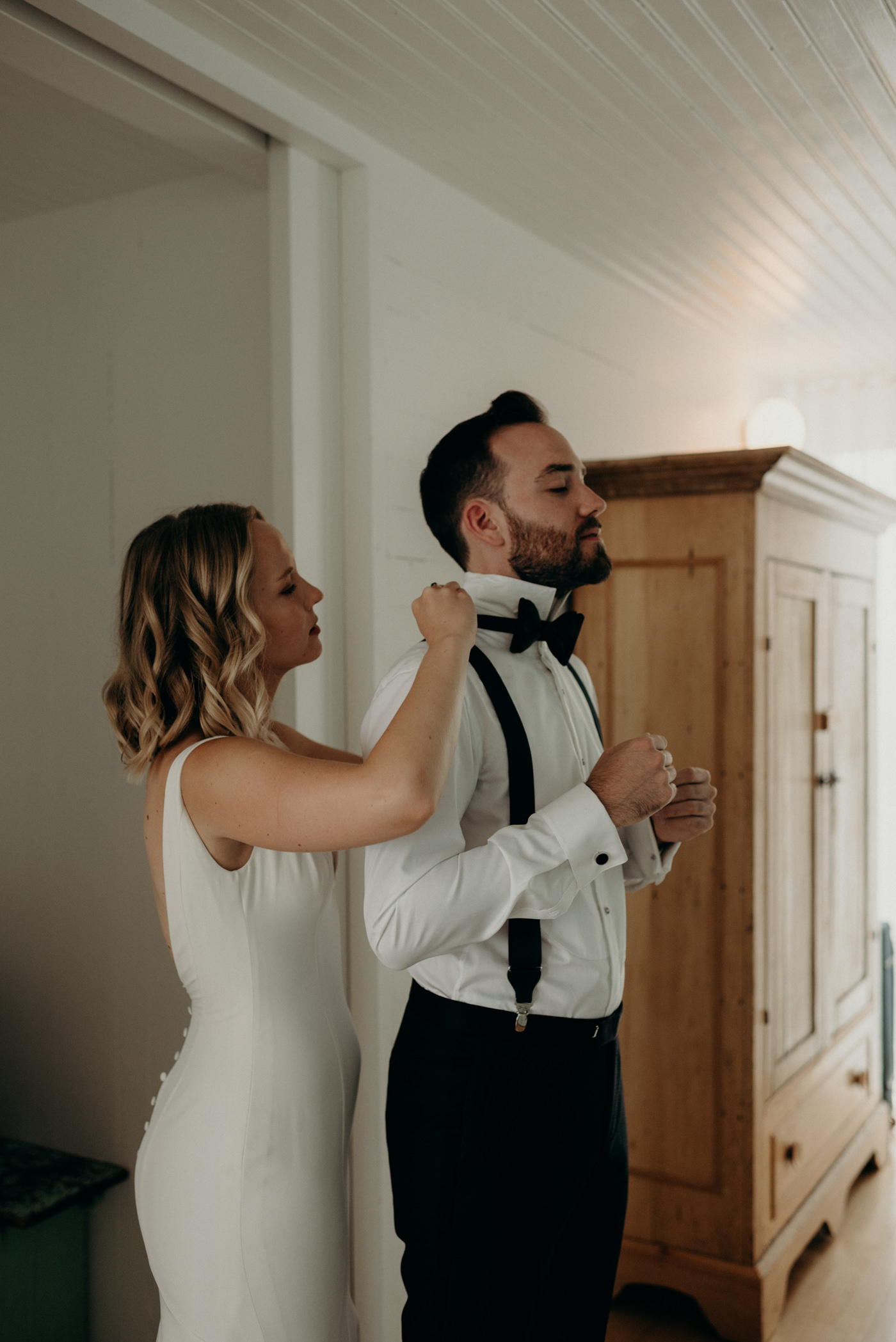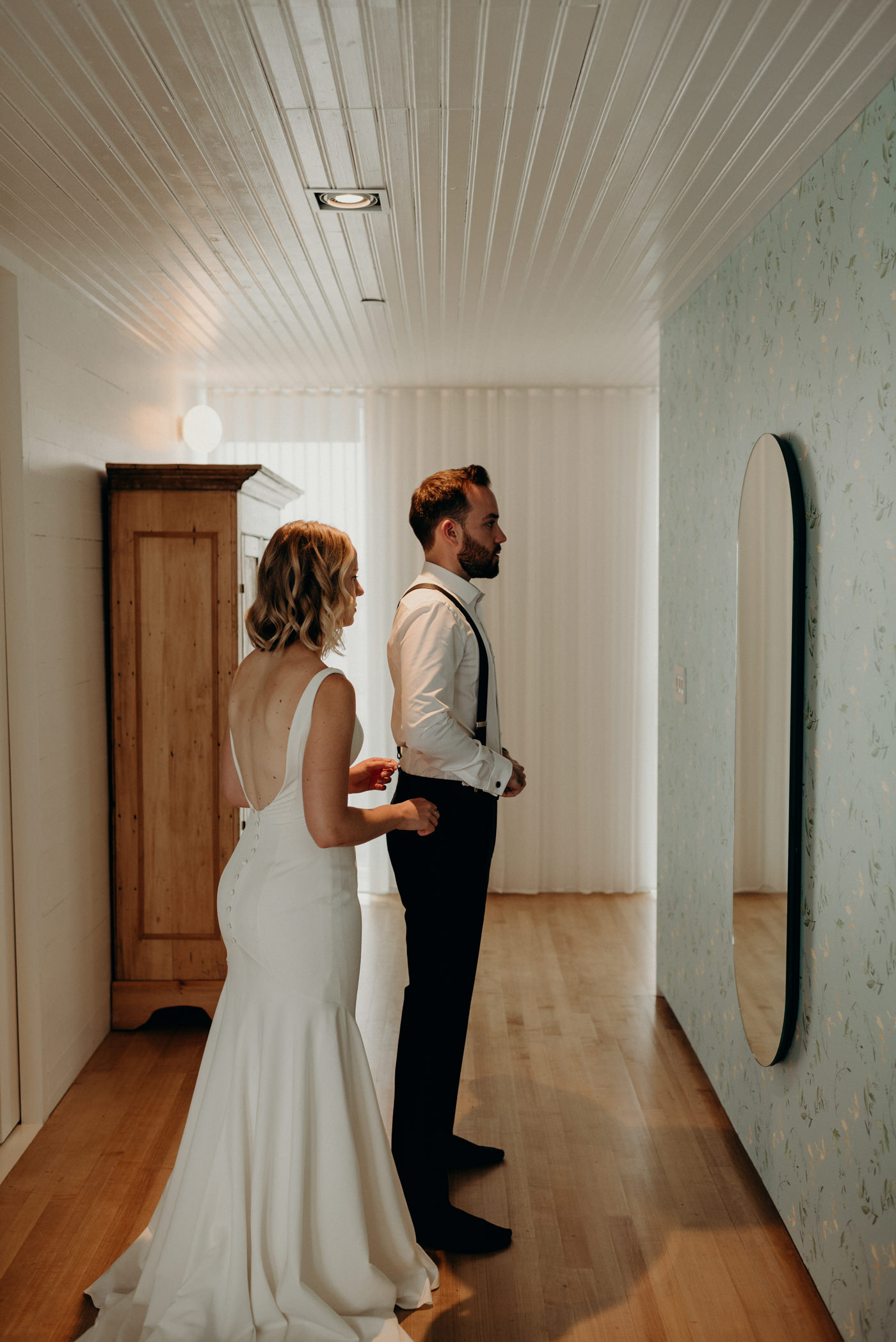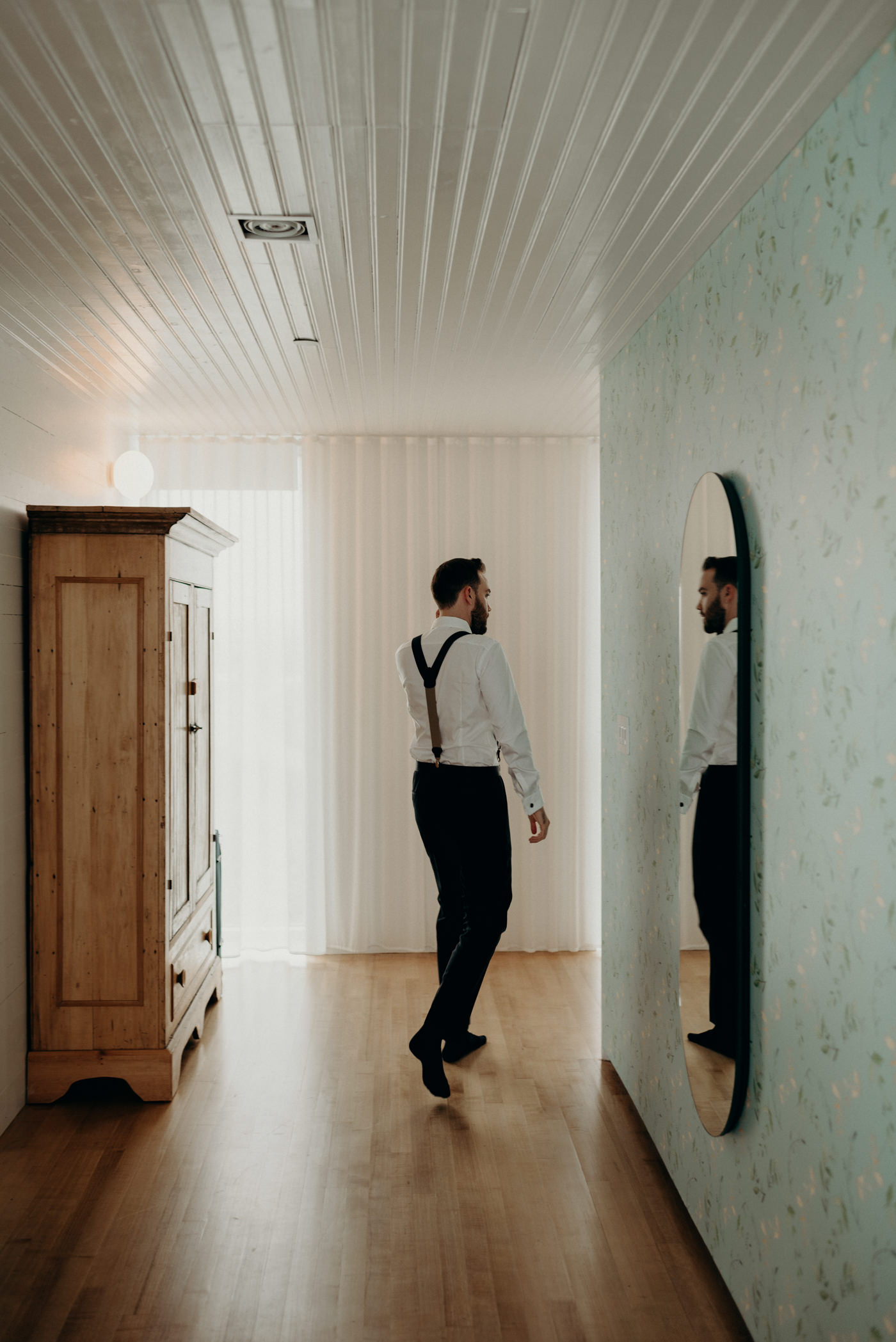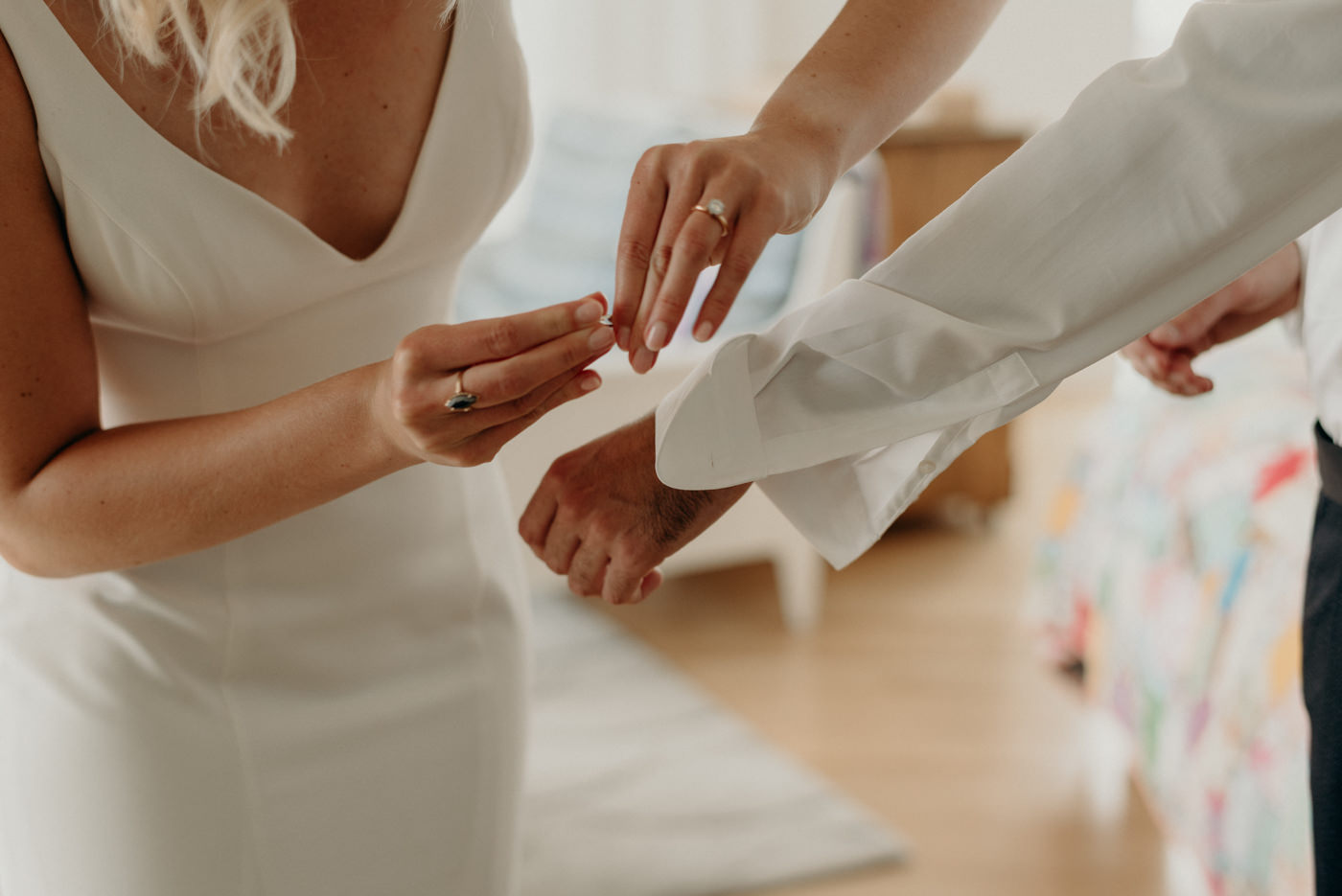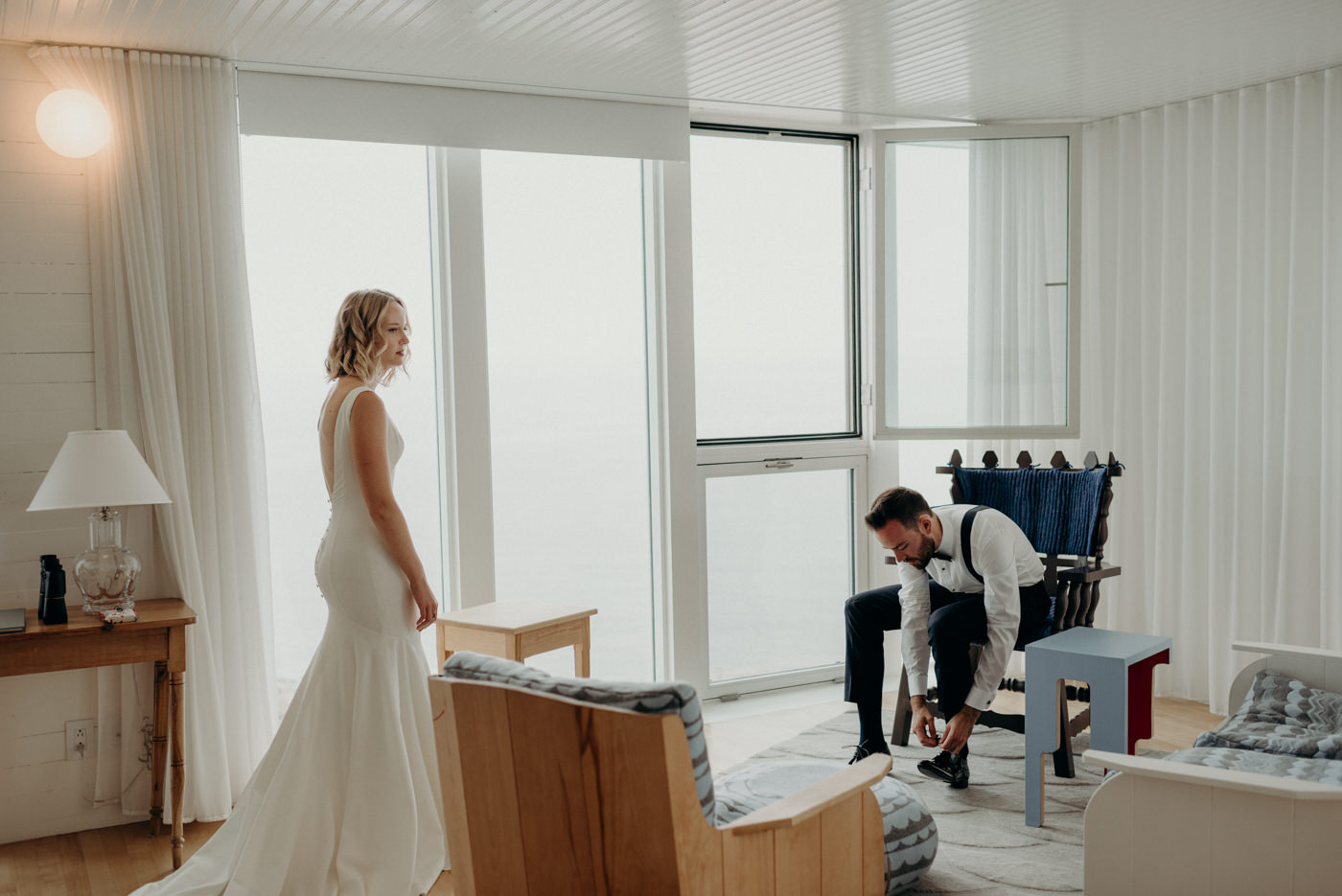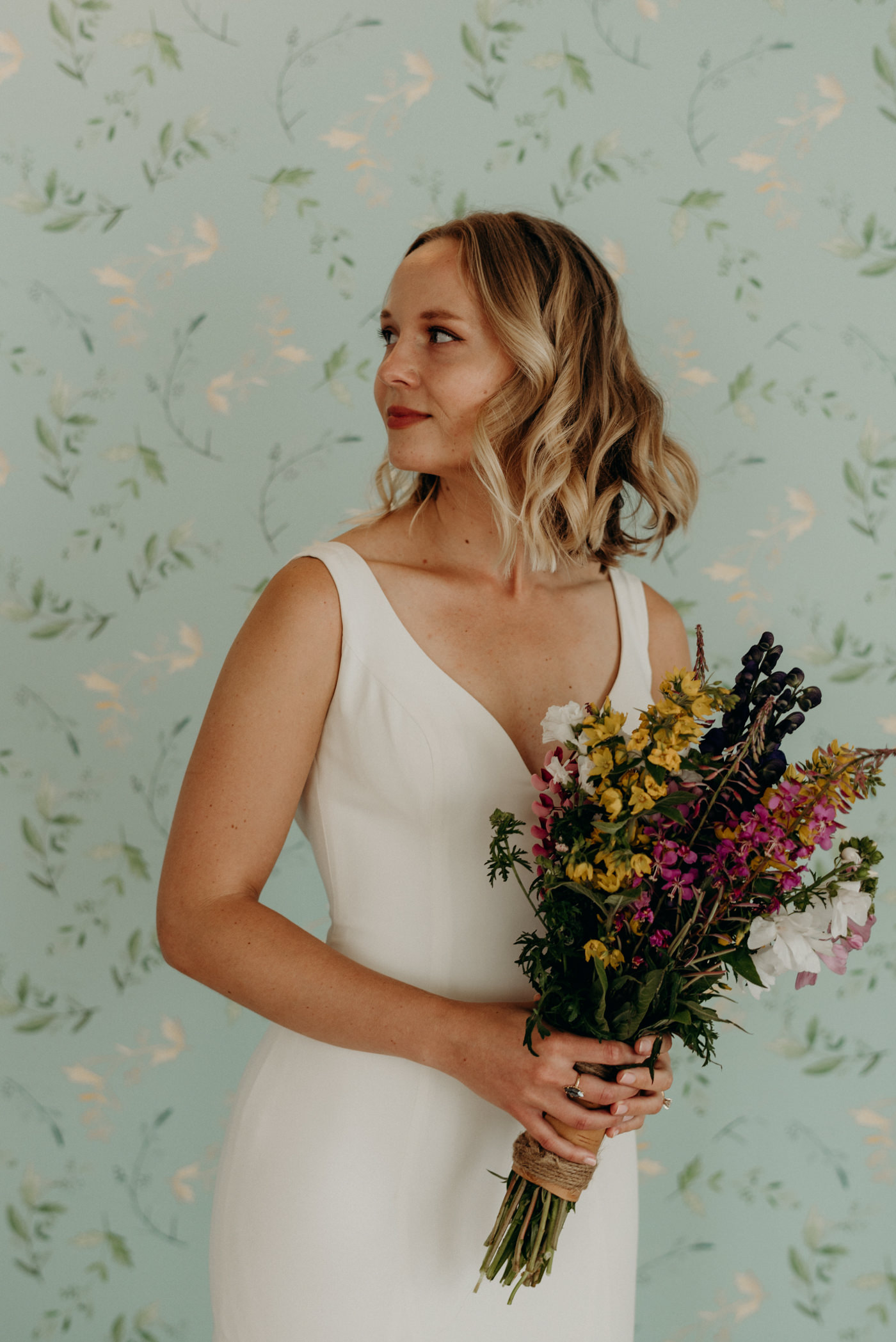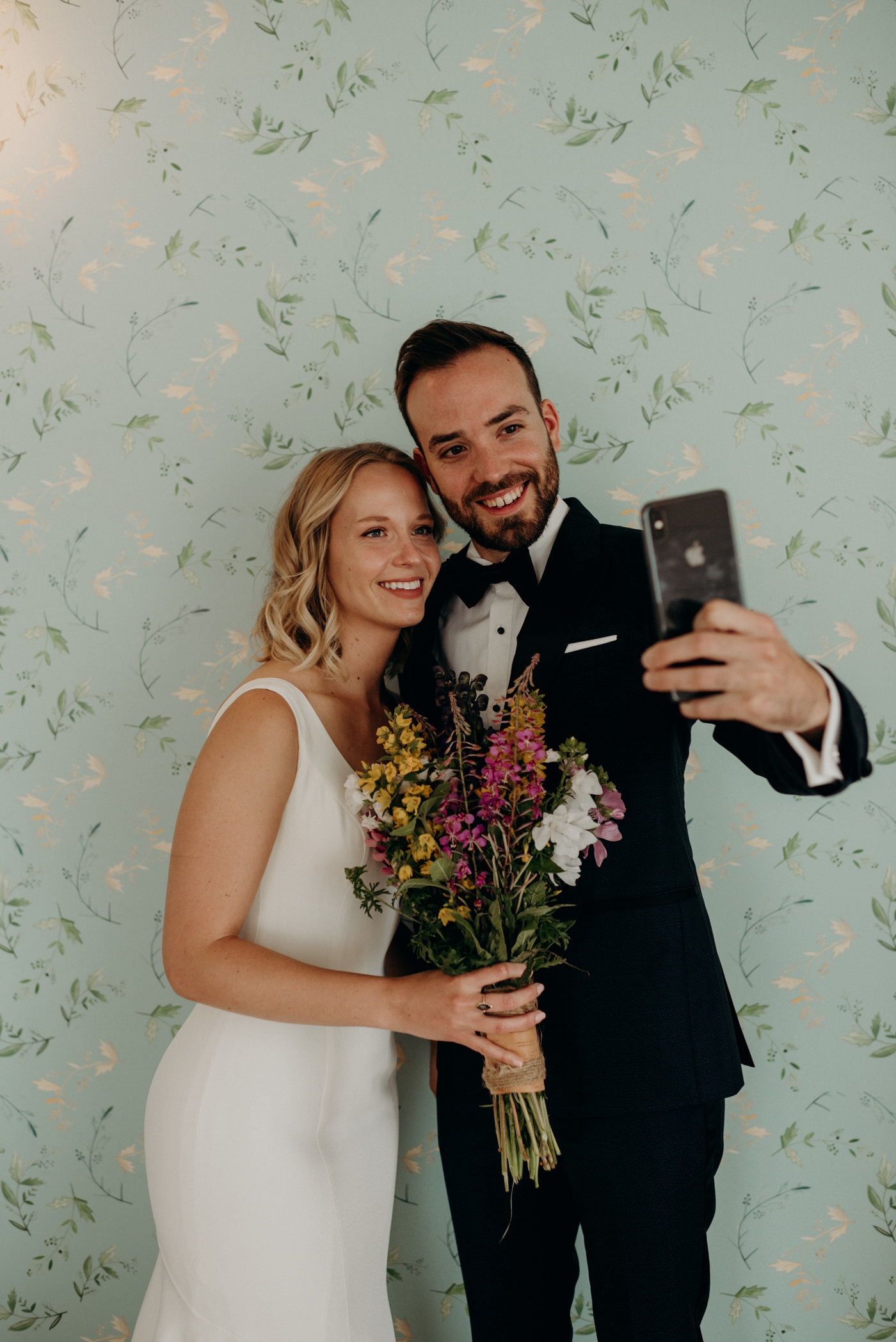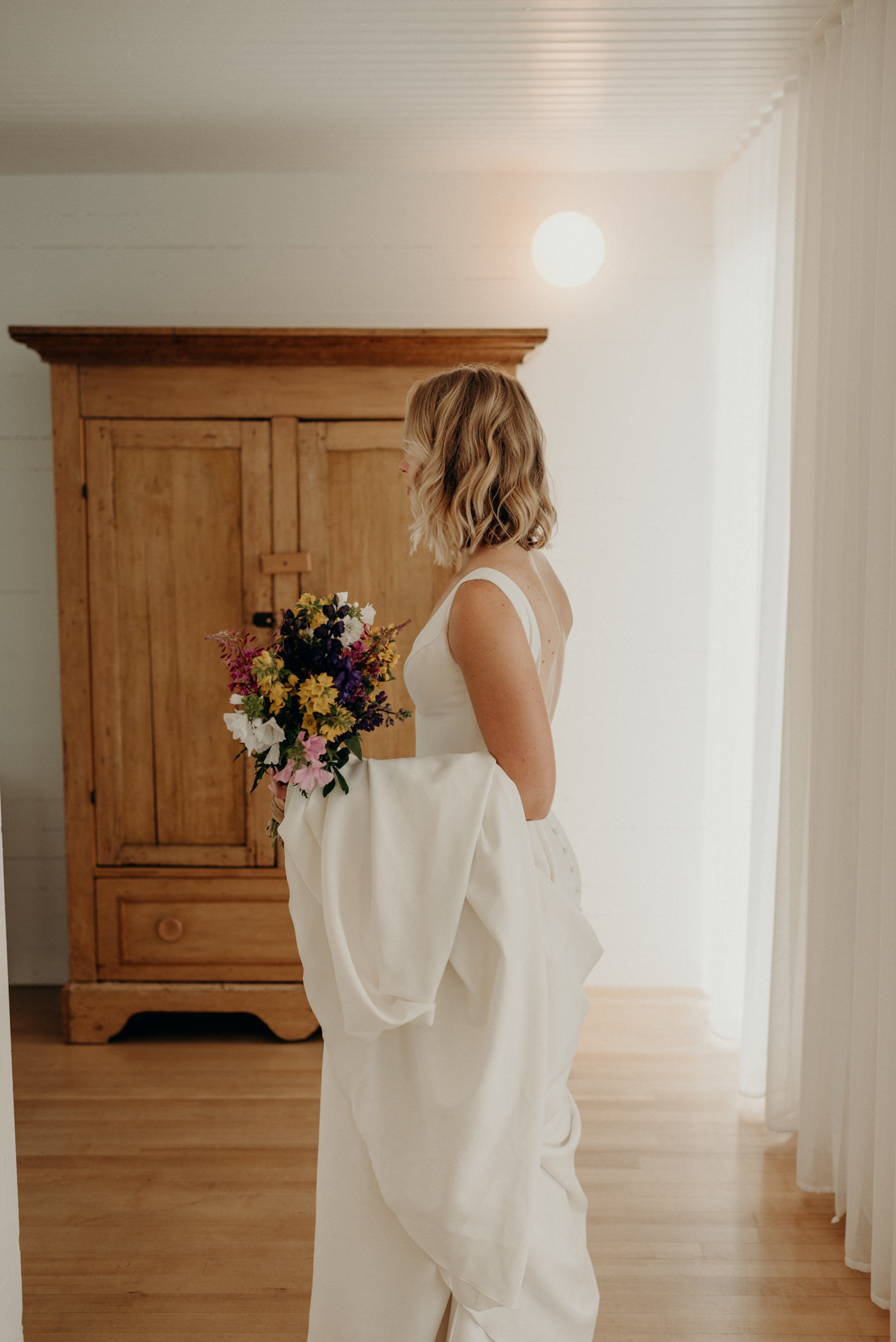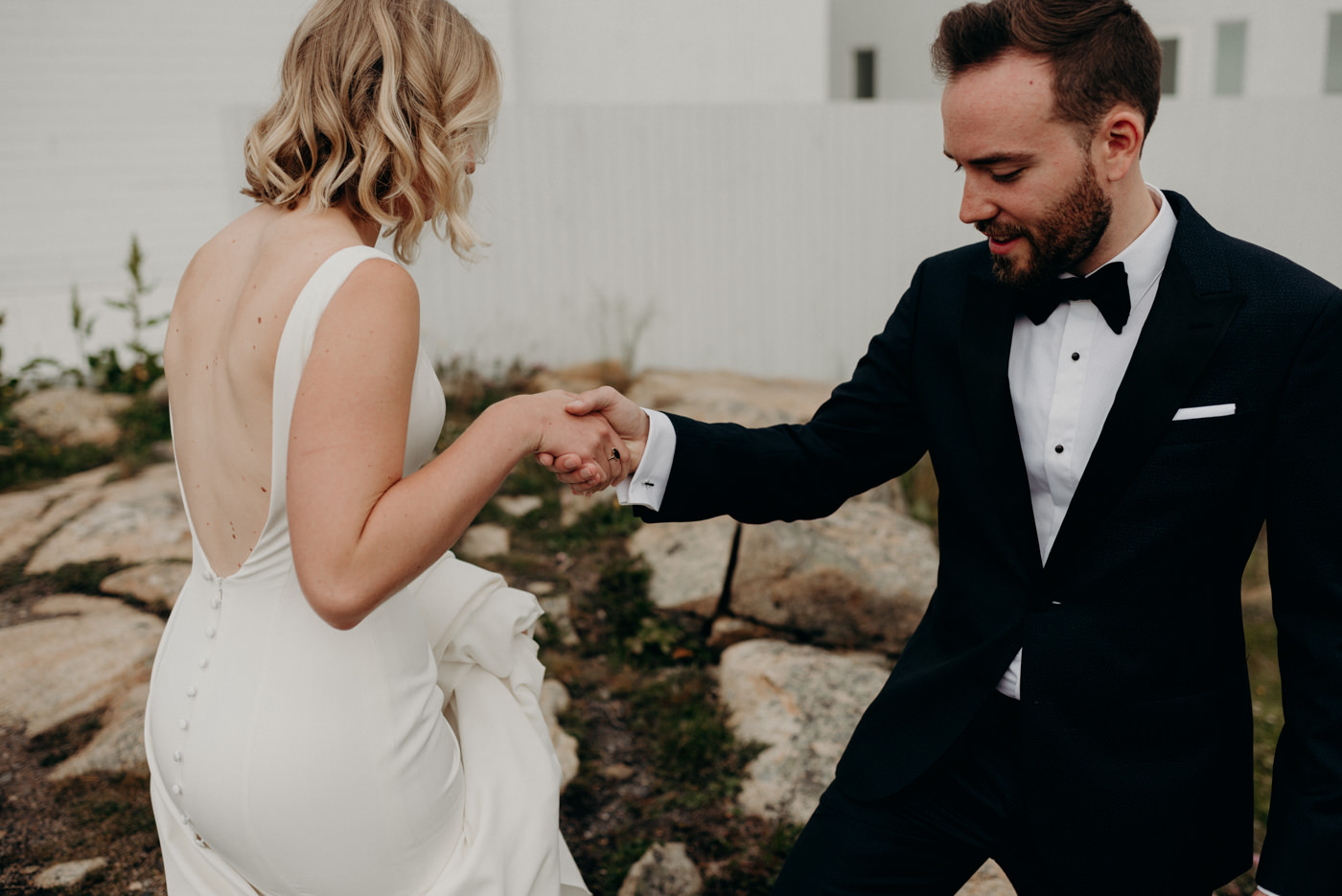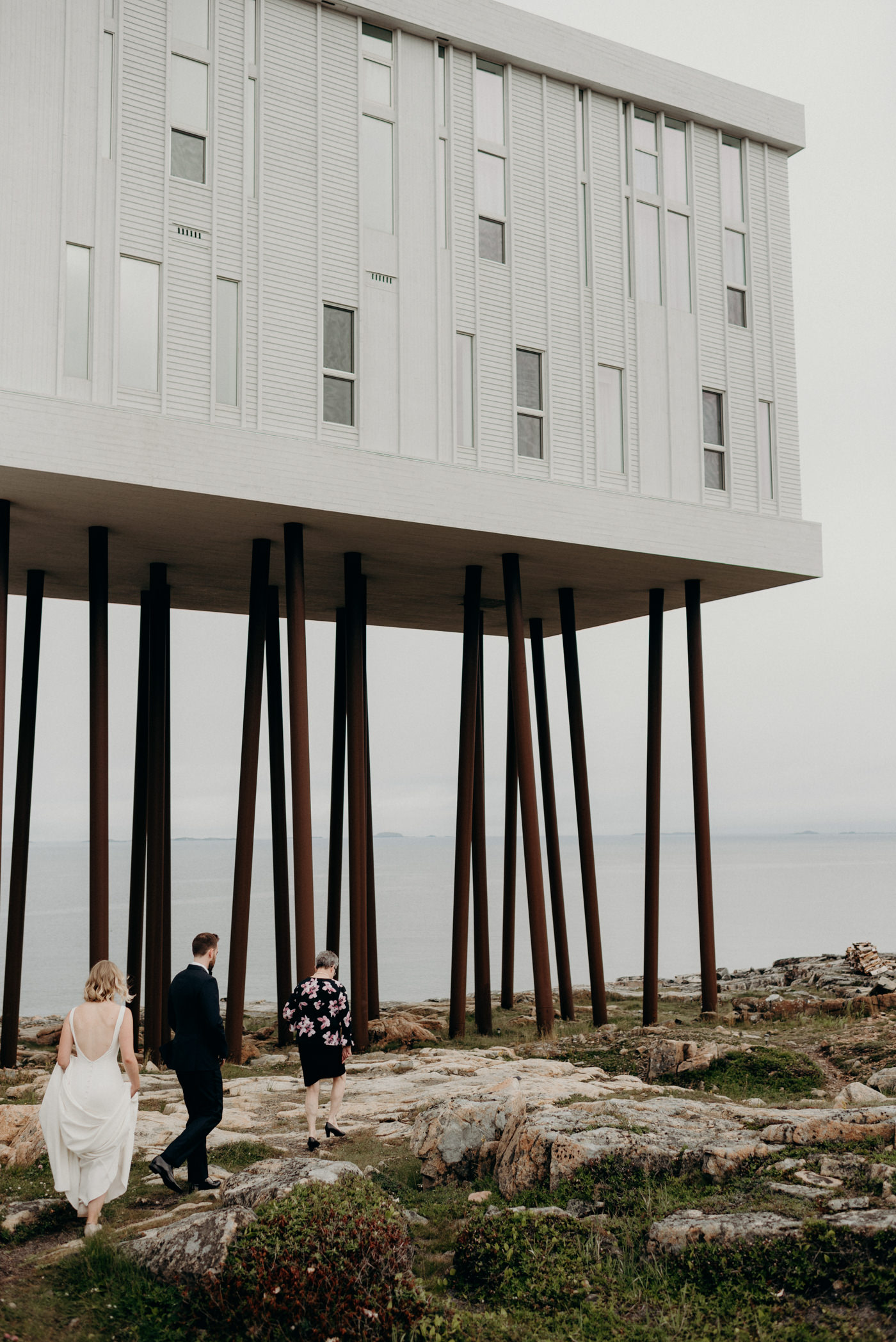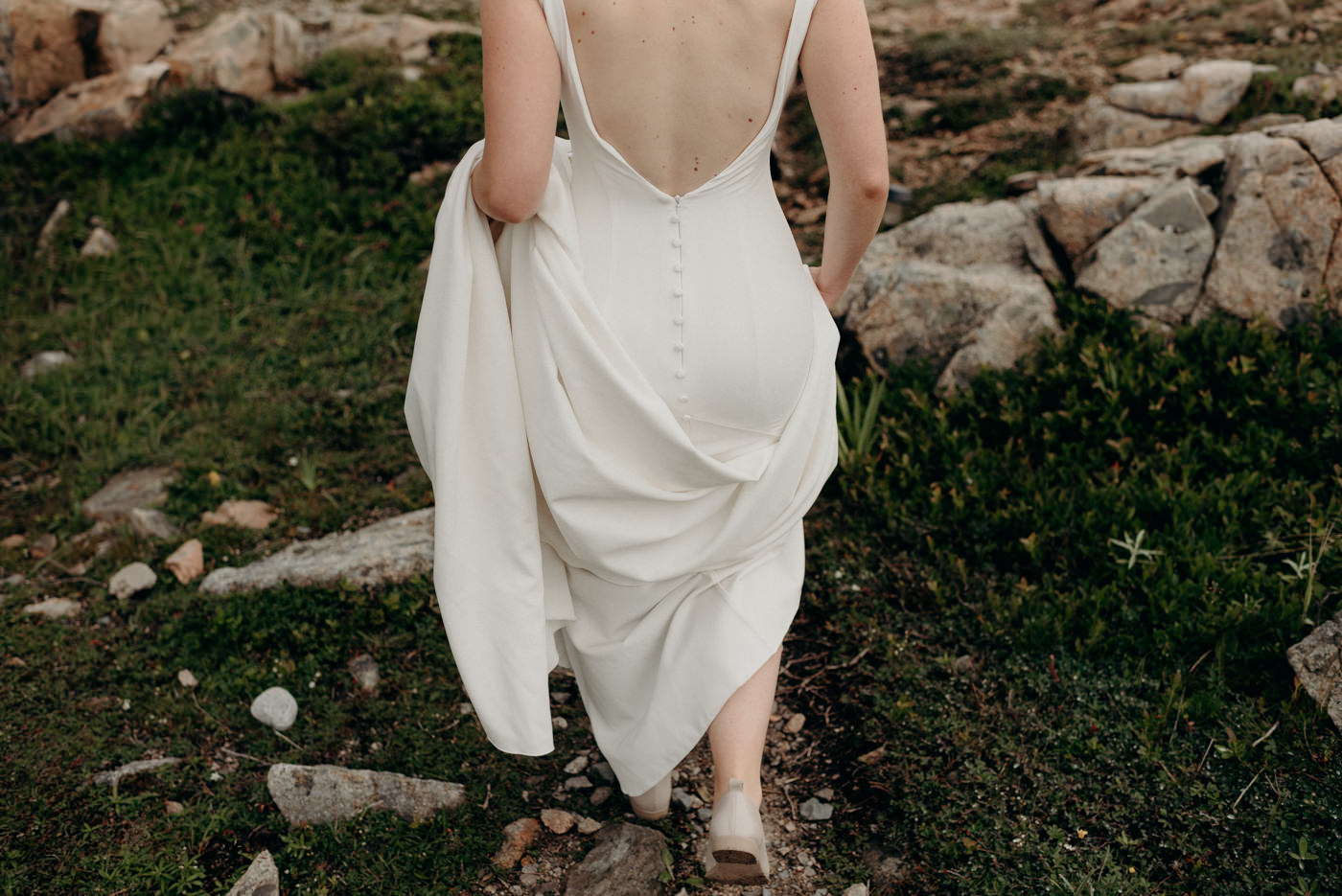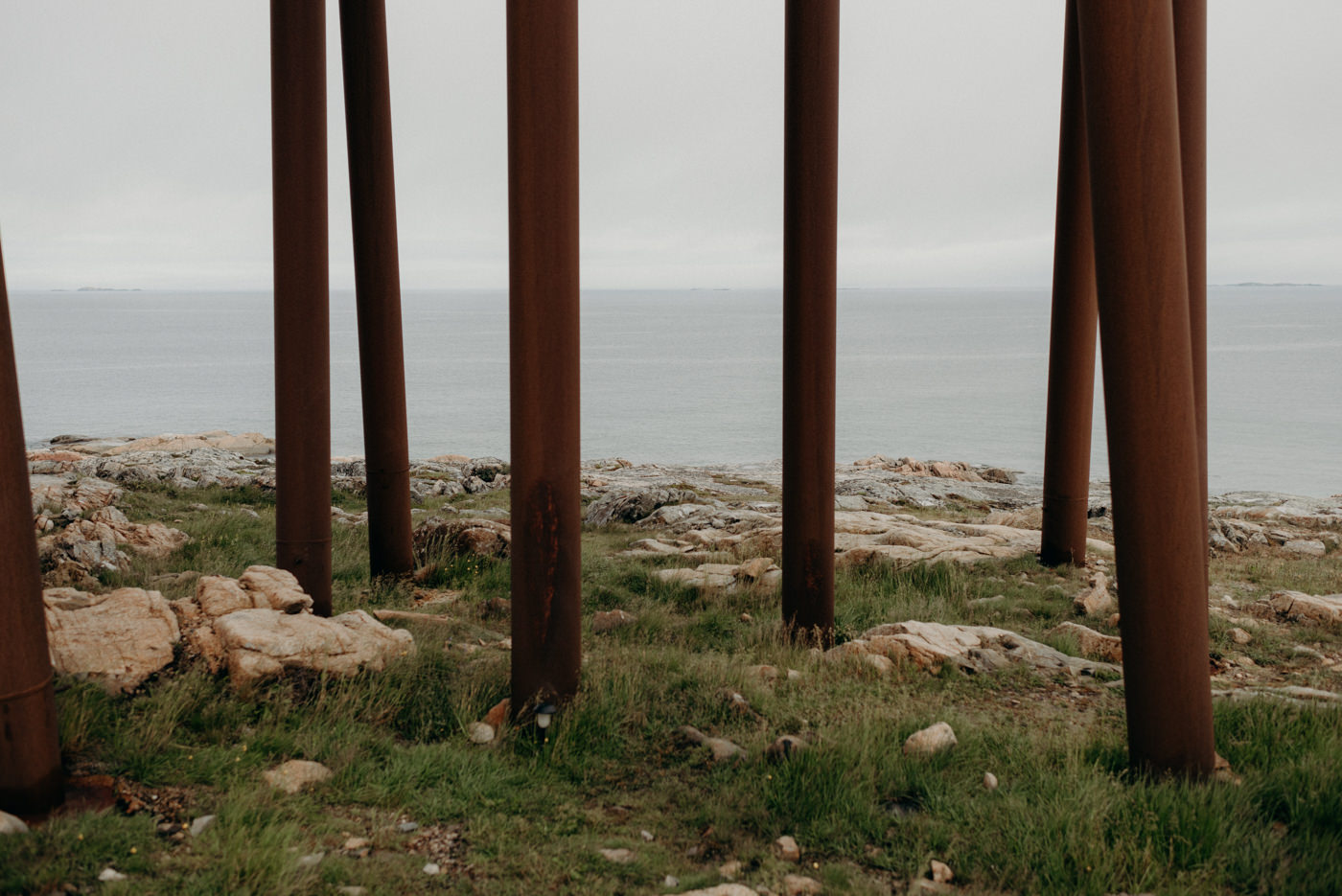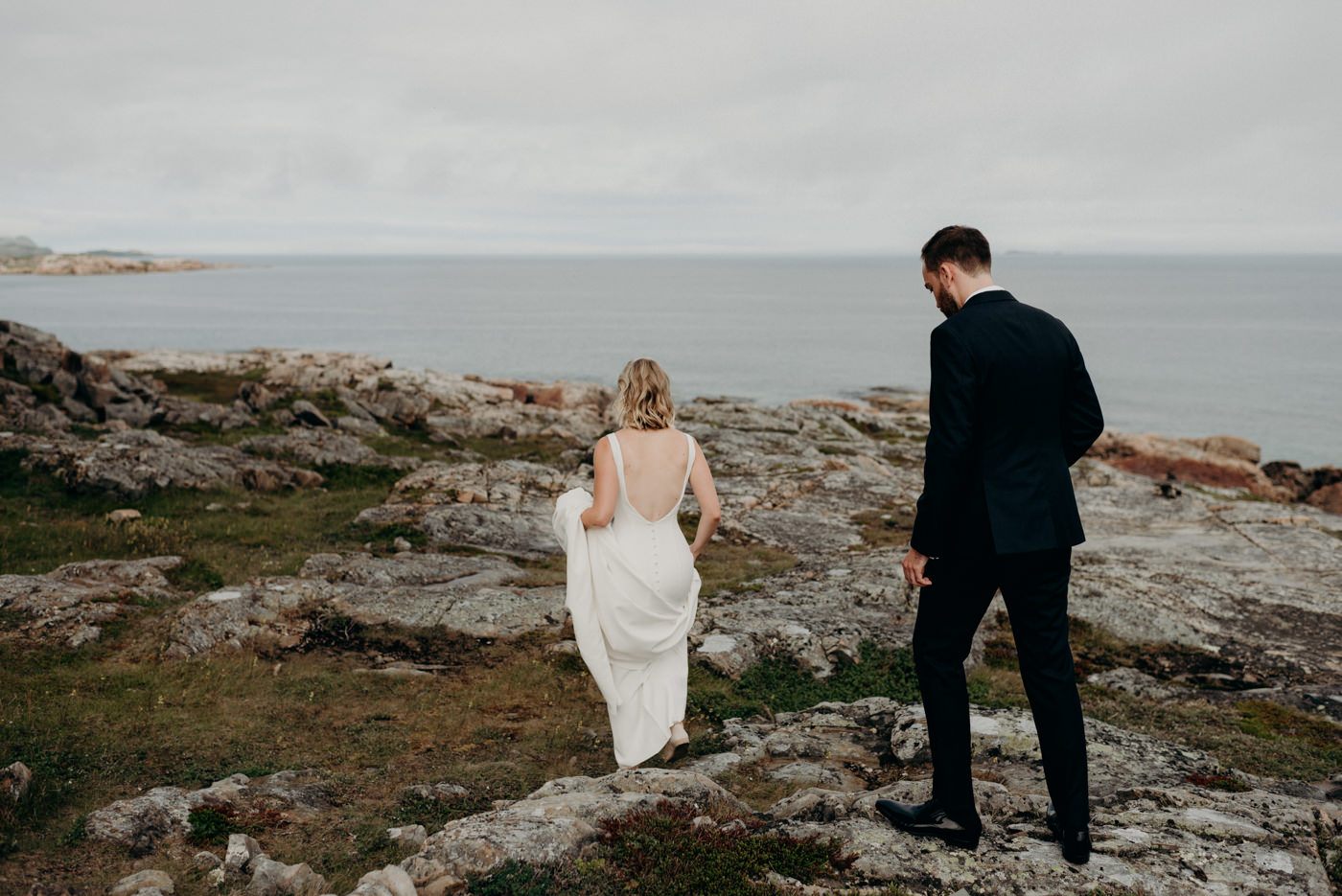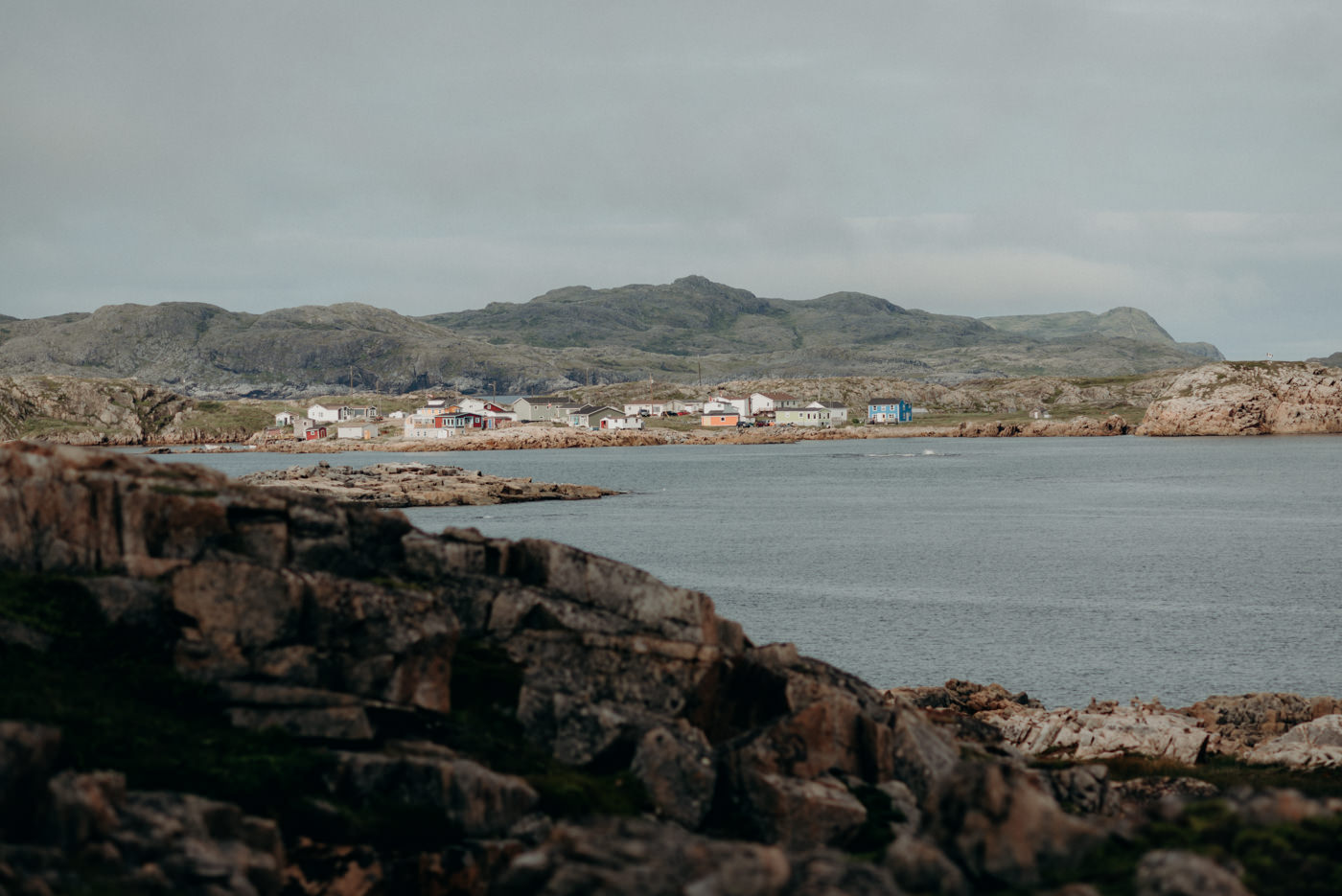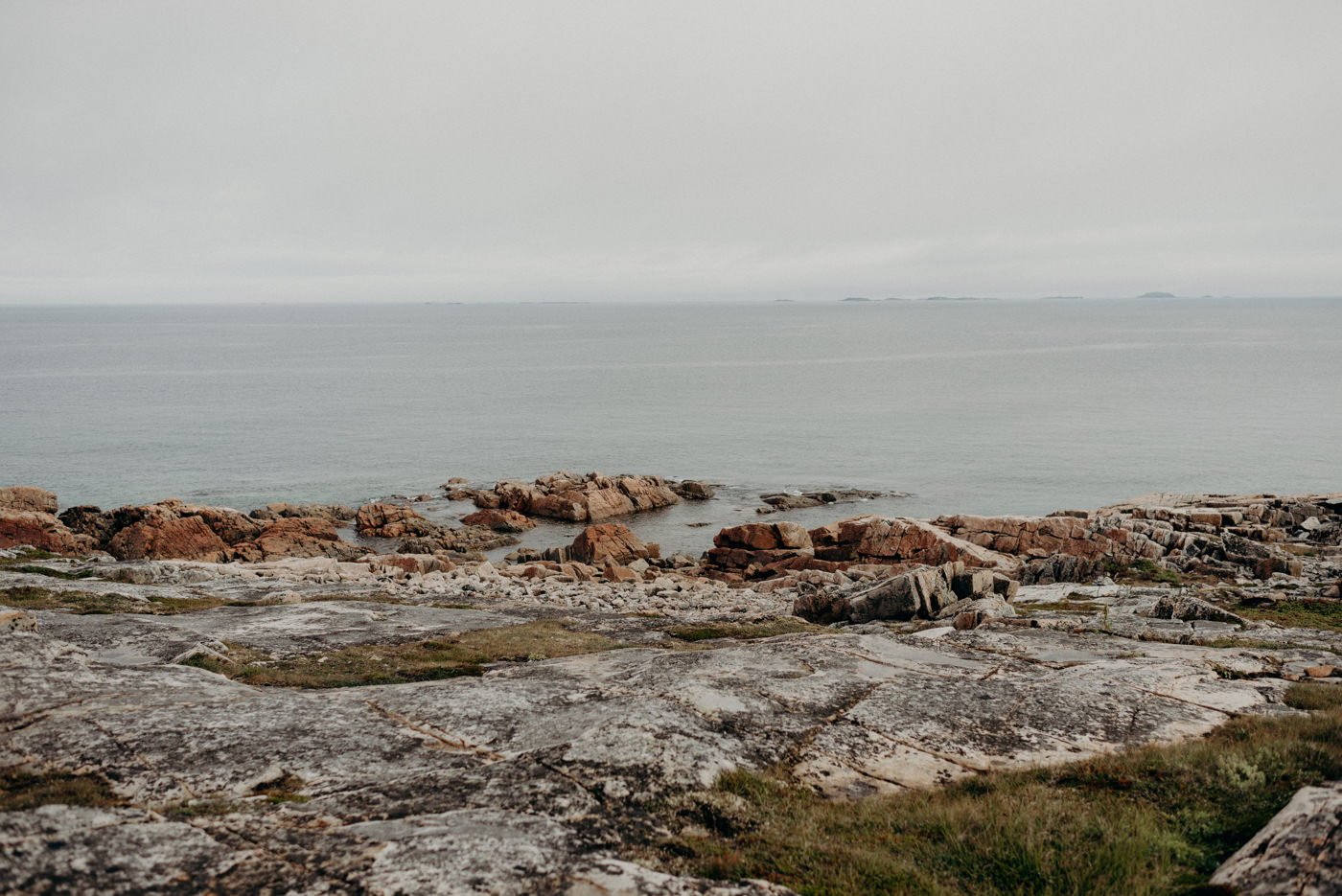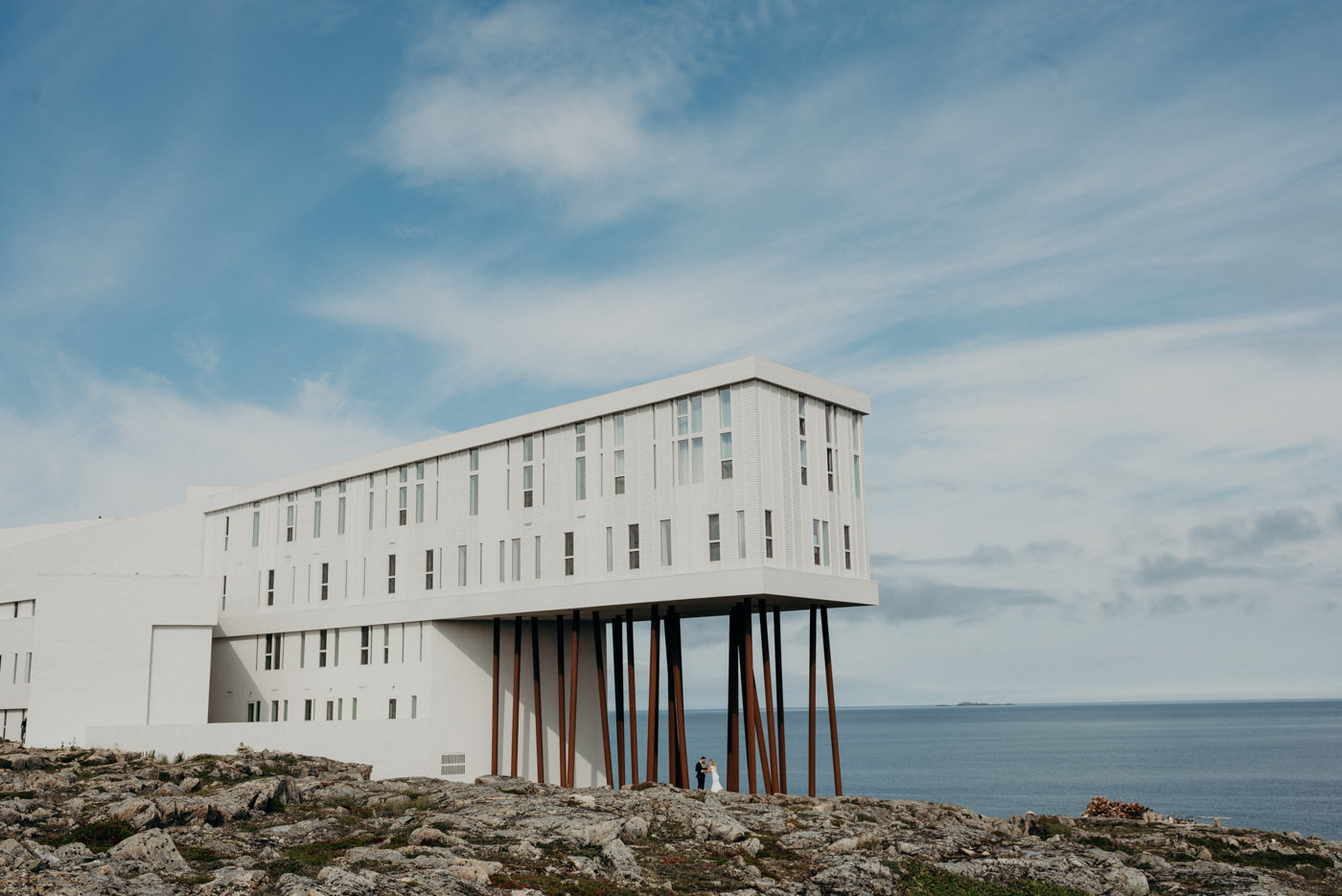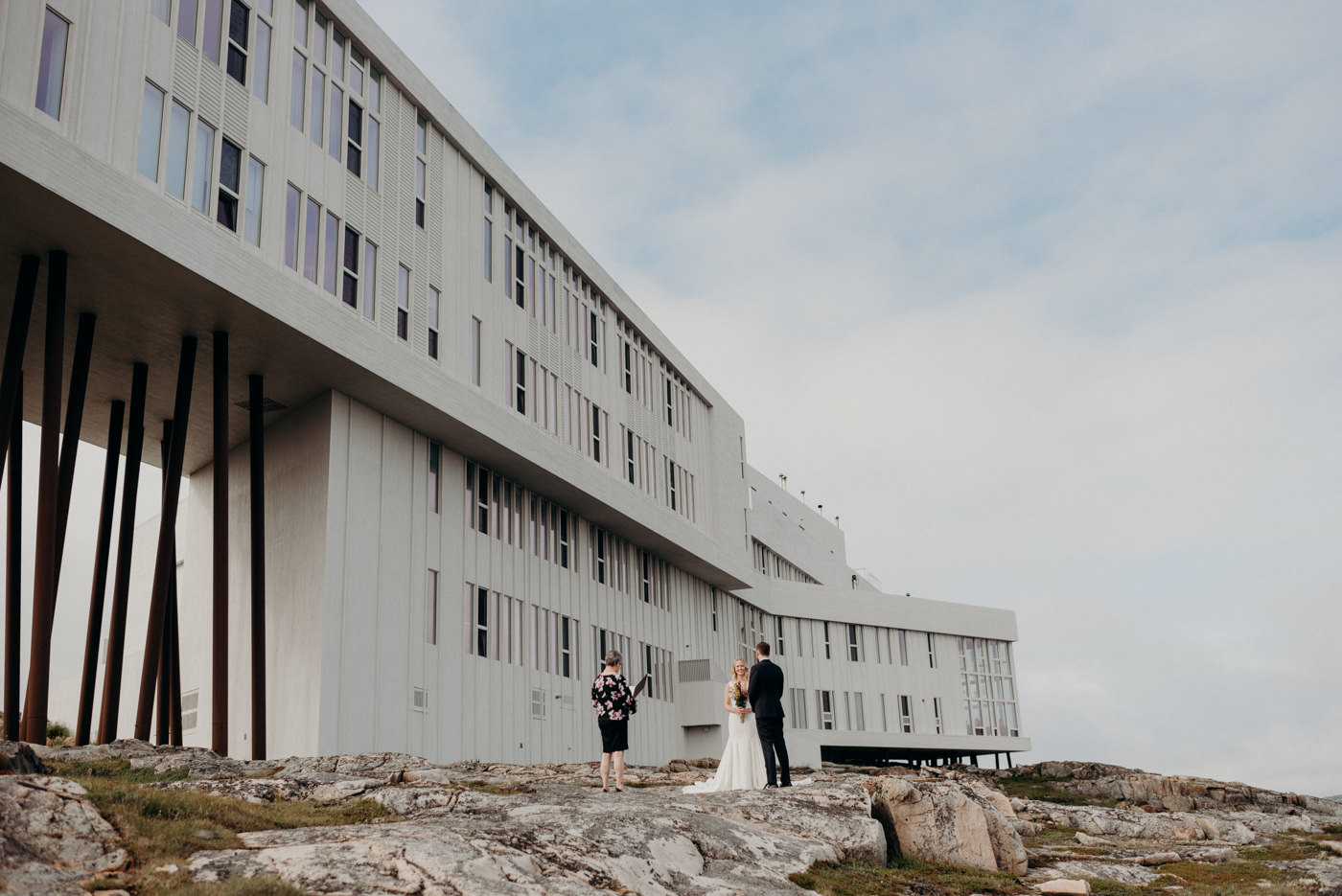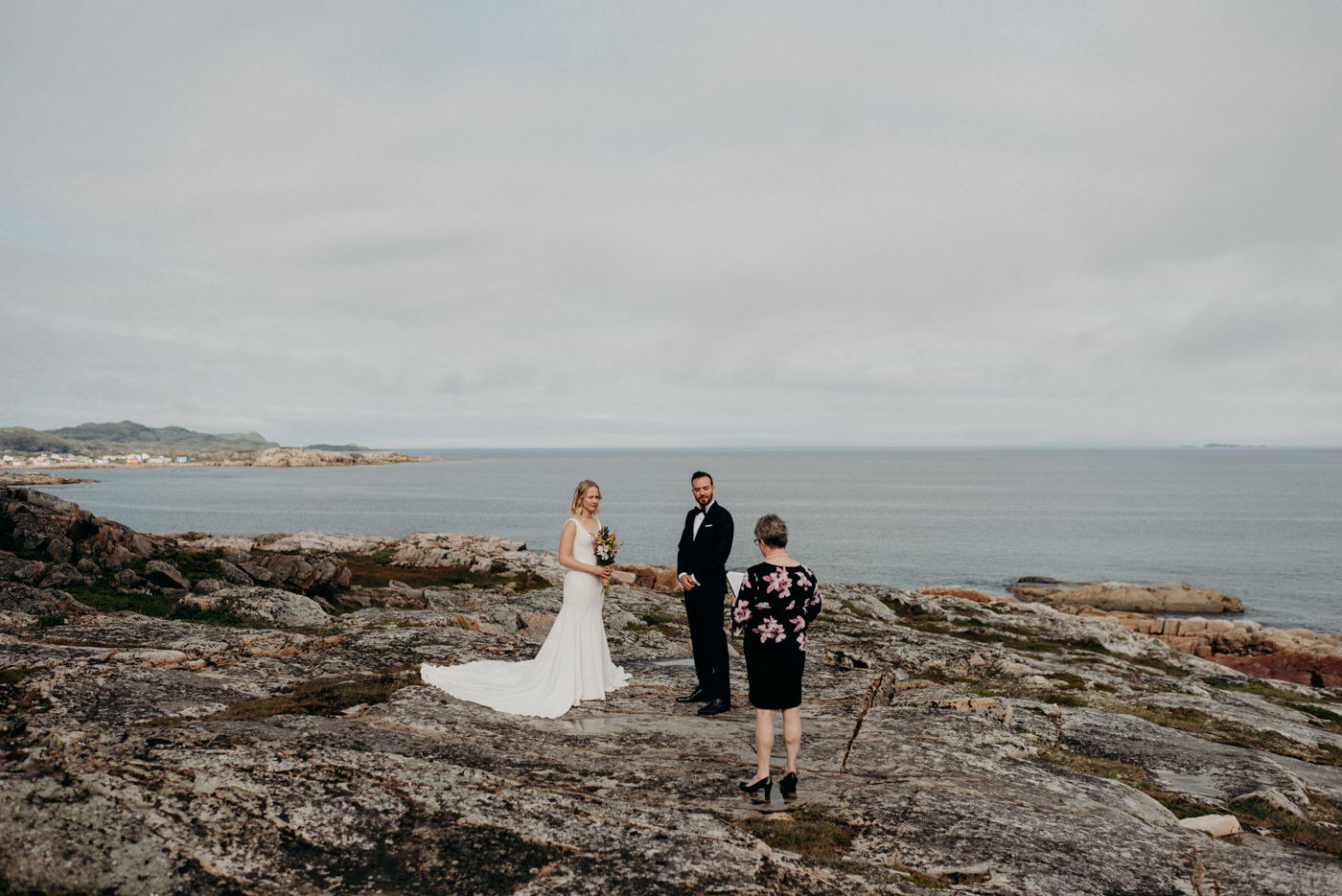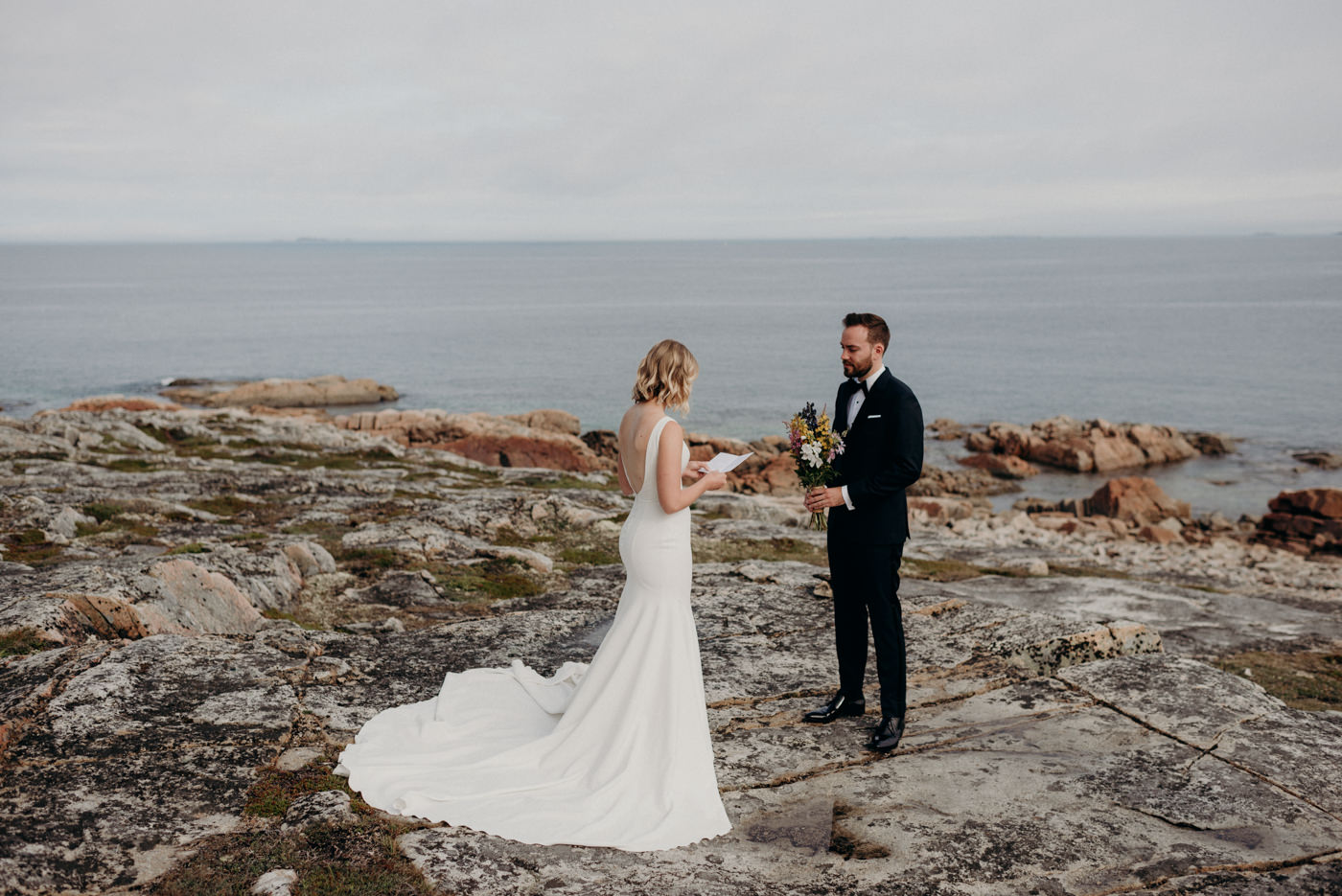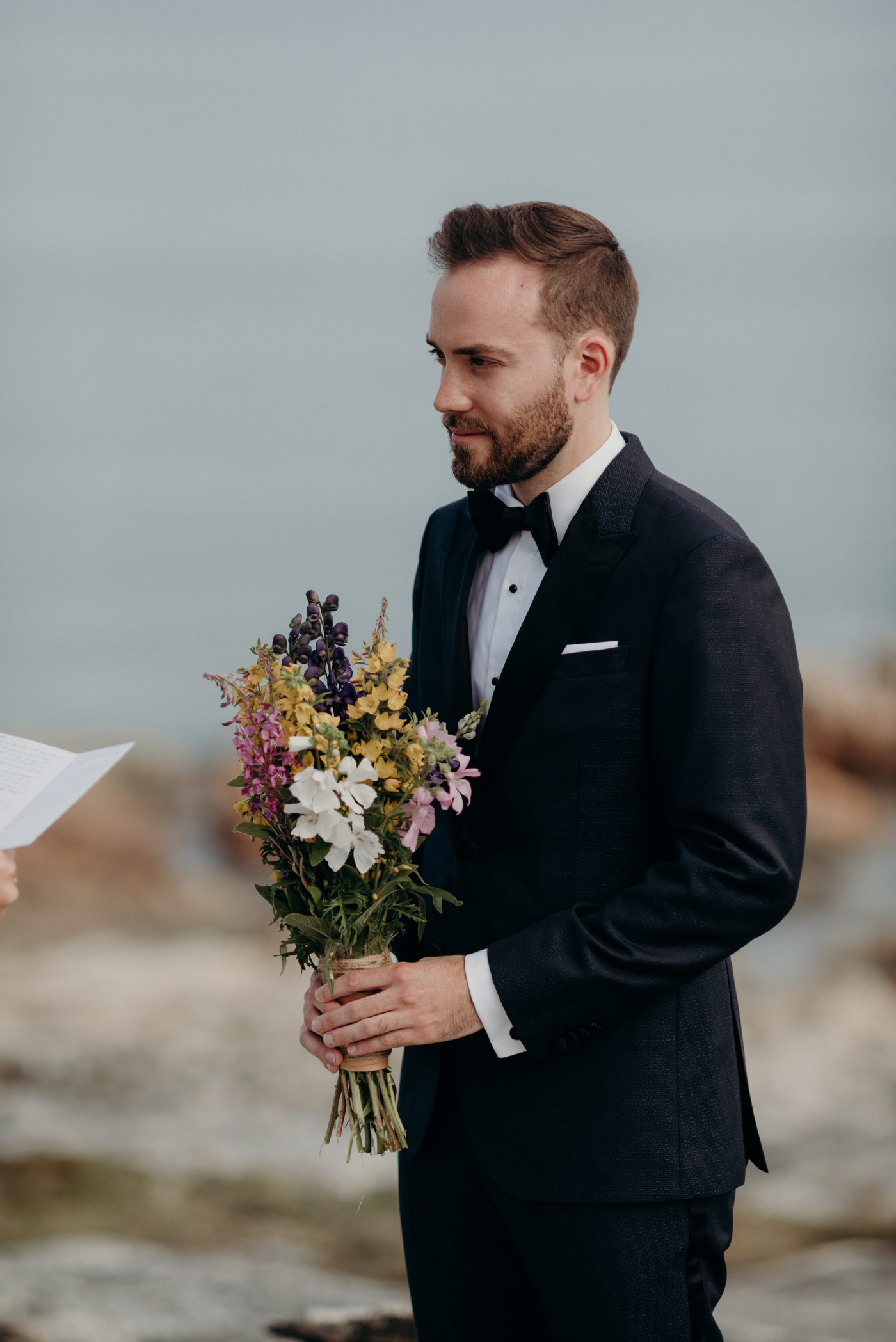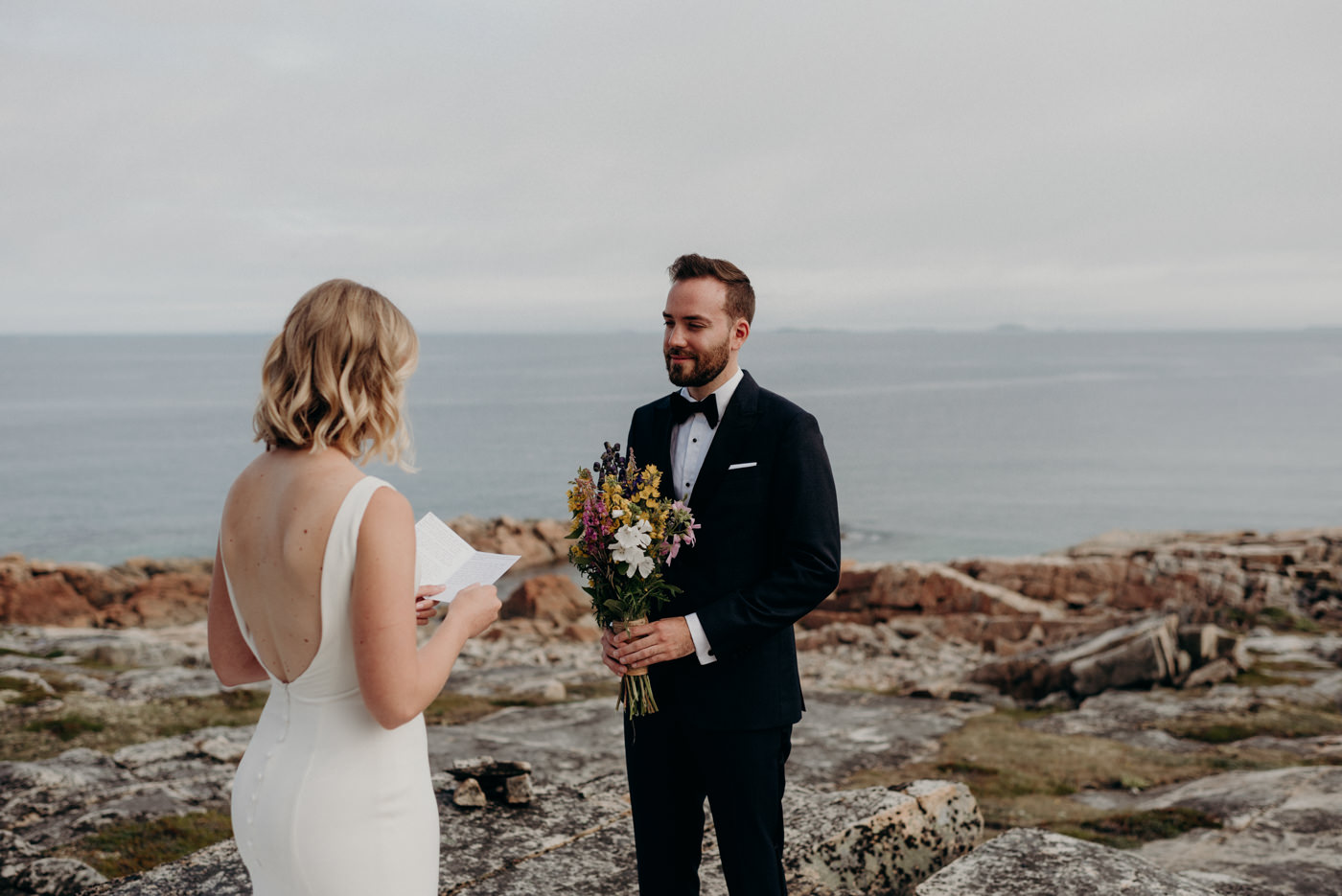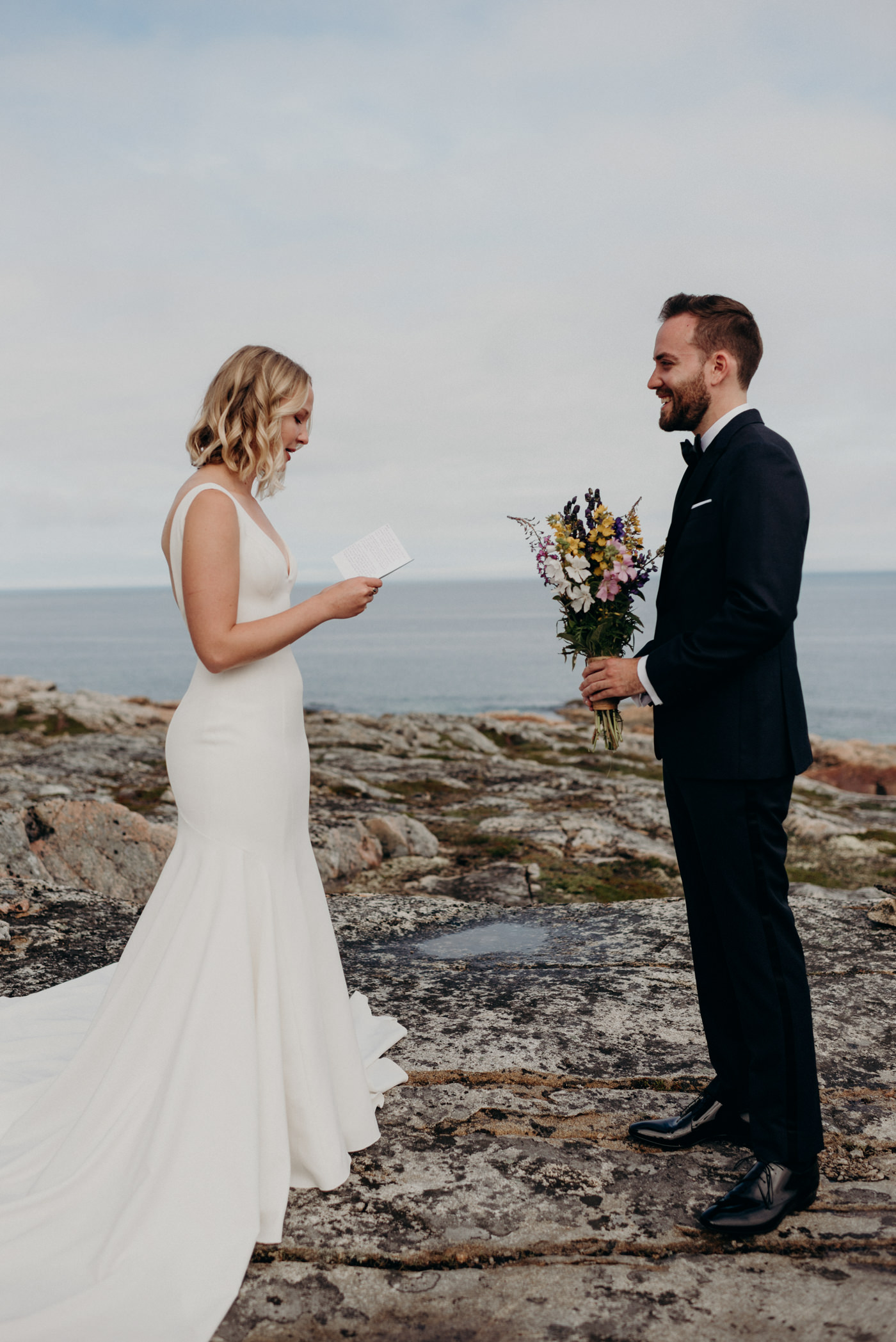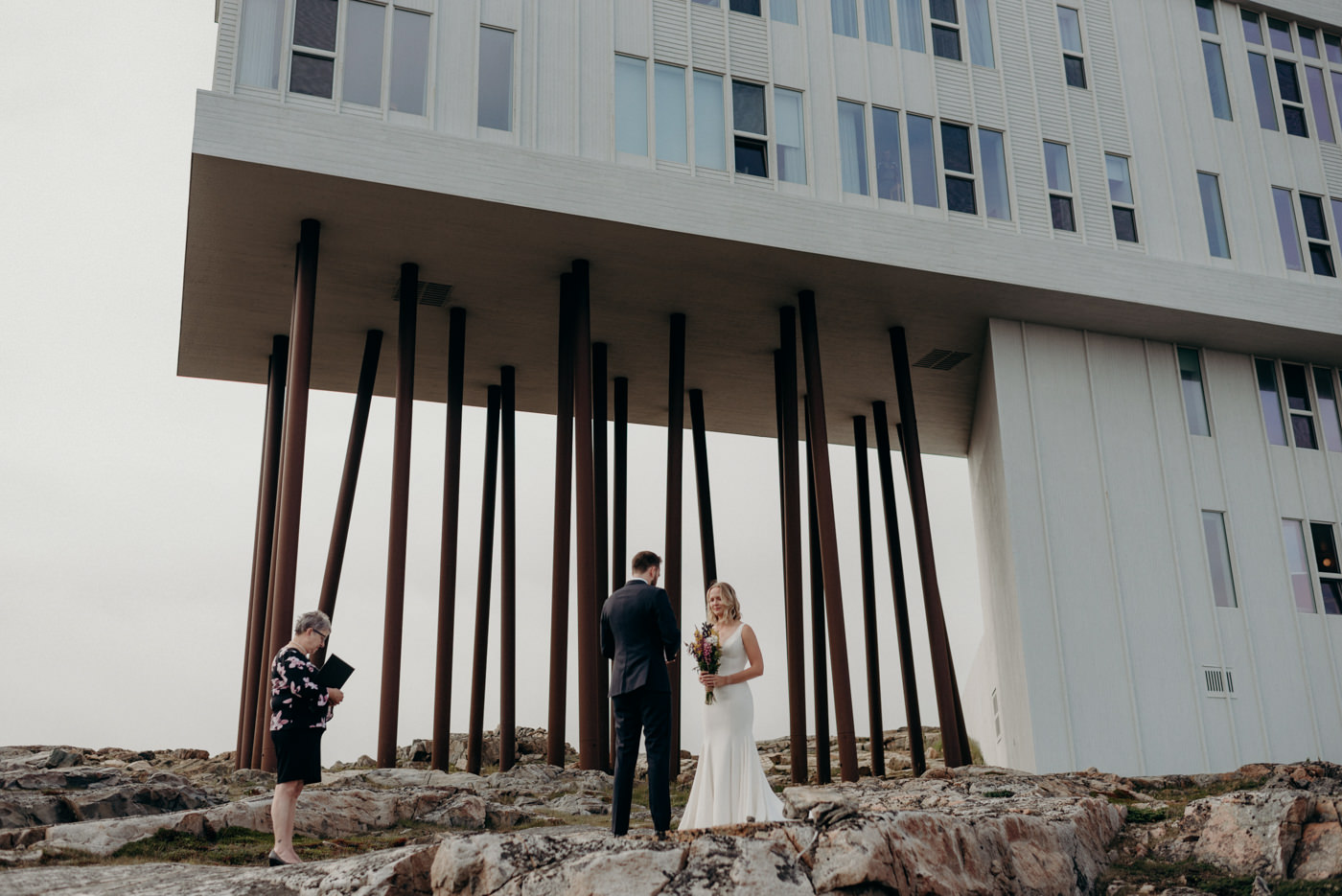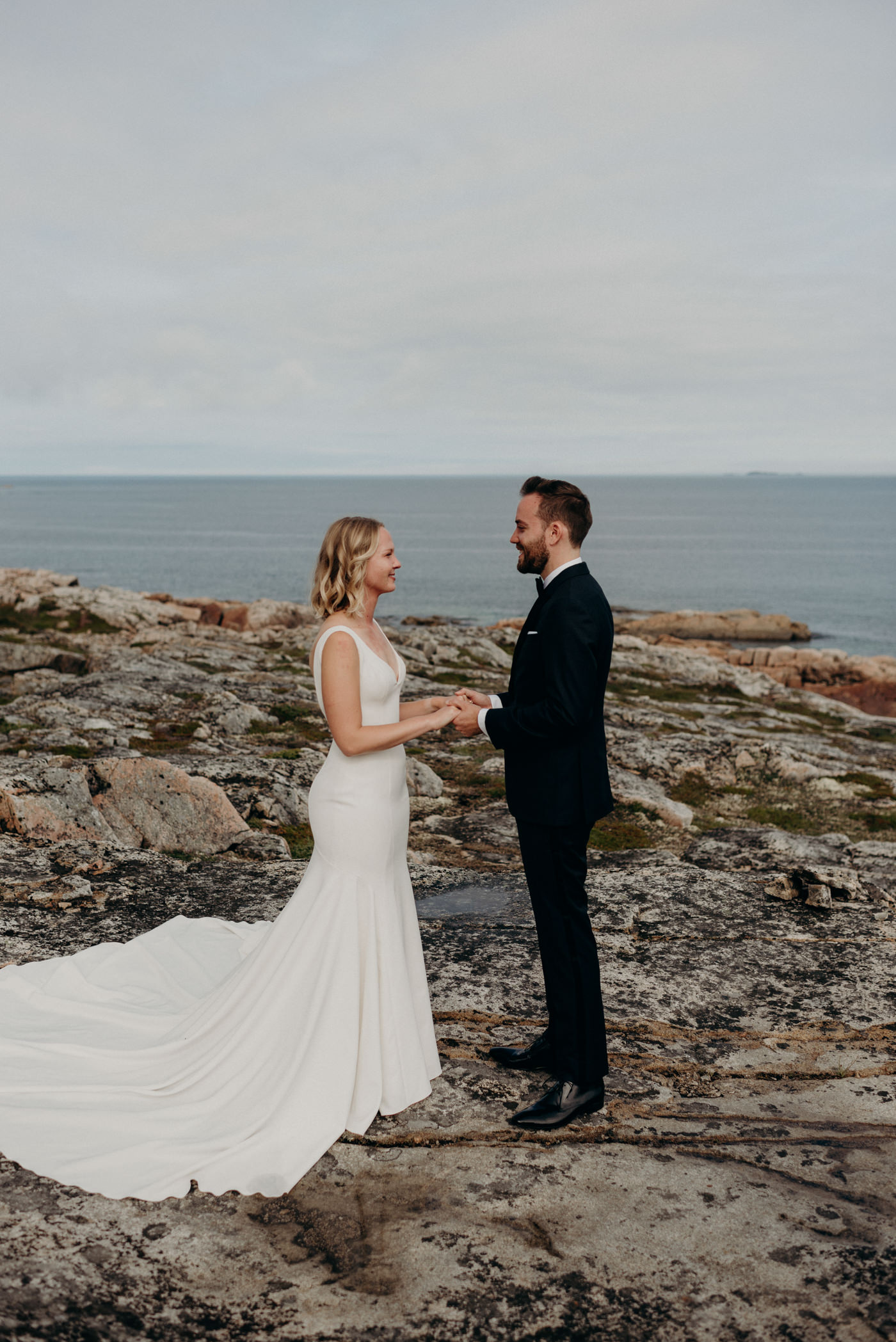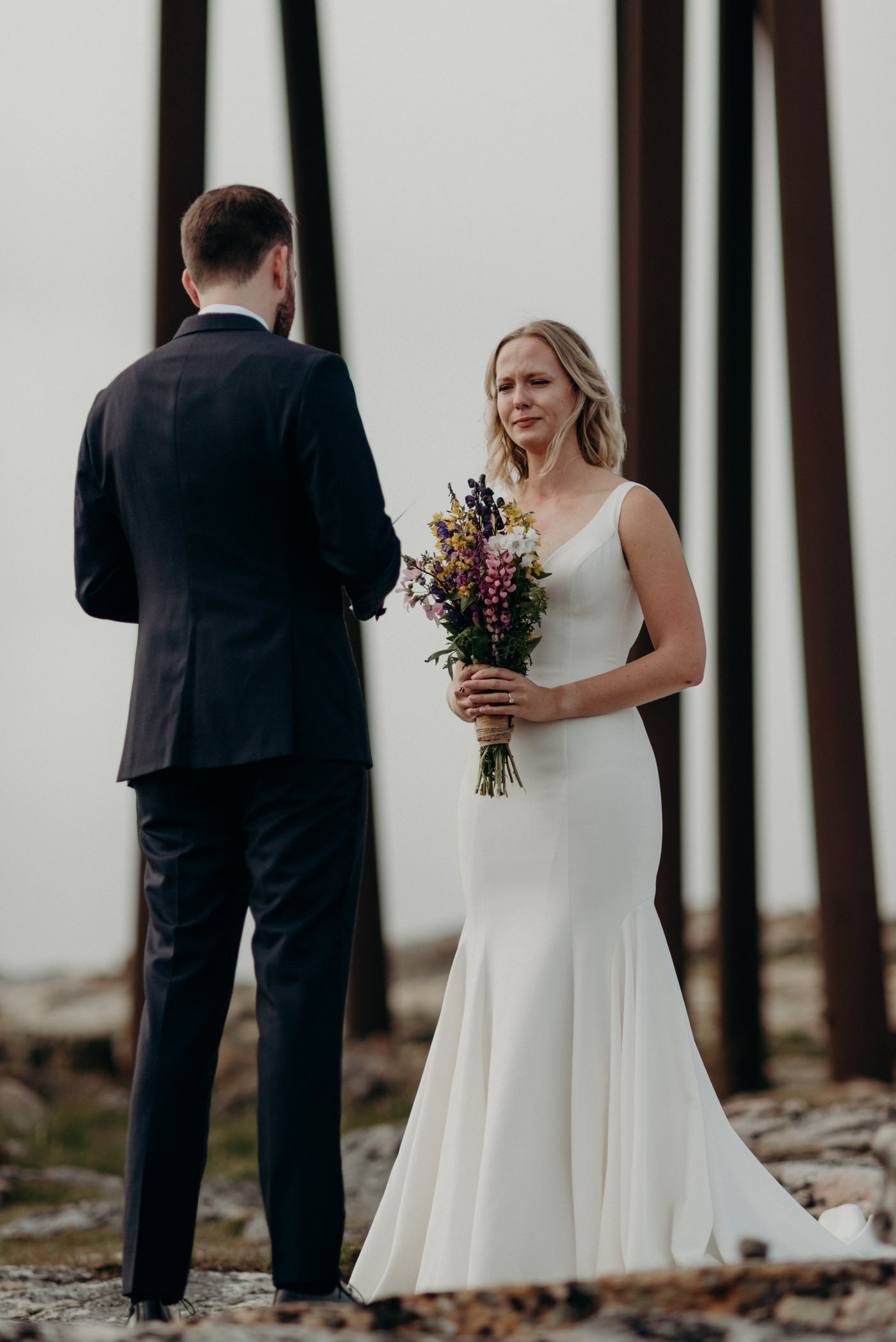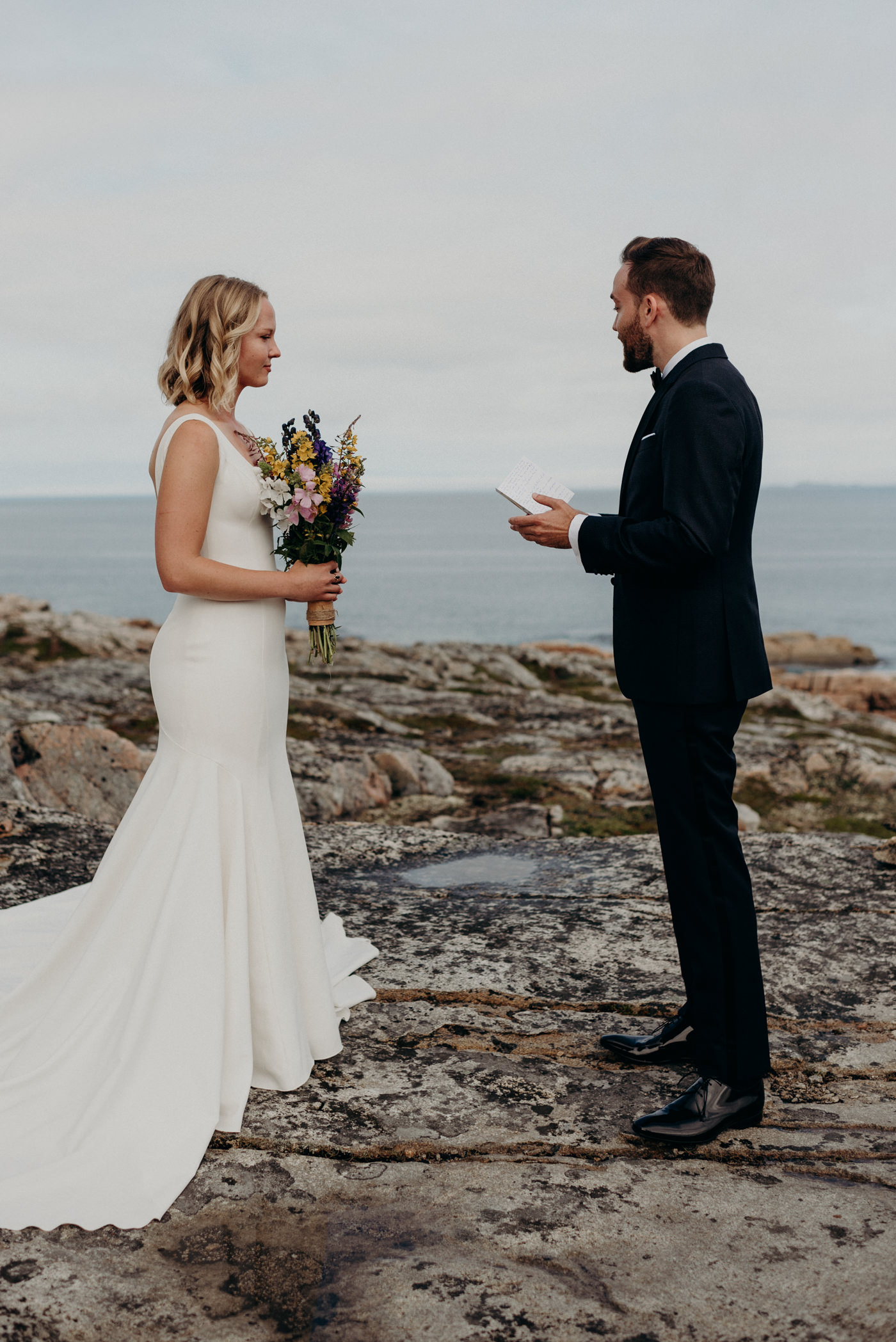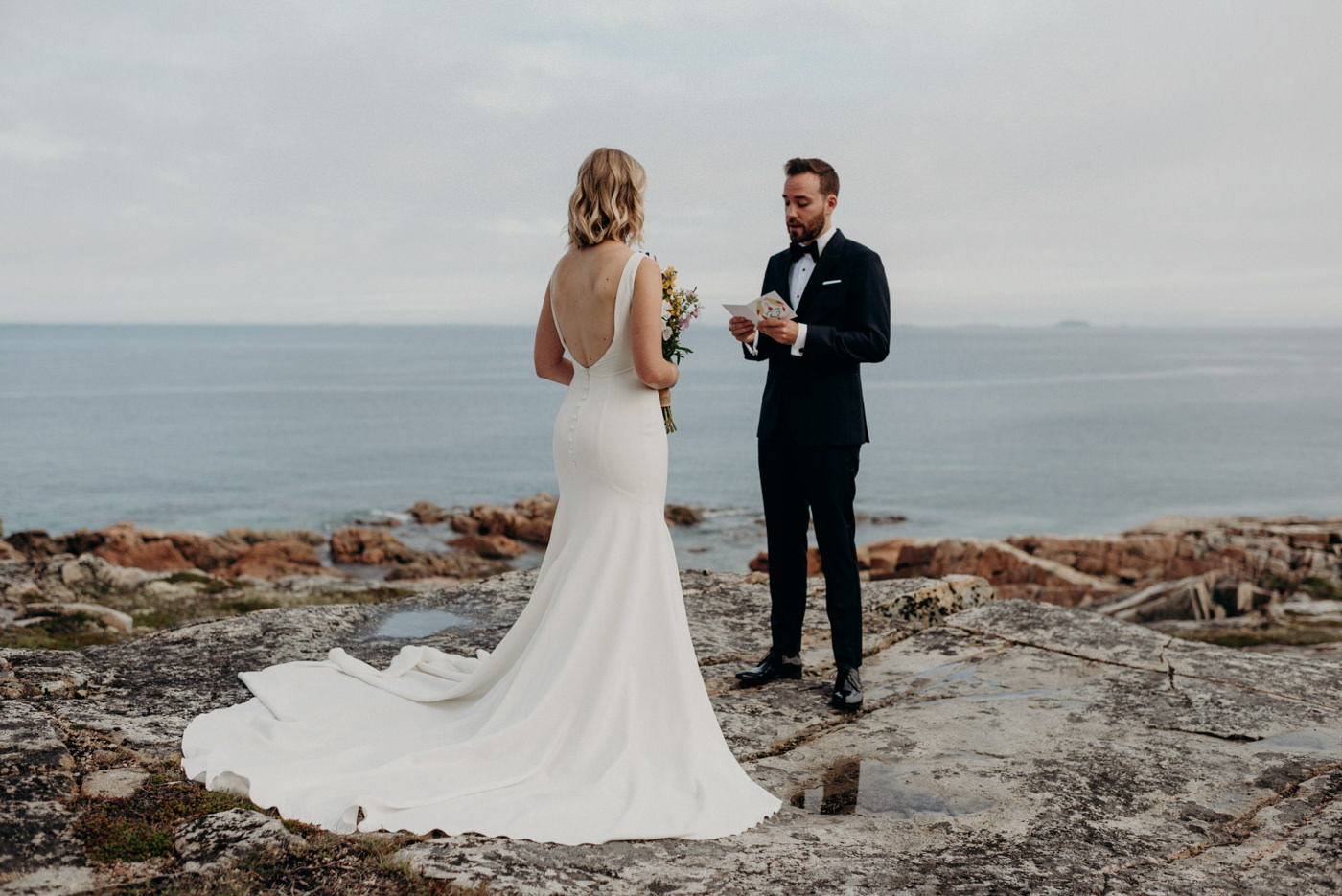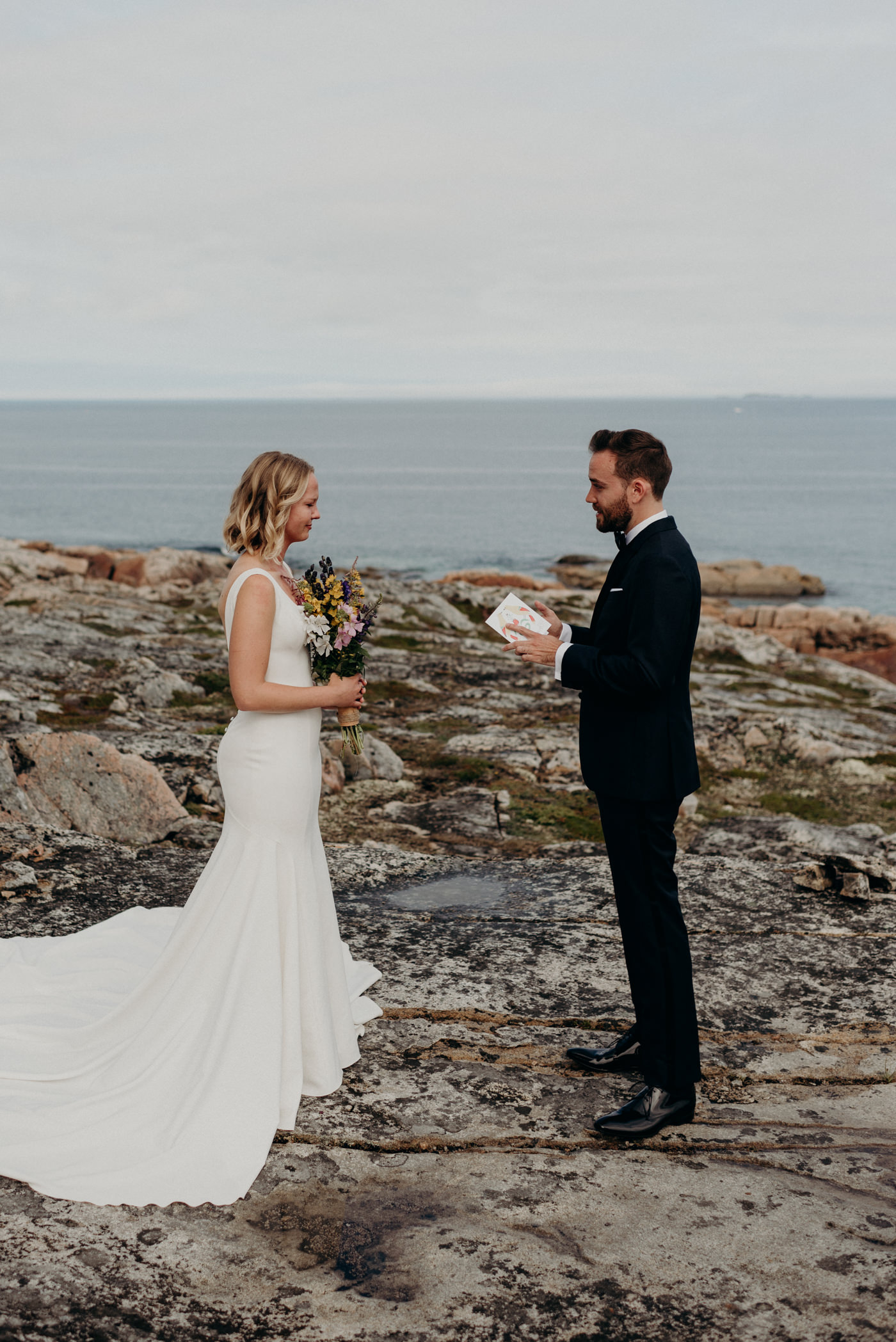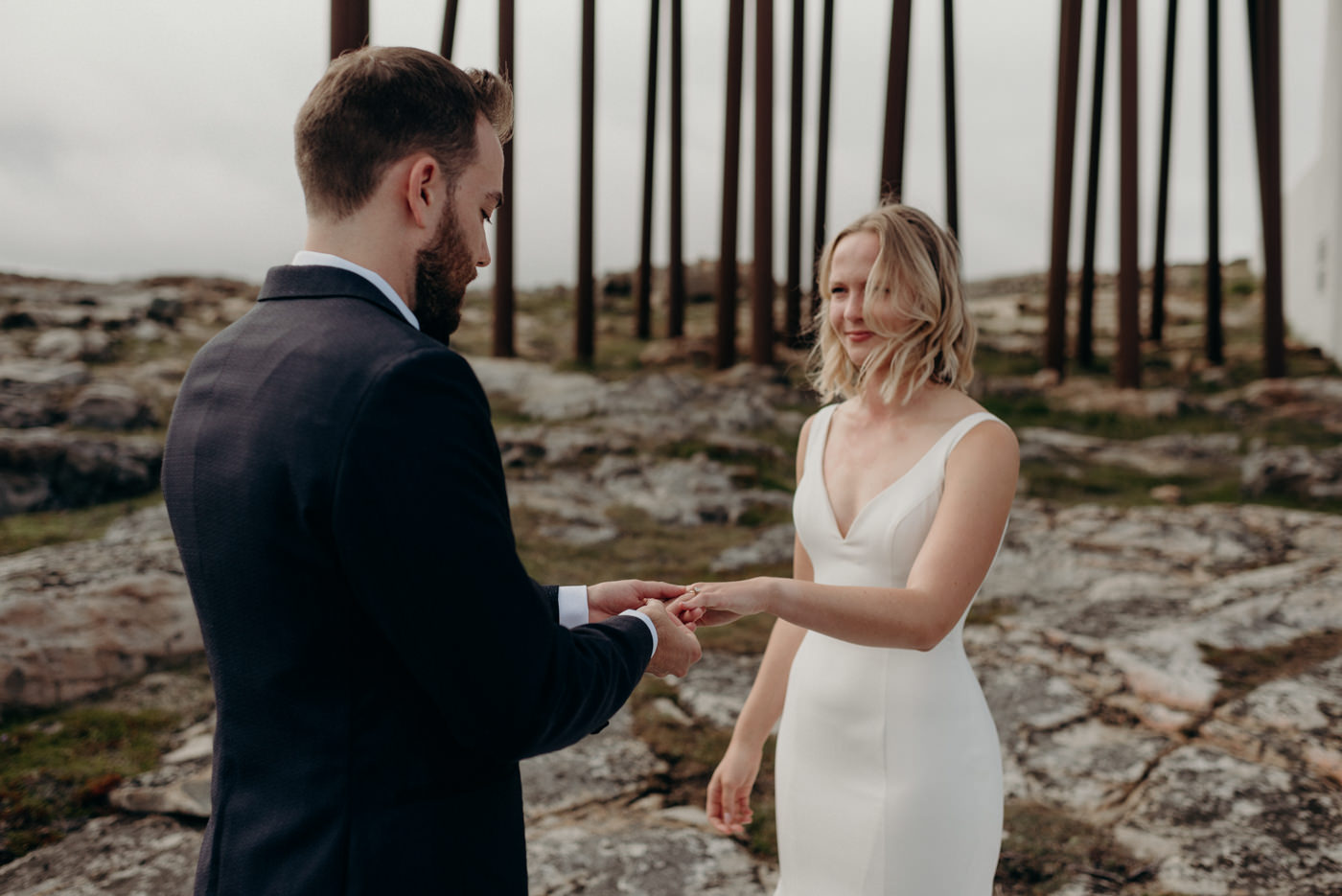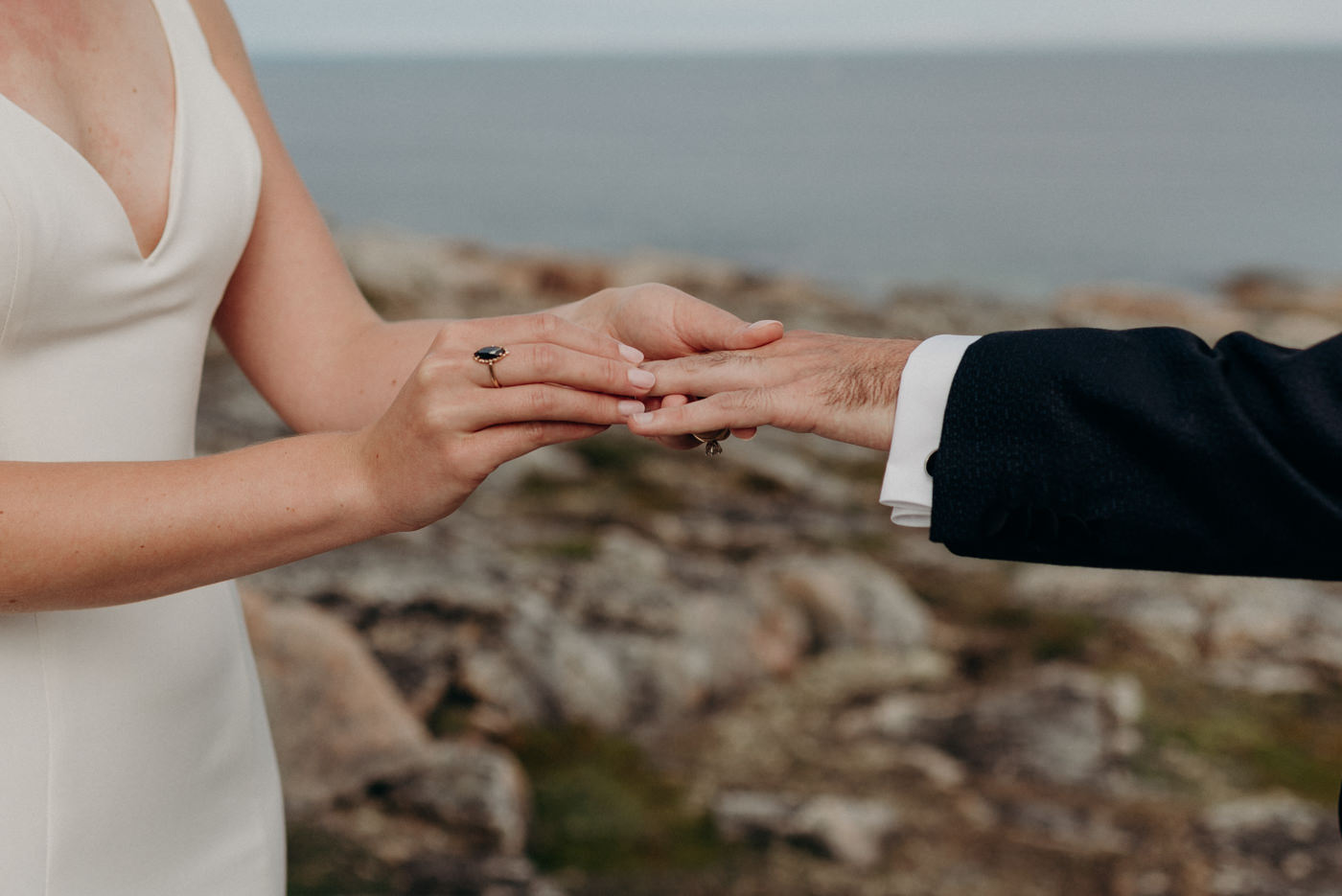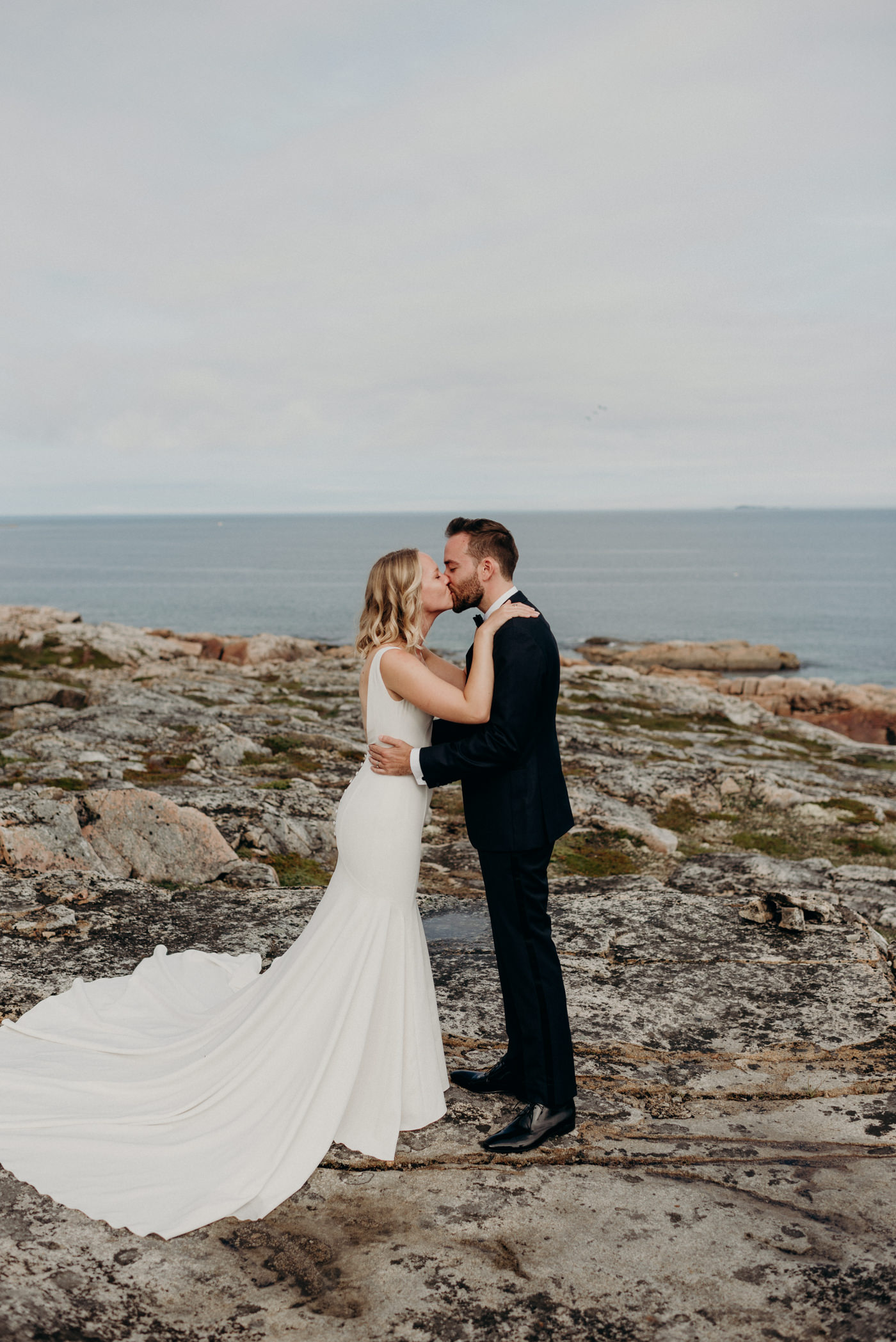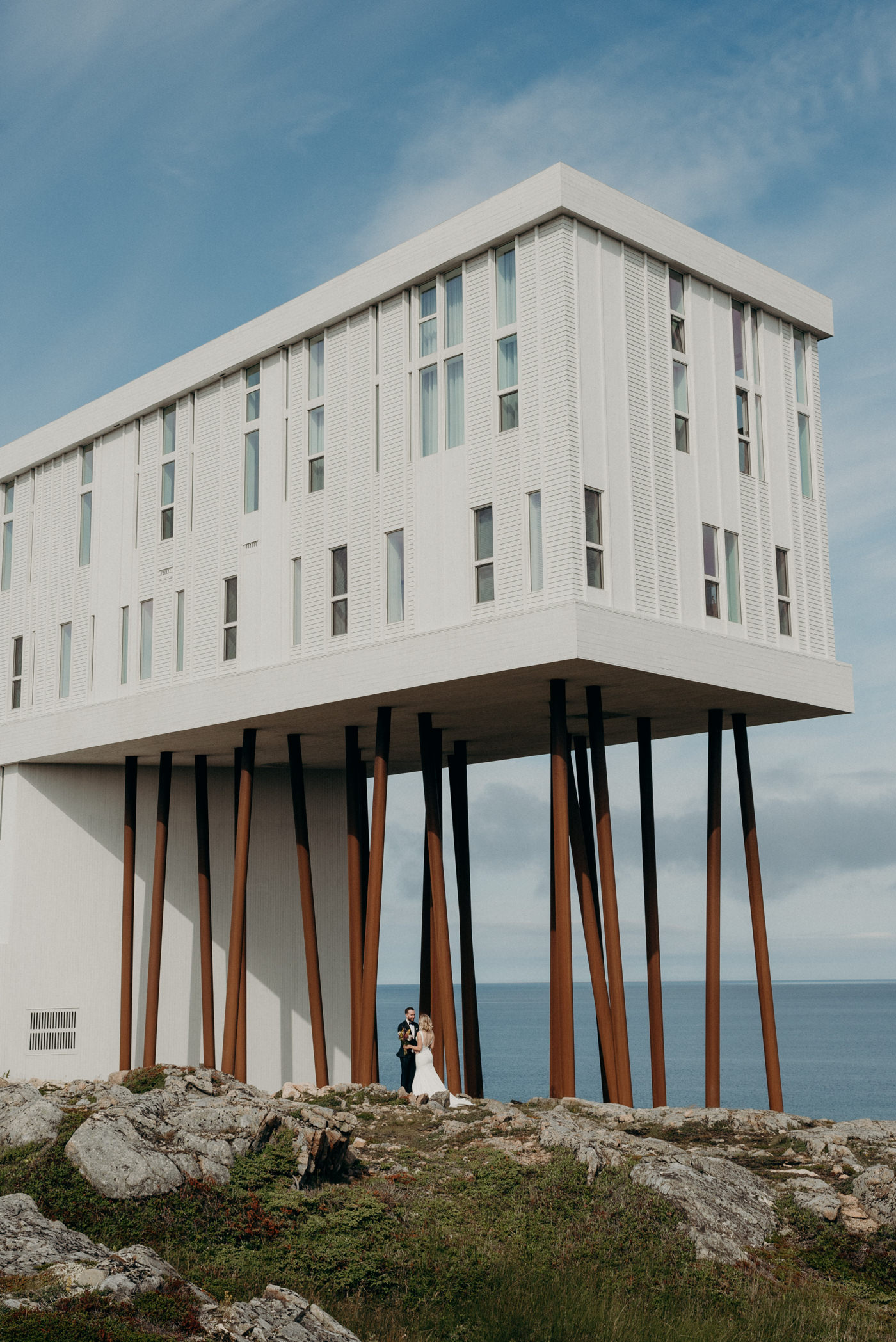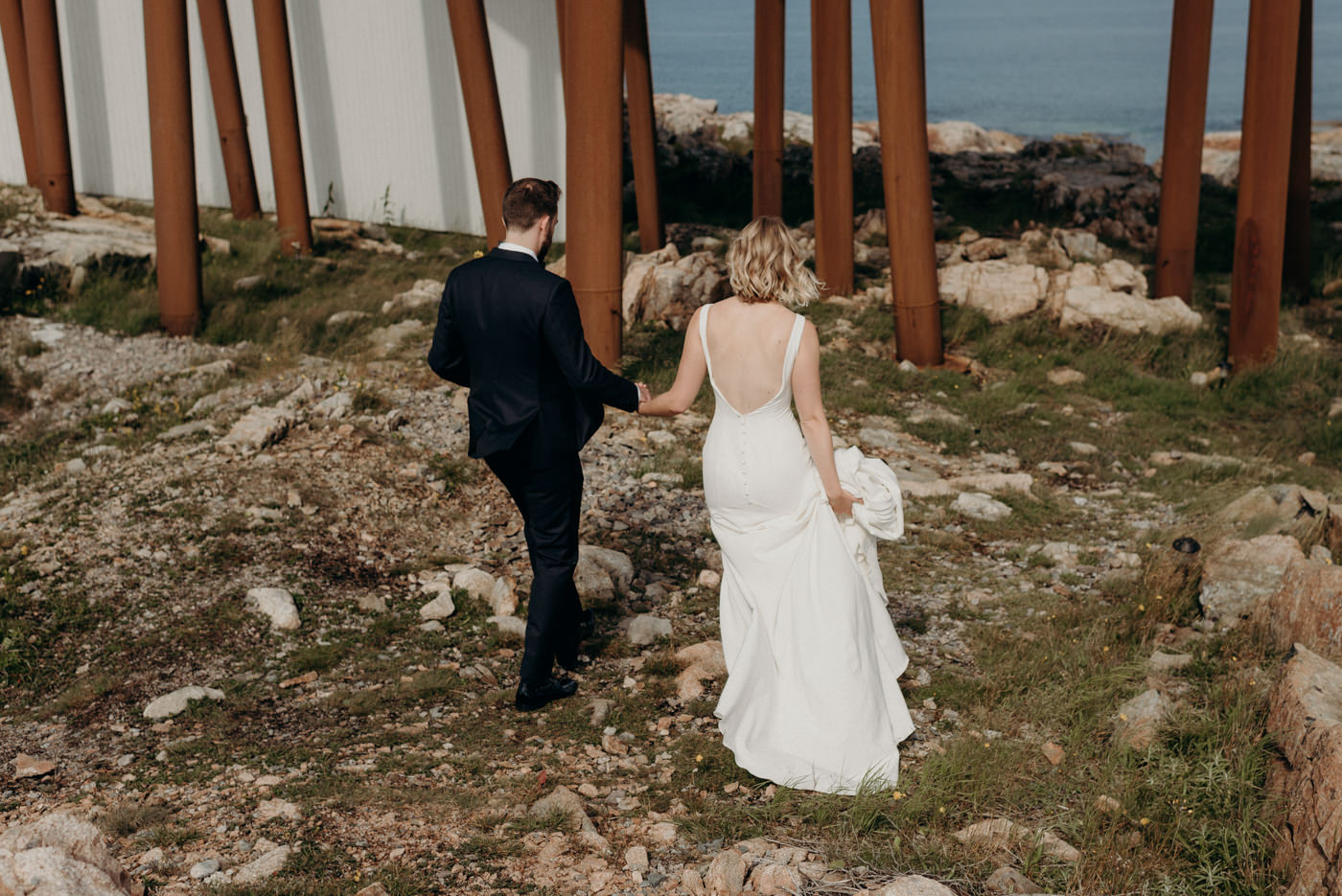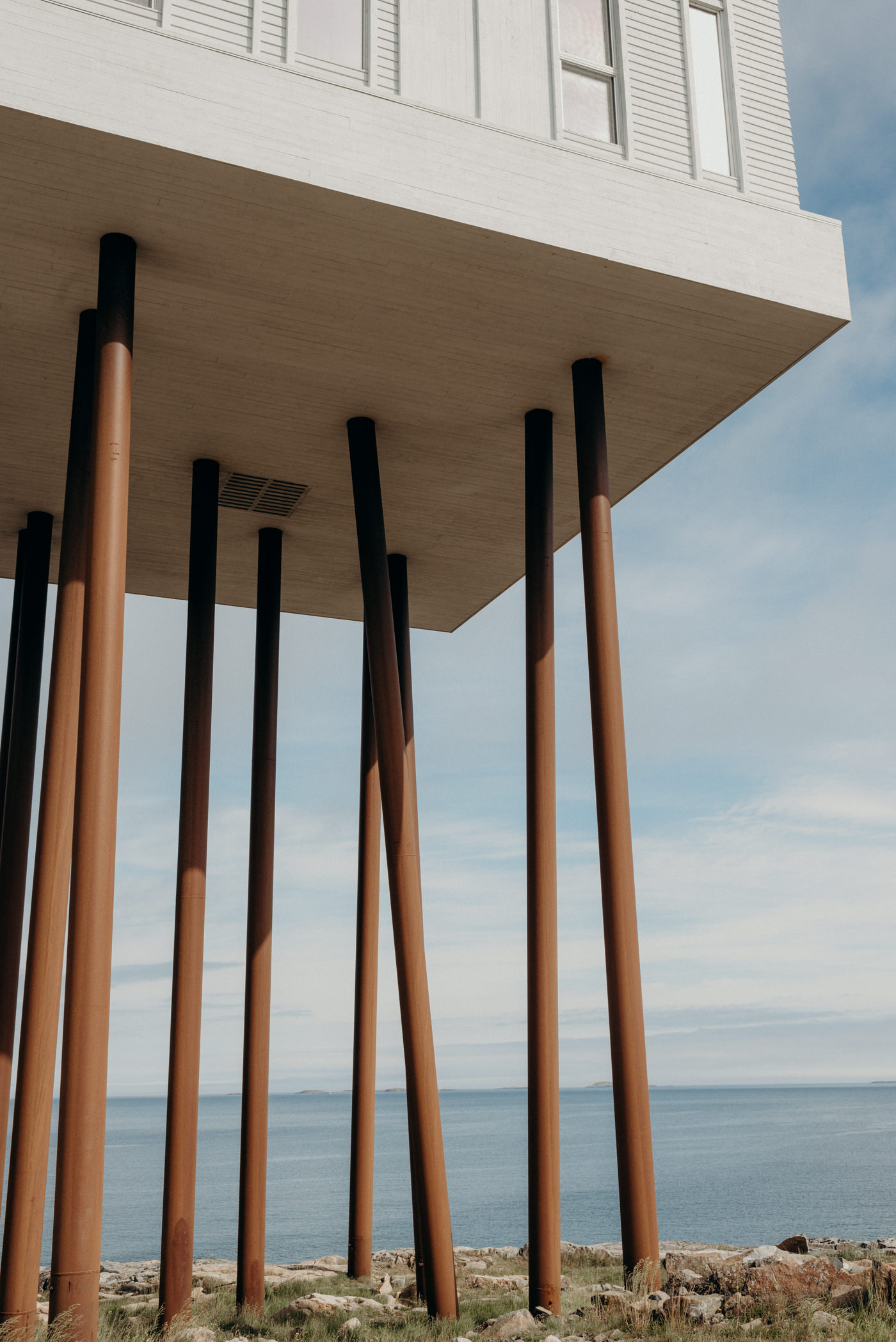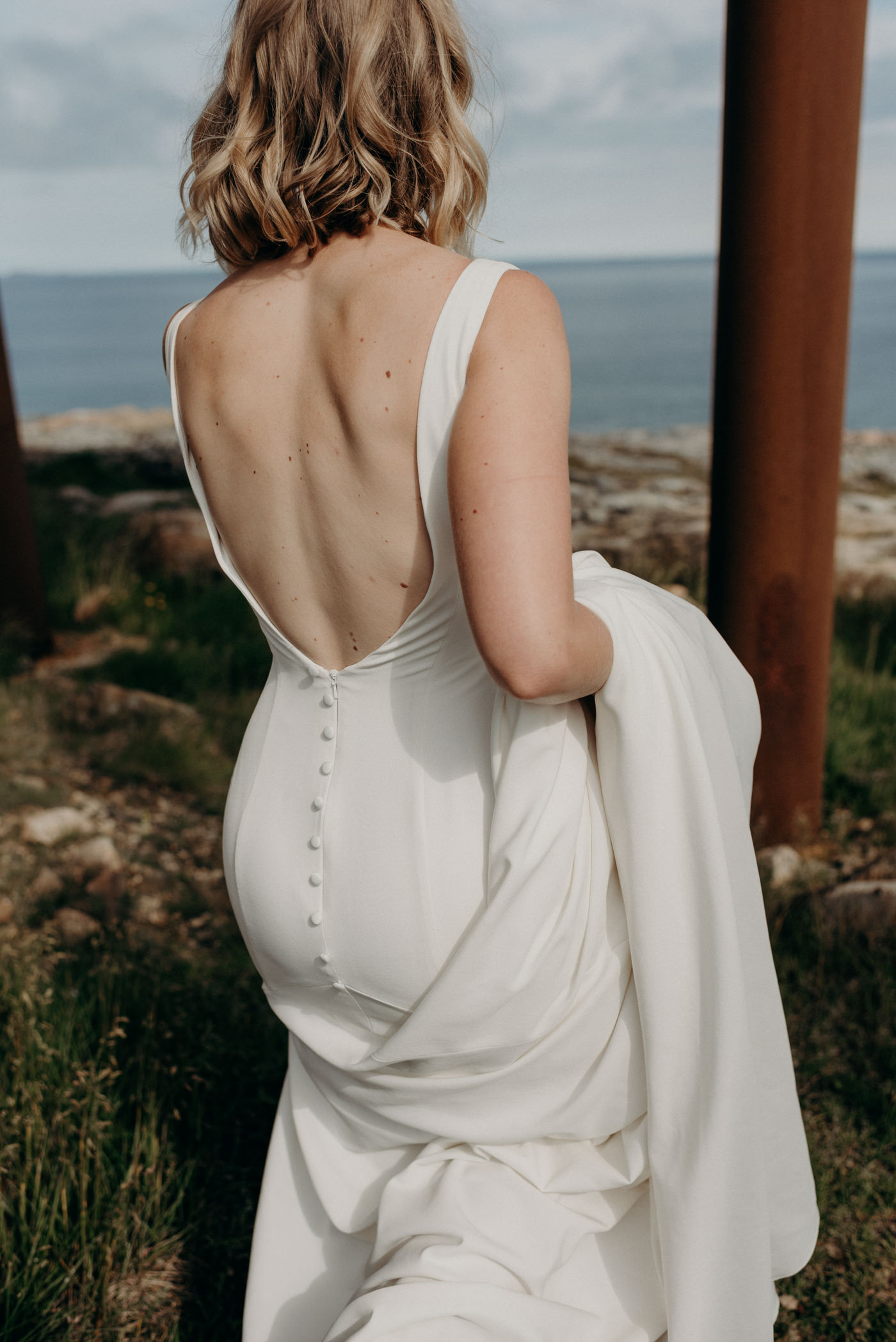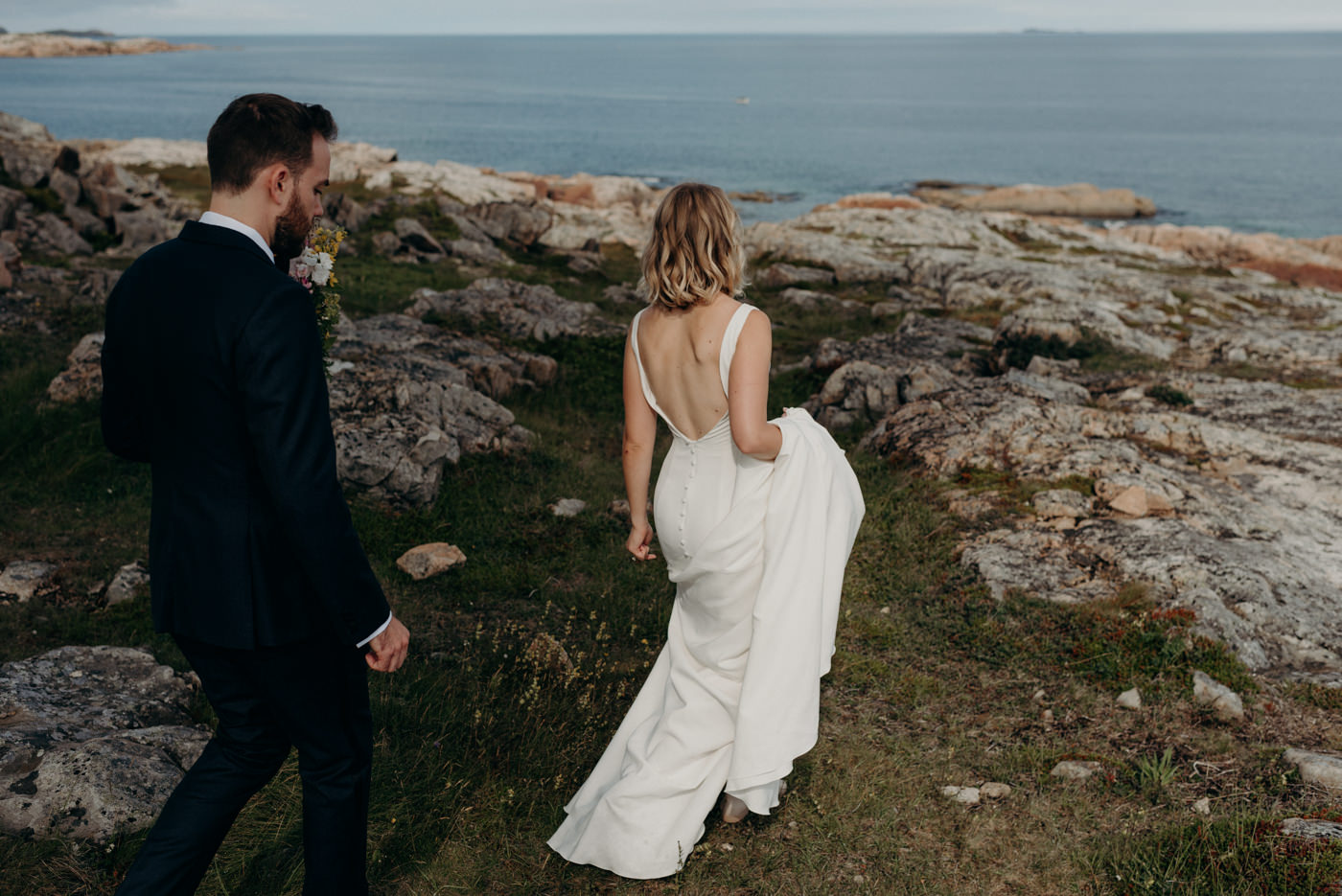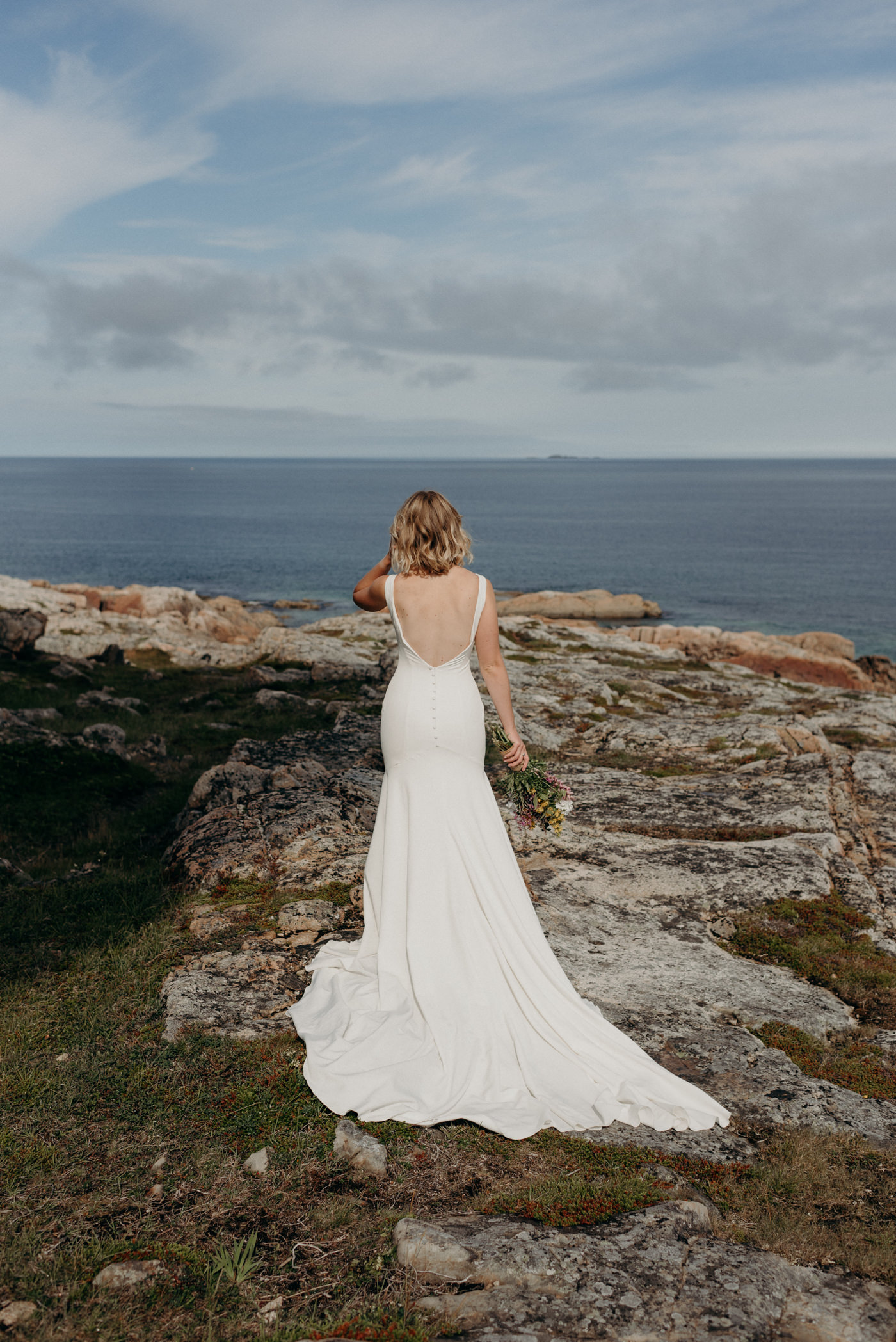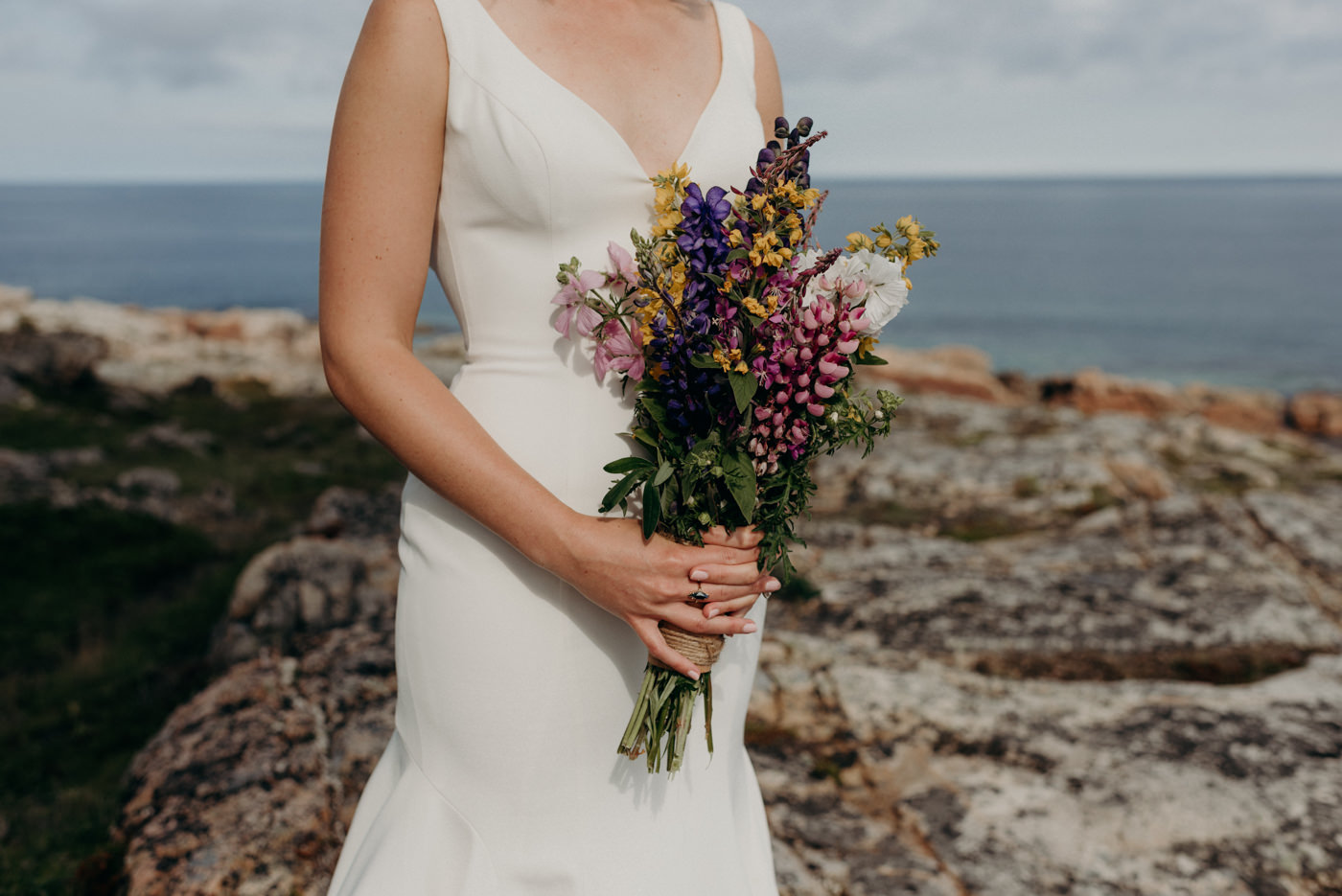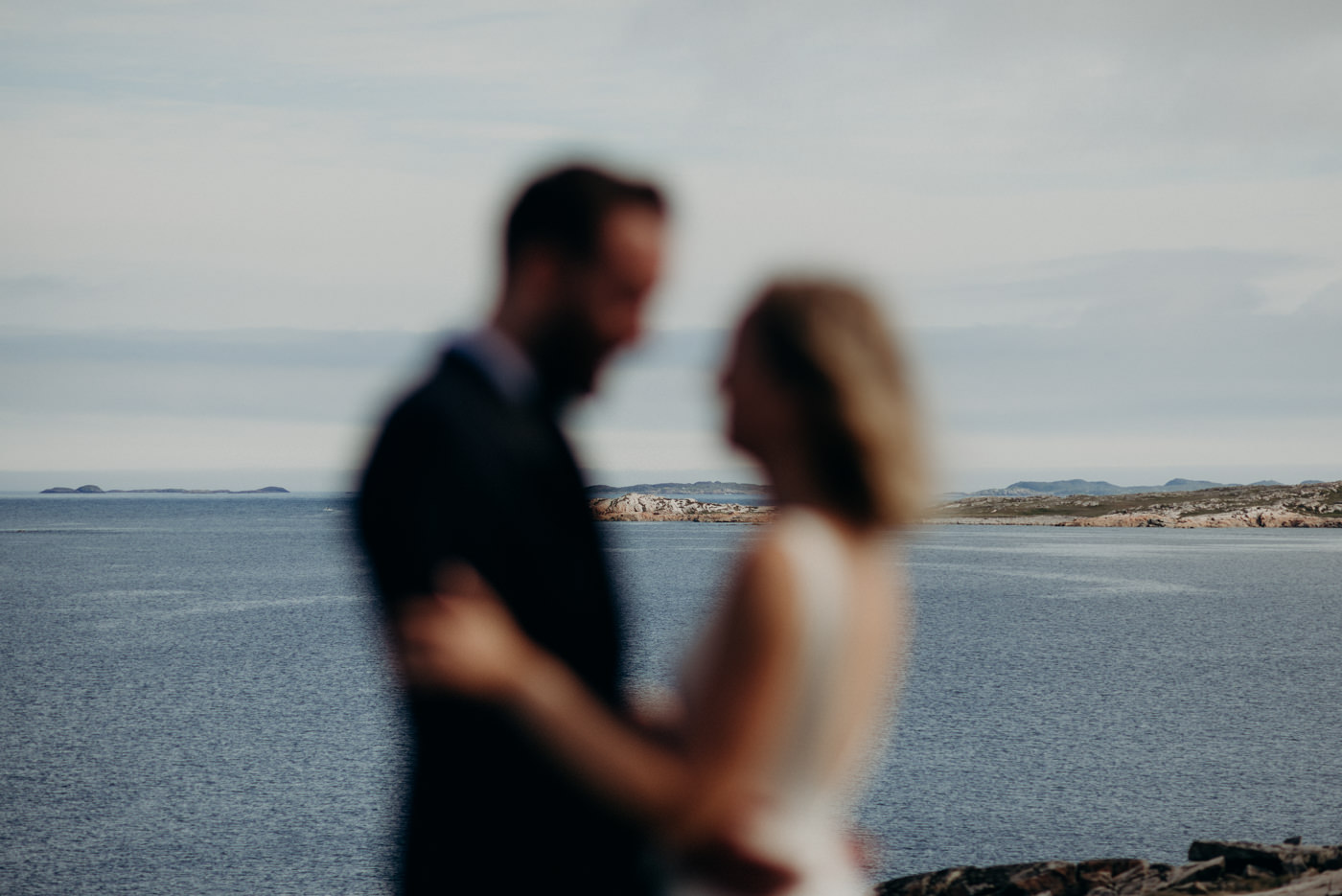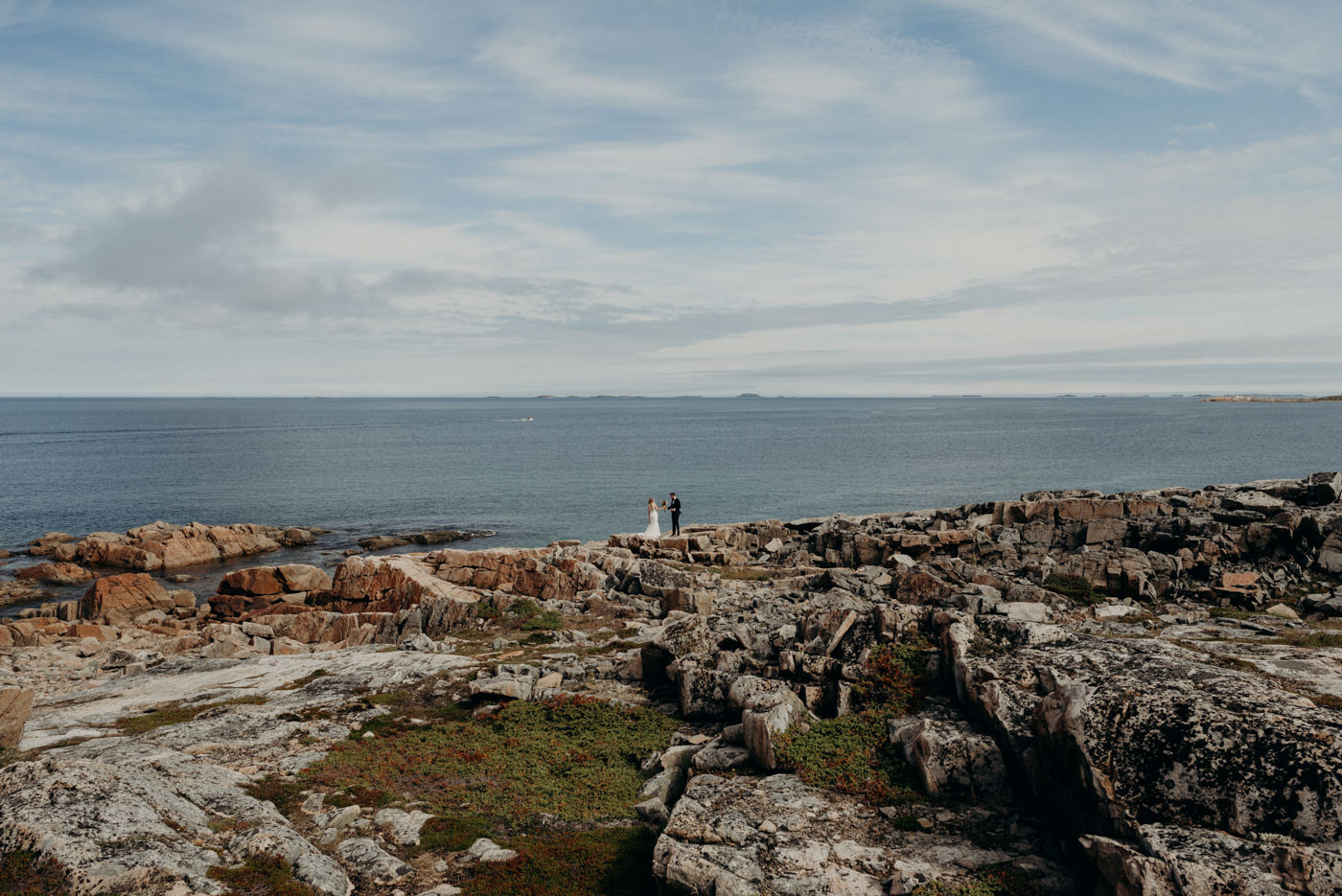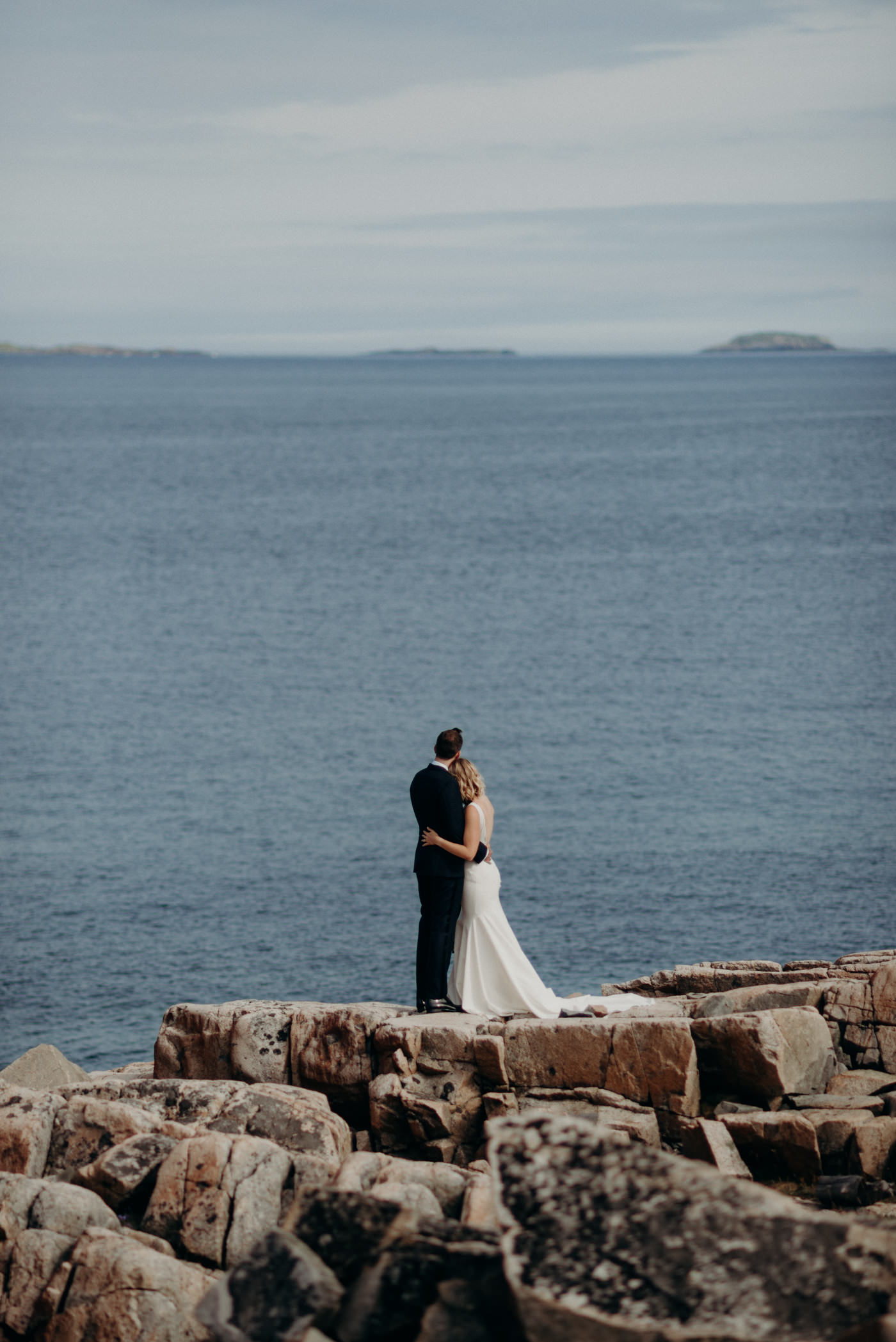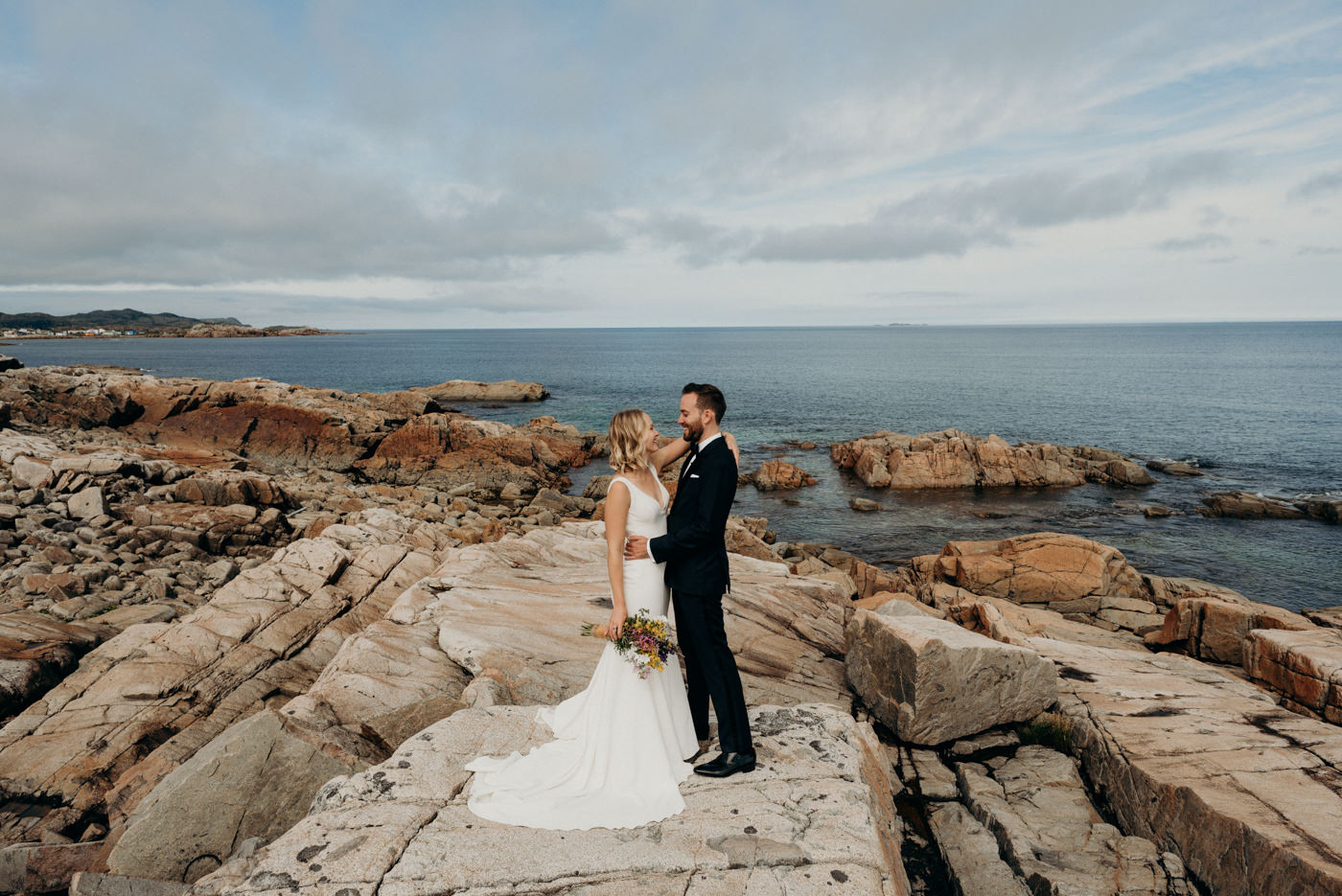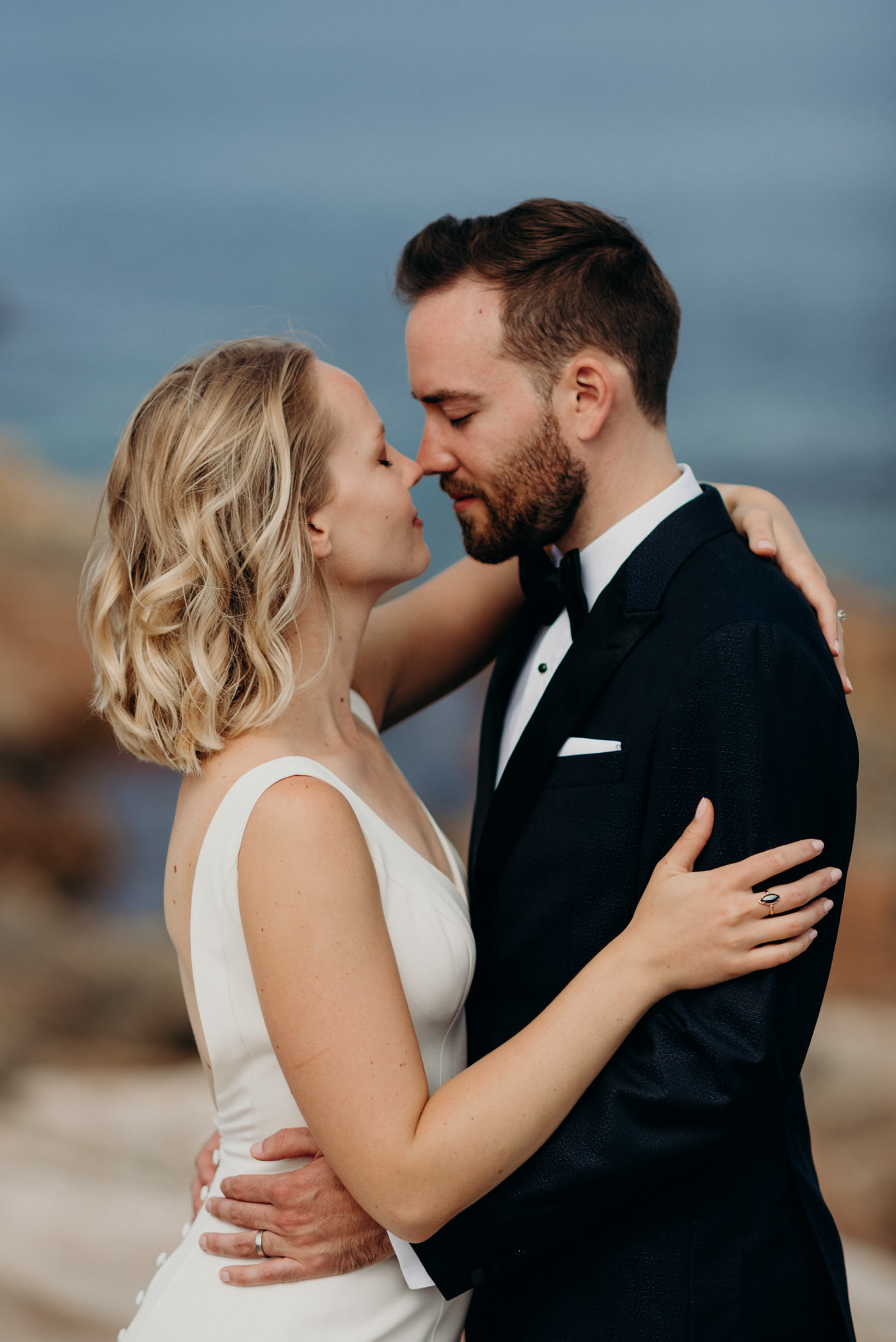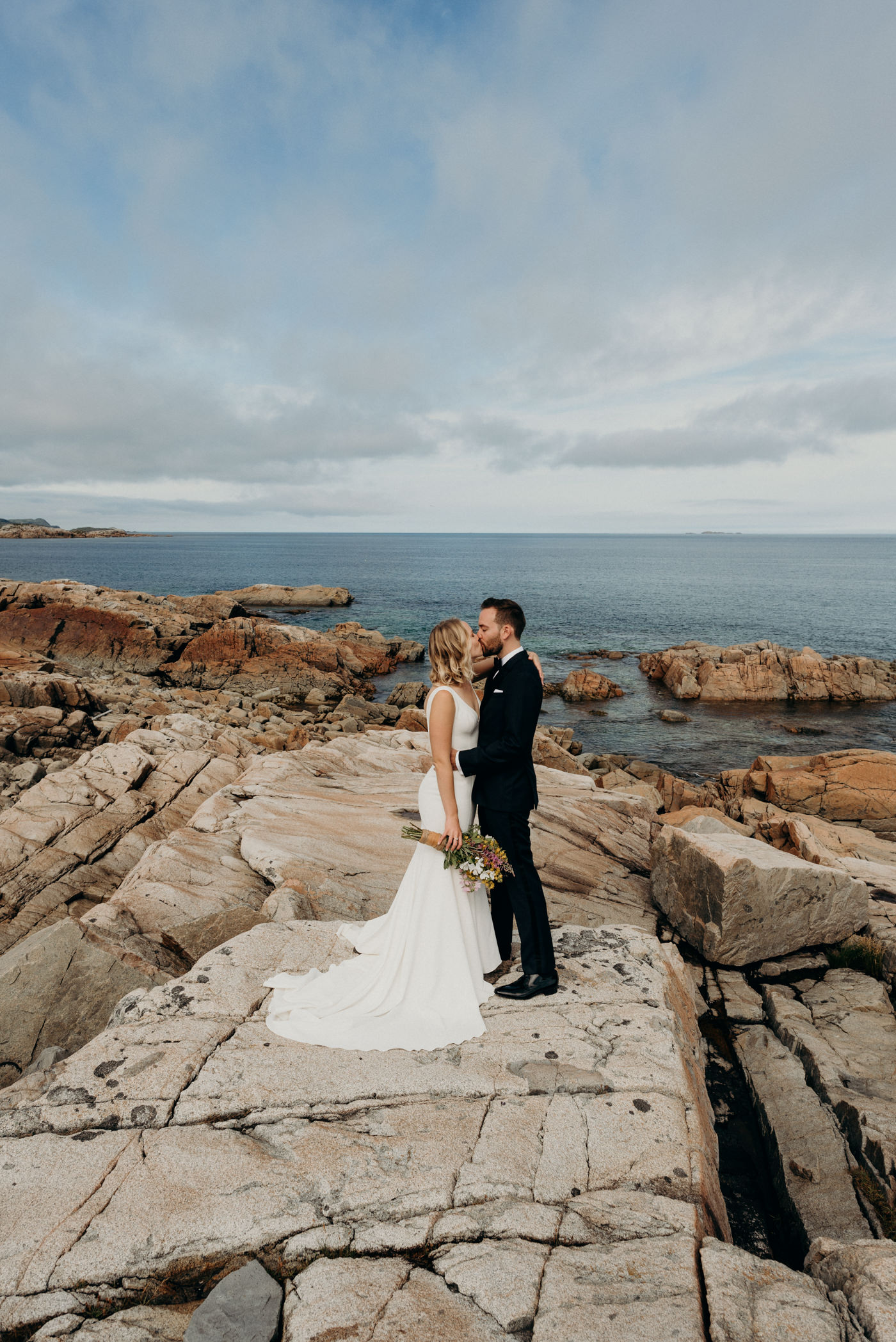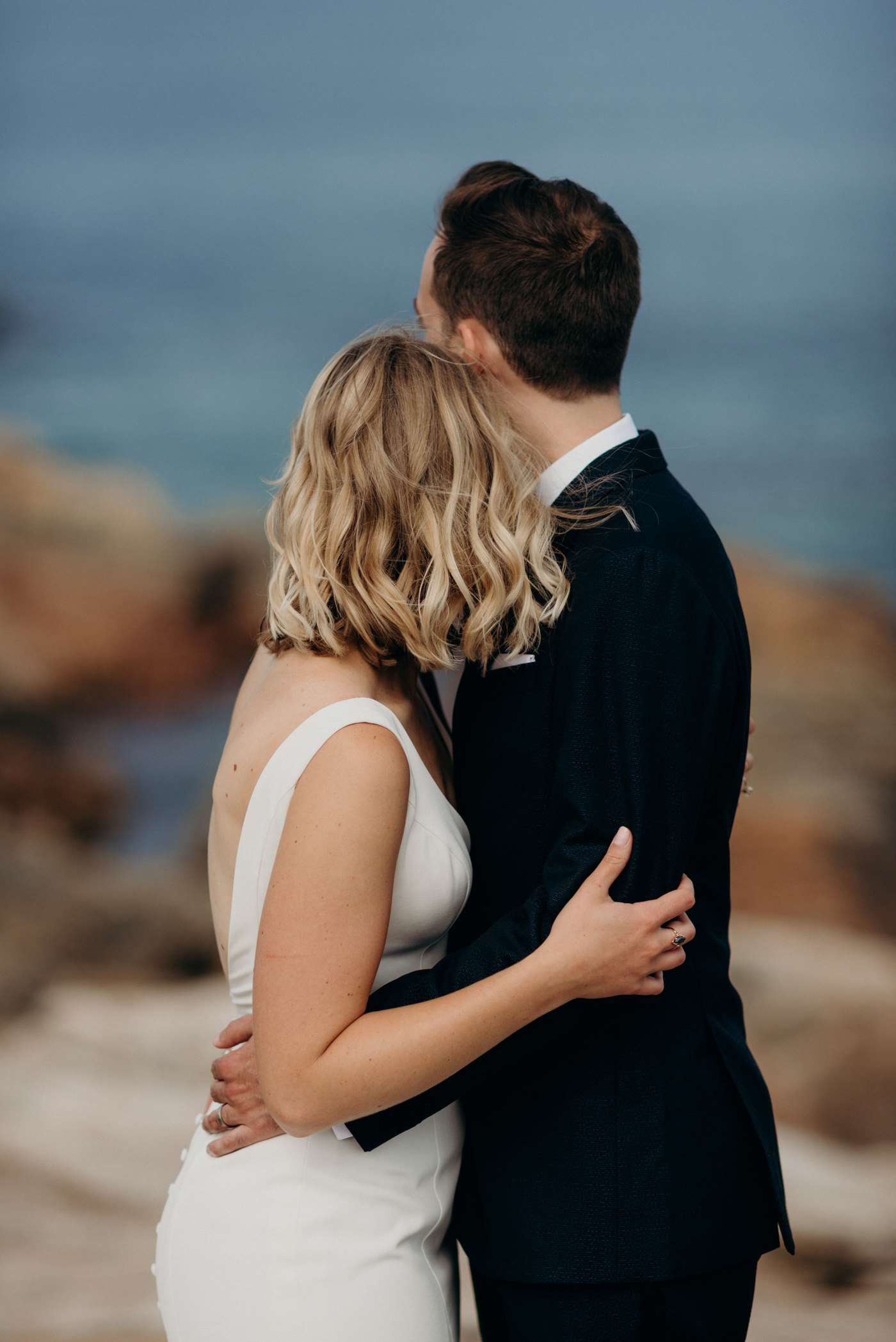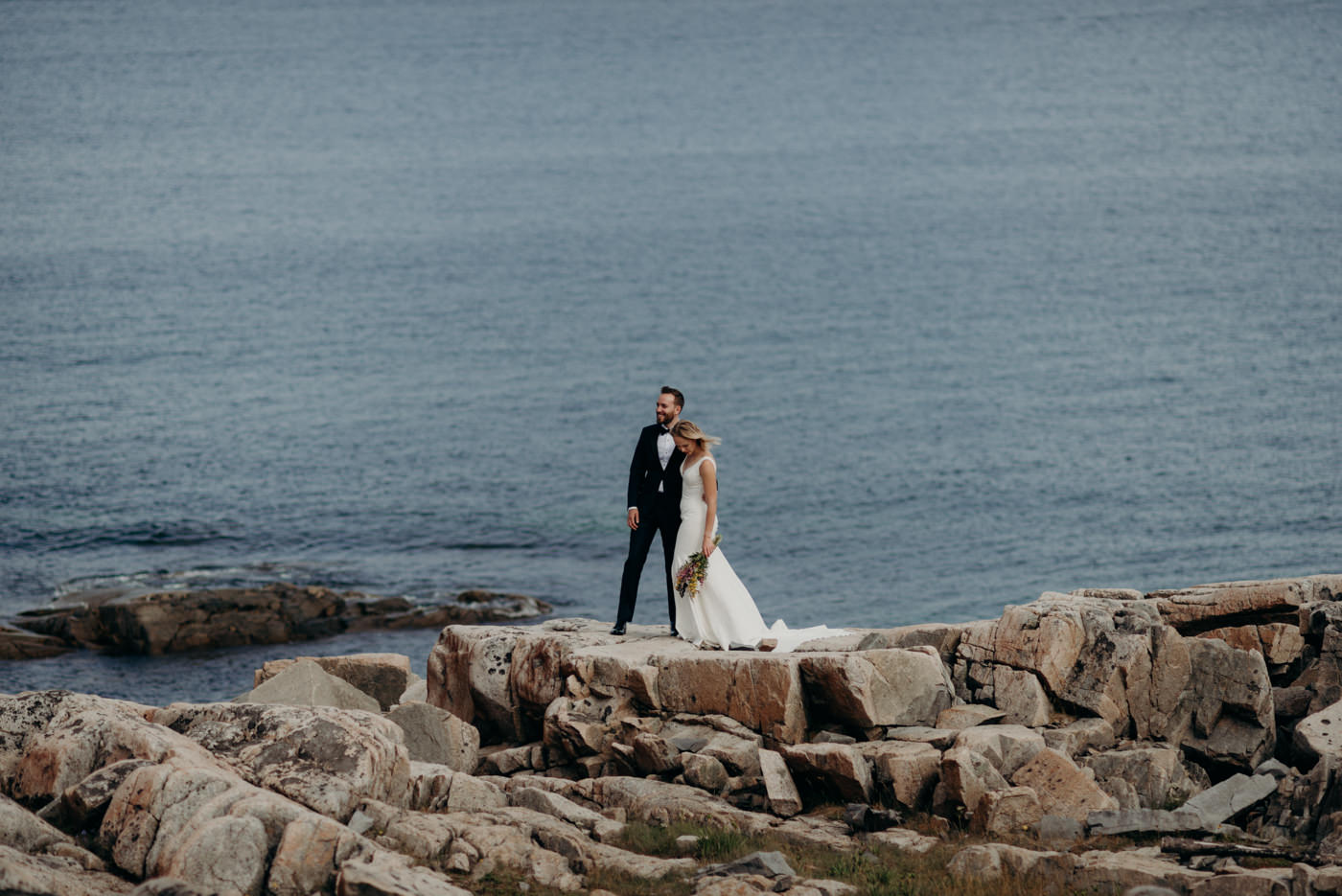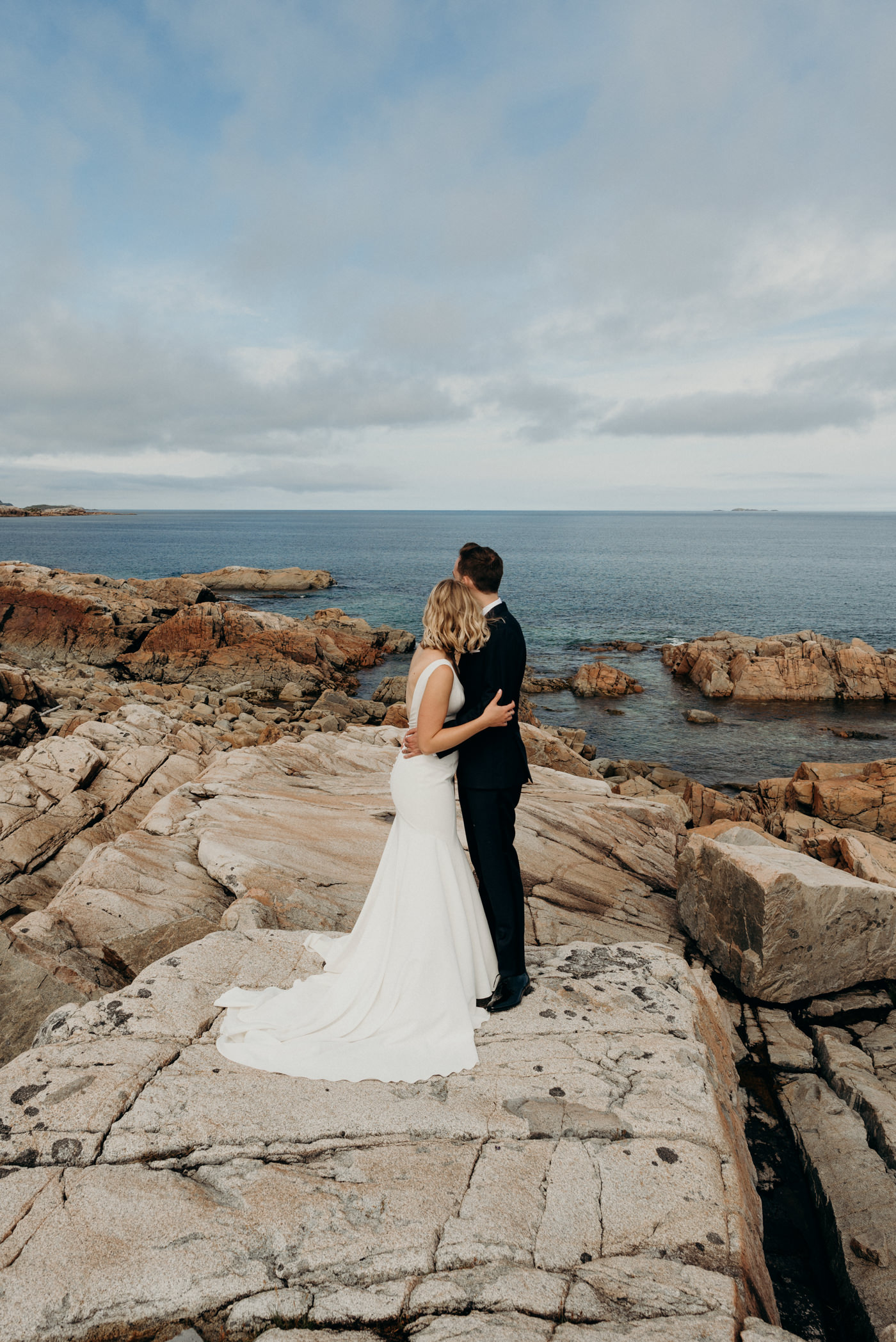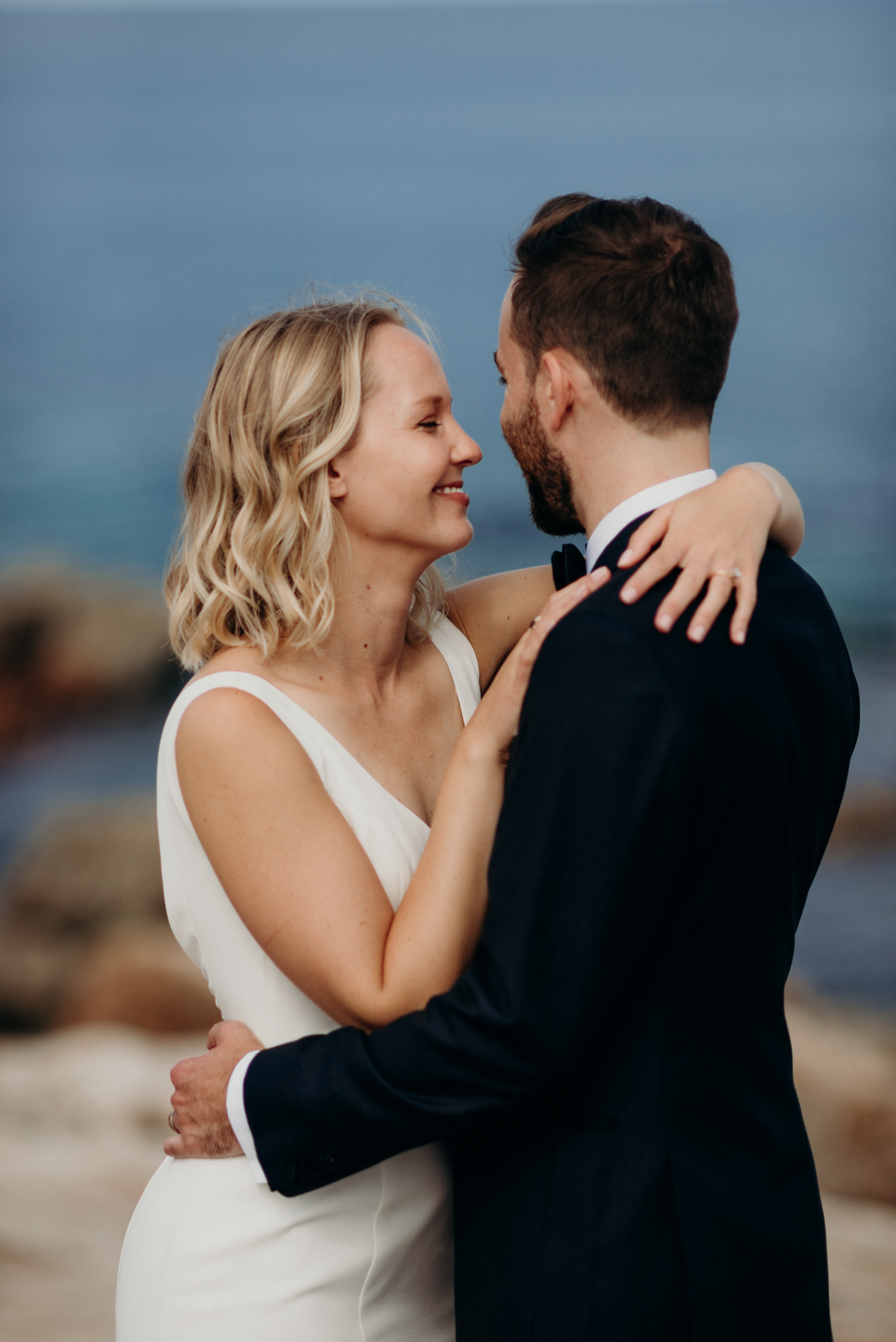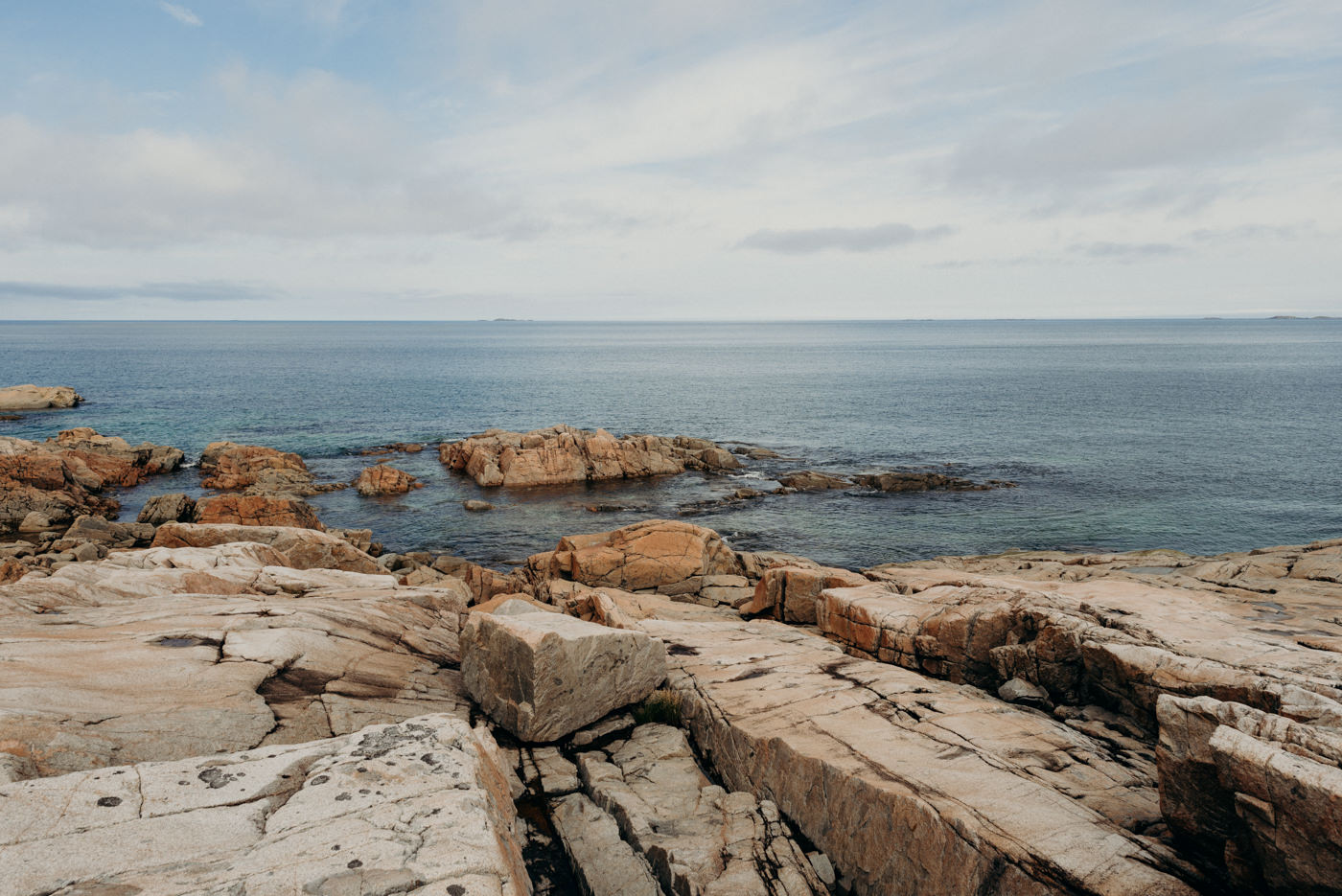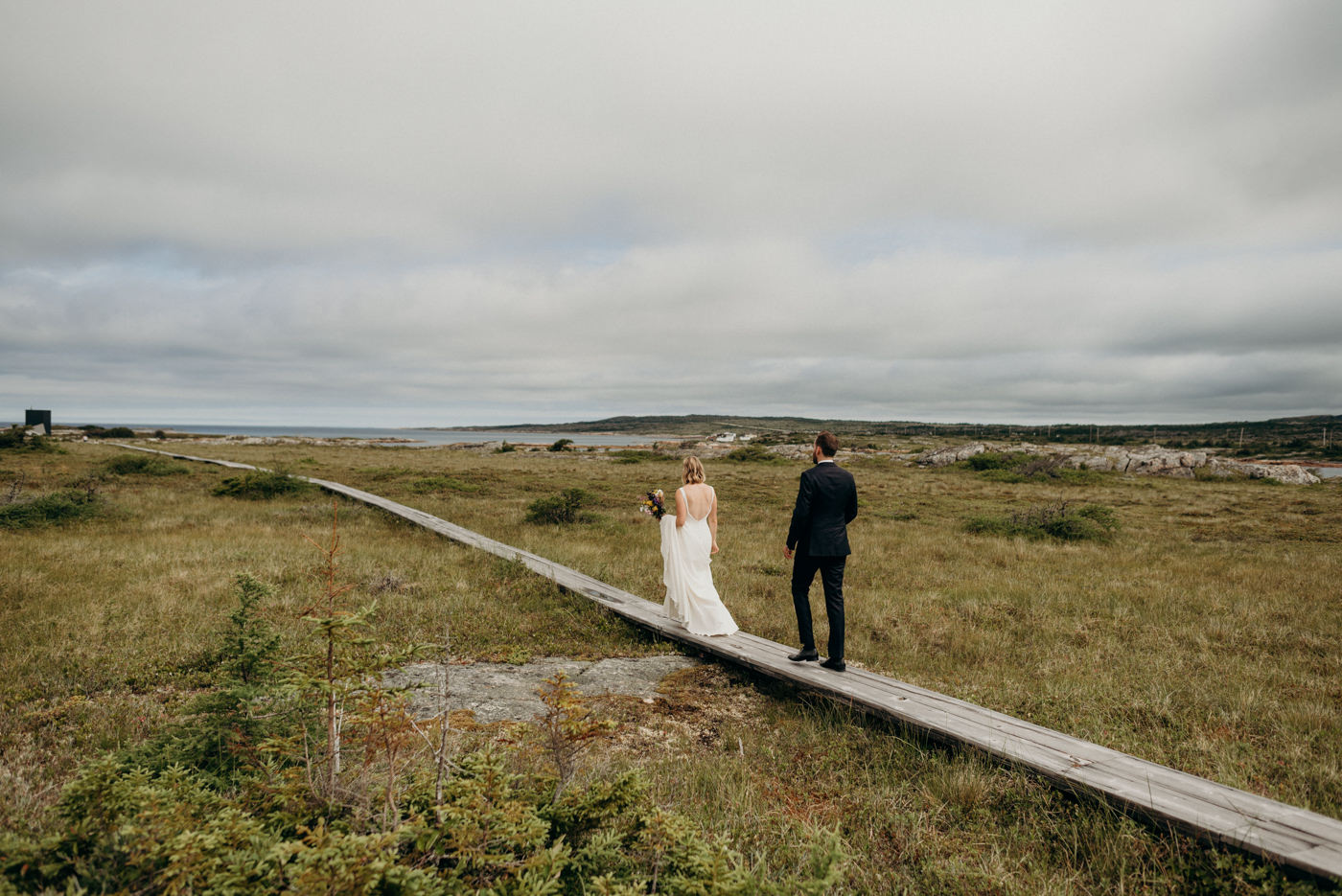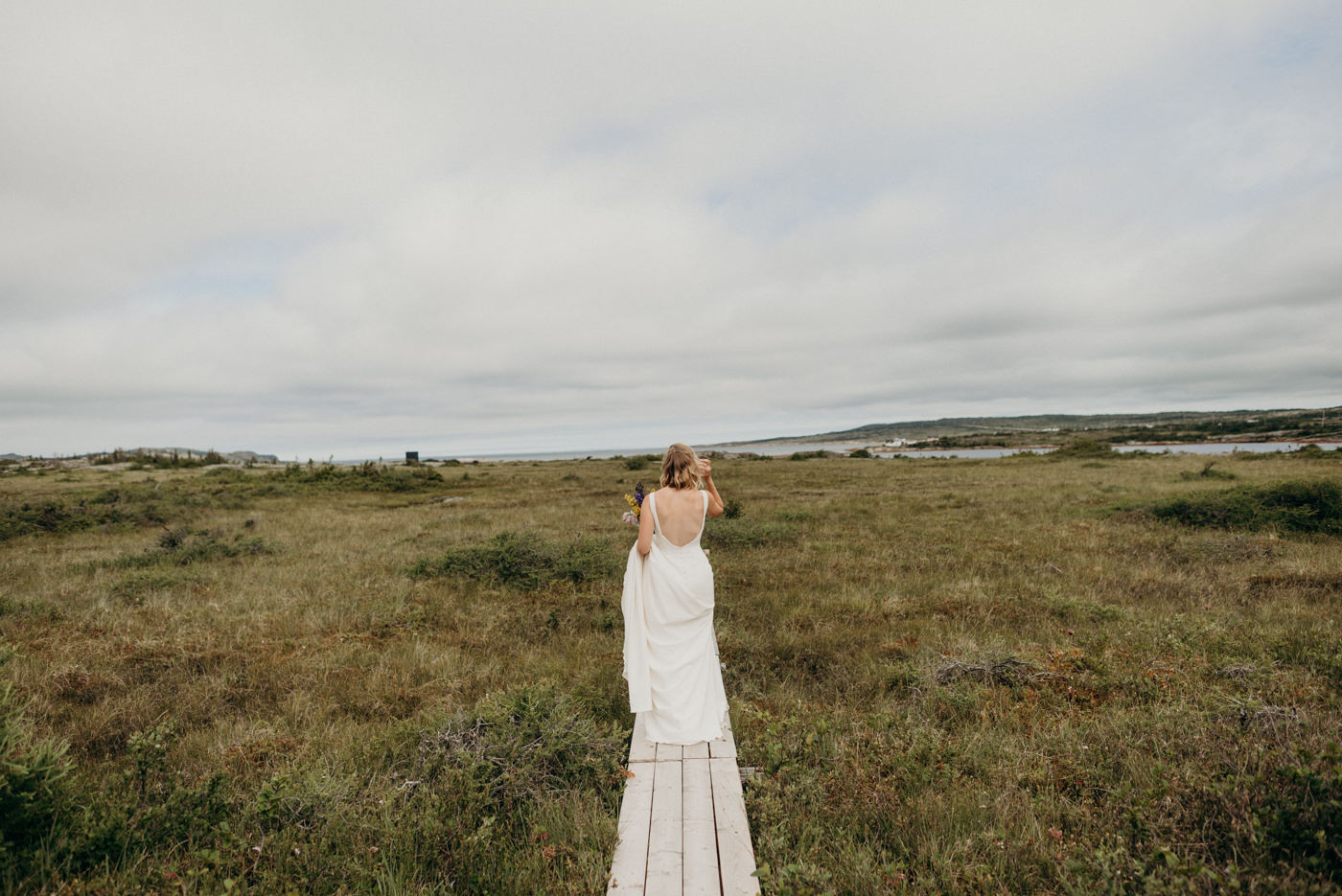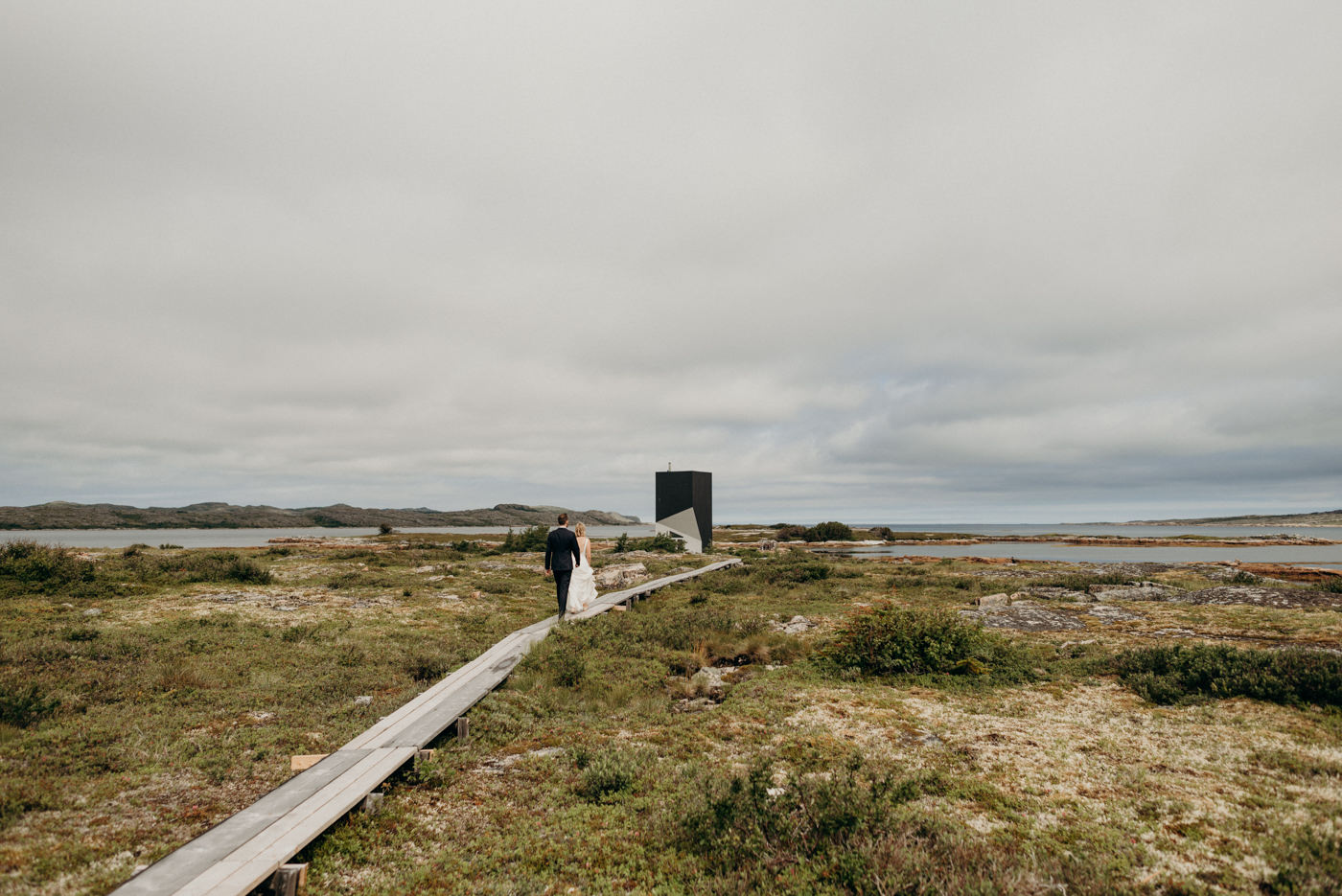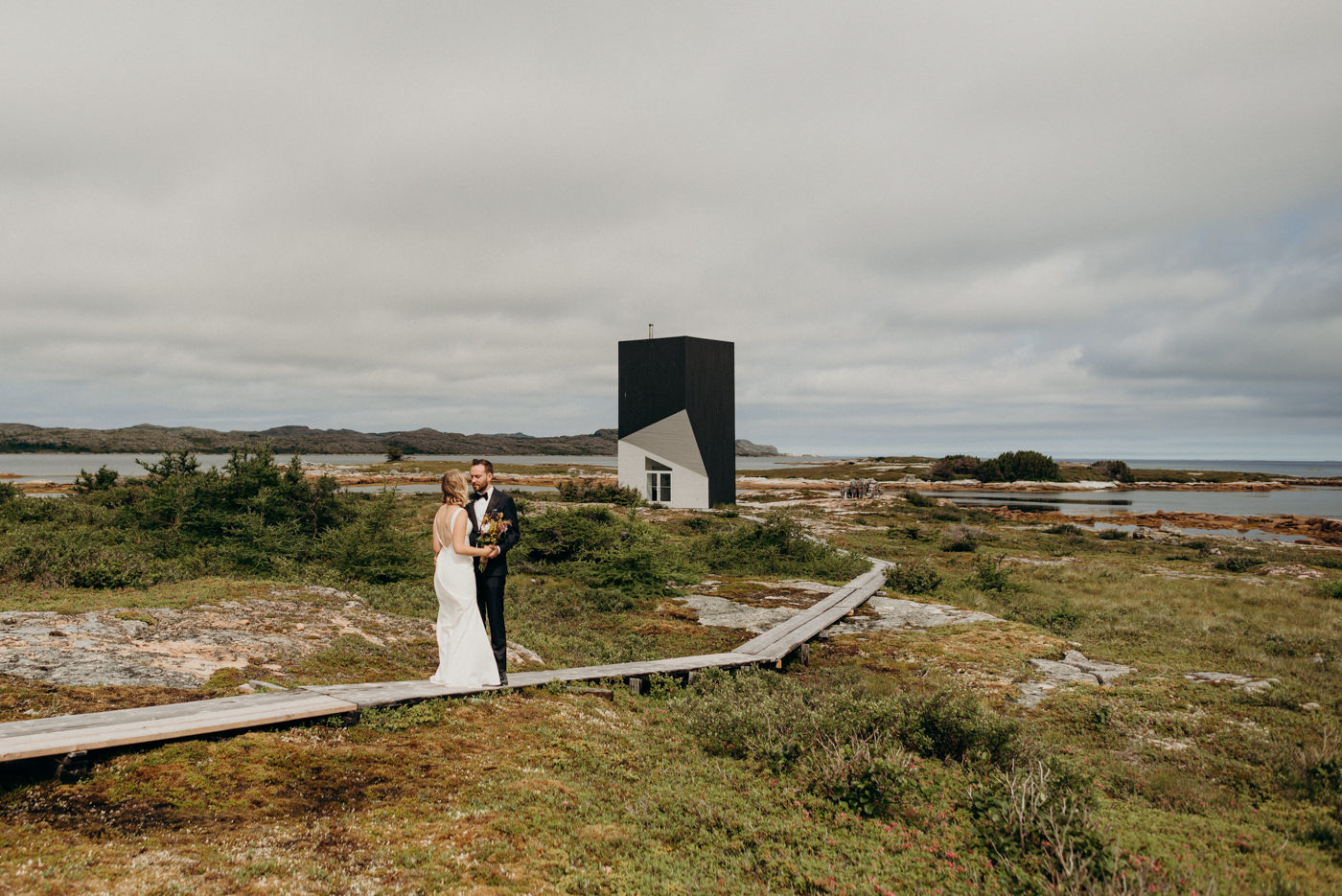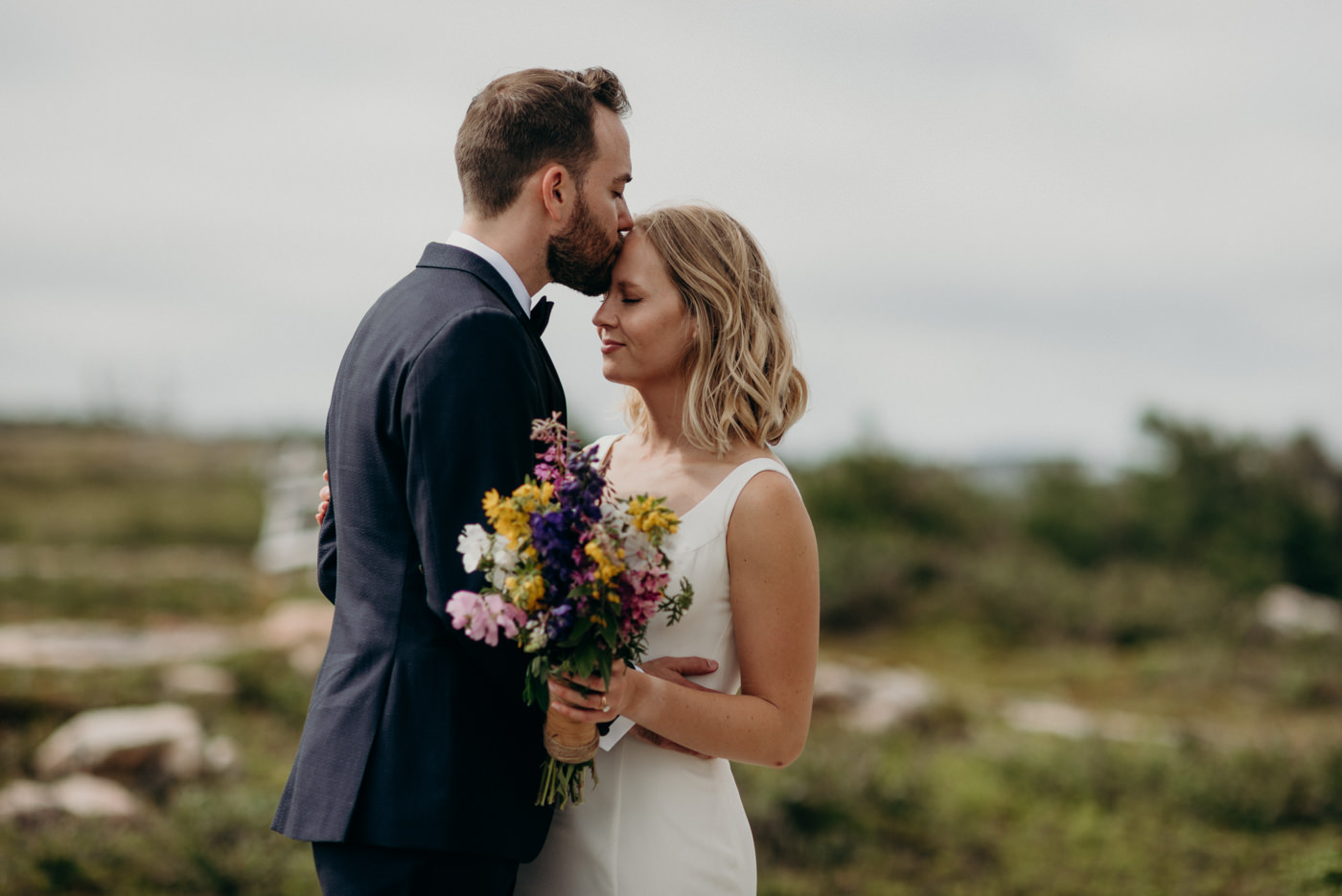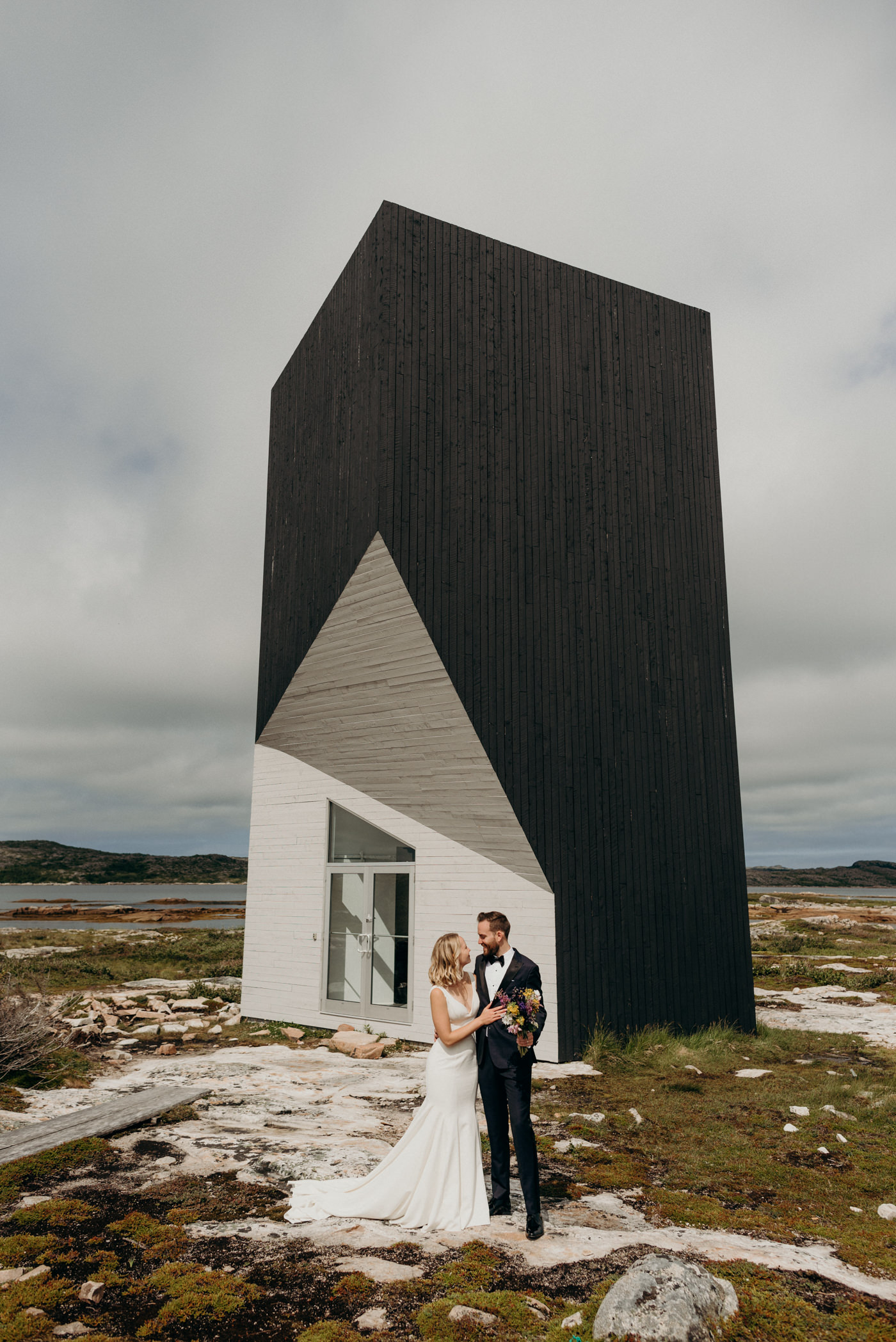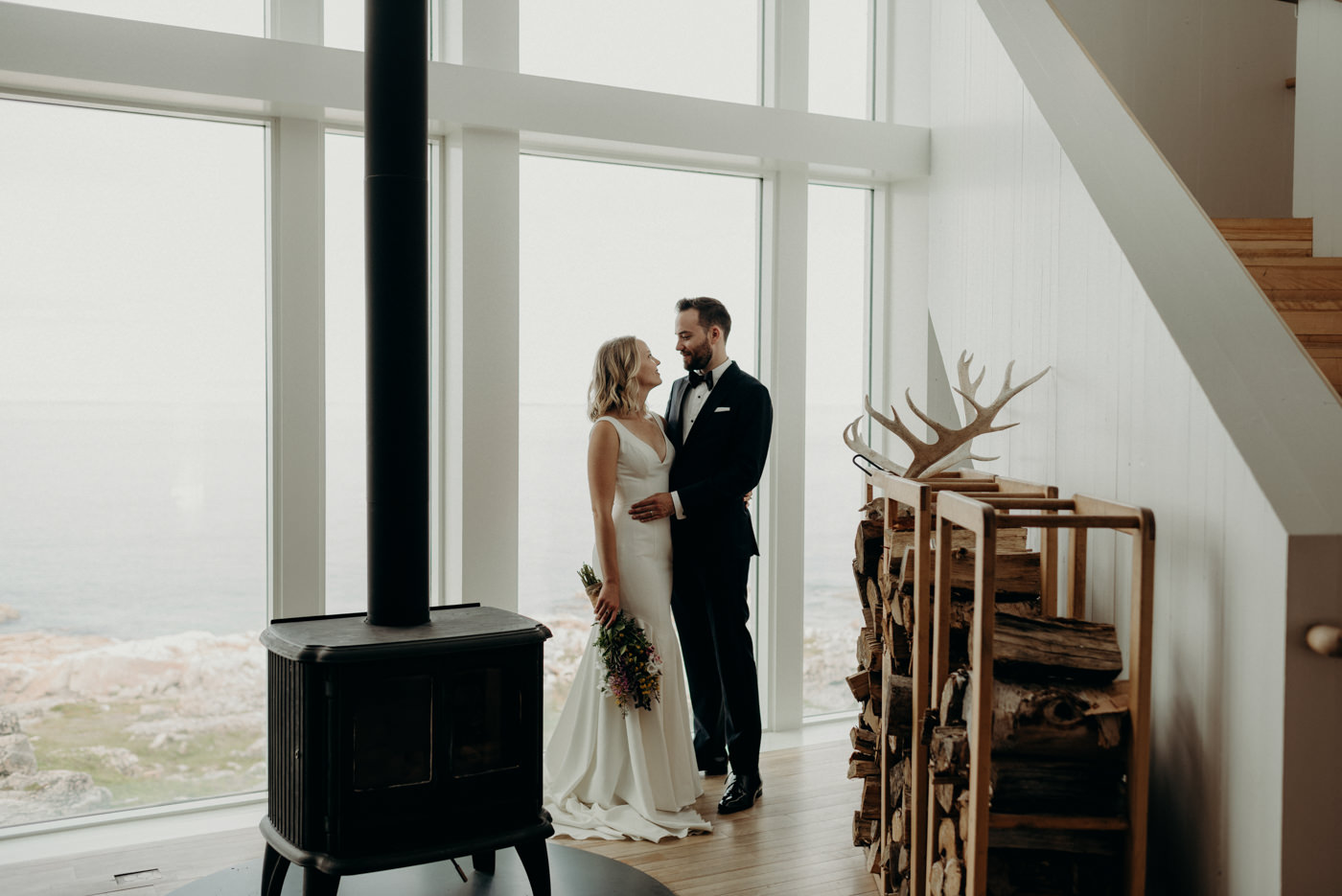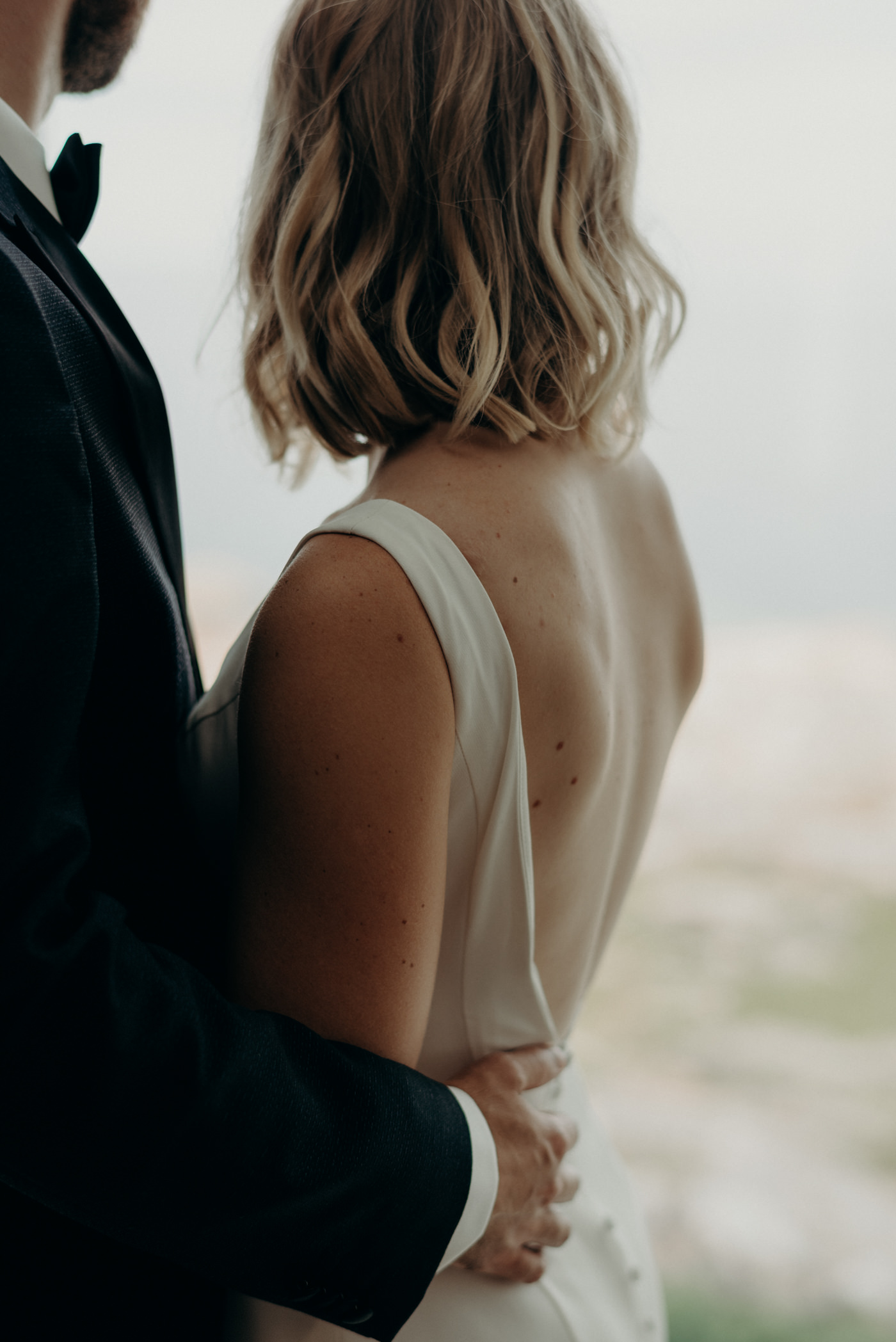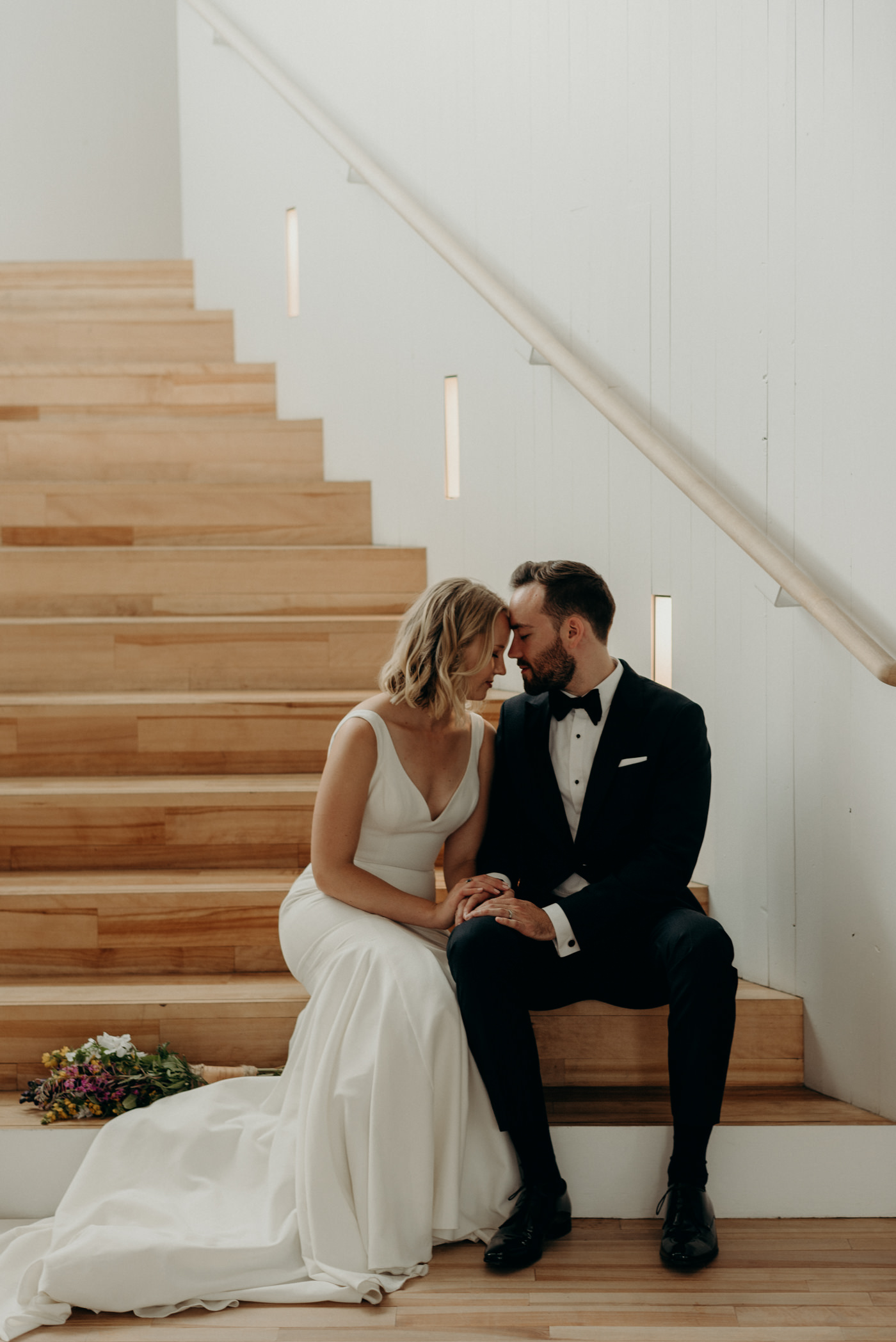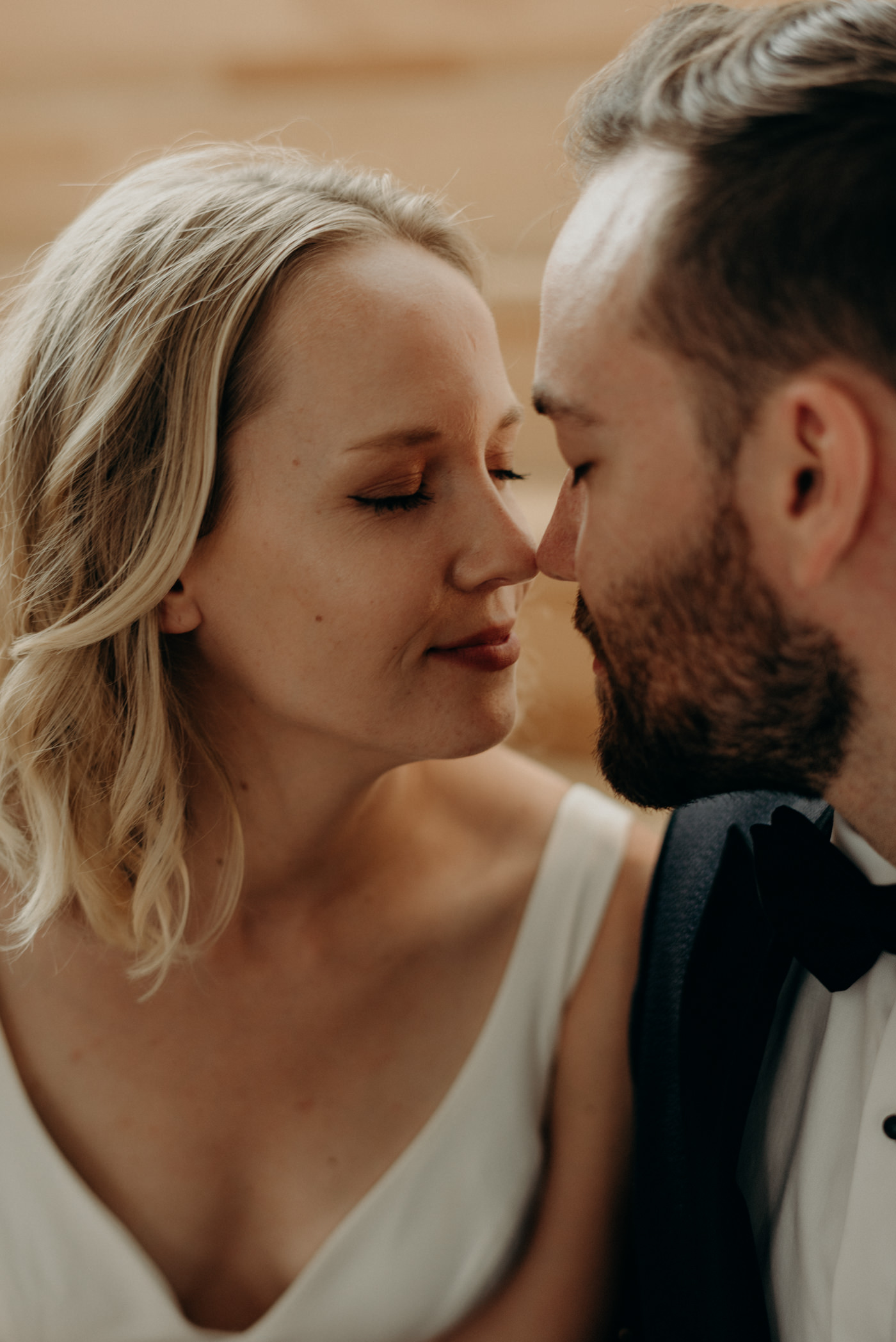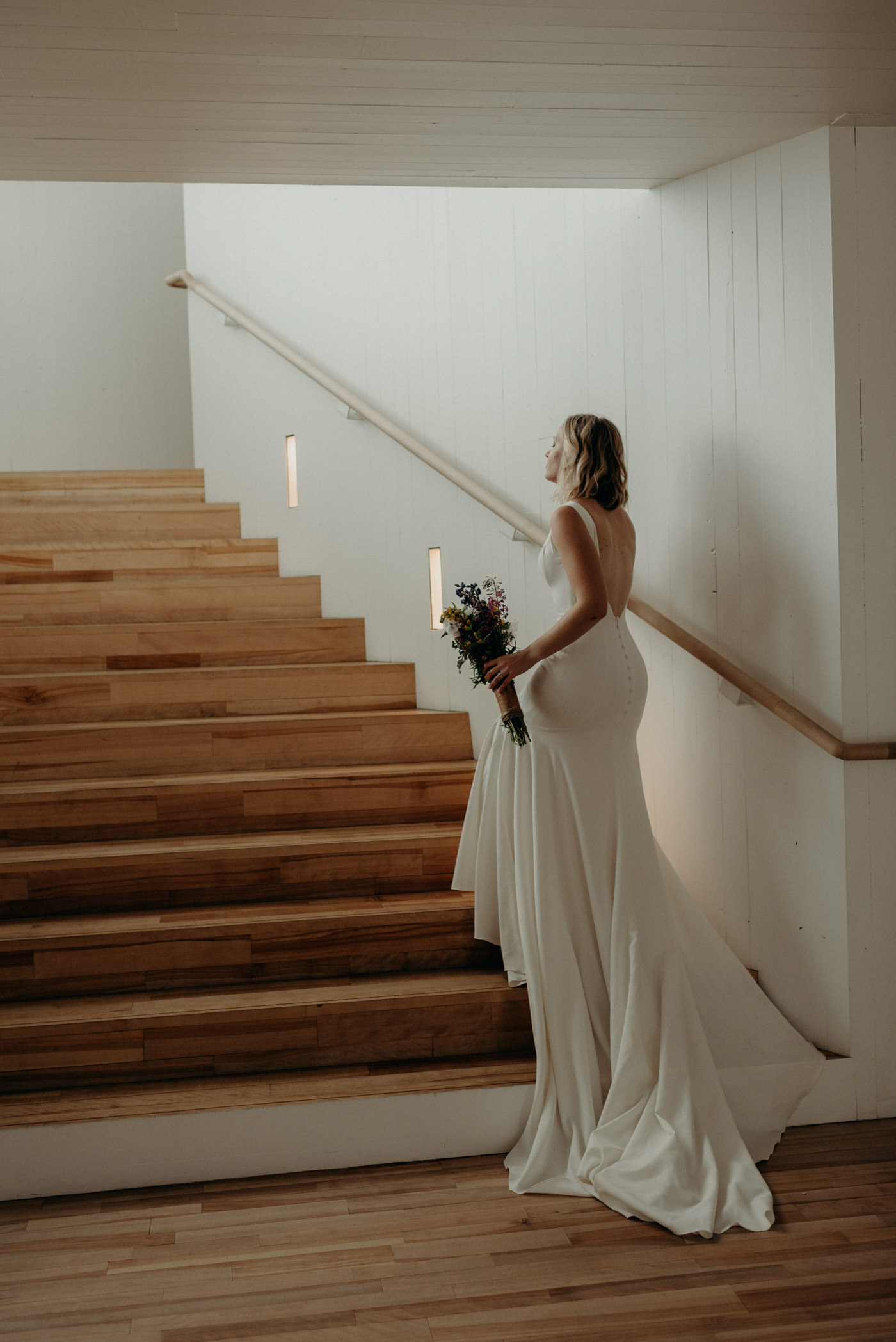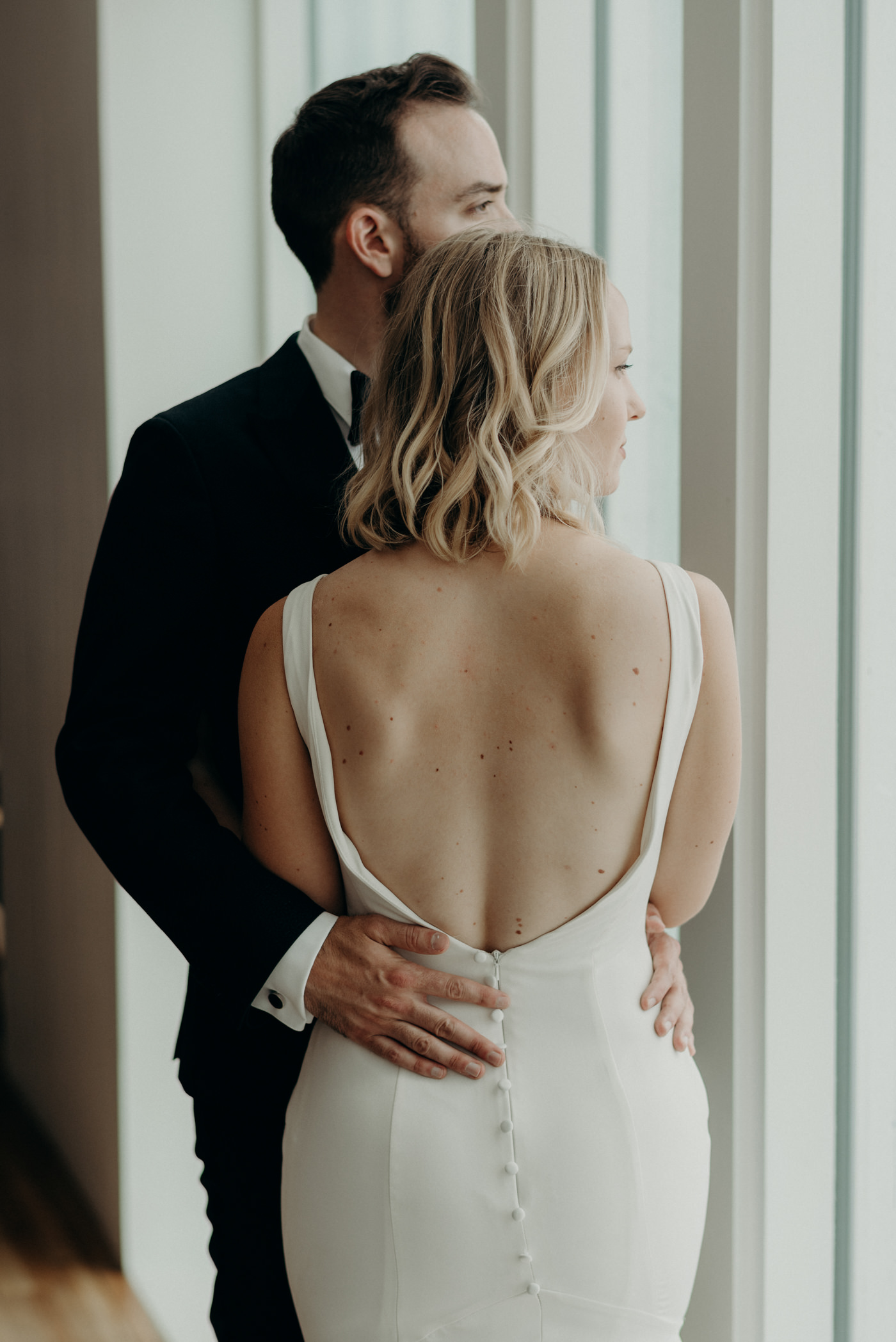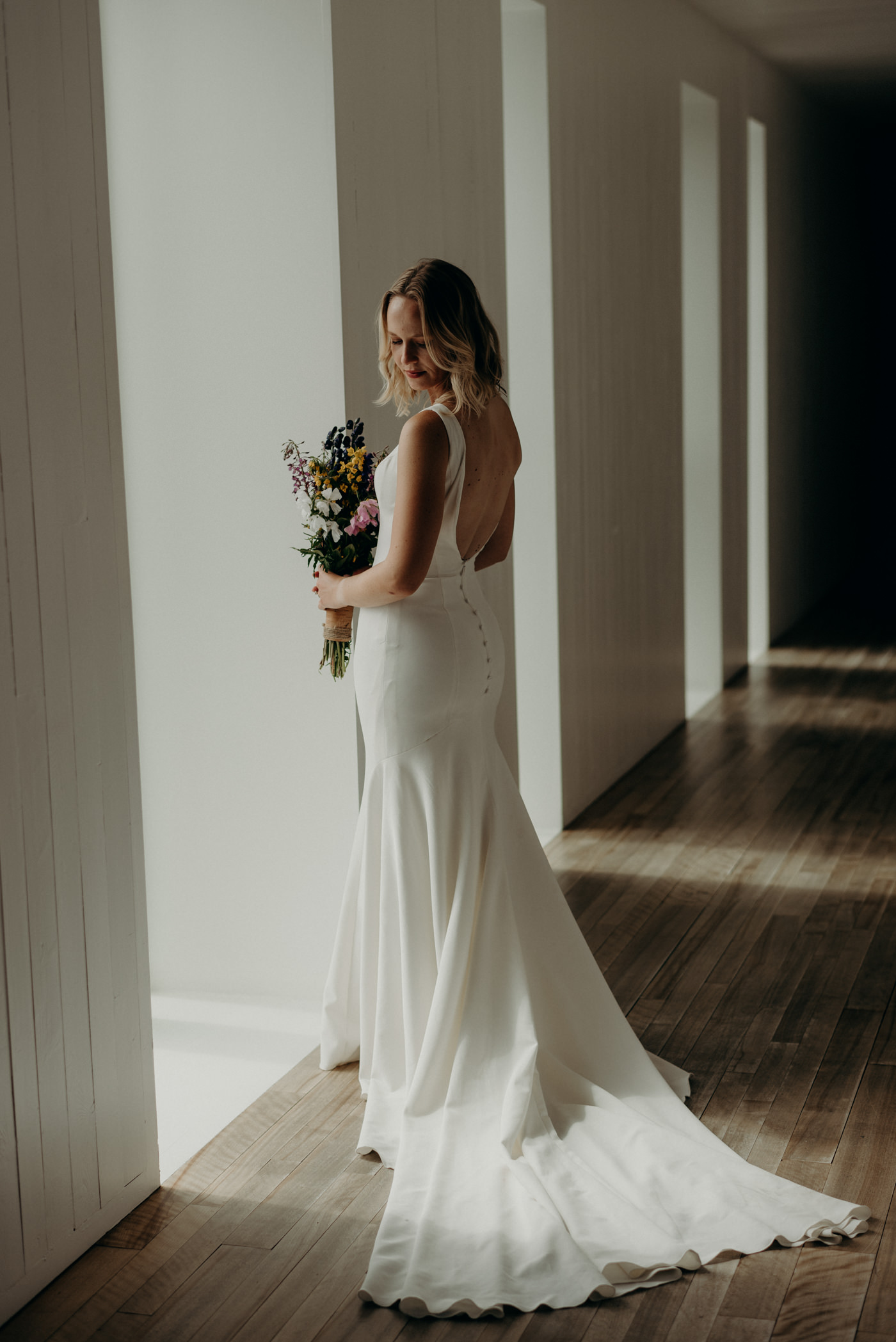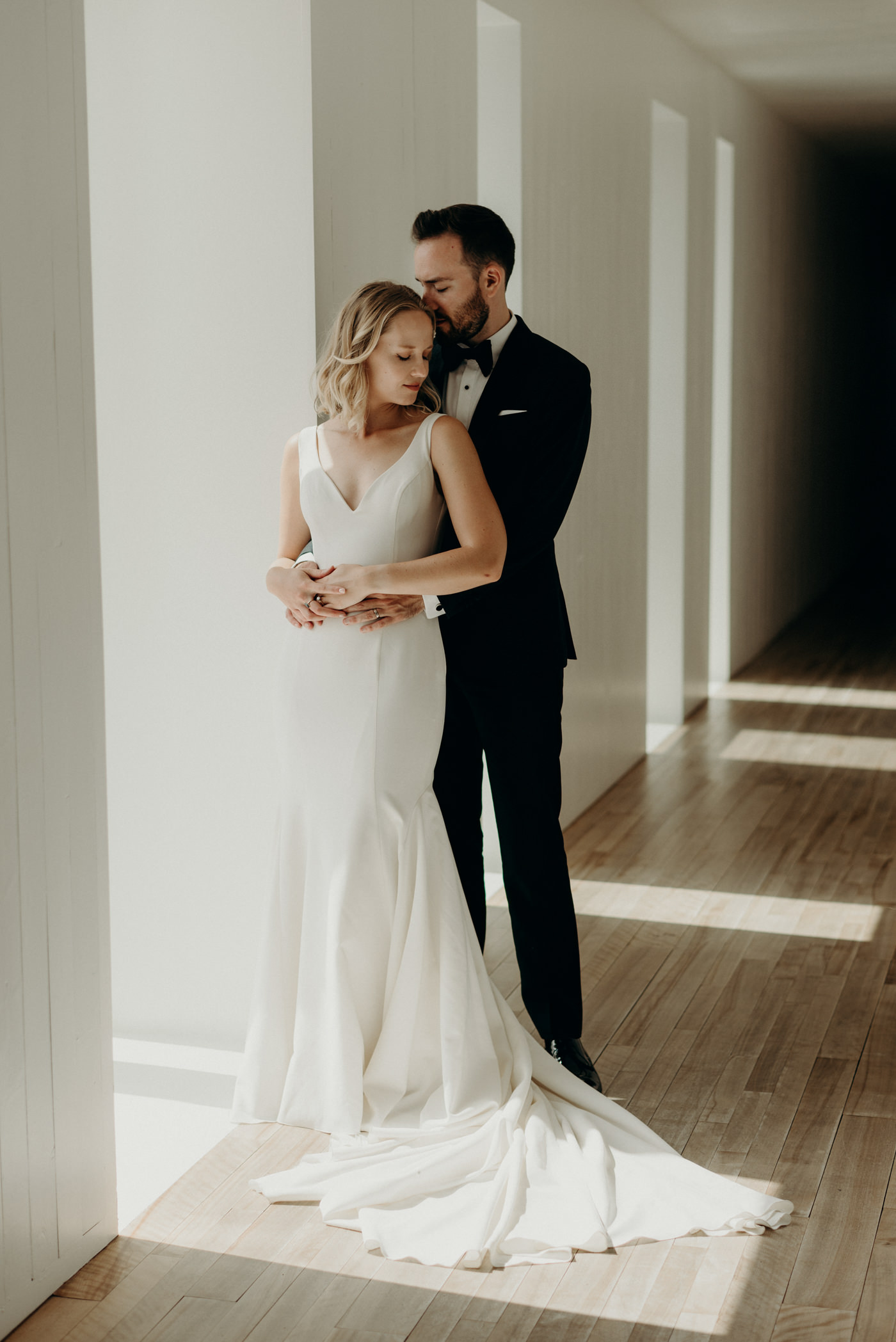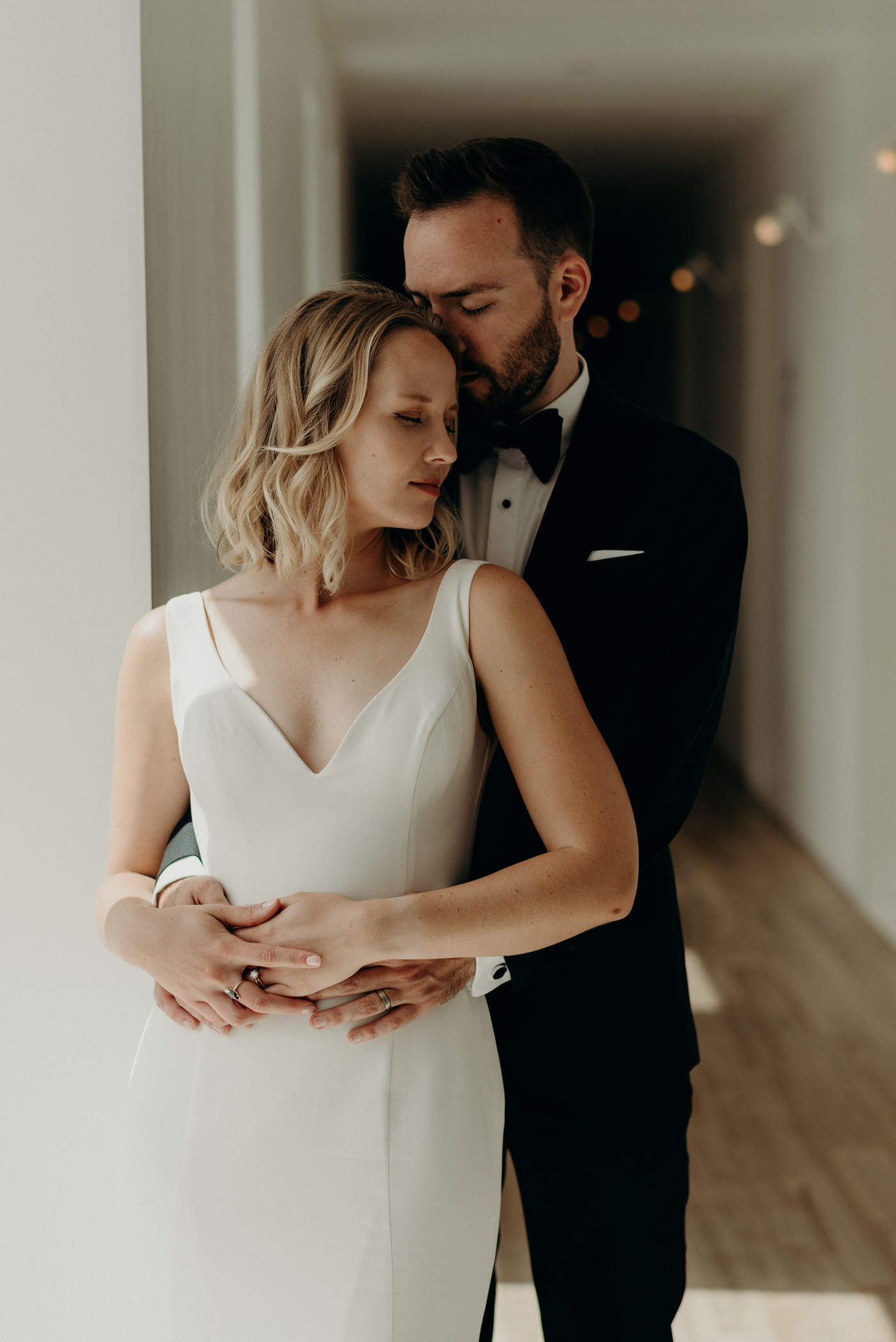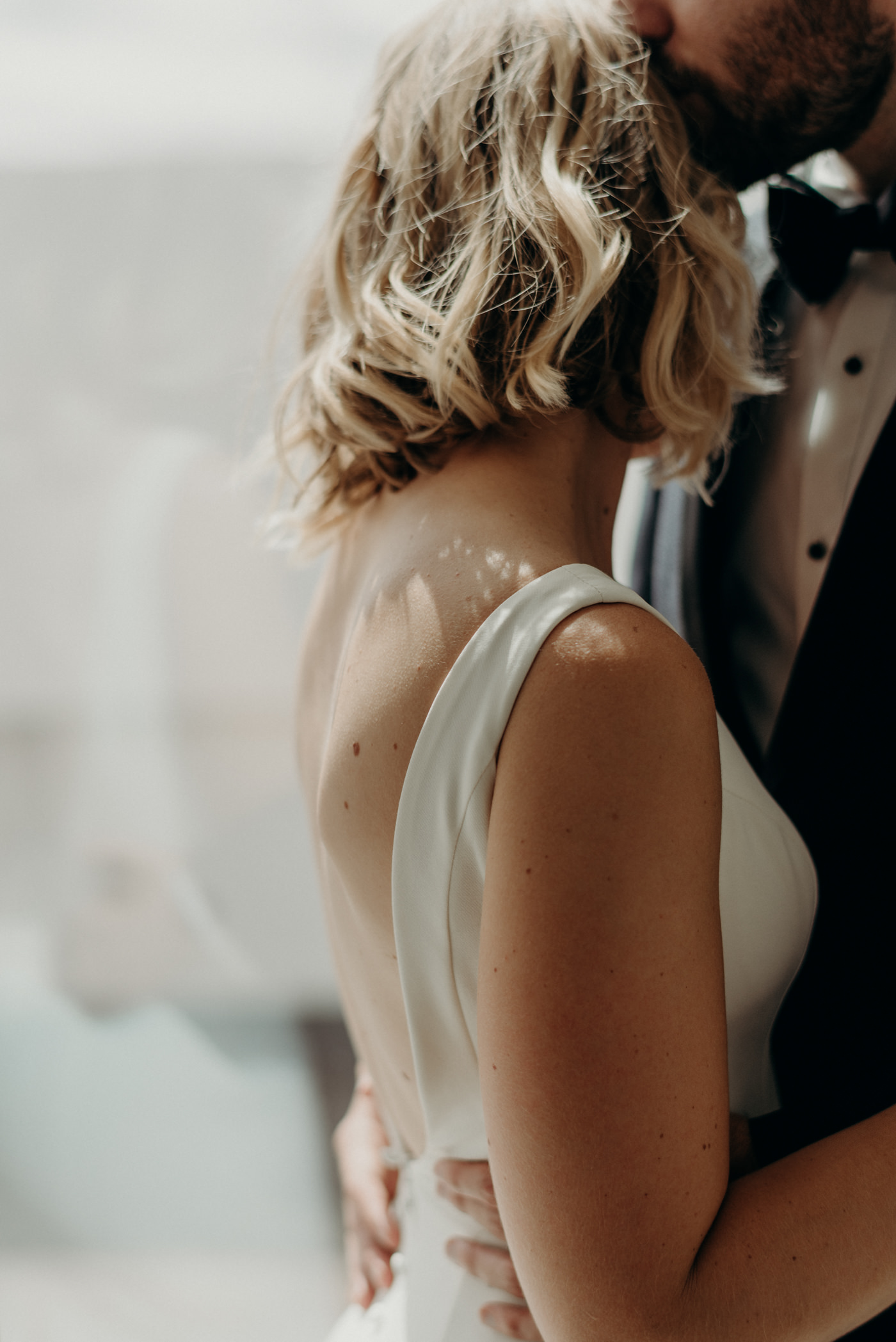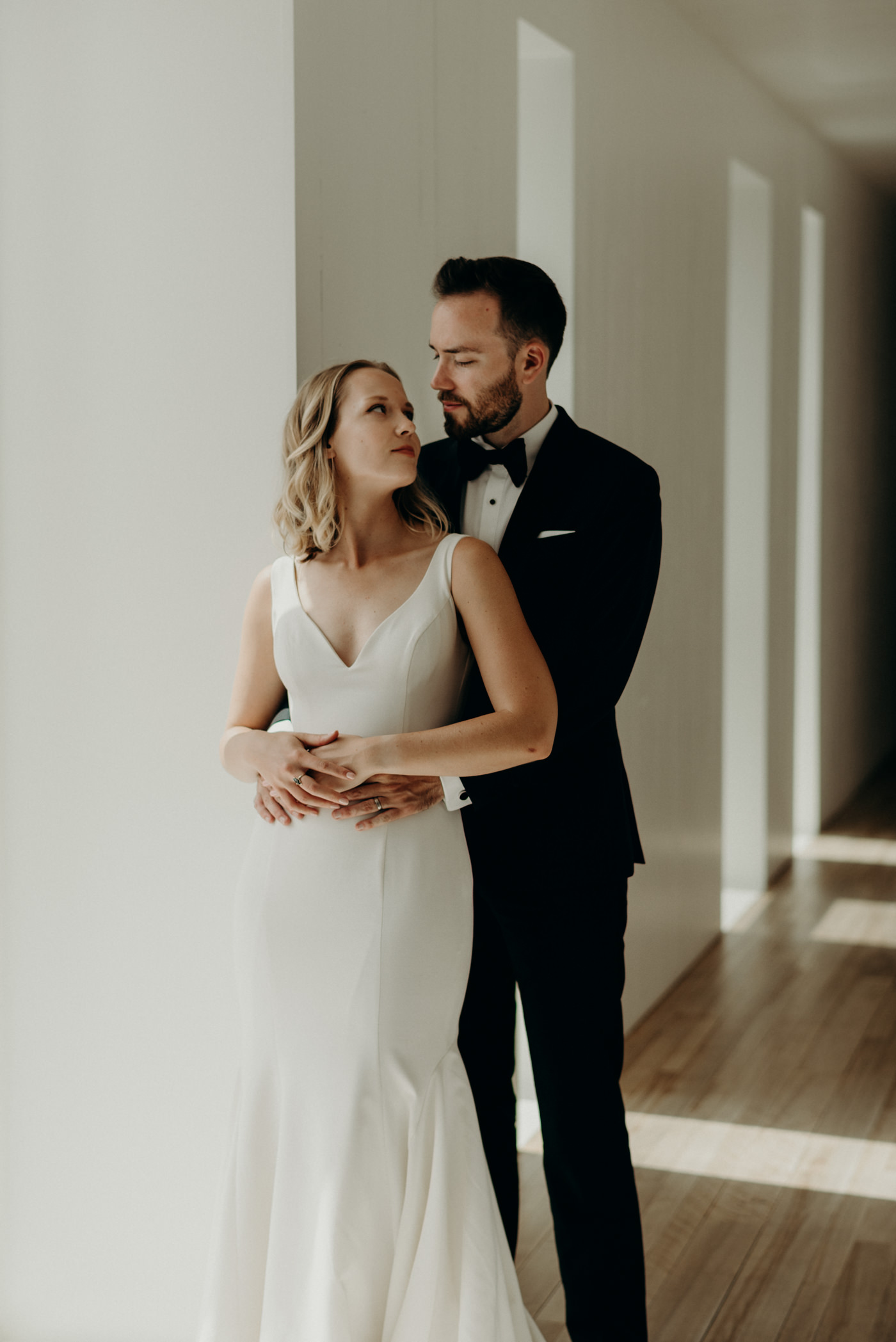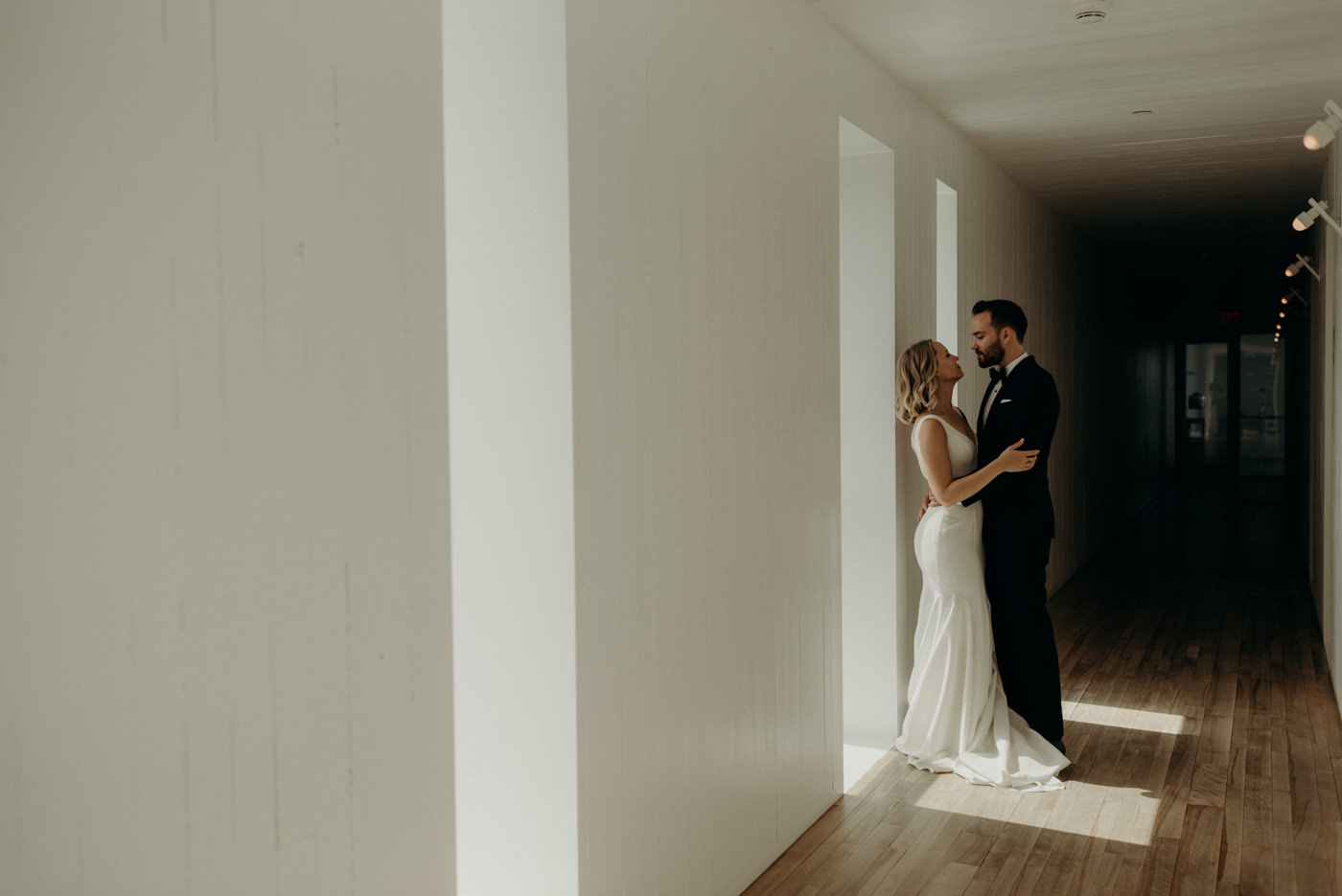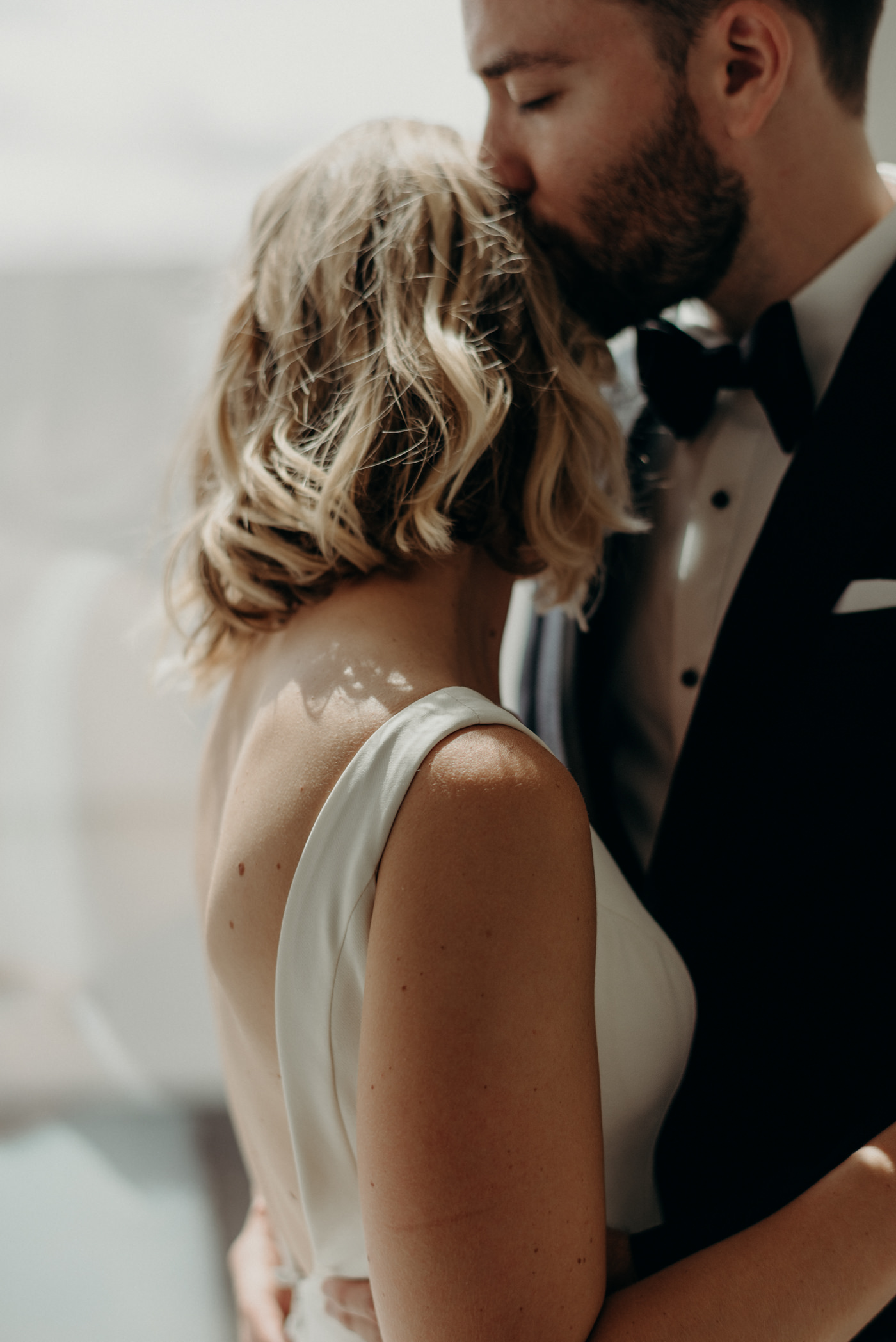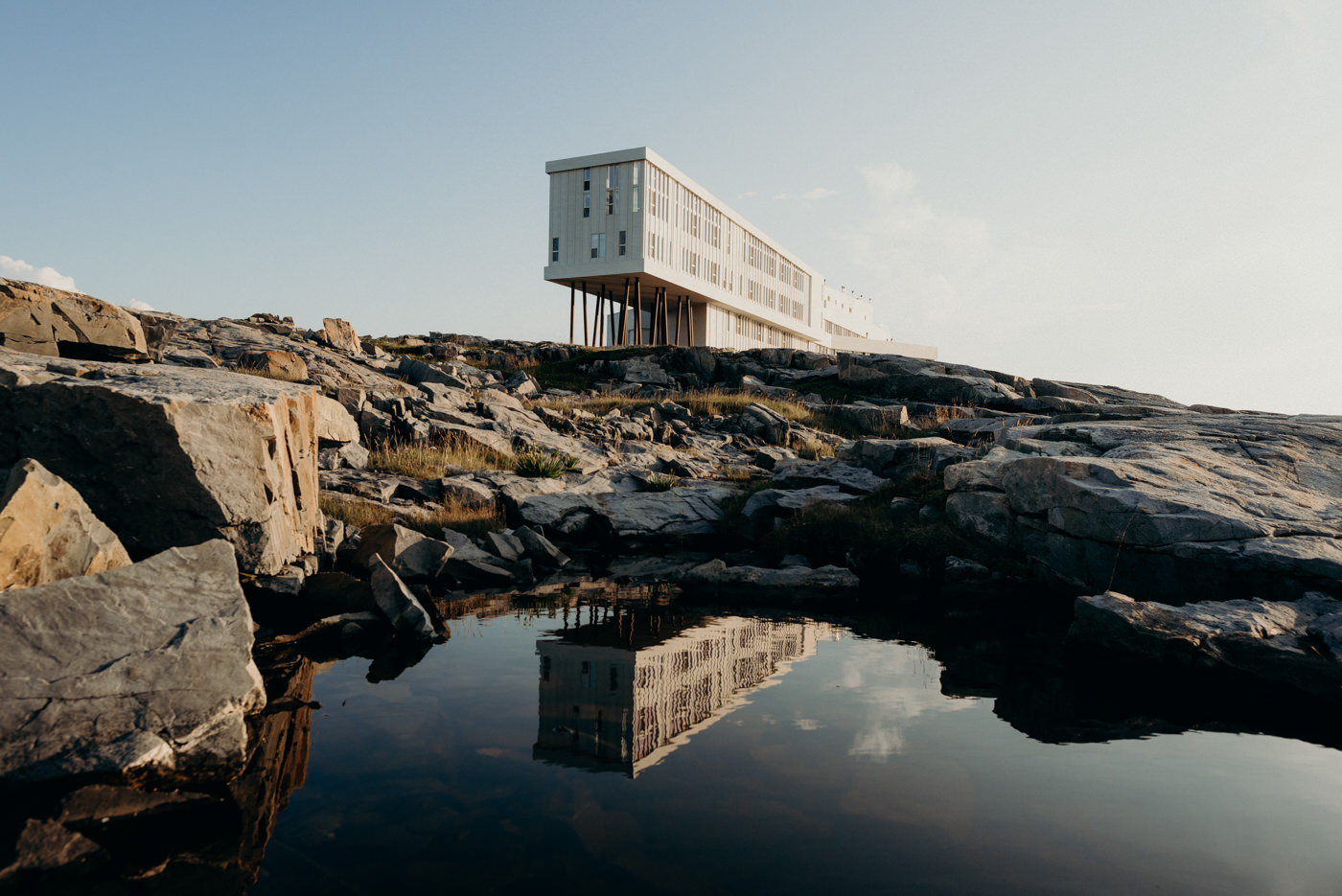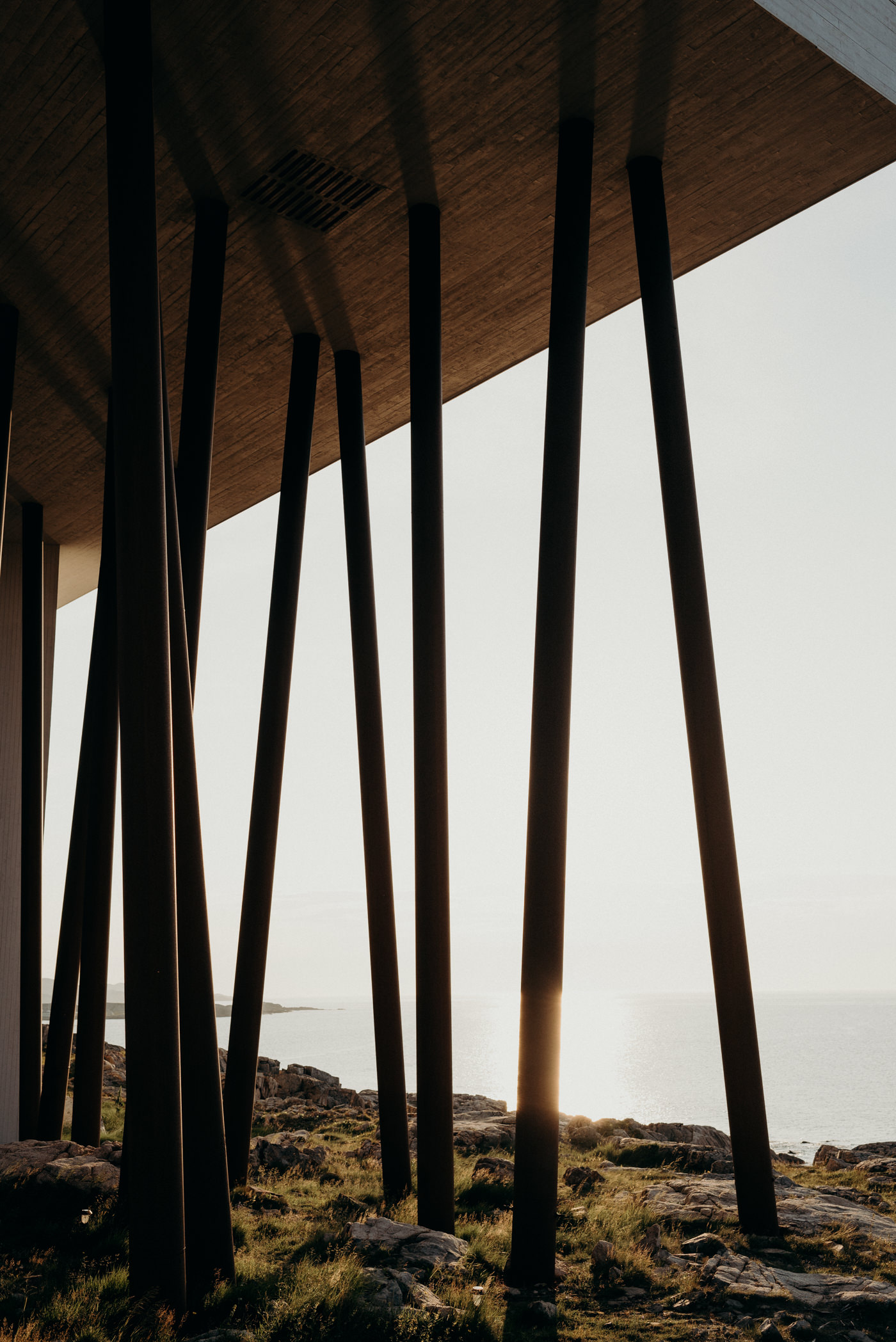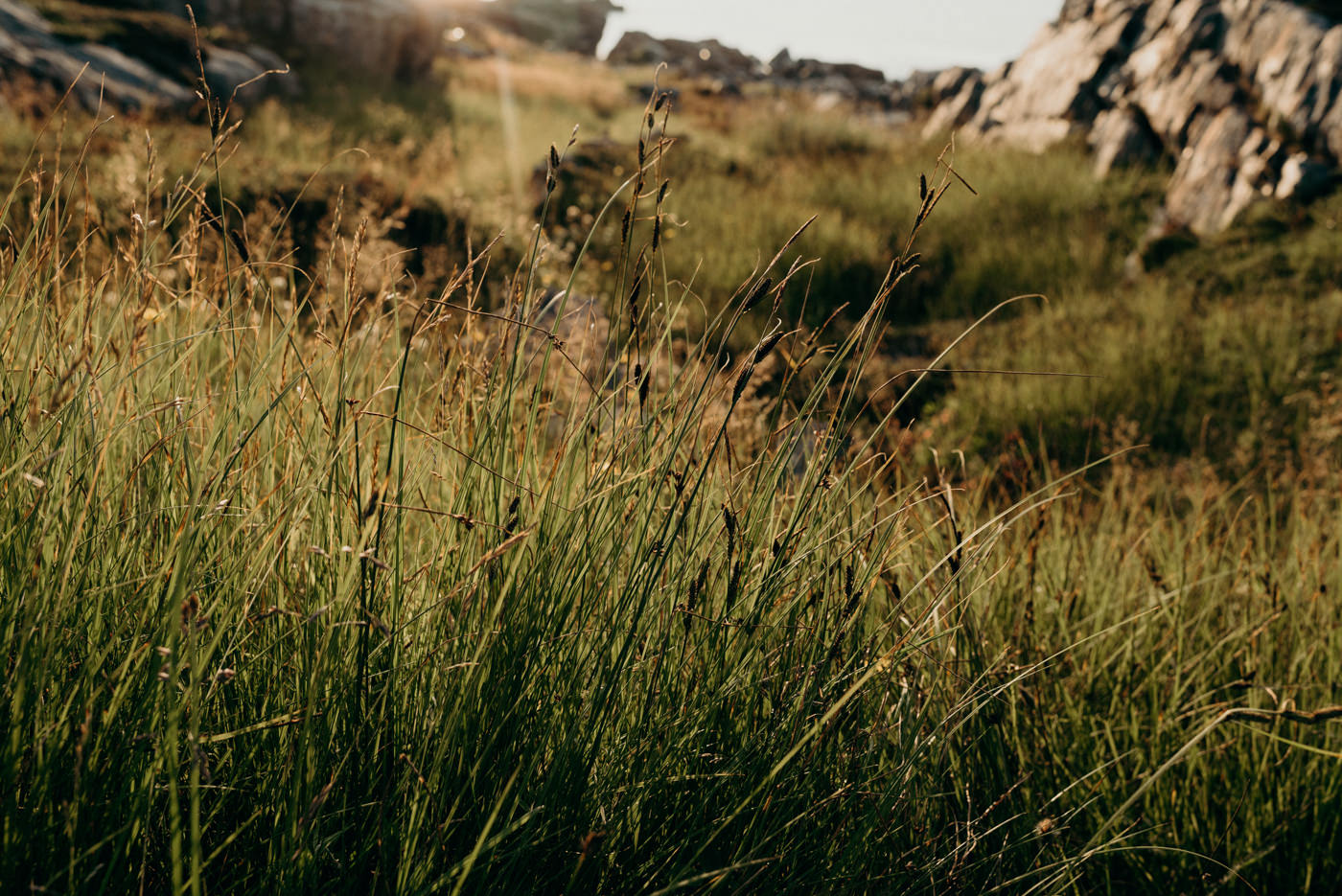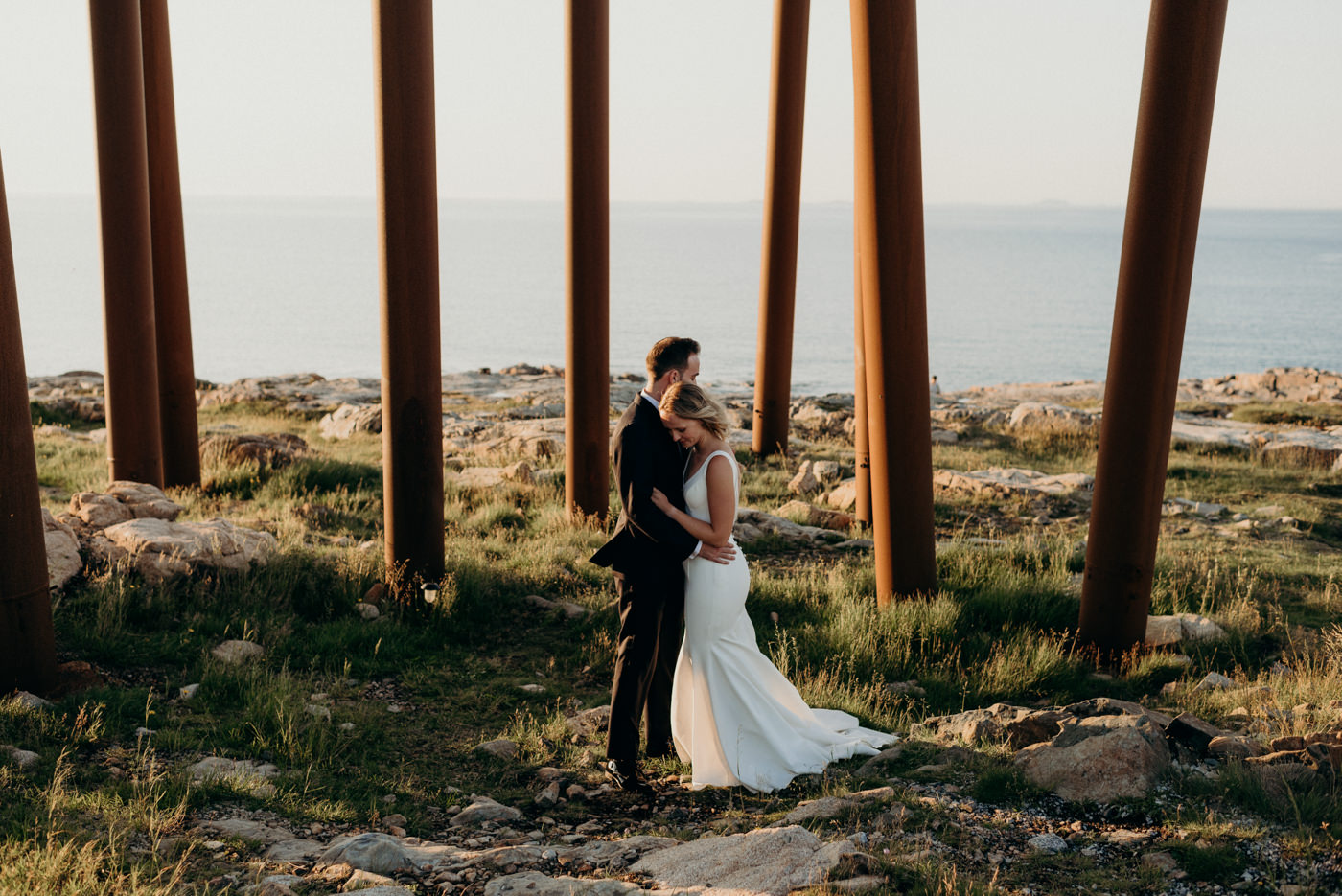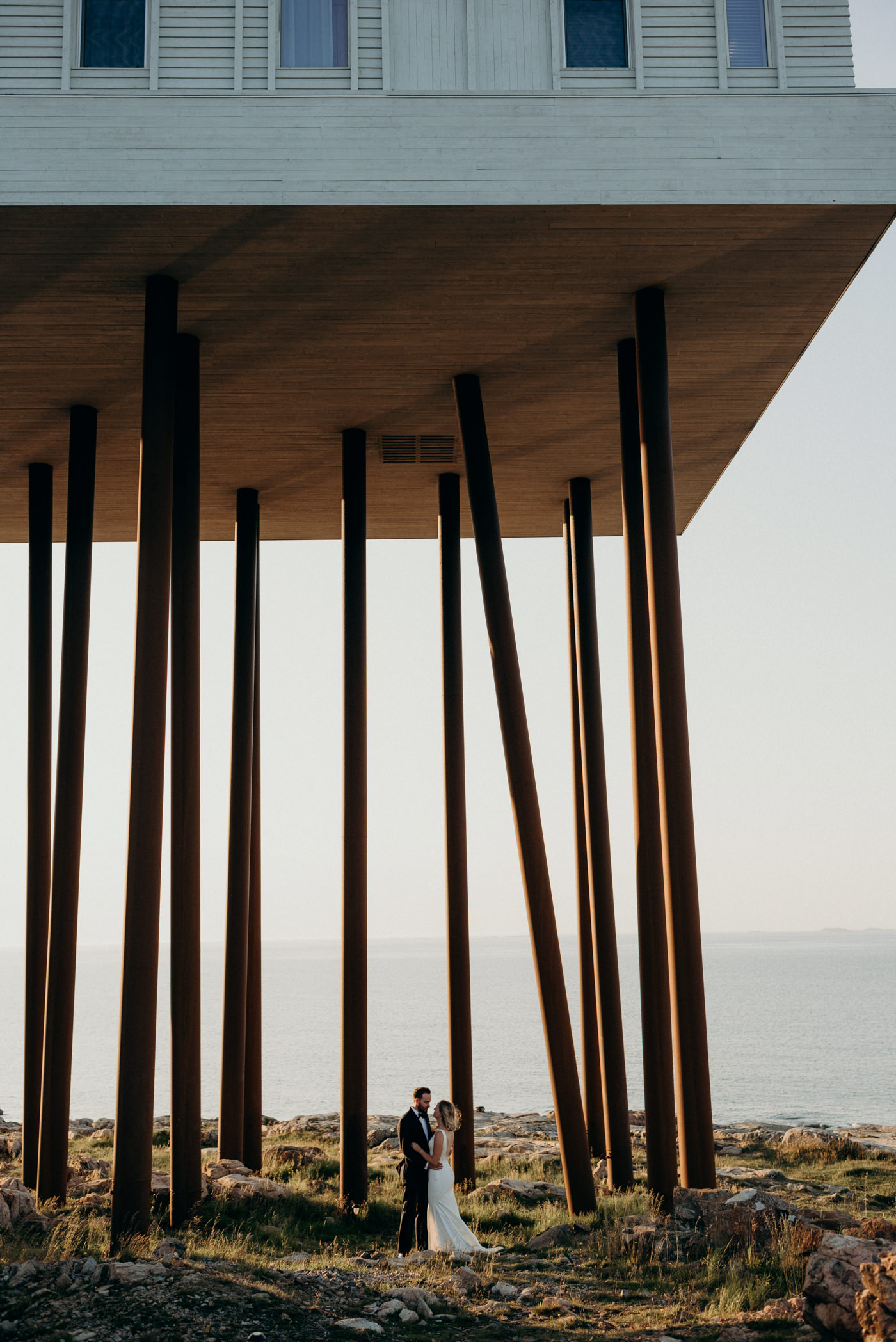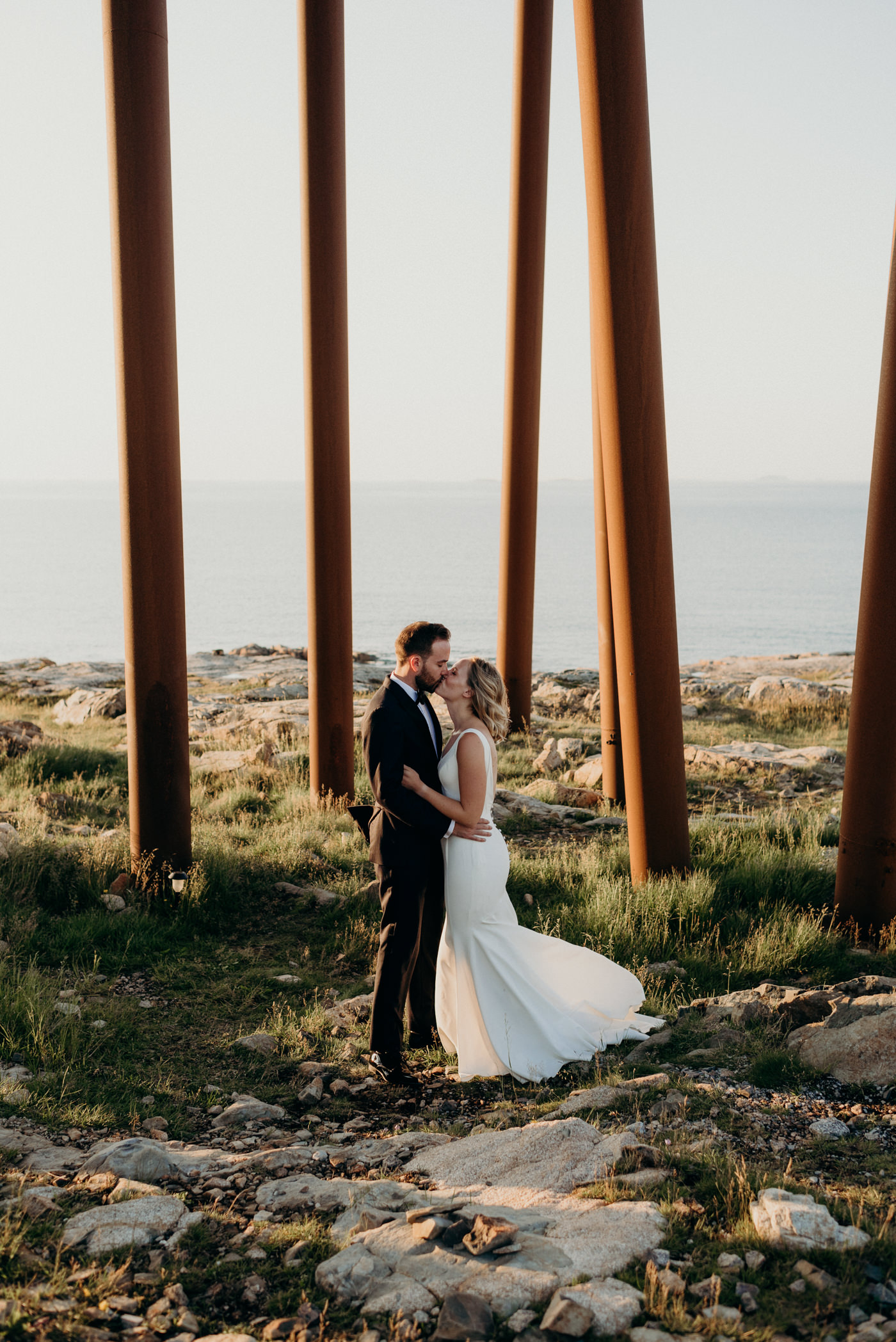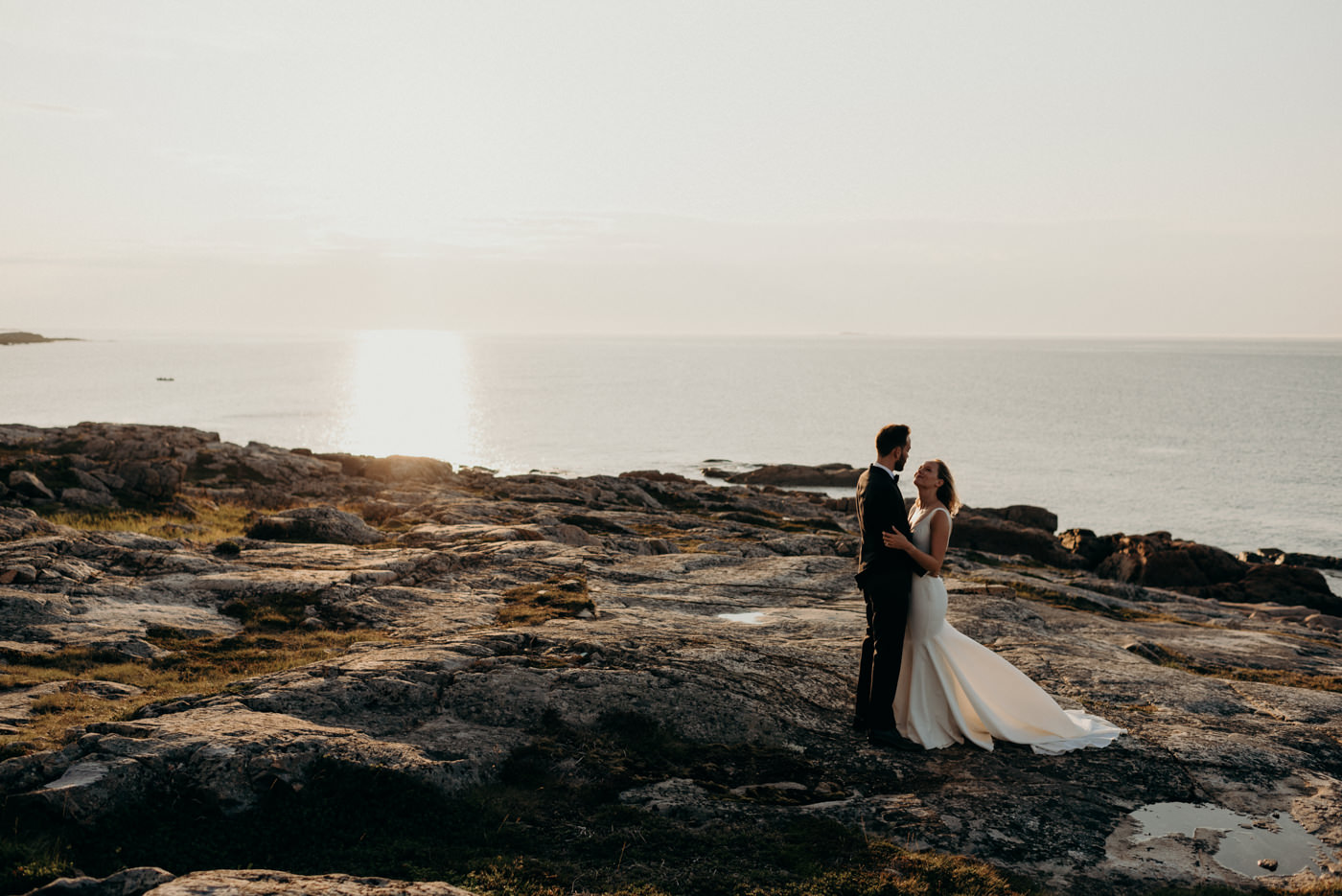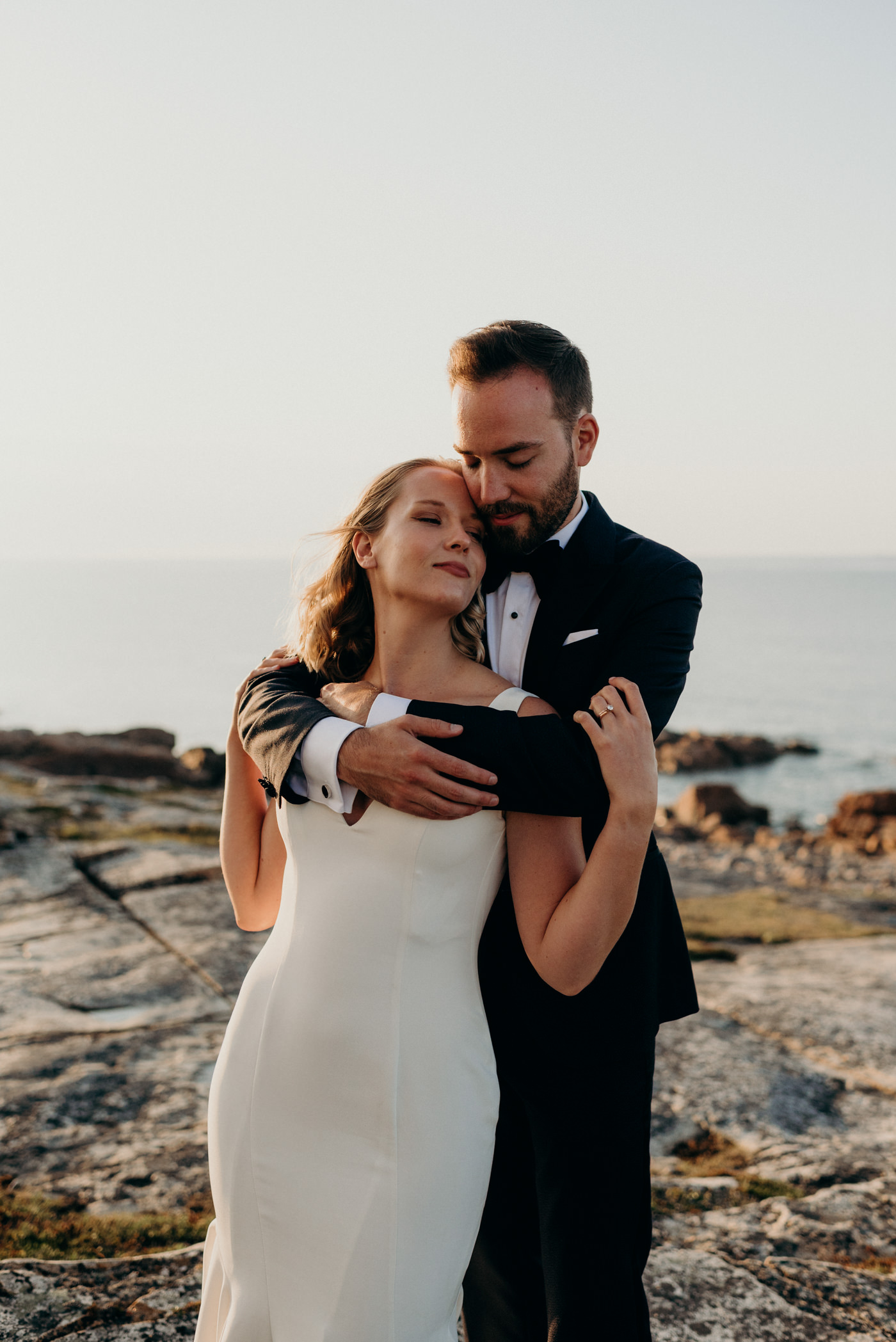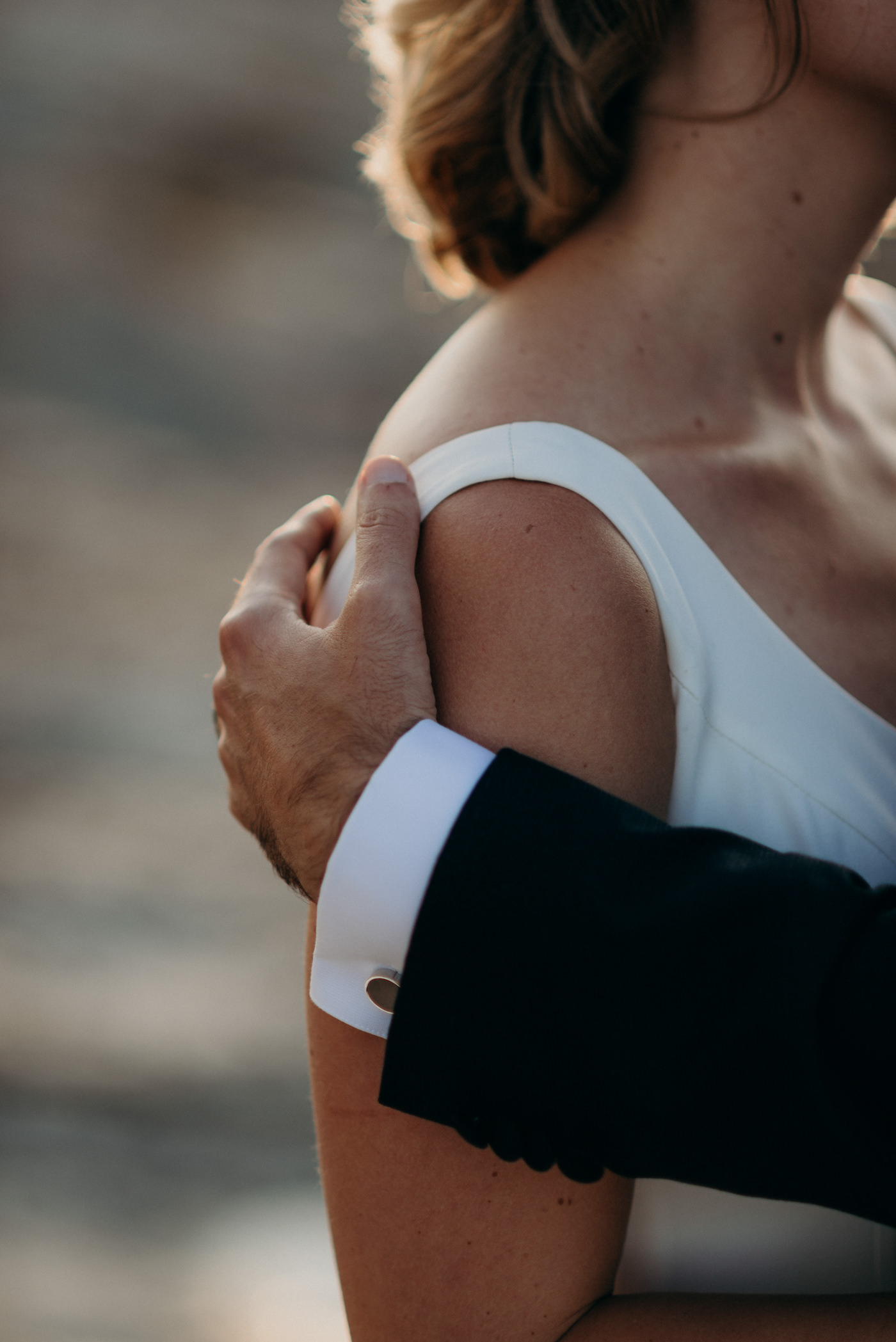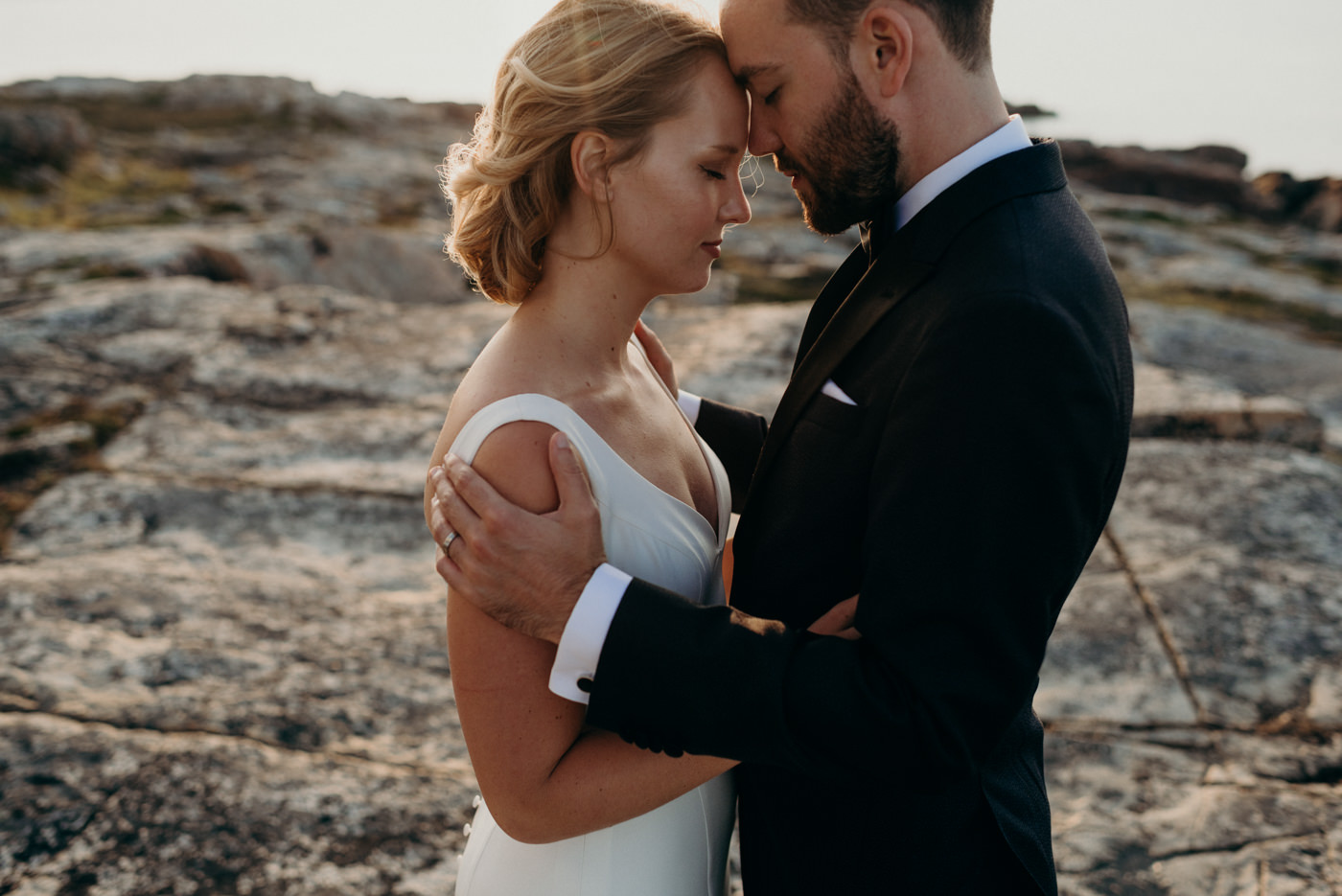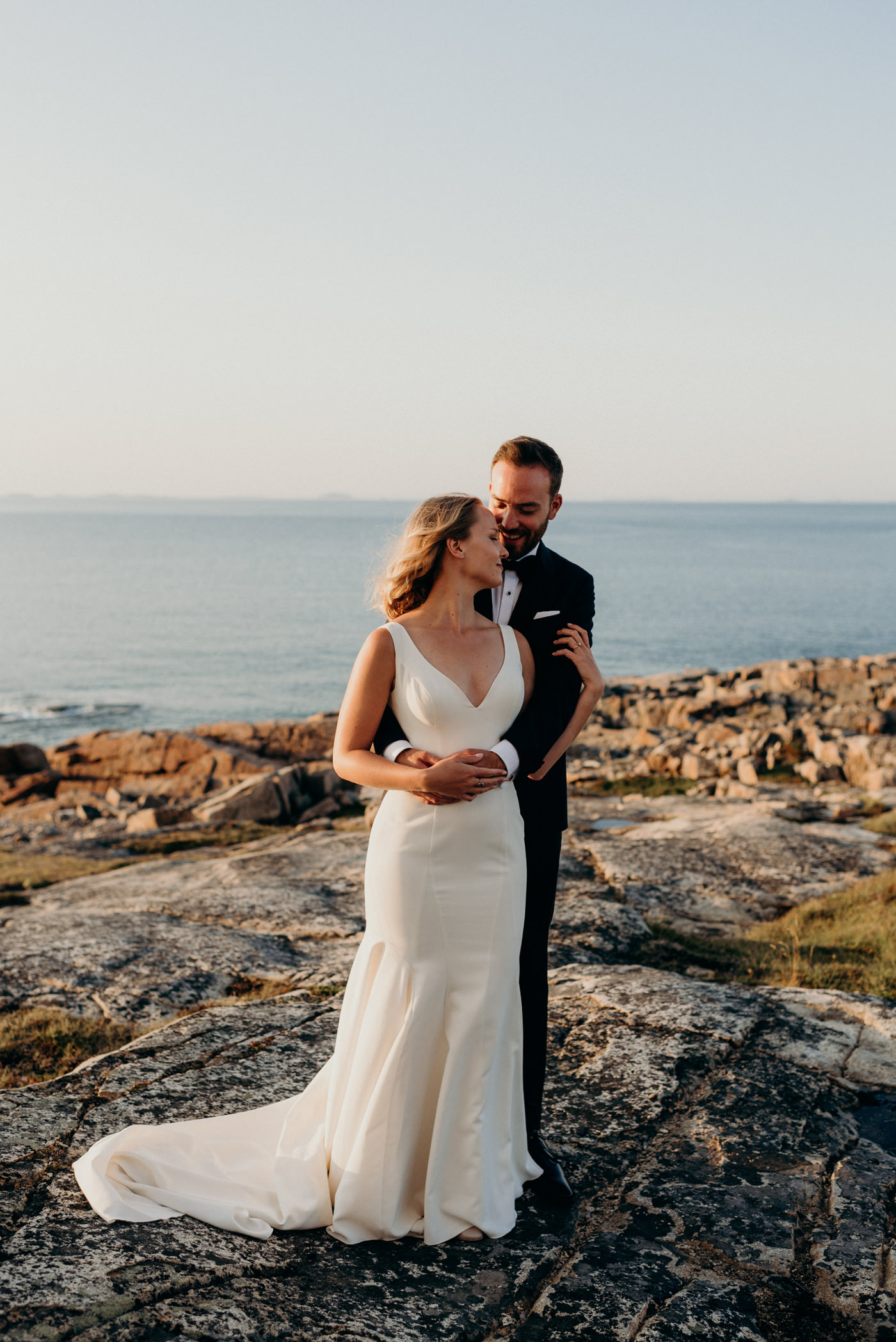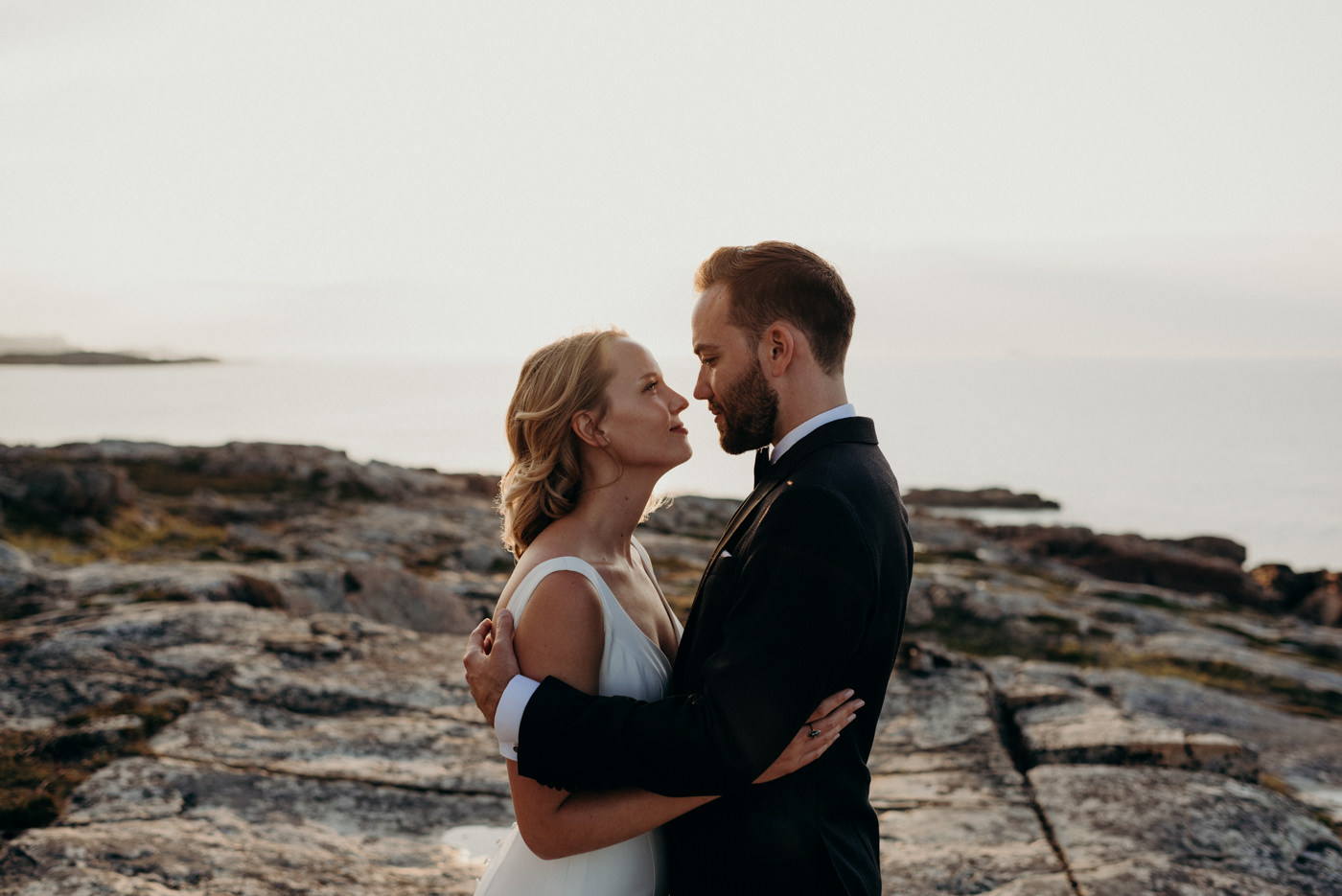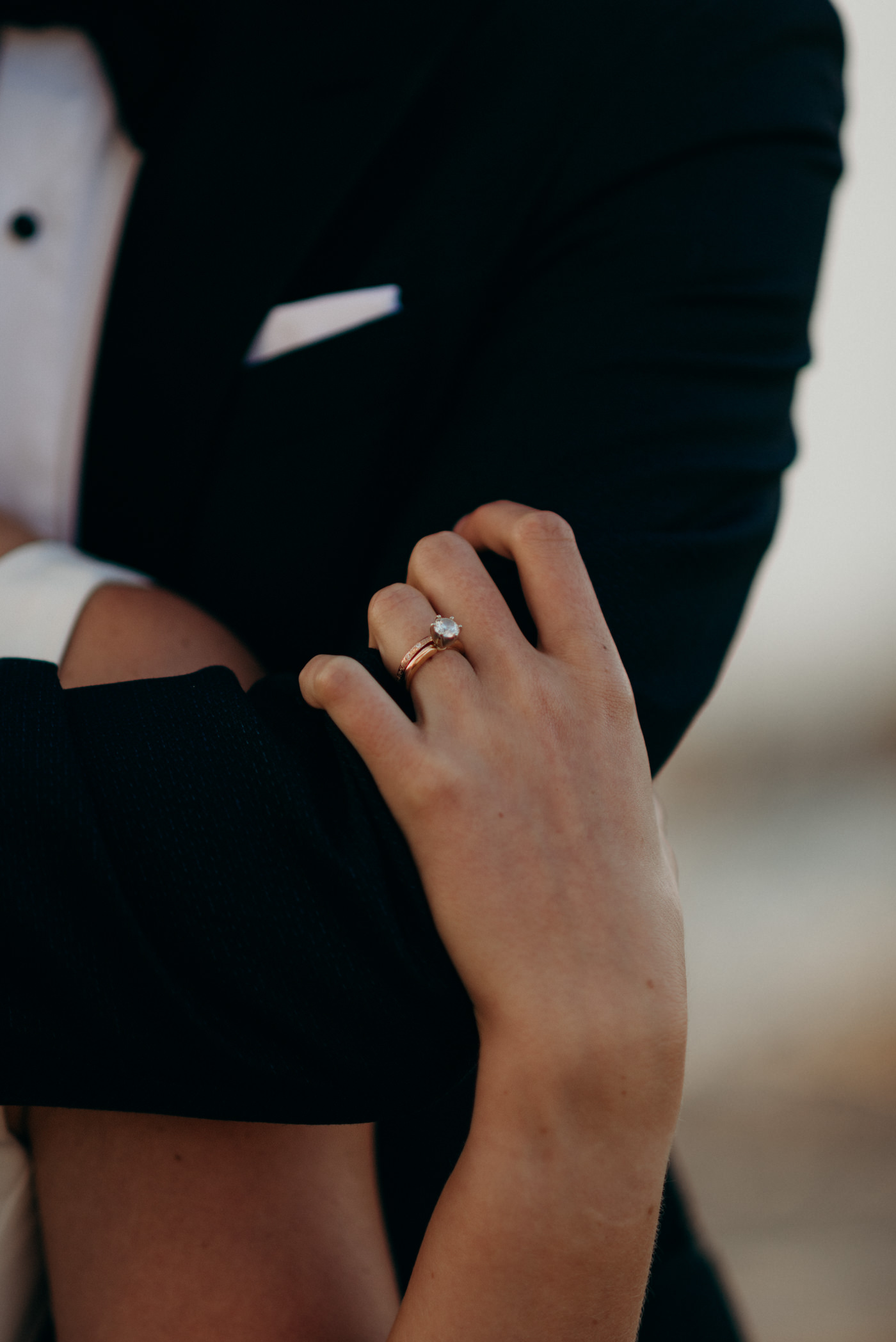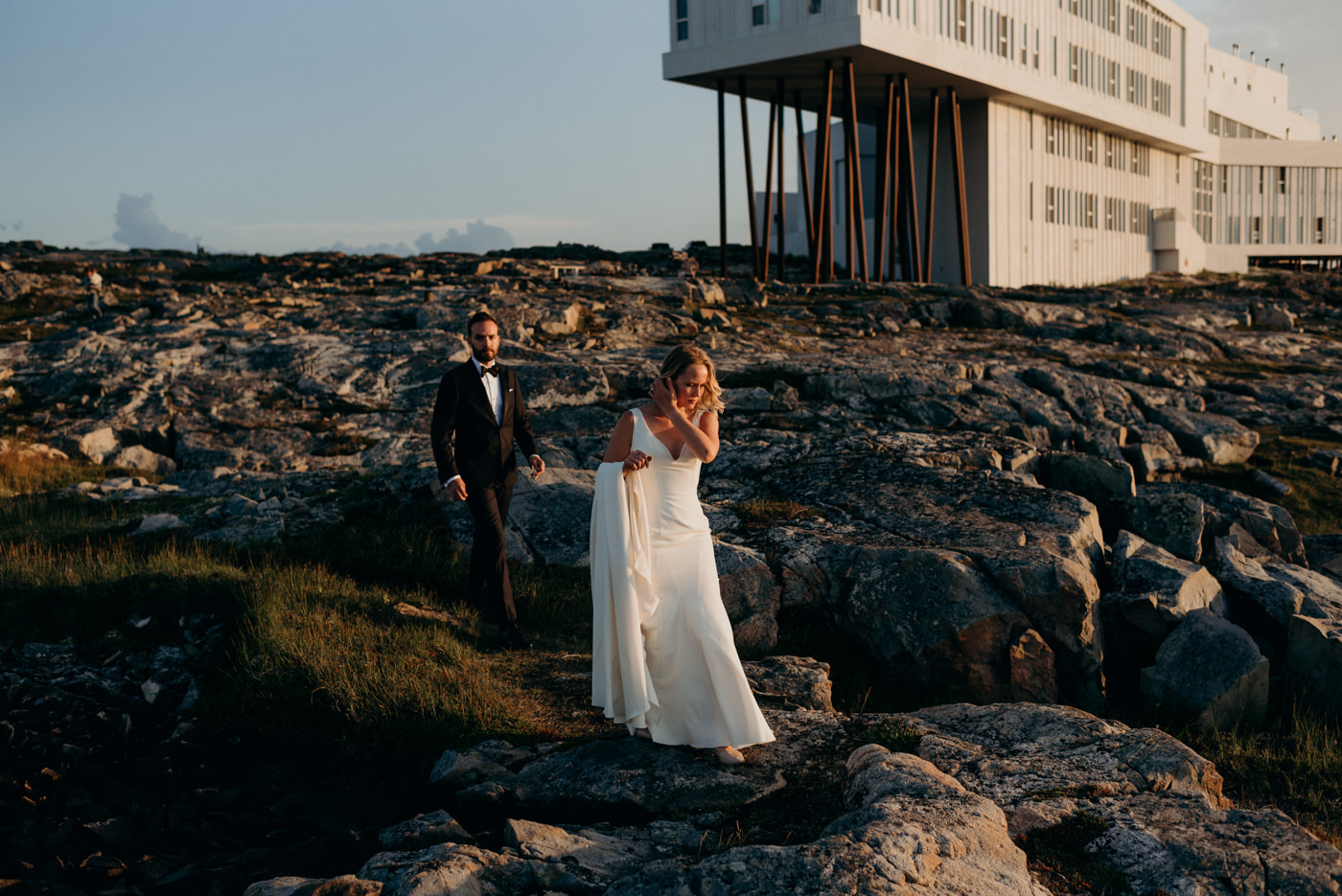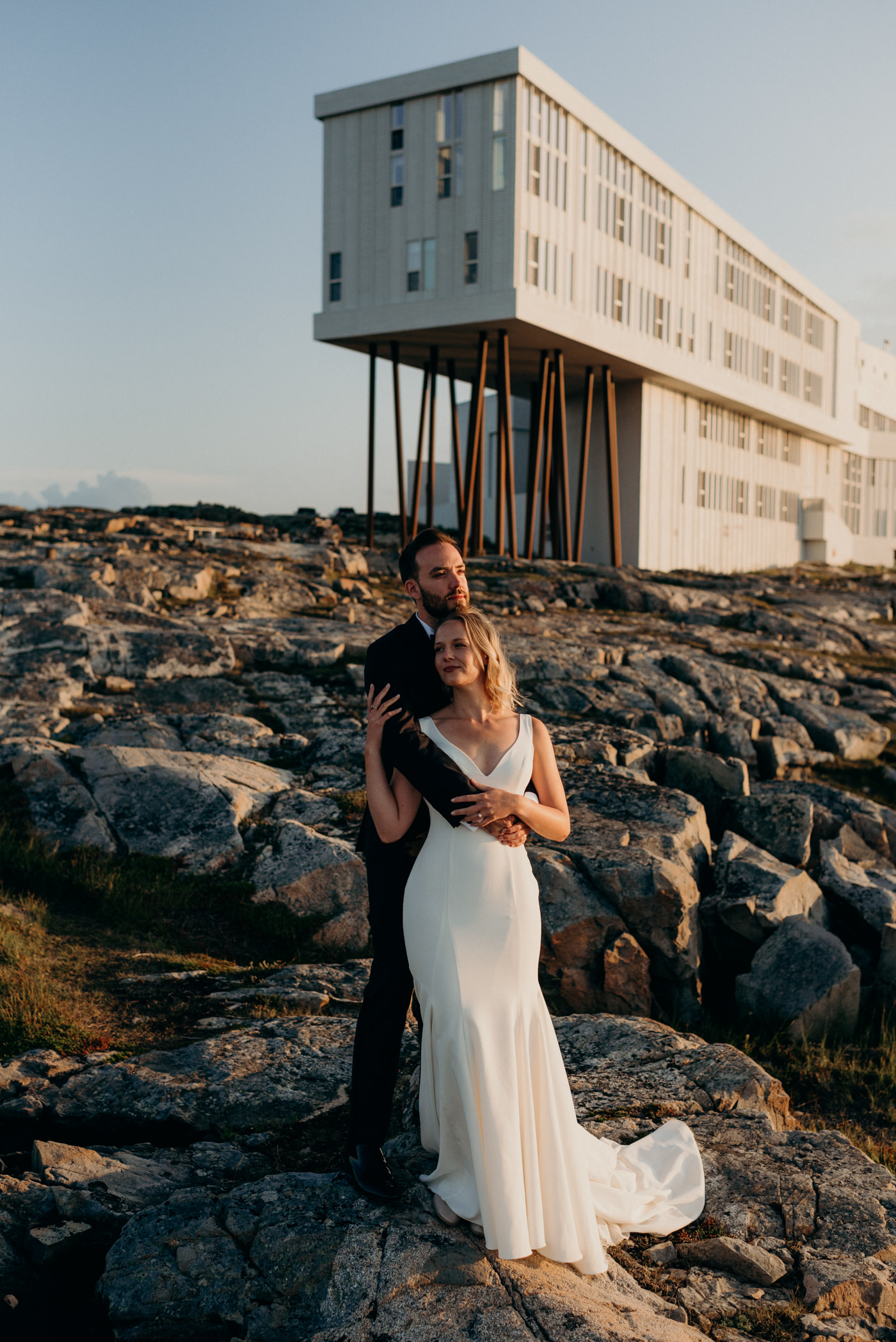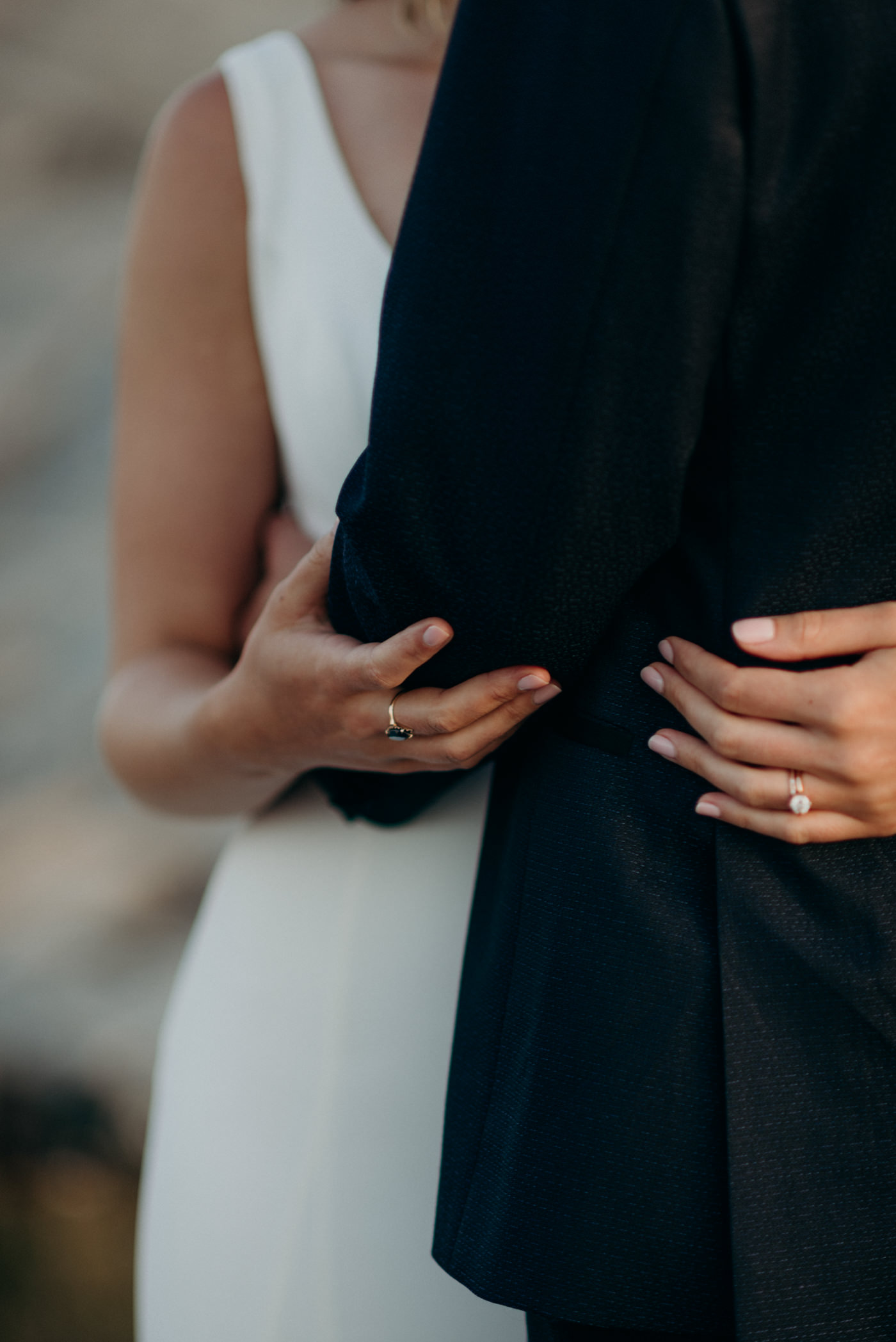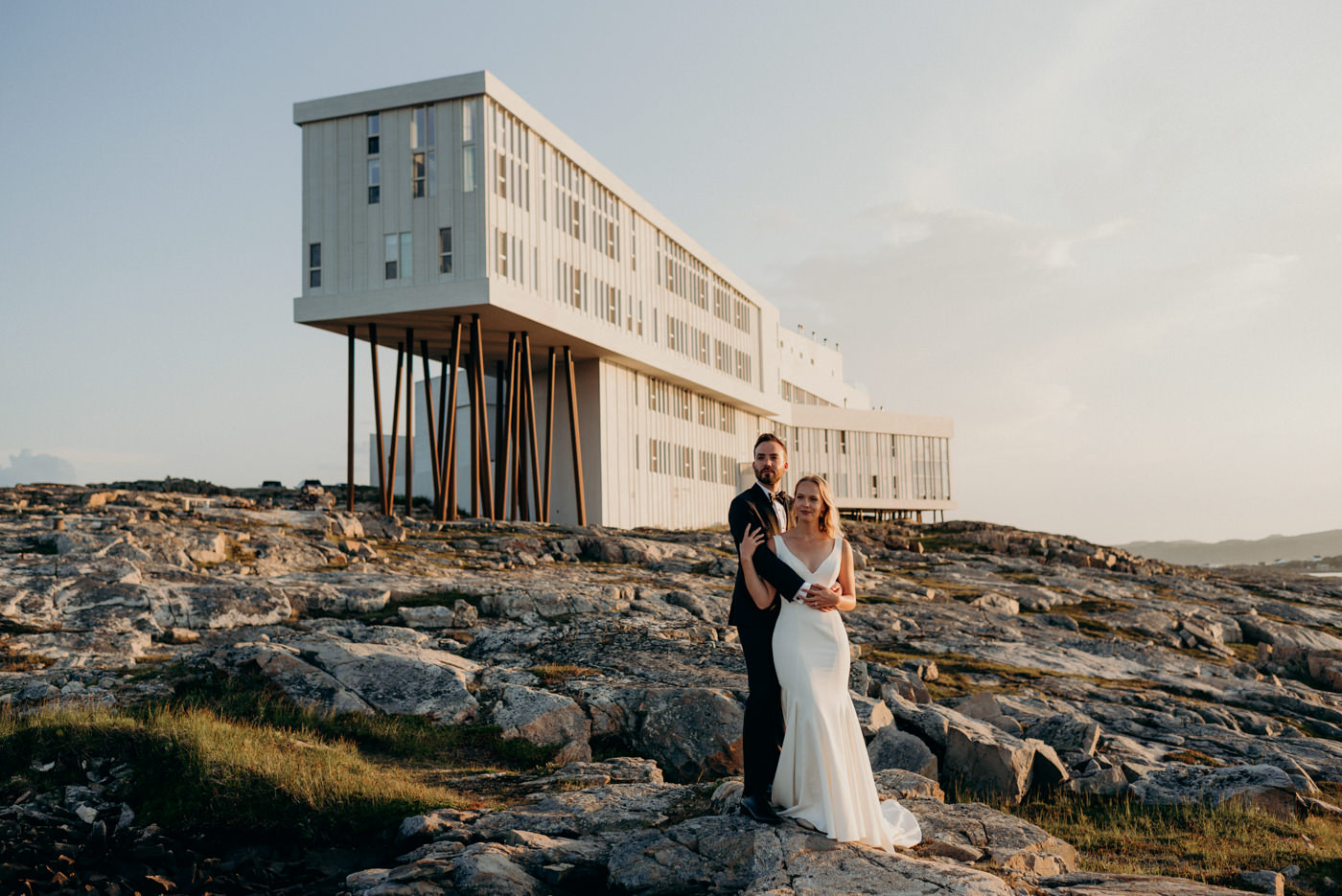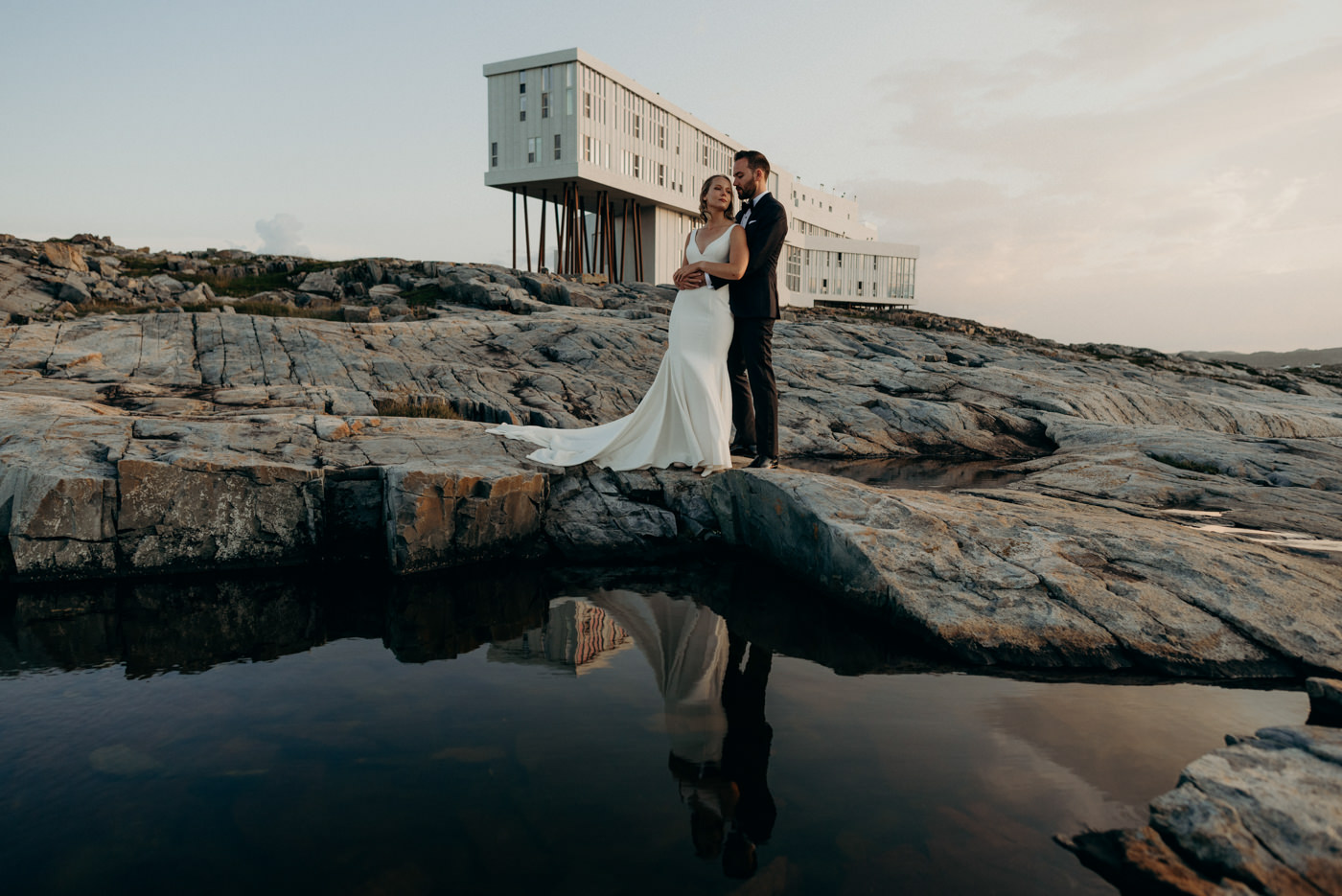 Vendors
Photographer: Daring Wanderer
Venue: Fogo Island Inn
Dress: Made with Love – Harper
Suit: Hugo Boss (from Harry Rosen)
Florals: Wildflowers picked from Fogo Island Inn's property by the incredible Lori
Officiant: Blanche Bennett
Rings: Made You Look

Check out this adventurous Banff National Park elopement.