Emma and Rob's elopement in Ucluelet was beautiful and free-spirited. knew that if they were going to get married that it would be a simple and easy process. They also knew they didn't want to plan a wedding. Ultimately they wanted their union to be something special just between the two of them. Though it was a difficult decision, they kept it all secret from their friends and family until after they got home.
How did you choose your elopement location?
We decided to elope in the Tofino/Ucluelet area and we wanted to stay somewhere that felt the most like us. We had heard great things about Wya Point and it was absolutely wonderful. Falling asleep to the light of the moon coming through the yurt and the sound of the waves crashing was so special.
What was the most memorable part of the day?
Our goal was to make our elopement feel as spontaneous as possible, even though there were many things we had to book in advance. We had just been camping around Vancouver island and arrived at Wya Point tired, mosquito bitten and looking for a rest. When our day came along we felt recharged. Also, we felt so relaxed that we had forgotten to arrange witnesses to the ceremony! We asked our next door yurt neighbours if they would be a part of it 30 minutes before! It was a great story to tell afterwards and completely fit with our spontaneous and casual approach to the day.
An honourable mention: after the ceremony and between photo sessions, we stopped in at a Ucluelet bar for pizza and beer in our wedding attire. It made for some great conversations!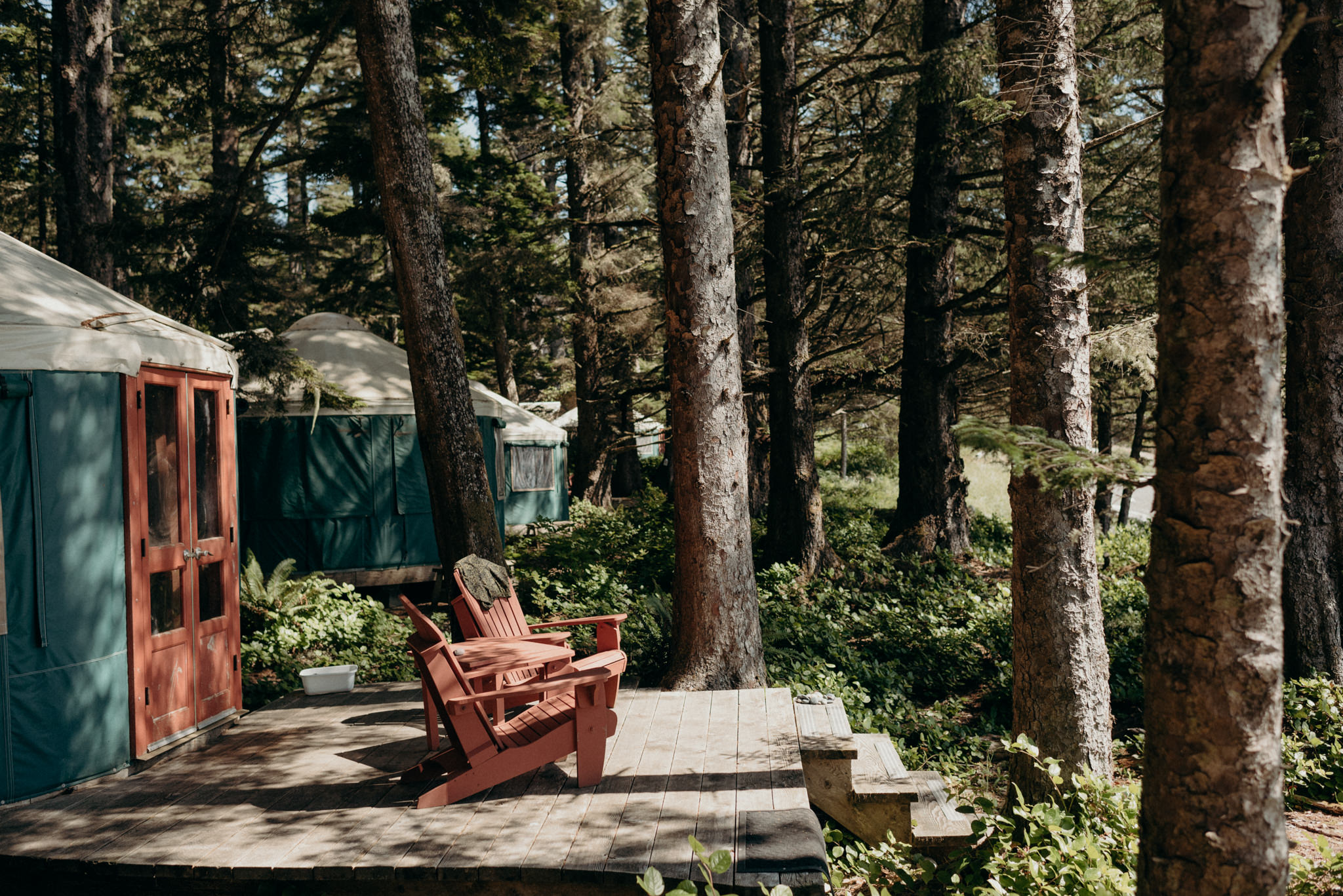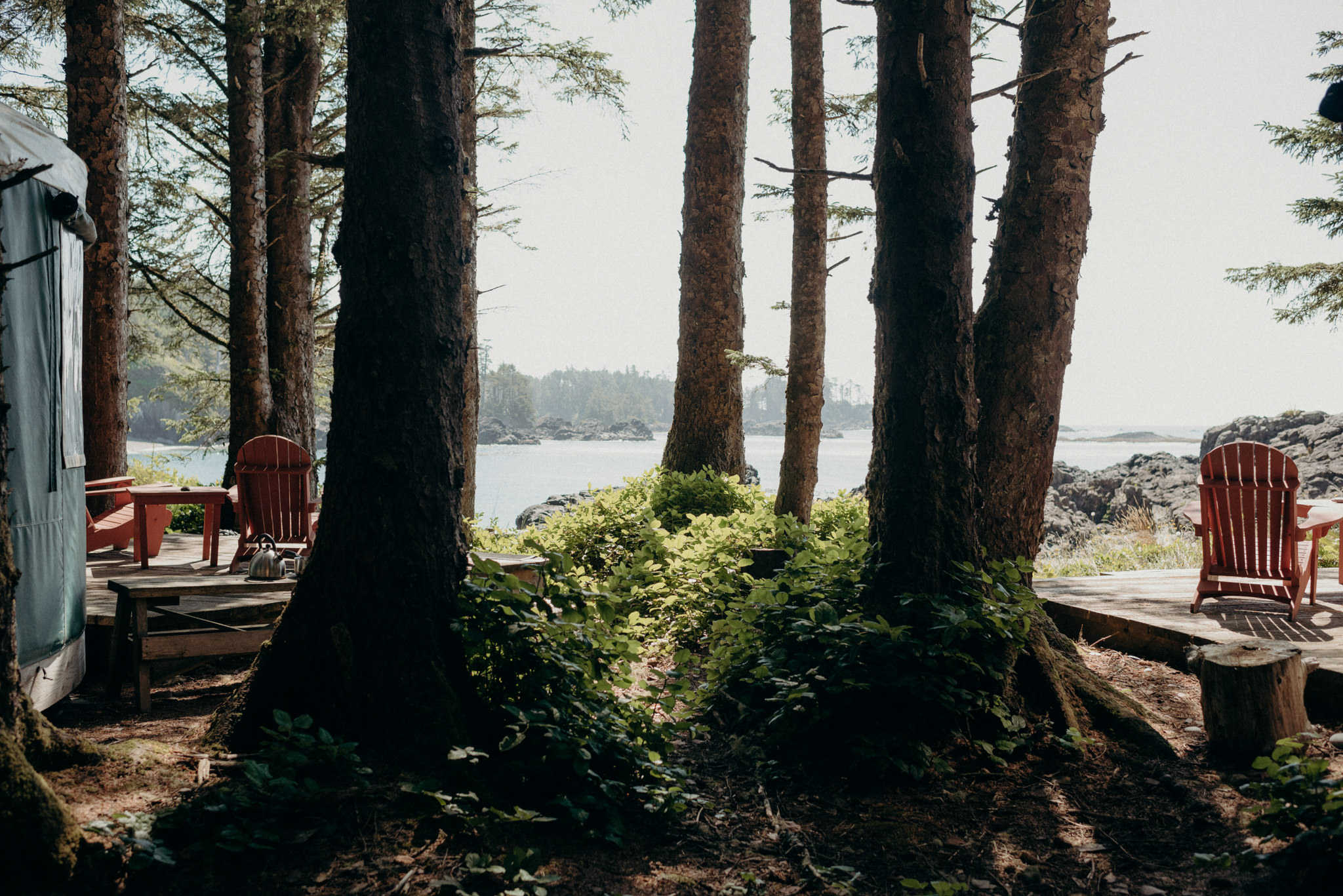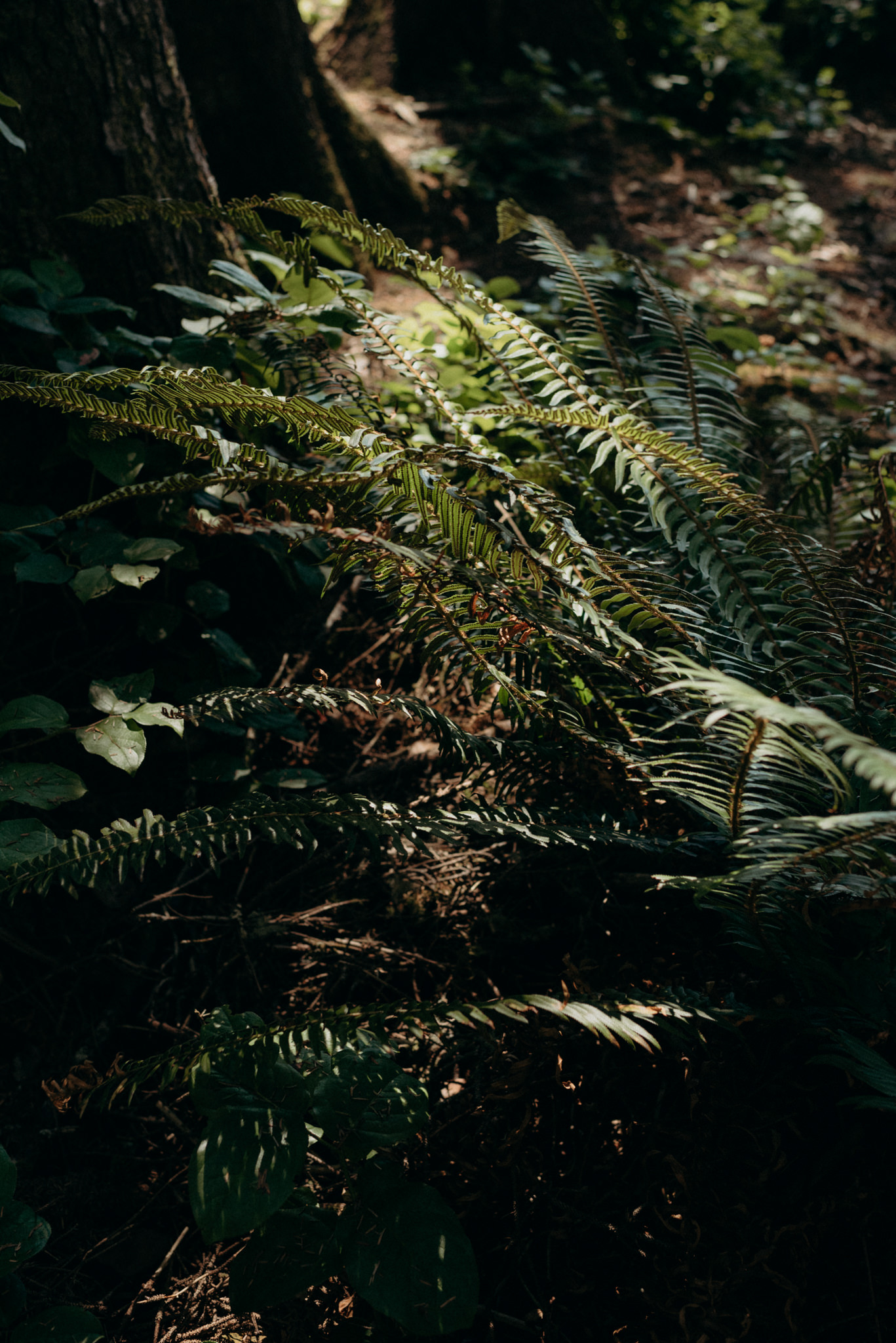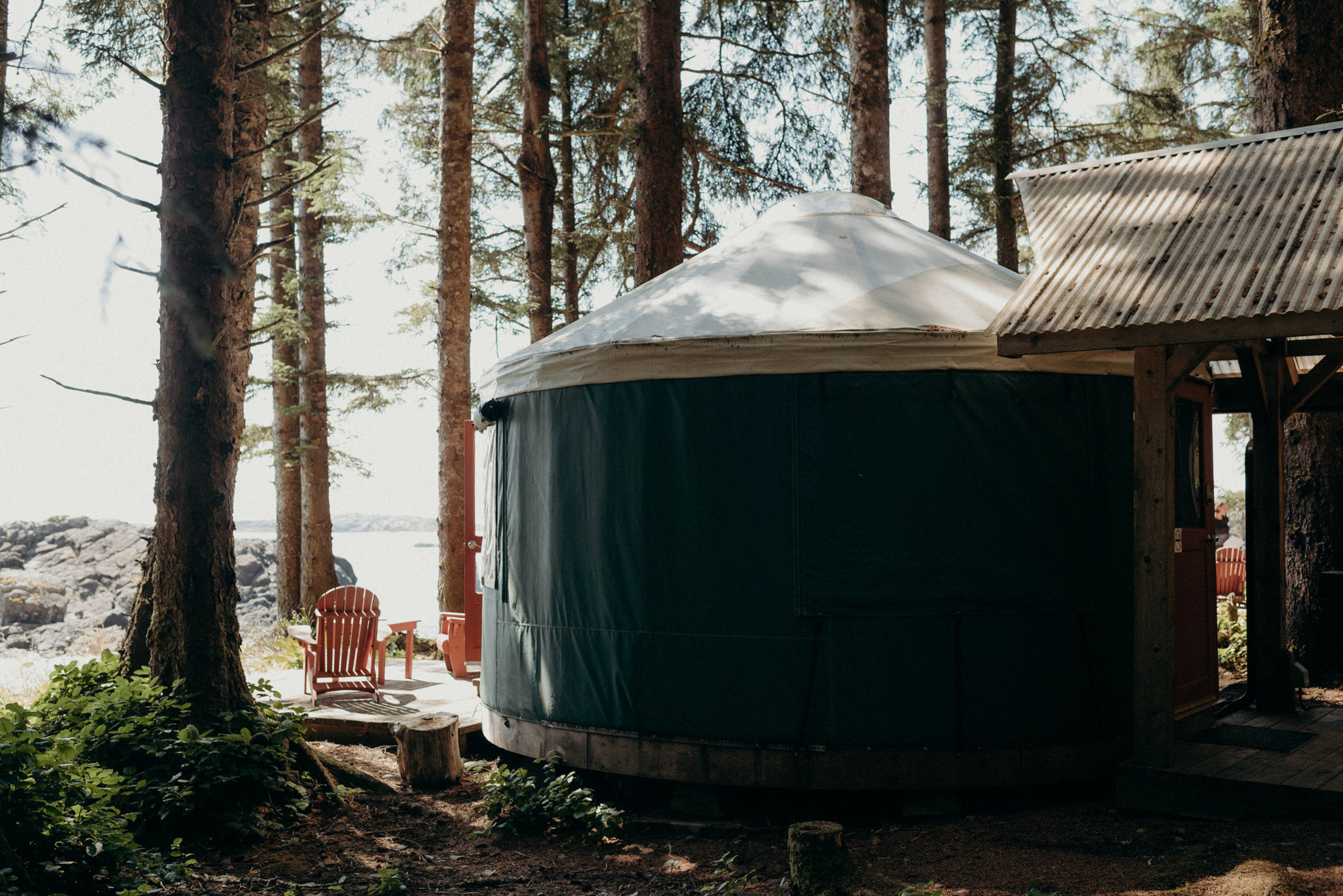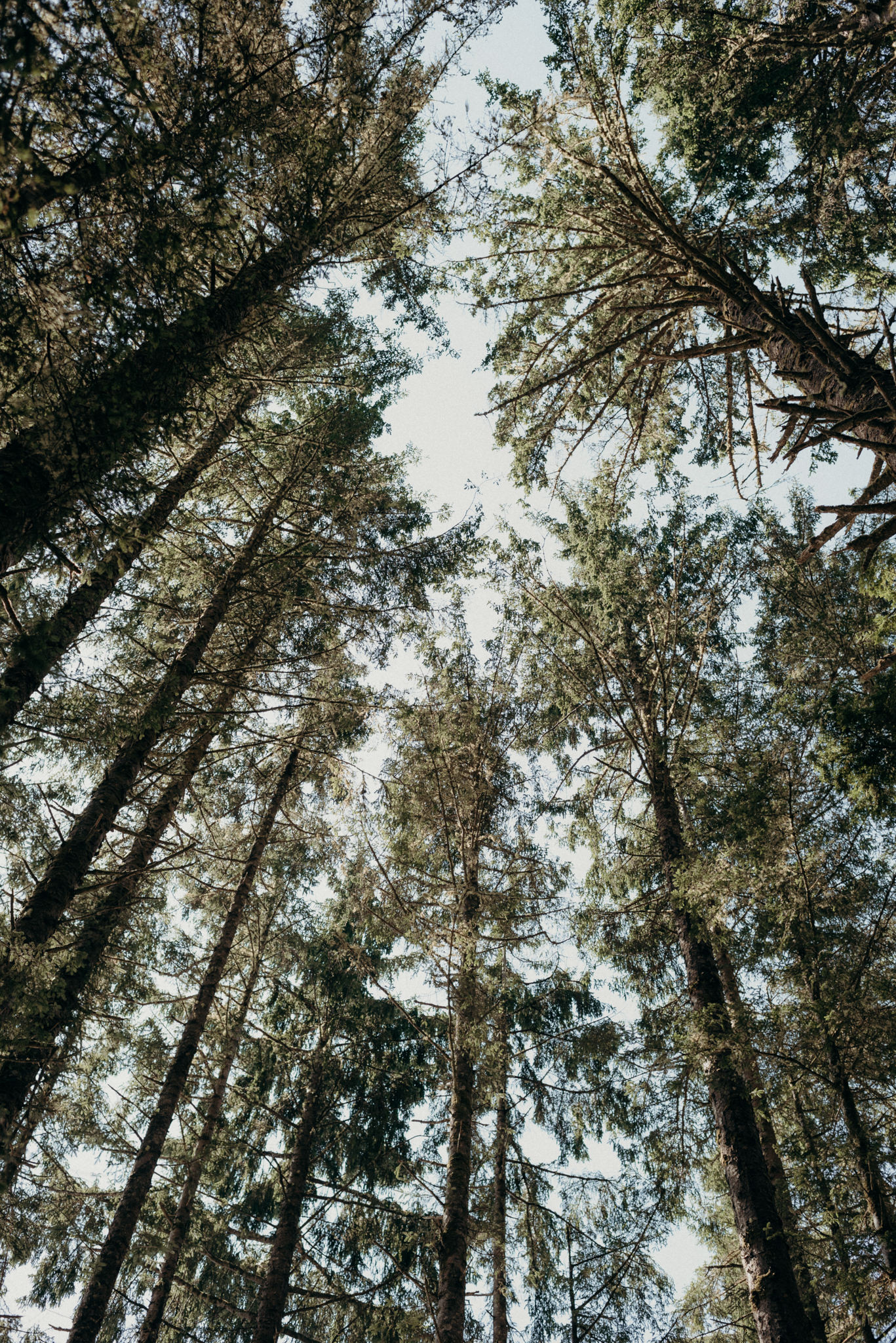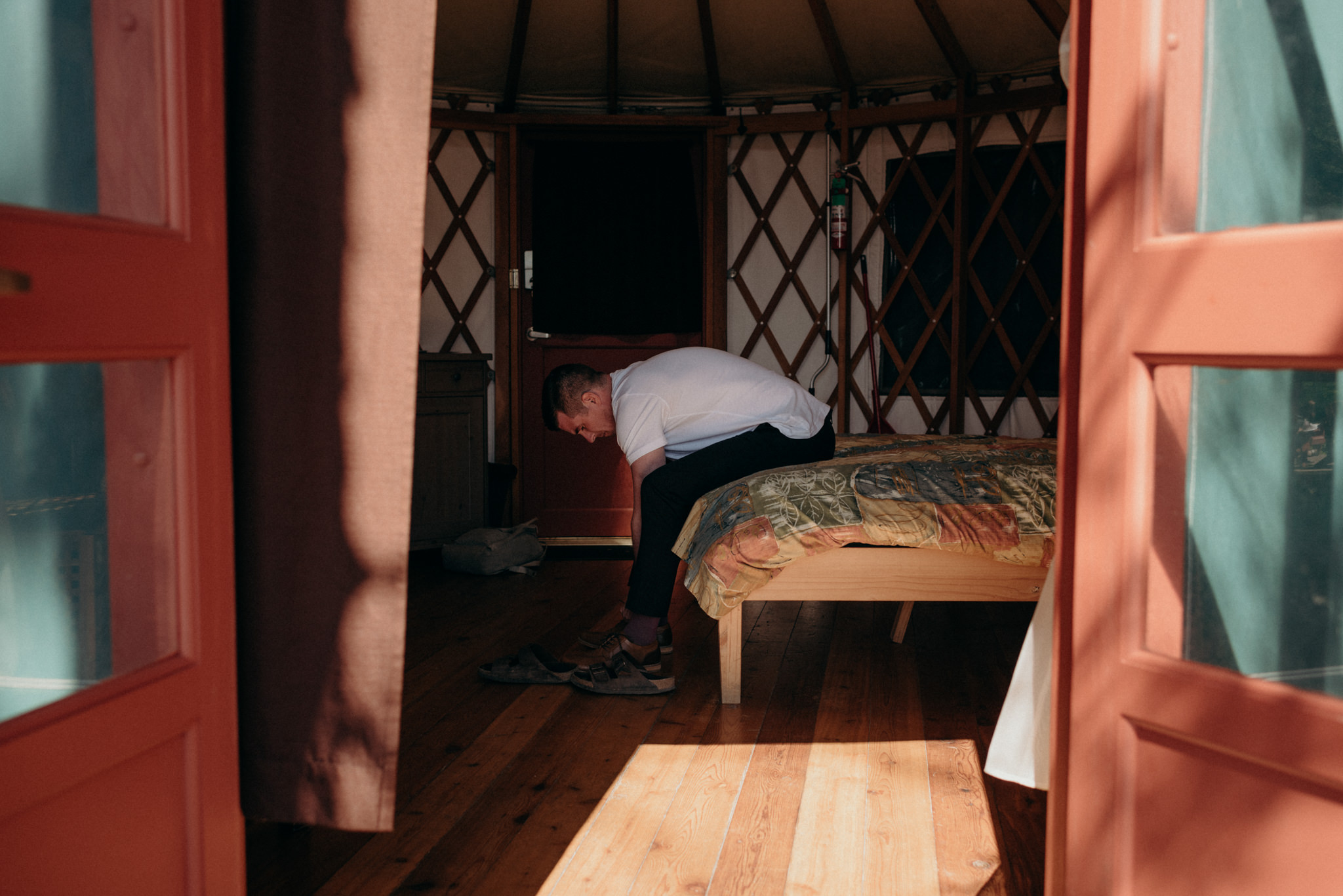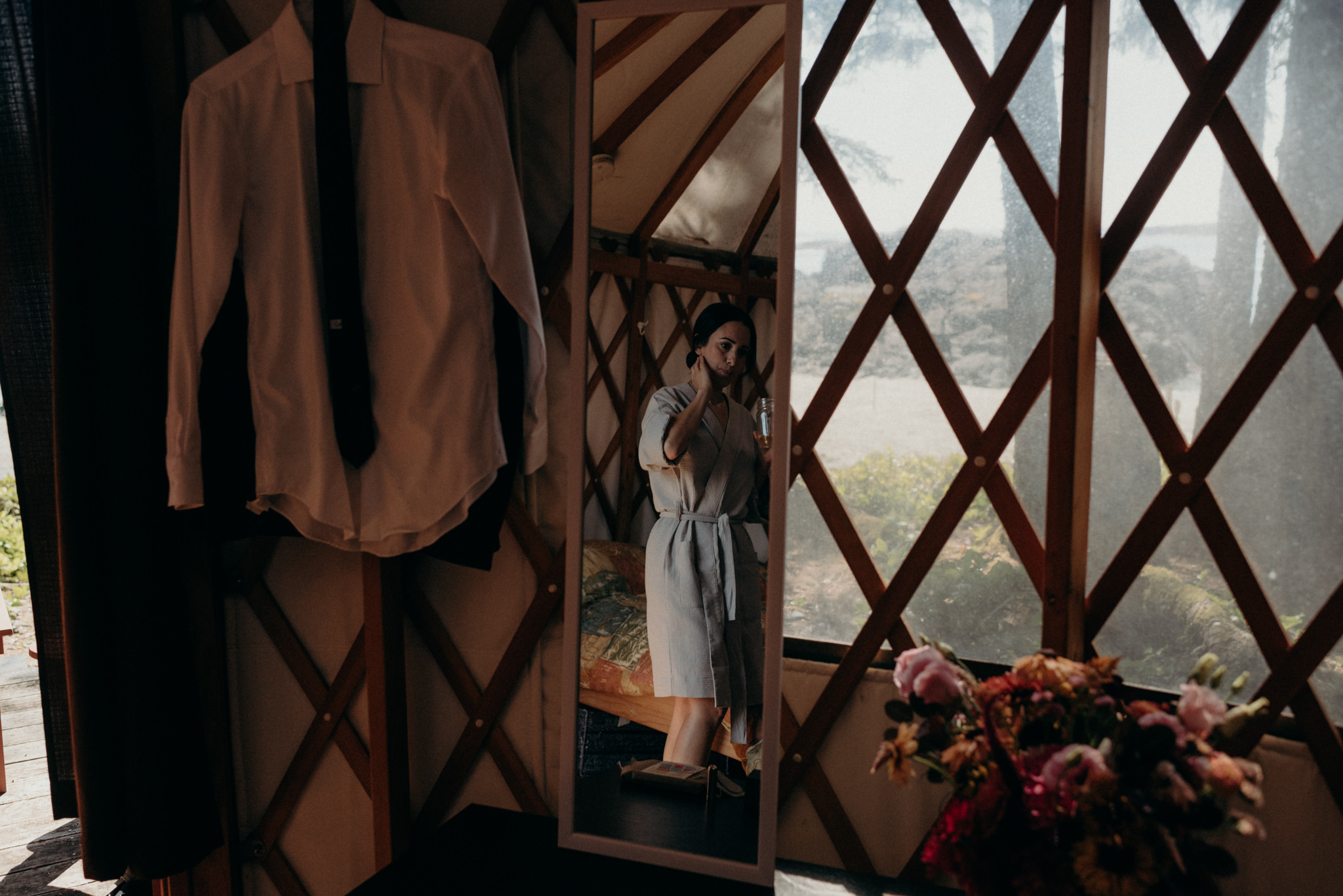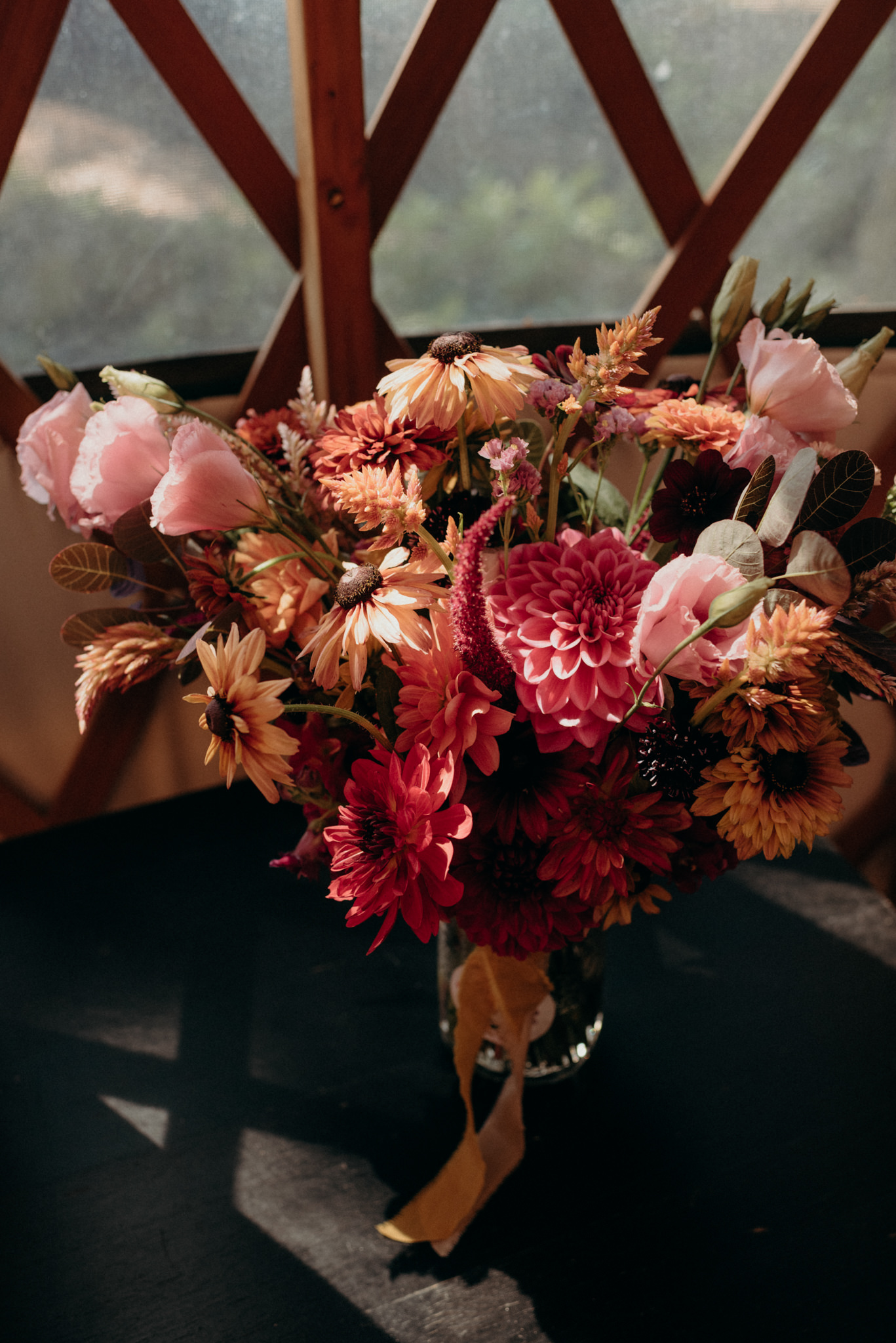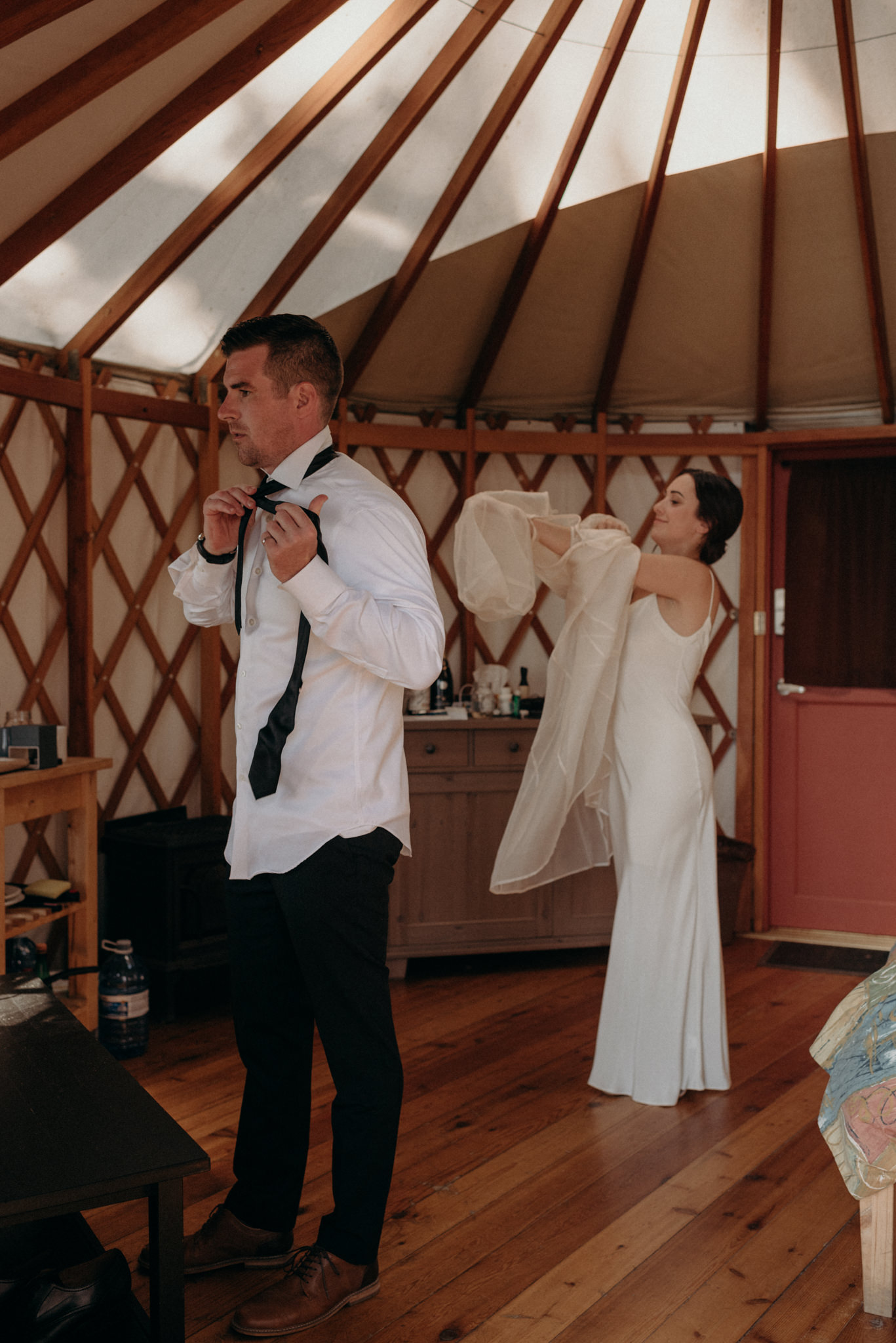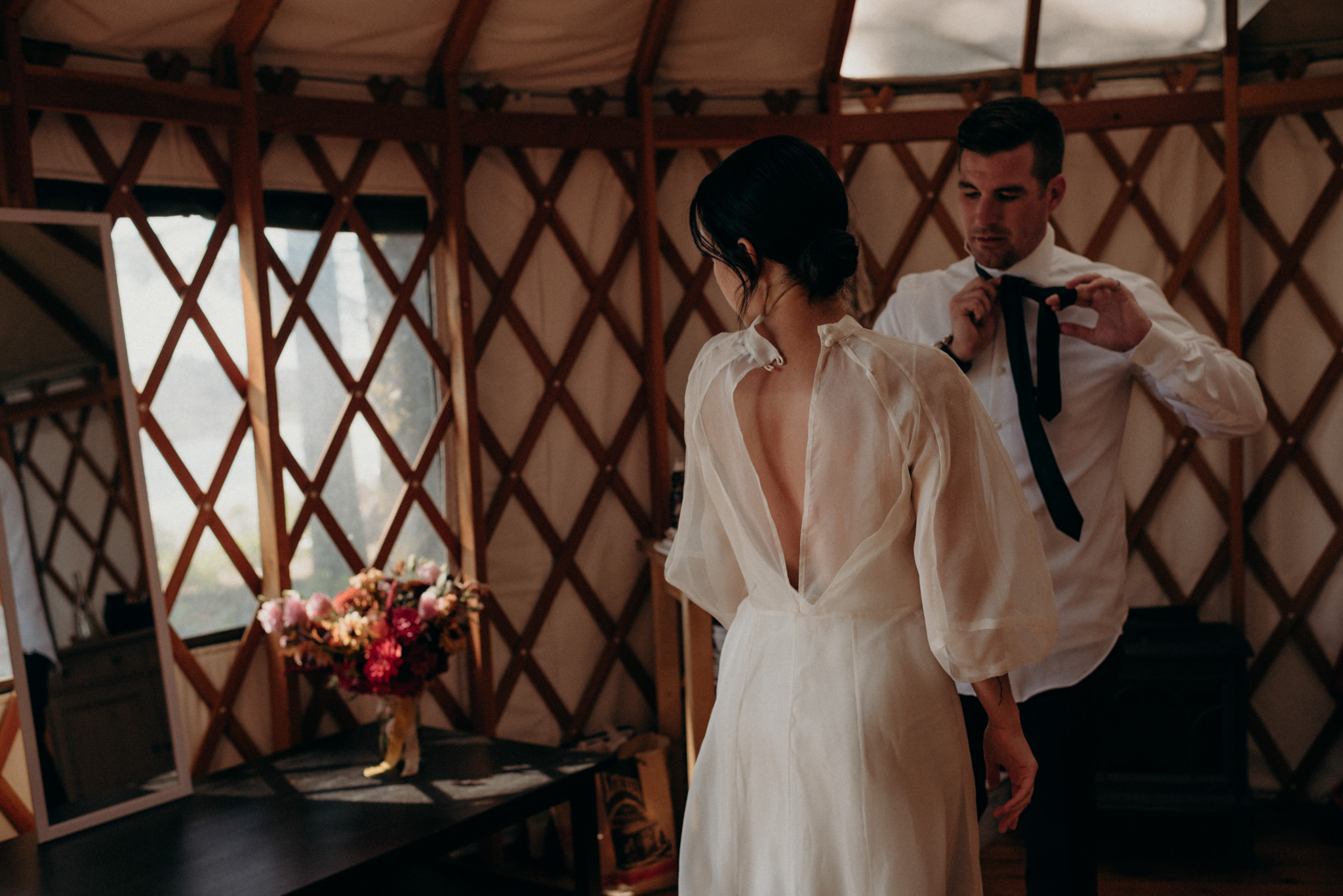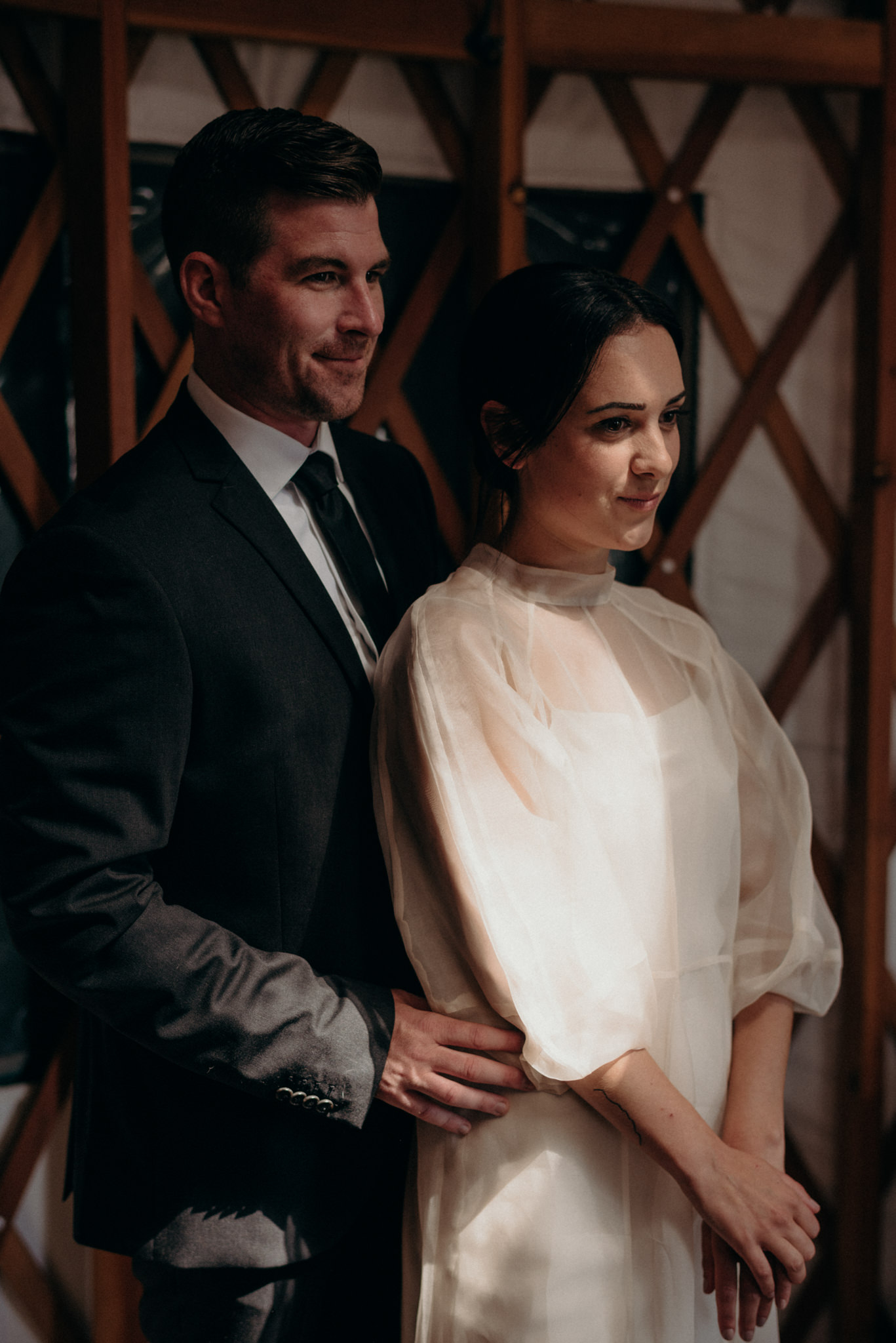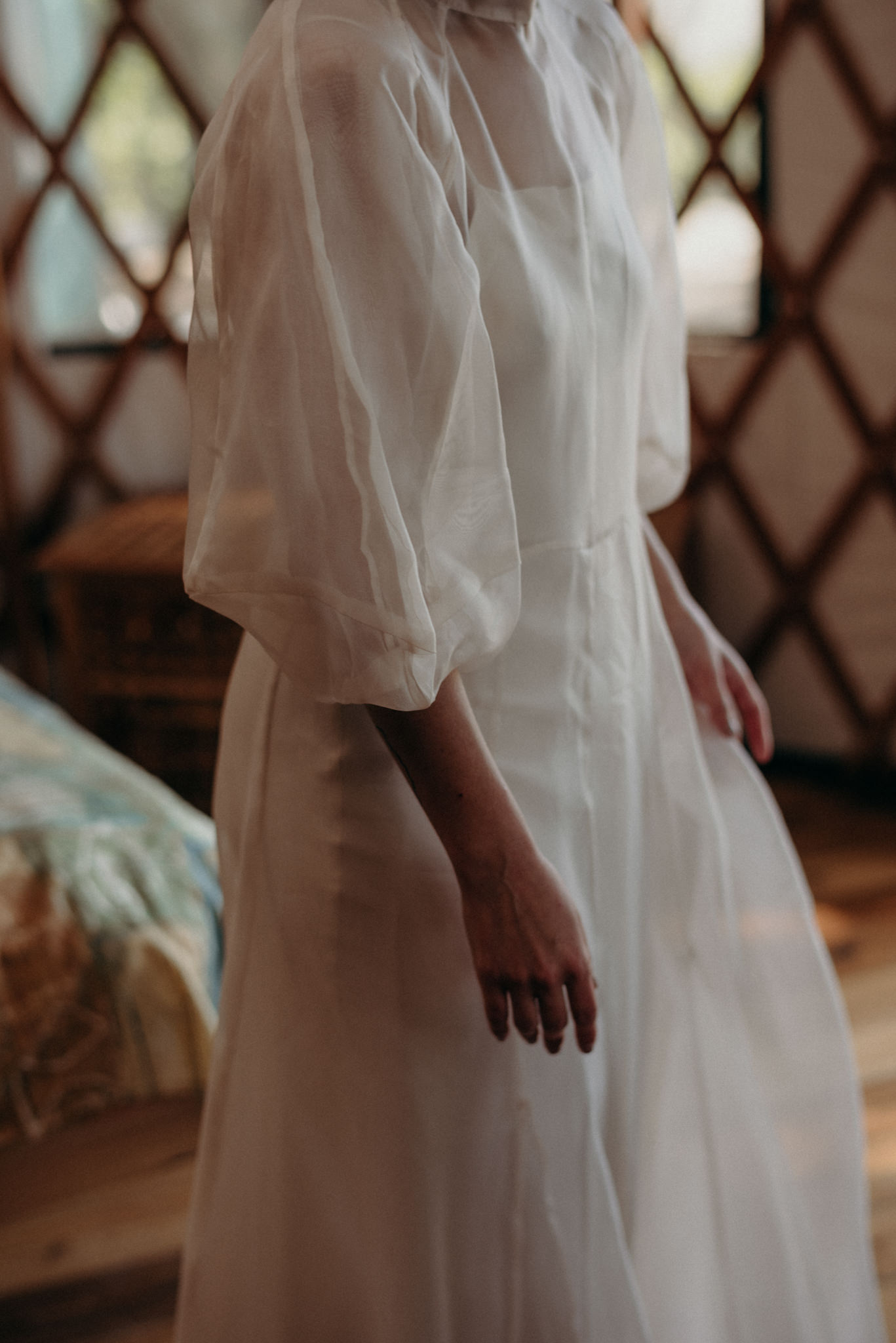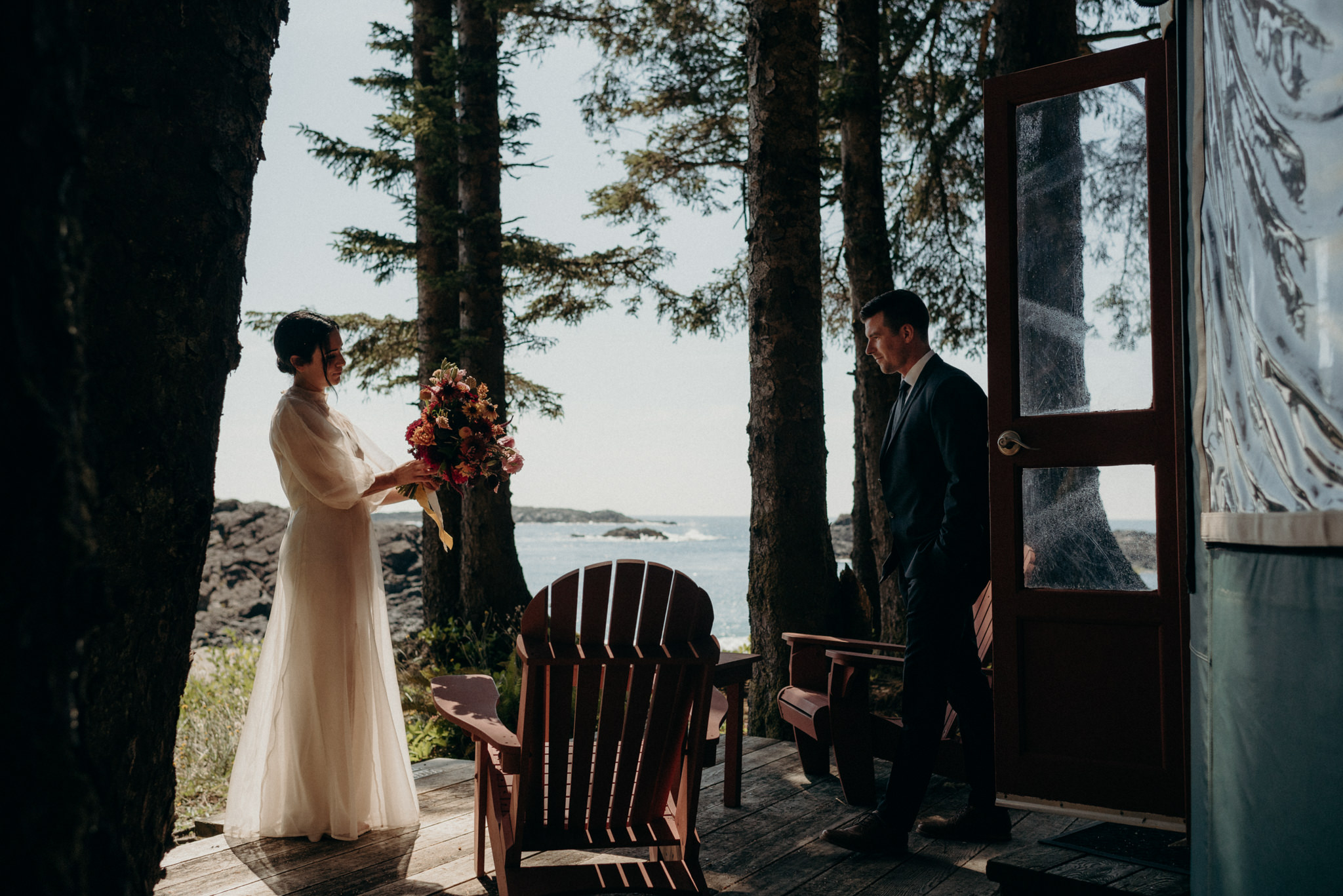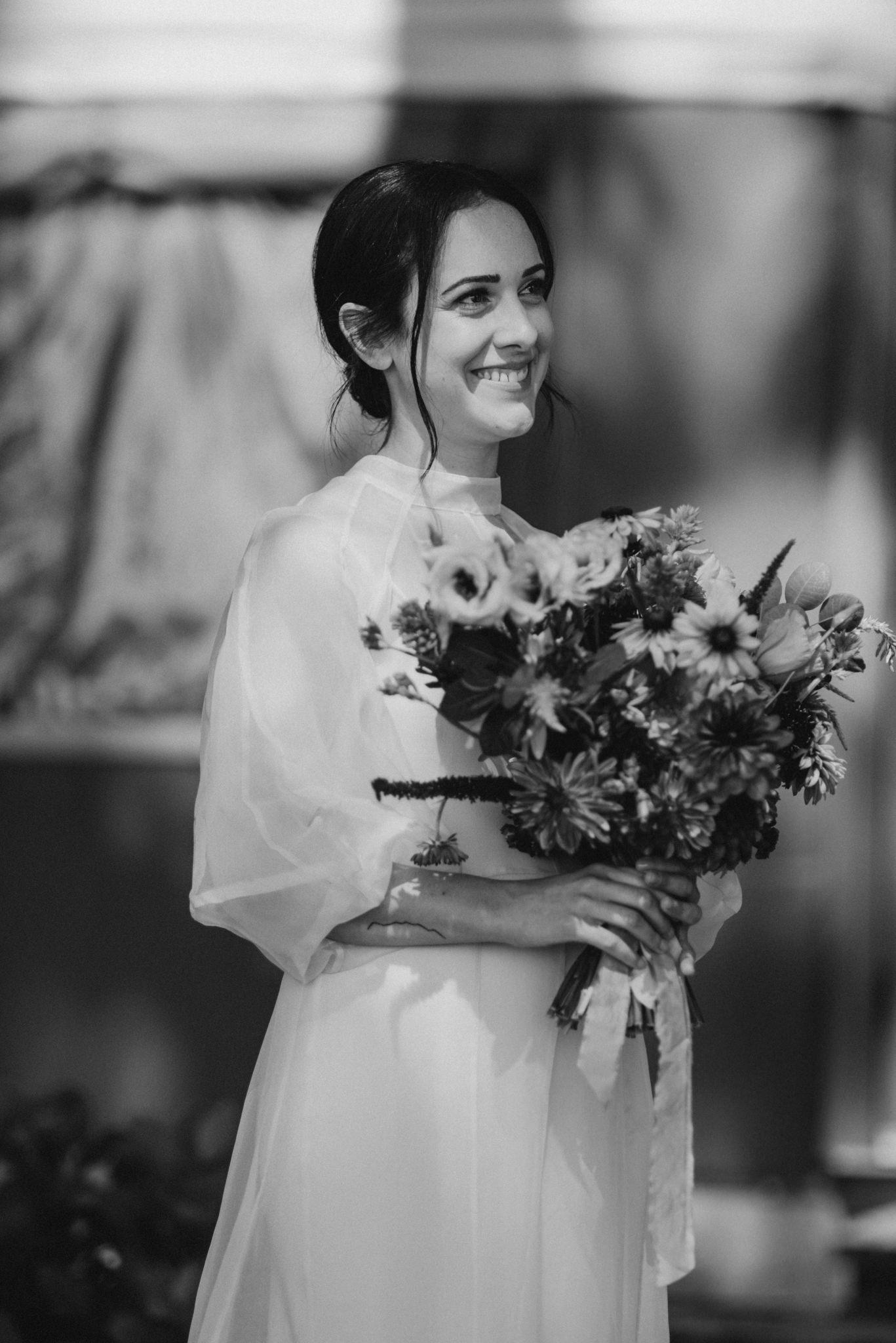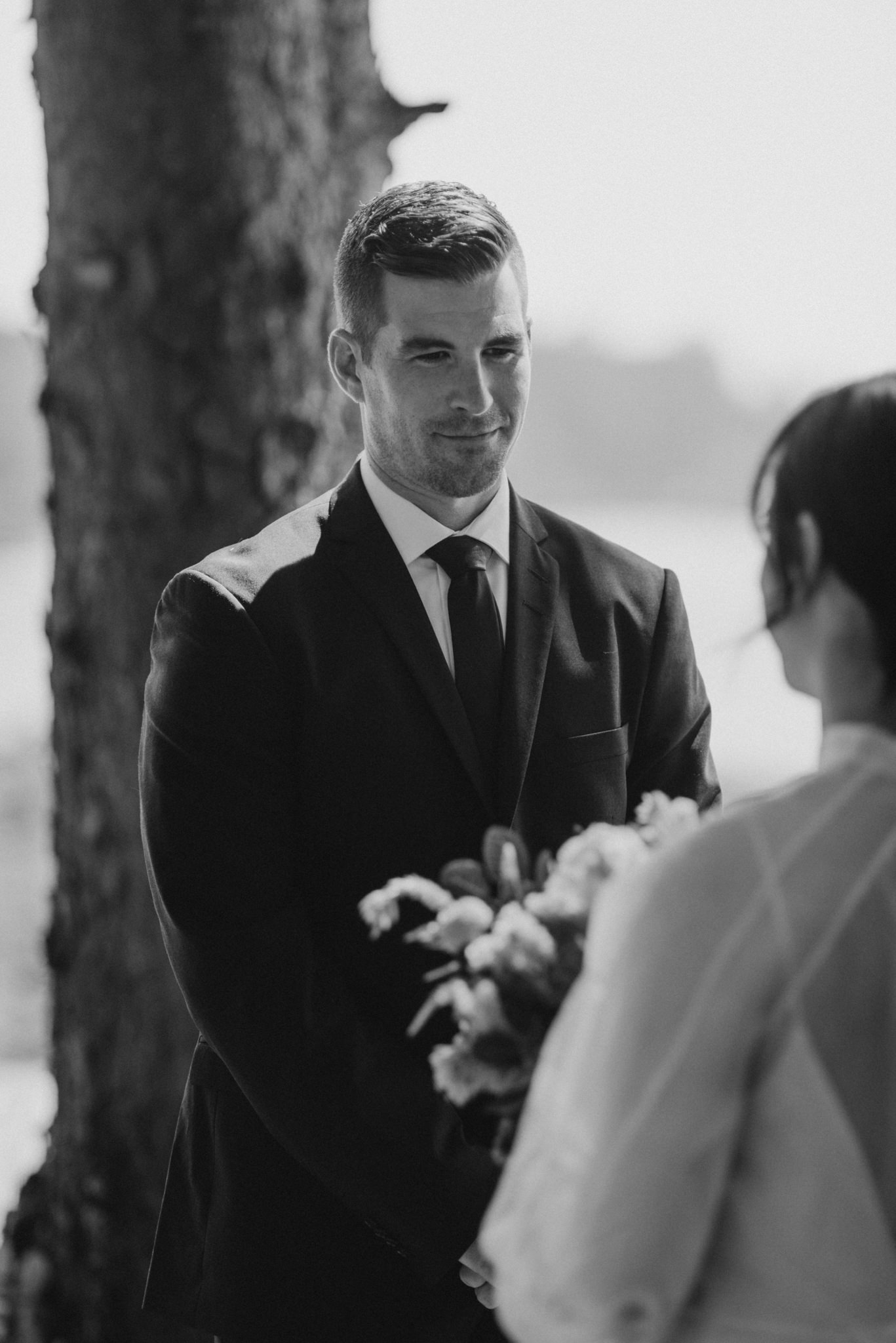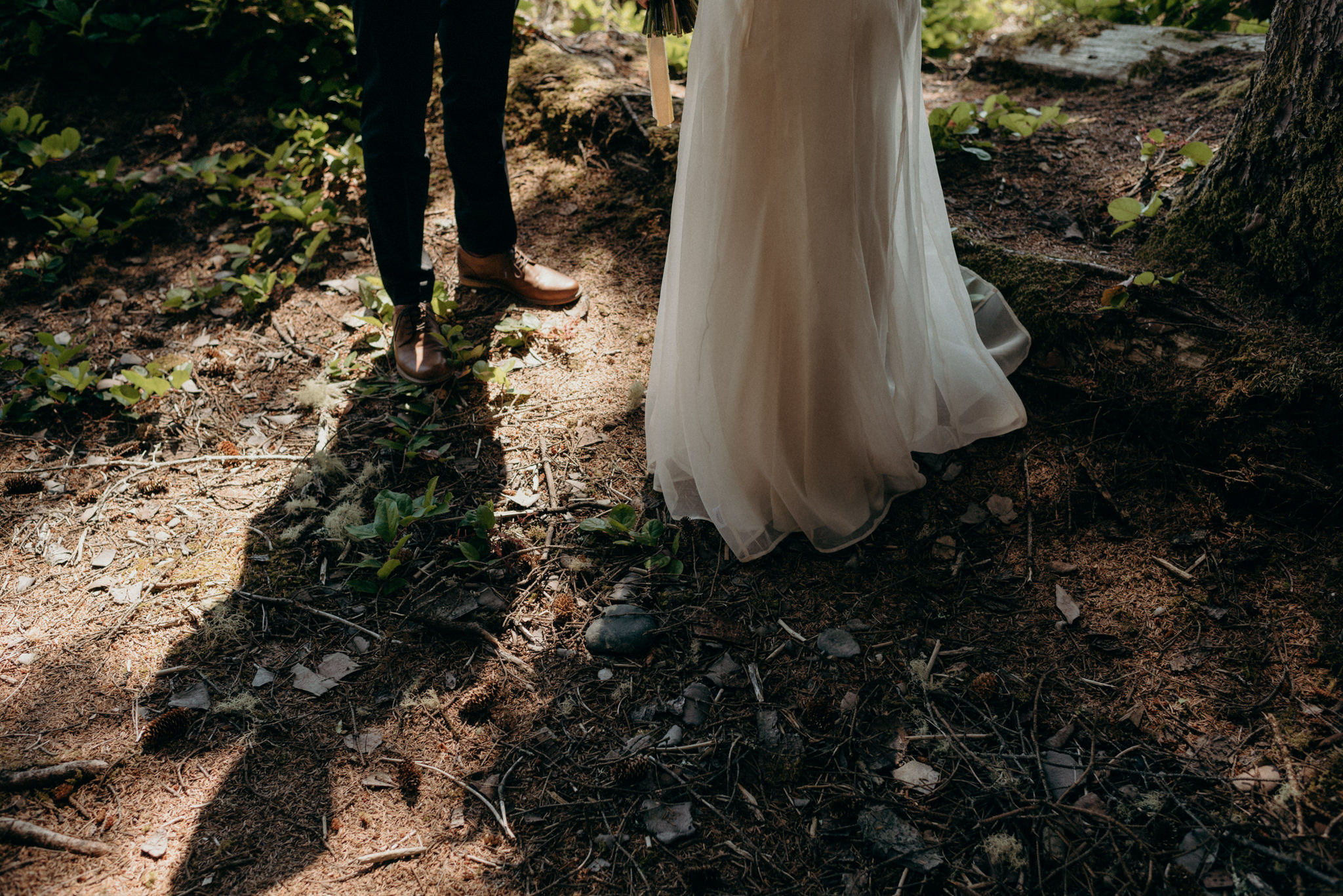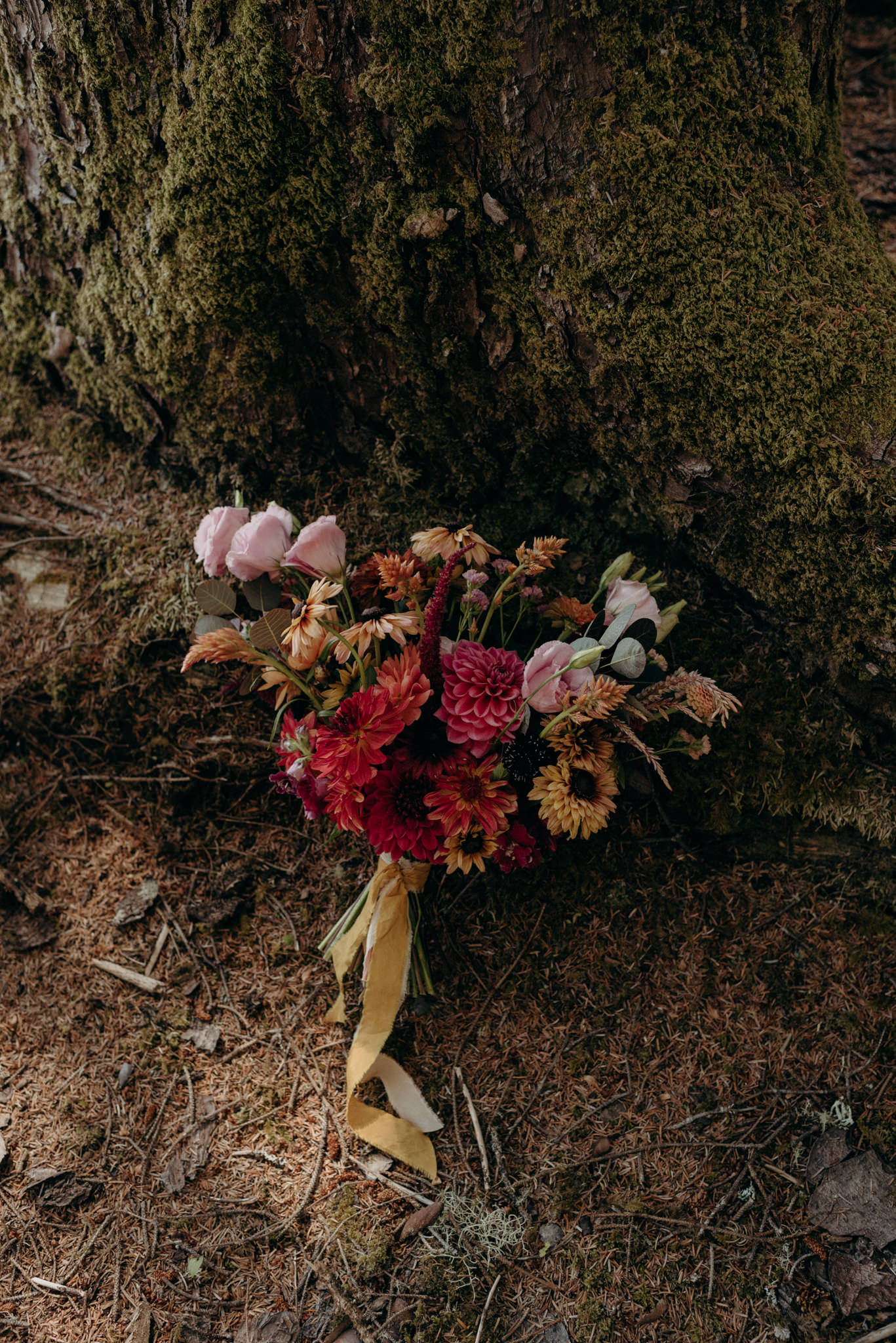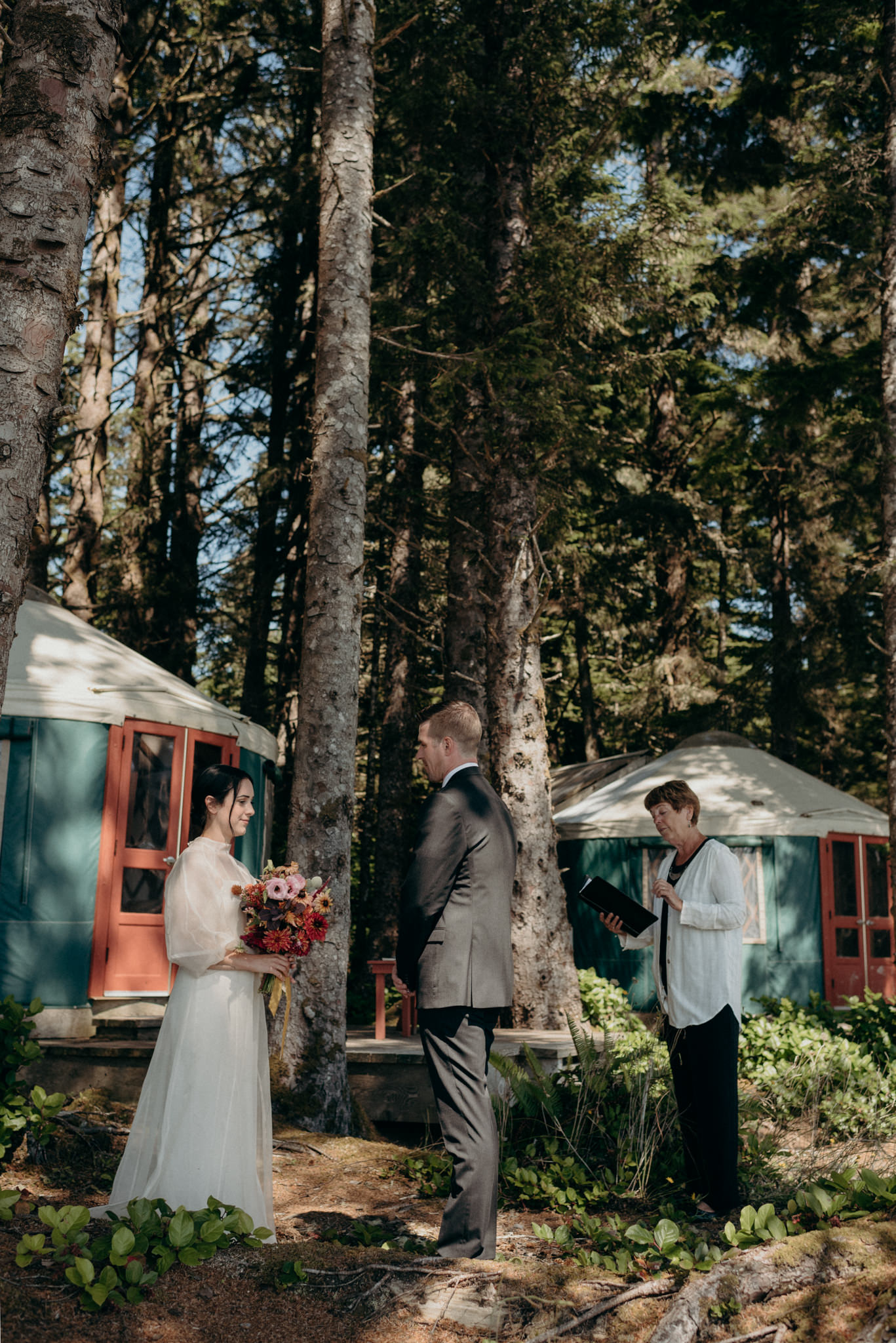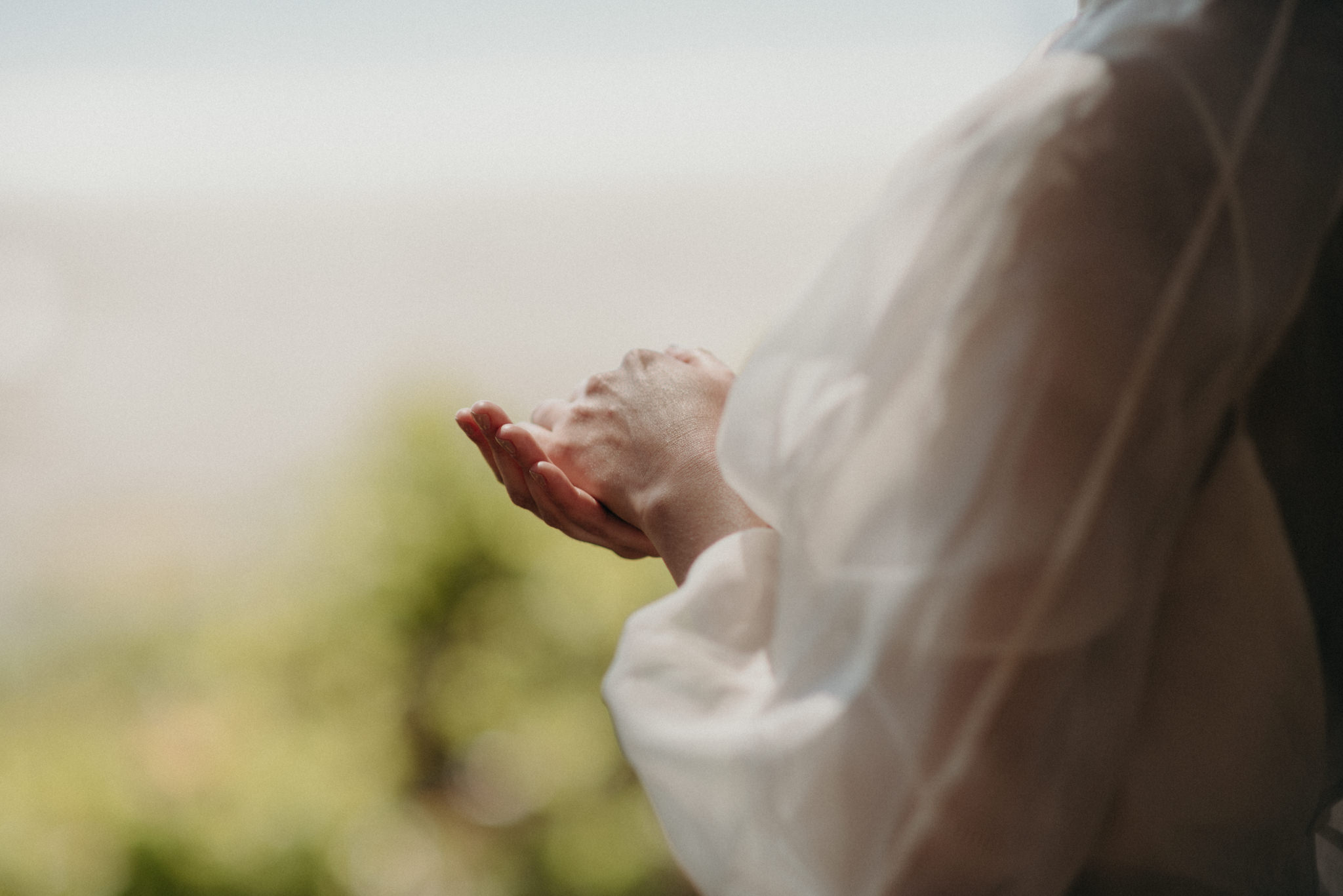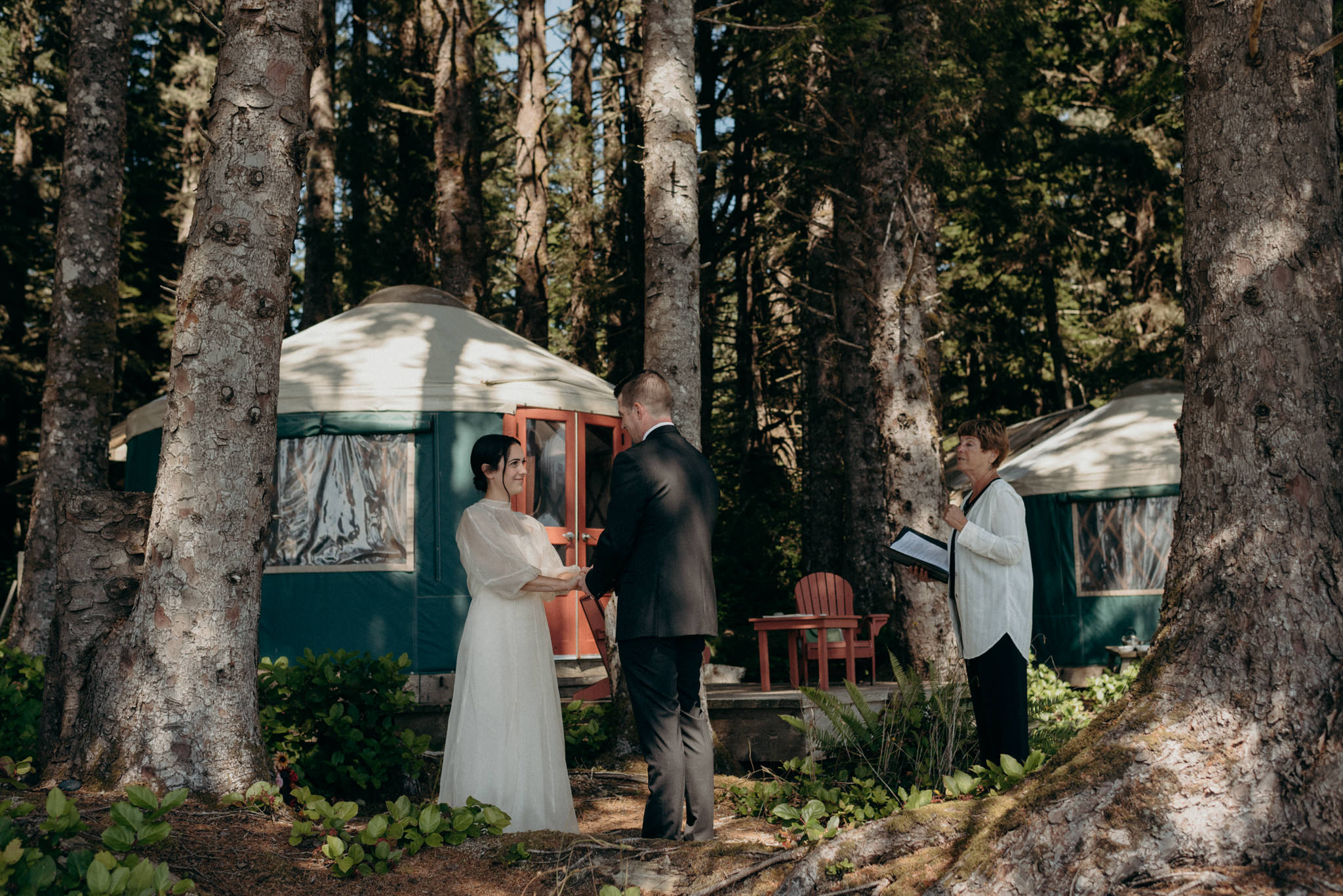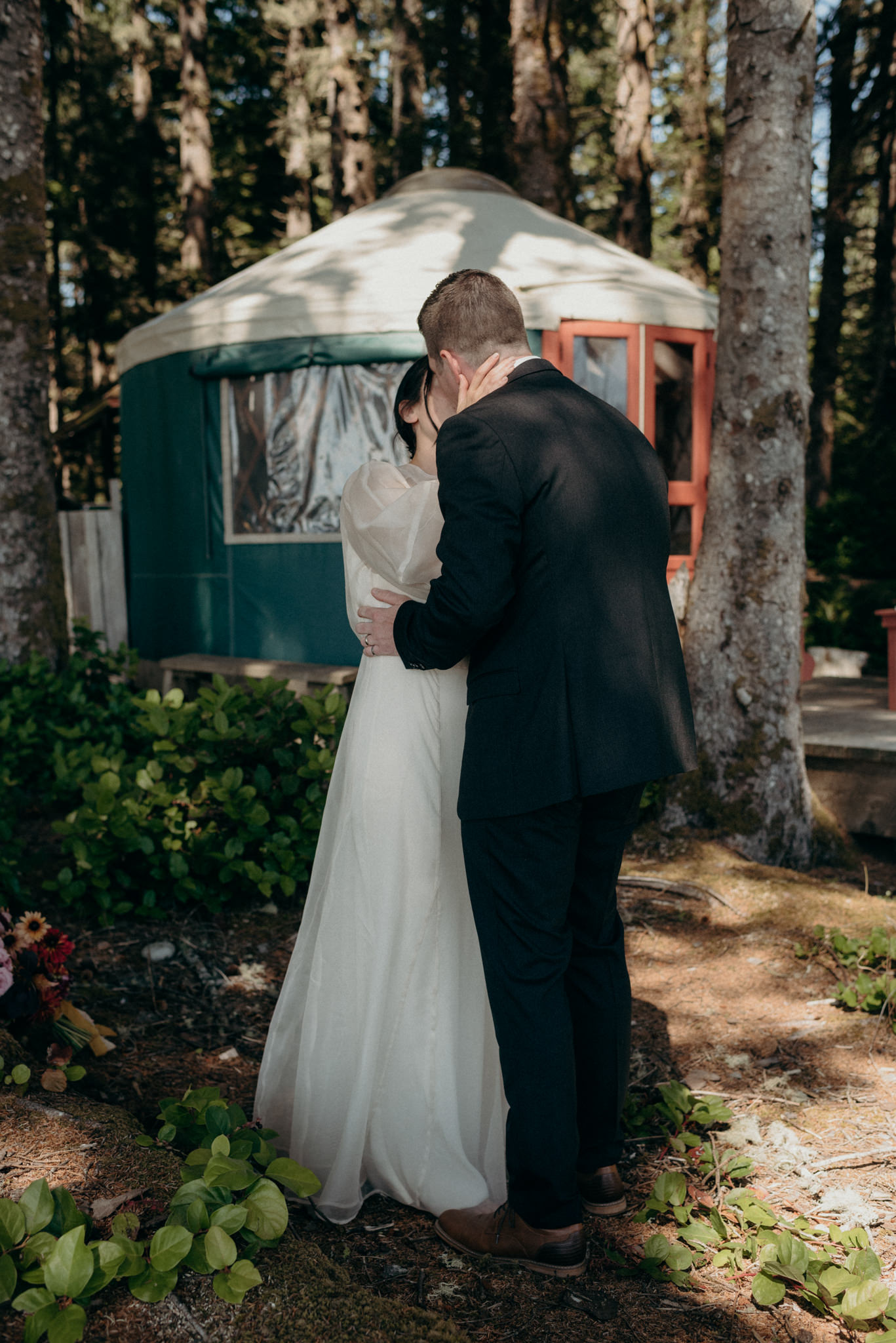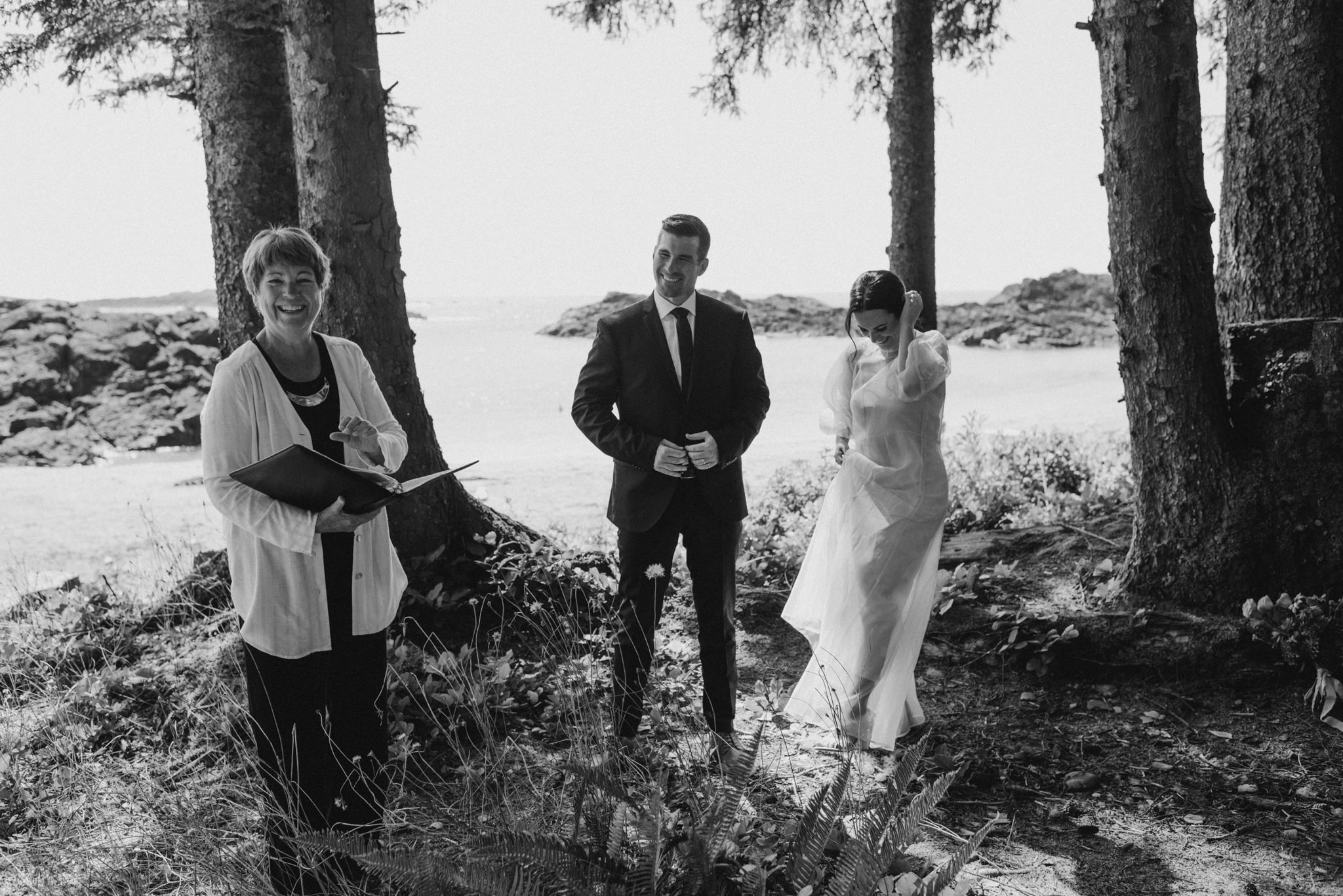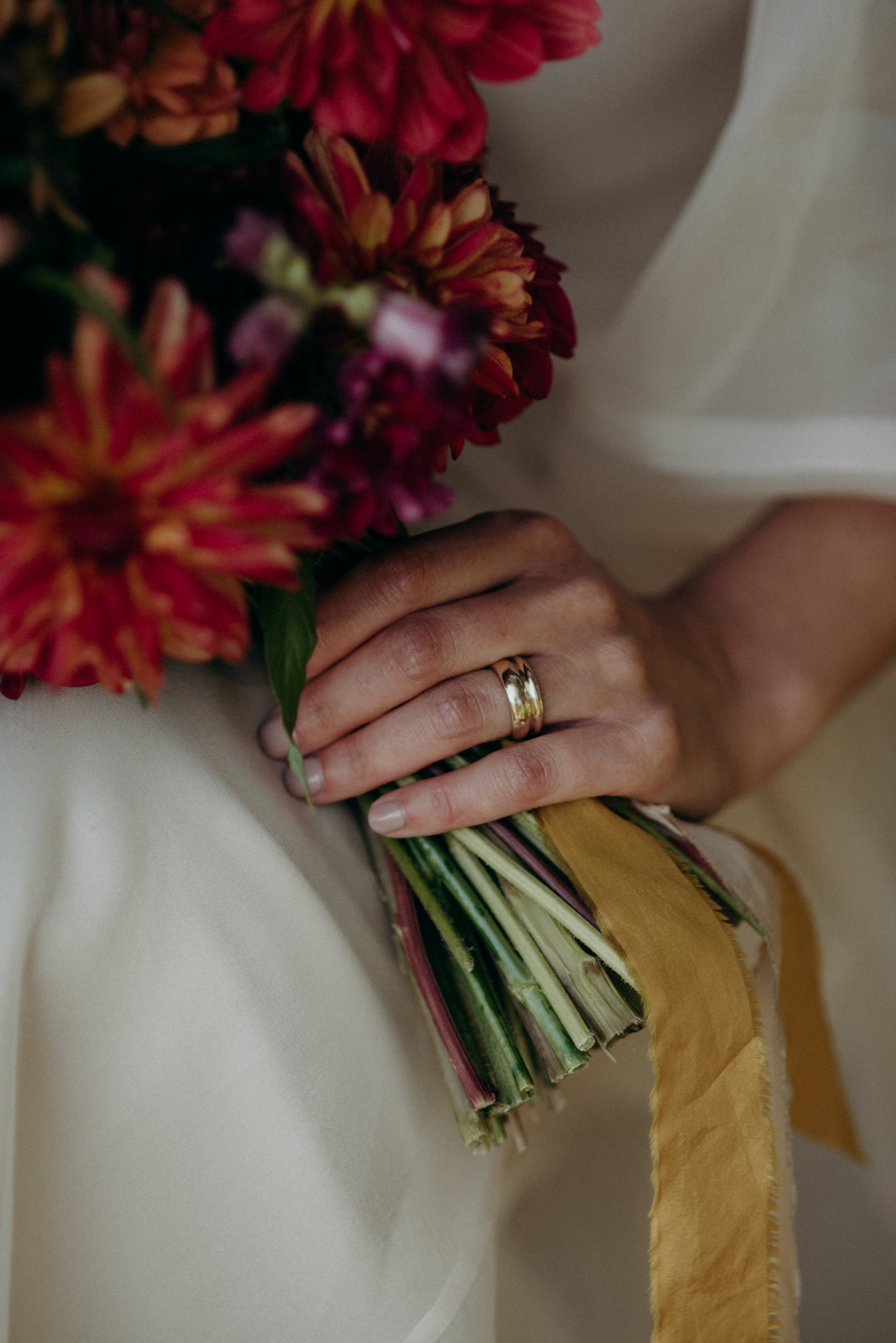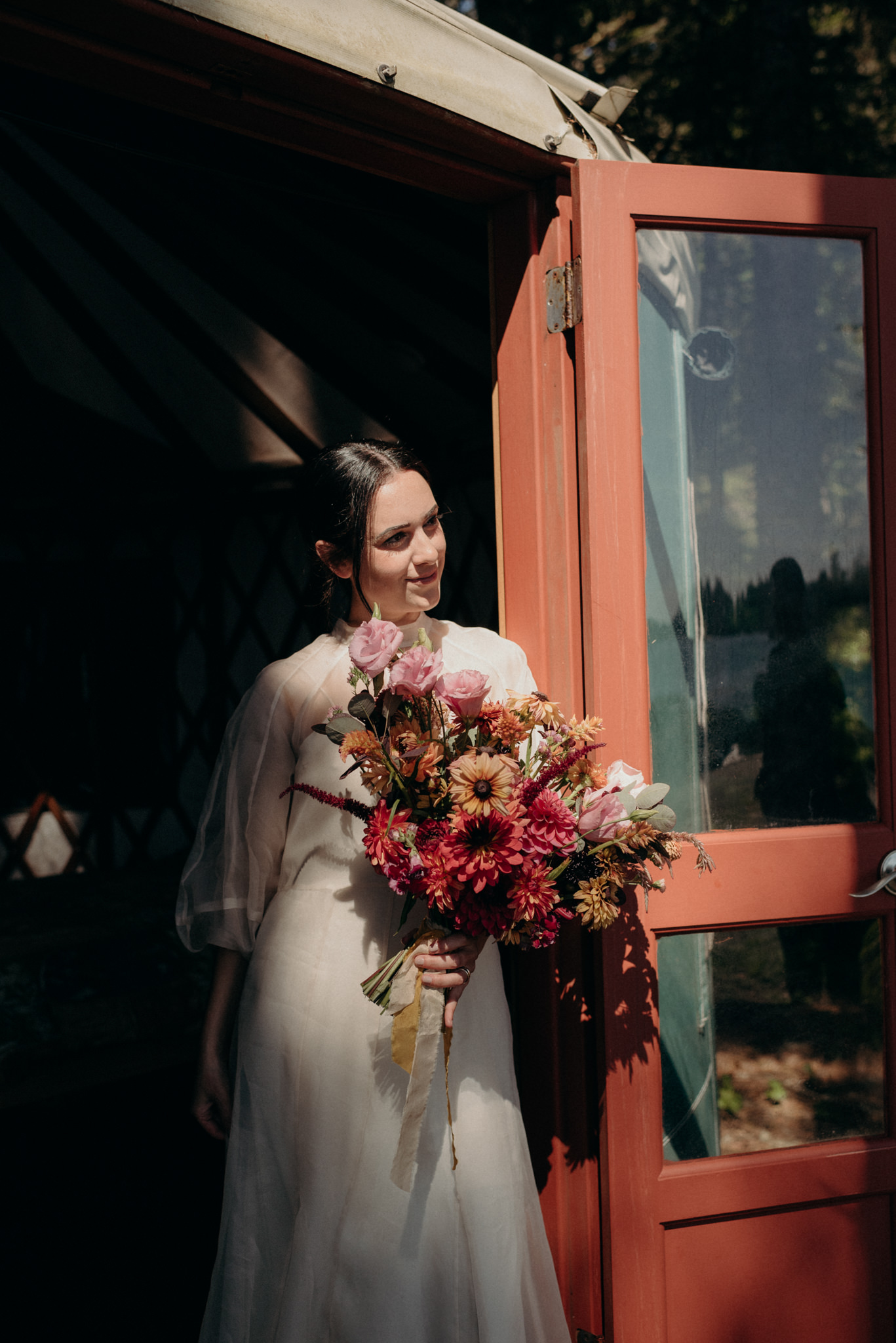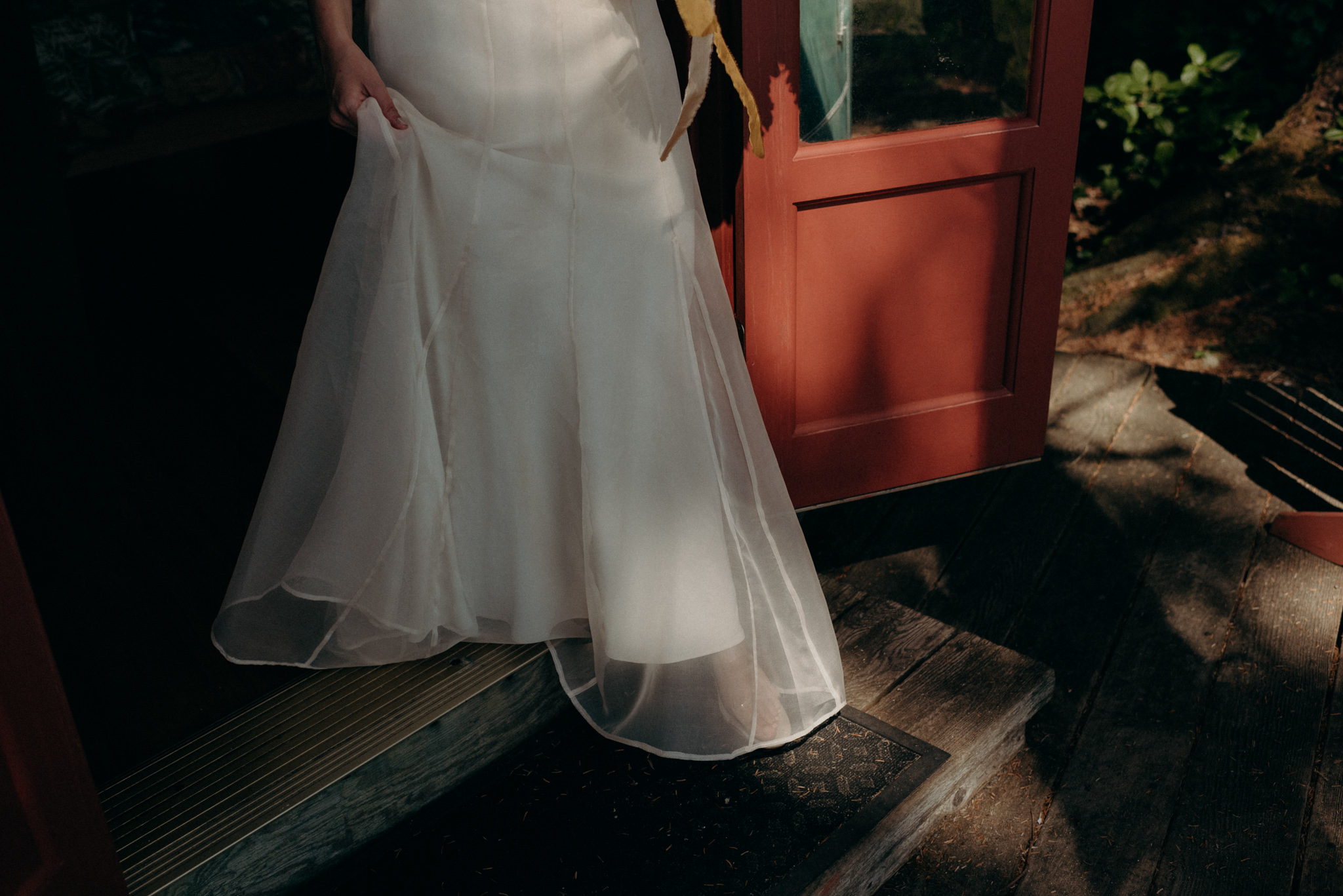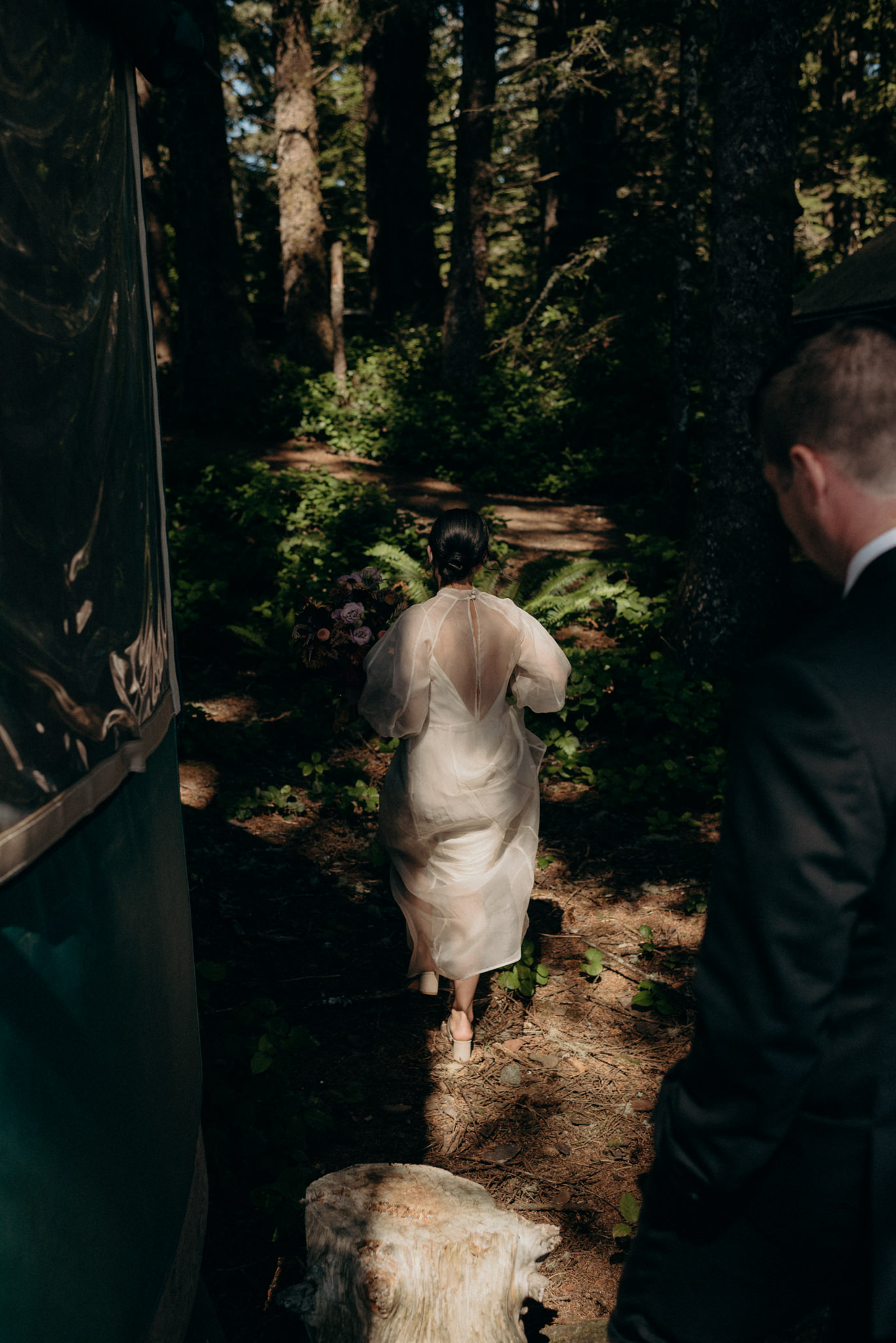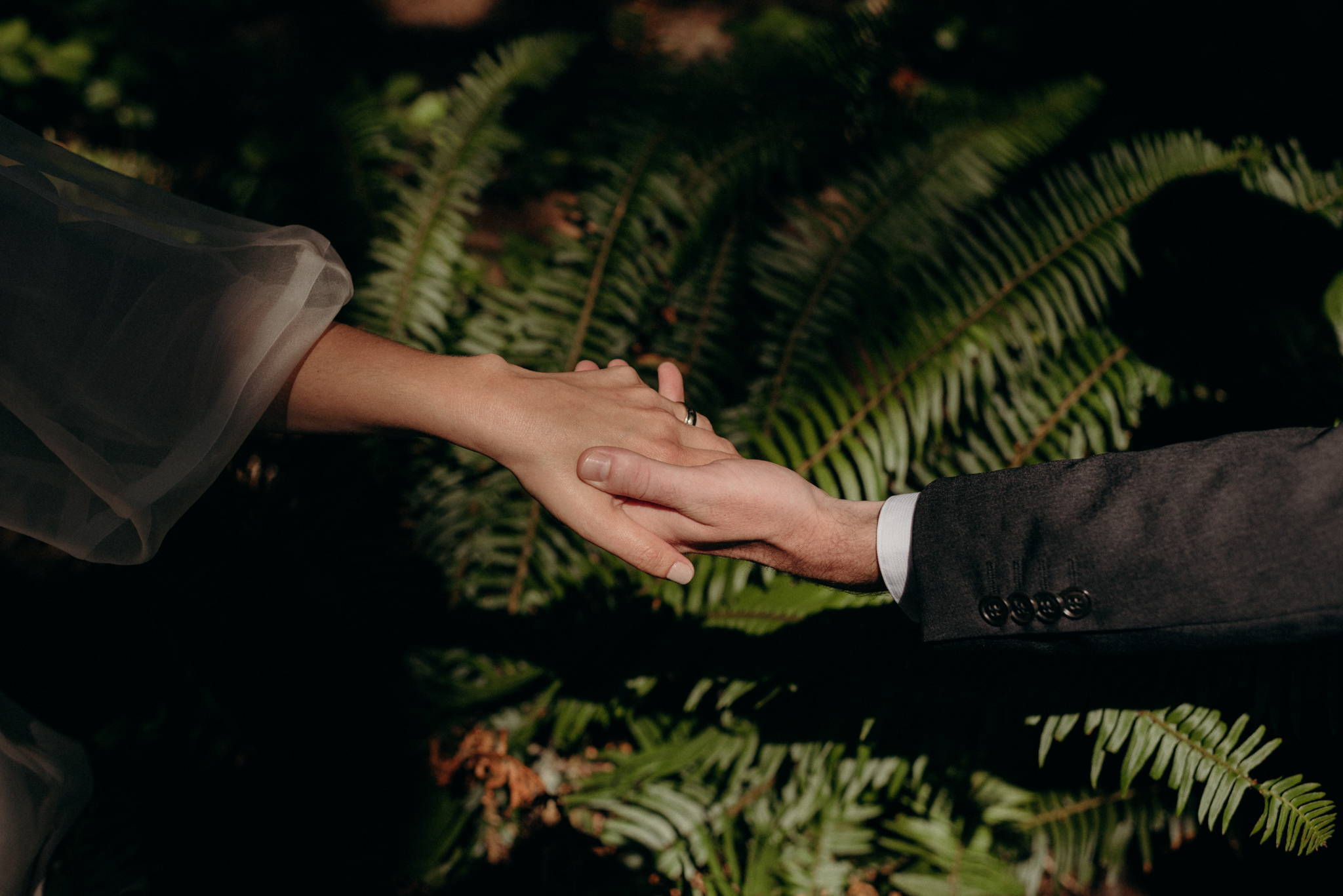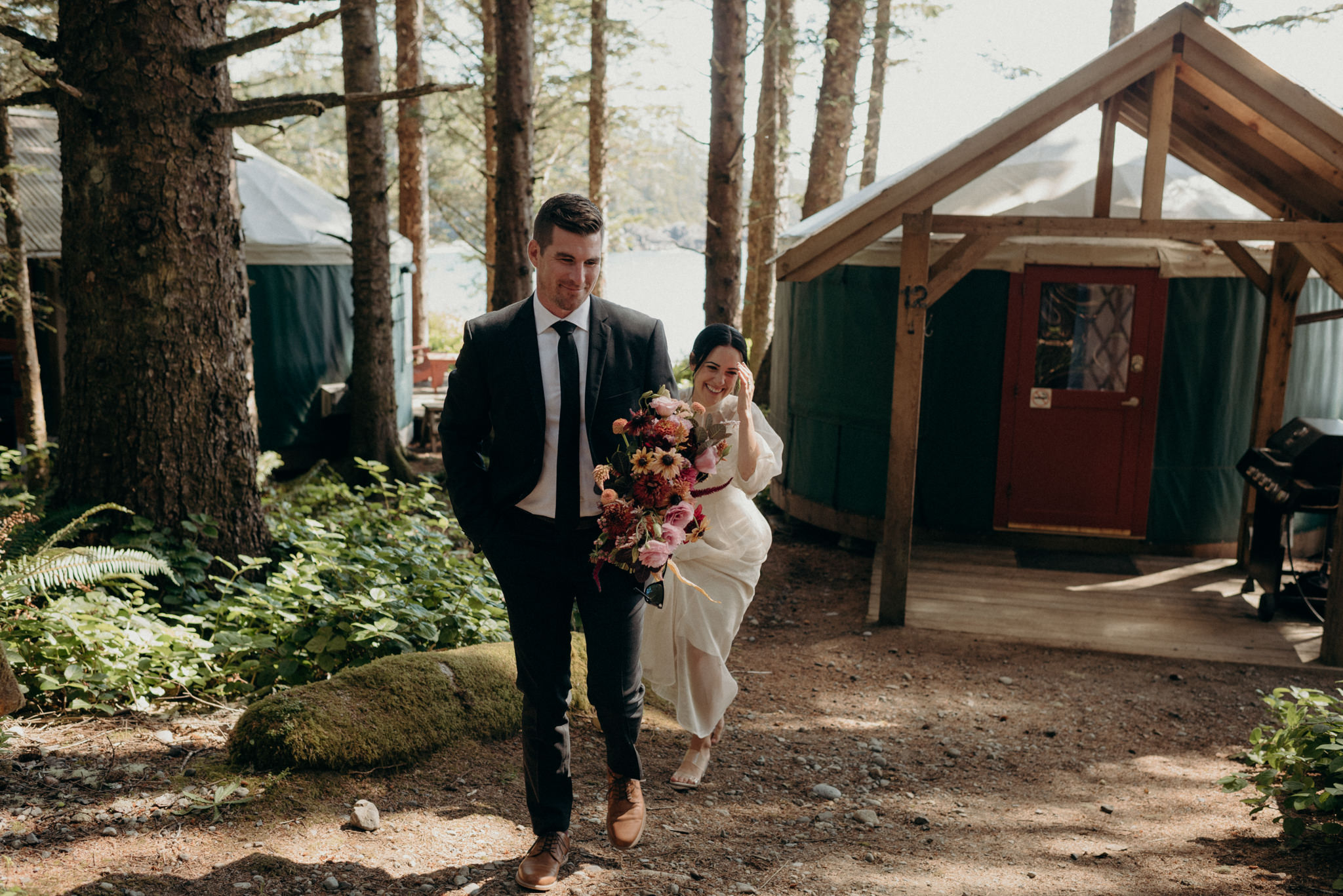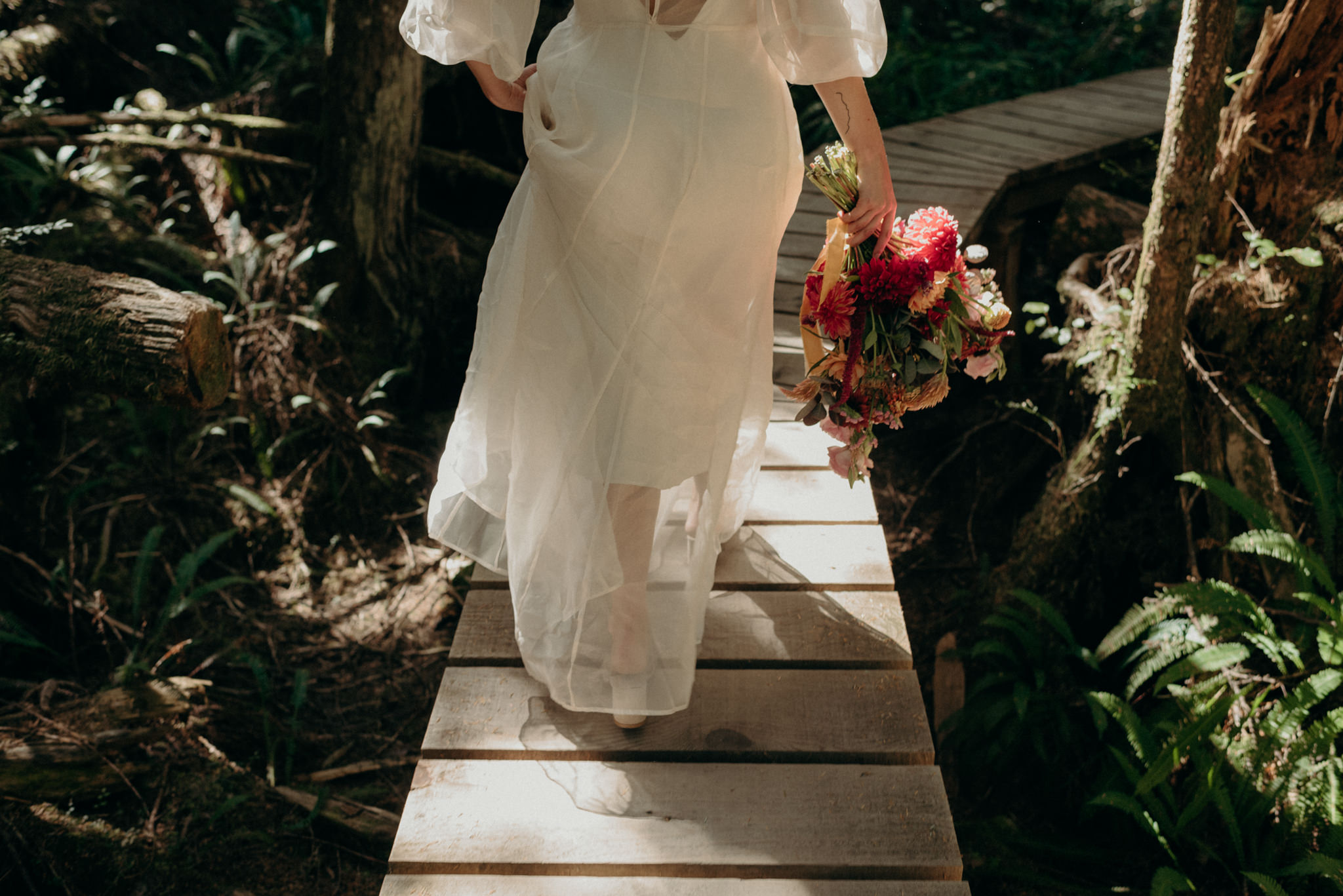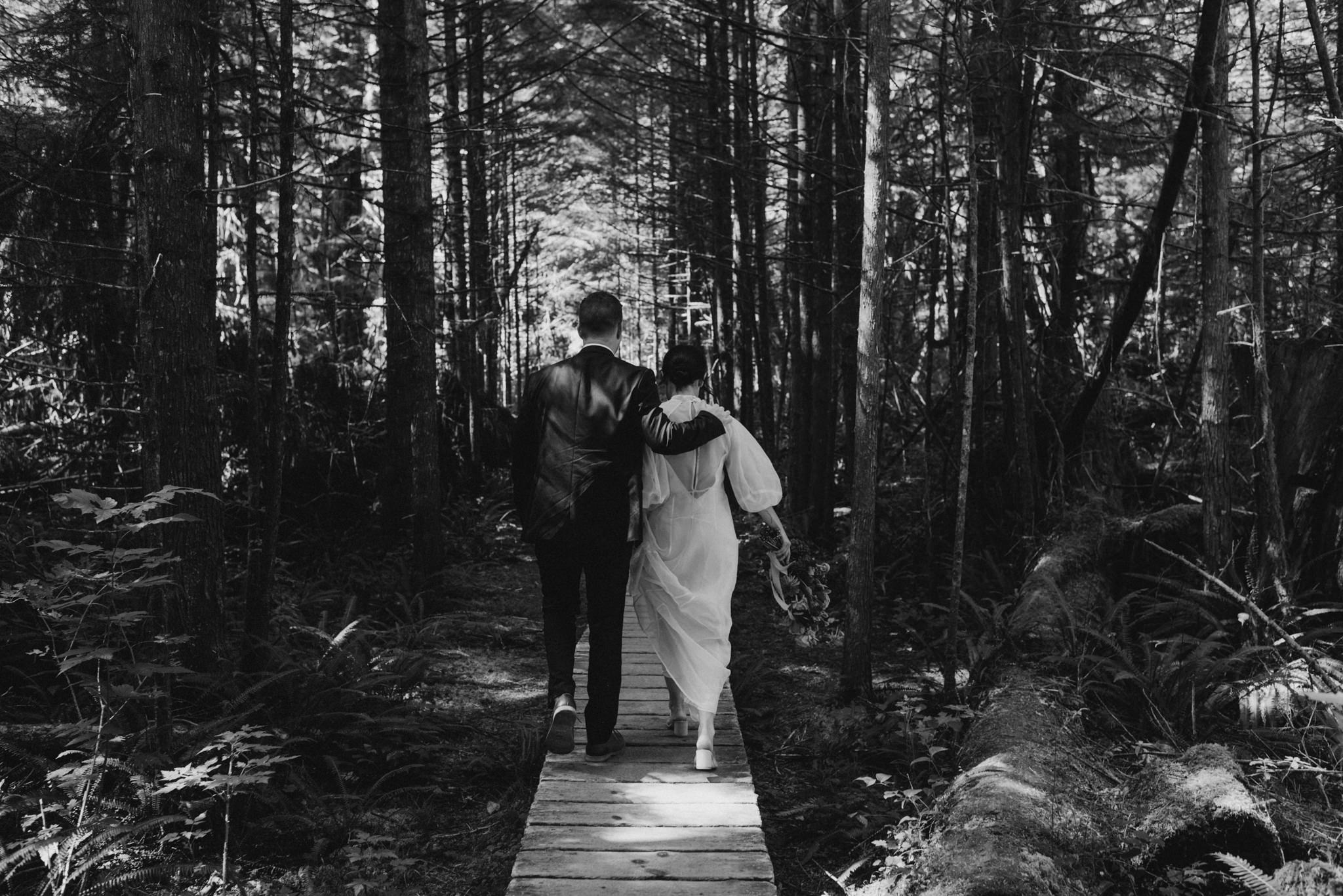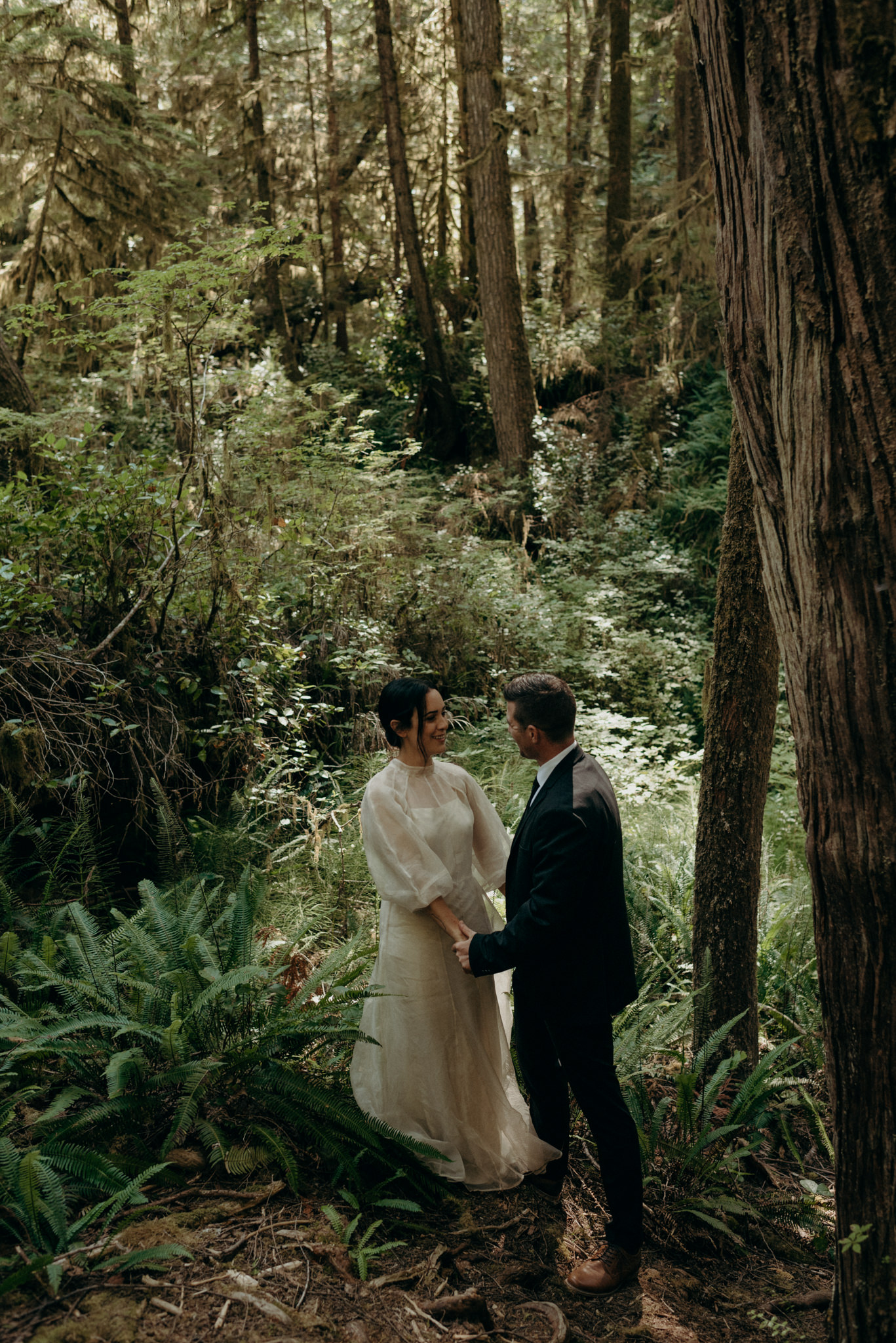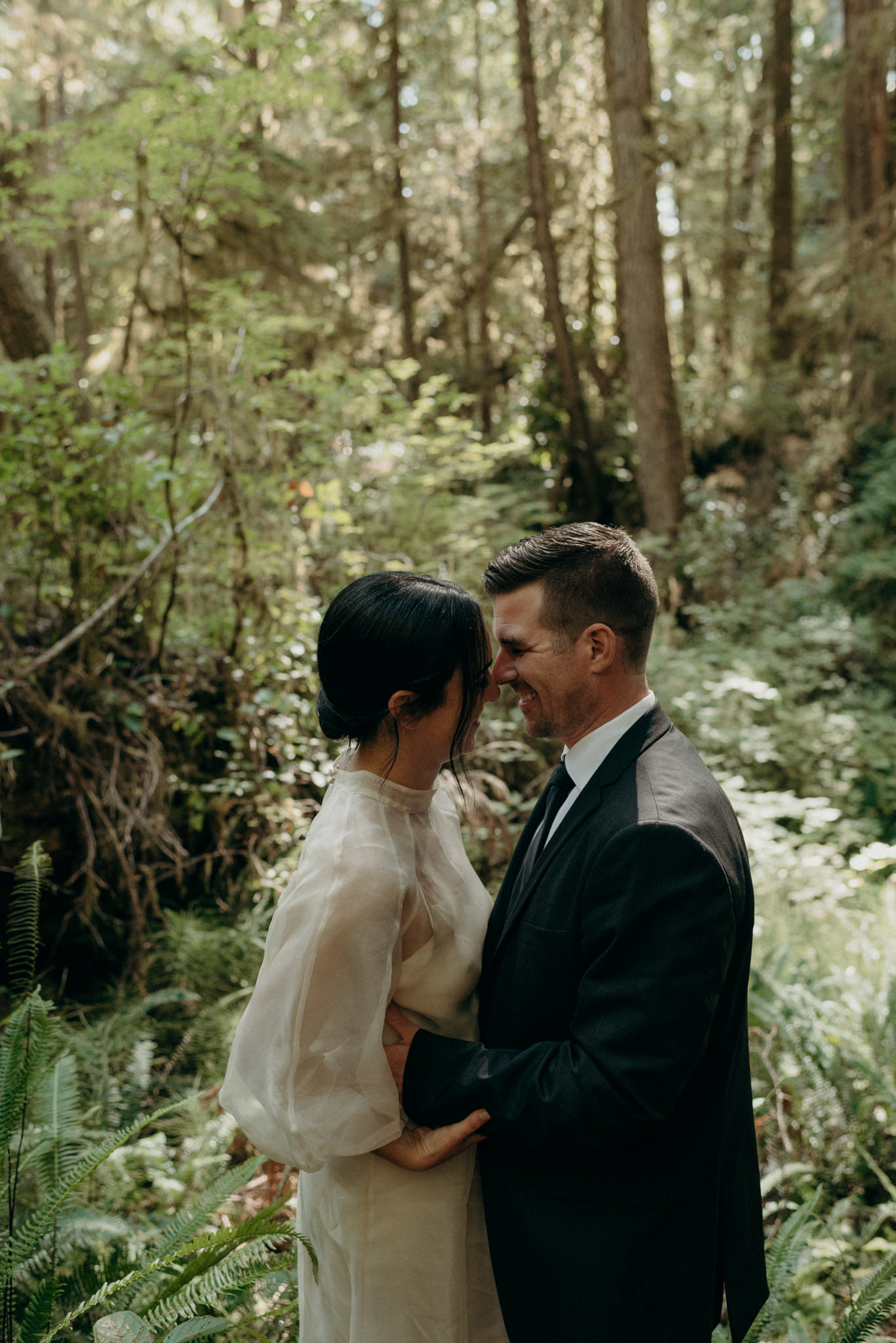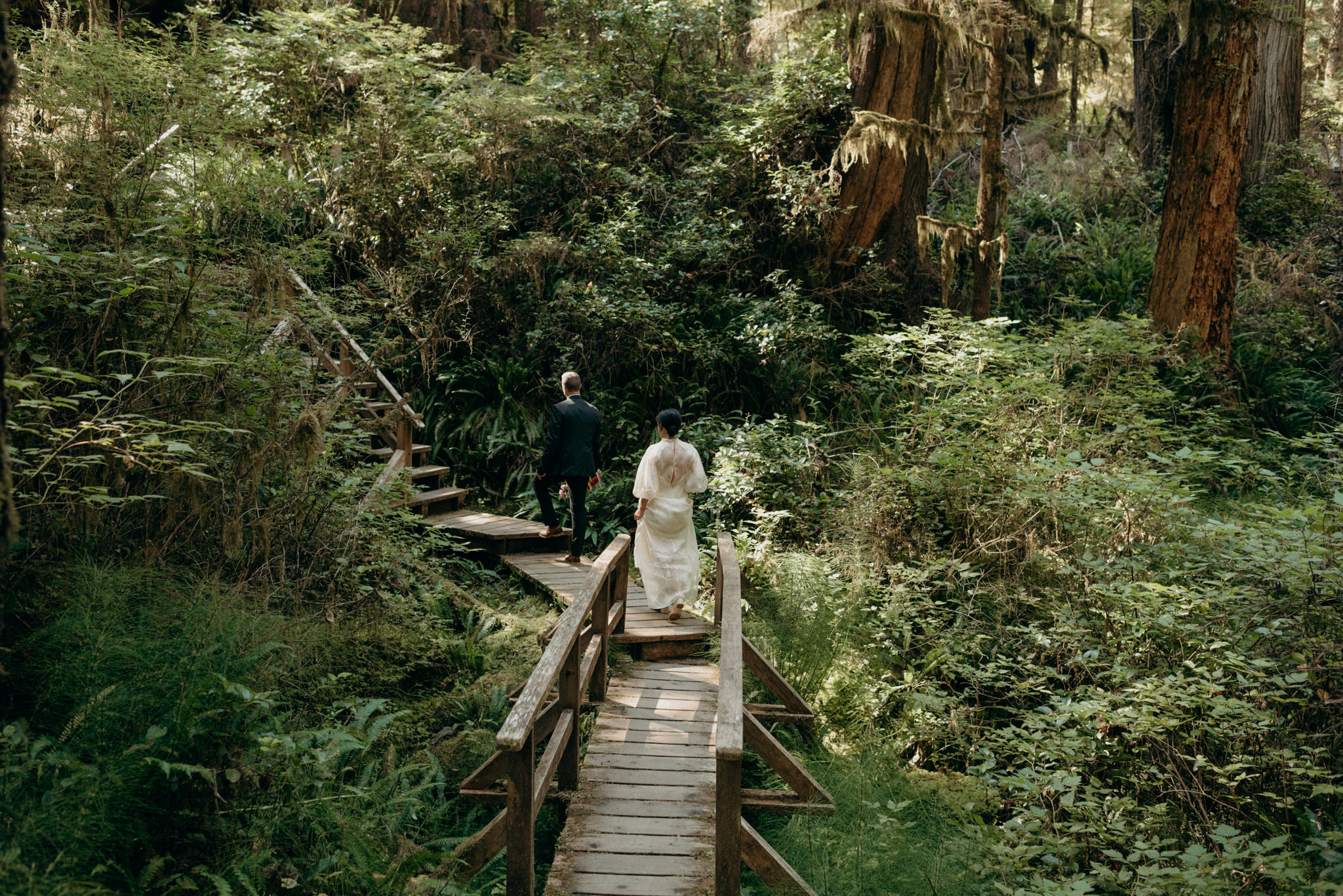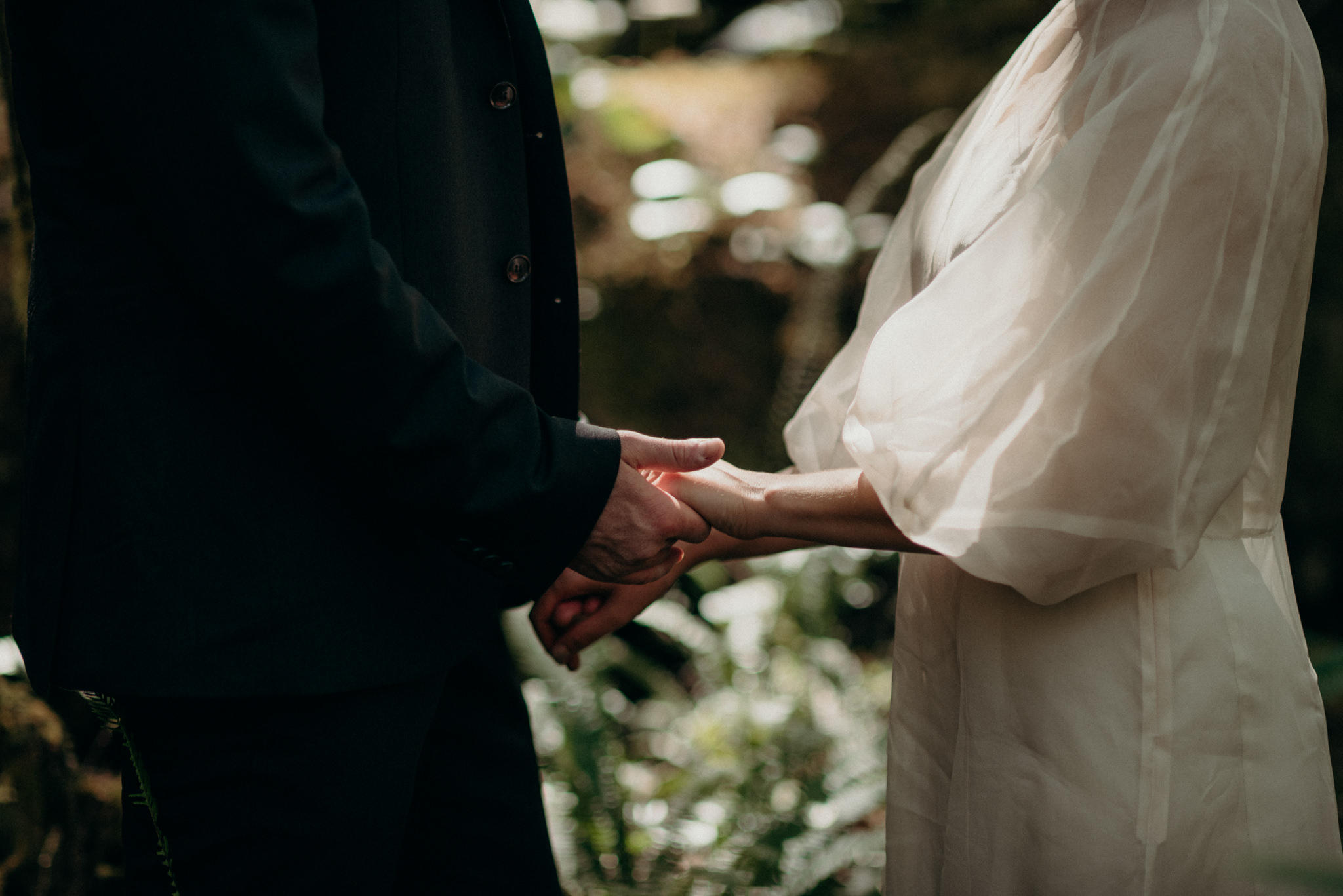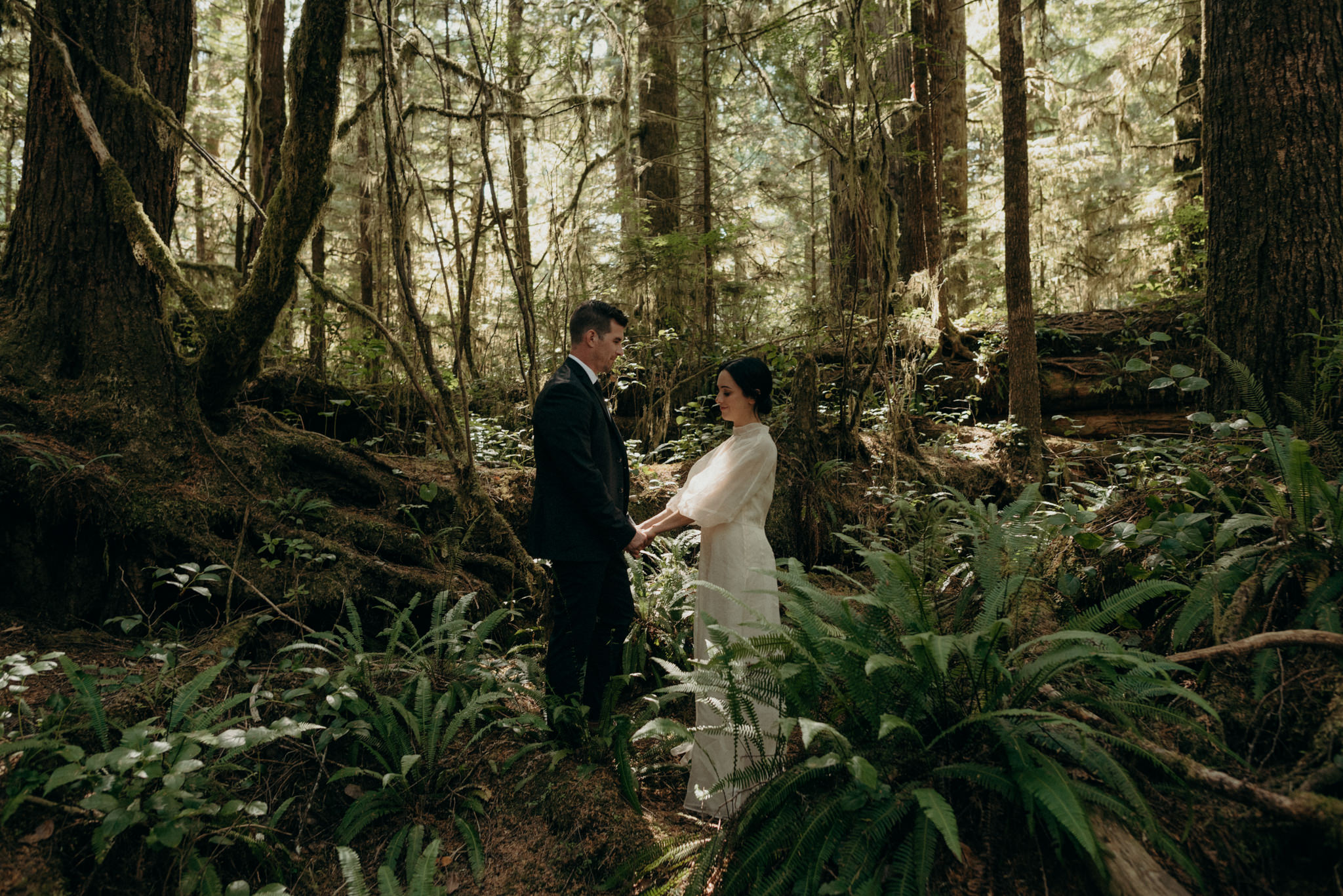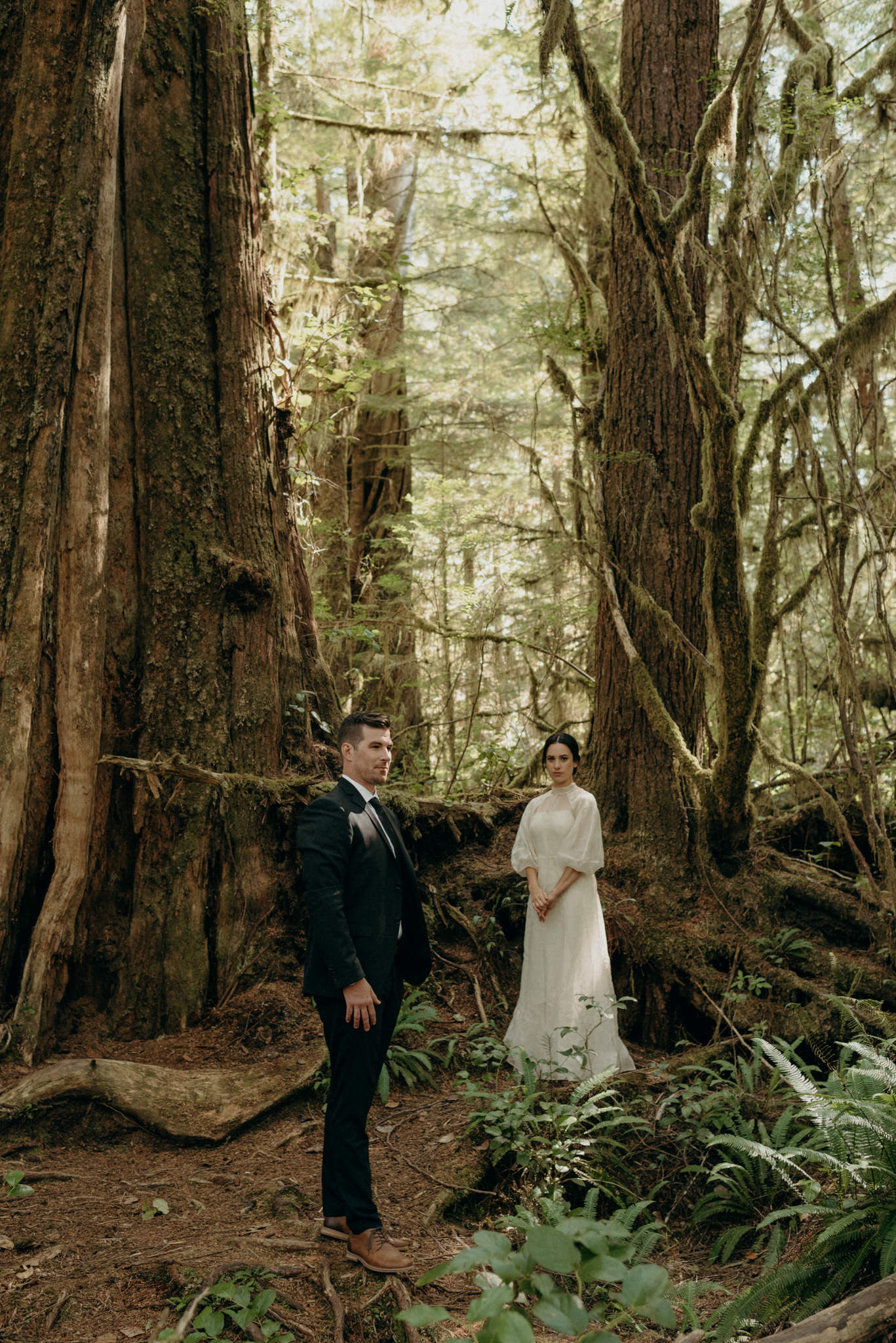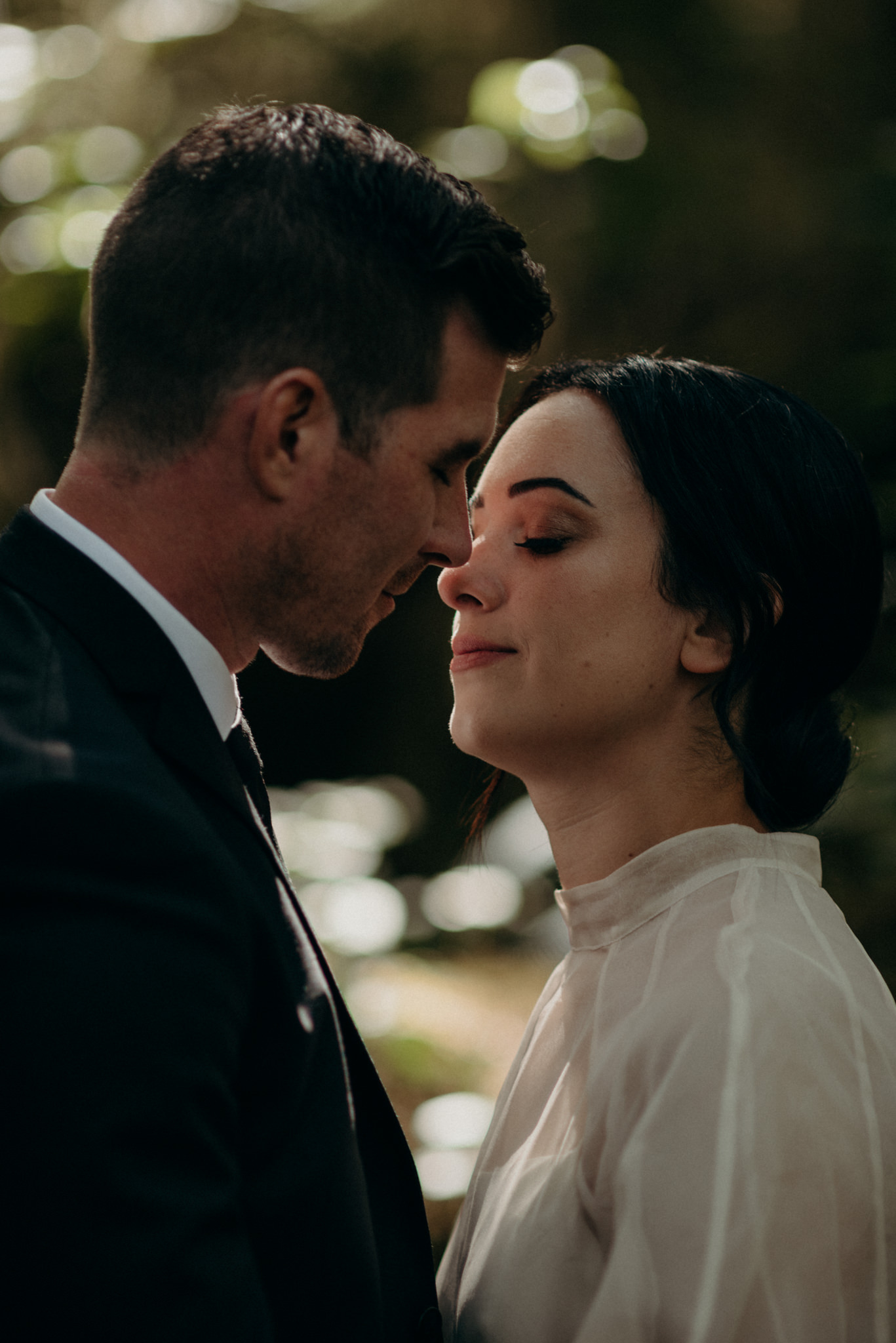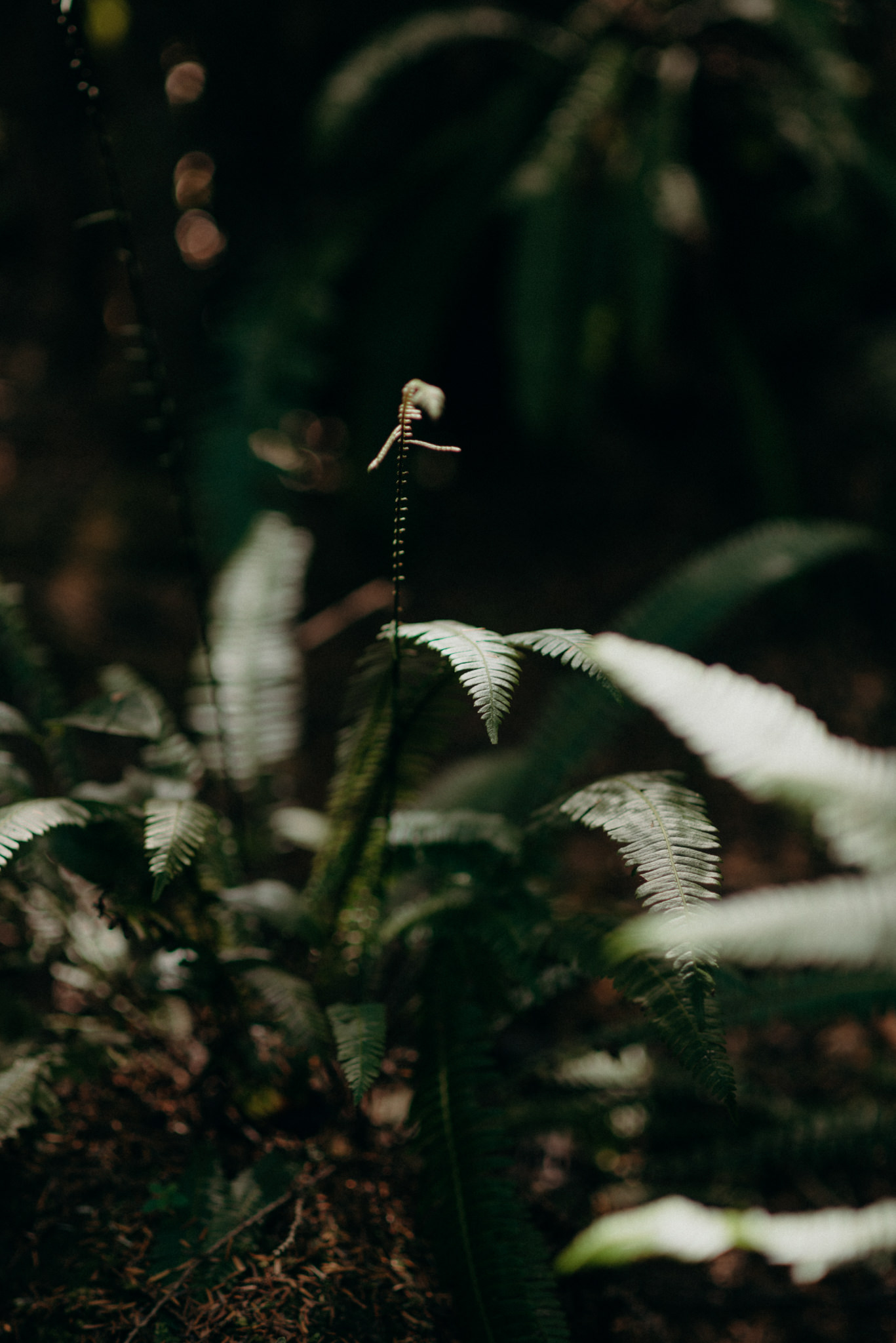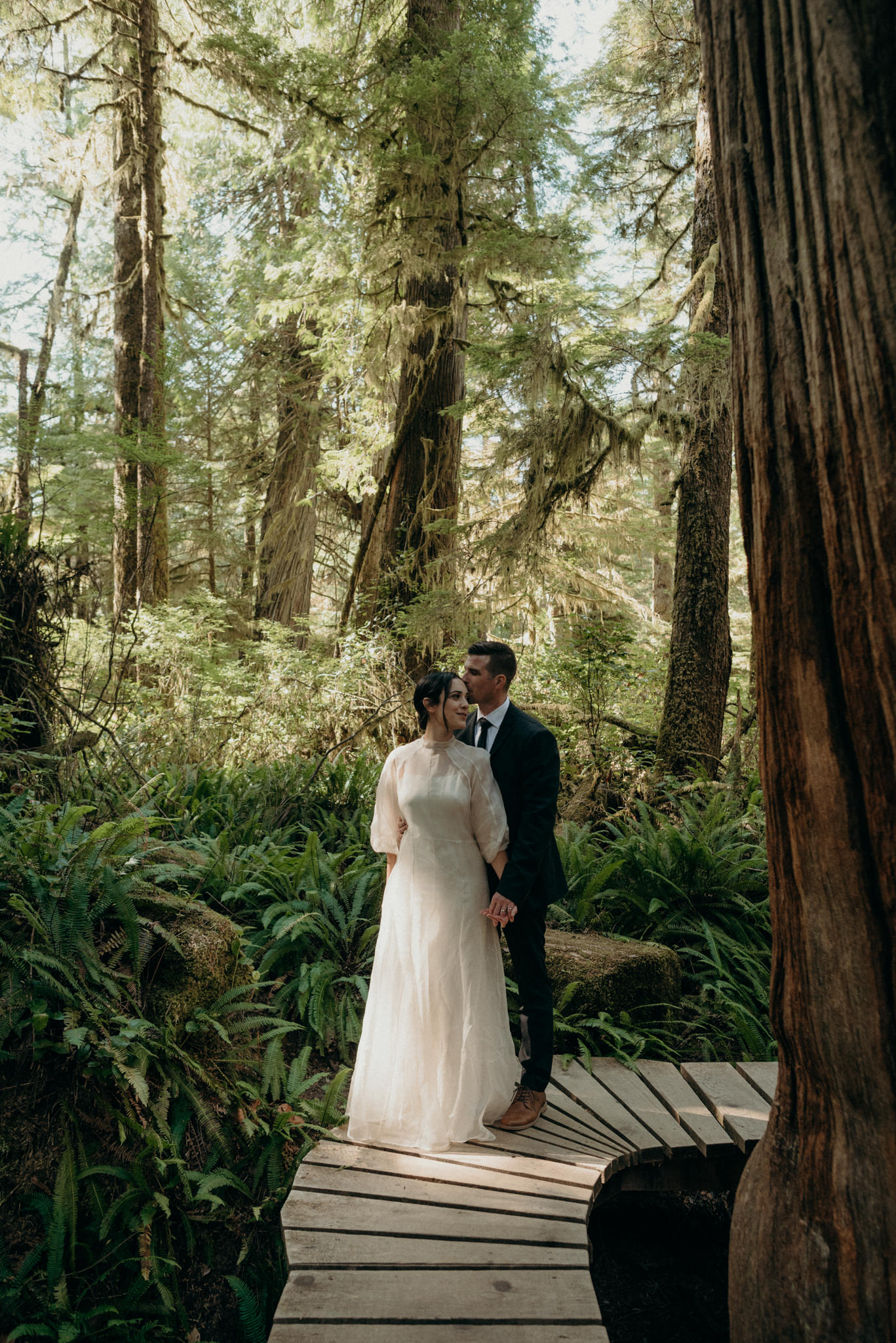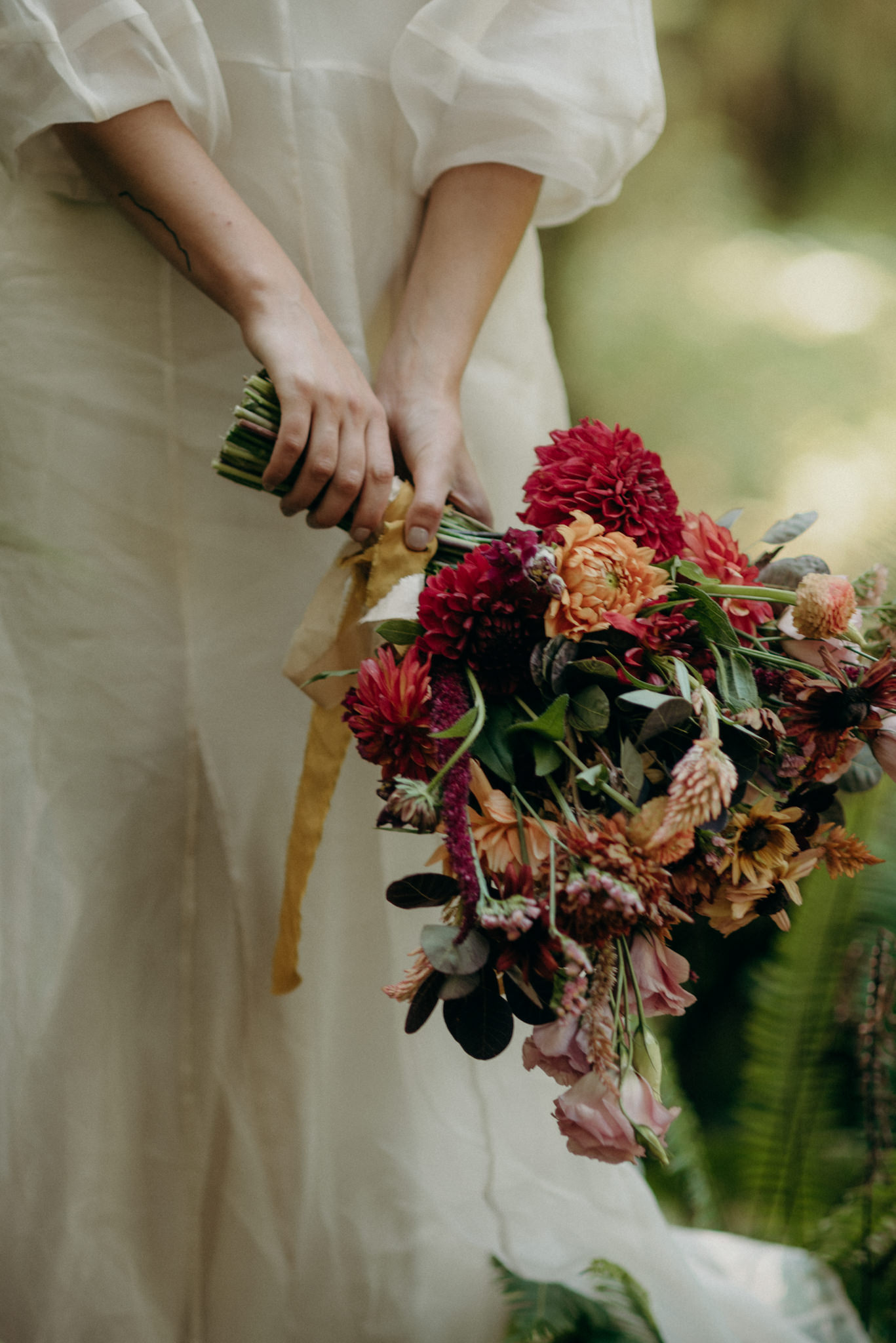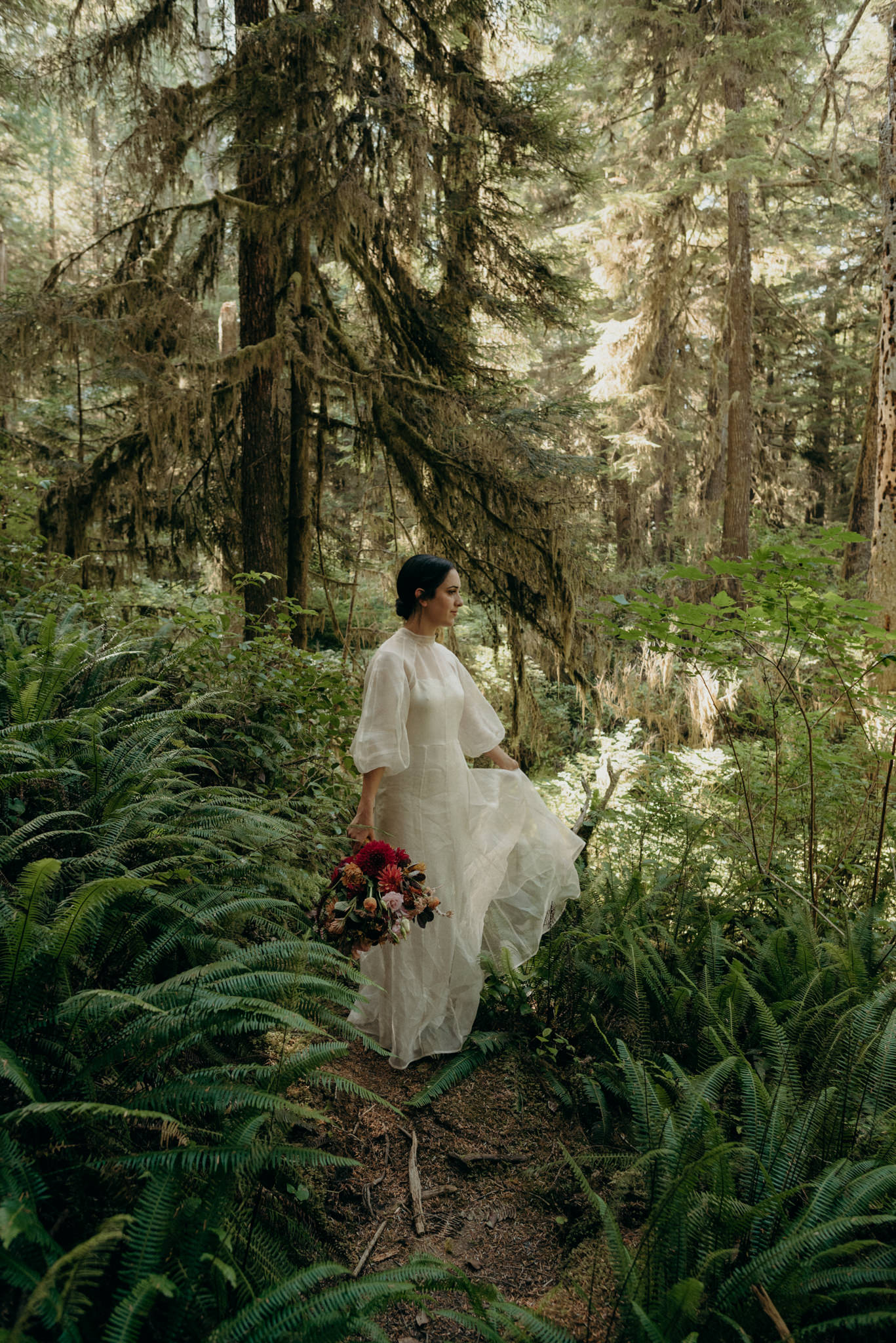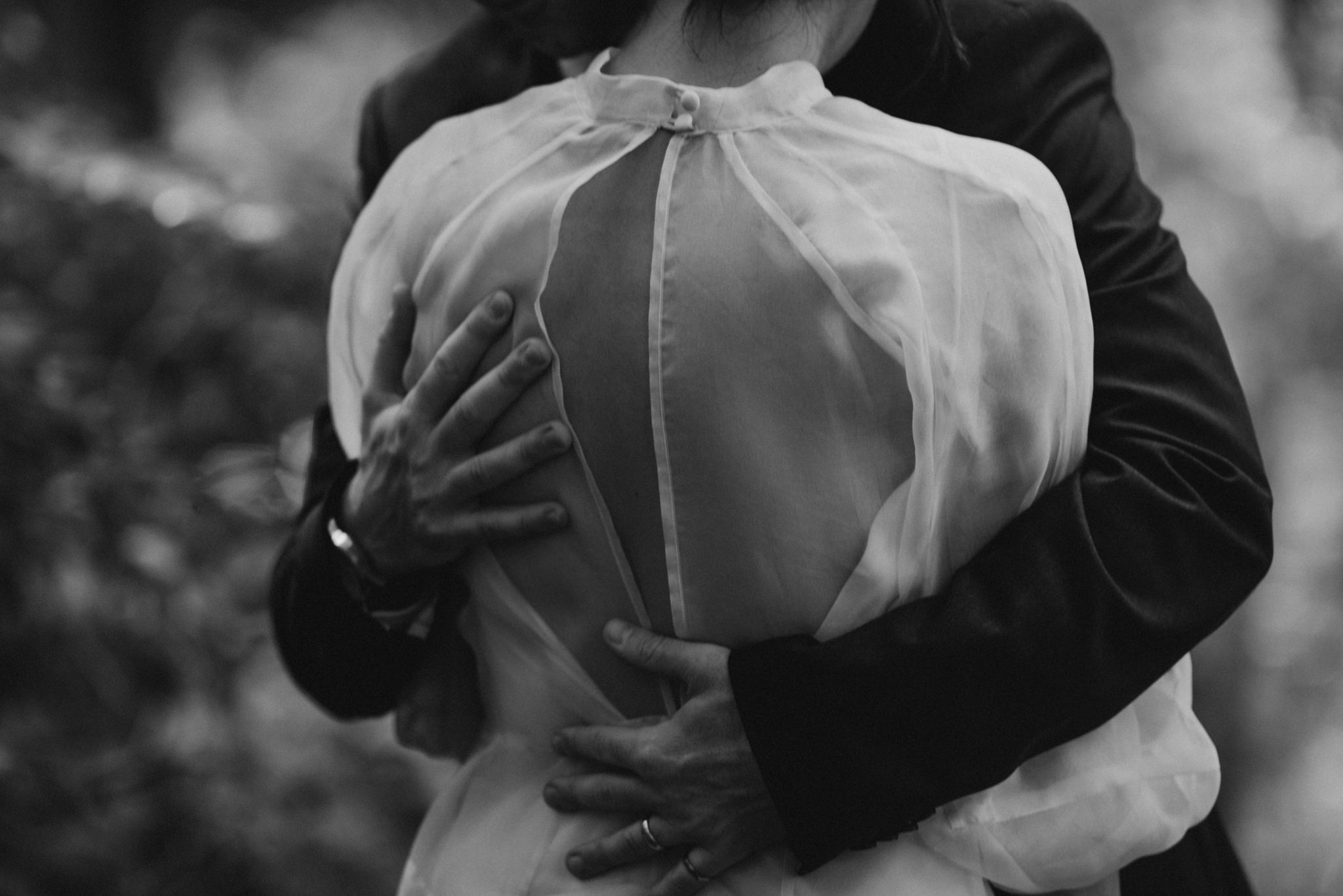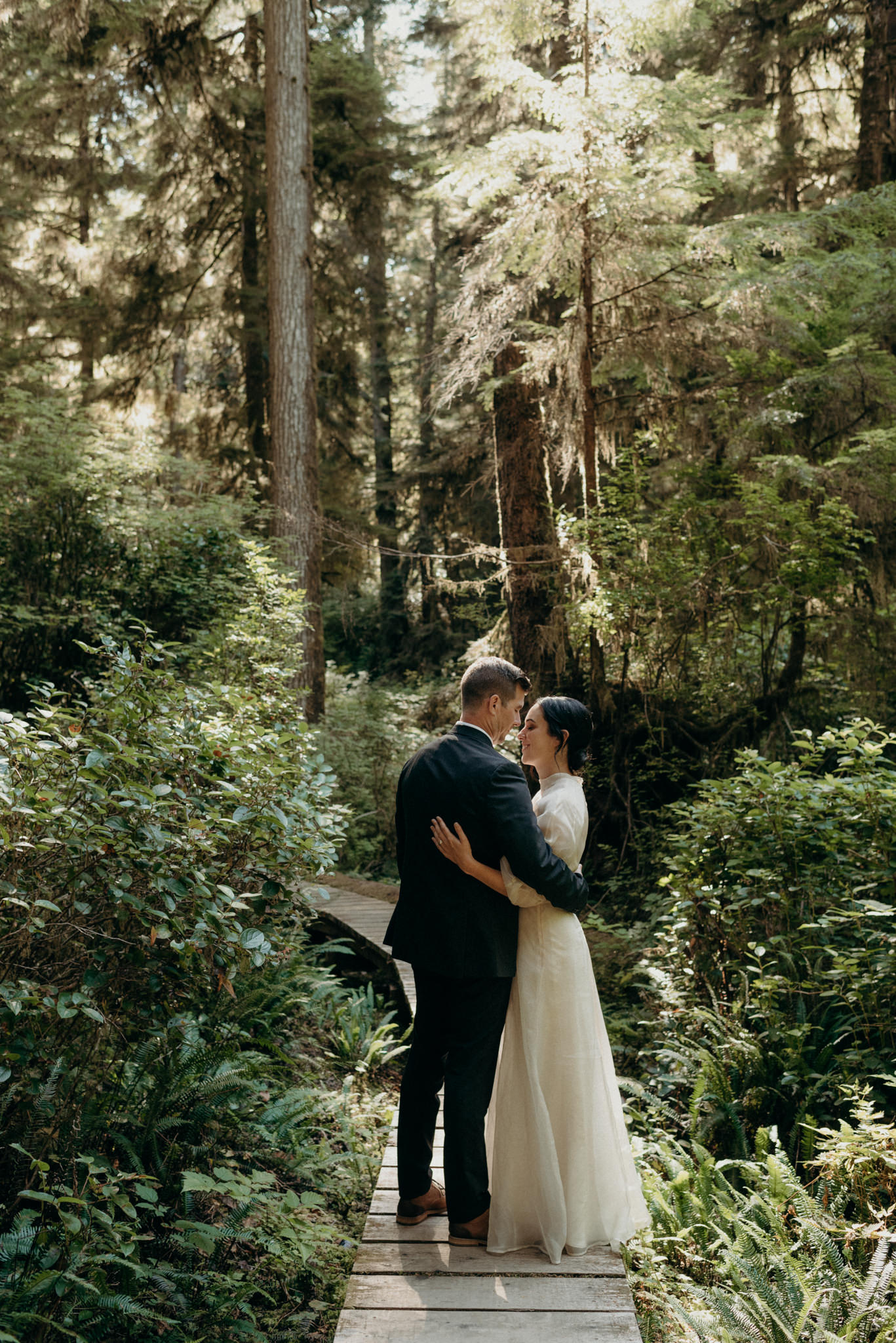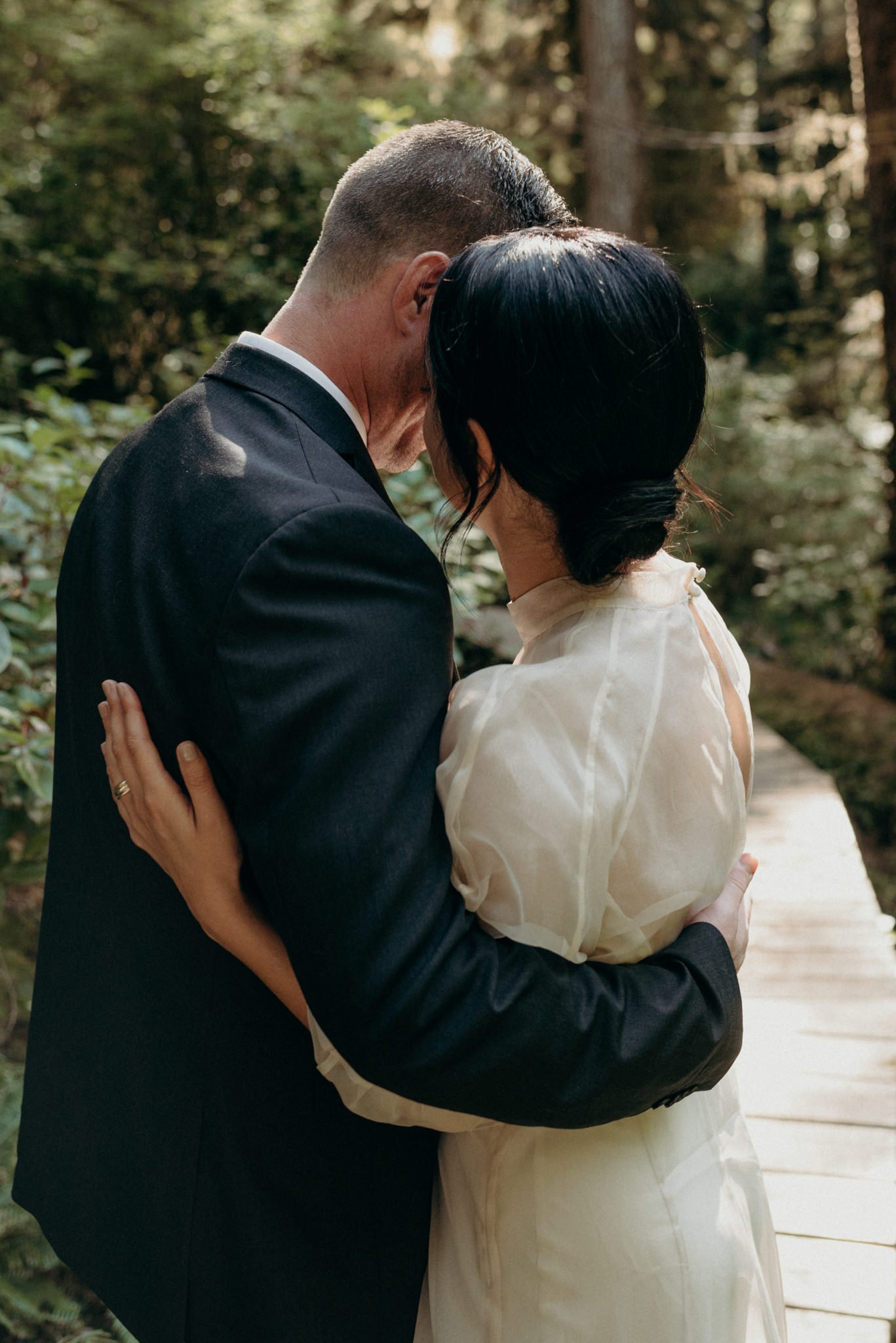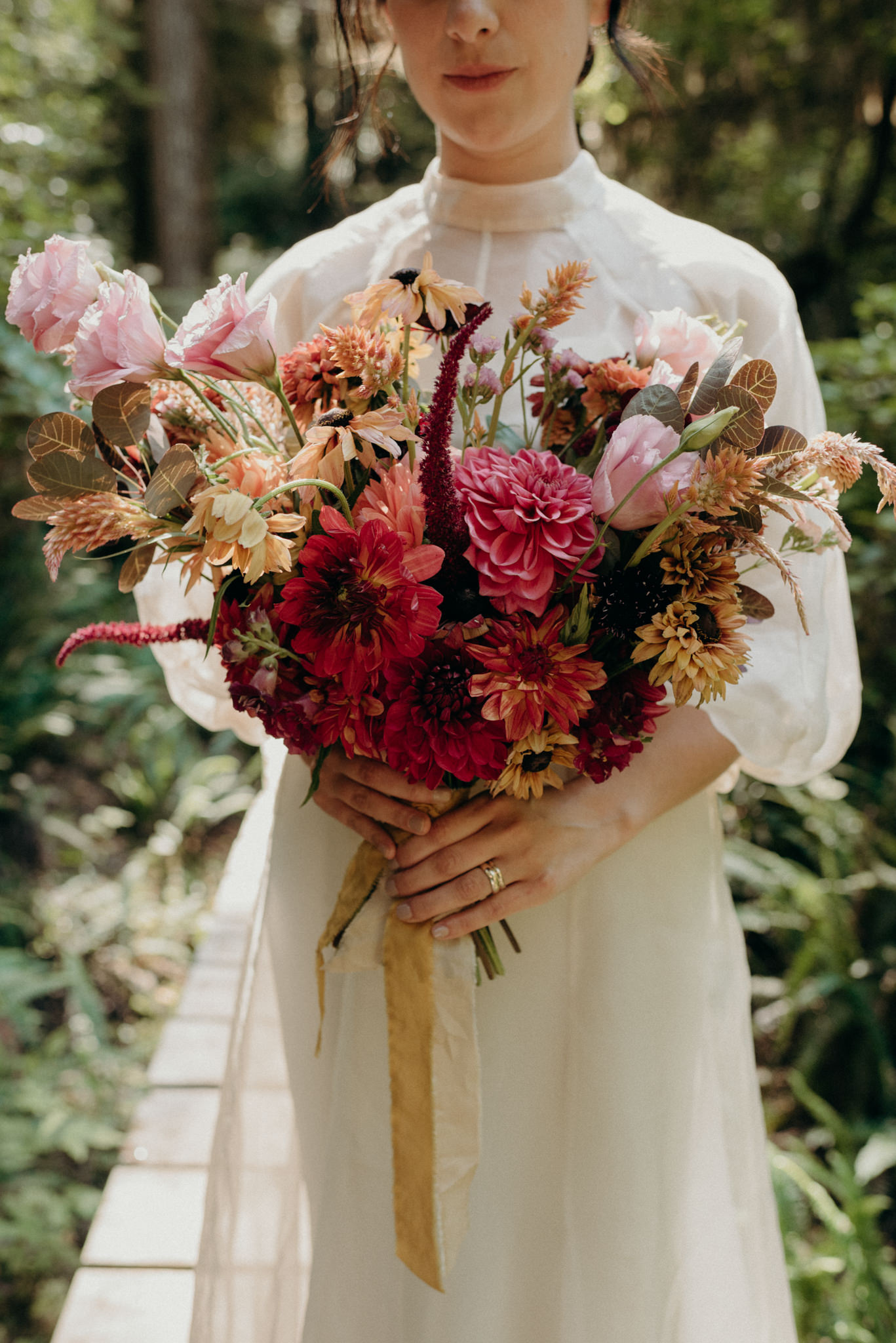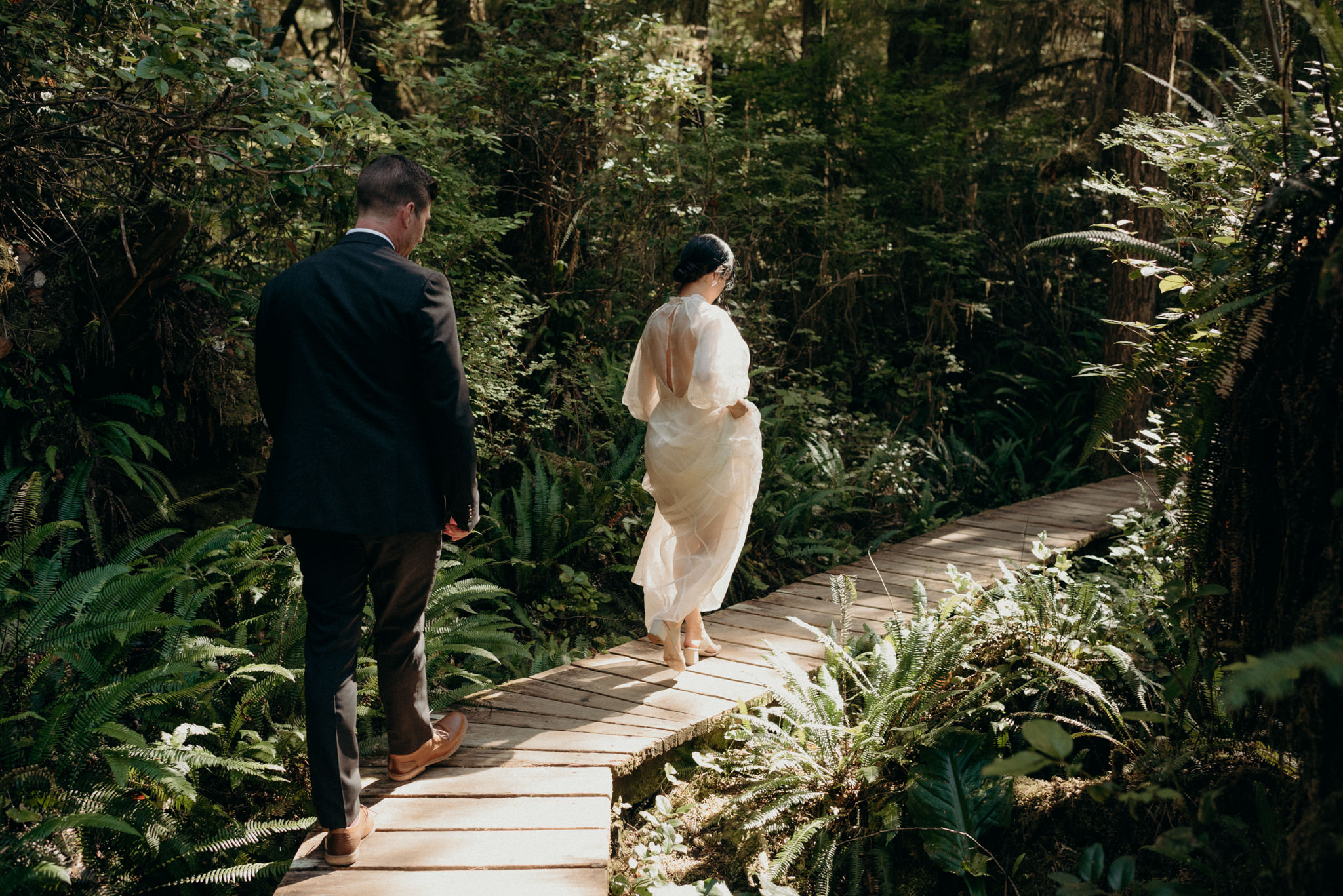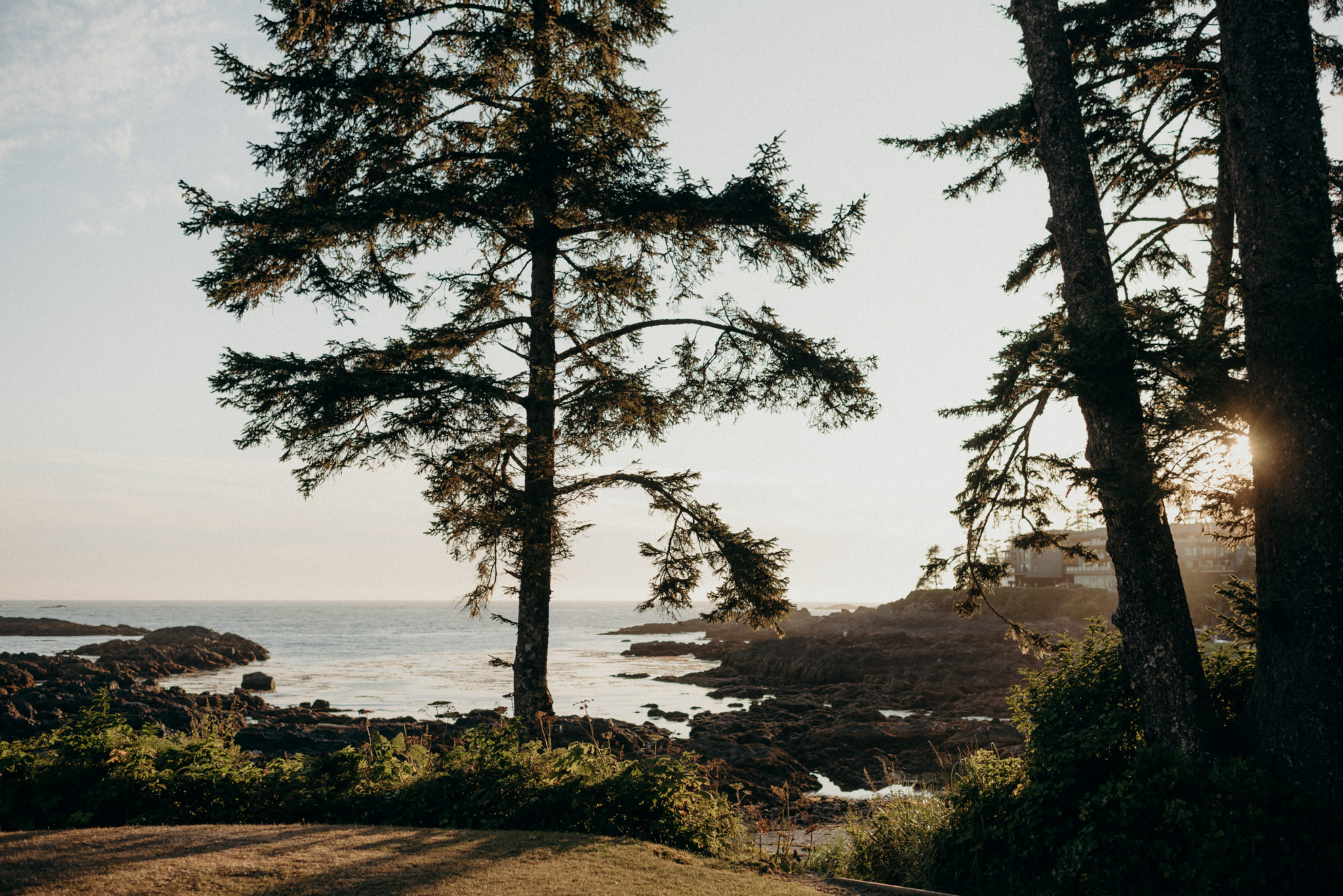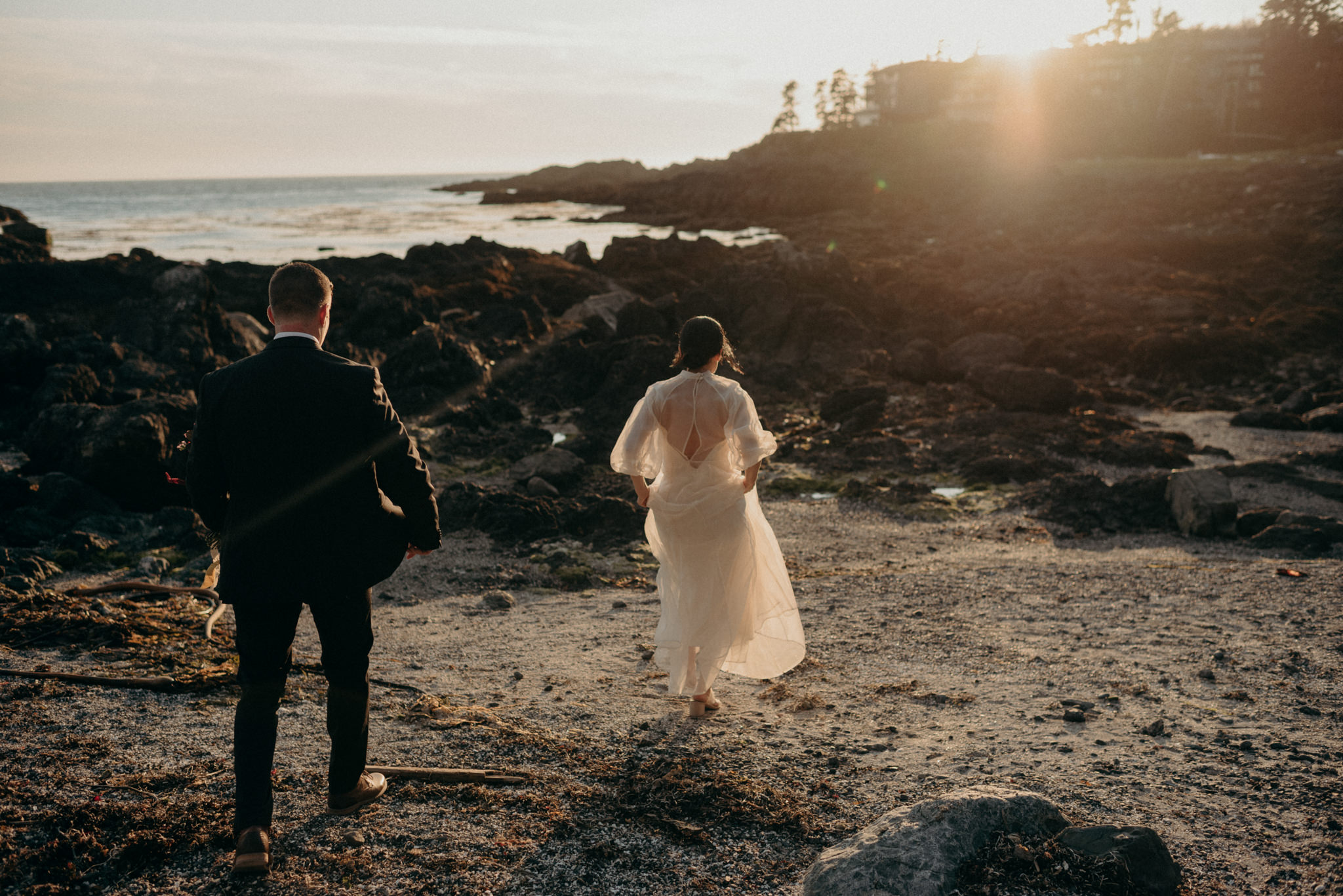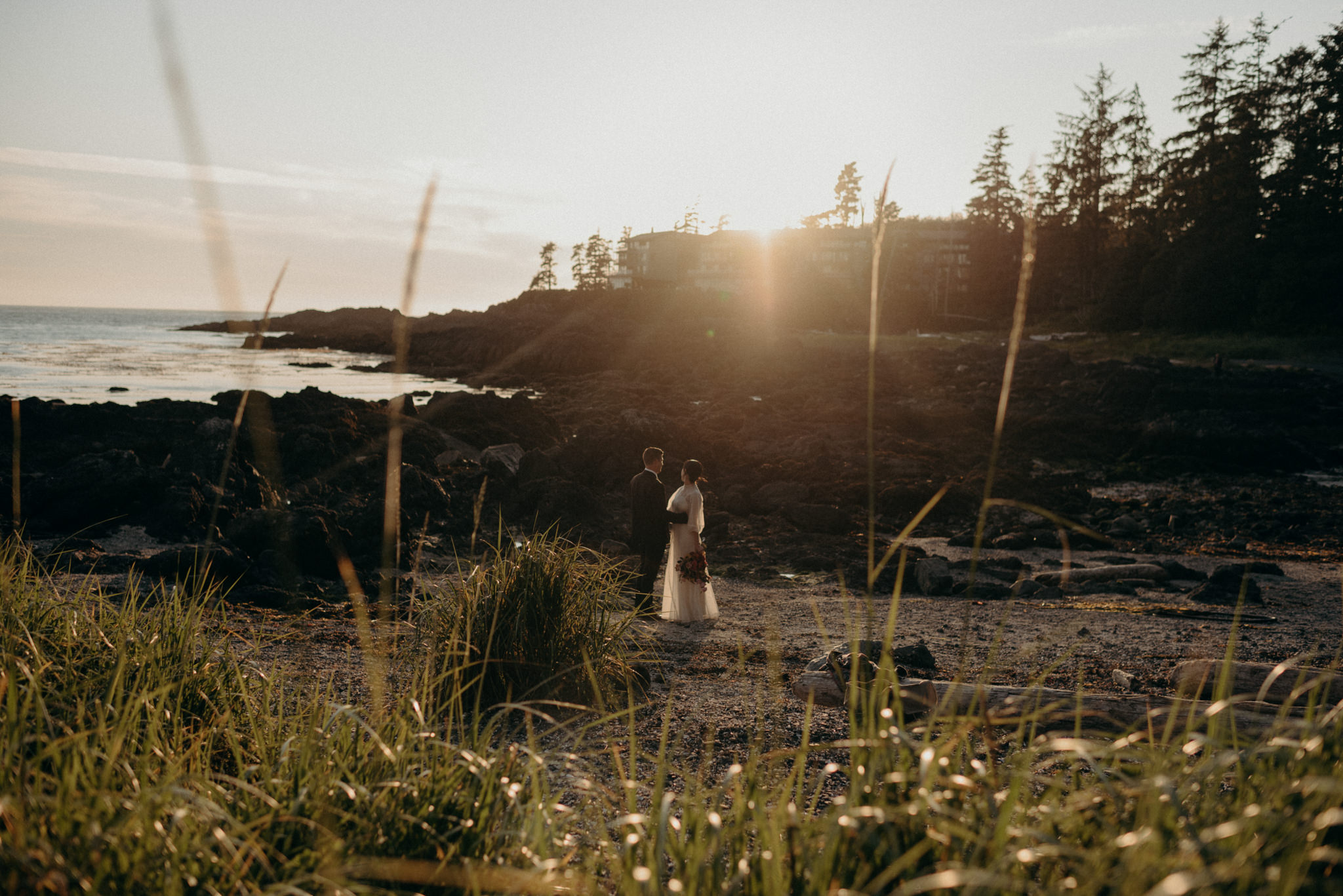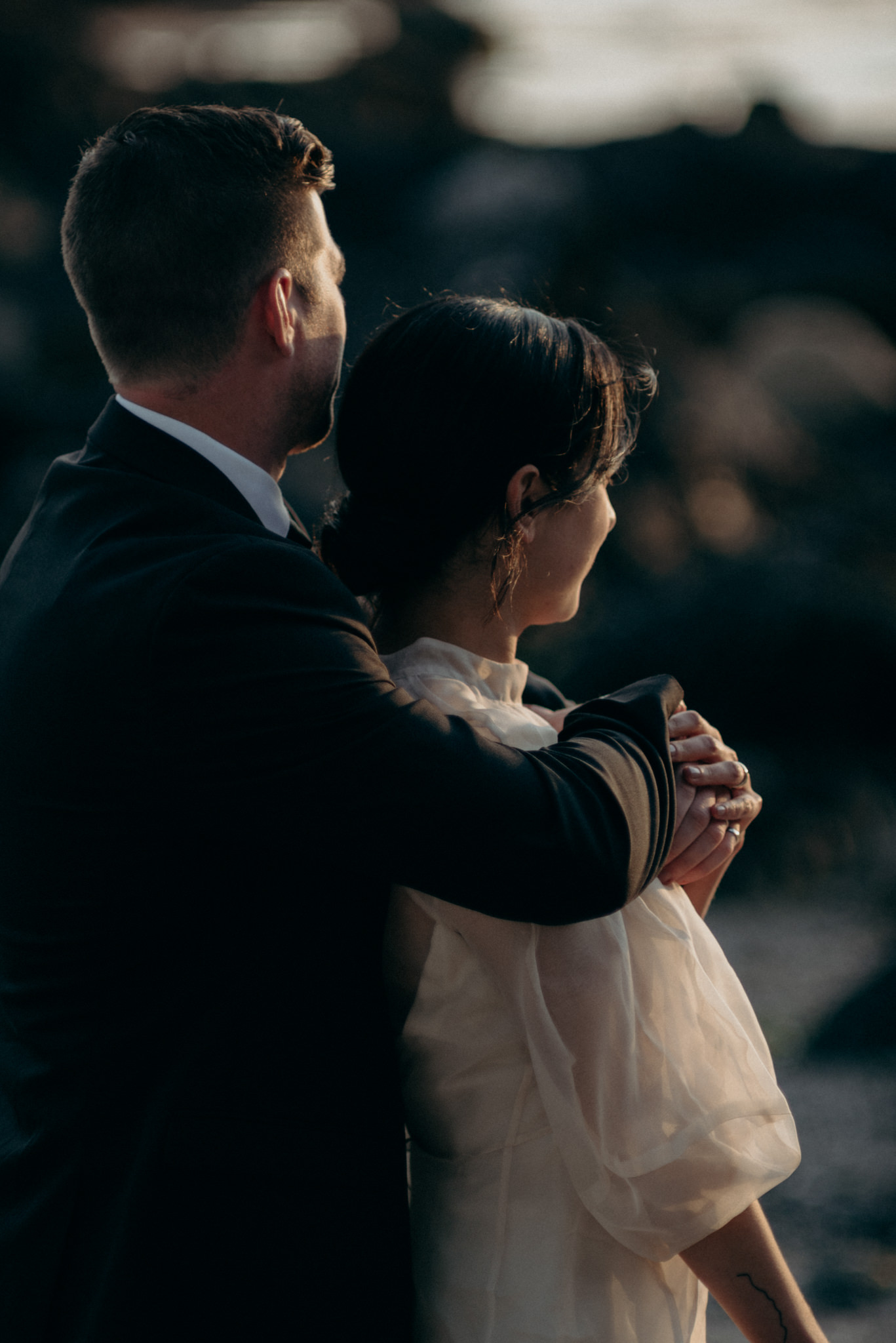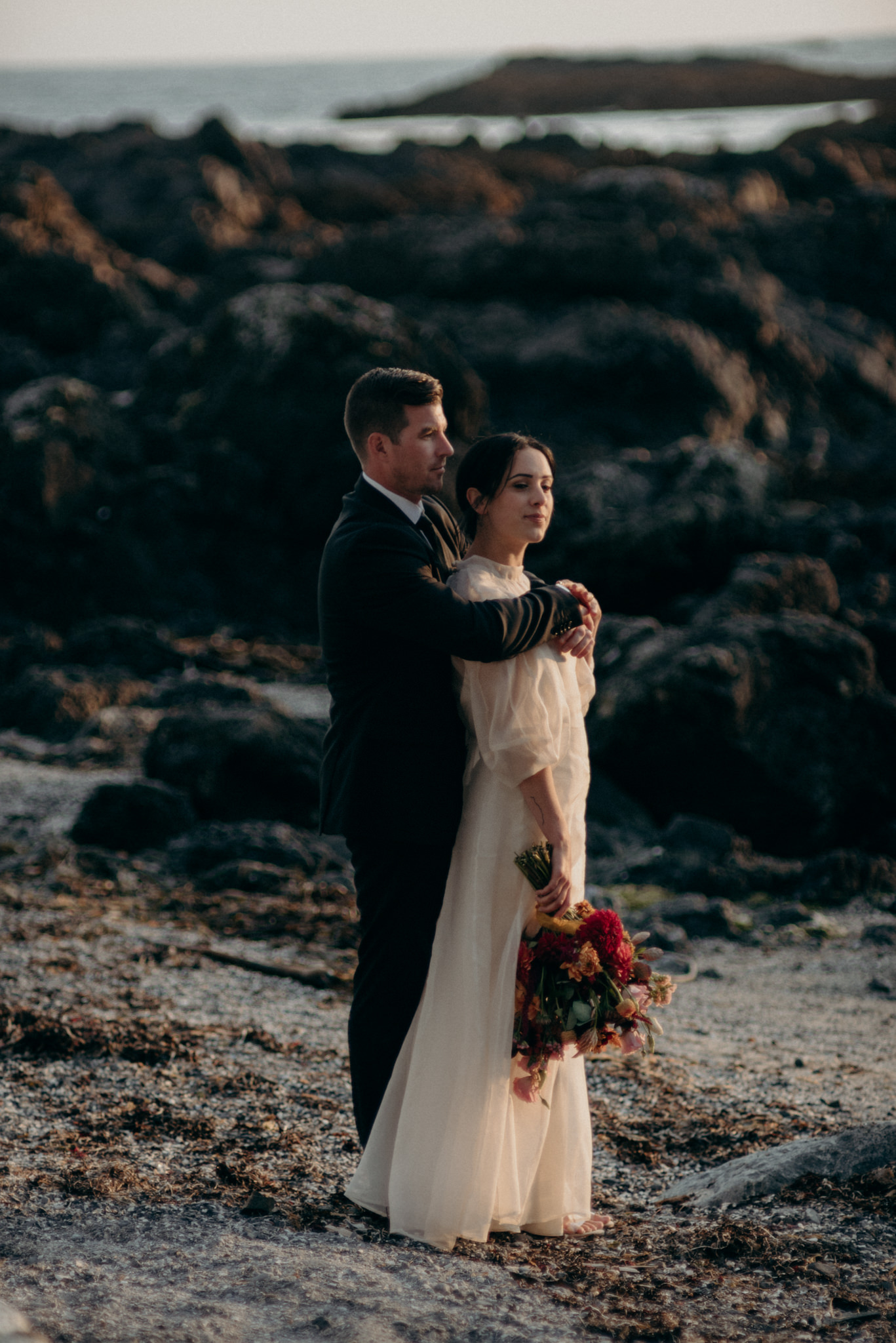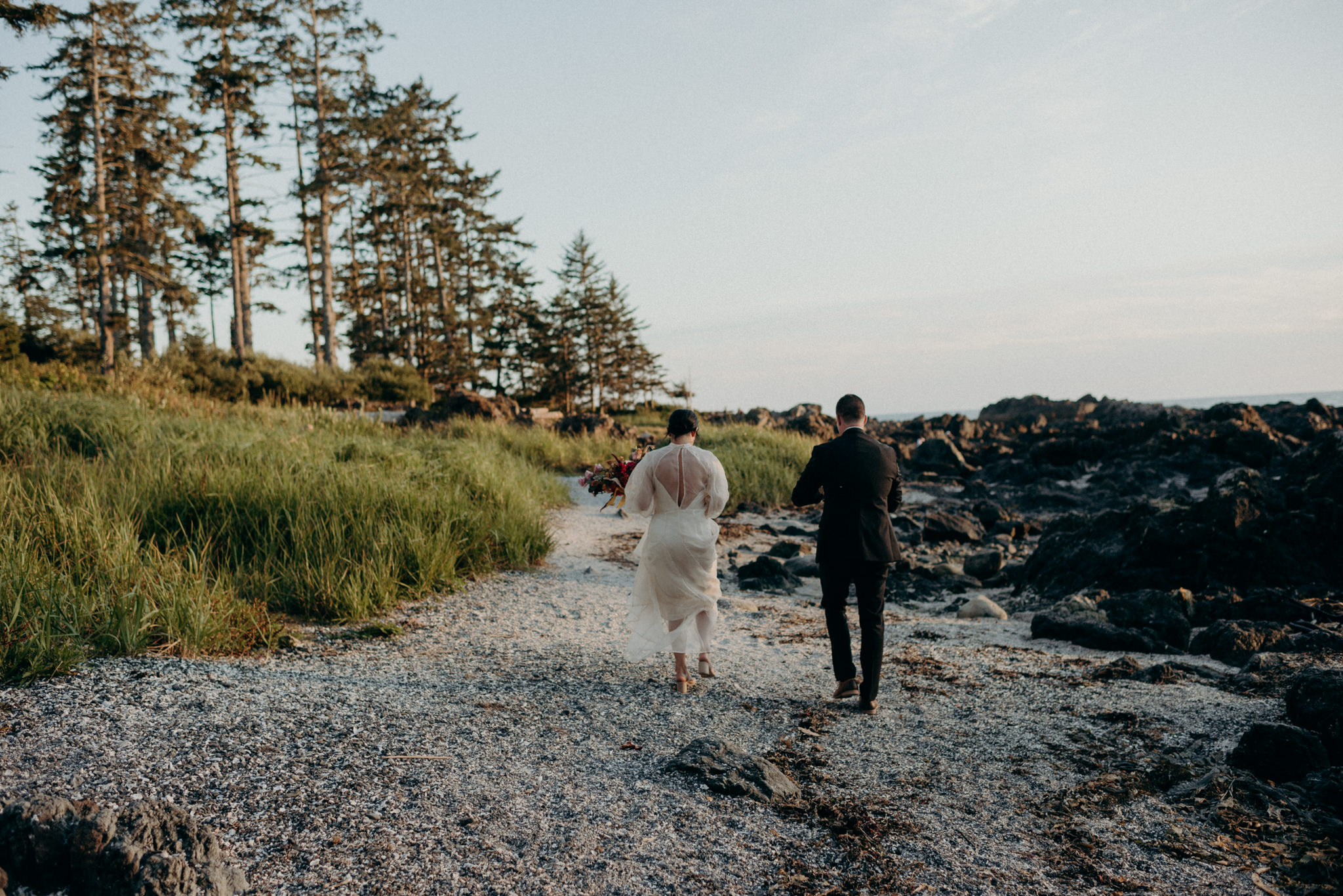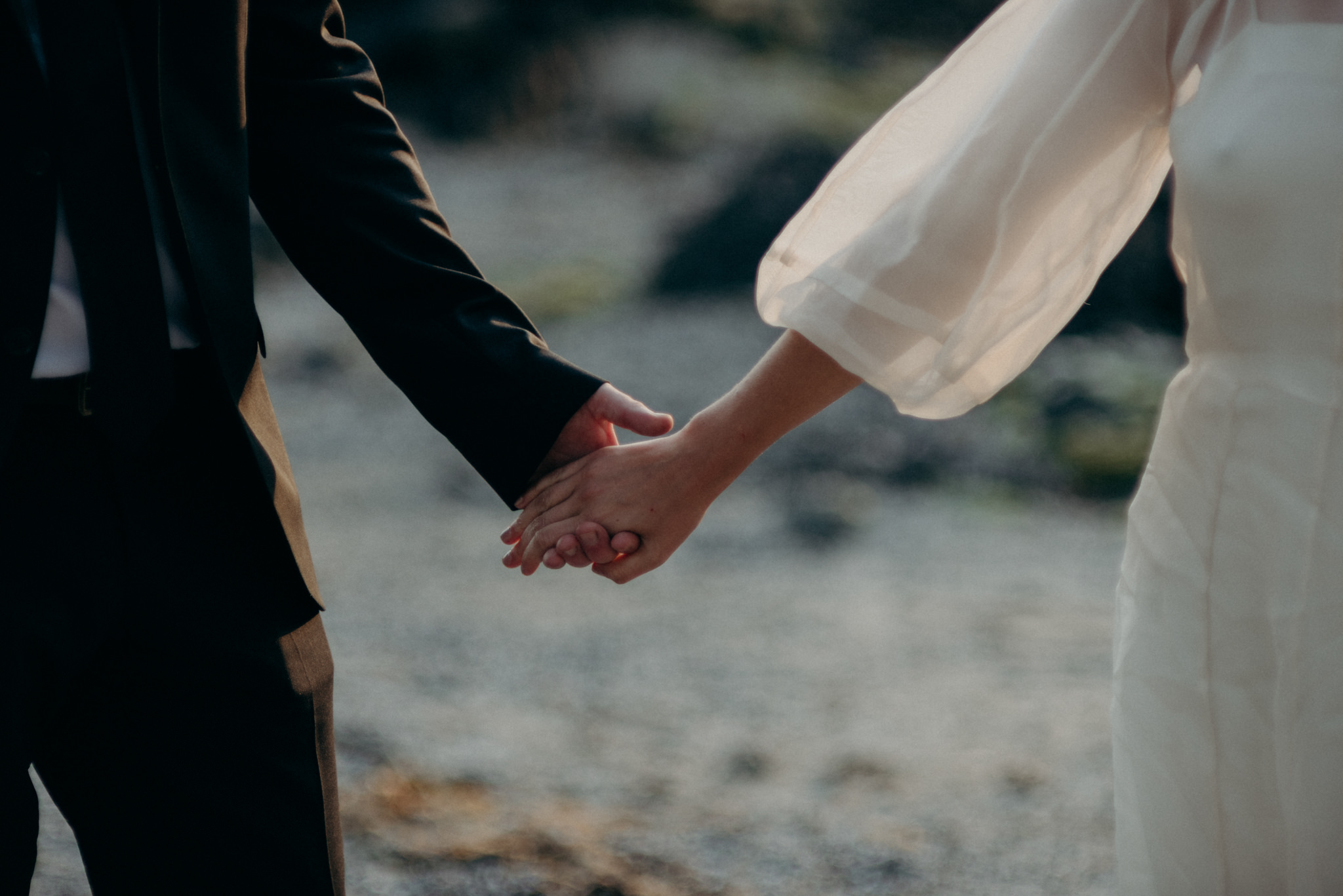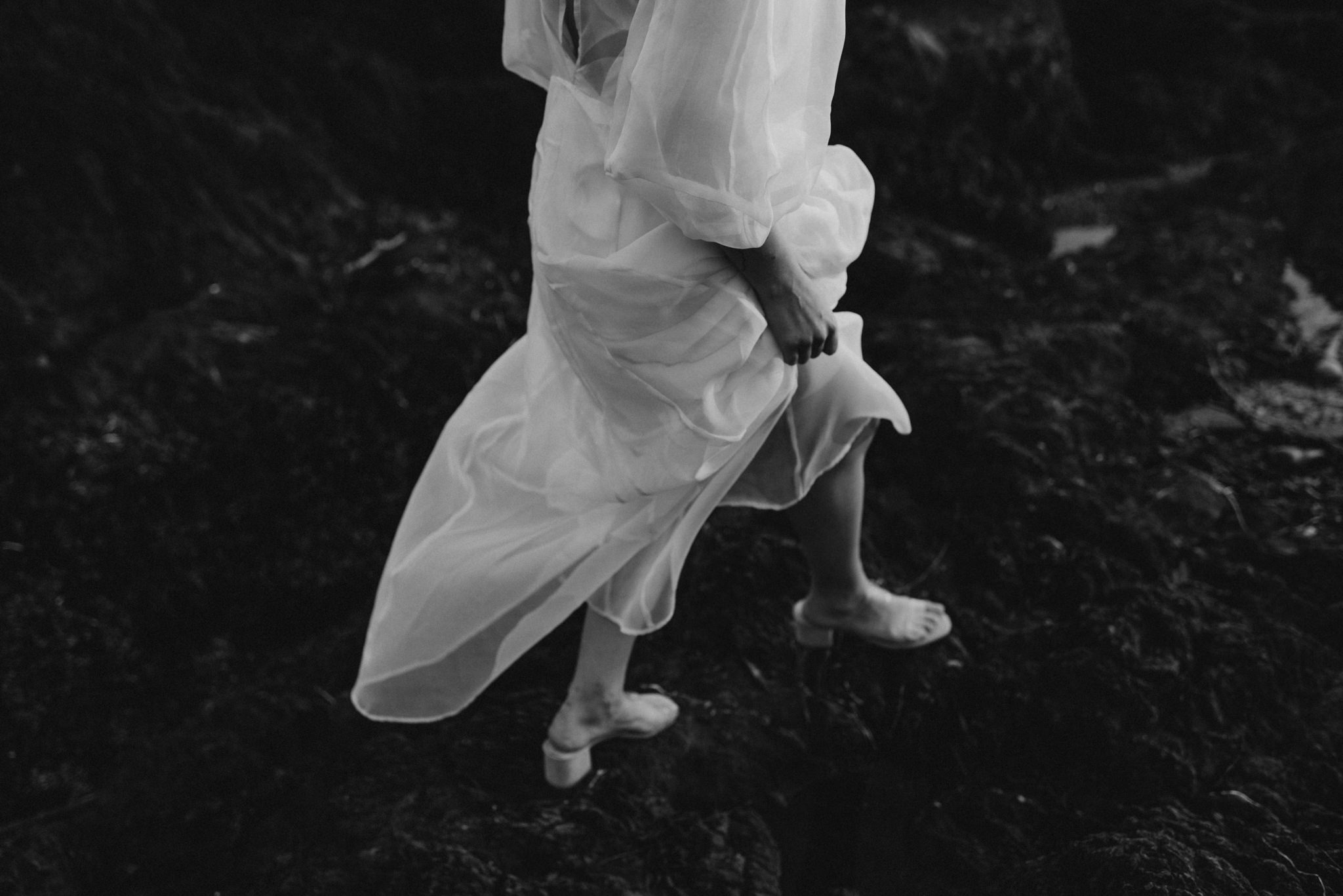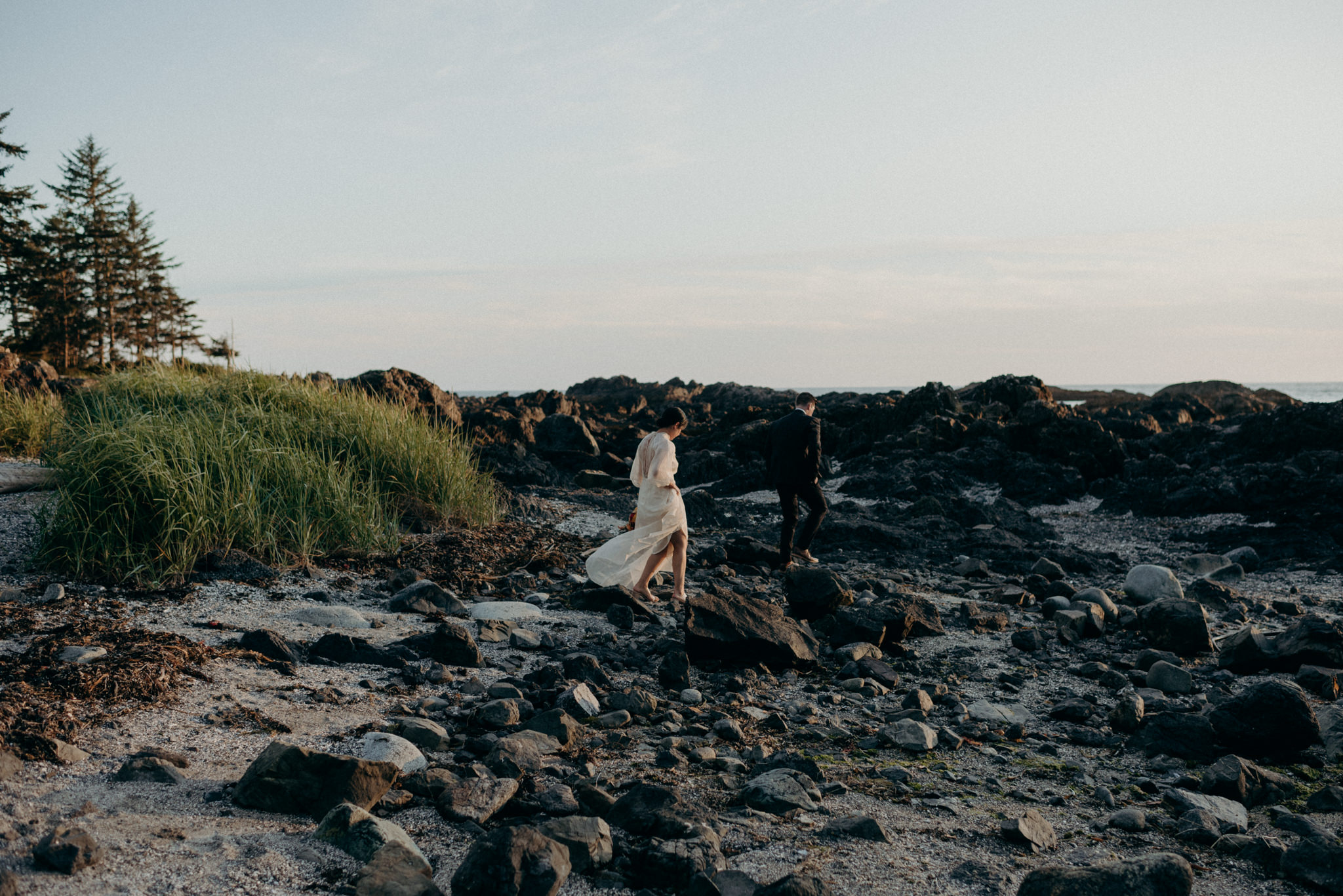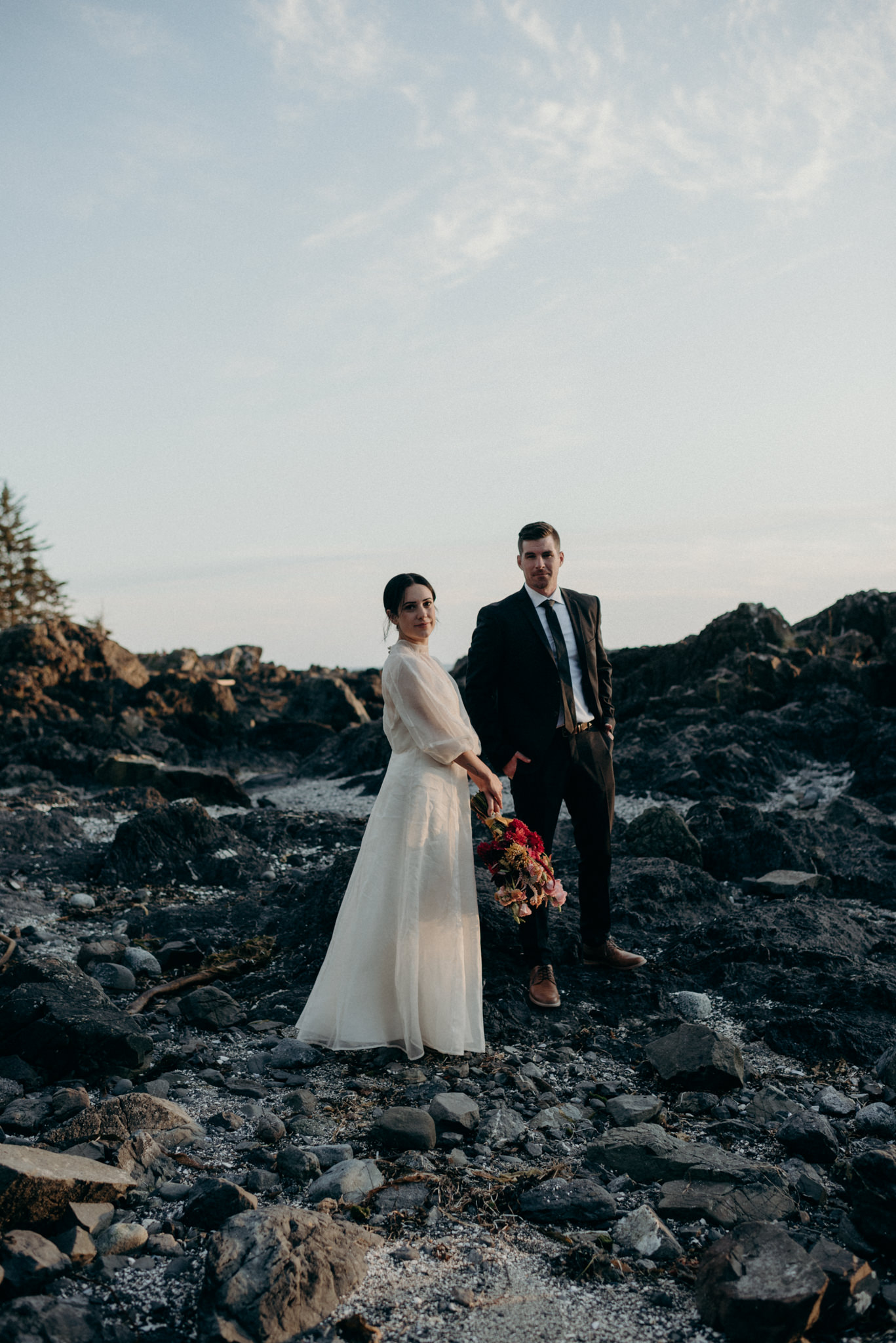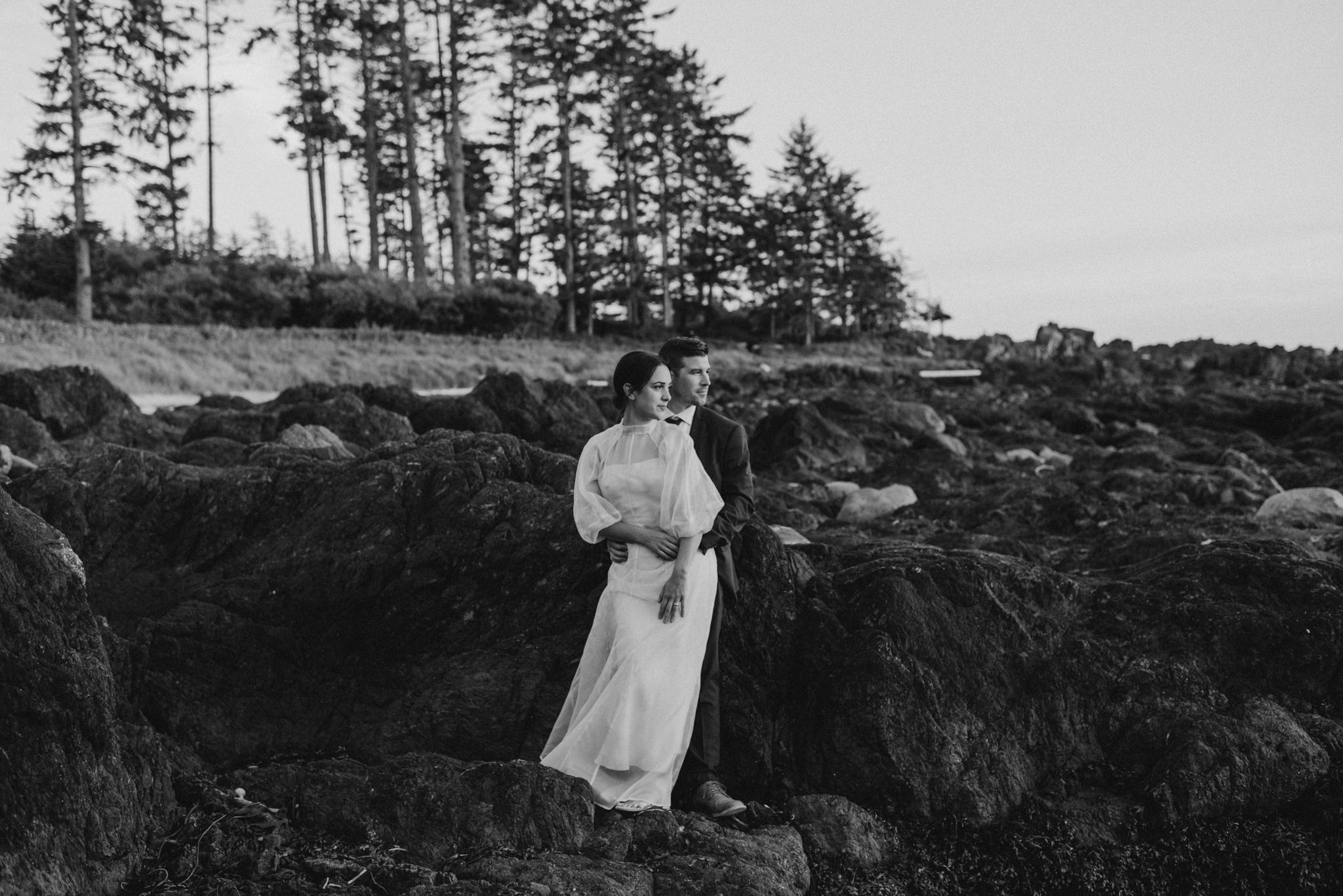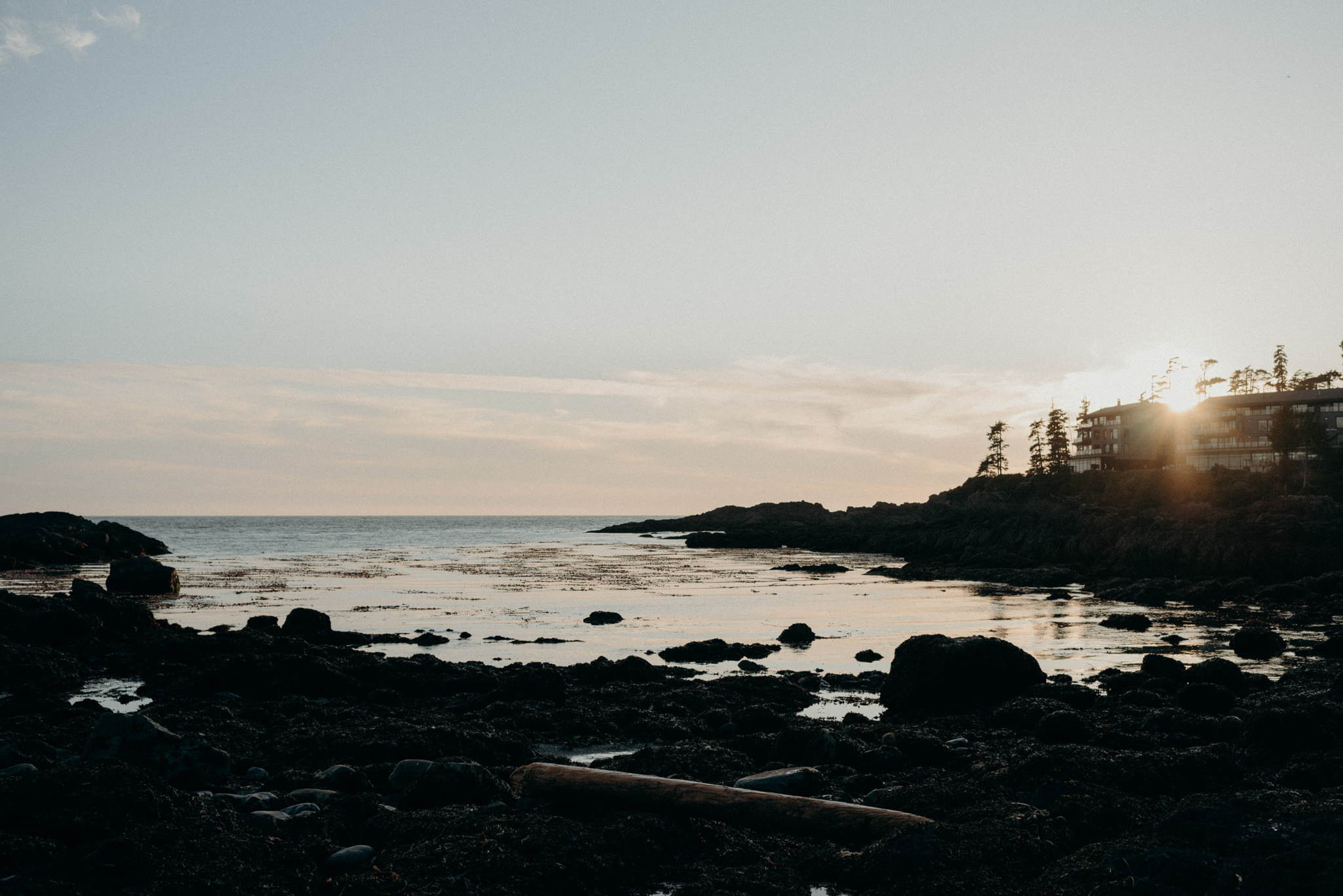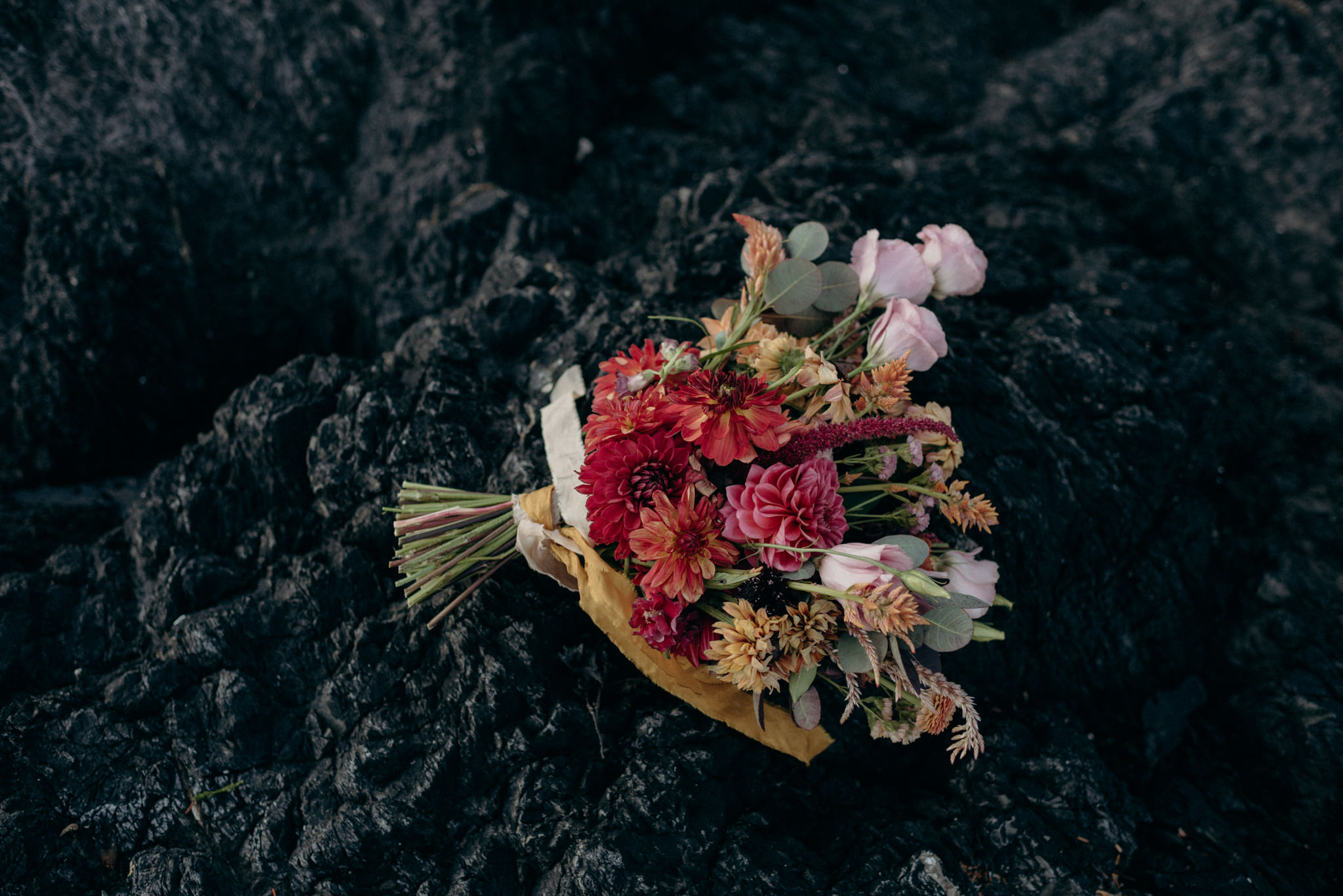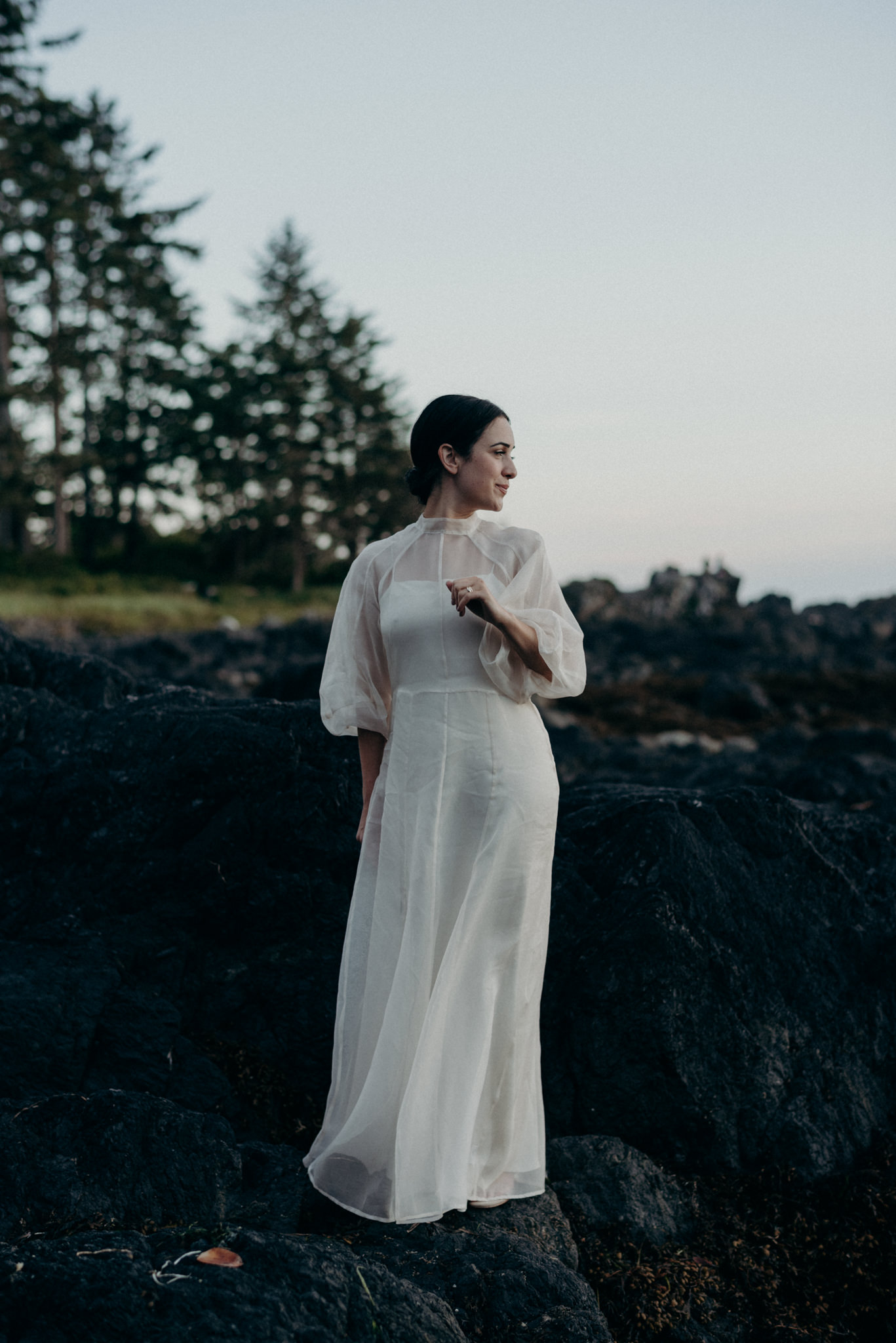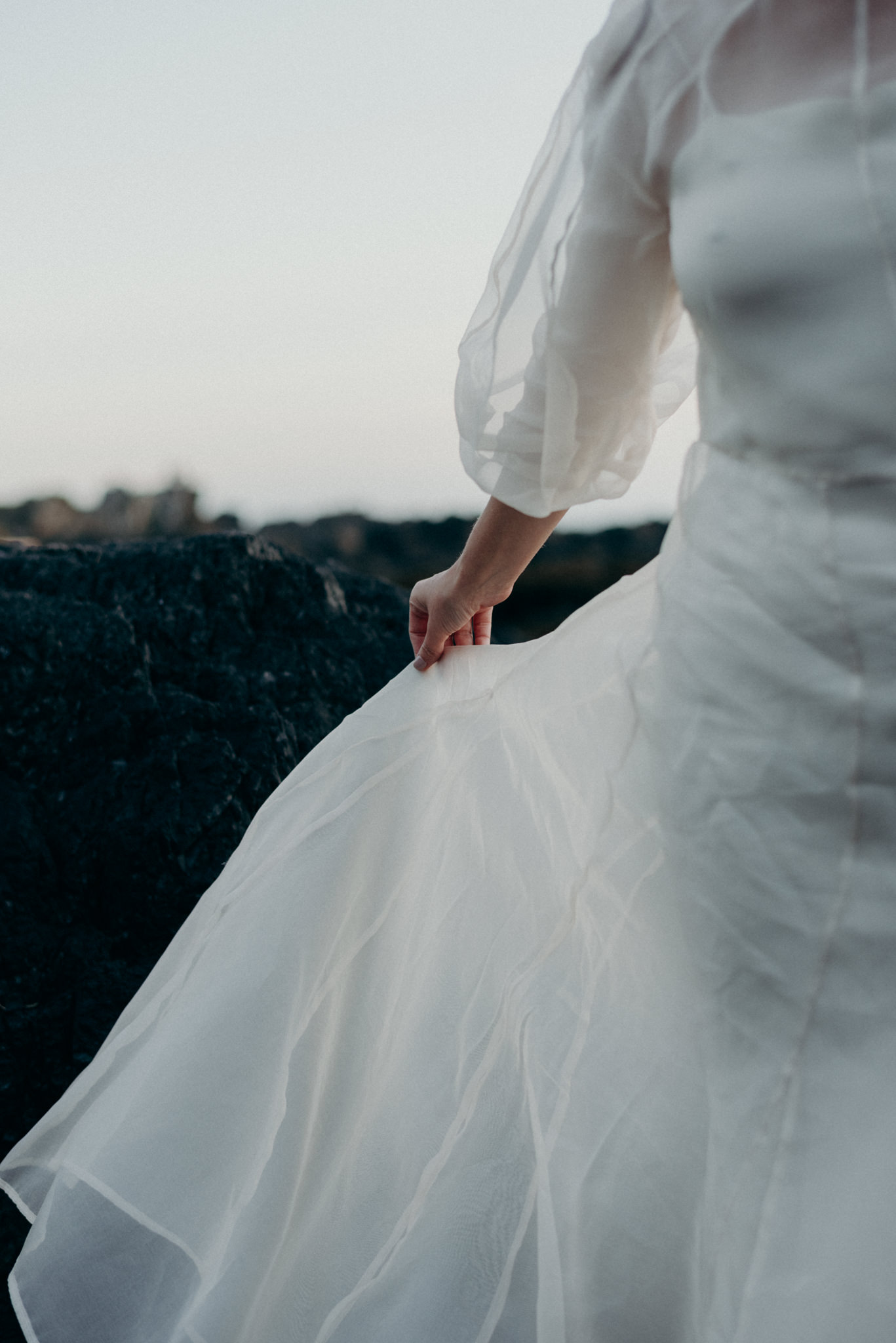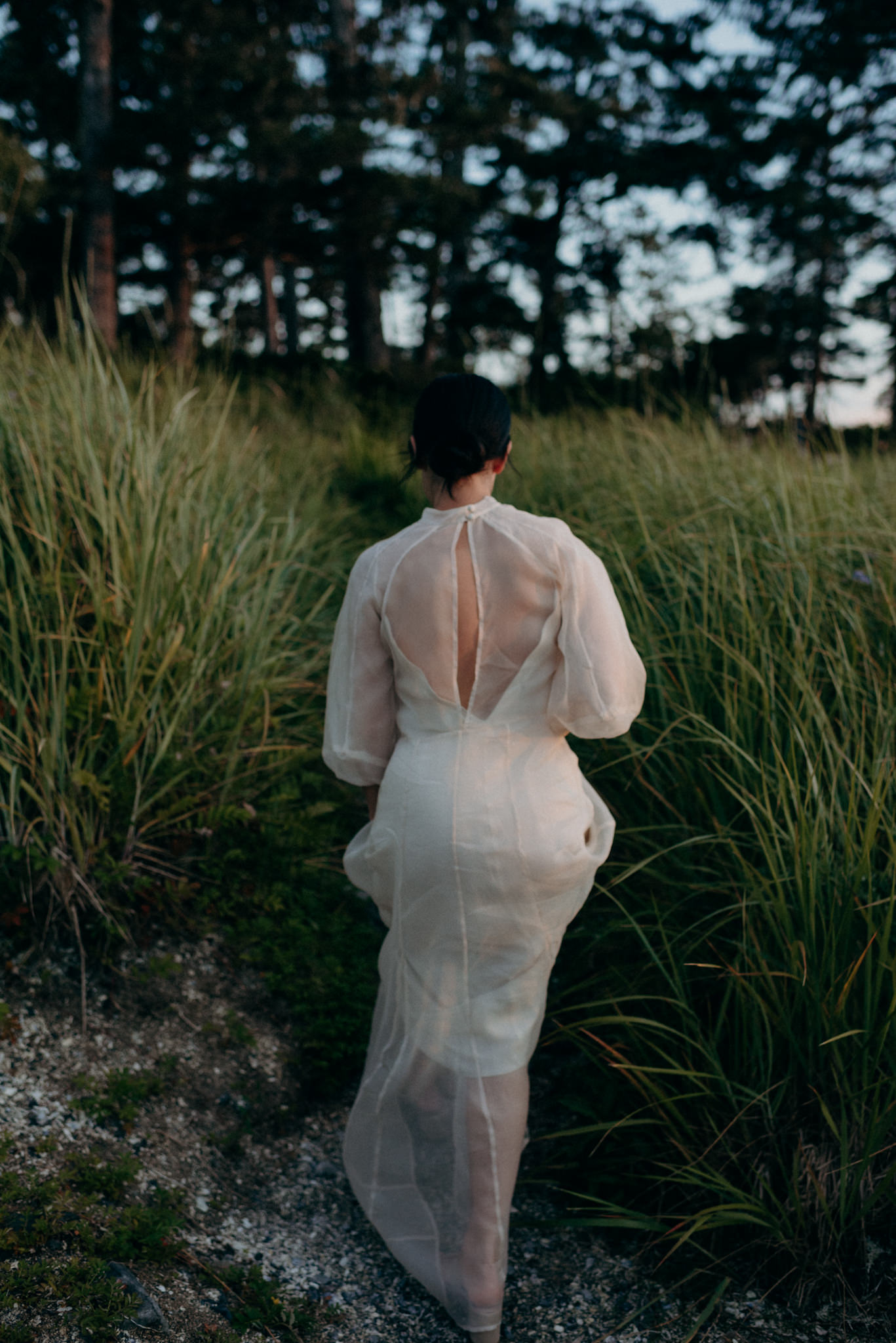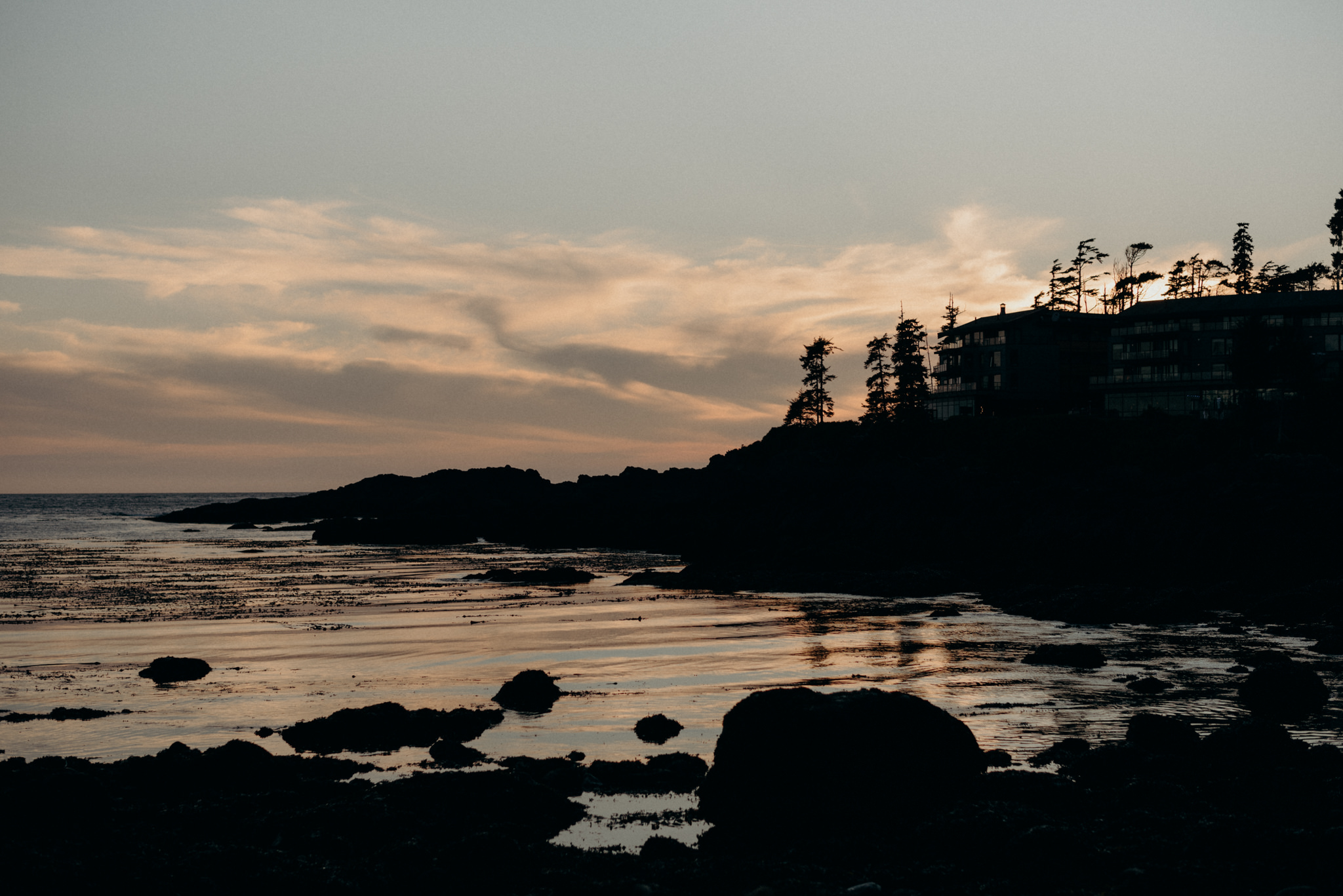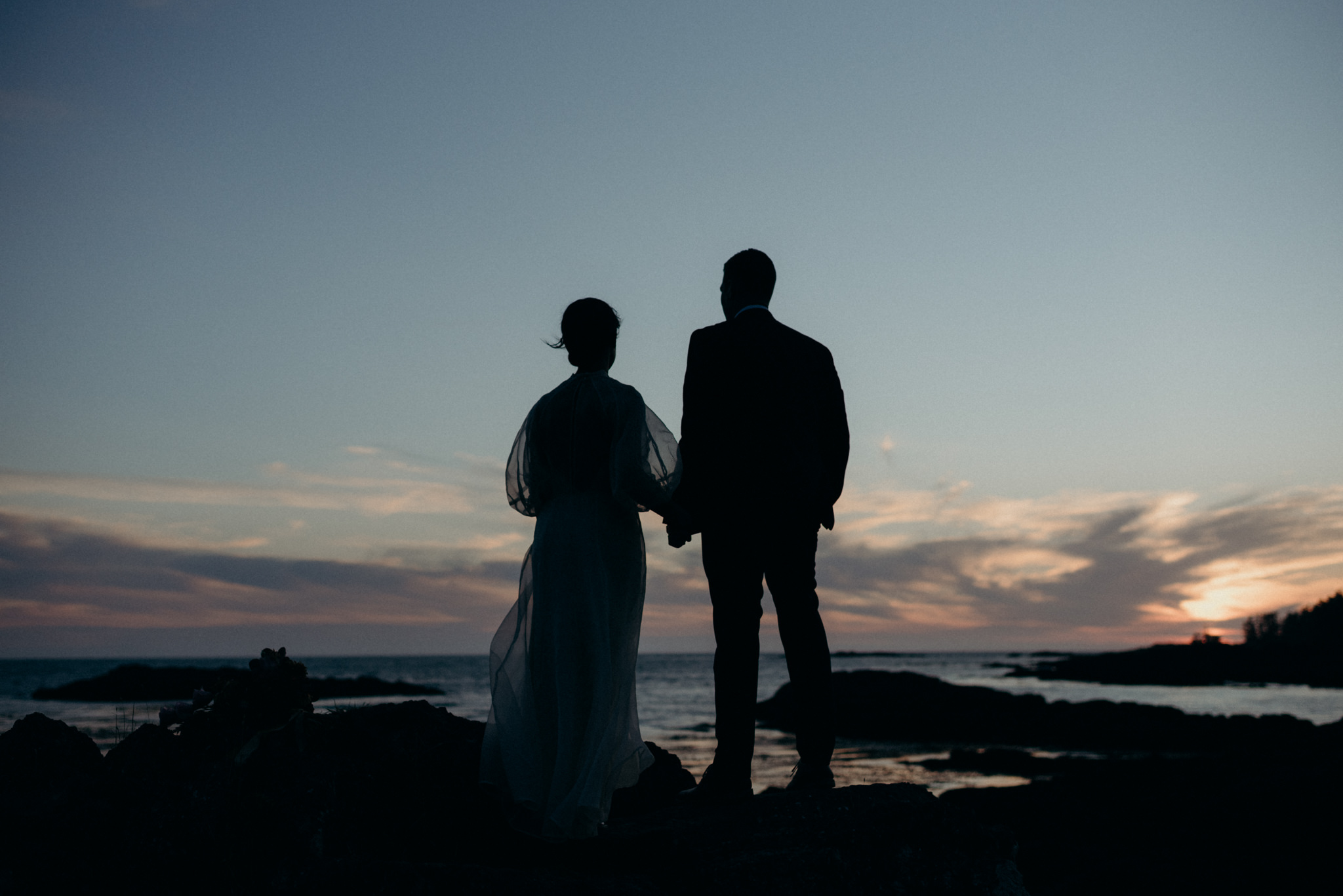 How was your experience with Jess as your photographer?
Jess was always my top choice for photography. I had been following along with her work over the last few years and saw everything I loved about photography. Jess was the only vendor we booked well in advance as we knew that our vision for the day would be in the best hands. She delivered exactly what we hoped for and we could not be happier with our photos. Most of all, she allowed us to feel zero stress. it was so important to us that we not worry about how the day was going and Jess made that happen. She allowed the day to unfold naturally while also giving us much needed guidance and direction to make the most of it.
We were so overjoyed with our whole experience and it was so great to finally meet Jess in person!
Vendors
Dress: Kamperett
Suit – Tiger of Sweden
Shoes – Steve Madden
Invitations – no invitations but our elopement announcement cards were by All Sorts Press.
Florals: Pacific Floral
Rings: Attic Gold
Officiant Judy Michaud
Check out more Tofino Elopements
Same-sex Tofino Elopement

A Sunny Tofino Elopement

Tofino Elopement at Wickannanish Inn

Intimate Tofino Elopement