Alicja & Boris' intimate Tofino elopement is the perfect example of staying true to yourself and your desires. They knew that throwing a large wedding would be costly and a lot of planning. Rather than wait a year to get married and save up for an extravagant event they decided to choose a location on my Bucket List and we all flew from Toronto to the beautiful west coast of Canada to a little surfing town on Vancouver Island. The night before we explored Tonquin Beach, it poured but it didn't matter. The following day they cooked up a wonderful lunch, we drank some cider and everyone was feeling excited, warm and just a tiny bit tipsy before the ceremony. We walked over to Wickaninnish Inn in the rain, to an awesome clearing they graciously offered up for their intimate ceremony. What followed is one of the most intimate of celebrations we've ever witnessed (pun intended, Matt & I were also their witnesses for their marriage certificate!). A special thanks goes out to the best second shooter and husband a girl could ask for. Matt's images are probably some of the most striking images in this collection. Alicja puts into words the experience better than I ever could:
About deciding on eloping
"Boris and I wanted the day to be intensely personal and just about the two of us. We're both very open and expressive with one another, but tend to be more reserved around others, so we didn't want the eyes of a crowd to damper our ability to communicate our love to one another on this one day. To be honest, we also wanted to be selfish: we want to think about us, our needs, our wants, and to celebrate our love and life together without having to worry about keeping anyone else happy. As a result, we decided to cut out the noise of a traditional ceremony and party, and plan an adventure that we could cherish in our memories for the rest of our lives. It was a difficult decision on one hand to tell our loved ones that it would be just us two on the day of. At the same time, we knew it was the right one. Everyone was very supportive and excited for us, which is why we love them so much!"
How they included their family & friends
"To include our loved ones in the celebration, we held a reception on a private rooftop patio in our condo building when we returned. We personalized the party with touches from our wedding day, such as hanging up the wedding dress and suit, leaving our vows out for people to read, and sharing pictures and memories from the day. The best comment we heard was one of our friends declaring, 'Where did you guys get married, Narnia?'"
The most memorable part of their day
"Our ceremony. We were married during a rainstorm, in the middle of an ancient redwood rainforest. The rain during the ceremony was particularly torrential. Visually it was incredible: the trees filtered the rain and softened it somewhat, the flora looked particularly lush and vivid, the redwoods were glowing, and rush of water drowned out our vows so that they were only for us. Overall it felt very primal, accentuating the highly emotional, tender experience that comes with any wedding ceremony. Hearing each others' vows—we both happened to write poems for the other—that described why we were out there on that crazy day committing ourselves to one another was truly unforgettable."
This wedding was featured on Junebug Weddings and White Magazine.
Gear List
1. Main Nikon DSLR Camera Body

2. Second Shooter Nikon DSLR Camera Body

3. Lens – used 35% of the time

4. Lens – hands down my favourite!

5. Lens used for wide shots in tight spaces

6. Secret weapon lens!

7. Camera Bag – ONA The Brooklyn Leather Crossbody Camera Satchel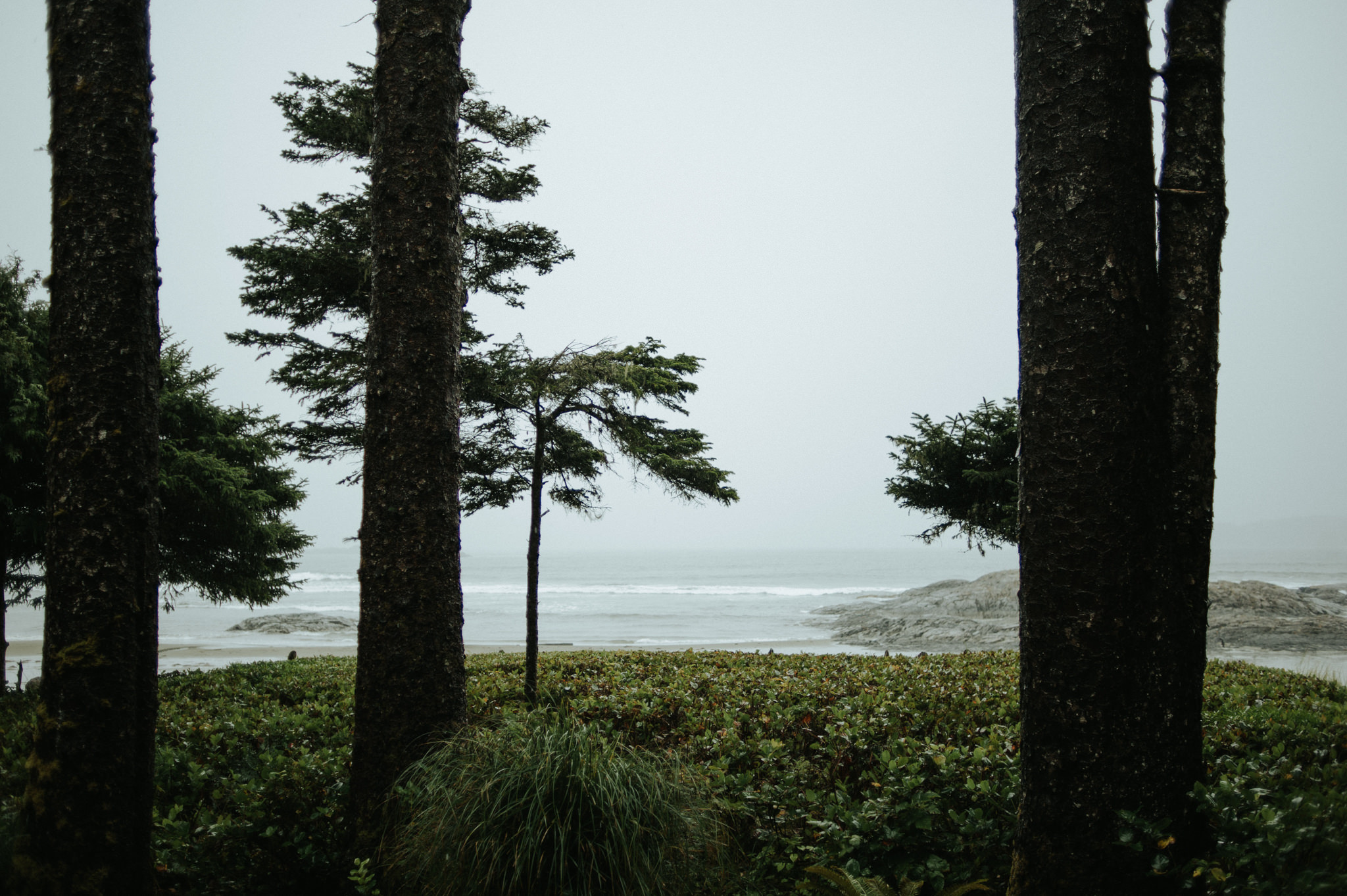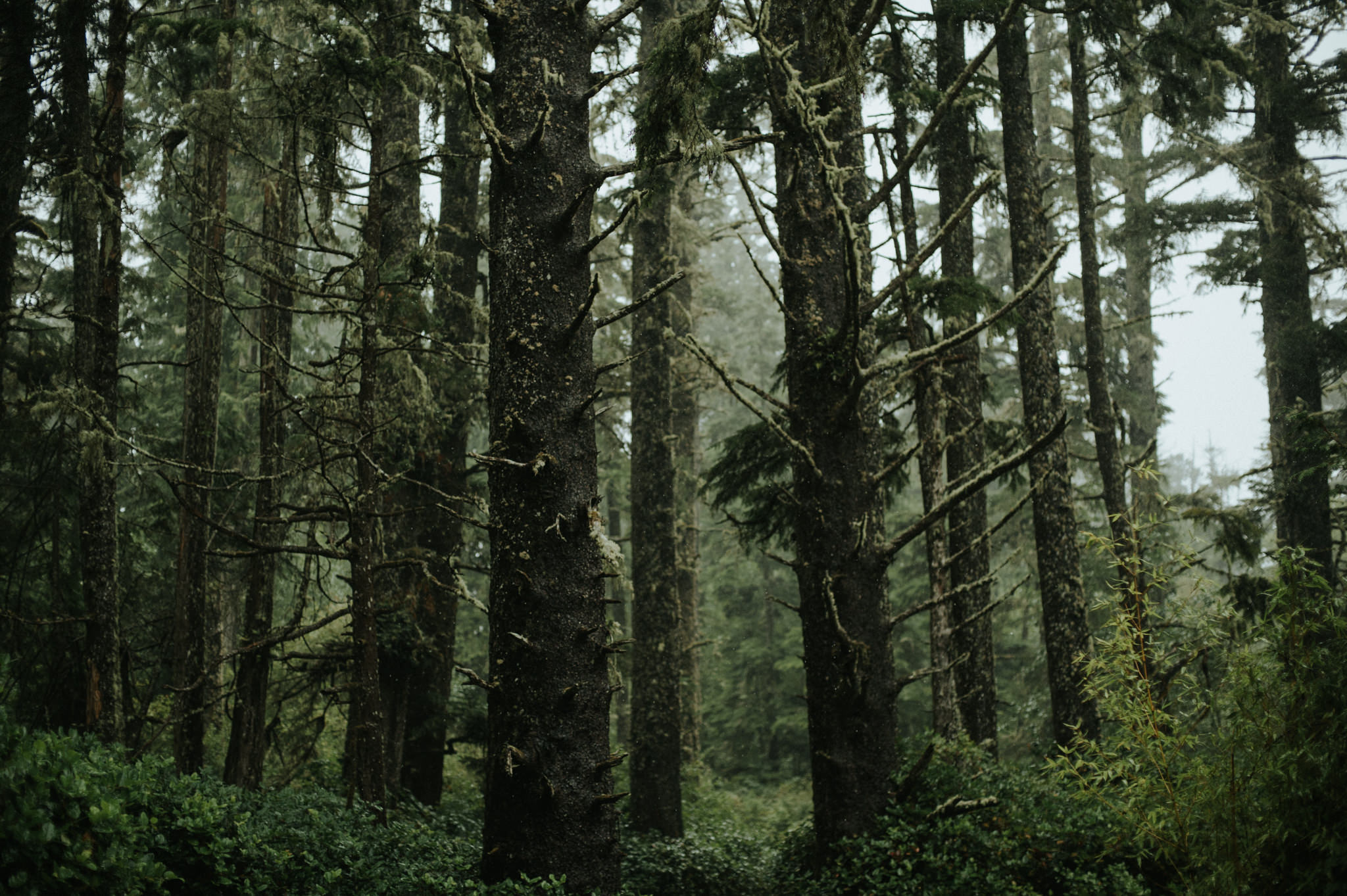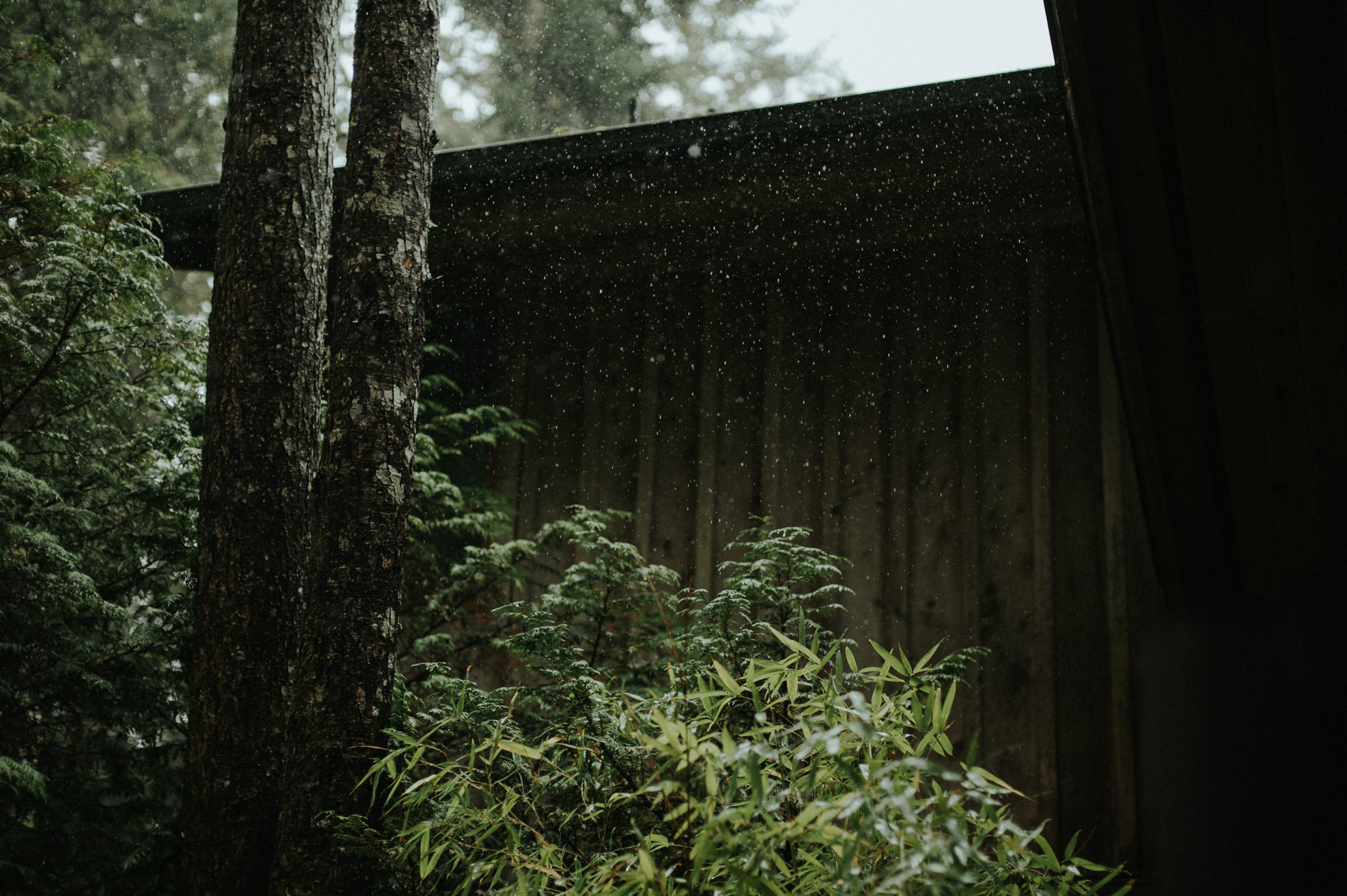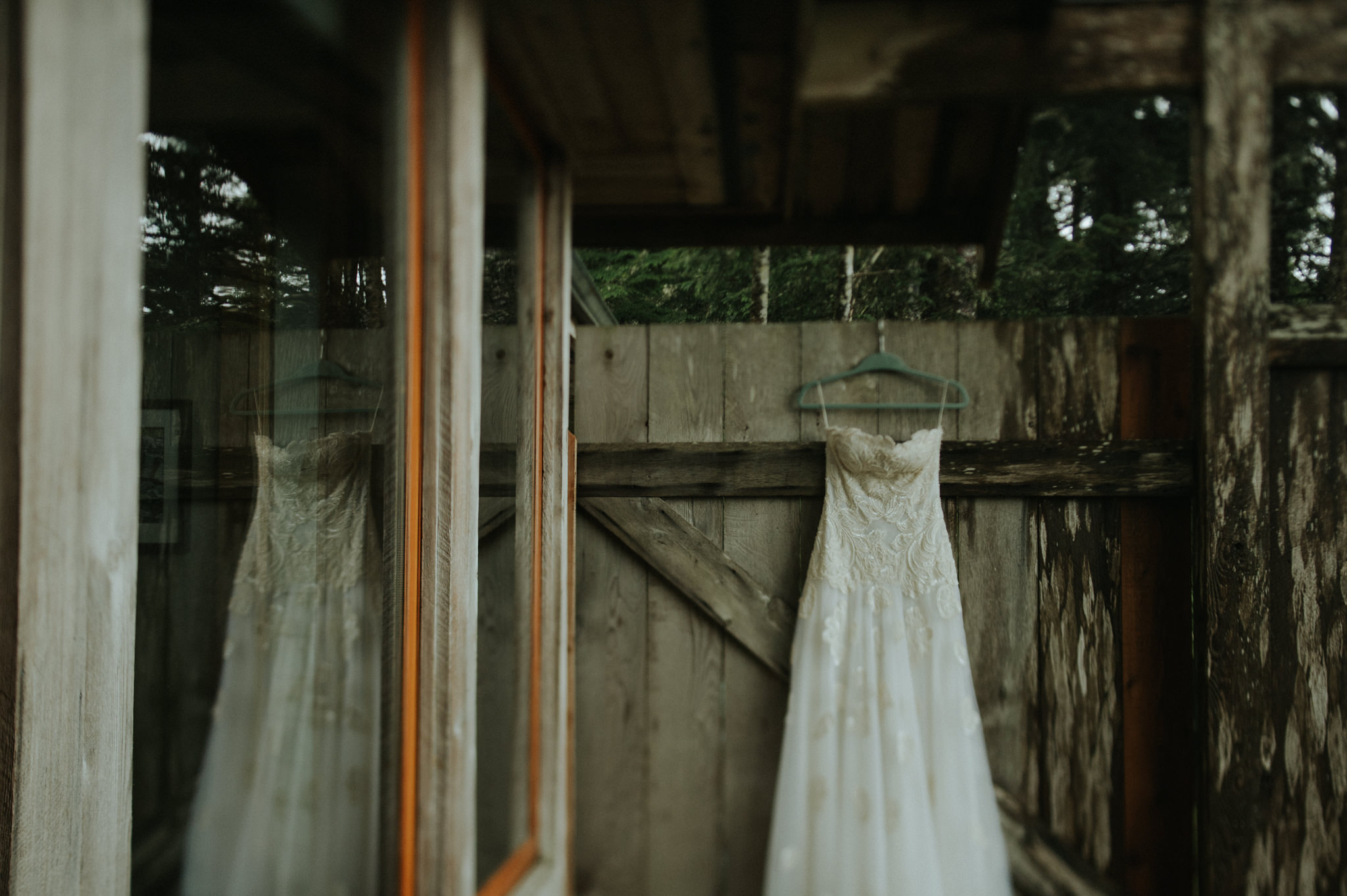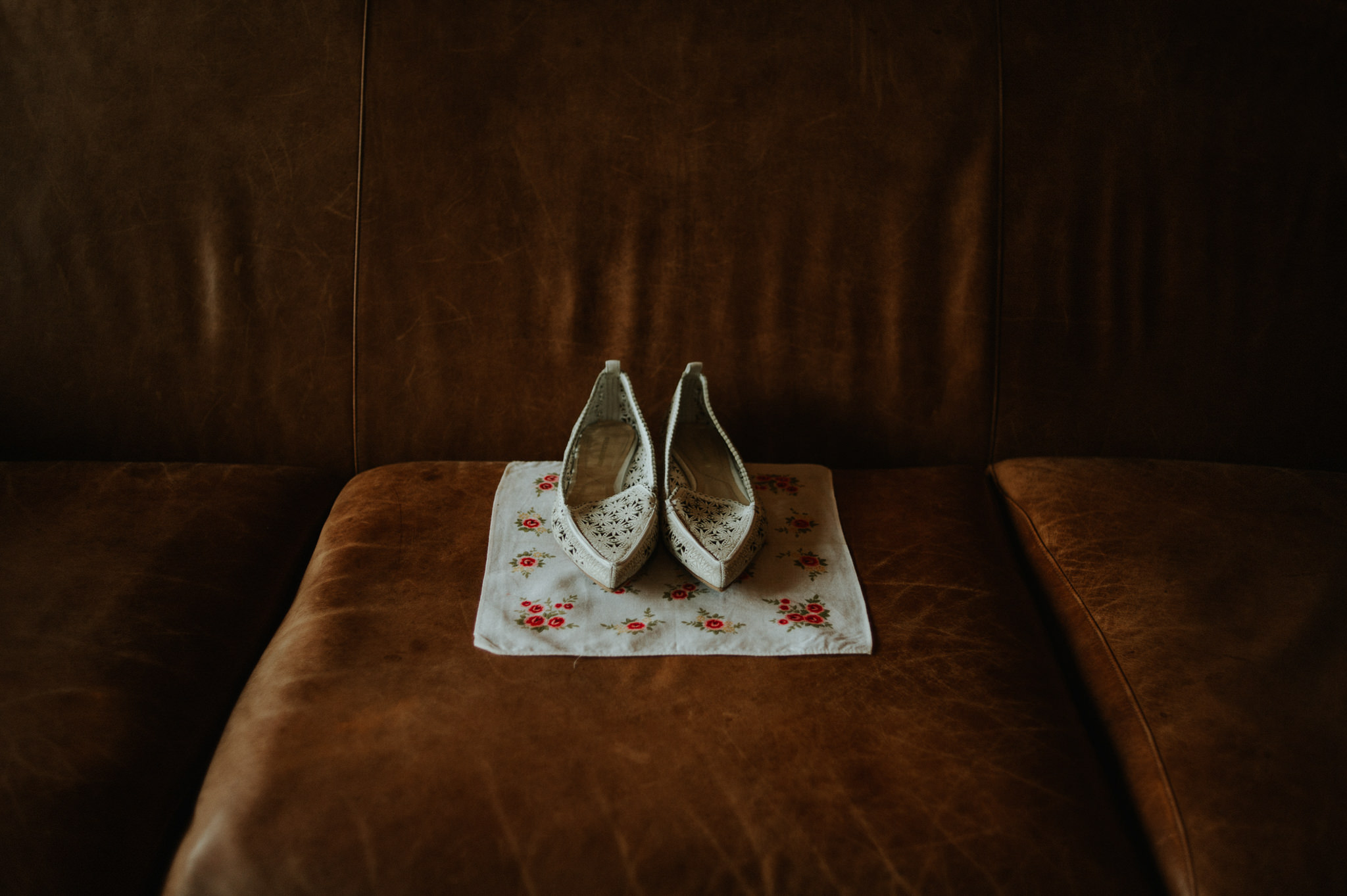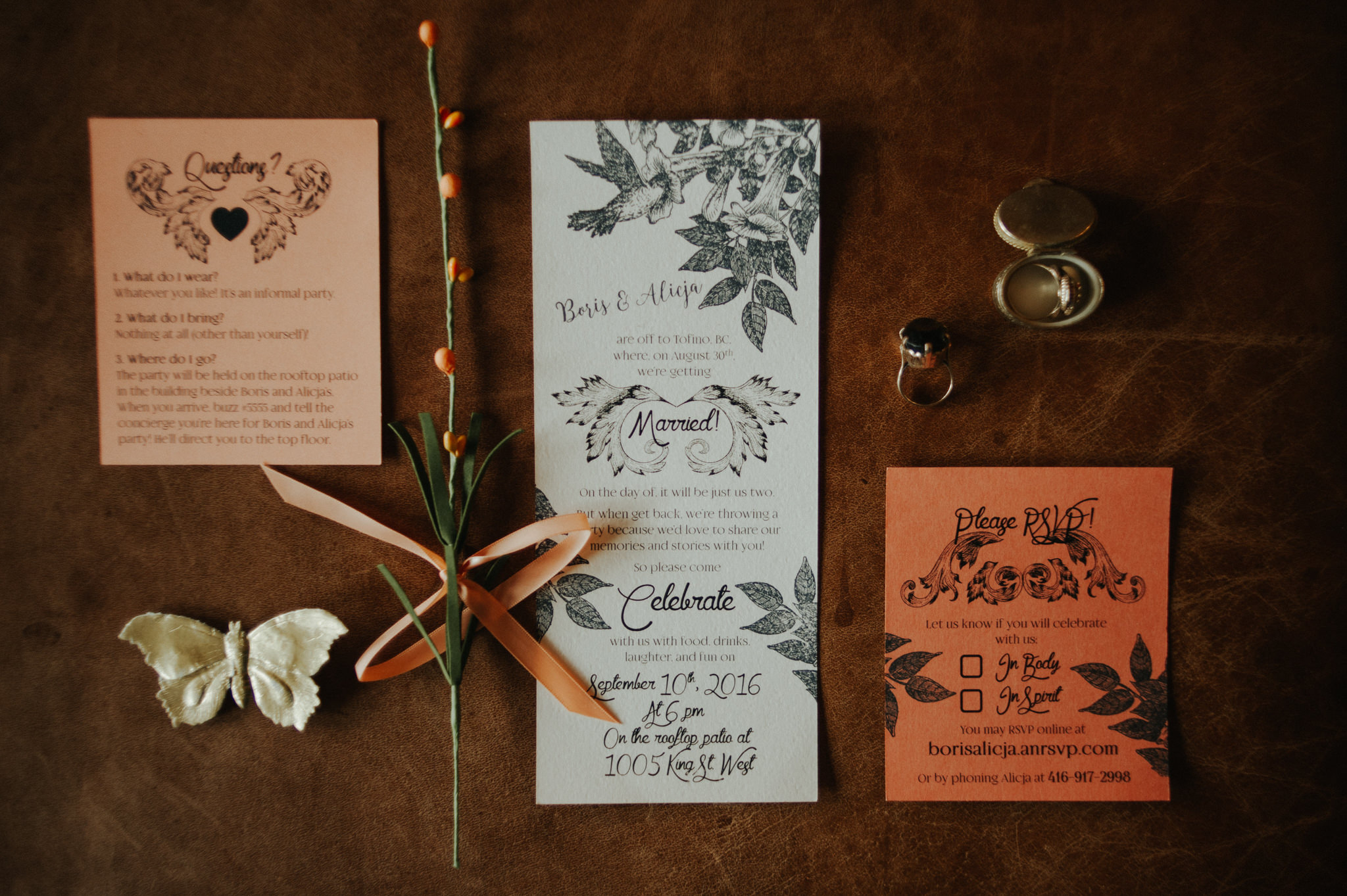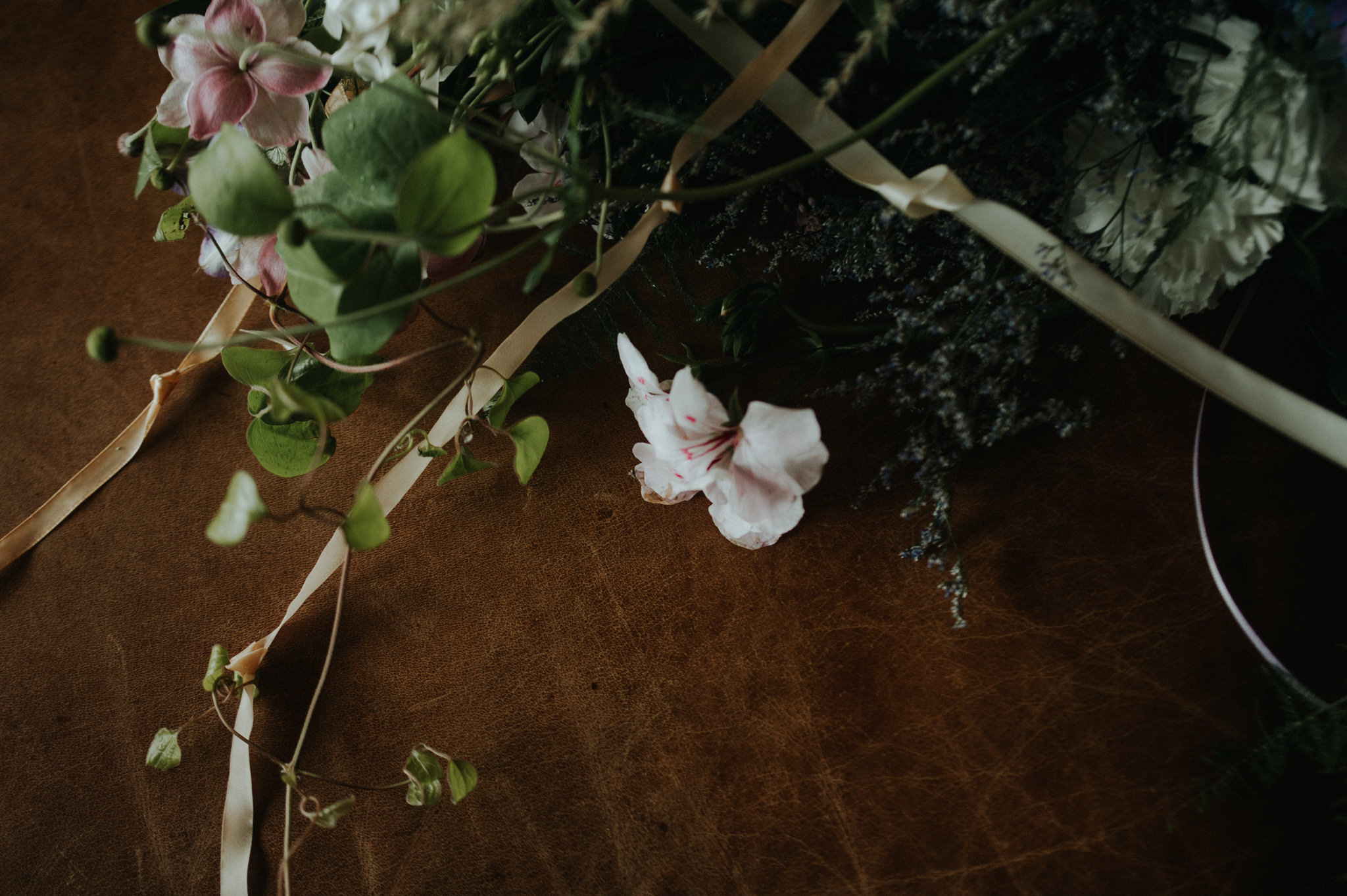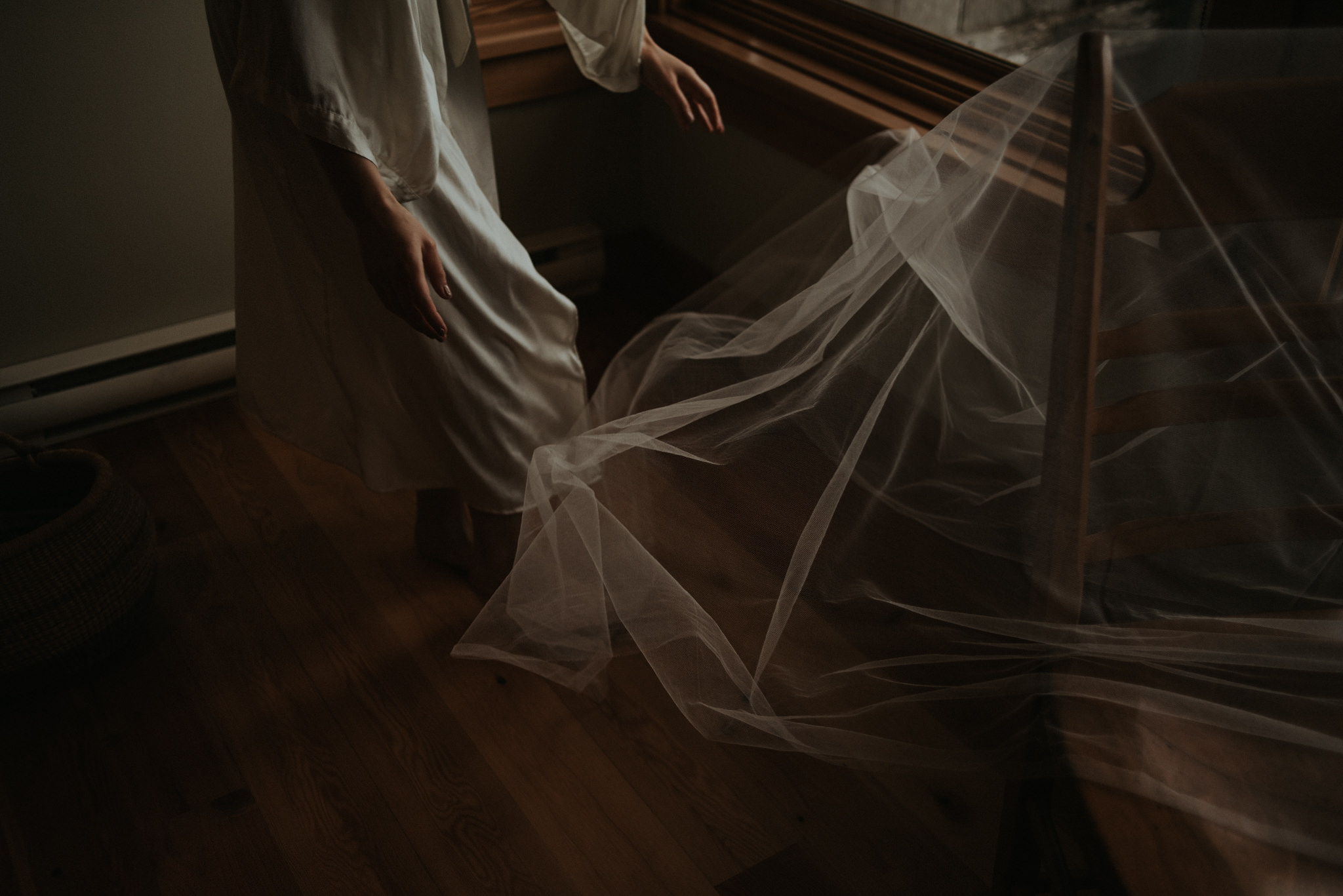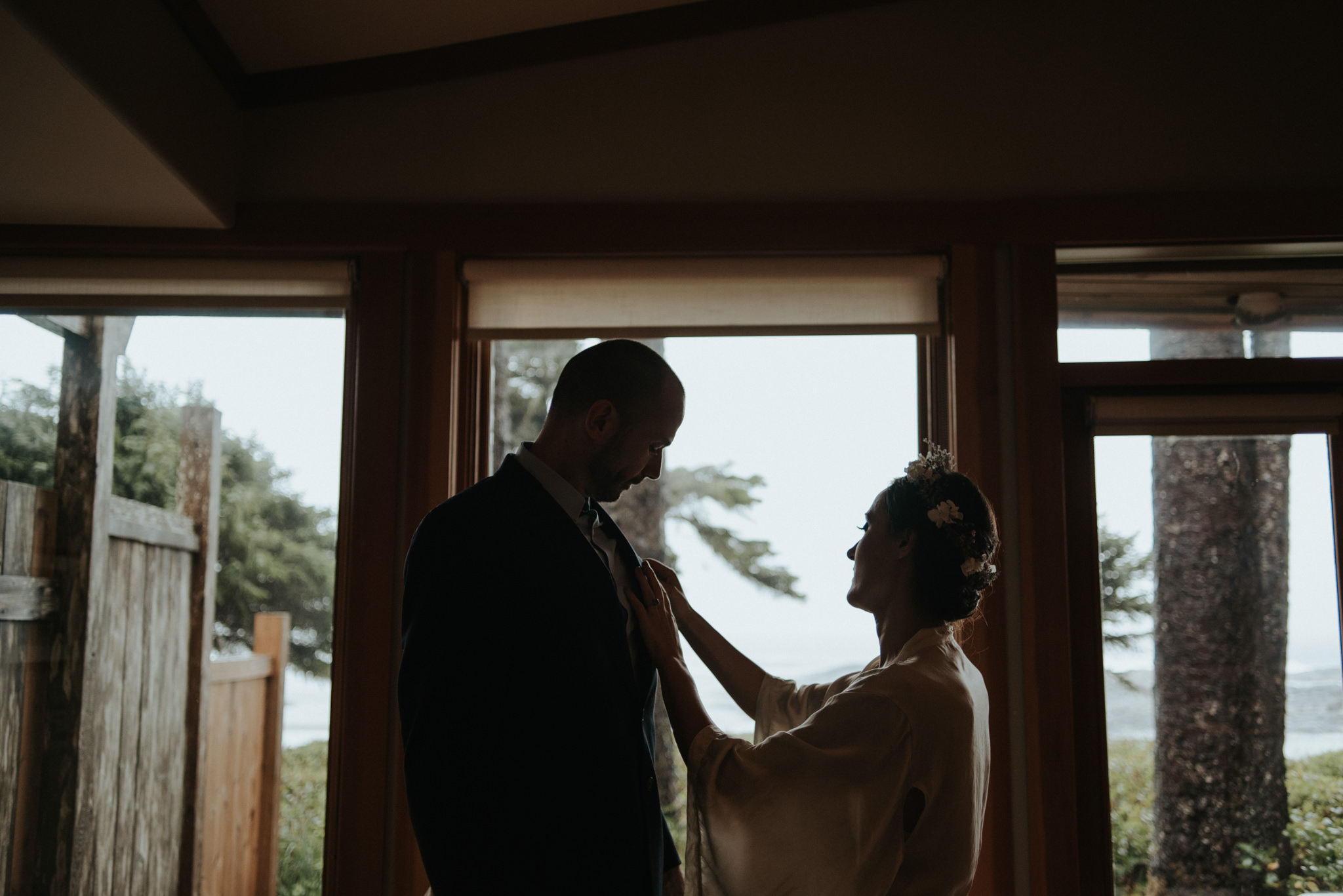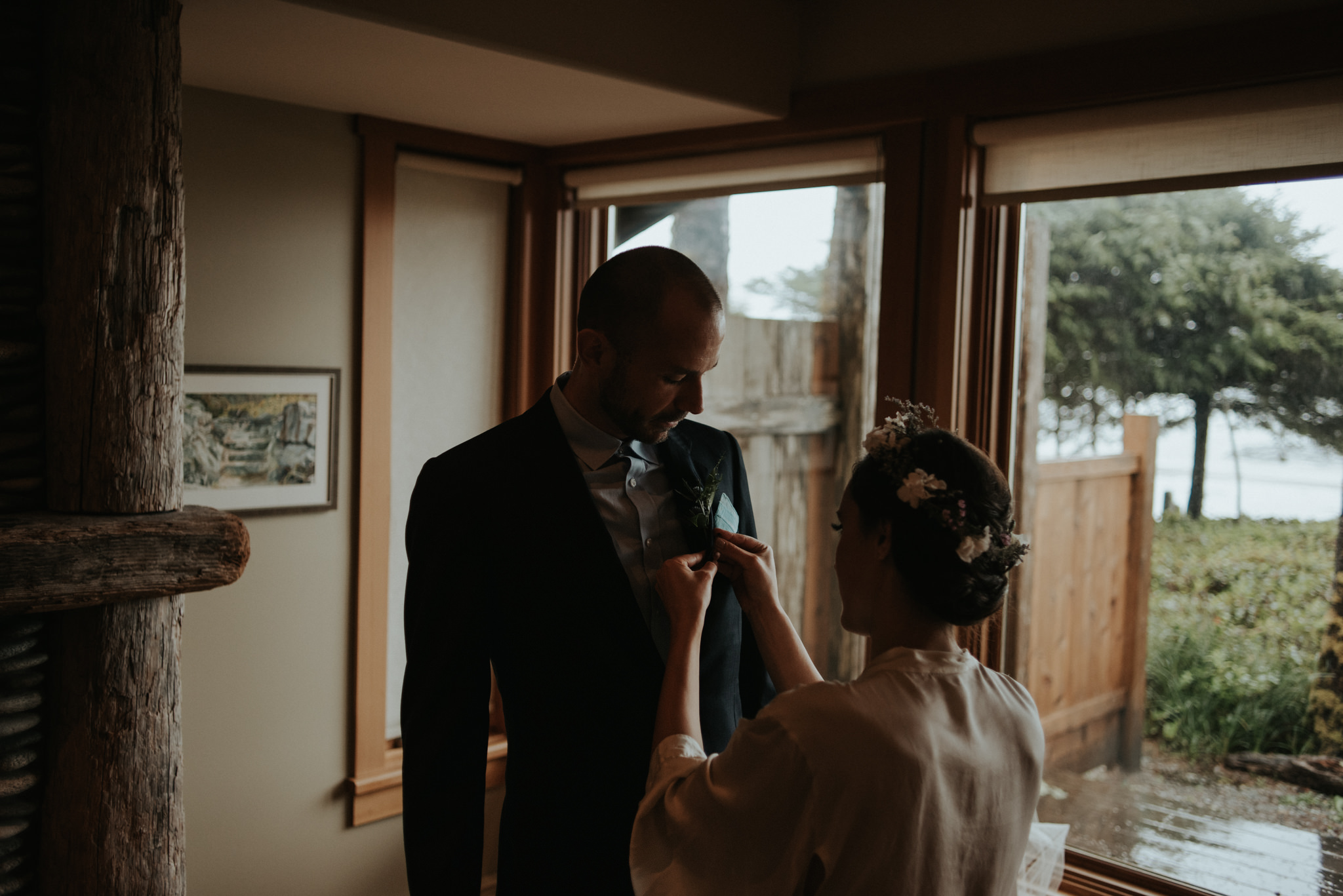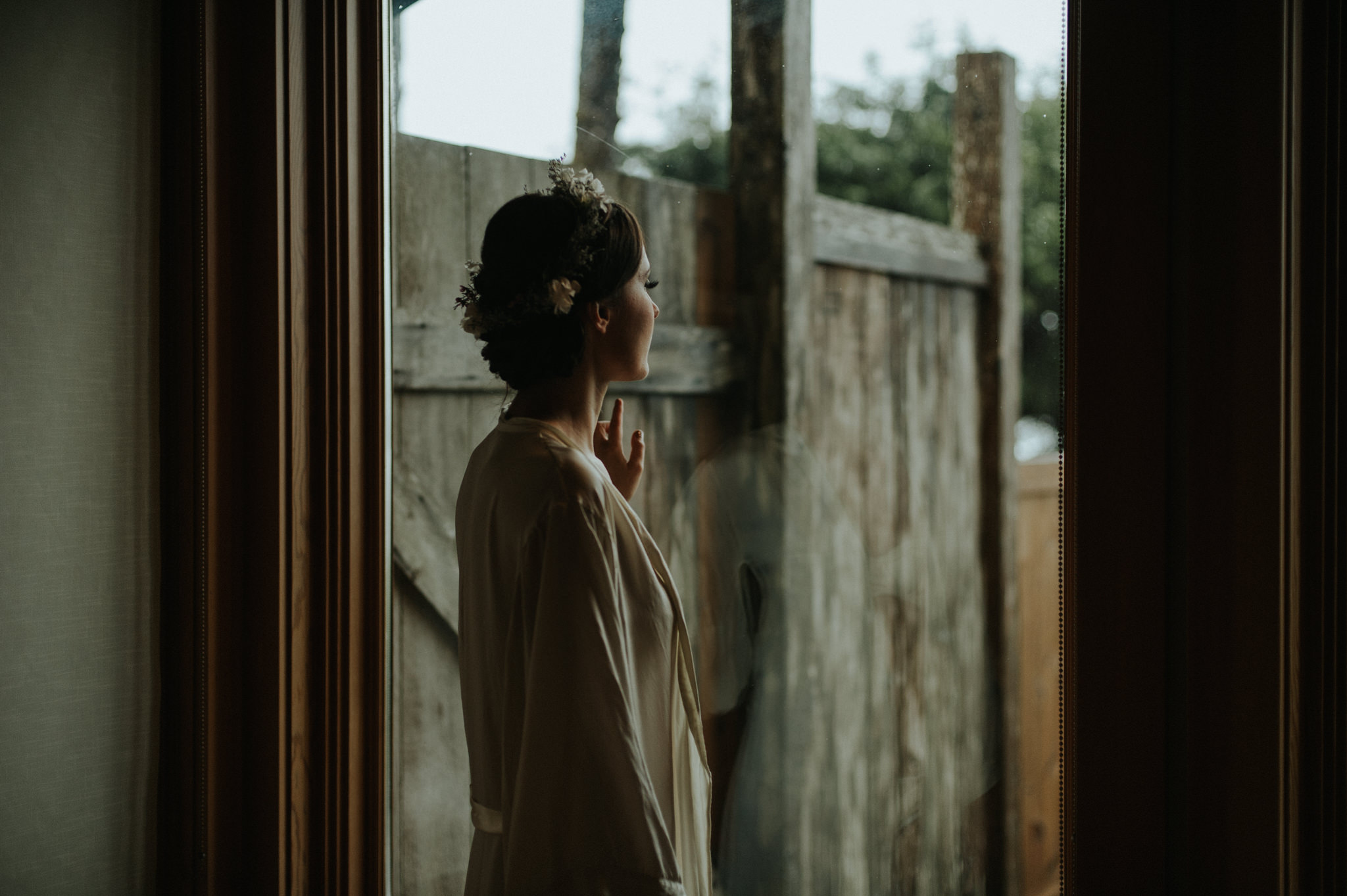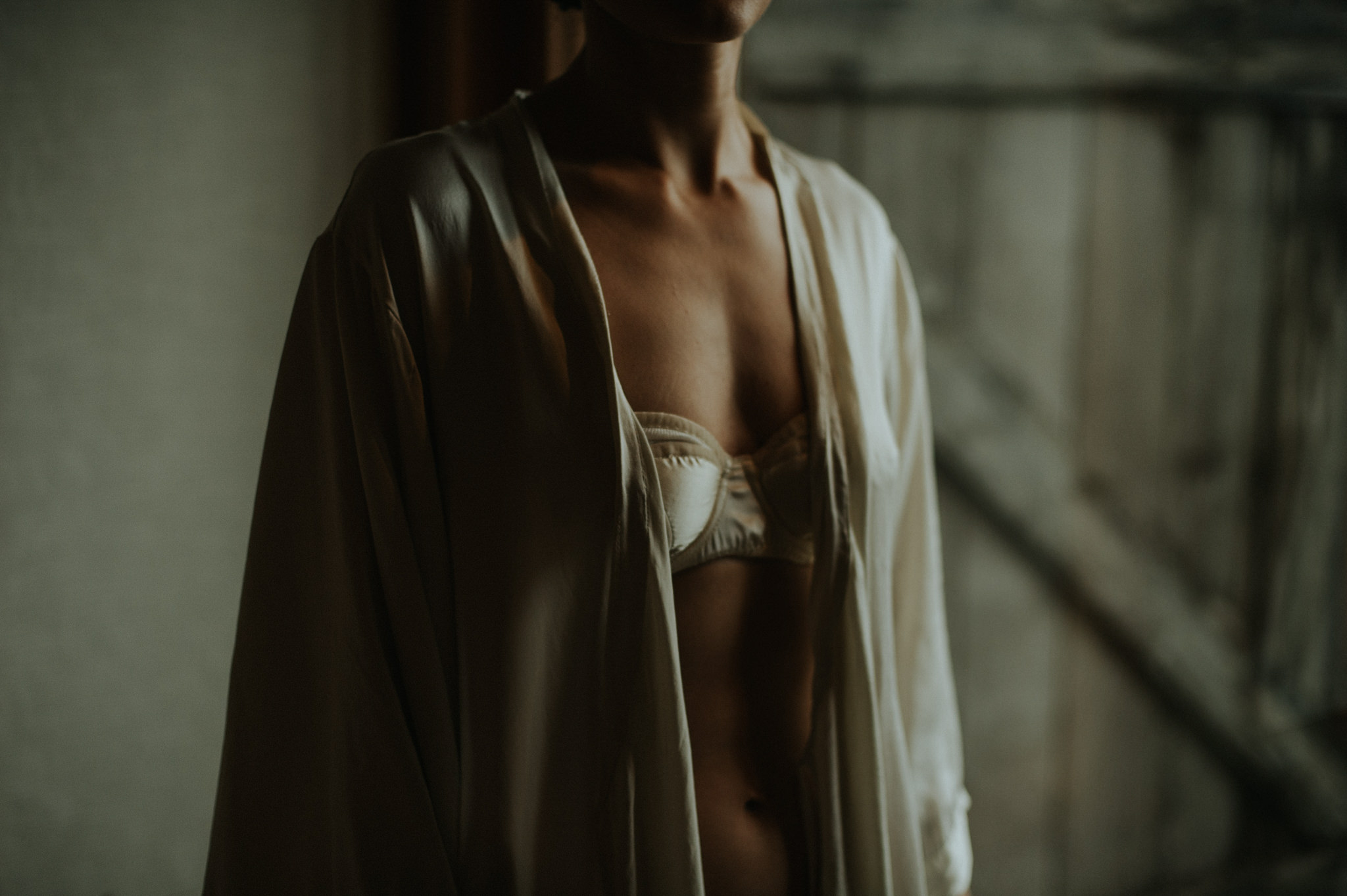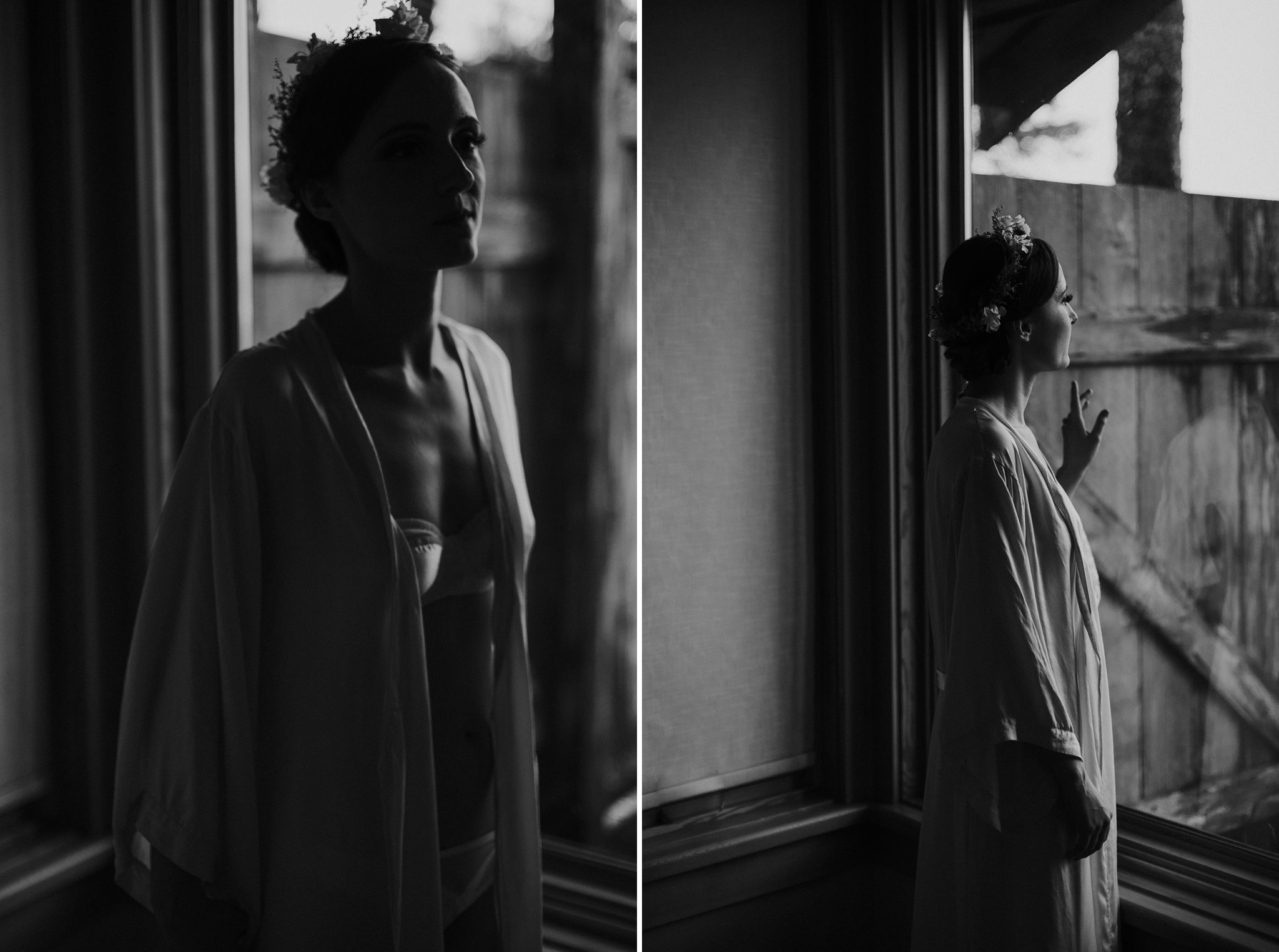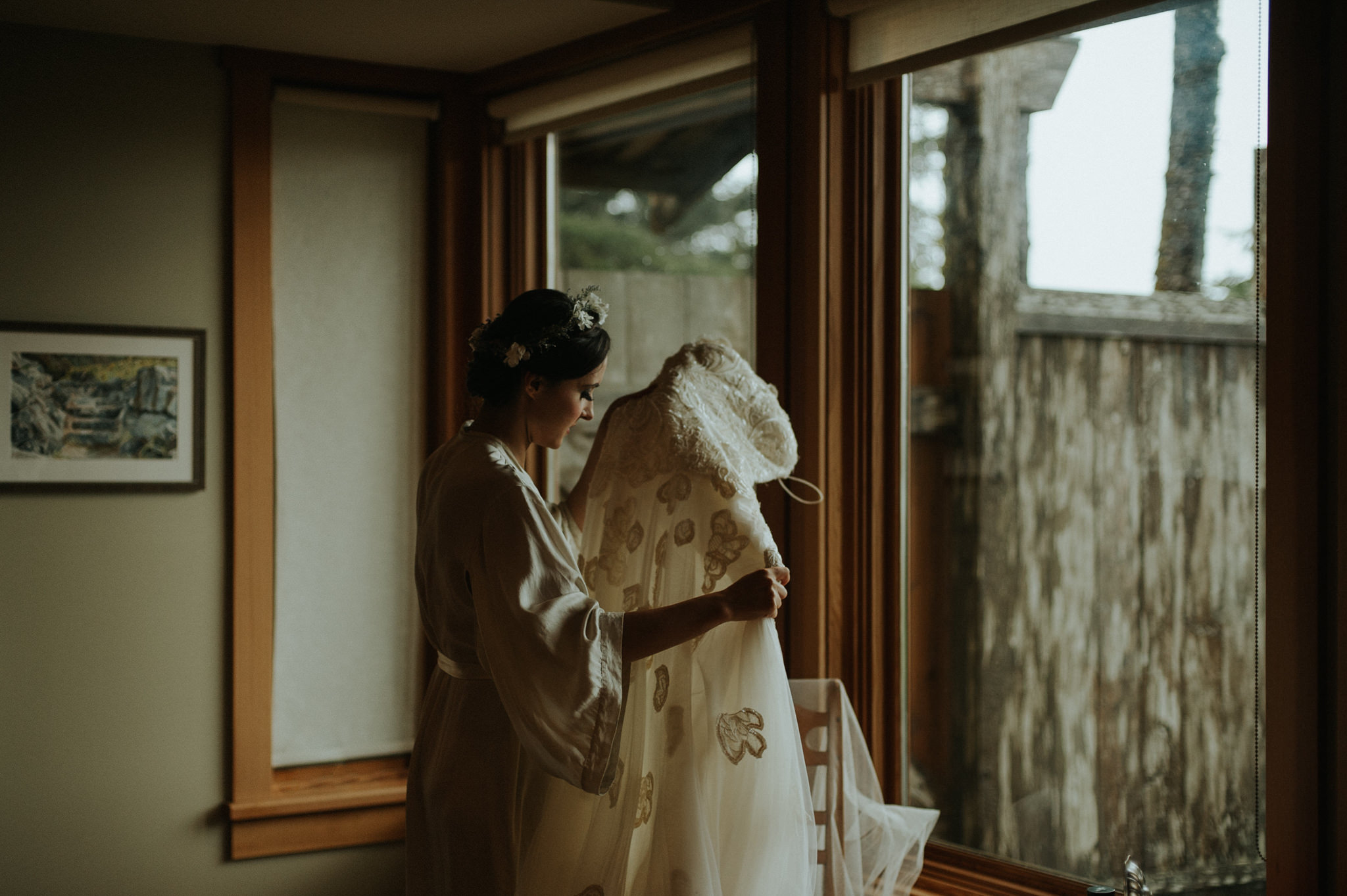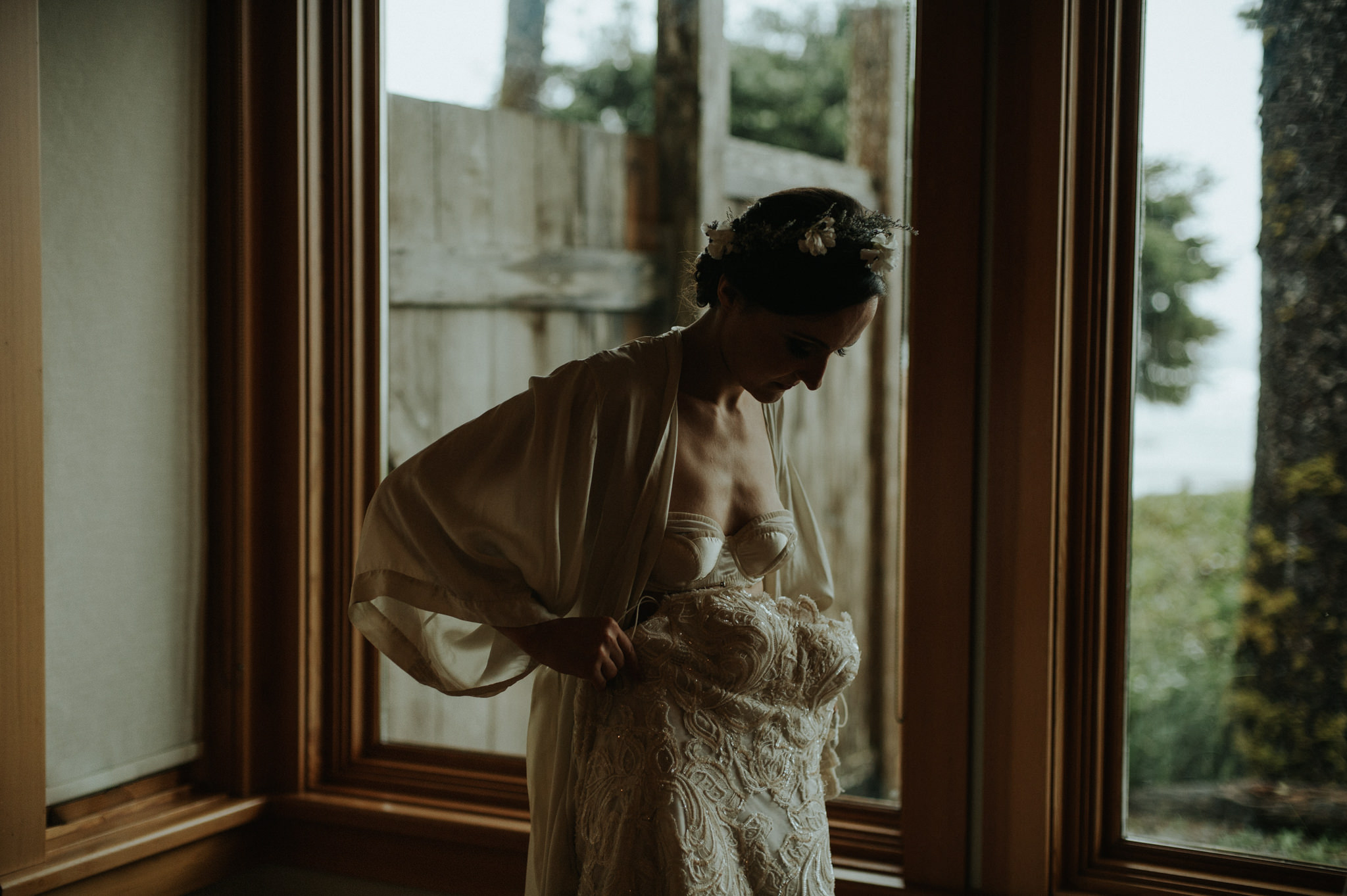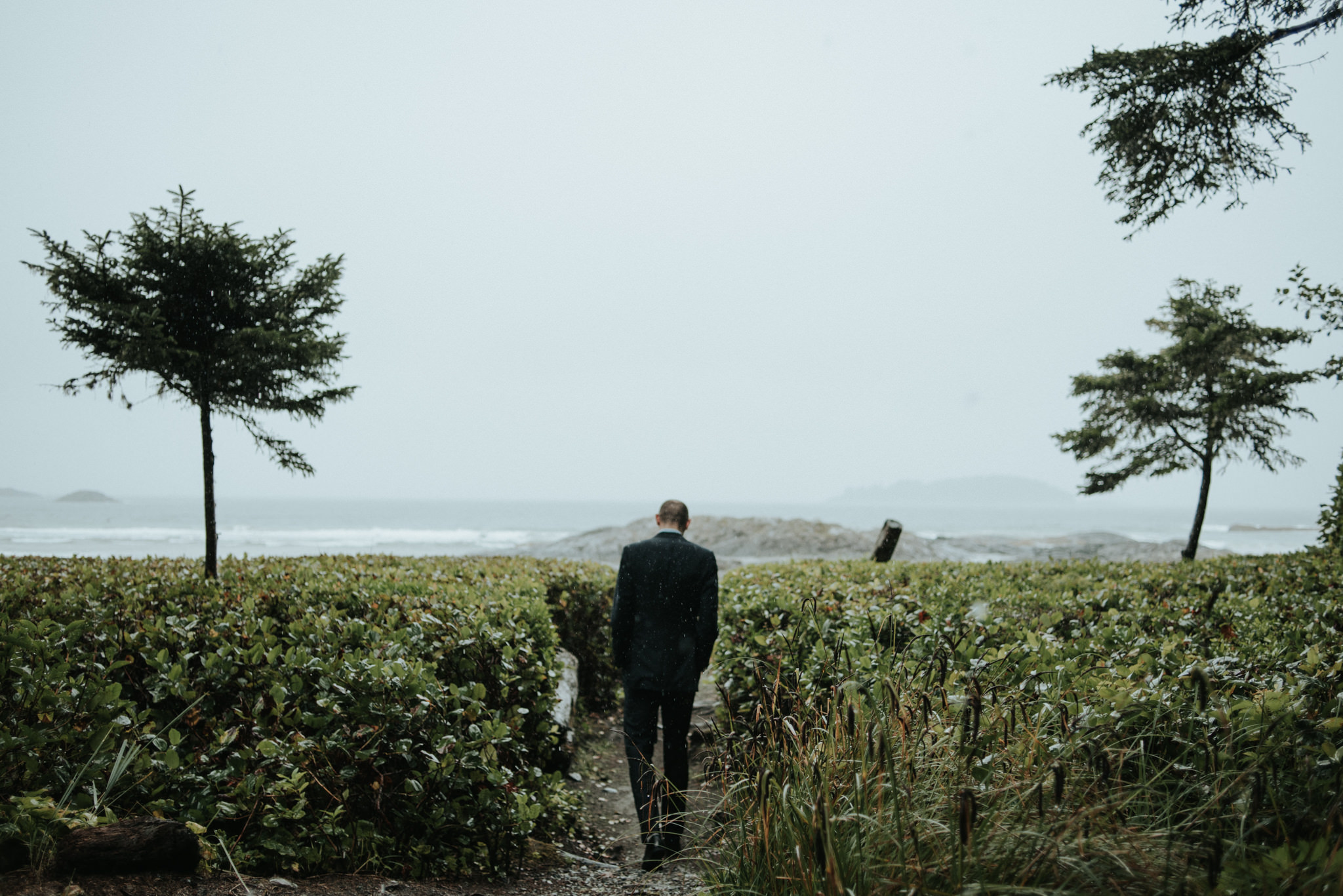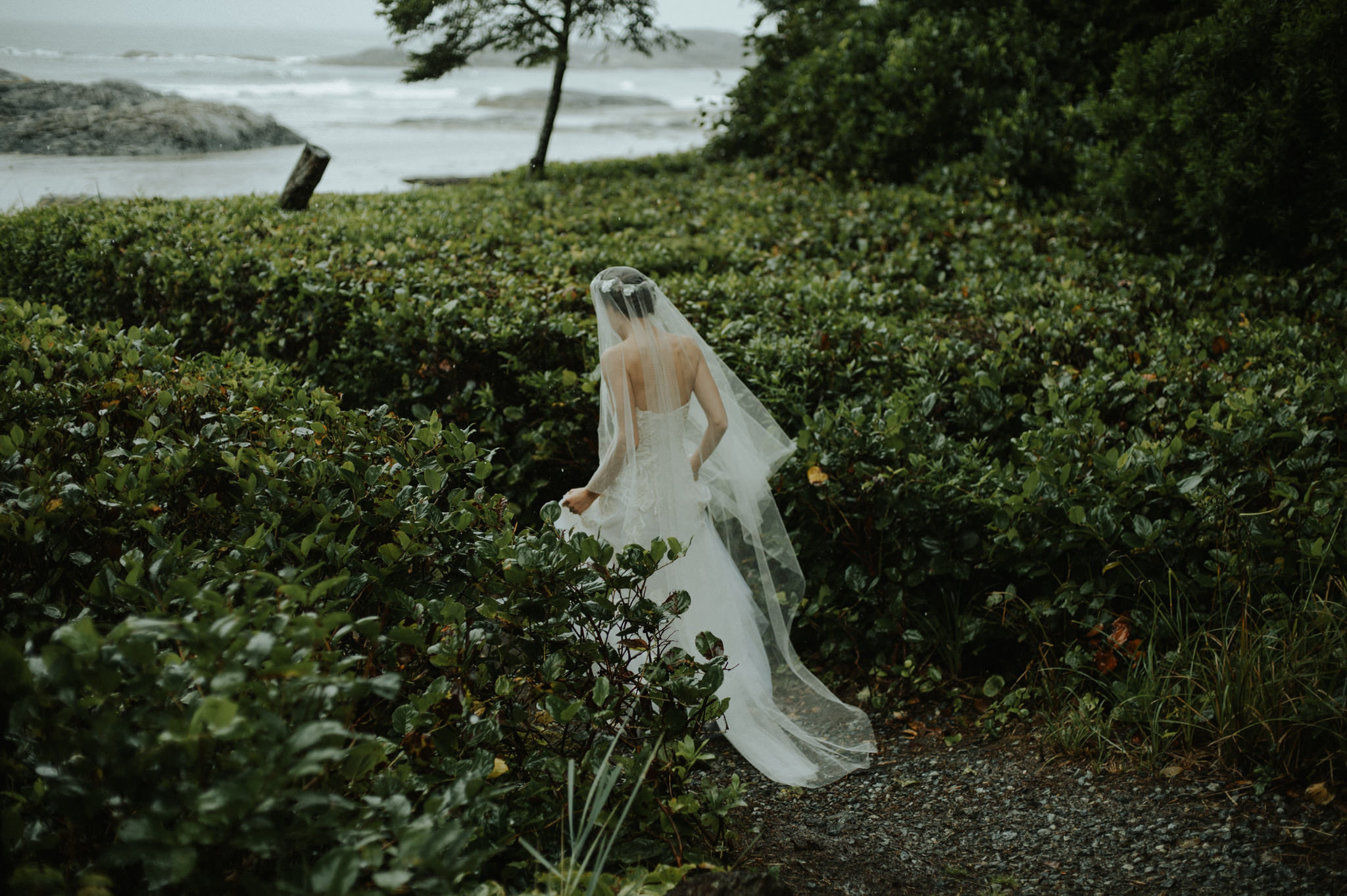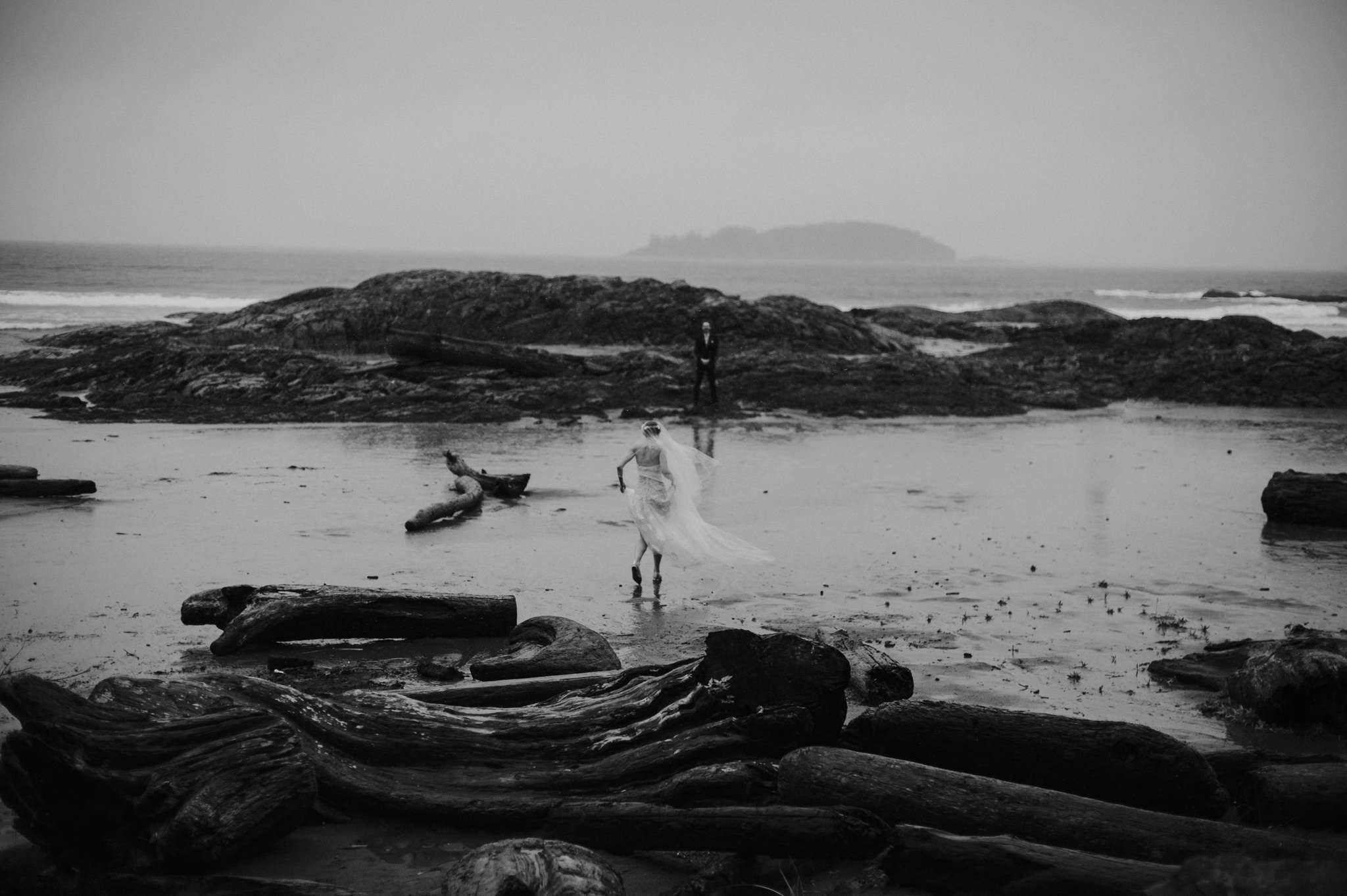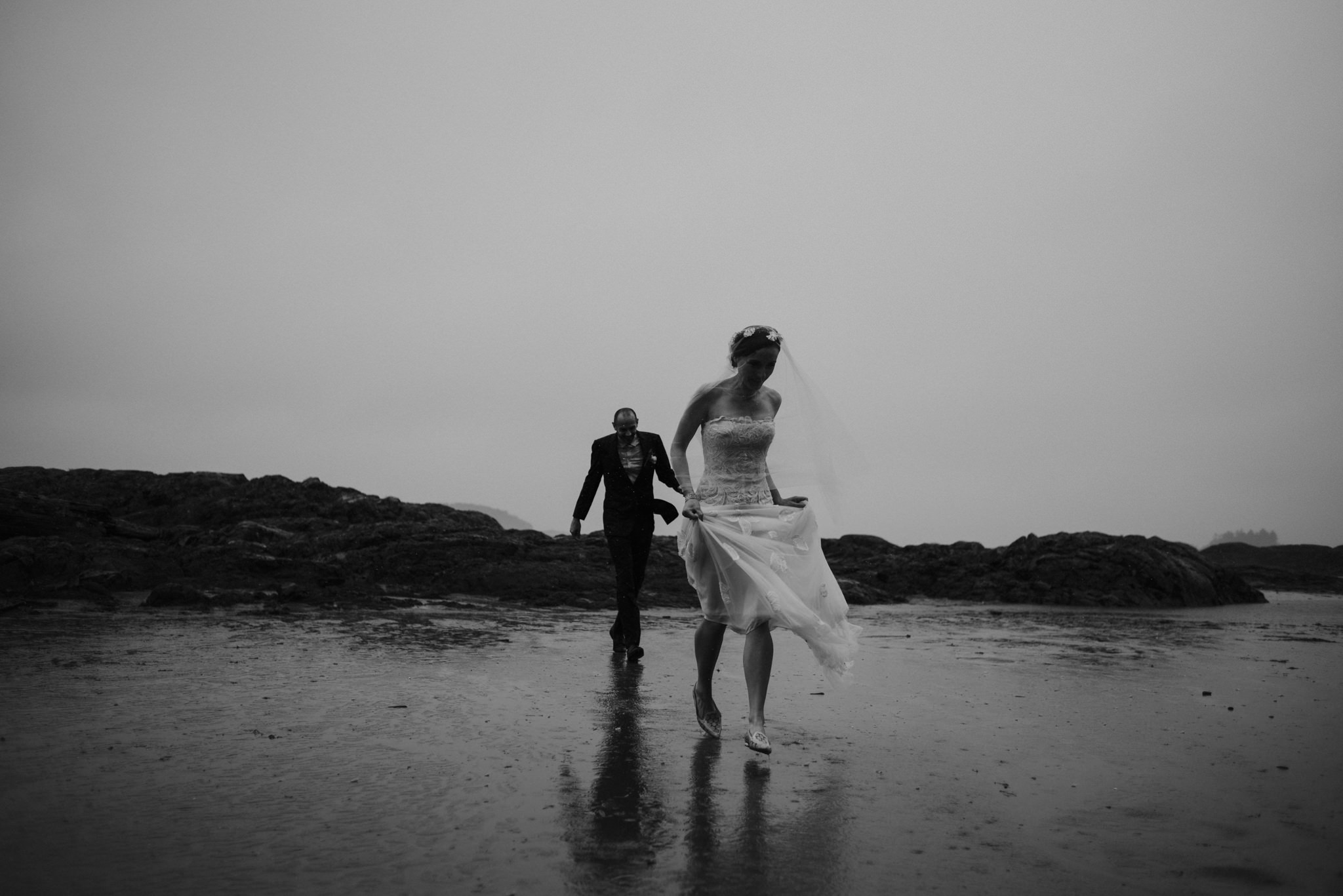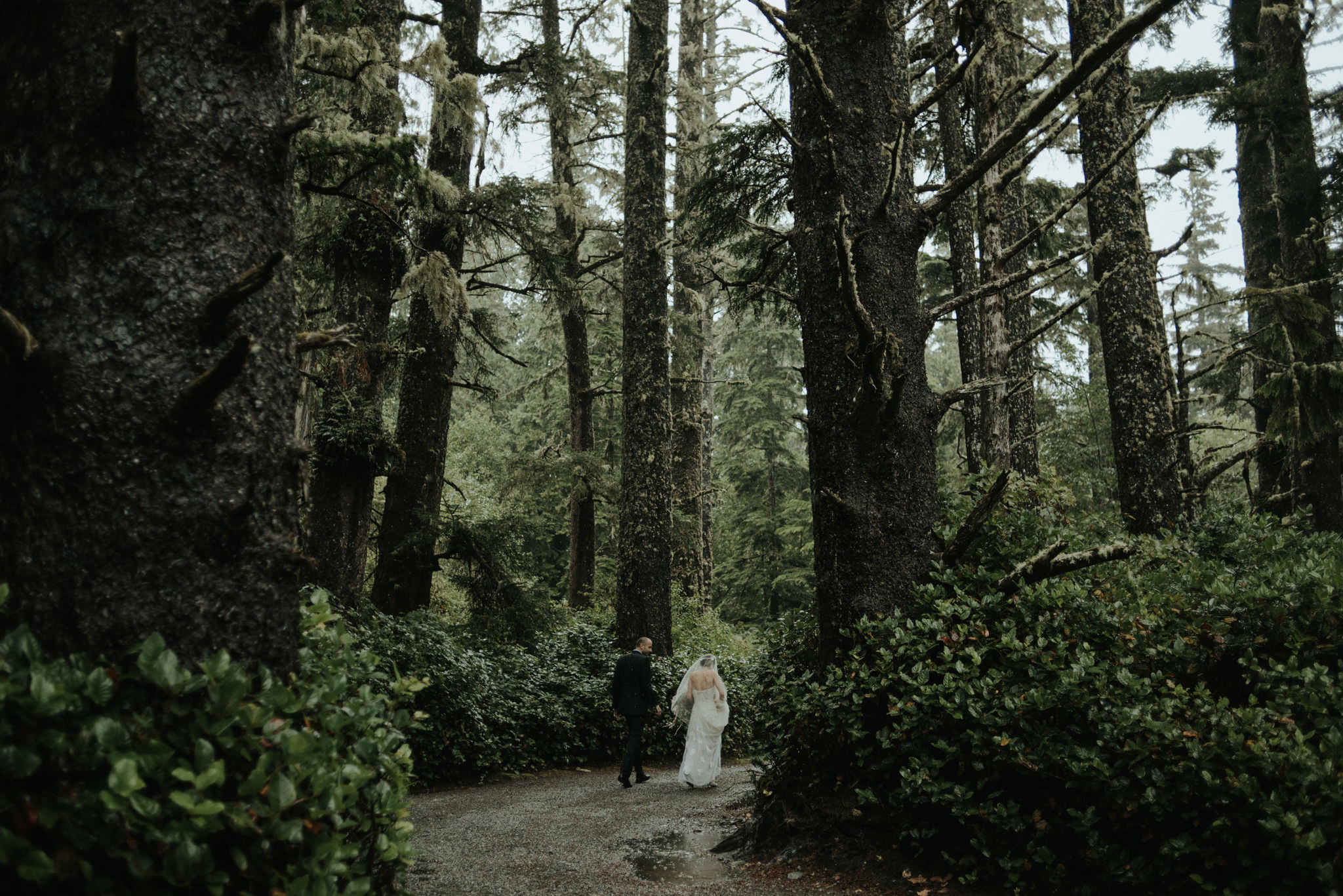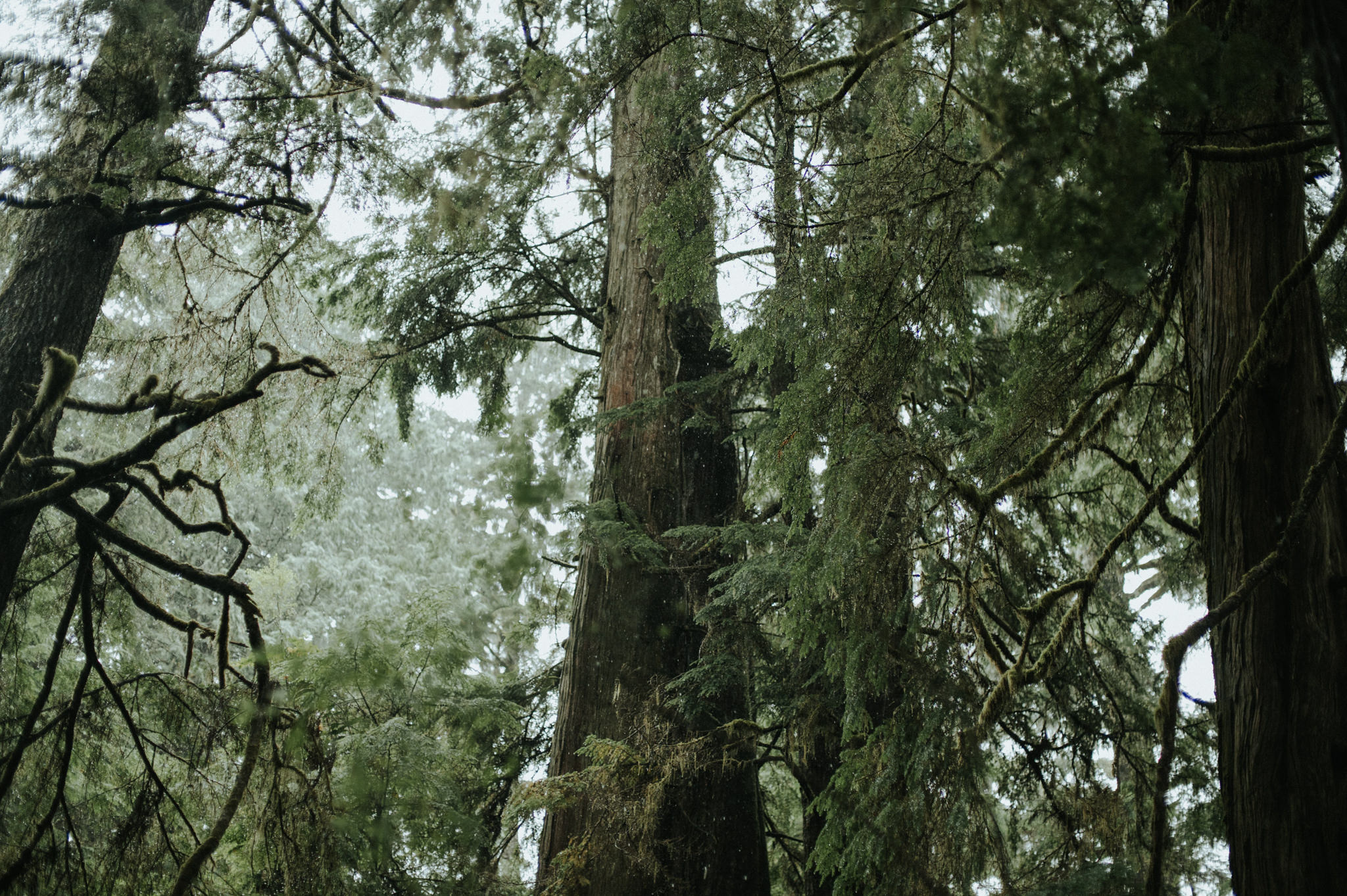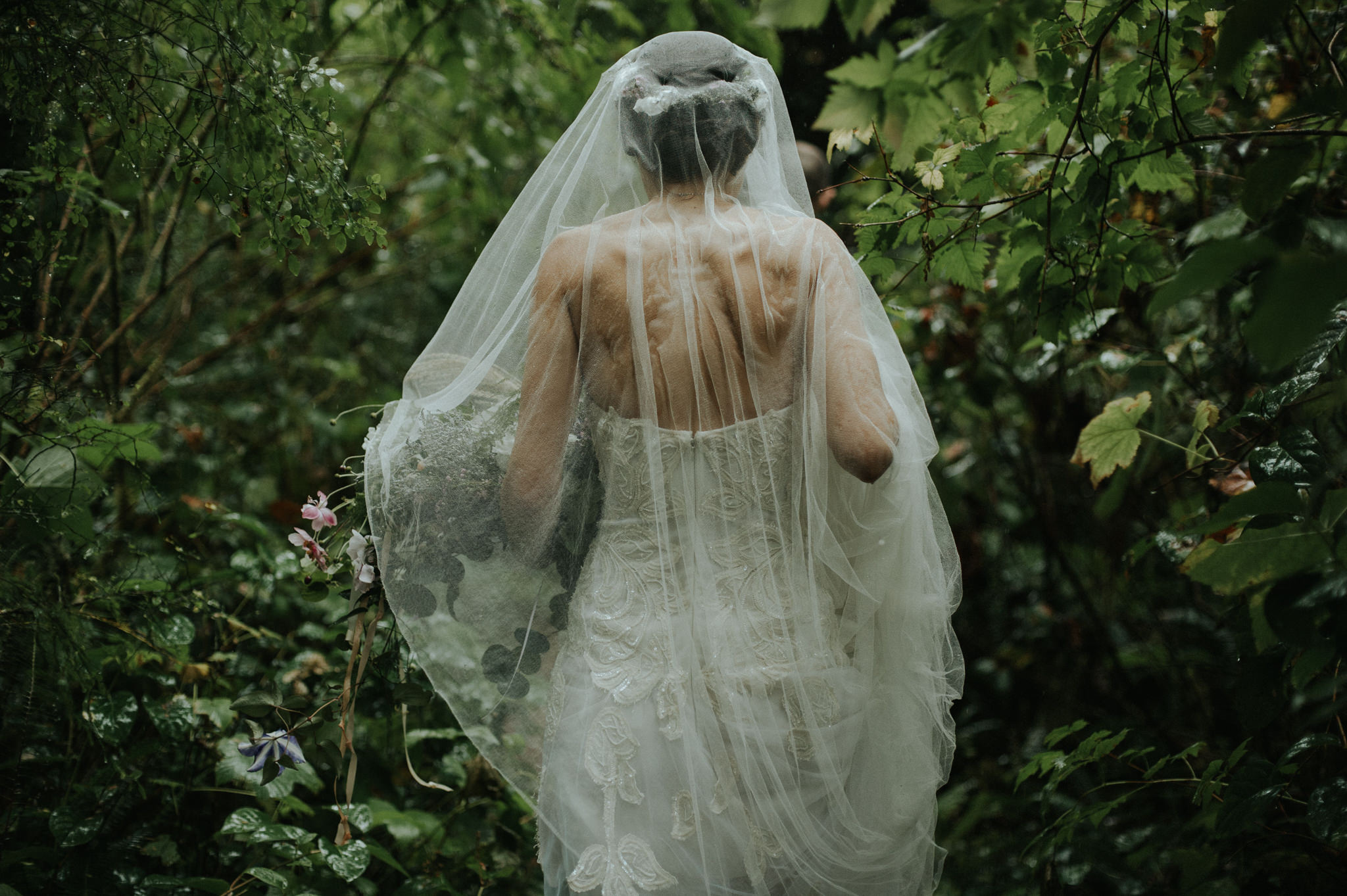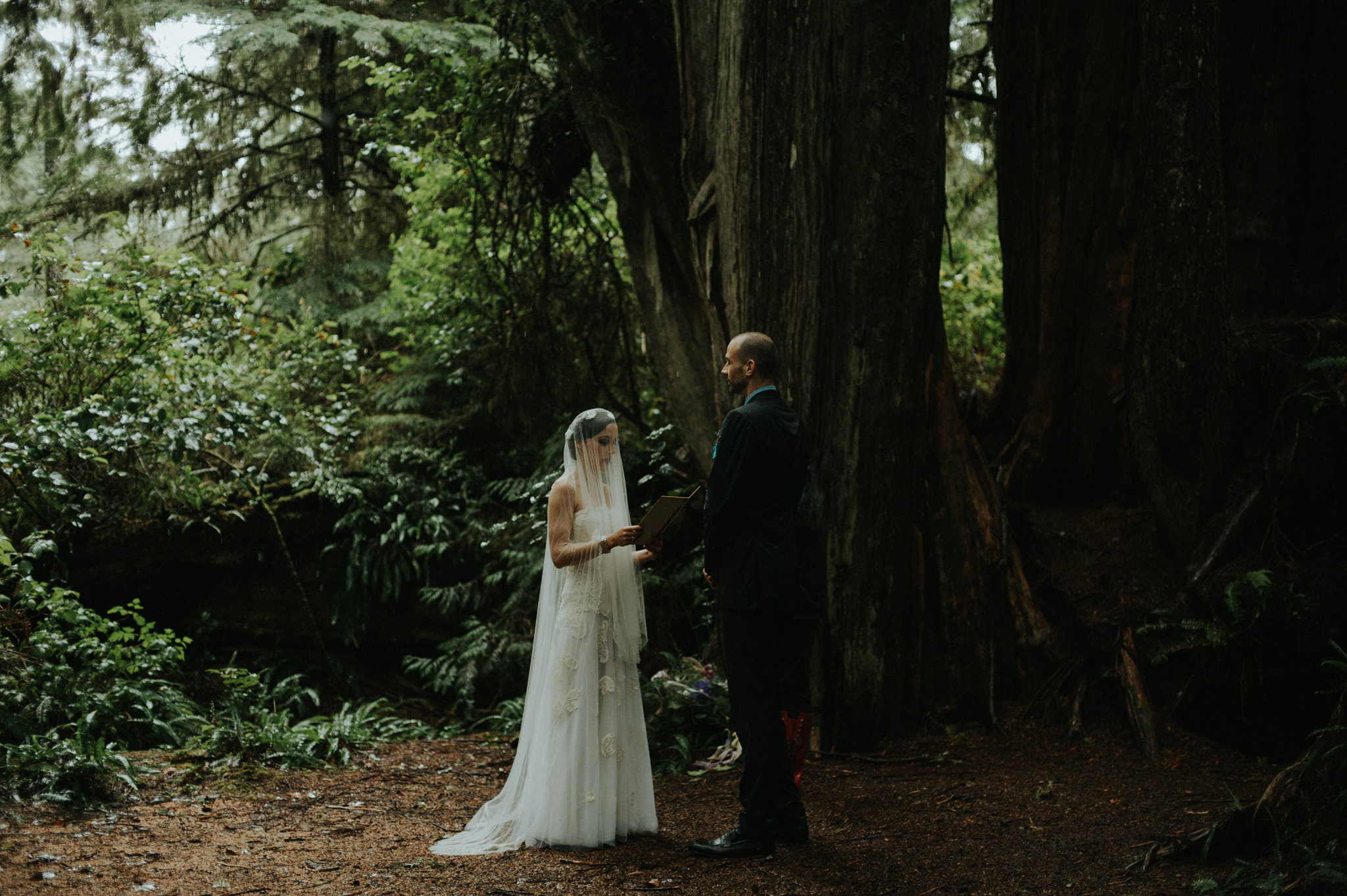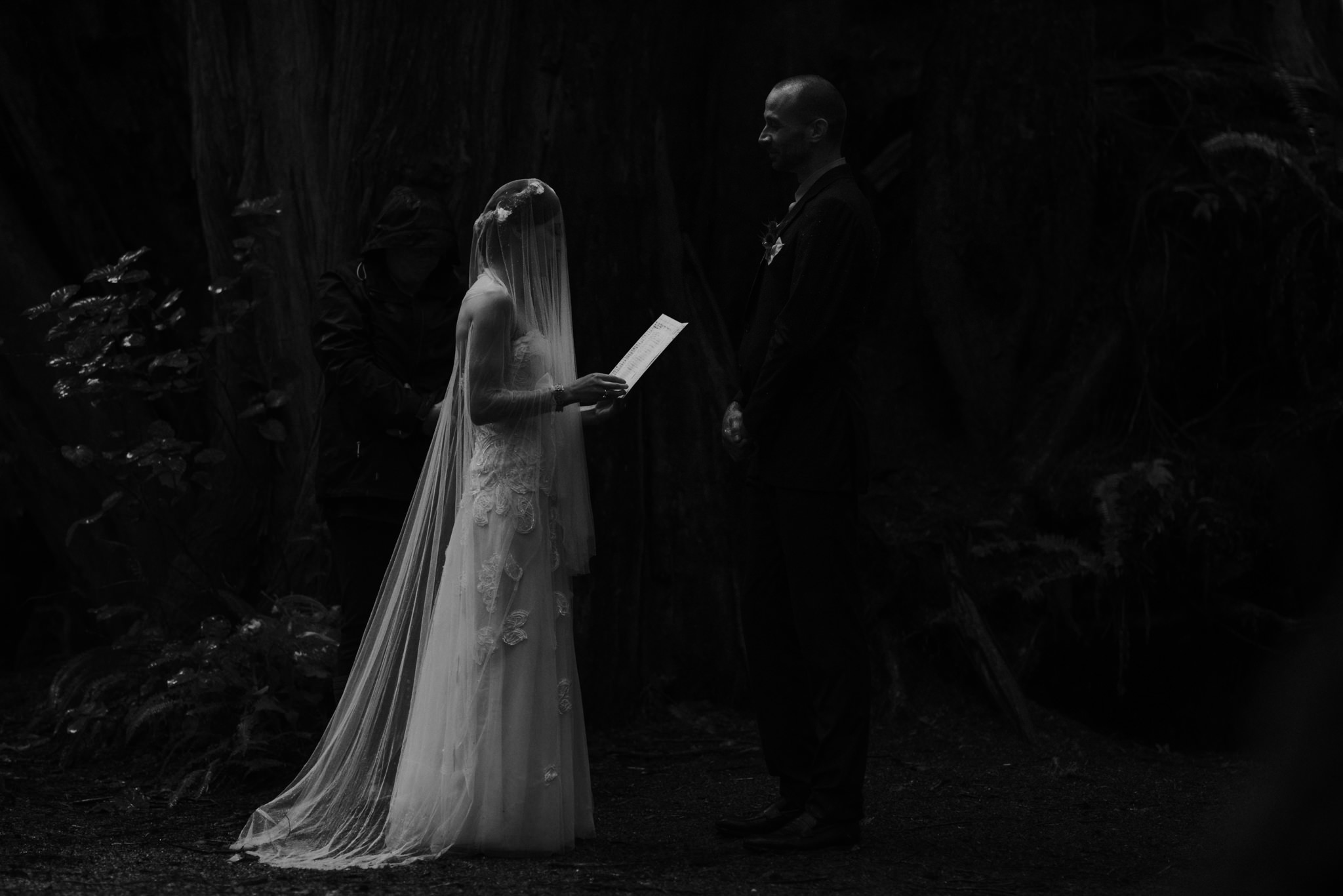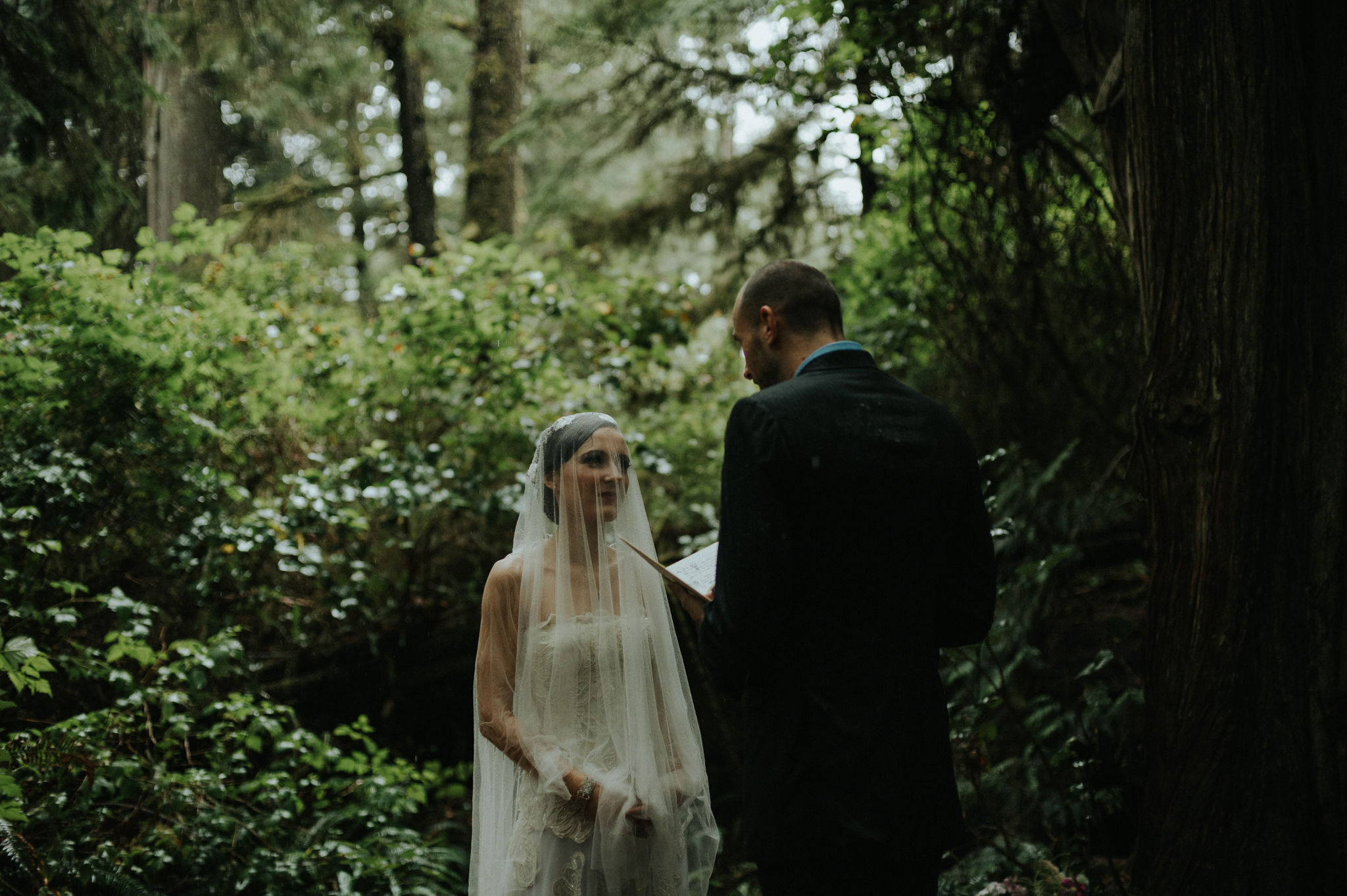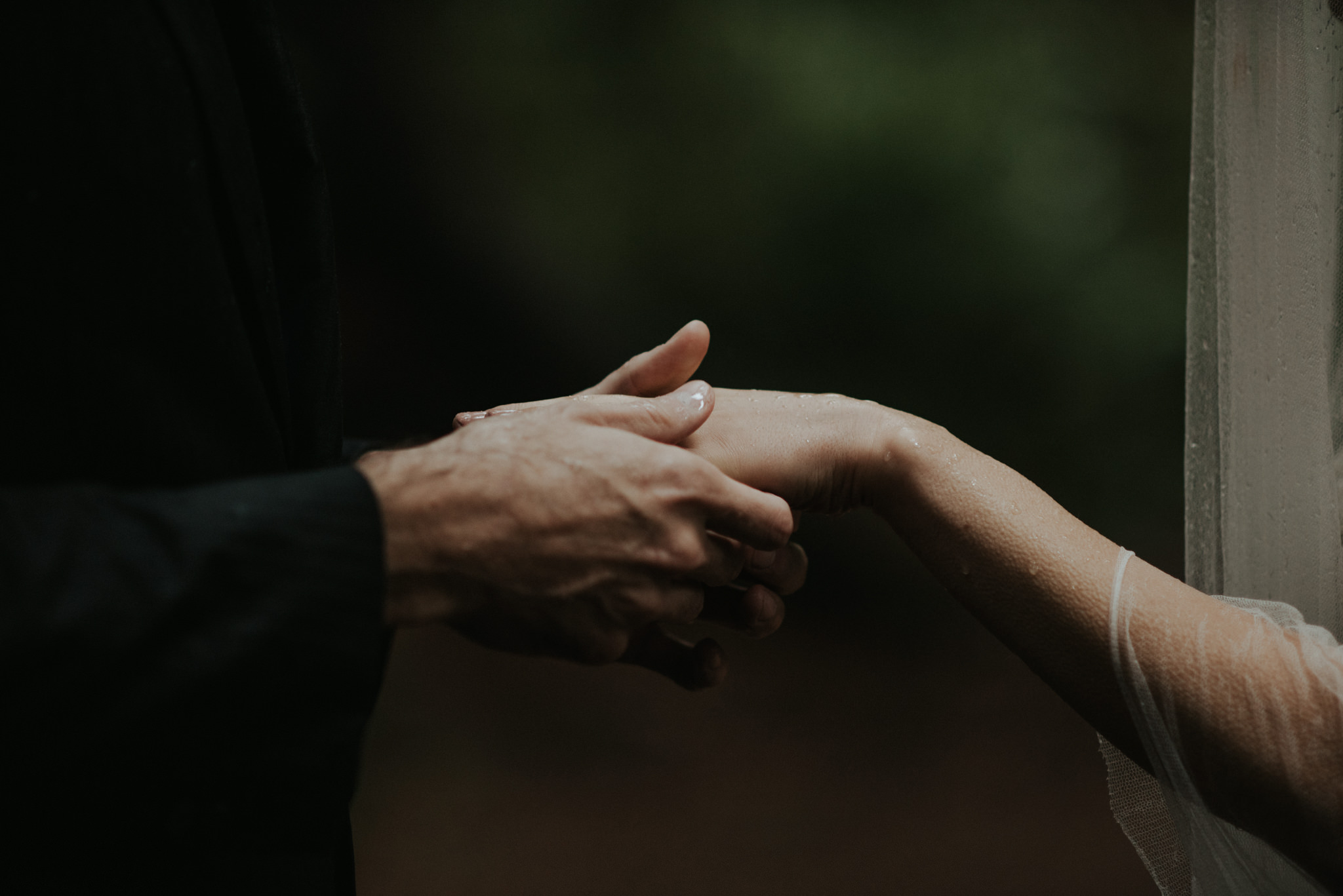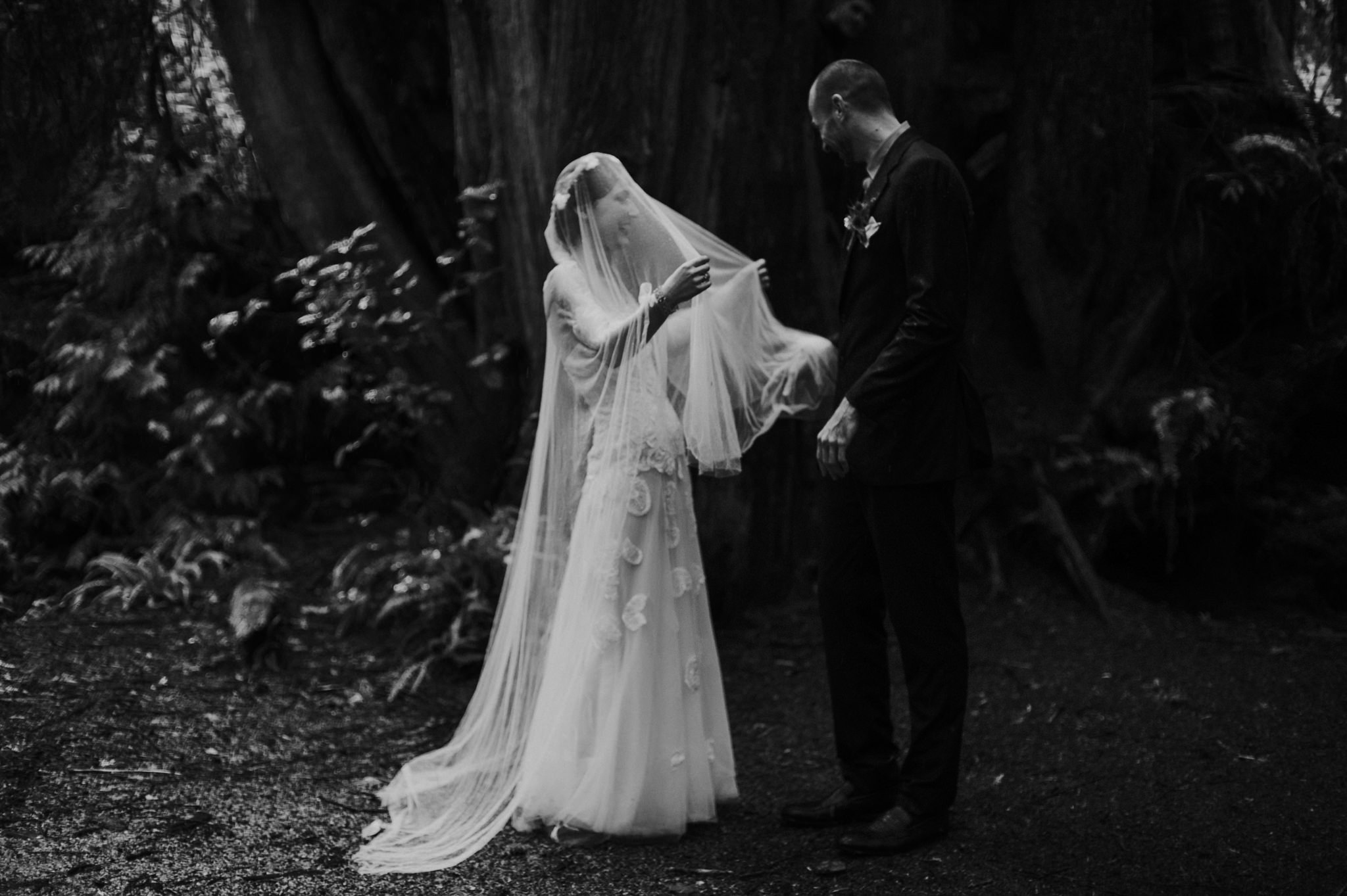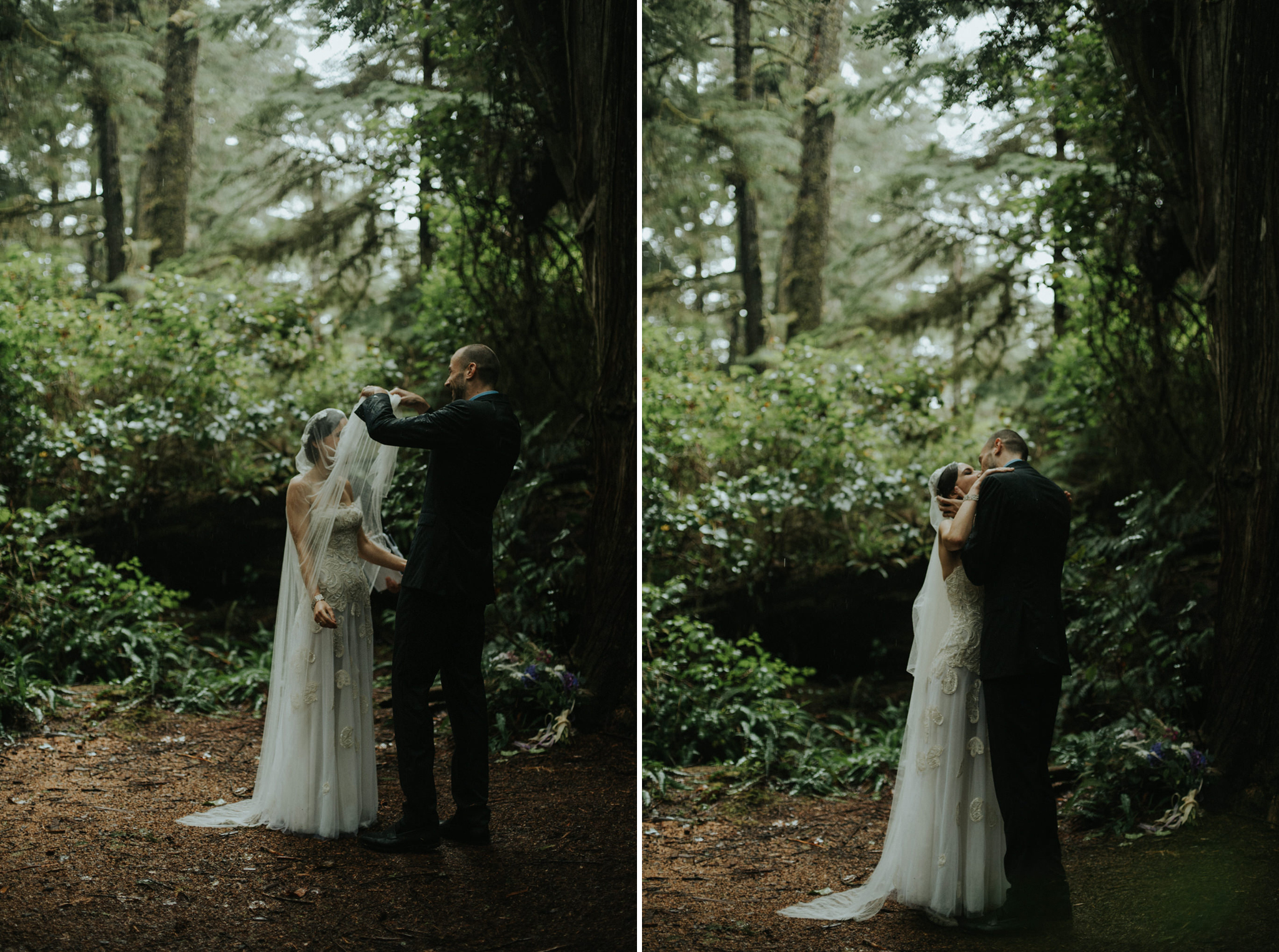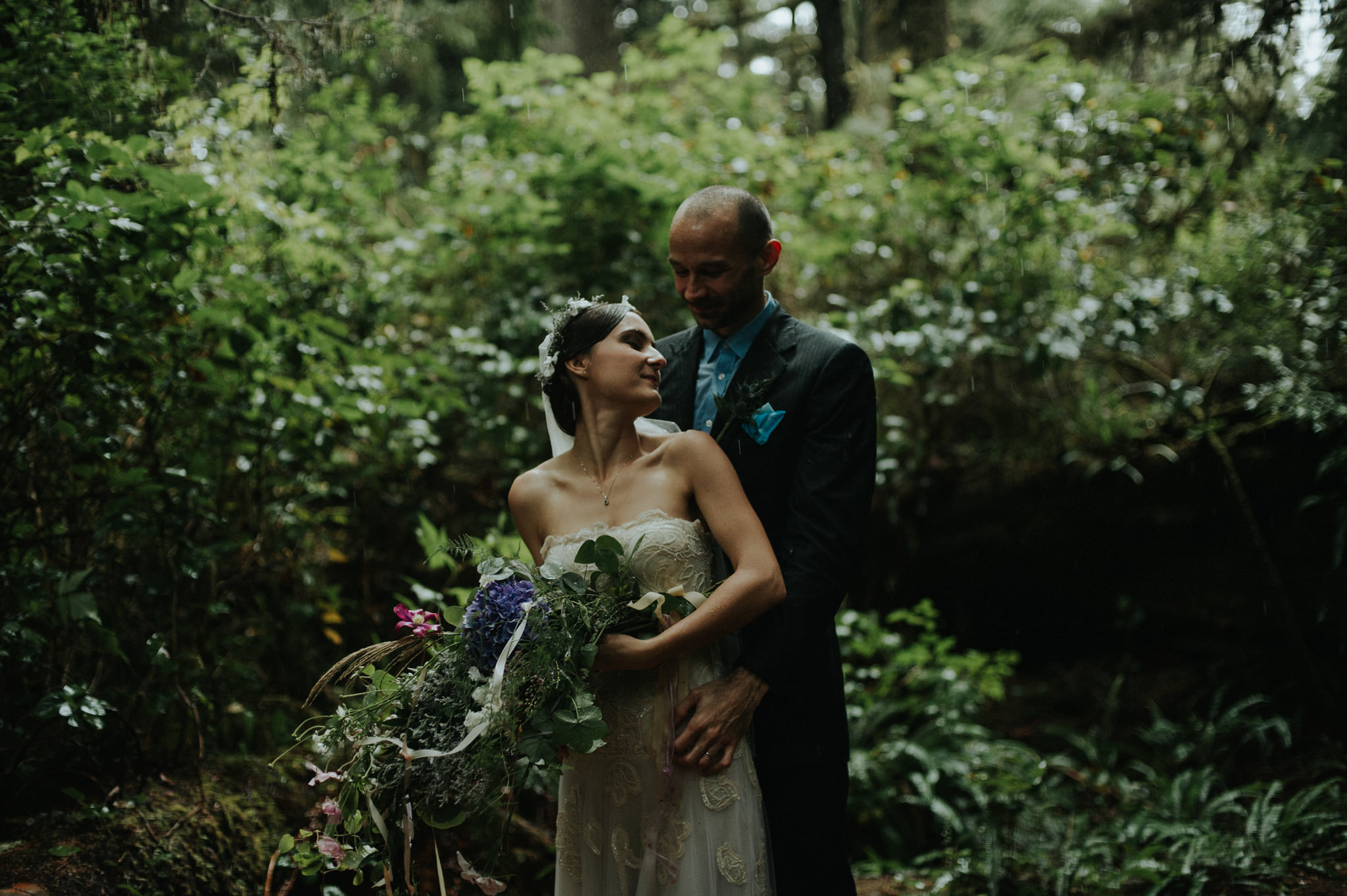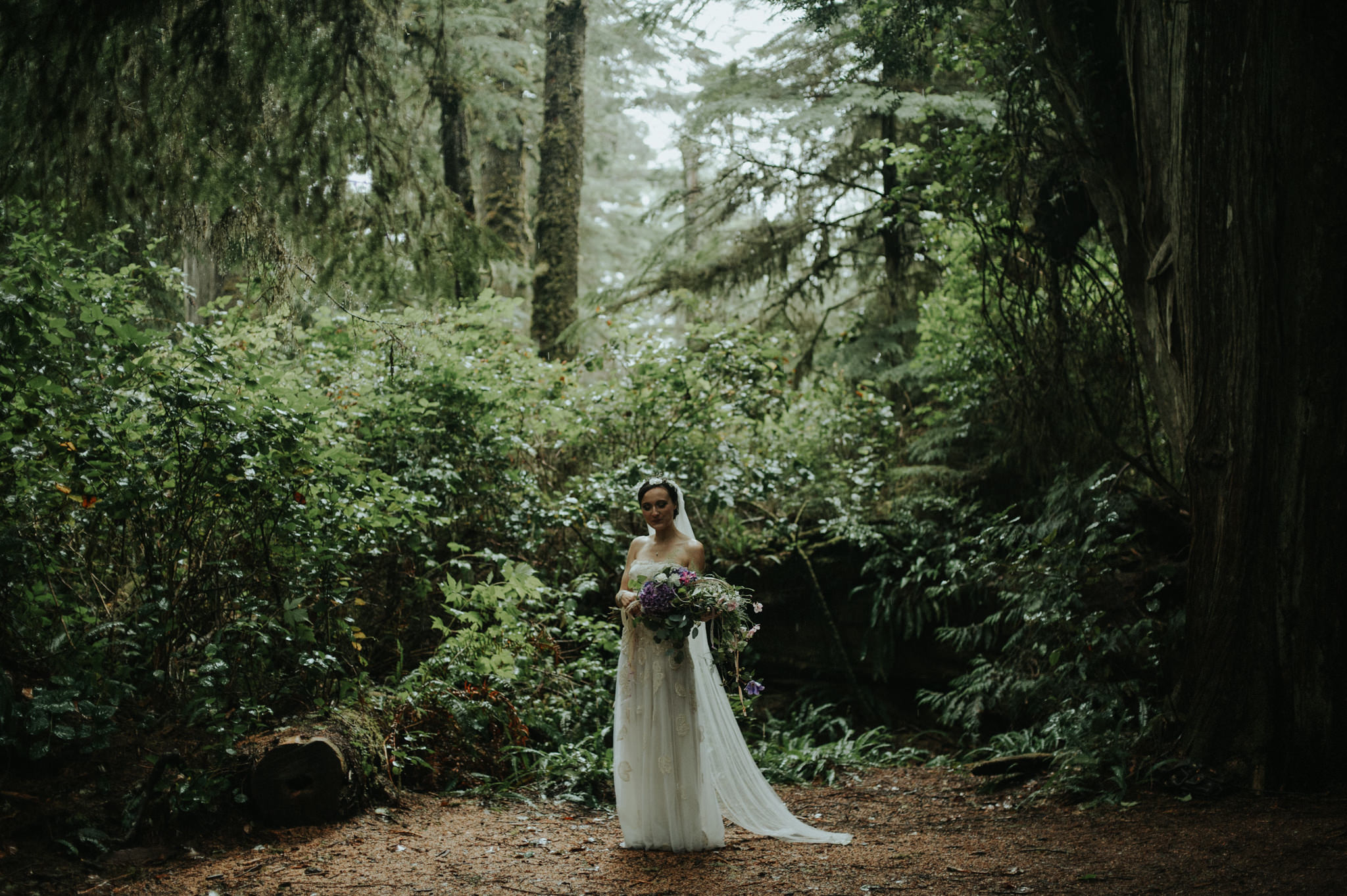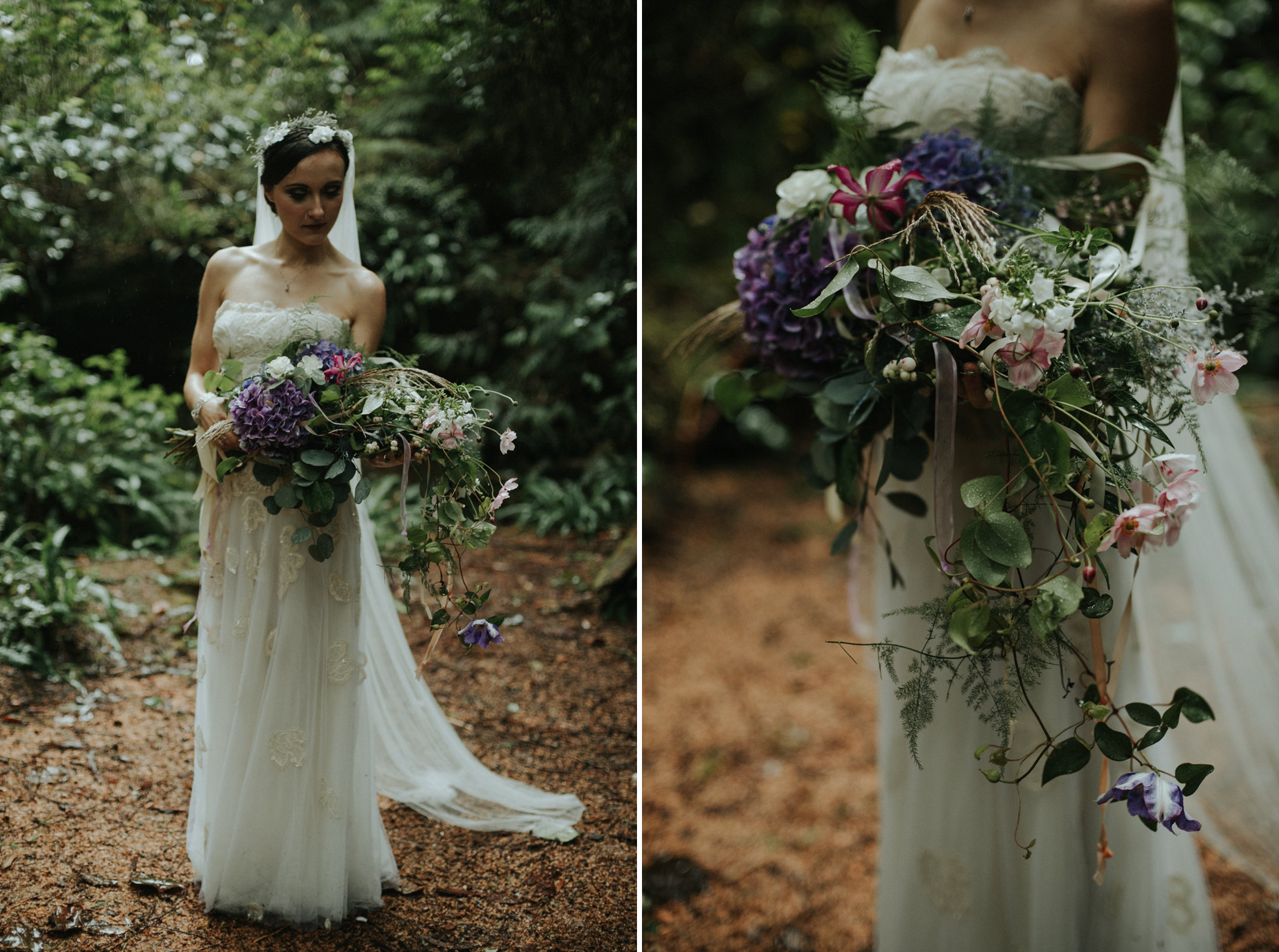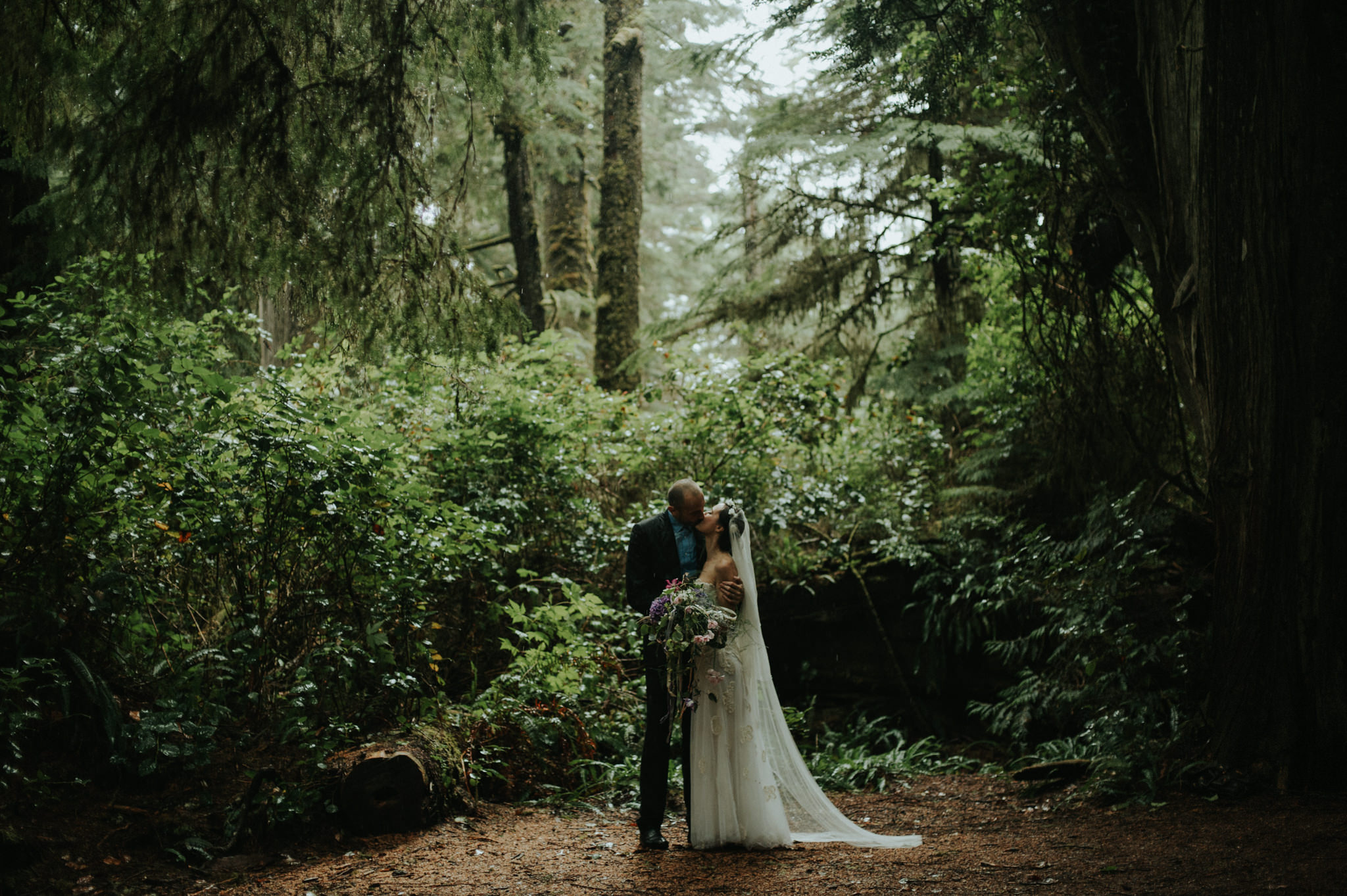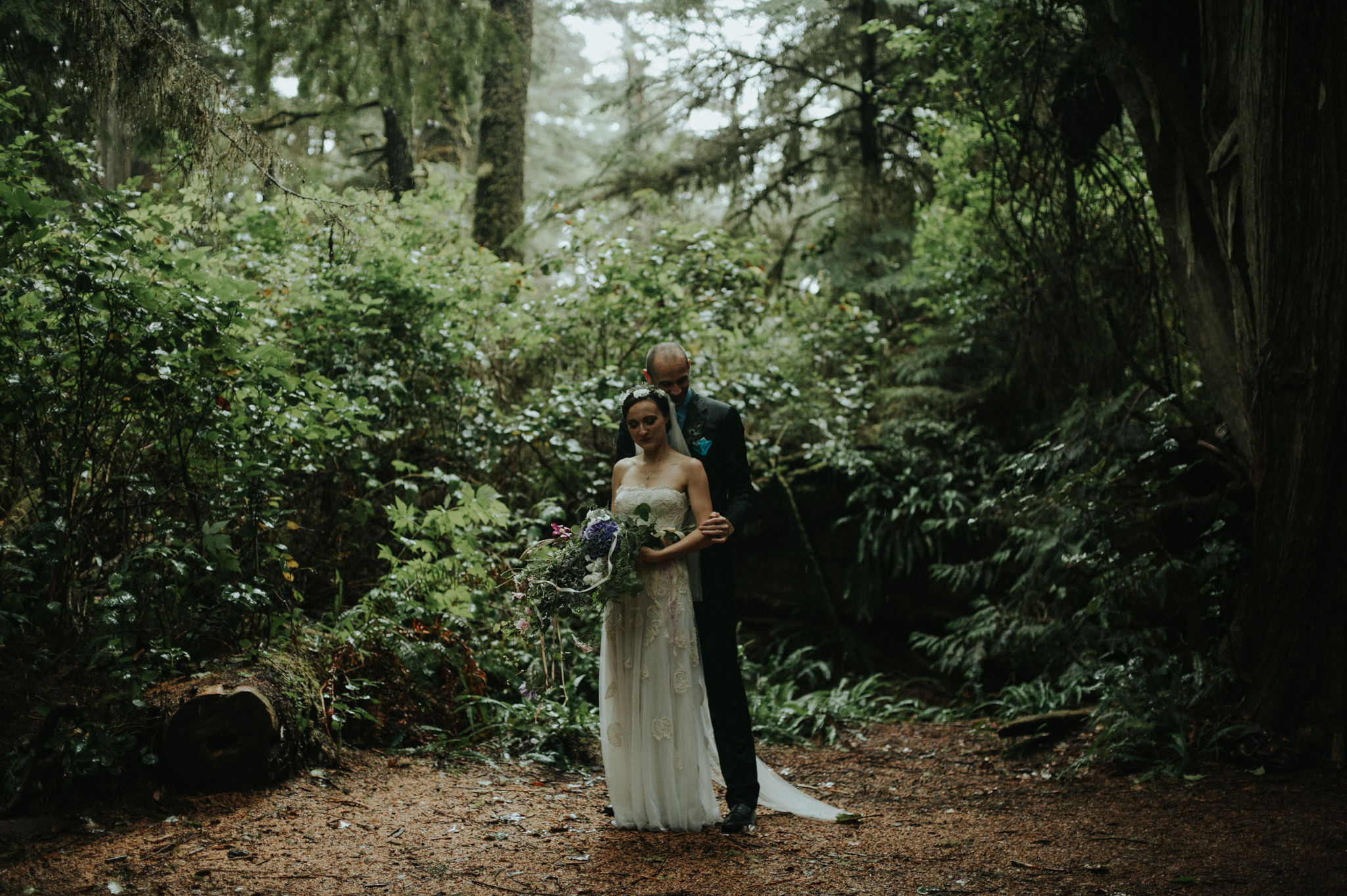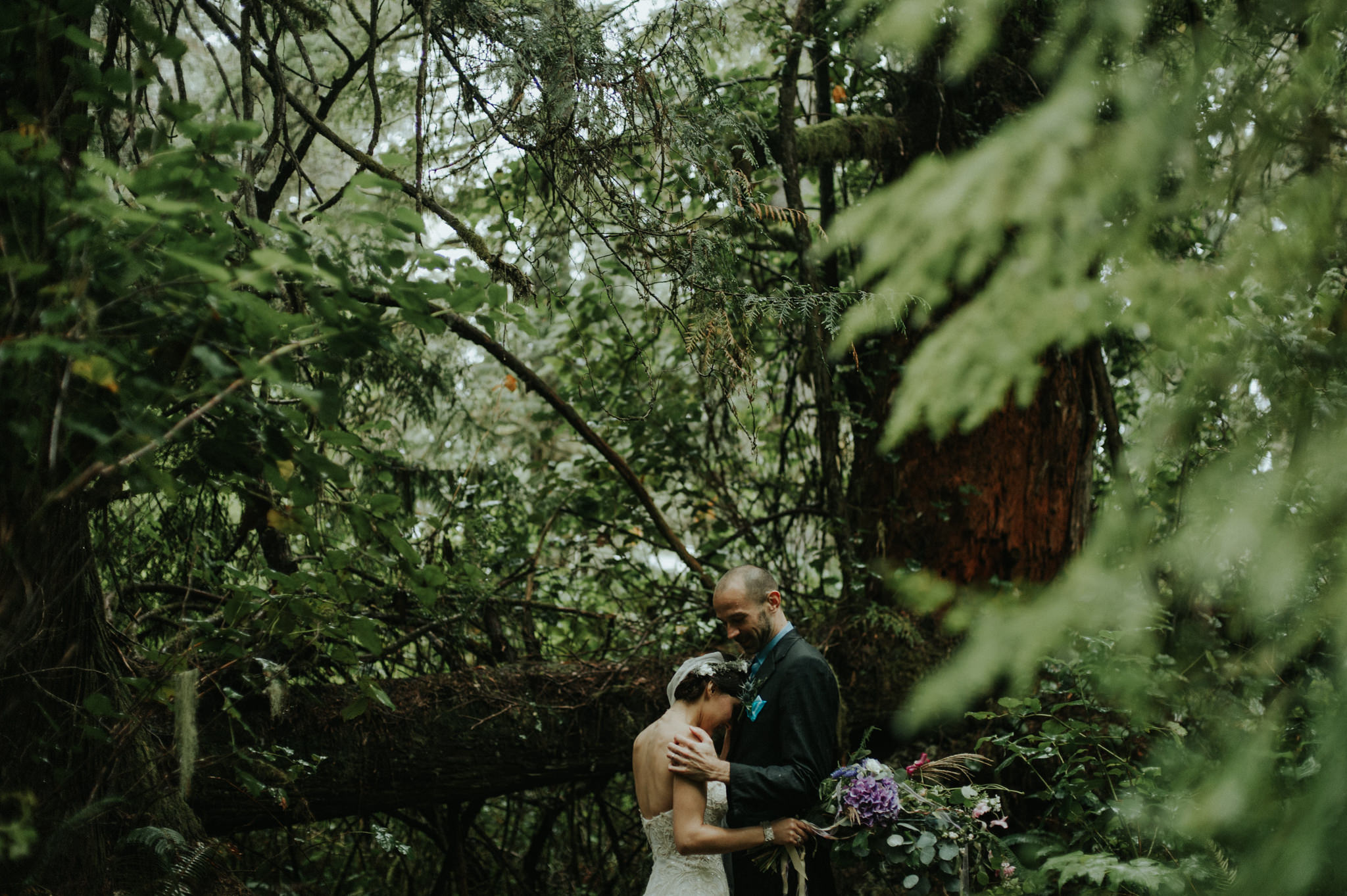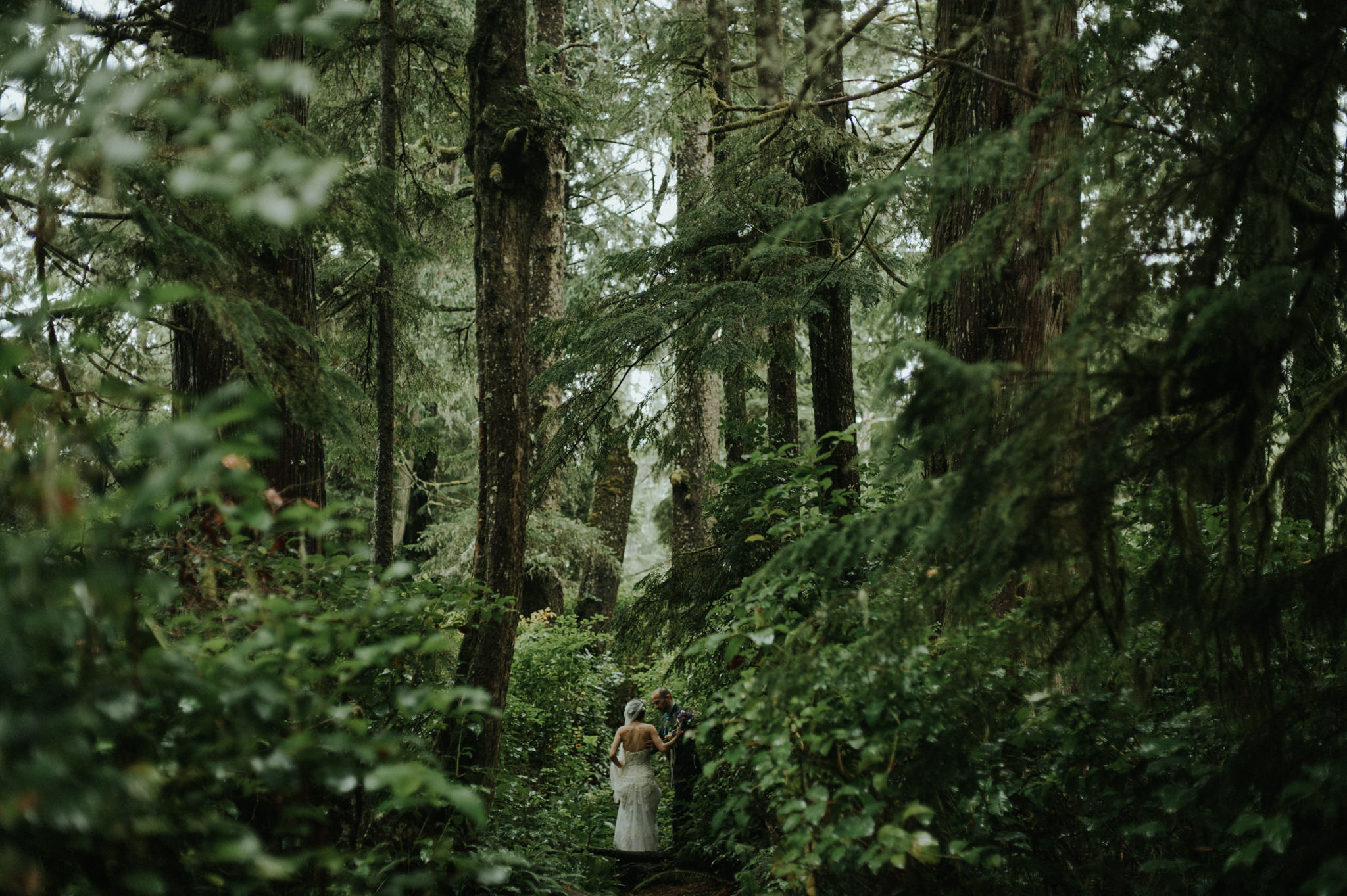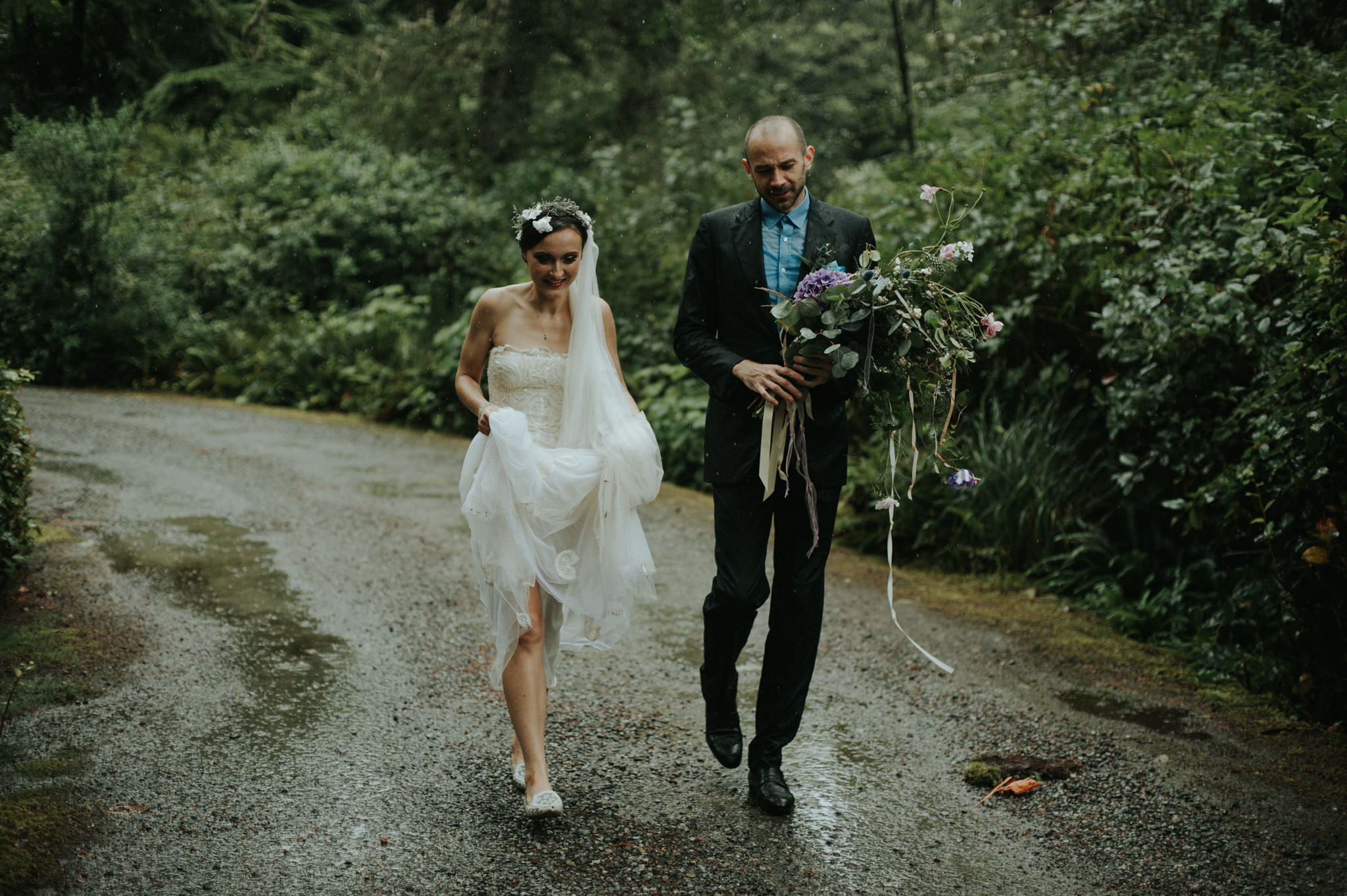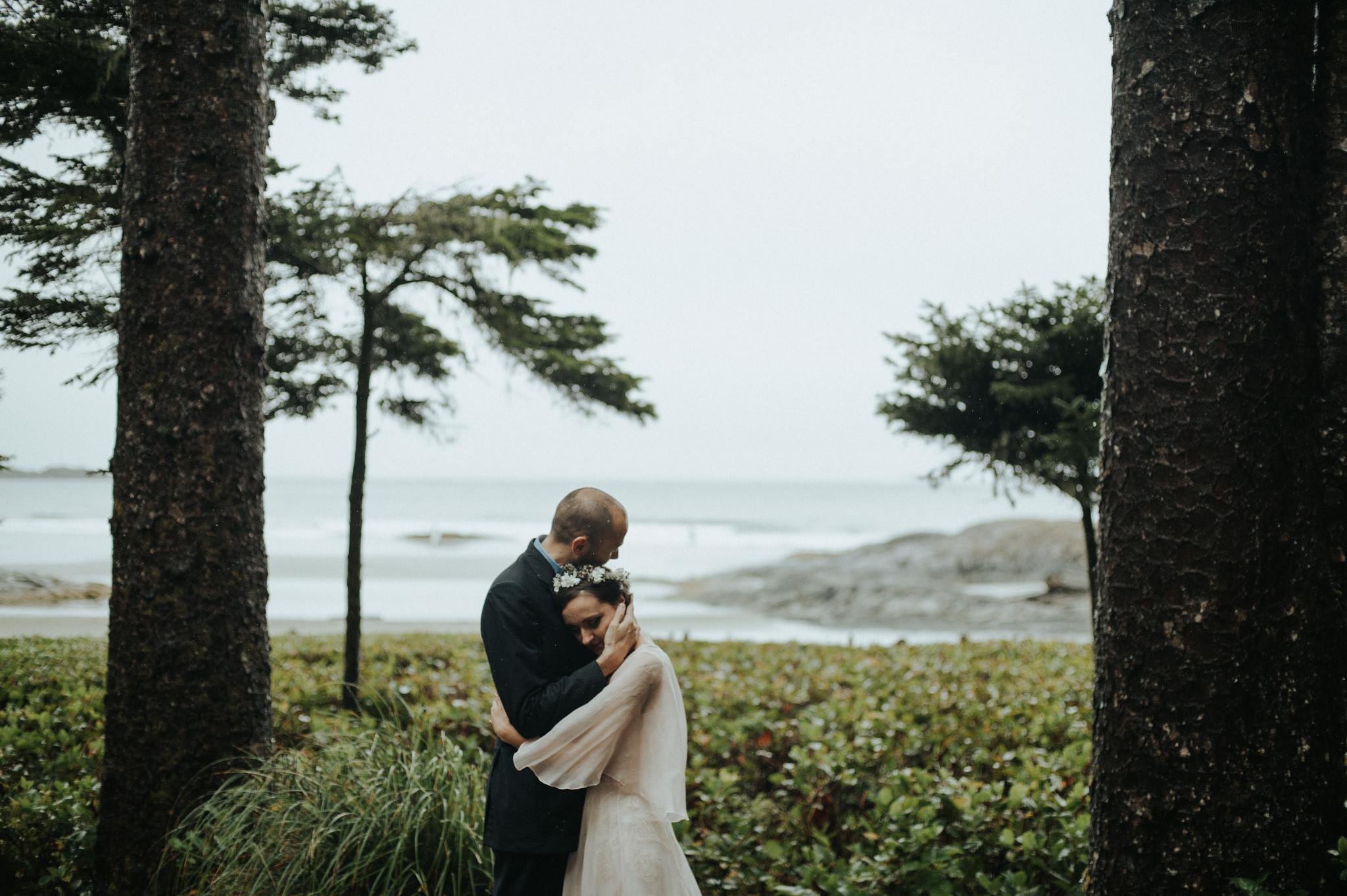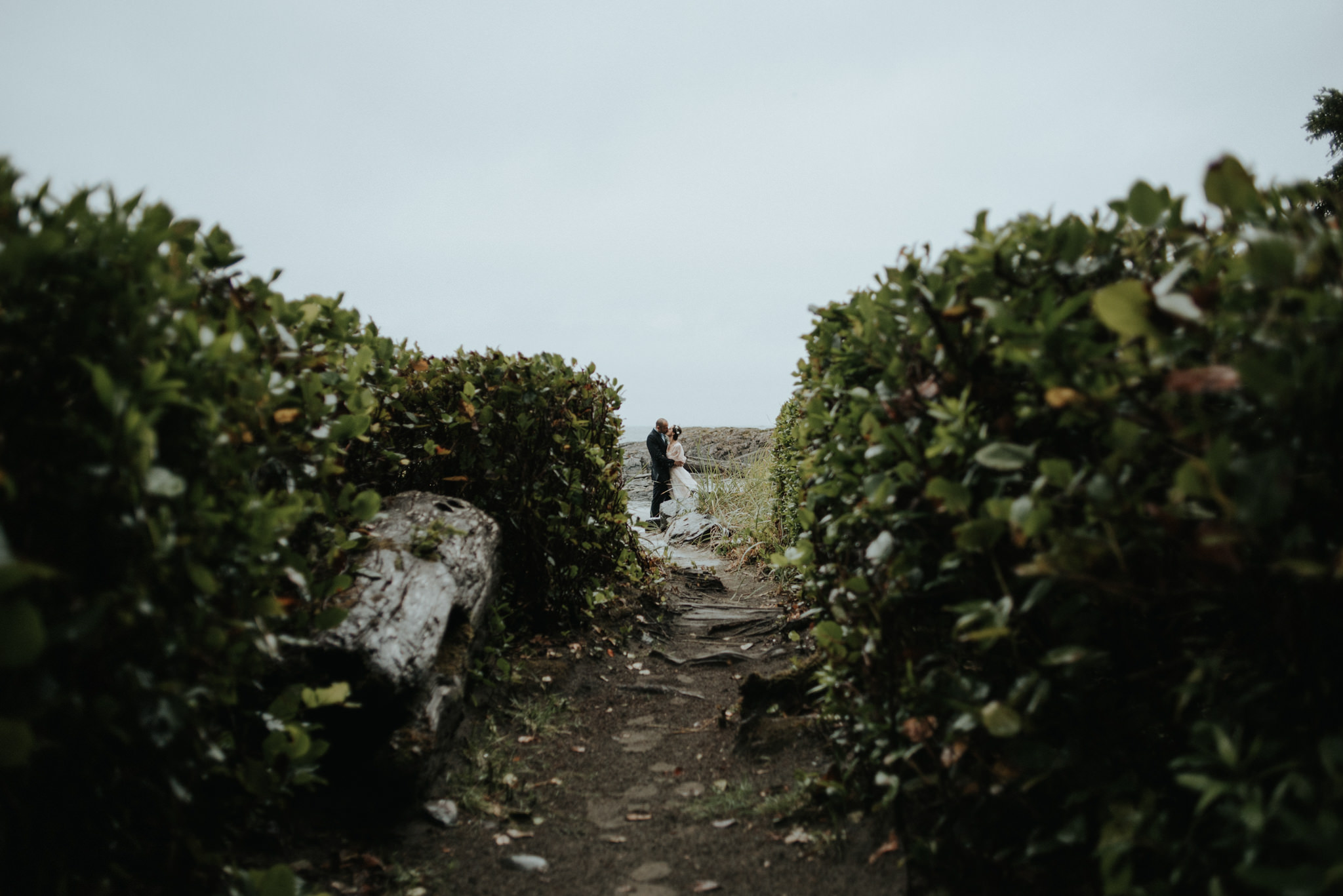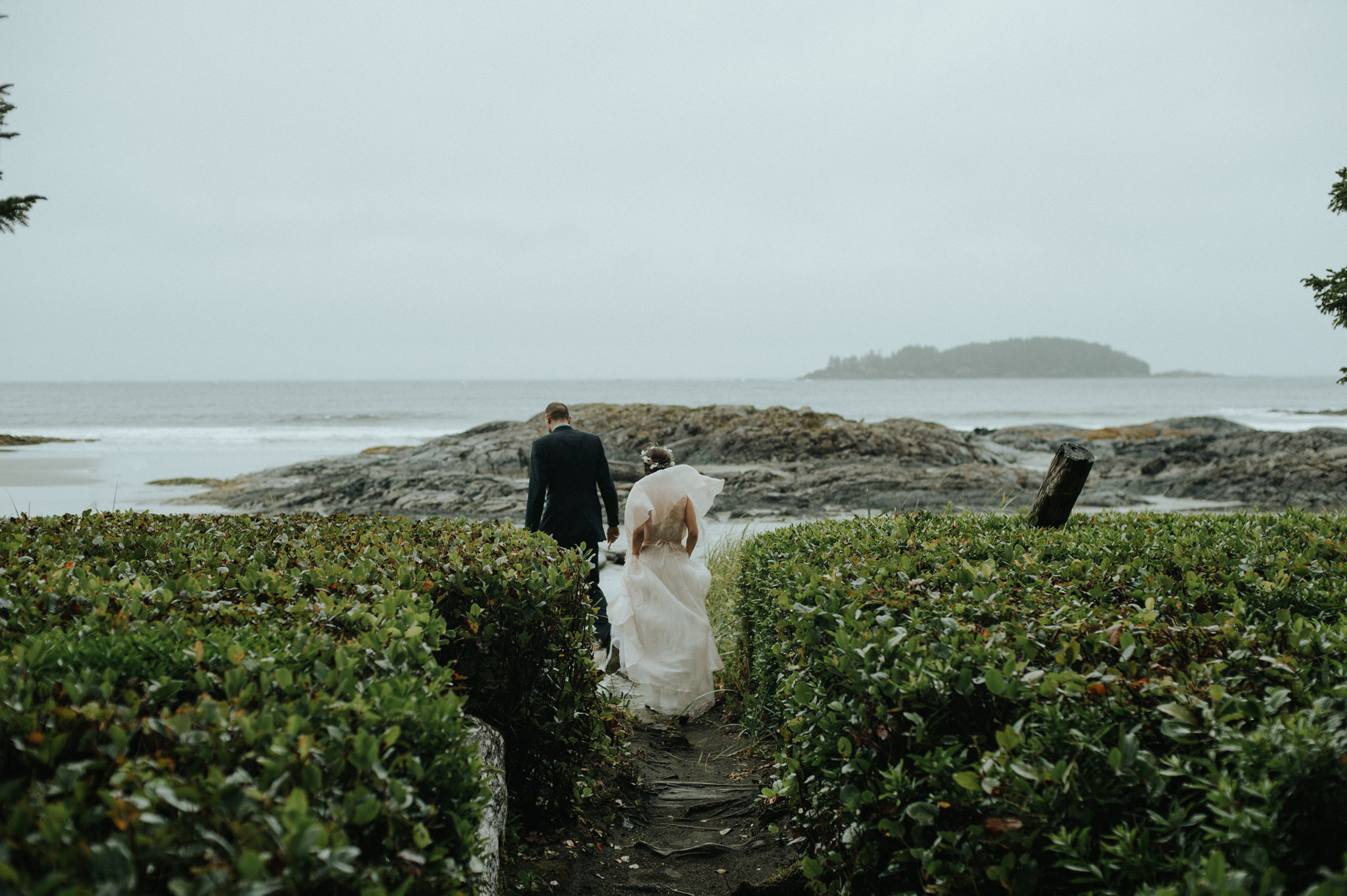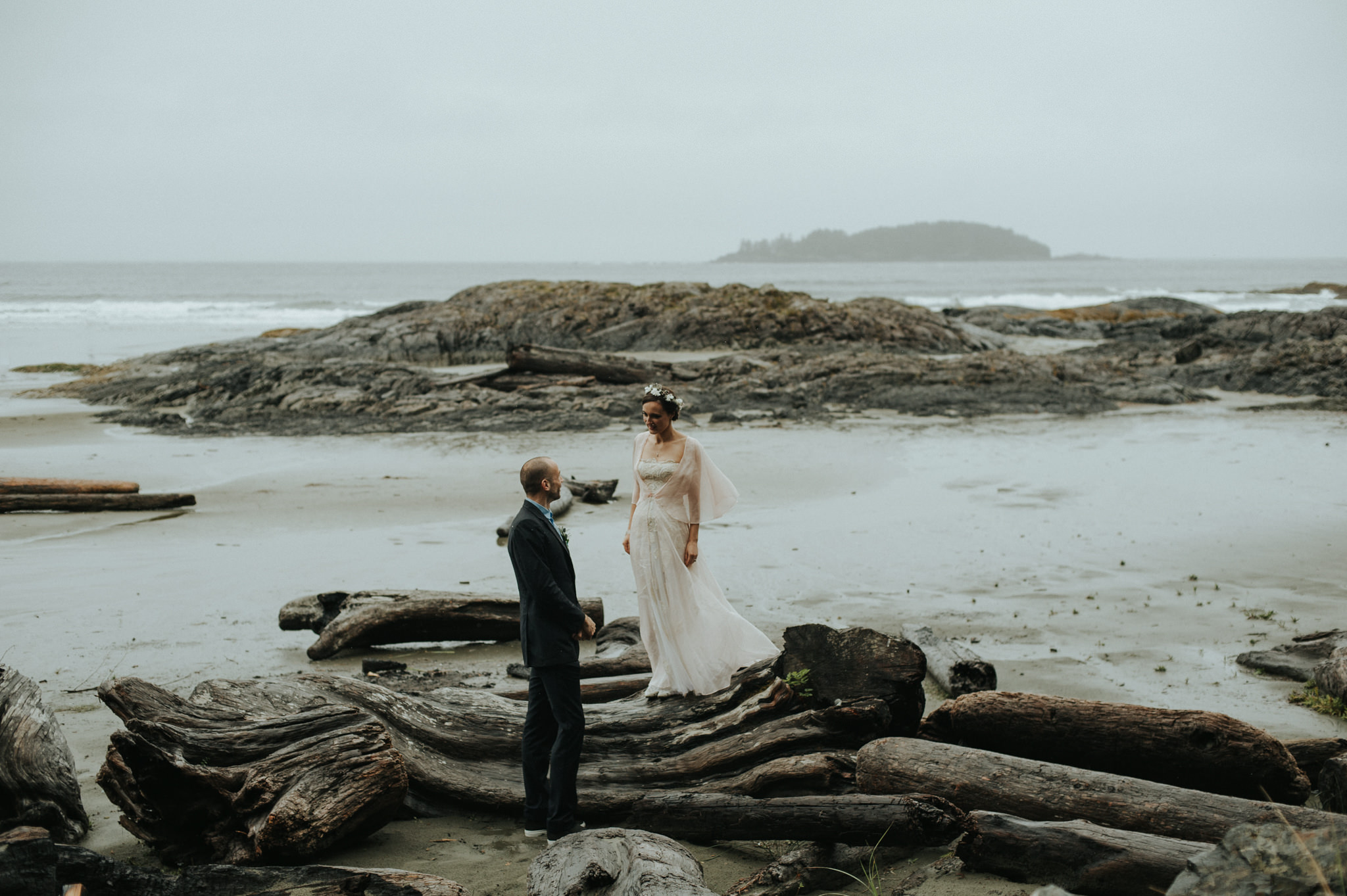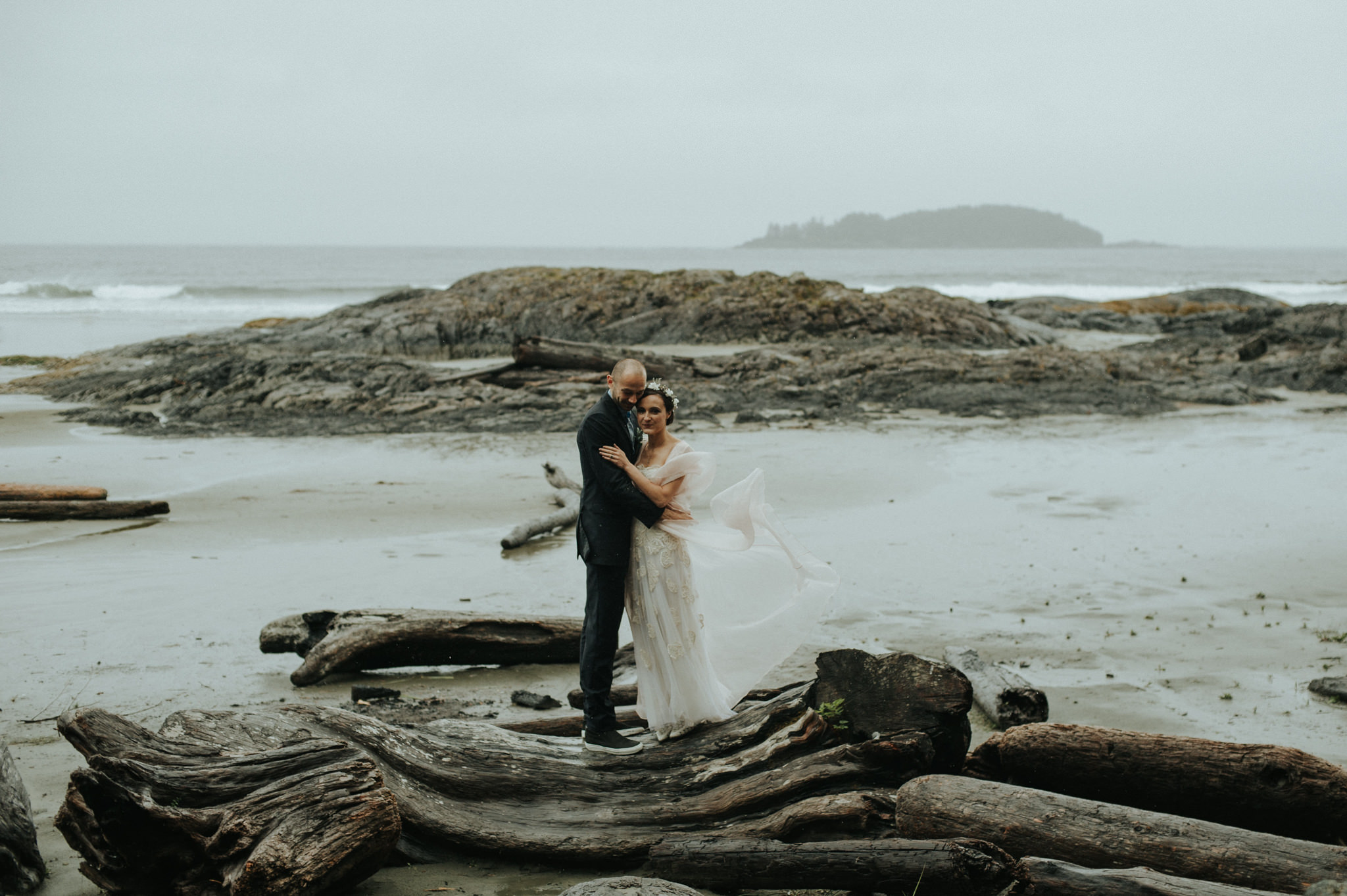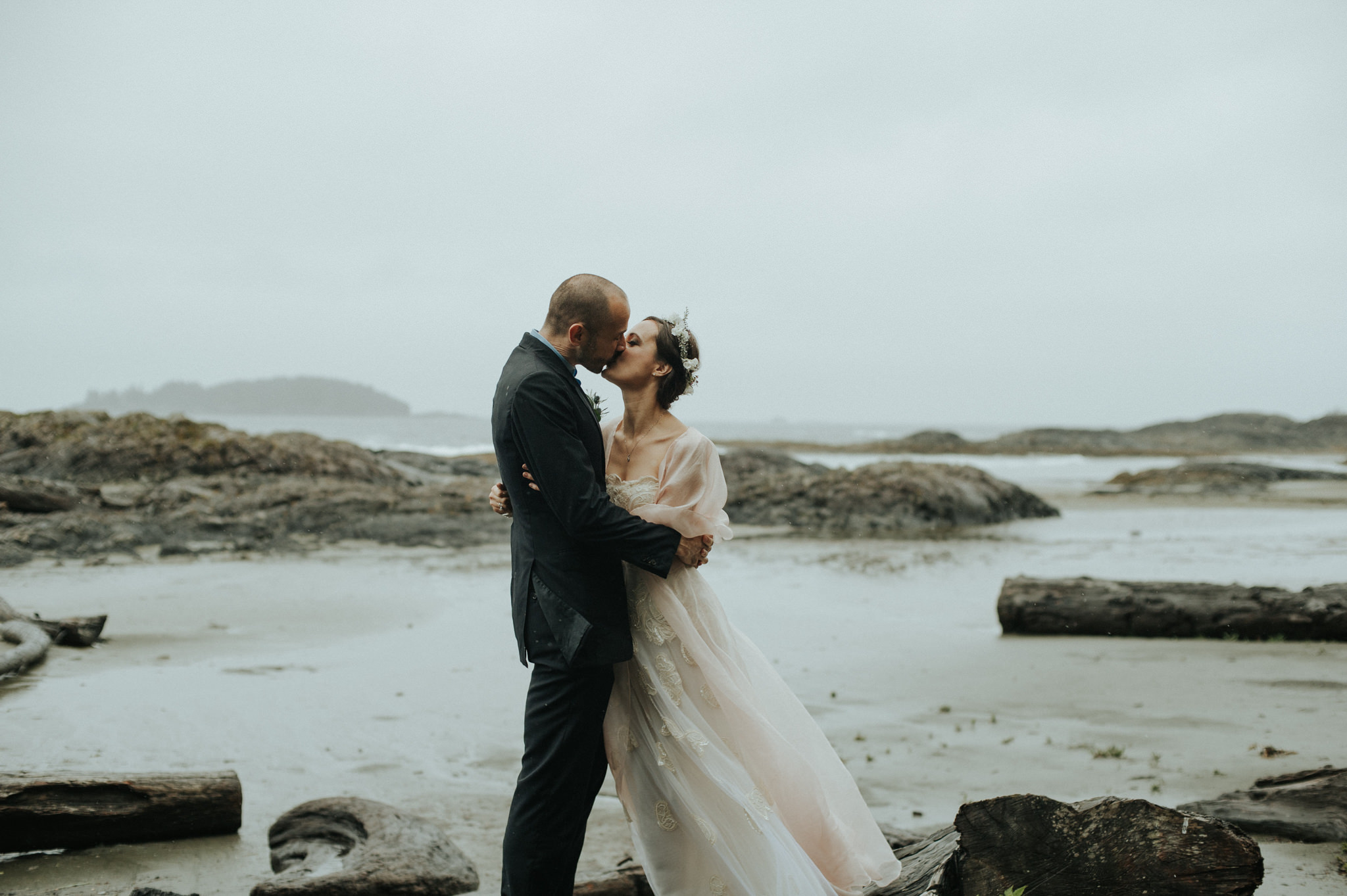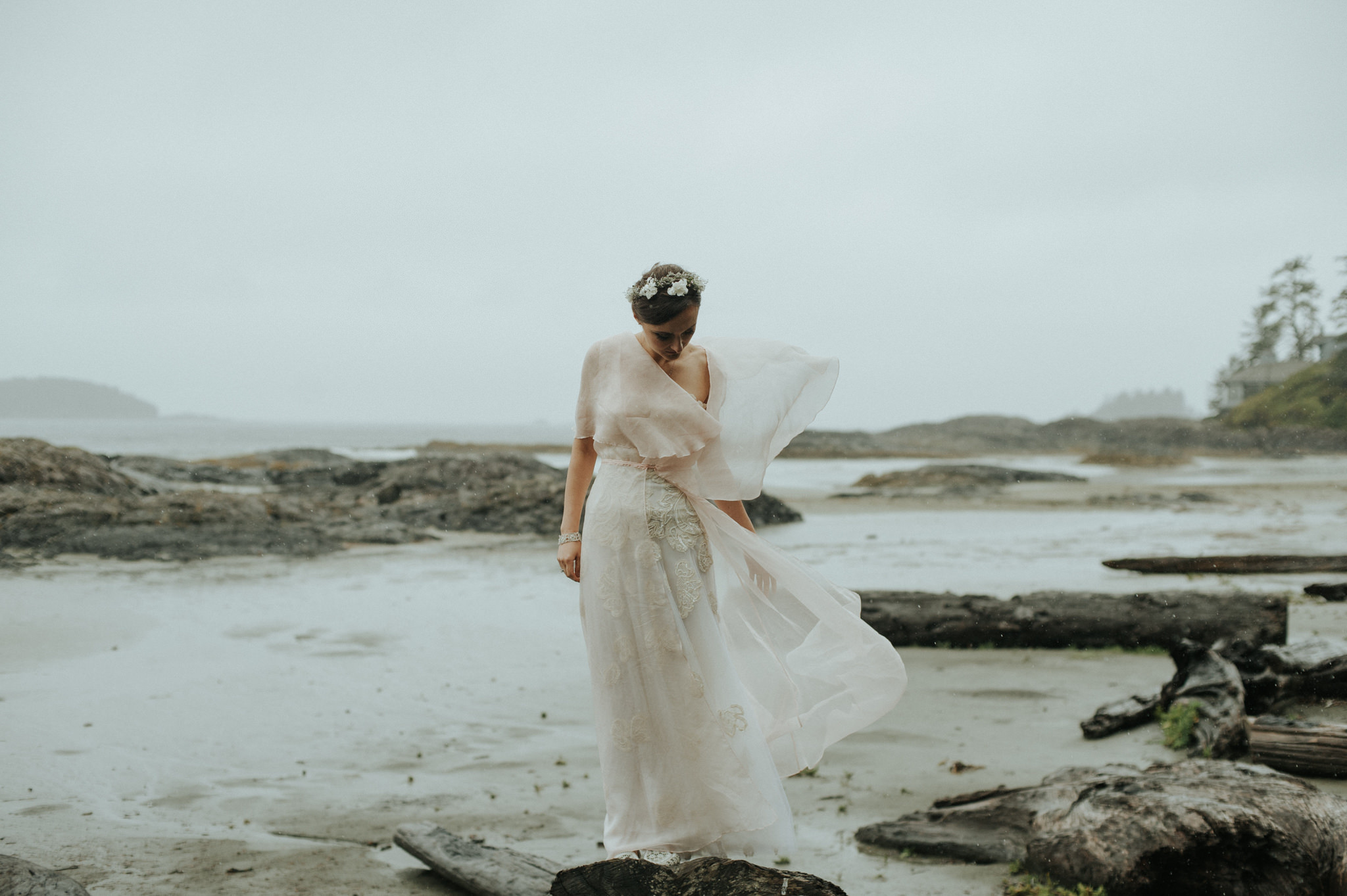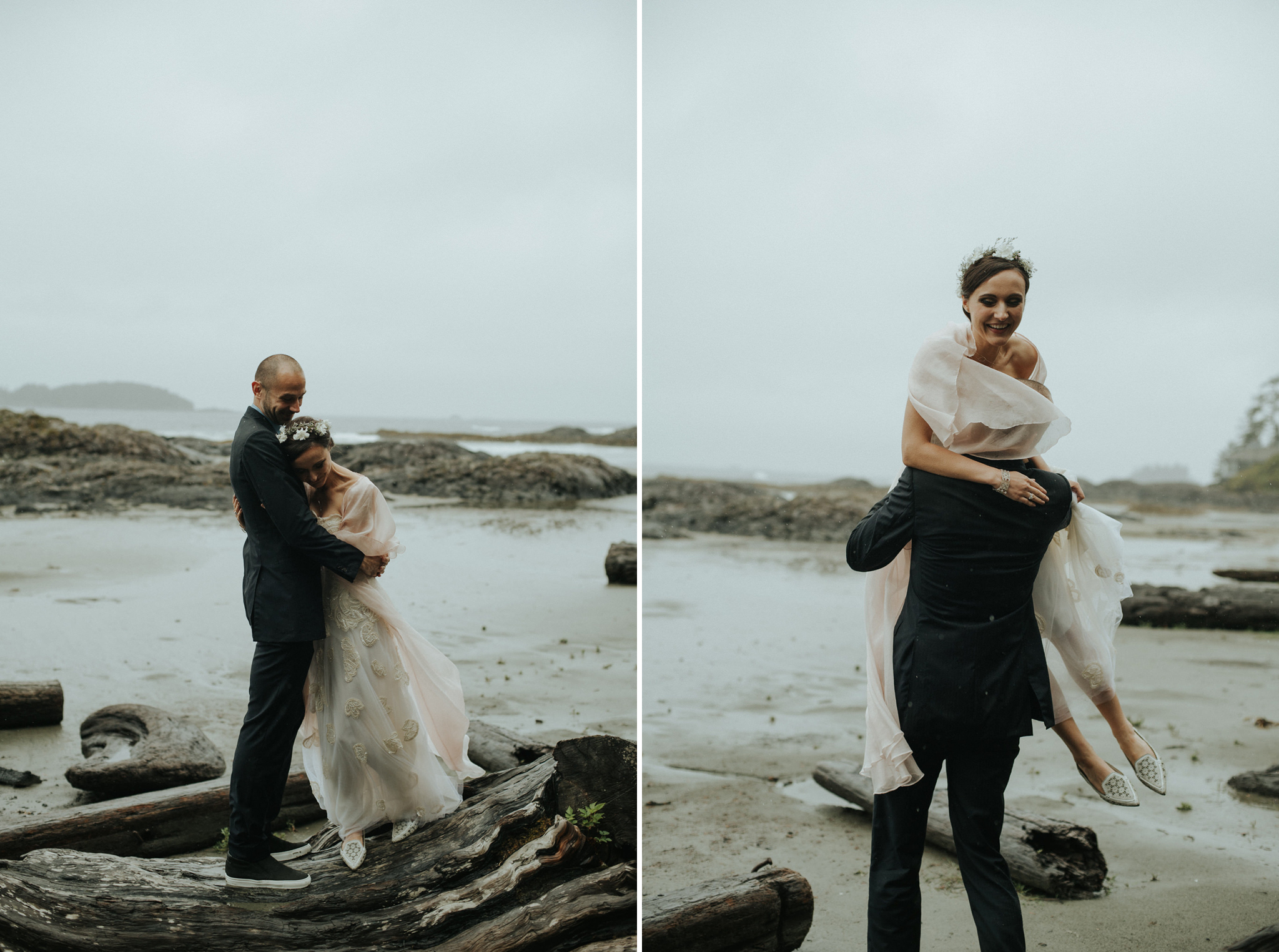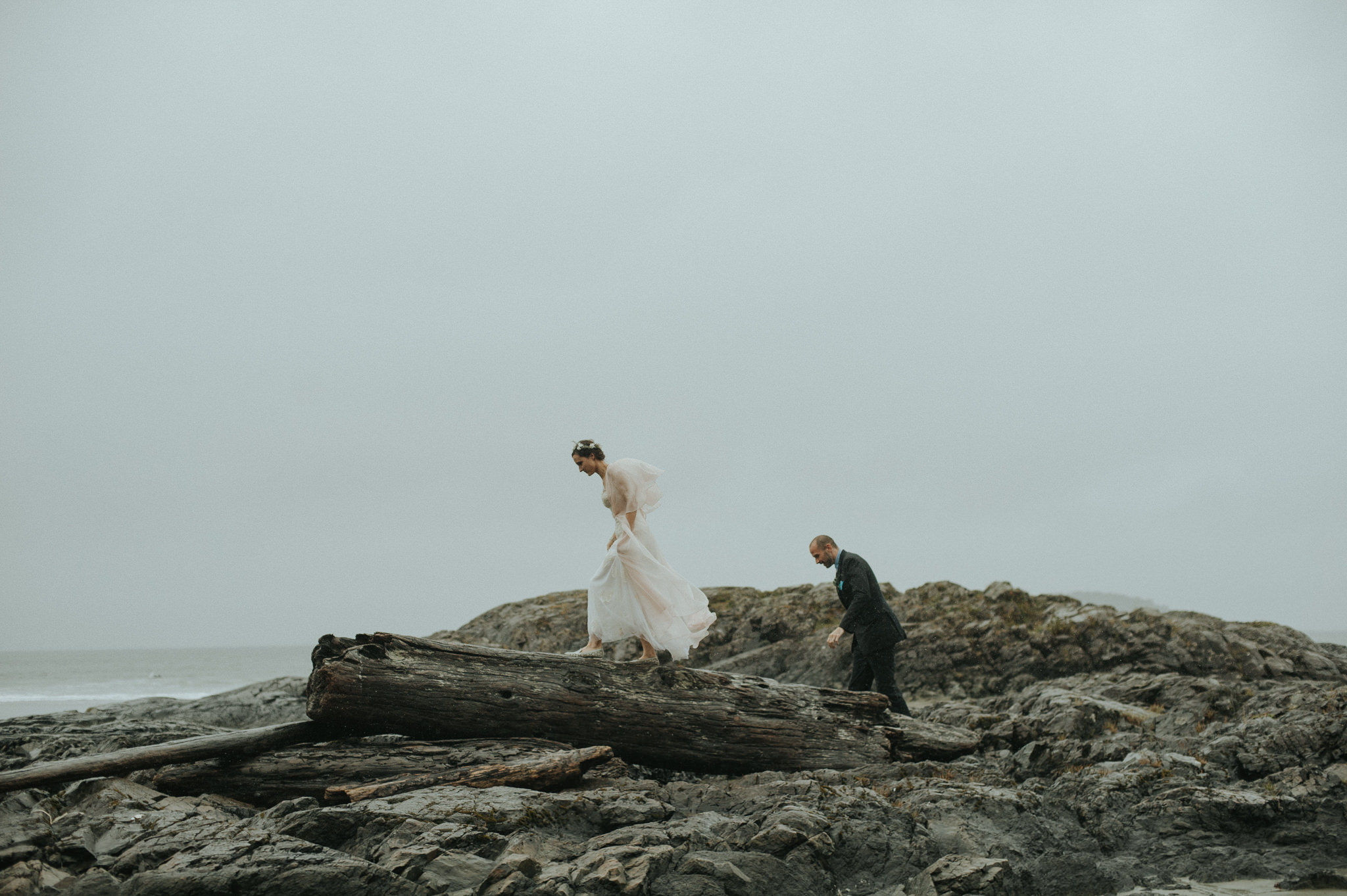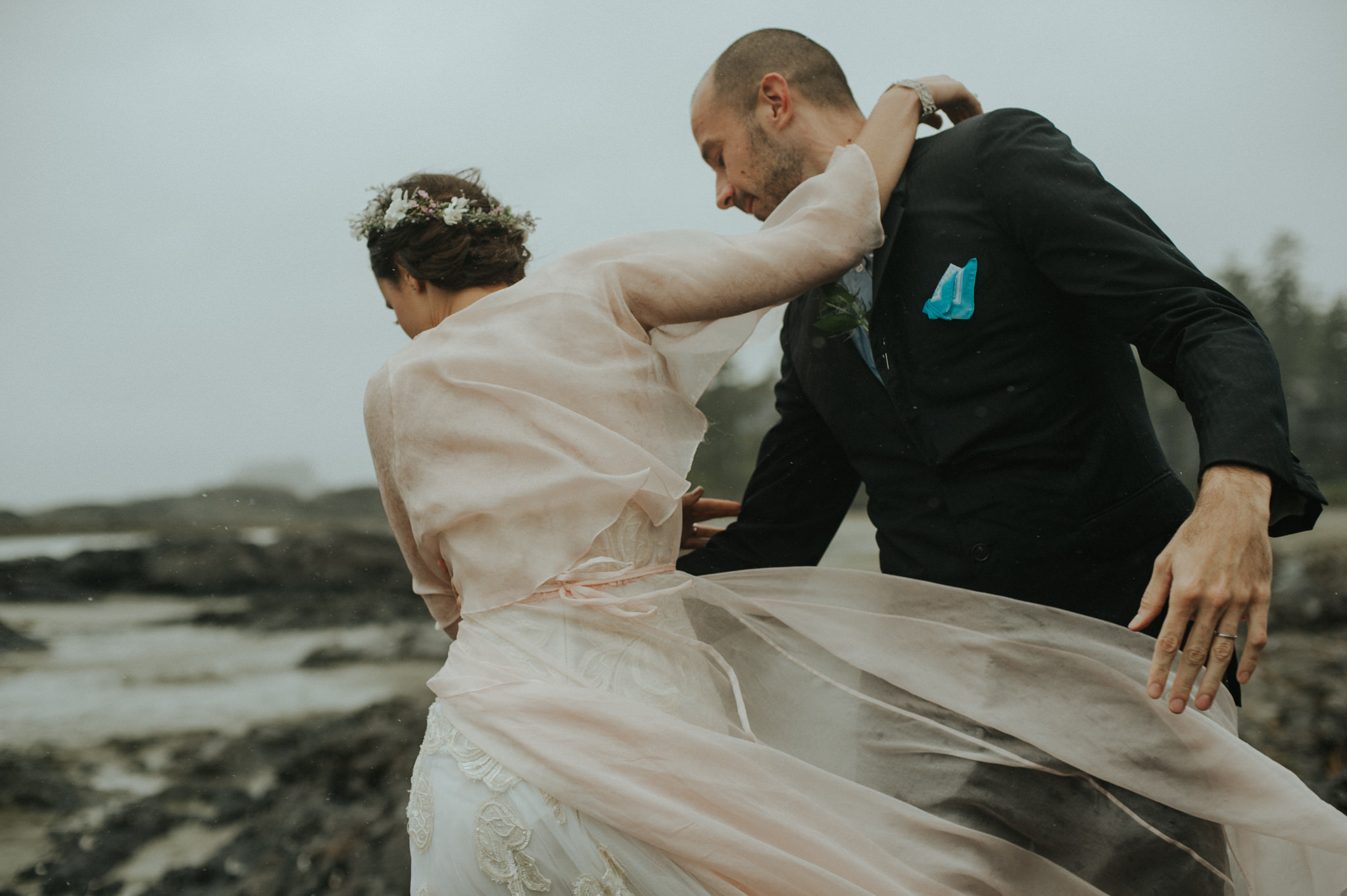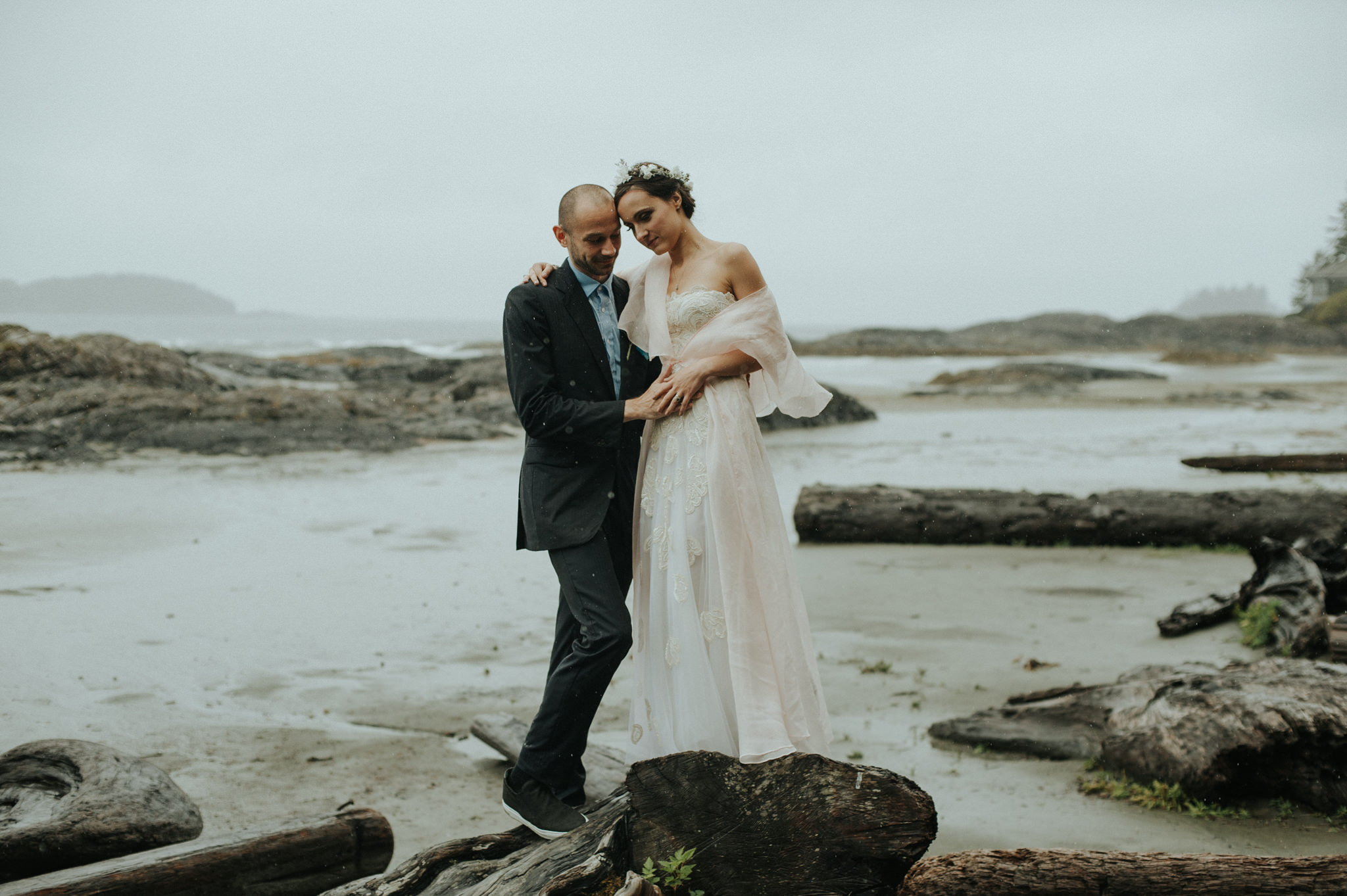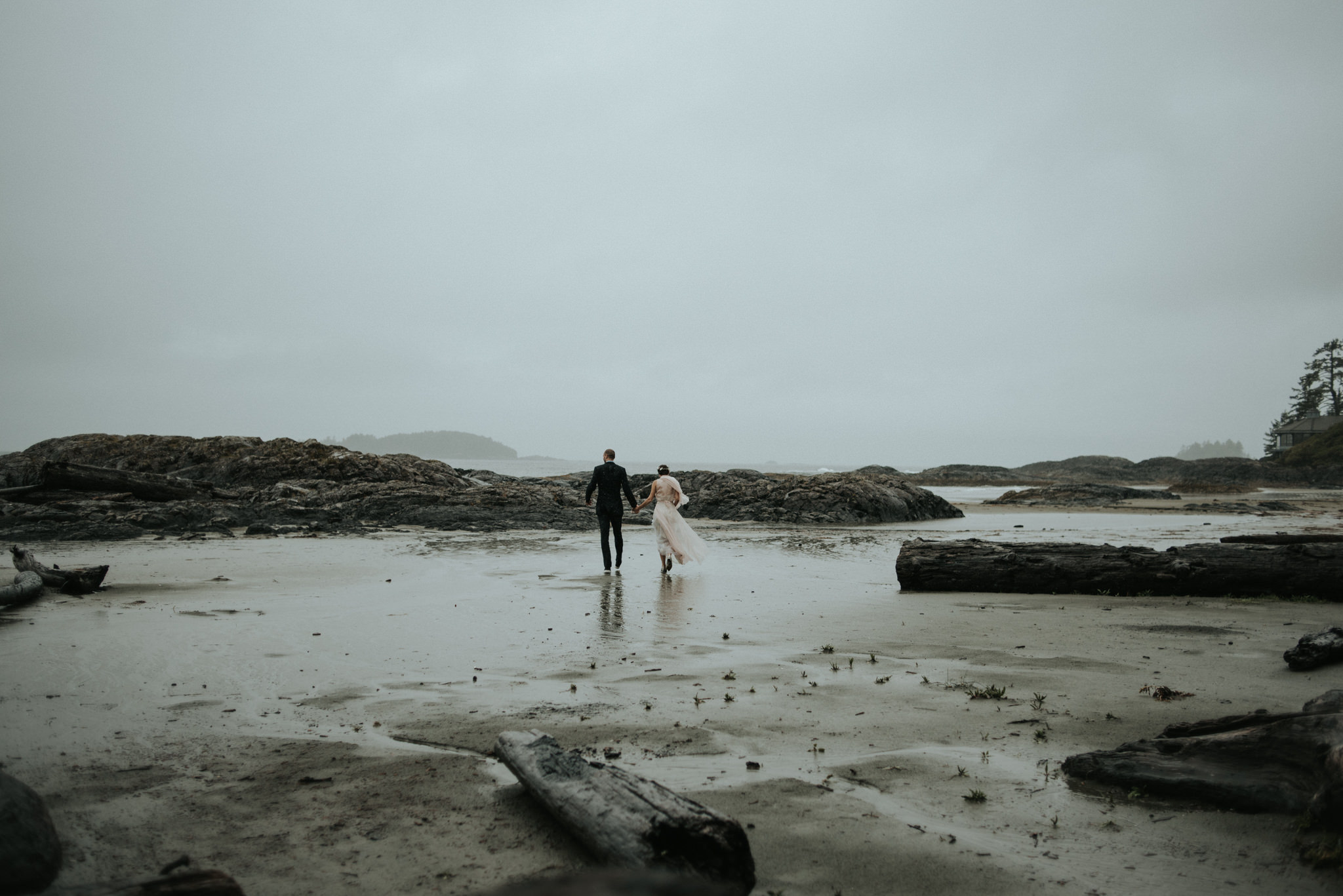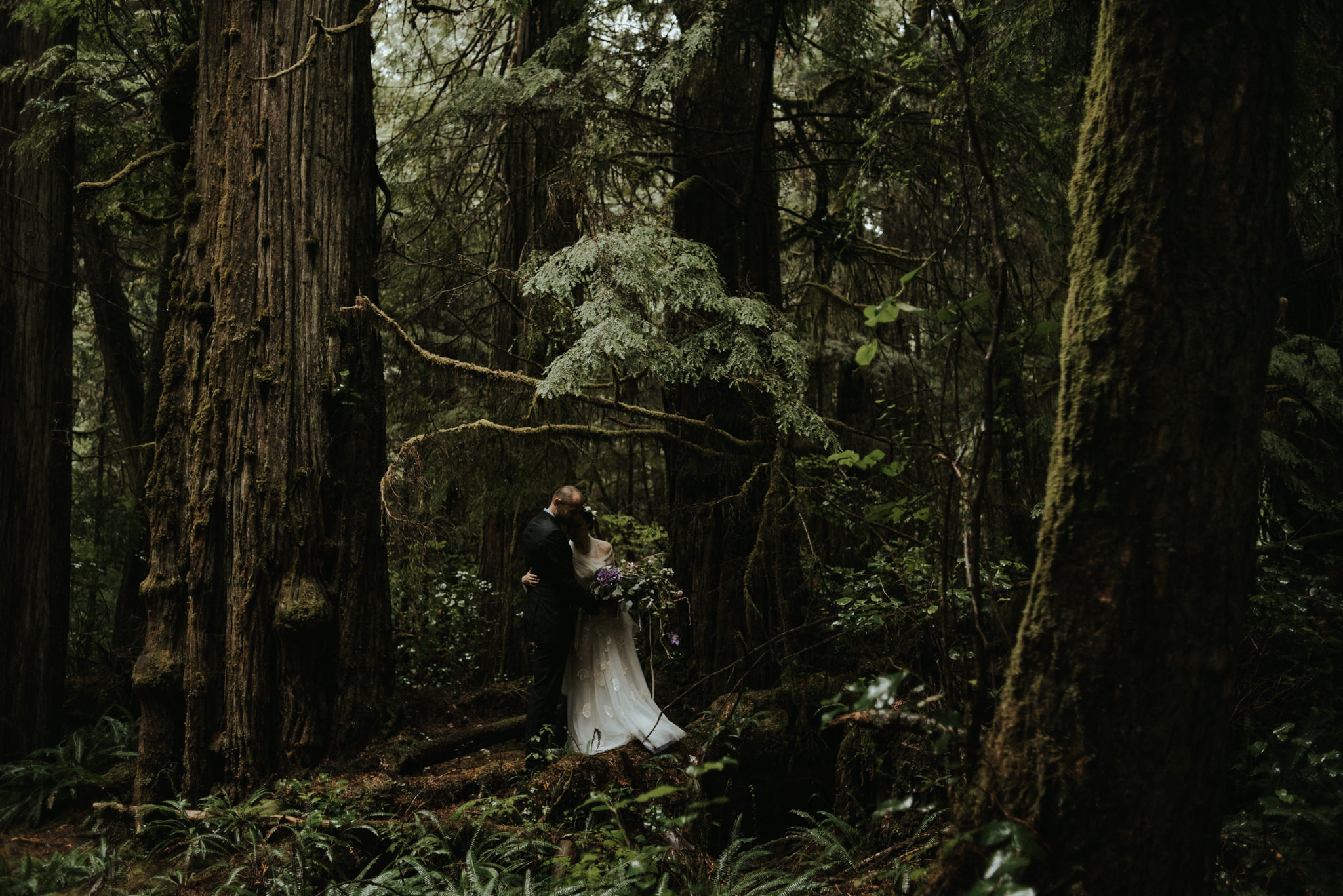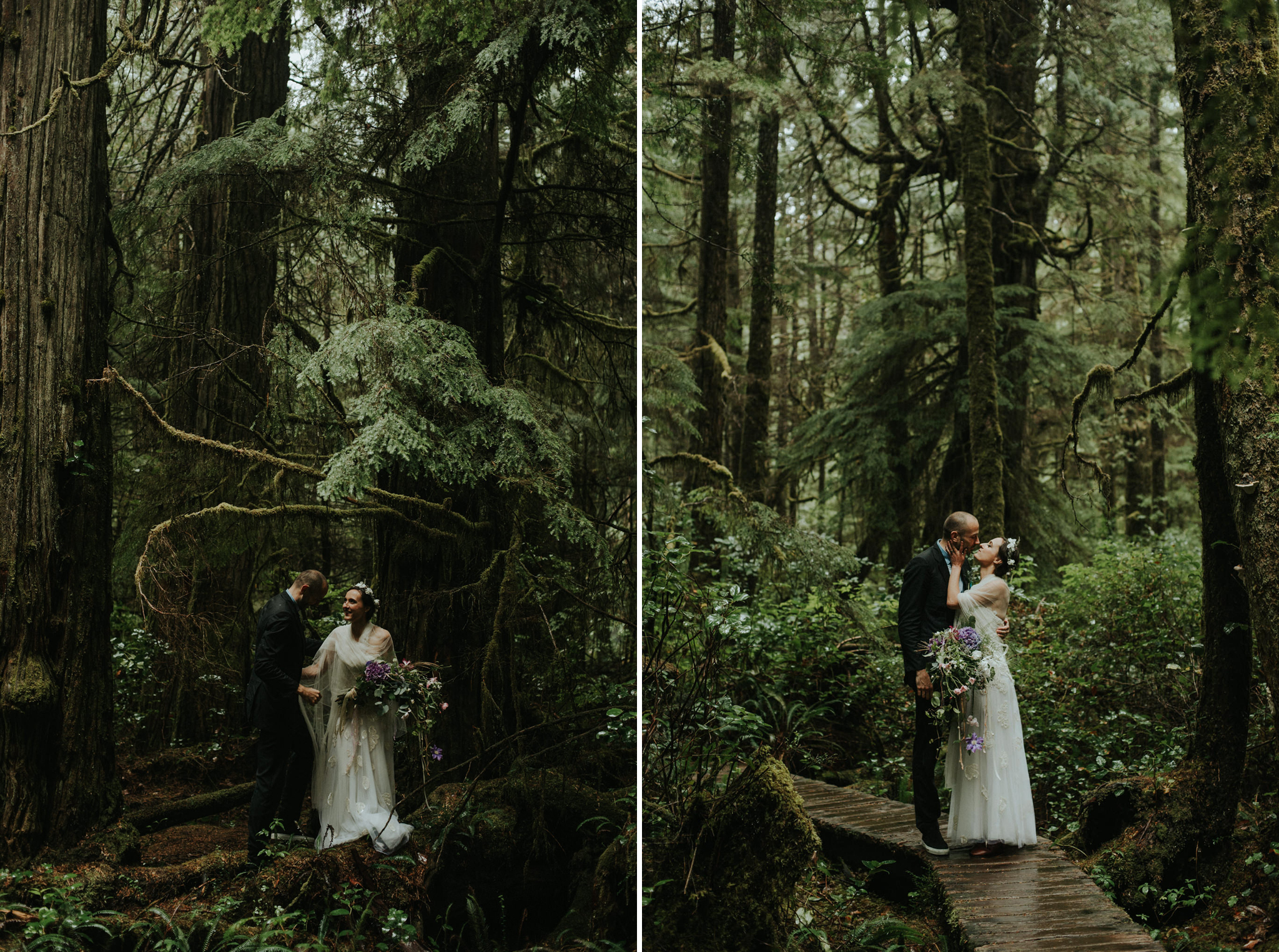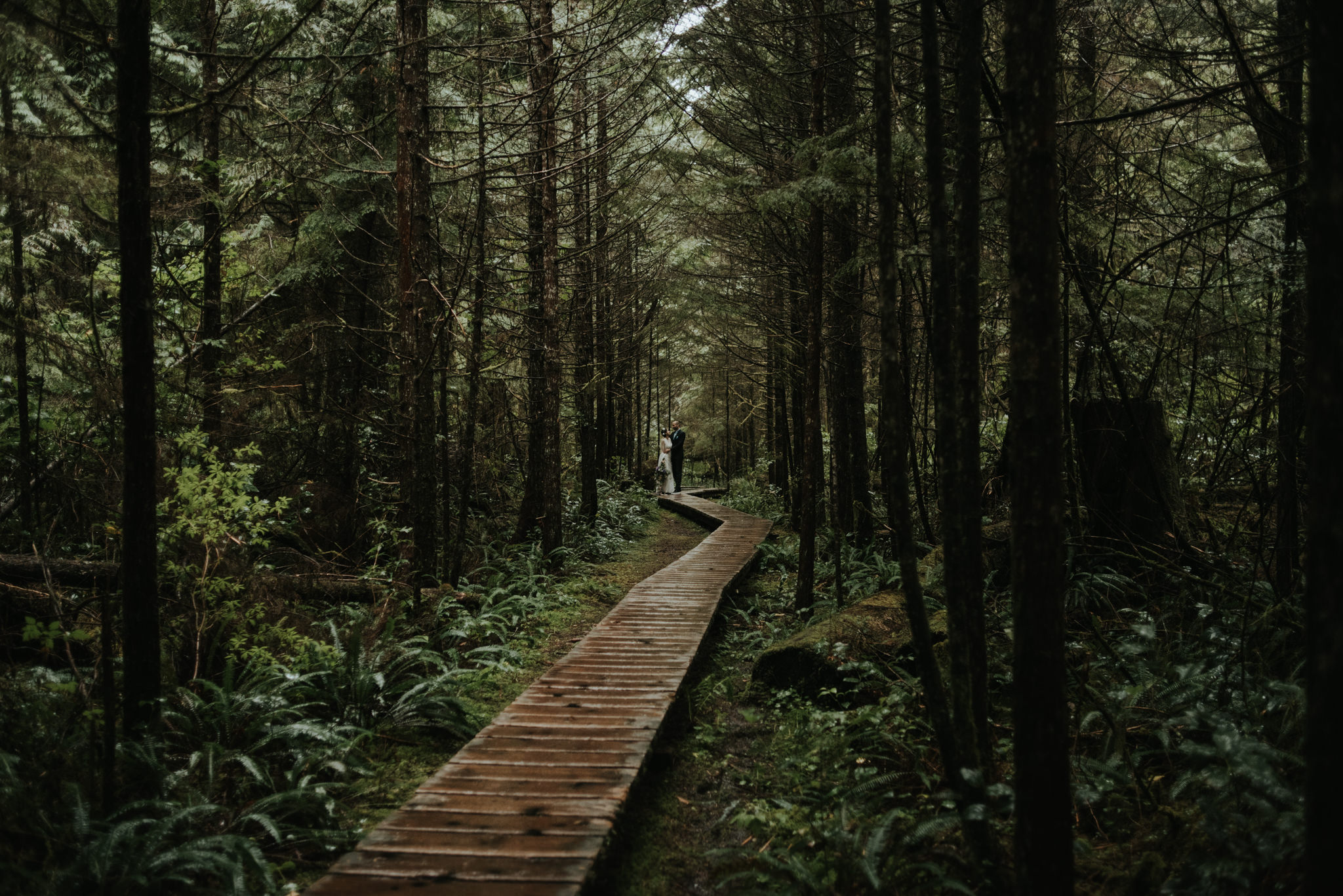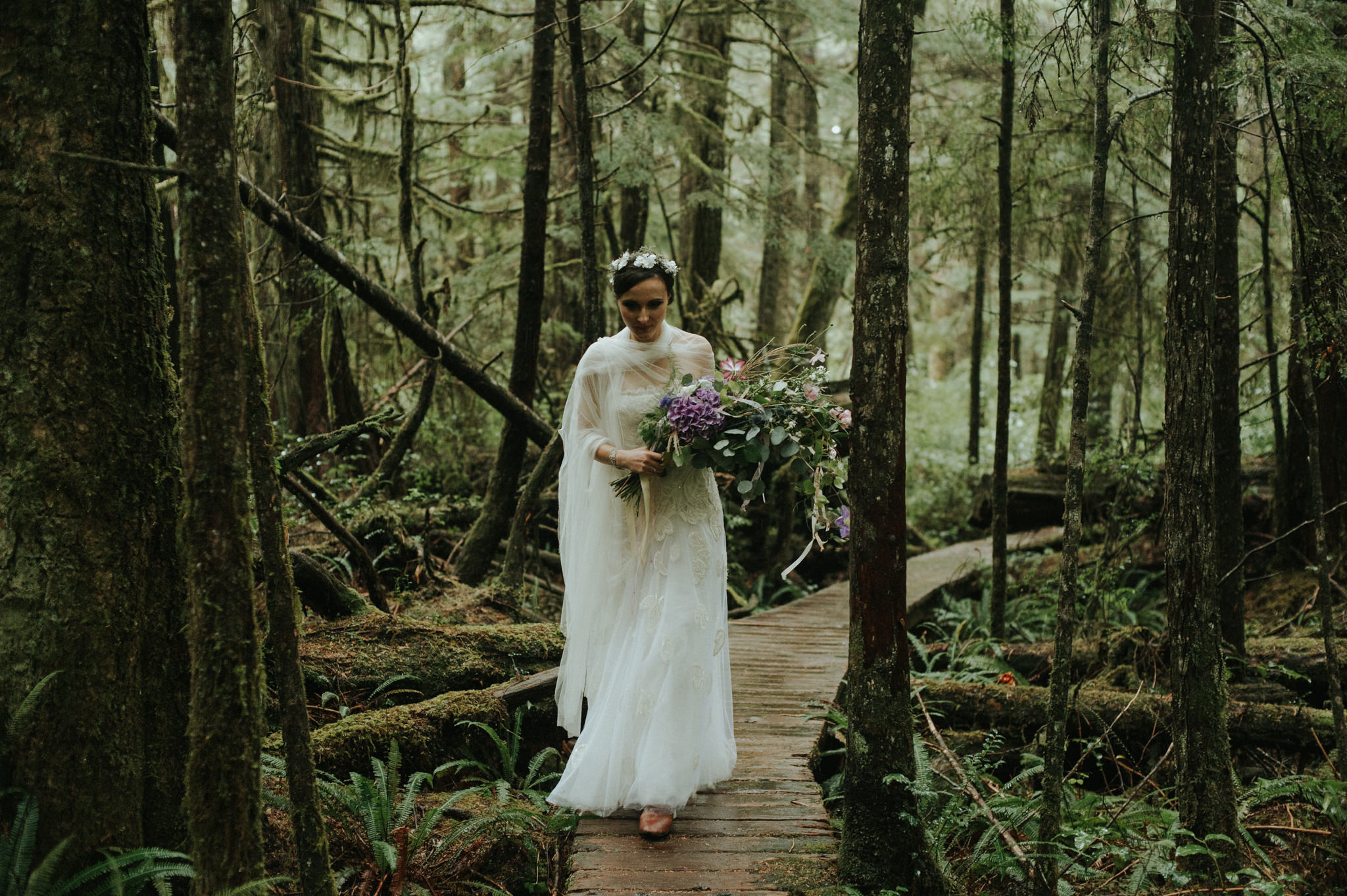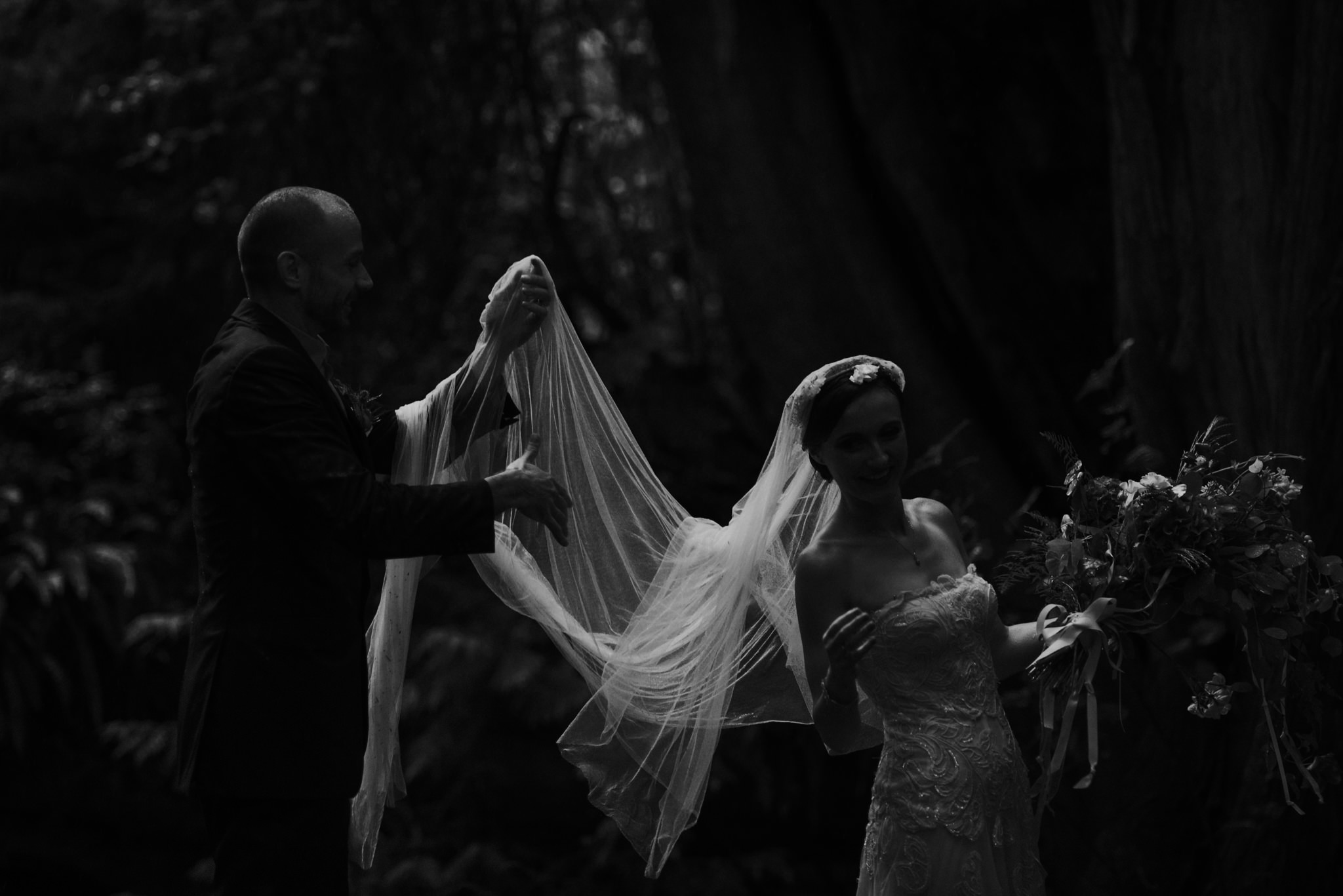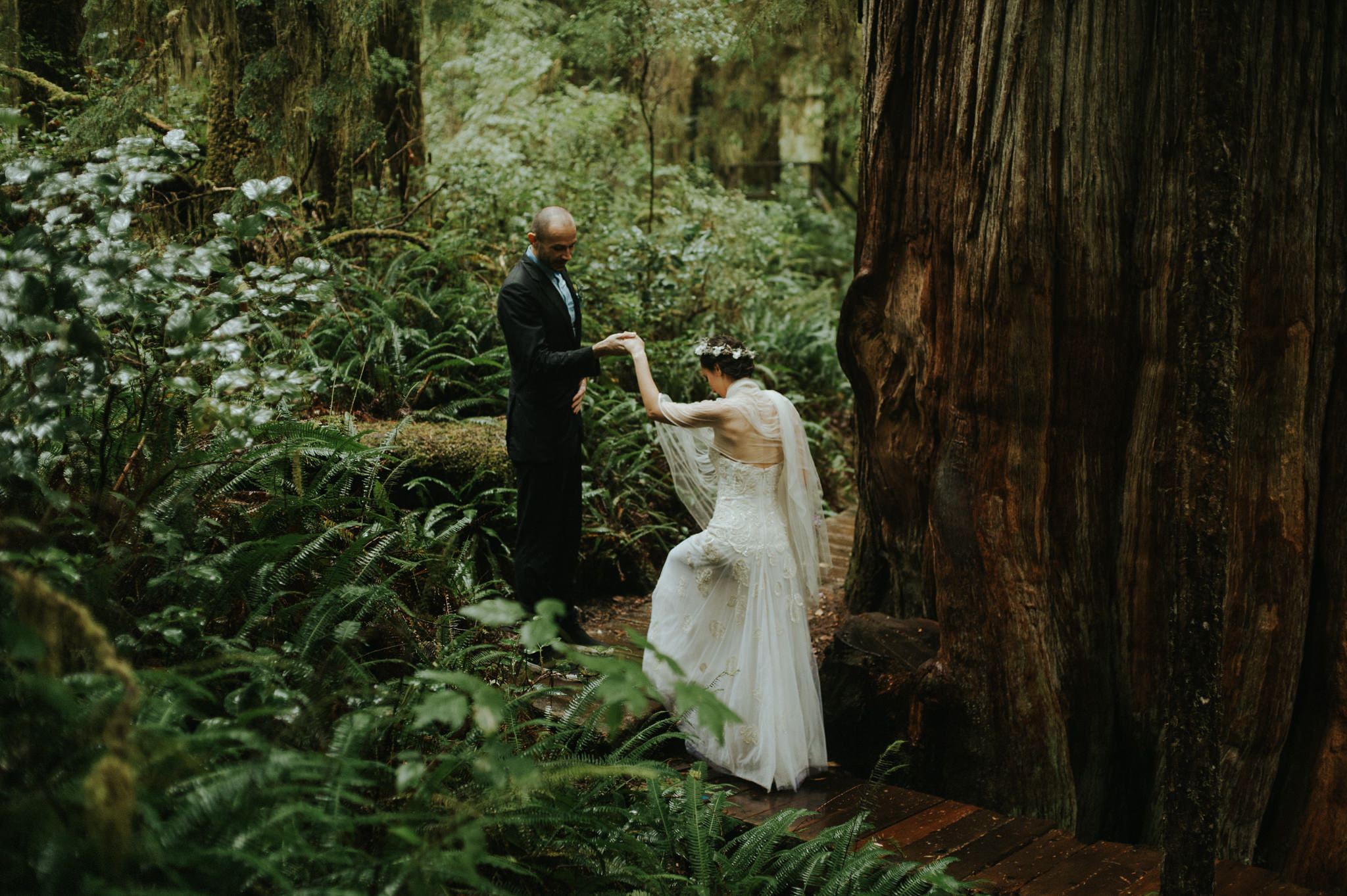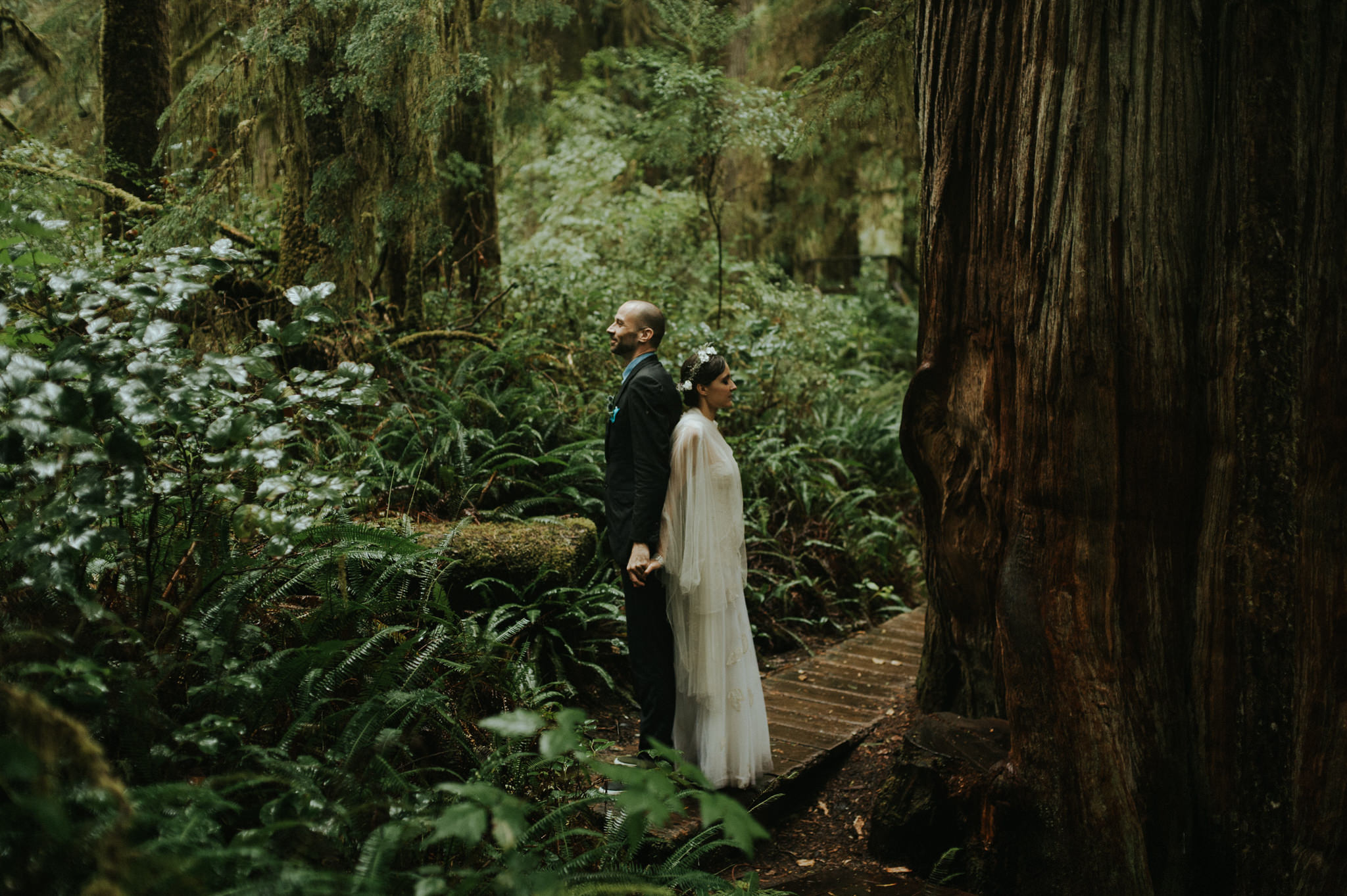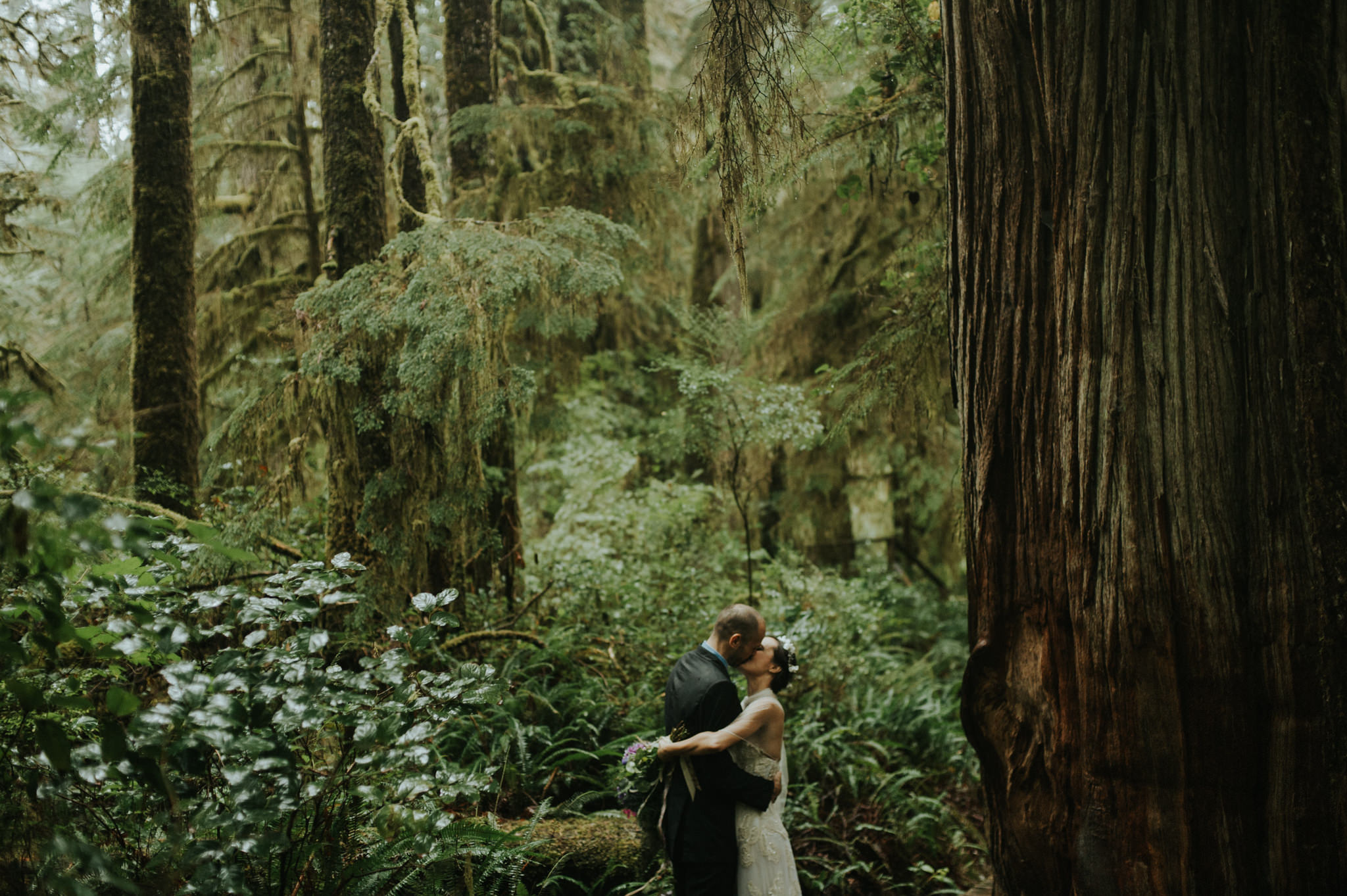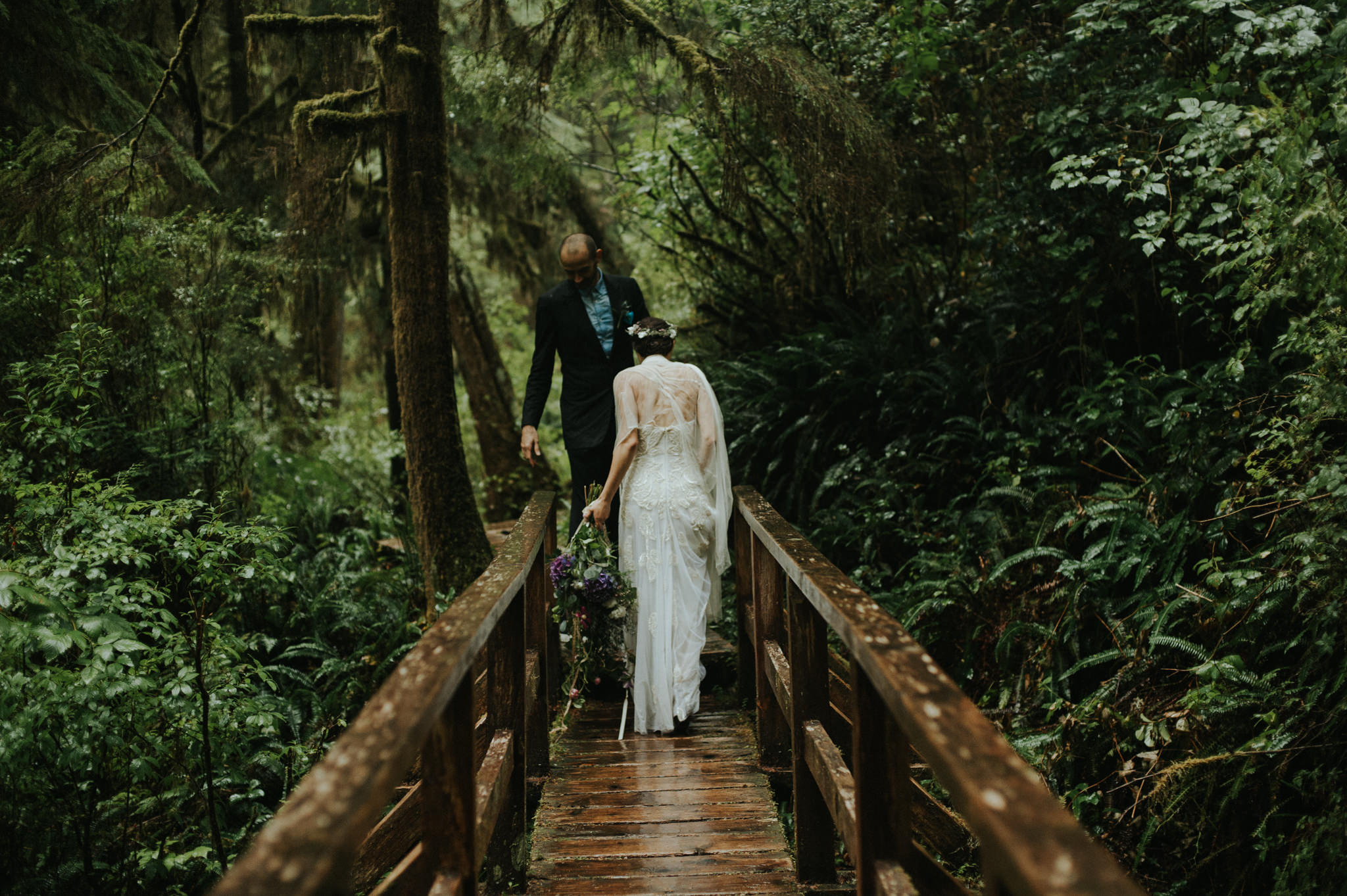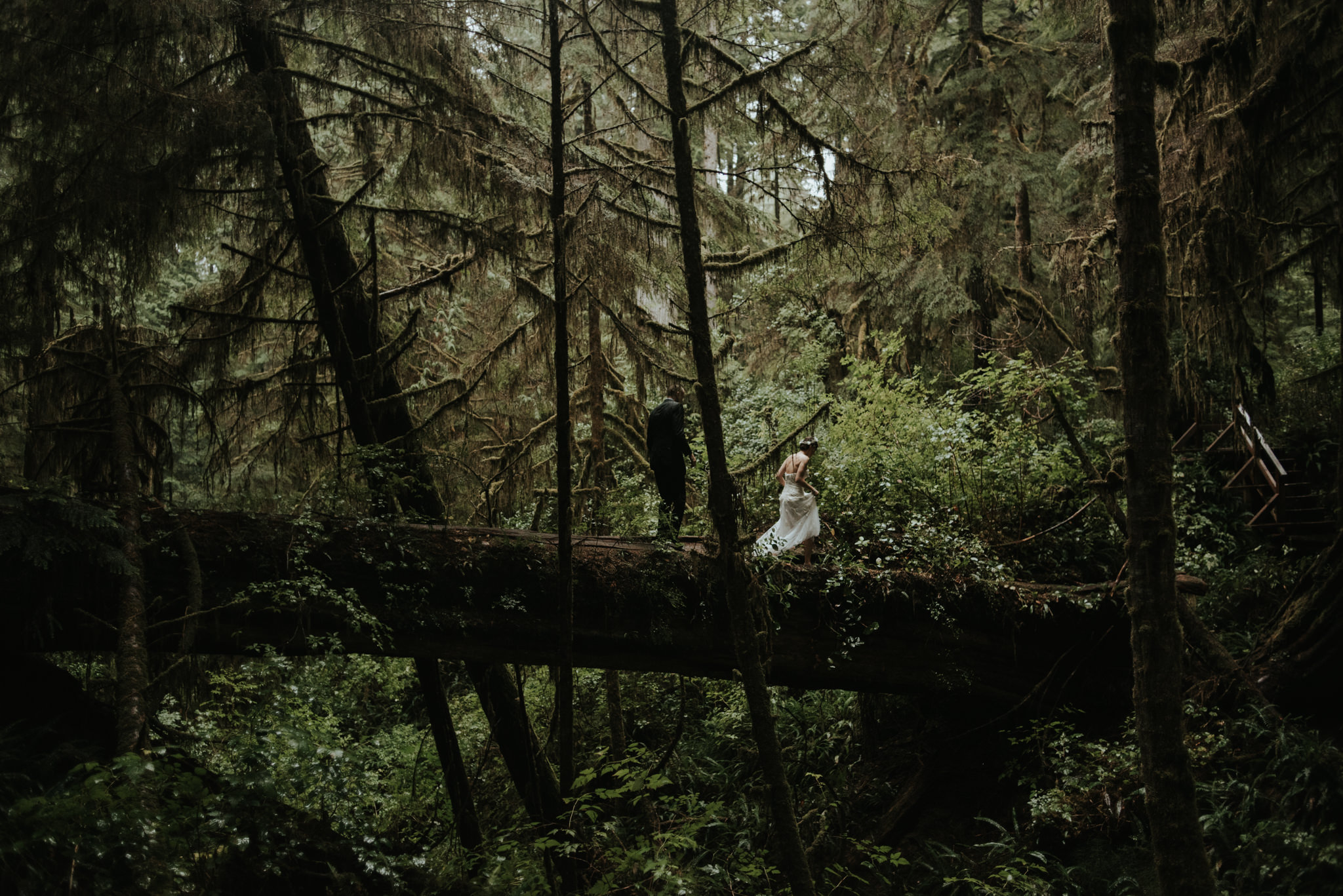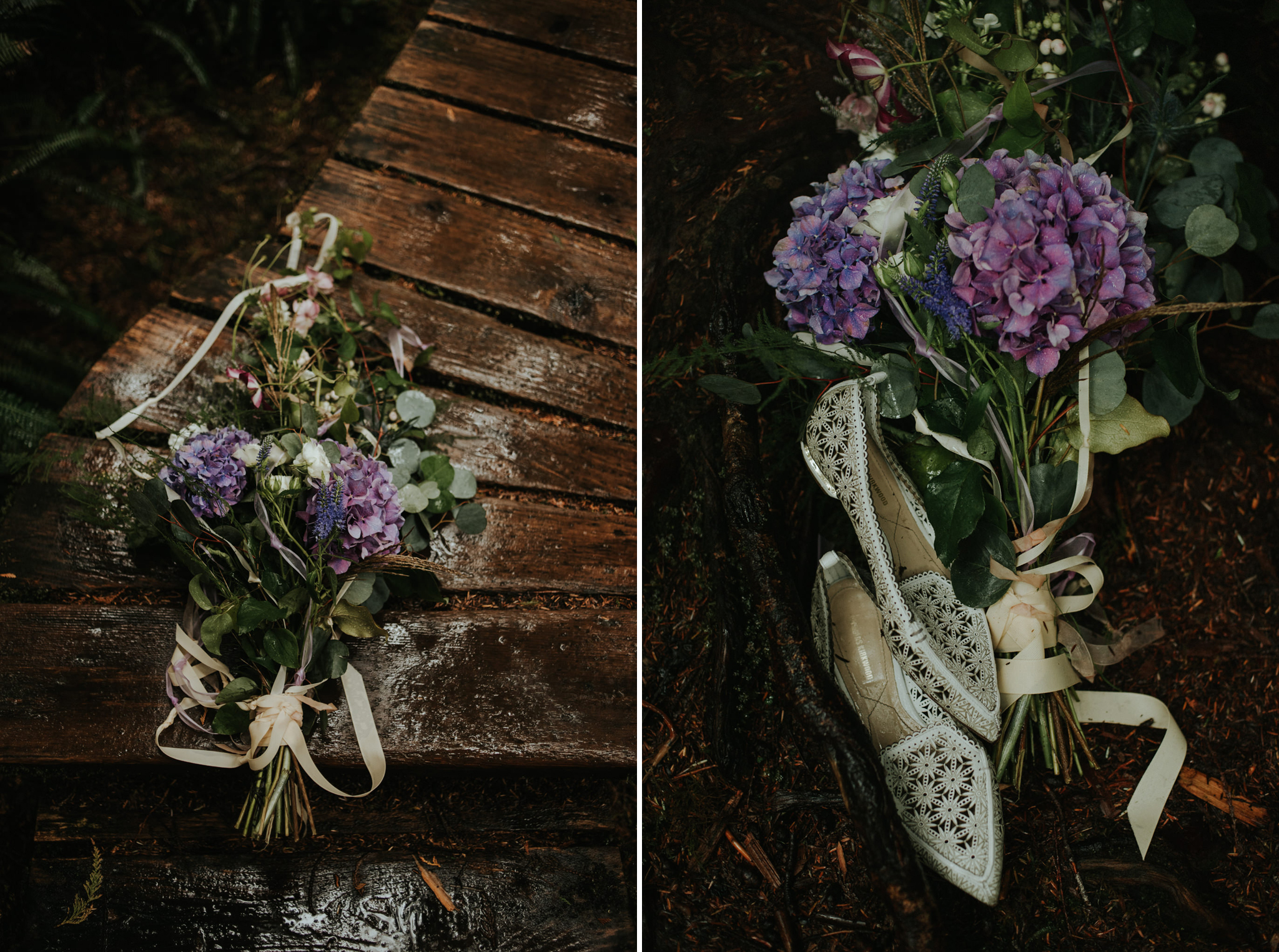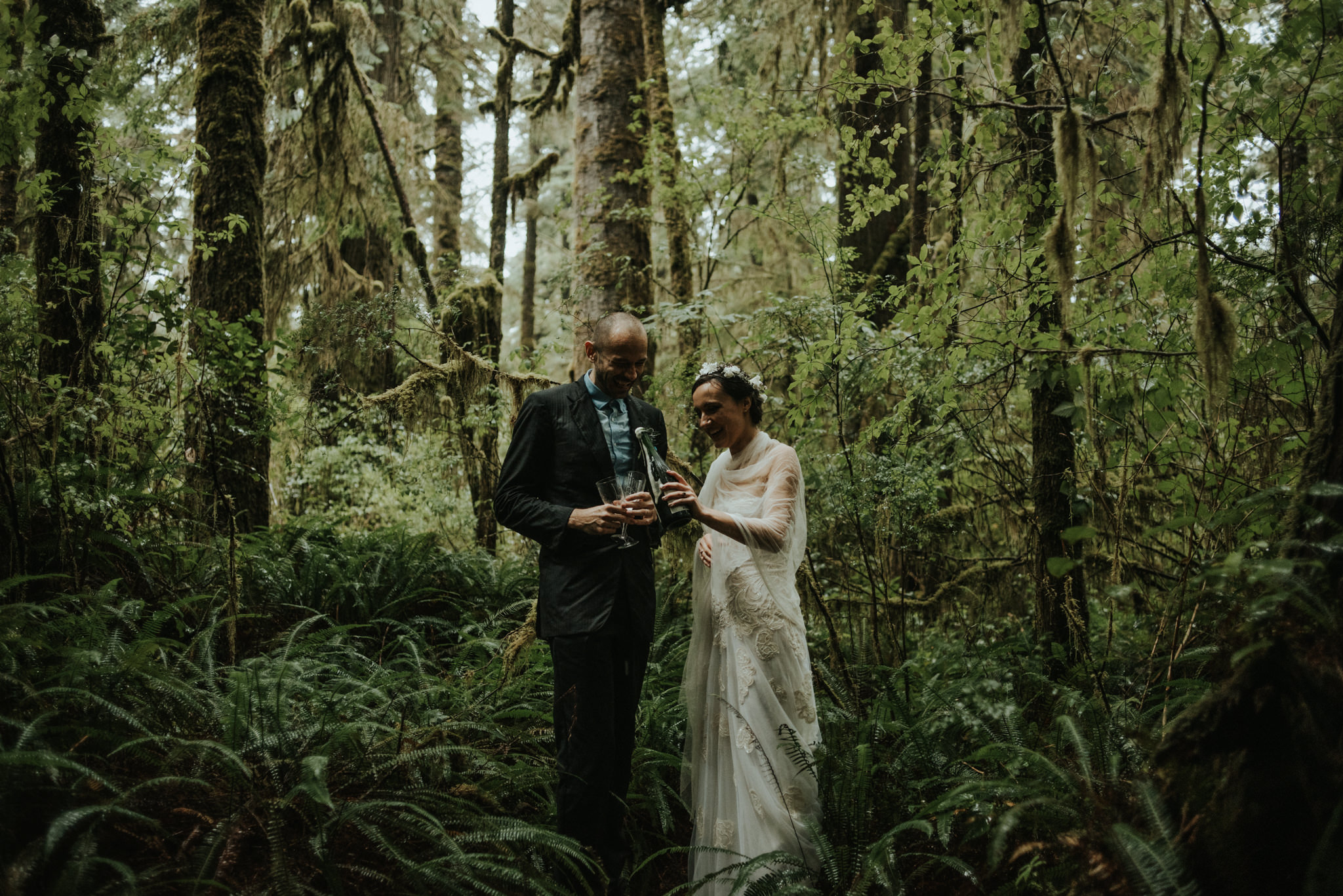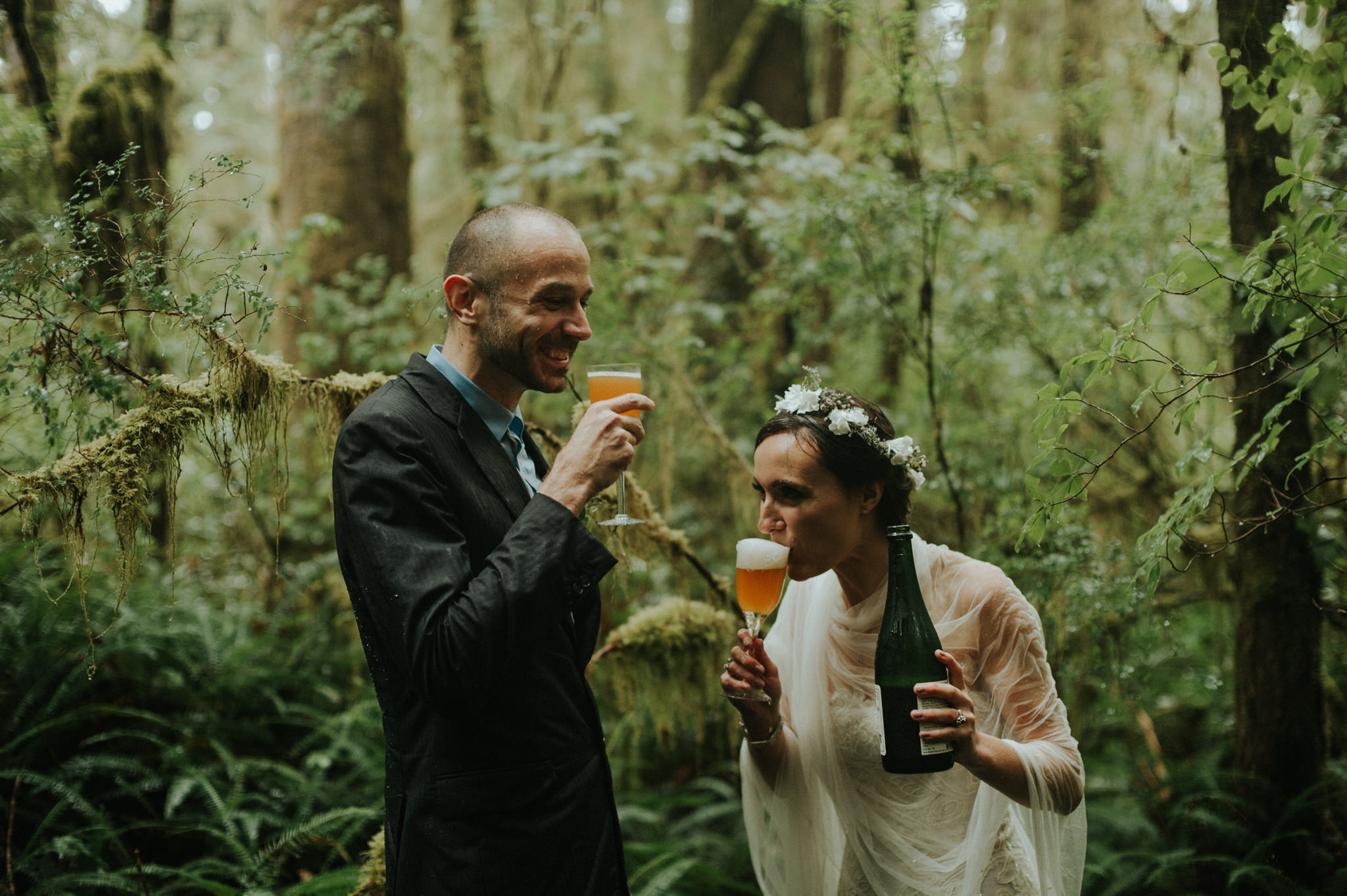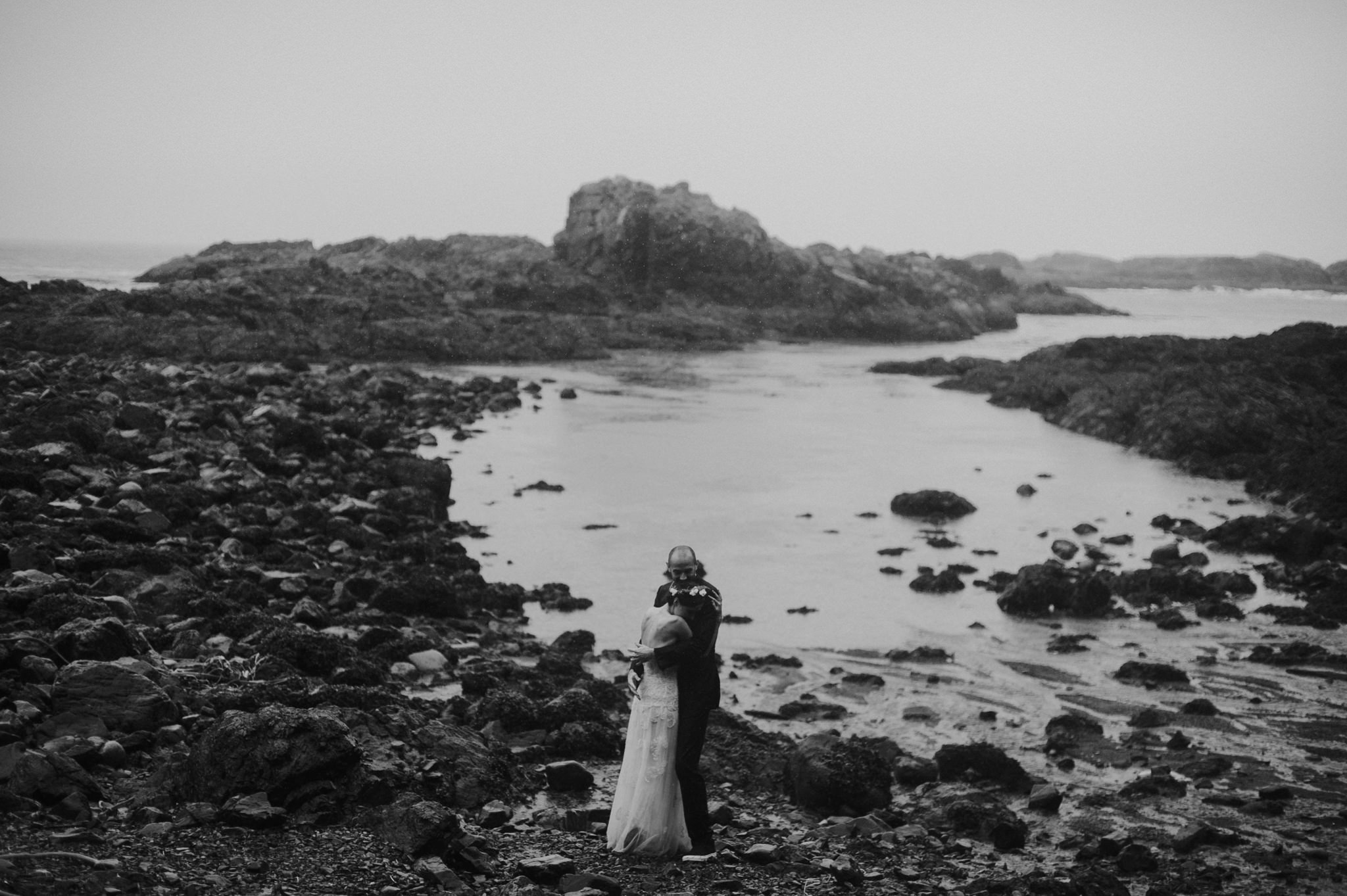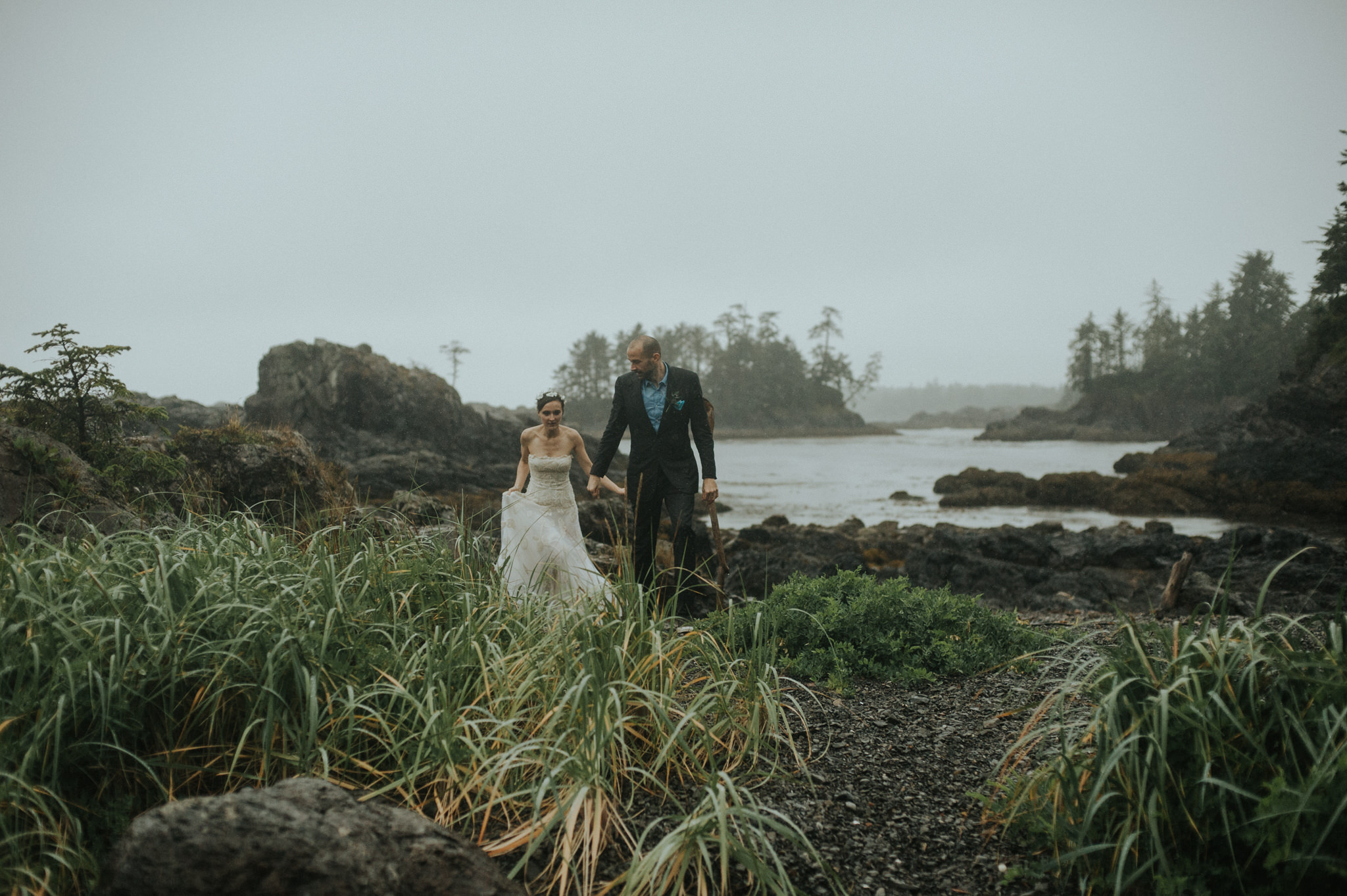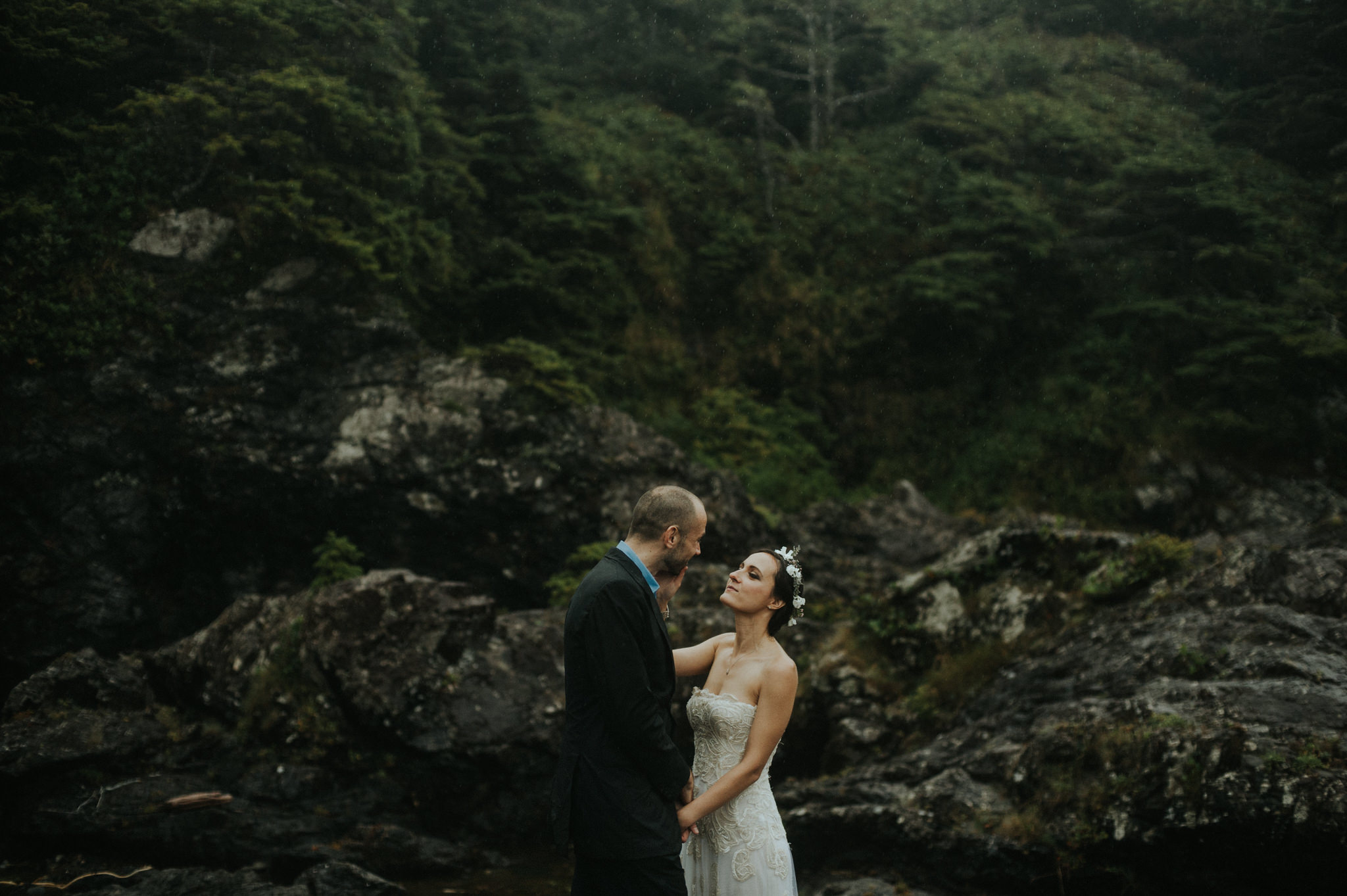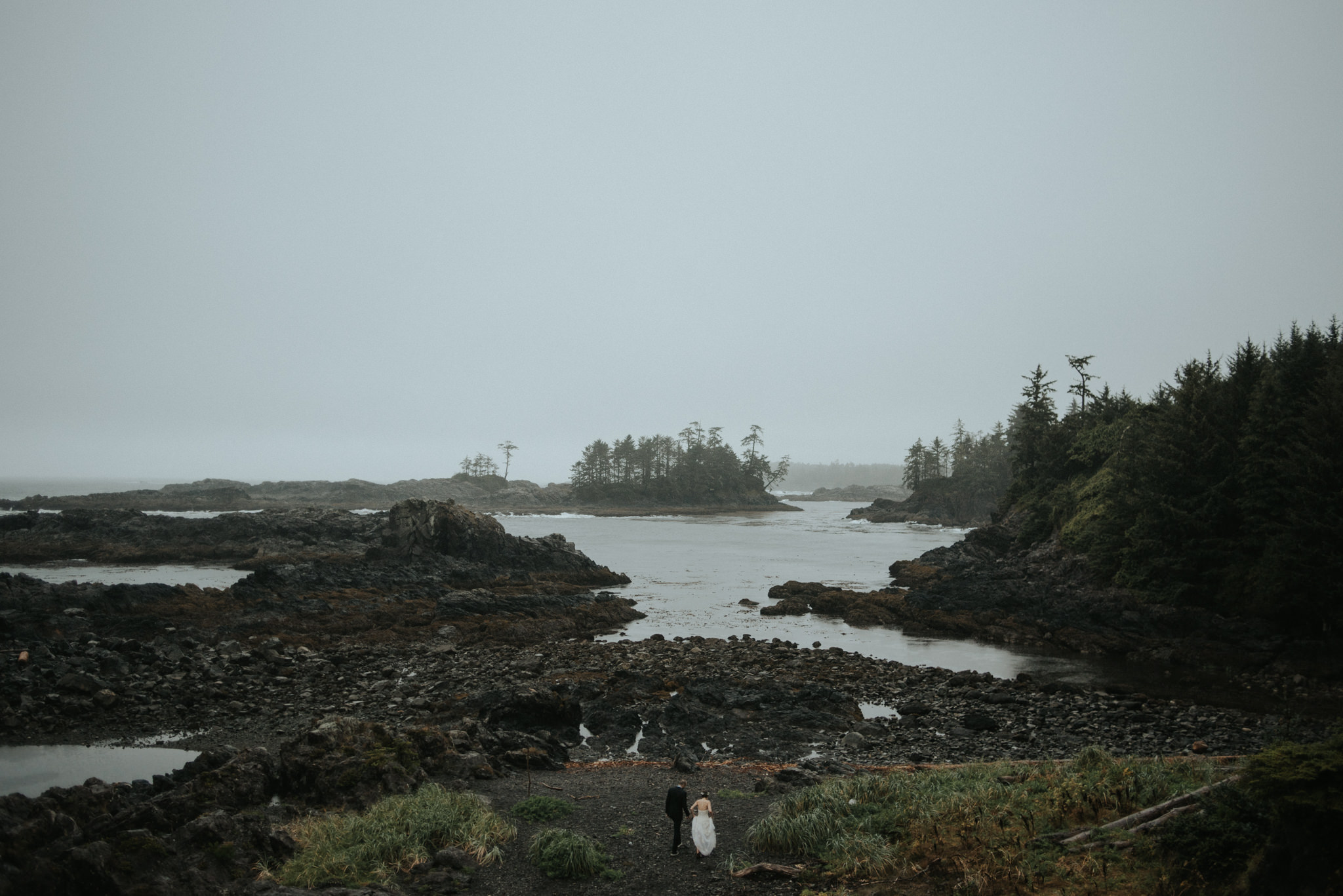 VENDORS:
WEDDING DRESS: Zuhair Murad
SHOES: Nicholas Kirkwood "Beya" laser-cut flats in white leather
SUIT: Belvest (purchased from eBay, shirt from Winners). Vintage handkerchief from Bosnia, a memento of Boris' mother
INVITATIONS: DIY
FLORALS: Beach Petals
HAIR: Salty Dolls
OFFICIANT: Heidi Shaw
WEDDING RING: Heirloom passed down from Boris' mother – a vintage sapphire with diamond halo
WEDDING BANDS: Van Cleef & Arpels