Aimee and I met years ago when I was visiting a friend in Calgary. When it was time to plan their elopement she reached out and I was so happy to be able to capture their same sex elopement while already in Tofino for another elopement. Aimee & Nikki's celebration was simple but beautiful and the light was perfect despite having poured that morning. I brought them to a little secret grove off a trail. It was like we were the only people in that entire forest and we could only faintly hear the ocean below and the sound of seaplanes overhead. A truly magical day!


What was most important to you when planning your elopement?
It was important for us to keep things simple and relaxed. We're both pretty low key and didn't want to feel stressed about the big day. With COVID, living in different locations, it felt right to get eloped and focus on us being together. We also knew we wanted the ceremony to be somewhere beautiful in nature. Neither of us had been to Tofino before, but it had been on our travel bucket list. When it came to choosing the location, we completely trusted Jess to find the perfect place for us to say "I do". 
What was the most memorable part of the day?
Other than the ceremony of course, we remember waking up to the pouring rain. It kept coming down all morning so we got our umbrellas ready, but by the time we left the house to meet with Jess and our officiant, it had cleared up magically! It turned out to be a perfect day and we even ended up seeing an eagle flying overhead as we took photos on the beach. Honourable mention: Jess lying on the sand and having us stand over her. We had no idea how those photos would turn out and when we finally saw them they became some of our favourites!
Talk about your wedding day fashion and beauty look.
Nikki: Being so petite, I've always had trouble finding suits that fit me properly. For the big day, I decided to take the plunge and have a custom suit made. Several women in my office had had their wedding suits made at Ed Williams and couldn't say enough good things so I went with them and they exceeded expectations! For the shoes, I knew I wanted to go with something more casual so I chose a pair of crisp white sneakers. 
Aimee: I knew I wanted to go with something more environmentally conscious, so I decided to with a consignment bridal boutique. Luckily, being in Portland, there were a lot of options. Blue Sky had been recommended by a friend who was also getting married around the same time. They made the dress shopping experience fun and easy. I was able to find my dress after only an hour in the boutique. 
Any wedding planning advice you'd like to share?
Elope! We wanted the day to reflect us as a couple. We're both pretty chill and don't enjoy being the center of attention so an elopement was perfect for us. We didn't need to deal with a long list of vendors or a guest list (especially during COVID), we could just have a lovely, stress-free day out in nature with one another.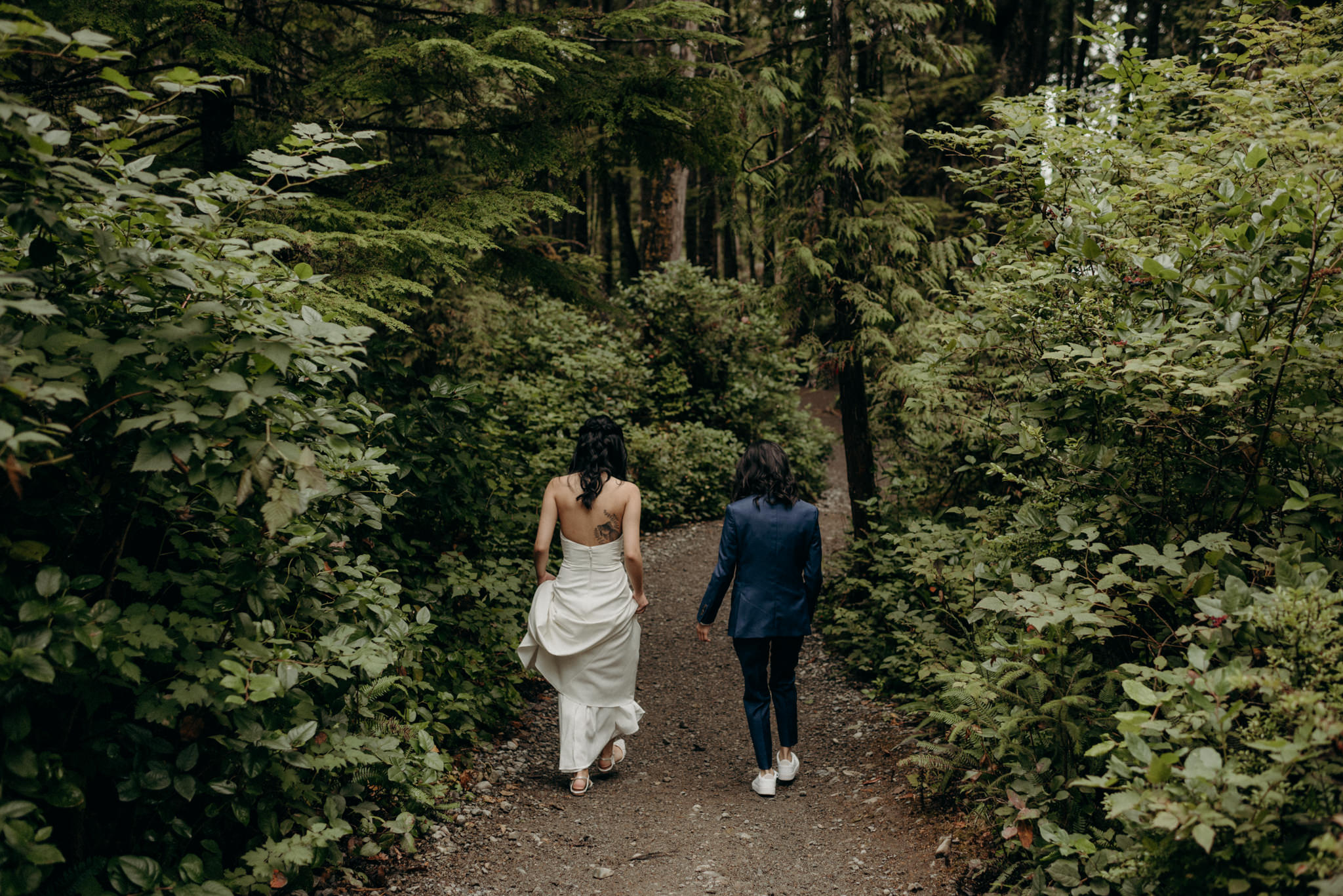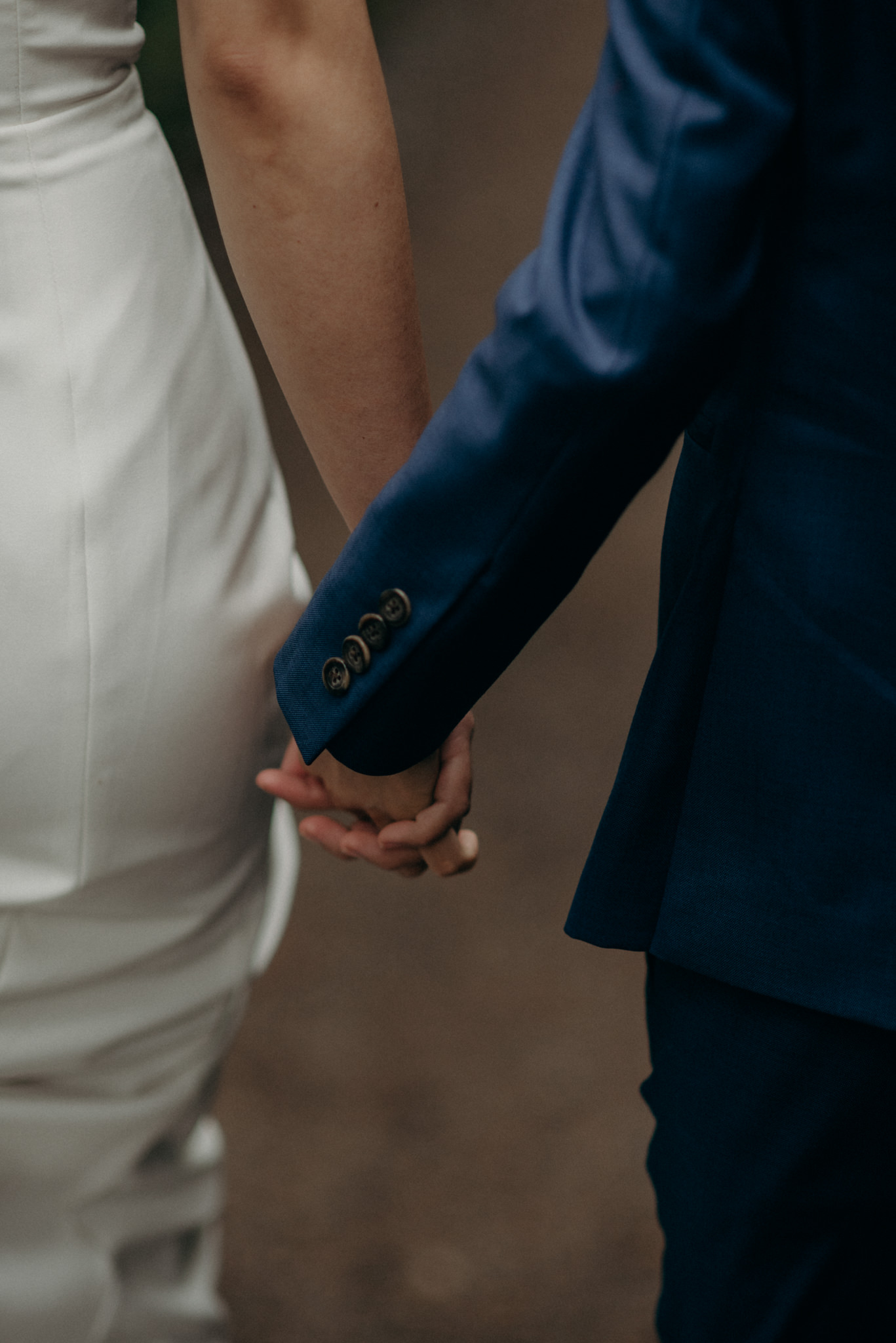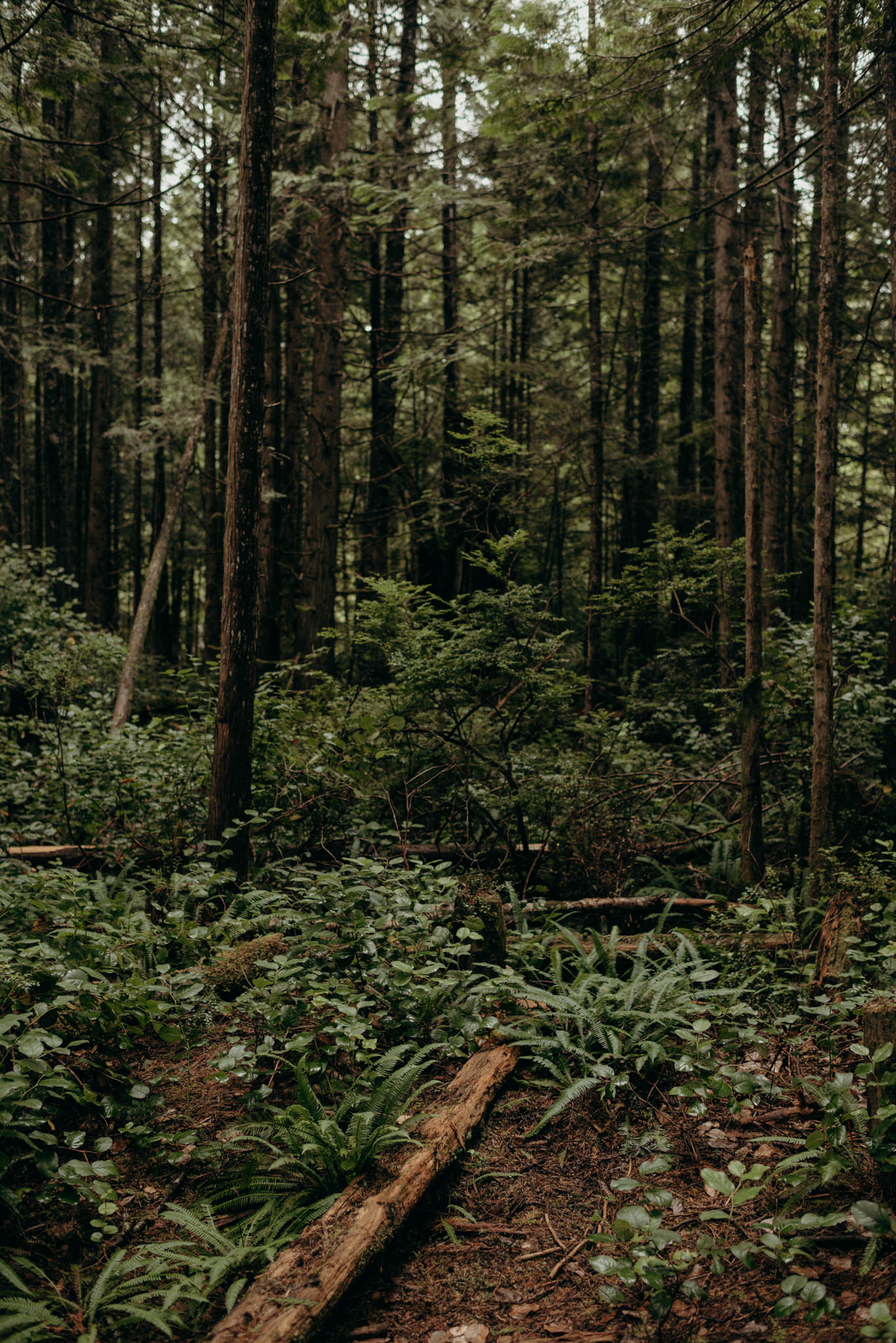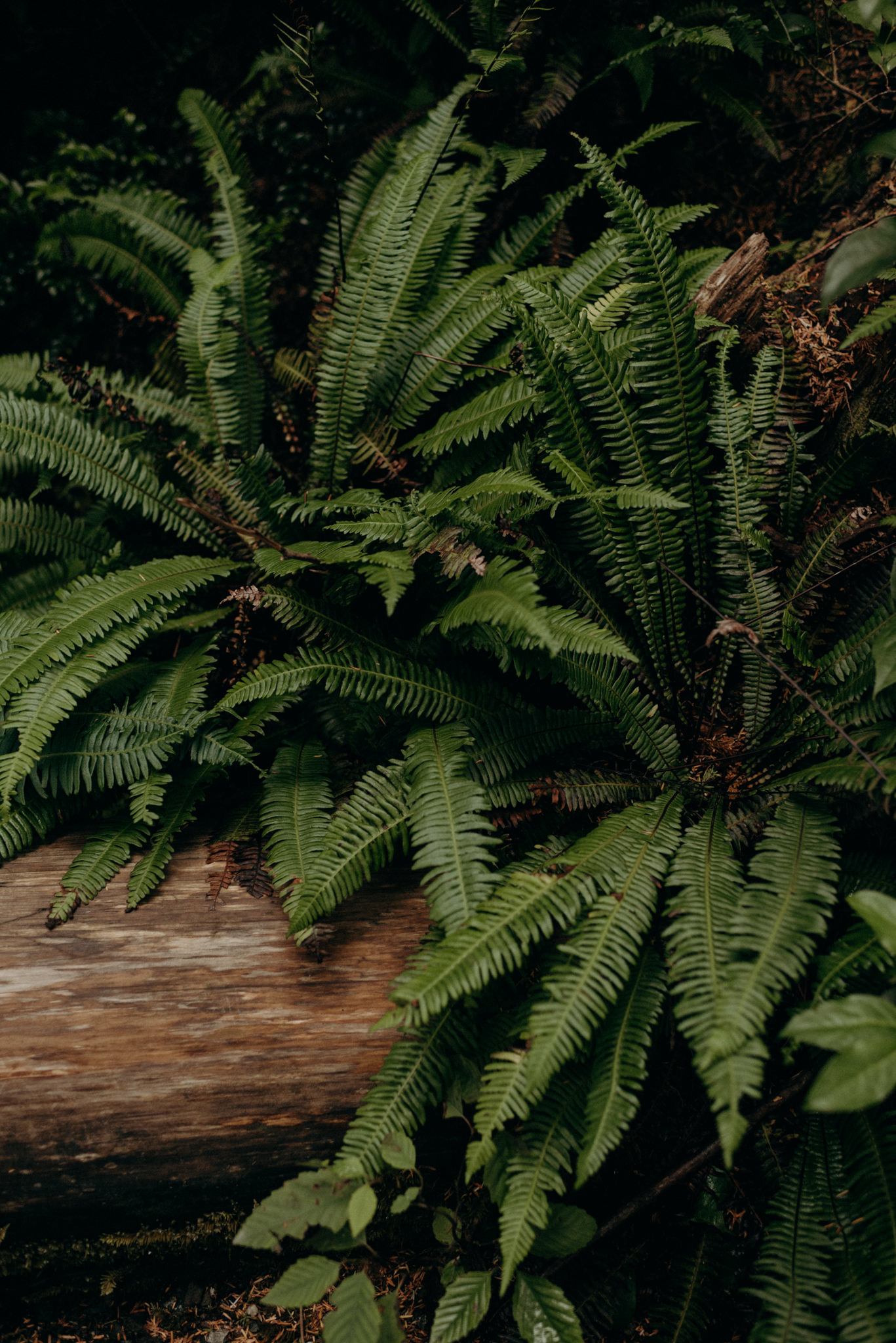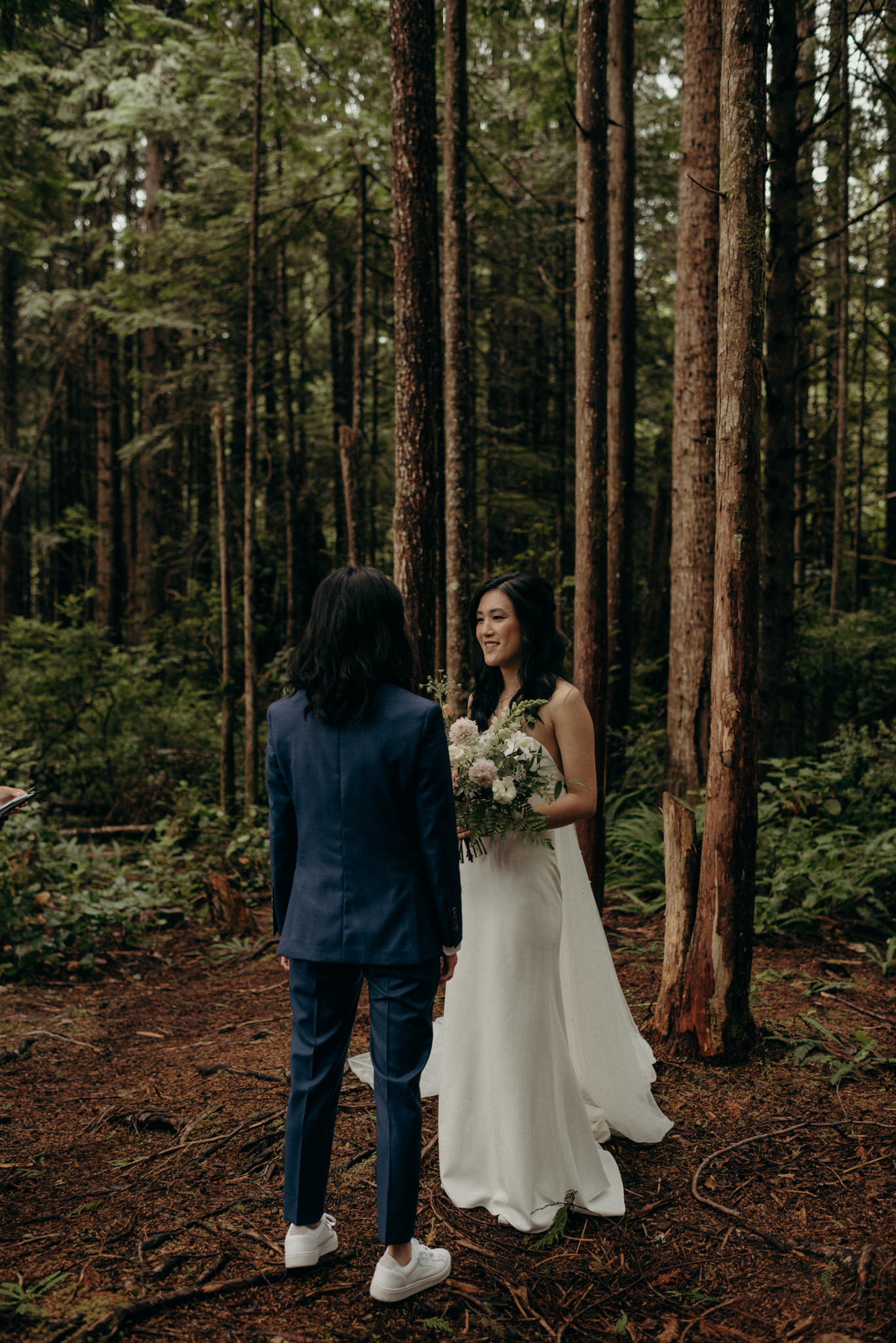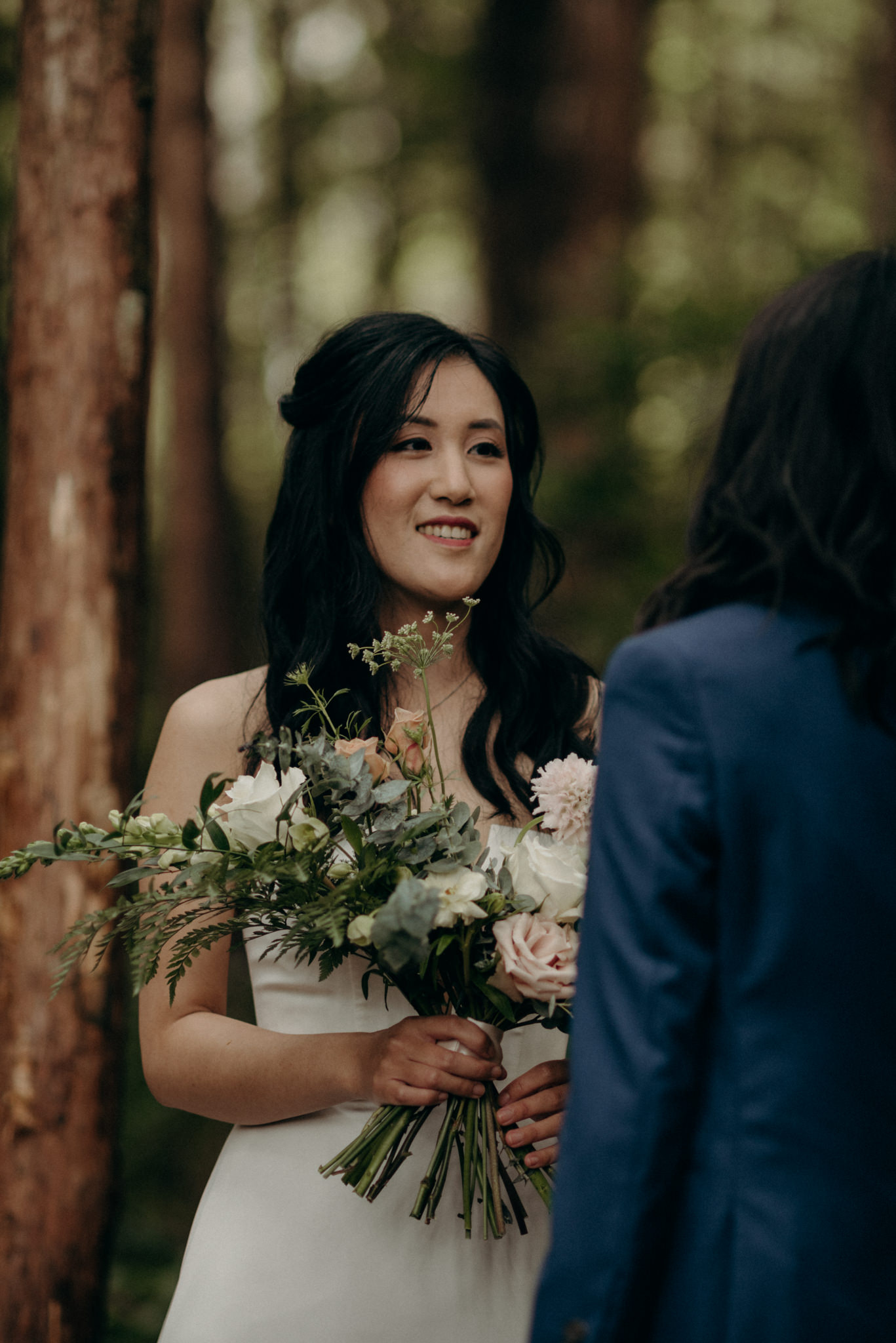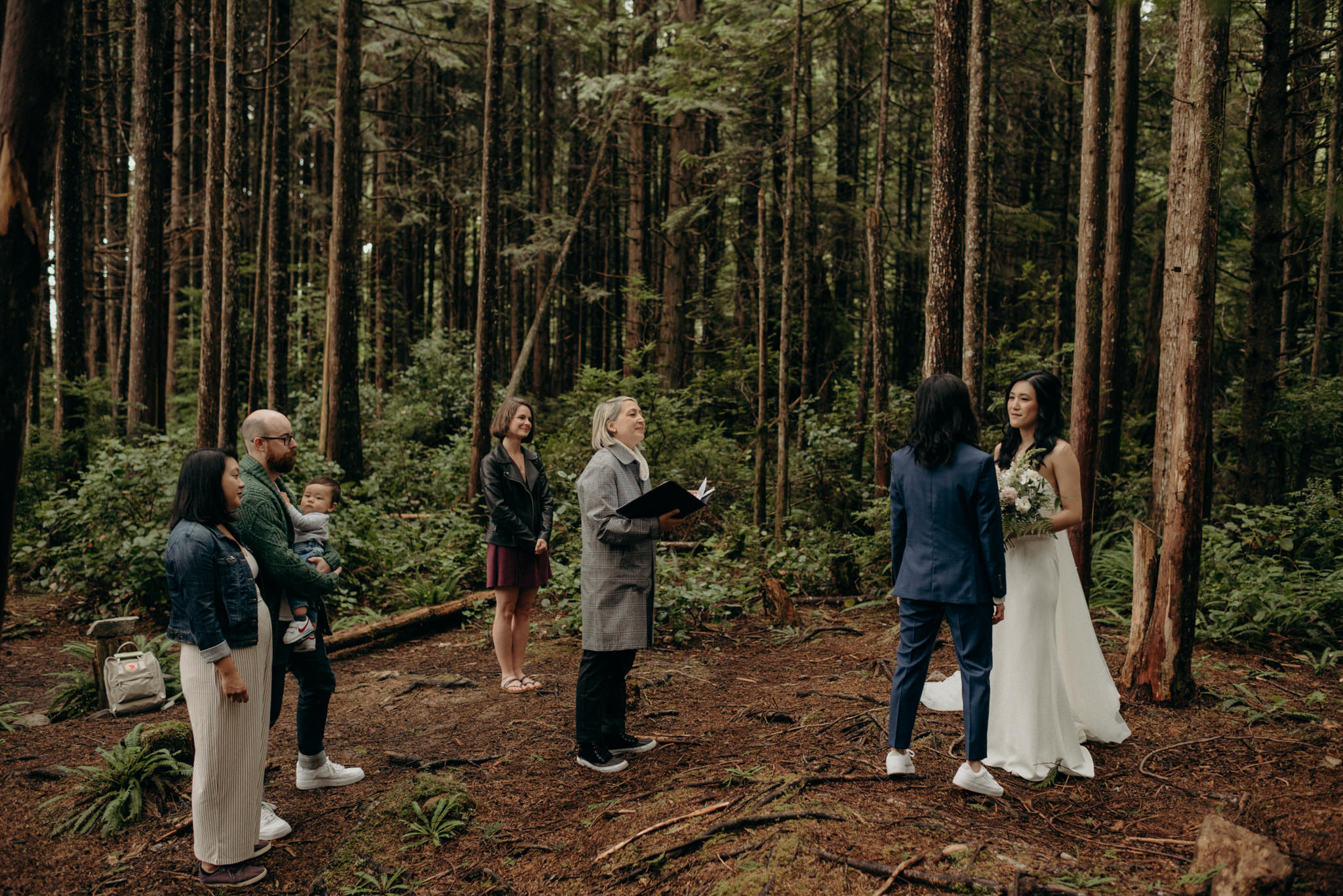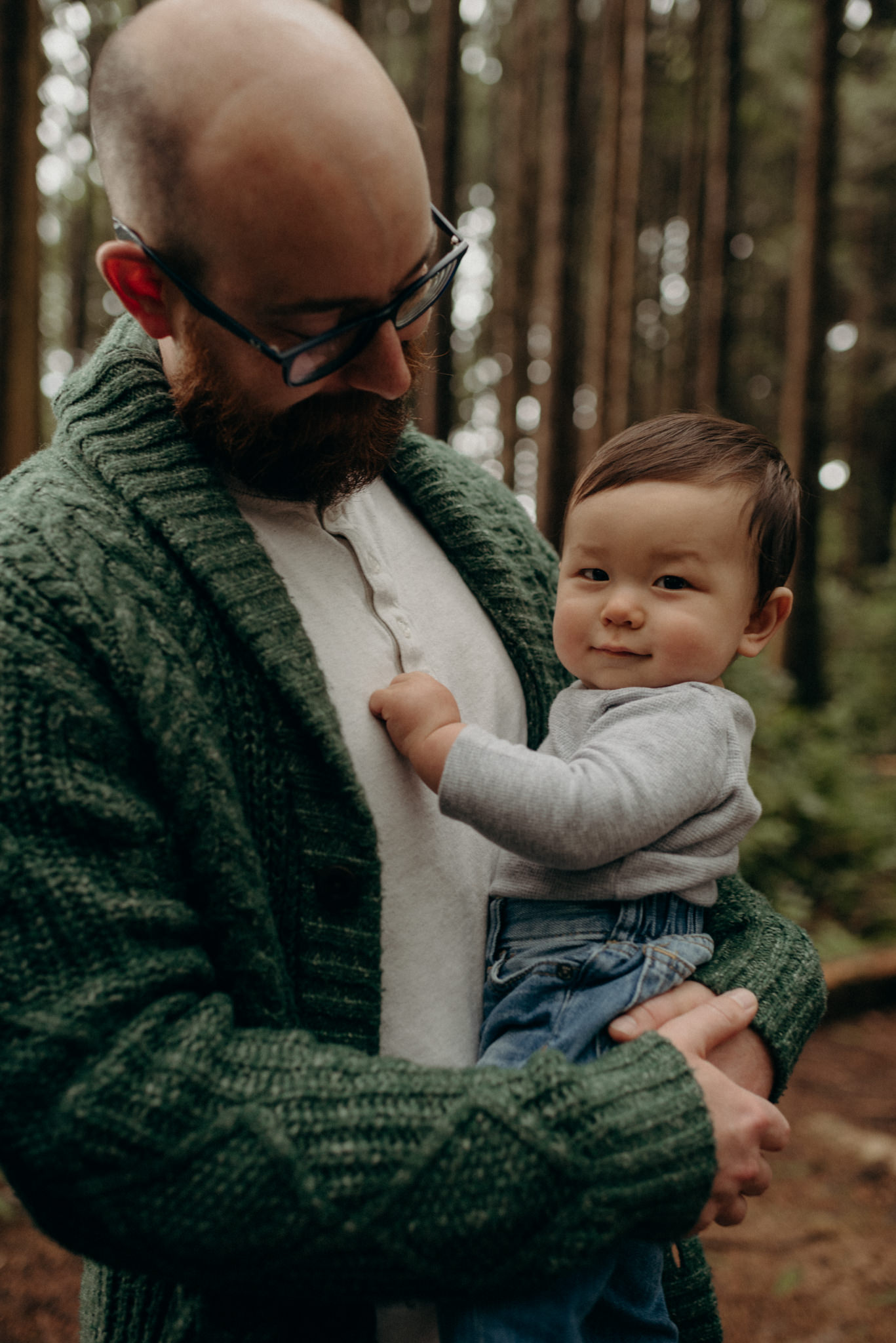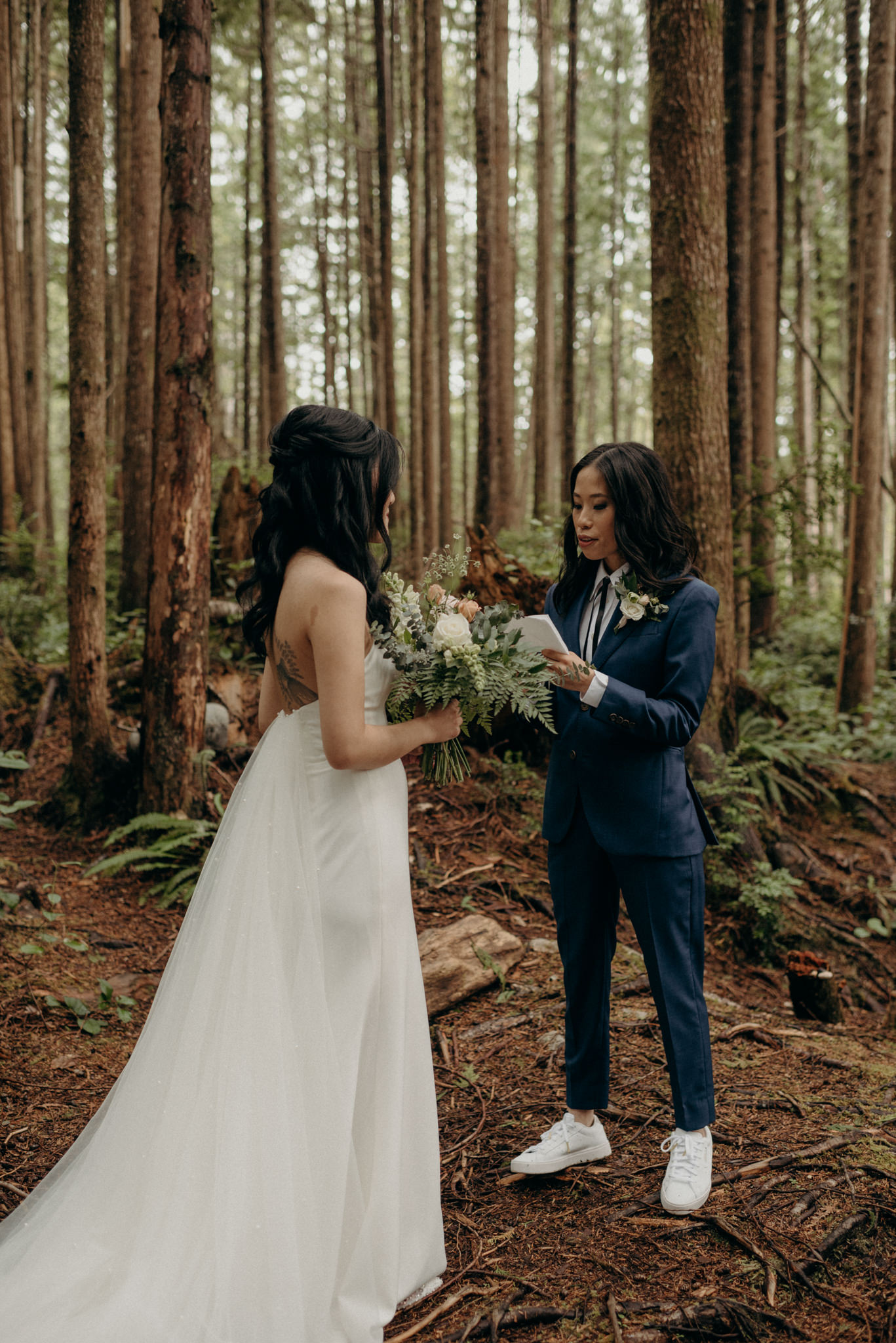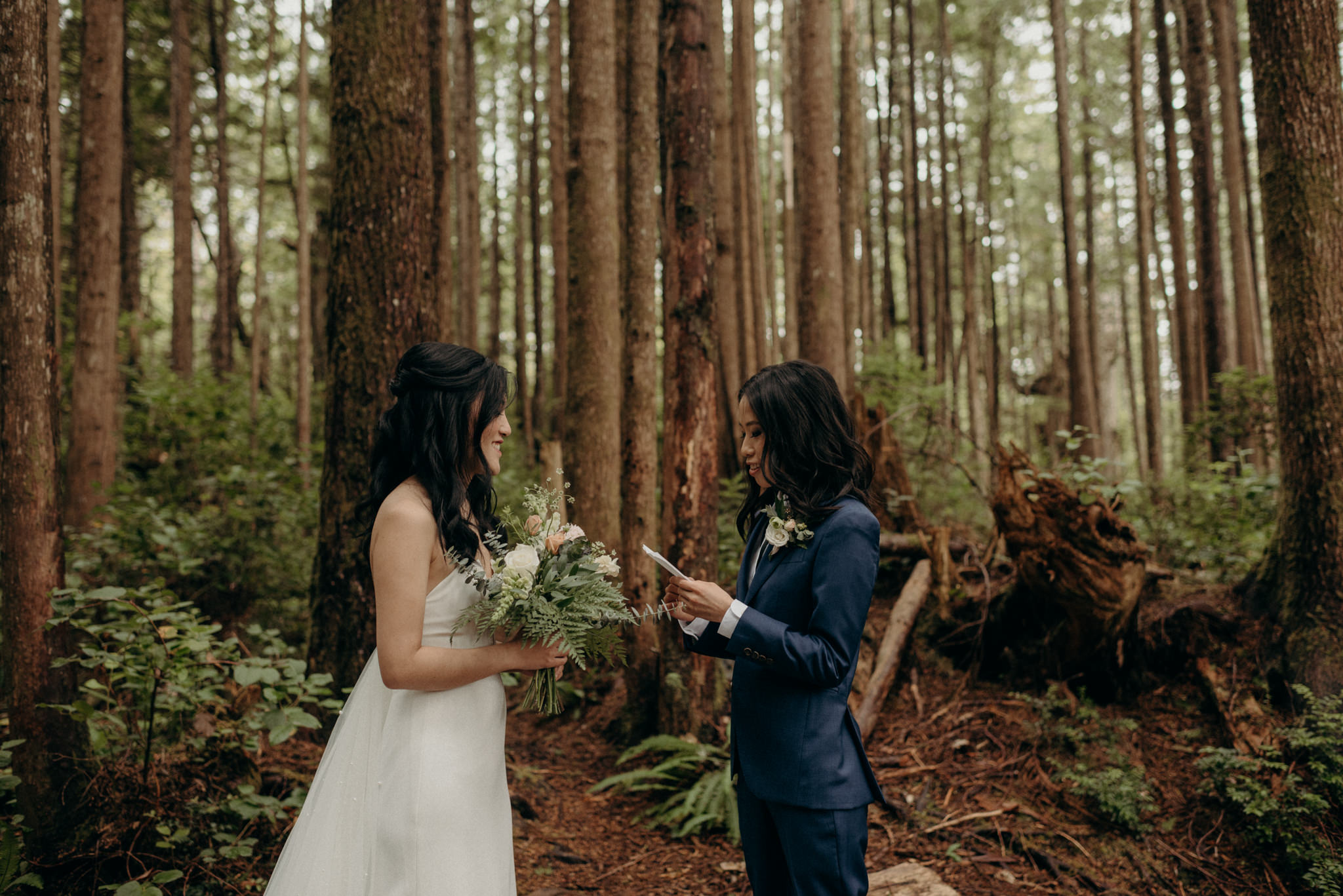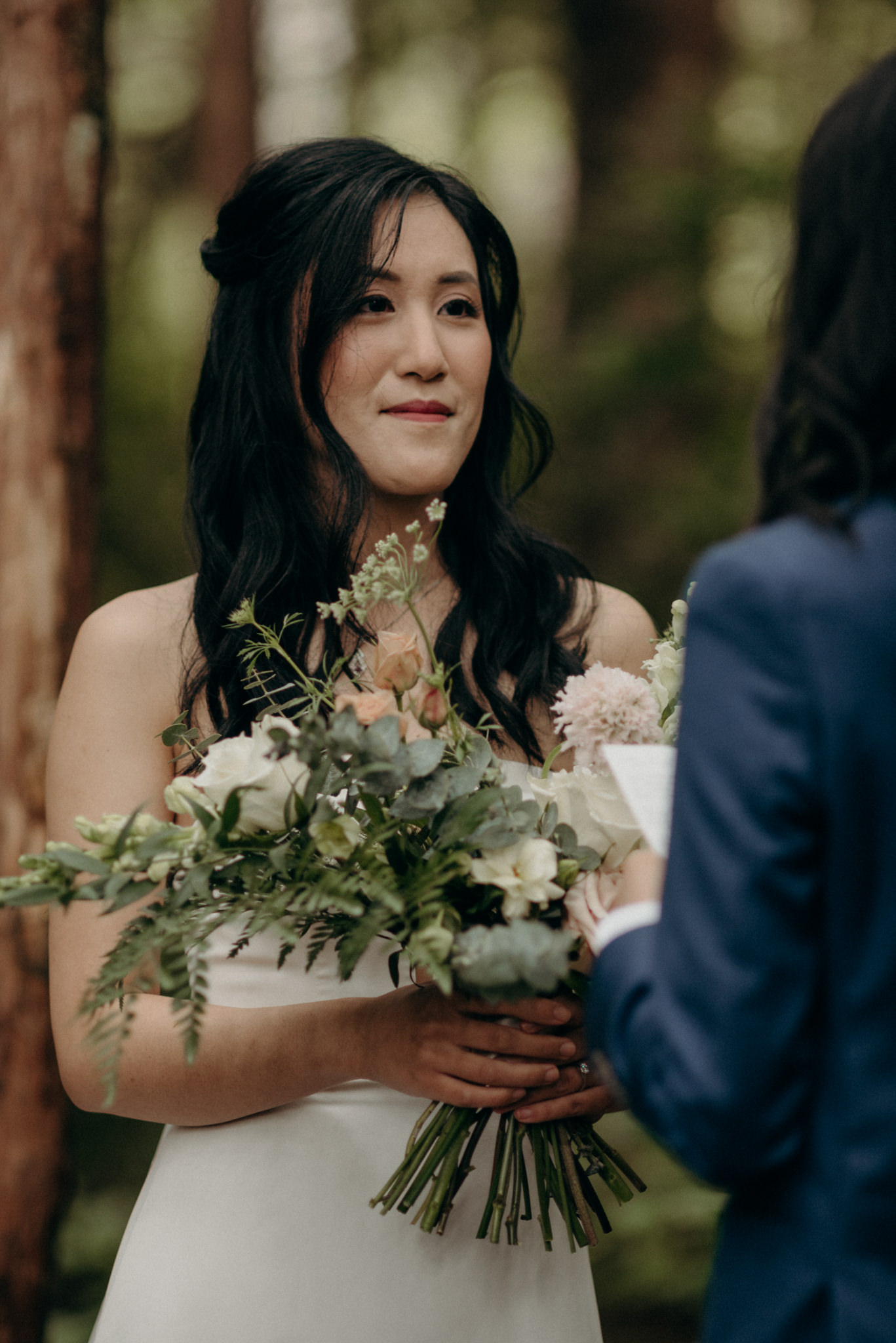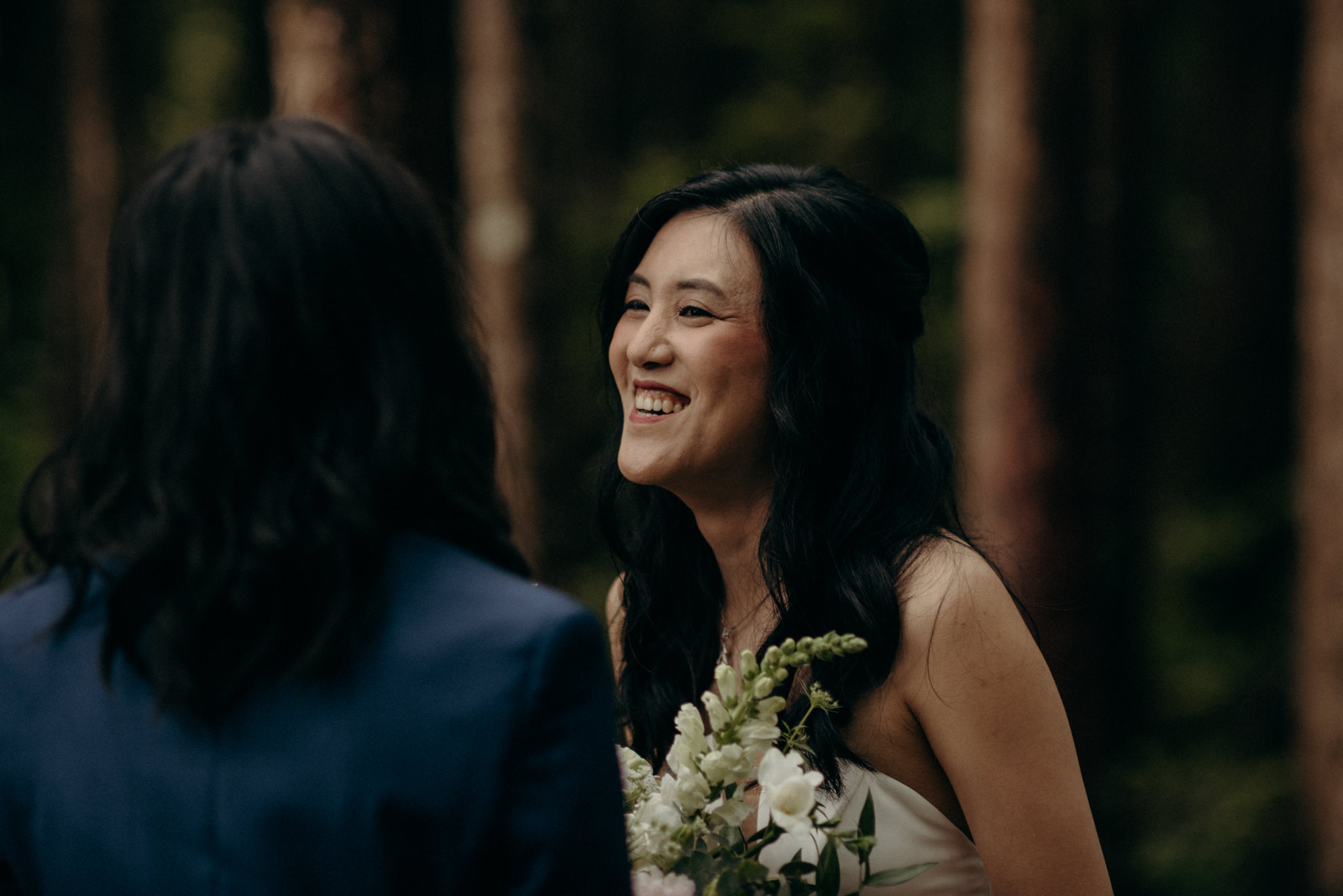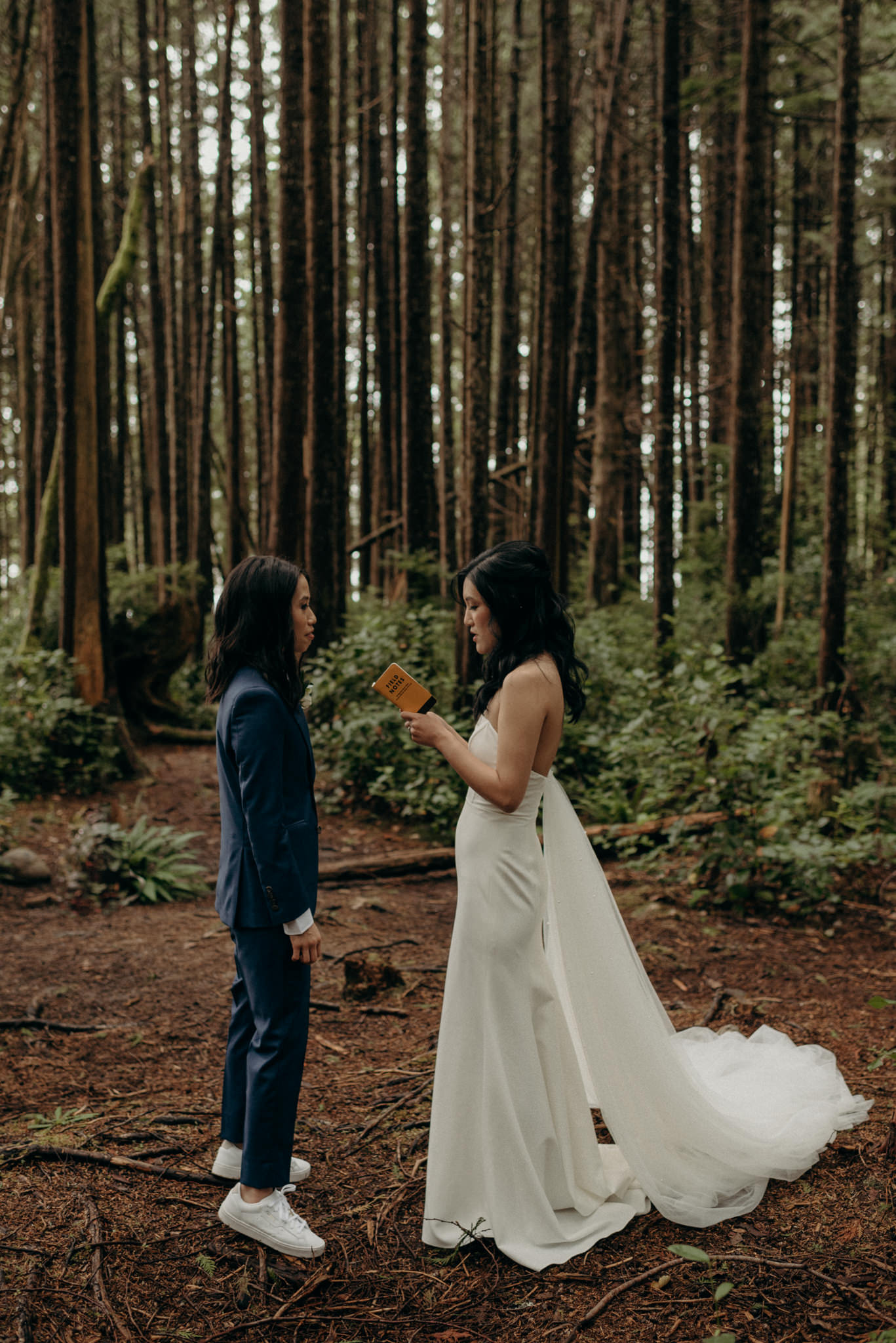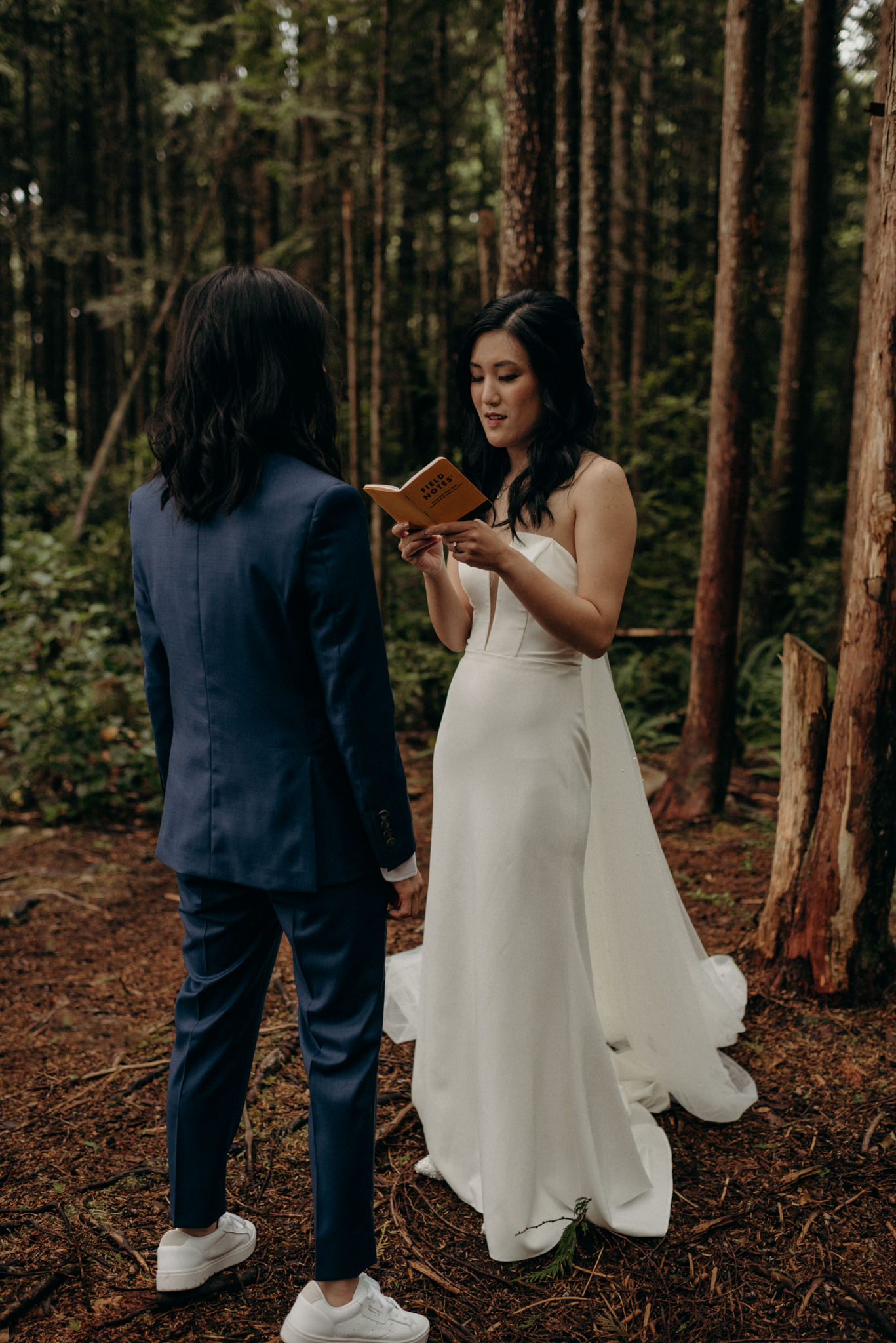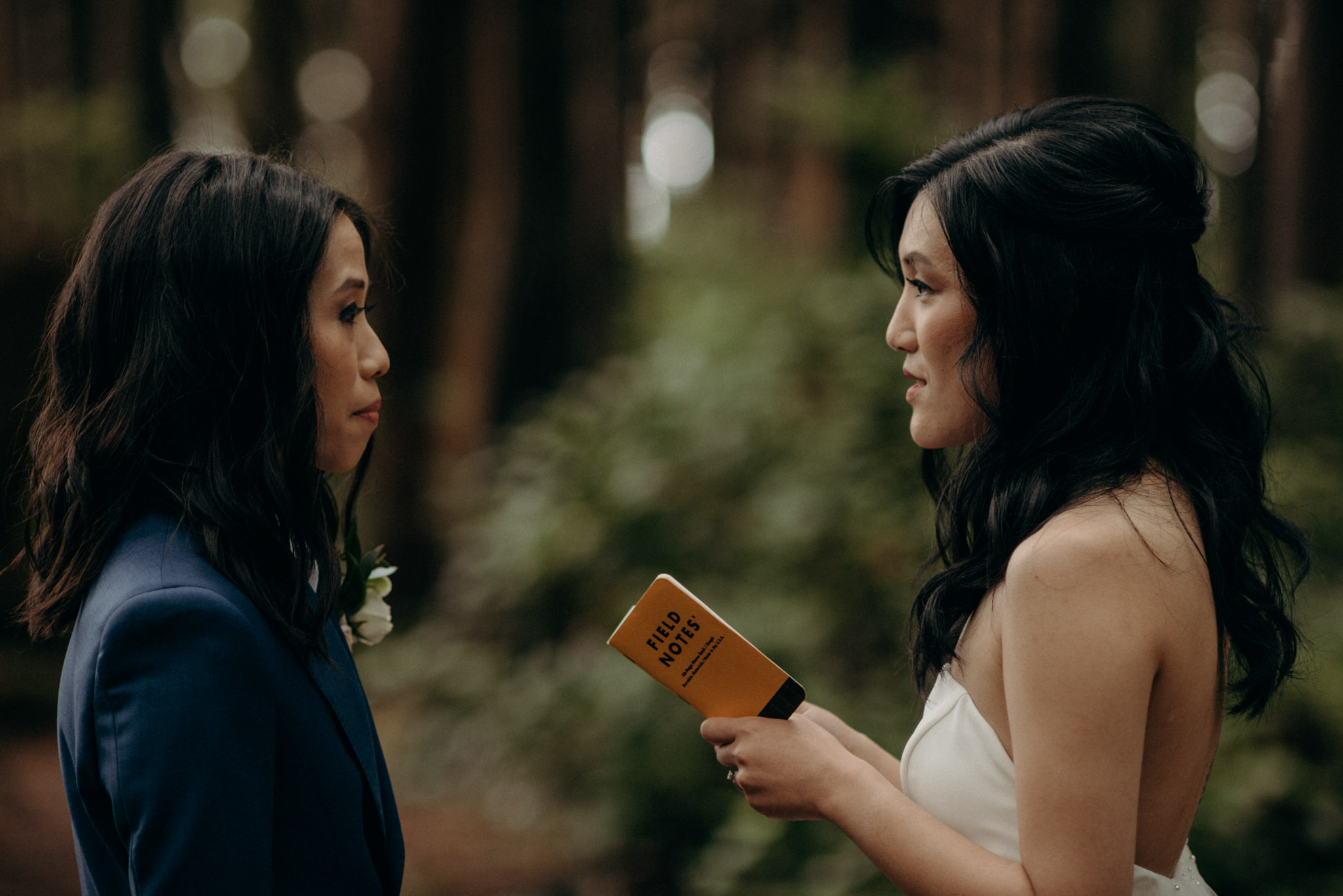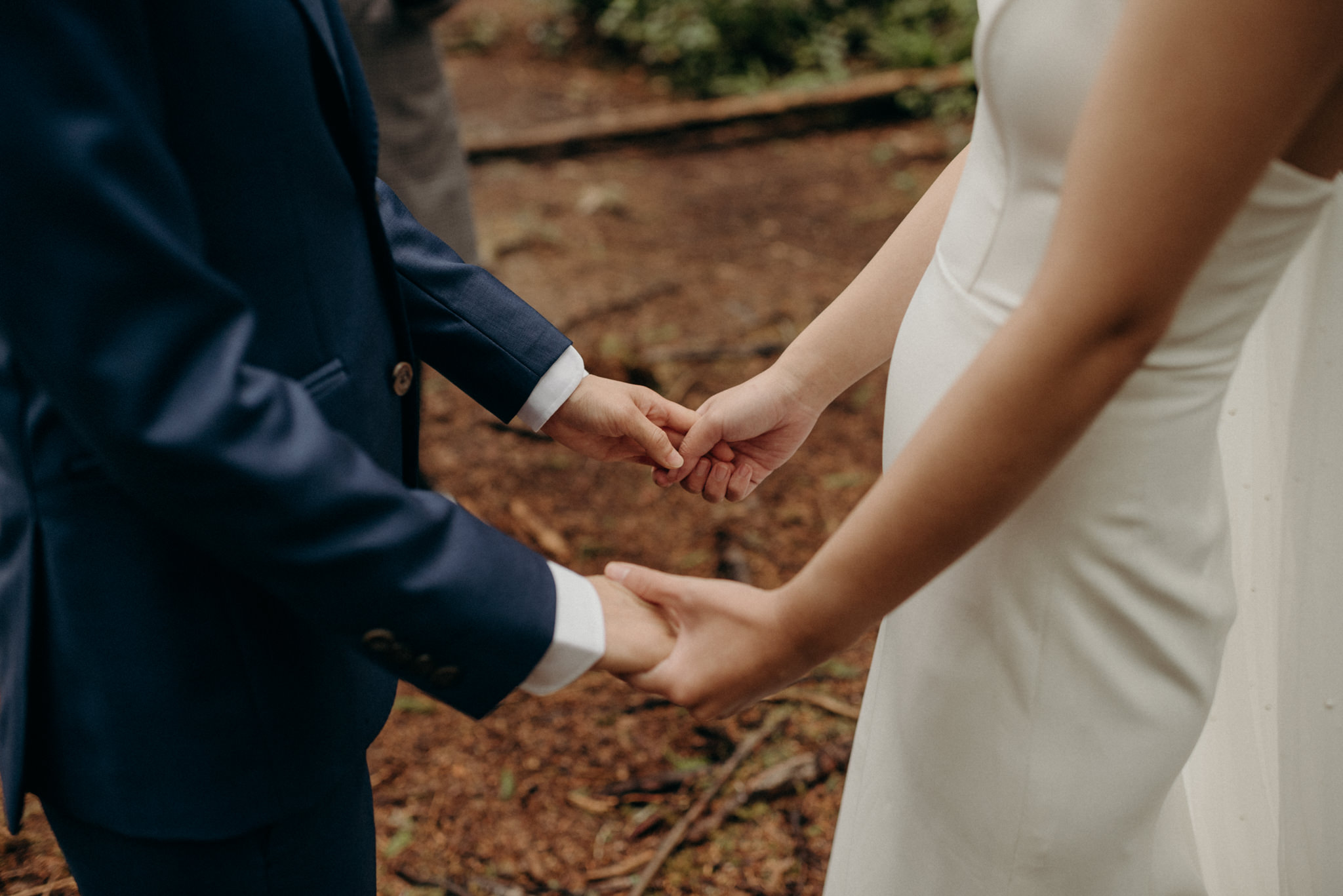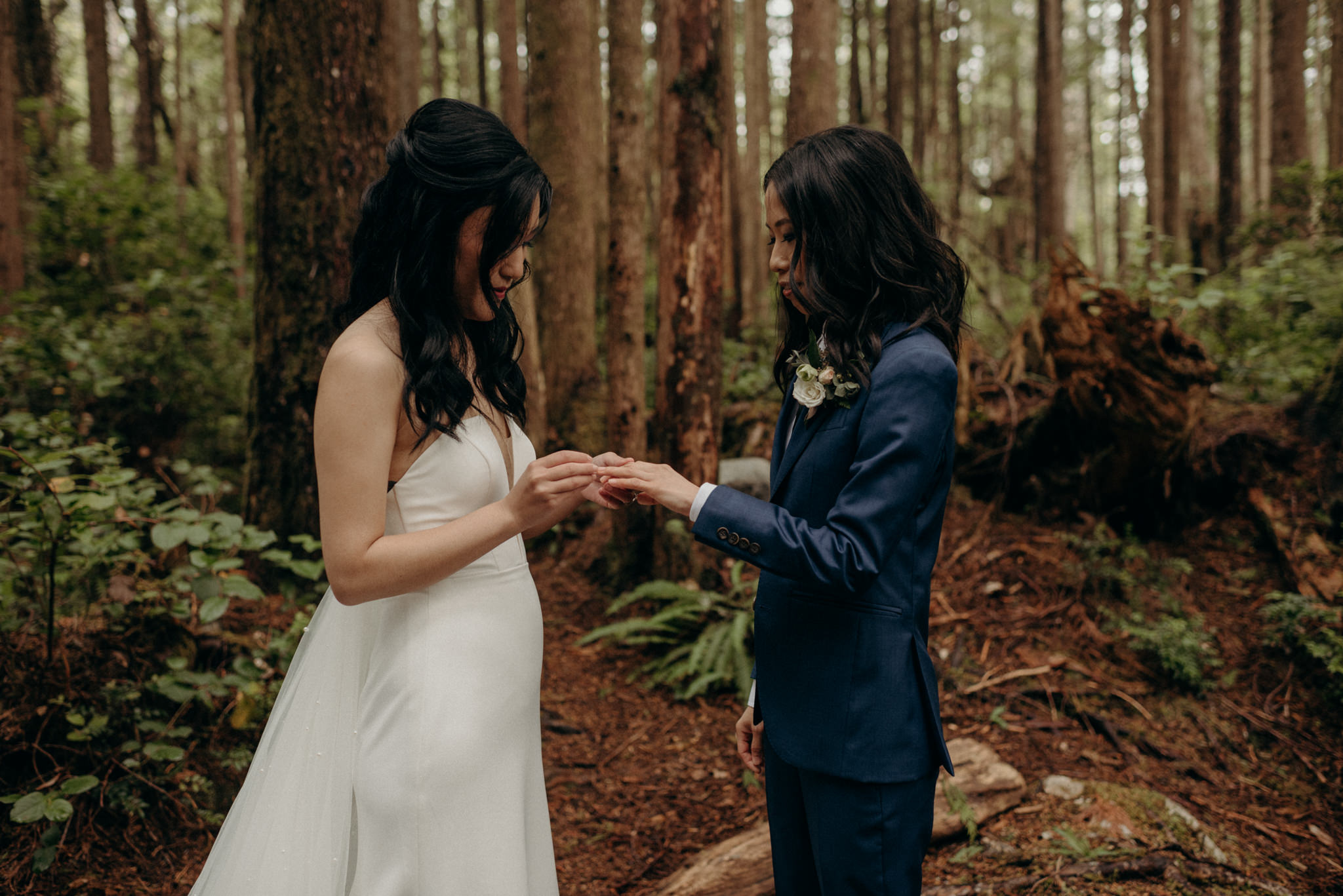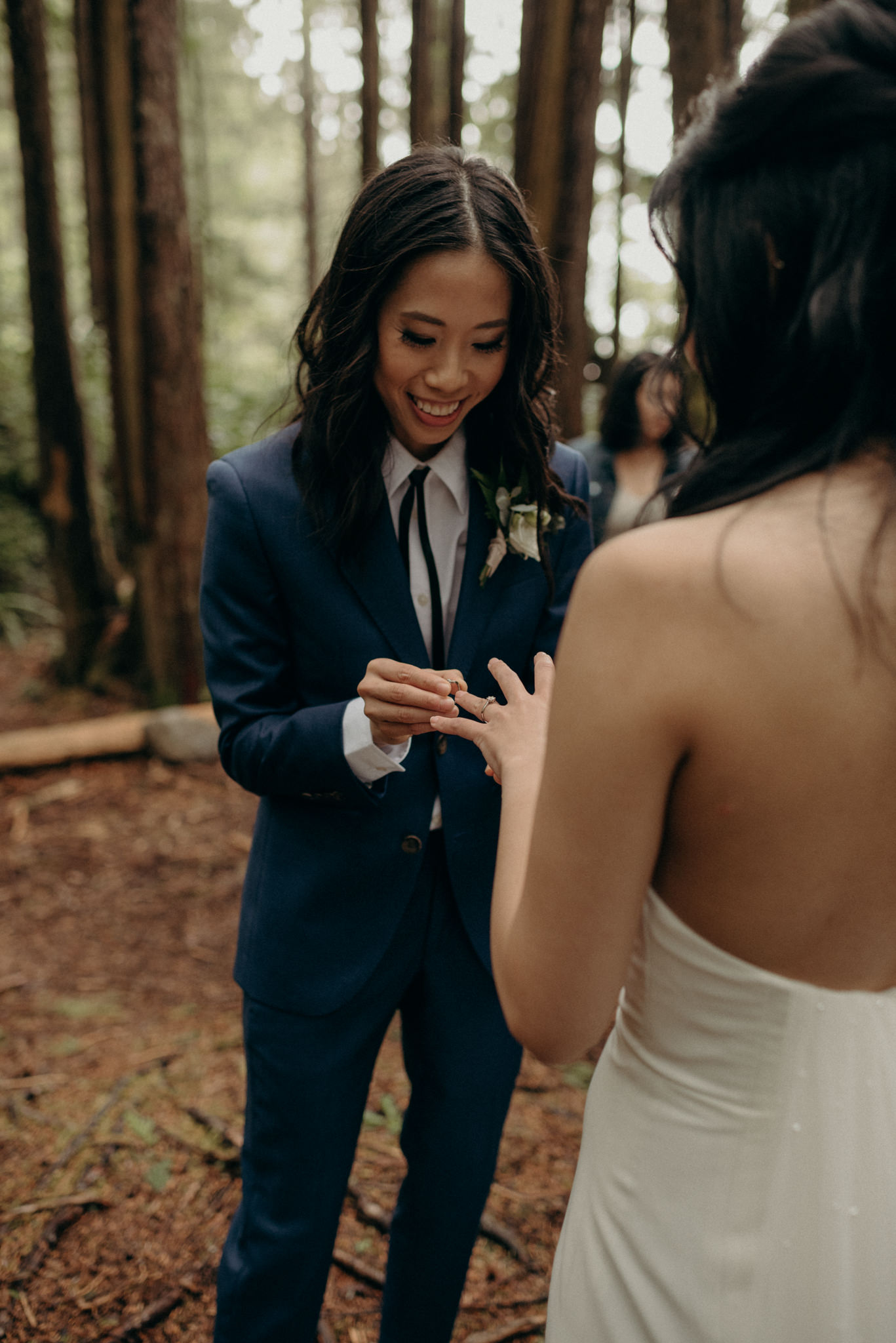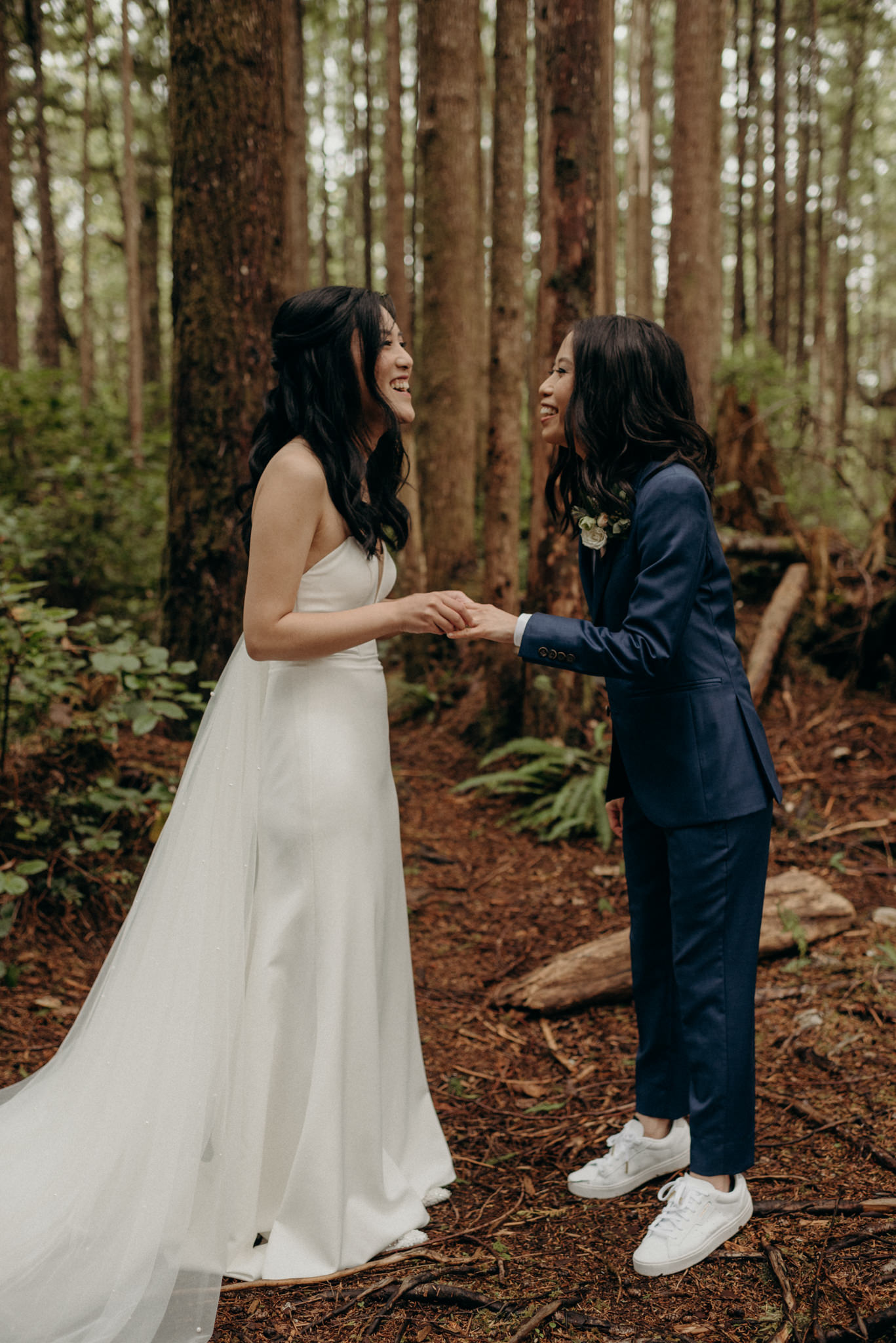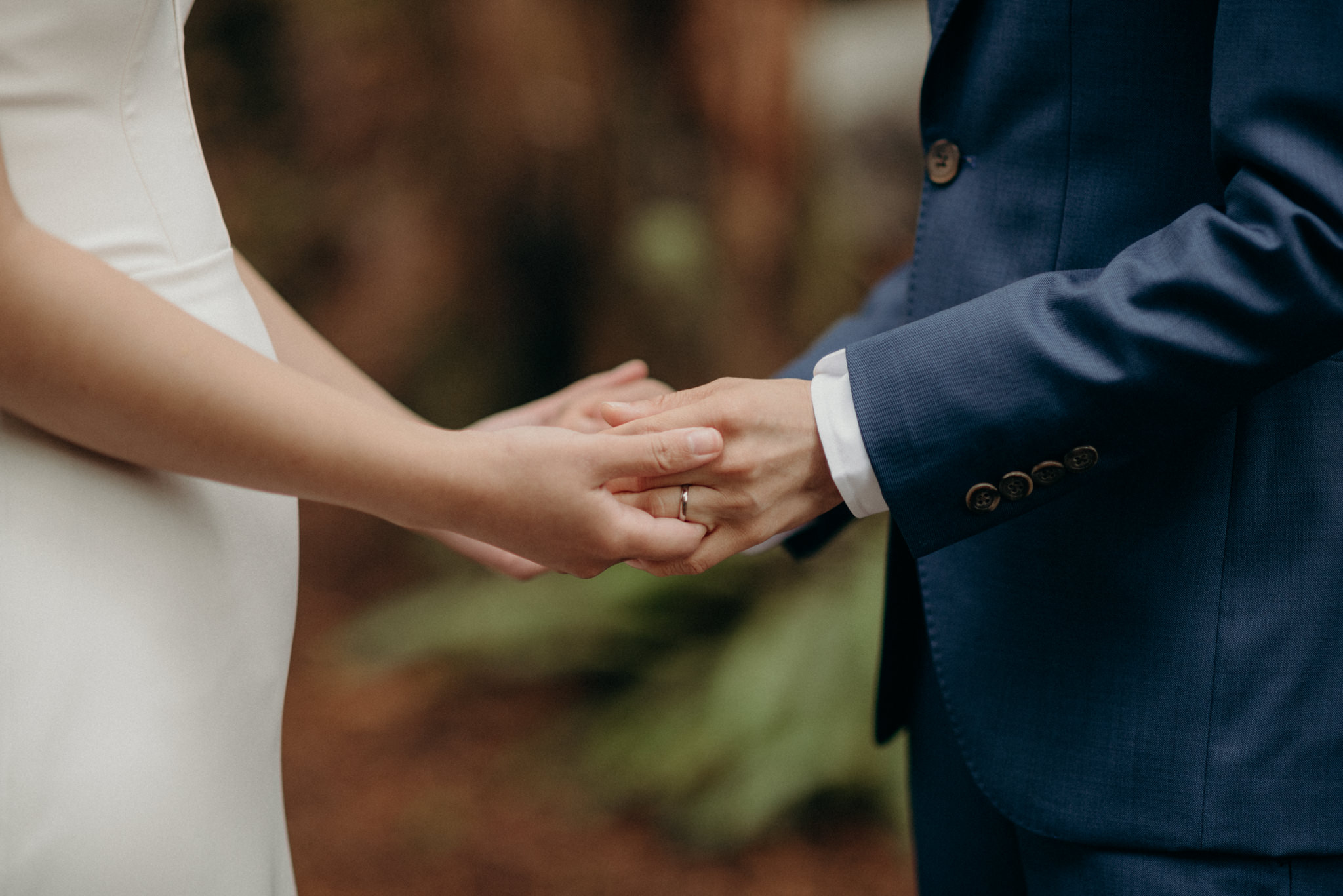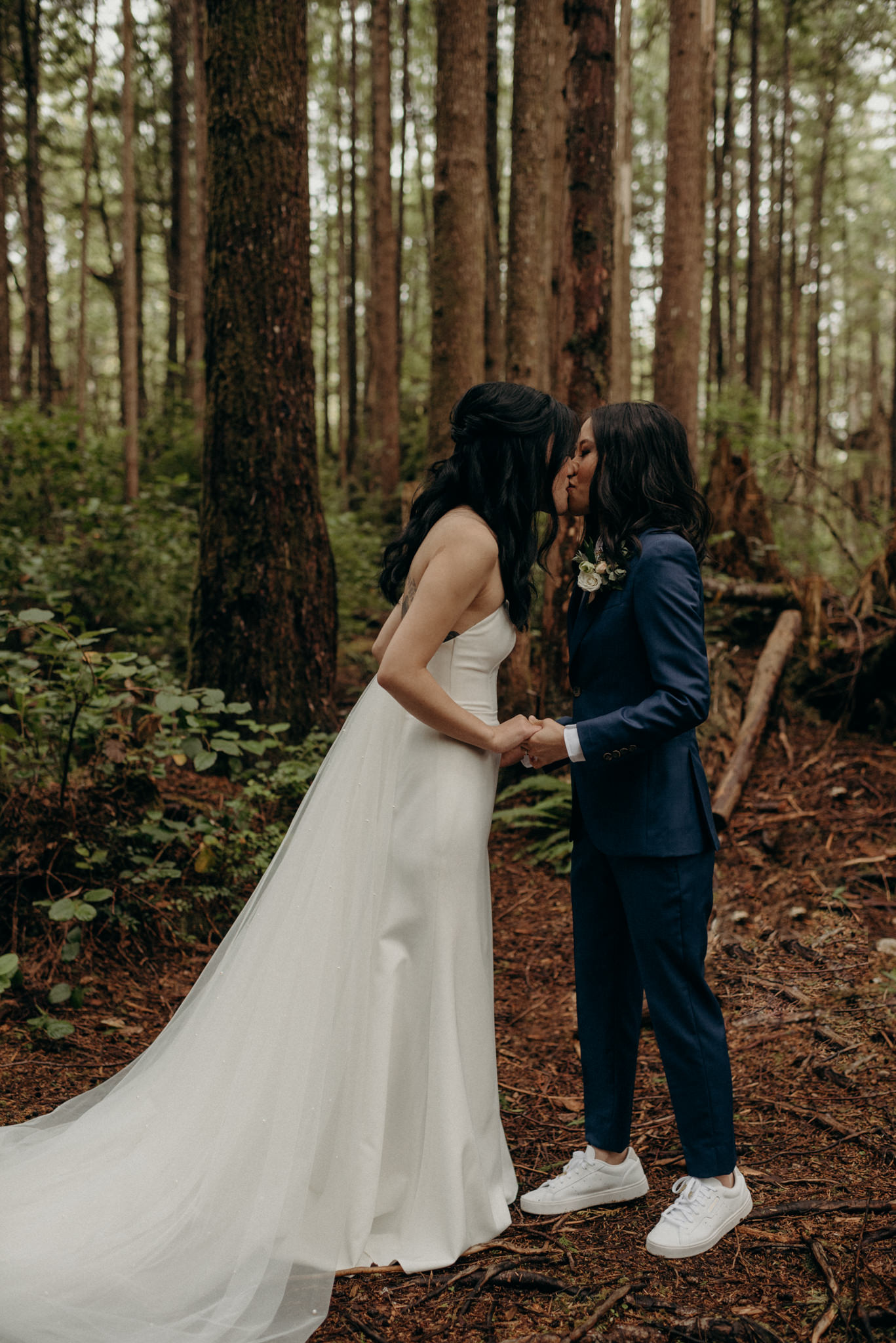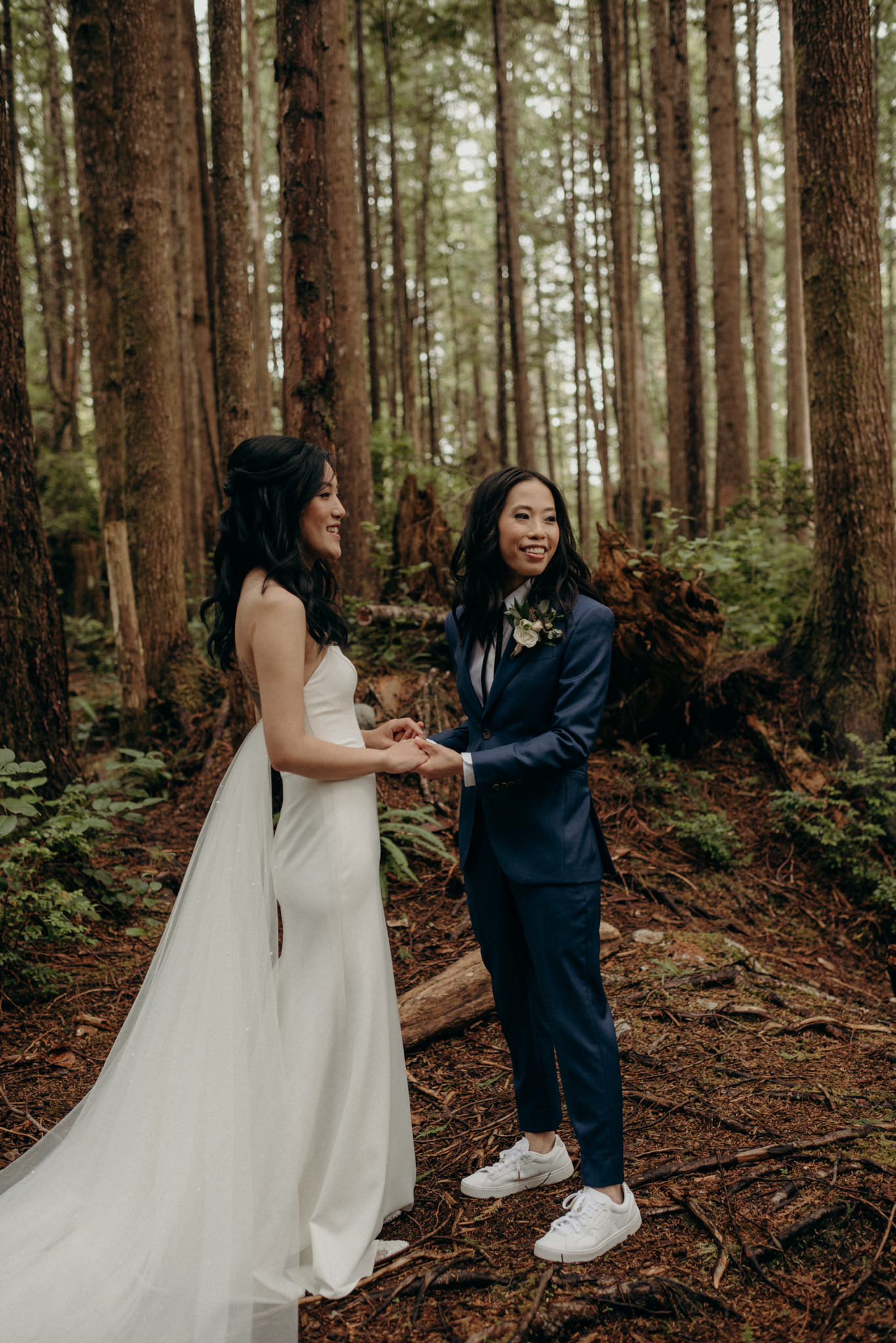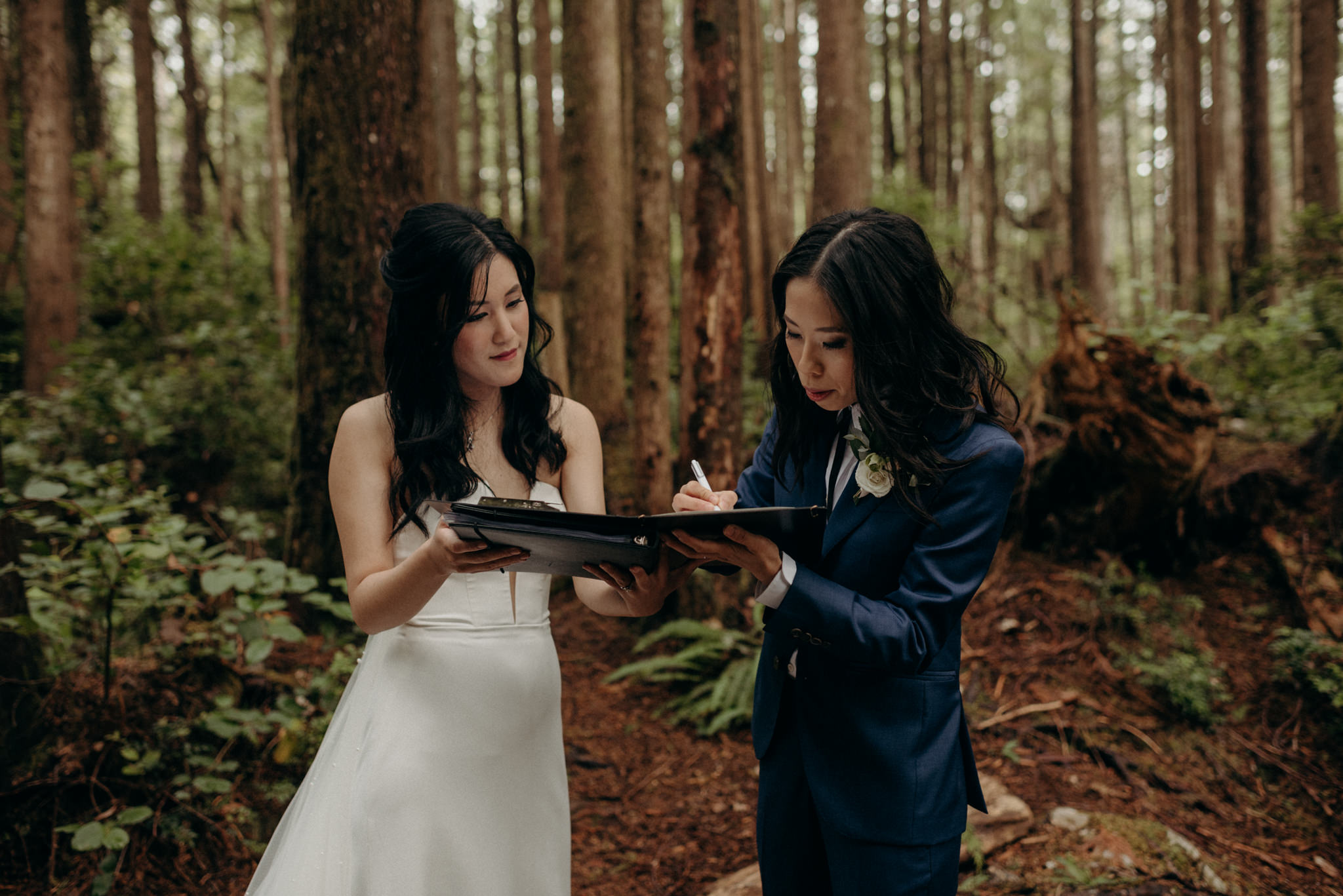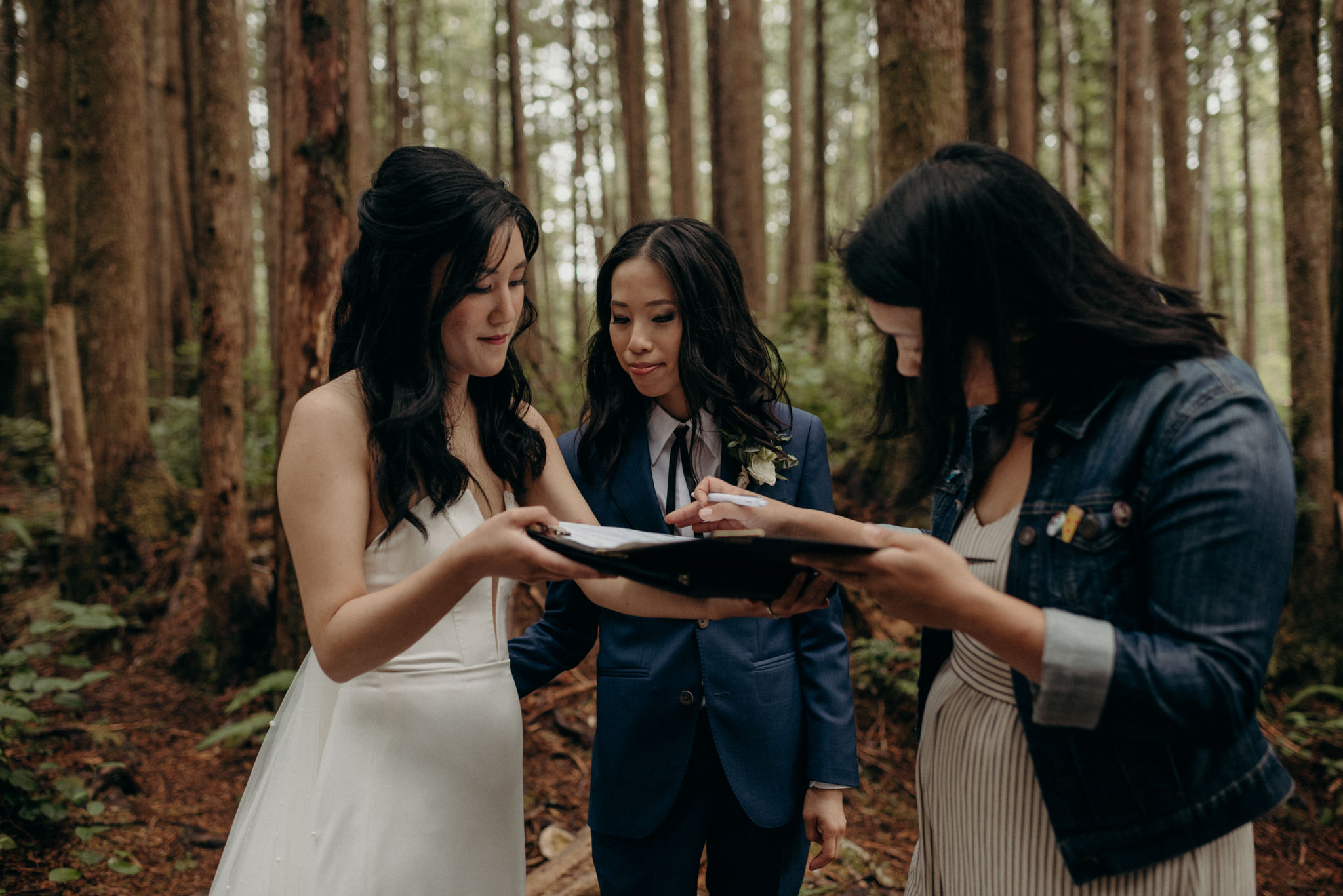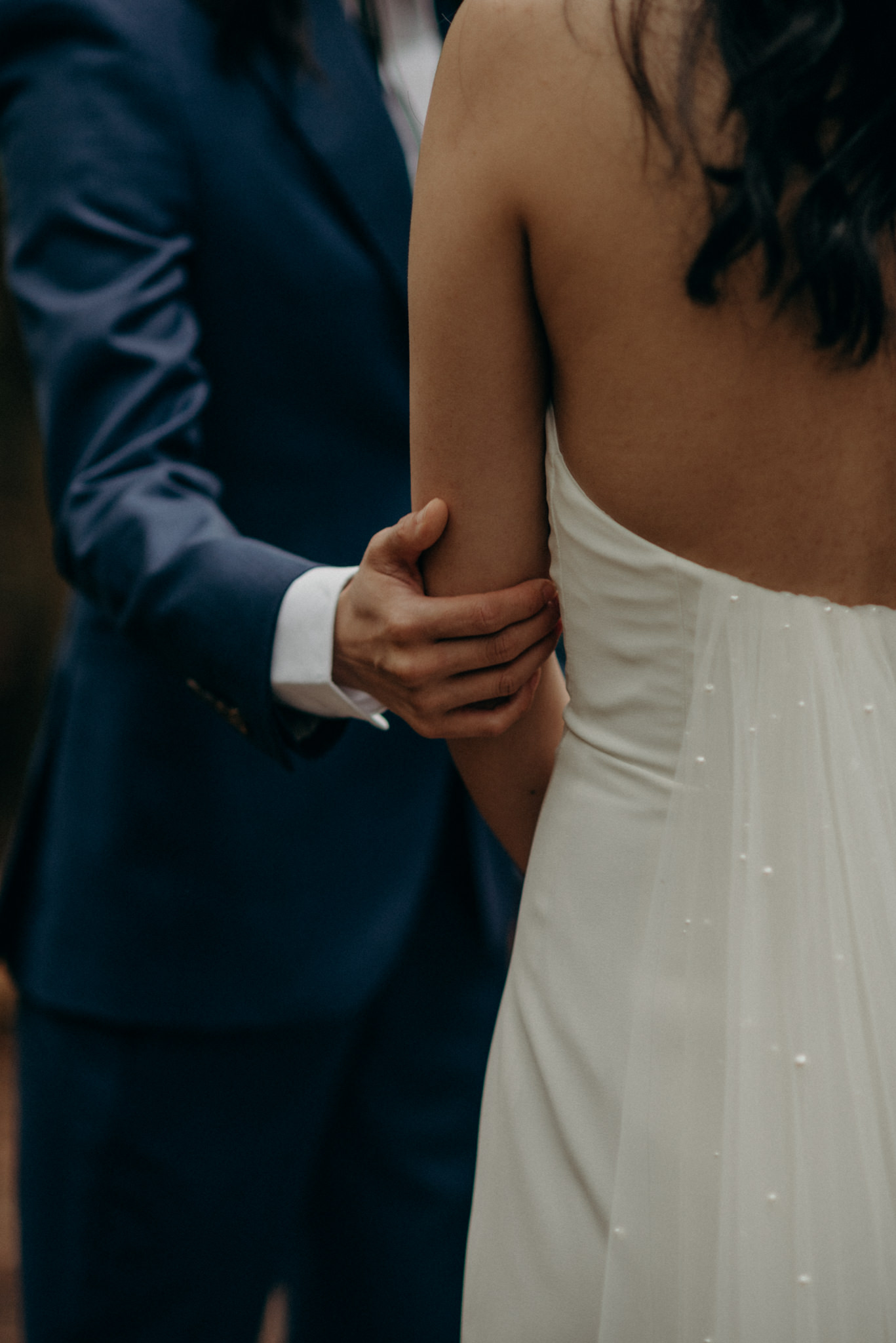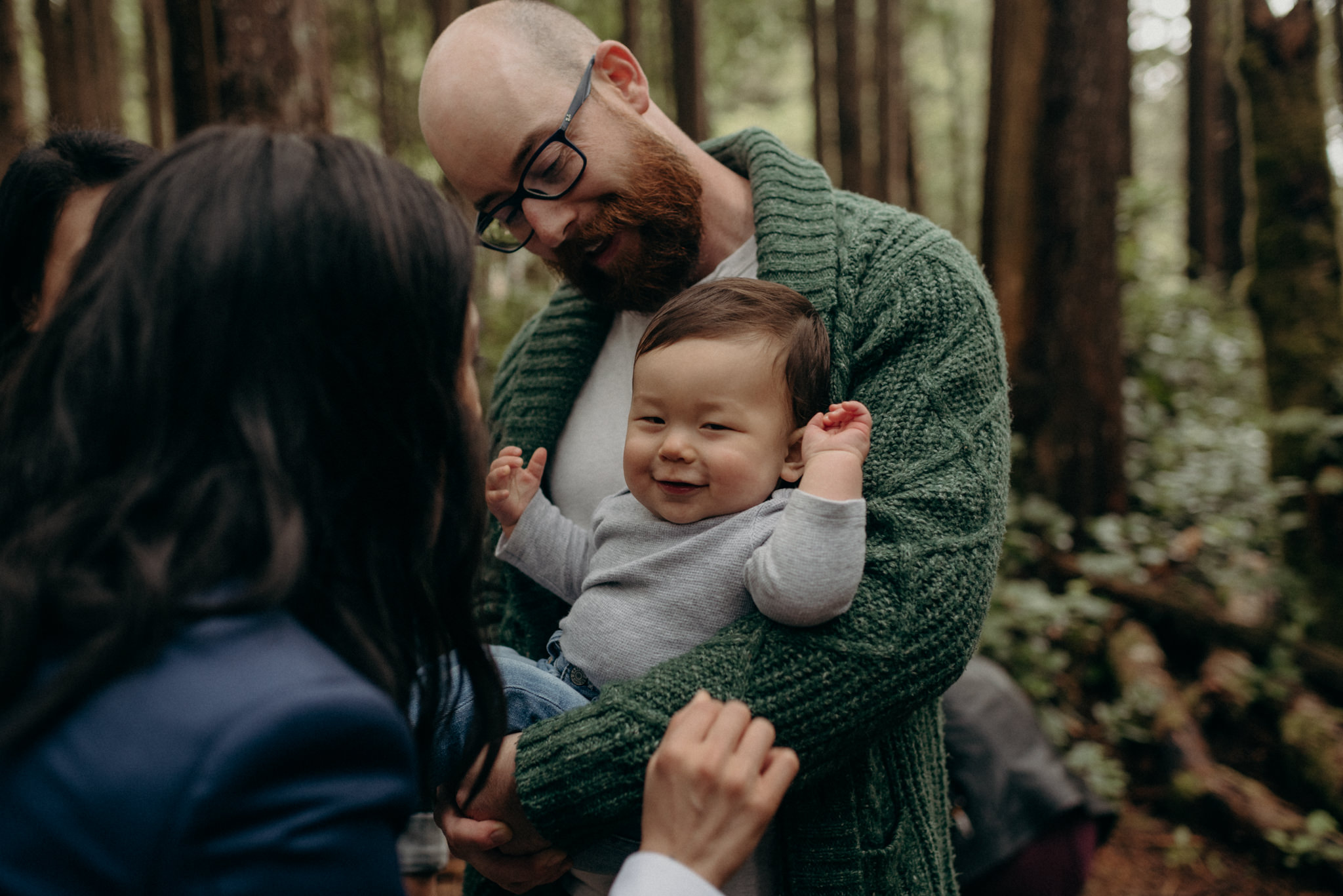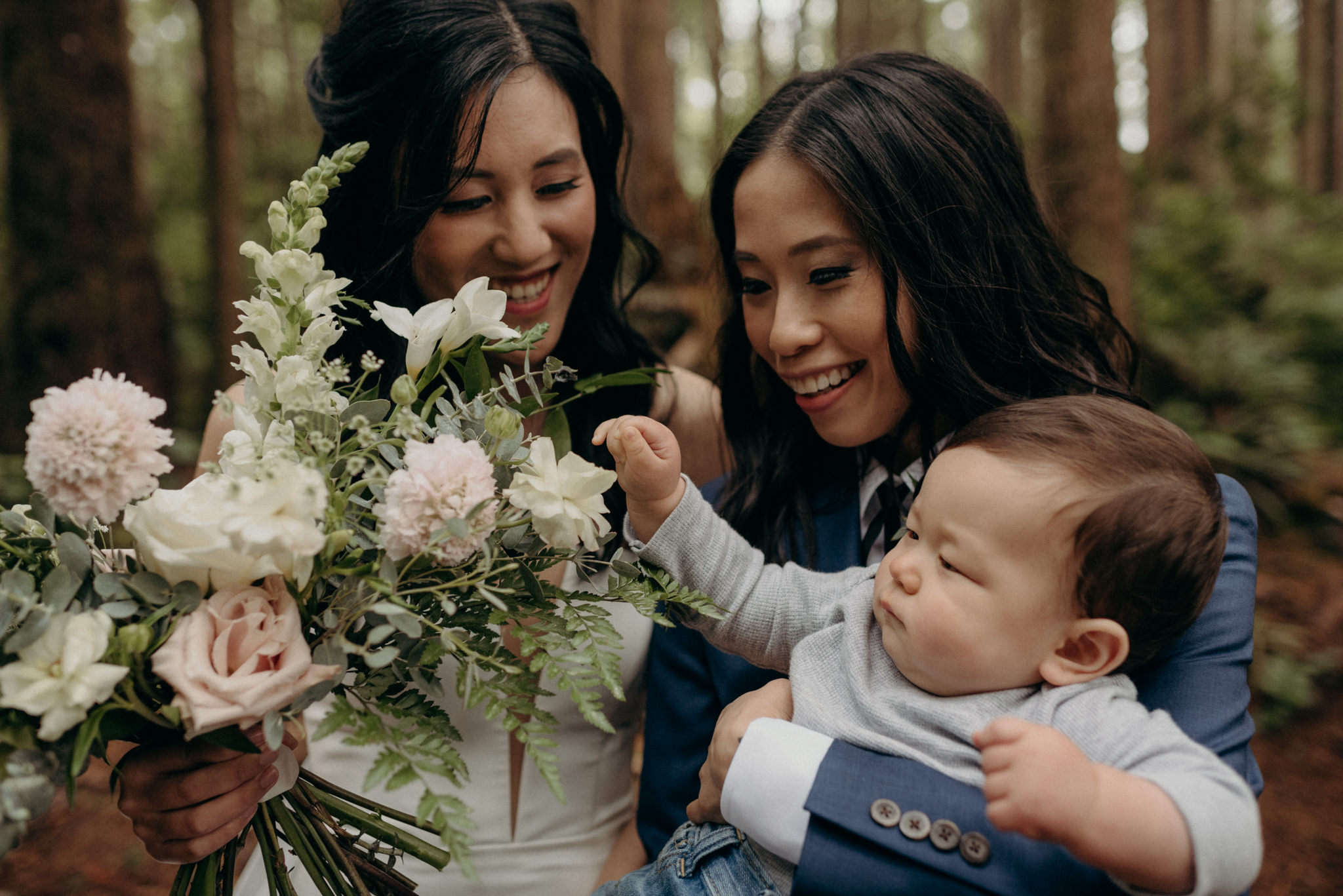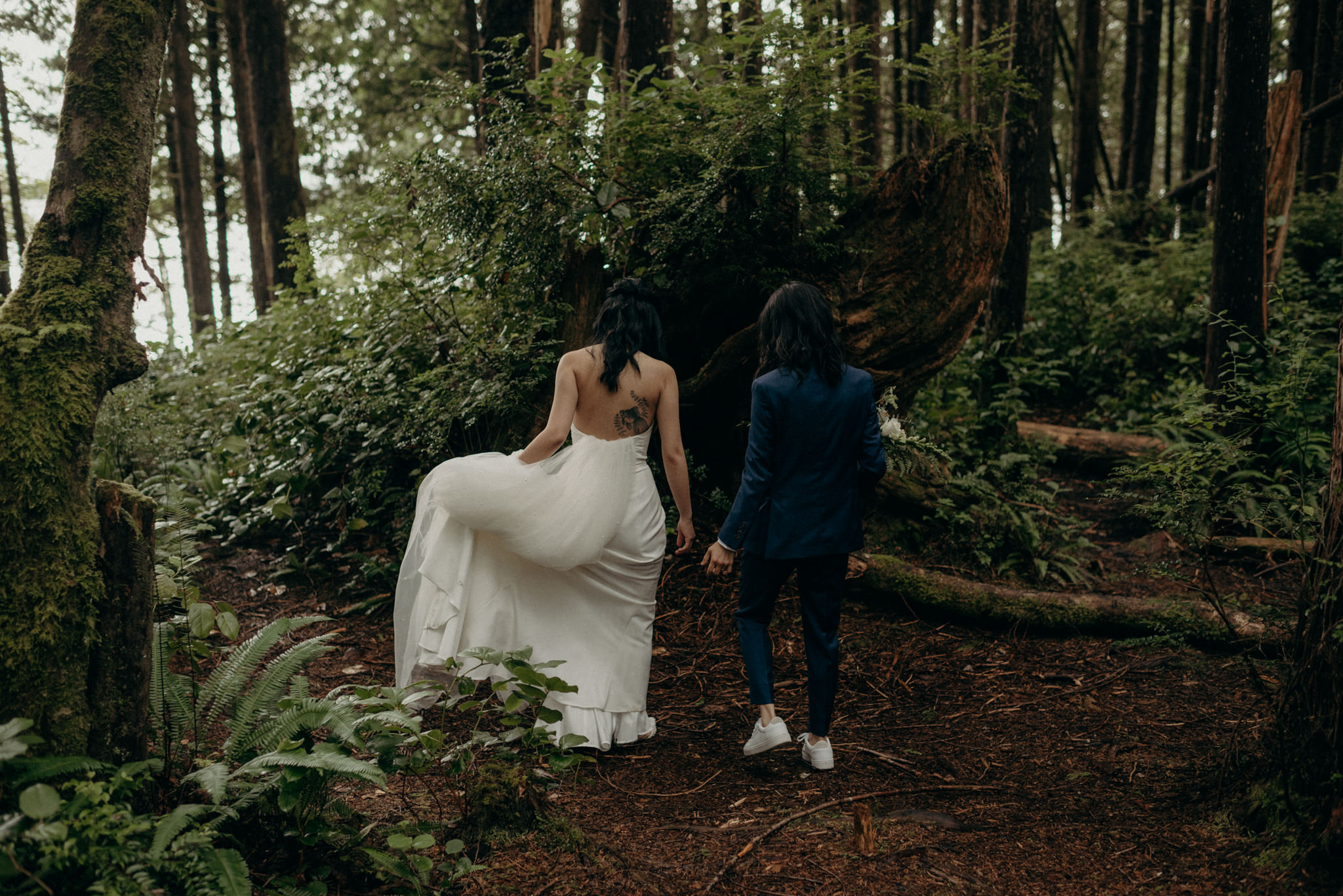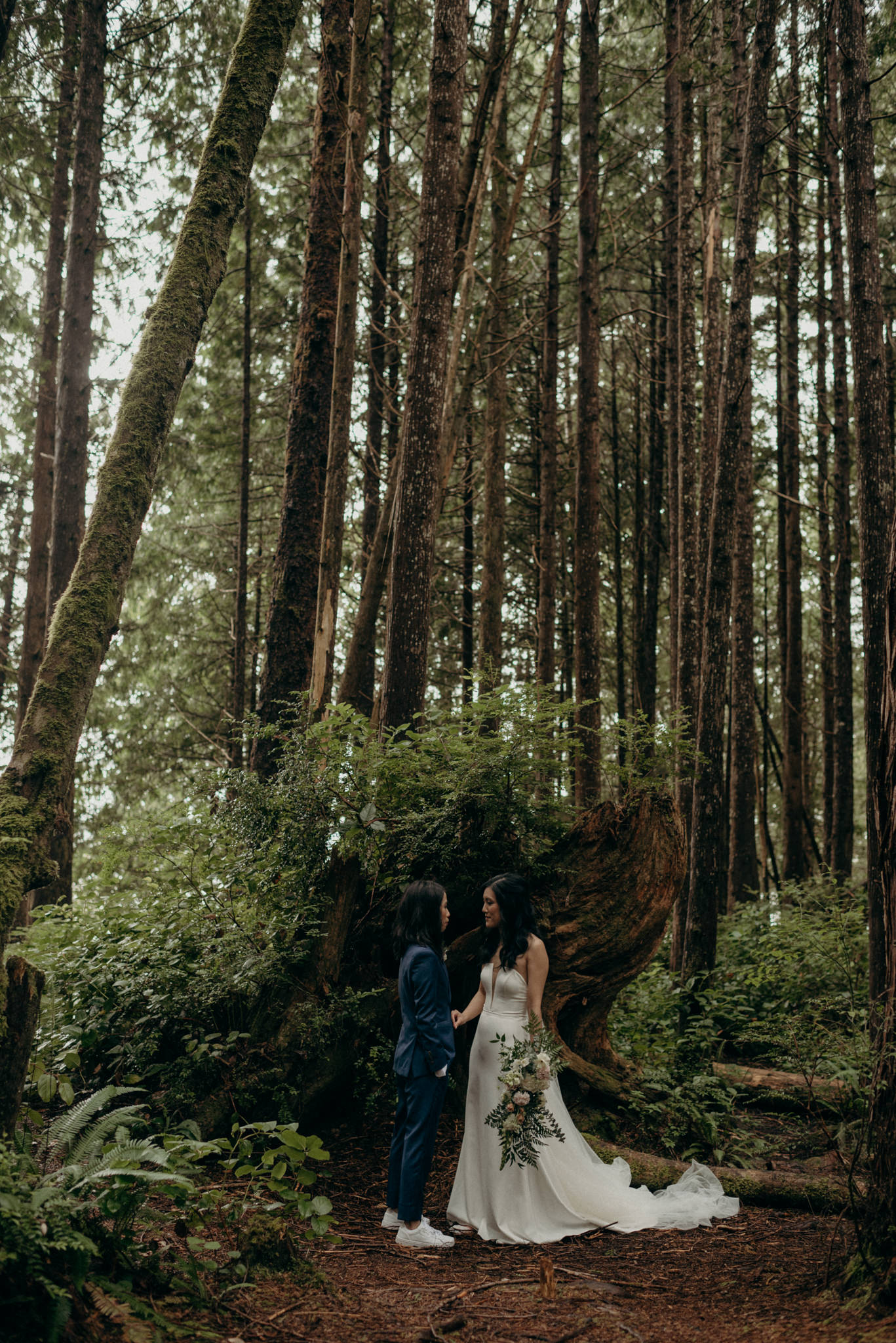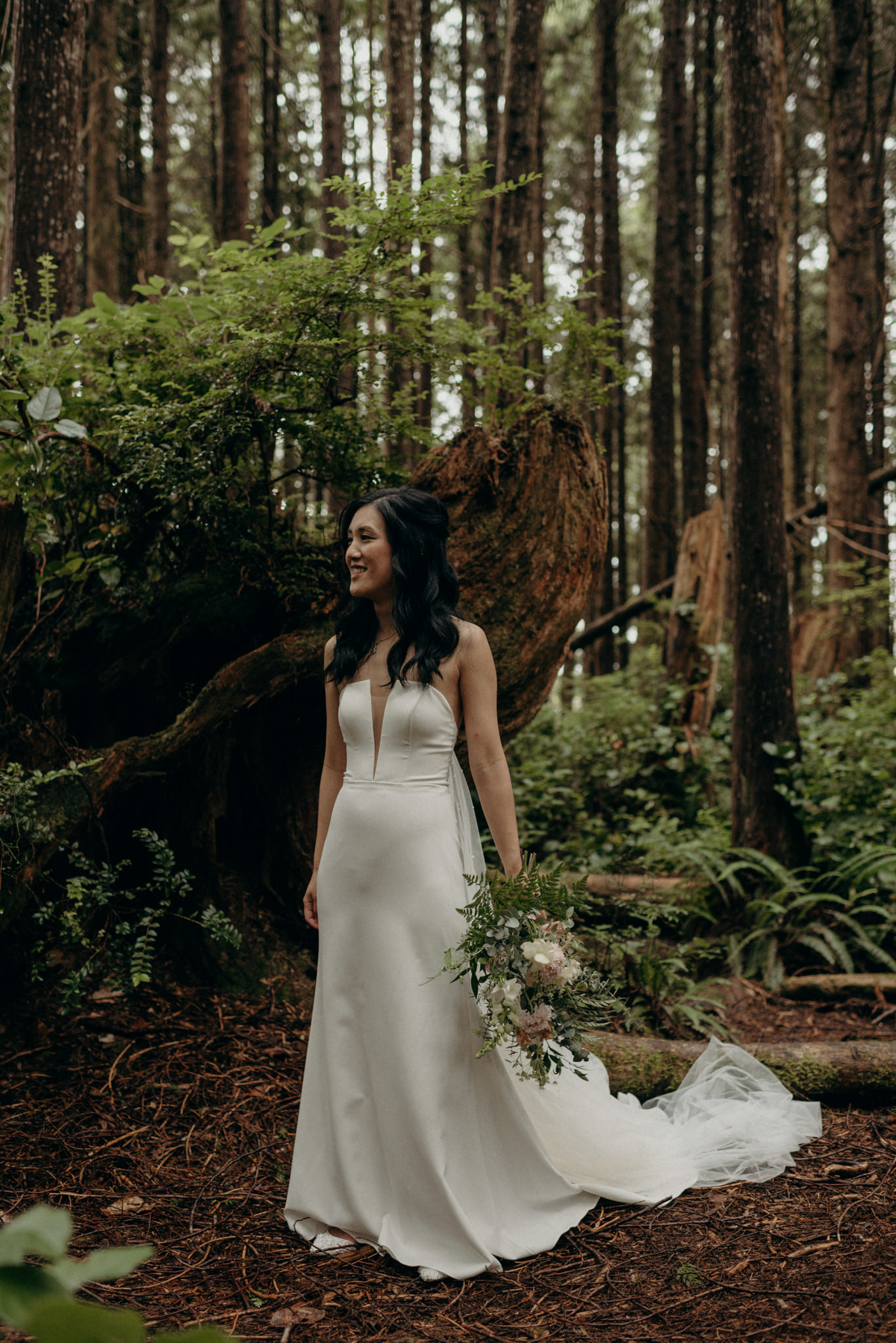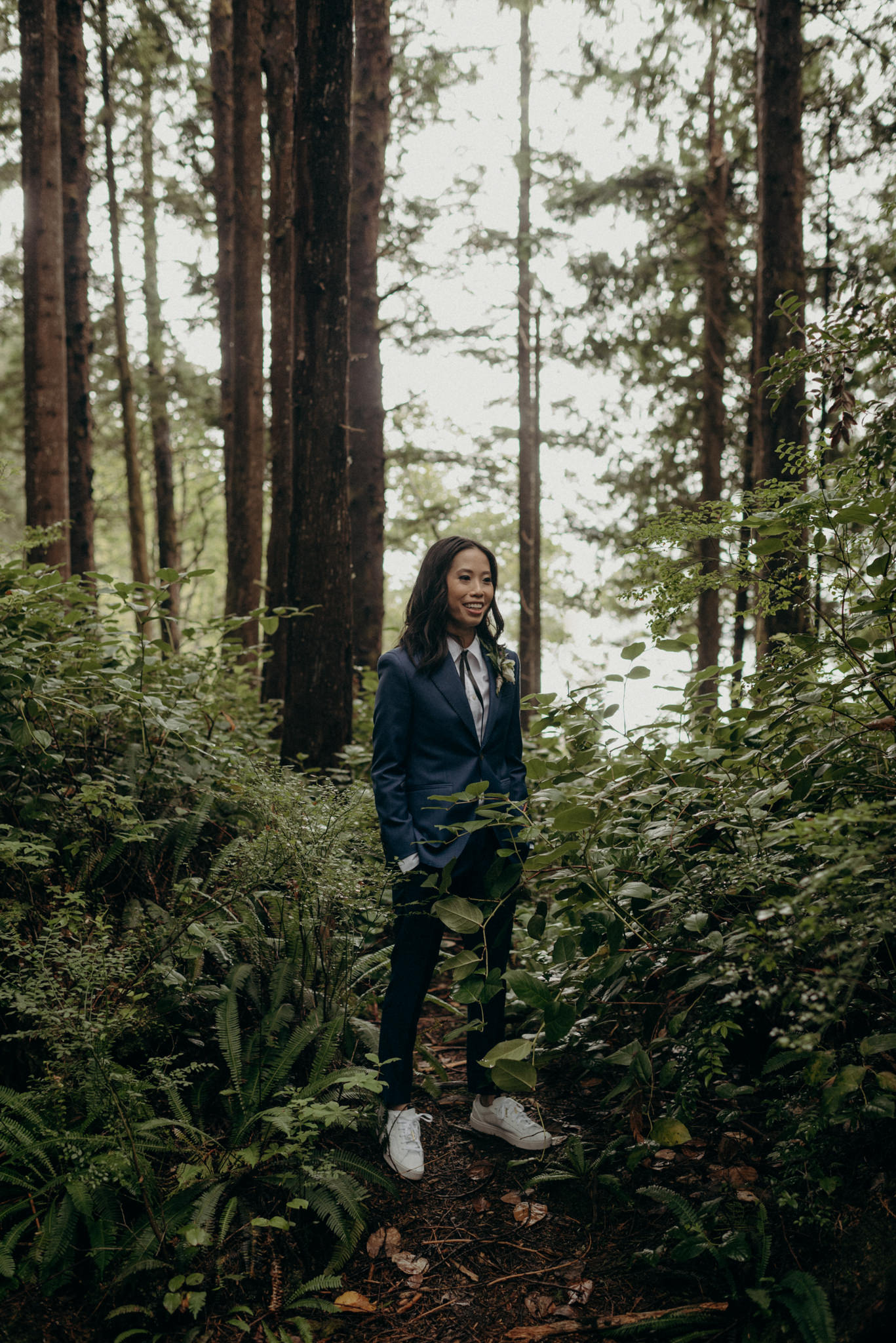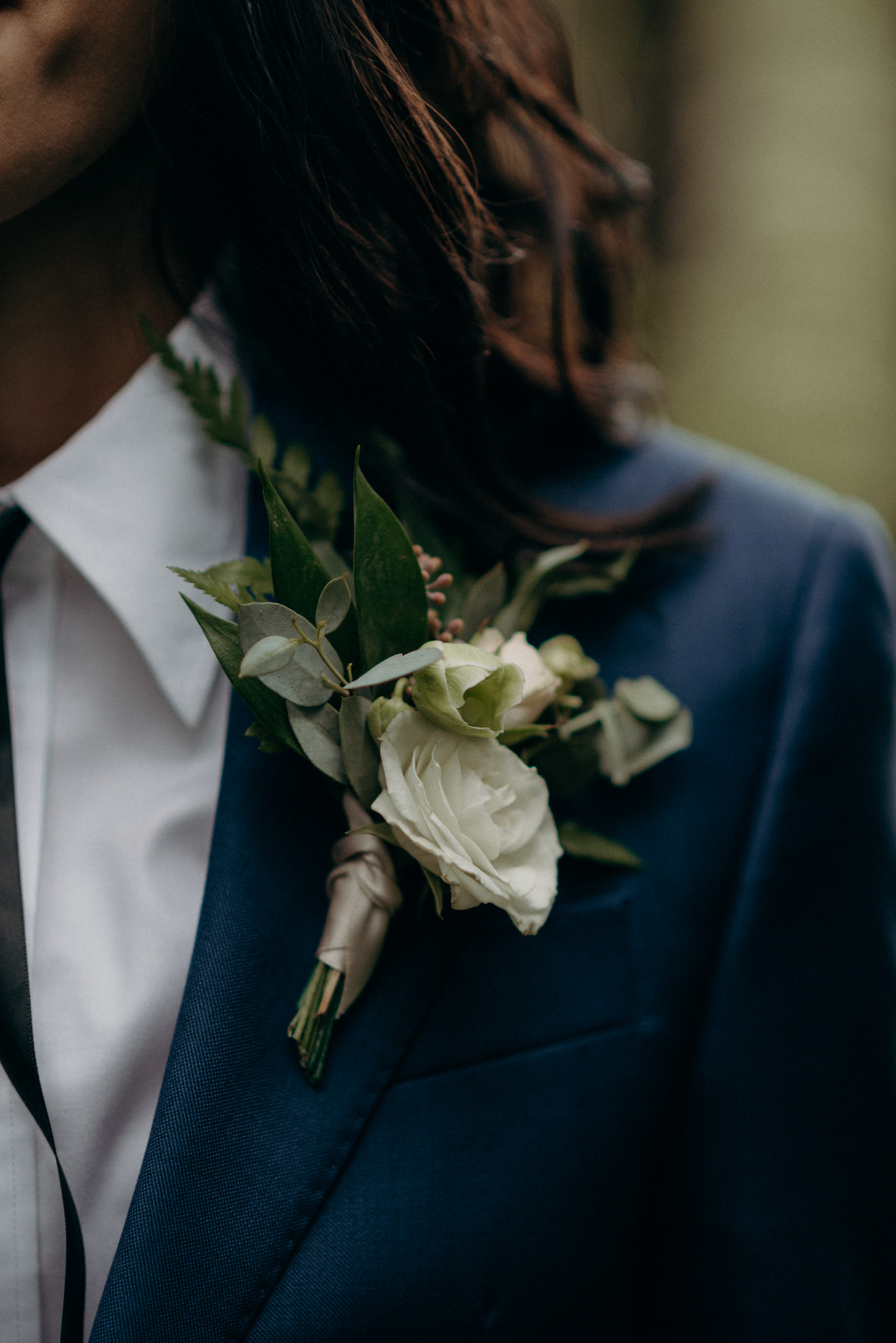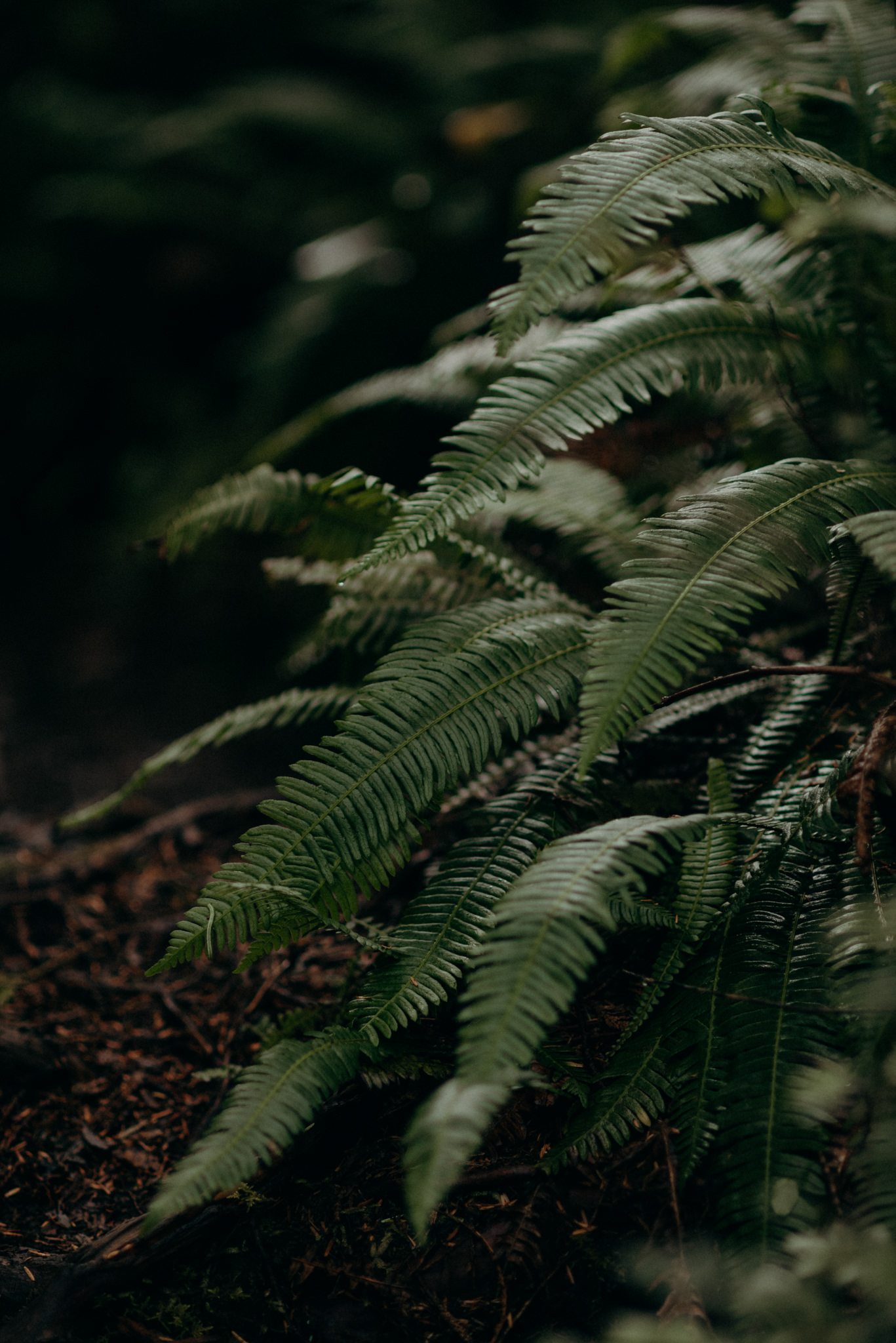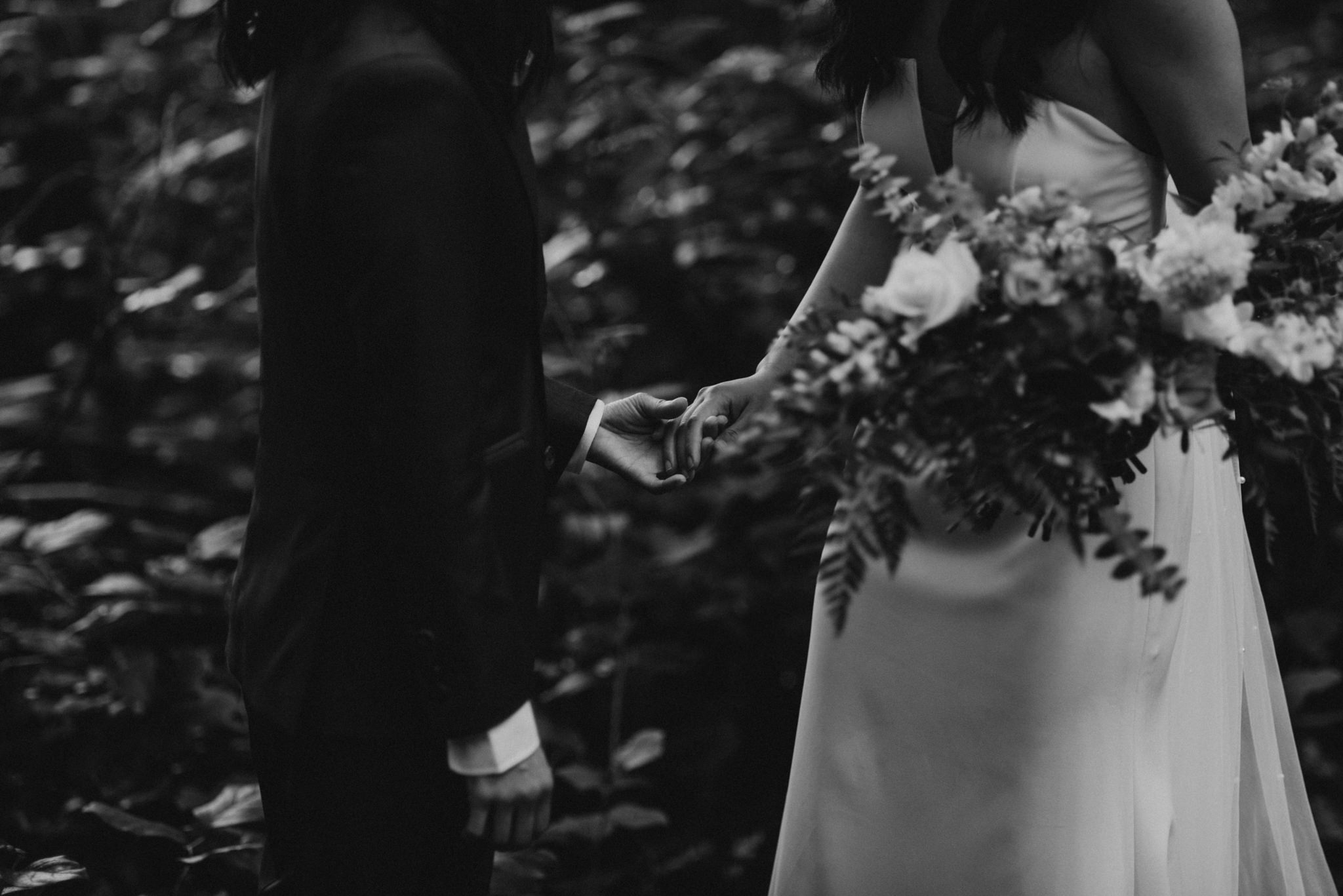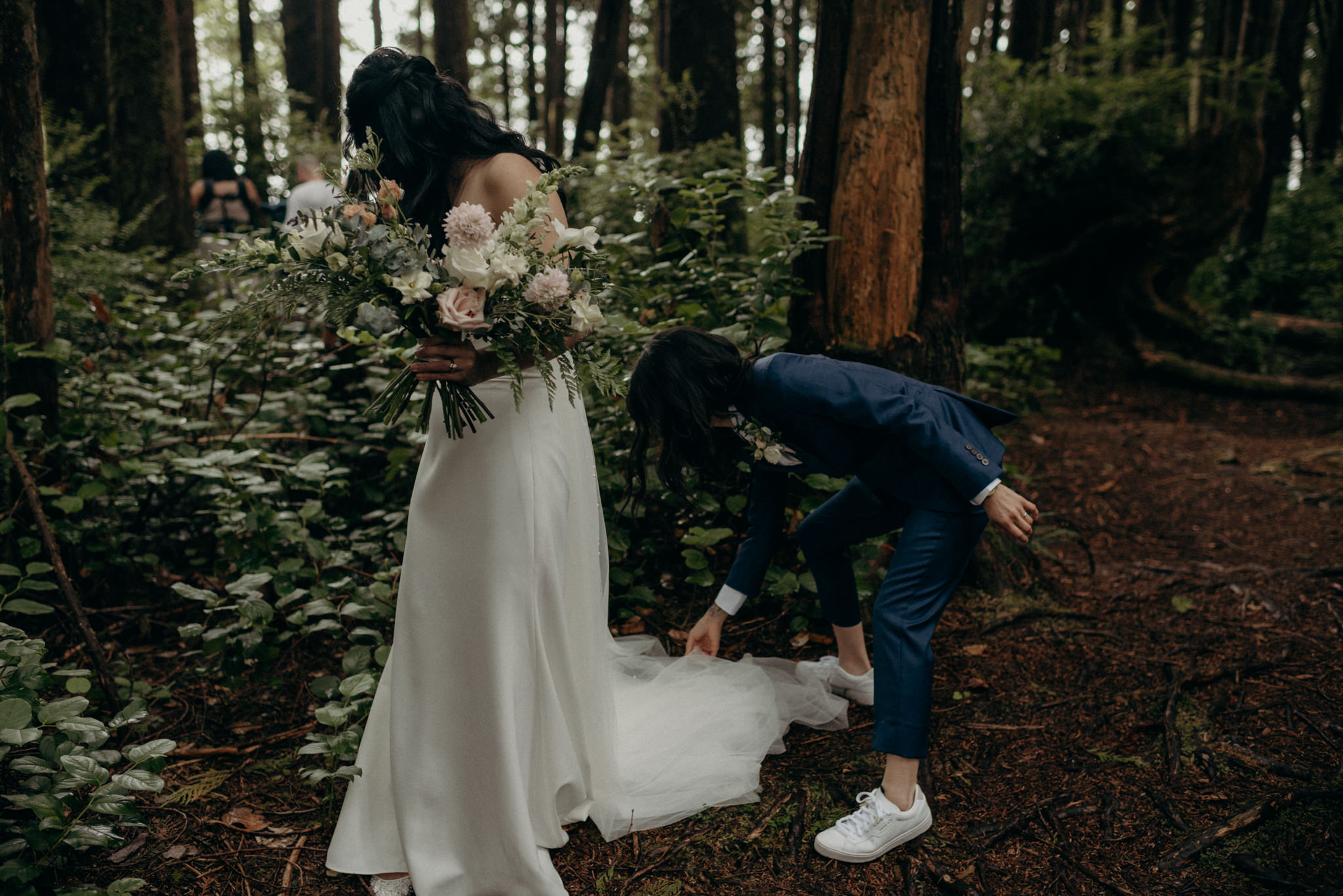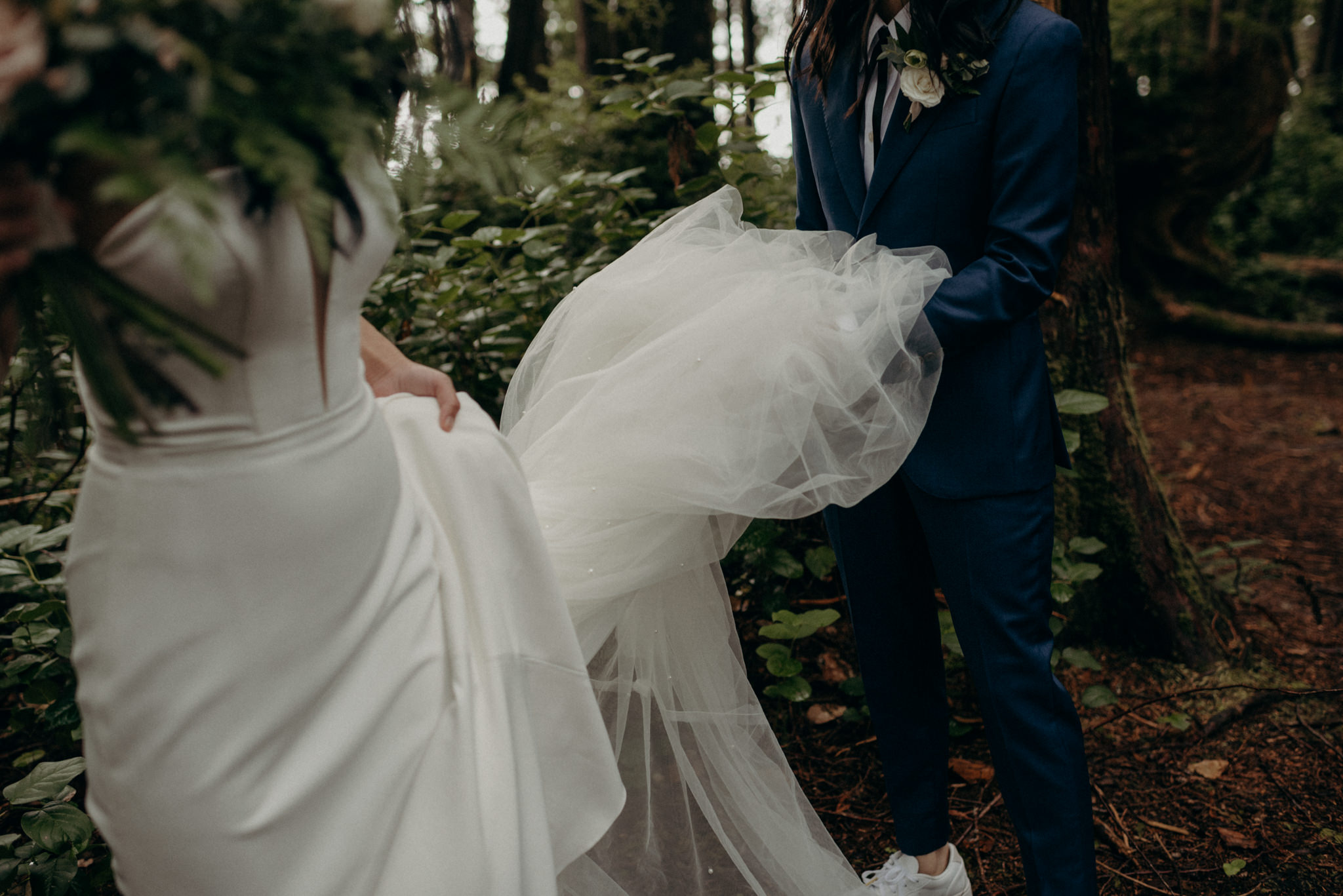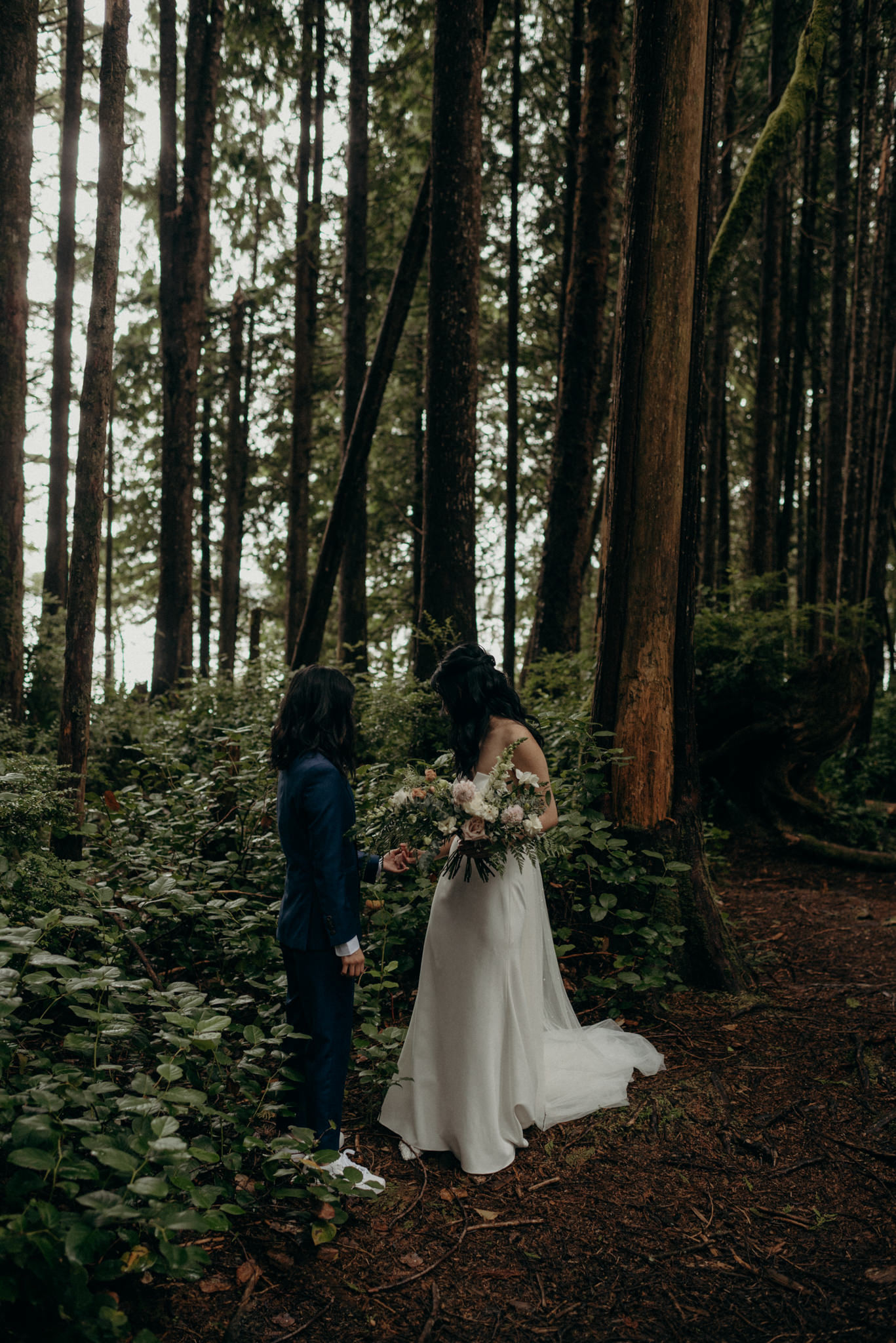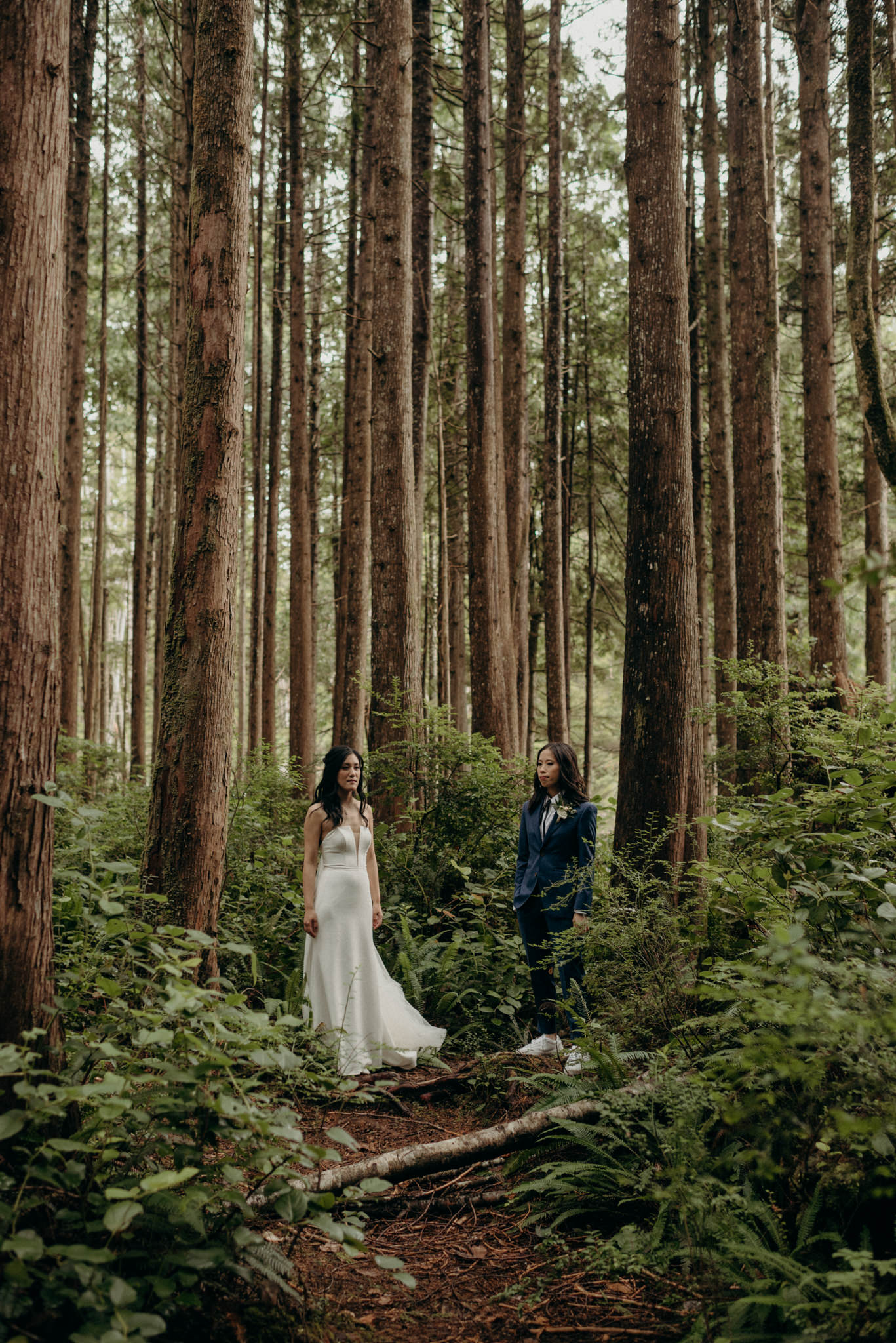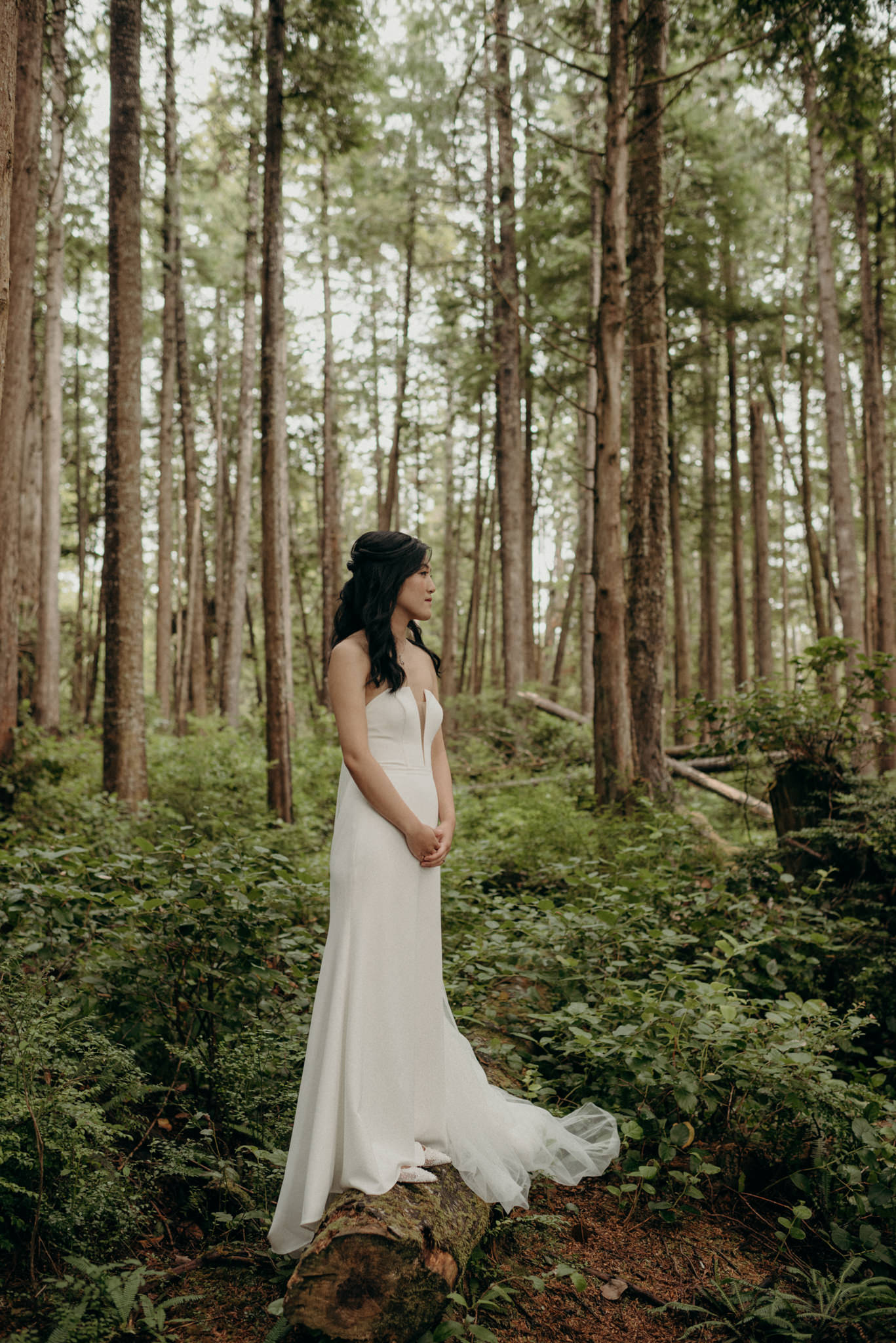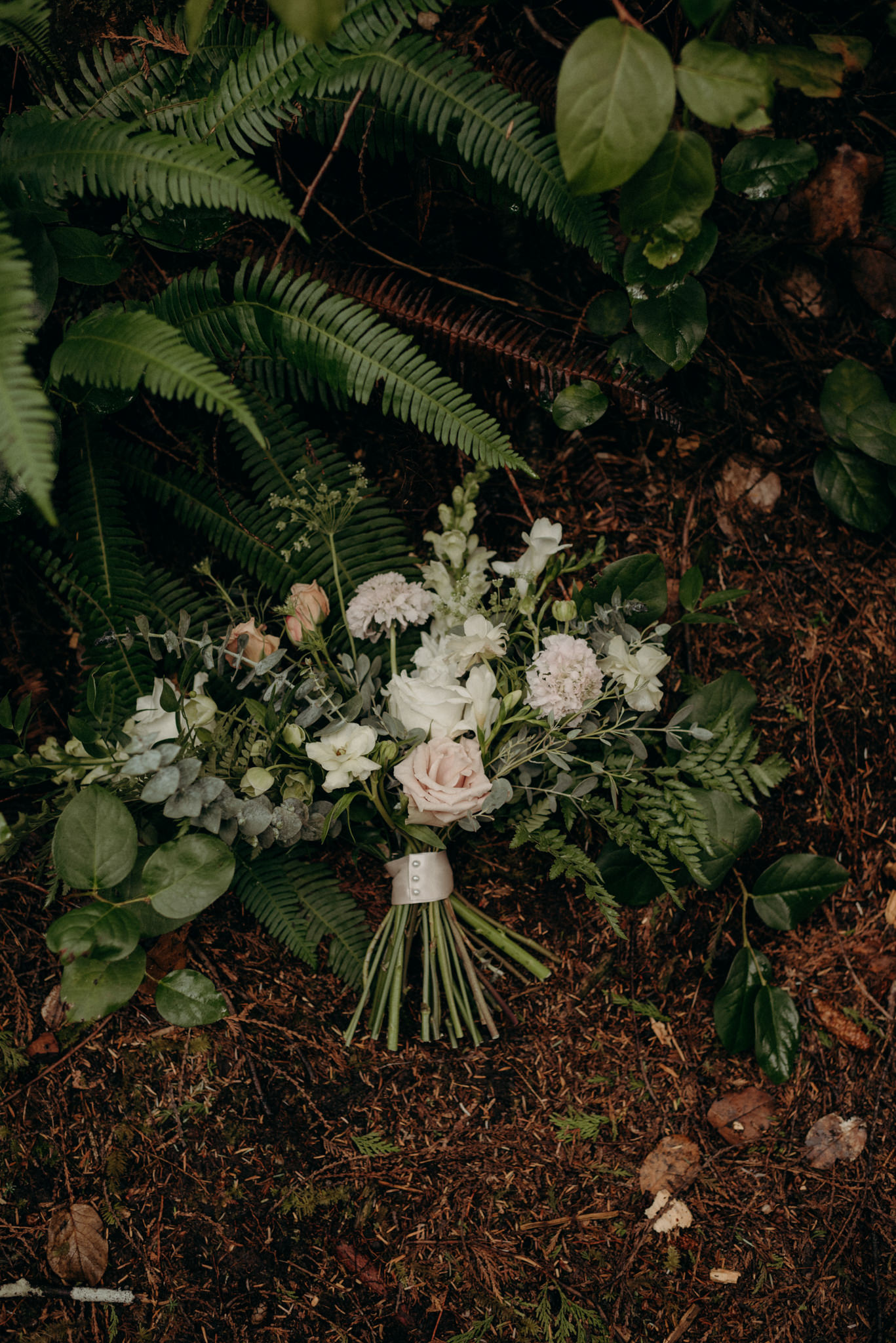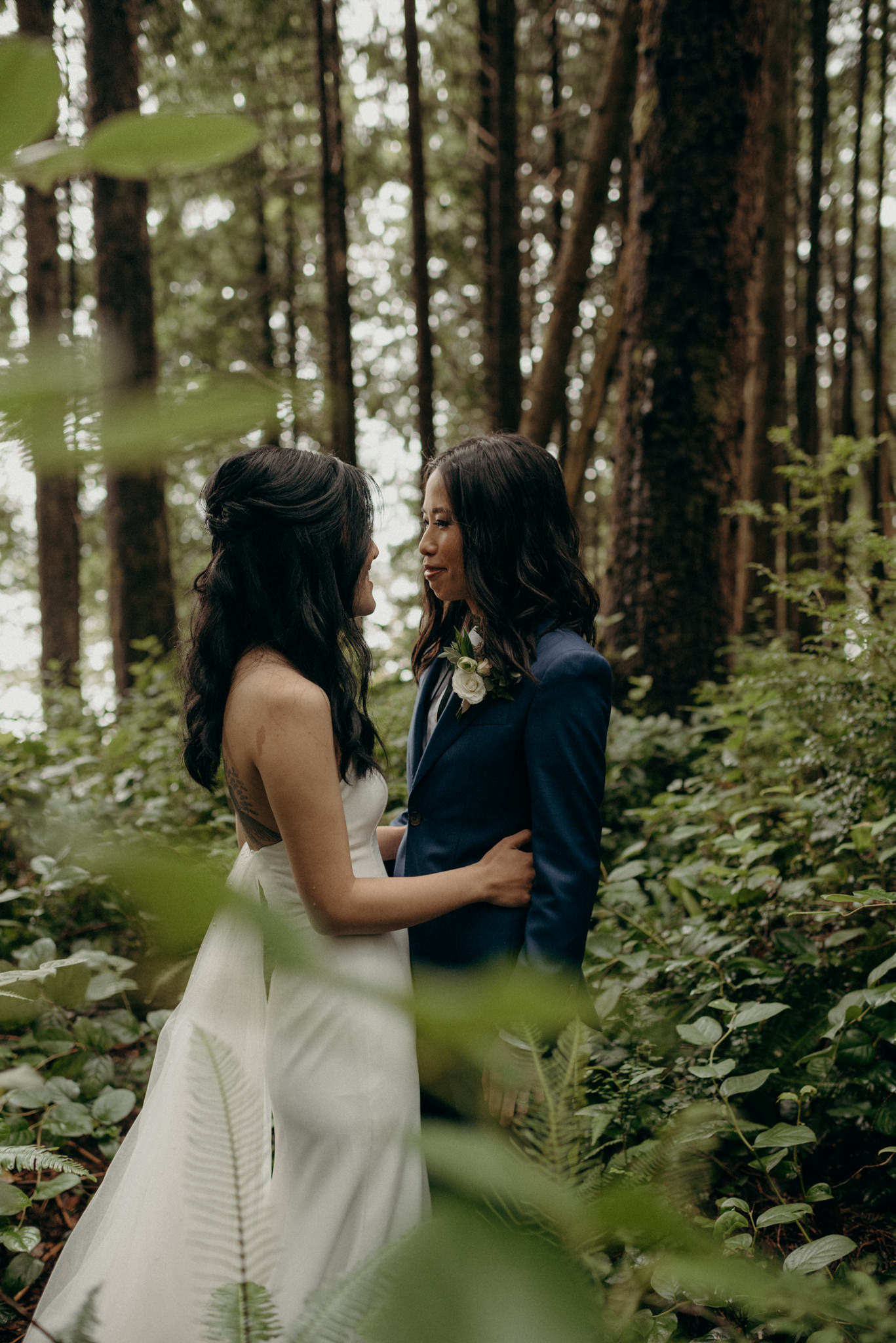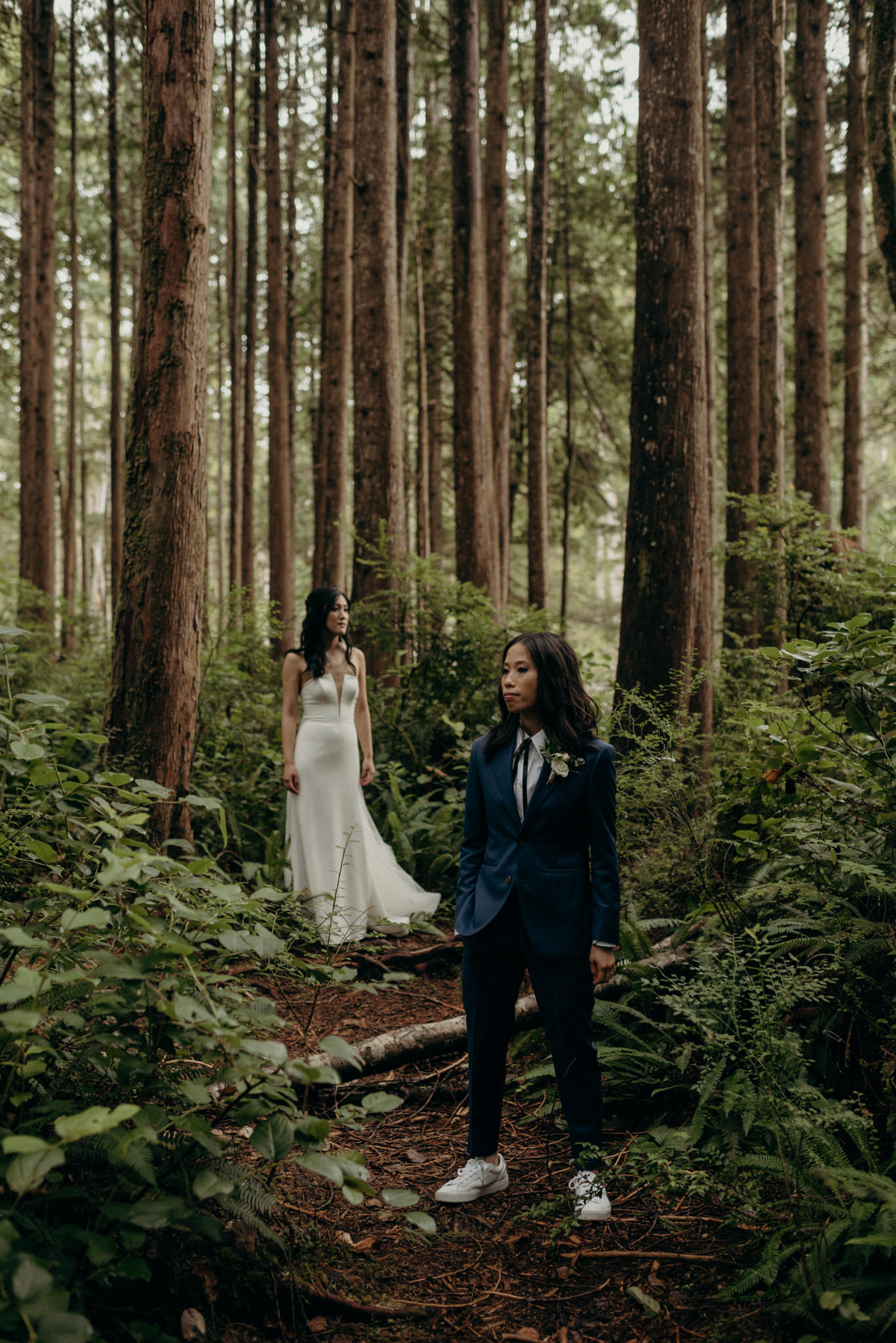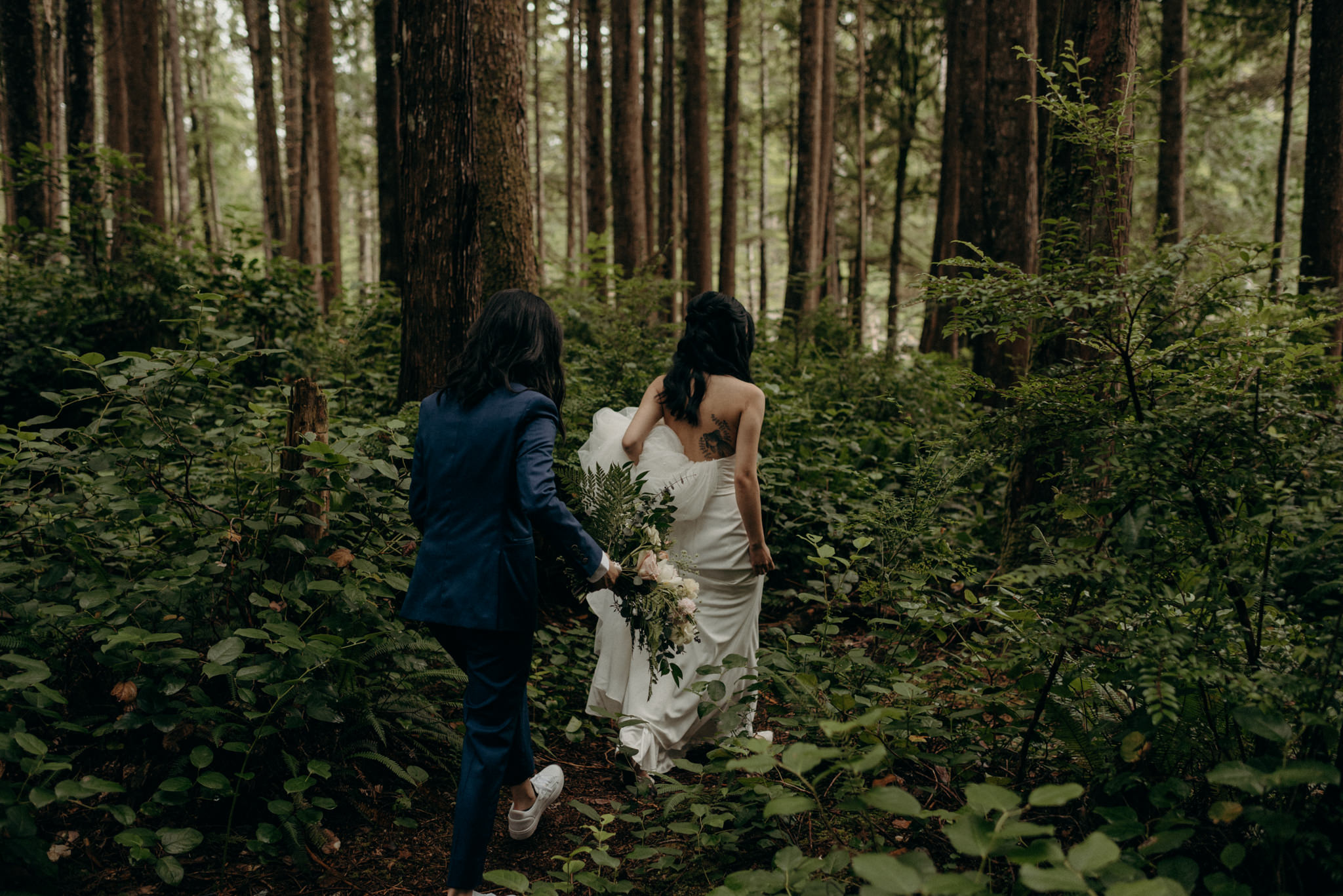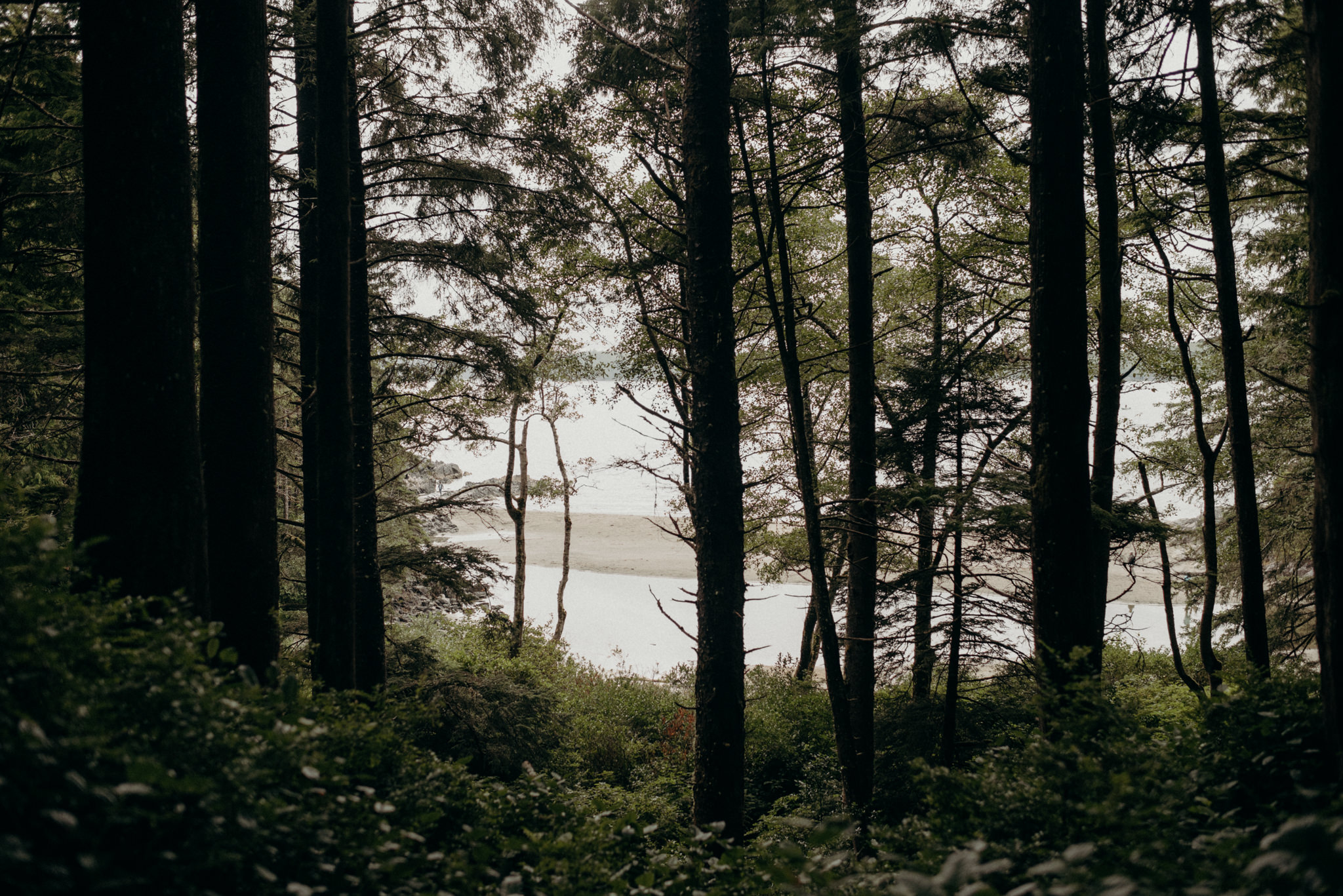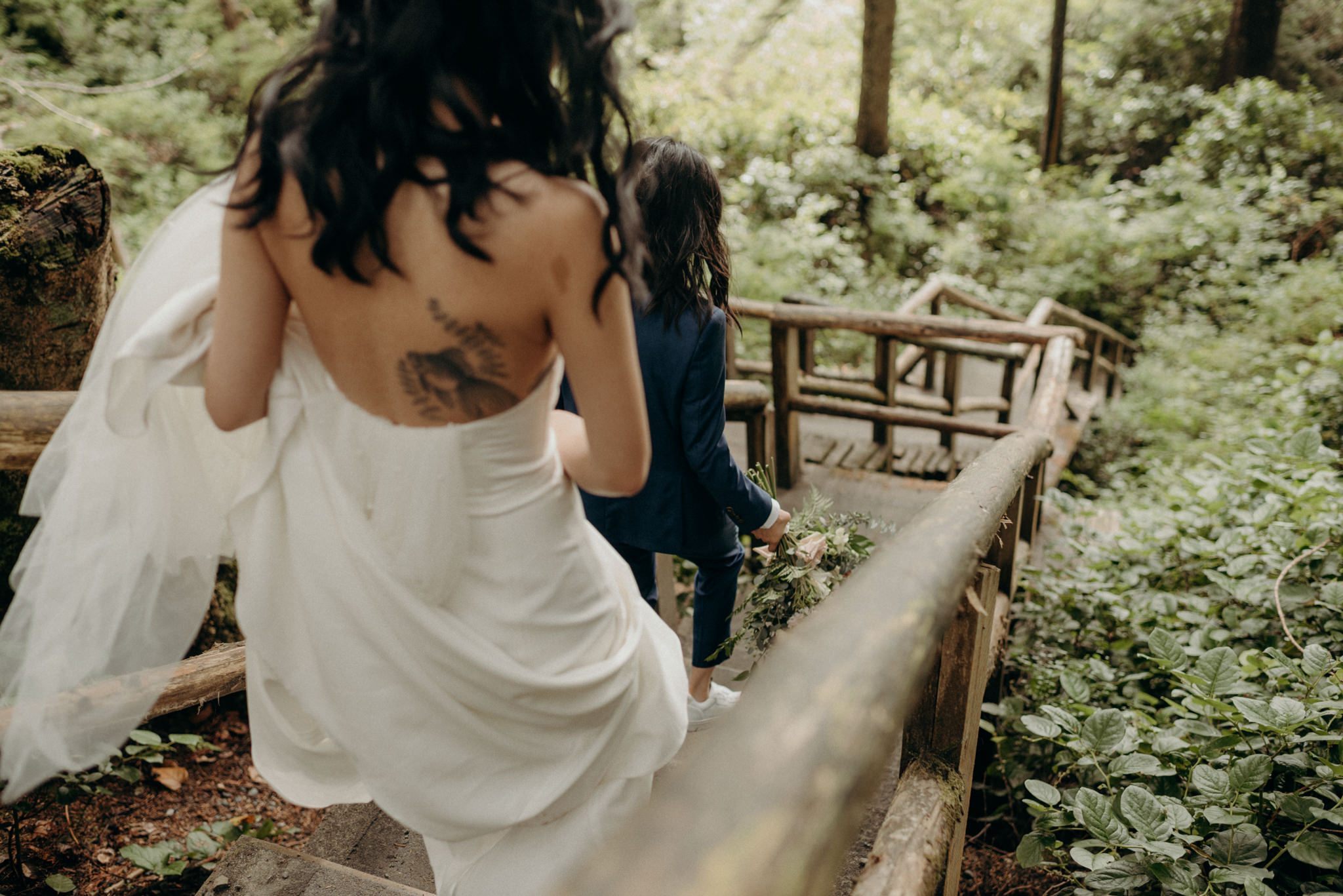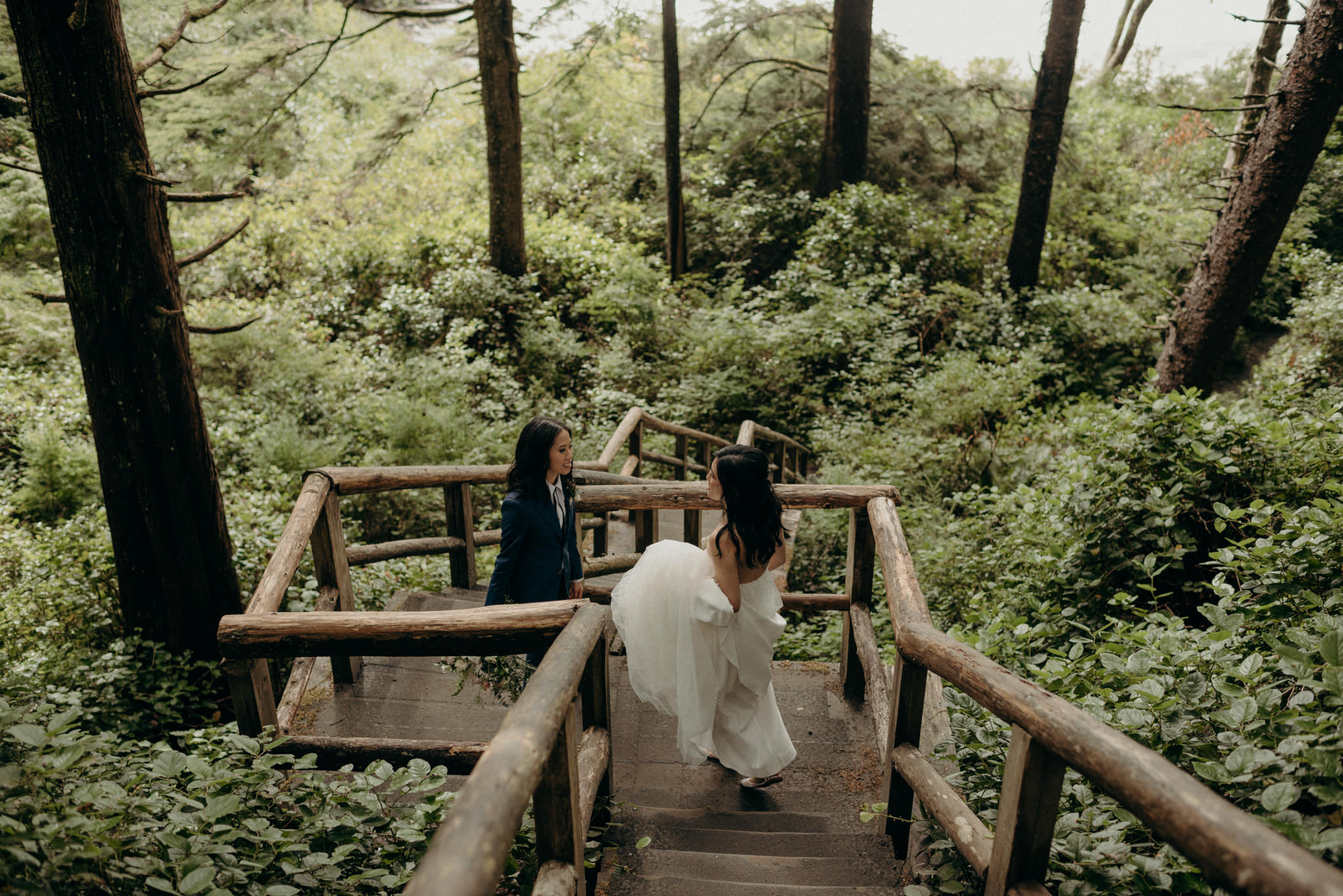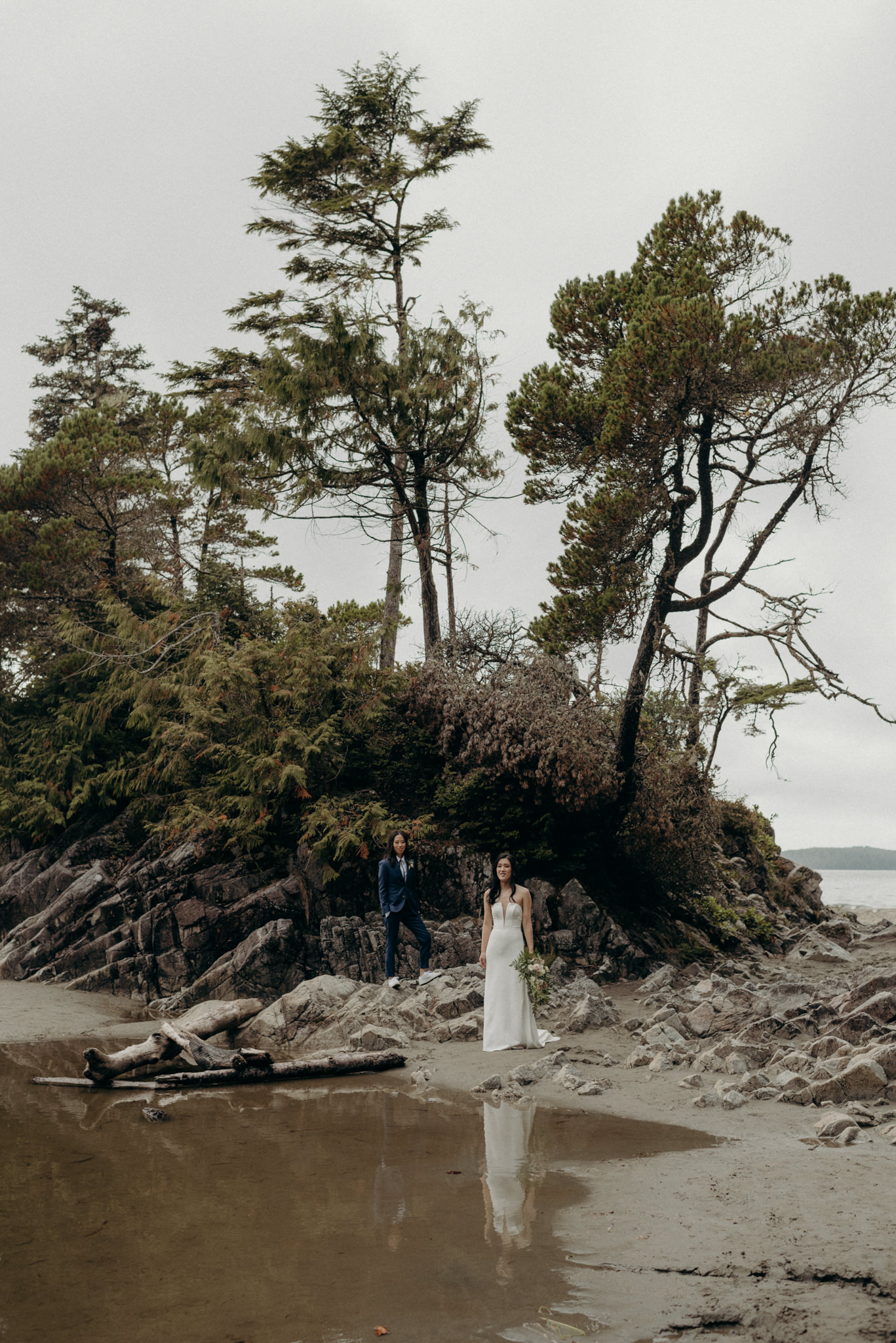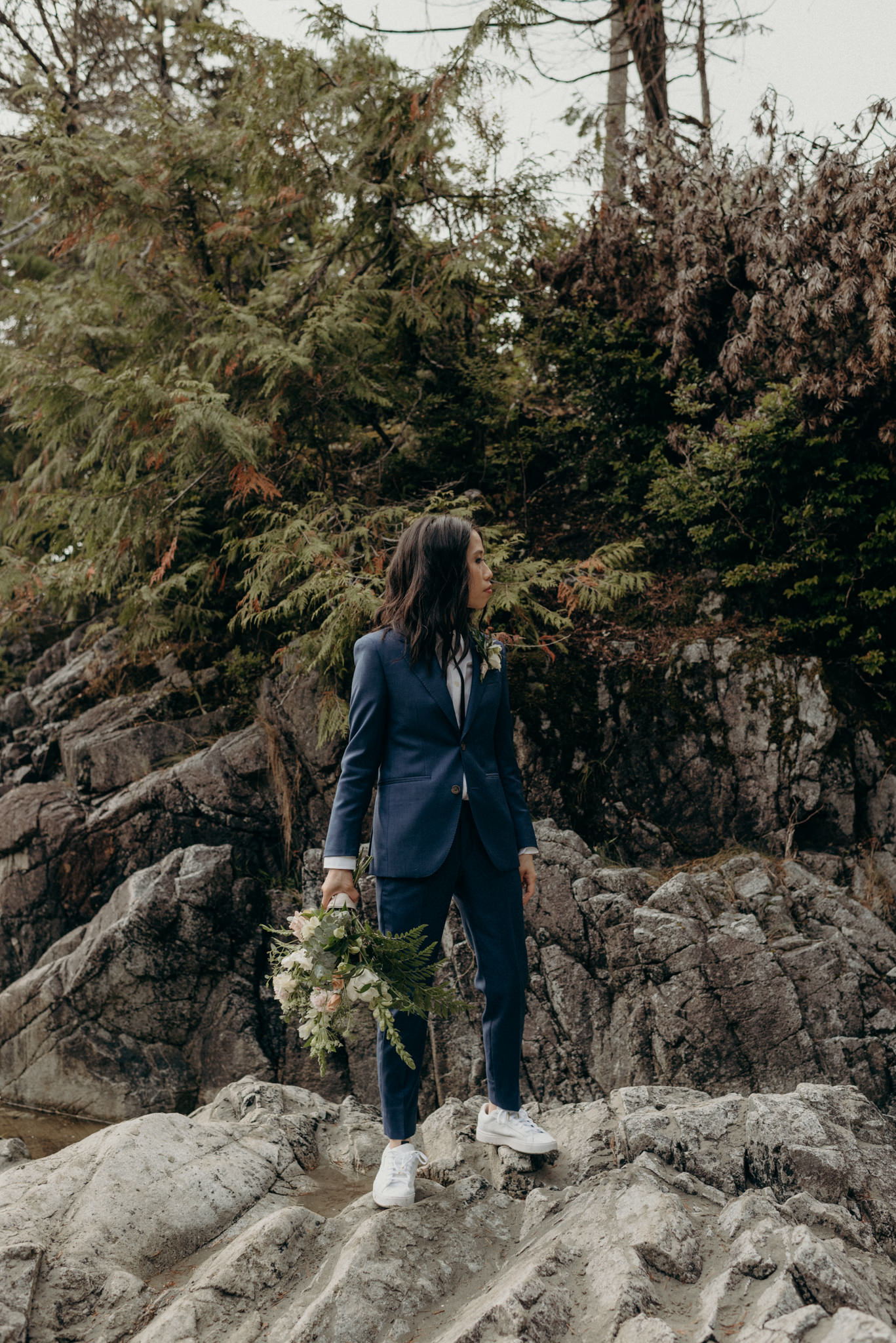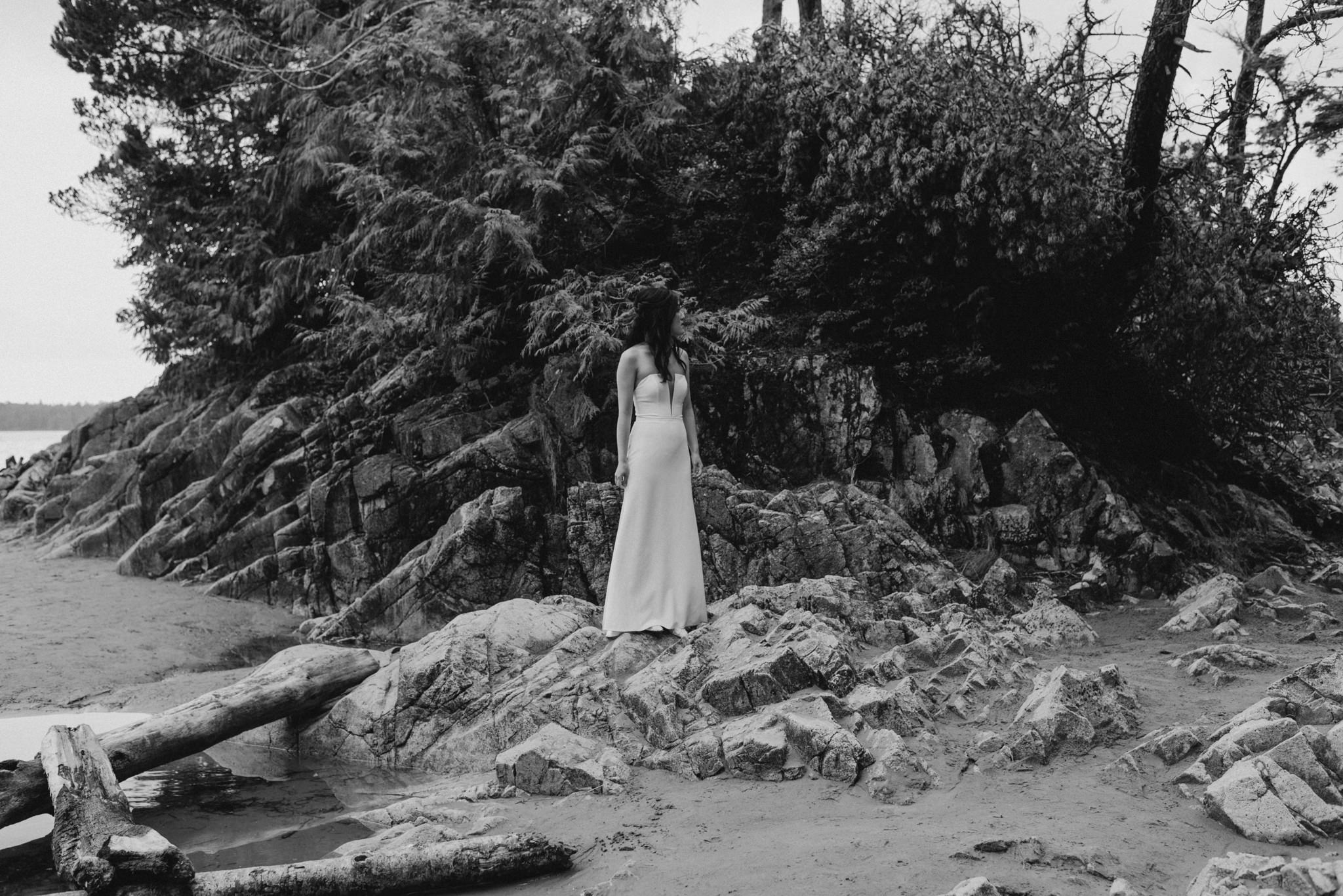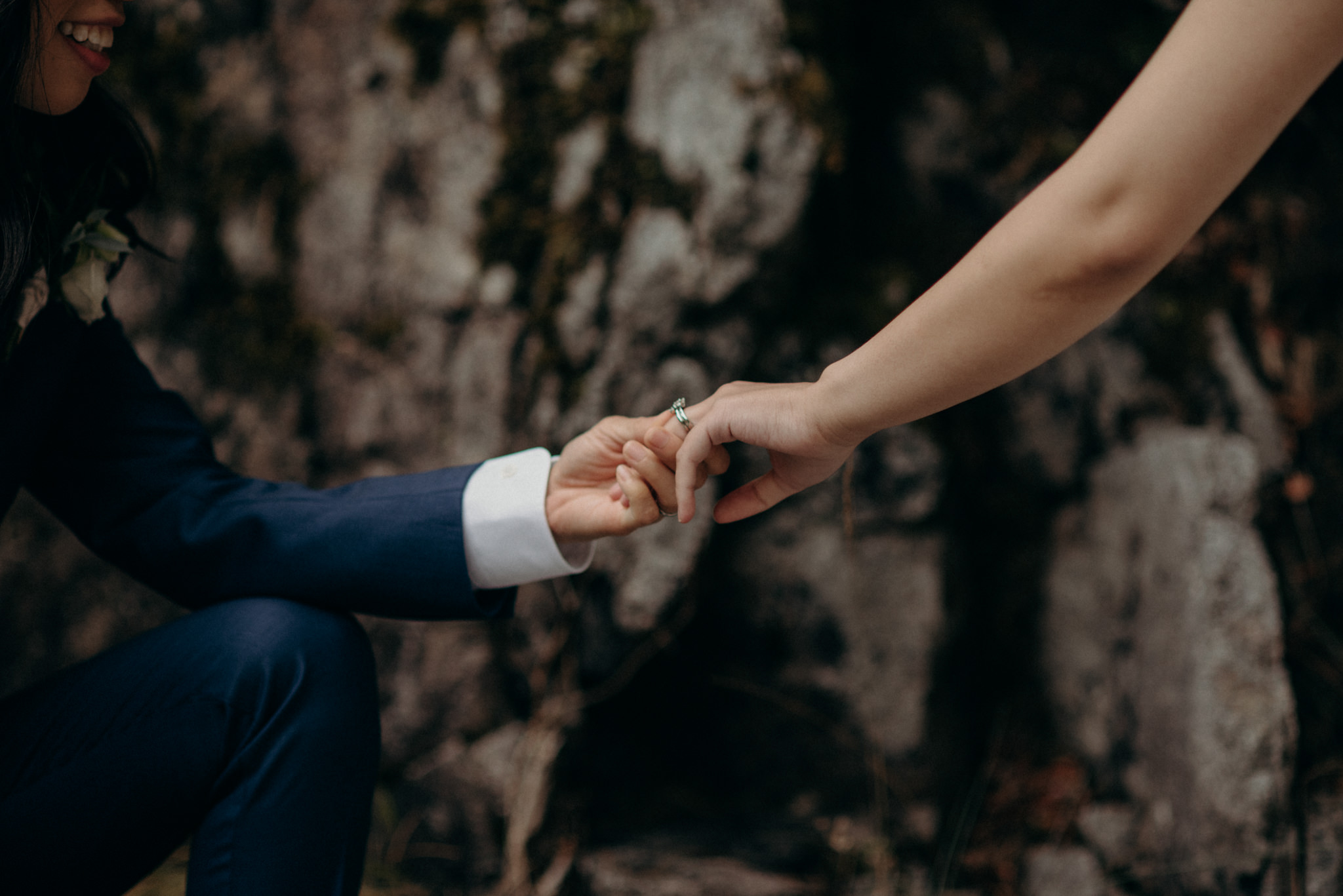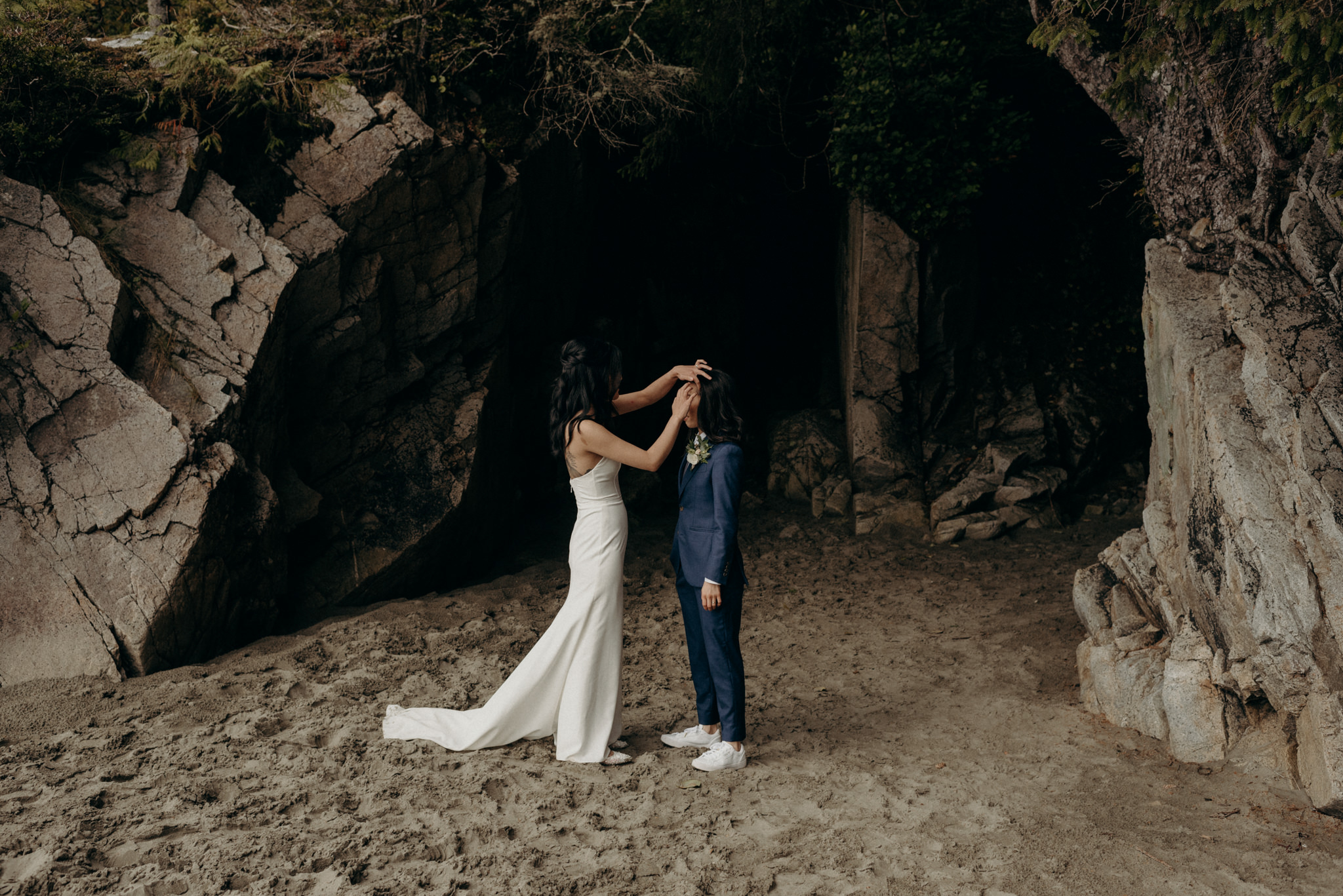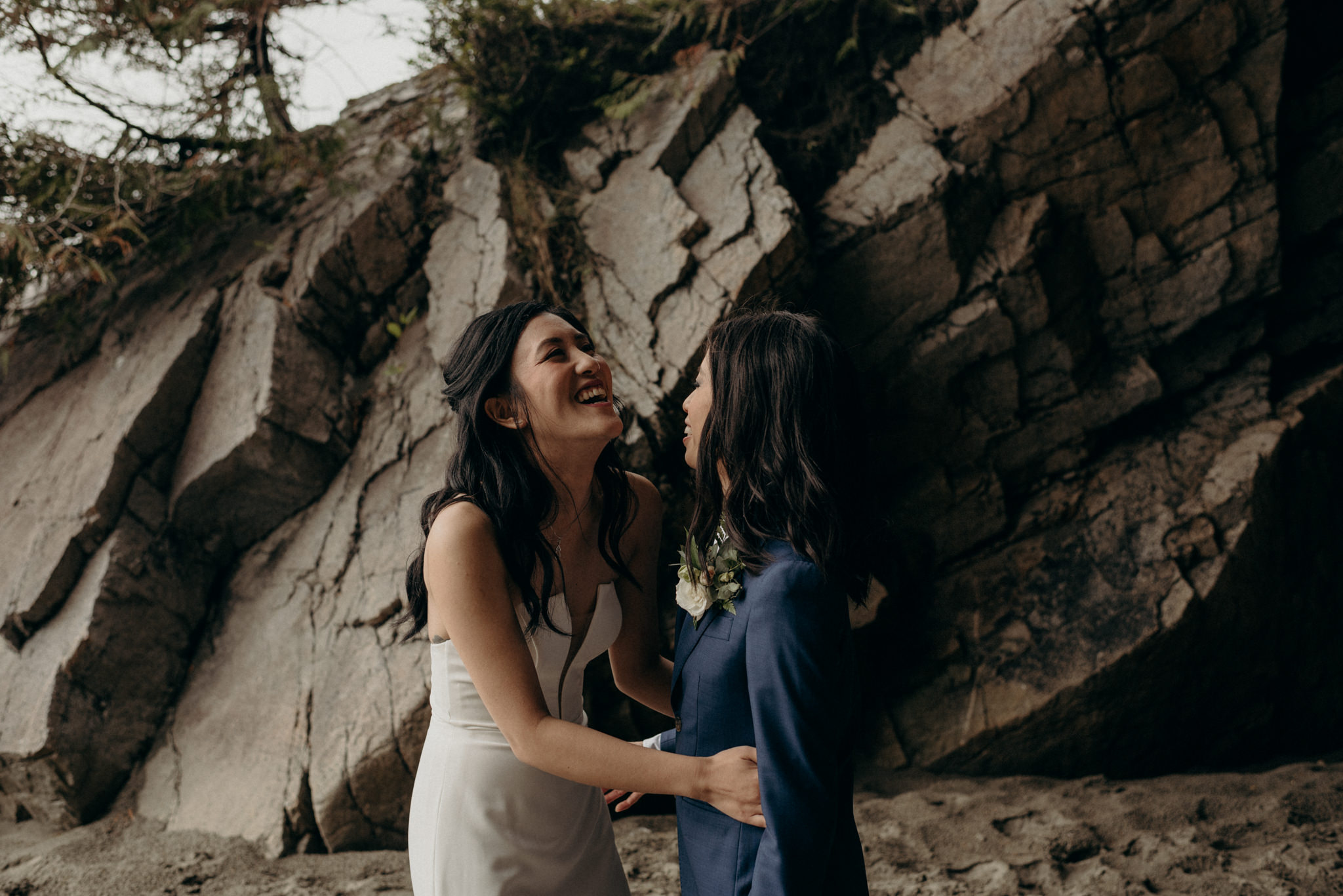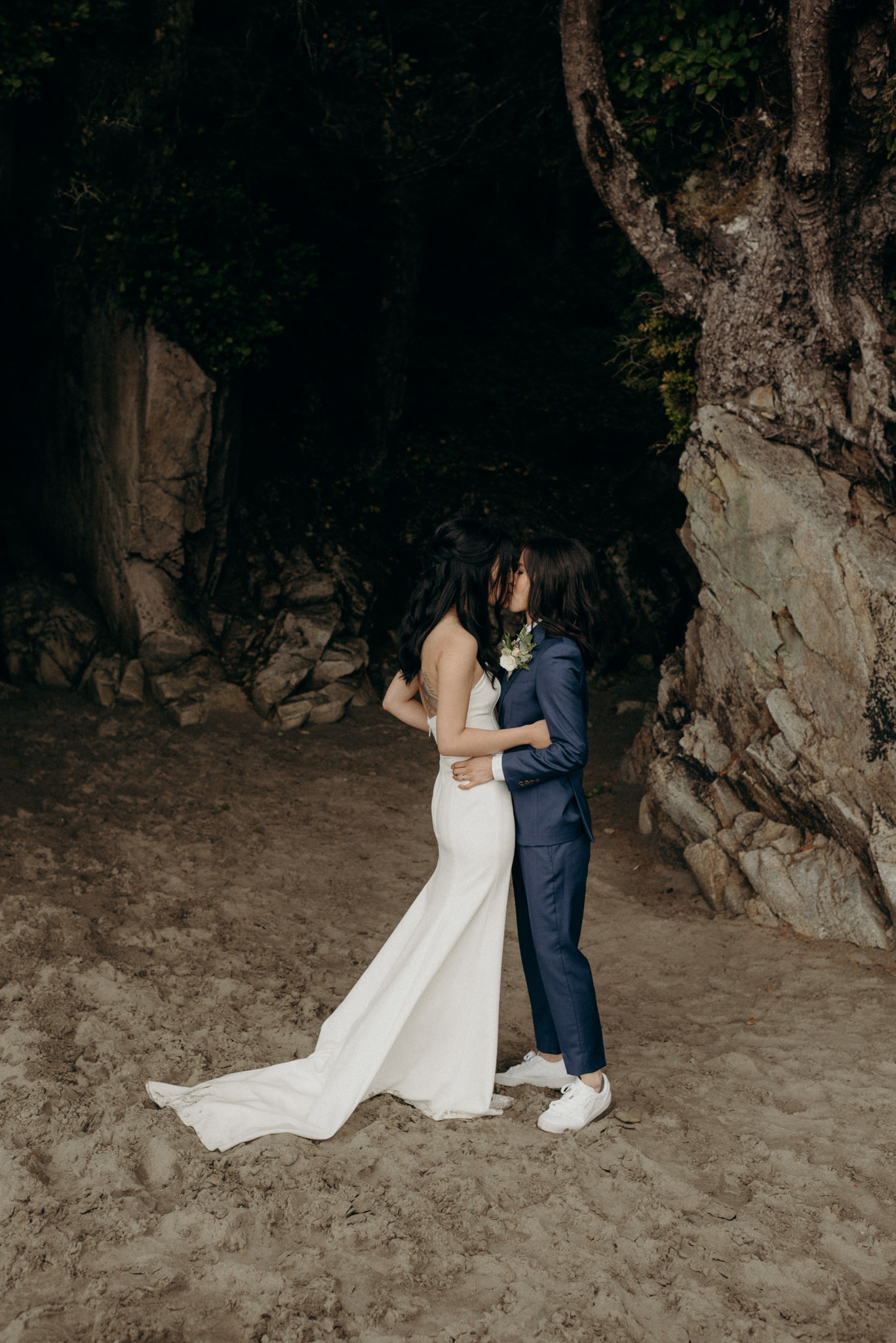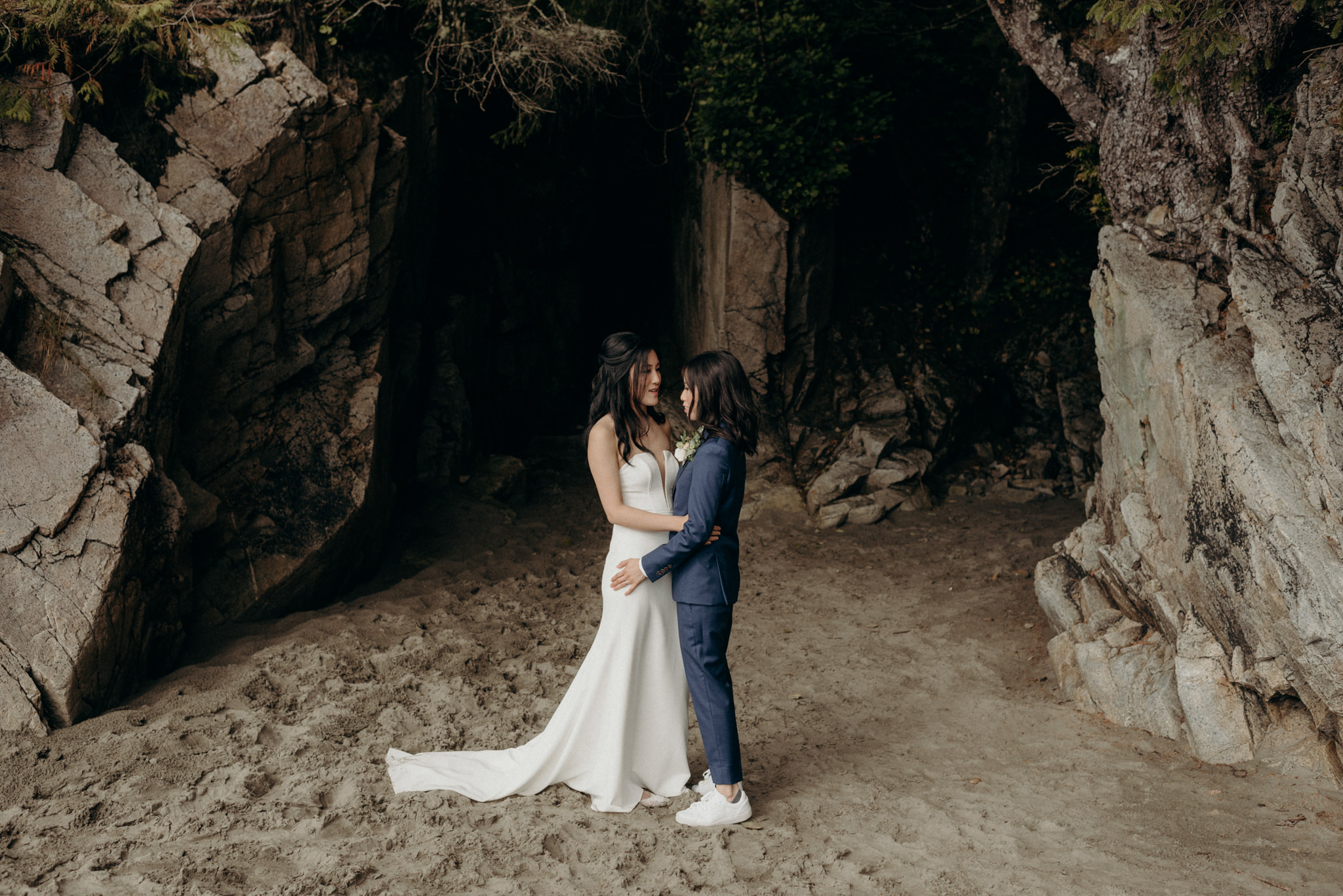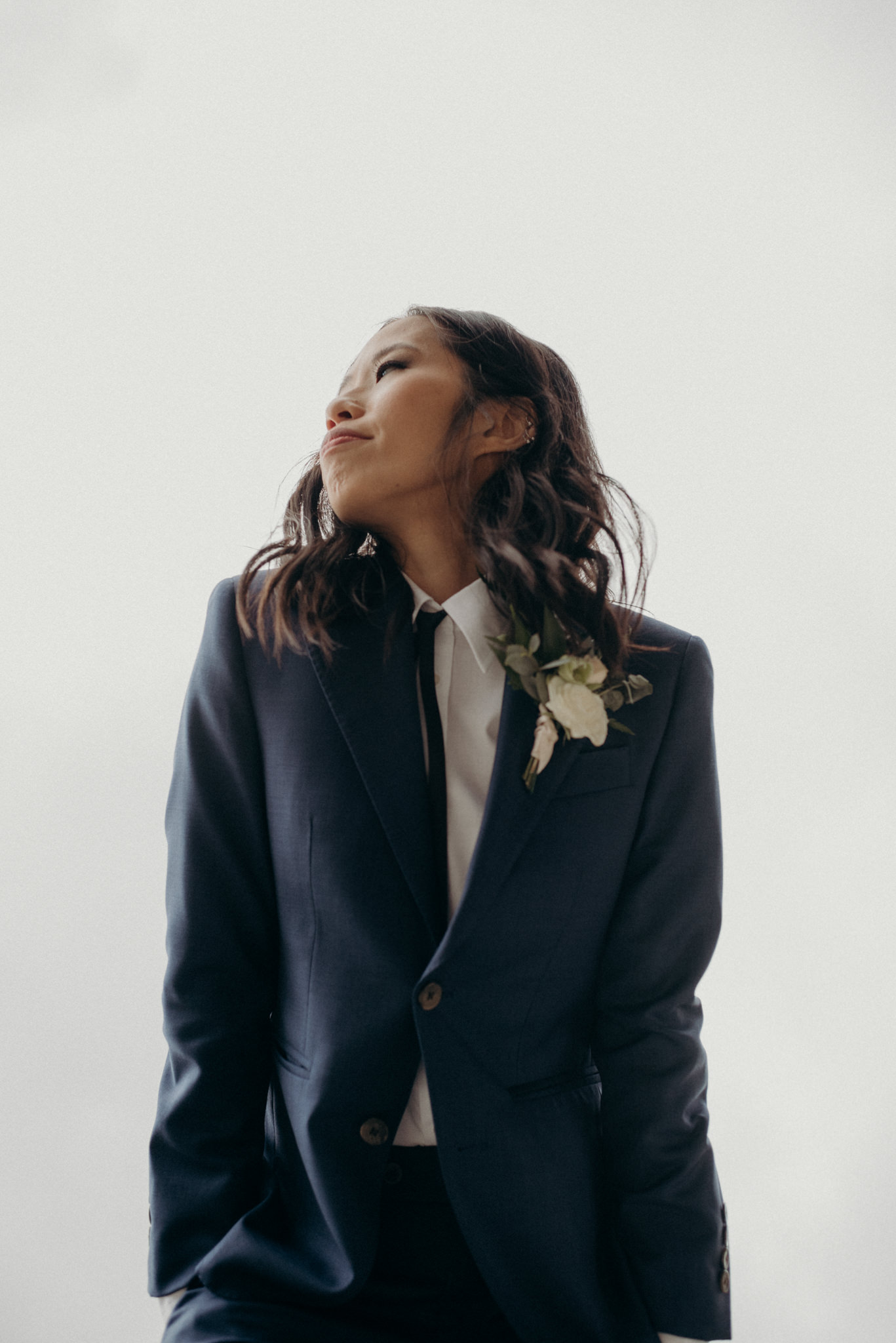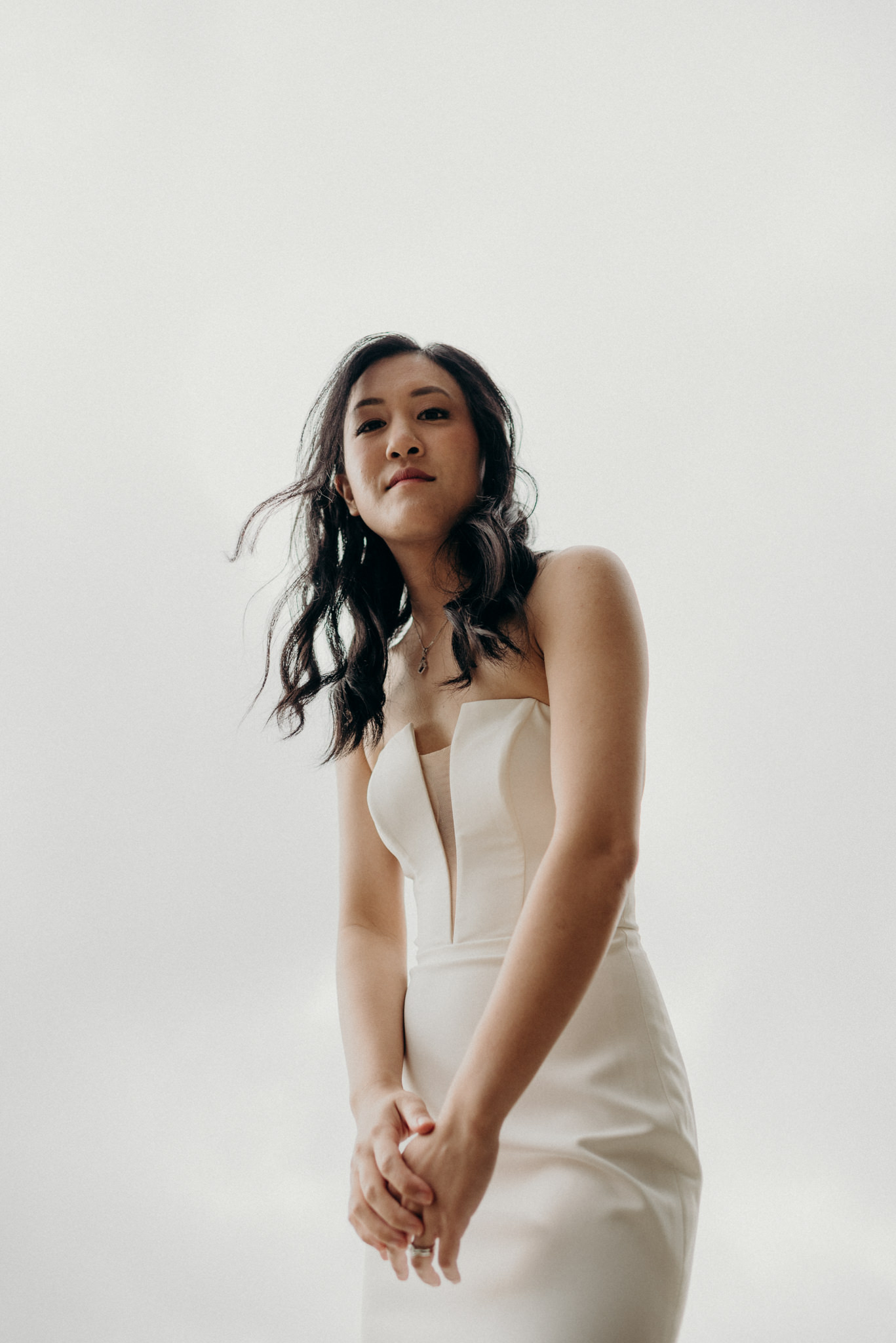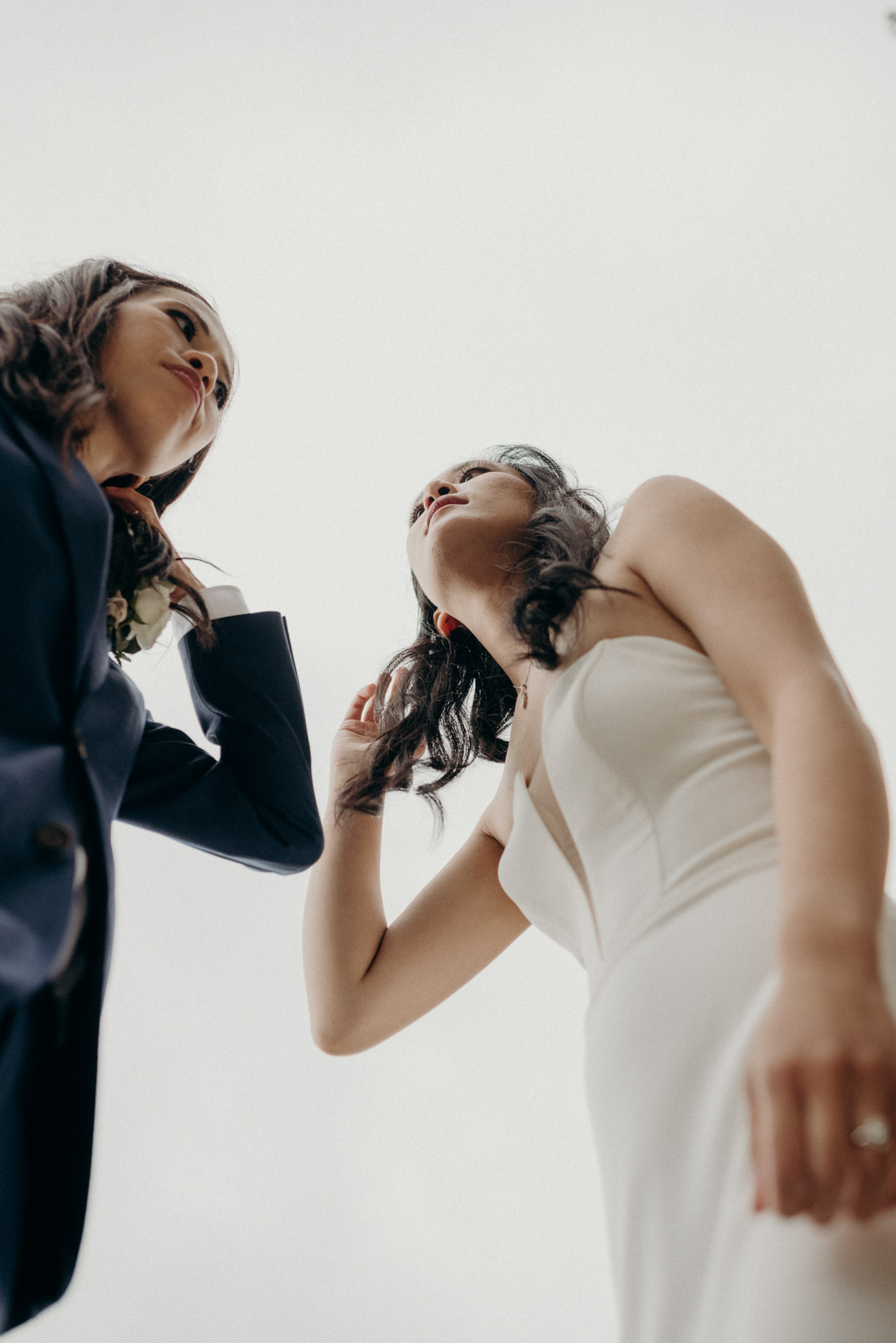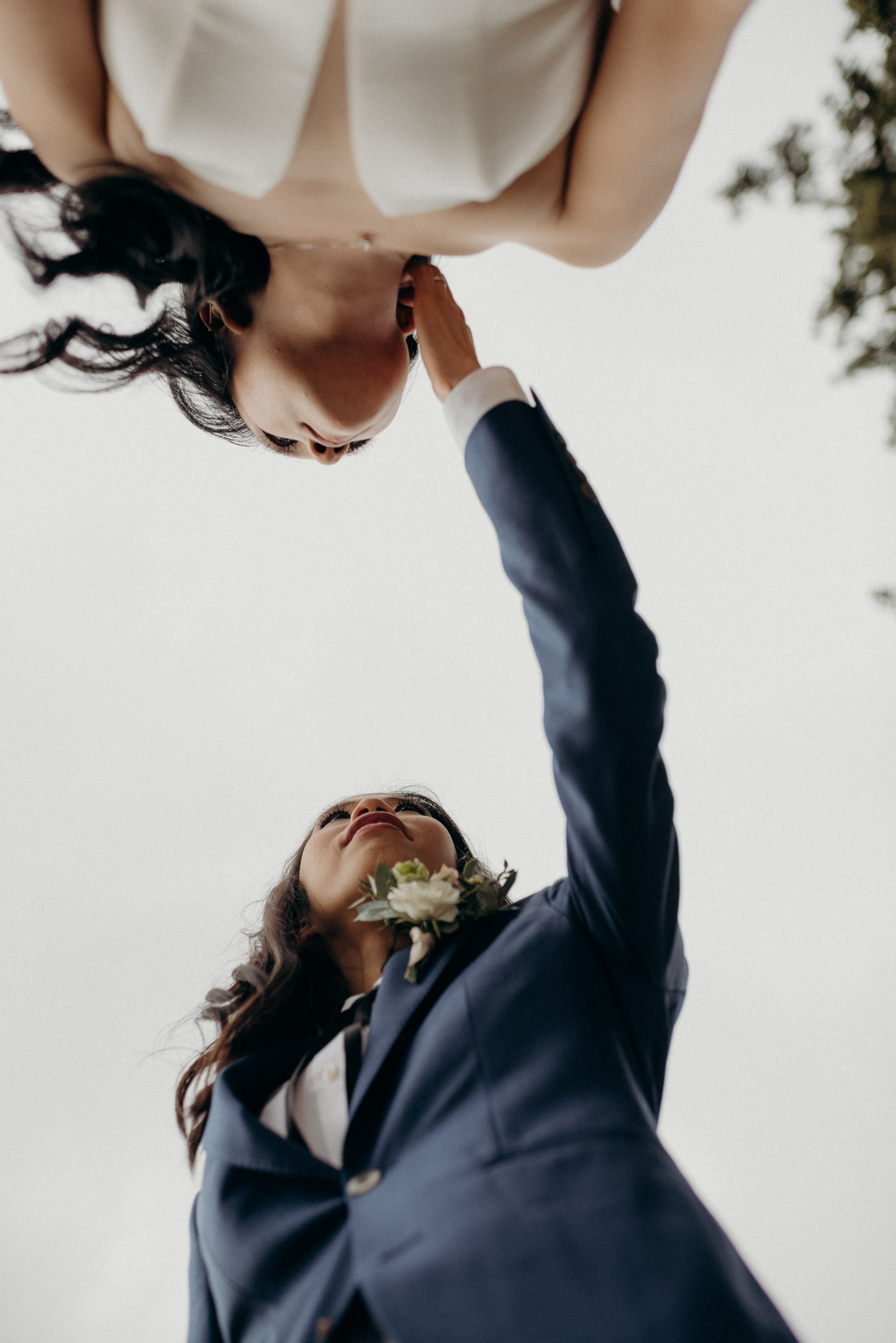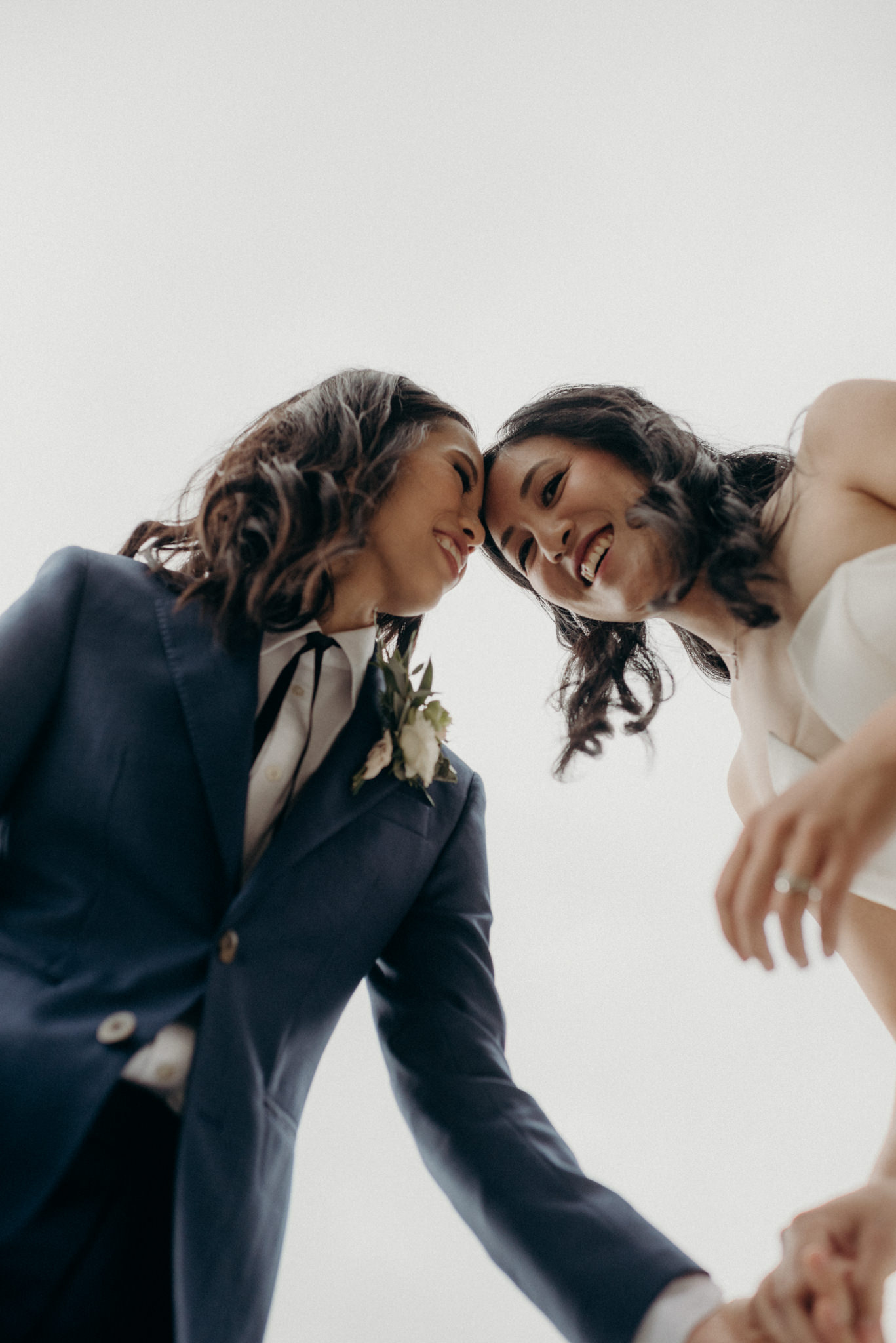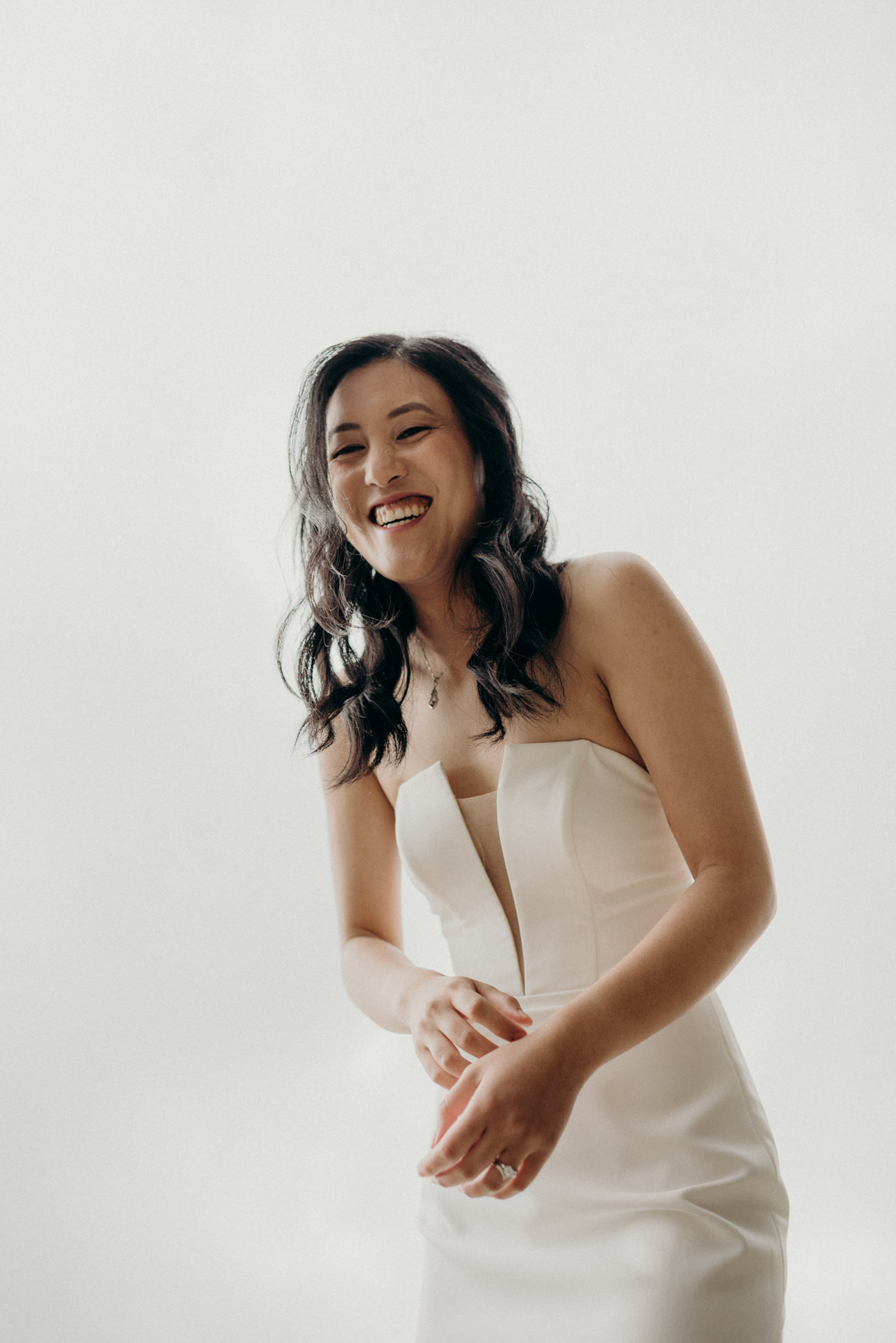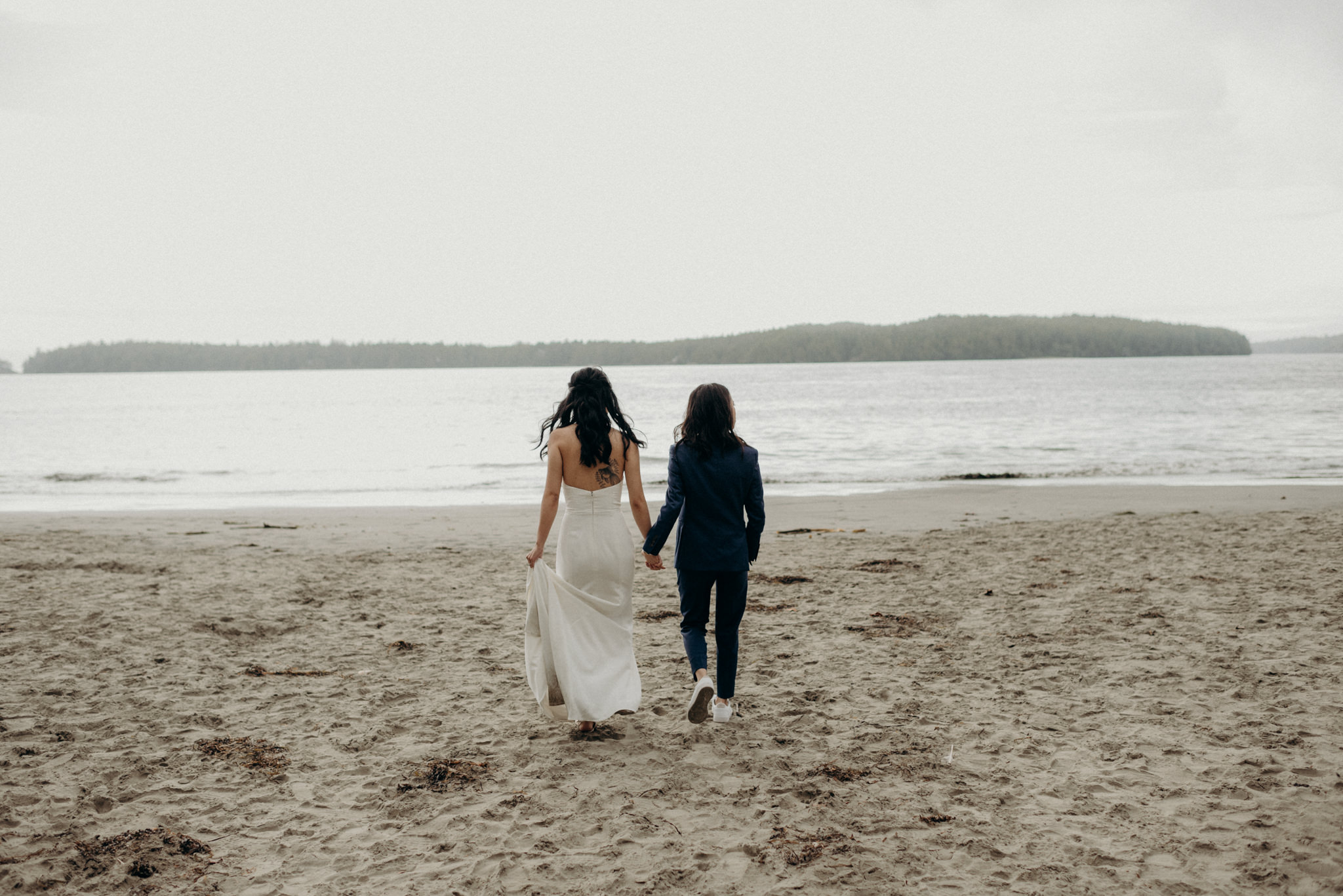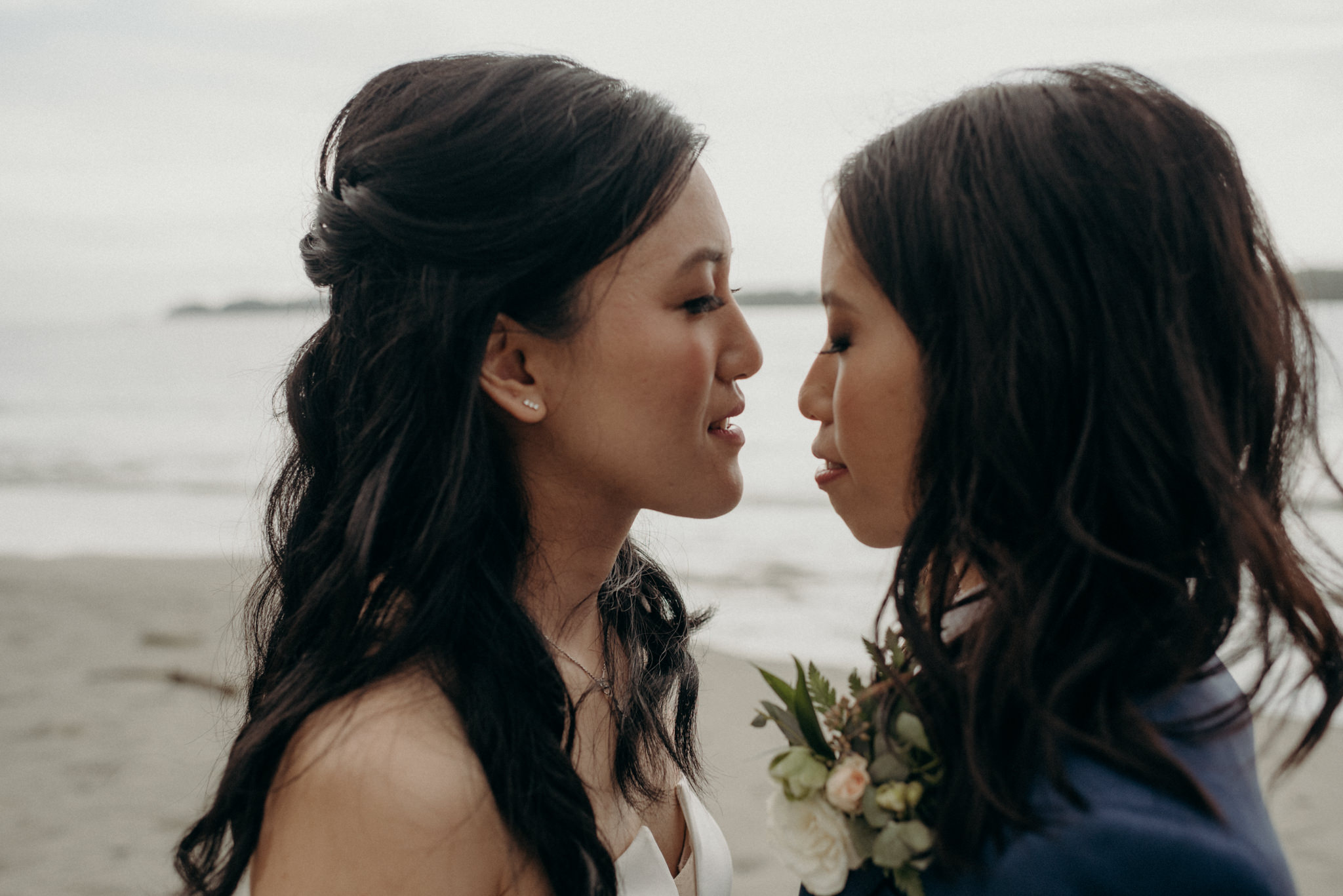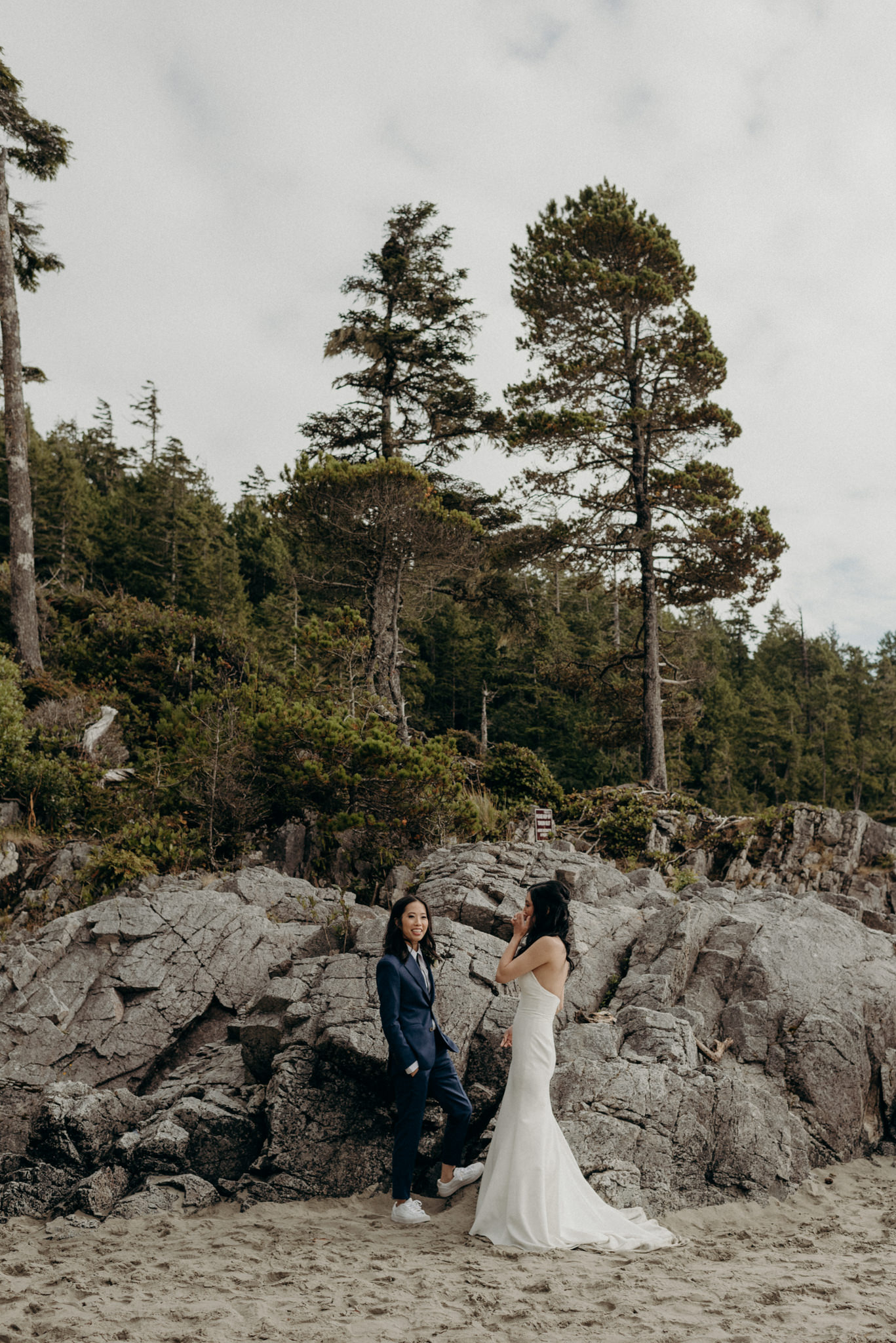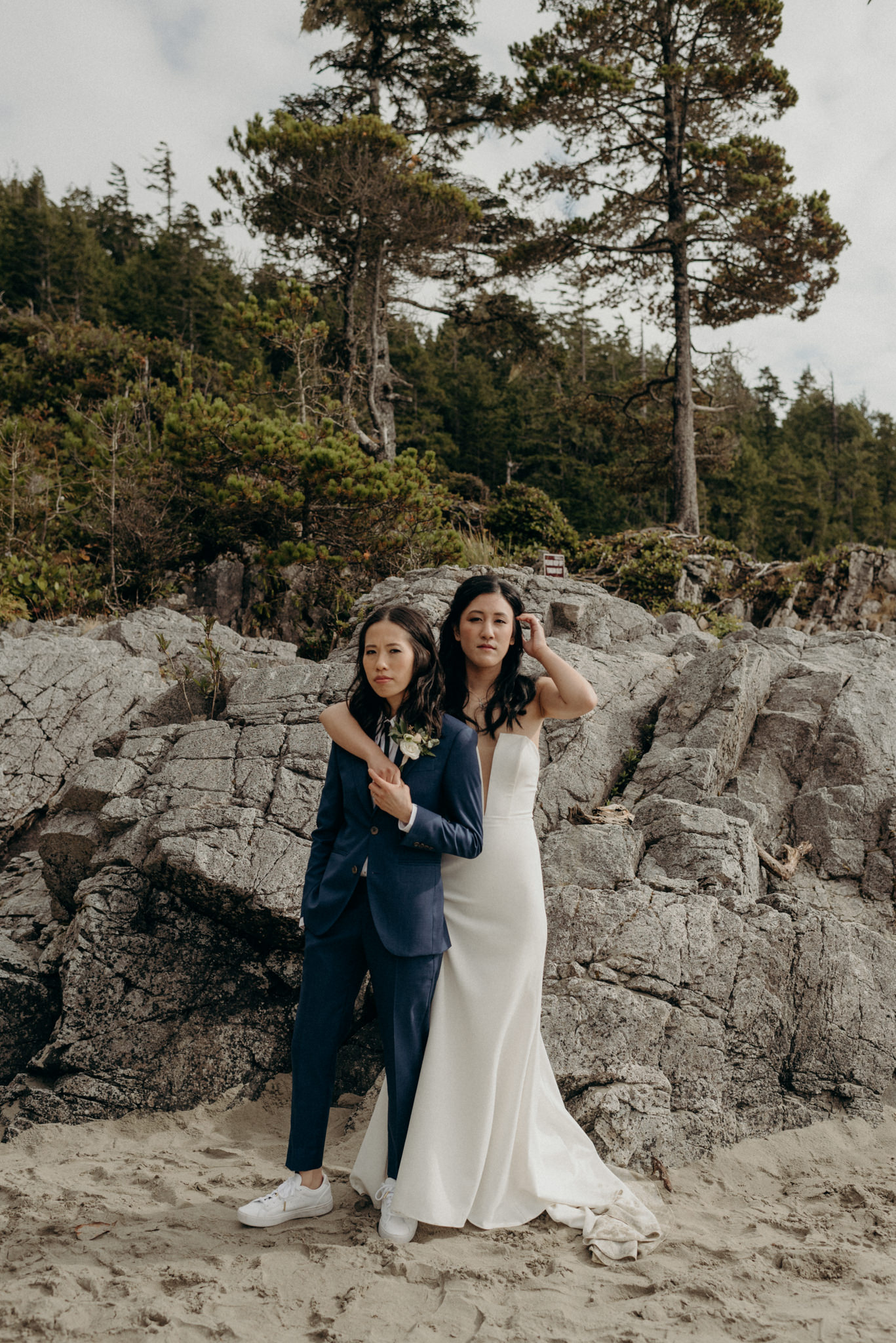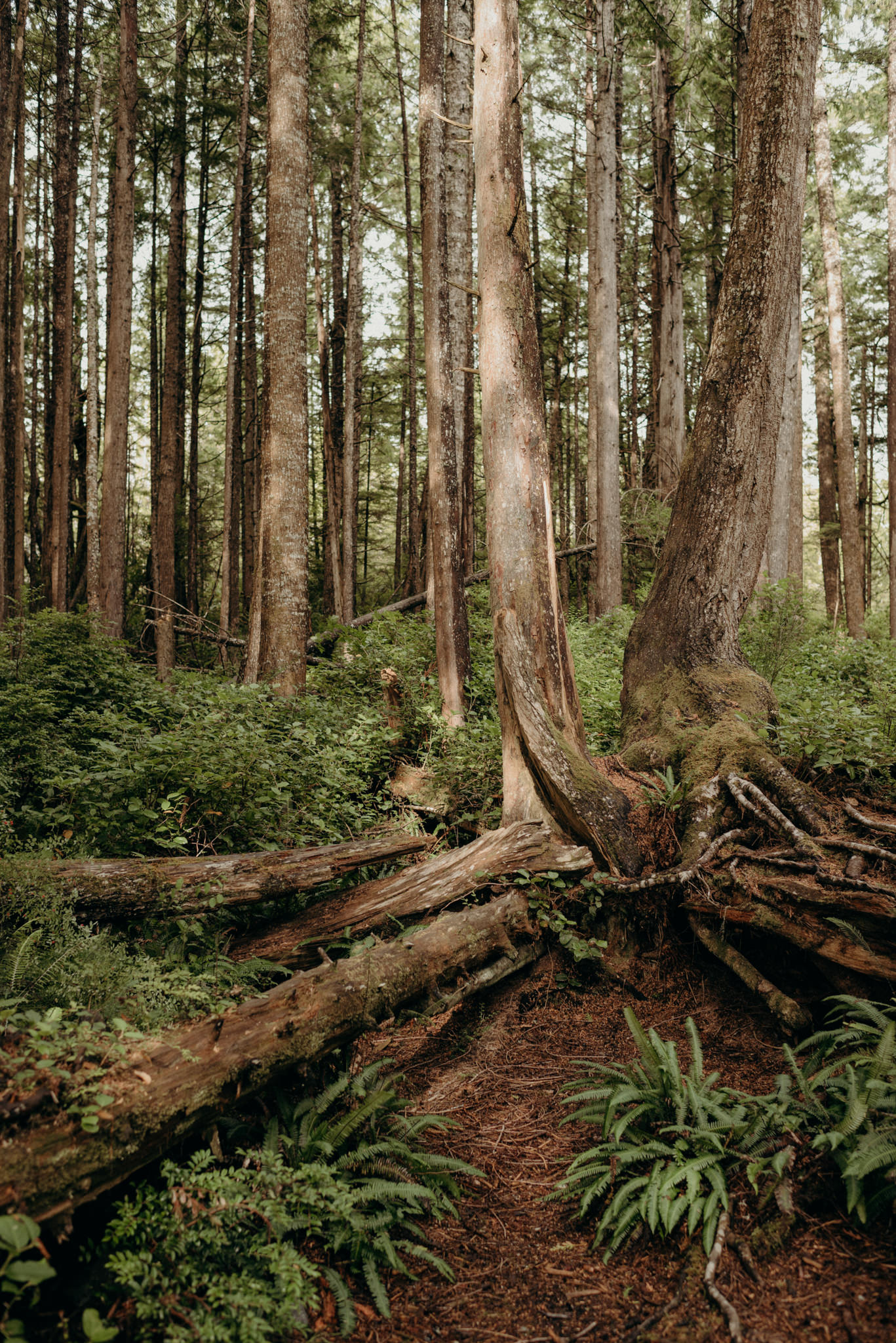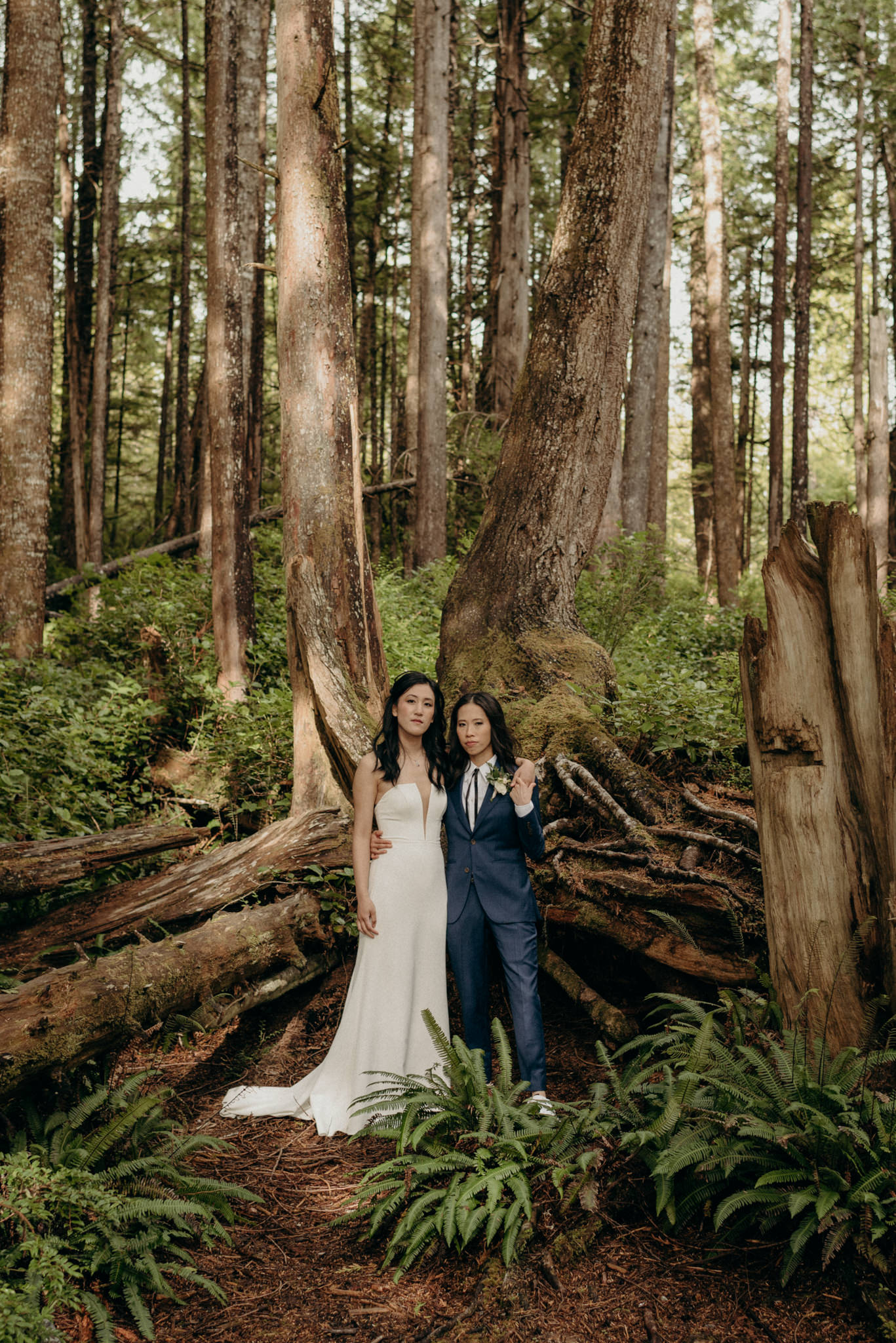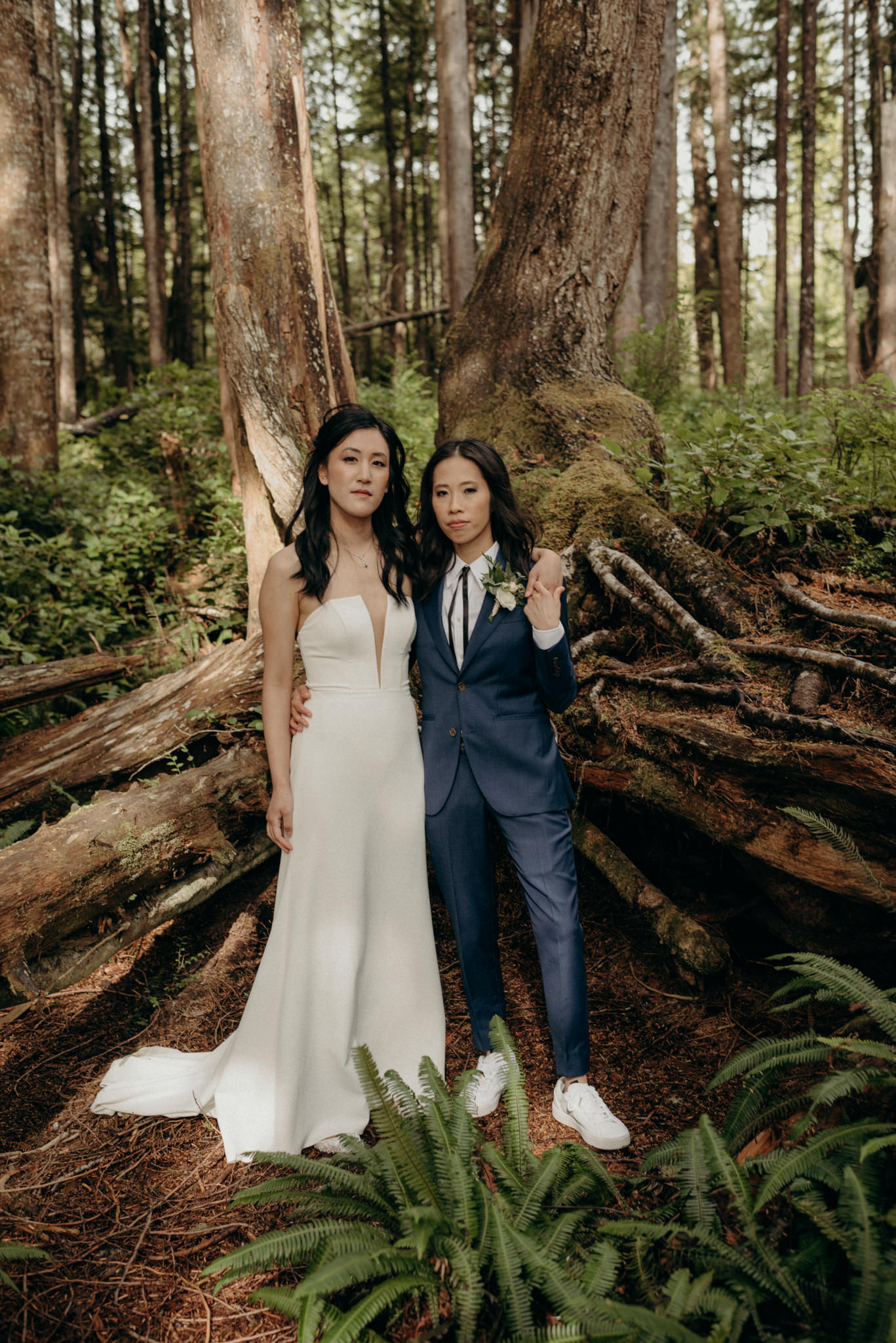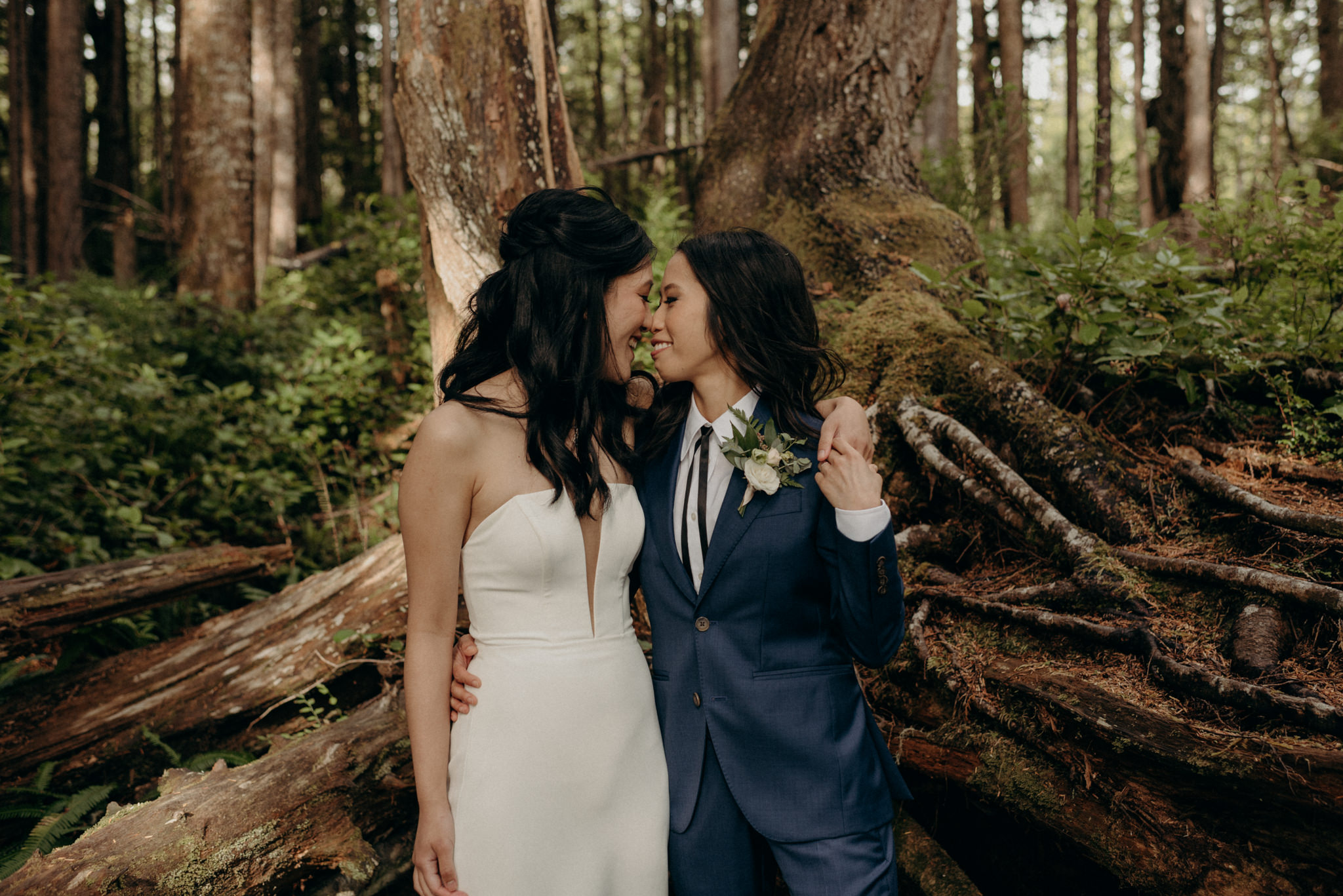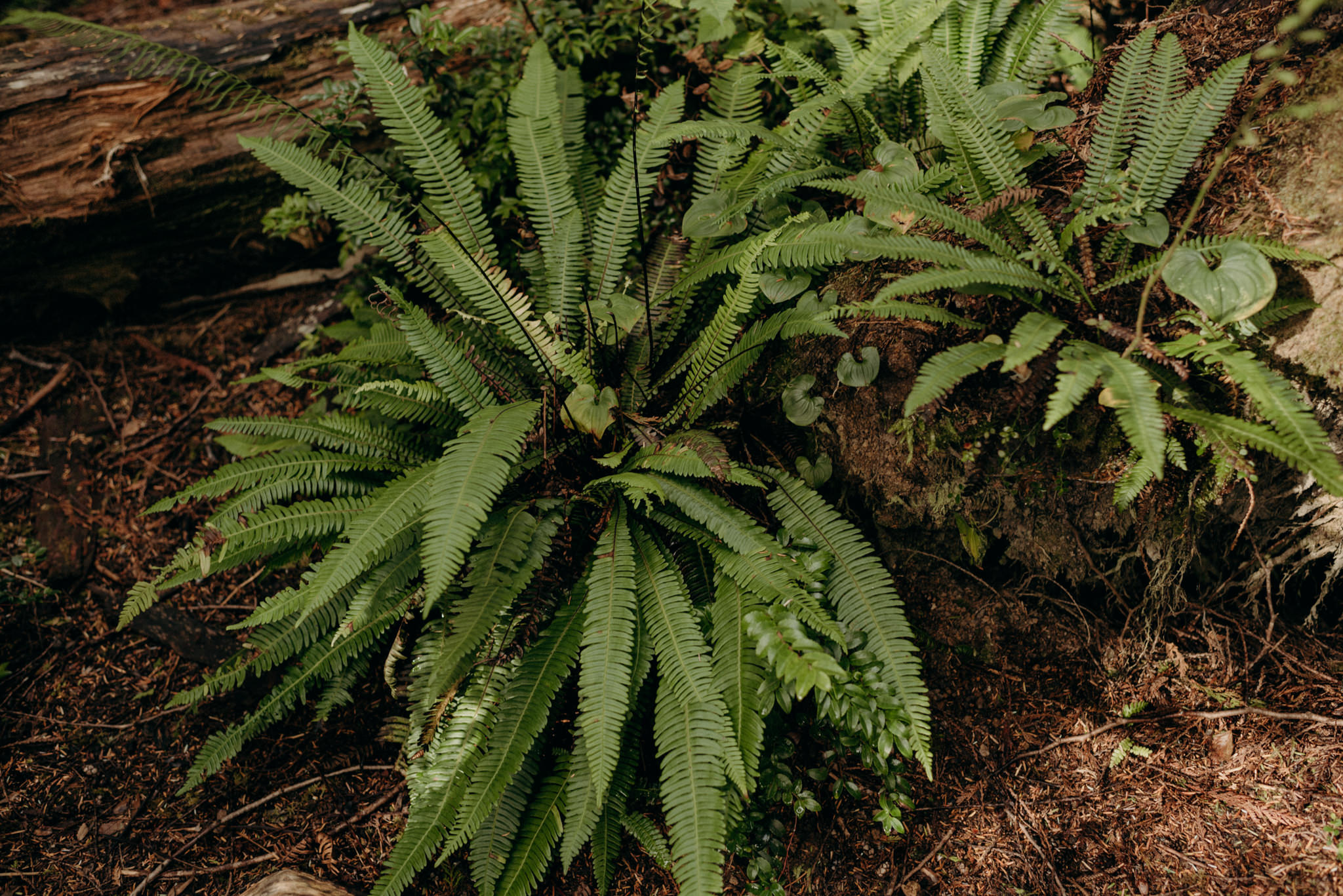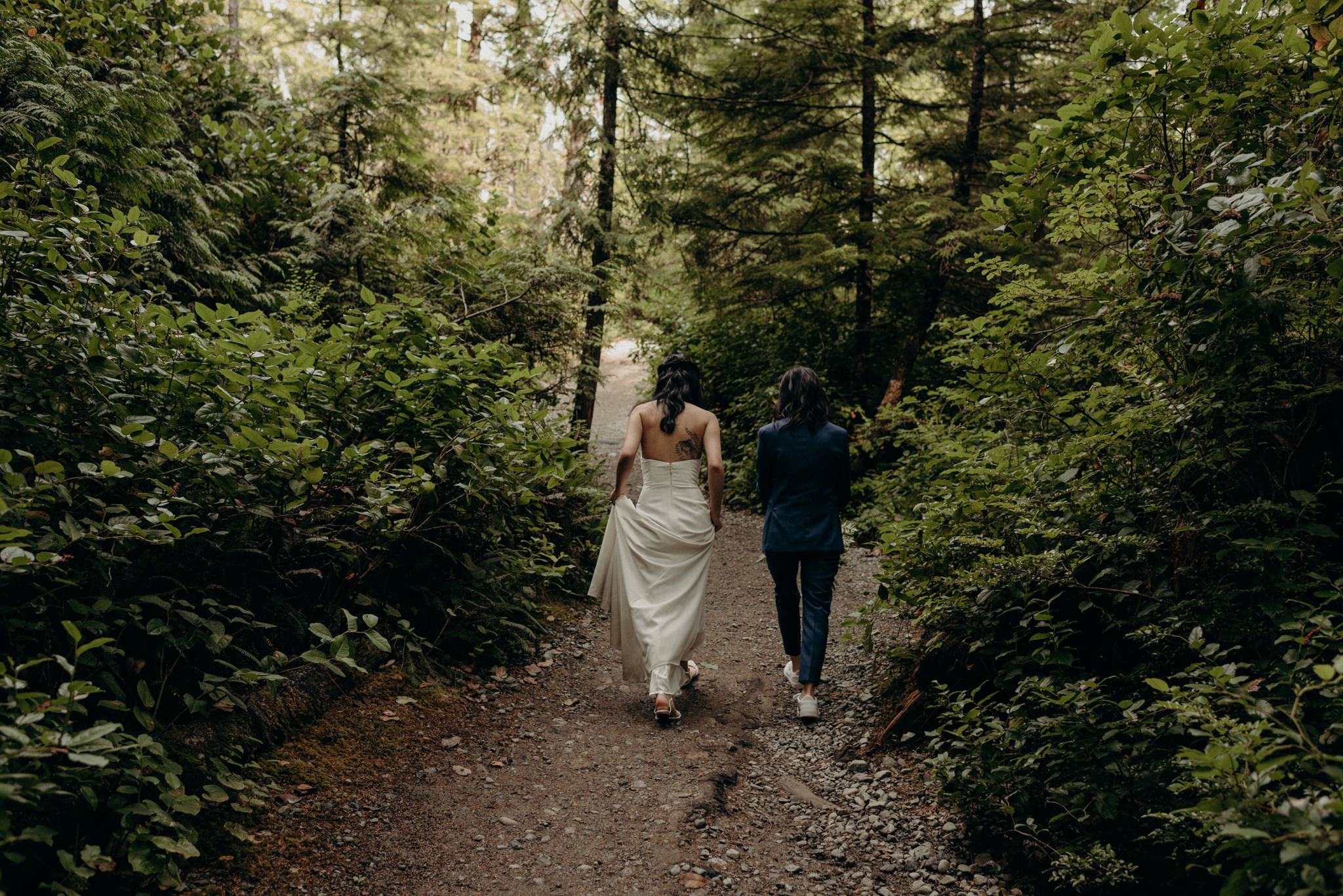 Vendors
Dress: Blue Sky Bridal
Shoes: Nordstrom & Gravity Pope
Suit: Ed Williams
Florals: Wild Bloom Floral Design
Hair & Makeup: Salty Dolls
Officiant: Kemal Denman
Check out more Tofino elopements:
A sunny Tofino Elopement

Wickaninnish Elopement in Tofino

A magical rainy Tofino Elopement