I had been looking forward to photographing Sam and Mike for a year. When the pandemic hit and their plans for a larger wedding were put on hold I was disappointed. Then on day I received an email from Sam asking if I was available on a random Tuesday in a month. Of course I was. So there we were, within a day or two, planning for this gorgeous 100 Acre Wood micro wedding that turned into the perfect celebration of their love. Filled with some of the most delicious food I've ever had!
Words from the Bride
Like many other couples, our original wedding with 90 guests in Toronto was postponed by the pandemic. We had trouble getting a marriage license, so for a while the most important thing to us was just to get married. Other than that, it was important to us to make sure the day was not too hectic or bogged down by details so we could soak in every moment, and have delicious food and drinks.
What was the most memorable part of the day?
For Sam: Walking towards Mike during our first look was the best. The weather was so unexpectedly amazing on our wedding day. It had been unbearable hot for weeks leading up, but the day was sunny, breezy, and not humid. I could feel the wind blowing in my hair as I walked towards him. As he turned around, I felt like everything was in slow motion. Also the food at 100 Acre Wood was unforgettable.
For Mike: right after our first look, we had a private vow exchange where we were tucked into the trees outside the cottage that we were staying. It was a very private, quiet moment that is particularly memorable to me.
How did you choose your venue?
My friend nominated me on Instagram for a giveaway that a few vendors in Prince Edward County were holding for couples whose plans were changed by the pandemic, and while we did not win the contest, I found 100 Acre Wood as a result of the nomination (so we did win, in a way). The venue is so beautiful, and I loved all the outdoor spaces and could envision a beautiful, intimate celebration. I emailed the owner to explore the option of holding an elopement there, and she responded right away. Our plan came together within a week.
Any wedding planning advice amidst a pandemic you'd like to share?
When the plans changed, we learned to let ourselves be upset. There are a lot of people whose lives are affected by the pandemic in a much more devastating way, and there was a lot of guilt surrounding "caring about a wedding" in that context. We spent our original wedding date on a long hike, ate Dairy Queen, and just let ourselves be disappointed. After dealing with it emotionally, we were able to let go and move on. As a result, all the changed plans became a very joyful experience because we were grateful for everything.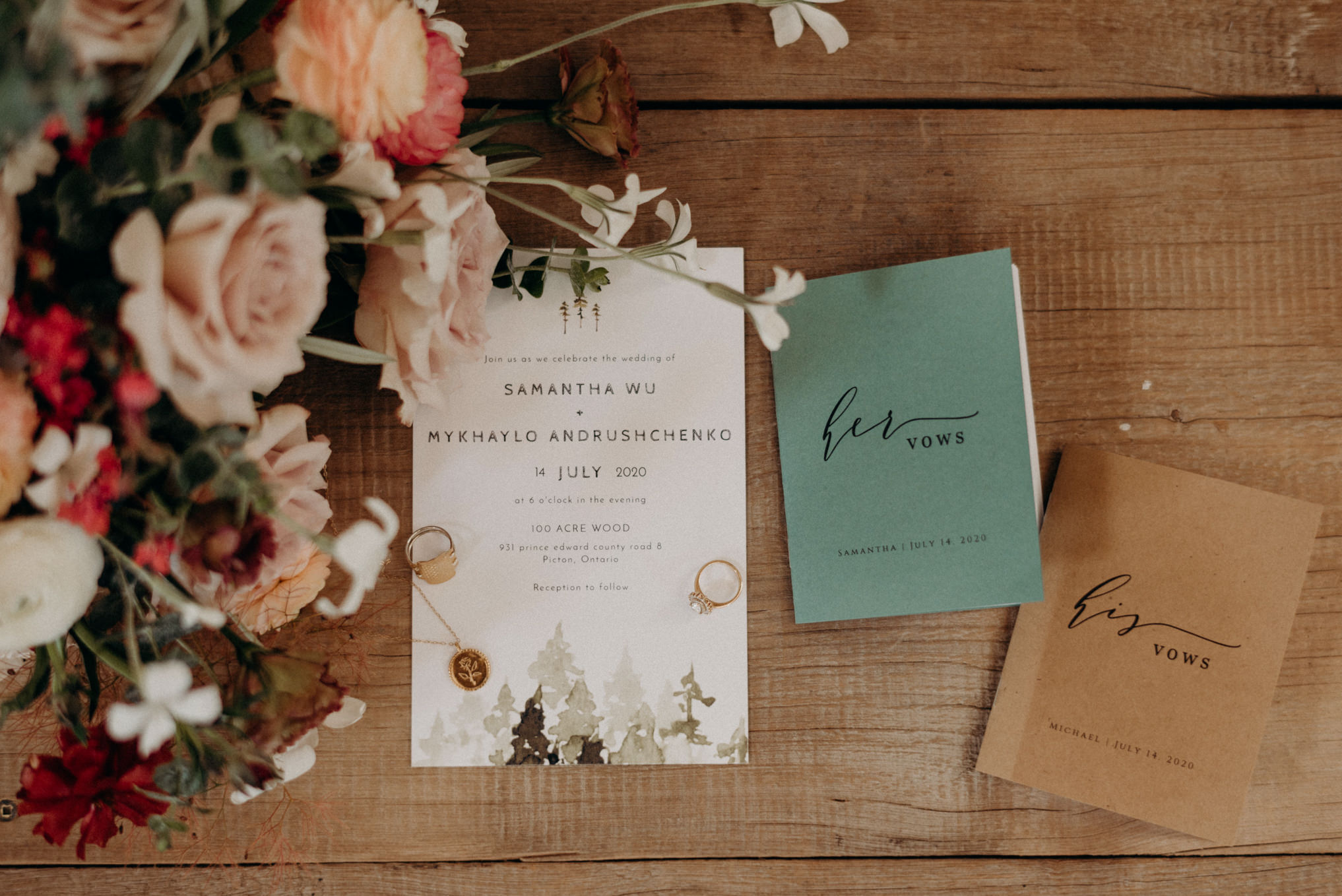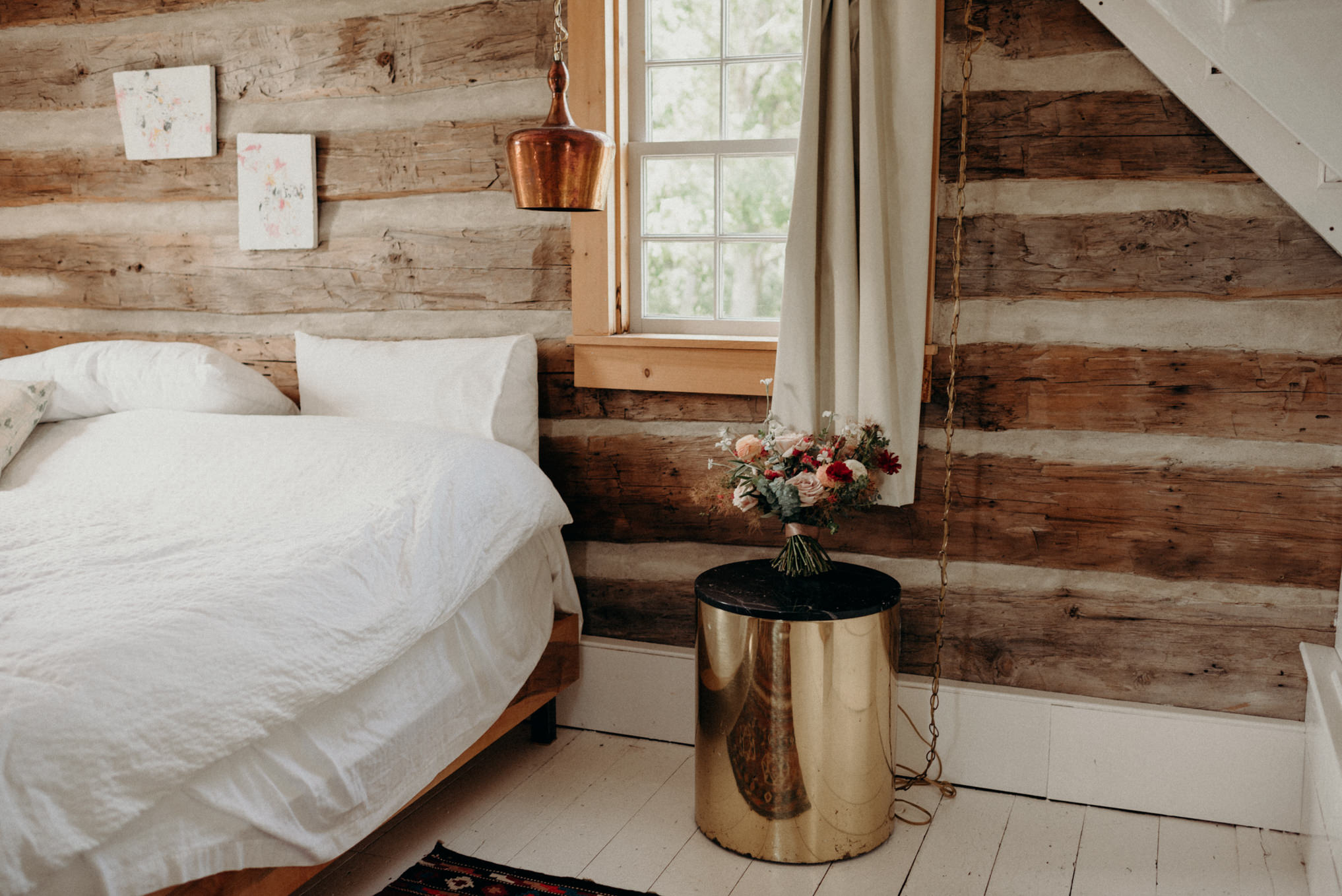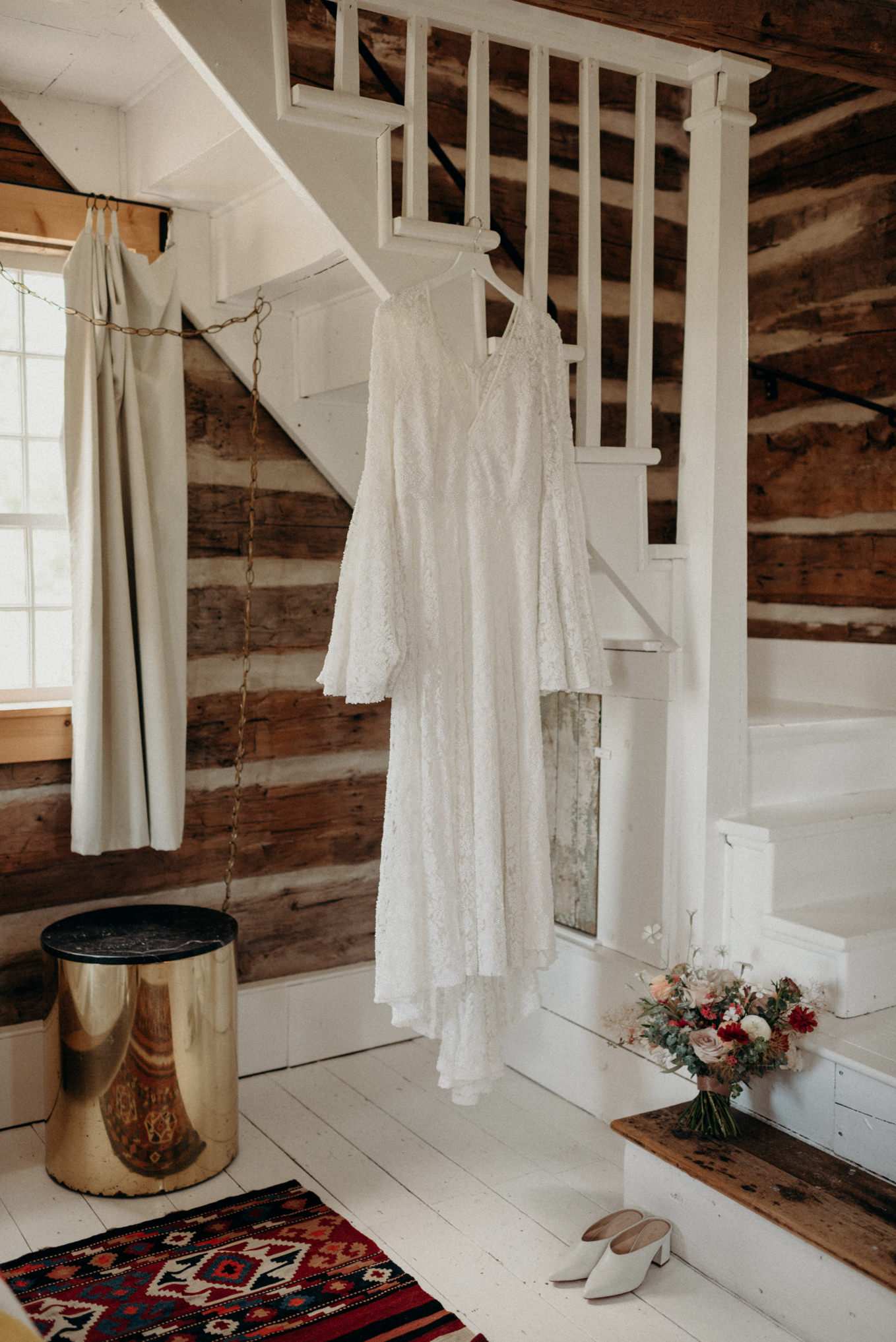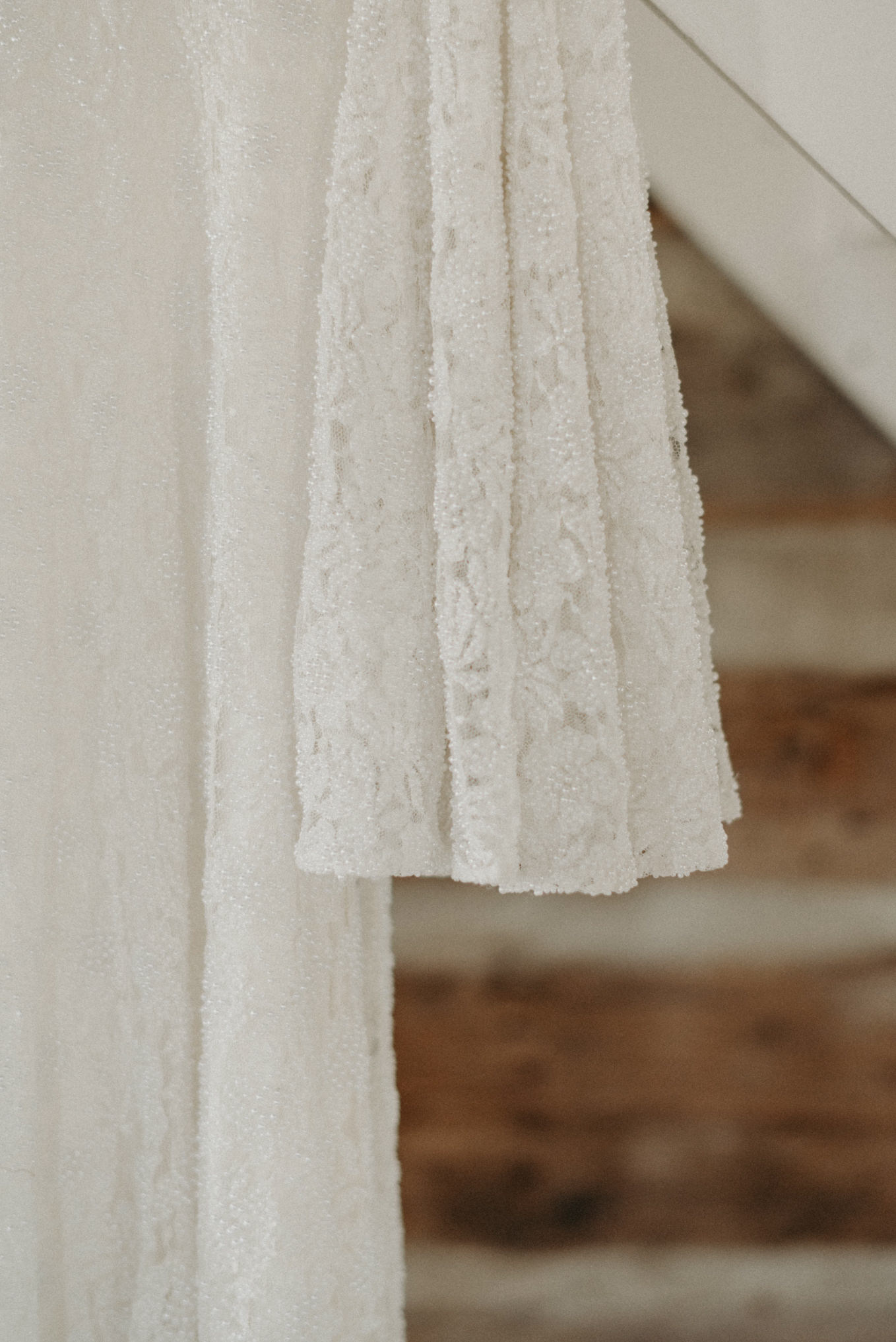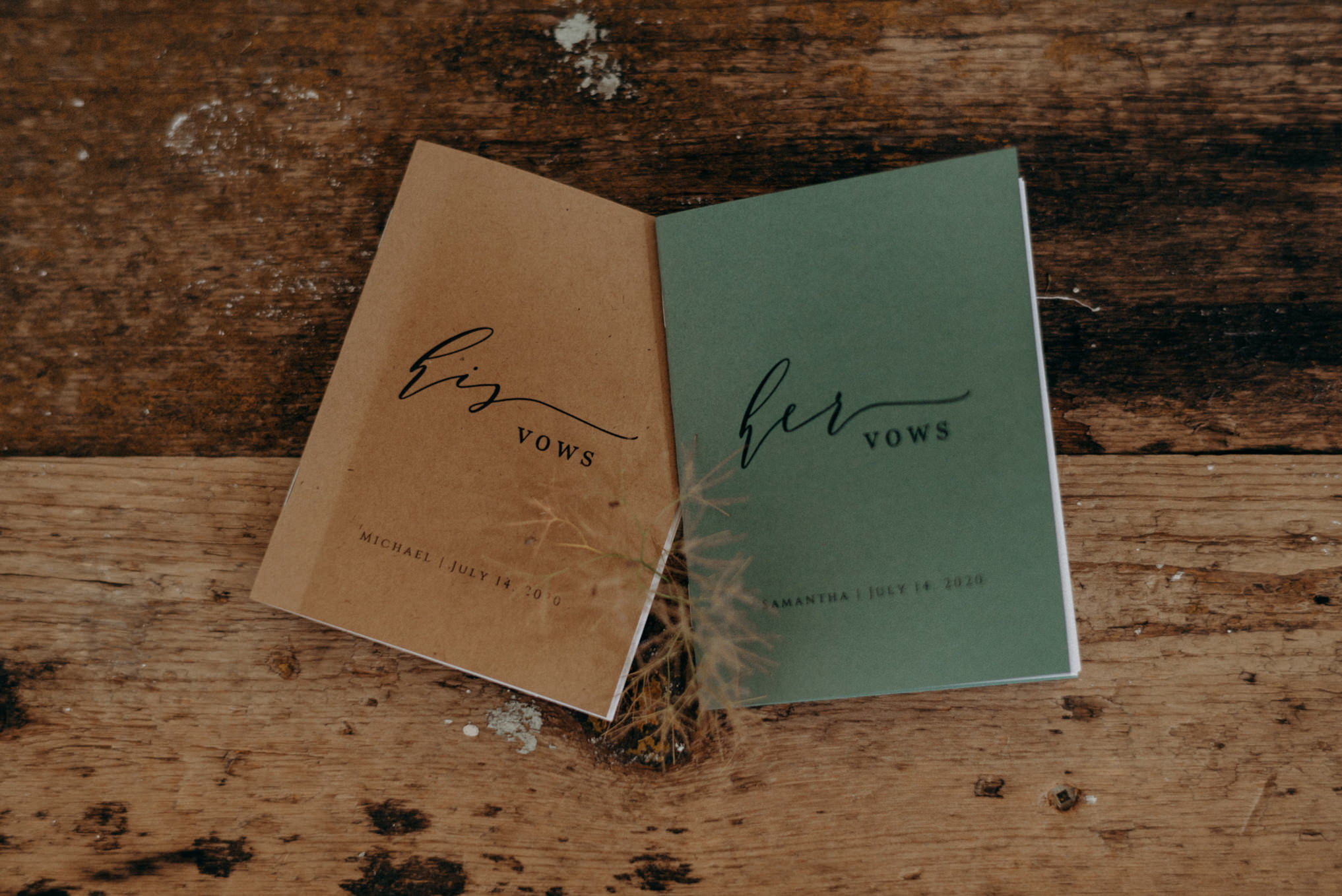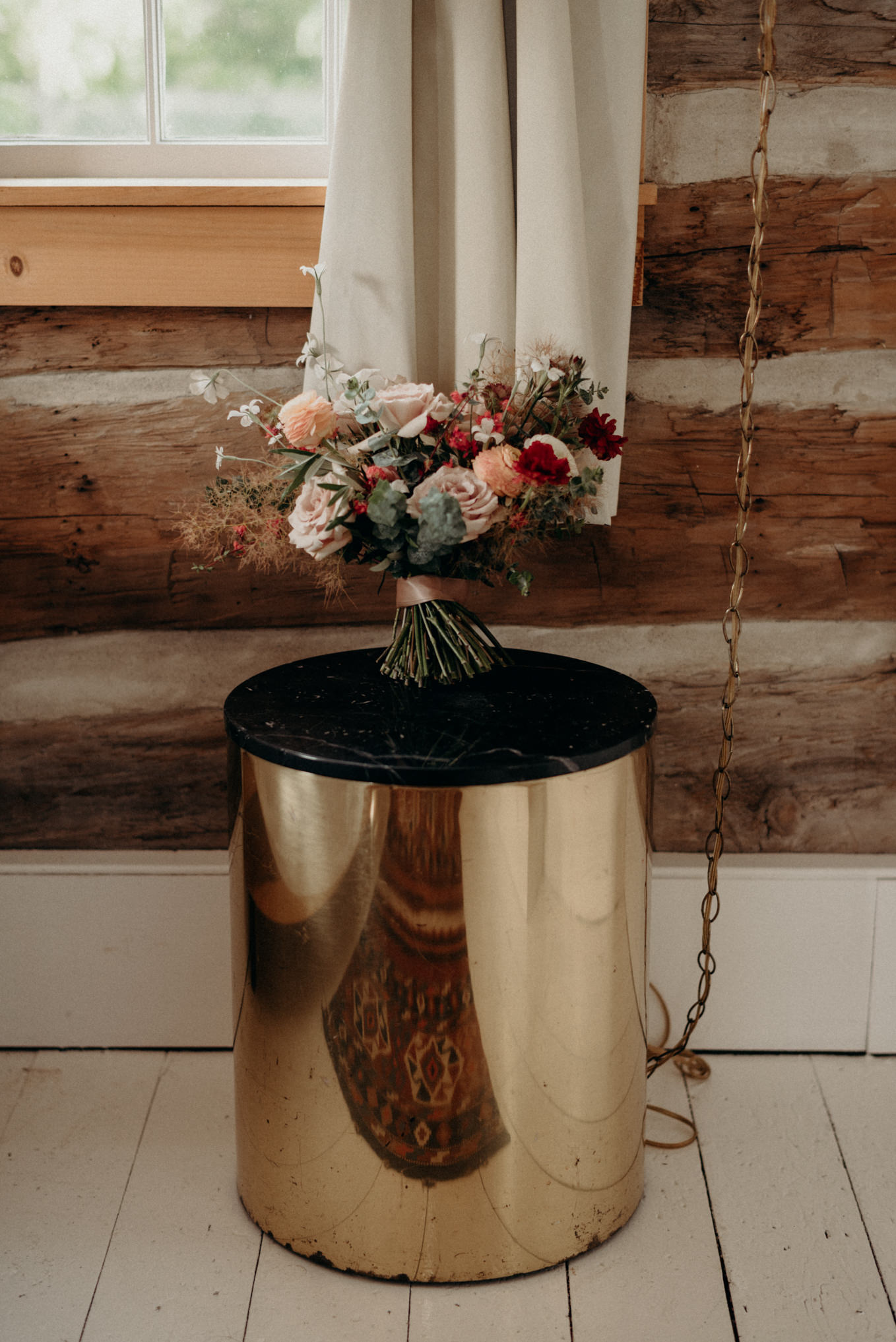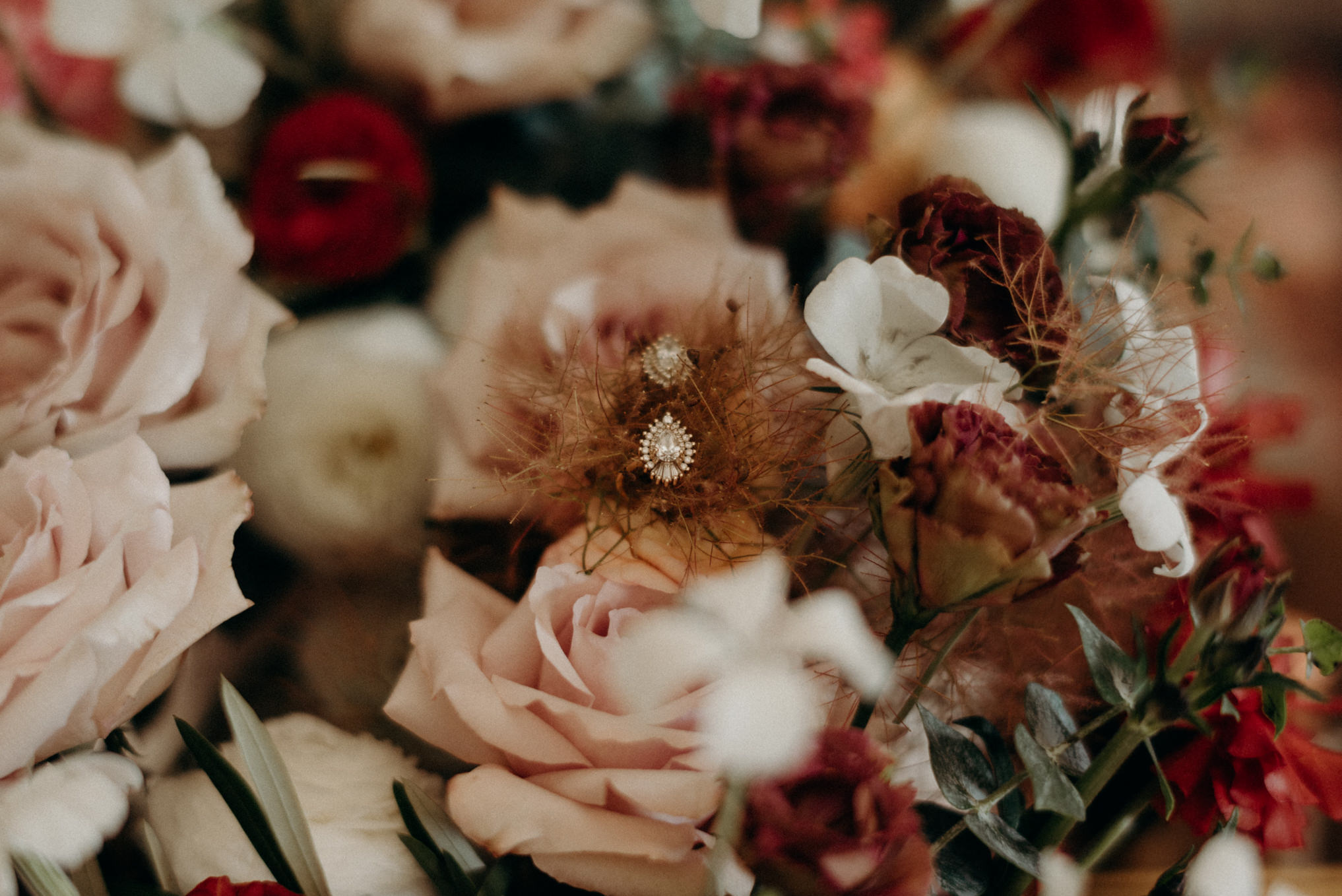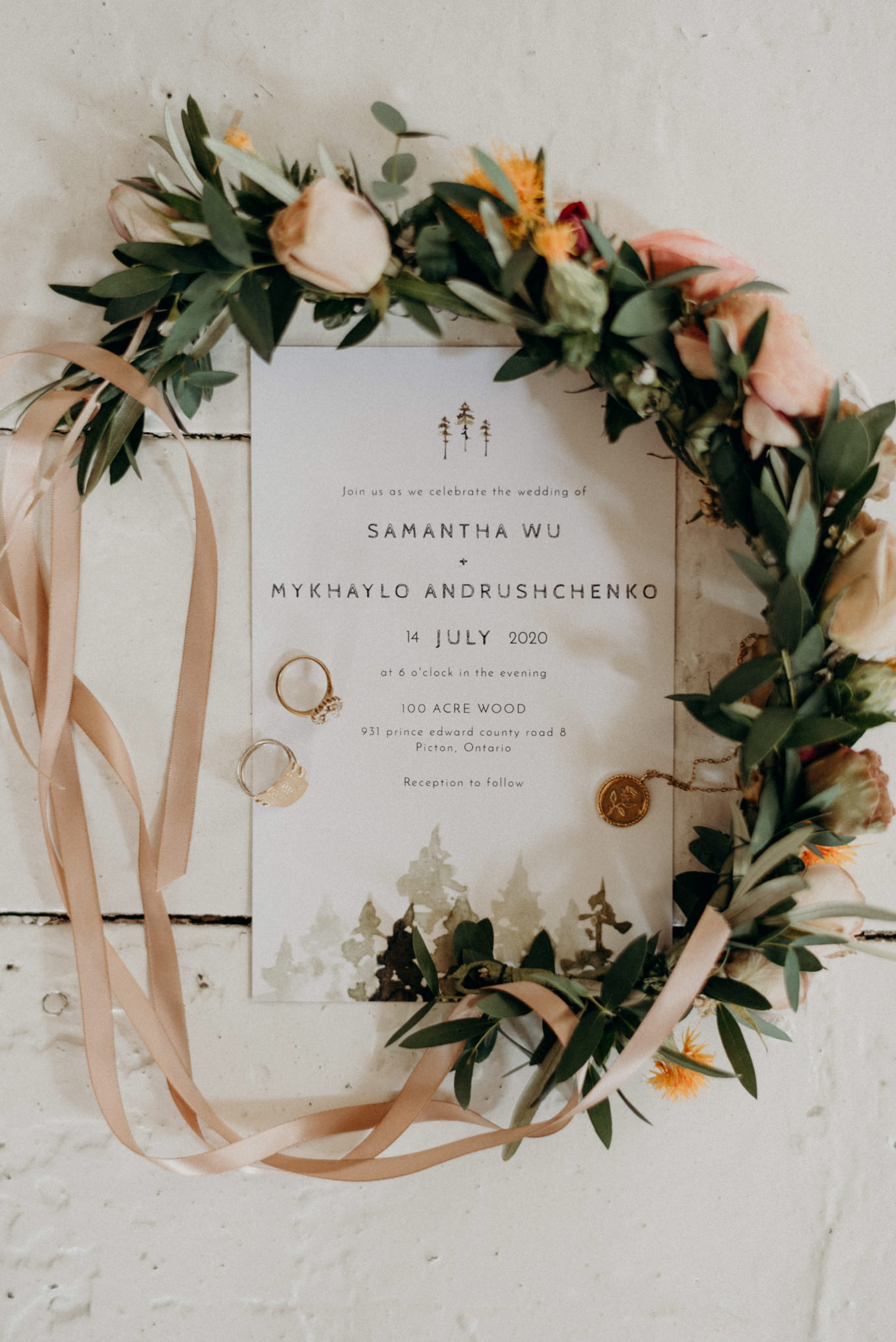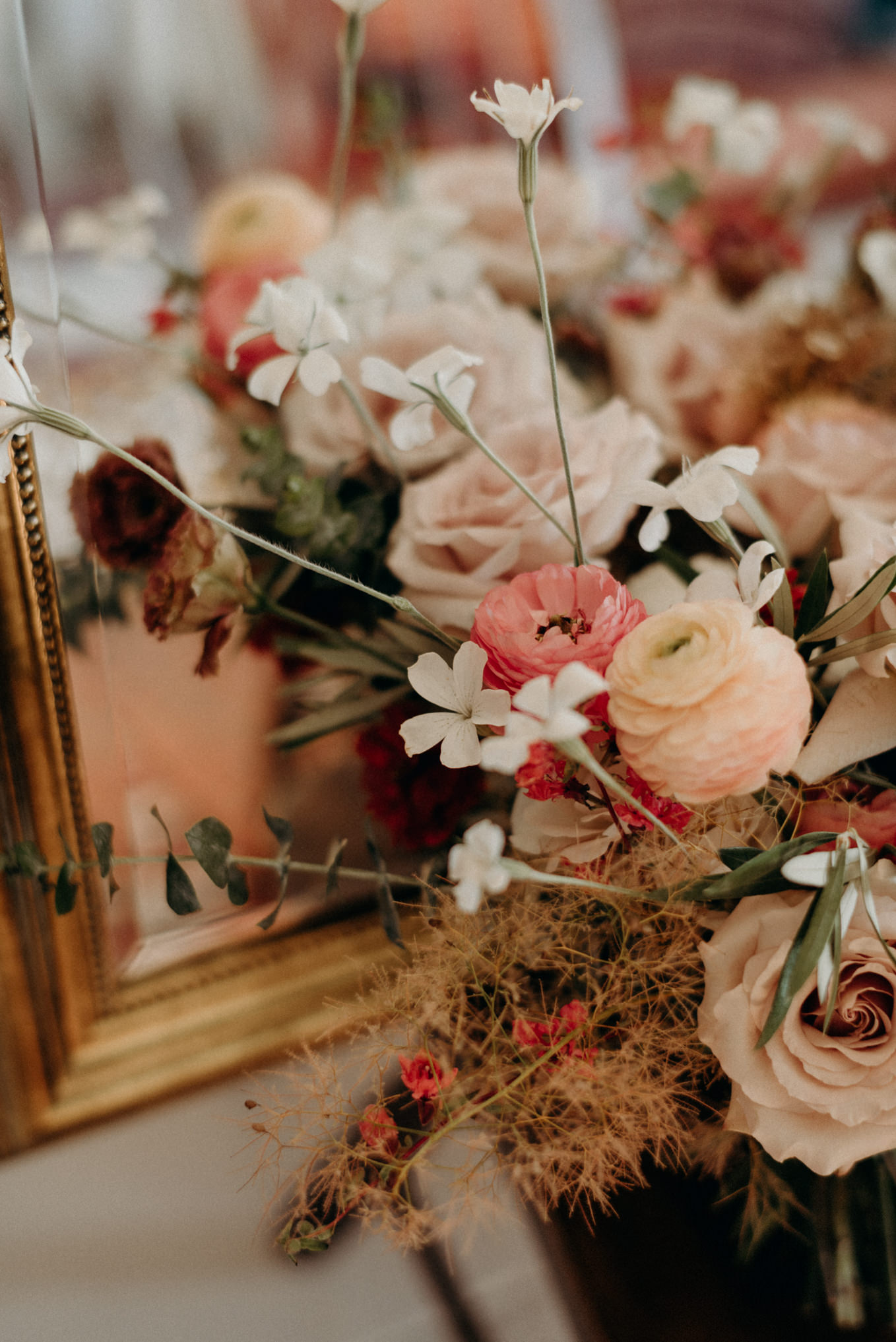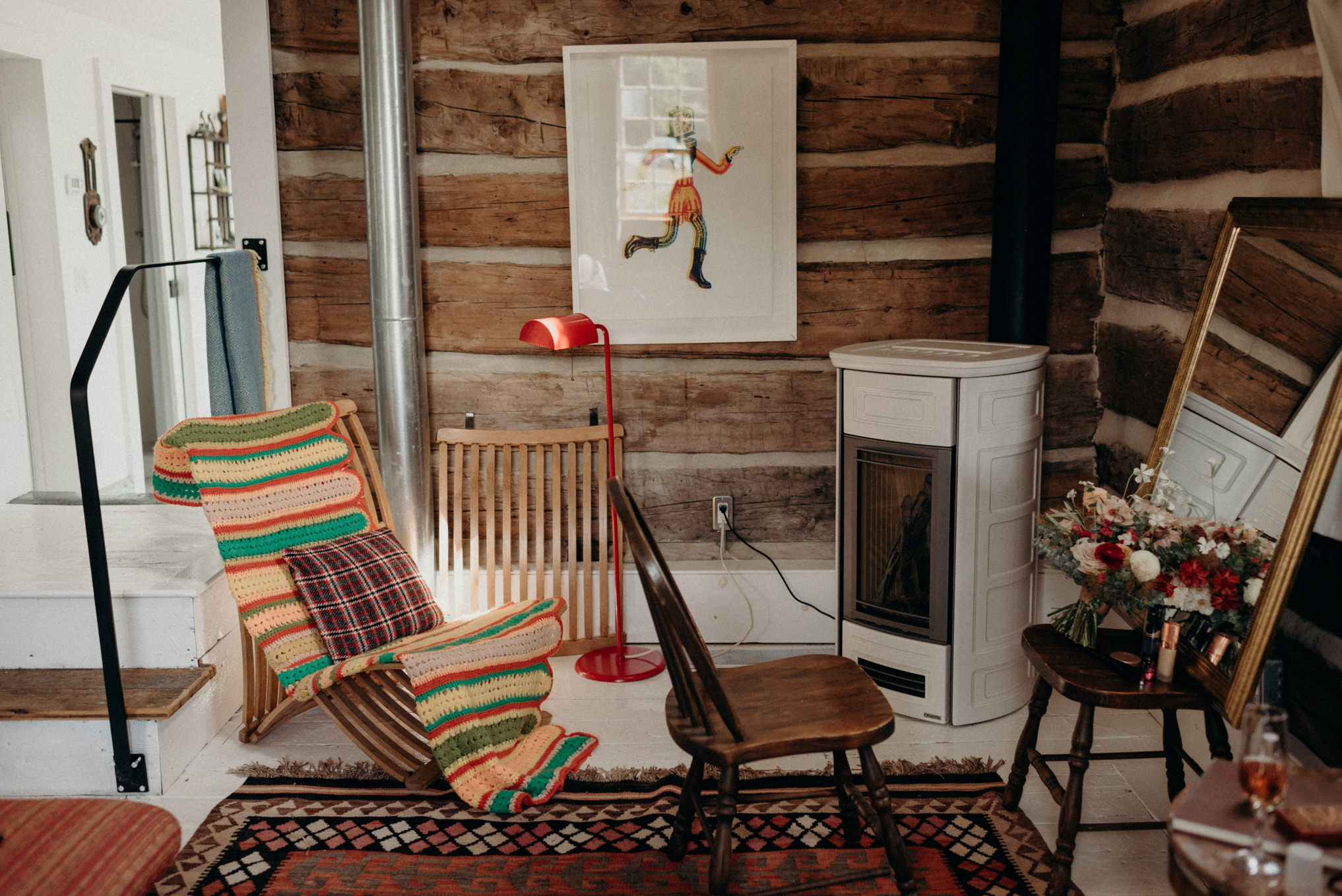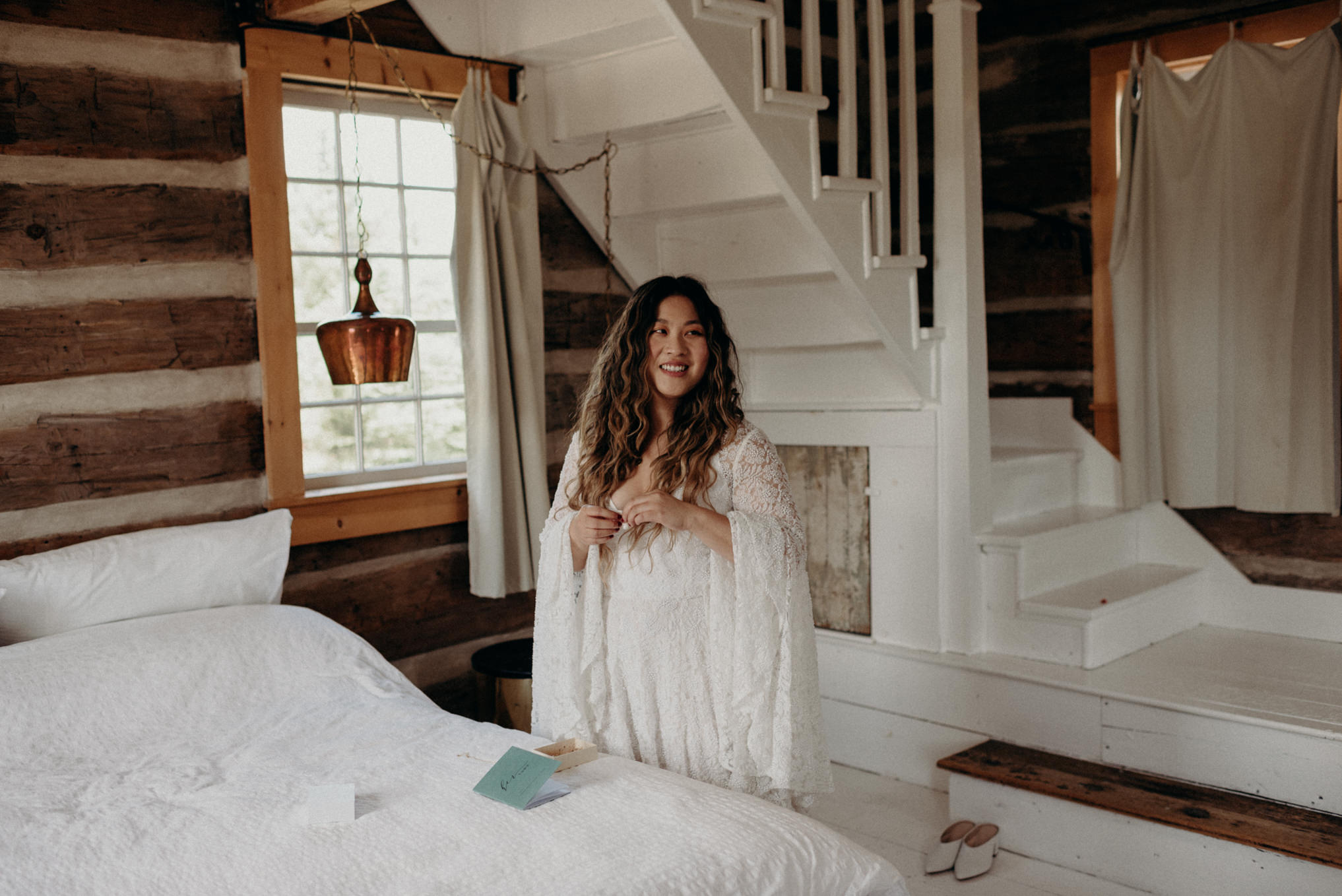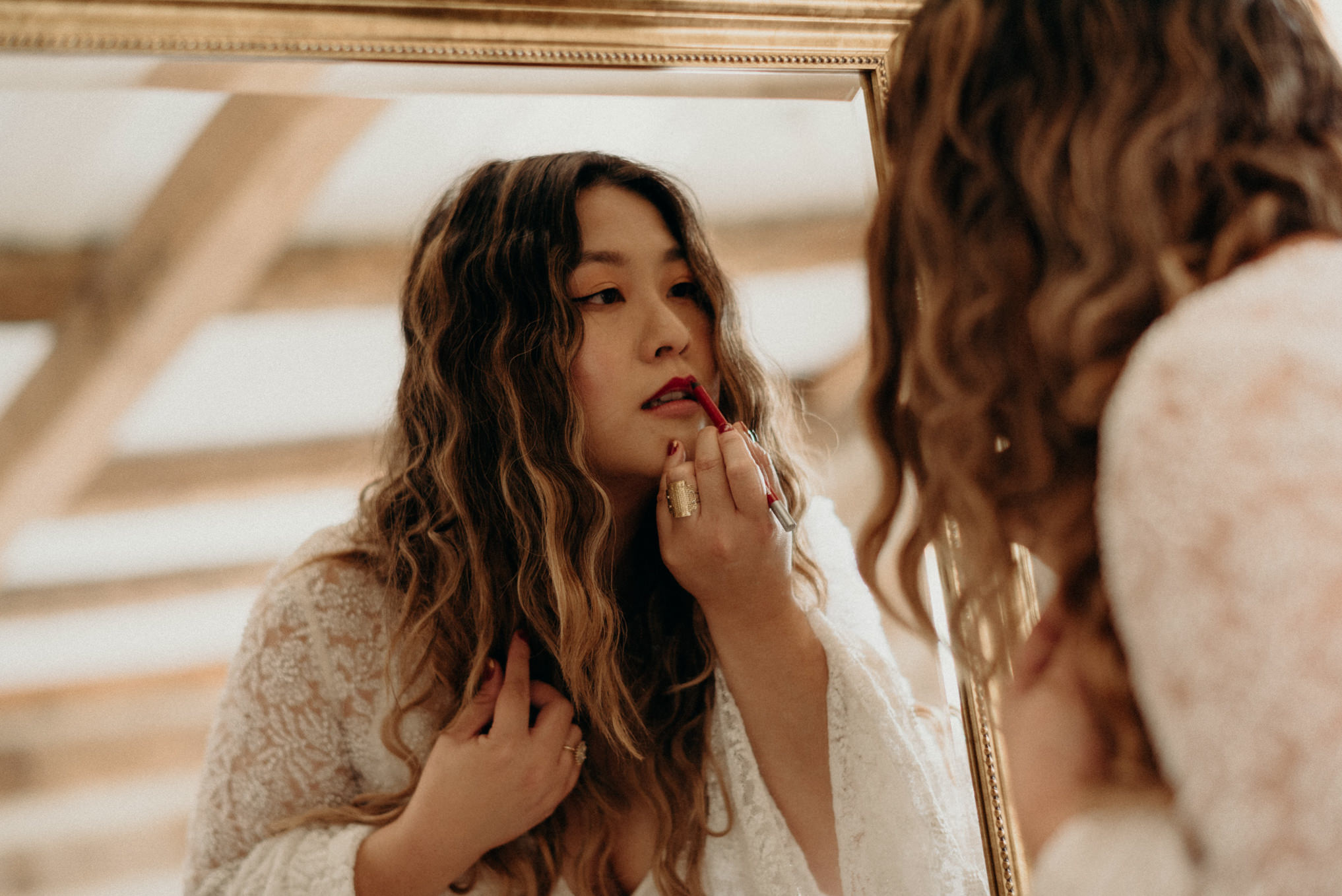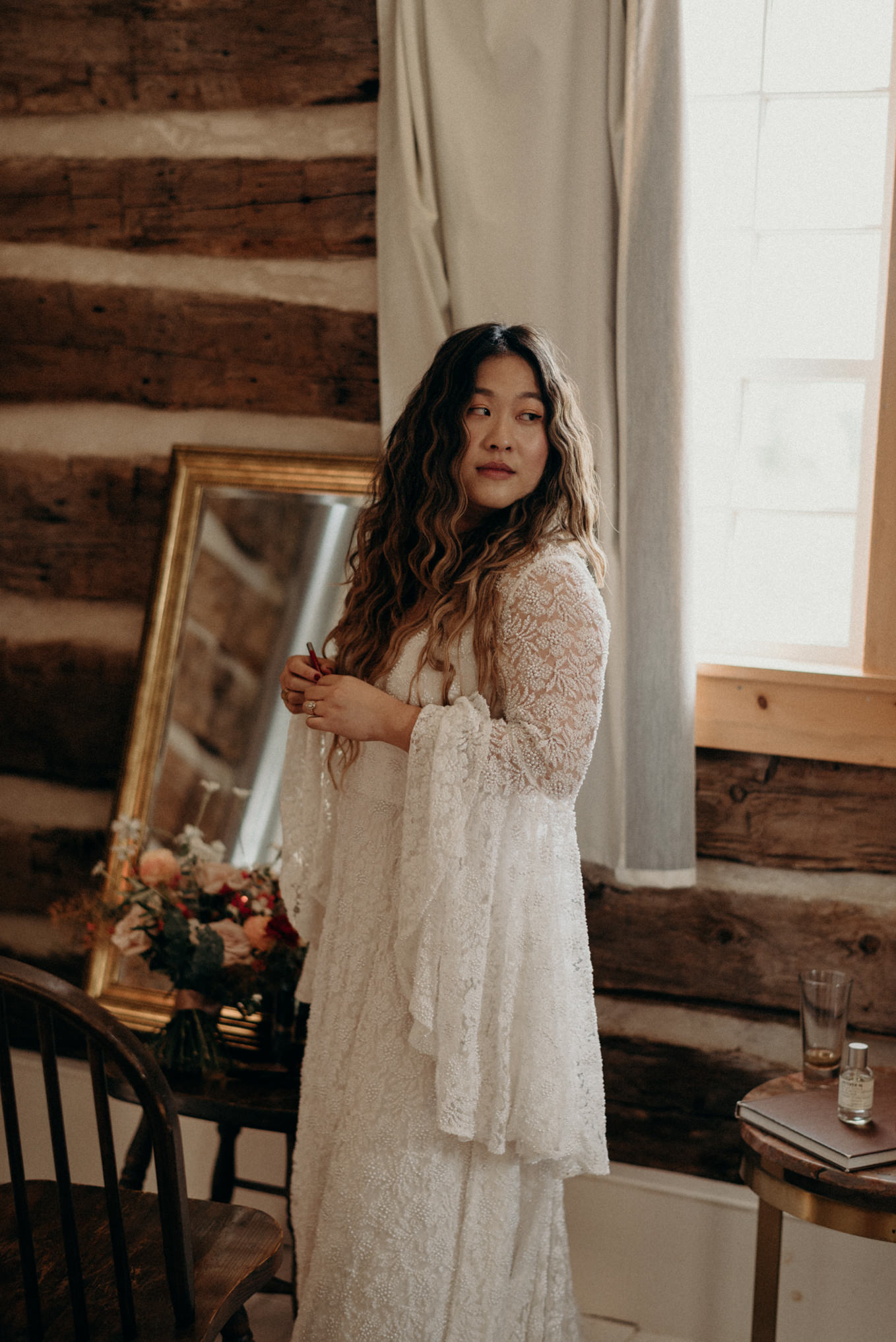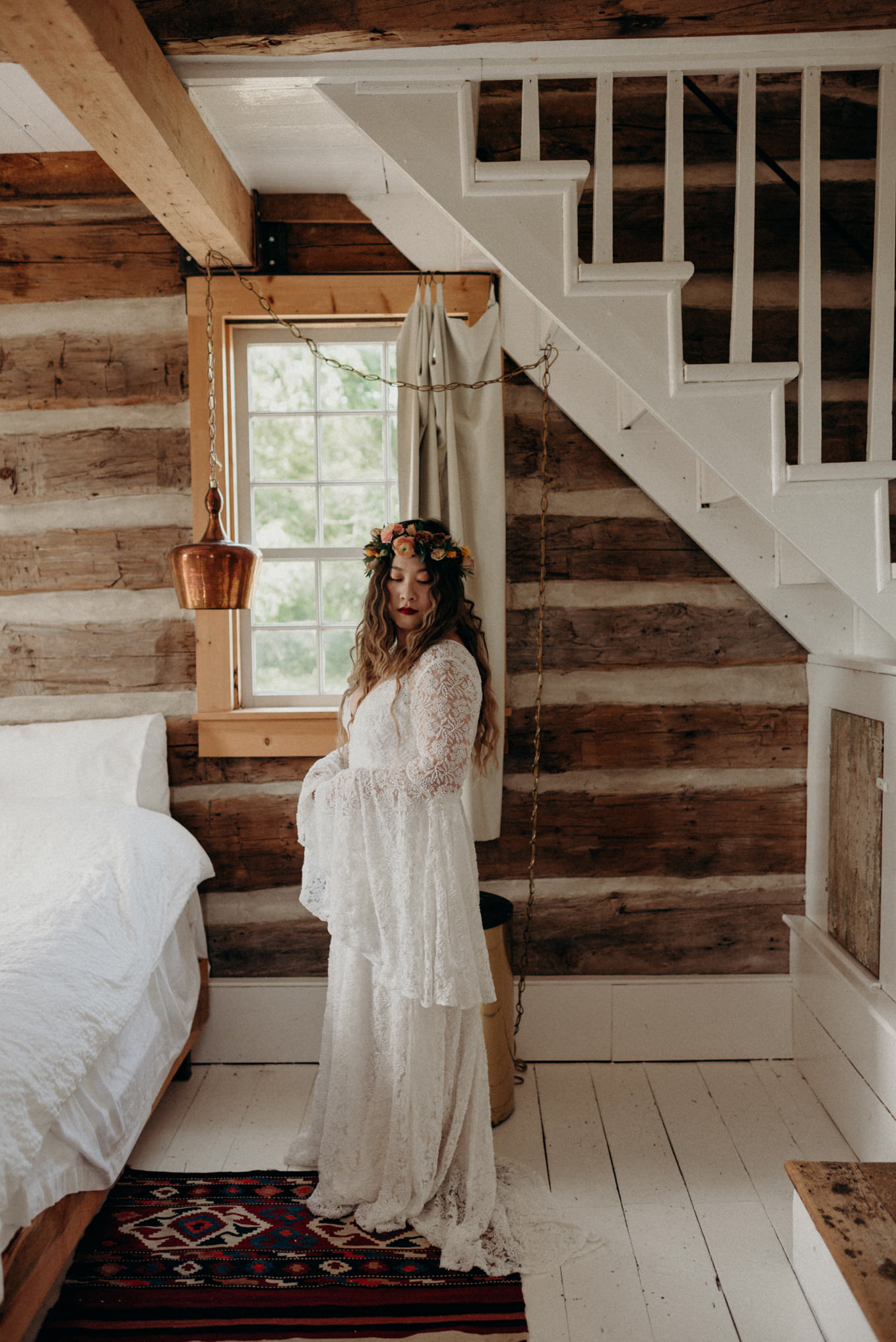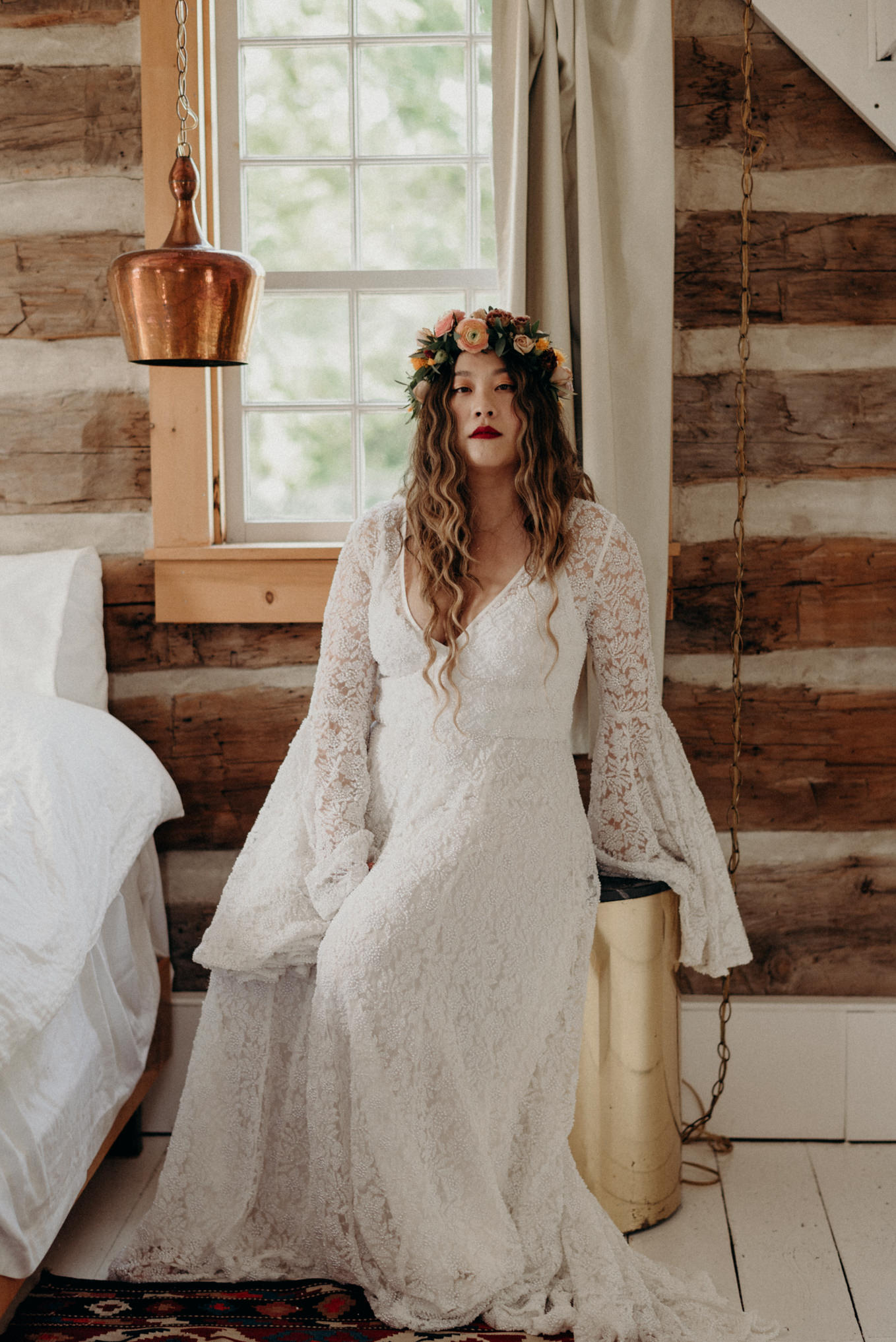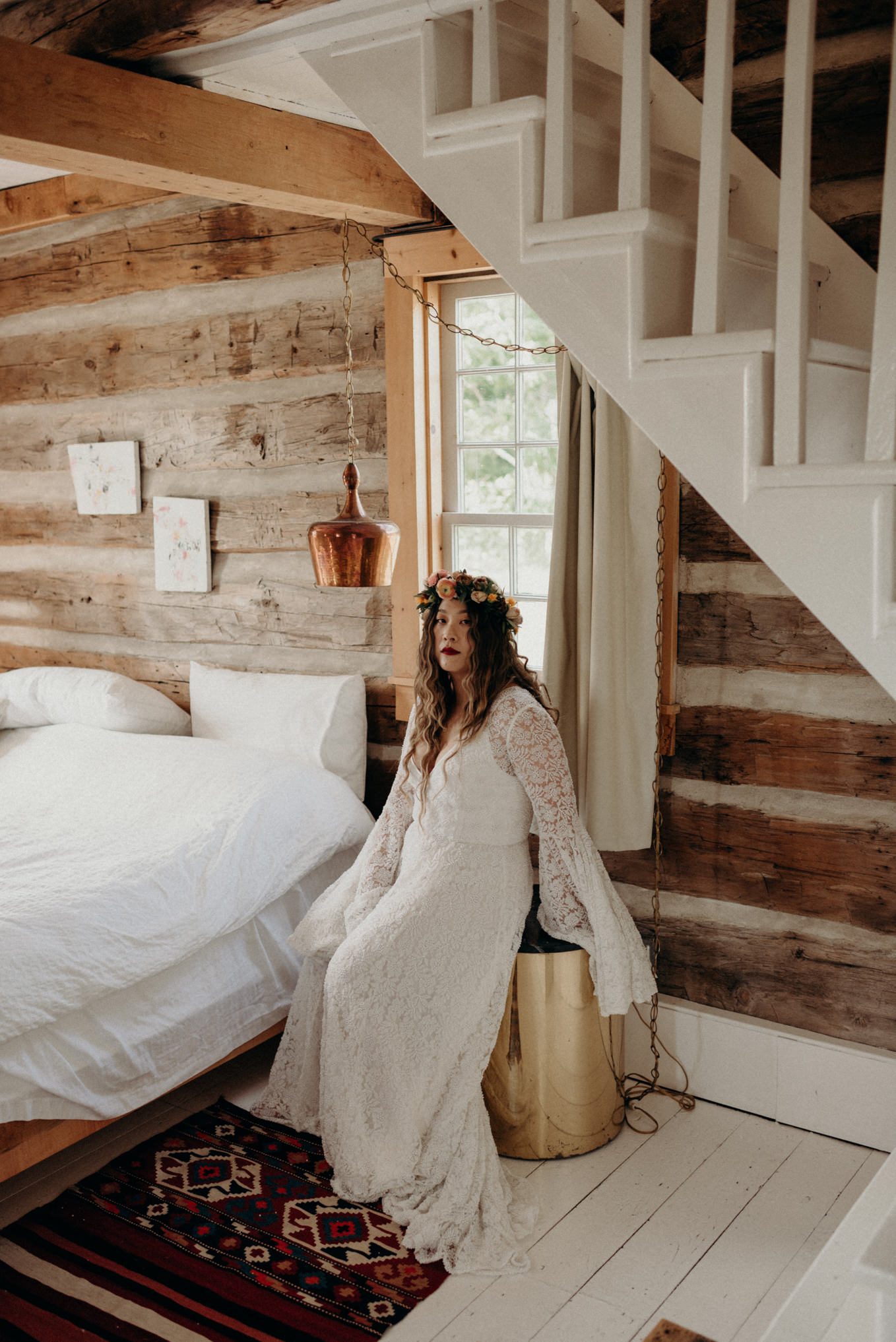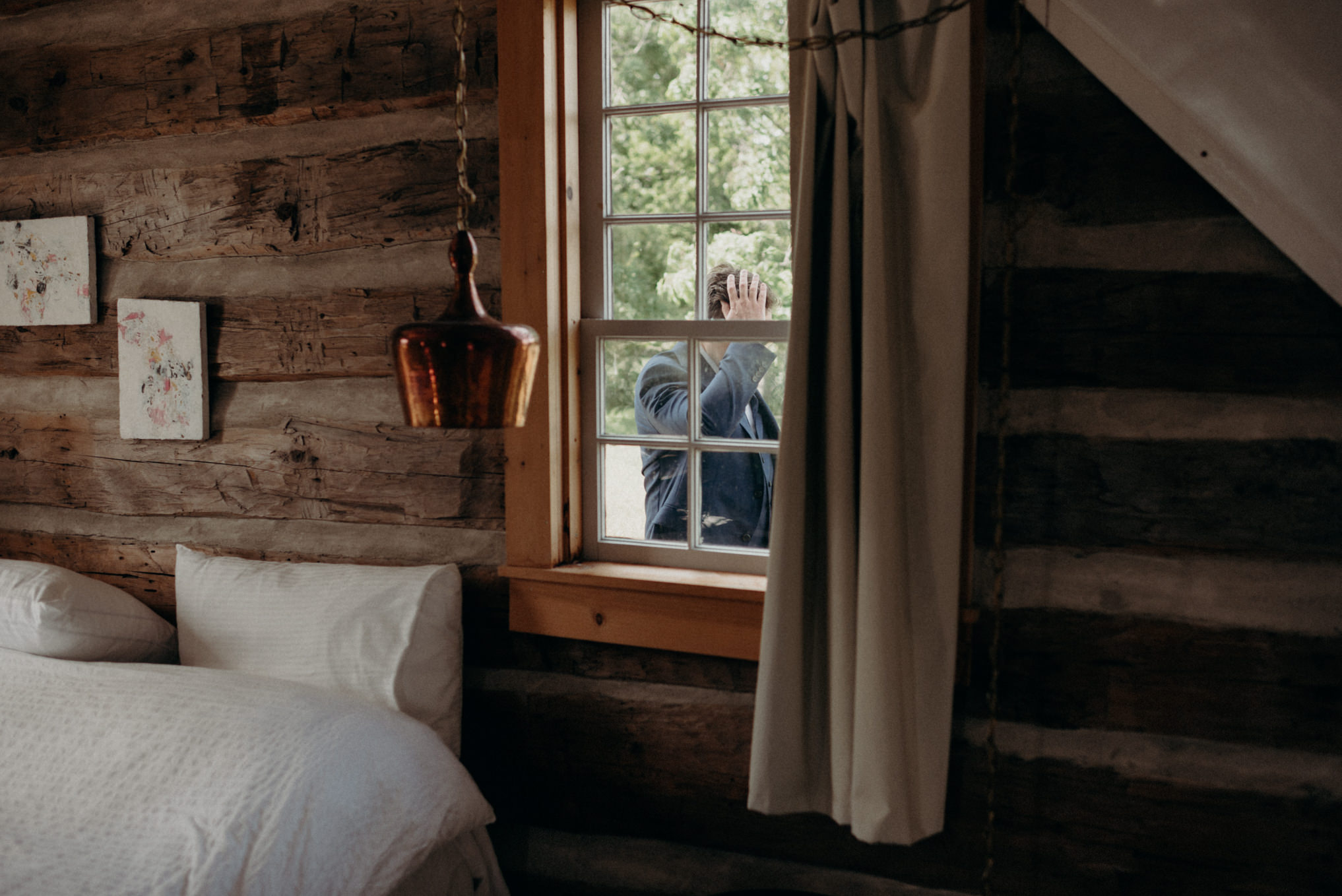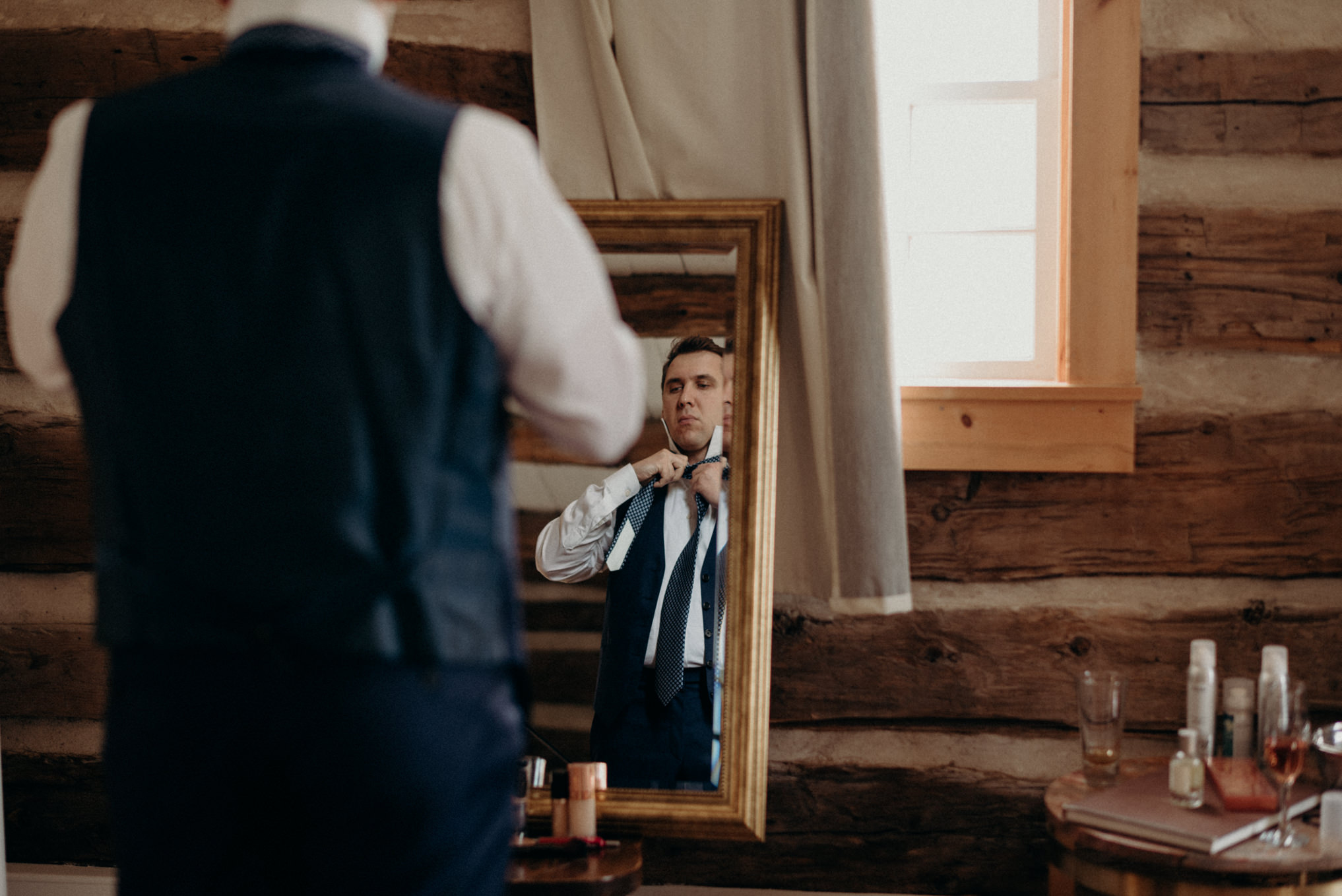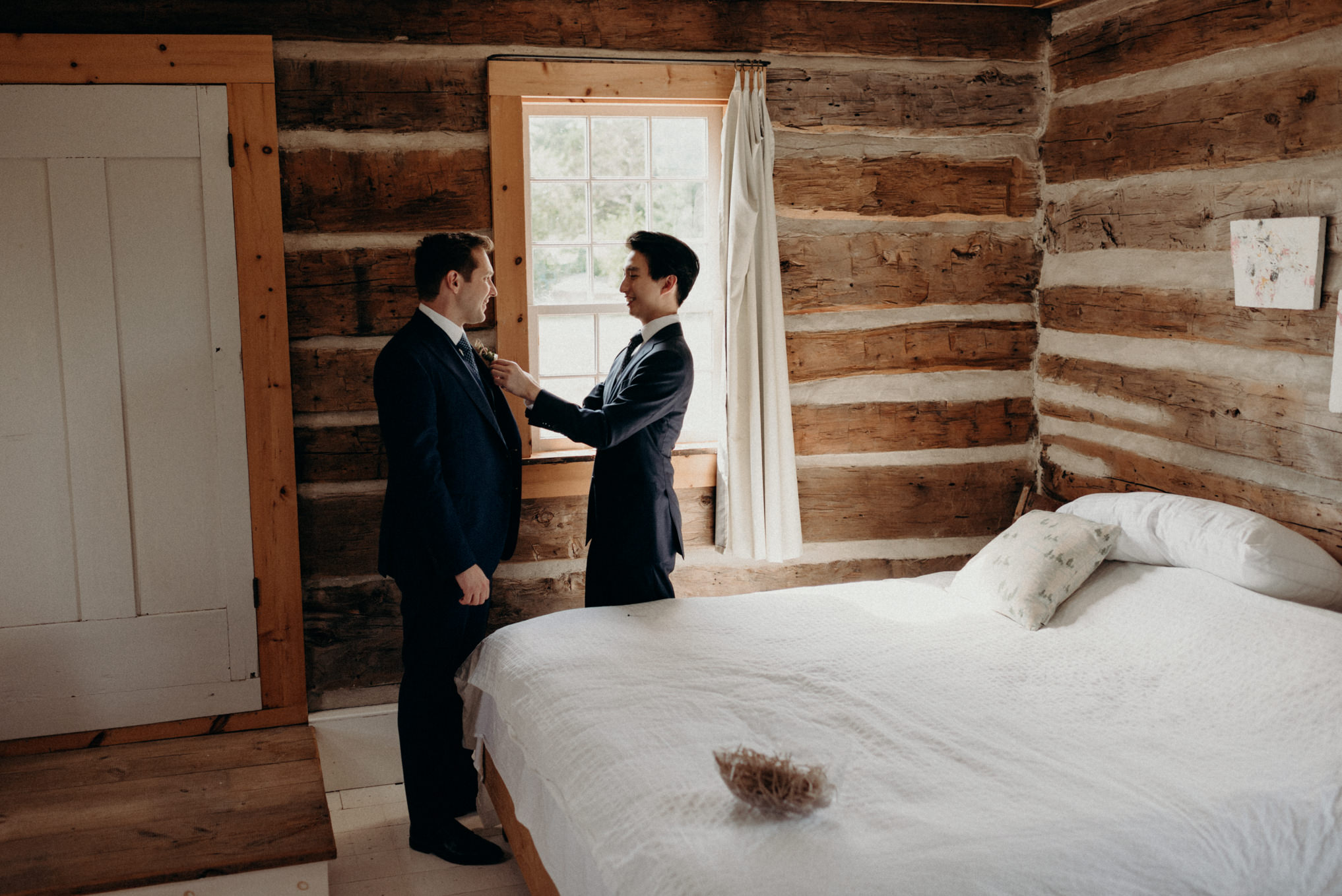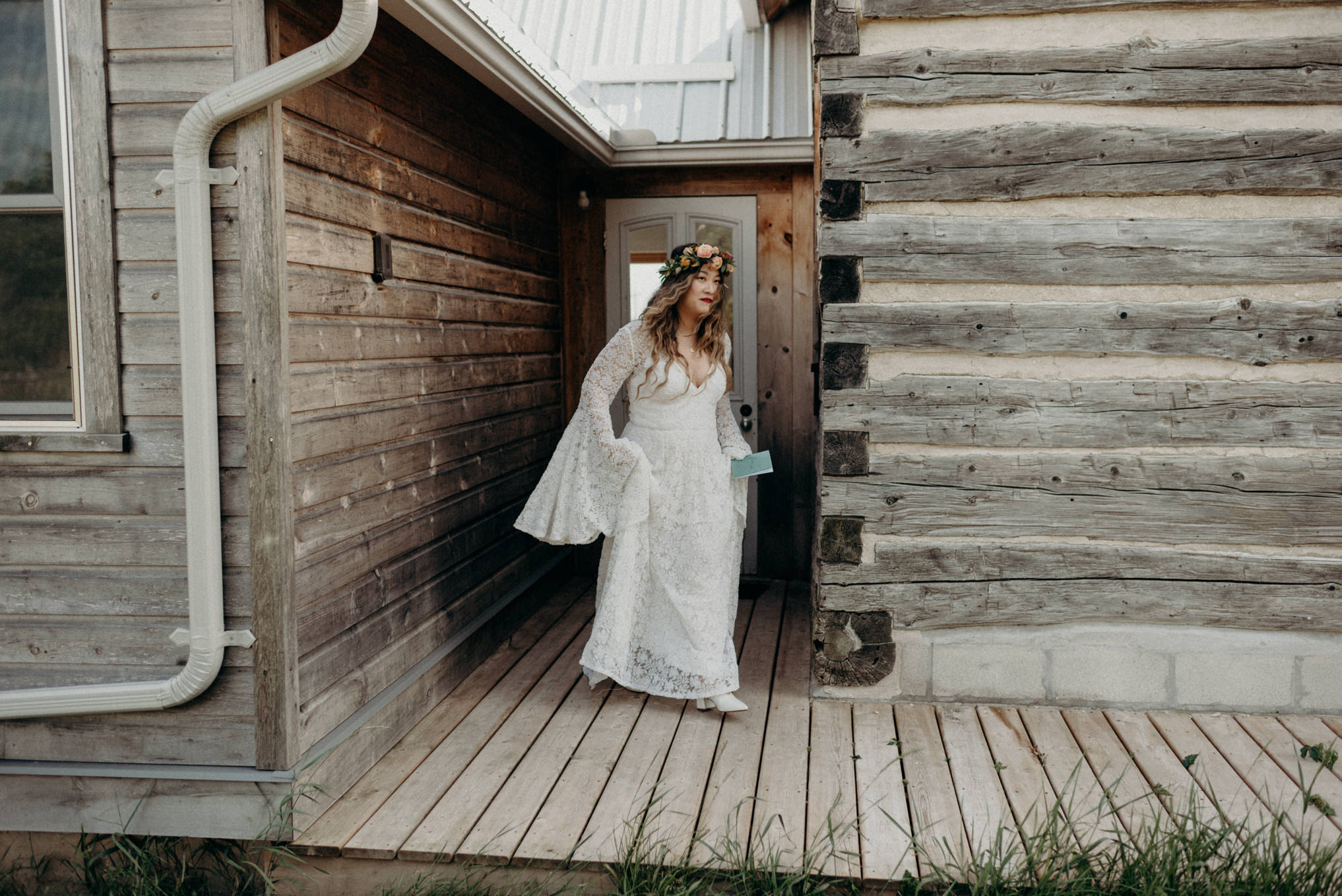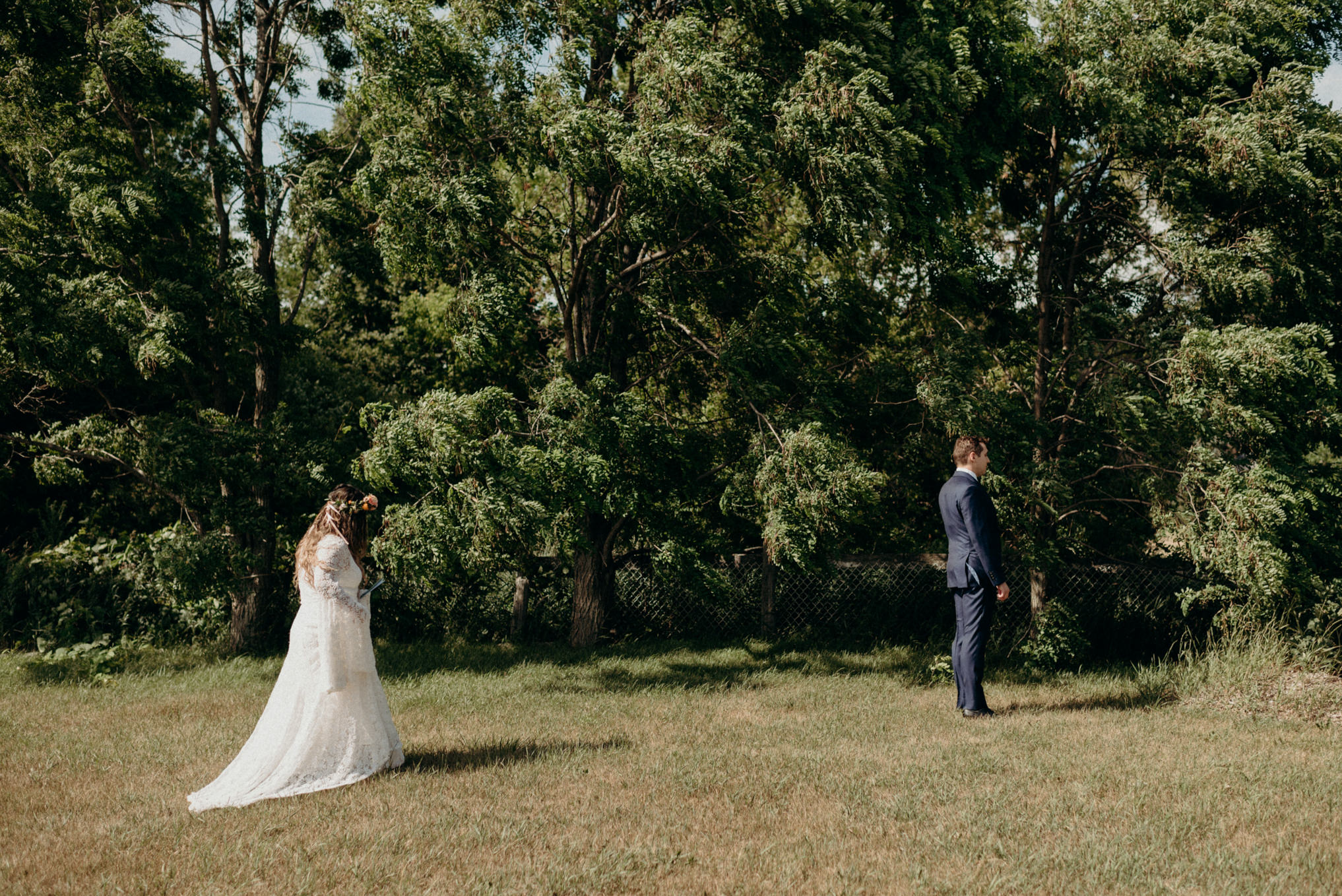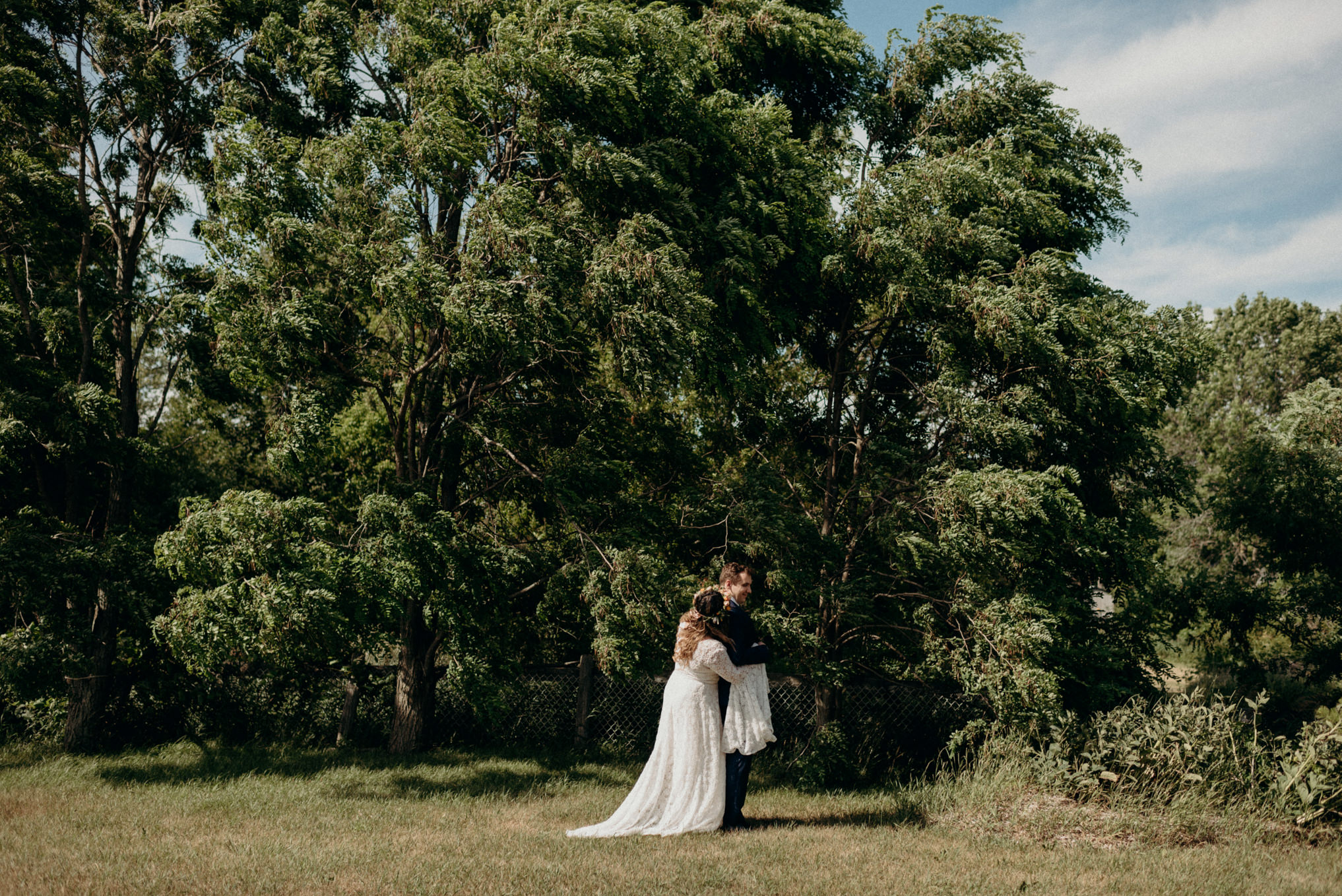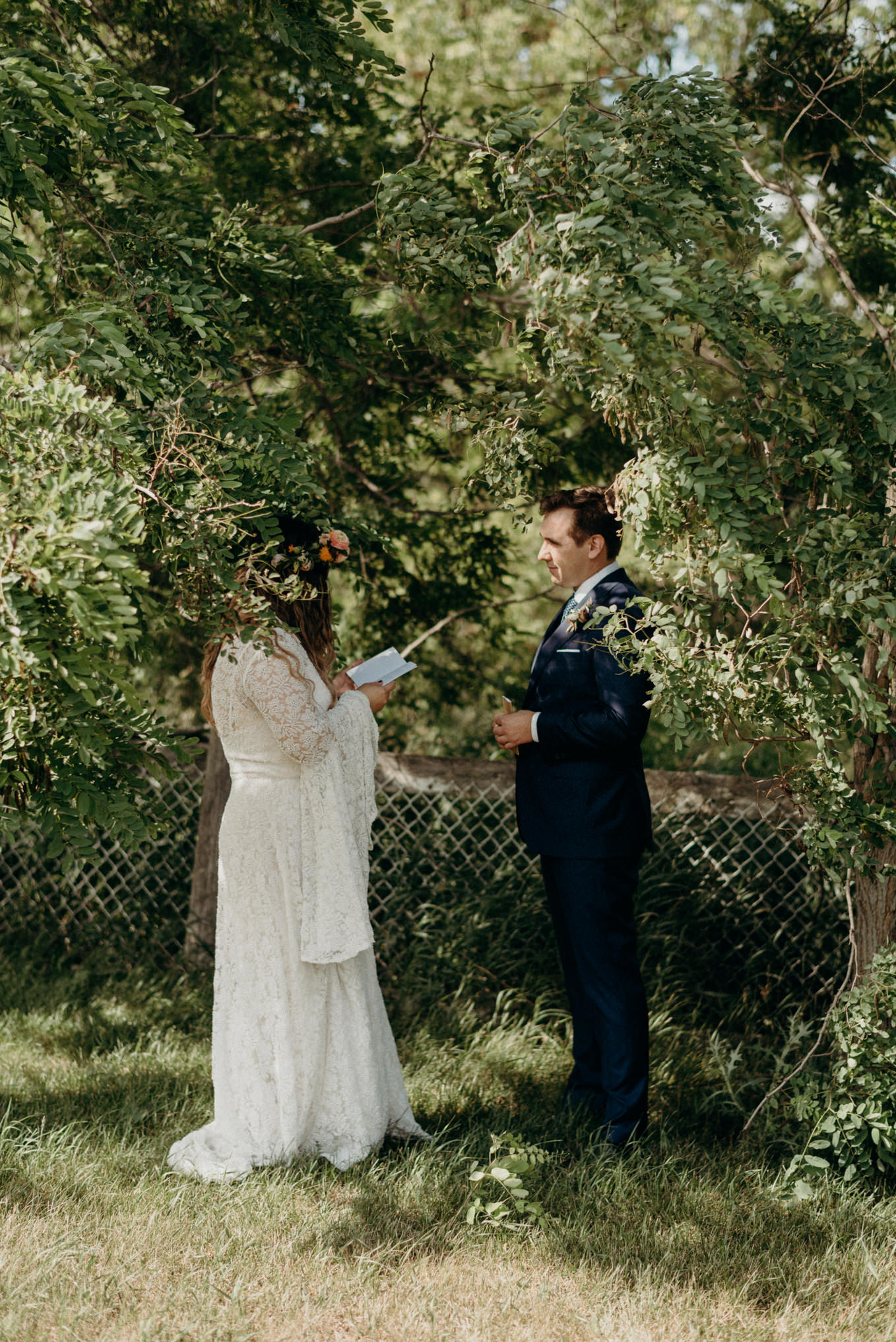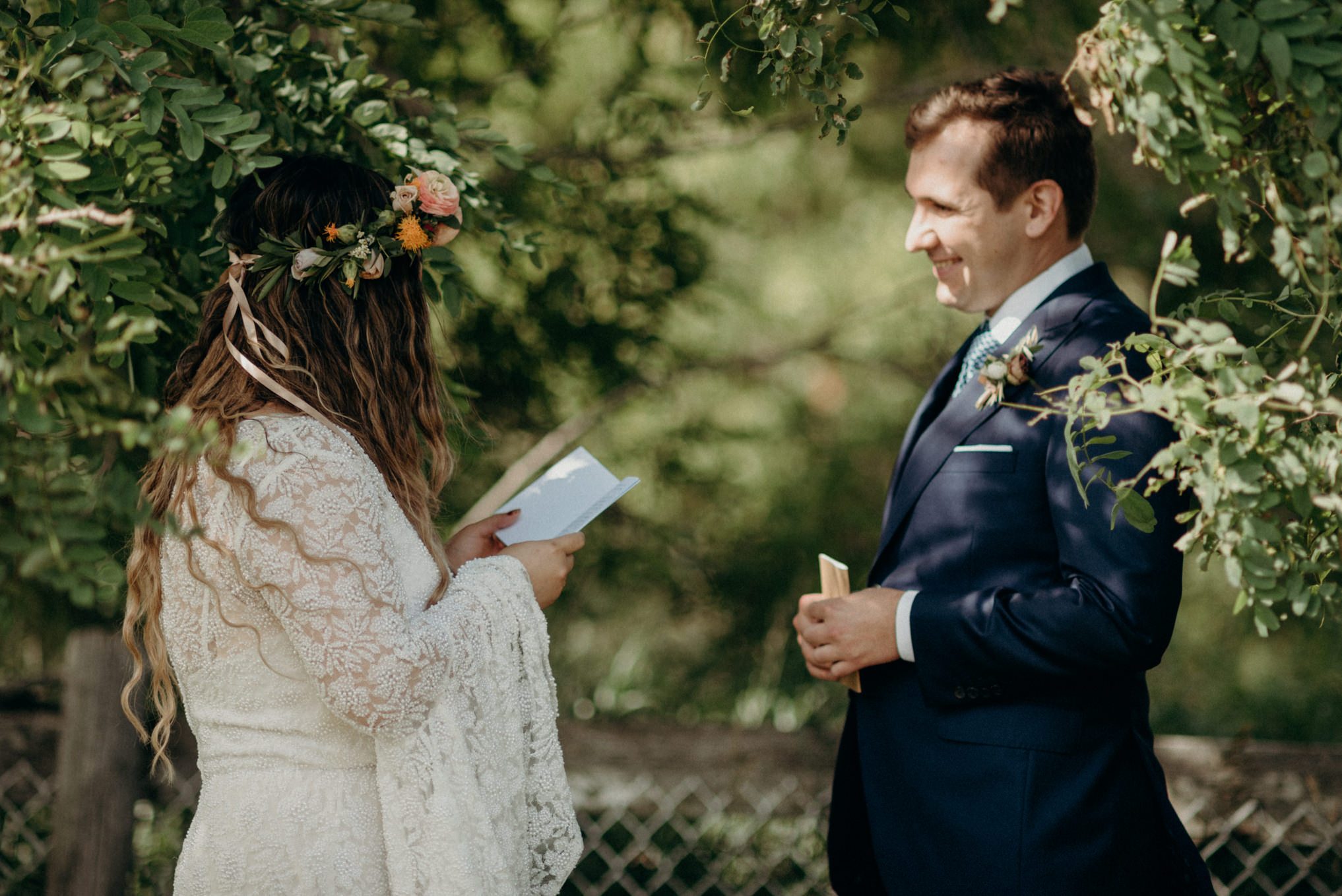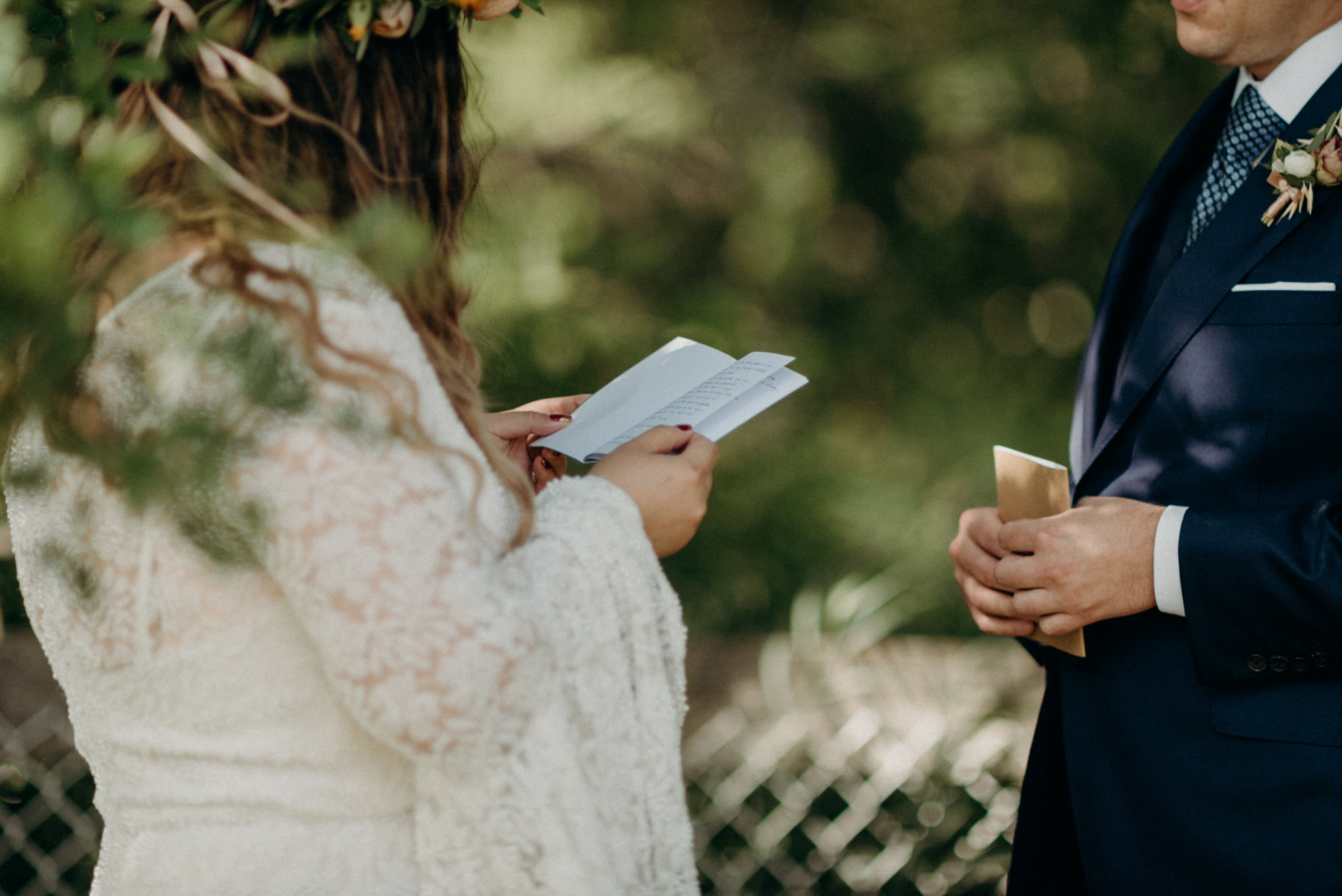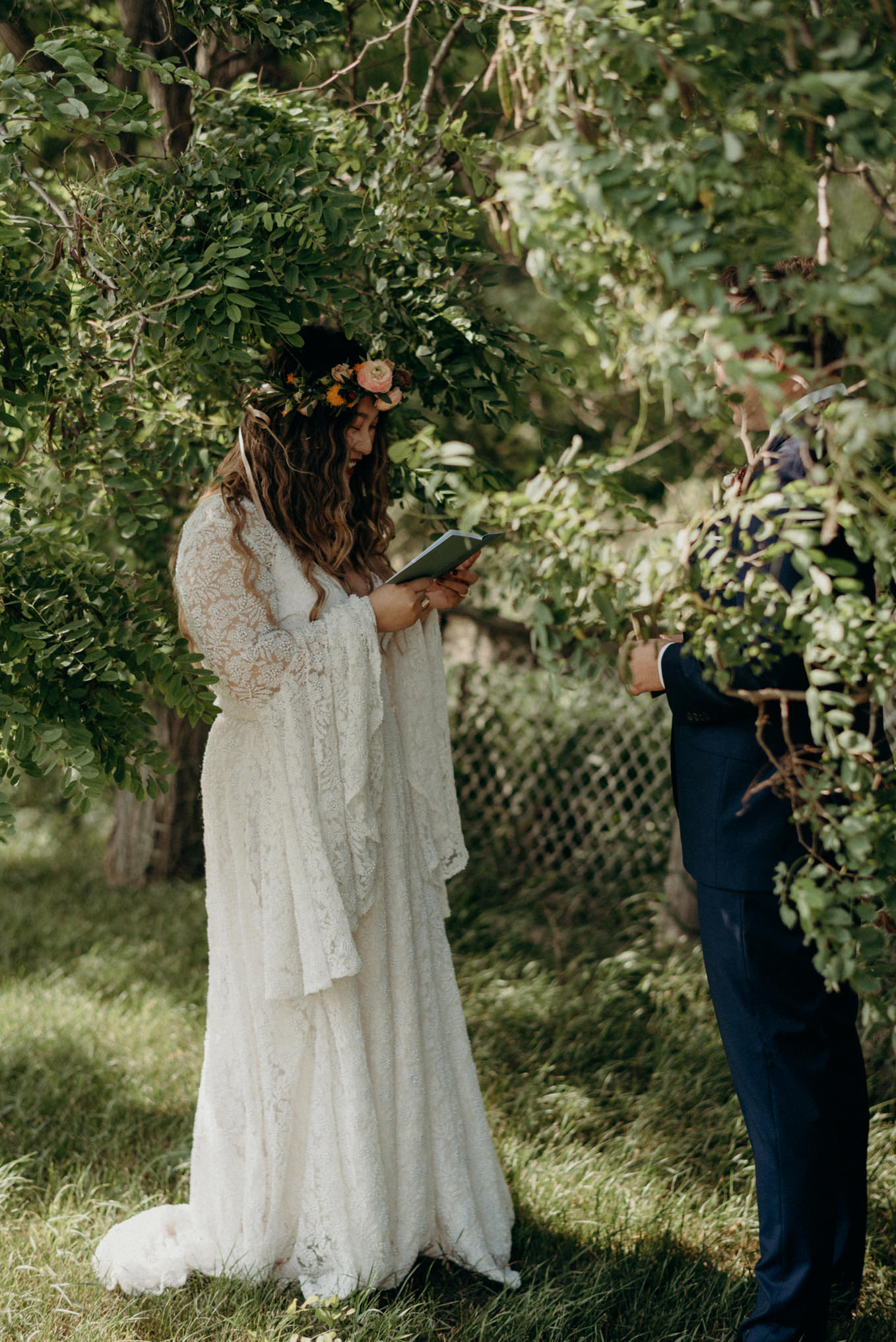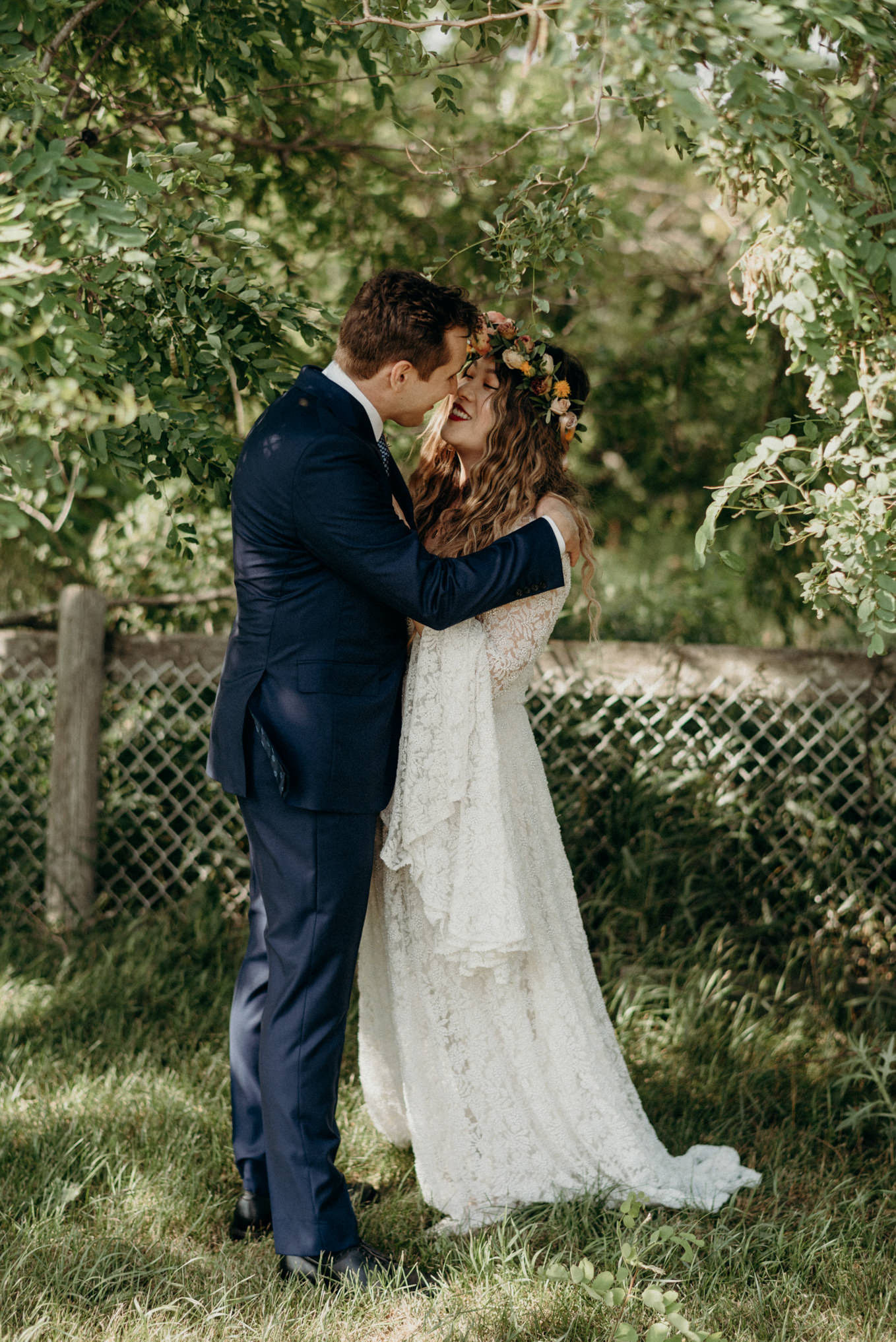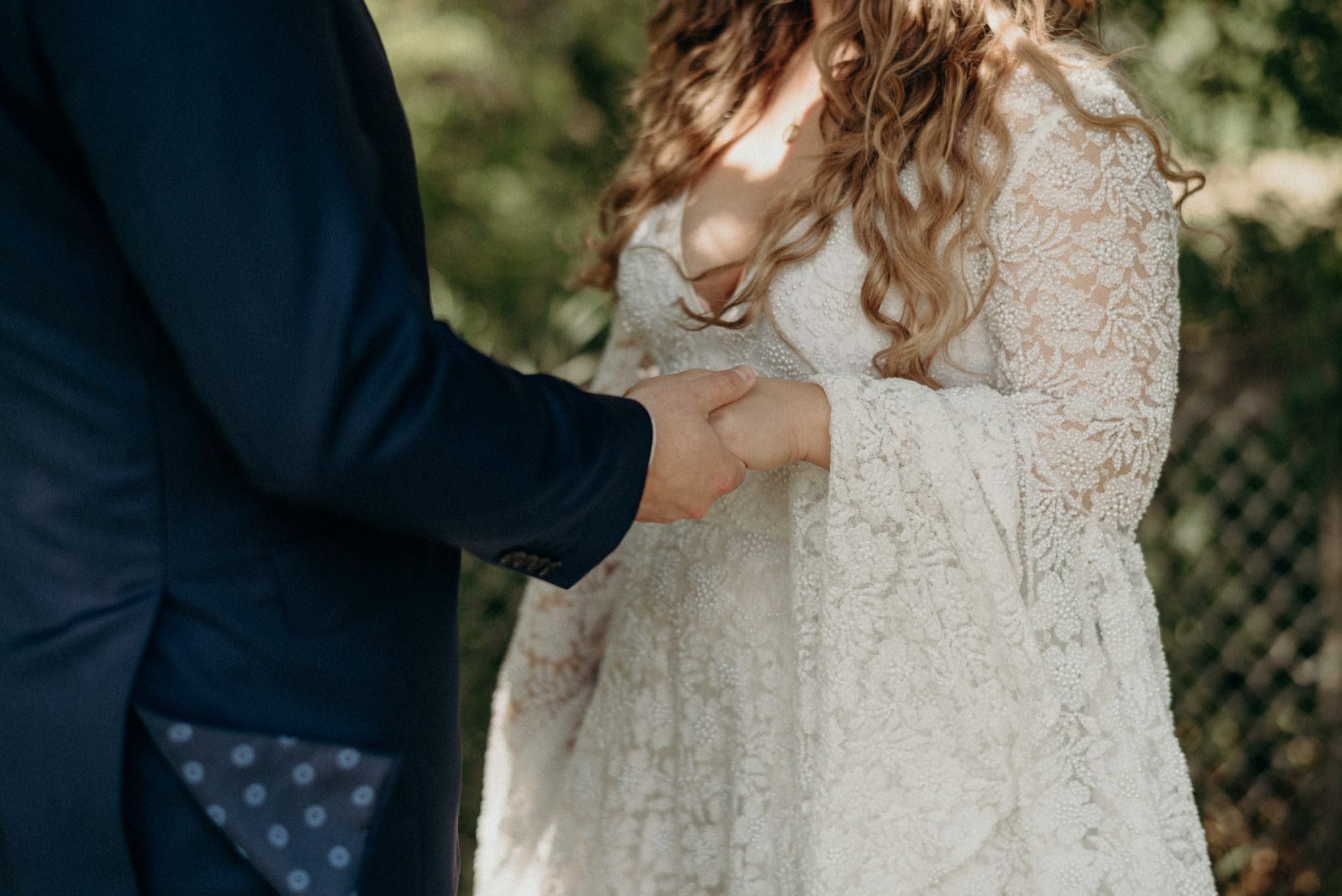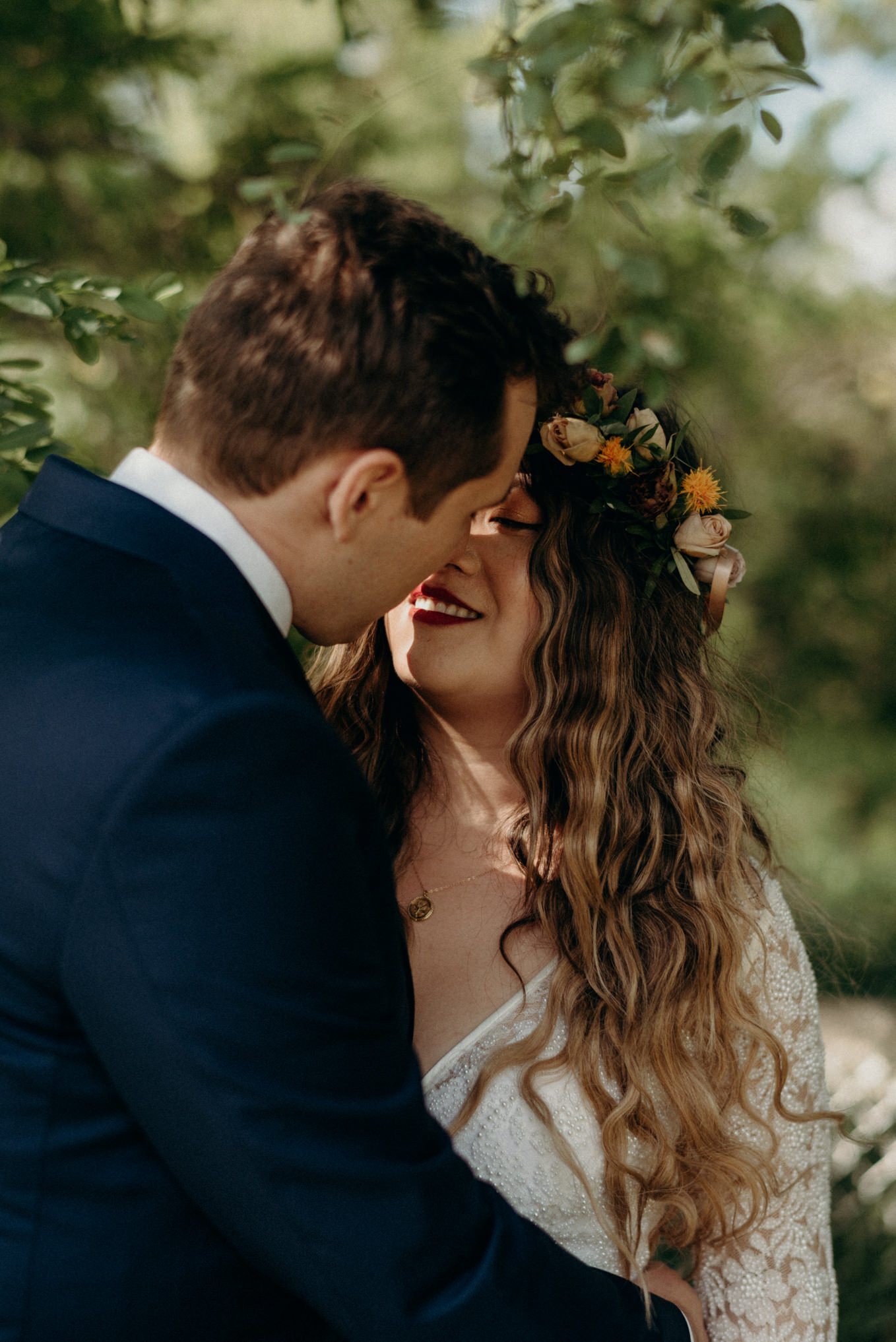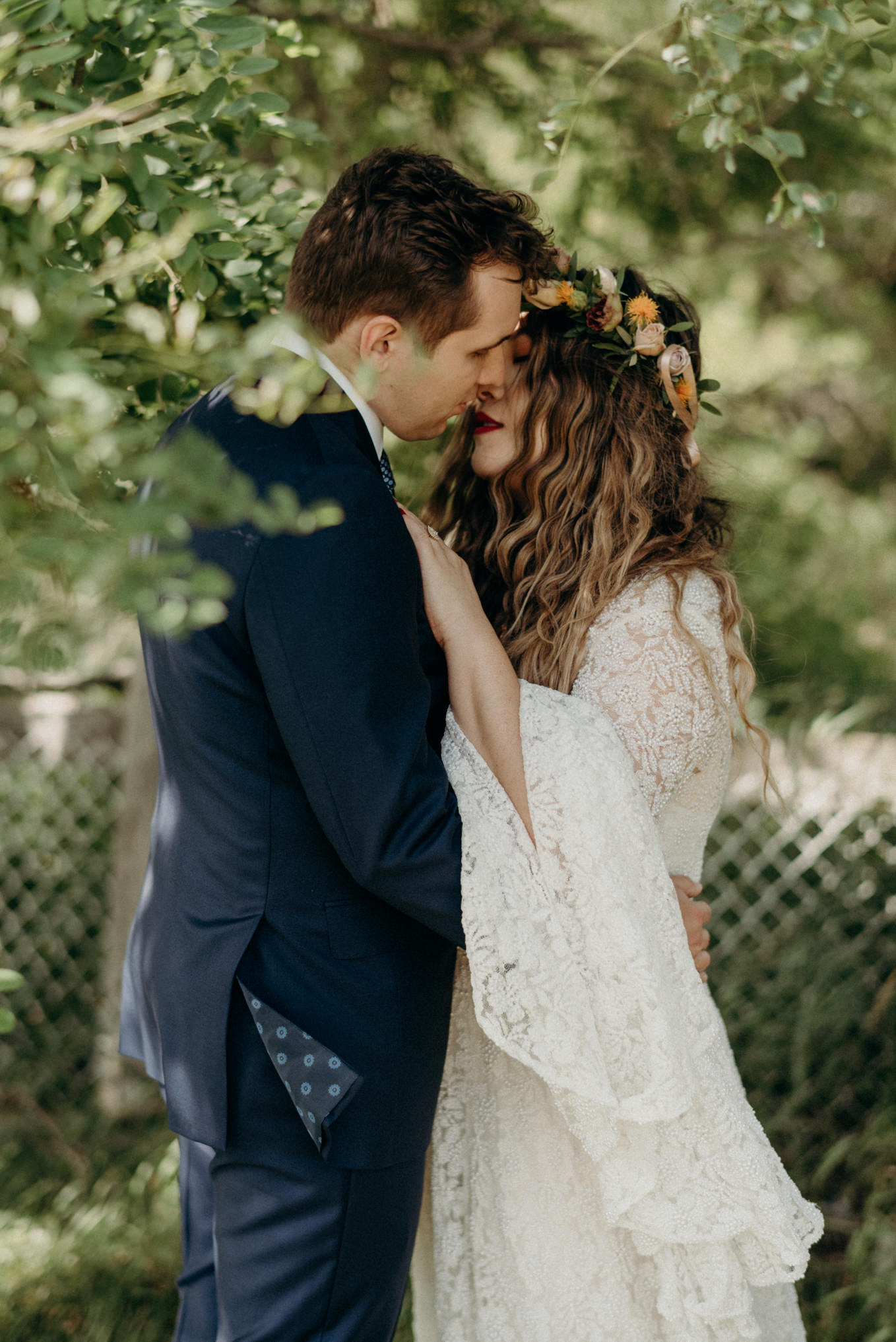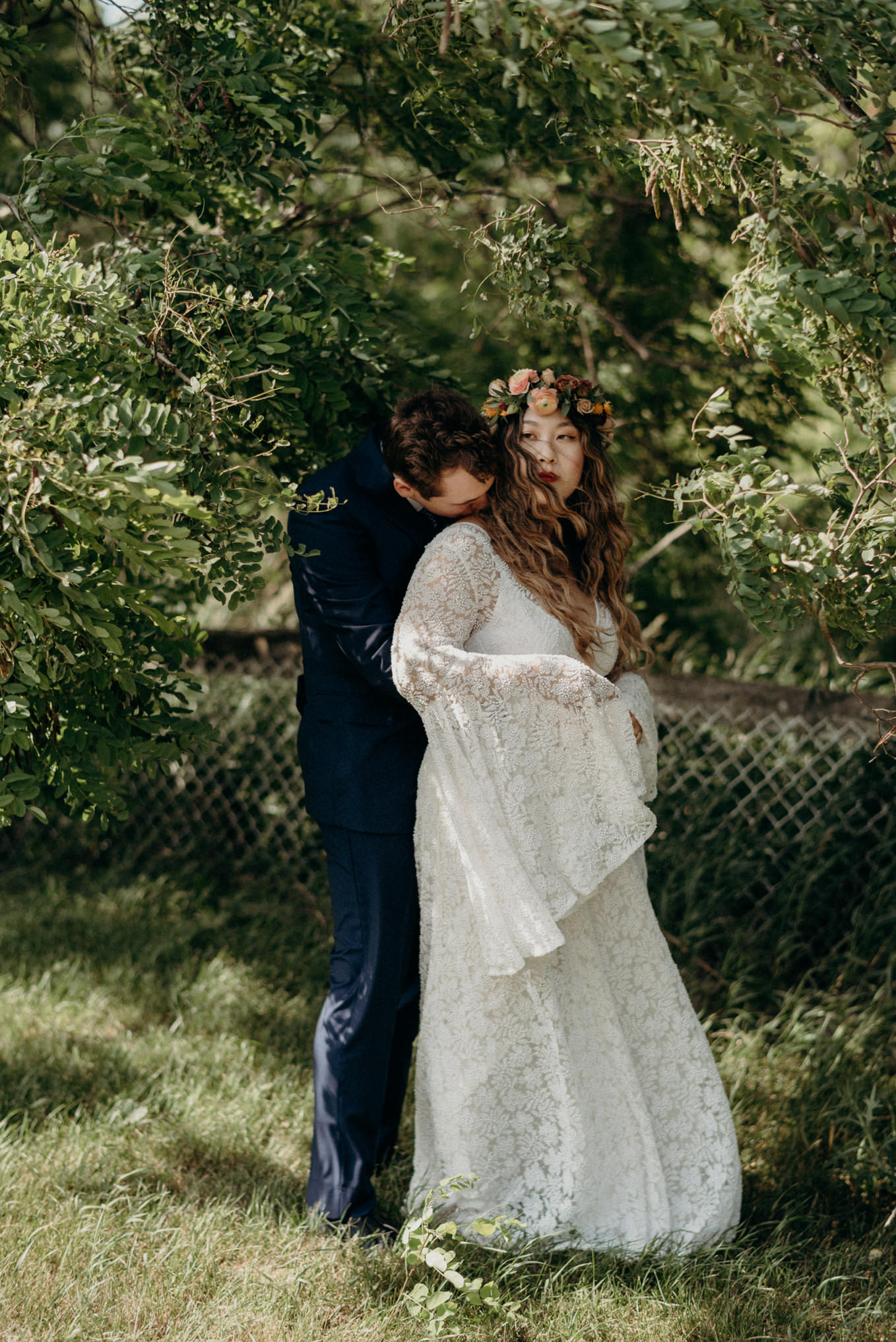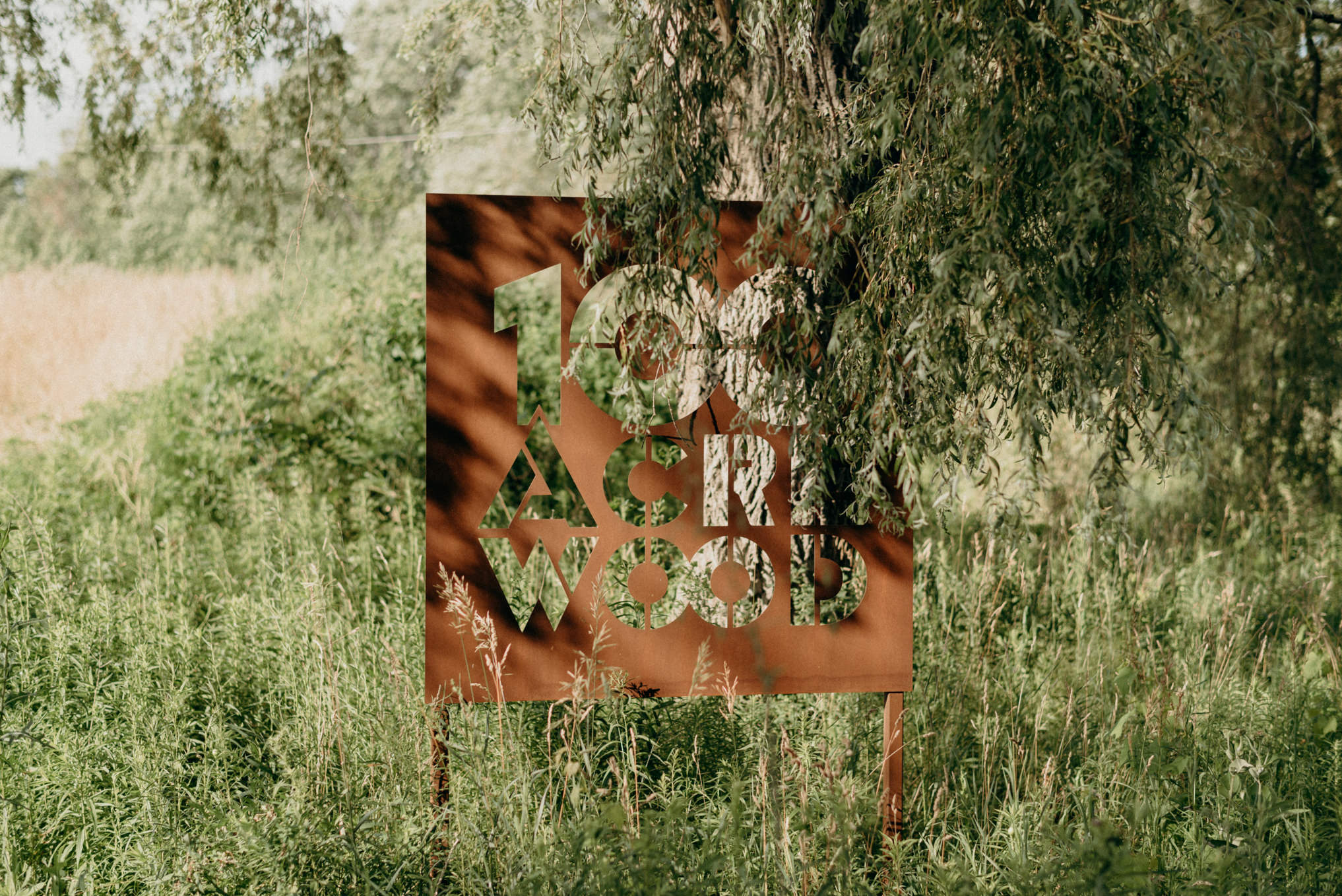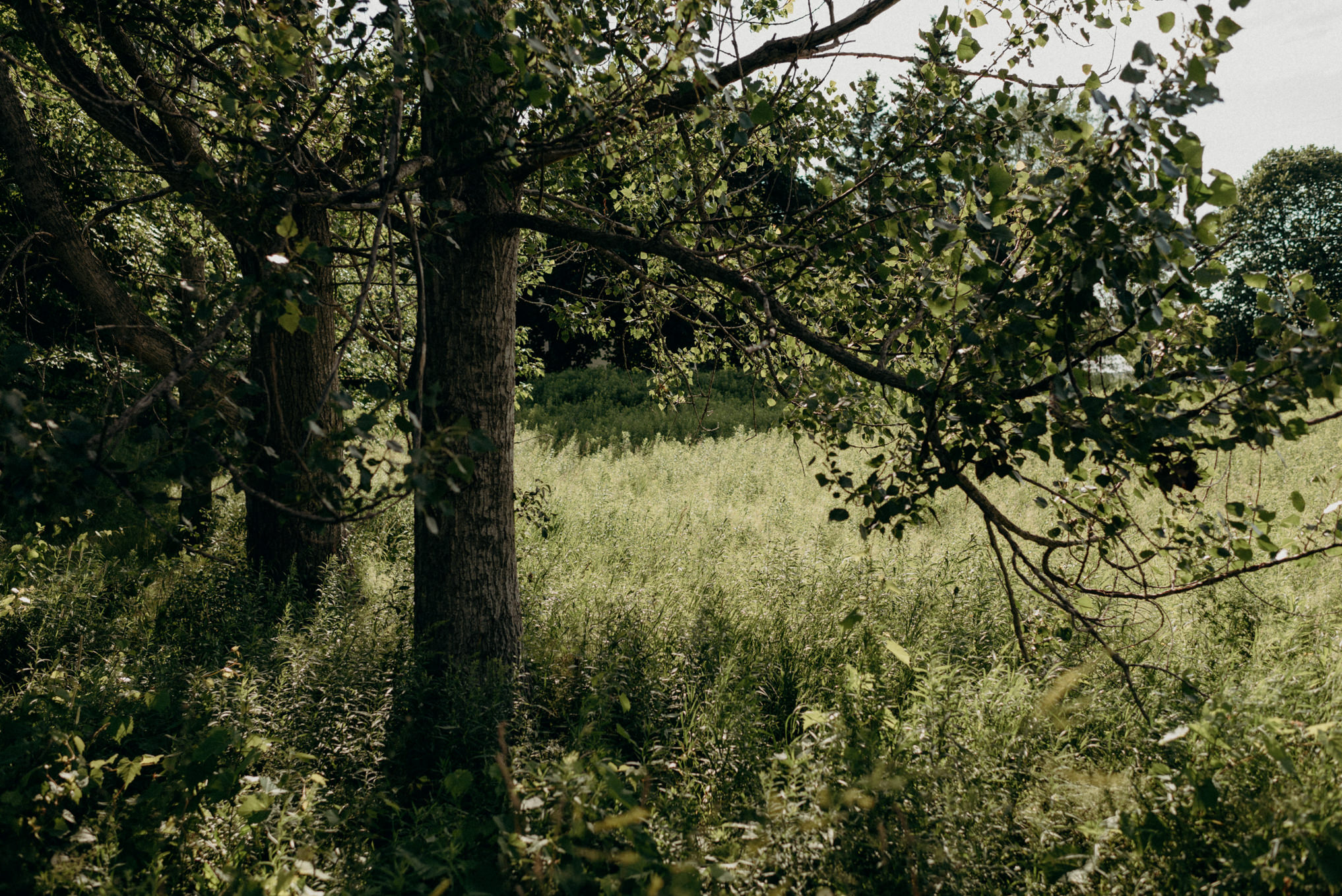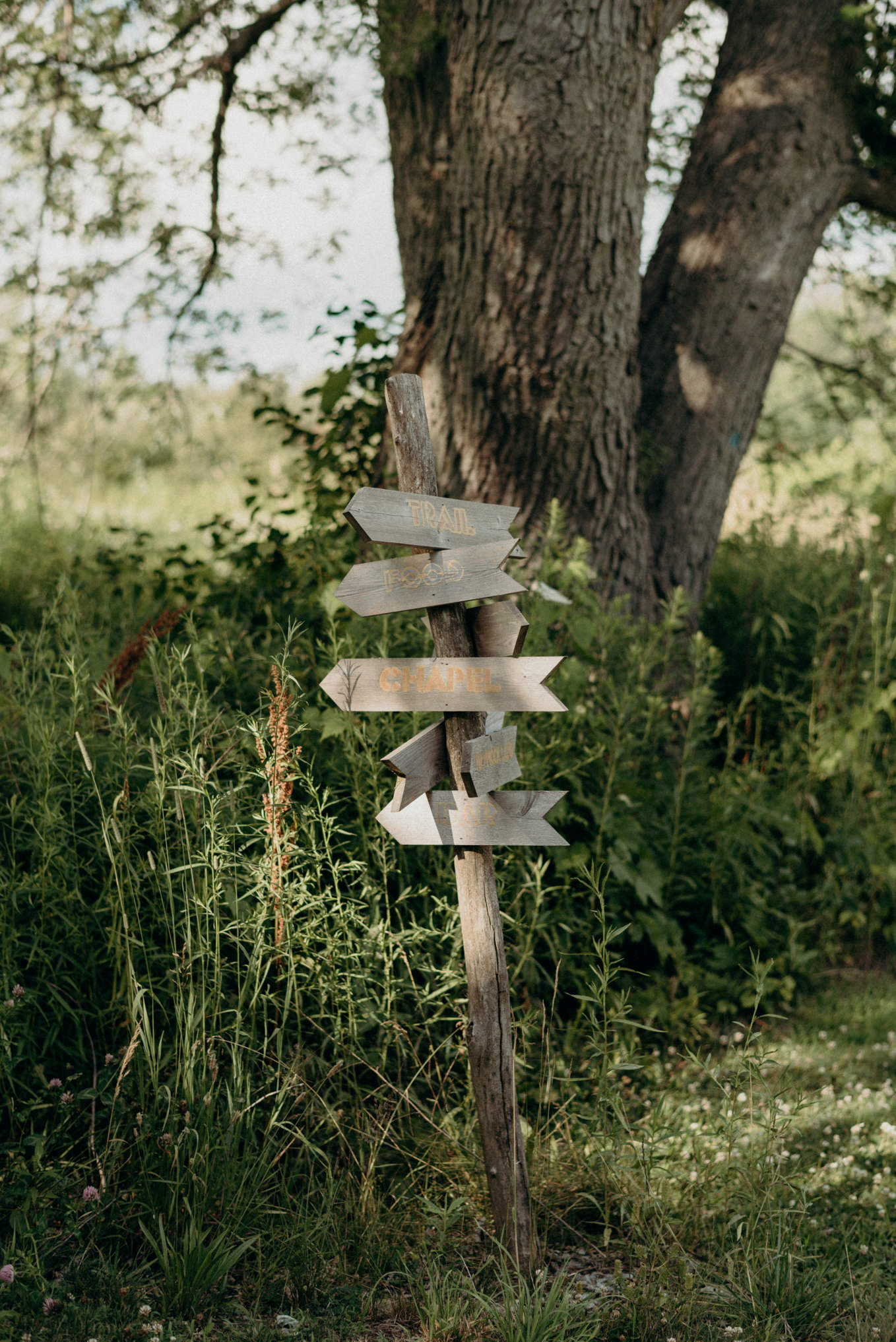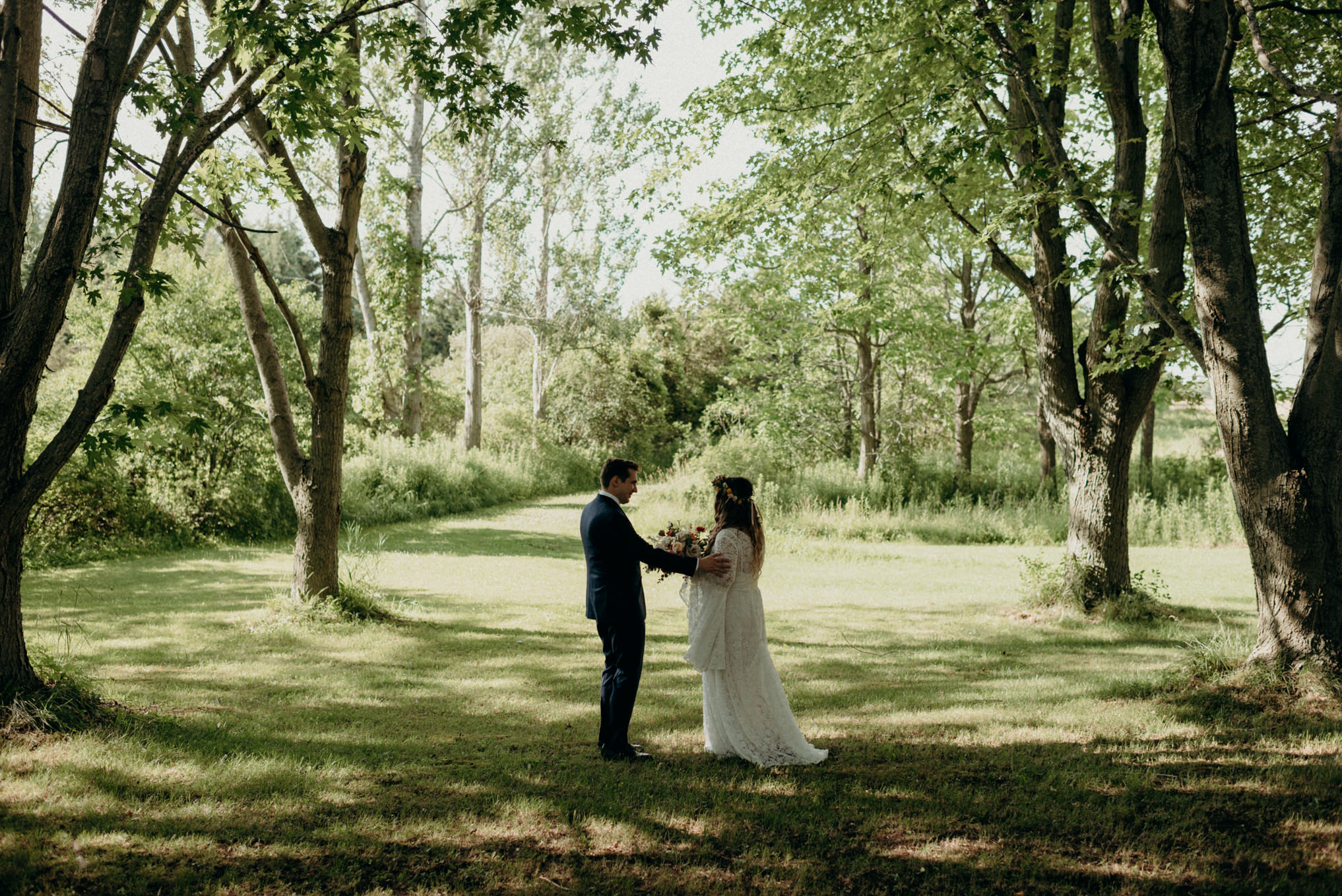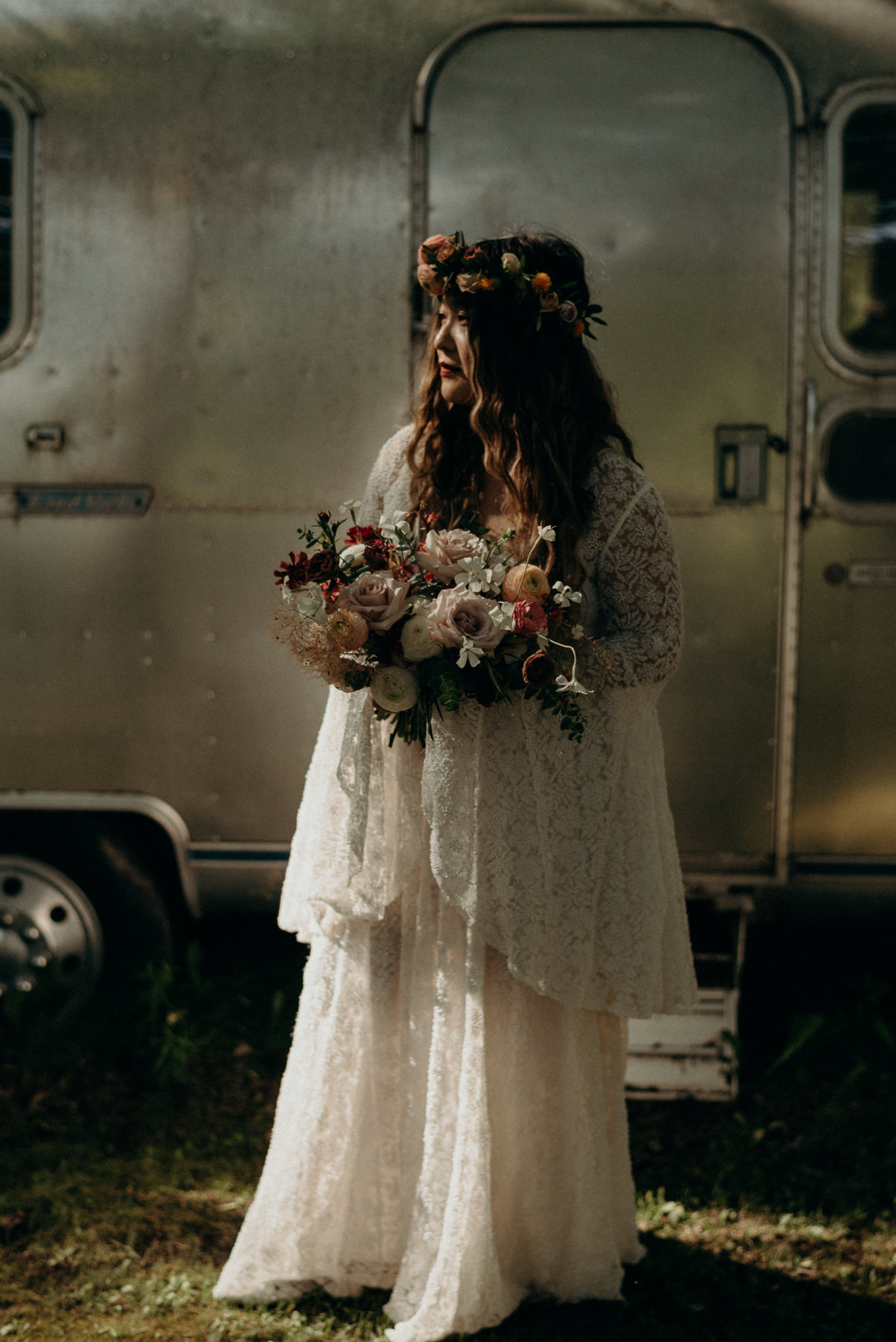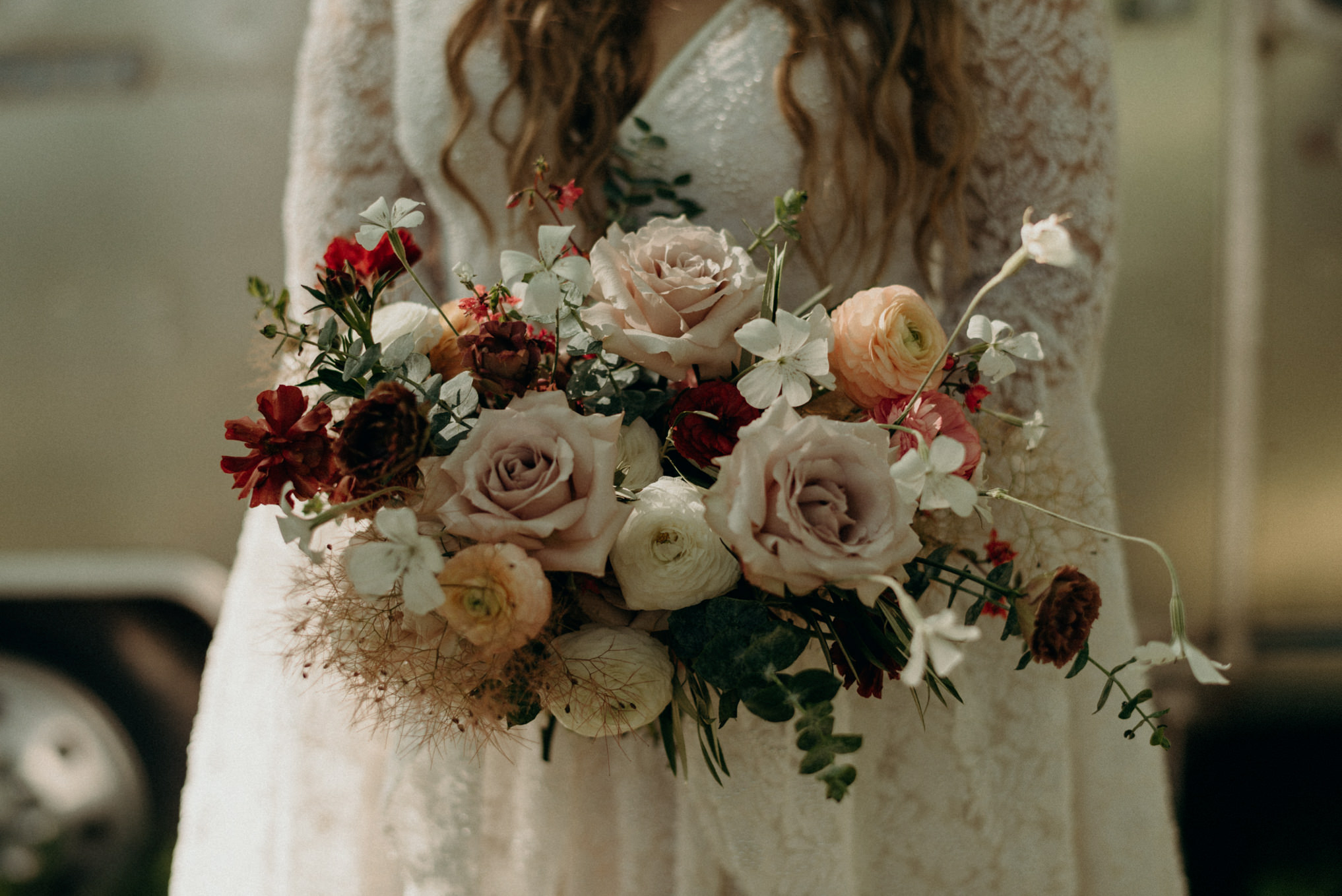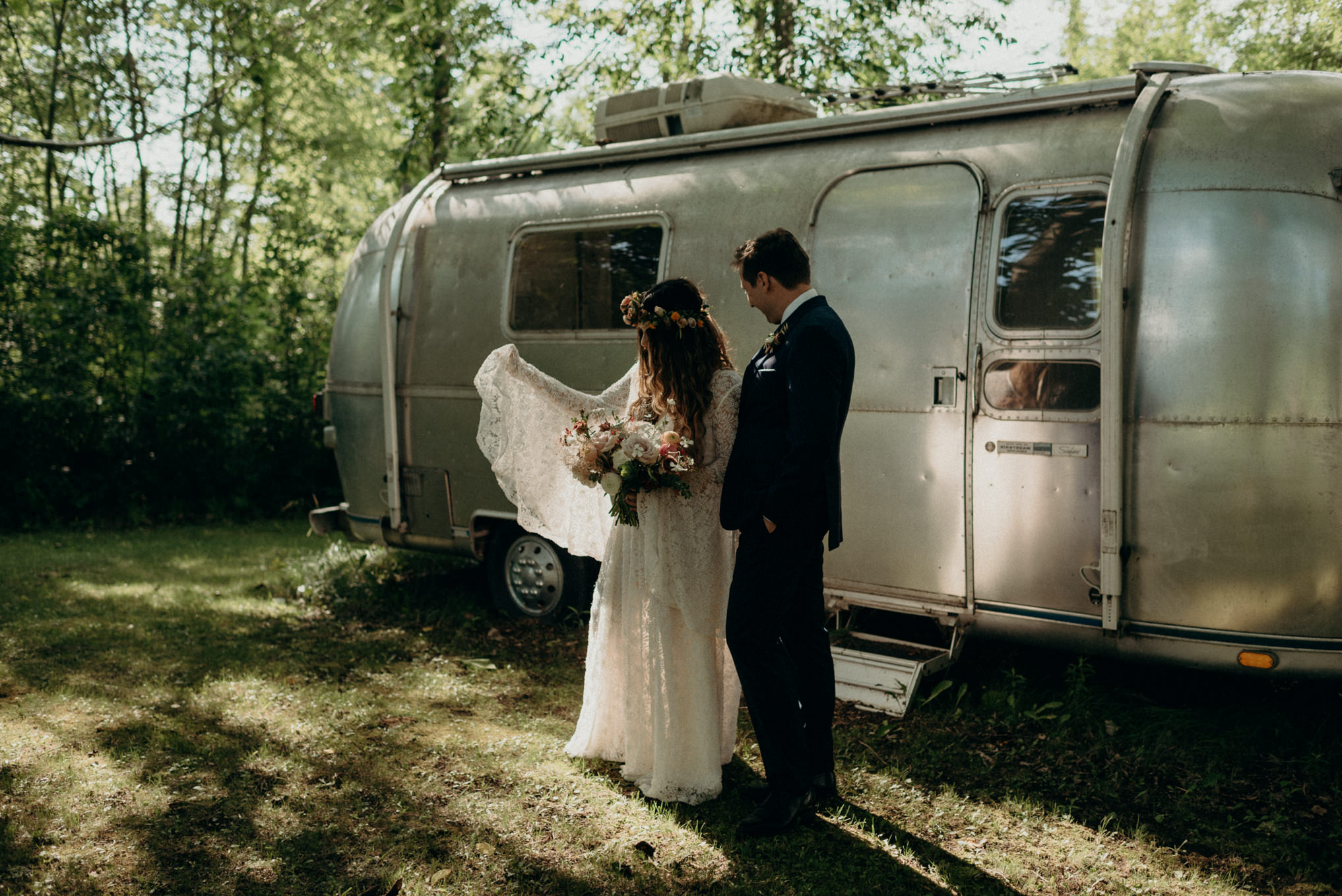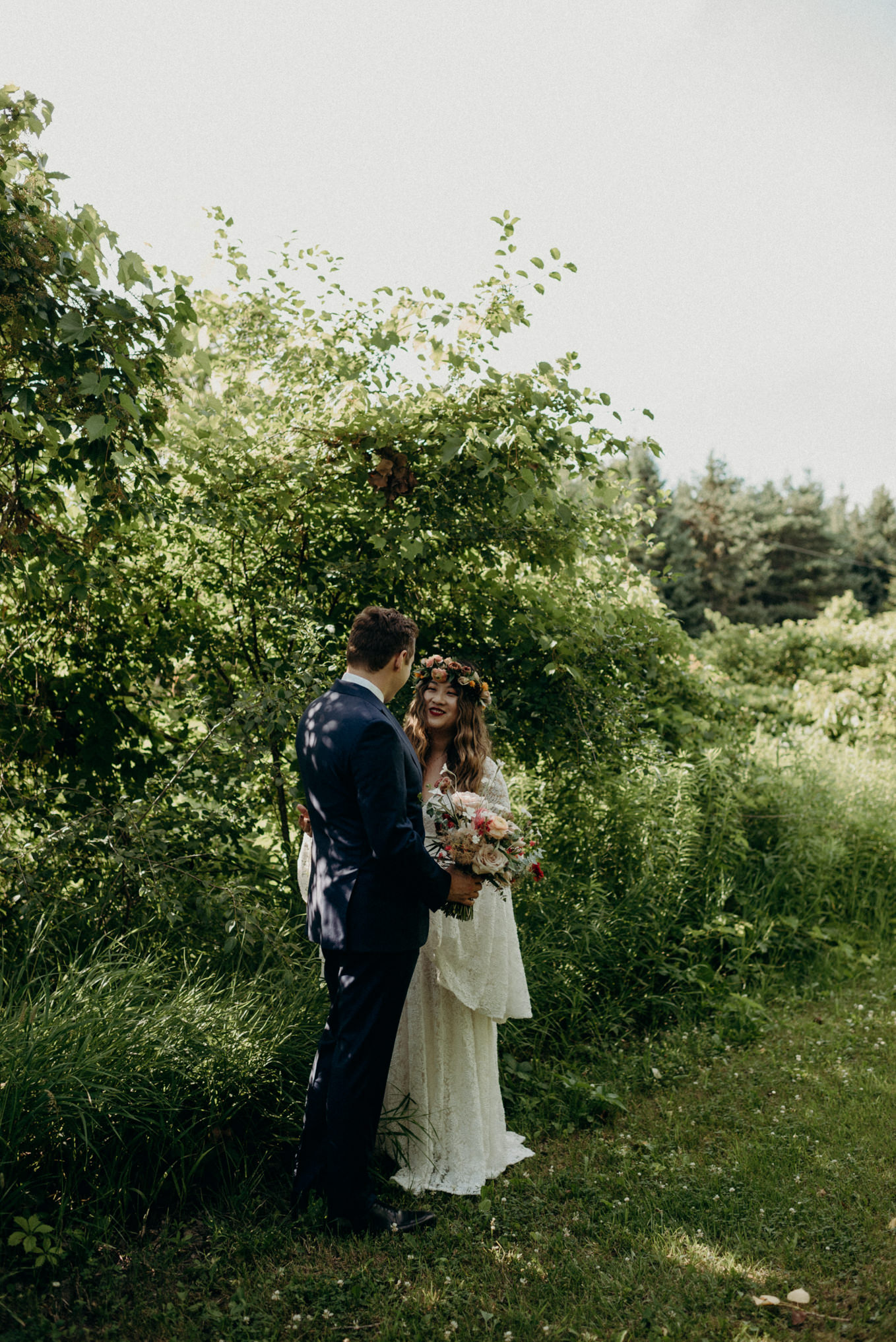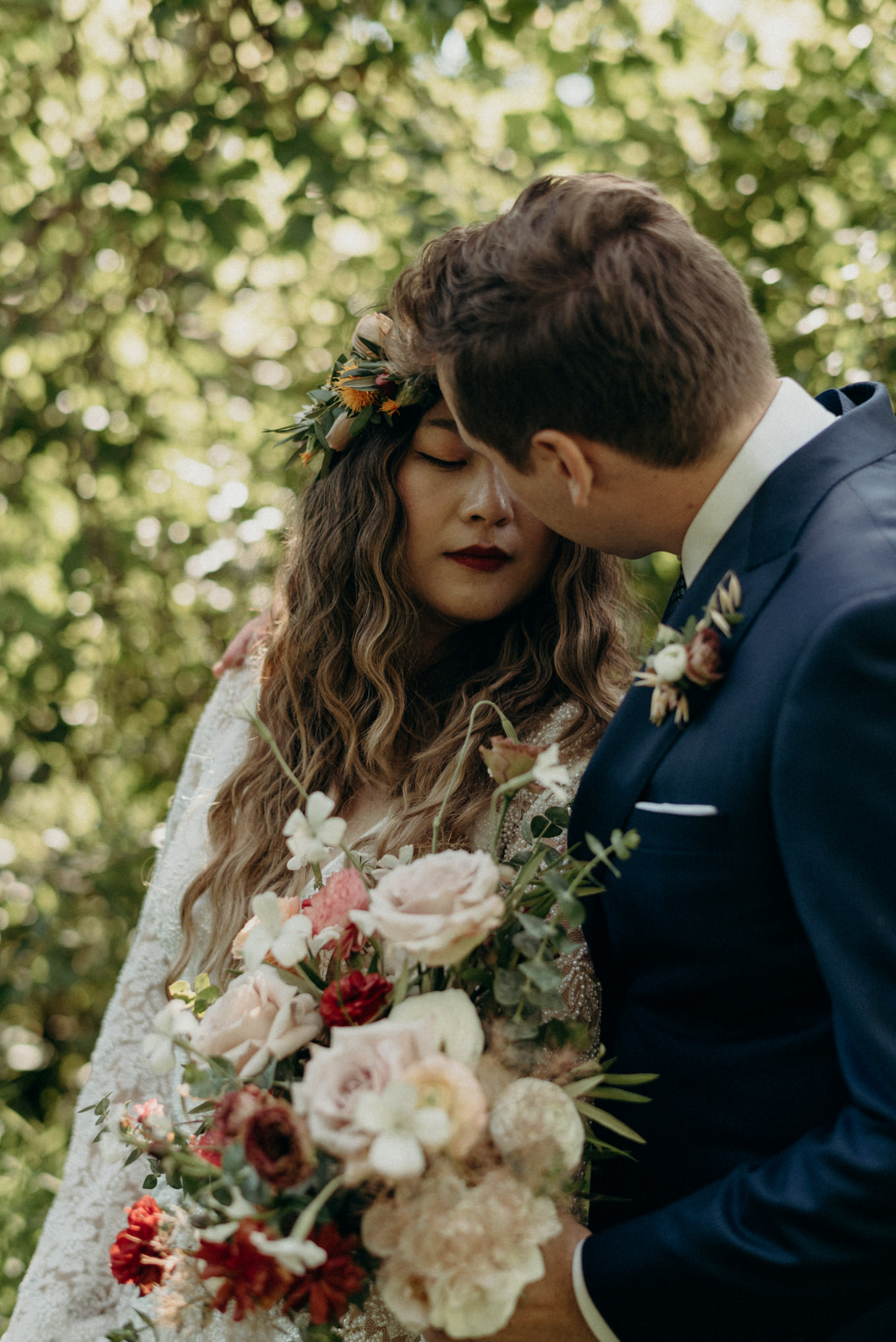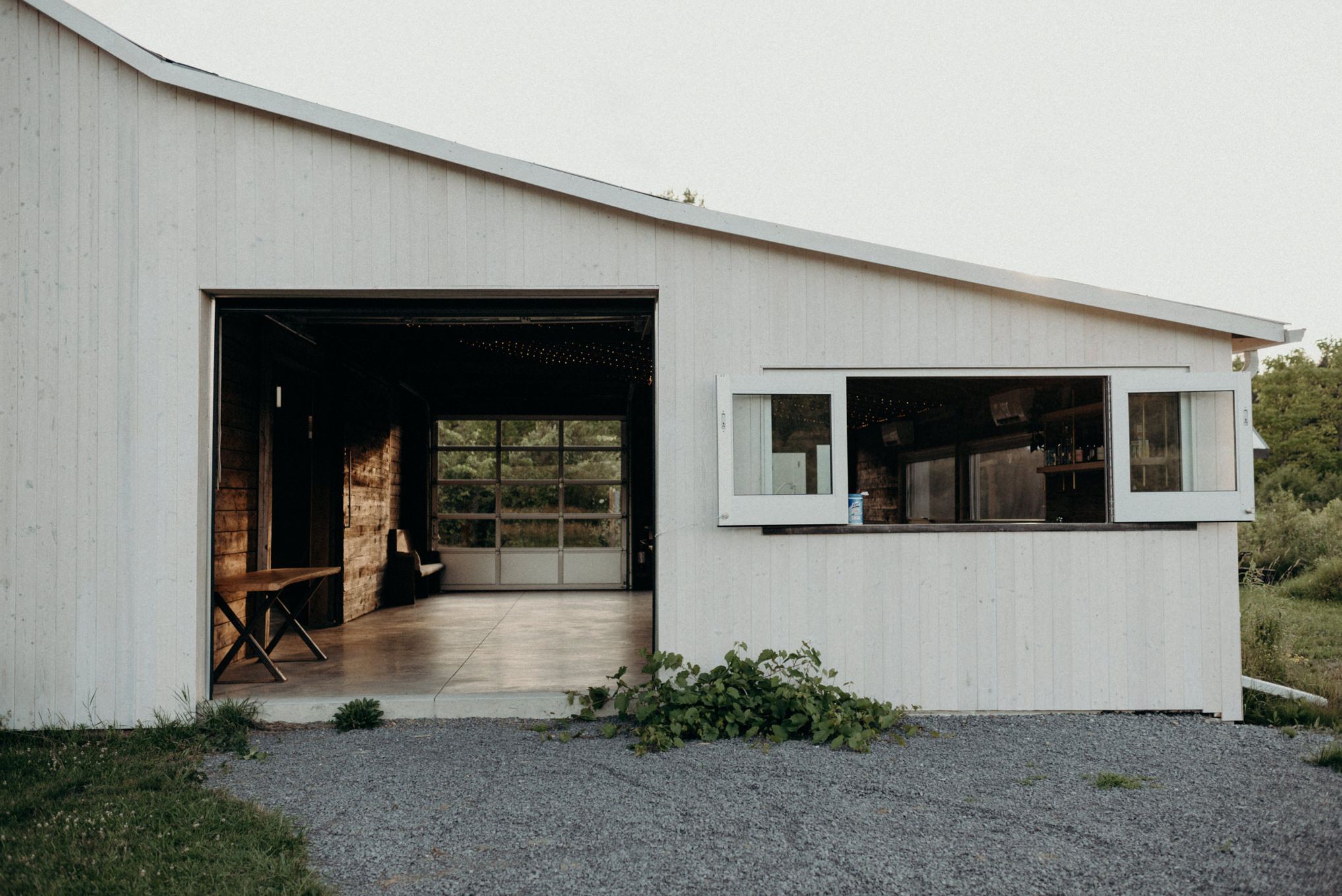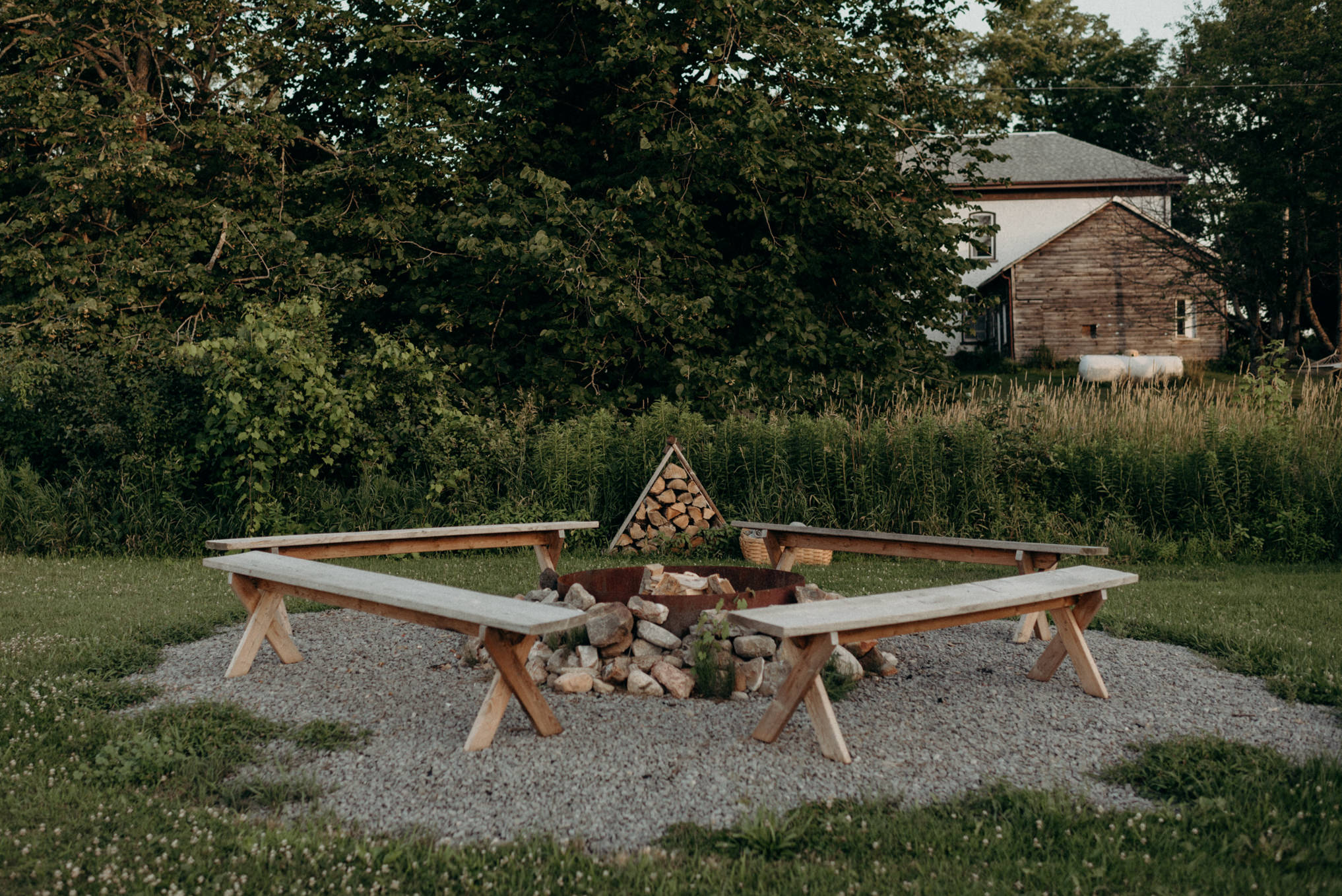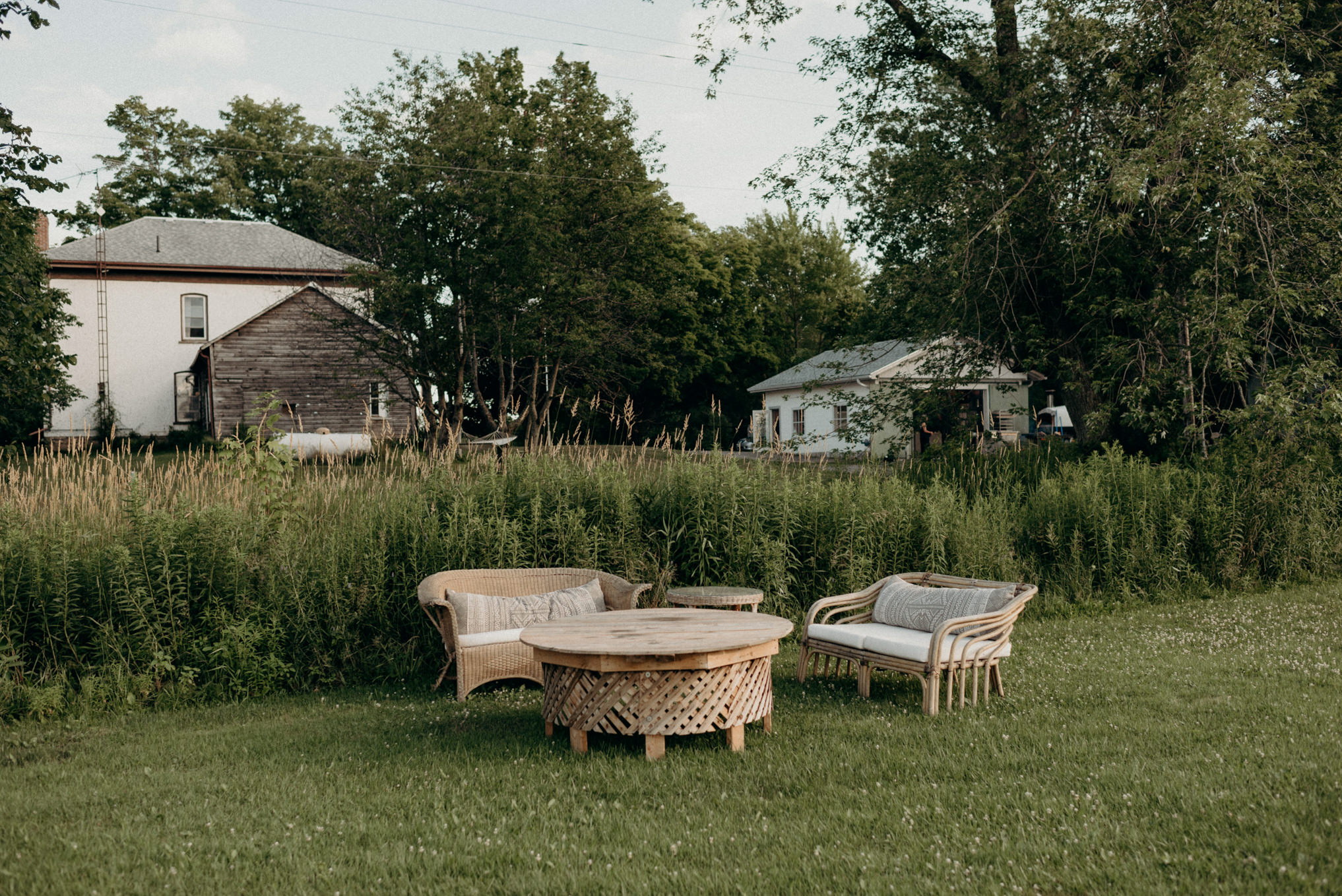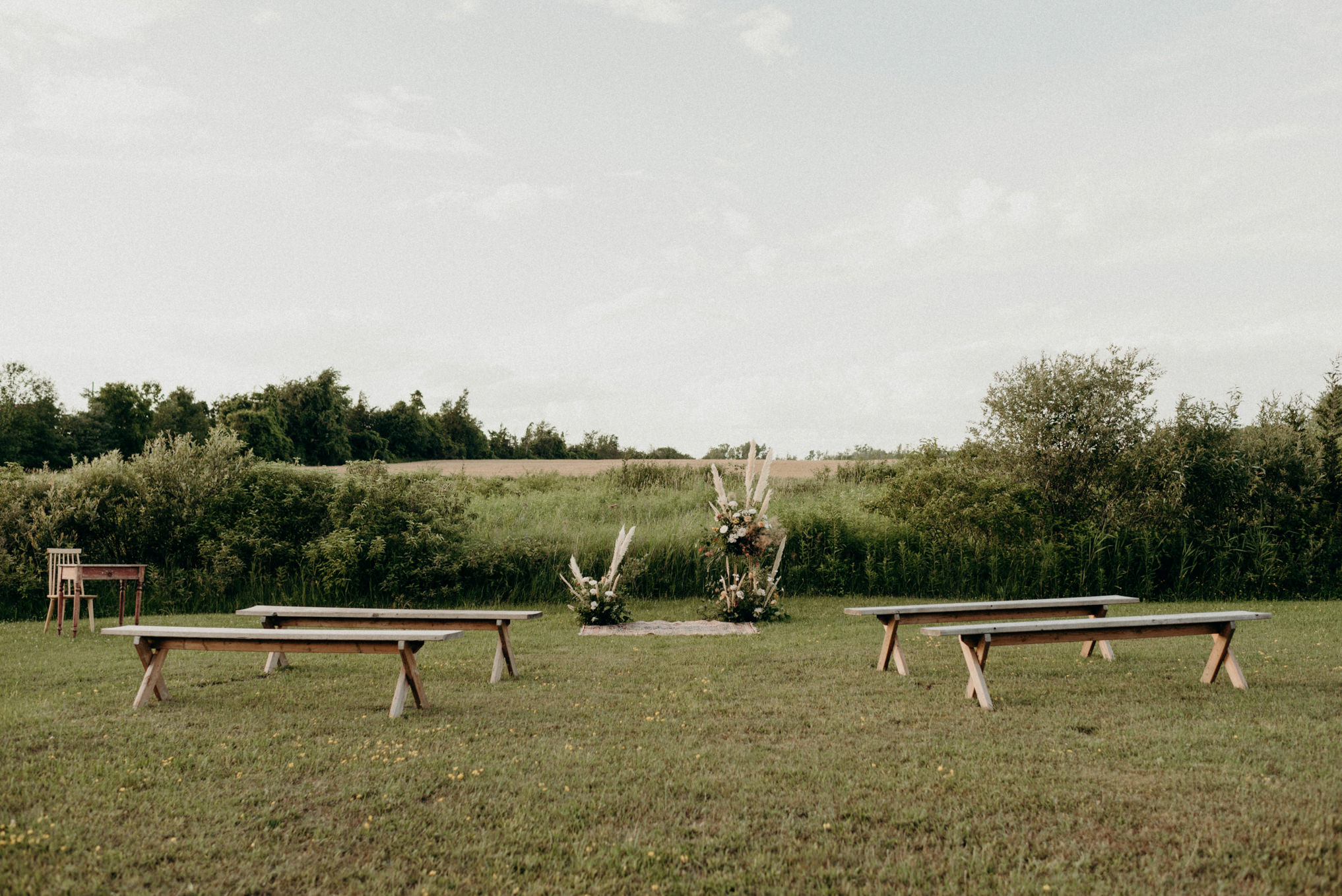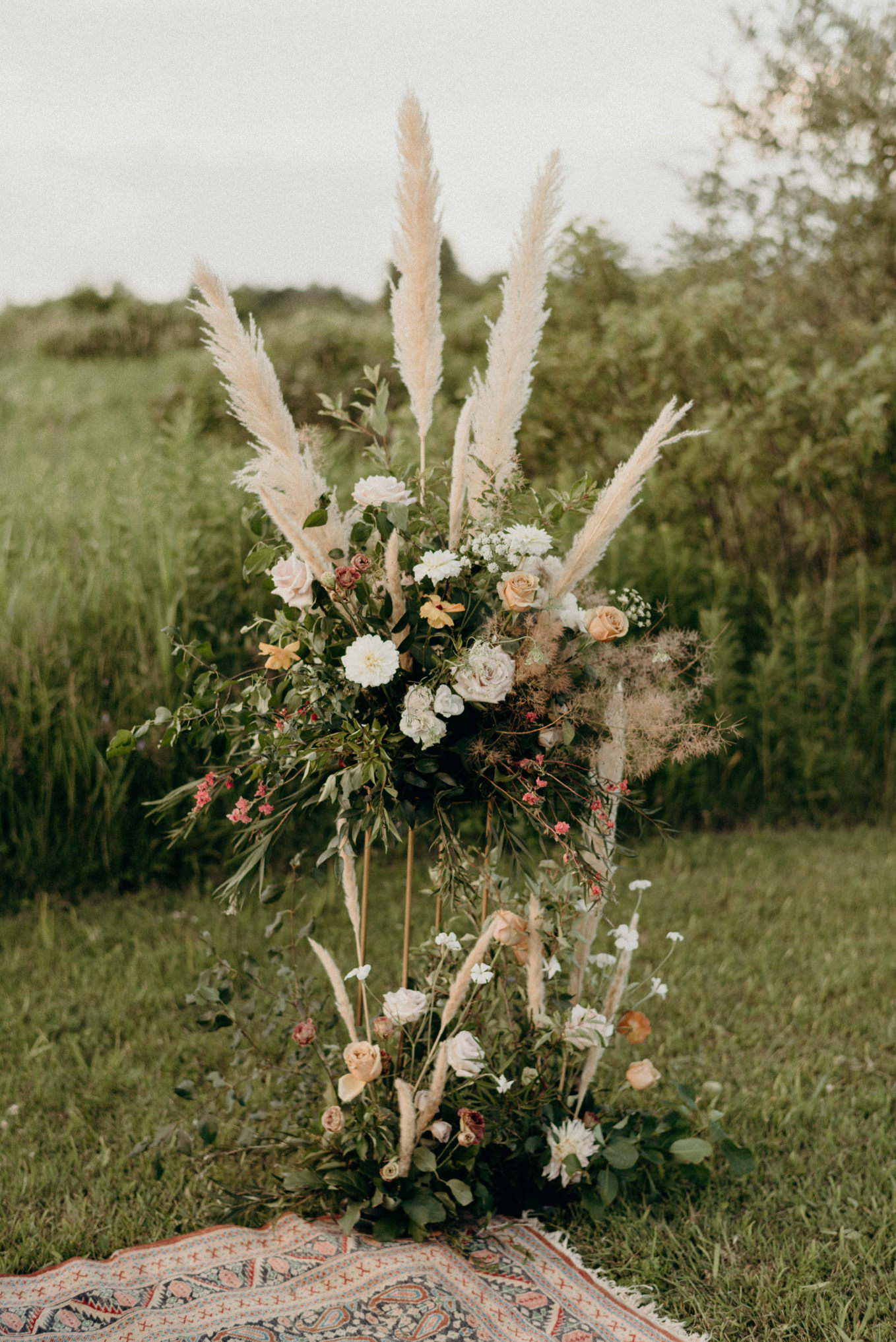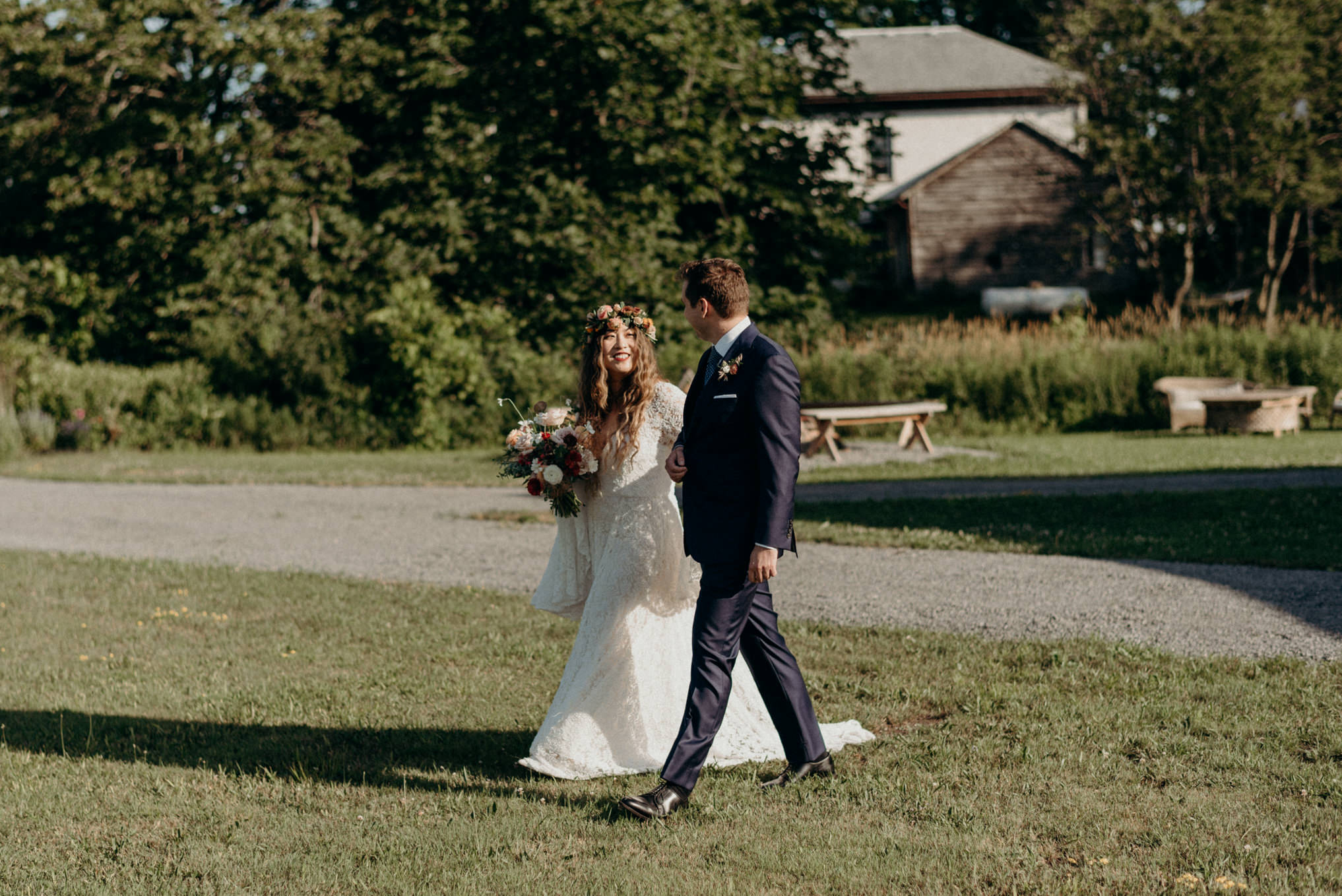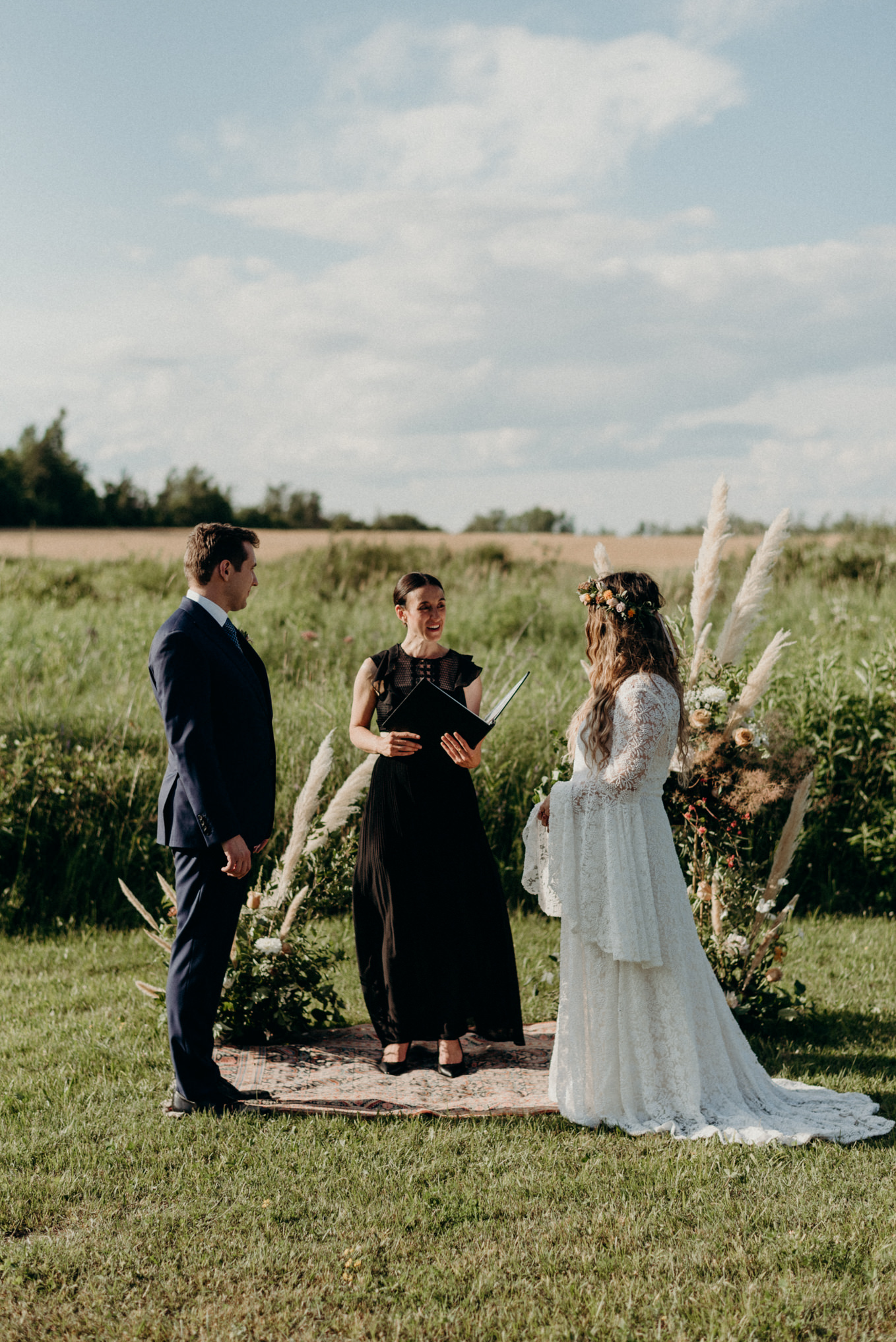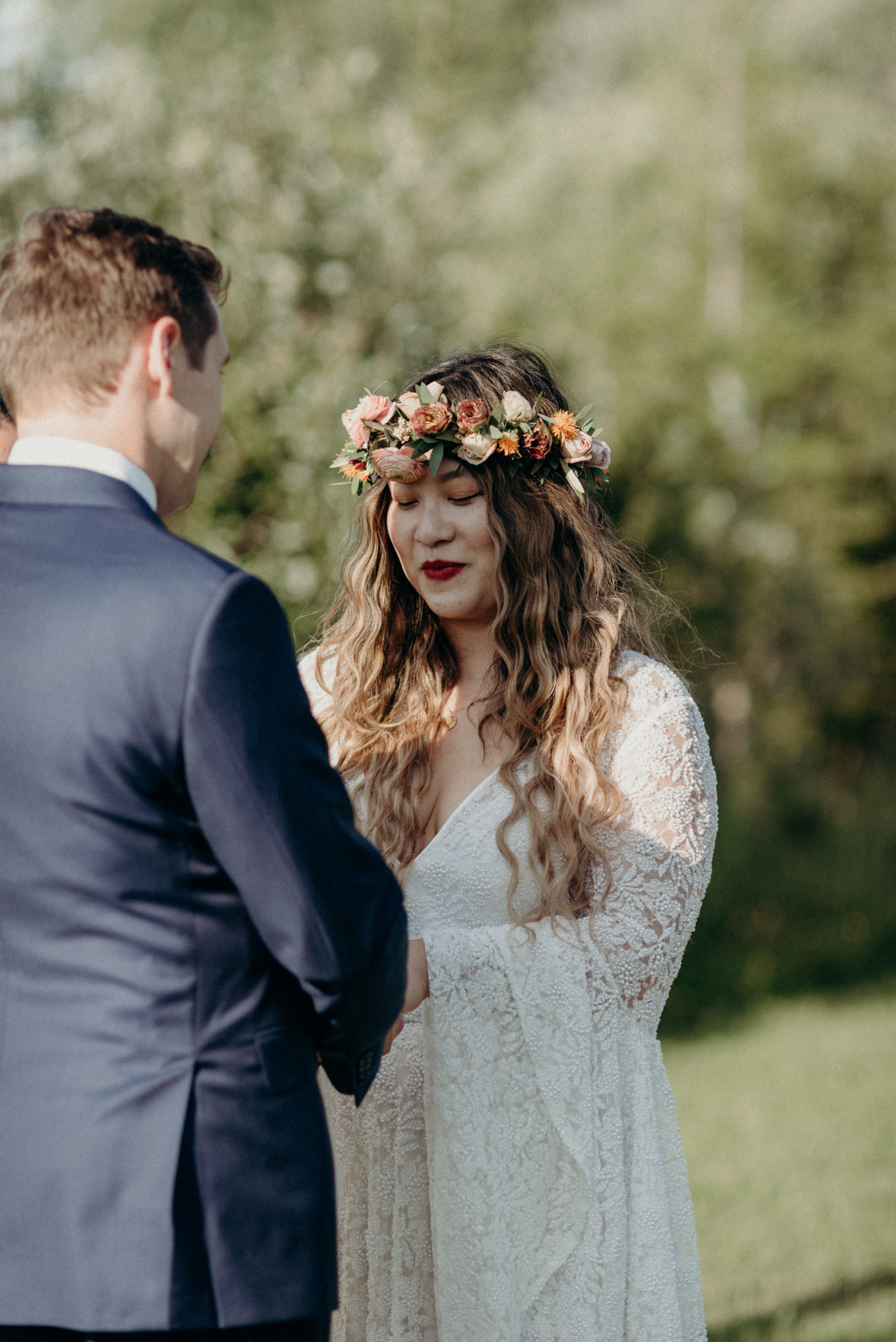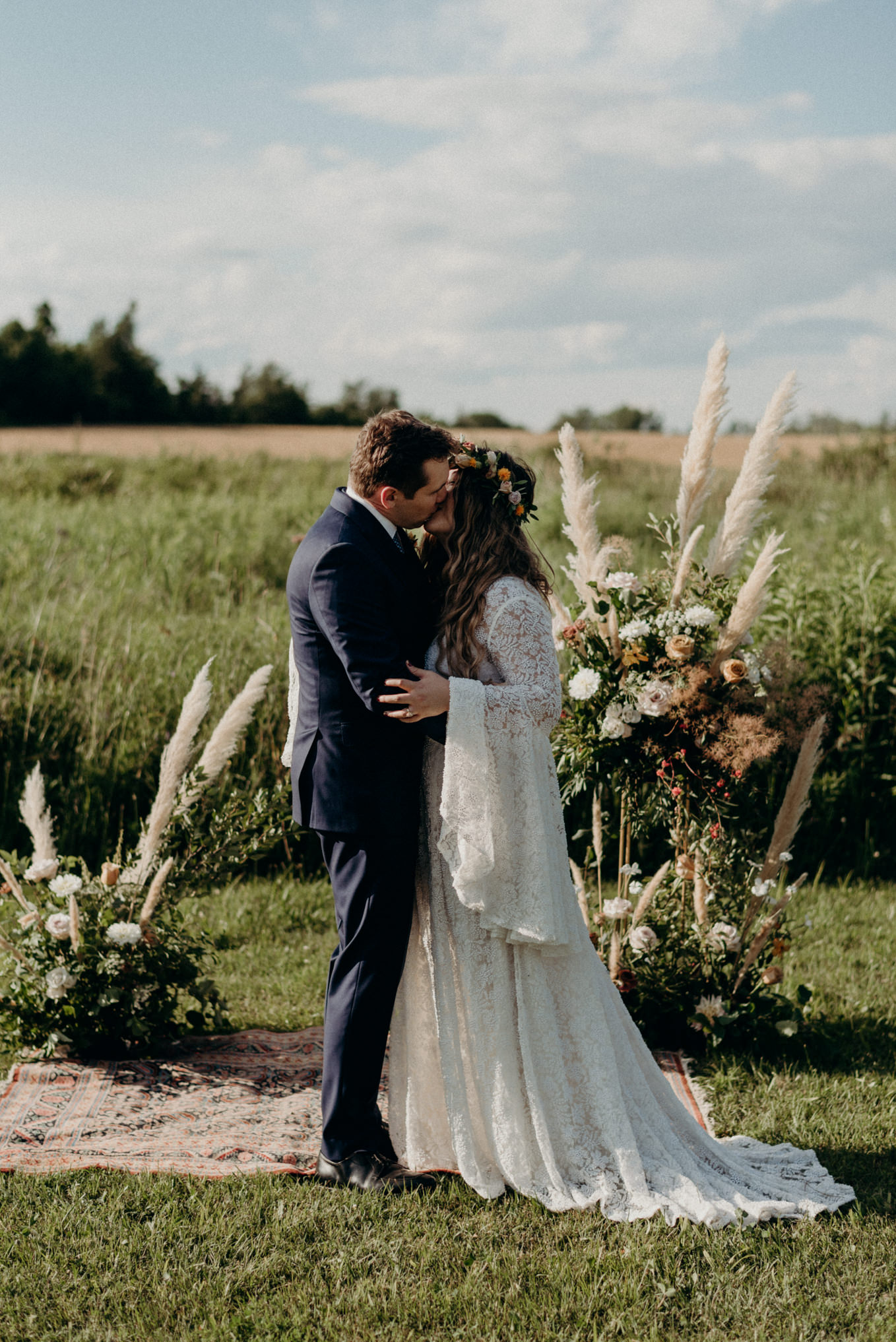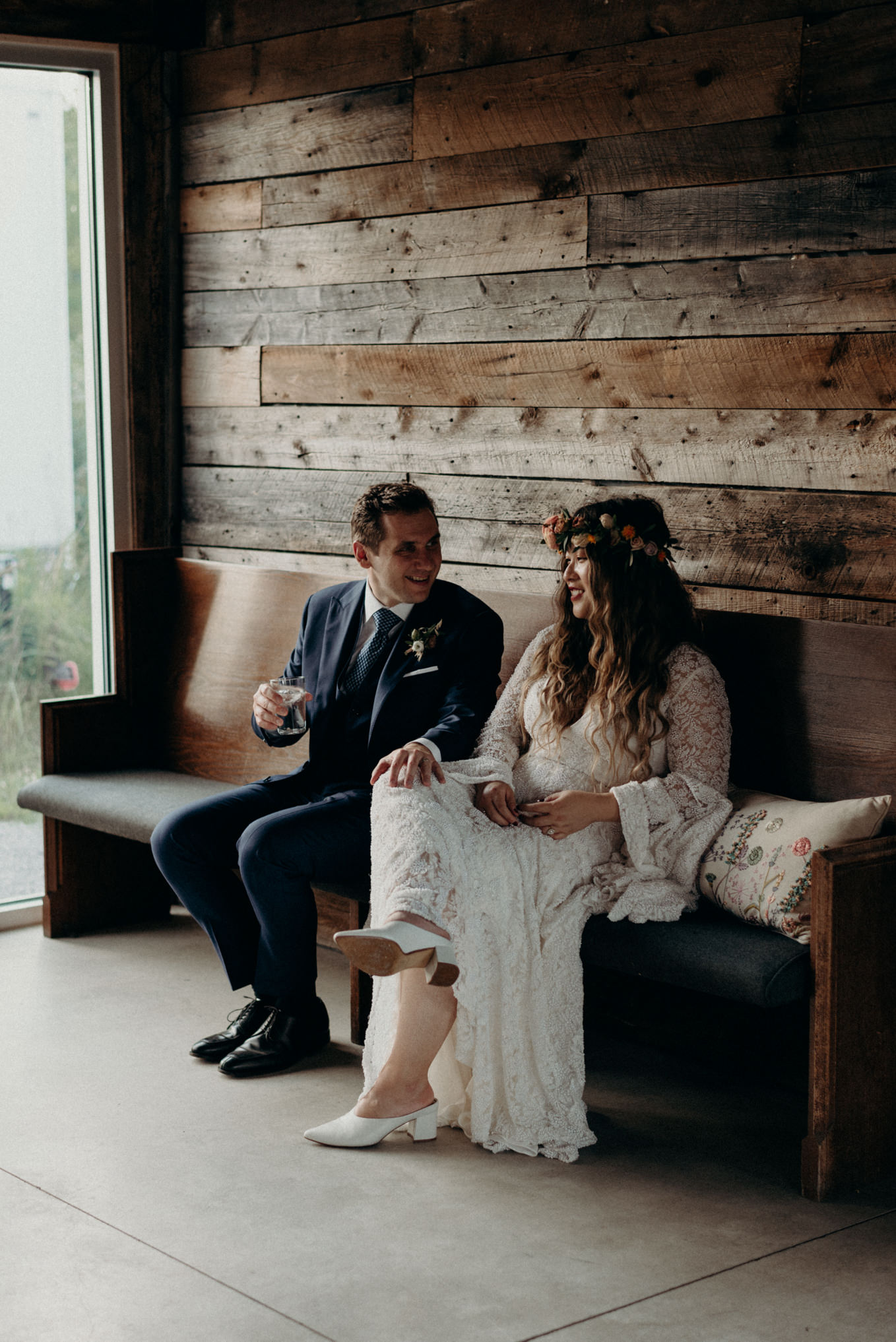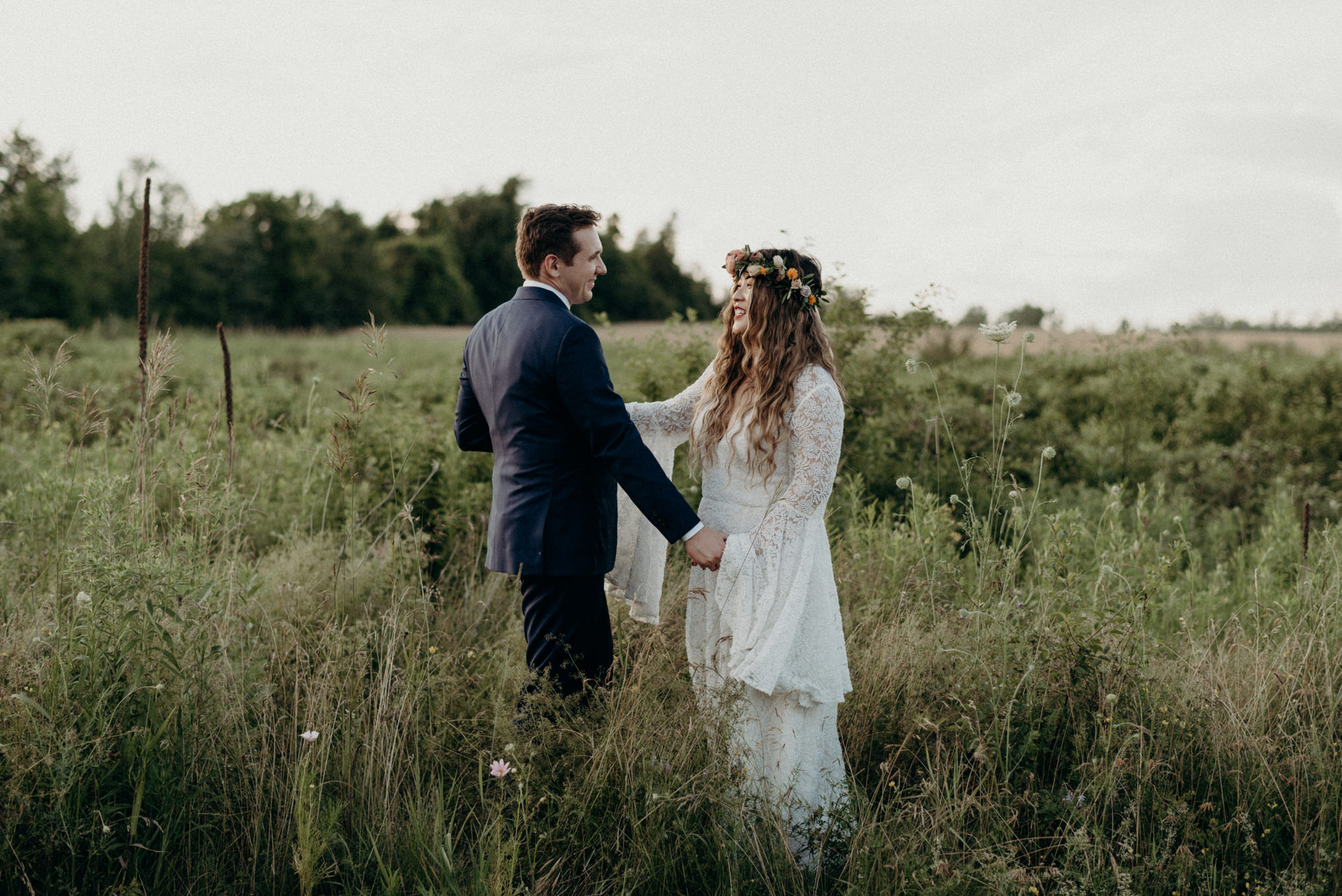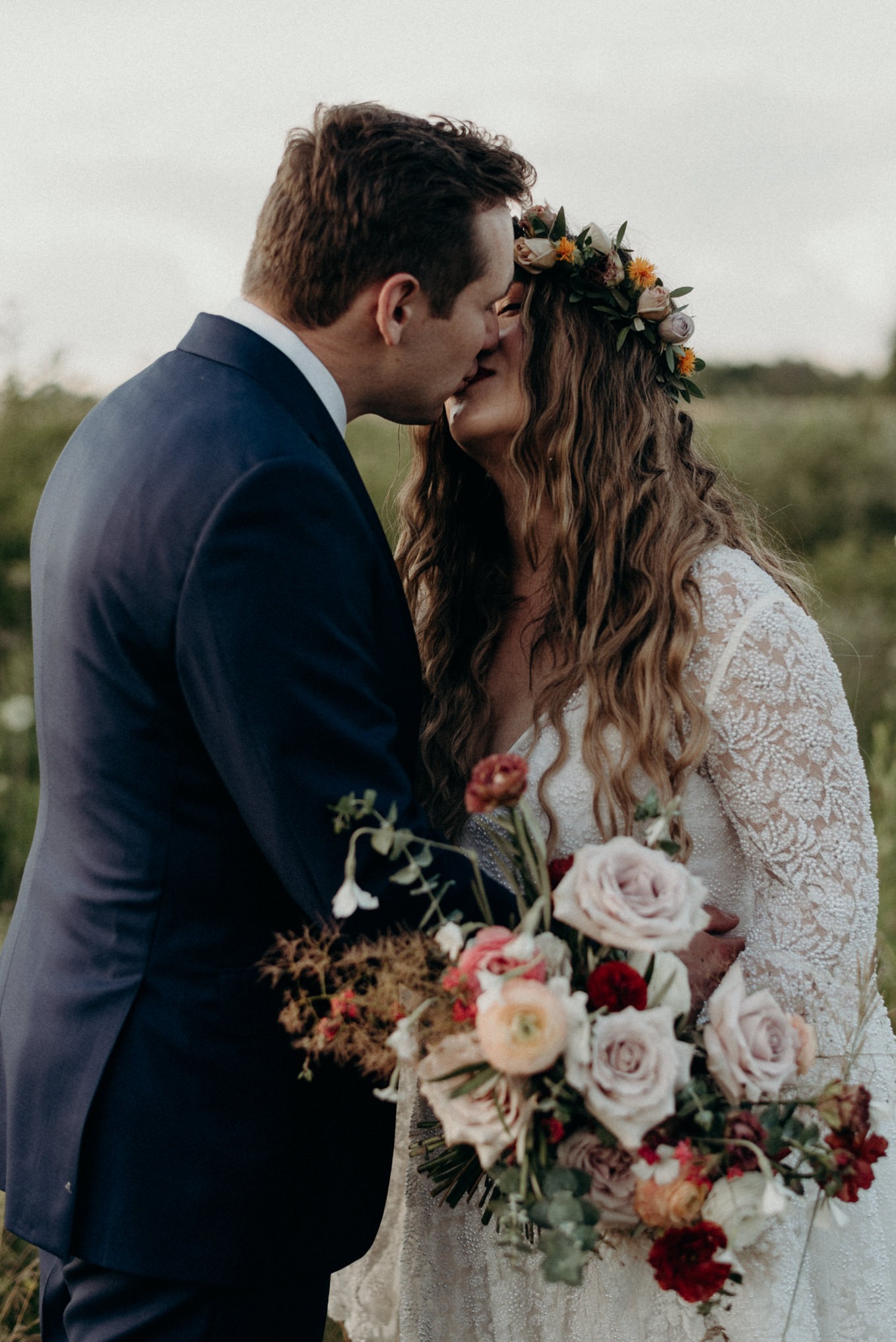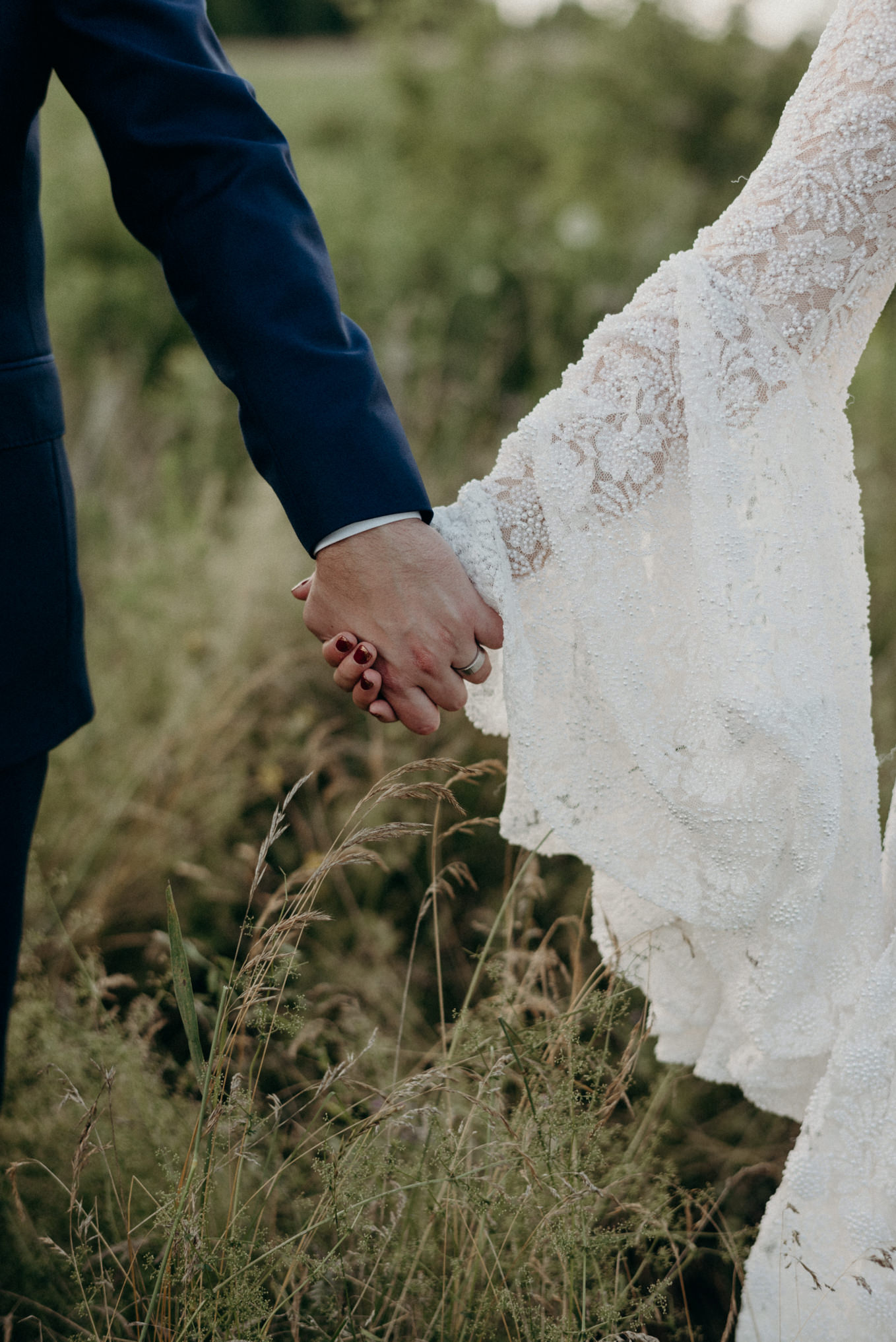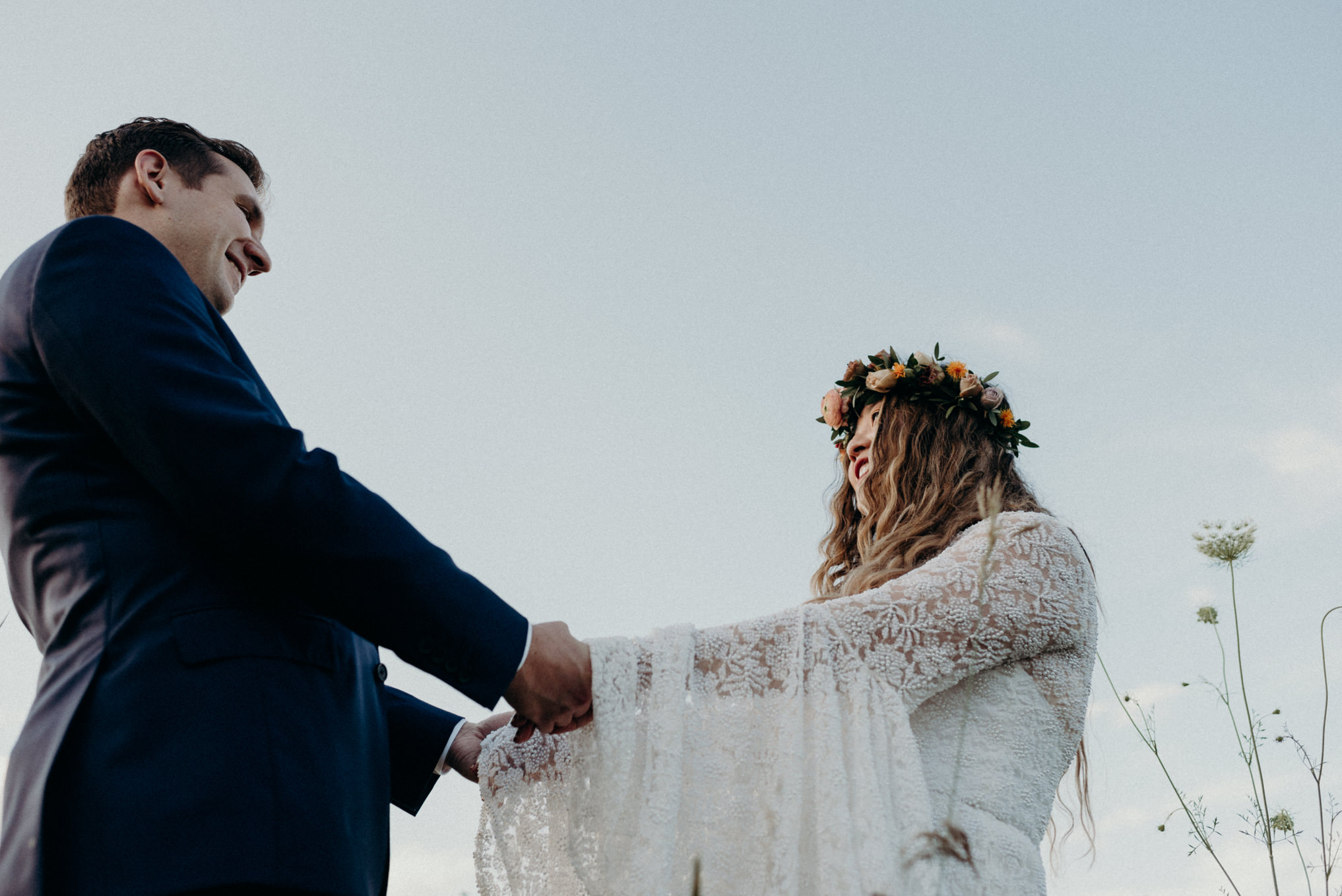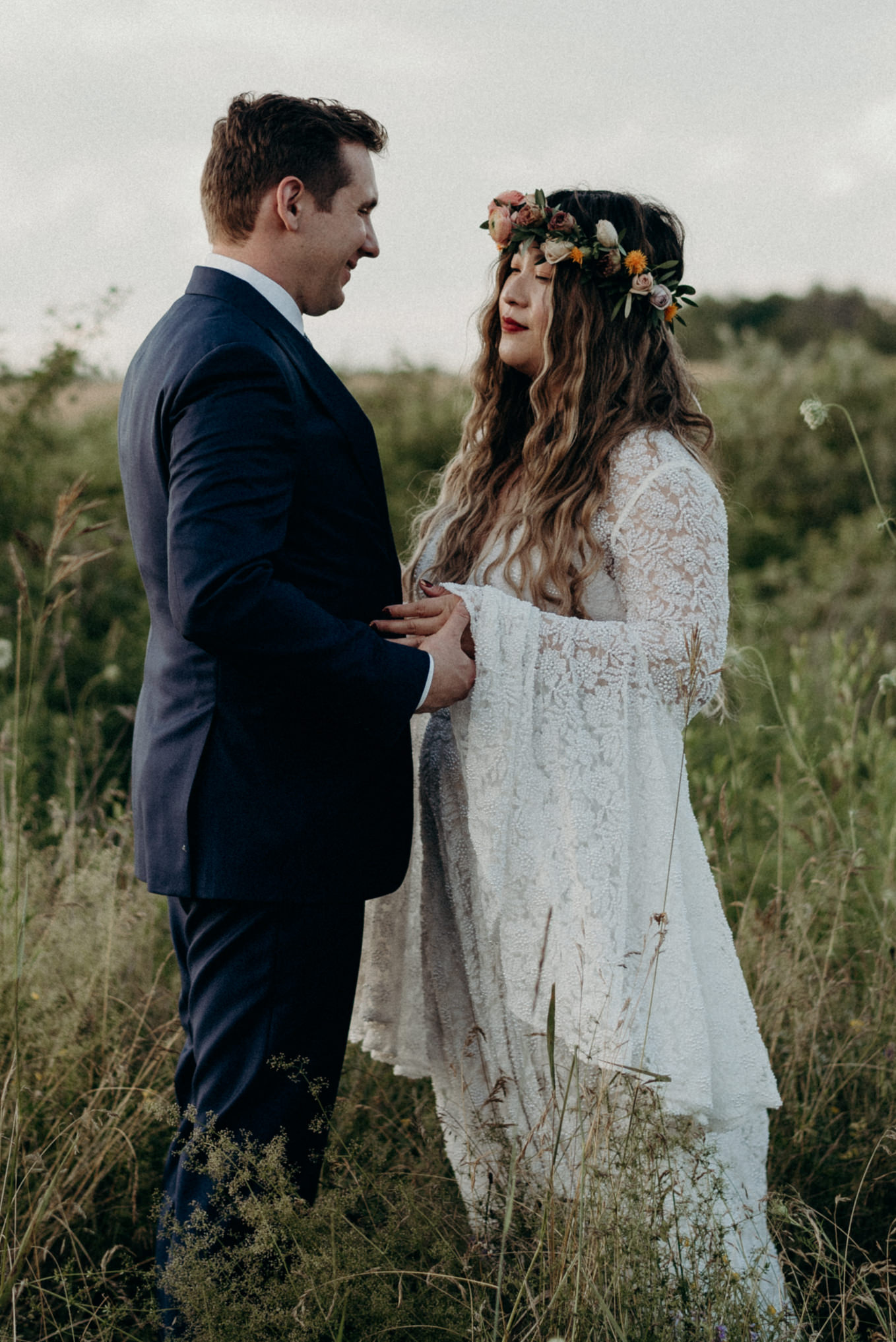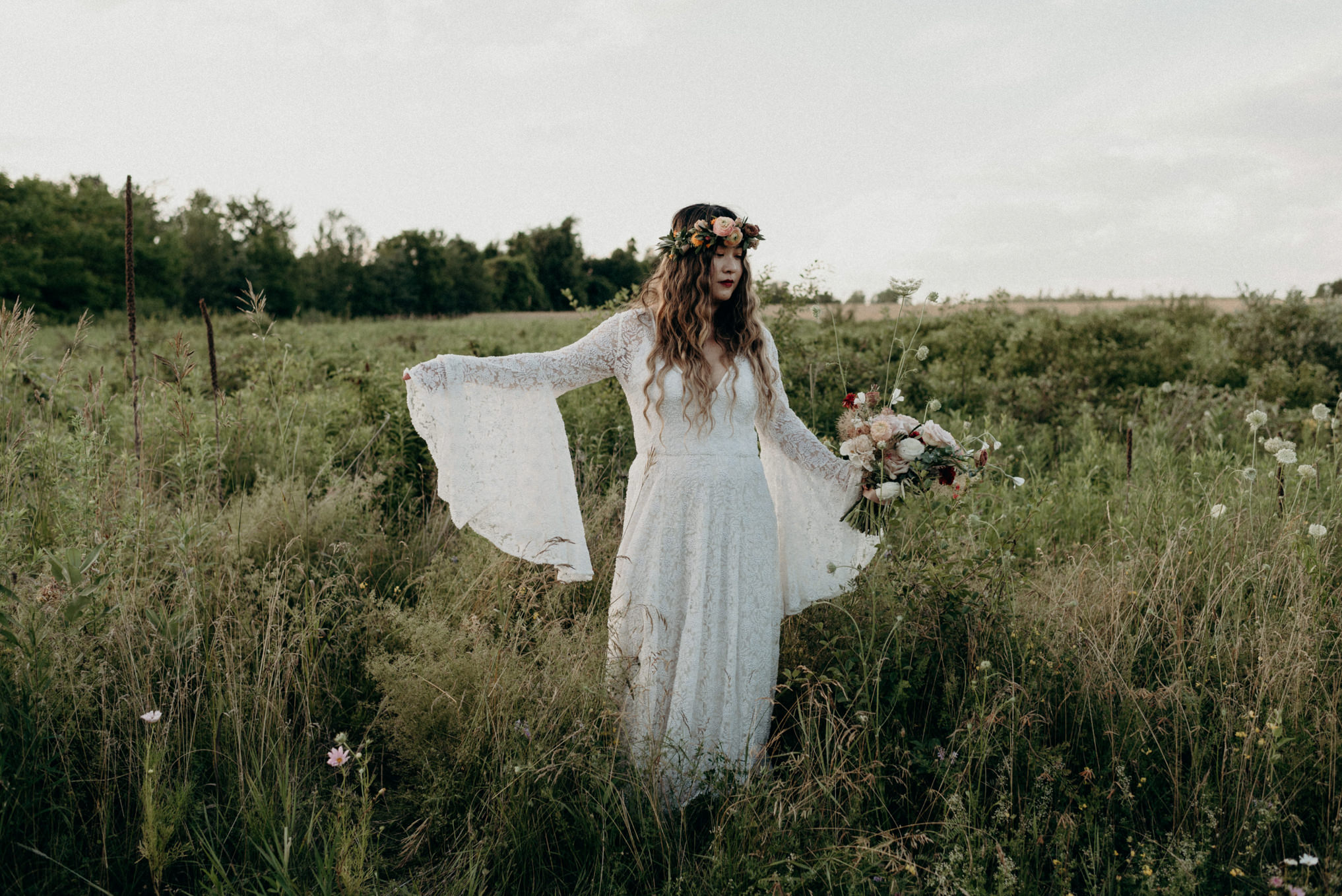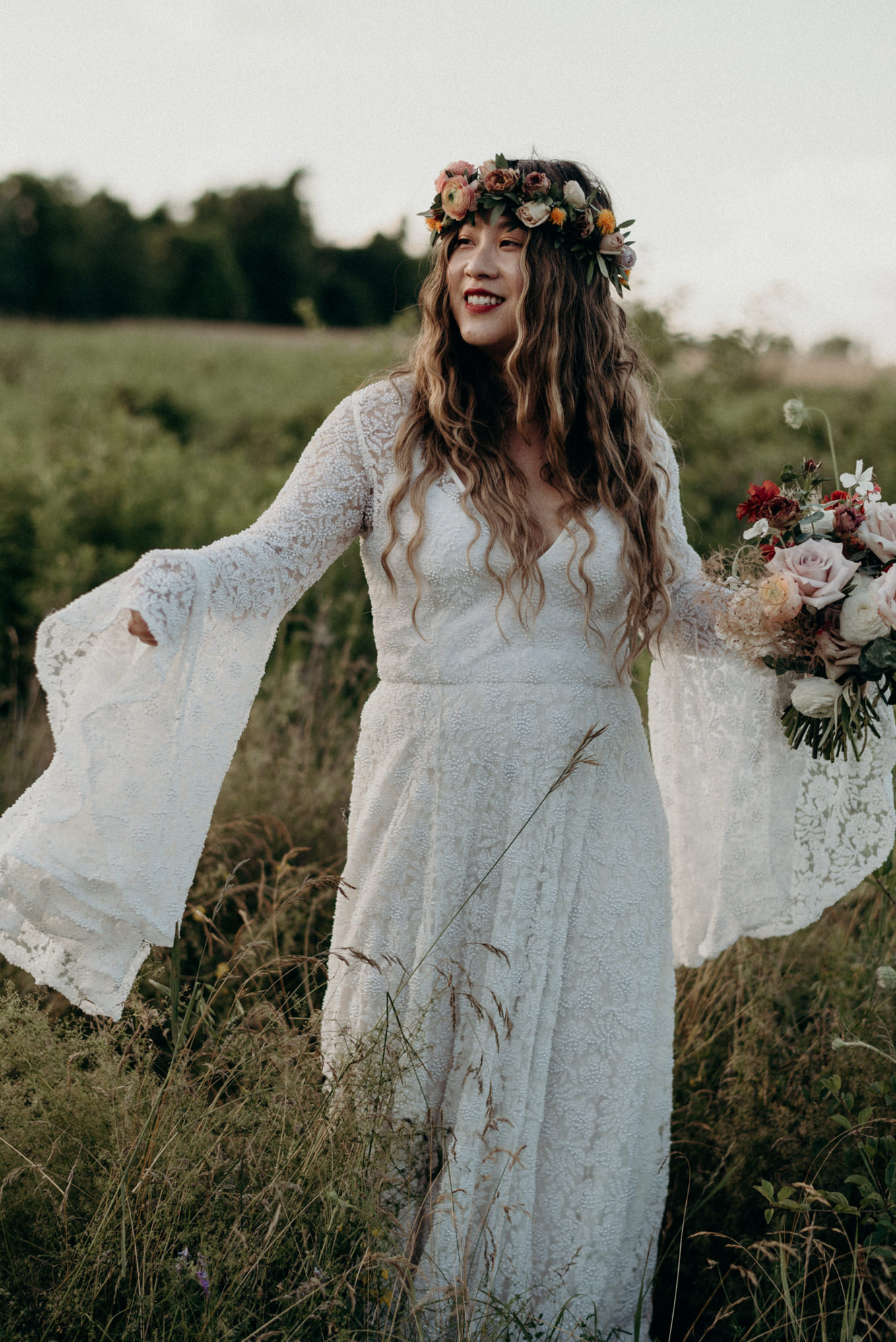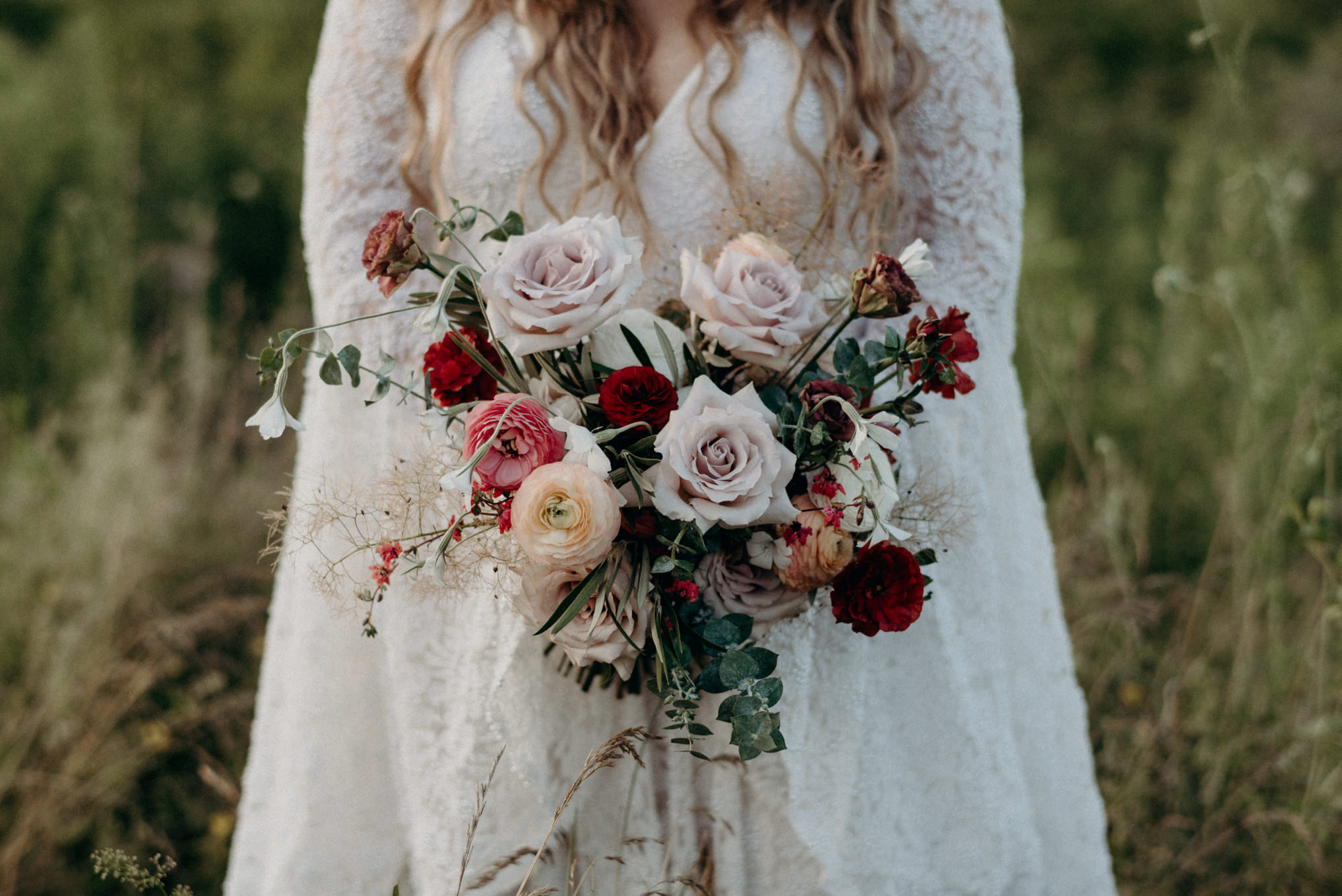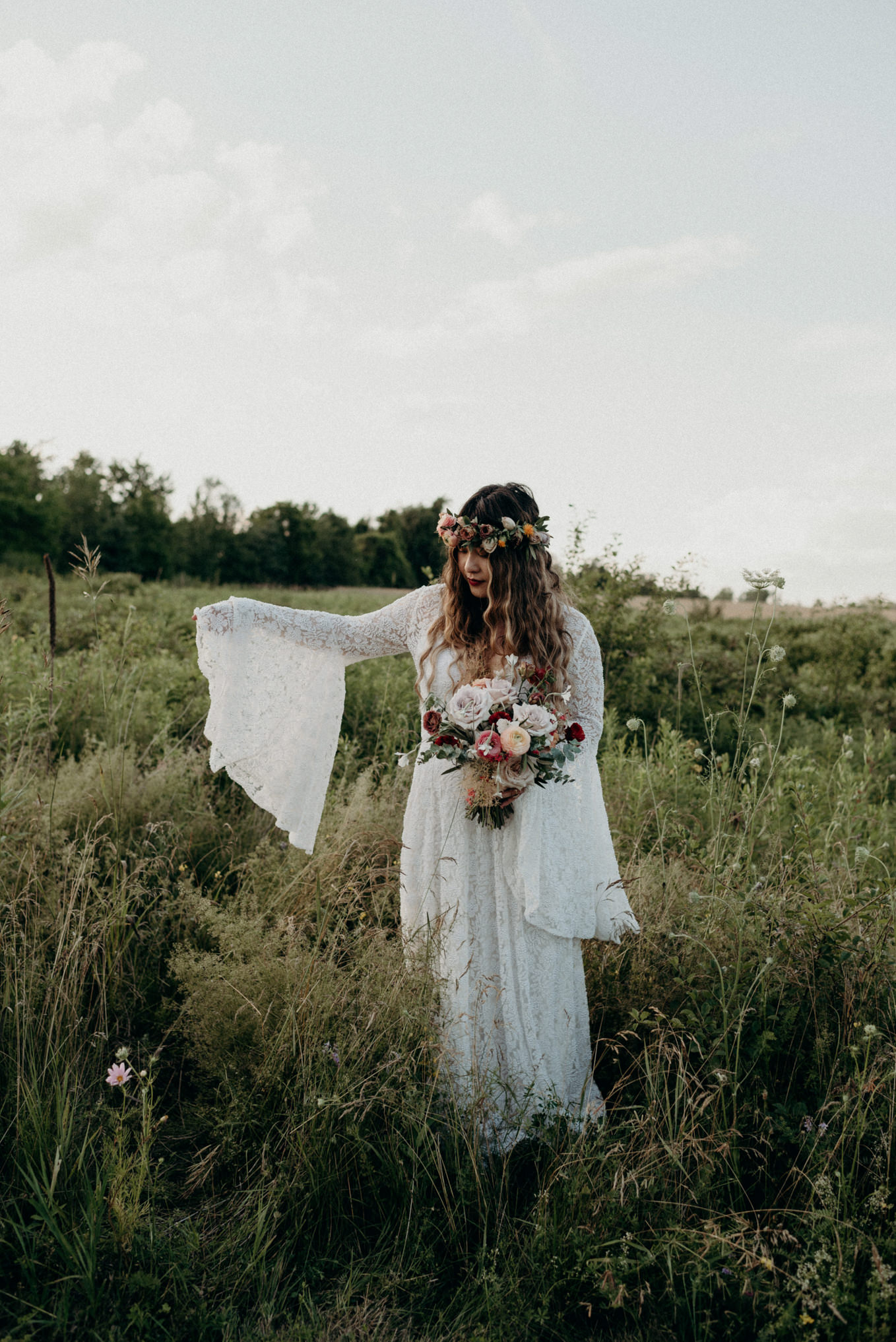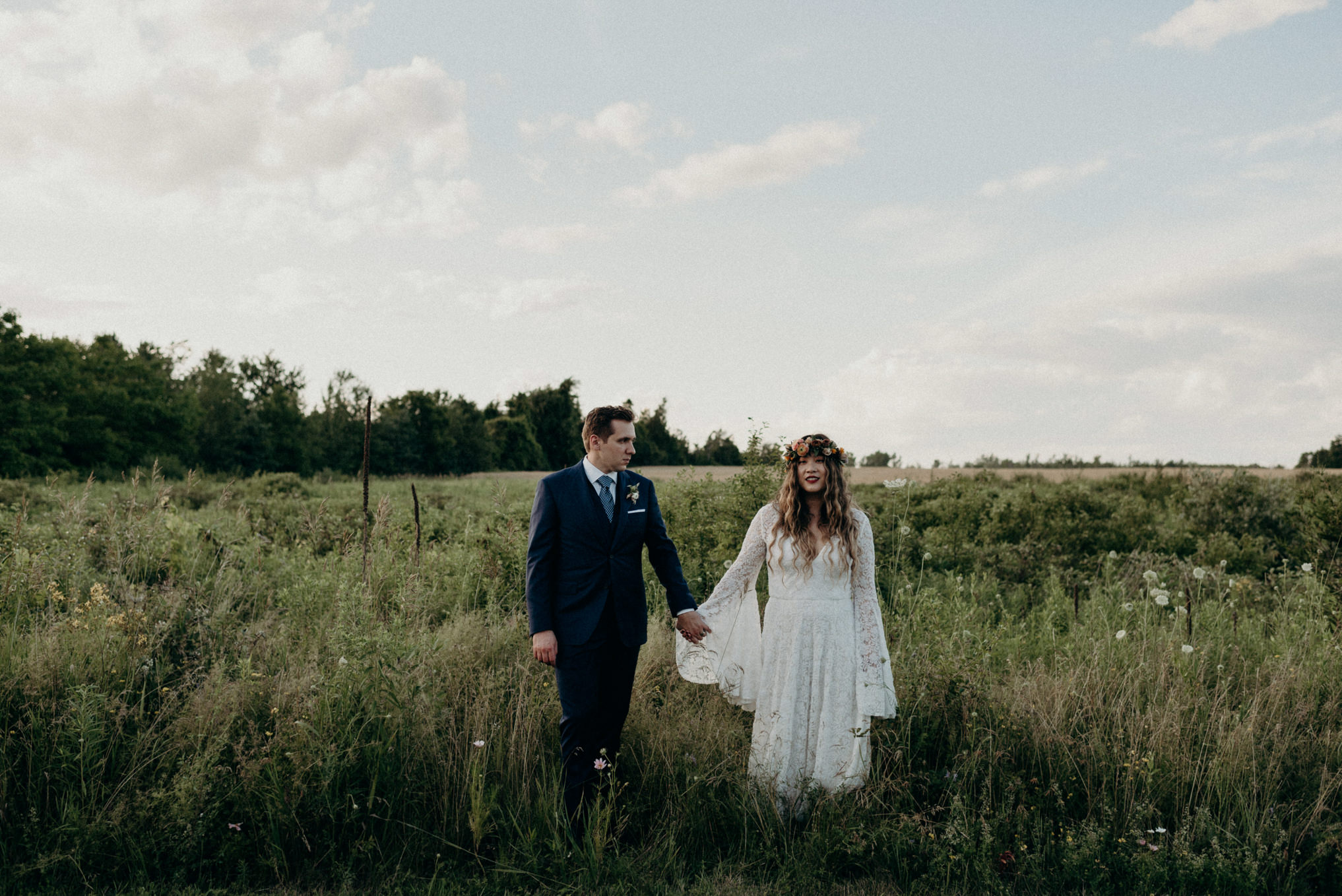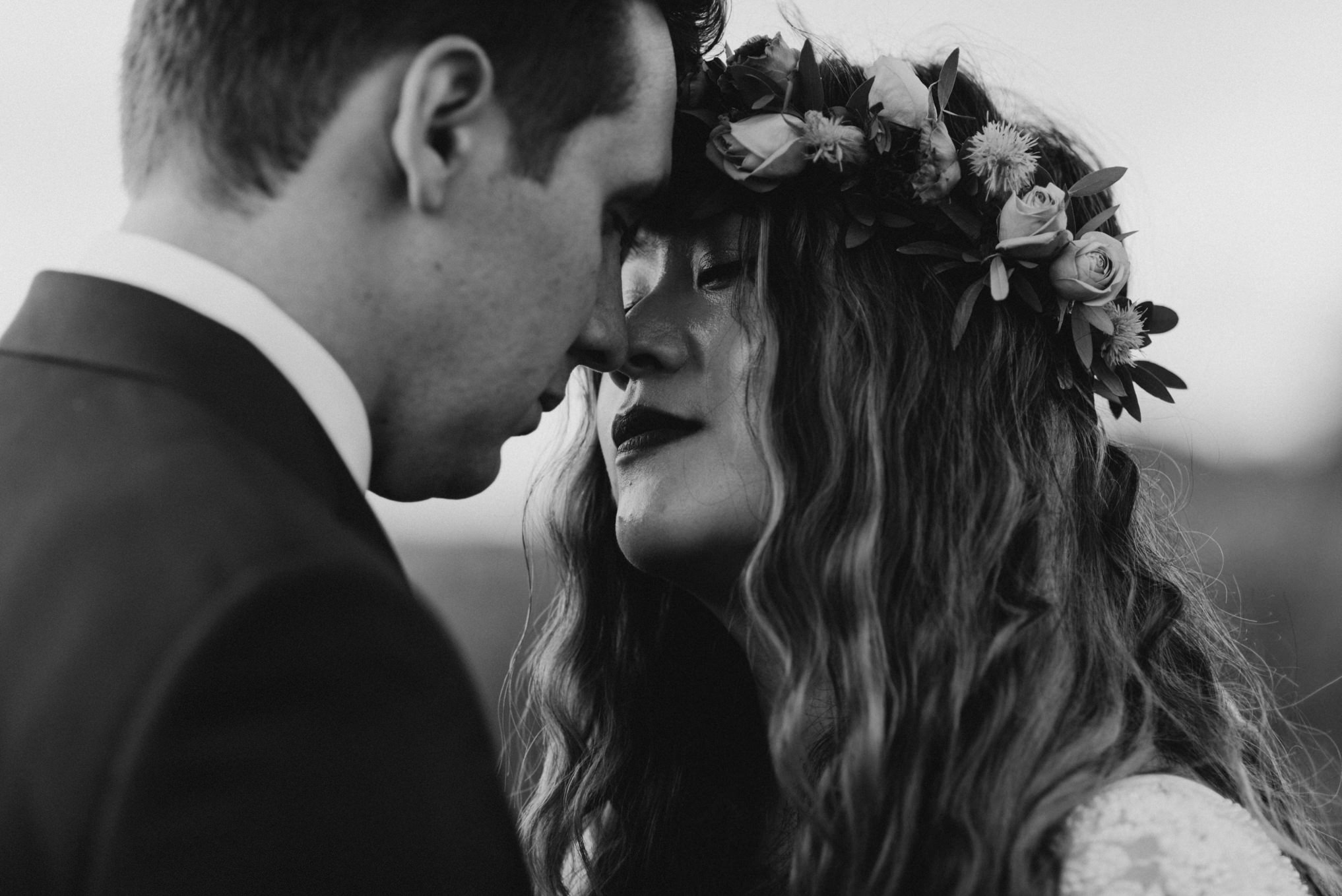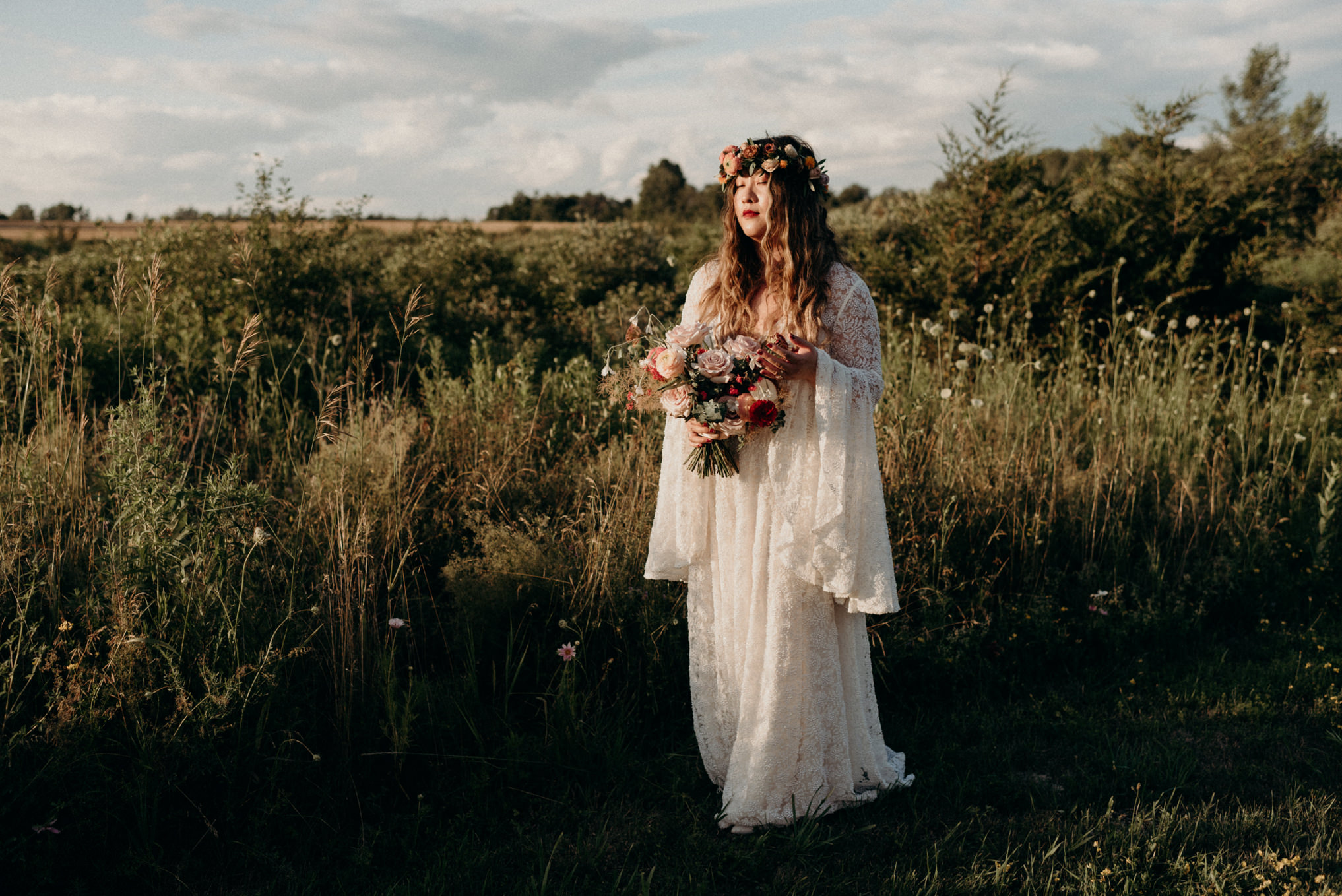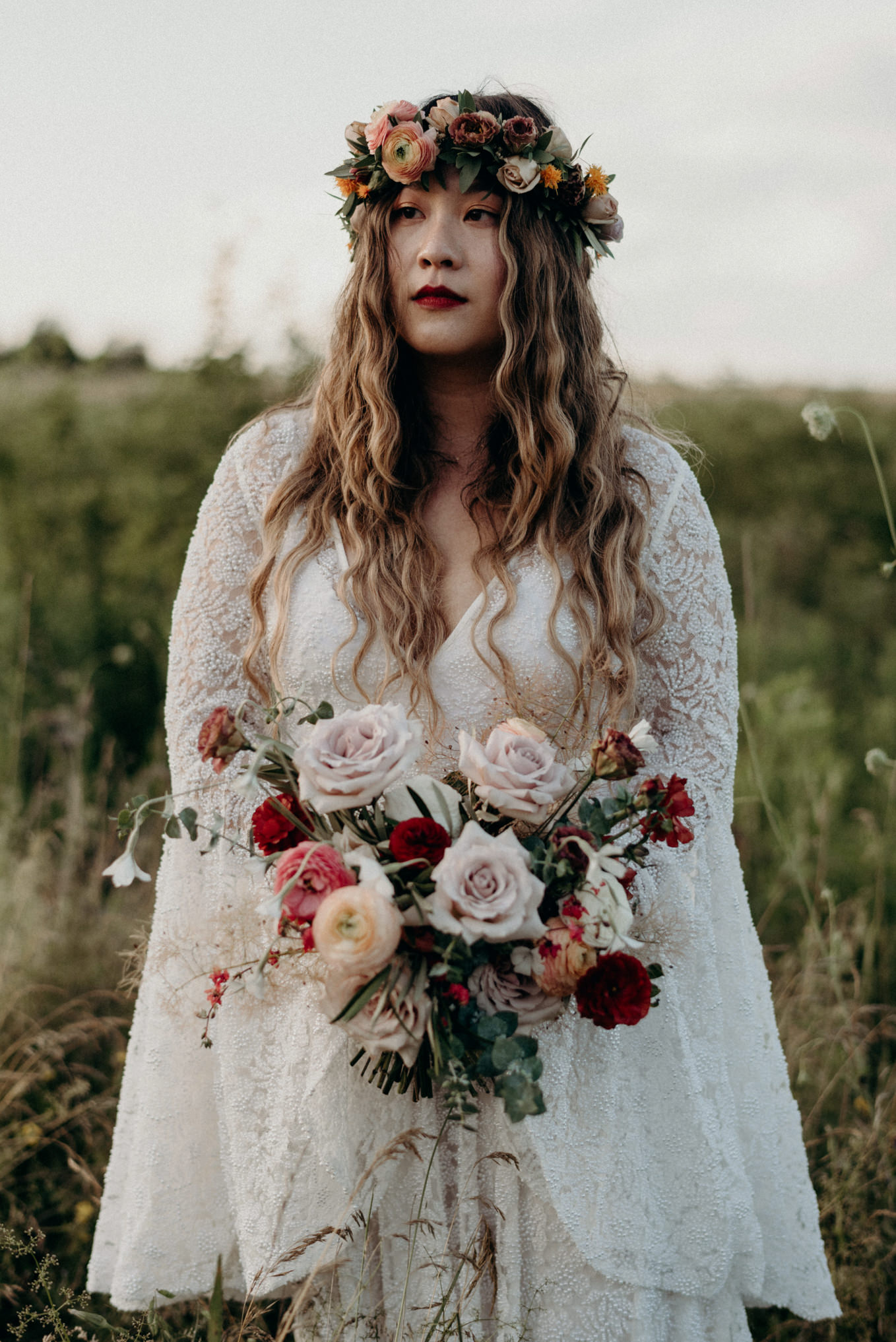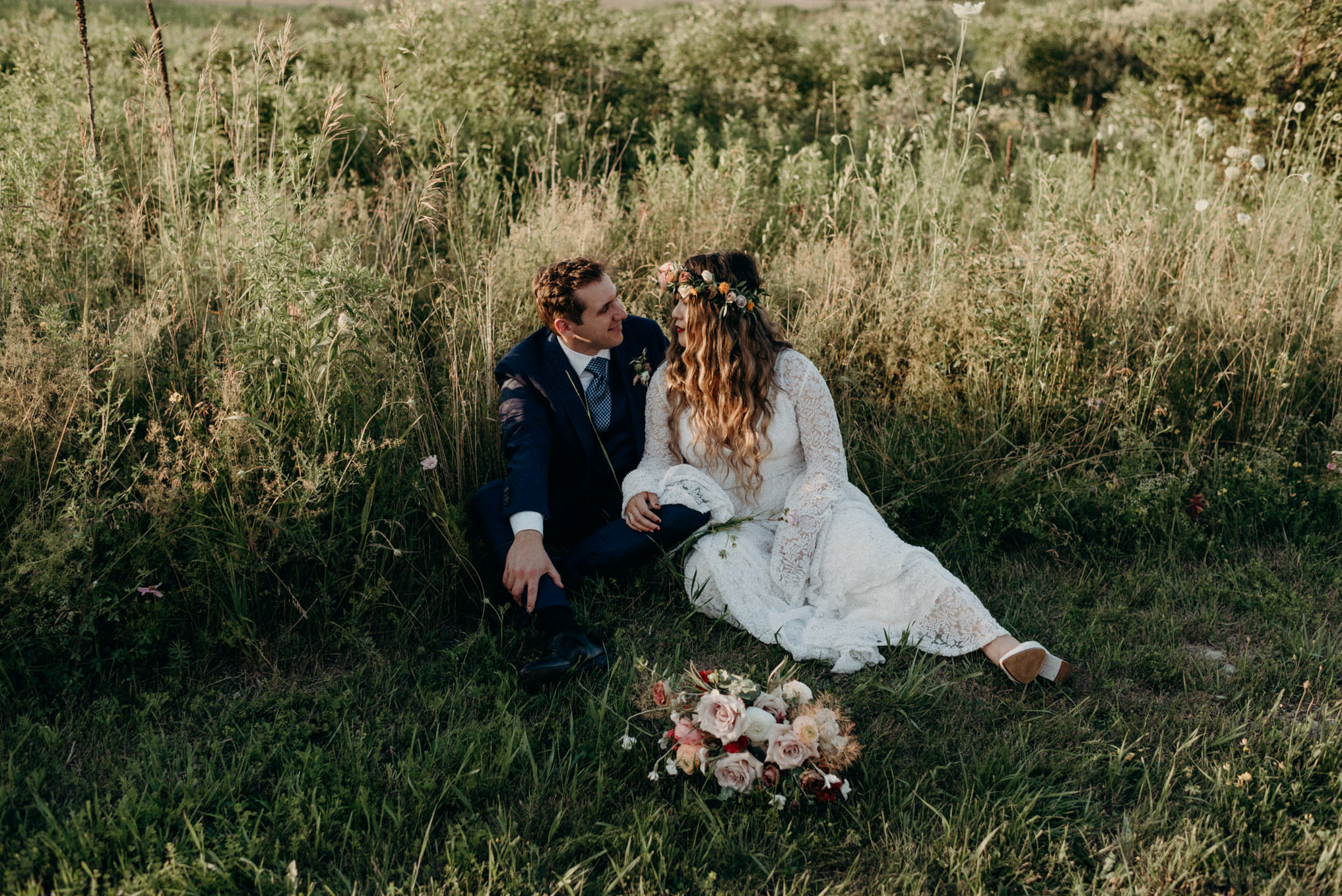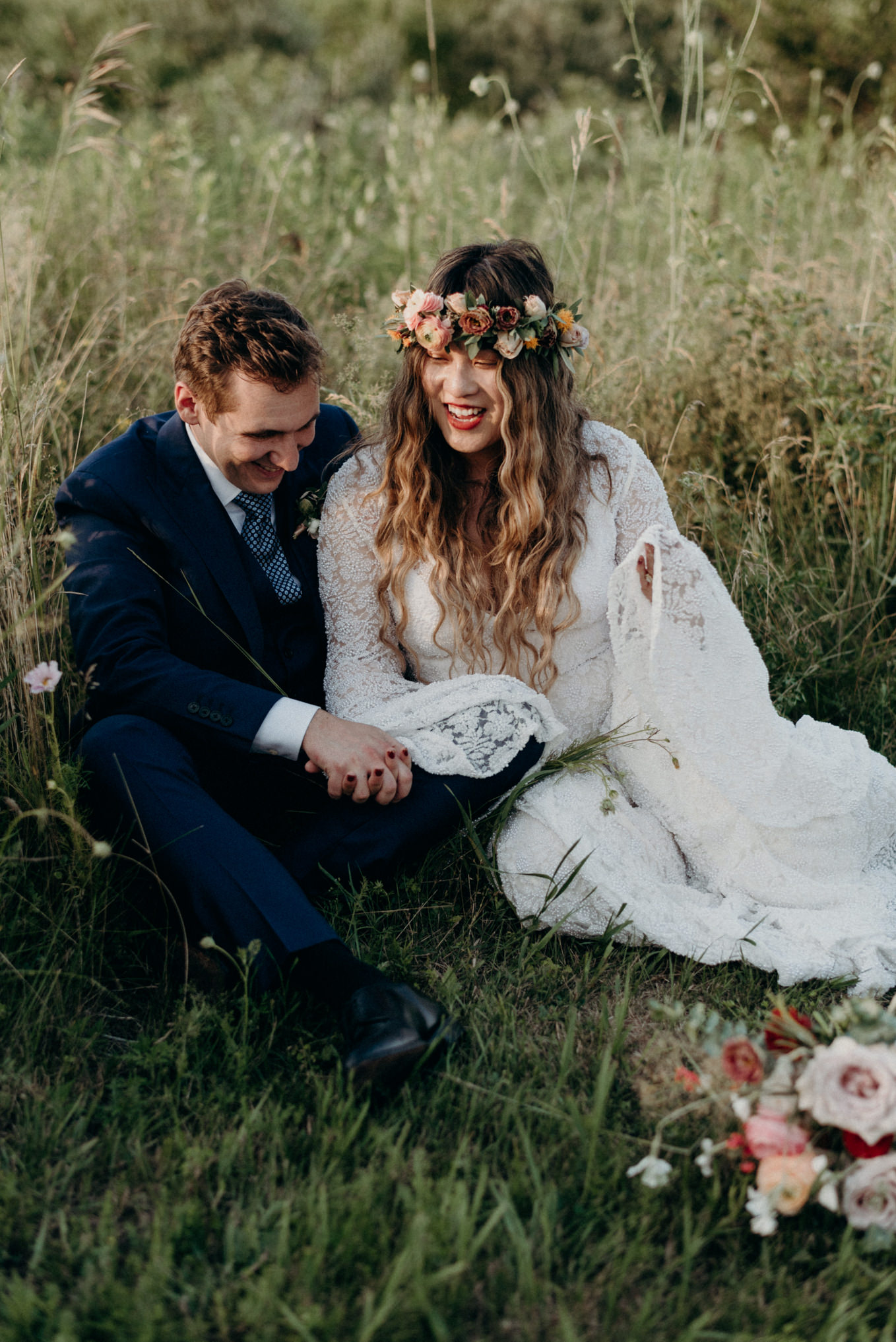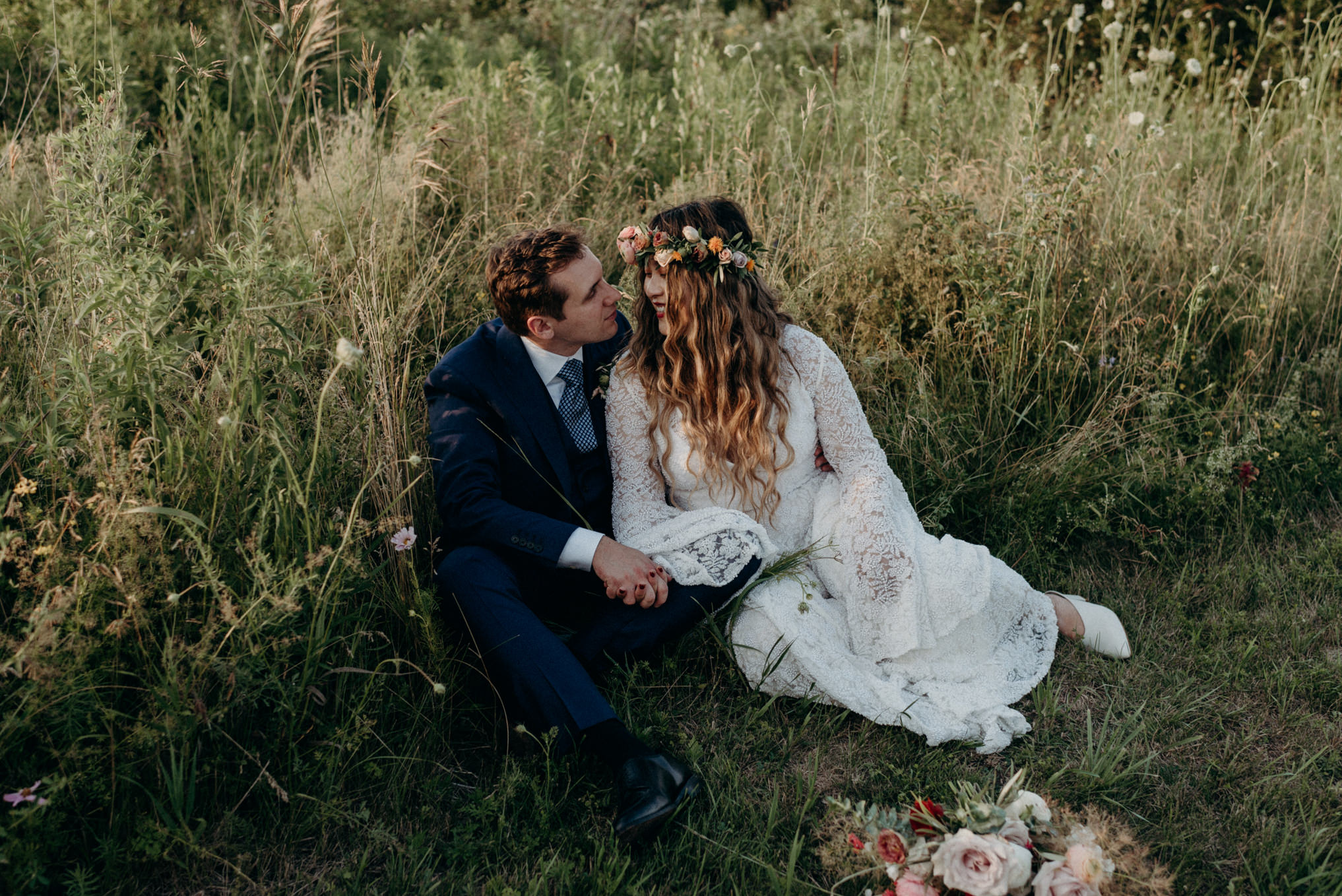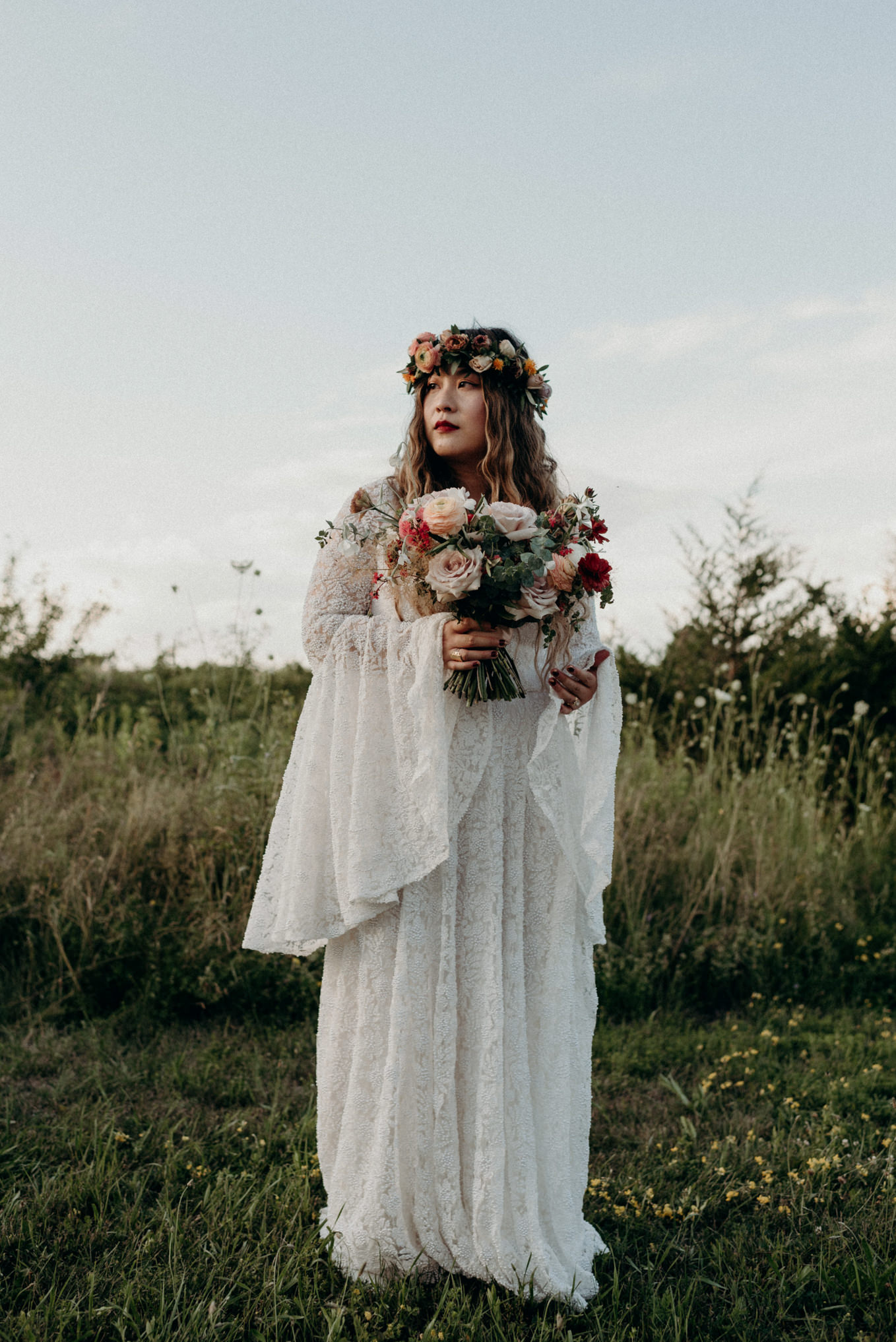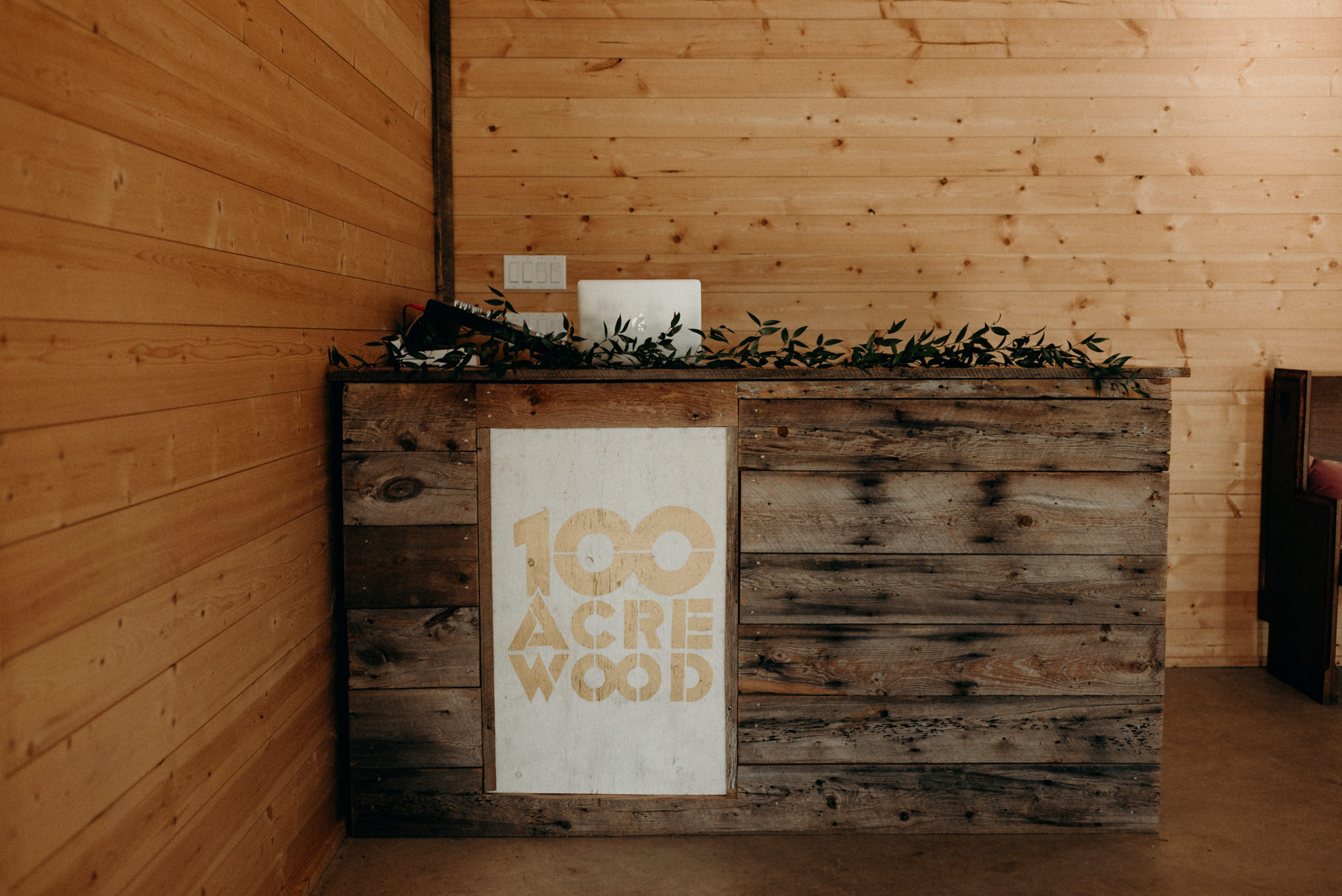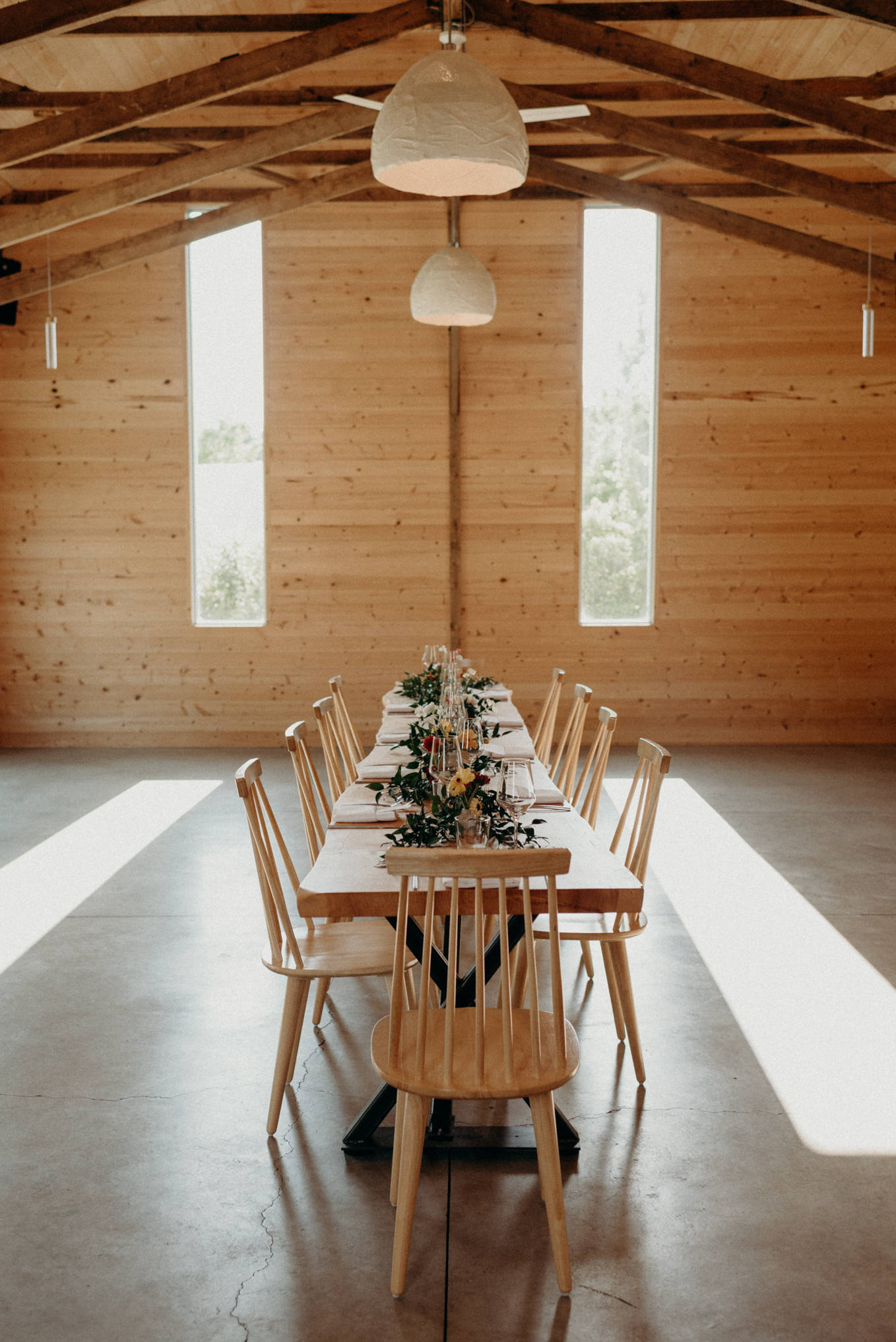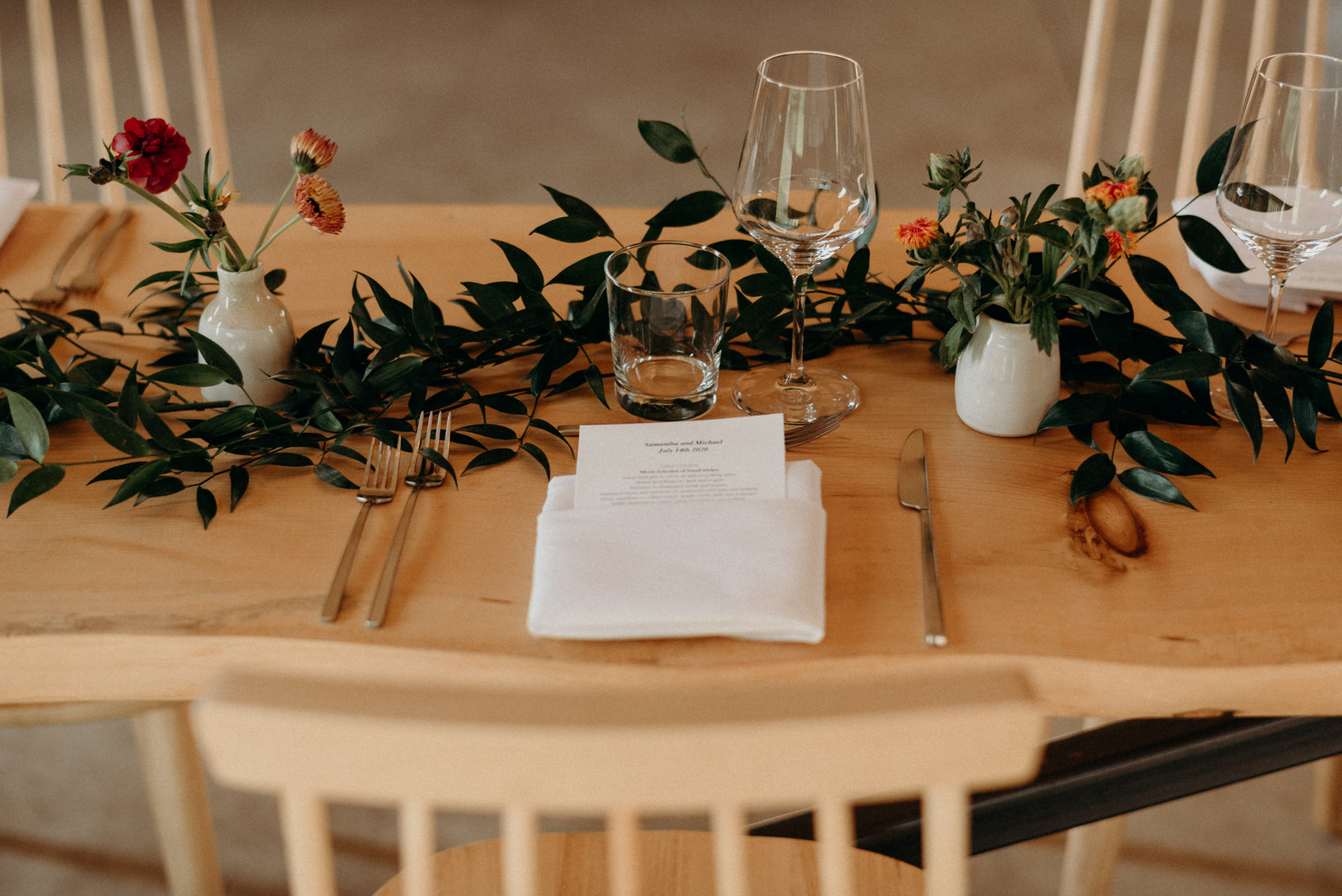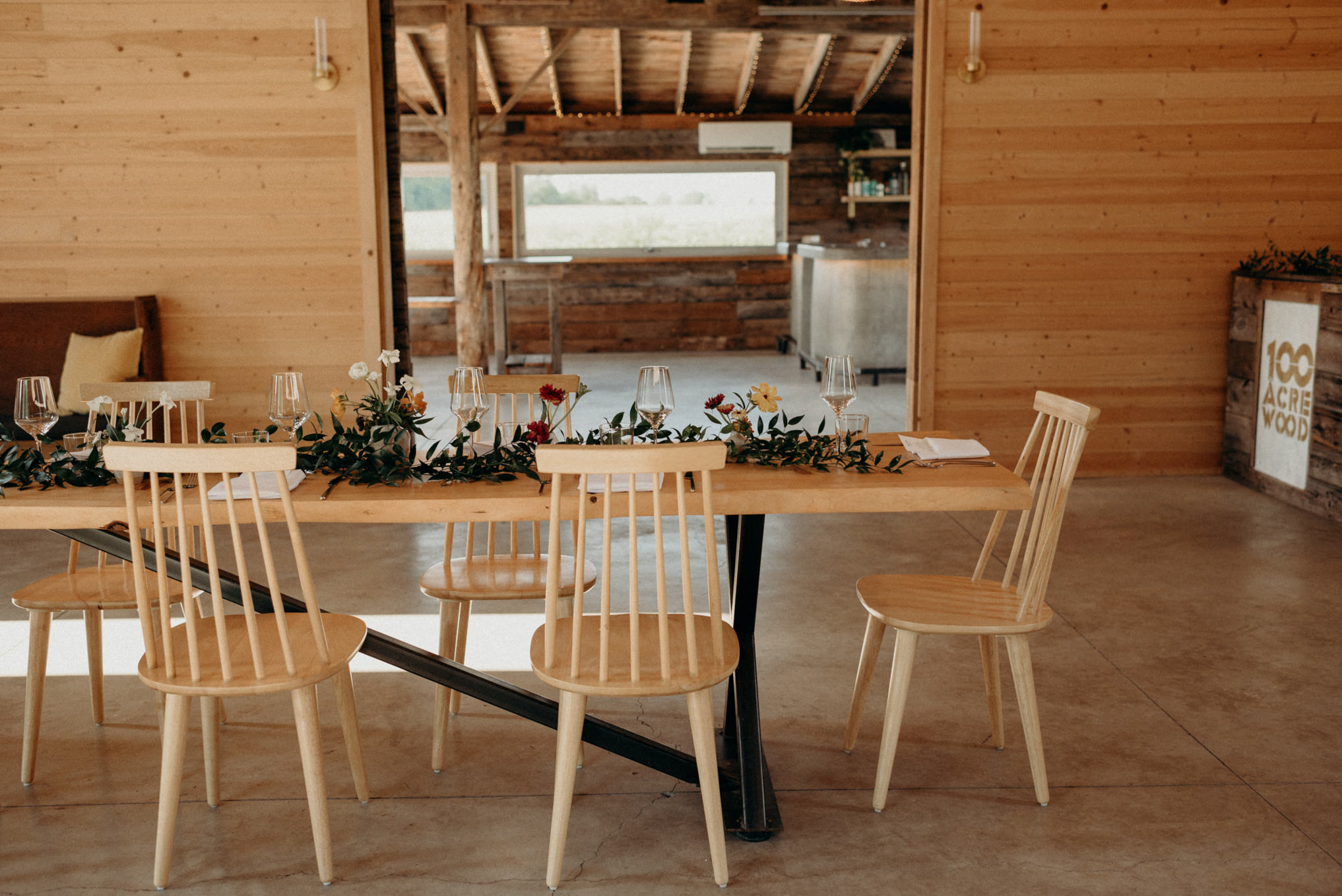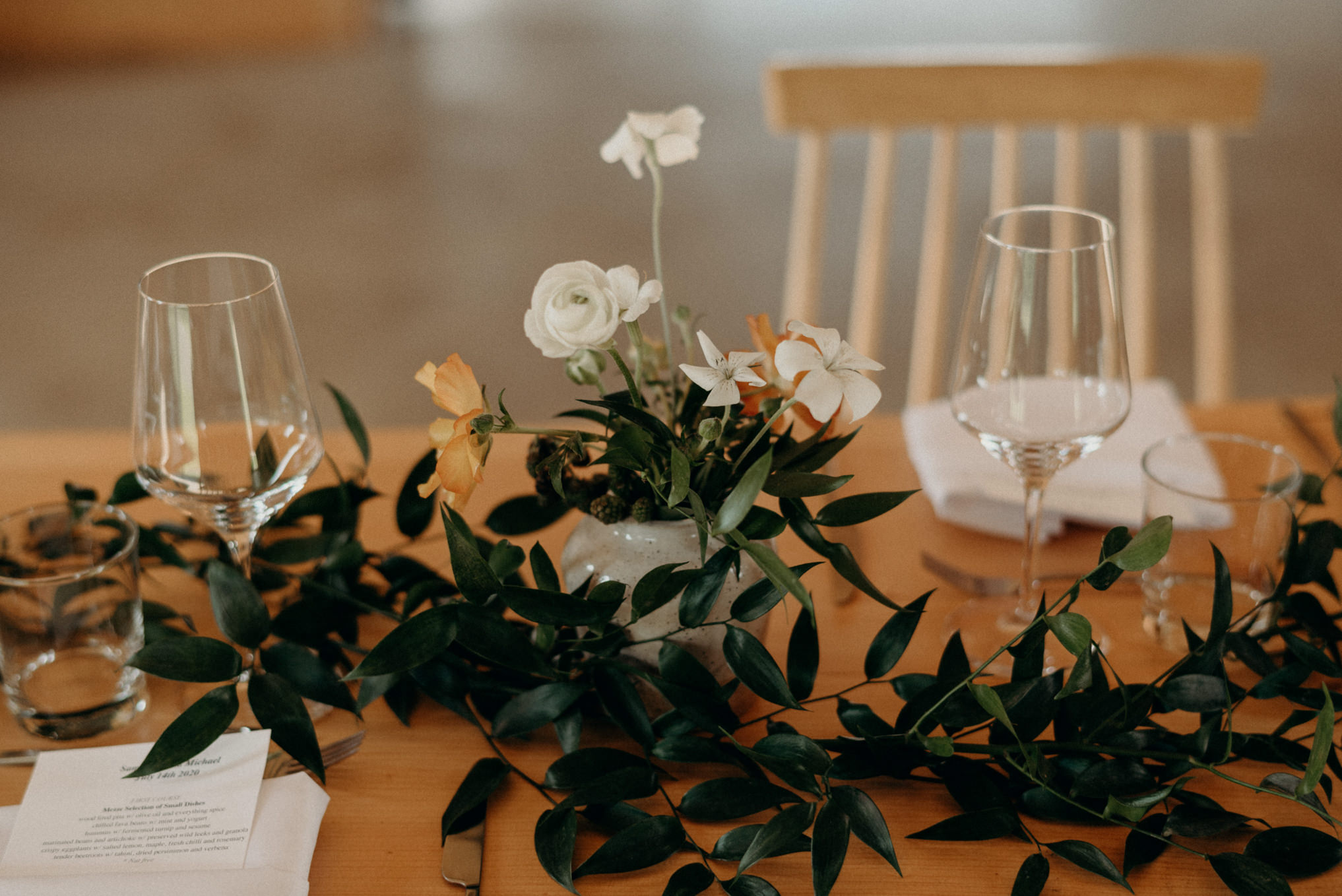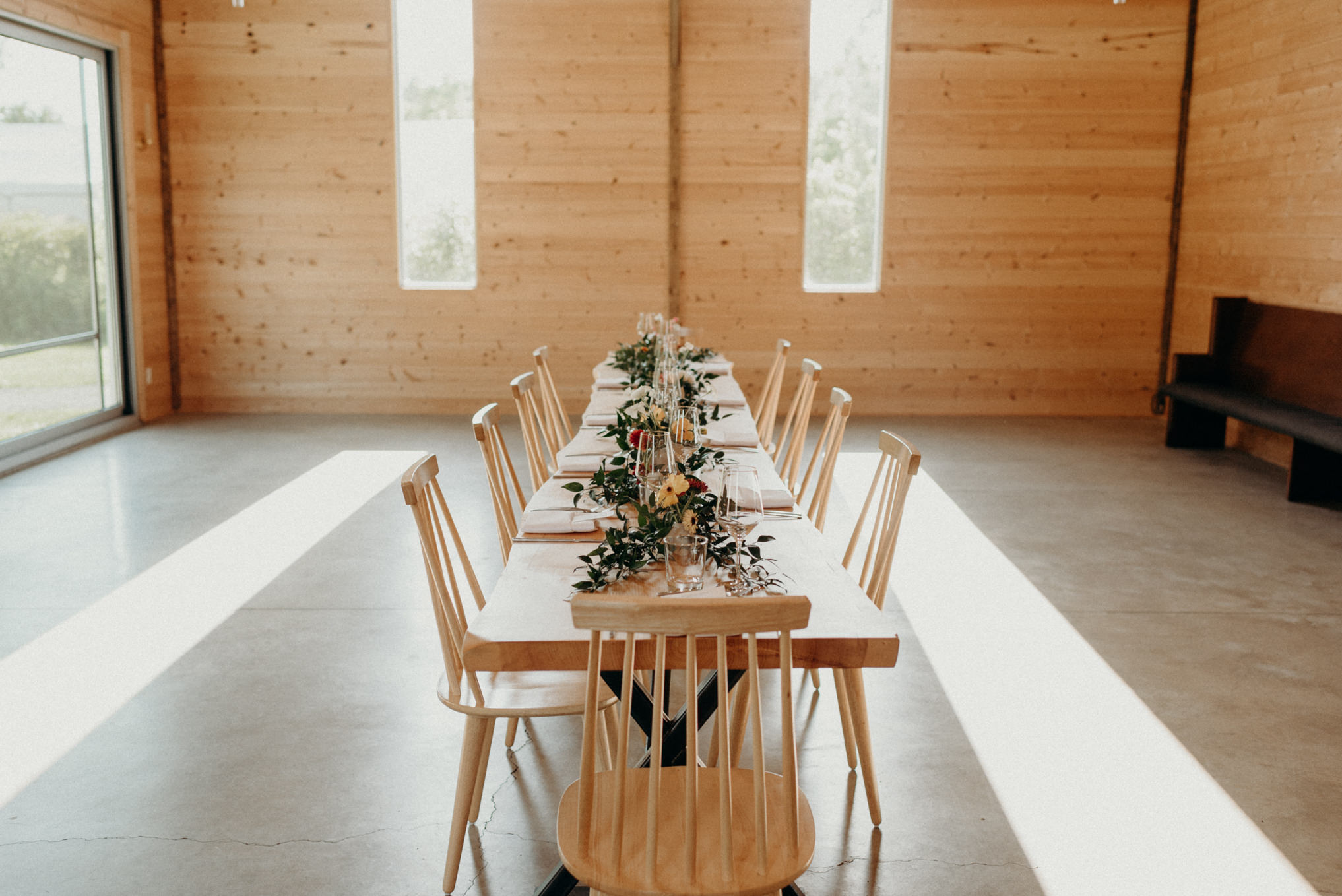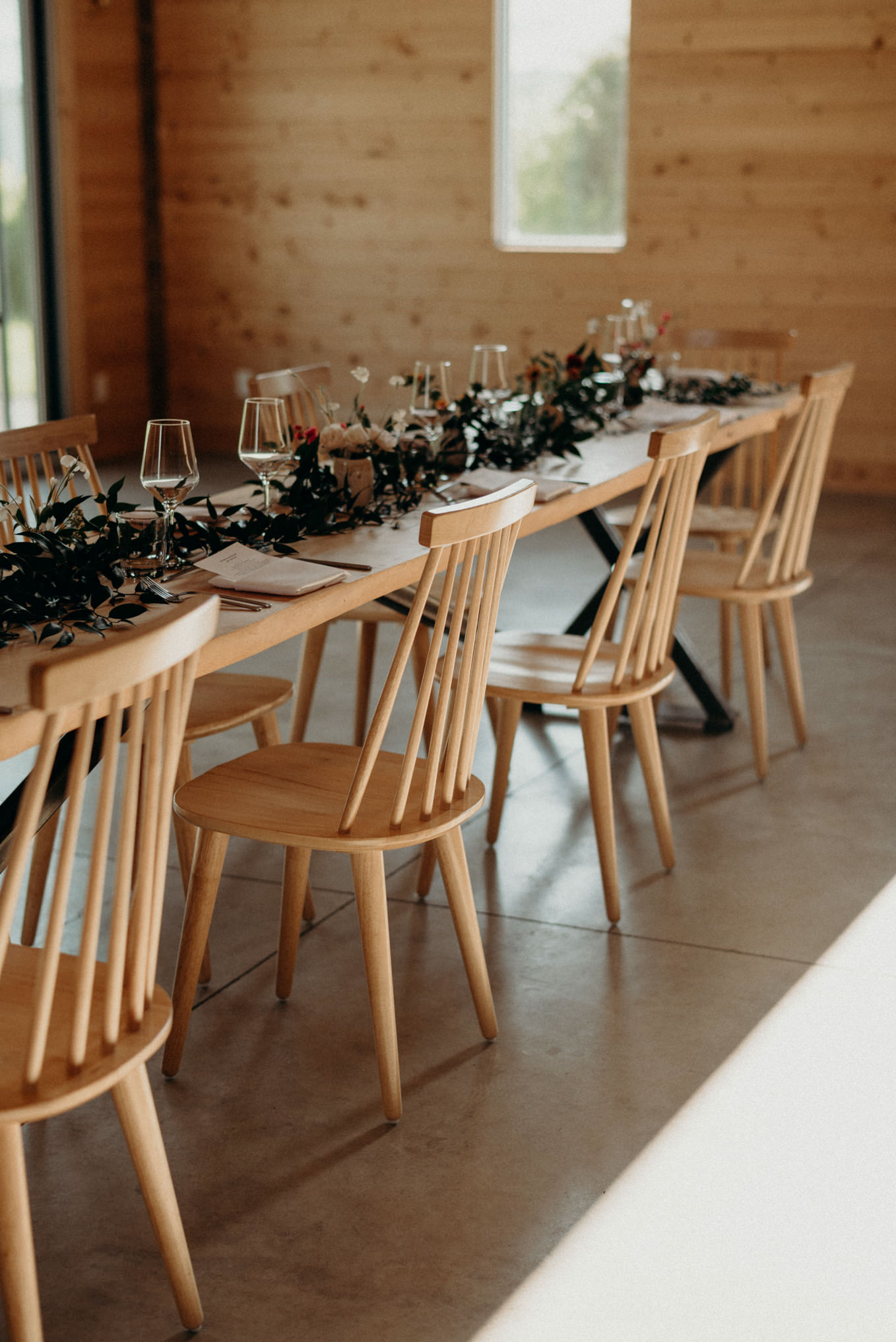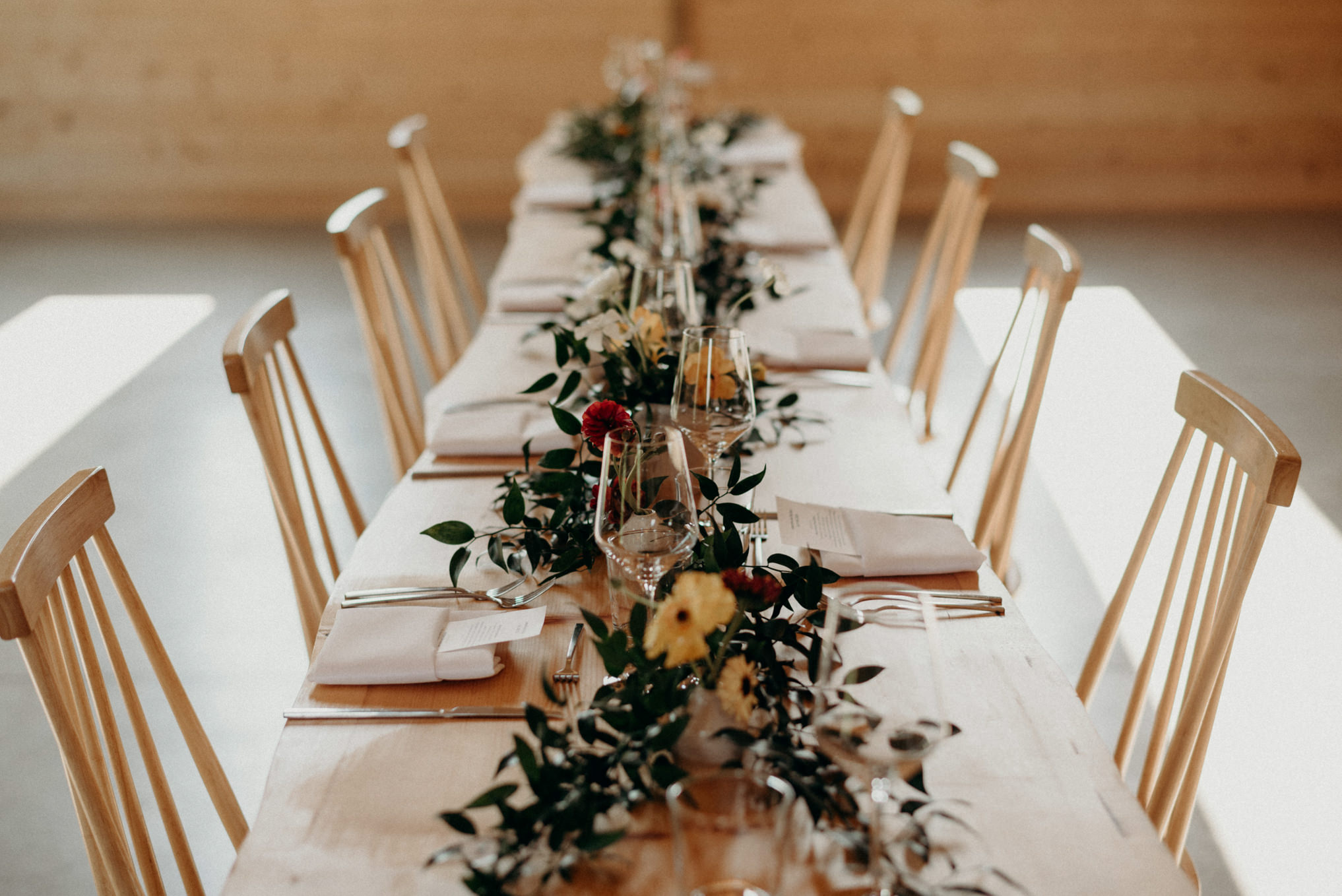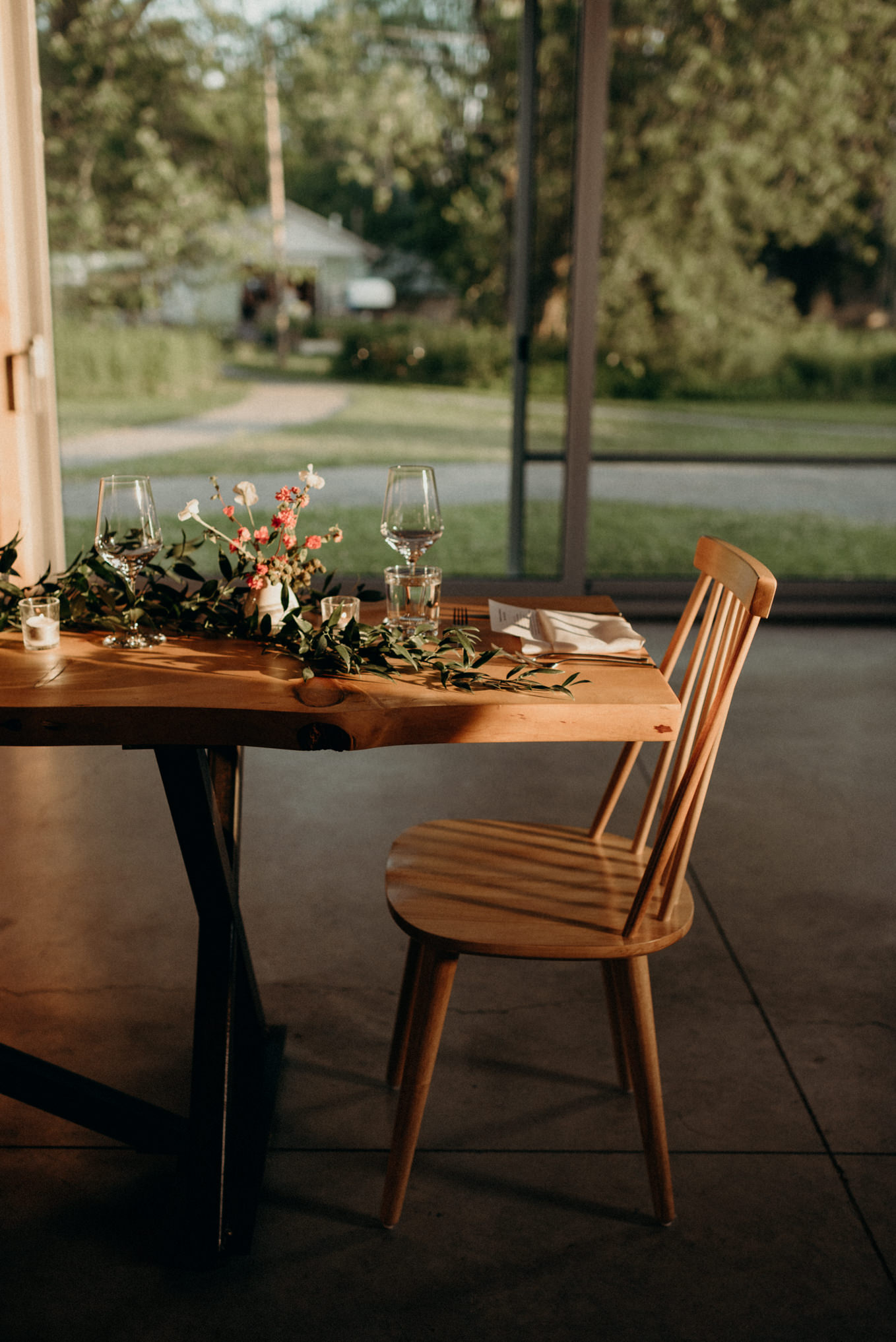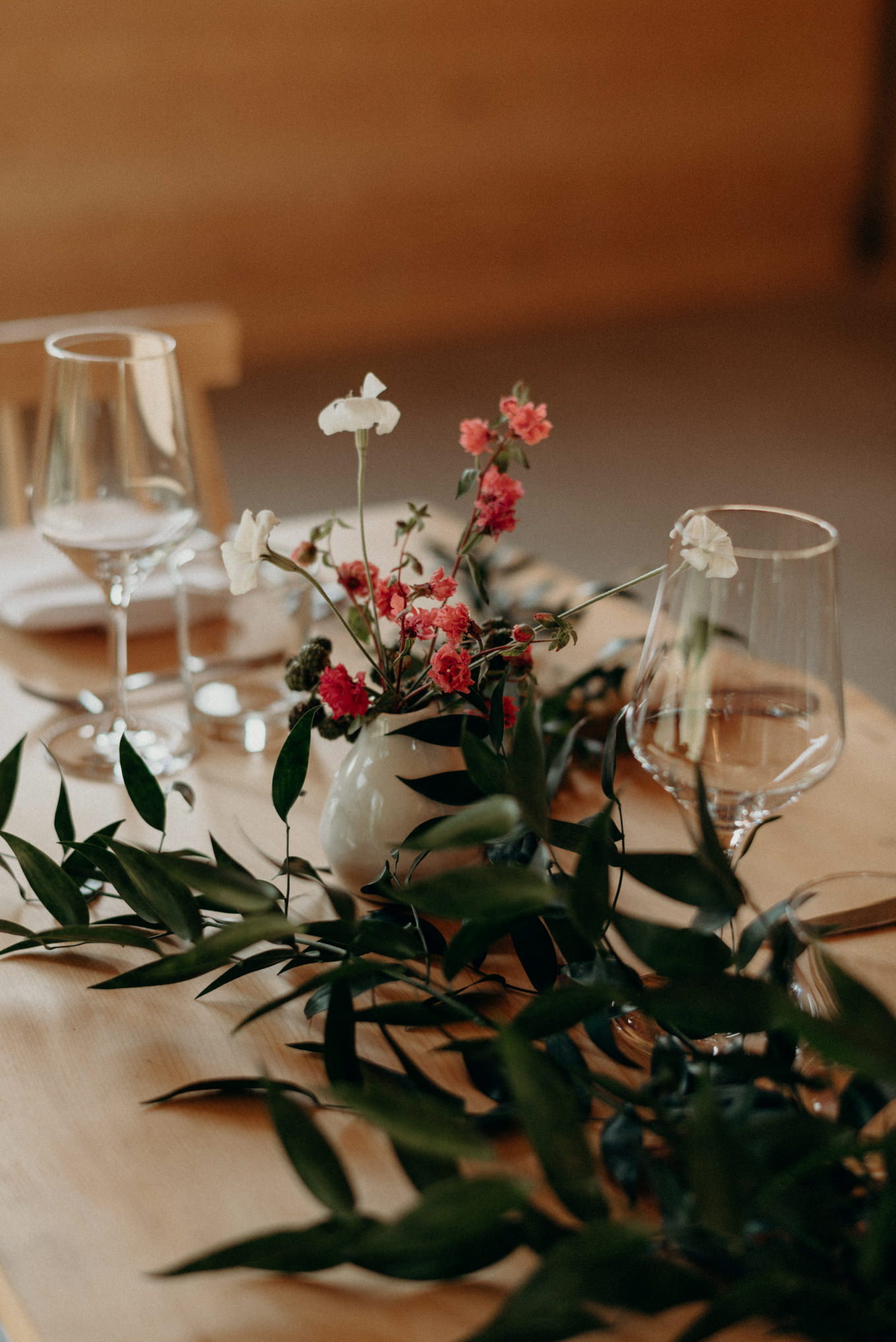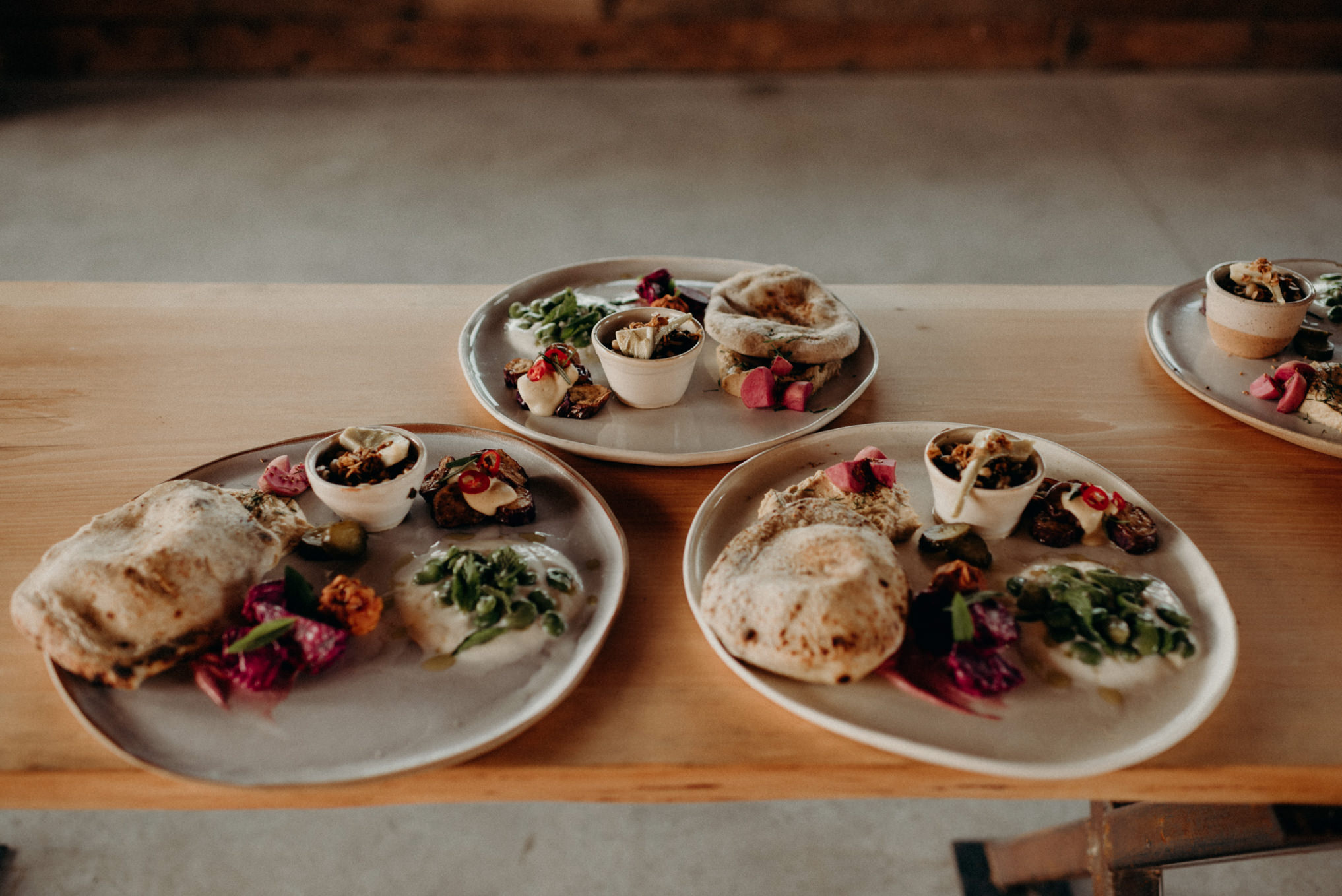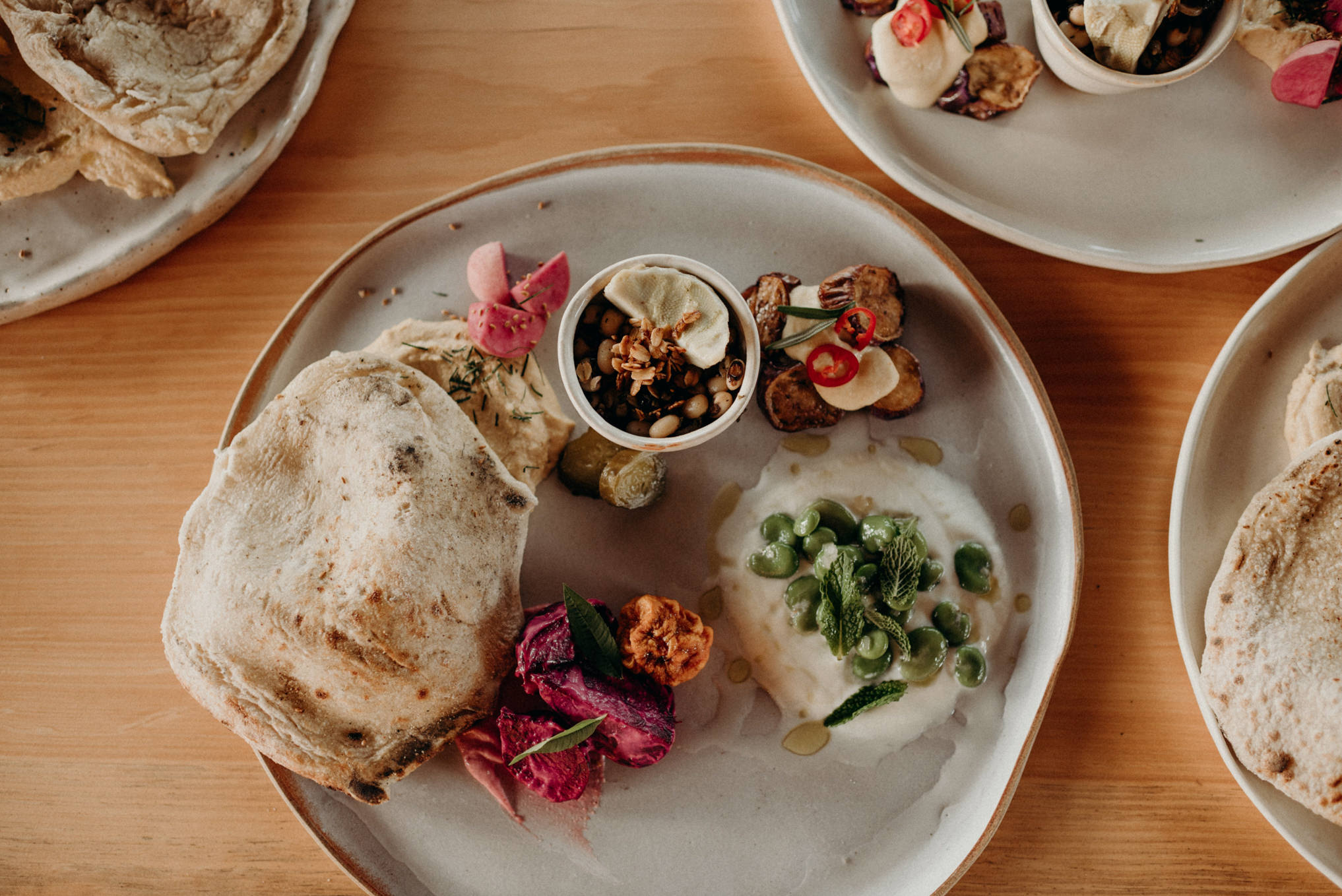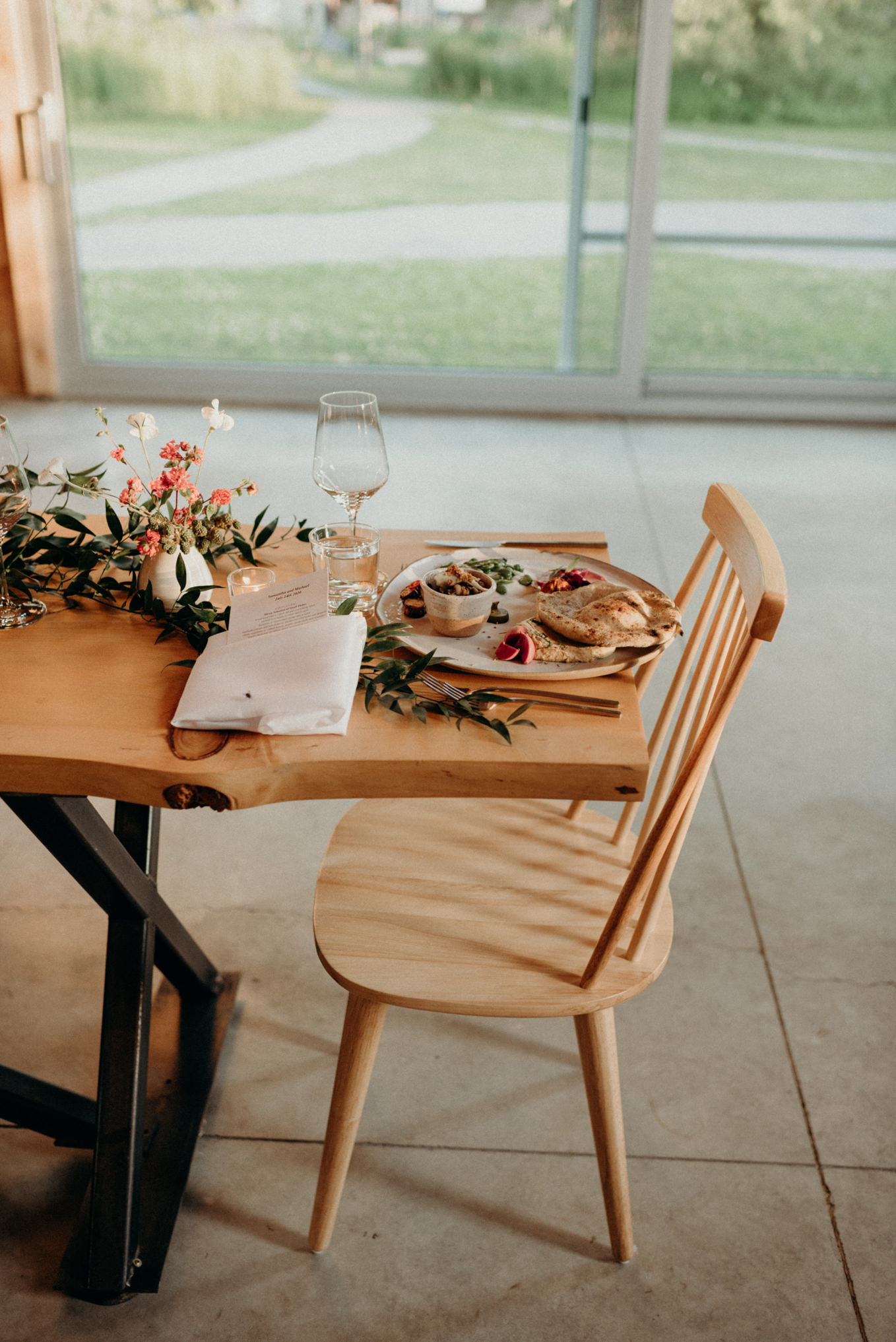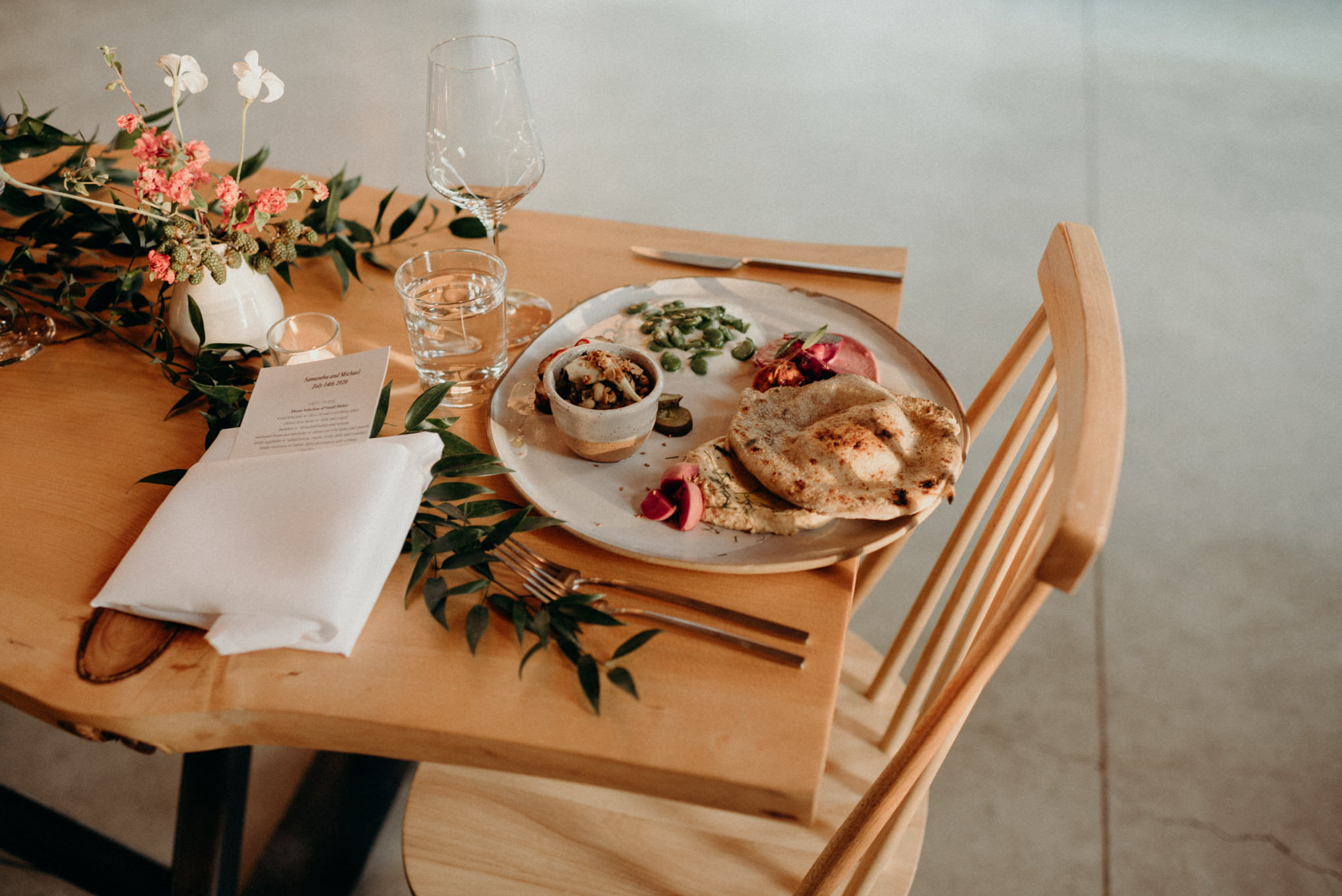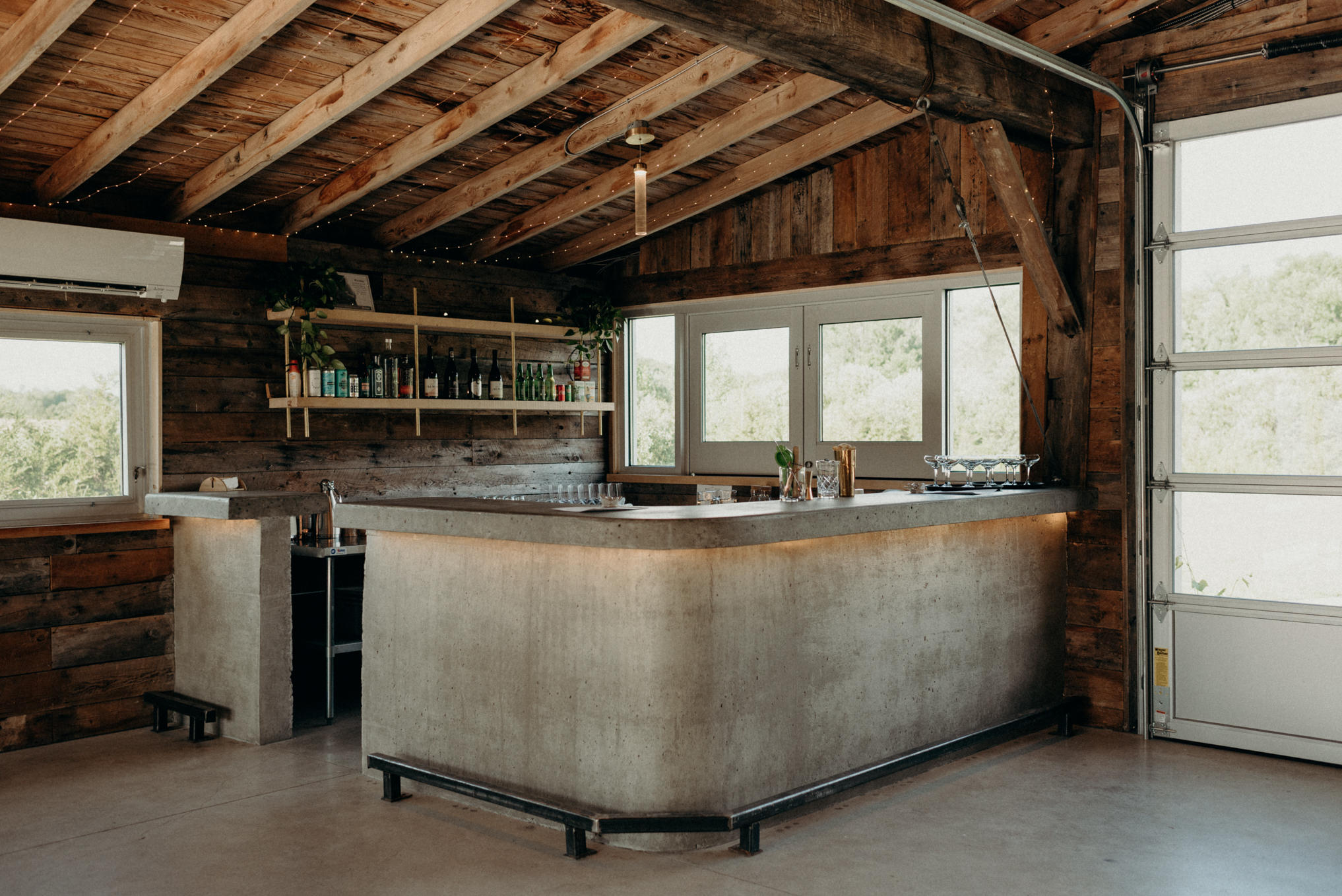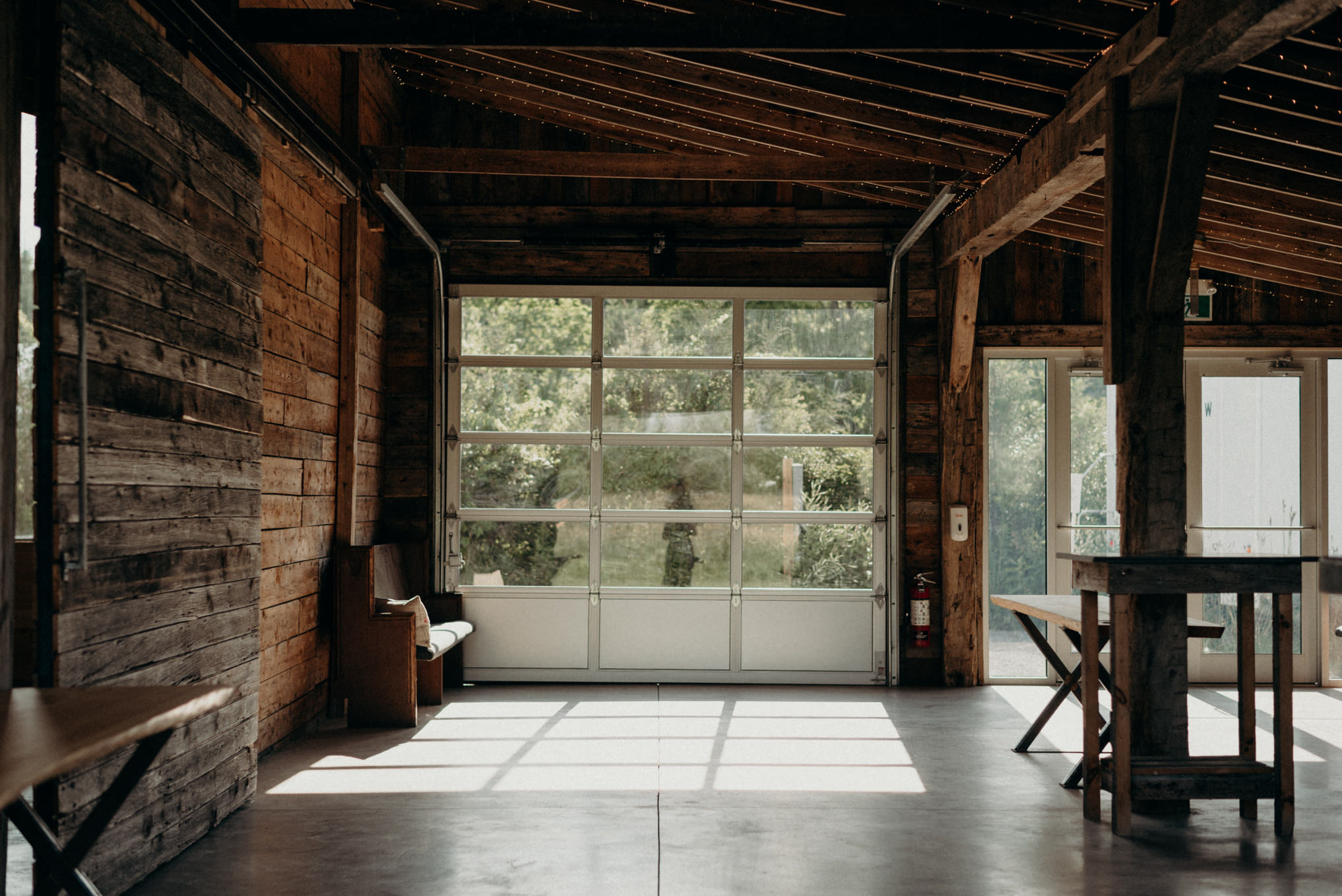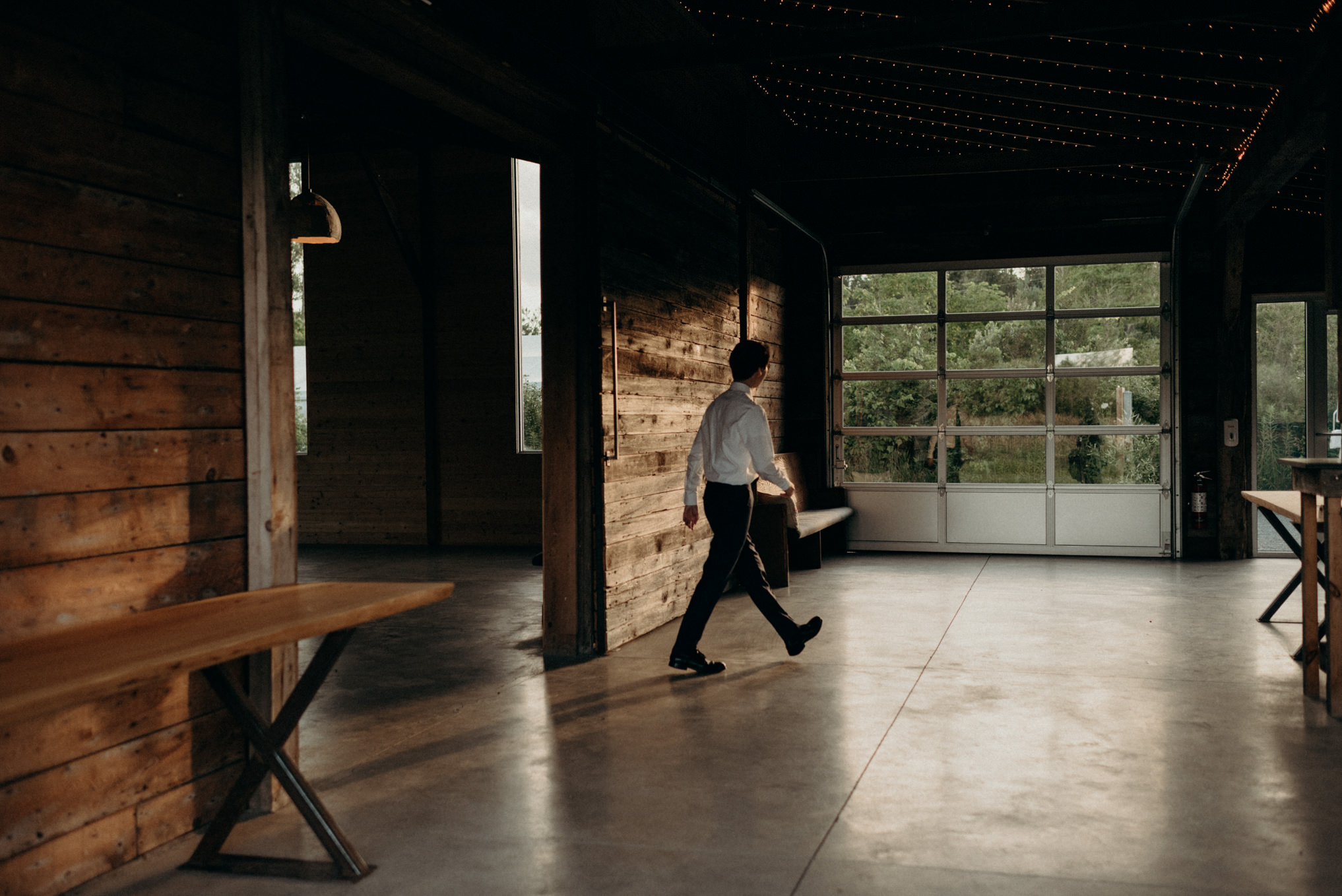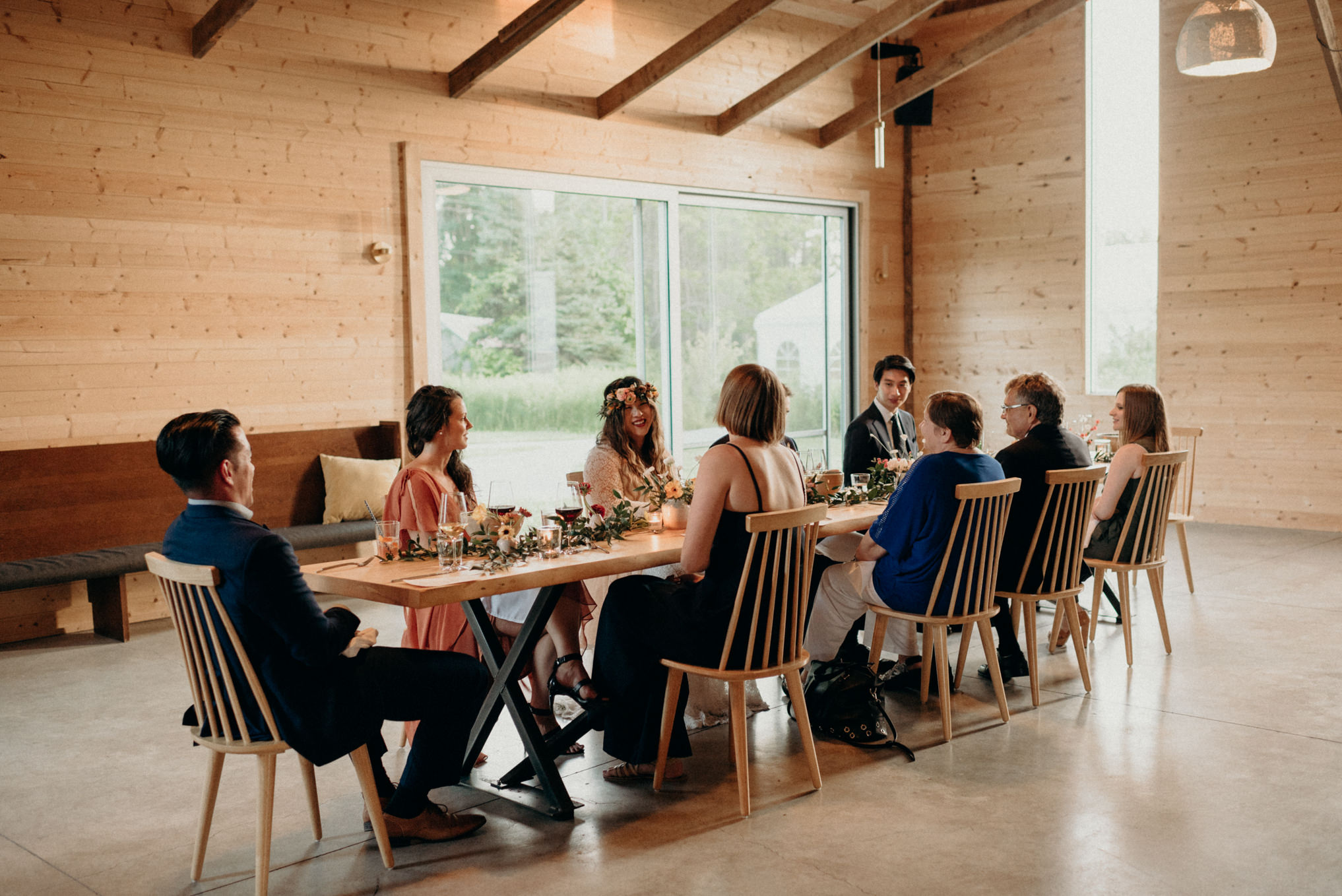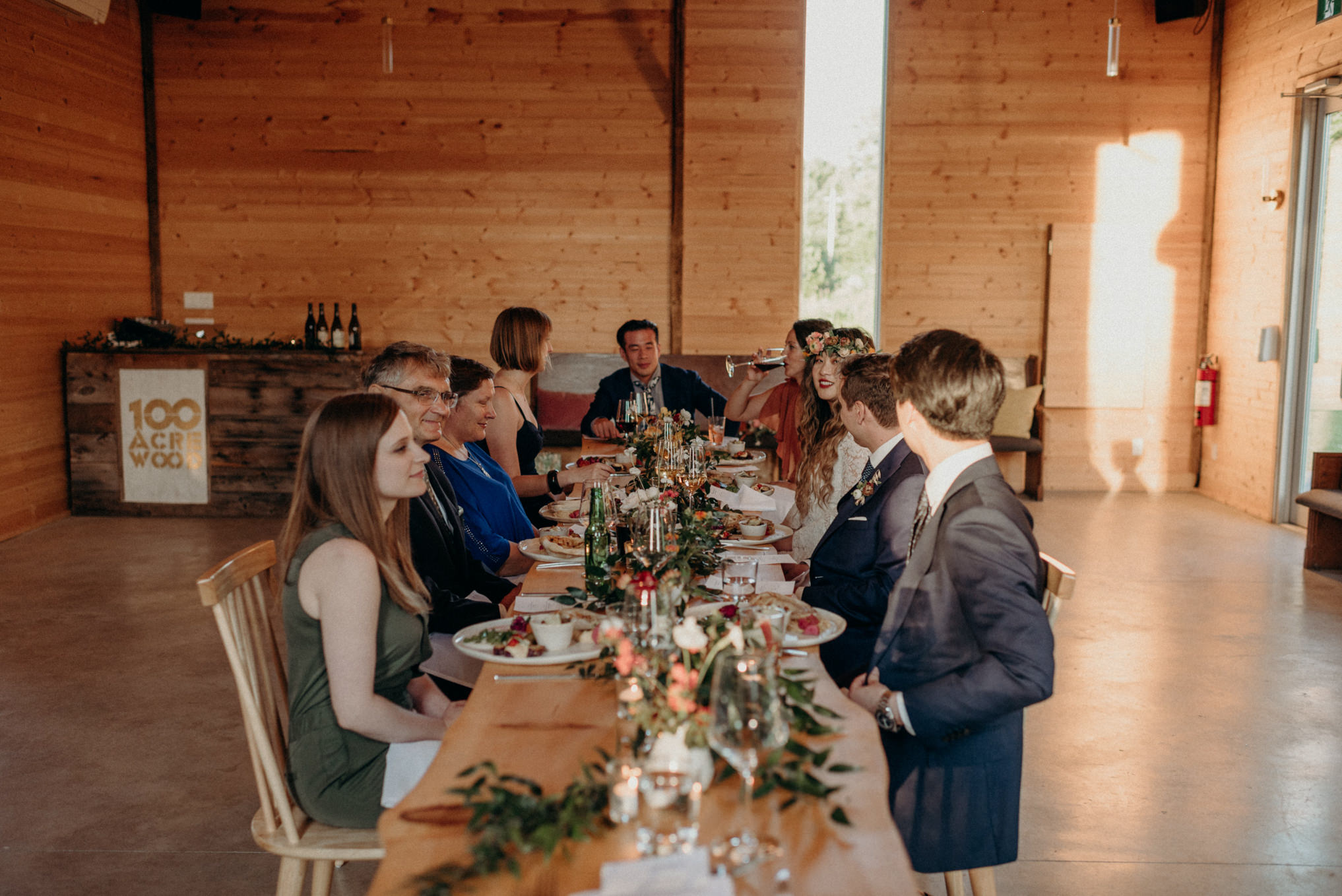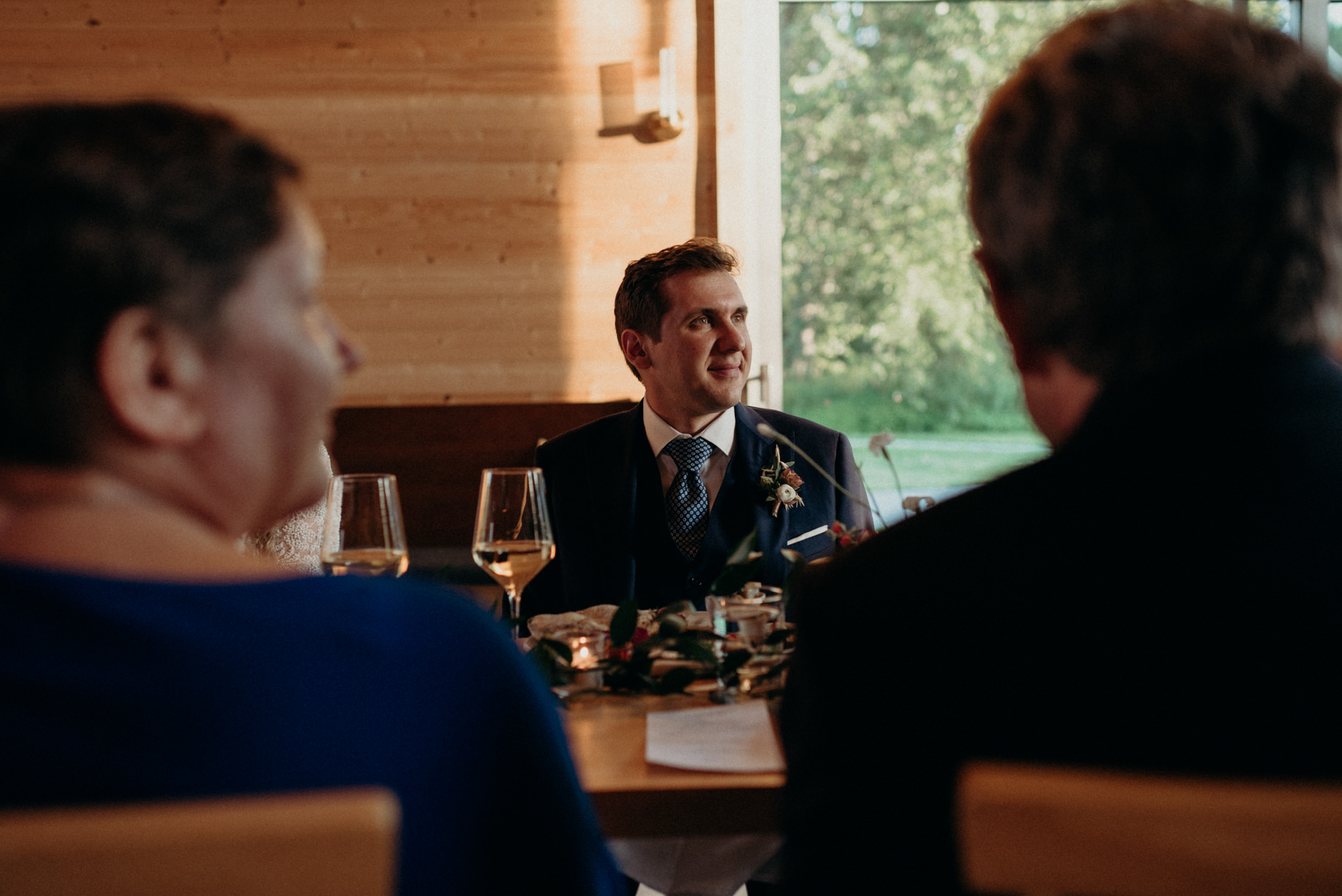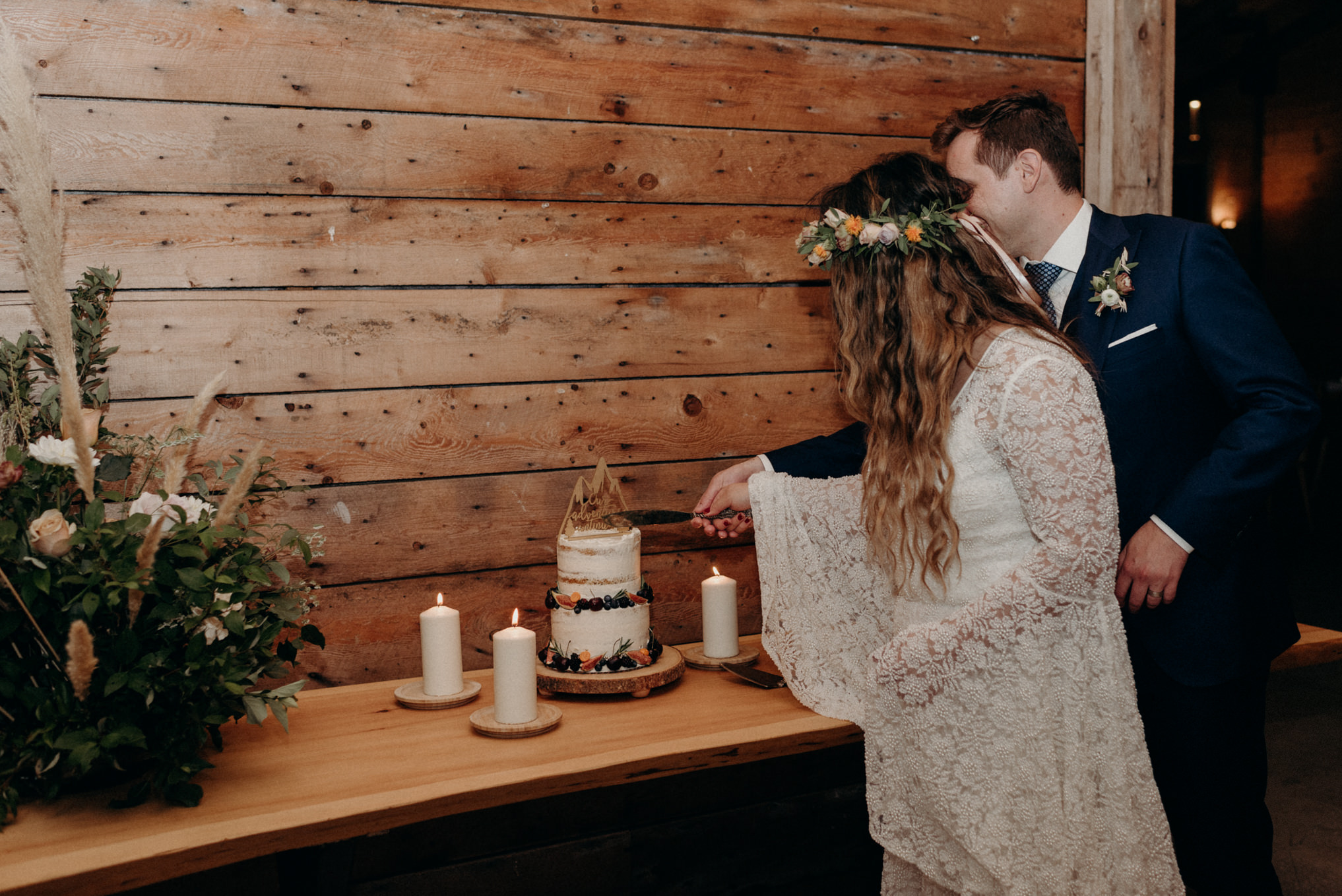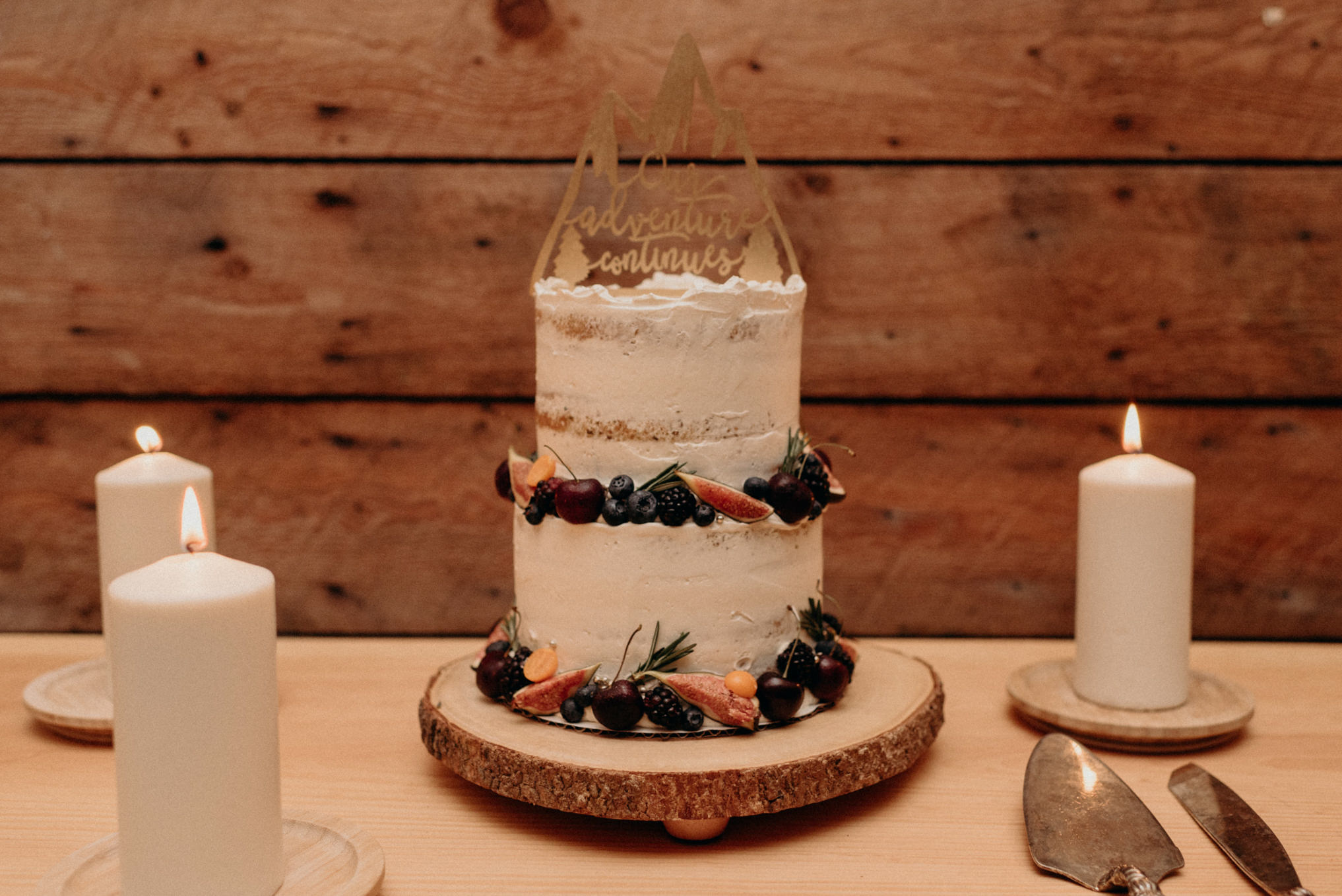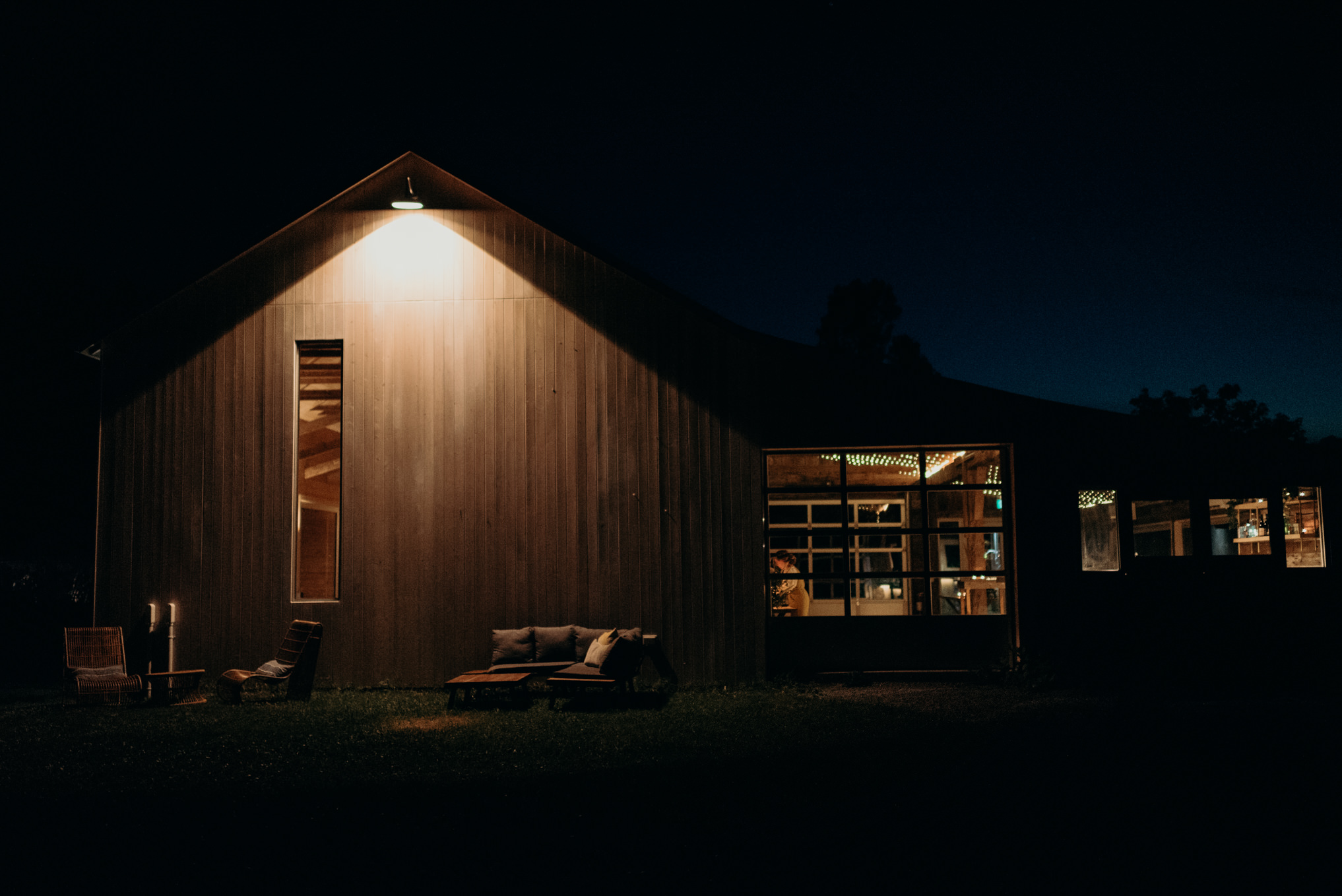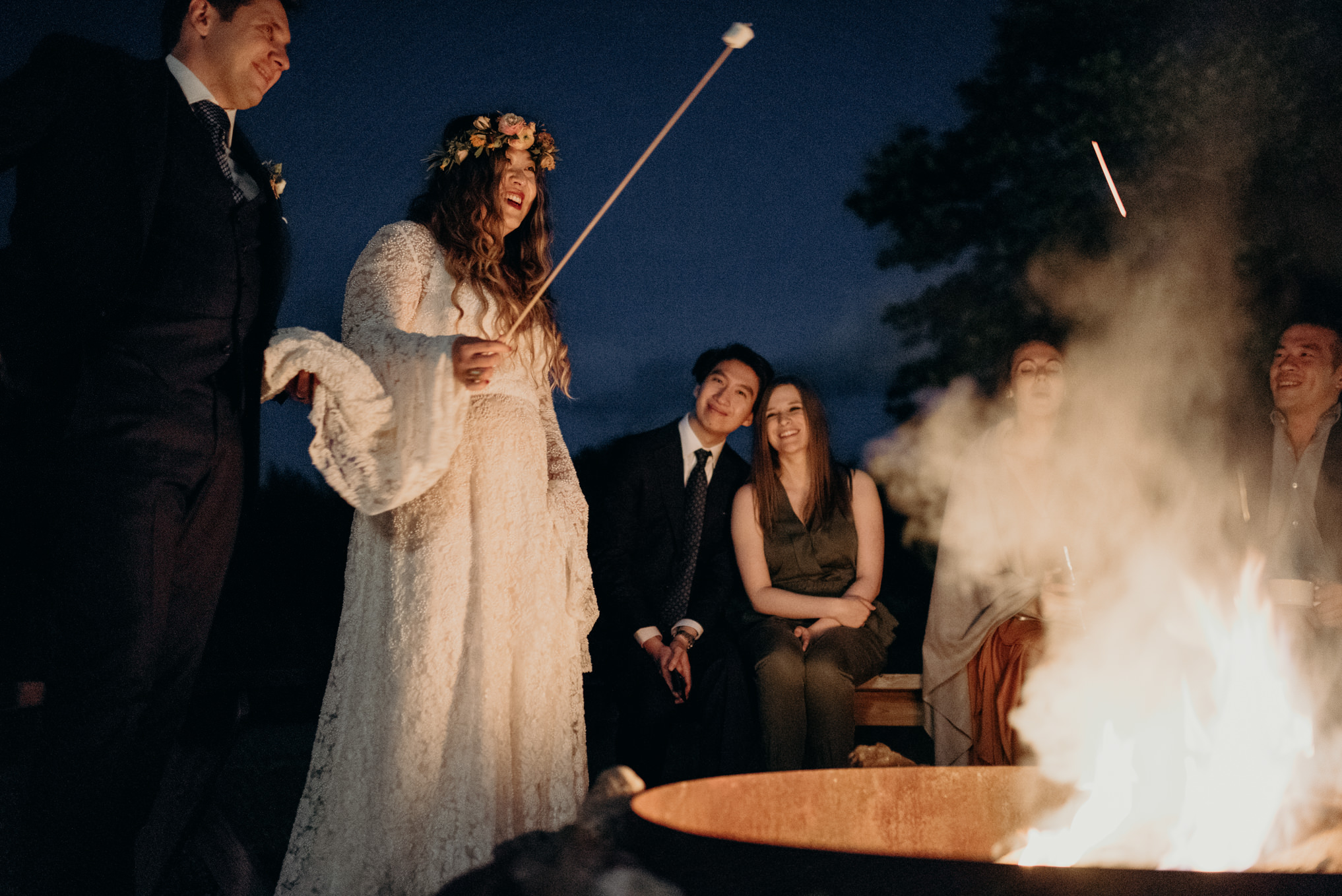 If you liked this 100 Acre Wood micro wedding, then check out these intimate outdoor weddings:
Camille & Nima's Intimate Backyard Wedding in Toronto
A Dreamy Pandemic Backyard Wedding in Toronto
Vendors
Dress : Odylyne the Ceremony
Suit : Harry Rosen
Shoes : Aldo Shoes
Invitations : Etsy
Florals : Coriander Girl PEC
Caterer : 100 Acre Wood
Venue: 100 Acre Wood
DJ/music : Playlist by the bride/100 Acre Wood
Processional song / musician: Use Somebody – Lusaint
Recessional song / musician : In the Aeroplane Over the Sea – Neutral Milk Hotel
Officiant: Juliana Belinko