Caroline approached me in early 2020 to photograph and plan her beautifully styled backyard wedding in Kitchener. They had planned for an elopement / micro wedding even before all the pandemic wedding restrictions were placed in the summer! I used mostly pieces from her mother's home to styled the table along with florals from Pink Poppi and custom name place cards I had made by Fox and Wild Paper Co. It was a great experience to be able to plan, style and photograph Caroline & Anton's wedding. It's always humbling being invited into people's homes, surrounded by their families, to capture such an intimate celebration. The day was perfect and even ended up some incredible light as they sat as a family enjoying a delicious home cooked meal.
Words from the bride
Our first thought was that we wanted to elope, but then after thinking more about it we realized that we did want our closest family there (including our dog), so instead we decided to do a micro mini wedding close to home. We were planning on having our ceremony outdoors at a conservation area about 40 minutes from home. But when Anton and I went to scope out the place, we couldn't get in. There was a lineup of cars waiting to enter that went outside of the park and down the highway. We took this as a sign that this wasn't the way we should go. About a month before our ceremony, we decided to change plans and have it in my mom's beautiful backyard (which should have been our #1 choice all along). It ended up being the perfect setting for our wedding.
How did you decide on a backyard wedding?
Everyone asks us if we decided to do a backyard wedding because of COVID restrictions, and the honest answer is no. We had planned to have a tiny wedding all along, and our plans barely changed because of COVID! As I mentioned above, we pivoted our plans after visiting the conservation area and not being able to enter the park because it was so busy. My mom's backyard was always our Plan B, but it should have been Plan A. Logistically, having a backyard wedding is so much easier when it comes to setting up and welcoming vendors. Not to mention, there is no price tag. My mom was thrilled to host the wedding and enjoyed sprucing up her landscaping to make the setting perfect (and it was).
Tell us more about your incredible dress!
I found my dress online at therealreal.com. I didn't have a vision of what kind of dress I wanted; at the time I was just browsing. It wasn't expensive, so I bought it on a whim and was so lucky that it fit perfectly and I loved it. It also reminded me of a dress that my grandma crocheted for her friend Ella in the 60s, and ended up being given to me. I wore it to death when I was in university and I had a very sentimental attachment to it.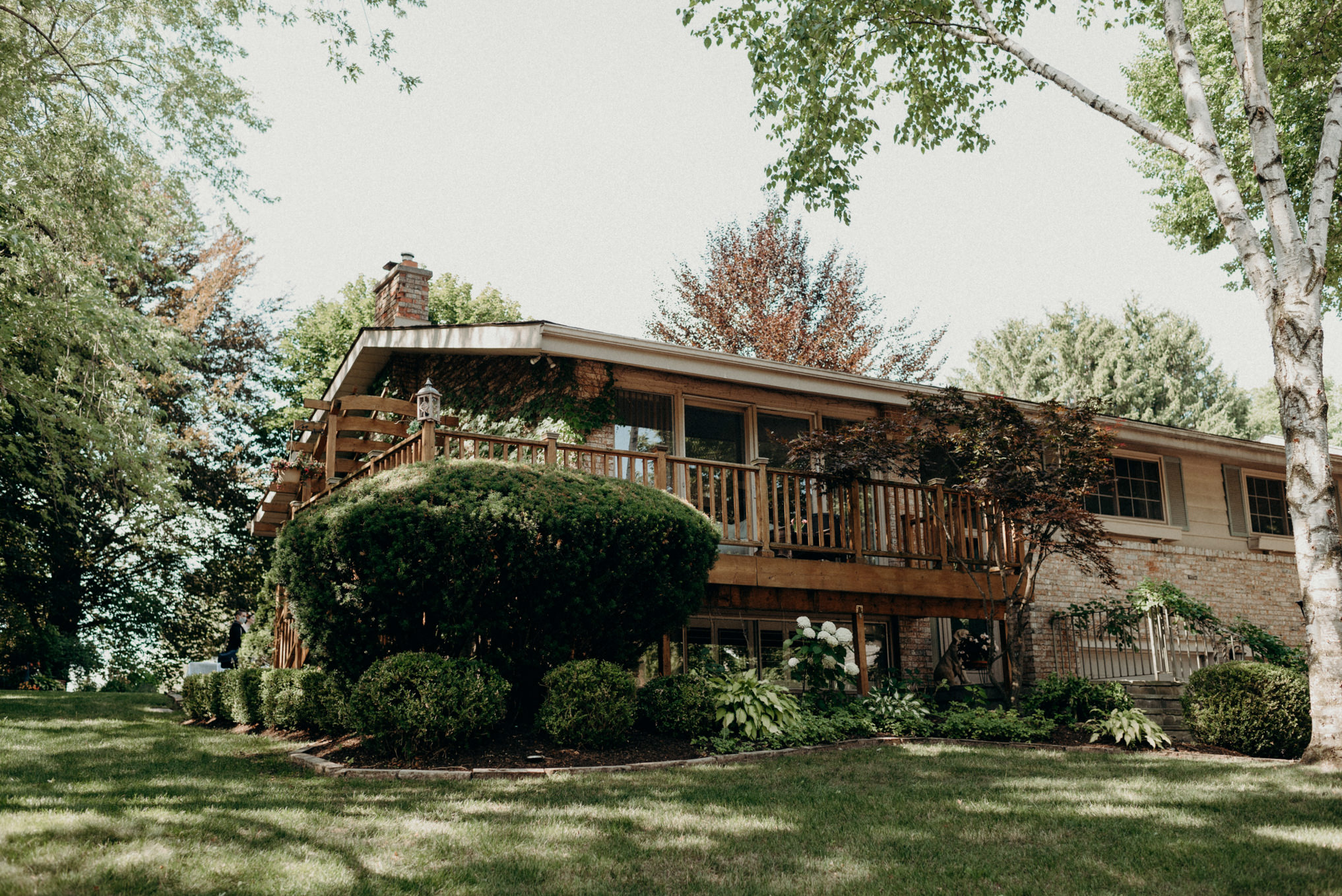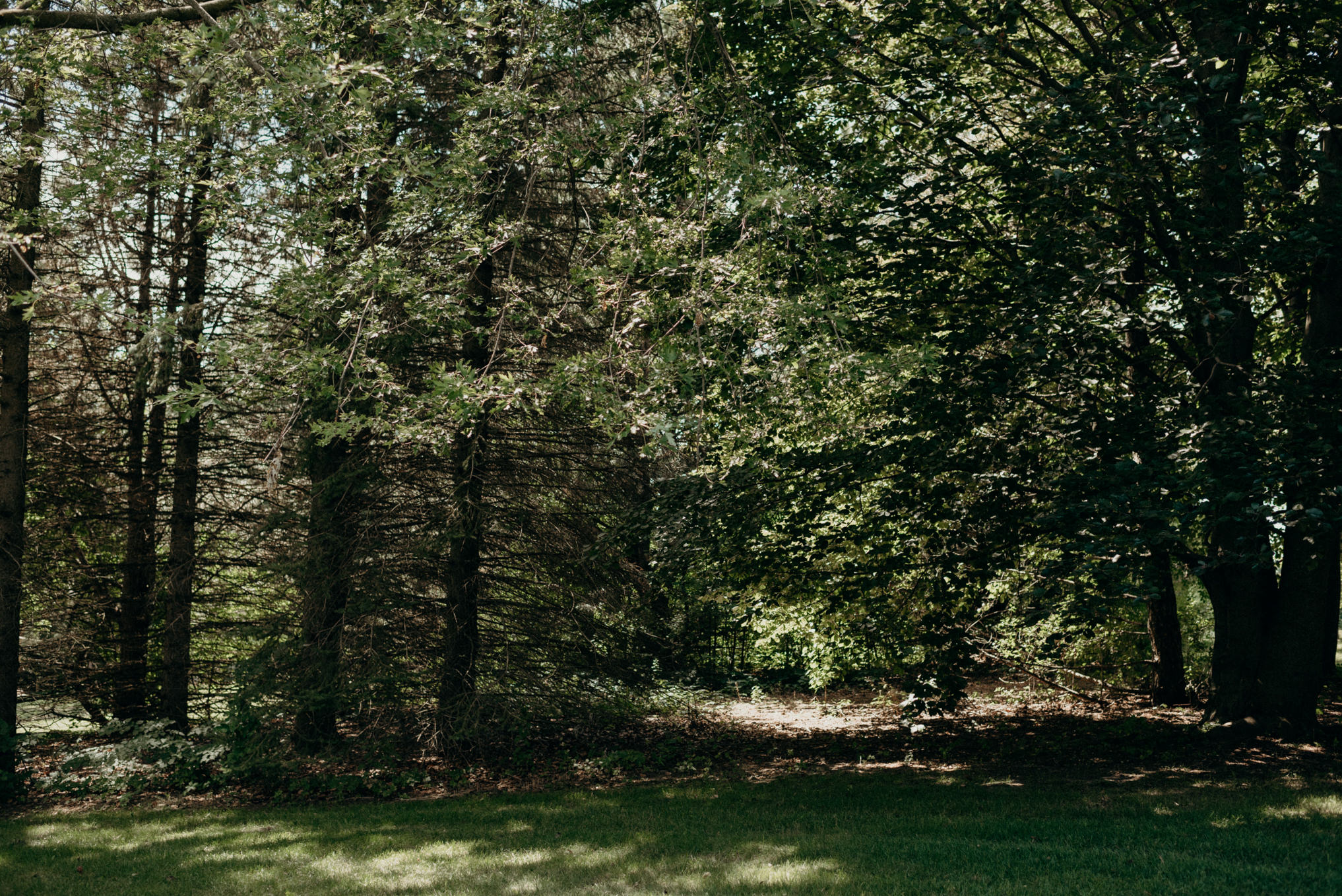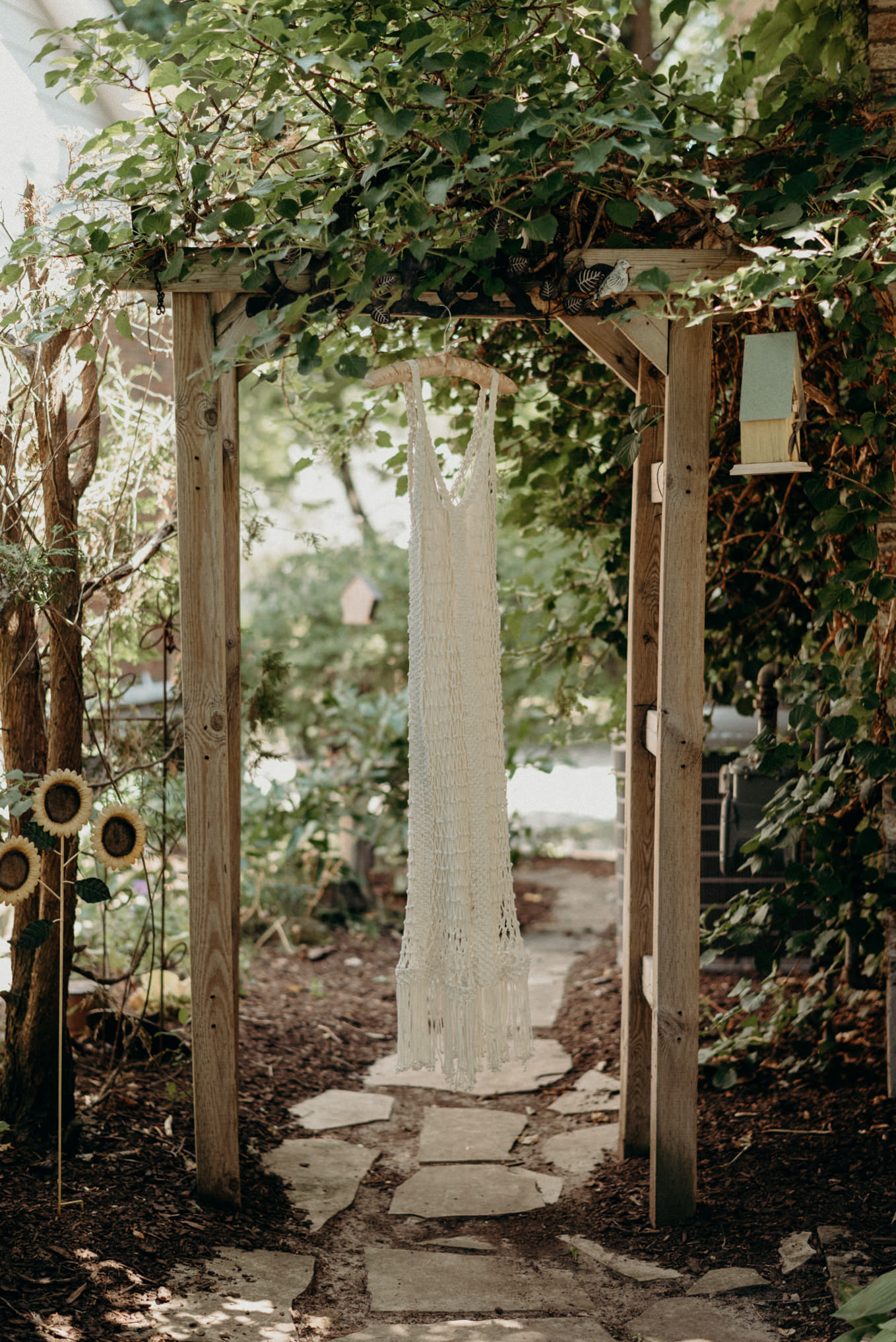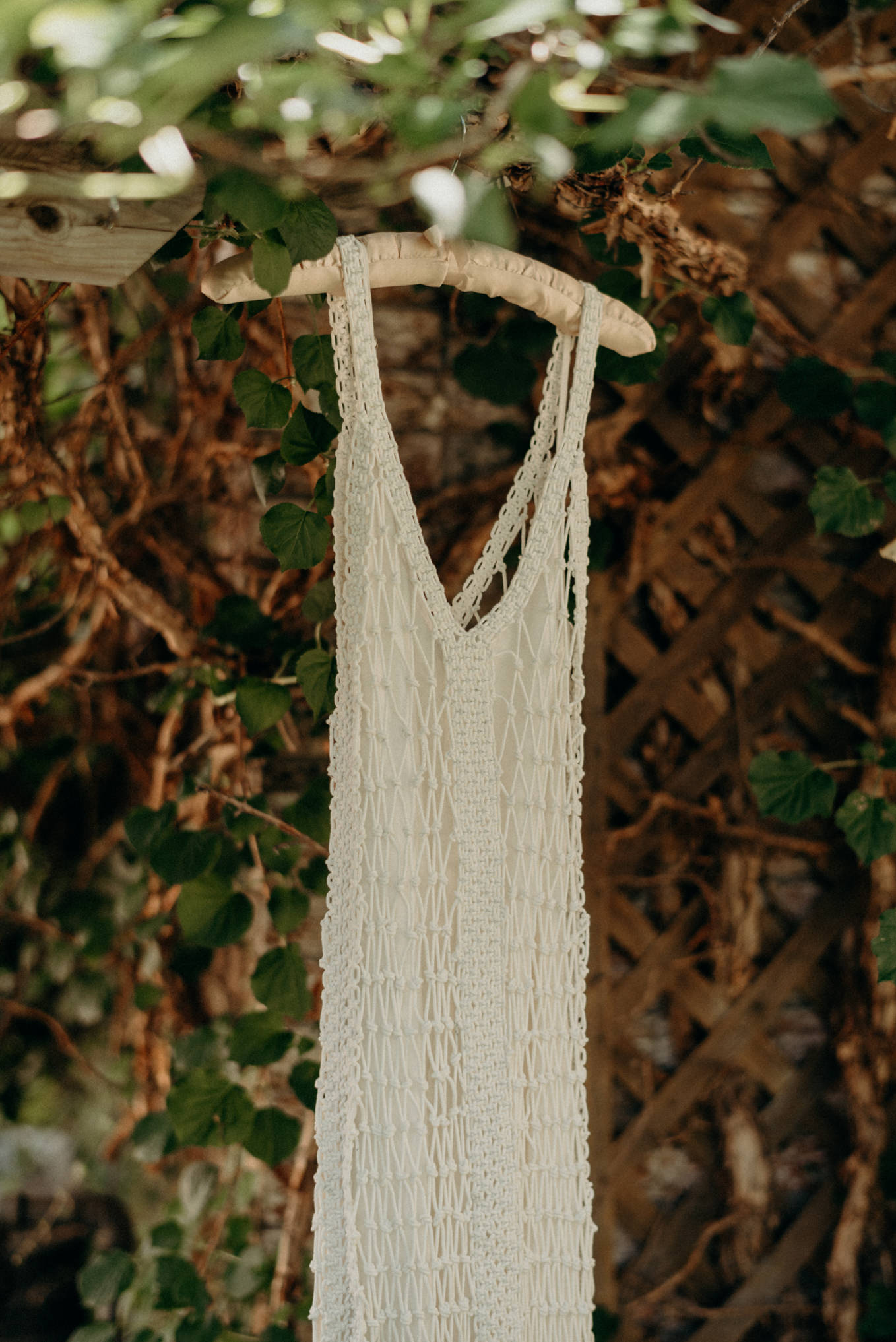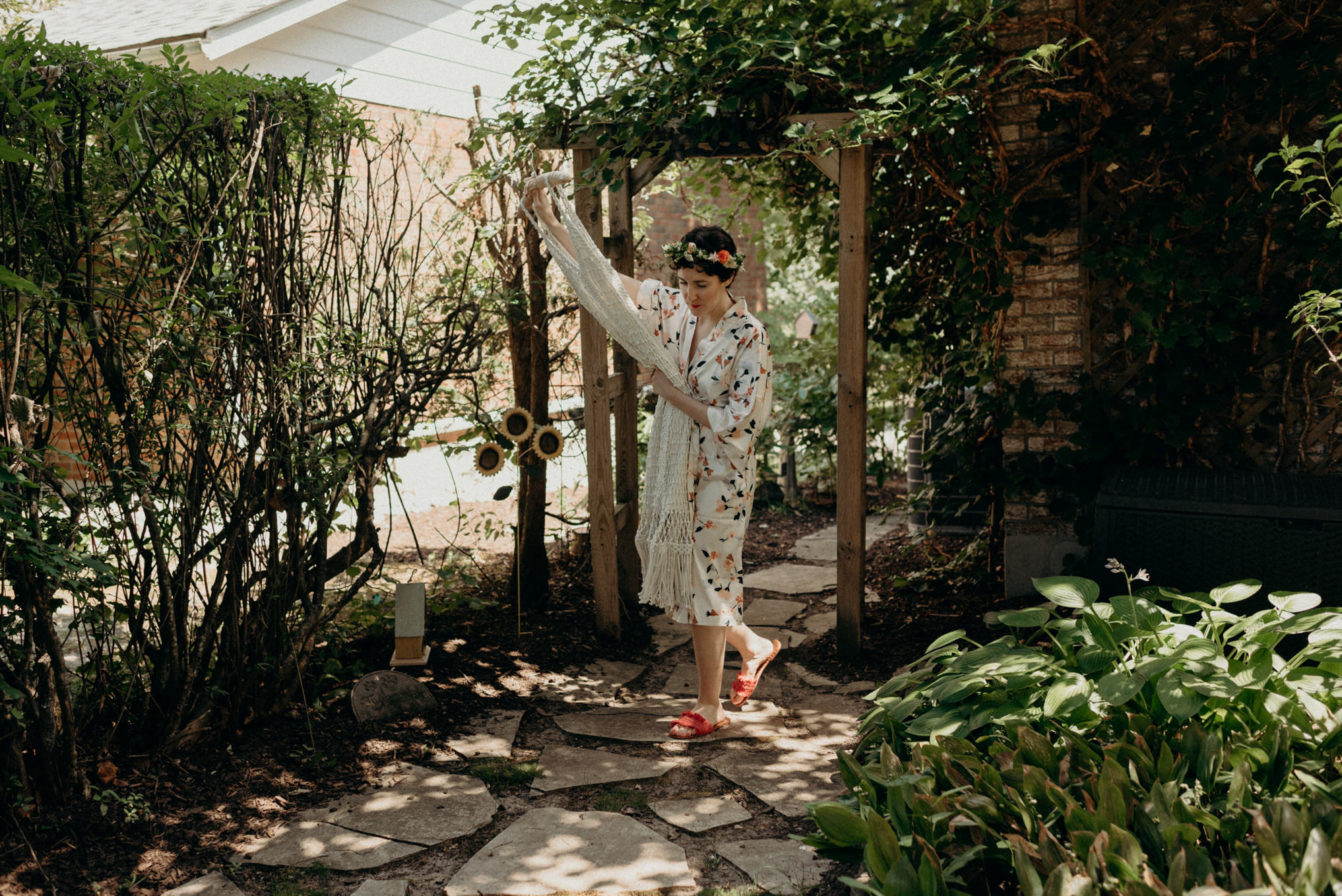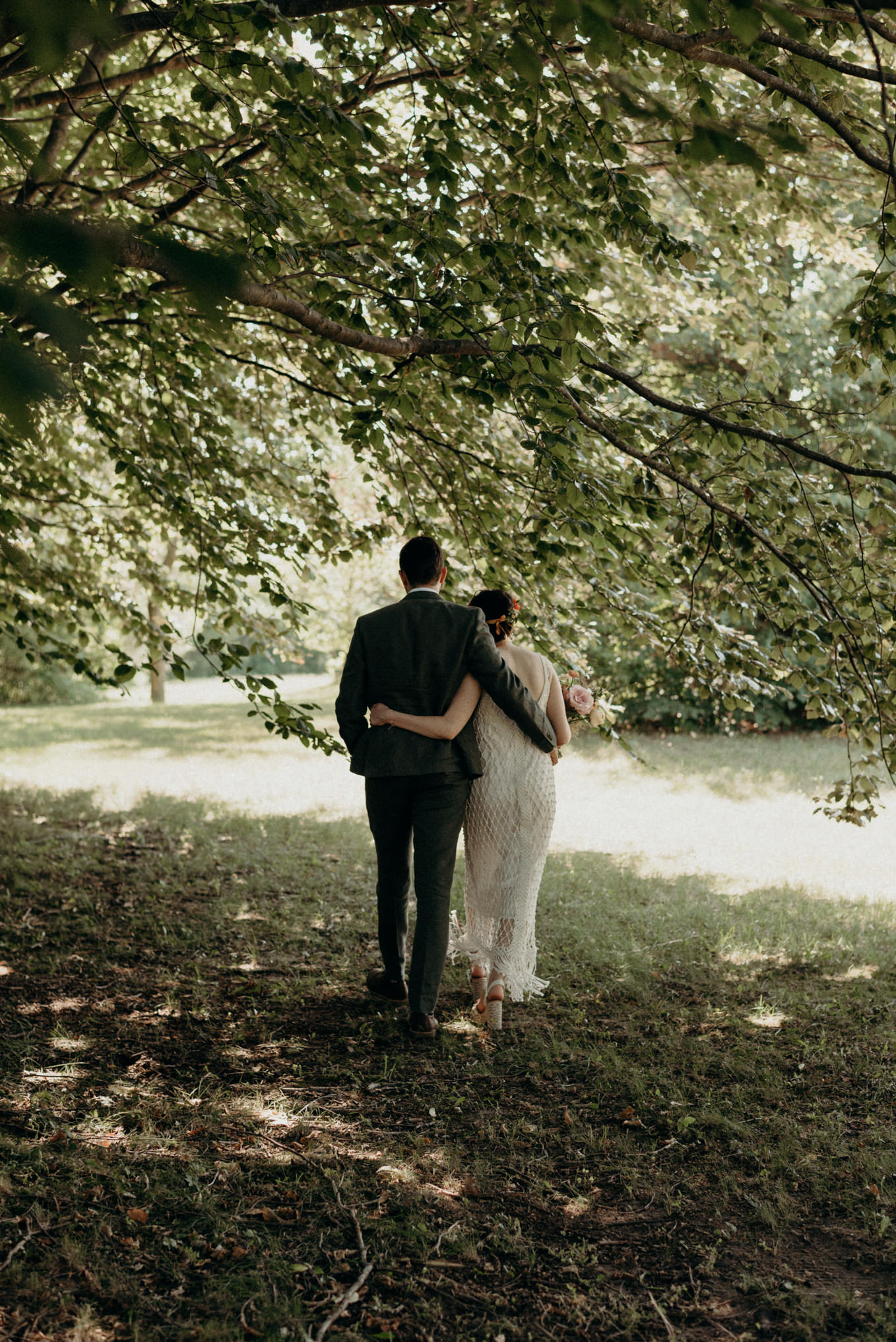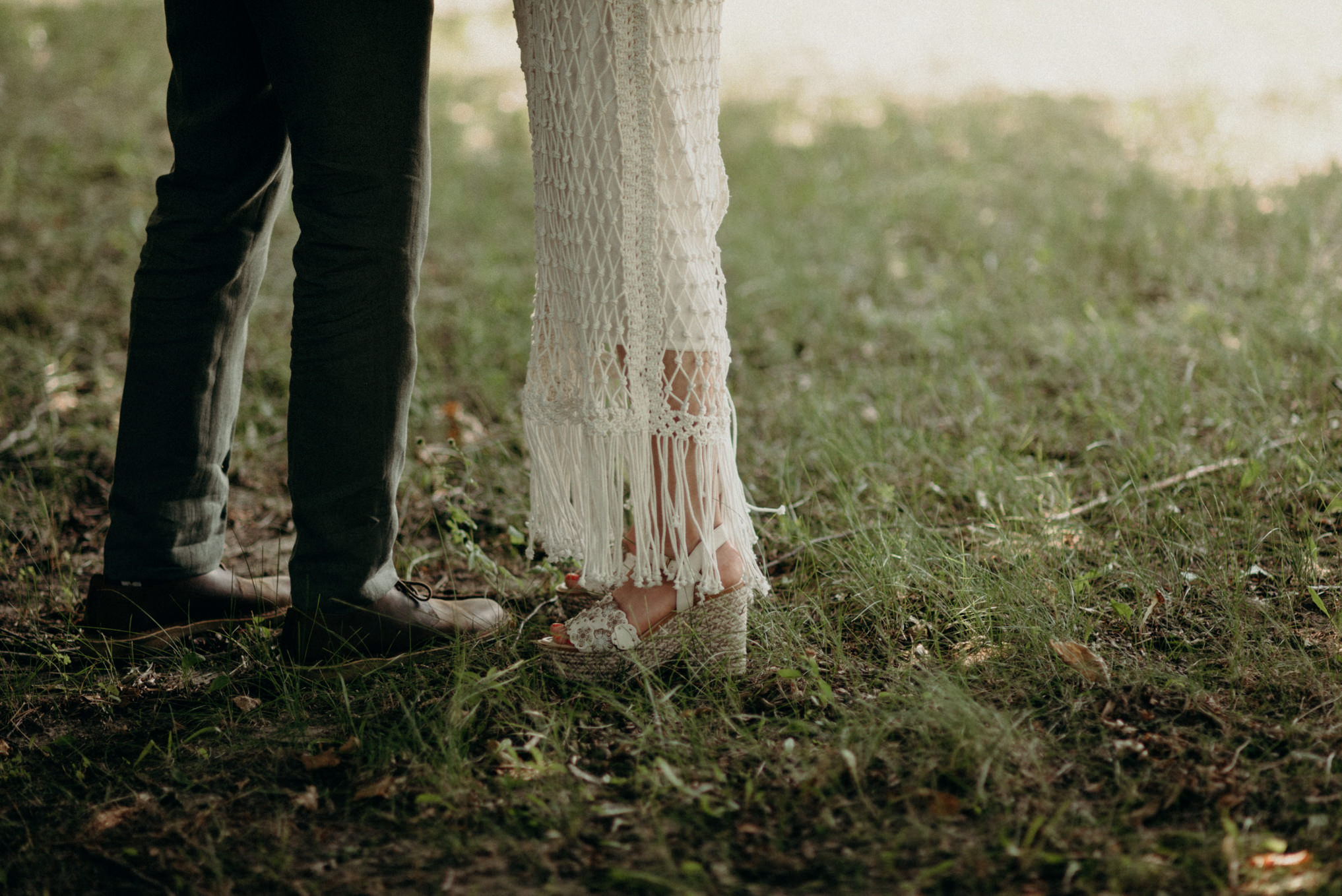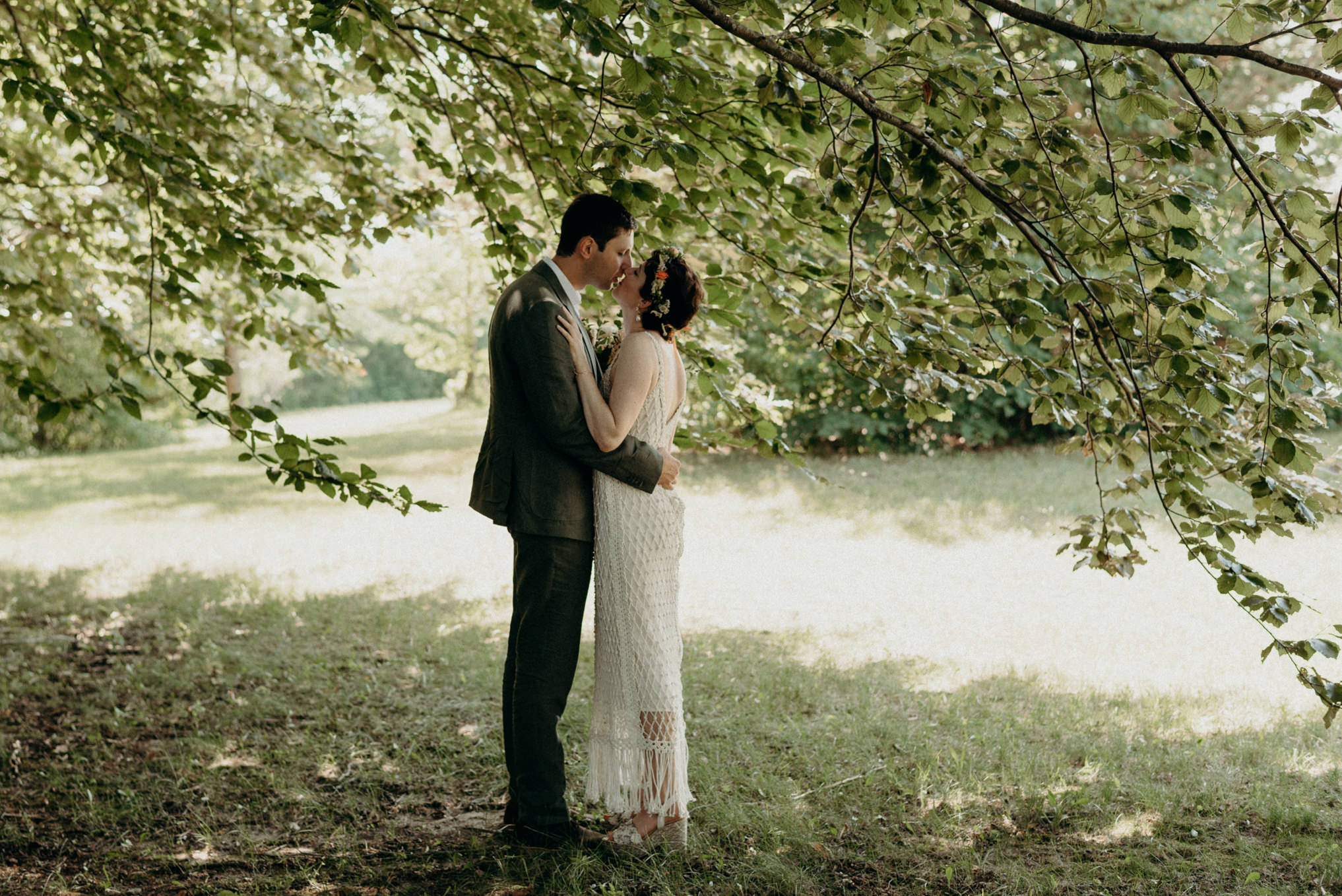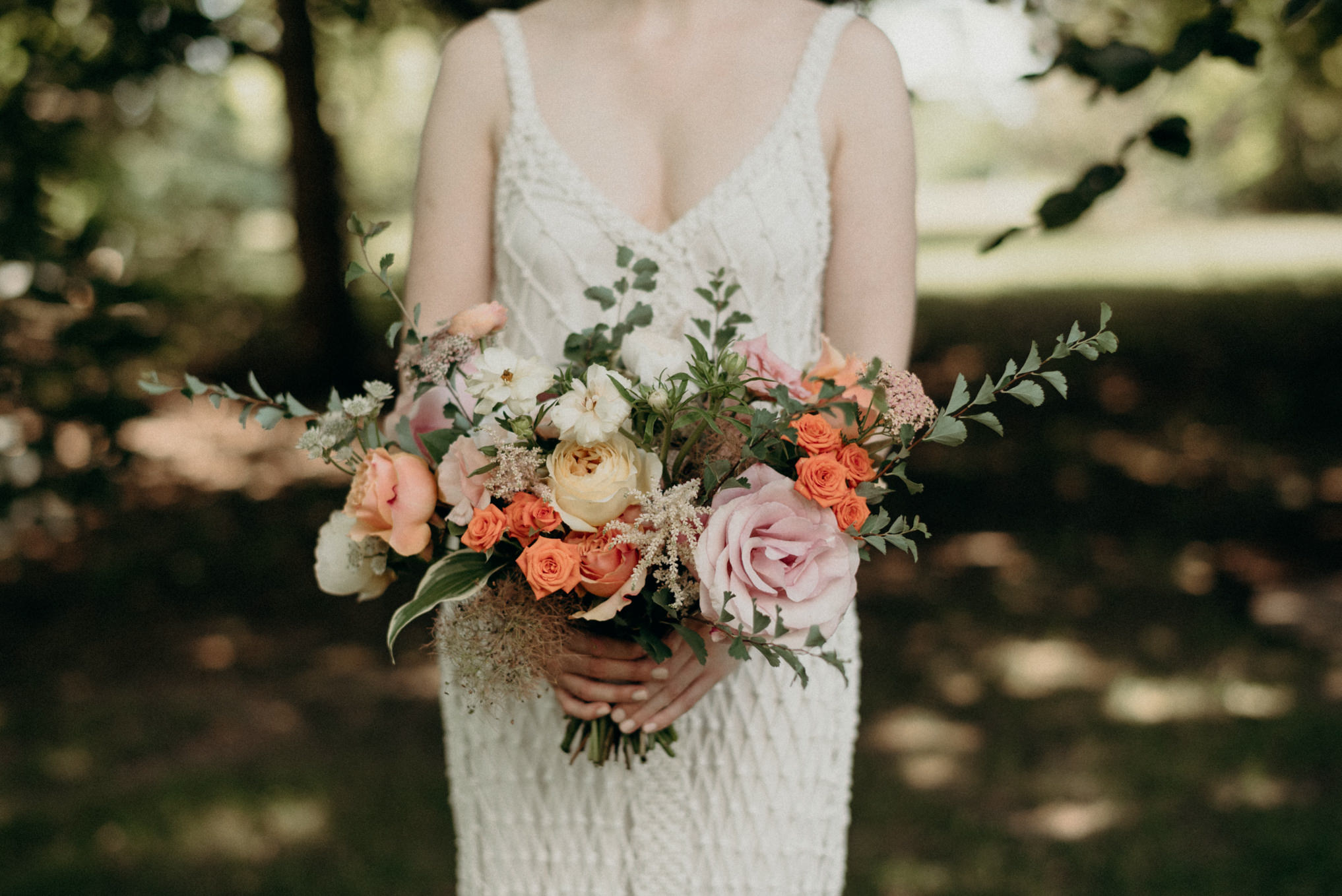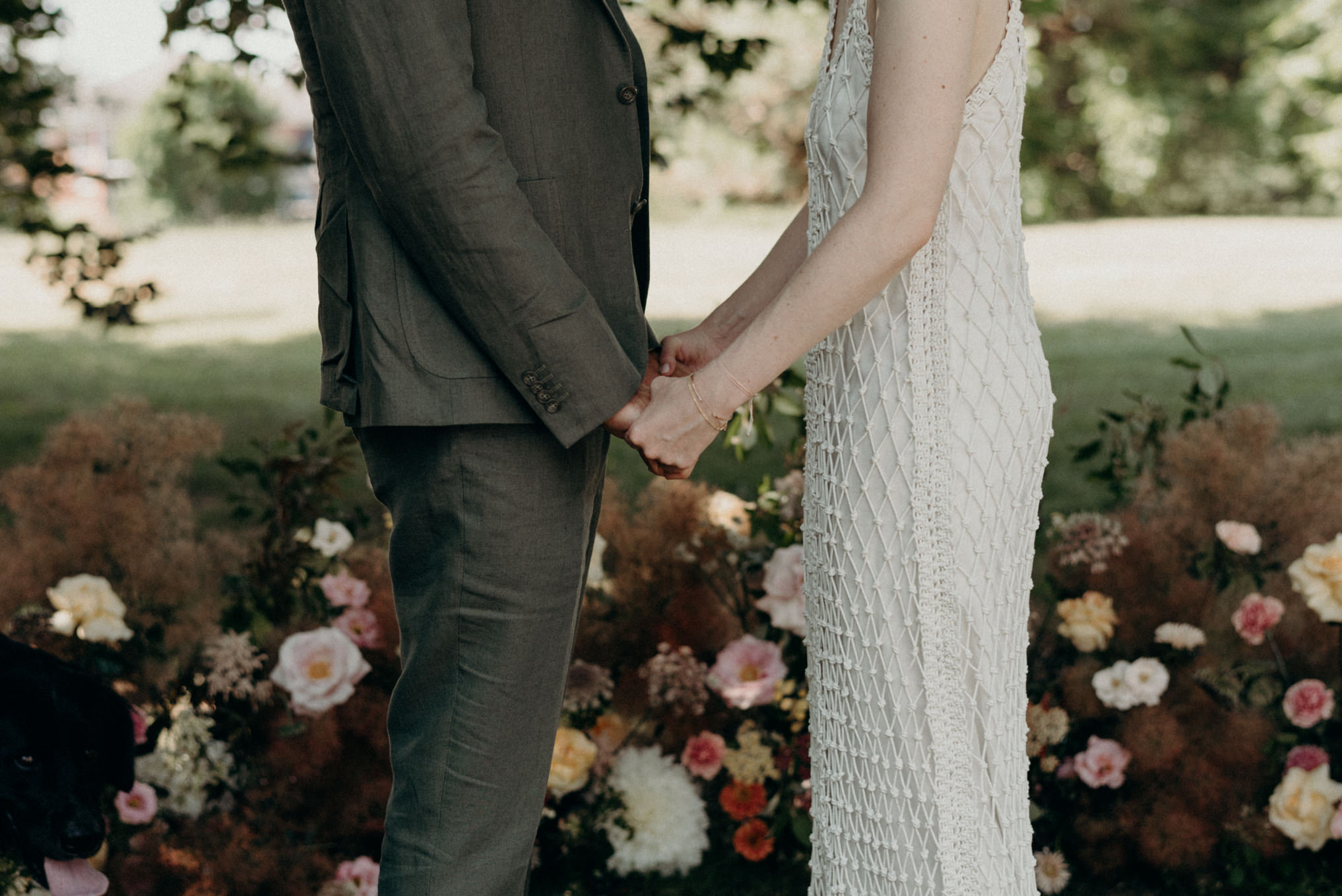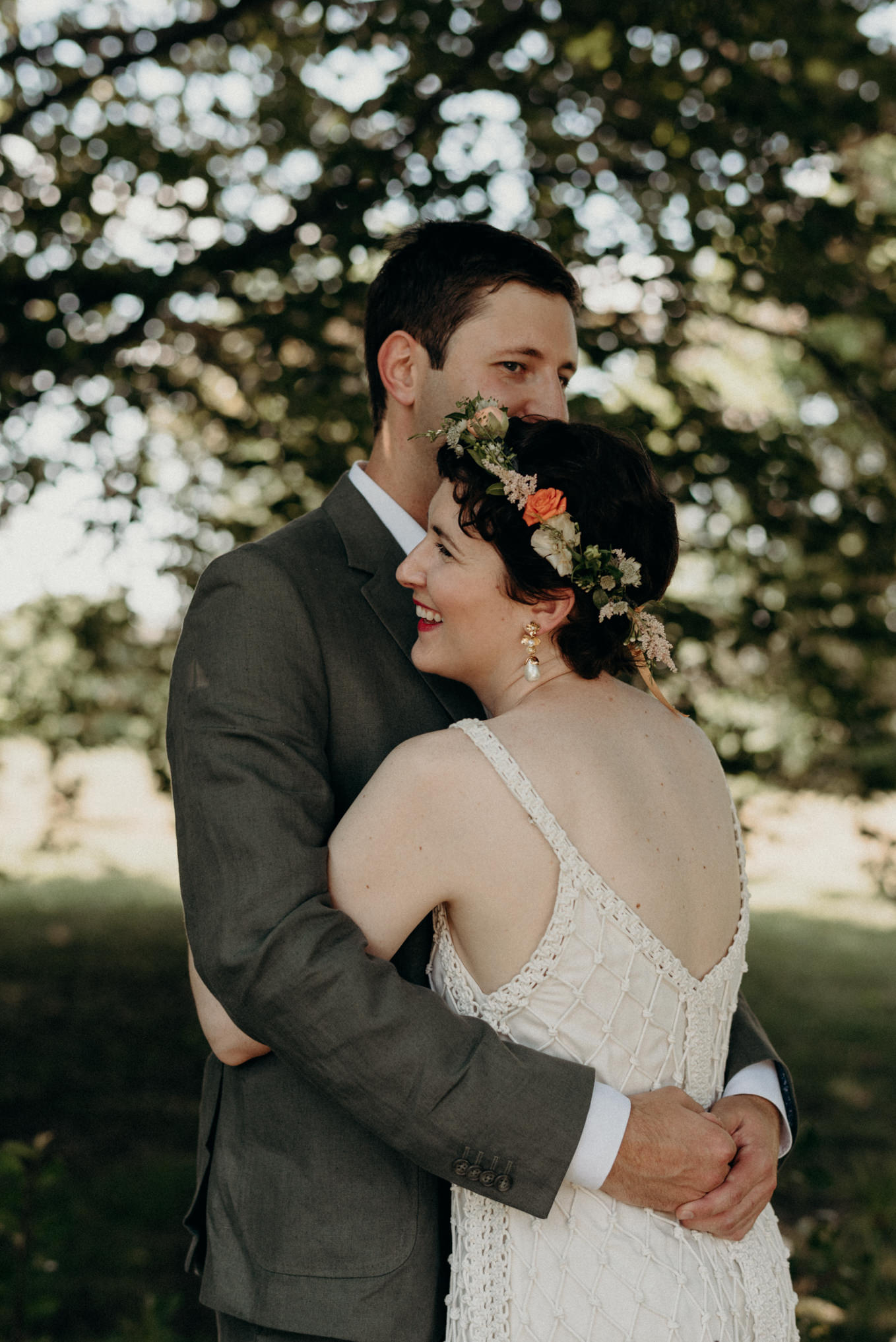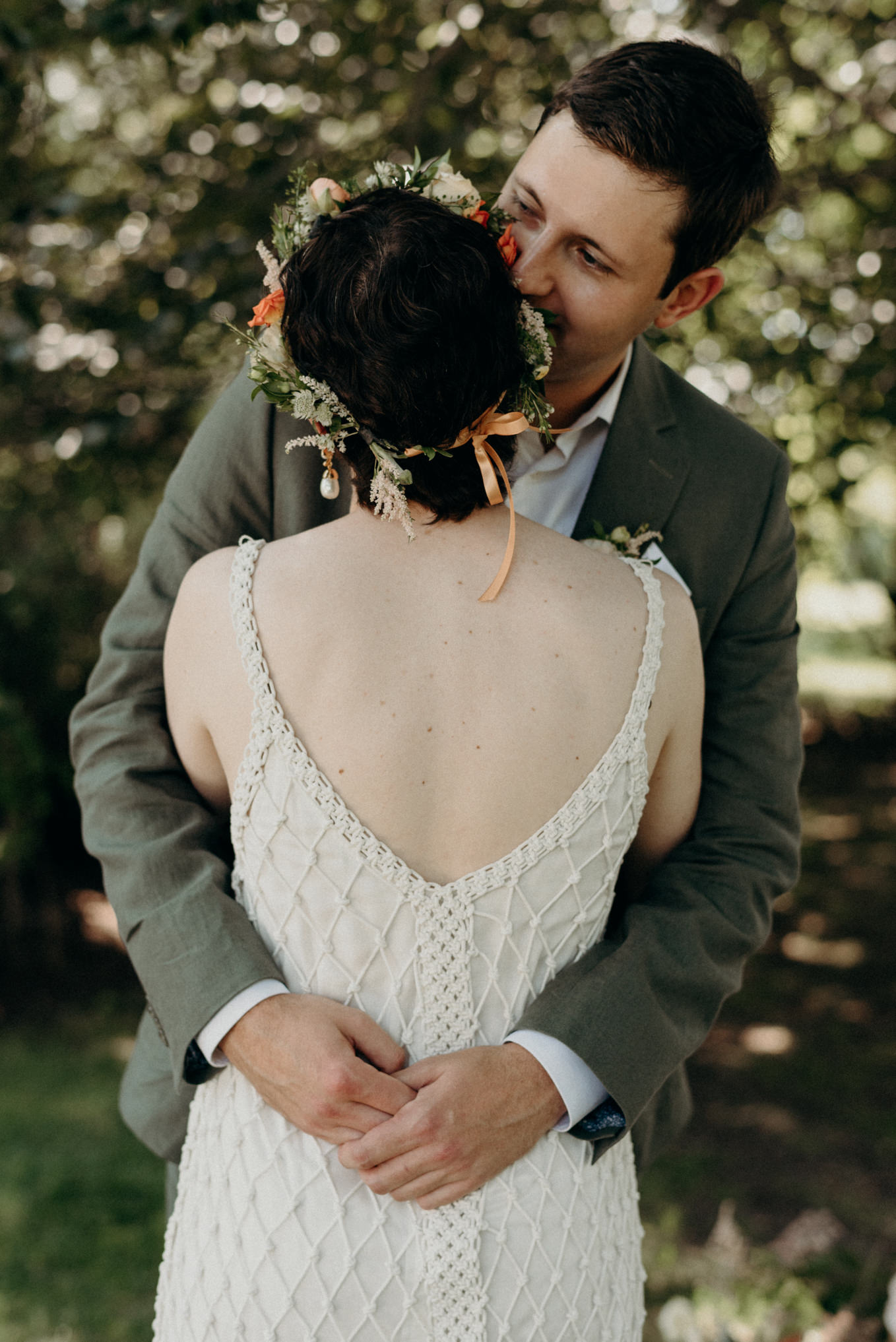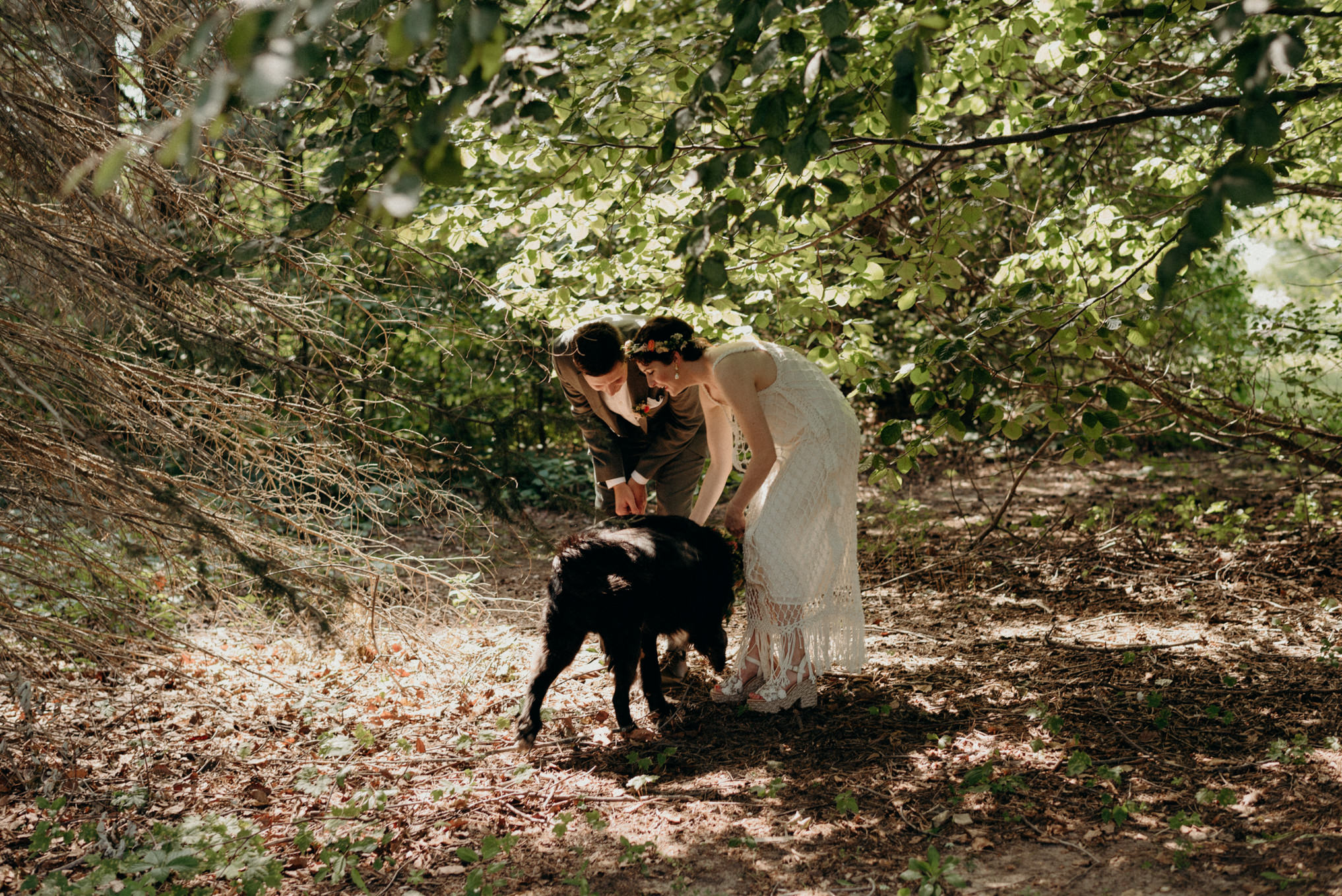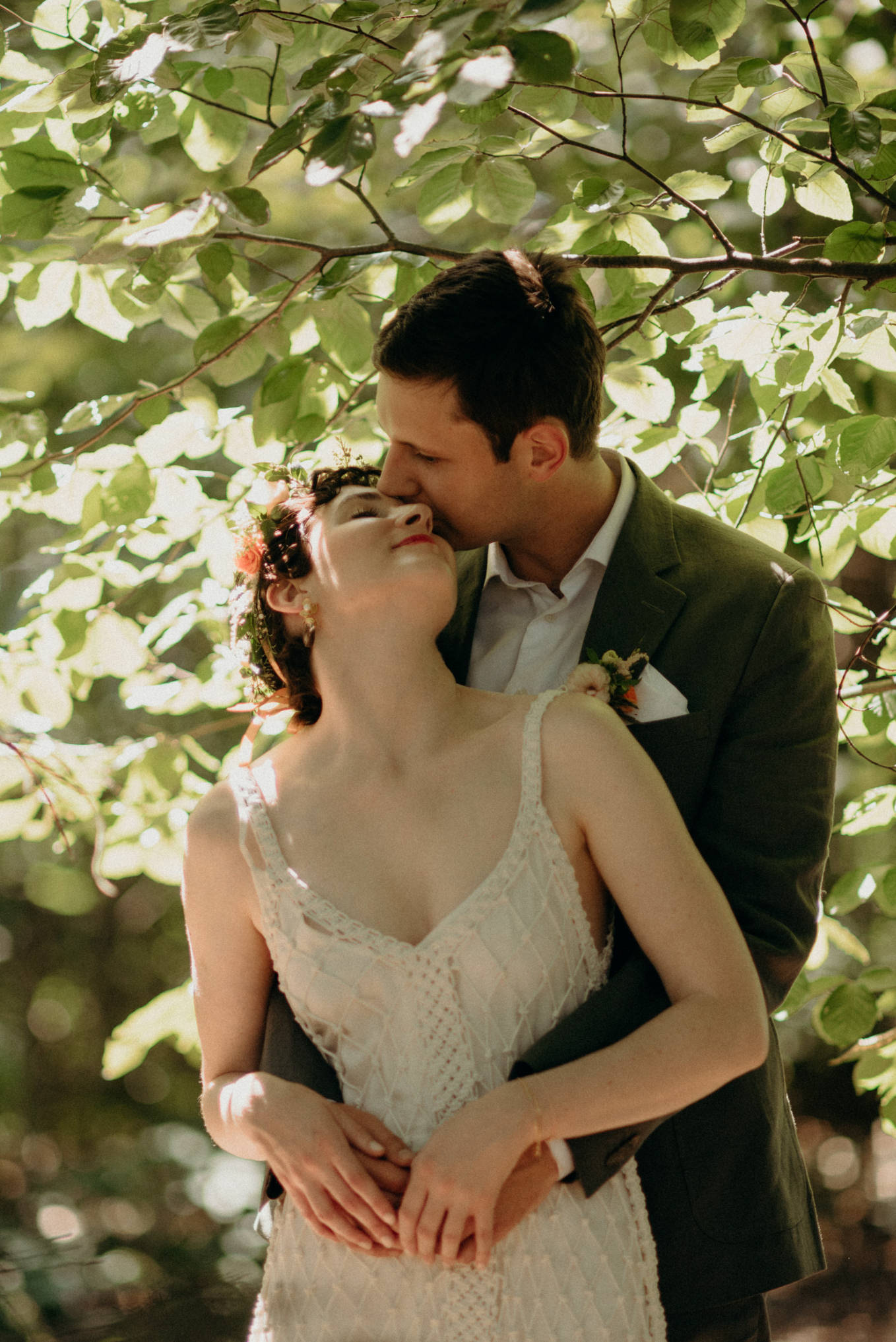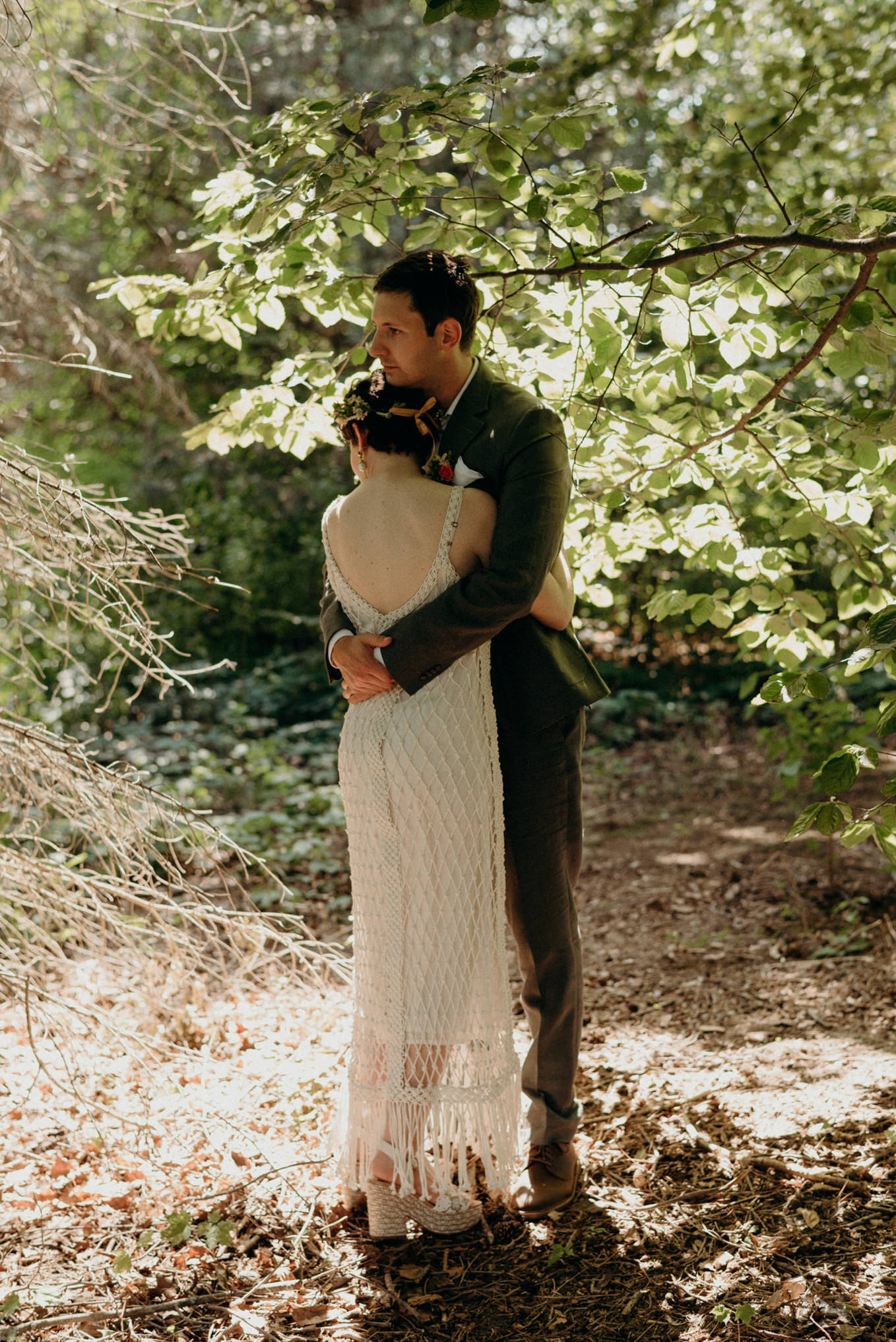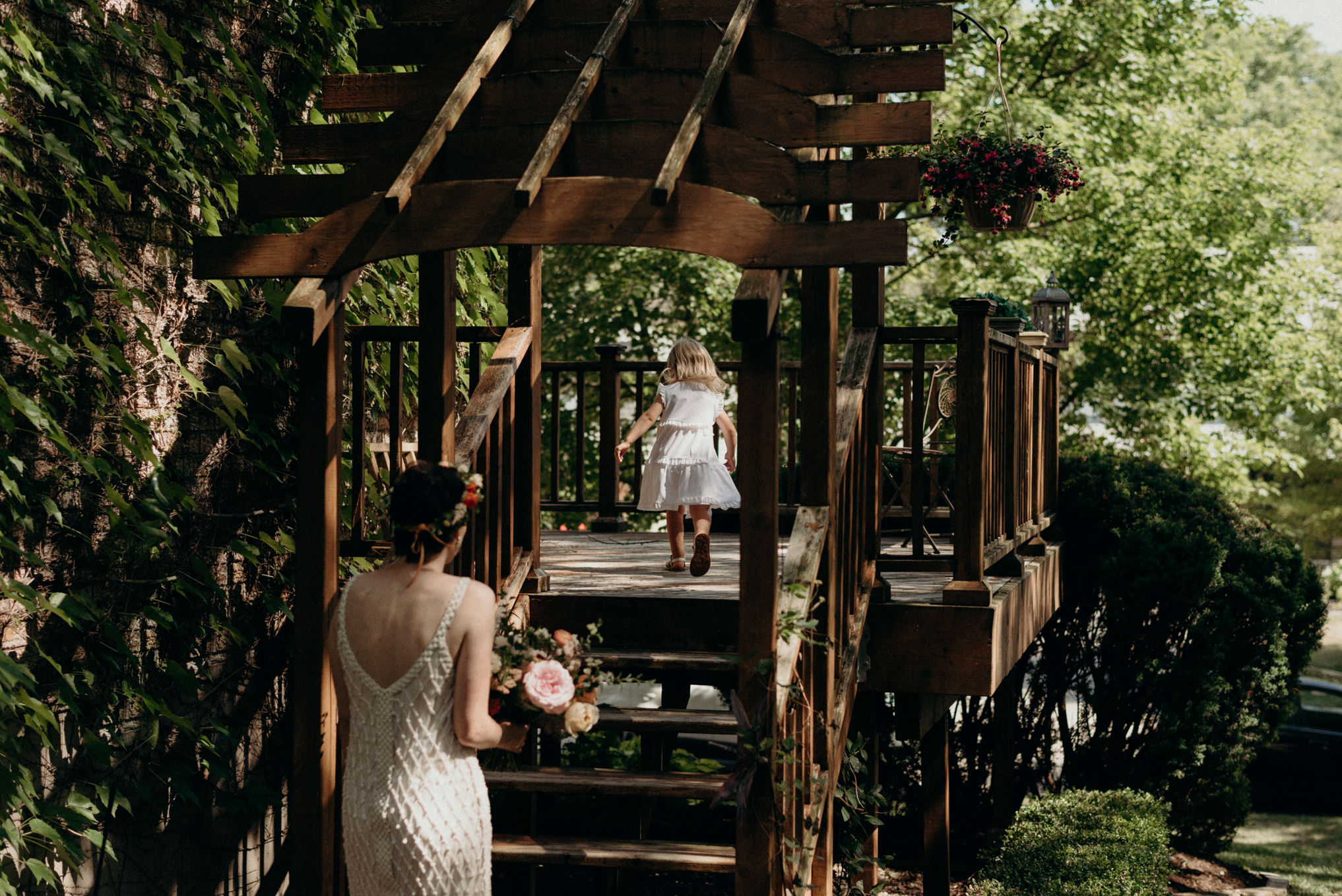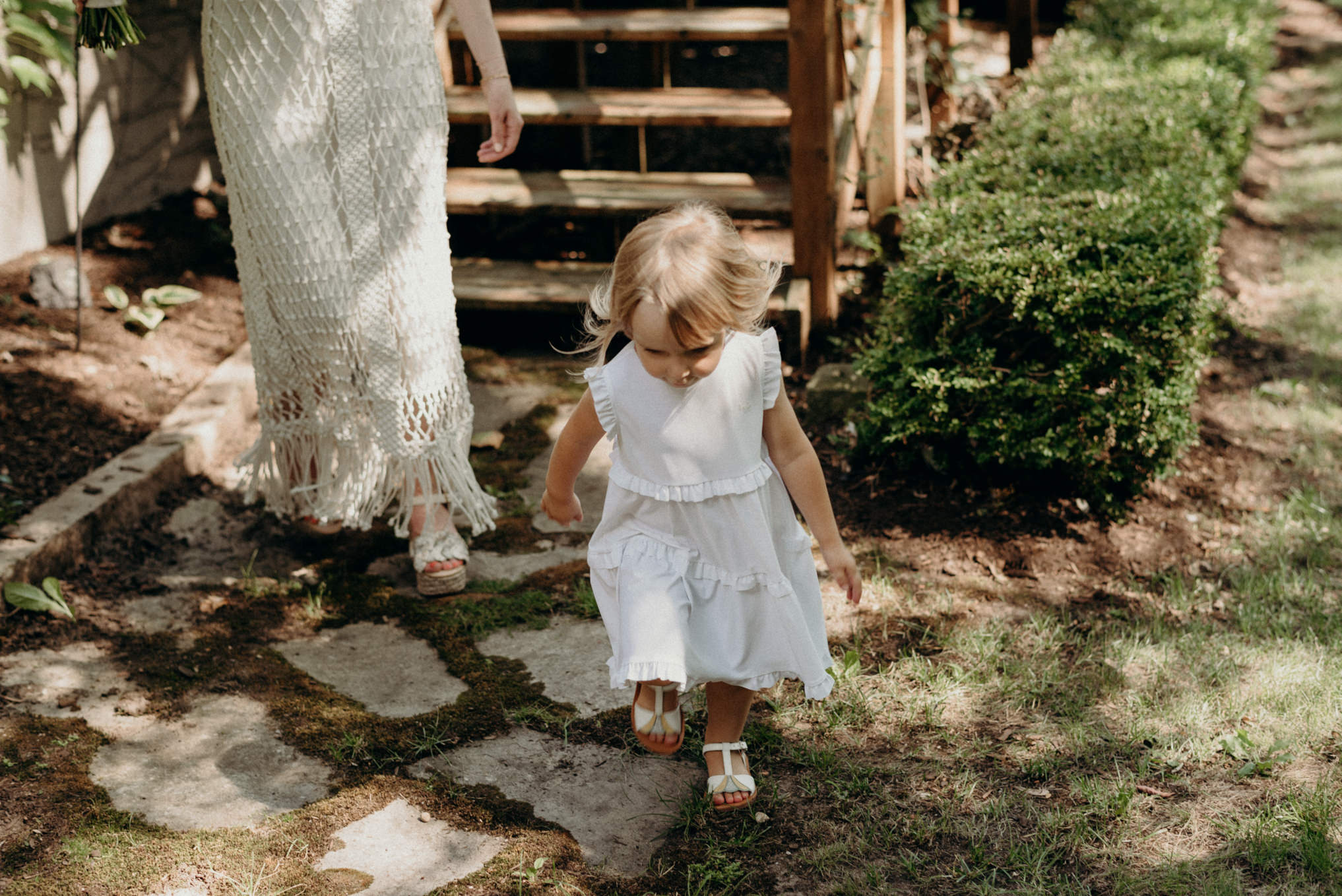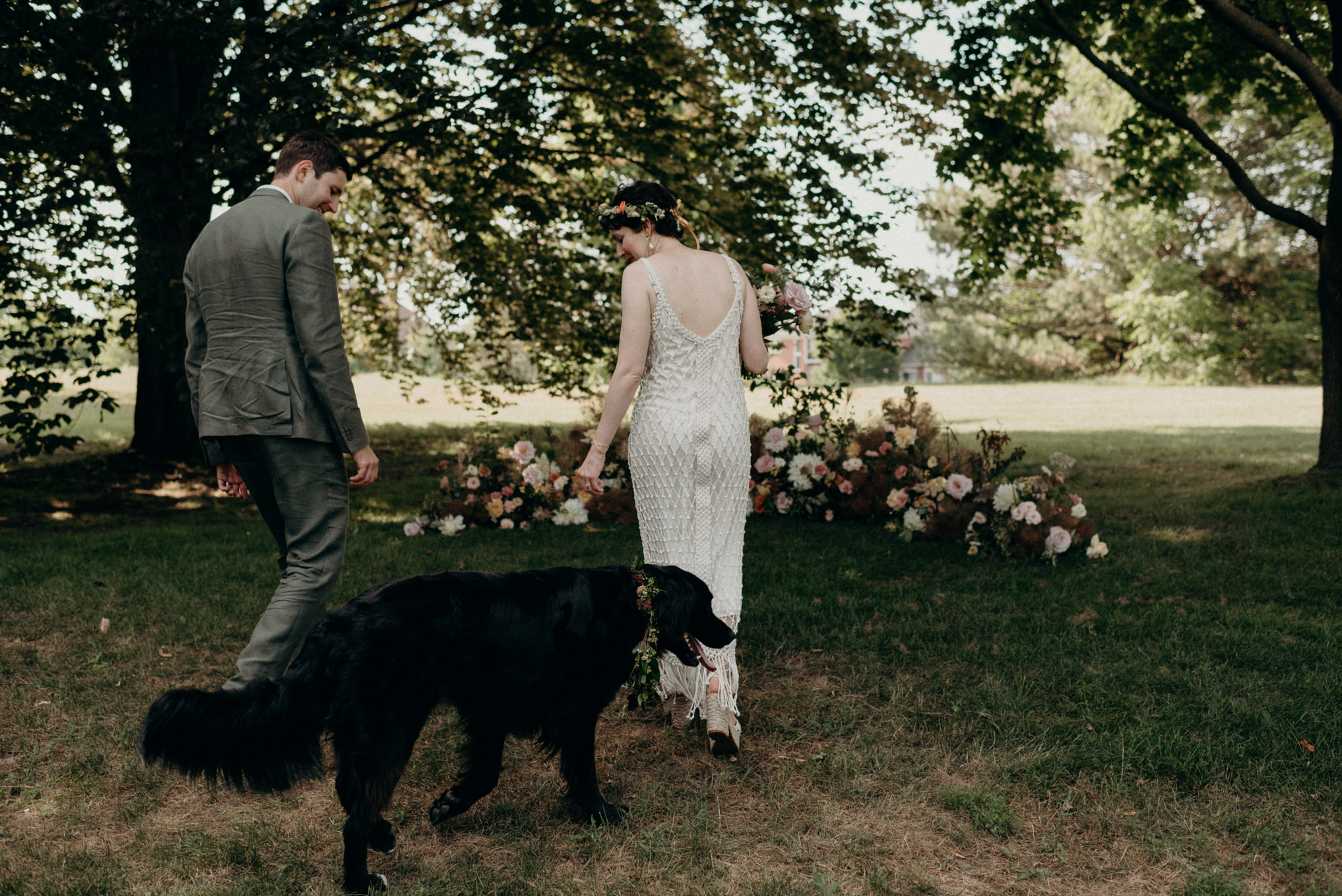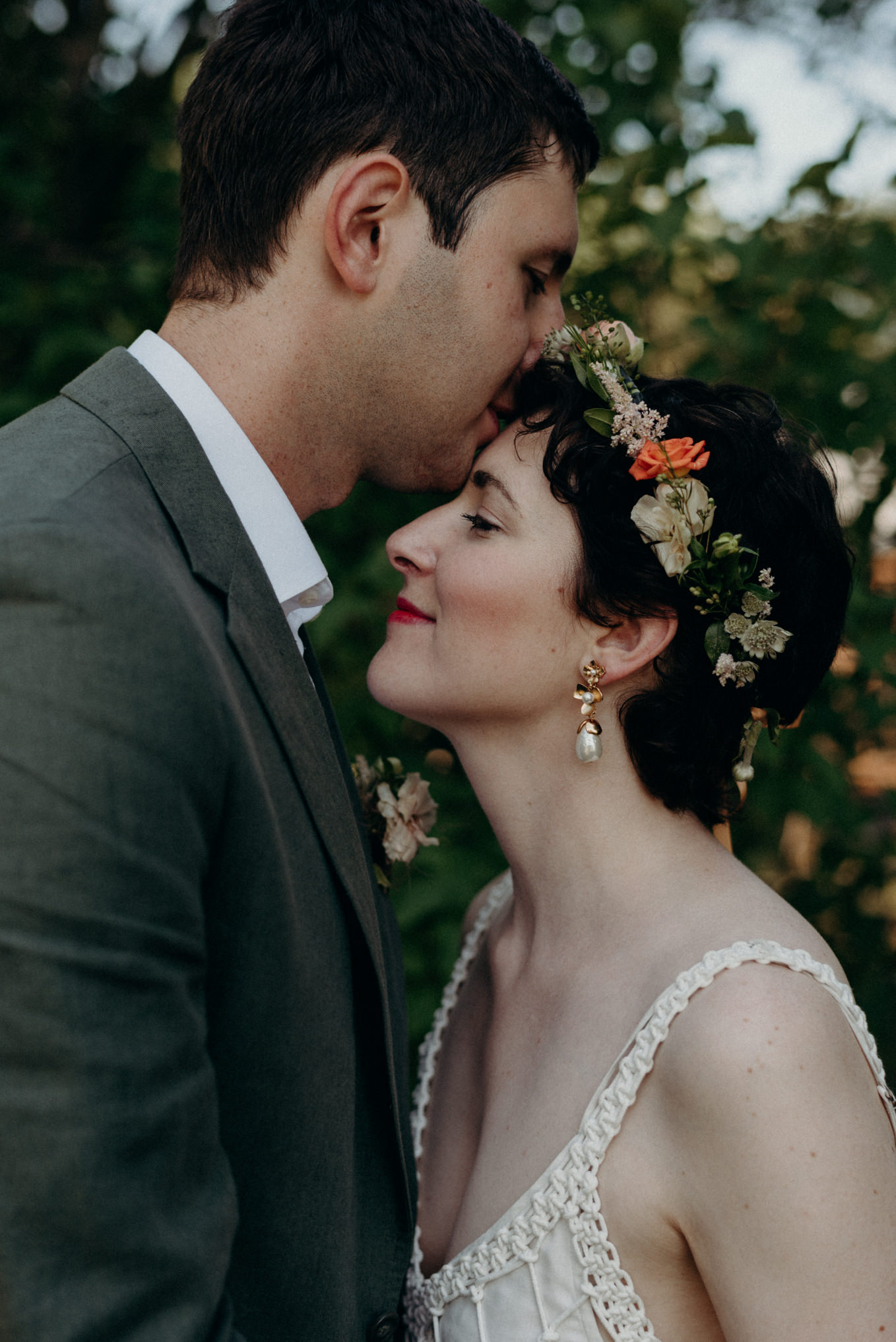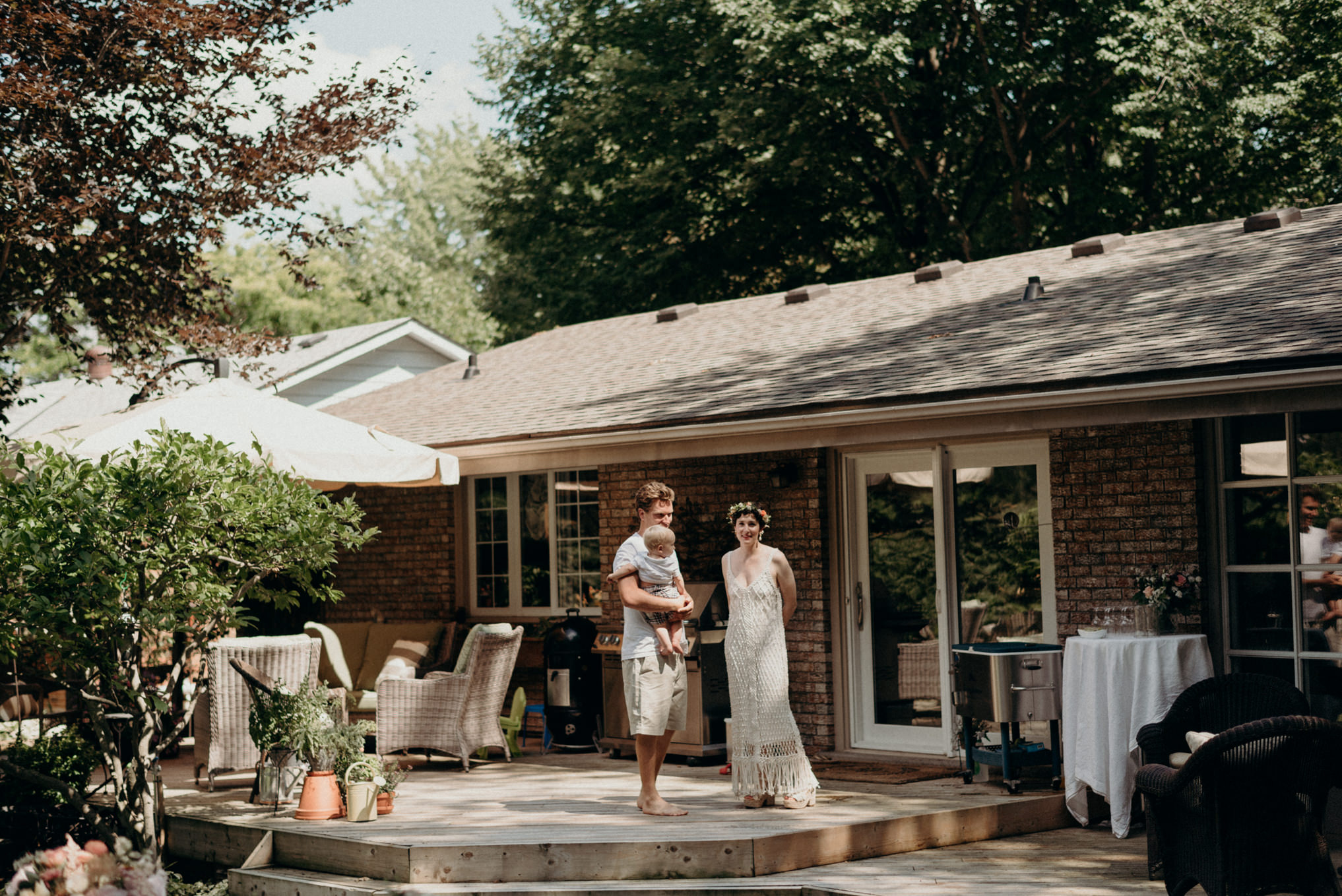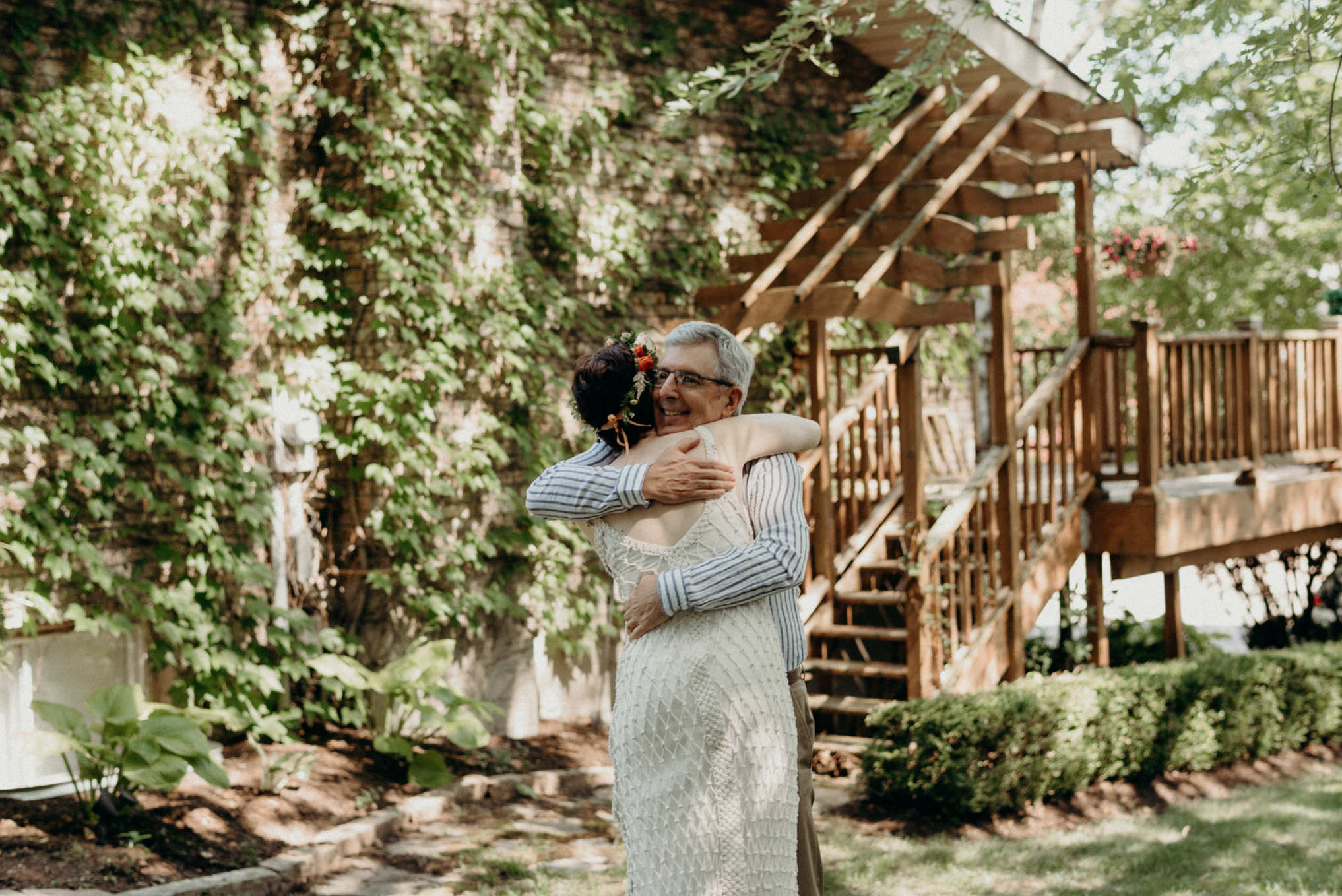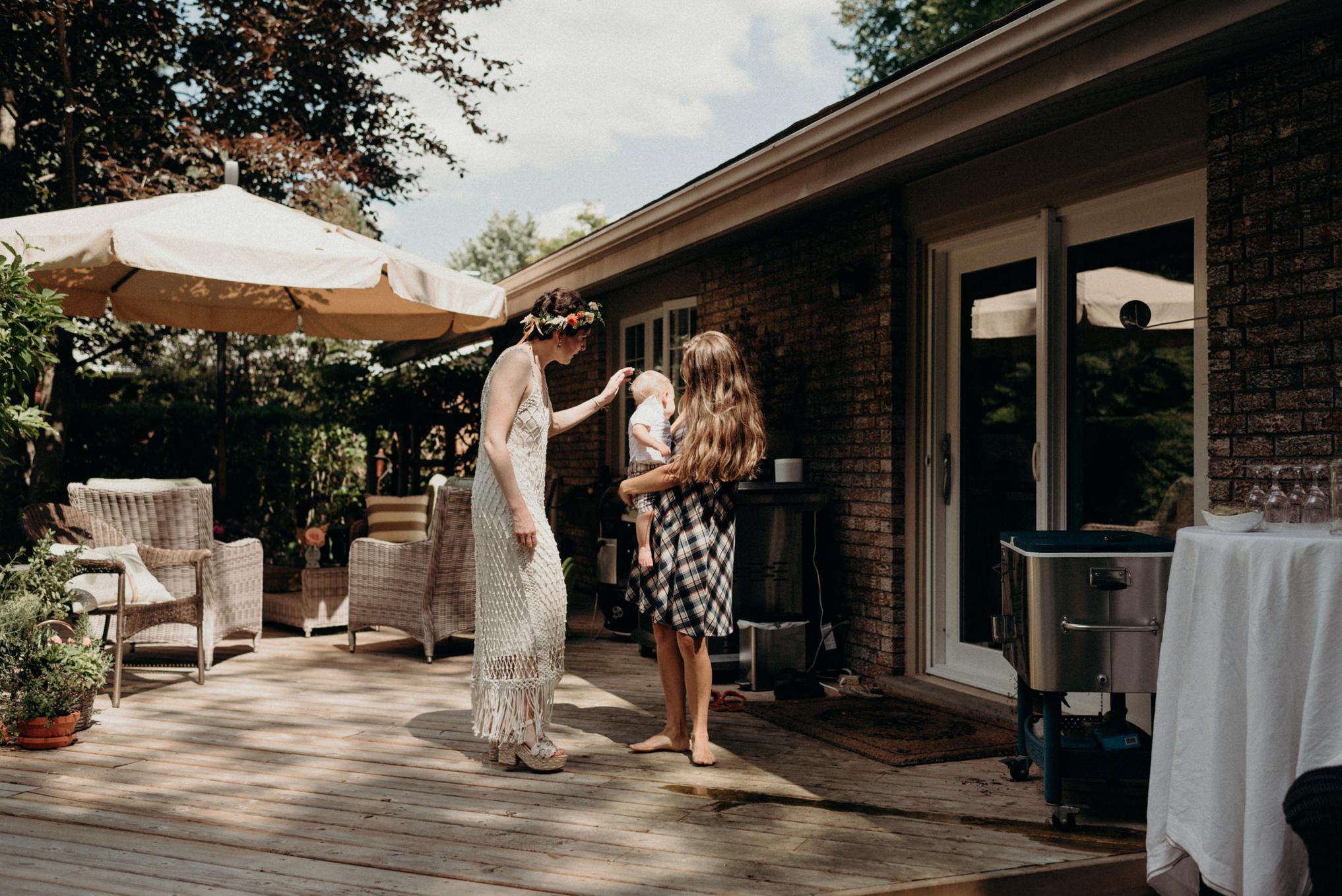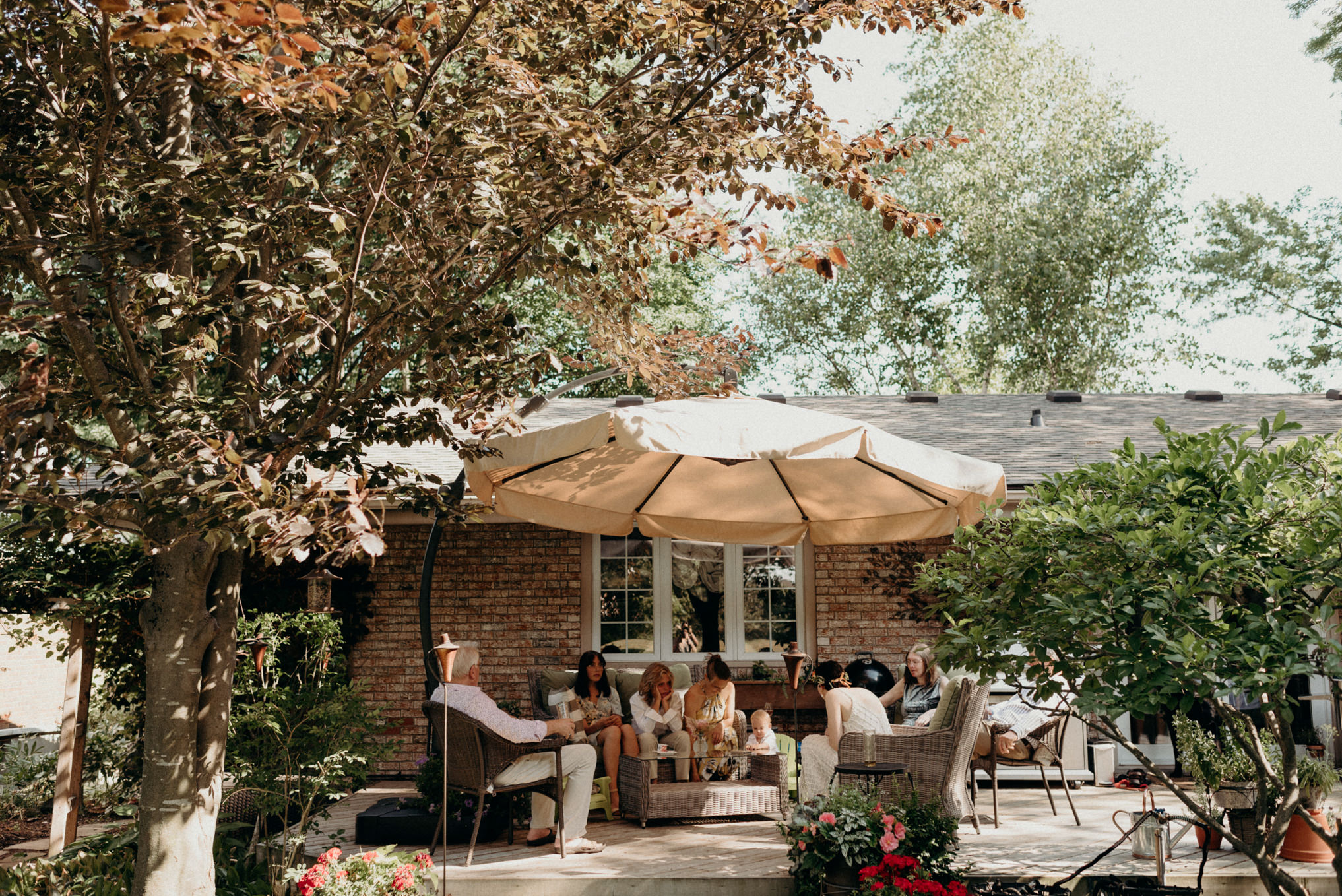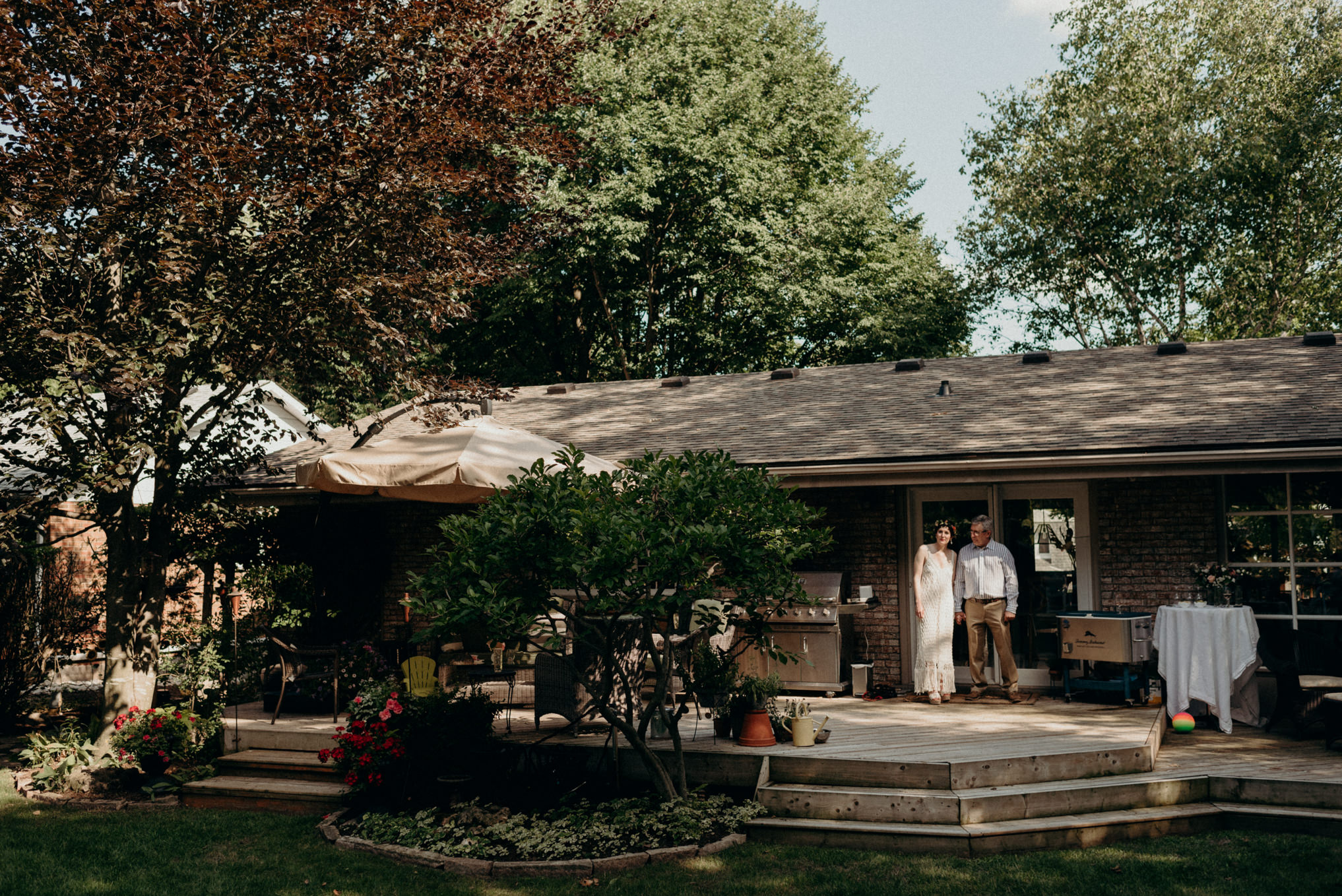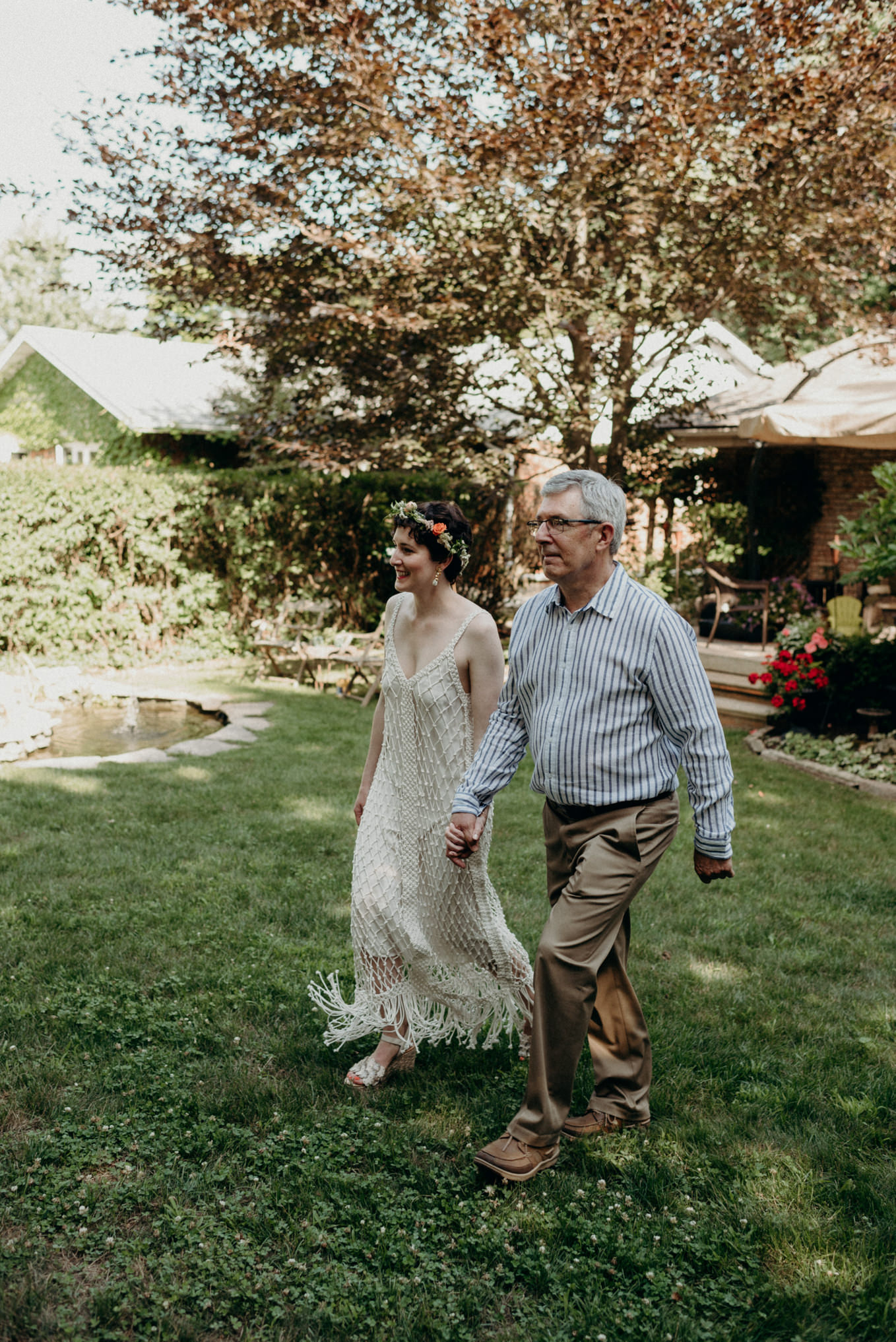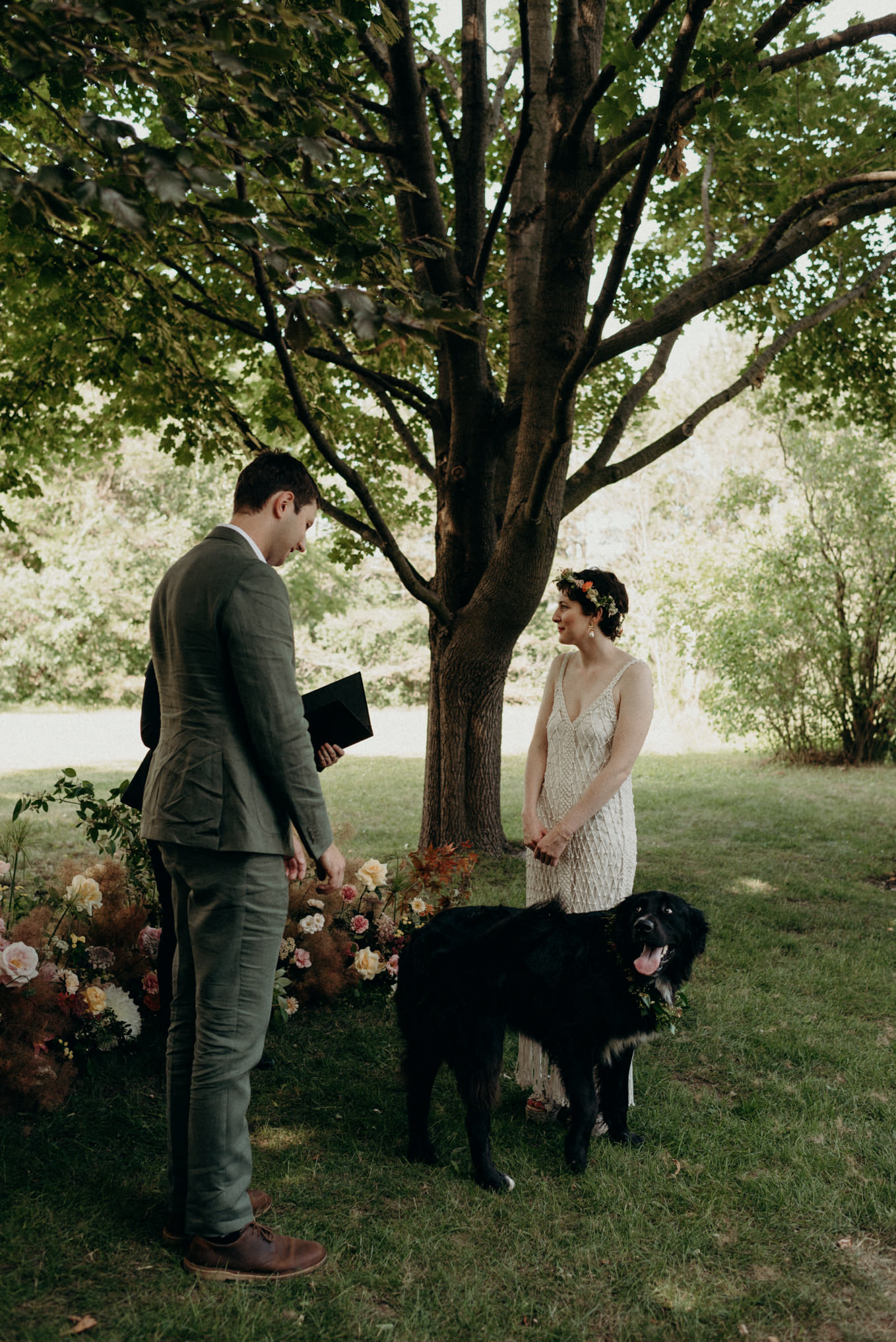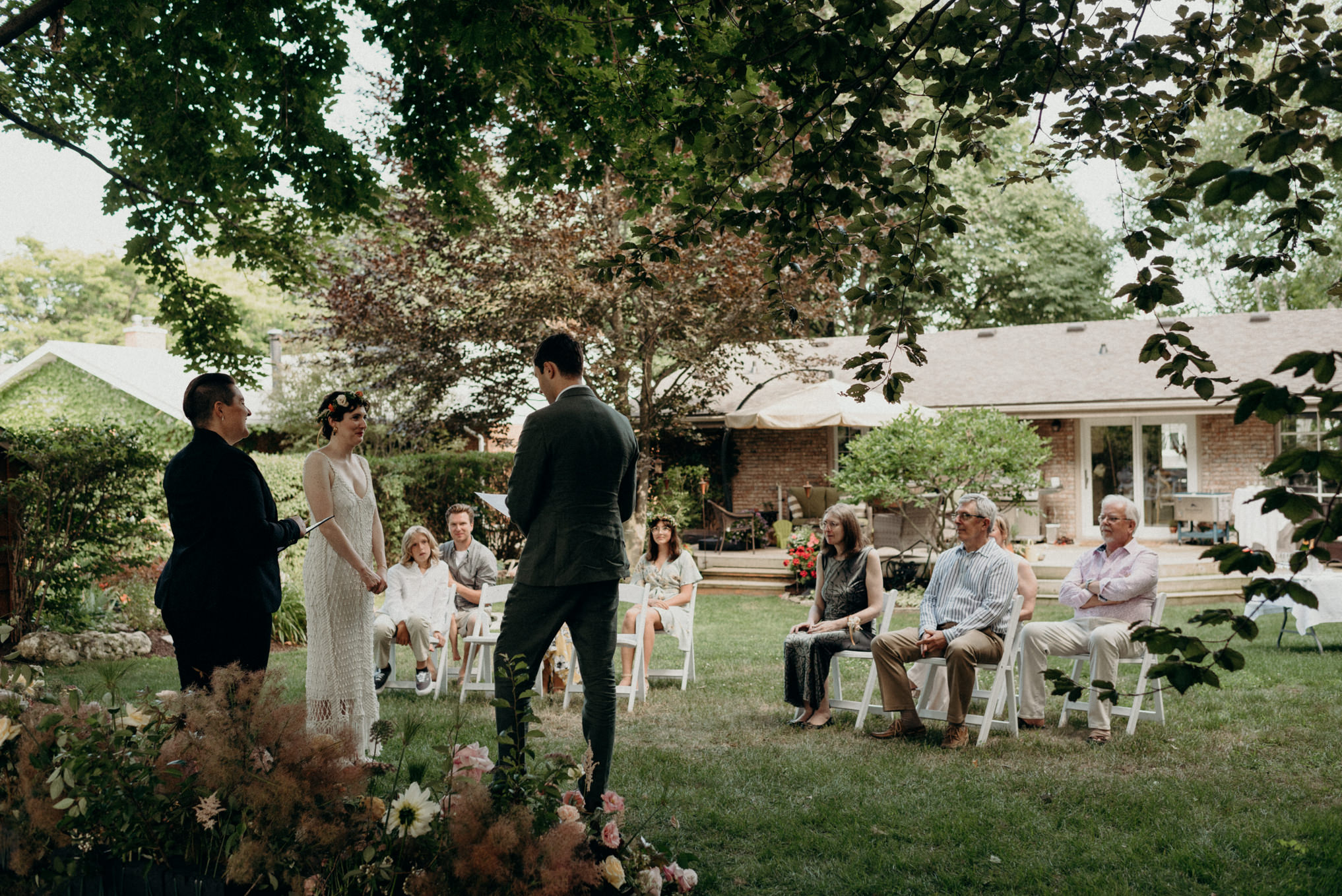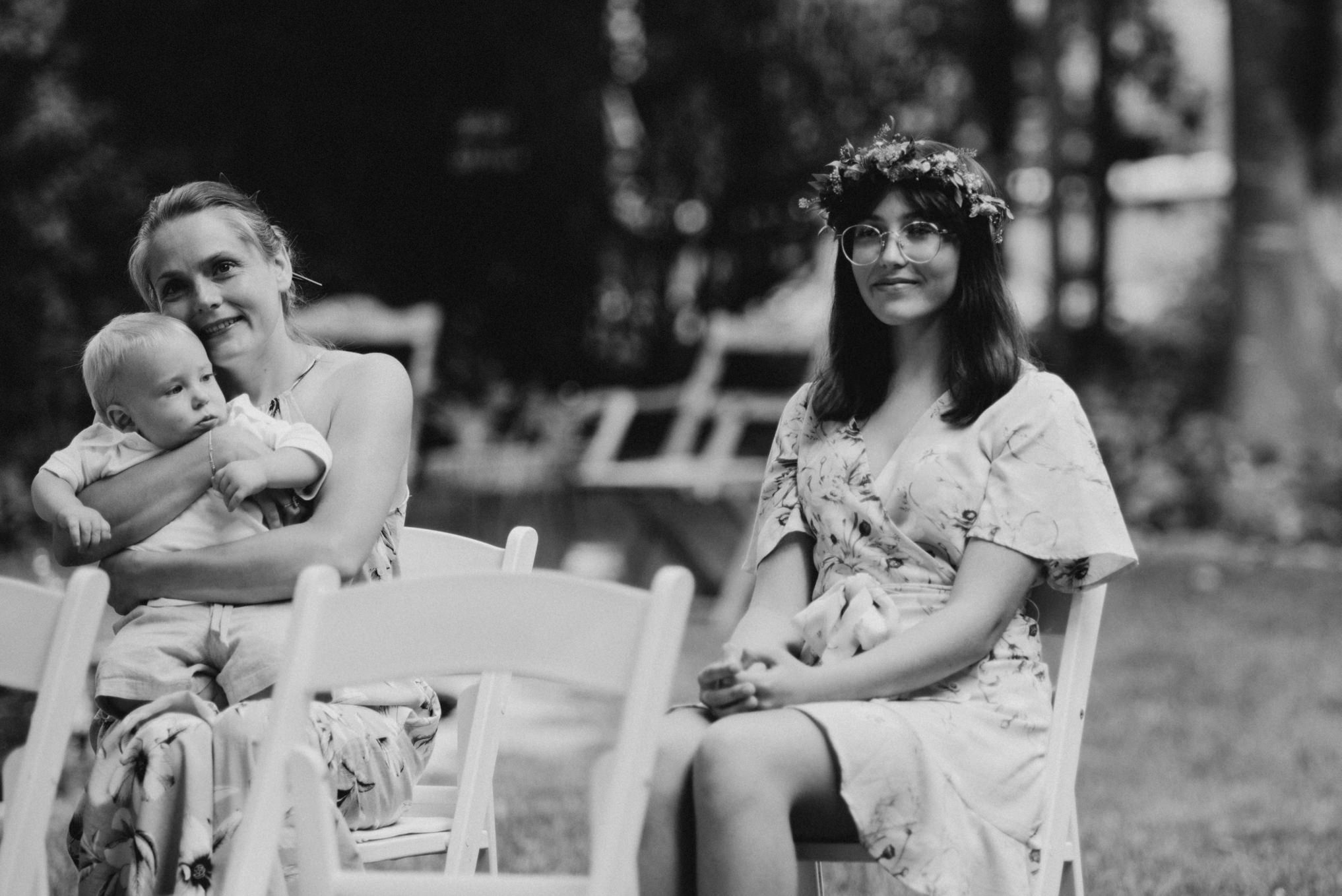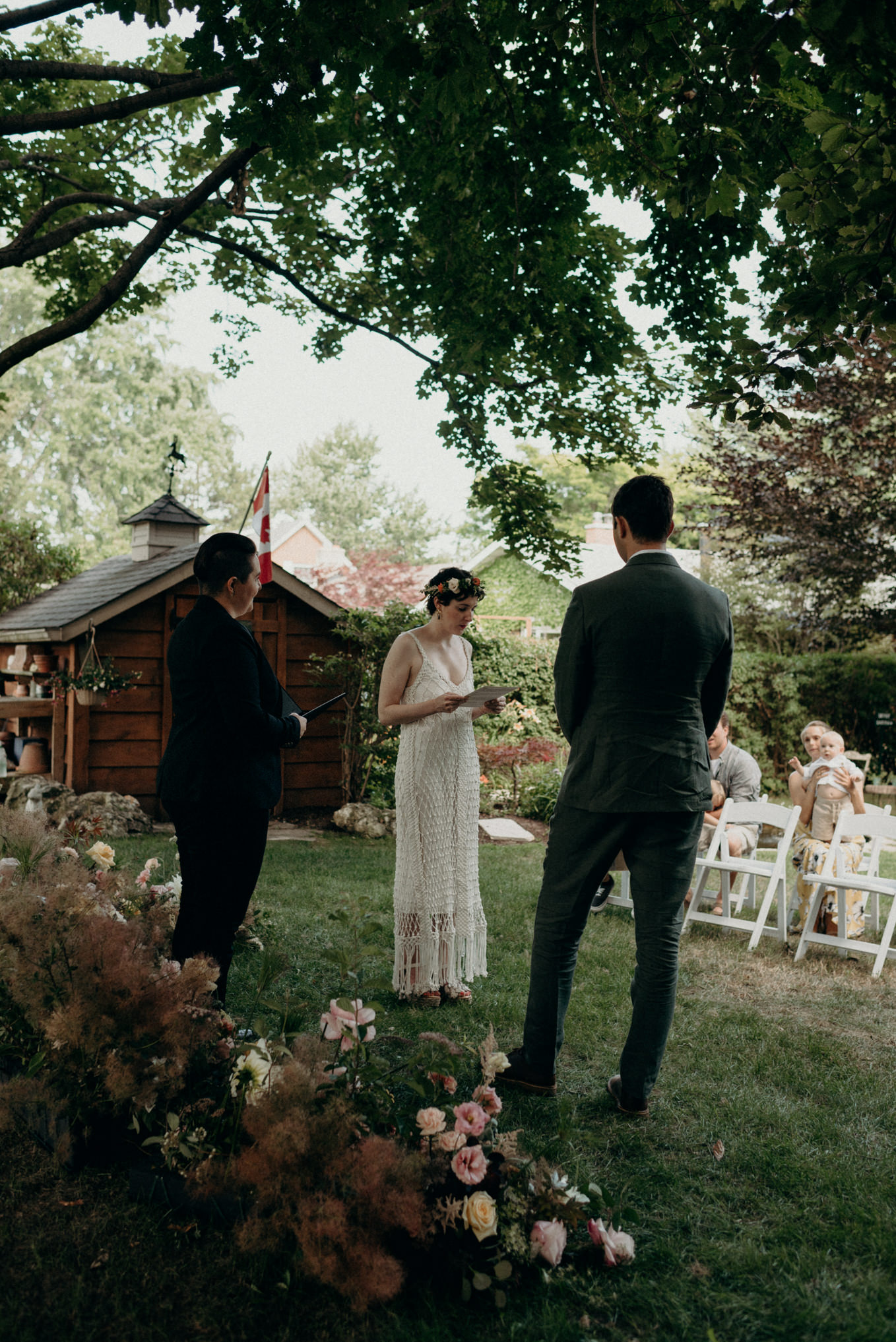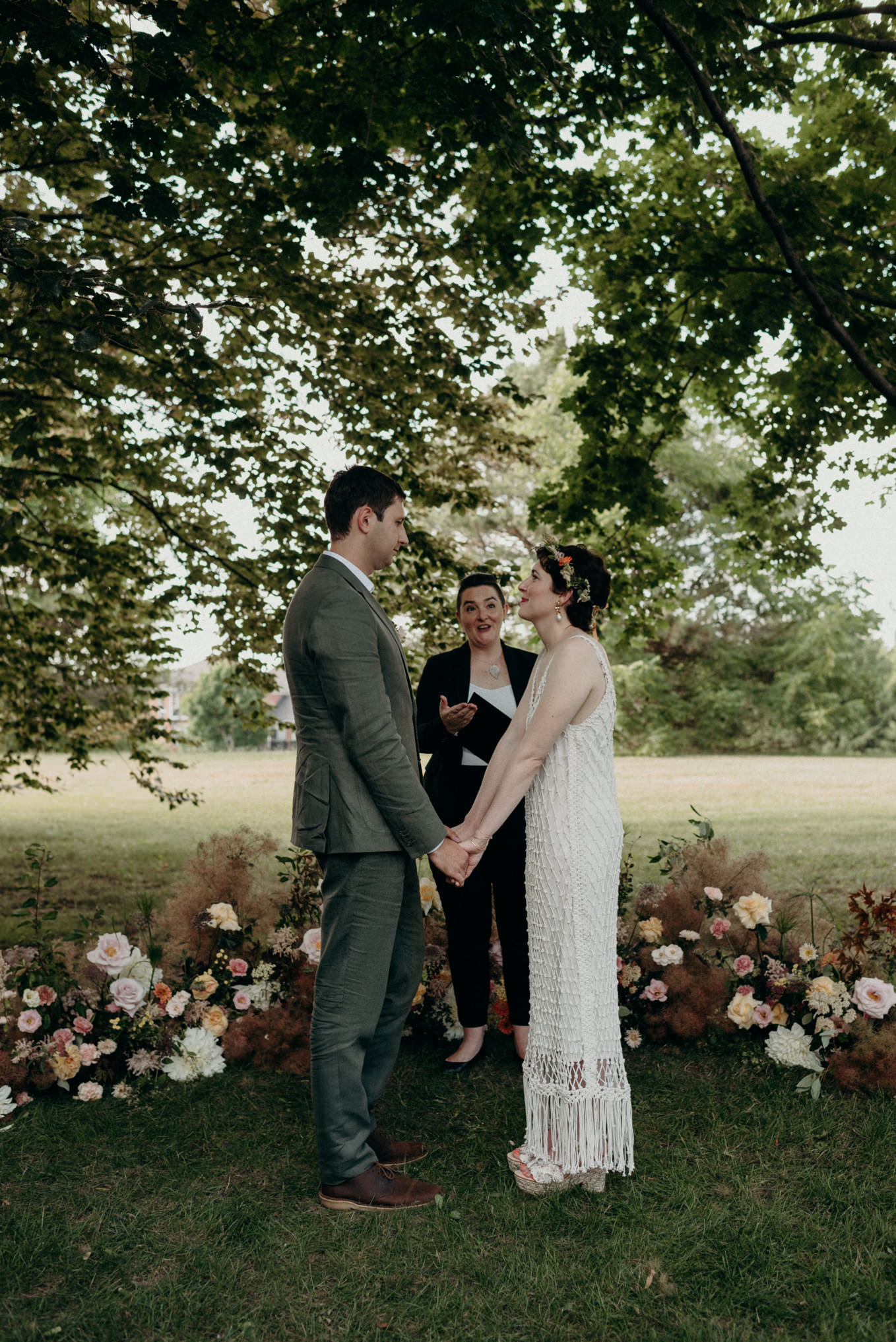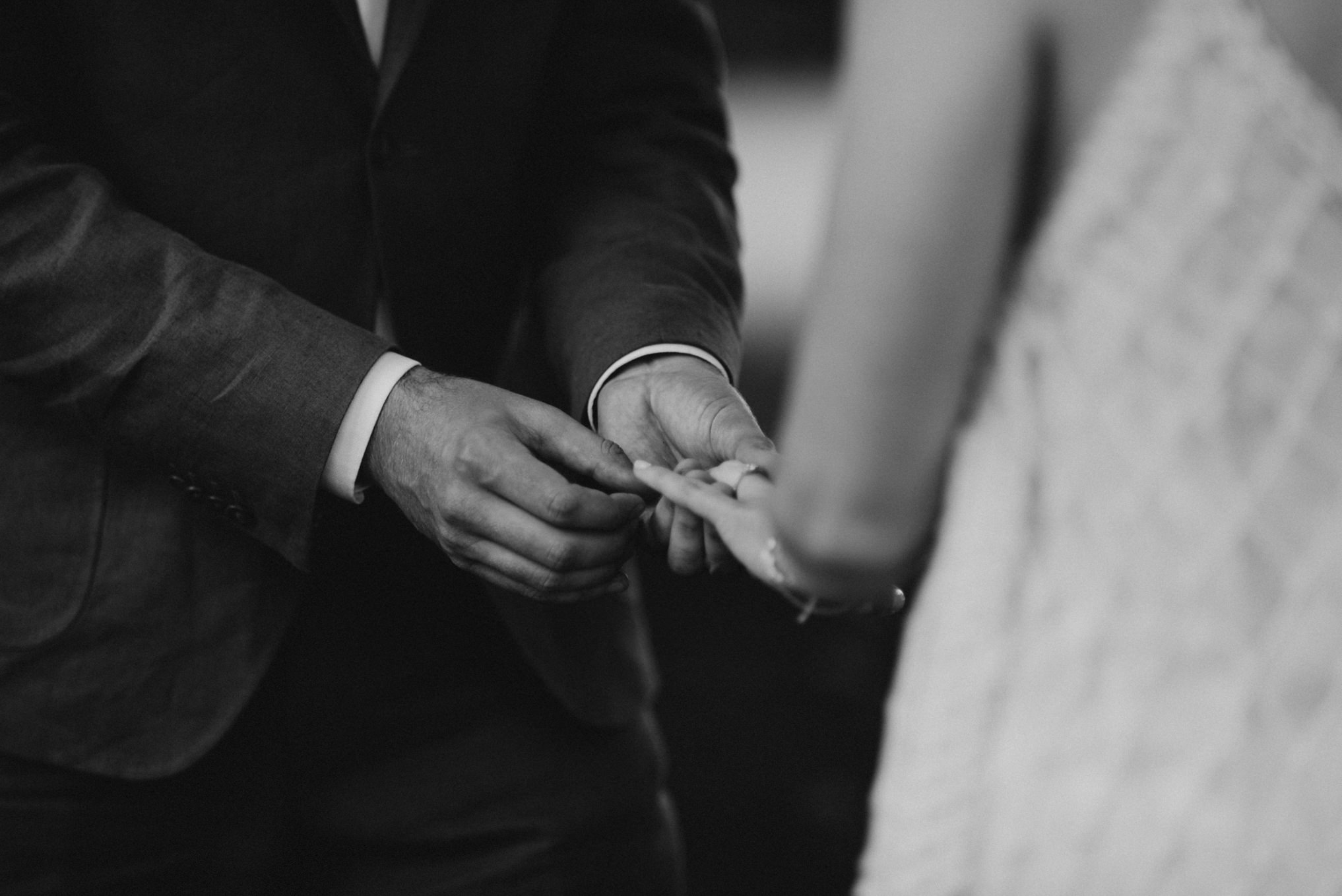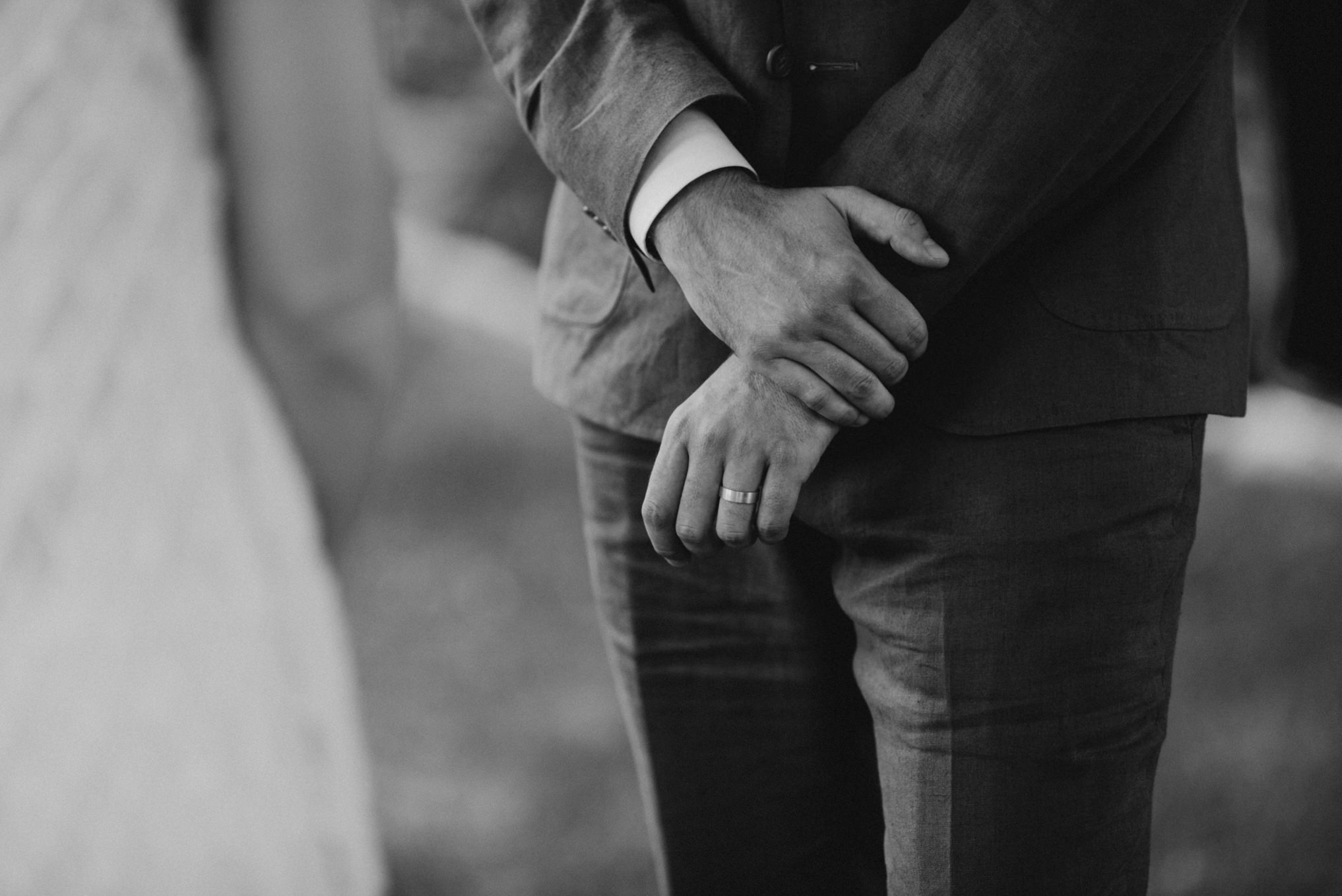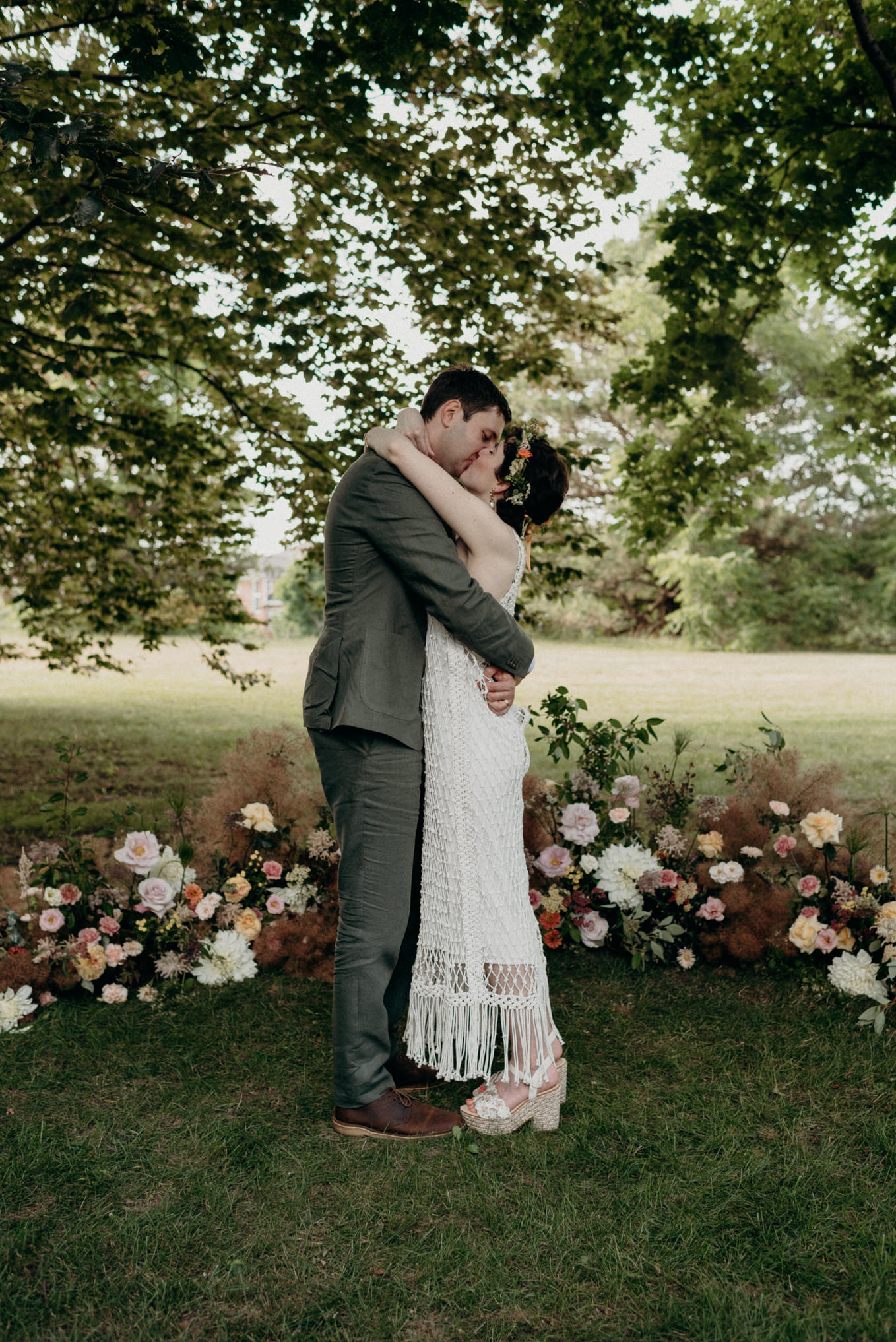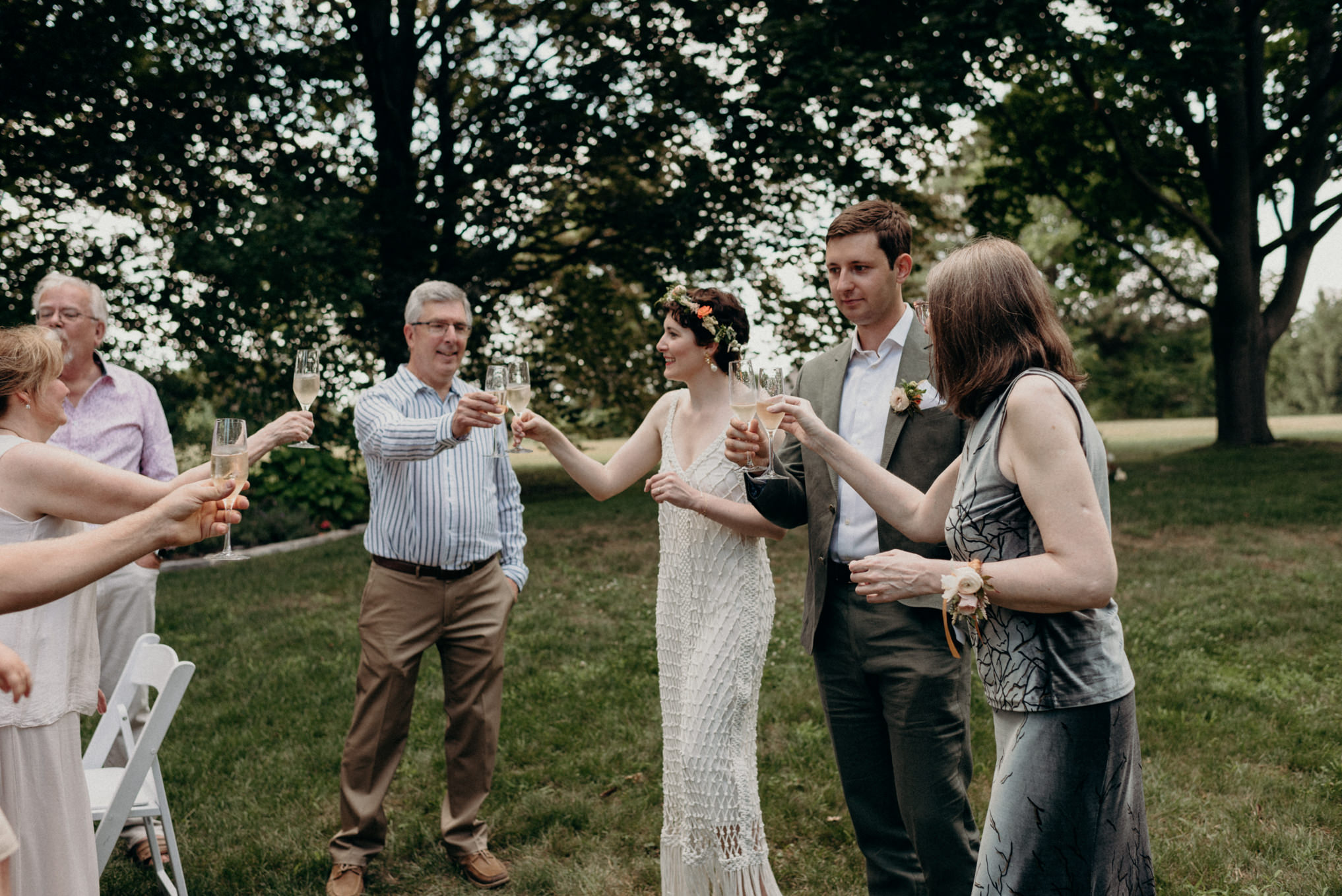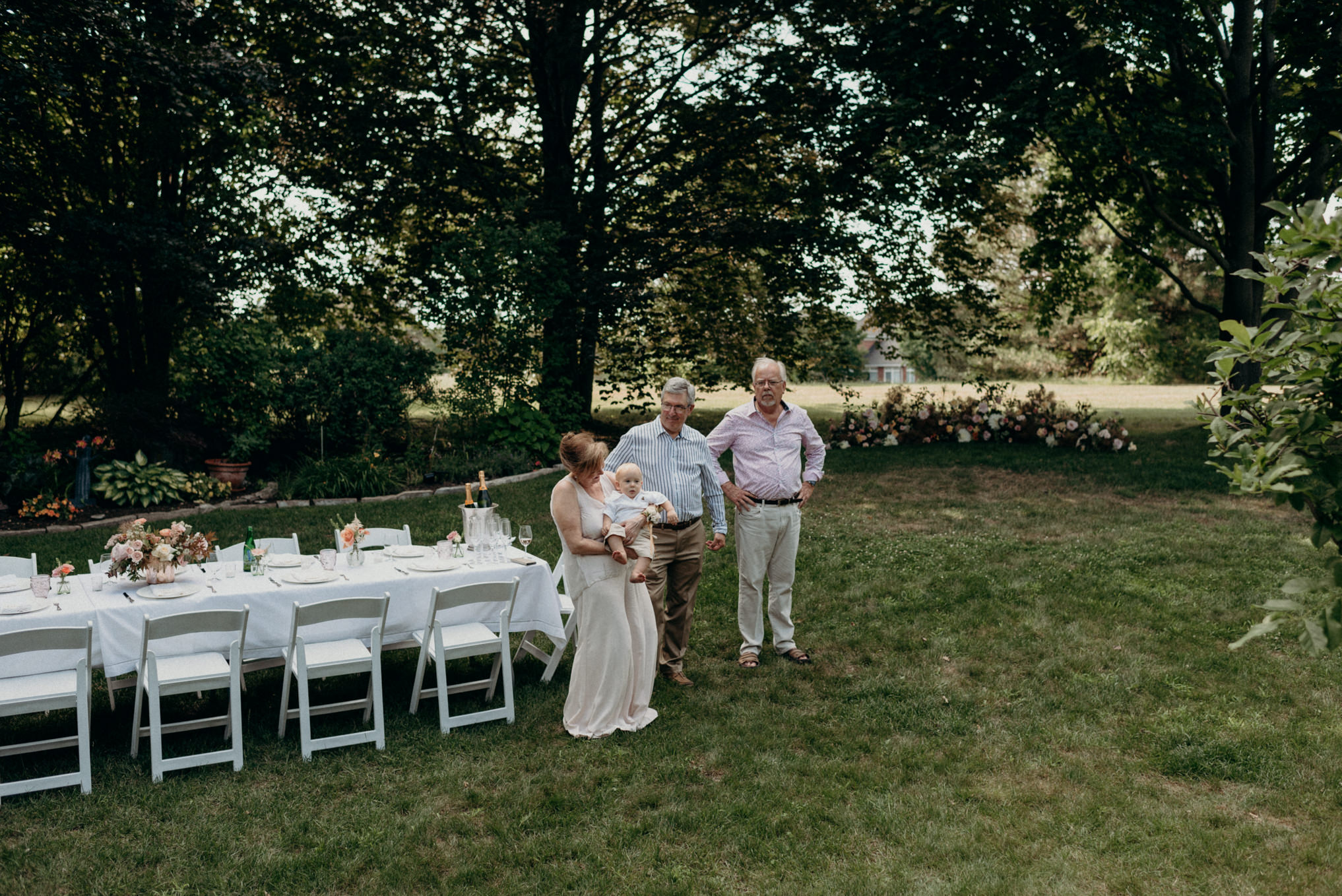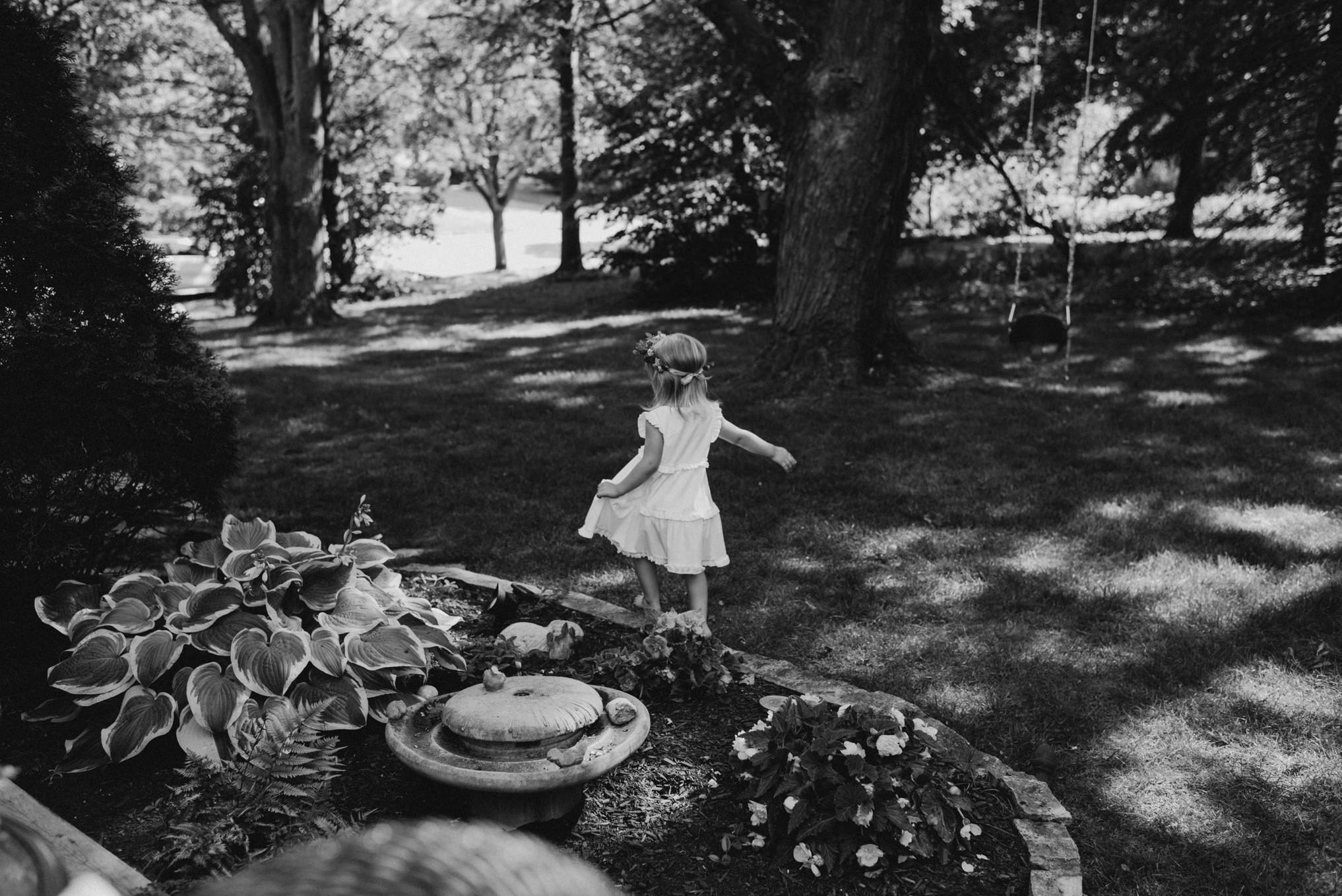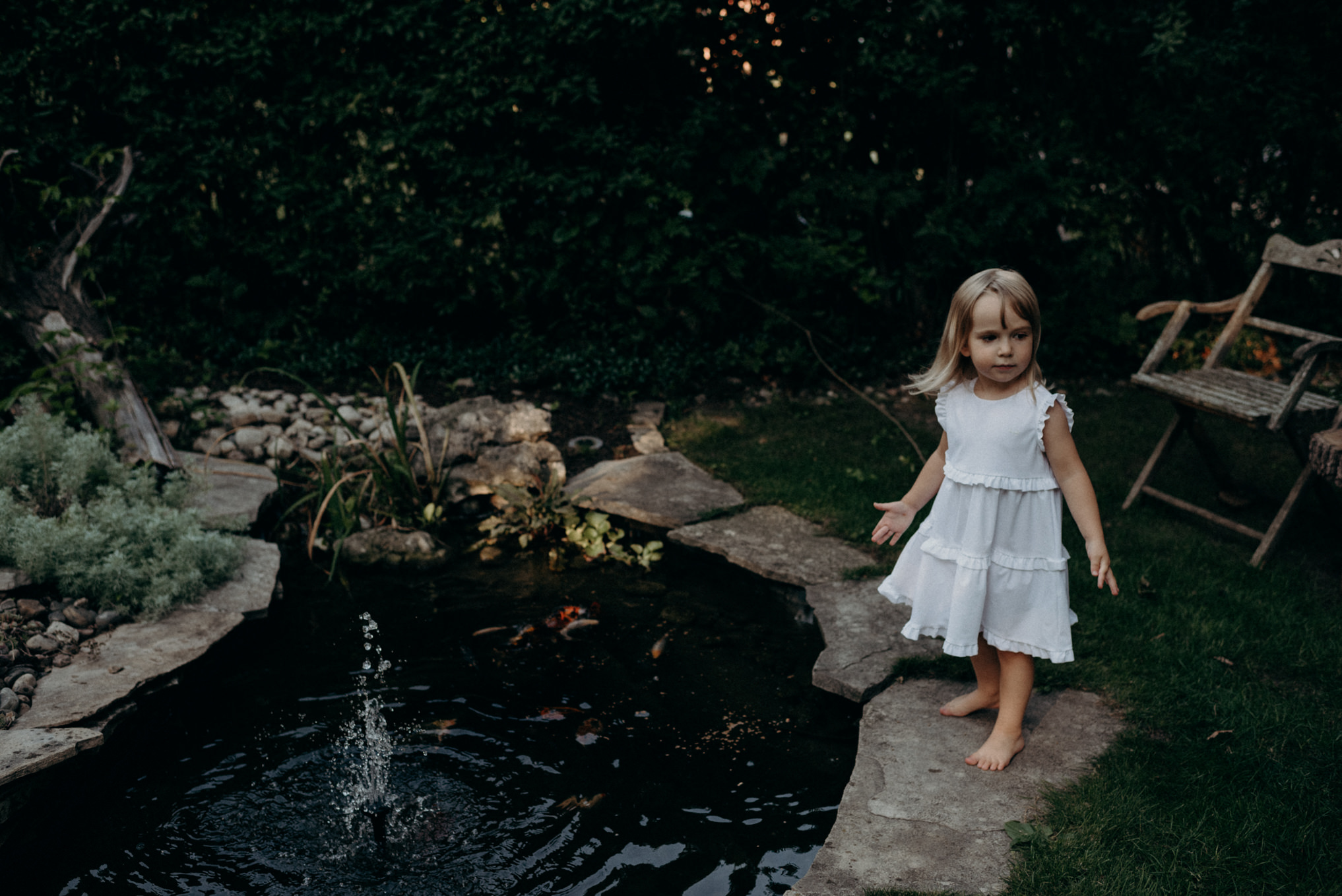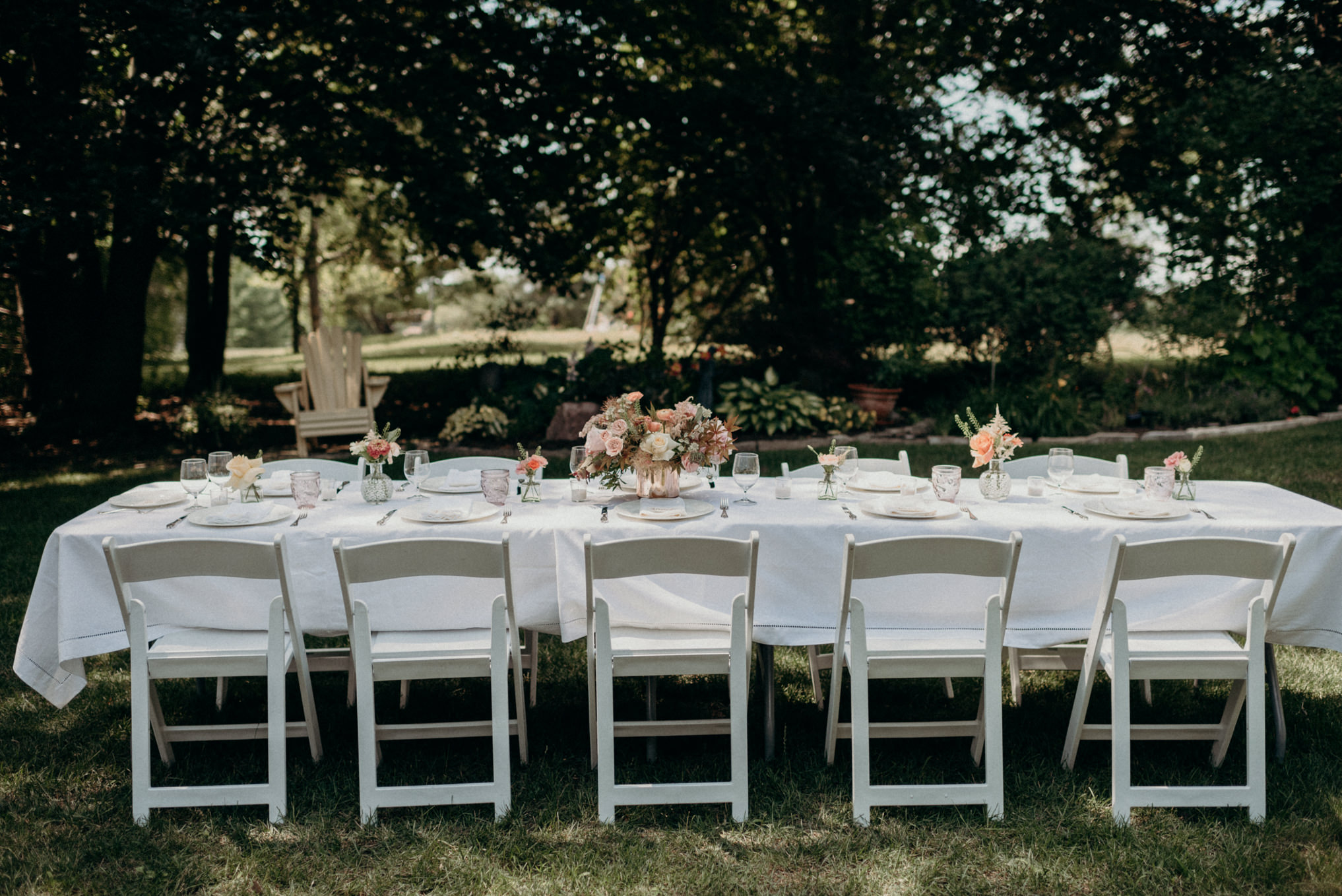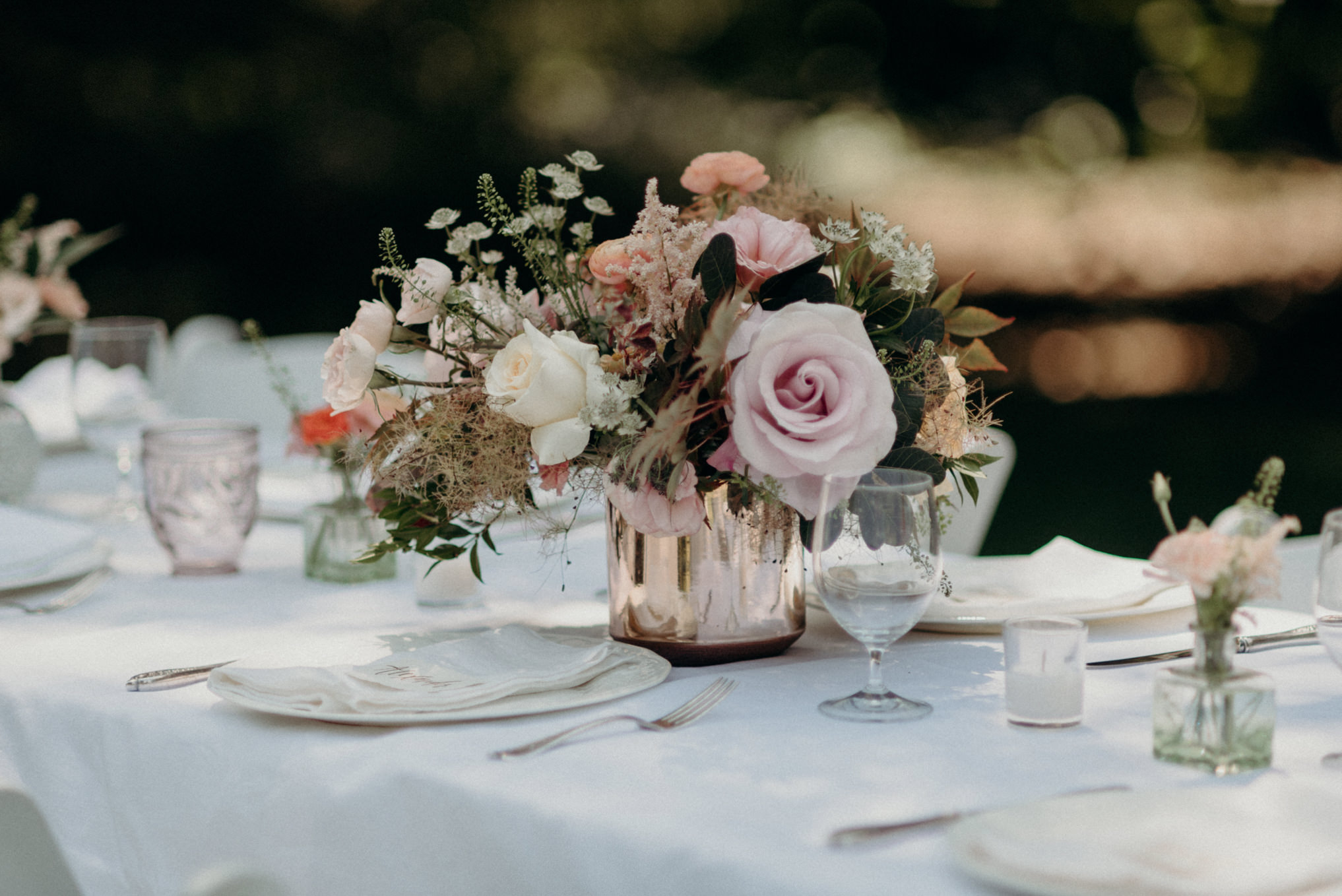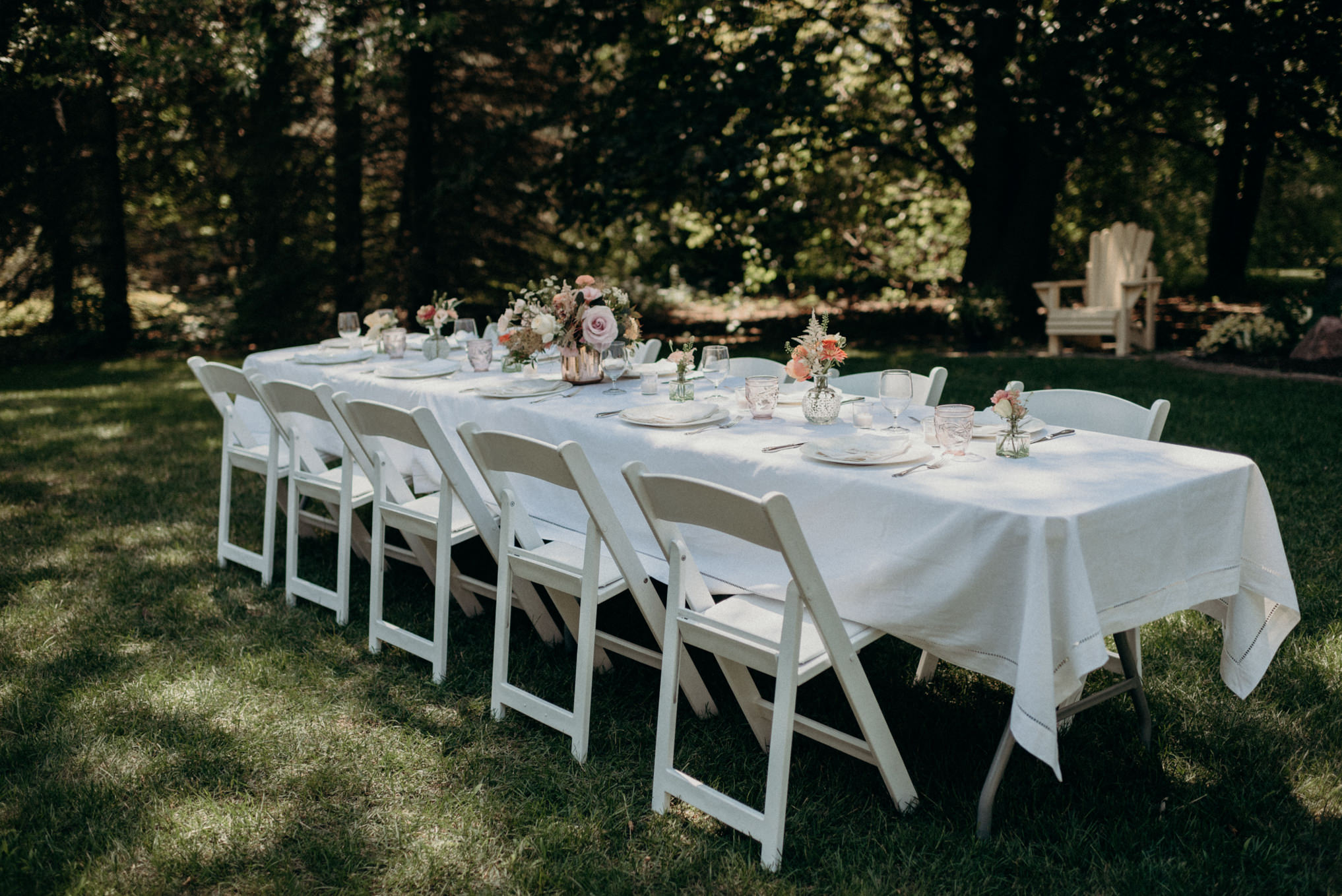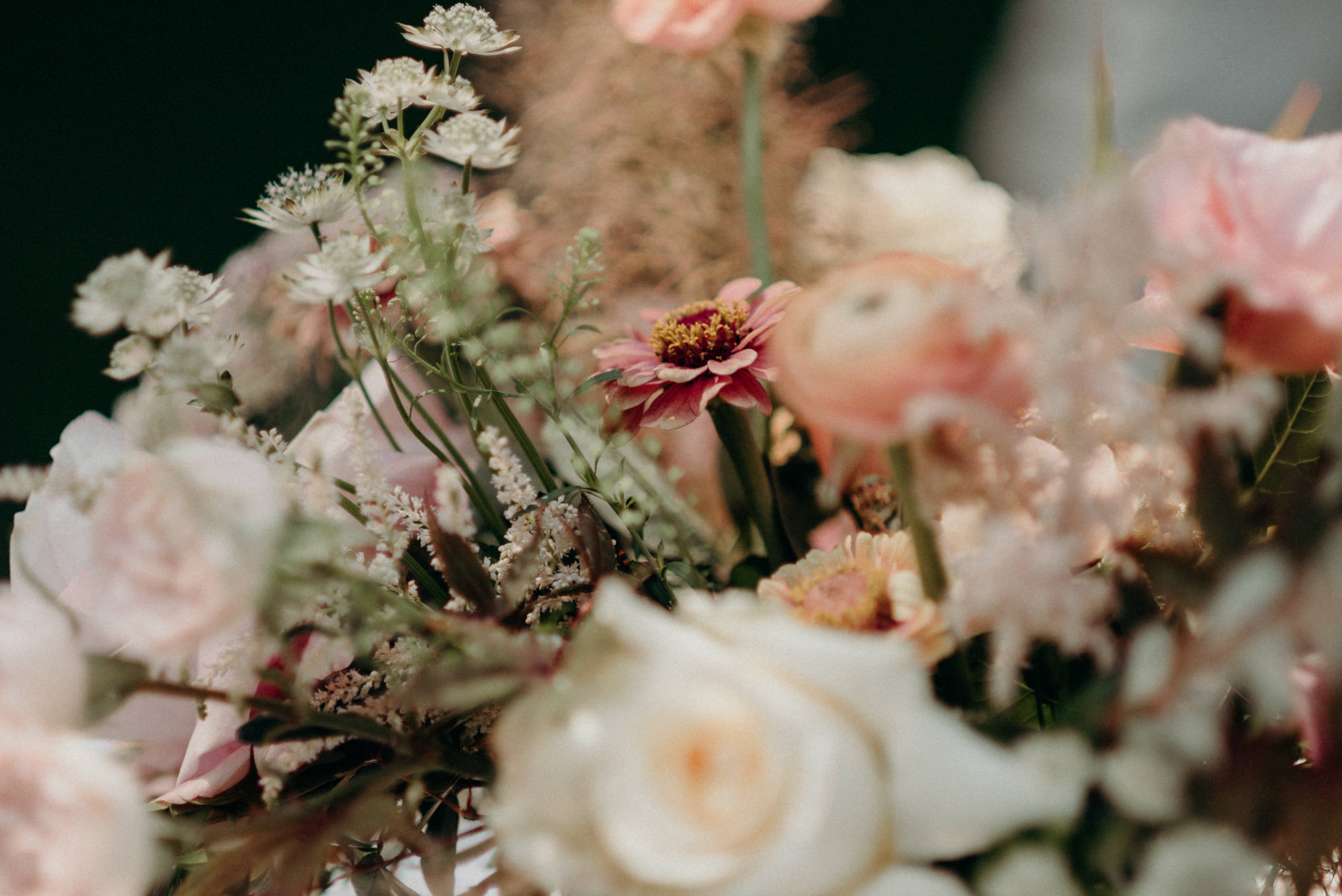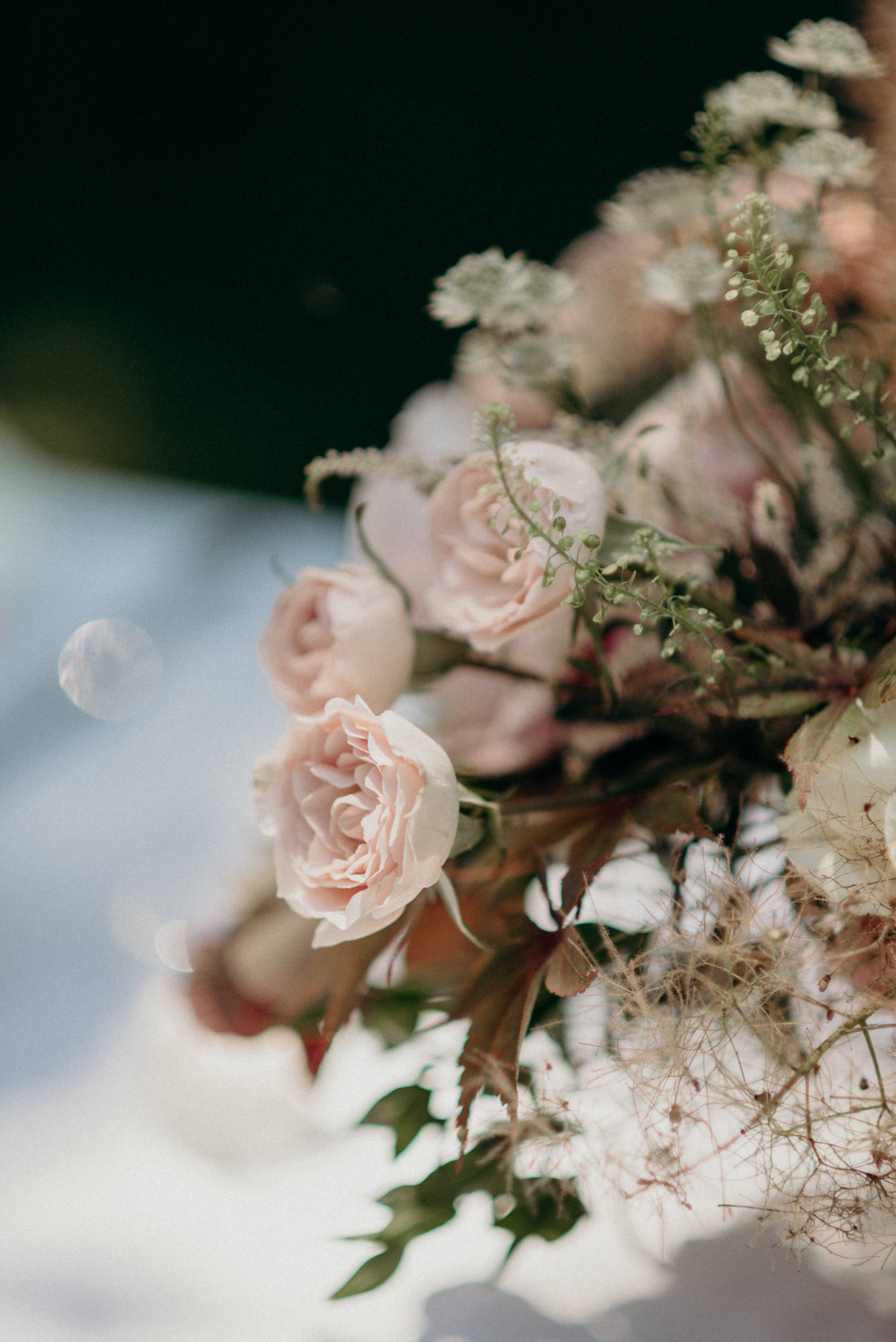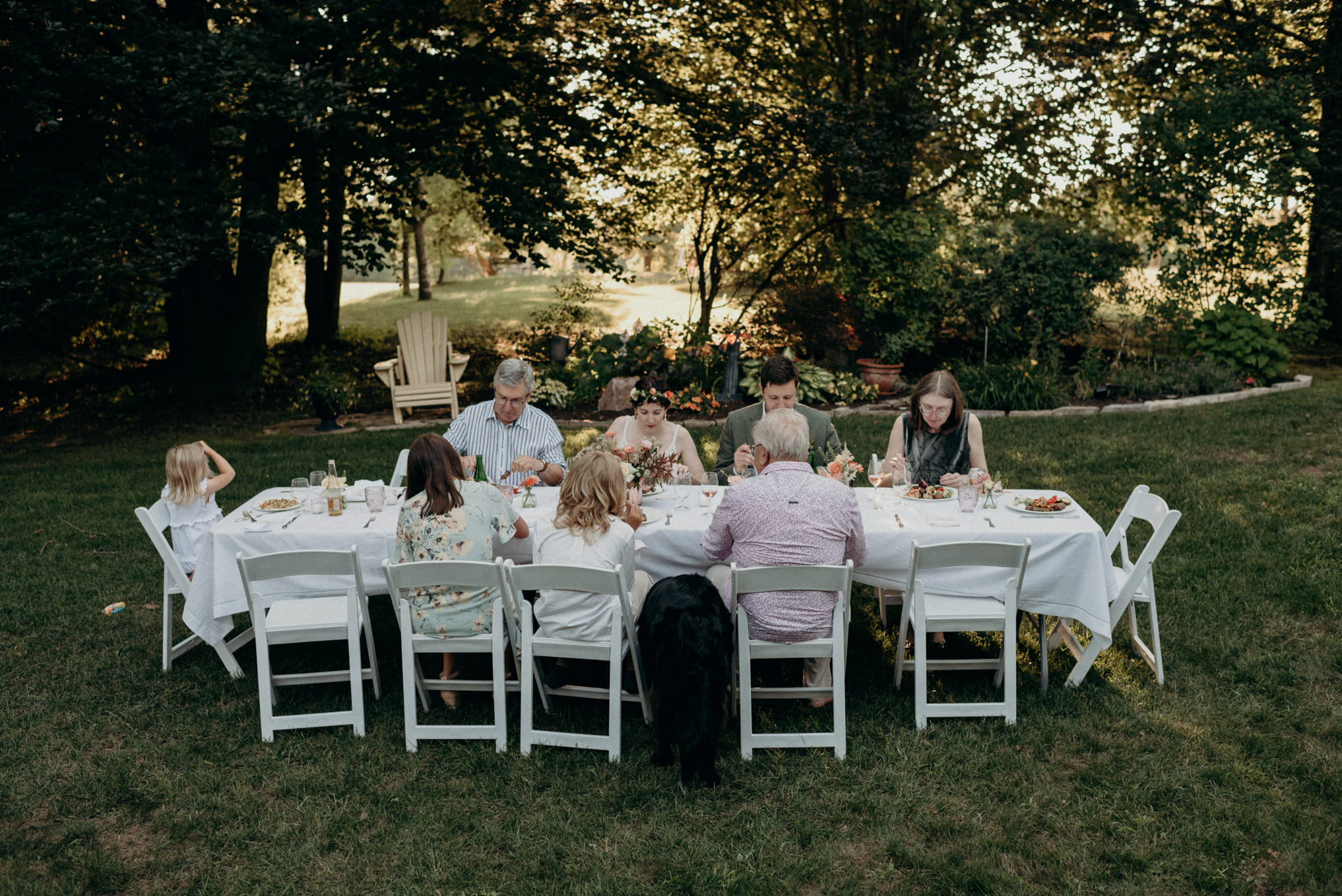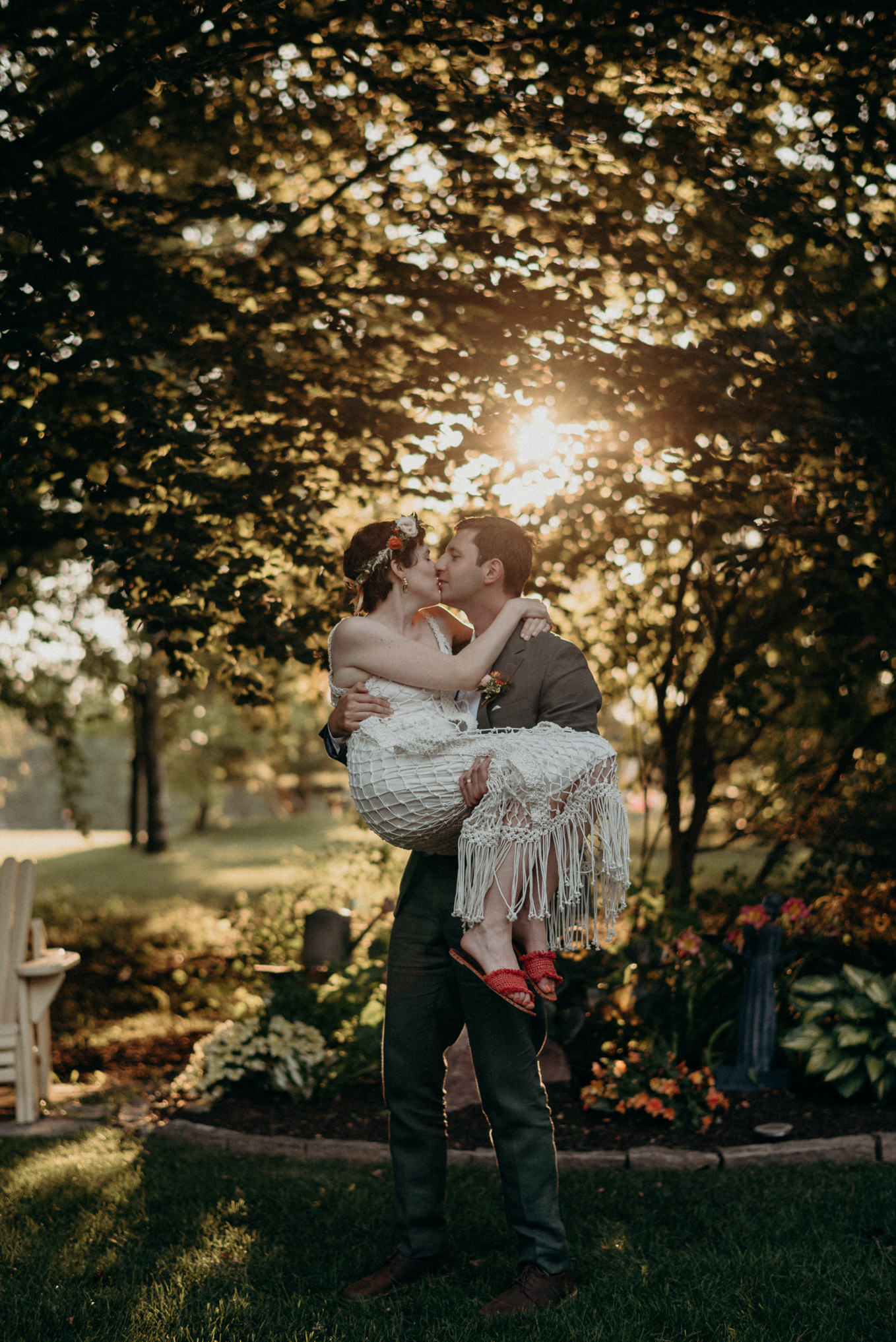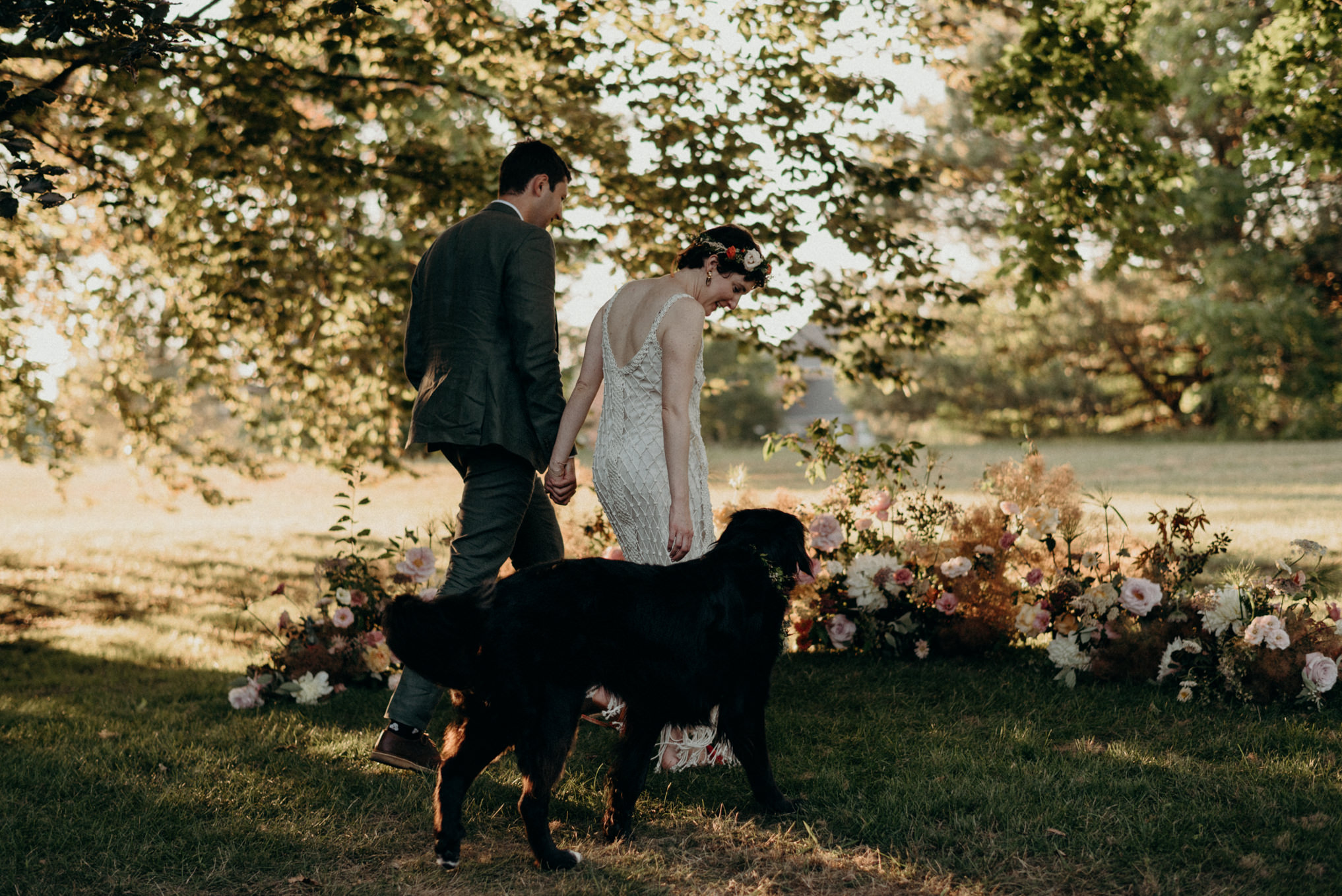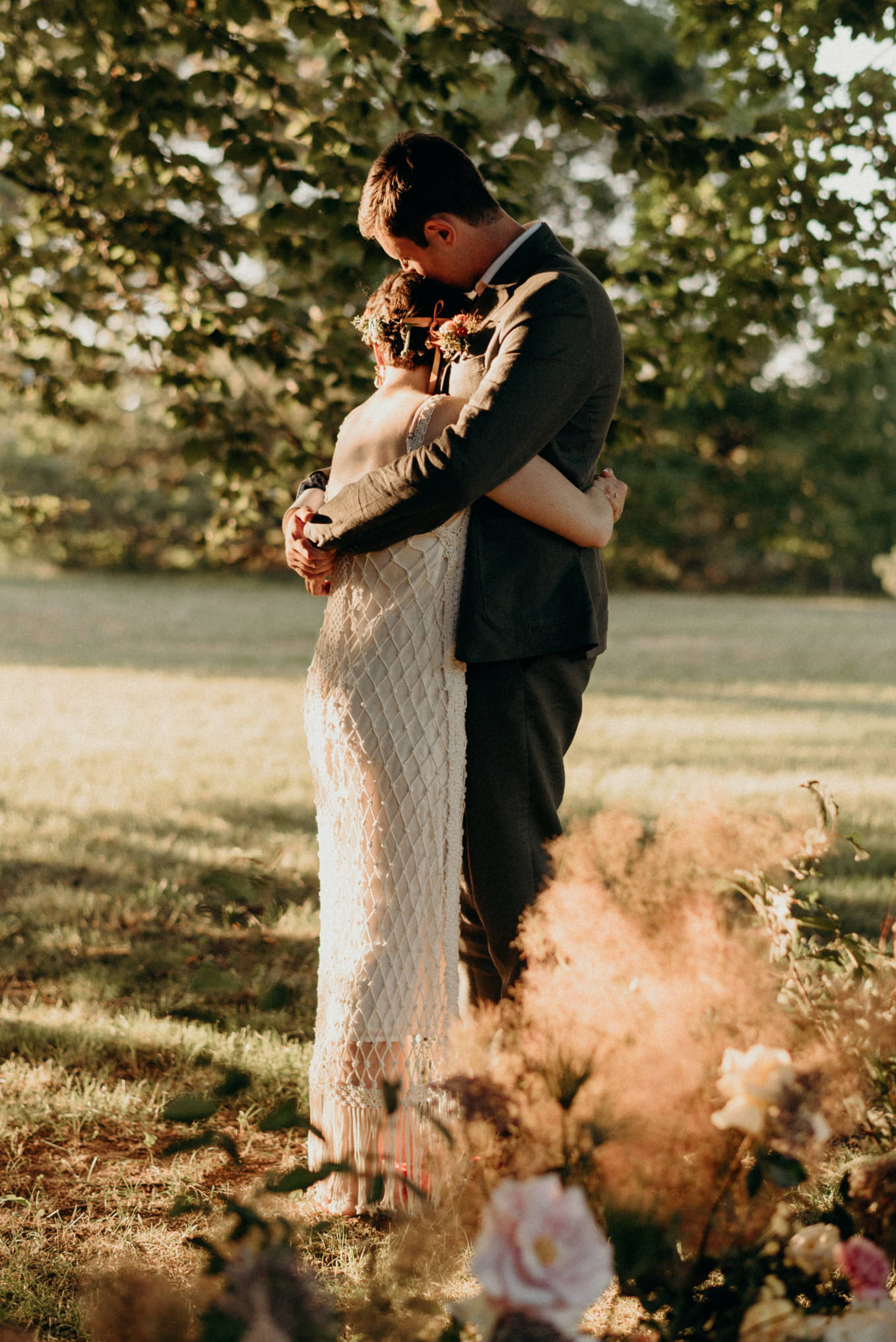 If you liked this beautifully styled backyard wedding, check out these:
Kasia & Josh's Backyard Wedding in Toronto
Sam & Mike's 100 Acre Wood Micro Wedding
Vendors