Camille and Nima were planning a wedding at Airship37 when their plans were put on hold due to Covid. As a result, they opted for a simple intimate backyard wedding instead. The forecast called for rain that afternoon but they lucked out with gorgeous, hot weather. Despite all the challenges I've had to face this year as a small business owner, I left feeling so grateful I was able to go to work and meet amazing people like Camille and Nima and their families.
Words from the Couple
When planning our bigger wedding, we were unsure about whether or not we wanted to write our own vows. There are so many nerves that go along with speaking in front of a large group of people, but with the smaller ceremony we were able to do it without worry. Not having as many nerves surrounding the day was definitely one of the great things about having a smaller wedding.
We were also lucky to have a close family friend's backyard as our venue. We had always wanted to get married outside, but we didn't want to risk the rain for a bigger wedding. This was a nice way to be able to do that without as much worry. Along with having an outdoor wedding, we were able to DIY a lot. For instance, everything except the bridal bouquet and the boutonnière was done by my incredibly generous mother-in-law. She sewed all the draping for the tree, made the aisle flower arrangements, and created the beautiful sweets table!
Advice for Planning a Last Minute Wedding During a Pandemic
There's been so much stress because of this pandemic, wedding-related and otherwise, so the best thing for us was accepting that the plans were going to be different and to try to embrace it going forward. We focused on how lucky we were to be getting married at all, considering how difficult it was to find a wedding license (we got one in St.Thomas the day before the wedding), and just tried to have fun with the planning experience. We were more easy-going with the planning than we were with the original bigger wedding, and it all turned out so beautifully!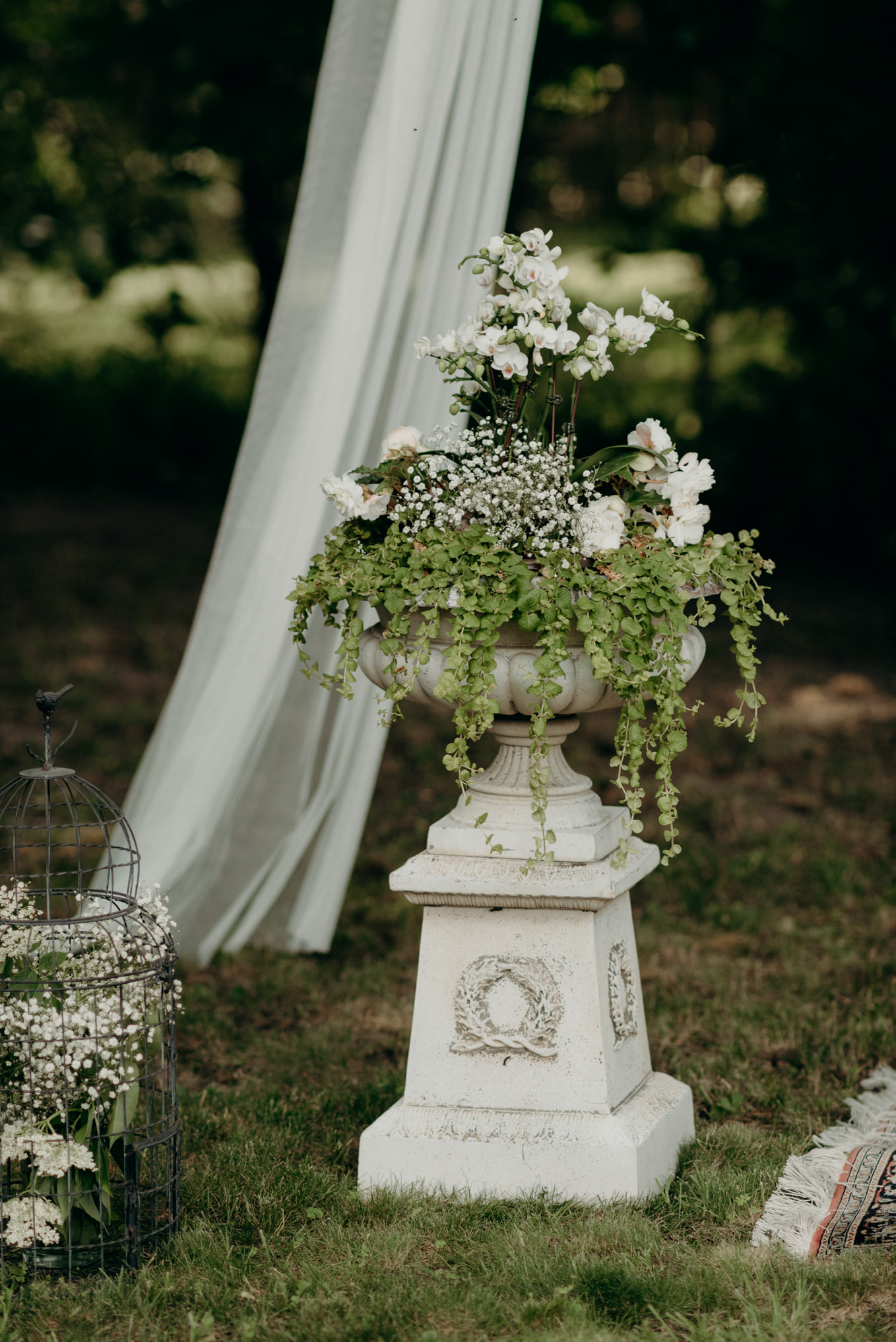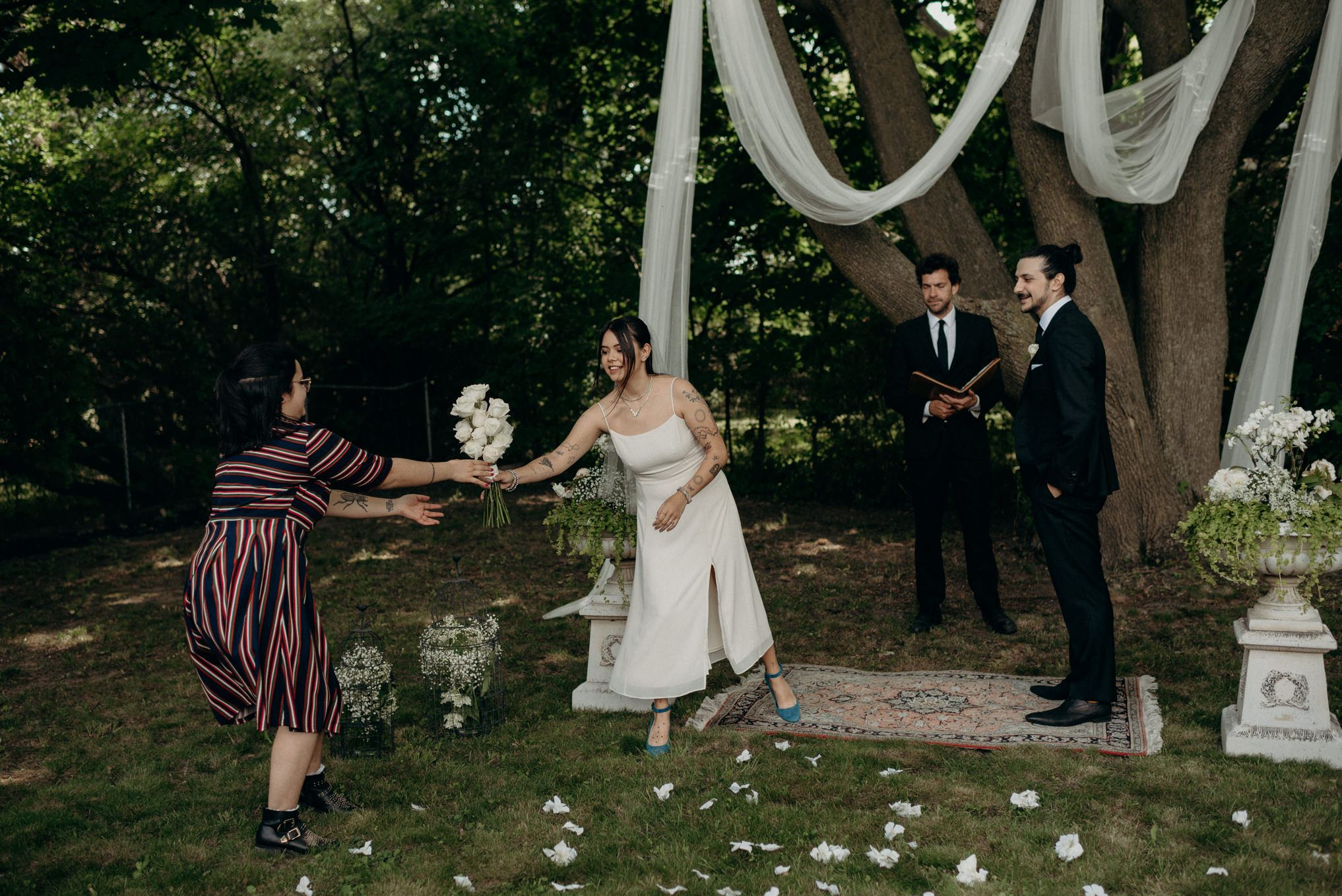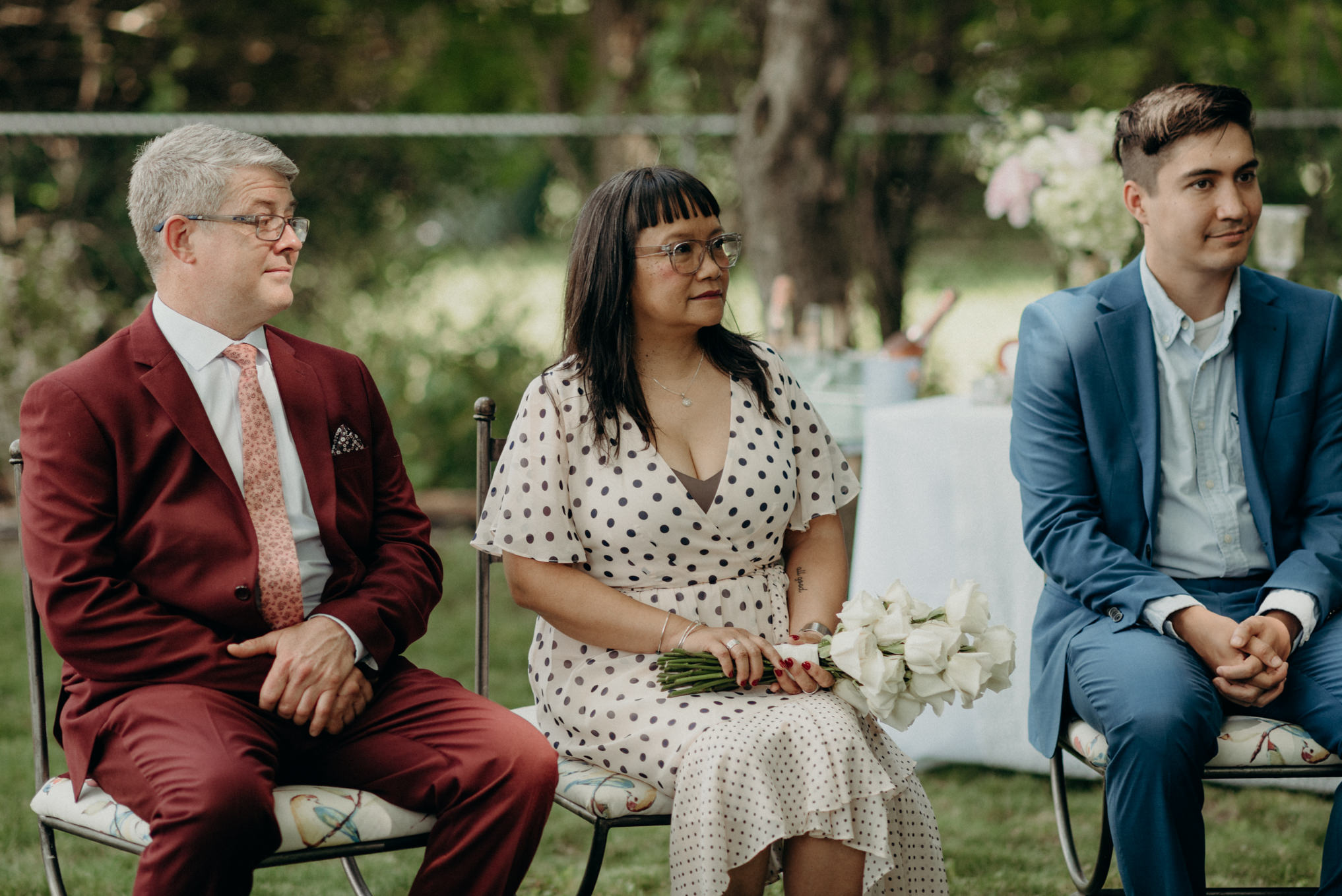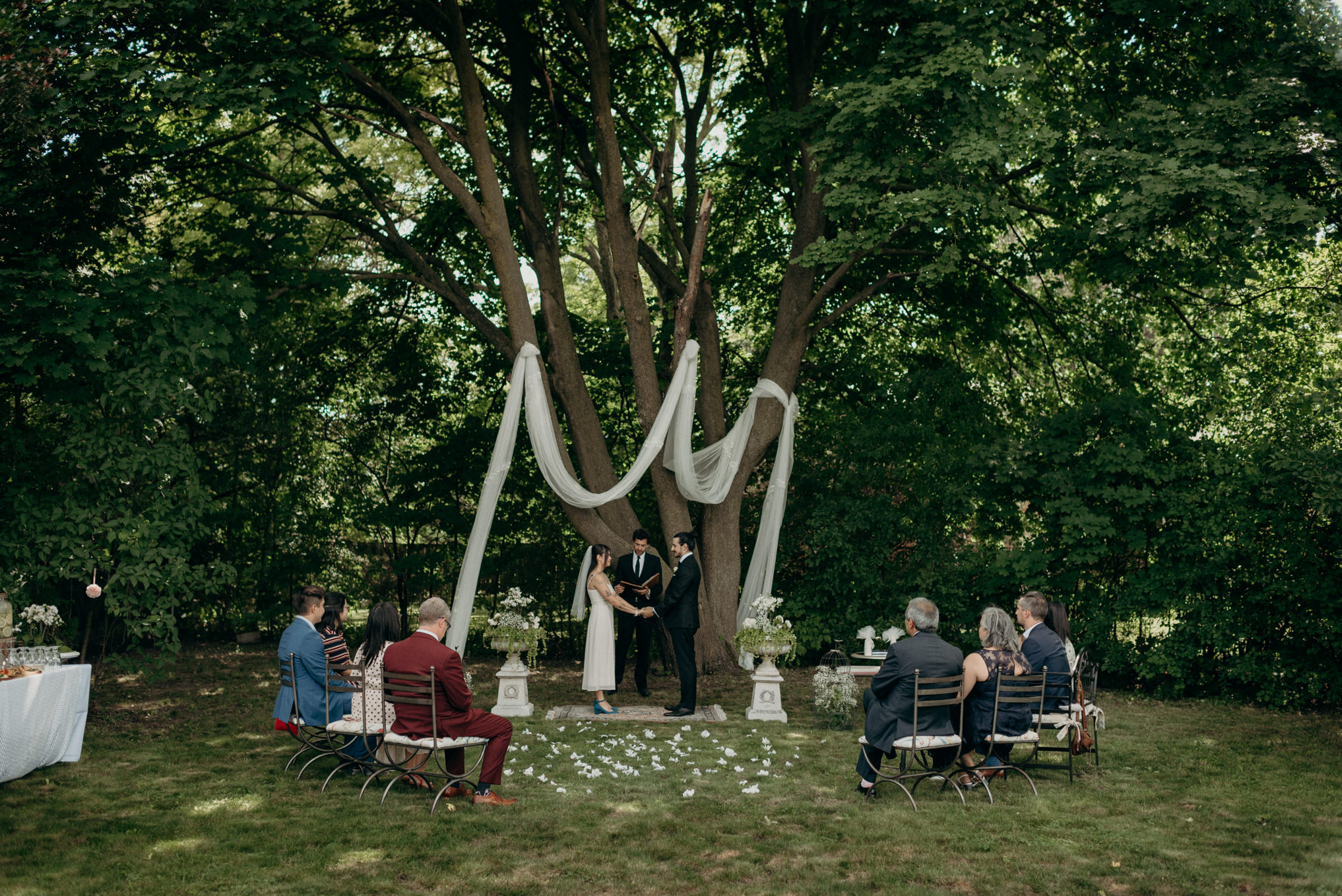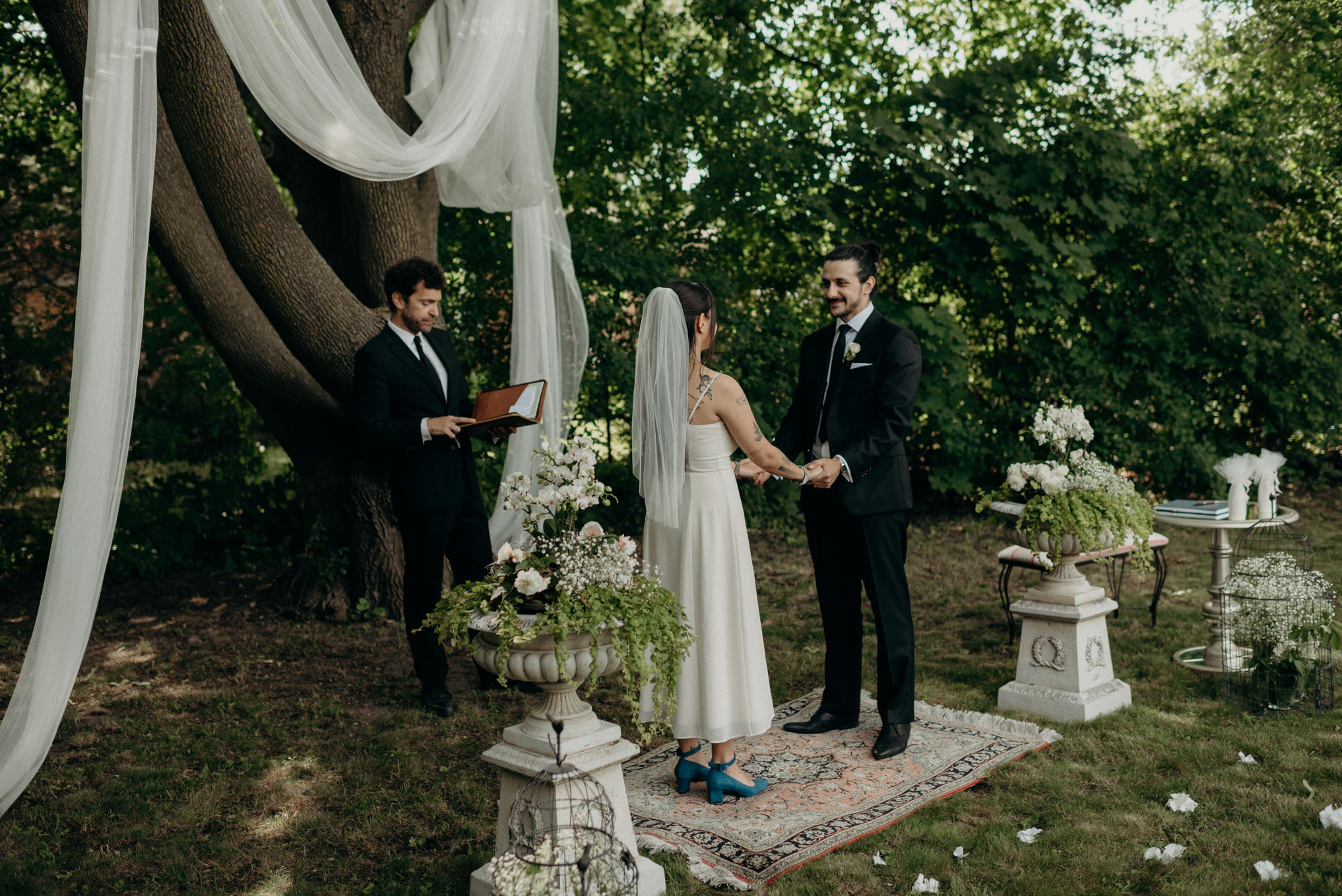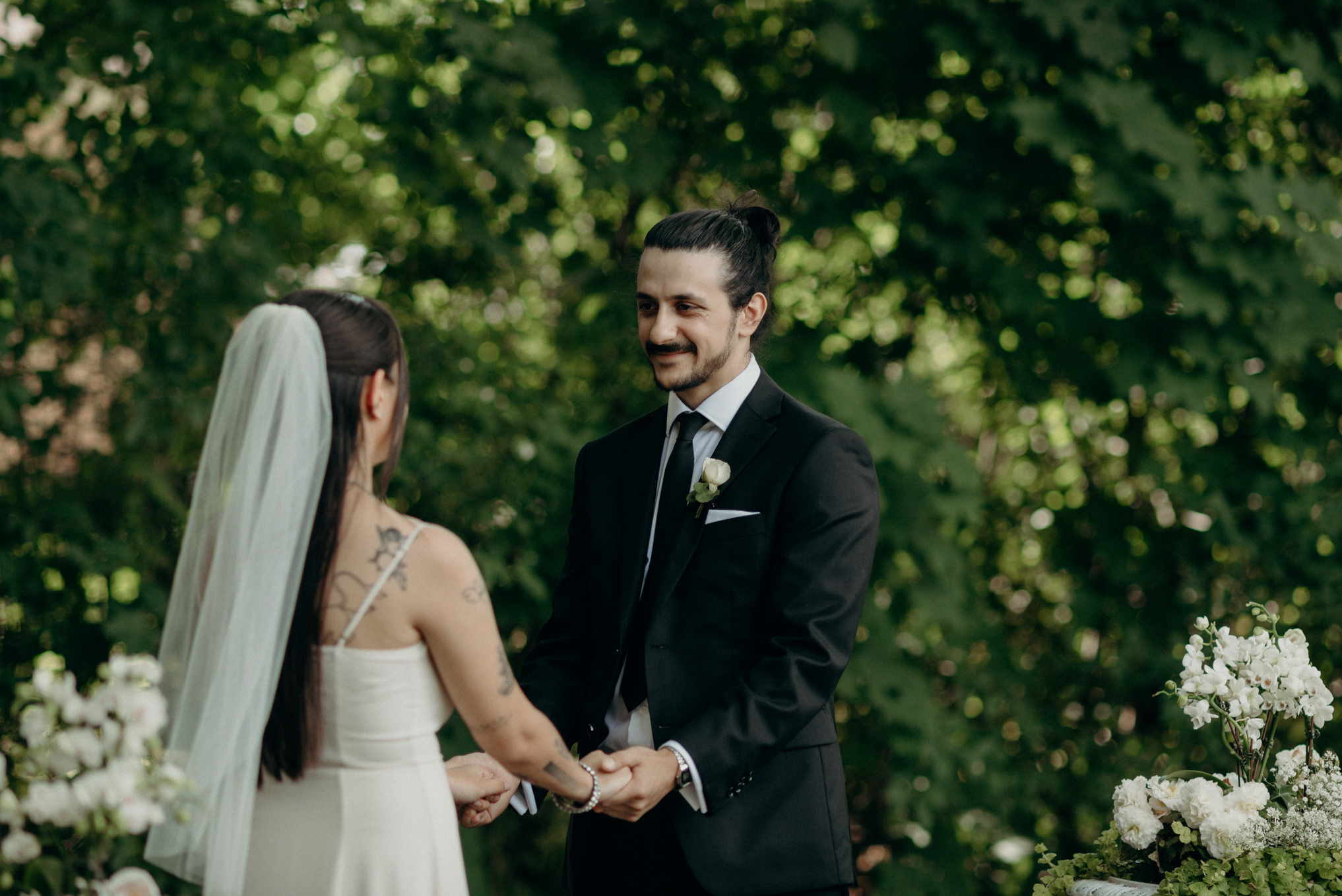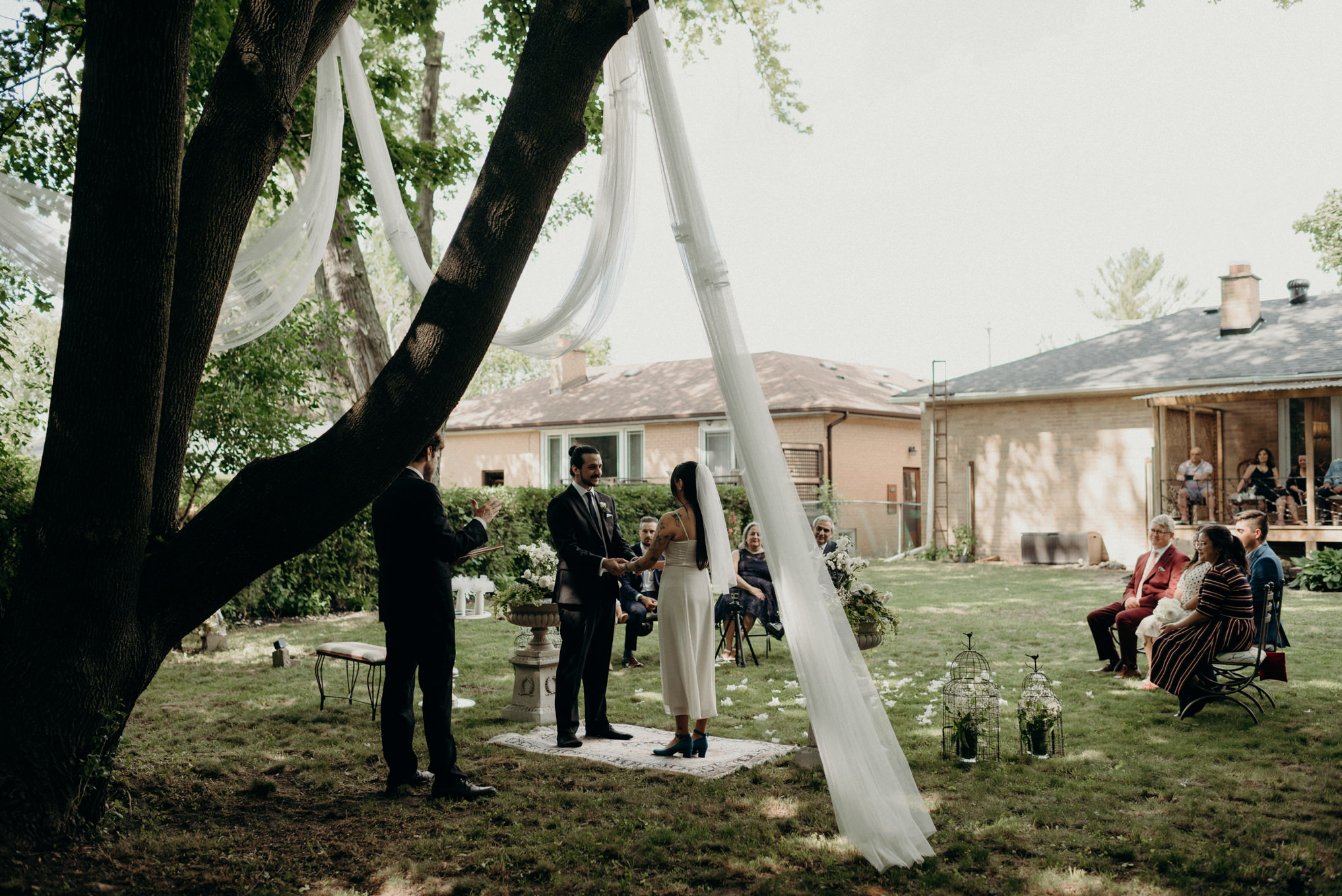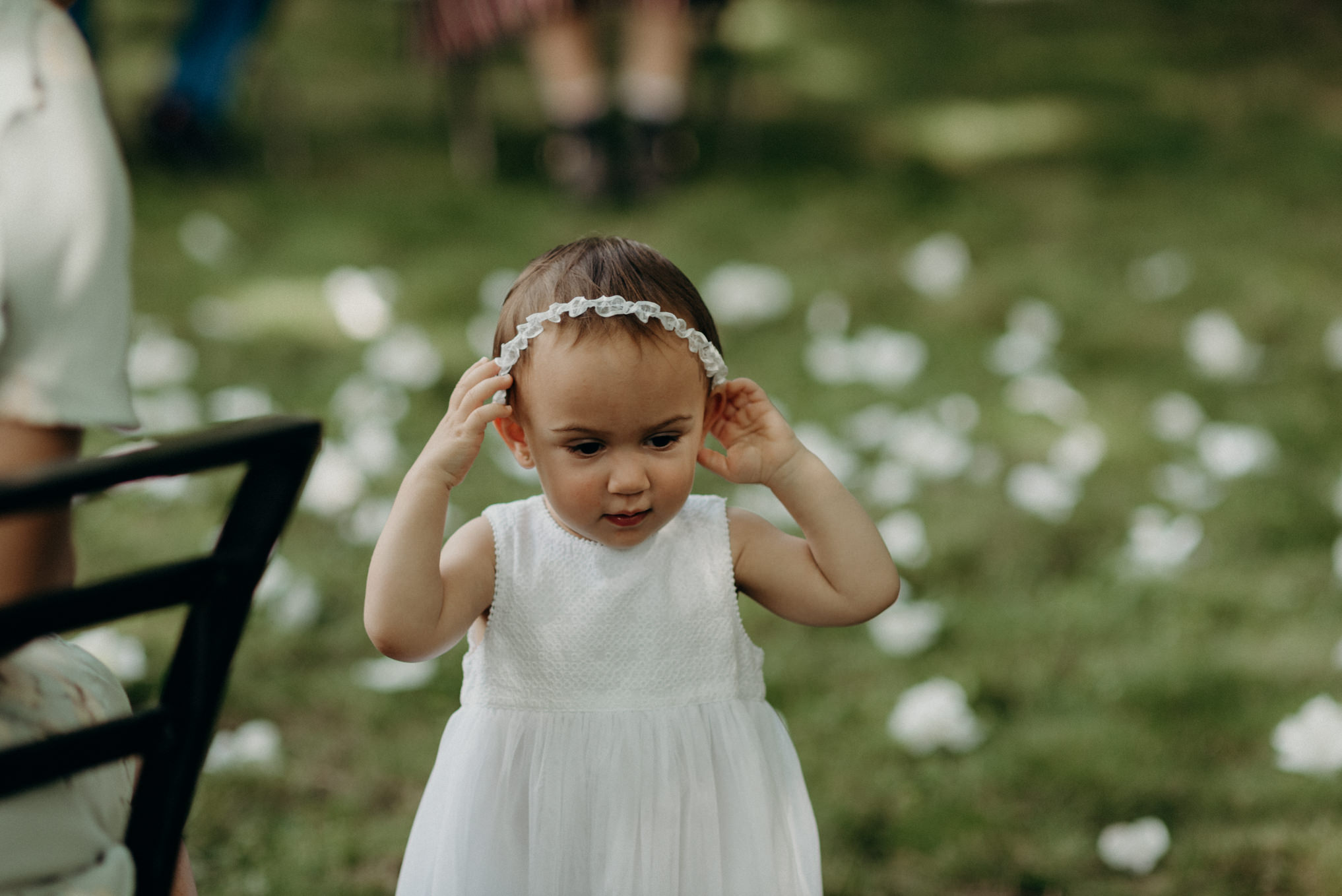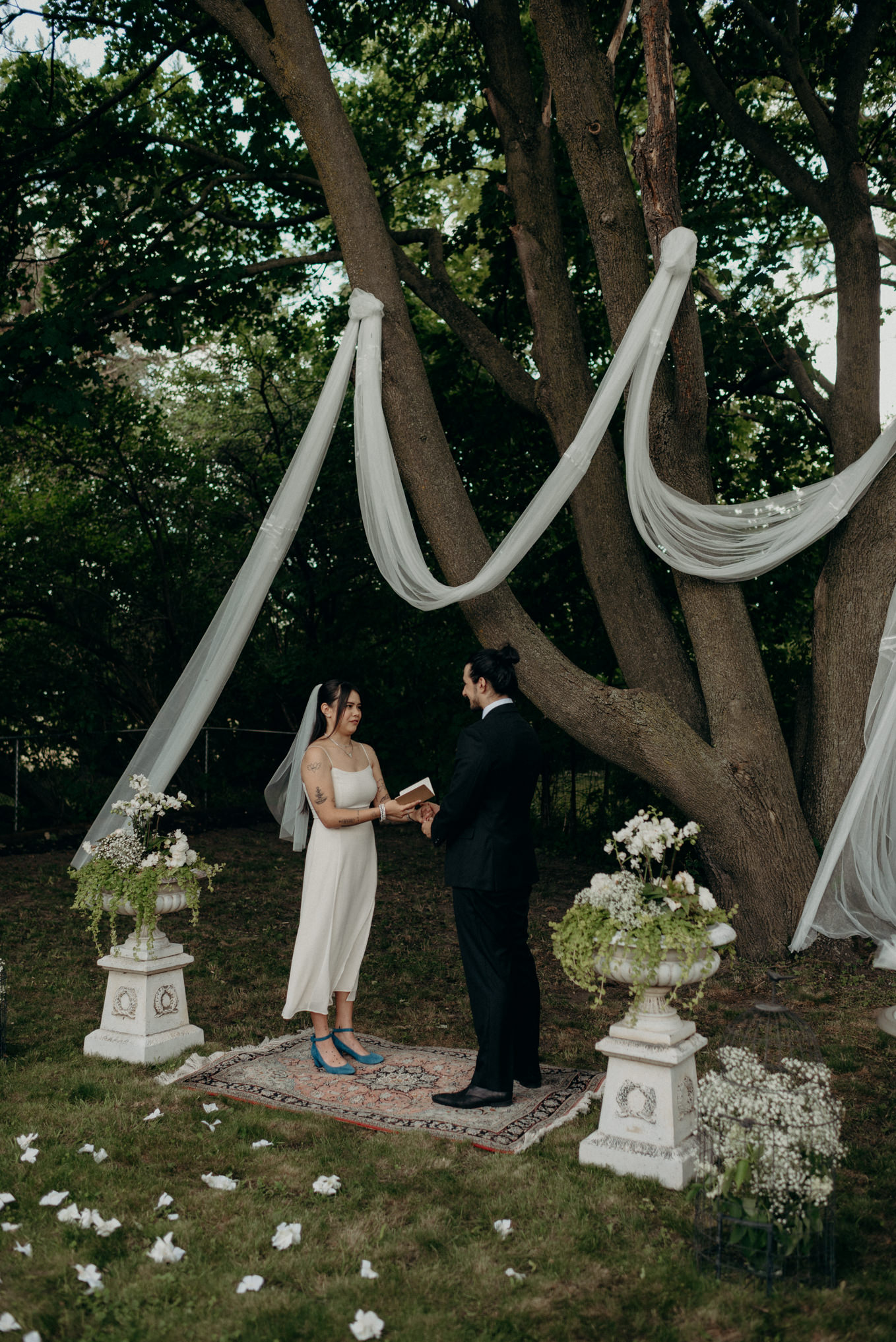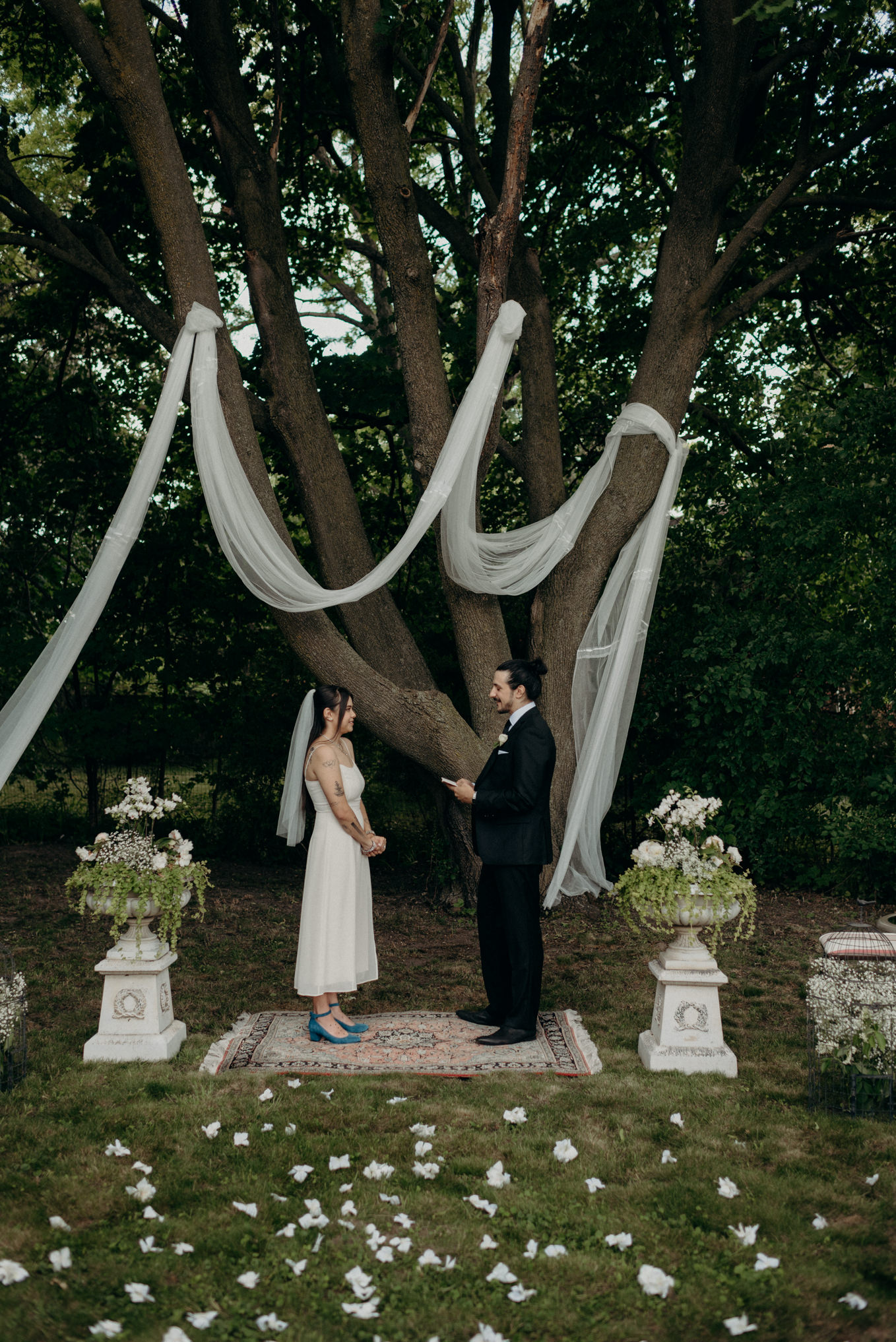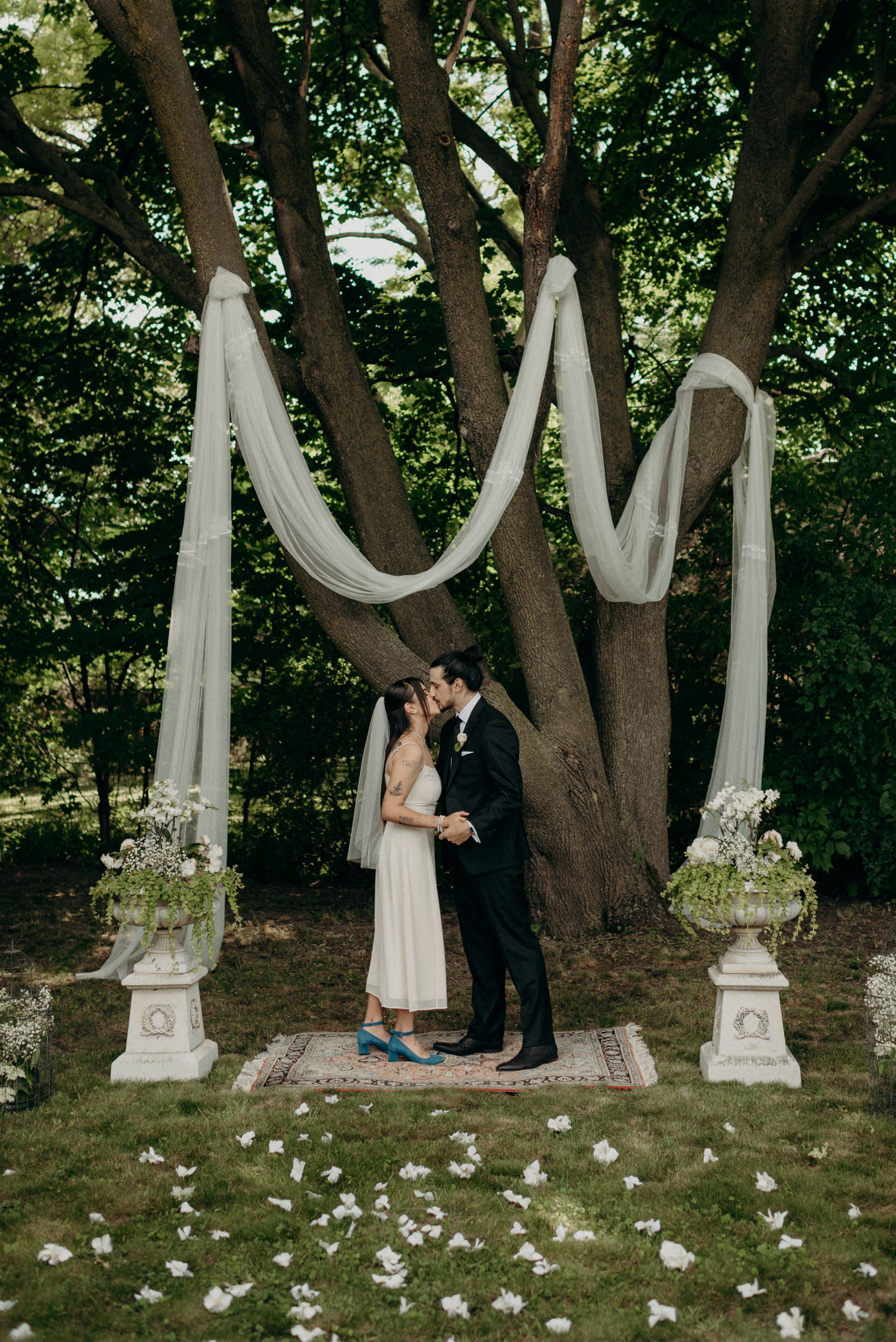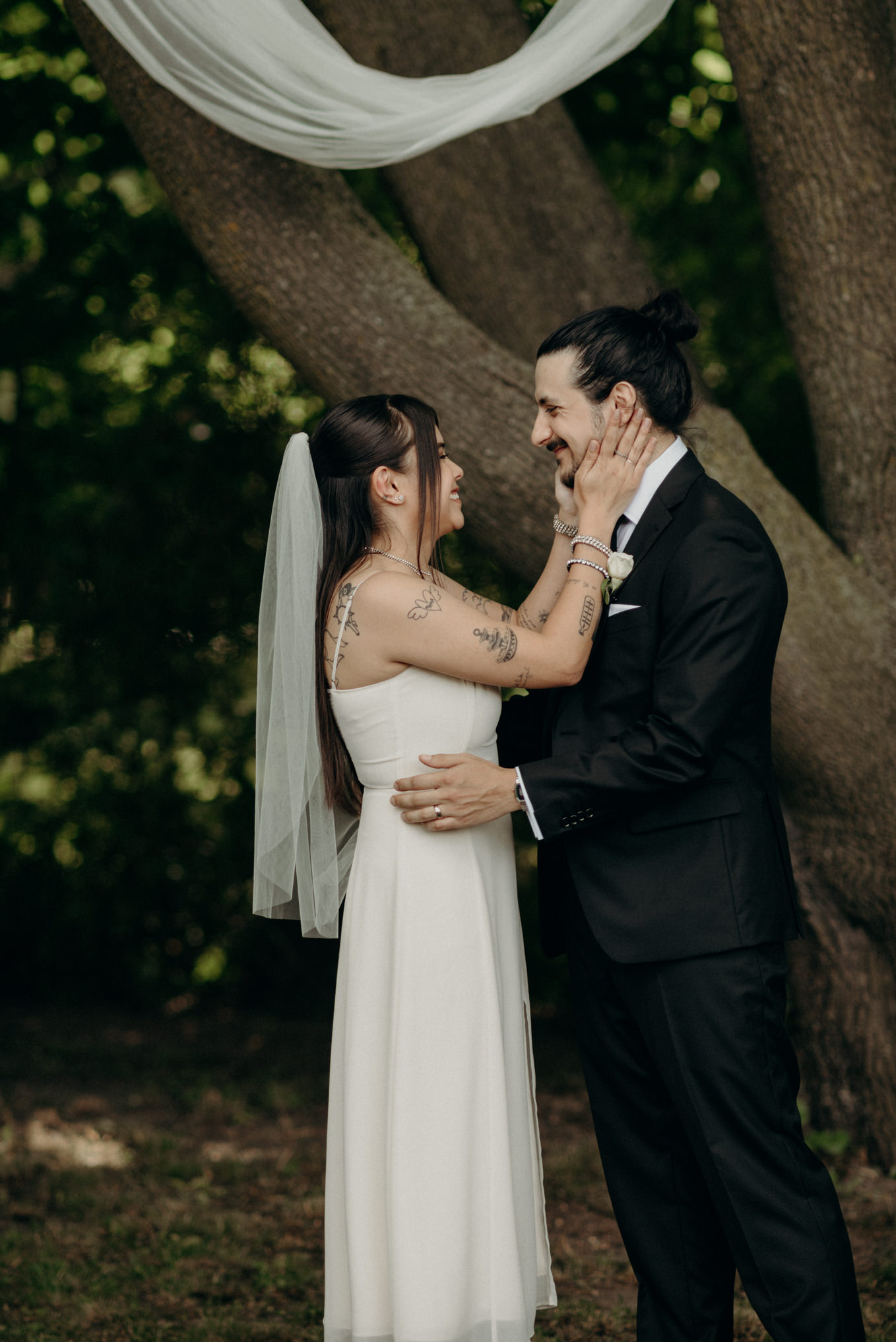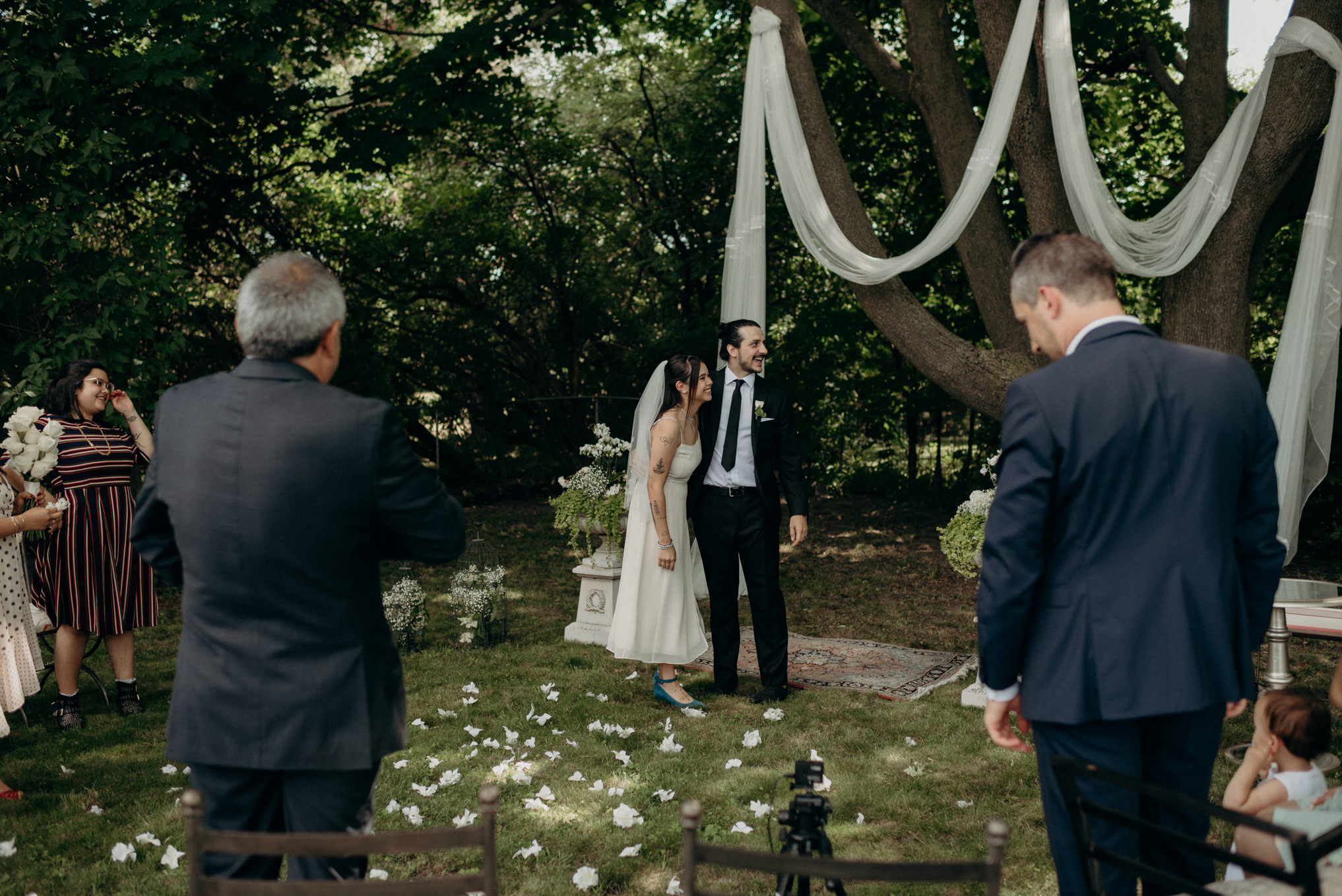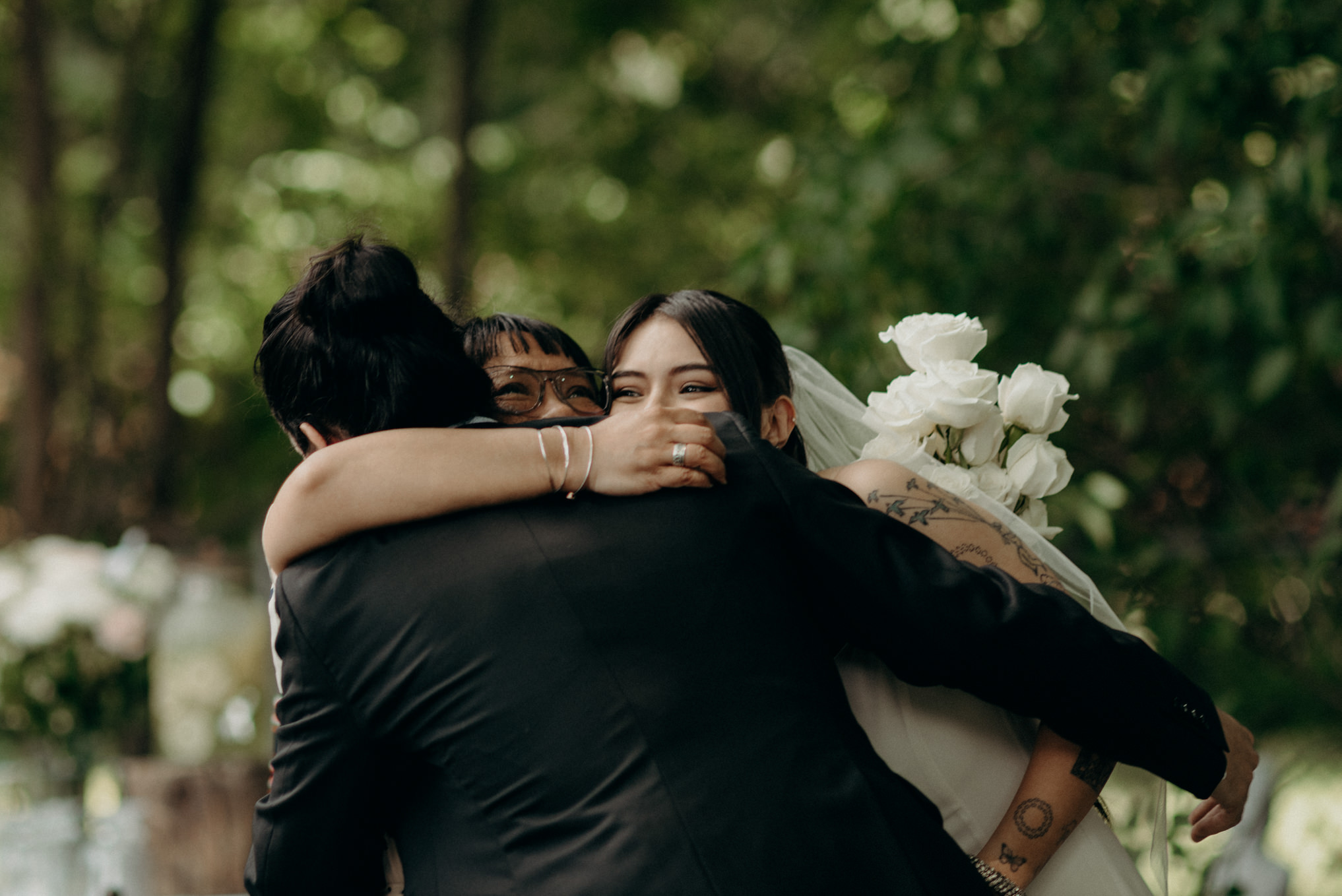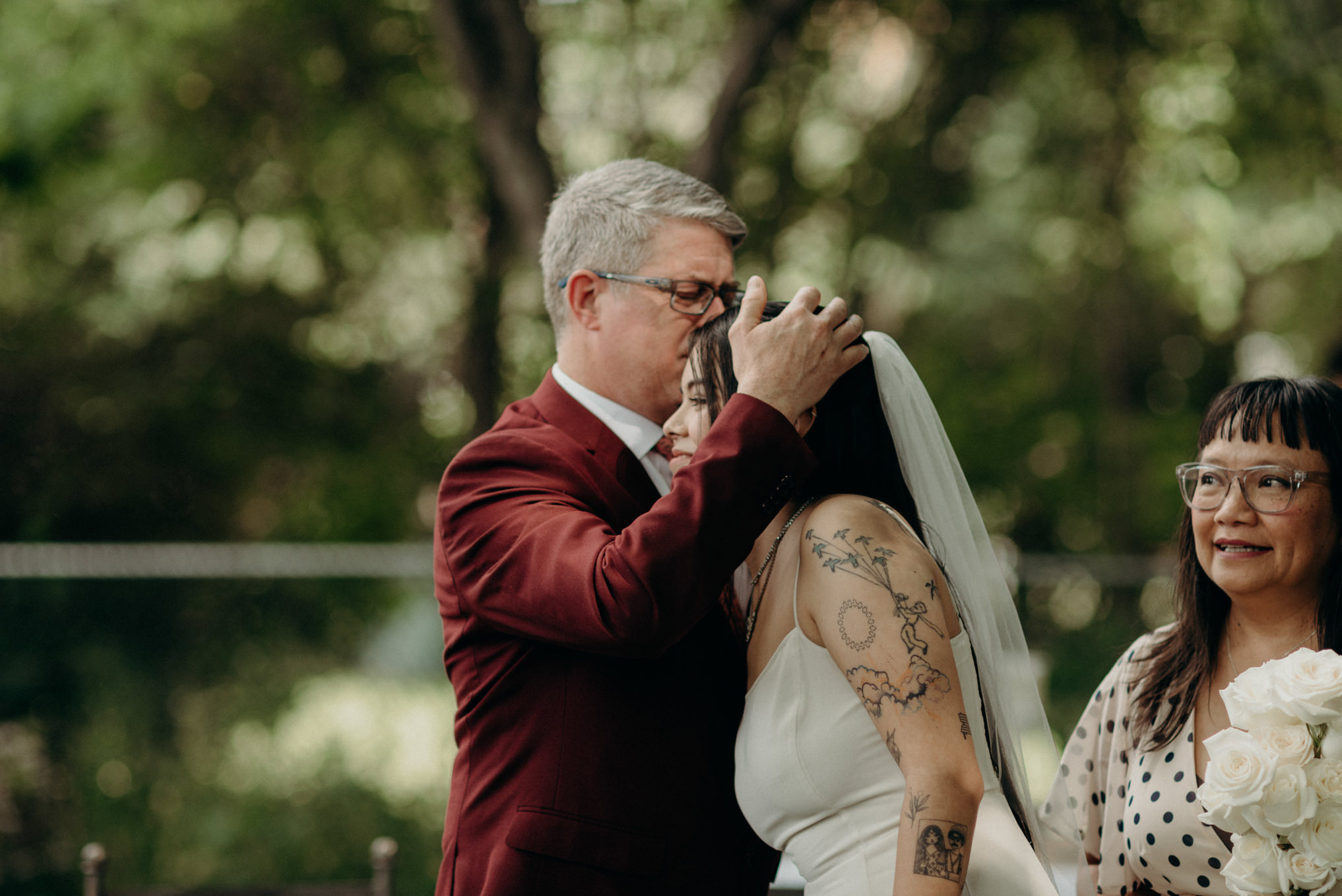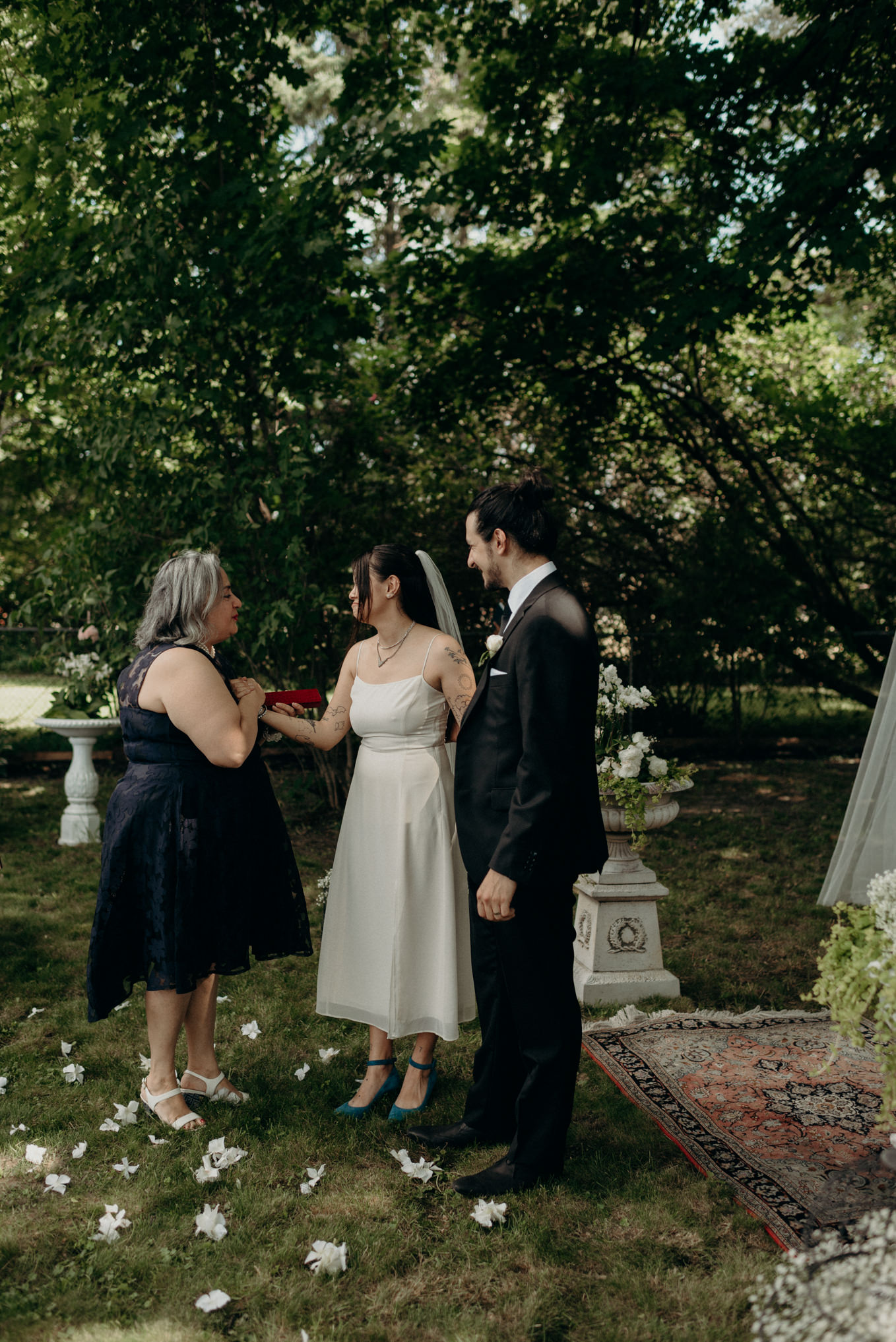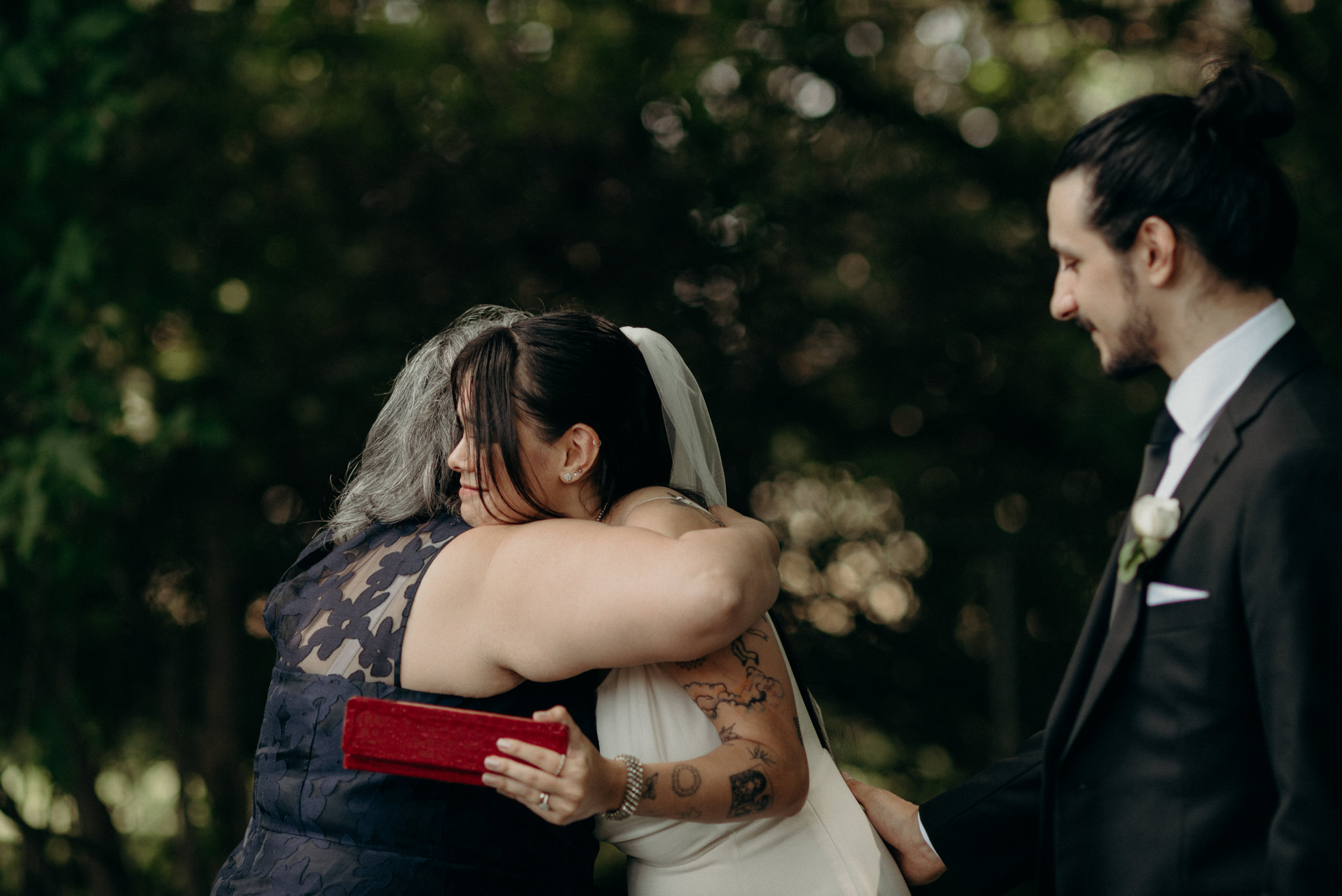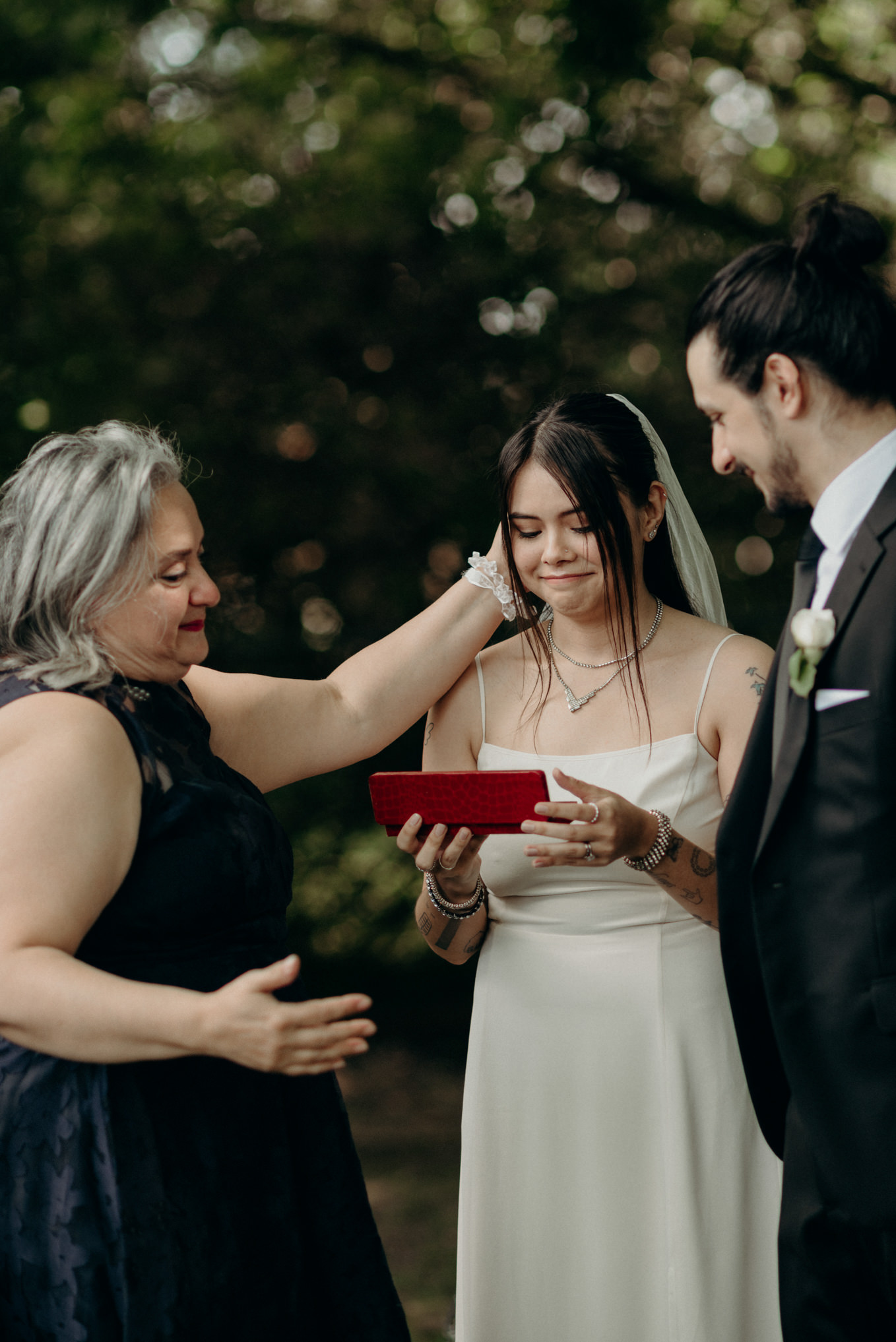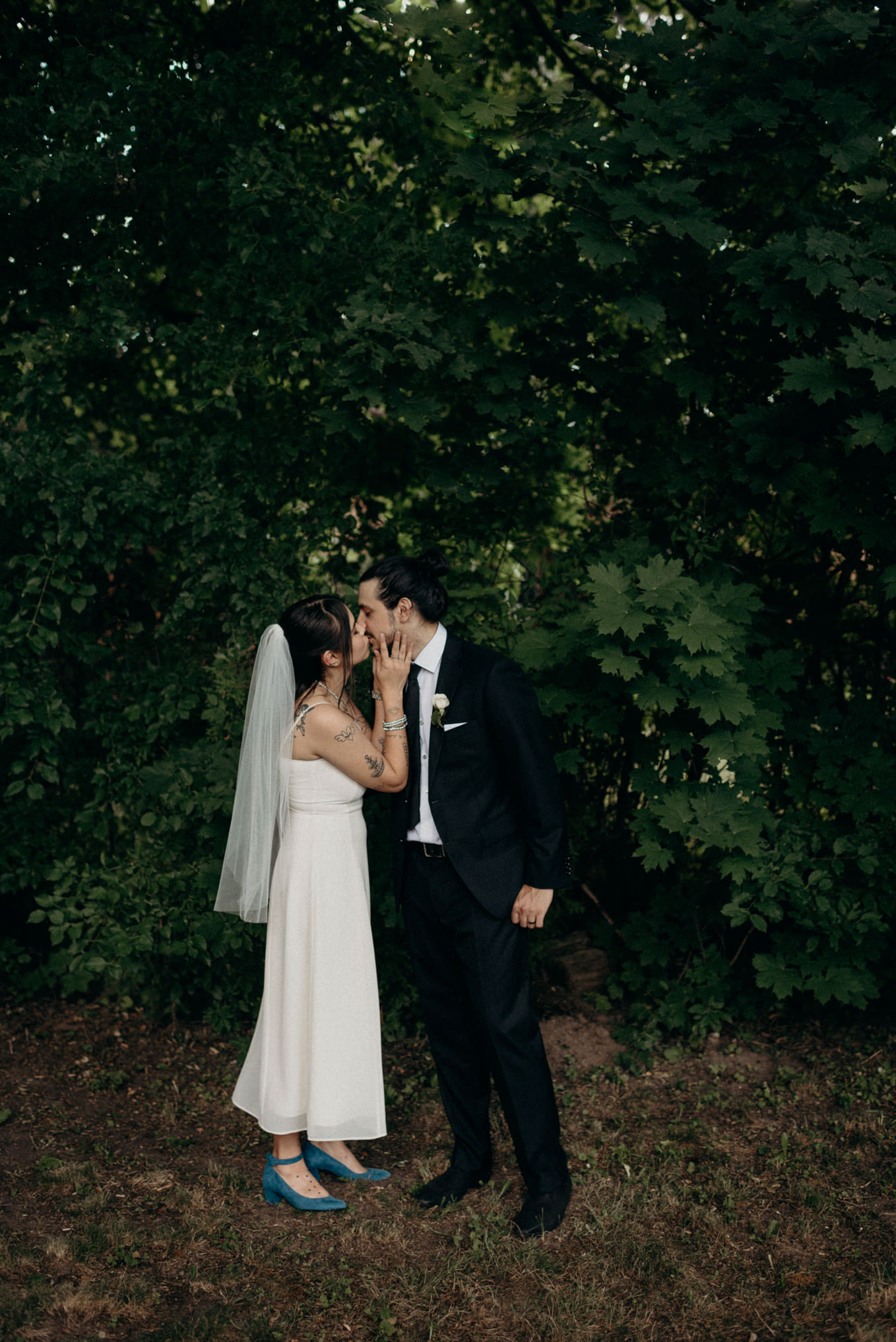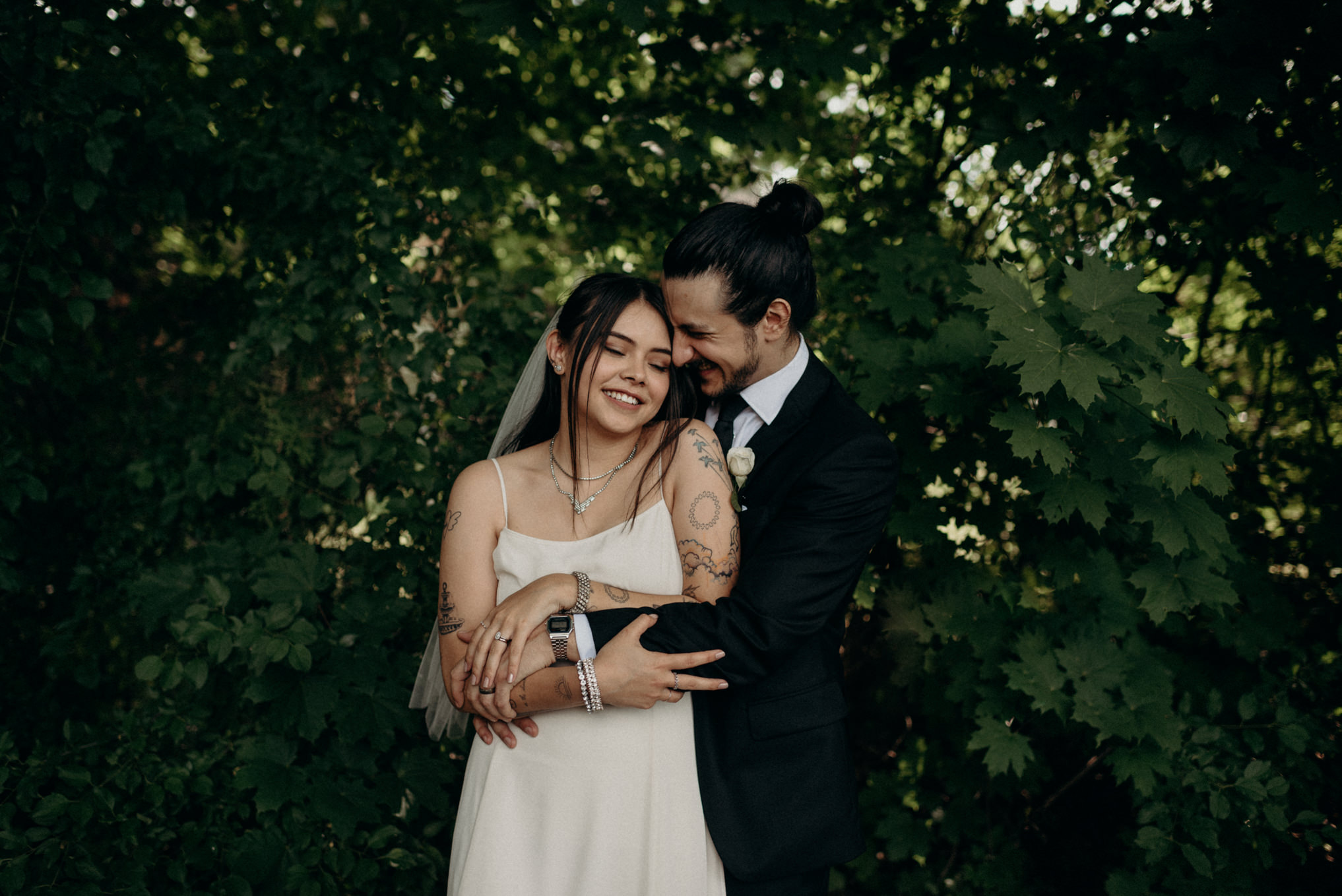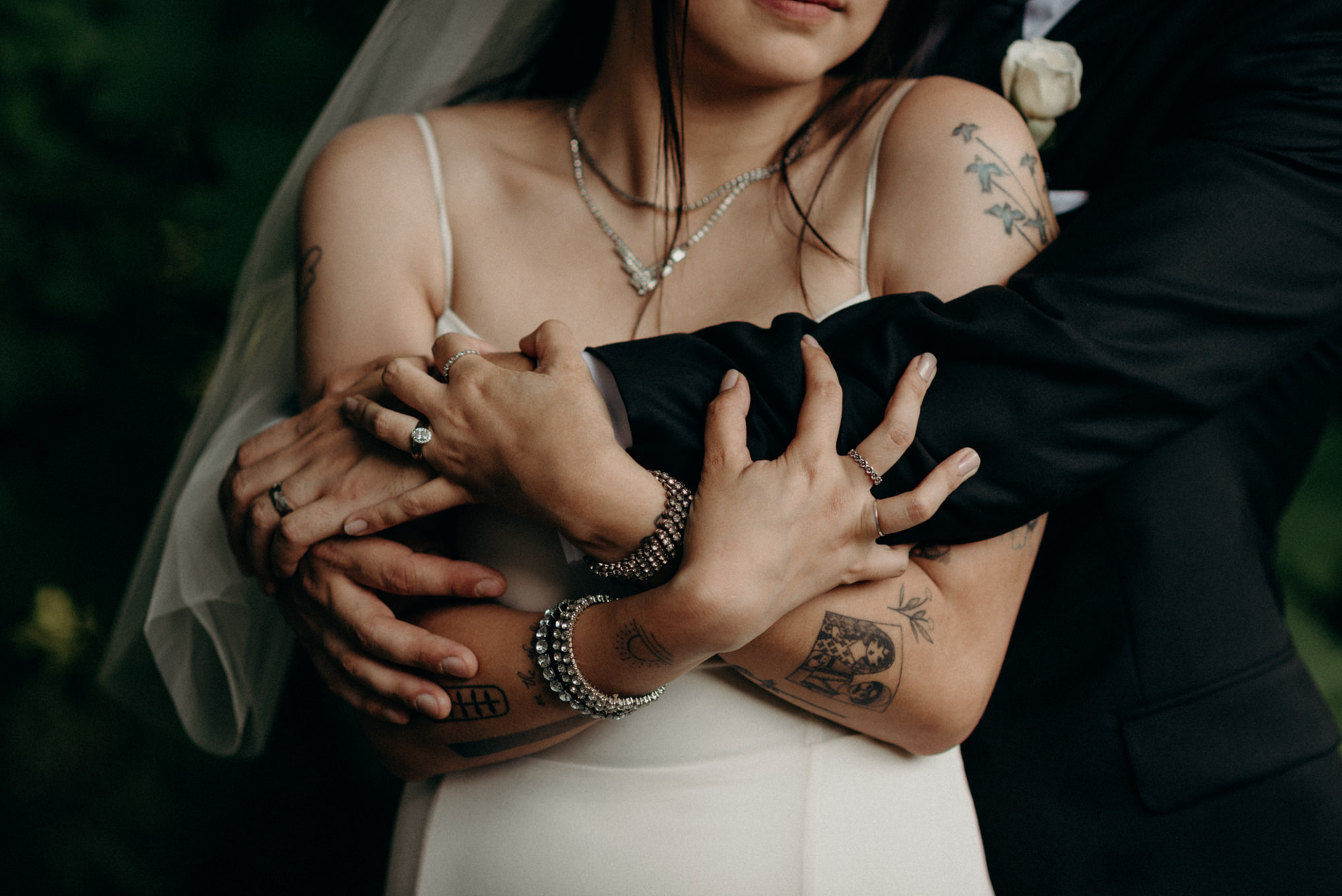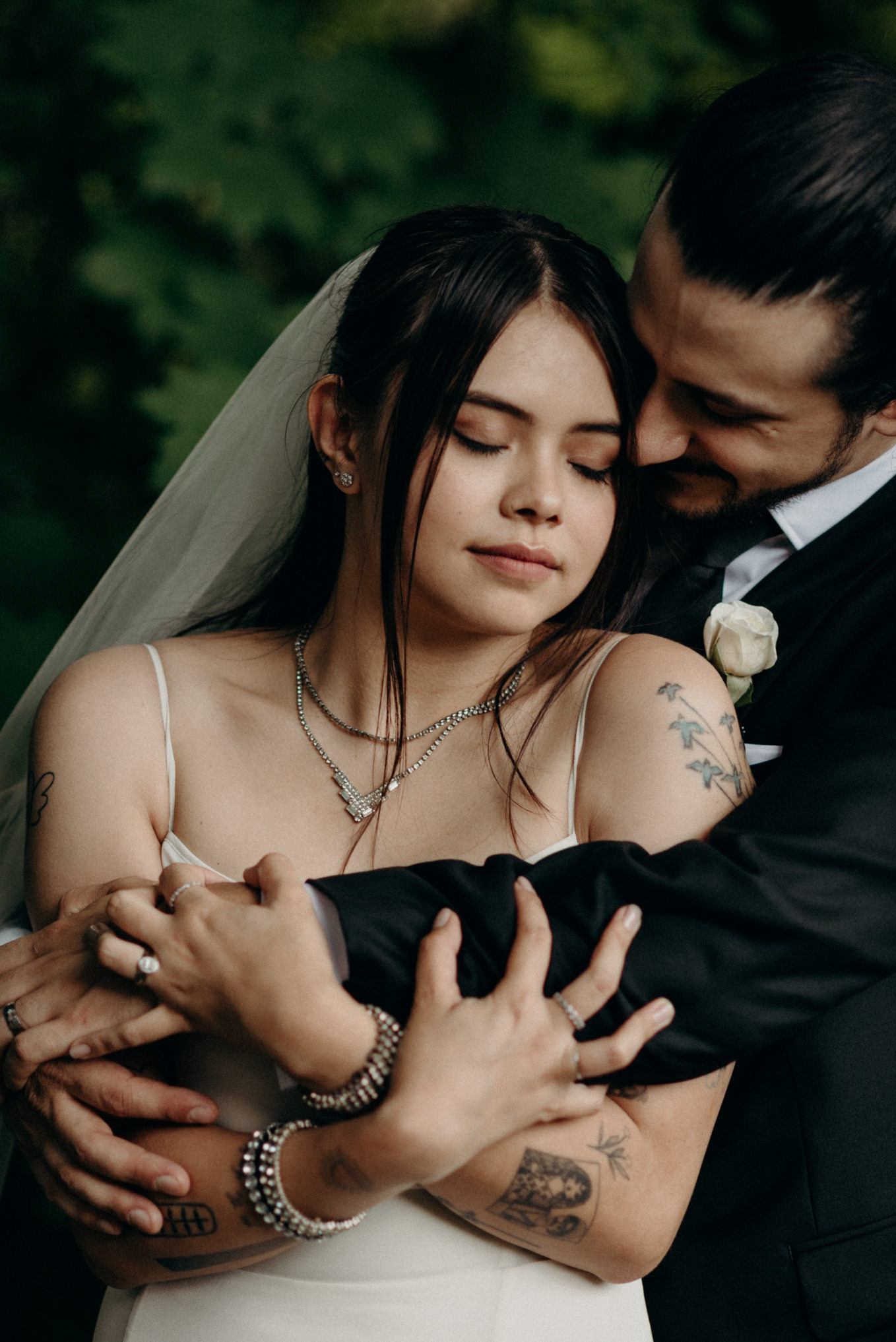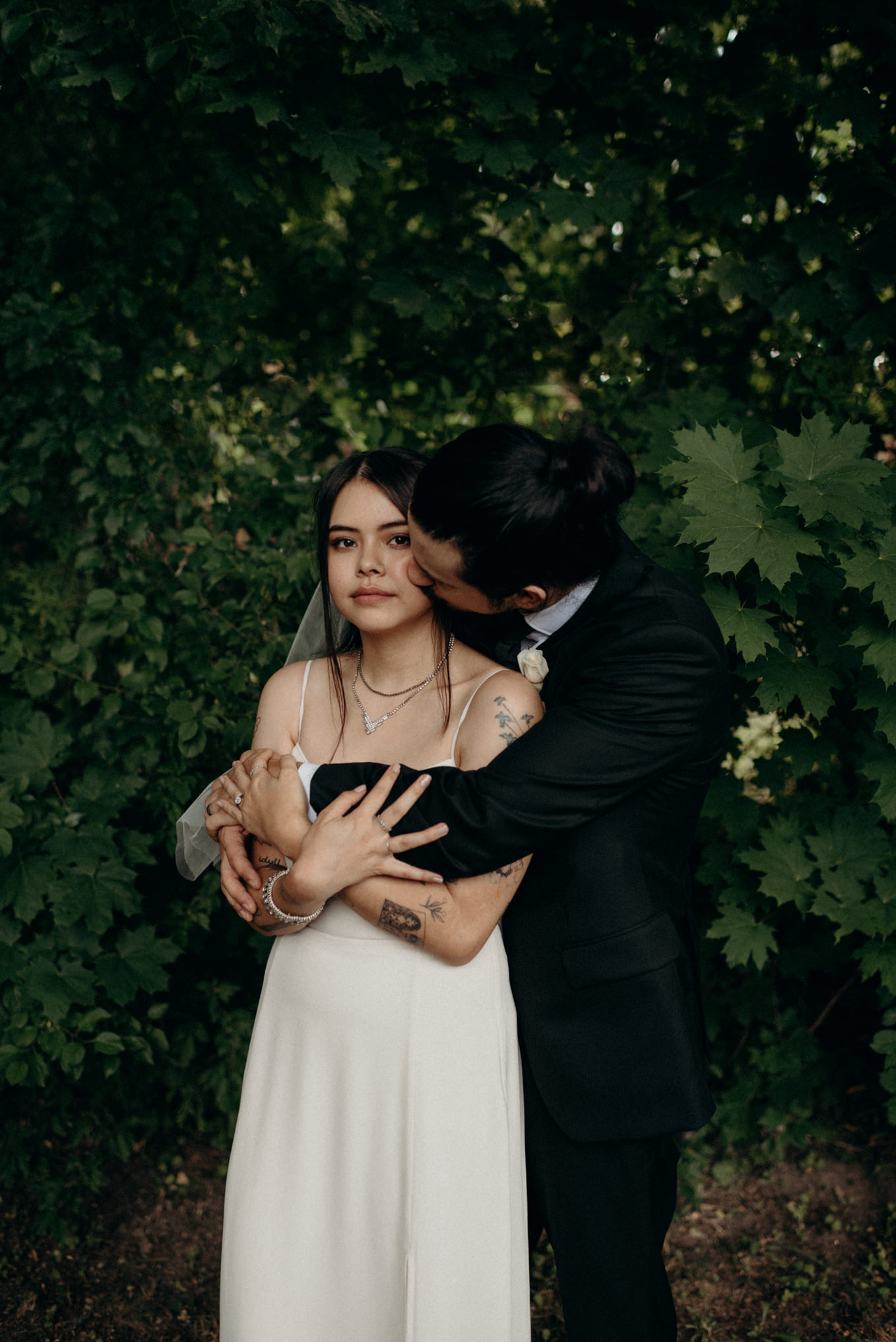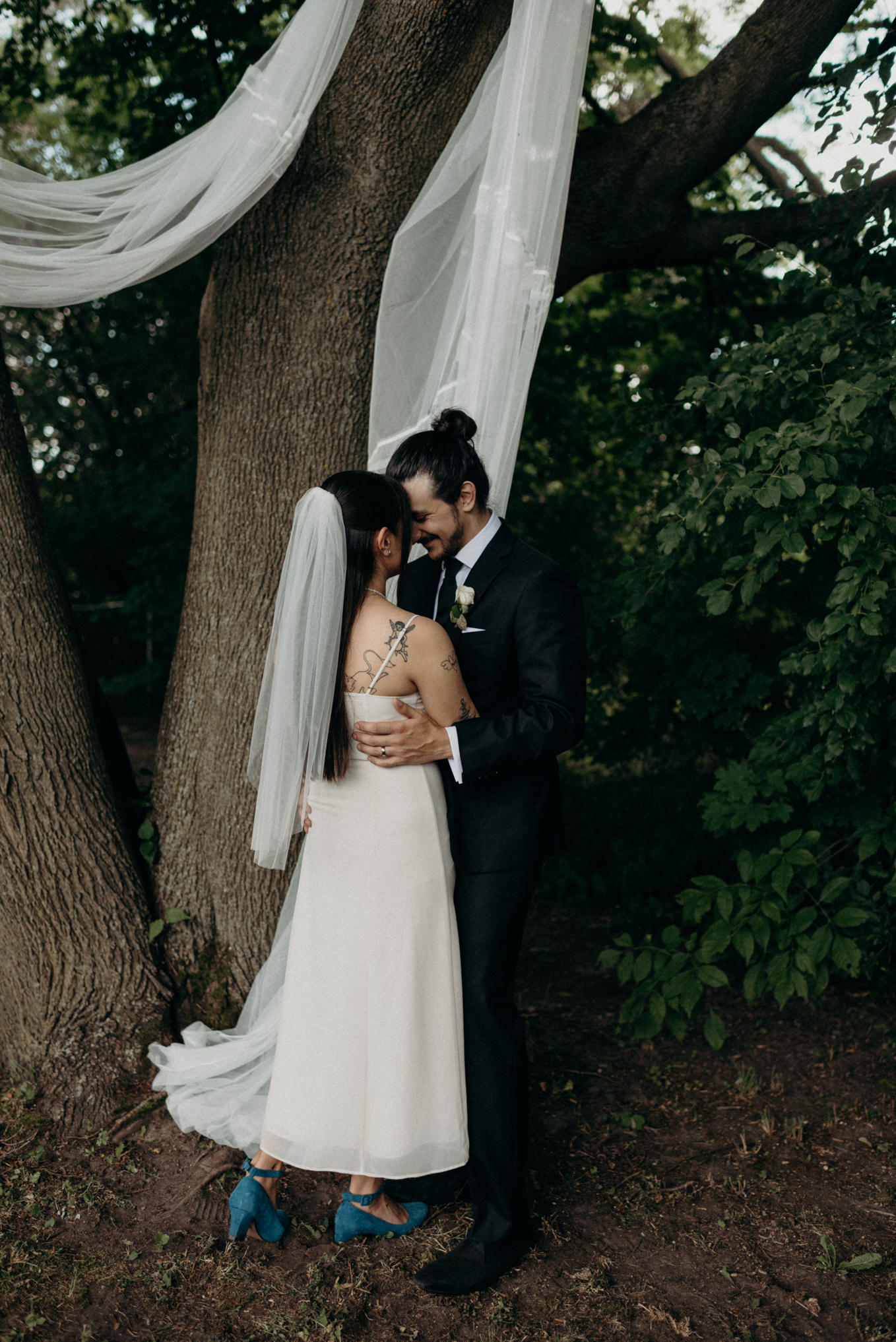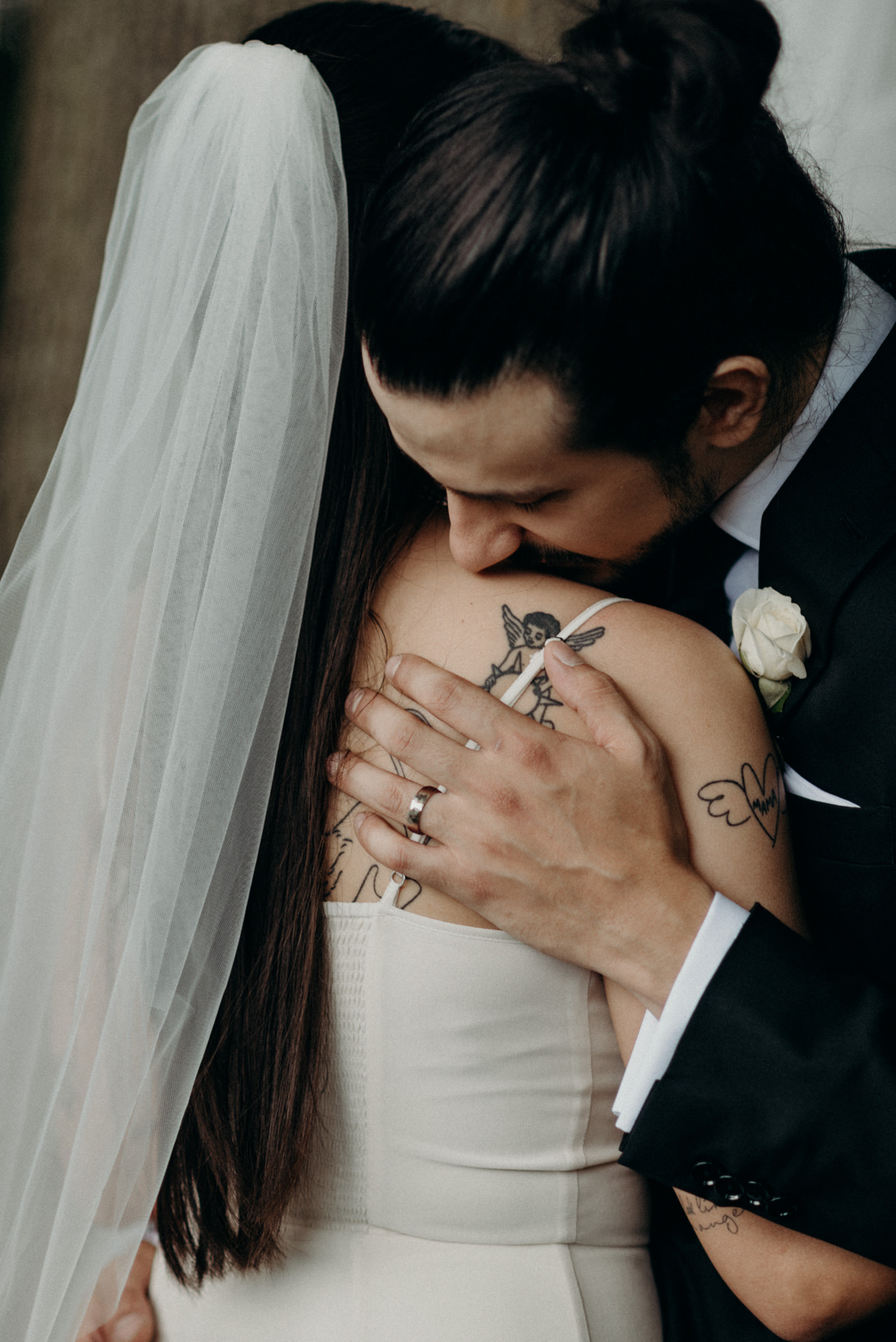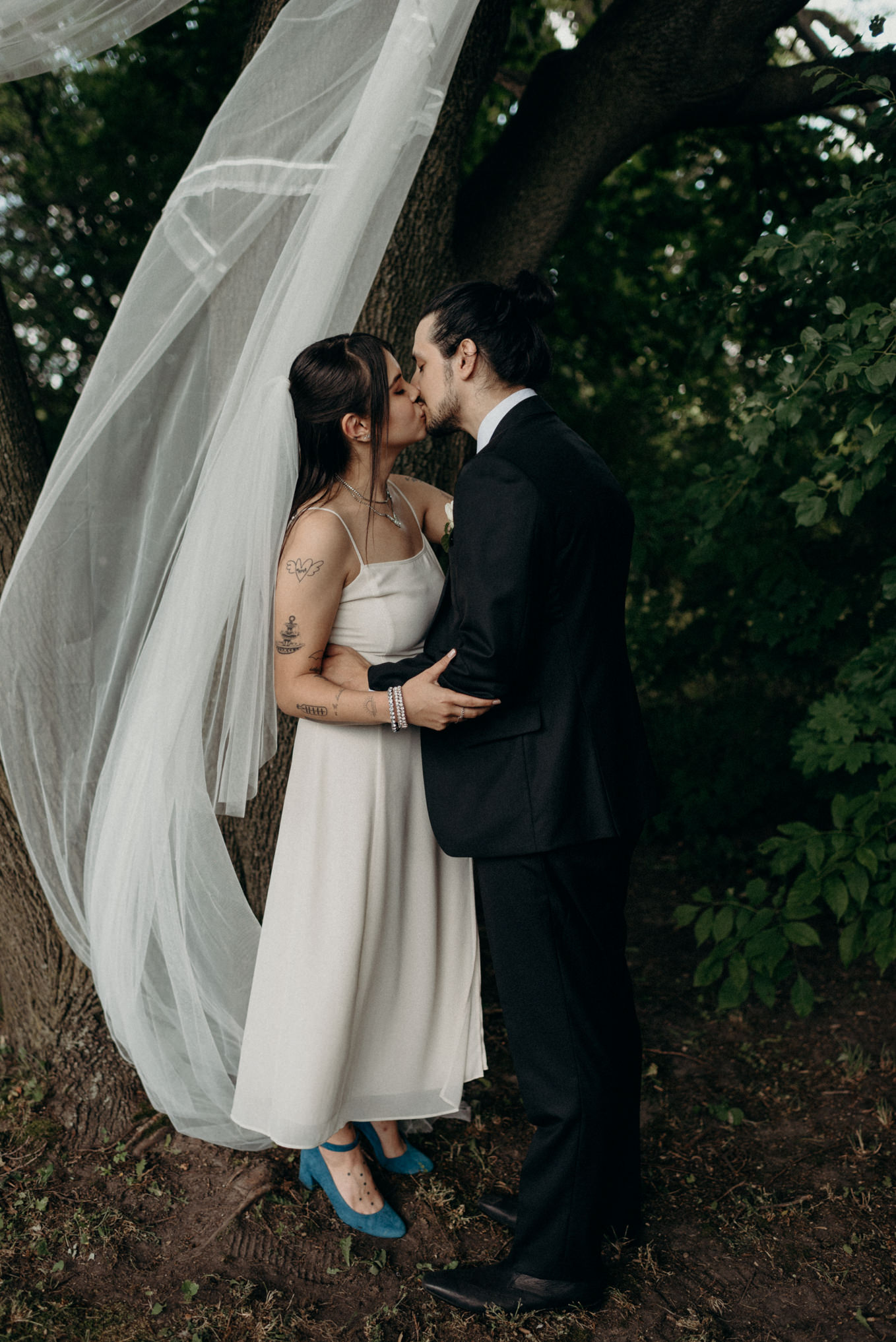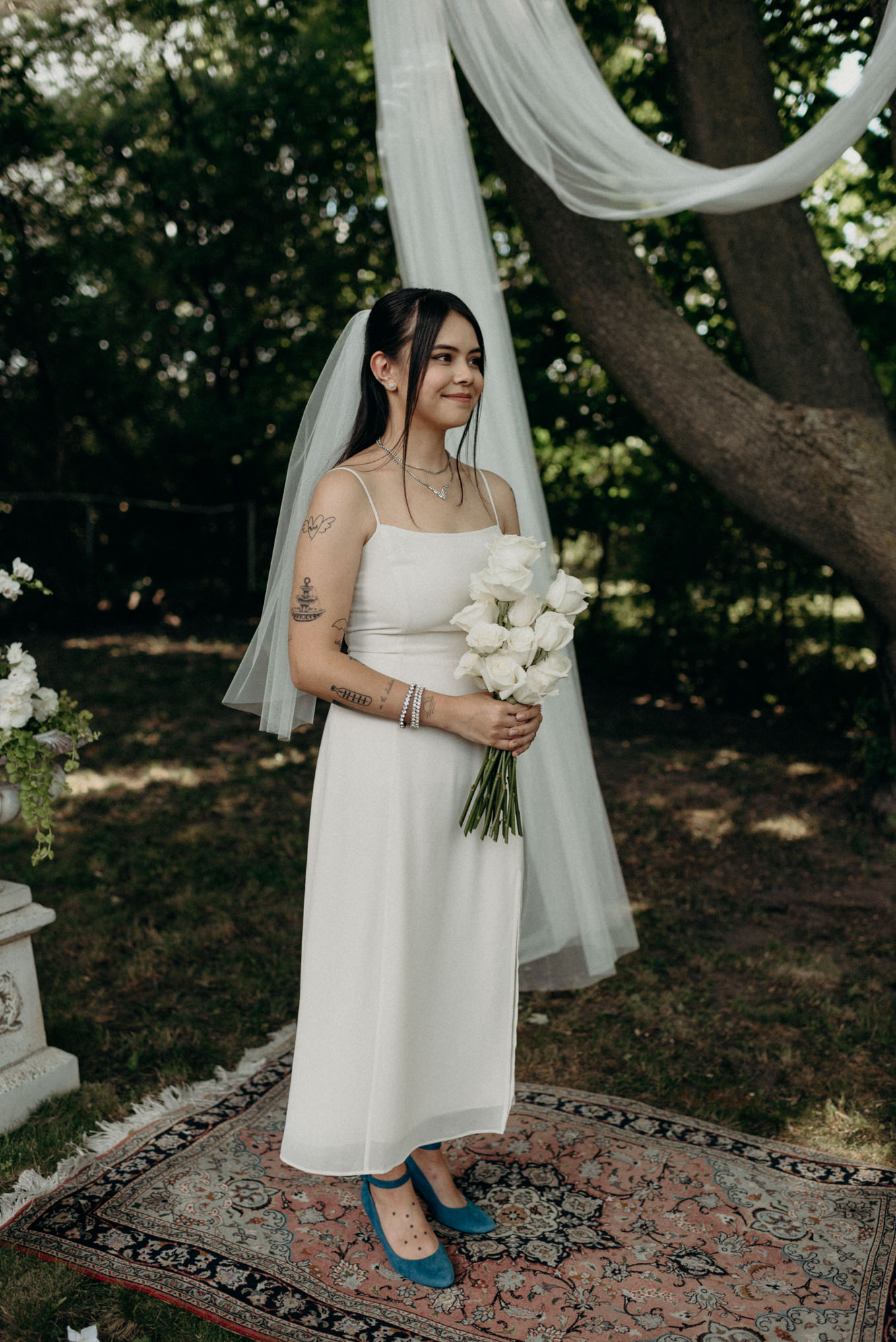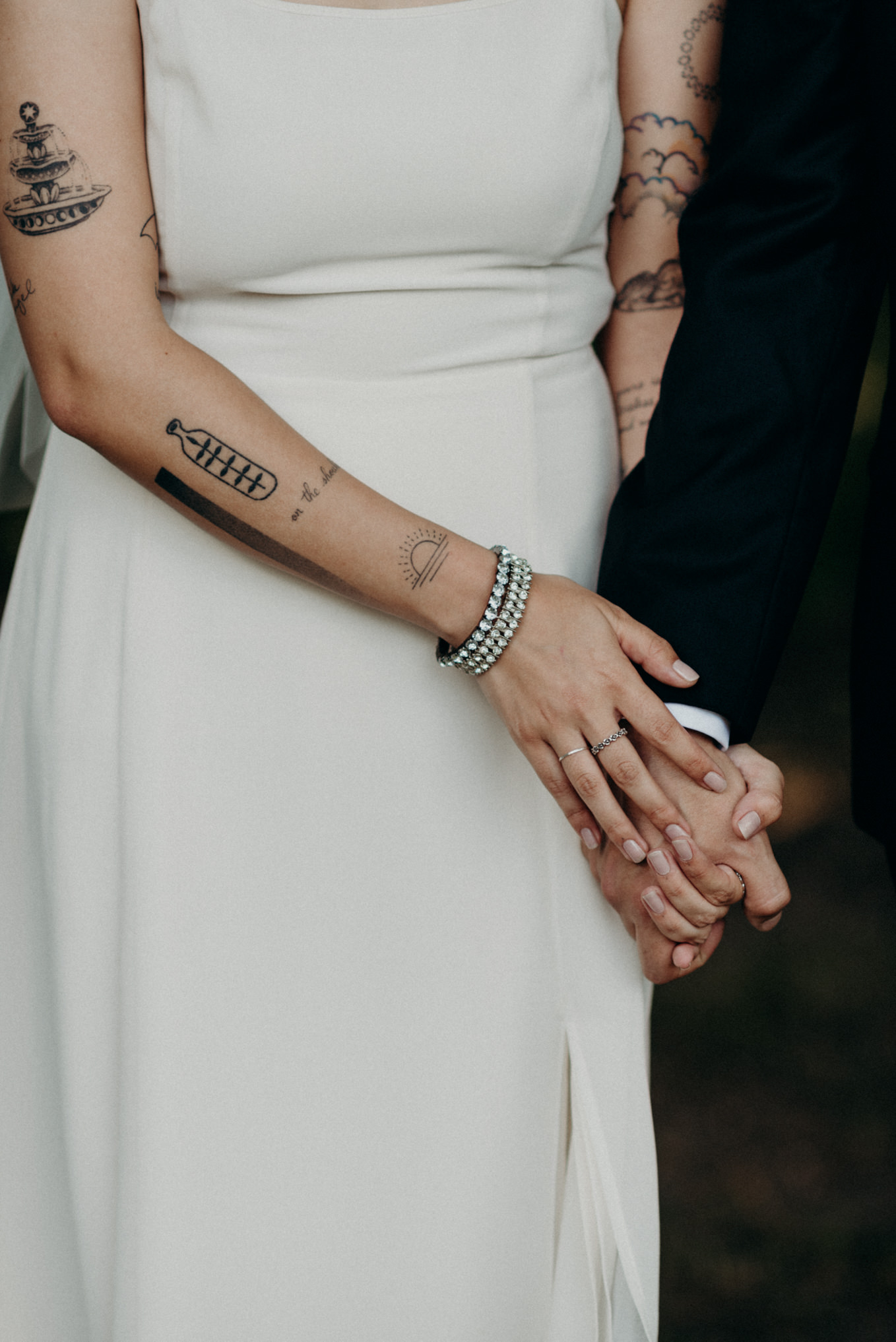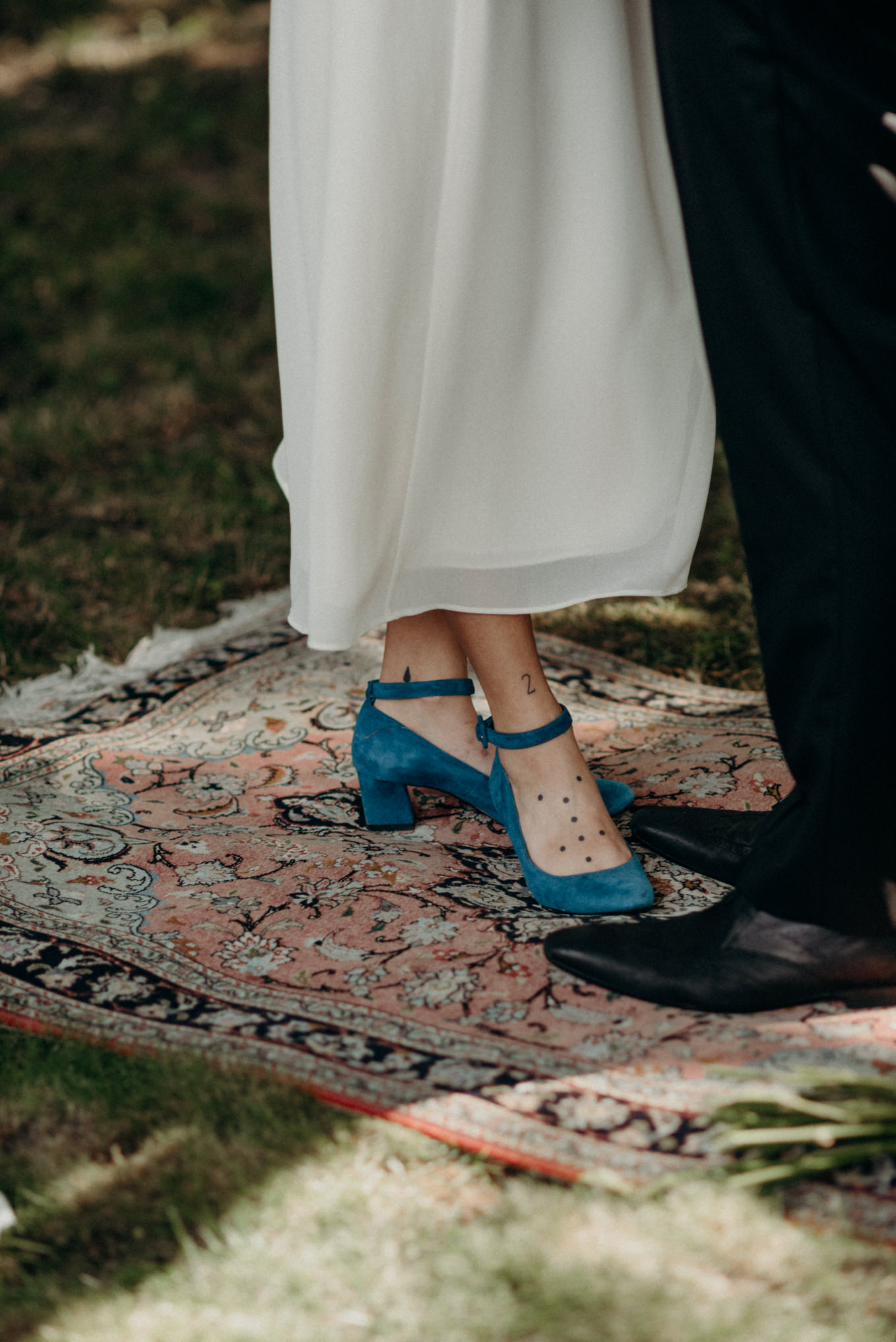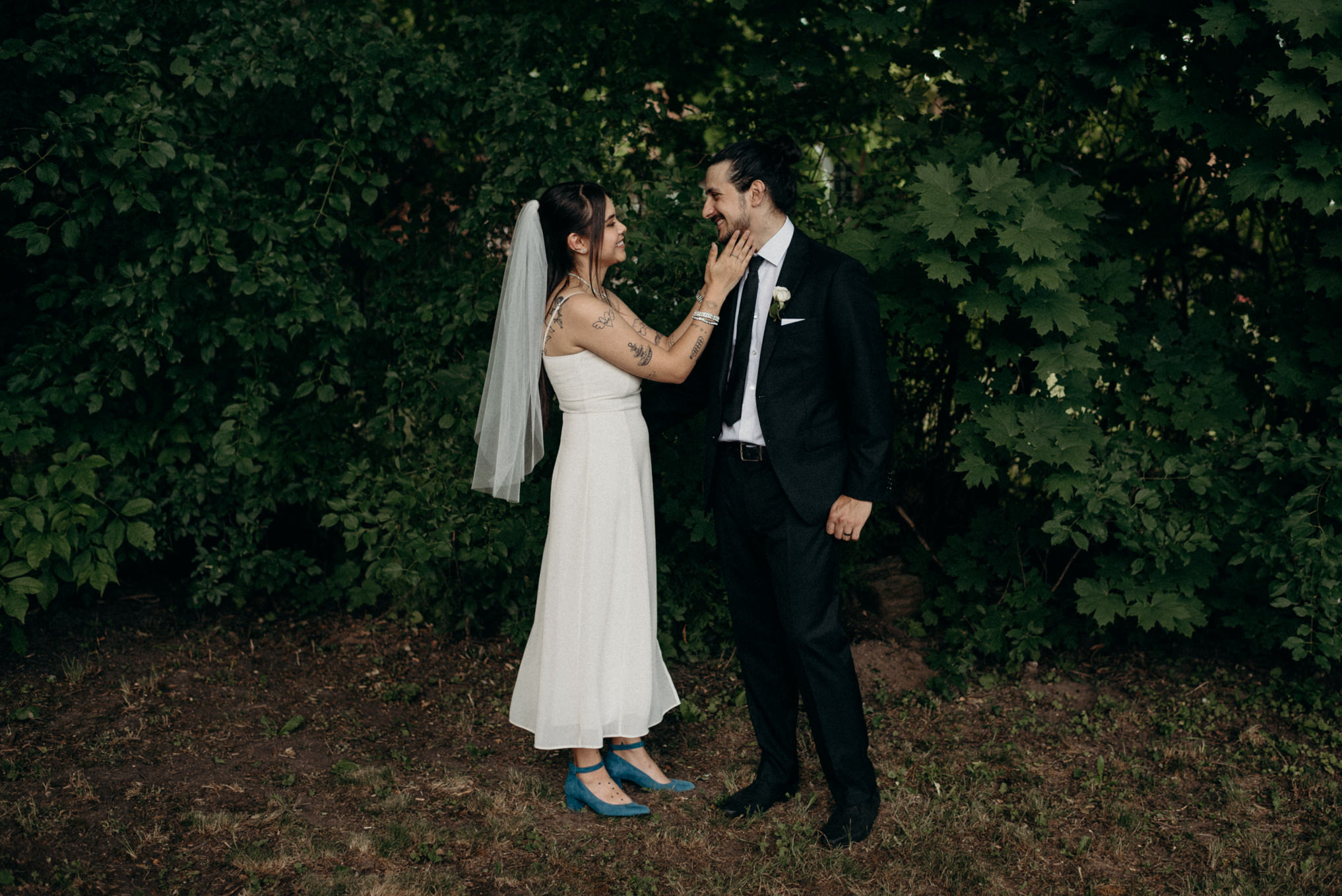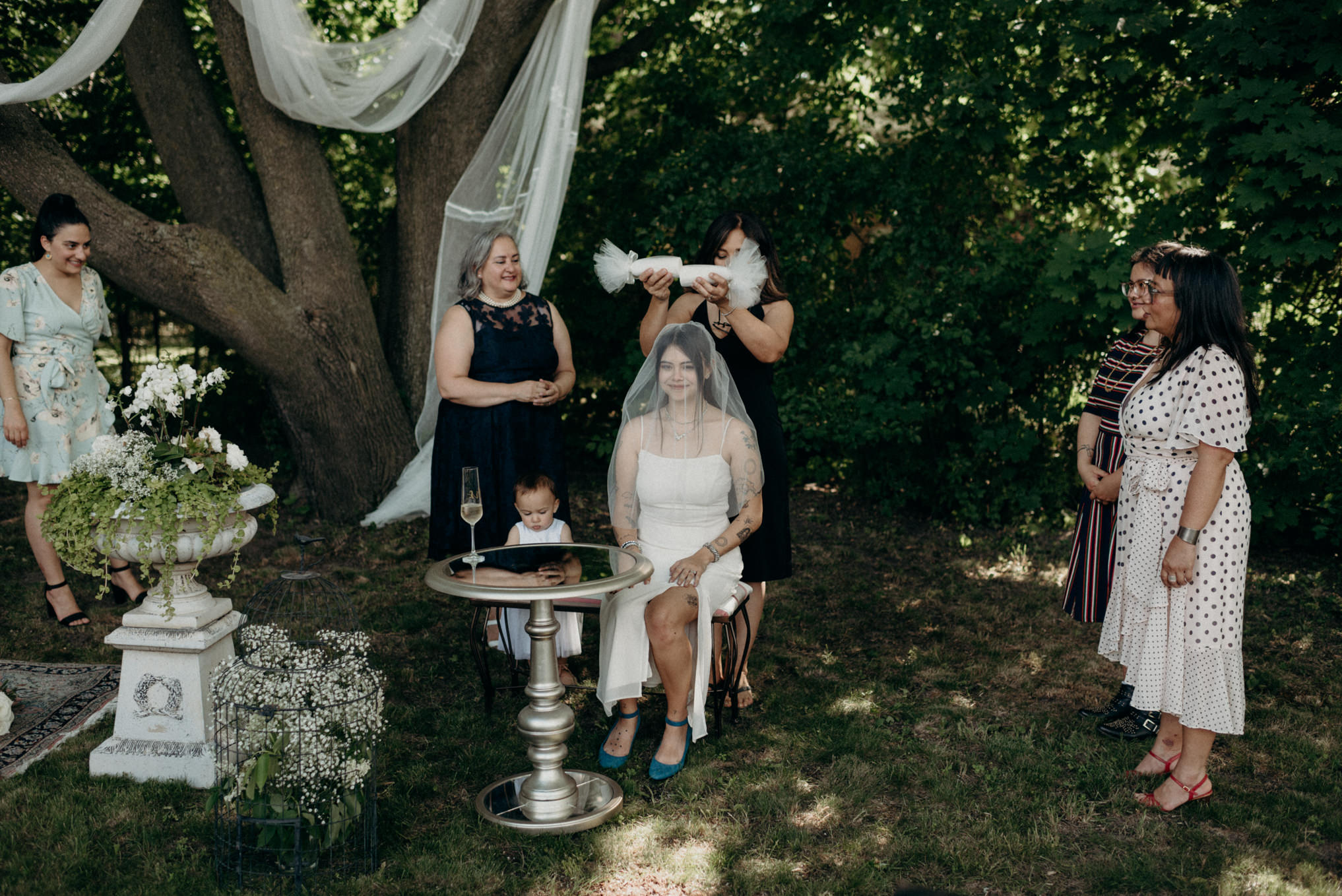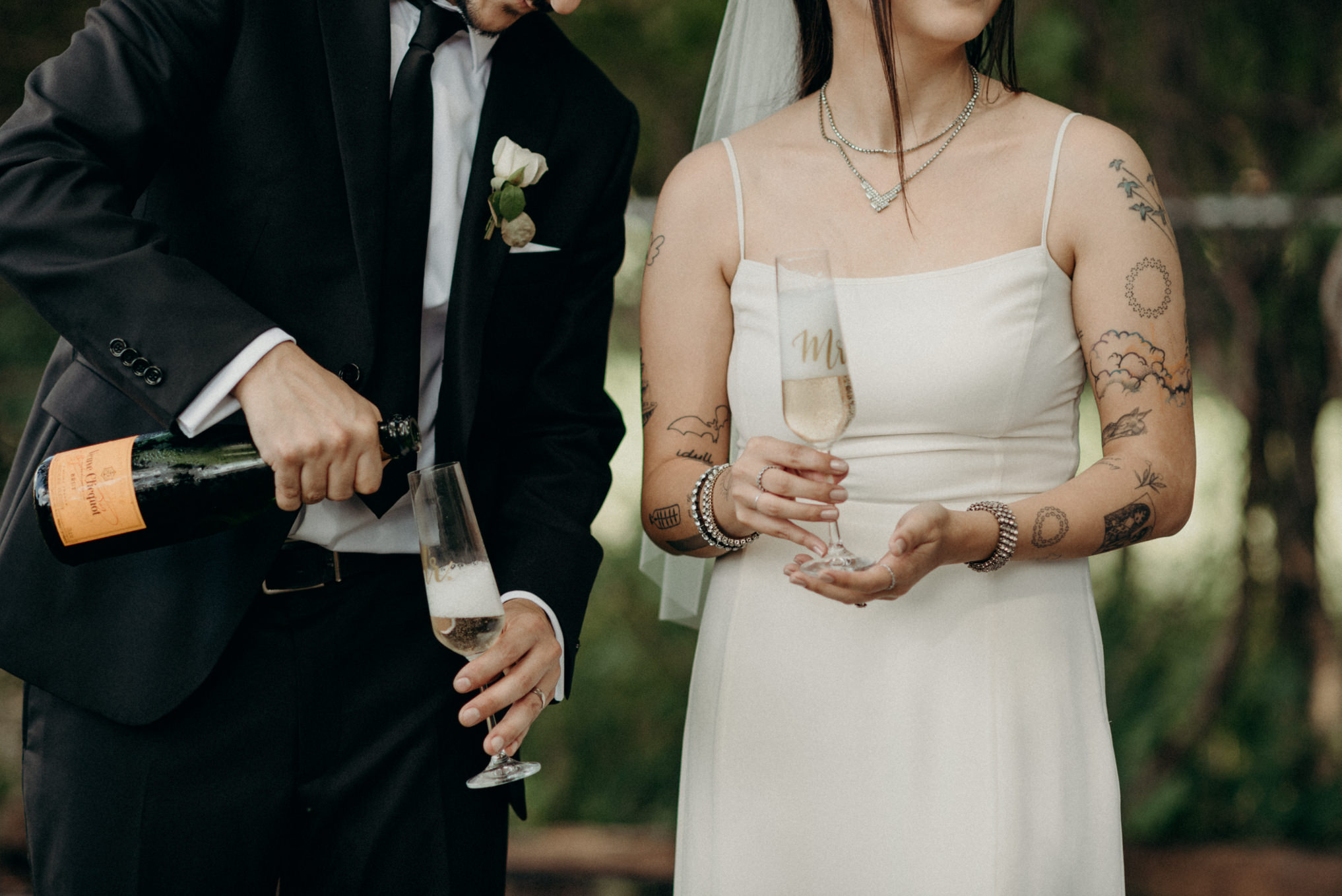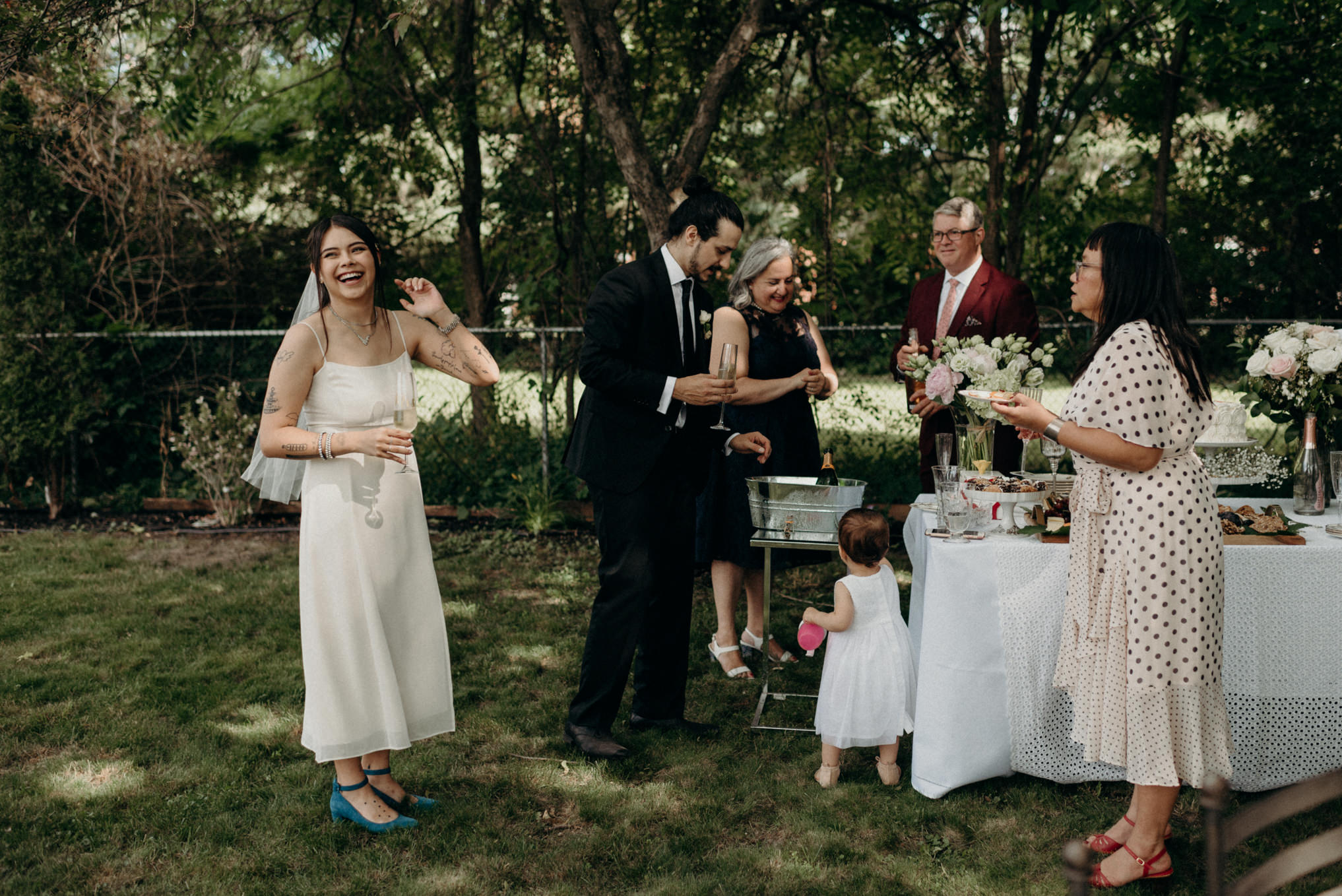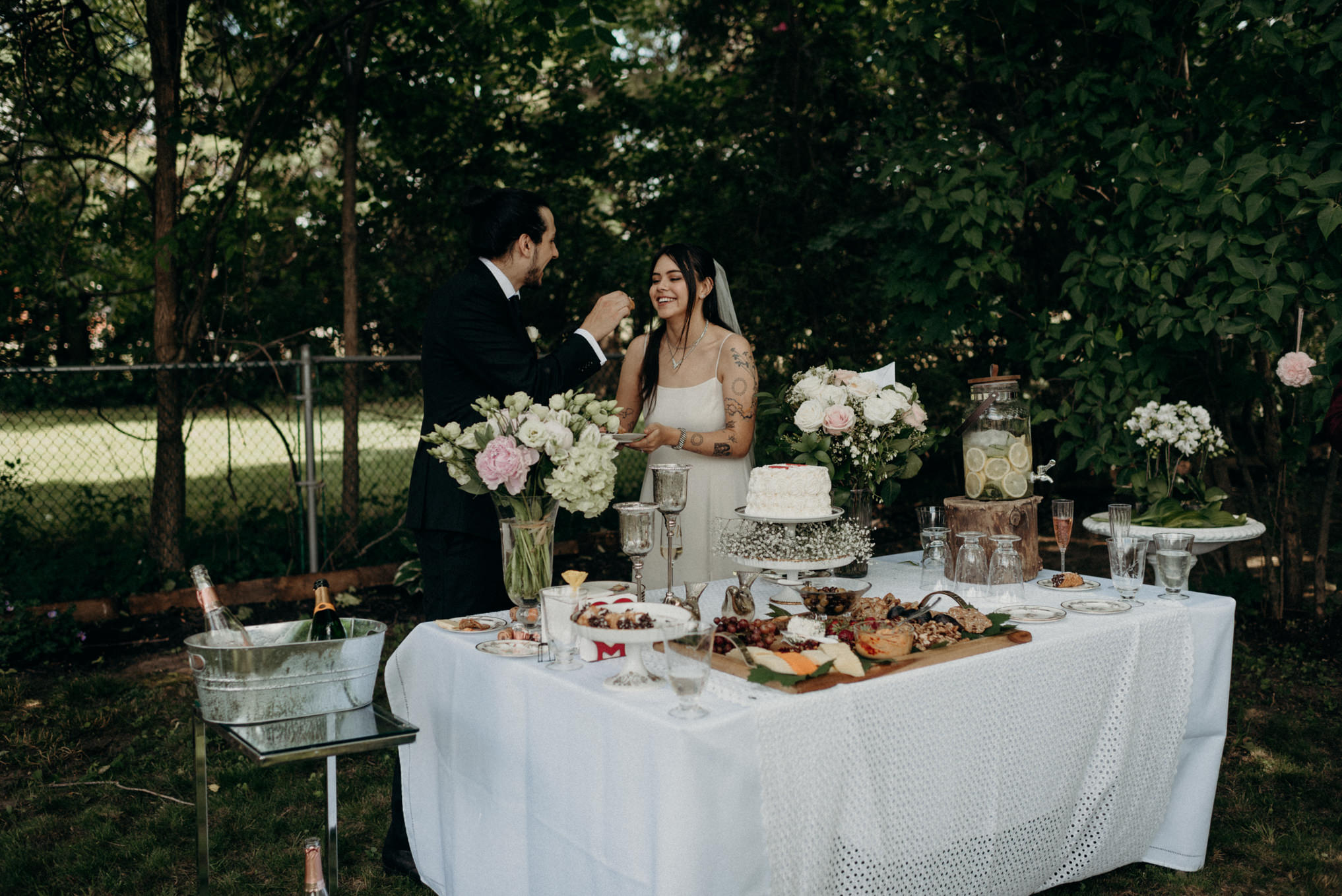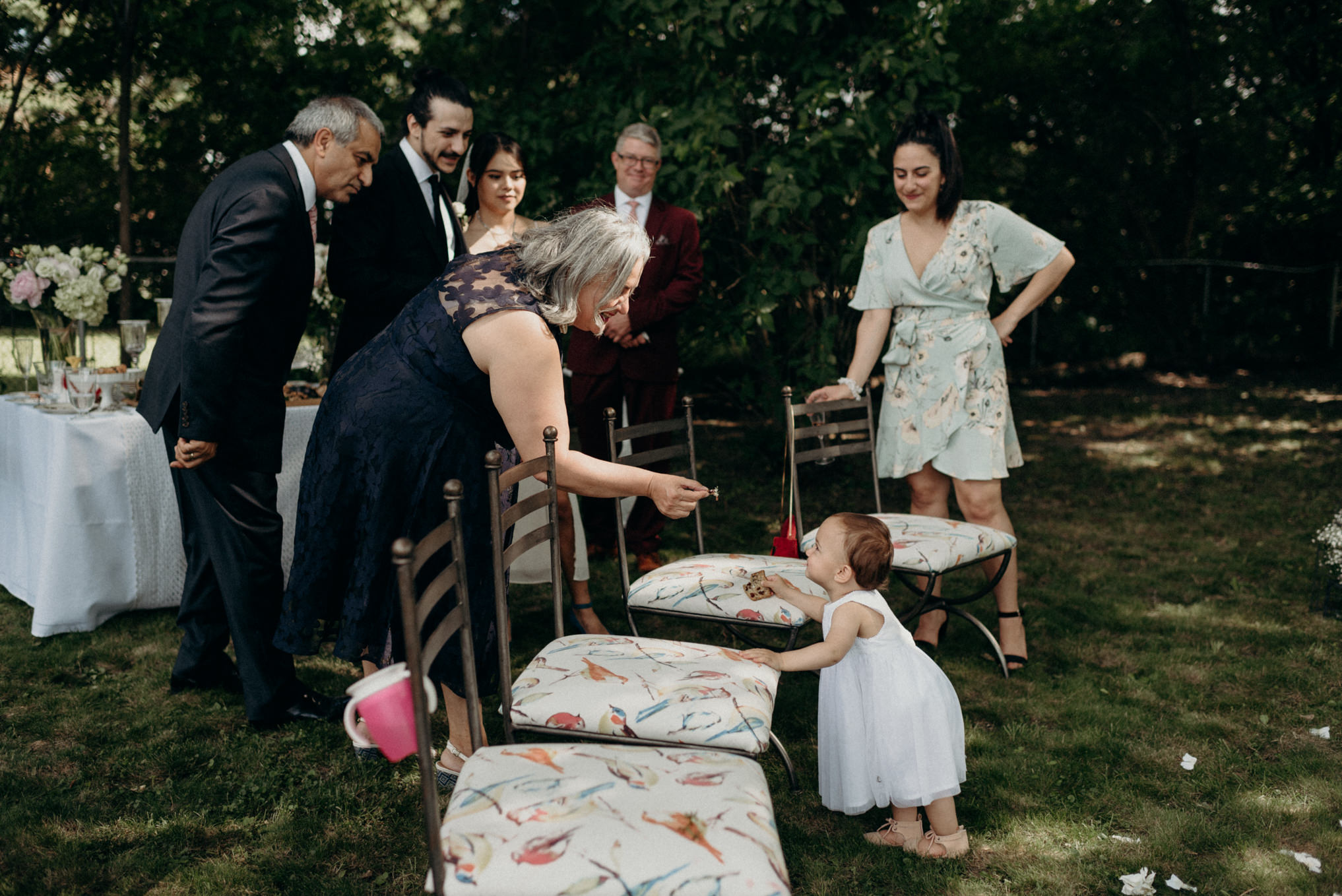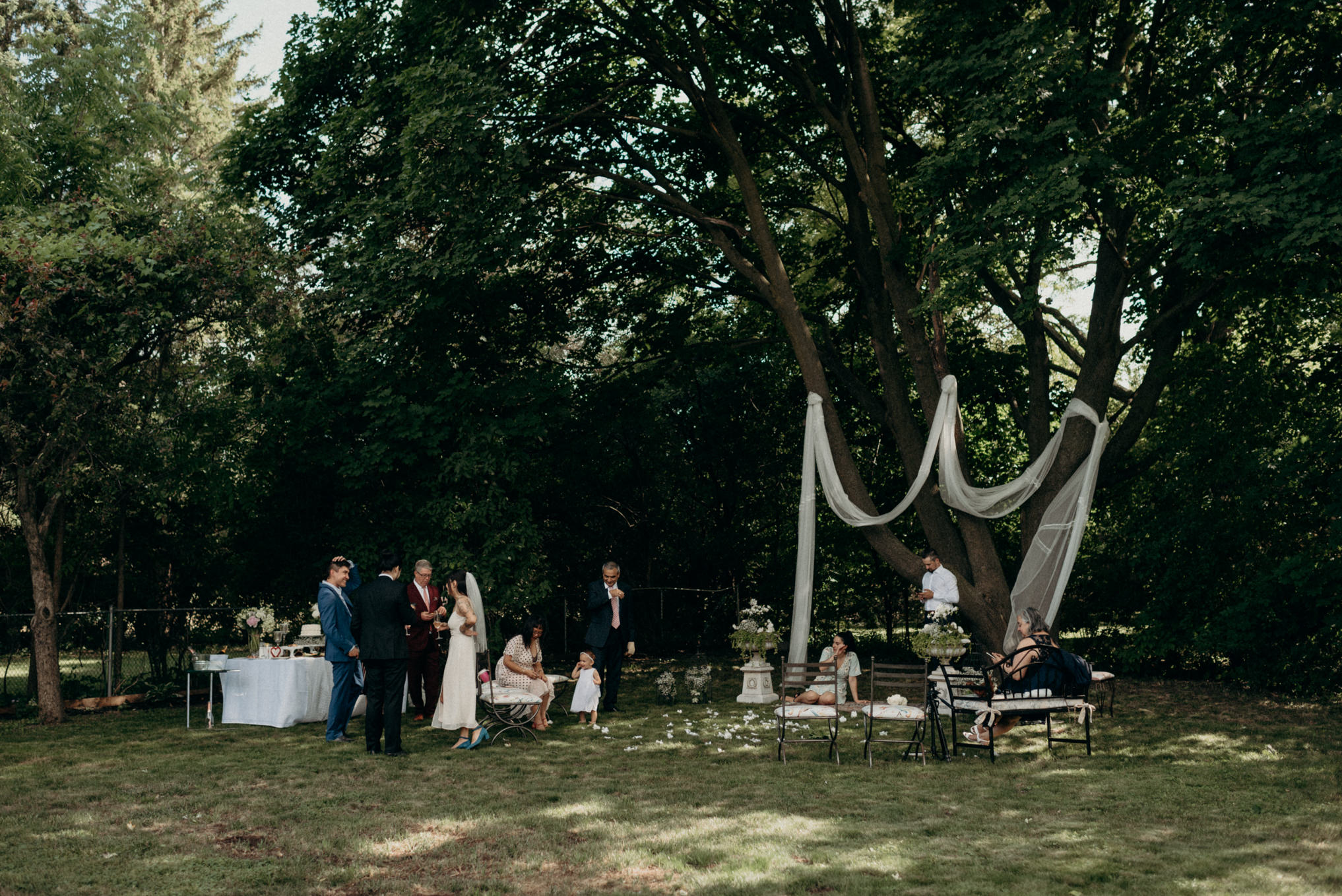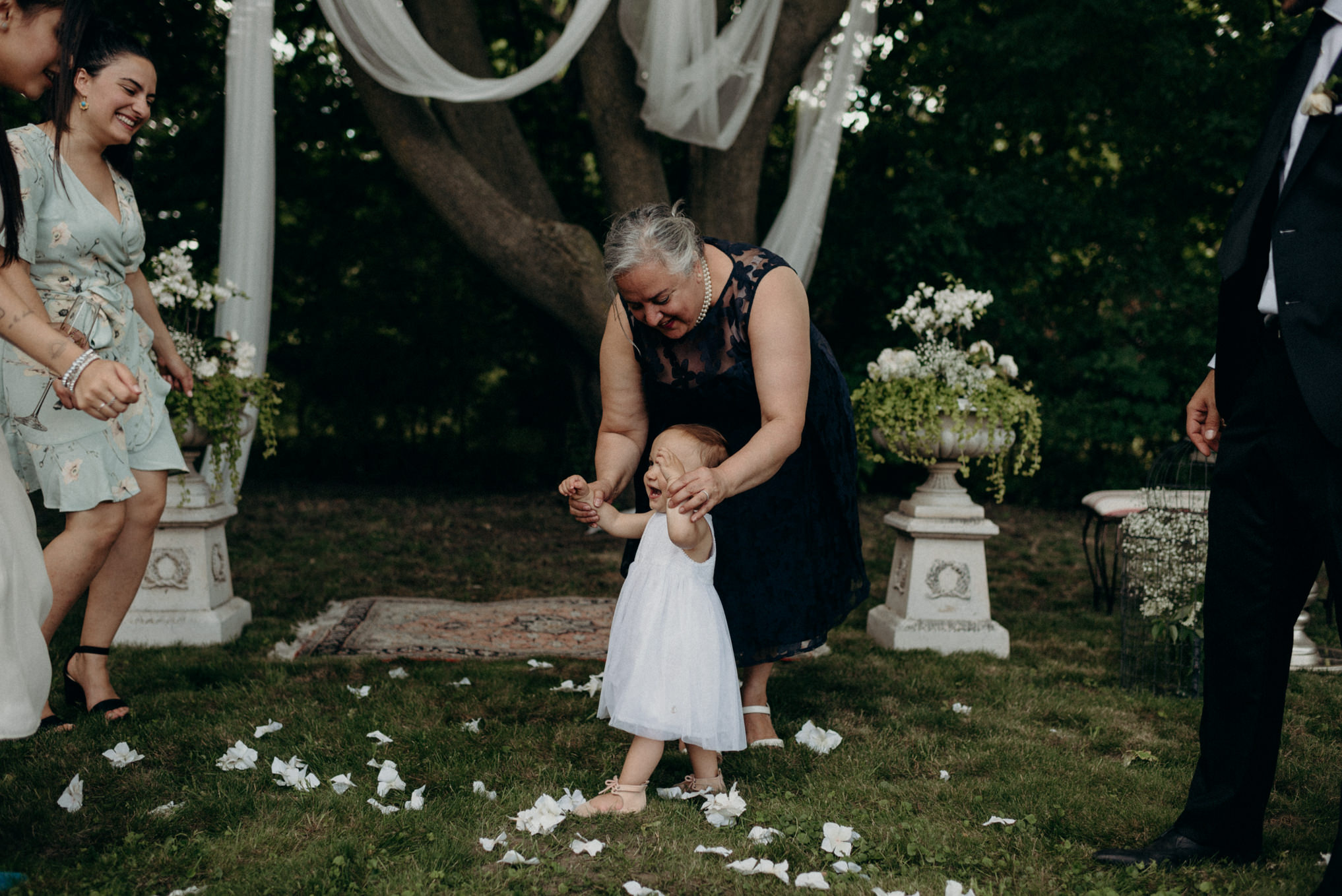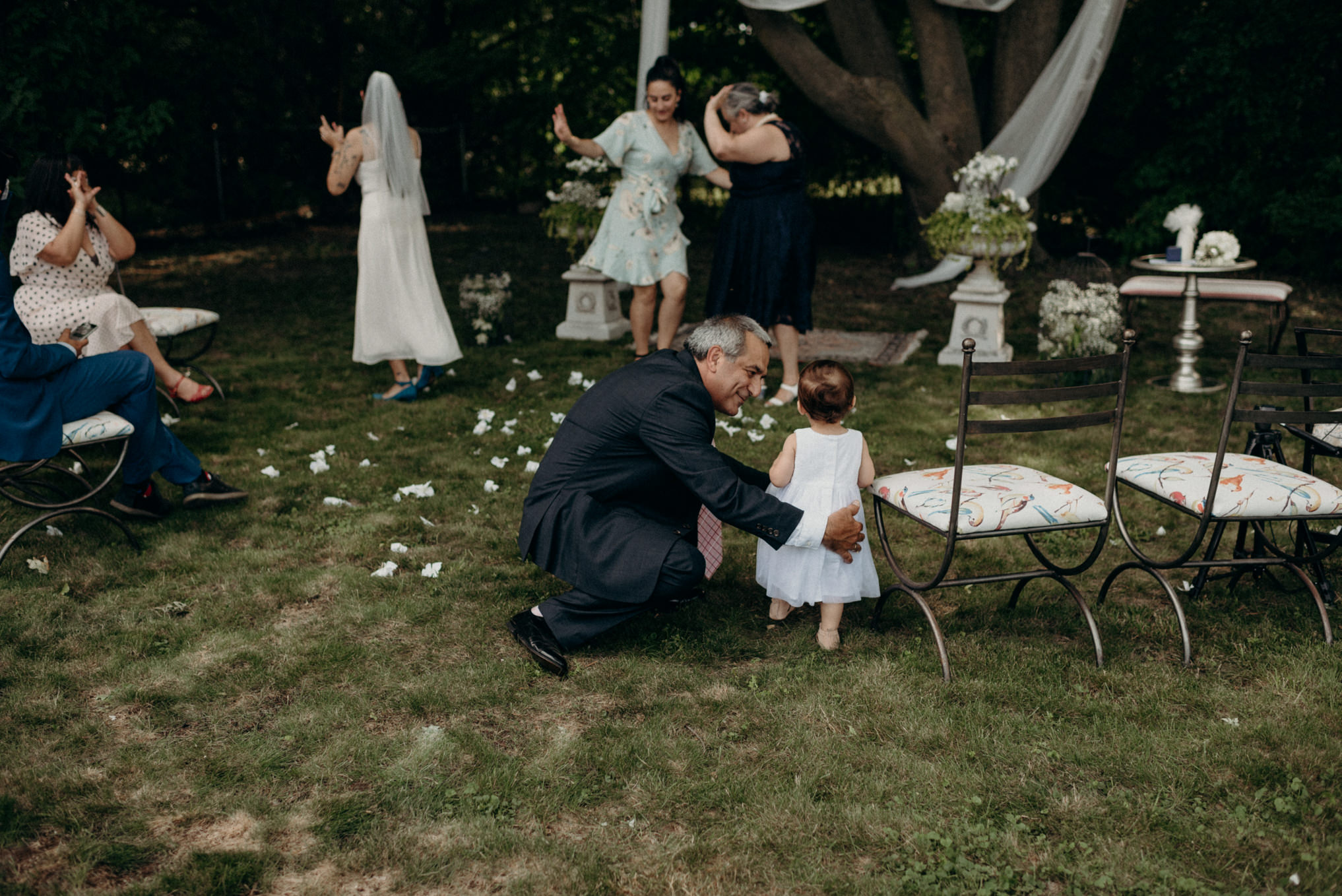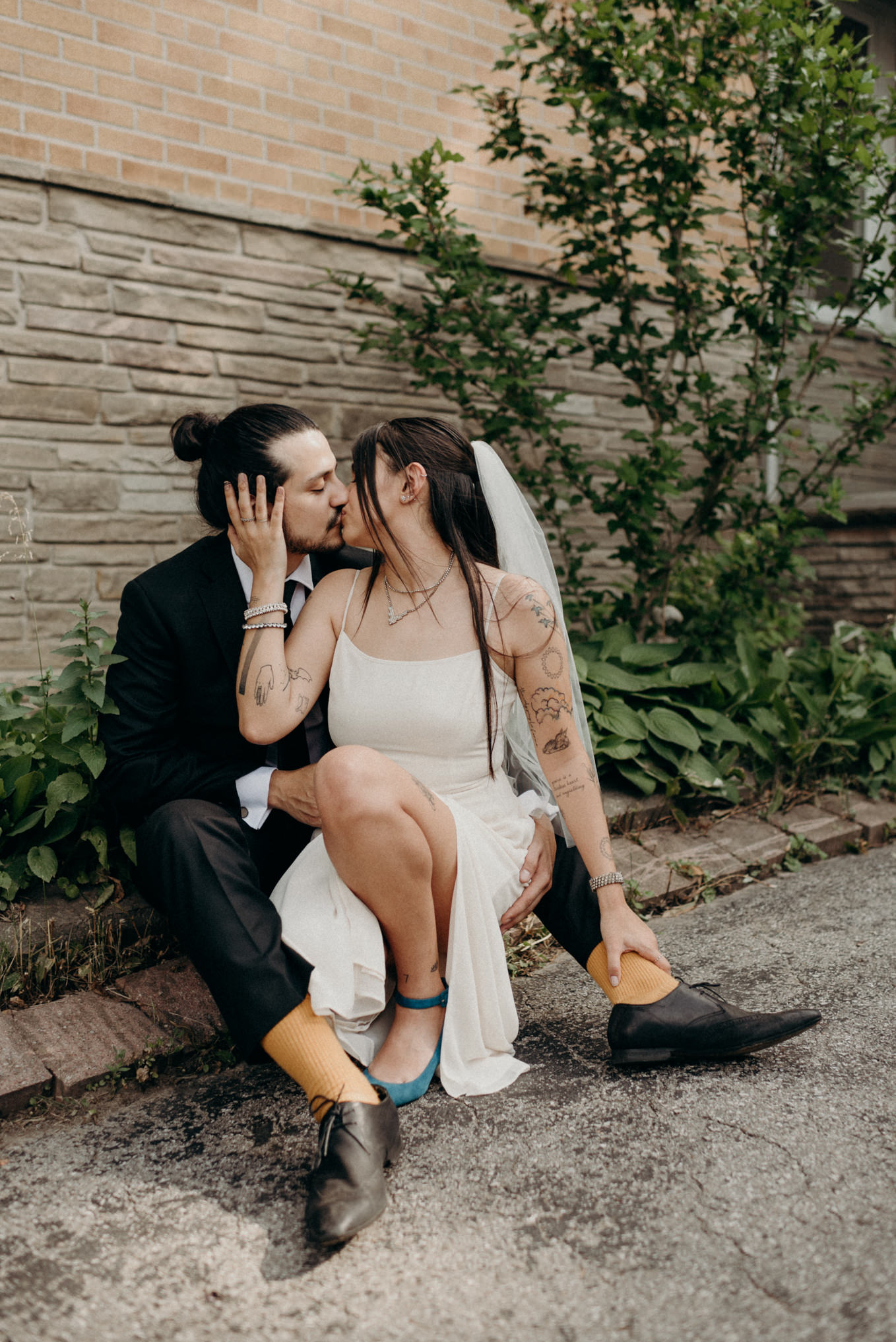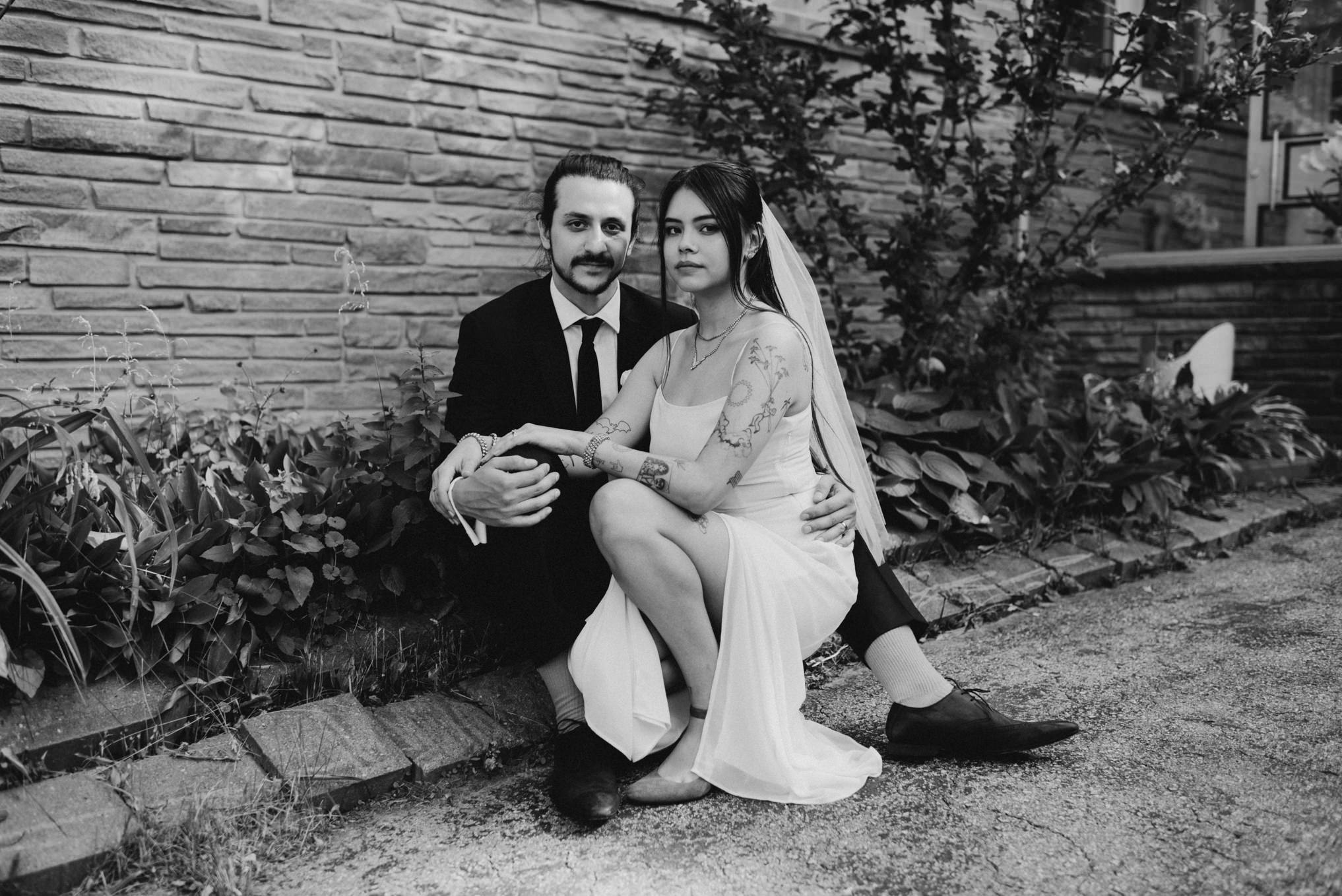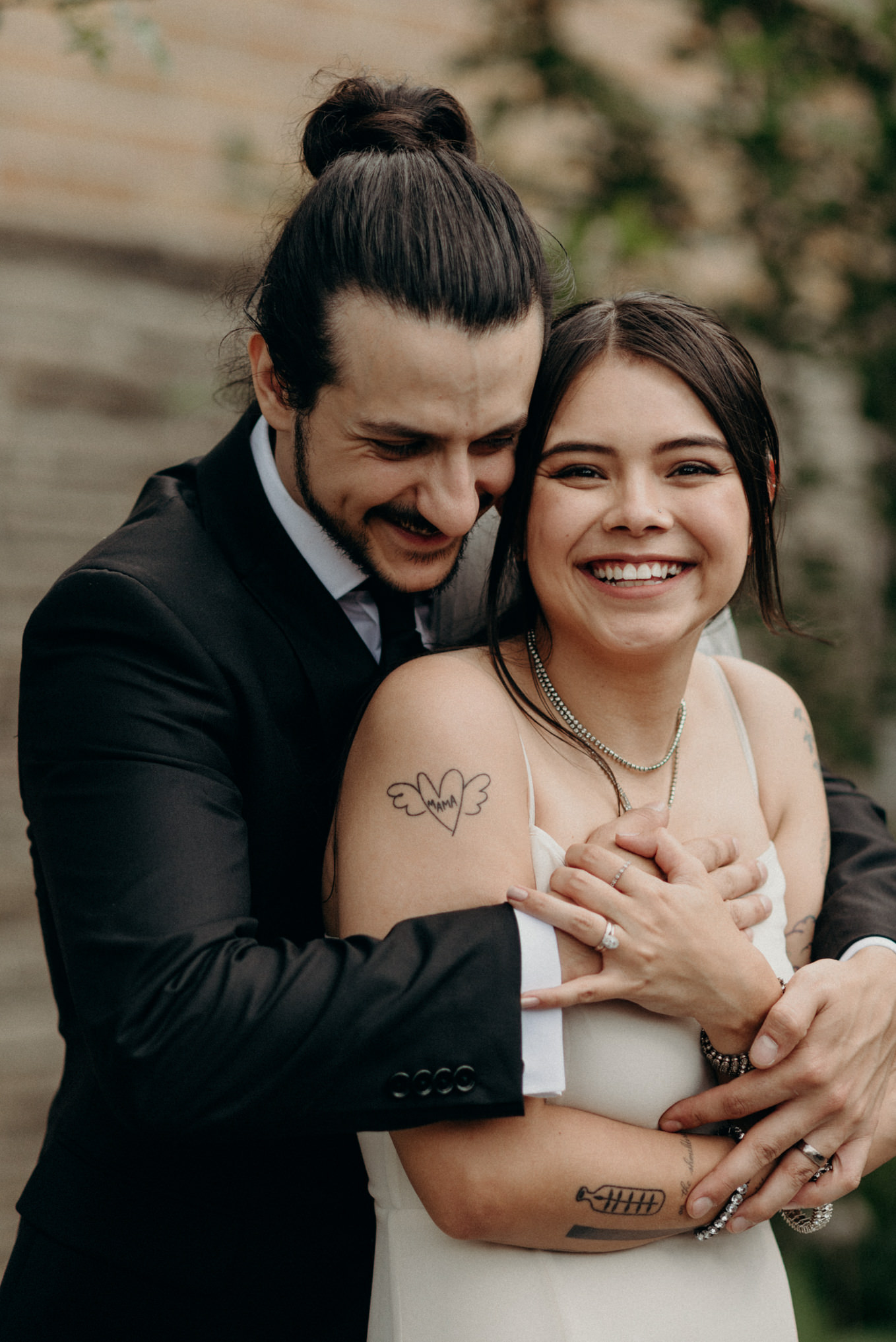 Vendors
Dress: Aritzia
Veil: David's Bridal
Suit: Indocino
Shoes: Vintage
Florals: Patchouli
Cake: Phipps Bakery
Officiant: Jonny Belinko