"If a June night could talk, it would probably boast it invented romance."
I drove up to their home and was greeted by four very excited dogs and two happy humans. Together we explored an empty lot on the lake near their home for their warm summer night engagement. The clouds were looking ominous but the storm passed. We drank La Croix, listened to music and it felt comfortable, like old friends hanging out. Only difference is this hang out involved a creepy friend with a camera and two people who are completely in love and don't care whose watching.

As Cassandra puts it, they met through a mutual friend. They had their first date at one of my favourite downtown Toronto restaurants, Terroni and shared charcuterie and wine. This has basically been the story of their lives ever since. Brendon remembers exactly what she was wearing which I find so romantic!

Here's a little slice of a summer afternoon, picking flowers, rolling around in fields and jumping in the water because life is too short not to do something a little spontaneous once in a while.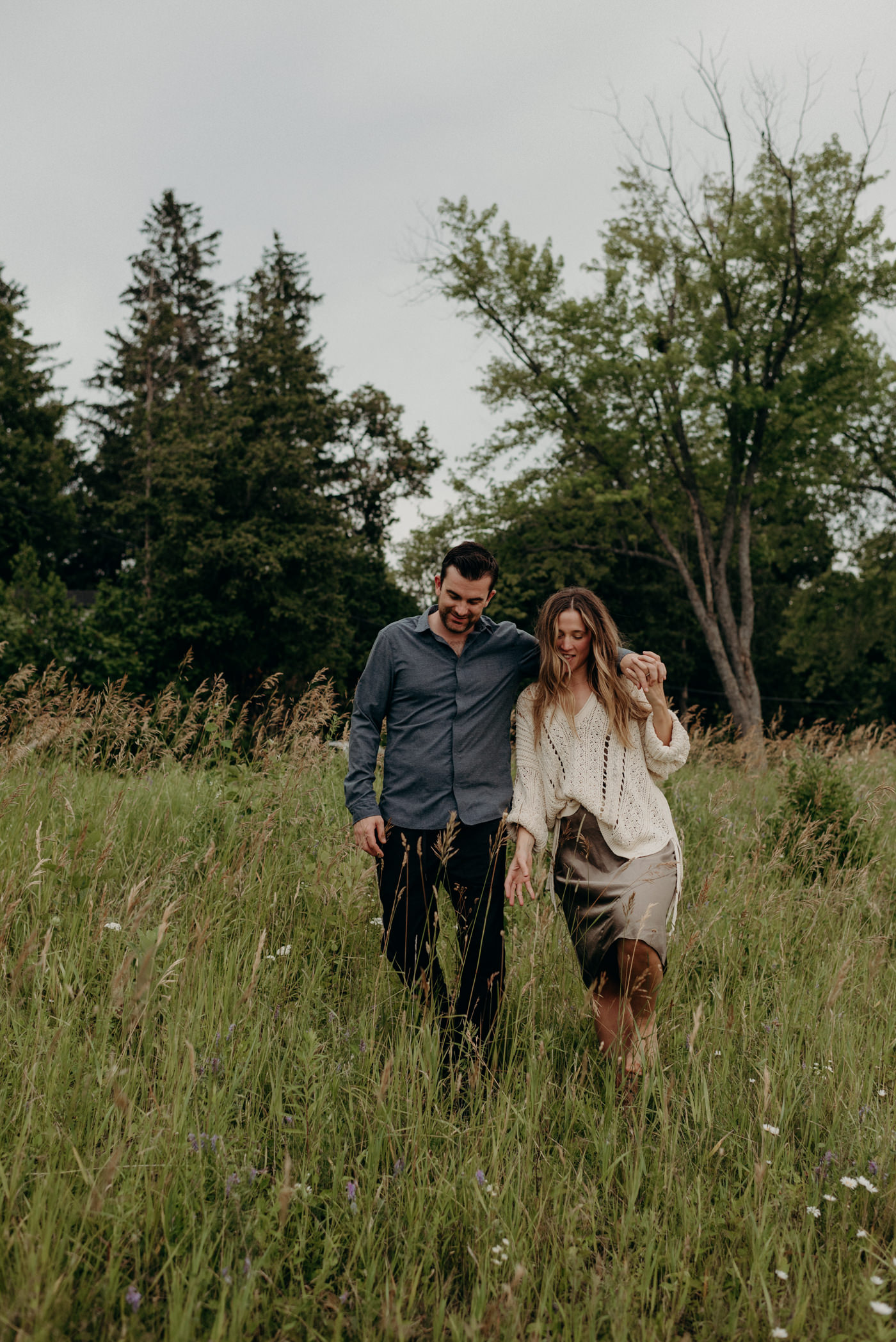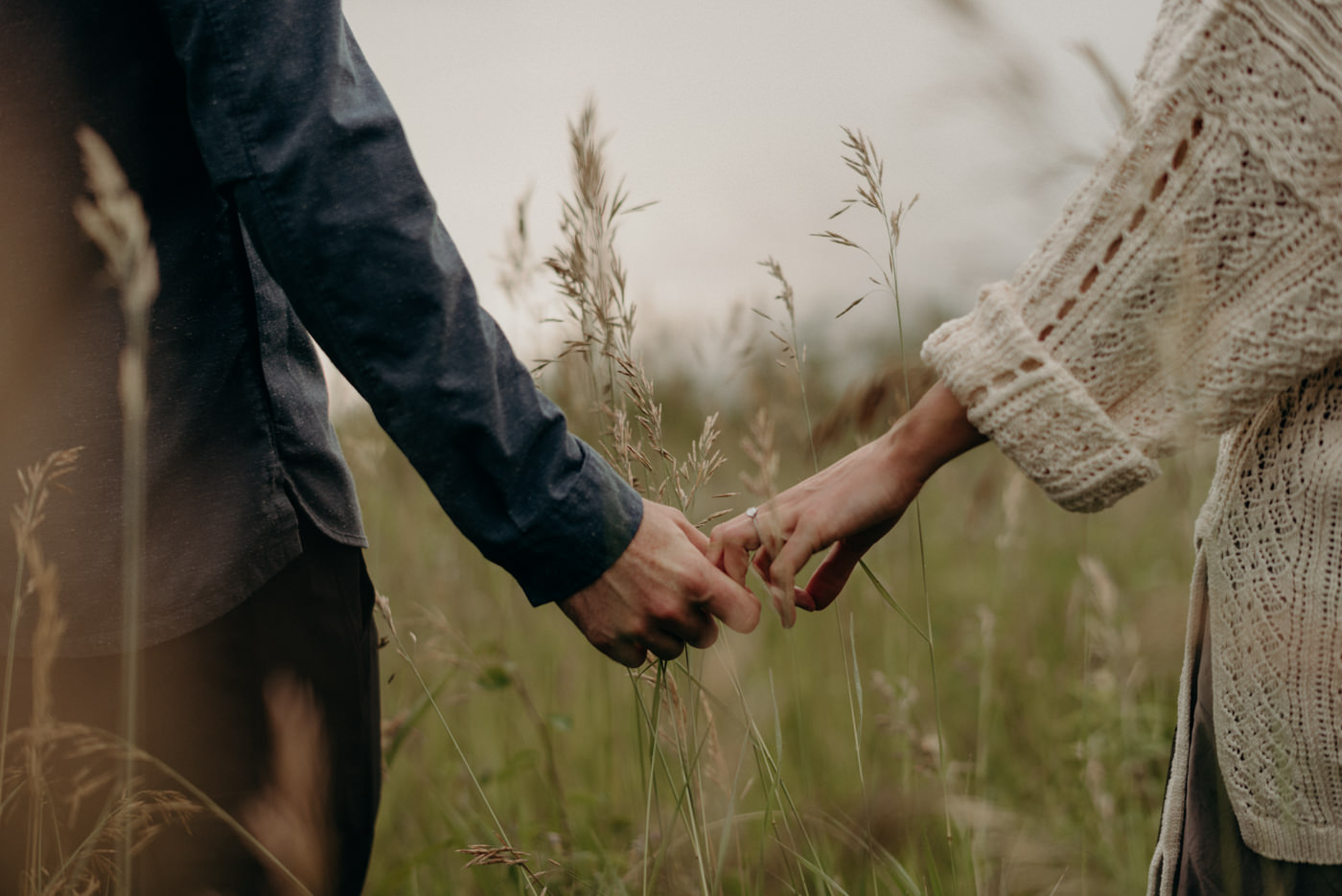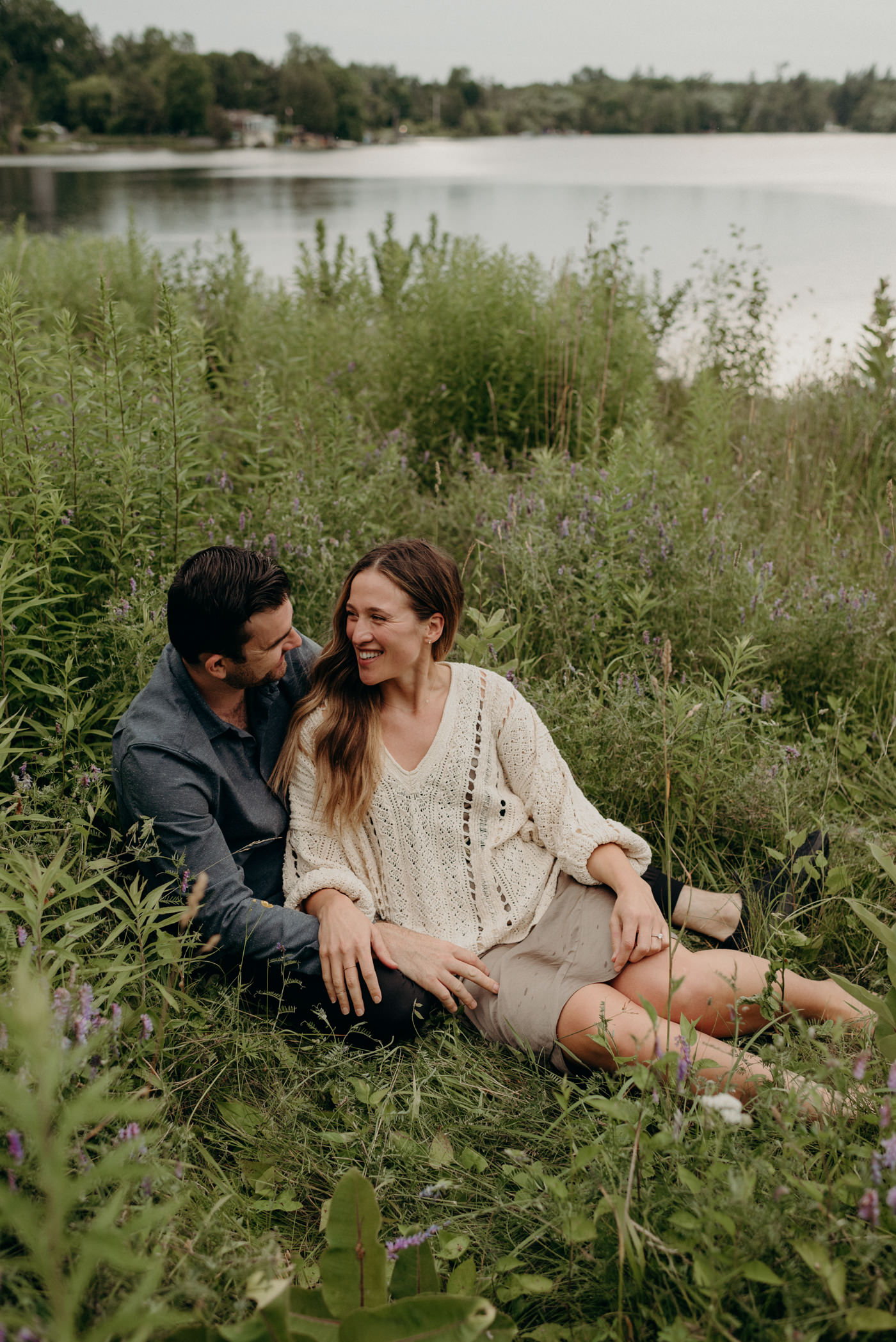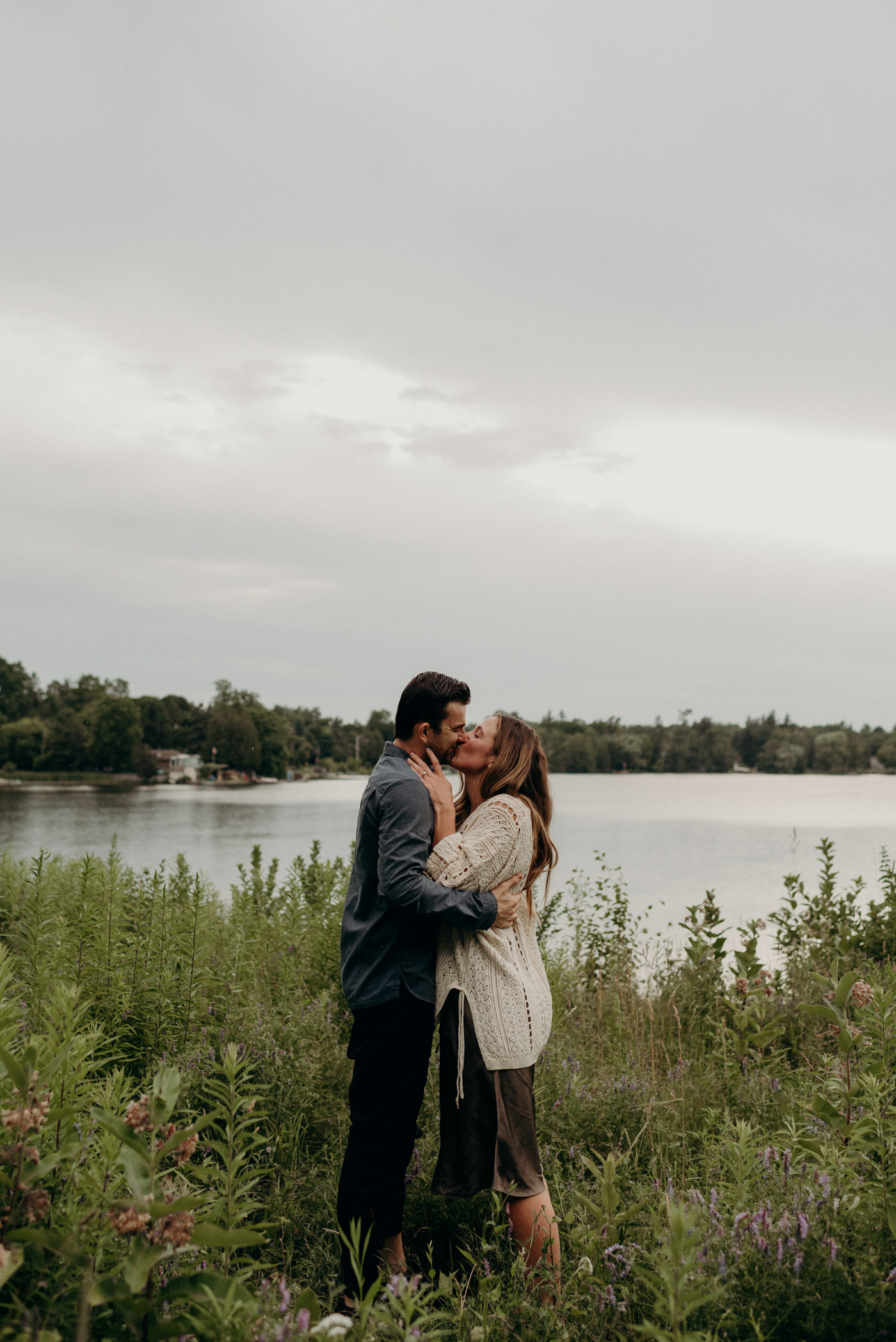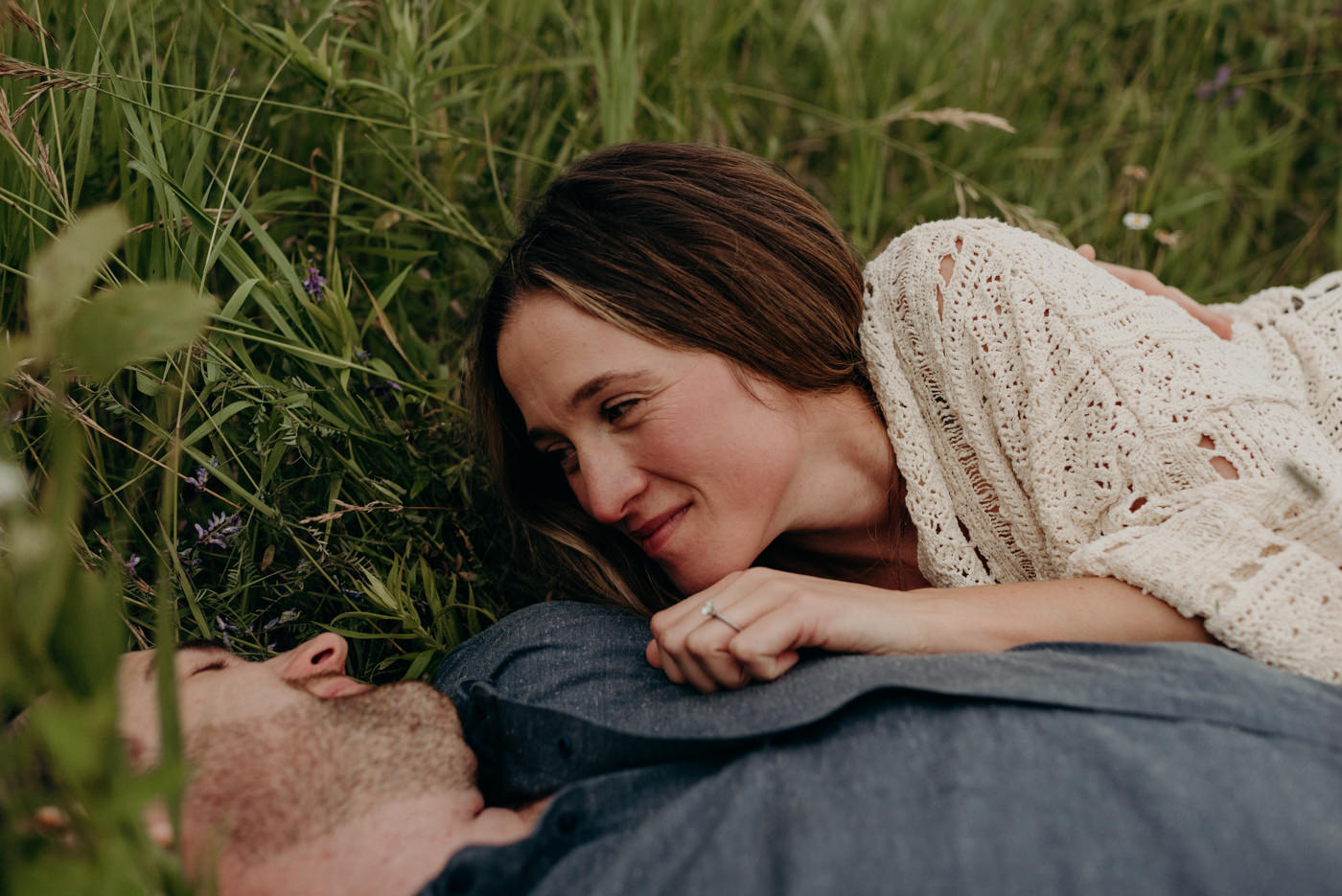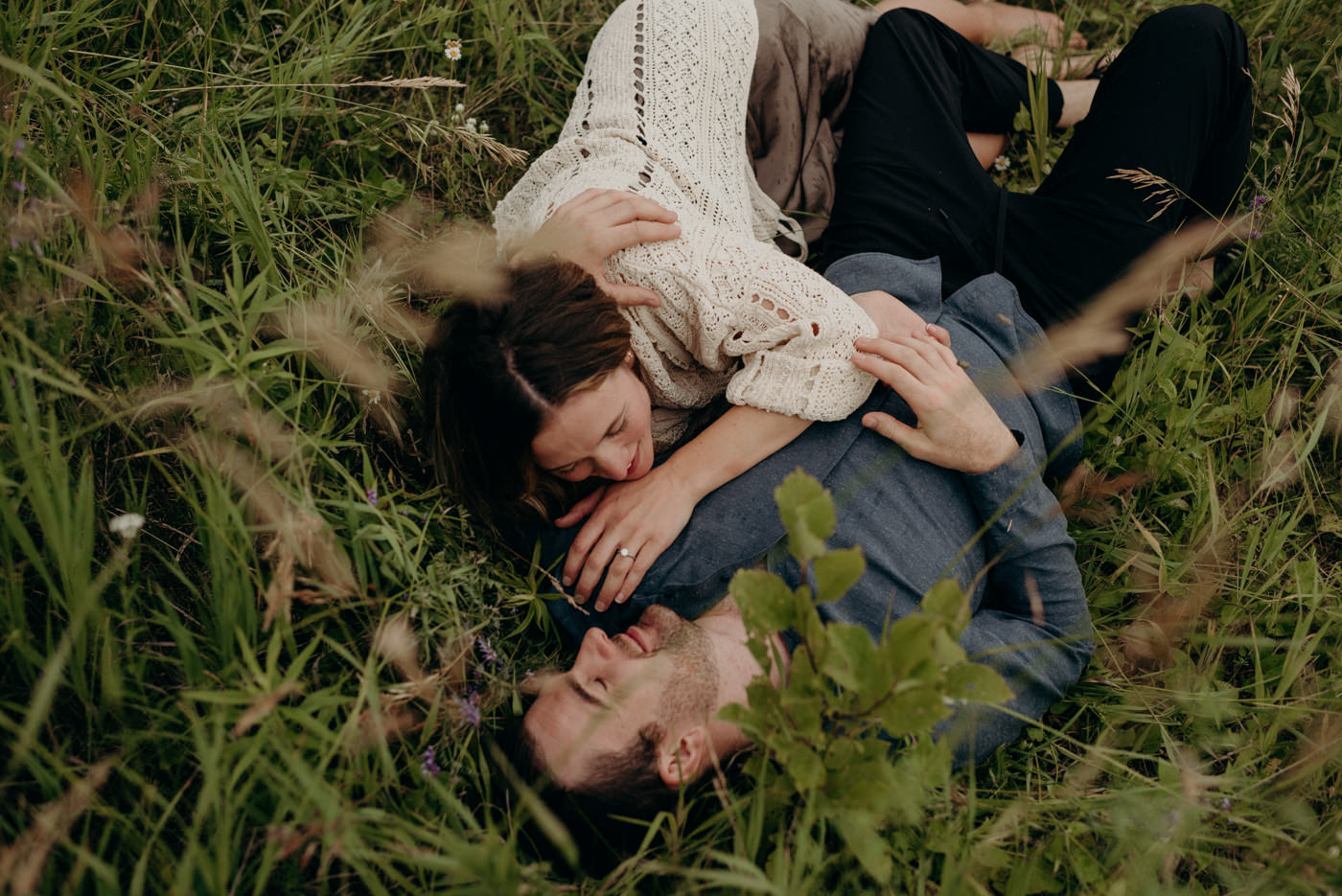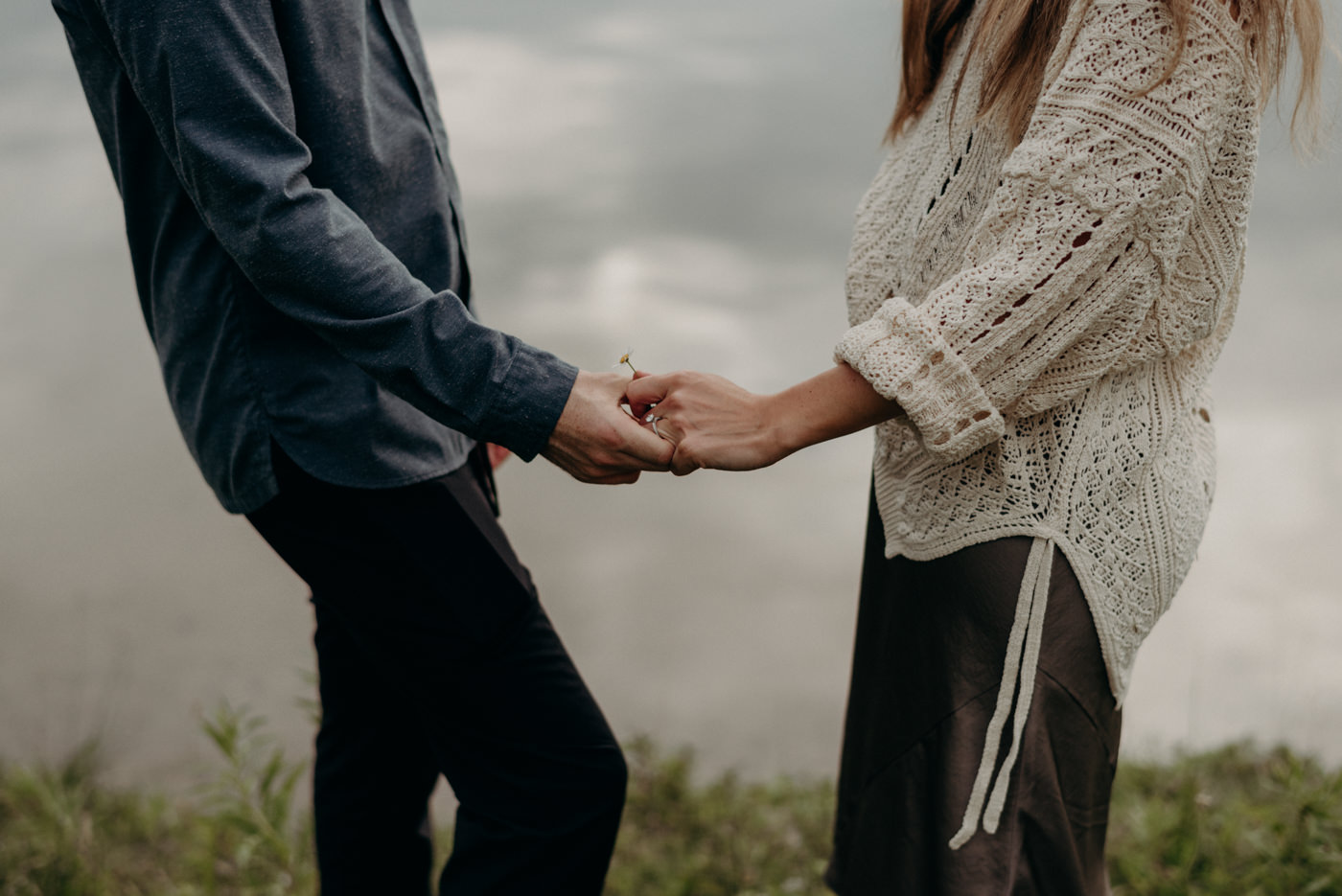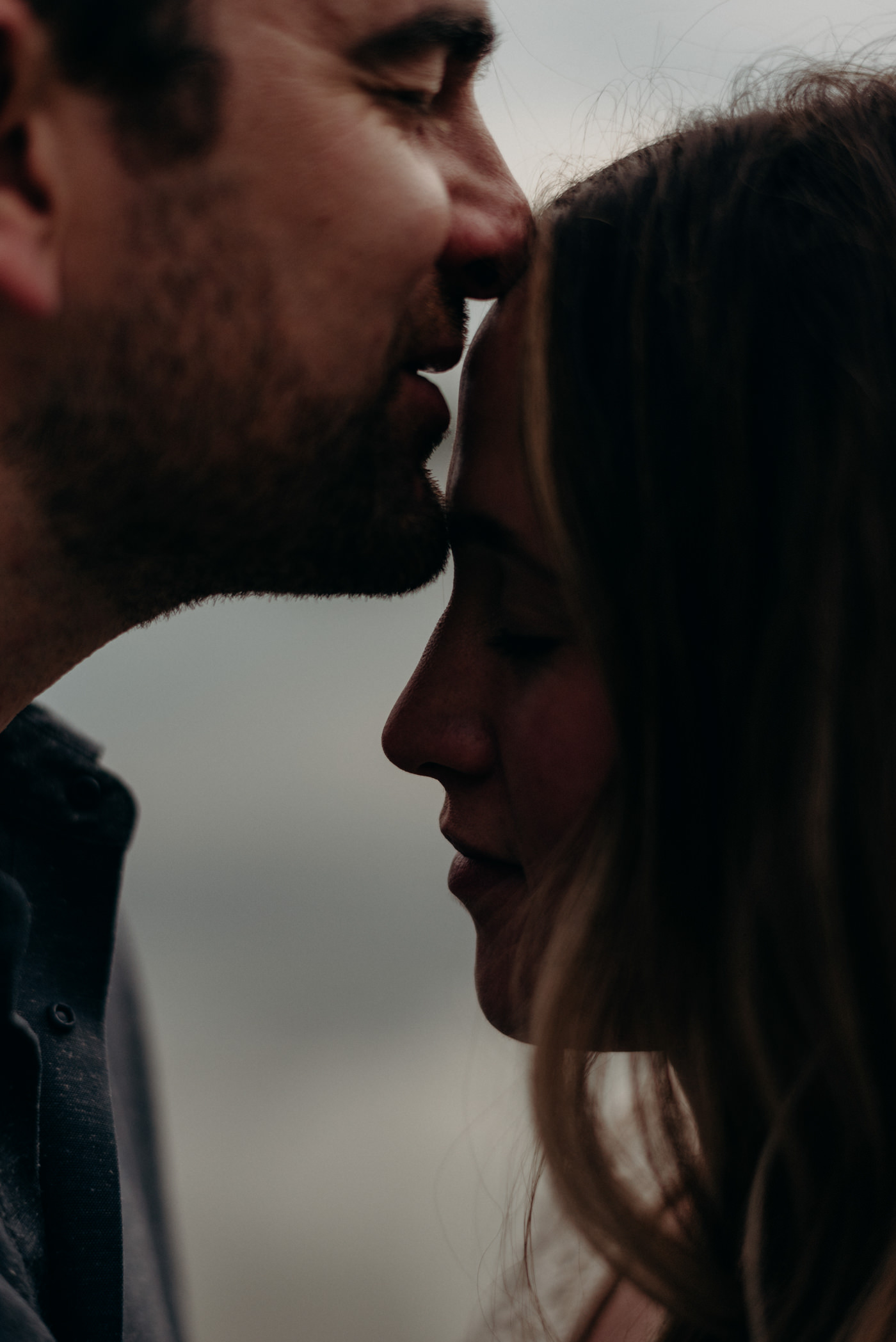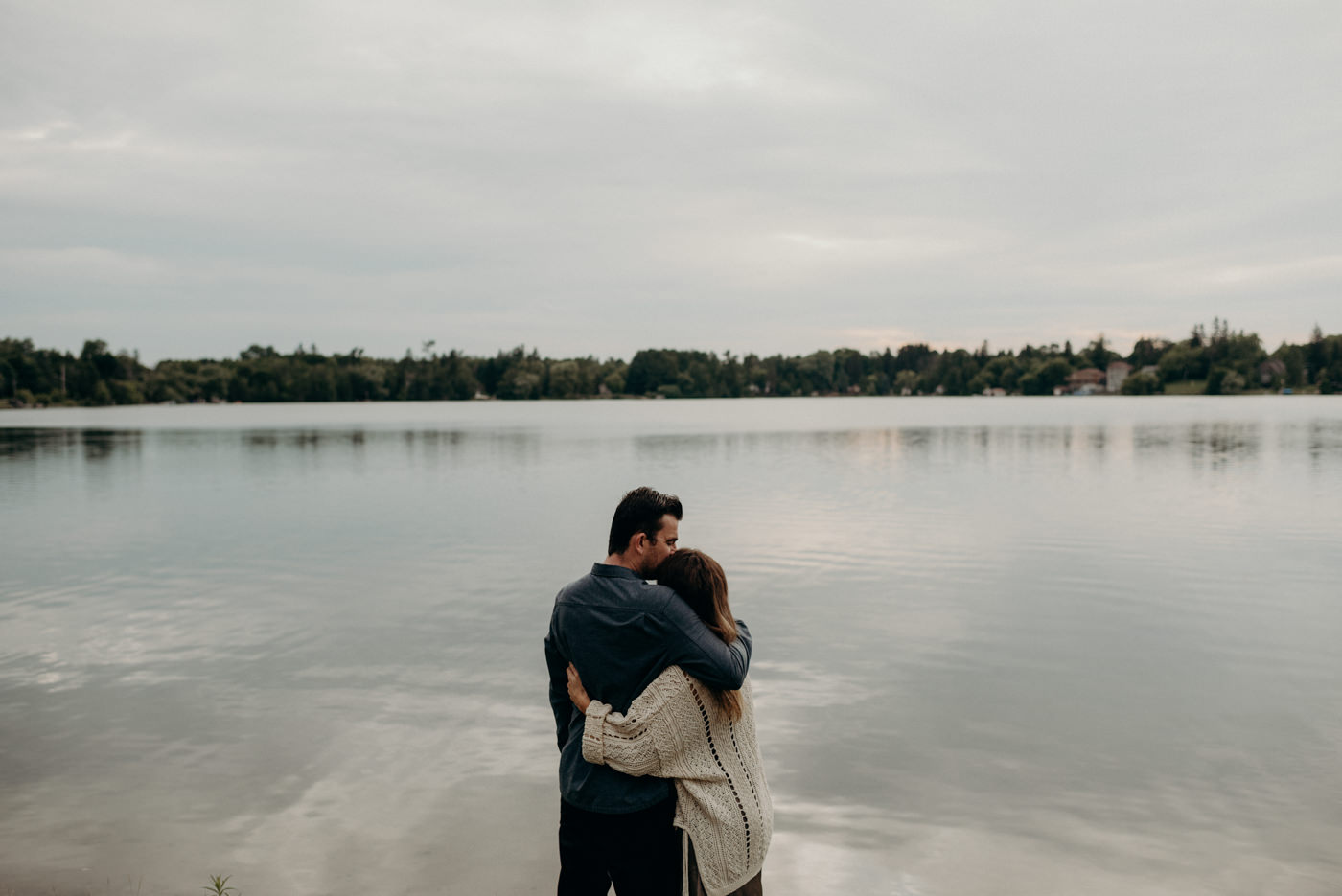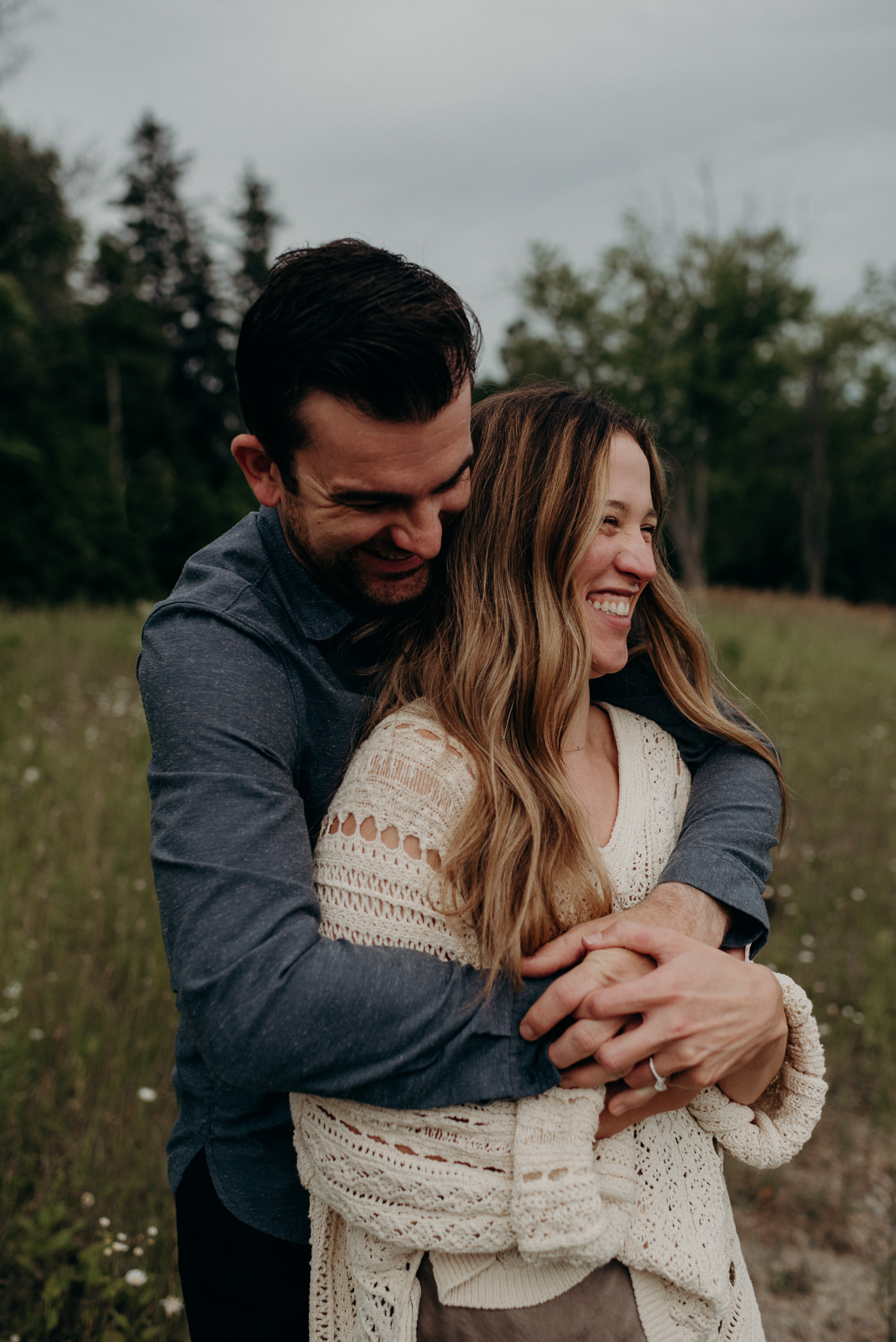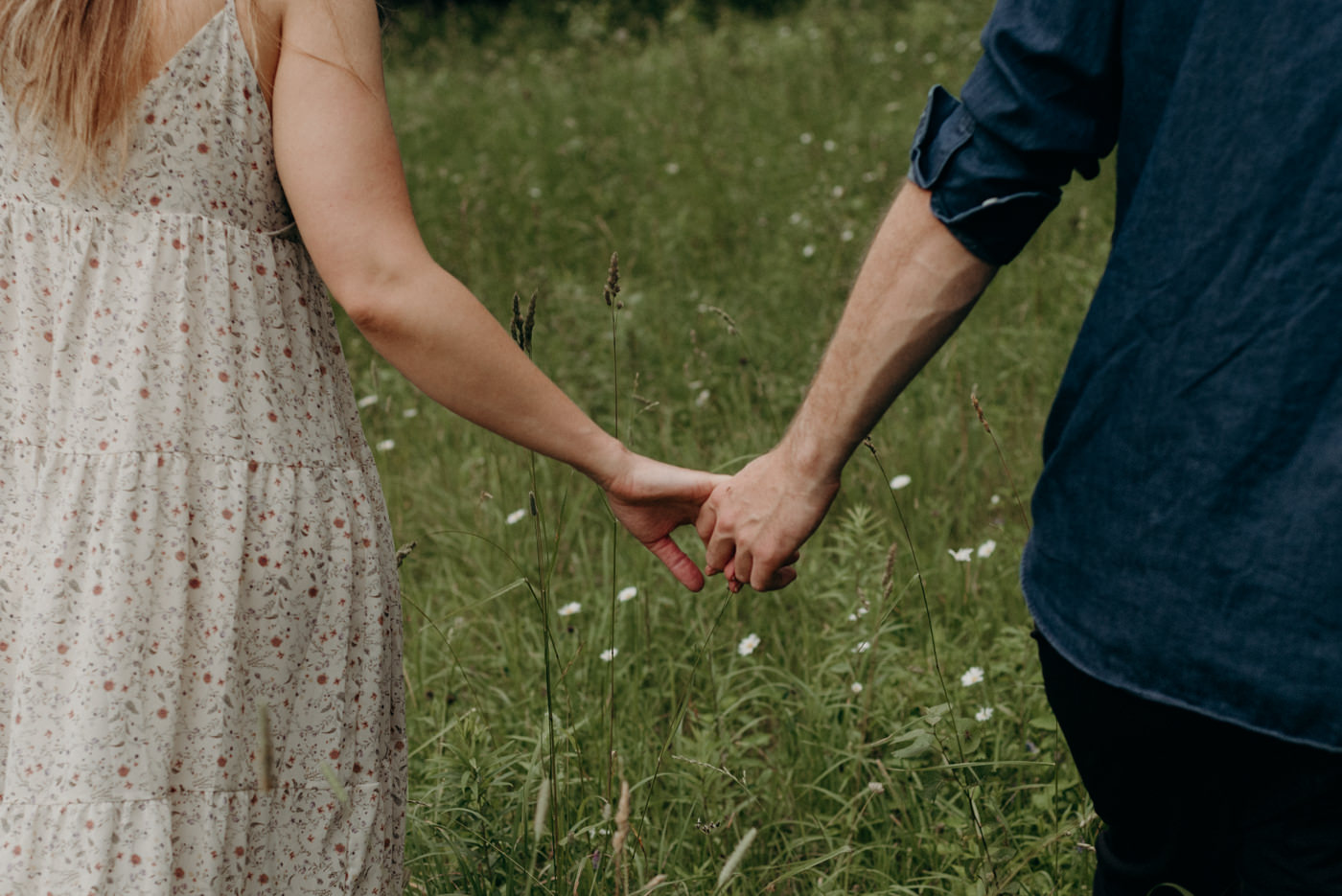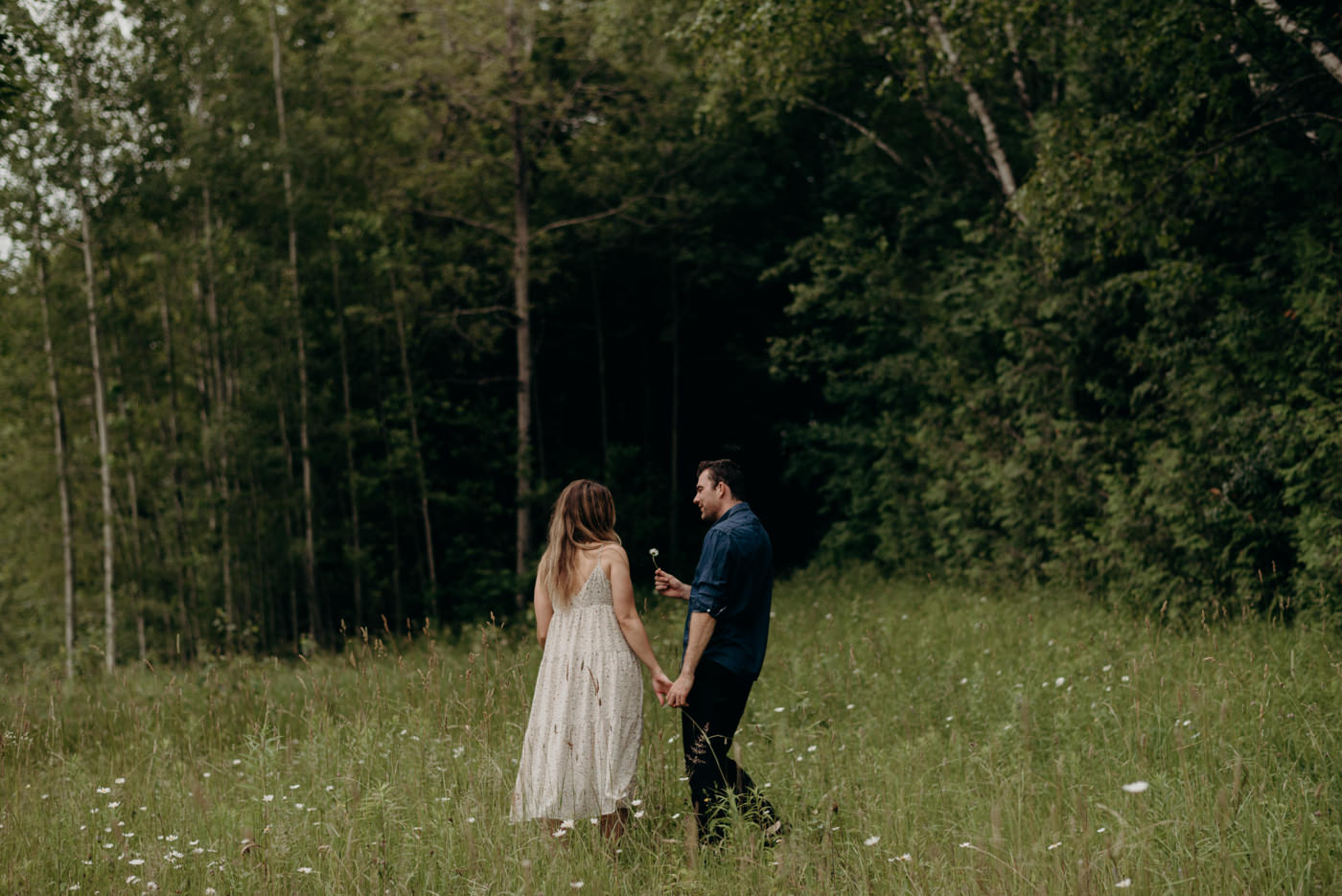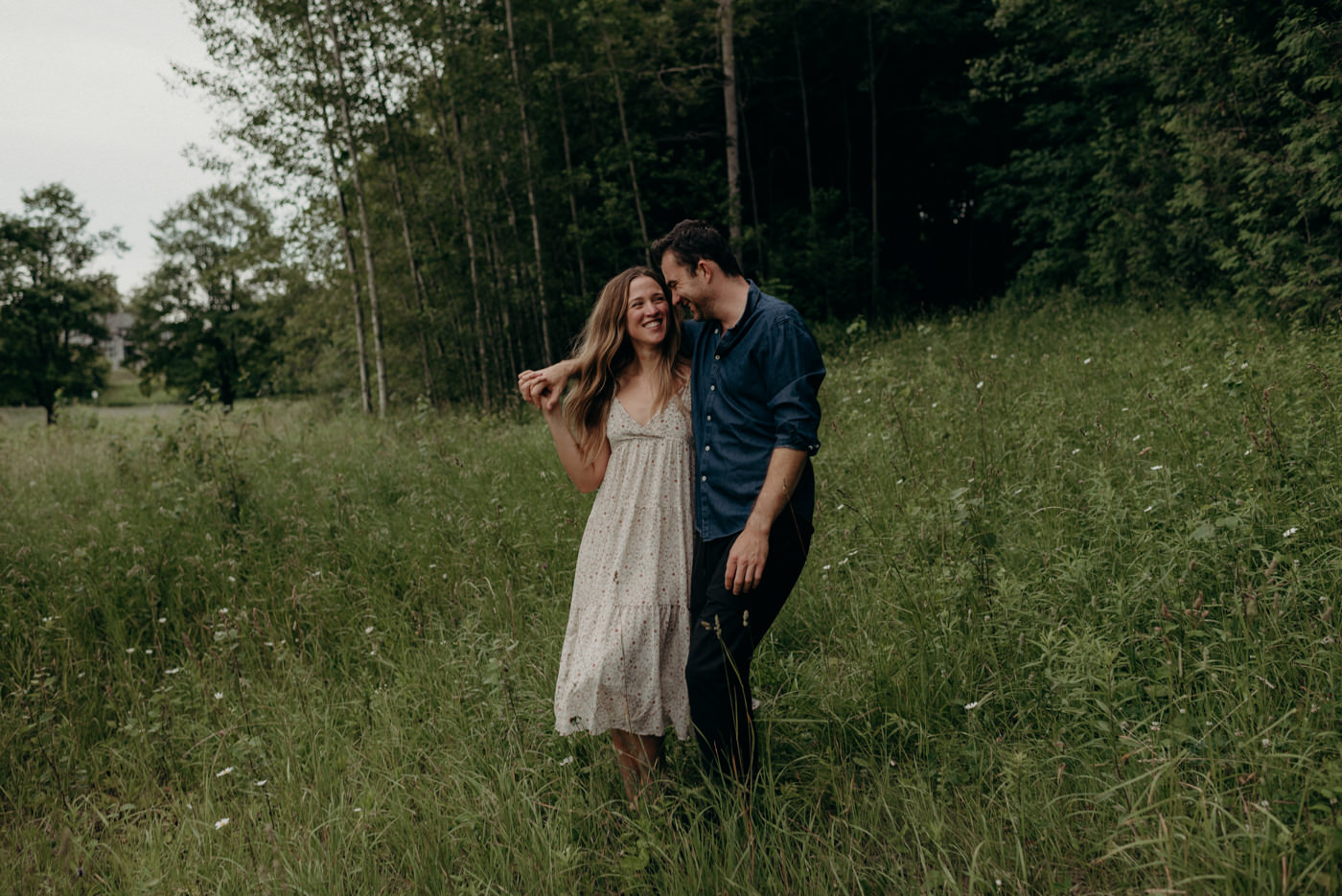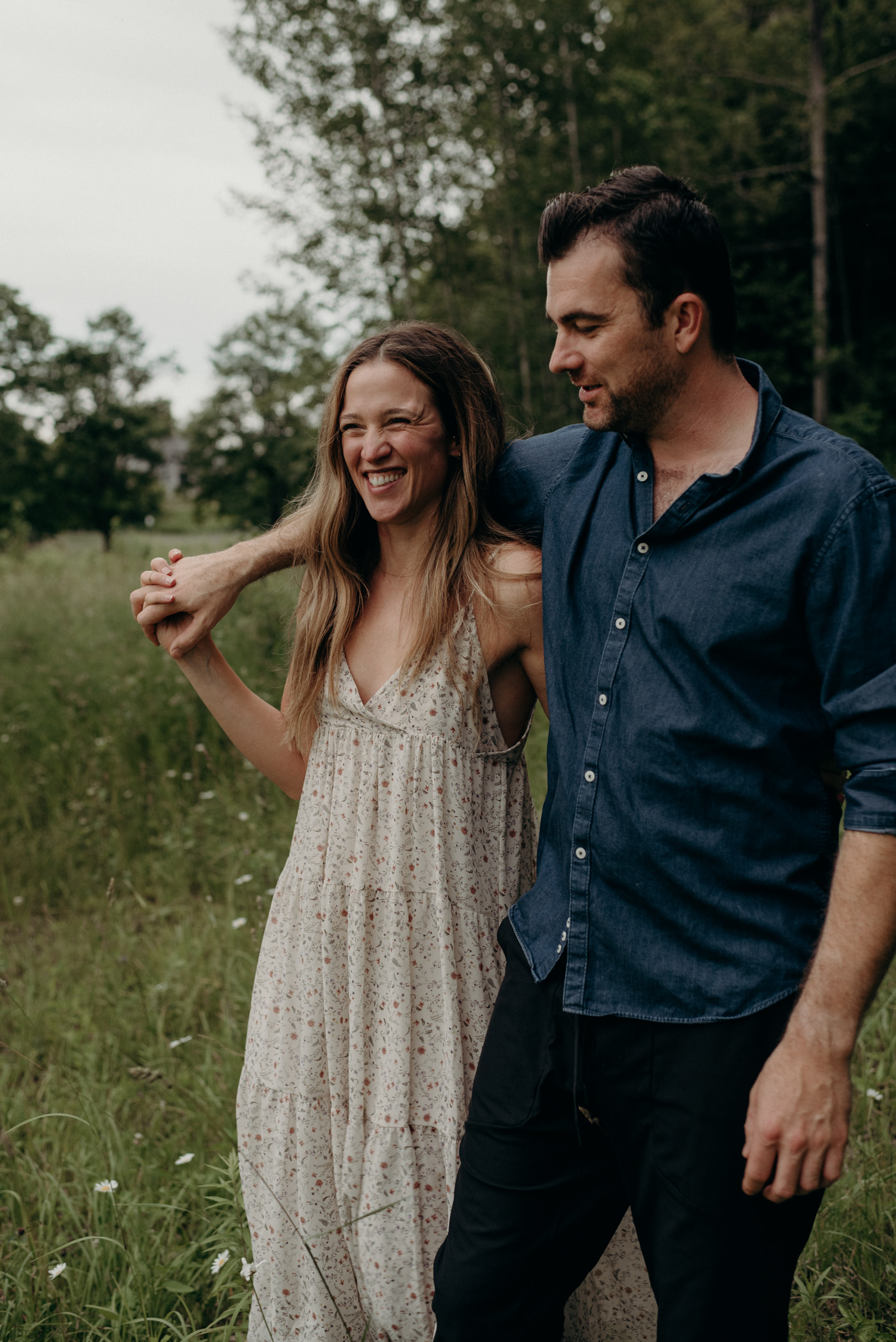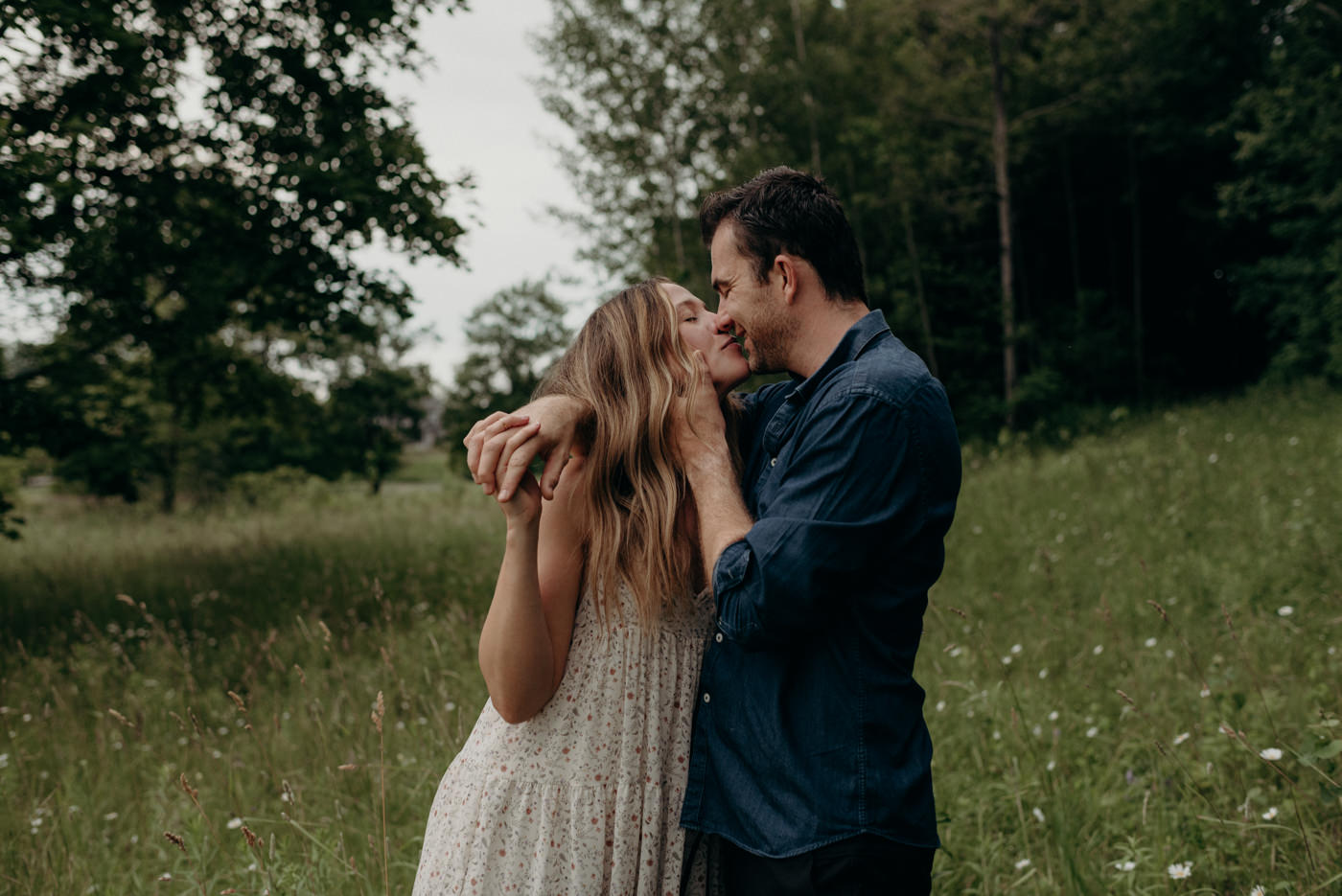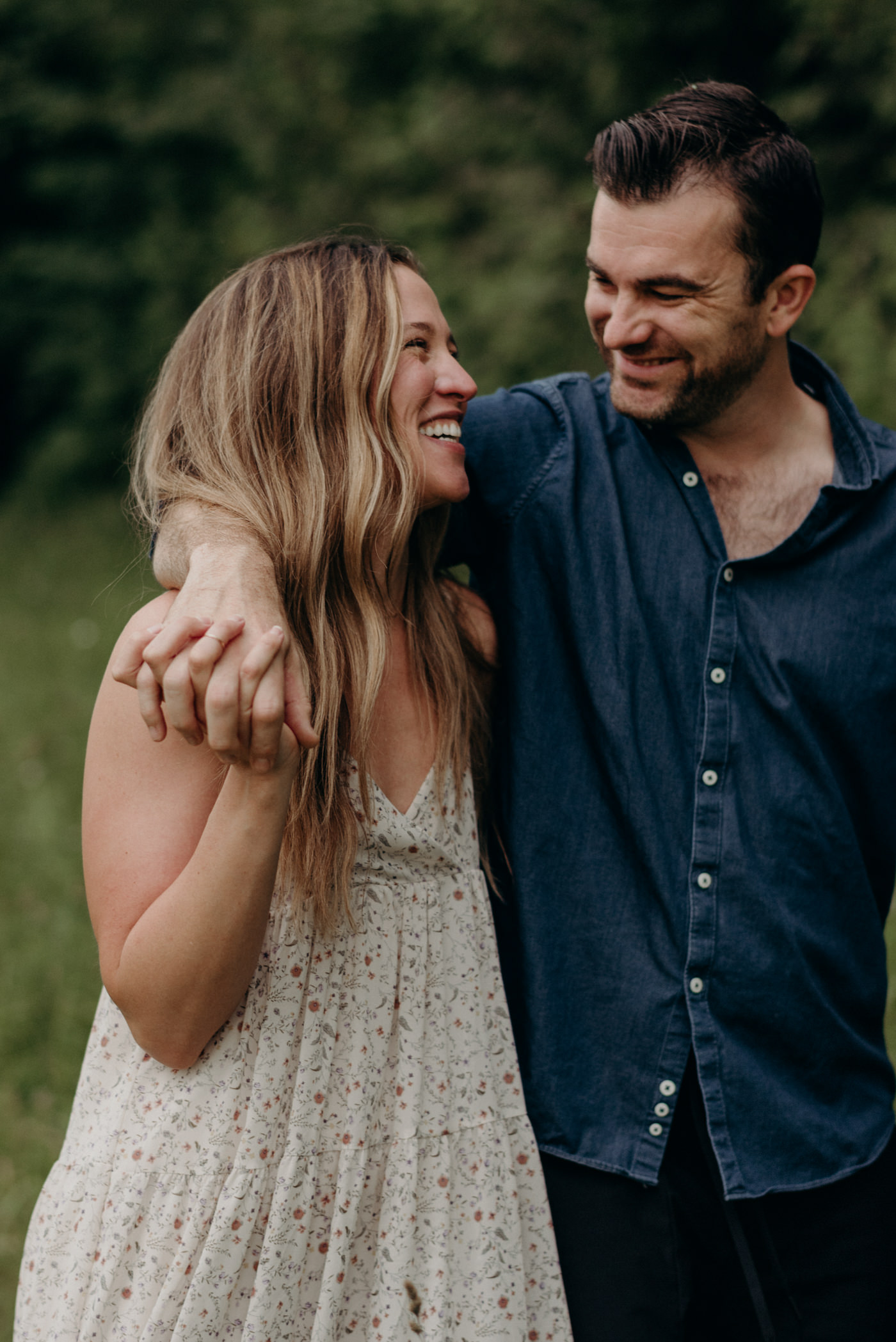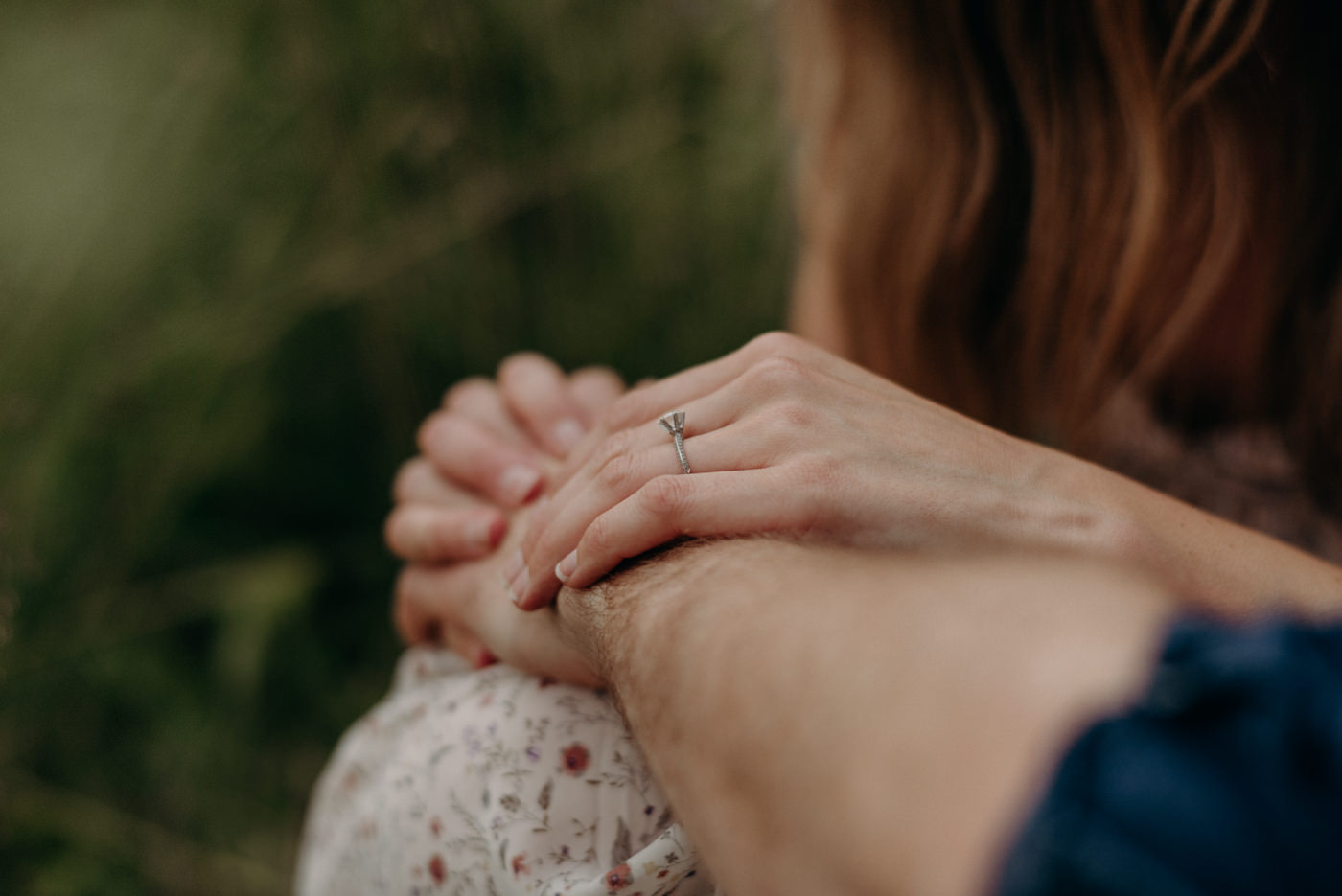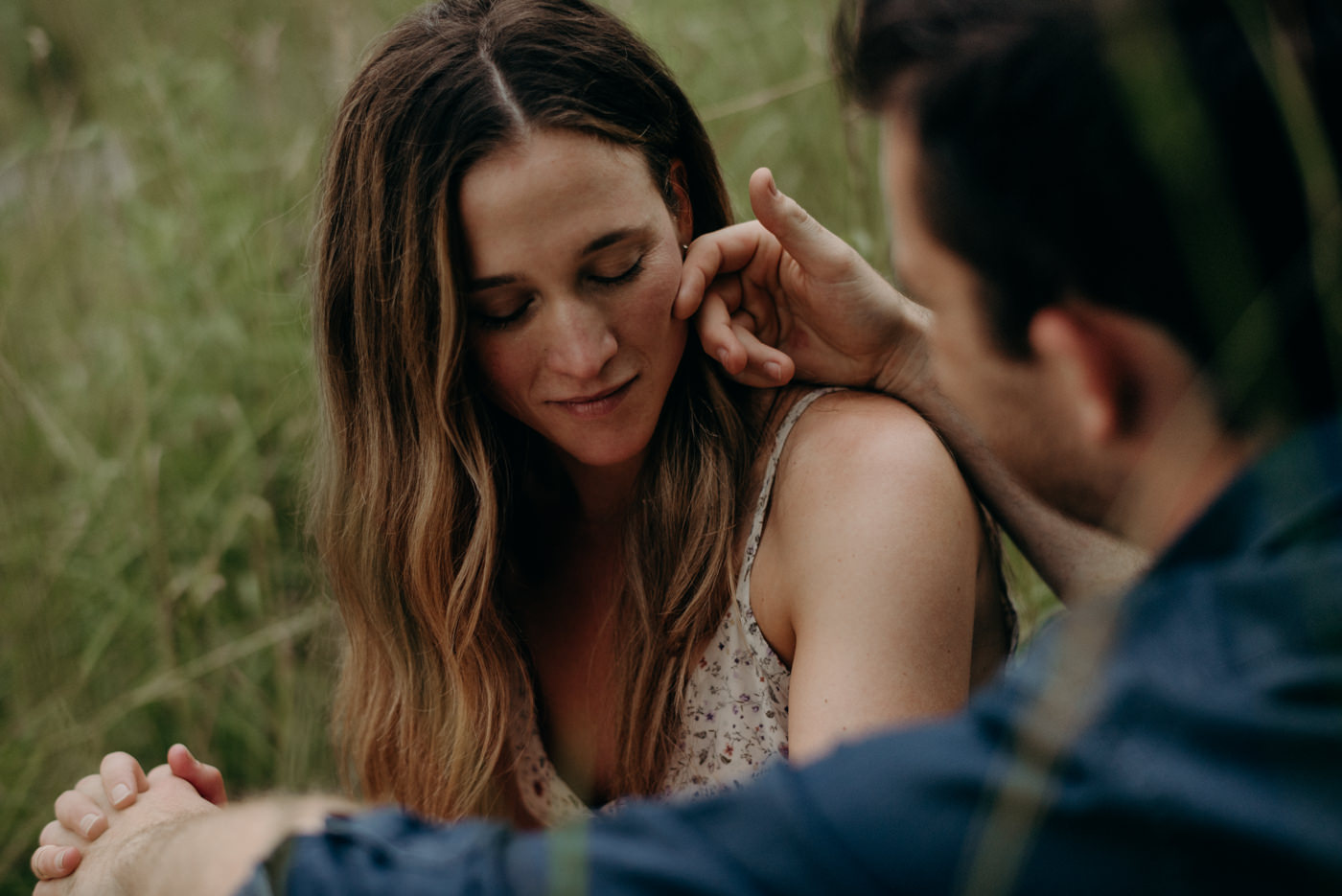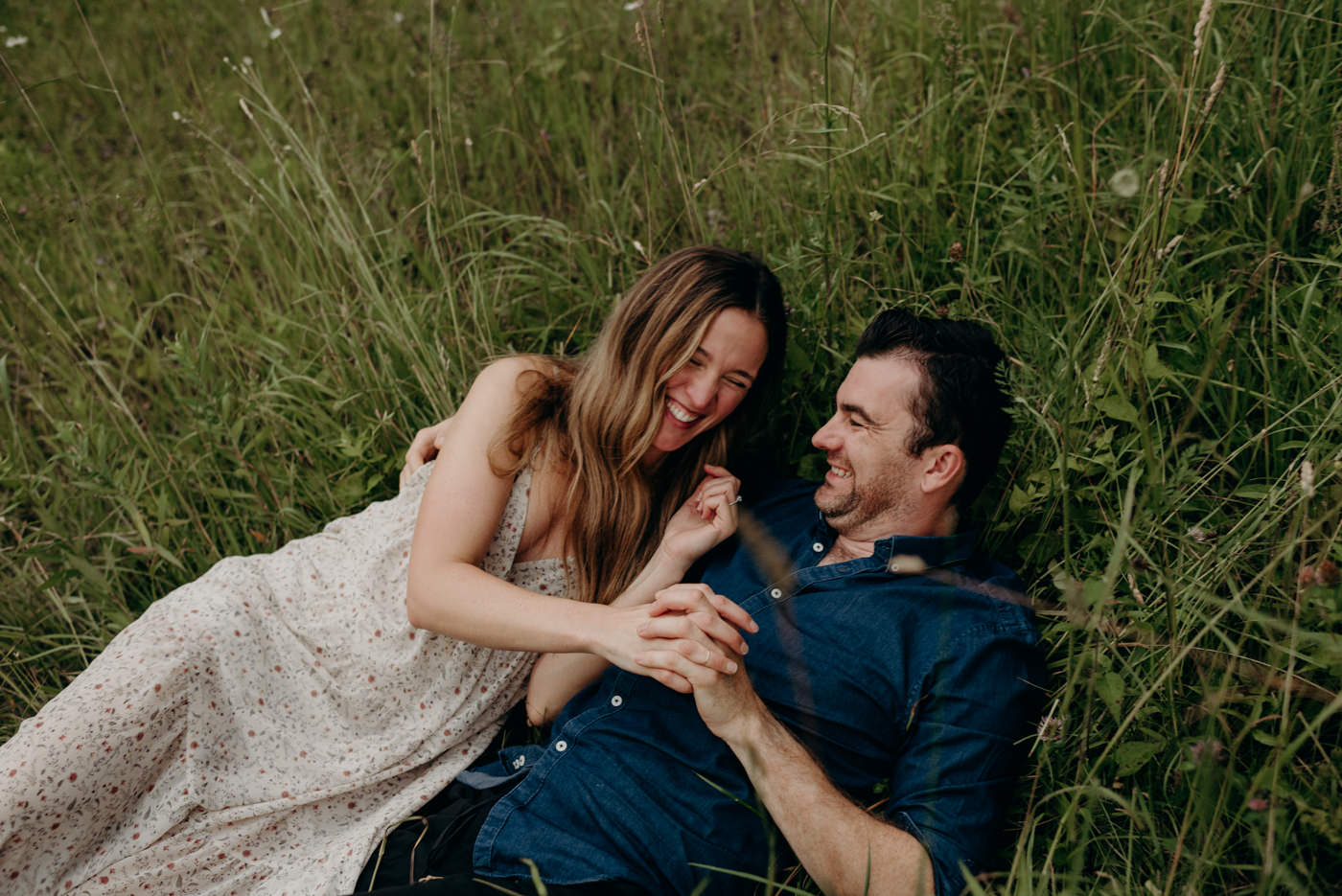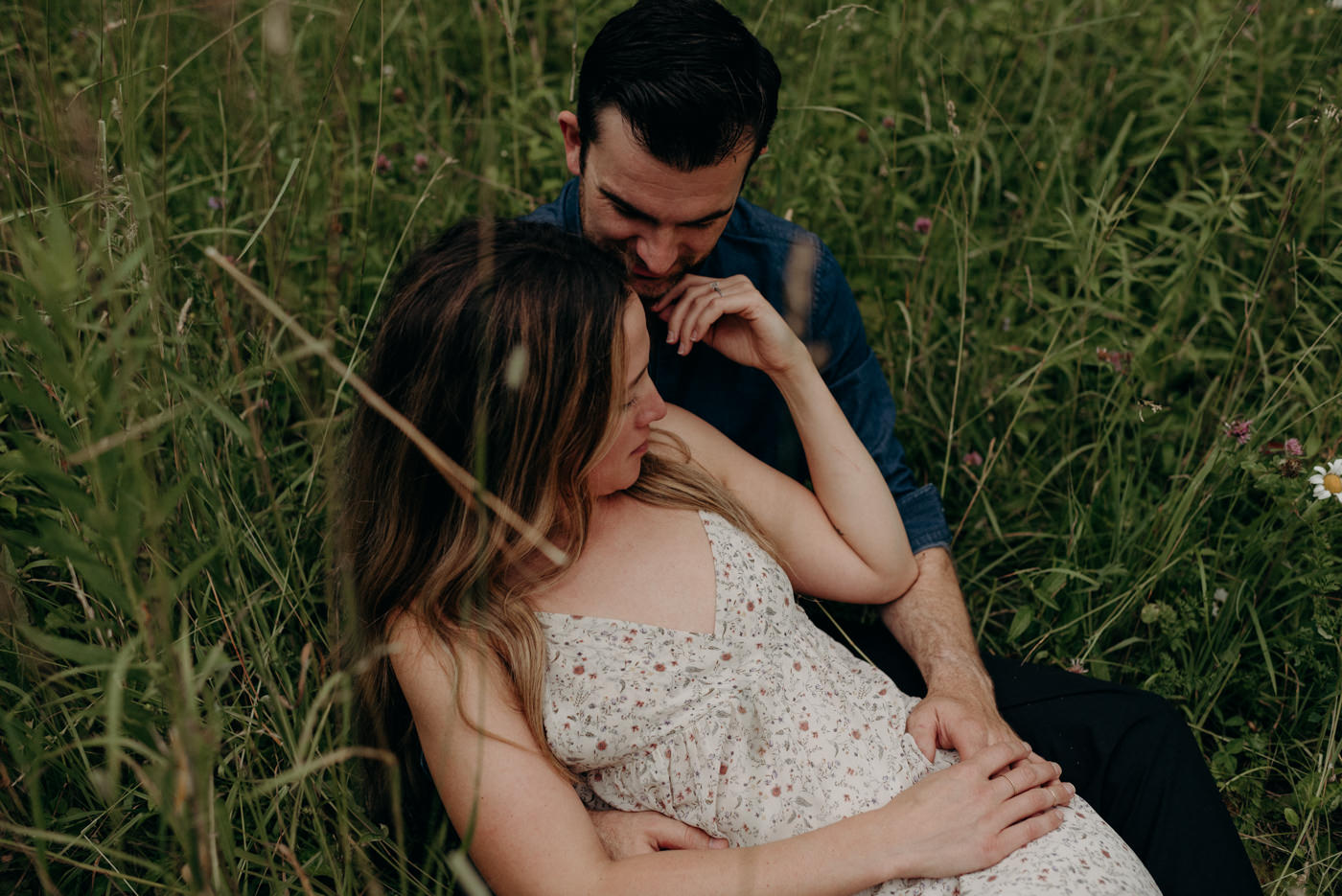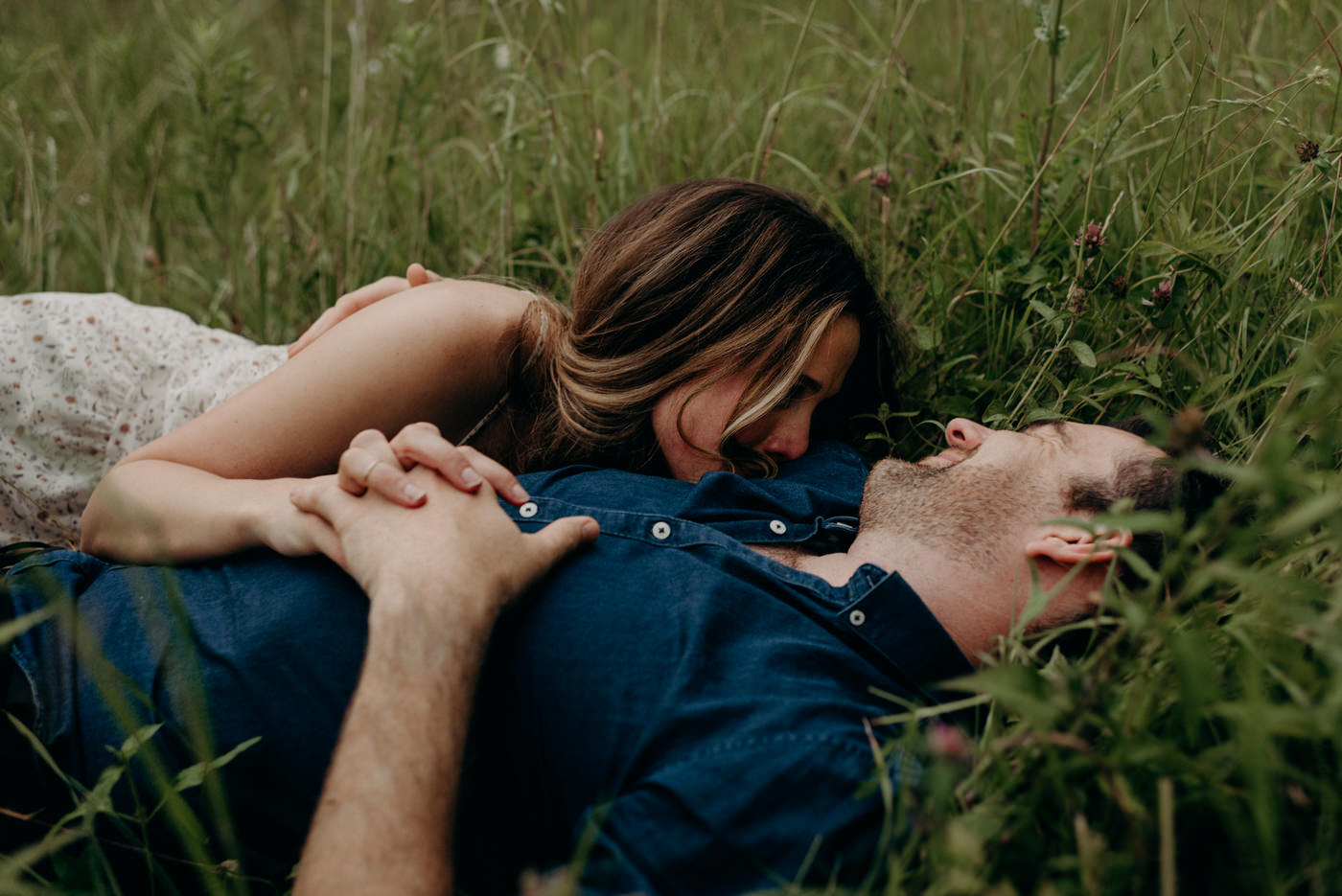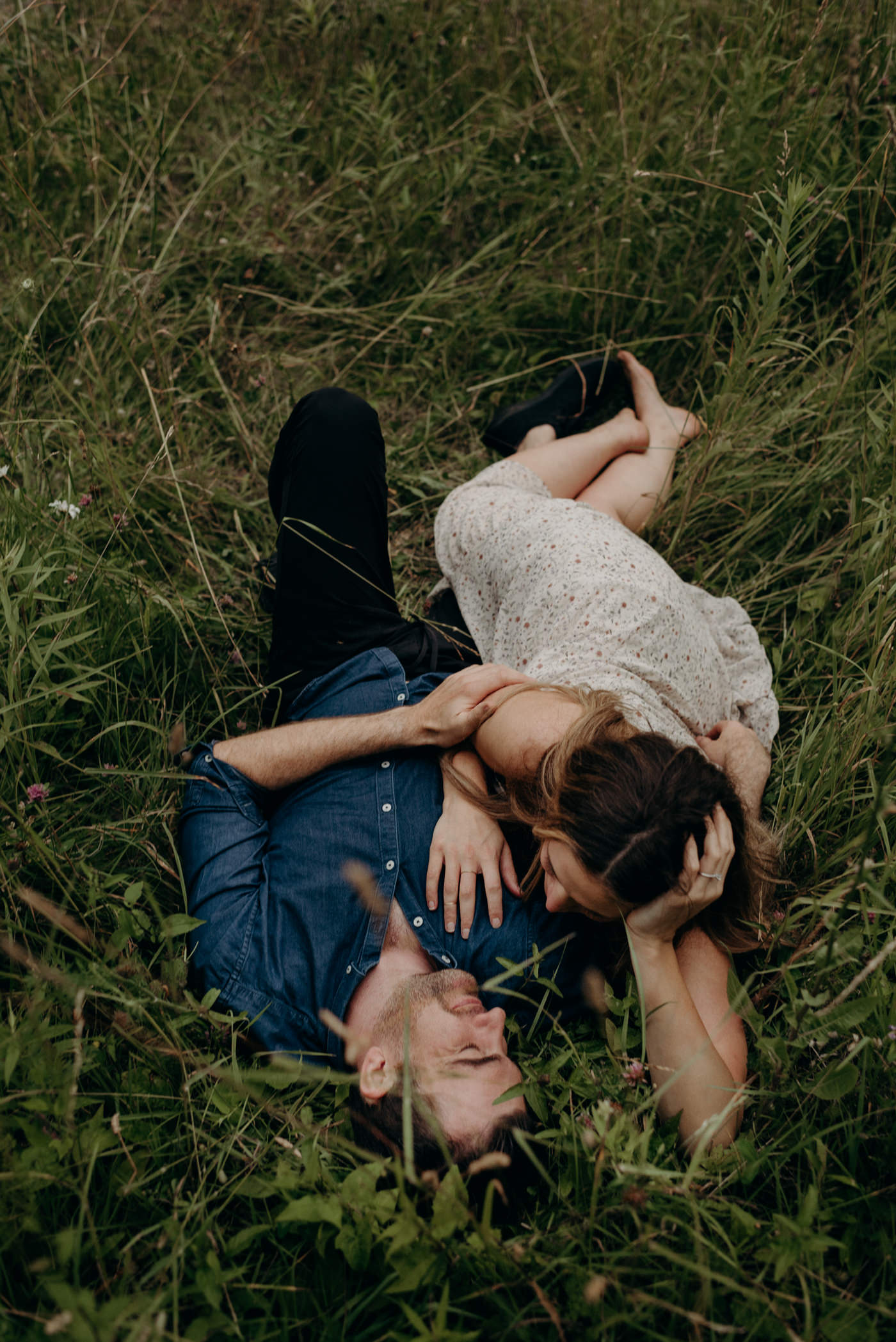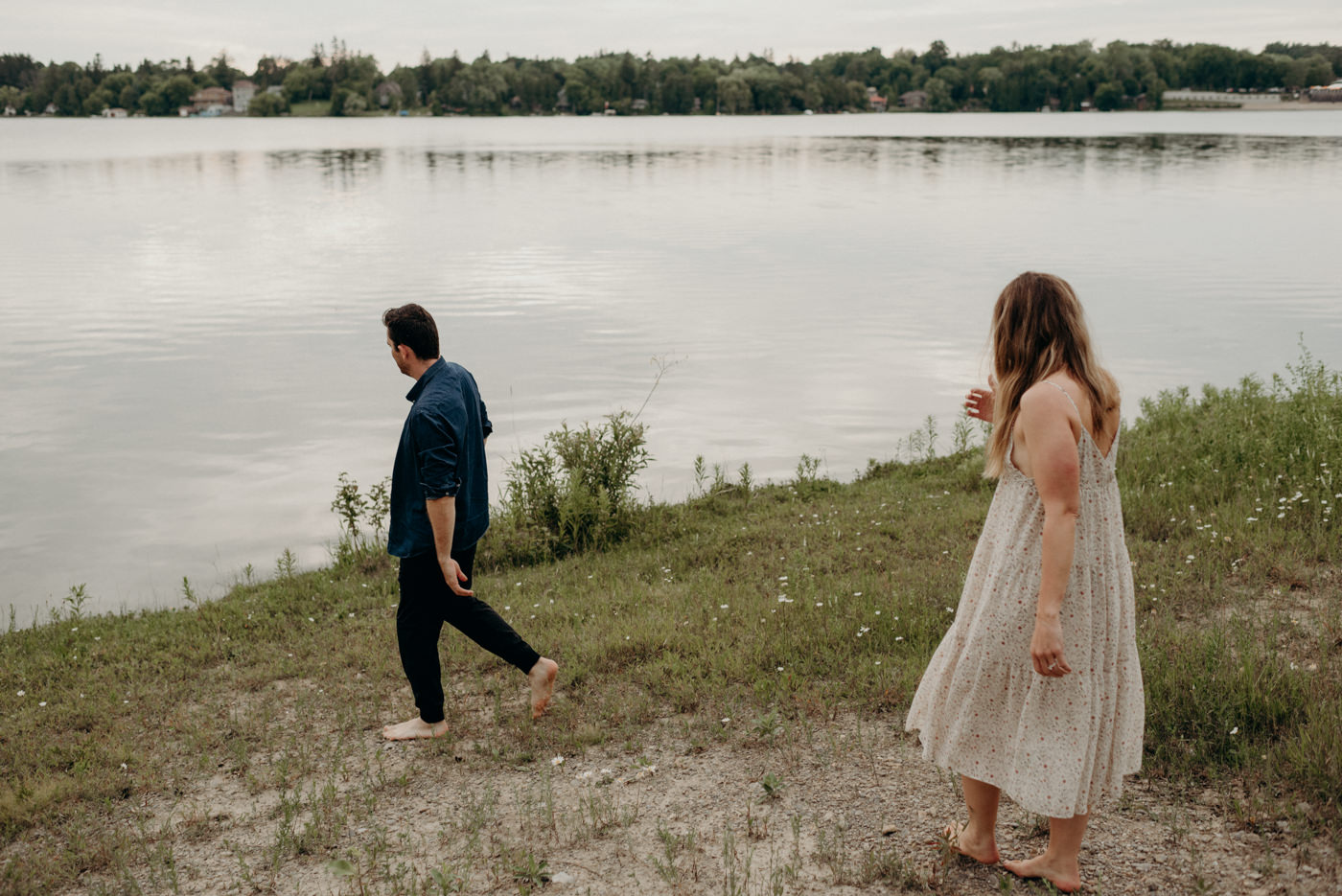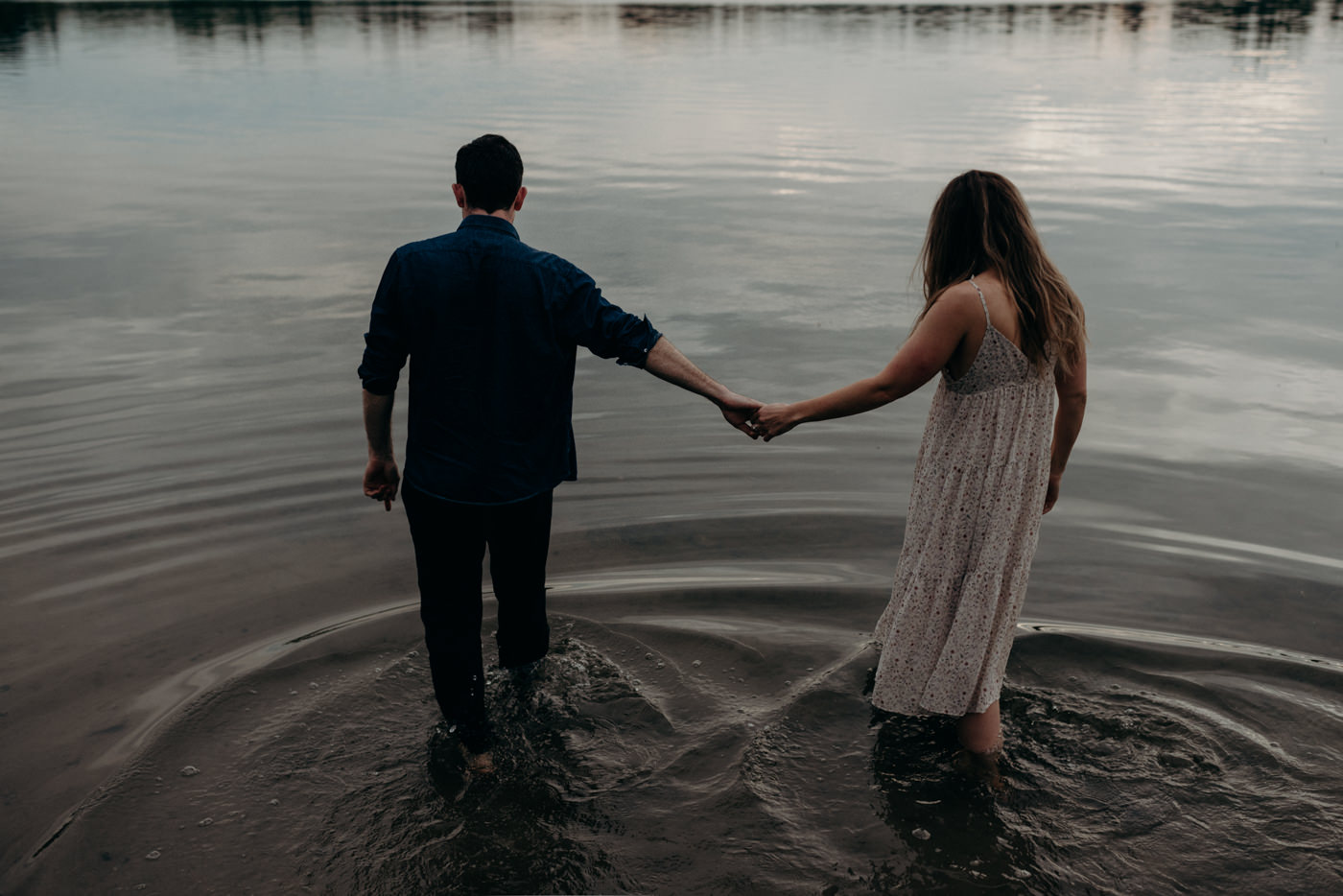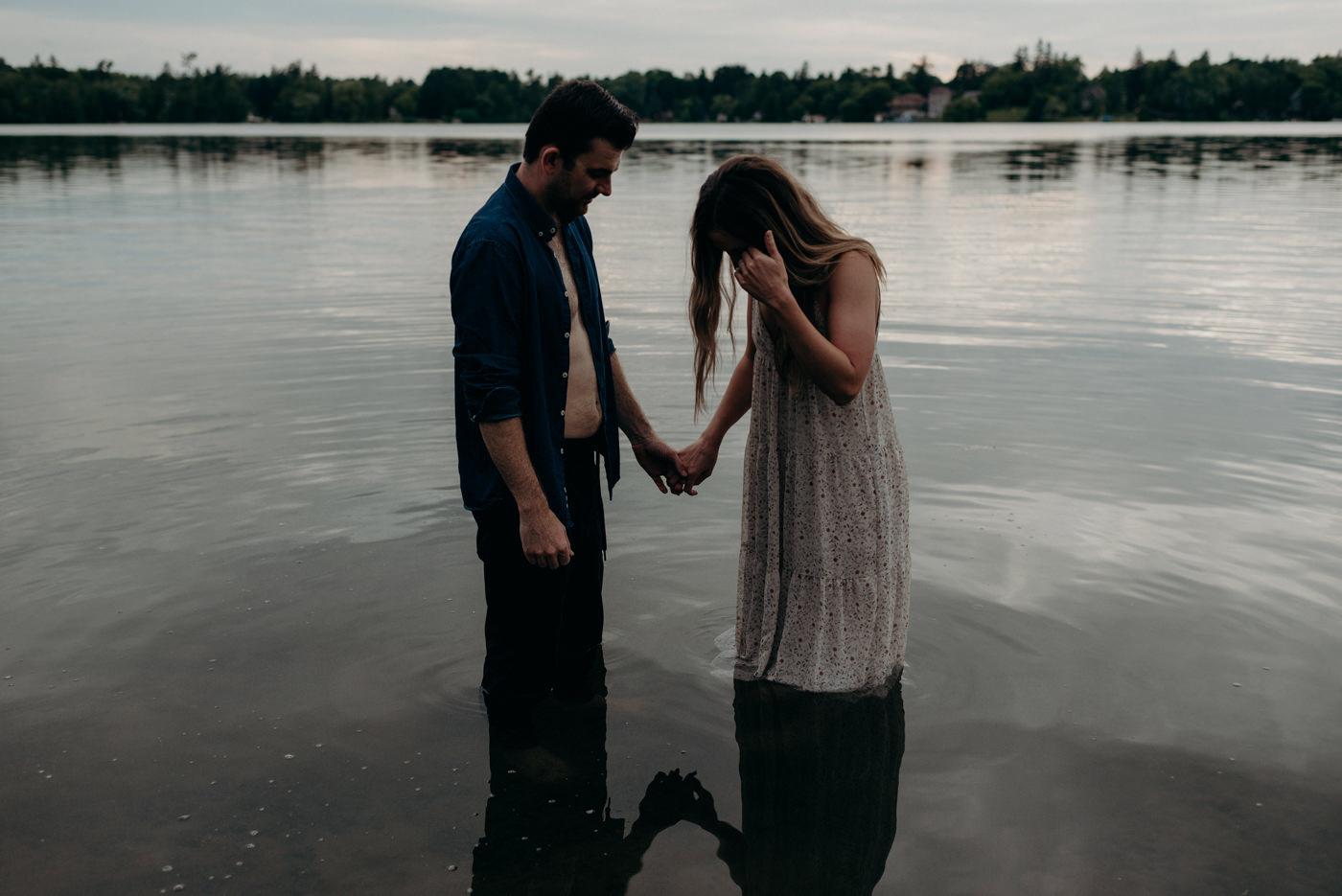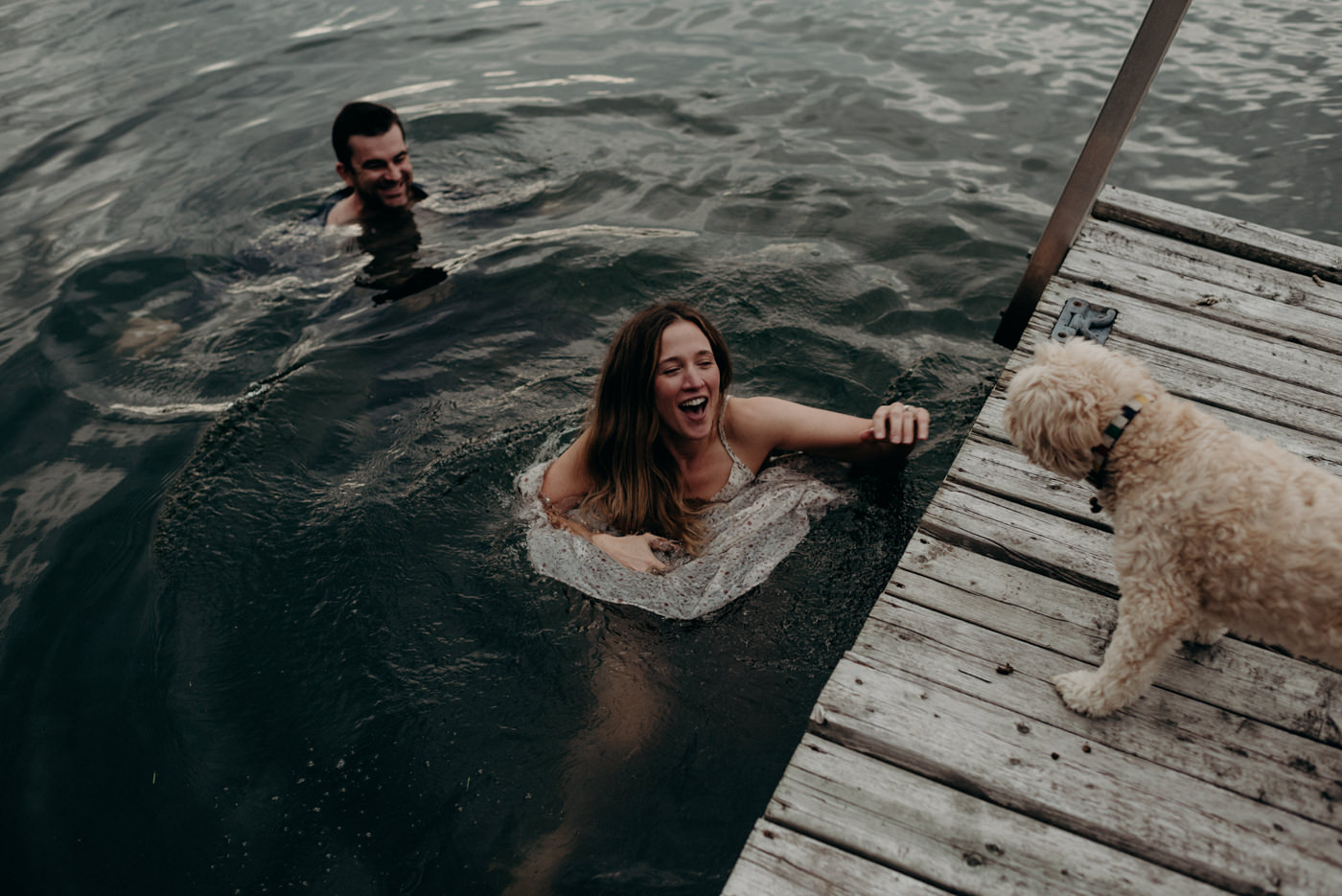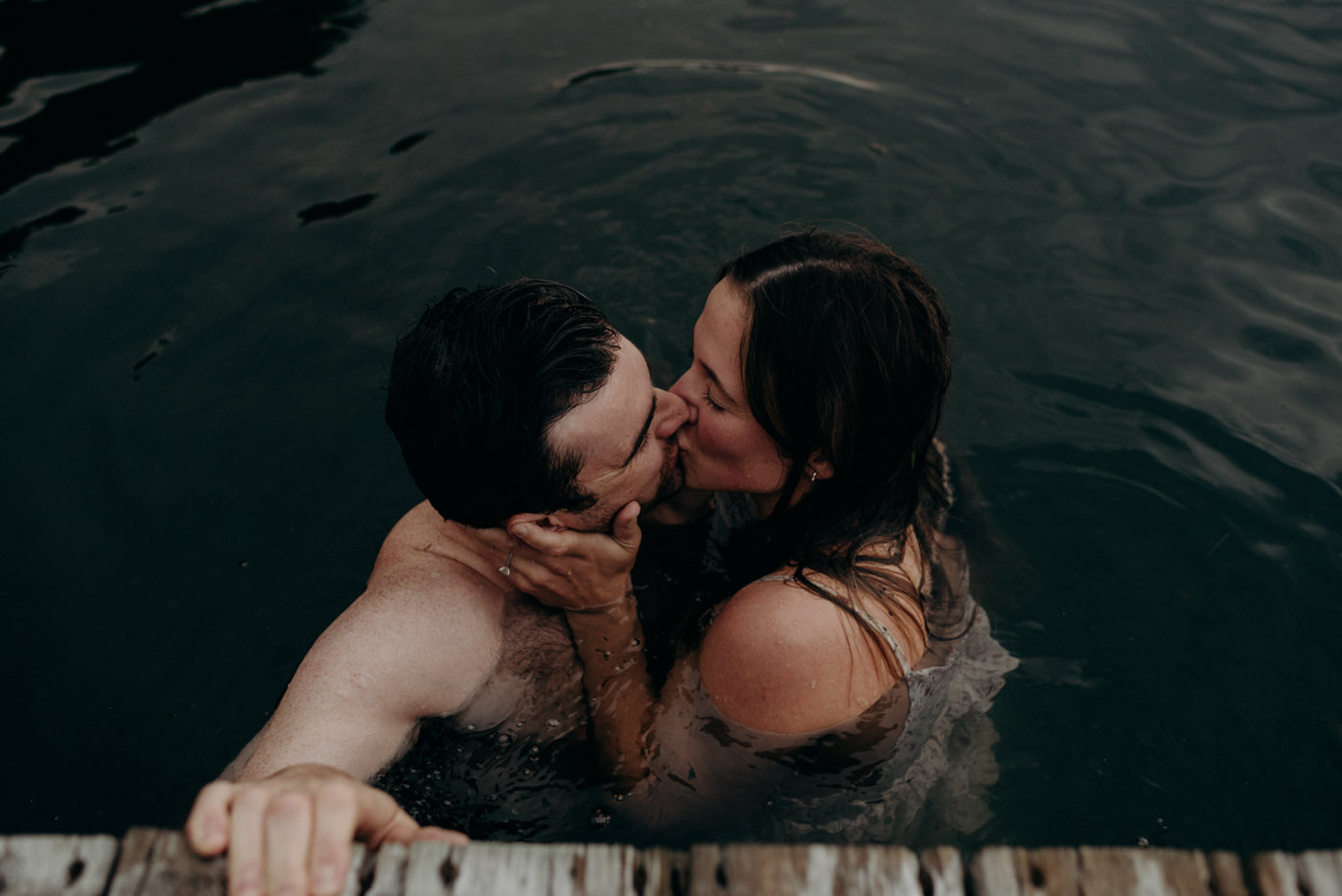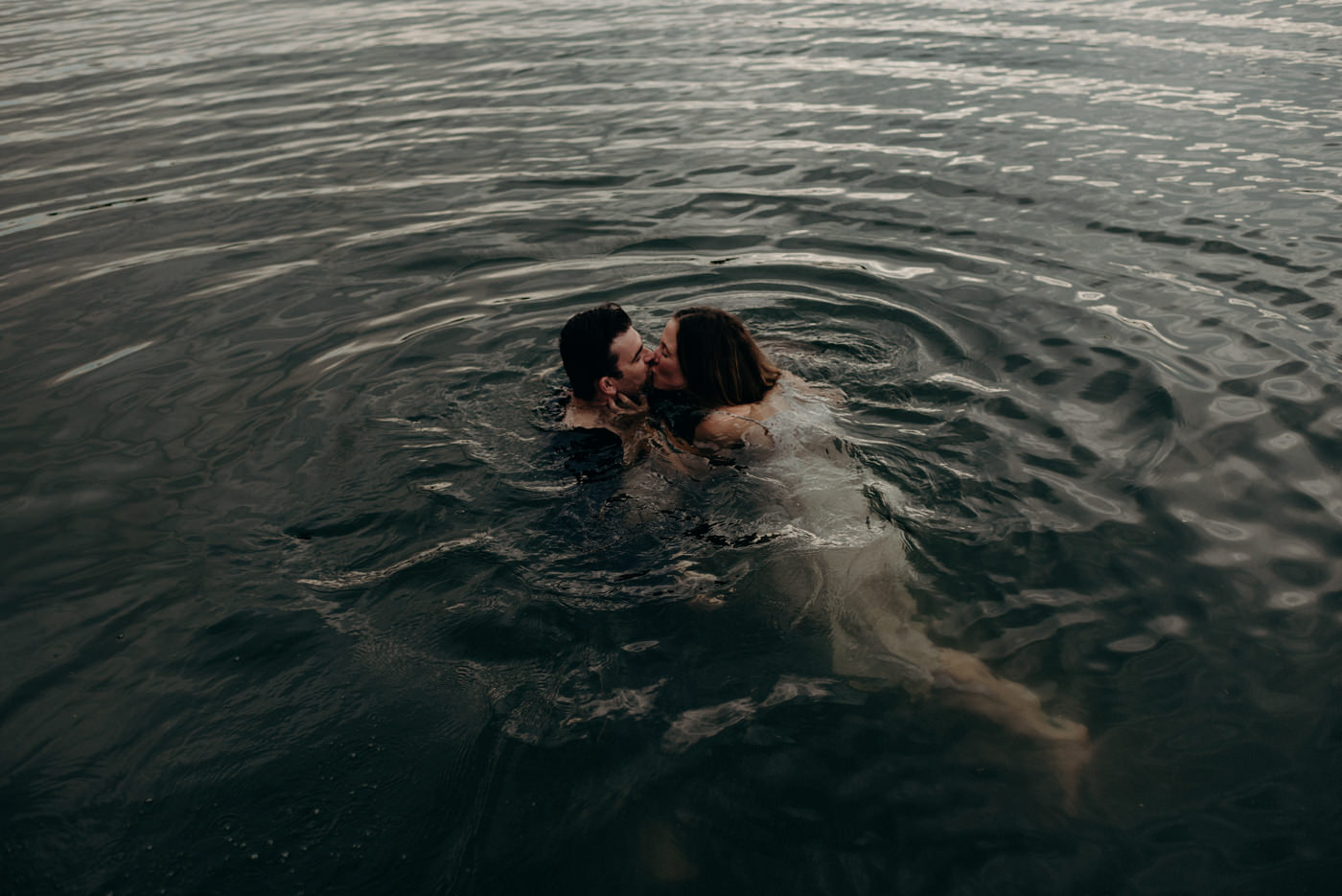 Here's another warm summer night engagement at sunset where the couple ended up in the water!