Naomi and Ben are carefree souls who planned a beautiful and intimate Toronto loft wedding for their family who flew in from Ireland. With just 12 guests in attendance, they were thoughtful in making sure everyone had a memorable day while celebrating in an awesome hard loft in the city. They decided to forego the usual pomp and ceremony of a traditional wedding, opting for a short but meaningful ceremony followed by a curated Spotify playlist while everyone enjoyed cocktails before heading out for dinner. We took 15 minutes following the ceremony to take portraits on the street outside the building and it both felt like an eternity and went by much too quickly if that even makes sense. I left their wedding feeling sad it was over but excited to get to relive it as I edited. I feel so grateful to have been able to capture these moments of them!
What was most important to you when planning your wedding?
We had originally began planning a big wedding in Italy but found ourselves getting stressed and not enjoying it. By the time we were quite far into the process we realized we were planning a wedding for other people and not for ourselves (which is of course supposed to be the point!). So, when it came to our second attempt it was really important to us to make sure it felt like us, keeping everything relaxed and making everyone feel comfortable, especially ourselves. We also wanted it to be untraditional and something our very limited number of guests would remember.
How did you chose your wedding photographer?
We had never really thought about getting married in Toronto but when I first saw one of Daring Wanderer's photos I got butterflies! I showed it to Ben and it inspired us so much I said if Jess was available in December we are getting married here in Toronto. We changed our entire wedding plans from a large wedding in Italy to a 12 person wedding, inspired by this elopement where a couple got married in an AirBnB! It was really simple and relaxed looking but also elegant and intimate. Jess' photo was exactly what we were looking for on our wedding day but we just hadn't realized it yet. It looked calm, intimate and relaxed and for the first time since beginning wedding planning we became excited about getting married! Her photos don't feel staged or stiff, they are incredibly organic and flow beautifully, I love how relaxed I felt when I looked at the couple in her photos and how much she manage to capture a single second so perfectly.
What was the most memorable part of the day?
Naomi: When Ben sang a song on his ukelele as part of his vows, there wasn't a dry eye in the house!
Ben: When Naomi walked into the room. Seeing her for the first time in her beautiful white dress, it was really very special considering we all thought she would wear her favourite colour…black.
Any wedding planning advice you'd like to share?
Do not give into the pressure of other peoples opinions on what is the 'norm'. You do you, it's your day. Actually the best thing we did the second time around was kept the whole thing a secret! There were no opinions because nobody knew anything except the time, date and to be in Toronto!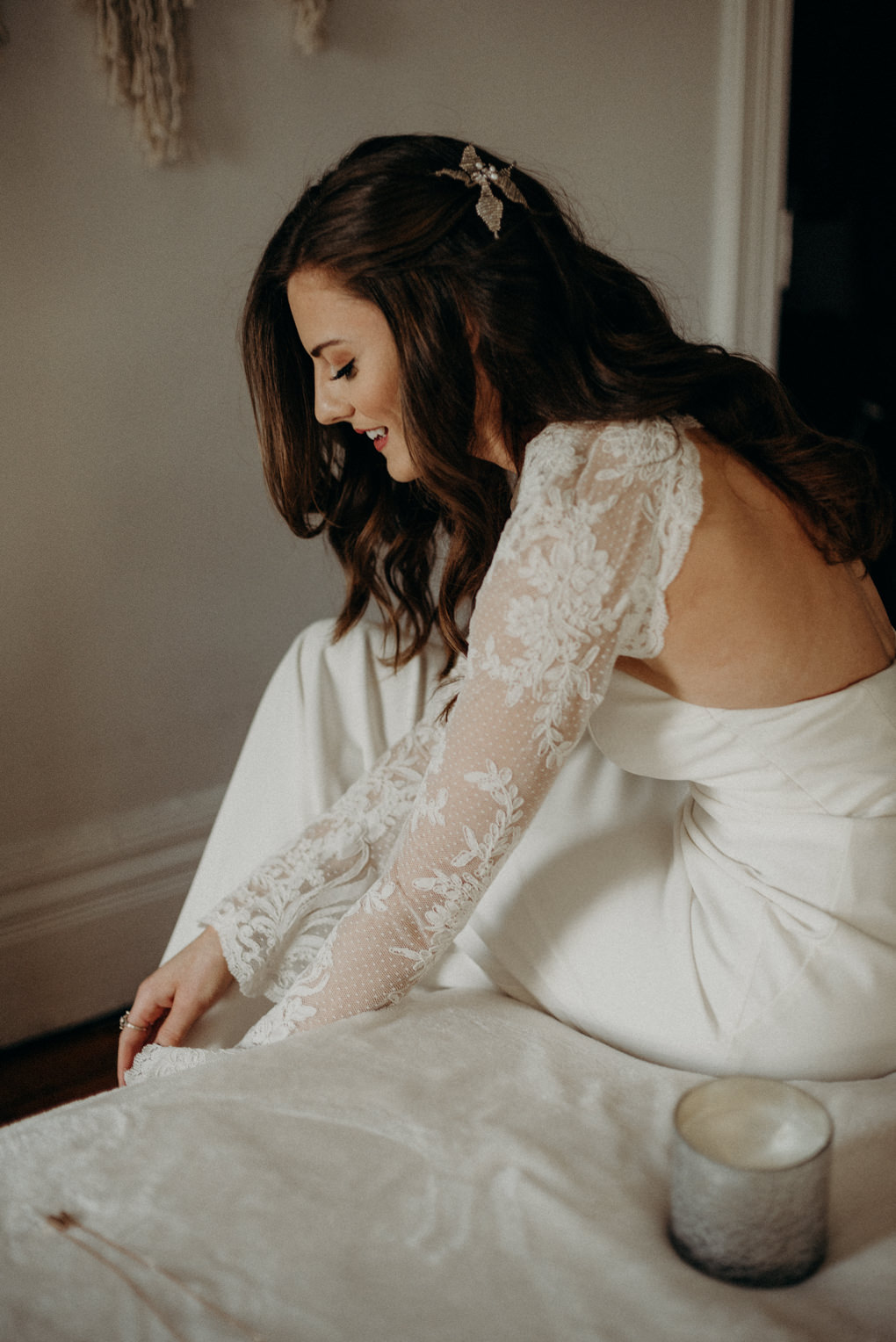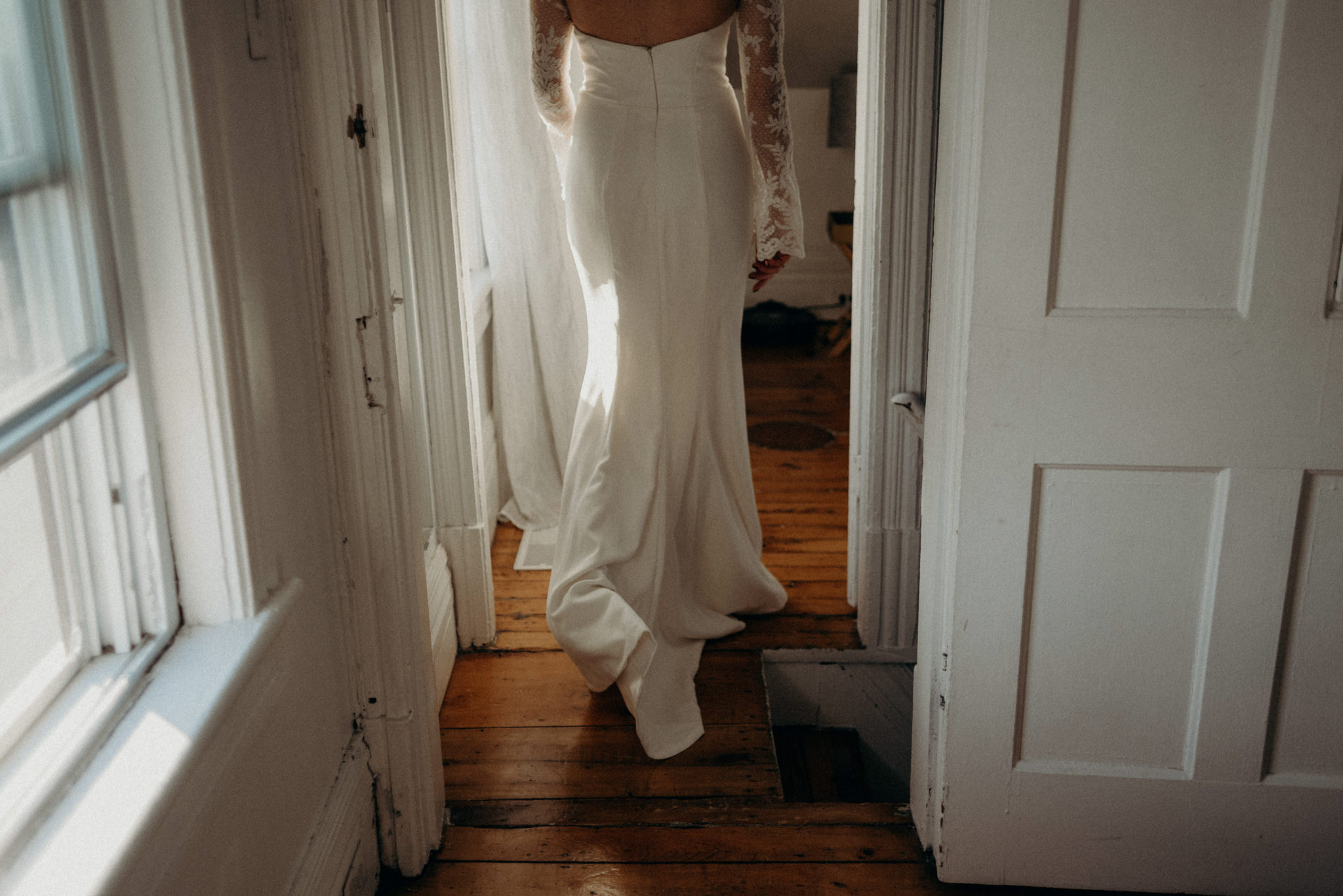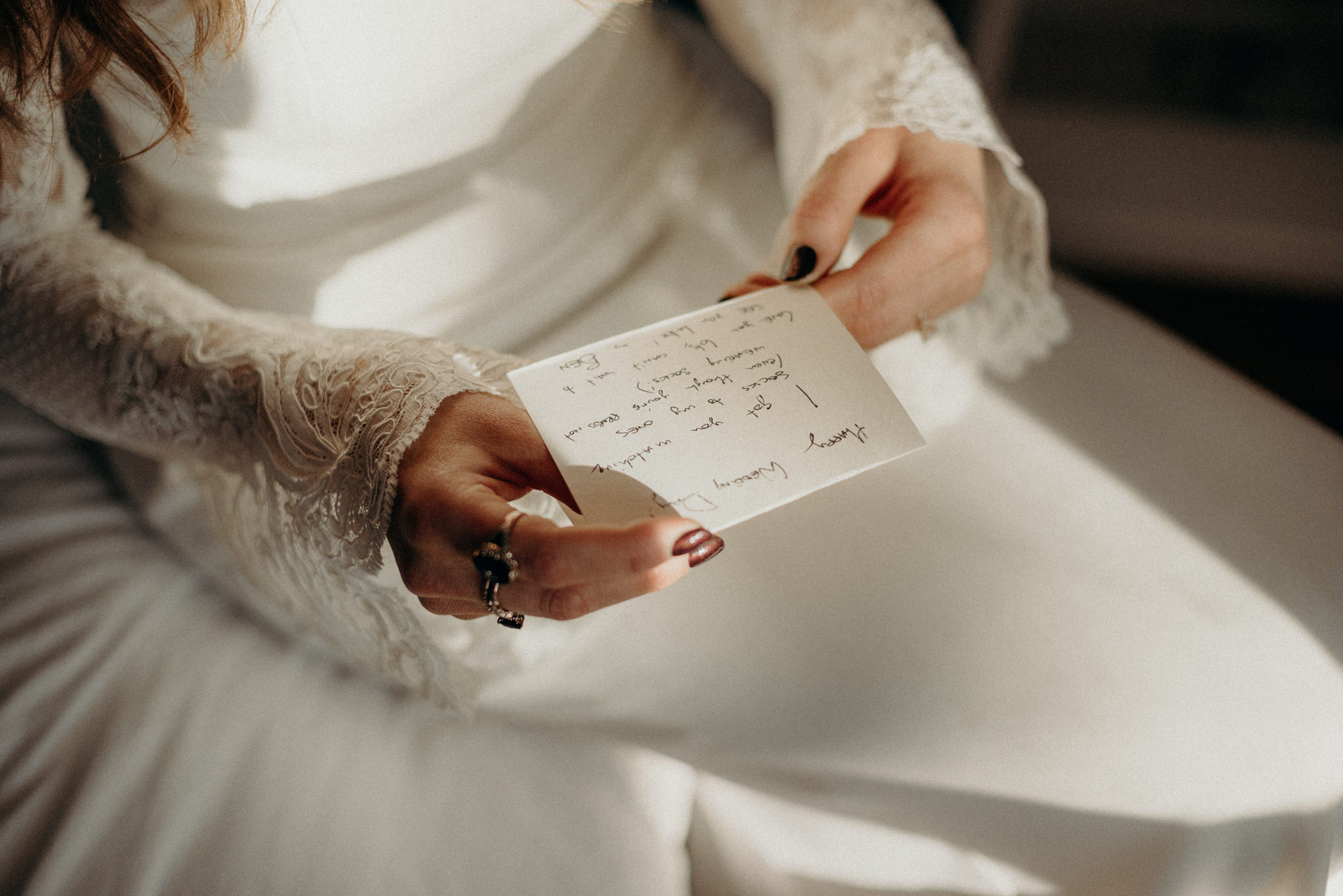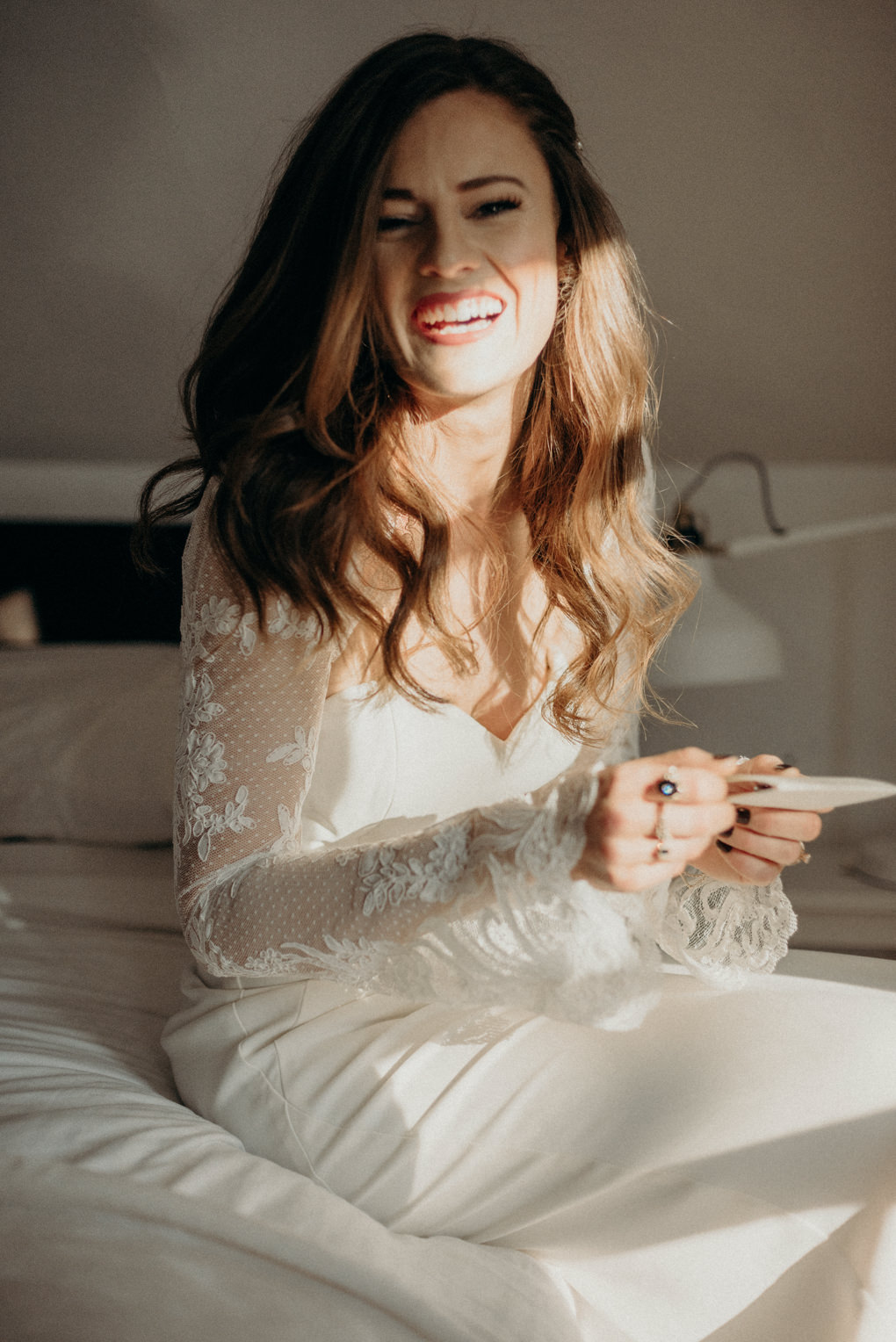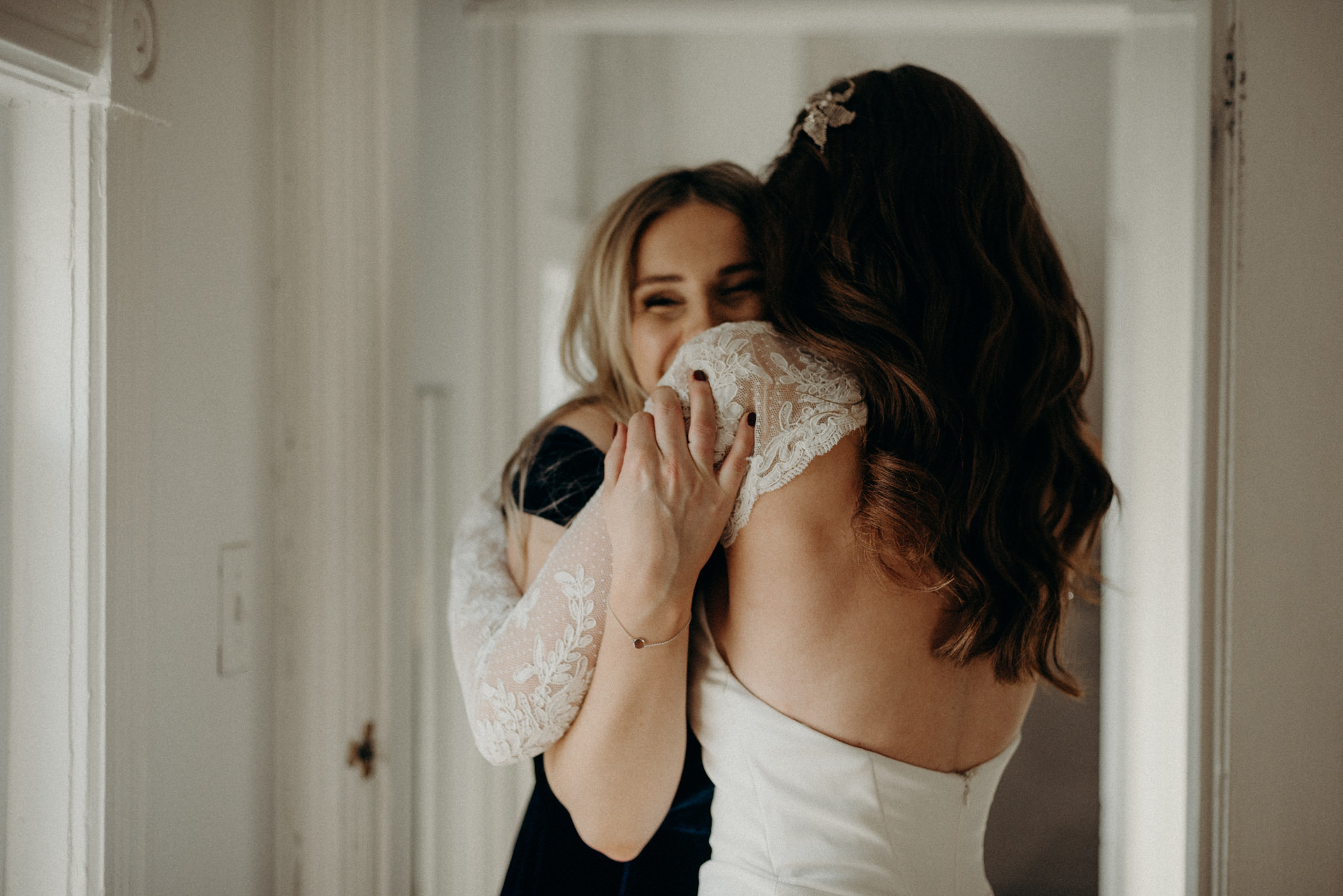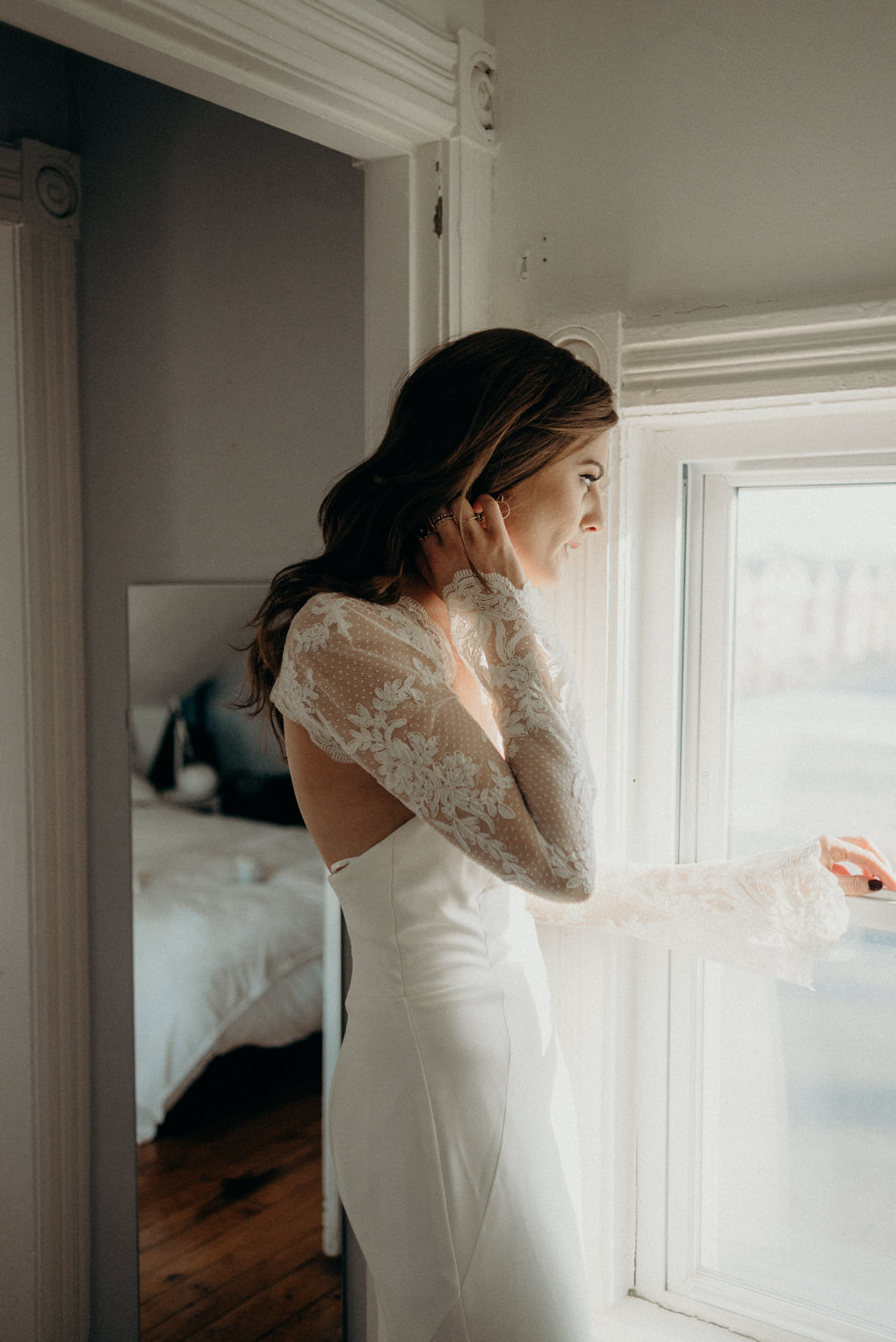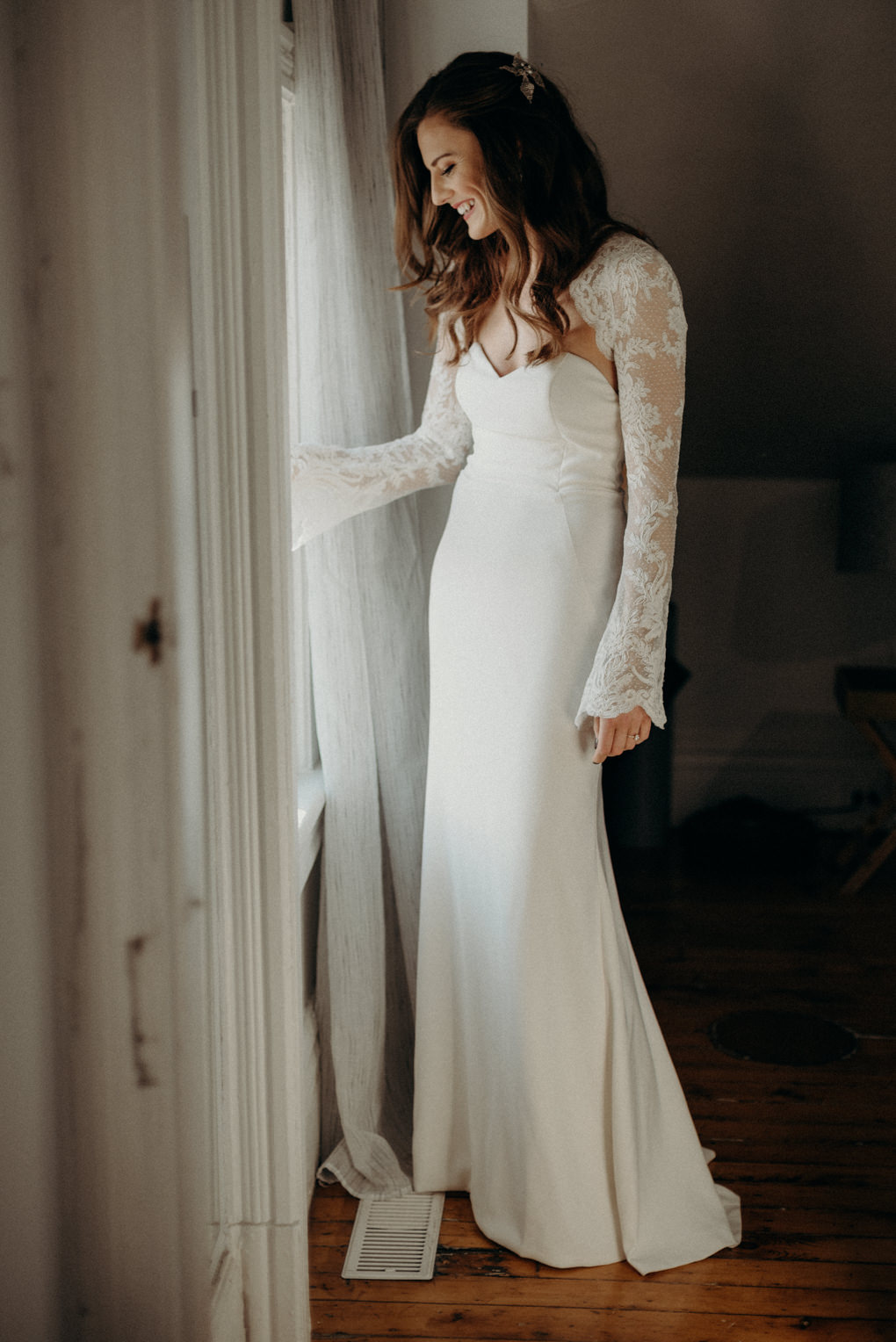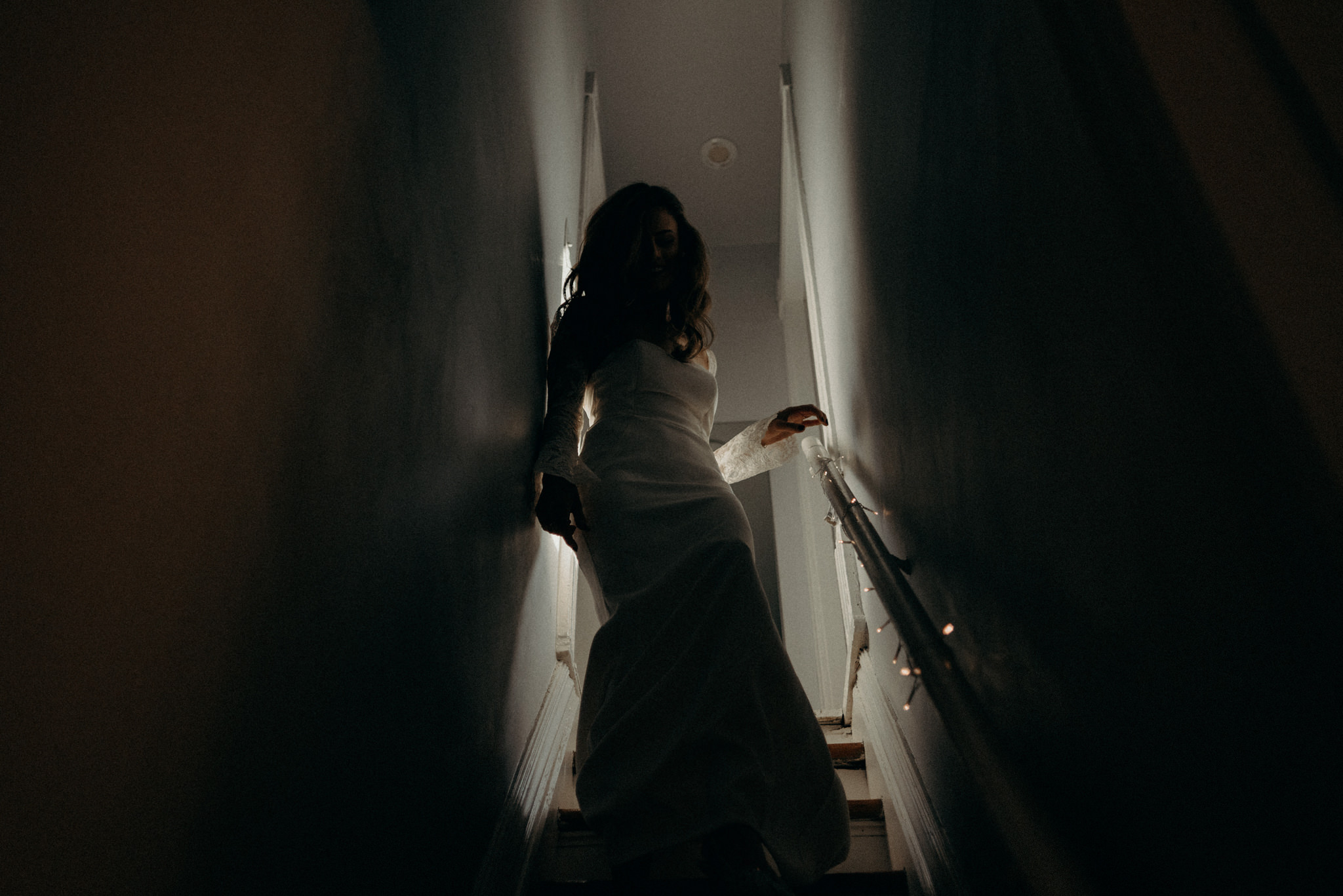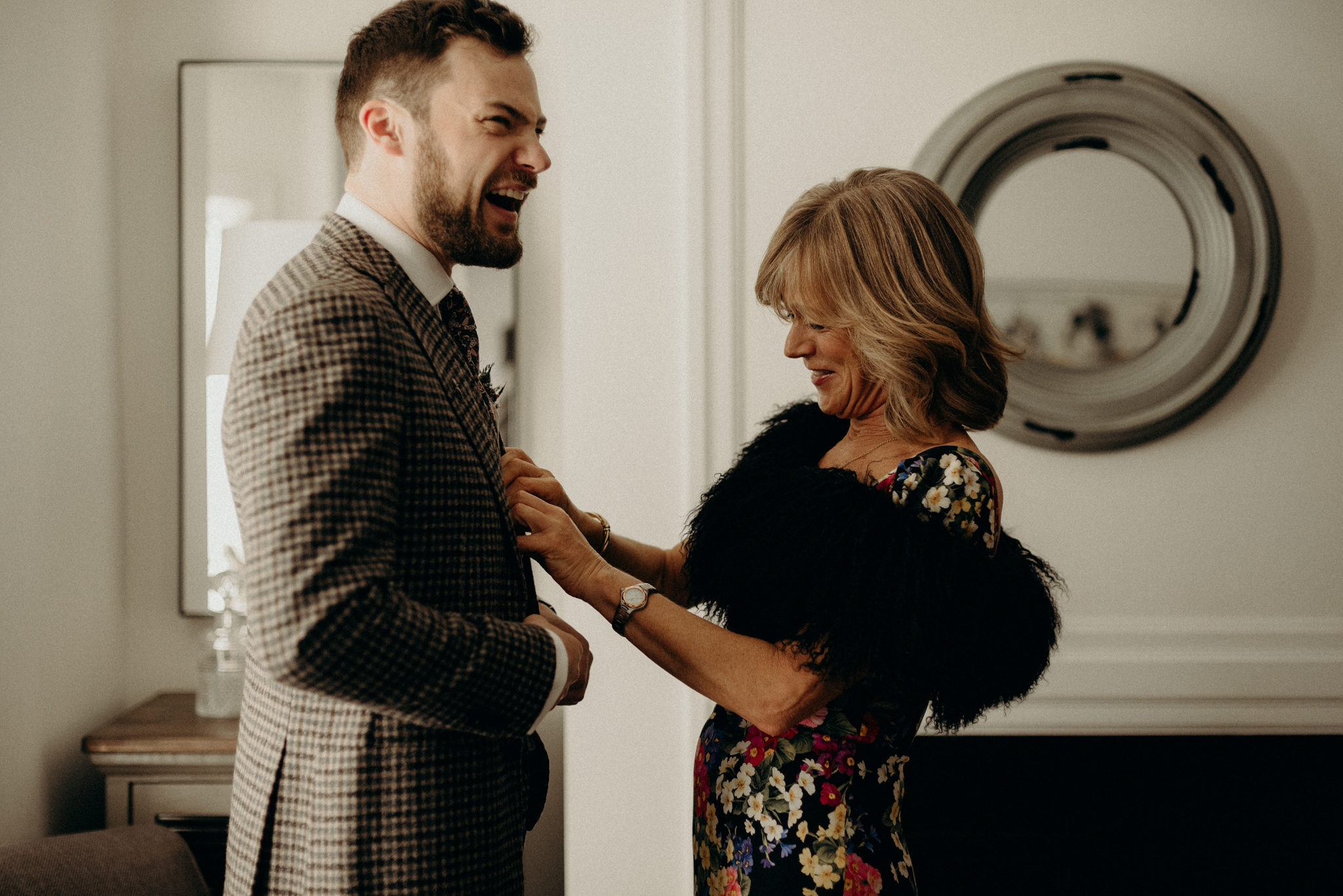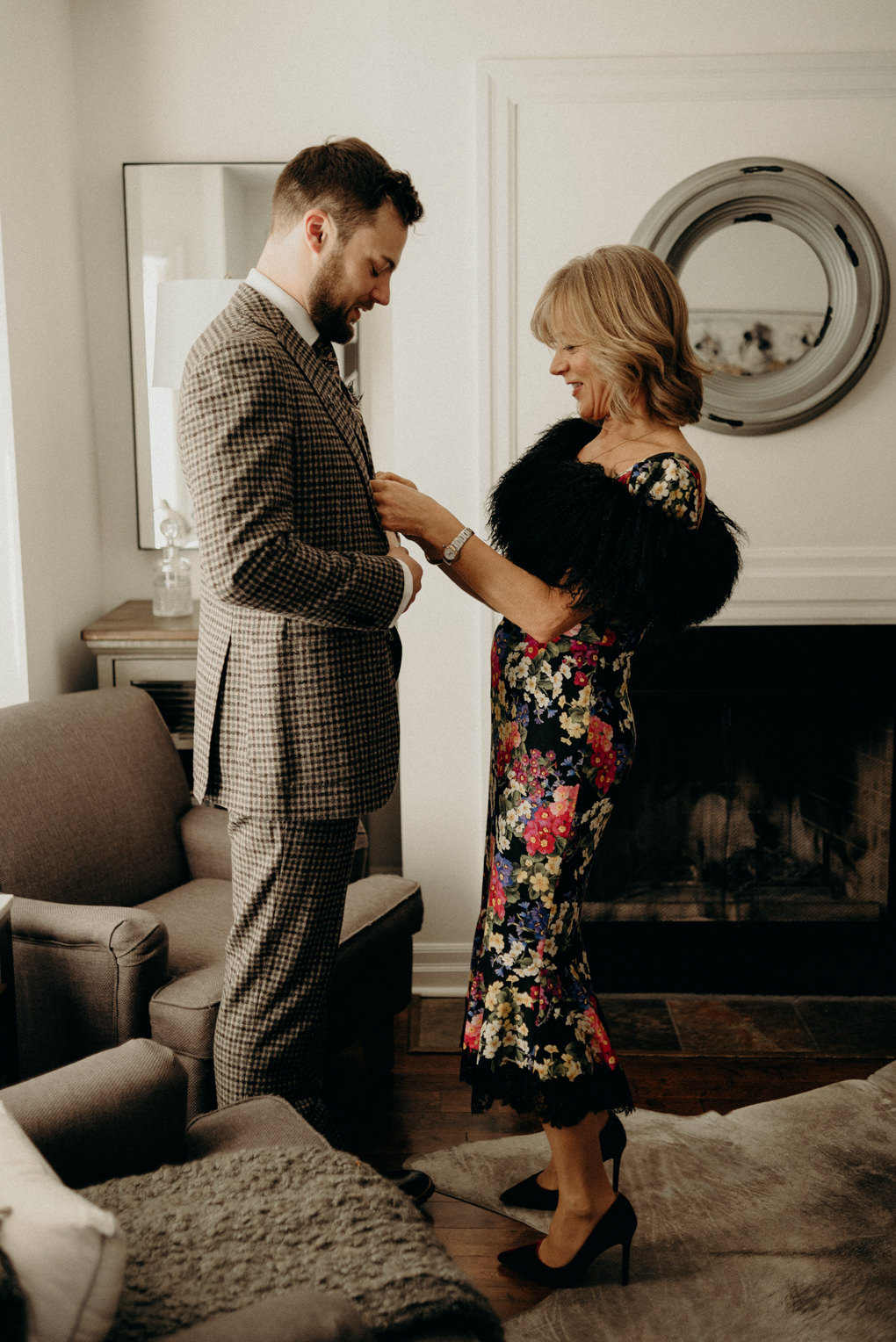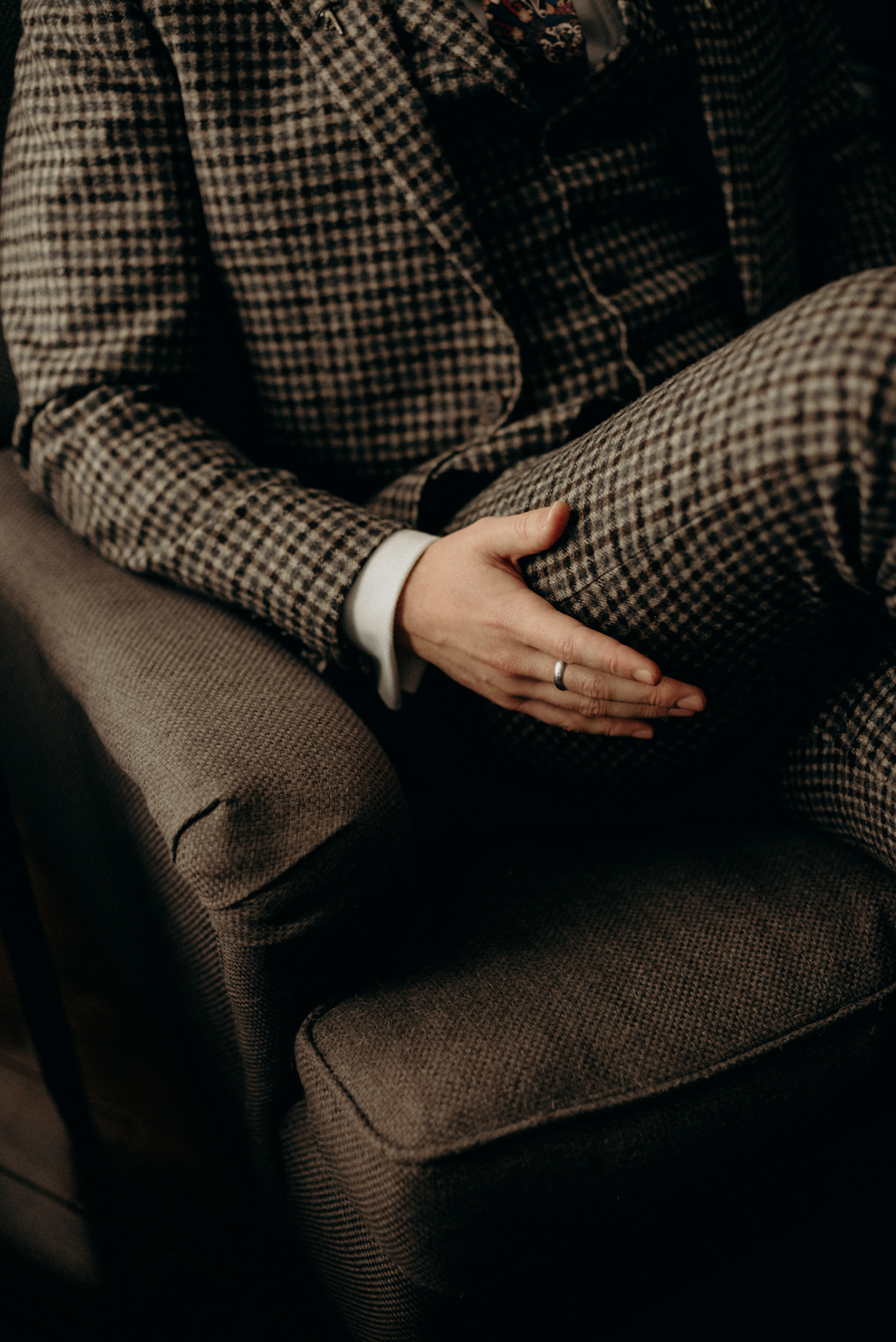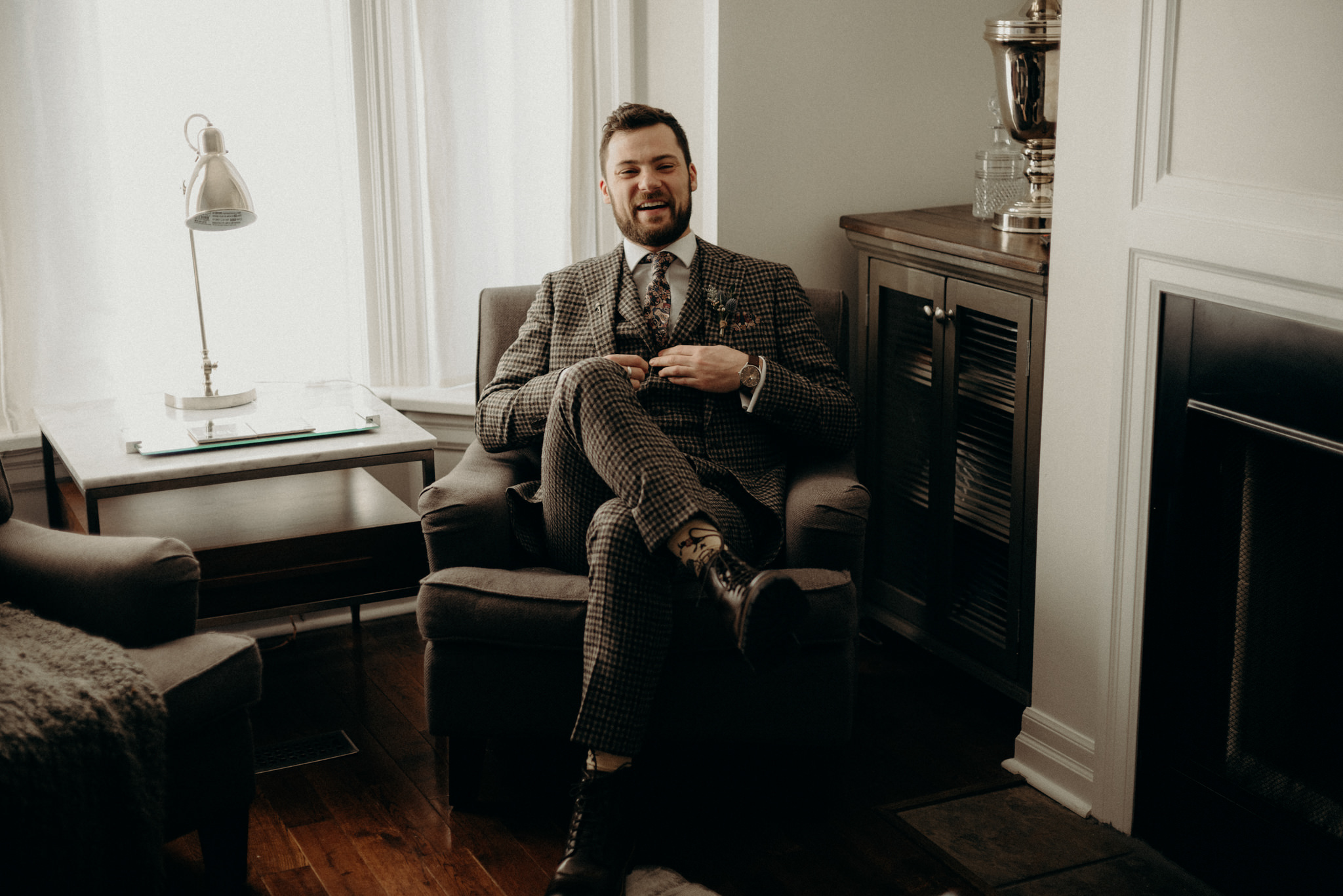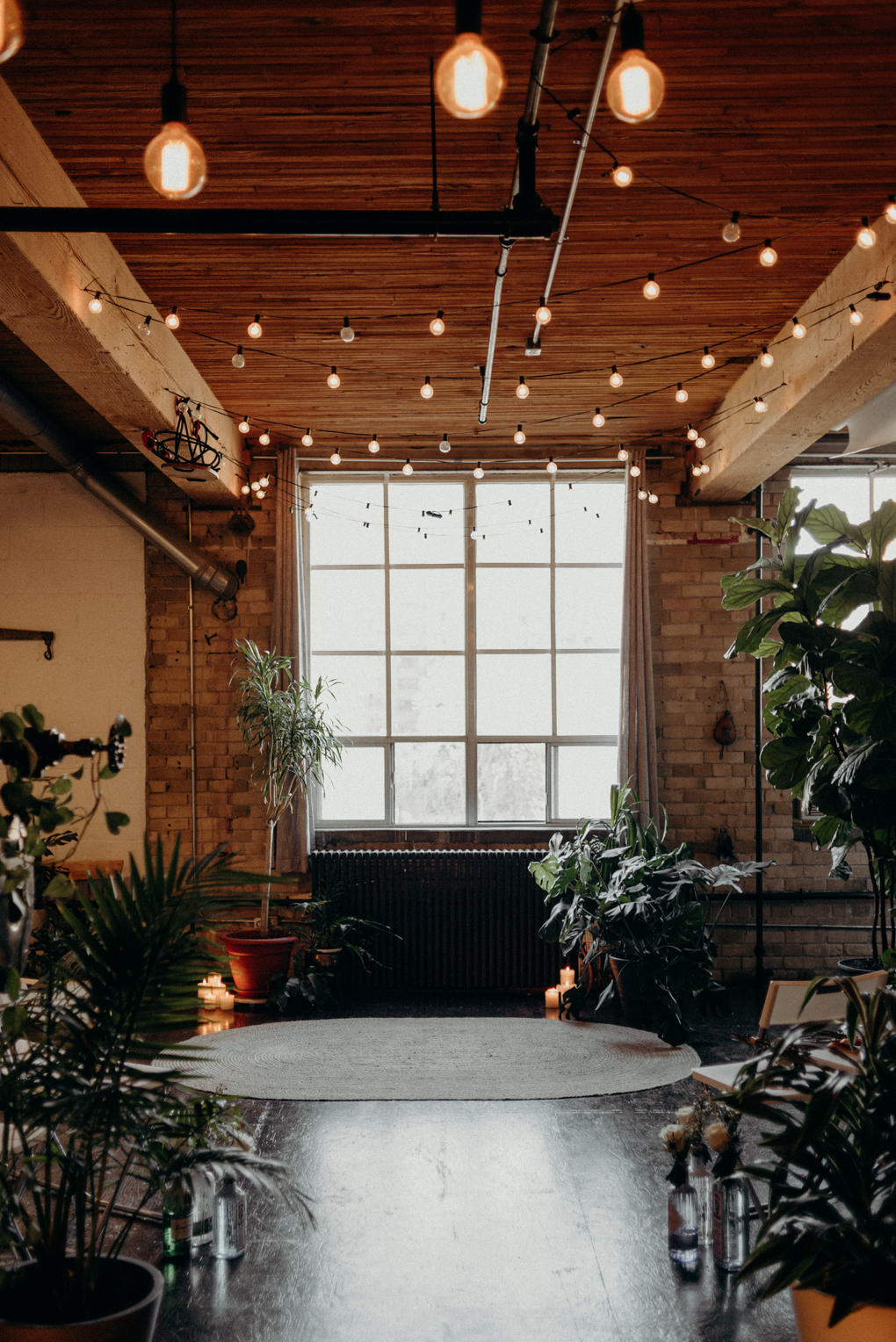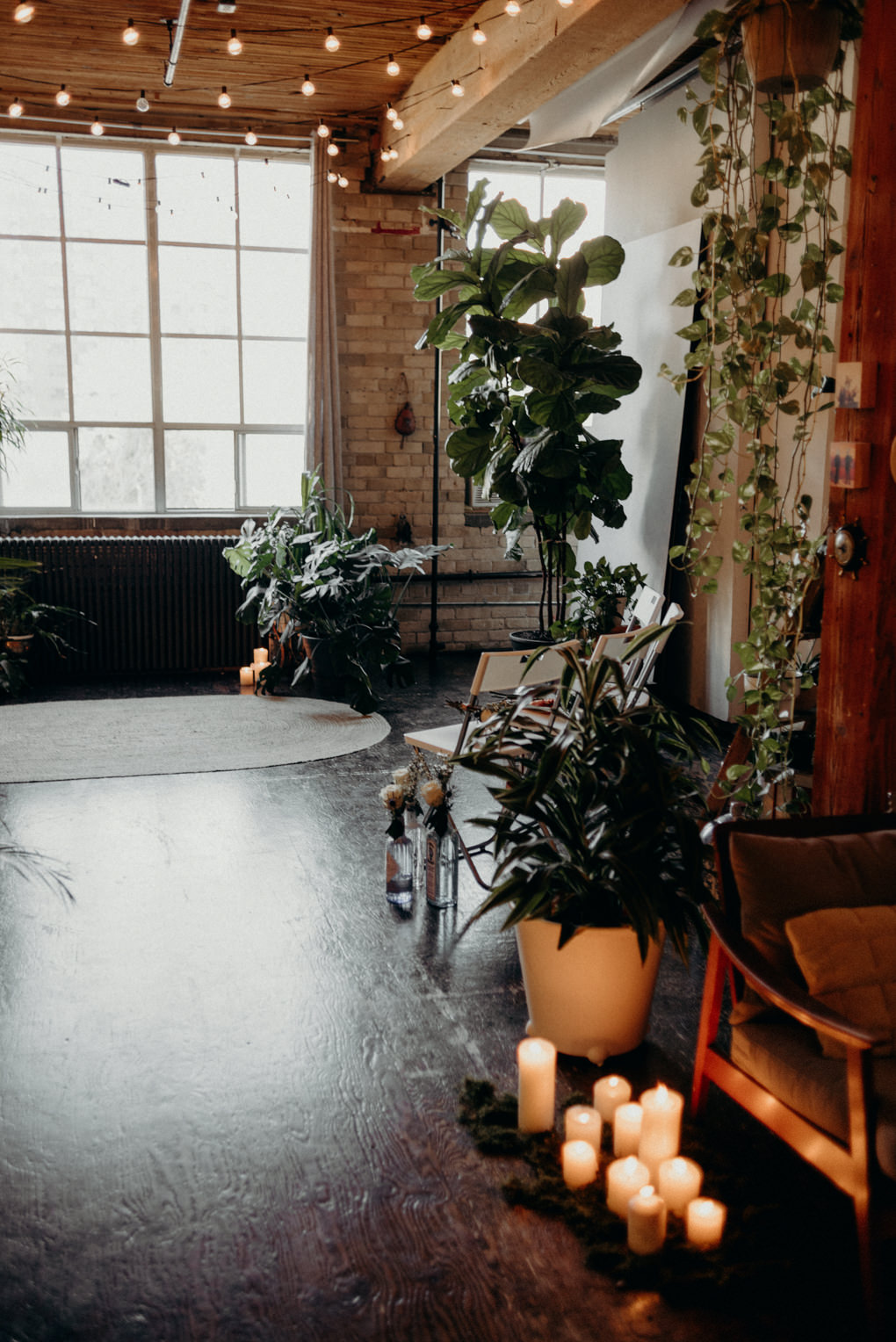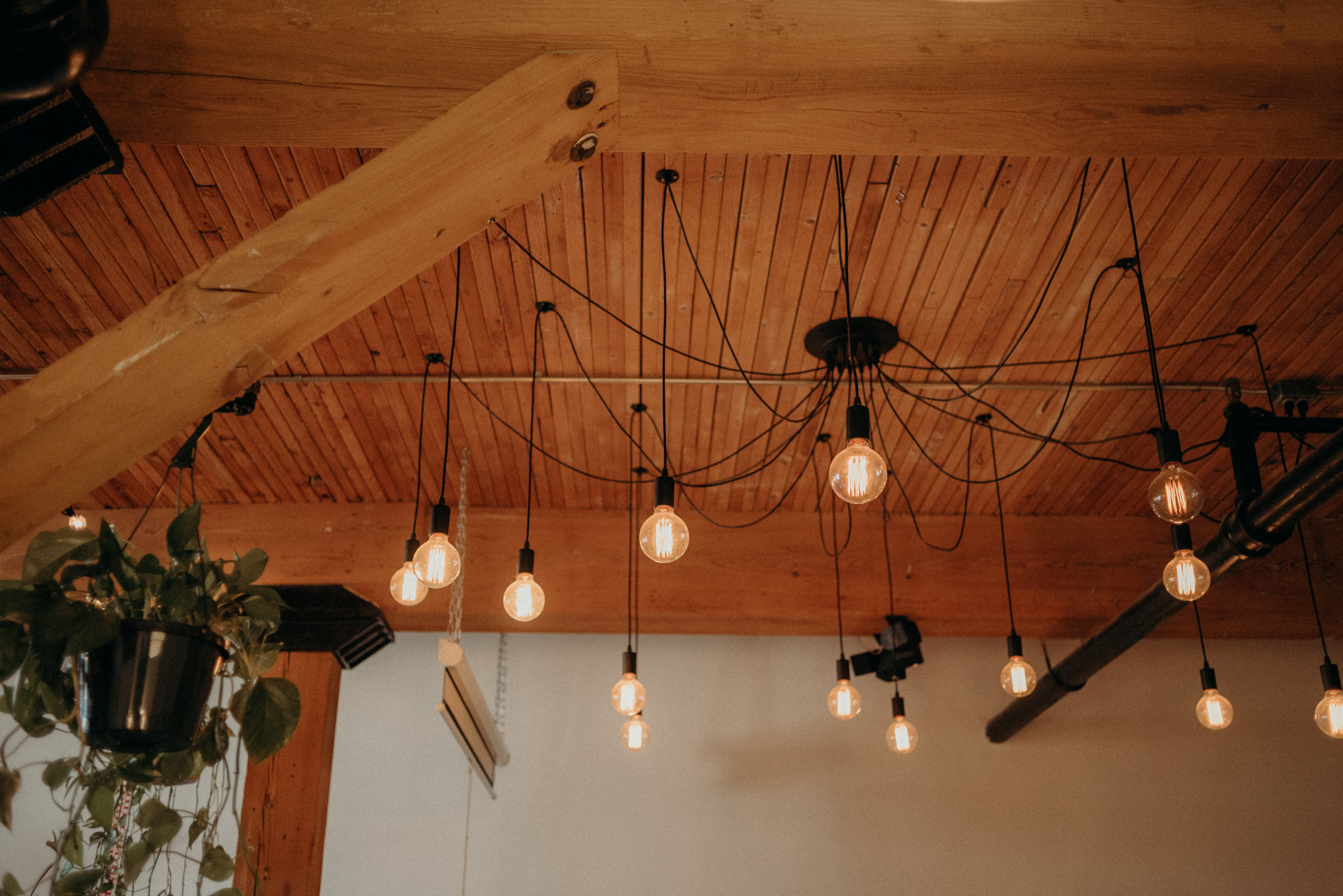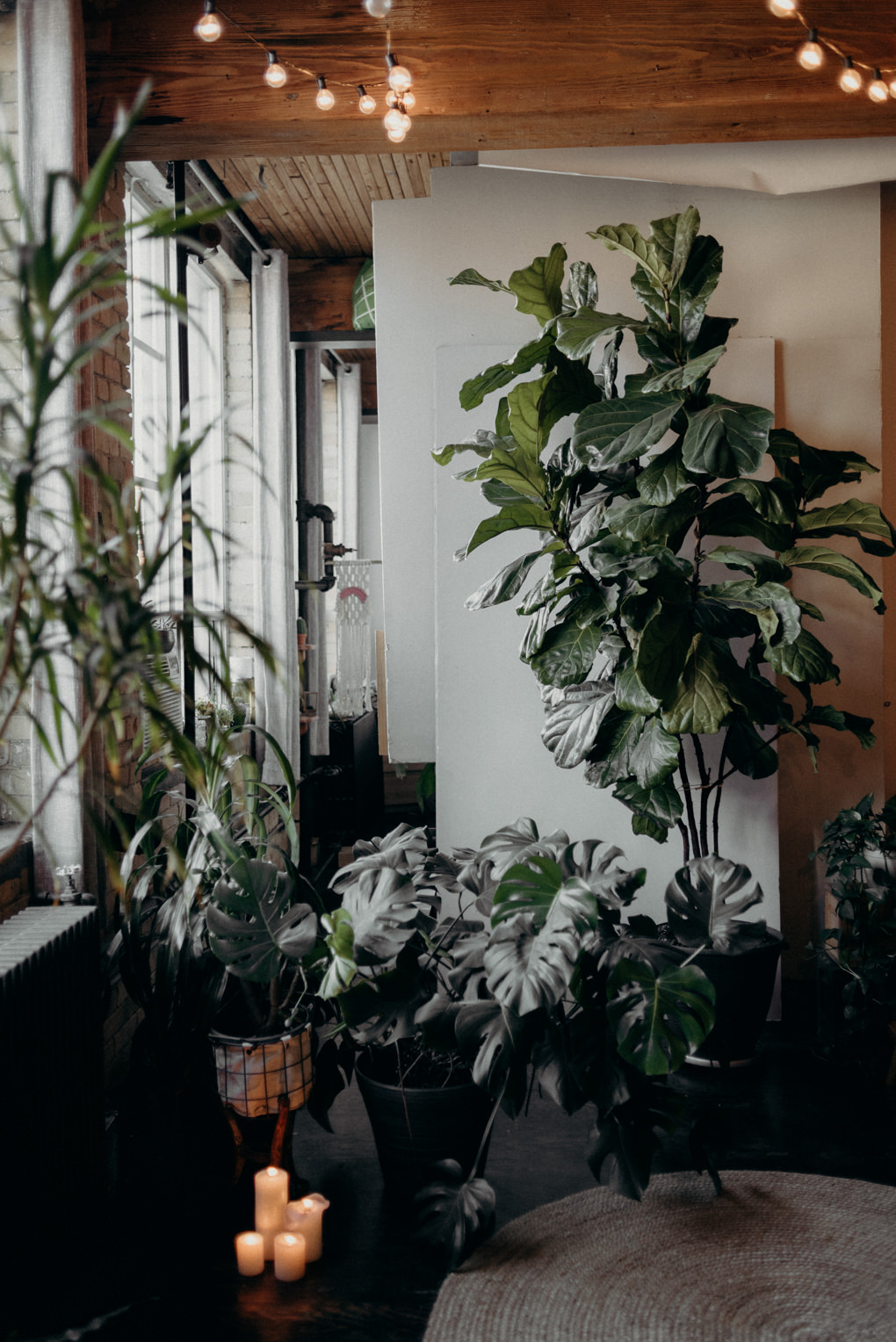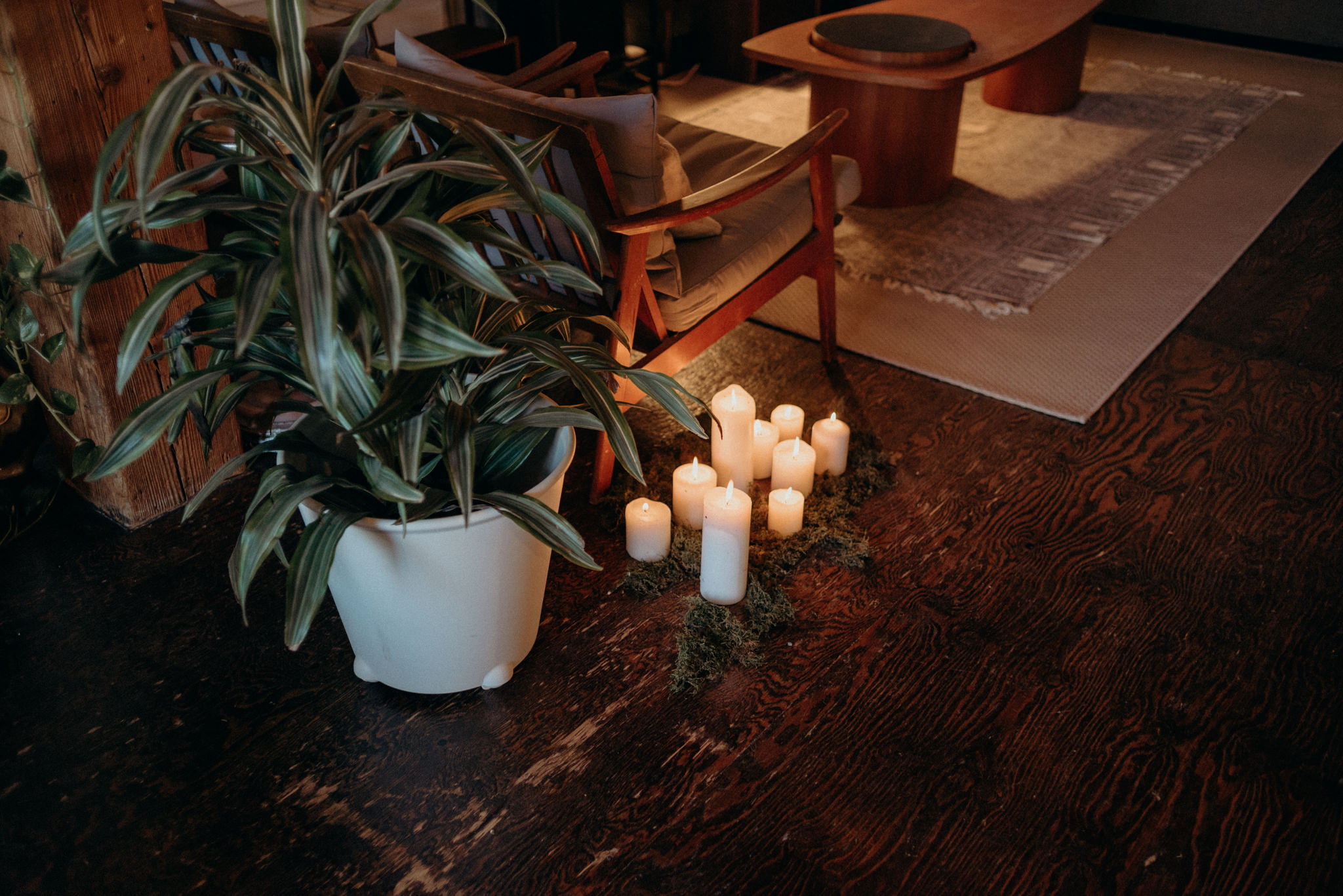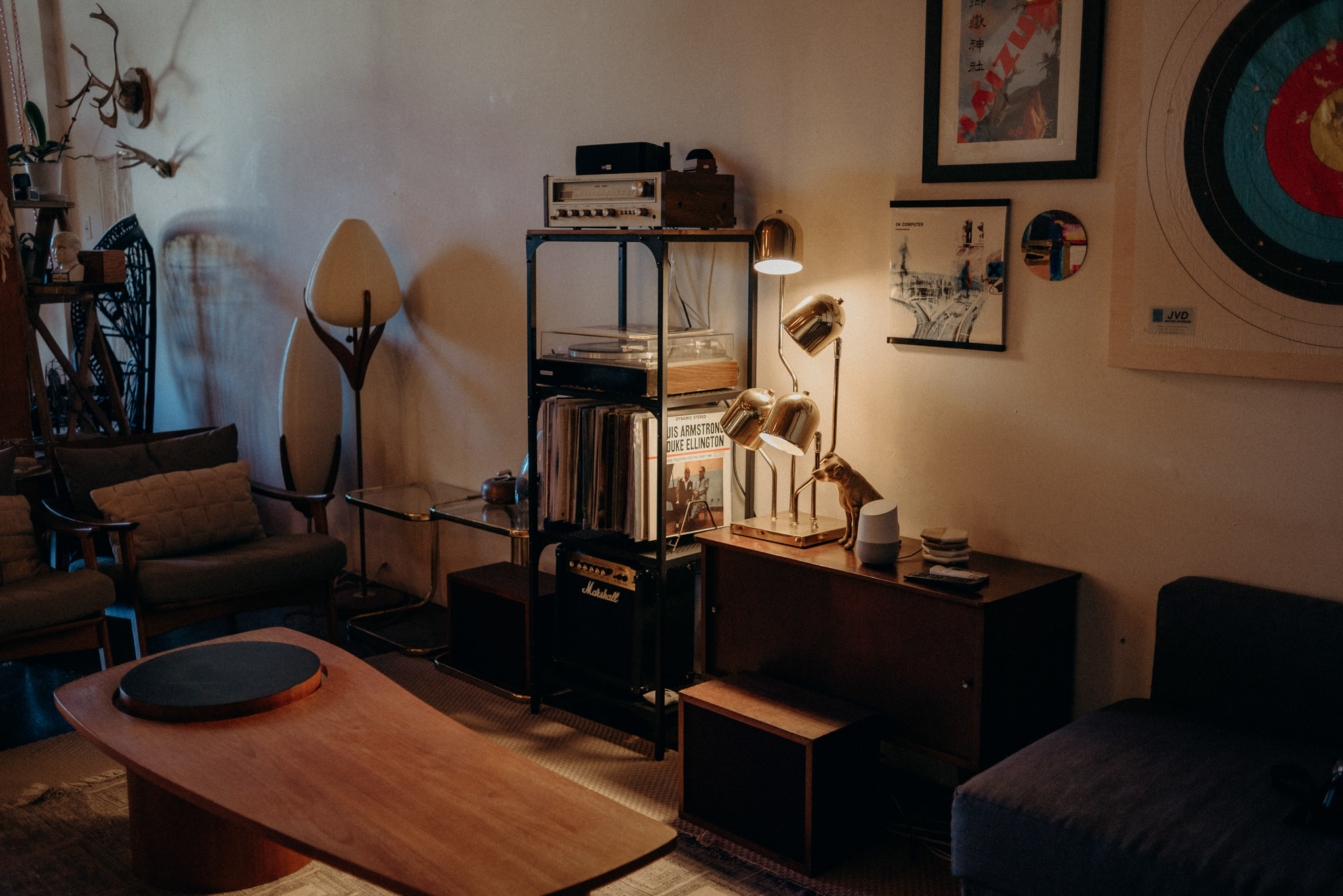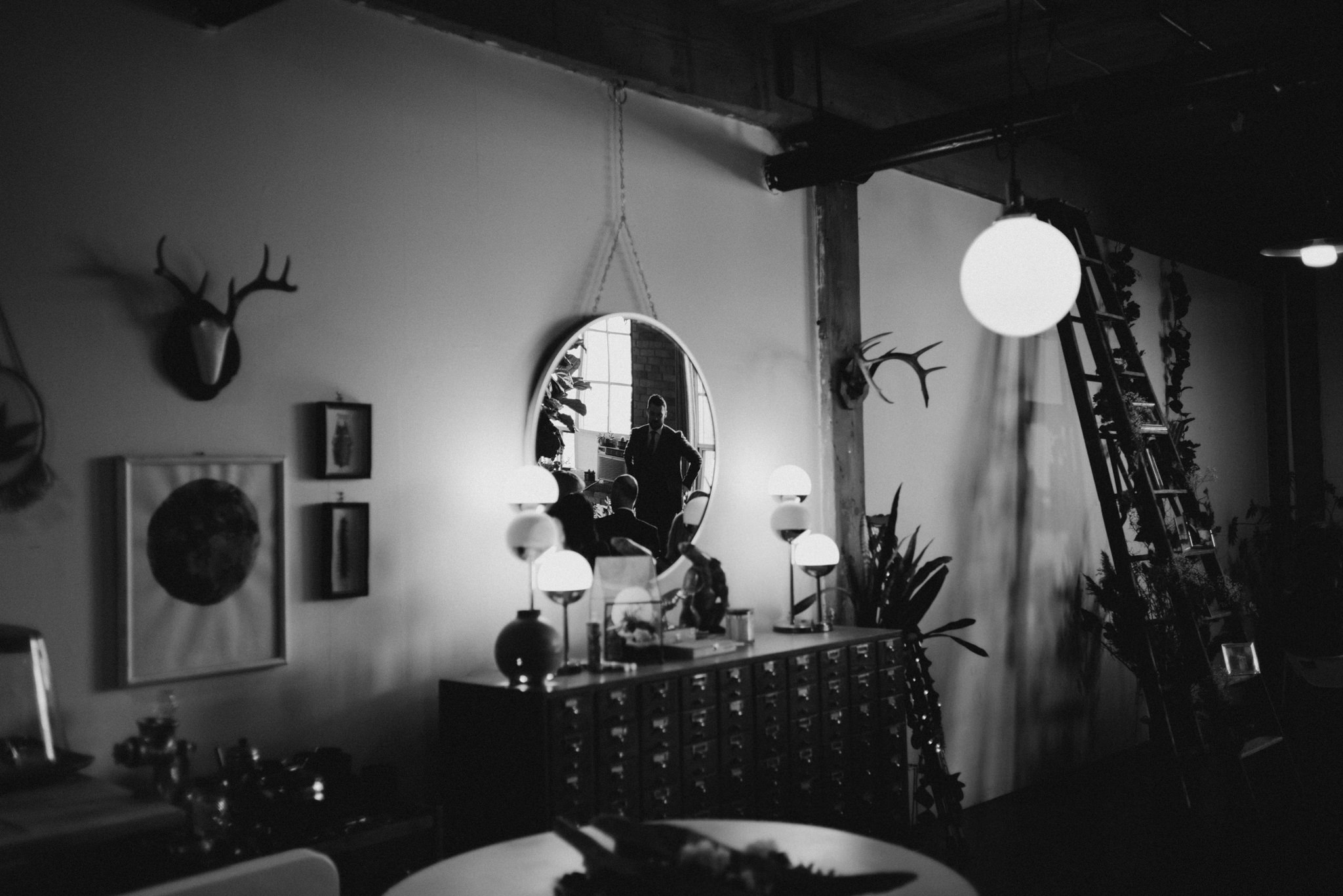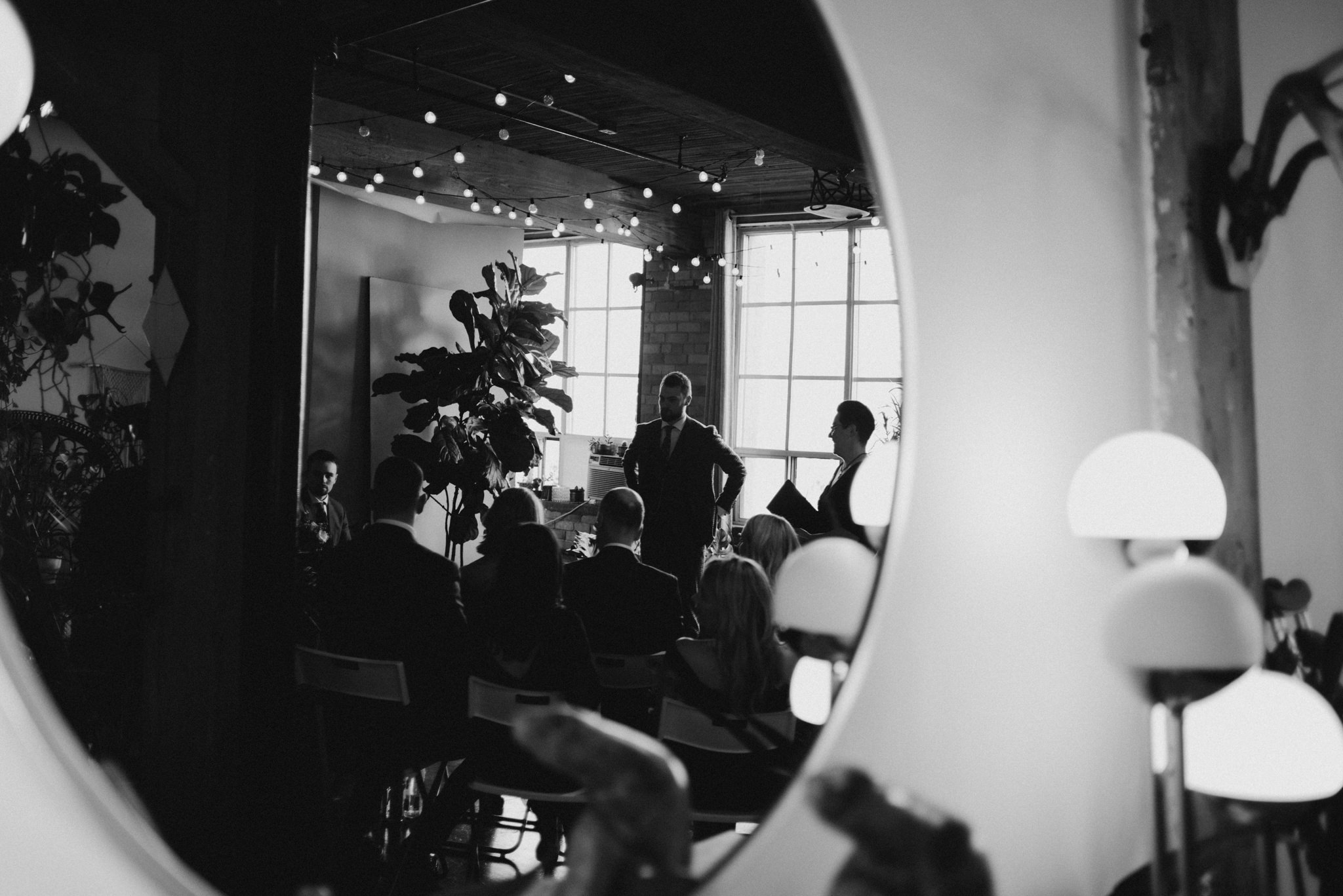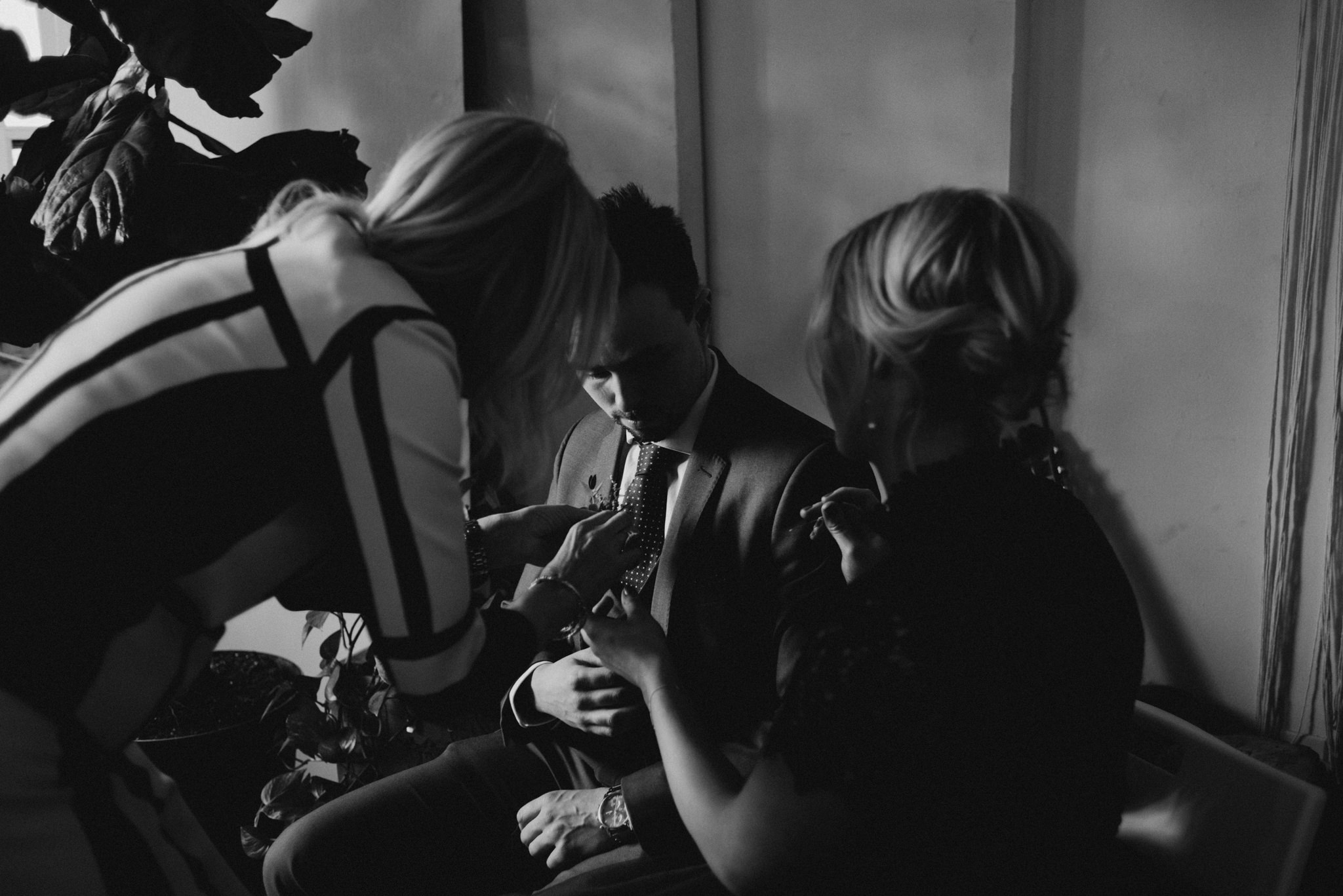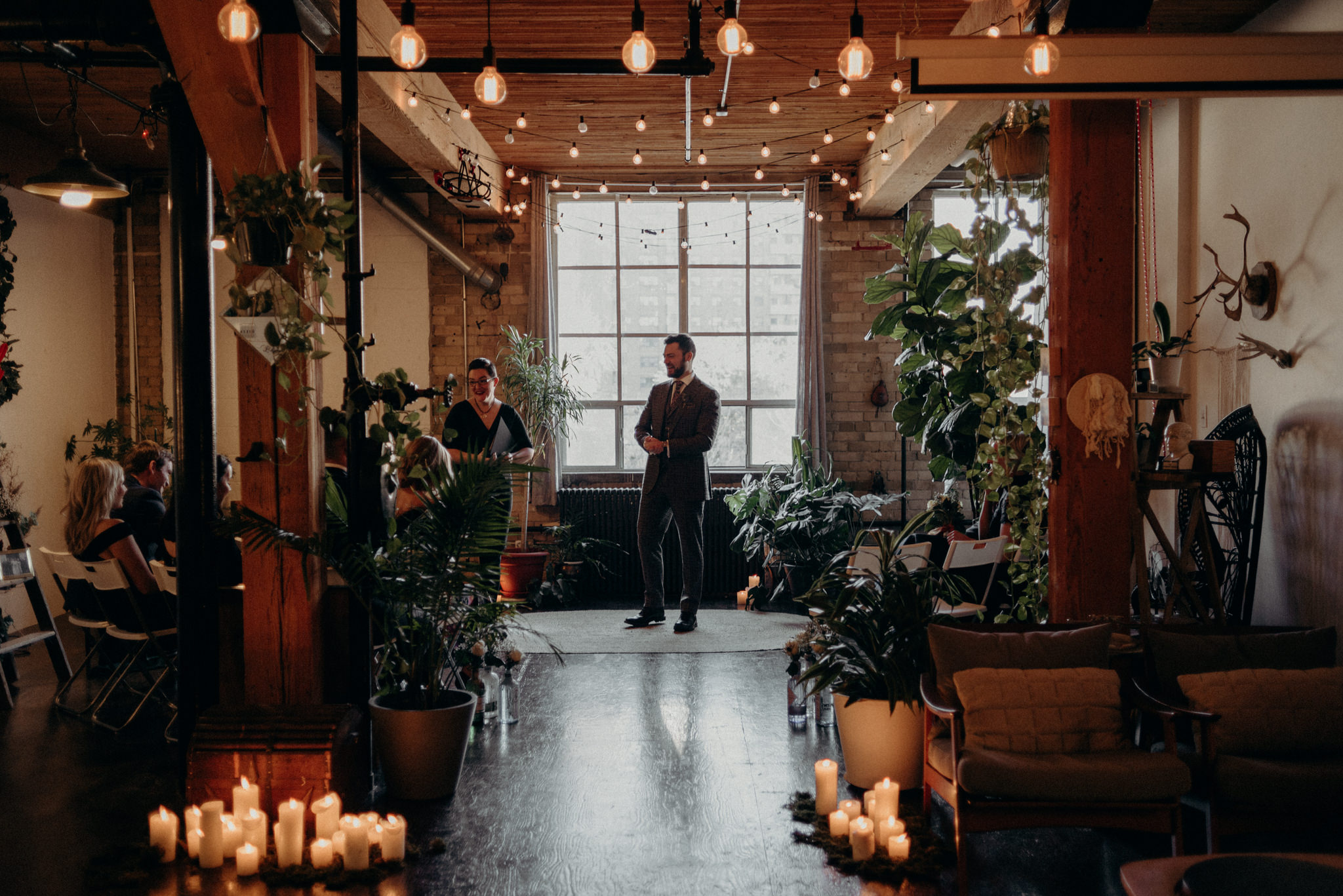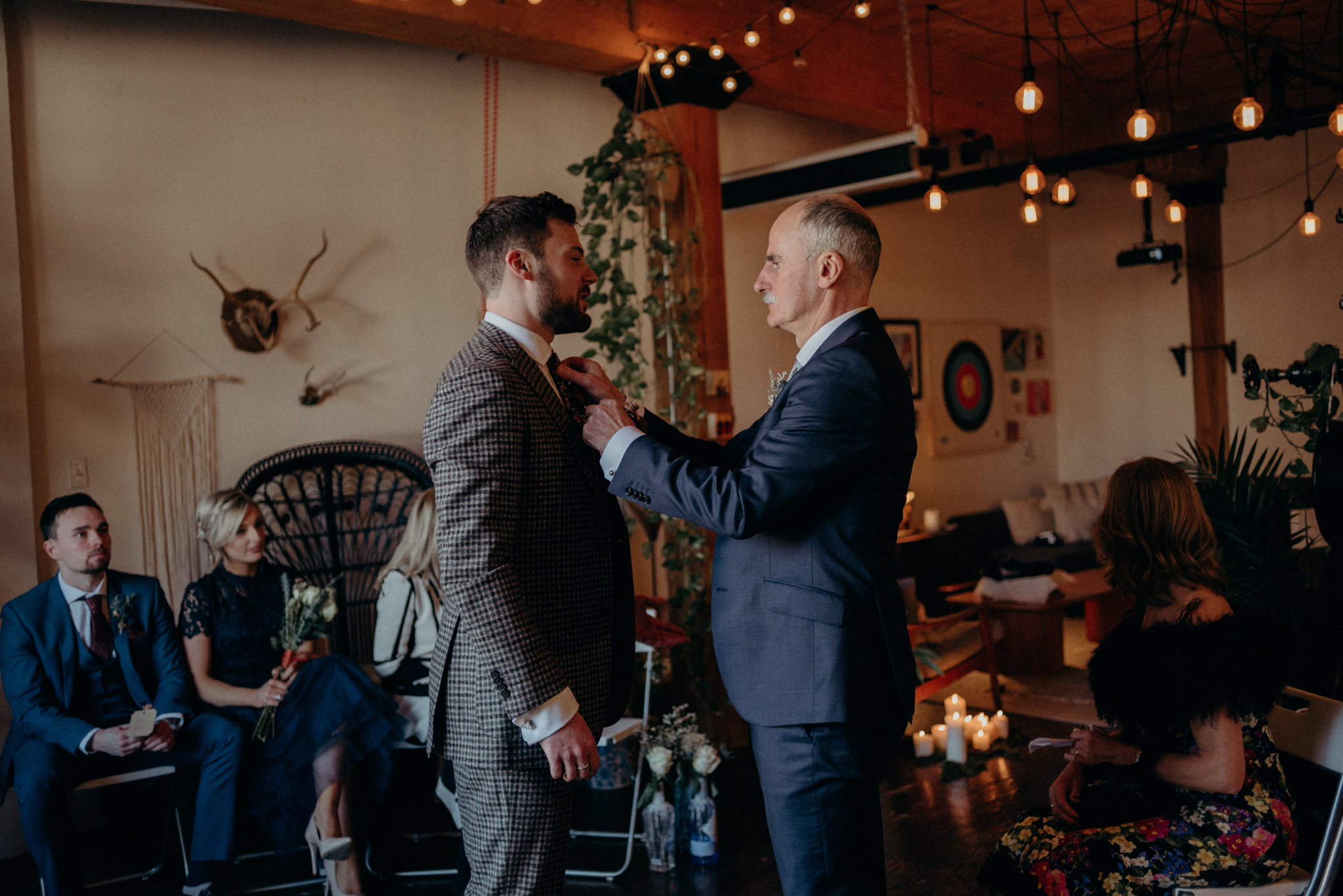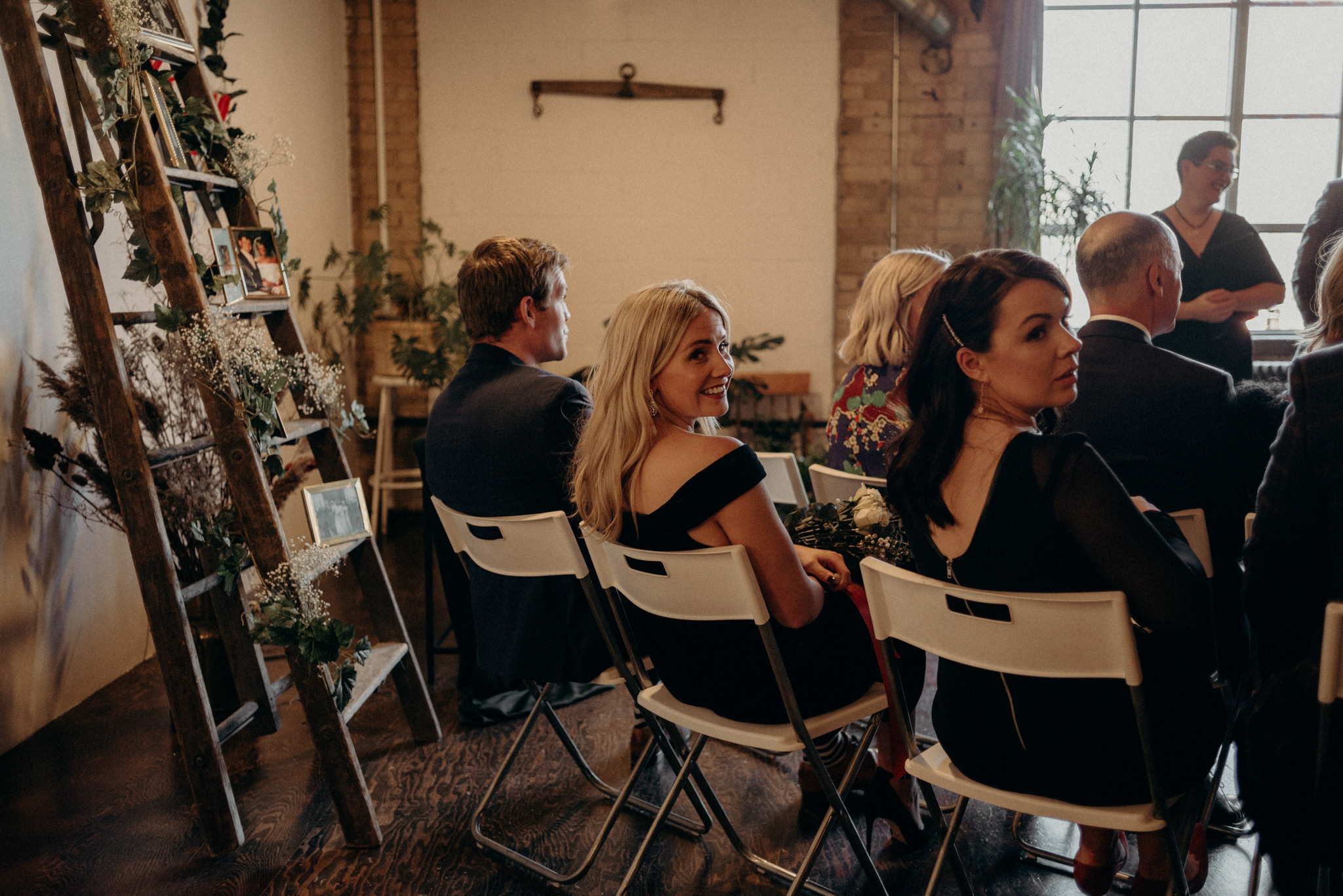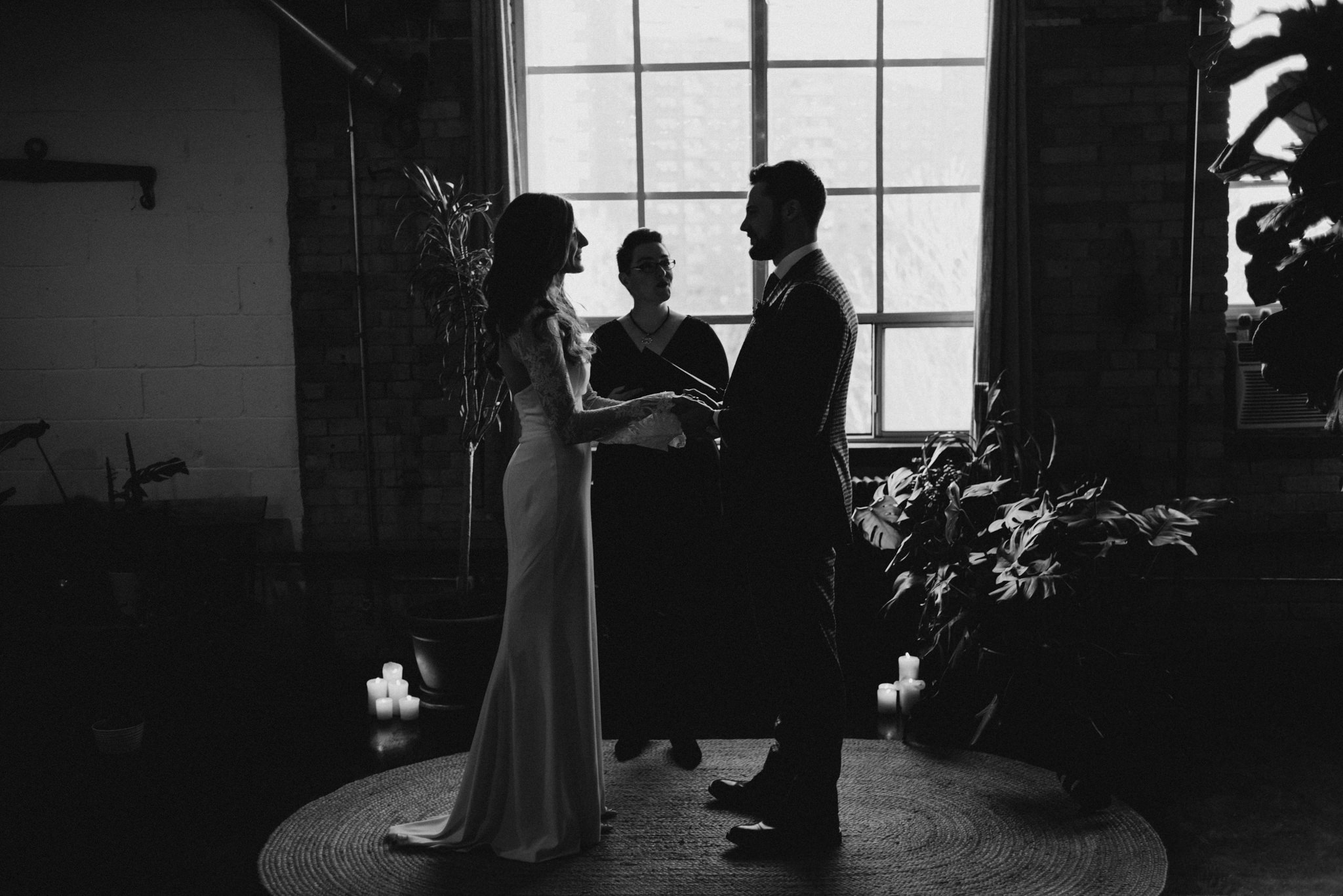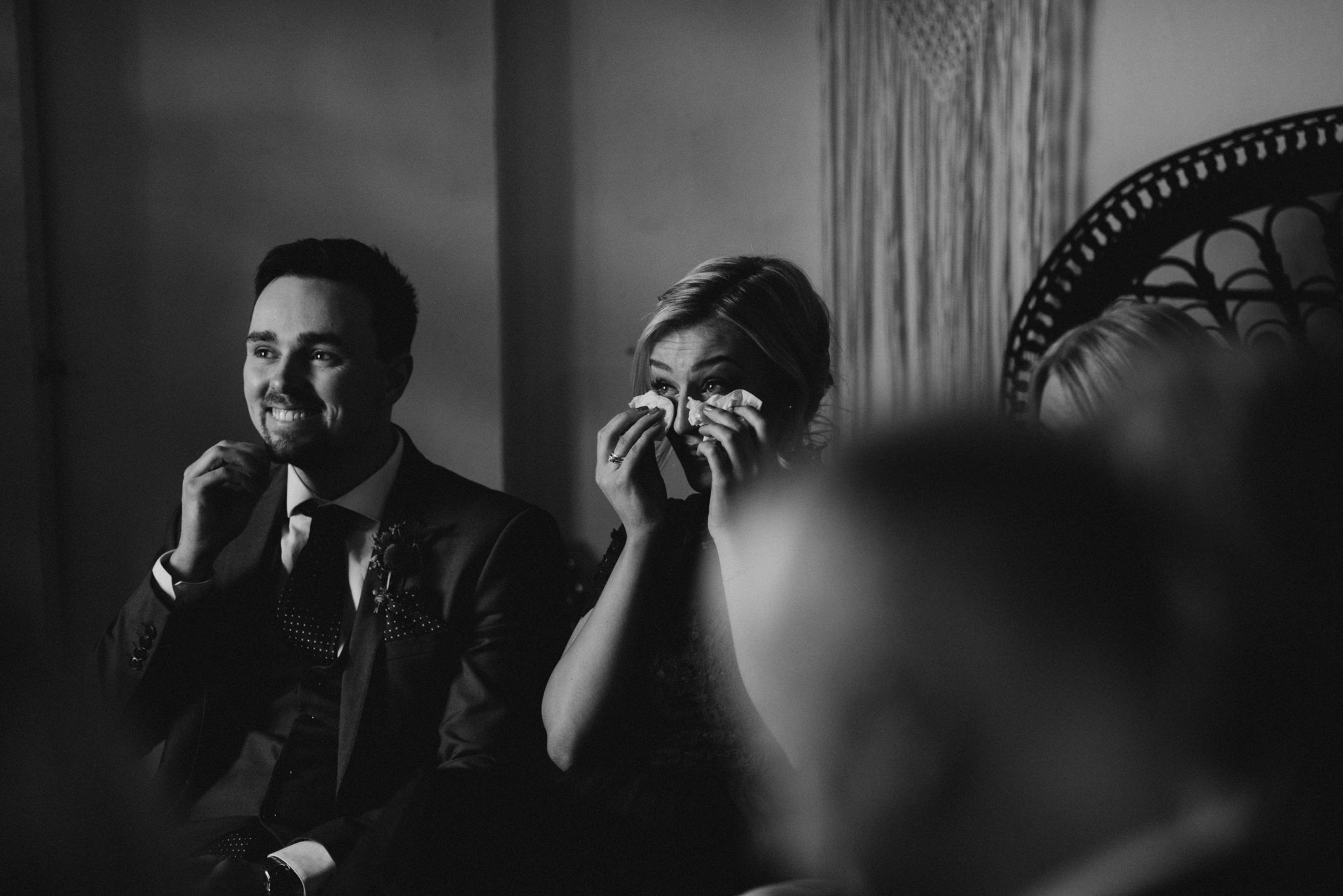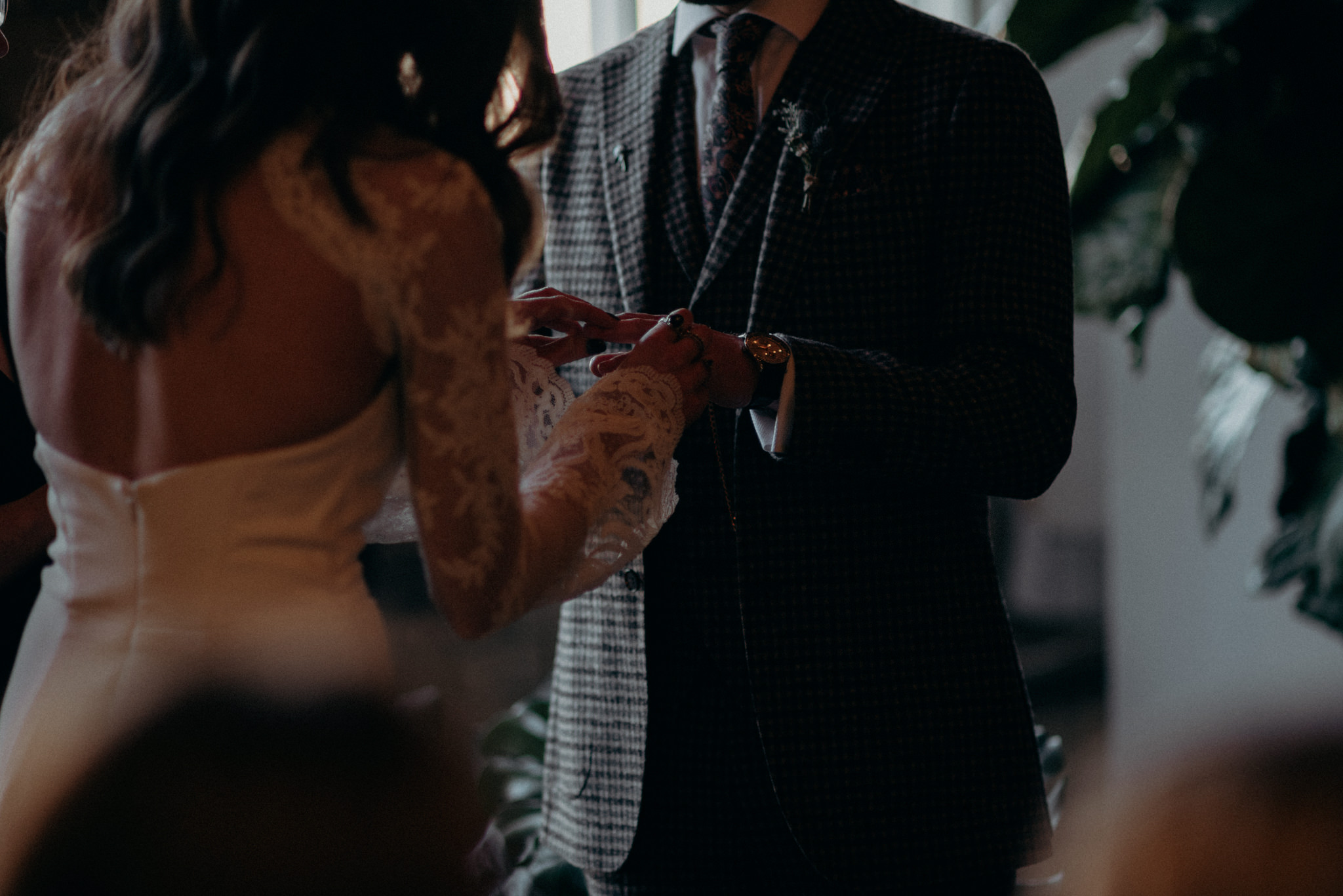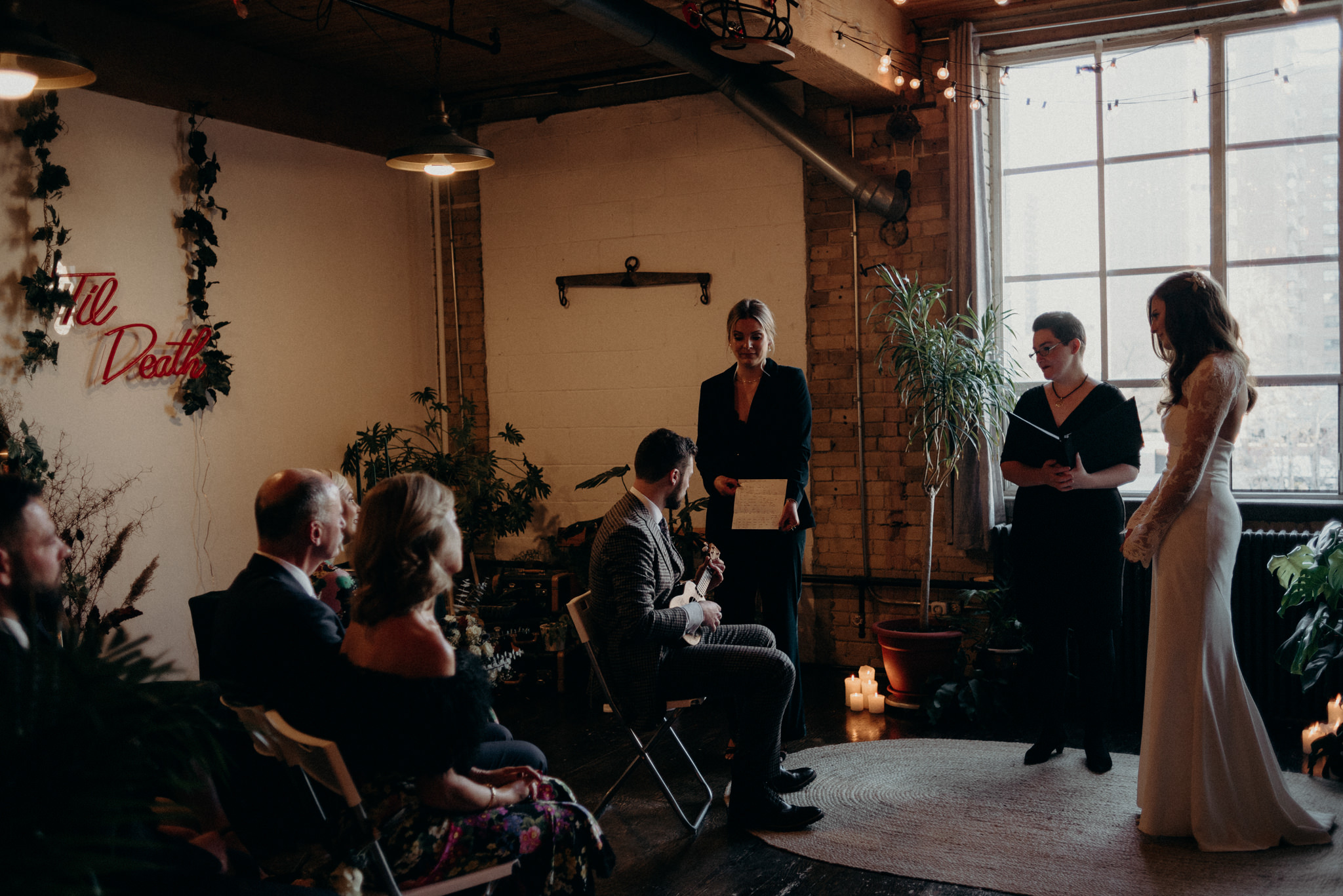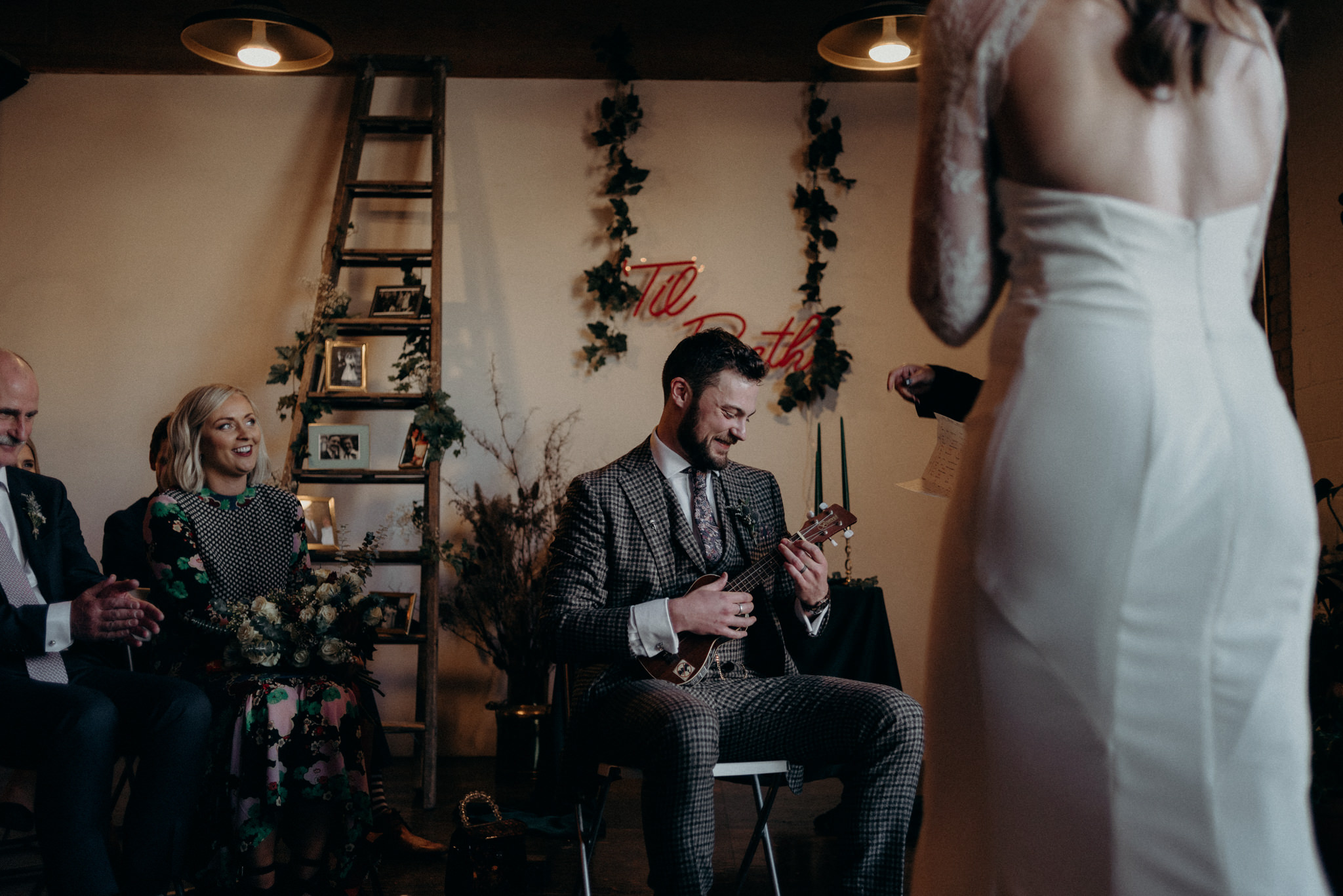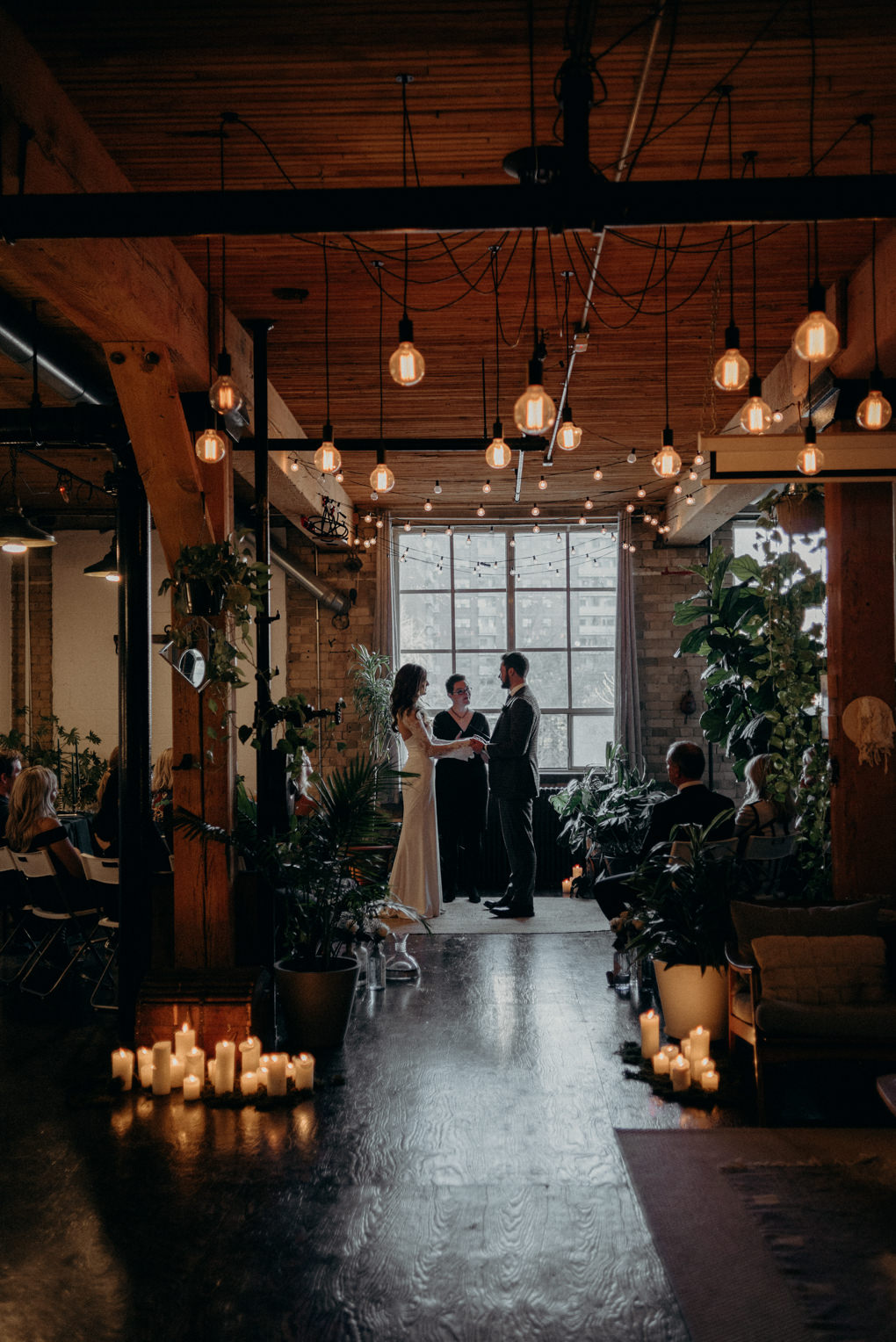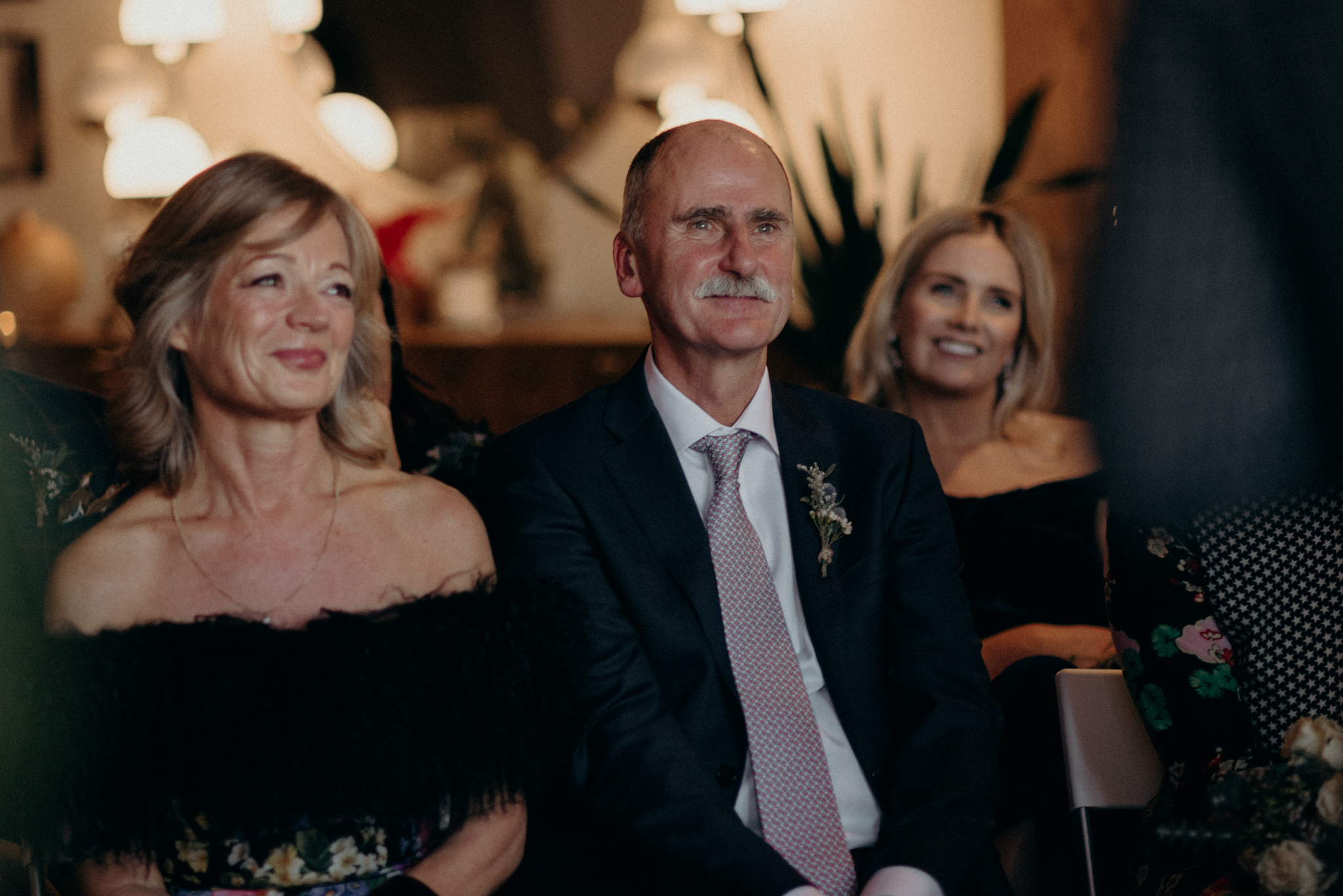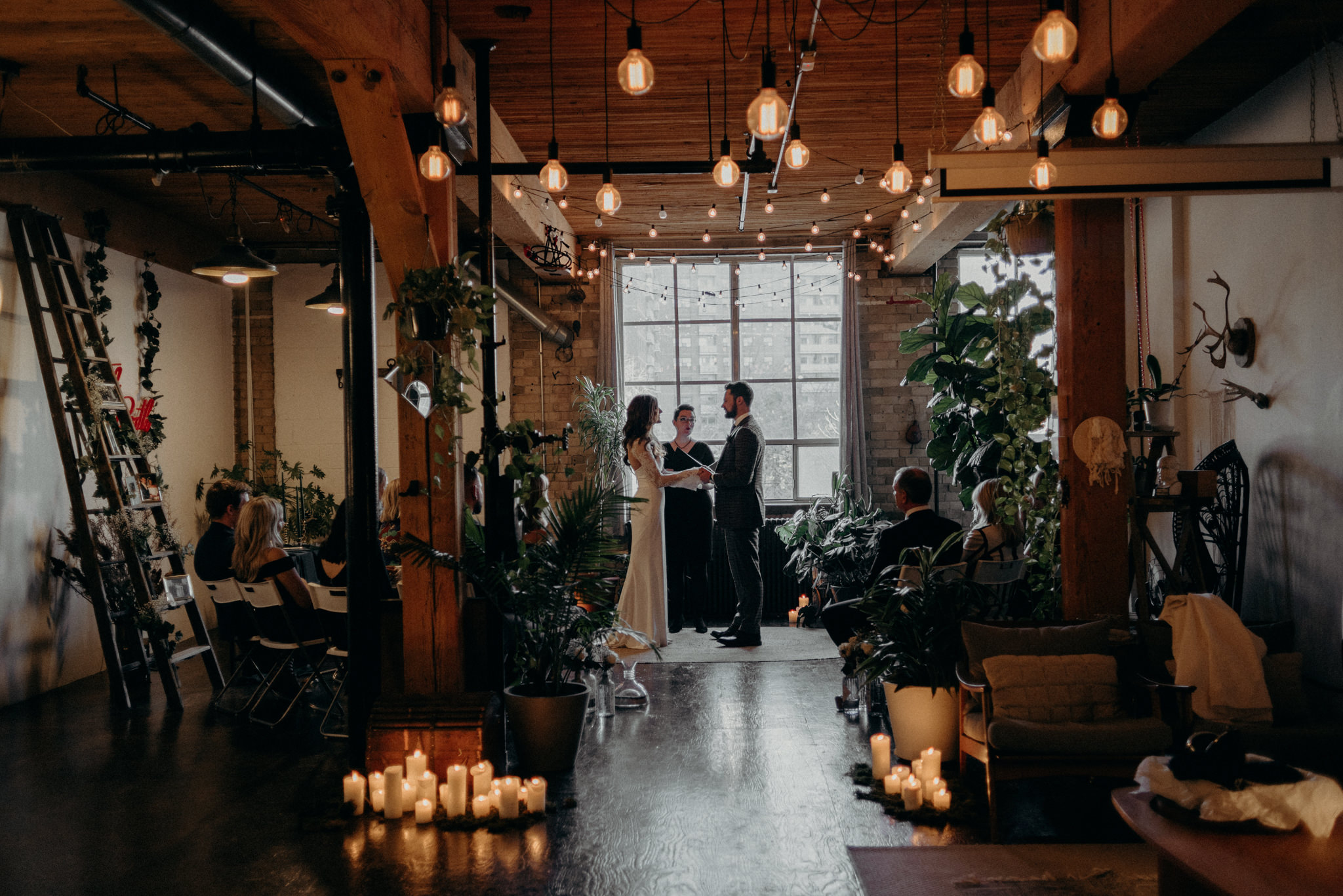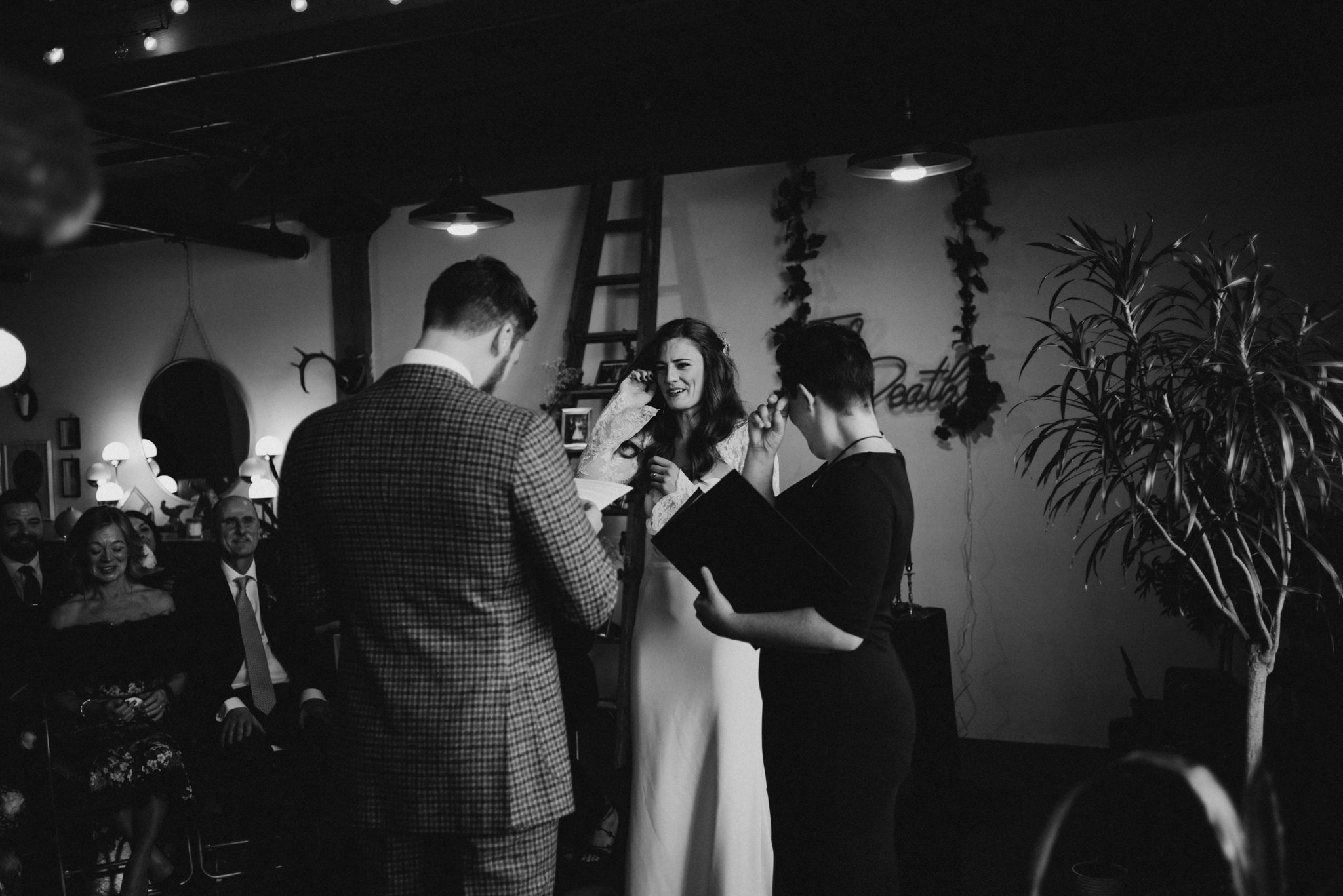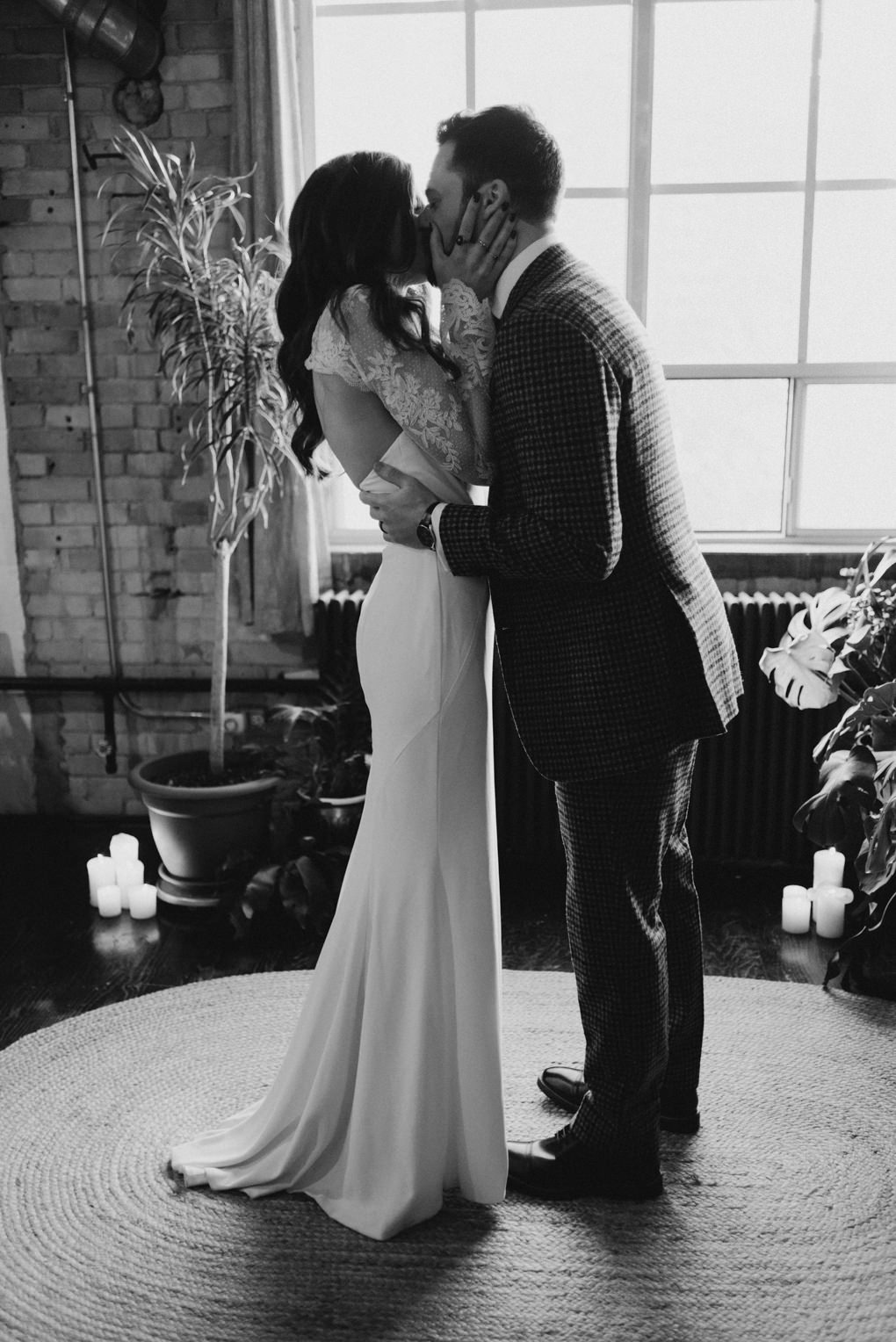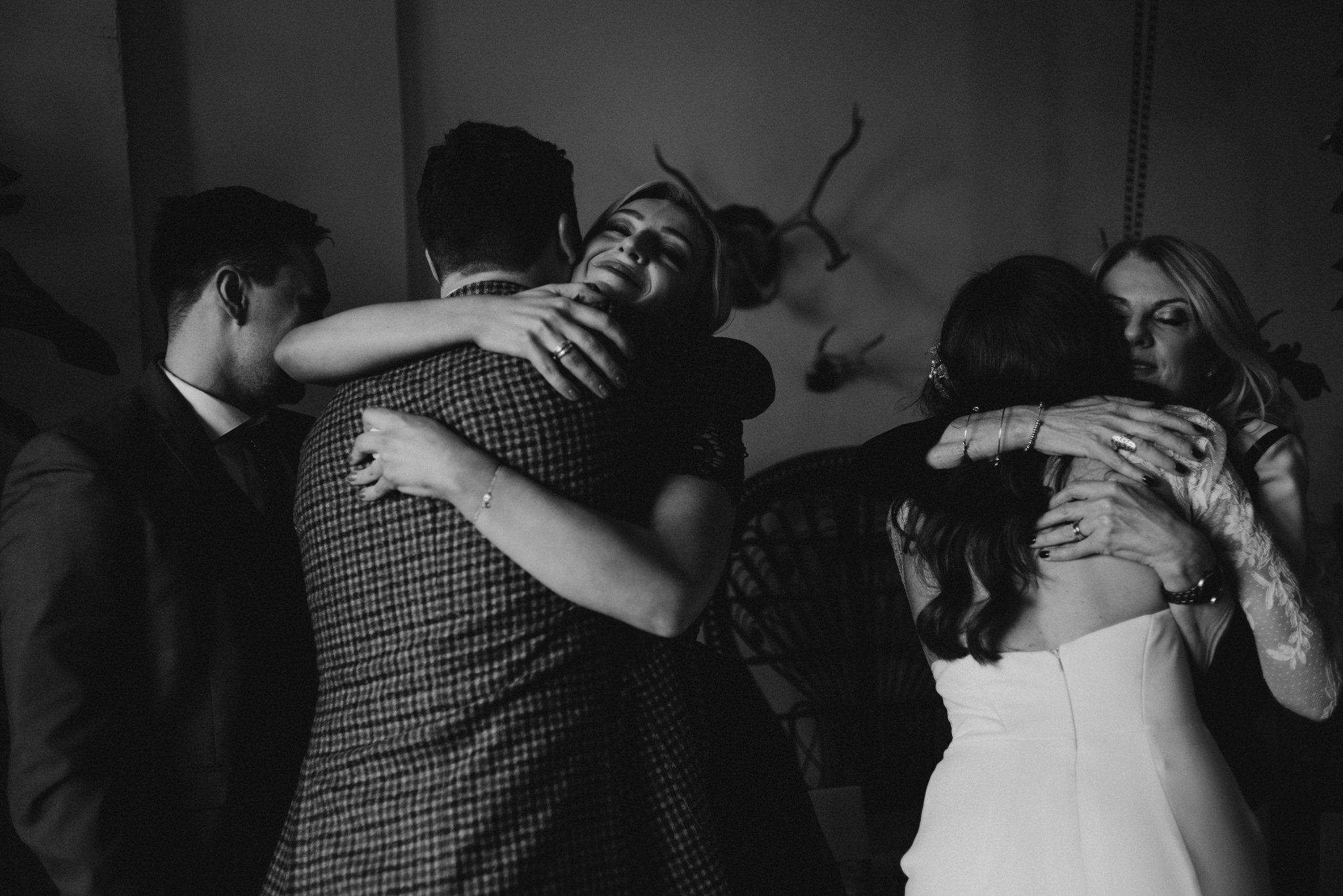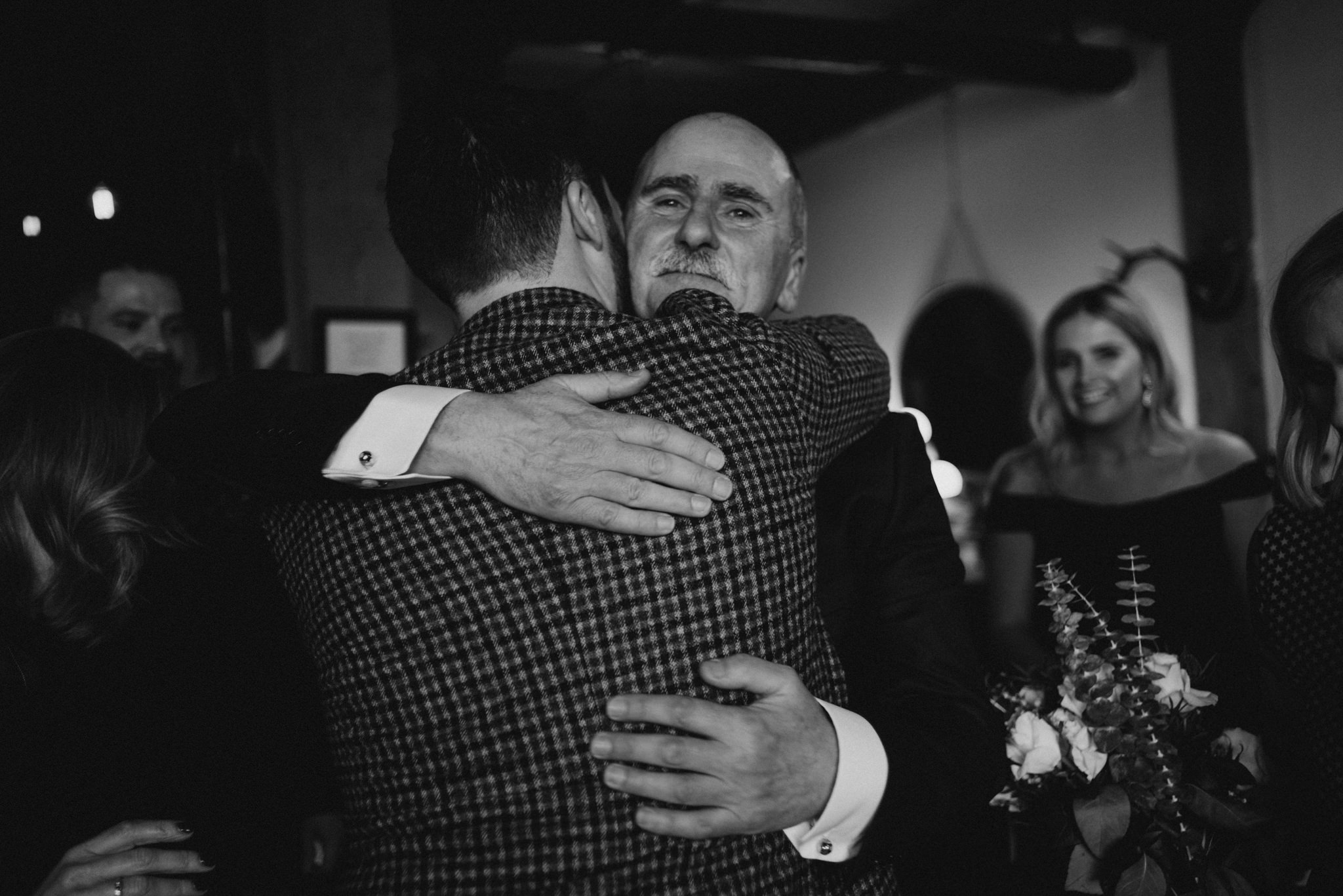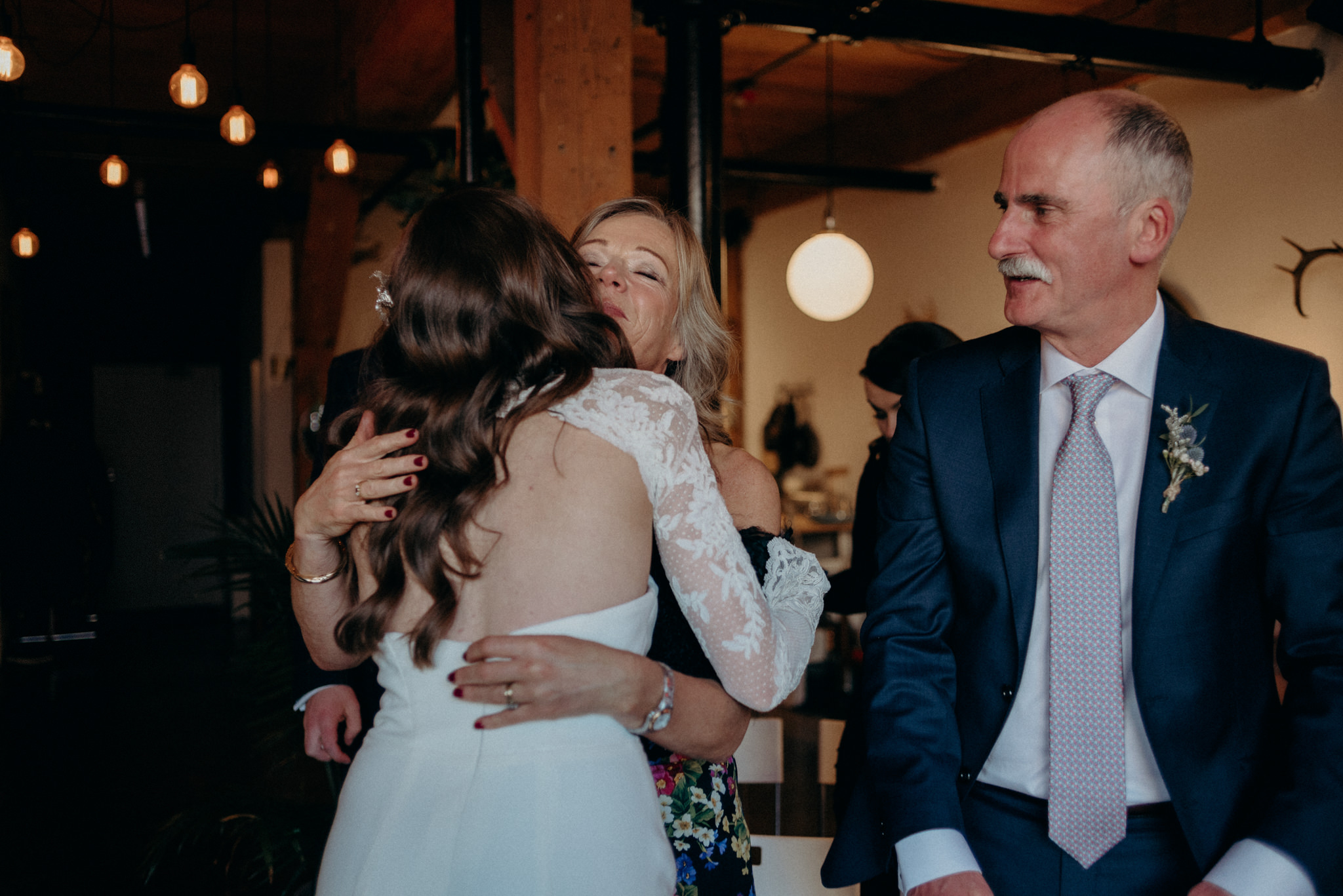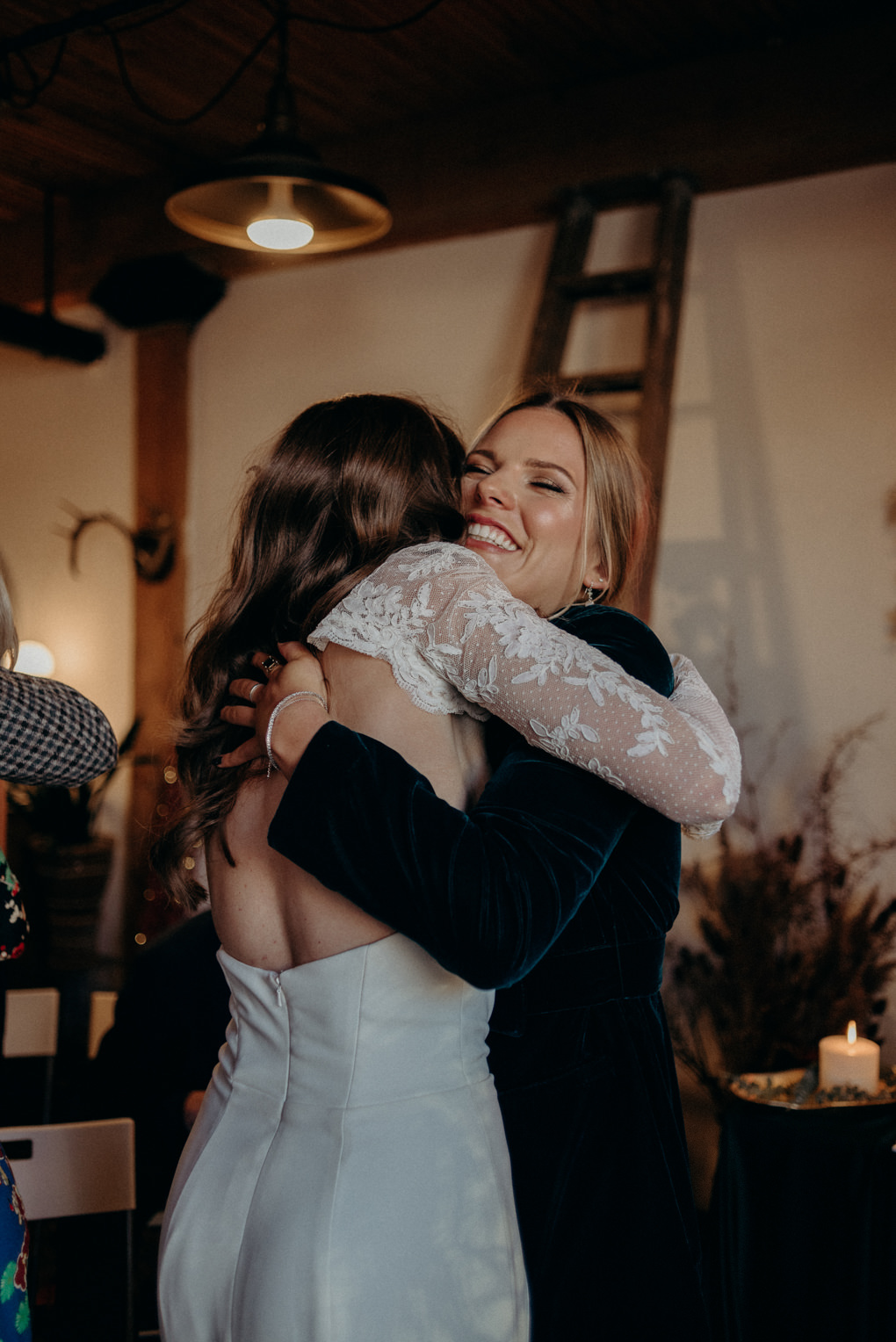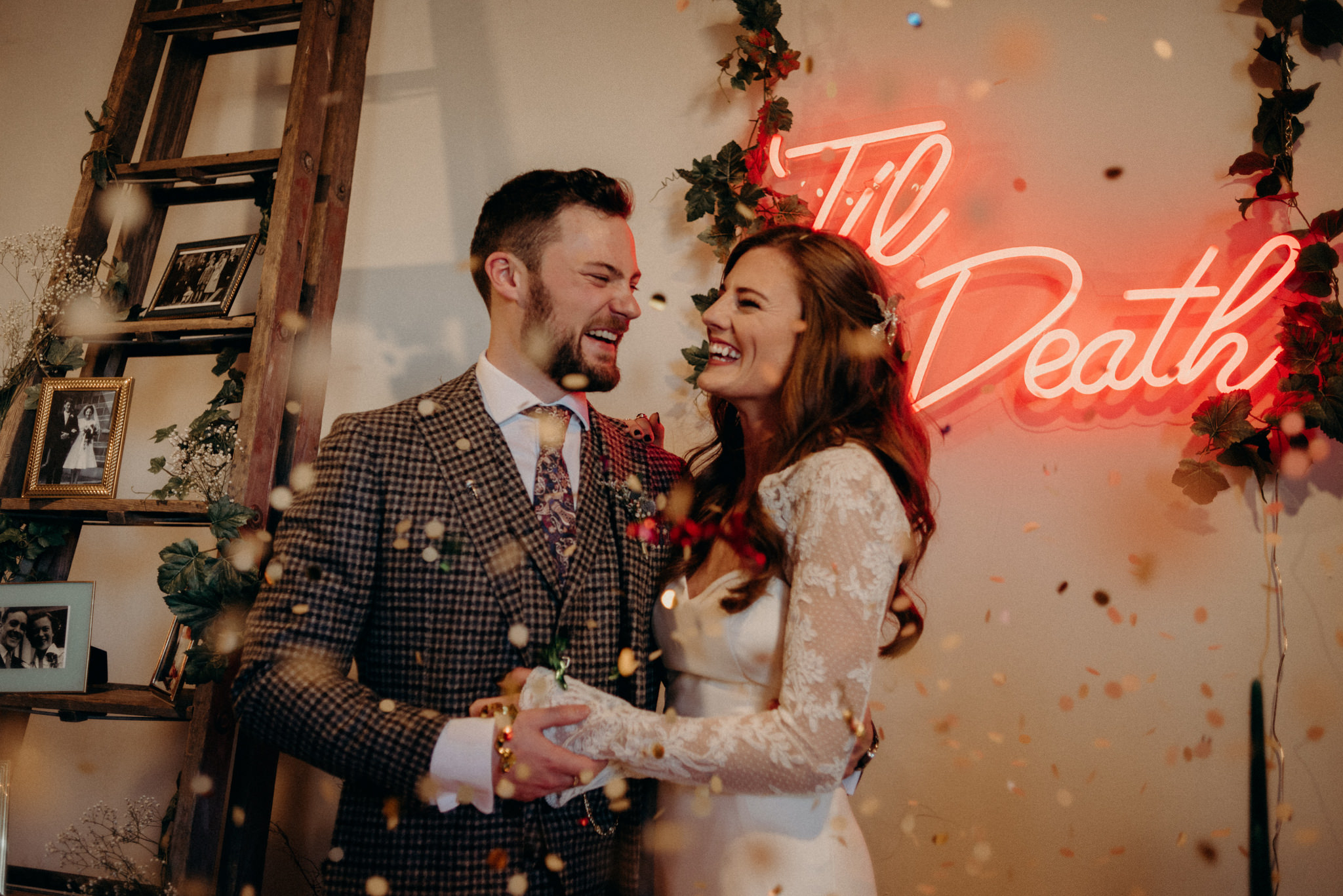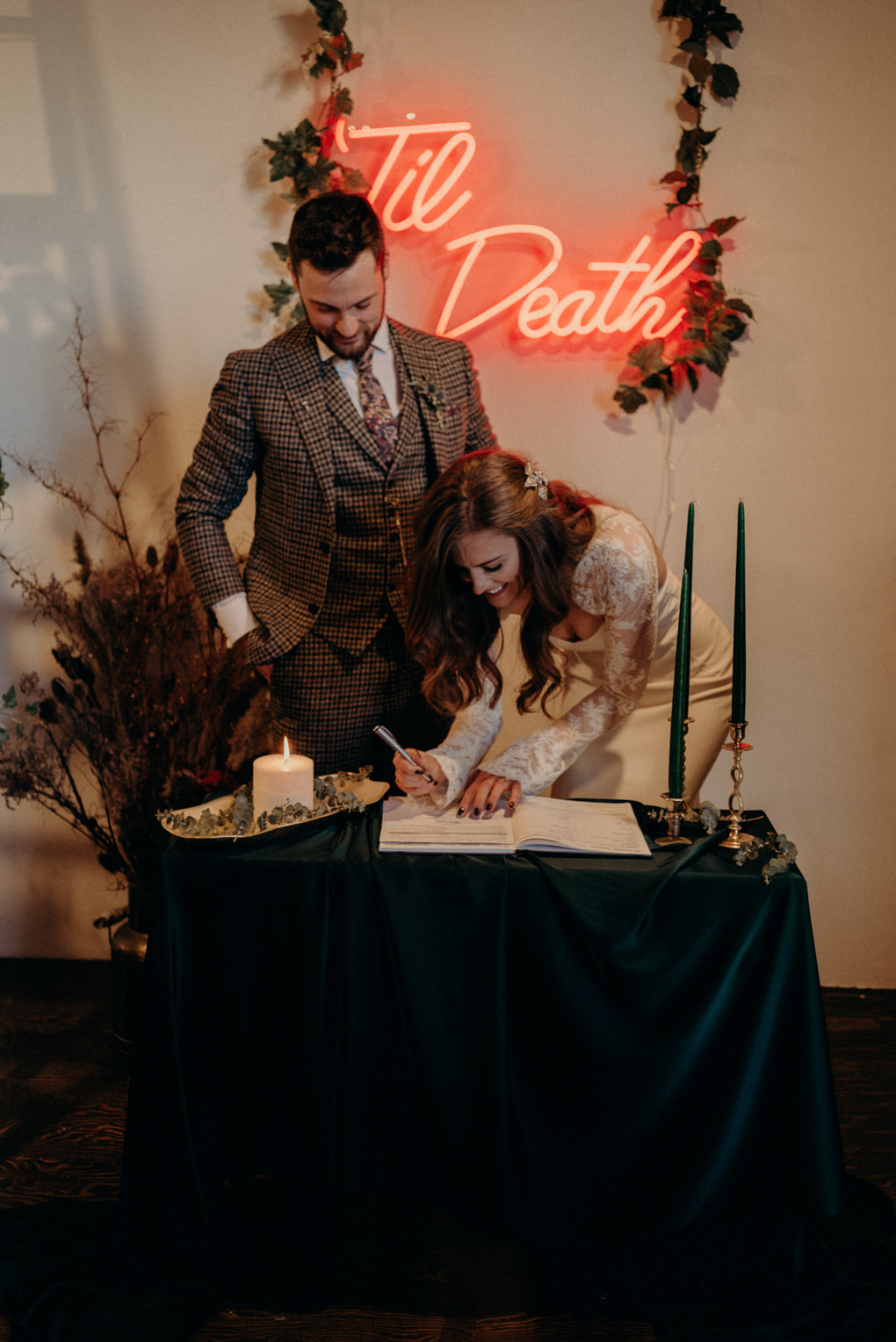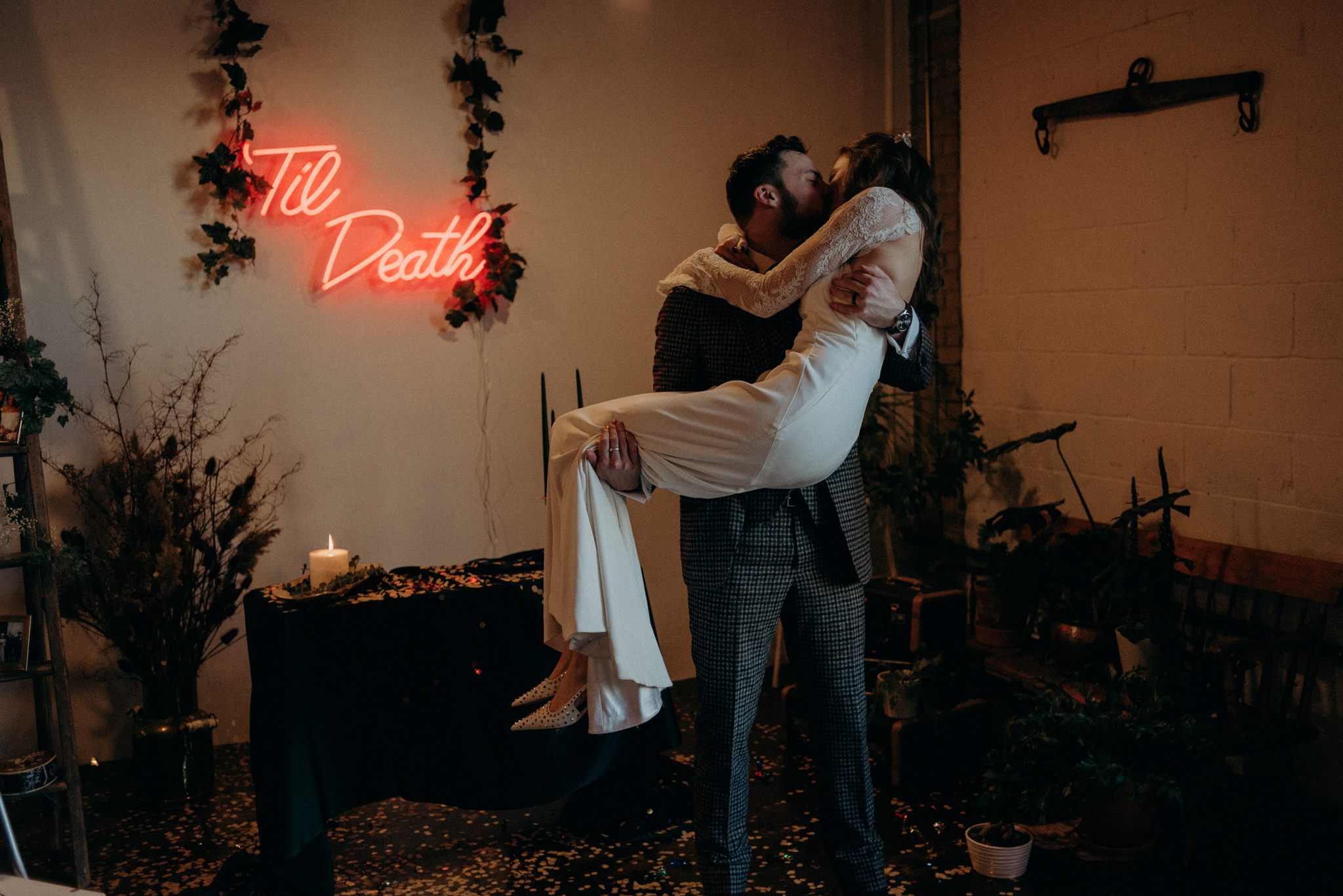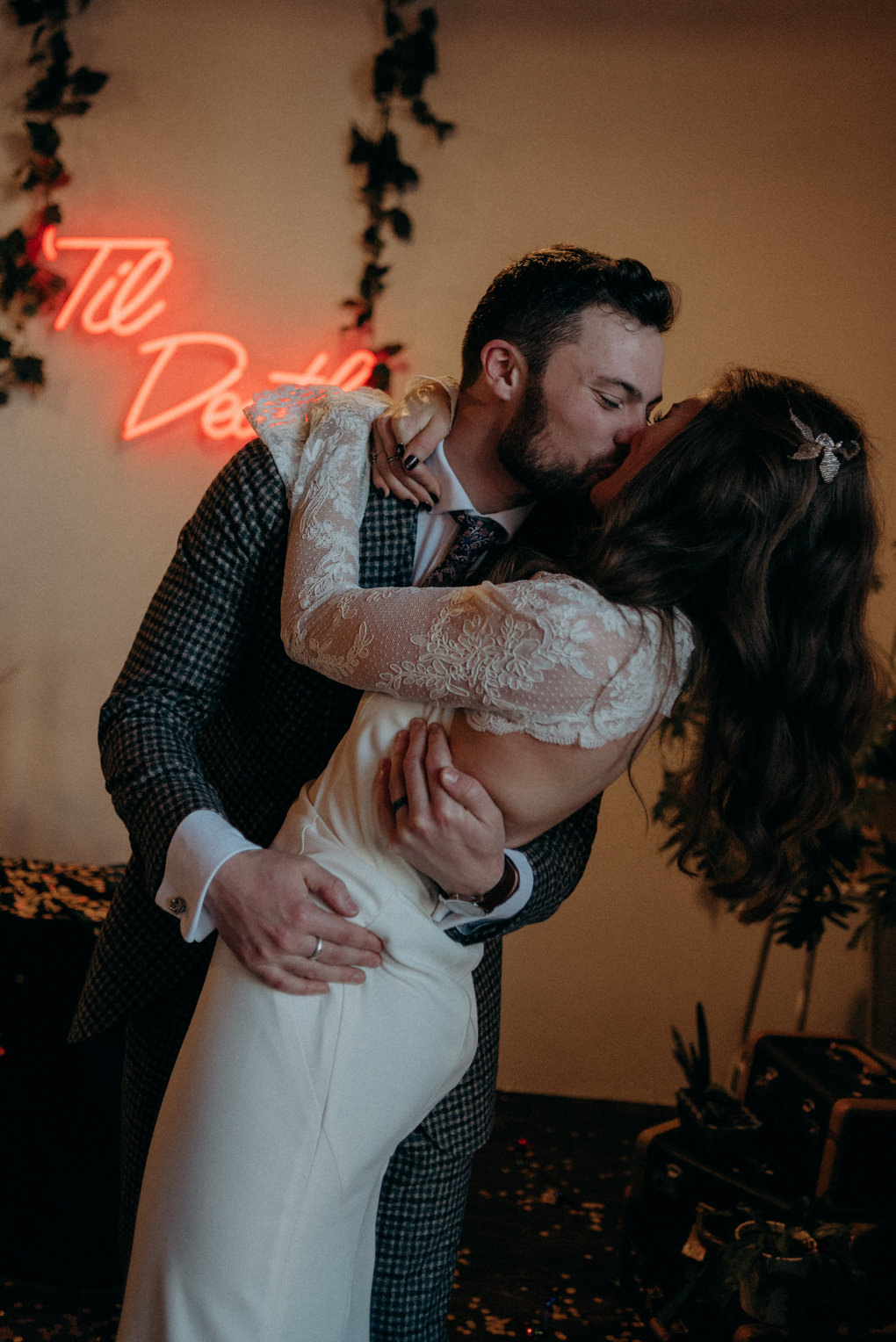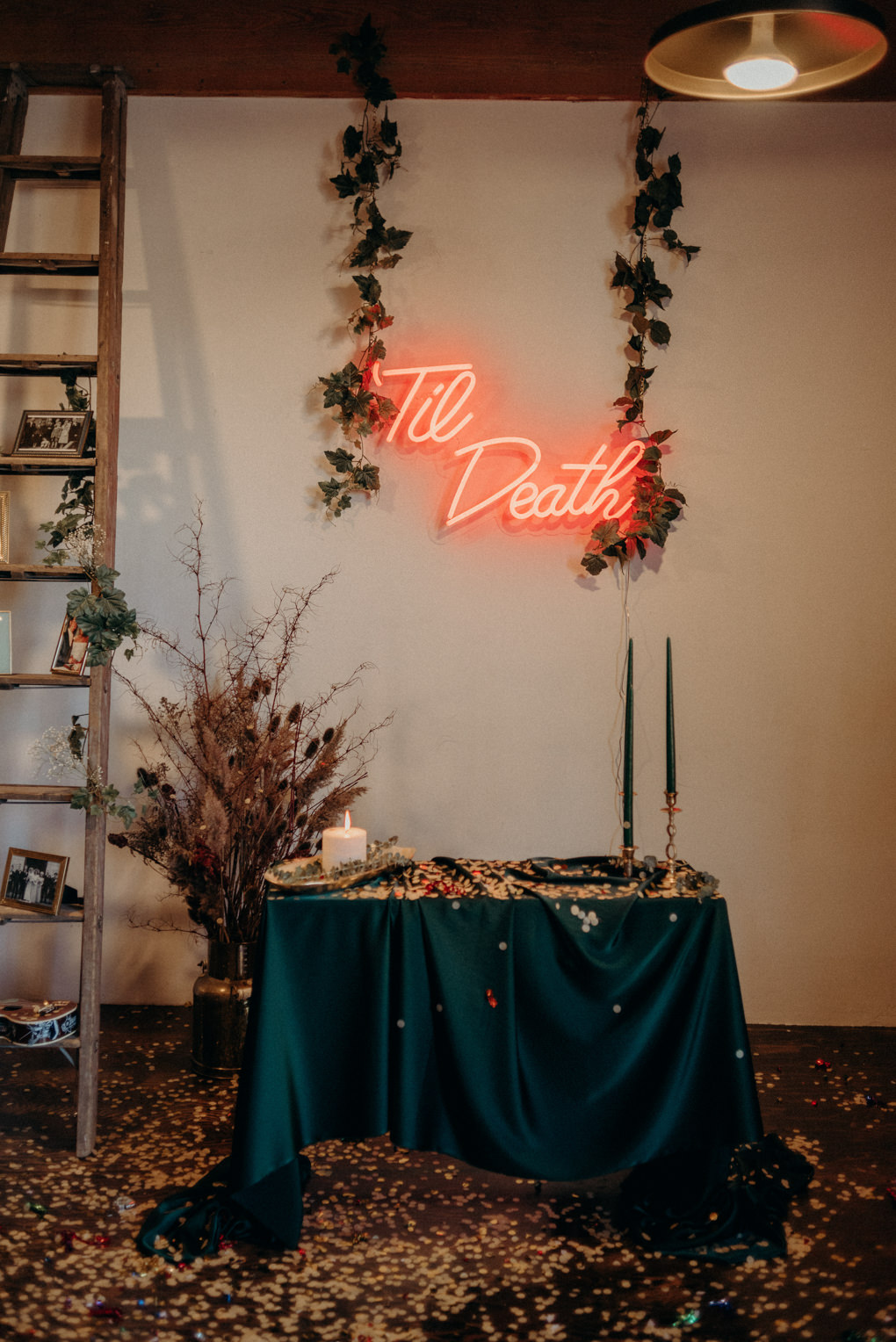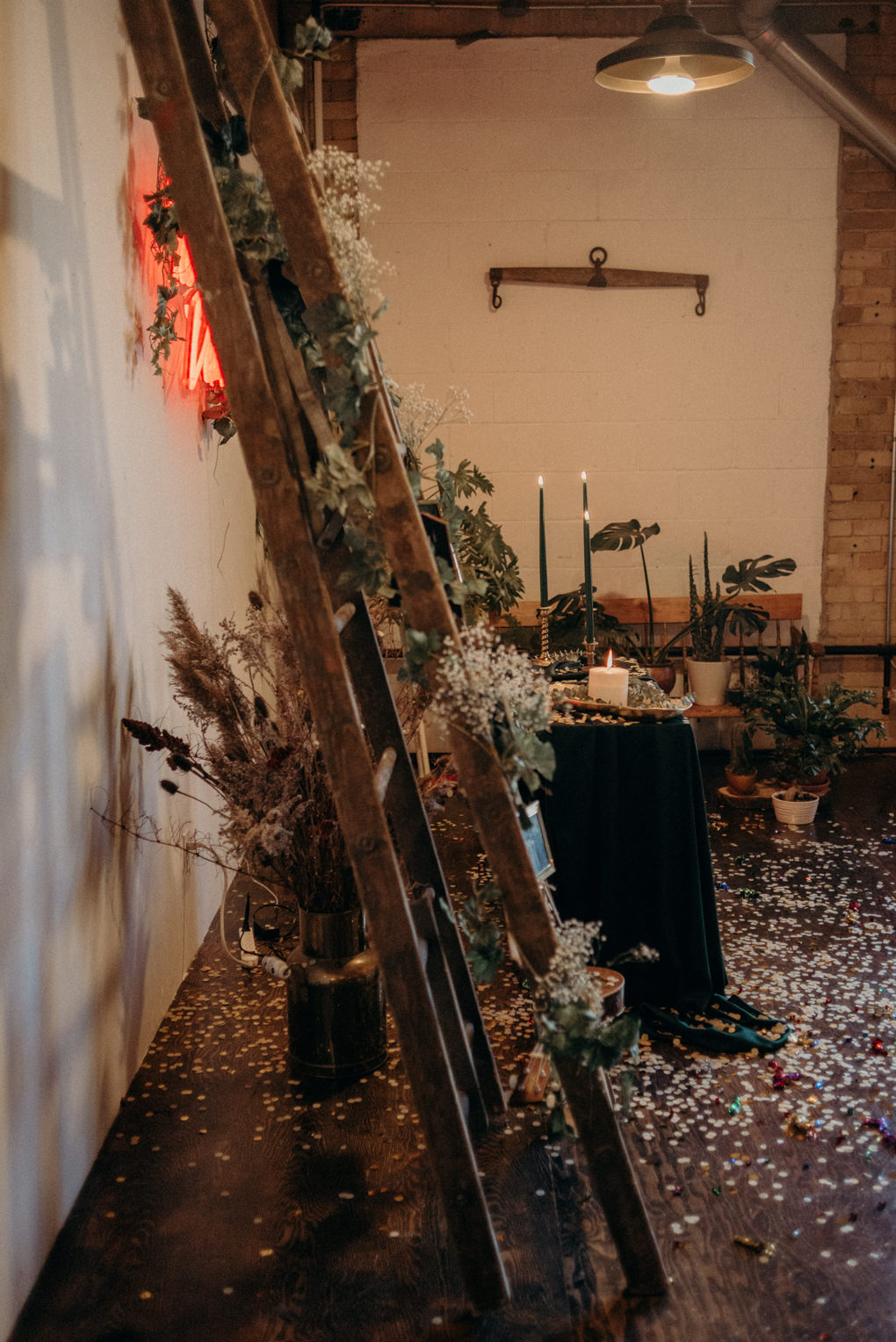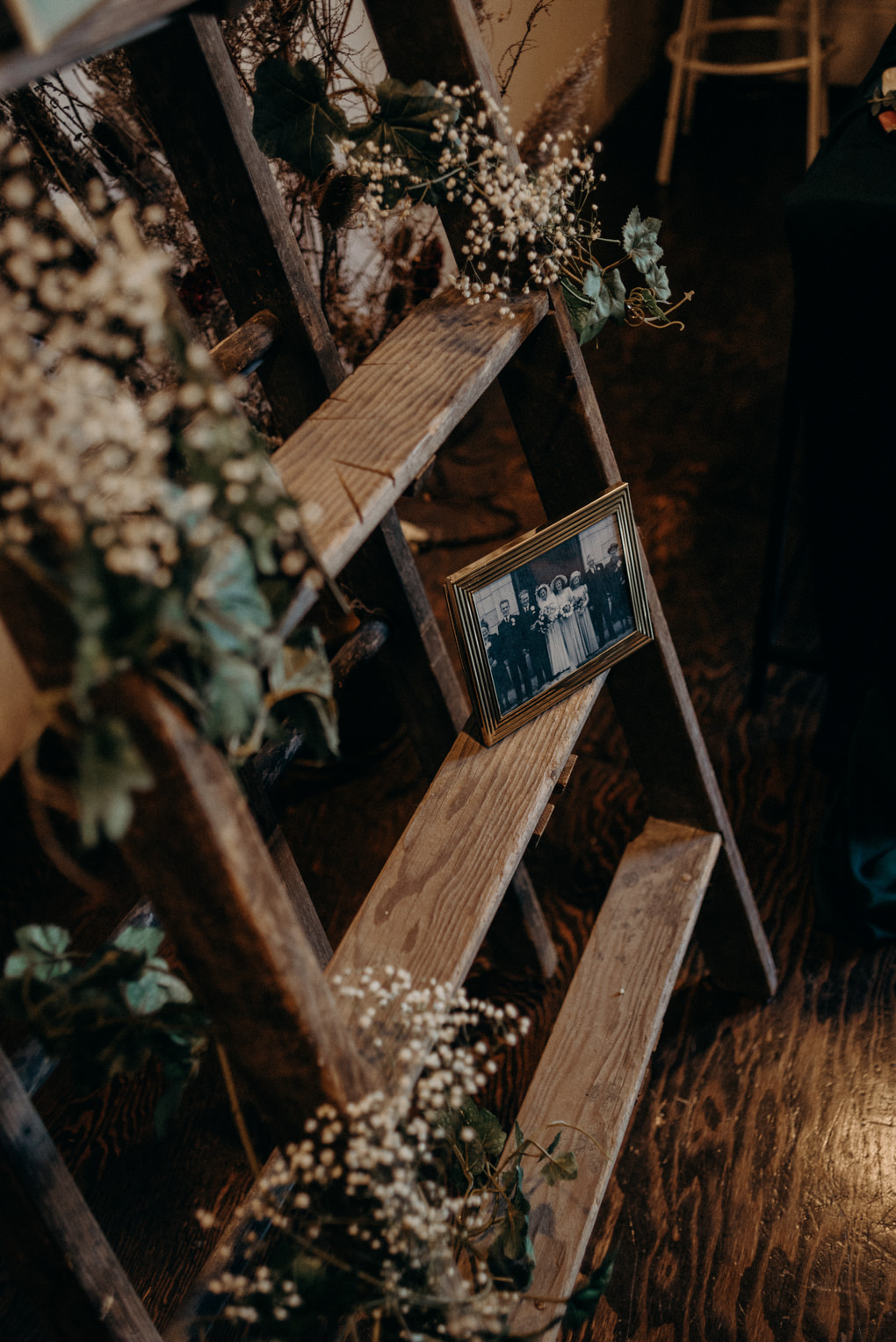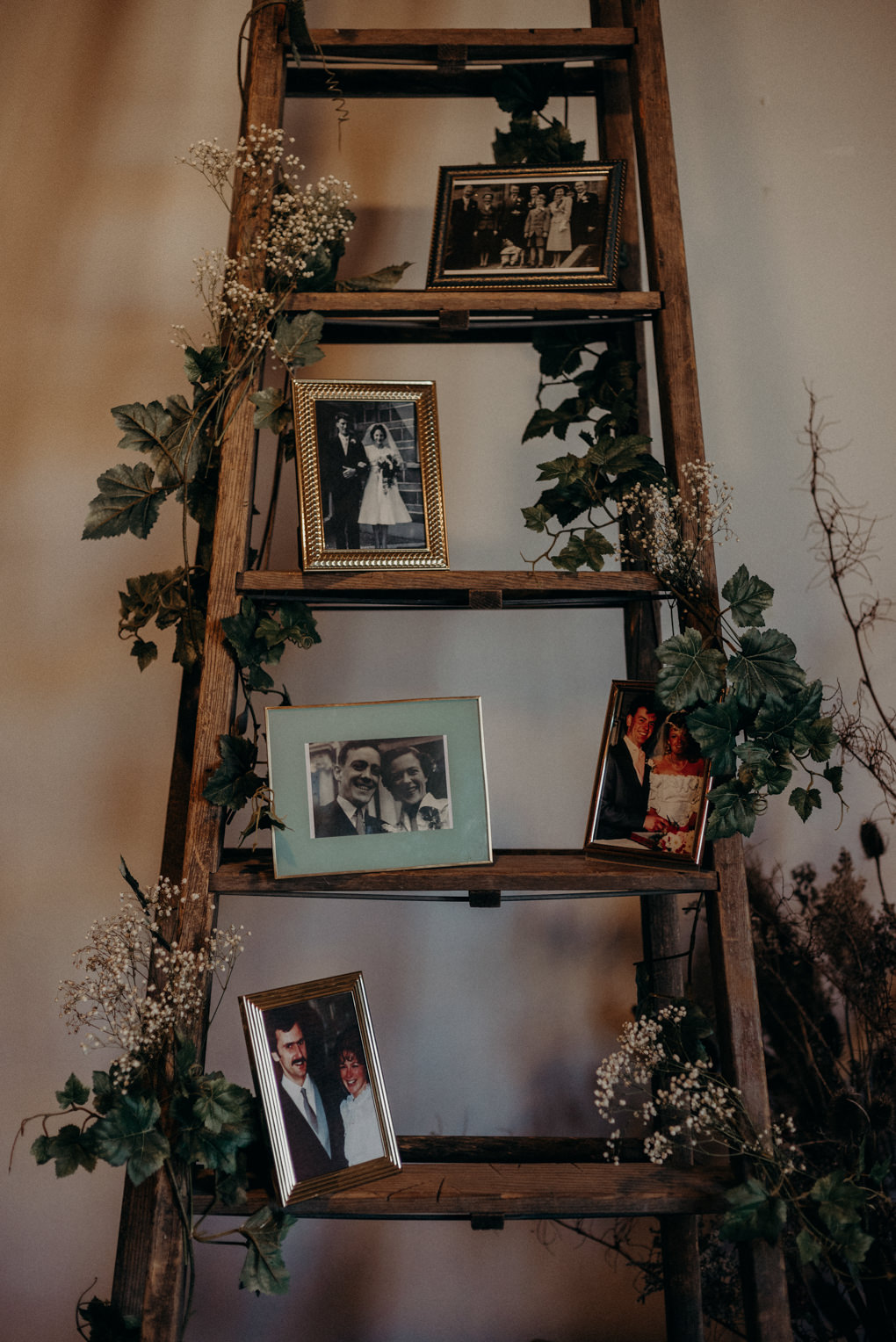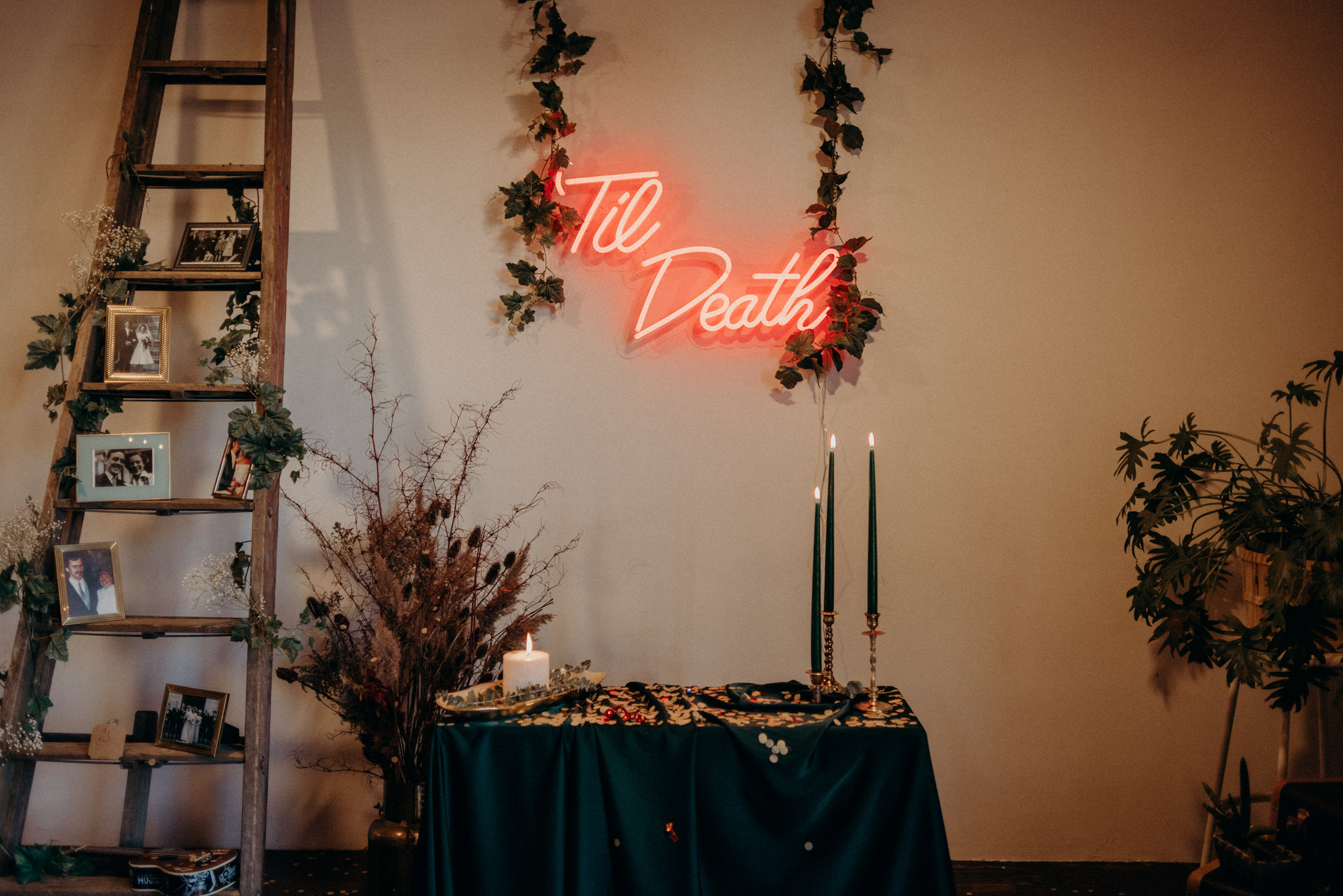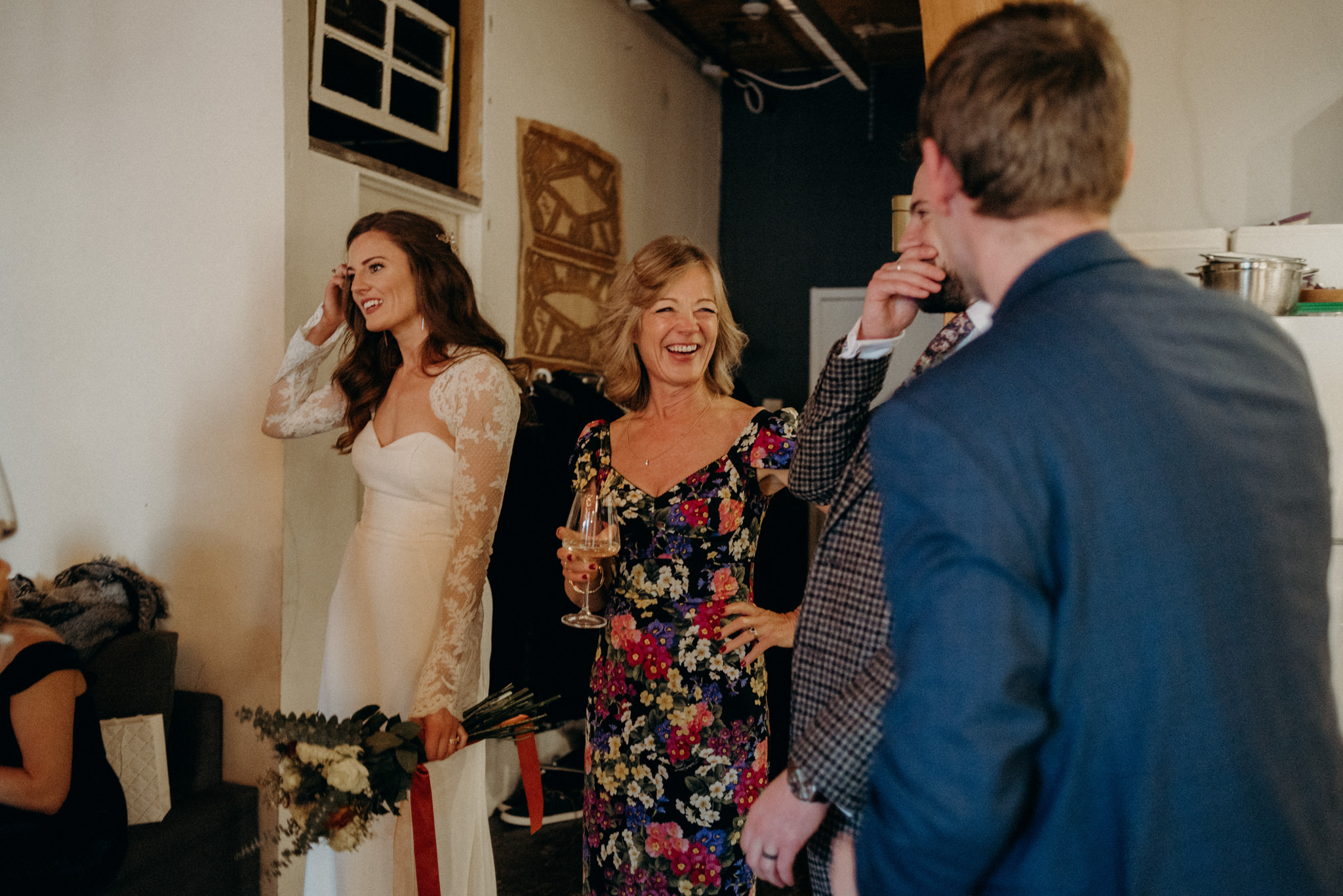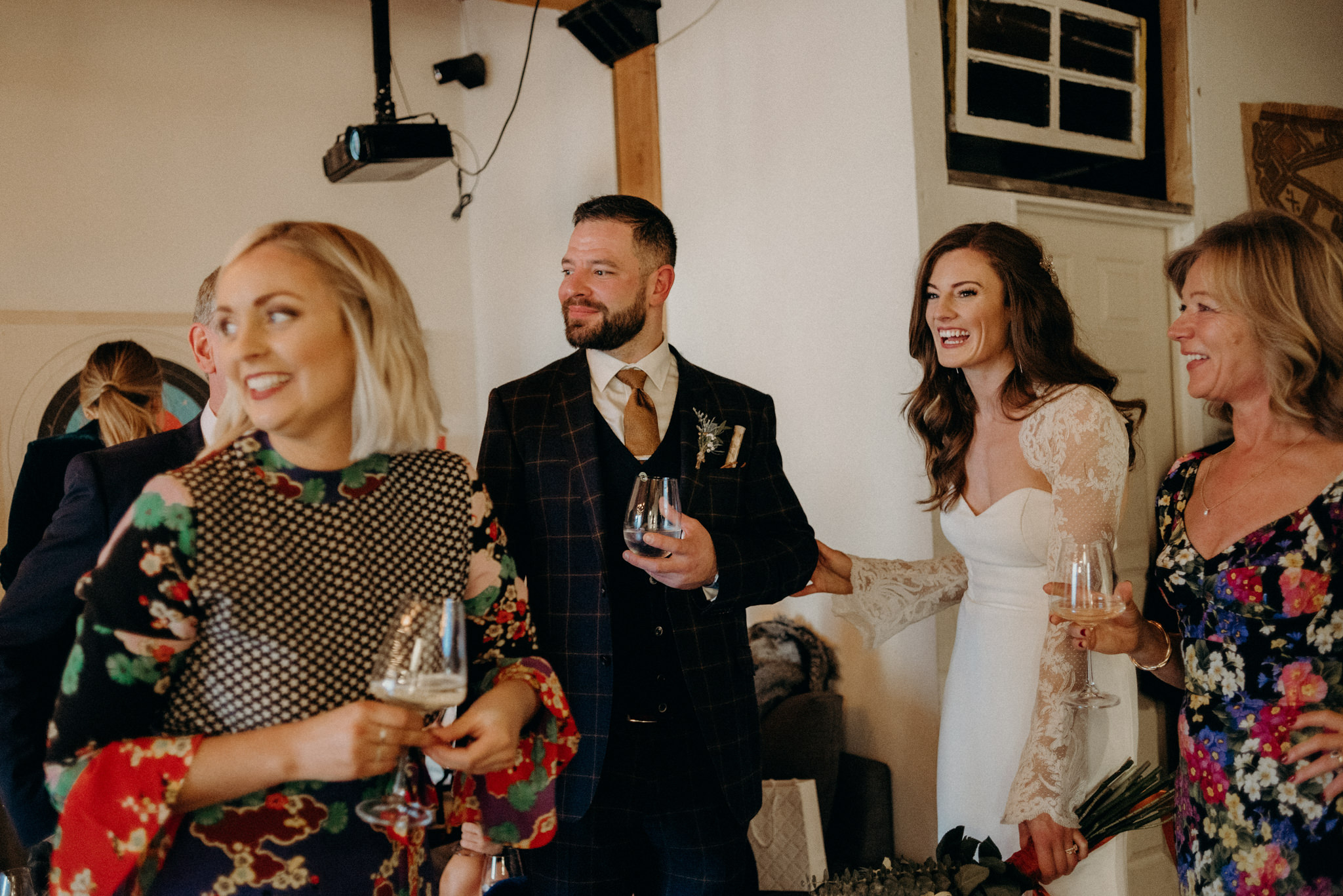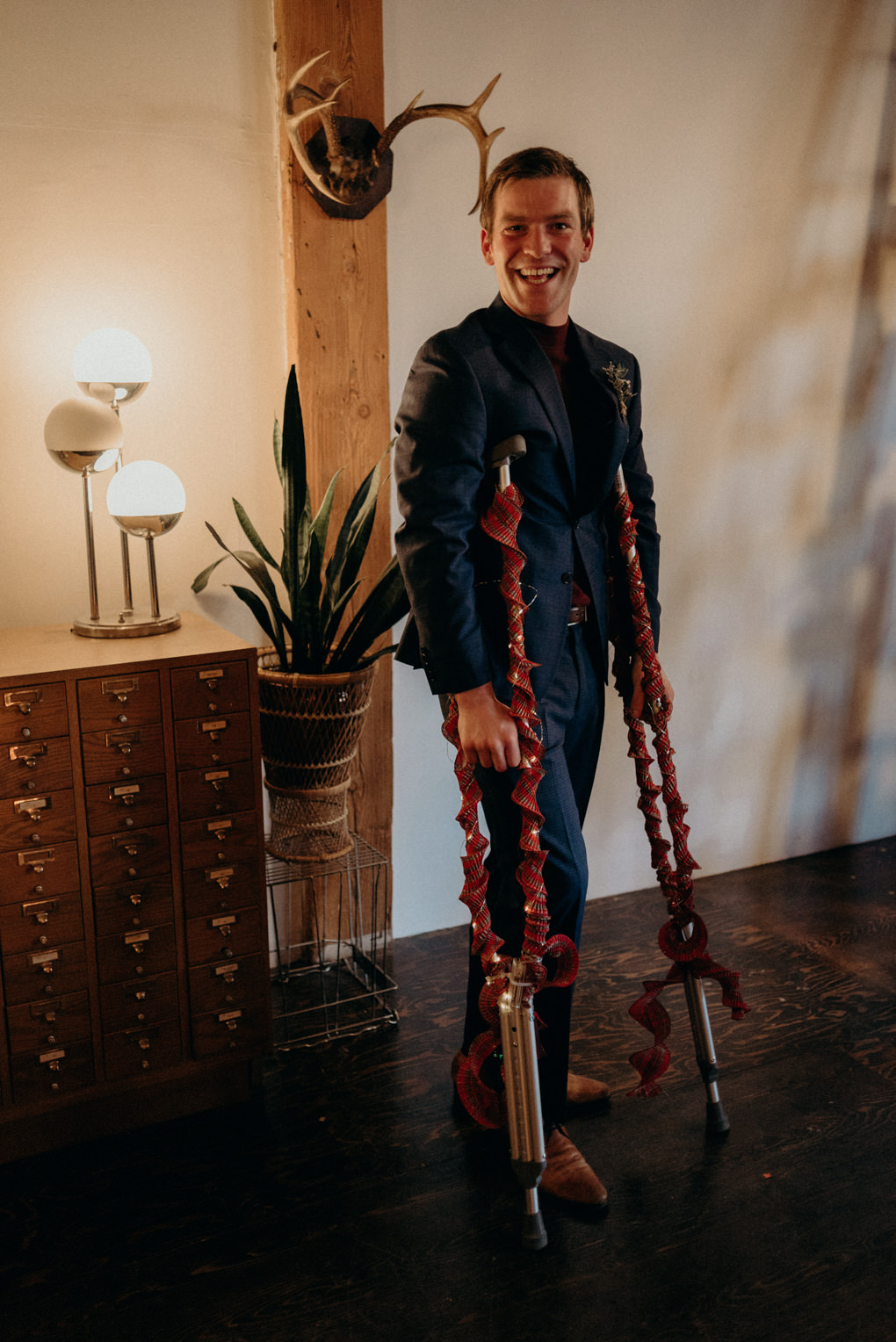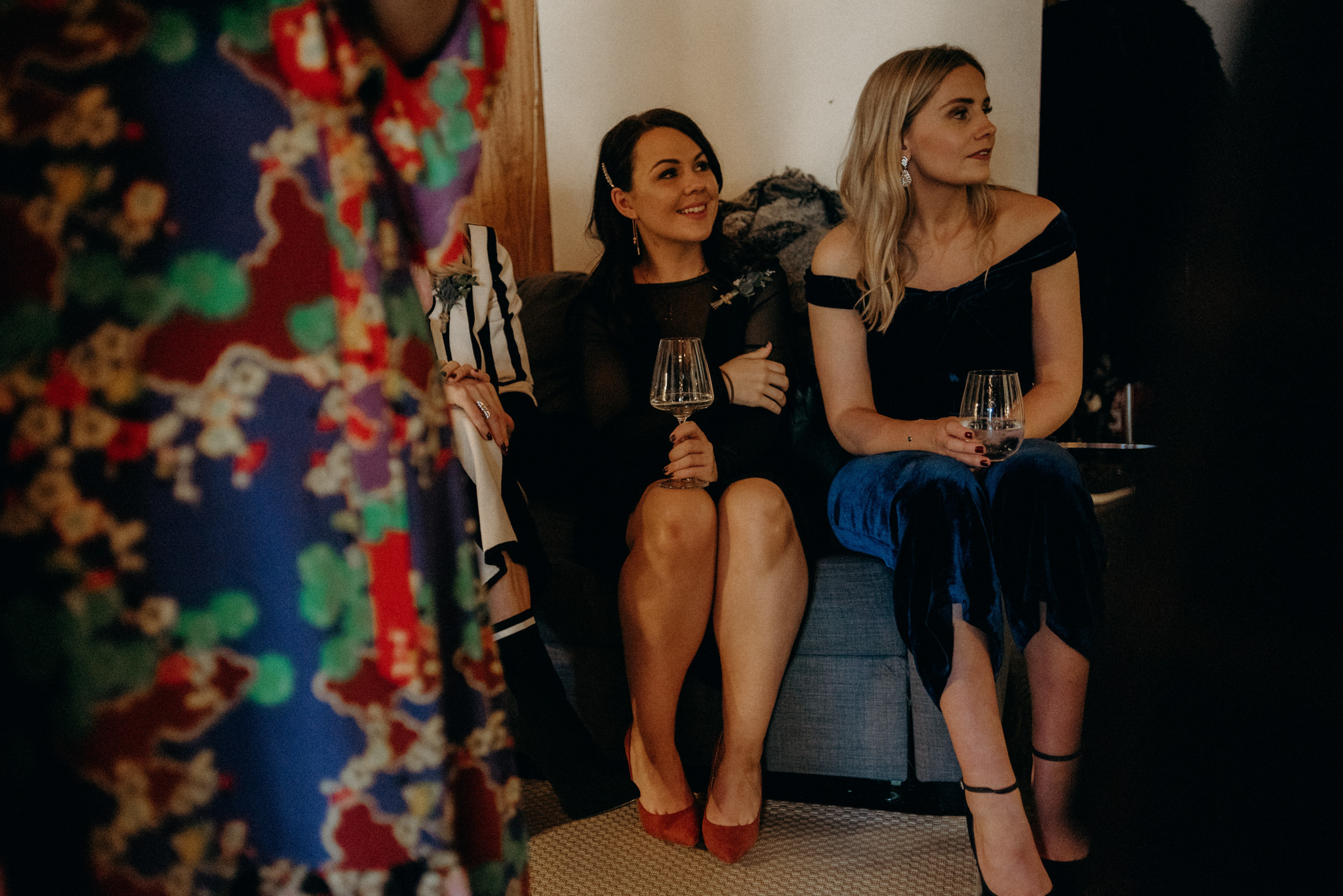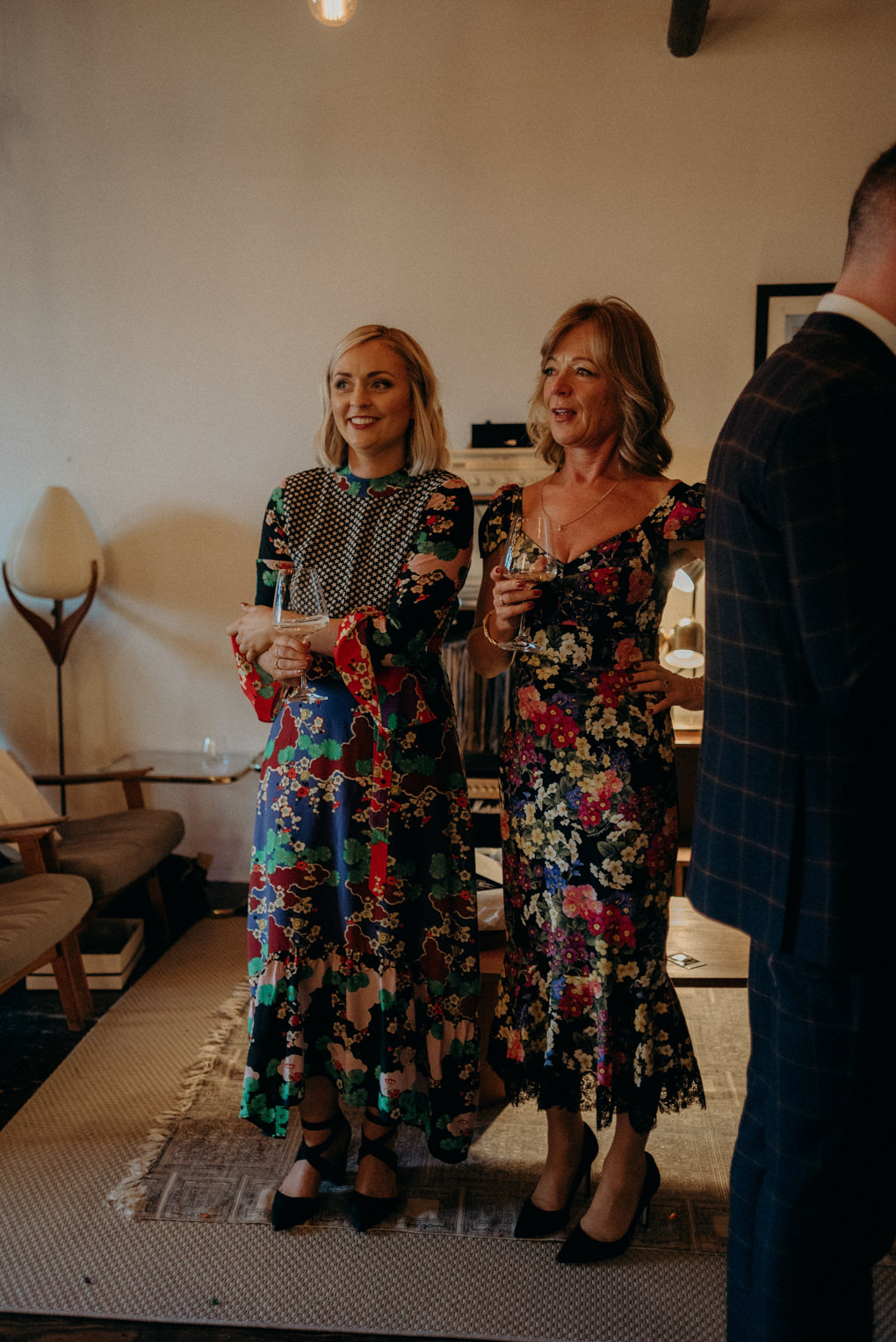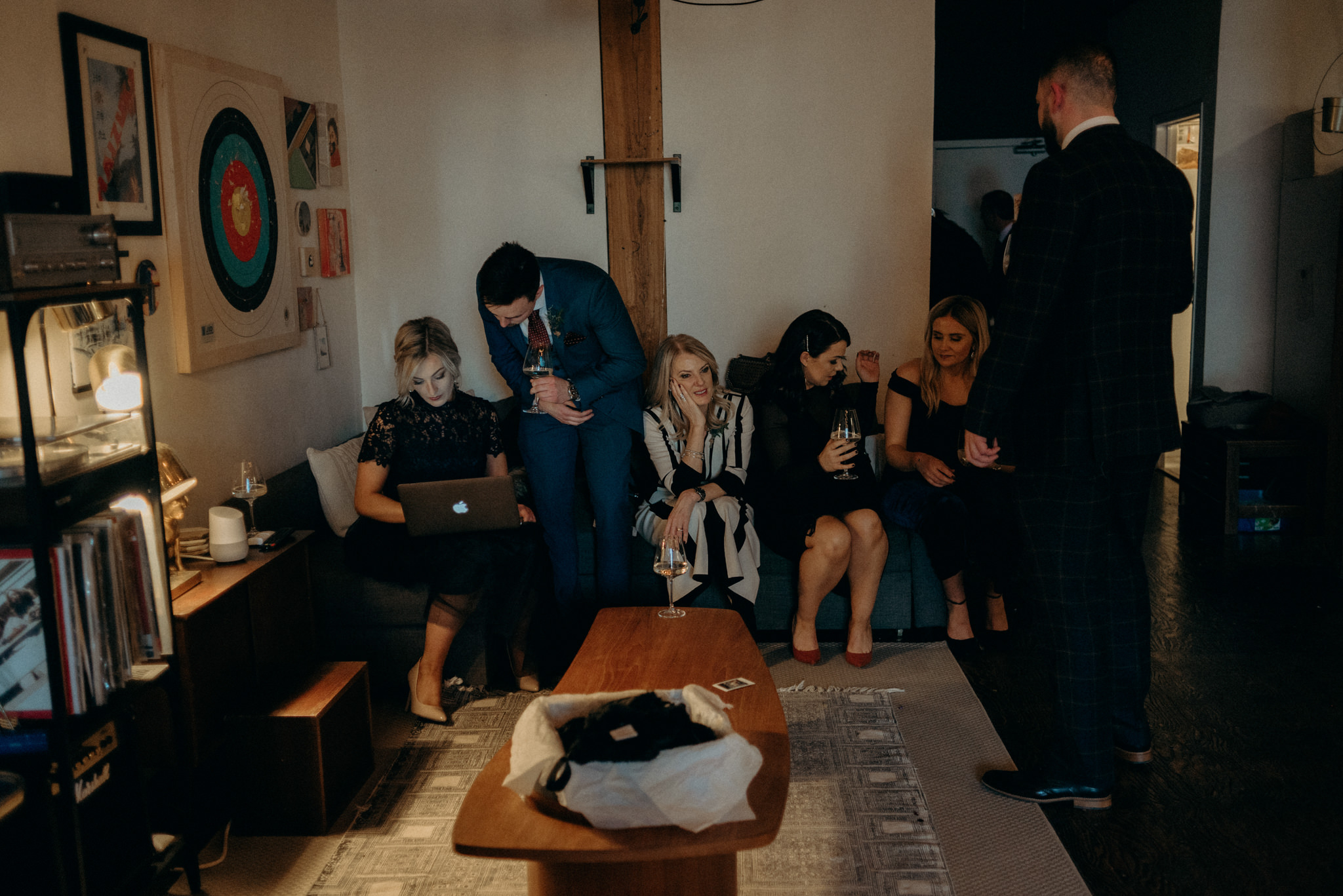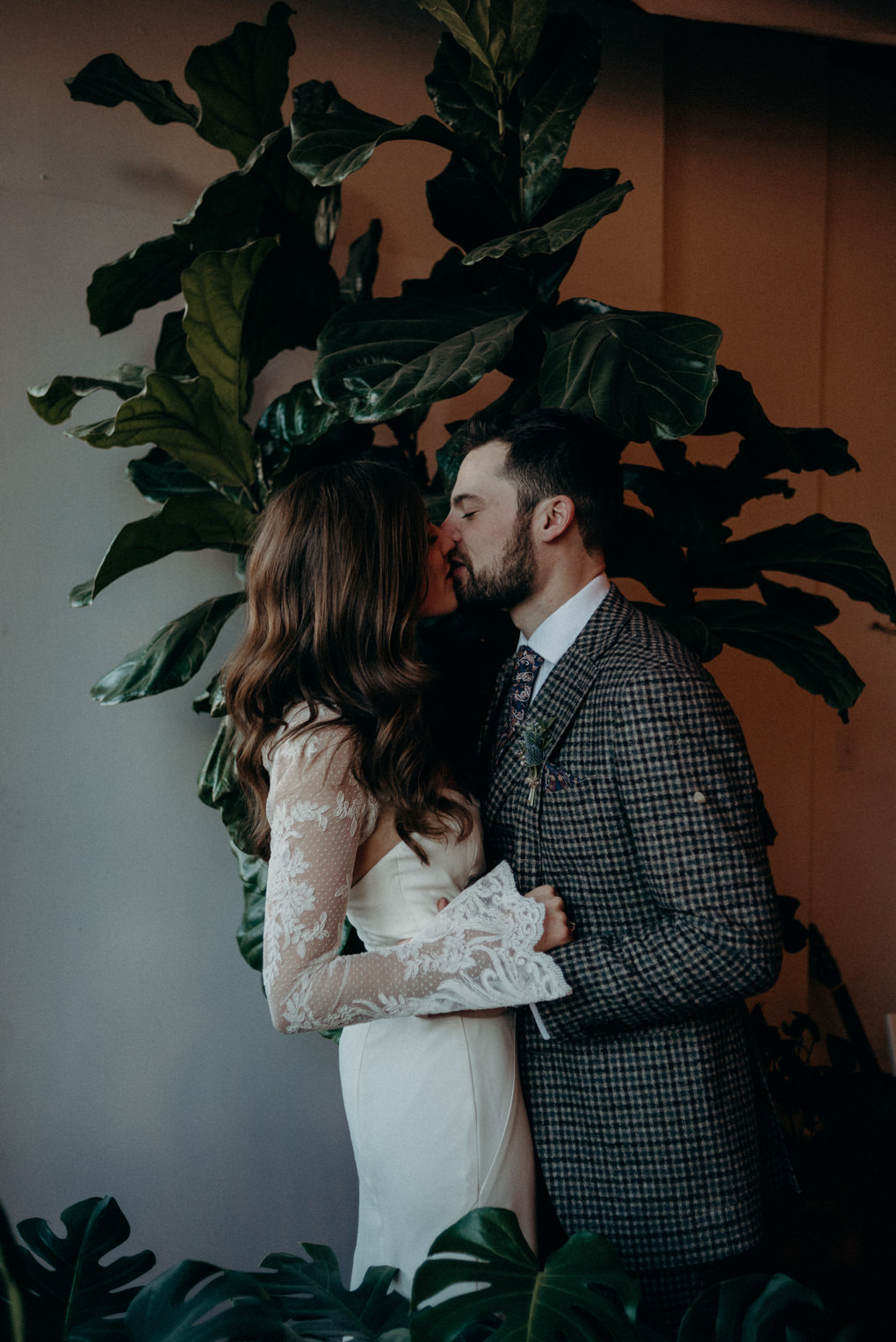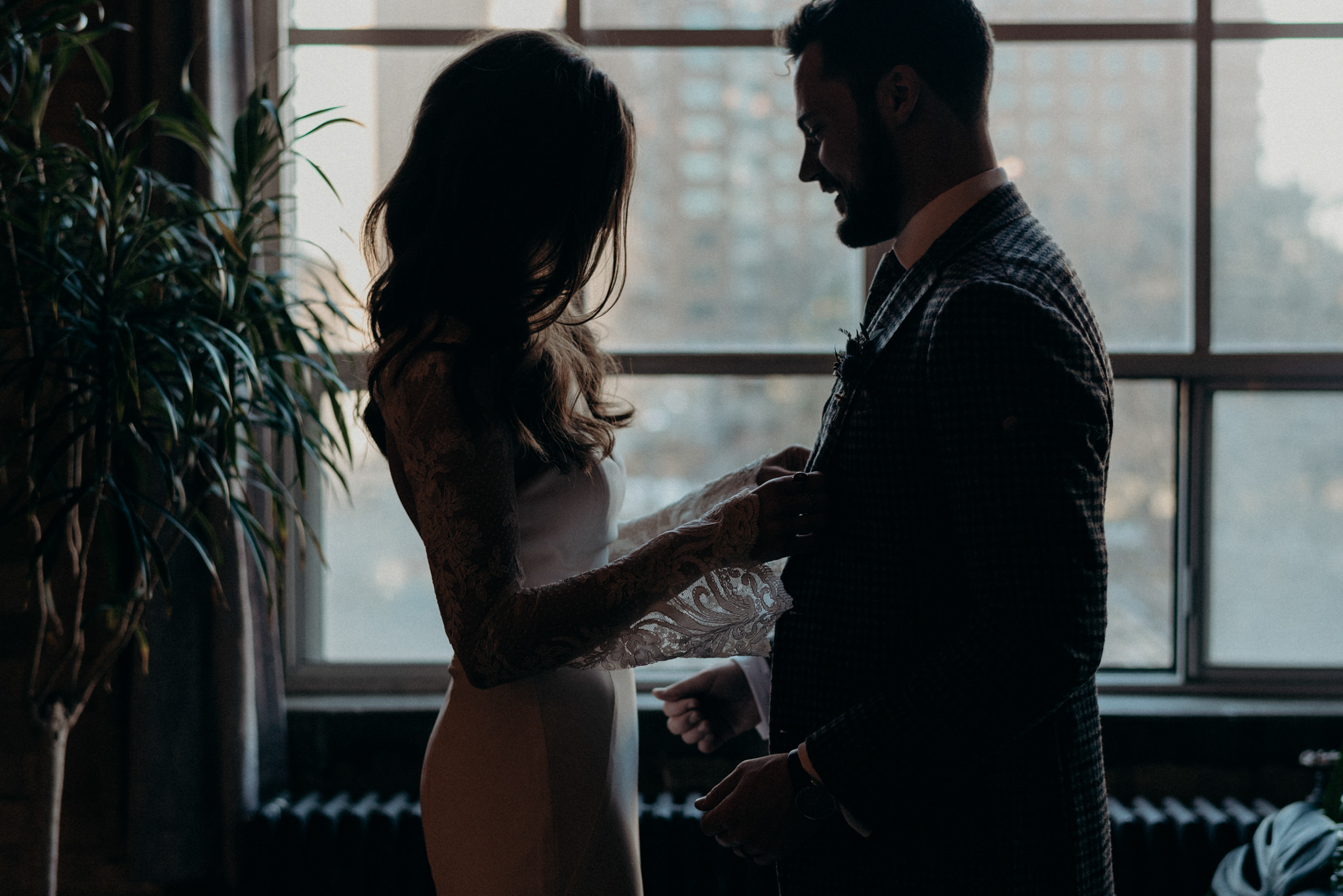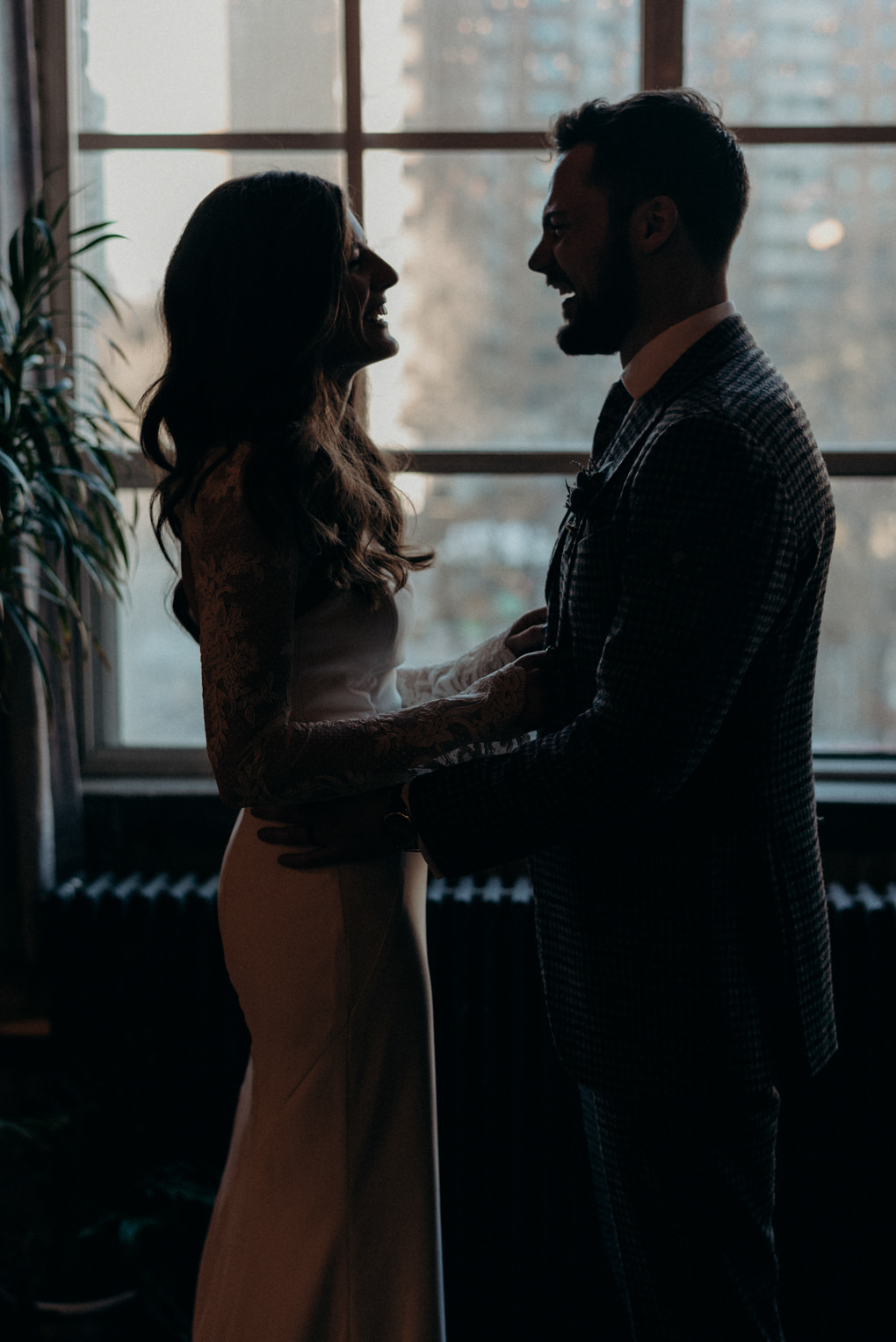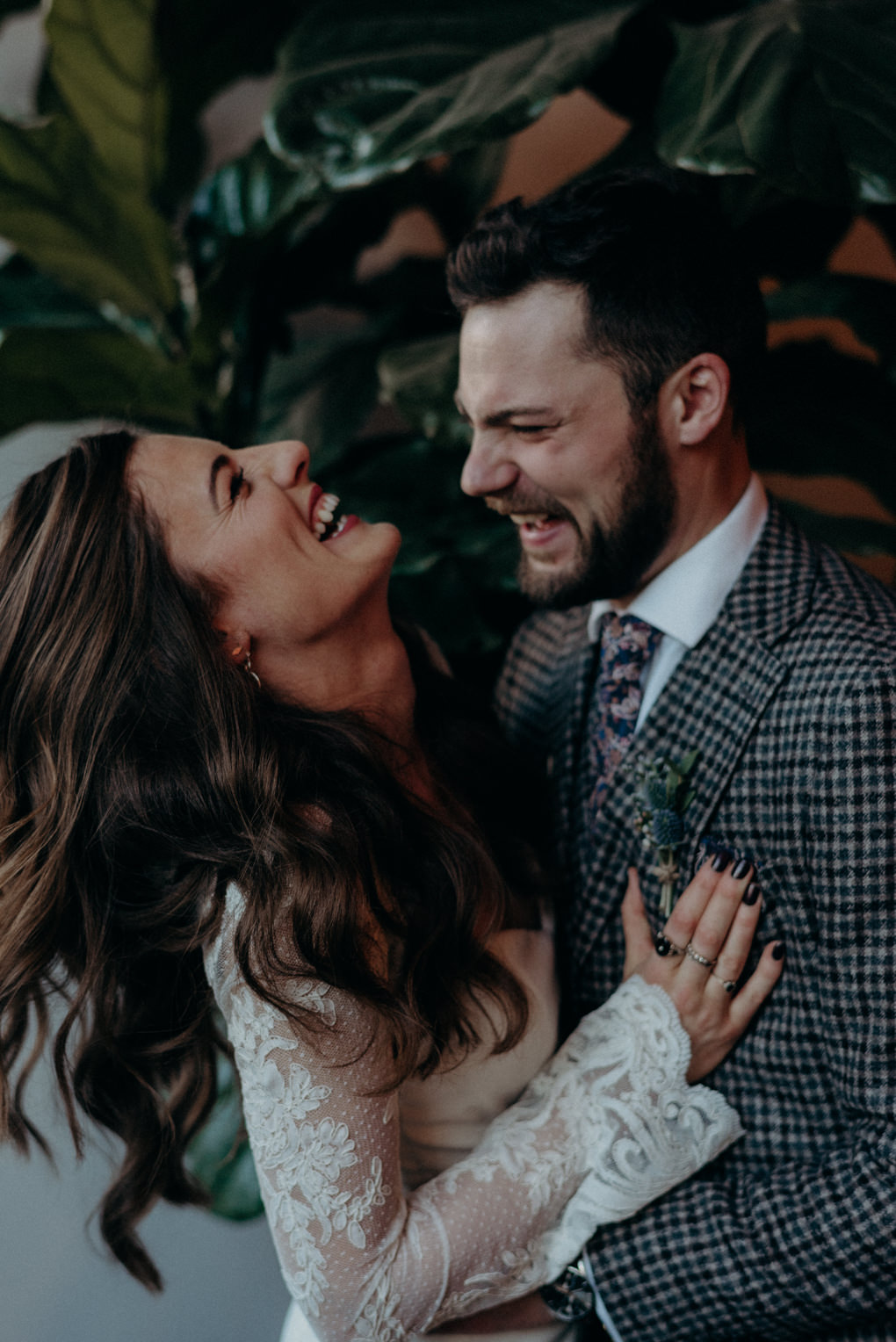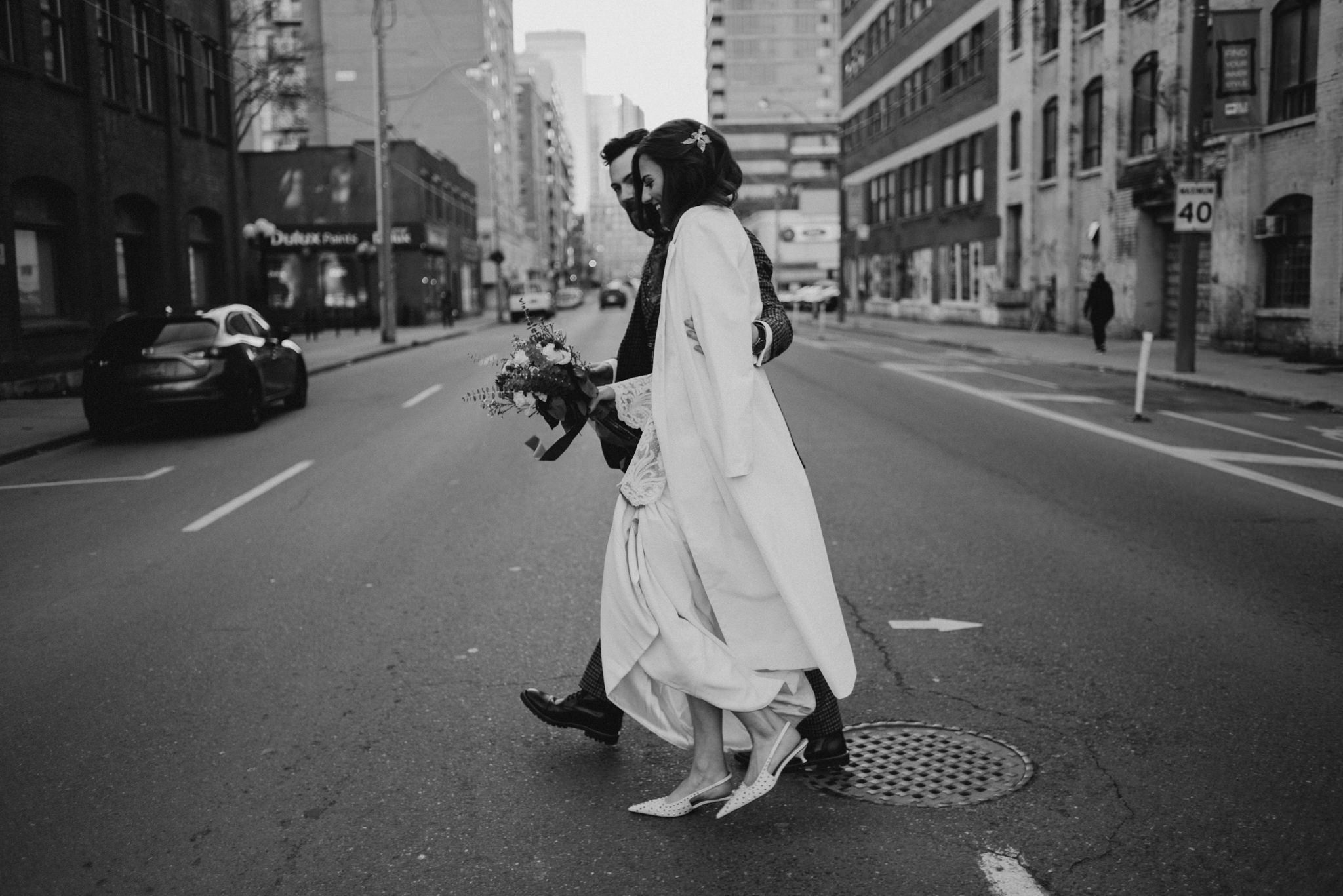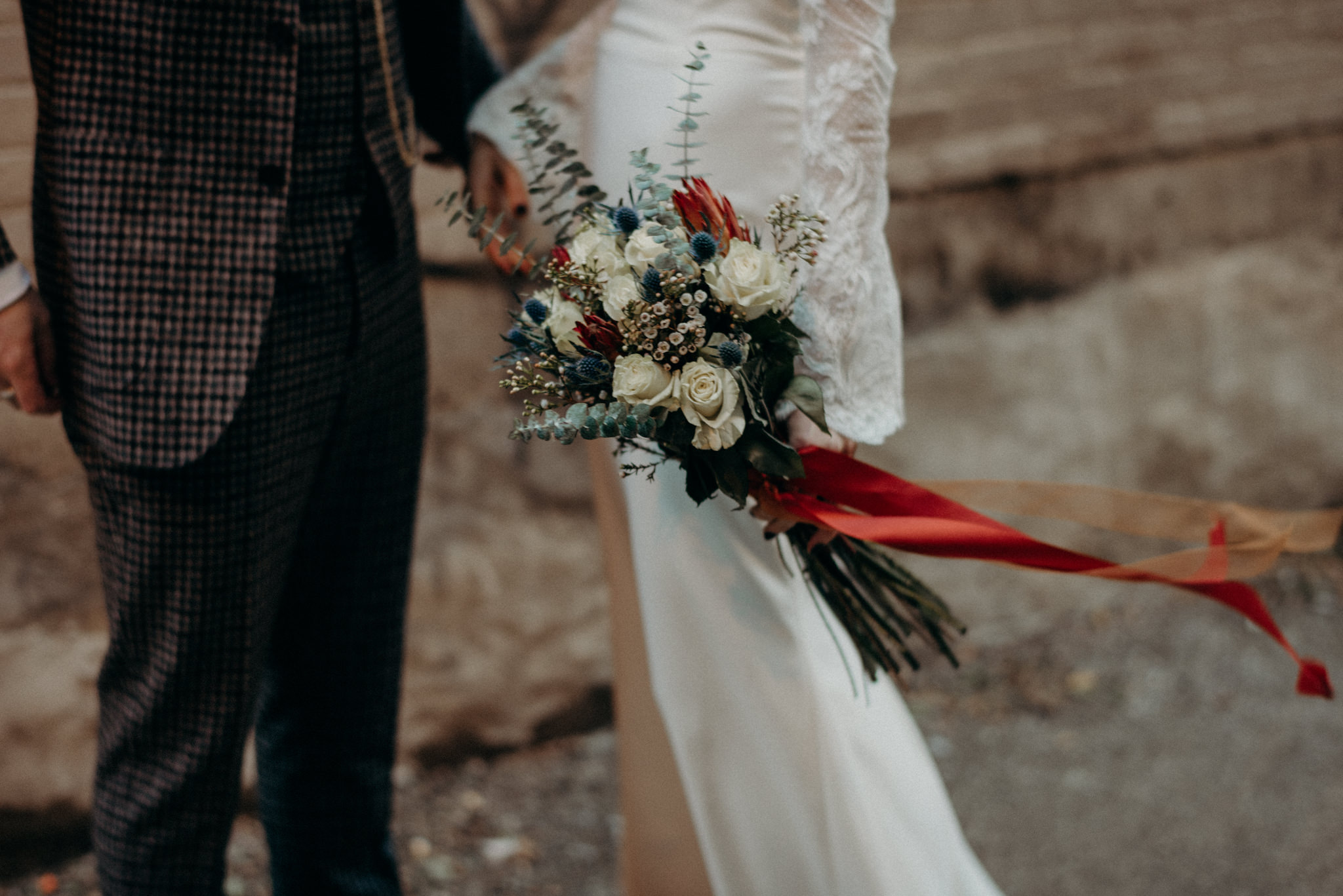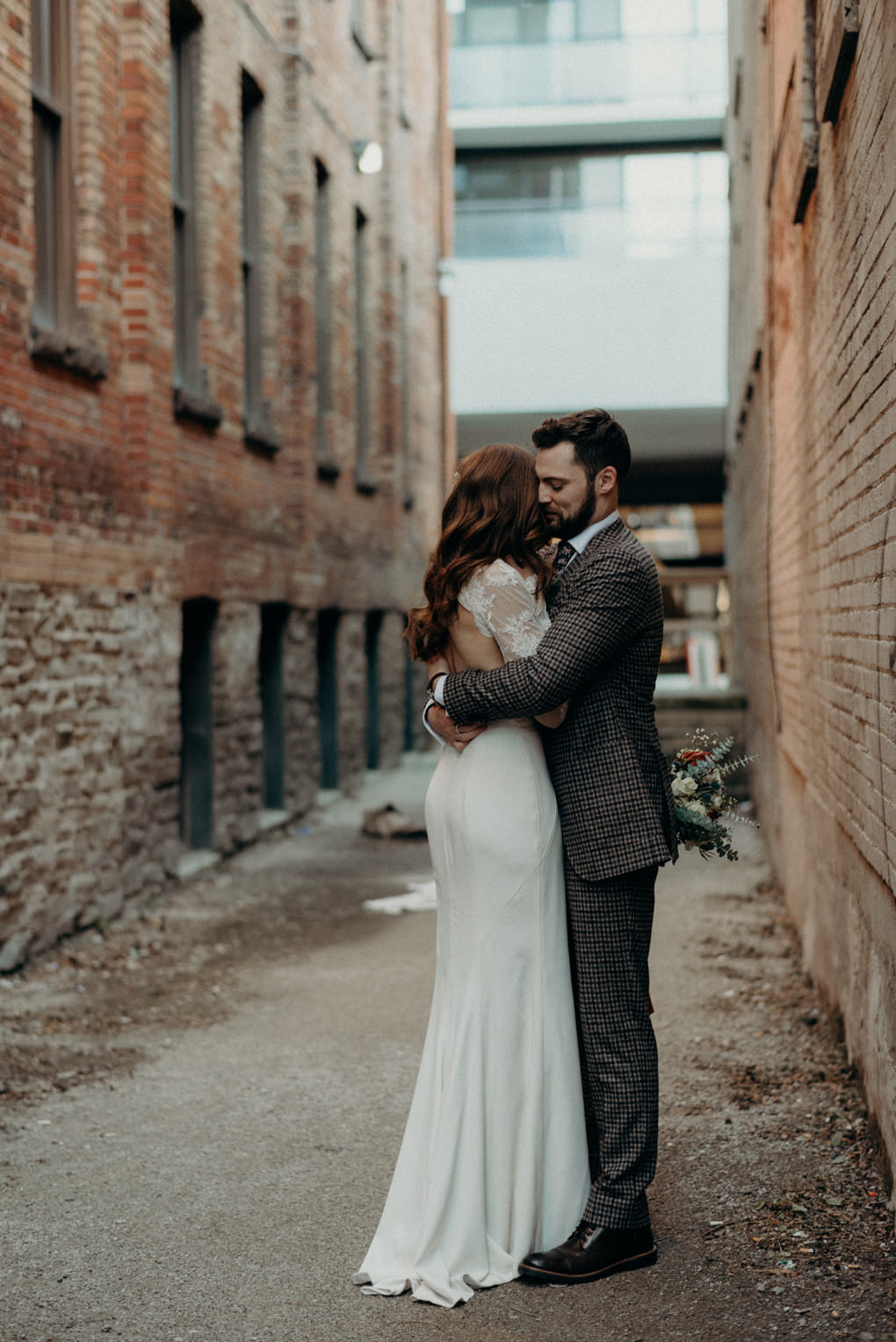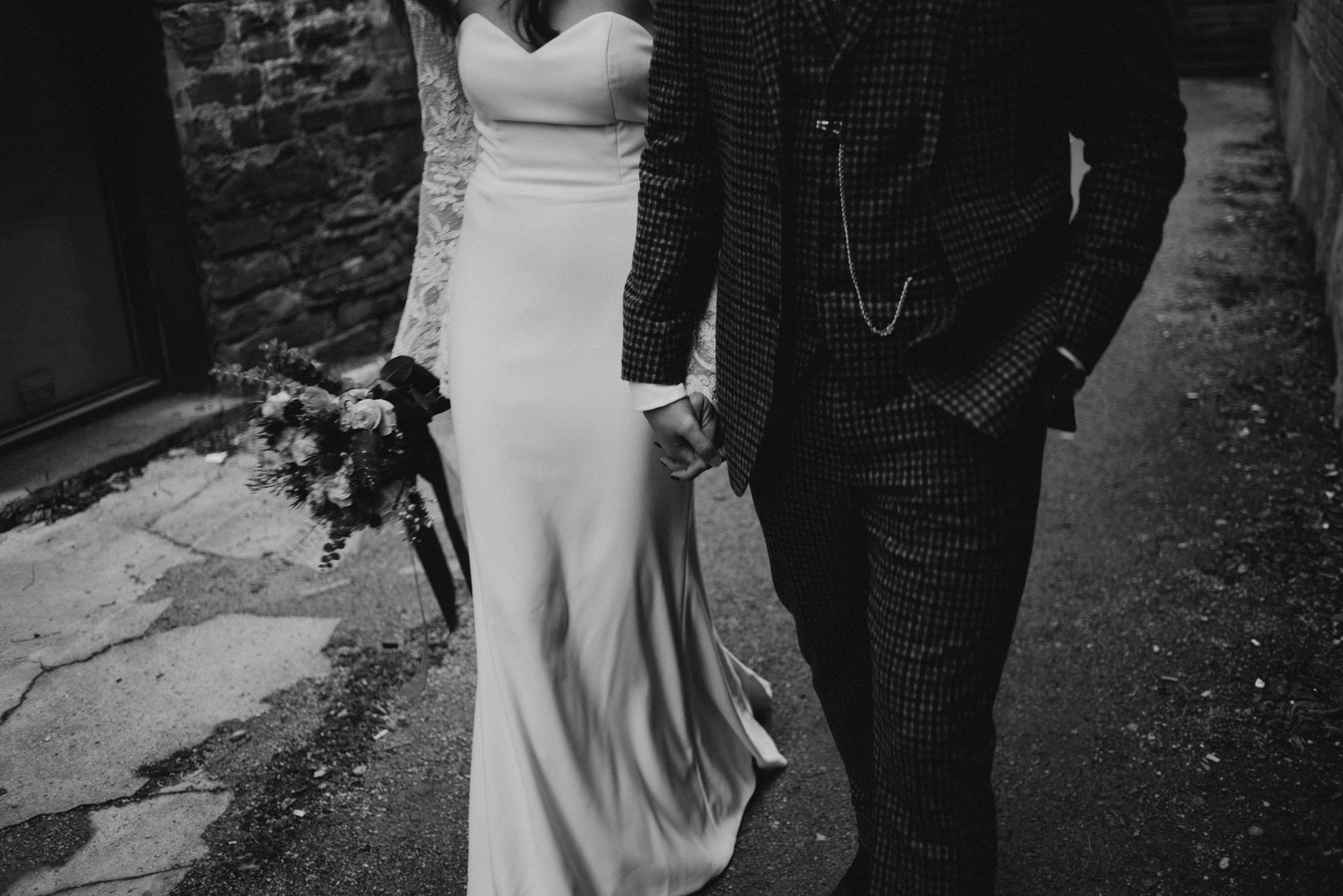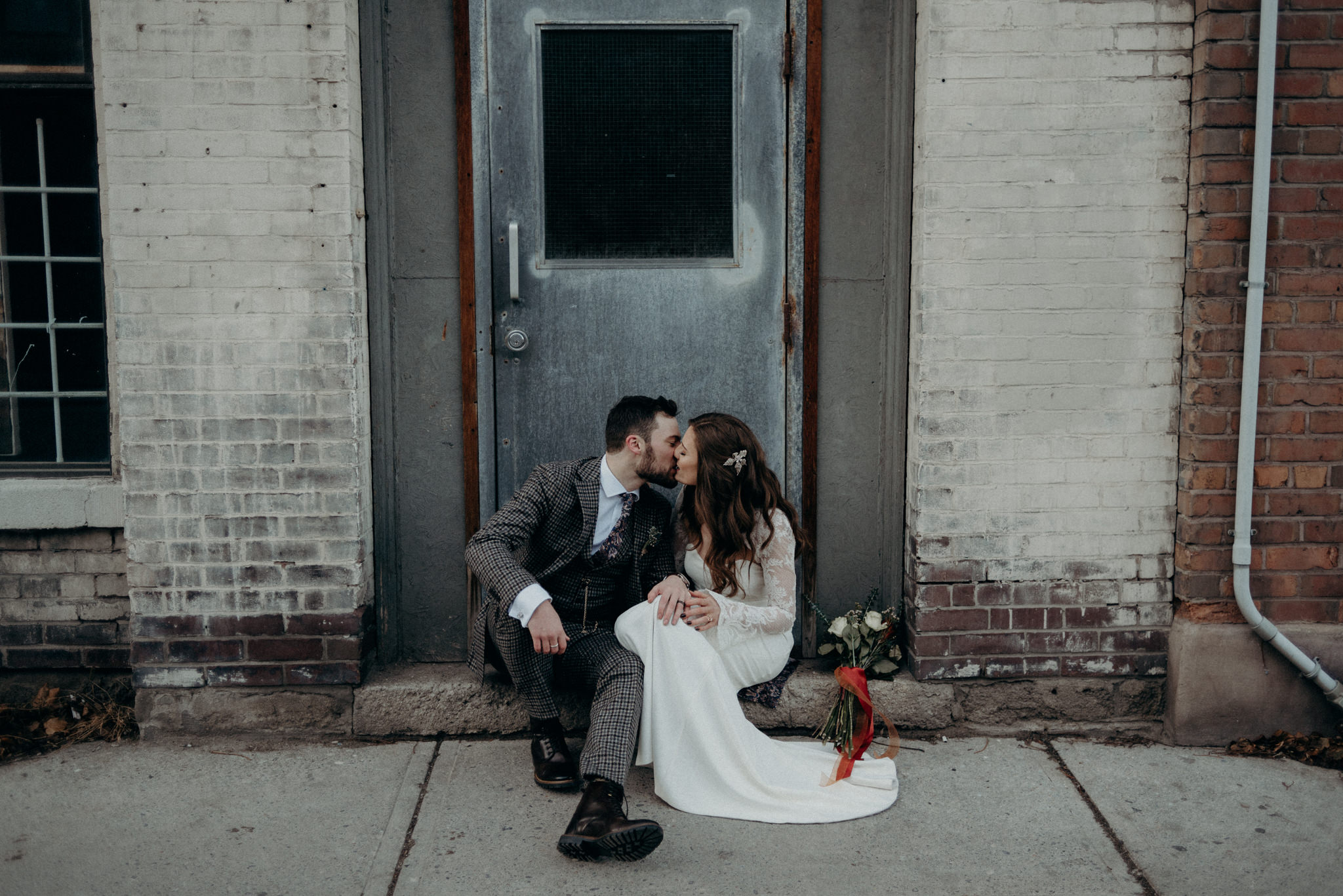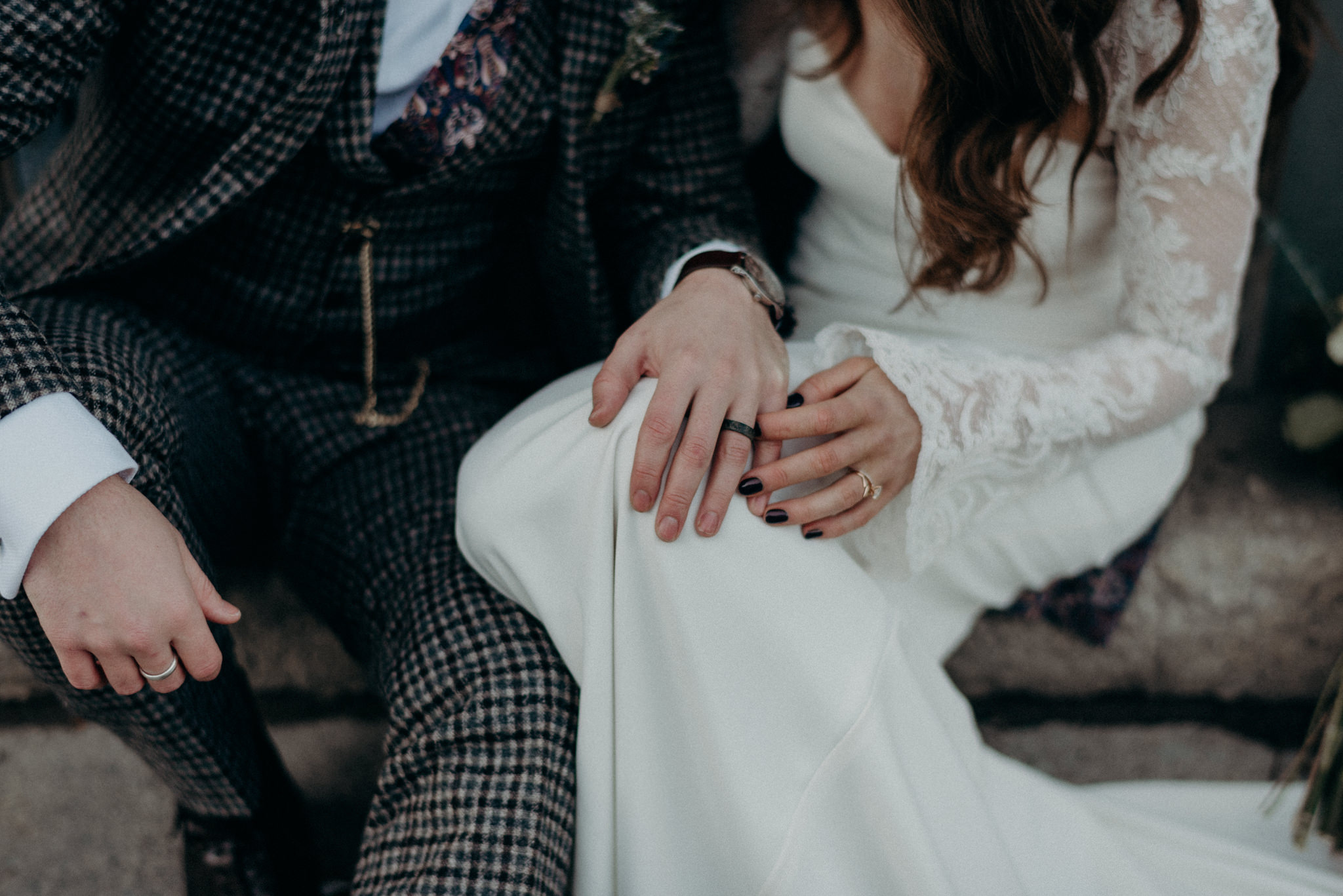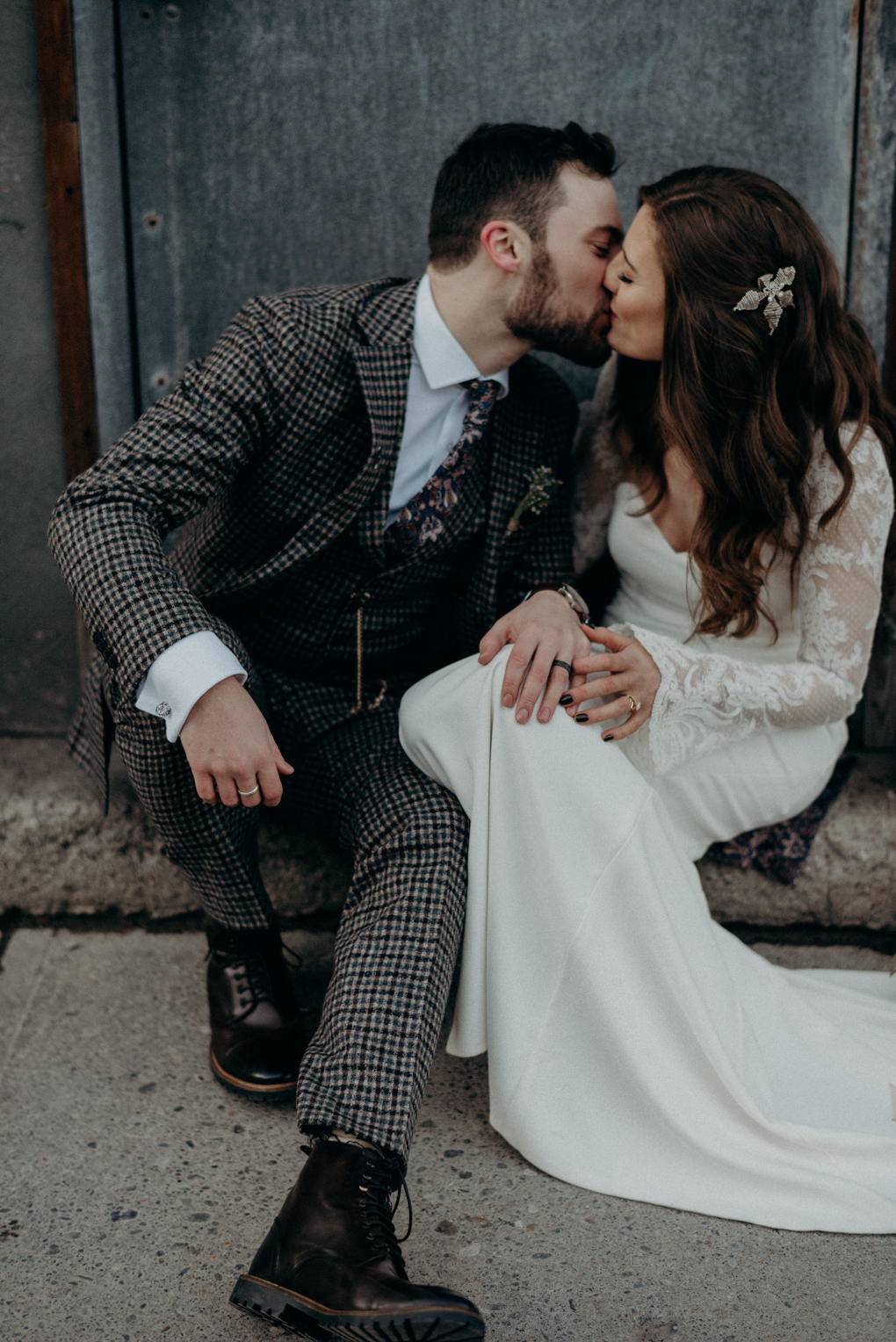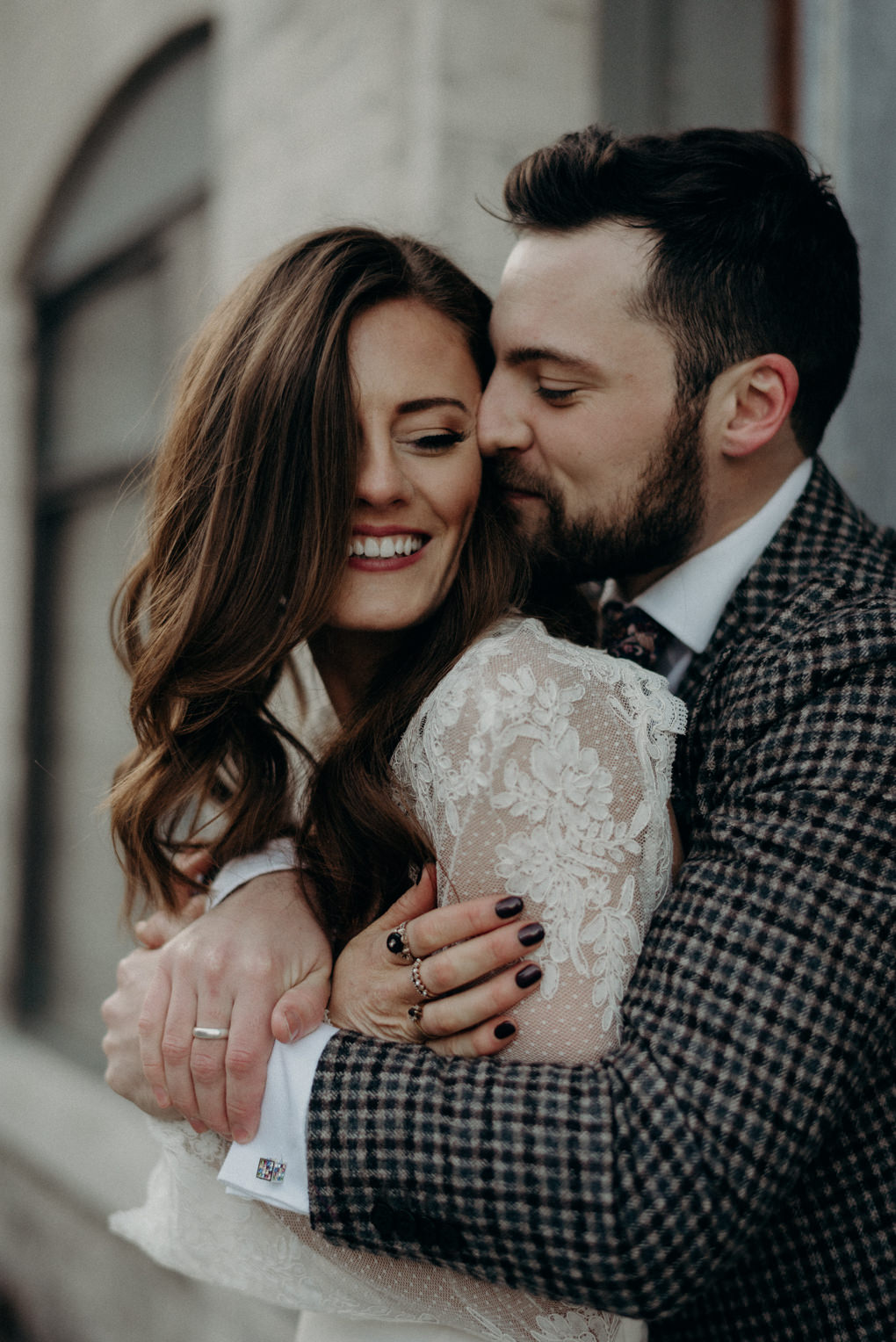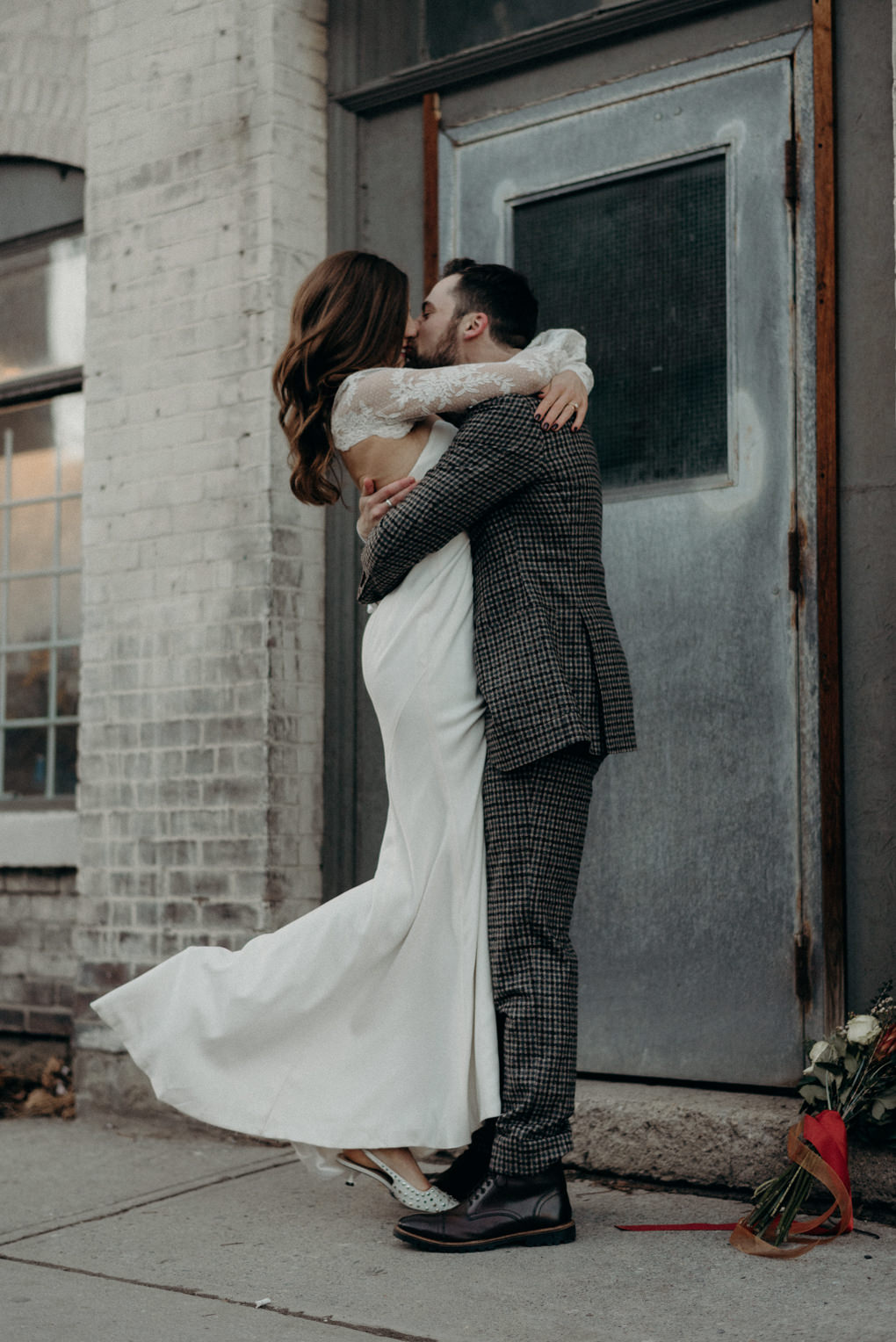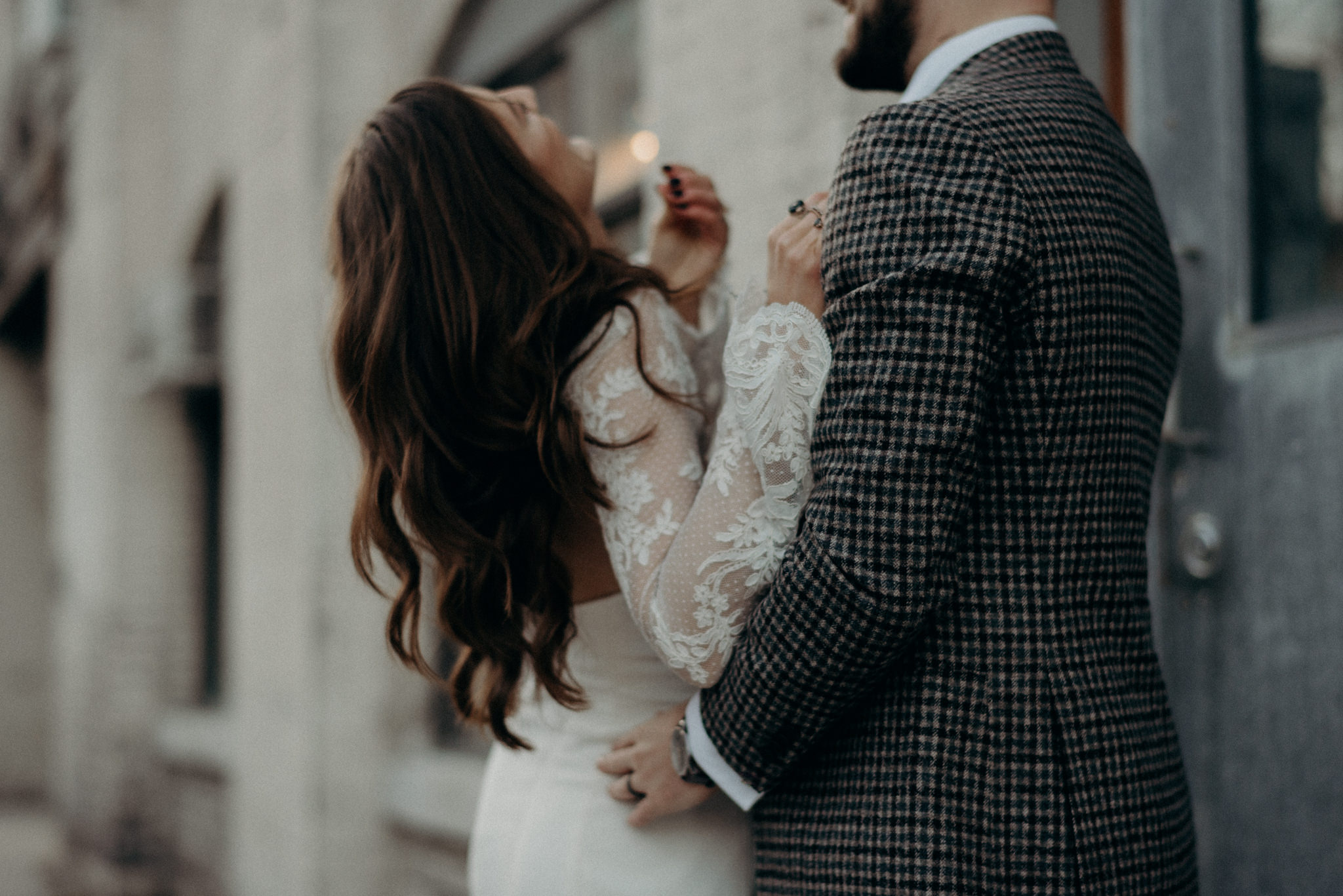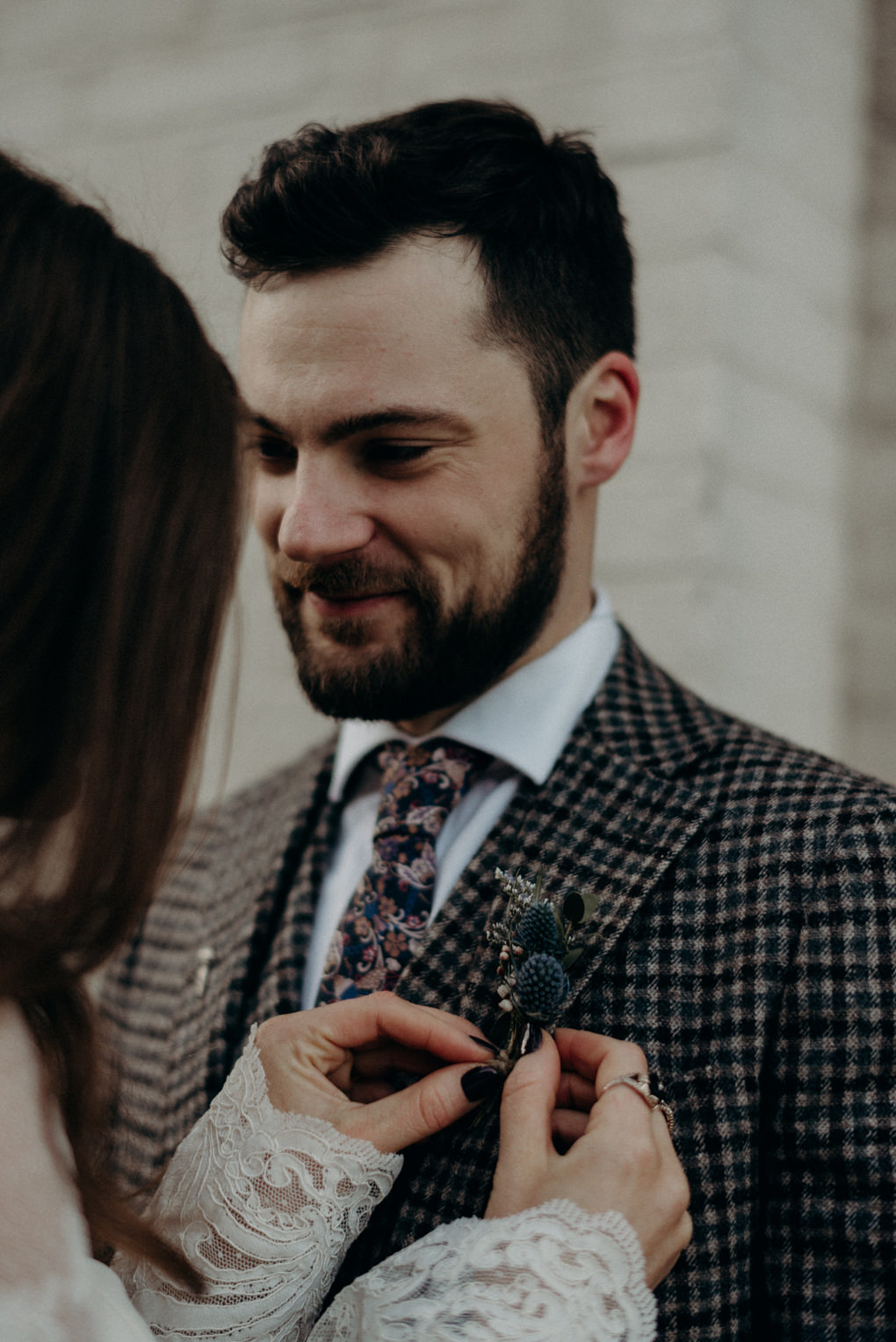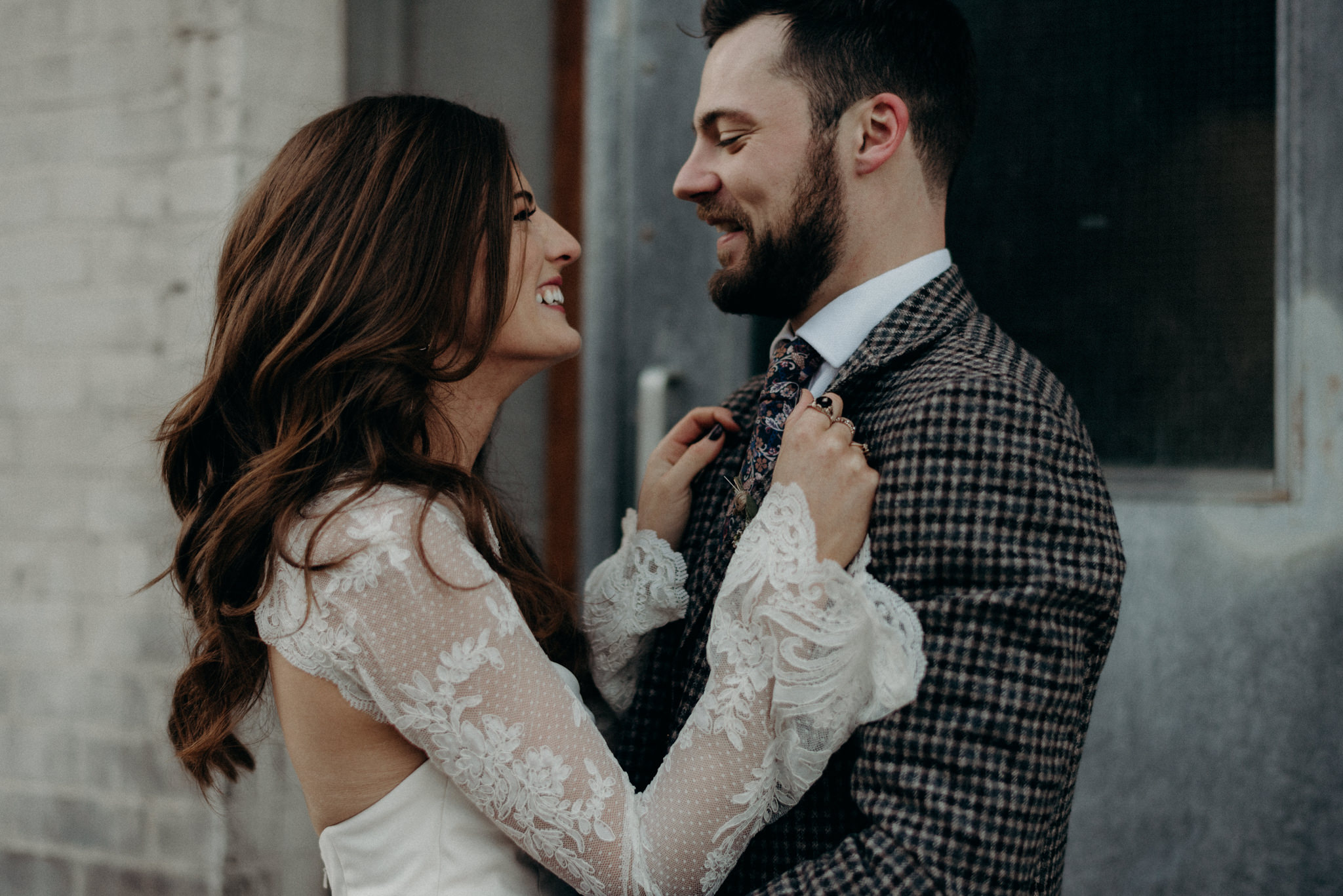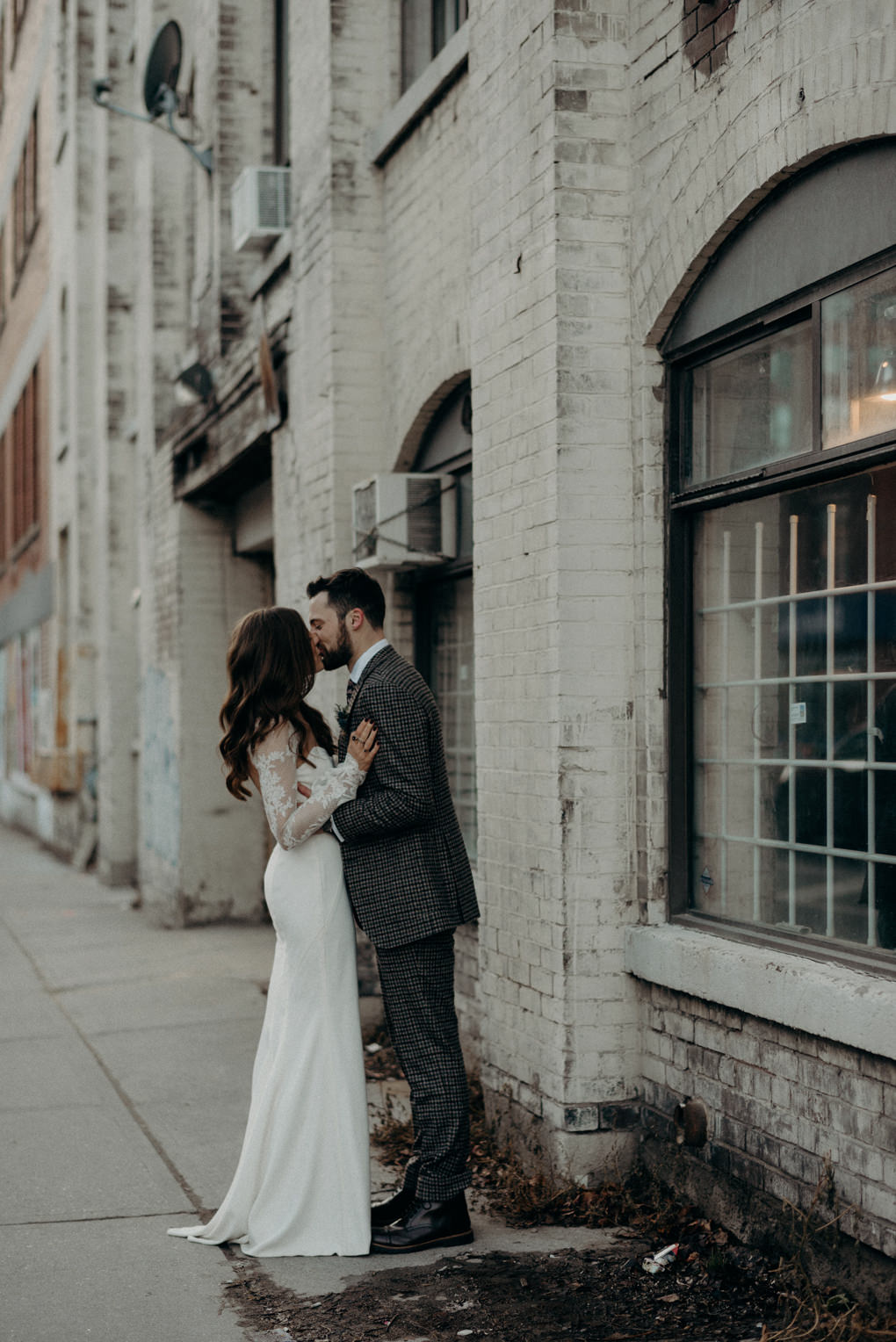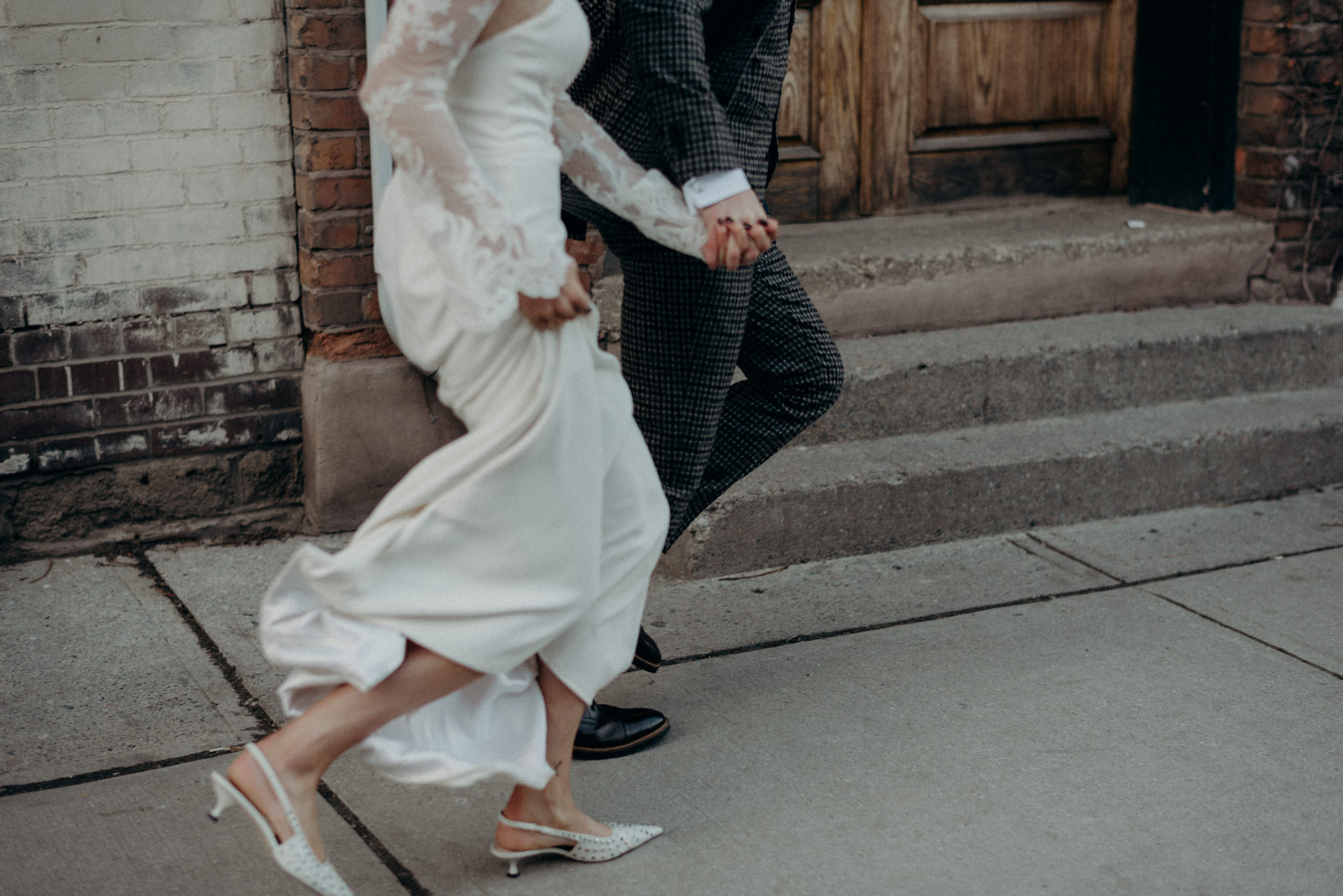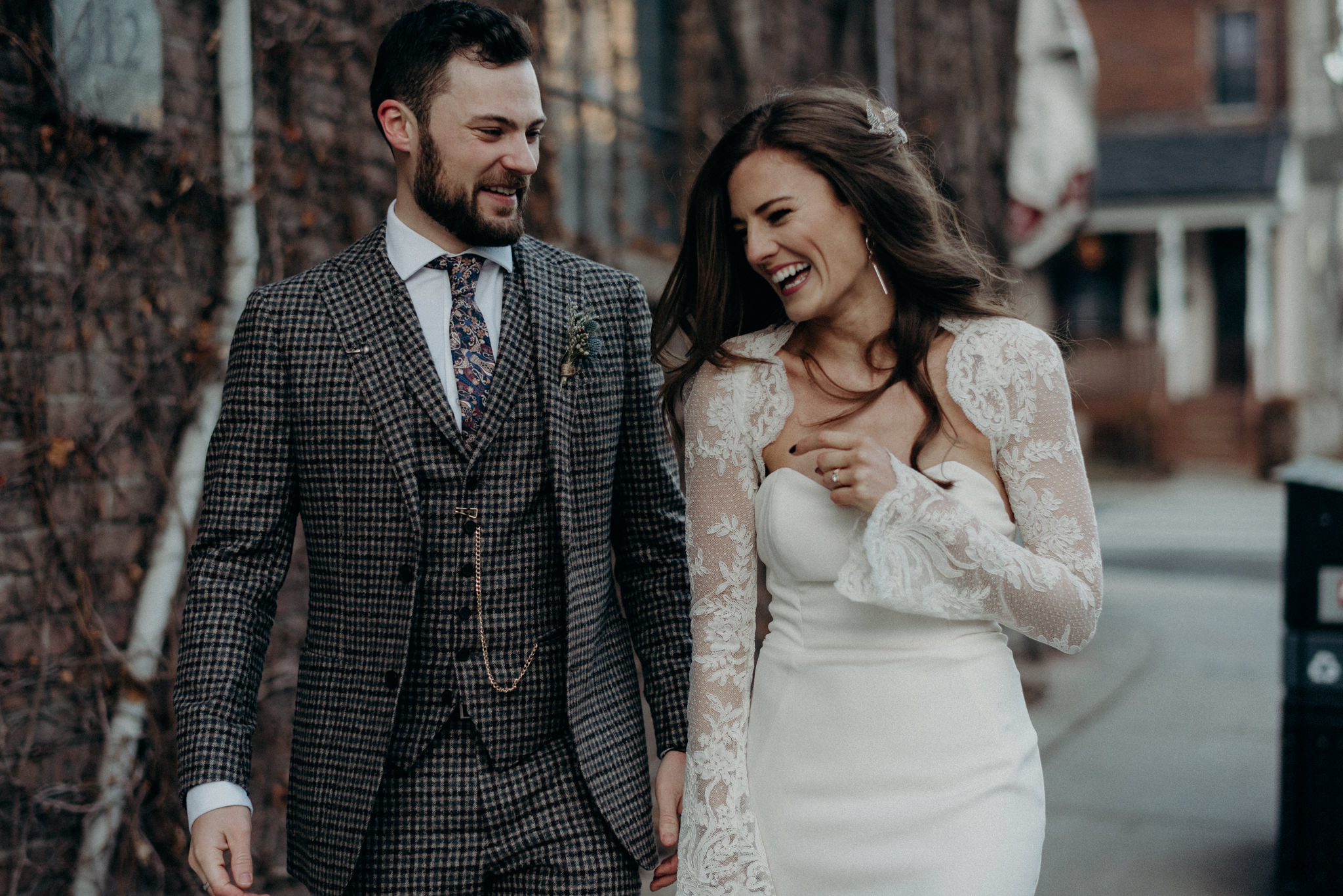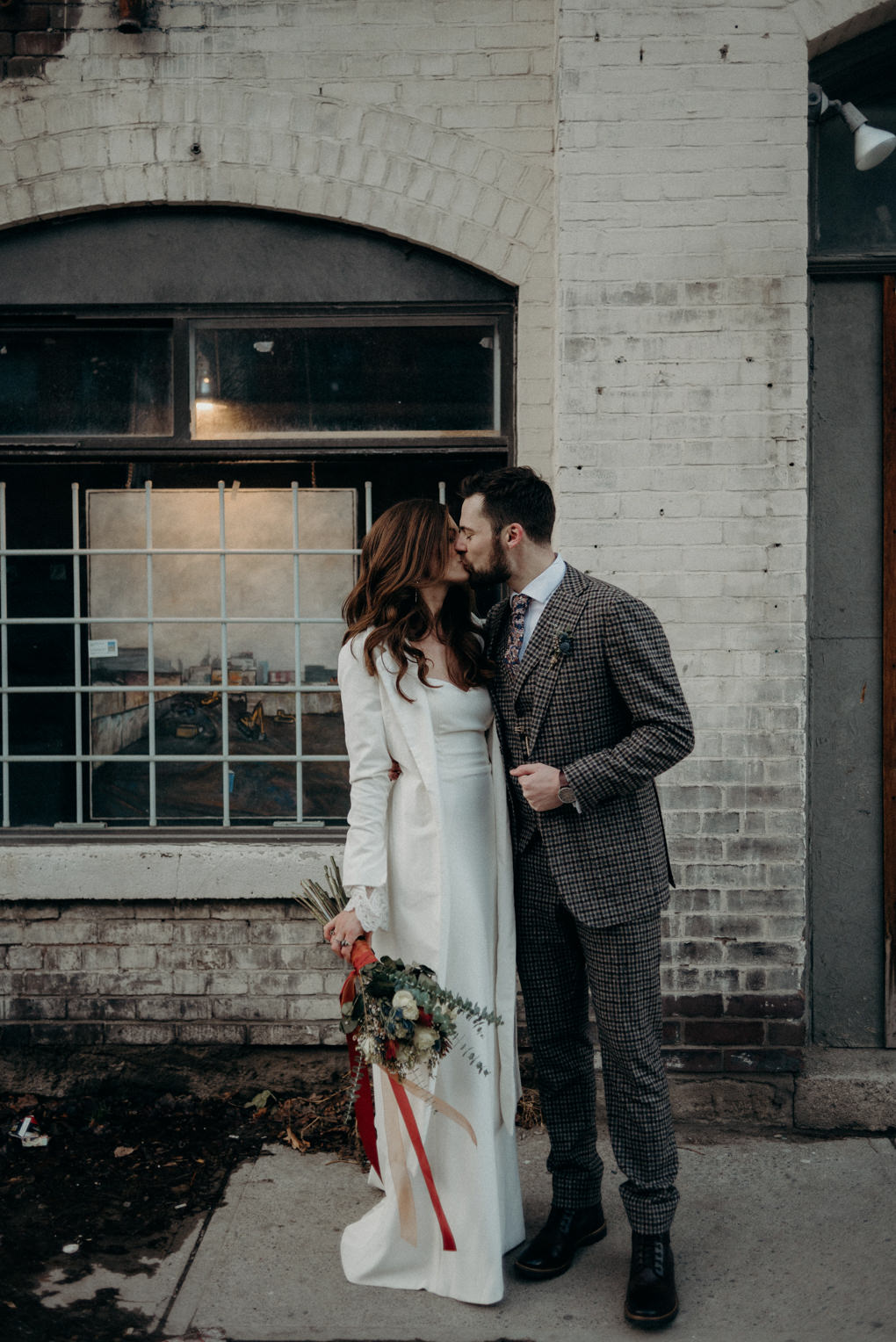 Vendors
Photographer: Daring Wanderer
Dress: BHLDN
Suit: Suit Supply
Tie: Pomp and Ceremony from Loversland
Shoes: Zara
Invitations: DIY
Florals: Boutonnieres // Bouquets
Caterer: Broadview Hotel
Venue: AirBnB
Officiant: Christine from Woven Threads
DJ/music: Spotify
Processional song / musician: I Couldn't Live Without Your Love – Petula Clark
Recessional song / musician: Le Ciel Dans Une Chambre – Carla Bruni
First Dance song: I Couldn't Live Without Your Love – Petula Clark