There's something about camping in the rain that I find romantic. The sound of the rain hitting the roof of the tent while cozying up close sounds like the perfect afternoon relaxing. Samantha and Mike invited me to document their Whispering Springs engagement session. It was calling for rain. A lot of rain. About 10 minutes after I arrived it poured. We hung out inside the tent listening to music until the rain was down to a drizzle. They rain into the field across from their tent. Laid on a blanket surrounded by crickets and the sound of birds chirping. I love that I can show up and meet my couples for the first time in person but feel like we already know each other. These are some of my favourite images I have created and I was only with them for less than an hour because of the rain!
How did you meet?
We met online. I took a break from dating for a year after a relationship ended, and I was coming back from Taiwan when Mike messaged me. He had just came back from traveling in Australia and the dating platform showed our profiles to each other almost simultaneously. I decided to write him back because I liked how all of his photos were from trips with his parents, which I thought was adorable. We met for coffee, then follow-up with a real date,
We met in January, and it was cold all the way up to May that year, so at the beginning of the relationship we stayed mostly indoors, showing each other our favorite movies, and taking turns cooking for each other. I really believe that we fell in love slowly over the course of these few months because we had the opportunity and time to take care of one another.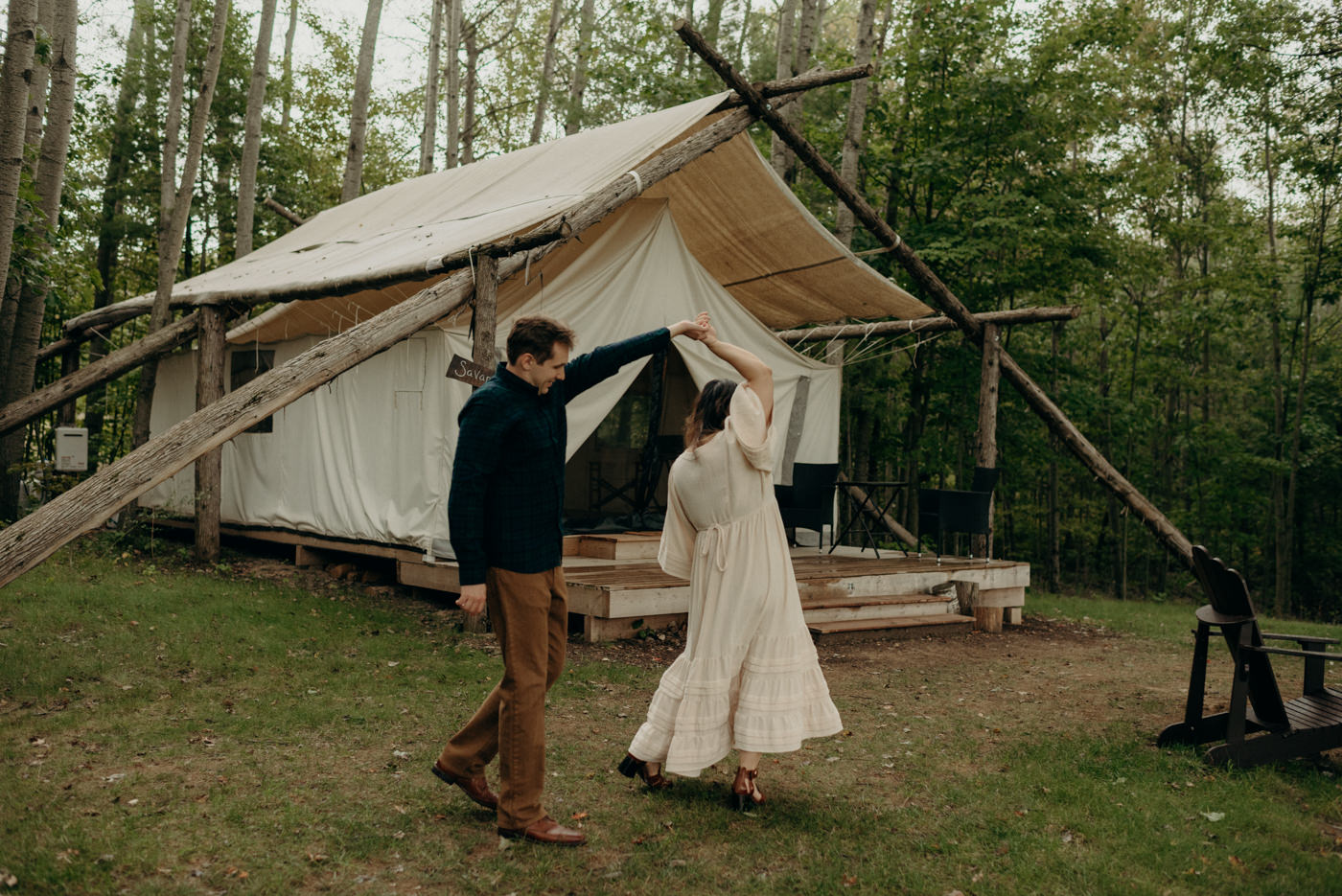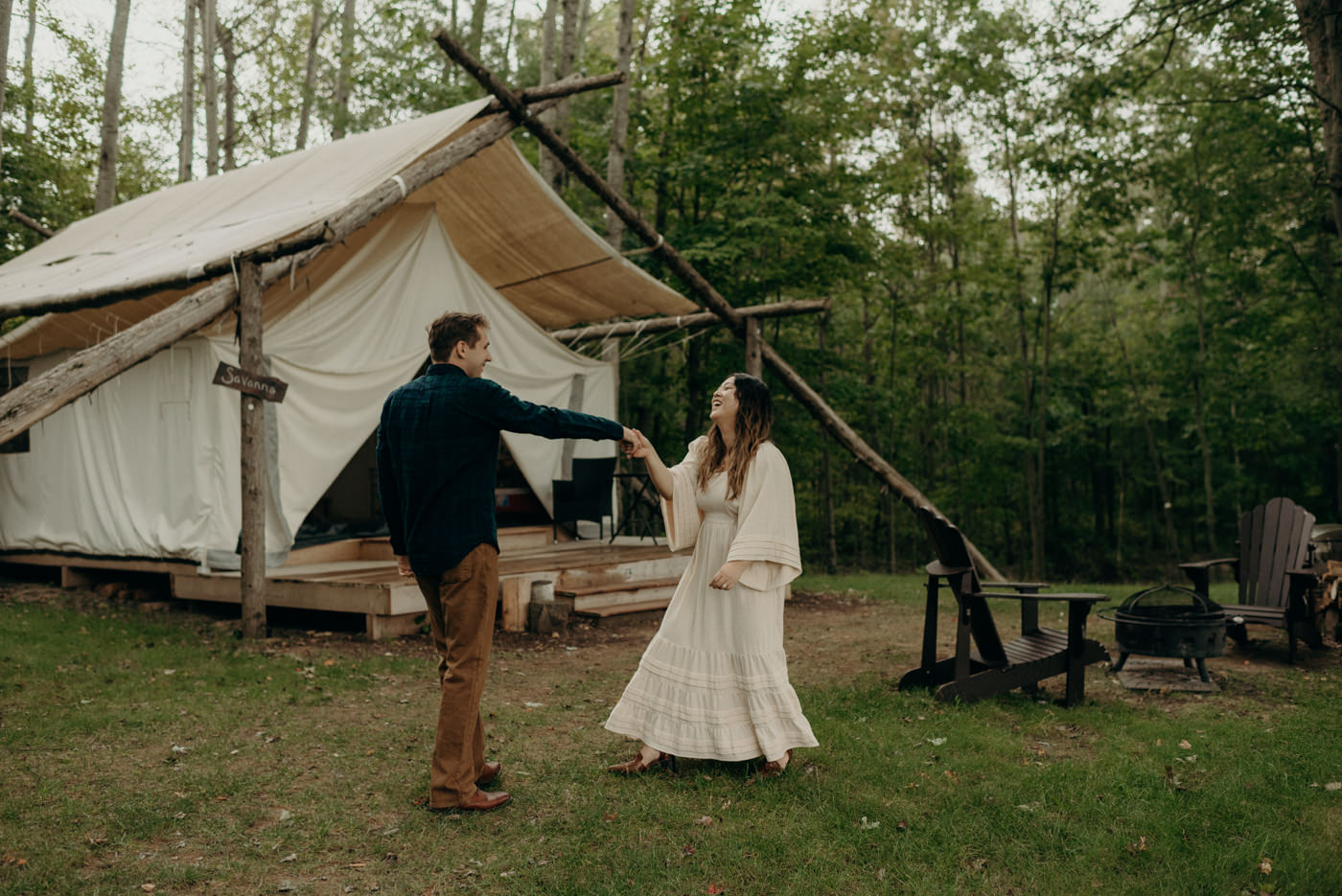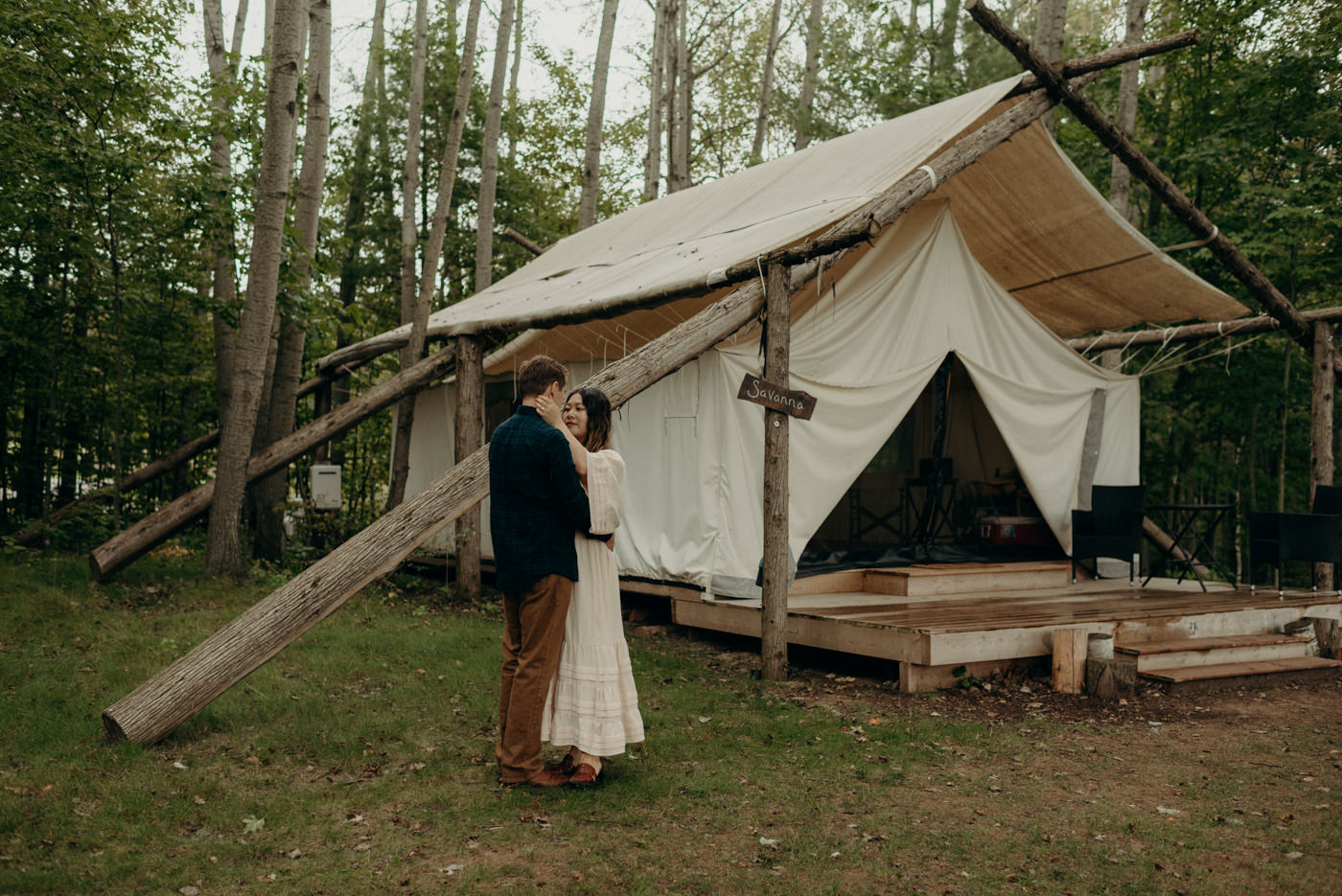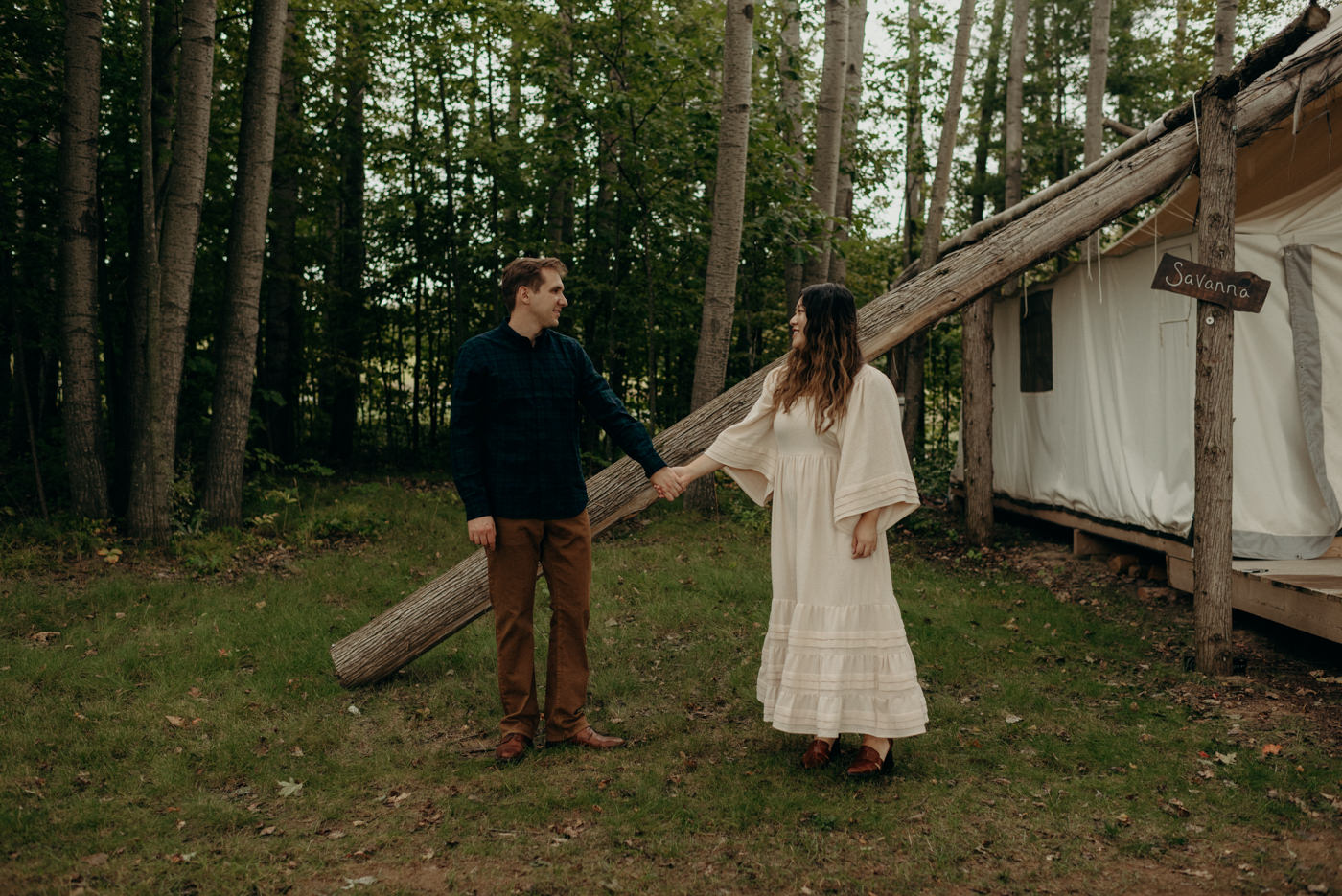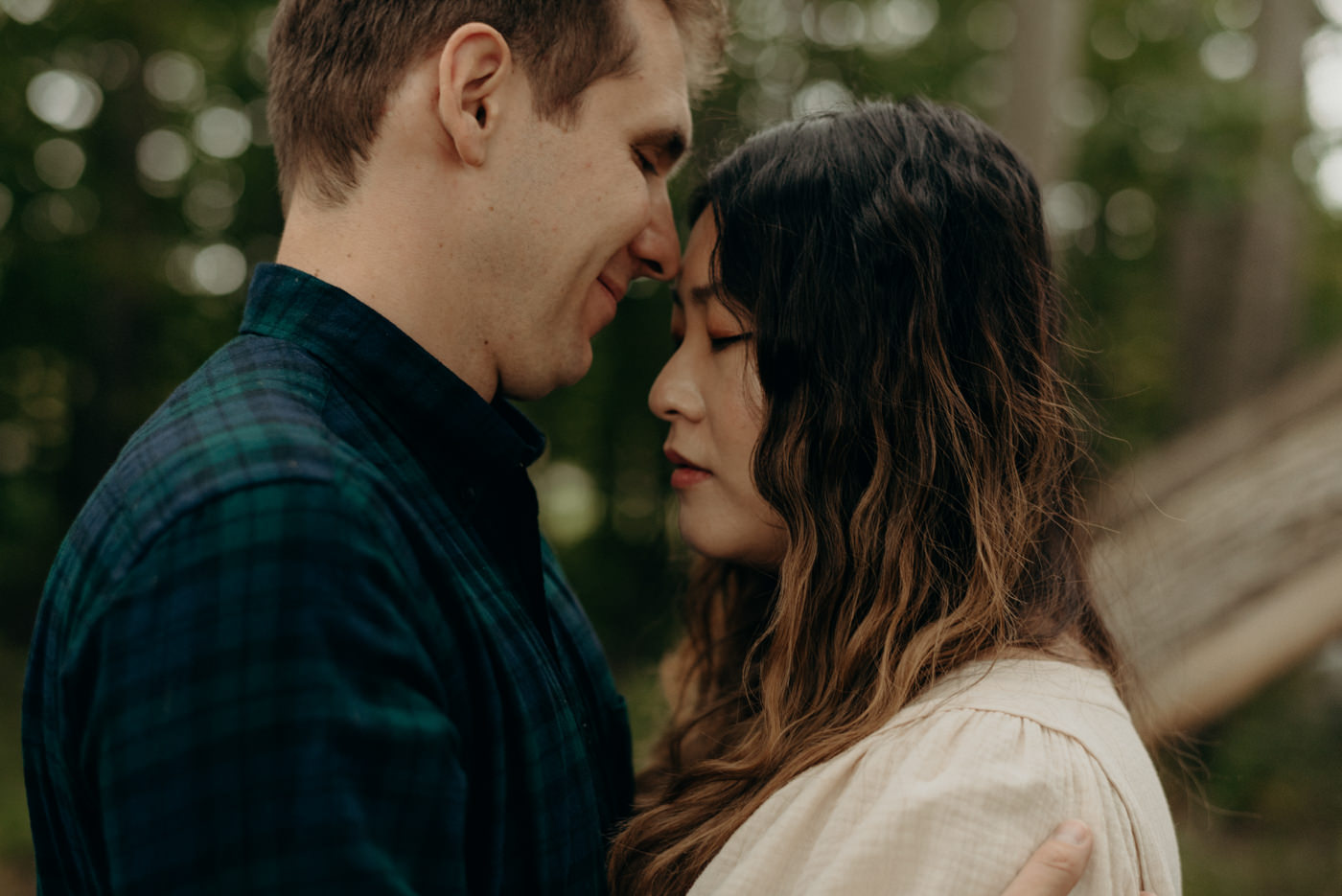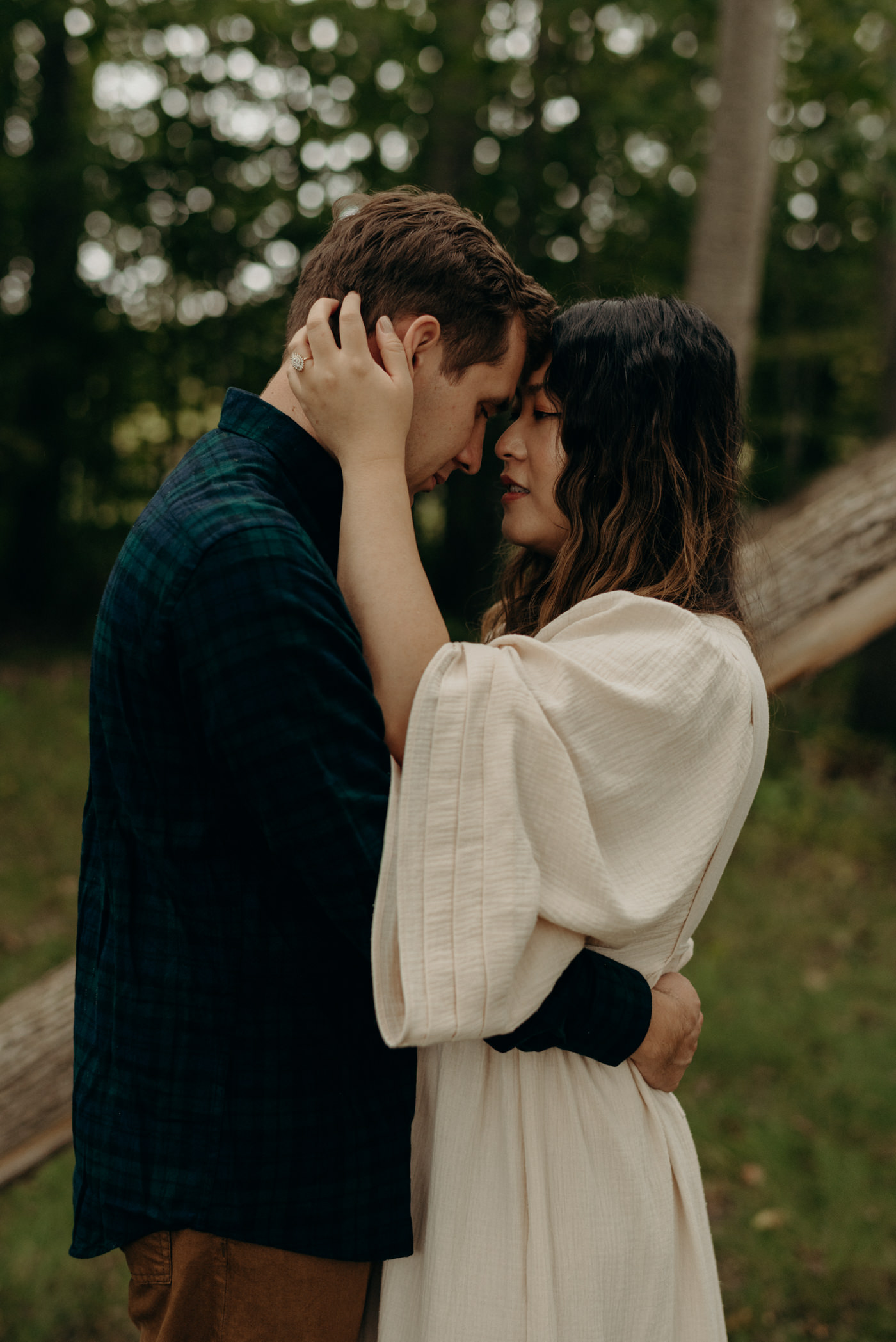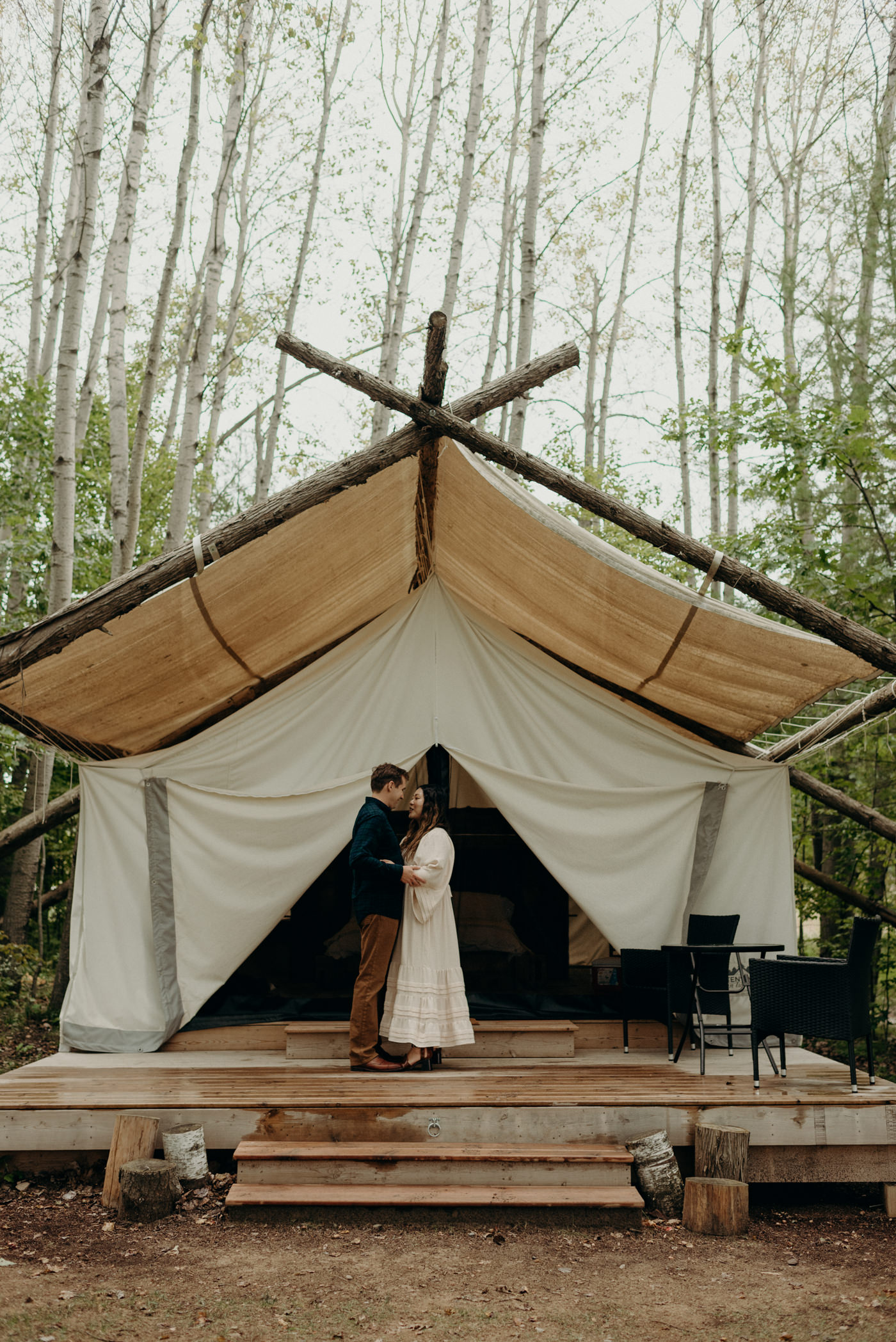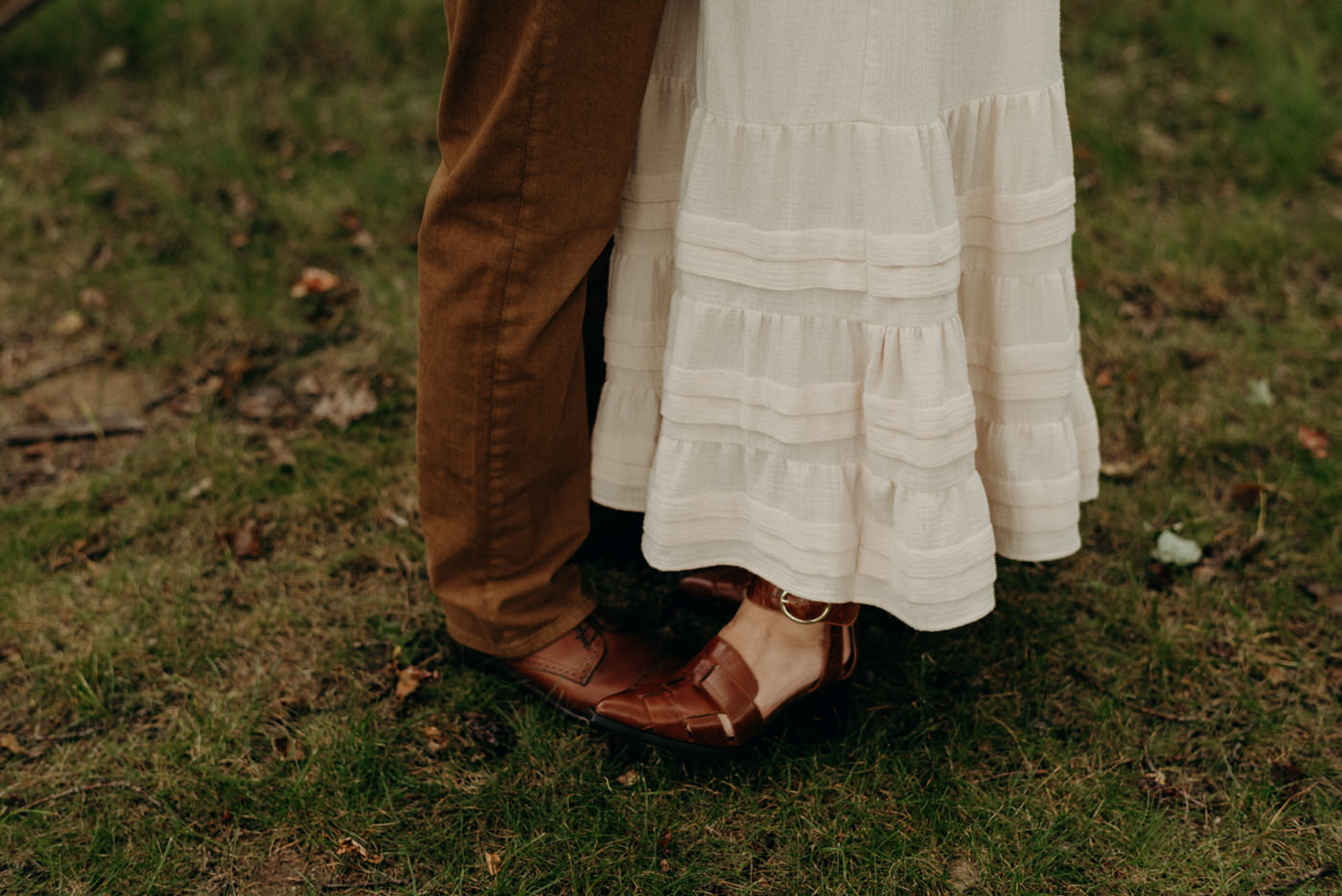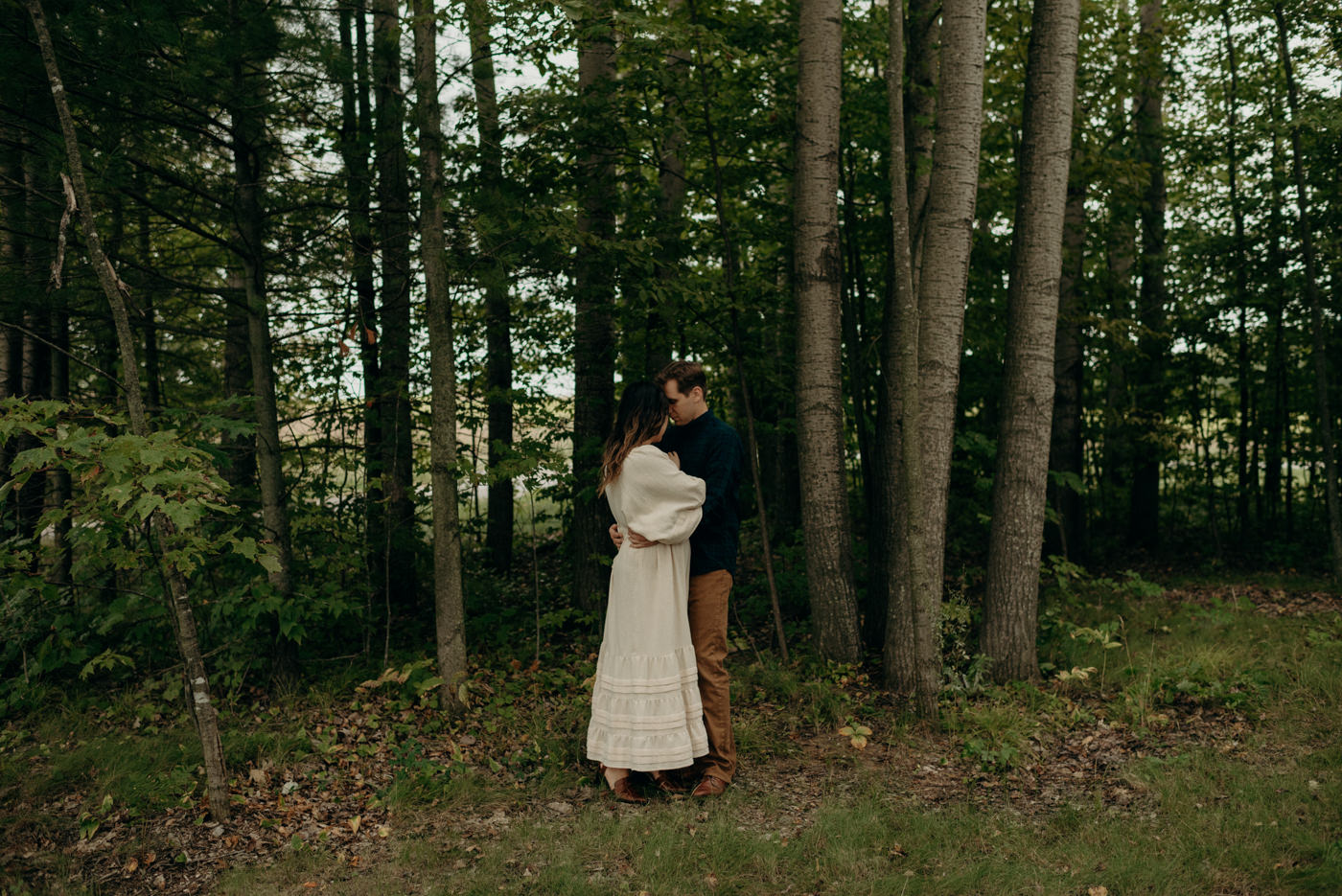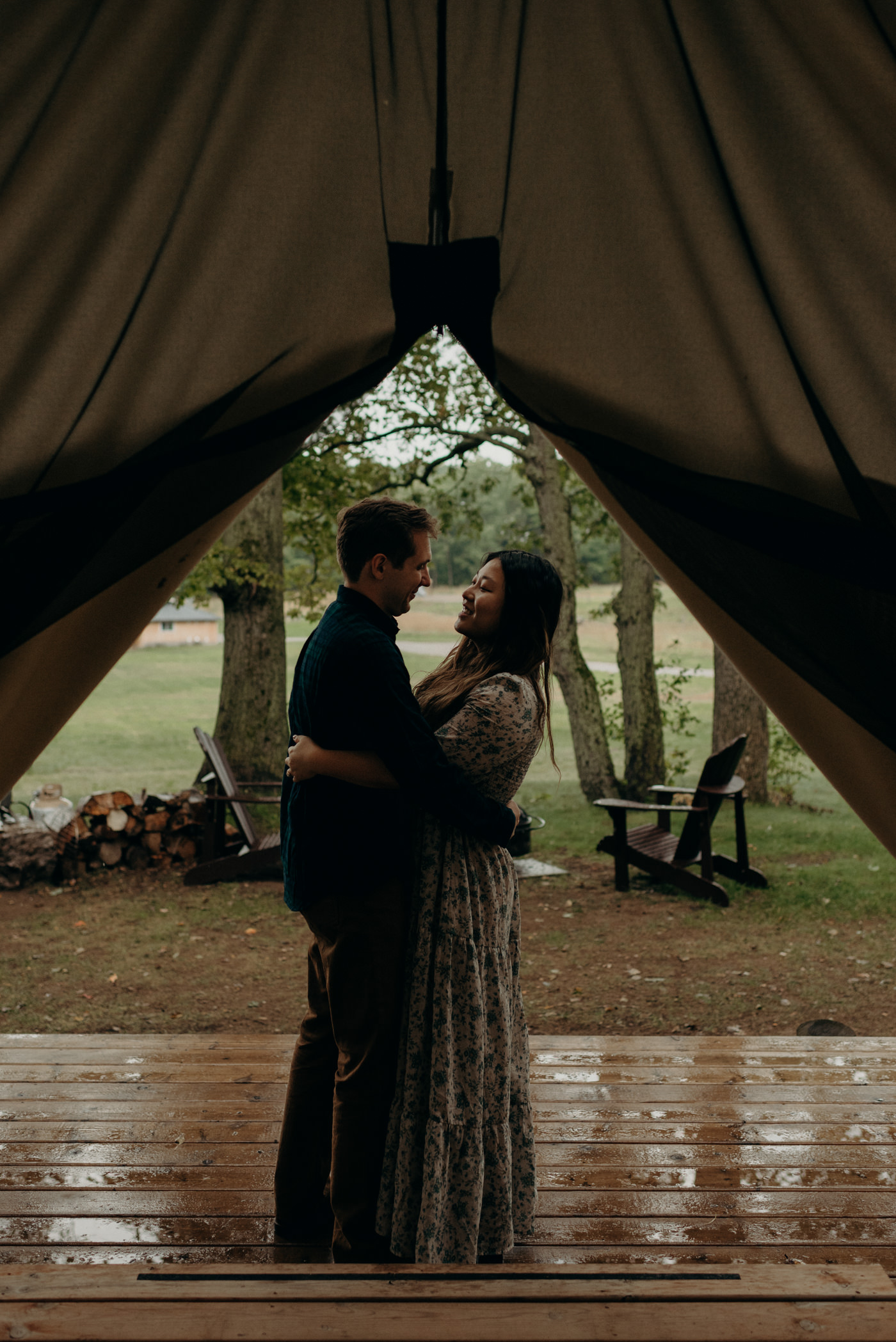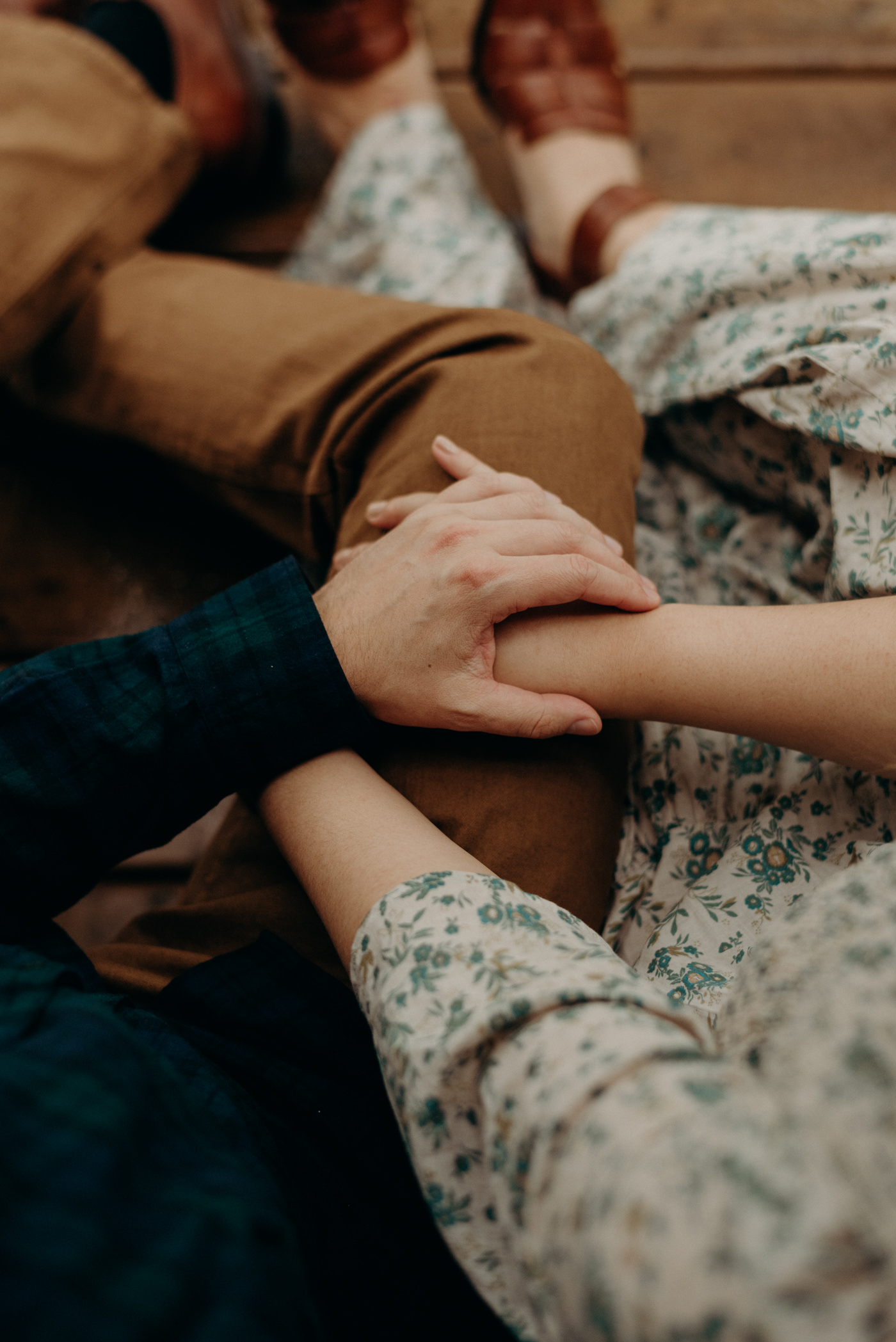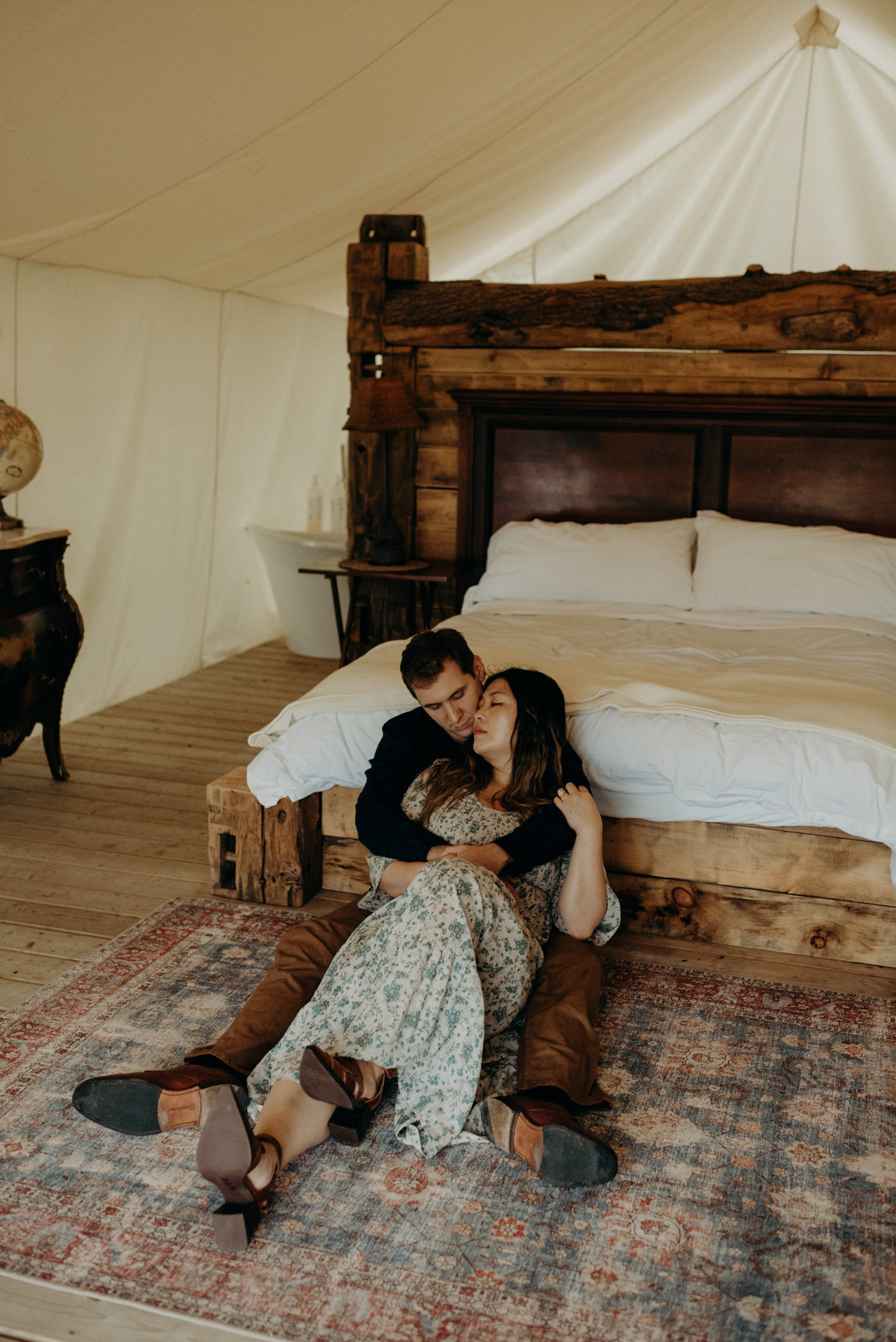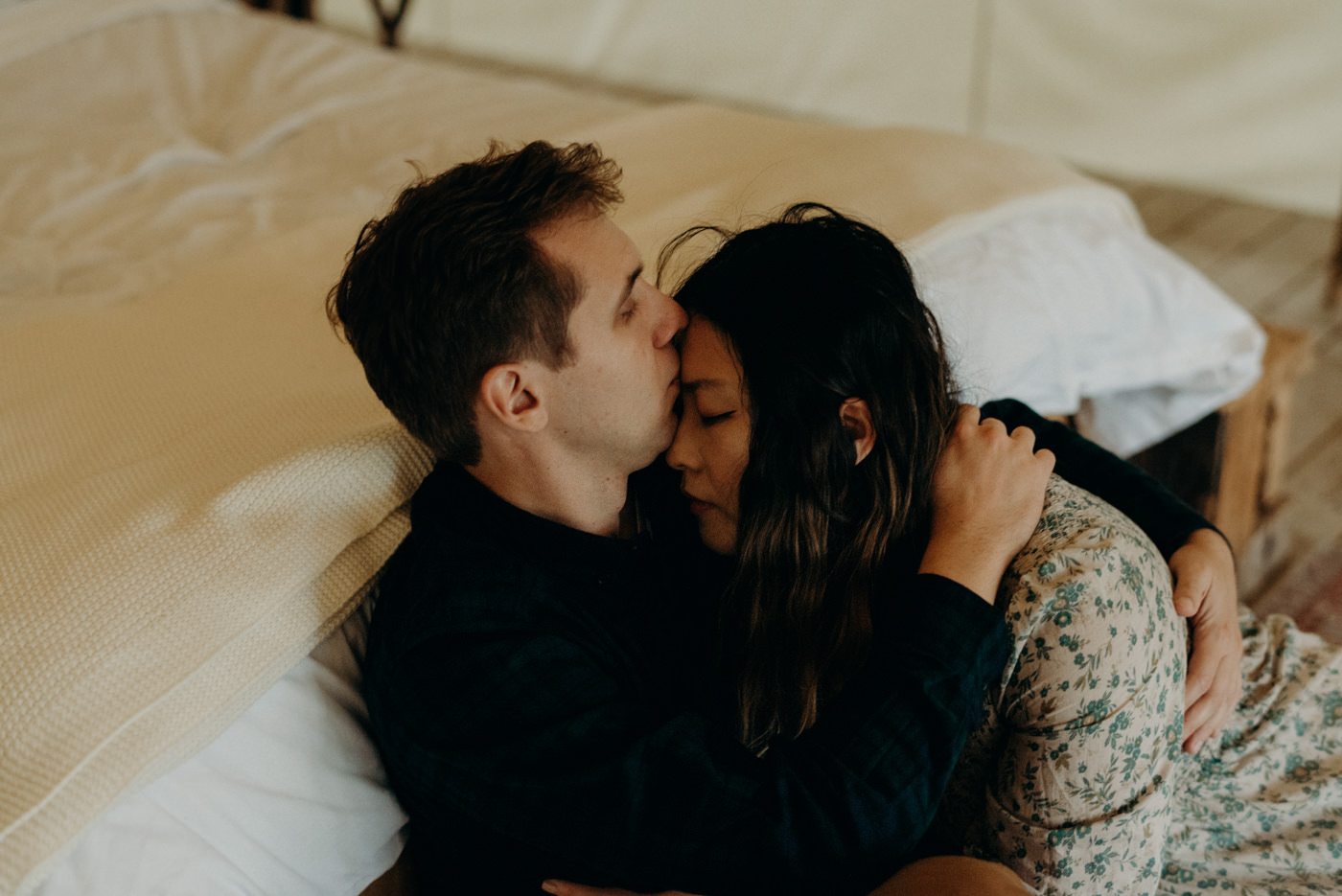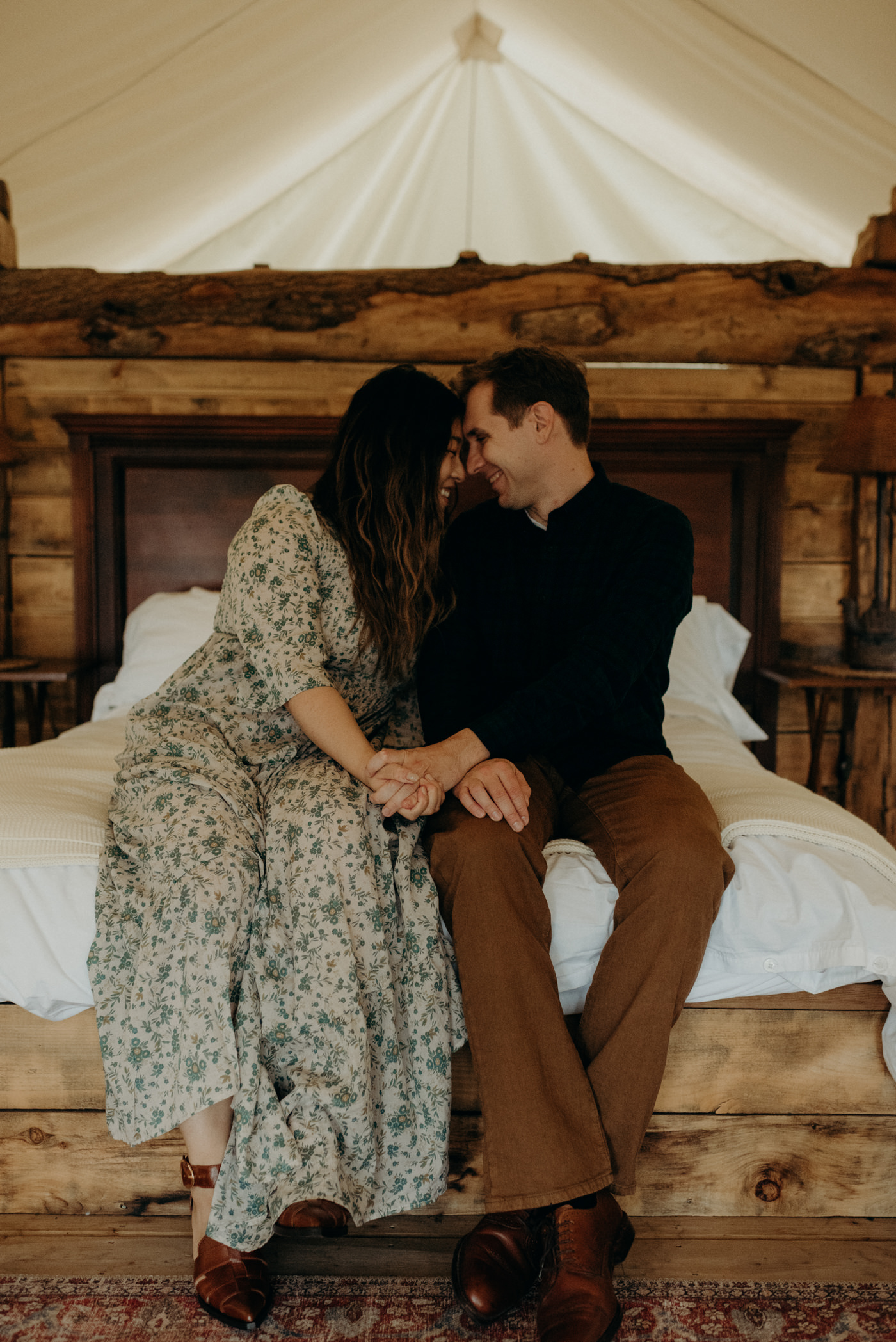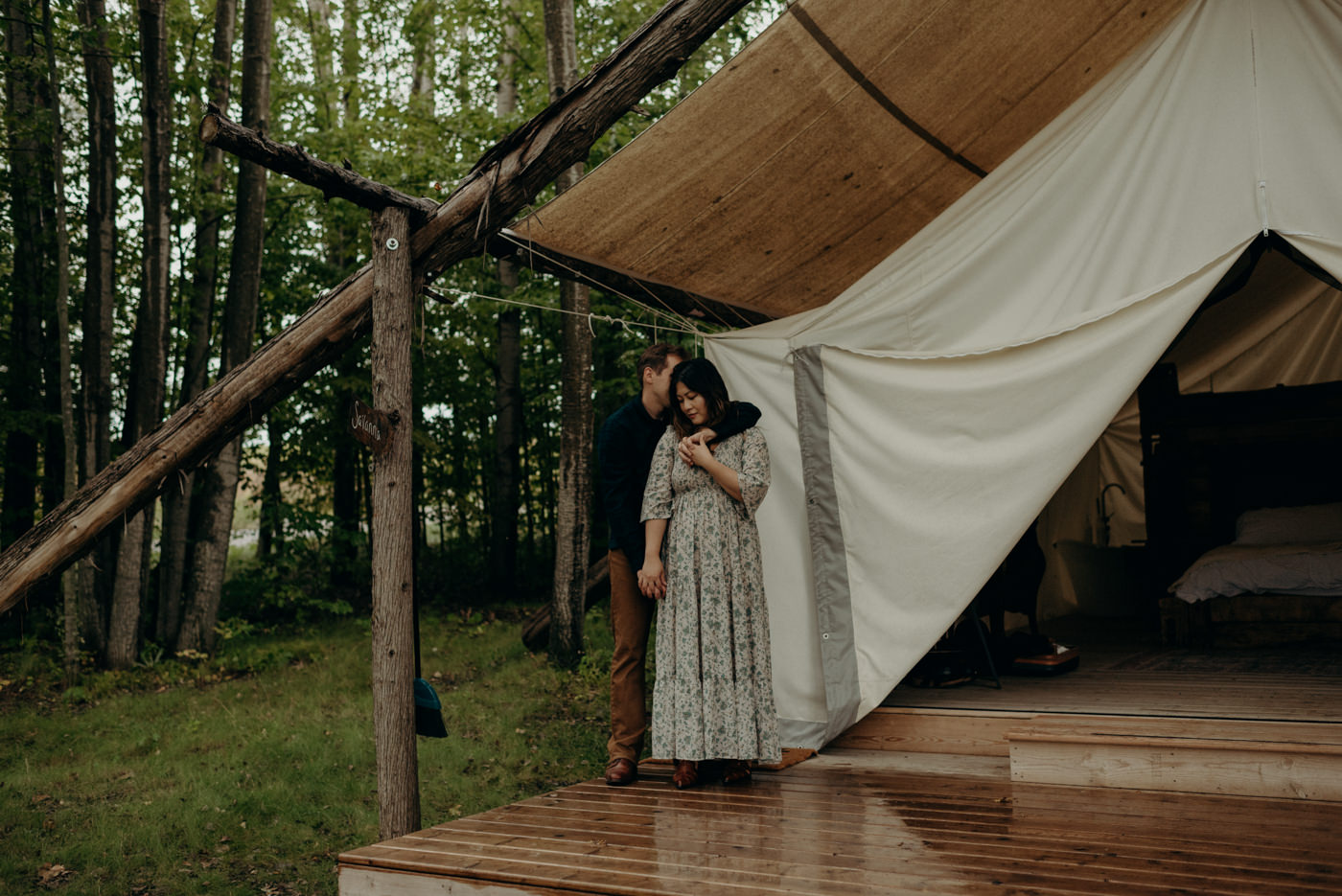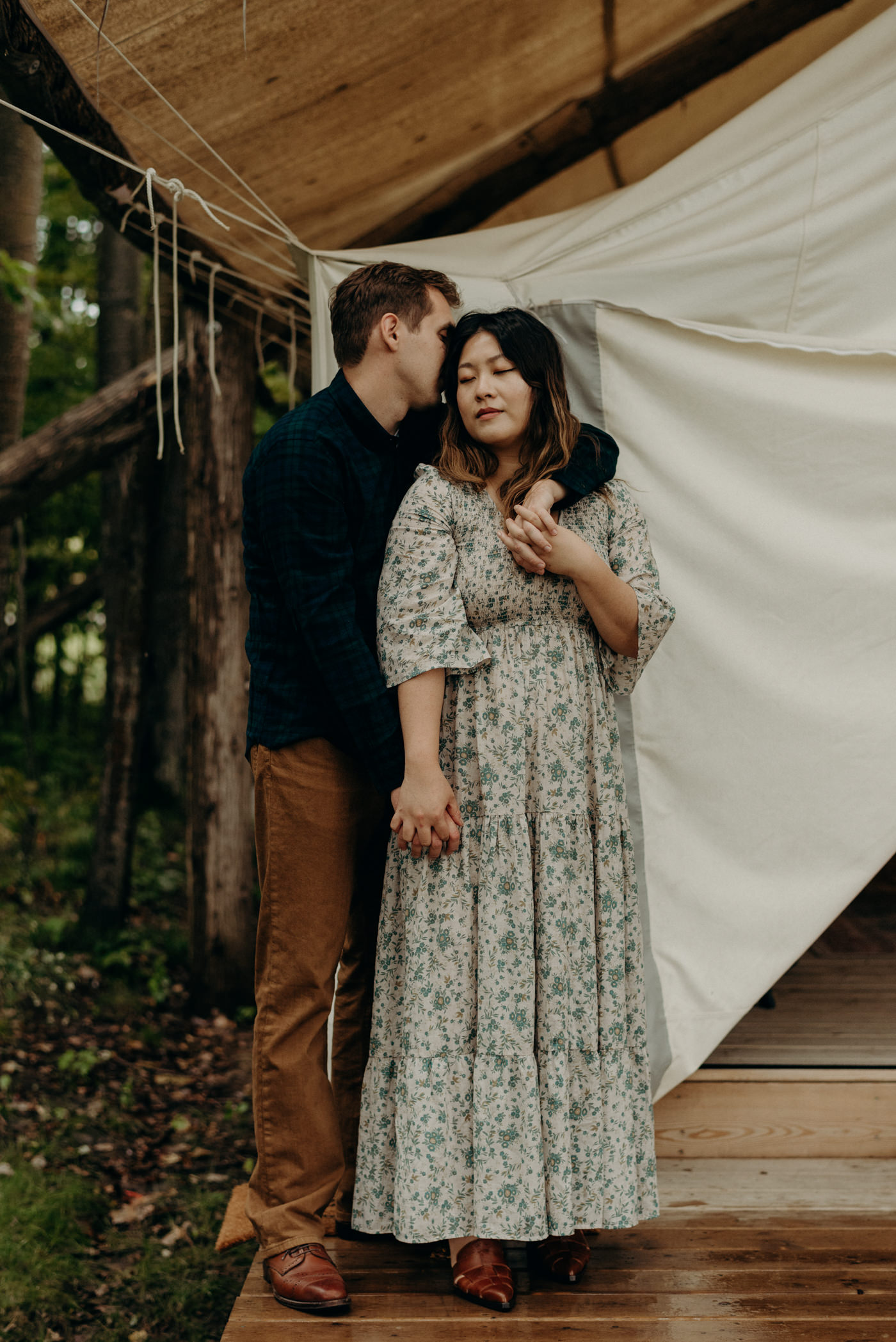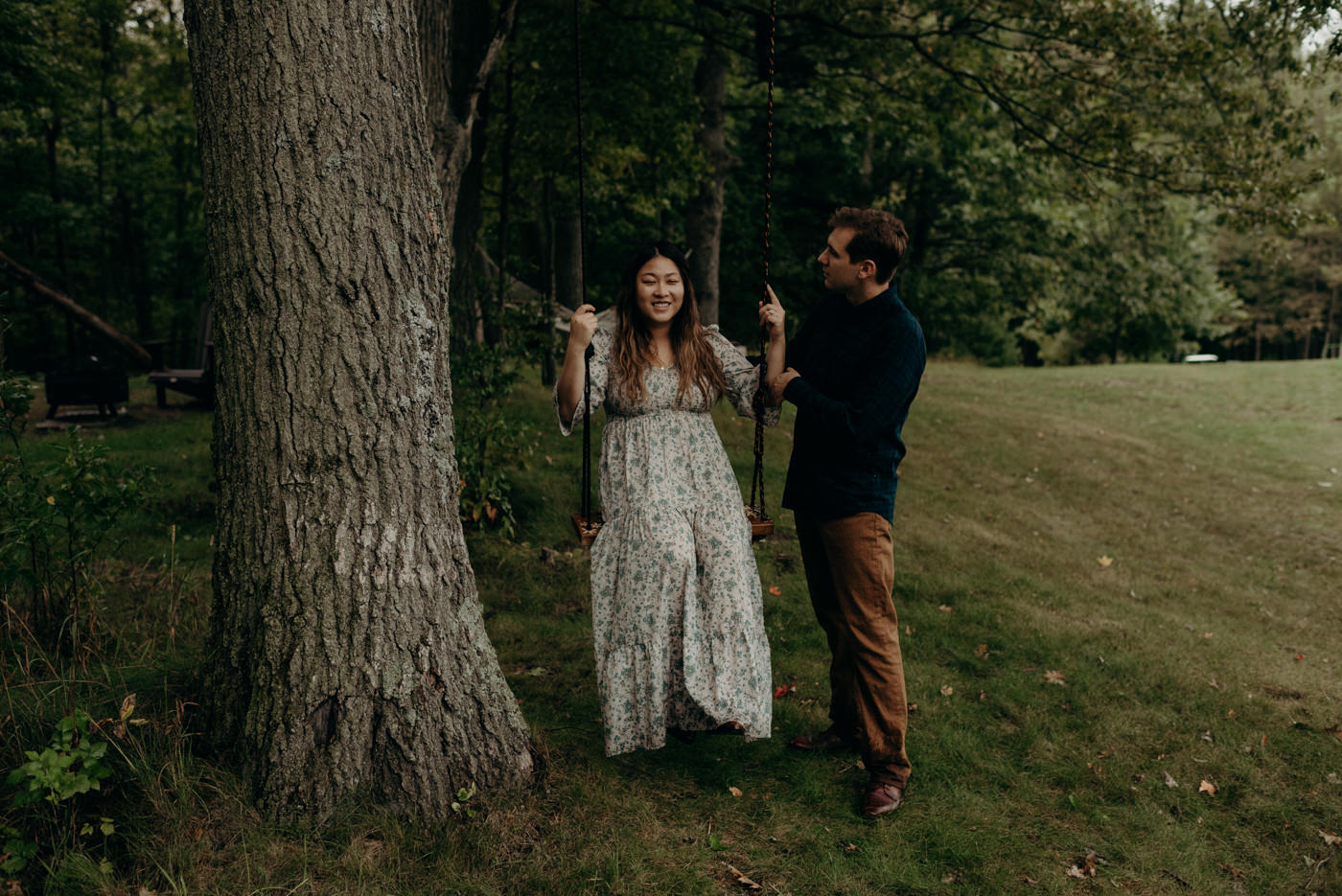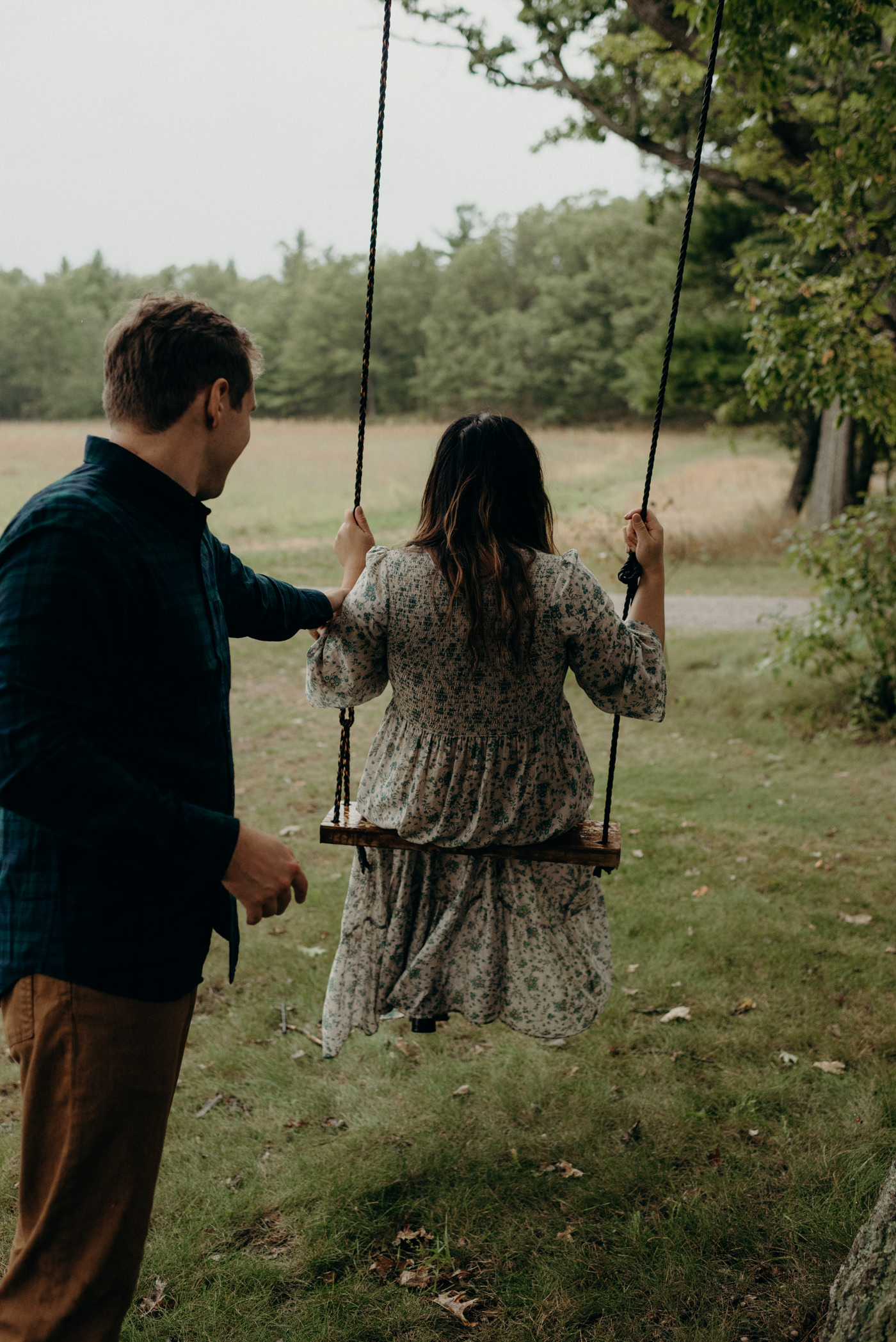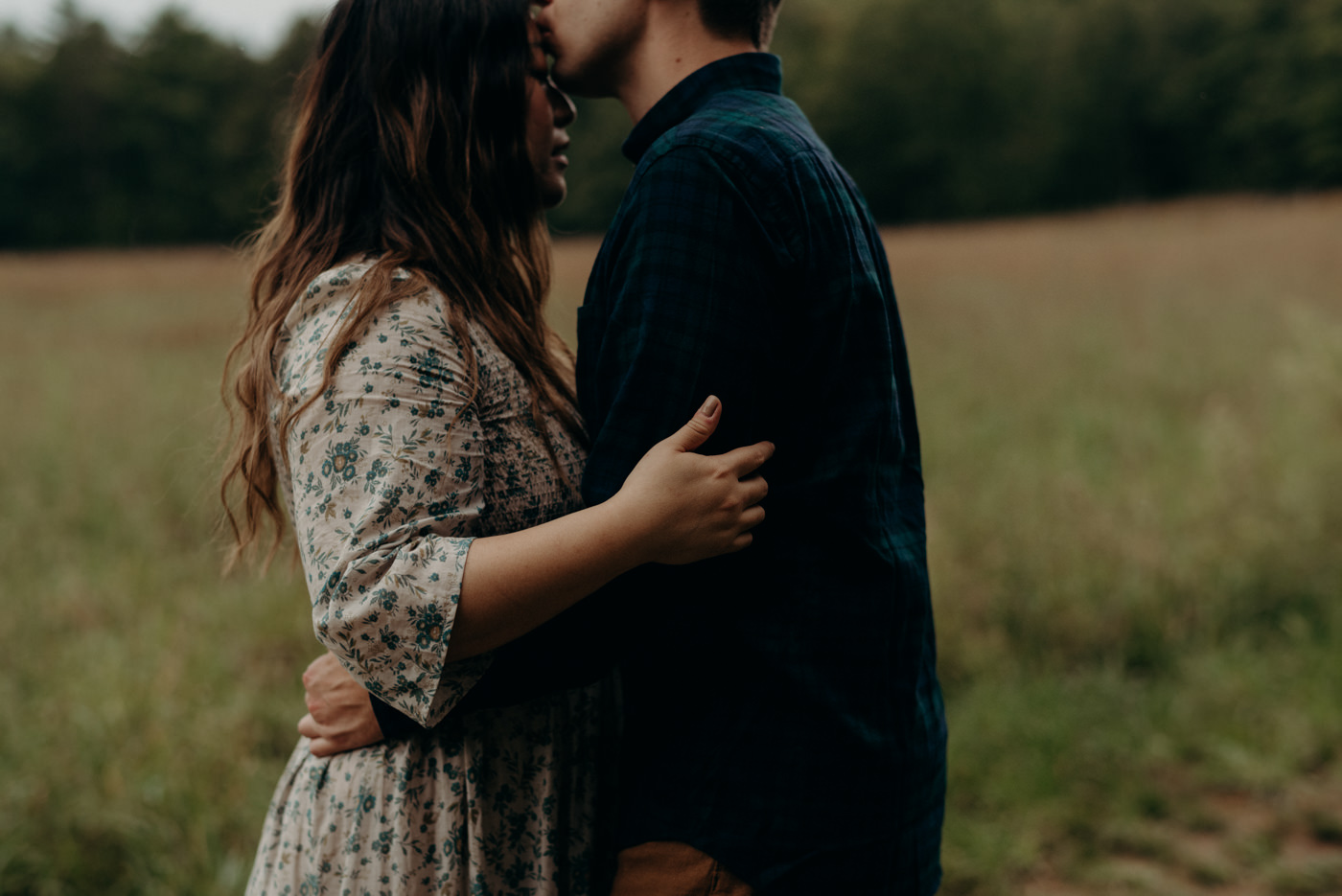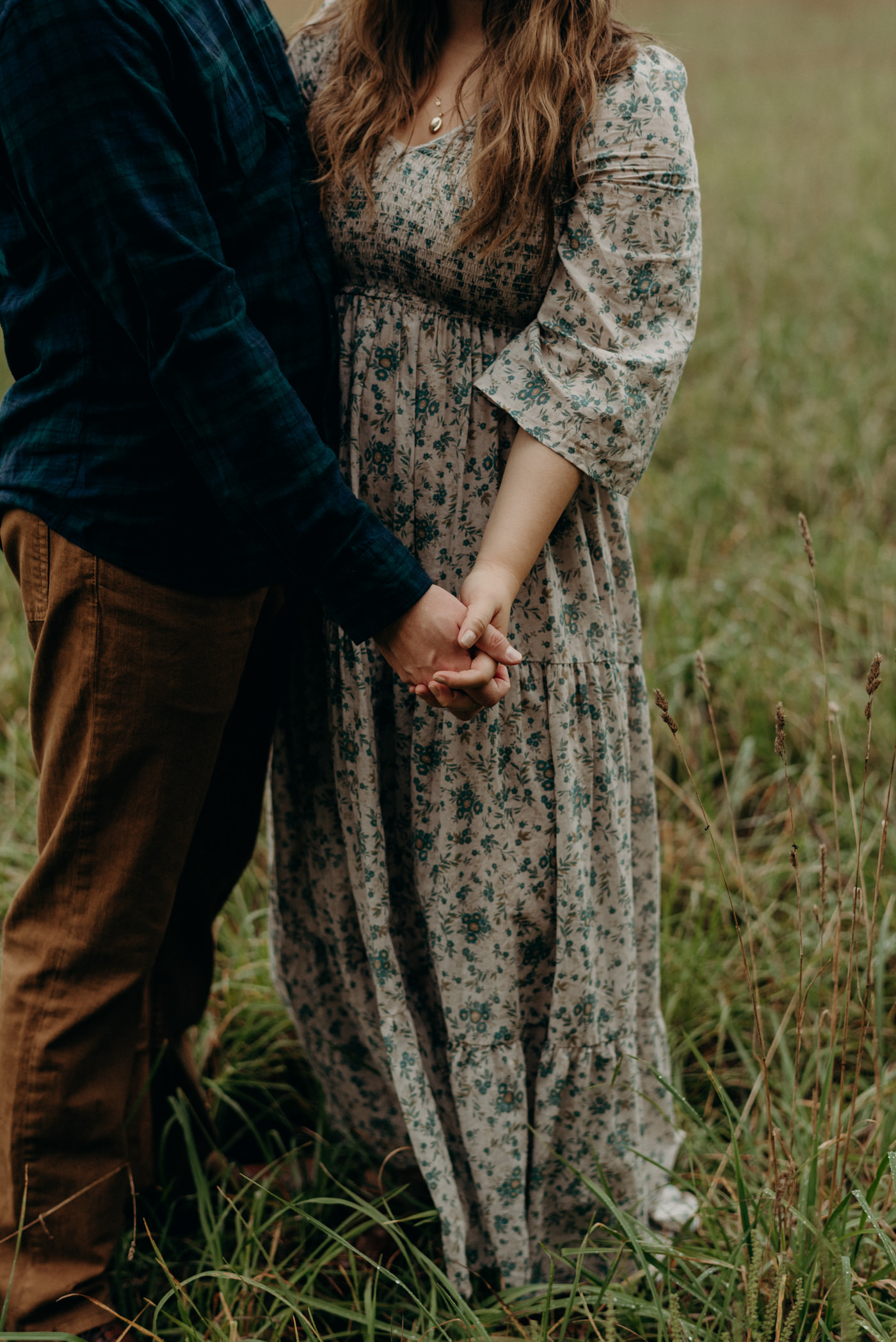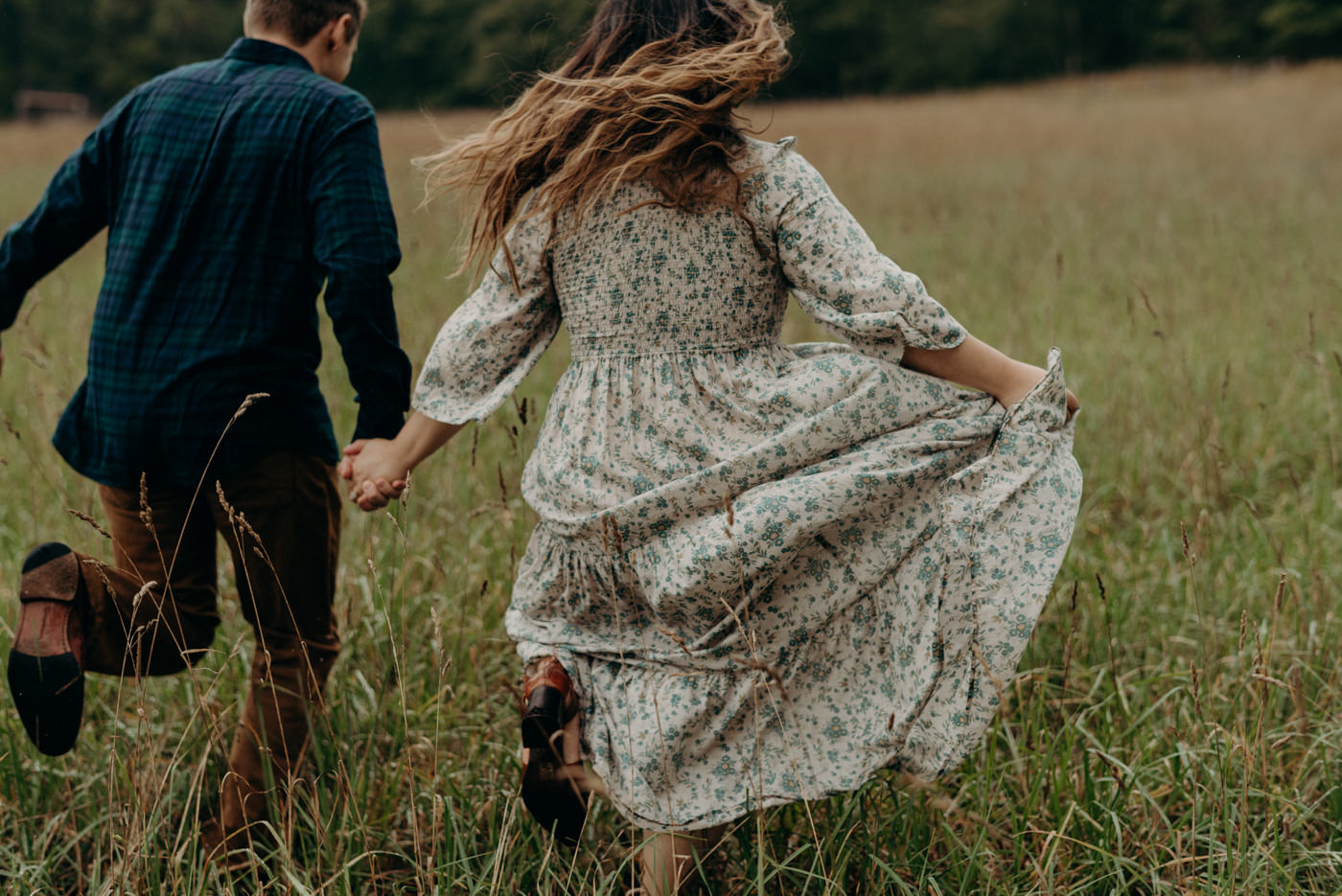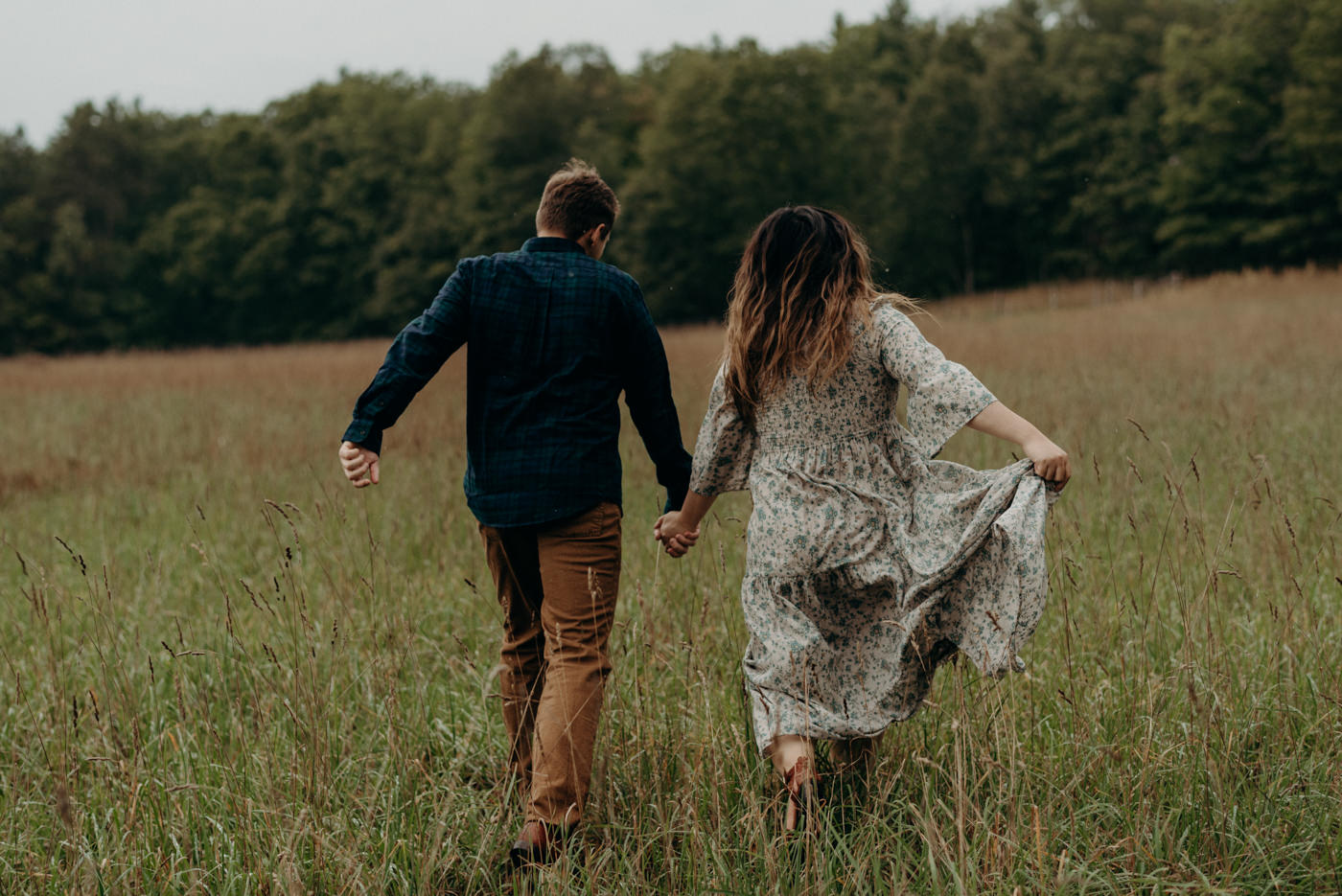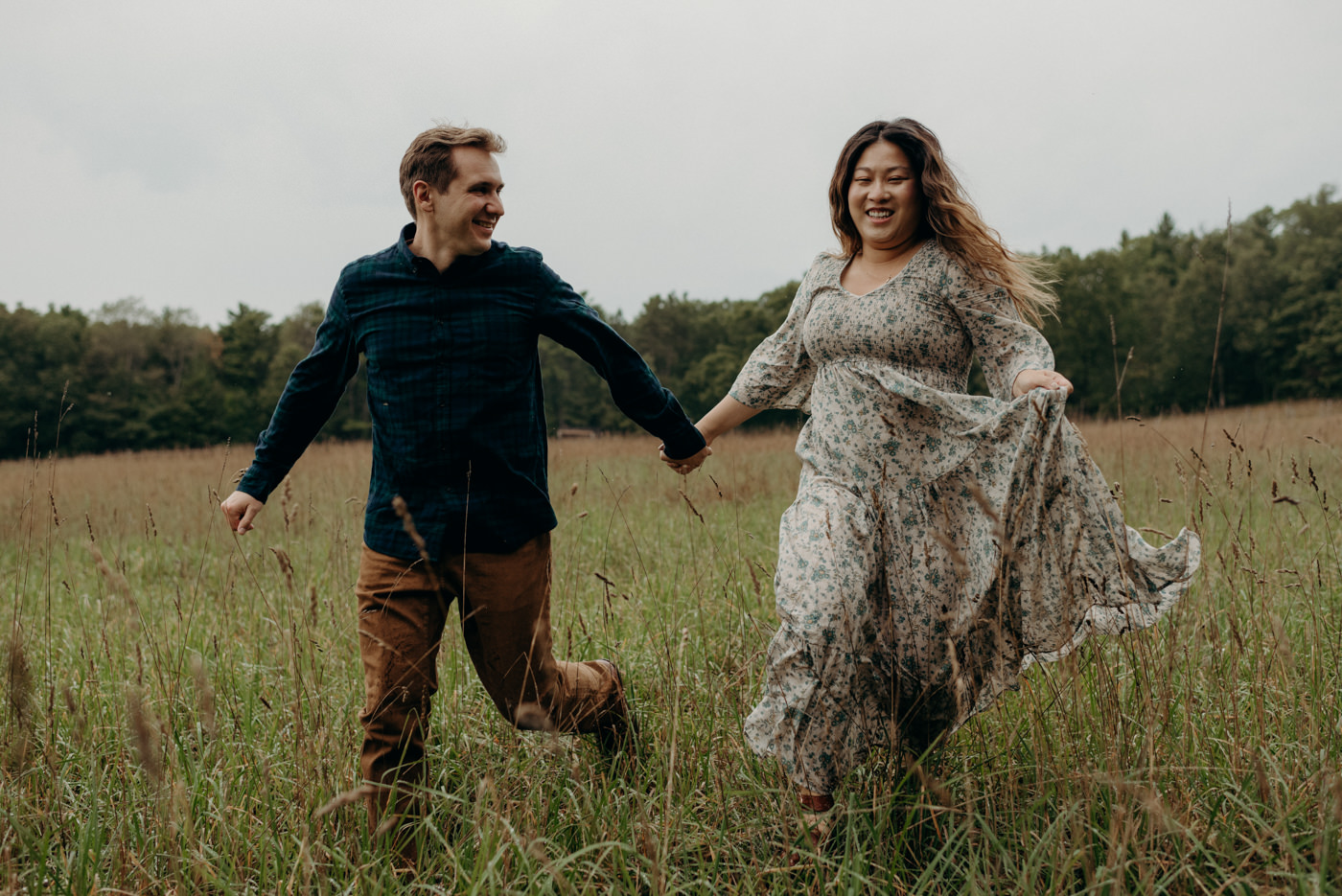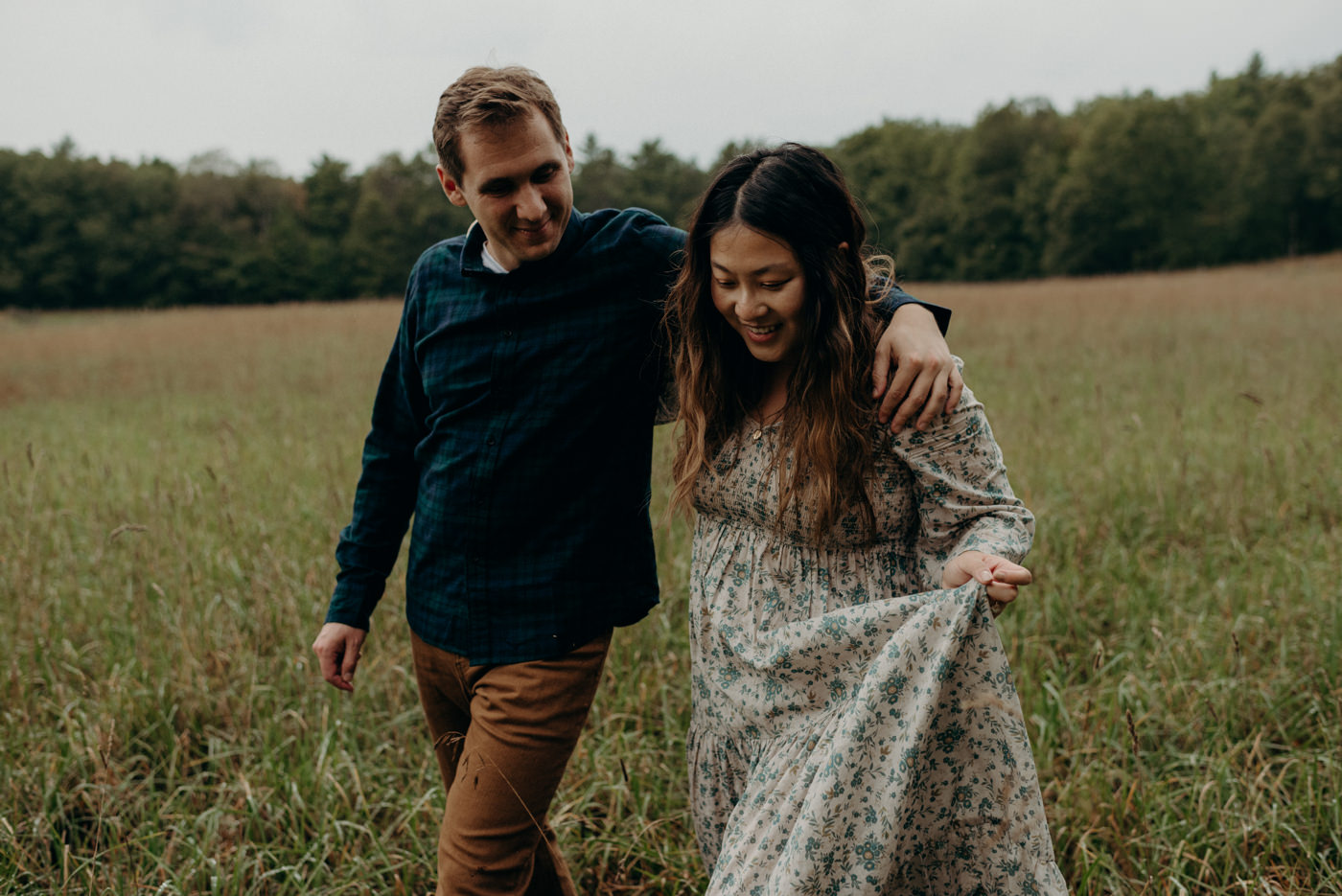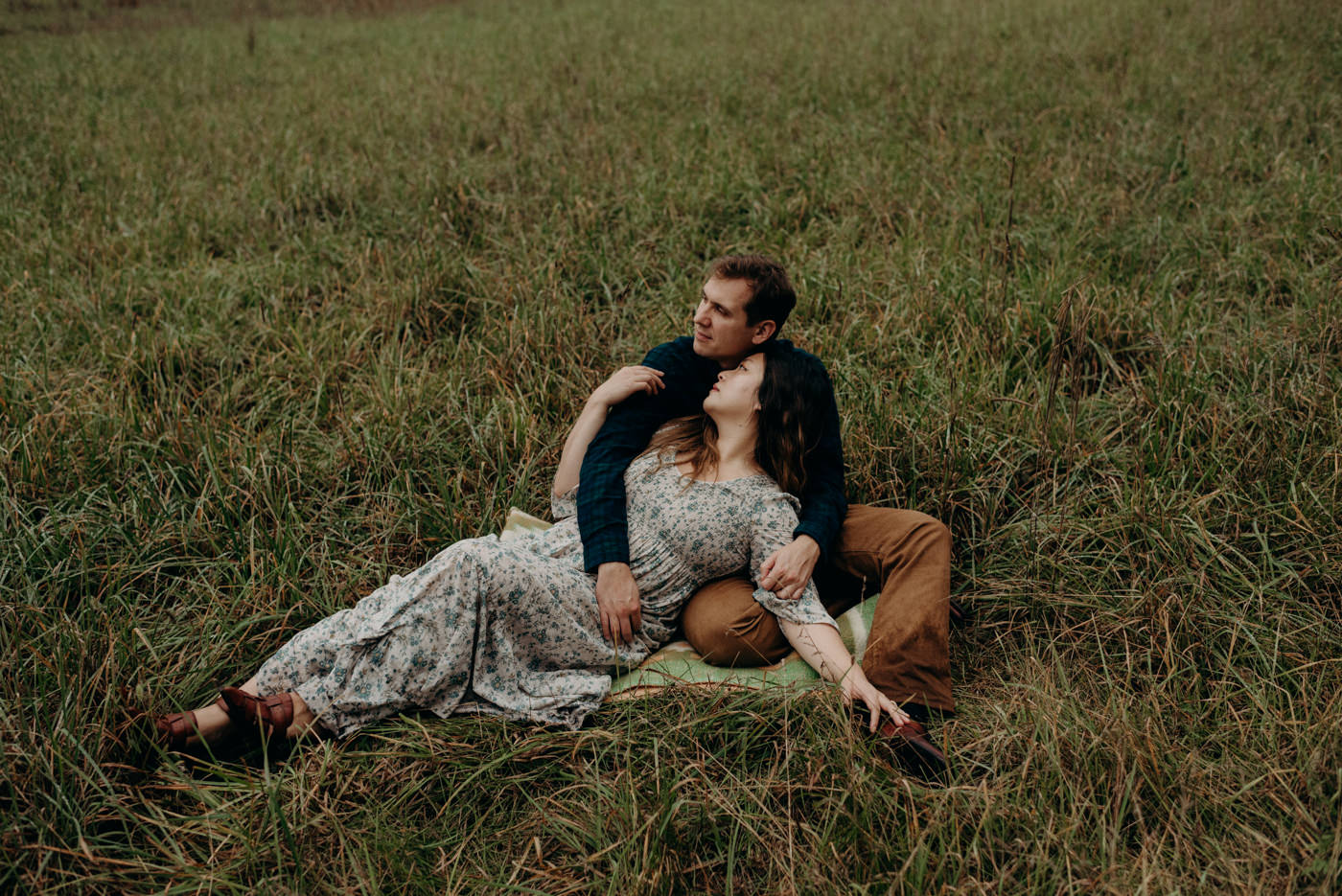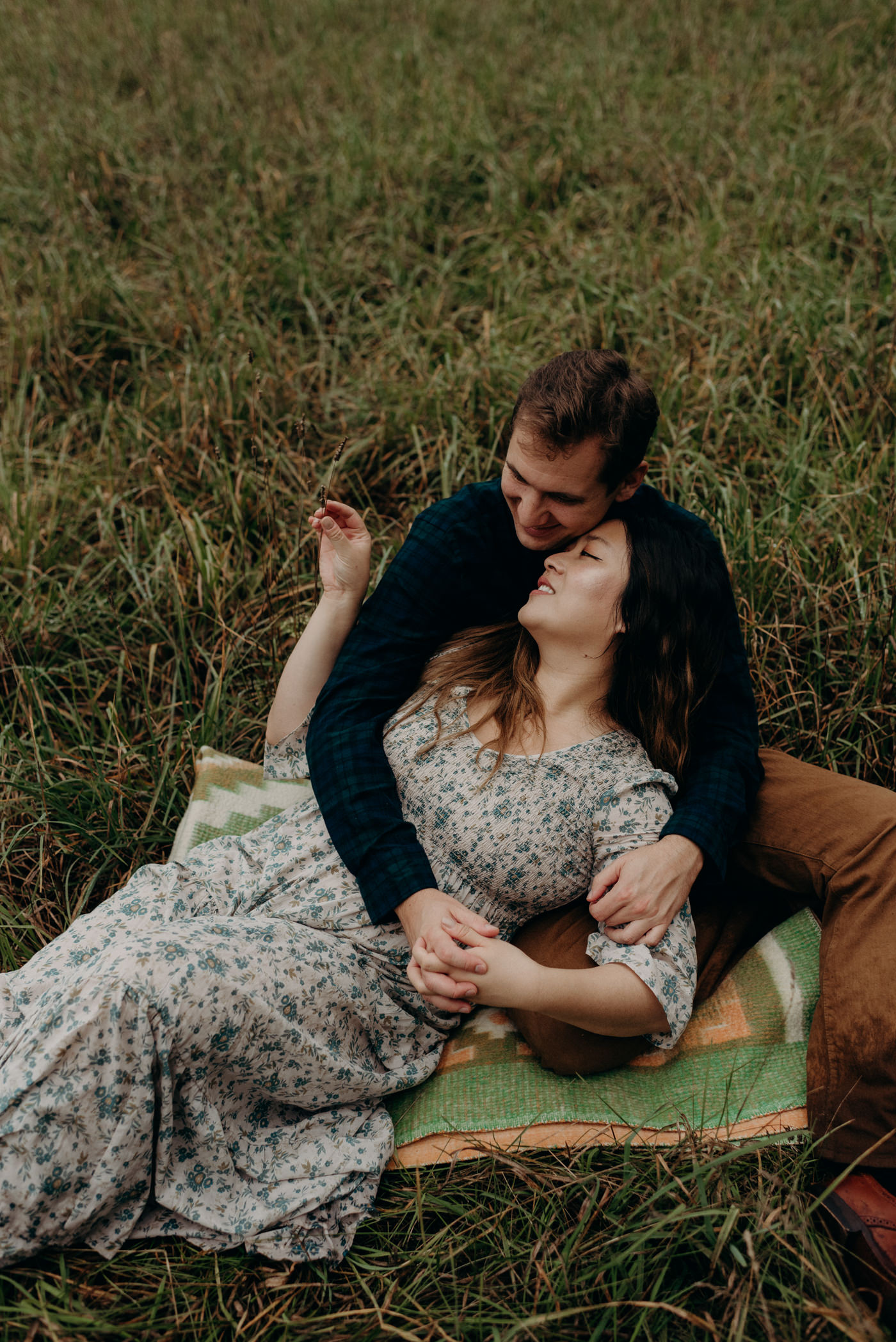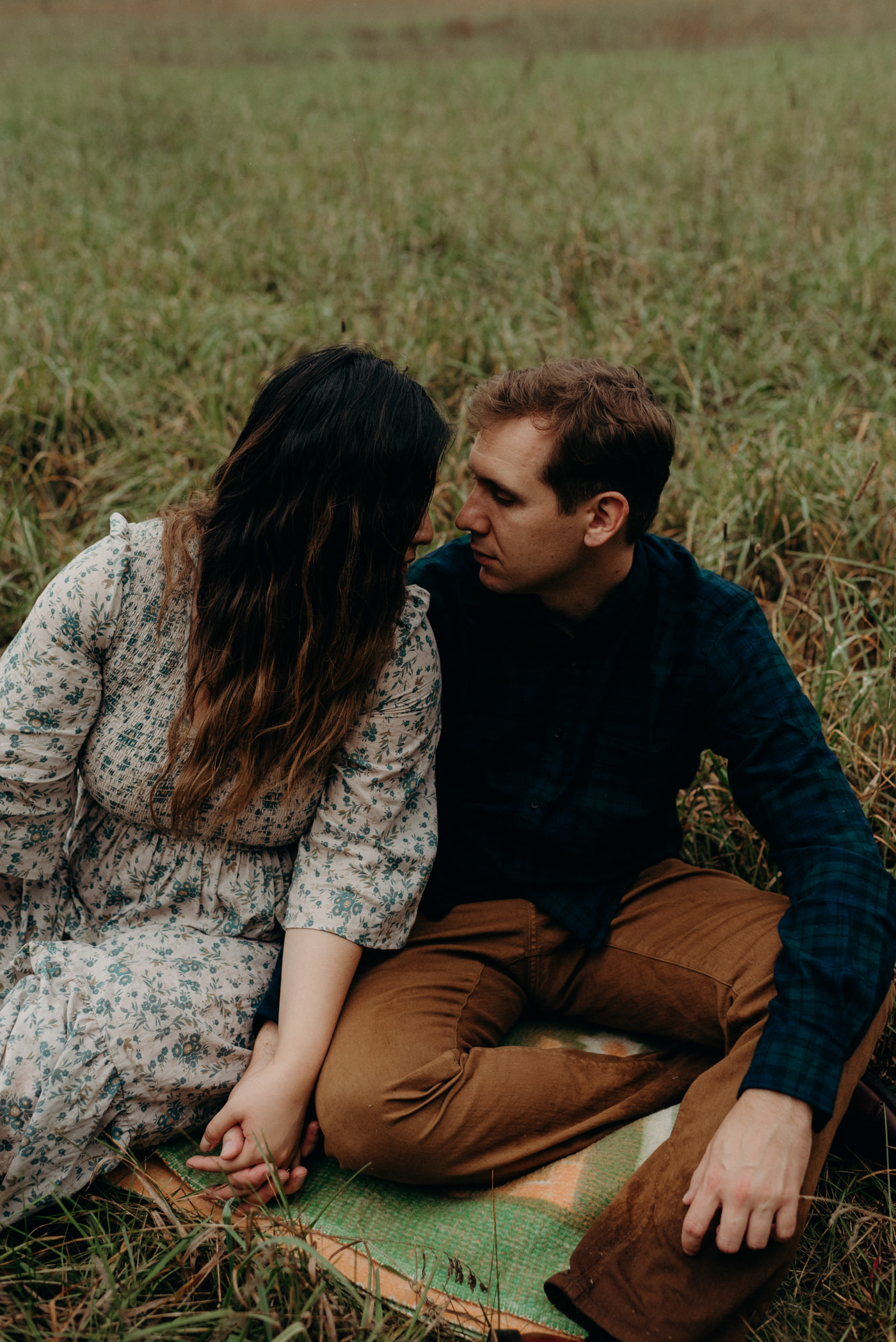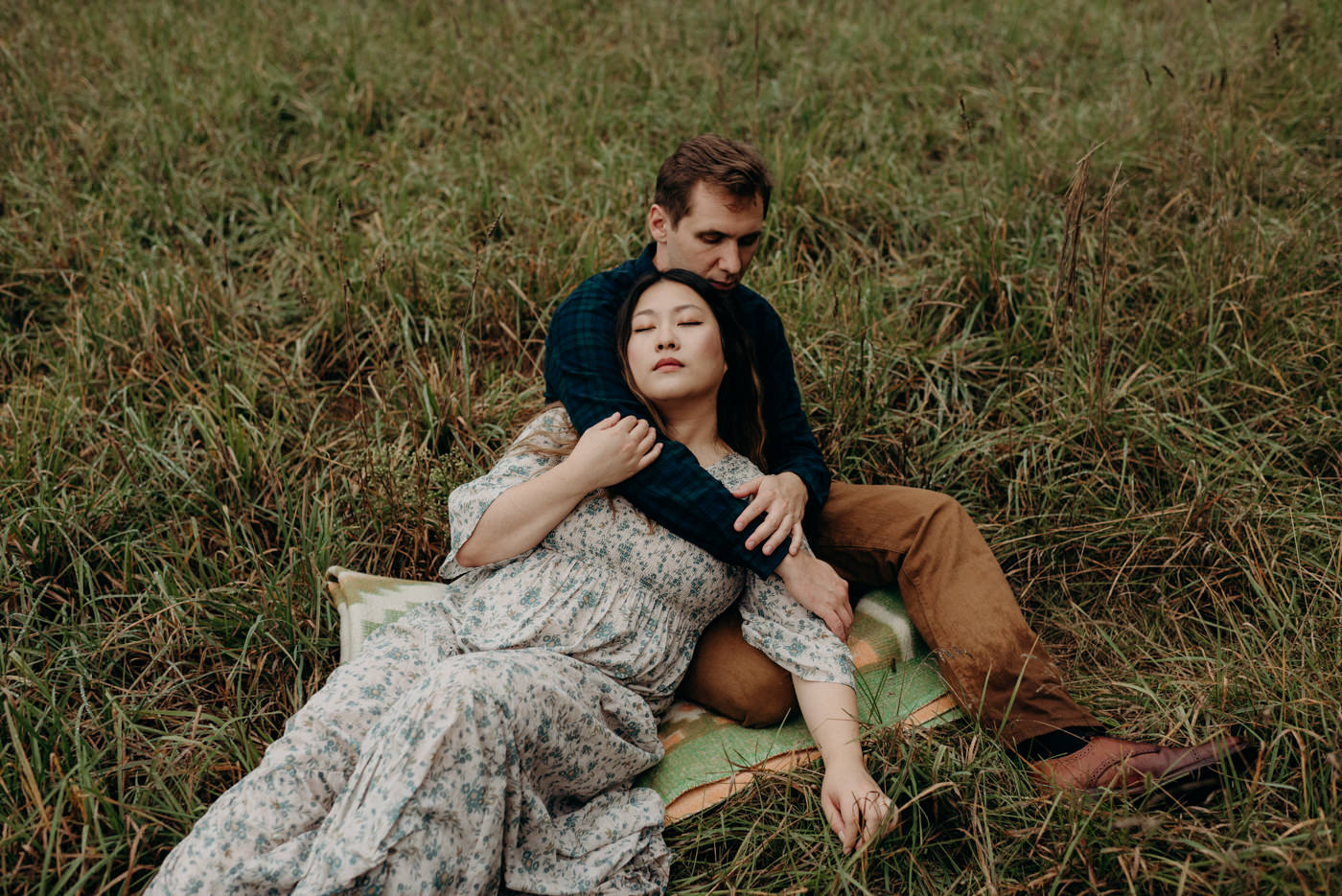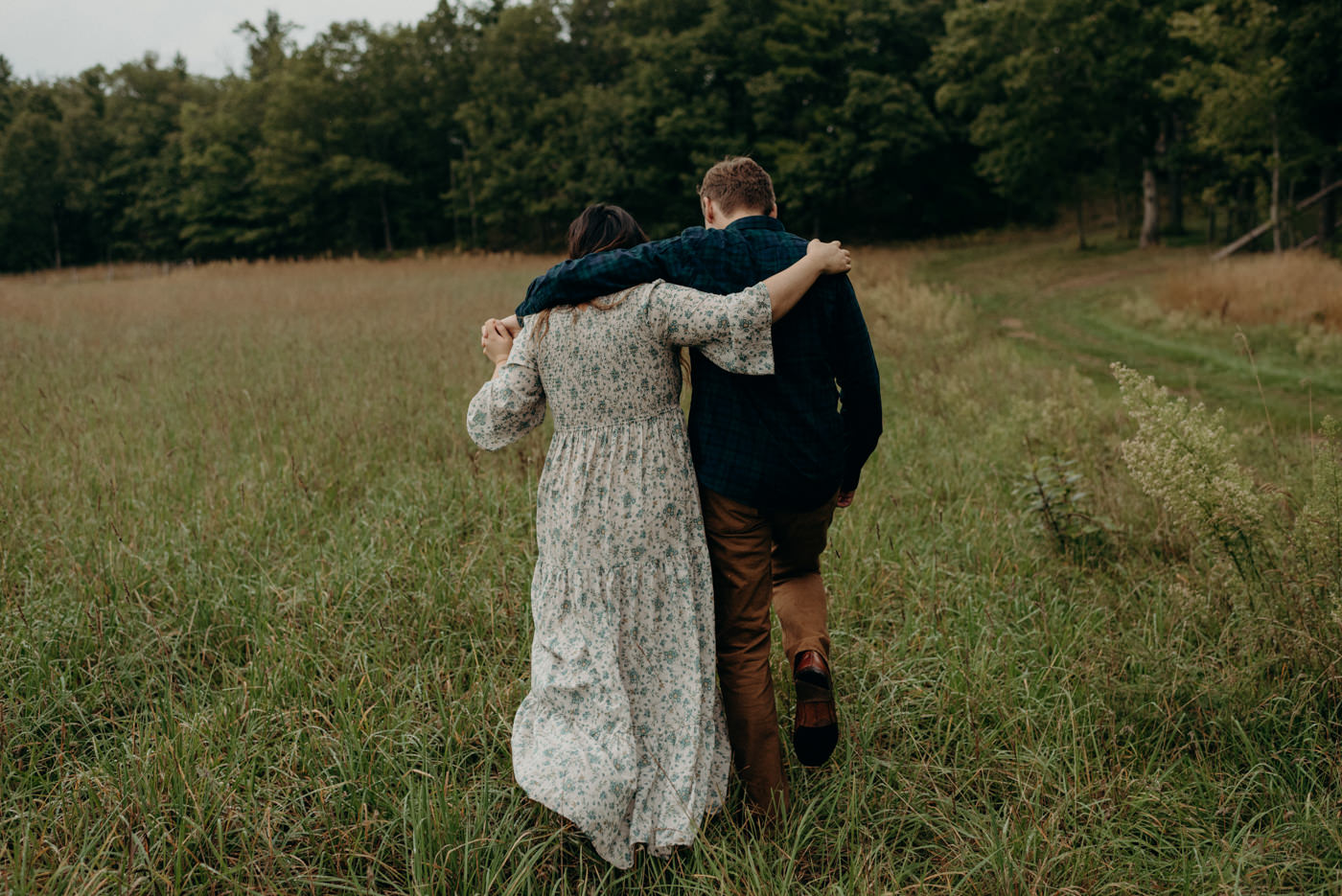 Dresses: Christy Dawn
Shoes: Jeffrey Campbell x Free People
Mike's Shirt: Uniqlo
Shoes: Allen Edmonds
Check out this Whispering Springs engagement session.