We spent time at the end of August exploring and hiking in Tofino & Ucluelet, BC while there shooting an elopement. There are so many great day hikes and view spots. Between Tofino and Ucluelet is Pacific Rim National Park where temperate rain forests provided some awesome views and shade from the rain. We broke down our trip below including a few of the places we stayed and easy day-hikes.
1. Cathedral Grove
Found along the highway between Nanaimo and Ucluelet, it's impossible to miss since the highway cuts through the forest. Take a break and do a short 1 km or 2 km loop on the walking trail, I promise you won't be disappointed.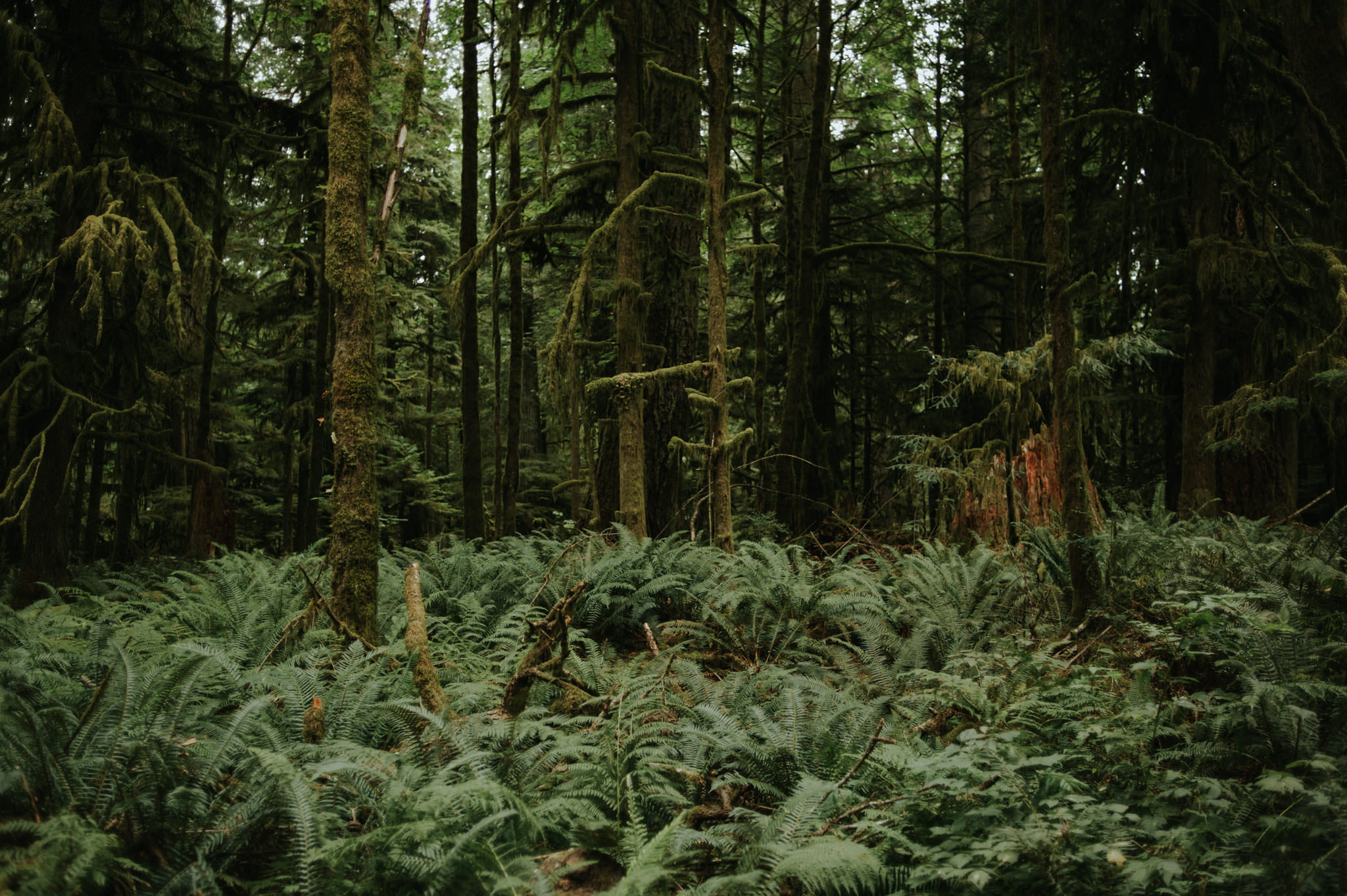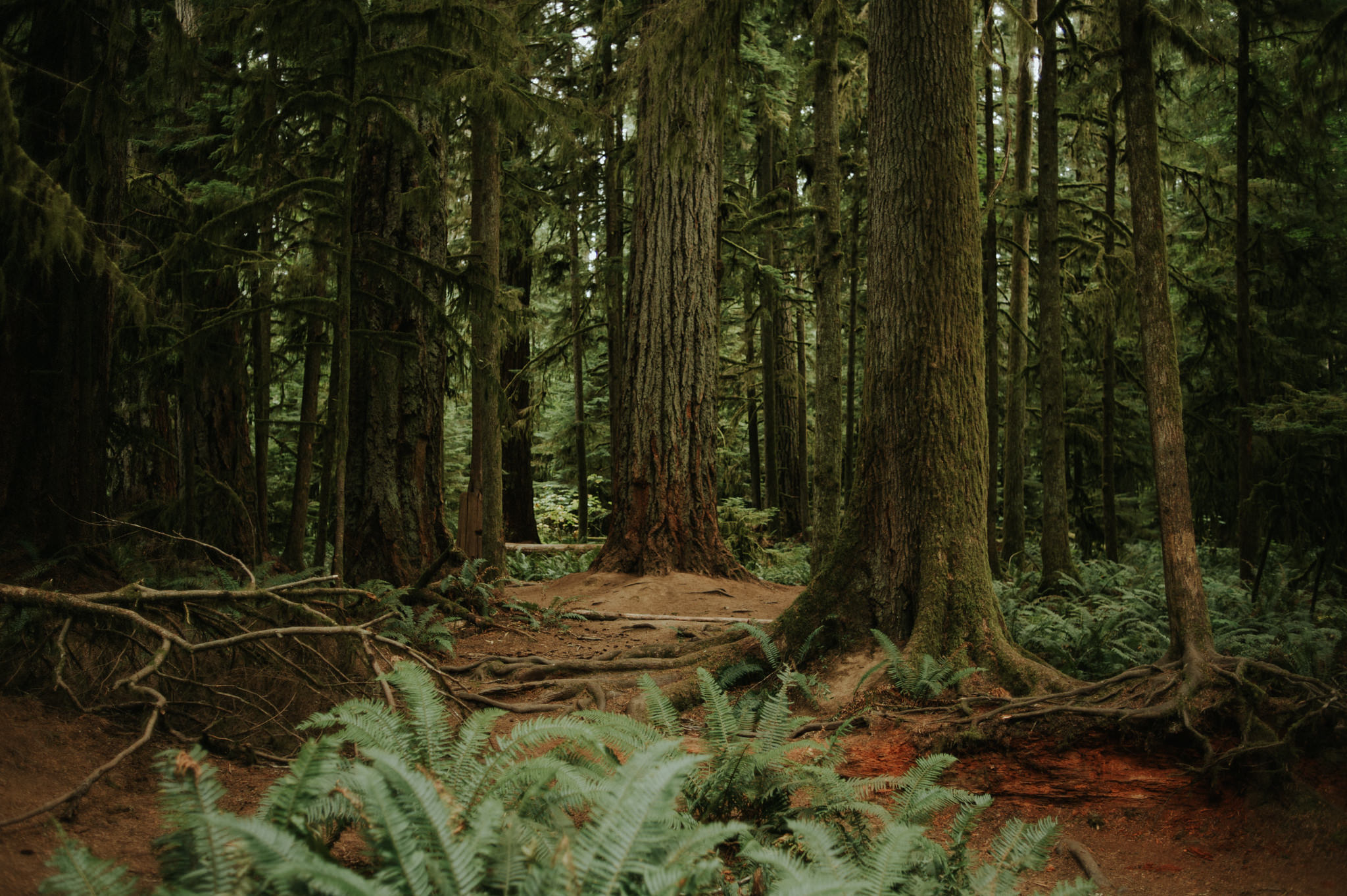 2. Cox Bay
Considered the best surf spot in the area. We found a hidden trail that led us up a steep mountain side to an incredible view of the bay and surrounding islands and mountains. We did this the day after a storm, so the trail was very muddy and slippery. We had to balance on roots and be careful not to end up soaking our feet in muddy rain water that collected around the tree roots along the trail. Do this hike on a clear day and ideally not after heavy rain fall.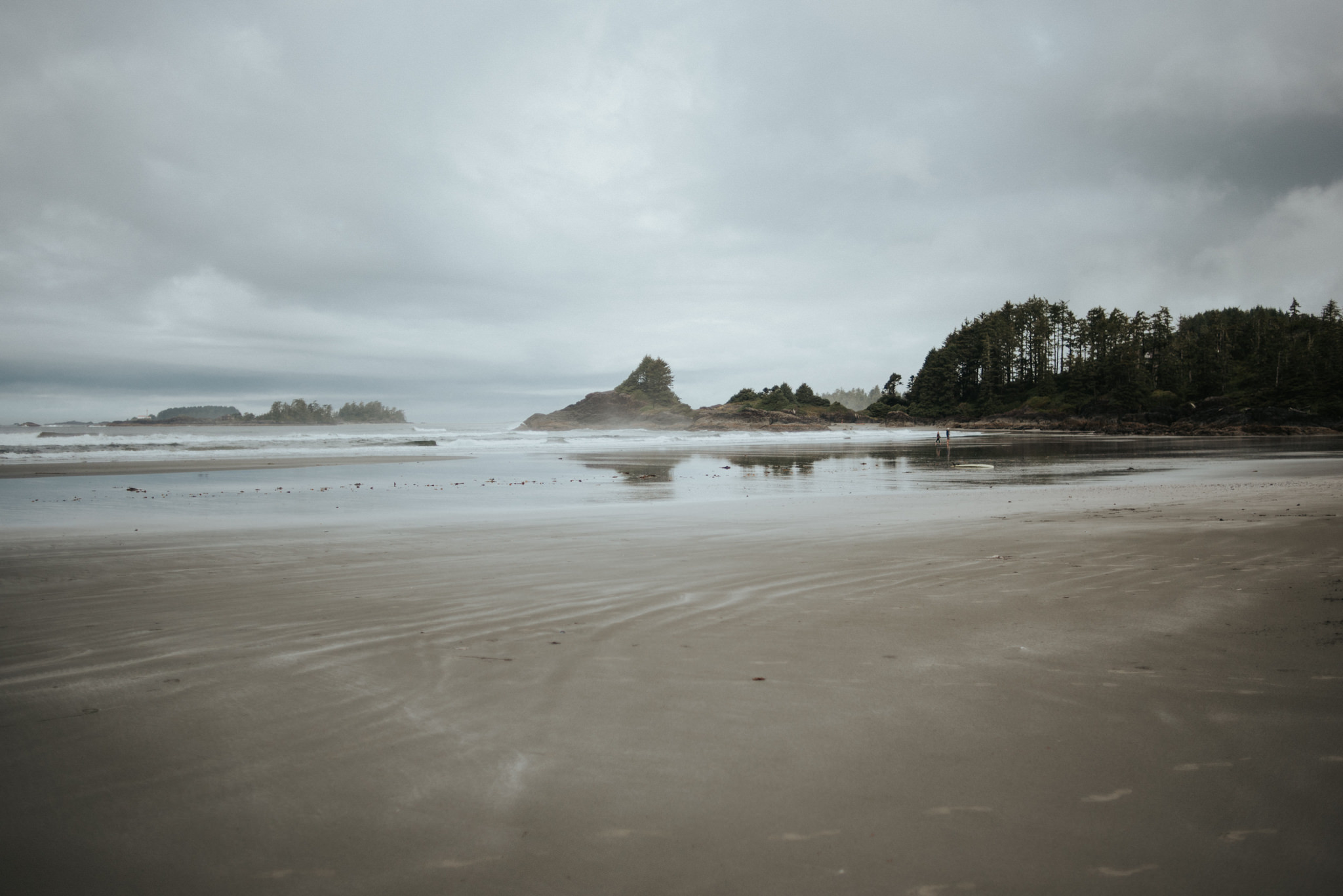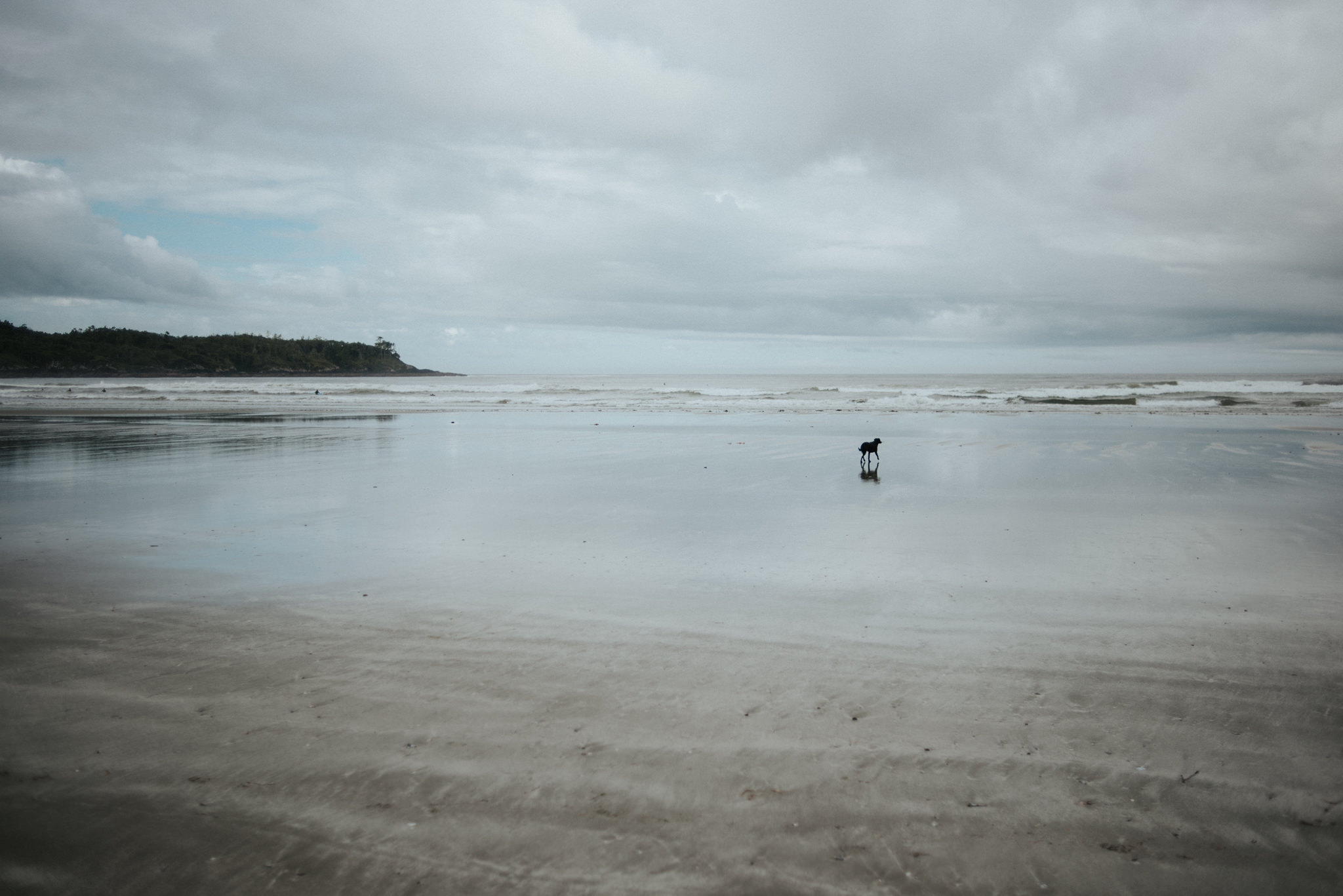 3. Rainforest Trail, Pacific Rim National Park
Wooden platforms guide you through a temperature rain forest filled with massive redwoods and pretty emerald ferns. There are two trails, A & B. You'll have to cross the street to do the loop A which is 1.2 km. Loop B is found near the parking lot and is just as beautiful. Take note: you have to pay for a parking pass in the national park but it's good until 4 pm the following day.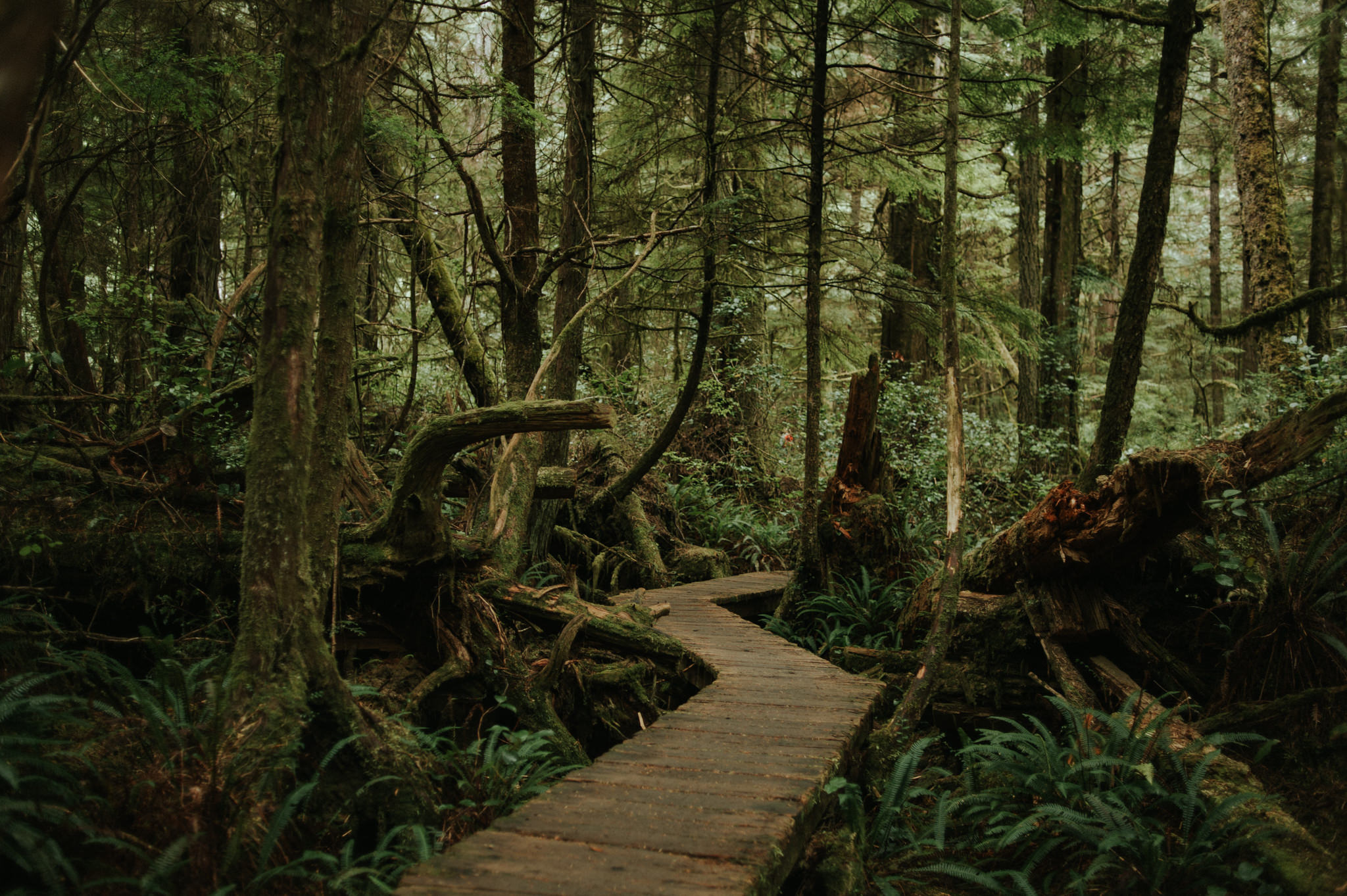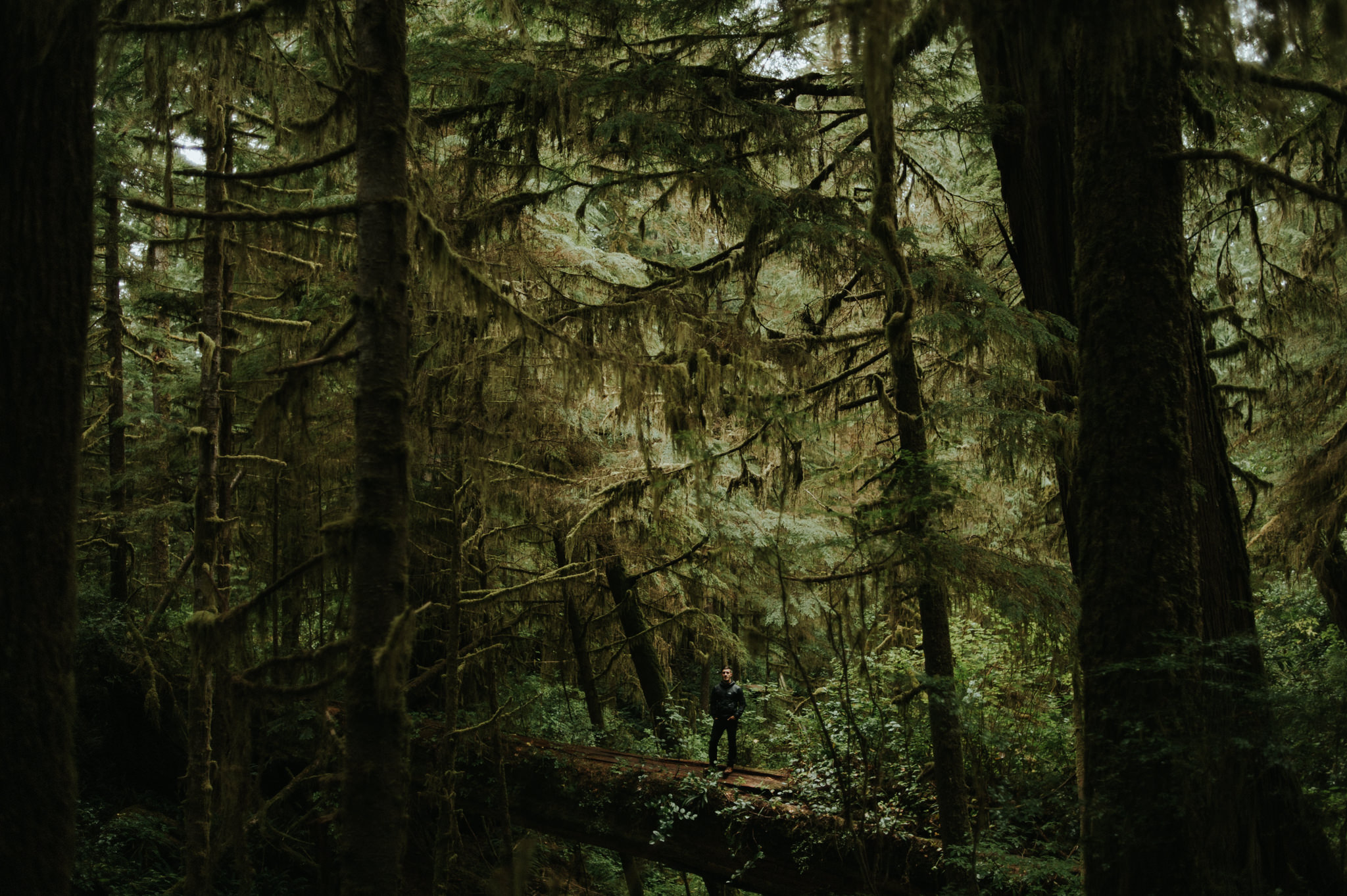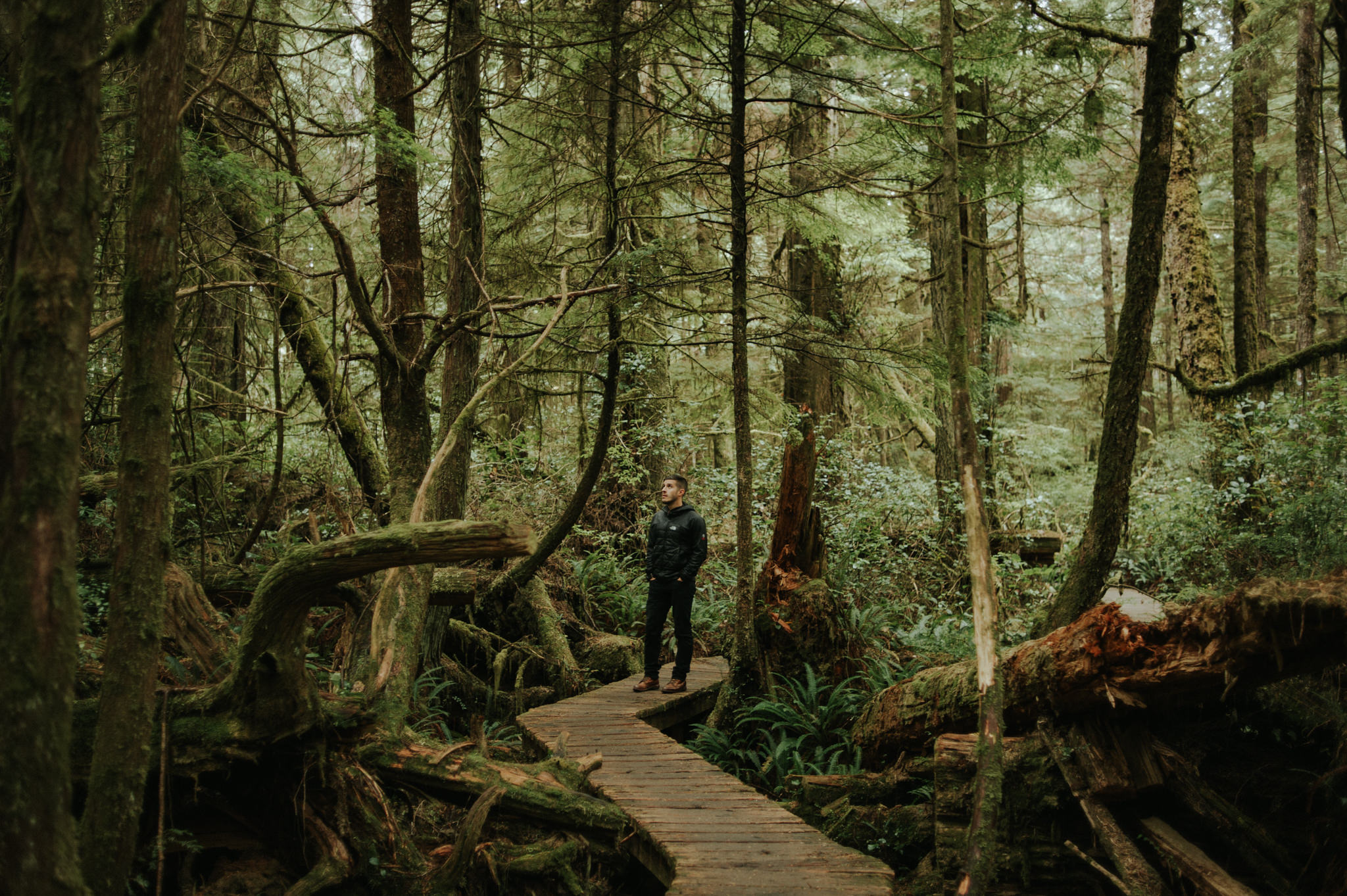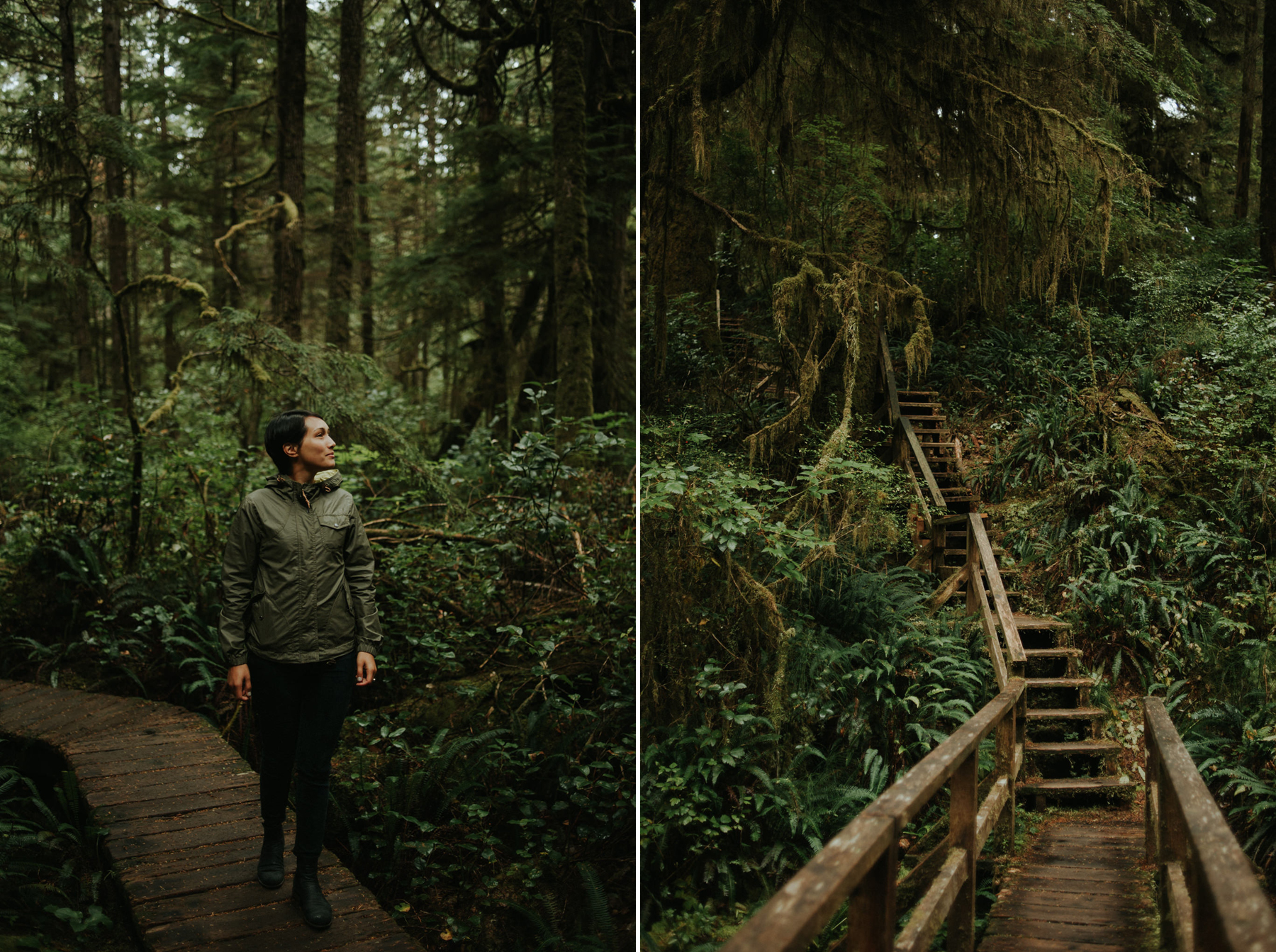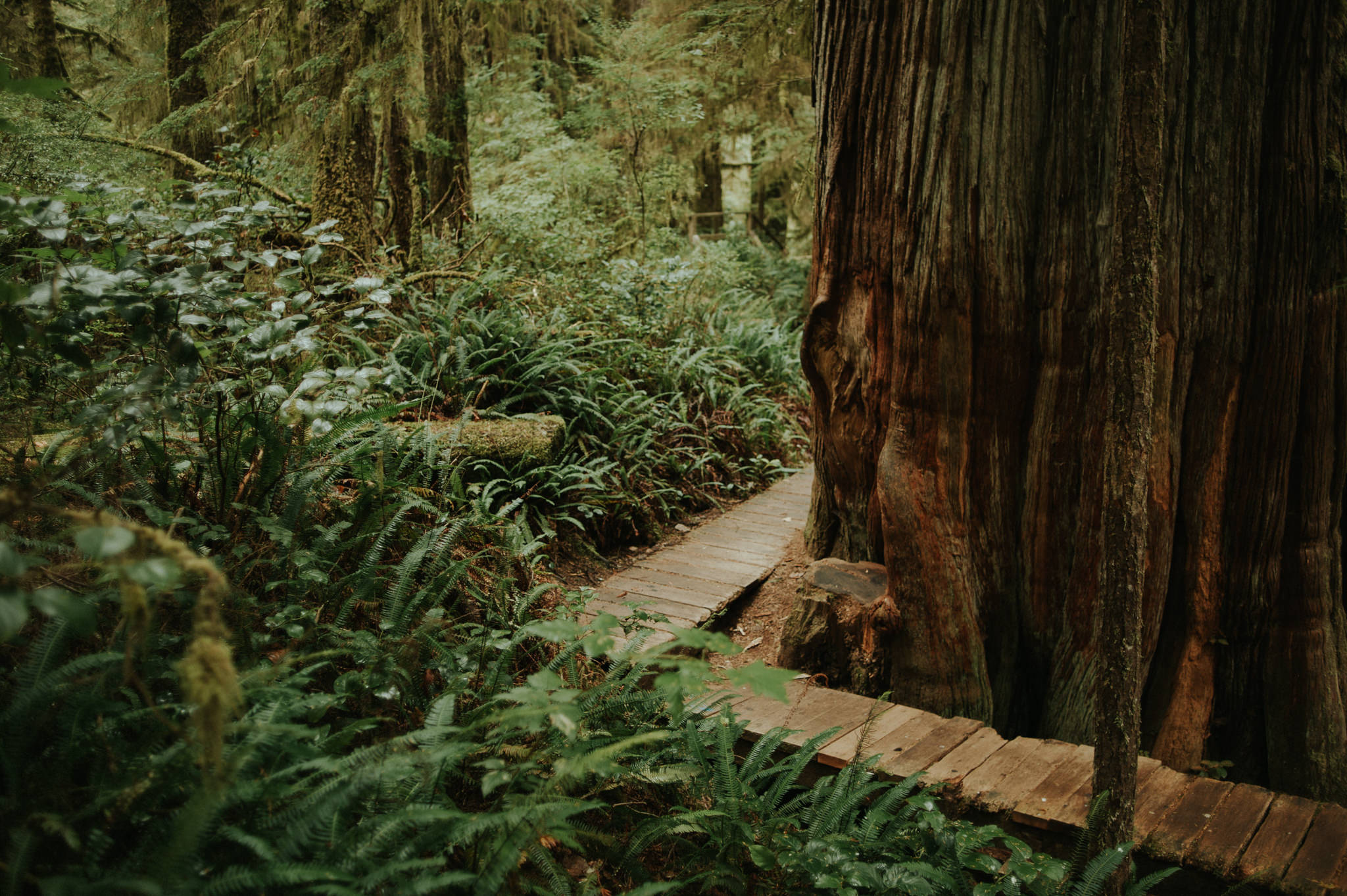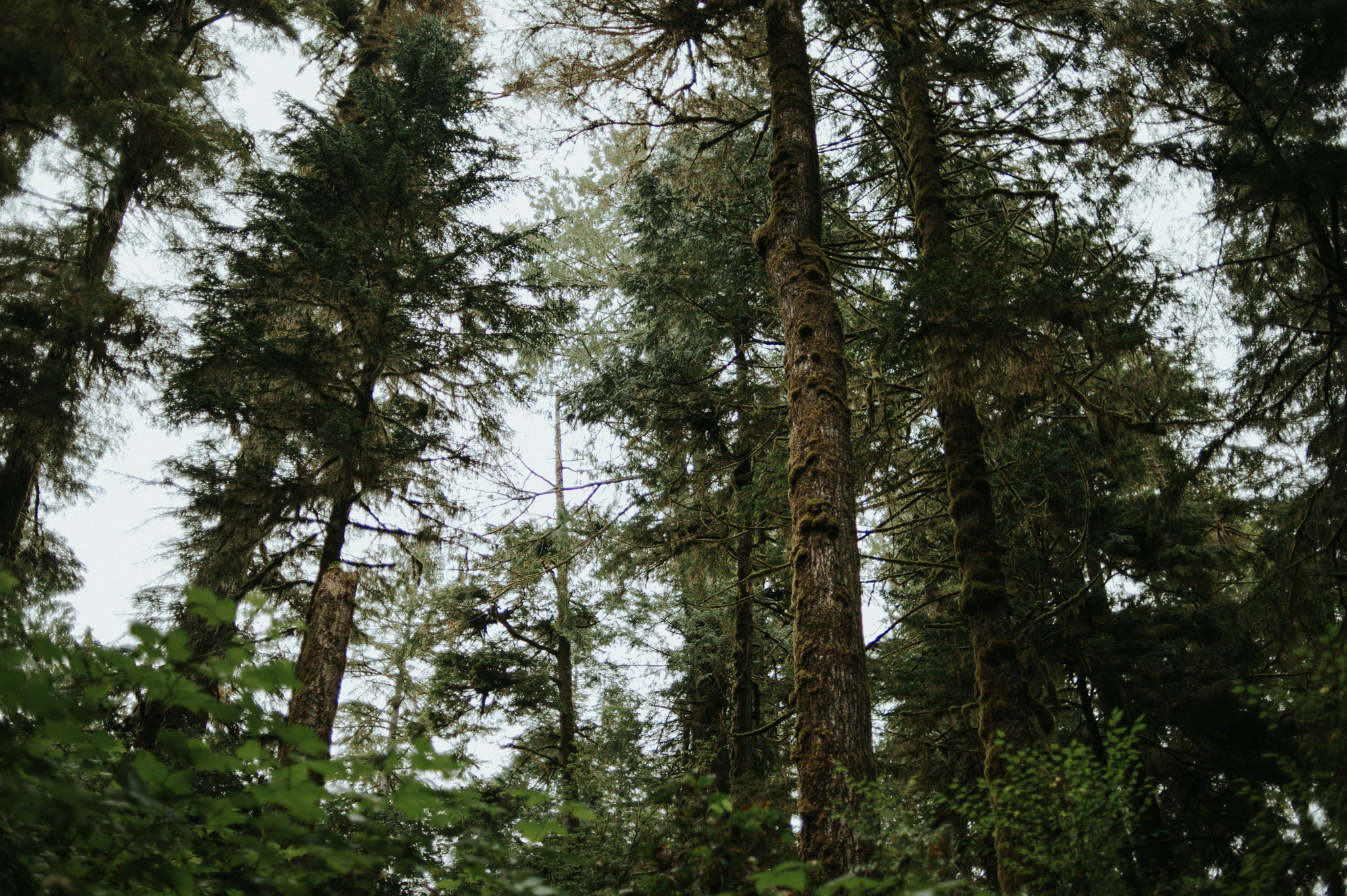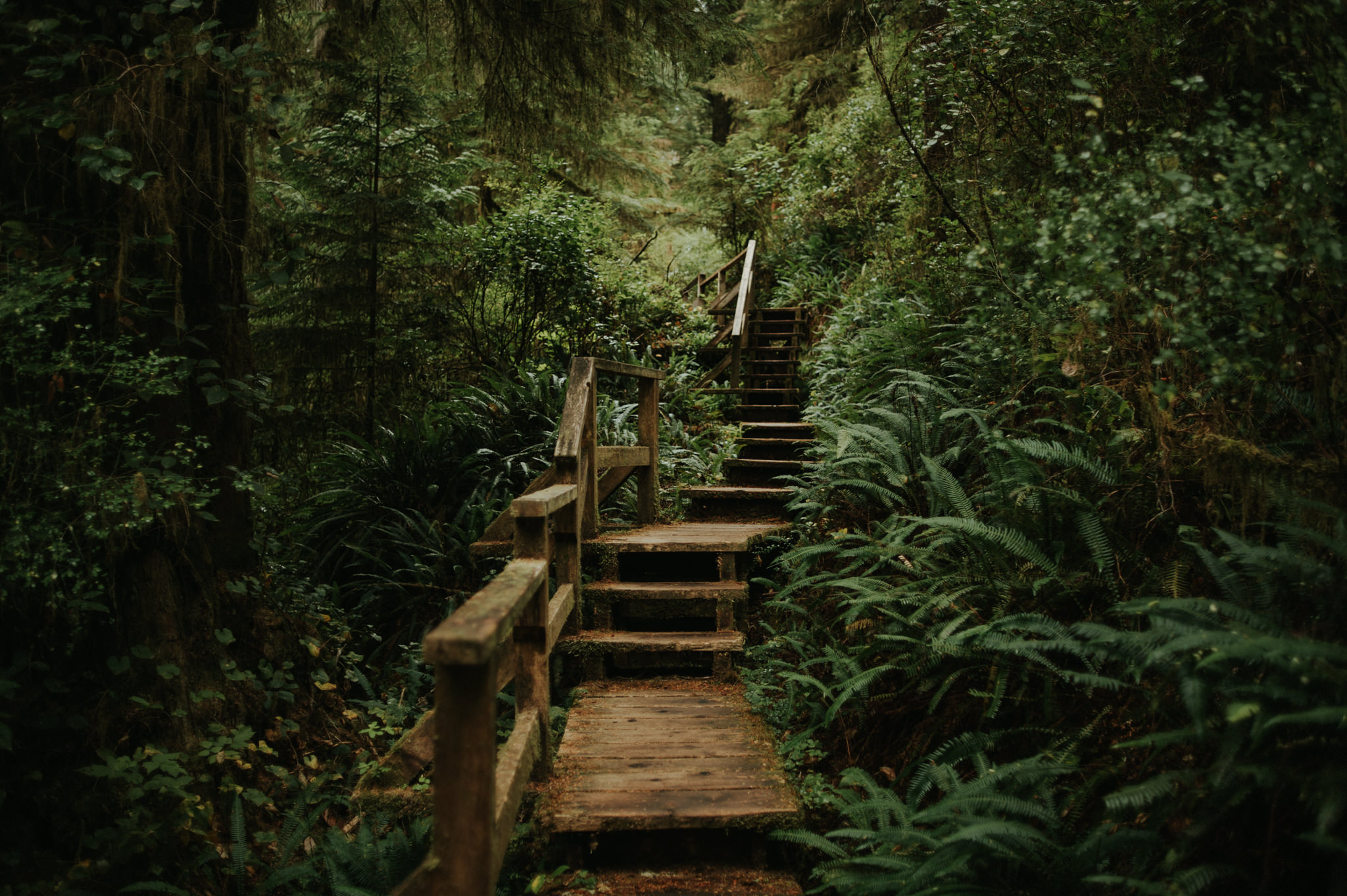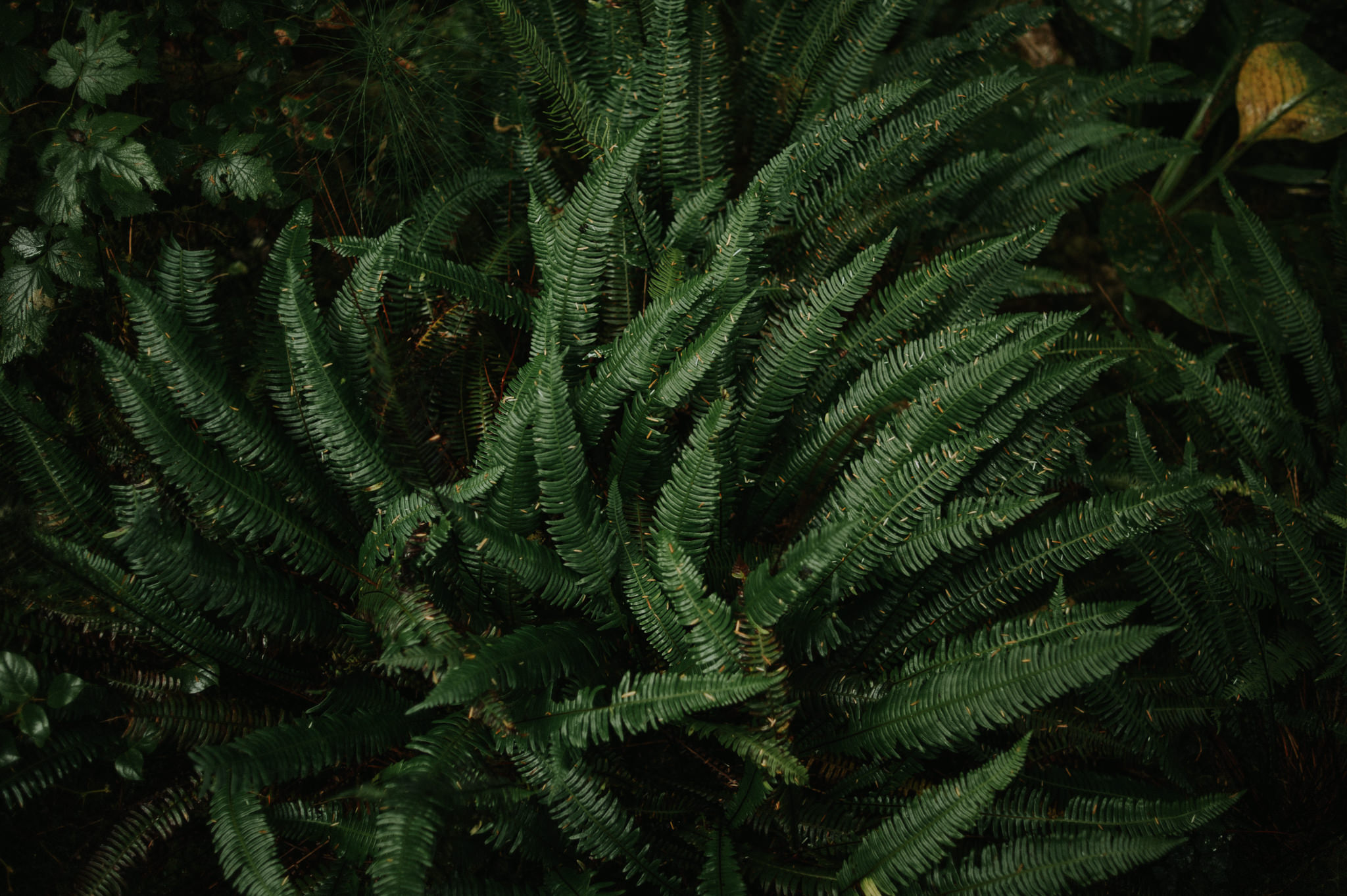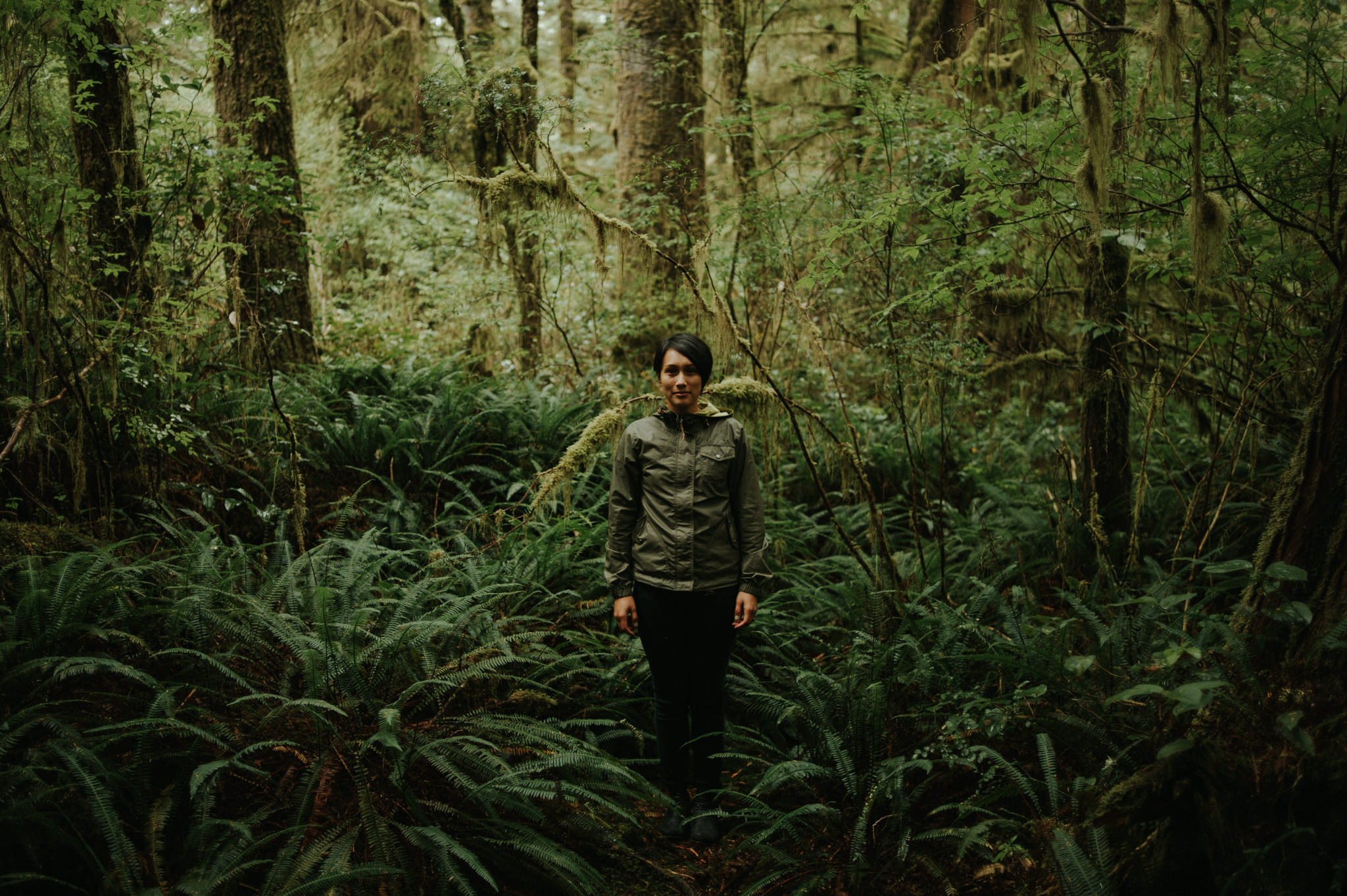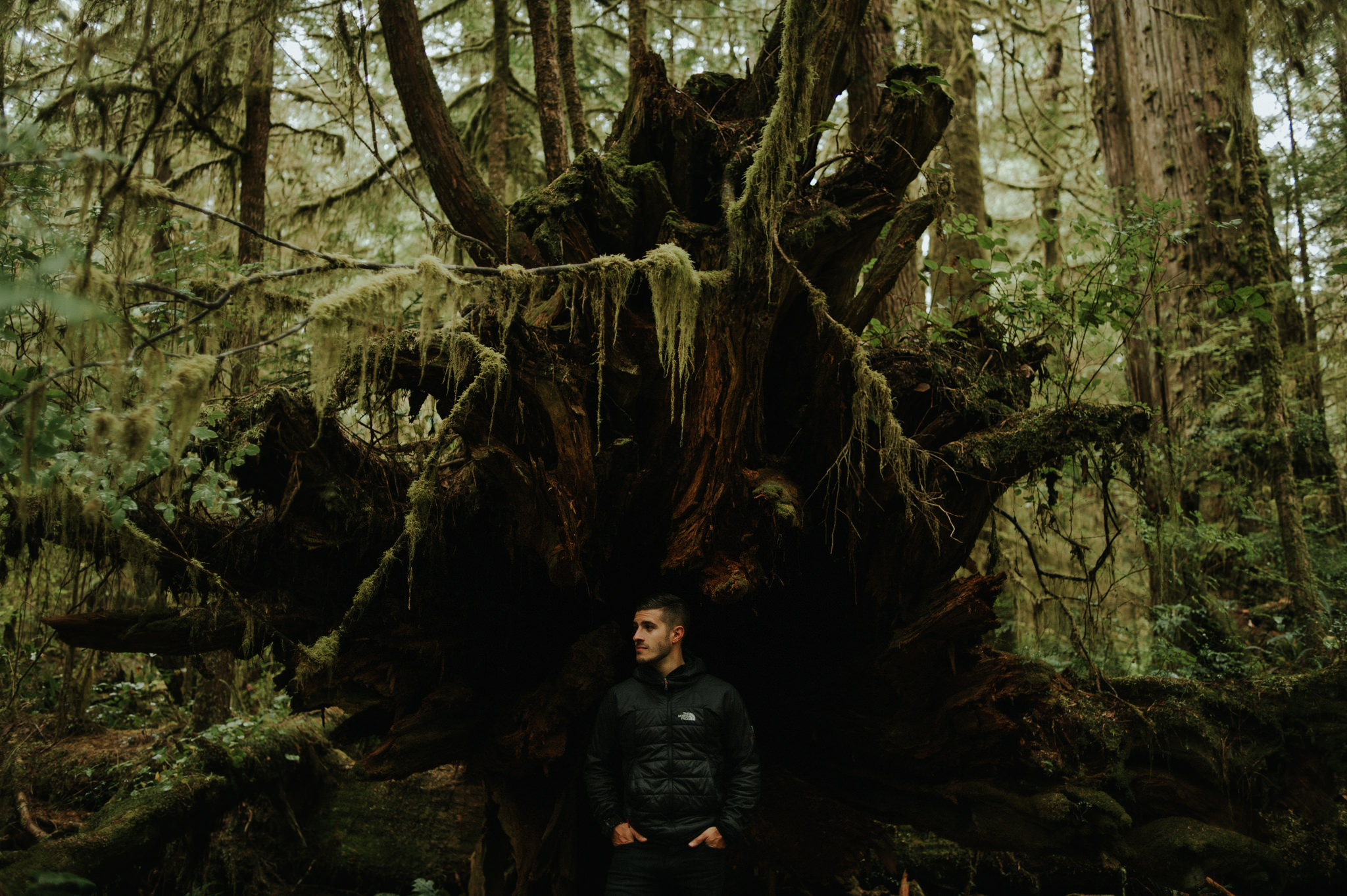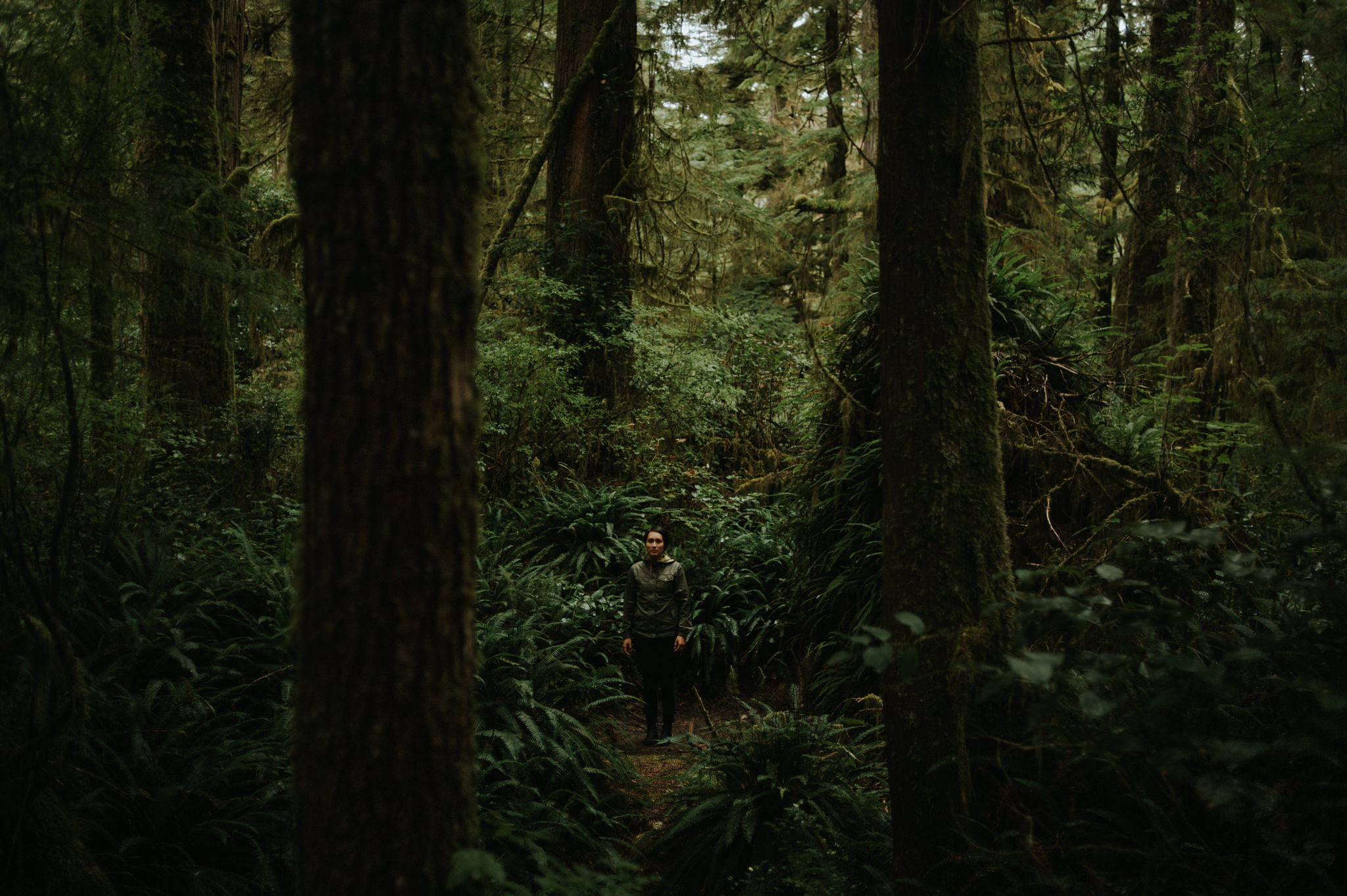 4. Schooner Cove, Pacific Rim National Park
Similar to Rainforest Trail, Schooner cove trail starts off in rainforest with wooden platforms guiding you to the beach. I'd try to avoid this if it's raining because at the cove there is no coverage and you're right on the ocean, so it can get quite breezy.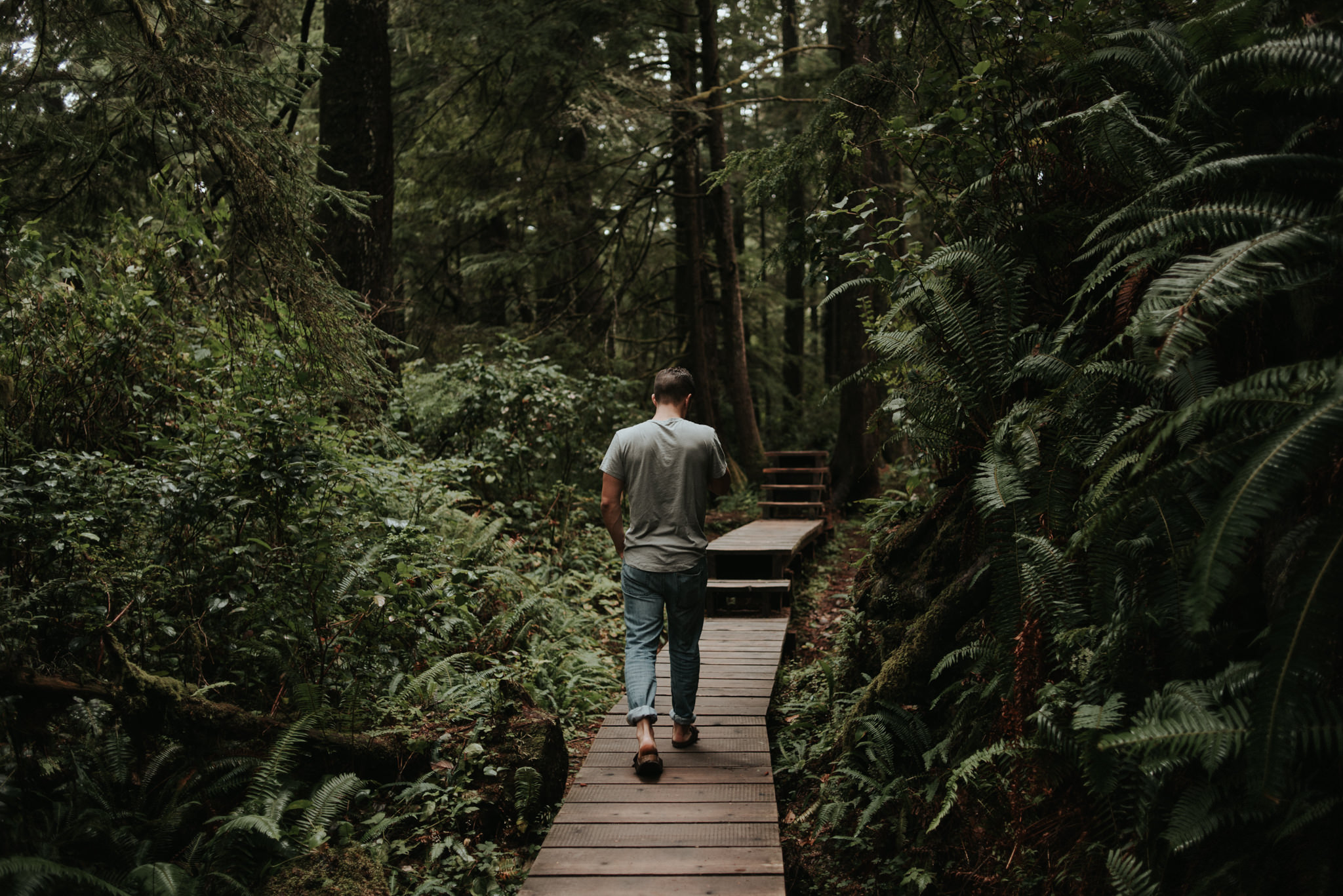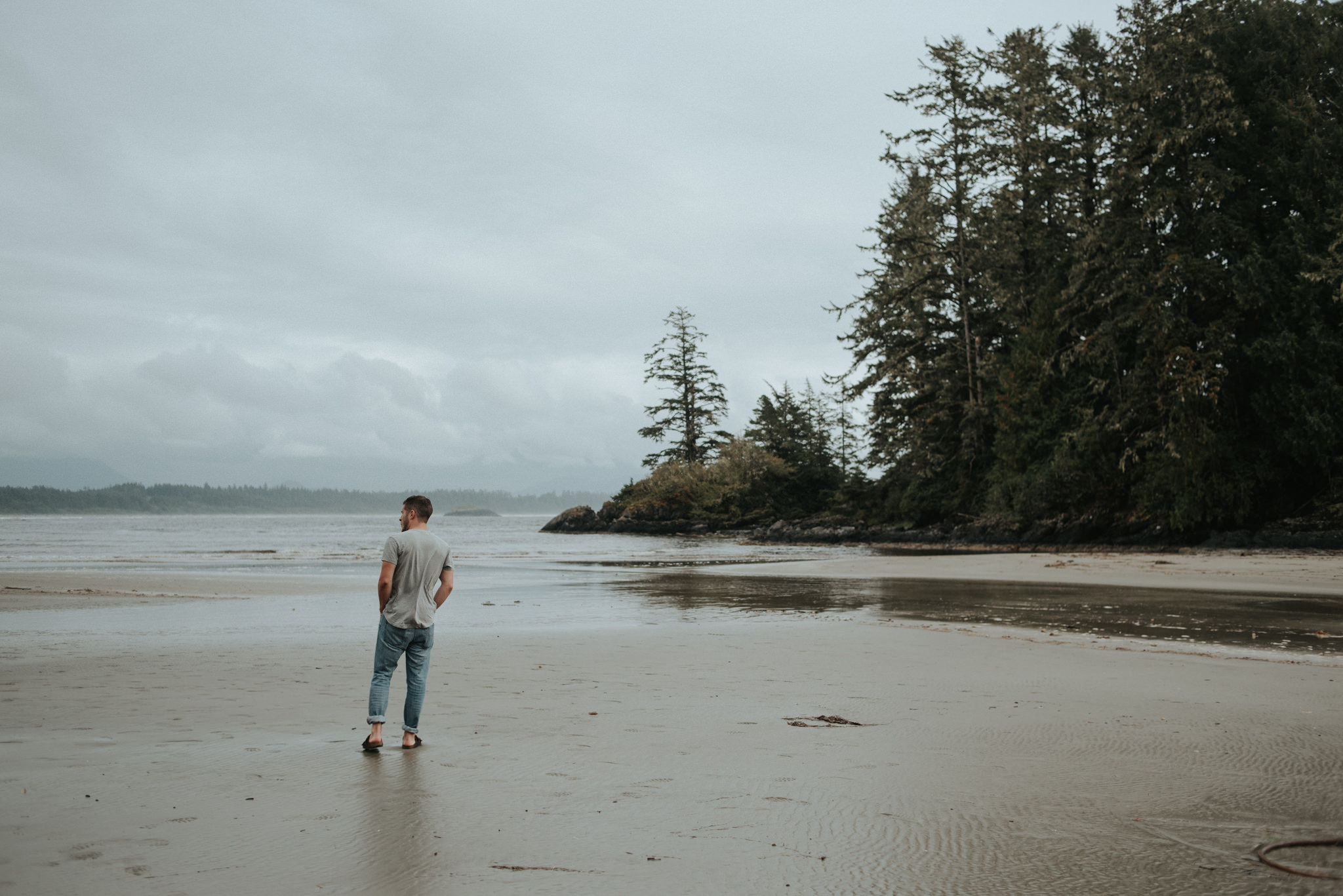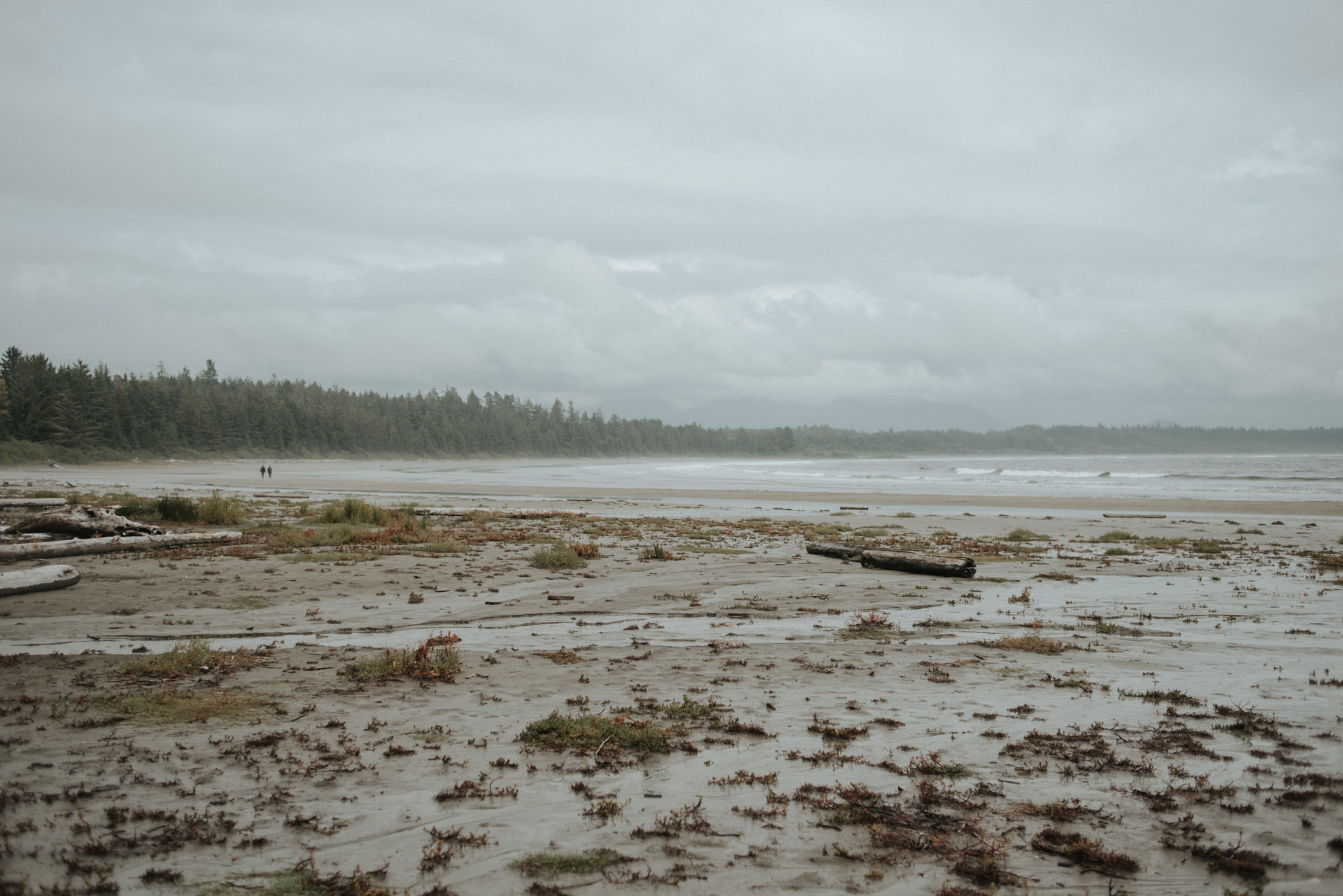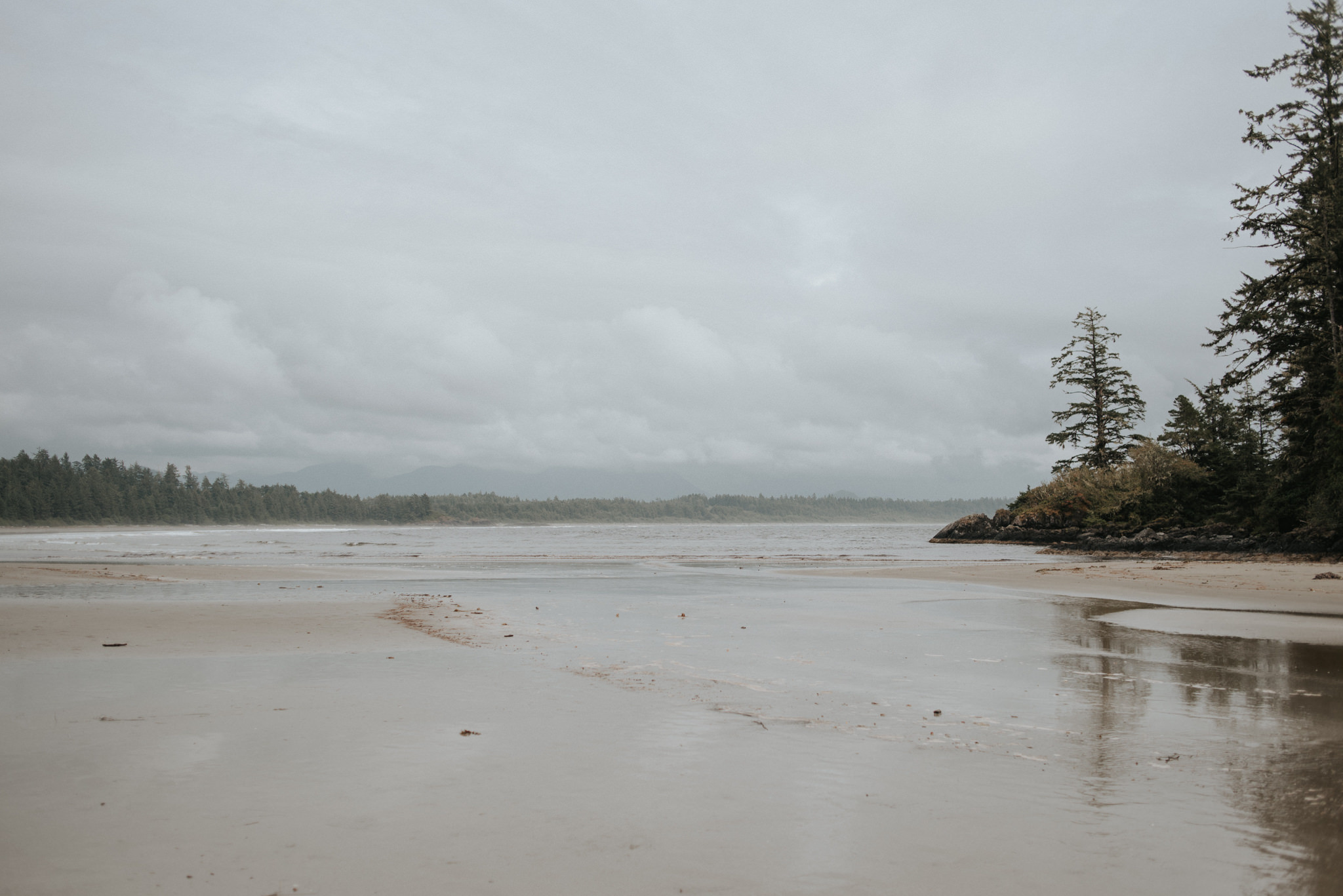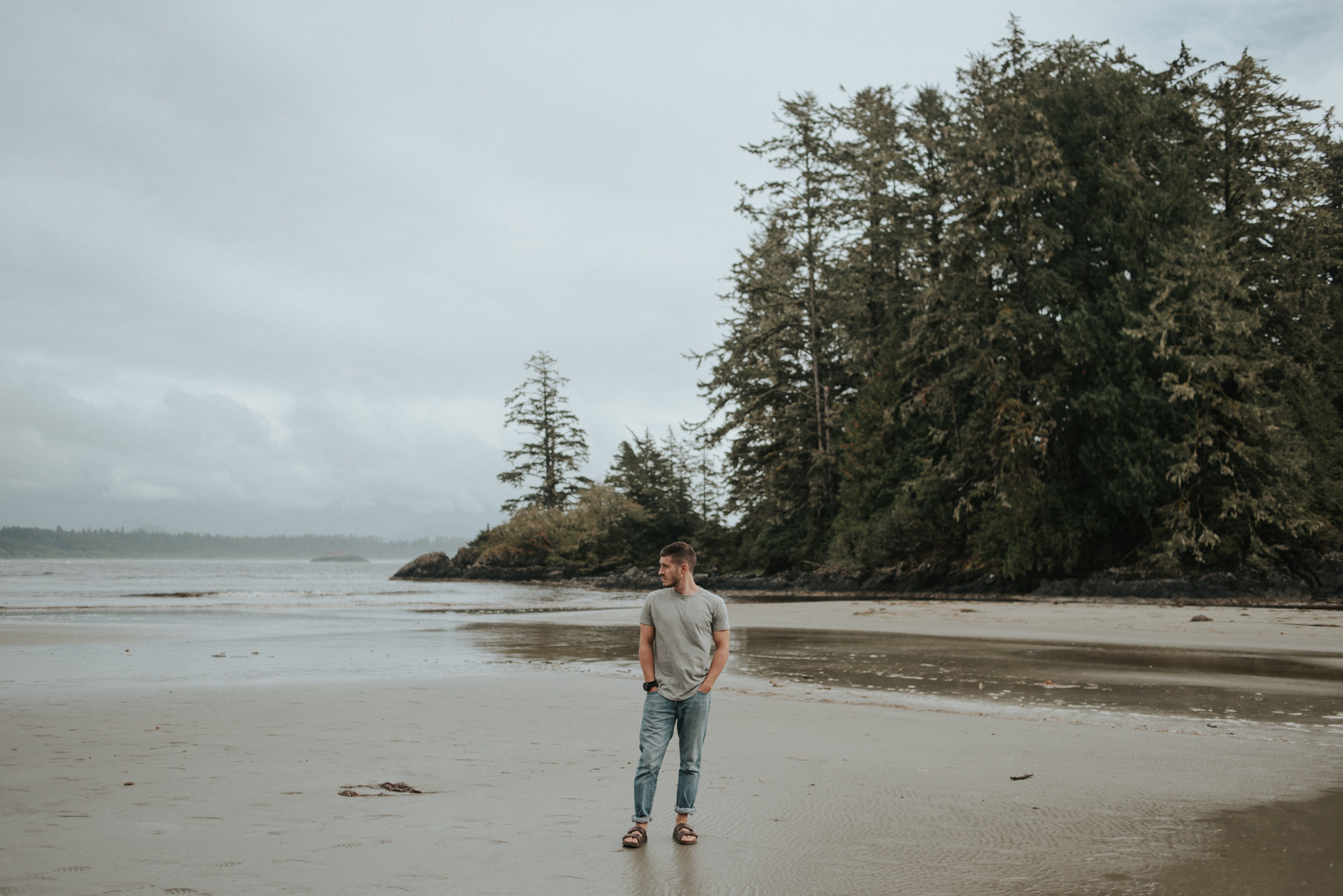 5. Long Beach
A quick stop along the highway between Tofino & Ucluelet. Lots of surfers, teepees made of driftwood and foggy views.
6. Wild Pacific Trail, Ucluelet
This is a 5 km loop that starts in various spots. We did the entire loop with beautiful coastal views, forest trails and inlets that you can walk down to and explore. After we stopped at Ravenlady foodtruck for the best octopus pasta and fish tacos we've had & stayed in a yurt at Wya Point Resort. Our yurt was right on the water and we fell asleep to the sound of crashing waves. Also, they have shower facilities and a gas stove for the chilly nights.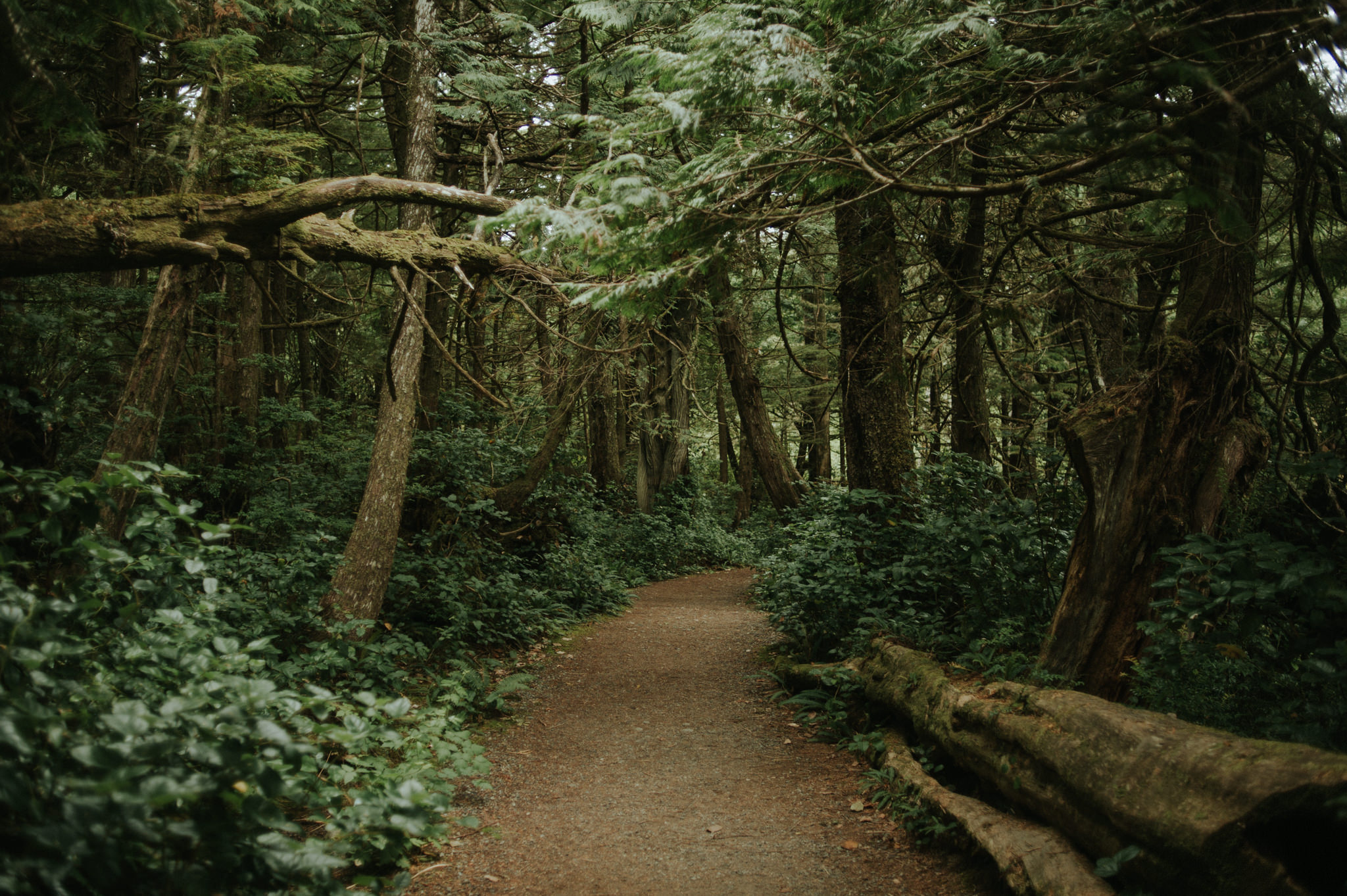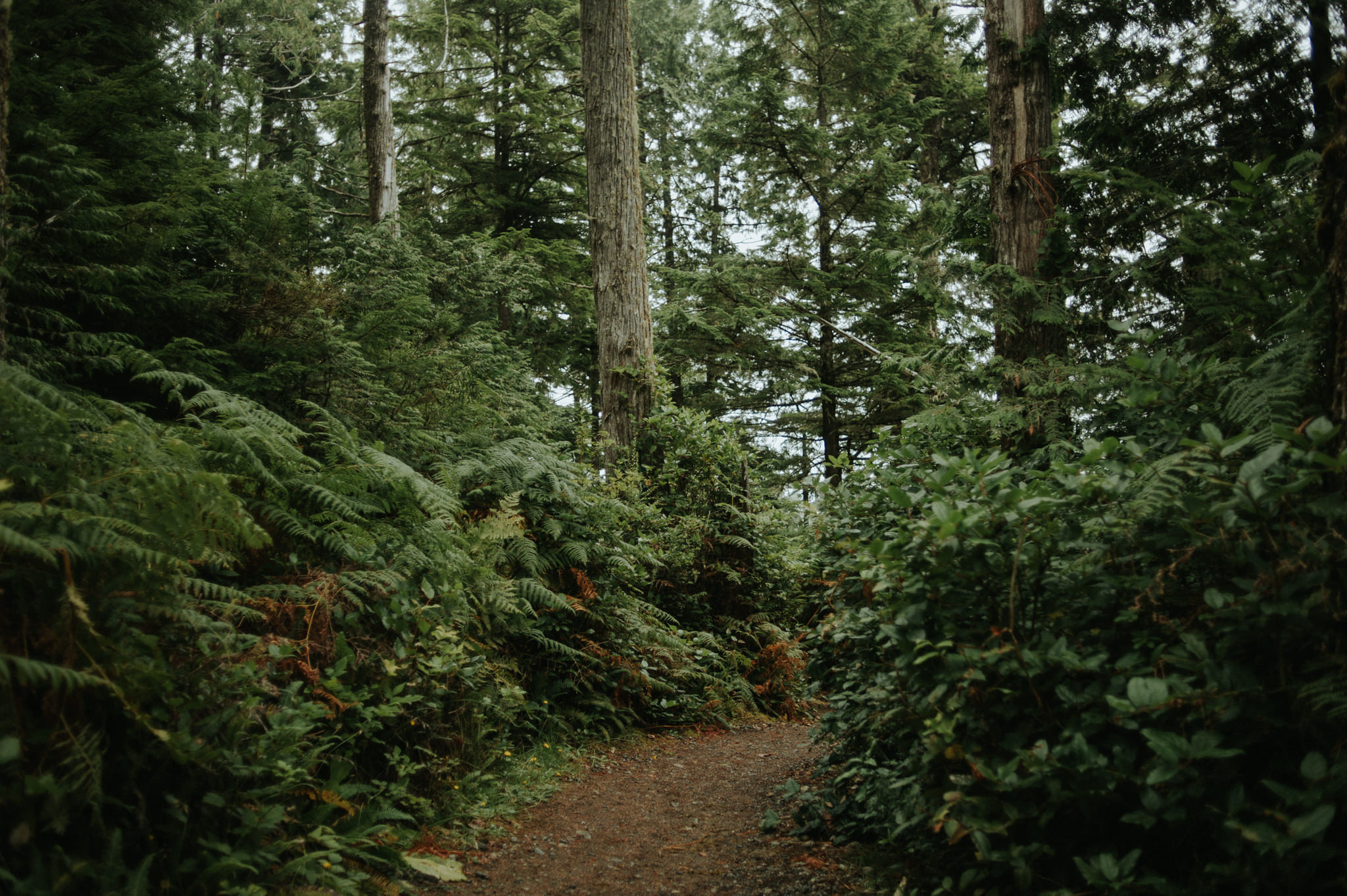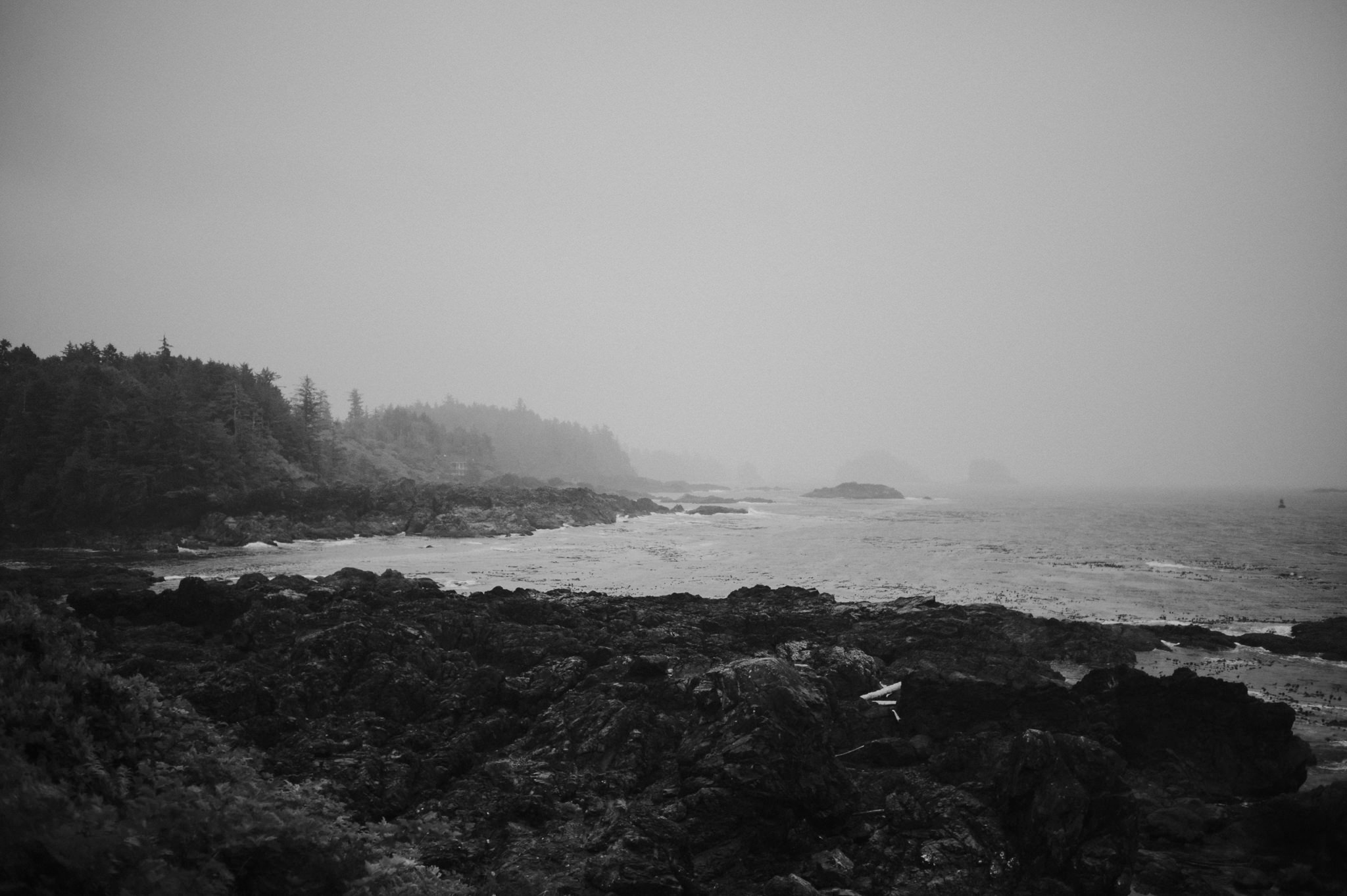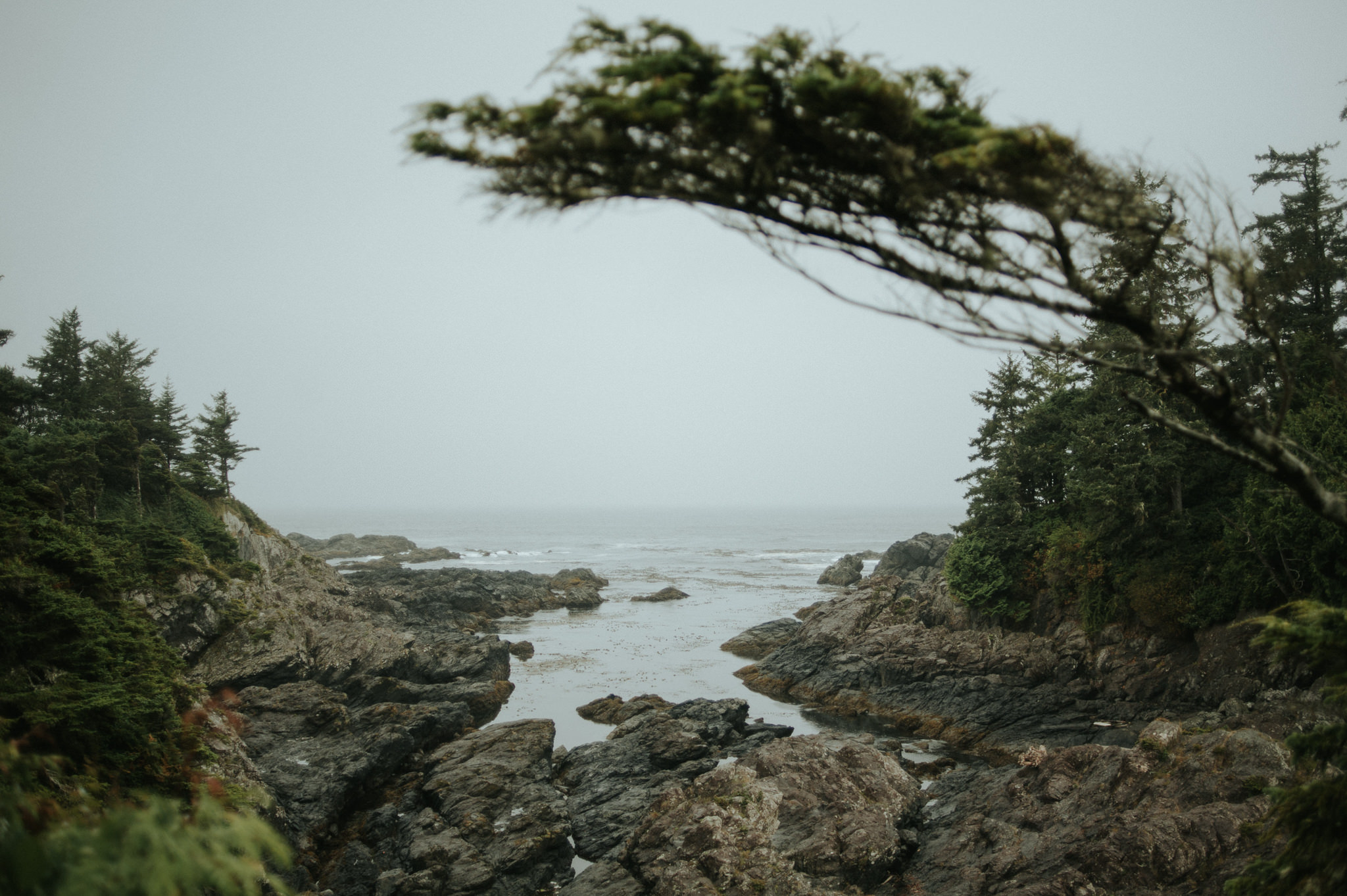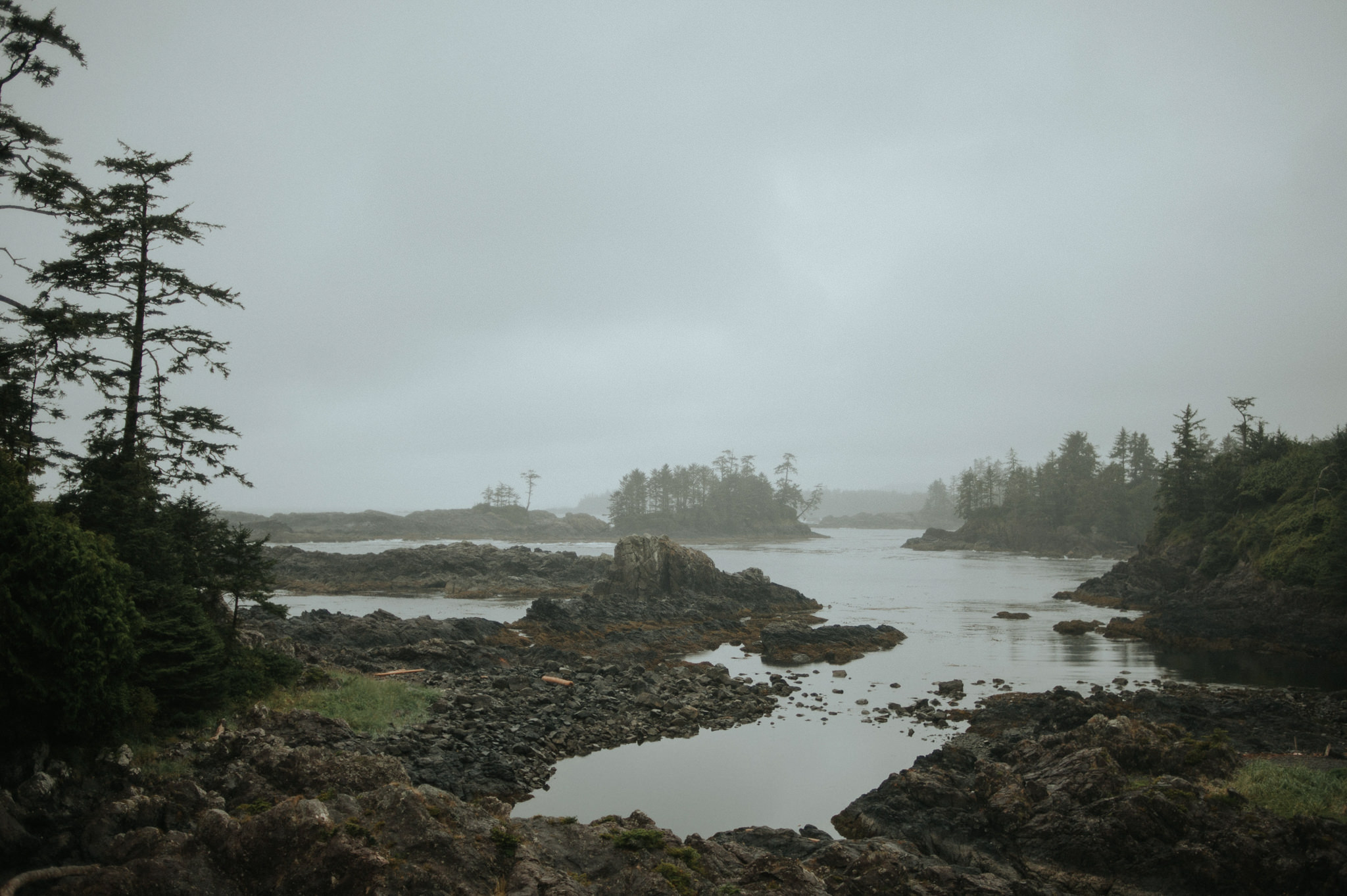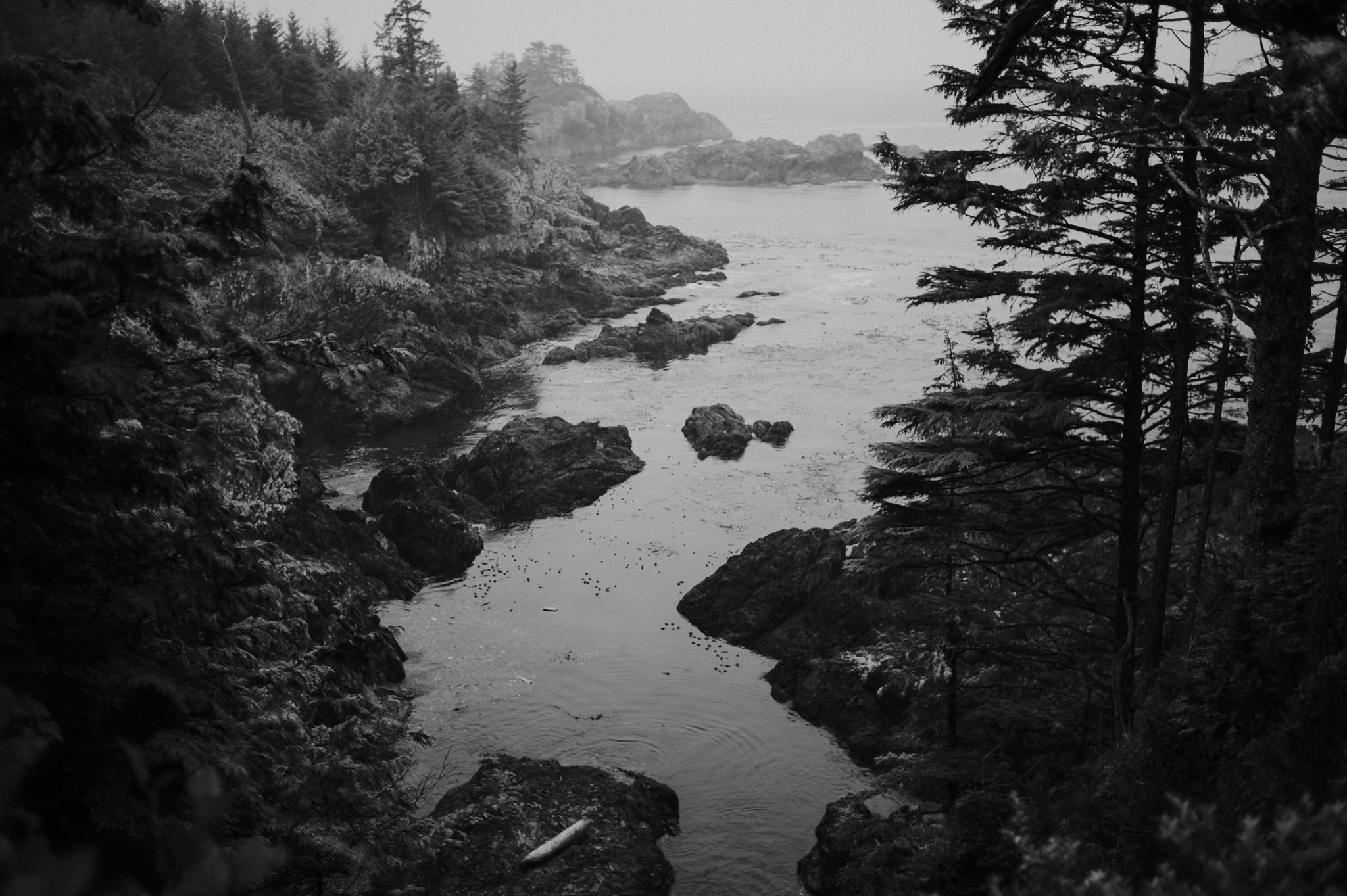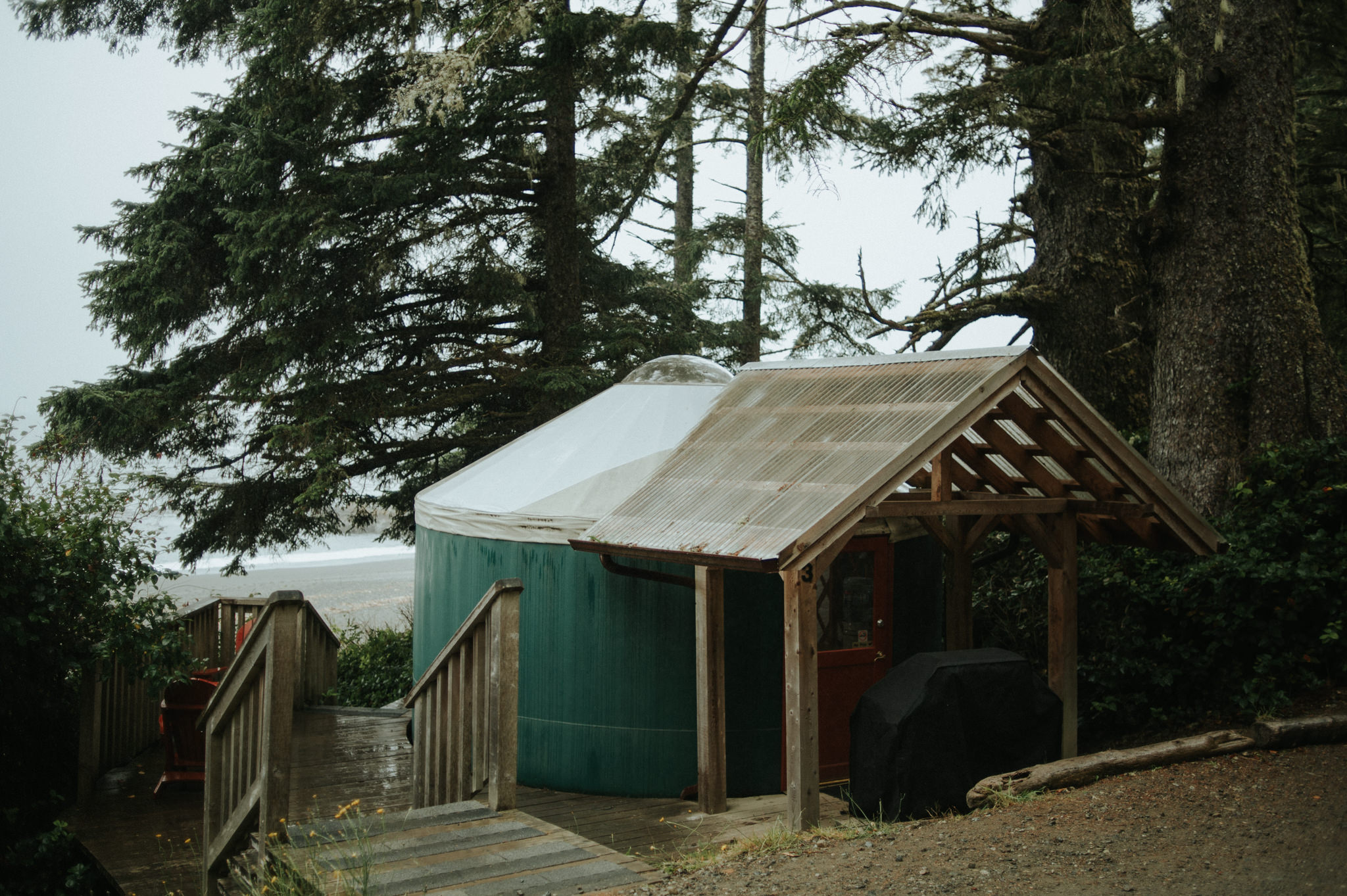 7. Chesterman Beach
We had to hit up famous Chesterman Beach. It was a gloomy day but surfers were out enjoying the waves. Sad we didn't get to see those epic Chesterman sunsets, but there's always next time!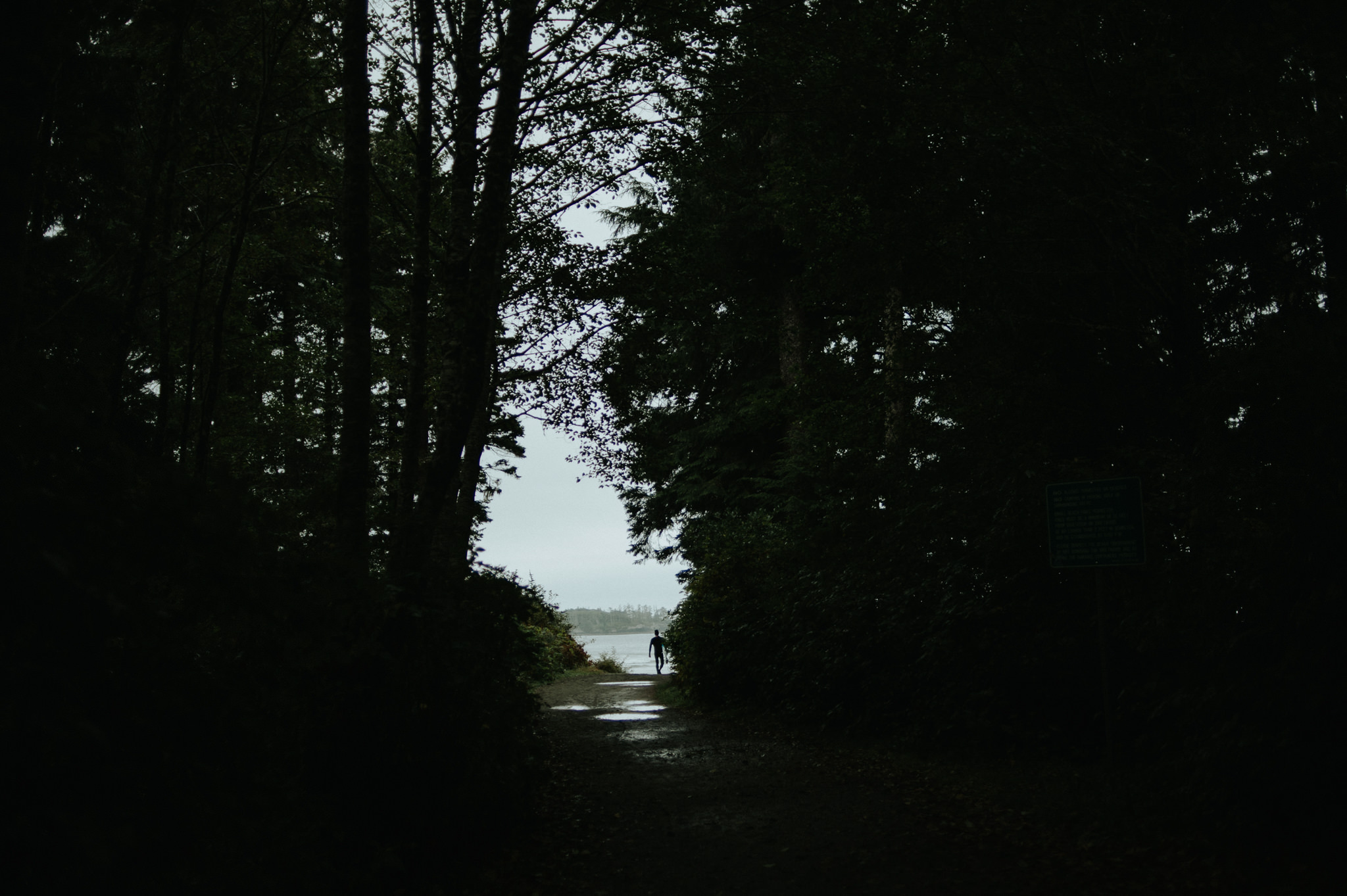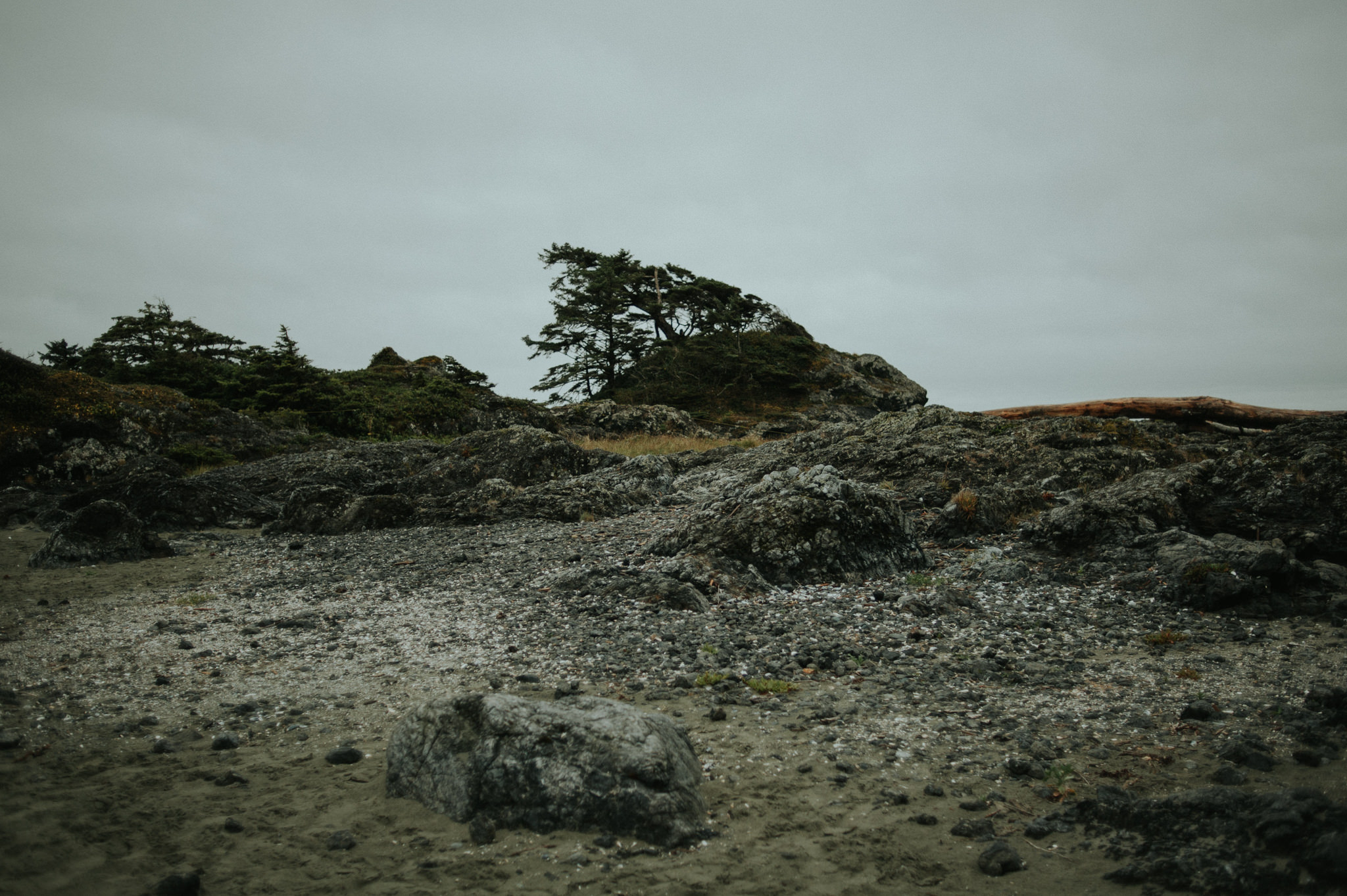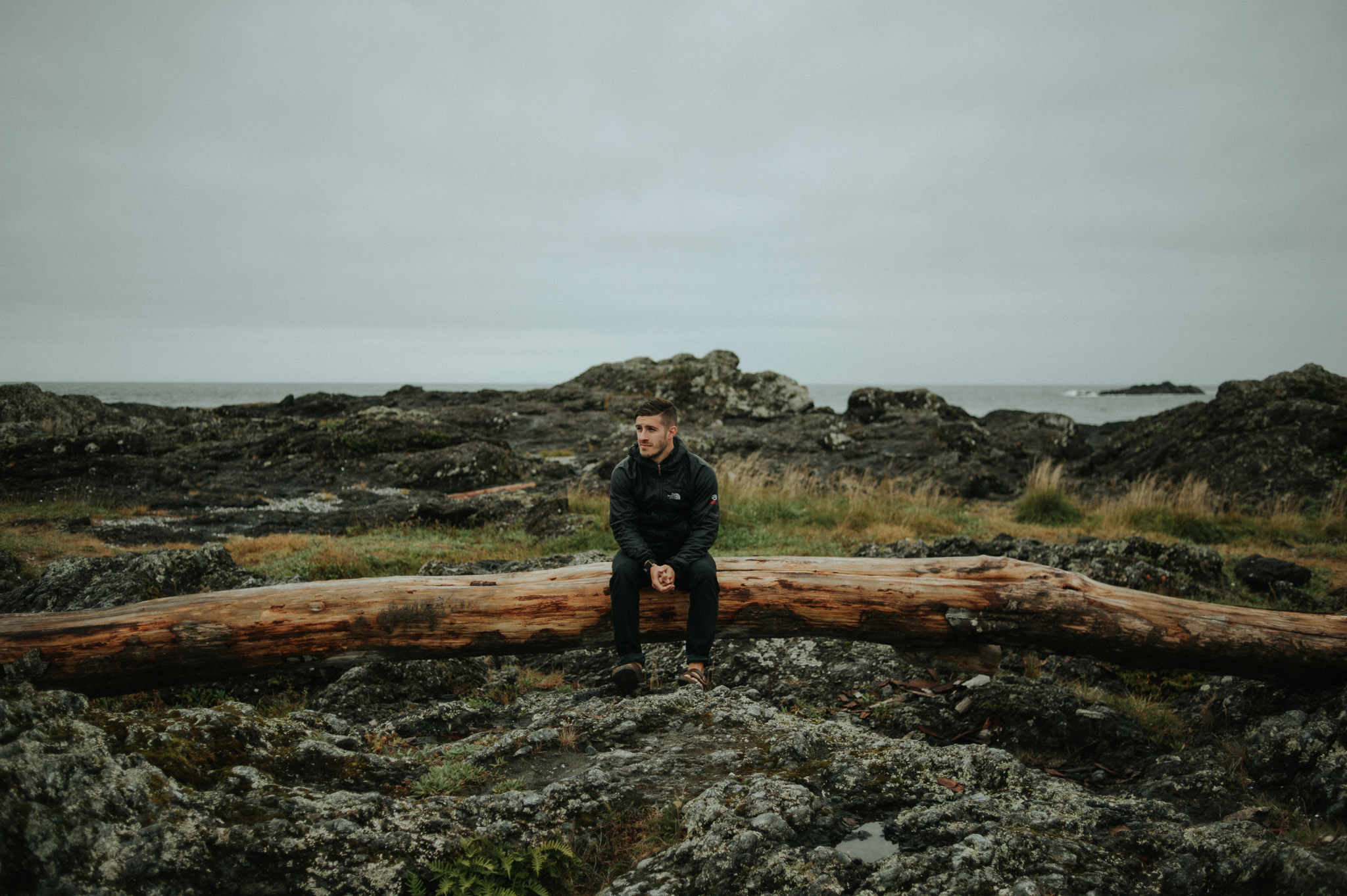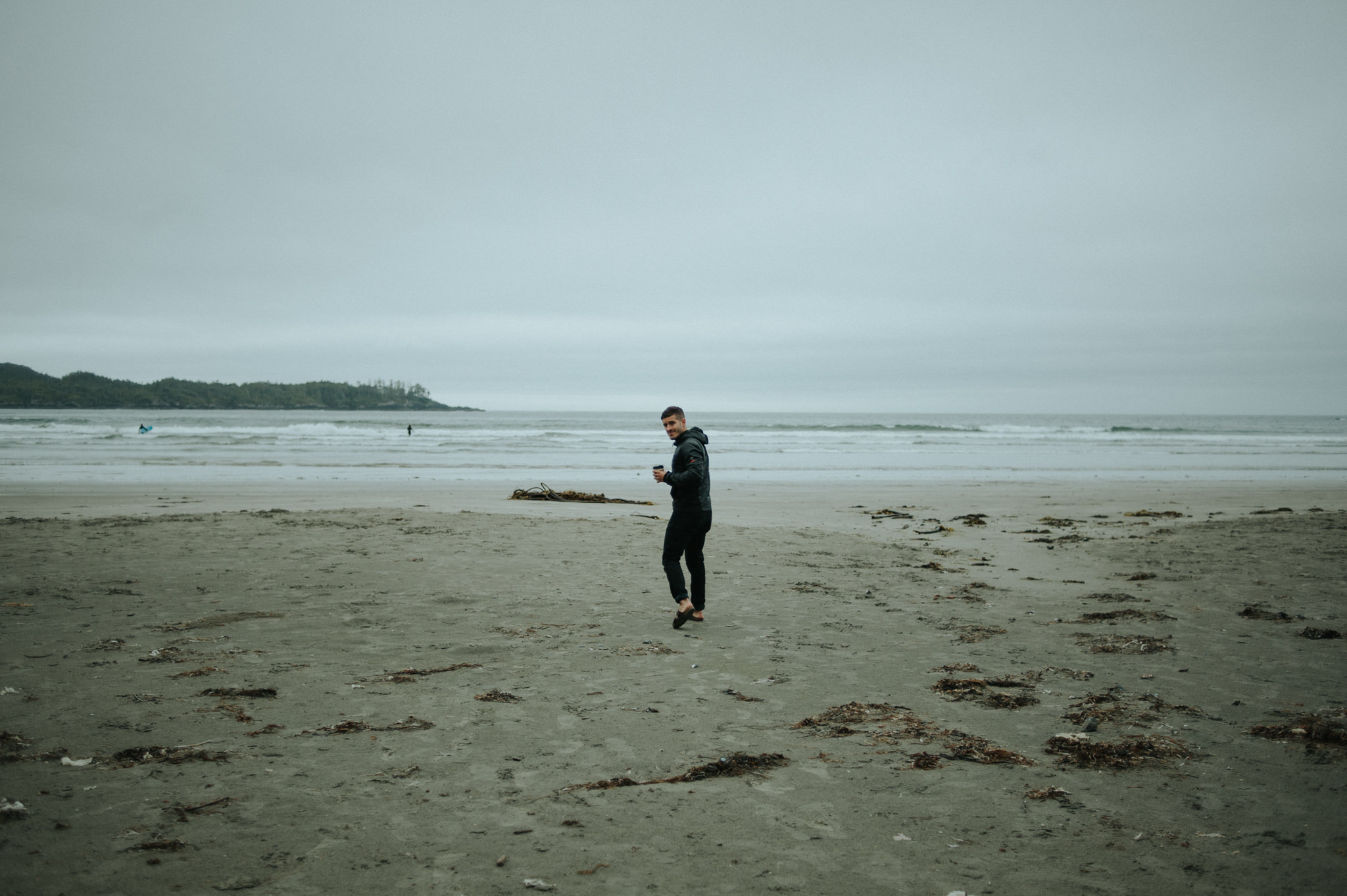 8. When in Tofino, you have to try surfing!
I honestly didn't think surfing would be as tough as it was. Although we snowboard and have fairly good balance, trying to stand up on a surf board is an entirely new thing and we were excited to try it out, albeit we weren't the best. The wet suits are a must, the water was pretty chilly.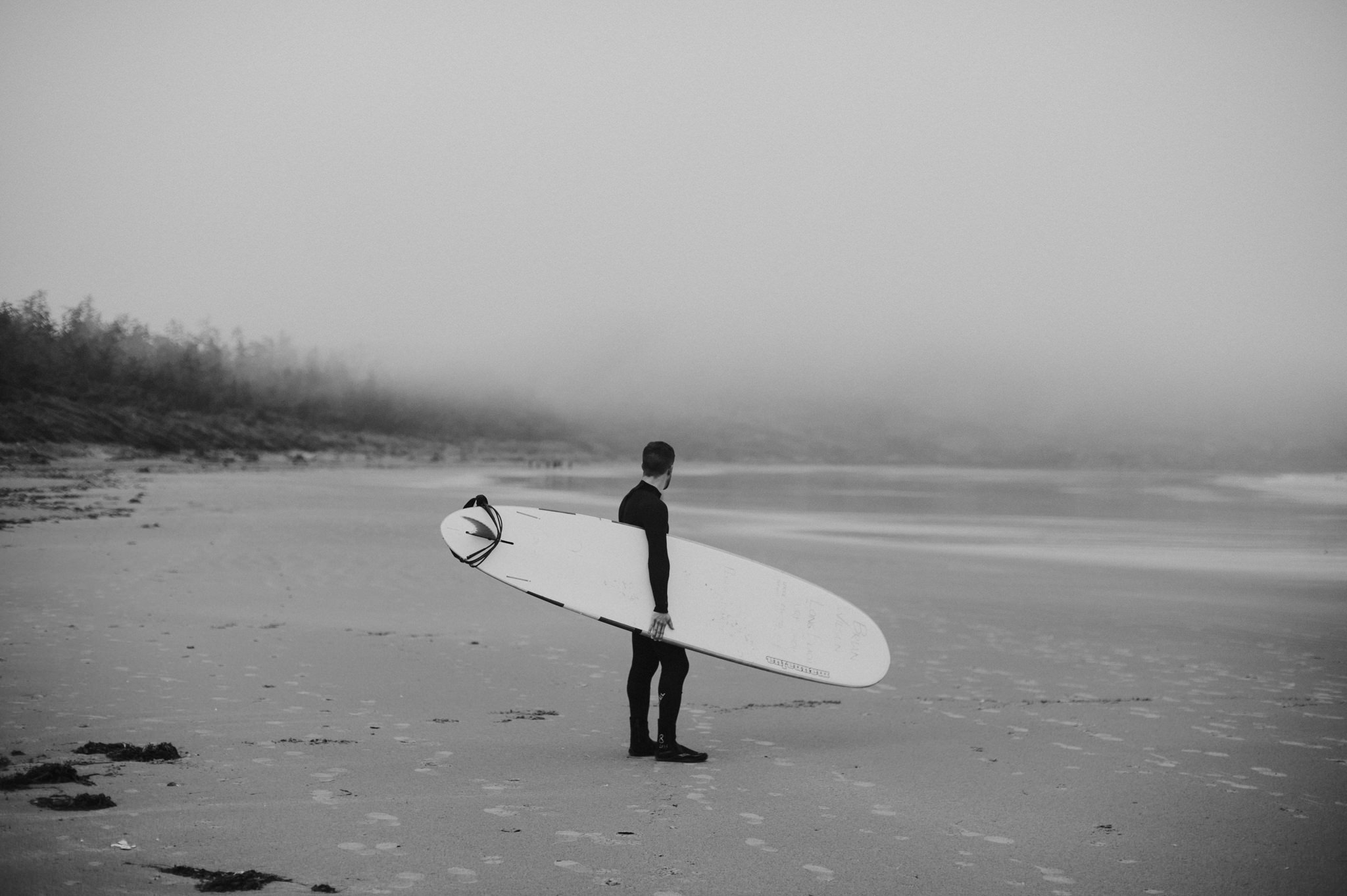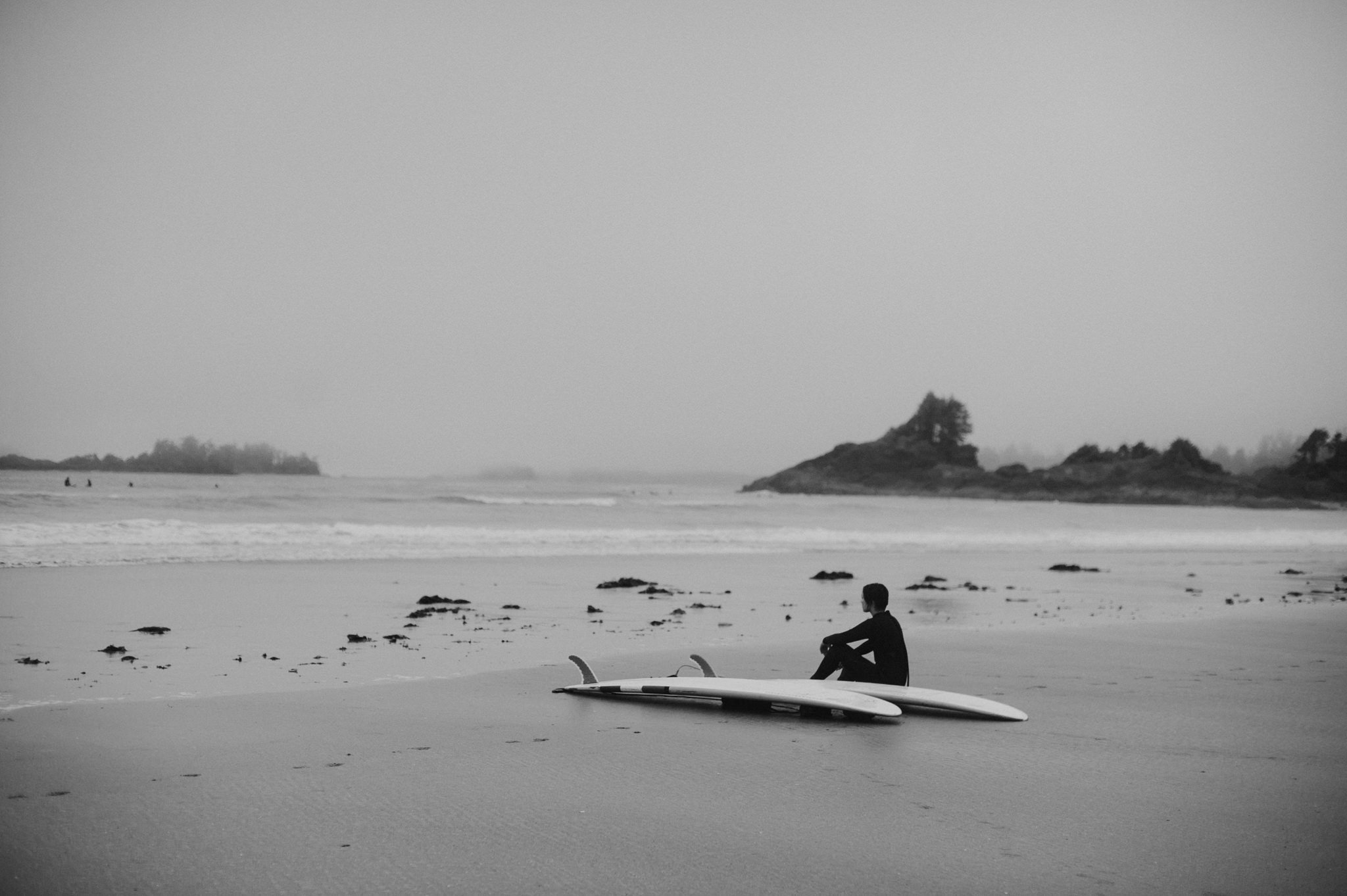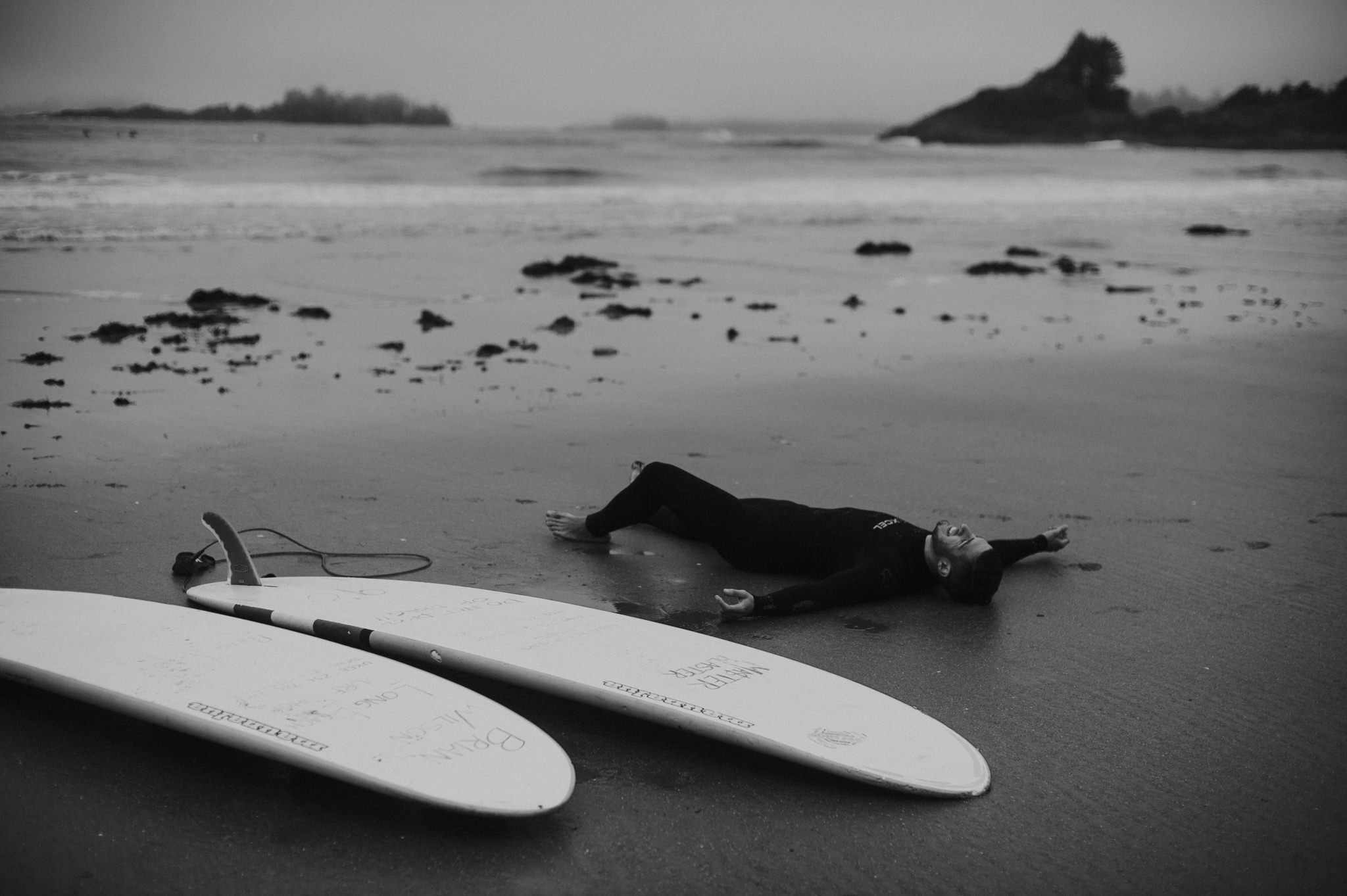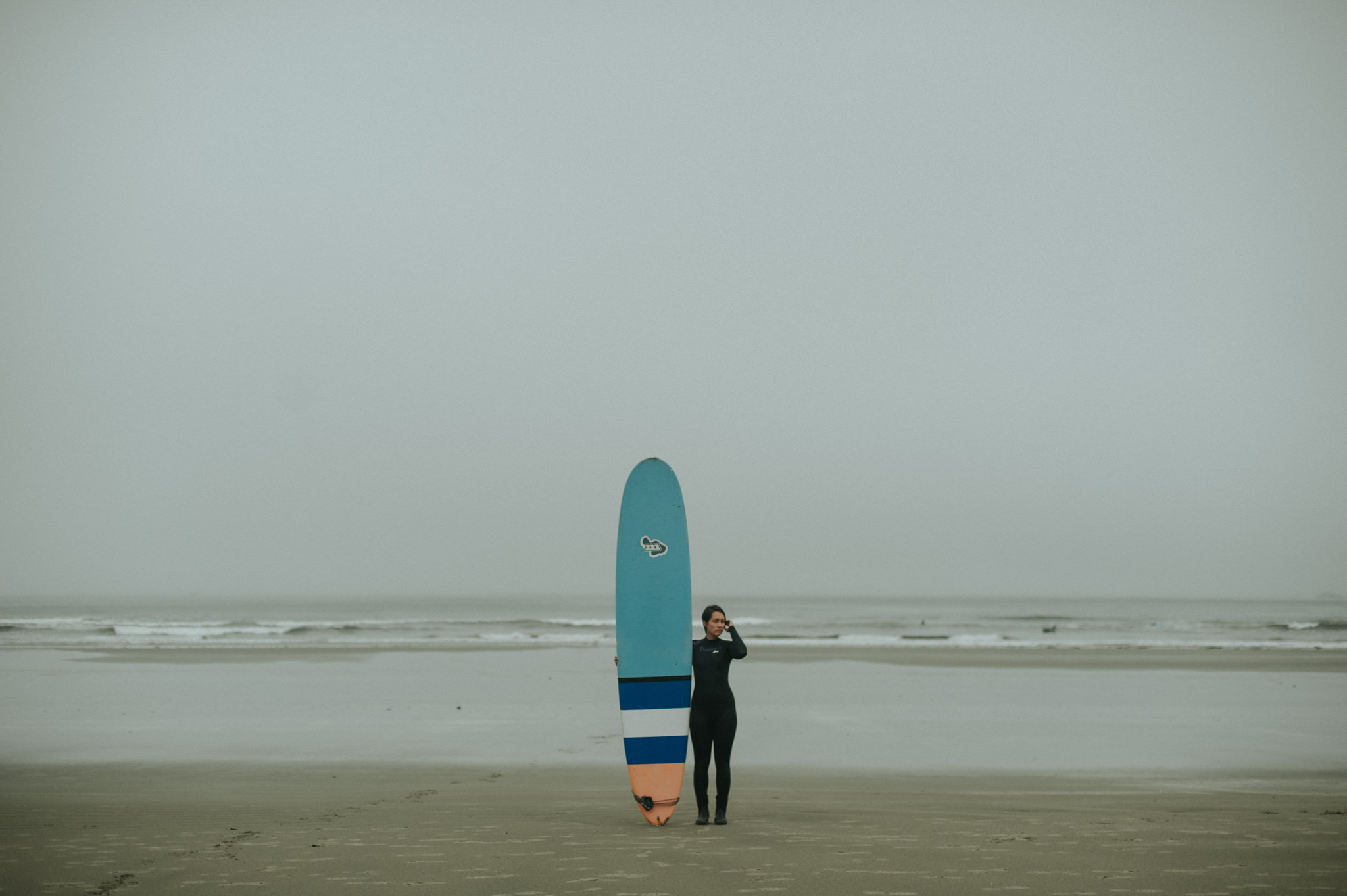 Lastly, we took a few portraits together!
We stayed in a cute a-frame called Tofino Inlet Cottages. We rarely take portraits of us together because selfies just aren't our thing but we made an effort this time to snap a few photos of us together. I thought about how I'd want to photograph a couple in this a-frame and managed to get these two which we love!
Other places worth checking out (obviously I'm only going to list food)
TACOFINO – Get the beef taco. I don't care that everyone goes there for fish tacos, the beef is the best. Also, while you're there, do yourself a favour and get a mango coconut smoothie.
REDCAN – One of the last hidden gems in Tofino. They make the best pizzas and their house salad is a meal itself. Then spoil yourself with fluffy chocolate pudding.
TOFITIAN COFFEE – According to Matt: "I need another." 10 minutes have finishing his coffee.