This Second Floor Events wedding took on many variations and postponements due to the pandemic but what we ended up with was an incredibly thoughtful and intimate Jewish ceremony on a gorgeous summer day. Although it wasn't what they had originally envisioned, it was exactly how it was supposed to be. Surrounded by their families and closest friends, it was joyful and colourful. We finished the night off with some unexpected and creative images that I thought up while everyone ate dinner. It was a bit electric and completely captivating. What an incredible day to be a part of!
What was most important to you when planning your intimate wedding?
We didn't plan to have an intimate micro-wedding. The pandemic made that decision for us. But, facing the threat of them potentially not being allowed to be there also showed us that the absolute most important details on our wedding day were the people. It was a bare necessity to at least have our lifetime Ride or Dies (i.e. parents, siblings, &  best best friends) there – the rest of the details, we can live without. 
Any wedding planning advice you'd like to share?
Don't get distracted by unnecessary add-ons (Like spoon walls!? They exist.), unless you've got the money to throw around to support that
Don't bring your parents to the menu tasting 
Stop telling yourself you need to find the absolutely perfect dress, it doesn't exist. But do make sure you feel great in it!
Assign tasks for the groom to do too (e.g. book the DJ, book the hotel). It's only fair!
Don't feel obligated to follow anyone's advice. If it doesn't feel right, do what does. 
Free for all (share anything else you'd like!) 
Quick shout out to all the pandemic wedding couples! I hope every one of you, past and present, still managed to have a dreamy day. Even if it wasn't what you always imagined it would be. But – makes for a good story, no?!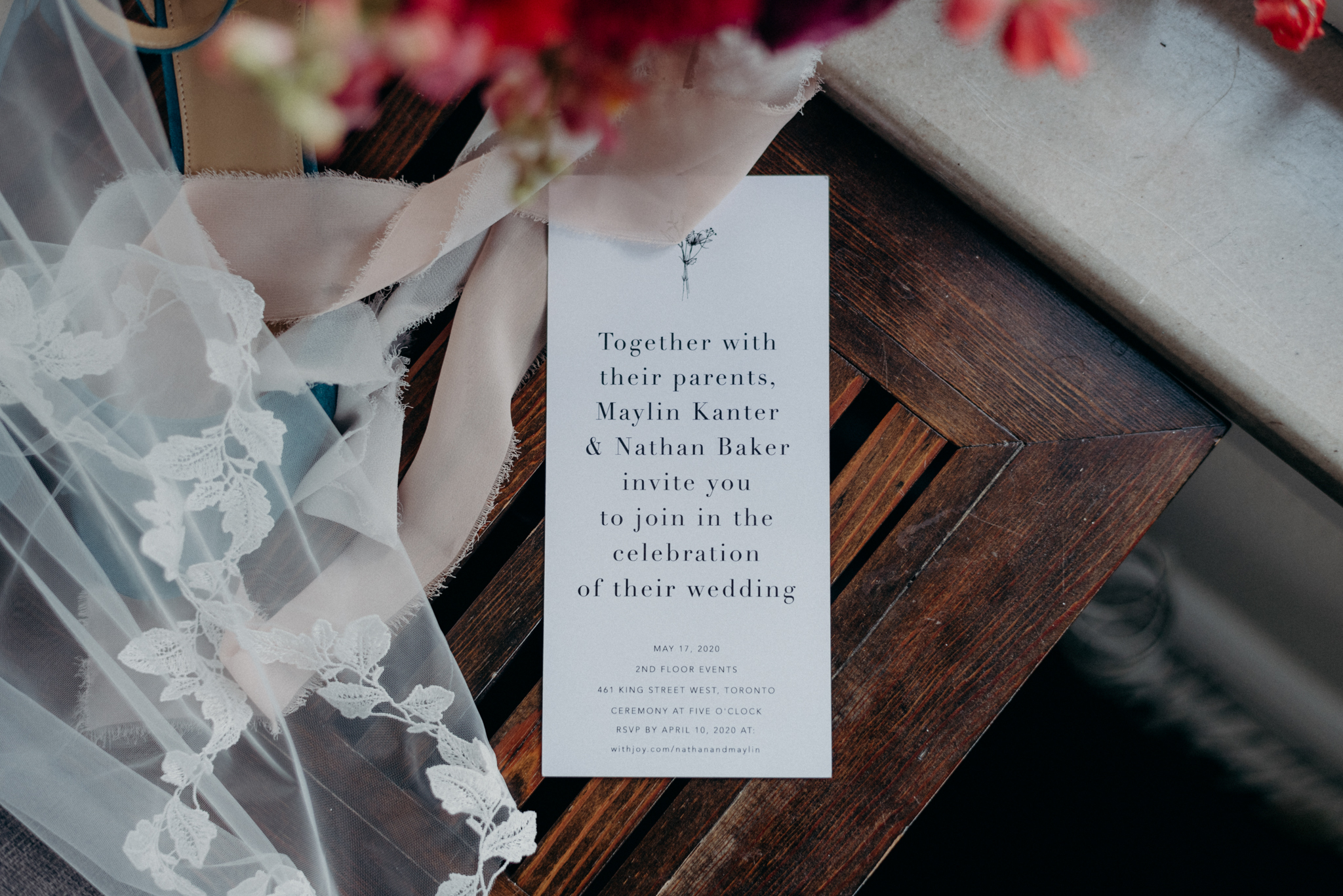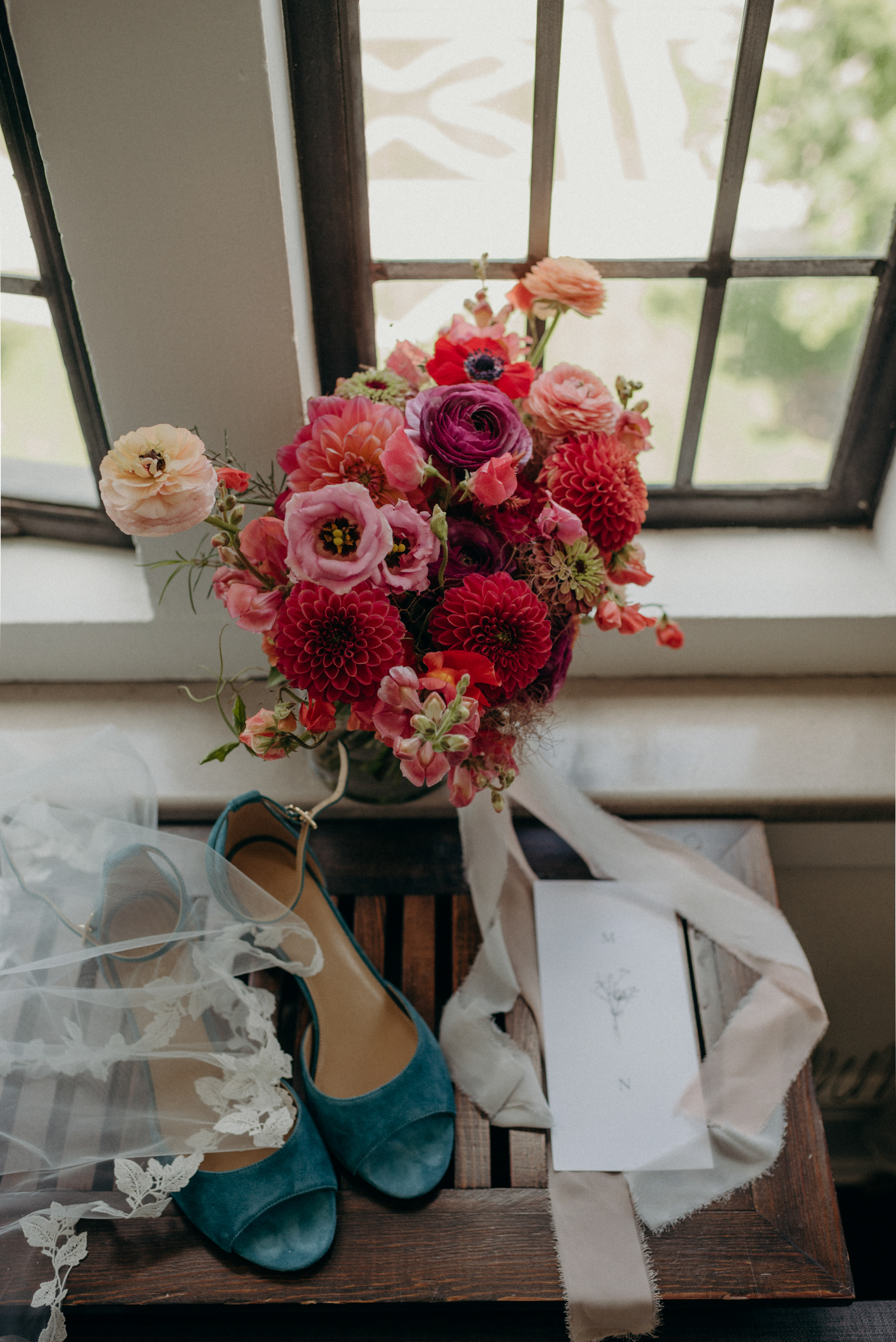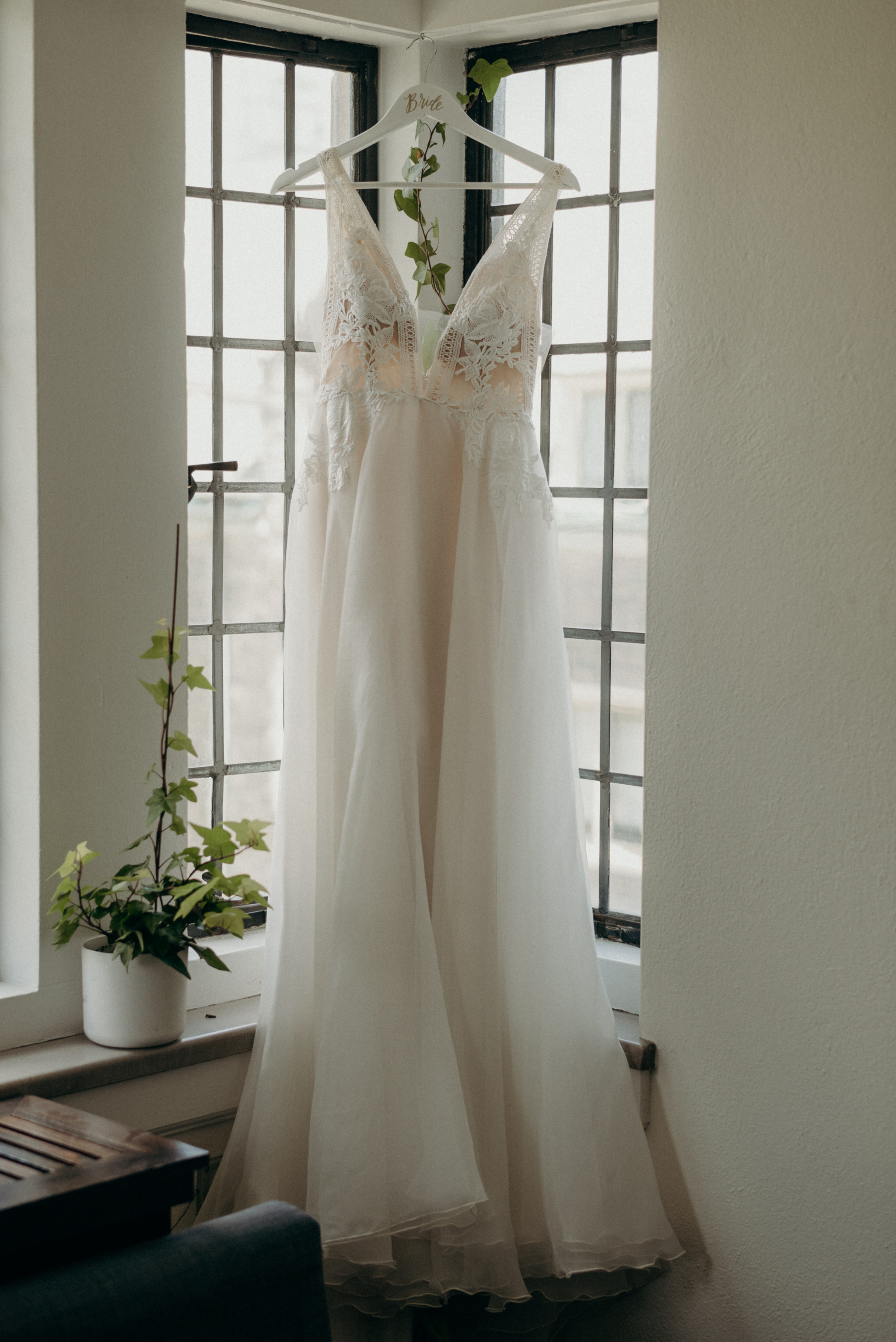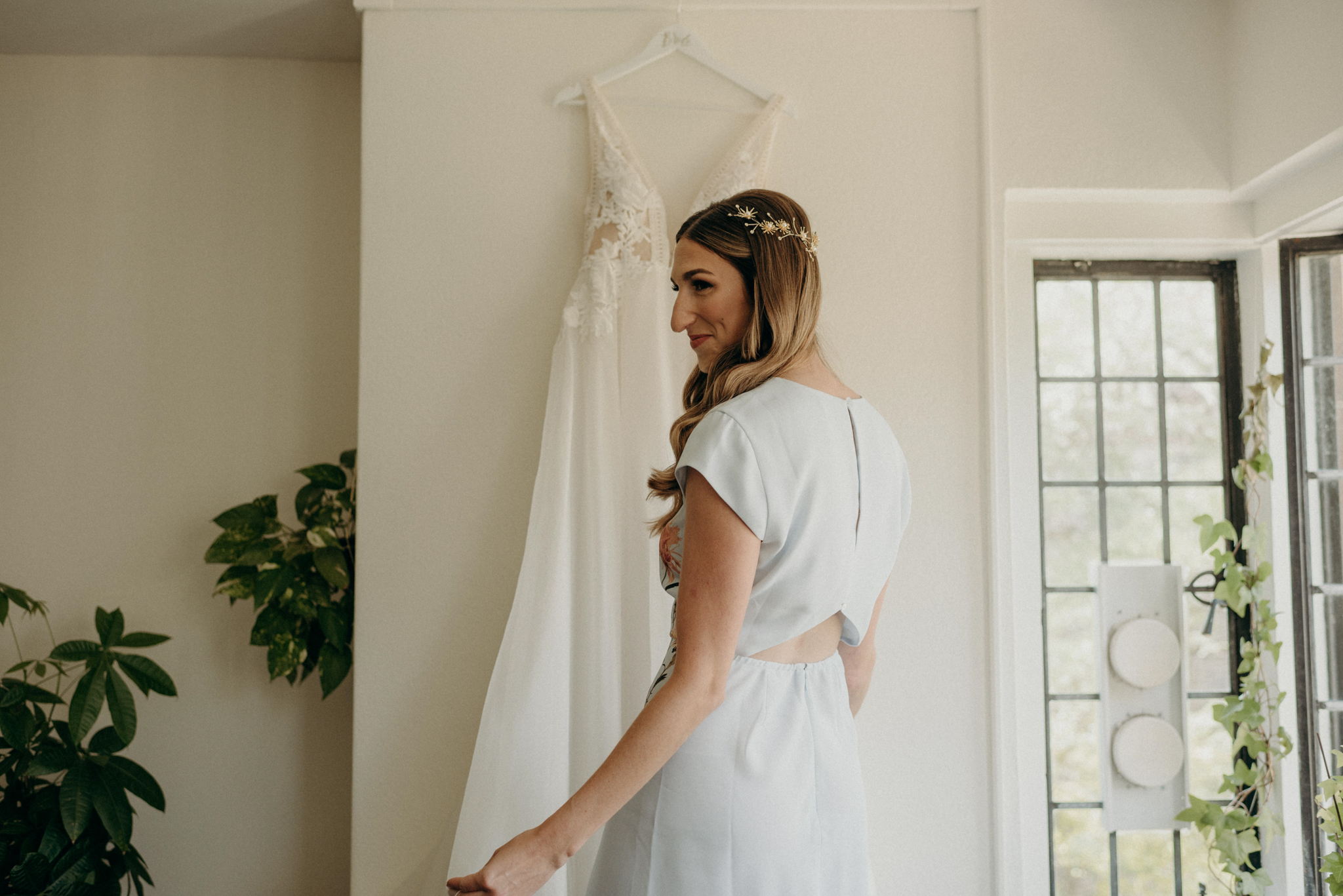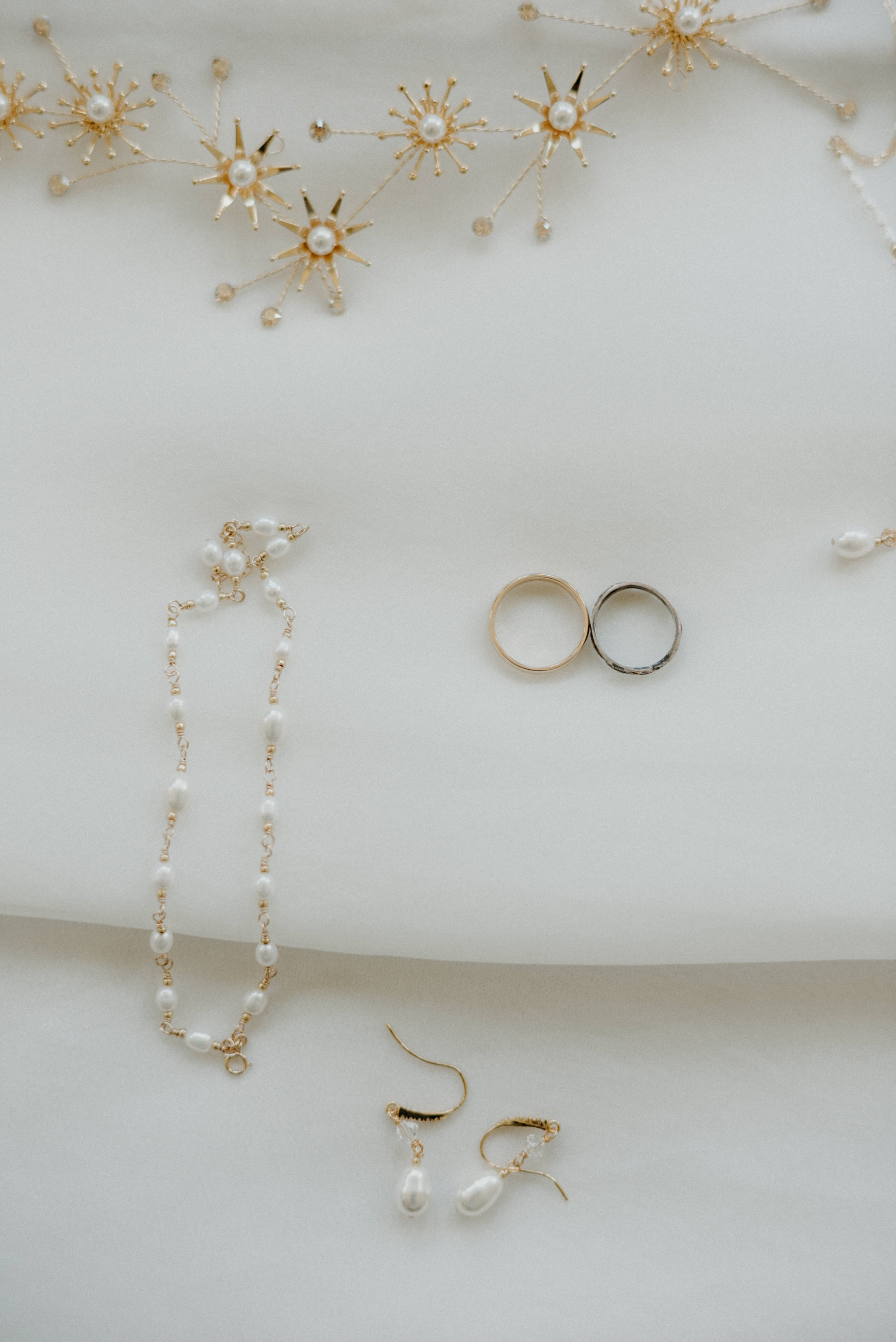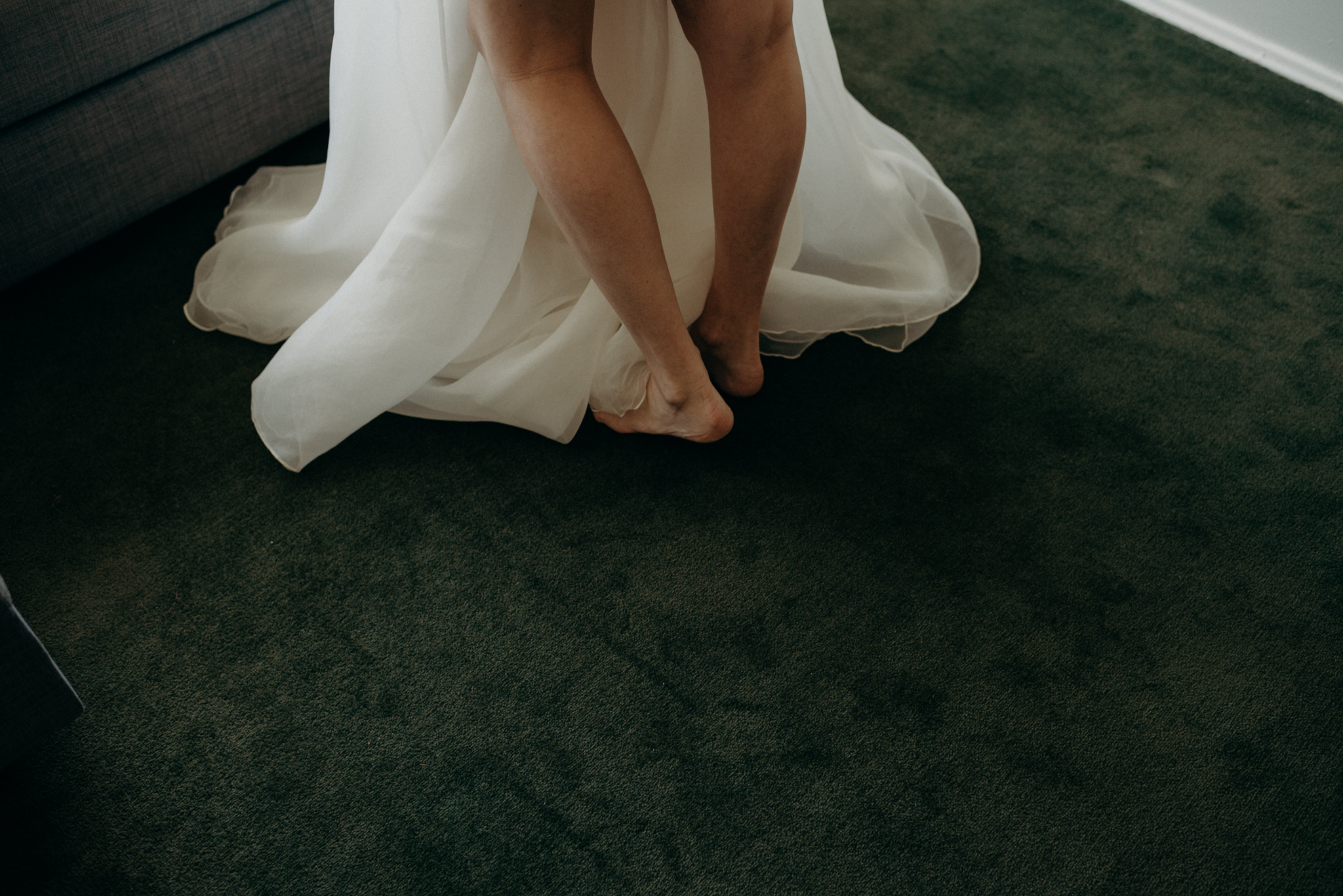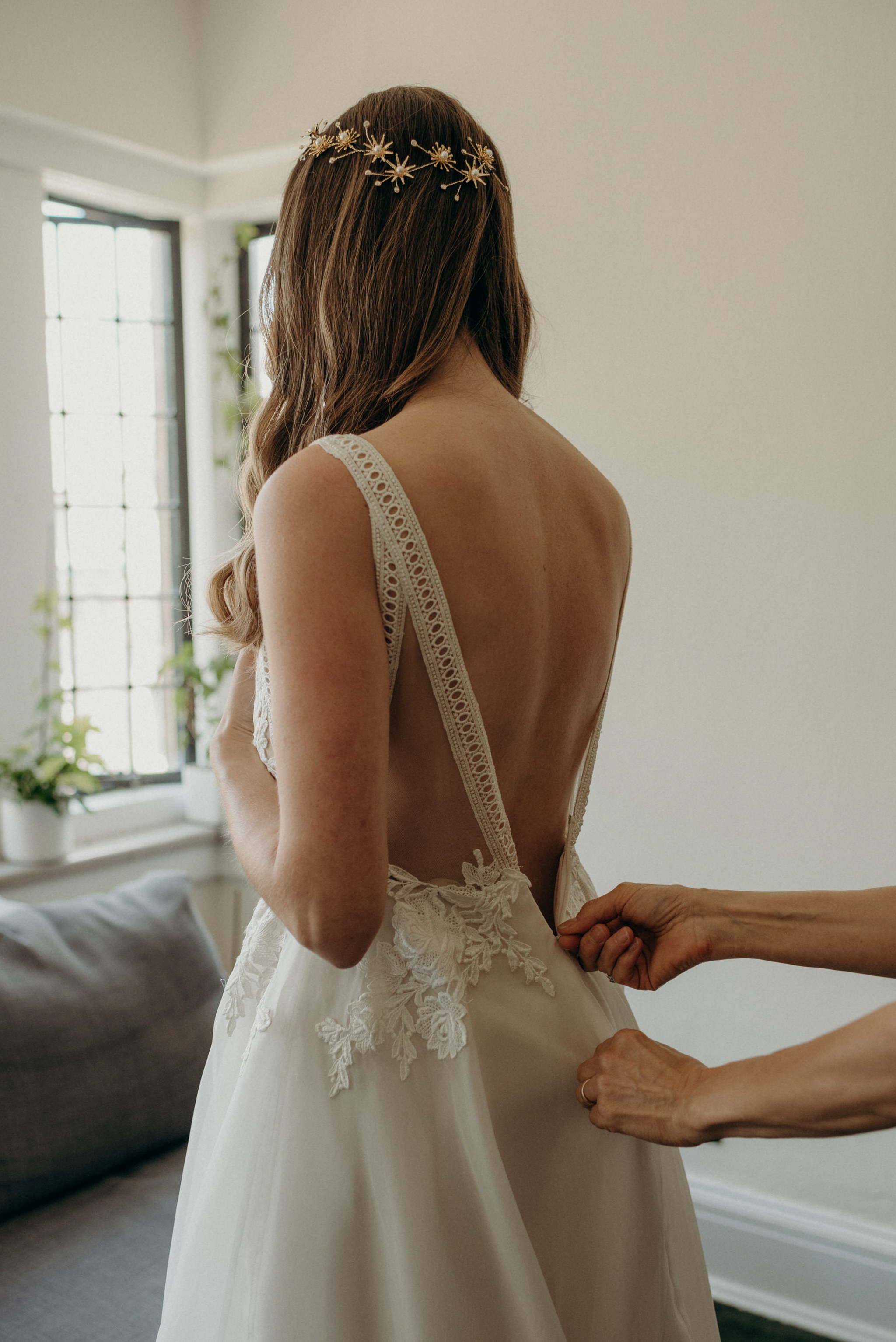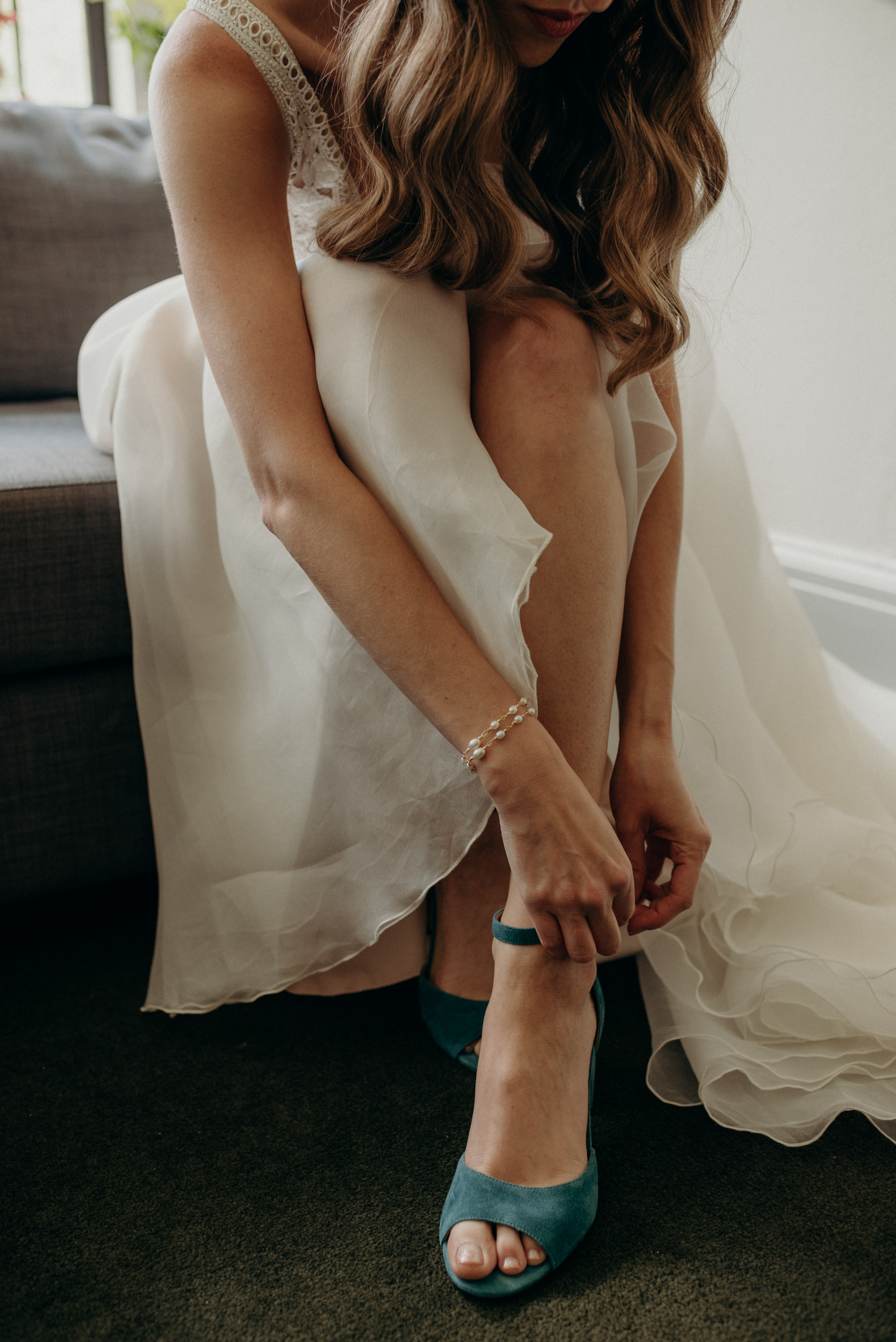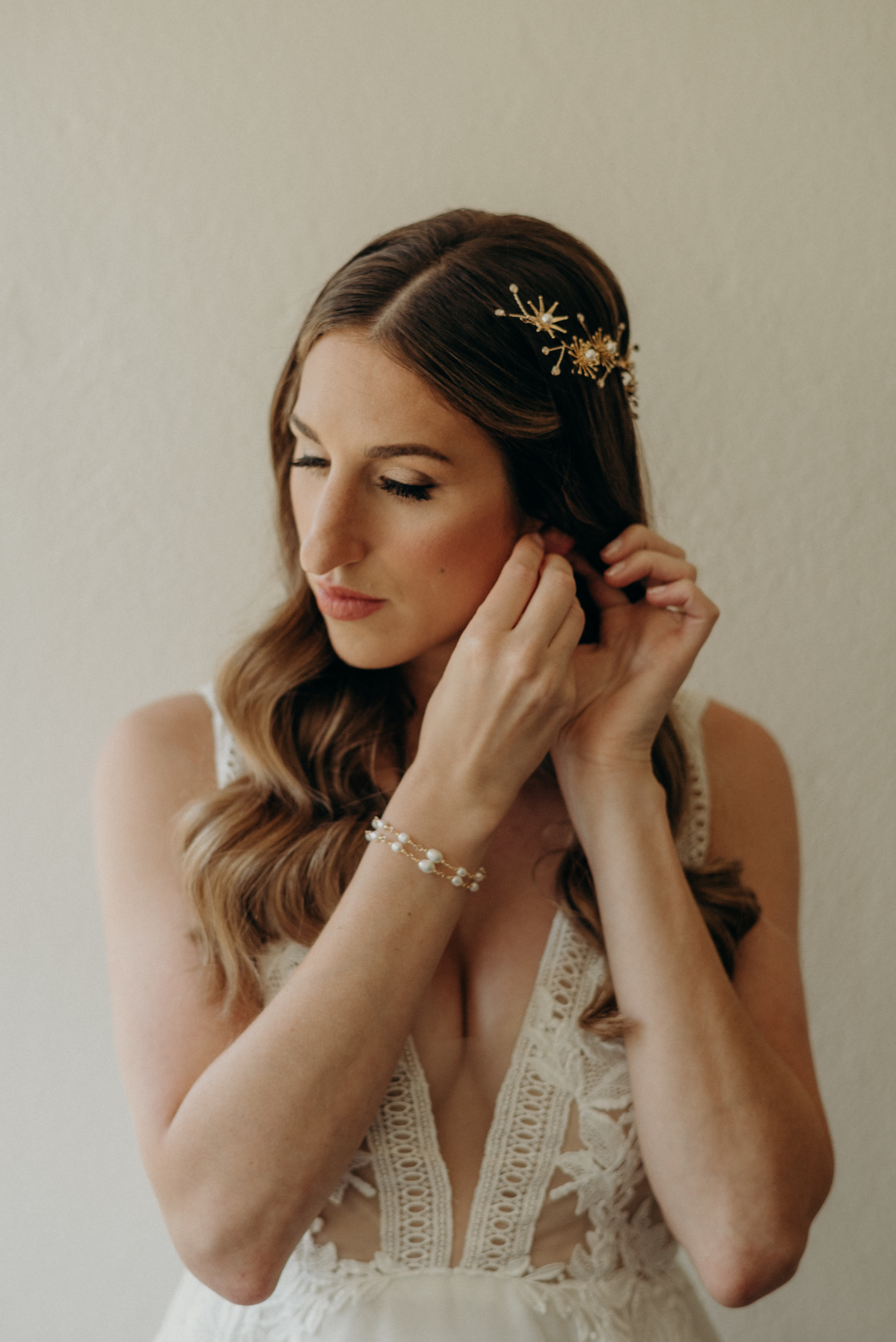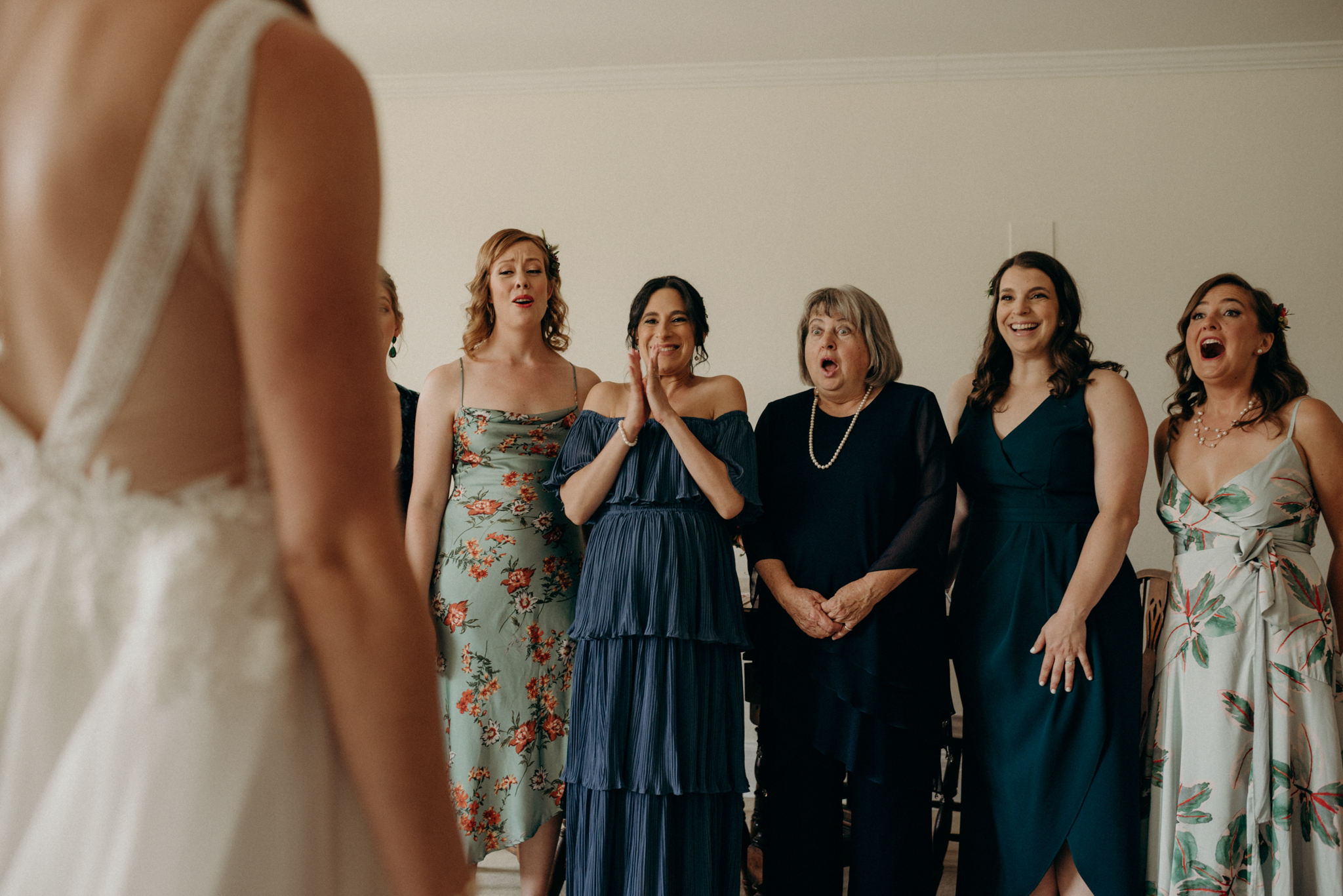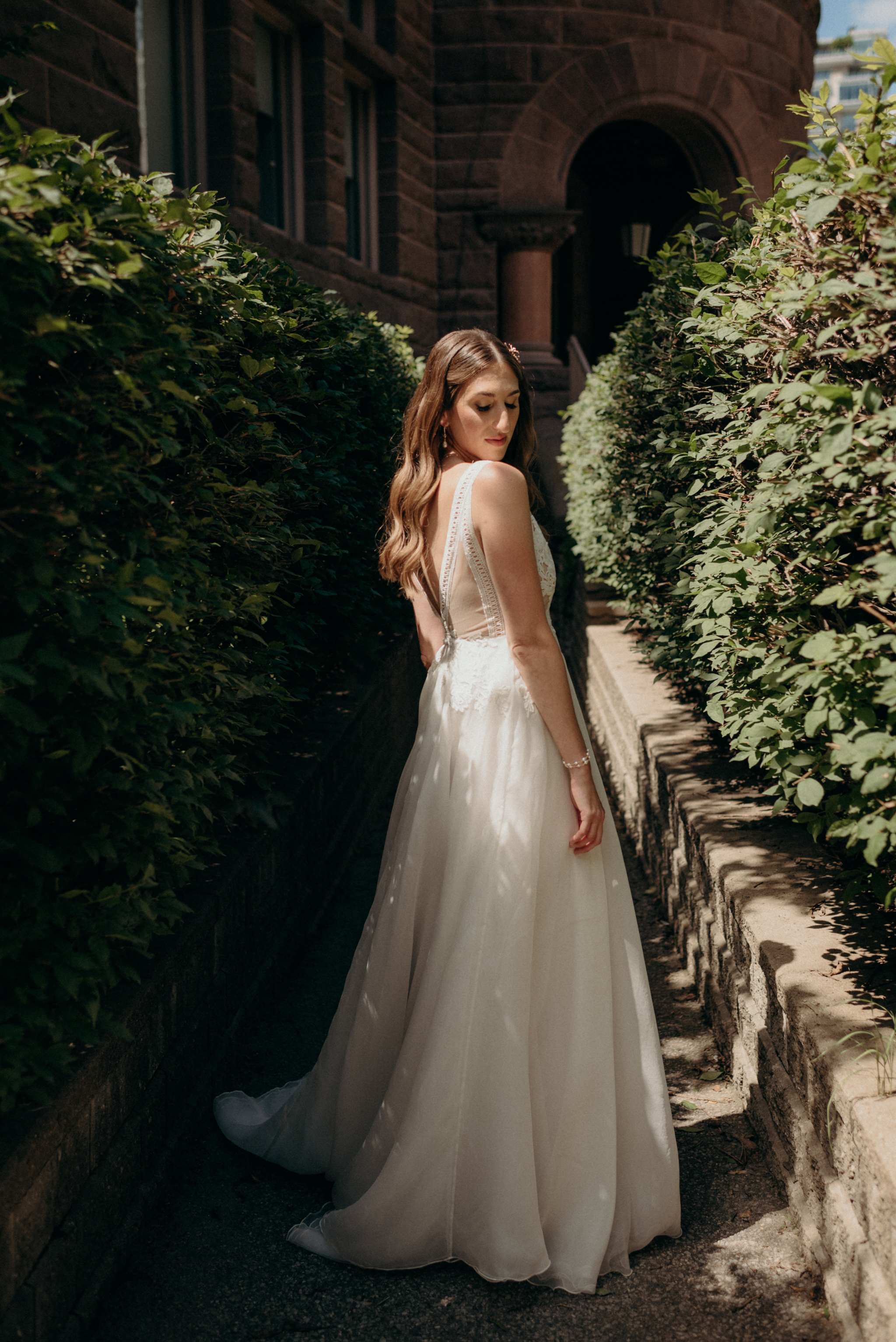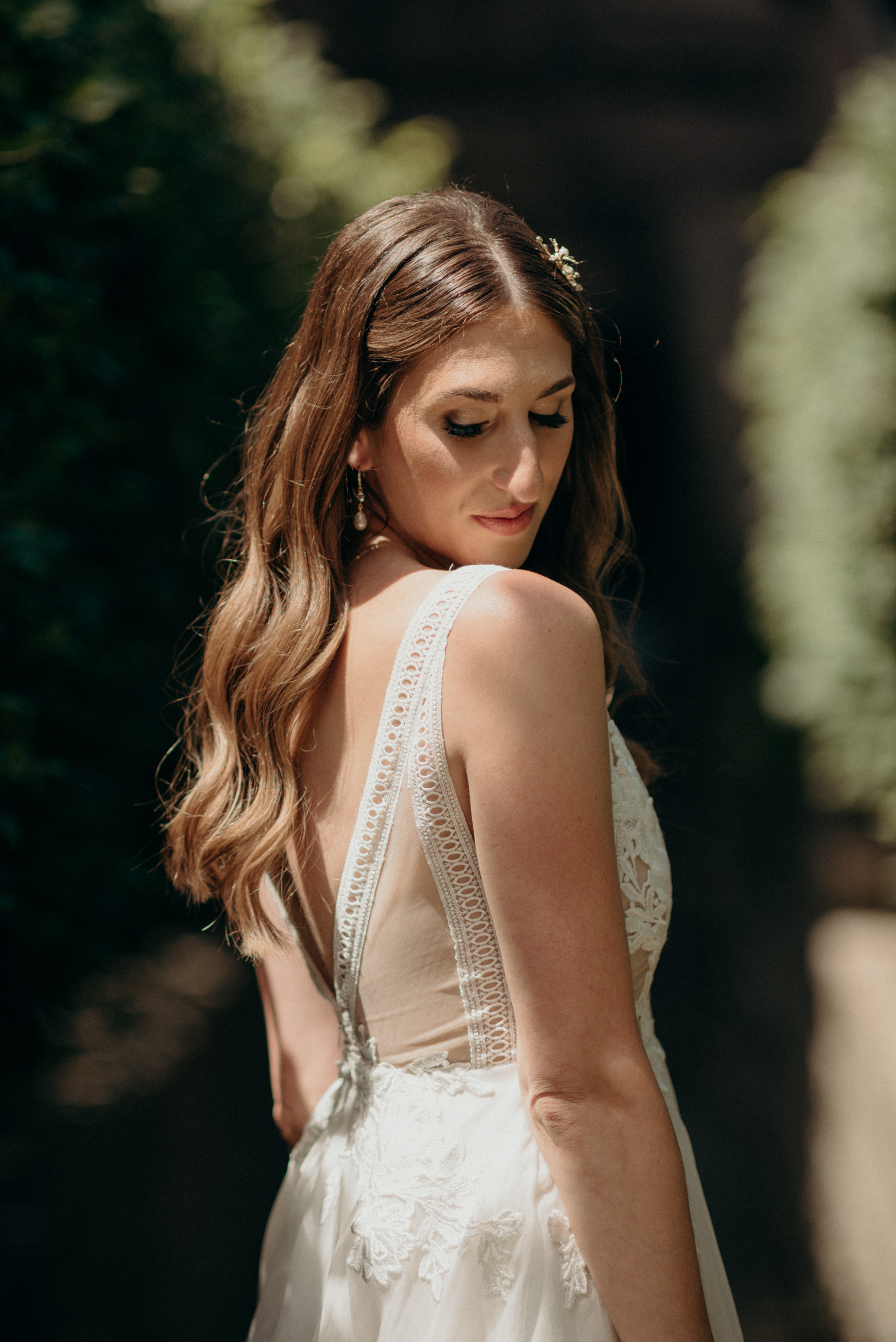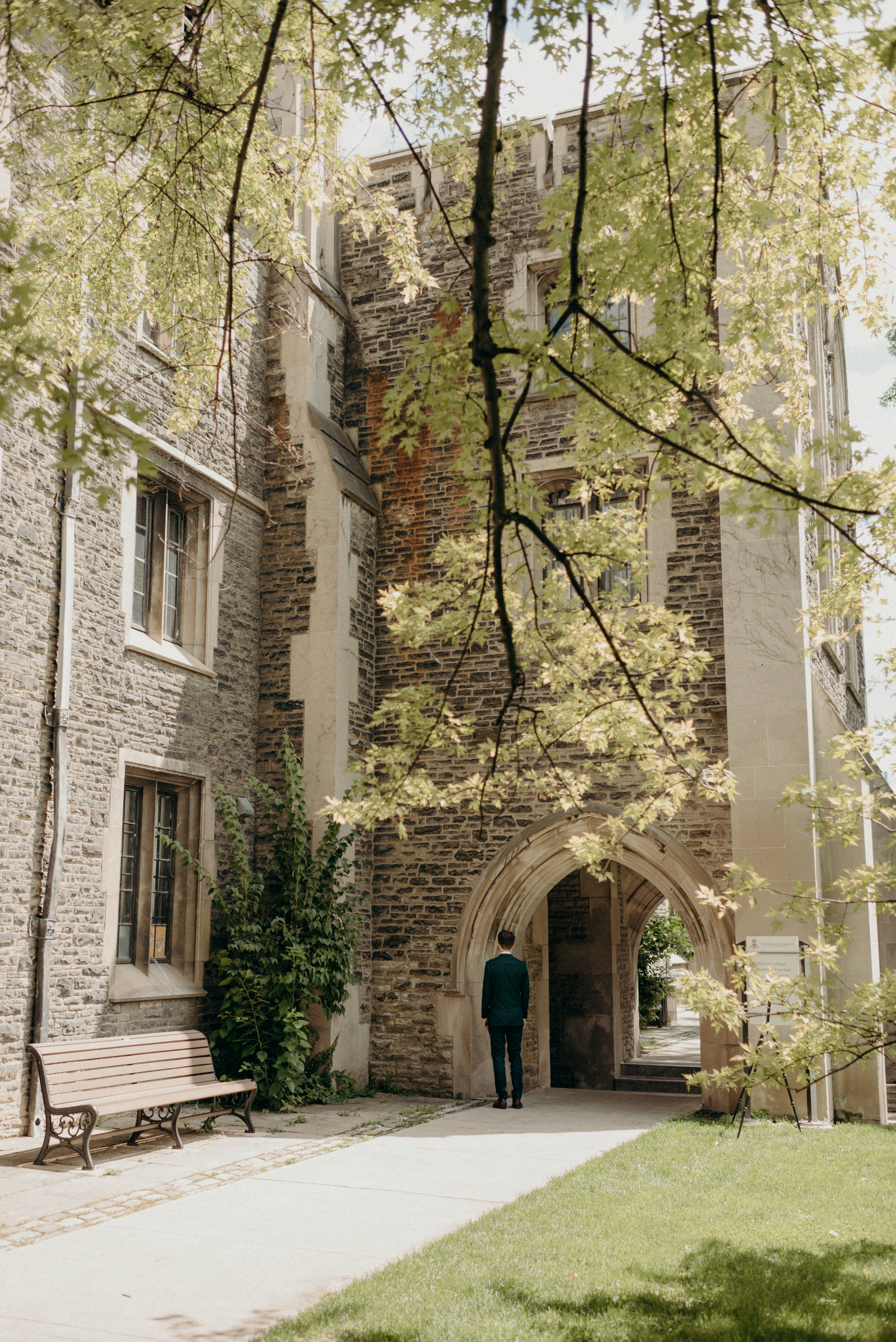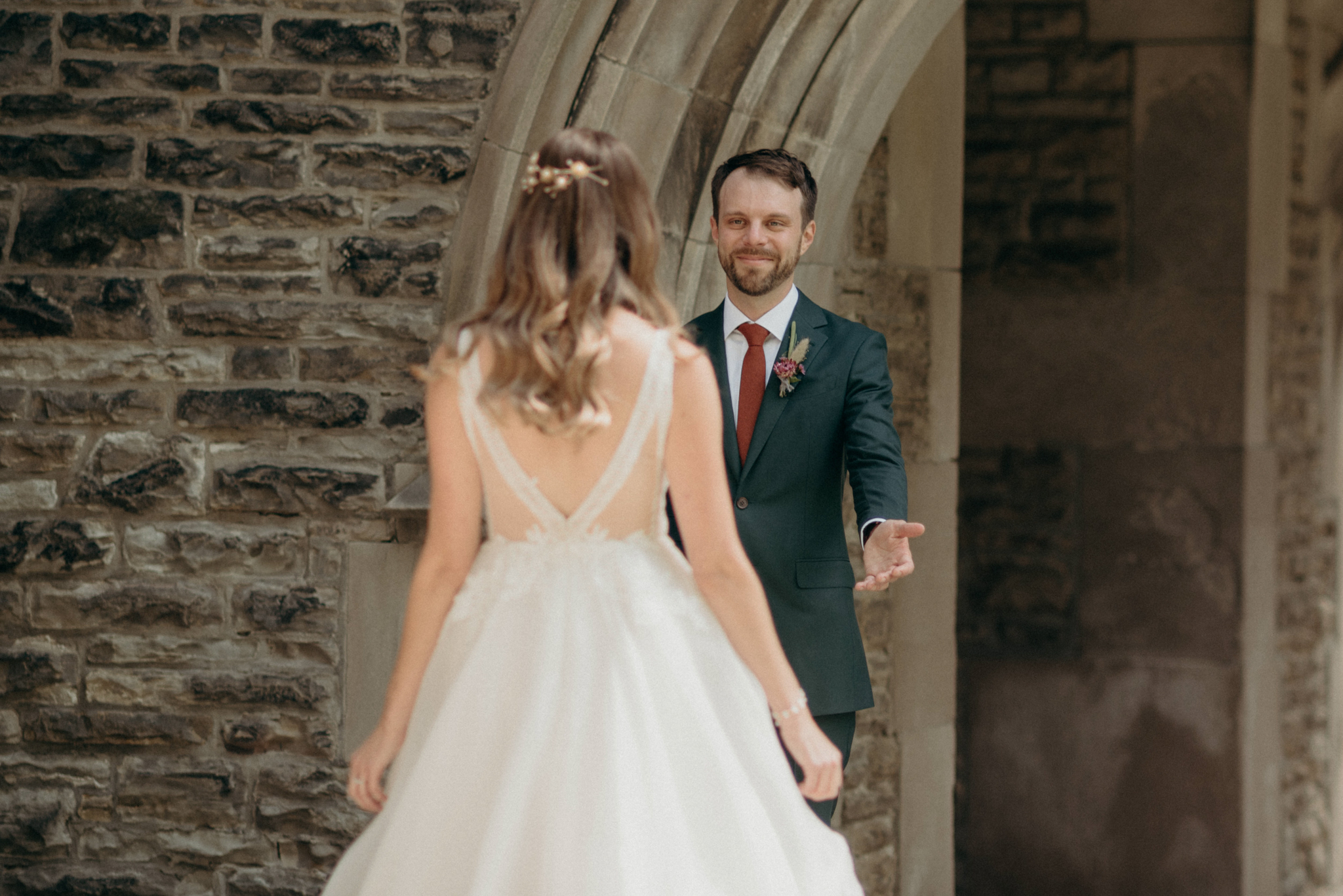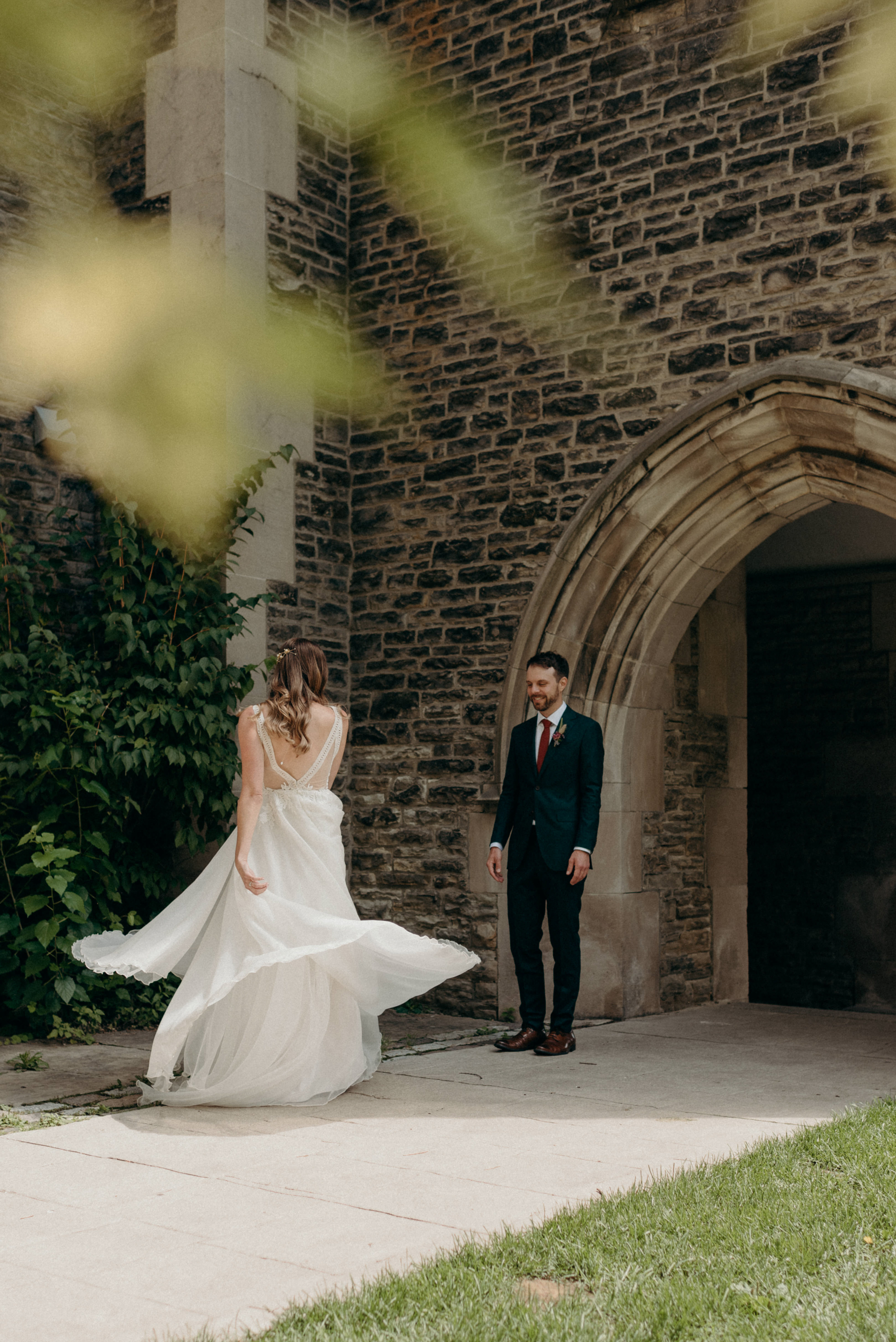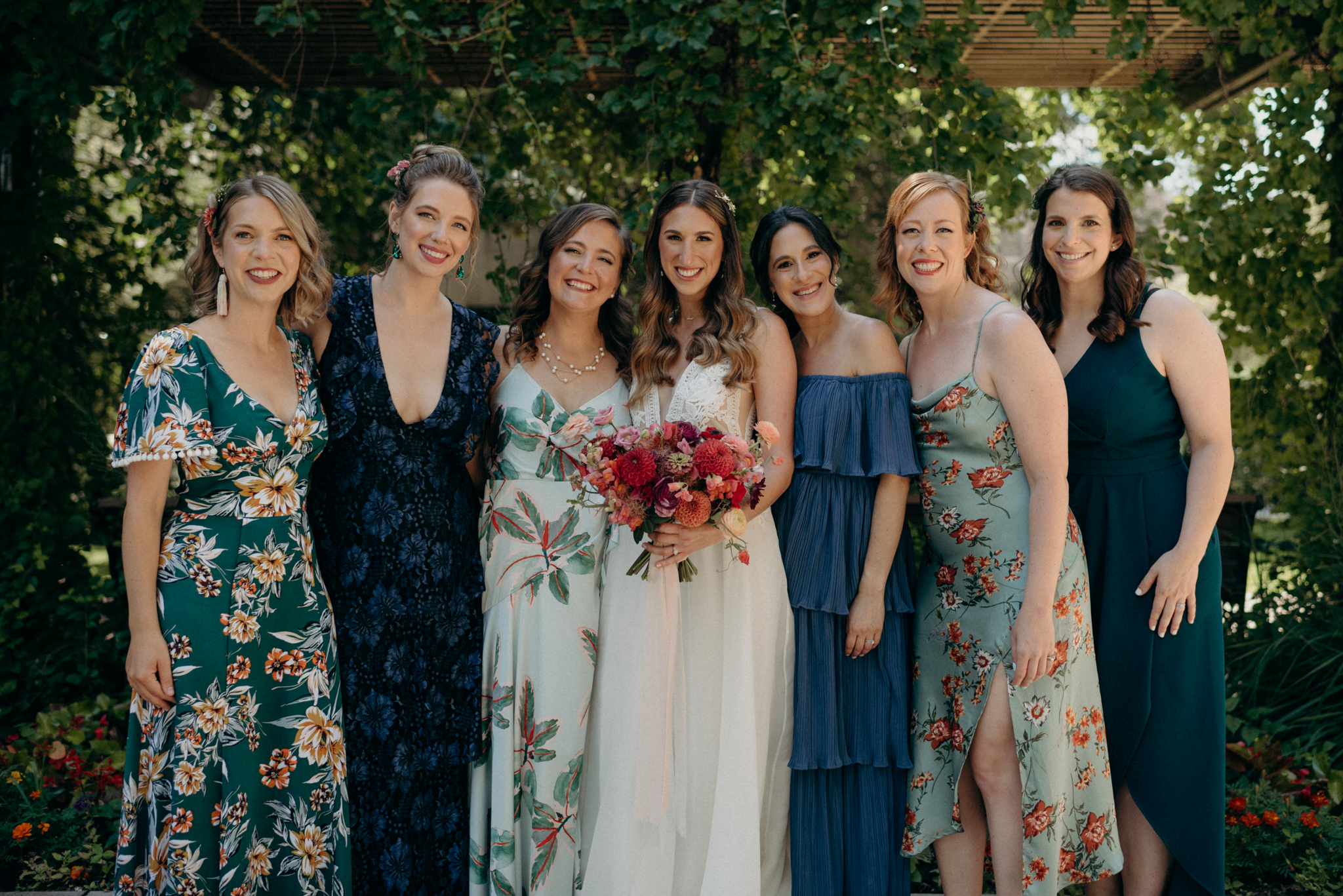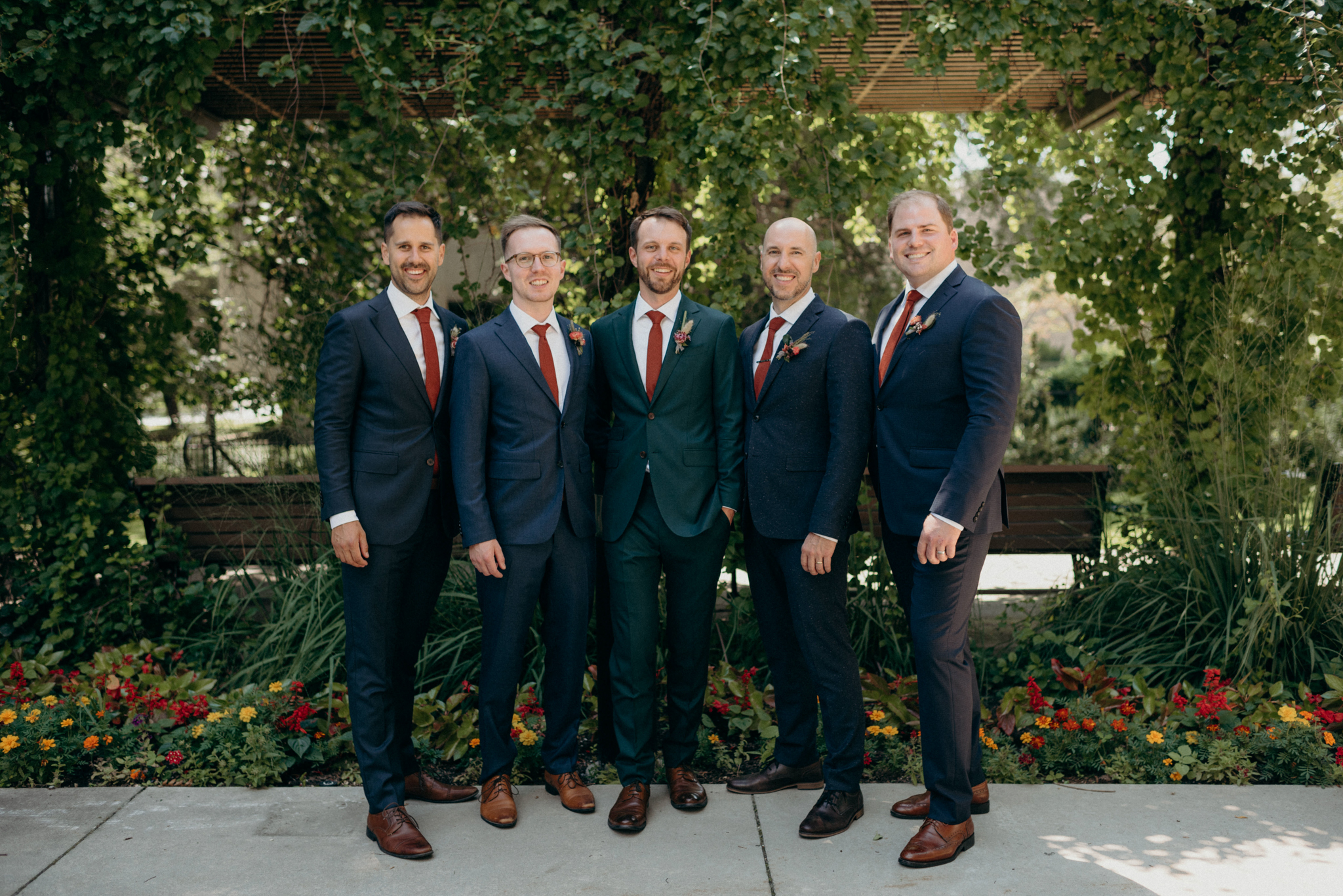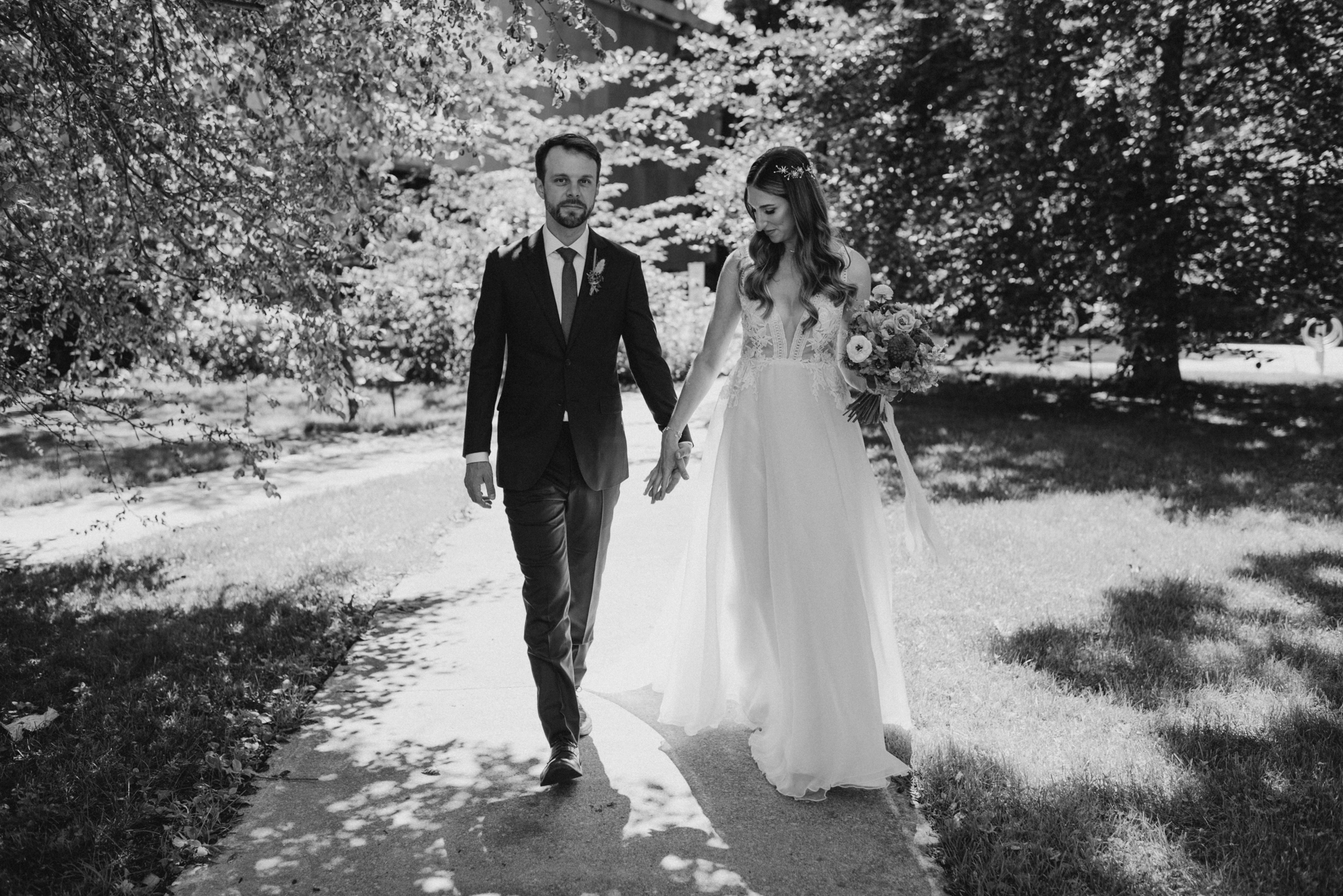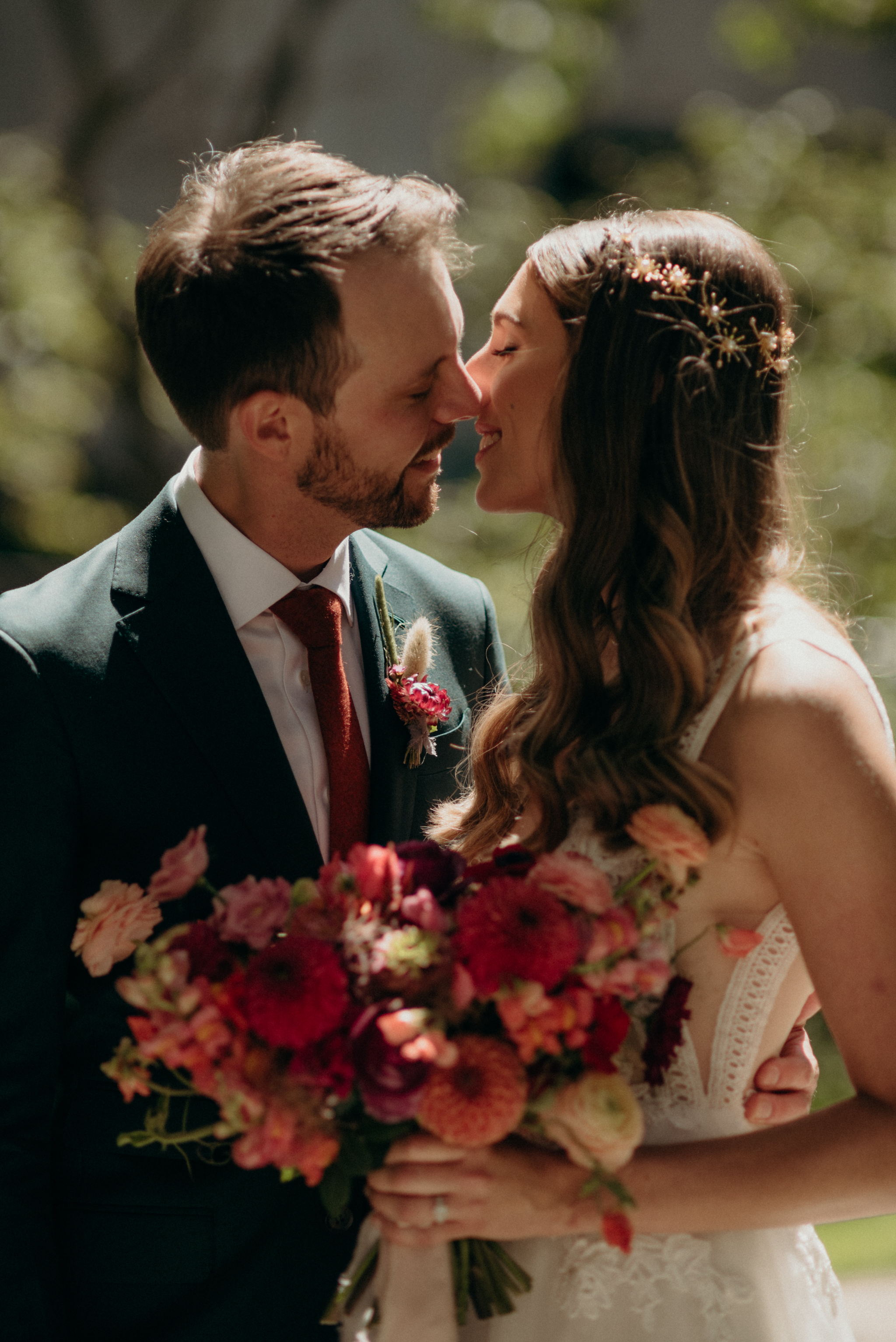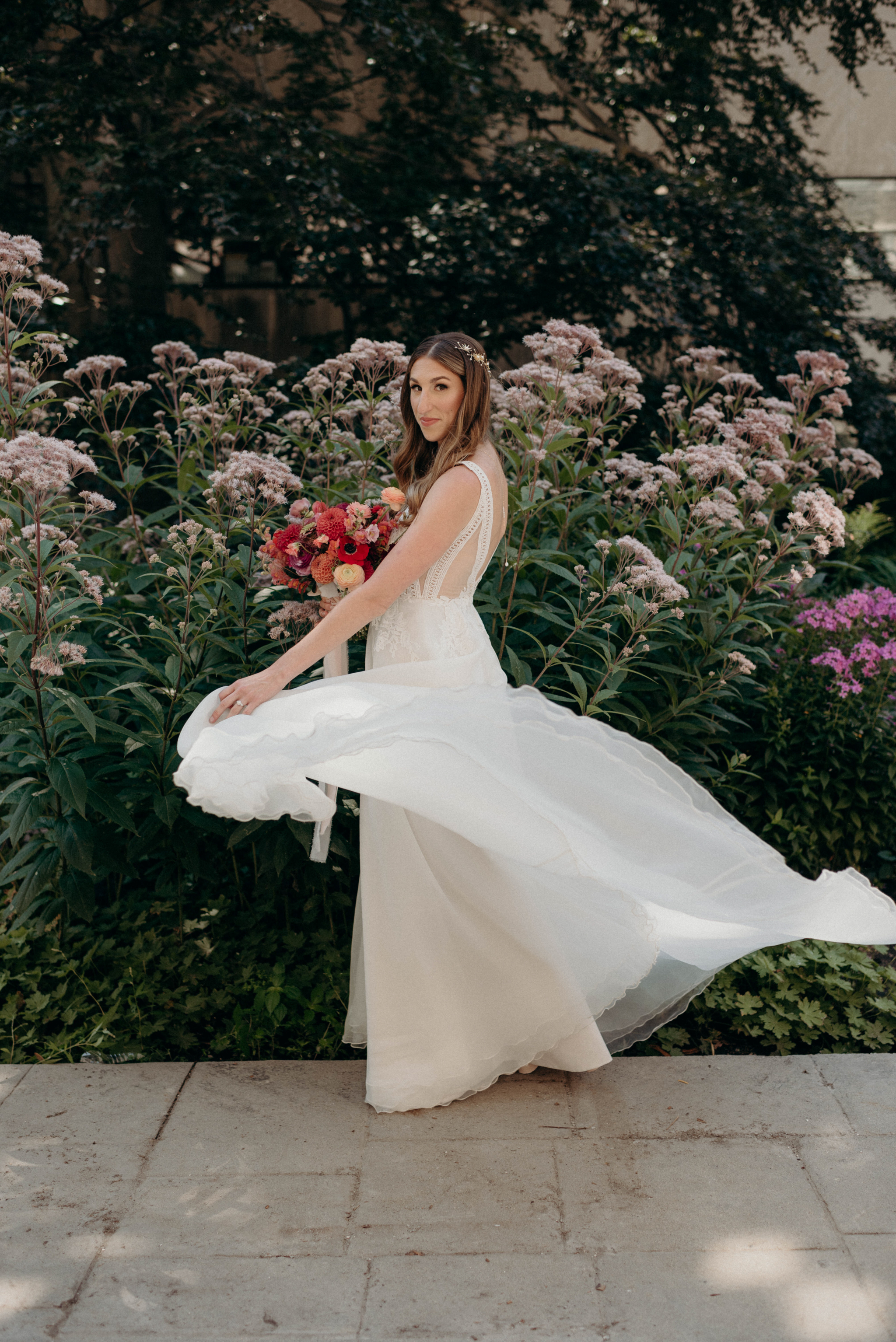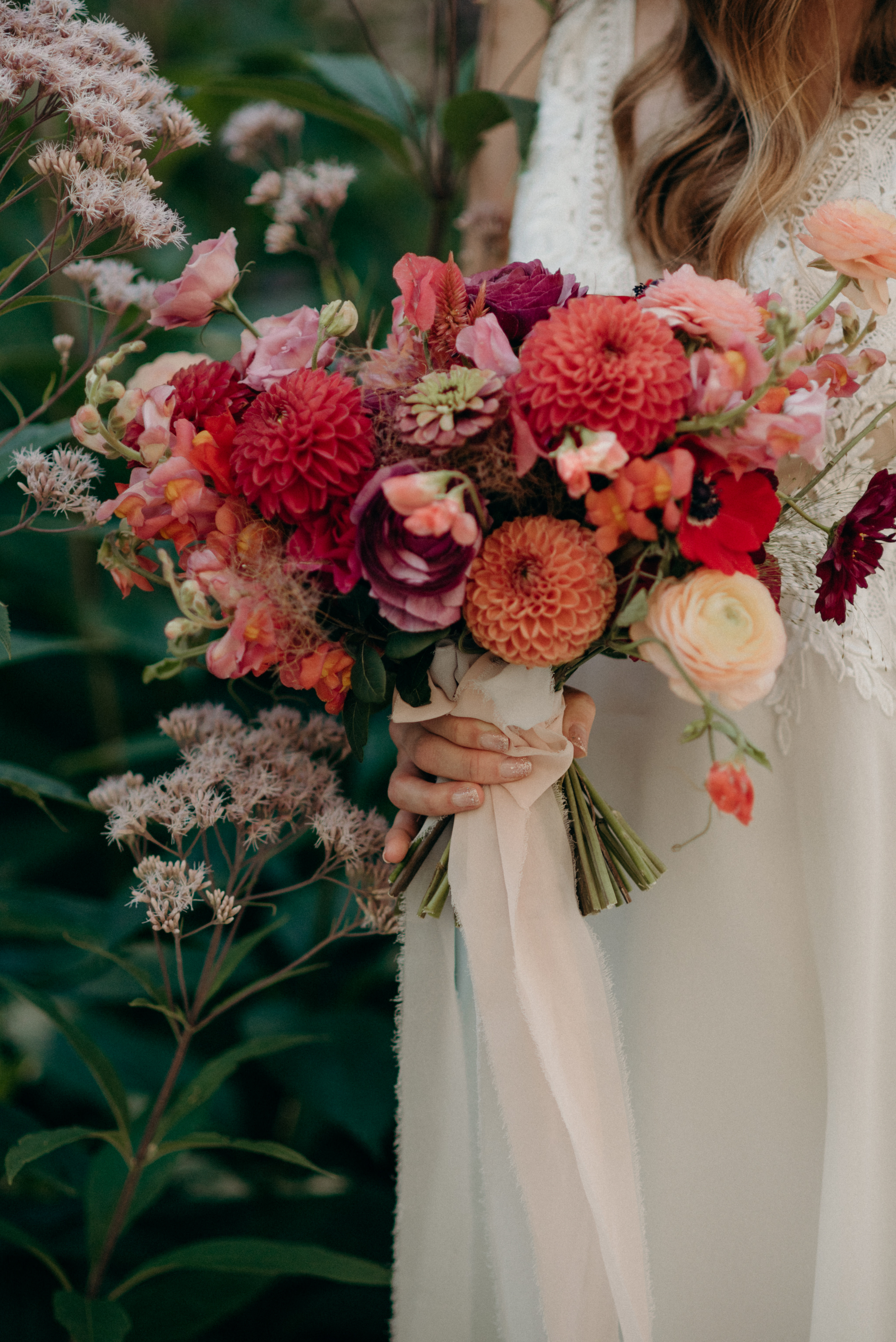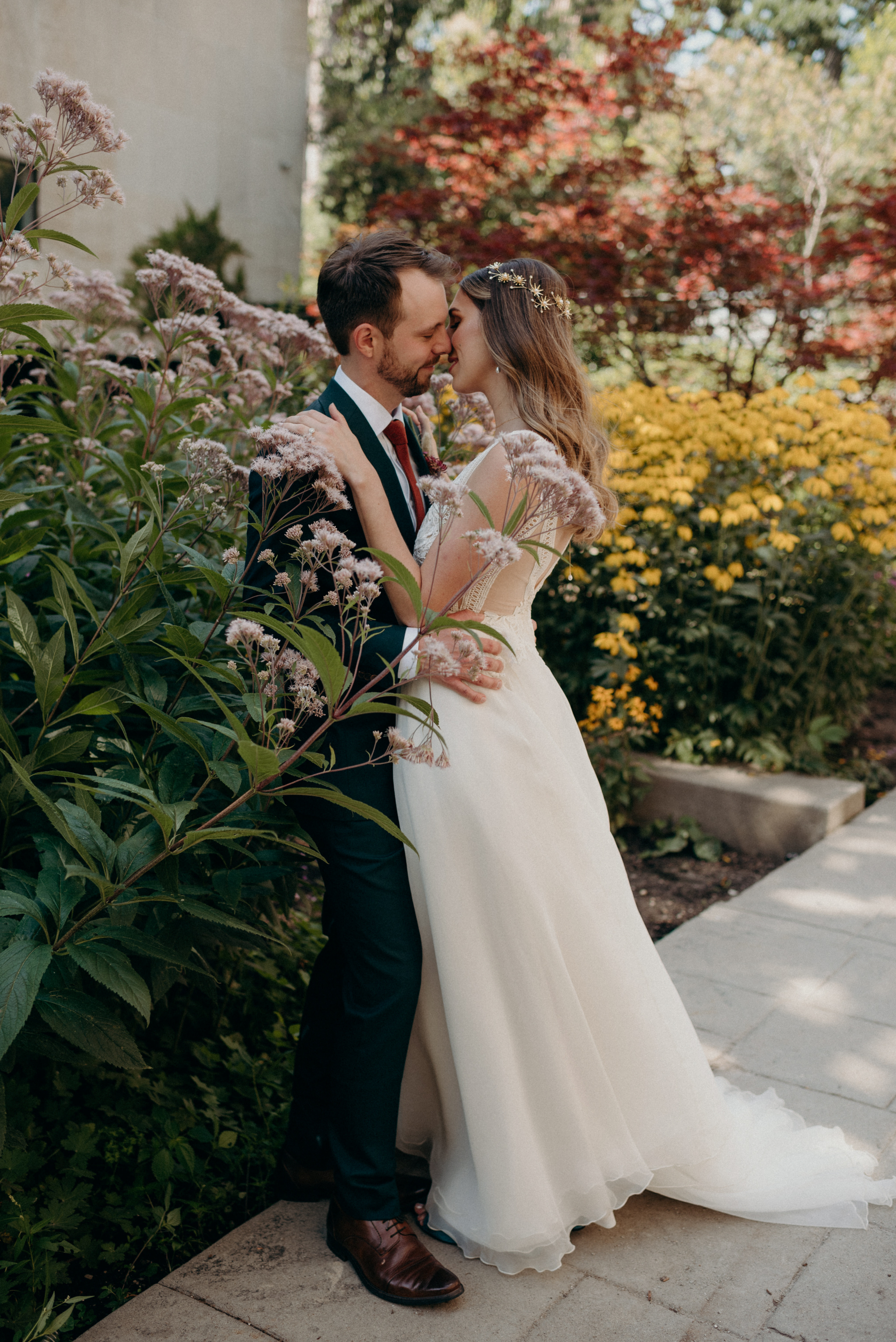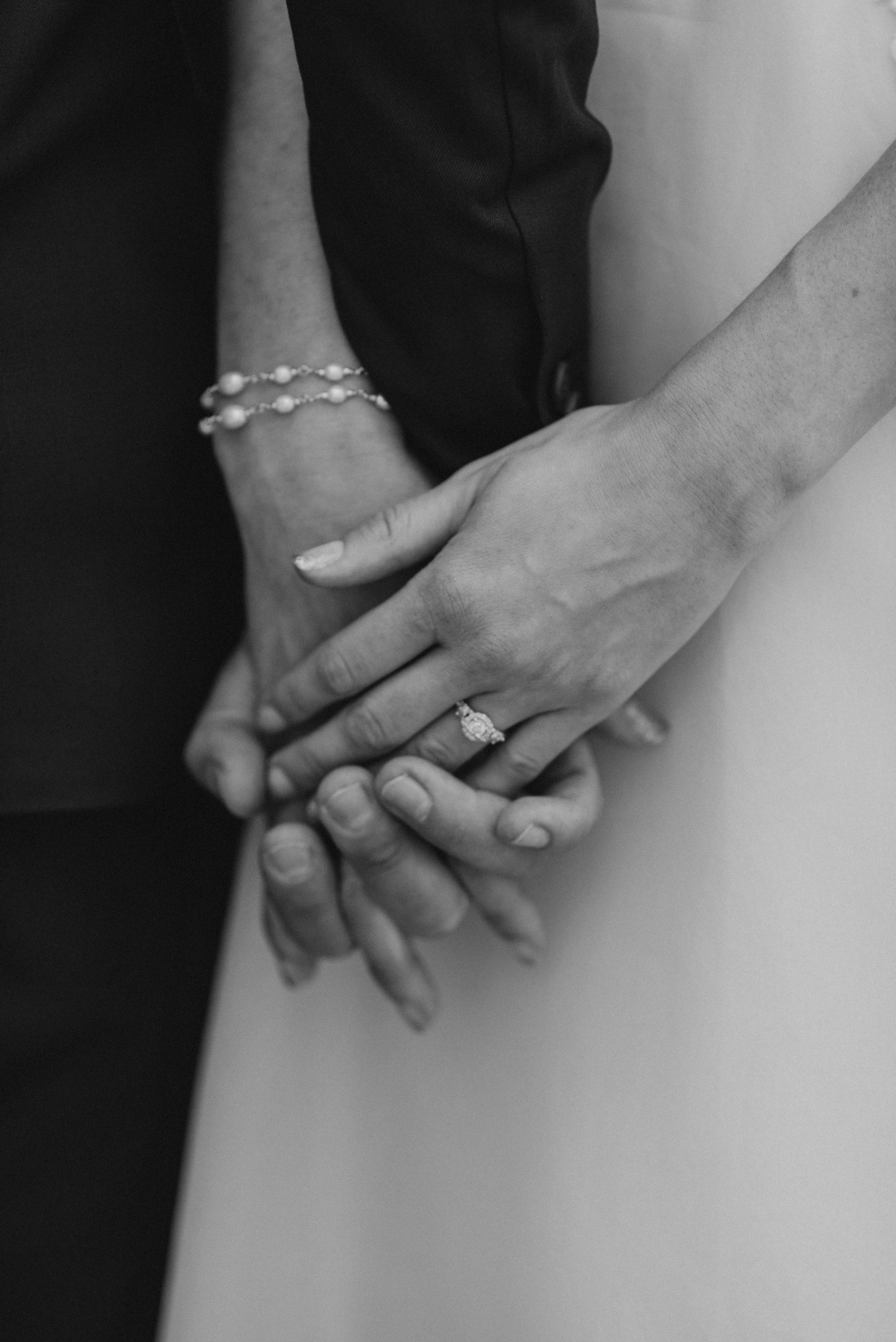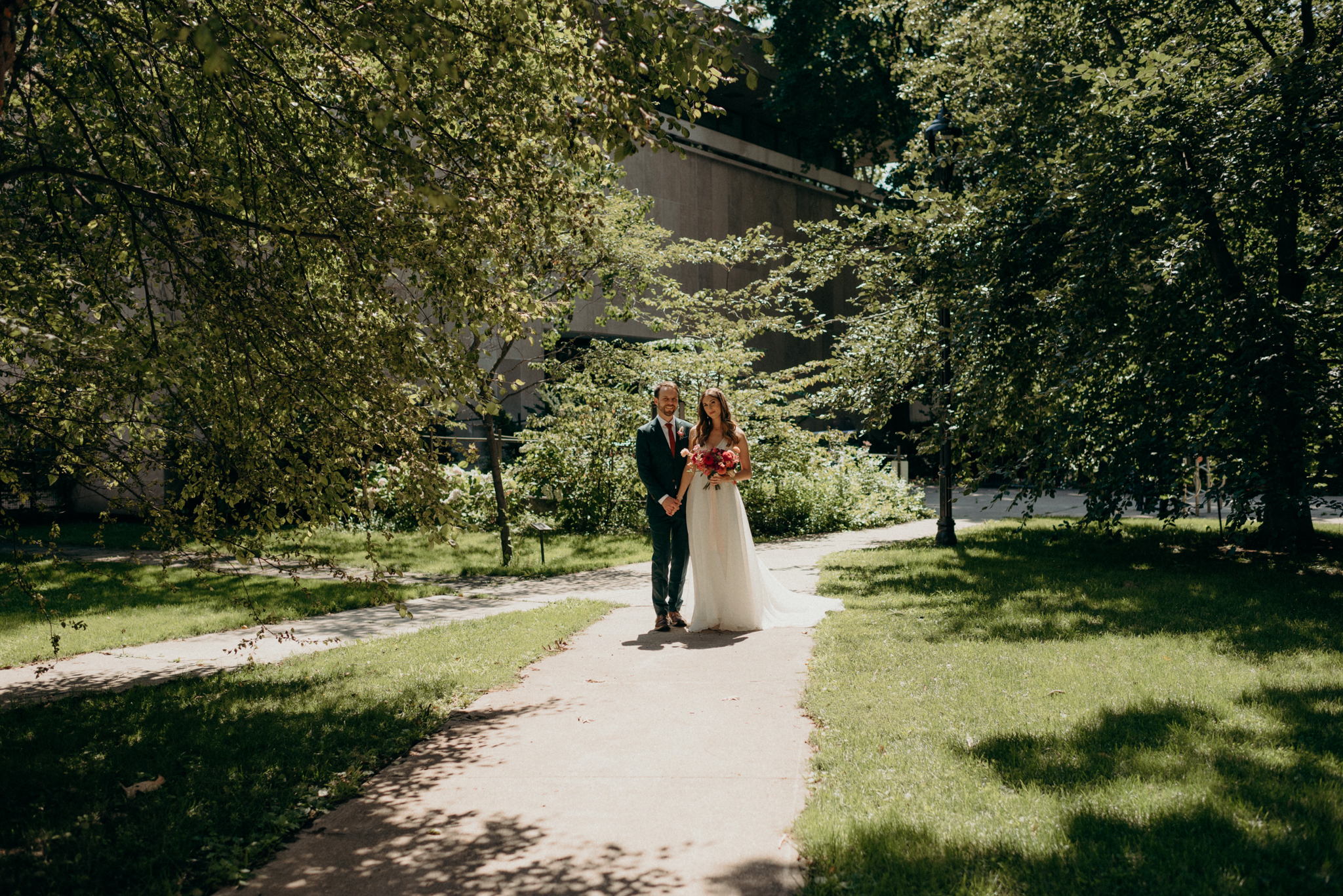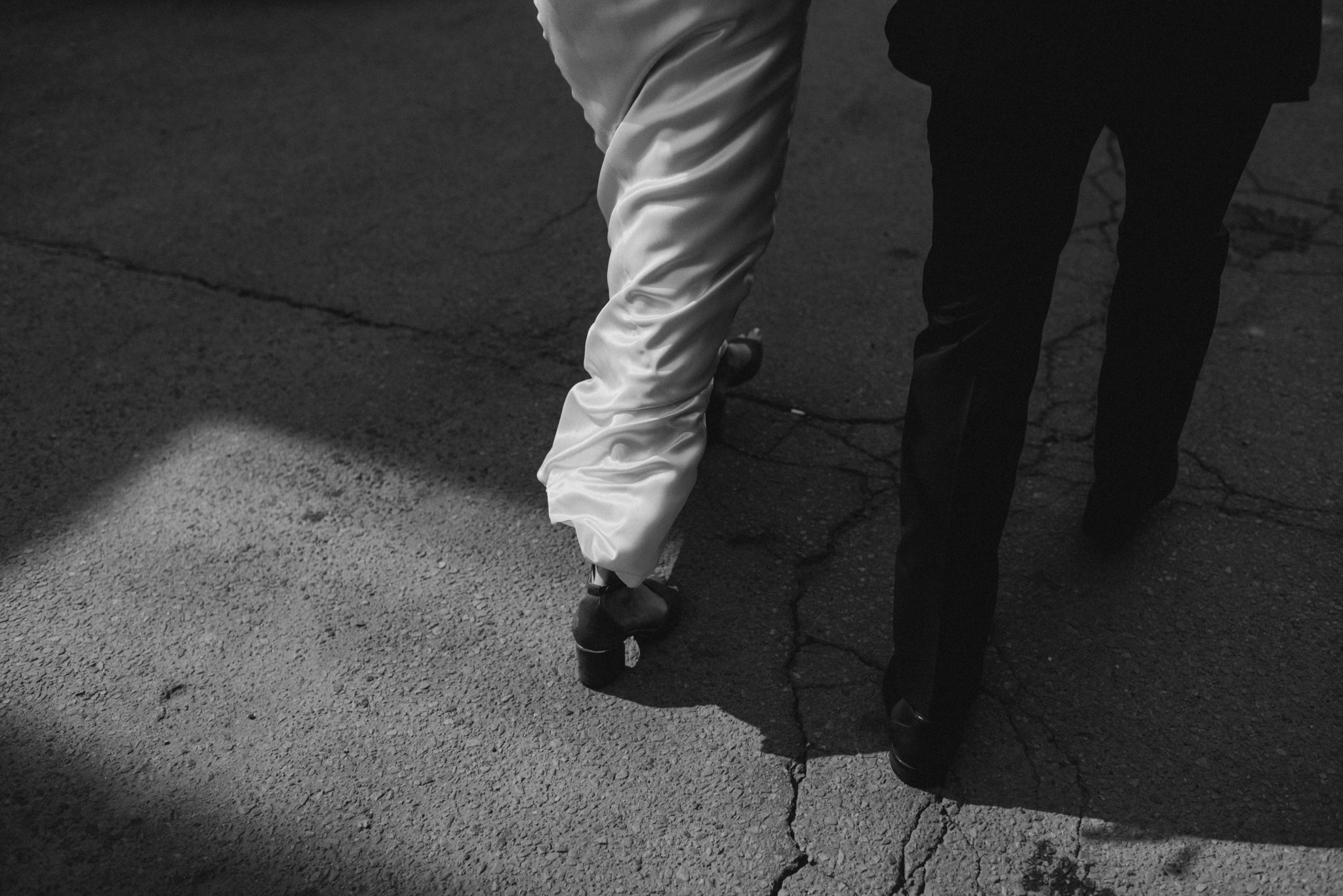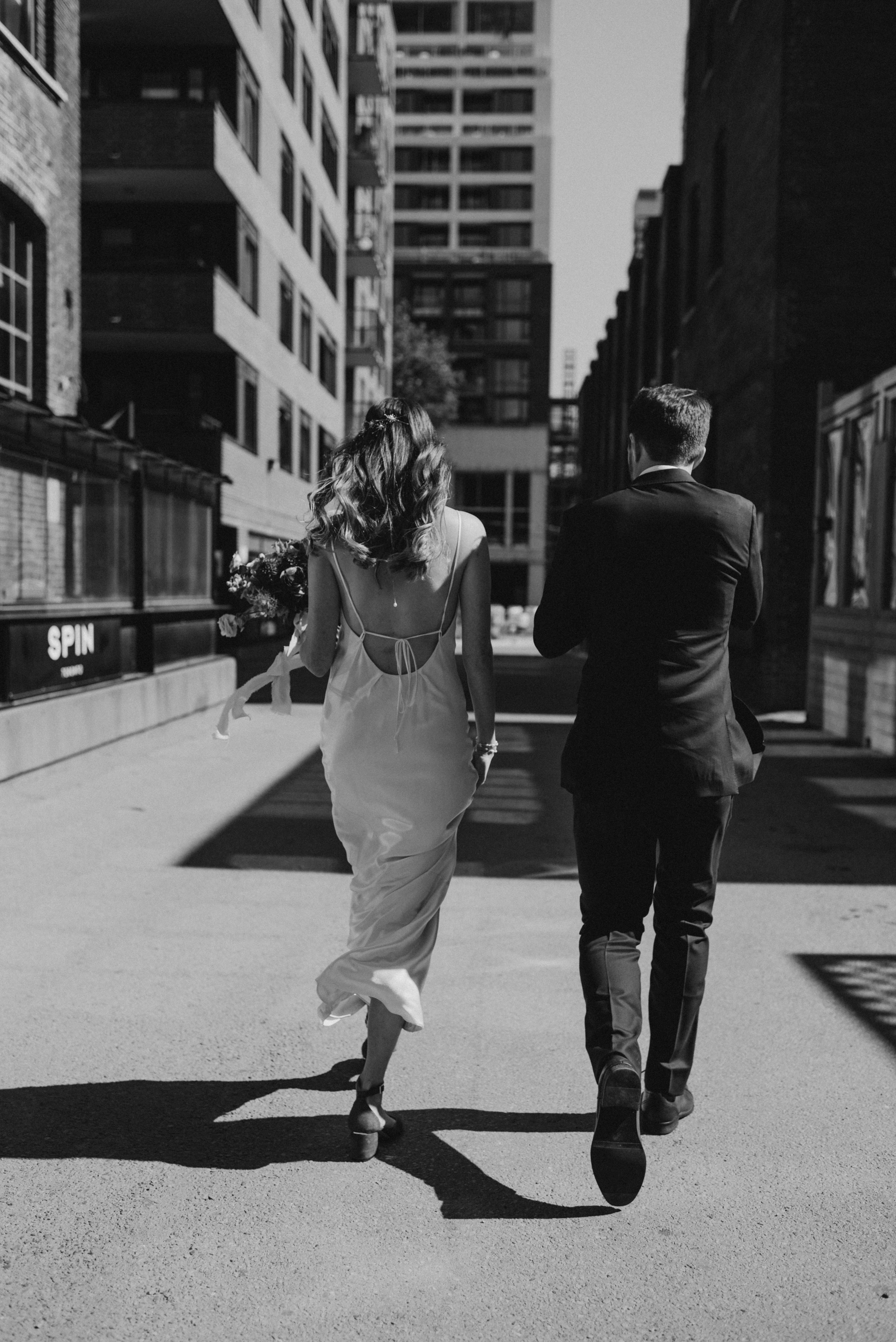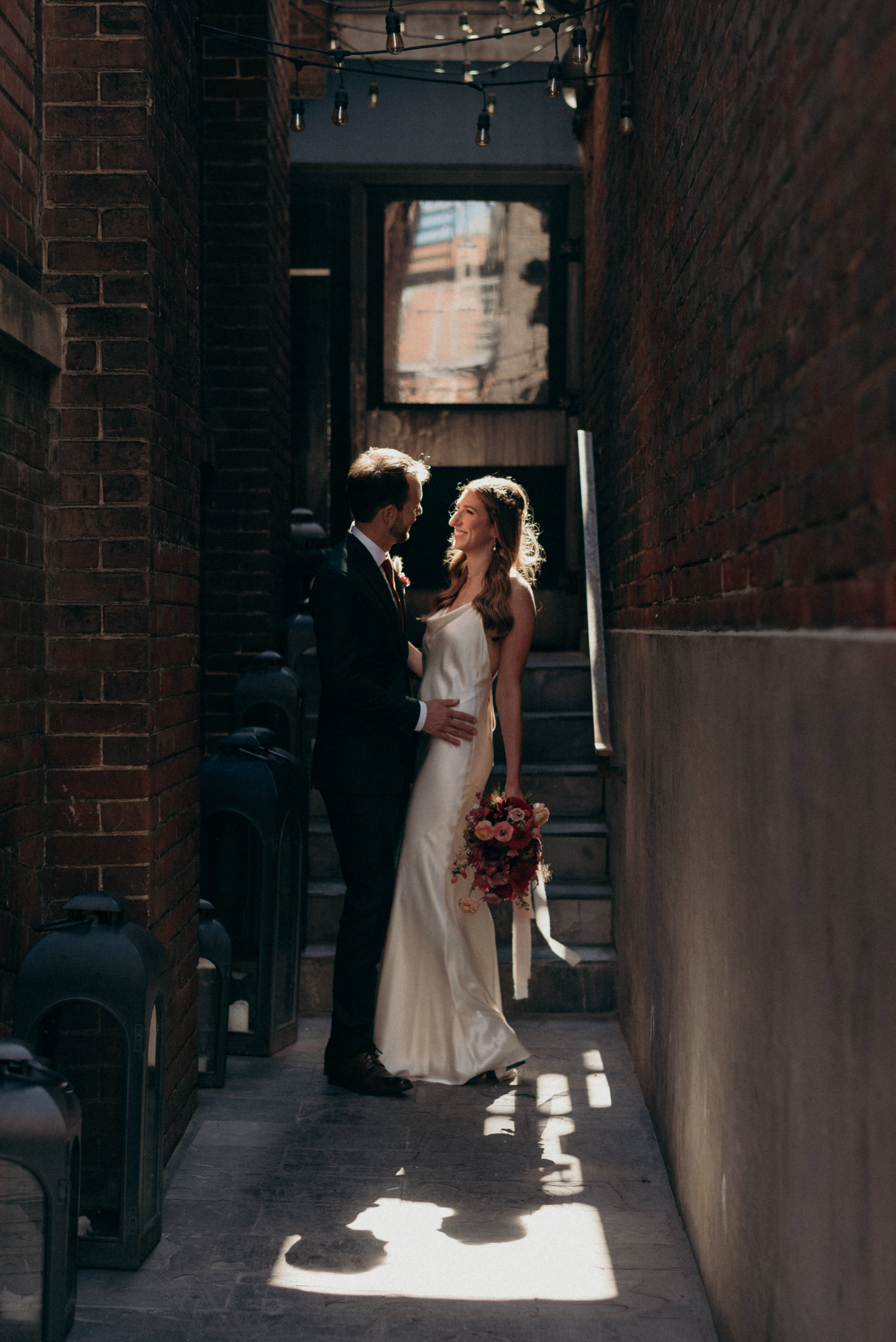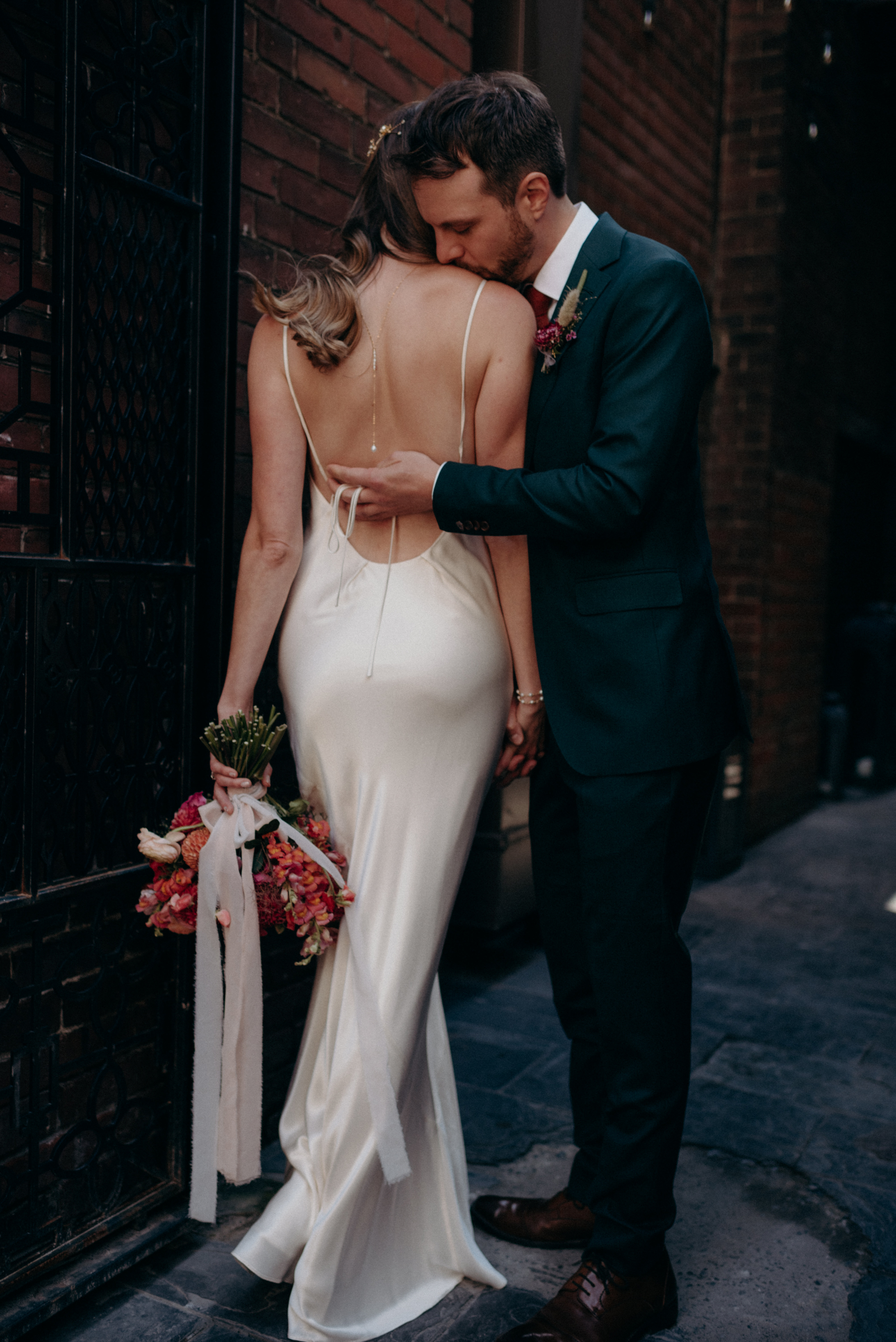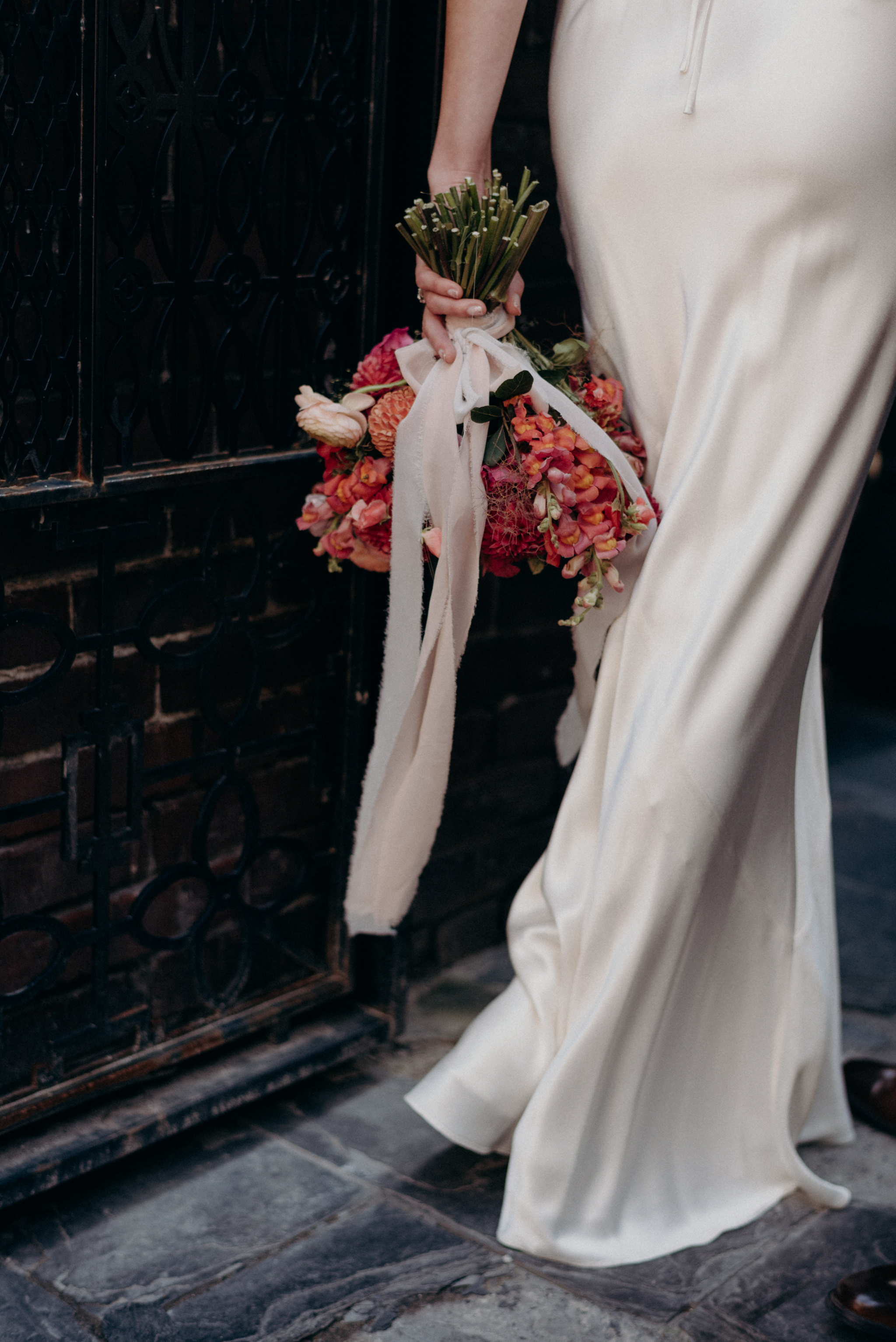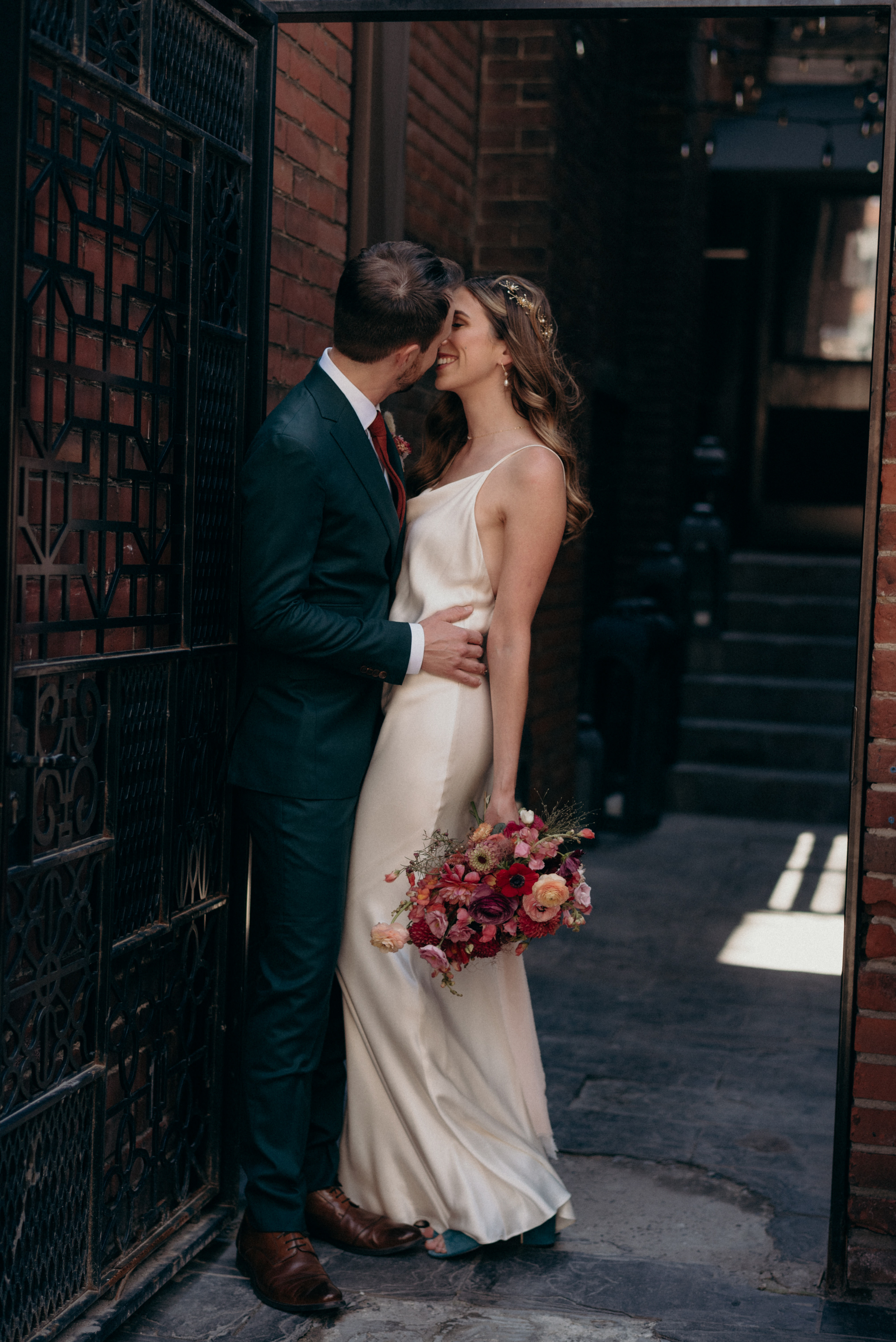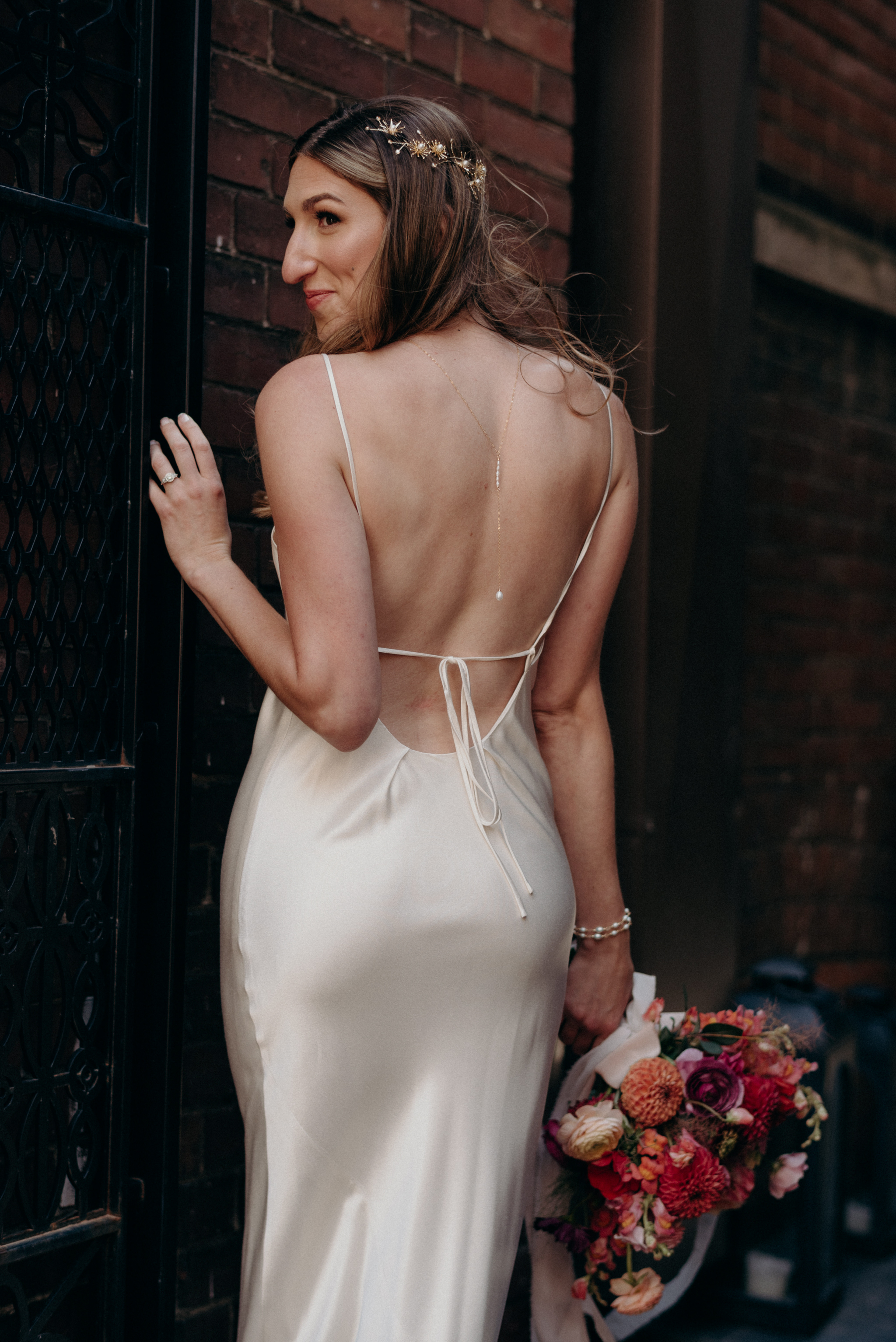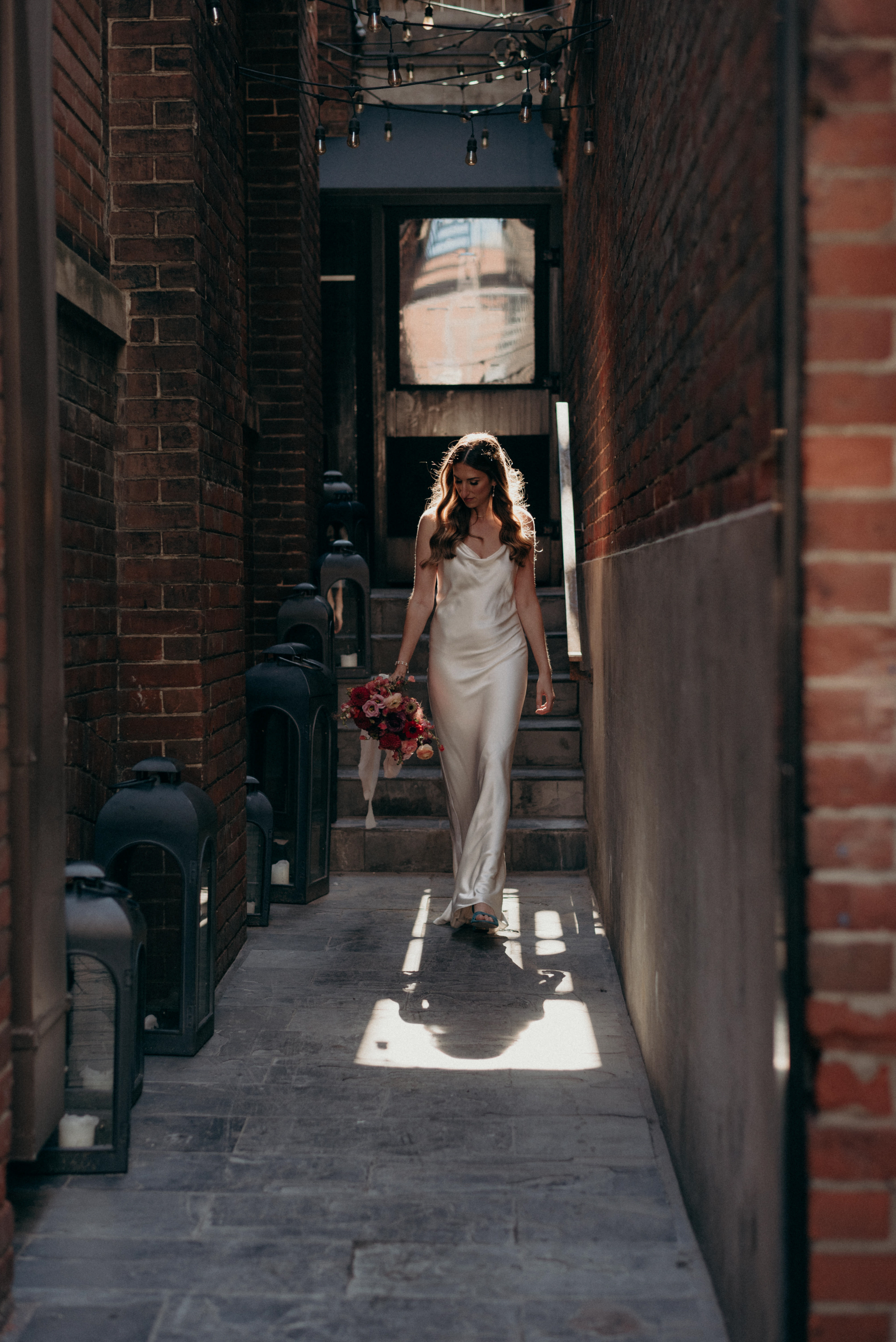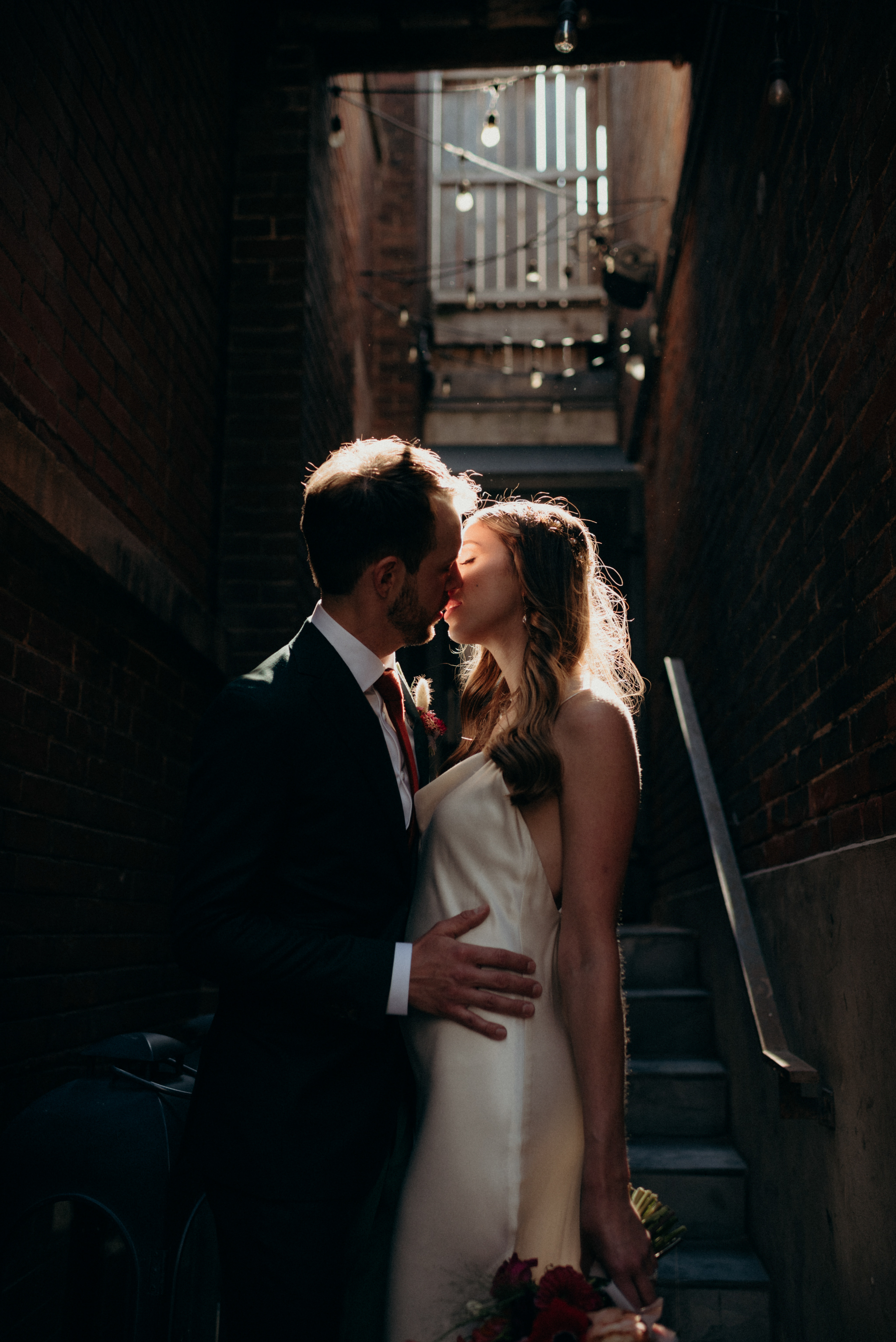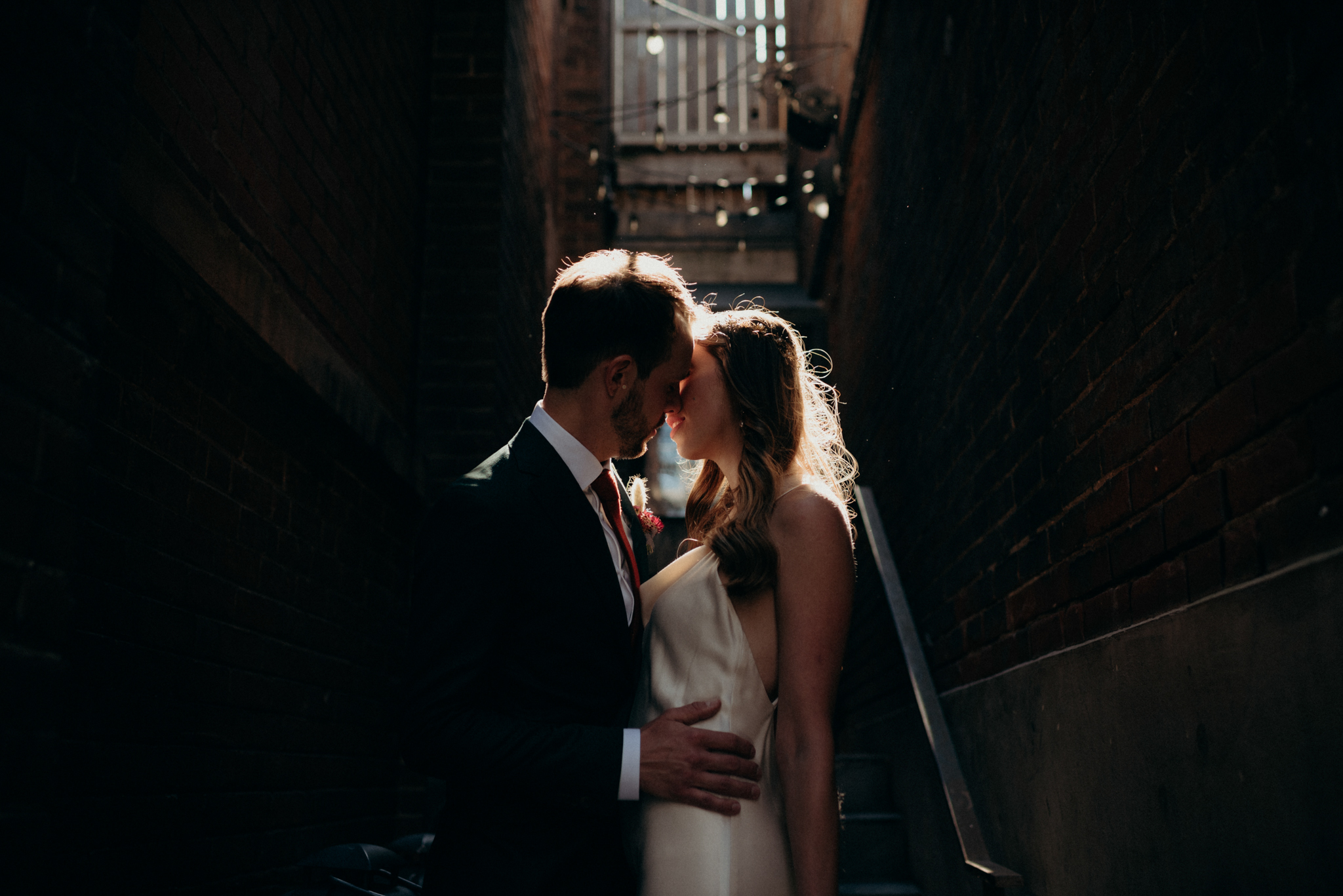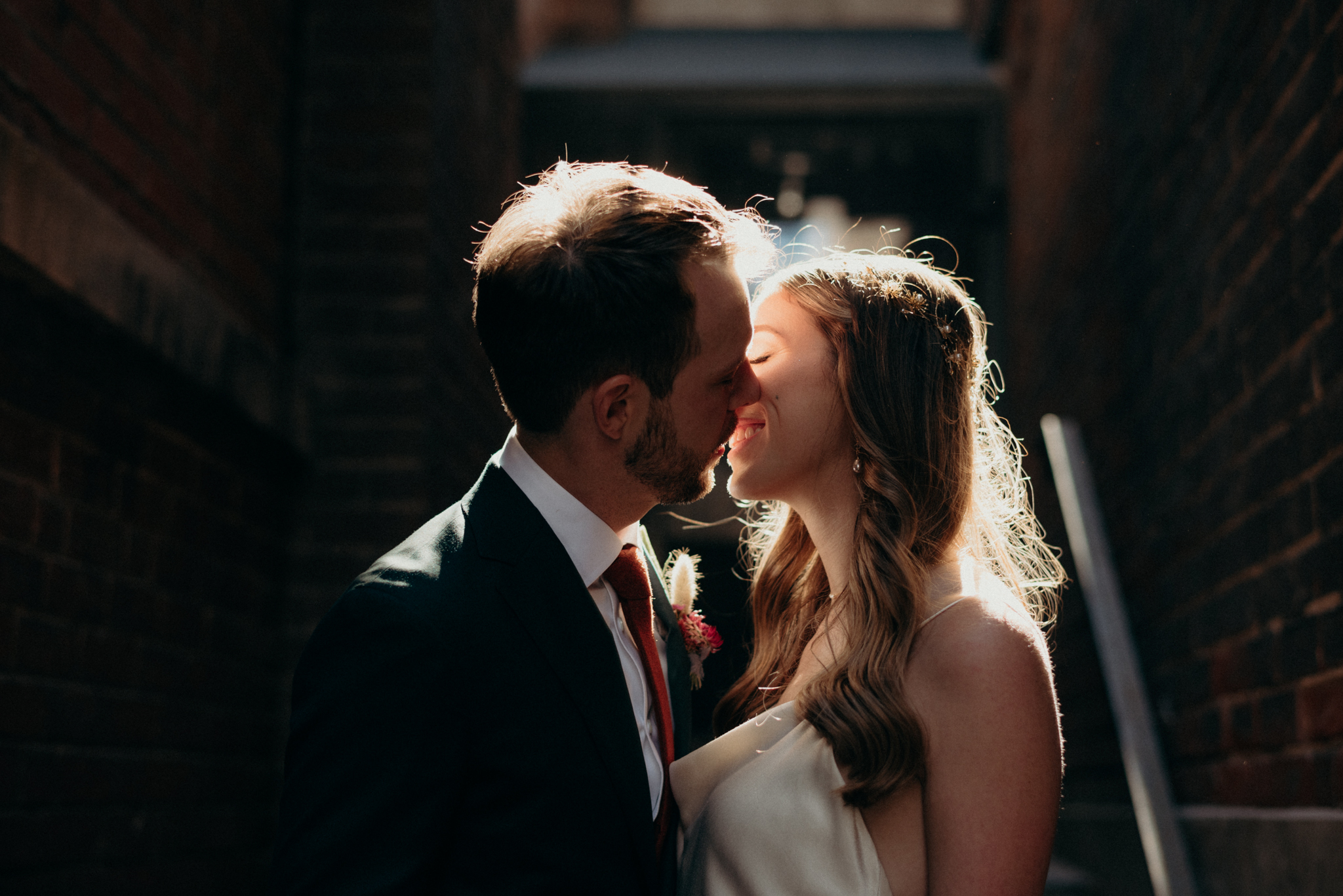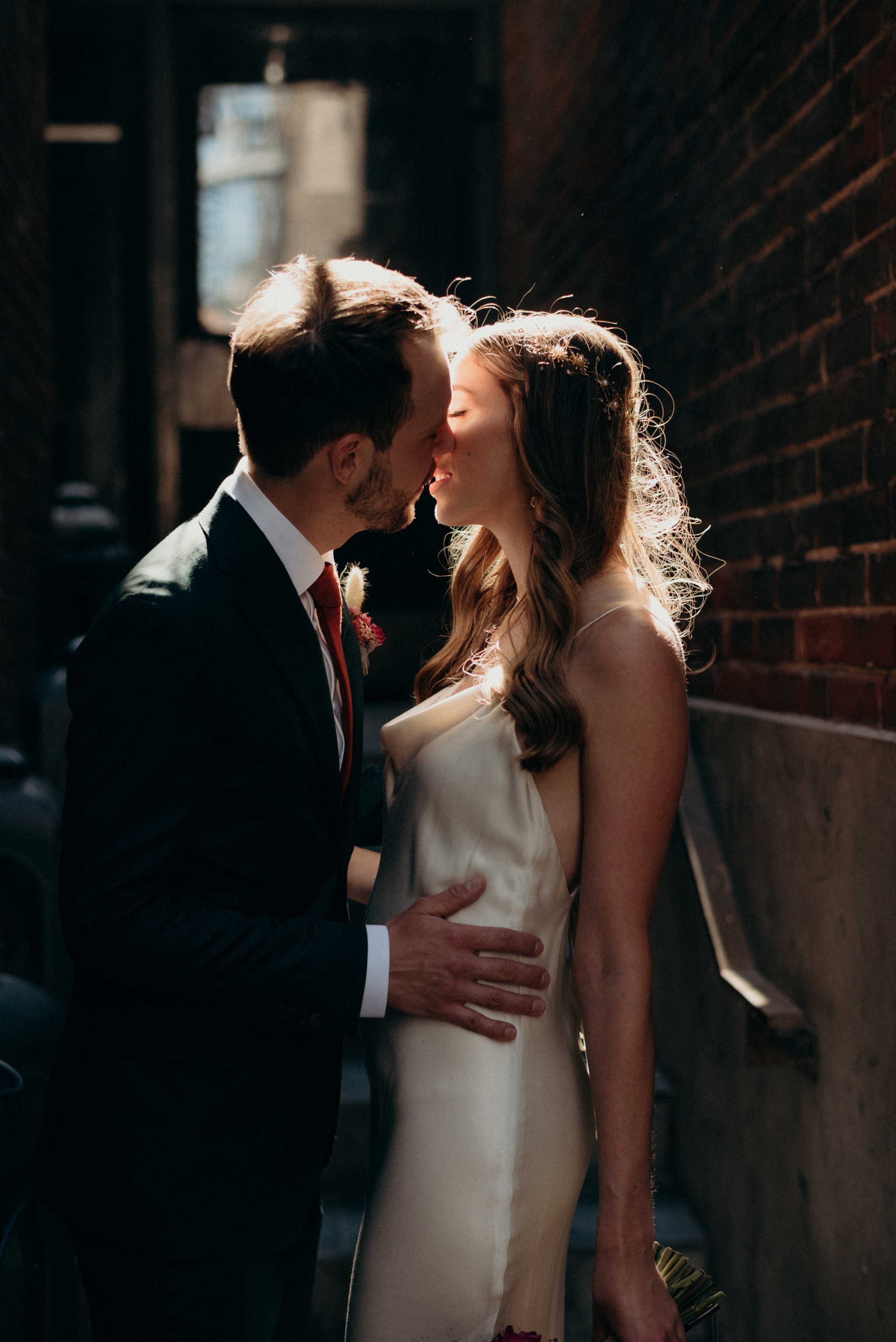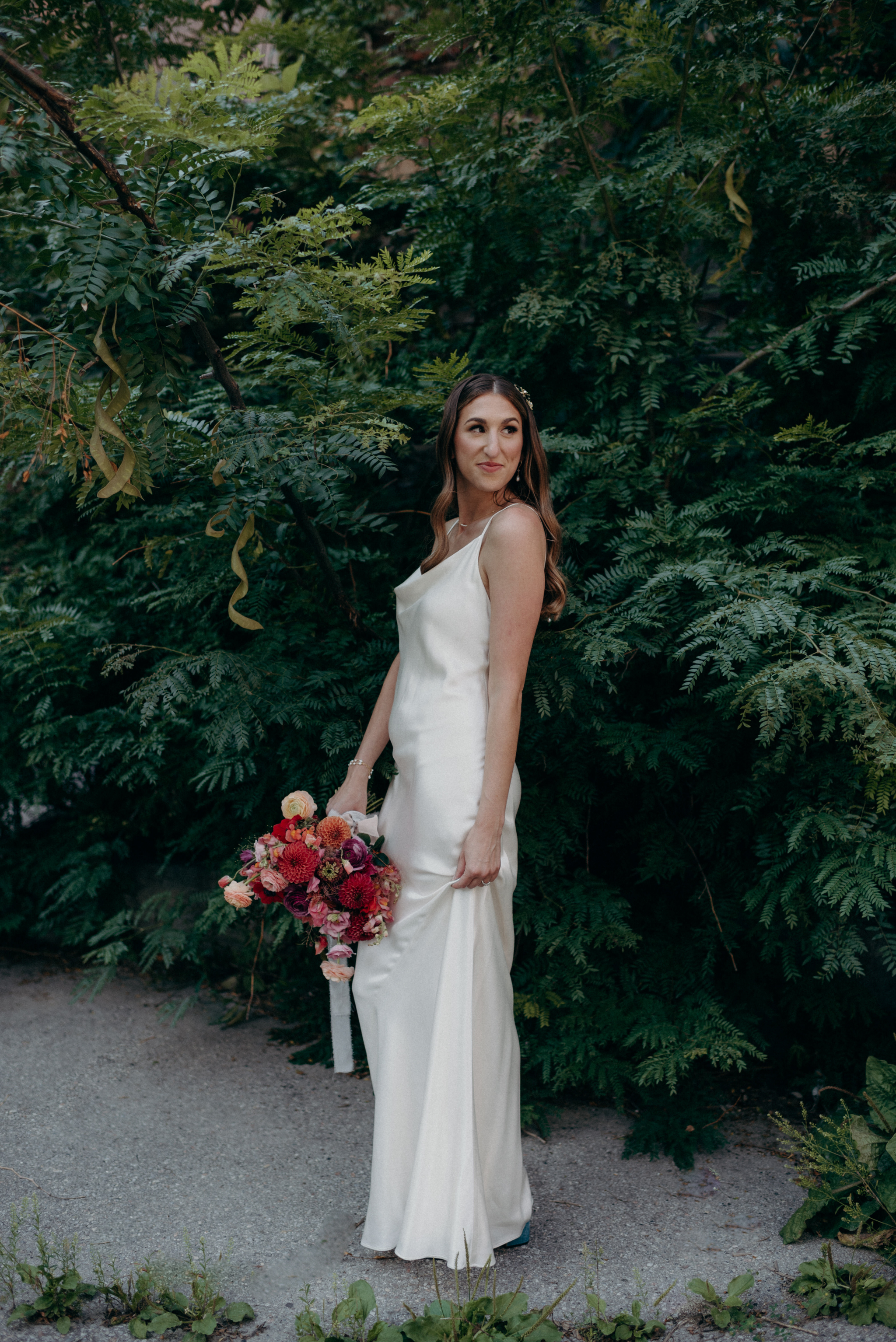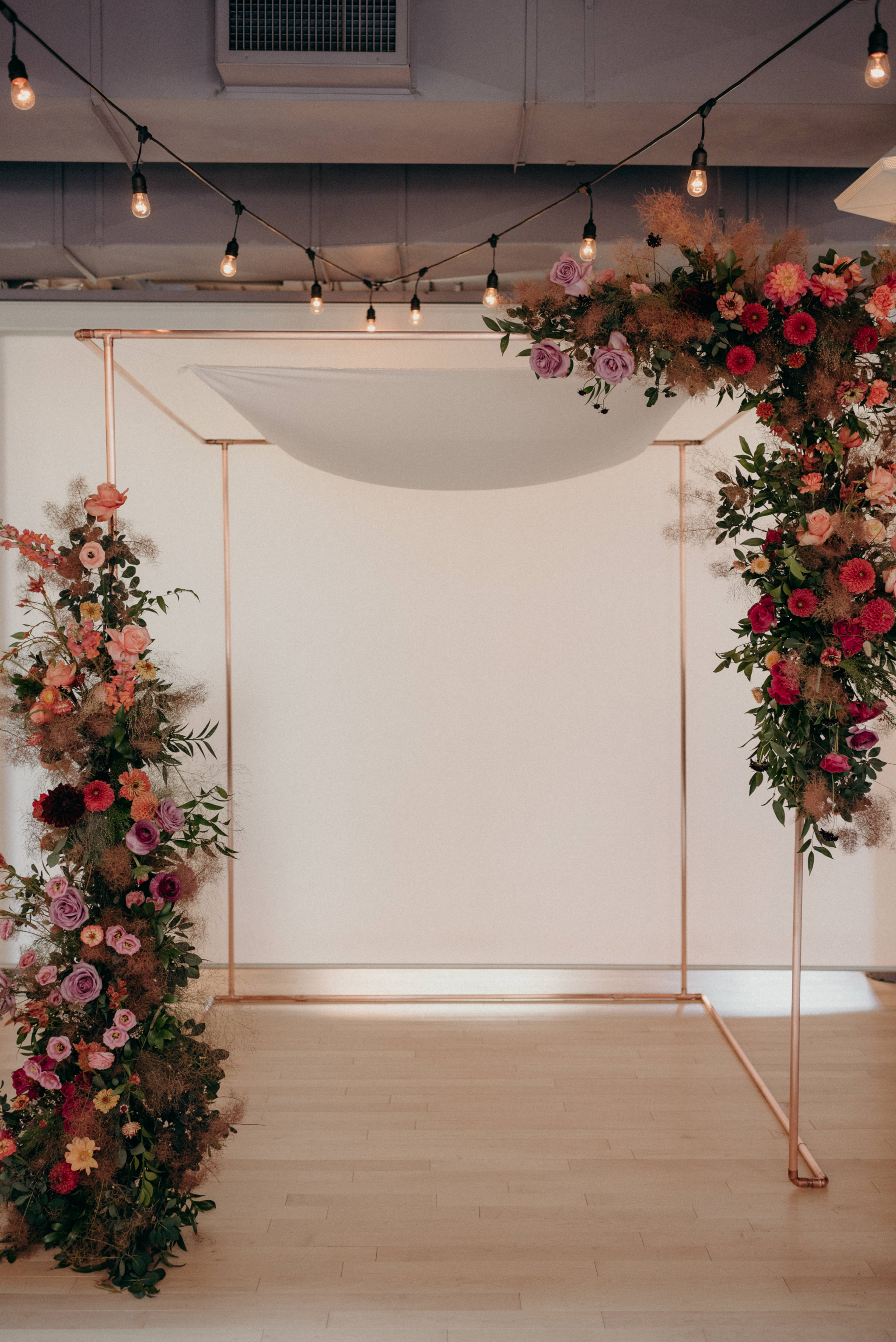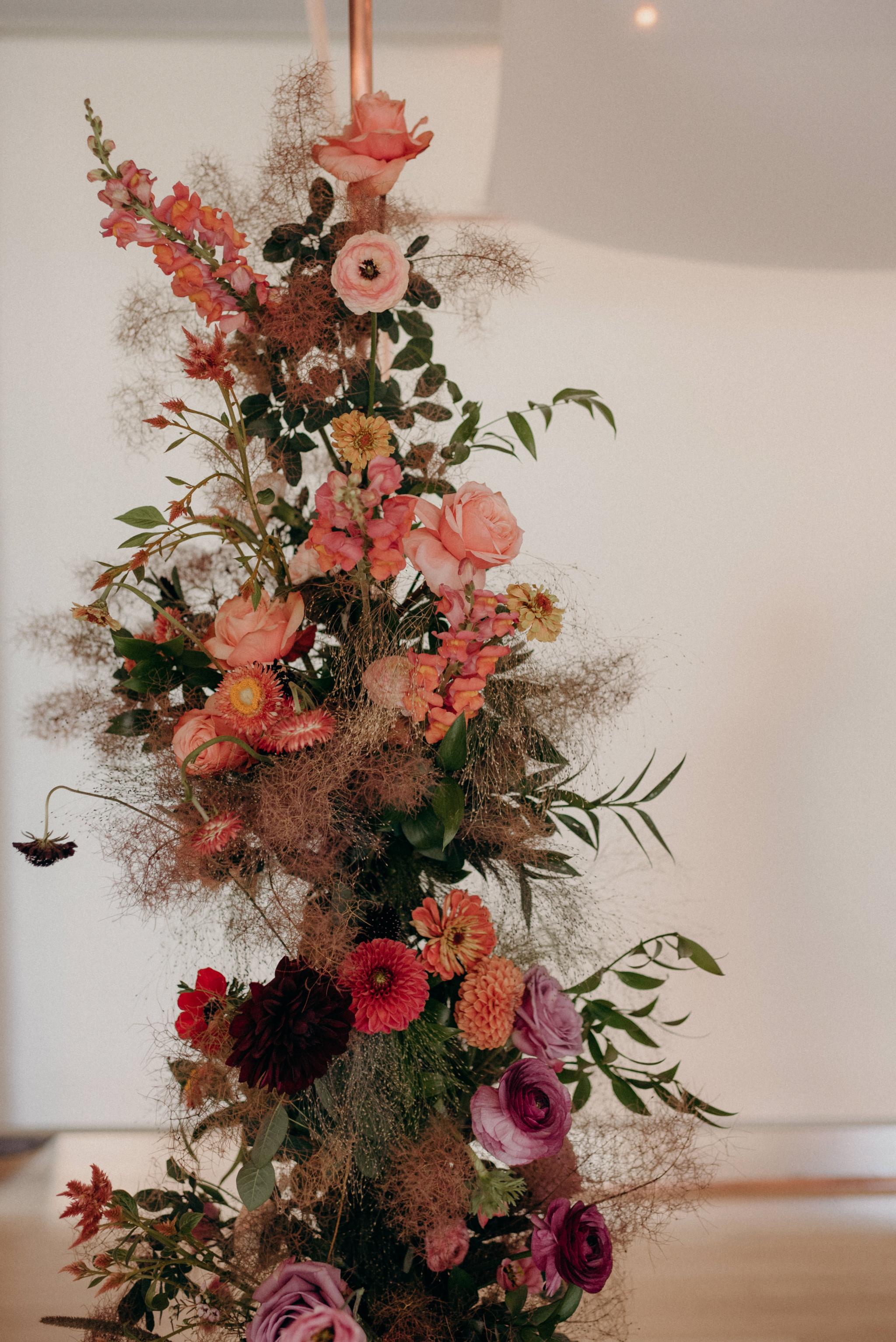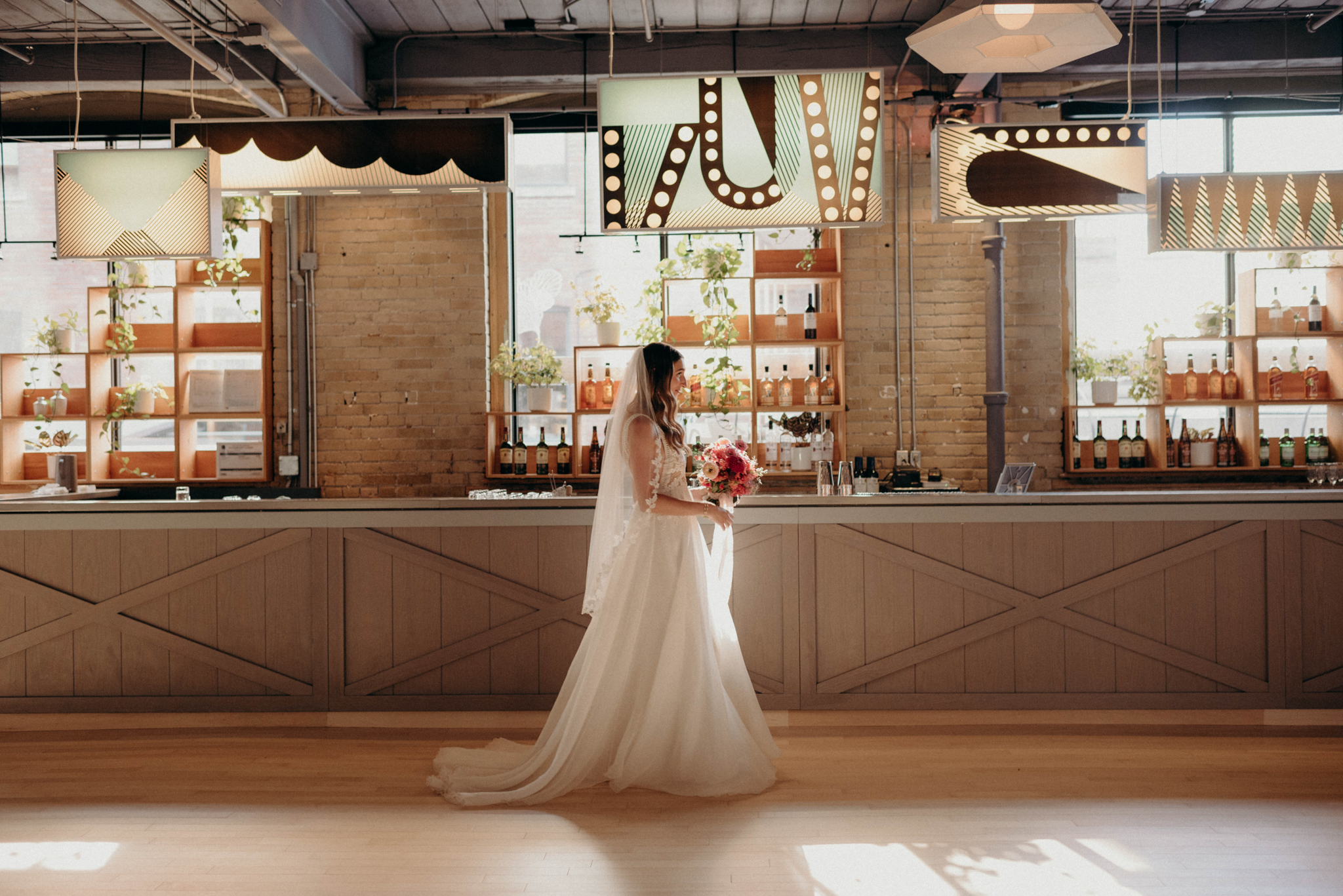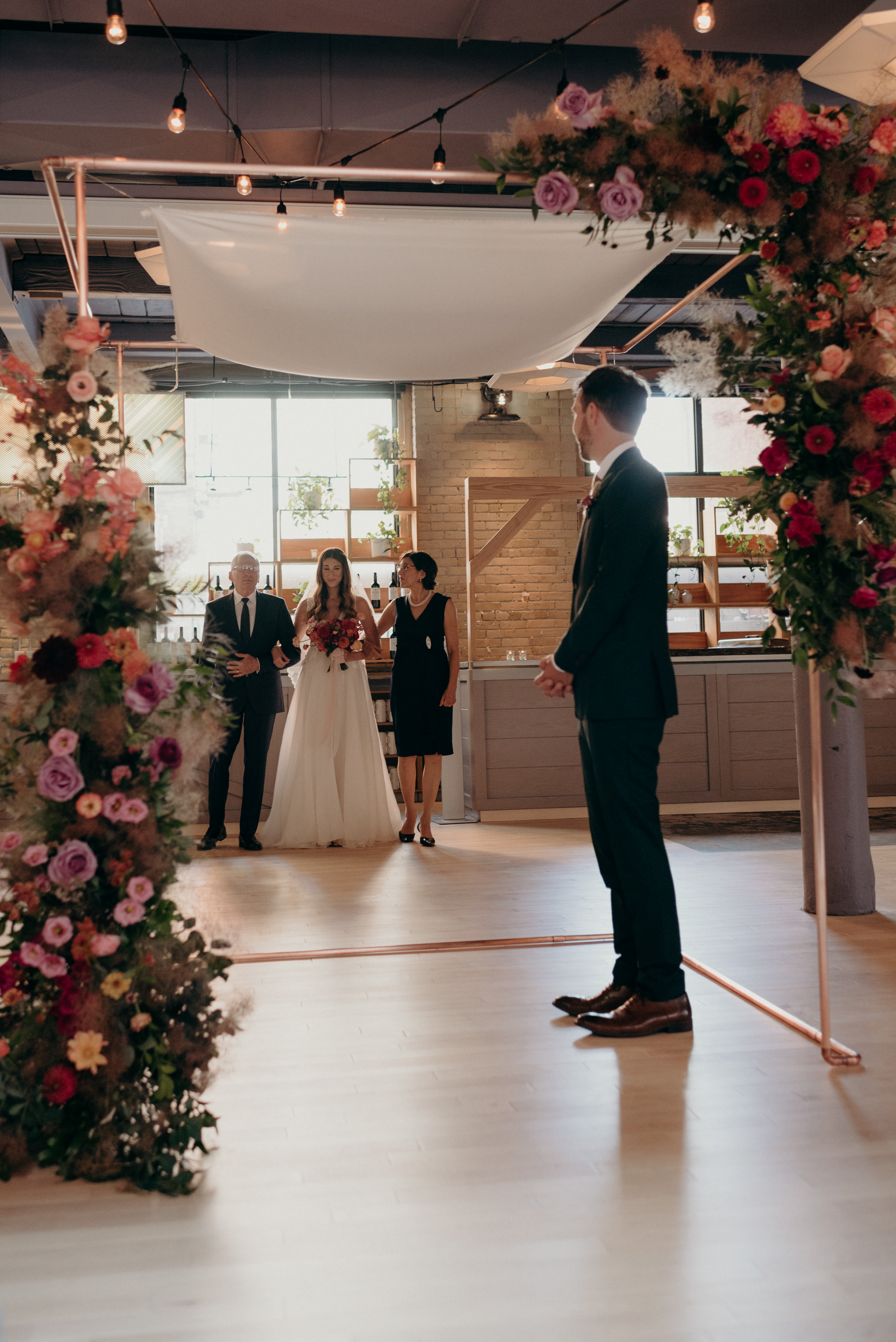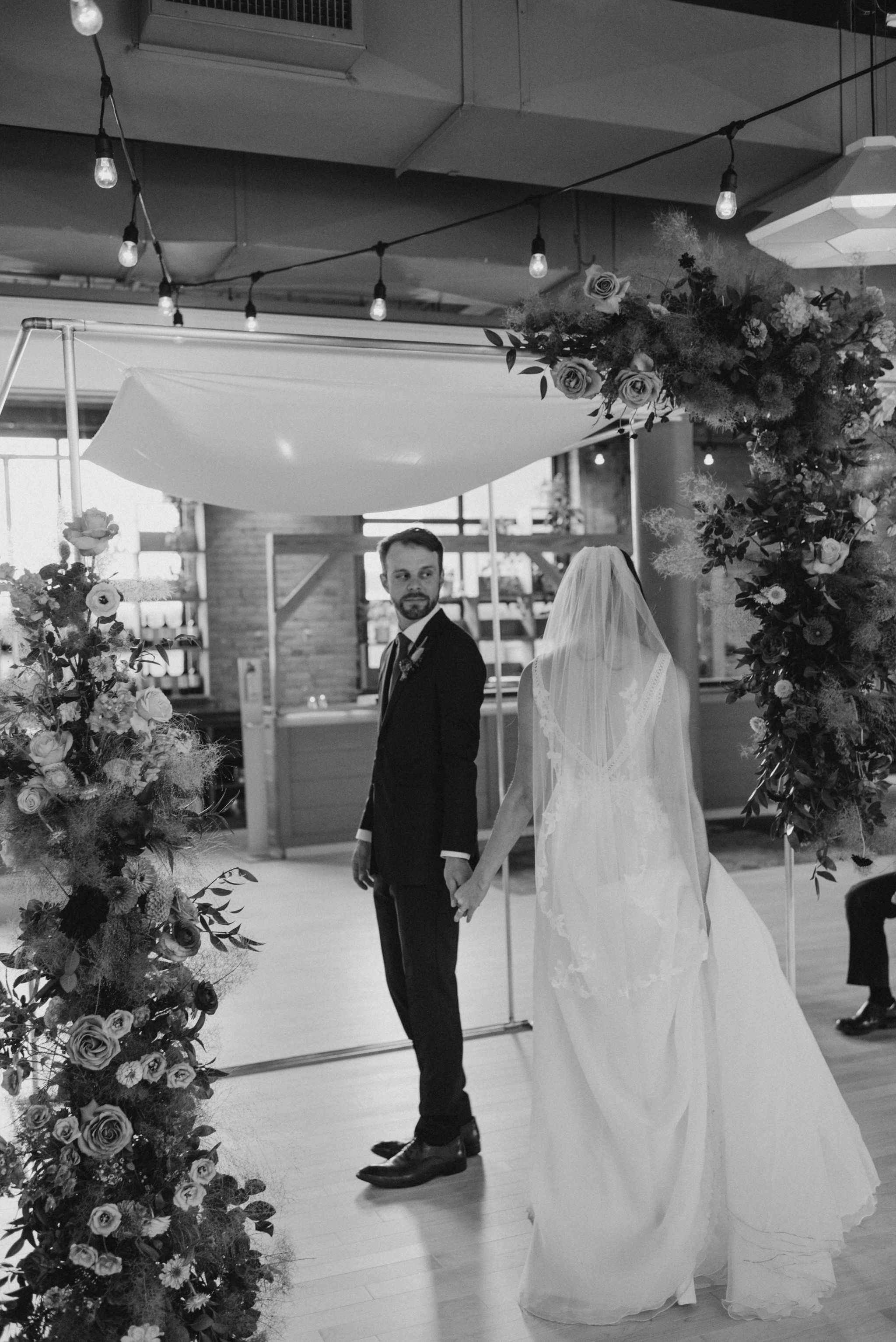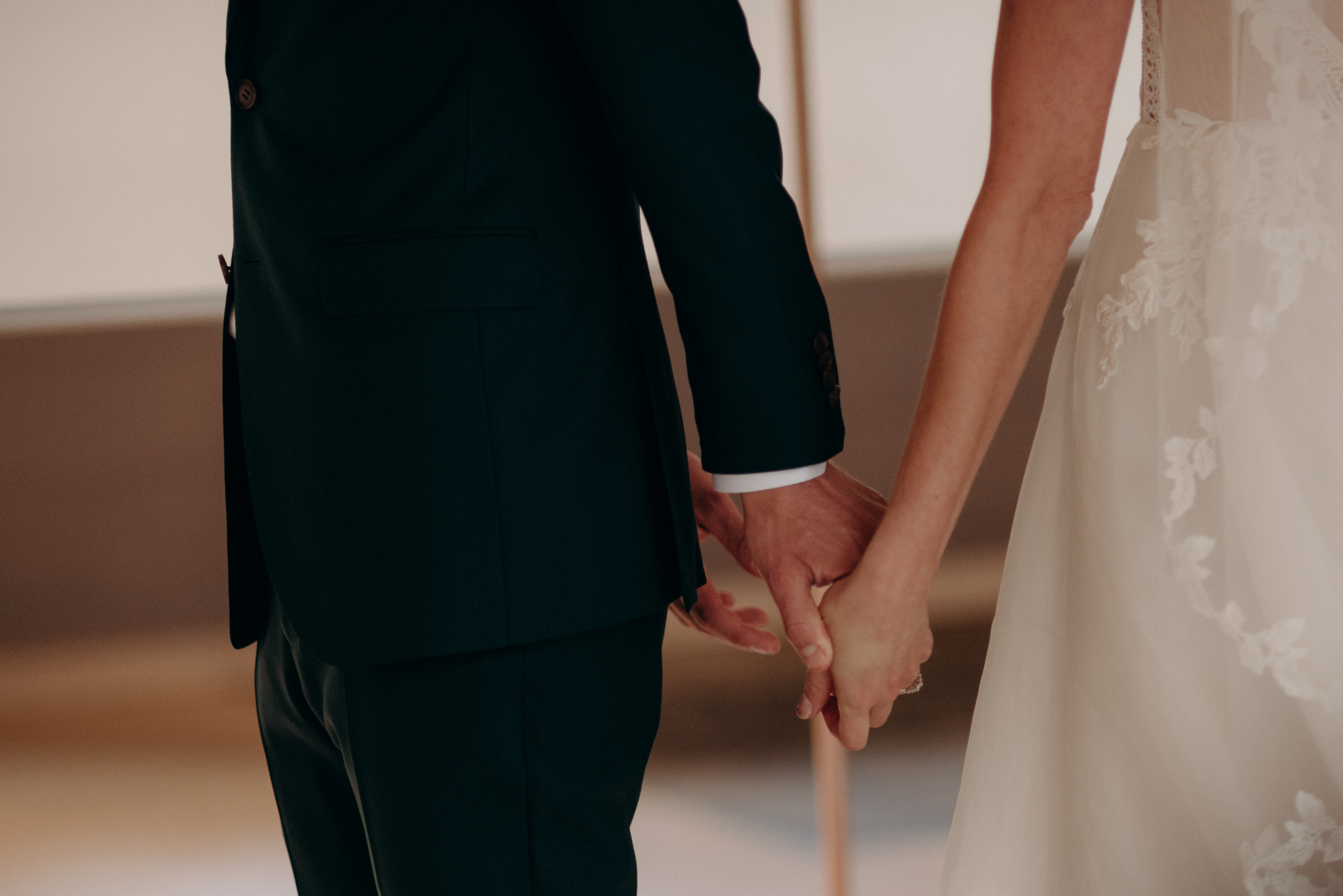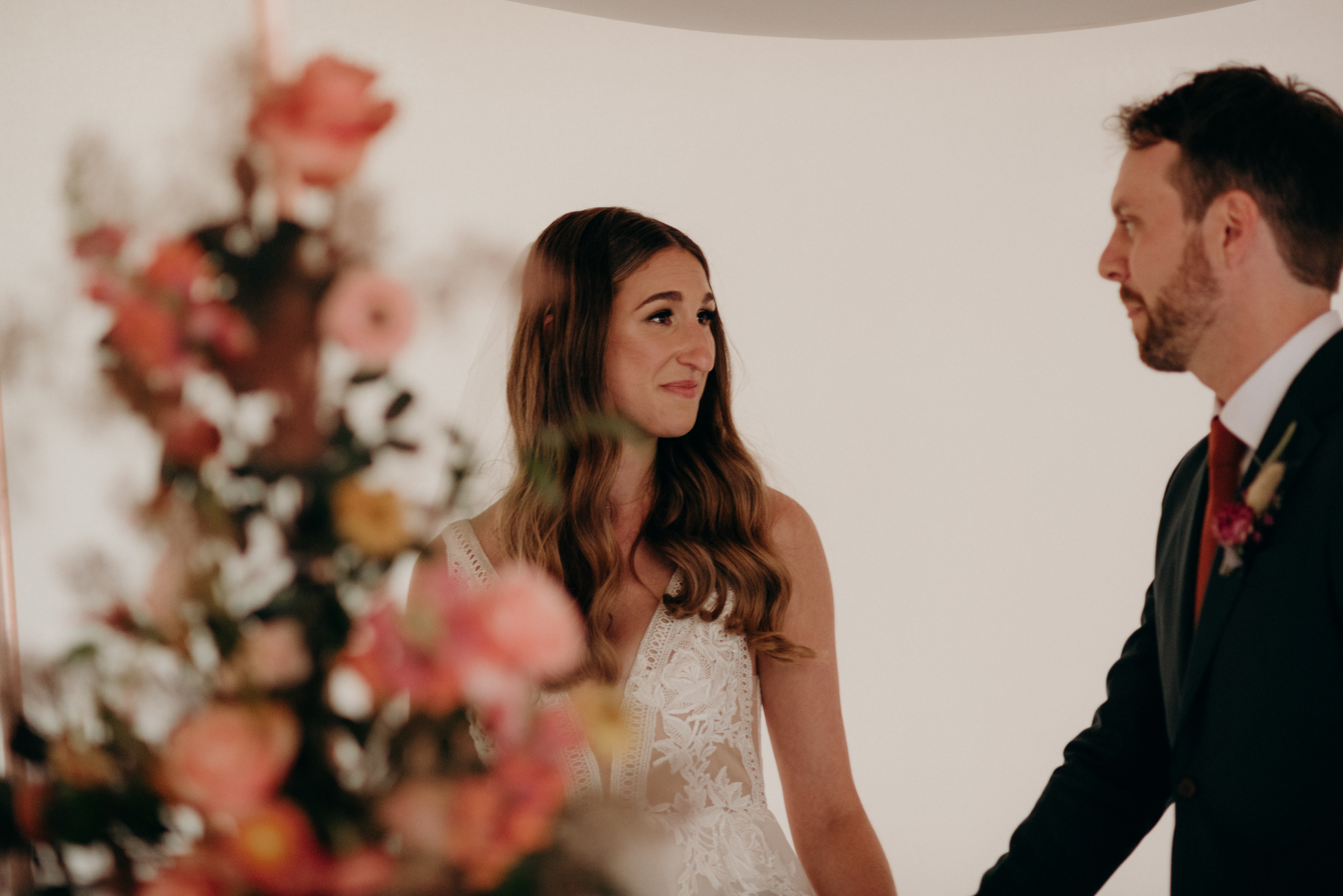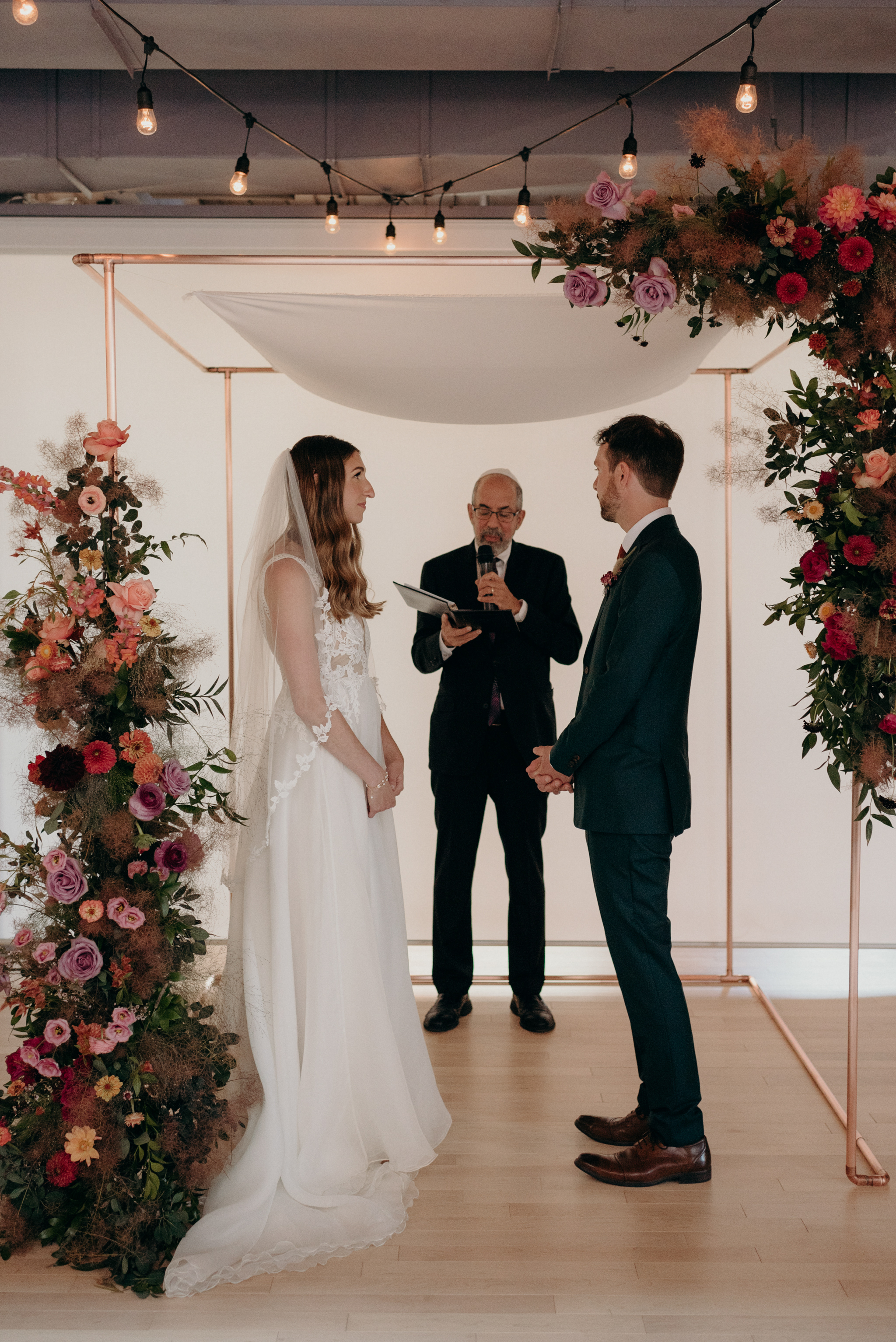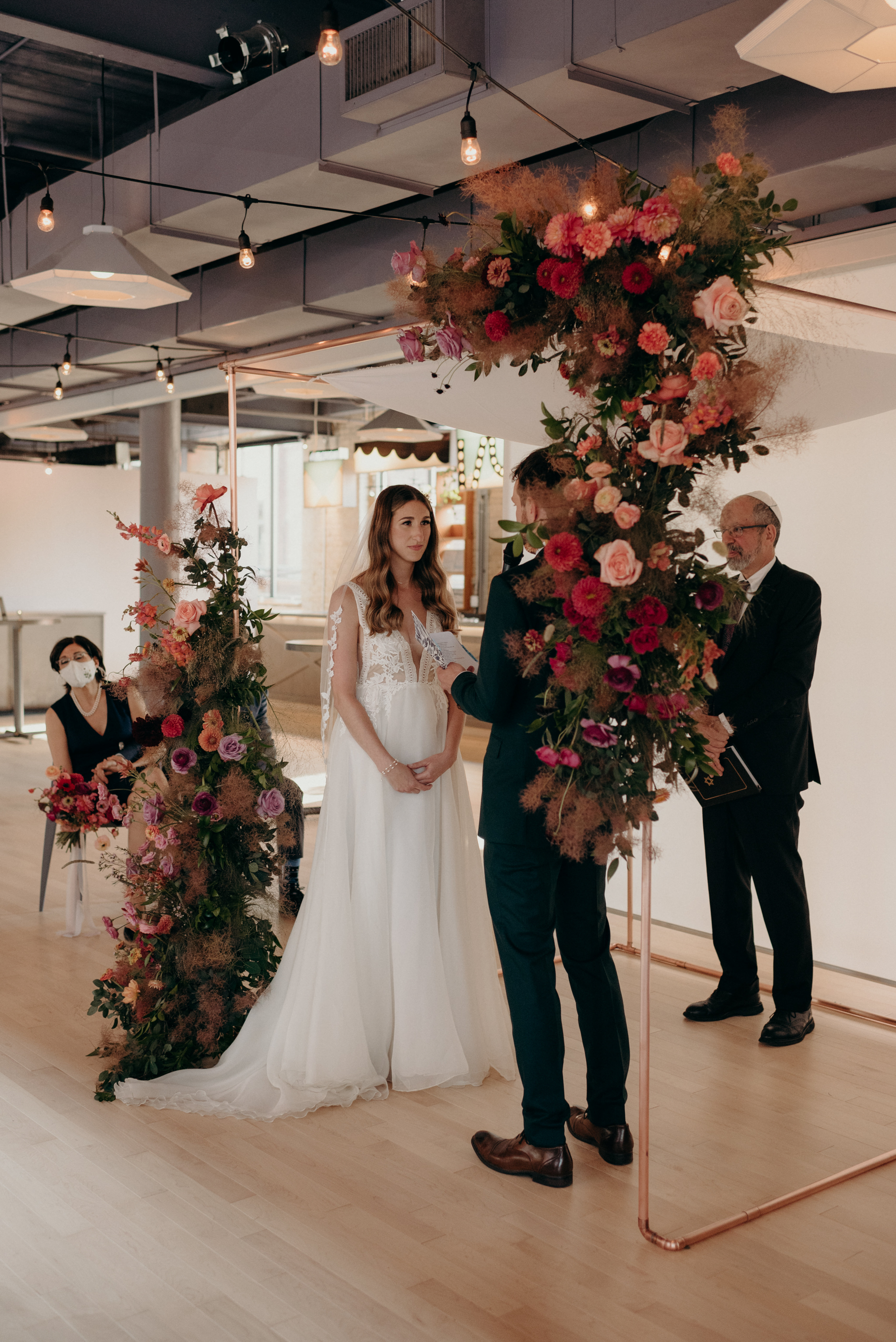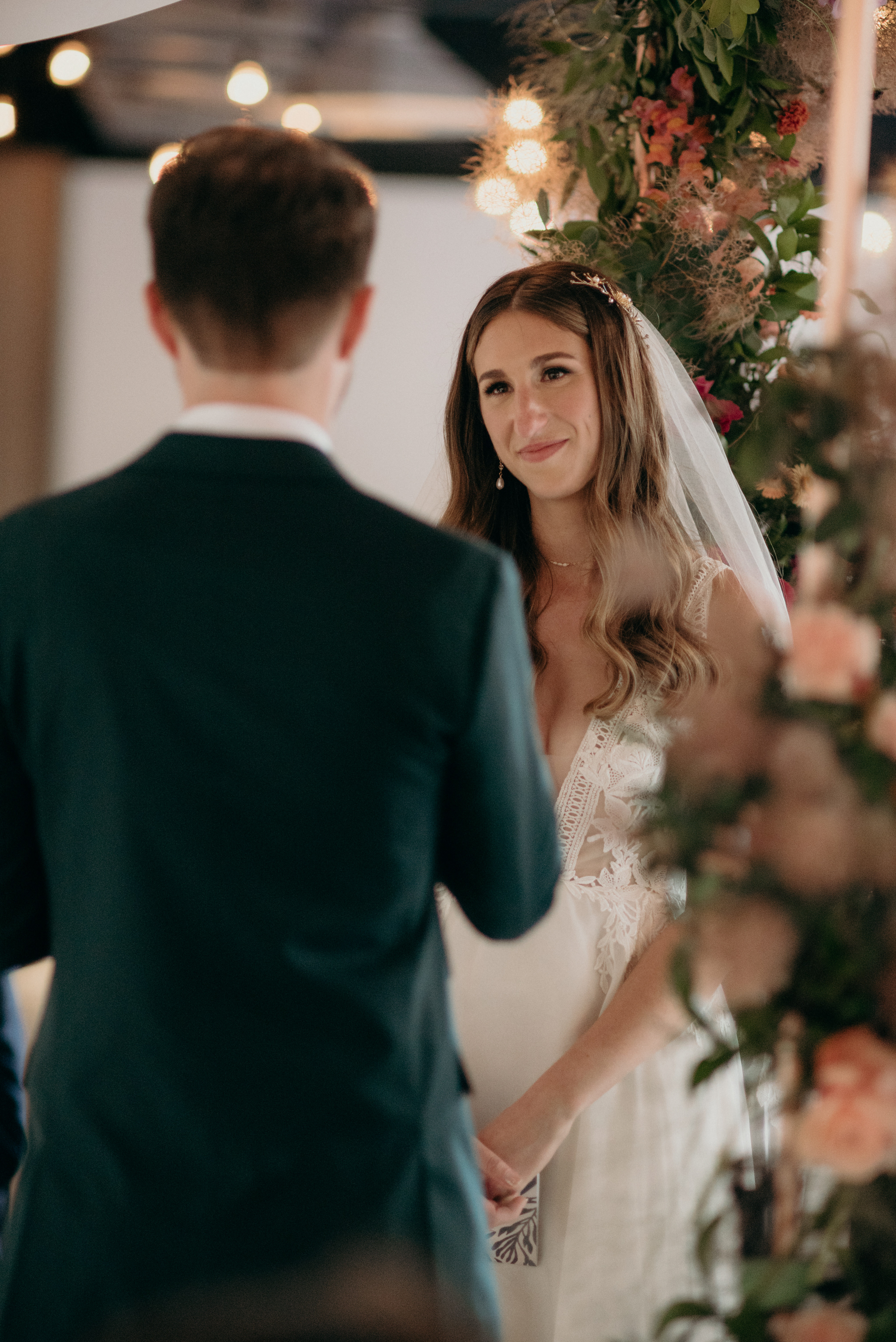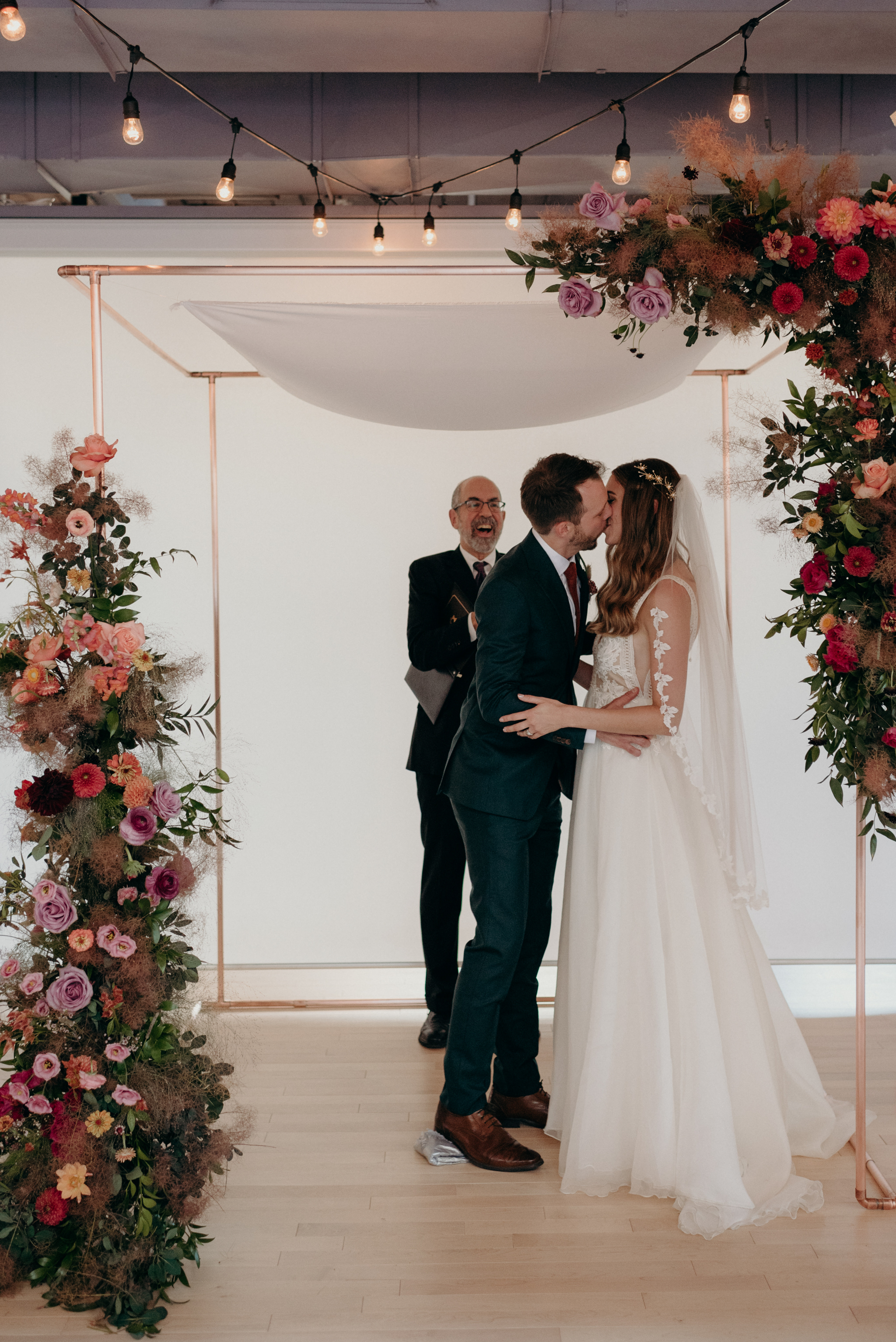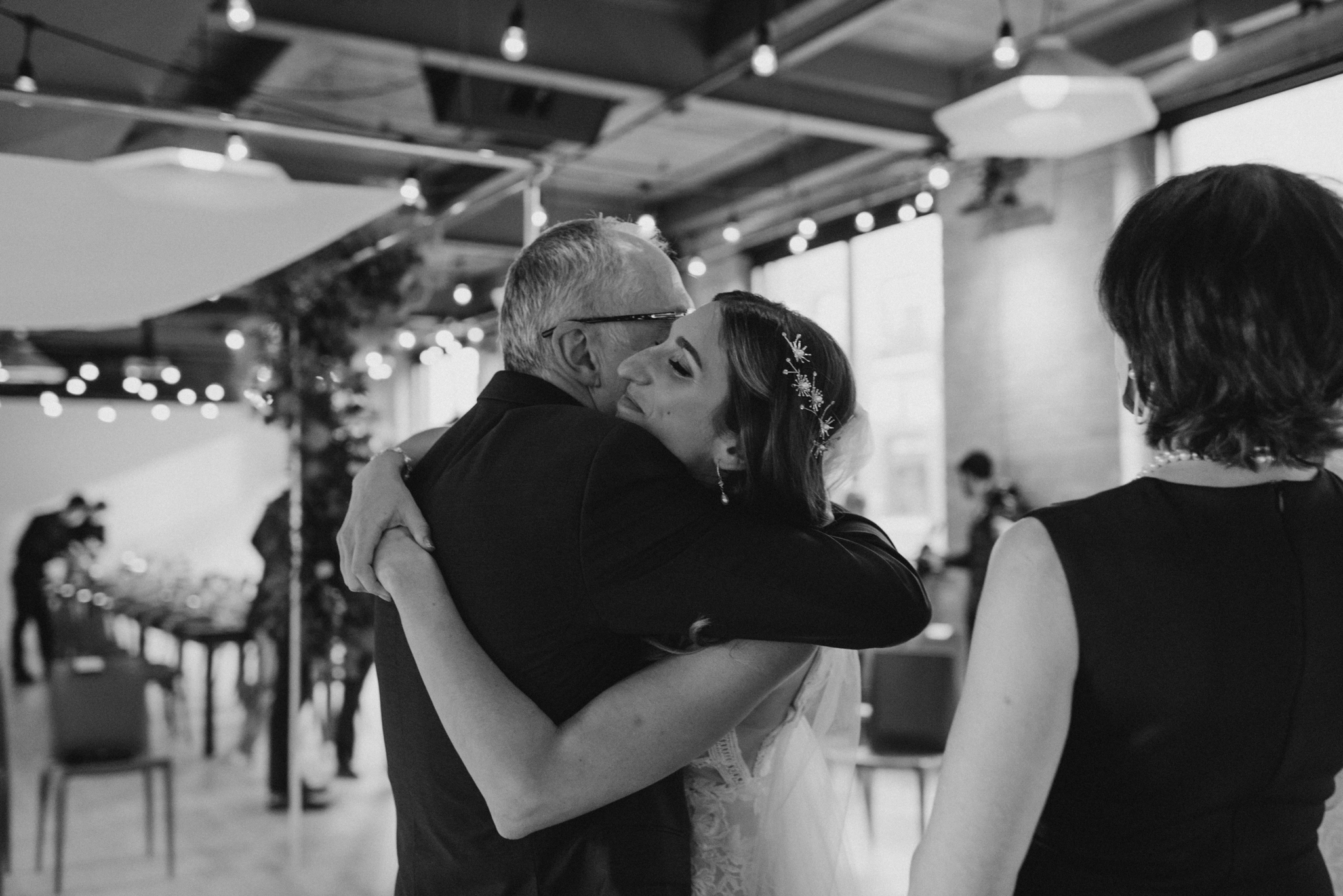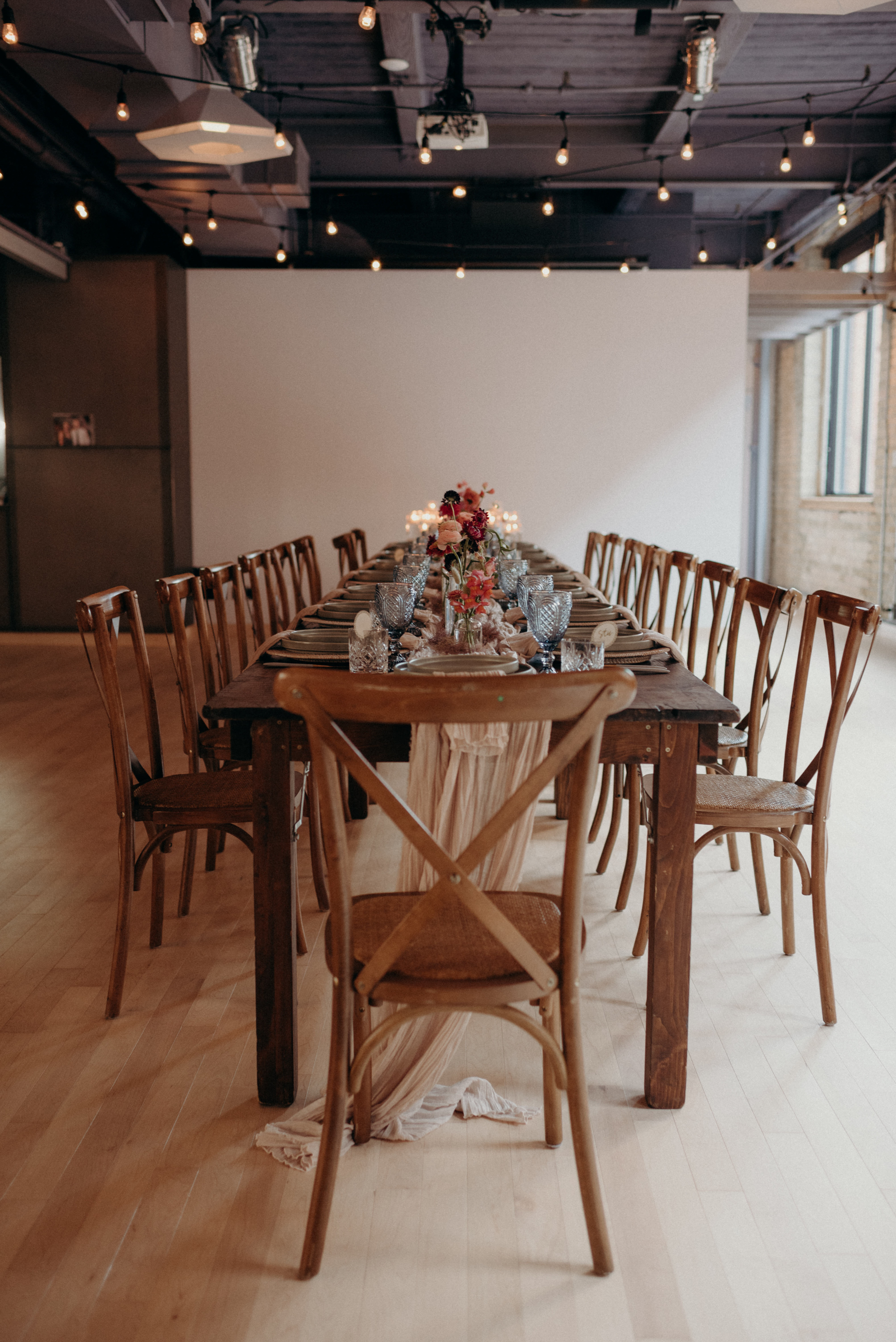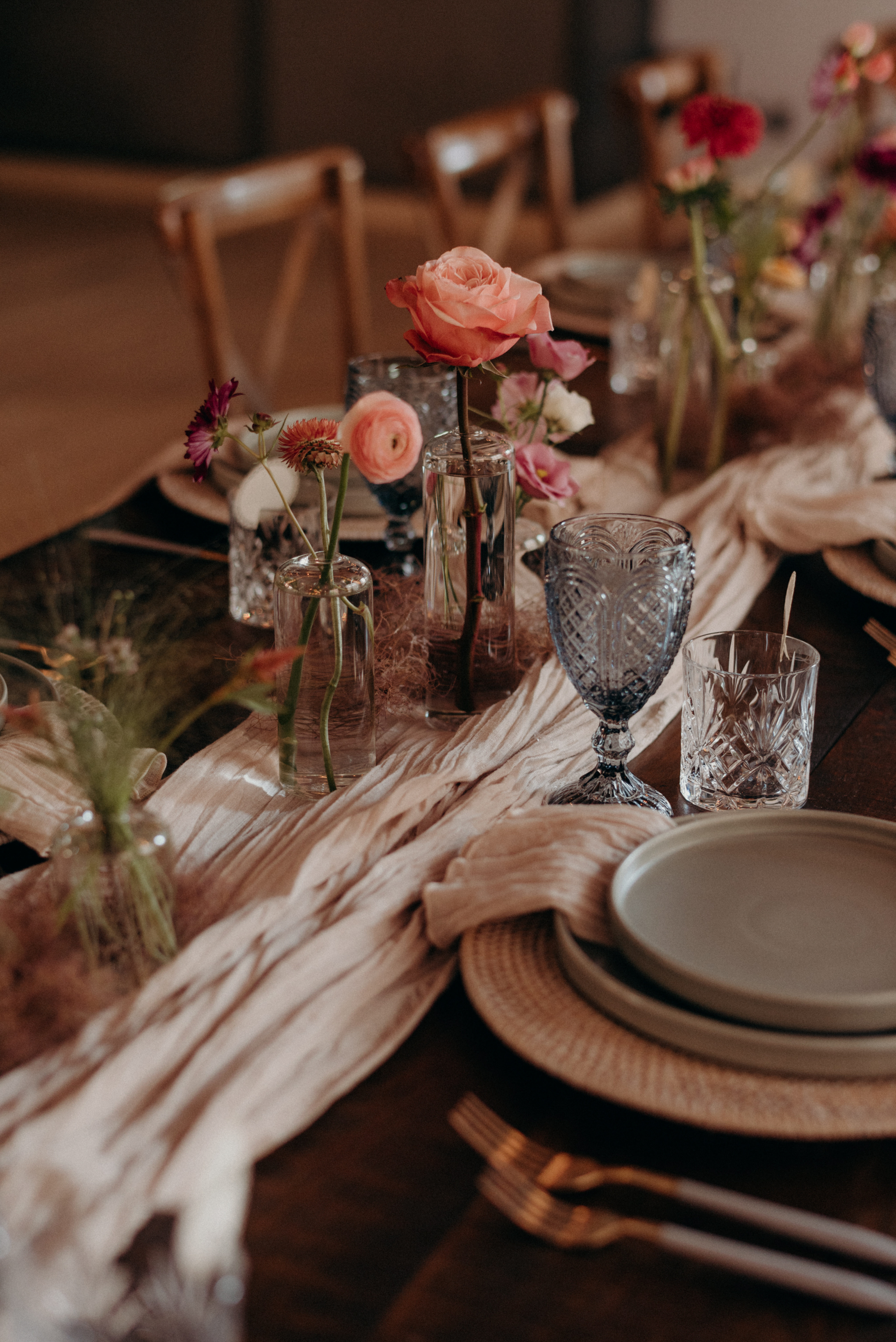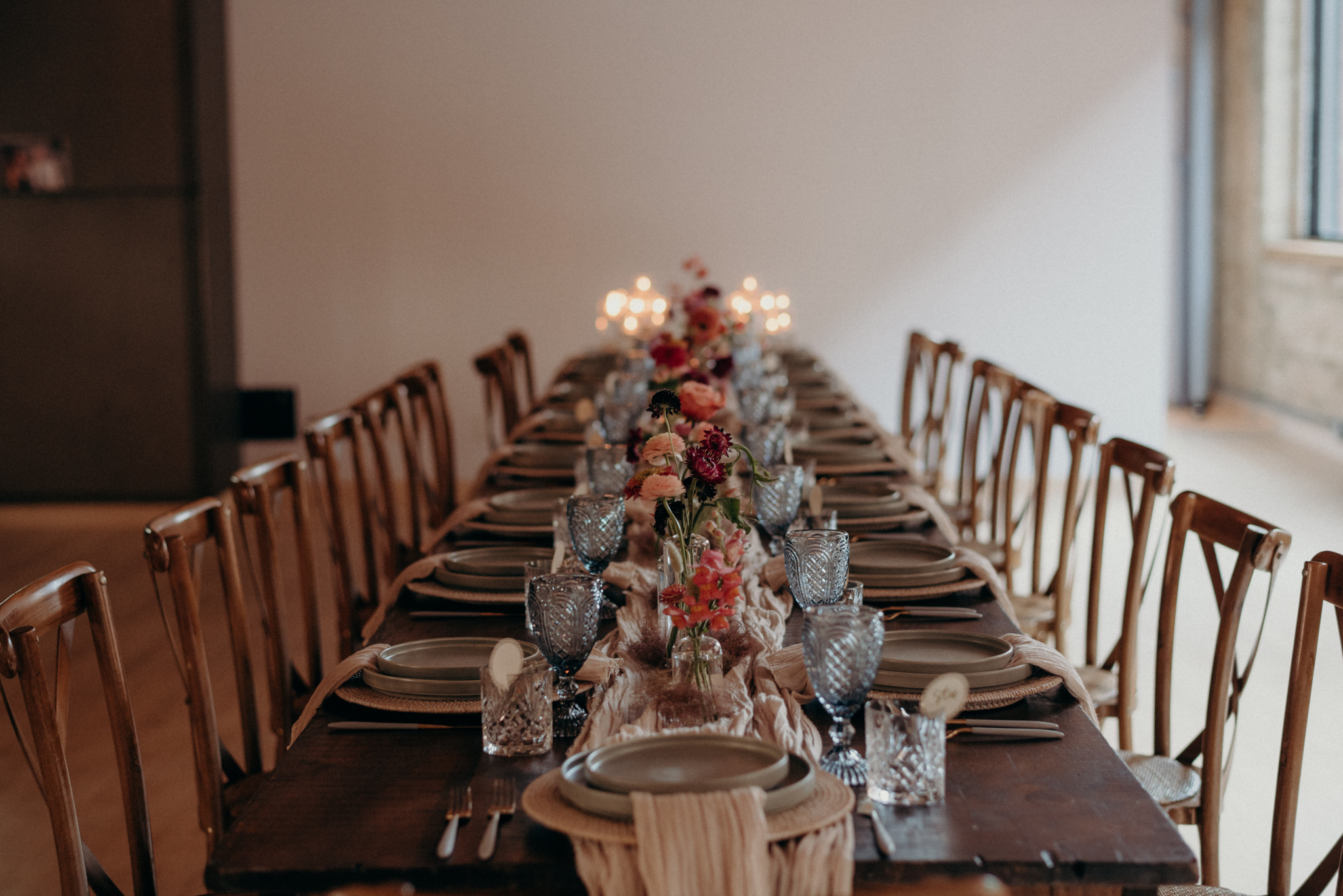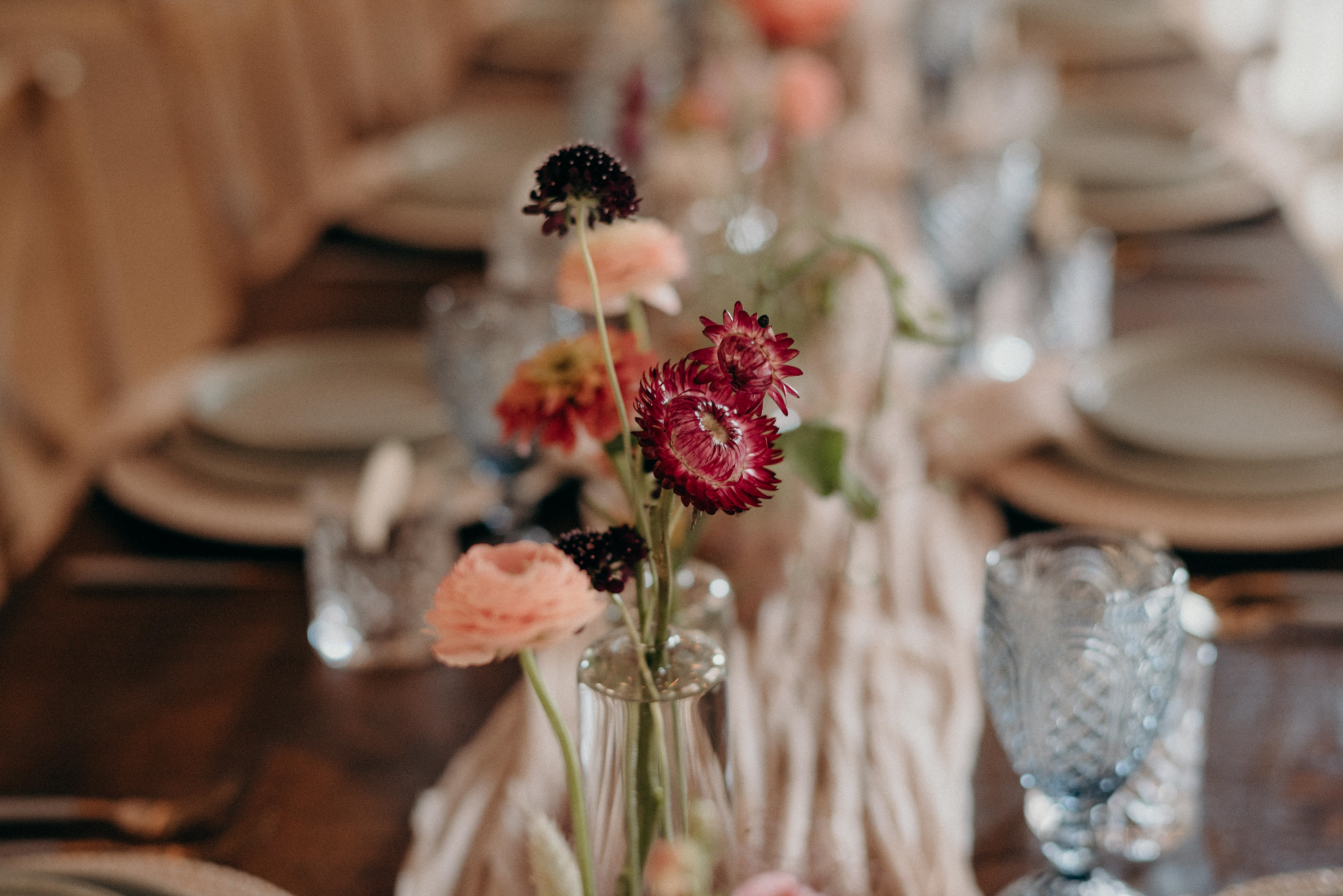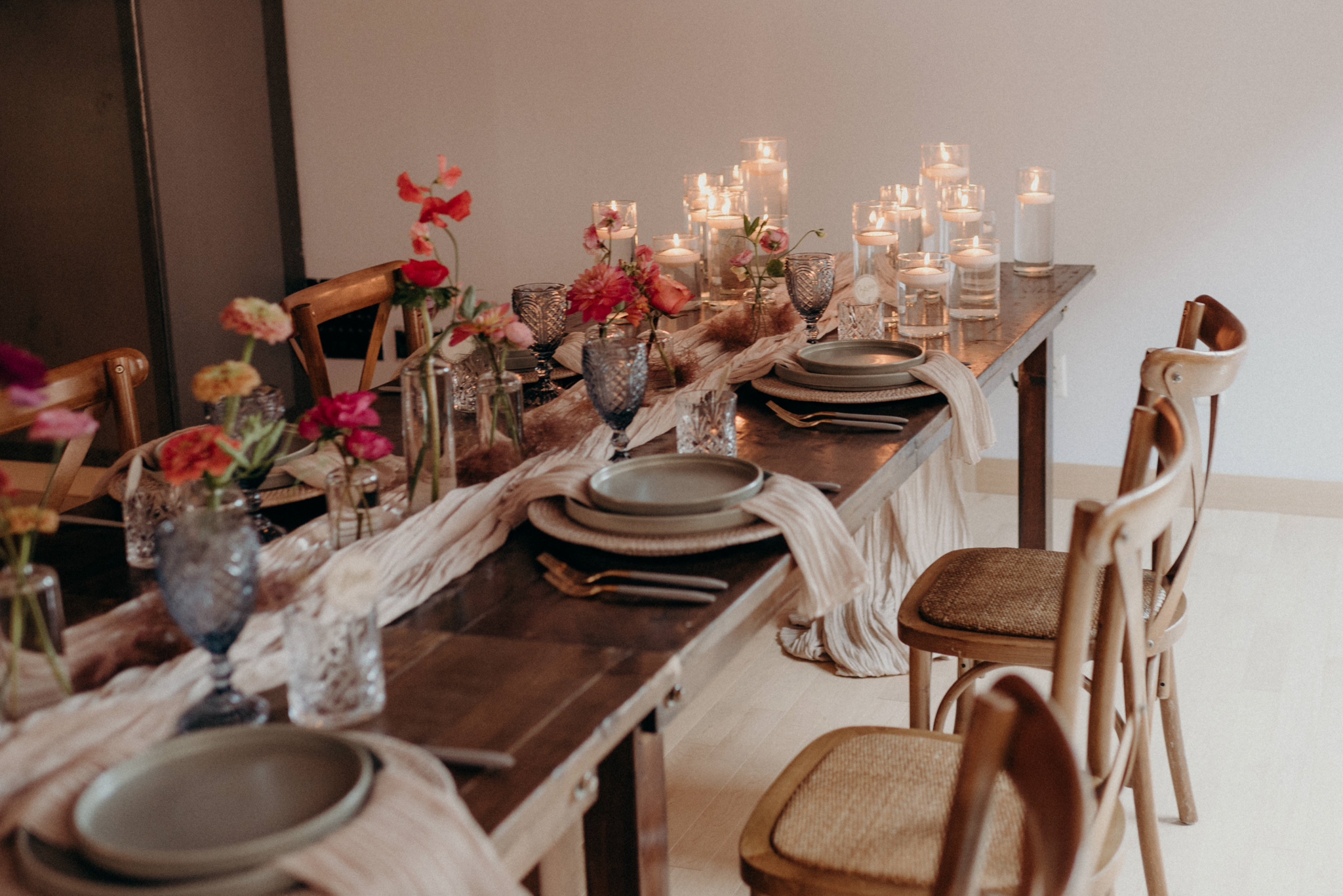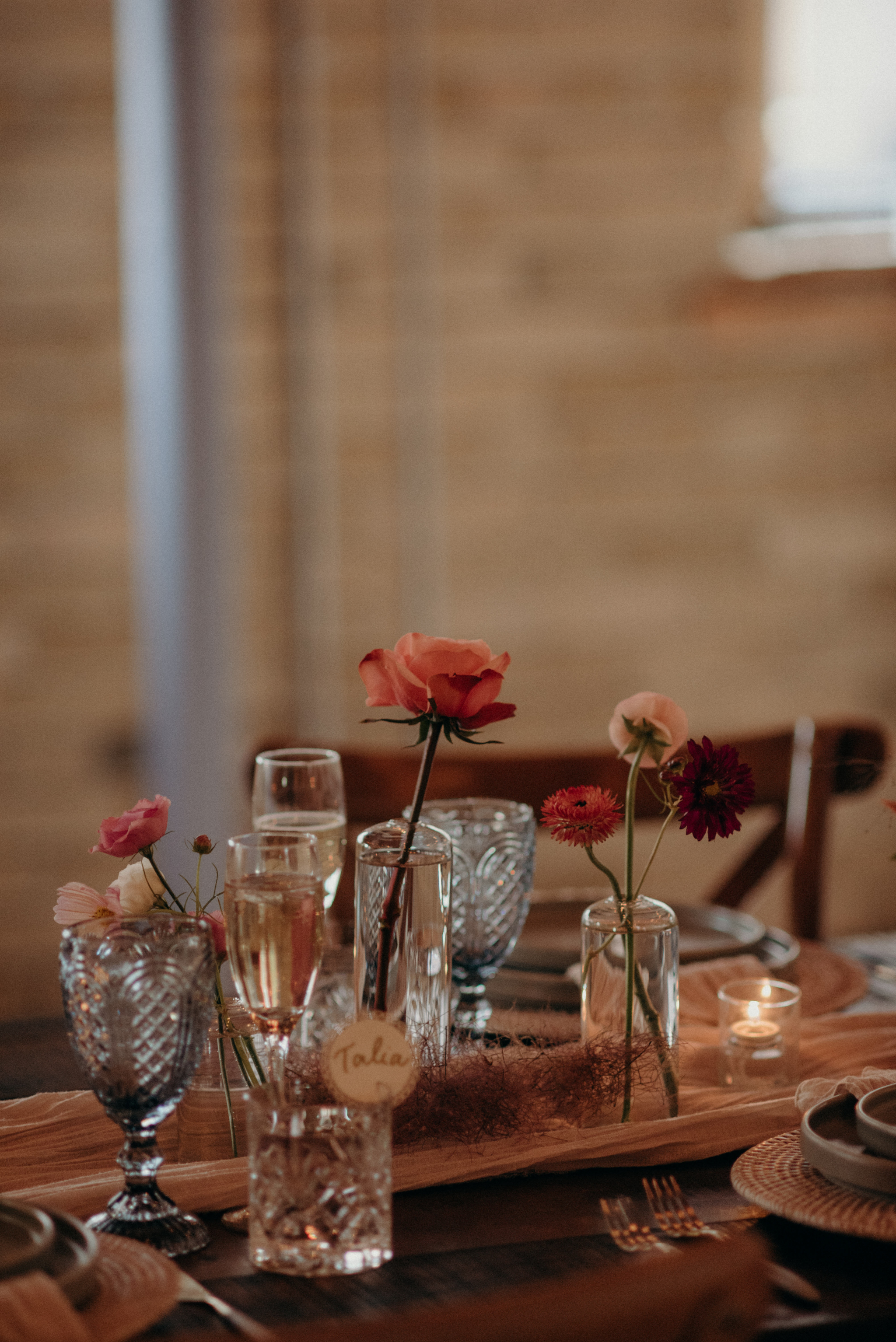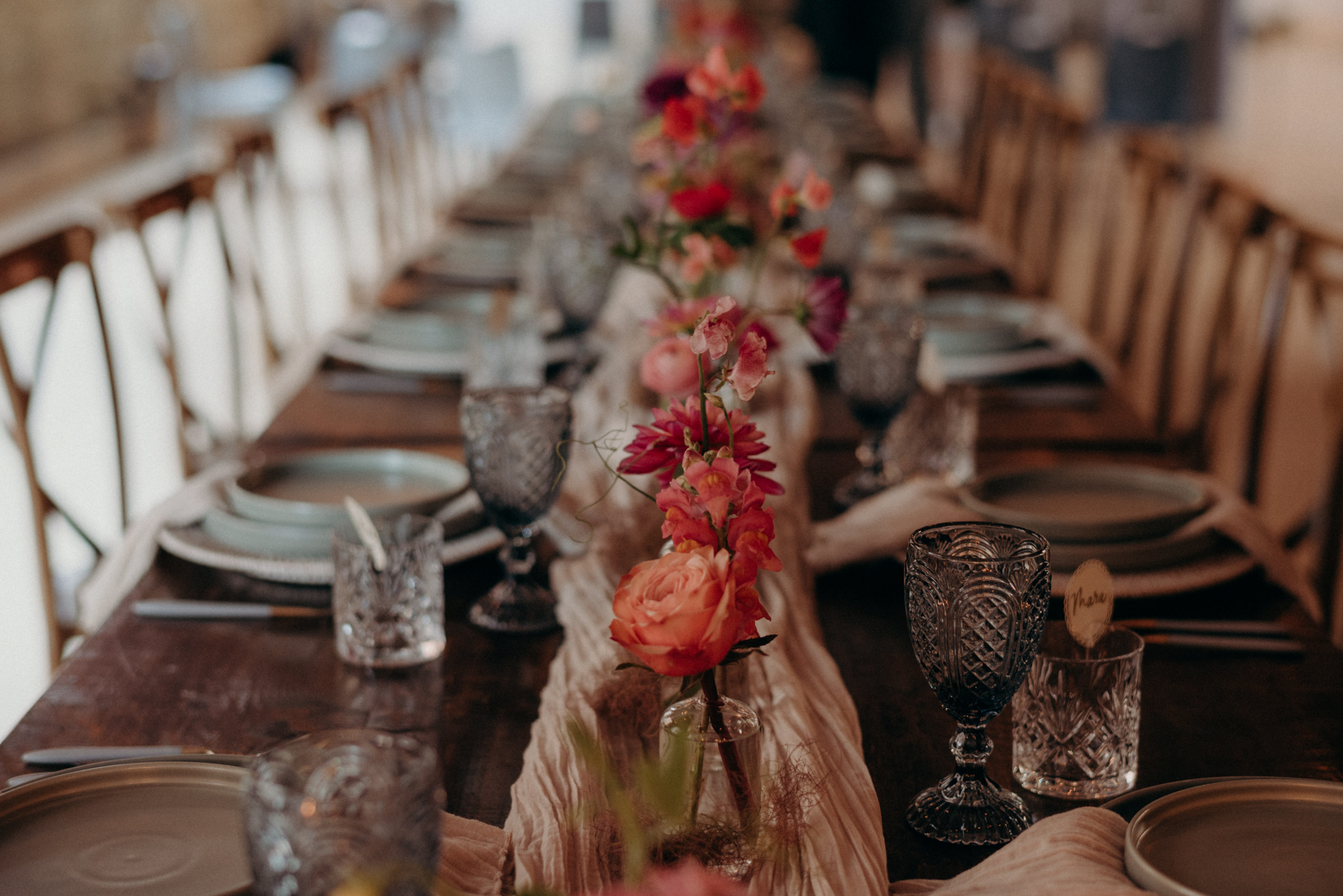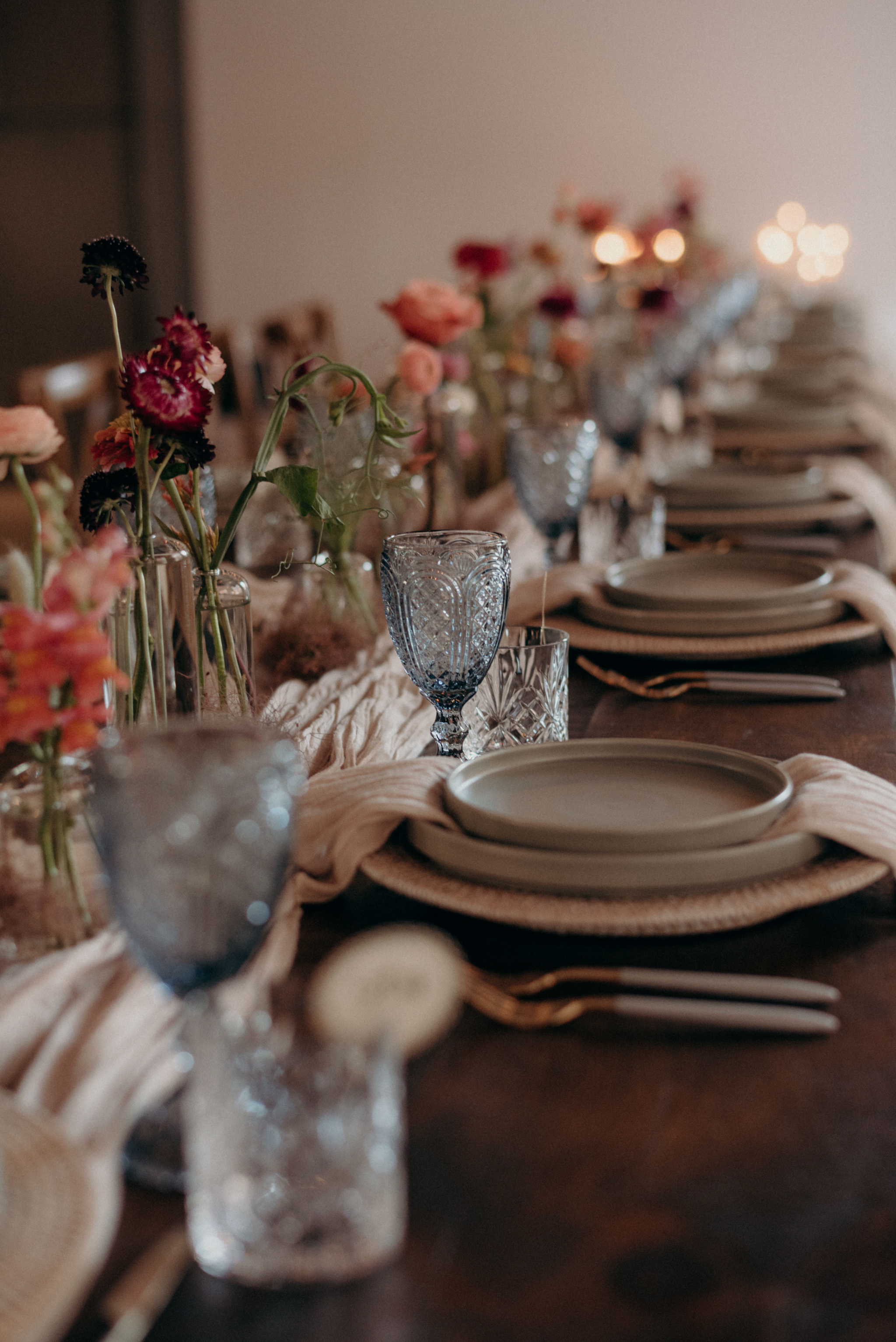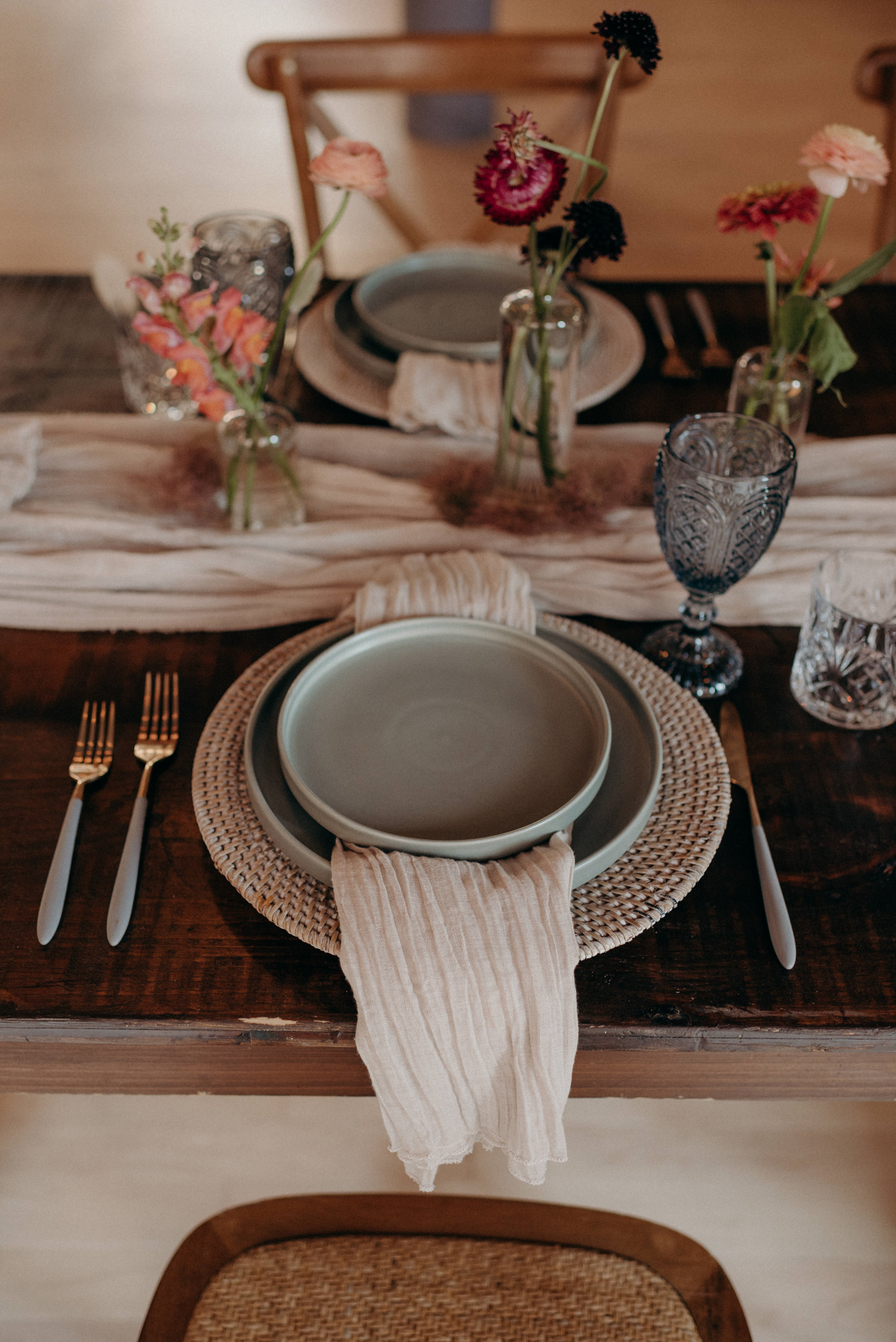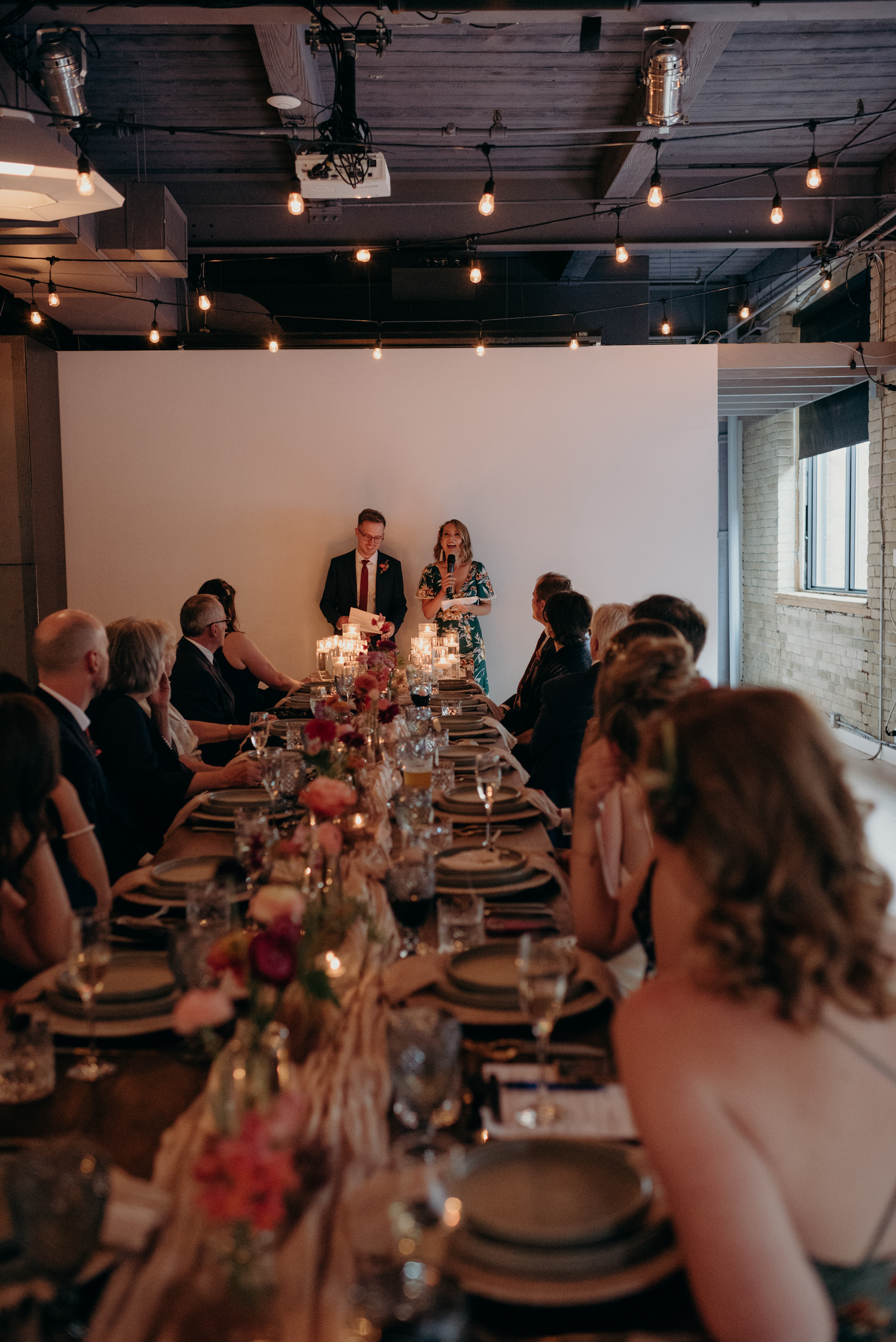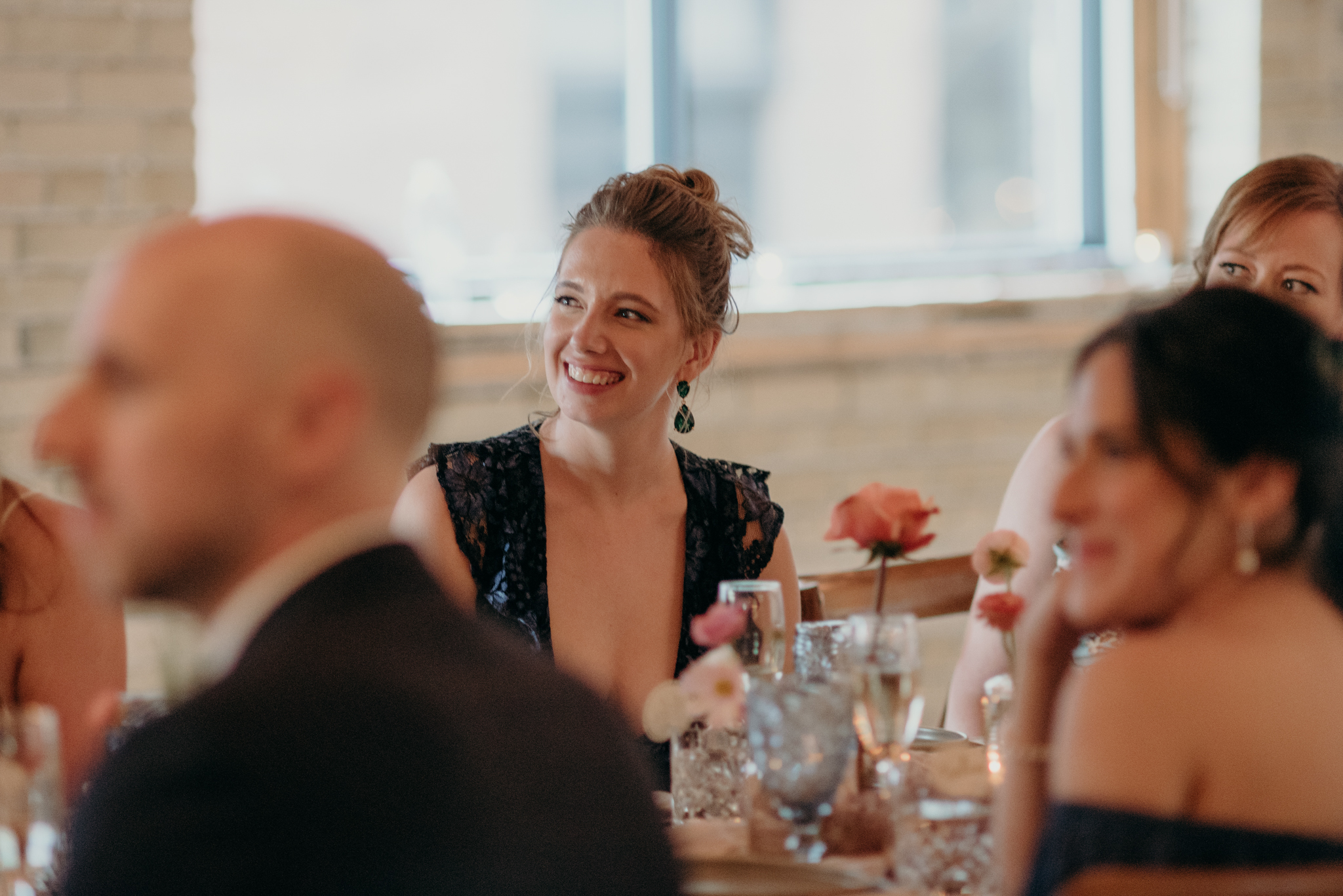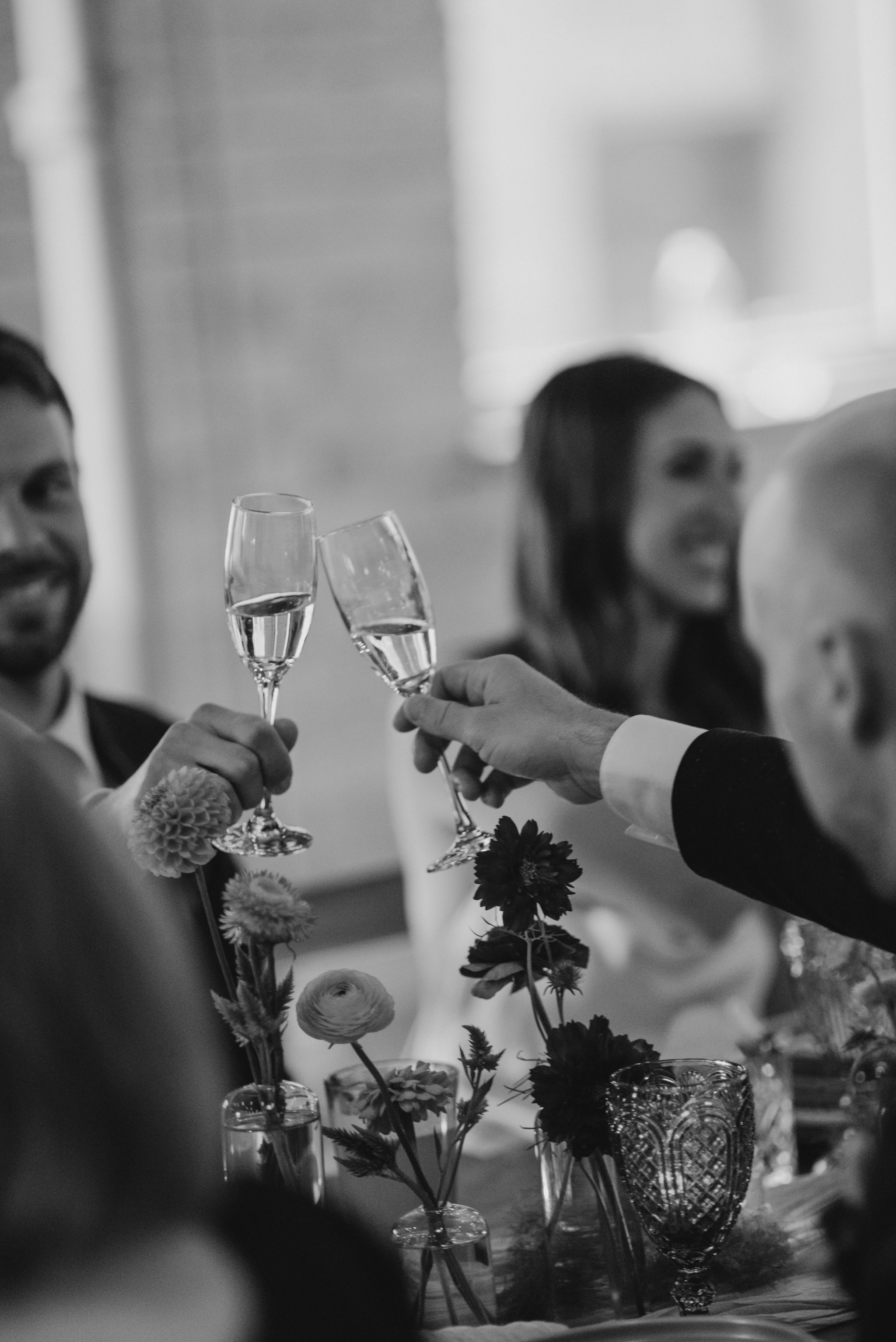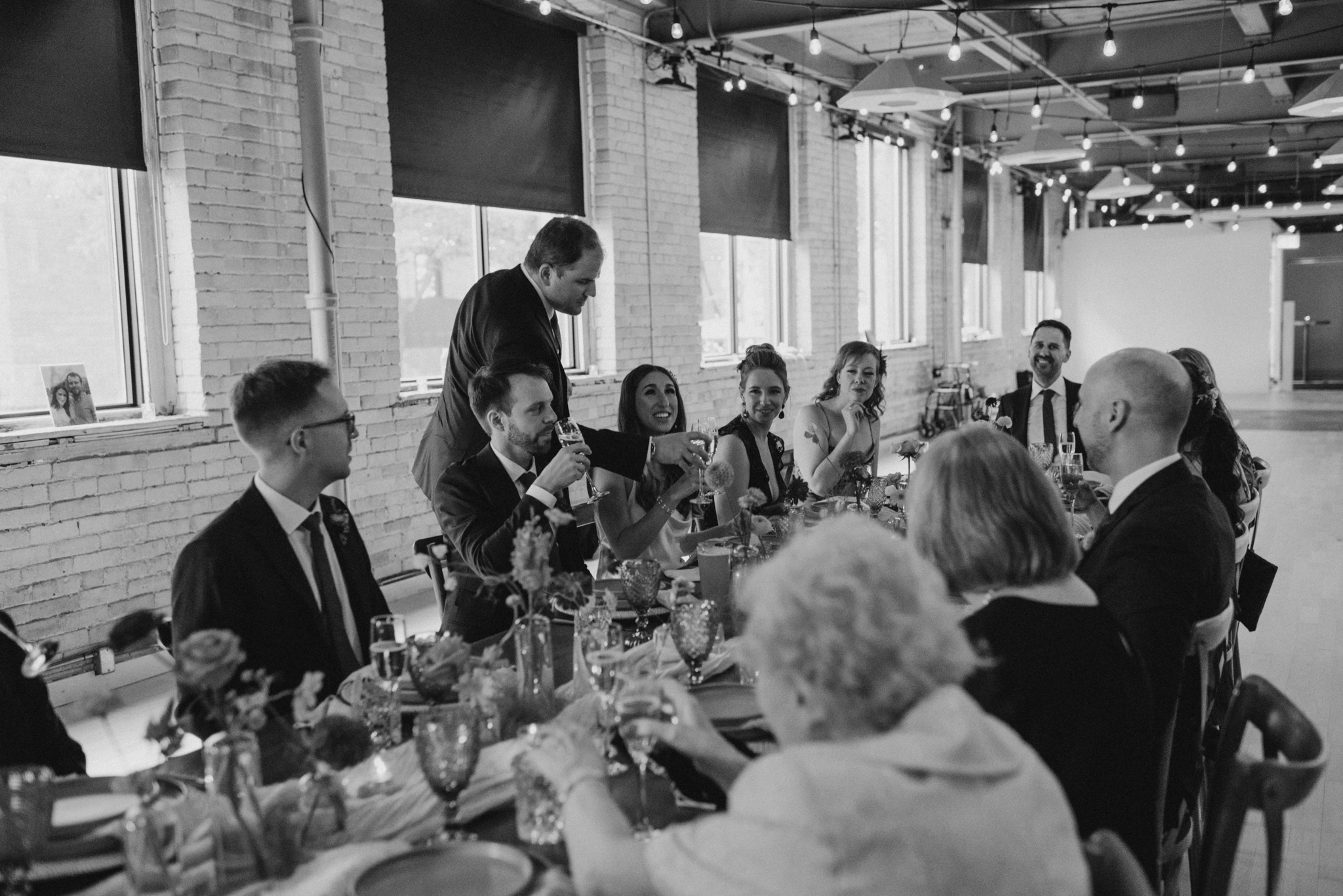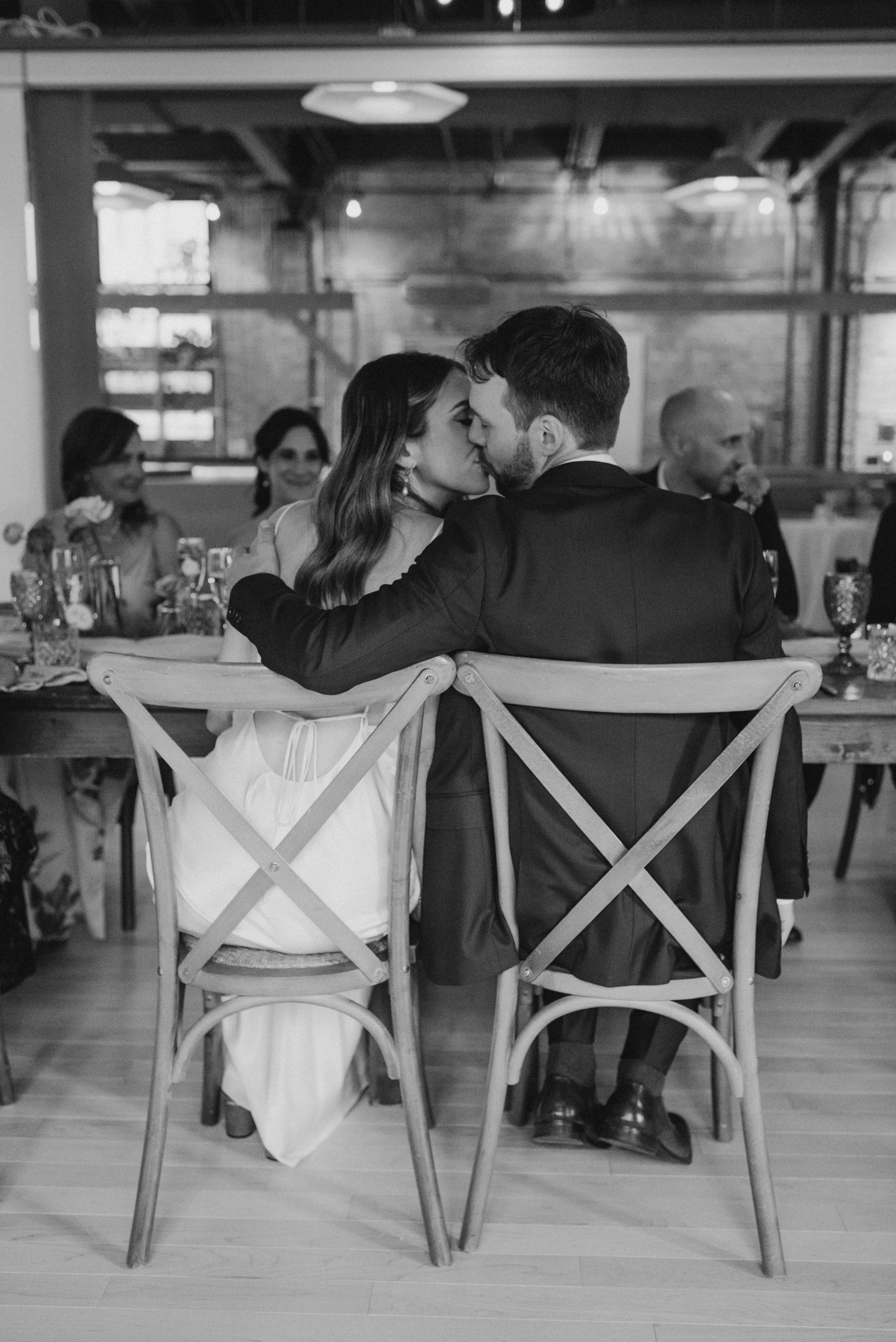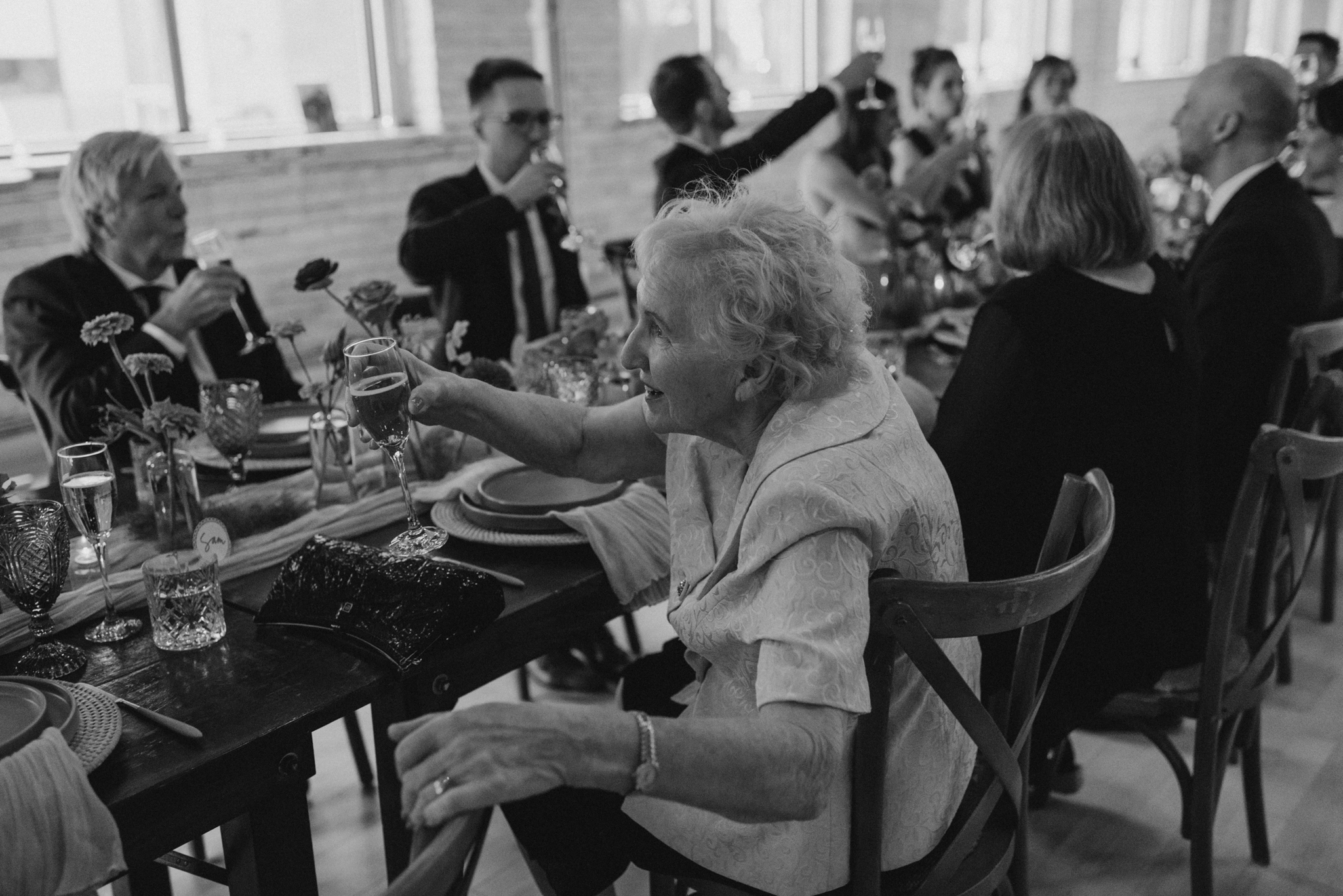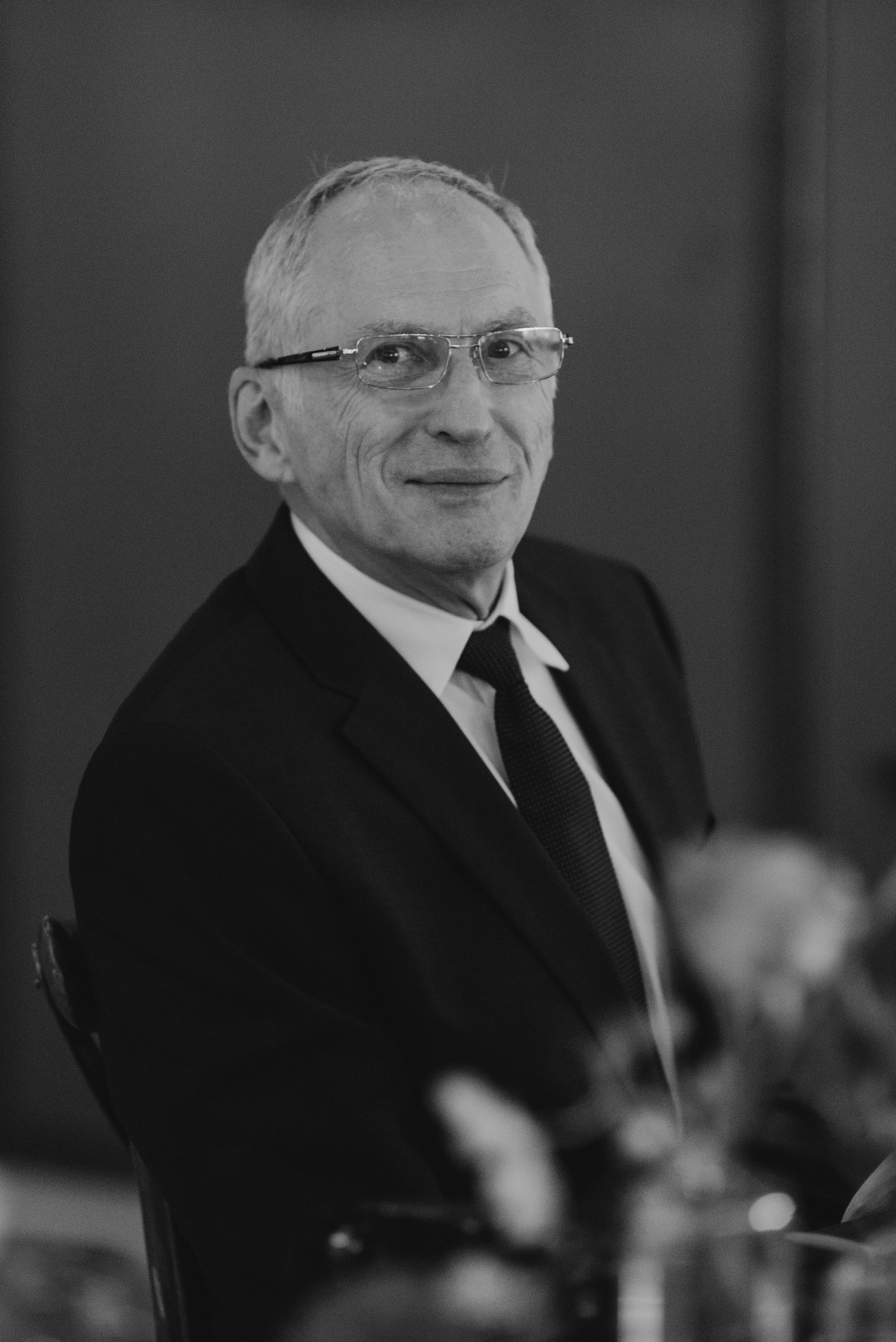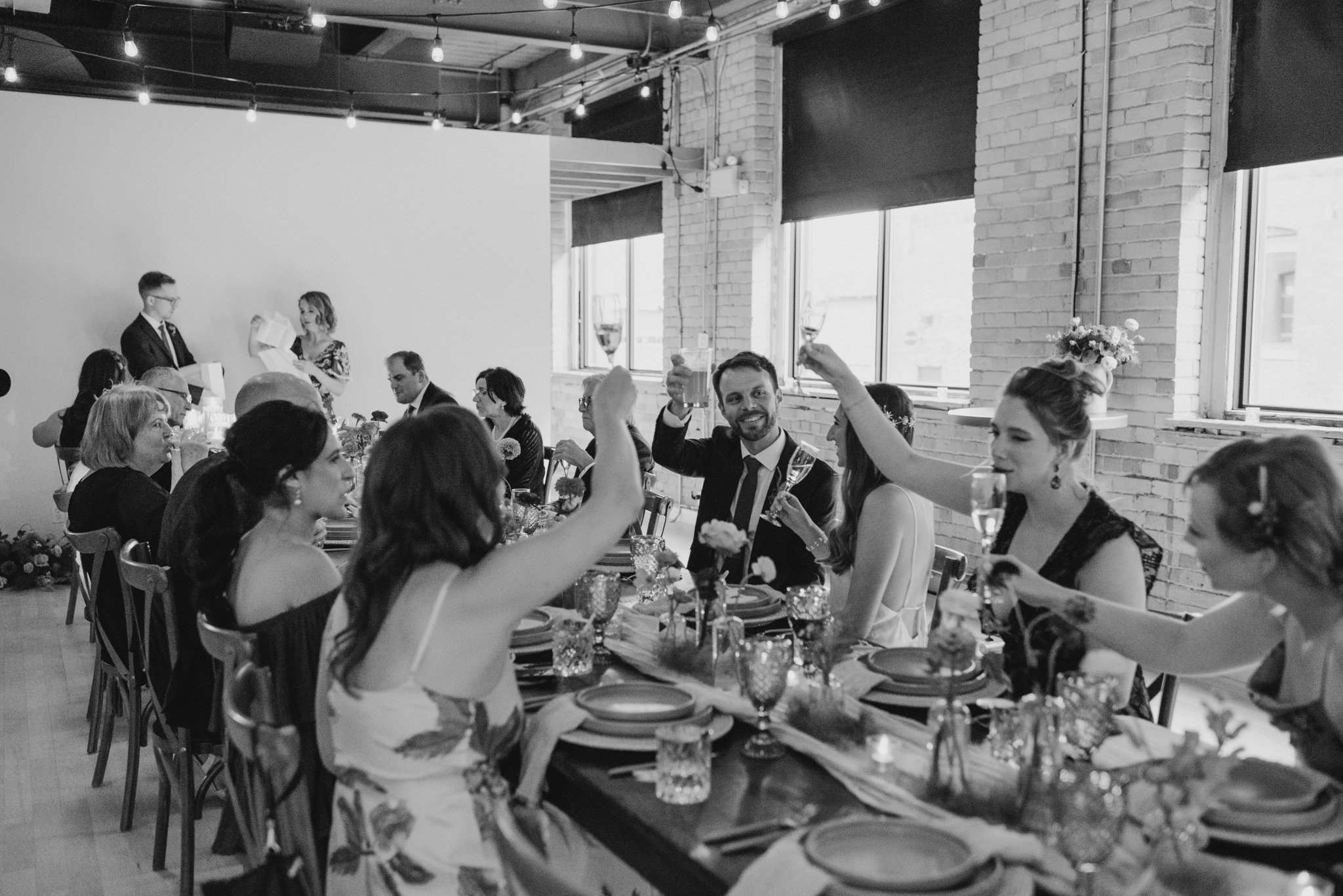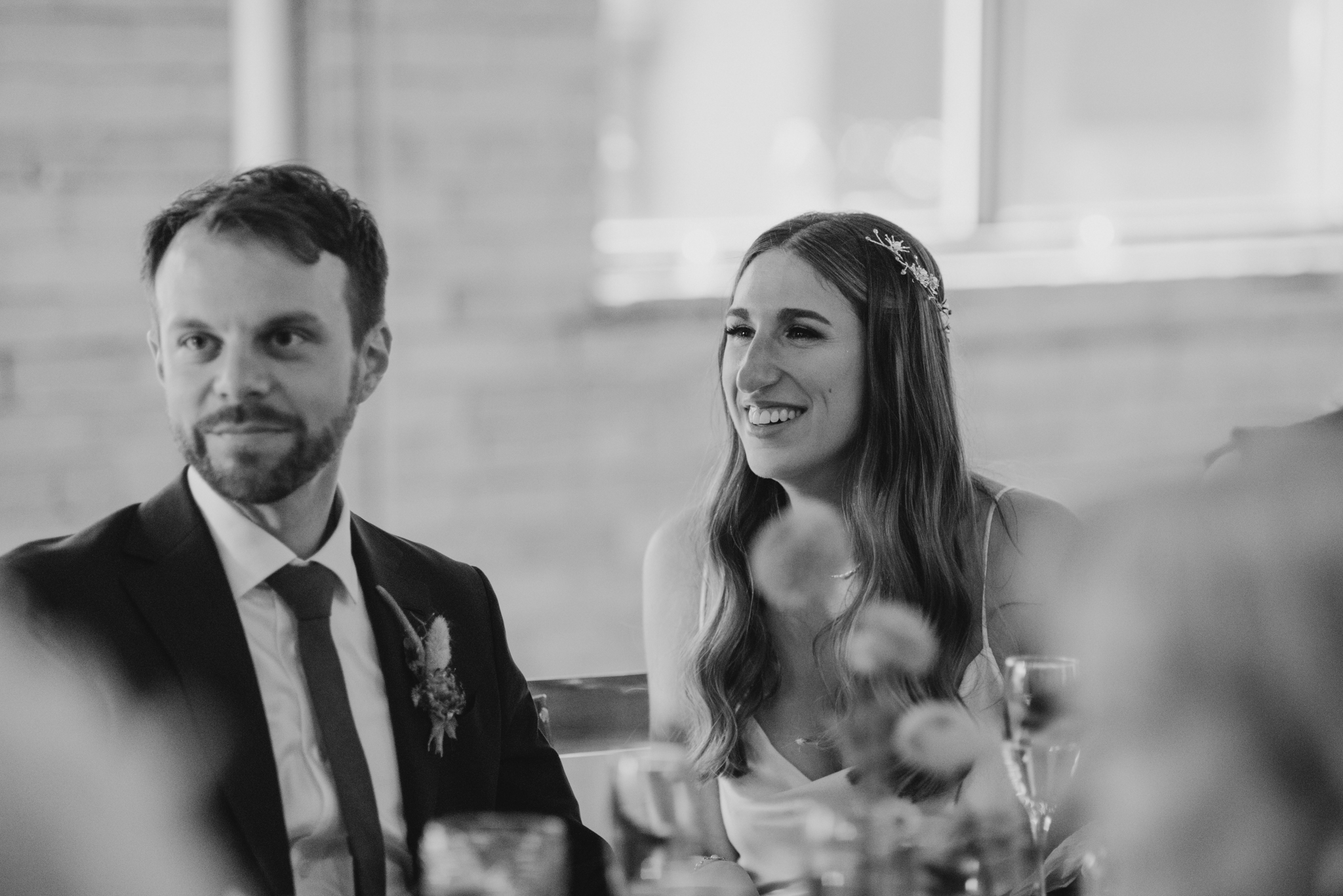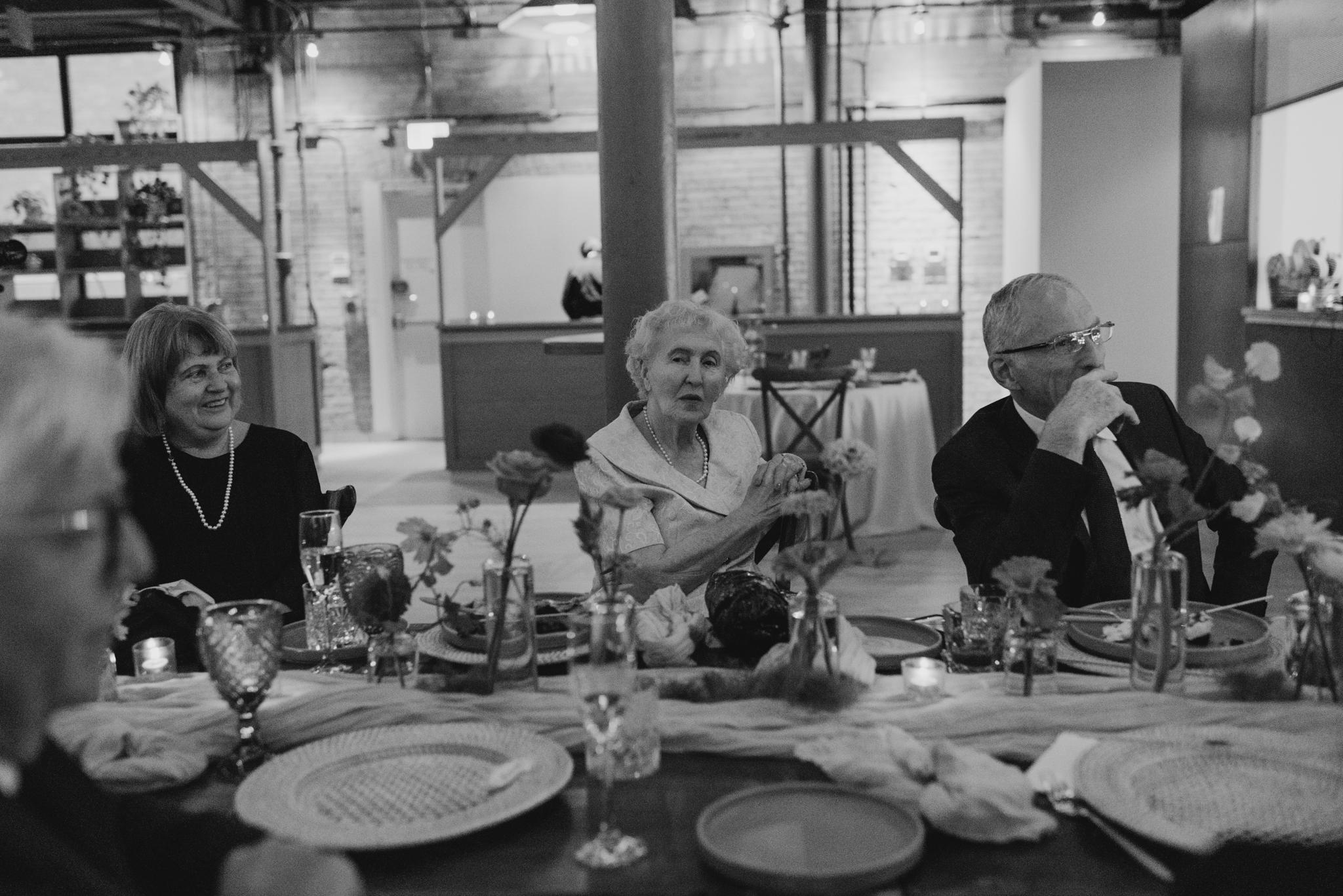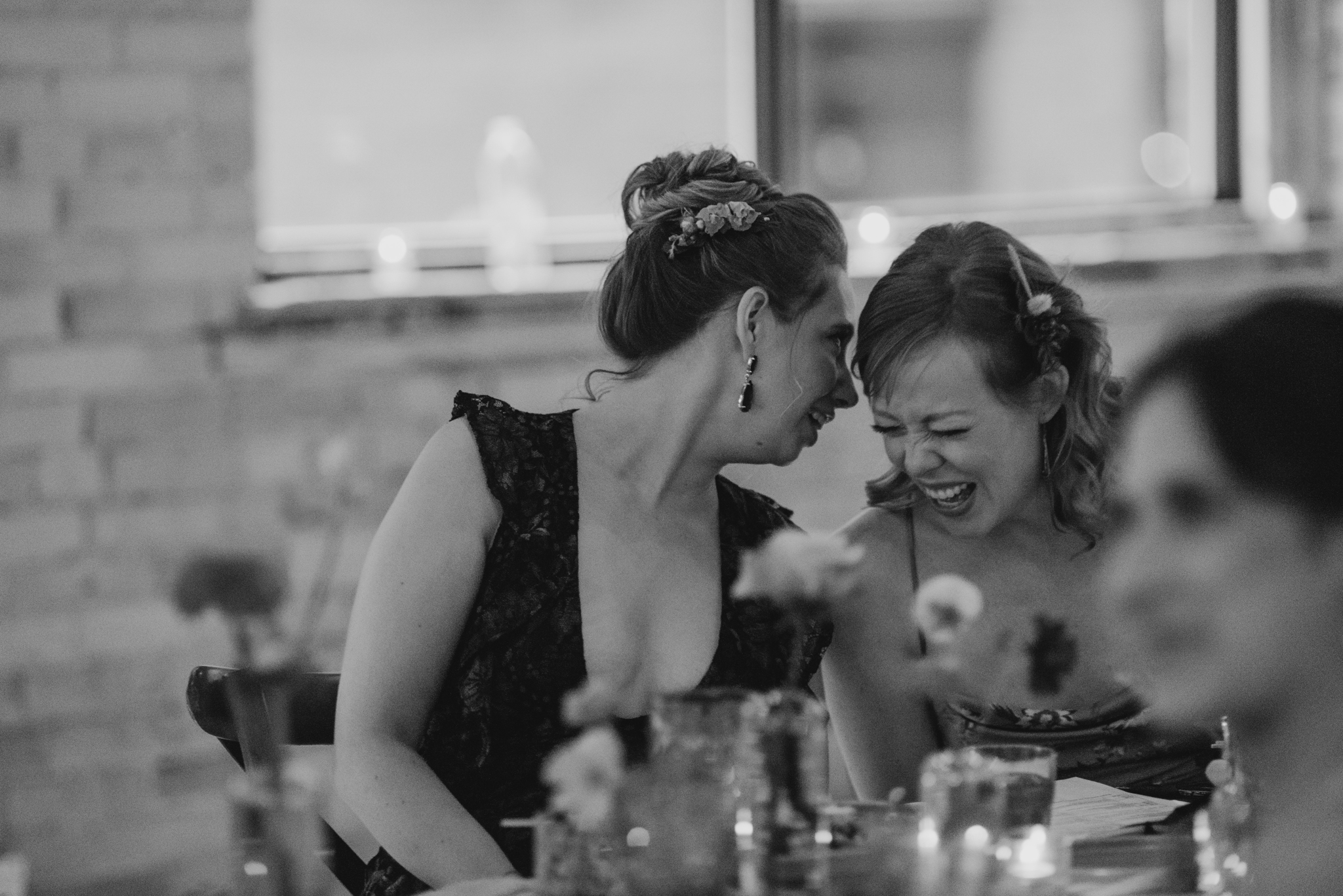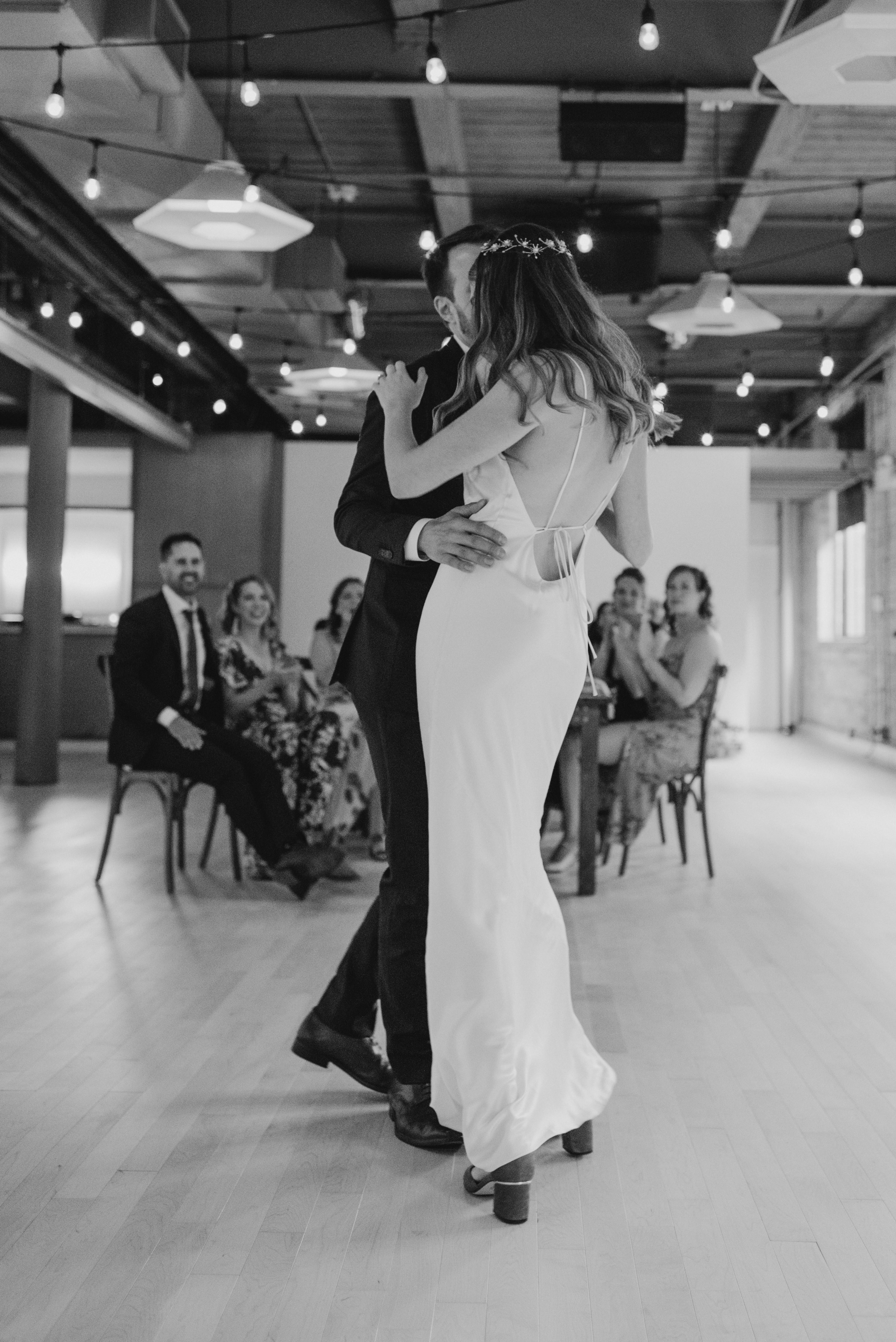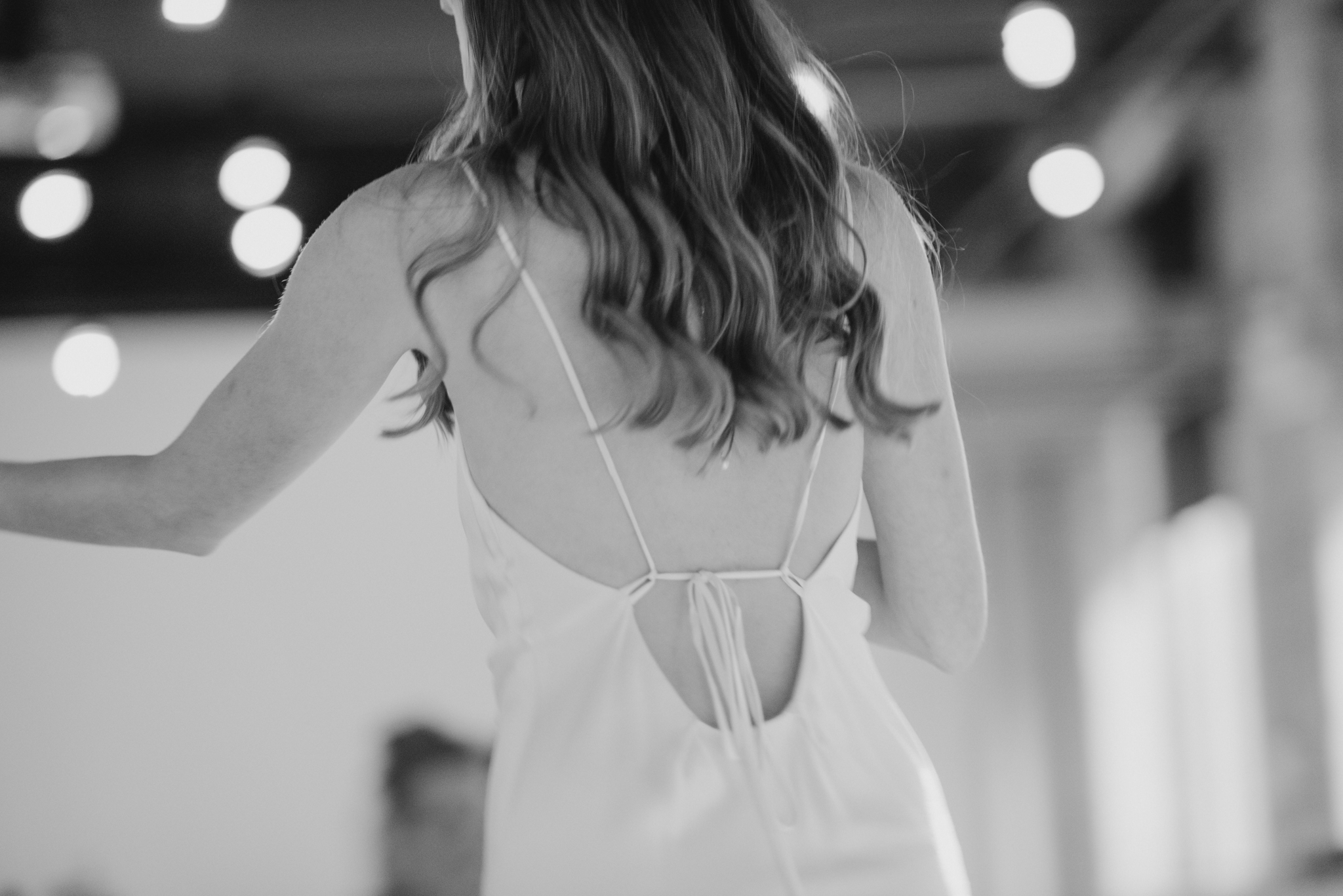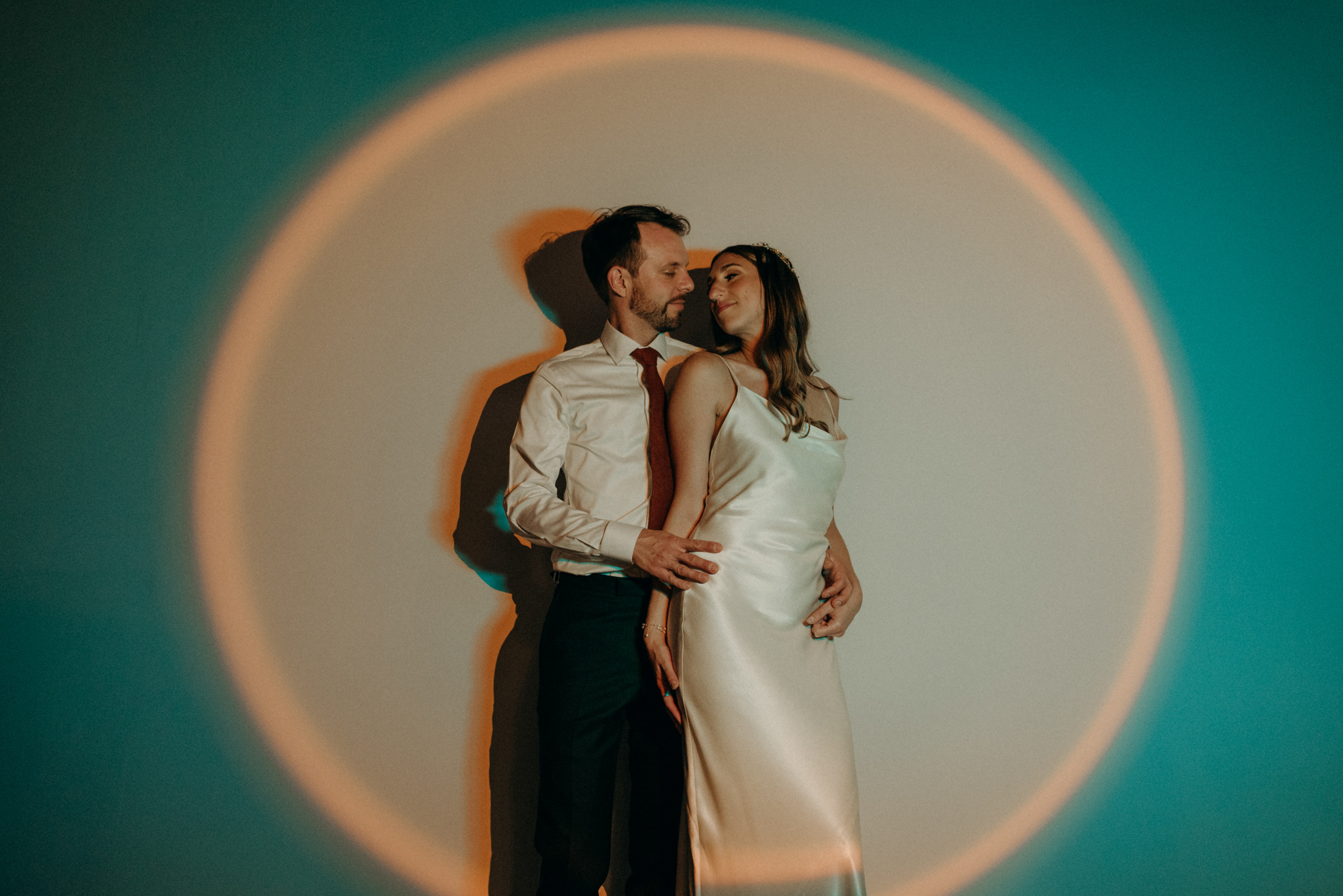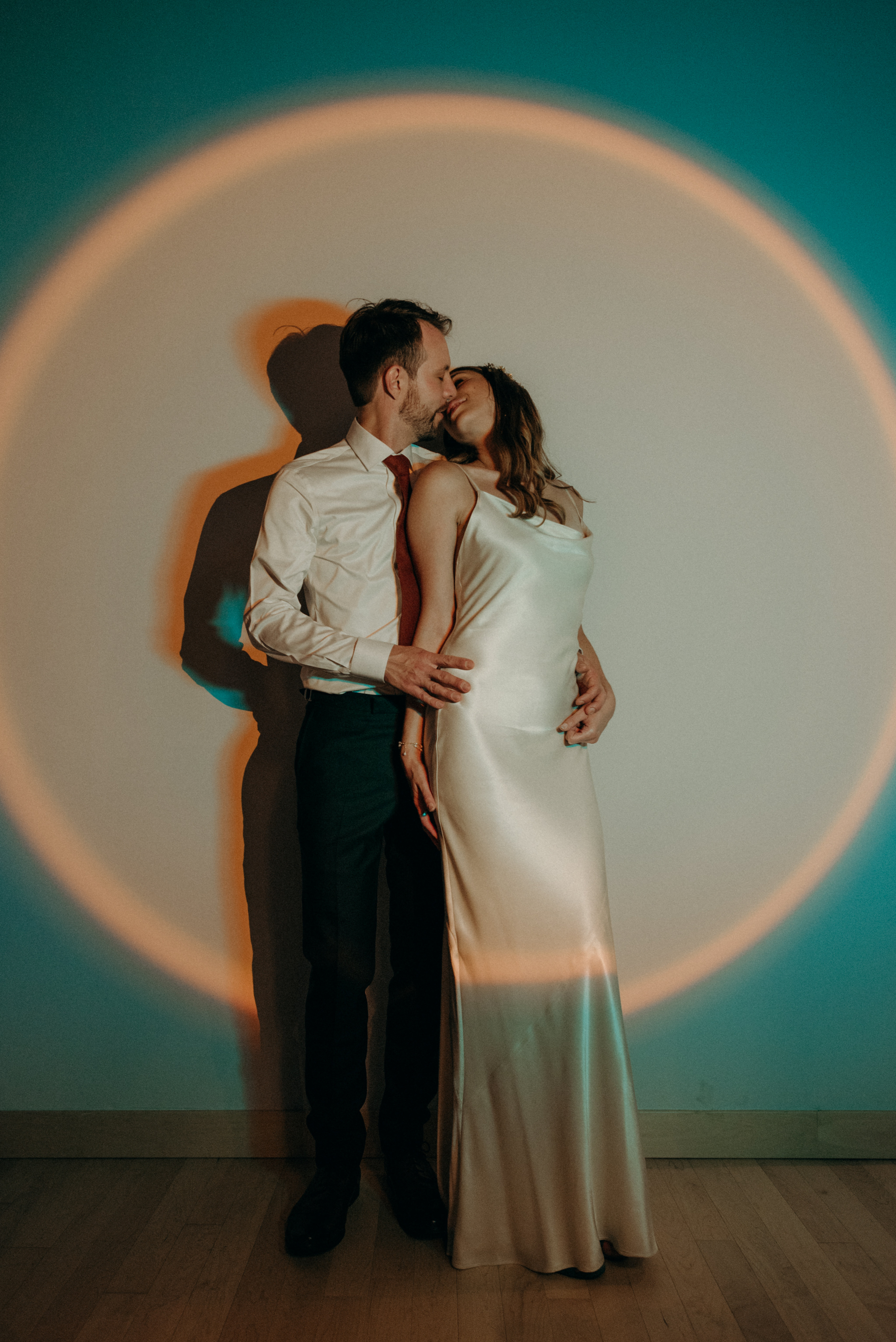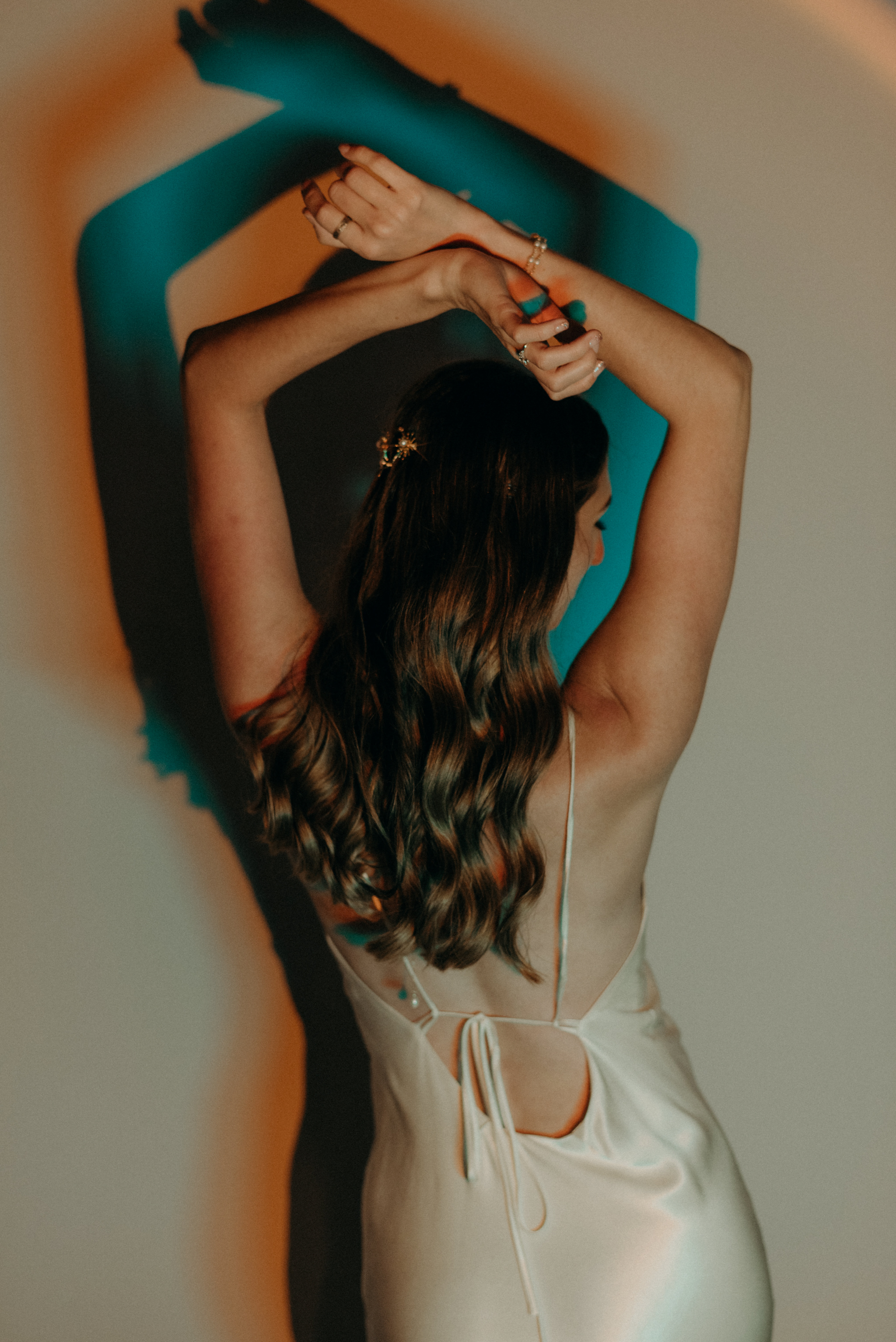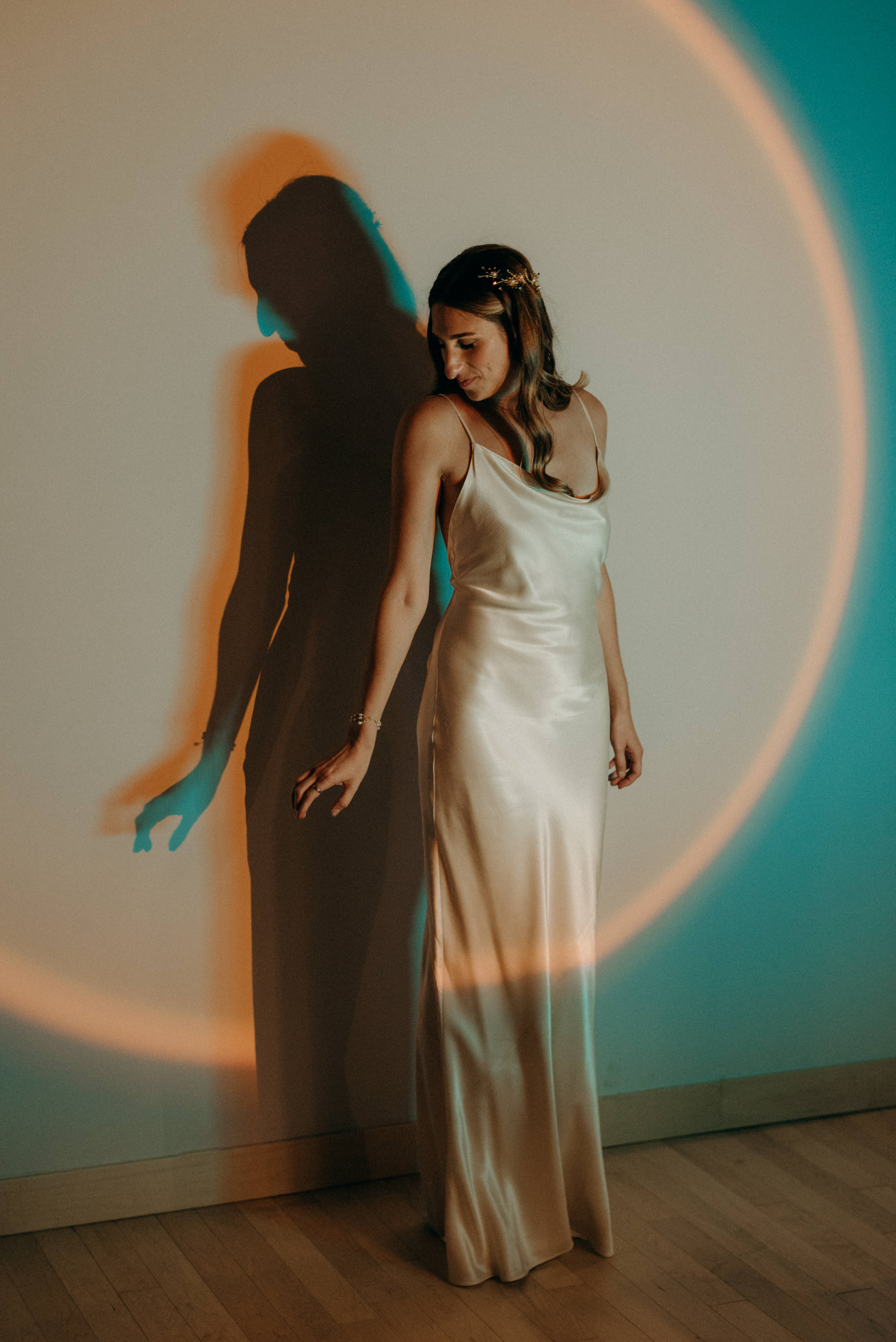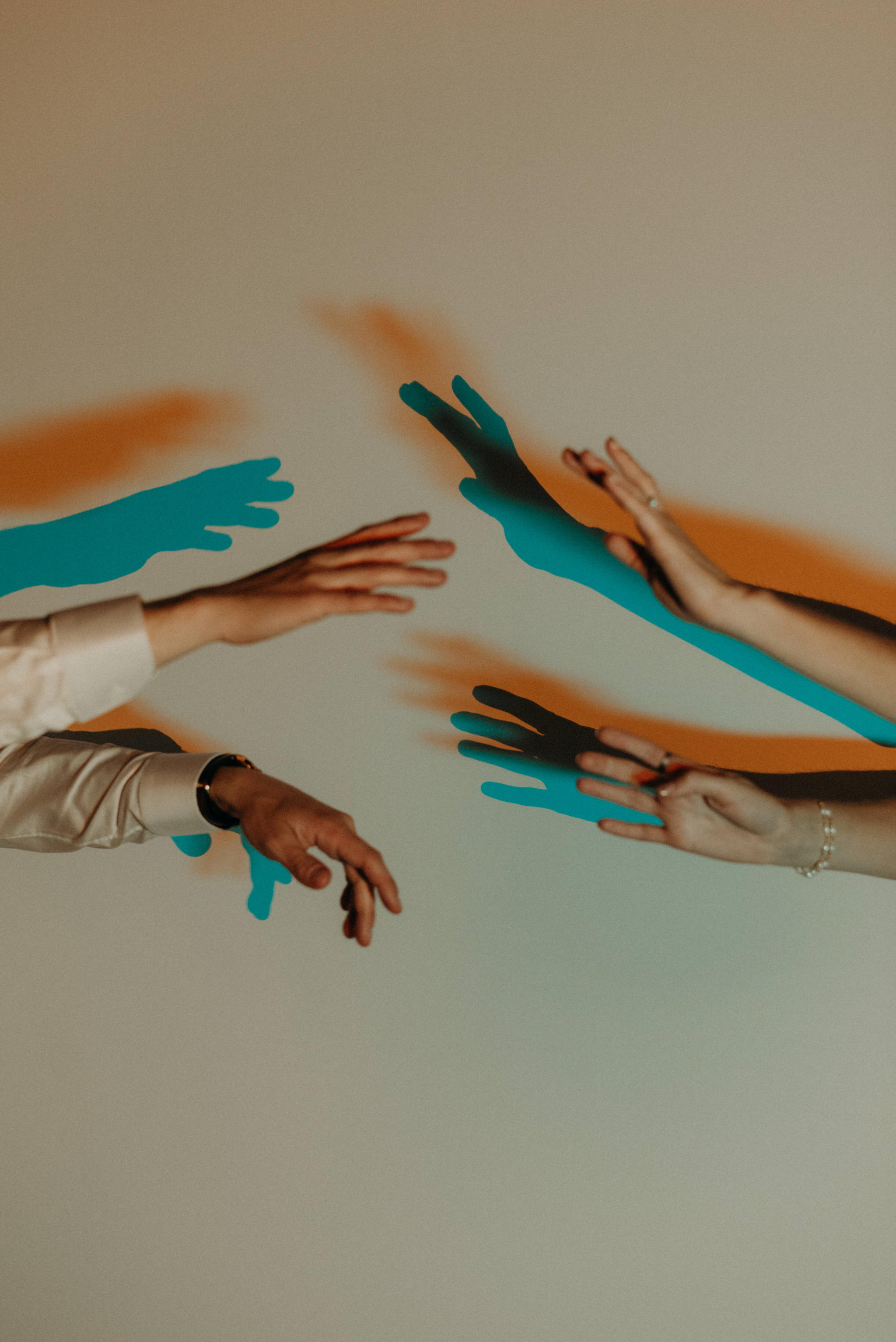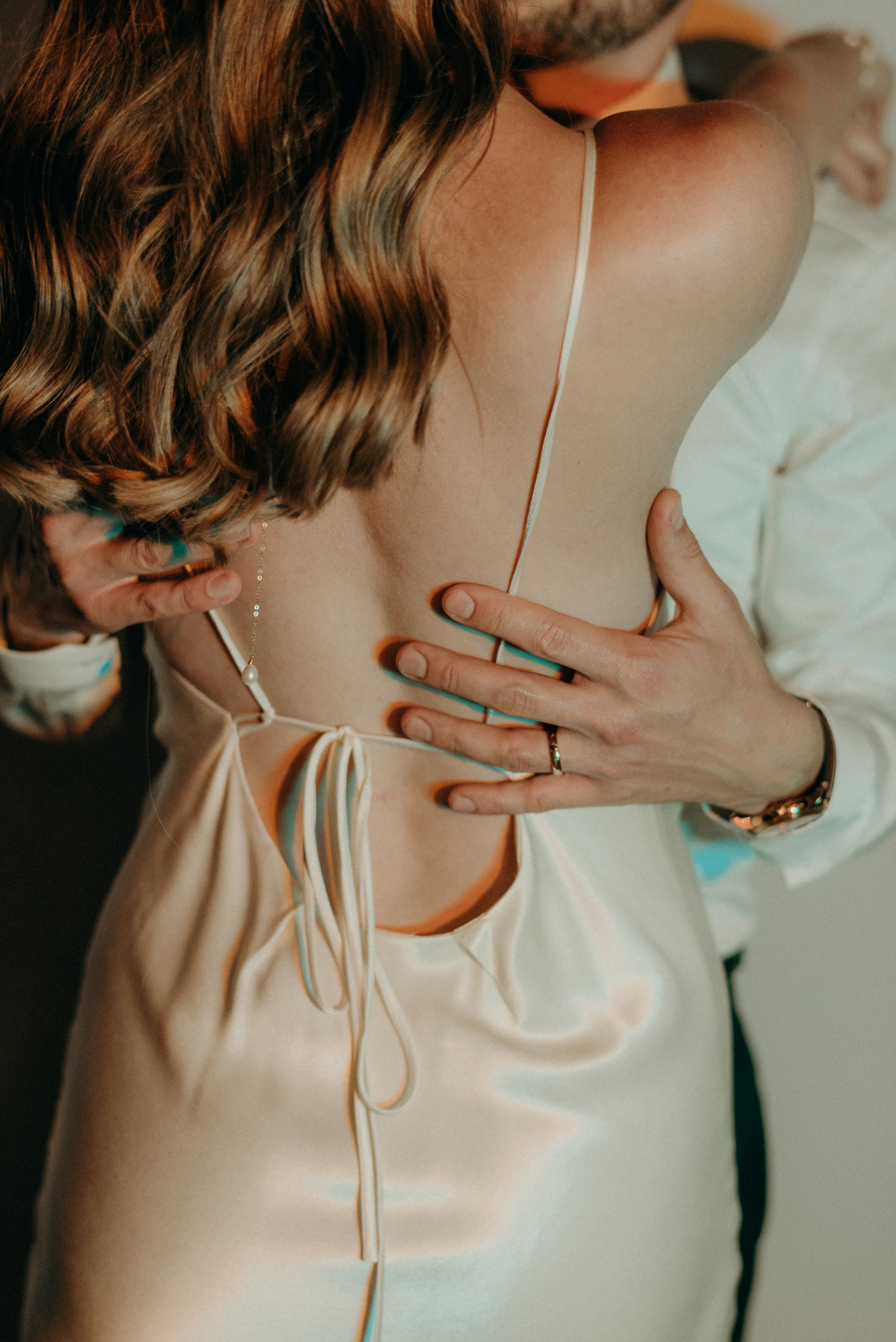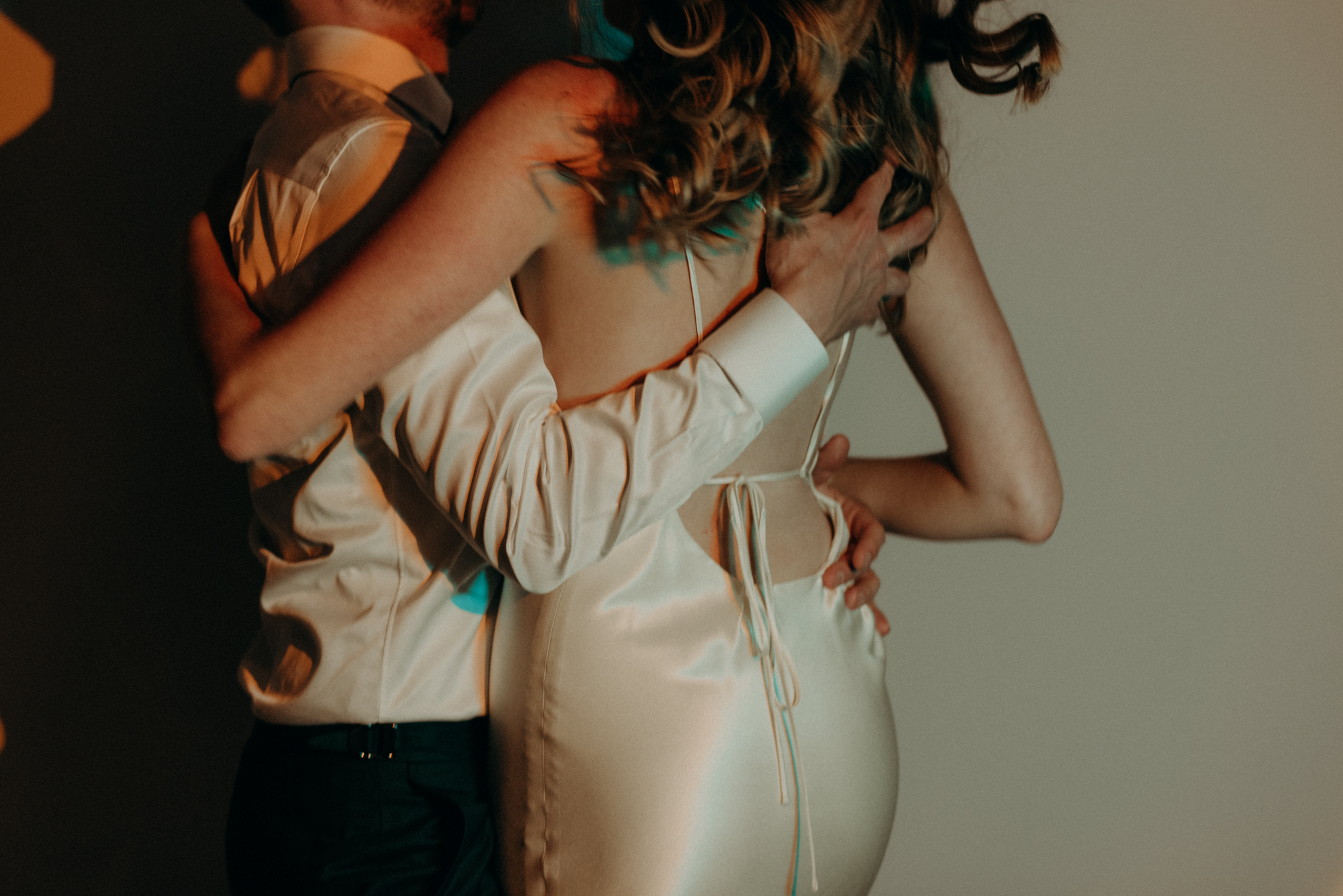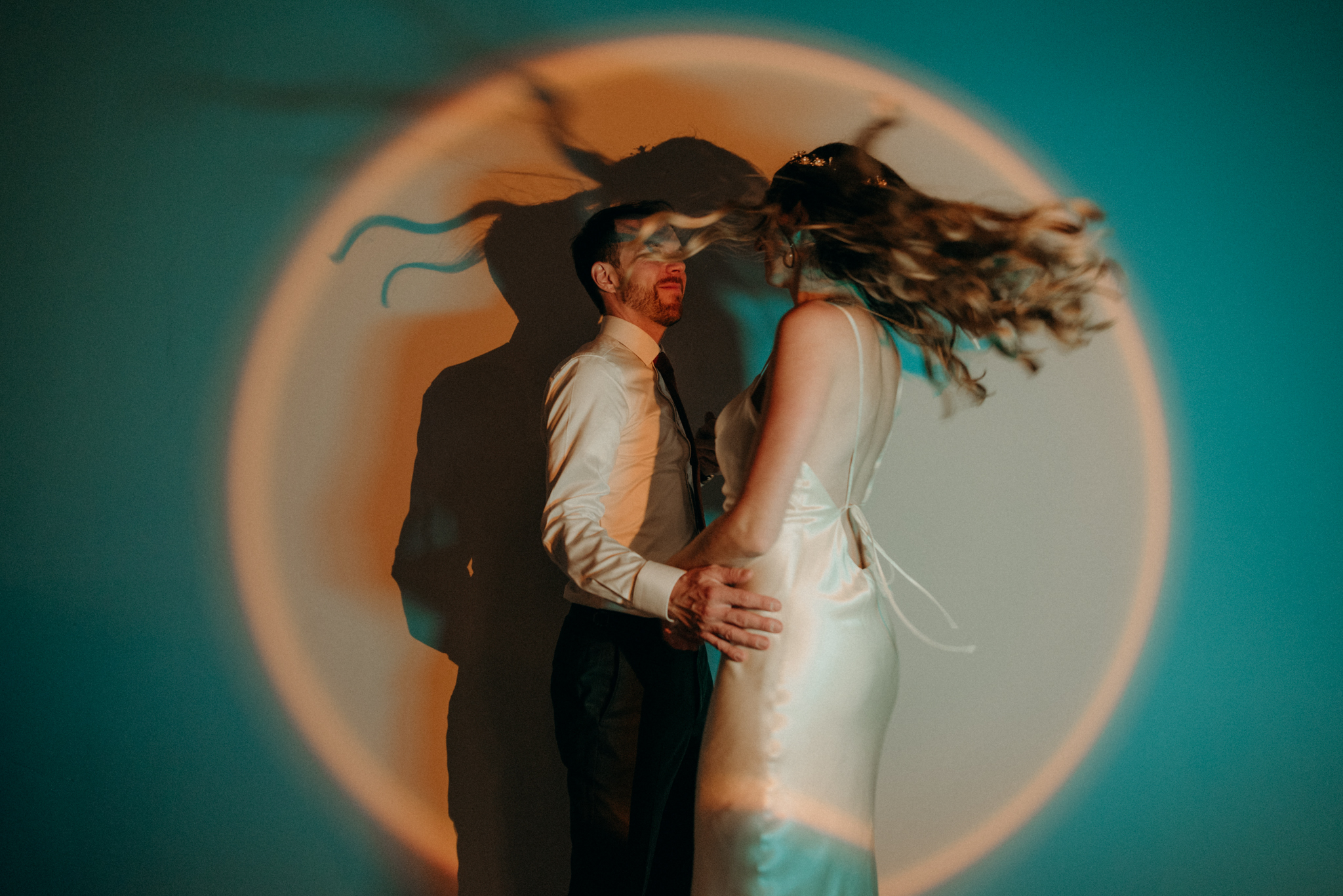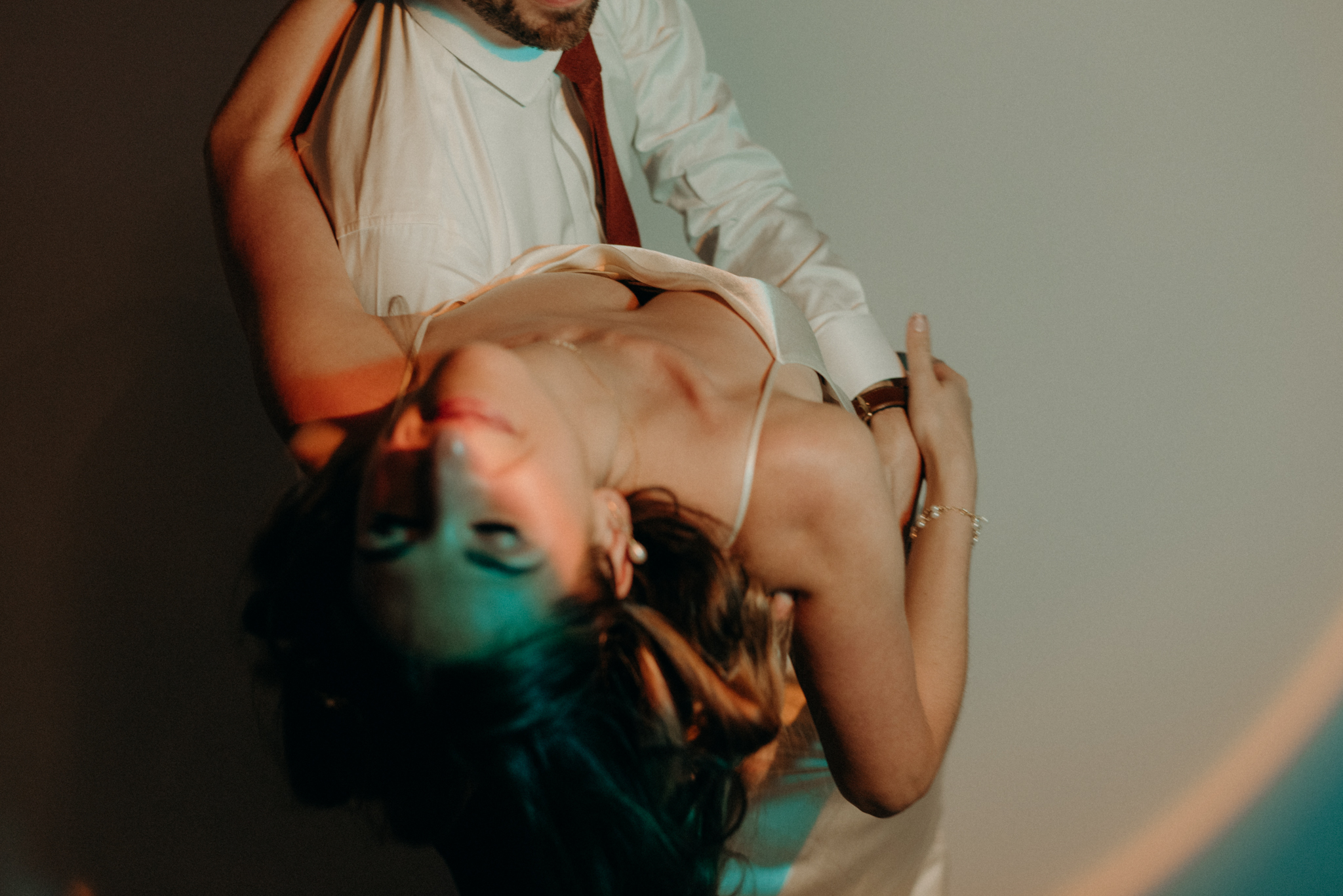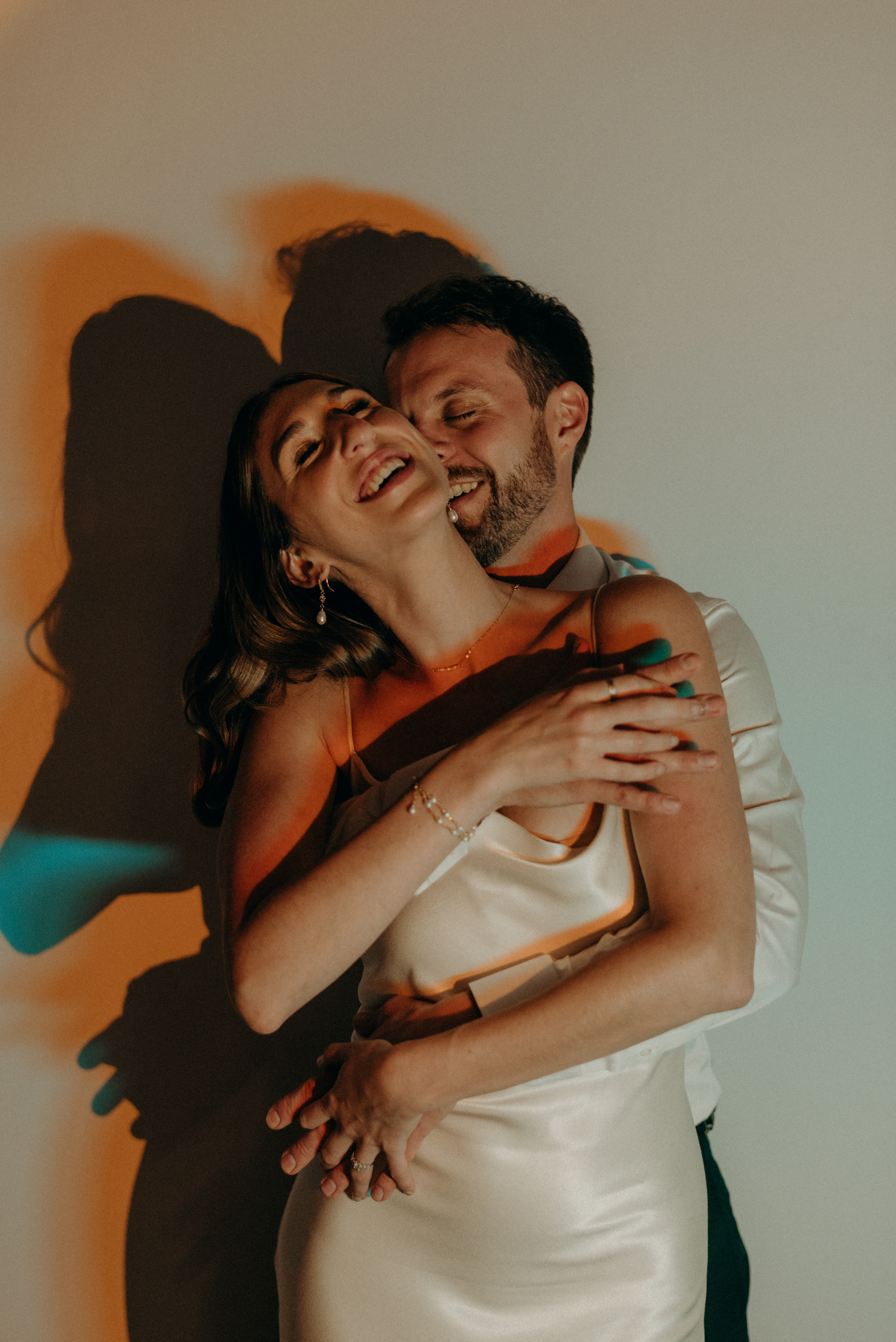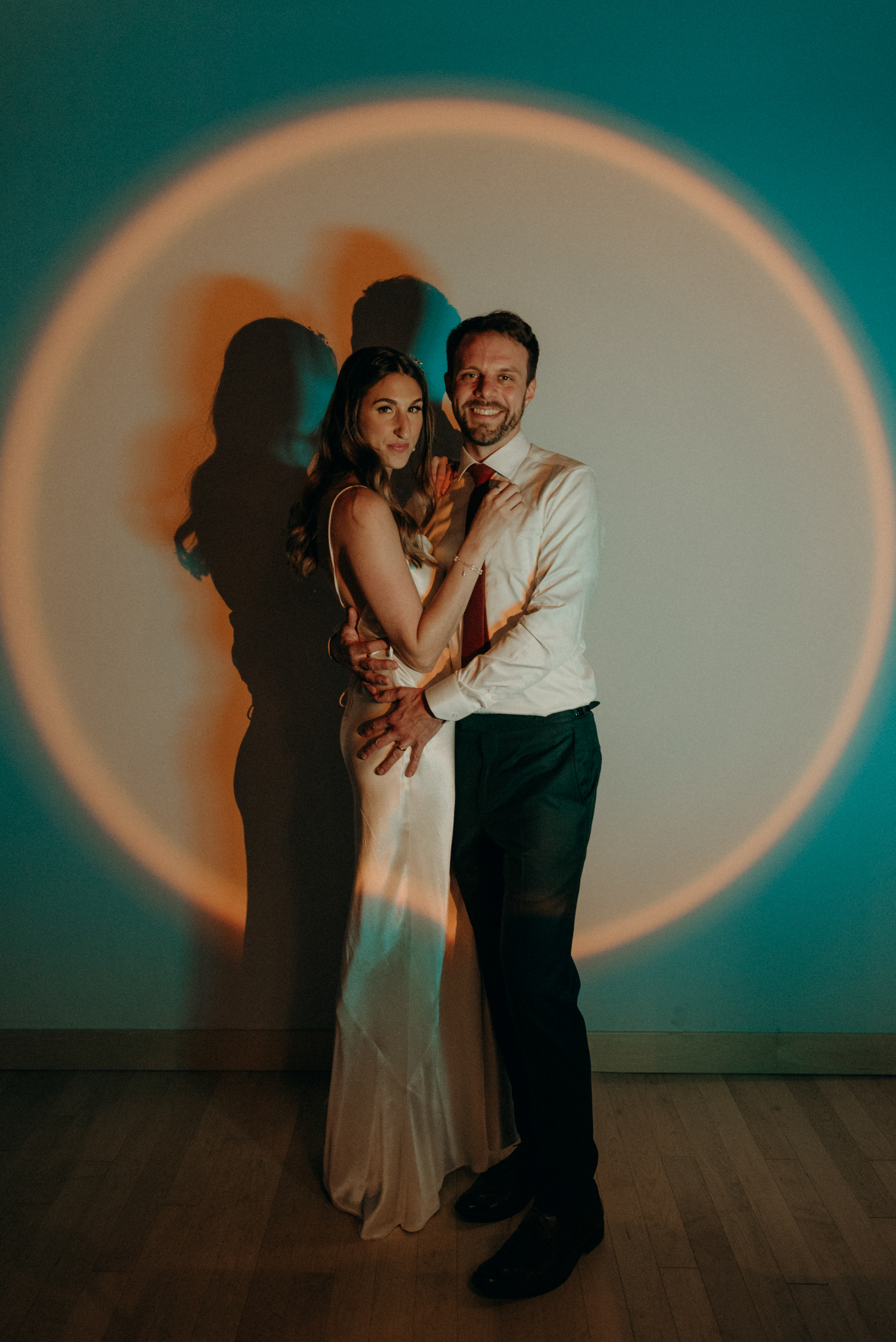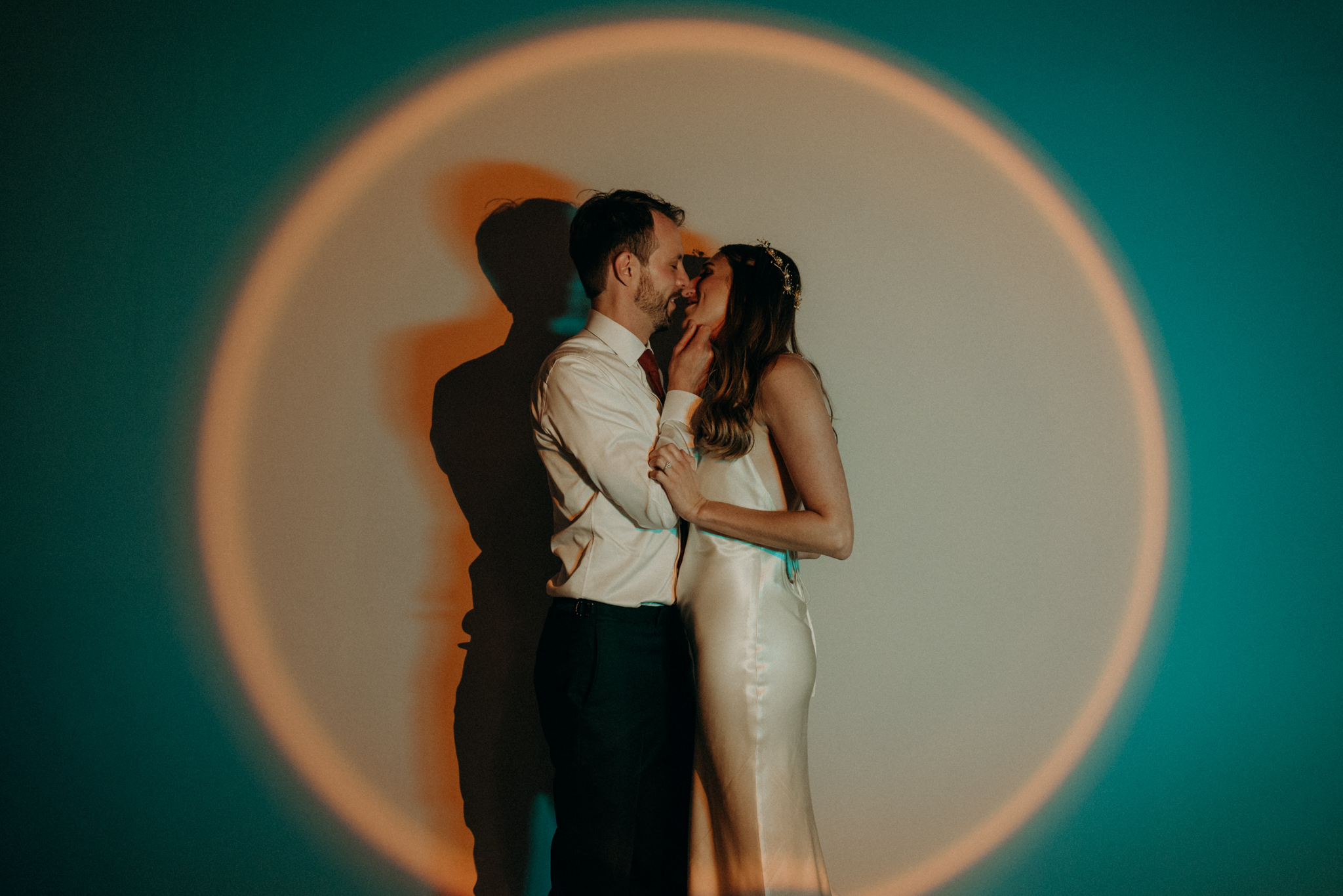 Vendors
DRESS: Tara Keely dress by Lazaro
RECEPTION DRESS: Kingston Dress from Park & Fifth Co.
SUIT: Bespoke from Alfred Sung
SHOES: Micheal Kors from Nordstrom Rack (bride) // Banana Republic (groom)
INVITATIONS: Paperless Post
CATERER: Free Times Cafe
FLORALS: Rachel Kwan from Euclid Design Co
PROCESSIONAL:
– Groom + Family: Here Comes Your Man by The Pixies
– Bridesmaids + Bride's family: Crazy Love by Van Morrison
– Bride: Islands in the Stream by Feist and The Constantines
FIRST DANCE SONG: Chateau Lobby #4 by Father John Misty
OFFICIANT: Nathan Cheifetz (my Maid of Honour's father)
VIDEOGRAPHER: Inna Yasinska