Mel and Jon opted for an intimate Royal Botanical Gardens elopement with just their two friends as witnesses. They wanted to include their closest family and friends as well so they held an intimate backyard reception at the home of the groom's parents. Mel's mother is an amazing chef and she cooked all the food alongside her friend and talented chef Denis. It was the best vegan food I've ever tasted.
How did you choose your venue?
Originally, we wanted our ceremony to be outdoors, somewhere forested or in parkland. After thinking about it more, we realized that we'd be sacrificing privacy by having a ceremony in a public space. Going with the Royal Botanical Gardens meant that we could have a variety of outdoor portrait settings. We chose the Mediterranean Garden because it was lush, beautiful, and provided an intimate backdrop.
By choosing to have our reception at Jon's parents' home, we were afforded so much decision making power. We weren't encumbered or hindered by the restrictions or requirements that a formal venue might pose, and this allowed us to shape the event in all the ways that were meaningful to us; including having a dinner menu that was fully vegan and catered by Mel's mother and family friend. The backyard already held a lot of meaning for Jon, having grown up there, and now it holds a new and different significance for the both of us. It's also wonderfully lush!
How did you choose your wedding photographer?
Jess was recommended to us by another wedding photographer, and after having gushed over the quality and uniqueness of her work, we started to imagine ourselves as her subjects and were really excited at the prospect. A lot of her past work captured settings similar to the ones we were envisioning so we felt it would be an ideal fit.
Did you DIY anything for your wedding?
Yes! We did a lot of things just the two of us, but could never have done it all ourselves. We reached out to friends and family for certain elements that allowed them to contribute their skills and talents in meaningful ways. Our friend who is a woodworker sourced and prepared our live edge wood signs. Another friend with exceptional penmanship hand-wrote all of our place cards. A friend with artistic talent sketched and coloured, over the span of many weeks, our animal table numbers. The list goes on, and we count ourselves incredibly lucky and fortunate to have had so much help.
Any wedding planning advice you'd like to share?
Lists! Having a day-of coordinator was one of the best decisions we made. We enjoyed doing the majority of the planning and work ourselves, but having someone to run the show meant we never had to be away from our guests and each other. If you're doing any sort of at-home reception, tap some friends to come by the next day to help out with cleanup and take-down. We spent so much time and energy ensuring everything leading up to the event was accomplished, we neglected to think about the work that remains the following day.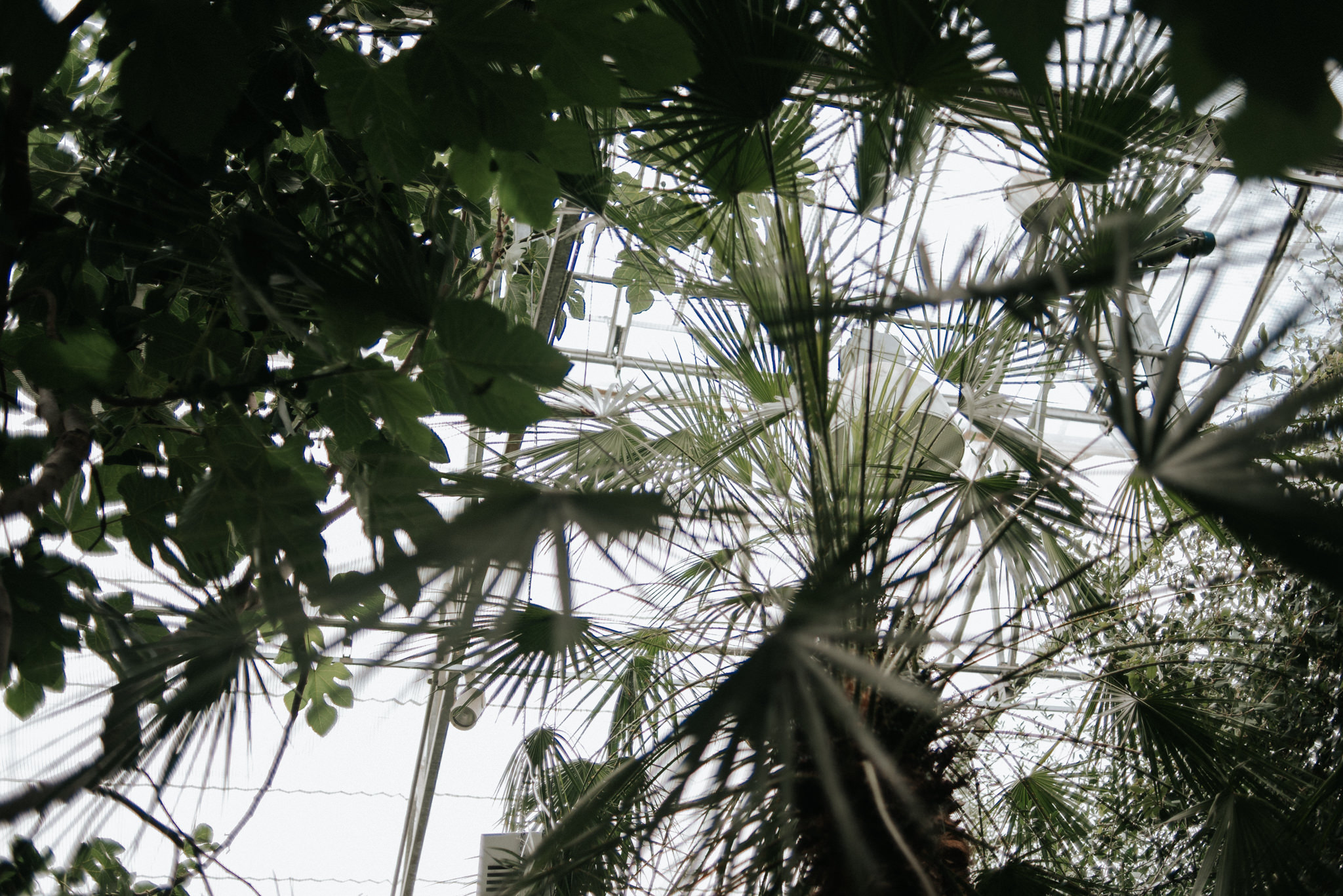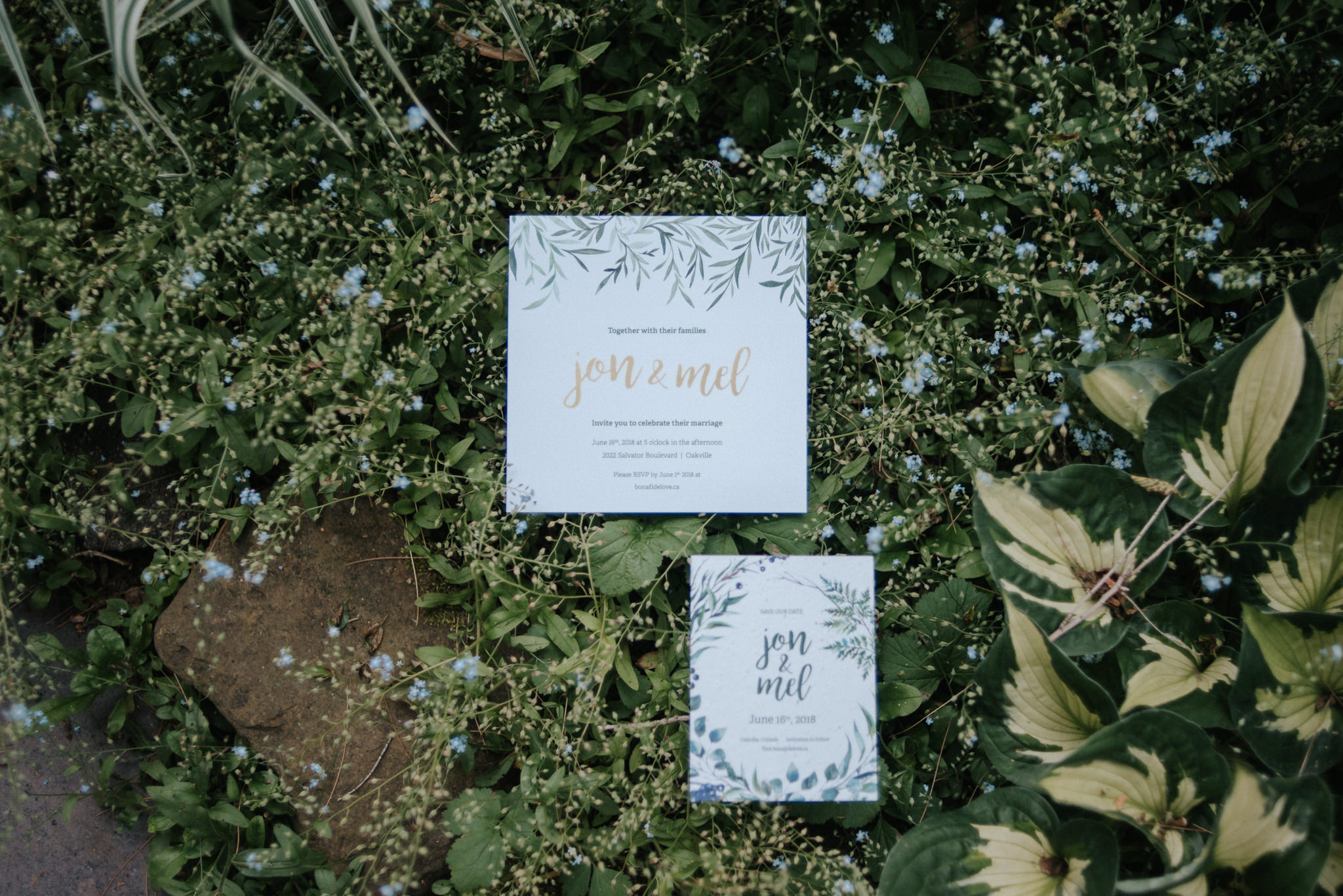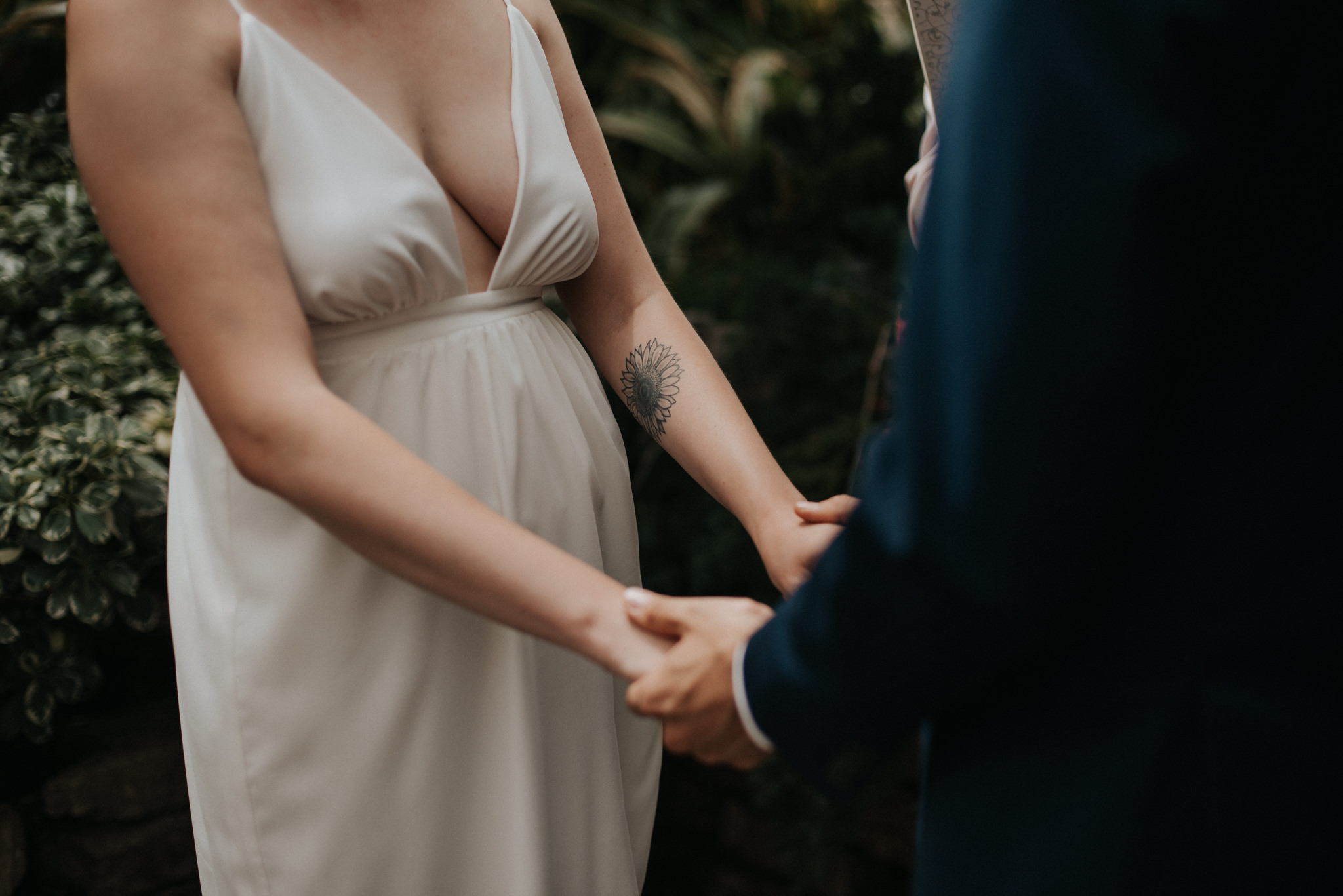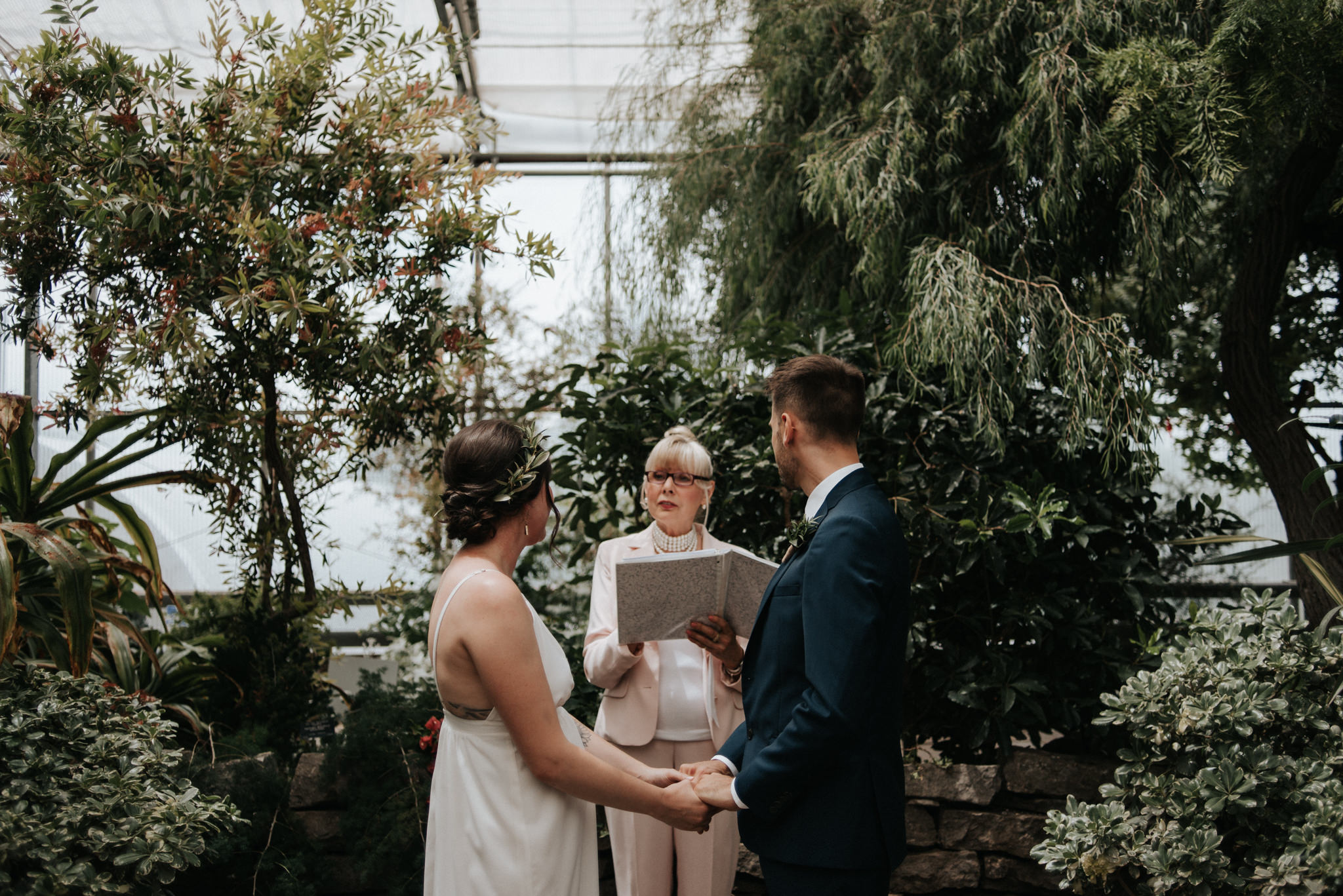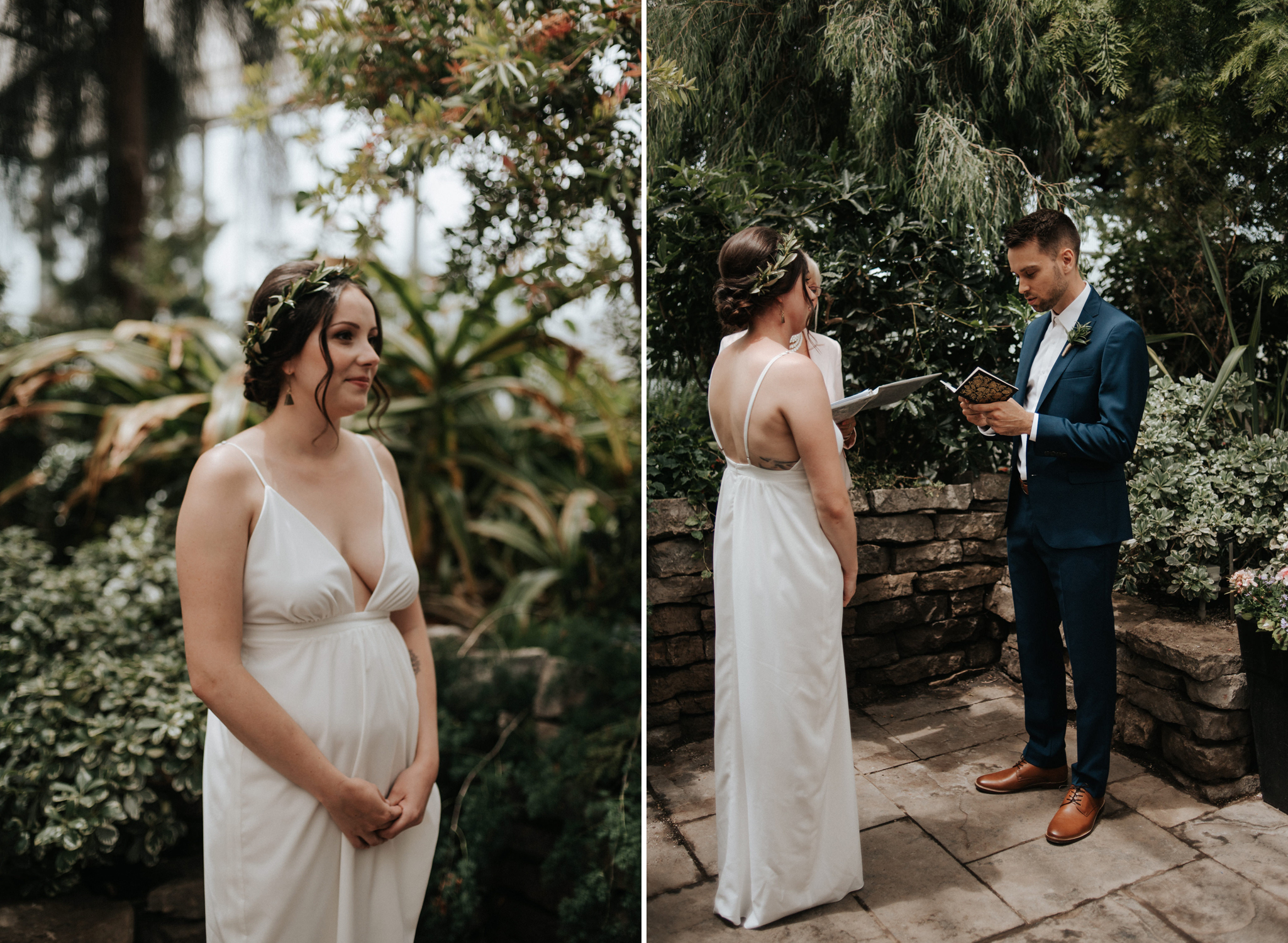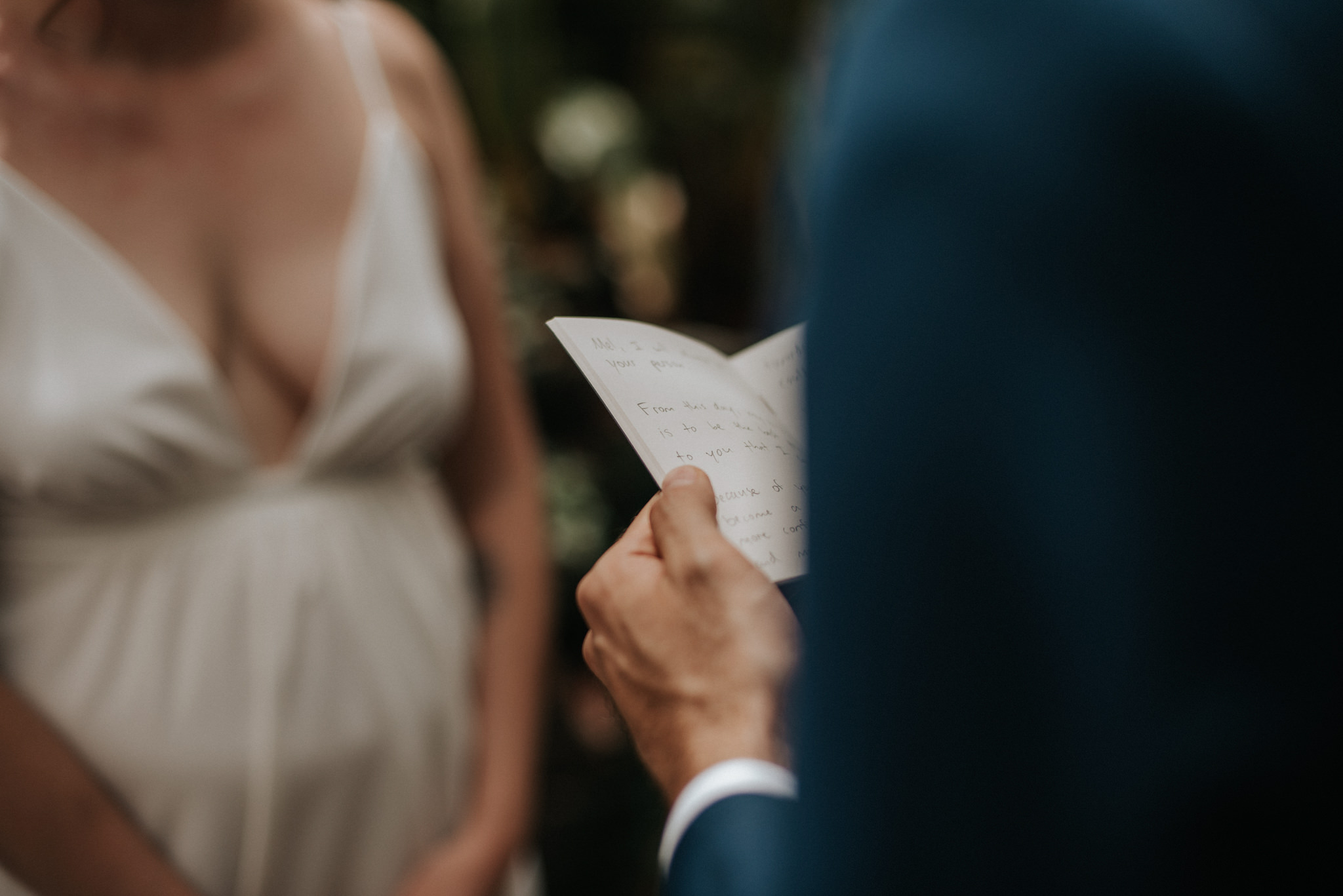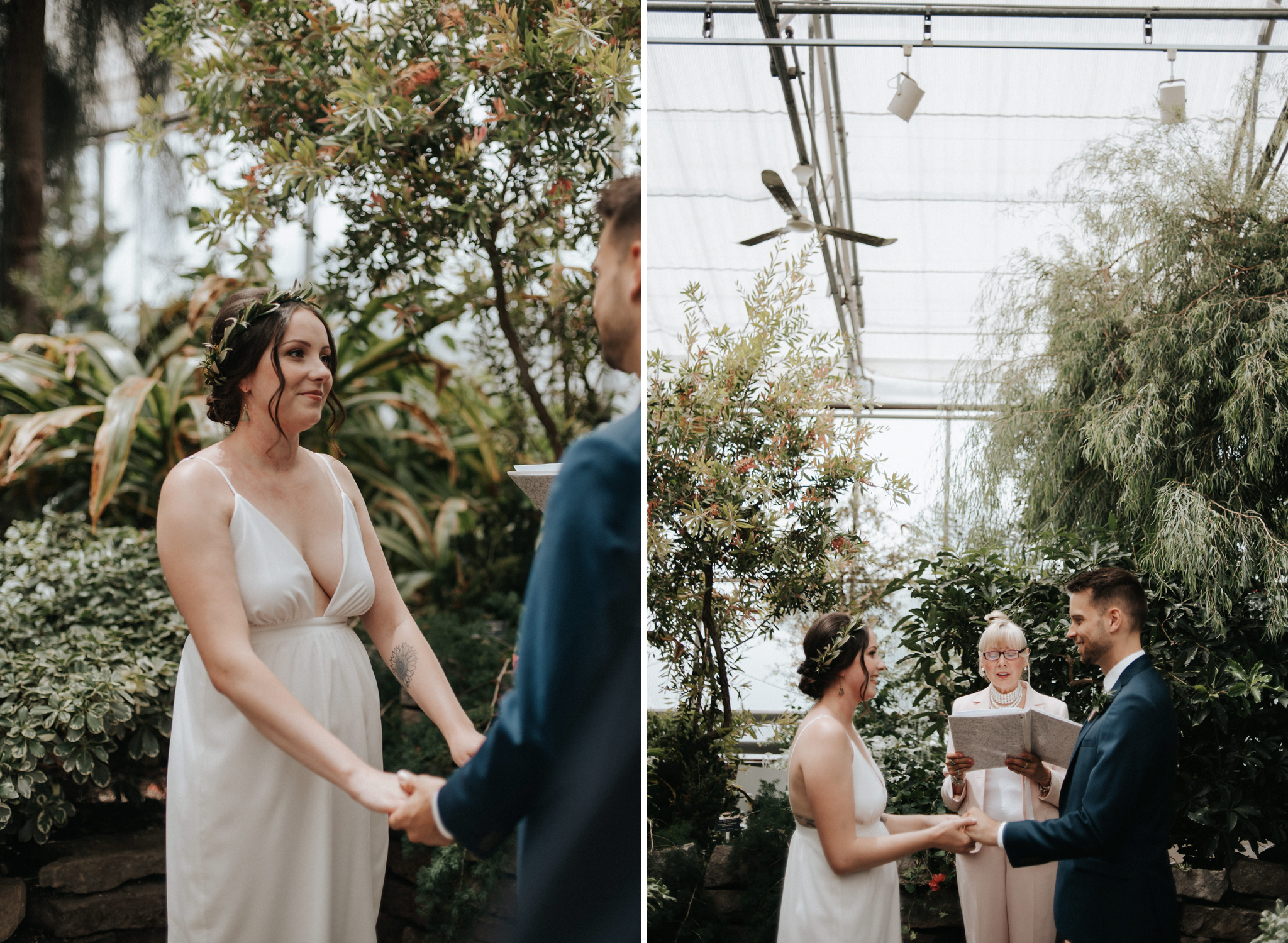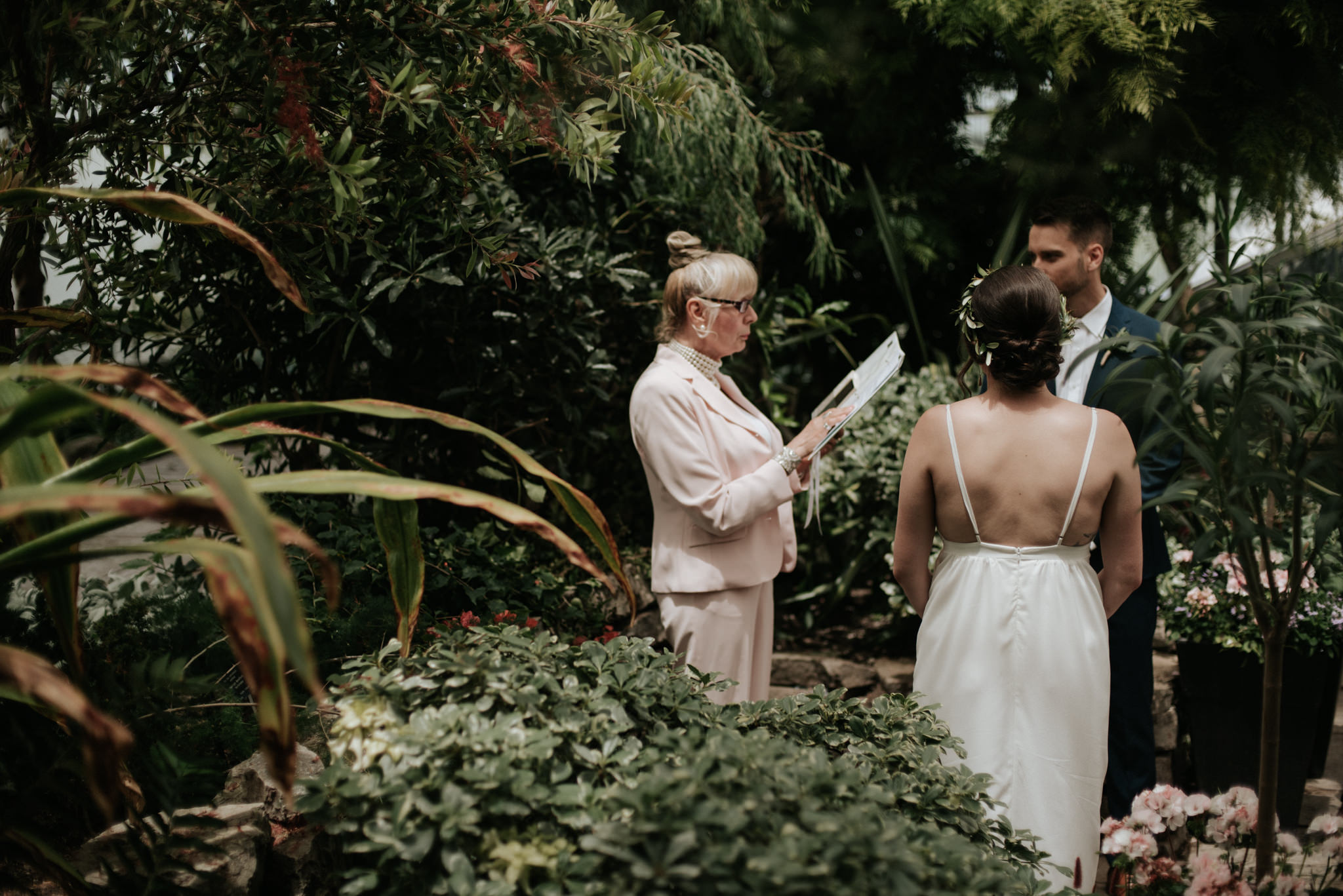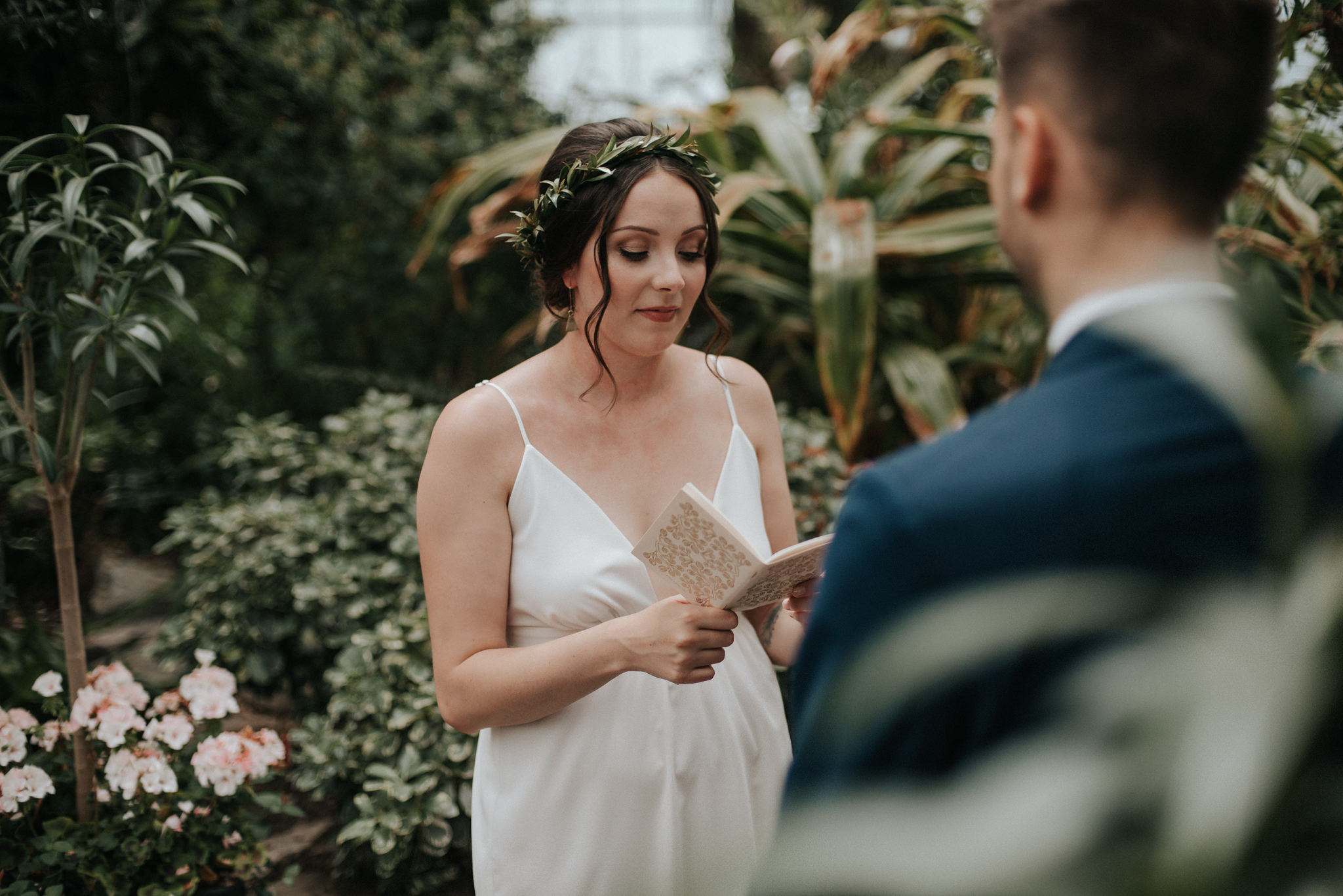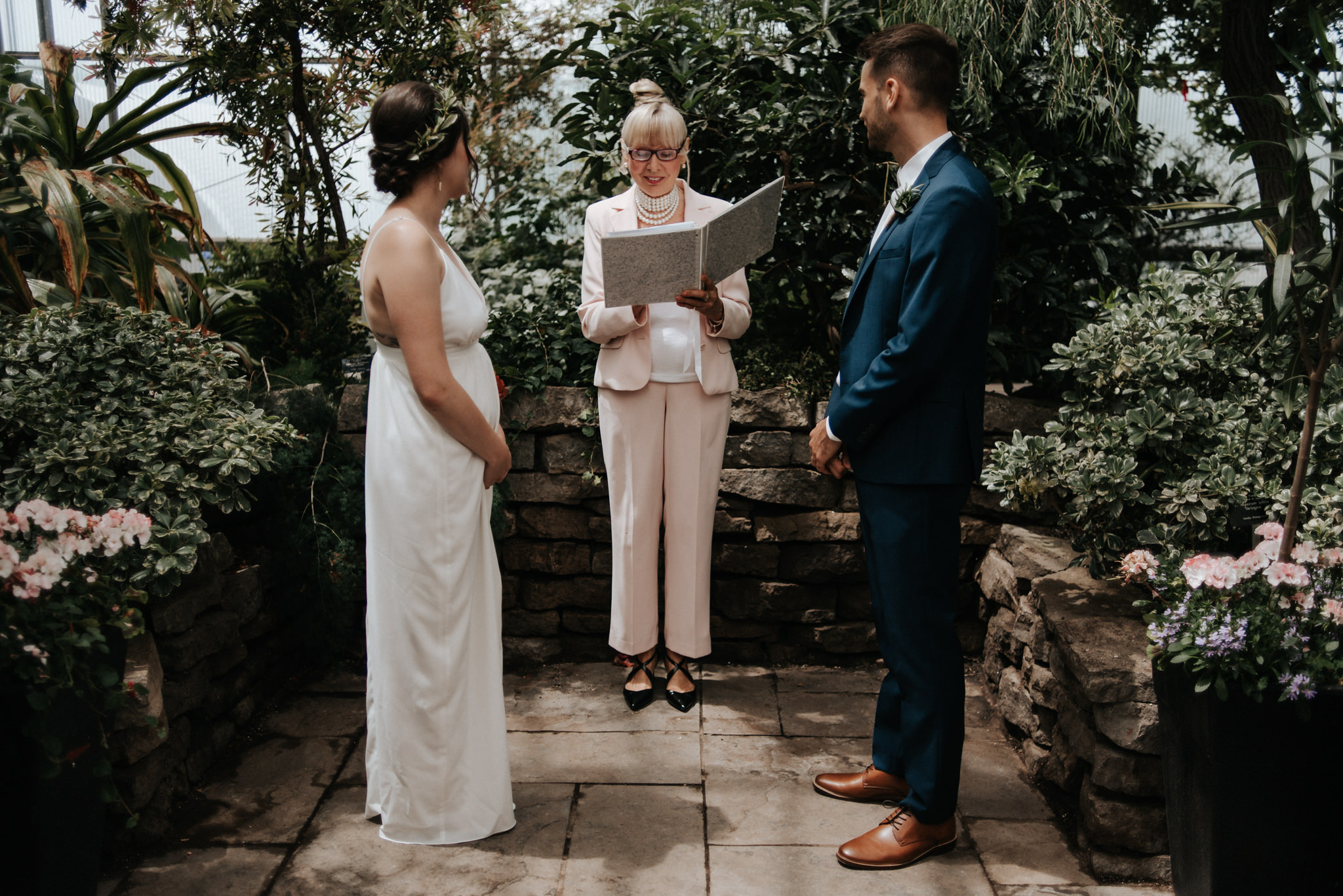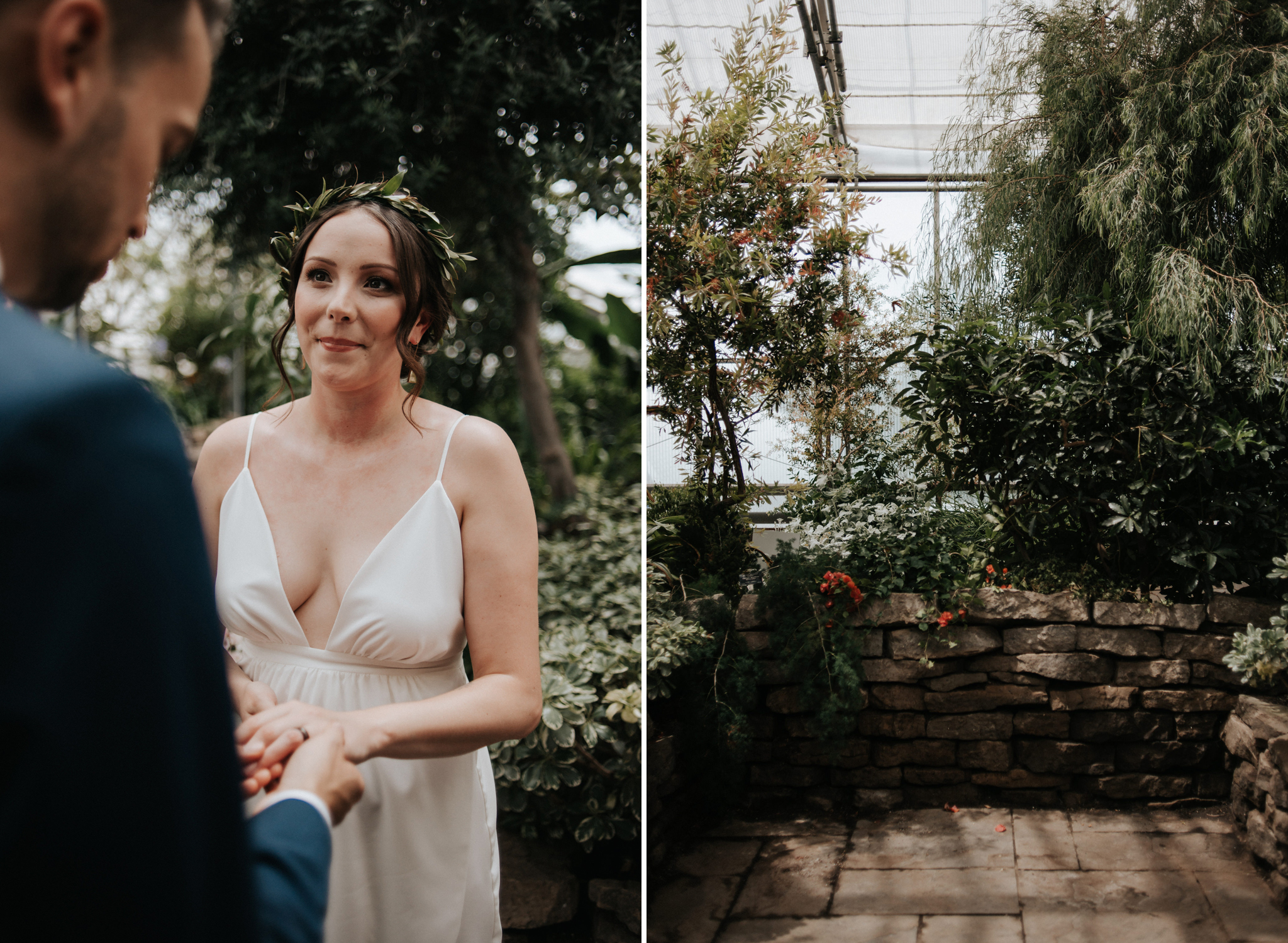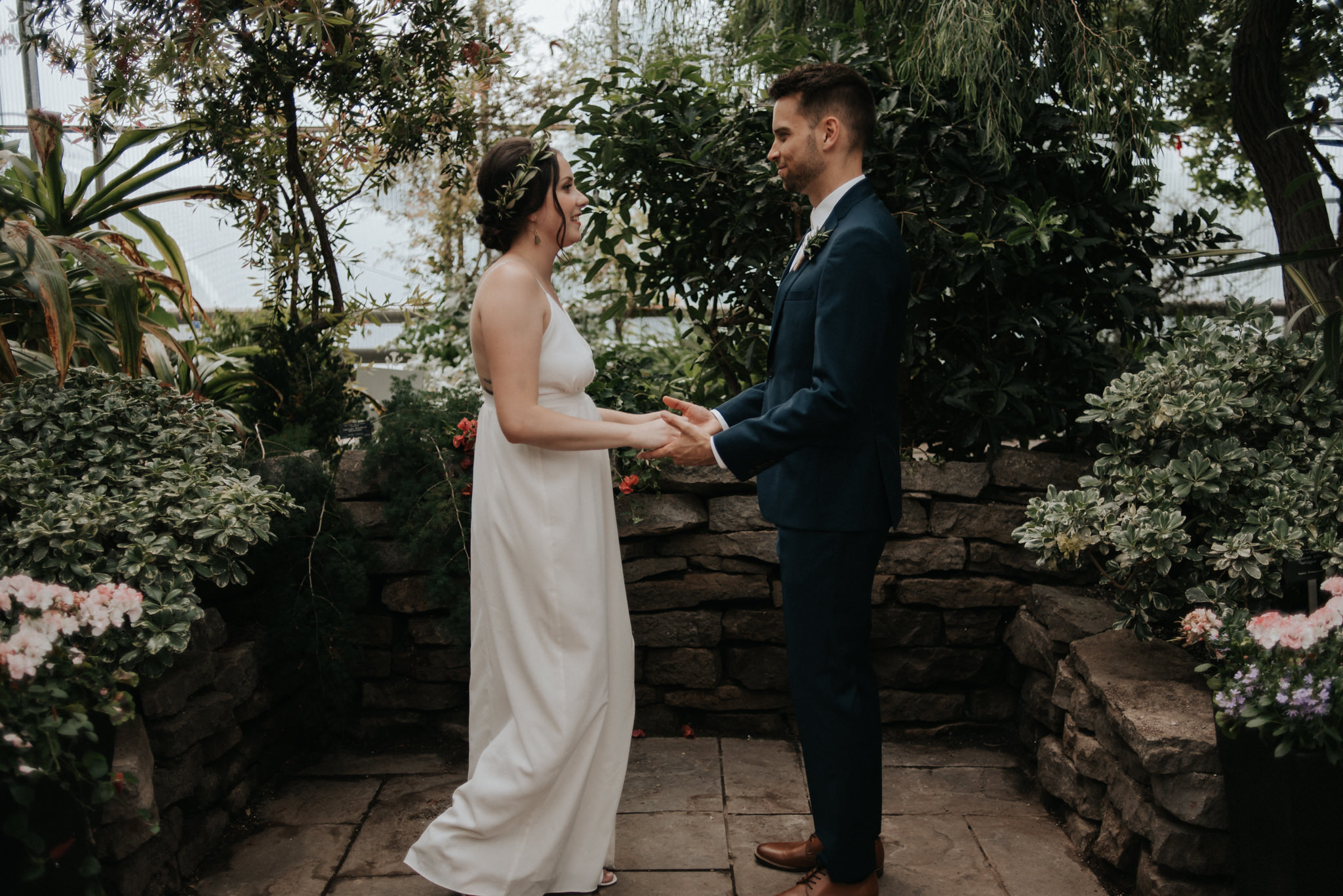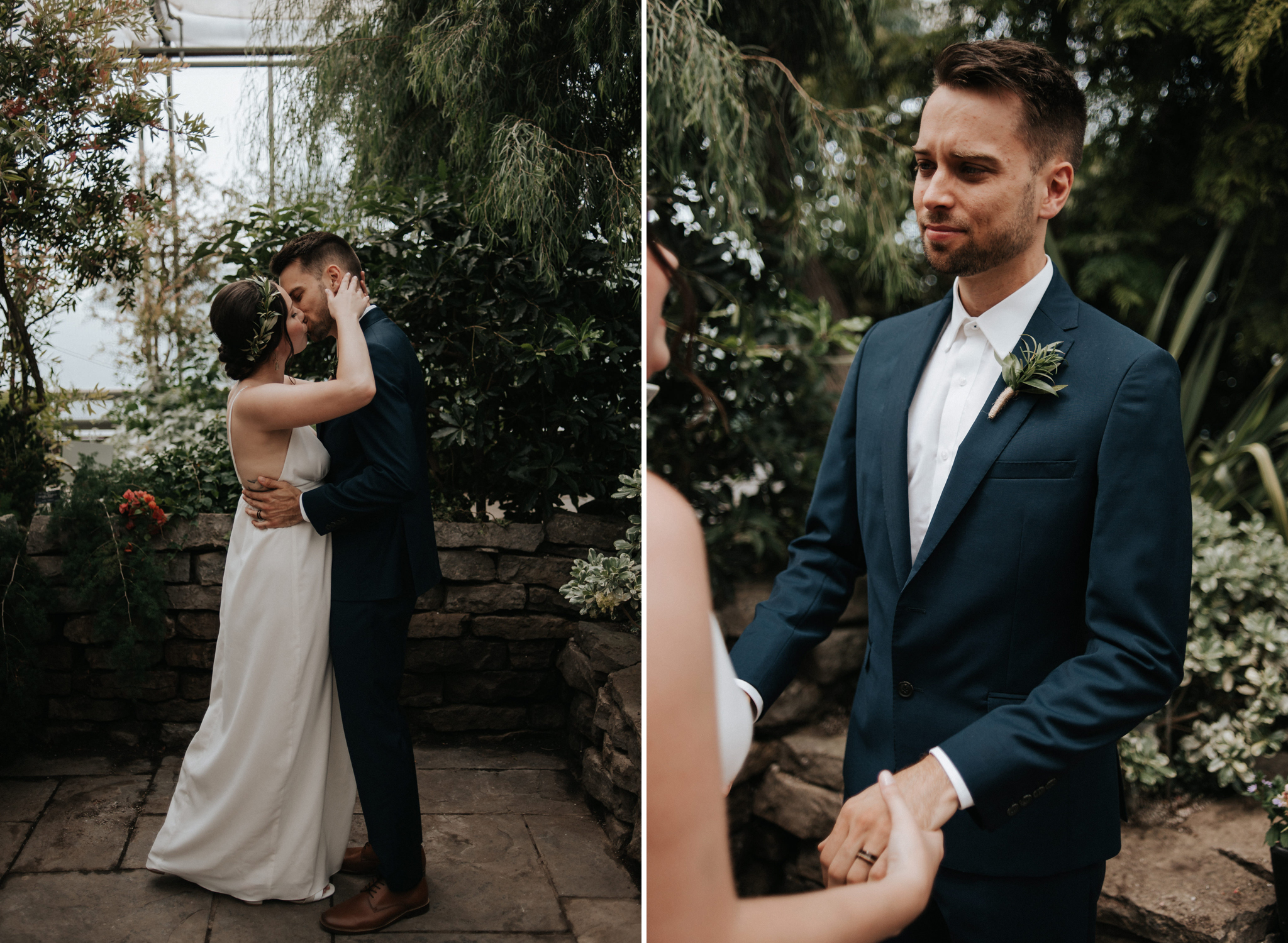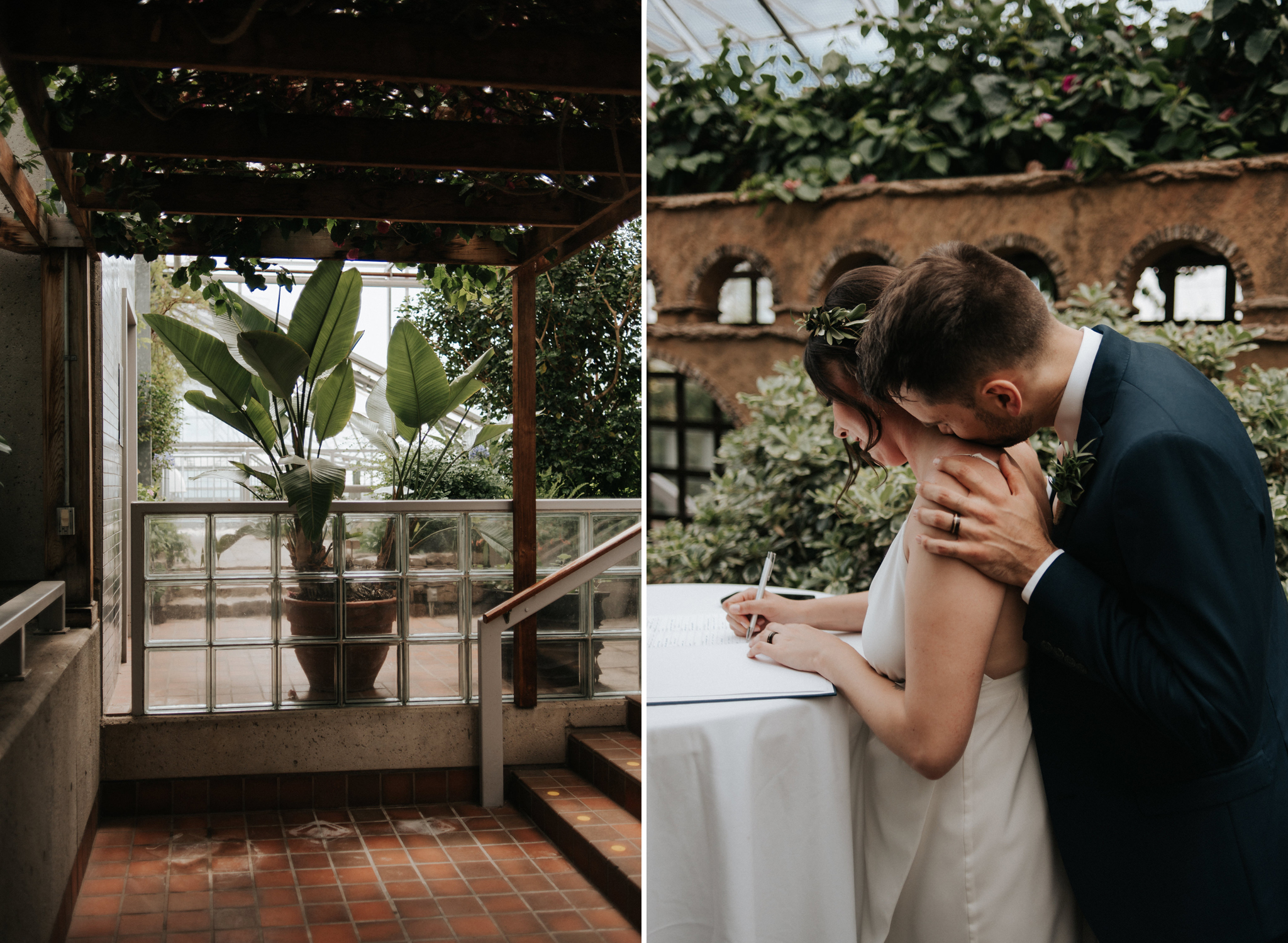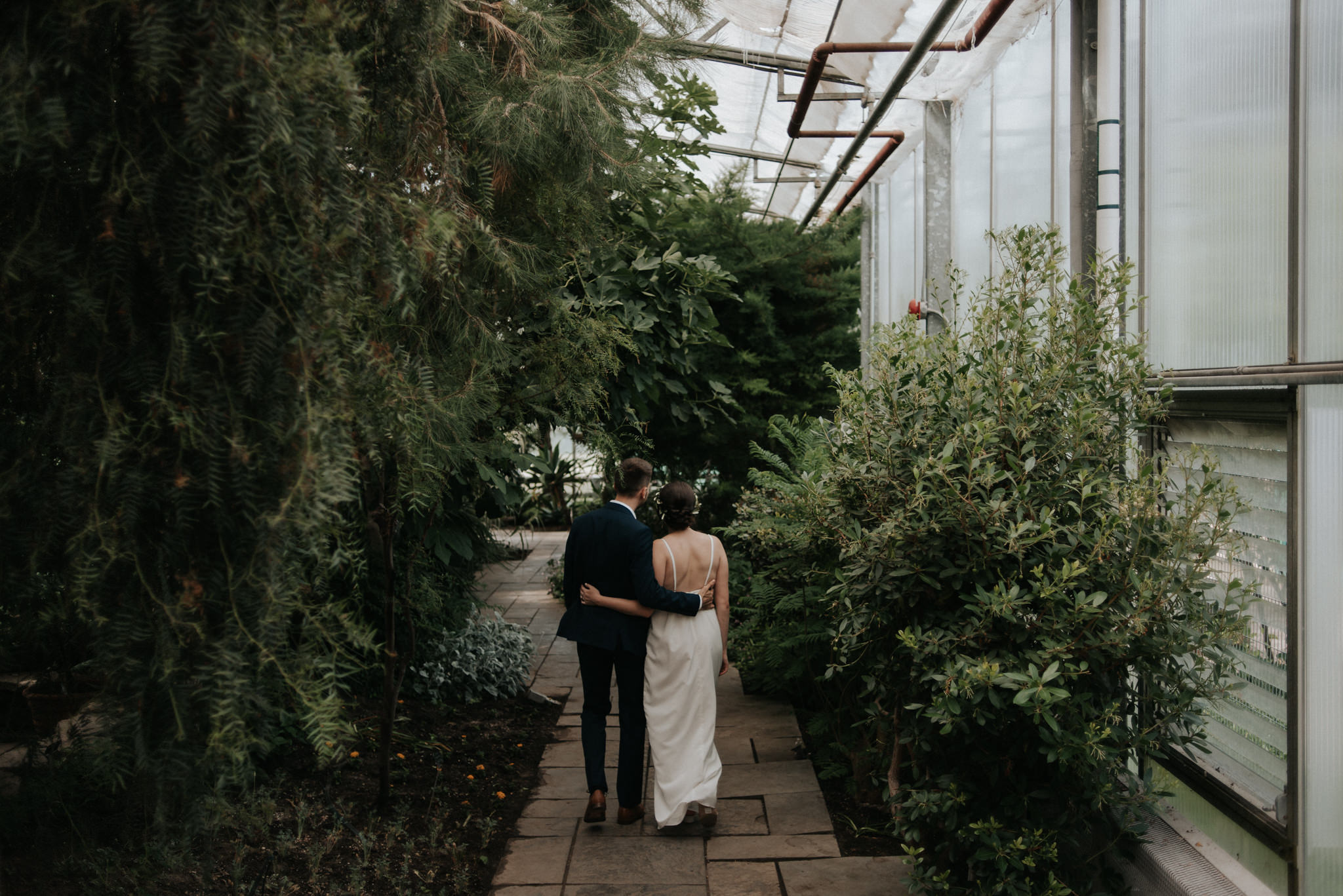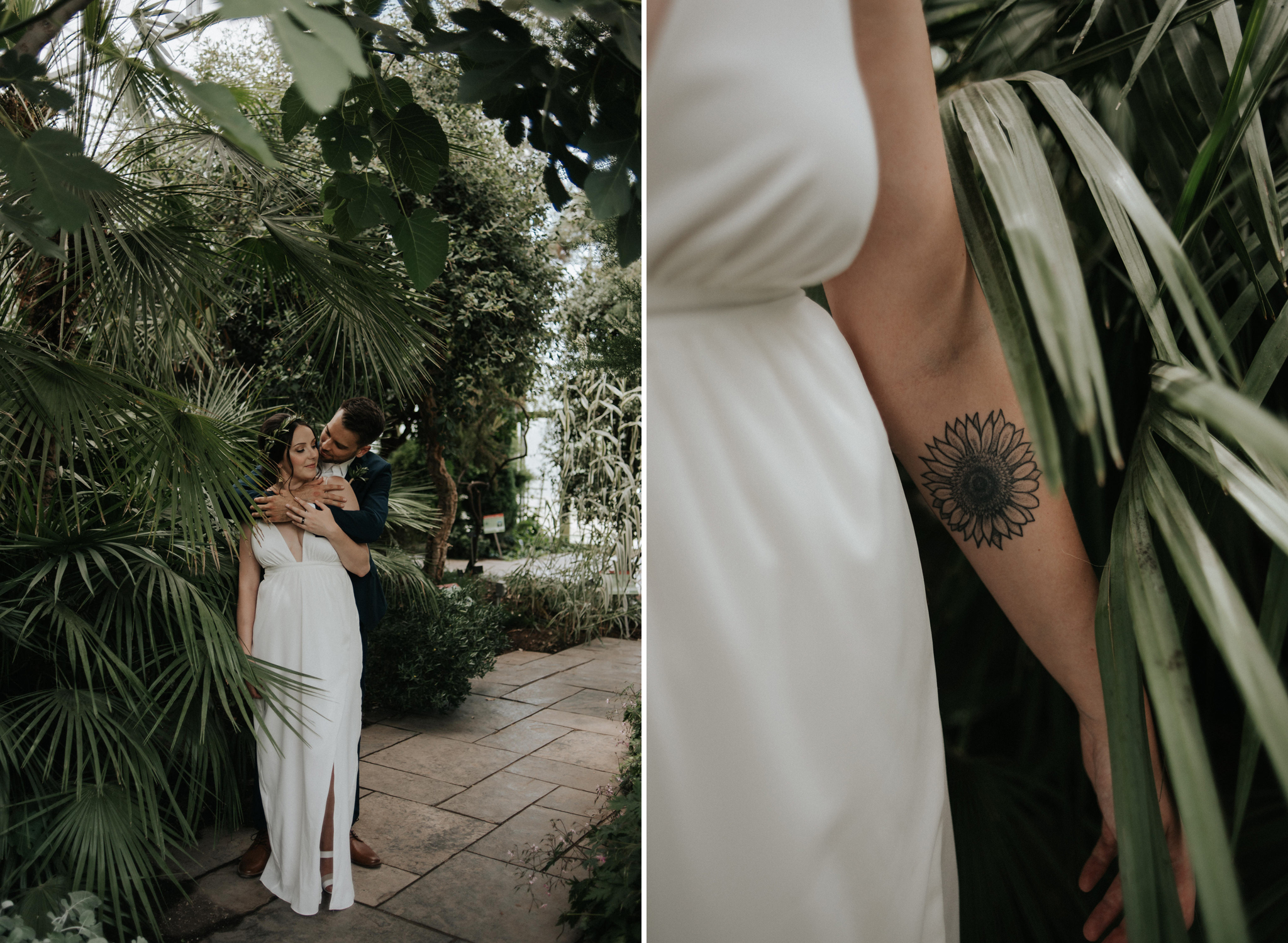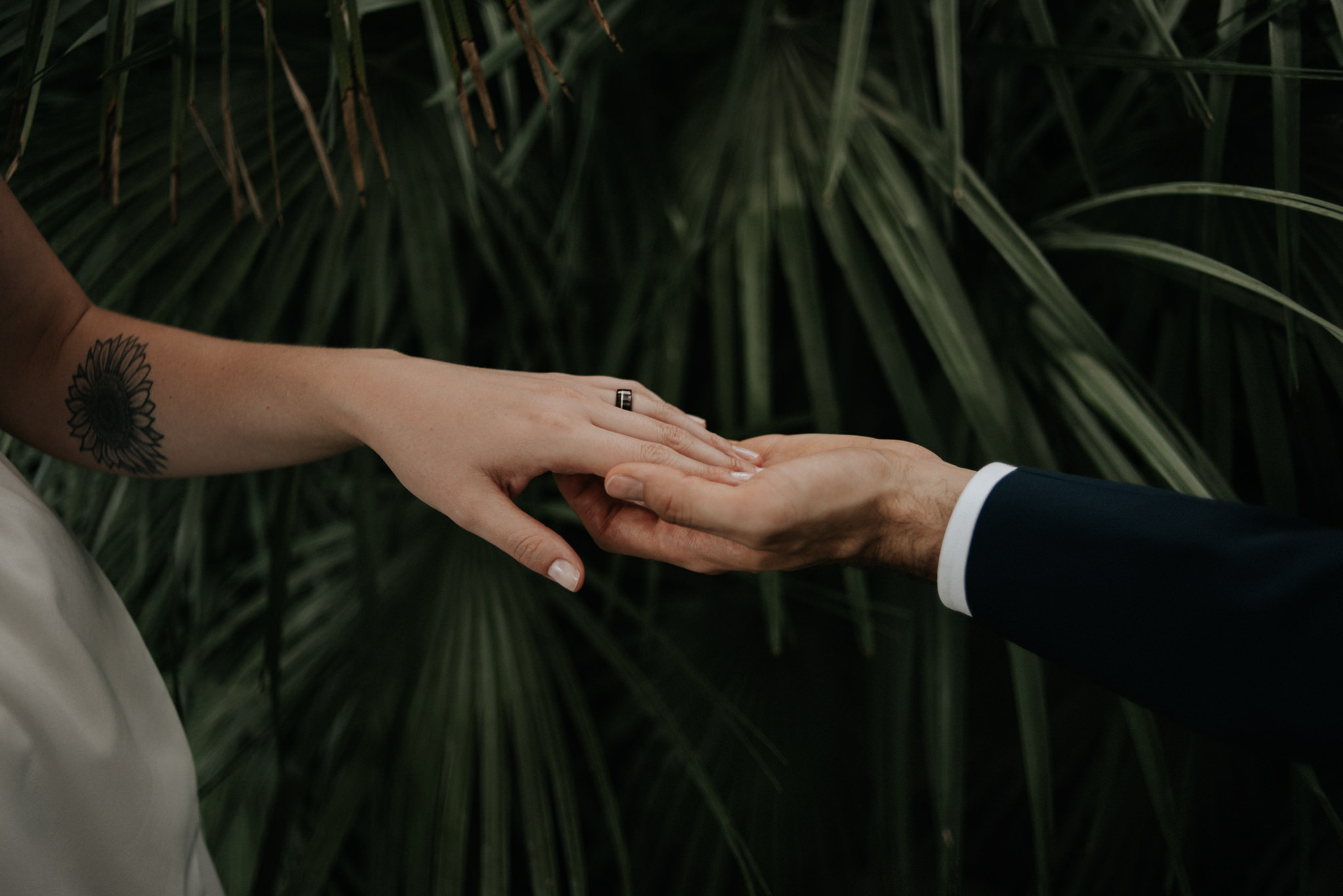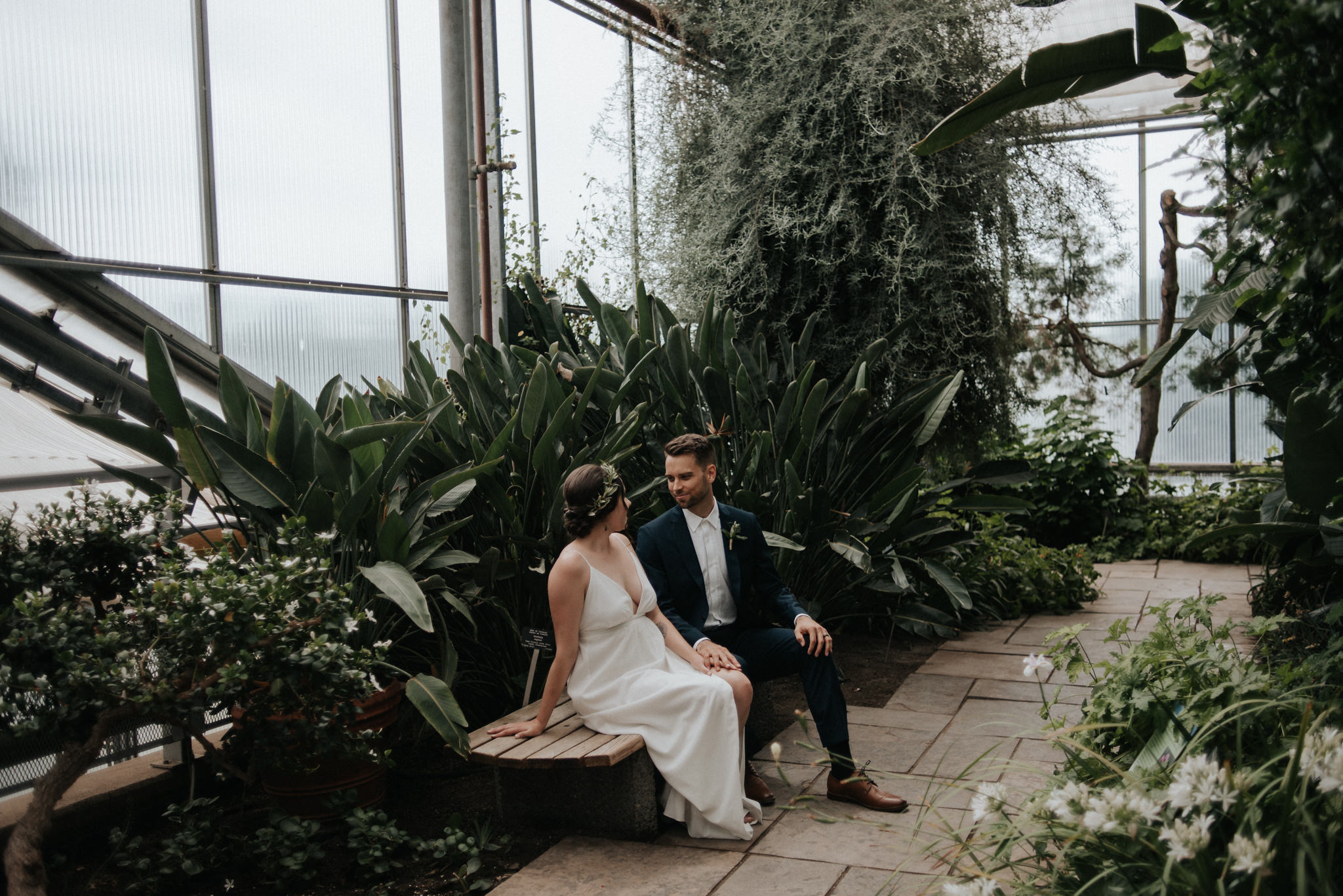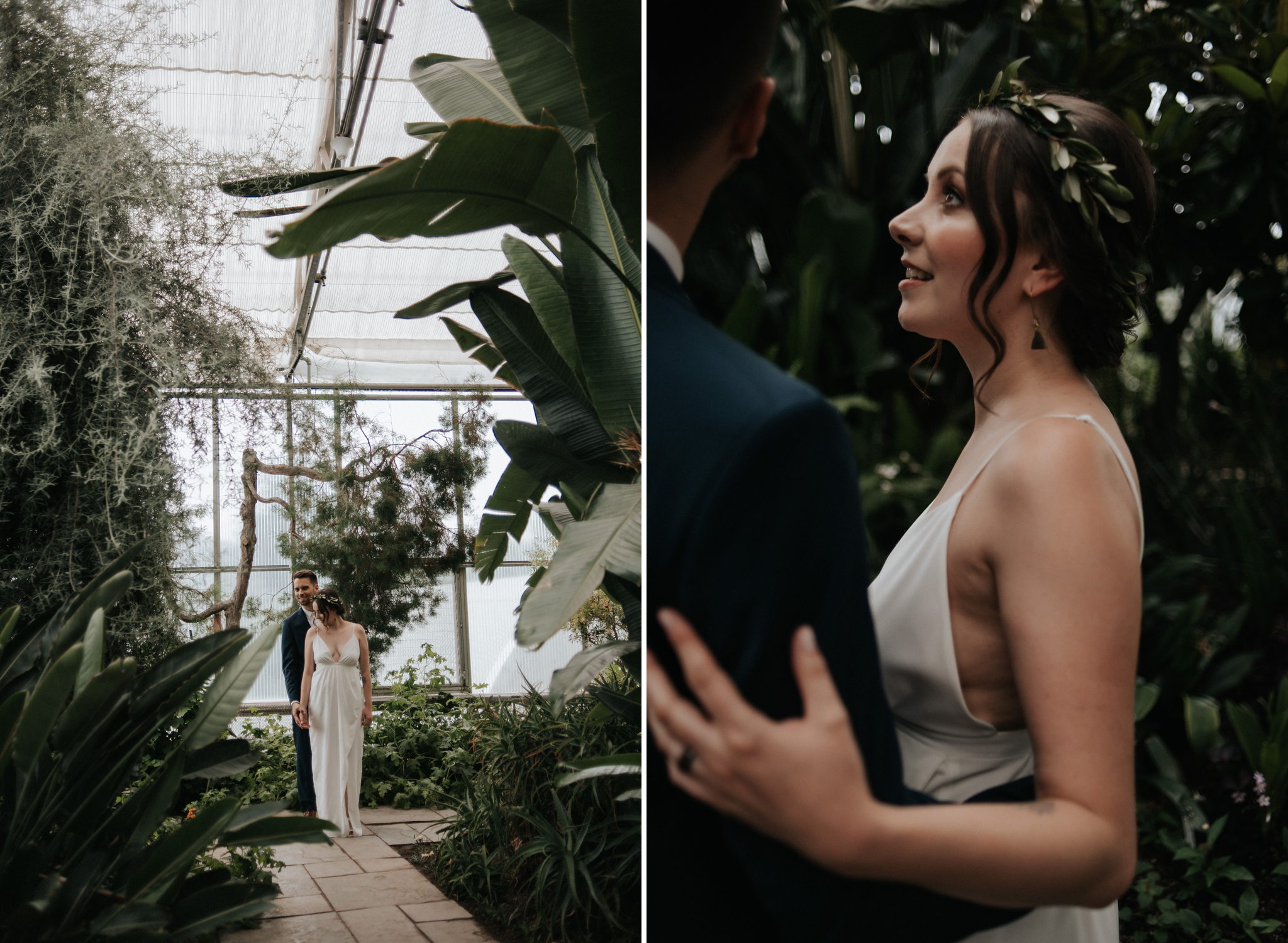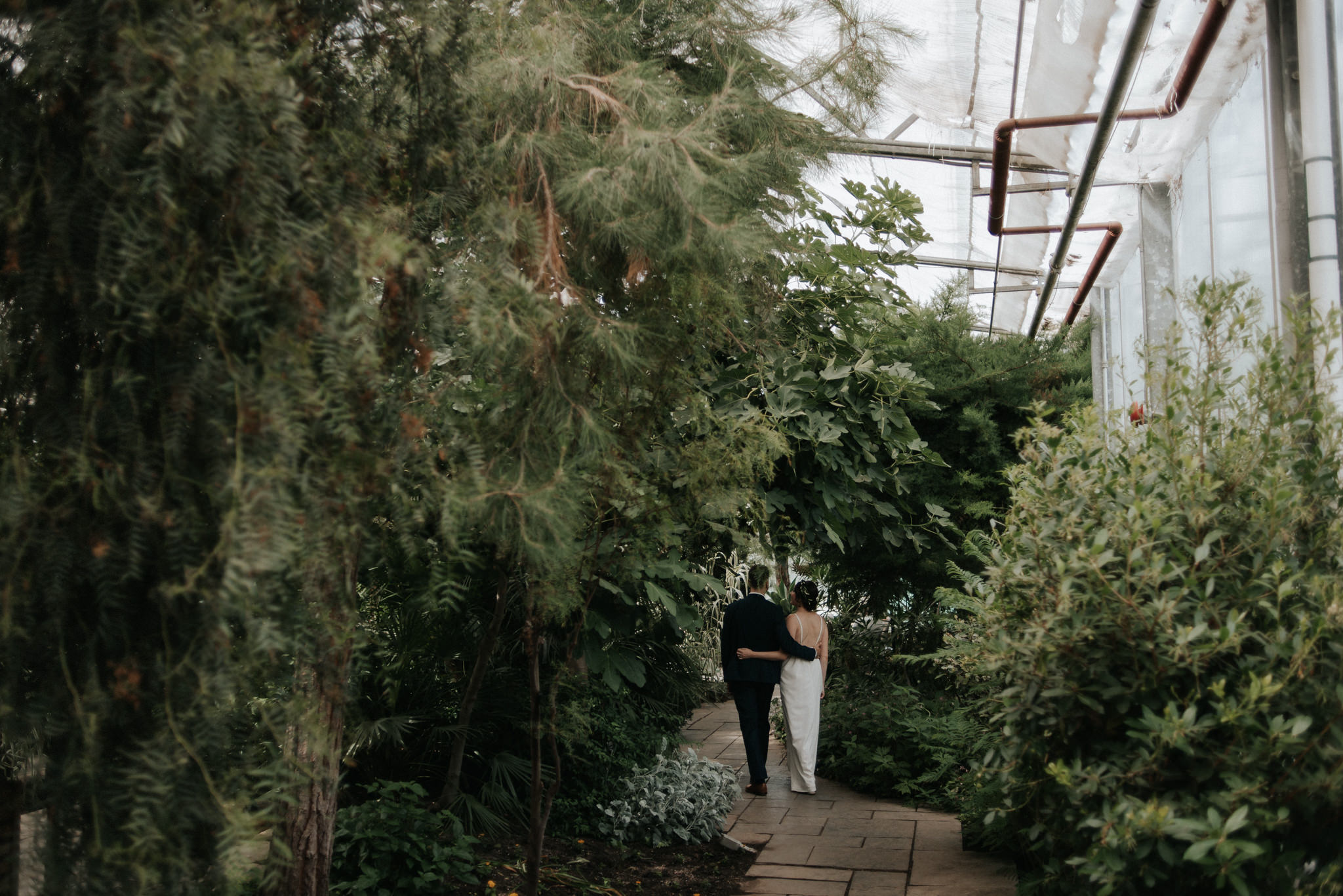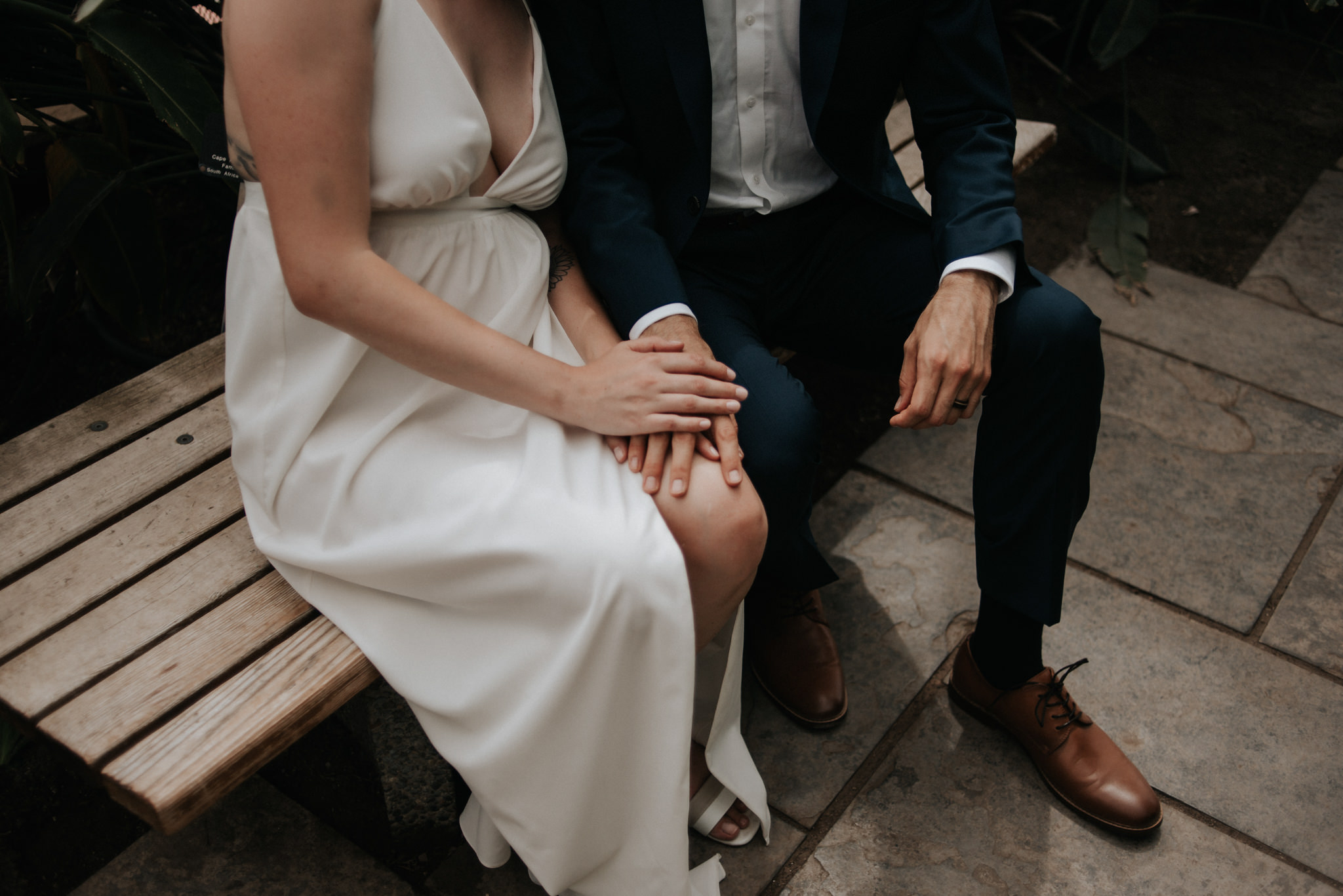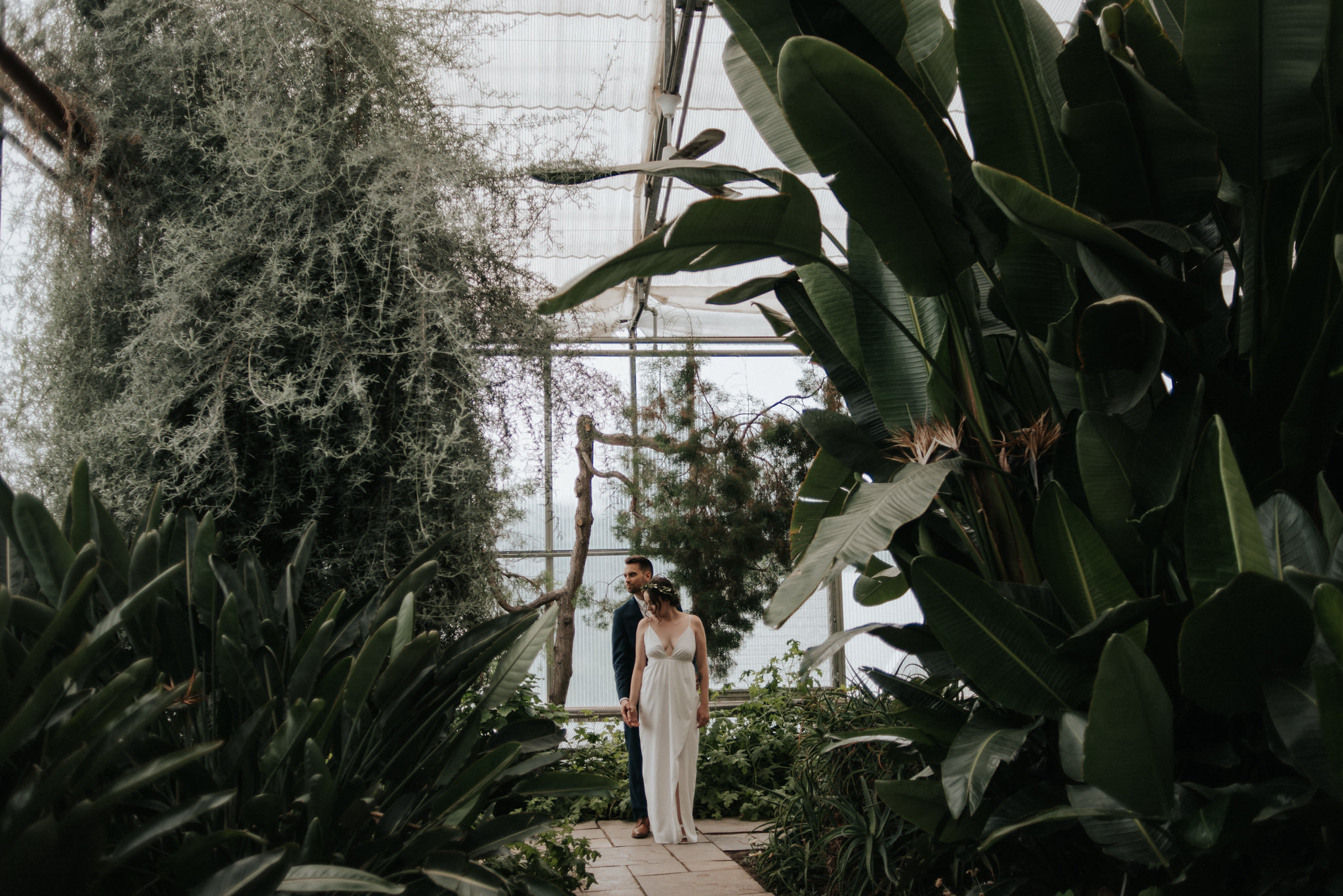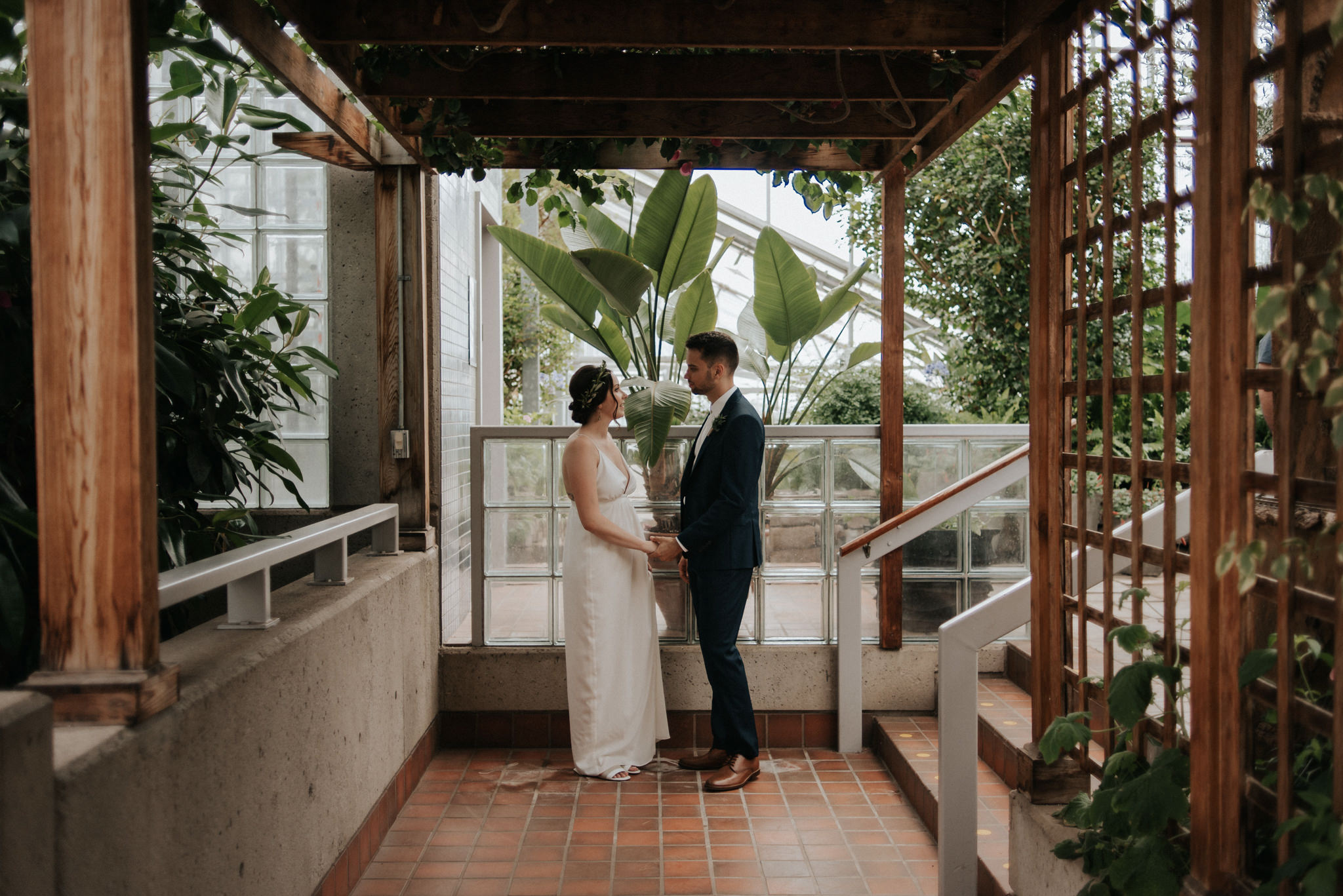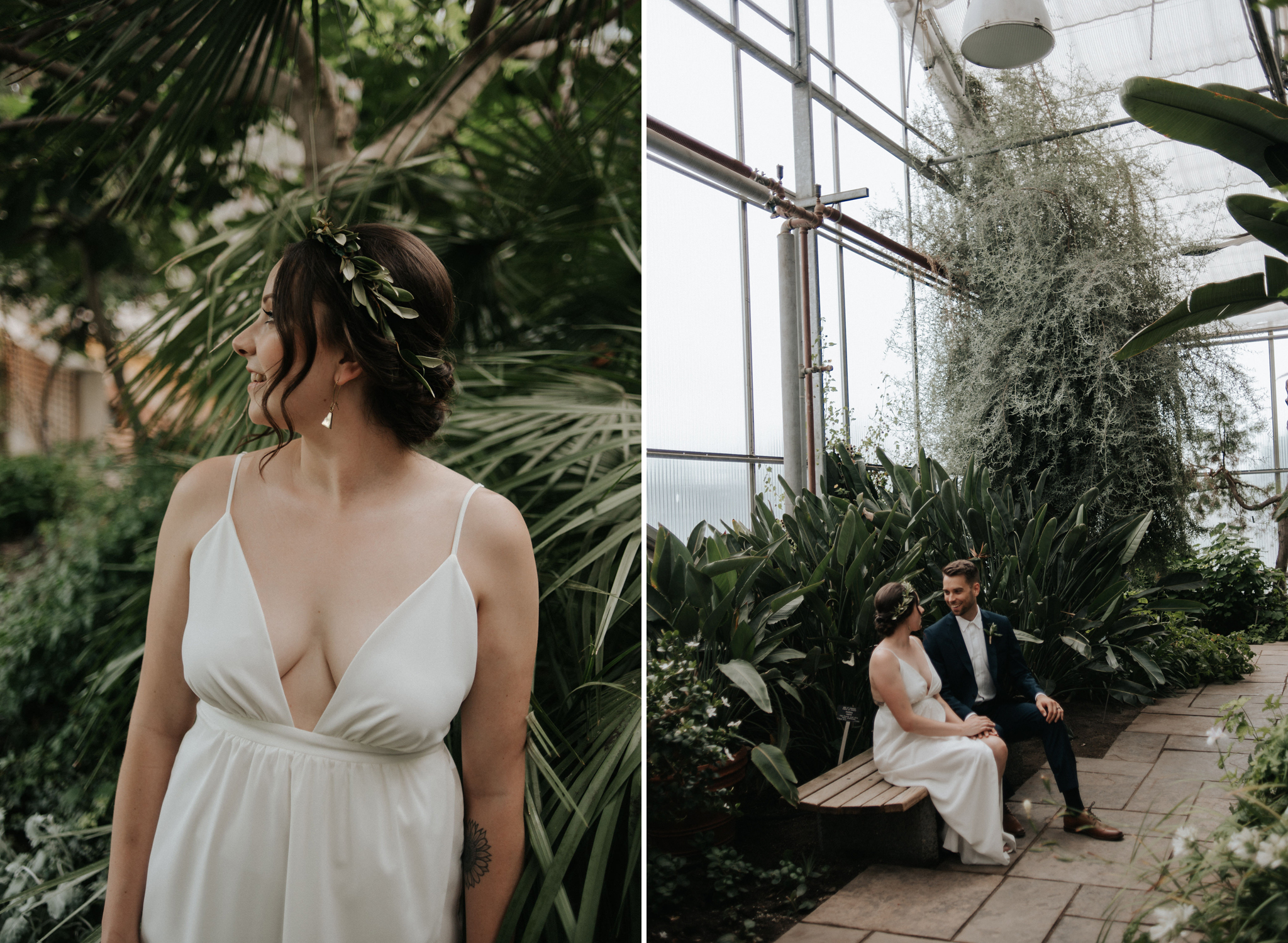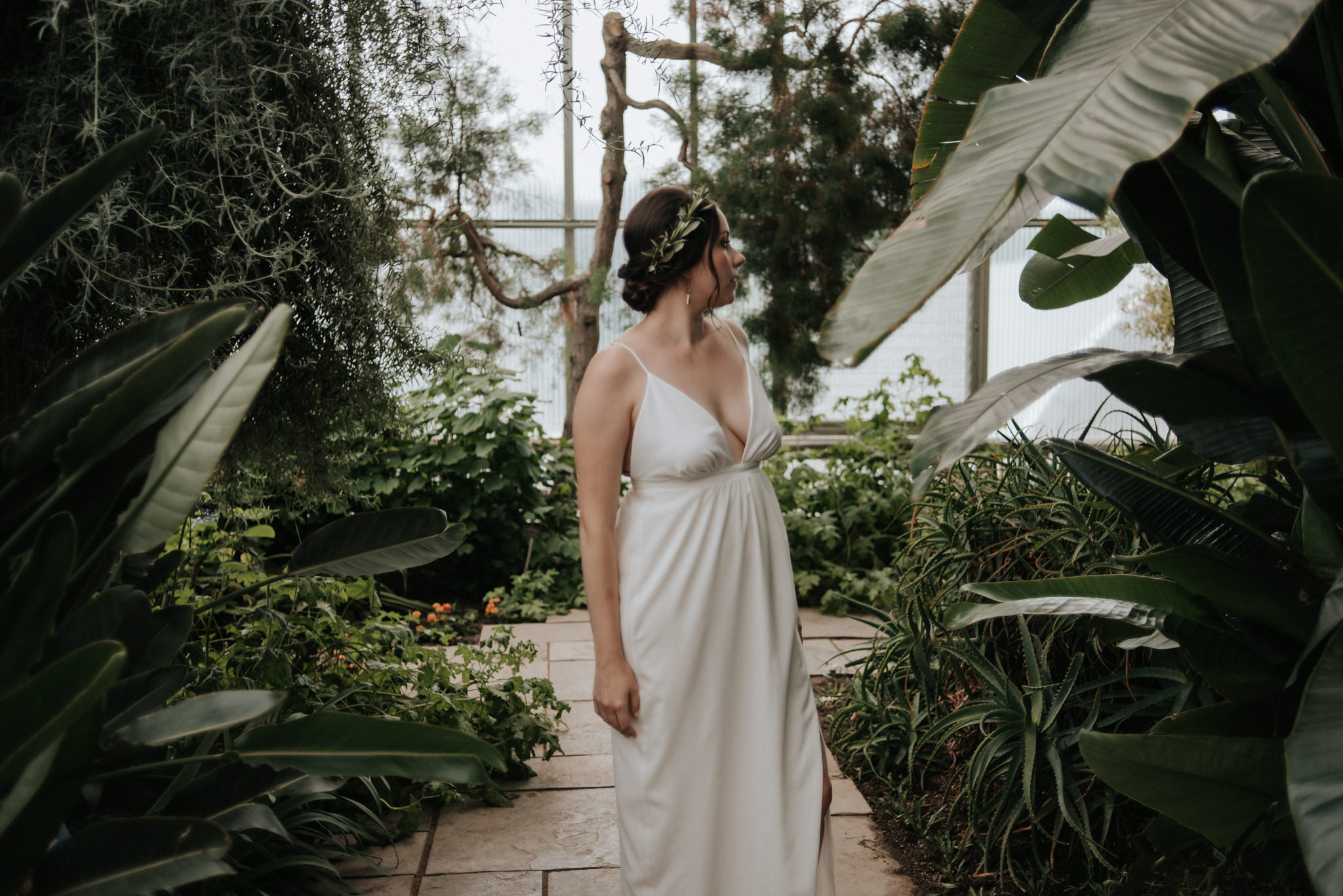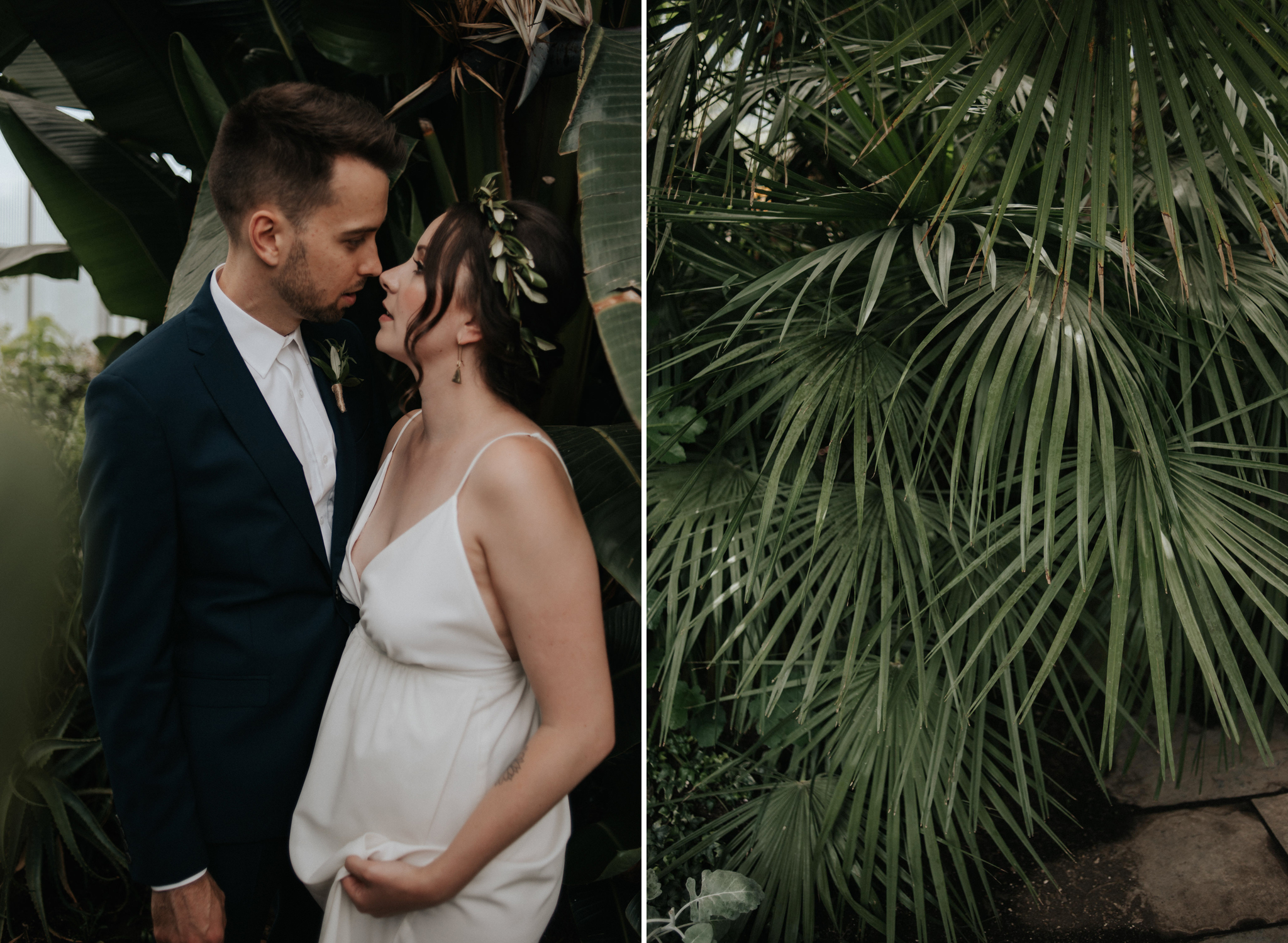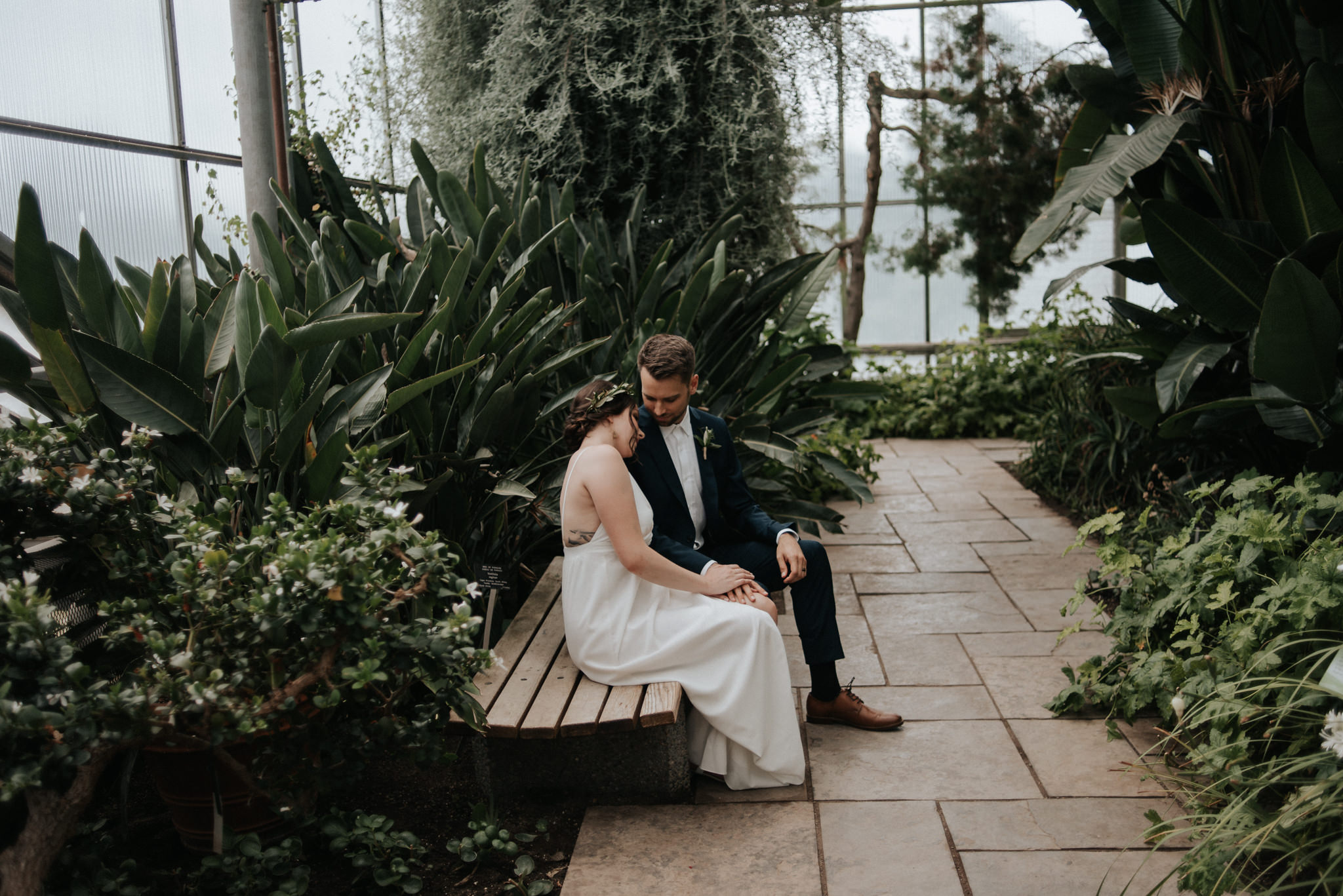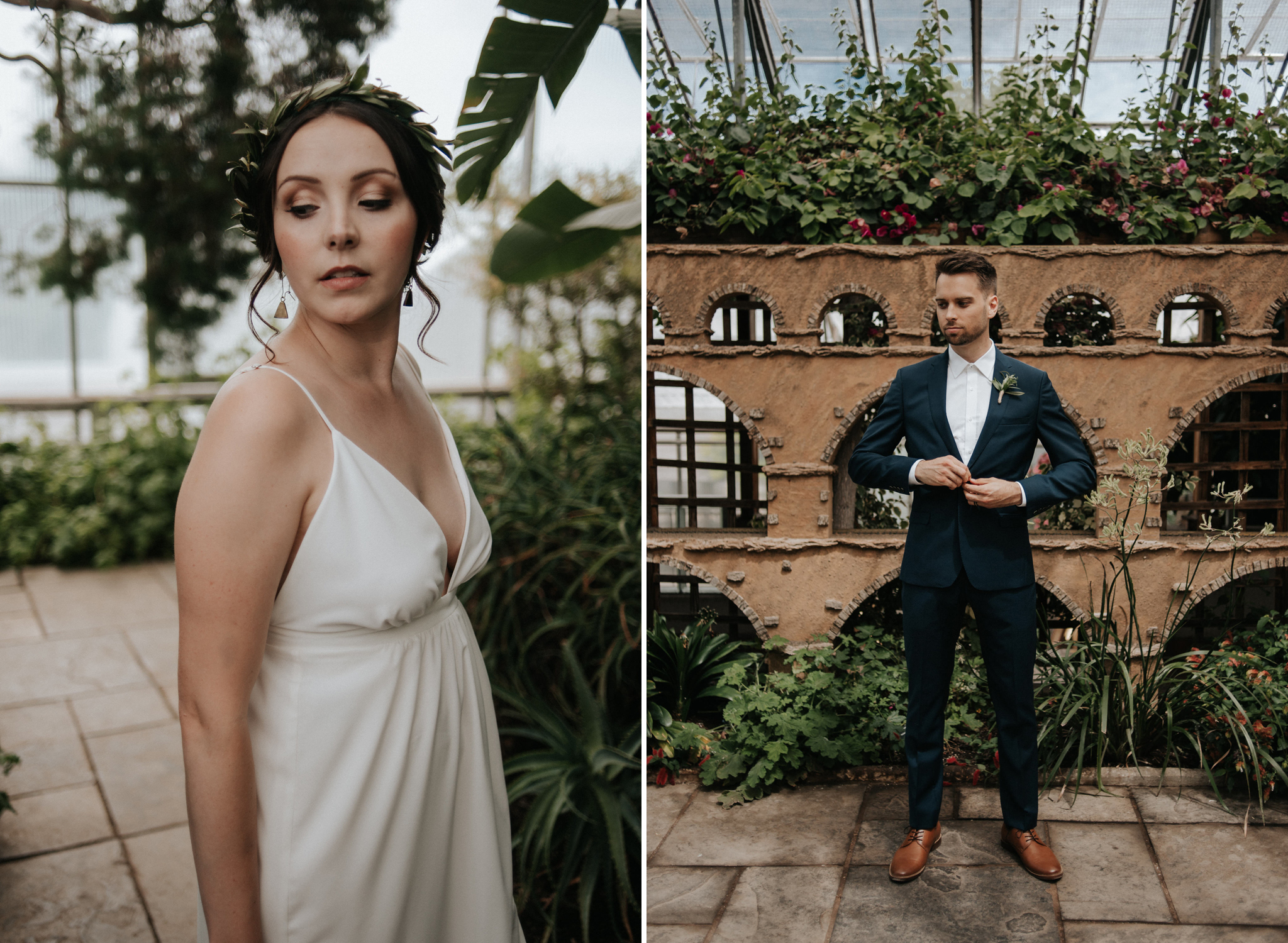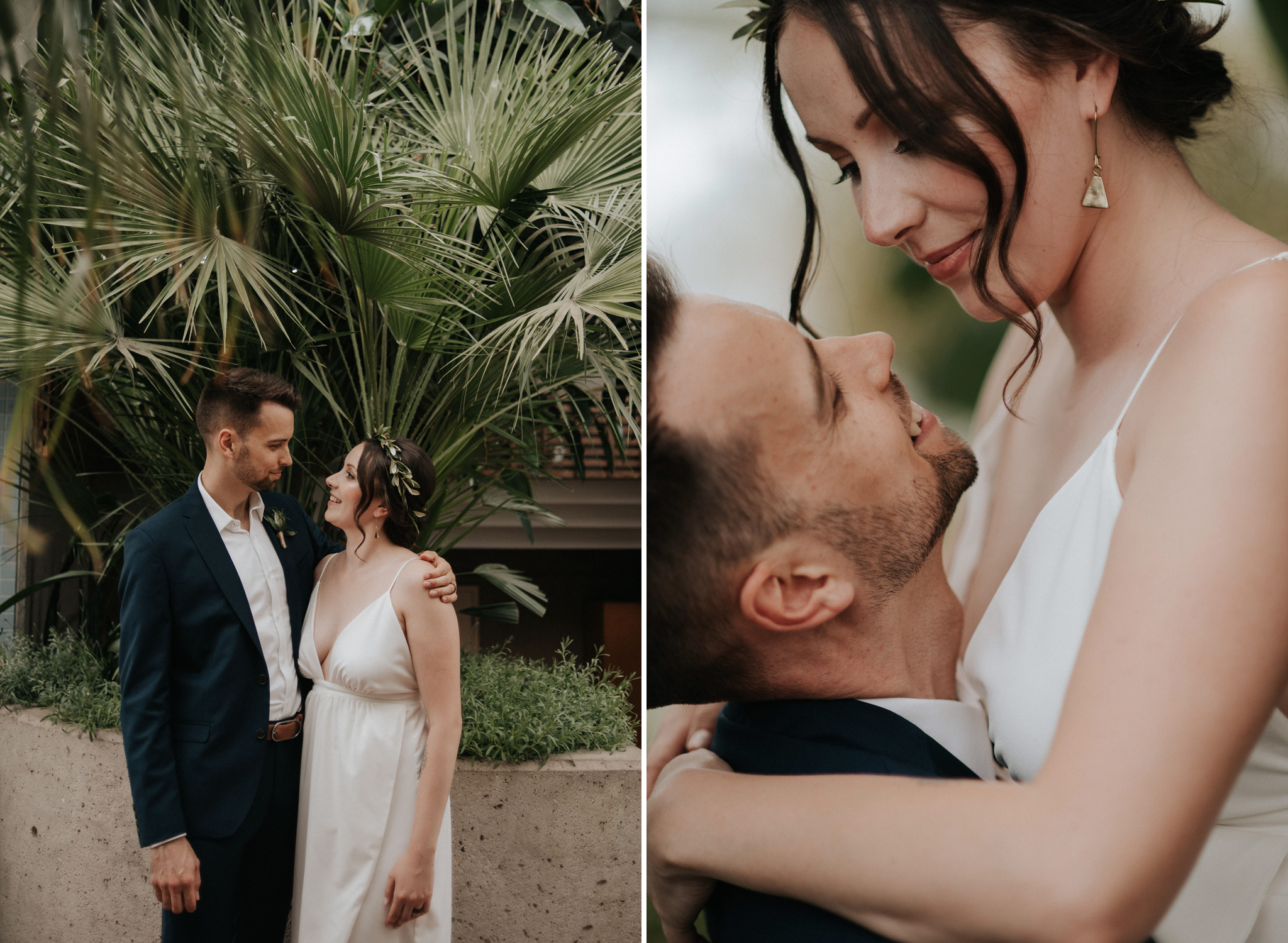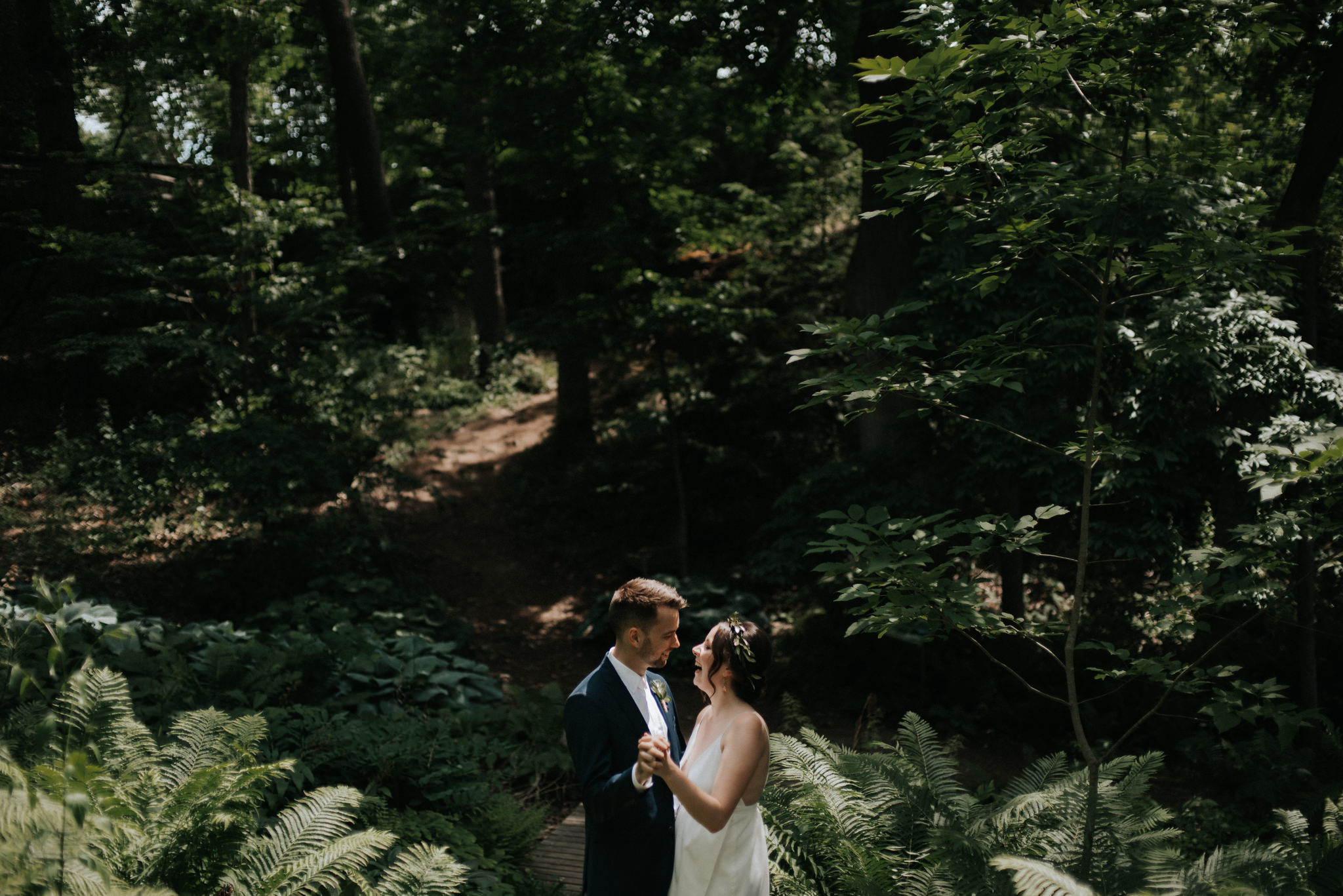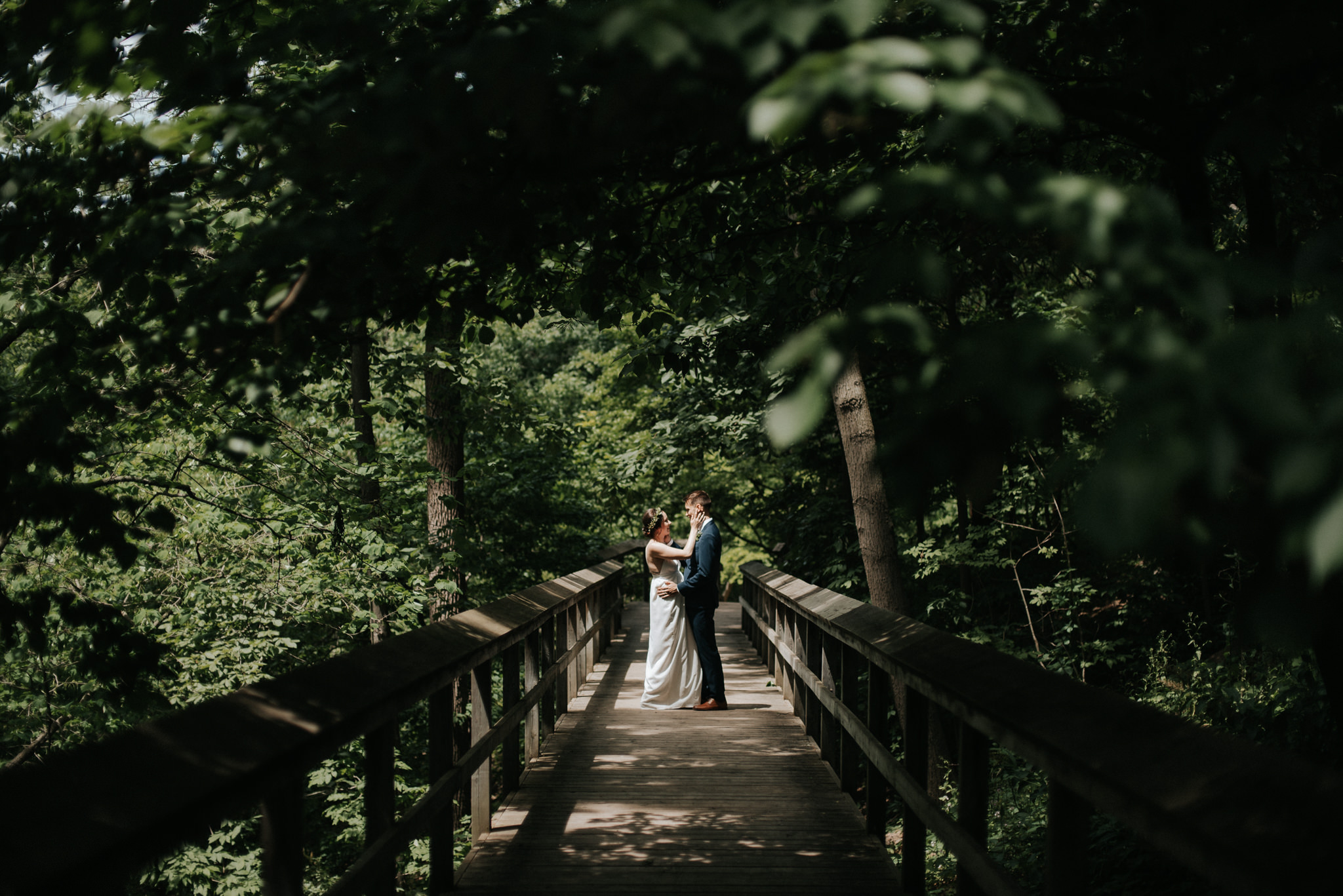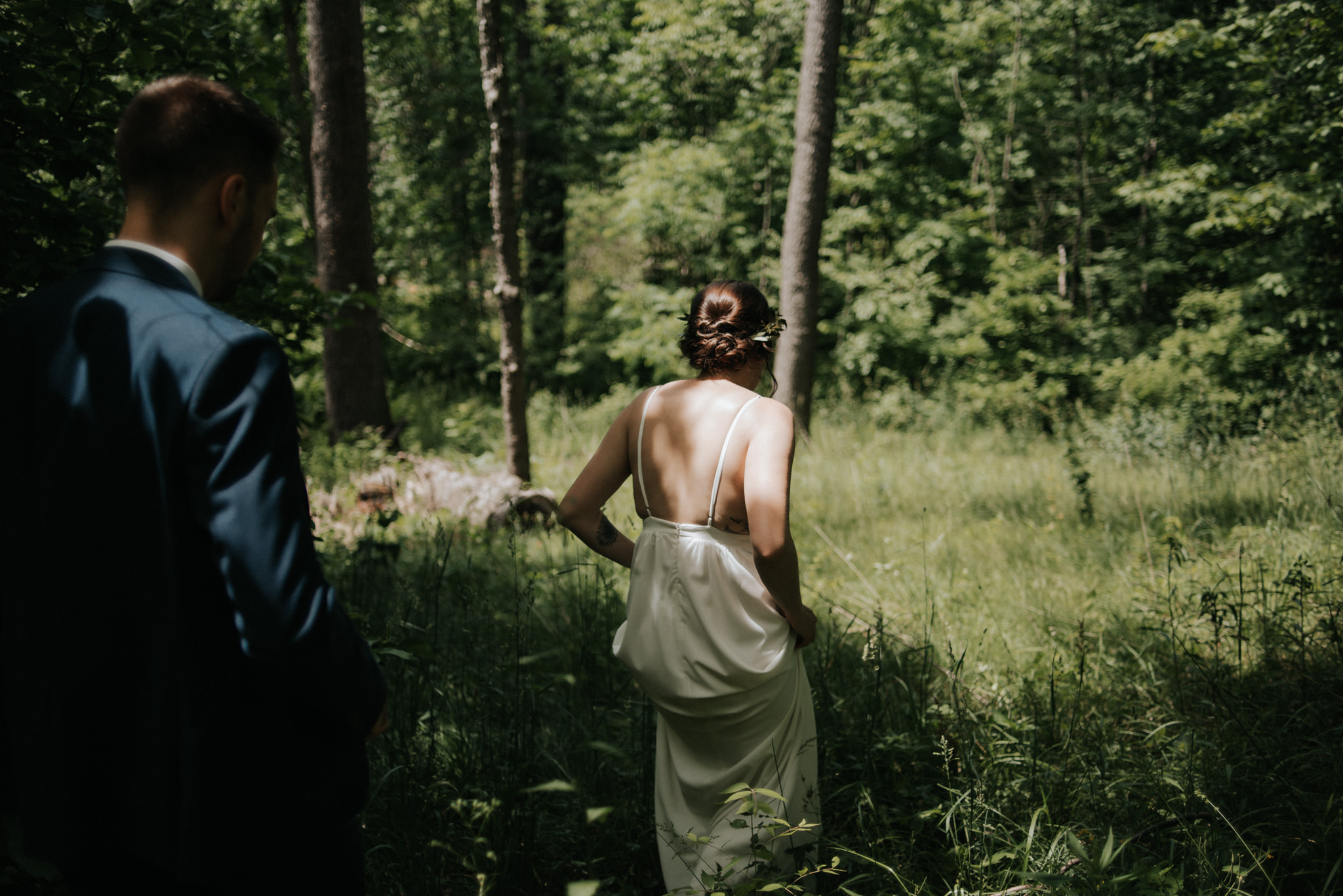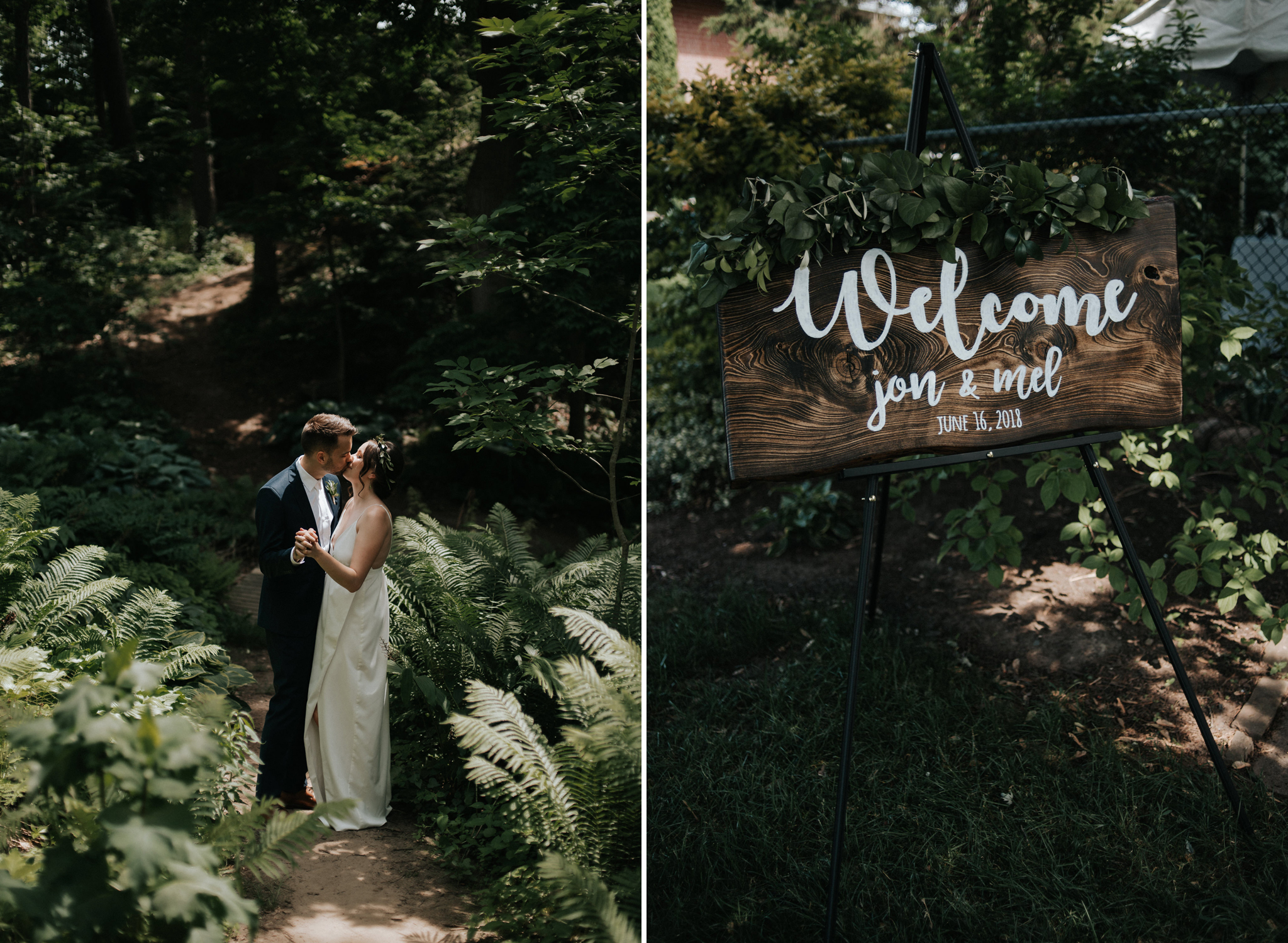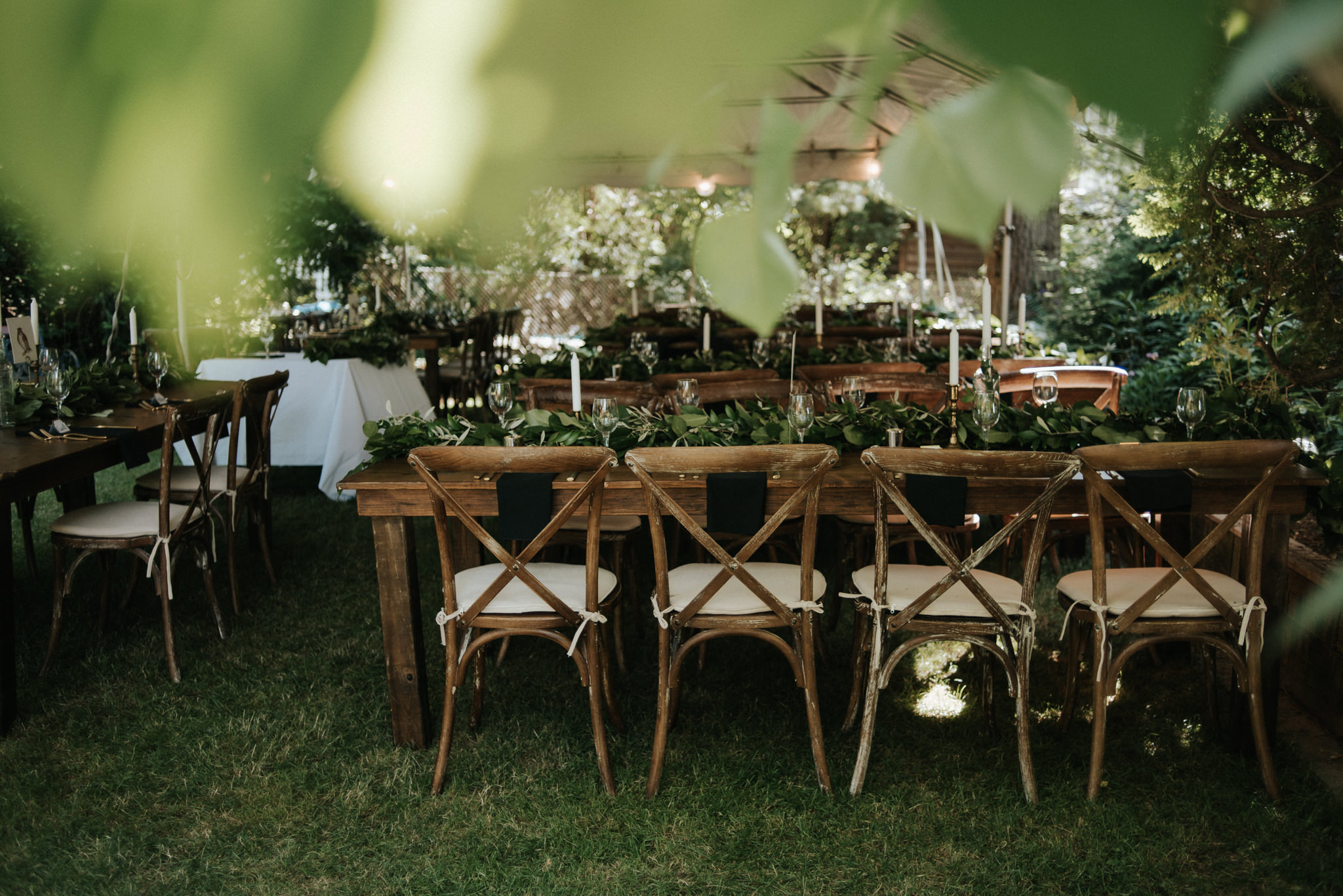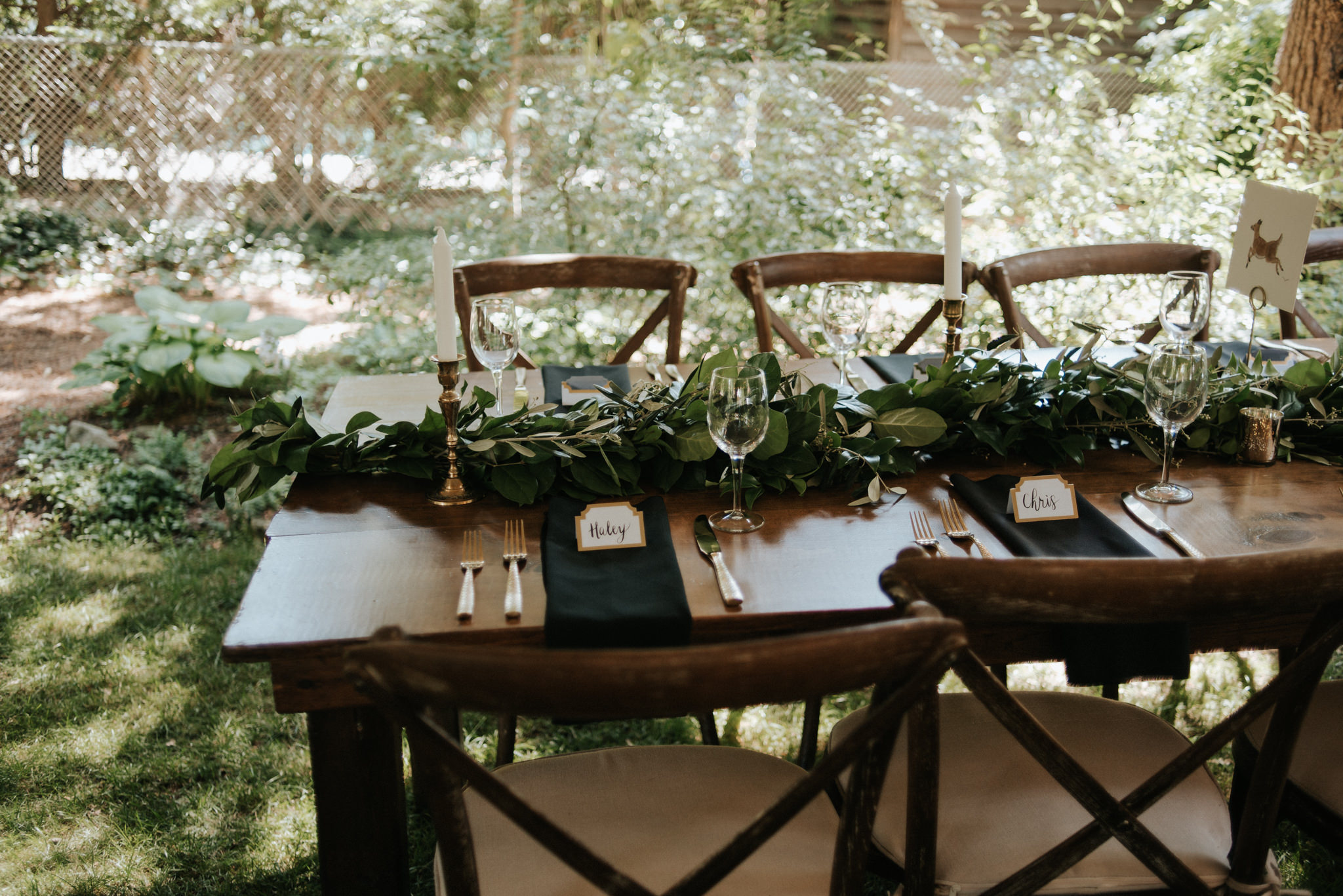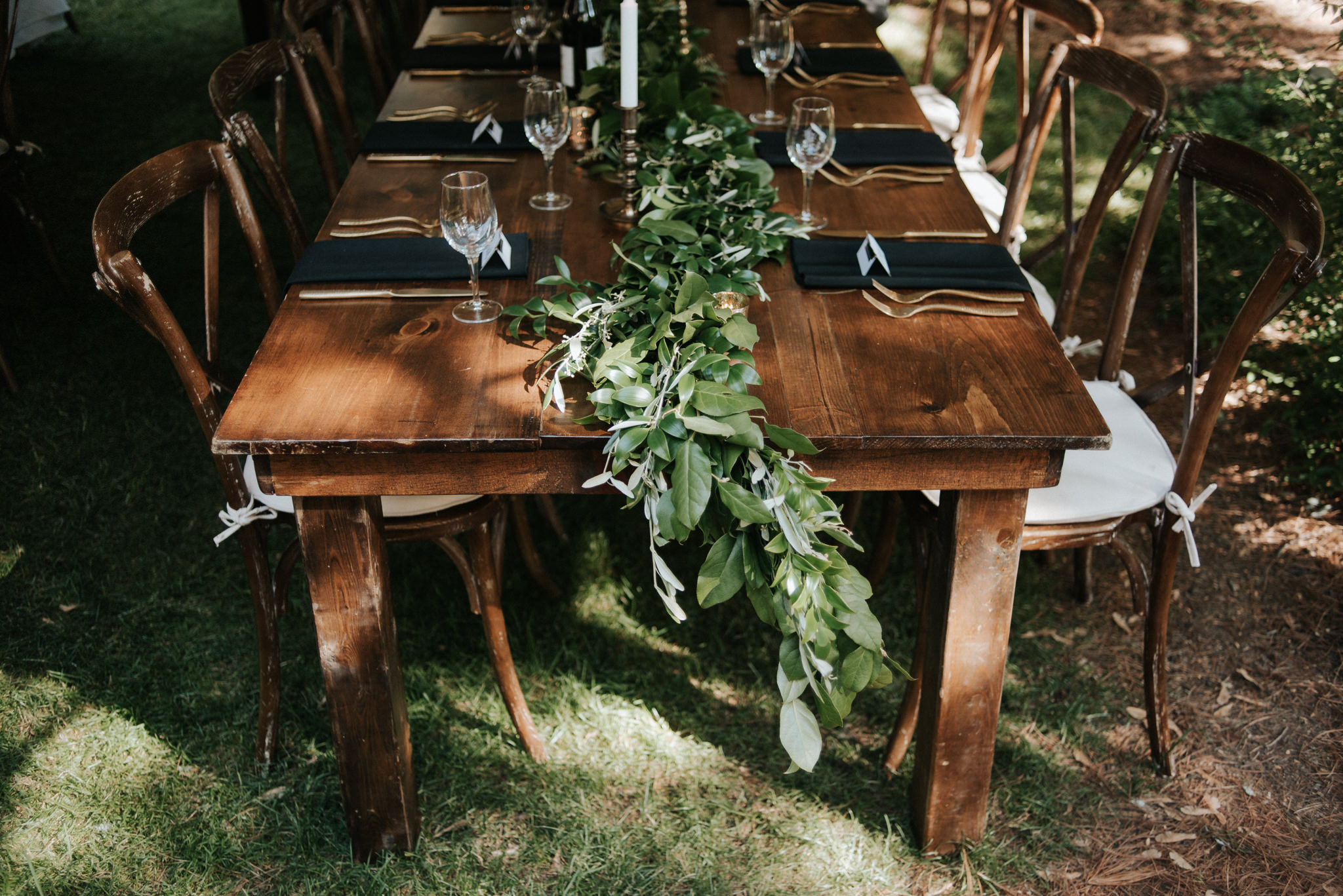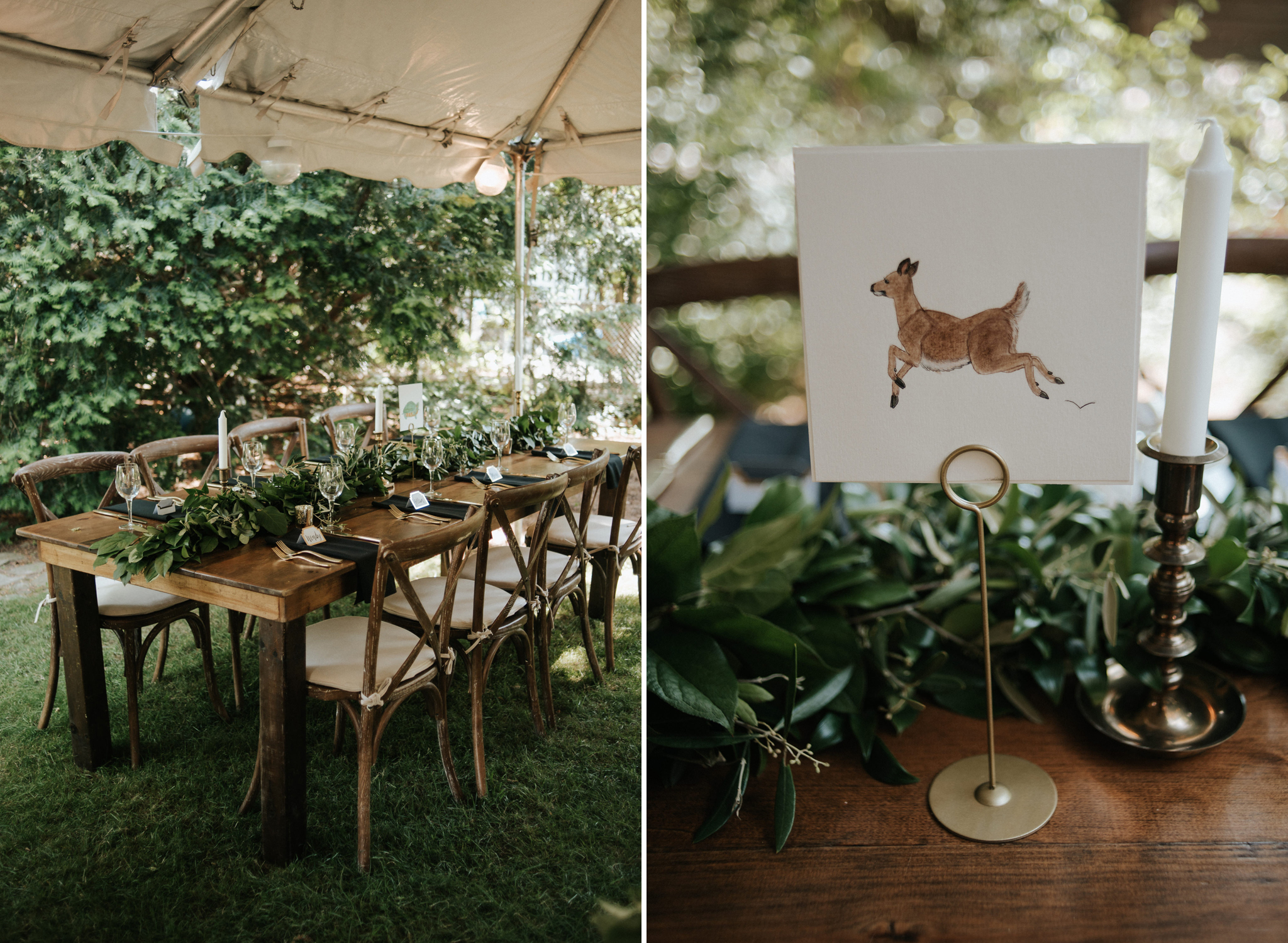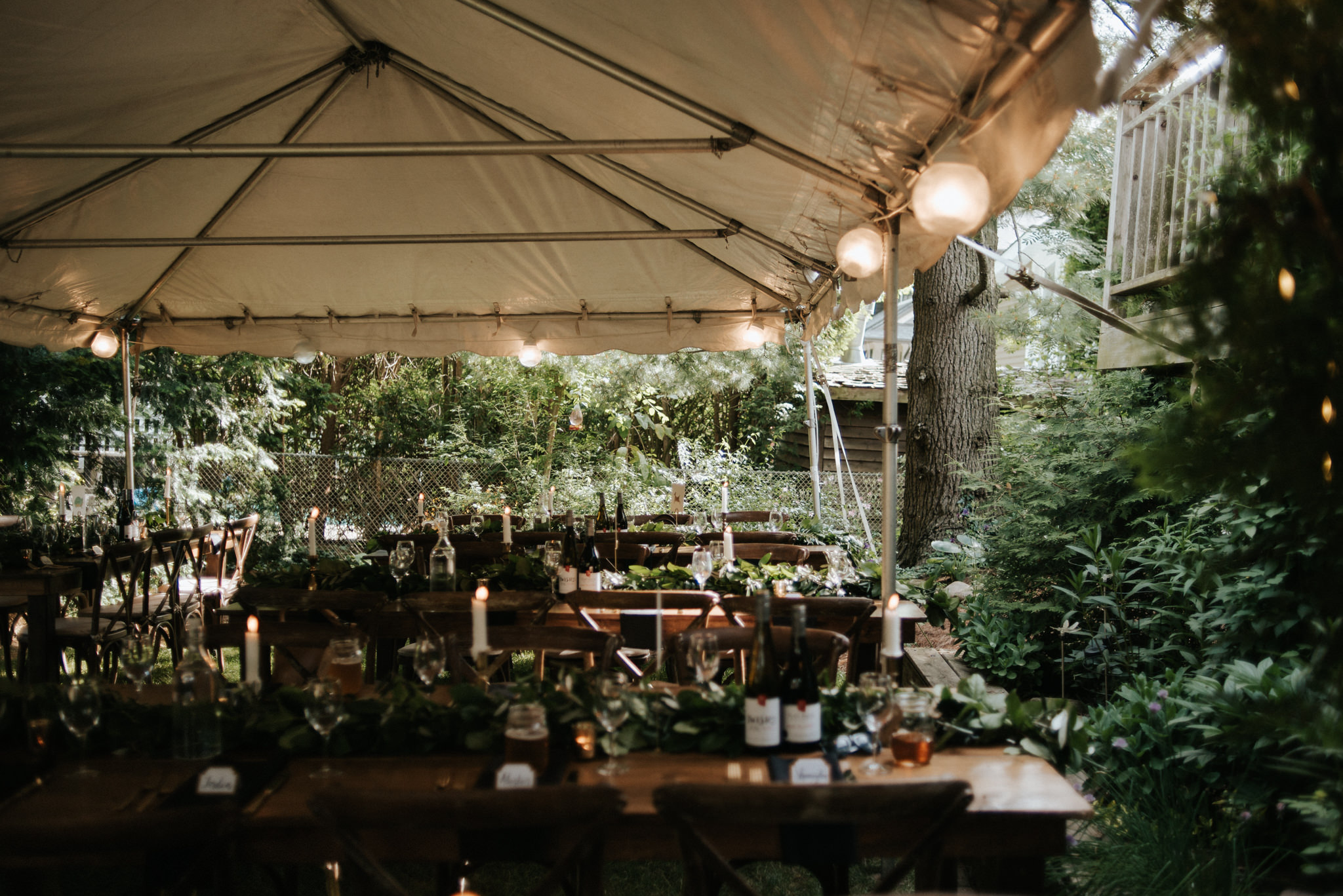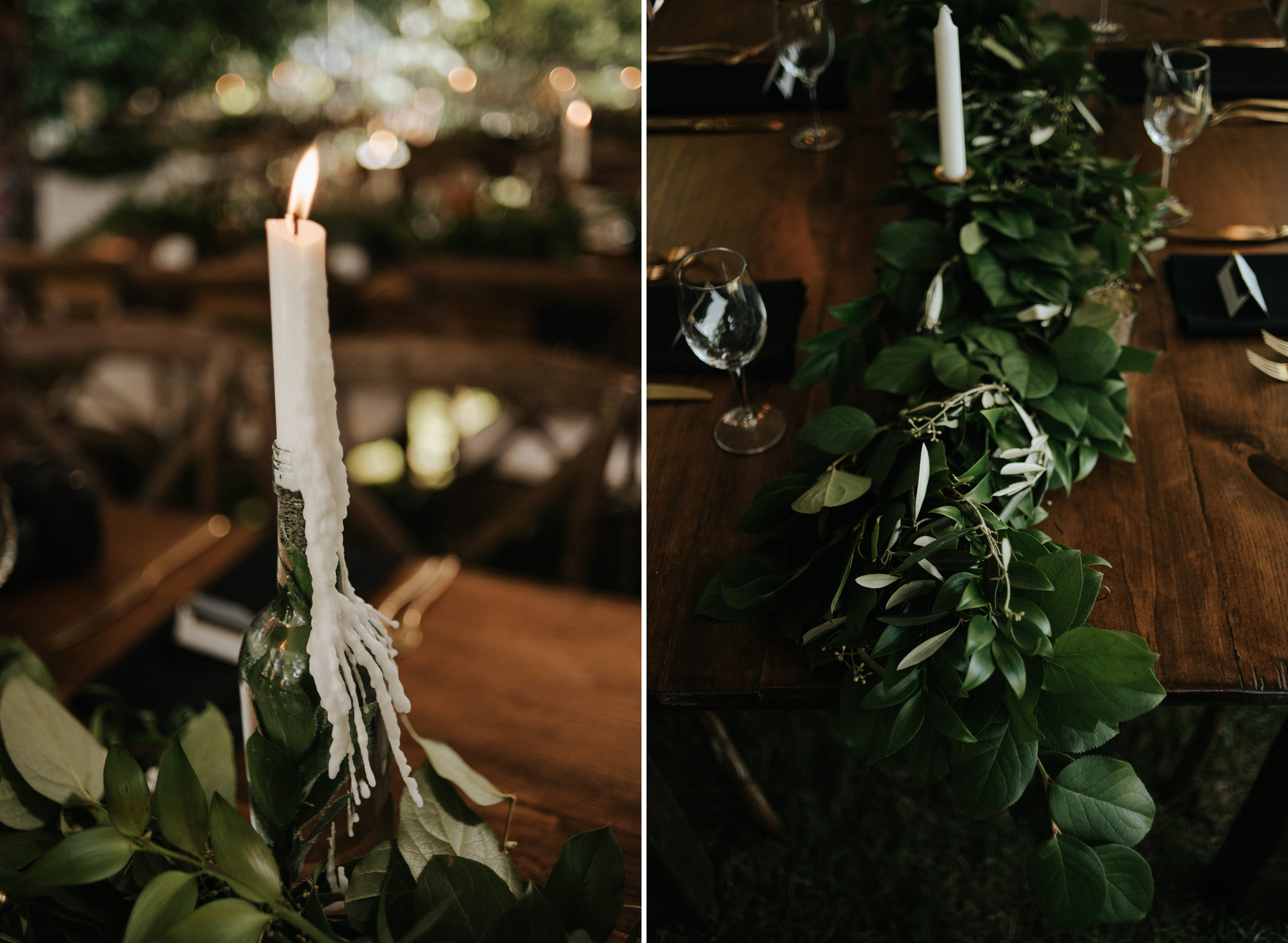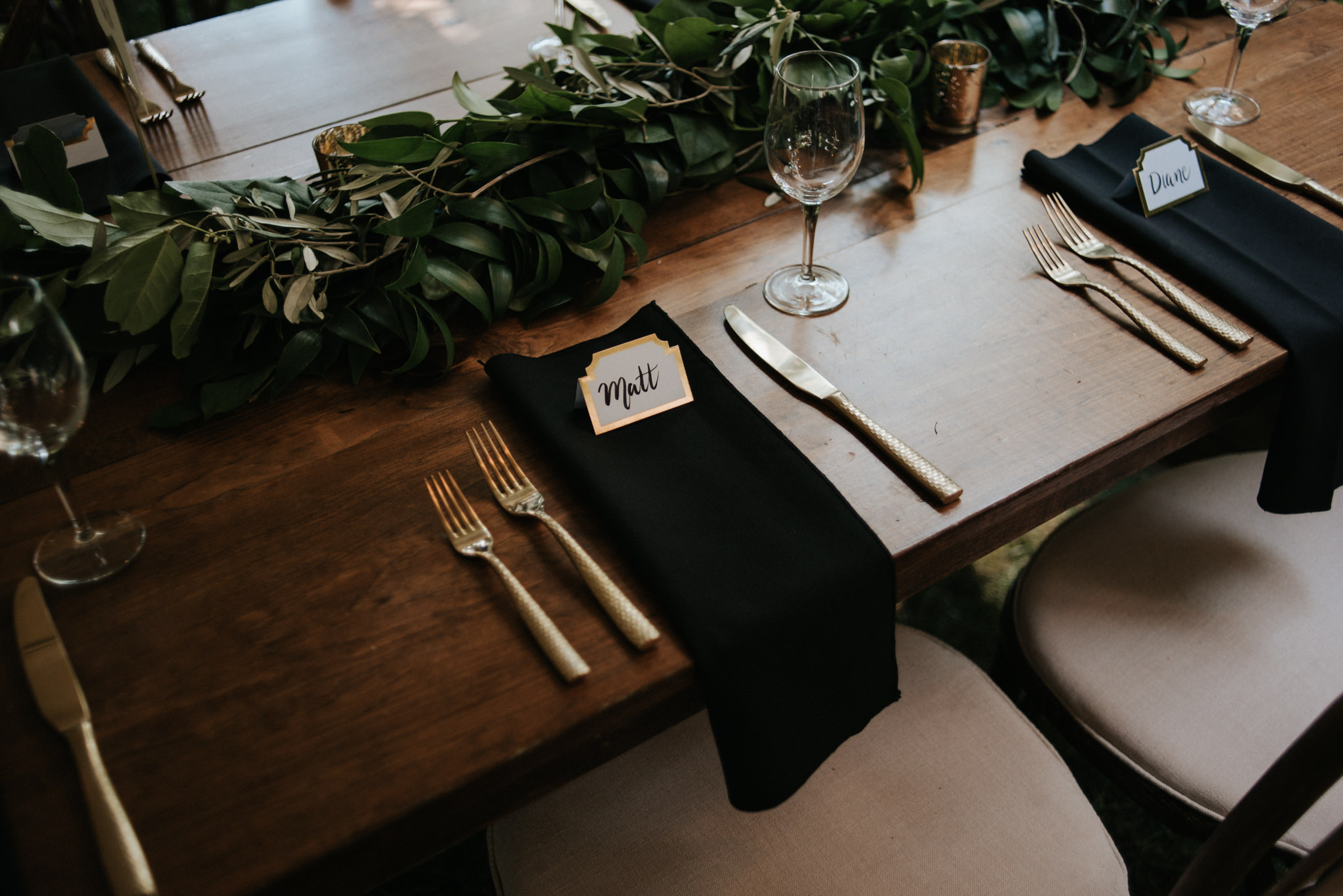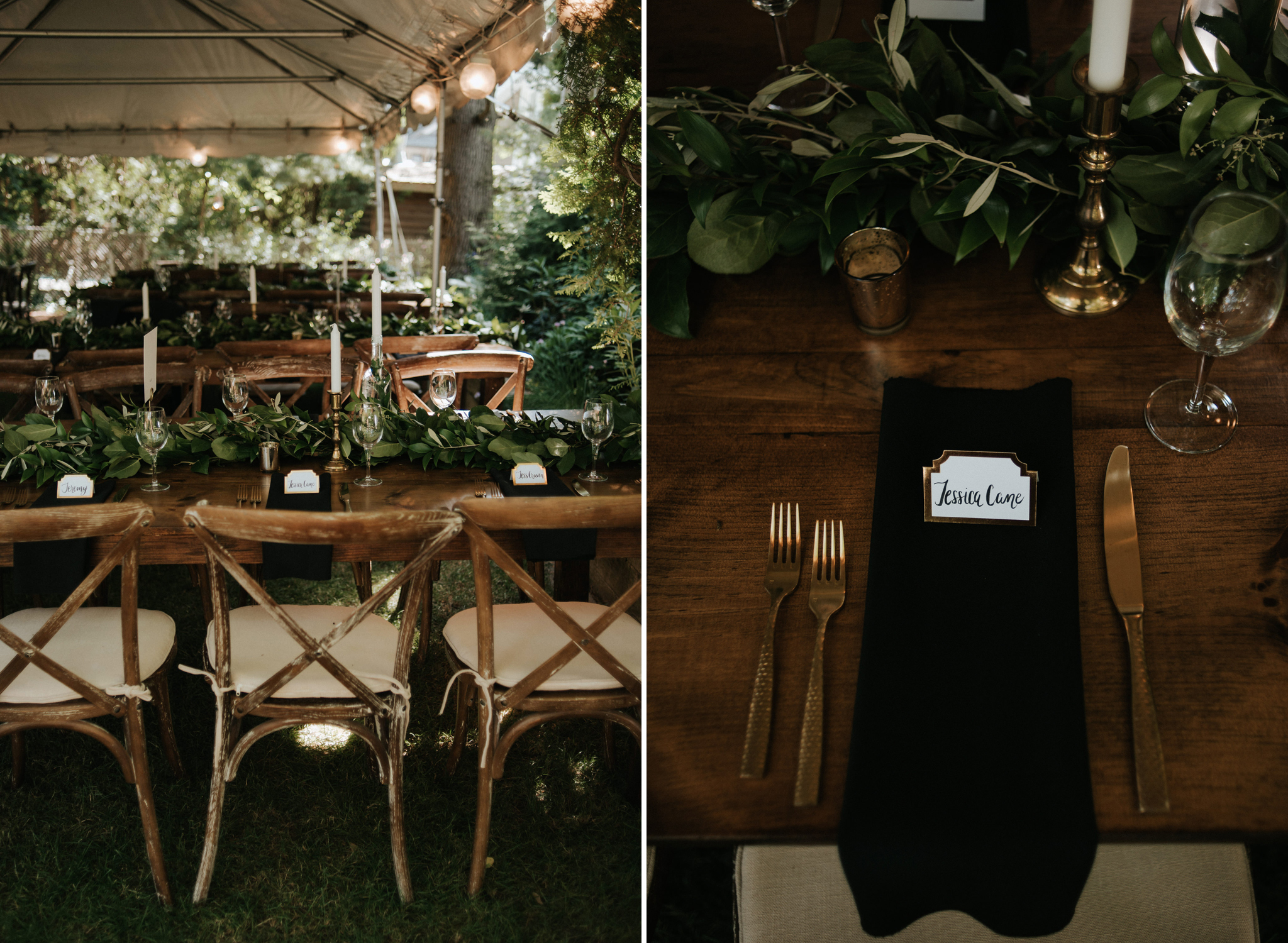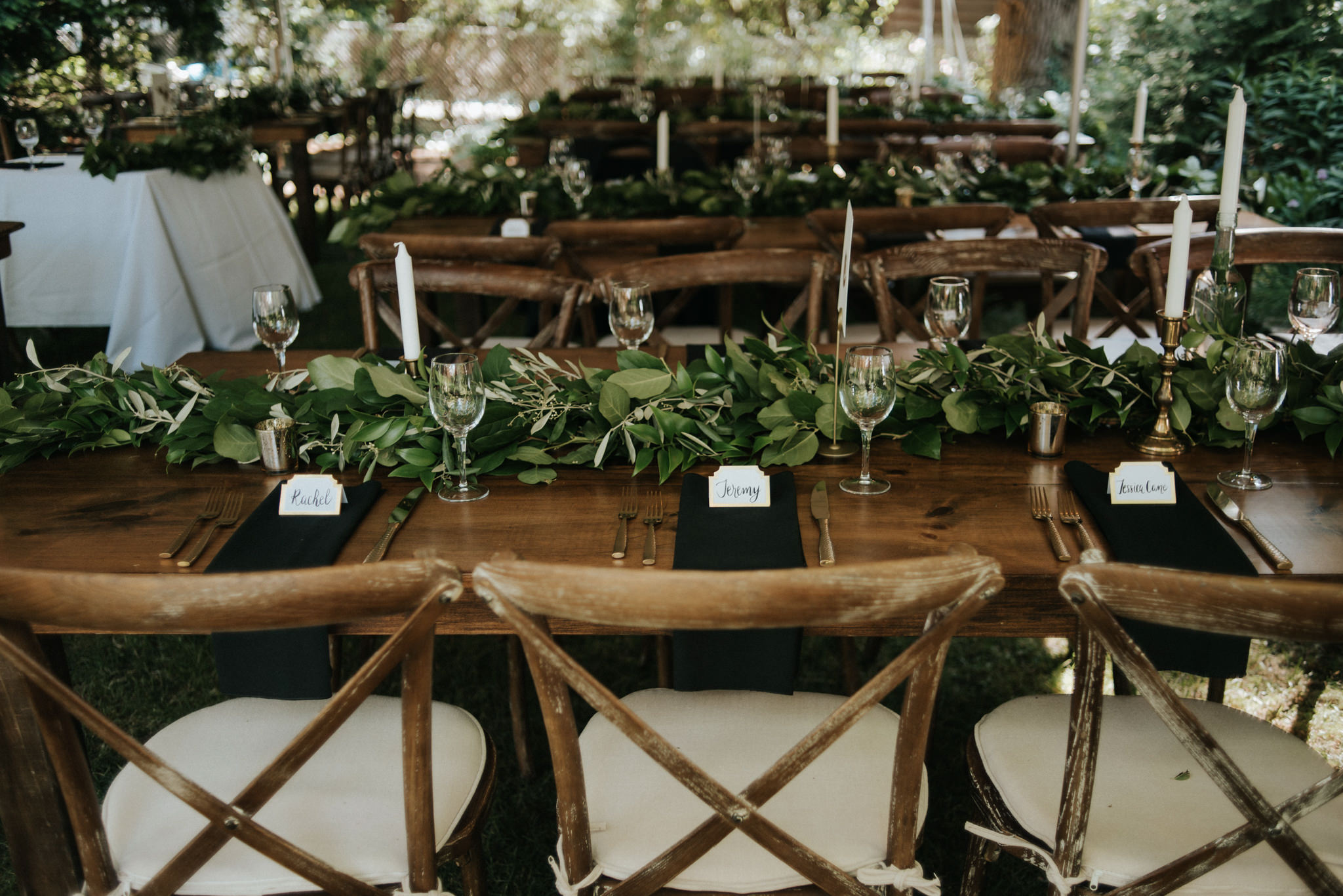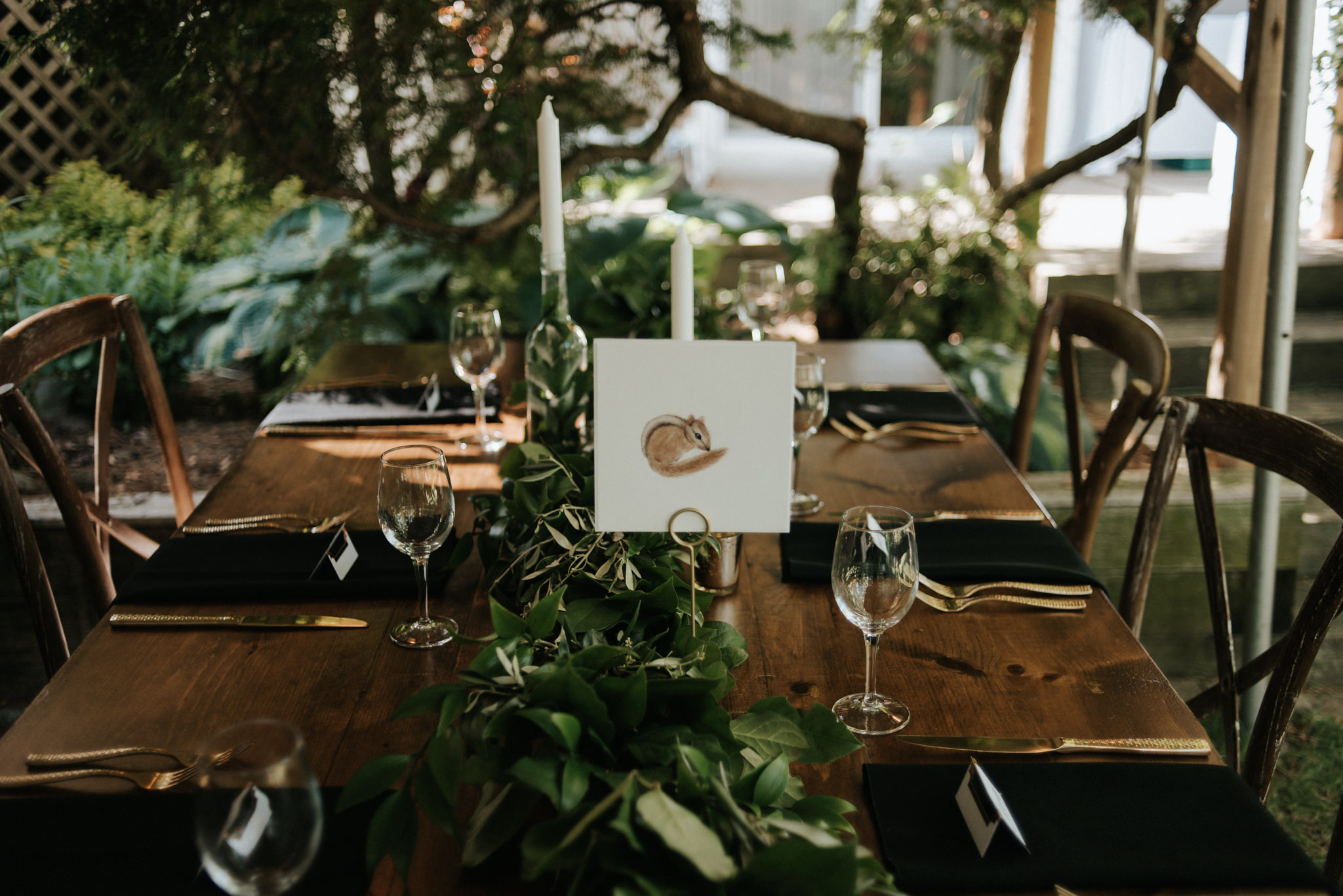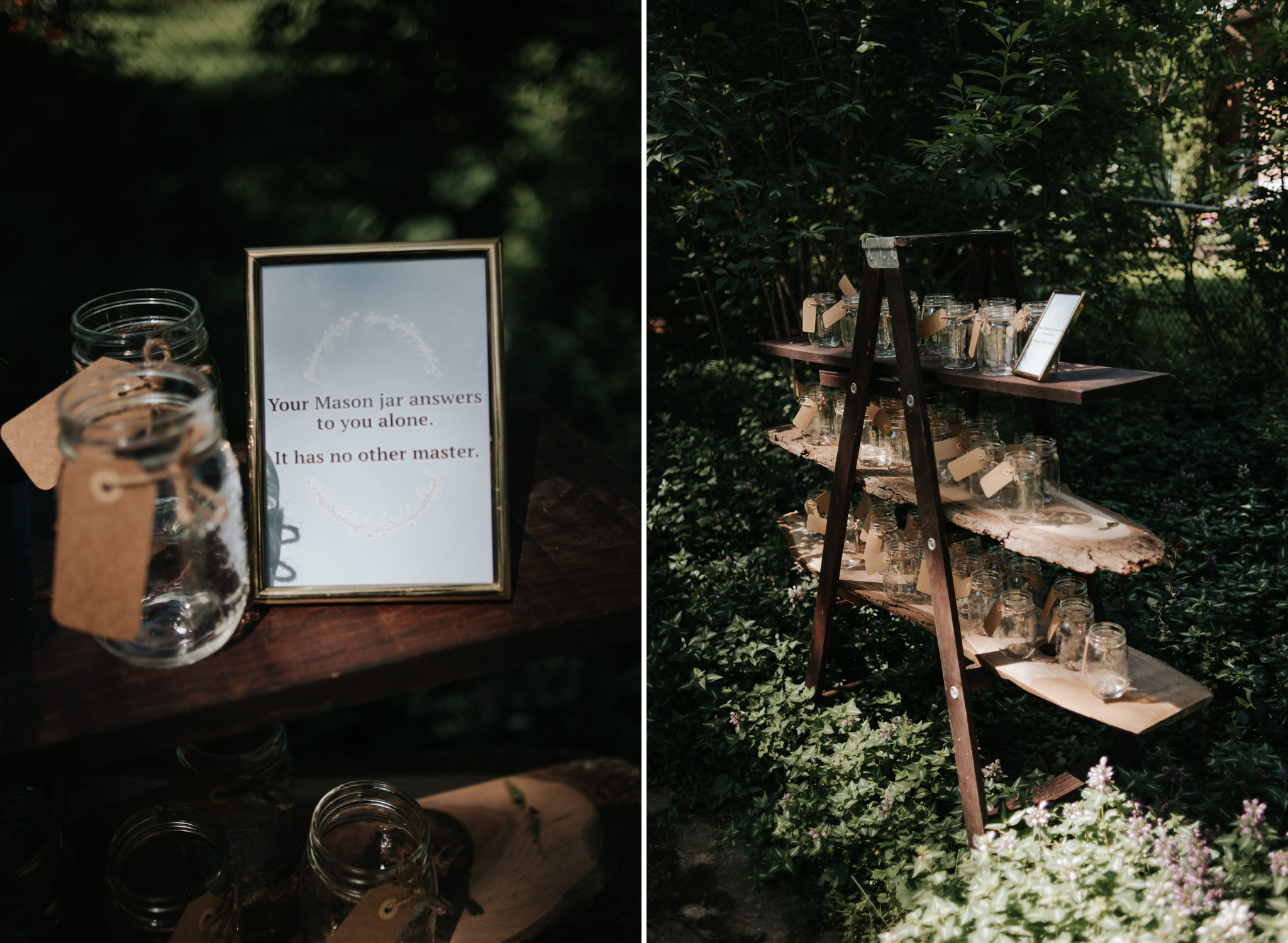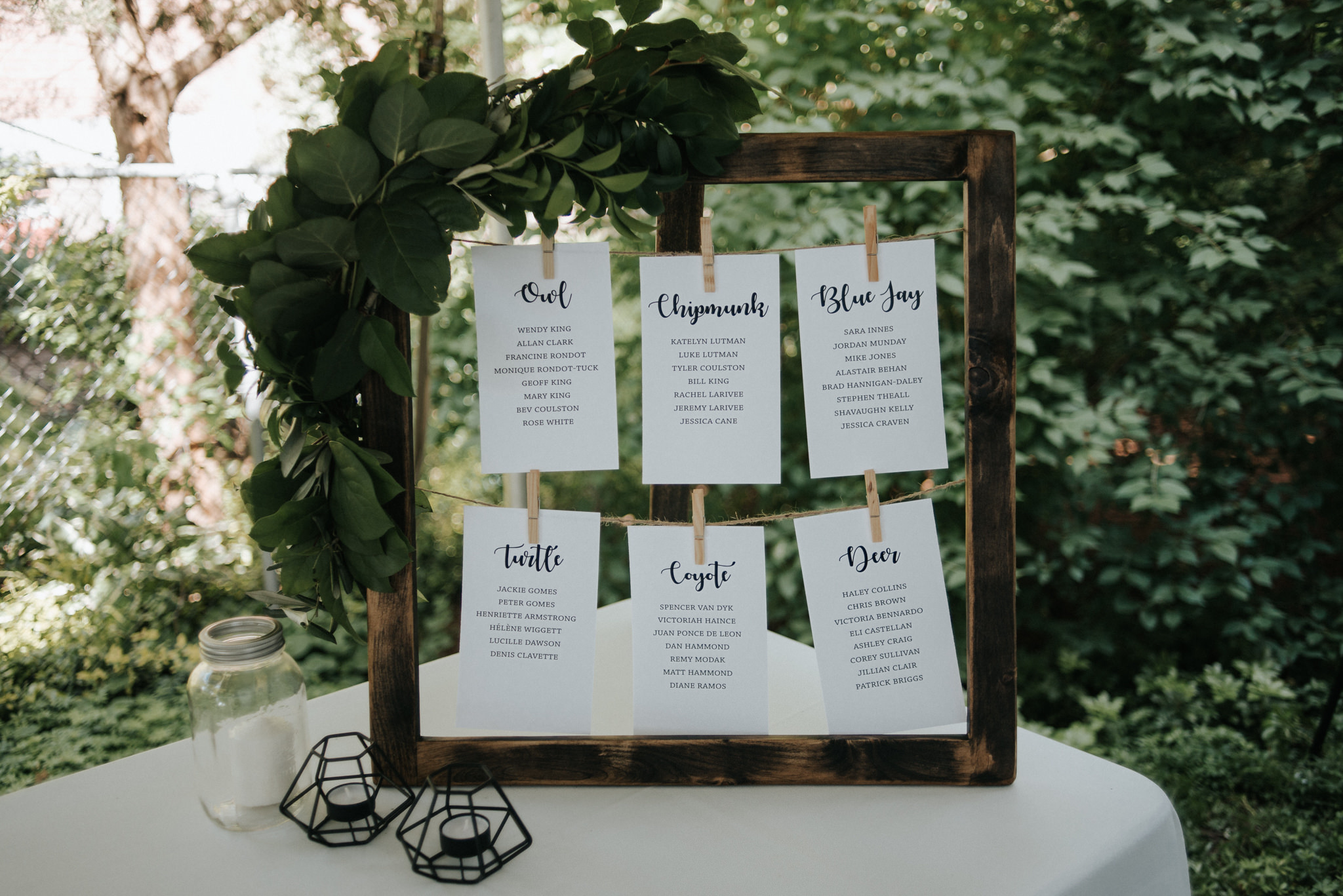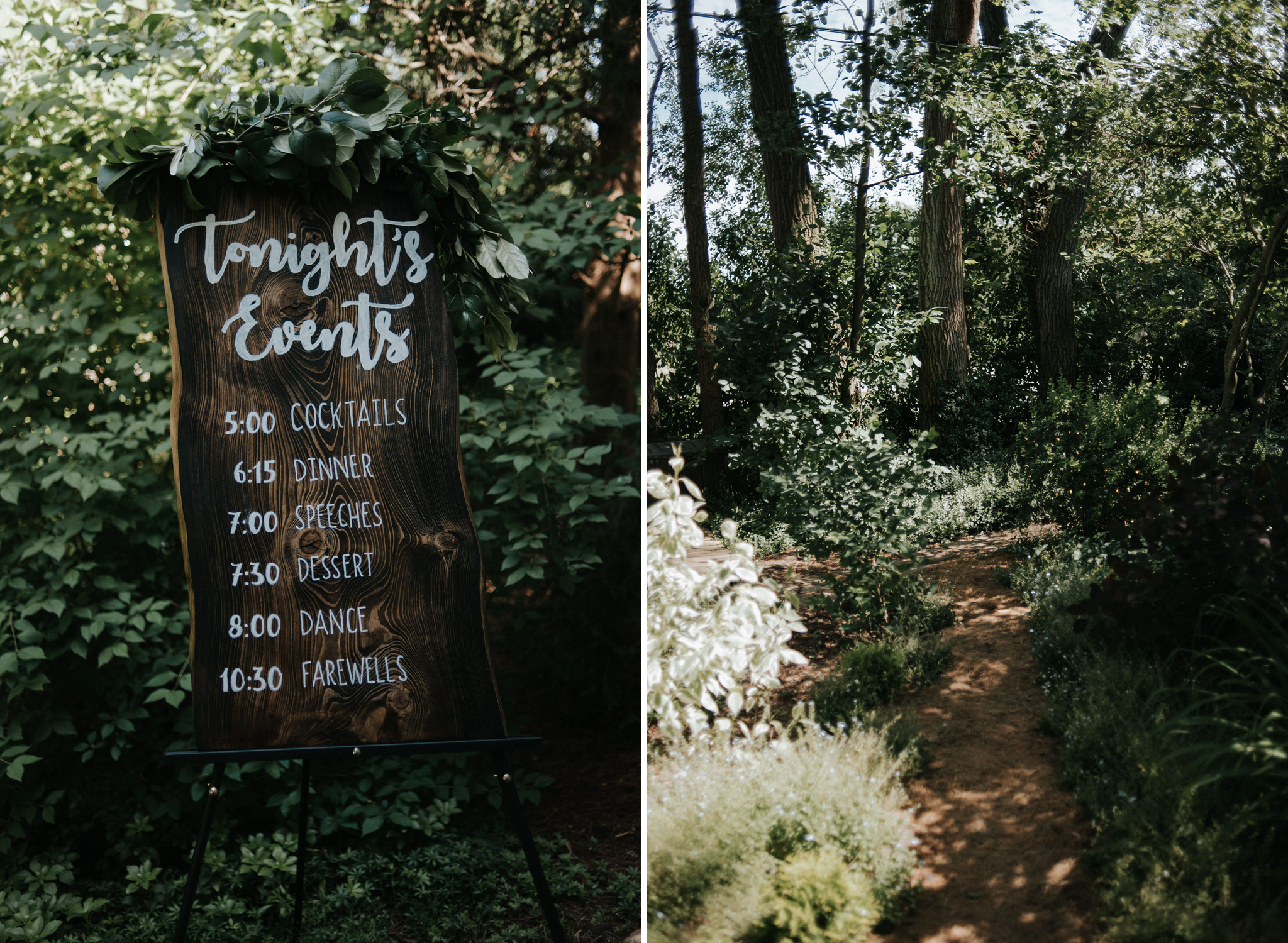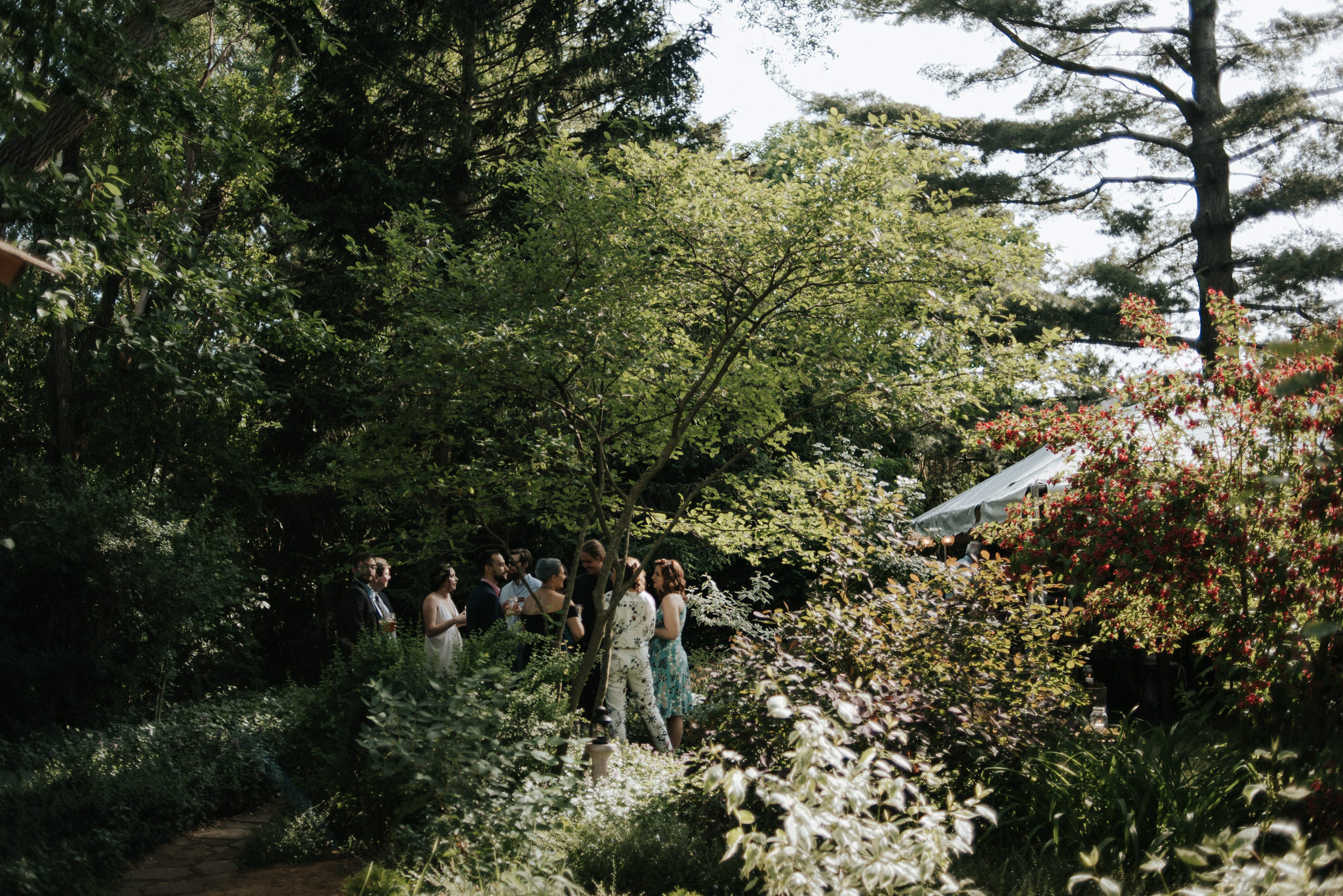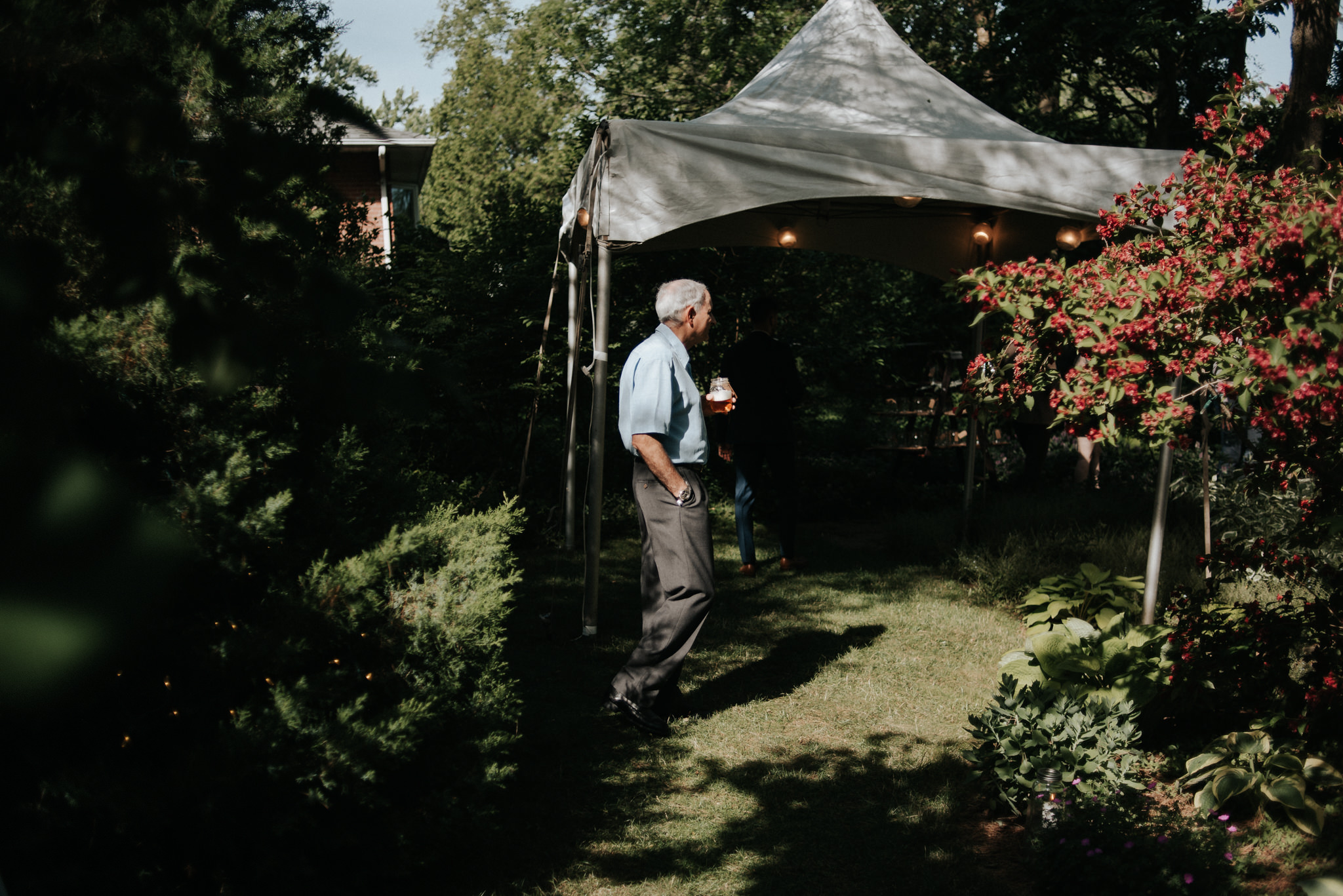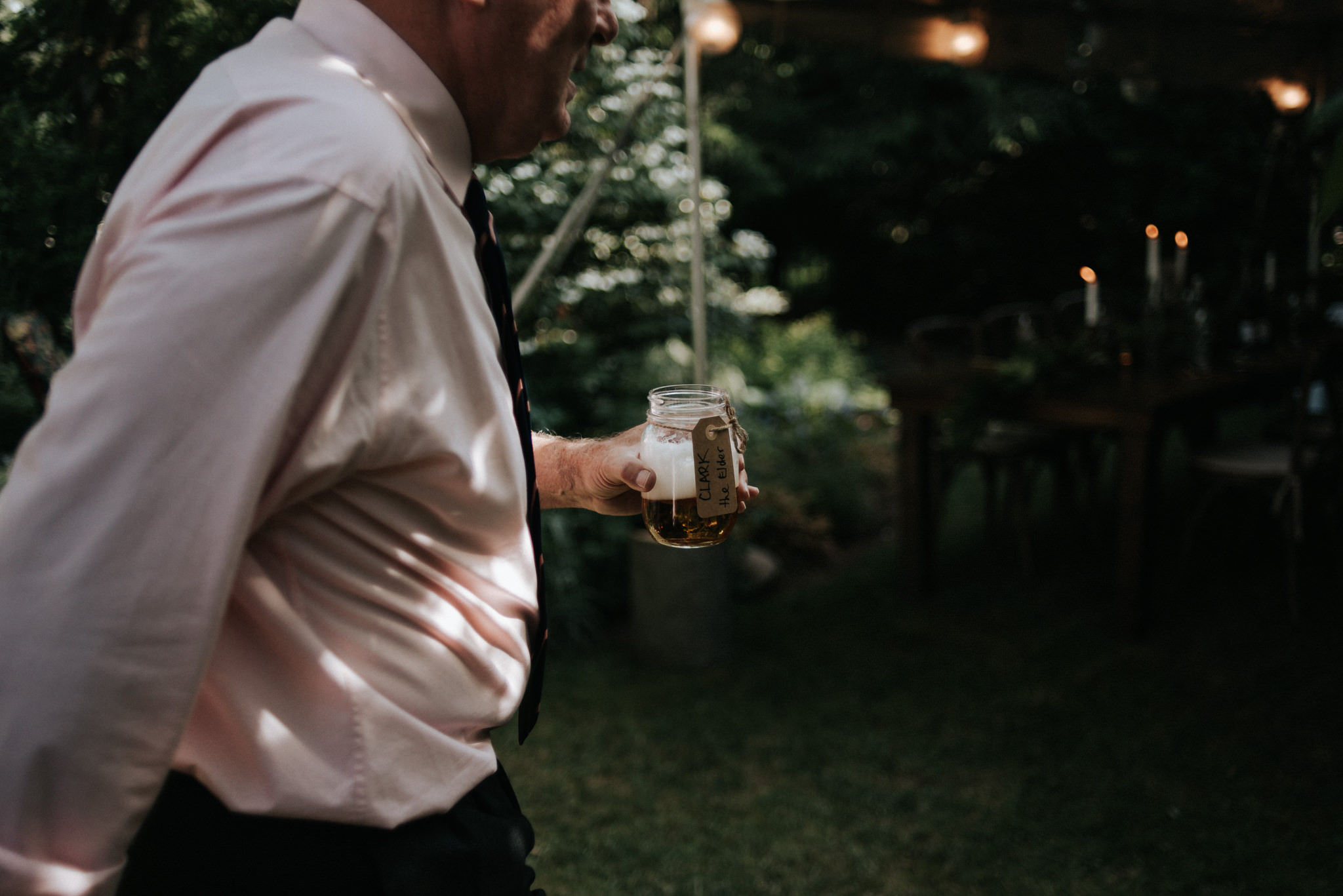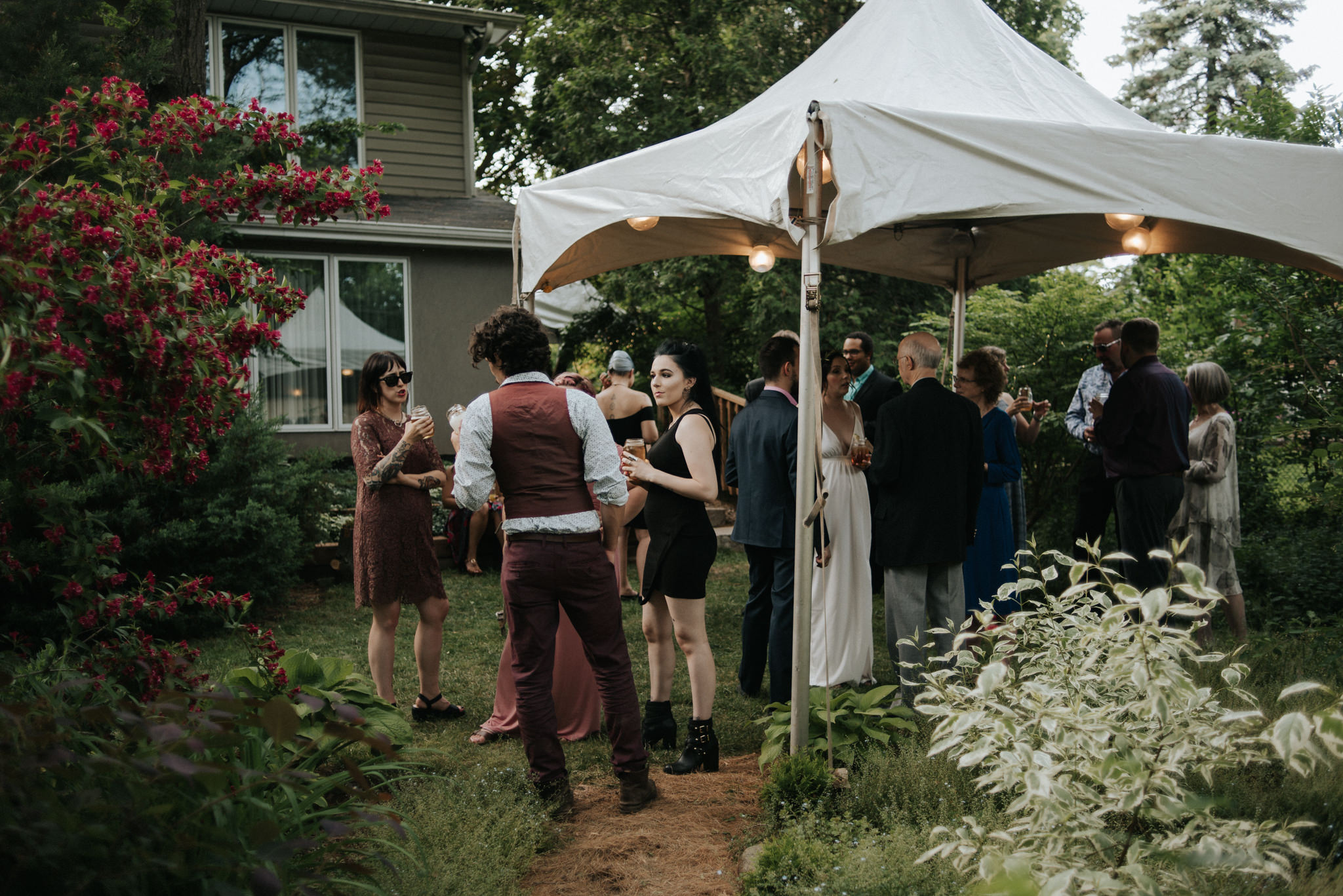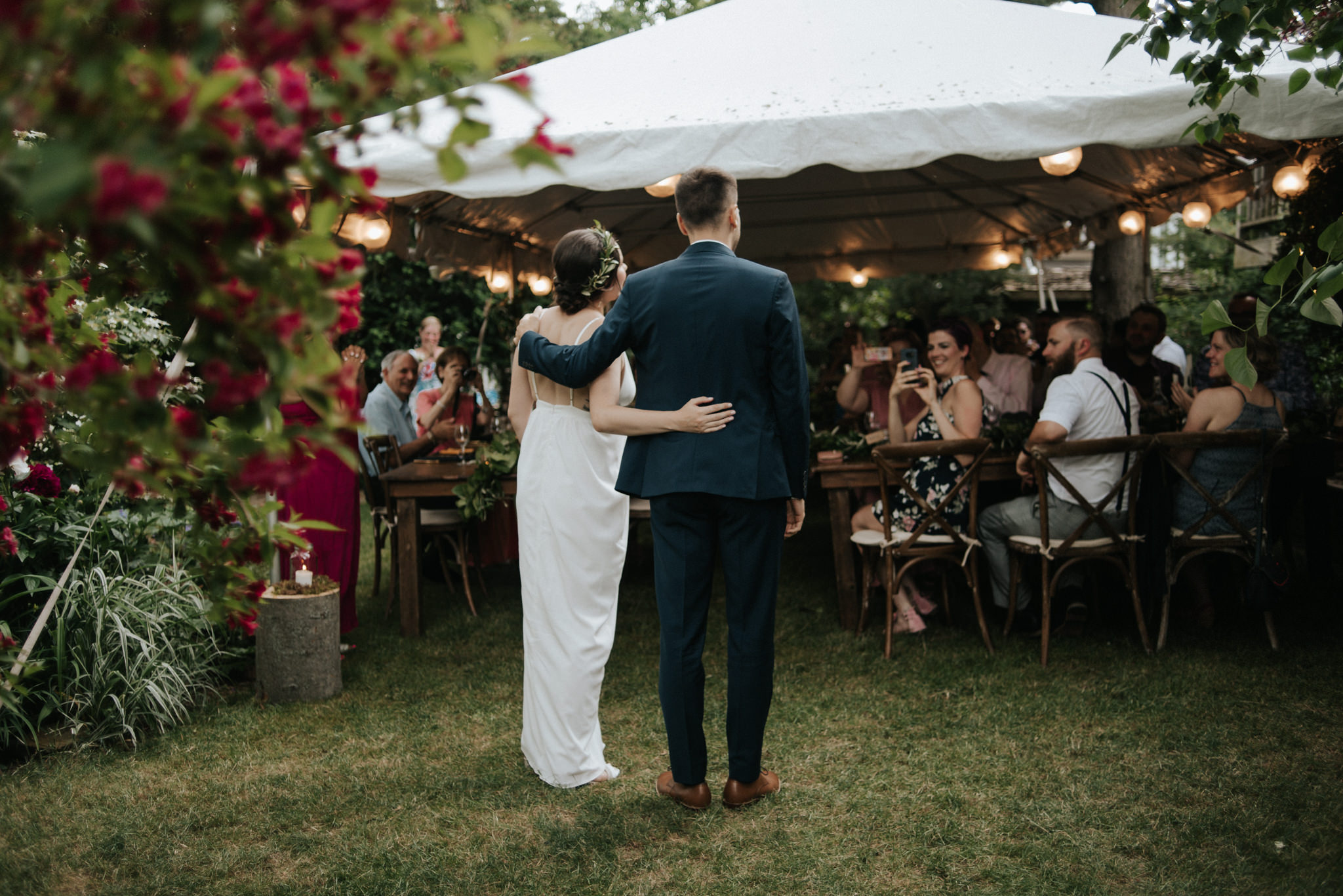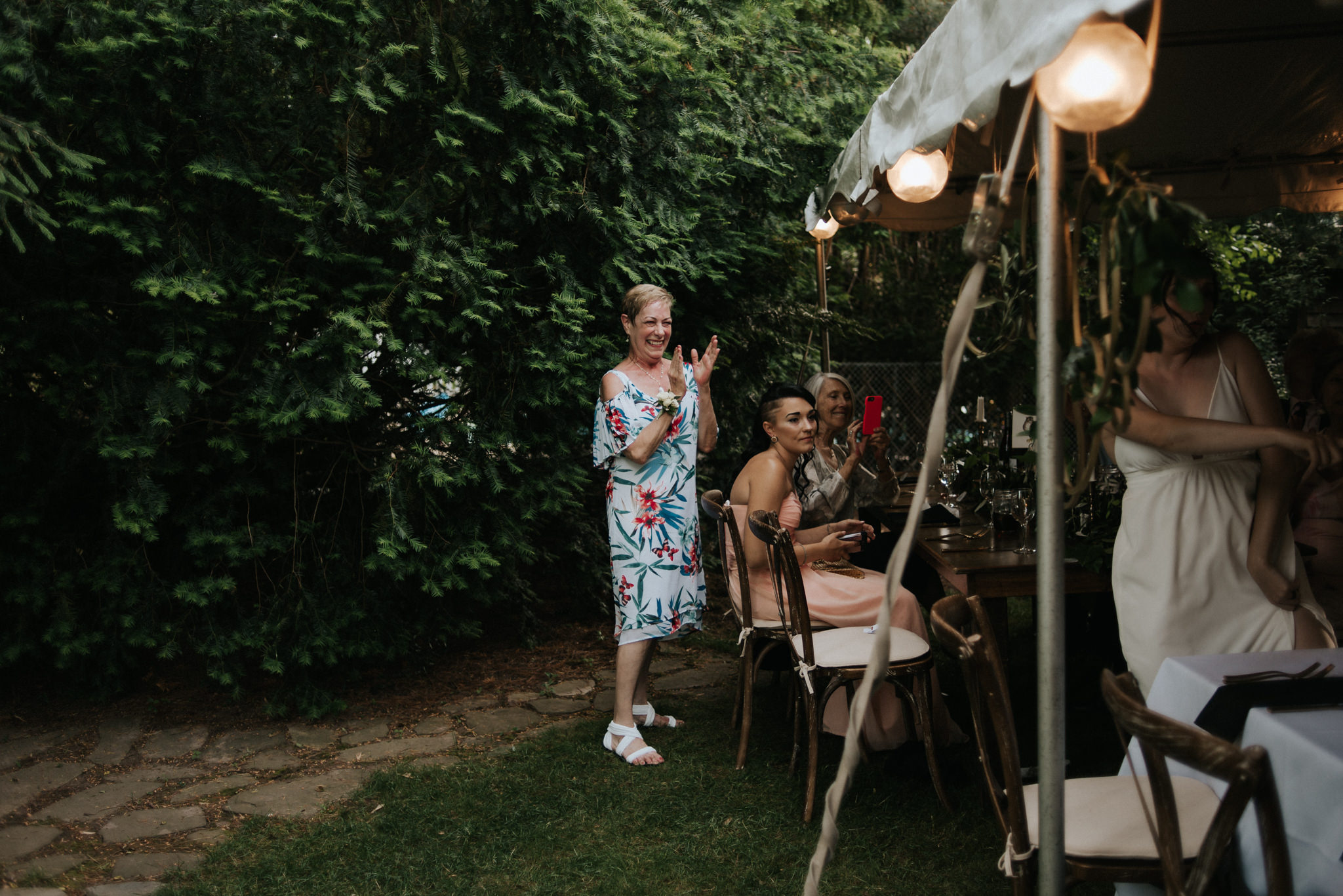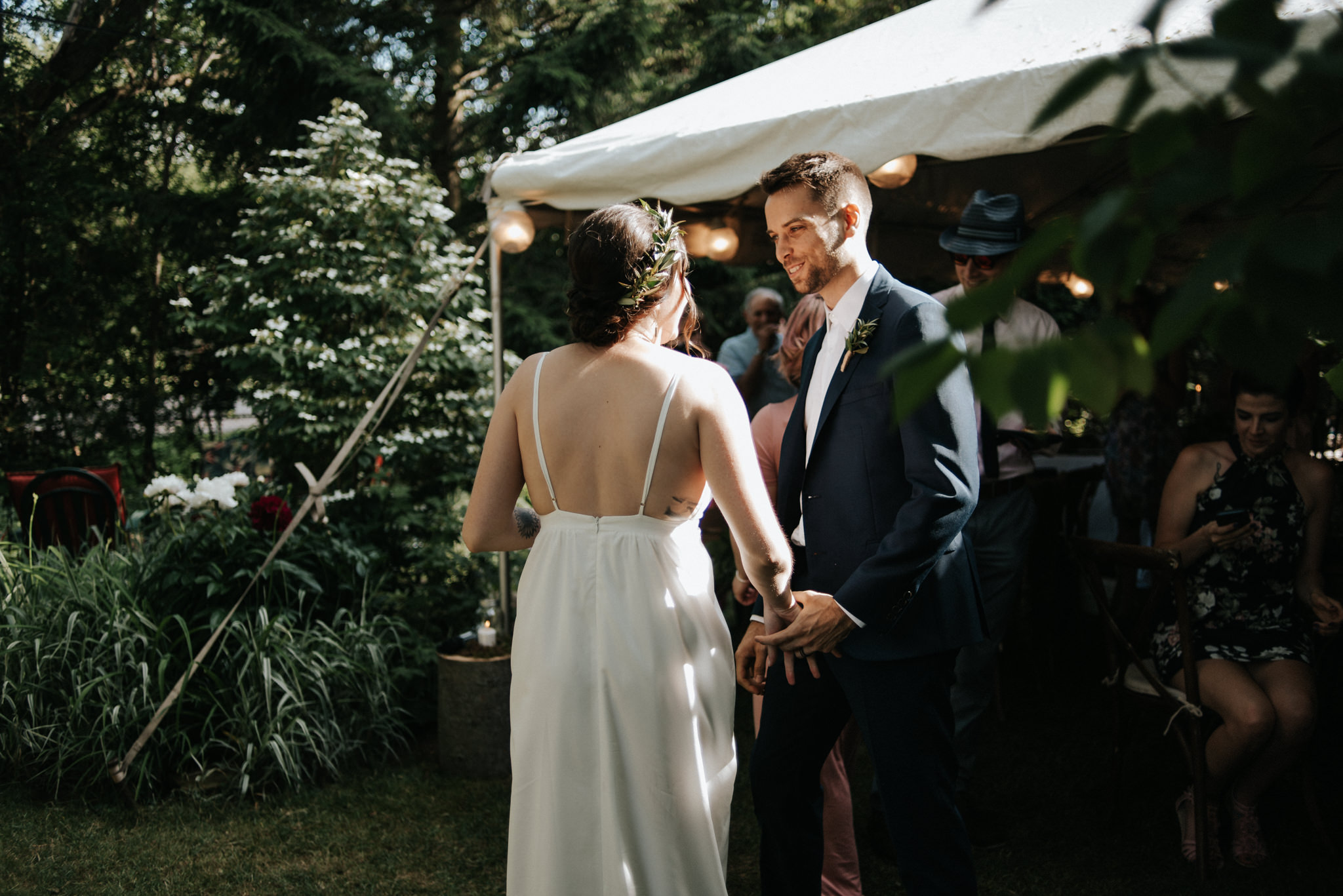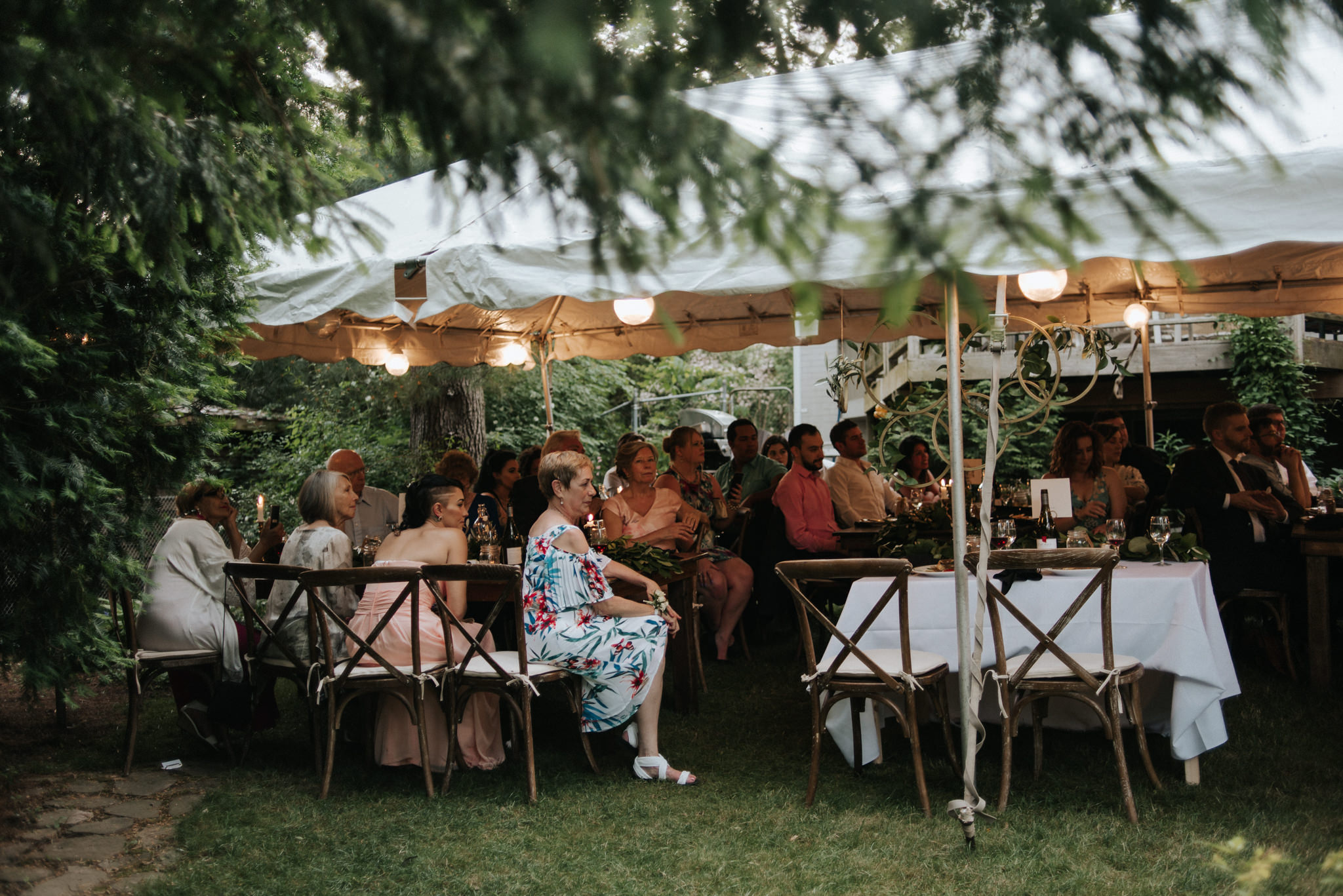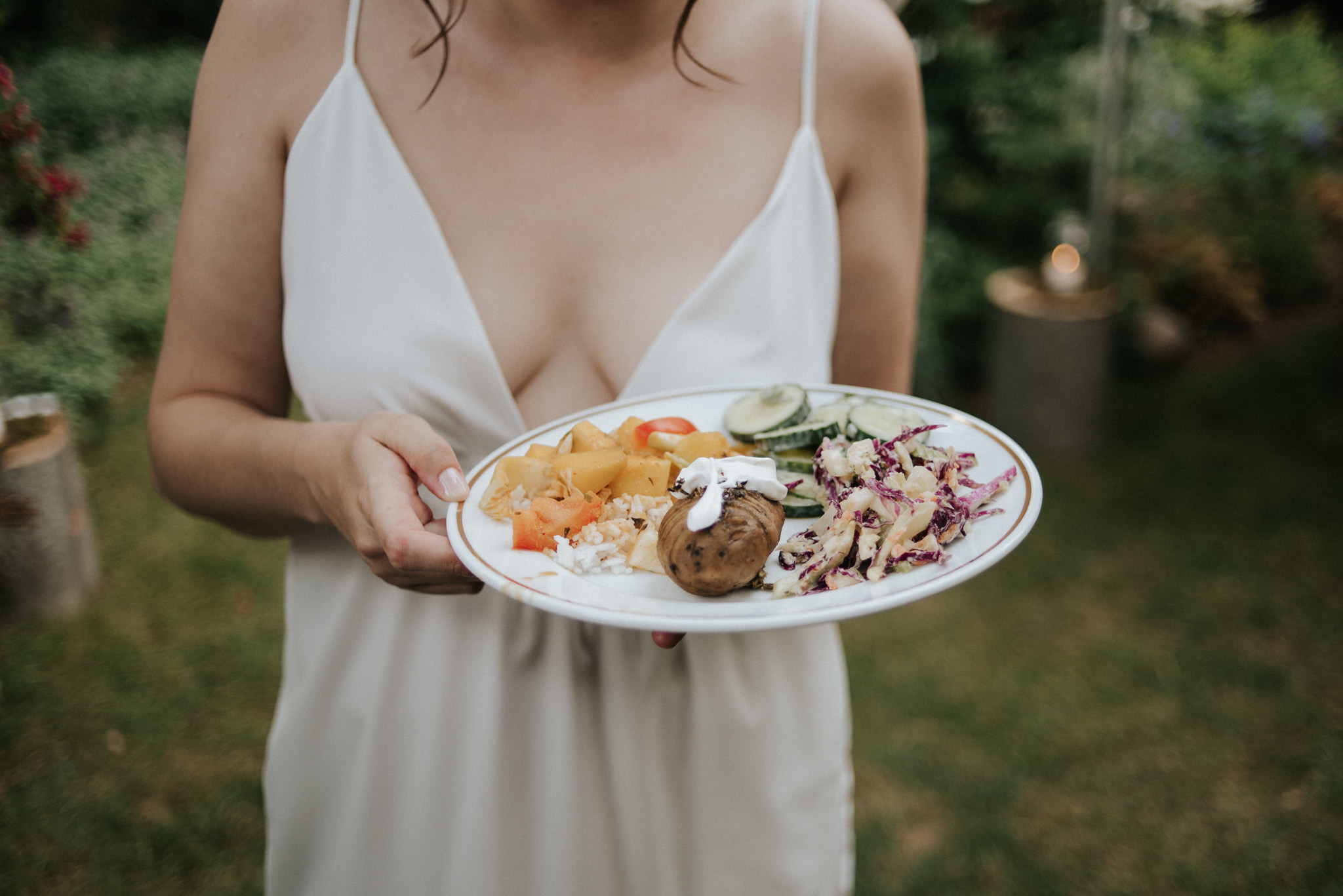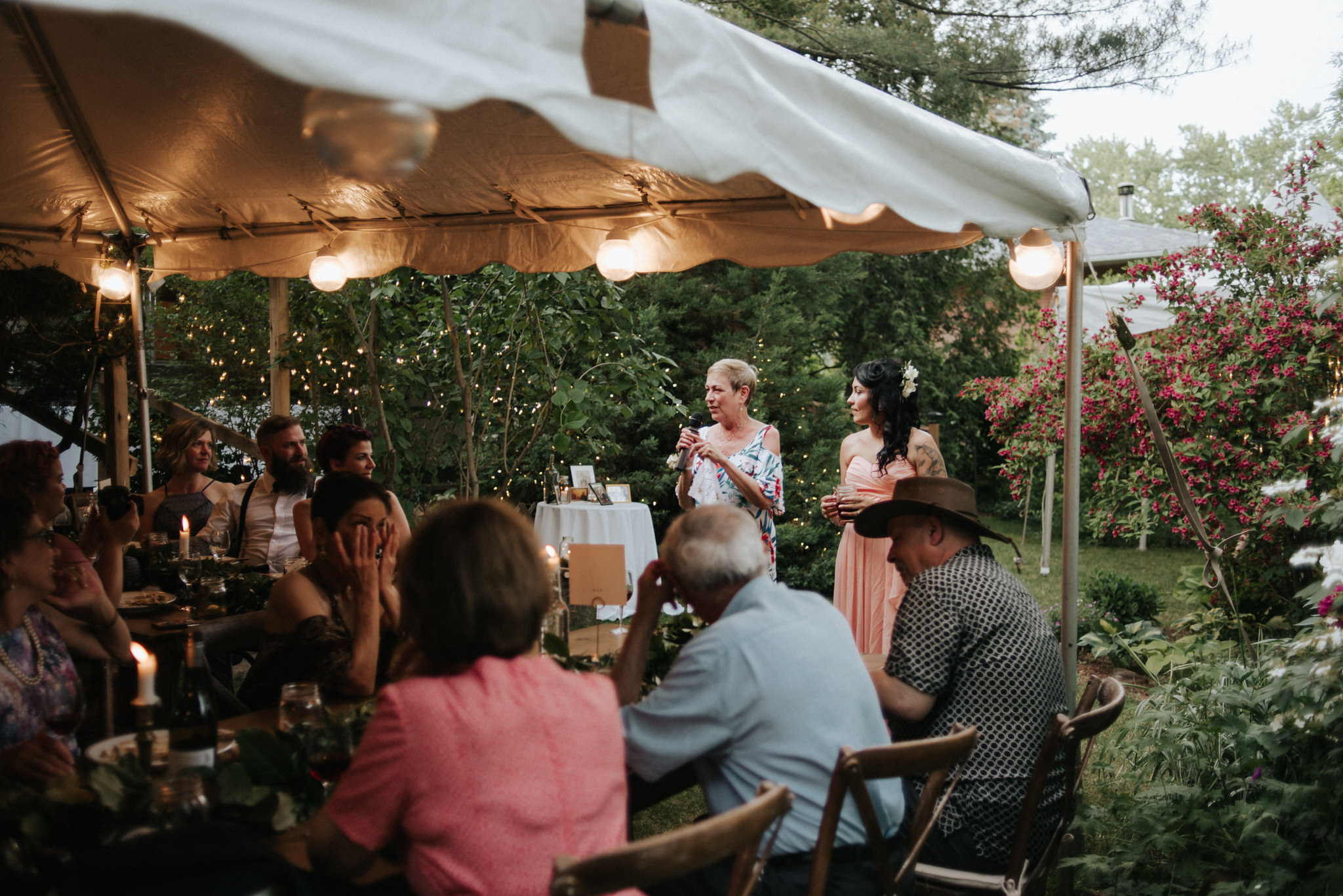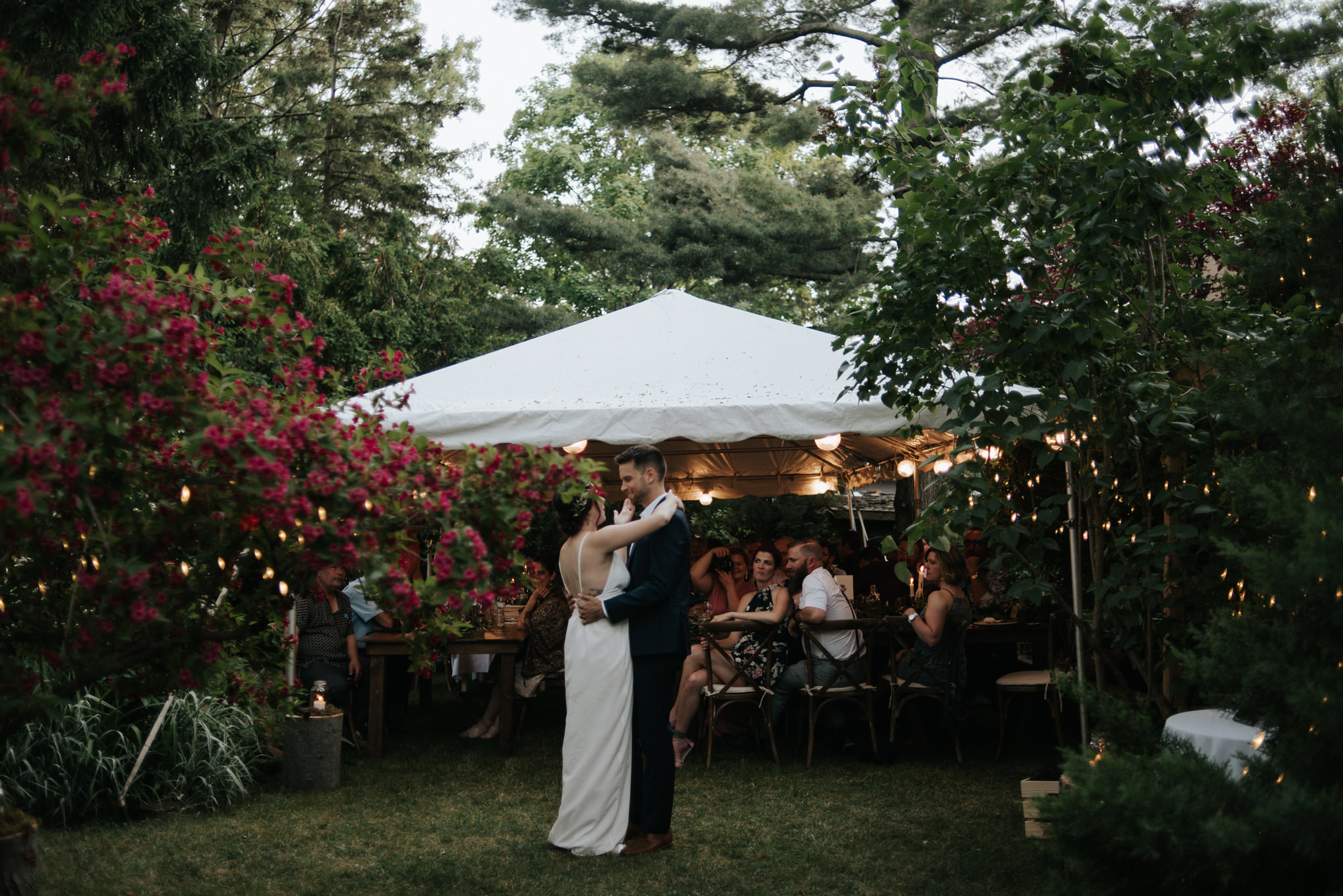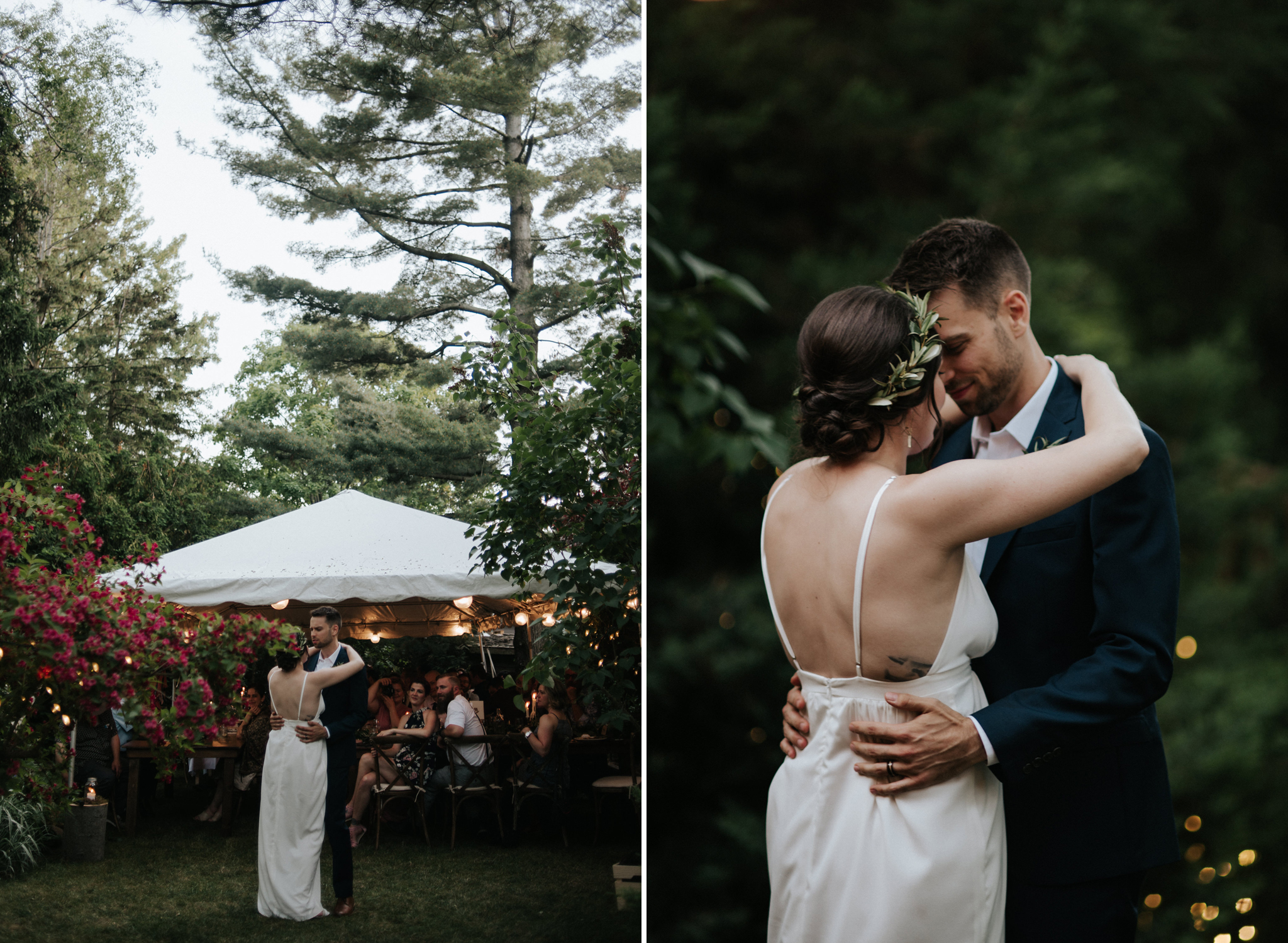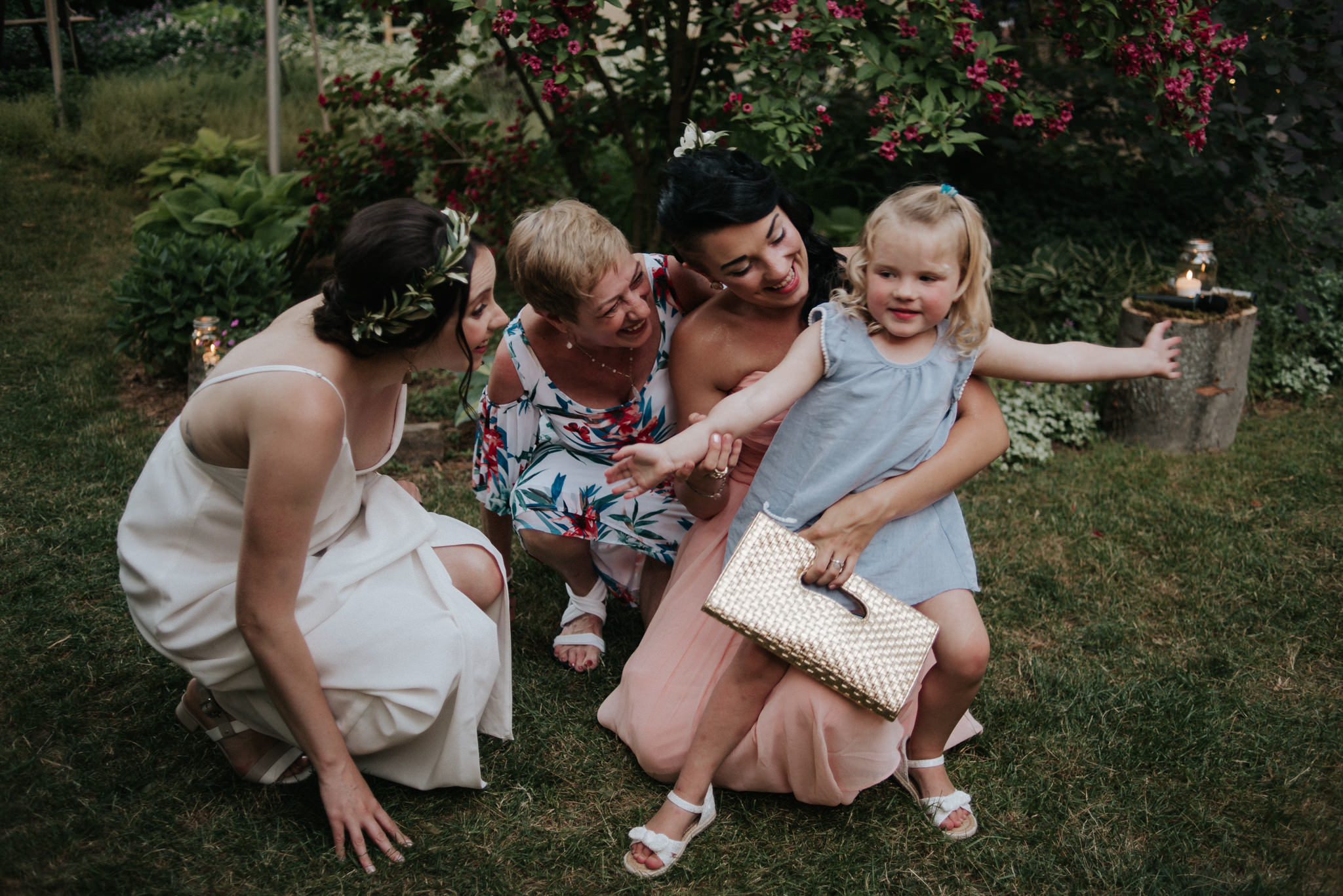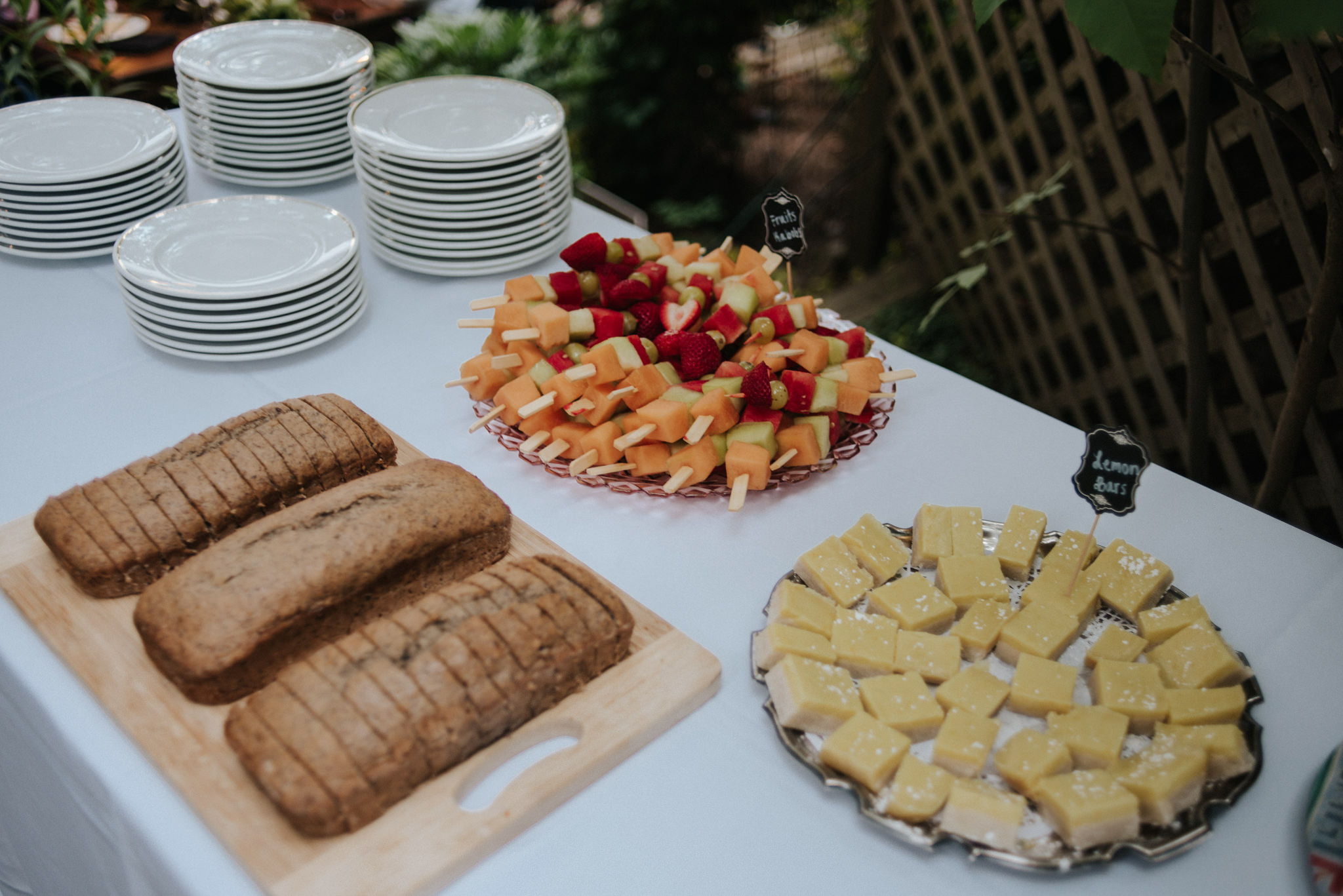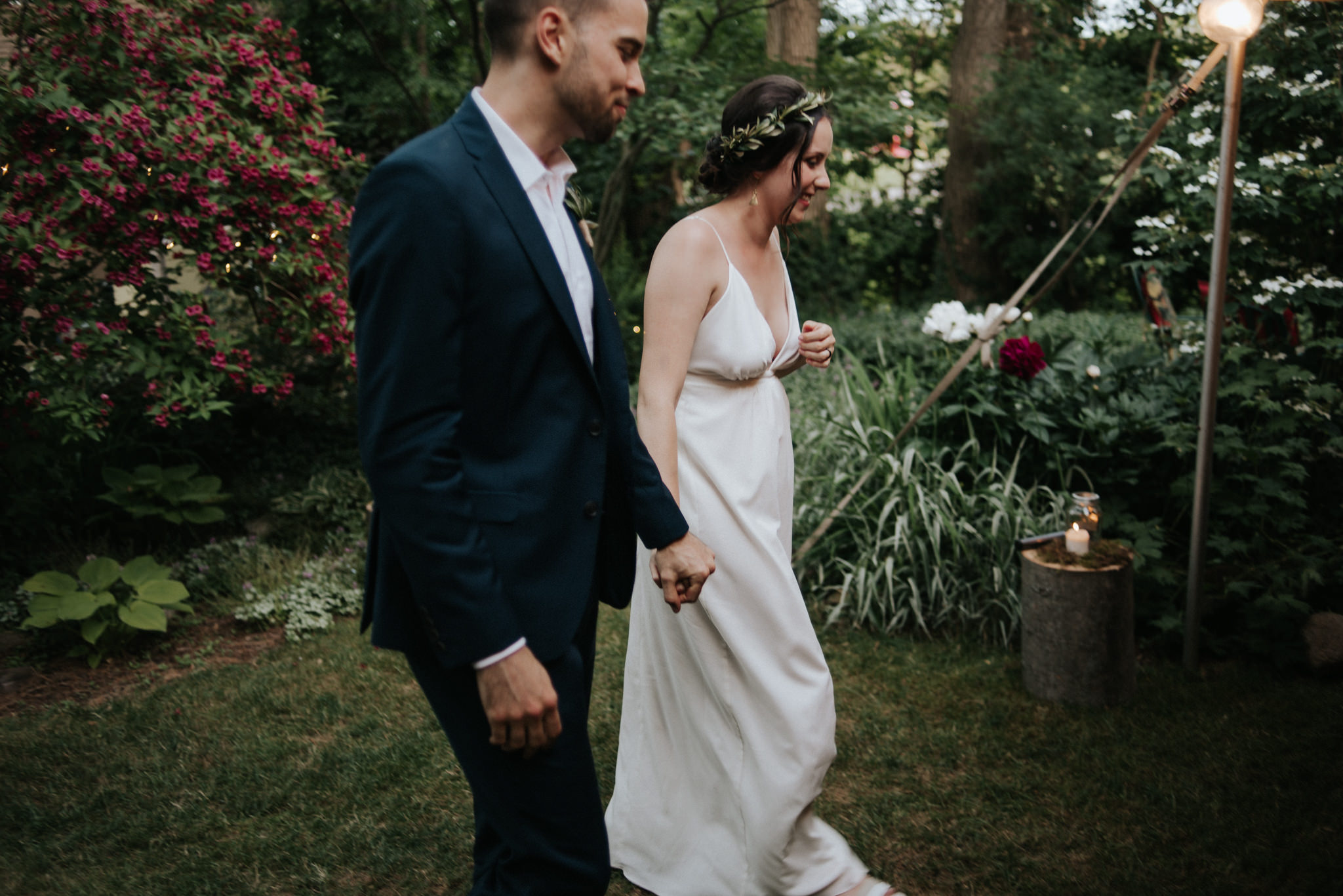 Vendors
DRESS: Park & Fifth Co
SUIT: Ben Sherman
SHOES: Bride: Matt & Nat
INVITATIONS: Smudge Designs, Toronto
SAVE-THE-DATE: L Charlton Designs, Toronto
FLORALS: EuroStyle Flower Market, Burlington
CATERER: Francine Rondot (mother of the bride) & Denis Clavette (family friend)
CEREMONY: The Royal Botanical Gardens
RECEPTION: Home of parents of the groom
OFFICIANT: Sylvia McGroarty
First Dance song: Emeli Sandé – Where I Sleep
DAY-OF-COORDINATOR: Shavaughn Kelly, White Fox Events