There are not enough words to describe how grateful Matt and I are to have met Kris & Darren. They placed 100% trust in us and our creativity, flying us from Toronto to San Francisco to capture their love, surrounded by all those closest to them. Having been together for nearly 17 years from highschool, through a long distance relationship during university that lasted 10 years, they finally found themselves together in San Francisco. They wanted to stay true to themselves and their love, keeping it simple and fun. The day before their wedding we Kris & Darren Day-Before Session at Chimney Rock which was a wonderful way for them to spend time together and for us to get to photograph their connection. Their wedding was a true reflection of what a successful and lasting relationship should be.
No shot lists were made, no makeup artists or hairstylists were hired. Everything was created with their own two hands. Kris got ready with her twin sister in a little cottage in the woods while her other siblings along with Darren put the final touches on the amazing sailcloth tent reception up on a hill, overlooking Nicasio Valley. After their first venue location fell threw, Kris was lucky enough to have a retired coworker offer up his land for the event and what a spectacular backdrop it created. A four piece jazz band played their own versions of modern hits as they led the crowd down the hill to the ceremony location.
This wedding was featured on Green Wedding Shoes.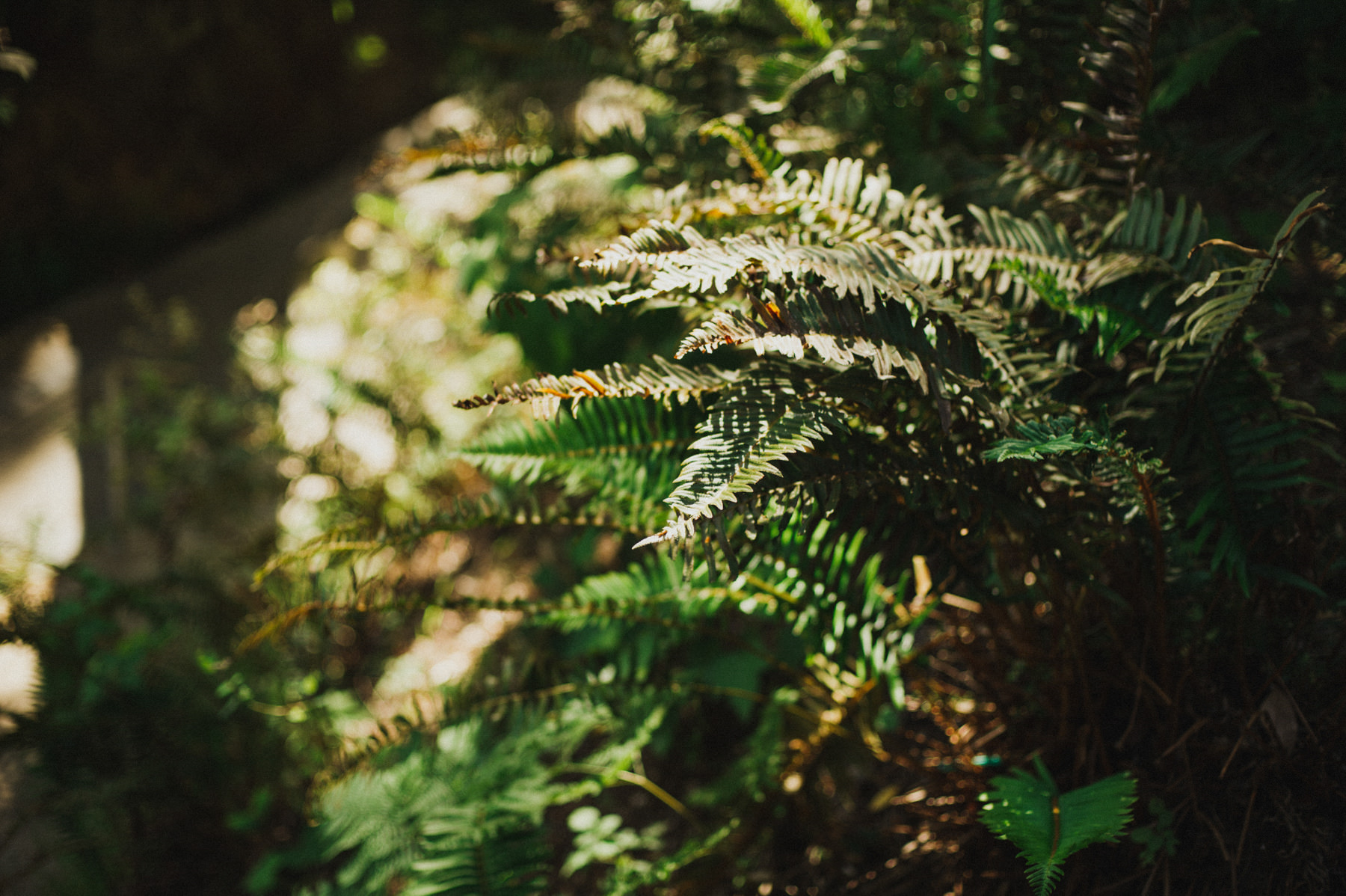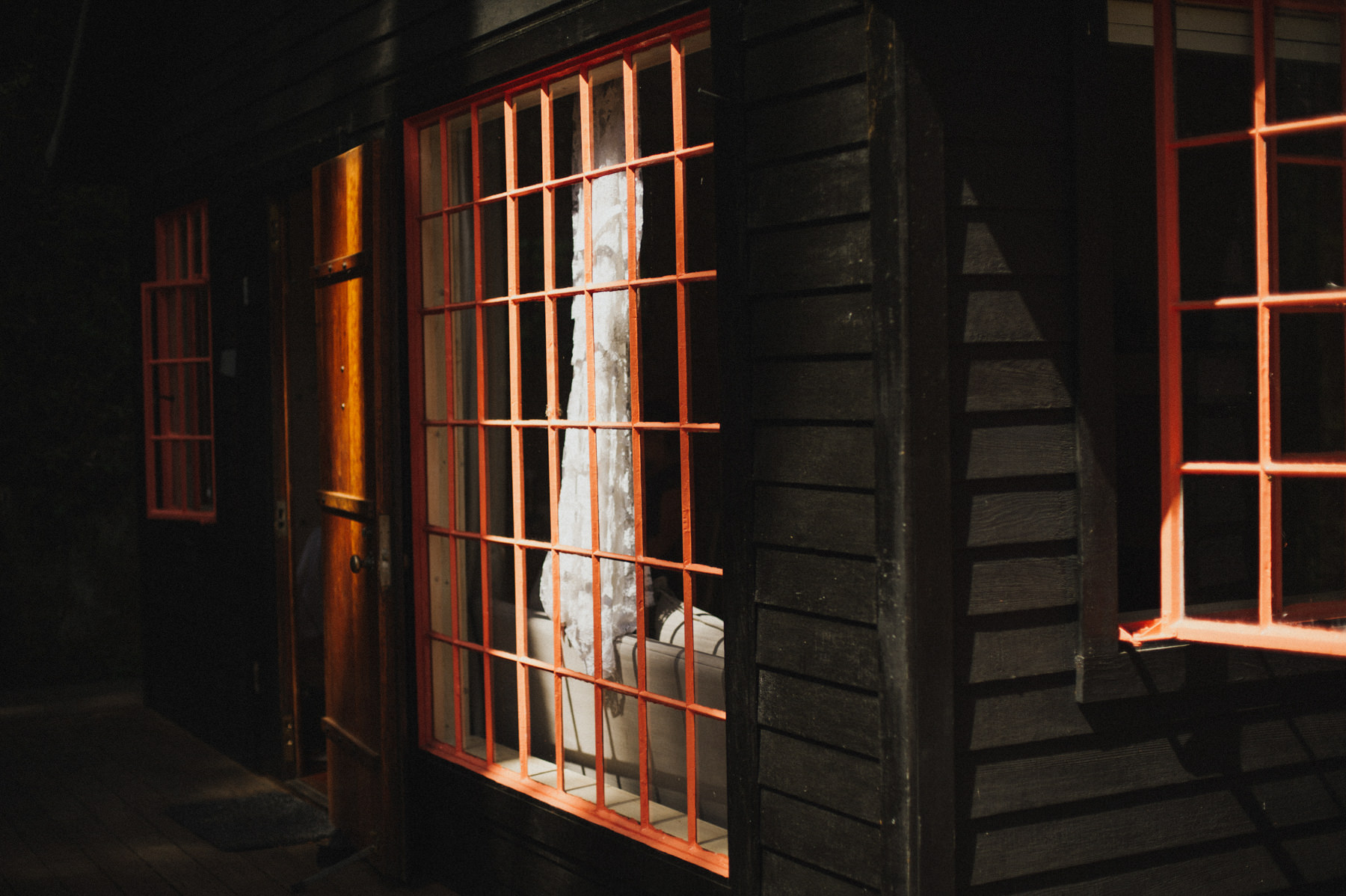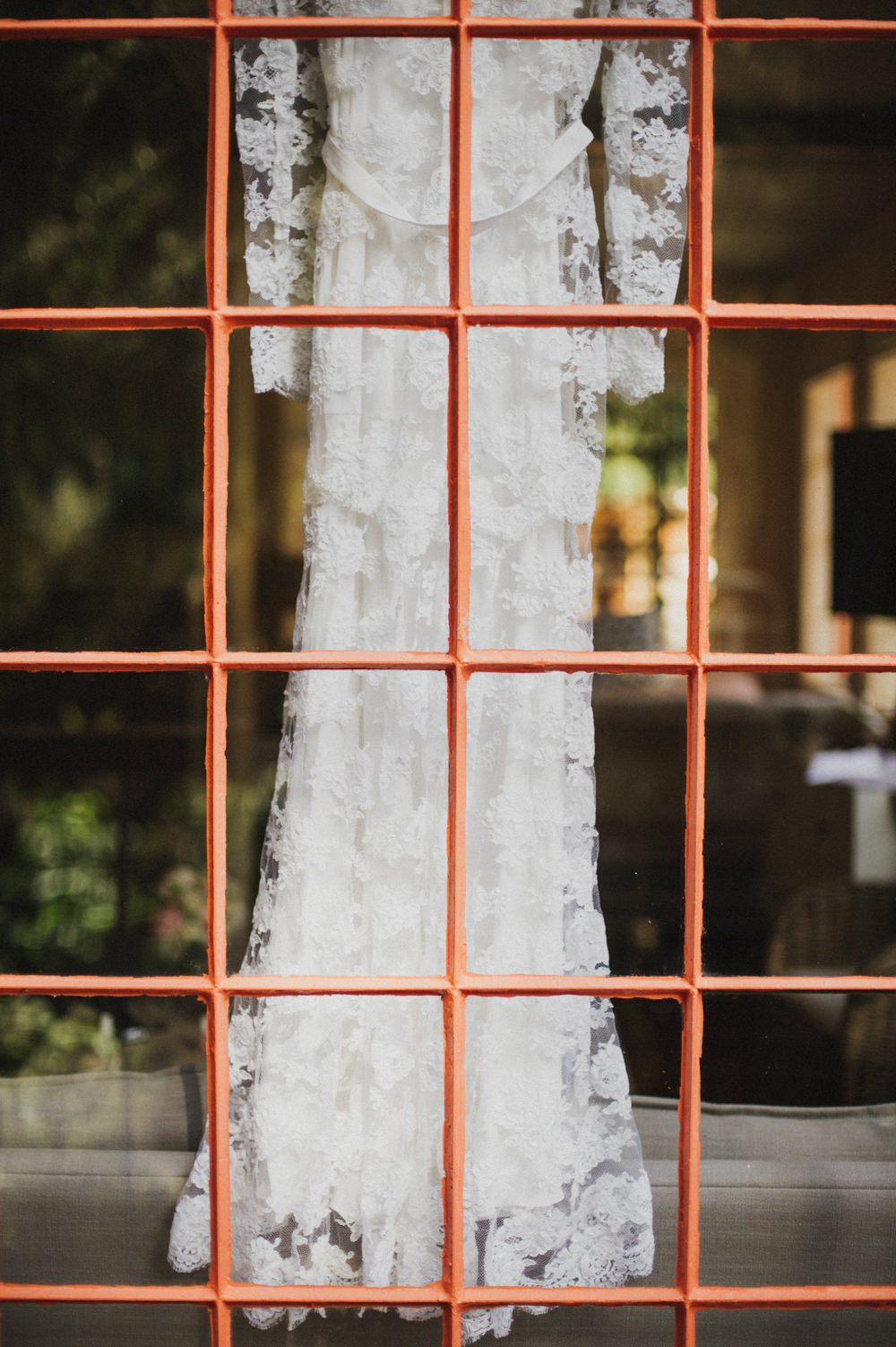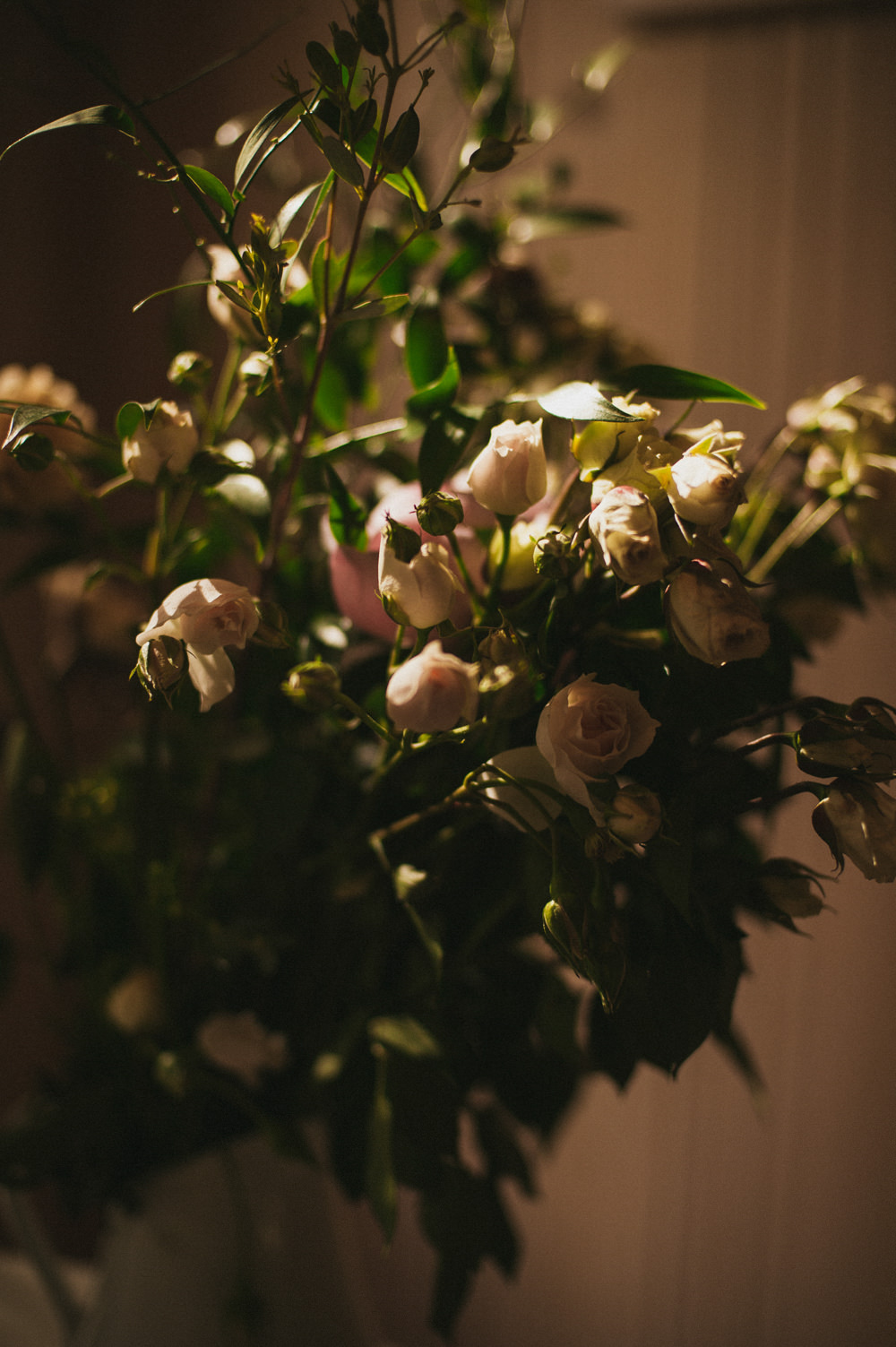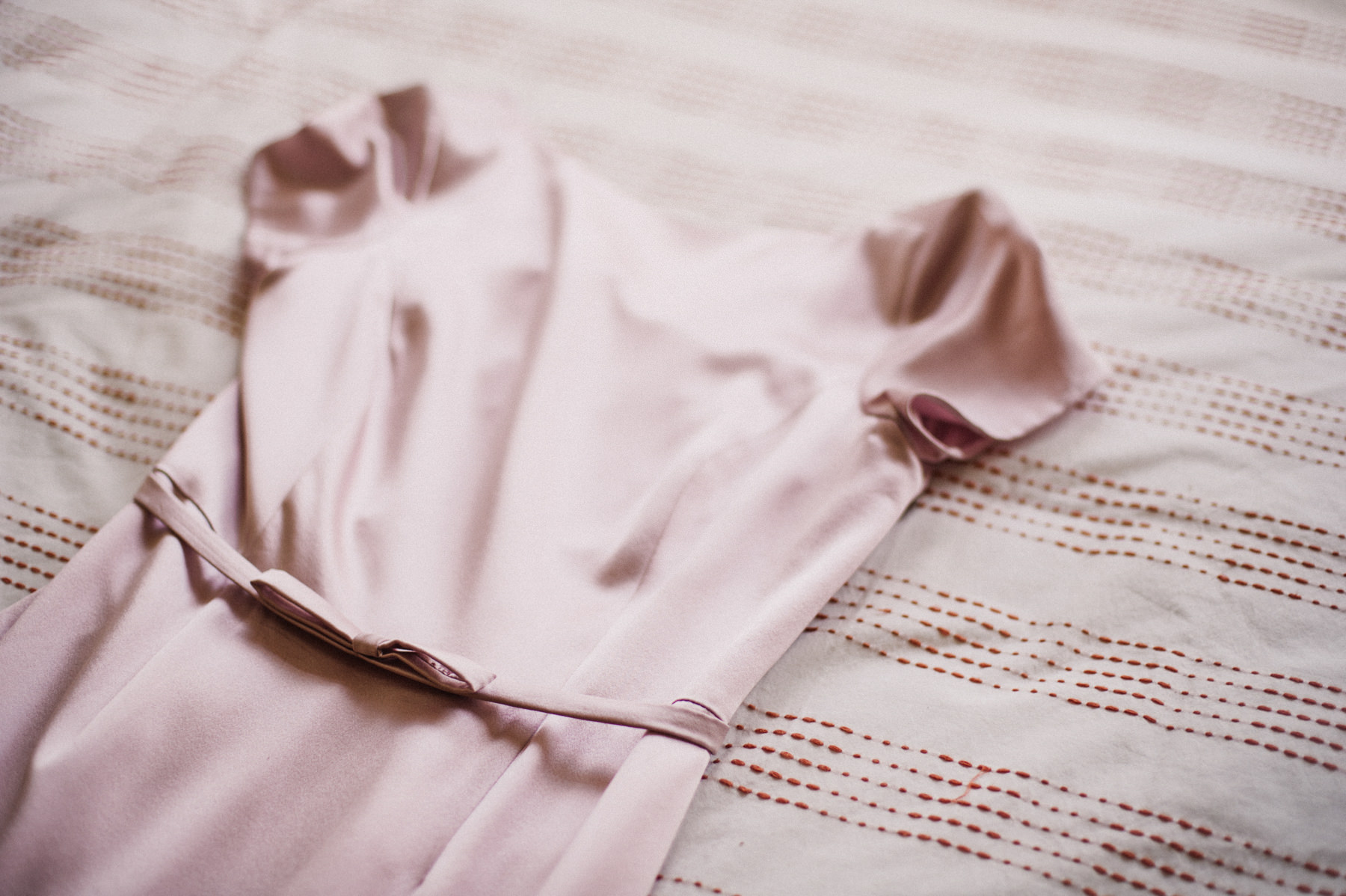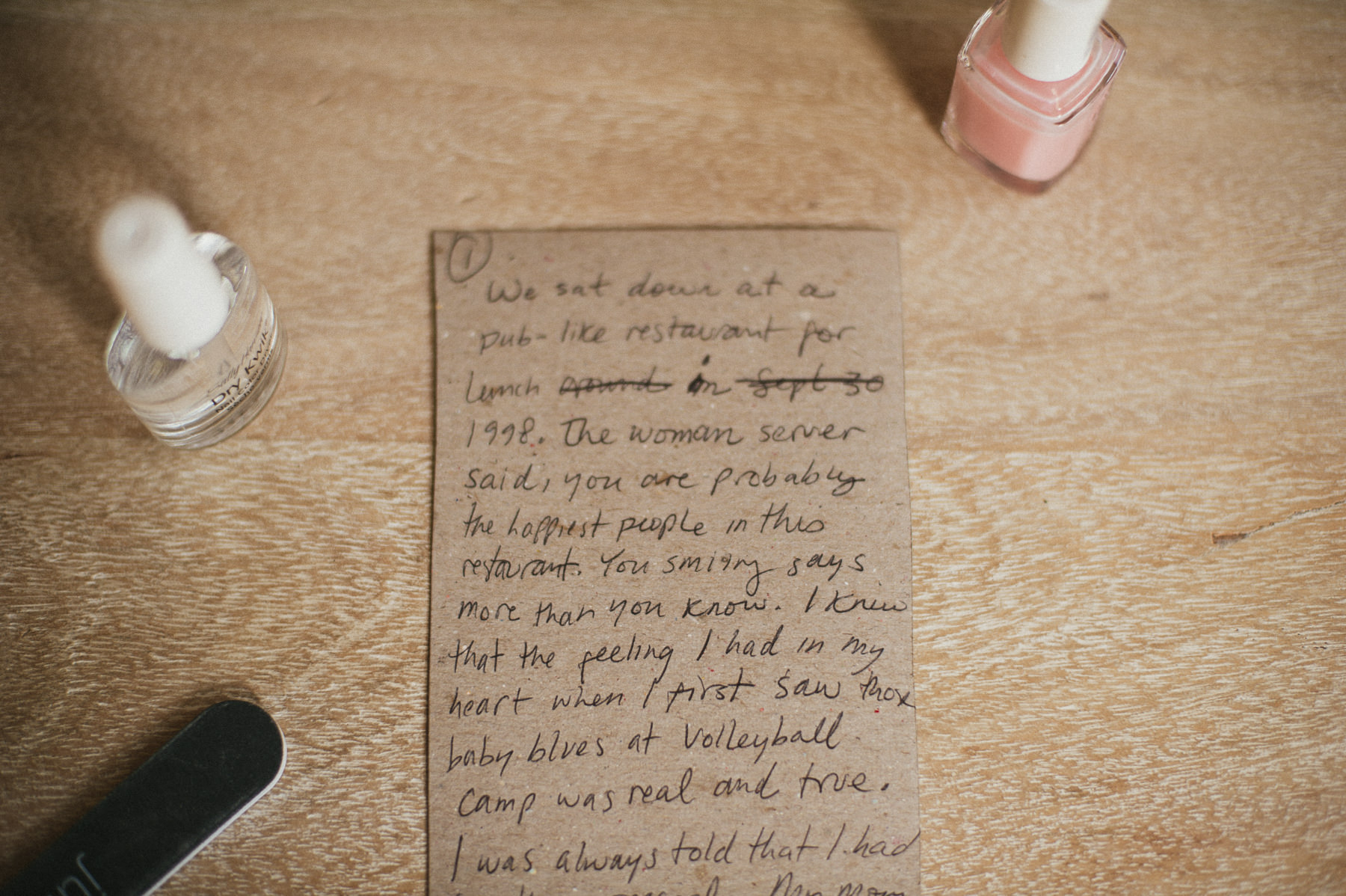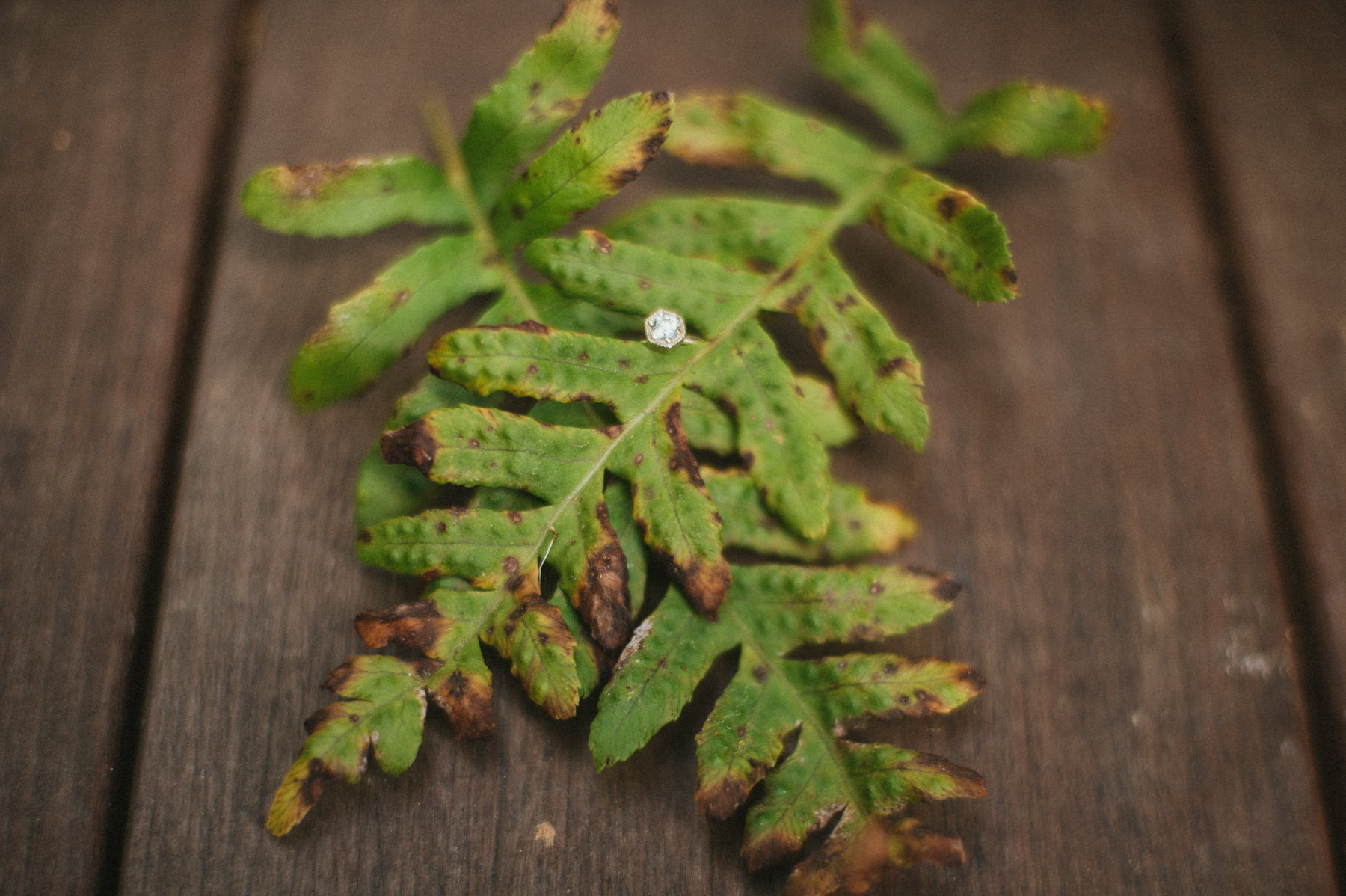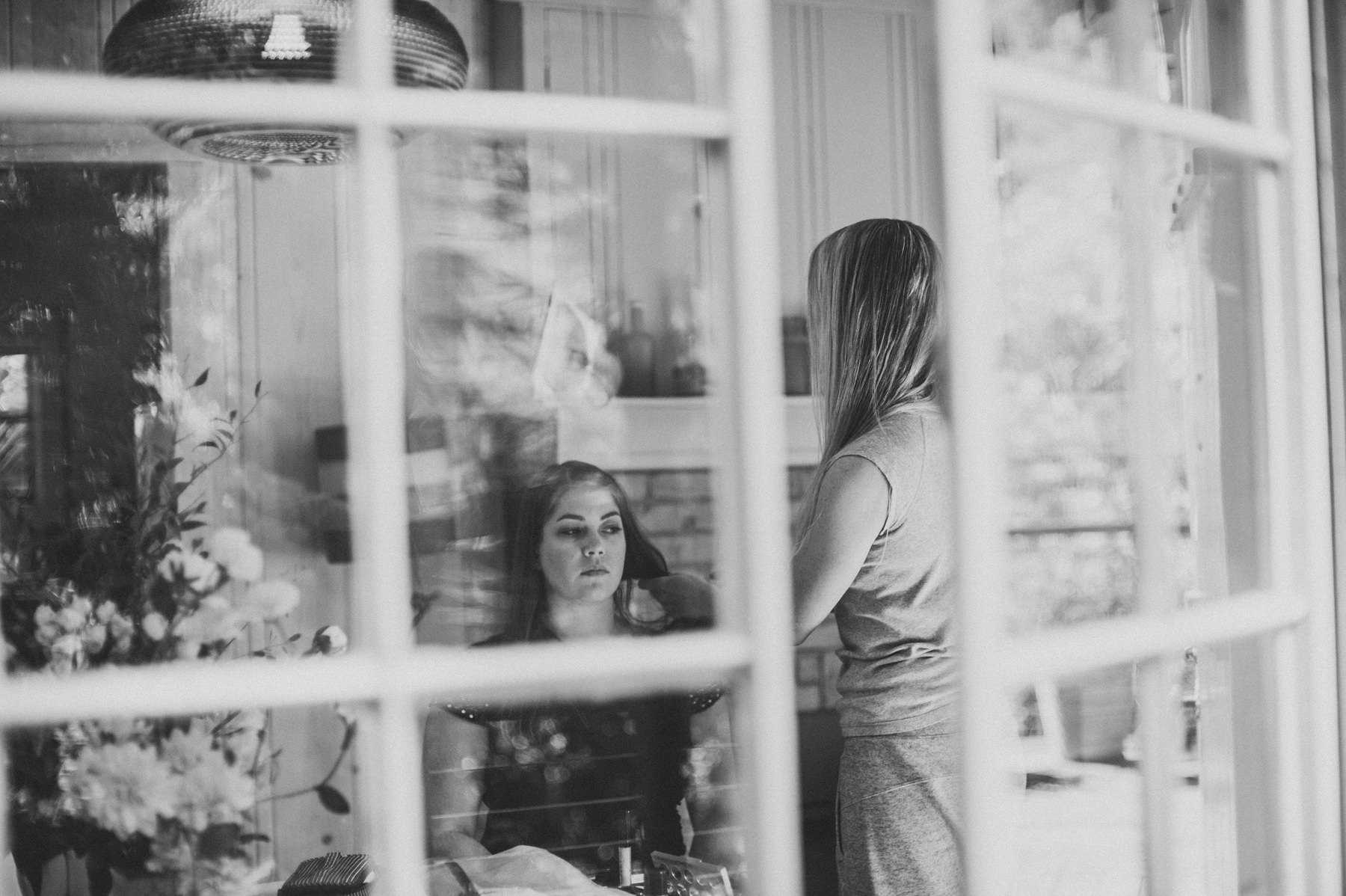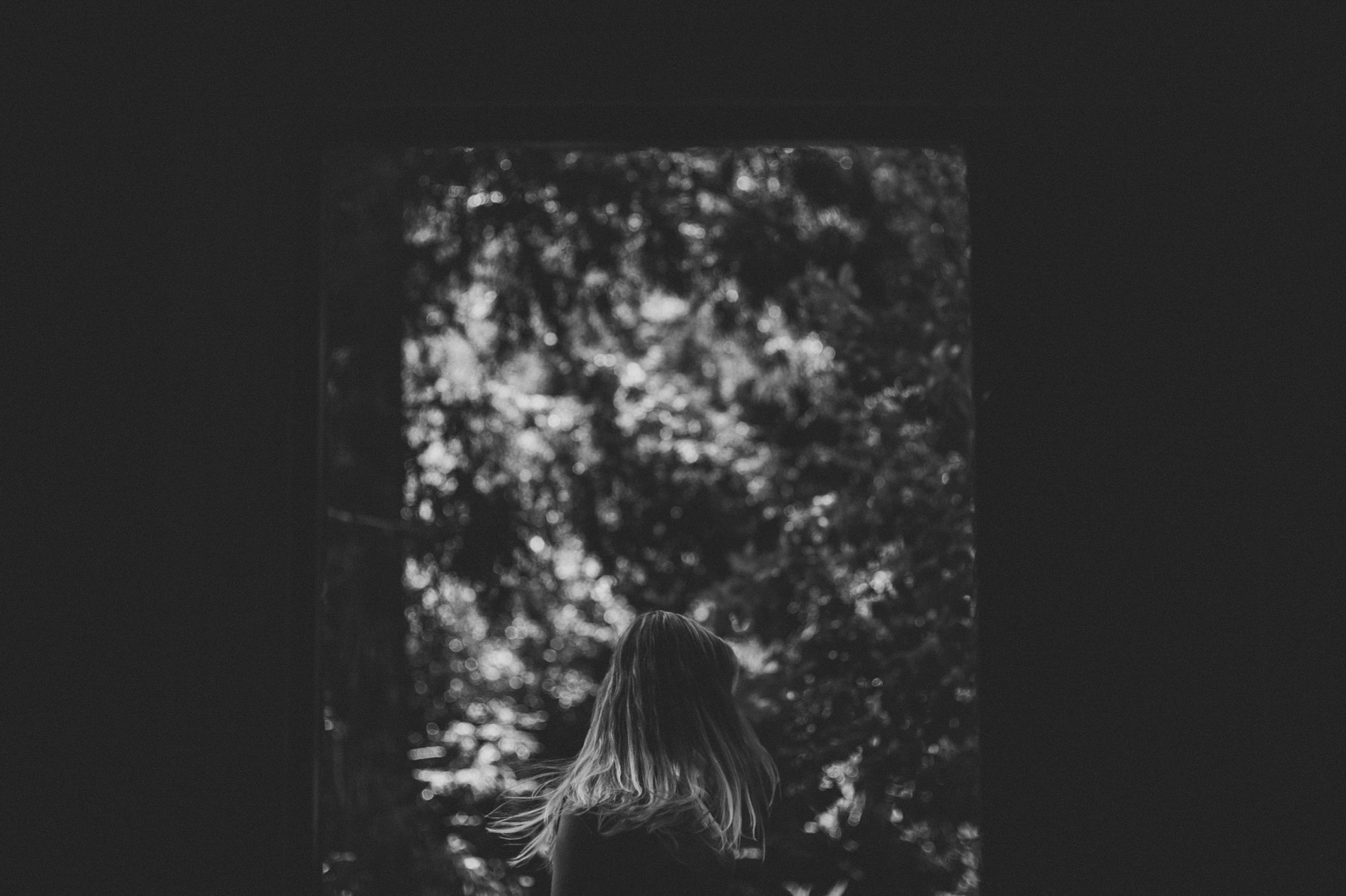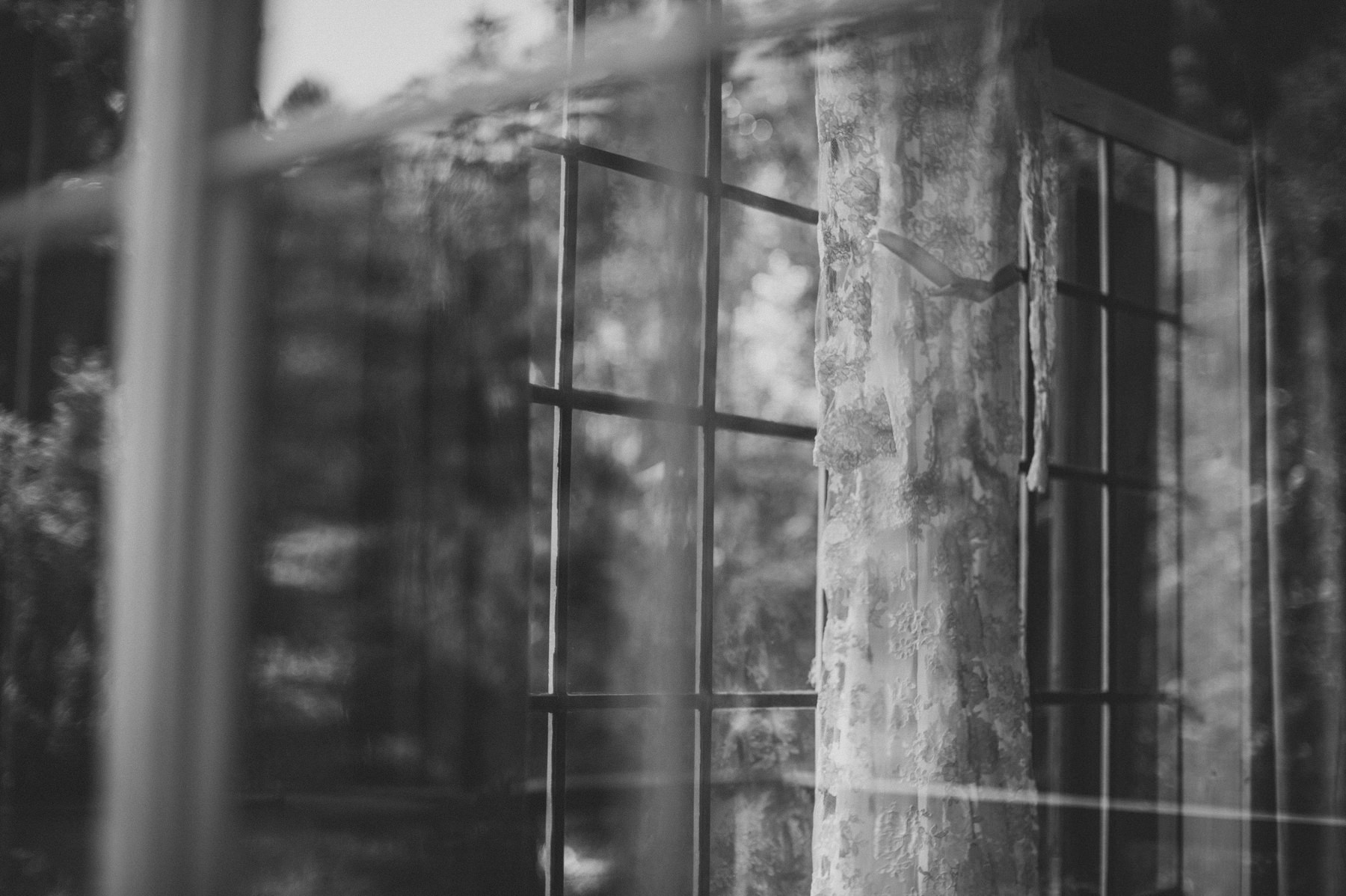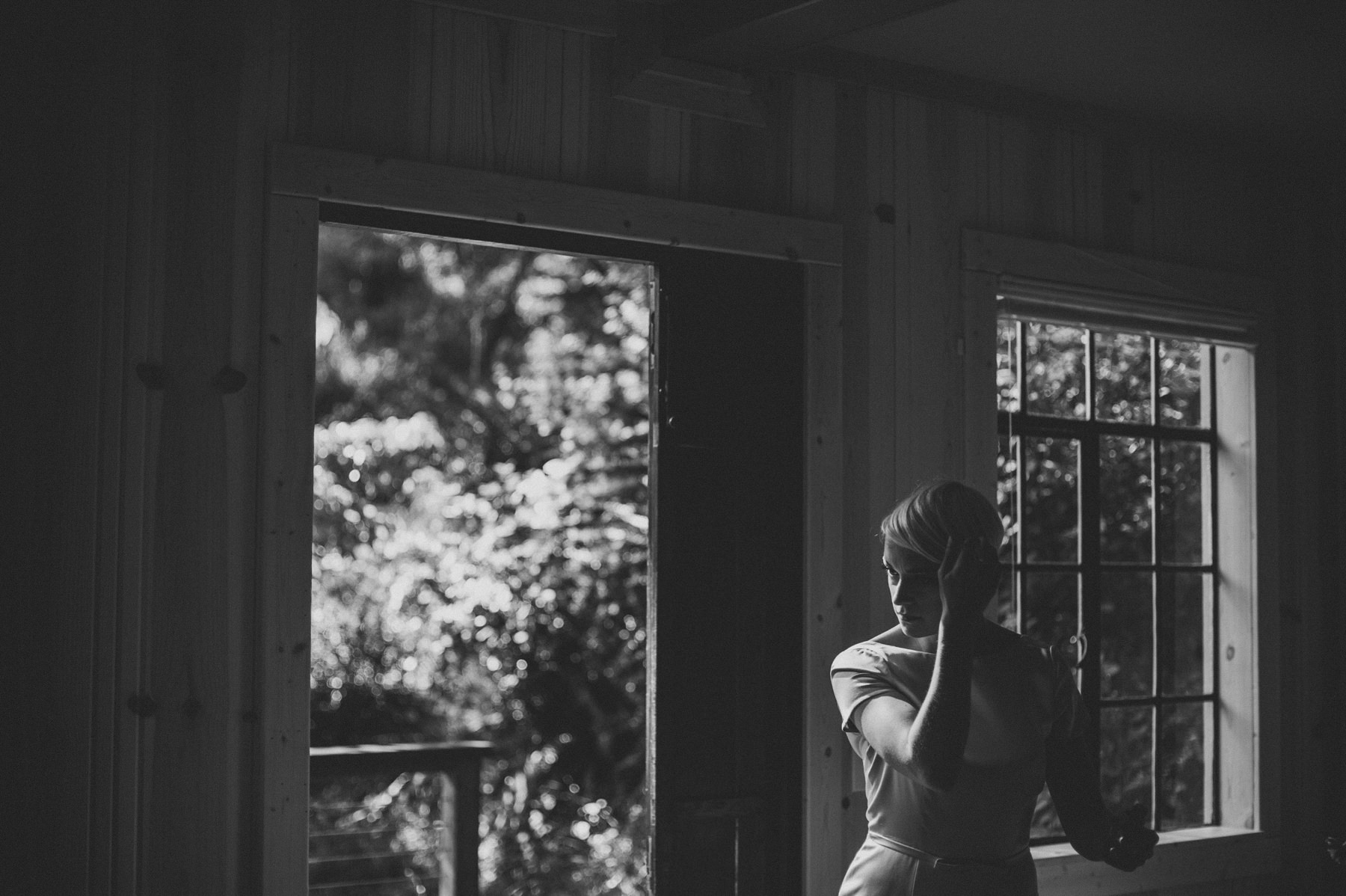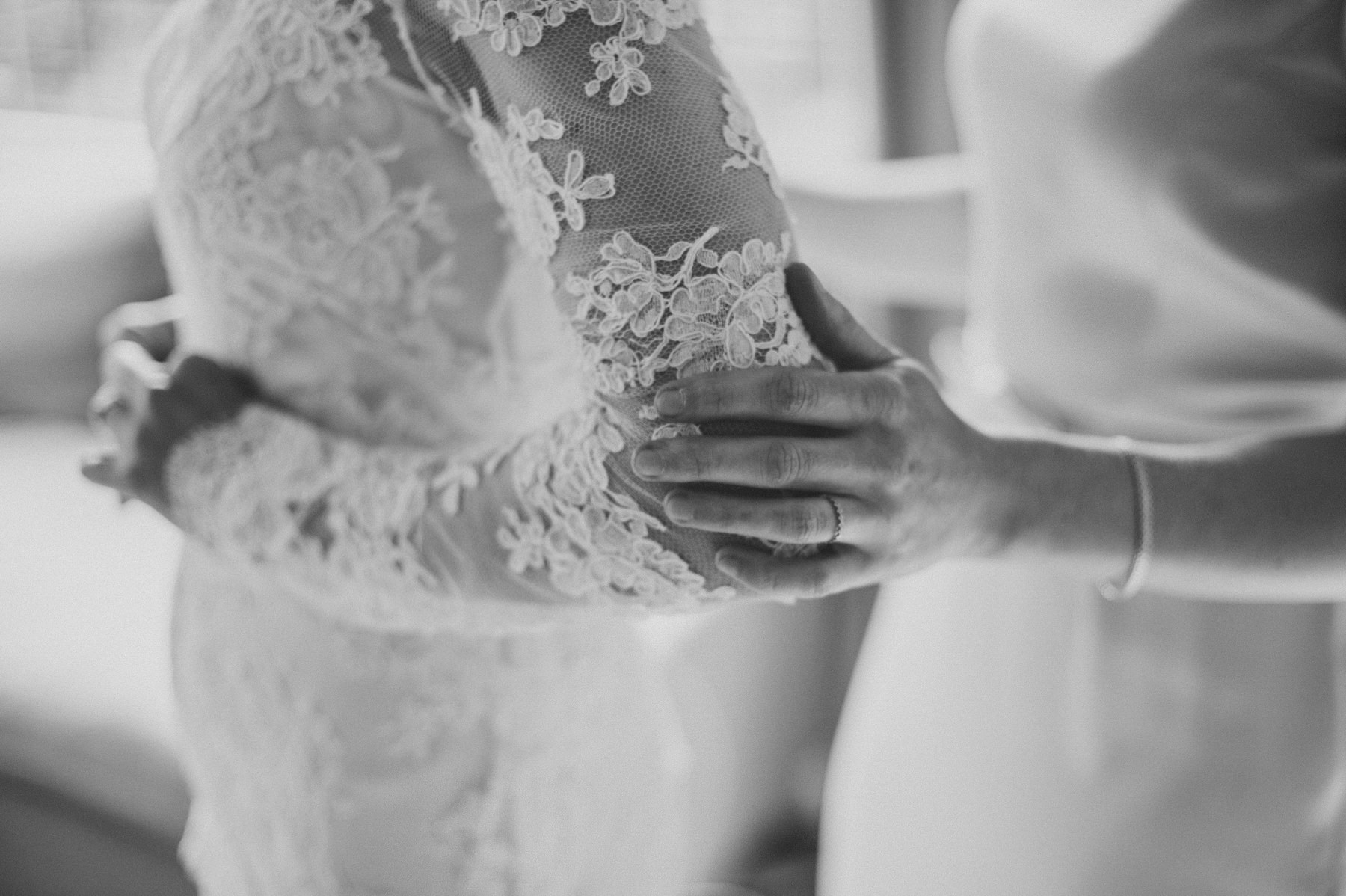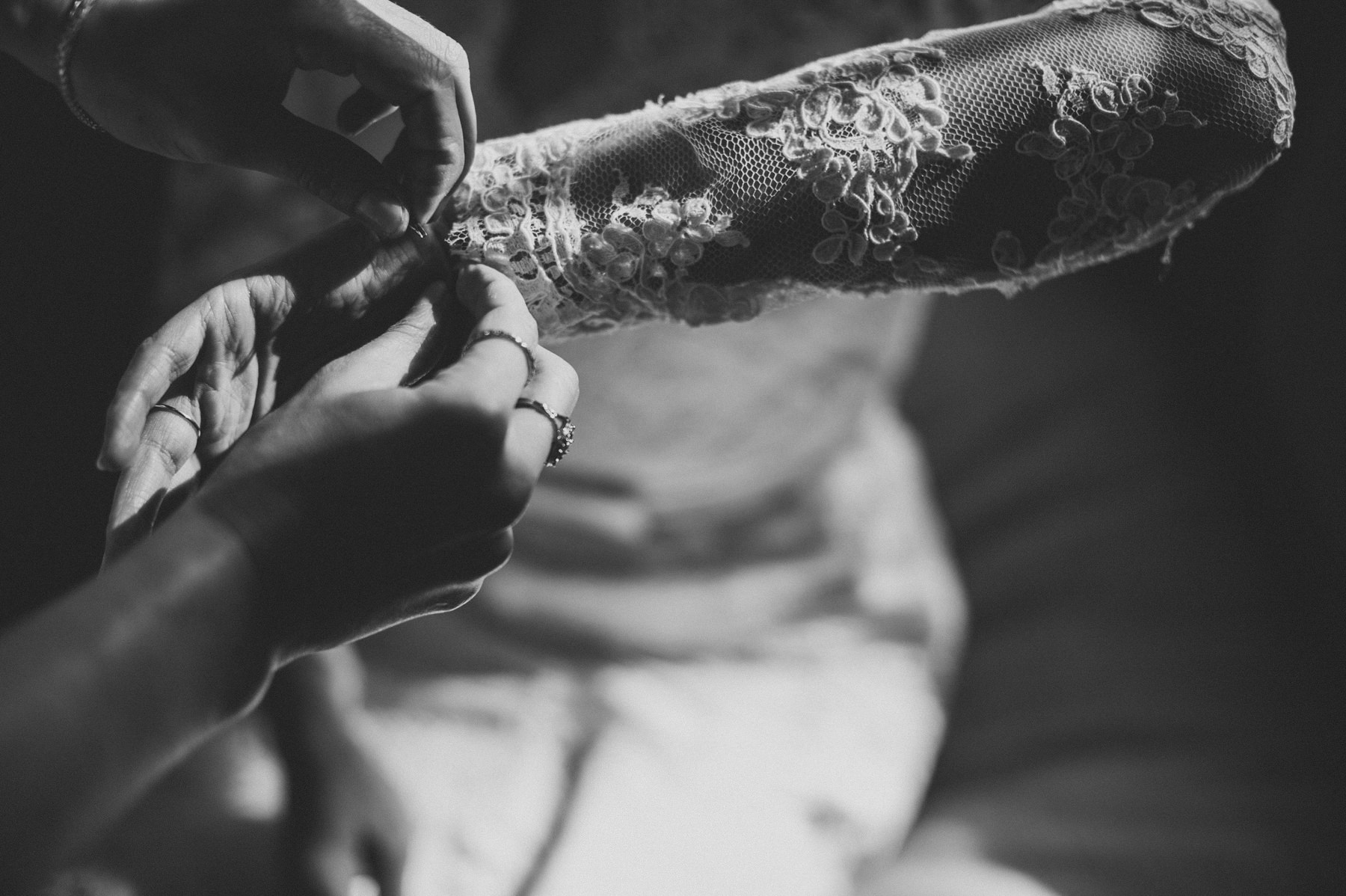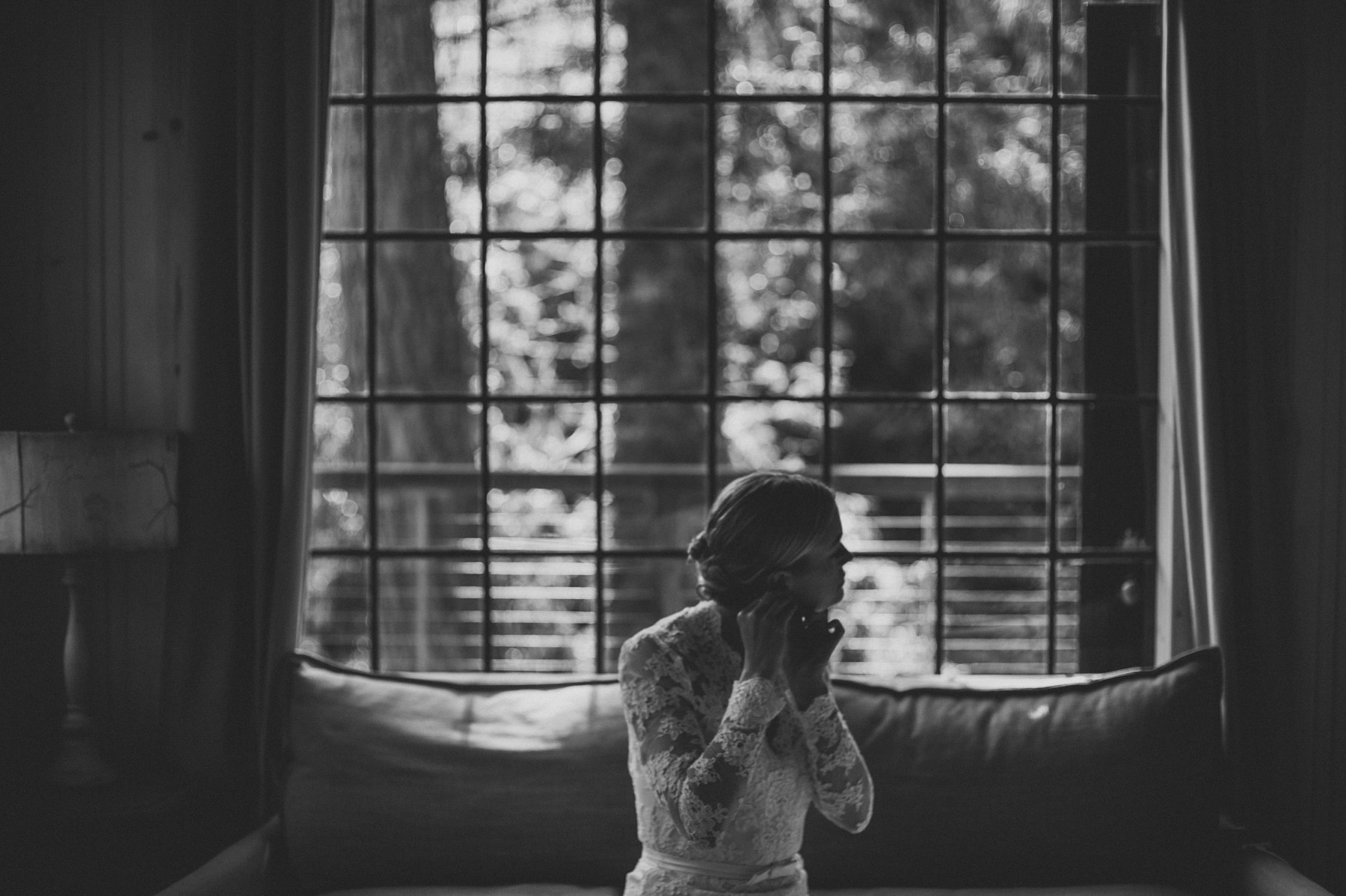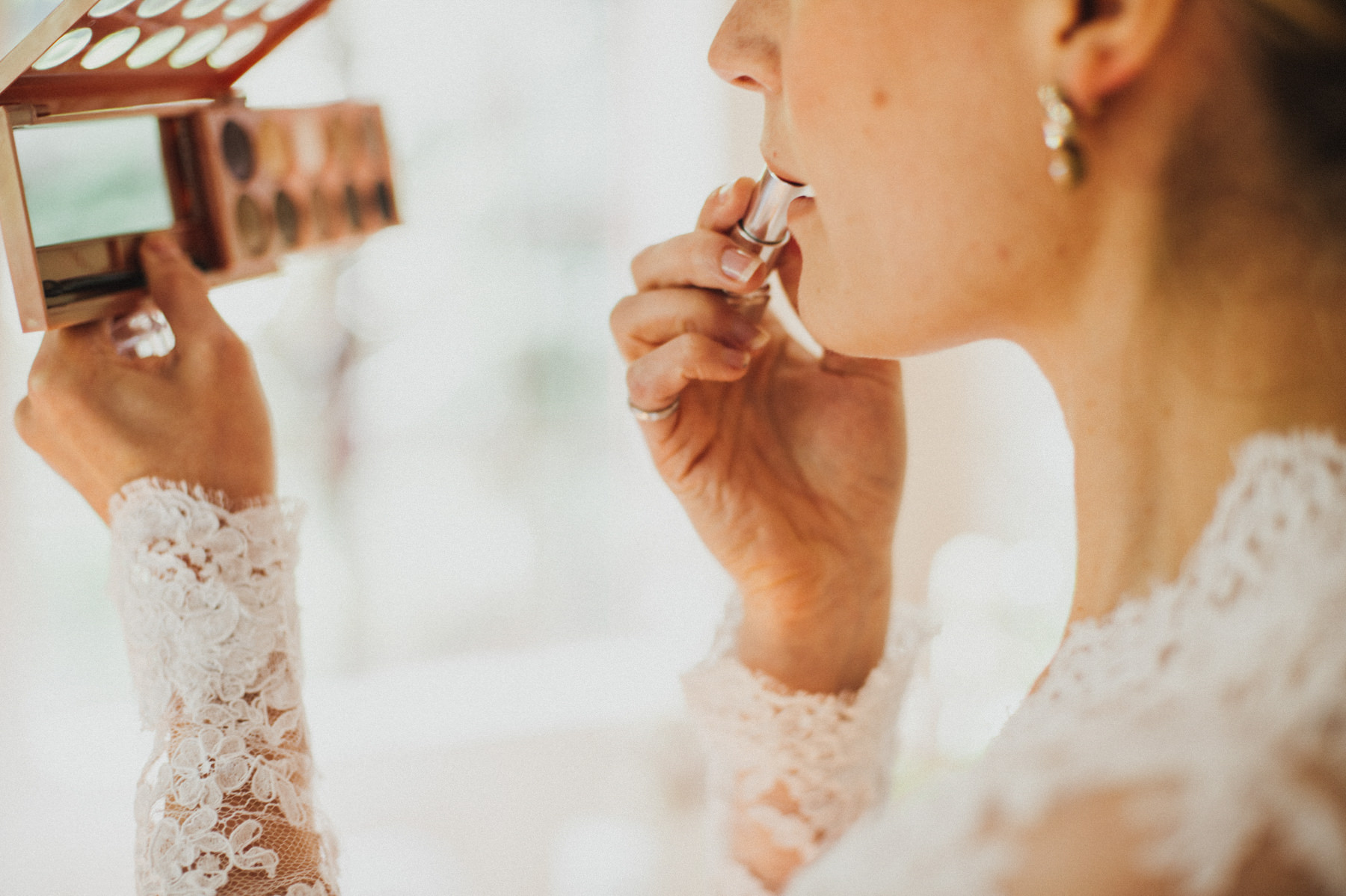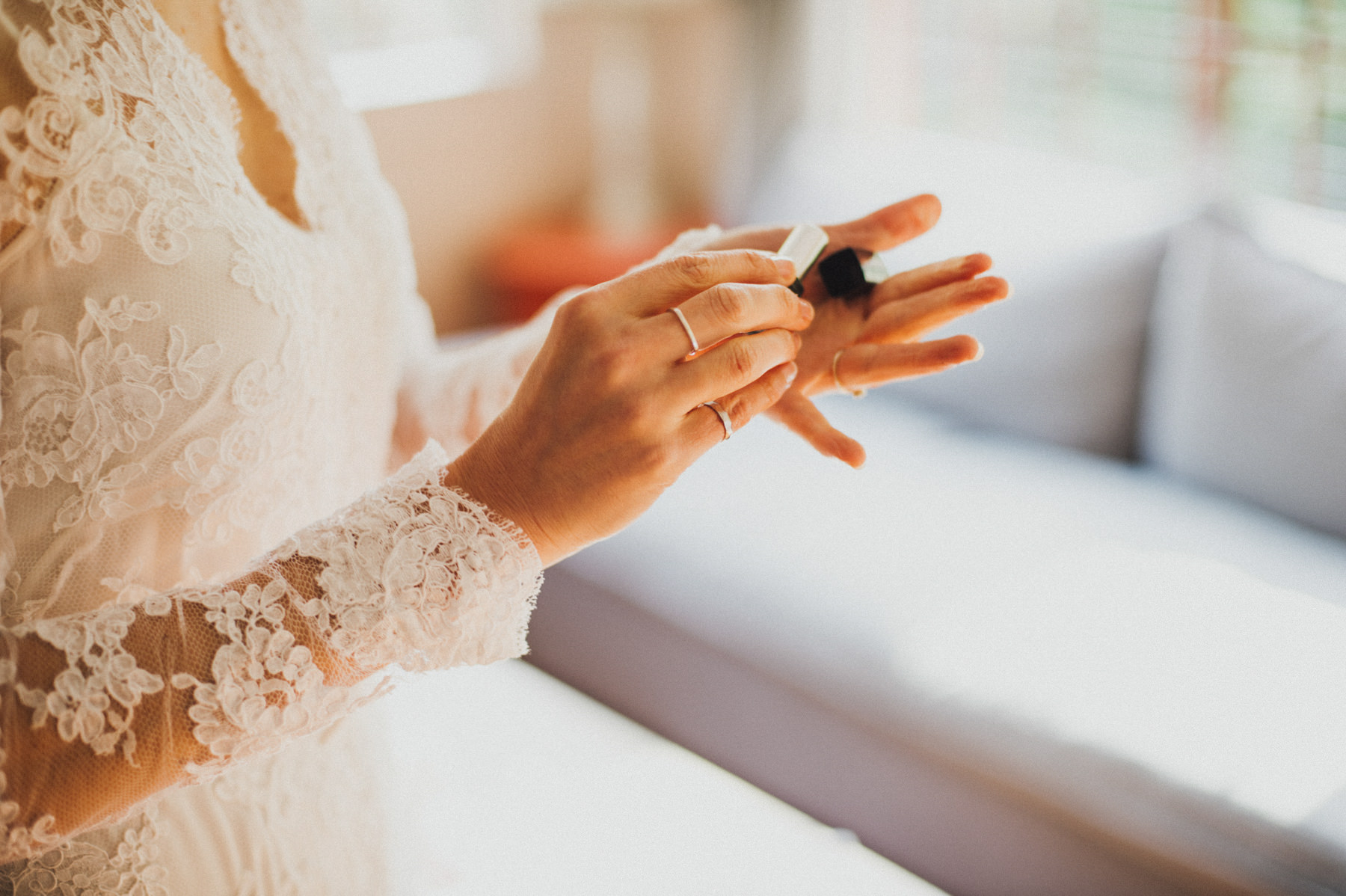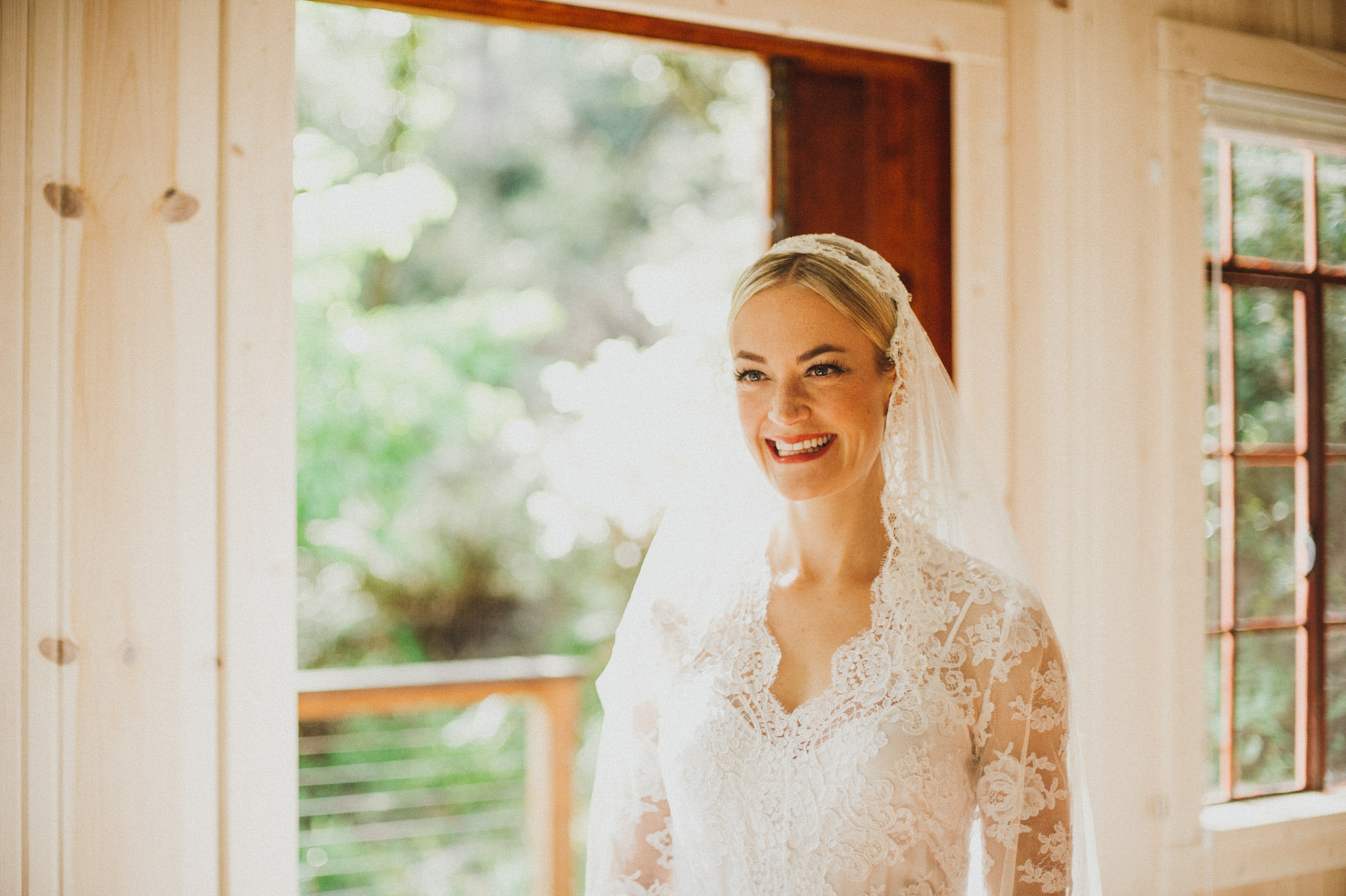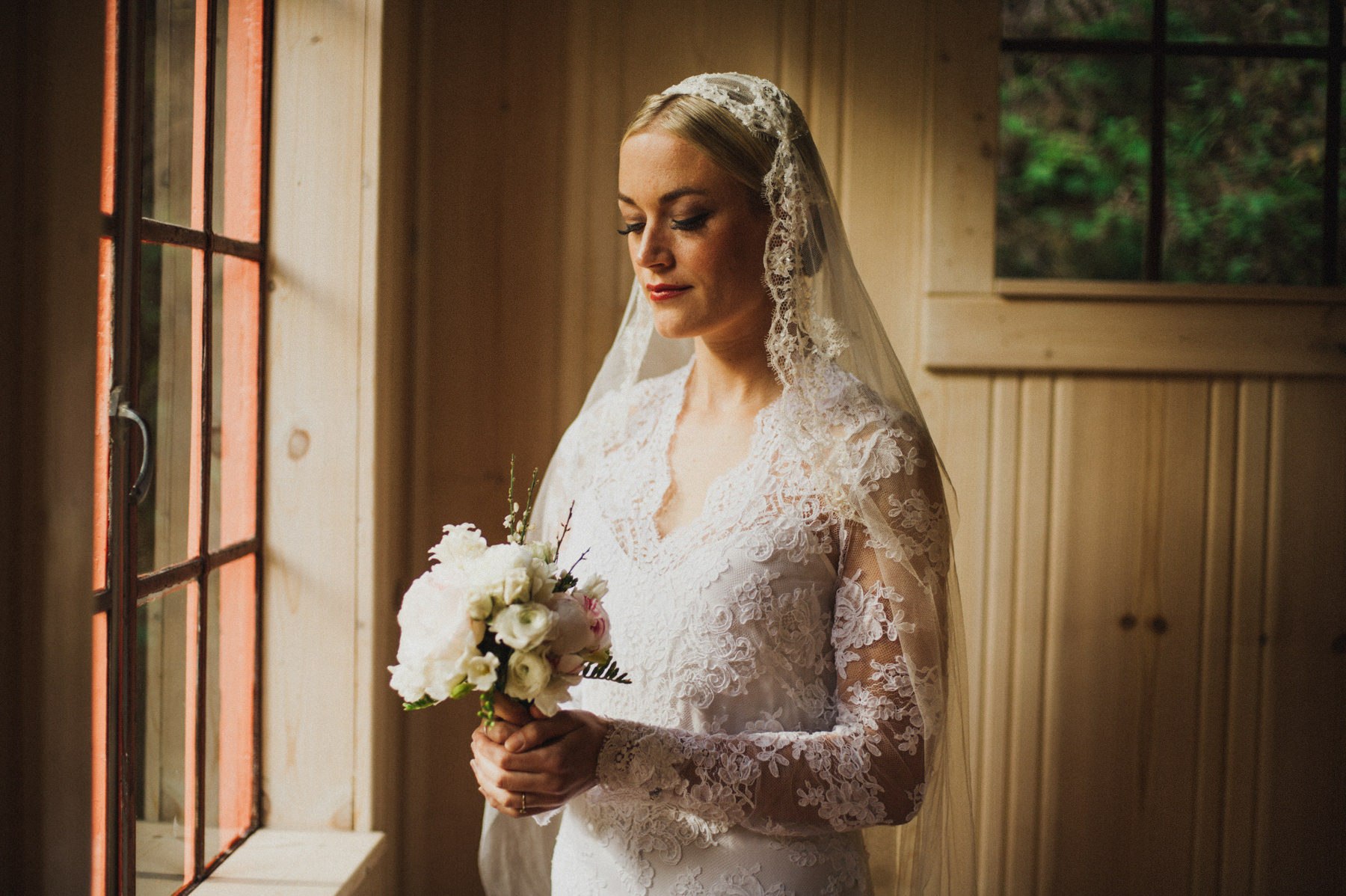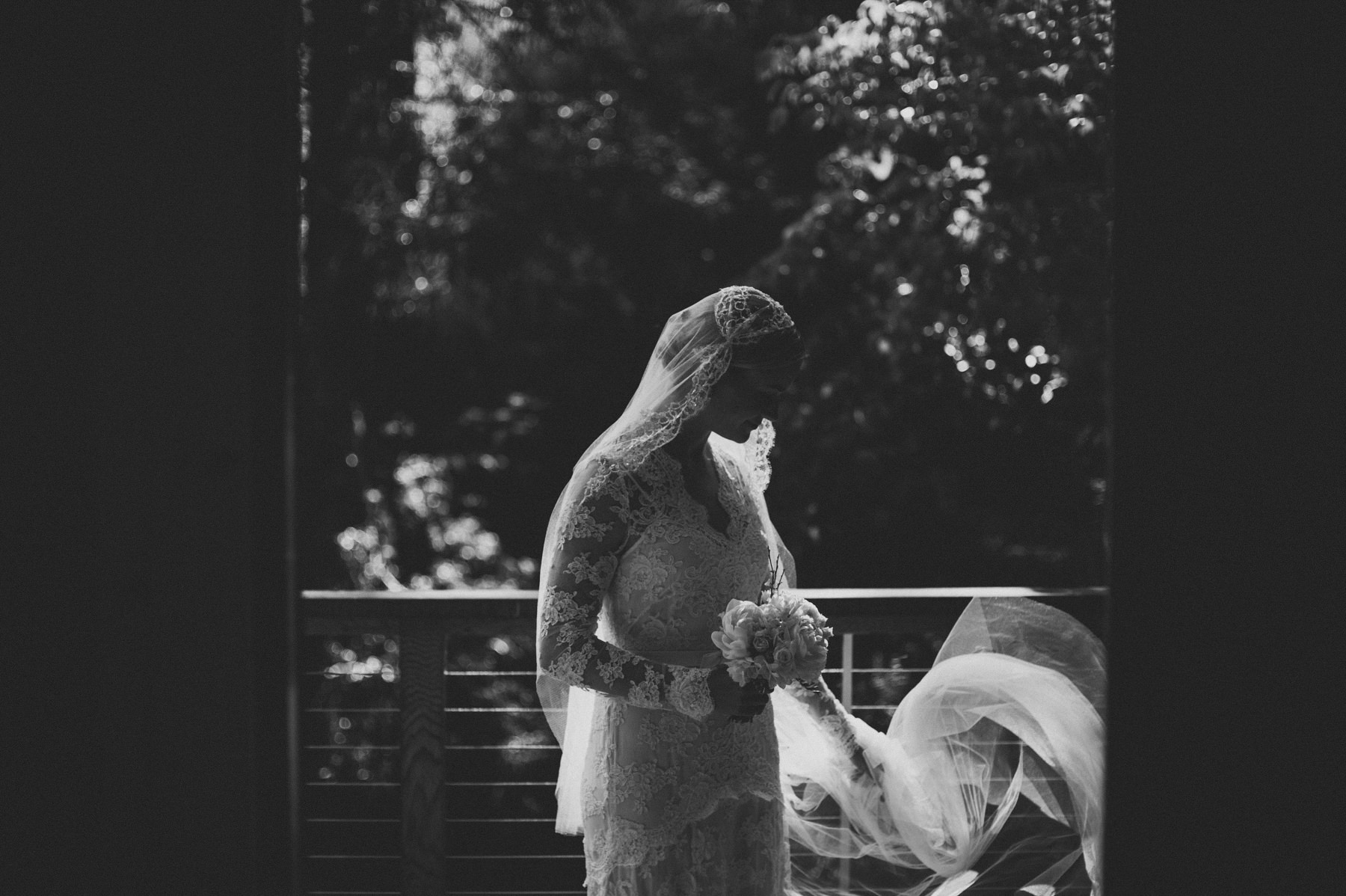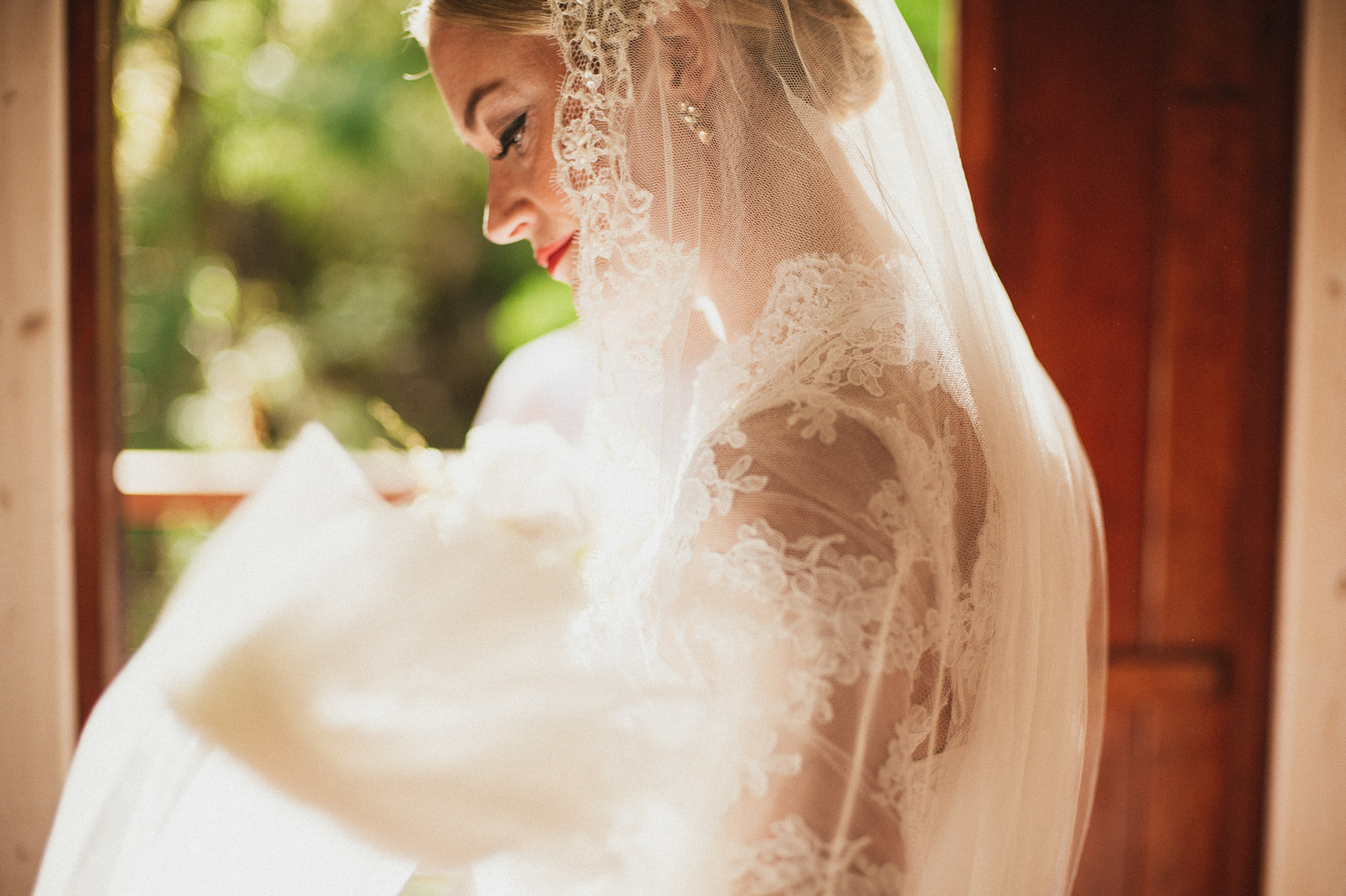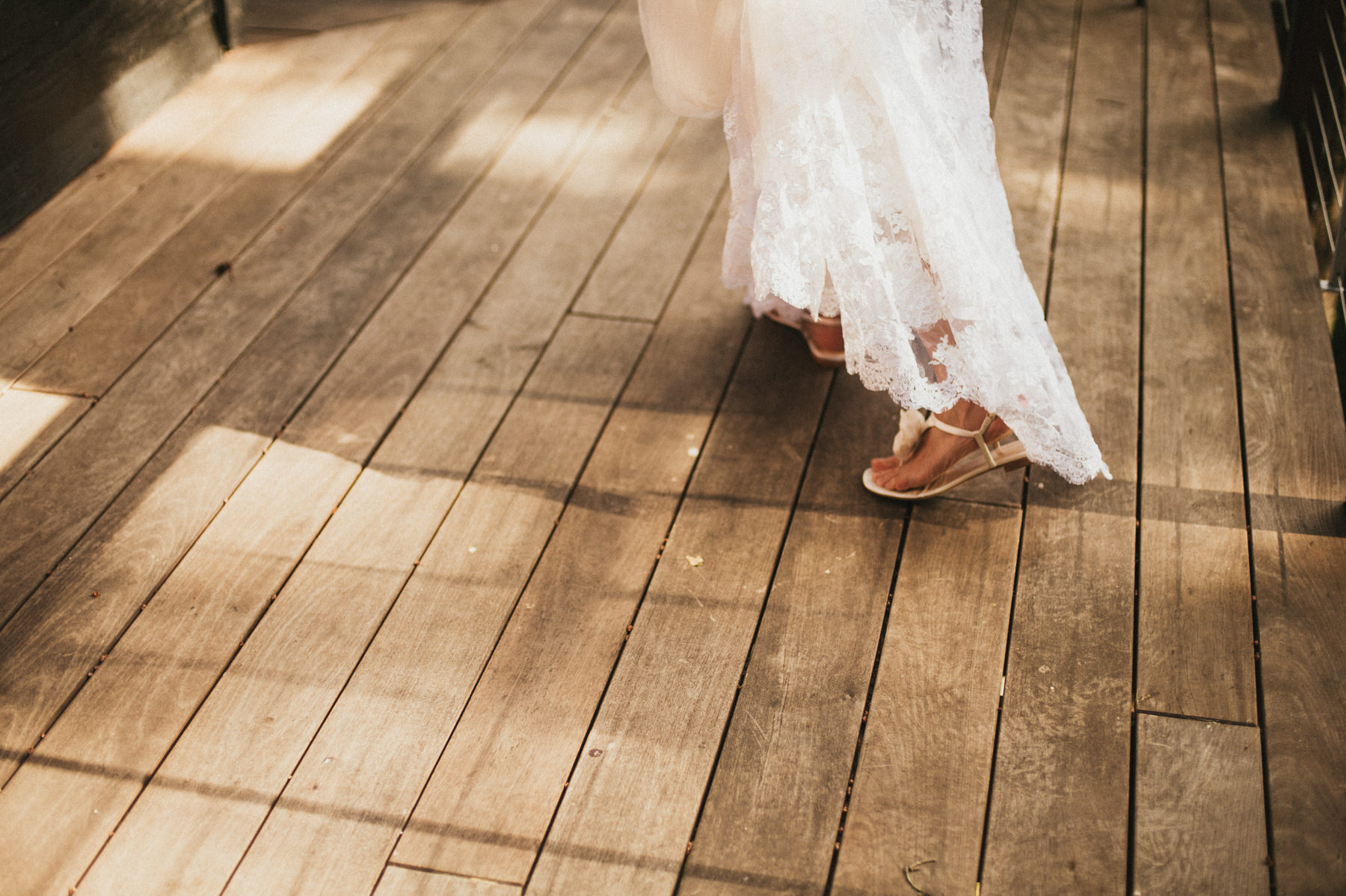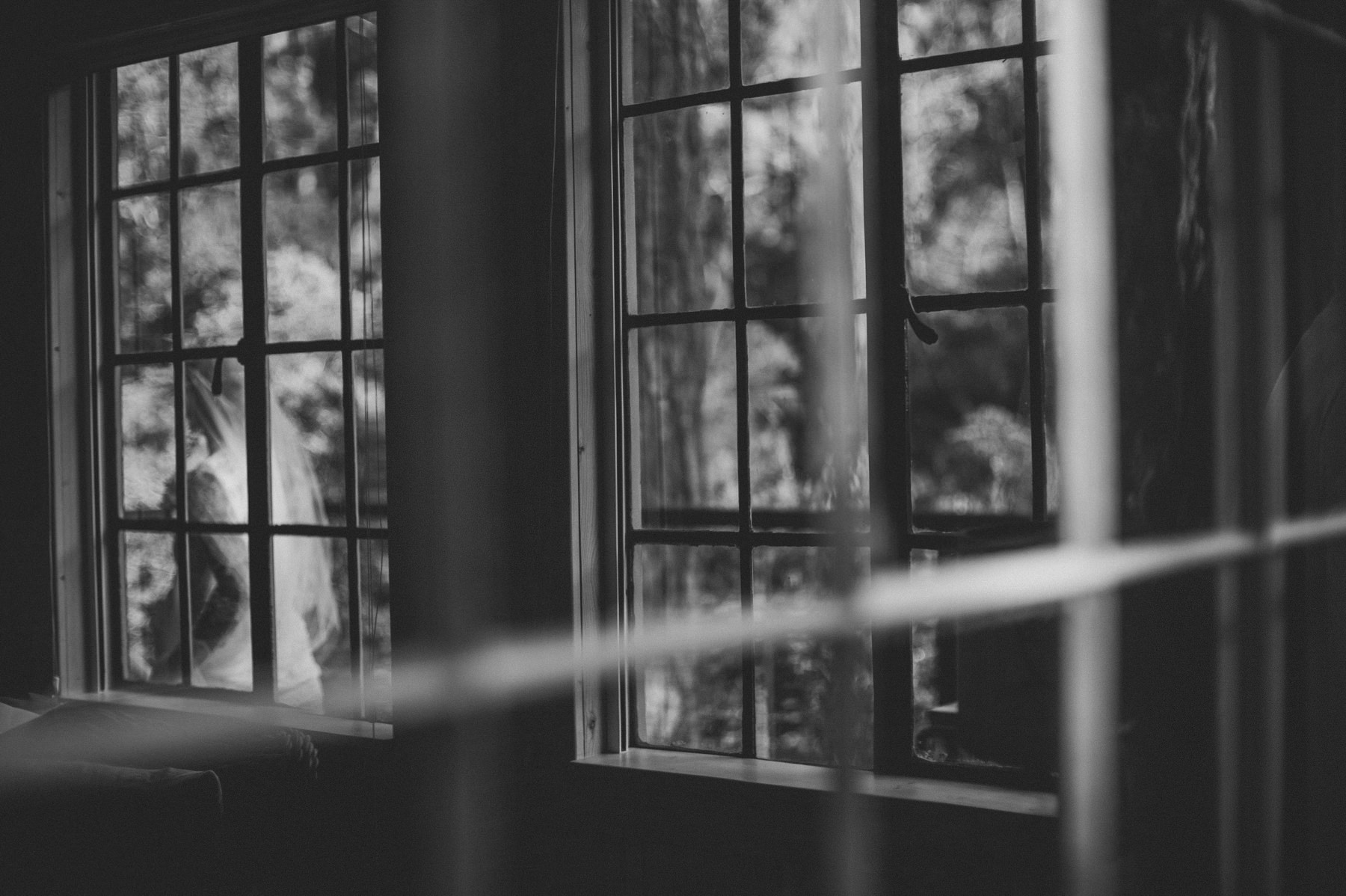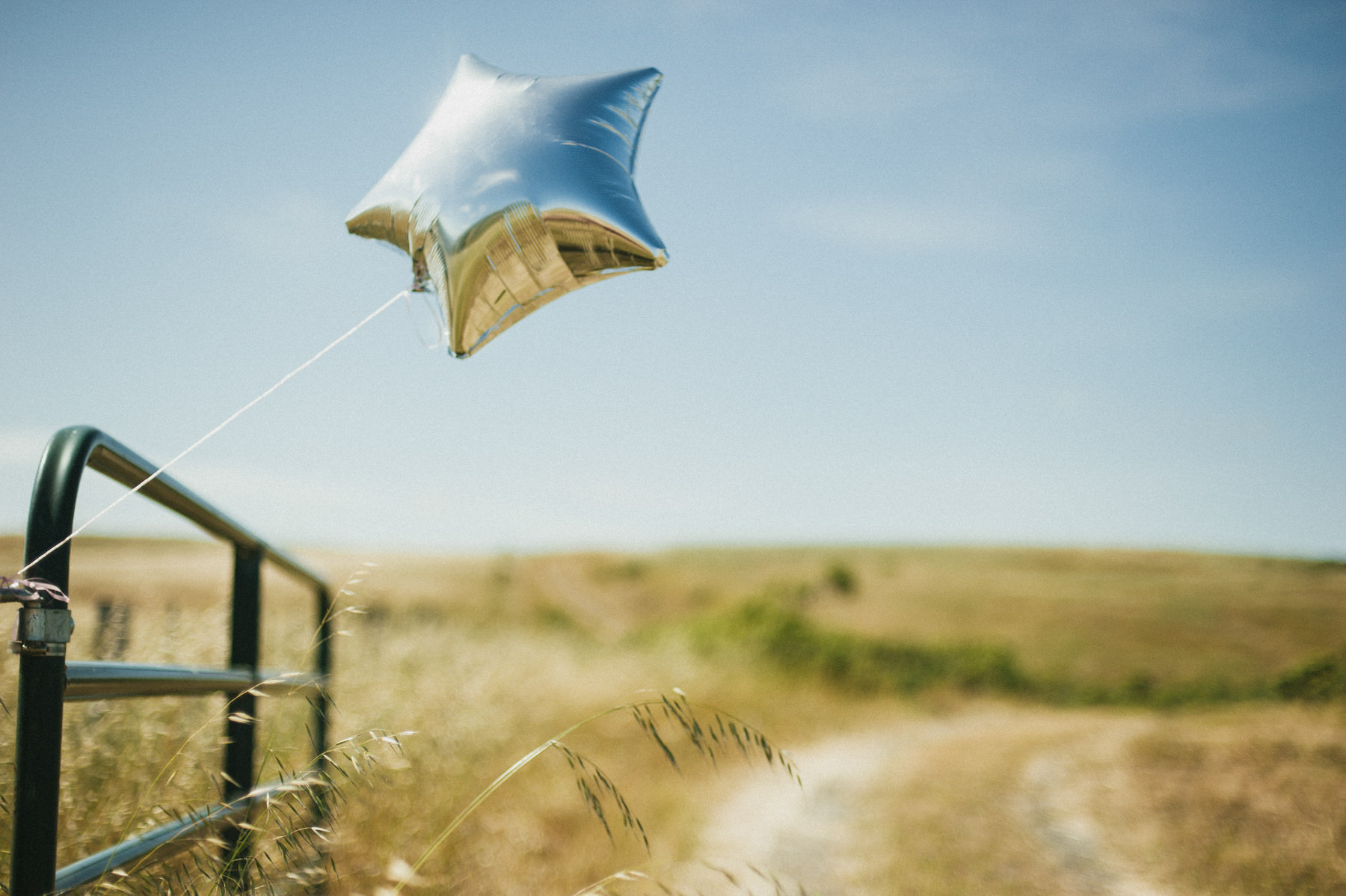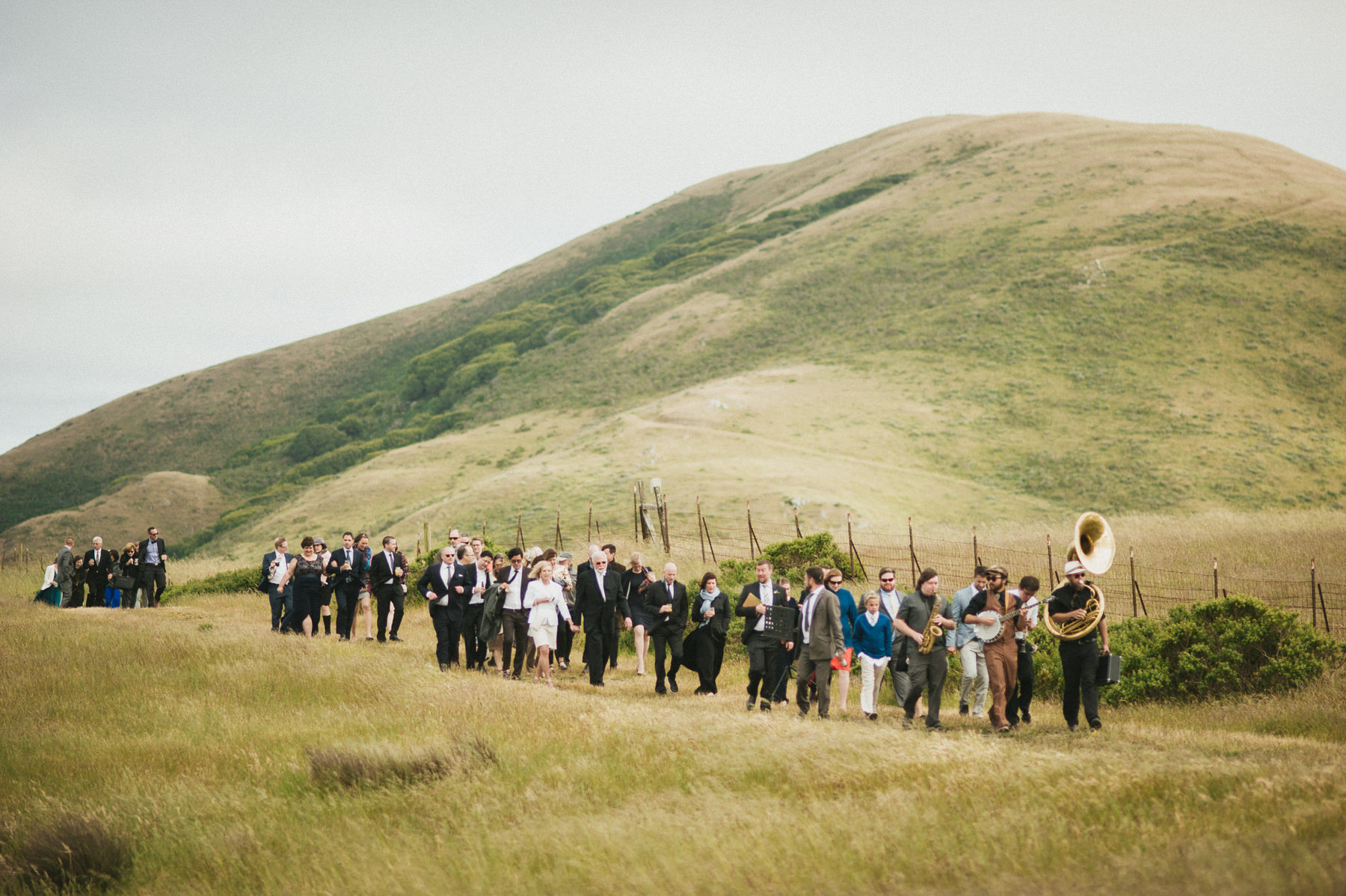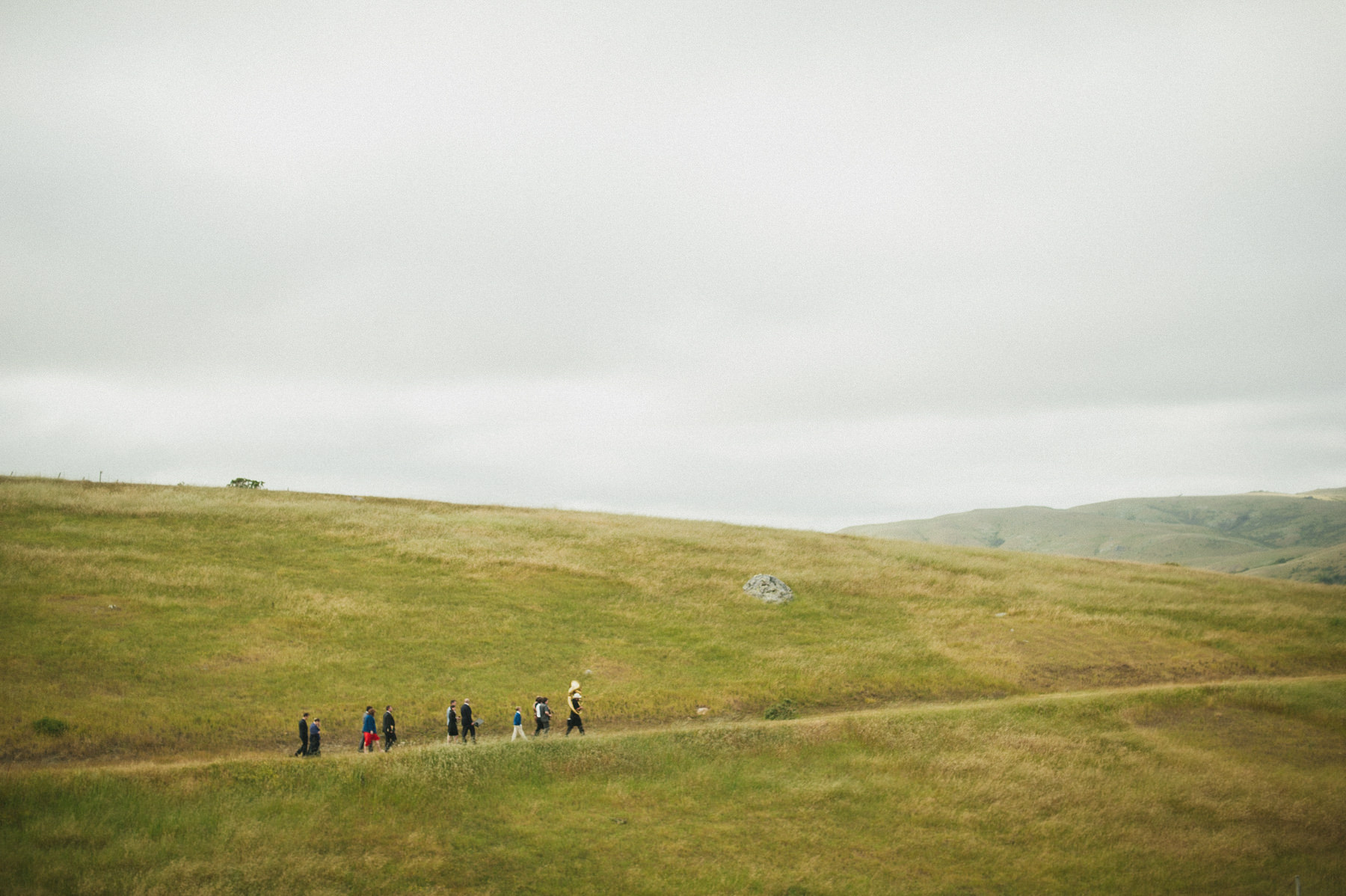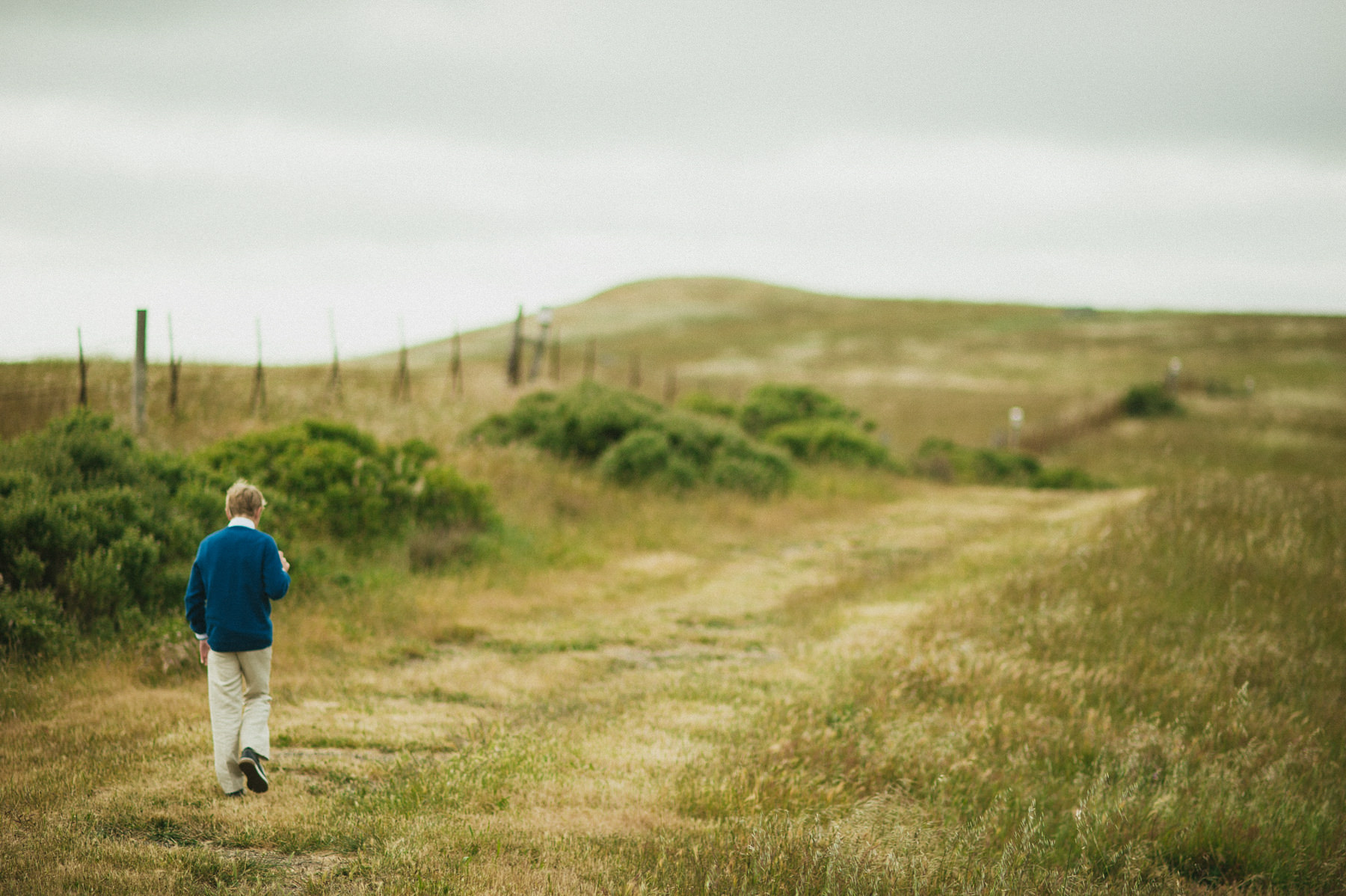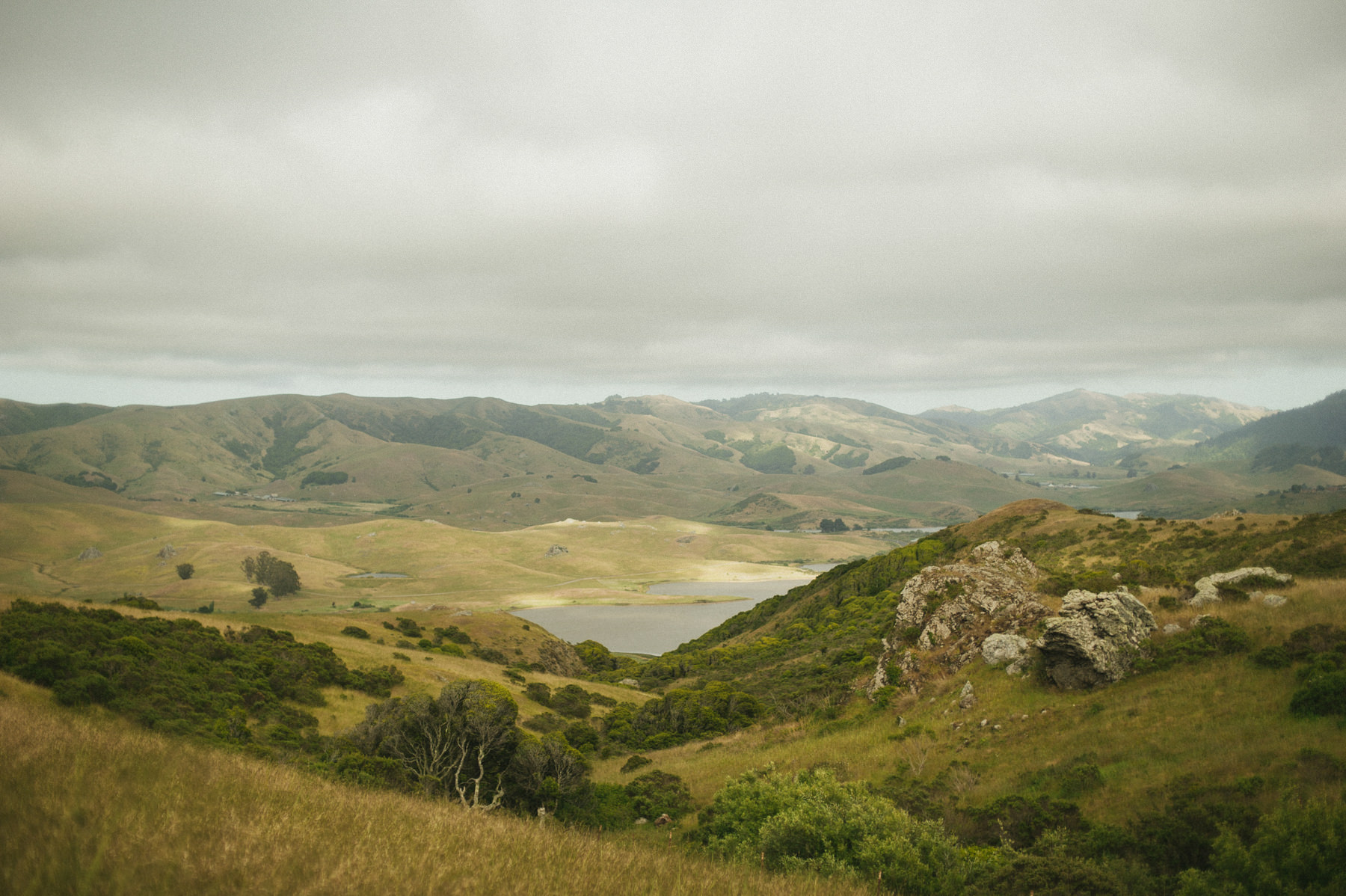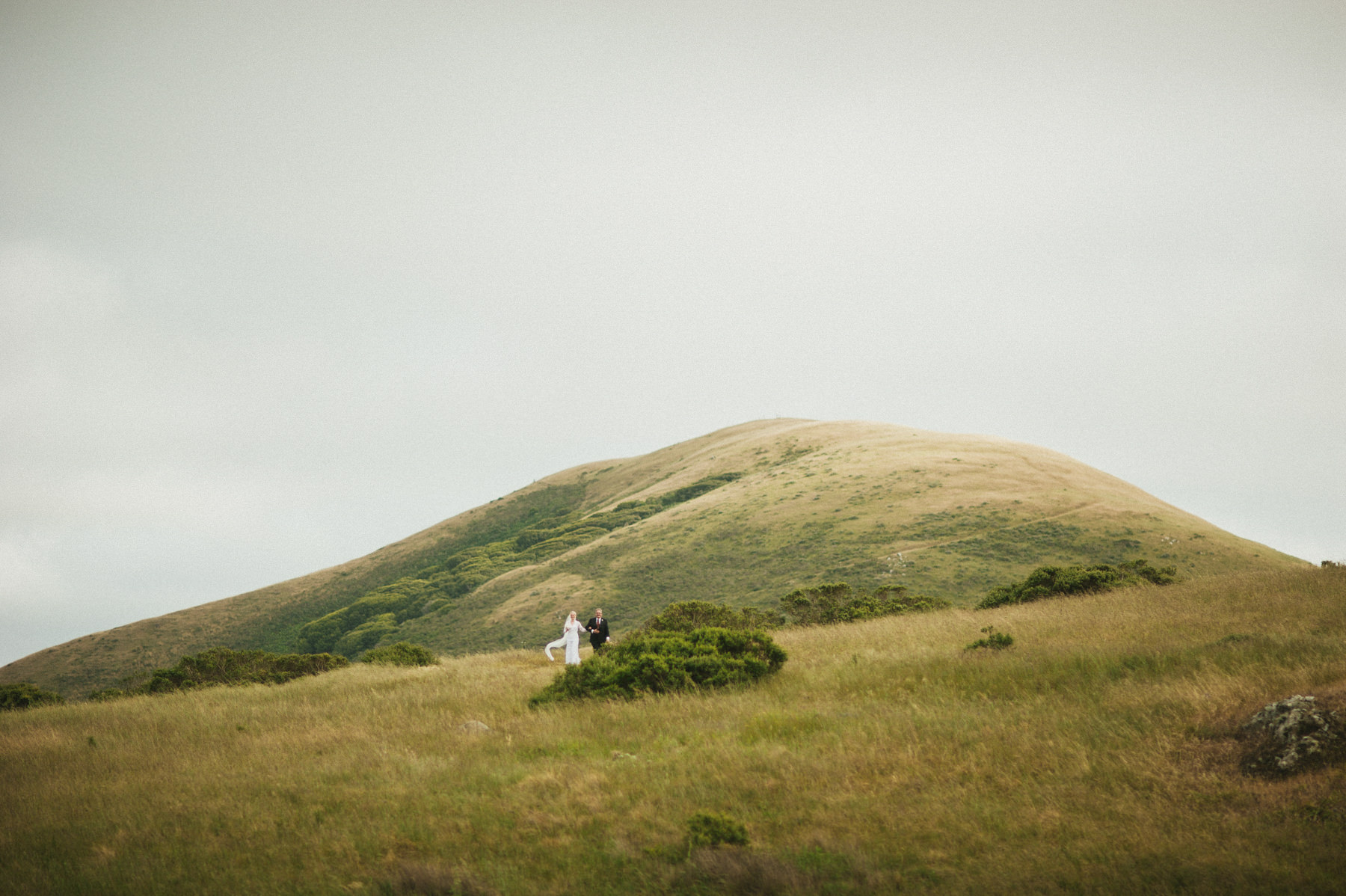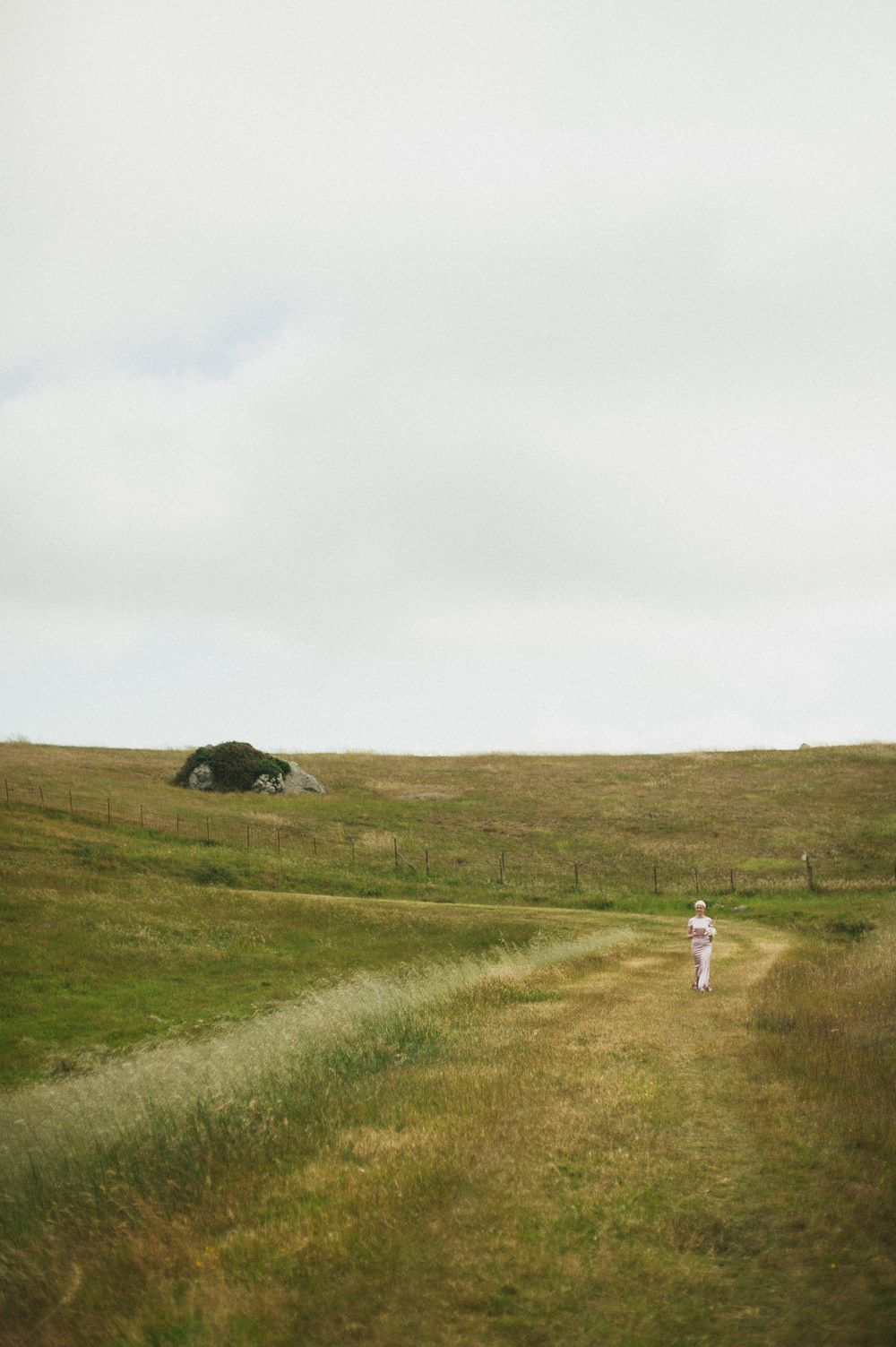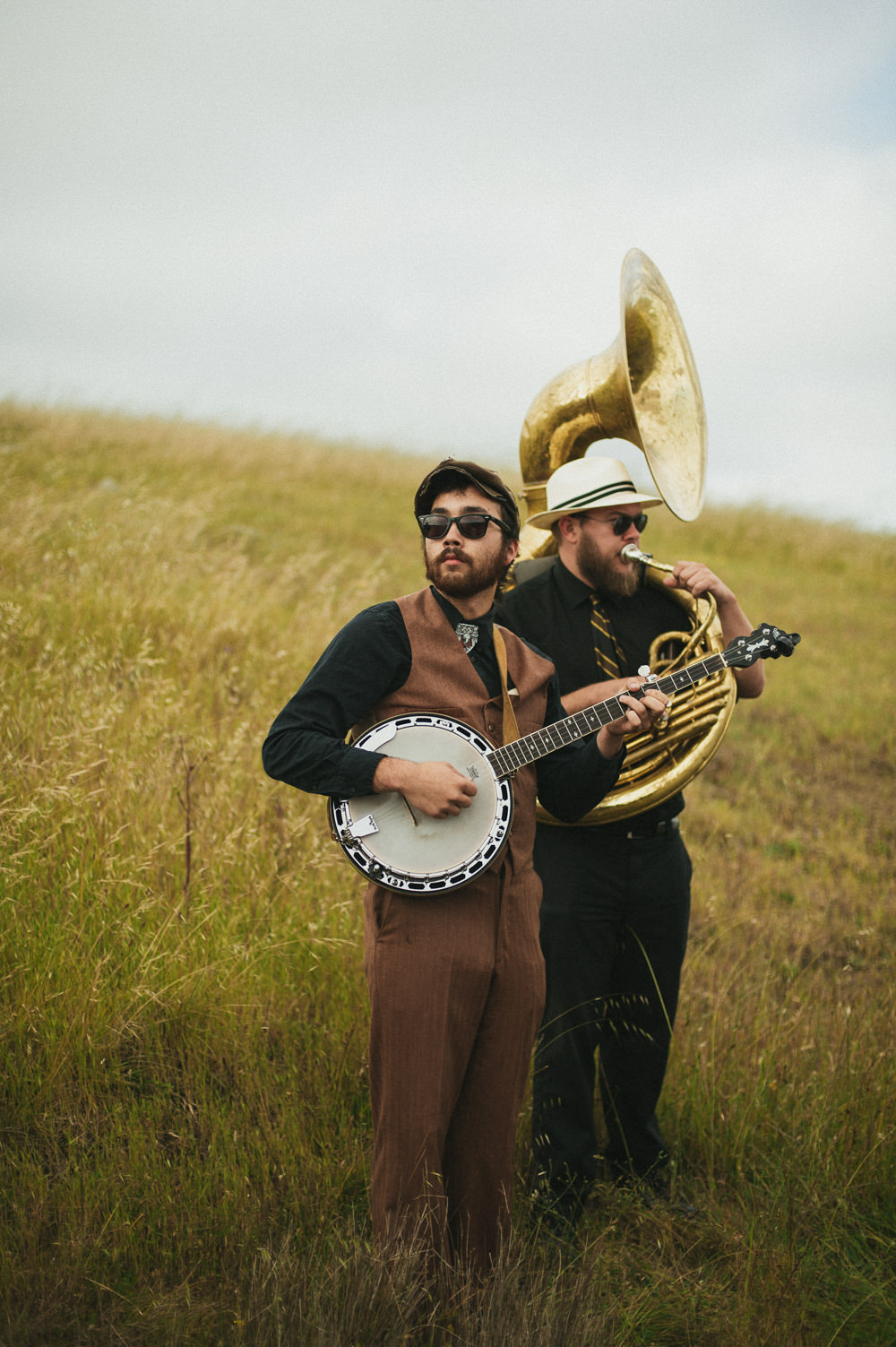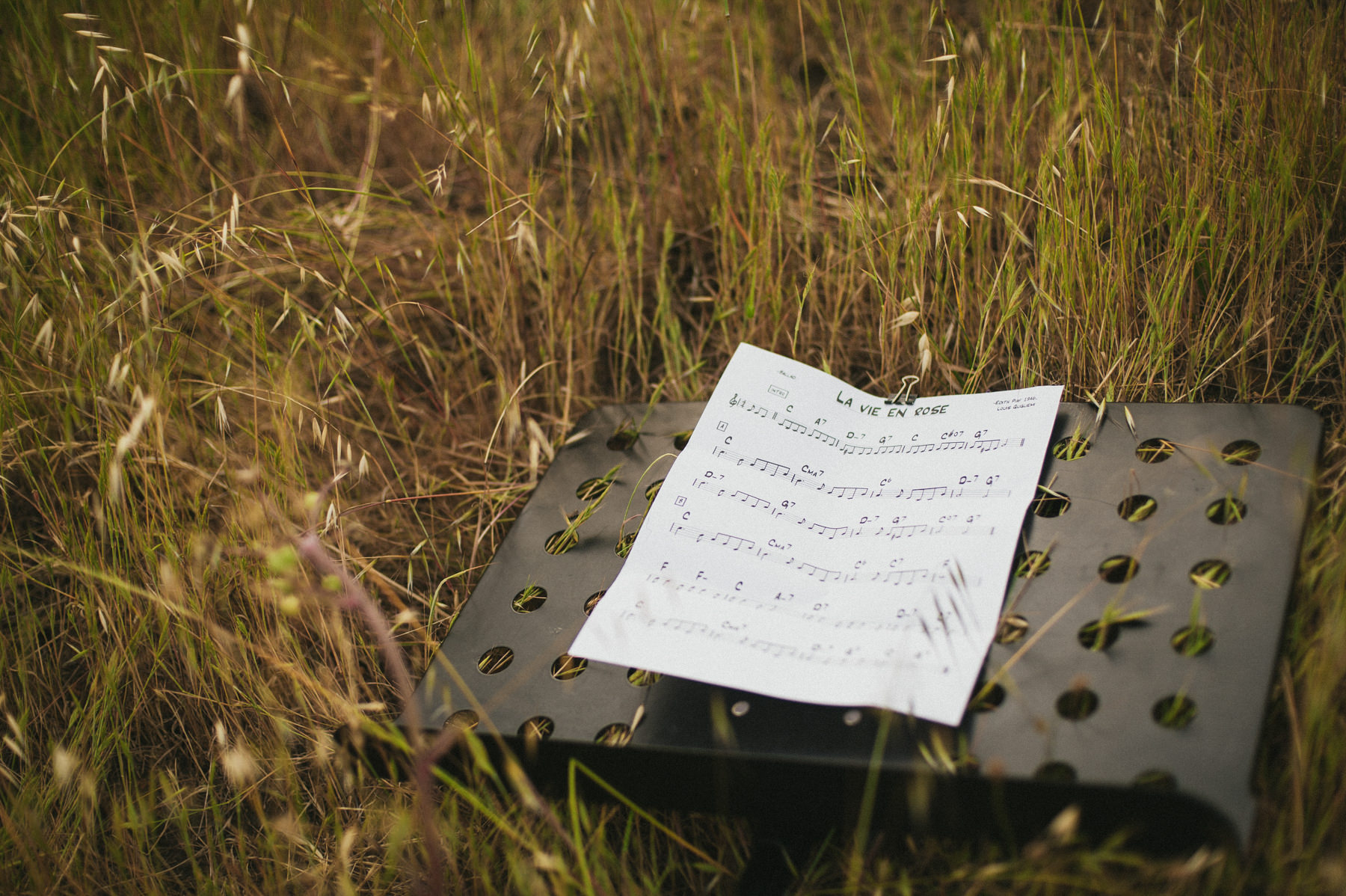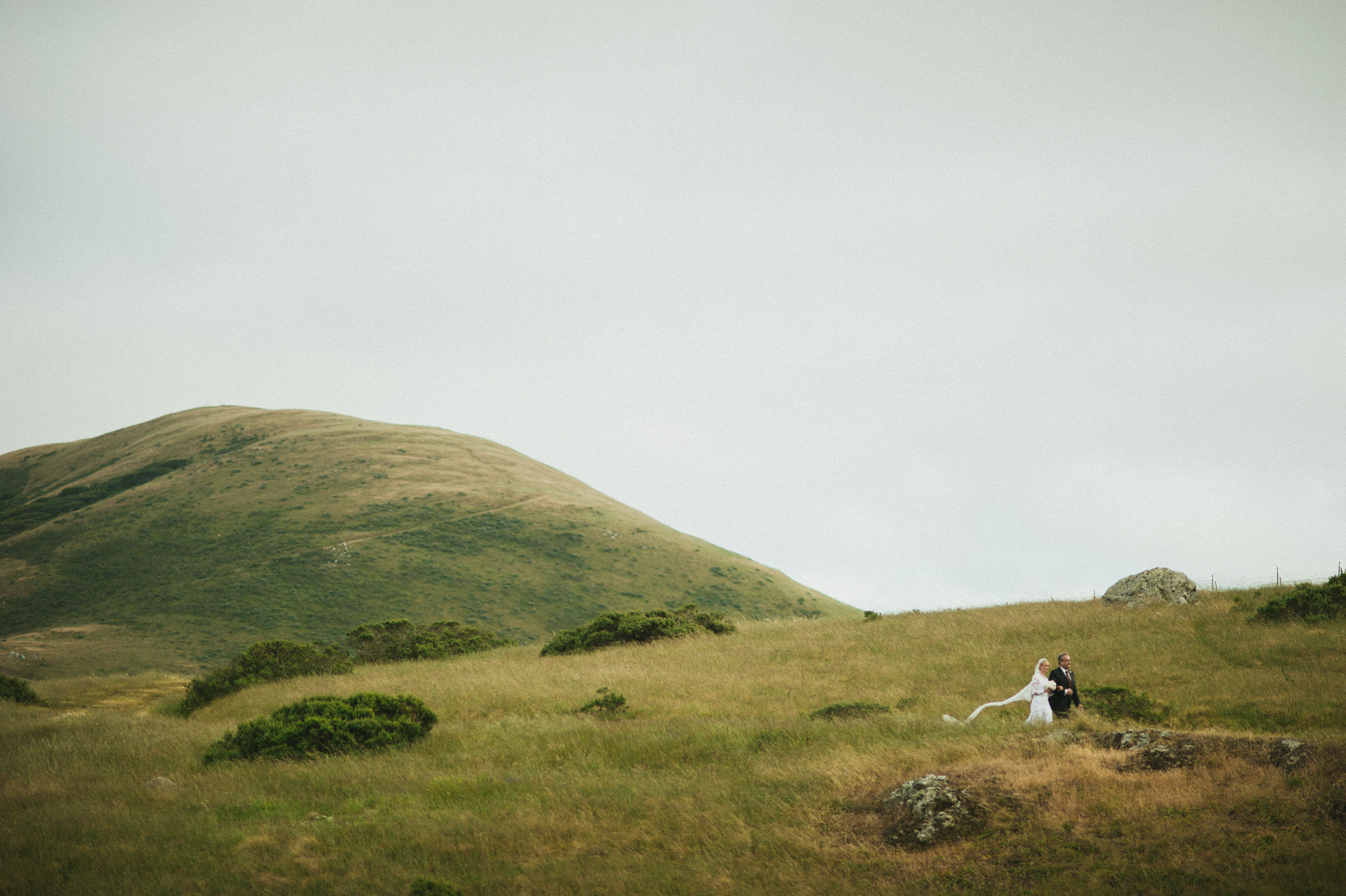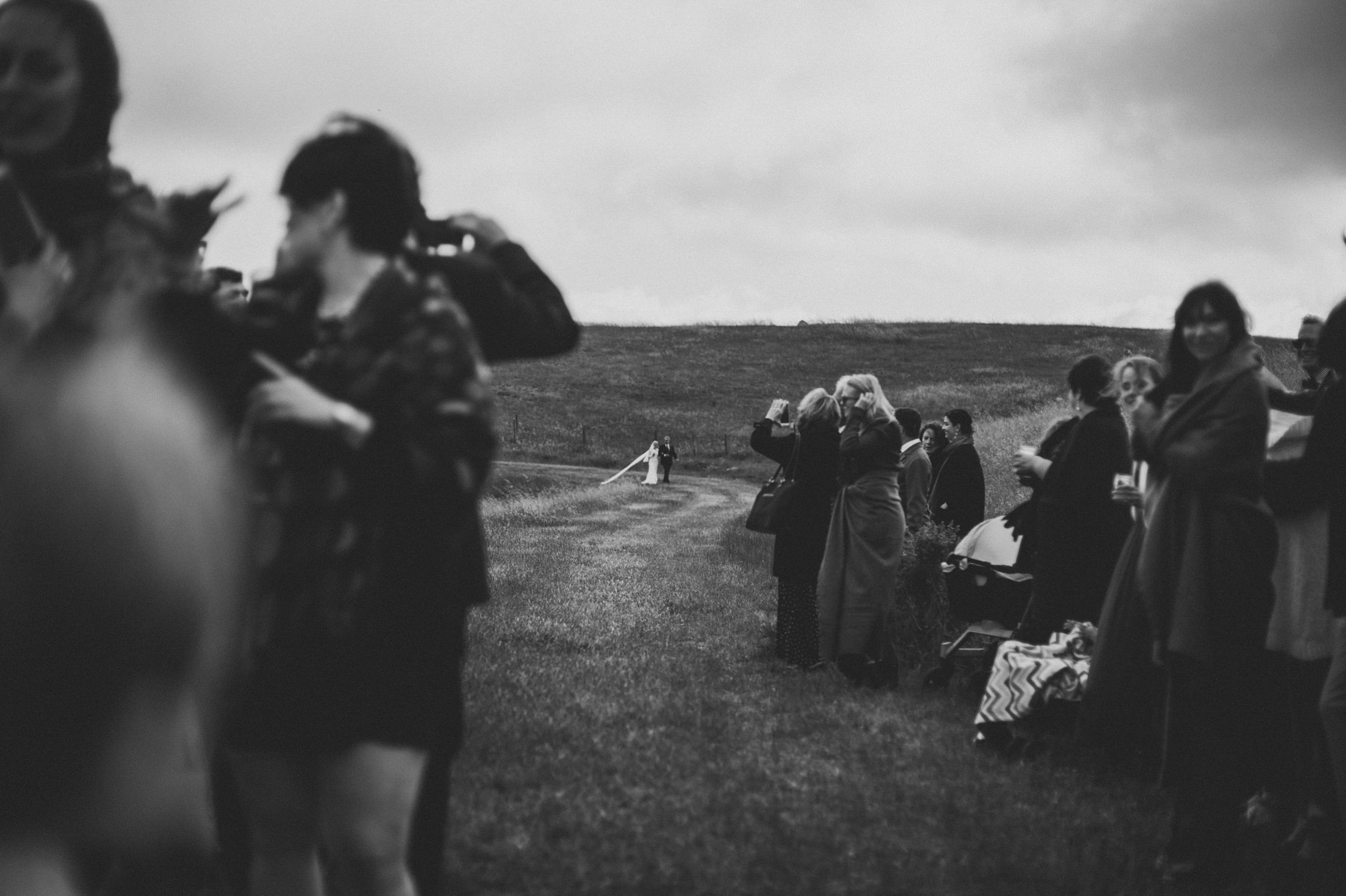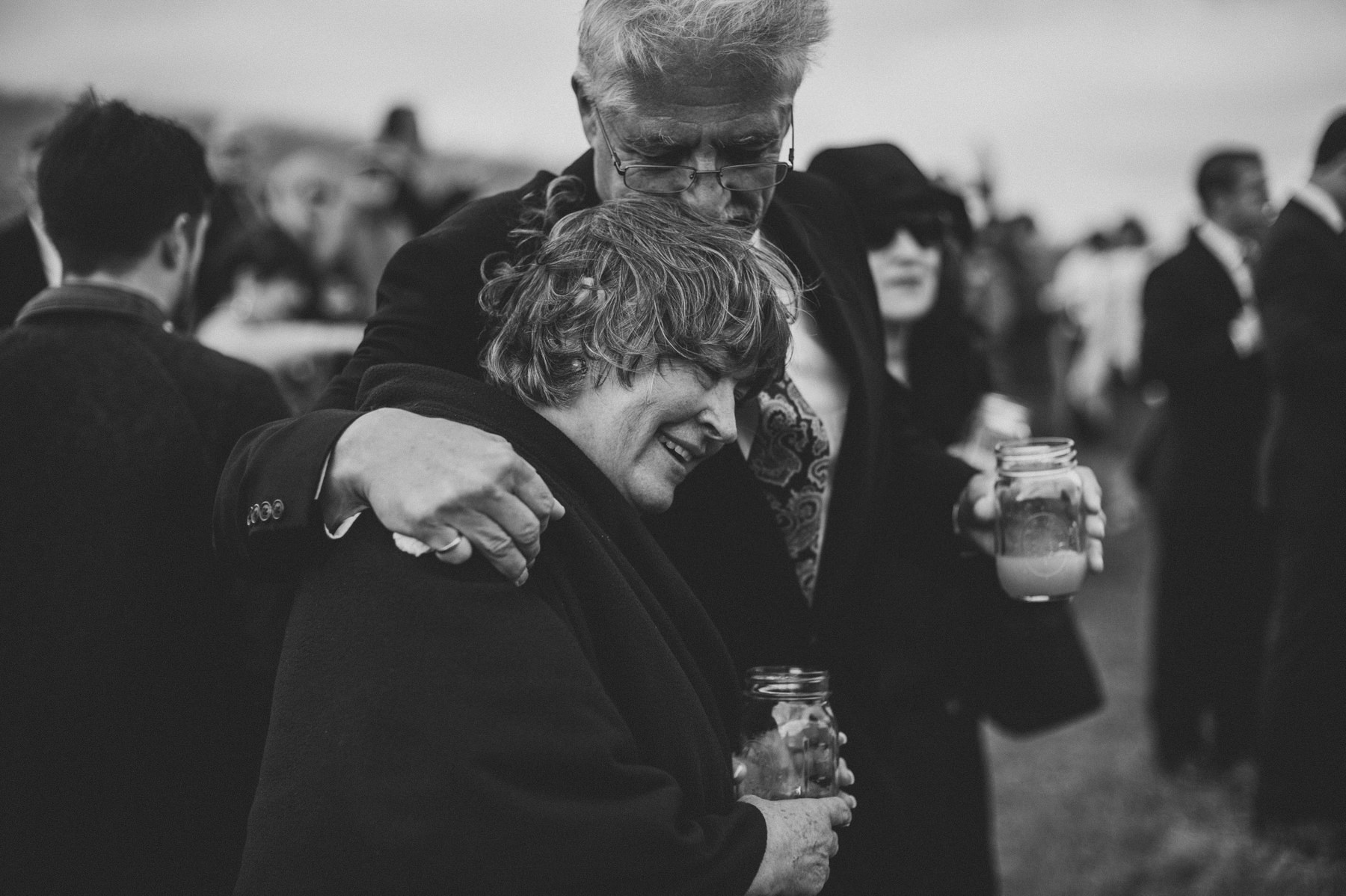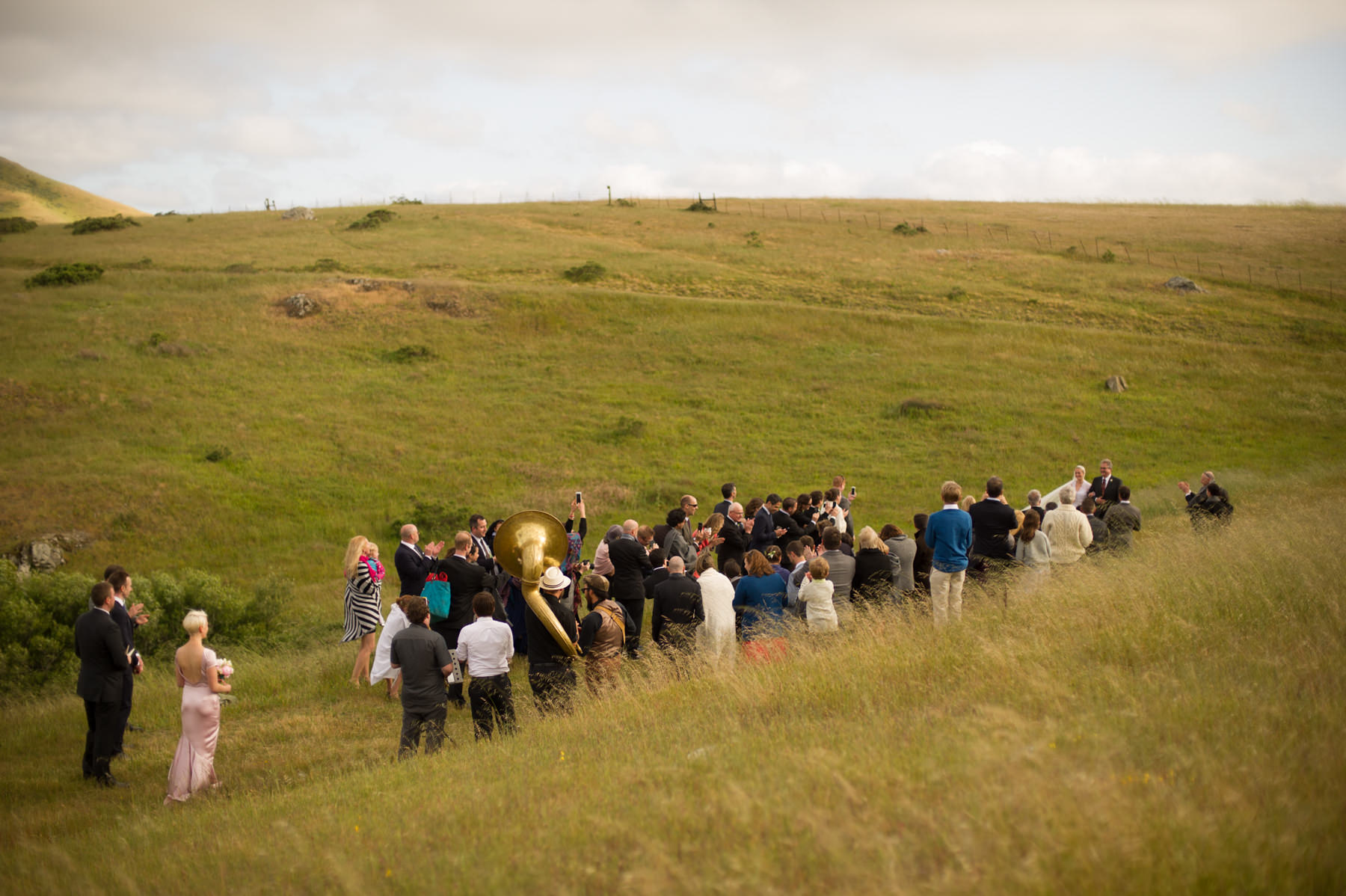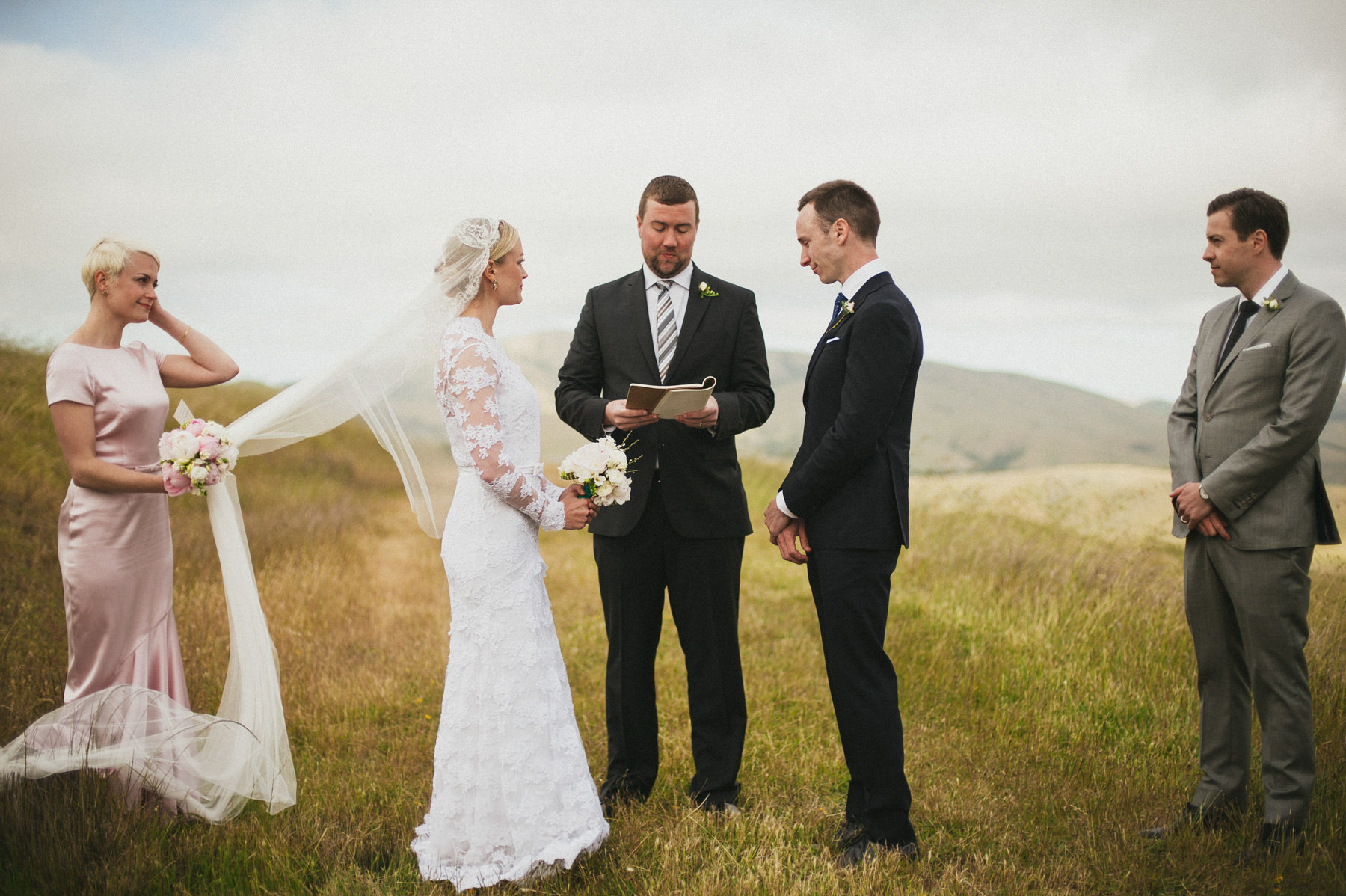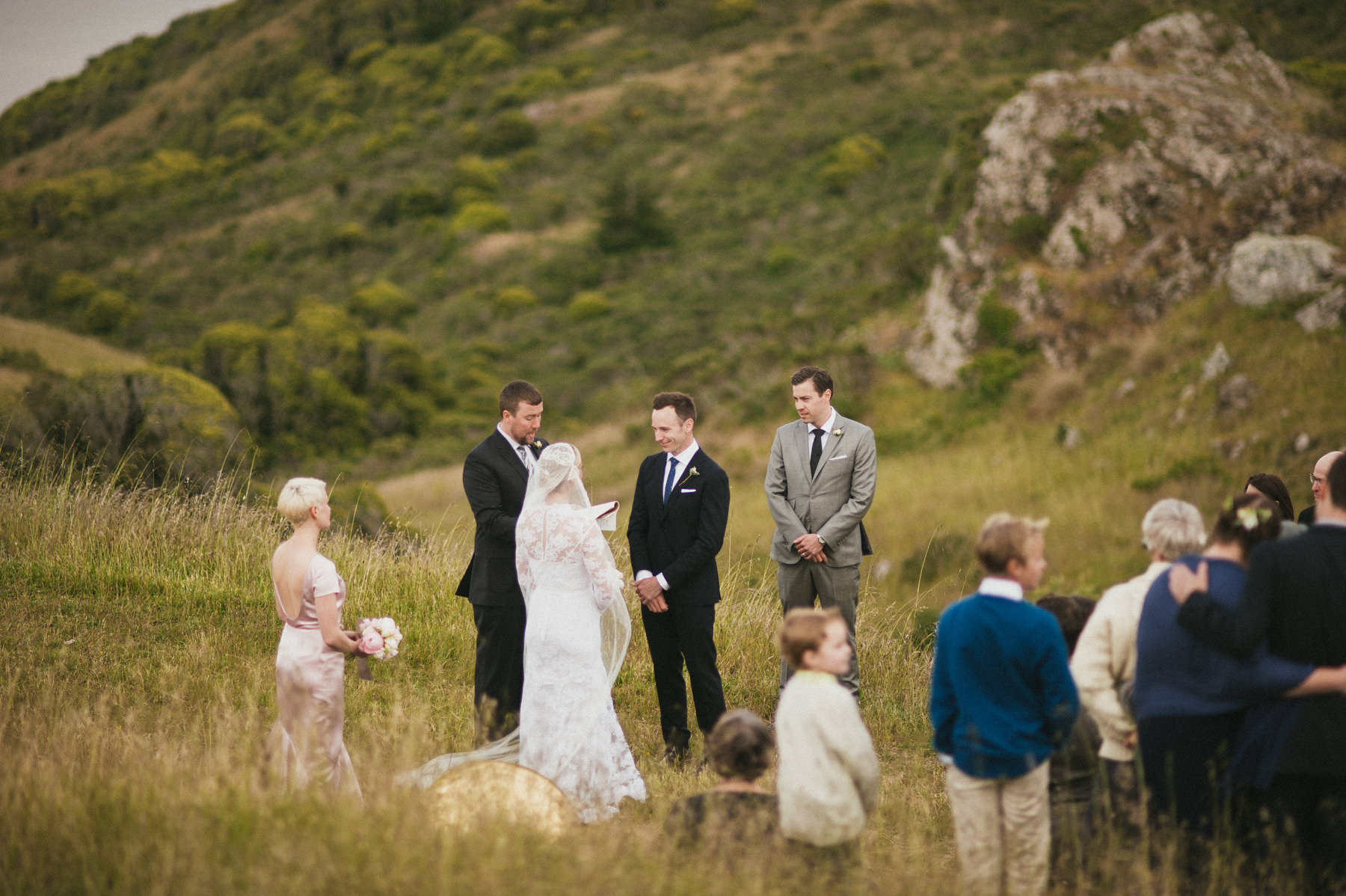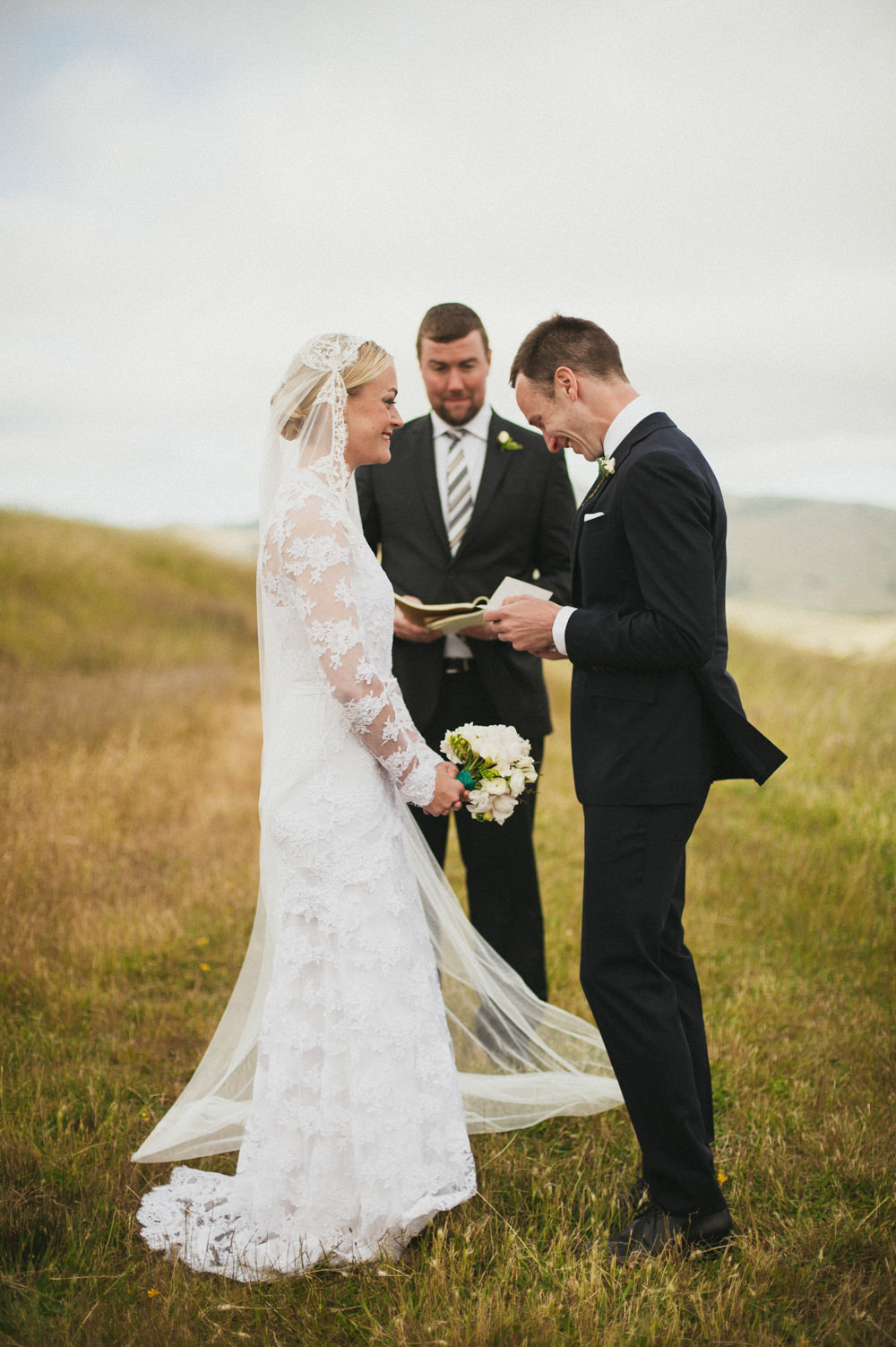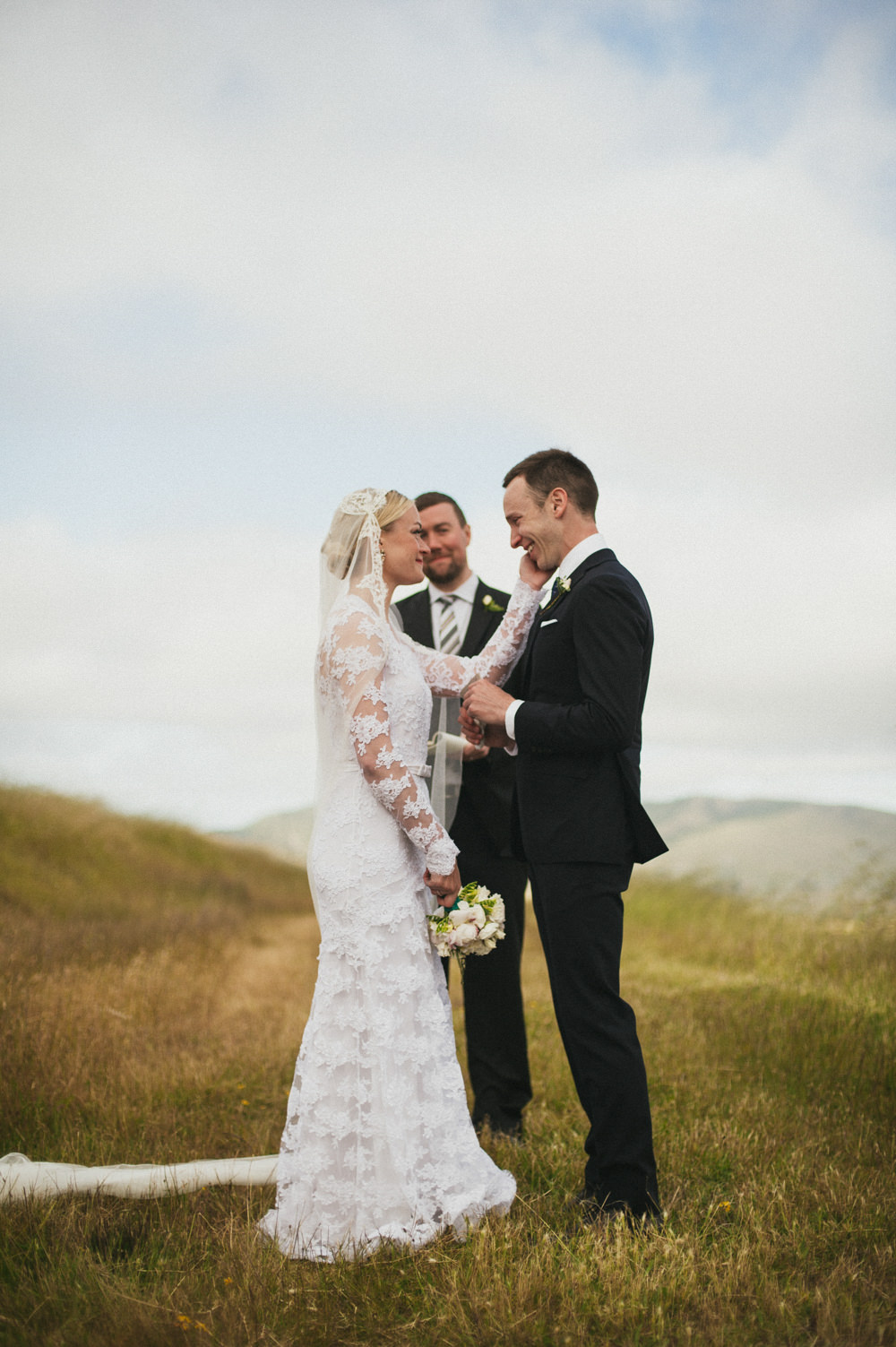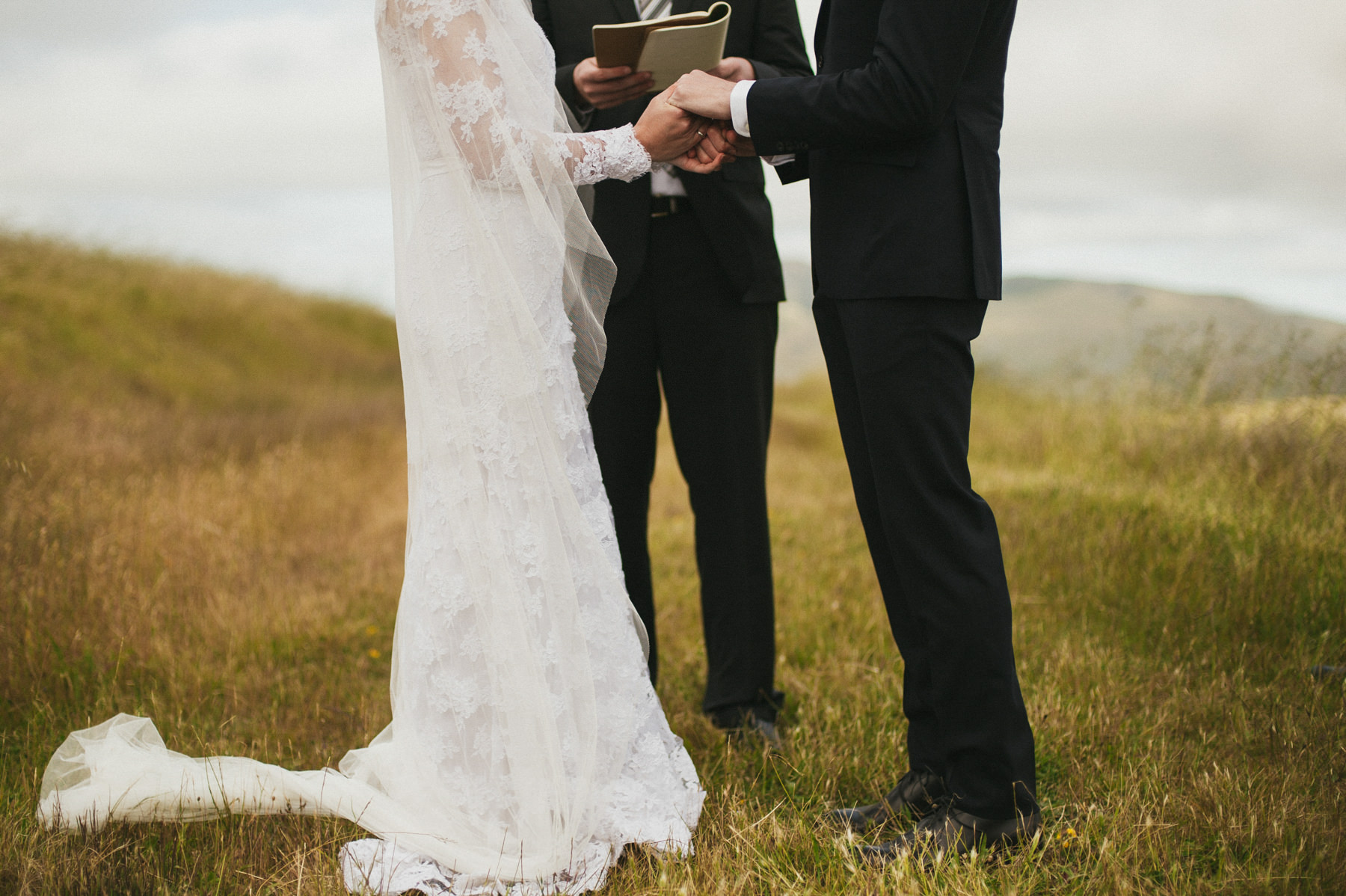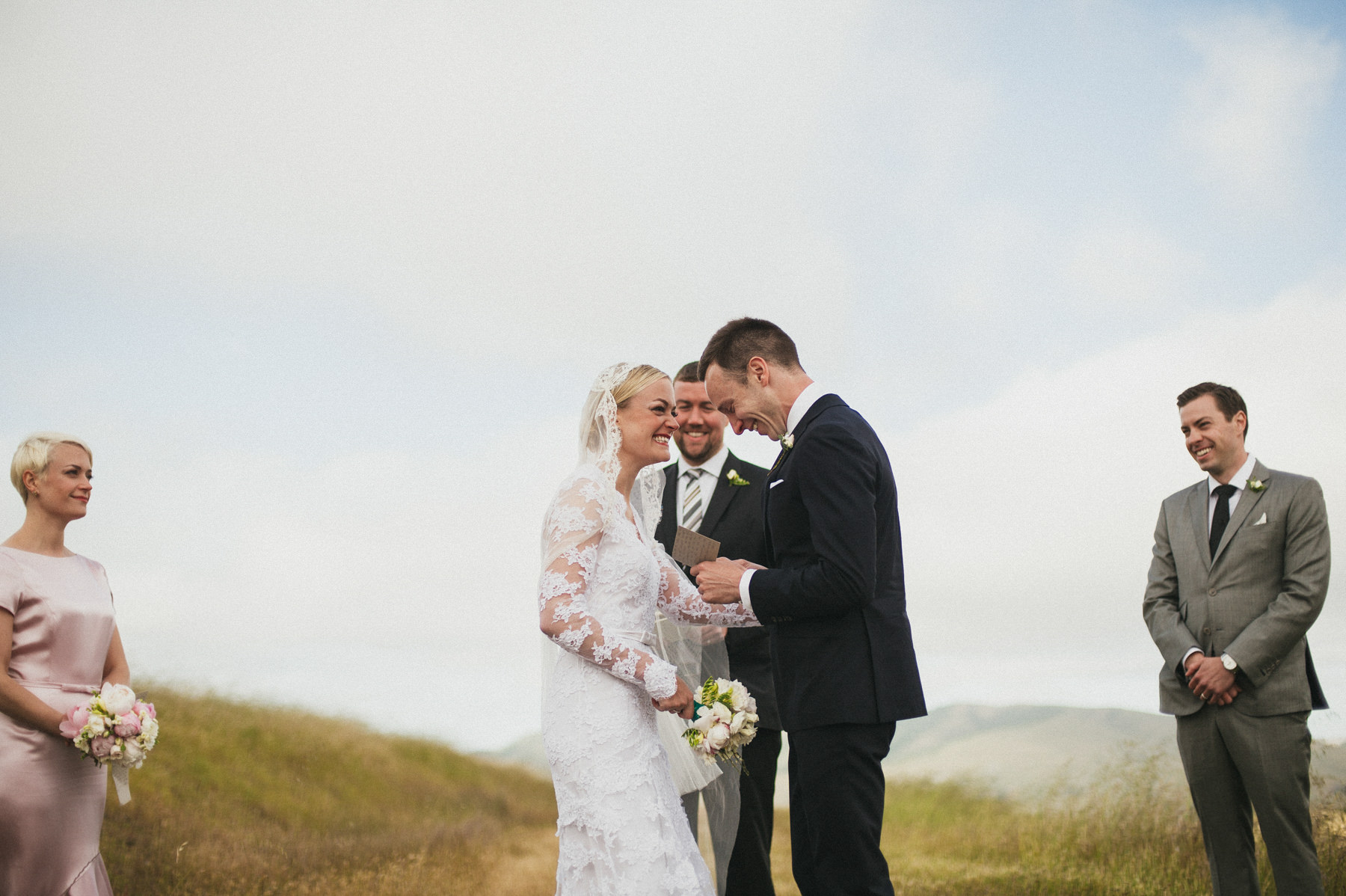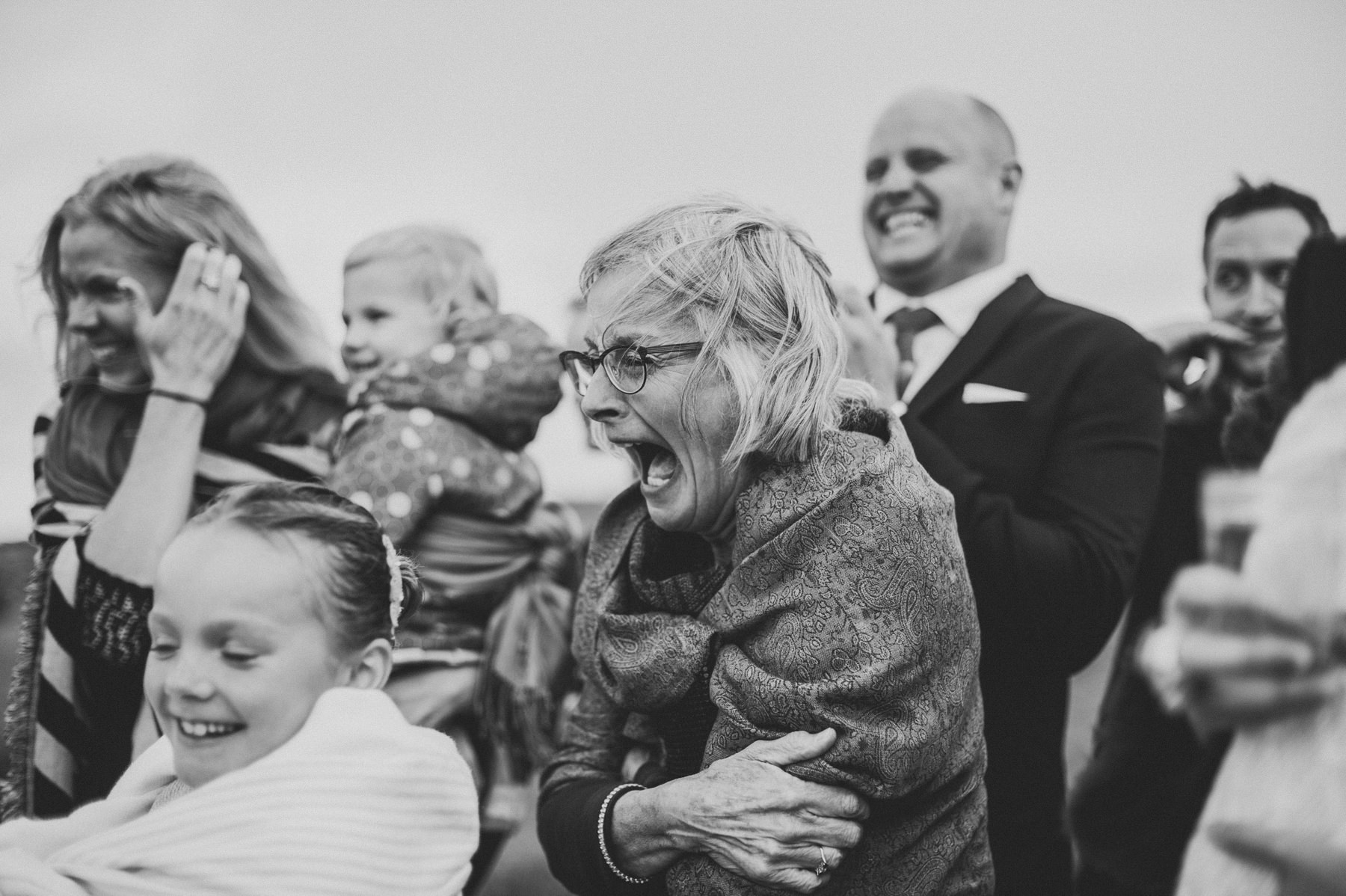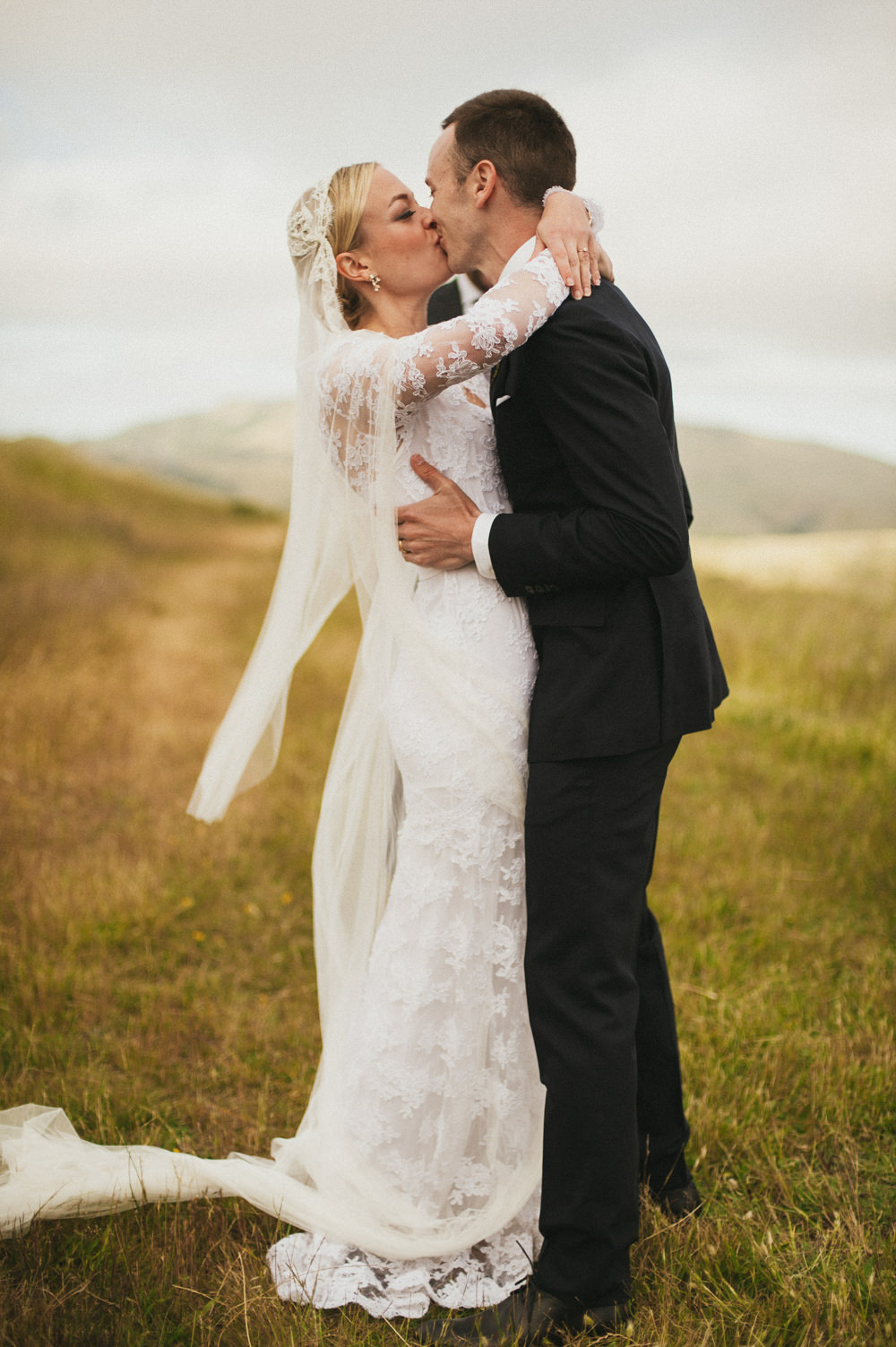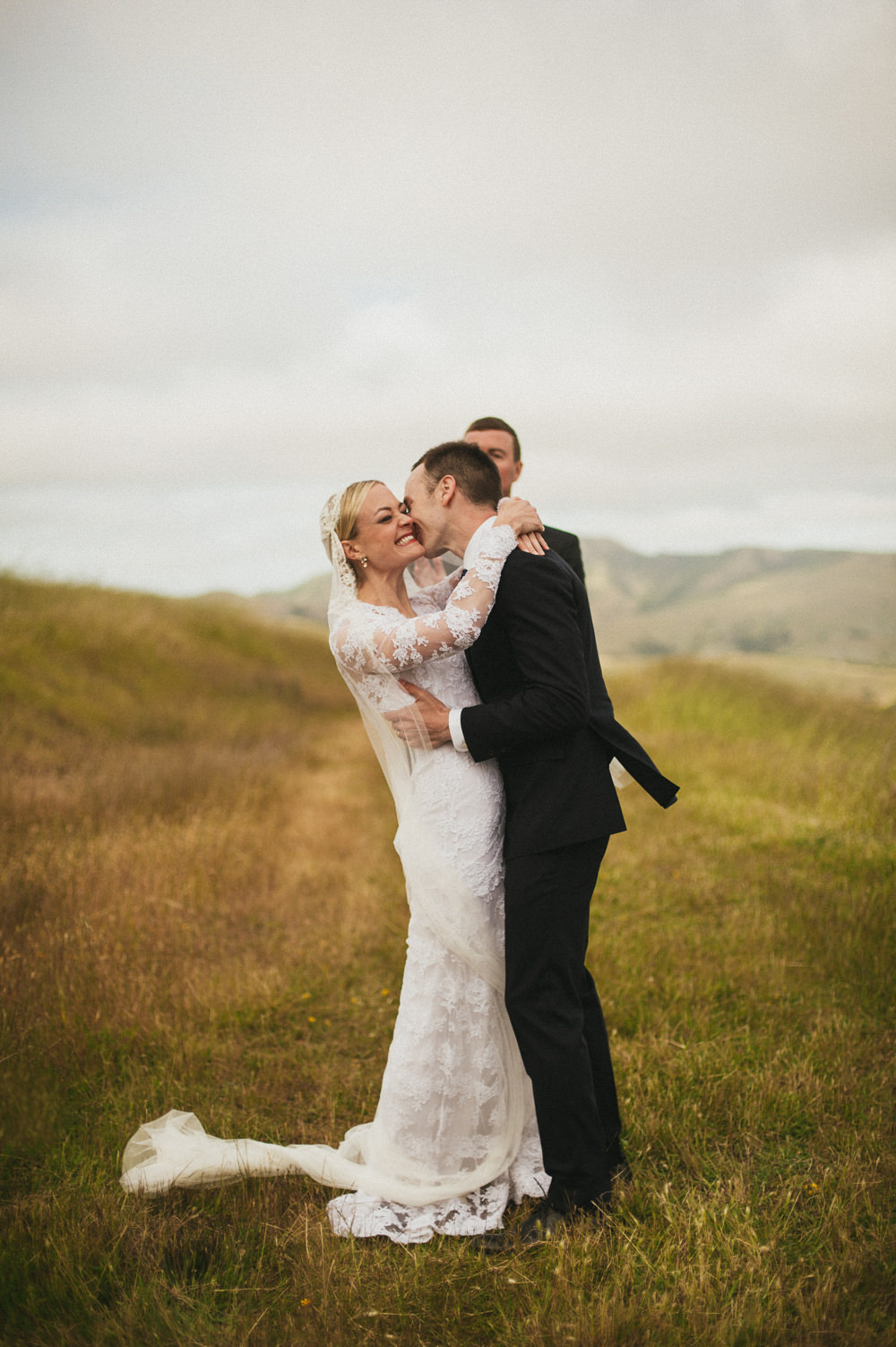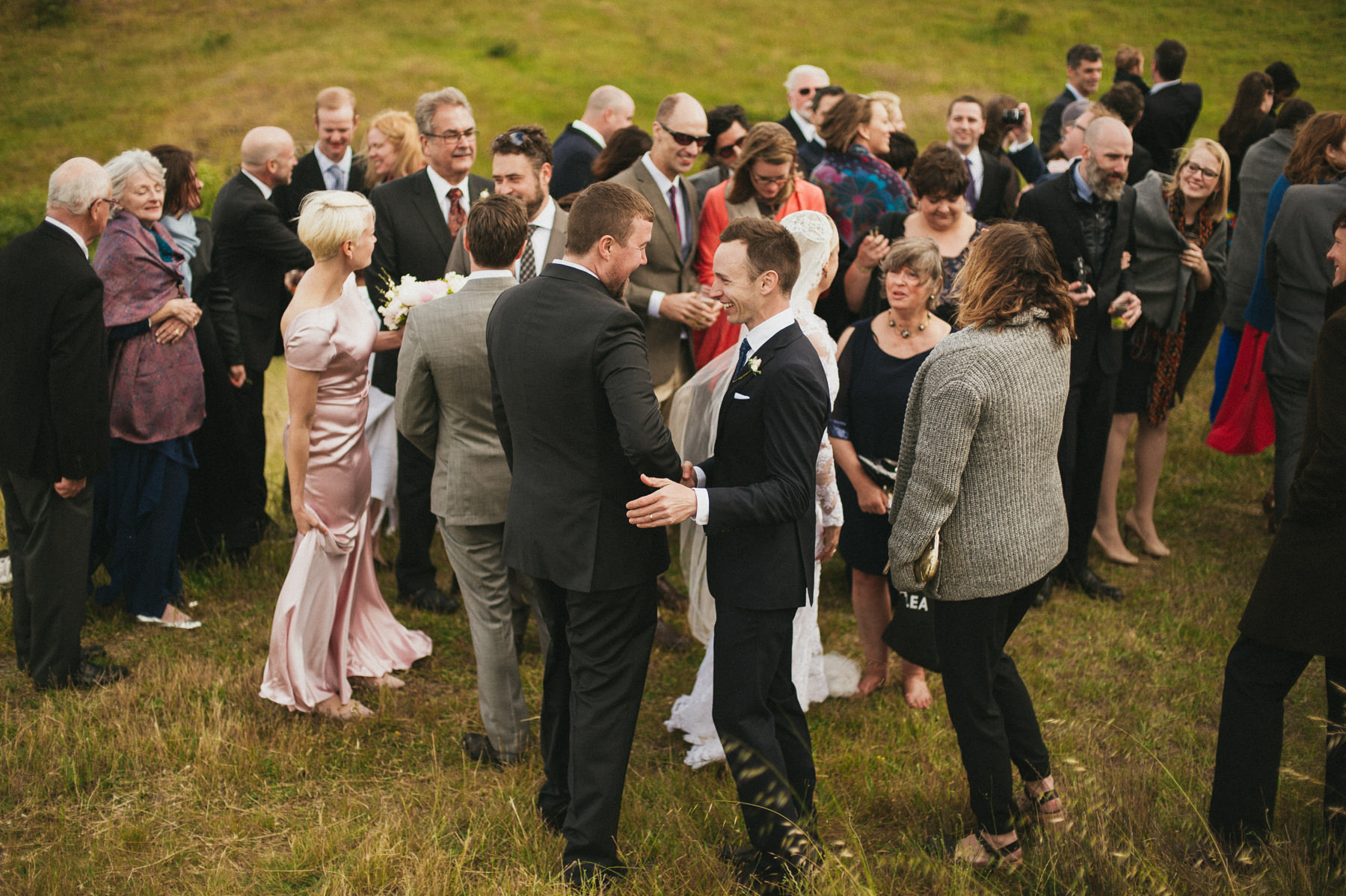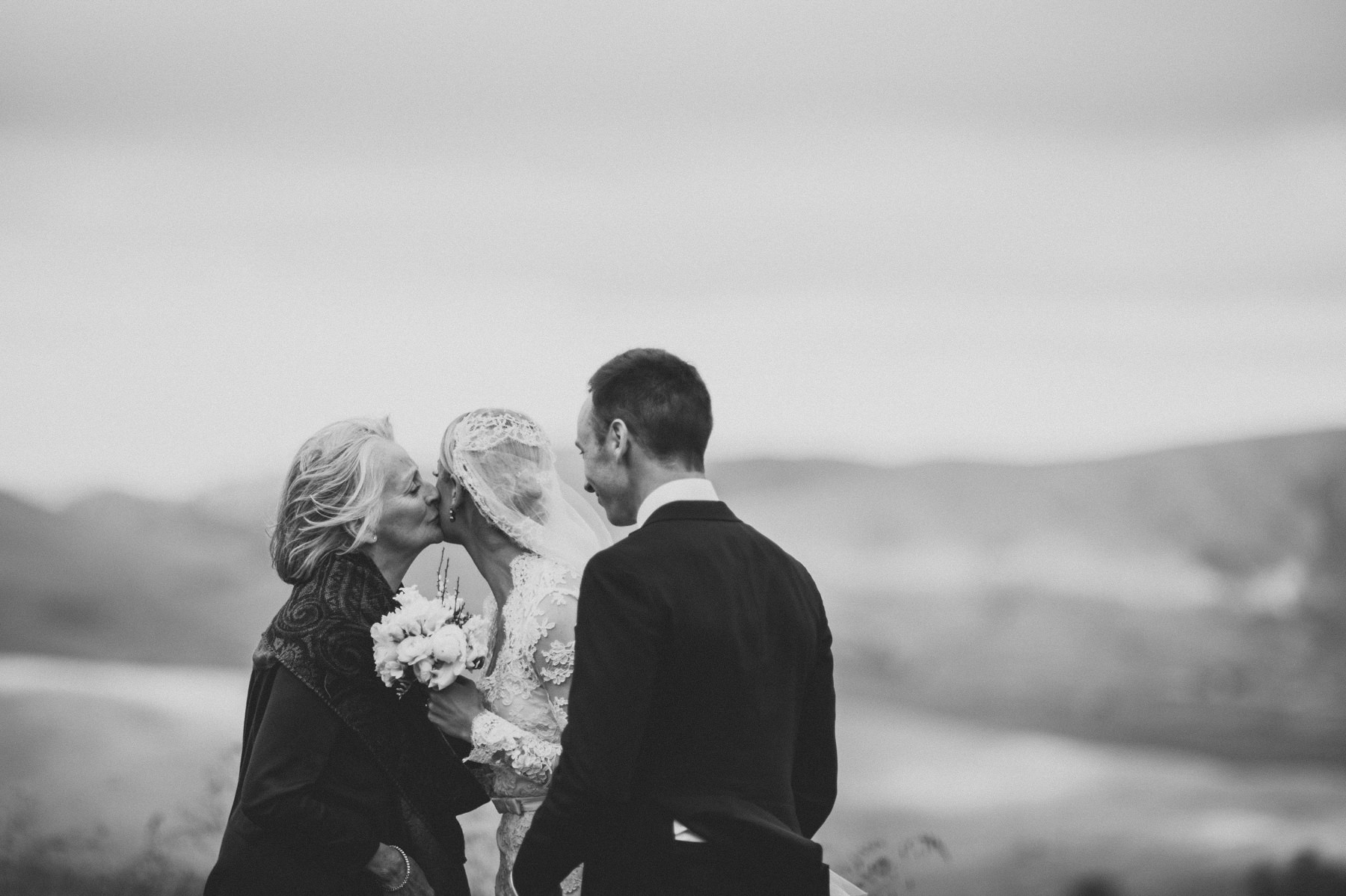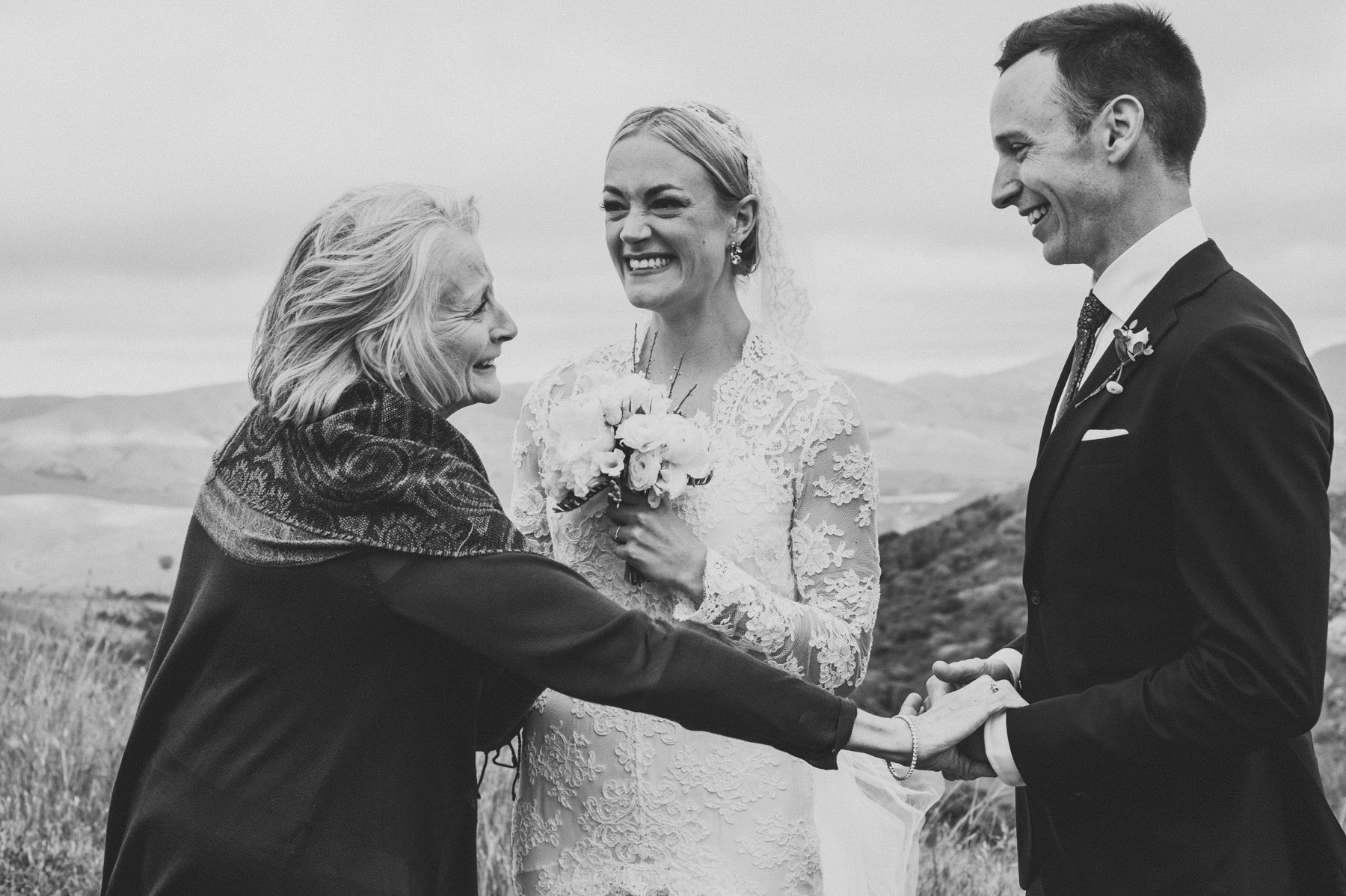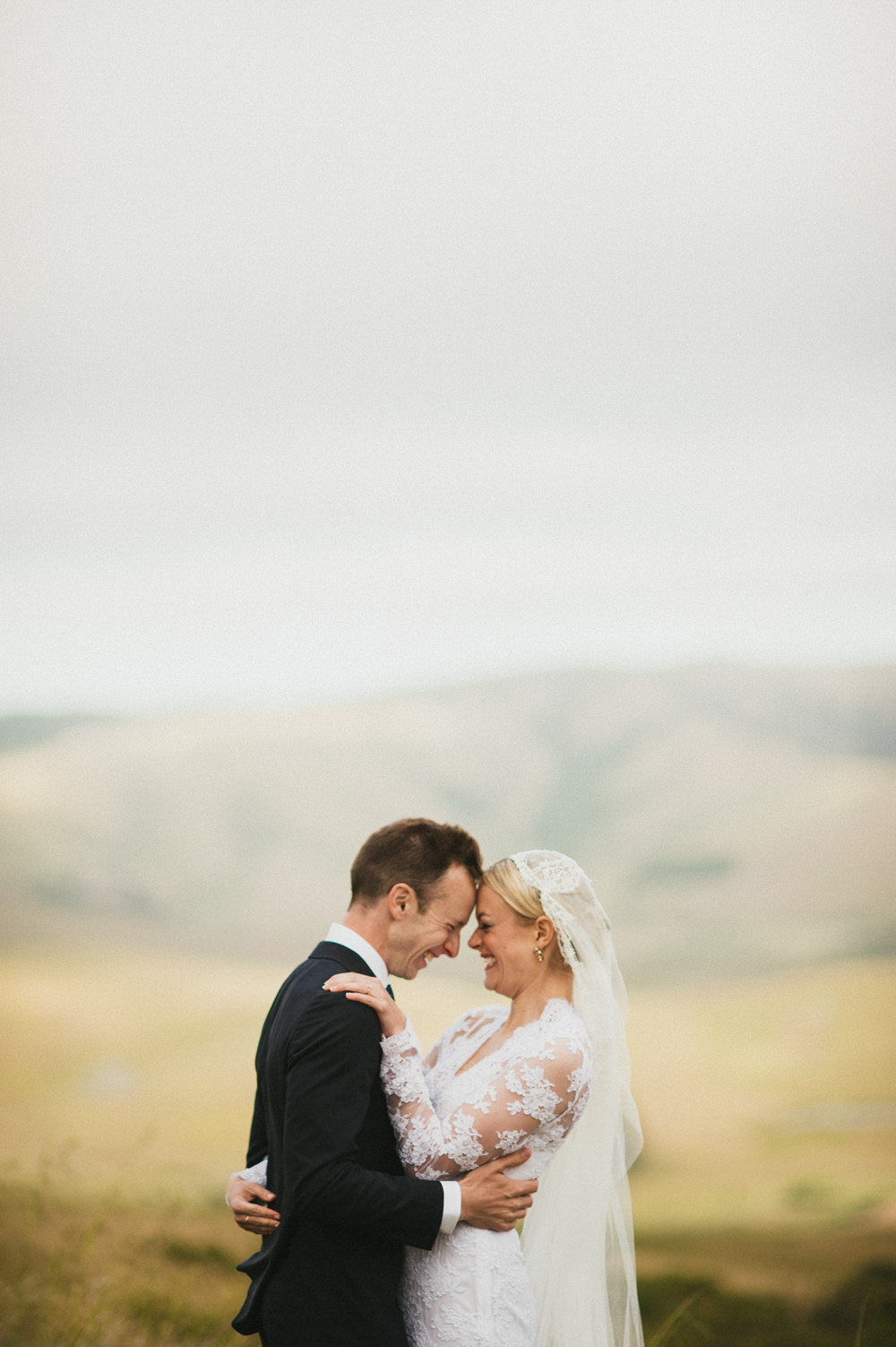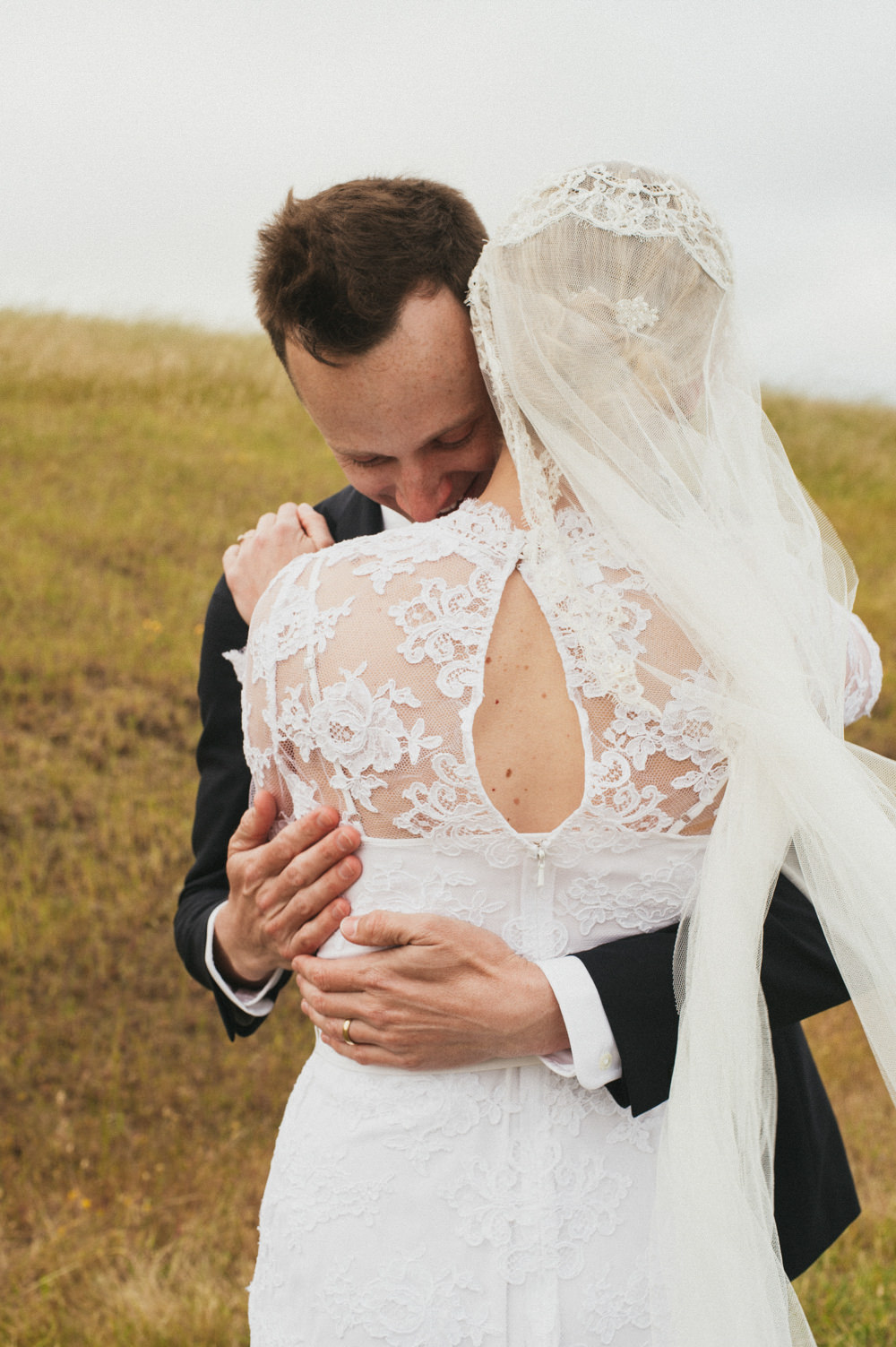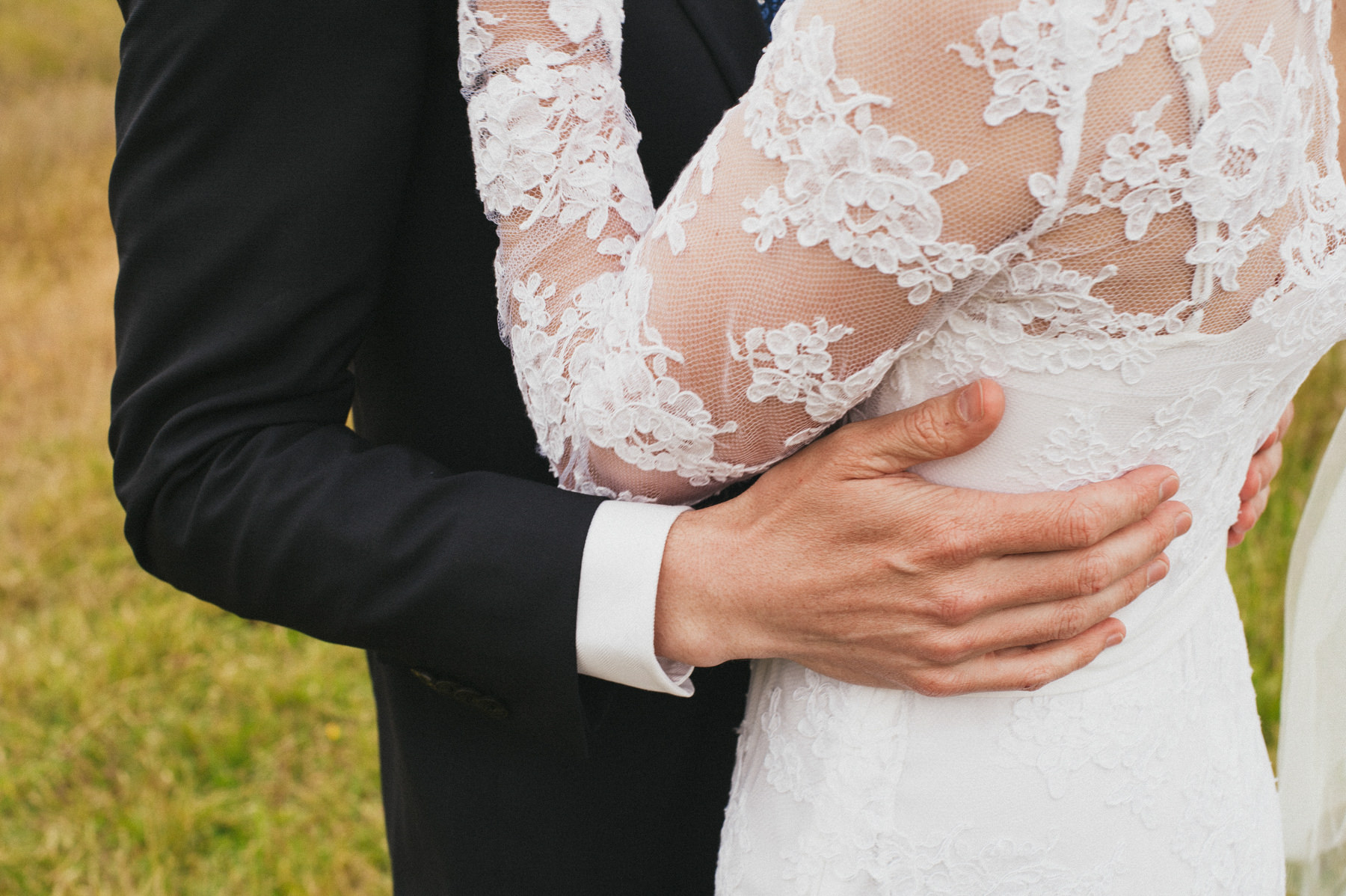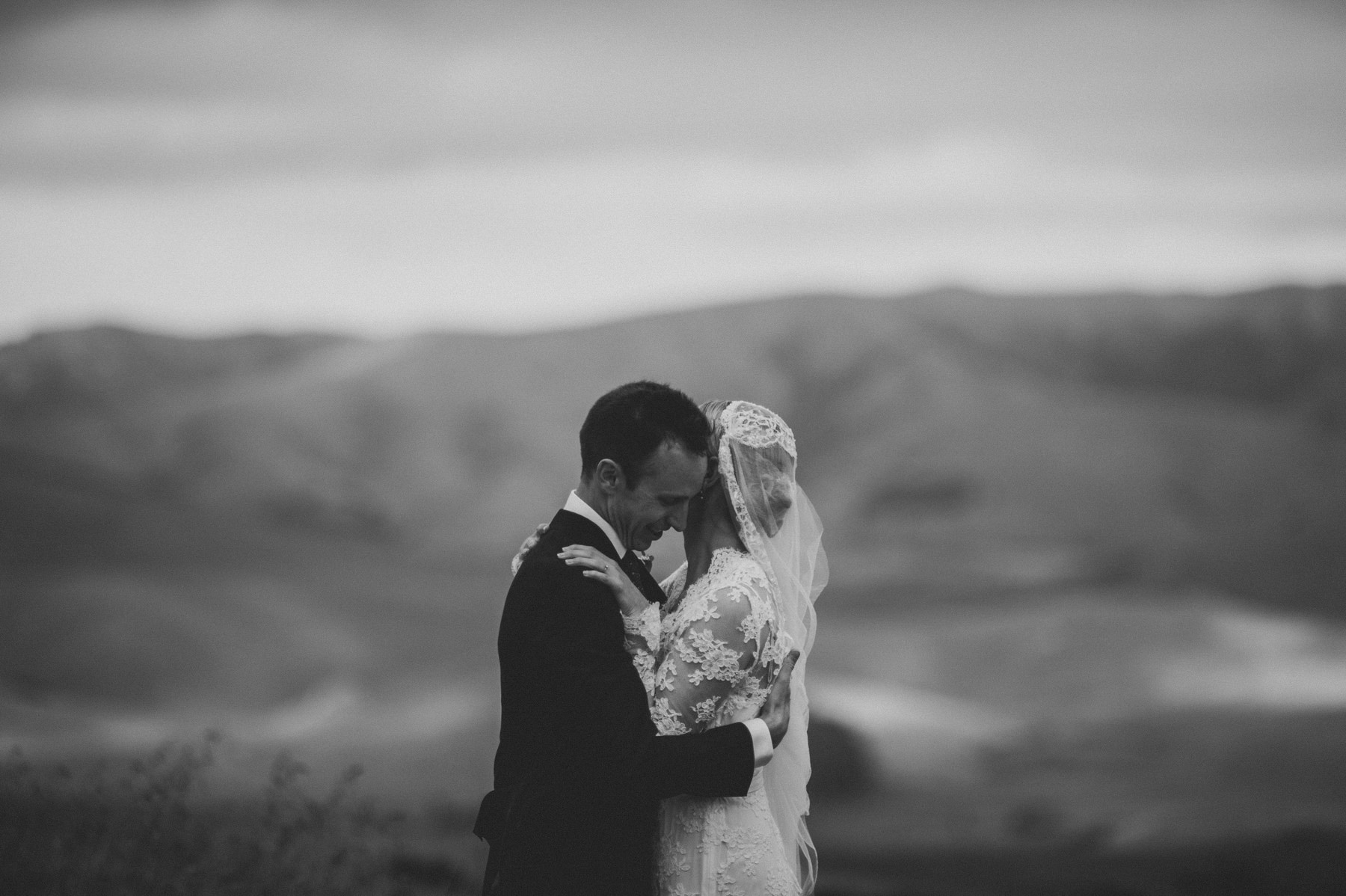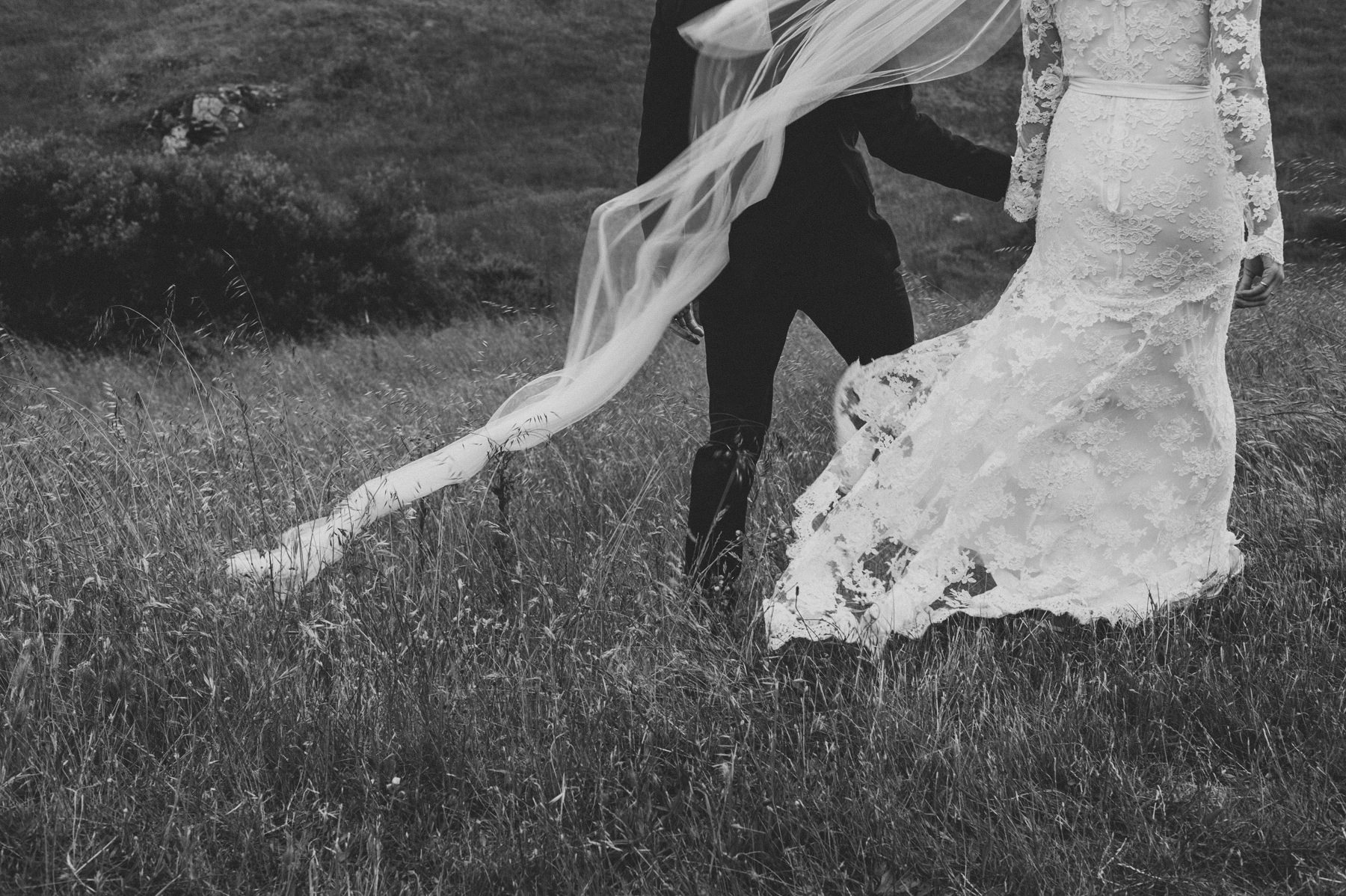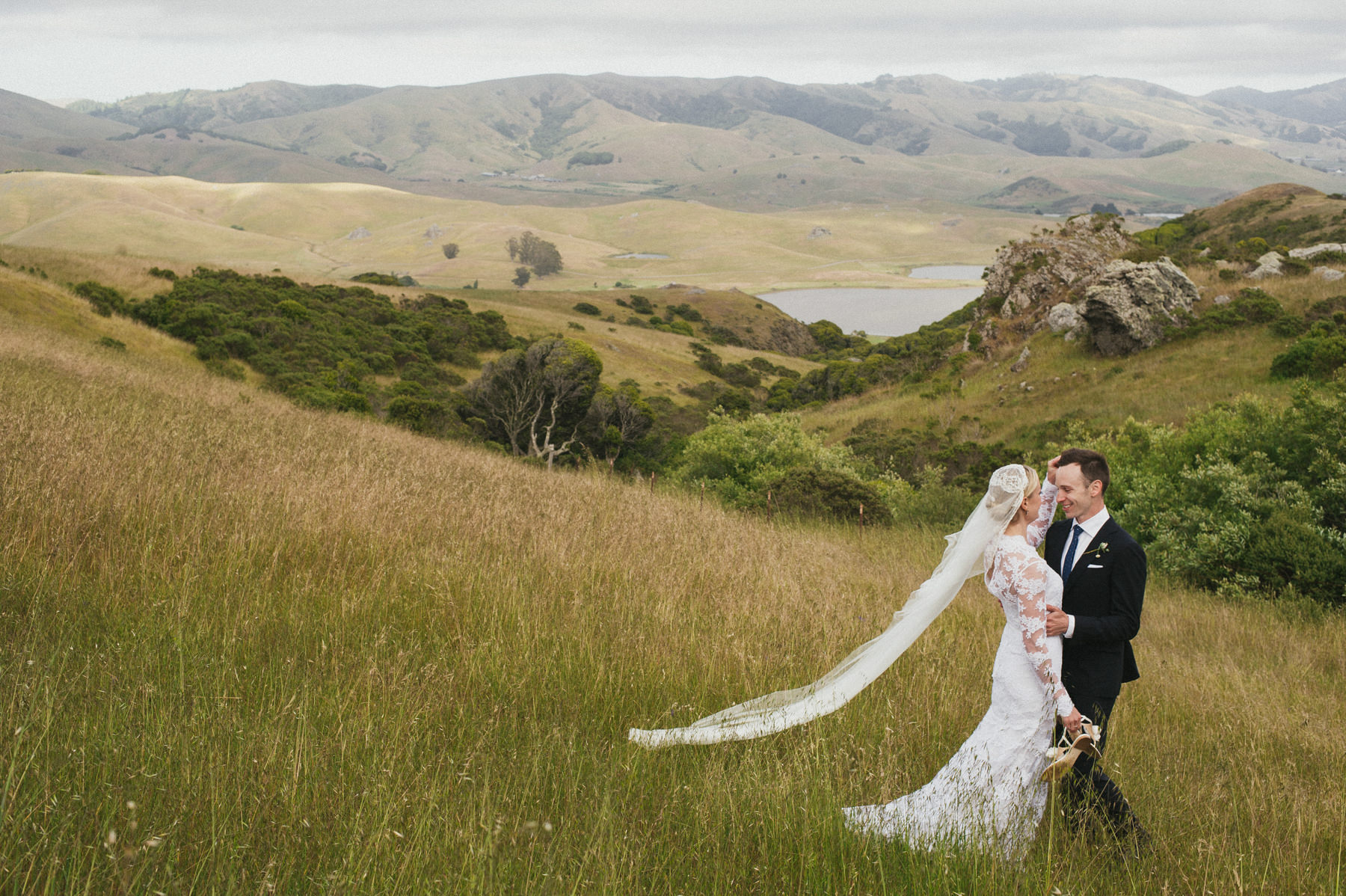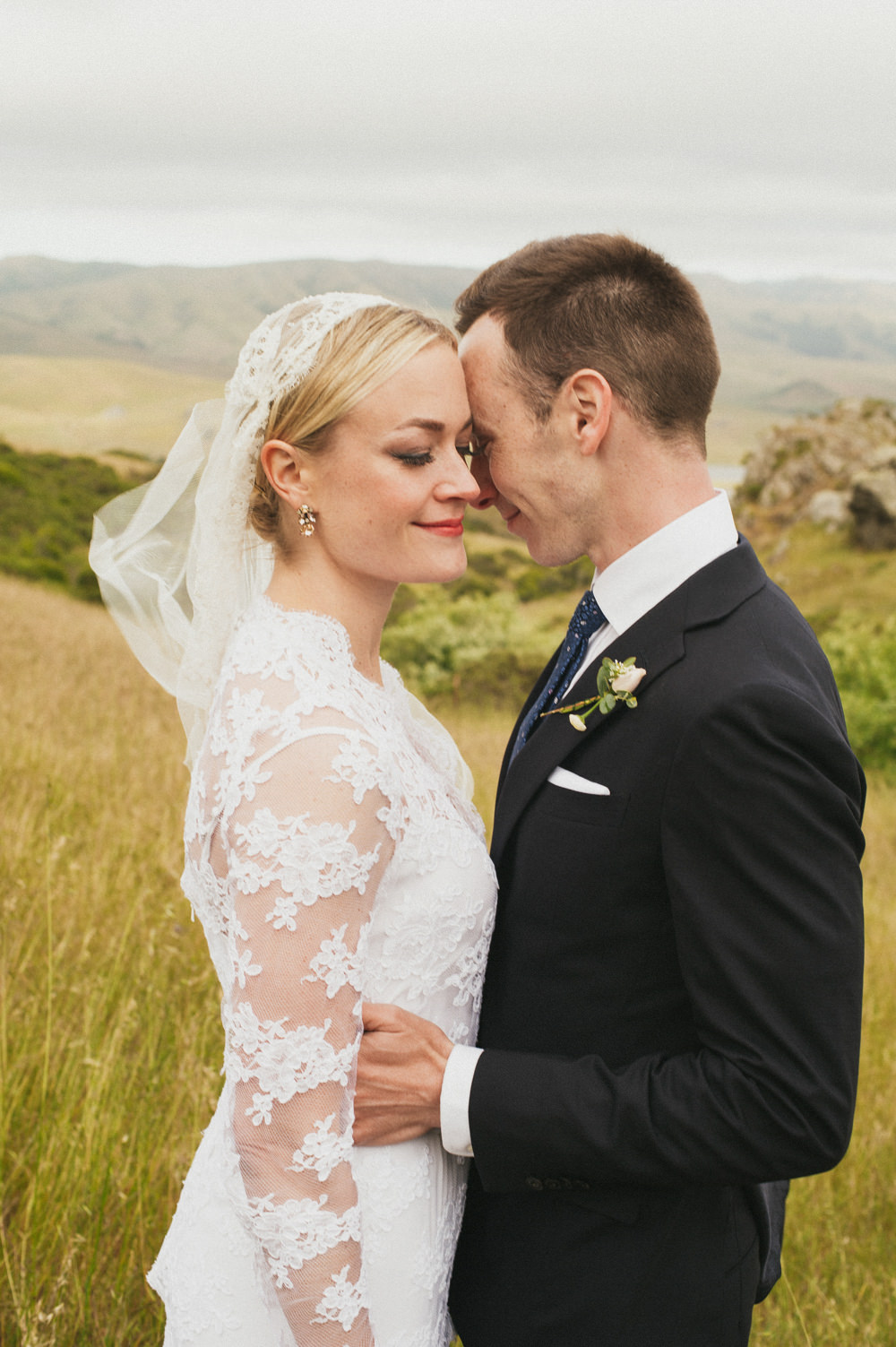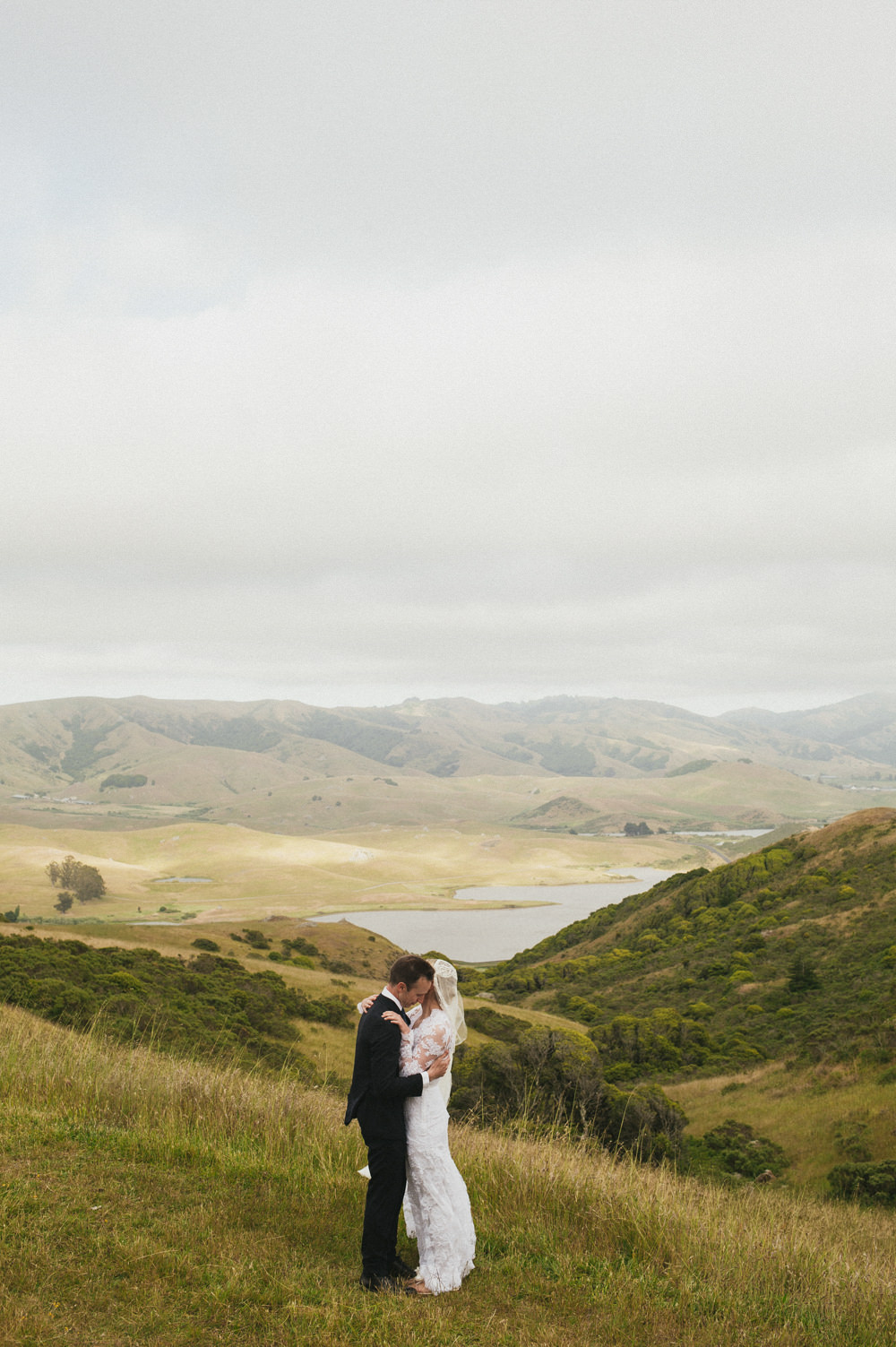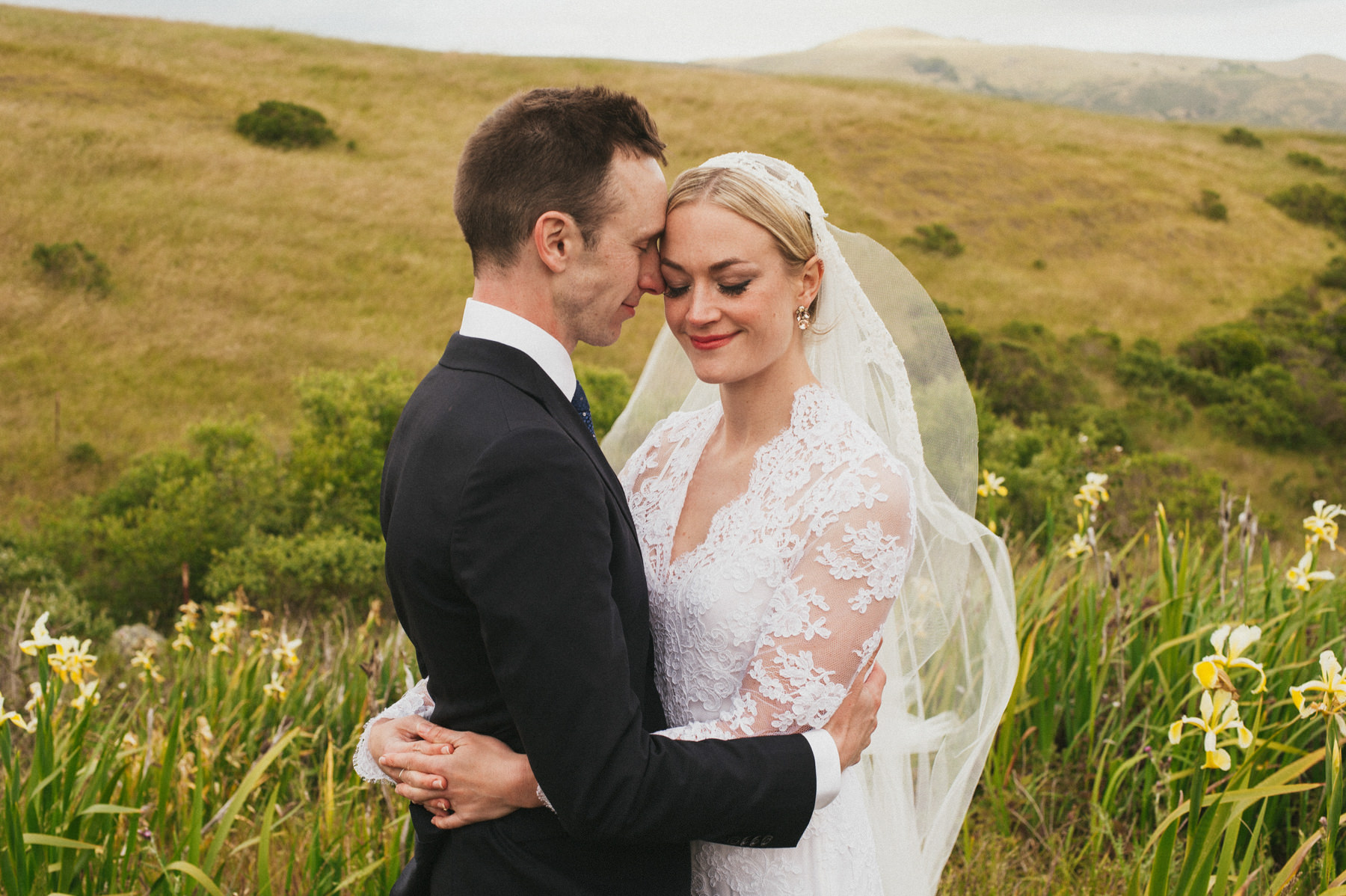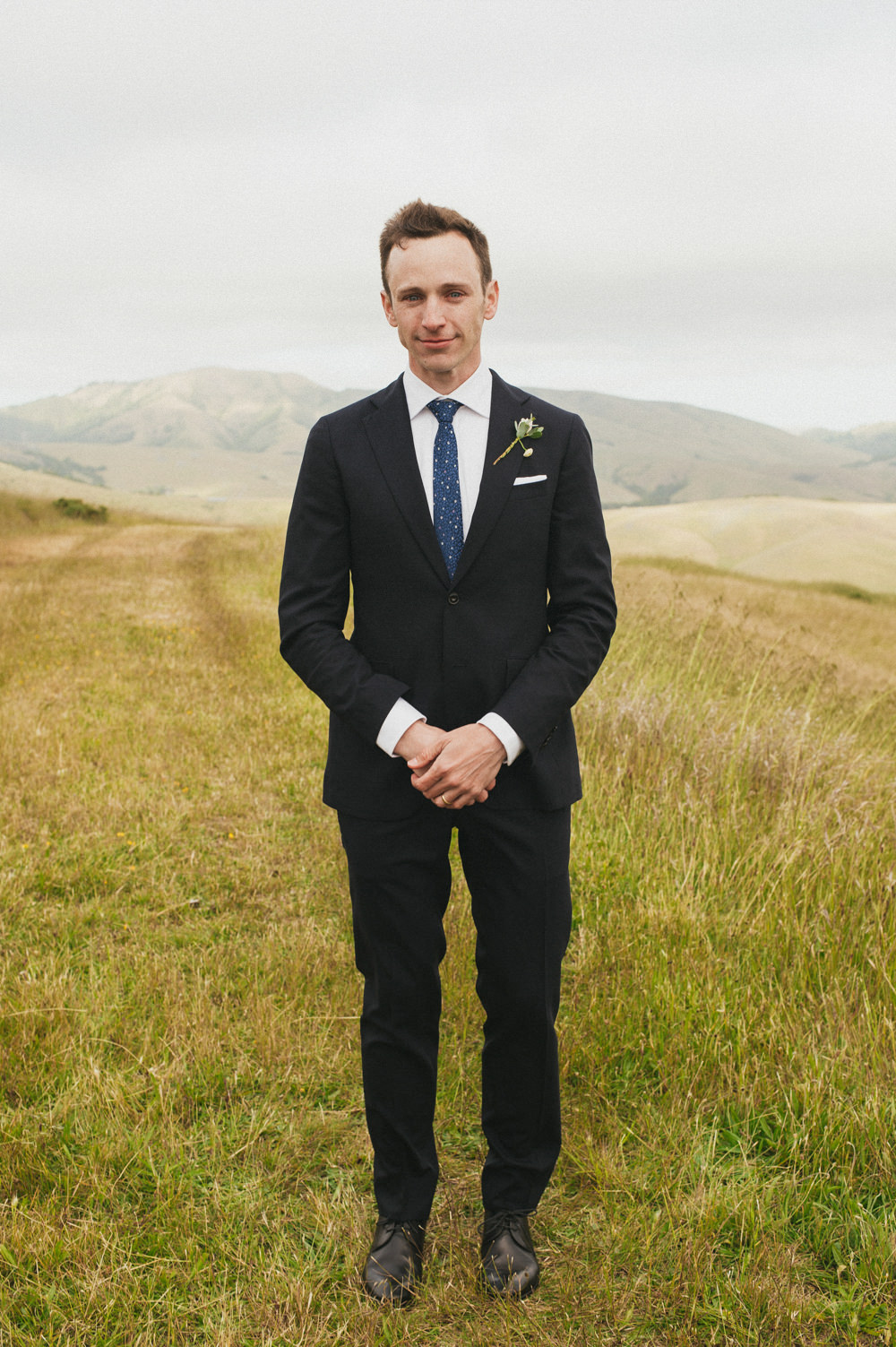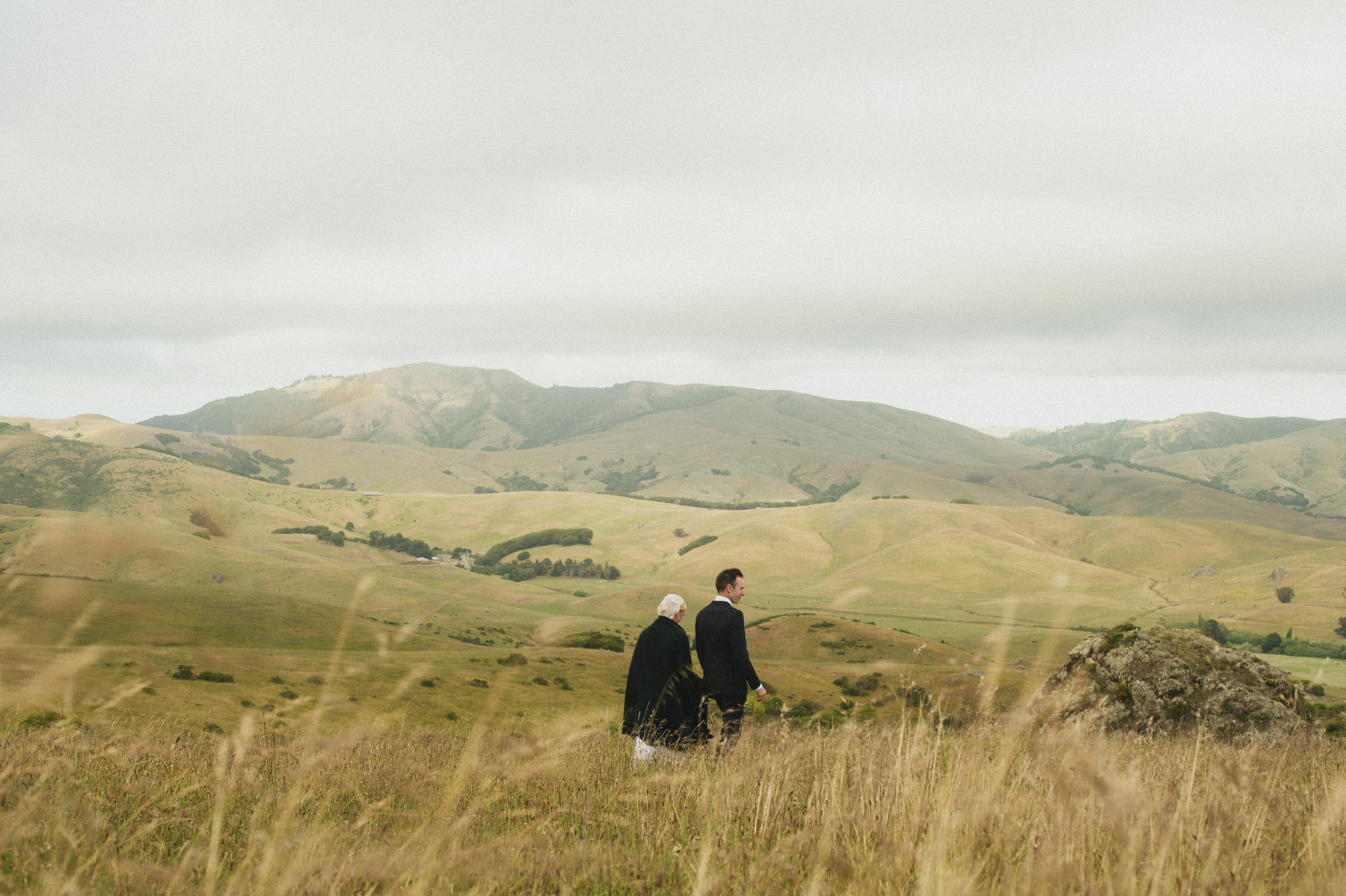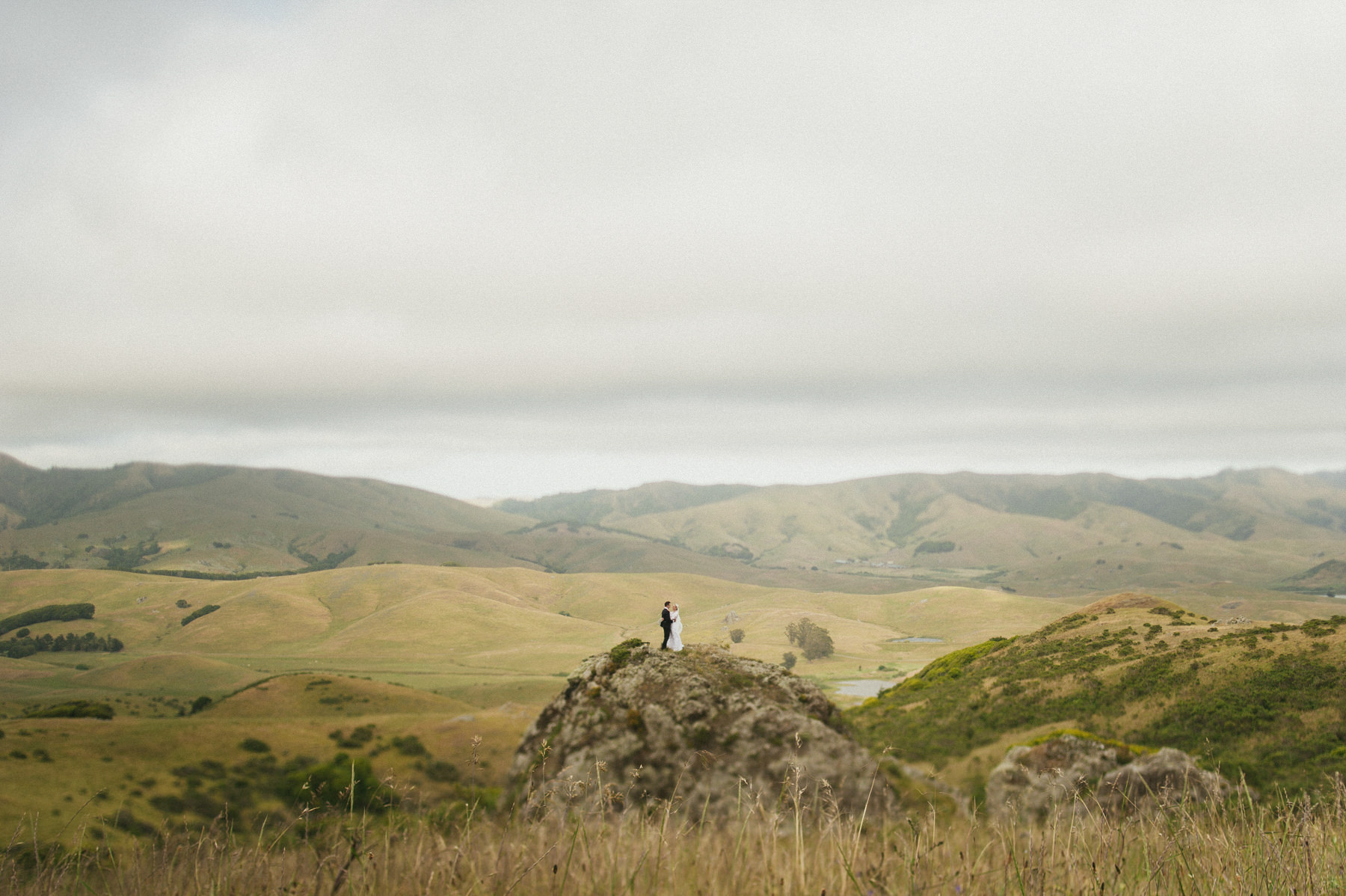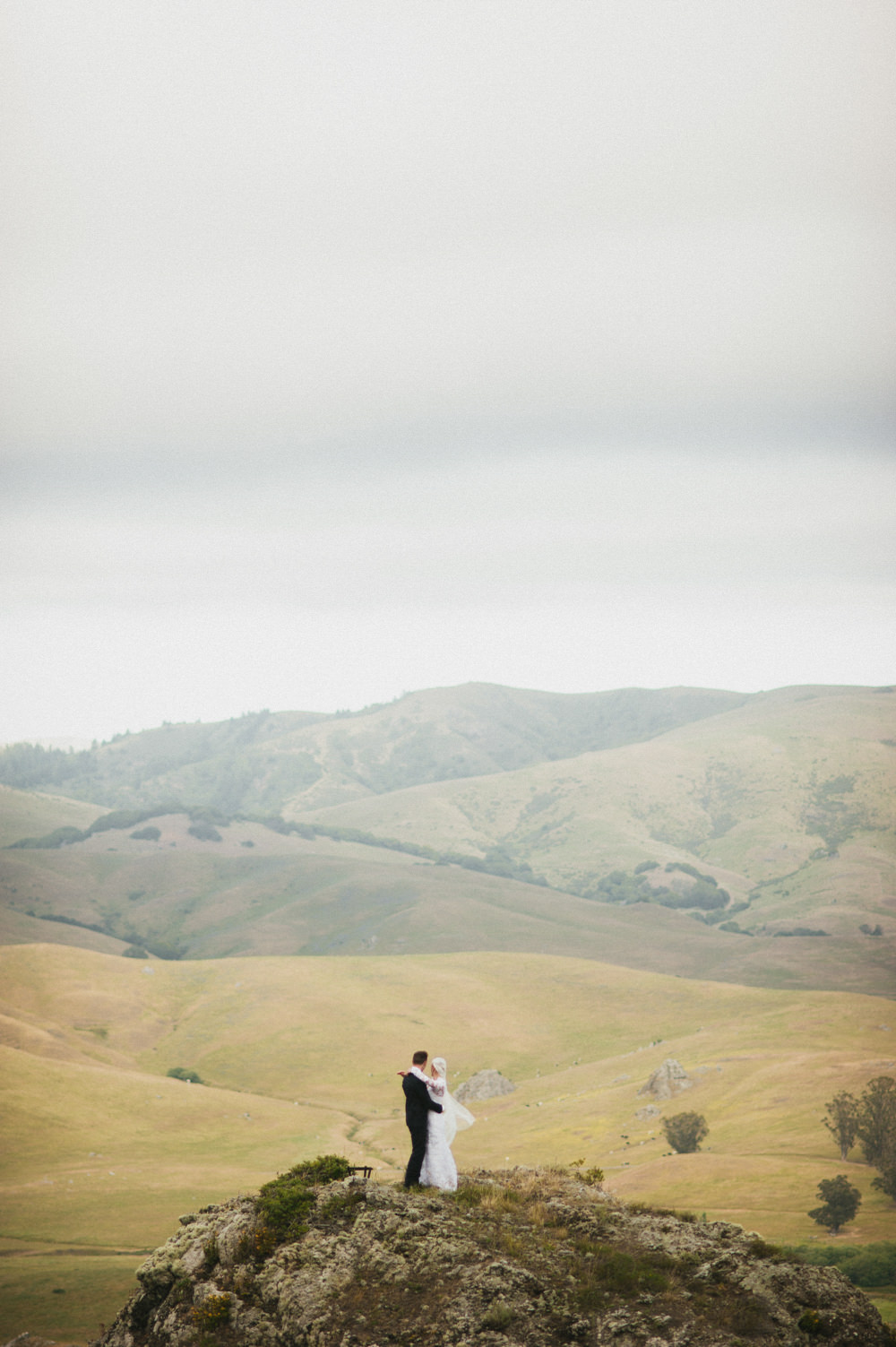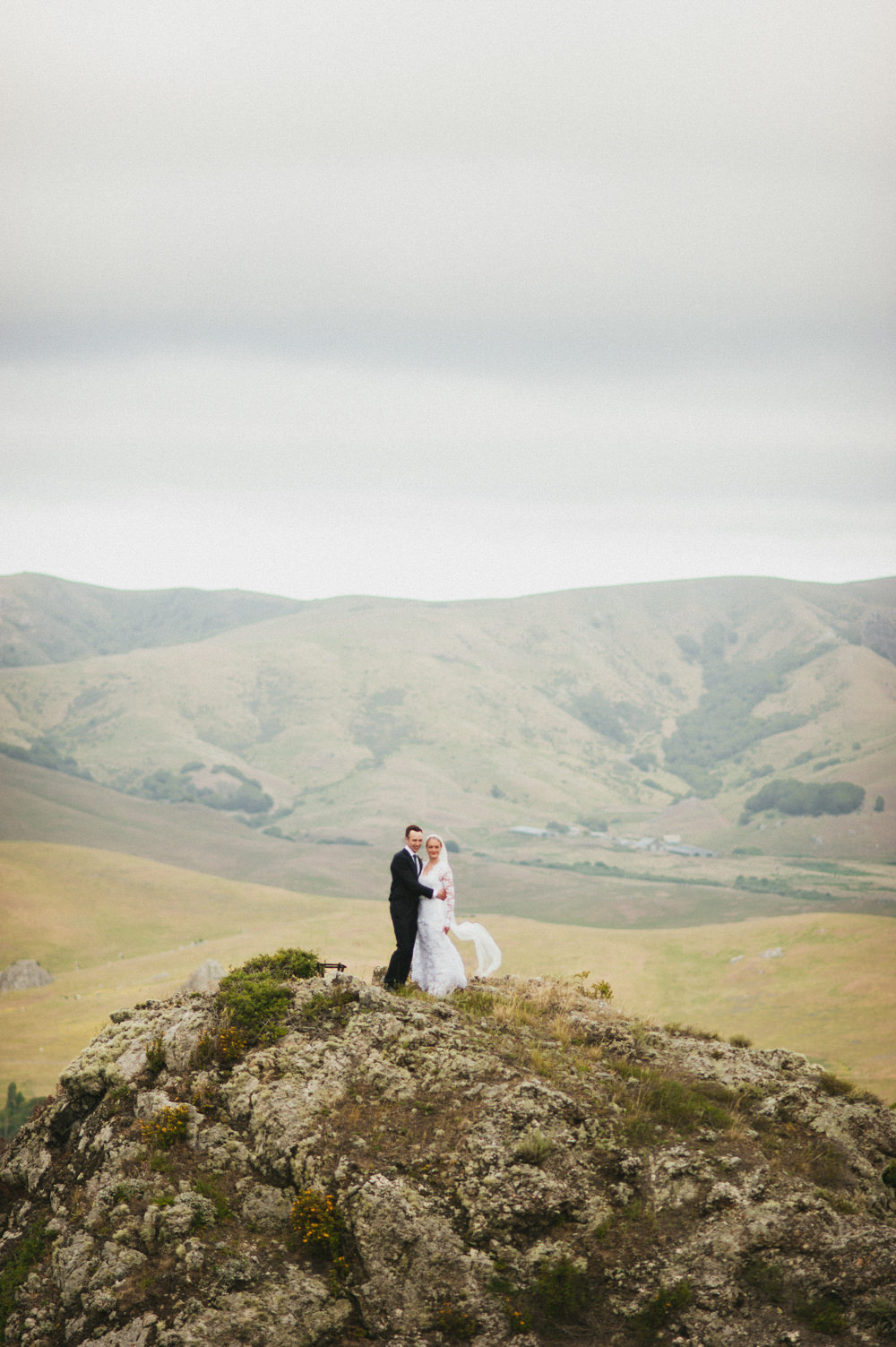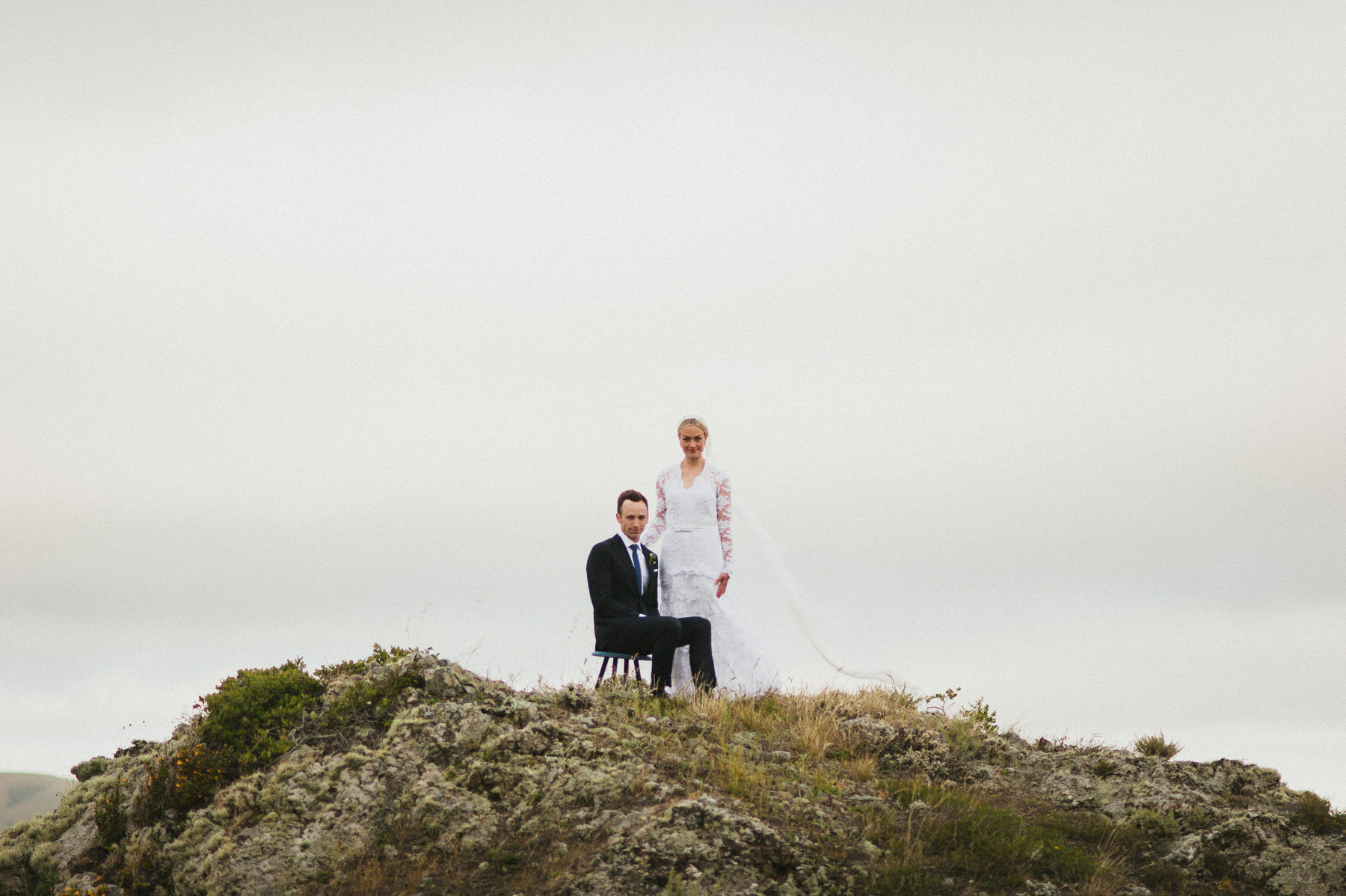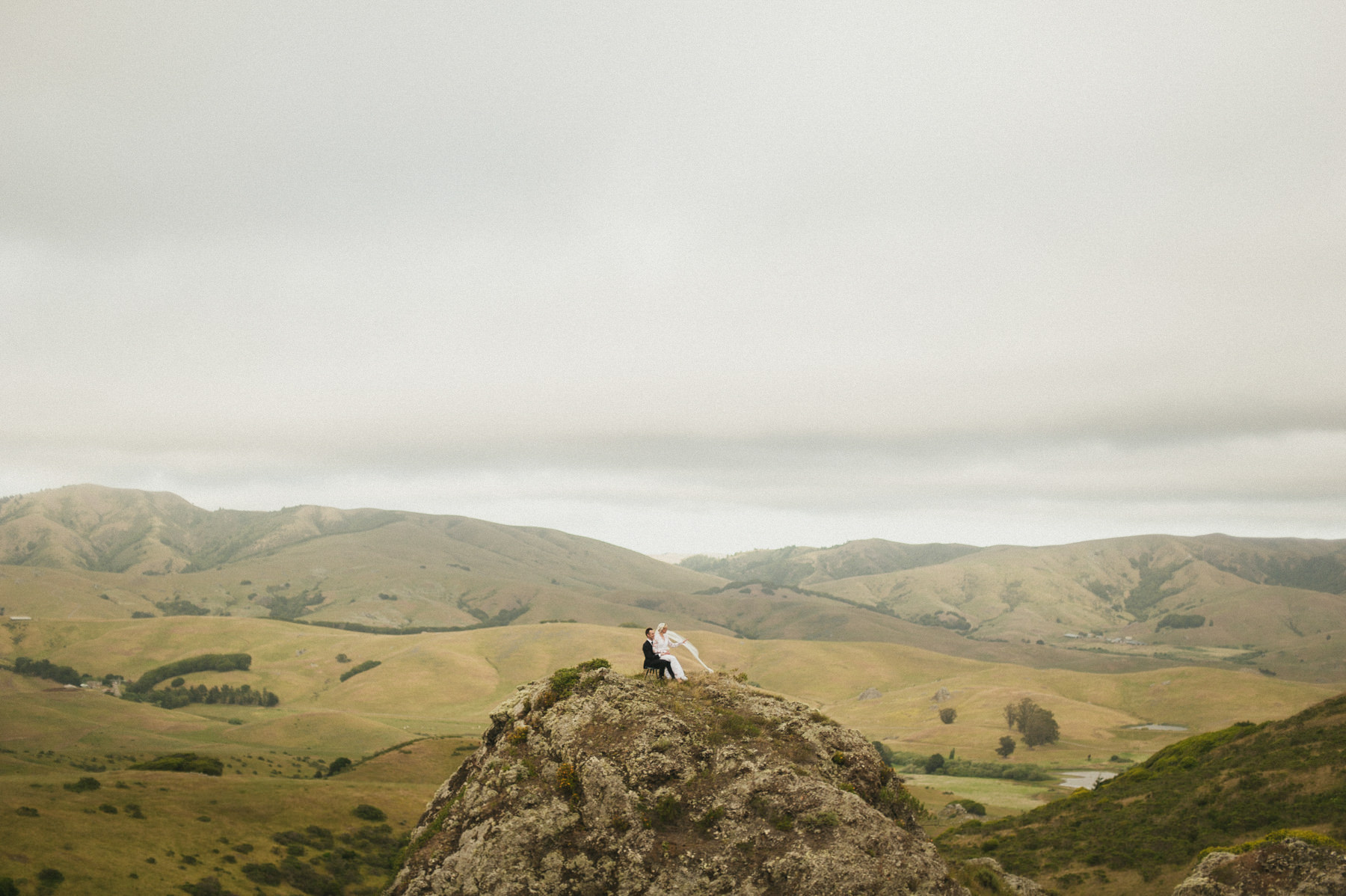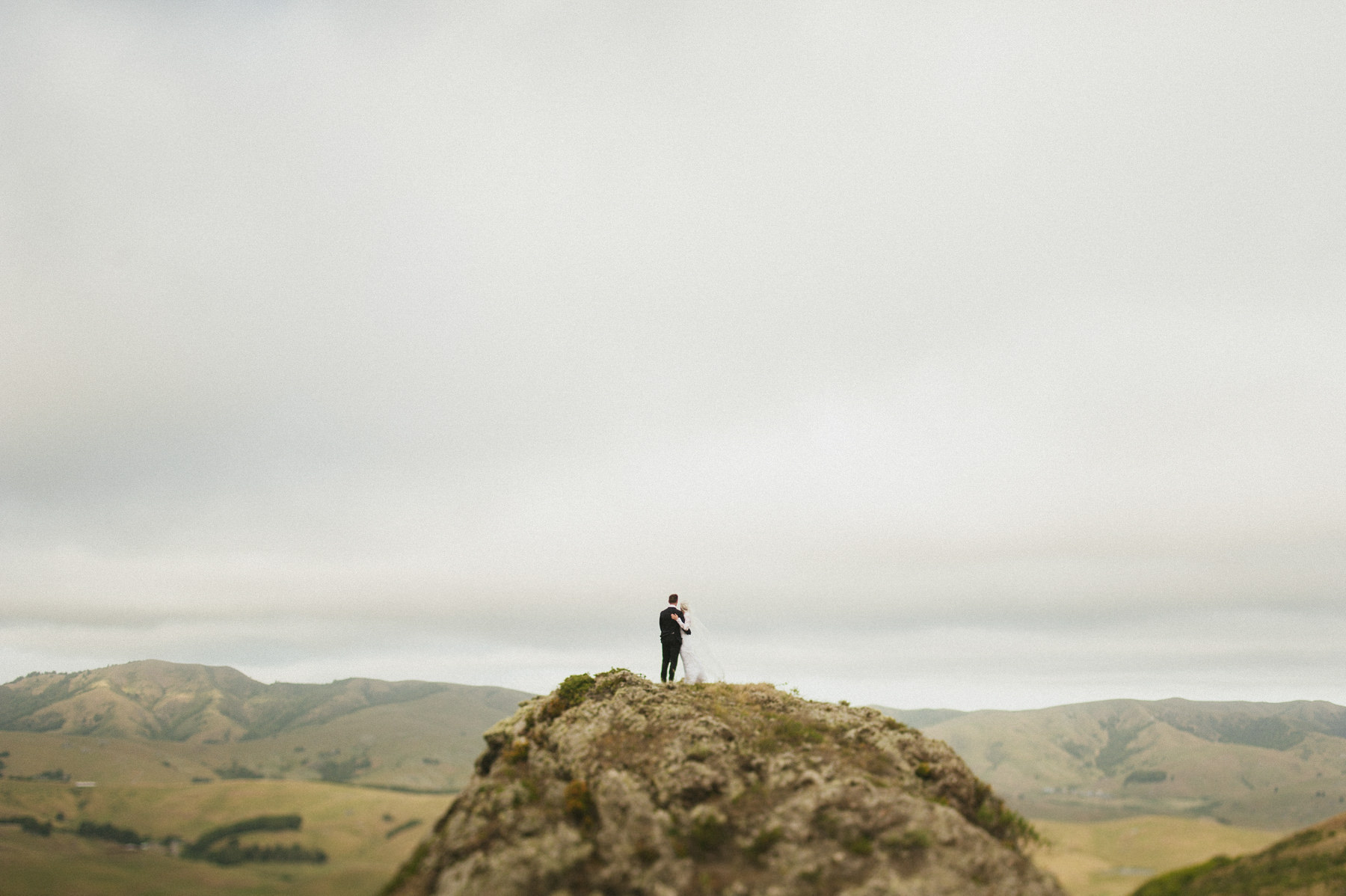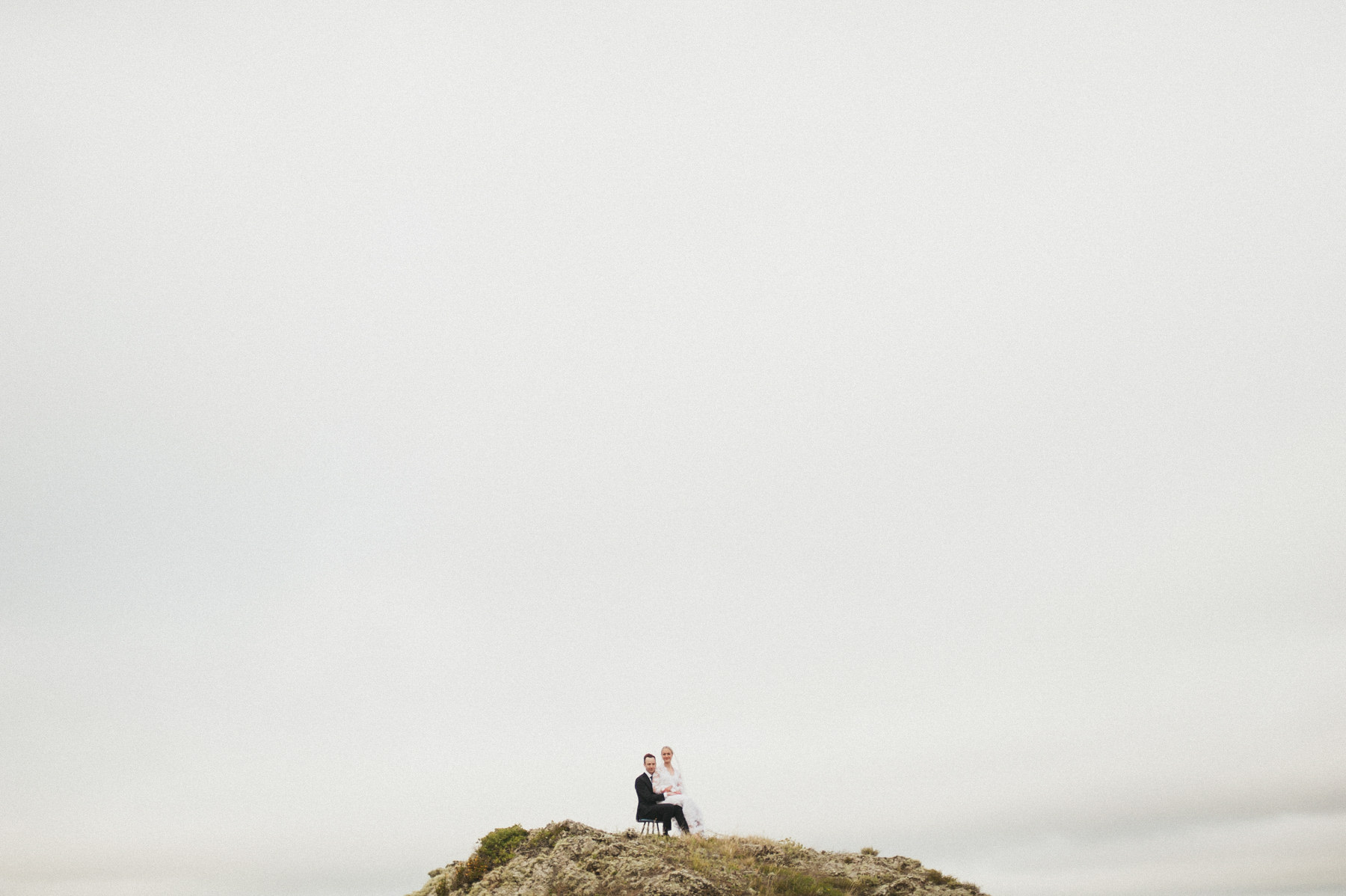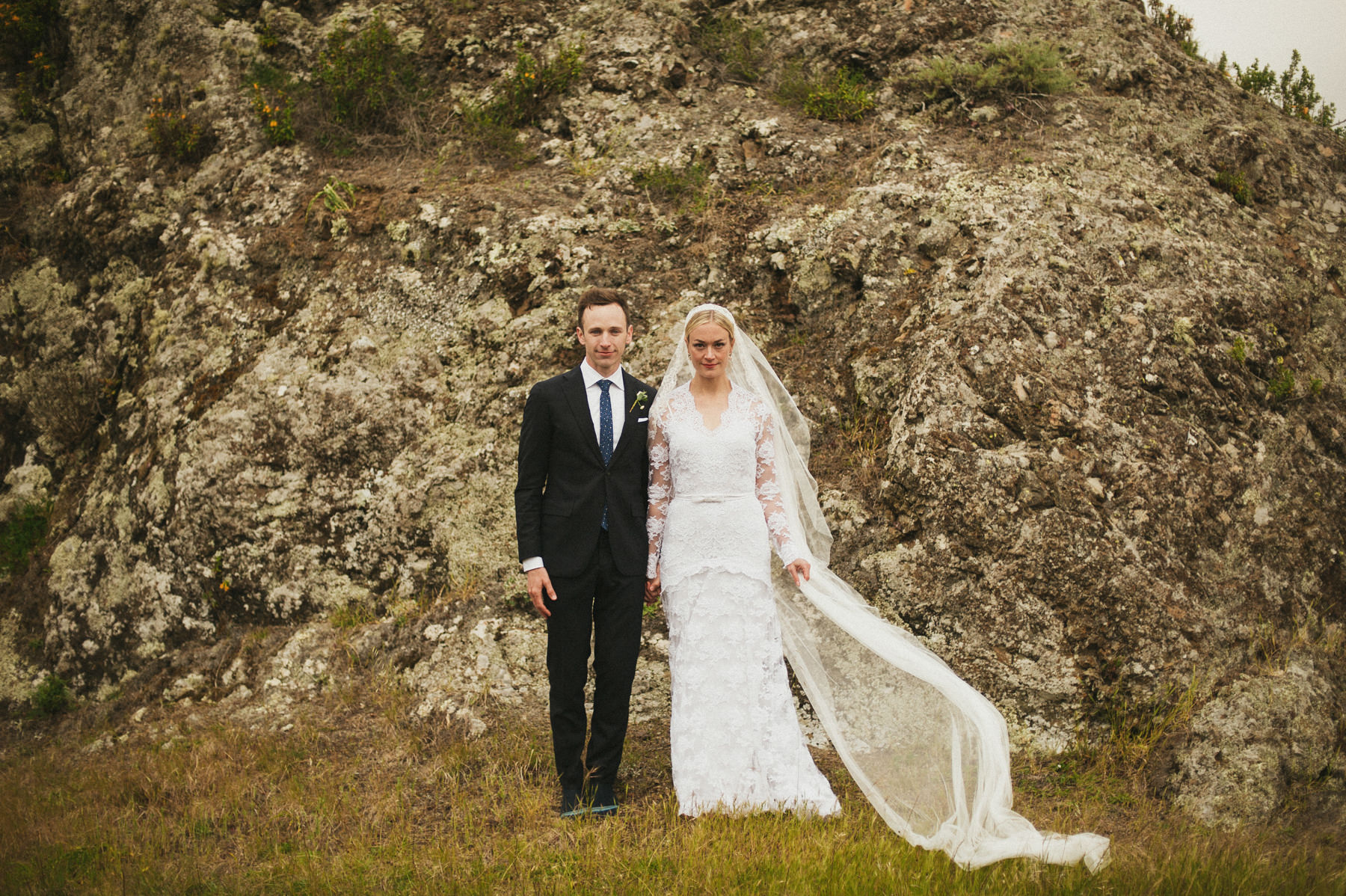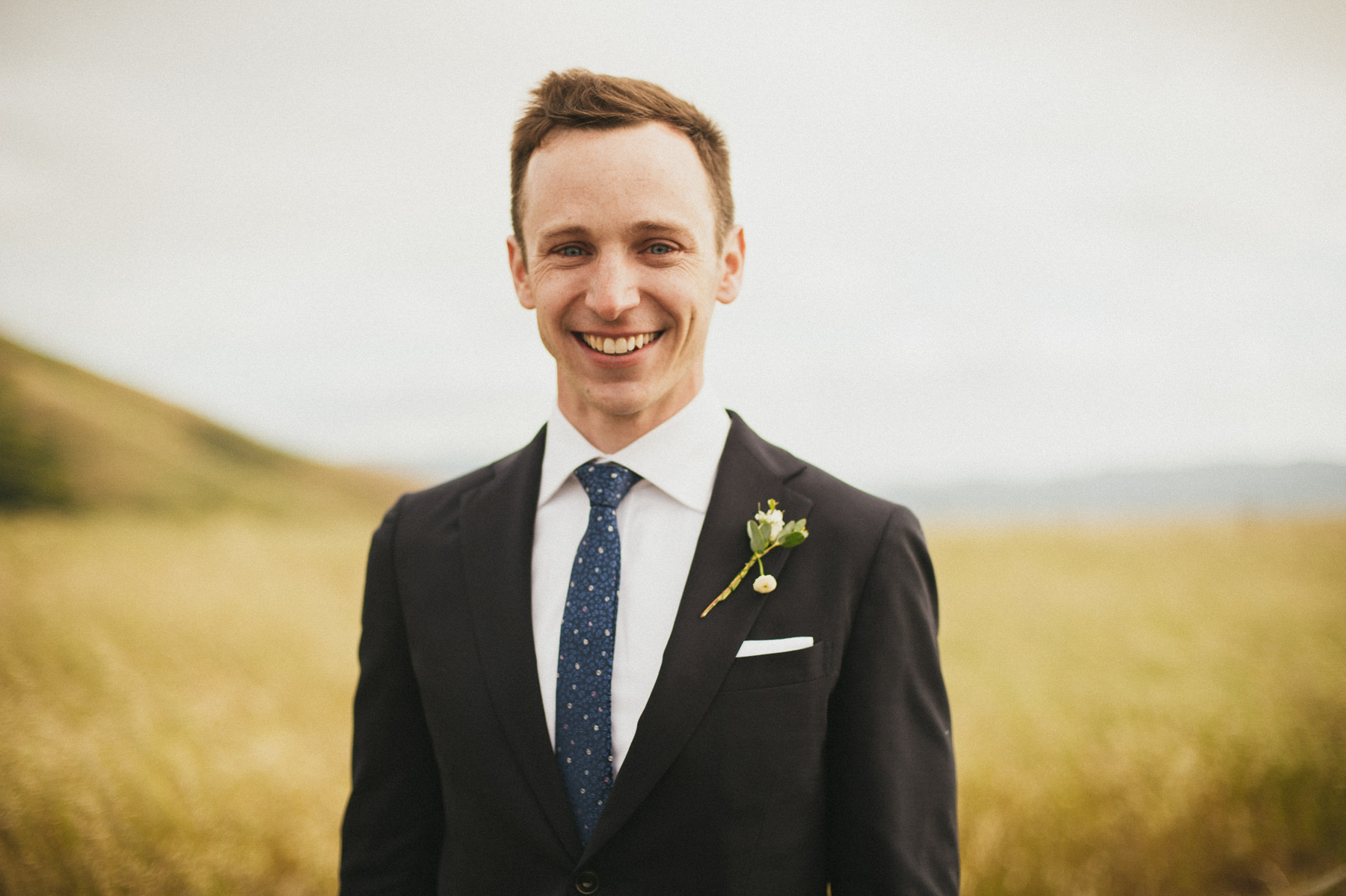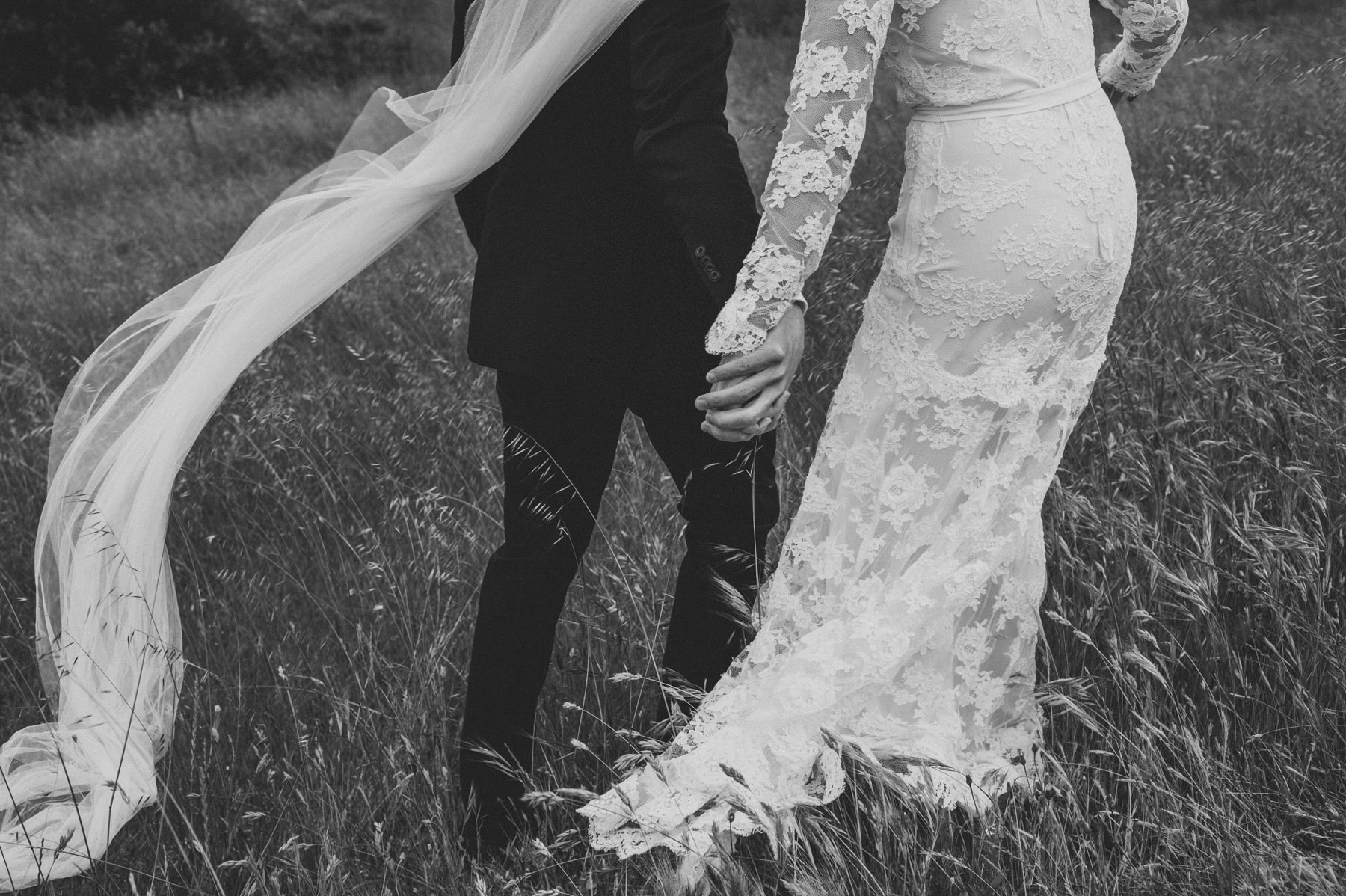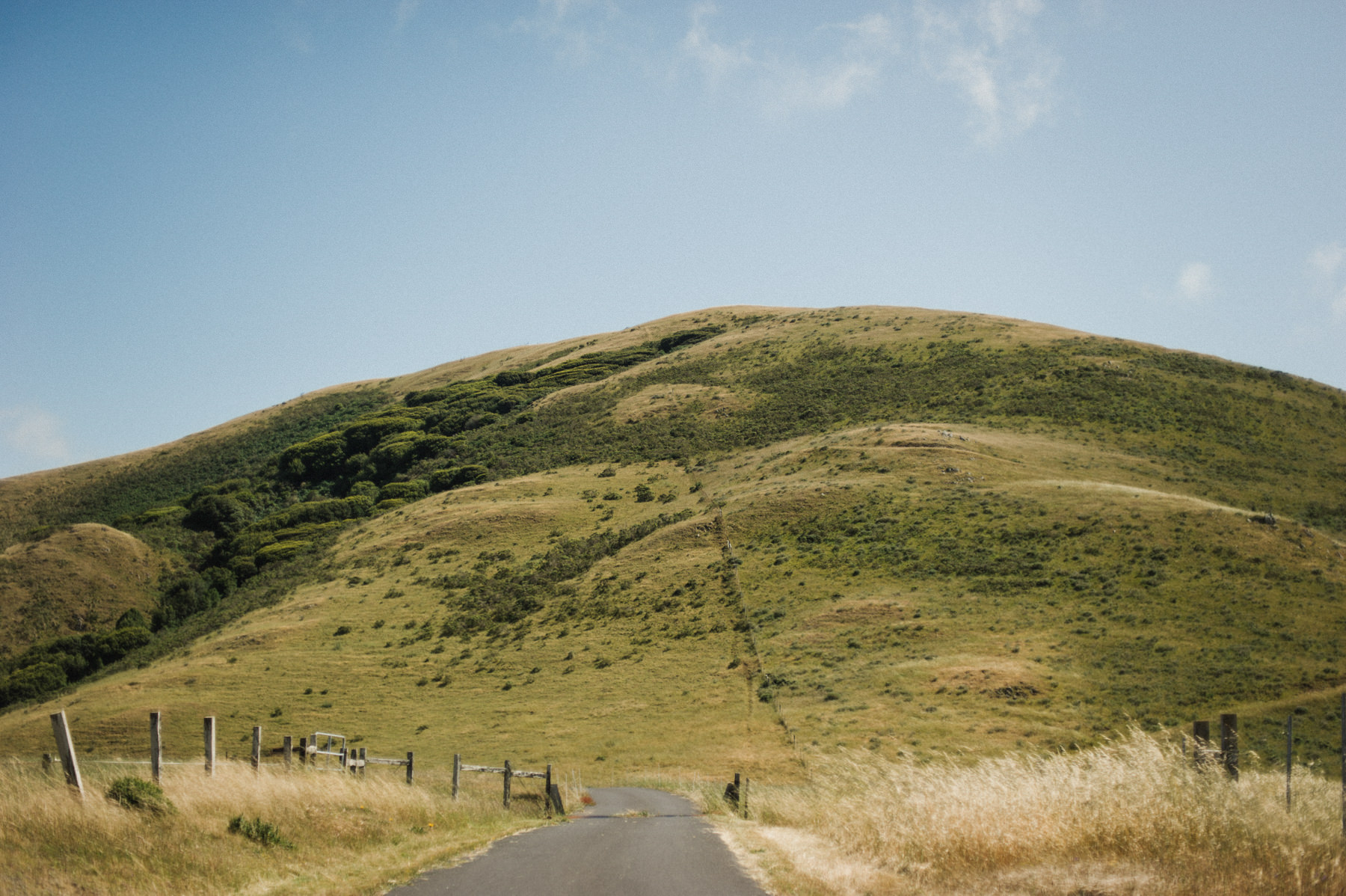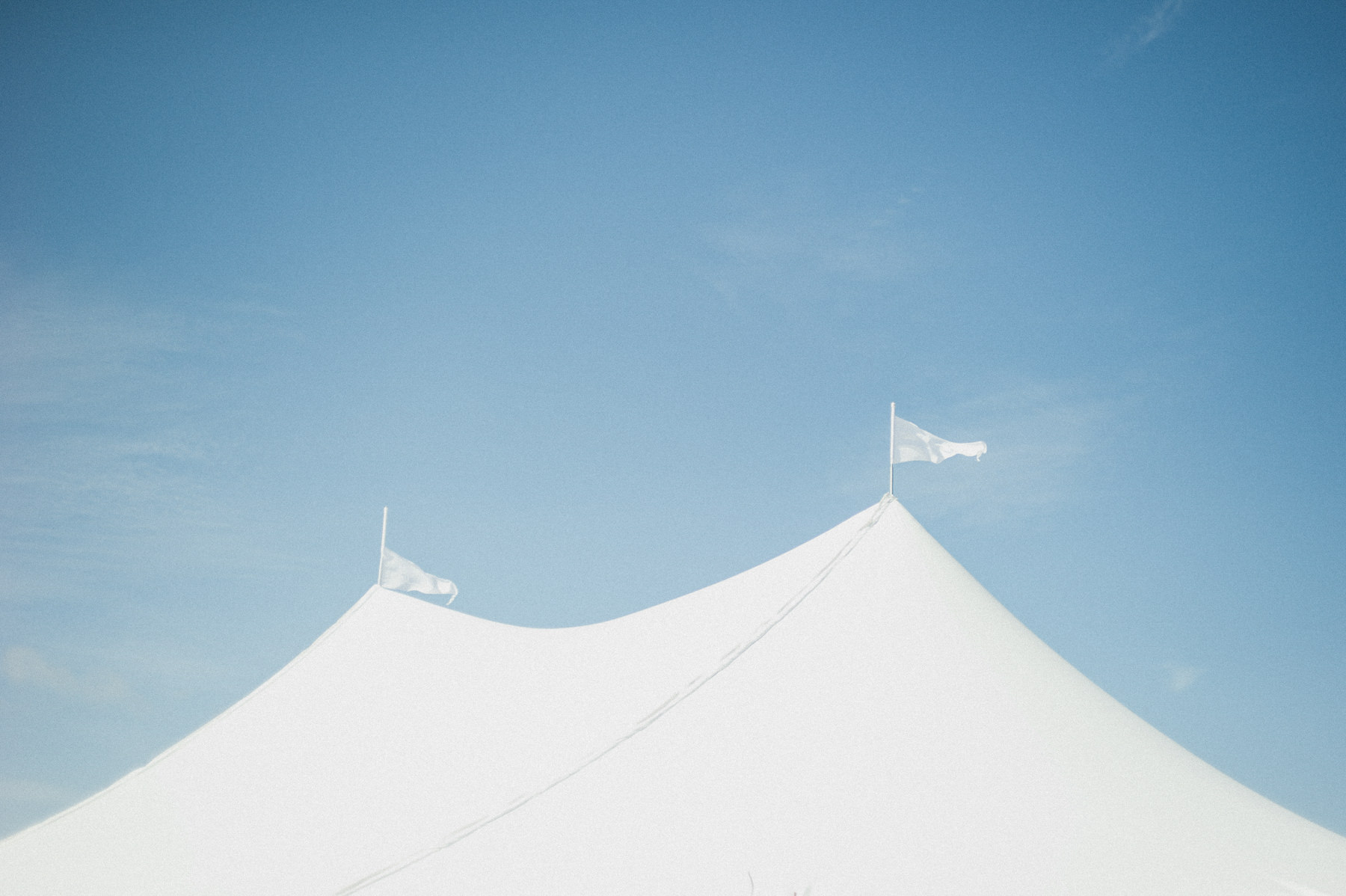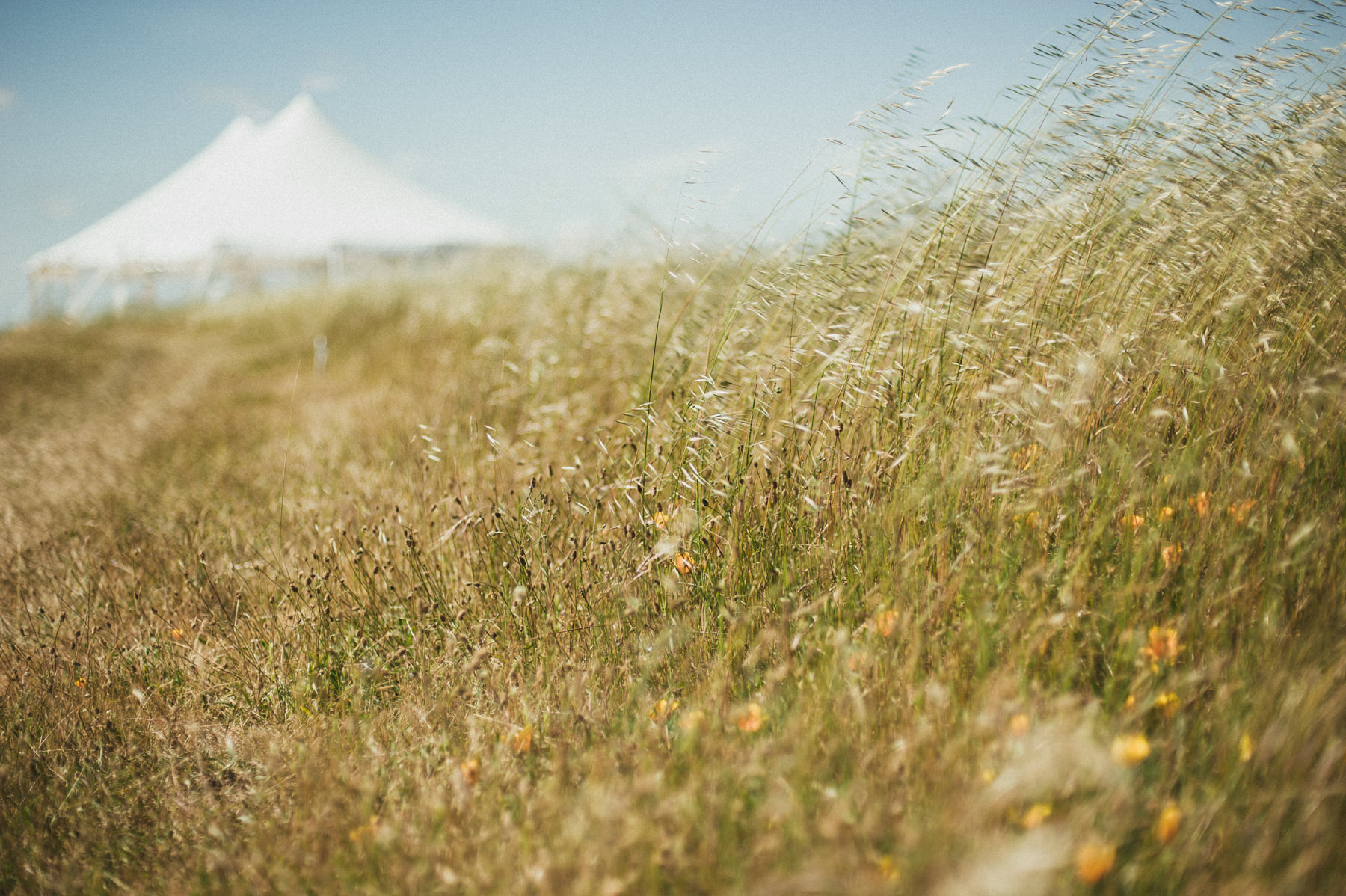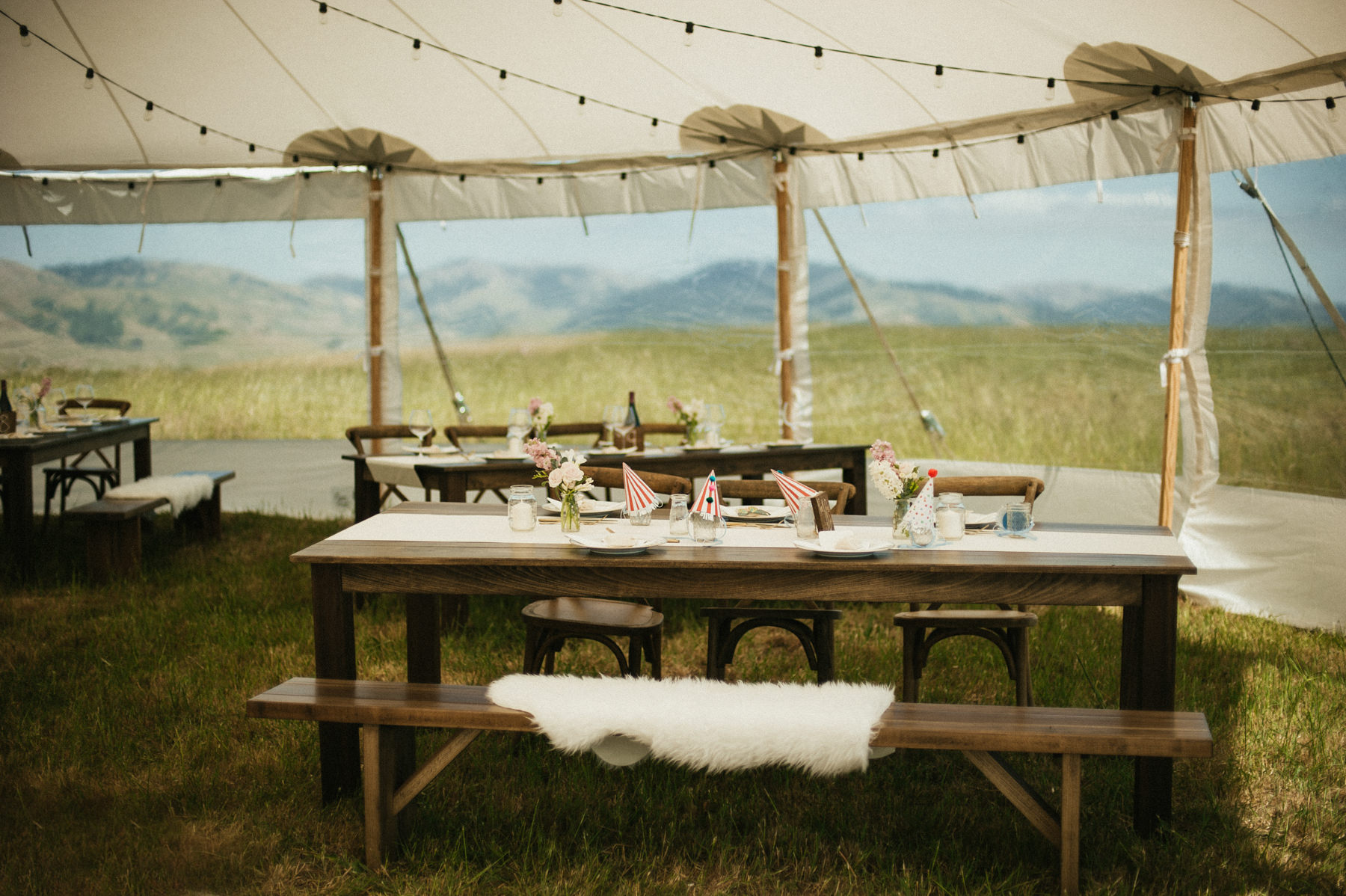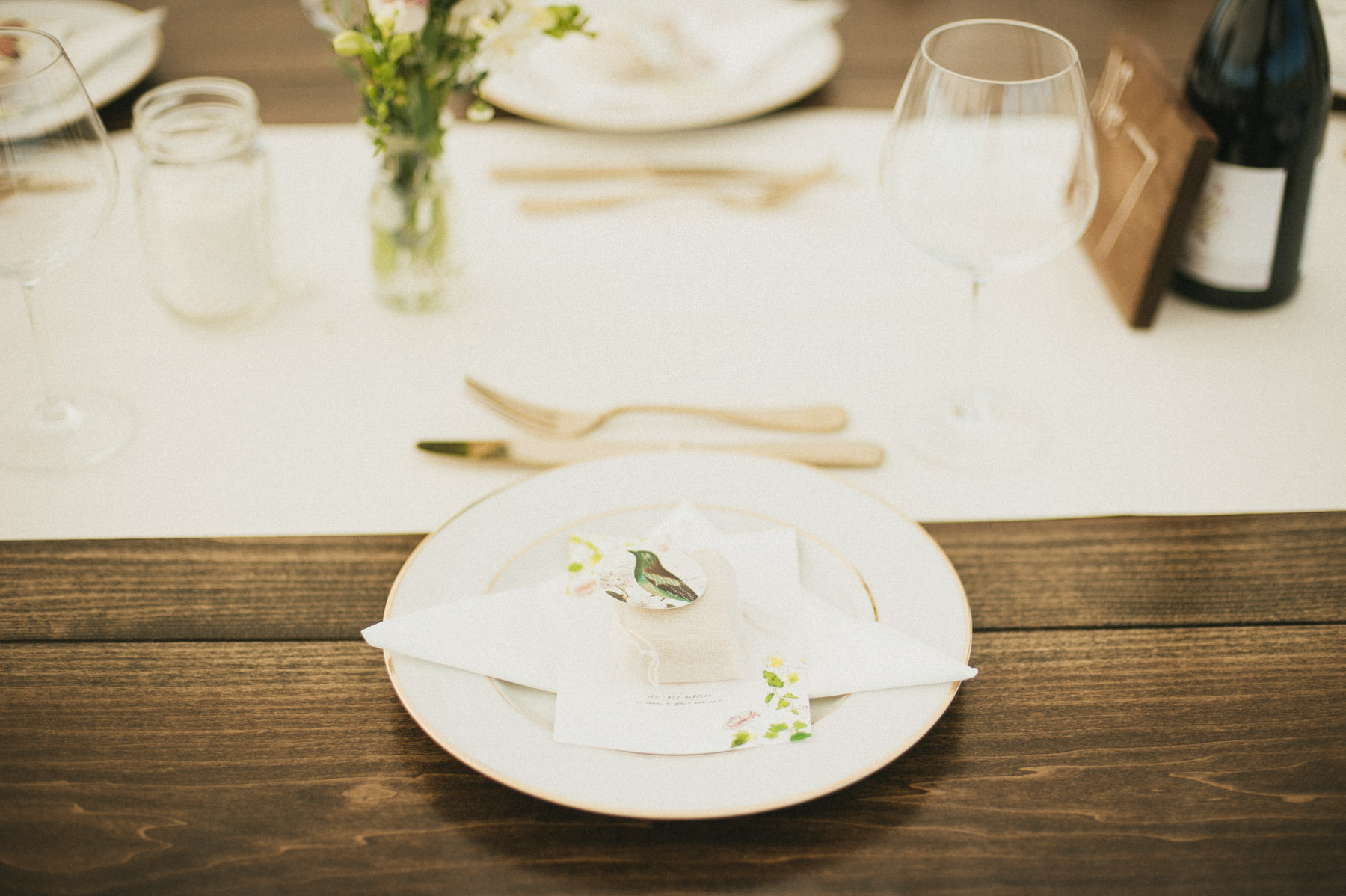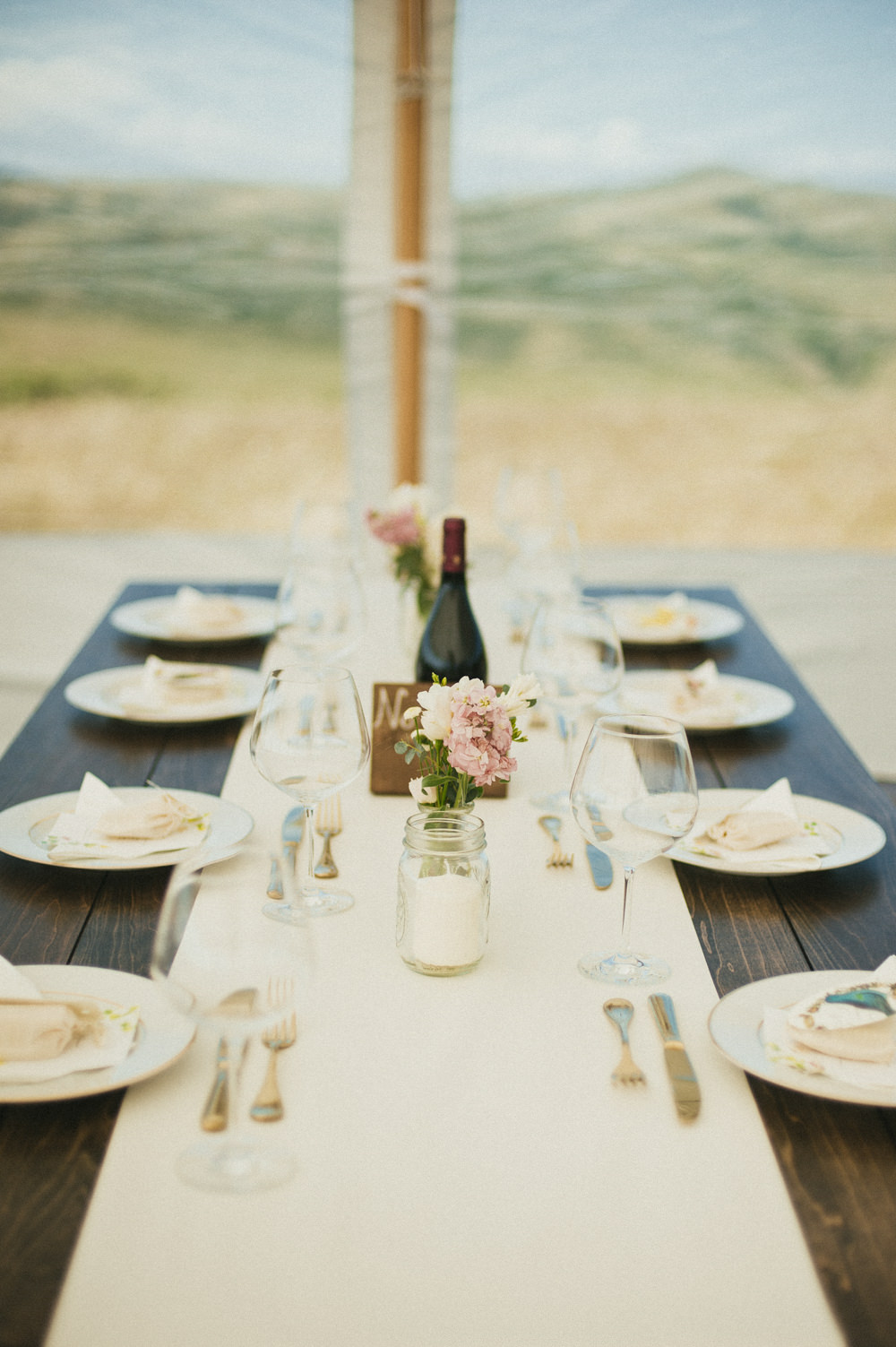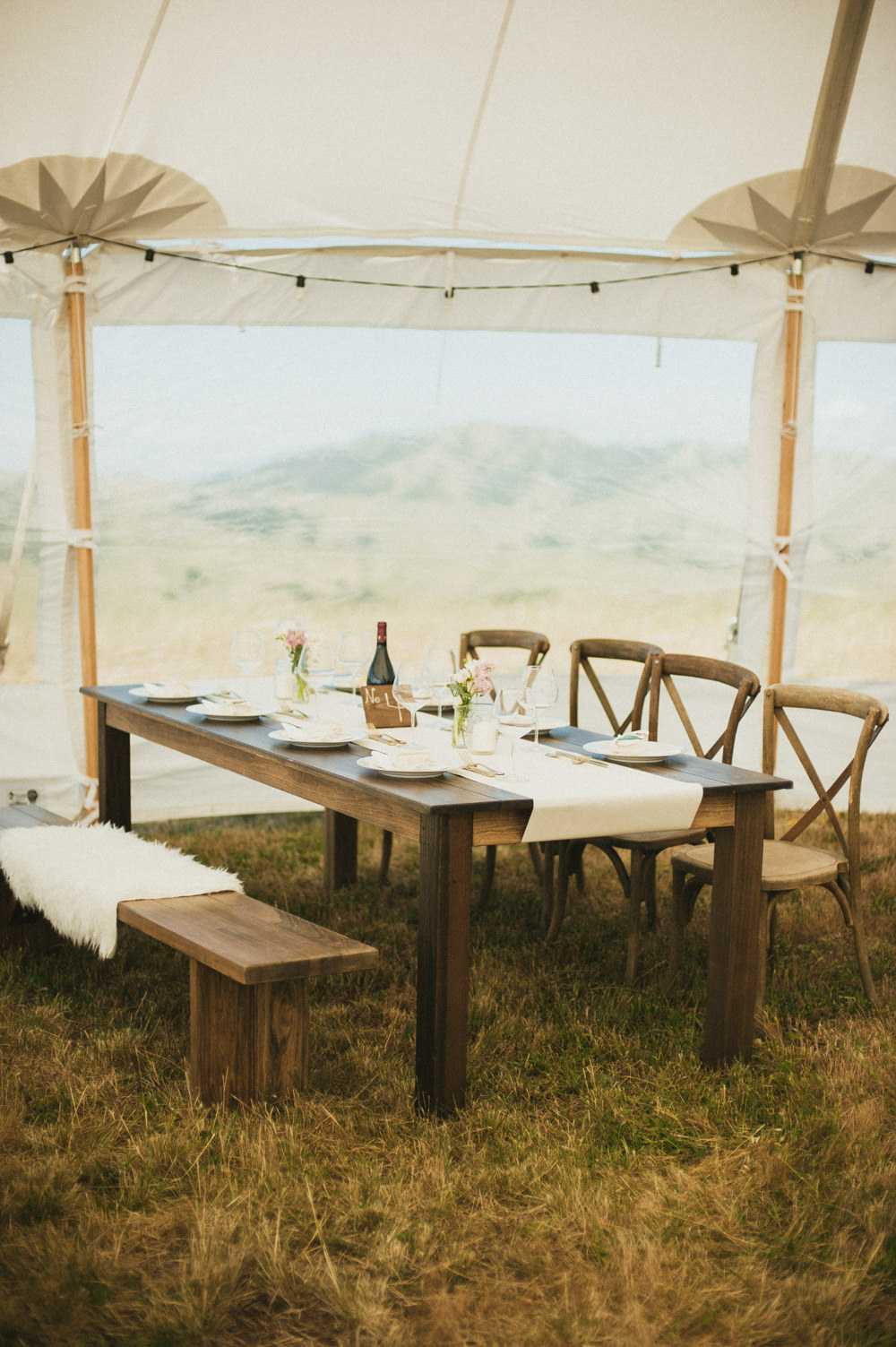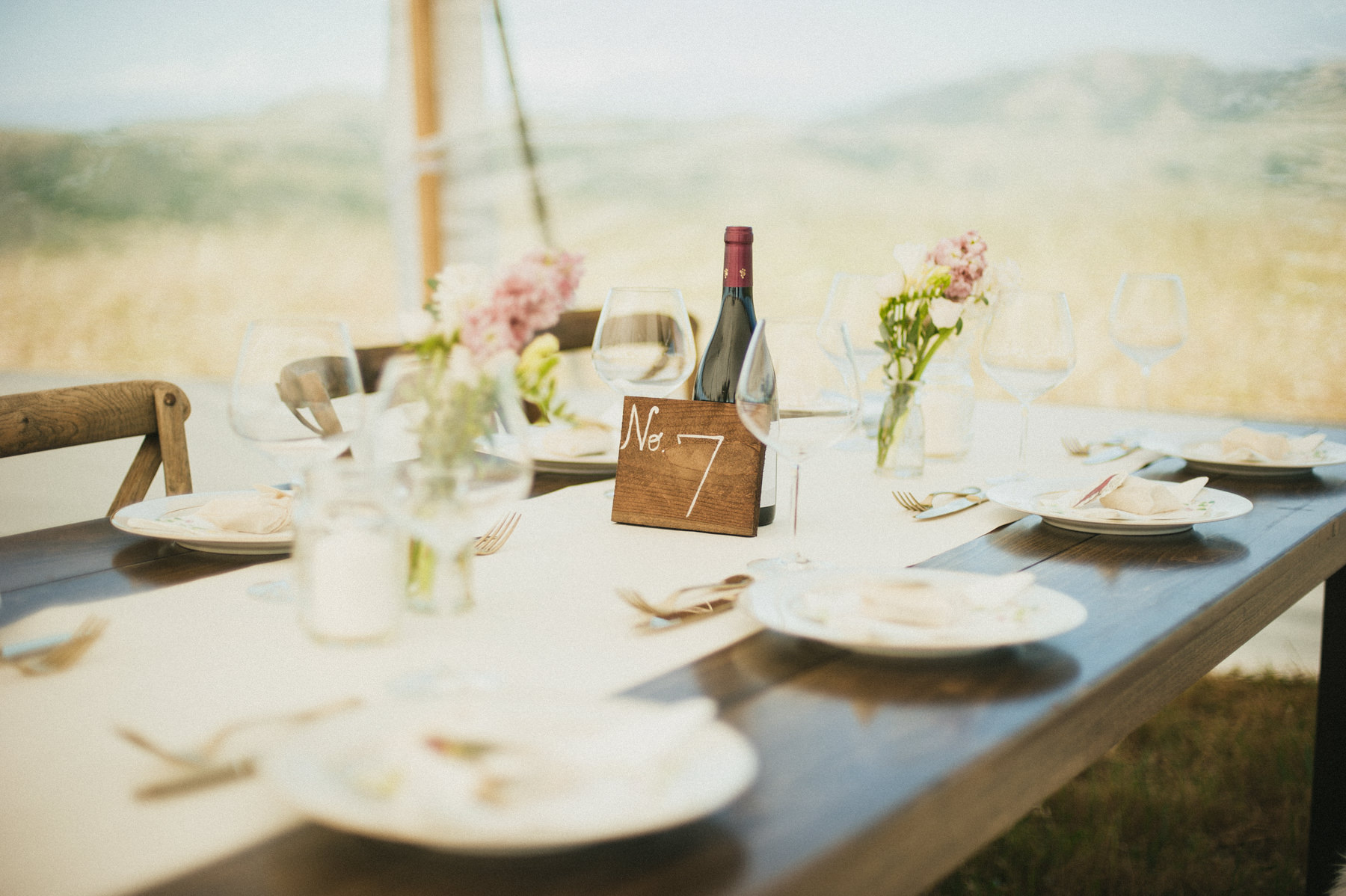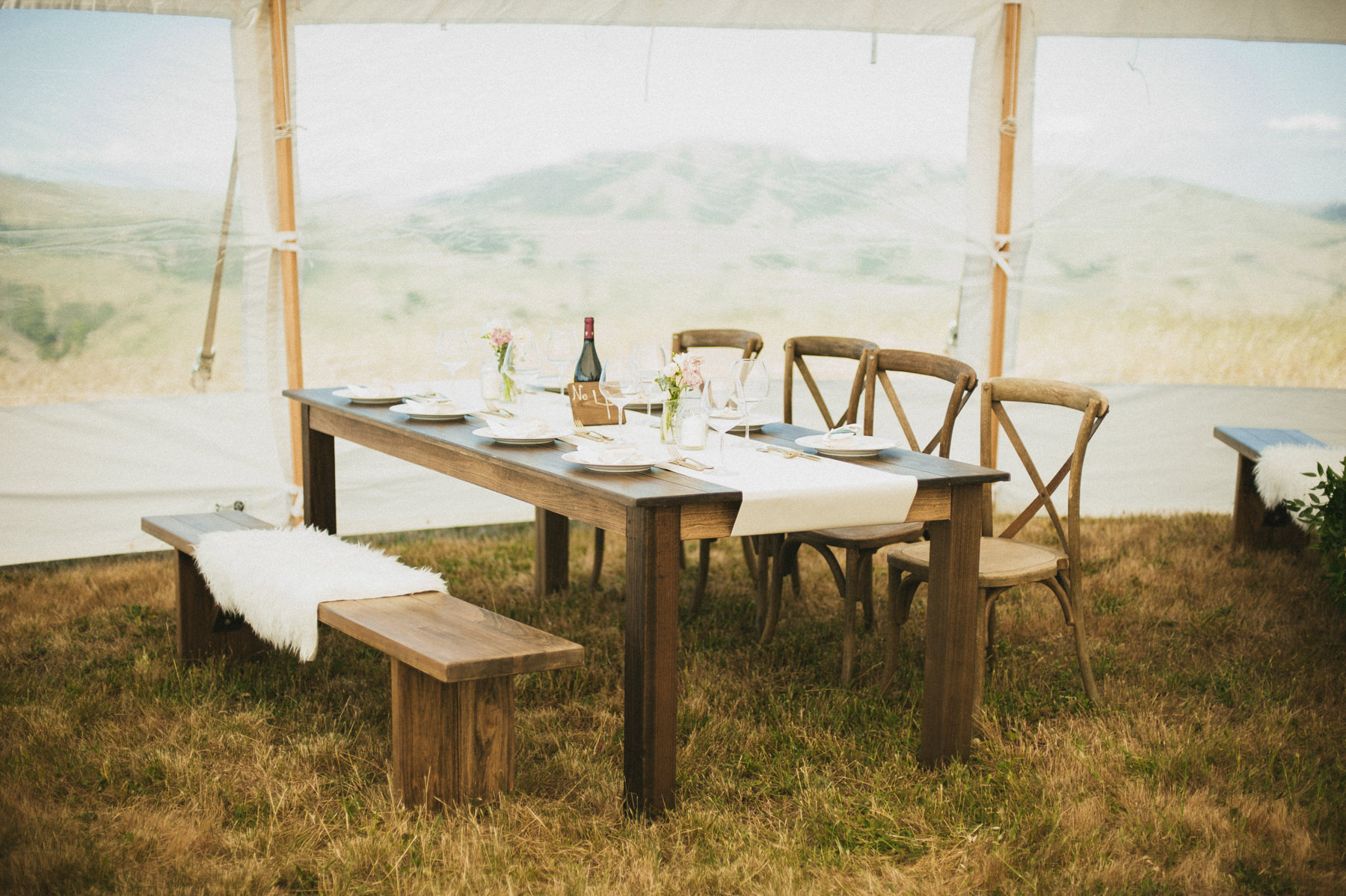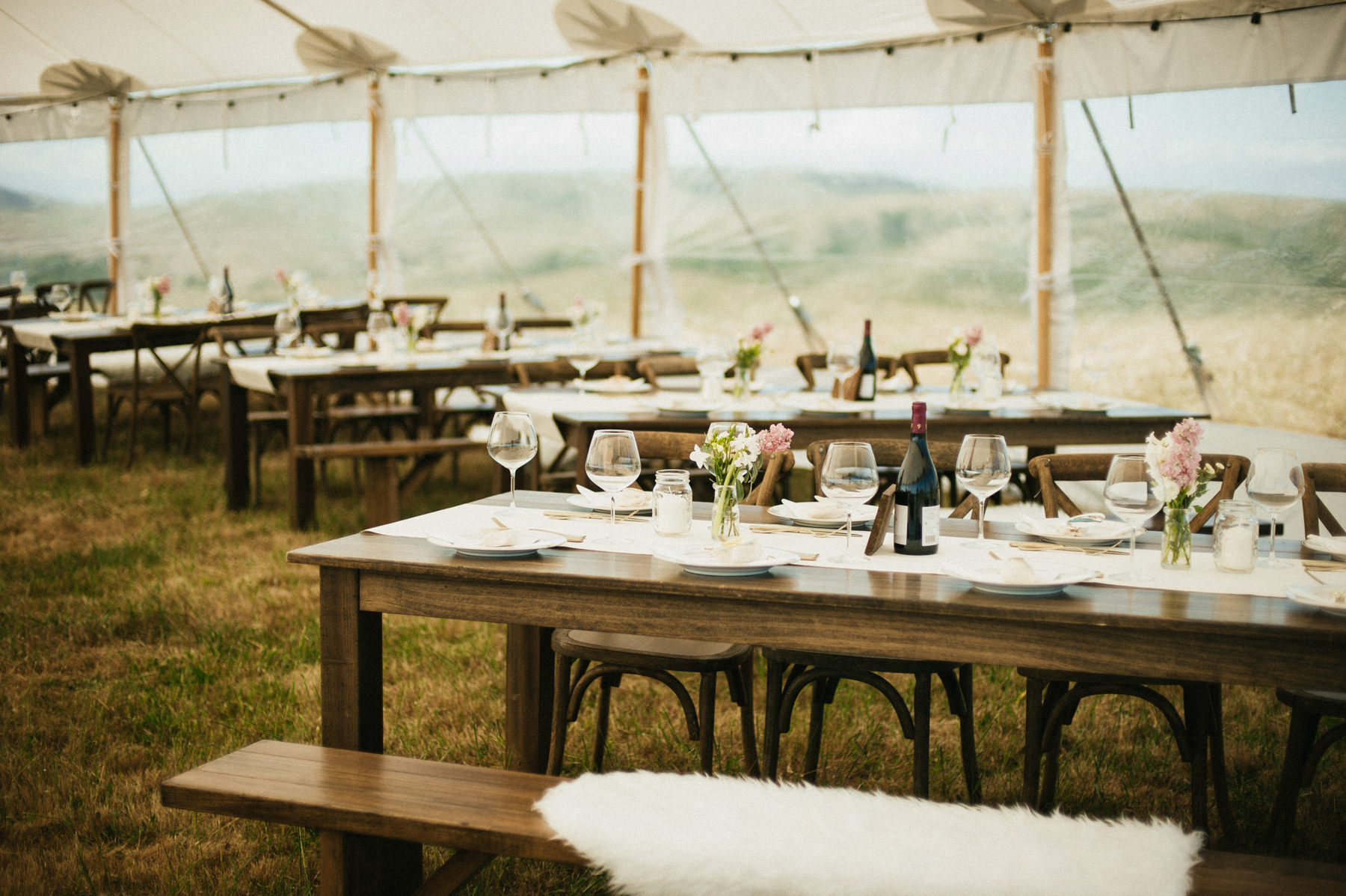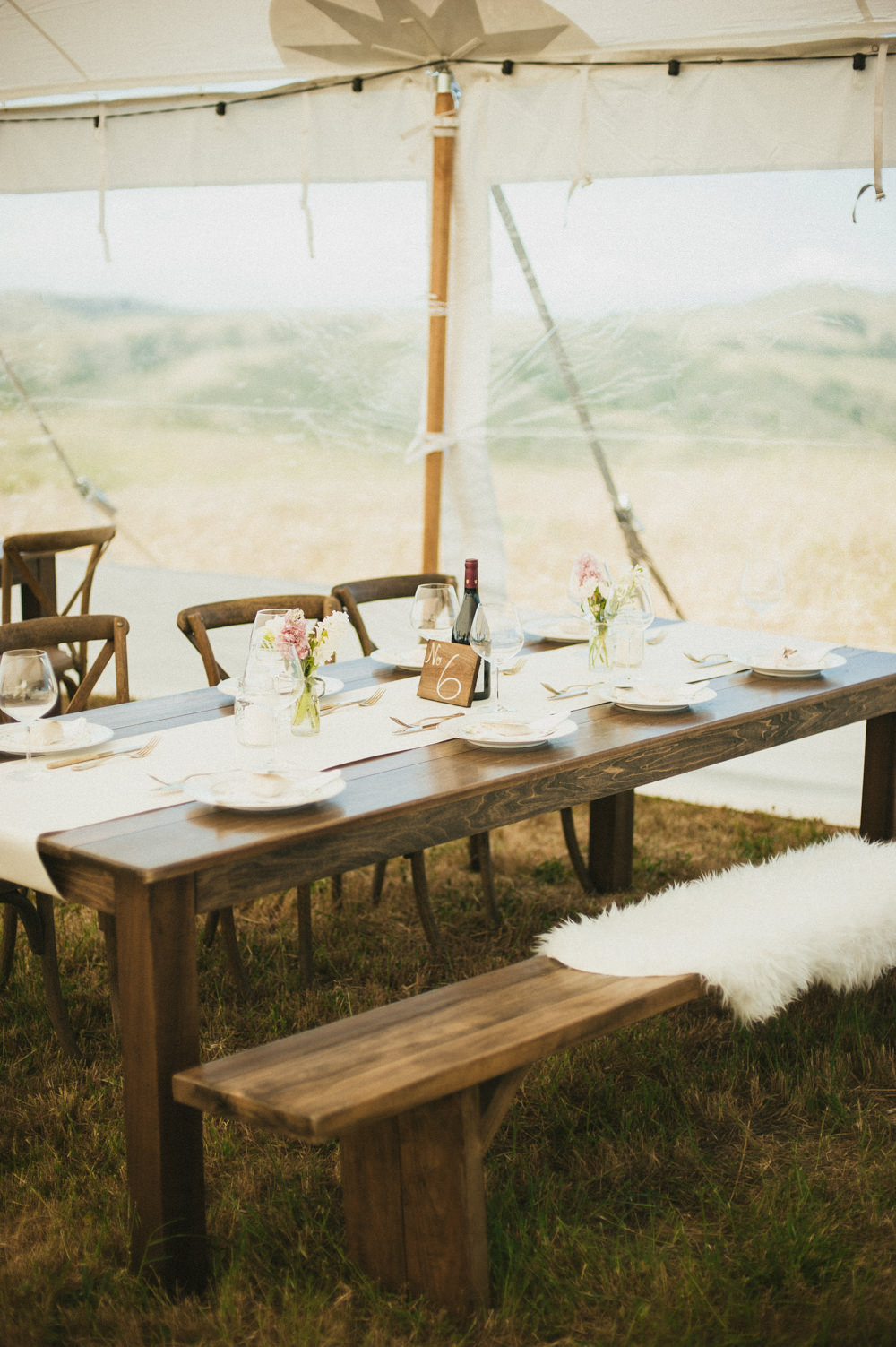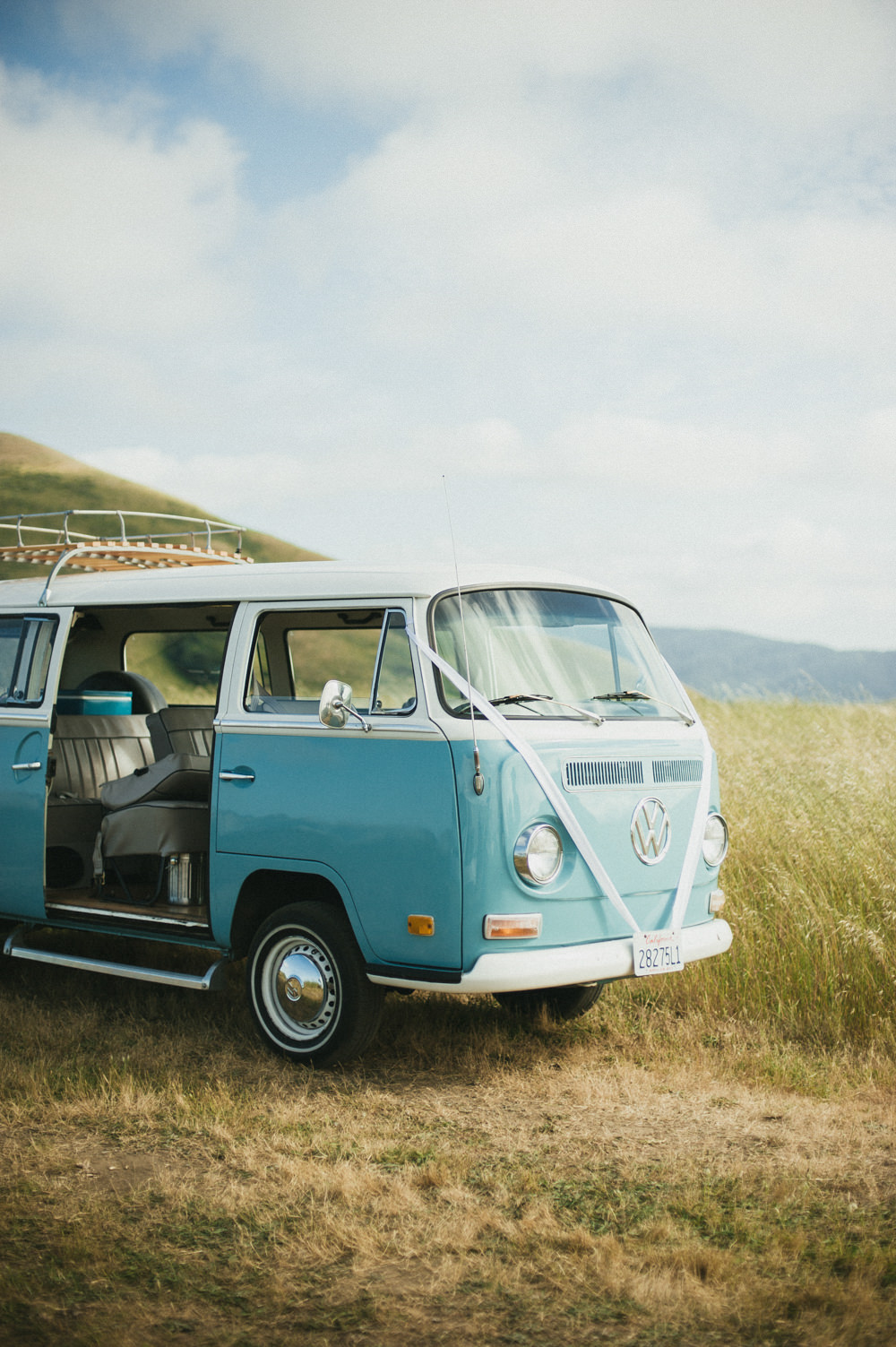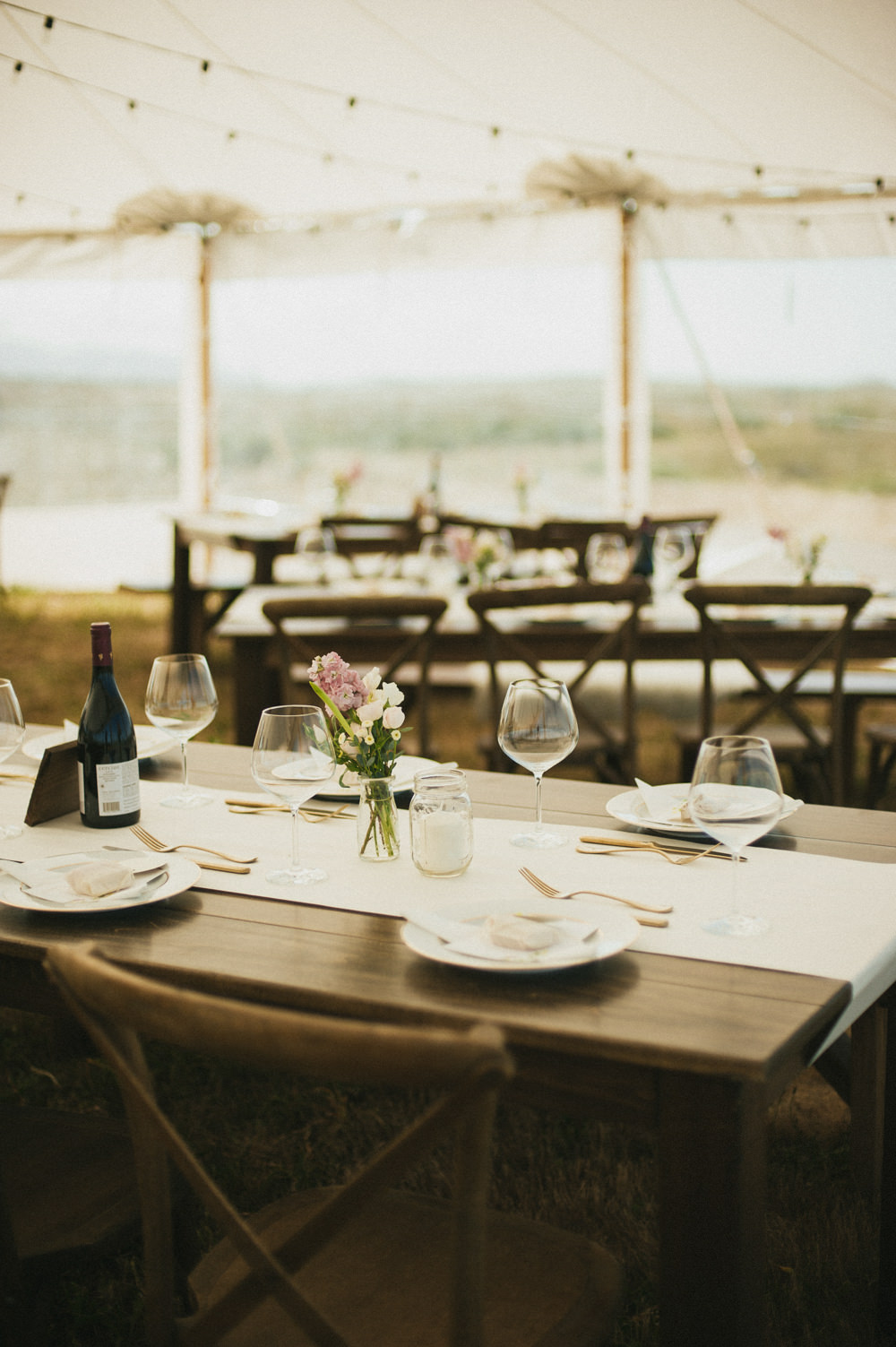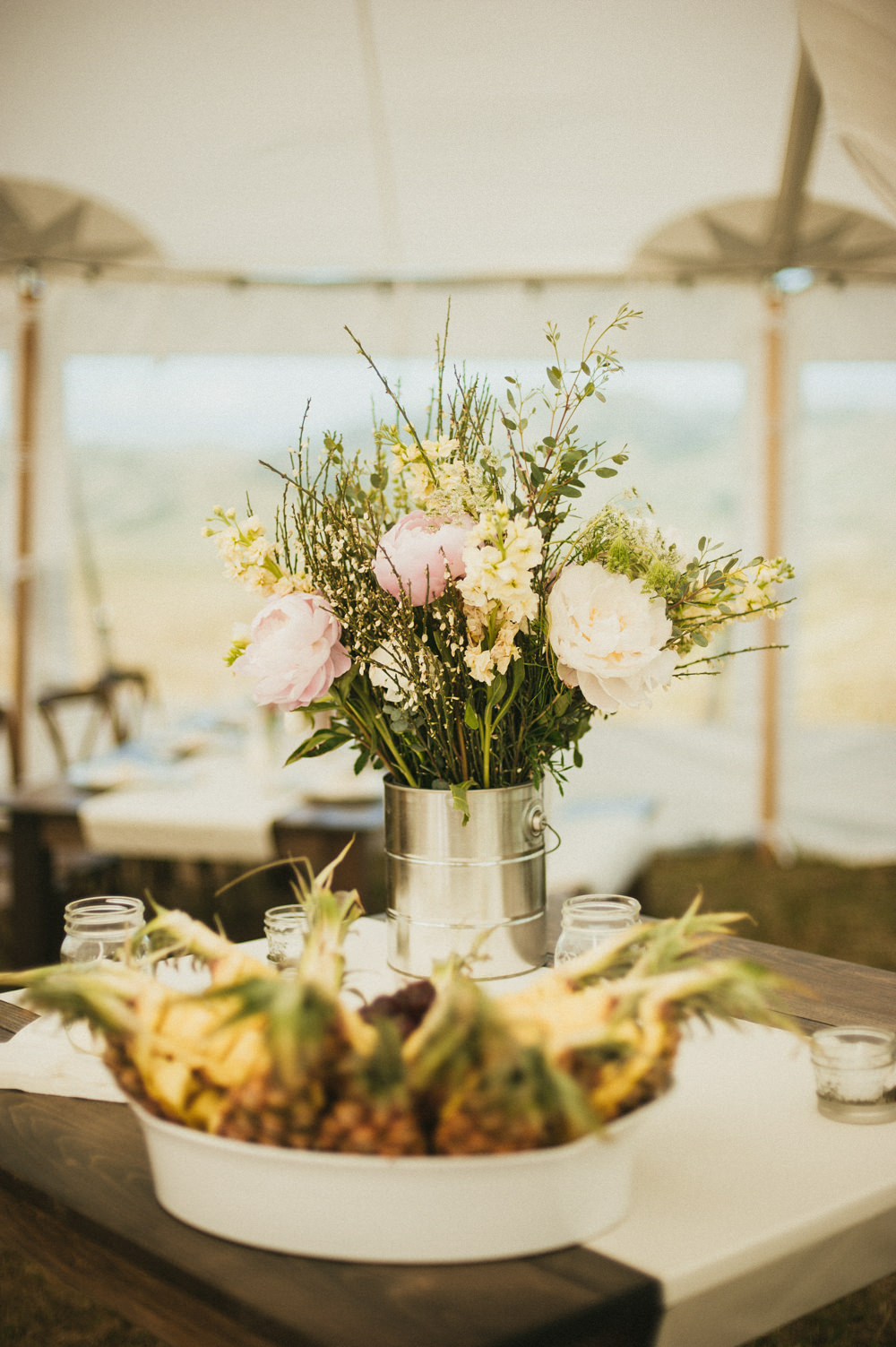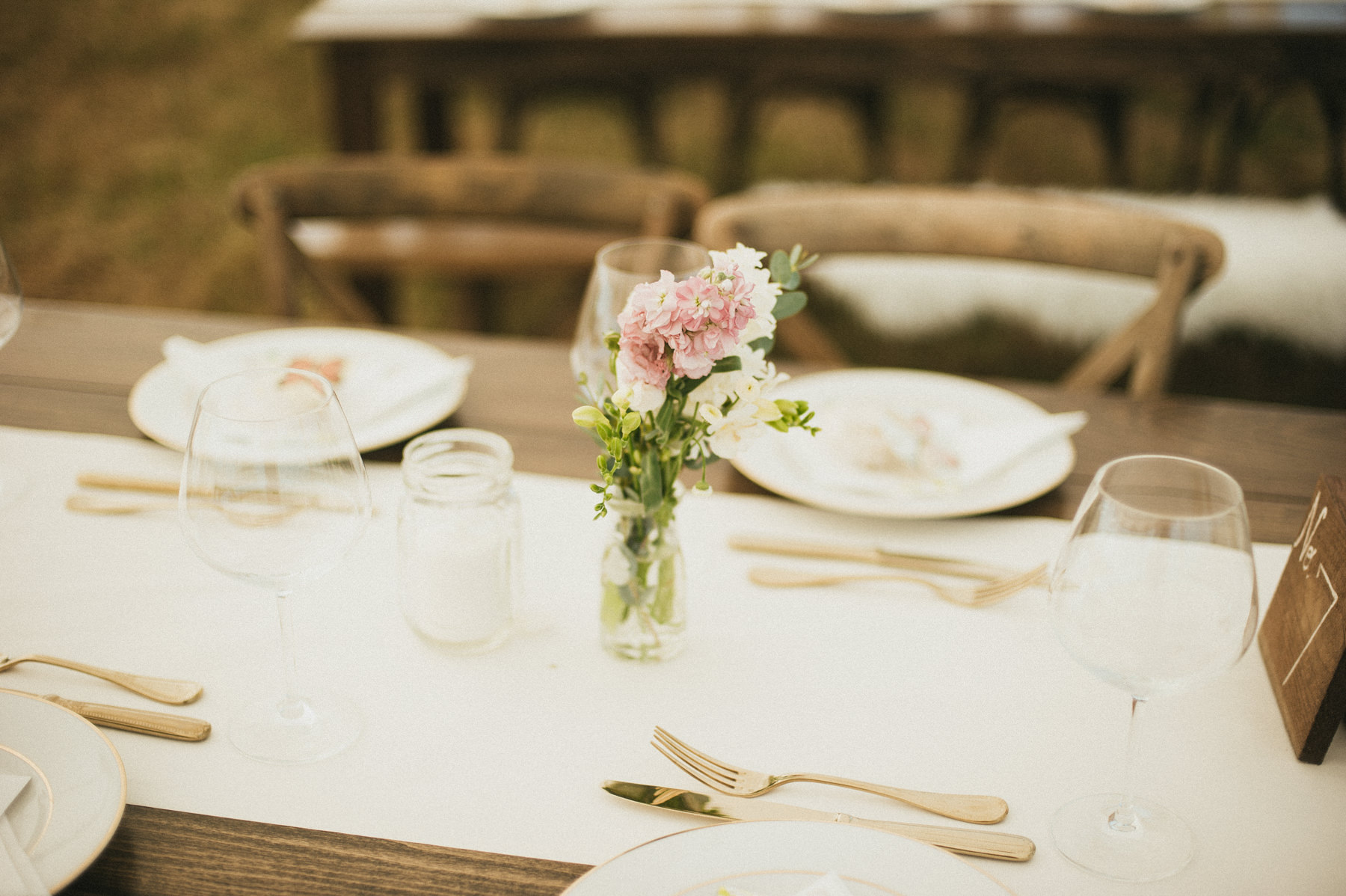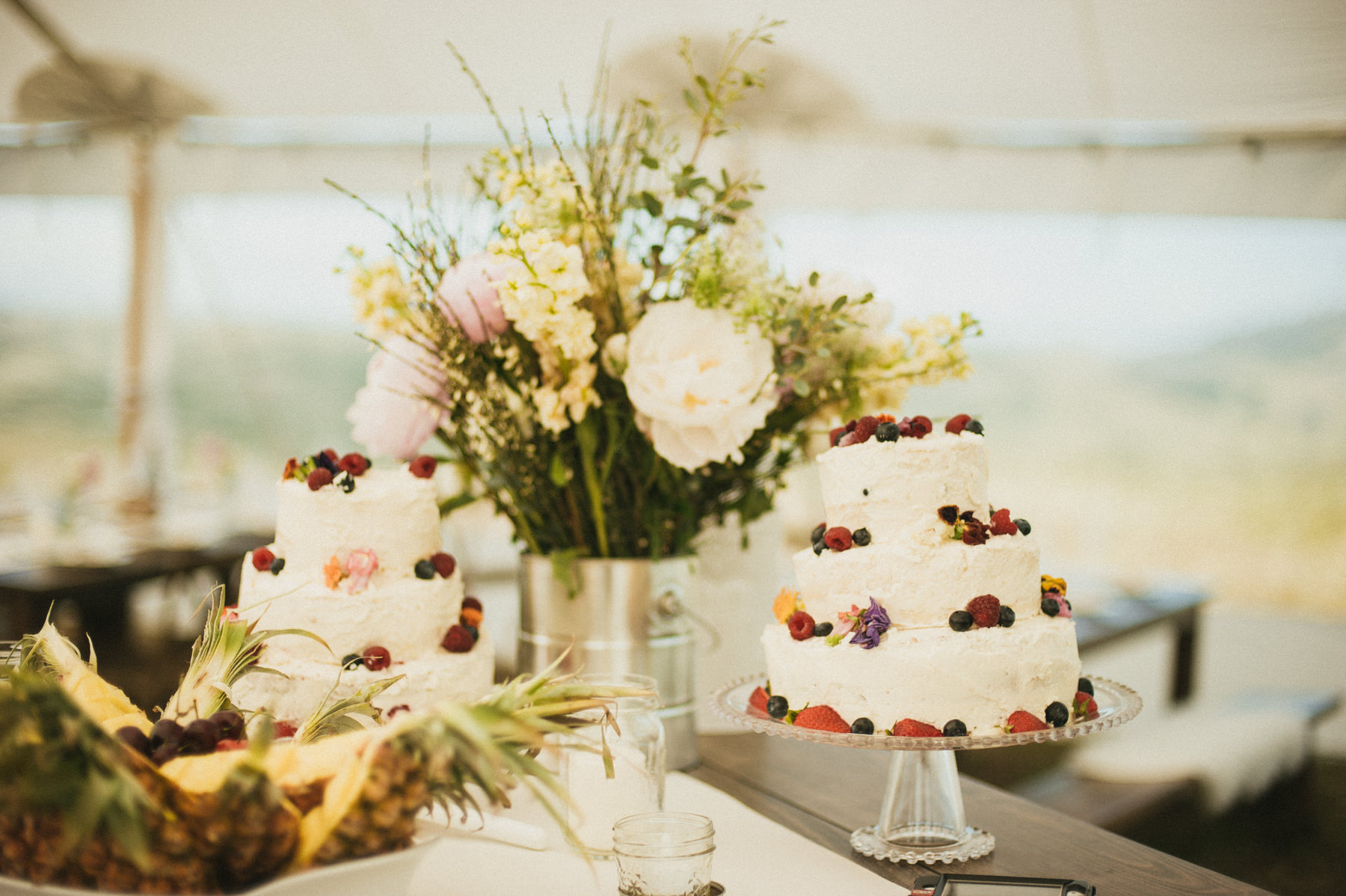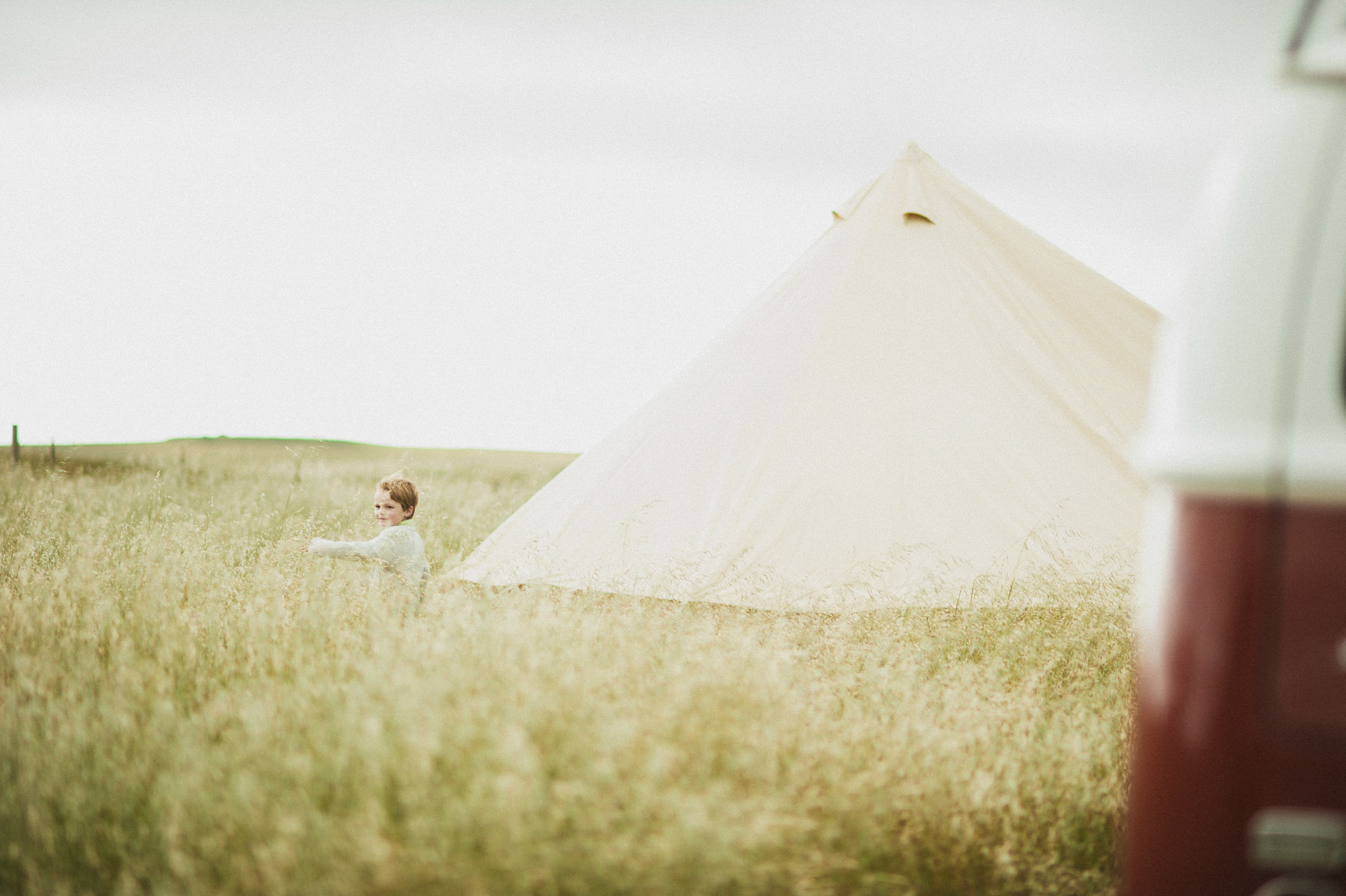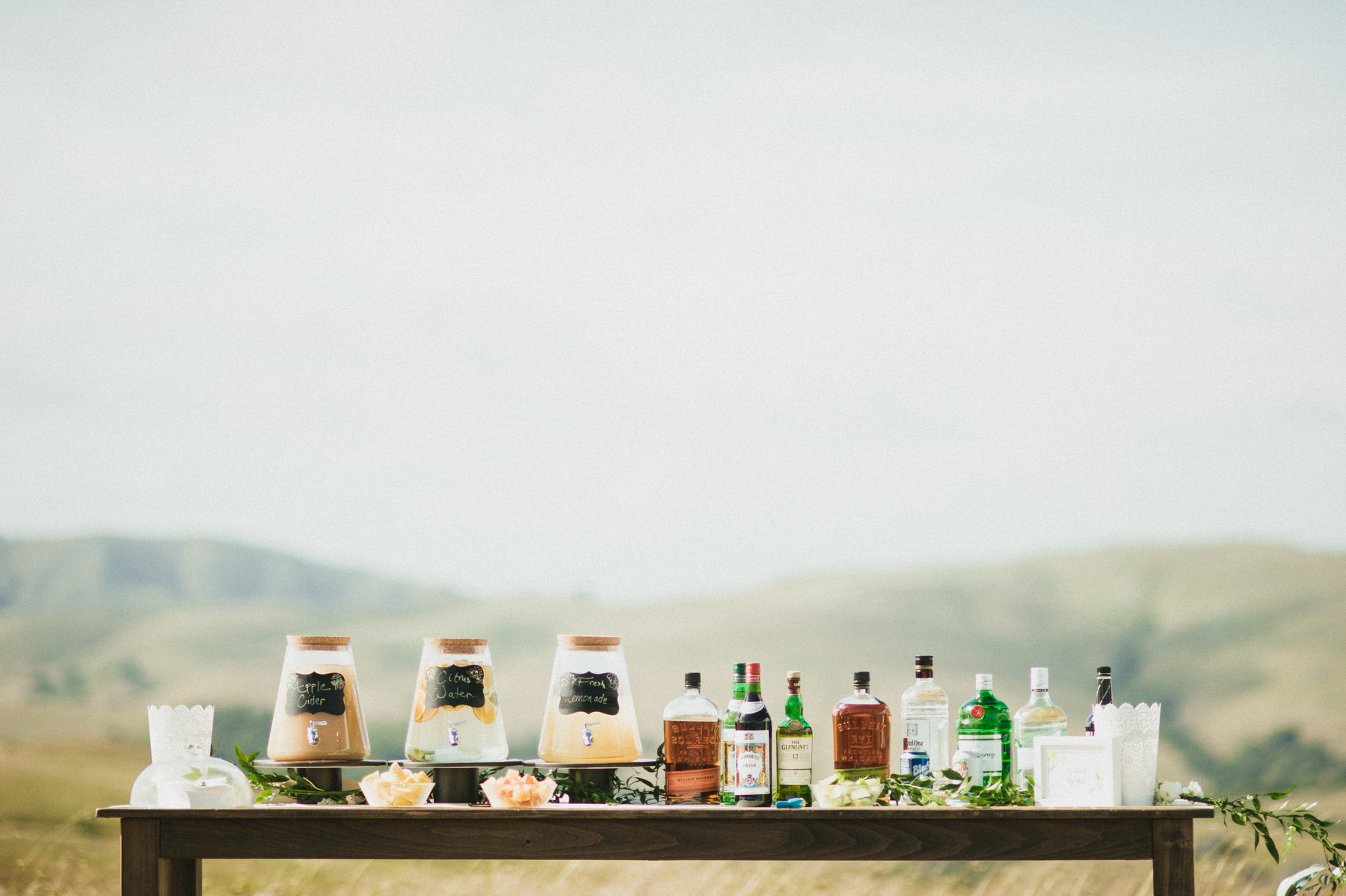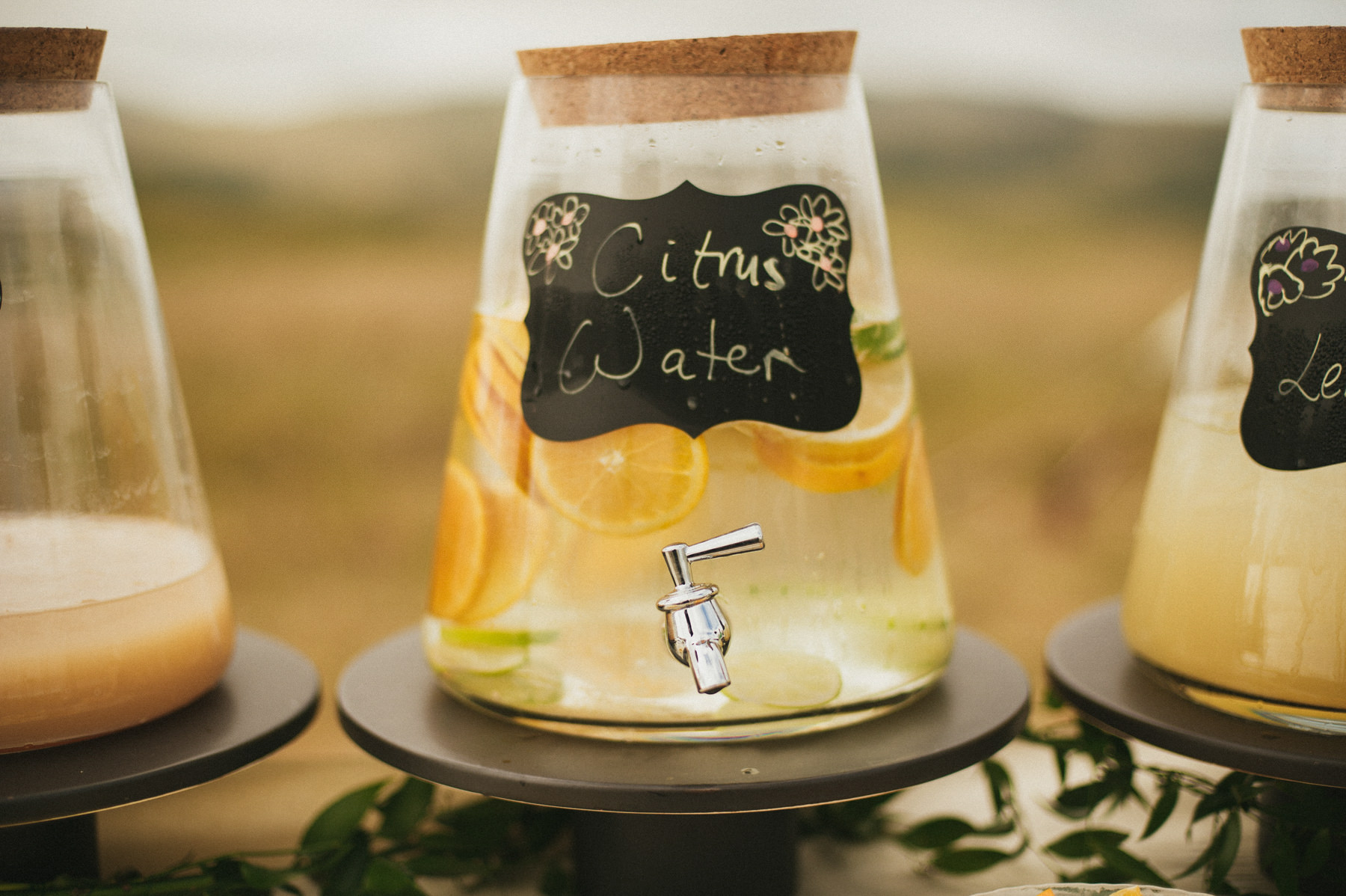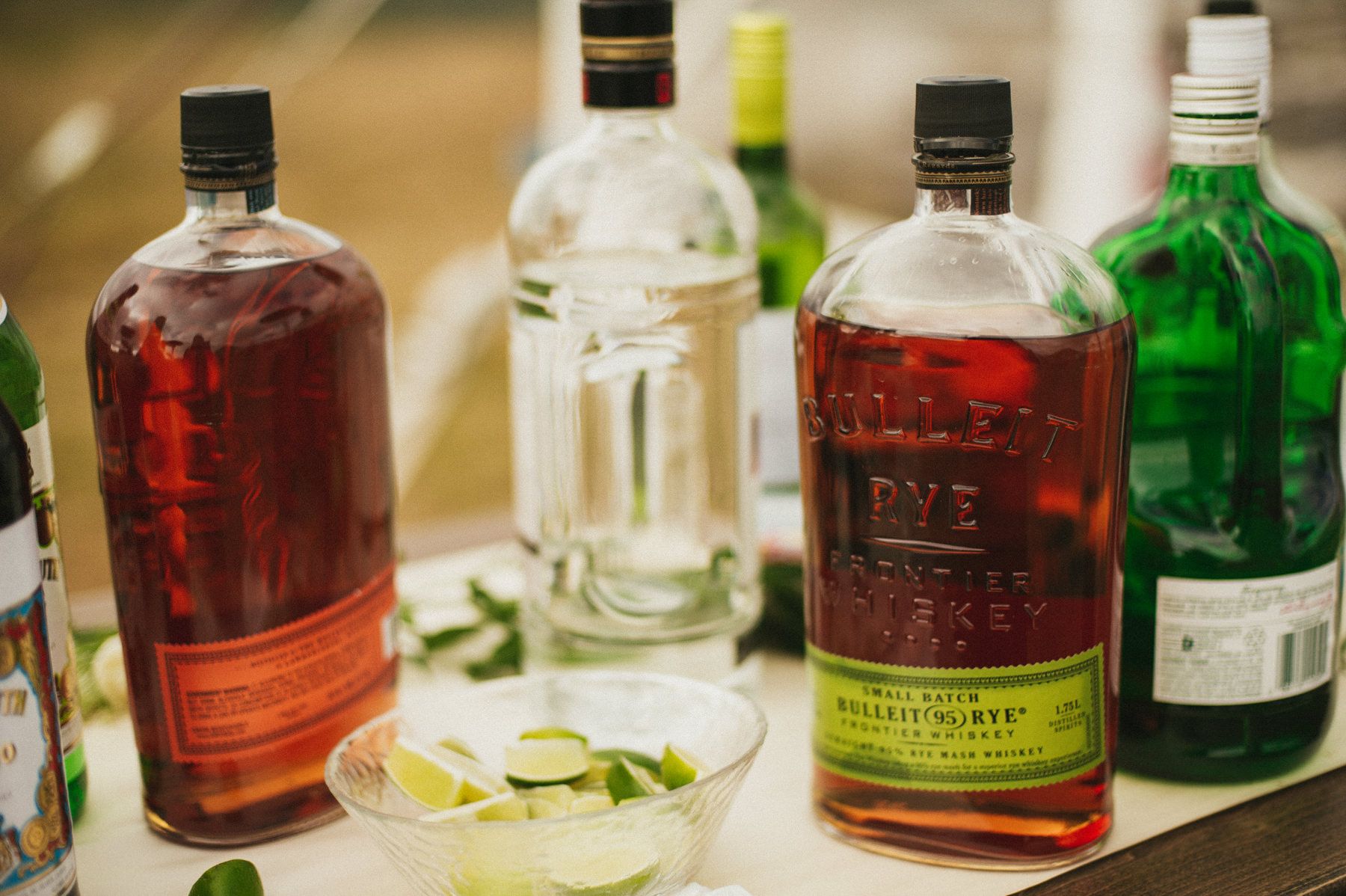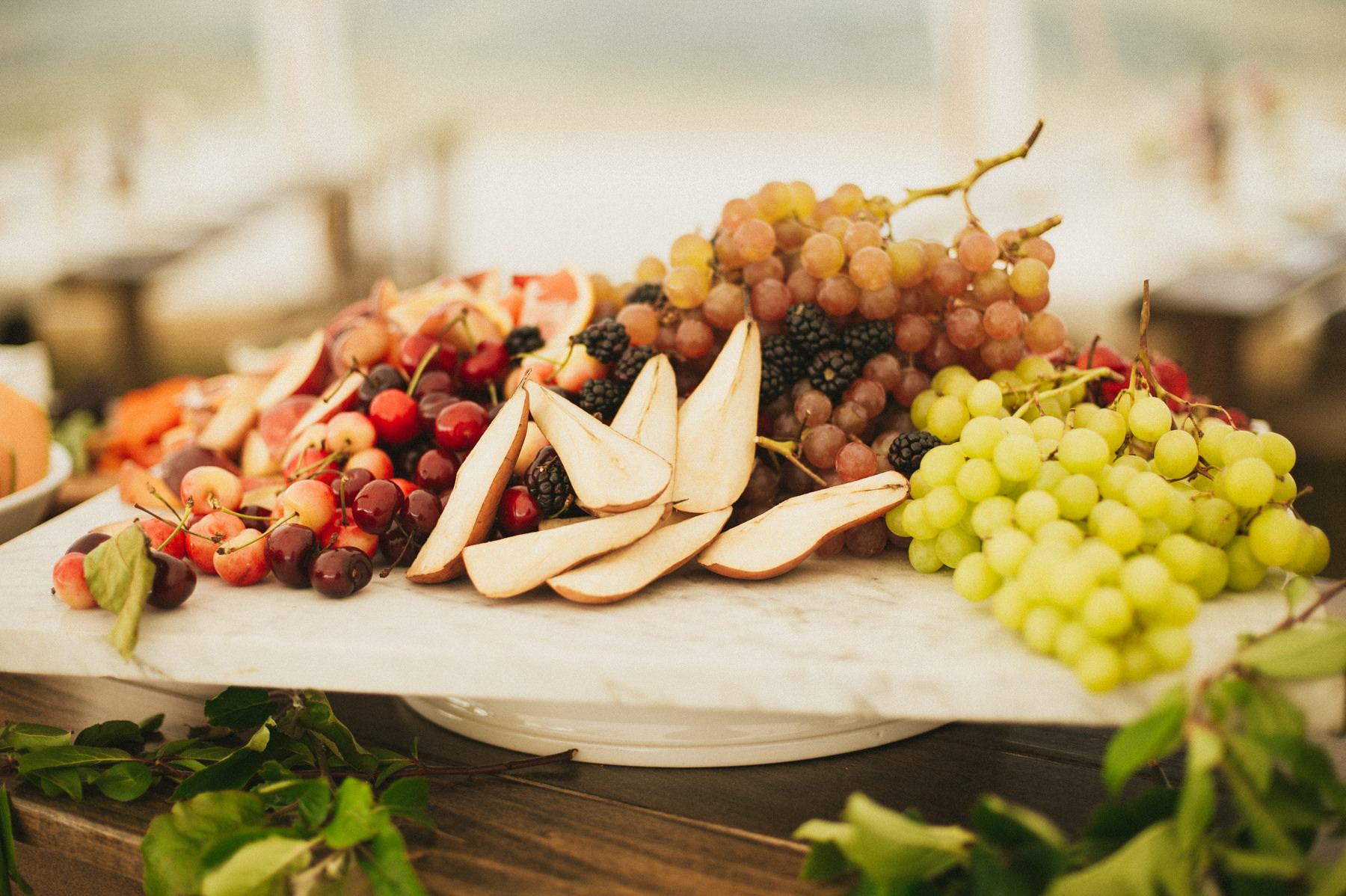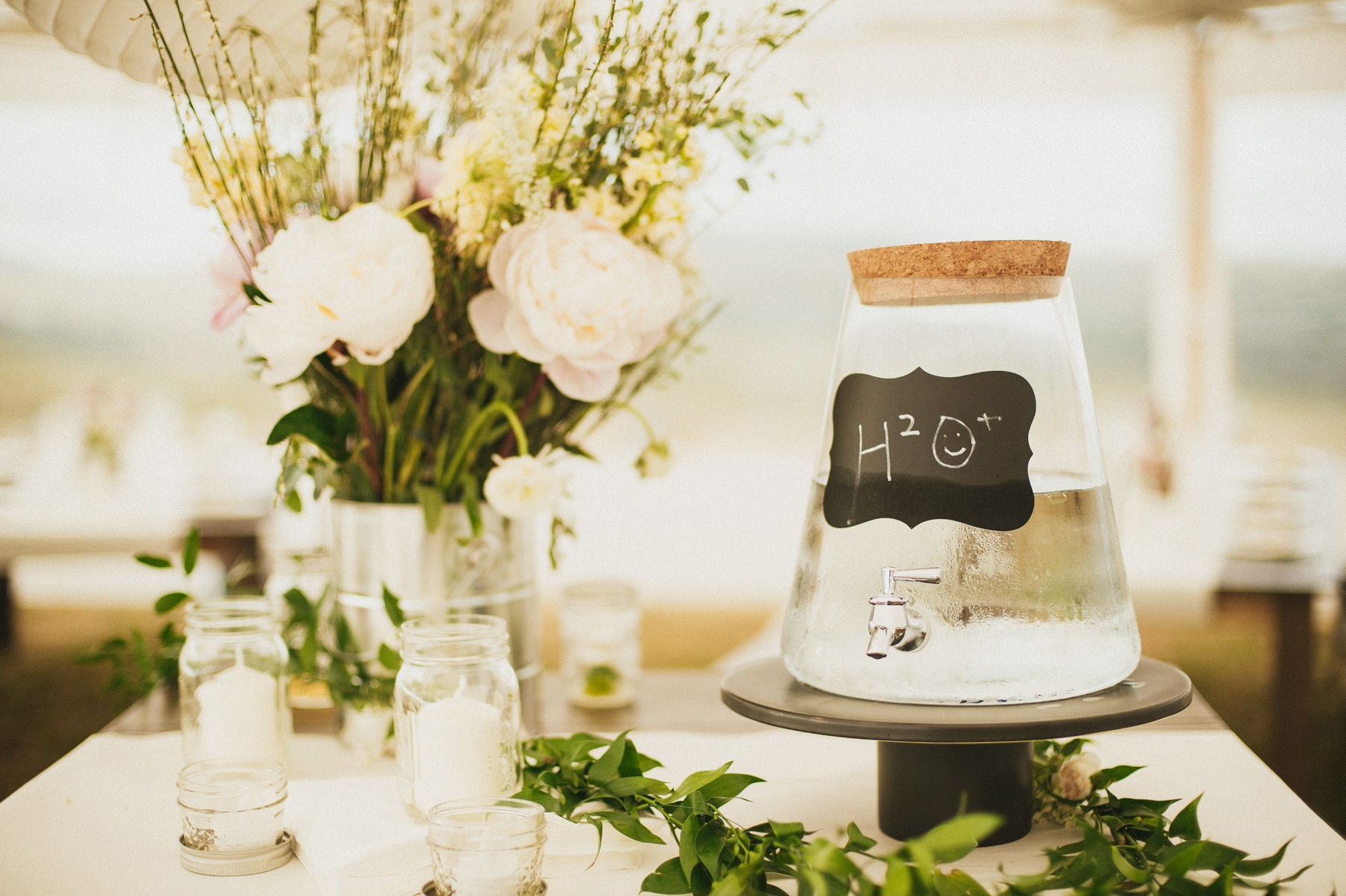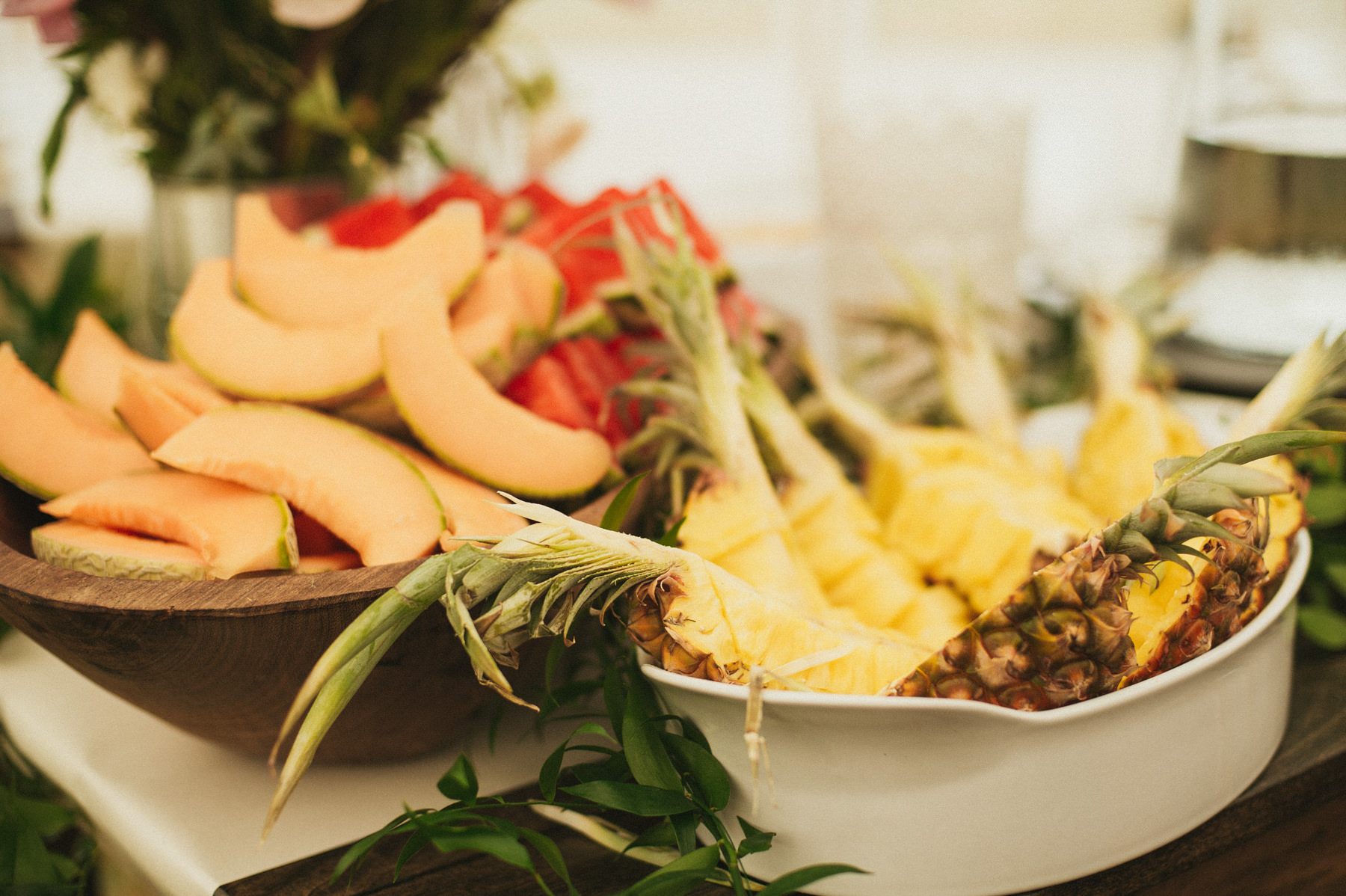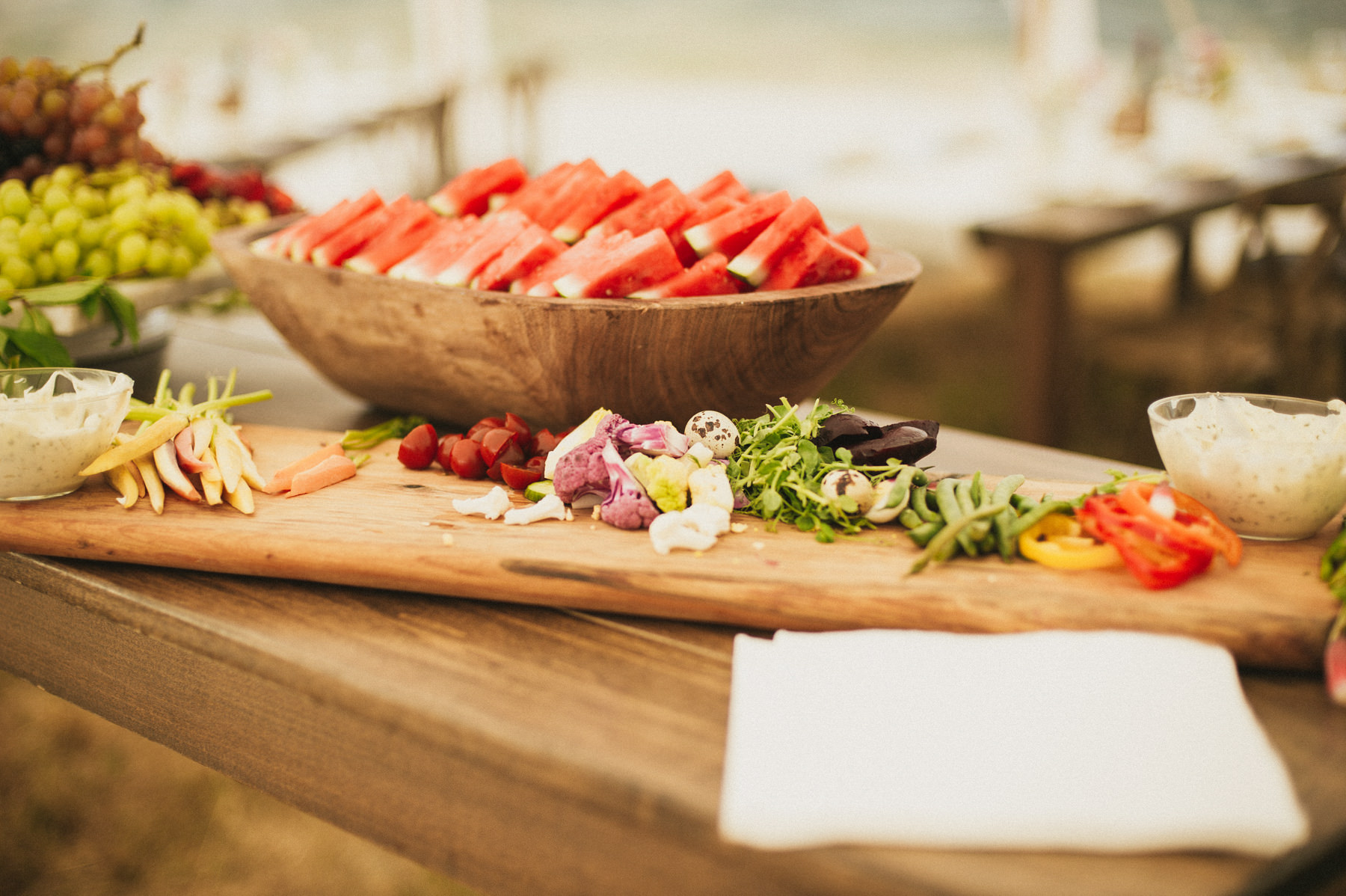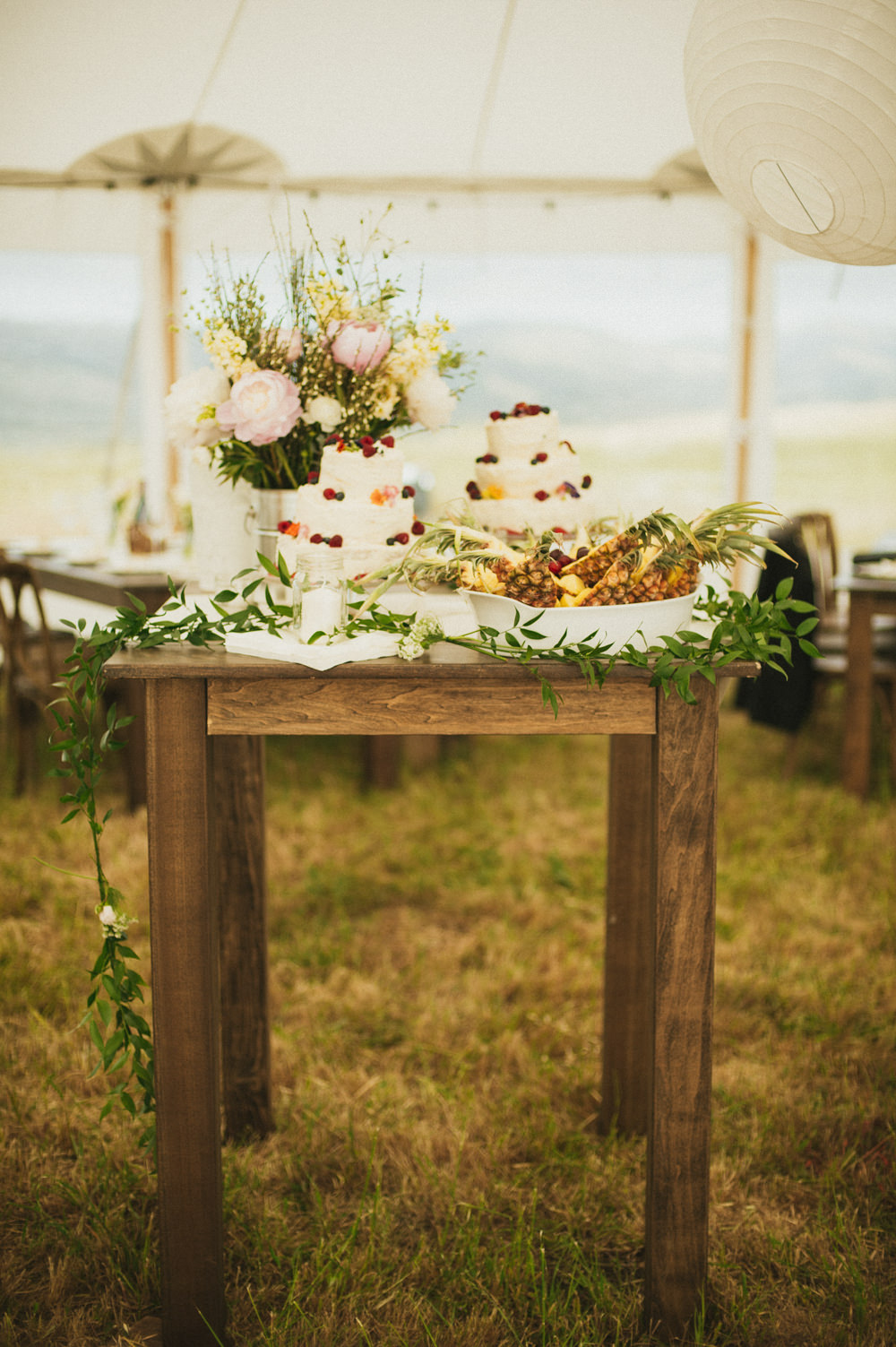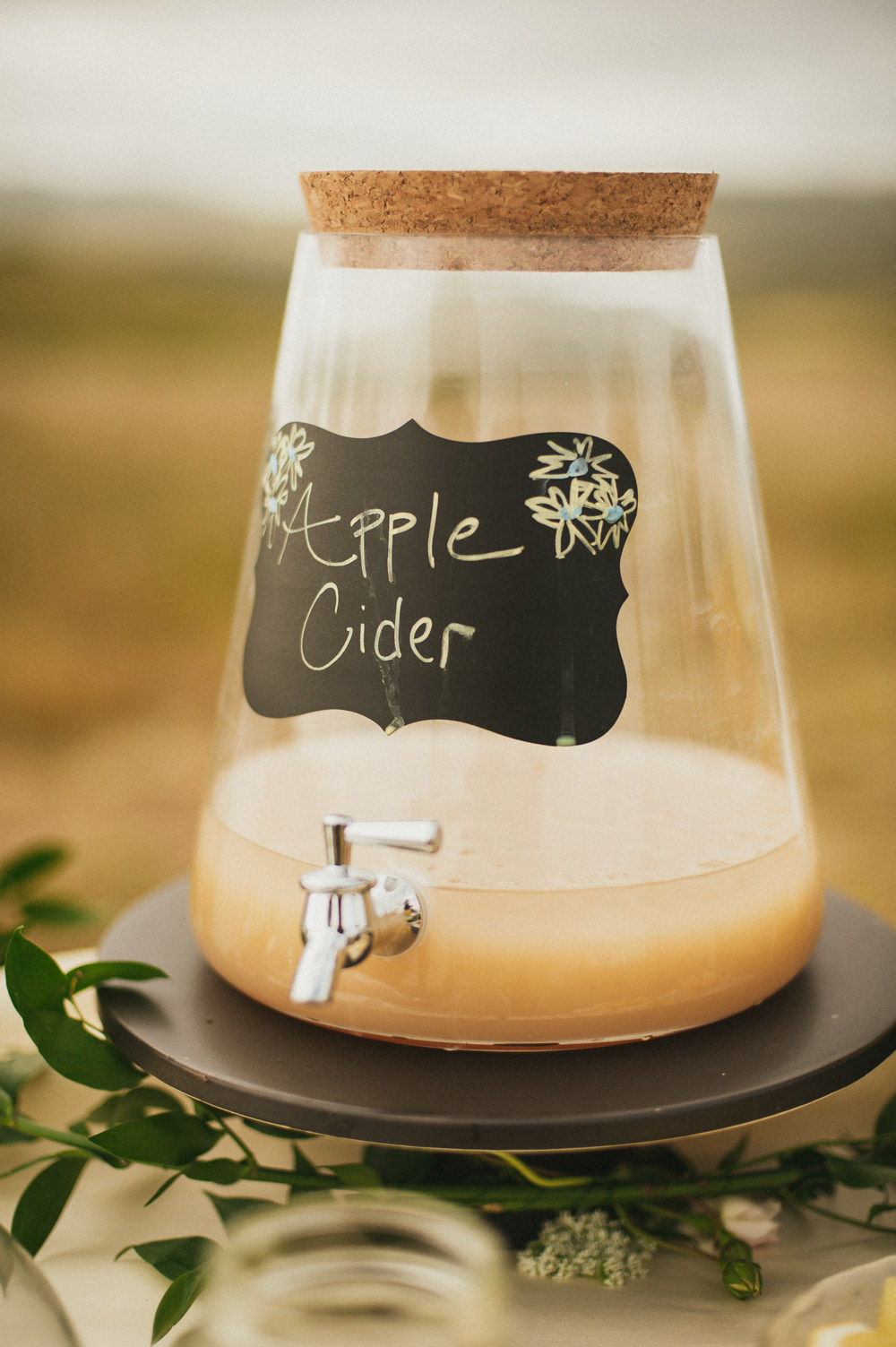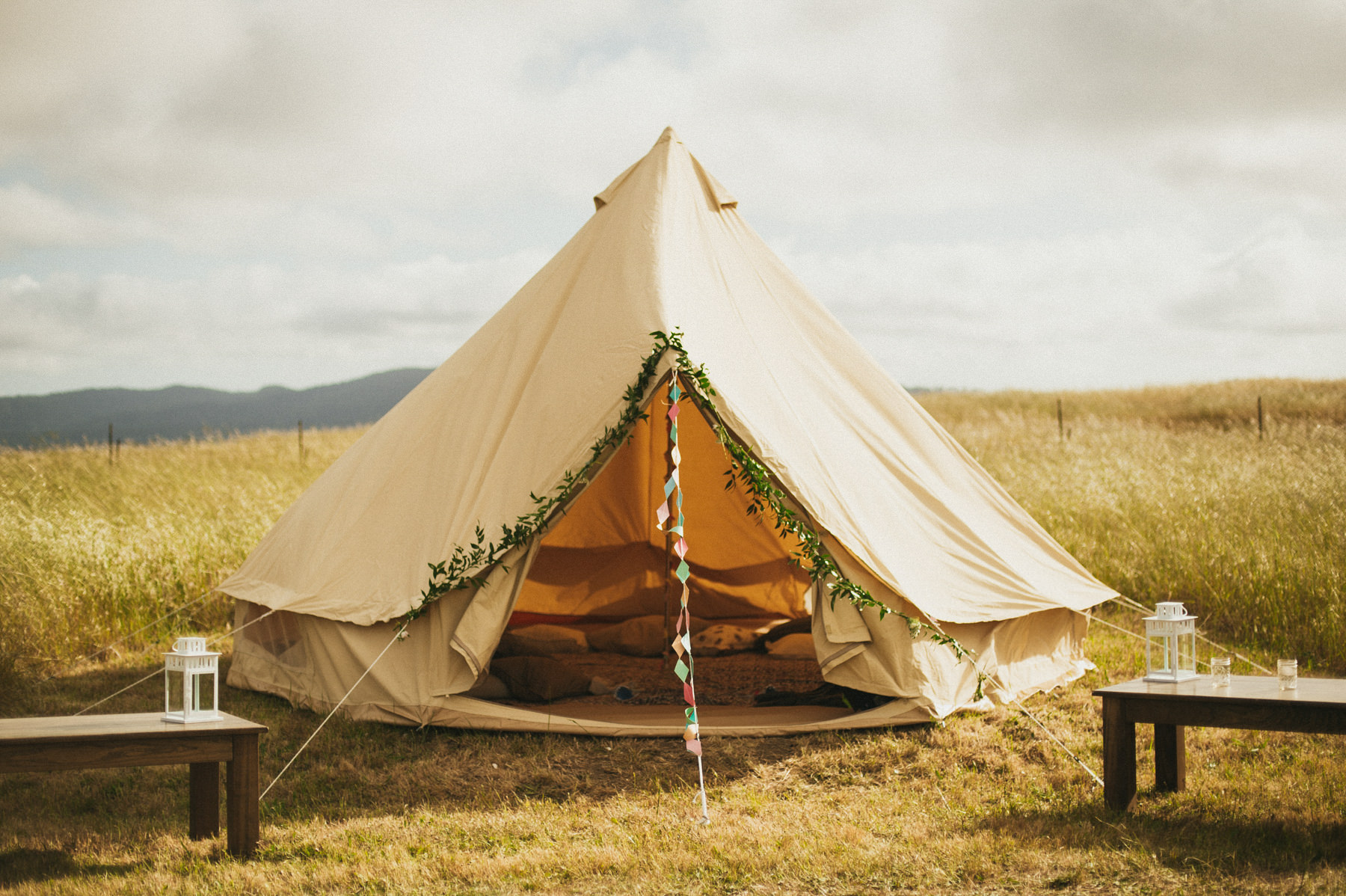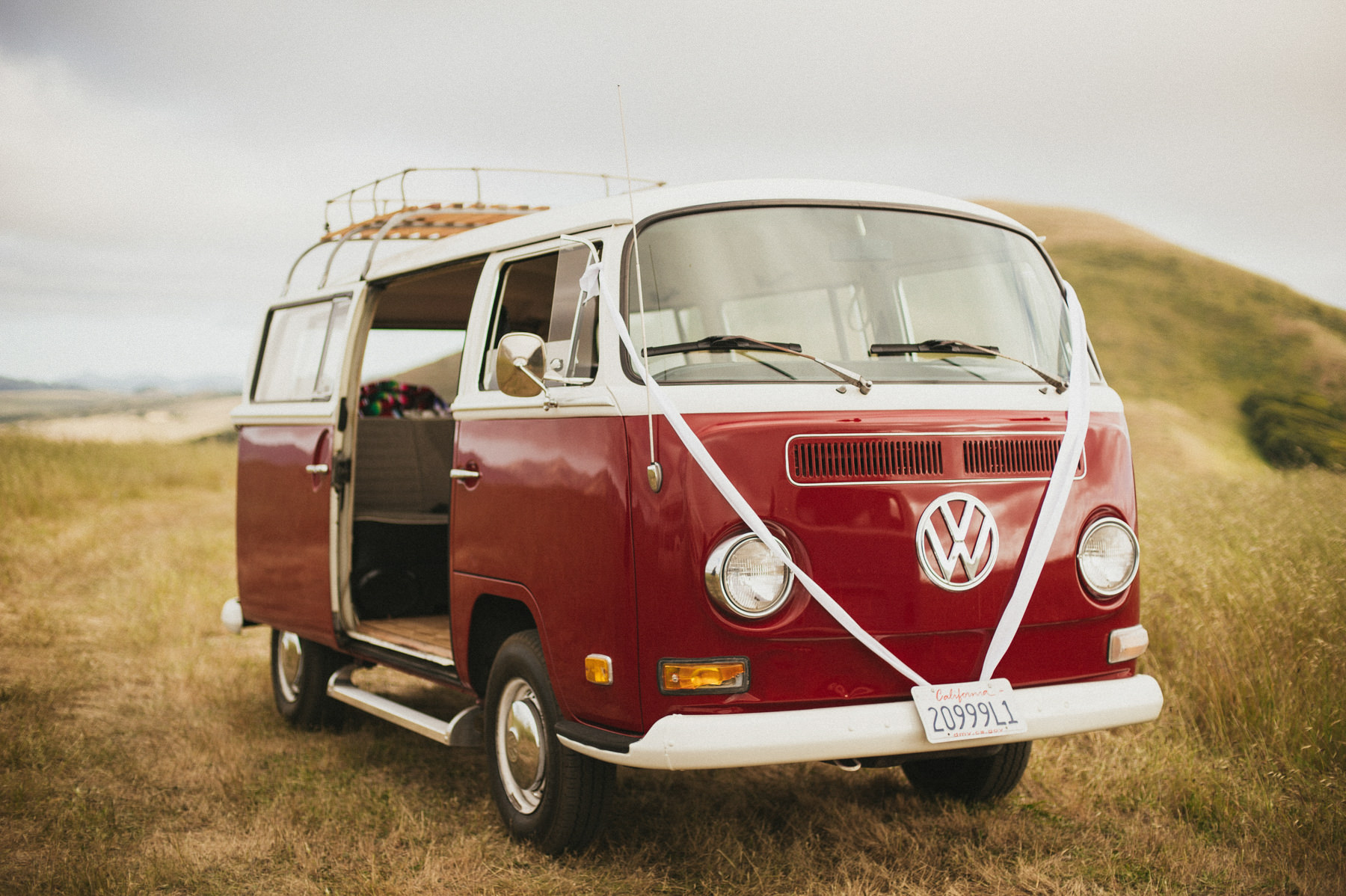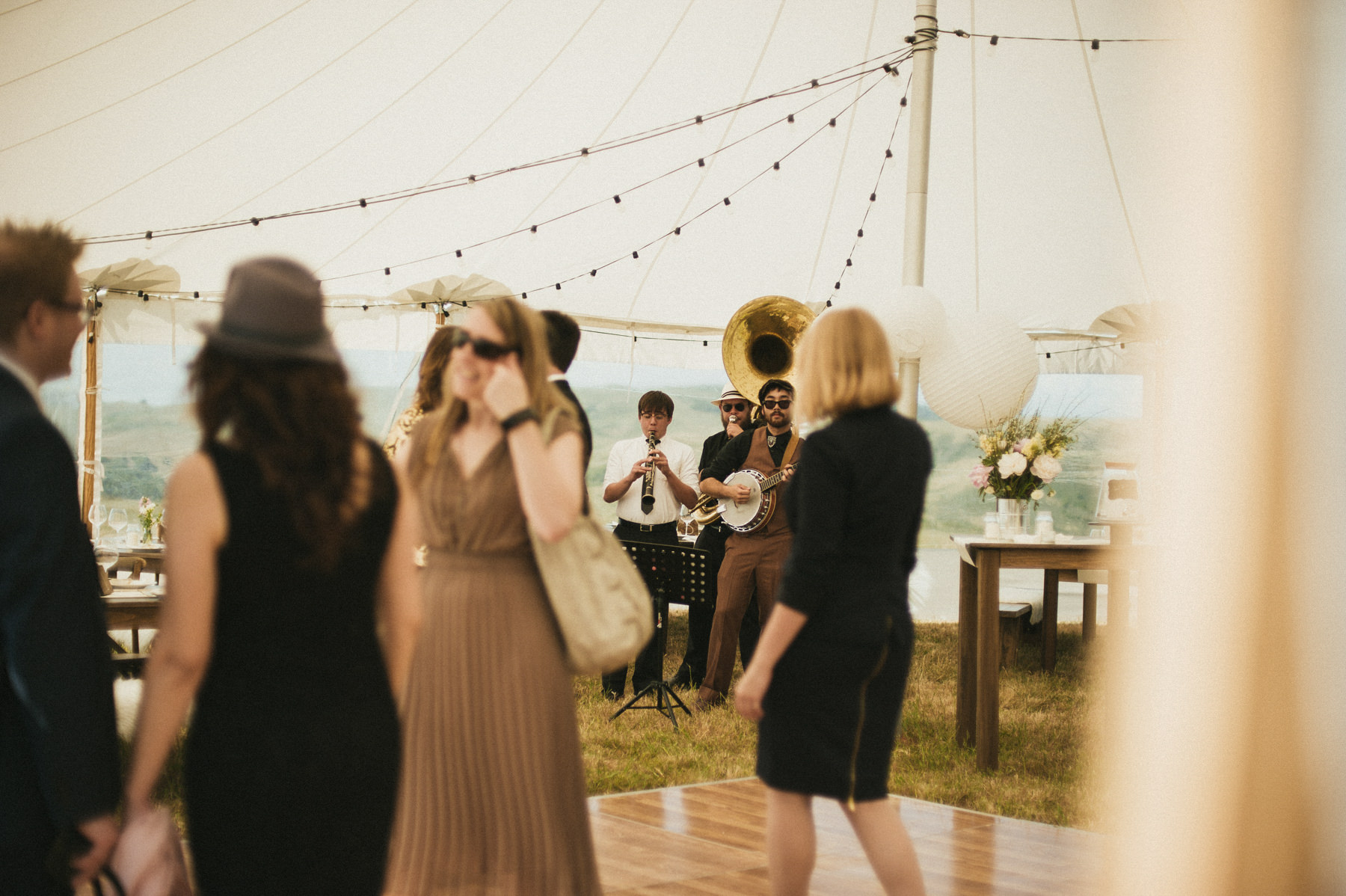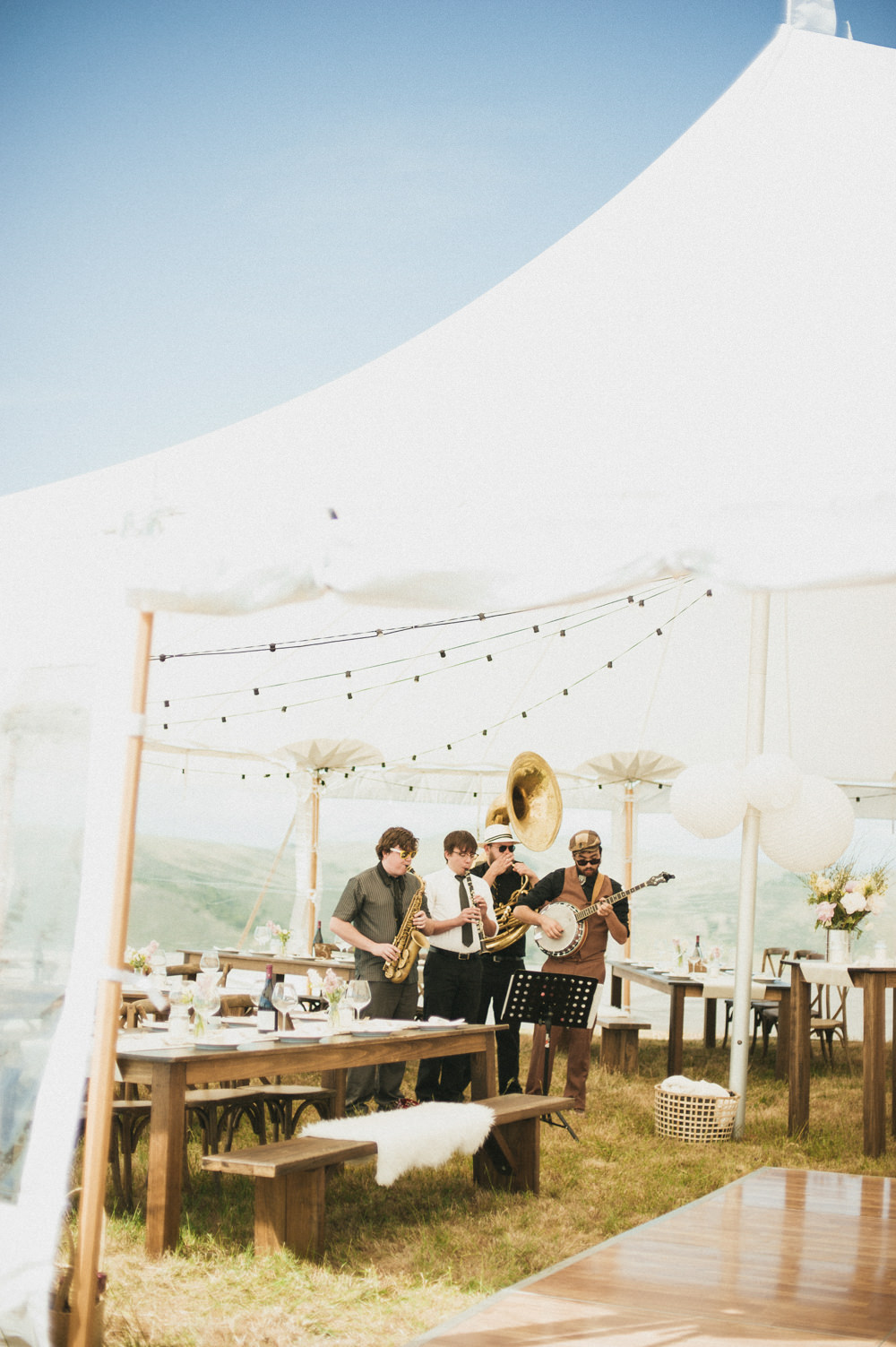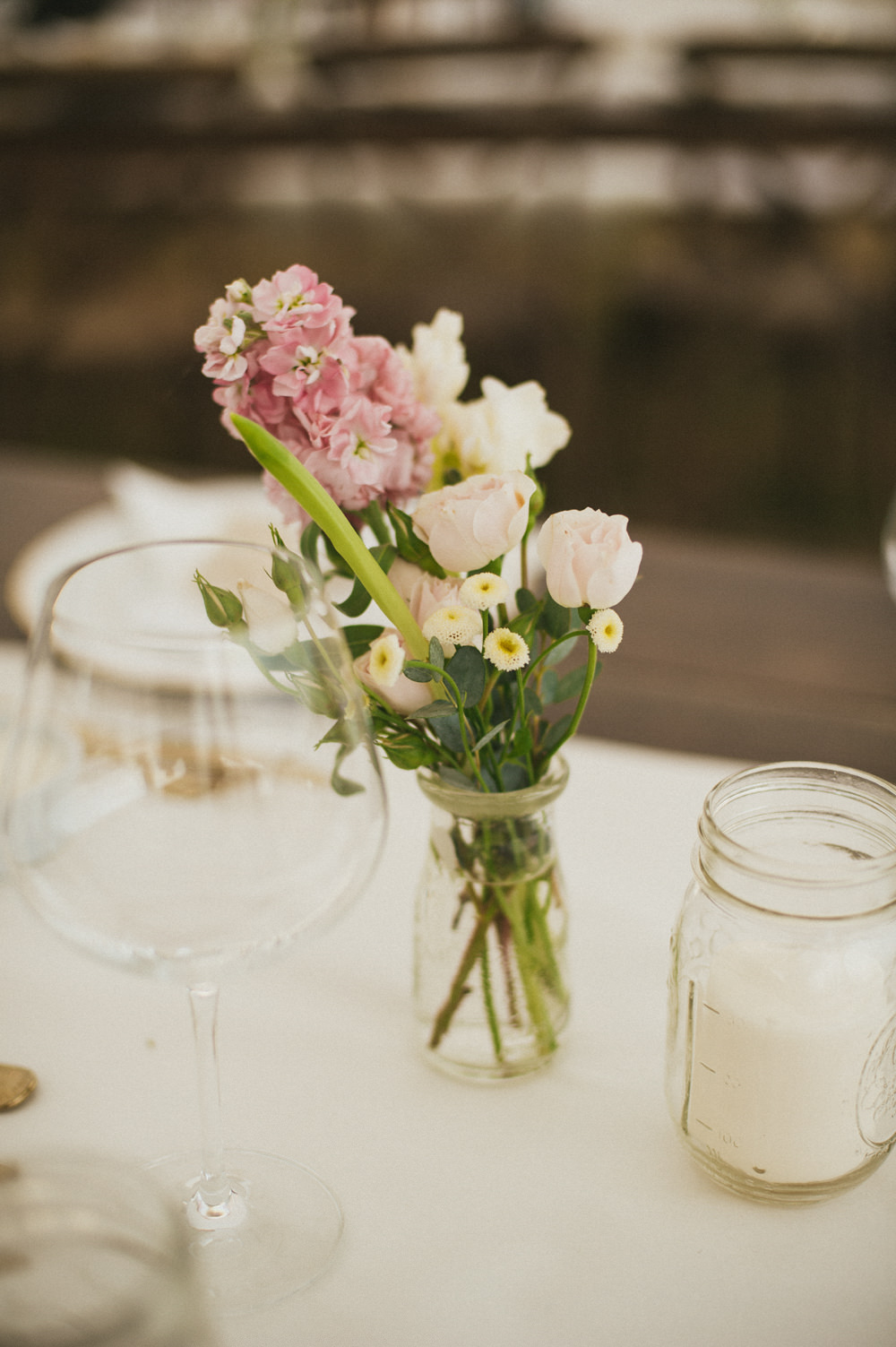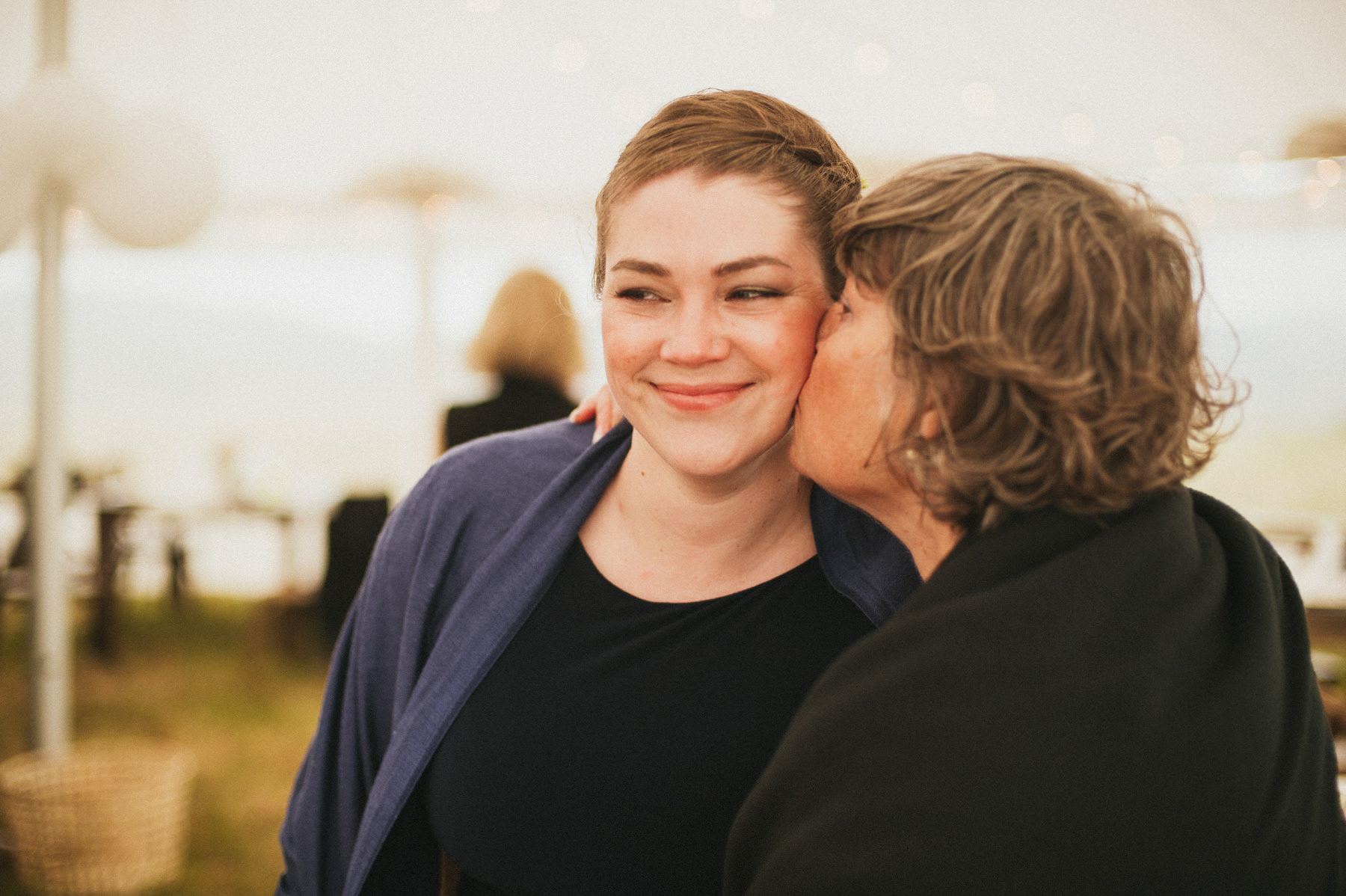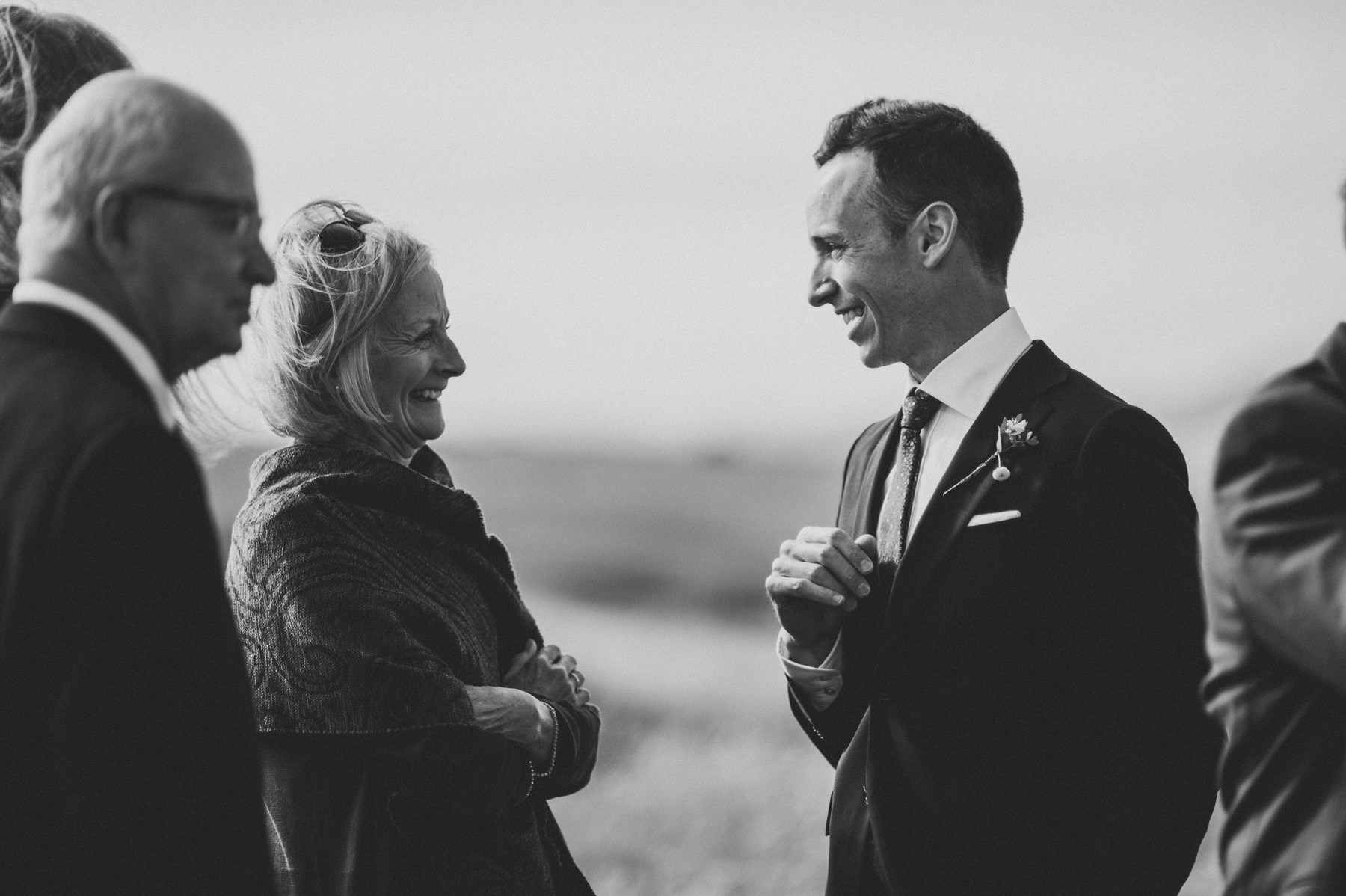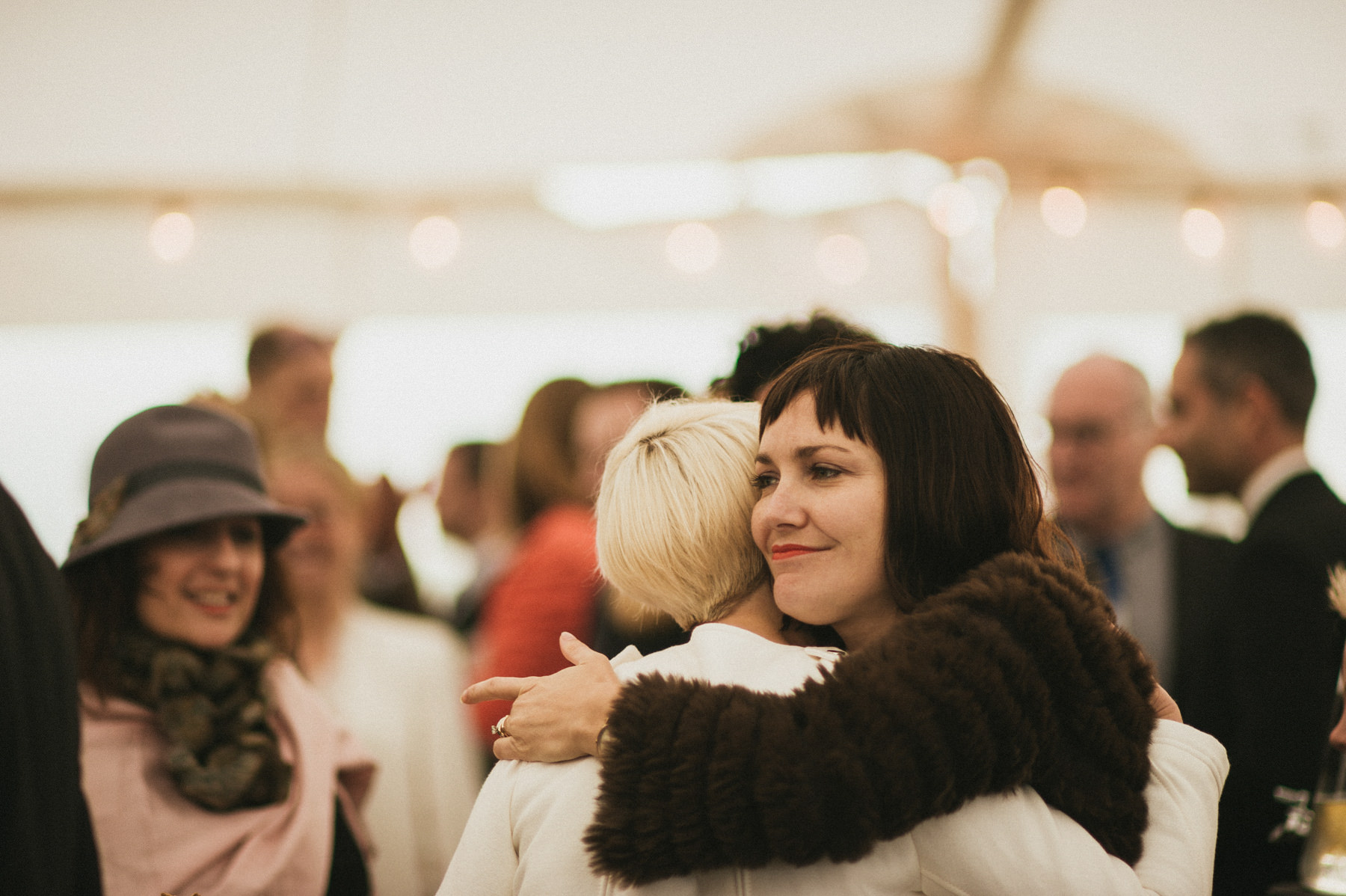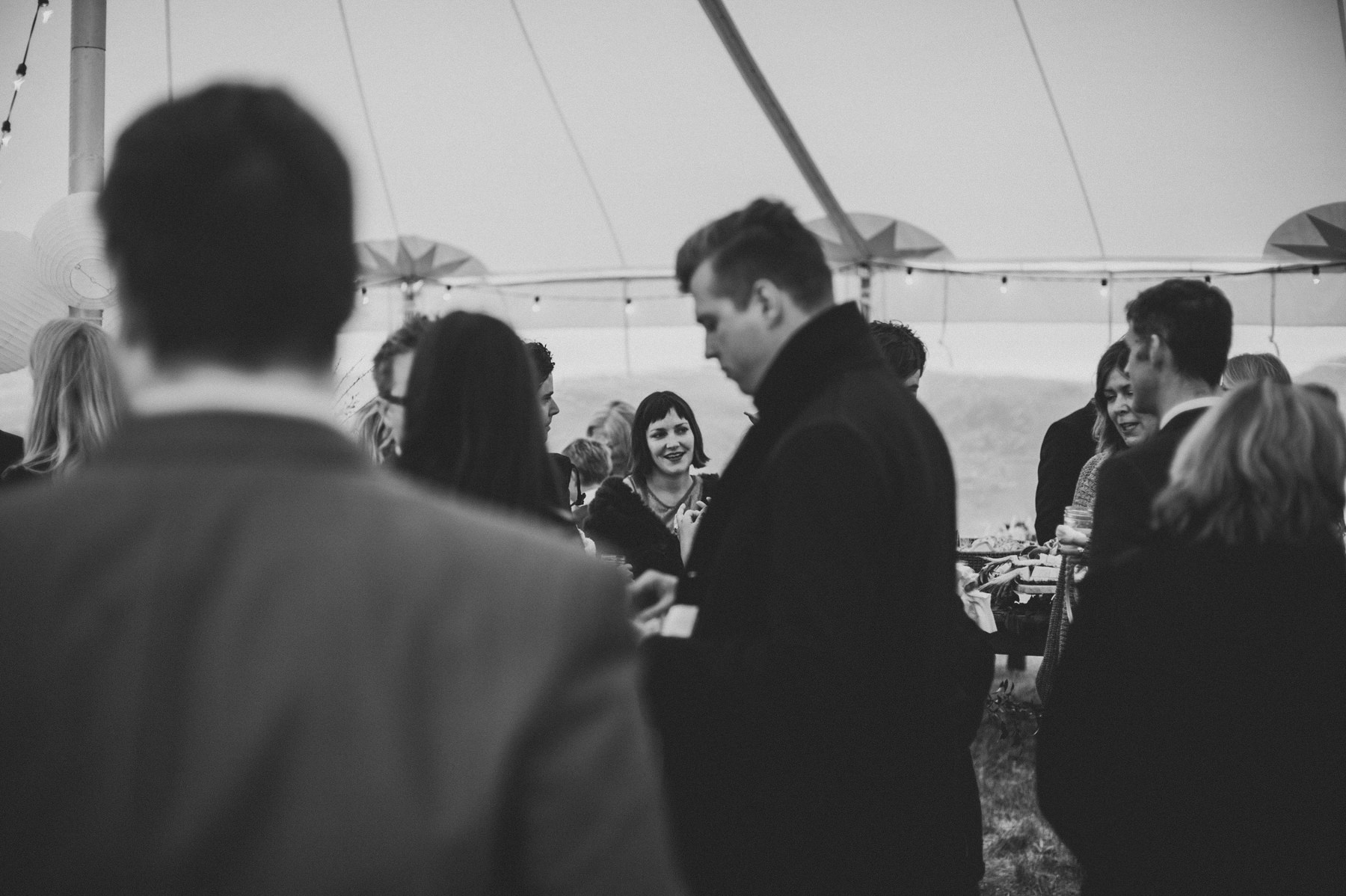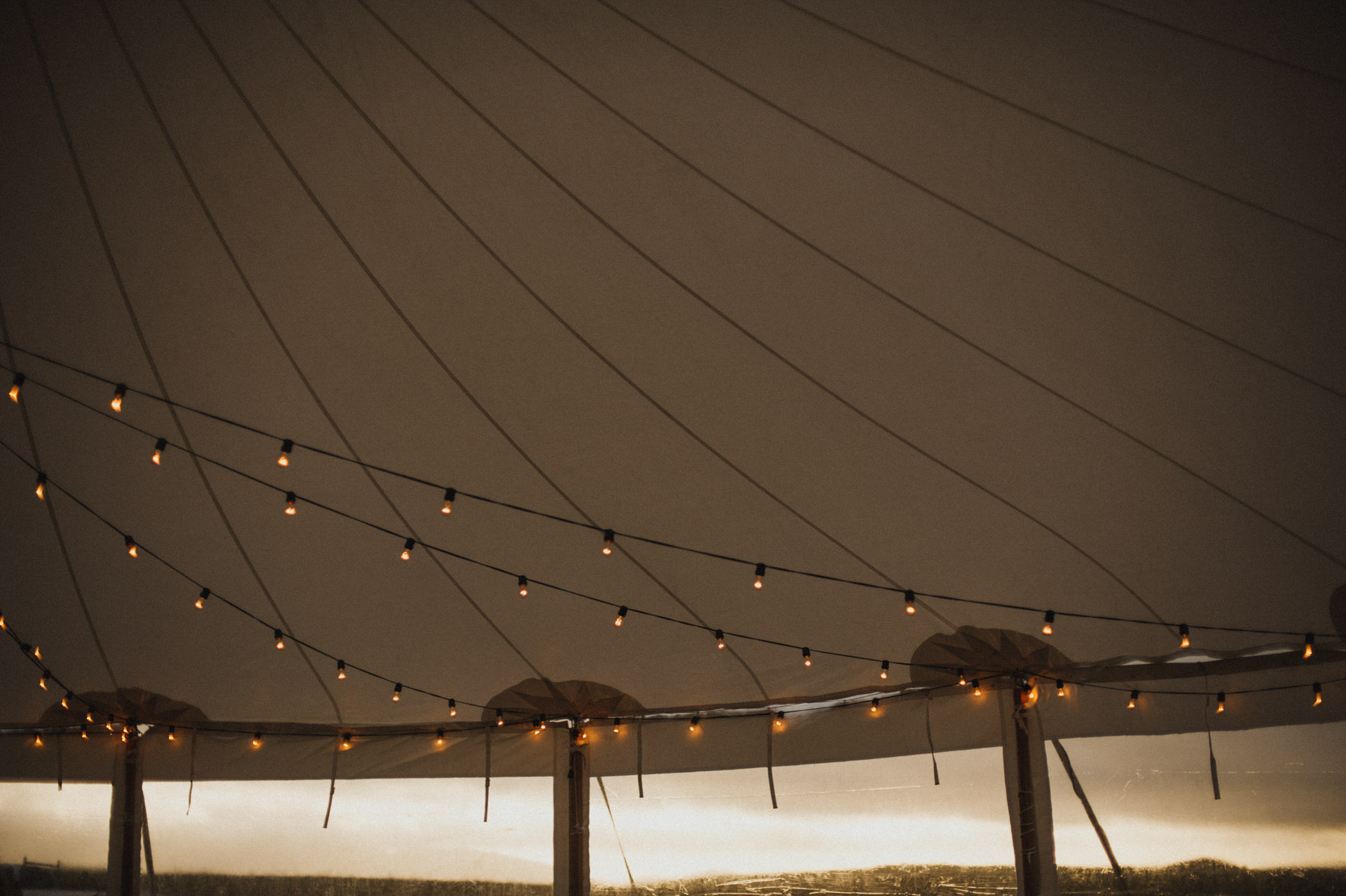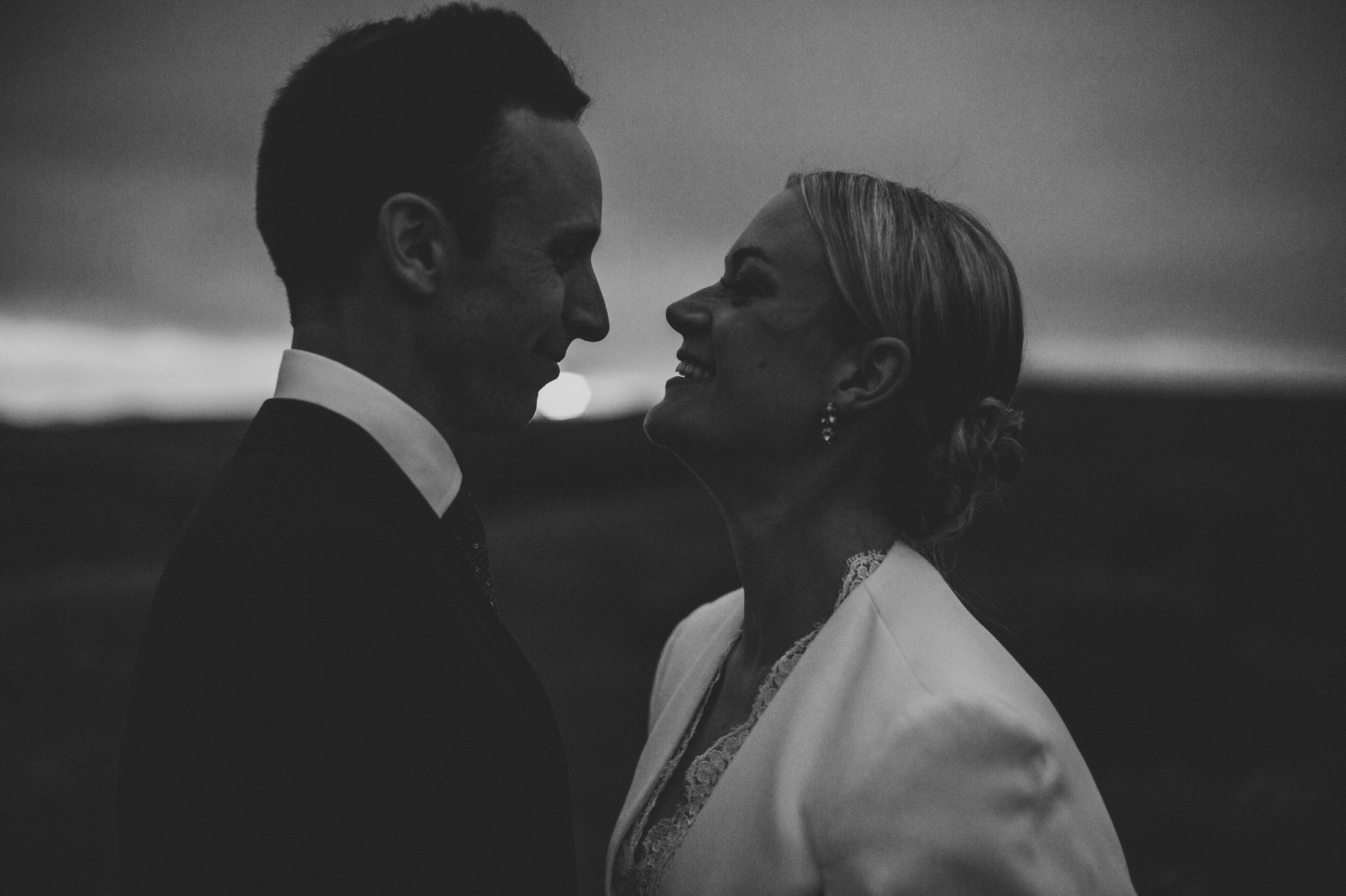 Photographers: JESS and MATT of DARING WANDERER // Wedding Dress: TEMPERLEY LONDON // Shoes: KATE SPADE // Veil: SIBO DESIGNS // Suit: BOGLIOLI // Caterer: STACY LAUER in MARSHAL // Rentals: ENCORE EVENTS in PETALUMA // Florals: HANDMADE by SISTER OF BRIDE // Cake: LIZ WOYZBUN, SISTER OF BRIDE // Meriwether Lounge Tent: SHELTER CO. // VW Shuttles: VANTIGO SF // Band: THE DIXIE GIANTS // Menu Design: SANTIAGO SUNBIRD // Location: NICASIO VALLEY, CALIFORNIA