Maddy and Michael had a beautiful New Years eve coffee shop elopement at Boxcar Social in Toronto. They weren't even engaged but had decided to plan a meaningful elopement, involving their parents. After a couple months of planning their day closely with Maddy, I was sad to only be with them for a couple hours. Our goodbye's took longer than usual and then they sent me home with pizza, a great end to a beautiful day!
What was most important to you when planning your wedding?
The most important part was doing something that felt very "us". We wanted everything about the day to be a reflection of who we are and the things we love. We picked New Years Eve because it is our anniversary. Our neighbourhood is where we met and now live together, so we felt it would be fitting to keep it local. Also, because we we're eloping, a big priority was picking a photographer that was not only artistically aligned with our style, but someone who could capture a visual story that we could share with our family and friends to include them on the experience.
What was it like working with your photographer?
Jess was amazing from the start. We emailed back and forth a bunch of times (a lot of times) and she was great at handling some of my anxieties about the day. She sent me a bunch of ideas, suggestions, recommendations for everything (venues, florists, decor, etc.) We discussed everything I was planning together so that she knew exactly what she was walking into. I also wanted to ensure that she got her best work so we planned the ceremony around the lighting outside for the photographs. On the day of the event it was just like having a friend around that was coming along for the ride and that was pretty awesome.
How did you chose your venue
We actually live in the neighbourhood and are regular customers of Boxcar since they've opened. Not only did we go there on our first date, but it's our favourite coffee shop in the city. There is also something so vibrant and alive about this particular location that we have always discussed doing something special there. When I reached out to Boxcar about the idea, they were so accommodating, supportive and great to work with. It was a done deal from the start.
Any wedding planning advice you'd like to share?
Keep it simple. Also, make choices that are best for you and your partner.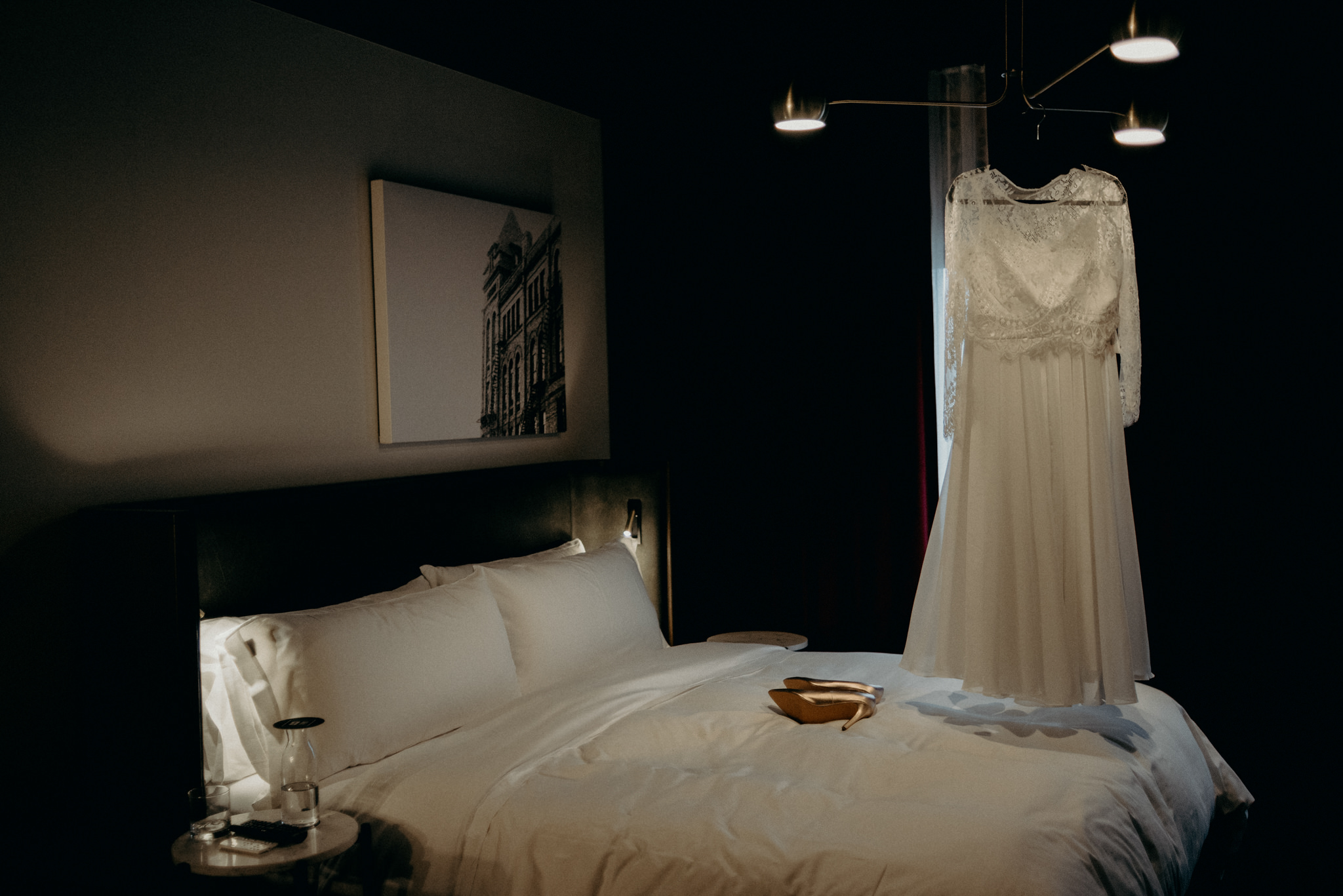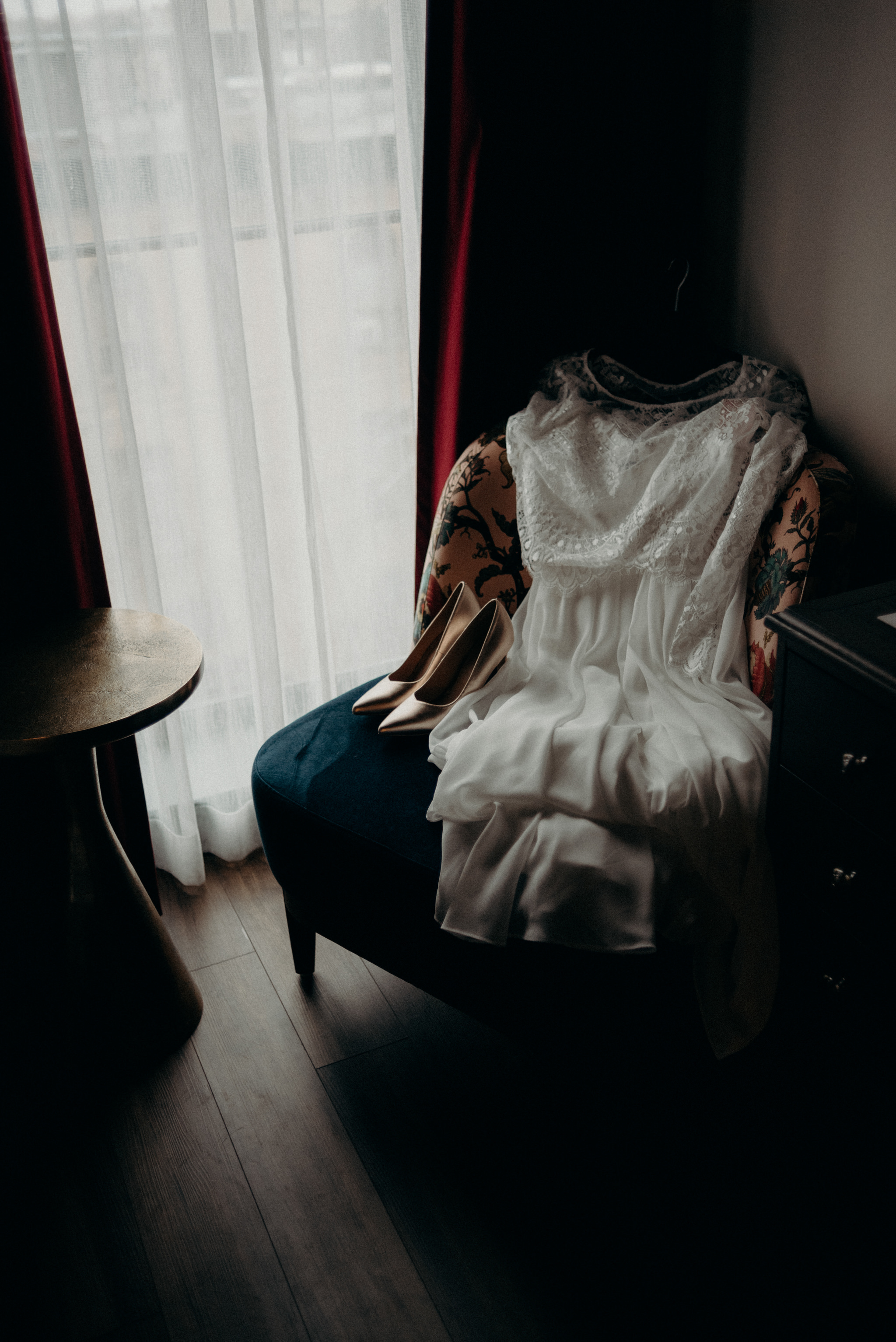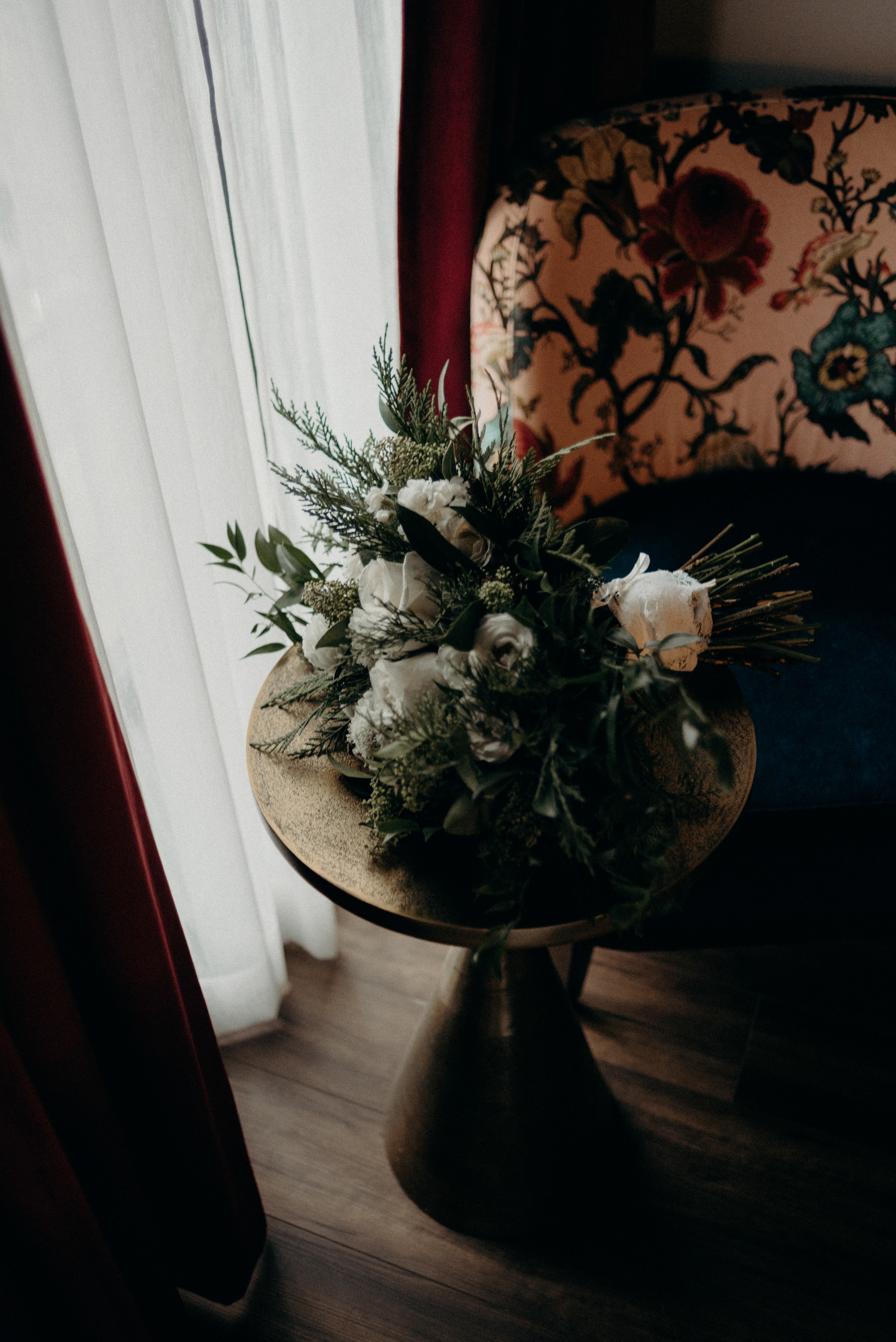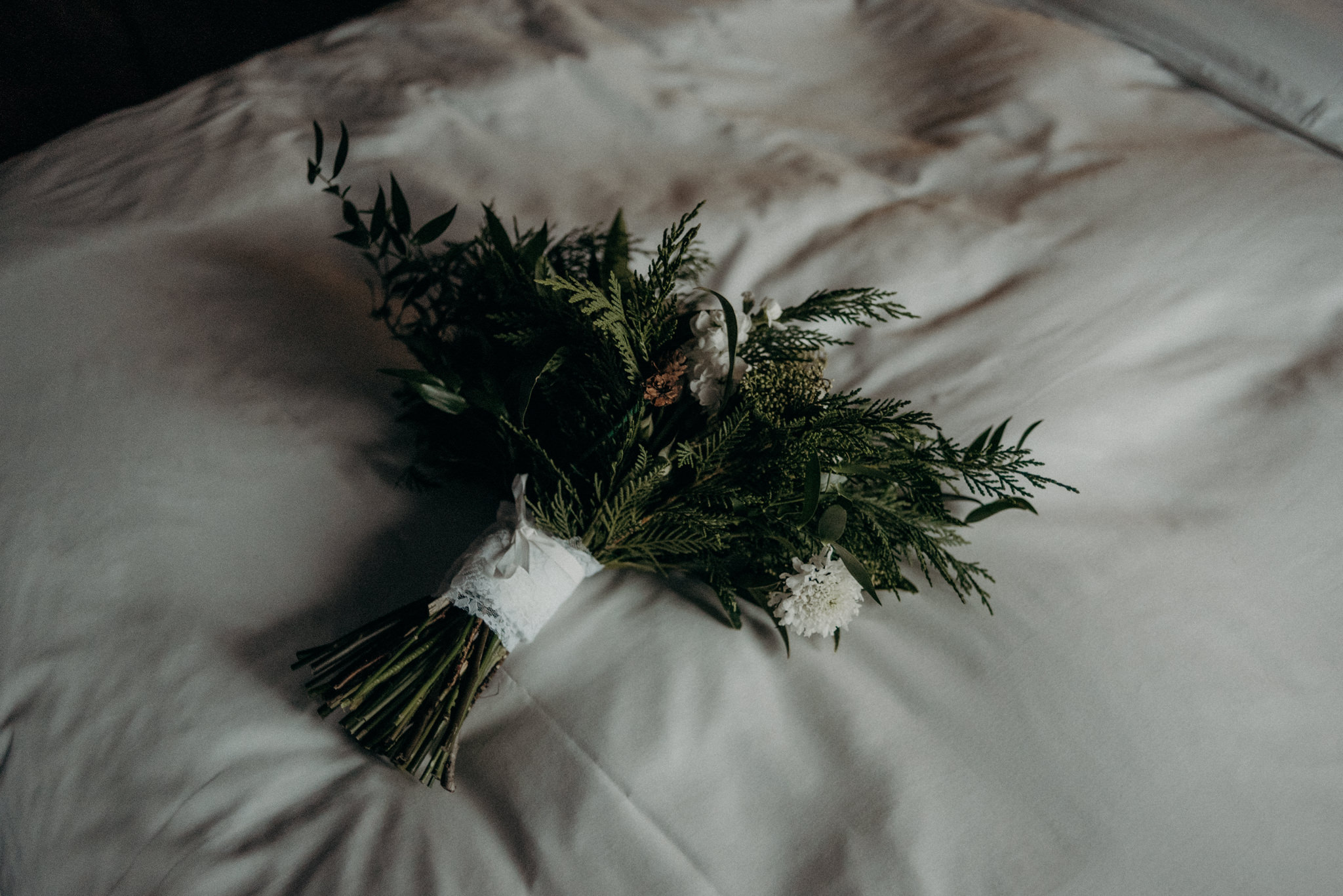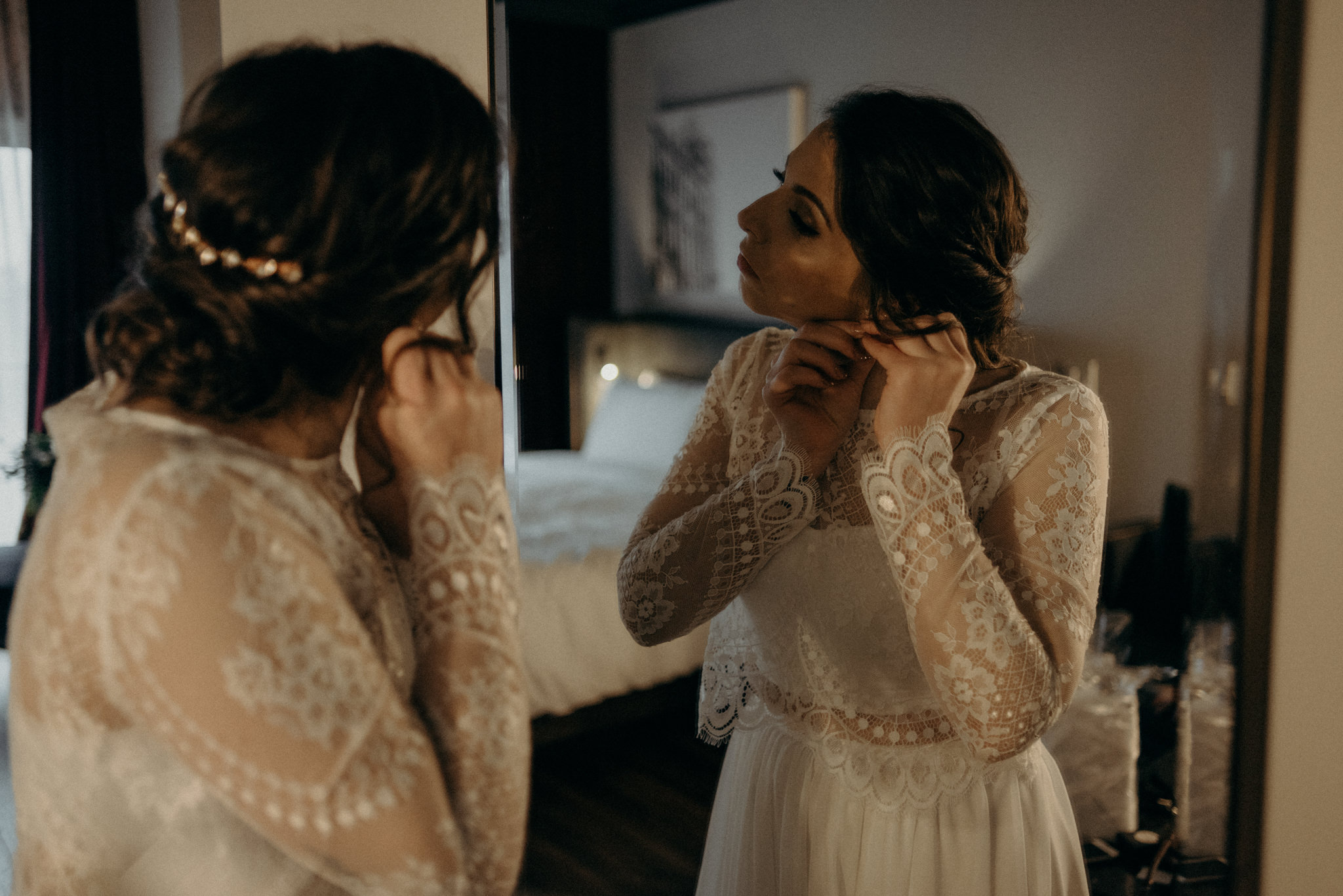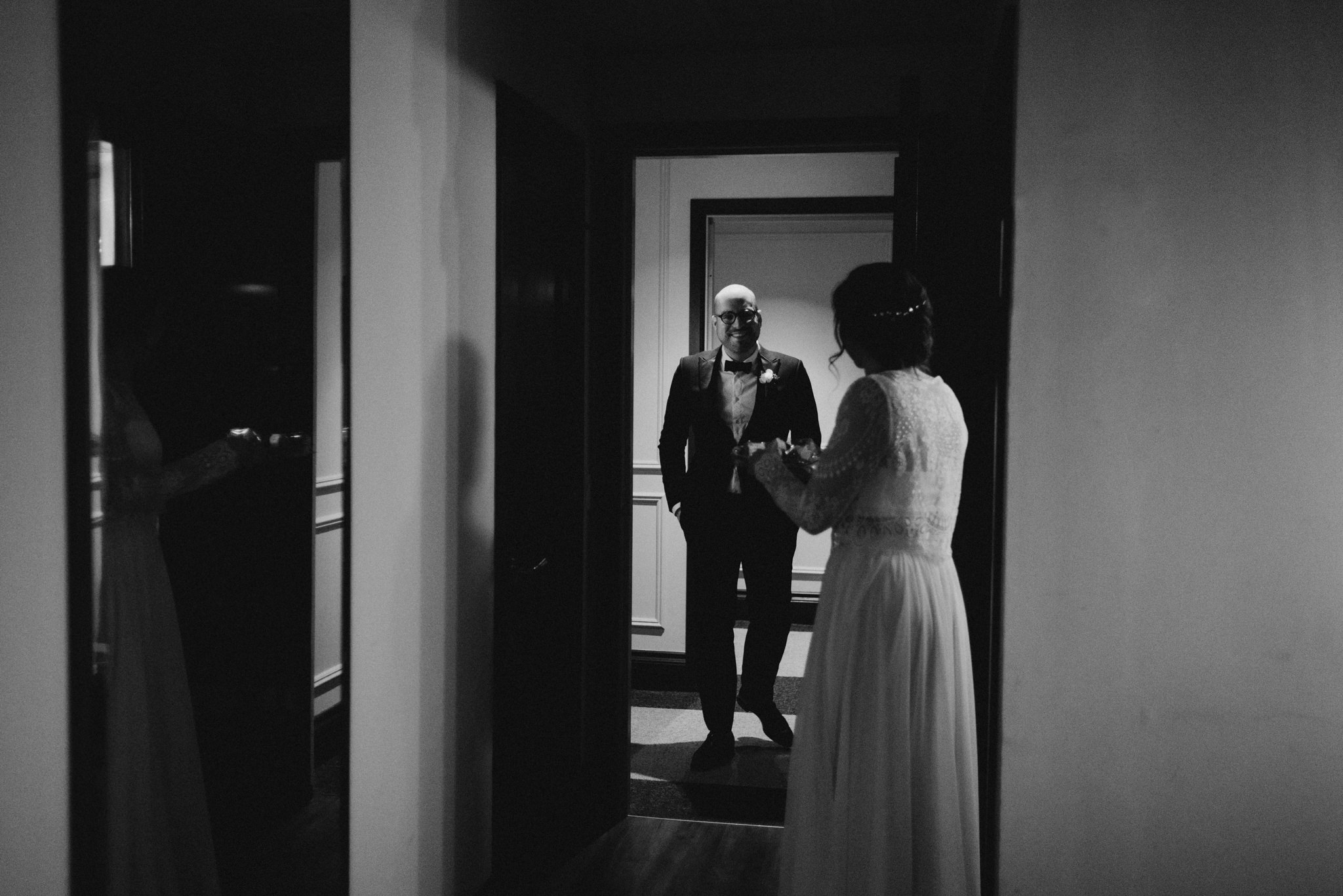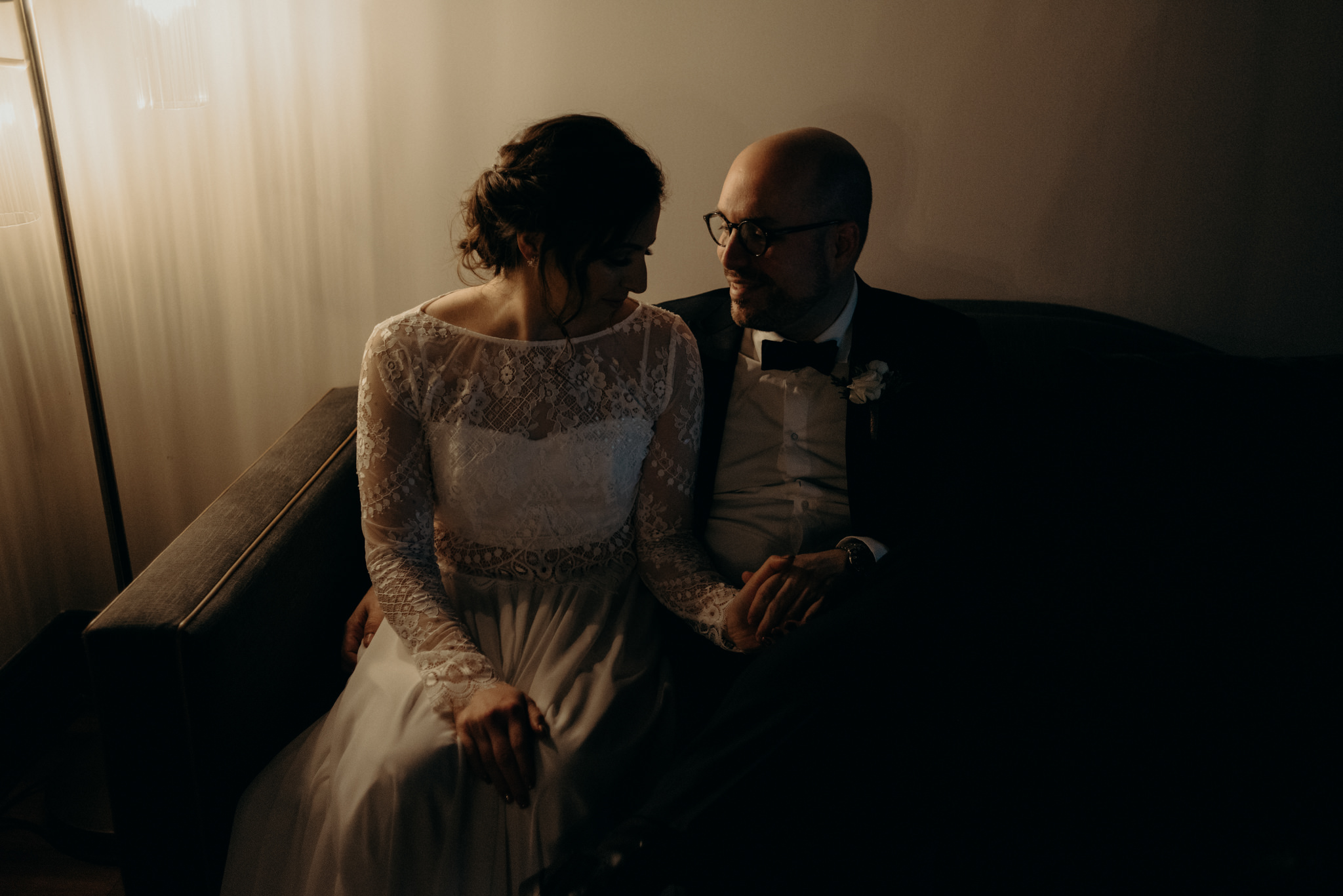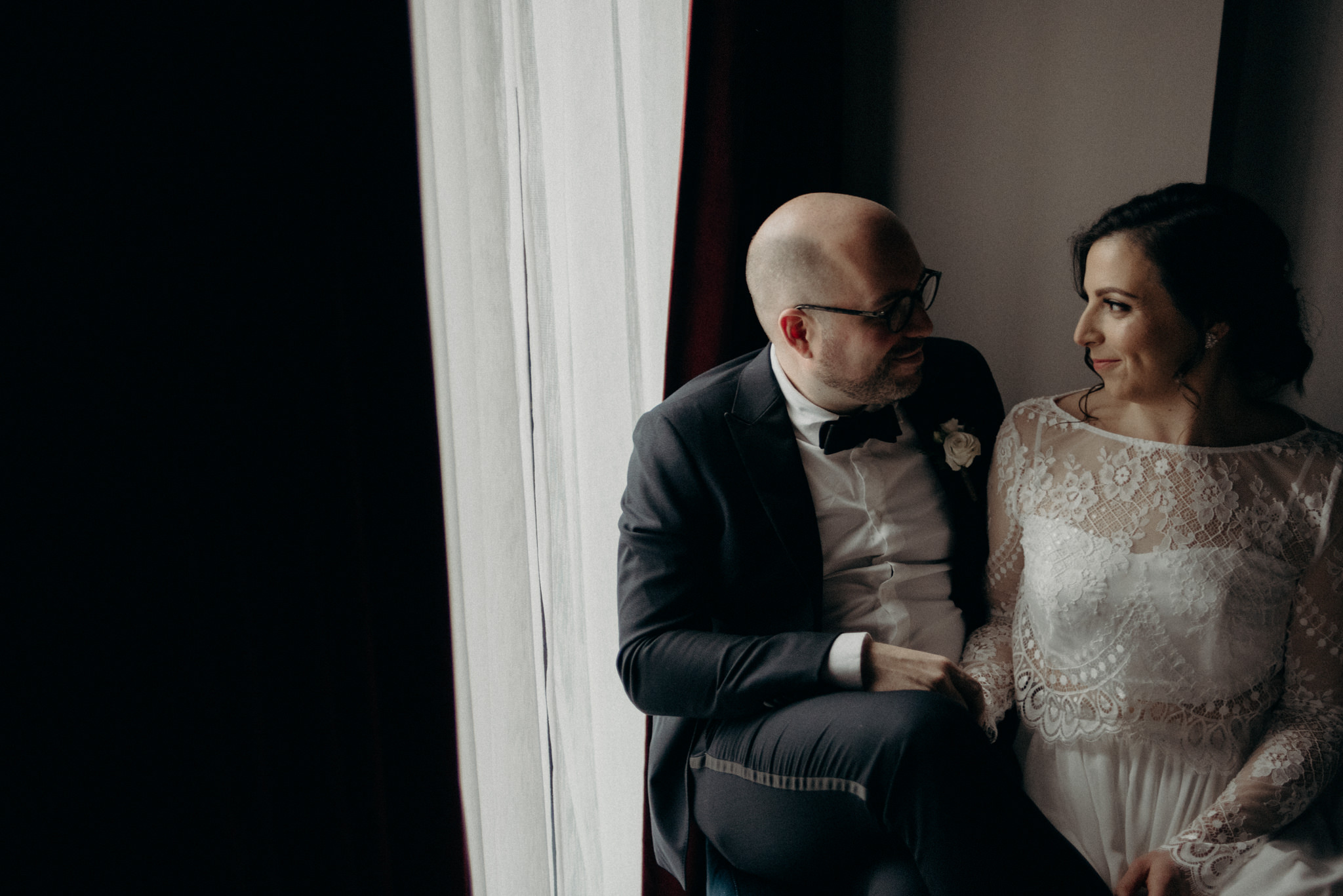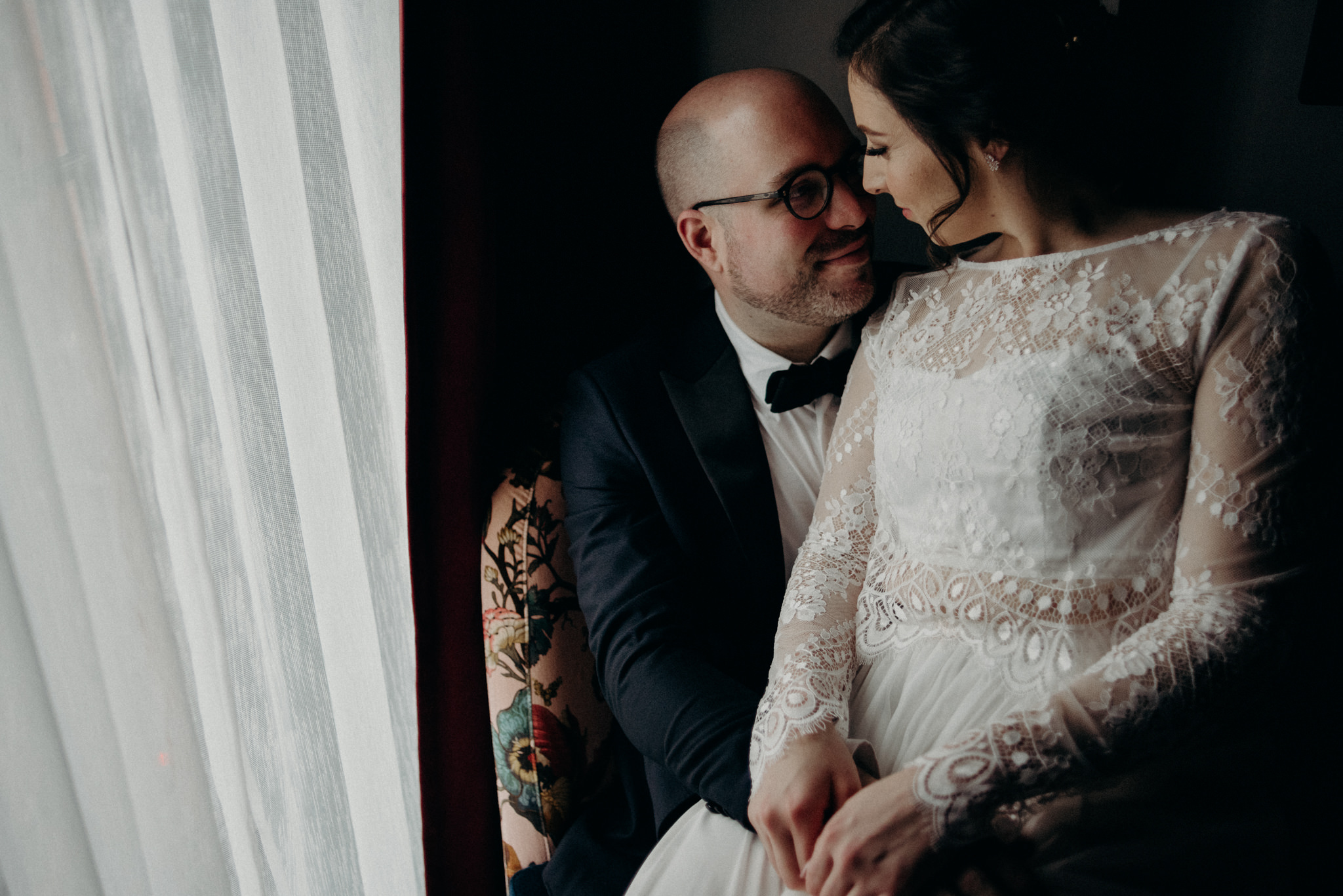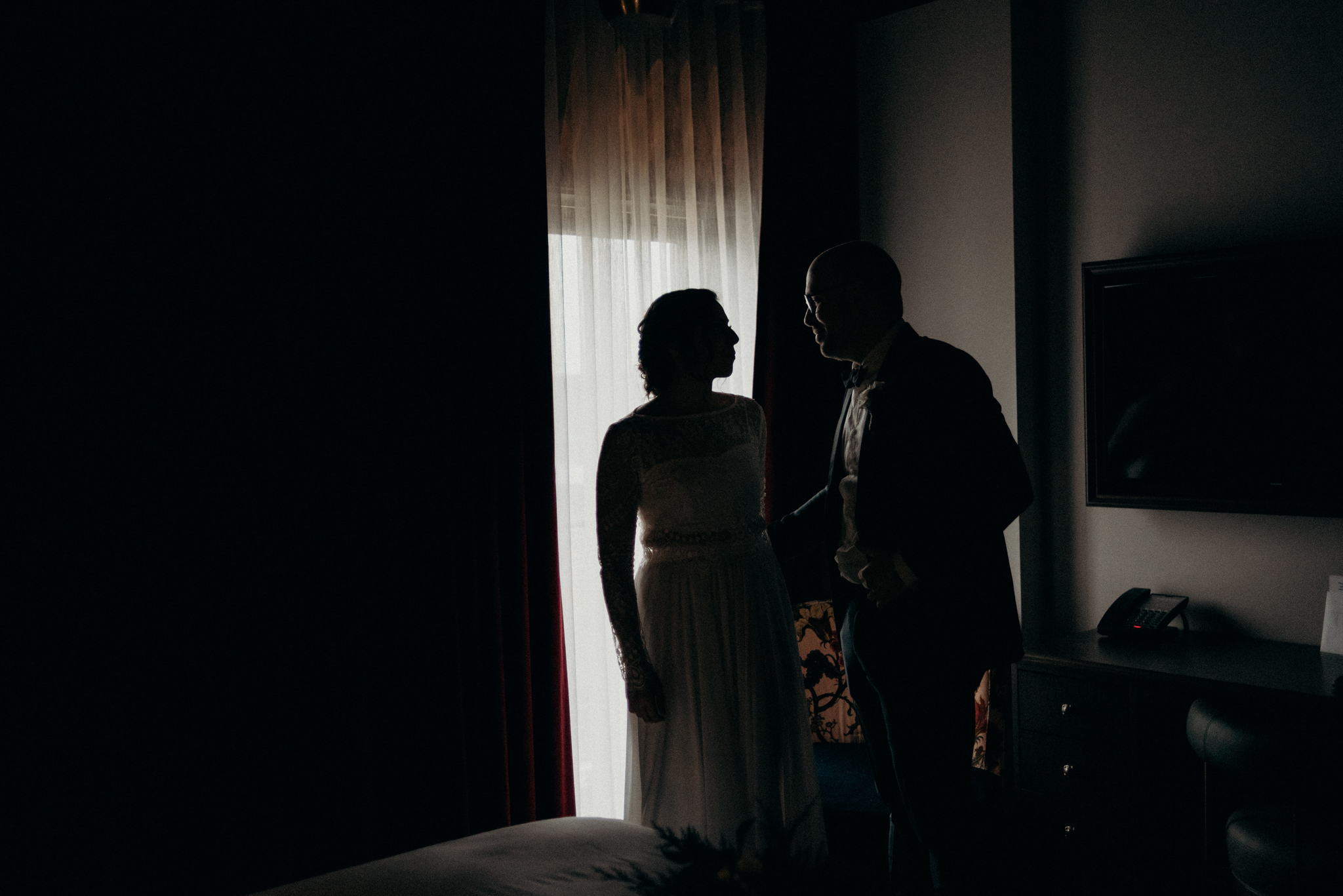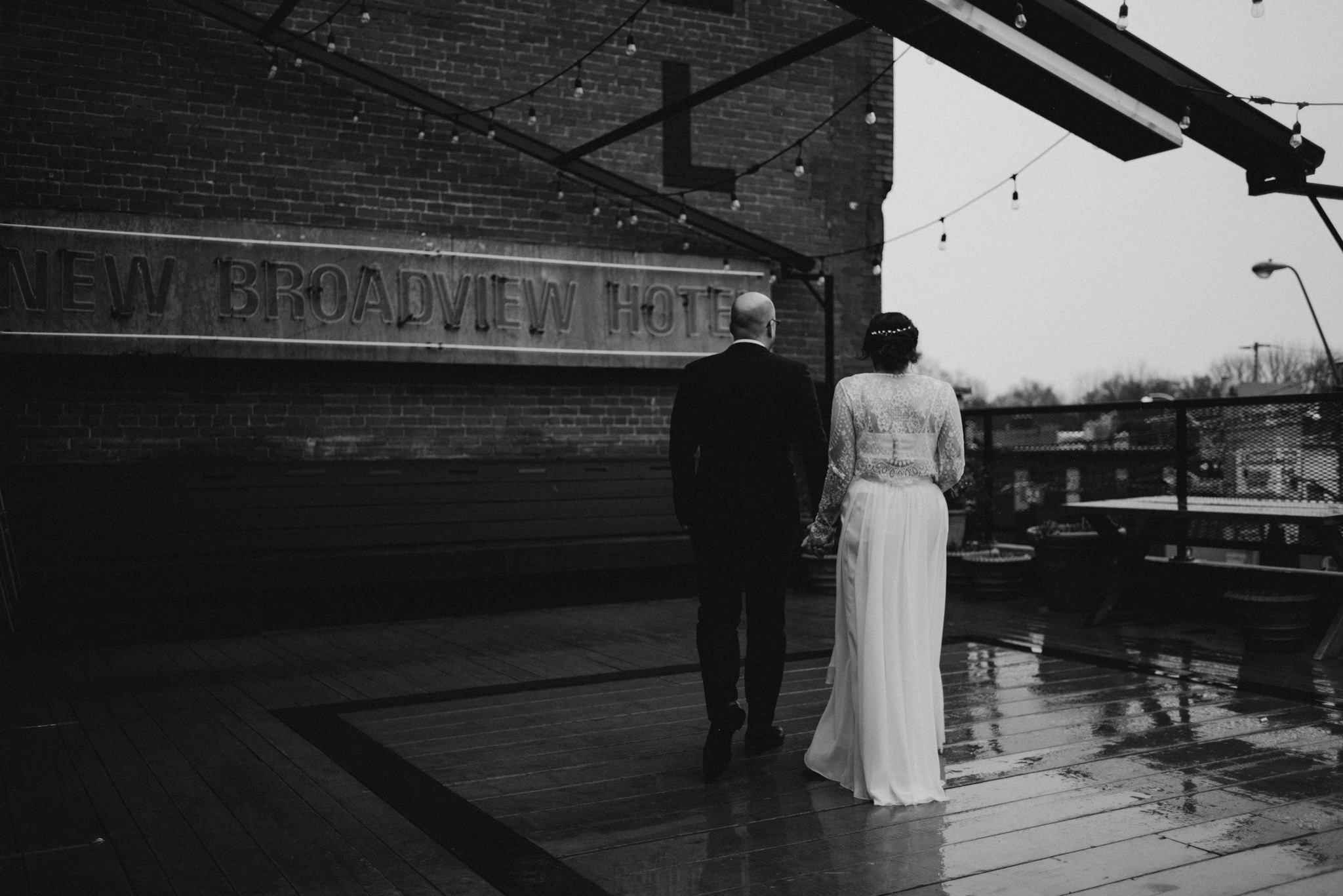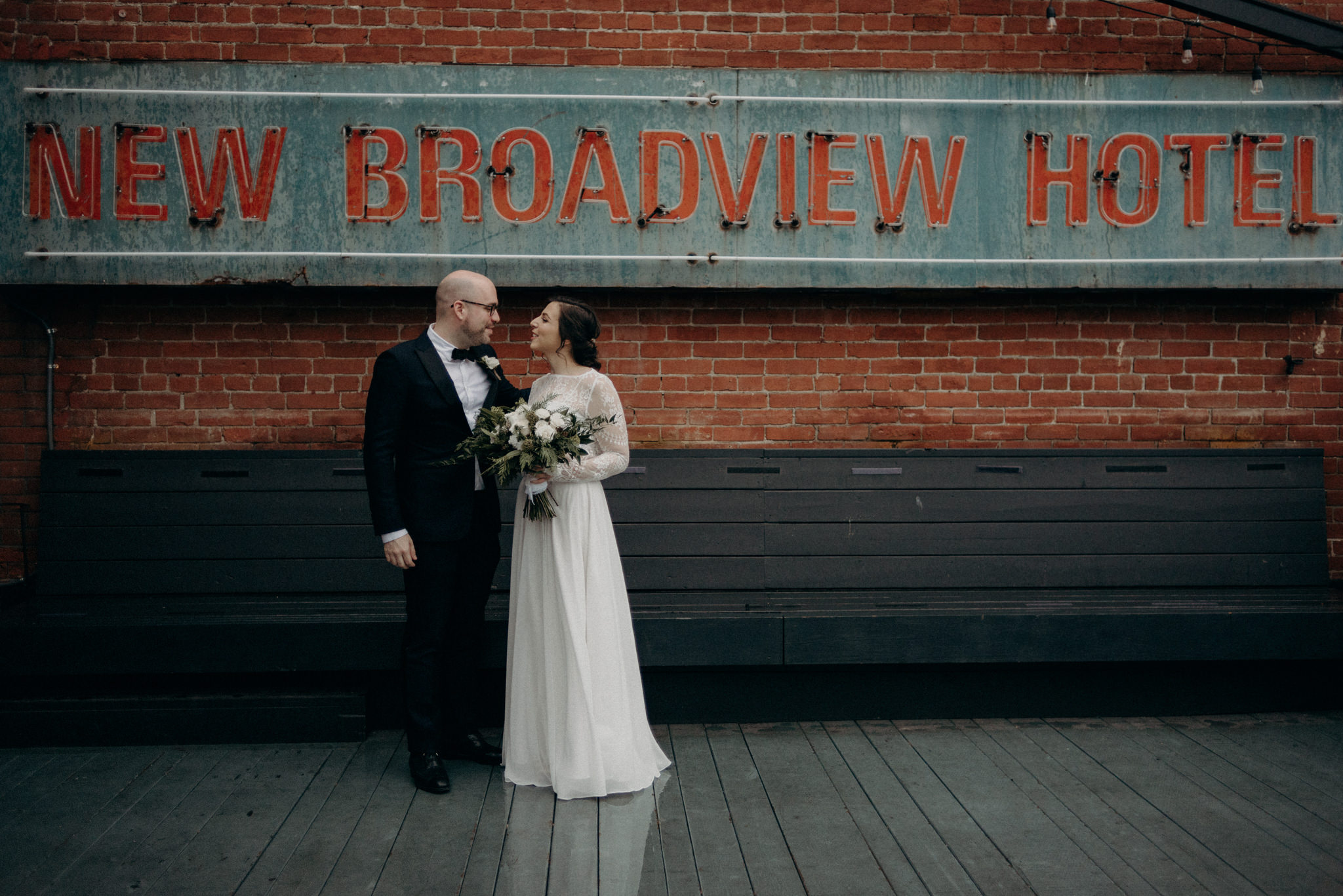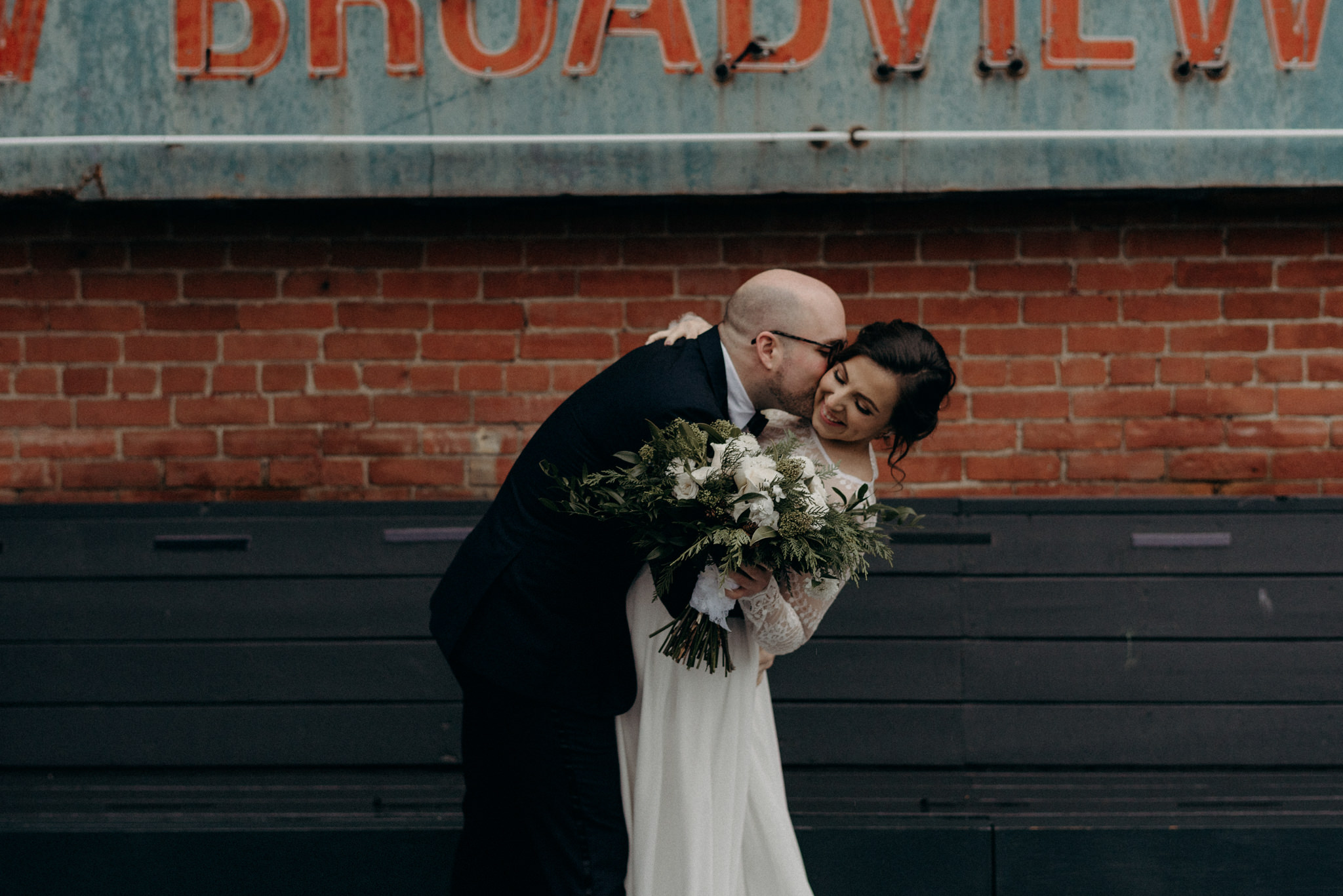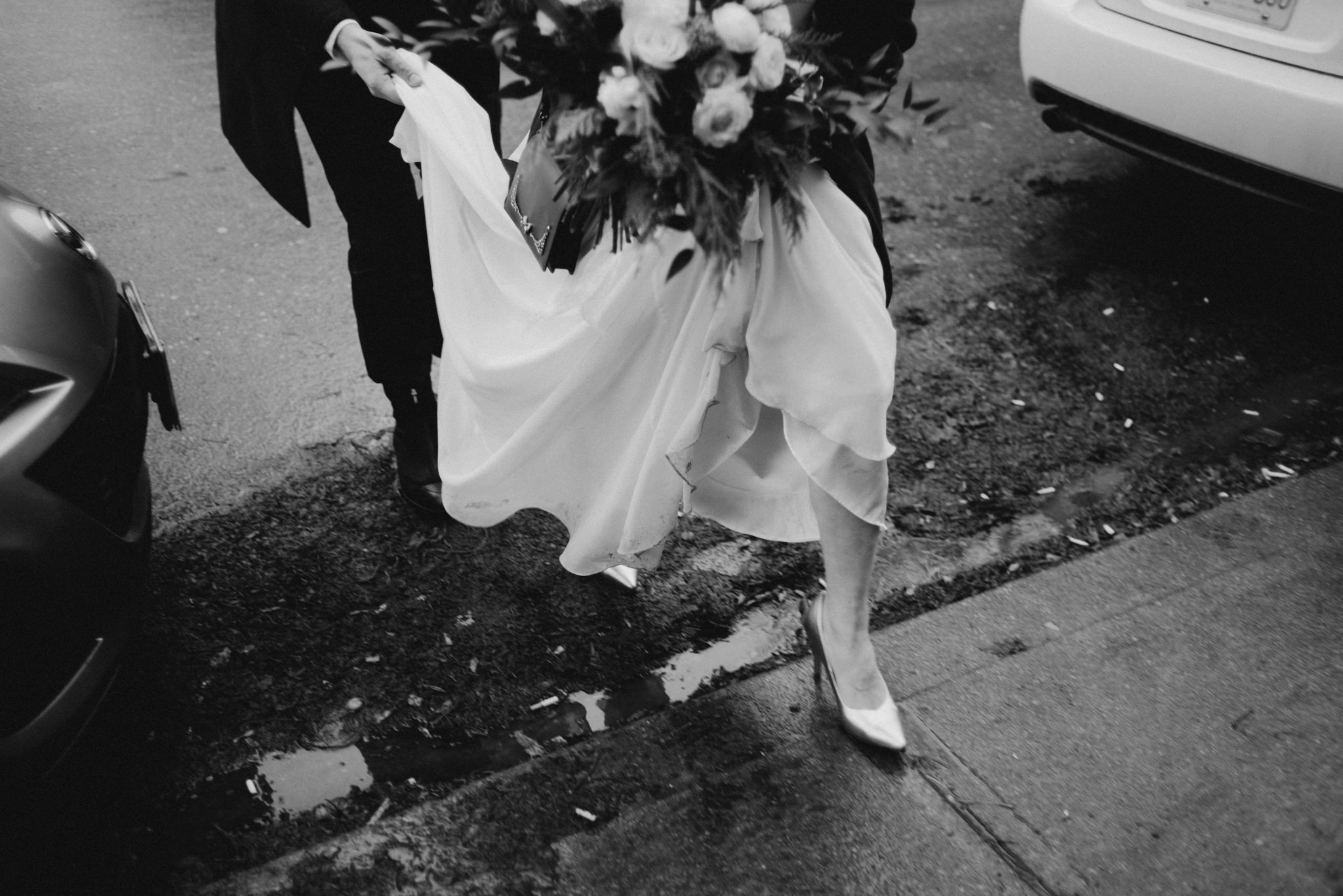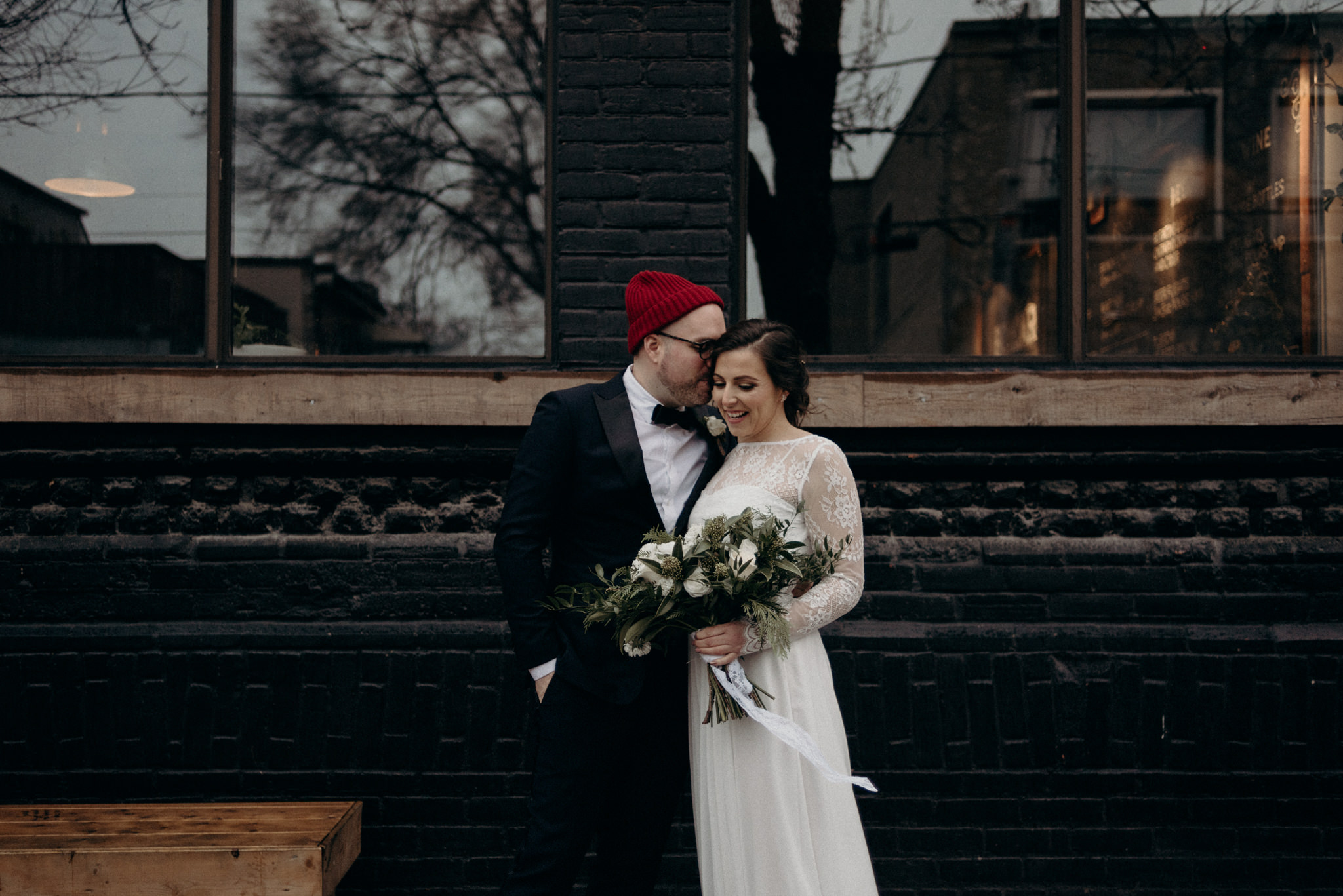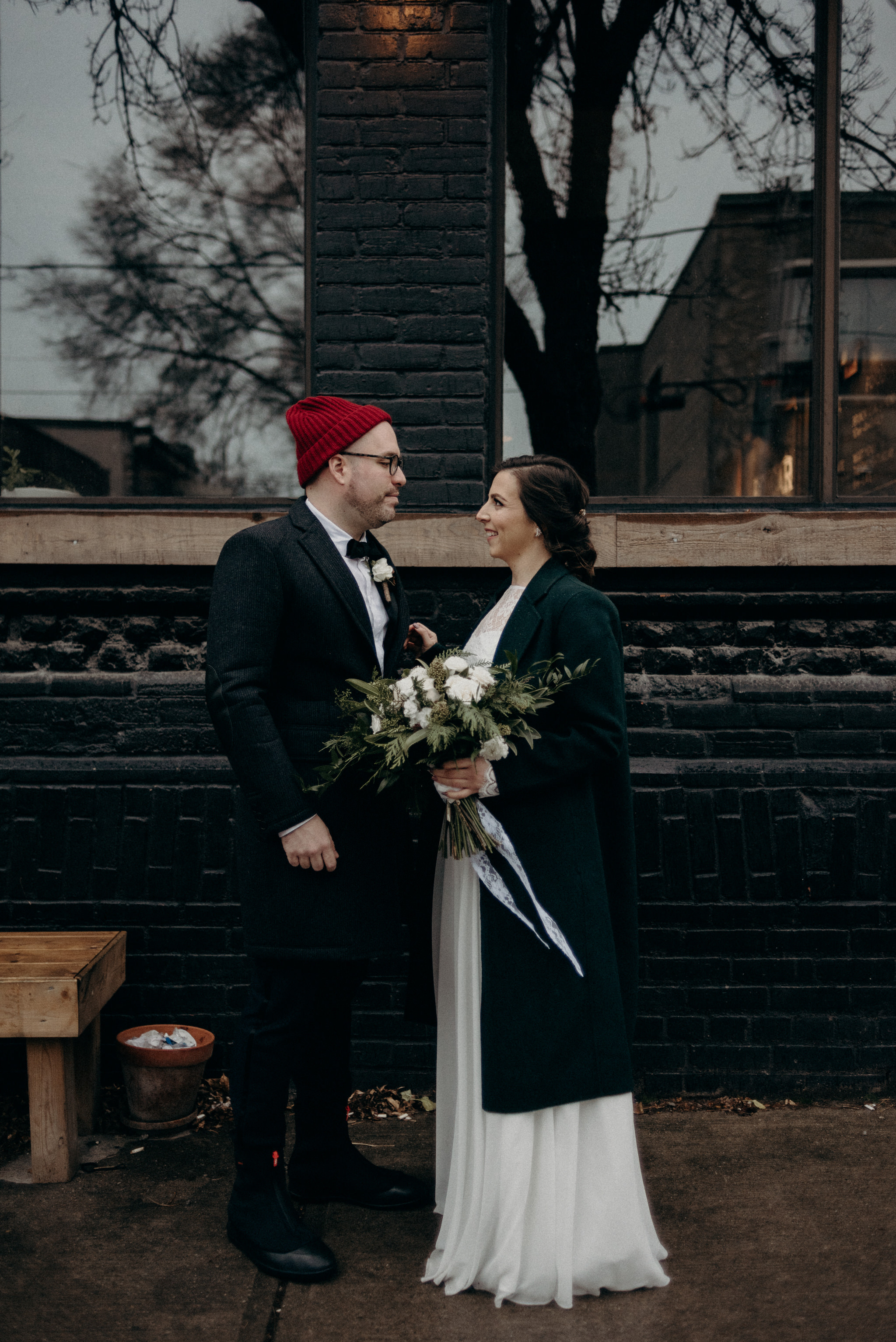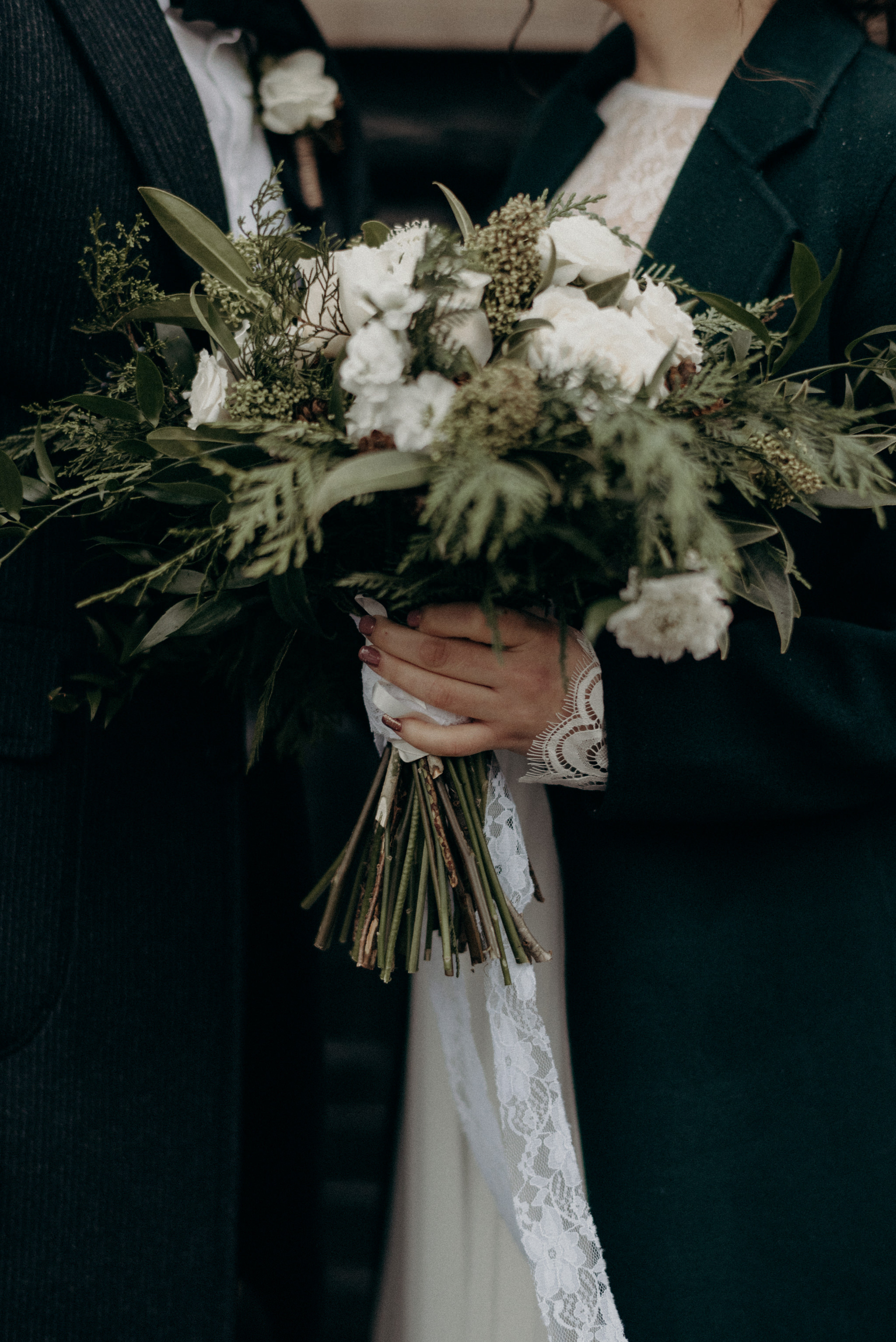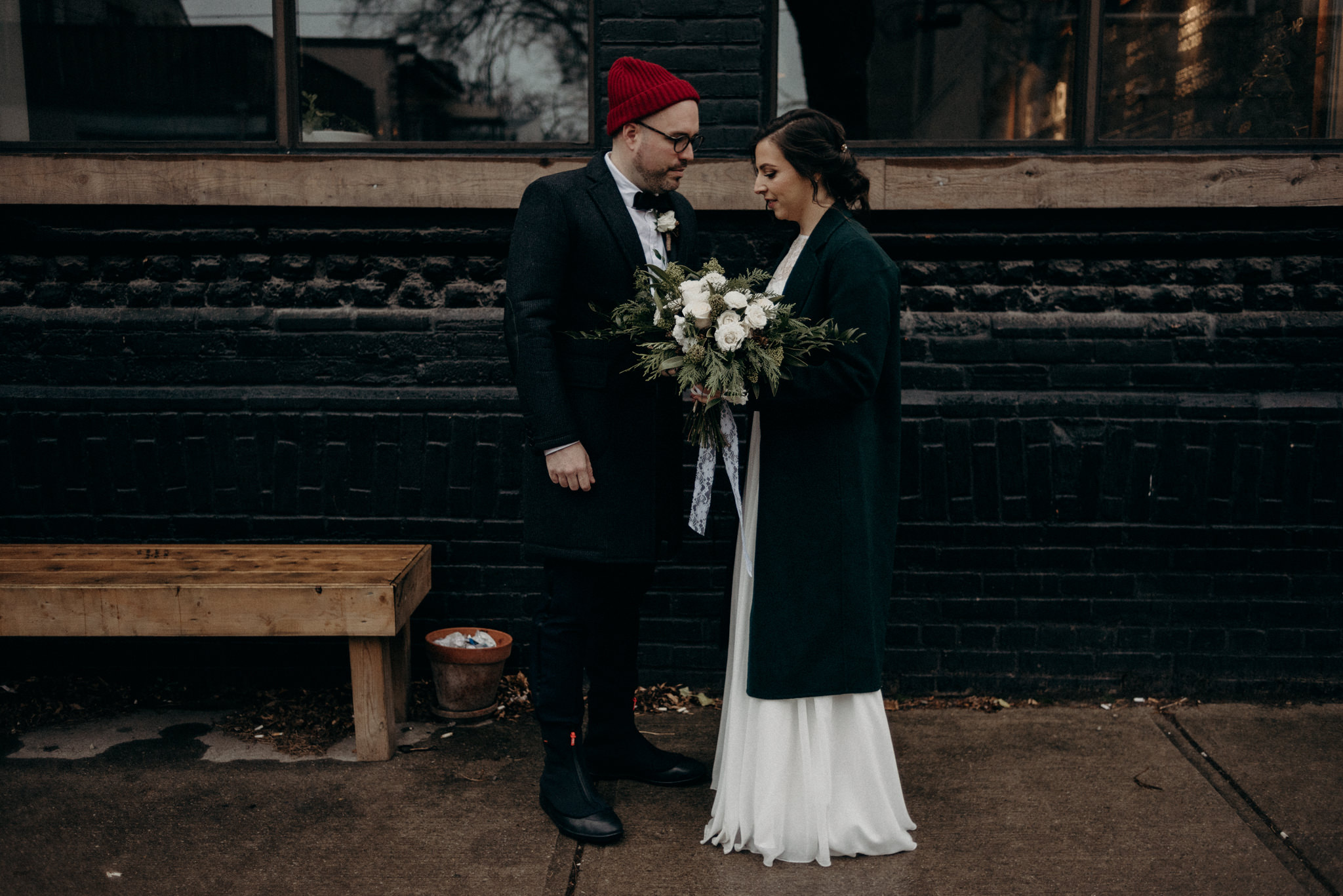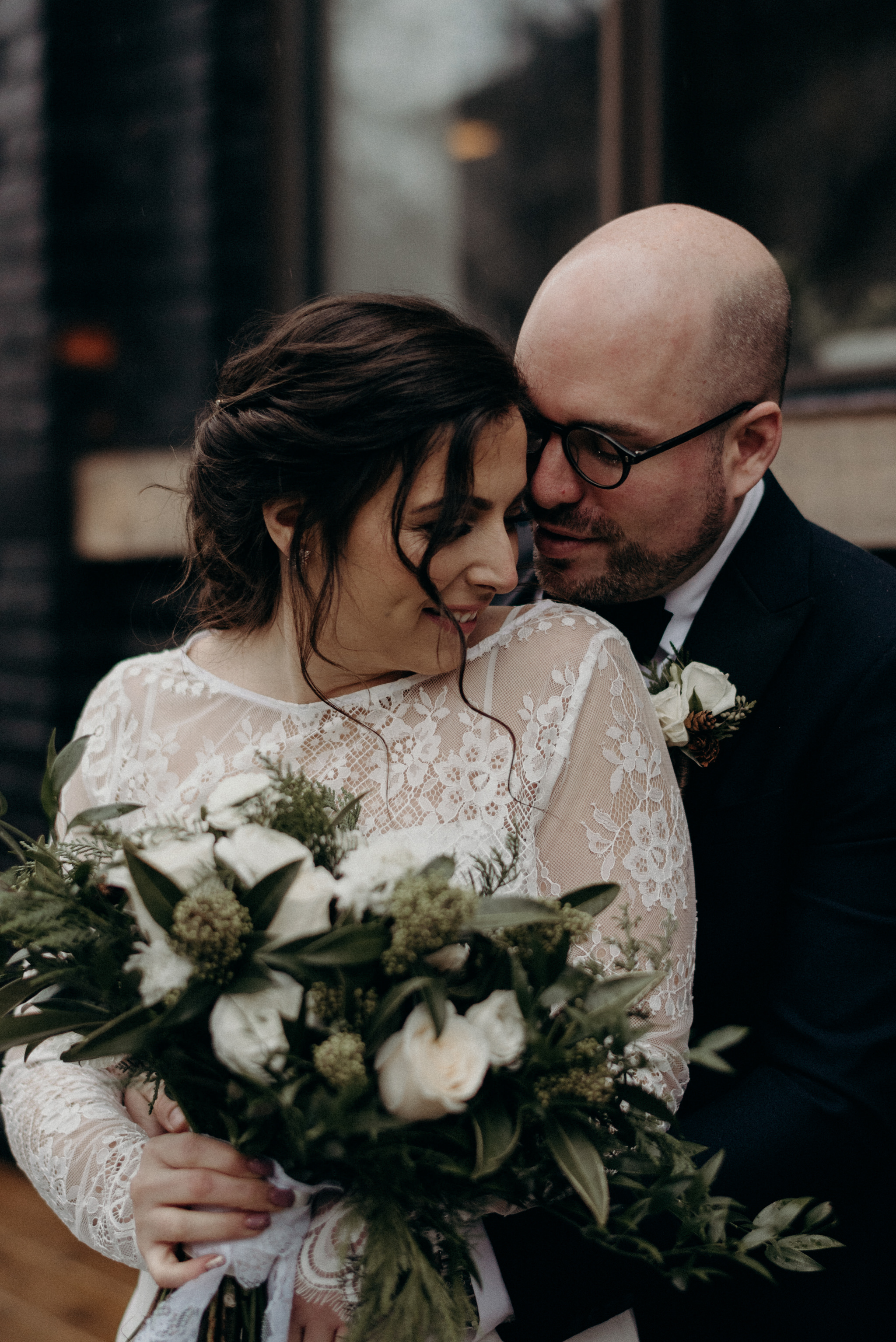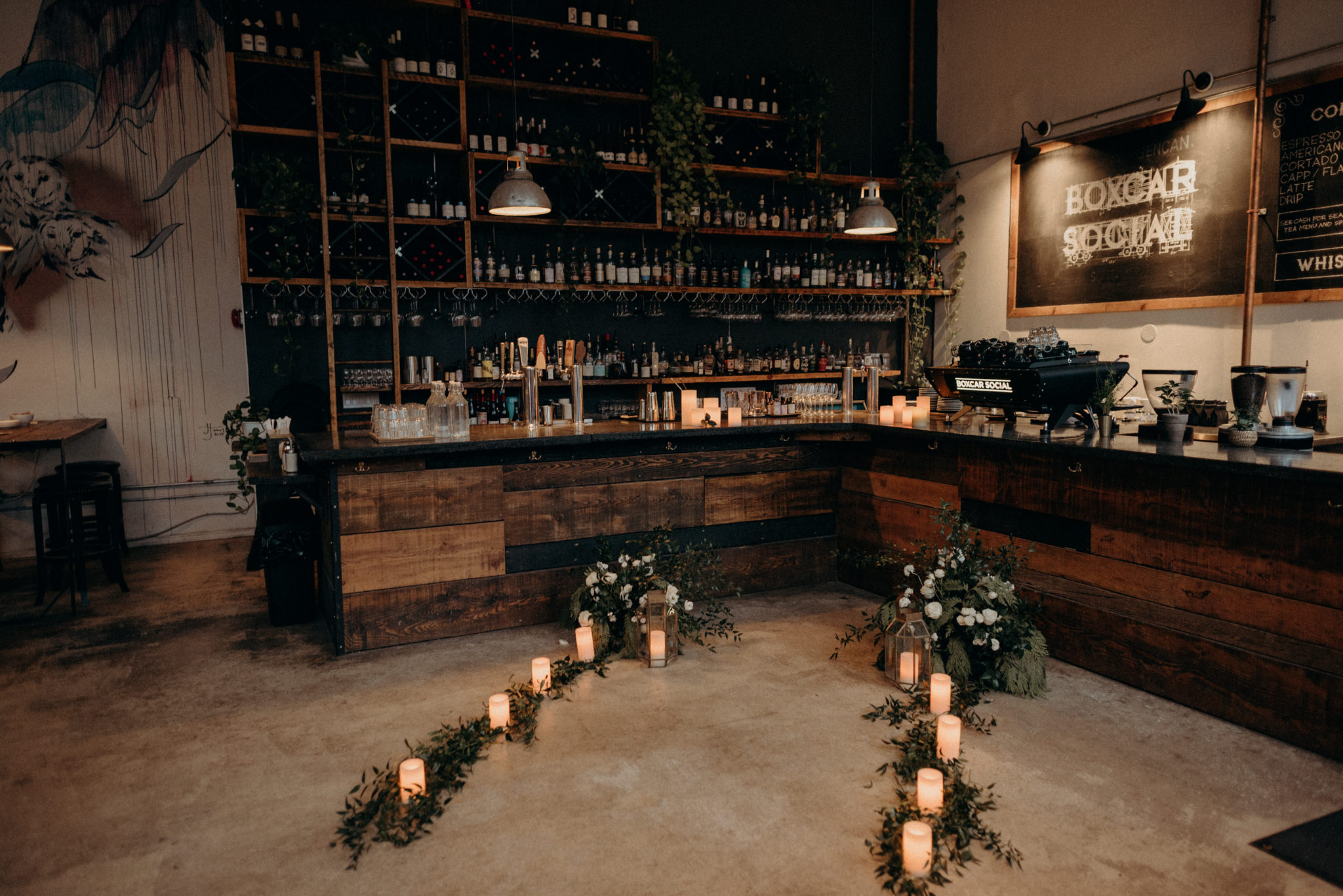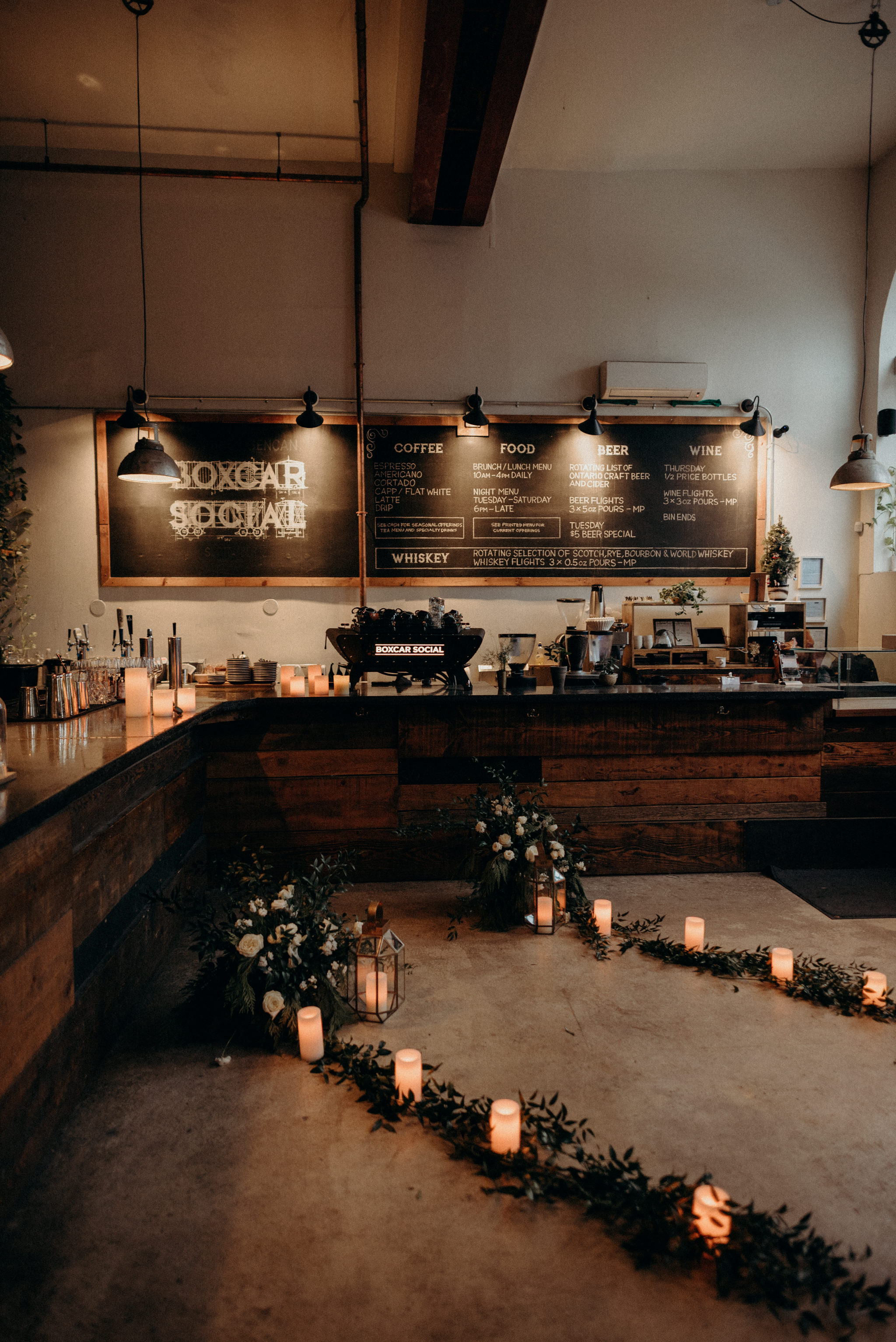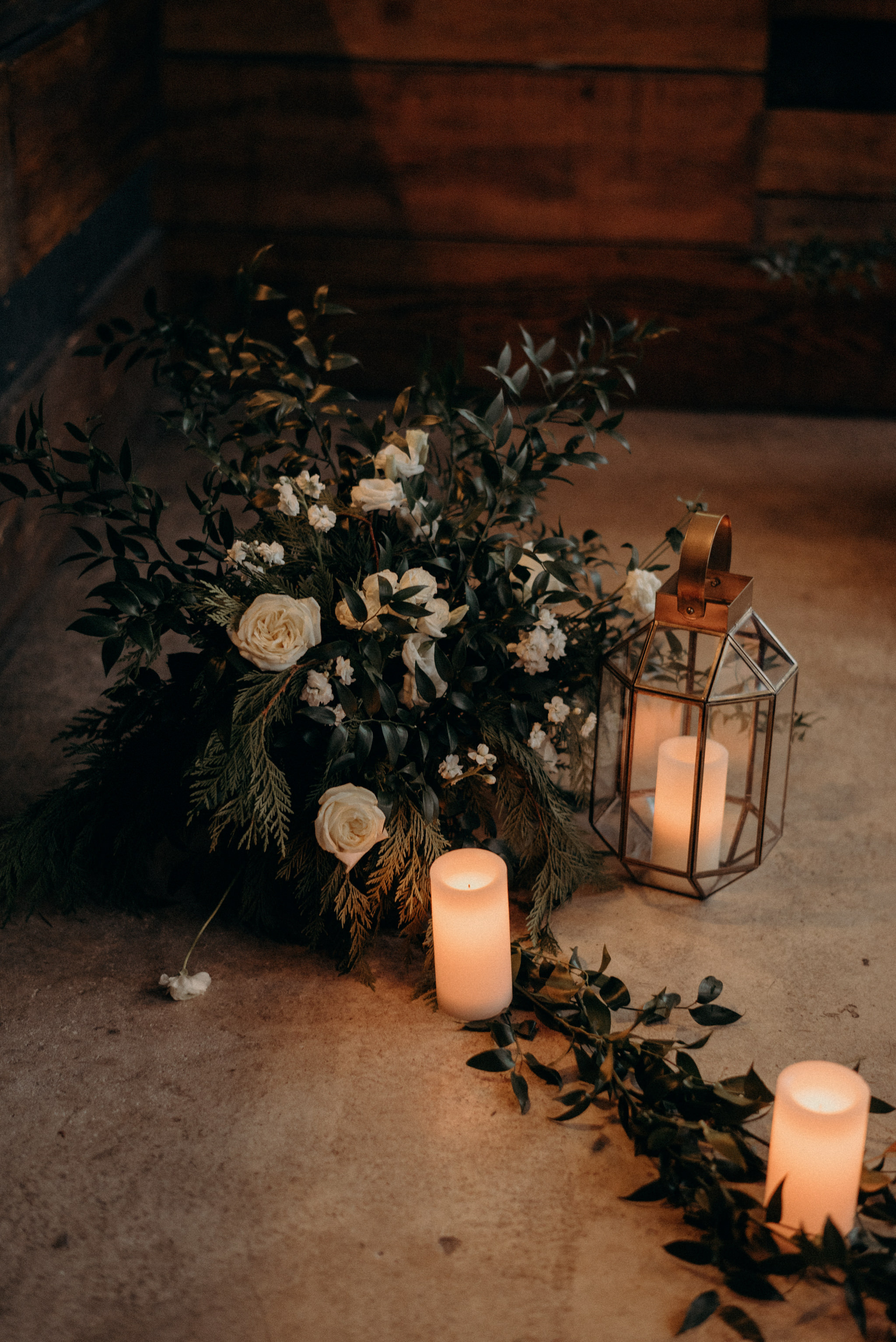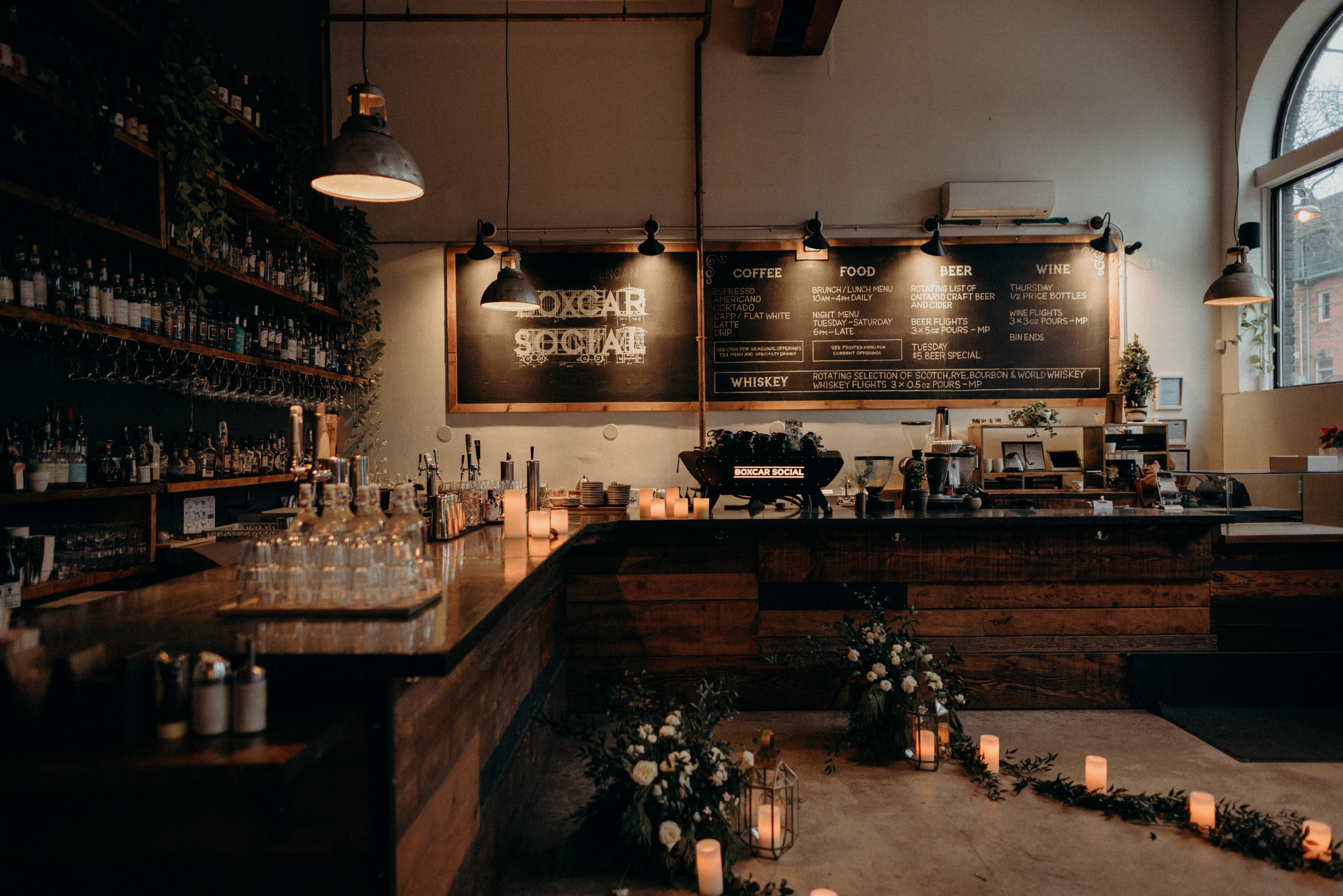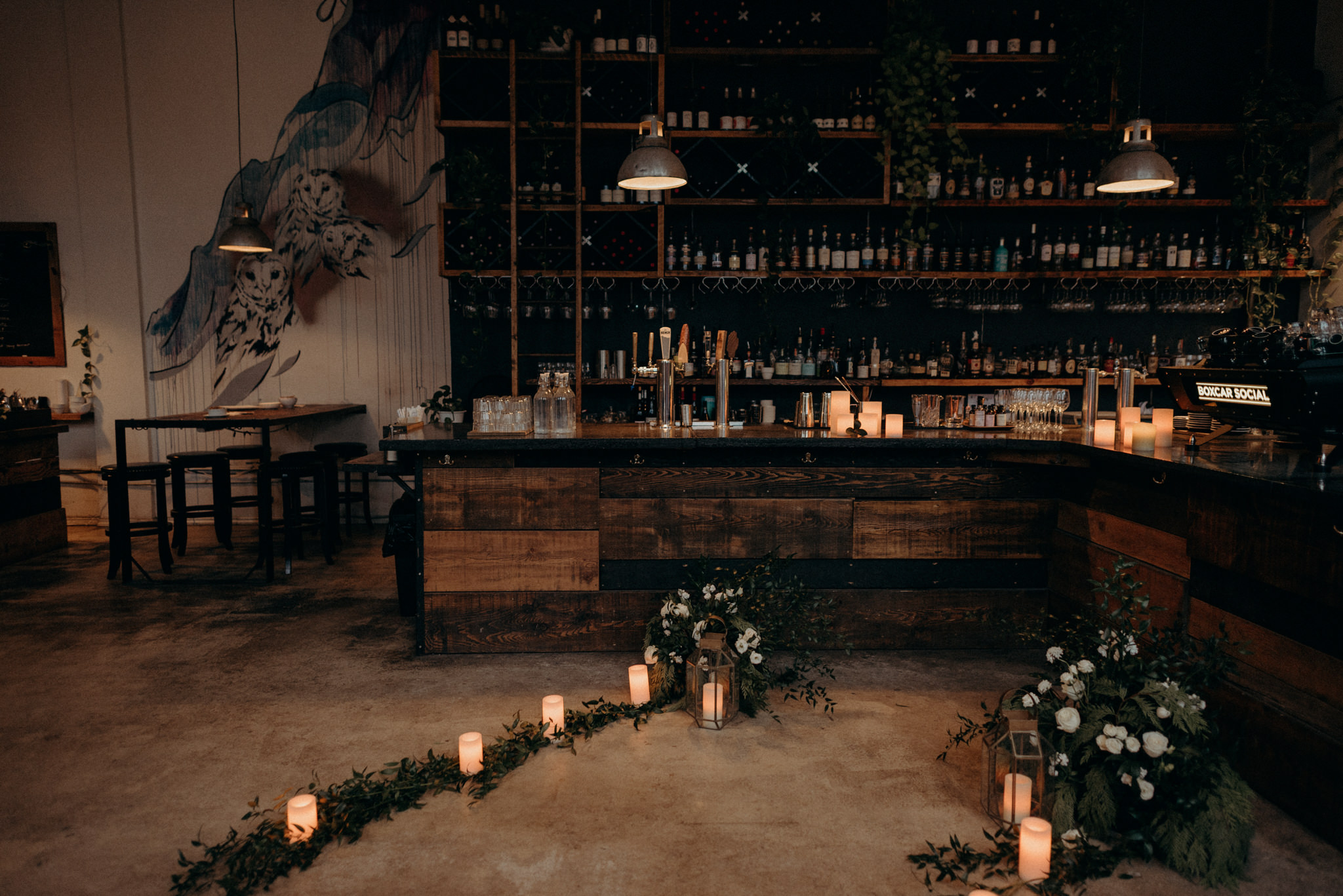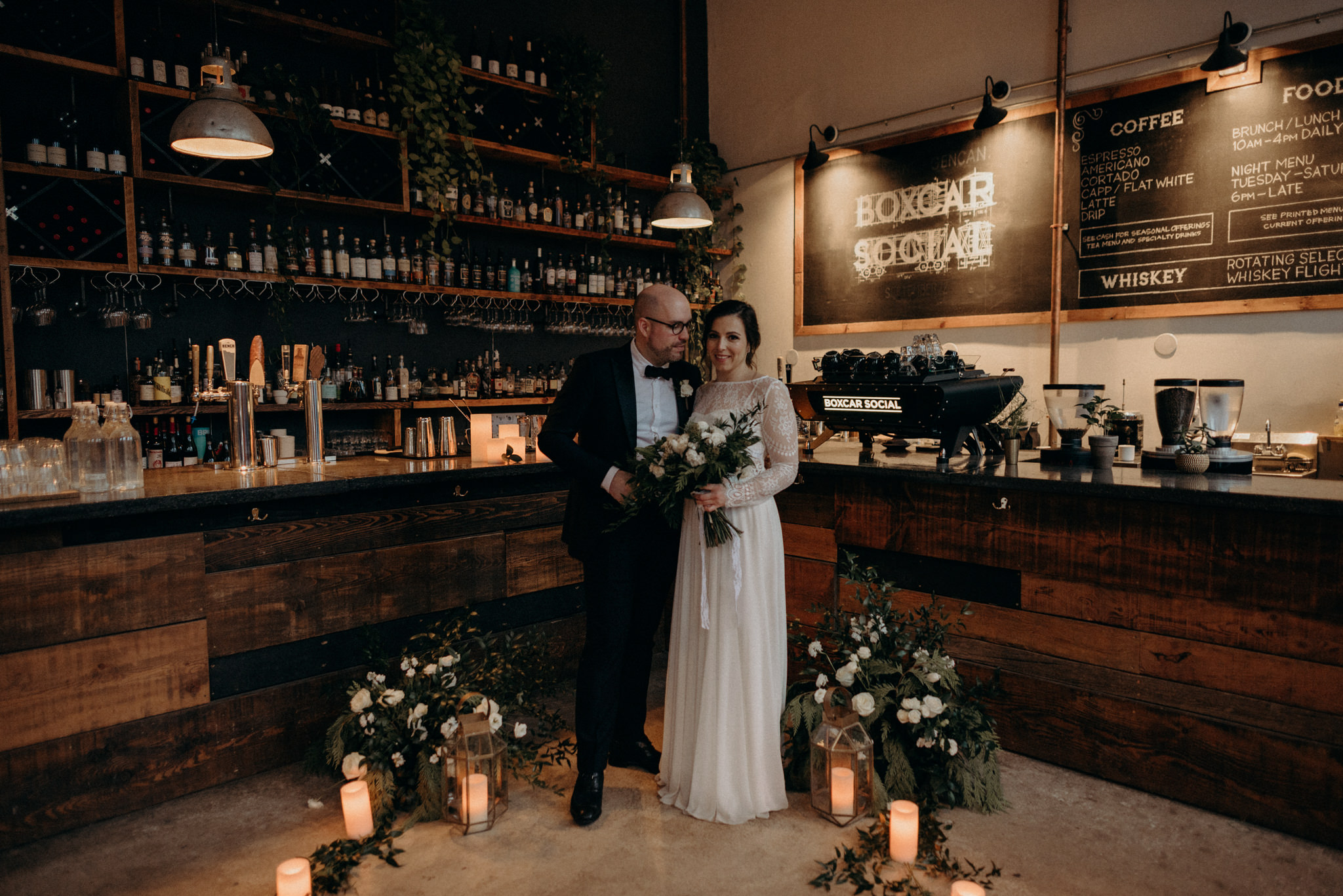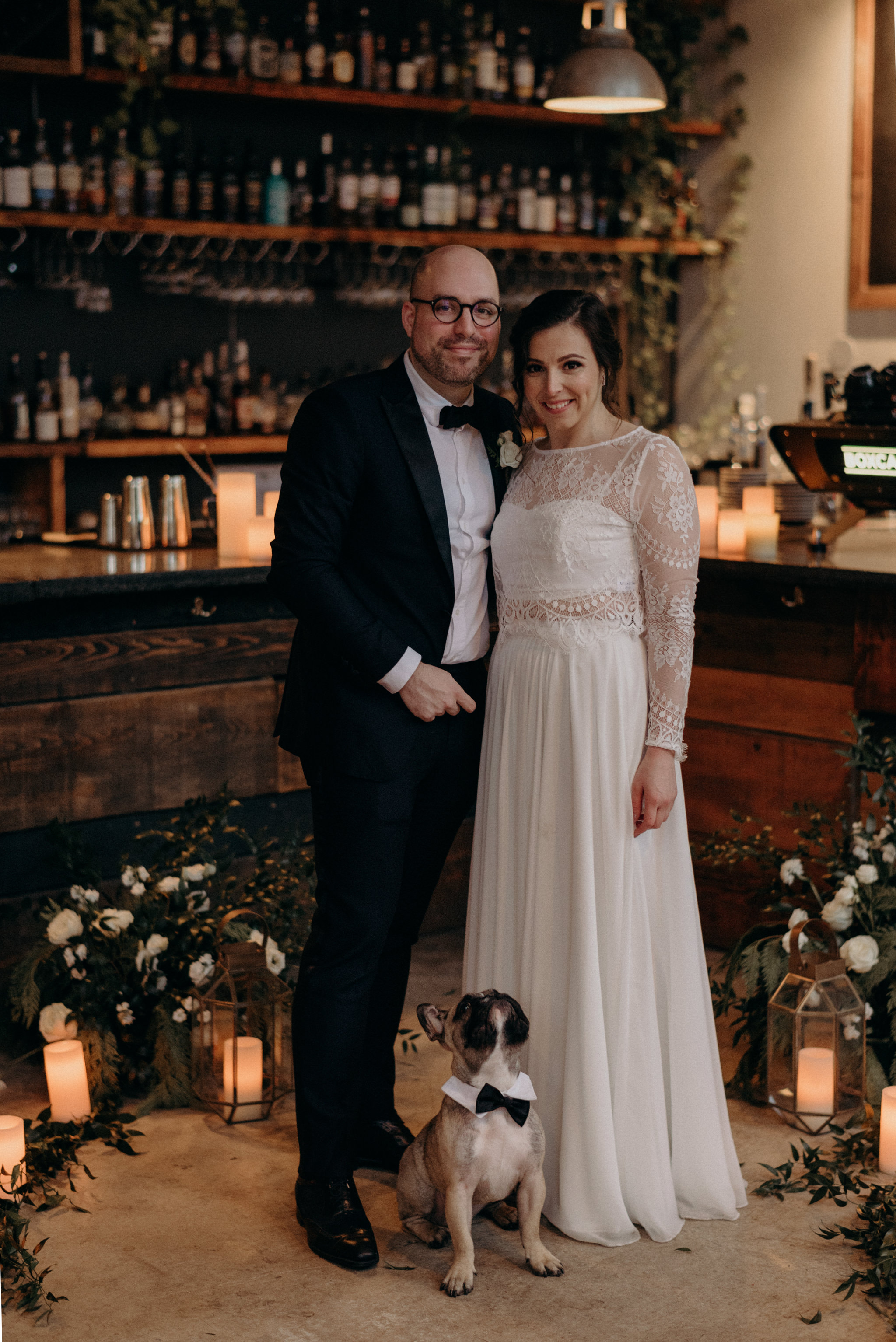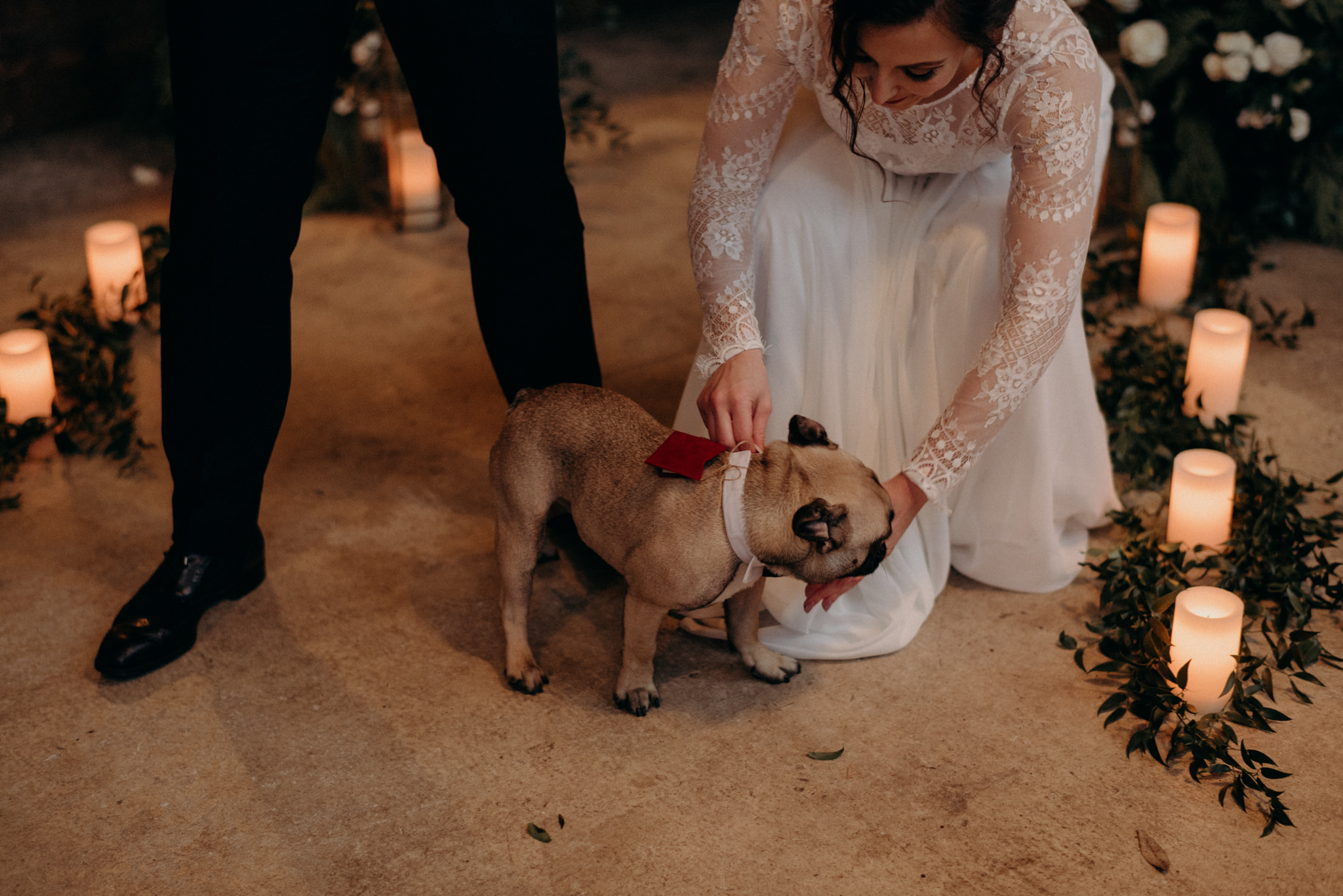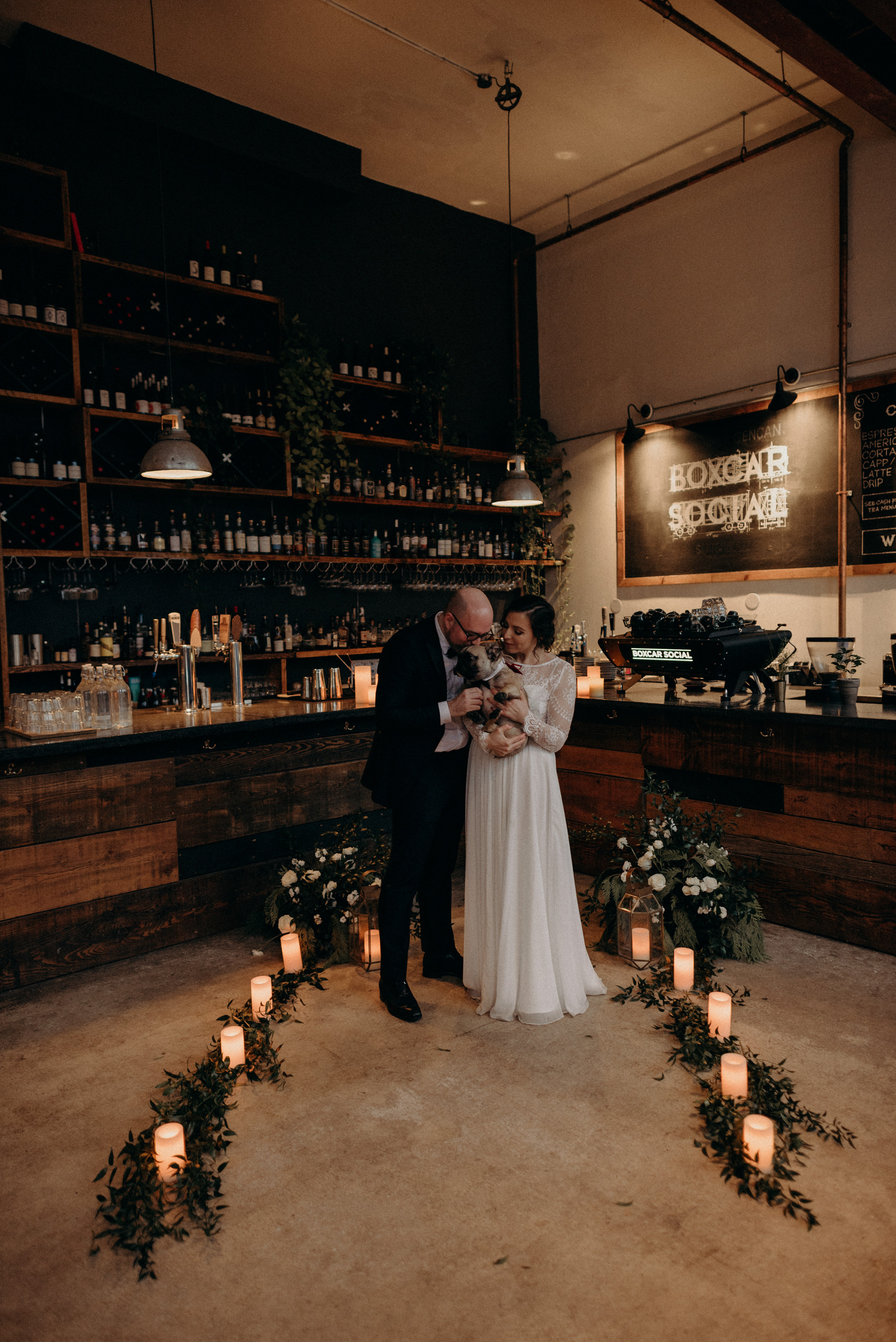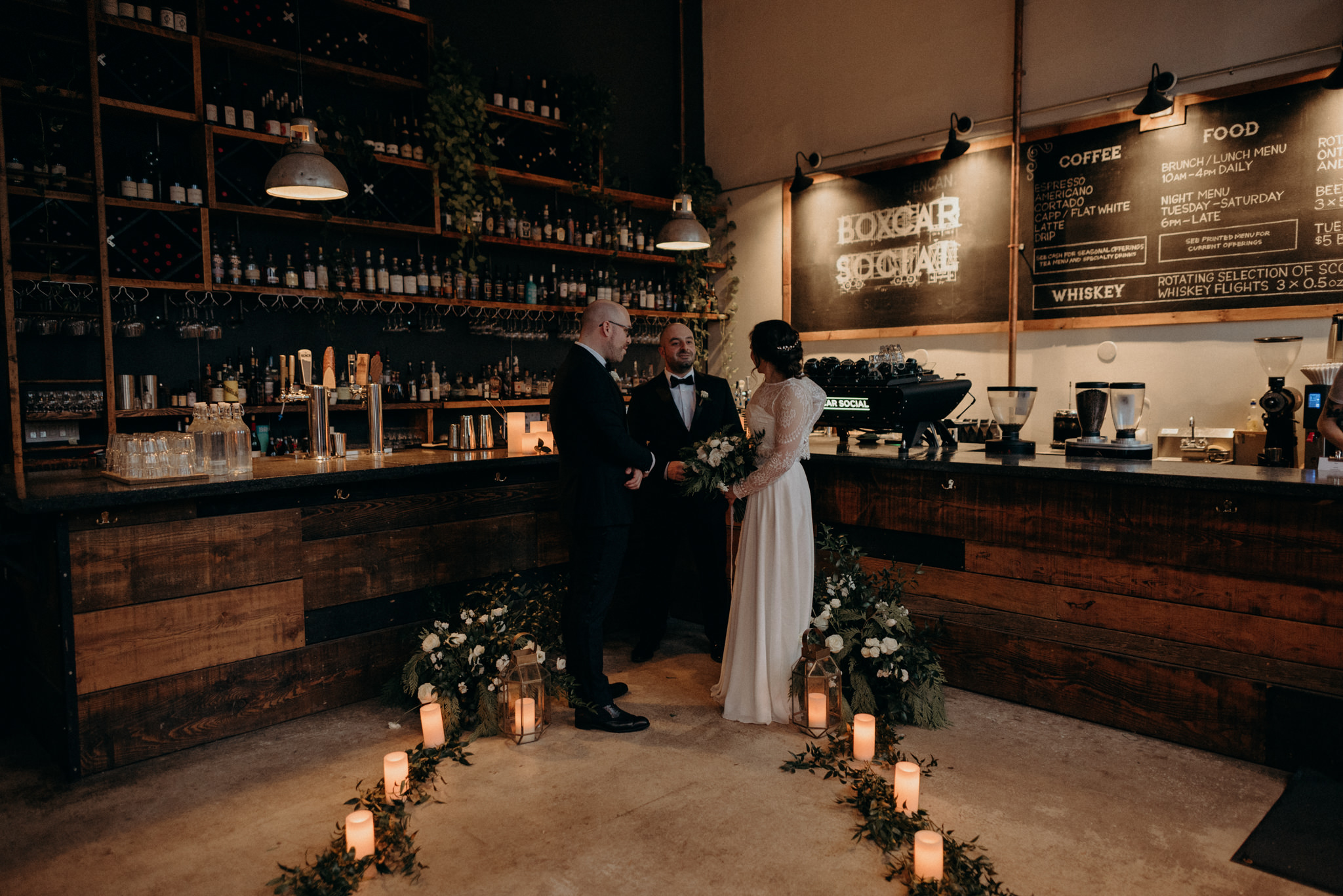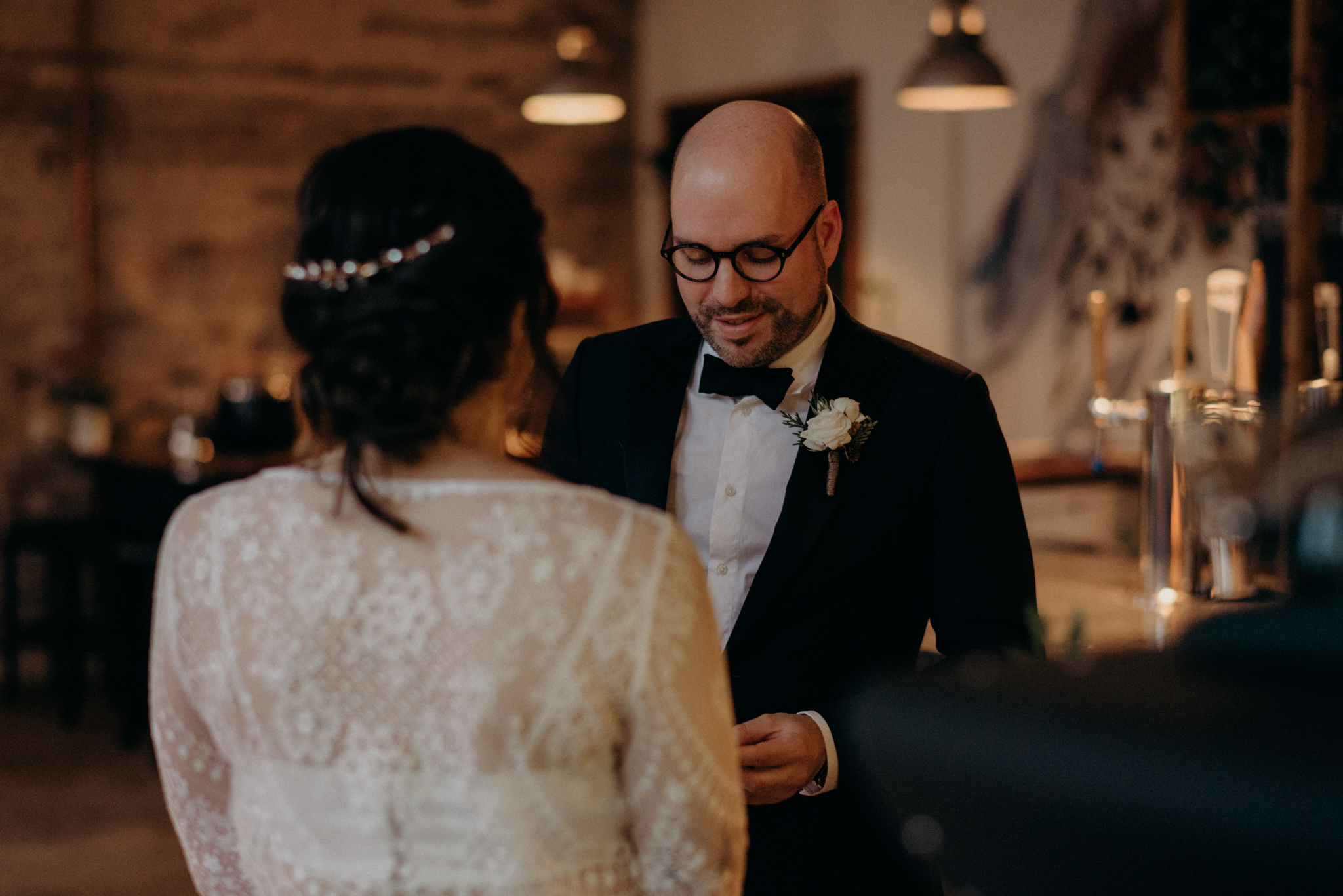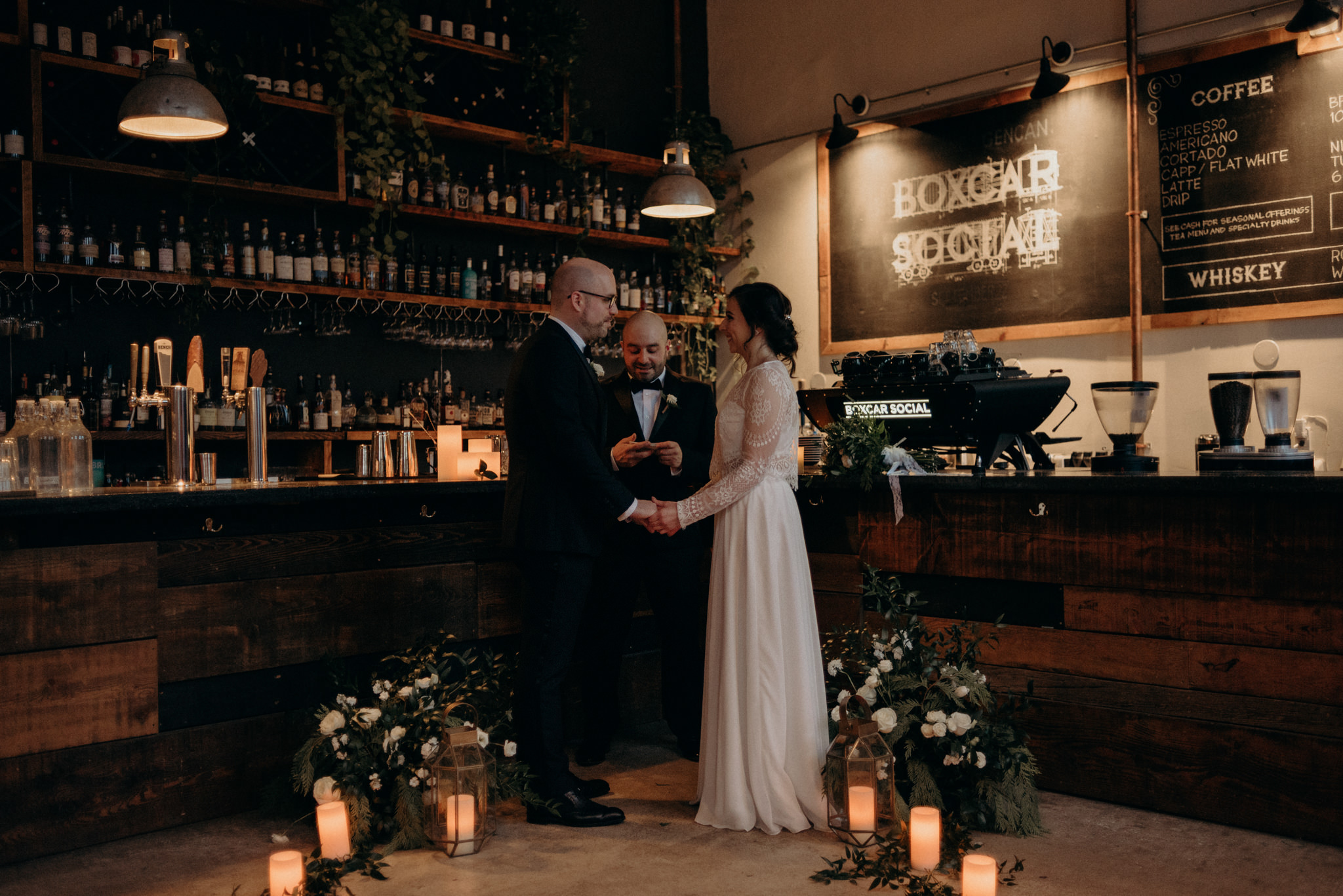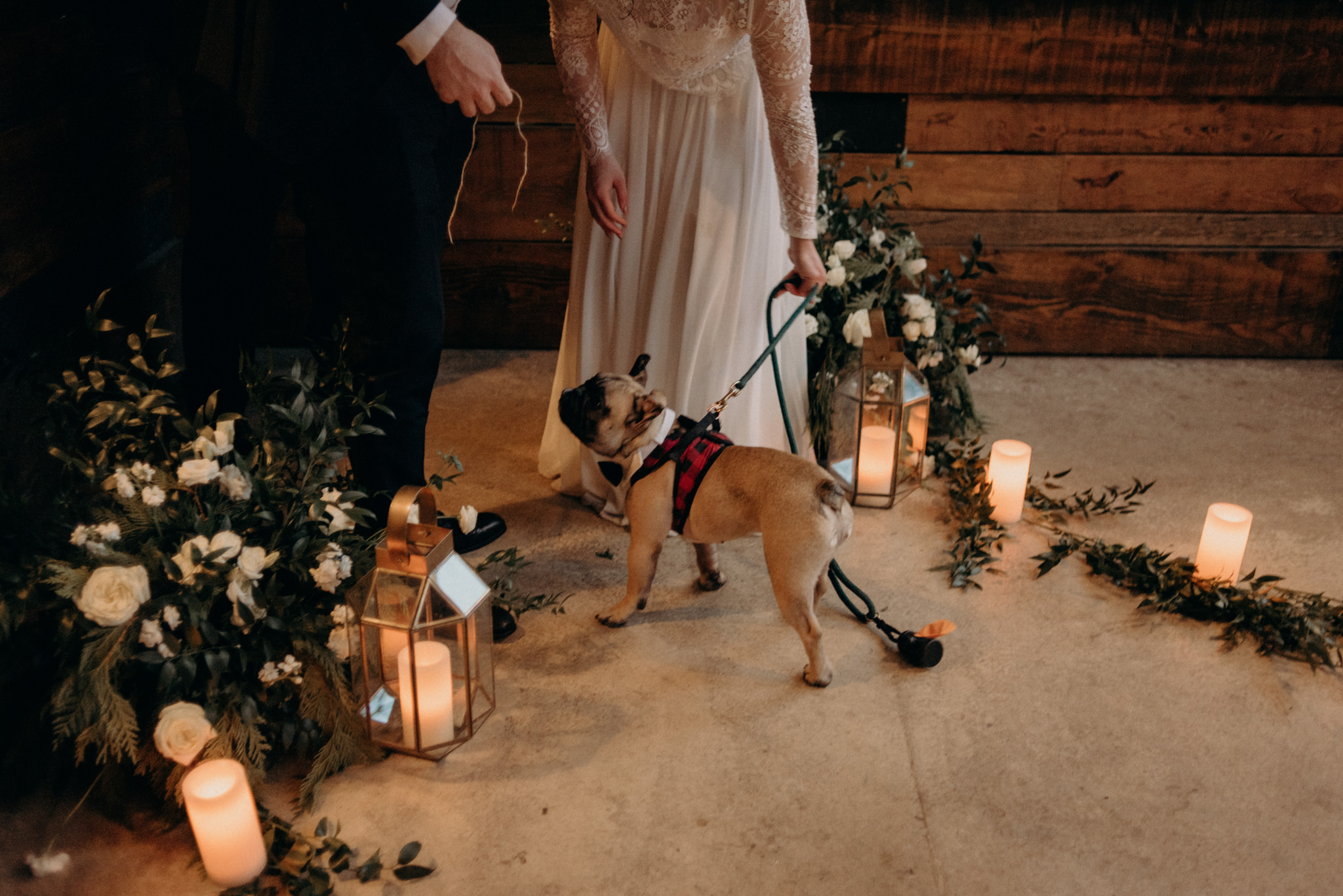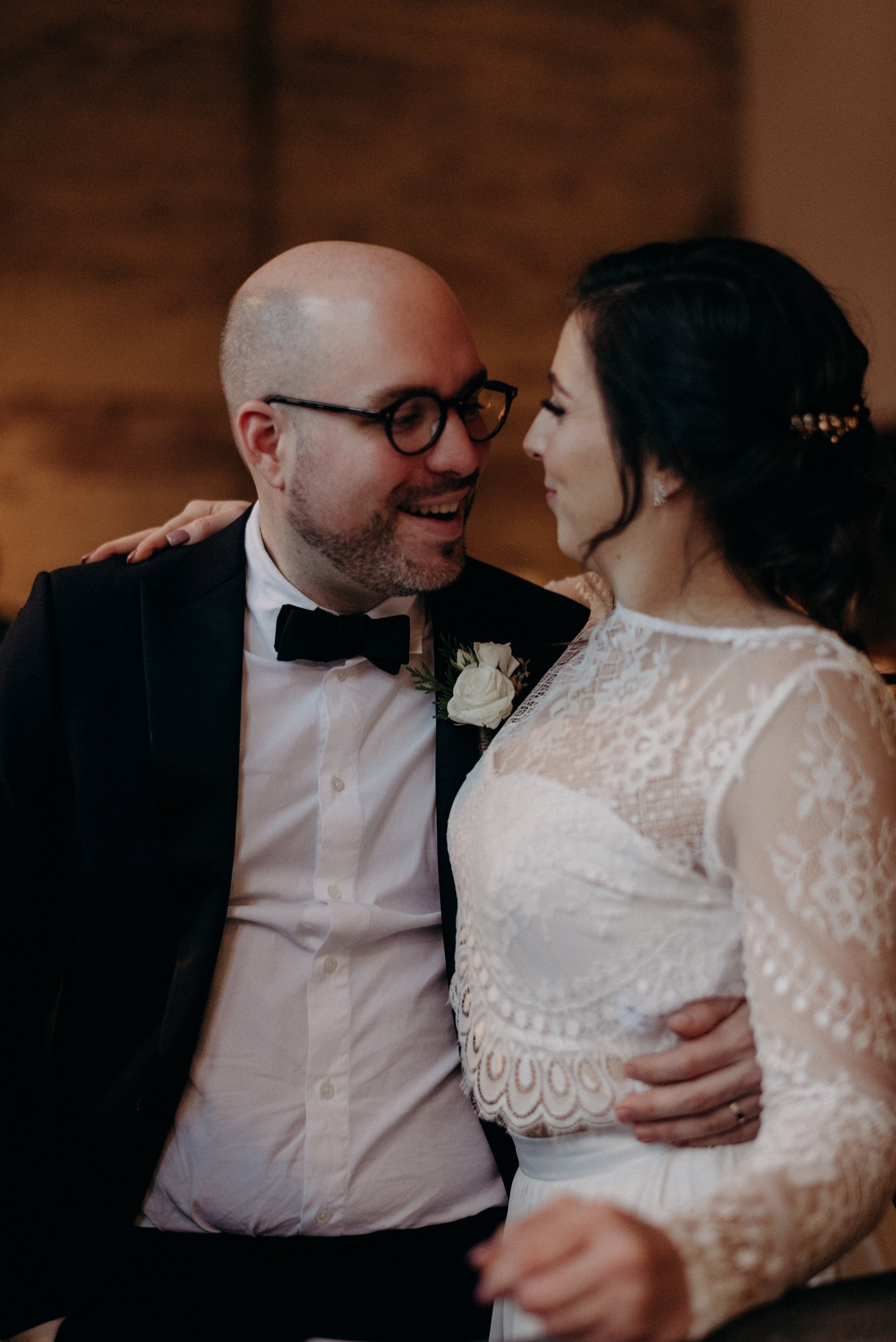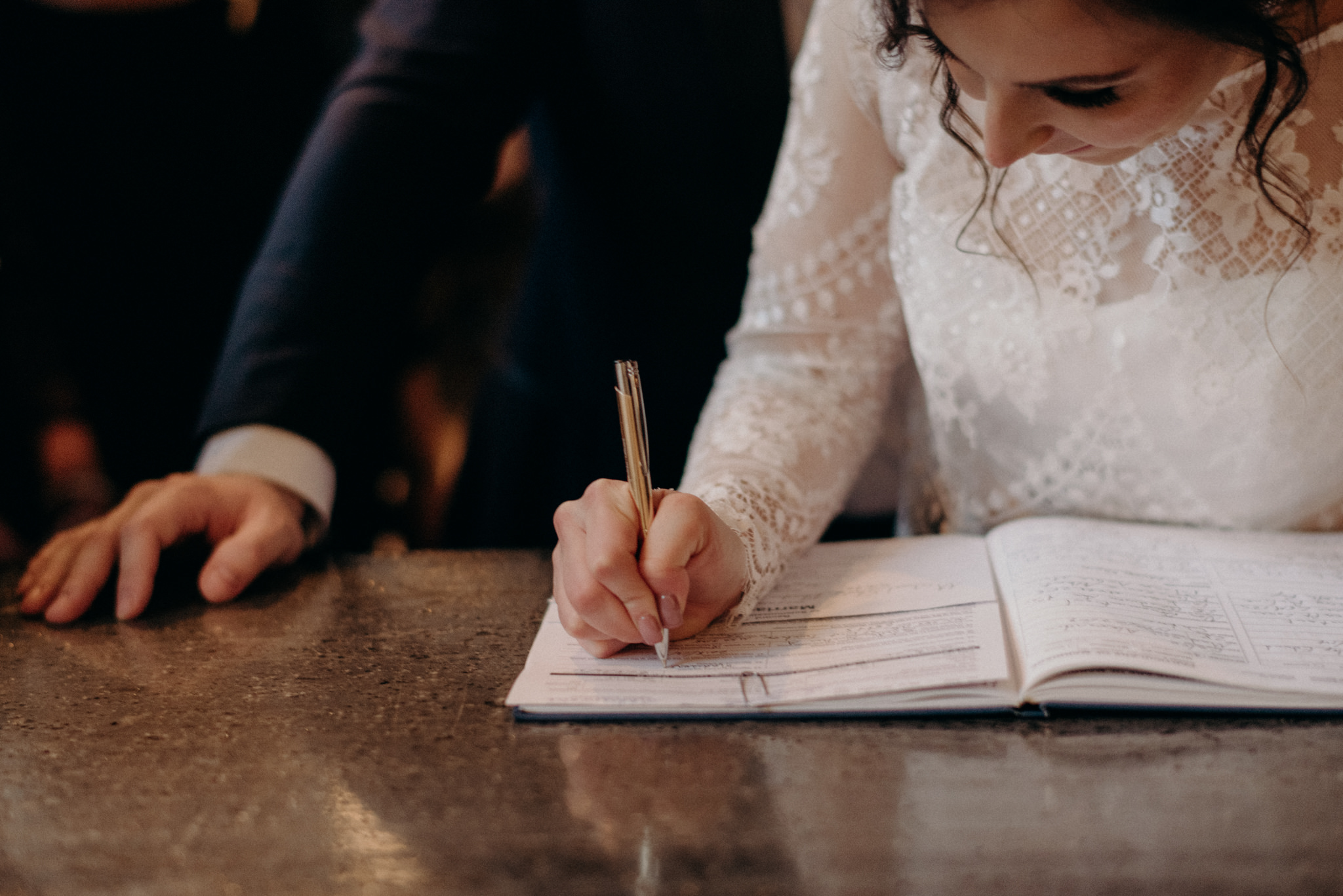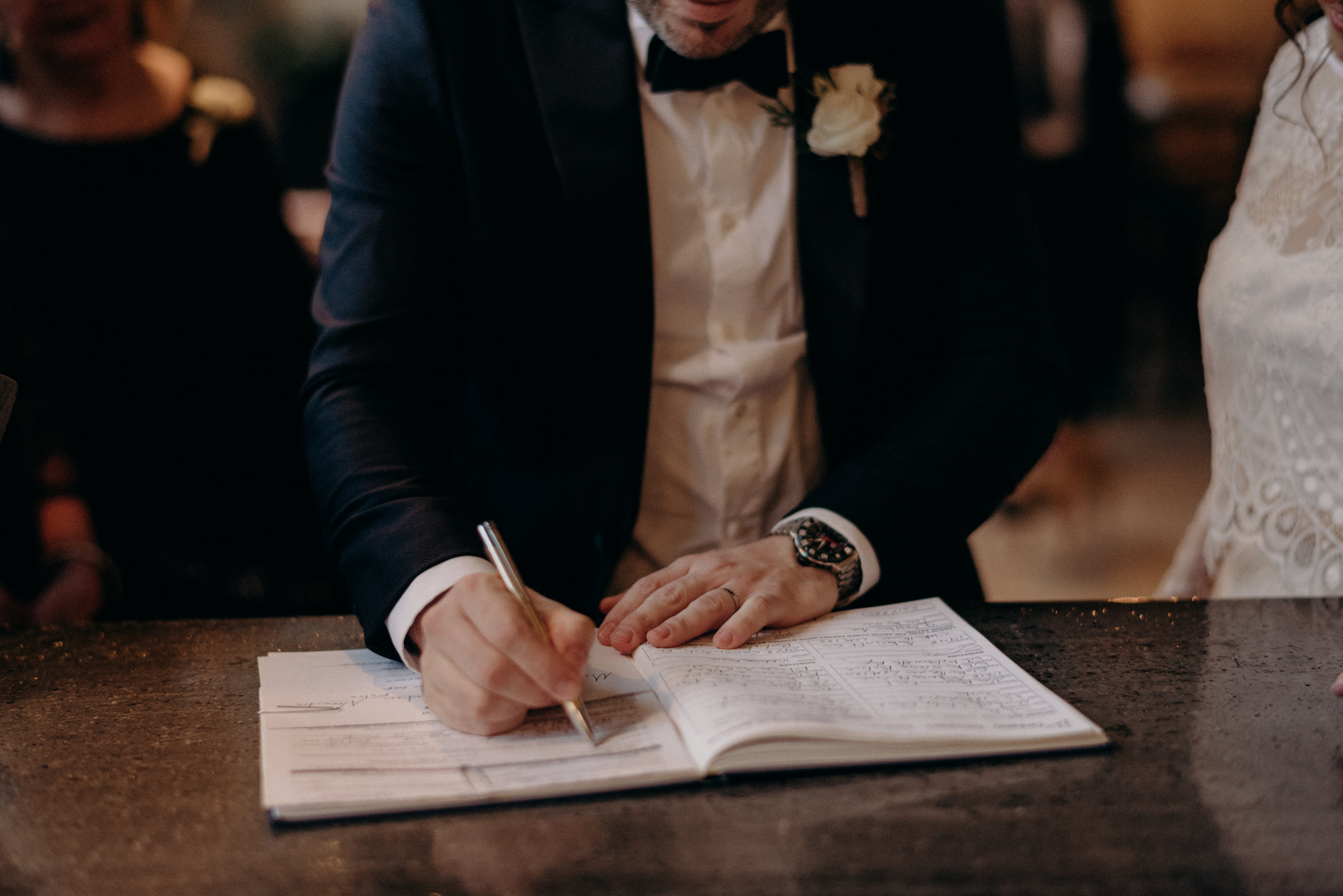 Vendors
Photographer: Daring Wanderer
Venue: Boxcar Social – Riverdale
Dress: White Studio Bridal
Suit: Ermenegildo Zegna
Shoes: Leith (bride) / Barker Black (groom)
Invitations: LoveofCreating on Etsy
Florals: Quince Flowers
Caterer: Boxcar Social & Yeah Yeahs Pizza
Processional song / musician: River by Leon Bridges
Officiant: Bride's brother Michael Falco. Legal work by officiant Johnny Belinko