A little over a month ago we flew to Africa for a dreamy Morocco elopement with Amy and Luc. None of us had ever been but we were quickly taken by surprise at how beautiful all the architecture was and how delicious the food was. We explored all over the city and did day trips out of Marrakech to see the stone desert. Amy and Luc also spent time doing a cooking class which they highly recommend!
Words from the Couple
The most important thing for me was making sure our wedding was about Luc and I and our relationship, that our day was about spending time together and celebrating the past 10 years of our relationship. We love our friends and family more than anything but both of us got nervous at the thought of being the center of attention so to speak and I knew I would never be able to relax while hosting a celebration. After getting engaged we tossed around ideas – a courthouse wedding, an elopement, a small celebration with friends and family – but never finalized anything. Having one, than two, children and the exhaustion and busyness that comes with parenthood kept making planning an elopement more difficult. We trusted that when the timing felt right we would make it happen. It wasn't until I saw her post on Instagram that I knew that was for us. Within 2 days, we had our Morocco elopement planned! The vision that Jess had blew me away and all we had to do was say yes. It was the best decision we ever made and the most wonderful wedding imaginable.
Embracing a Day That is Truly About Us
From the start we knew the path we were on was going to be different than any wedding we had been a part of. The fact that we were travelling solo without our kids automatically gave us a more laid back vibe. I think is shows in our pictures too. For the most part the vibe was dictated by the location we were in. Truly peaceful riads with trees and water features, rolling desert hills, busy markets, but since it was just us, we could just be in the moment wherever we happened to be. Since we were getting married somewhere we had never been and had no "connection" to per se, we wanted to make sure we felt relaxed and like ourselves. We didn't want to look back at the photos in 10 years and feel like we looked like strangers. This was helped by the elopement itself and just having it be the two of us. There was no need to "perform" for anyone. At the wedding's heart, it was just Luc and I enjoying a day together. Albeit in an exotic location and in slightly fancier clothes!
Advice for the Newly Engaged
Be open to anything. Don't feel confined by what you think people expect, or what people say might be traditional. If you want to leave the family behind to travel across the world, see new things, eat new food, and oh ya, marry the person you love most, then go for it. You don't need a church, a three course meal and DJ. The world is out there and you can eat whenever you want! I know it is so hard to block out all the noise that surrounds you after you get engaged, with everyone having an opinion about what your wedding should be, but ignore it as best as you can. Although Luc and I are blessed to have family and friends who were fully supportive of our decision – the most common response when we announced the news was "That sounds exactly like you guys!" – I still had to block out my own thoughts about what I thought we "should" do, what was "expected" of us.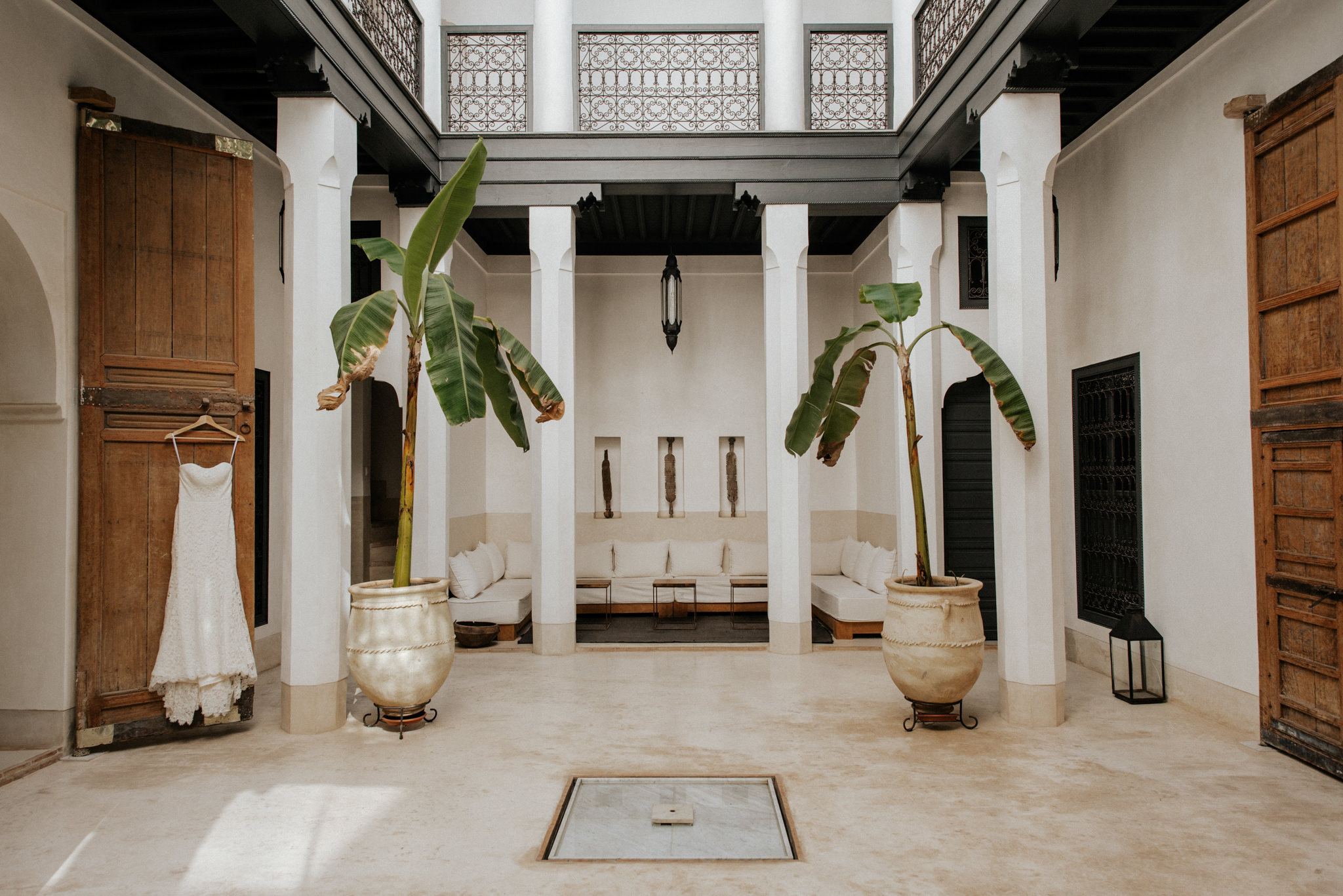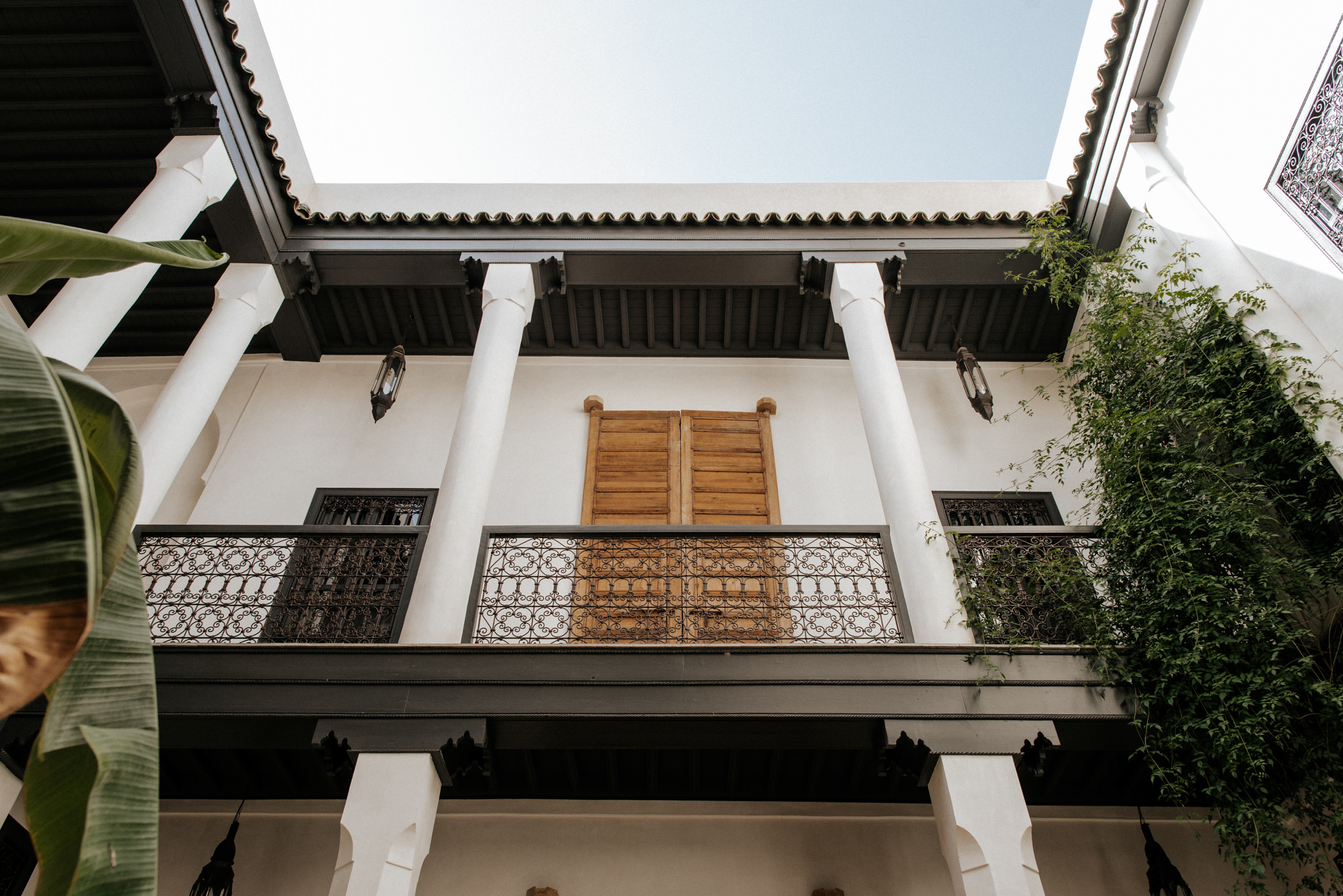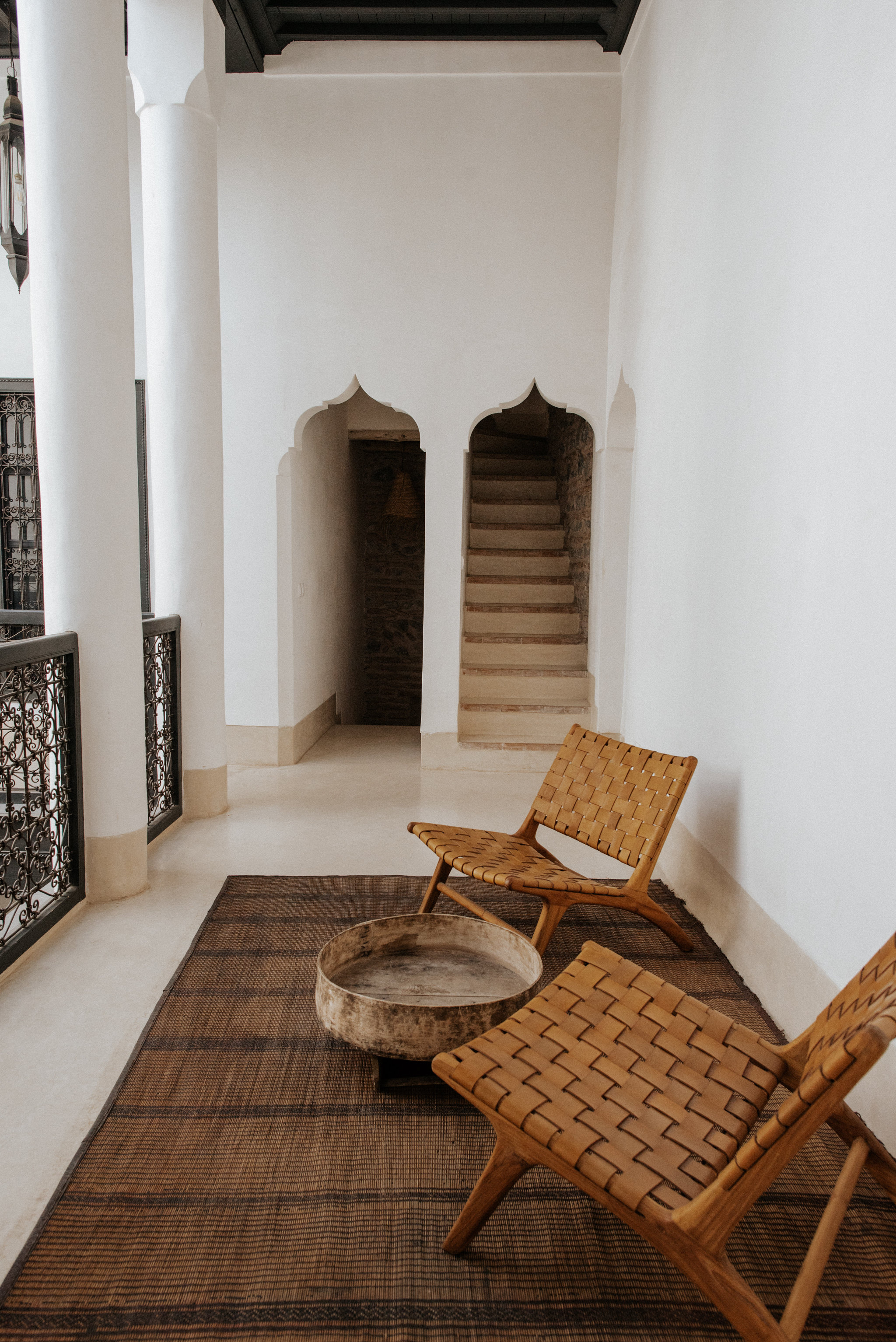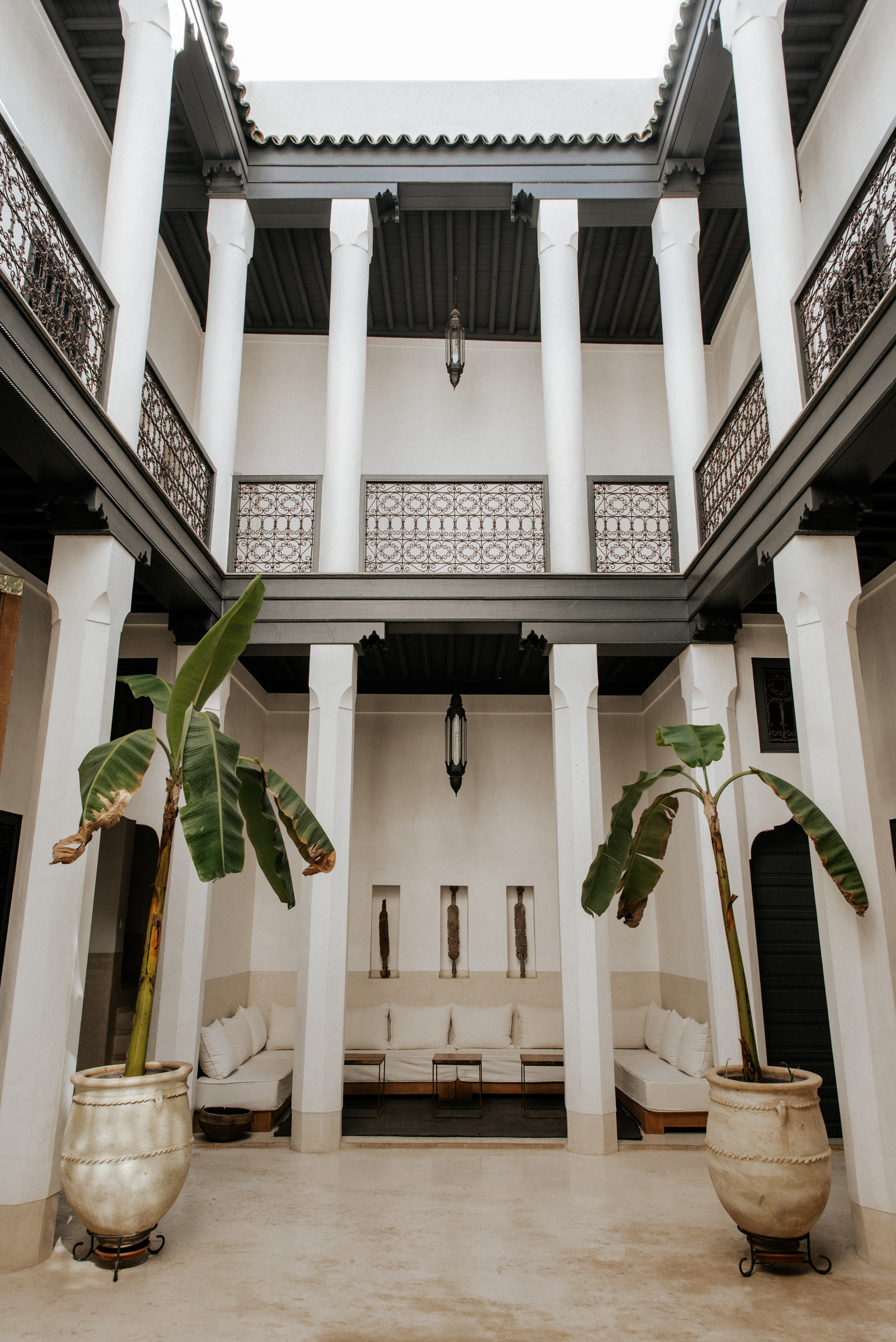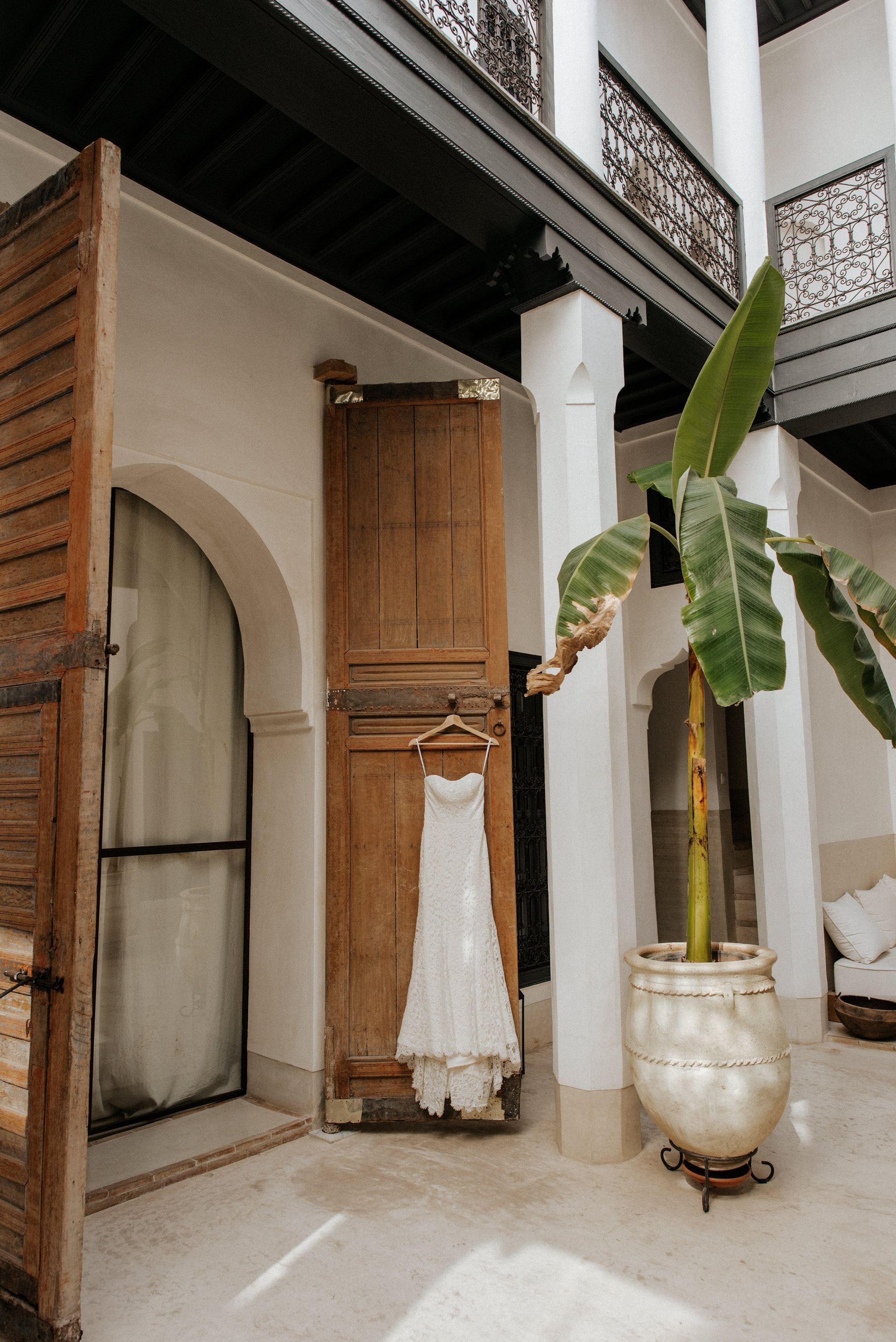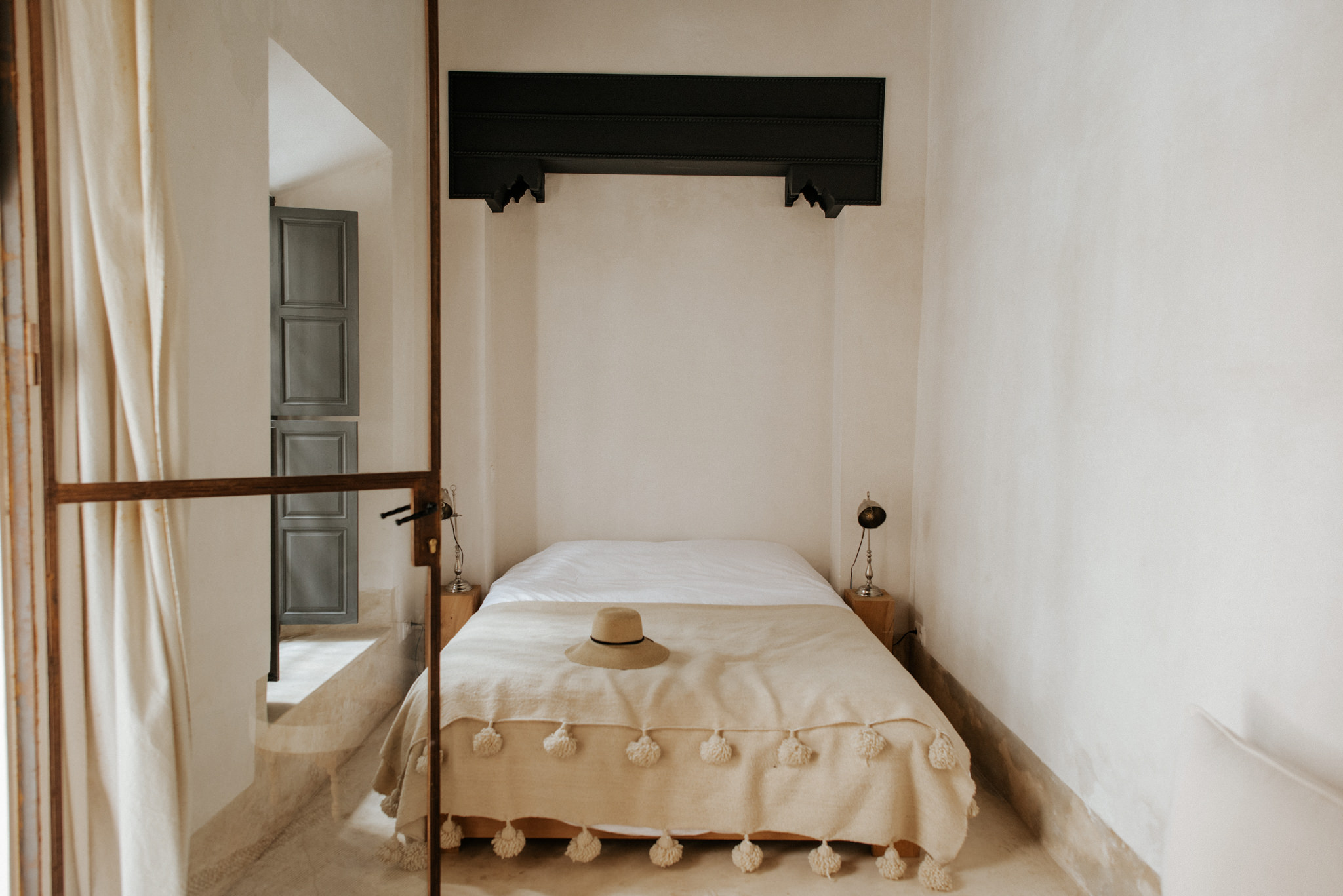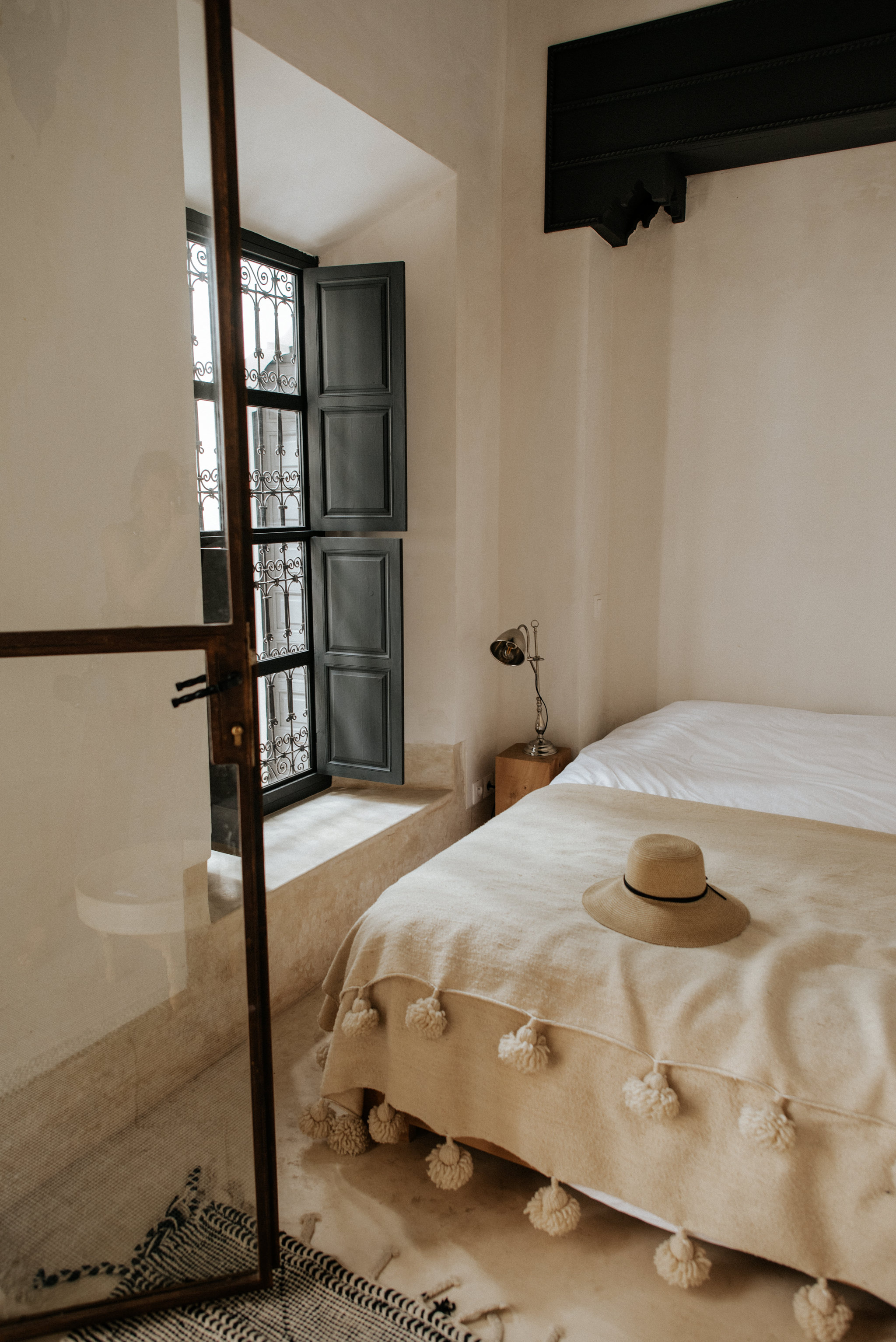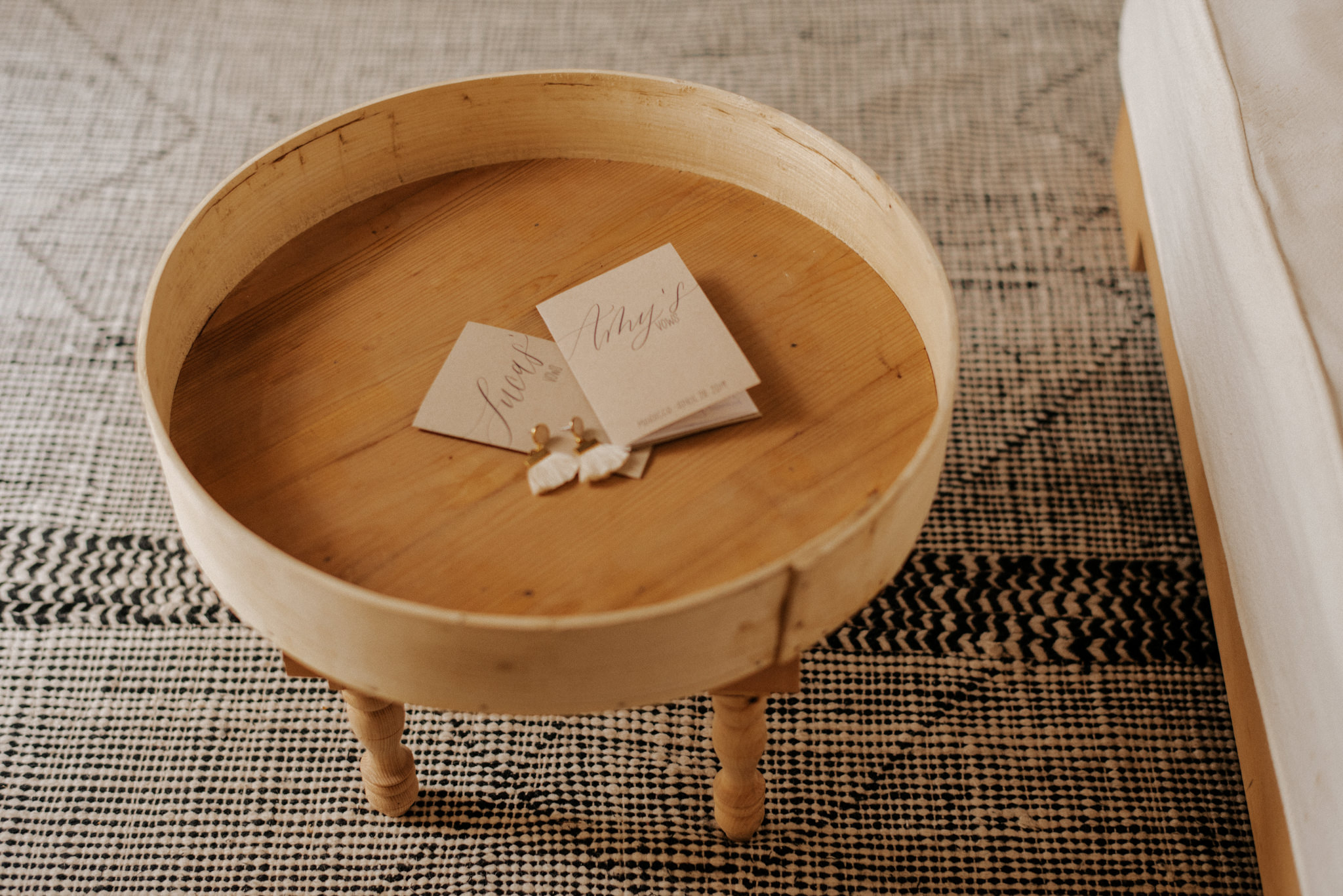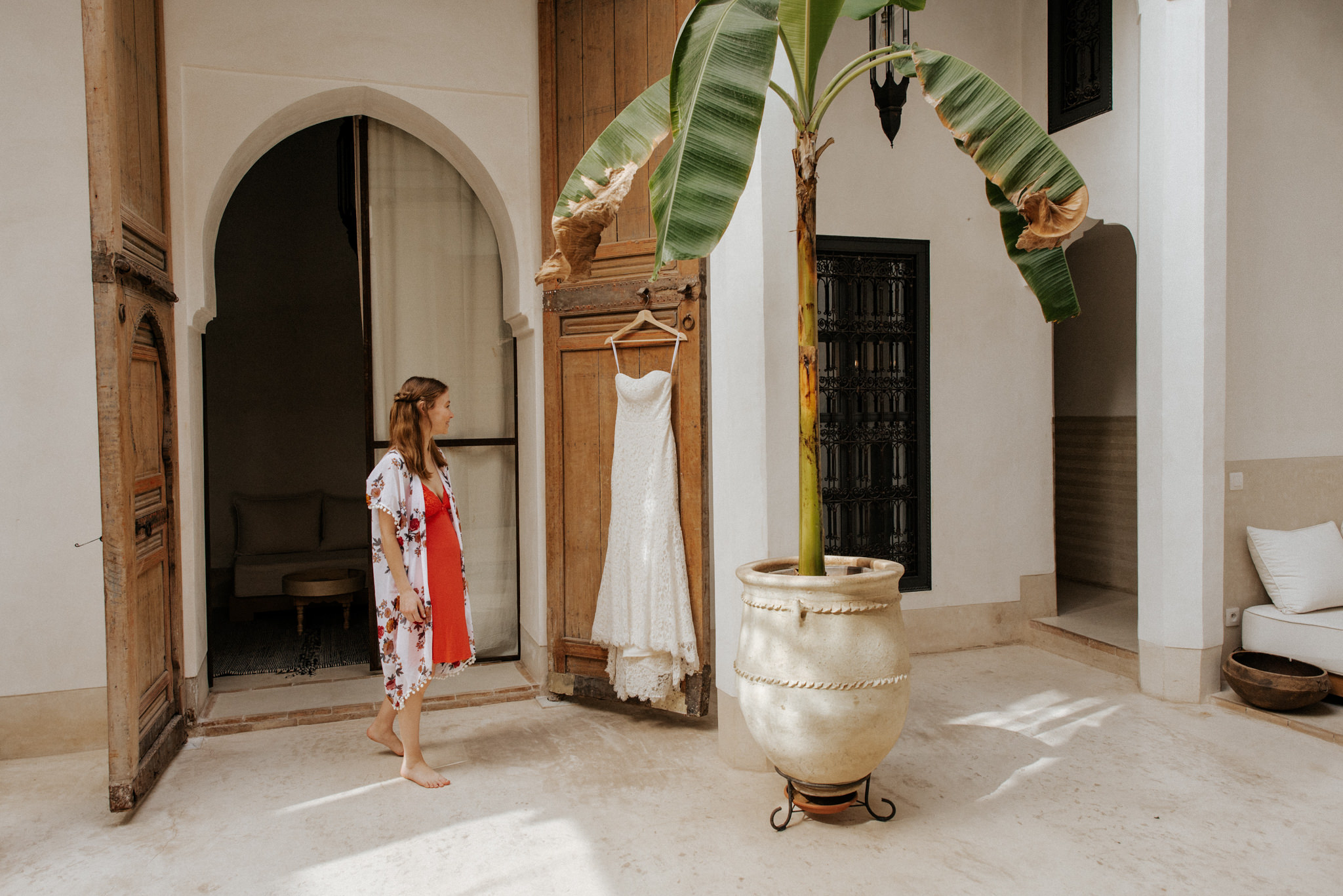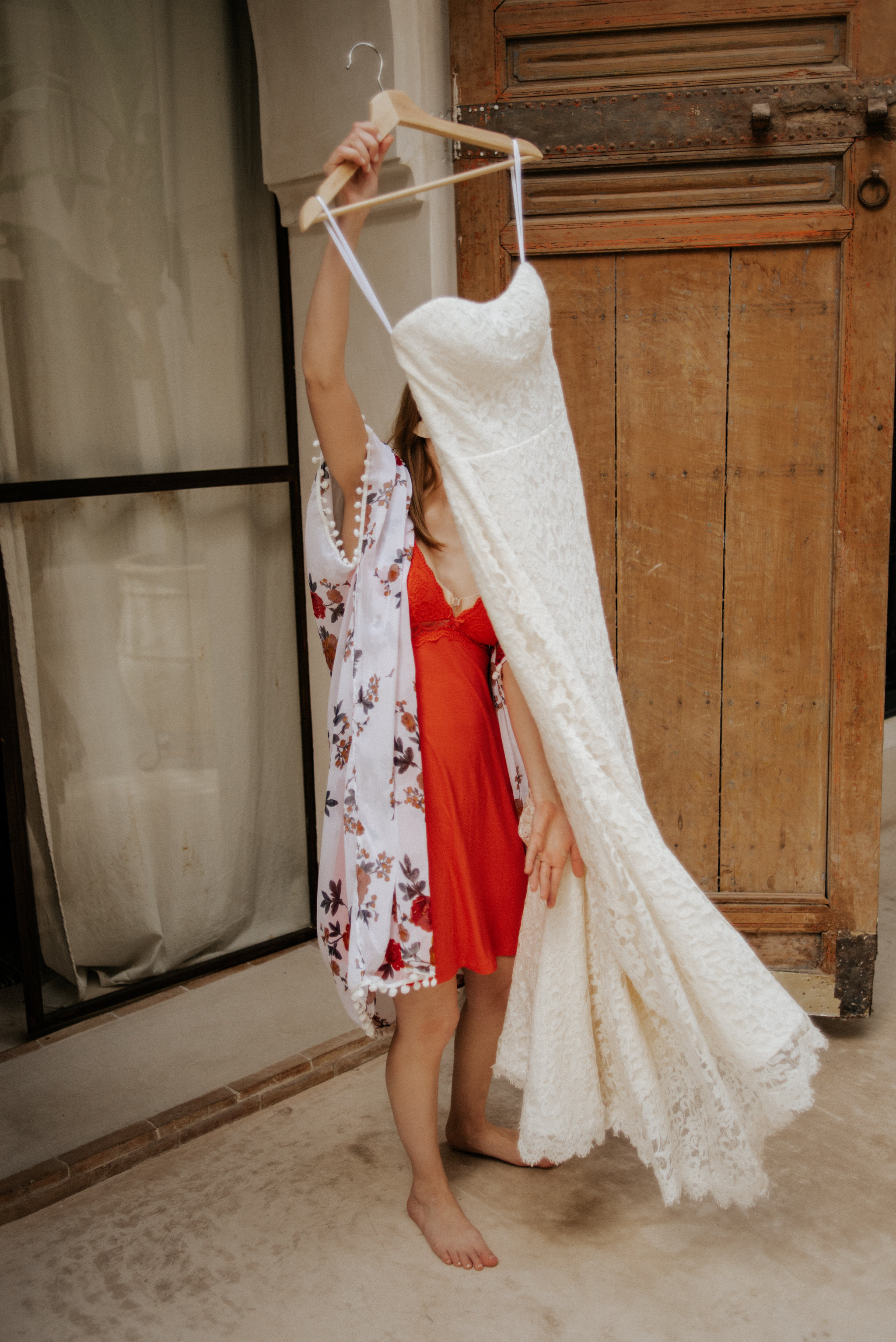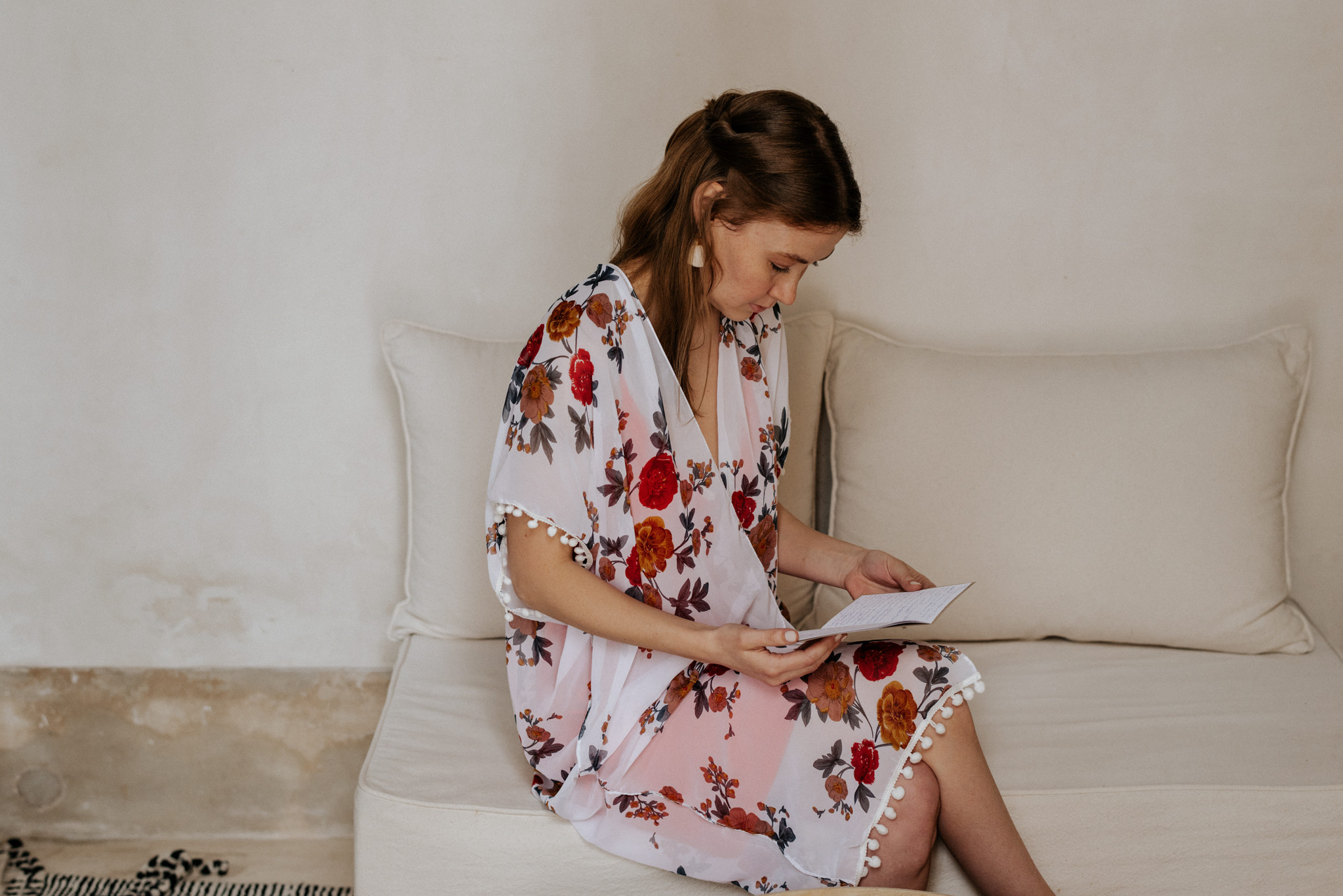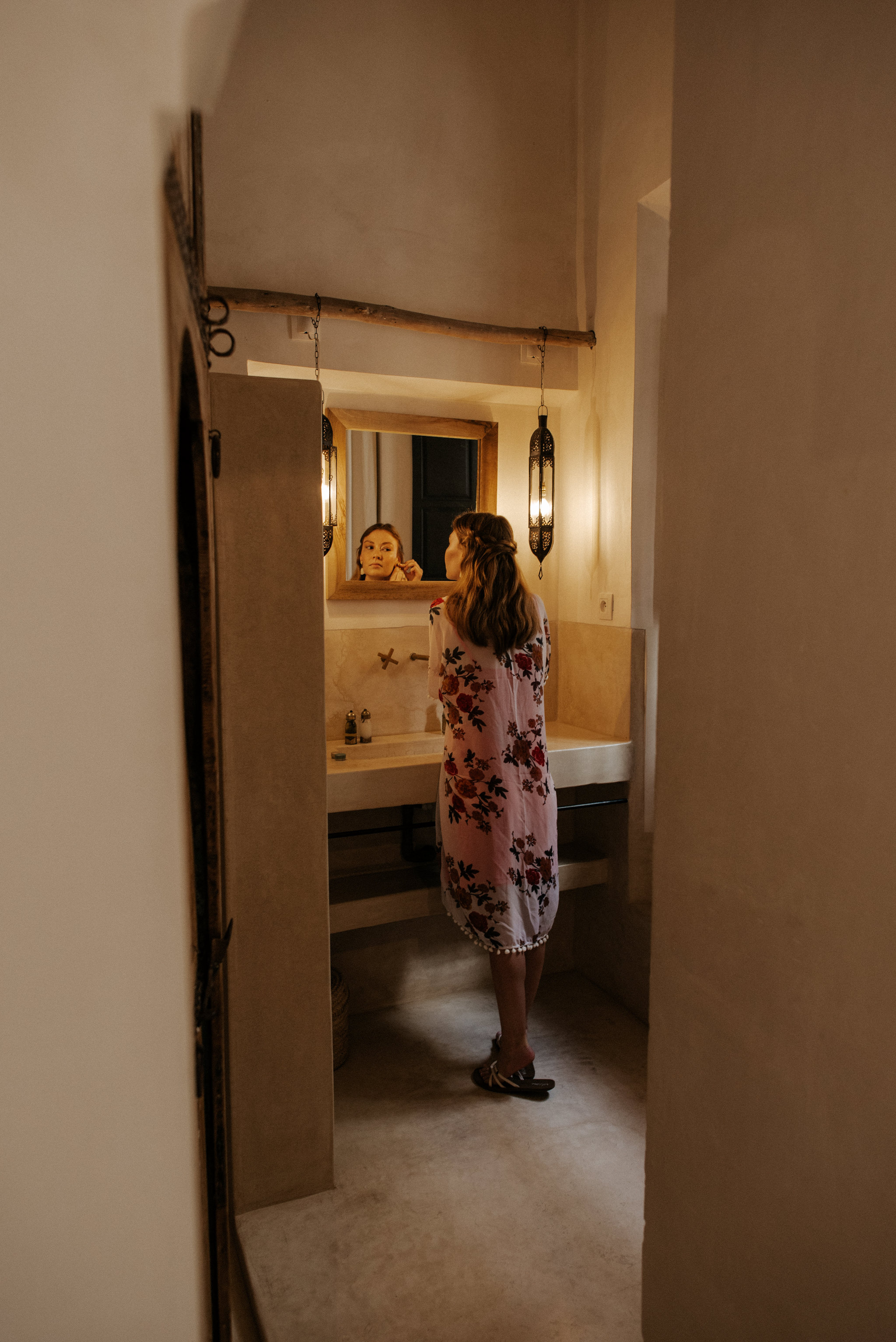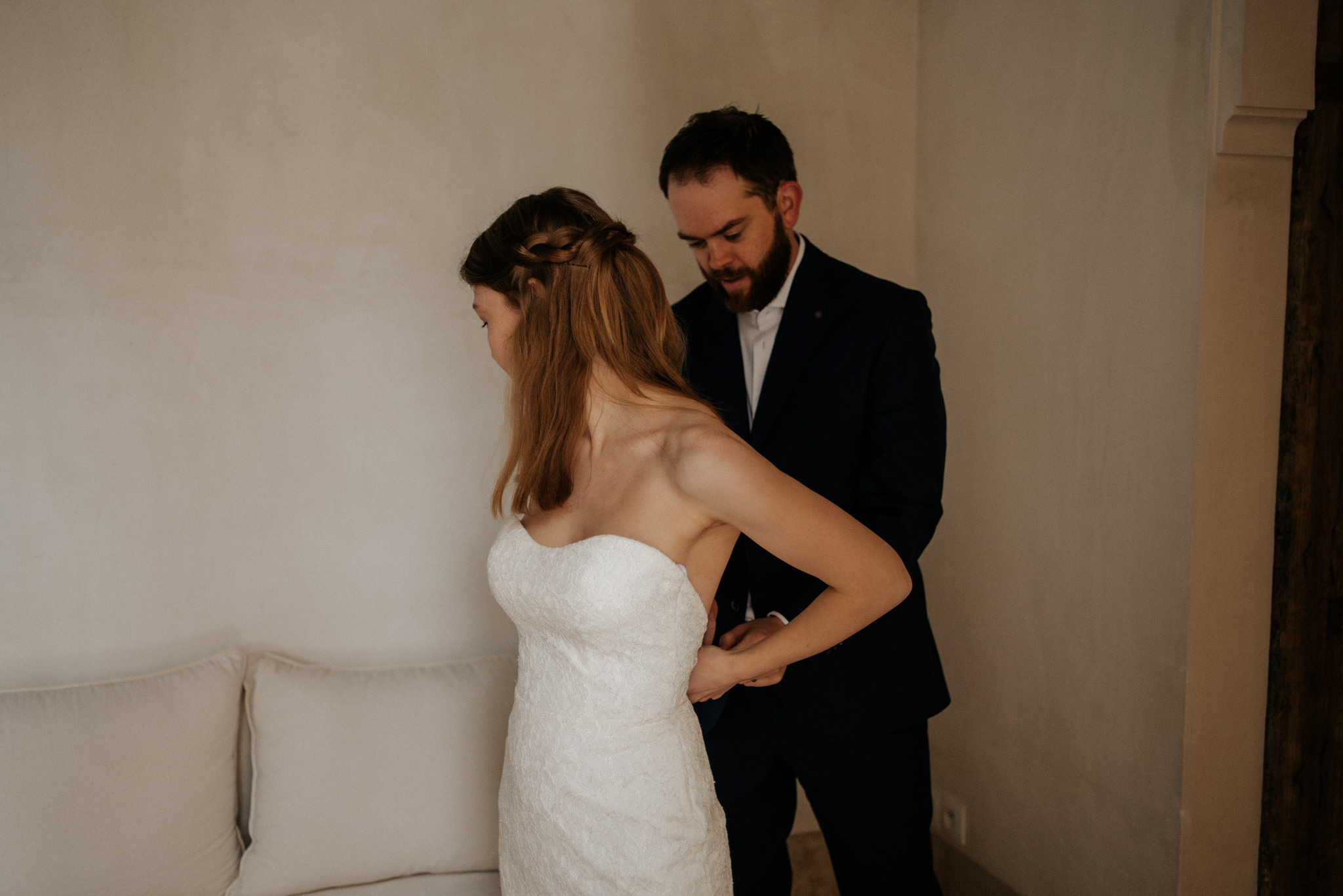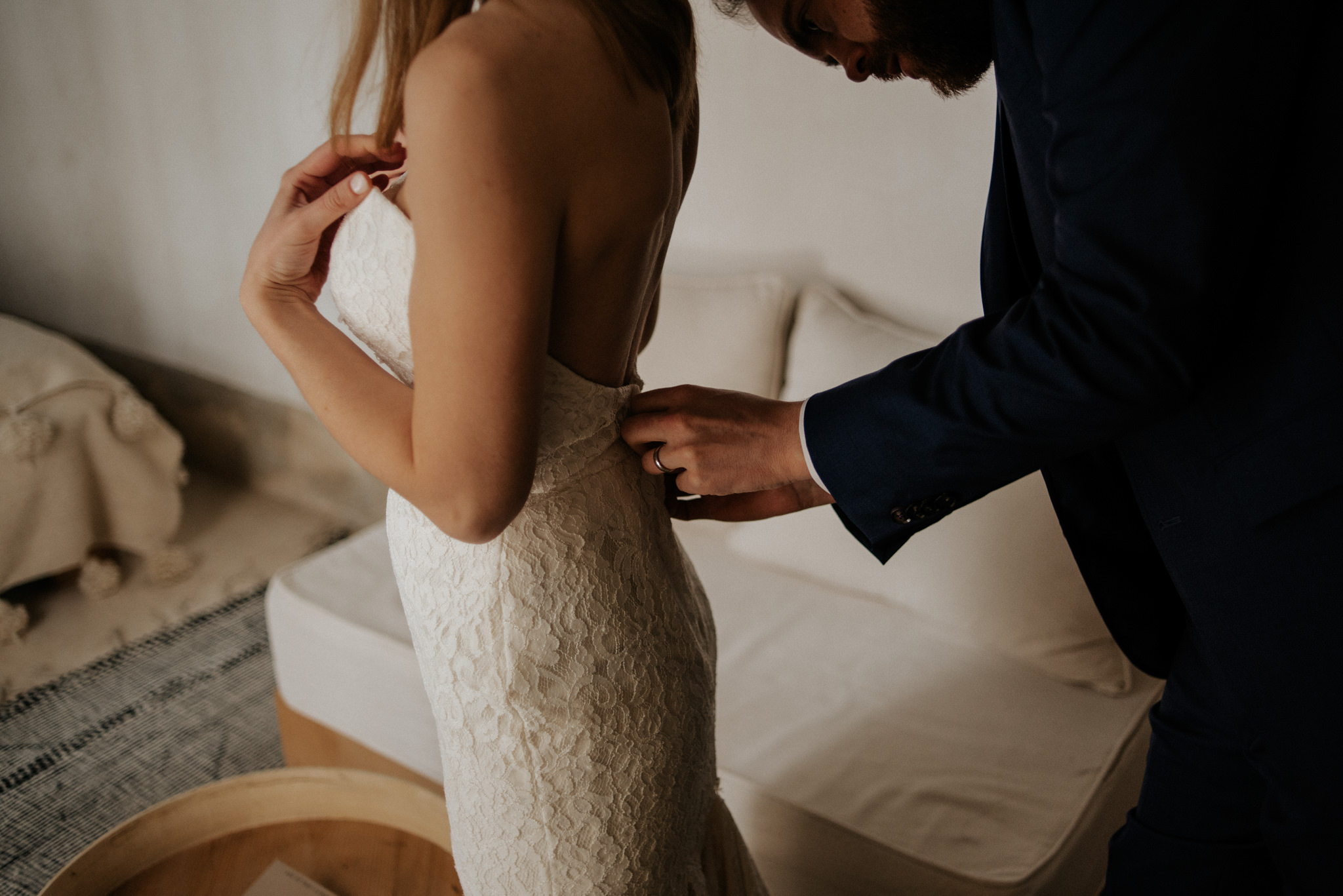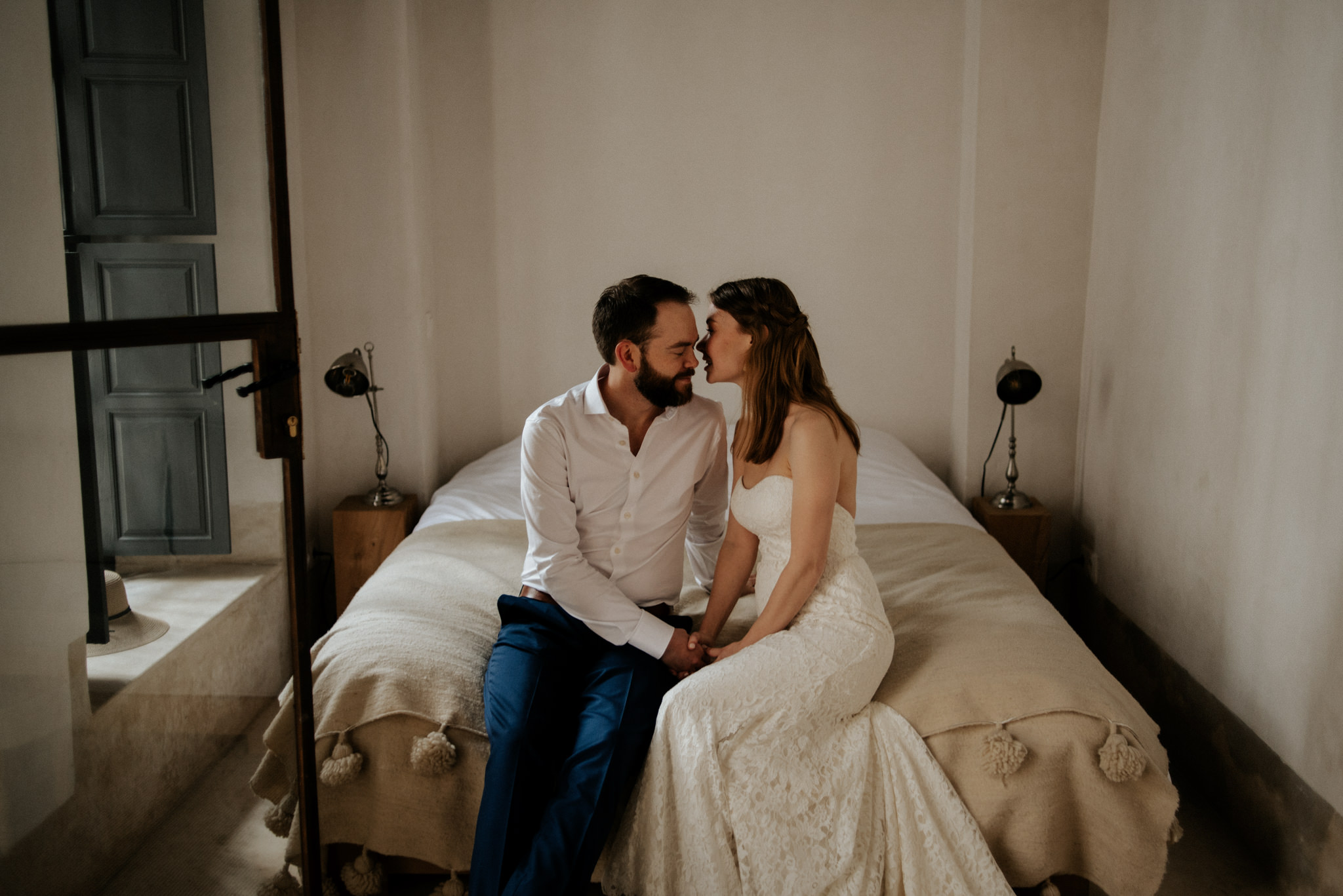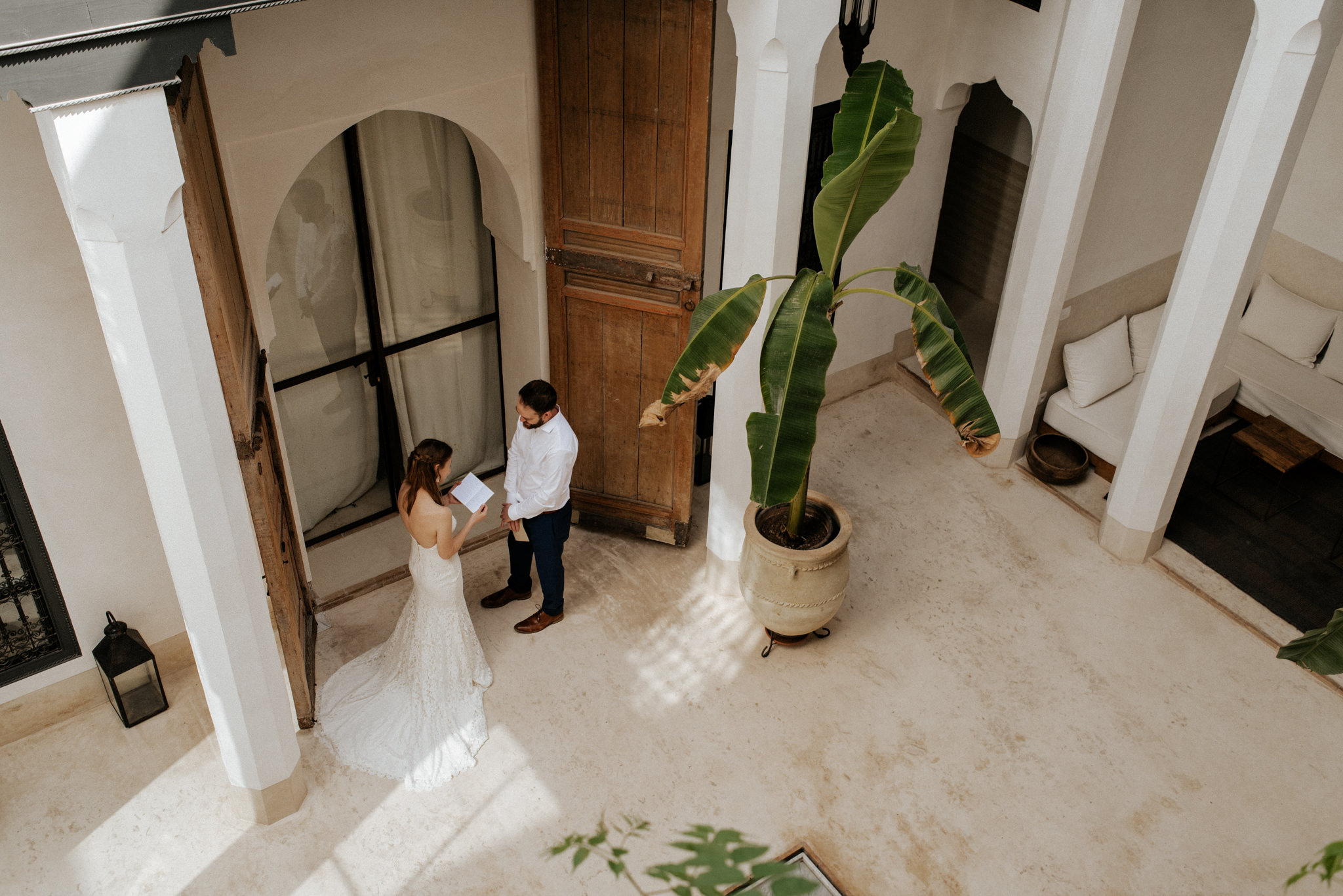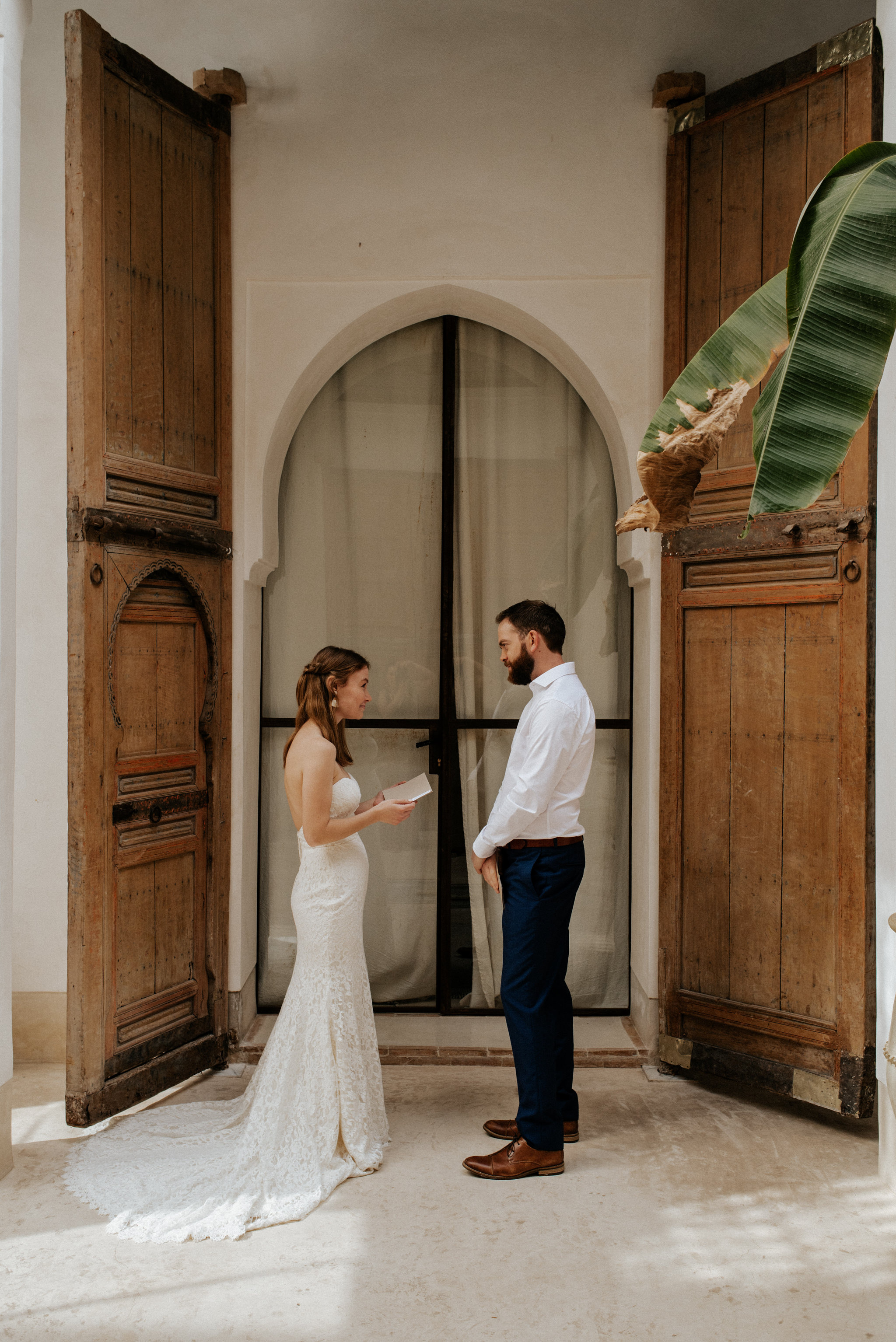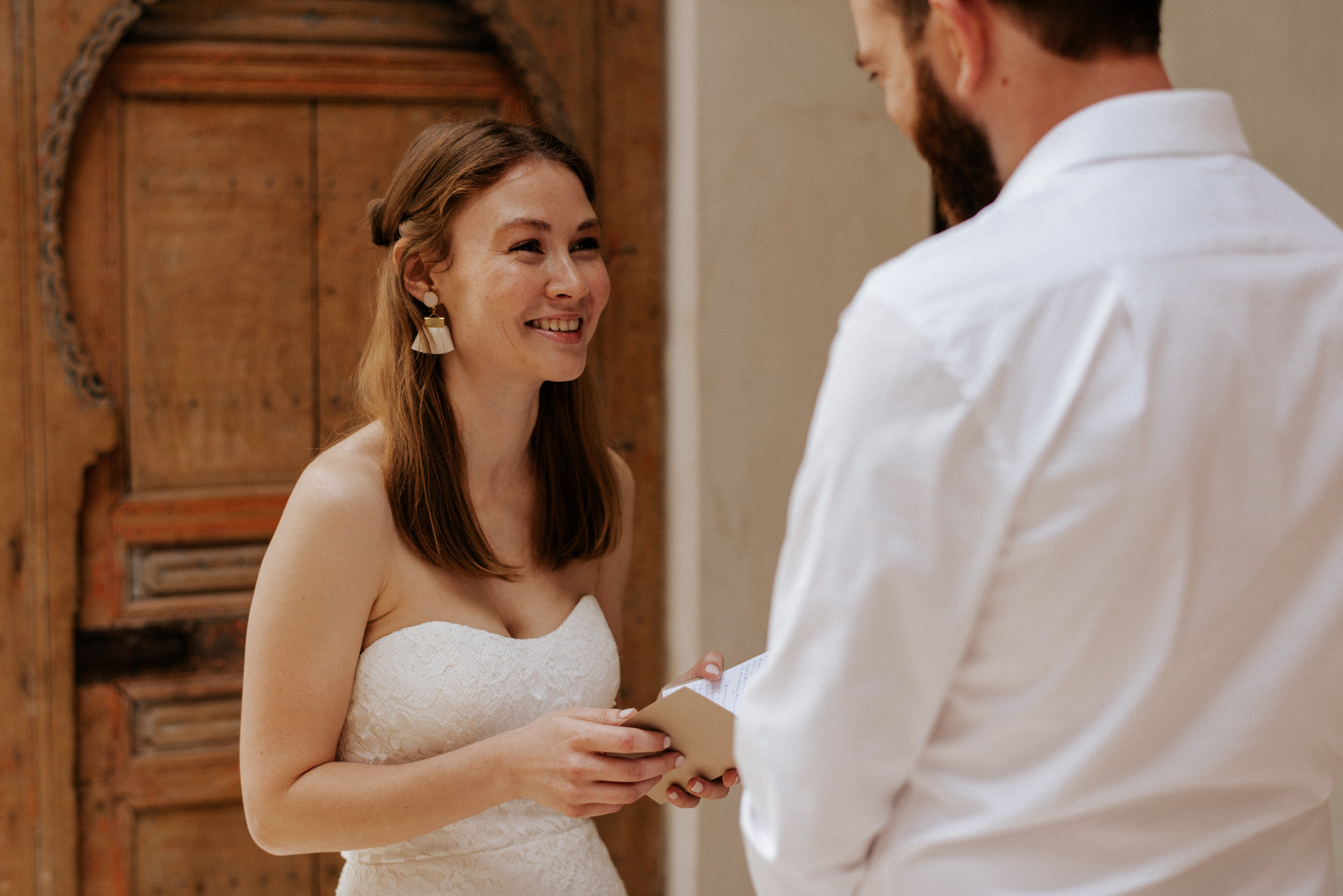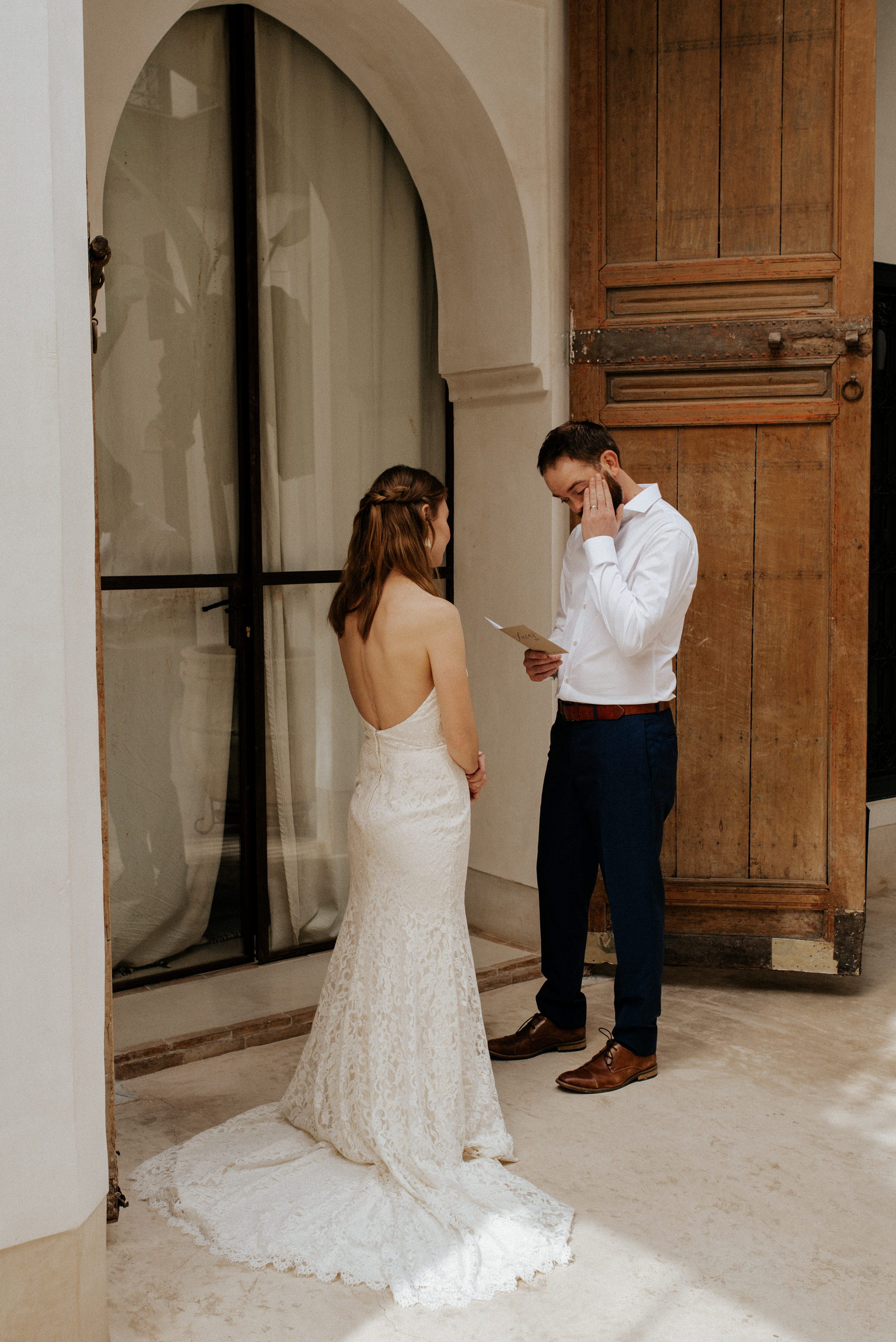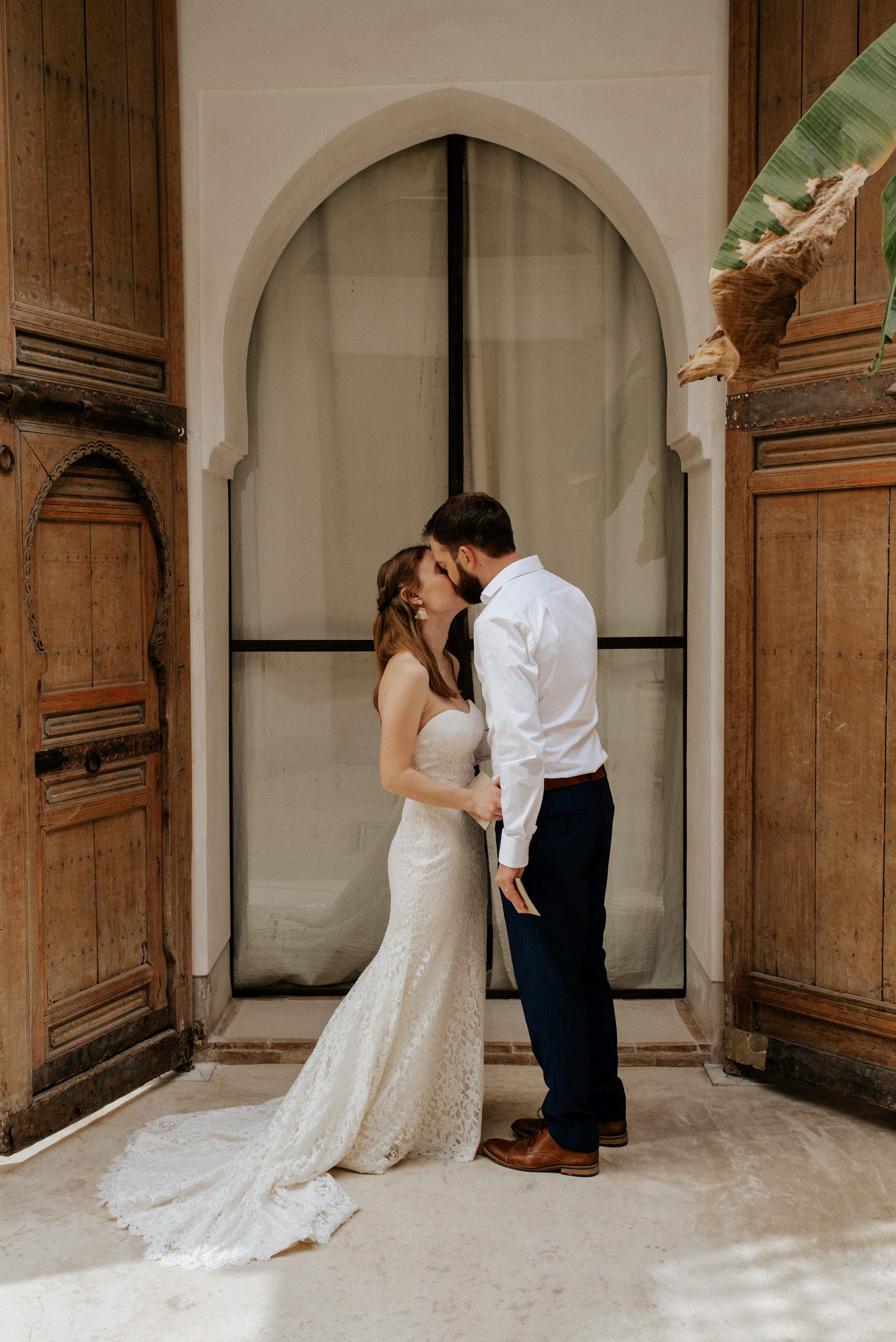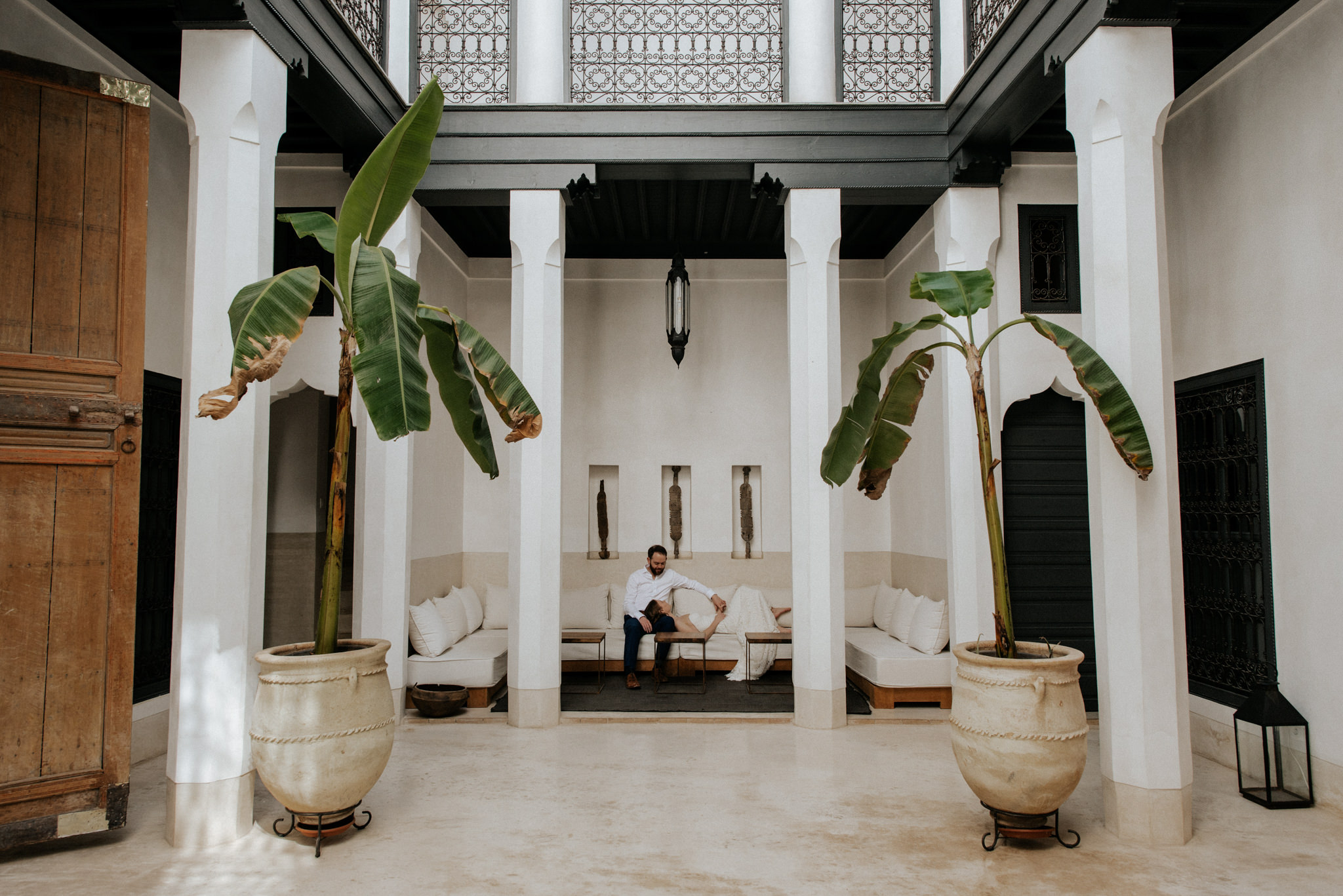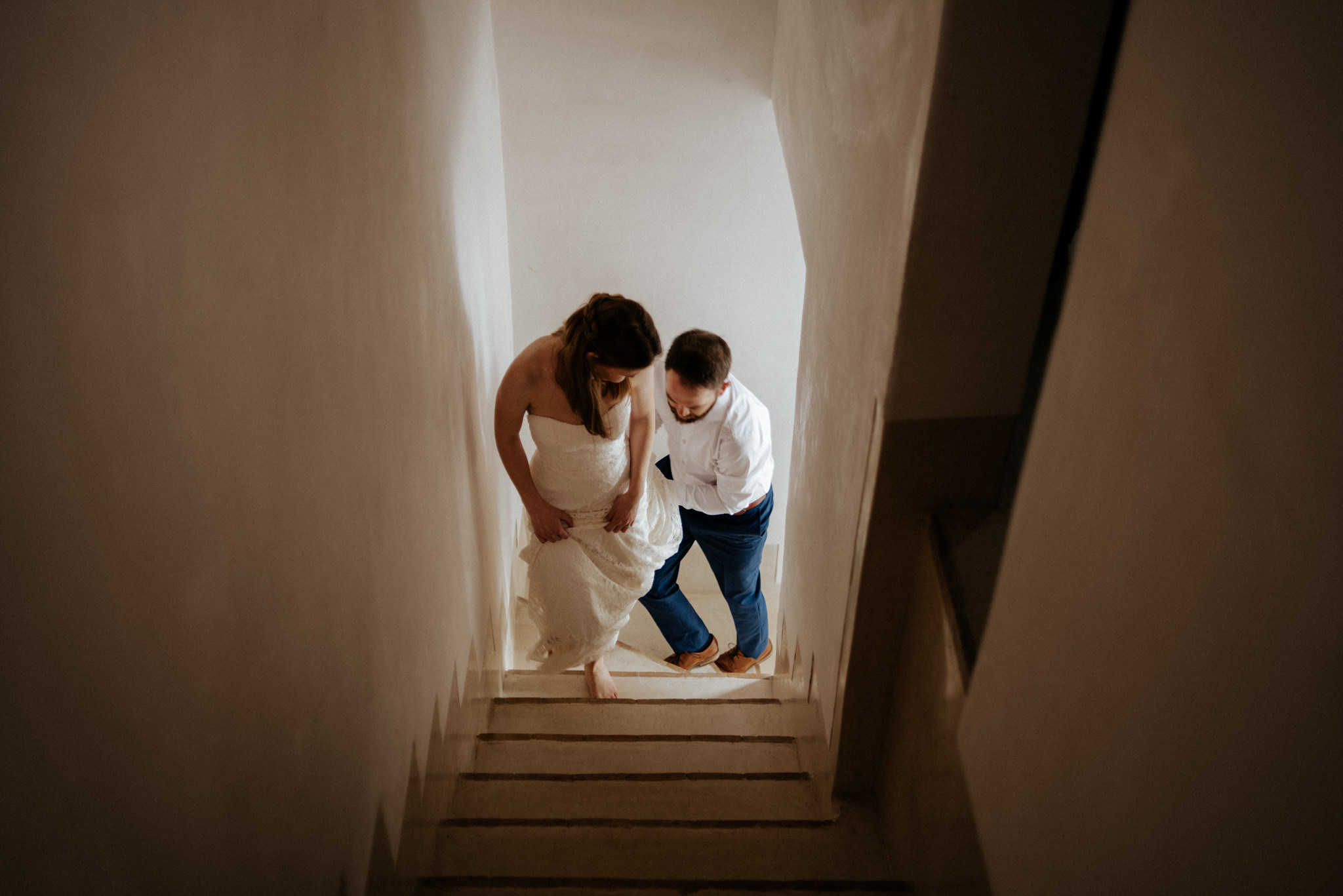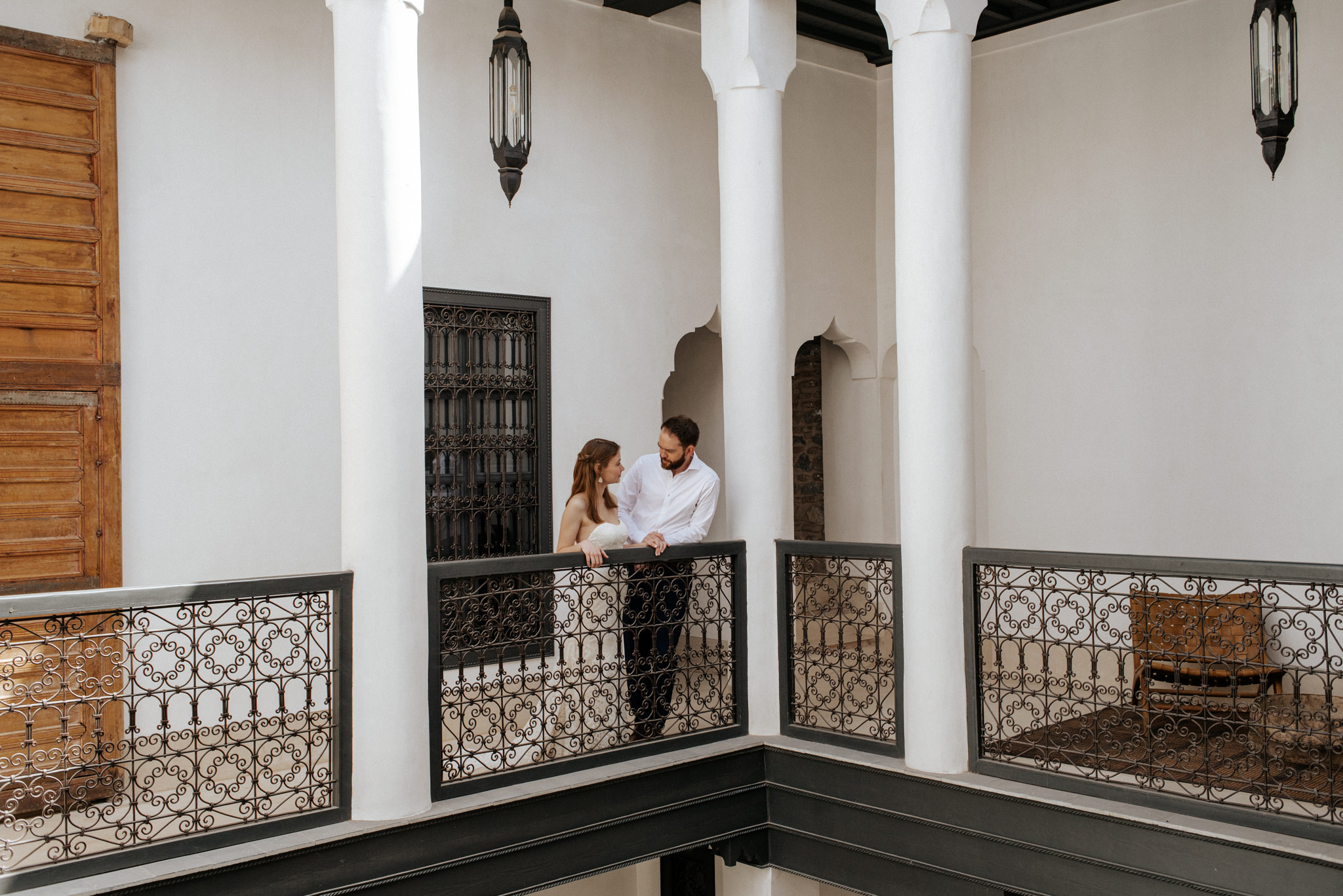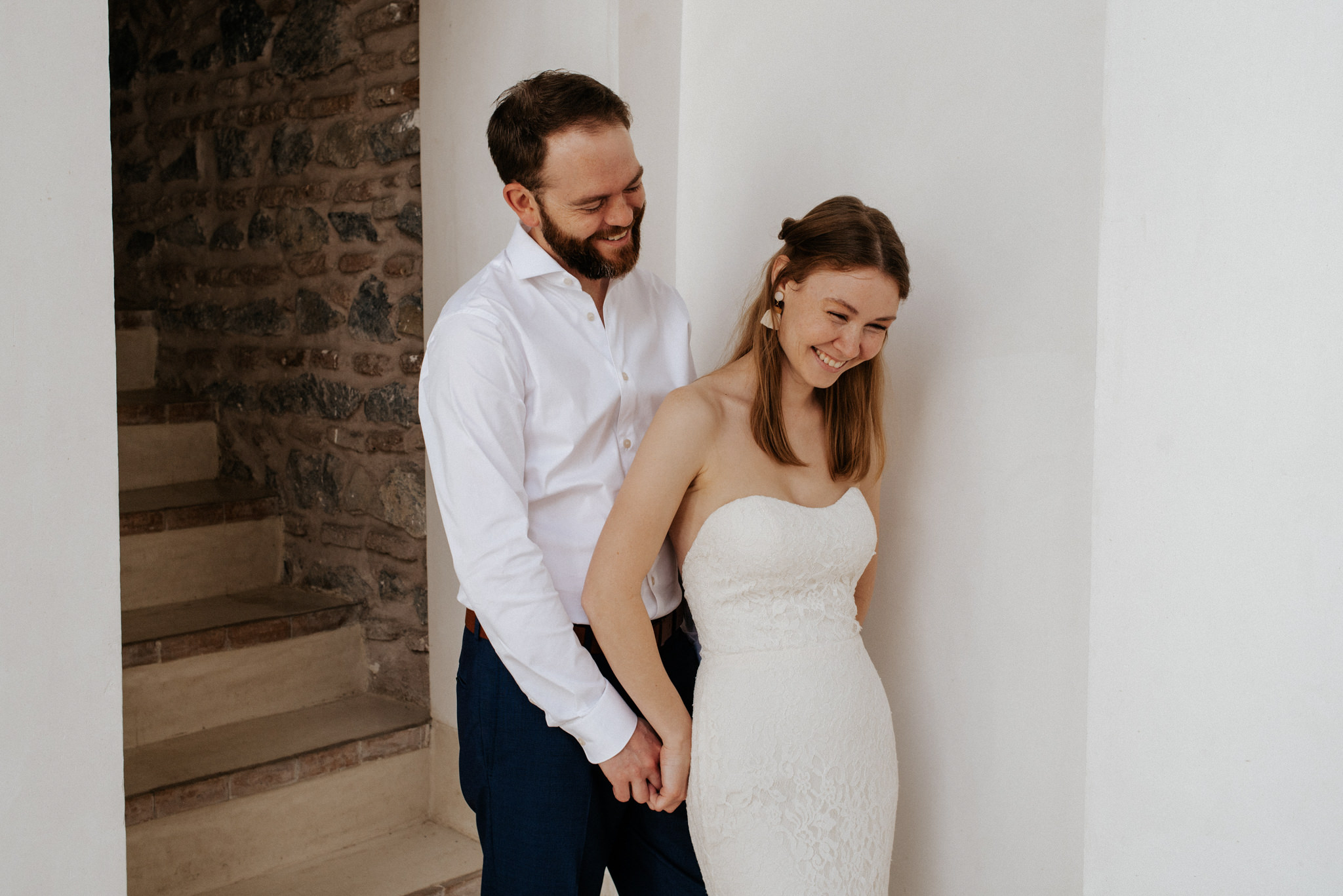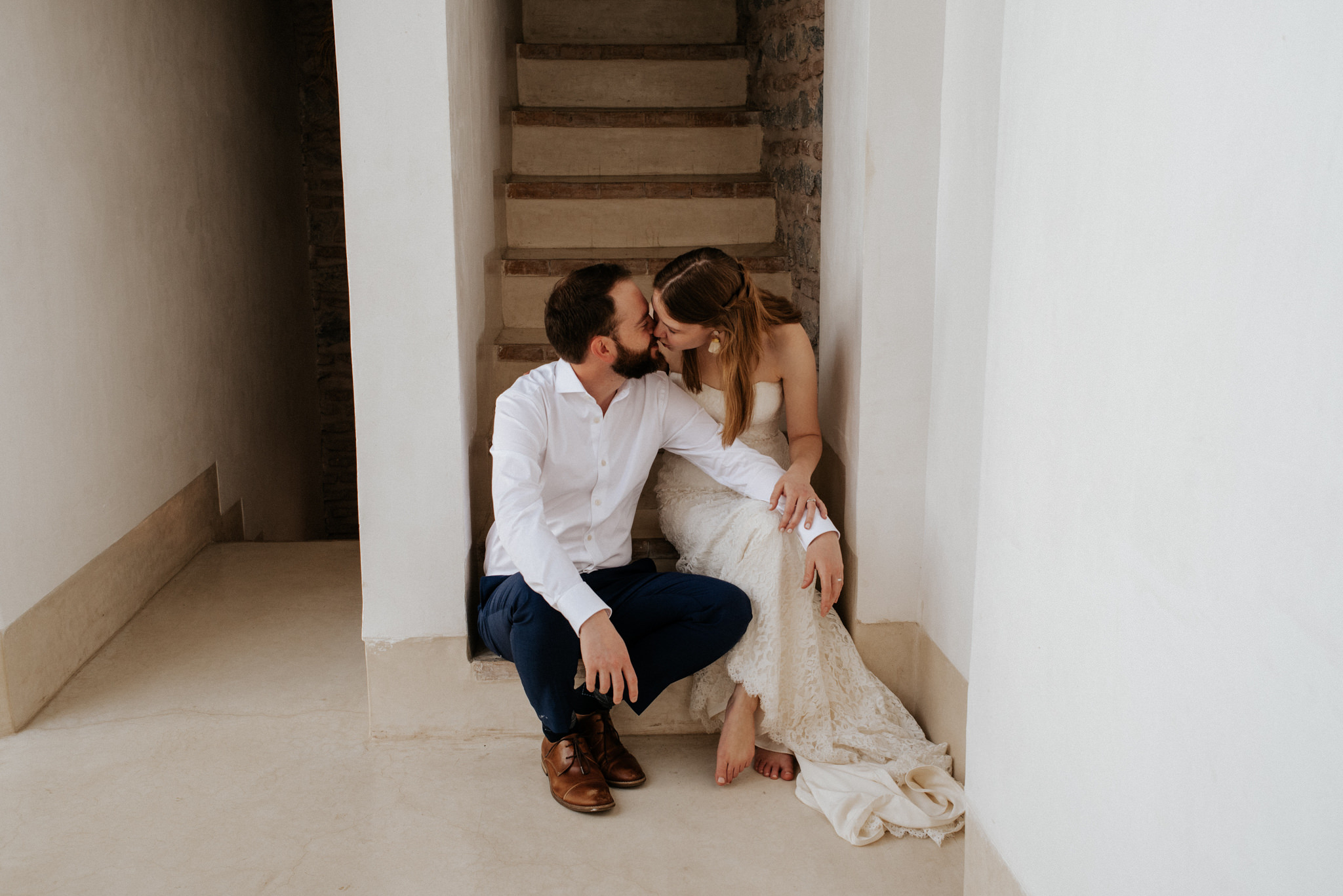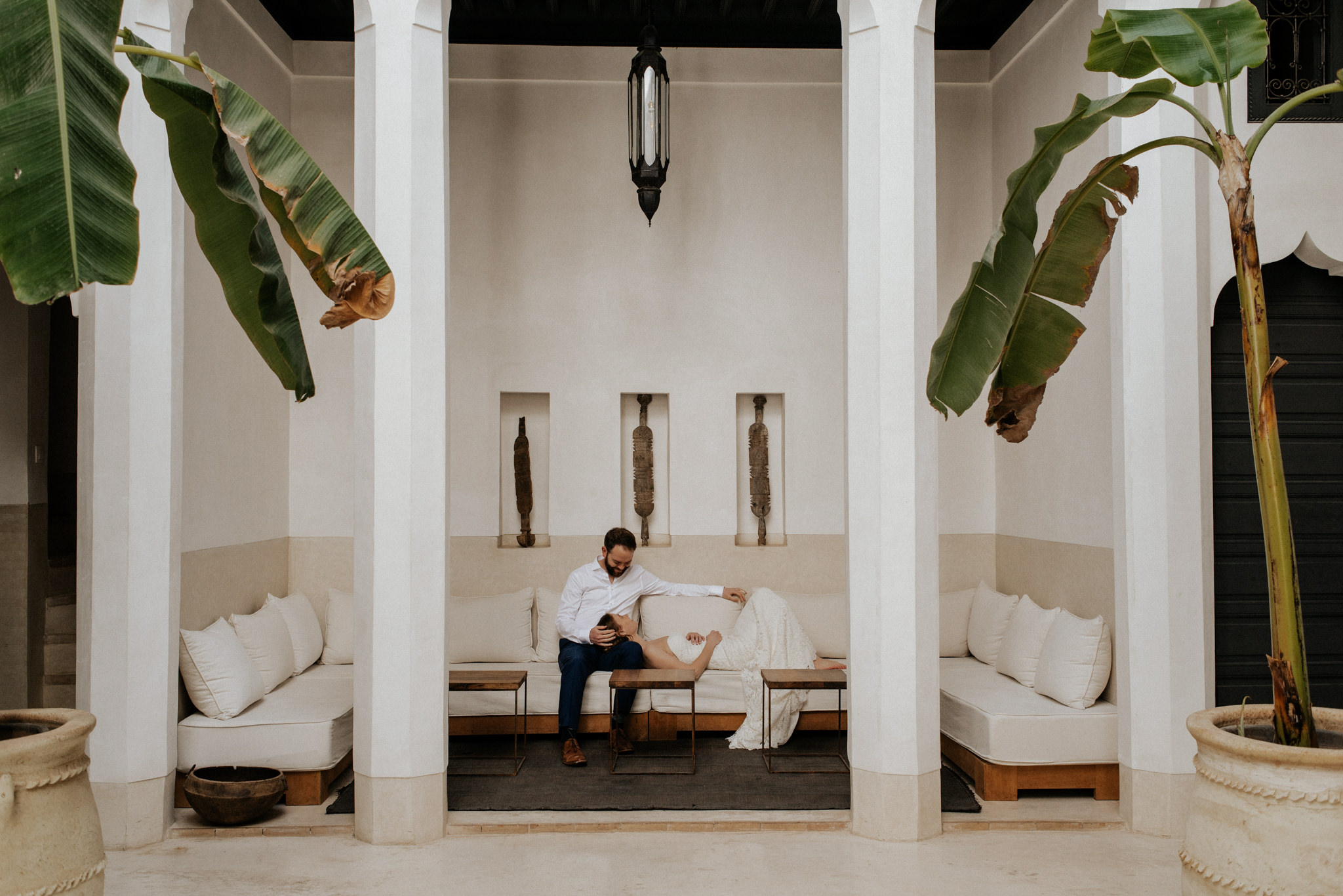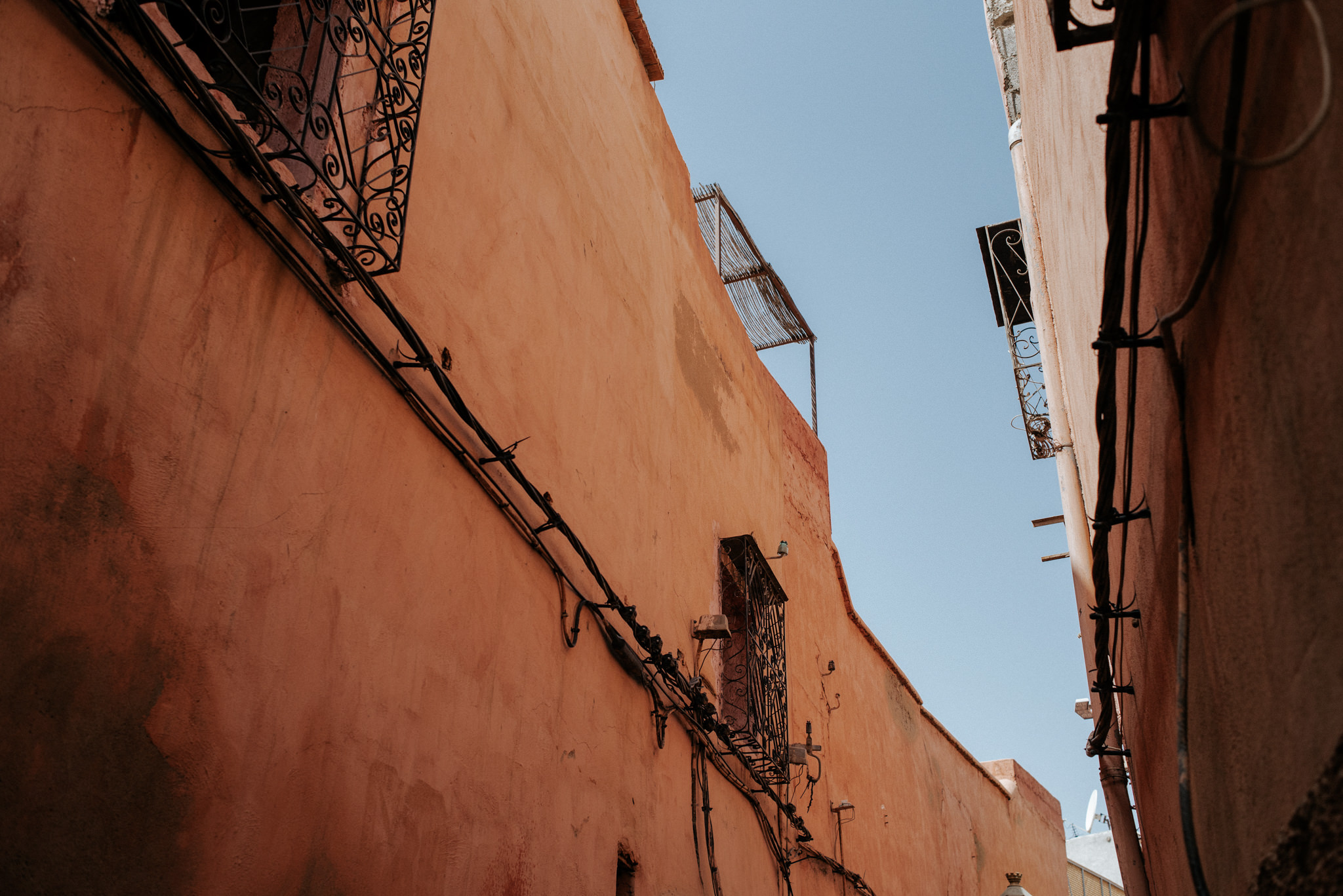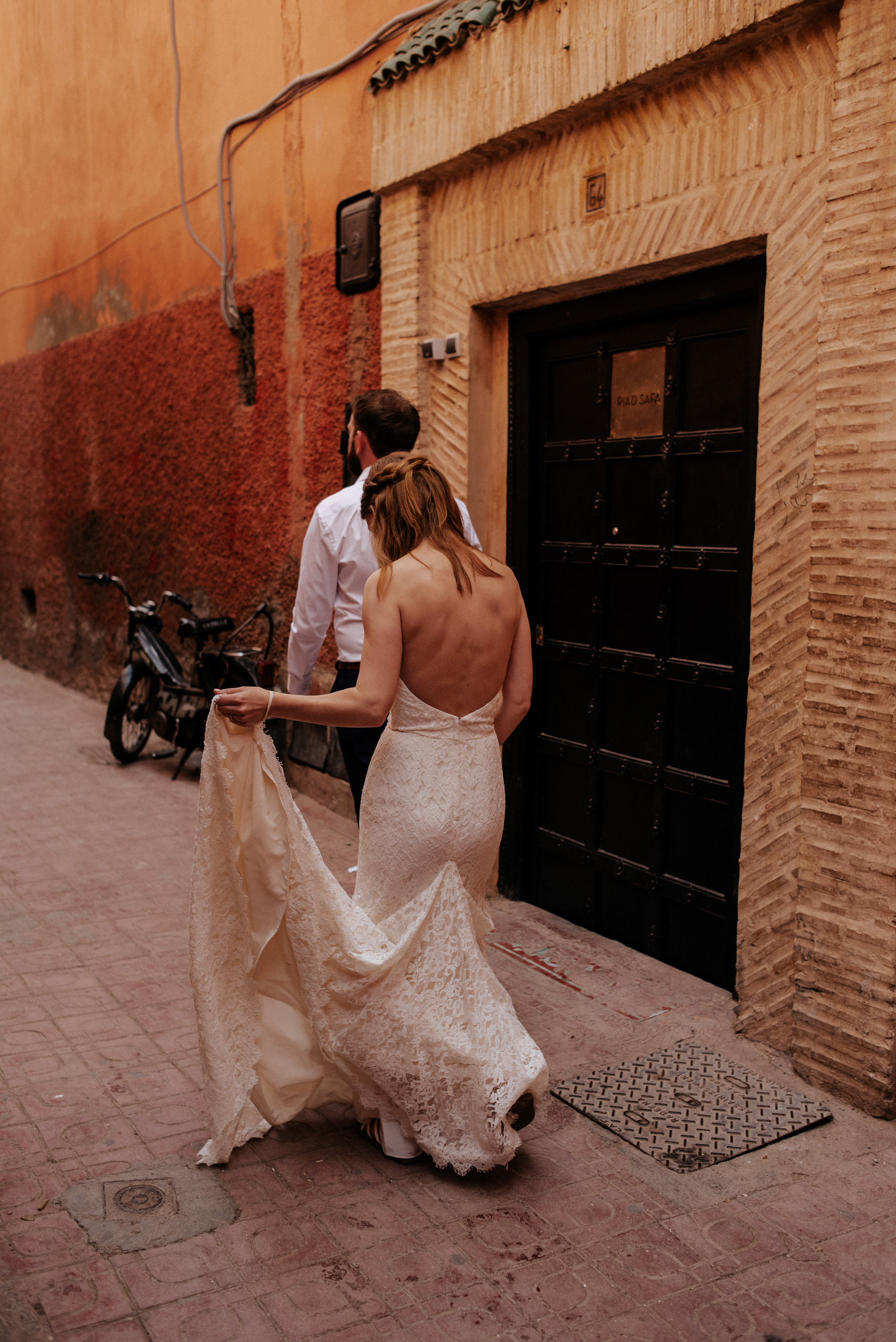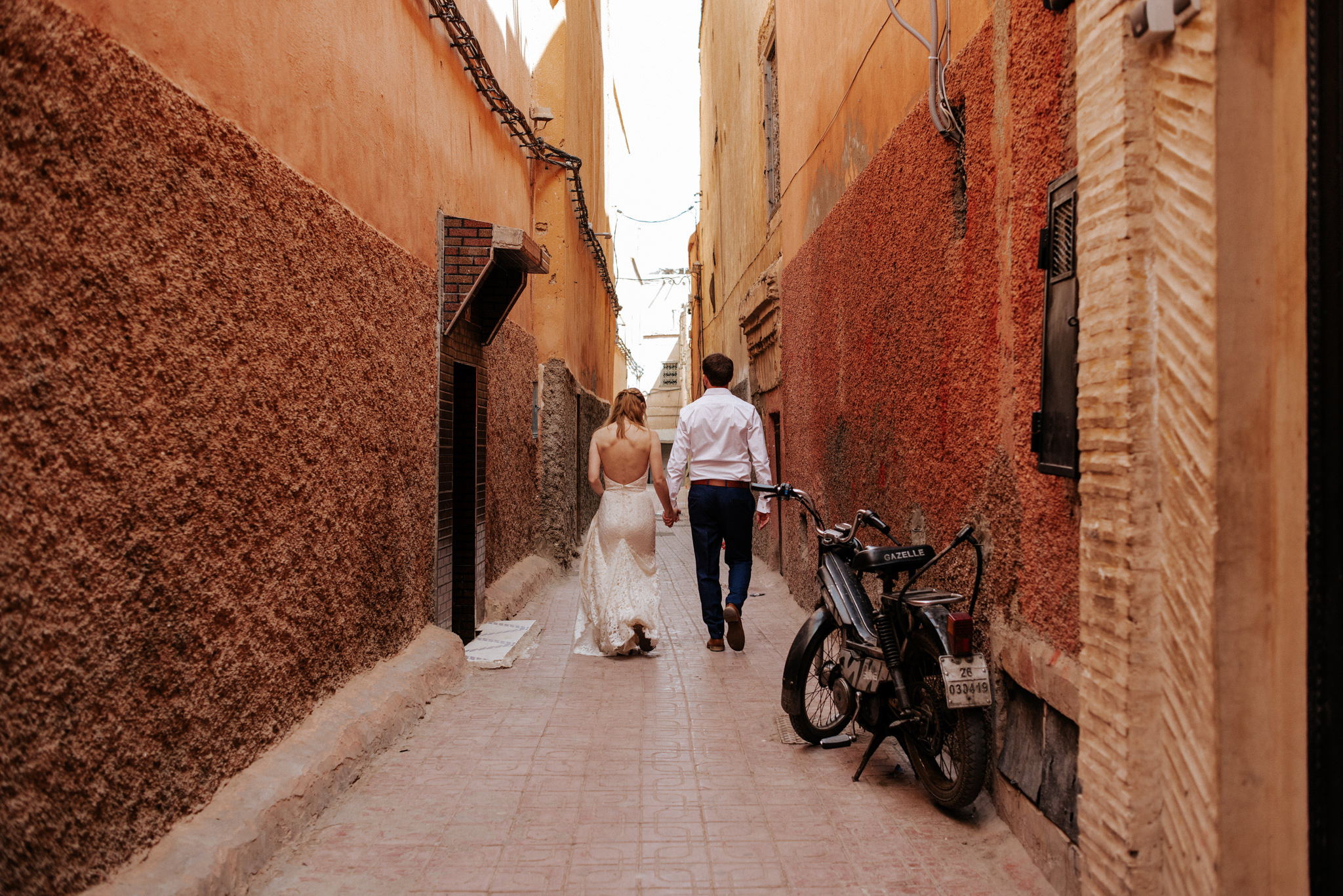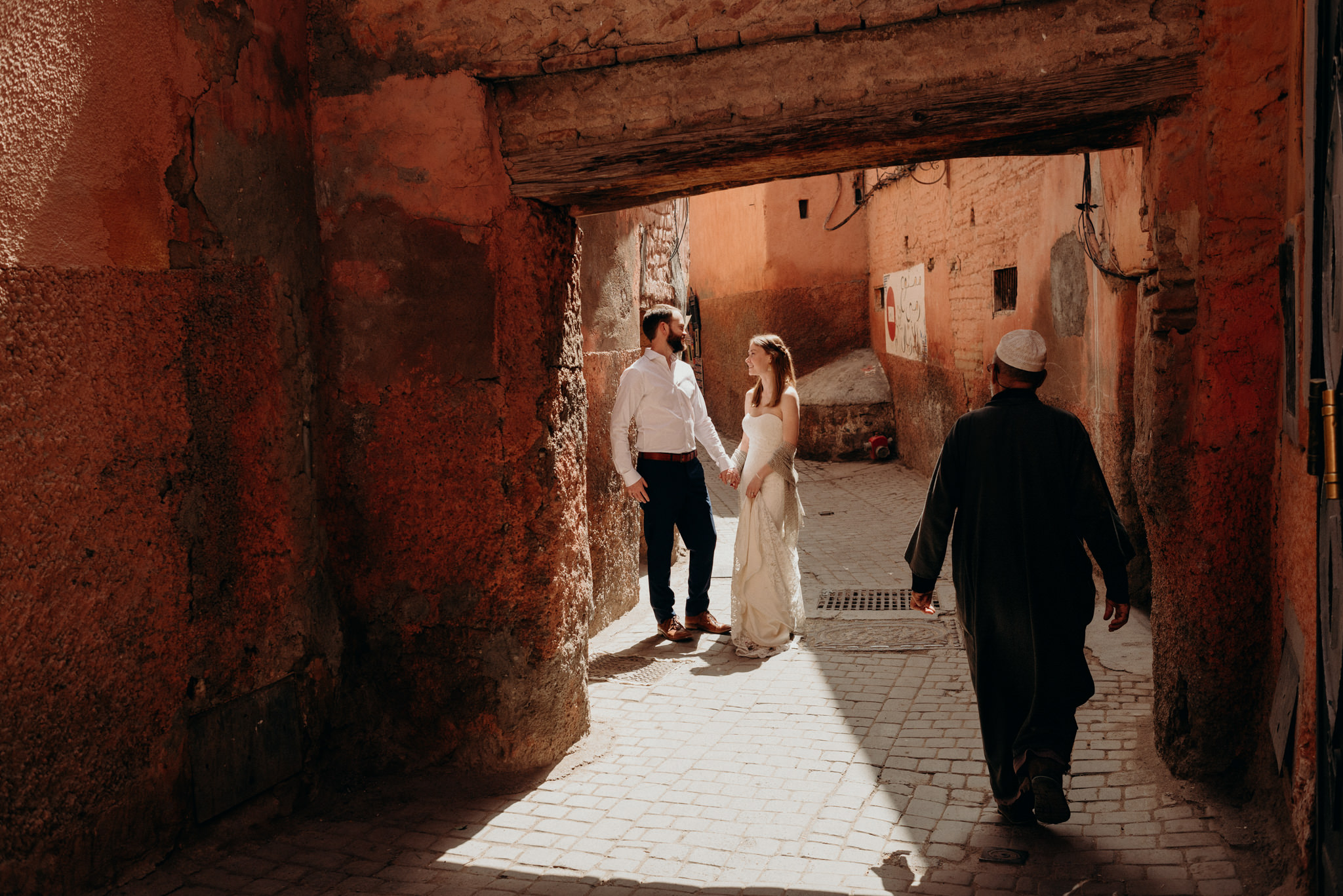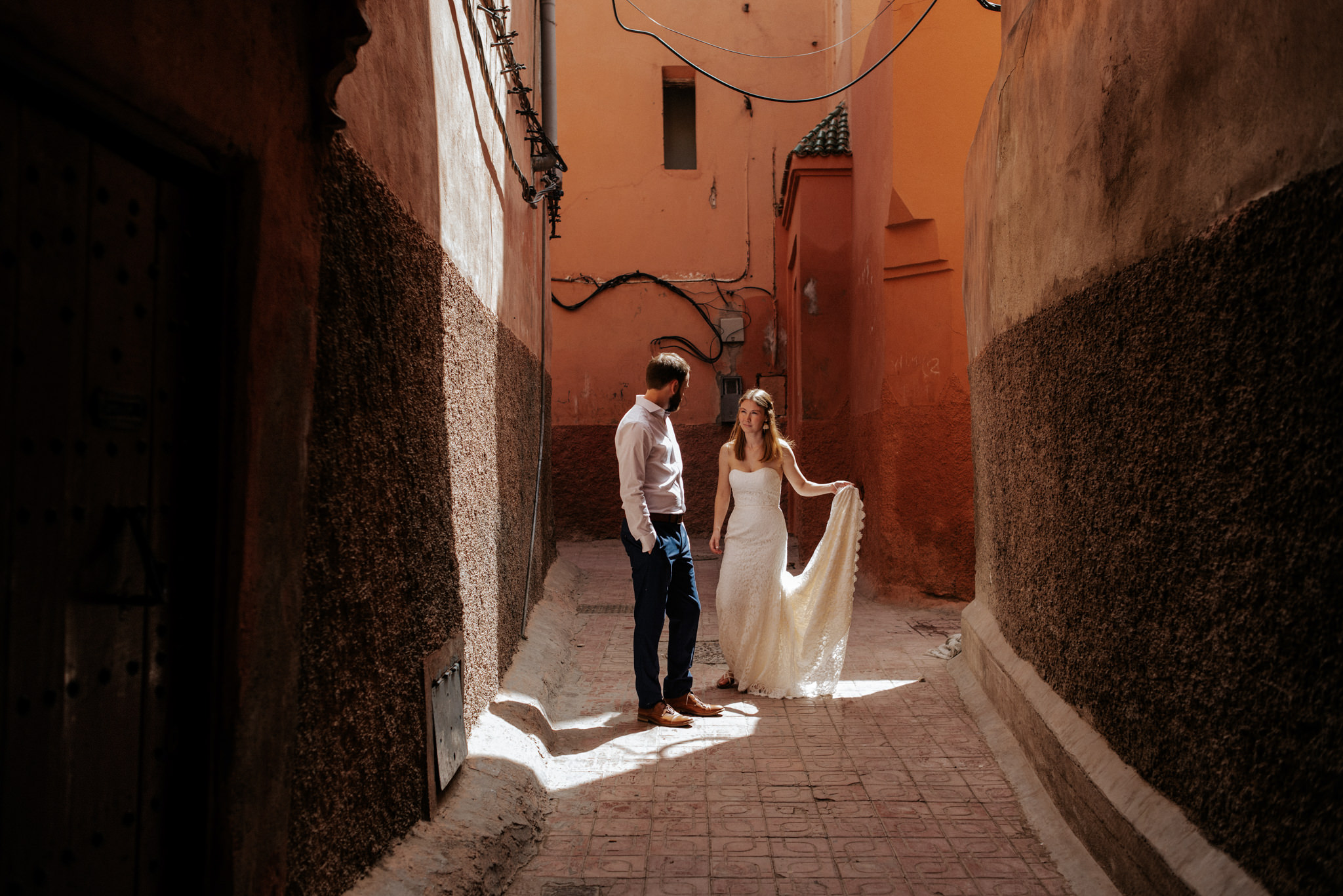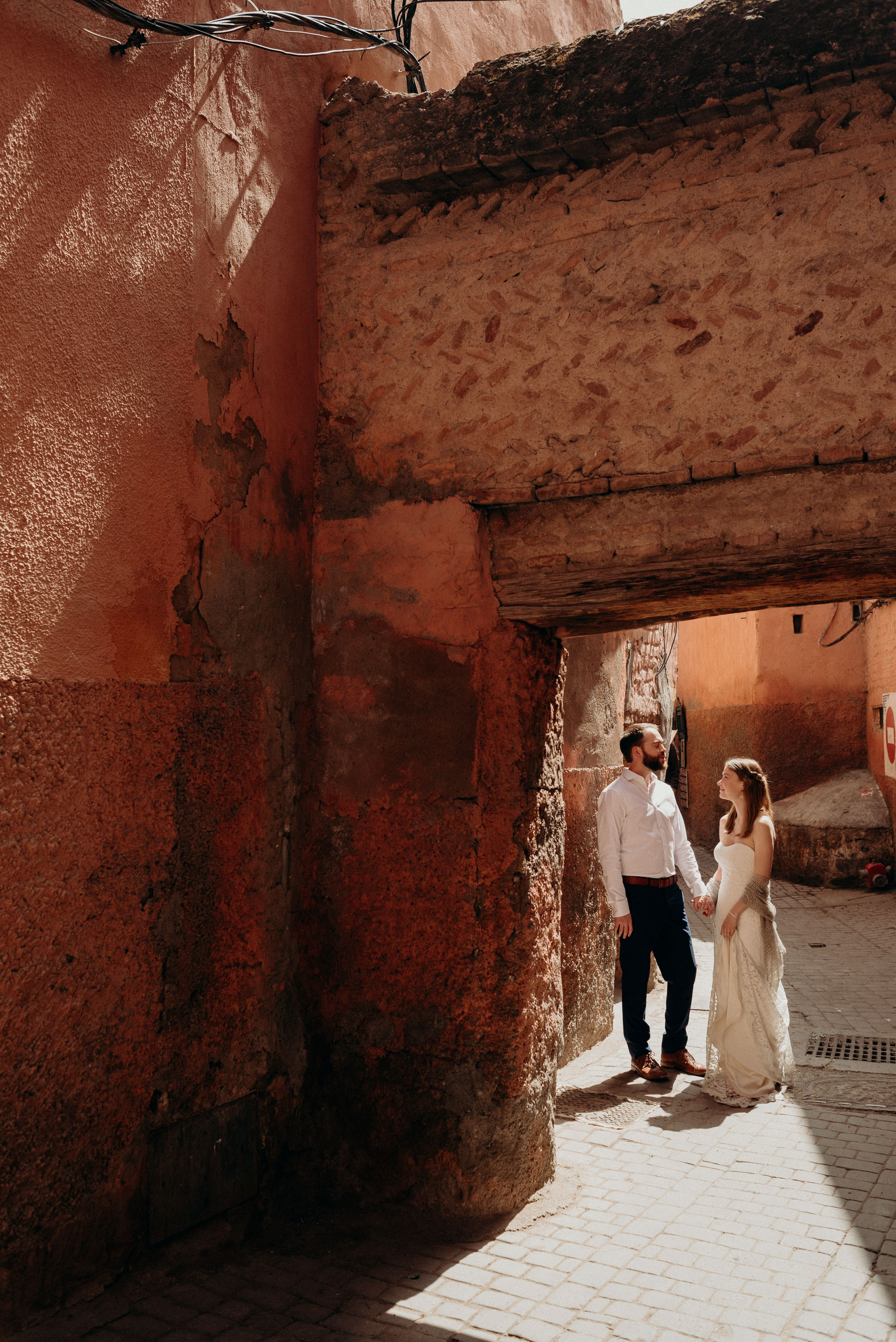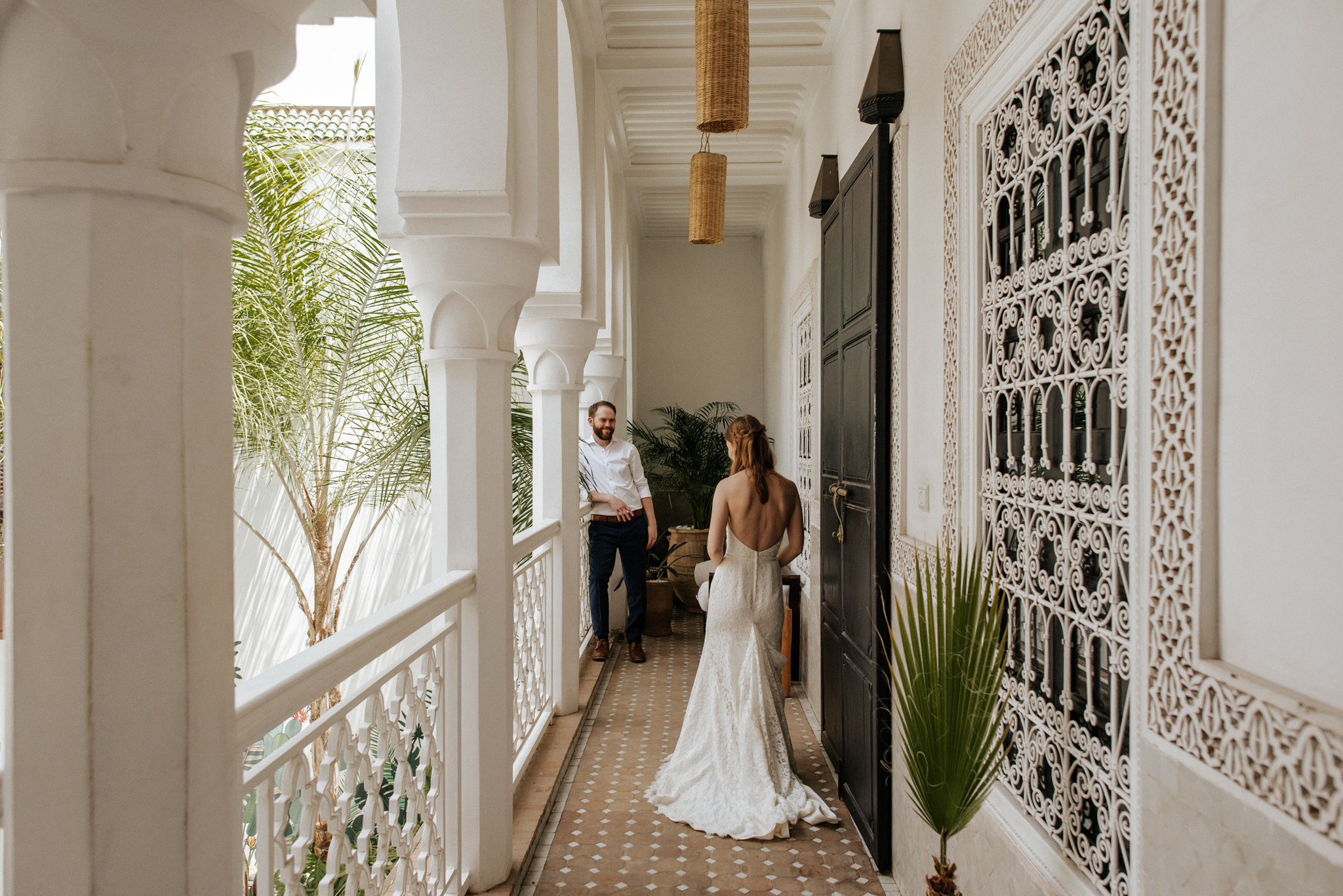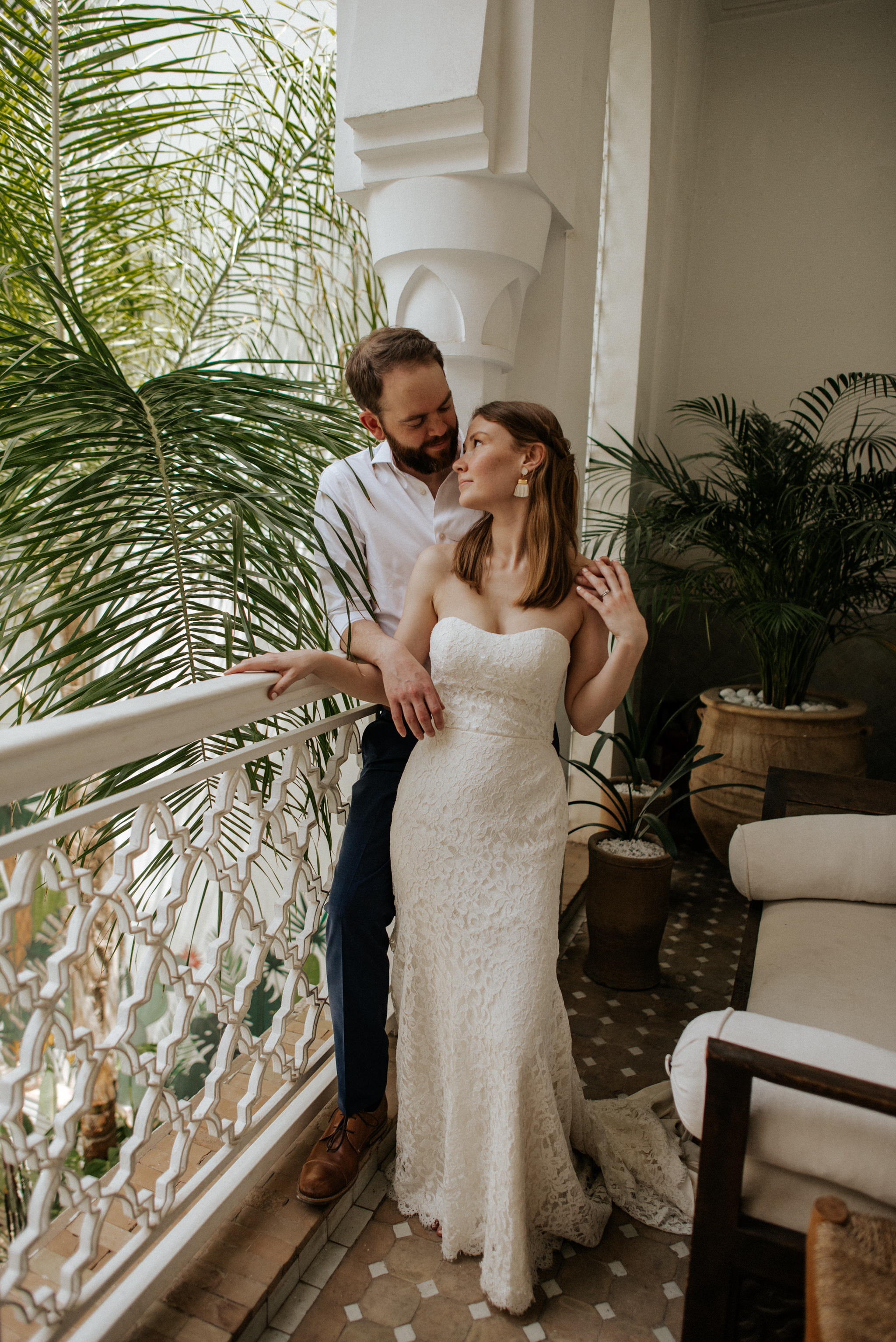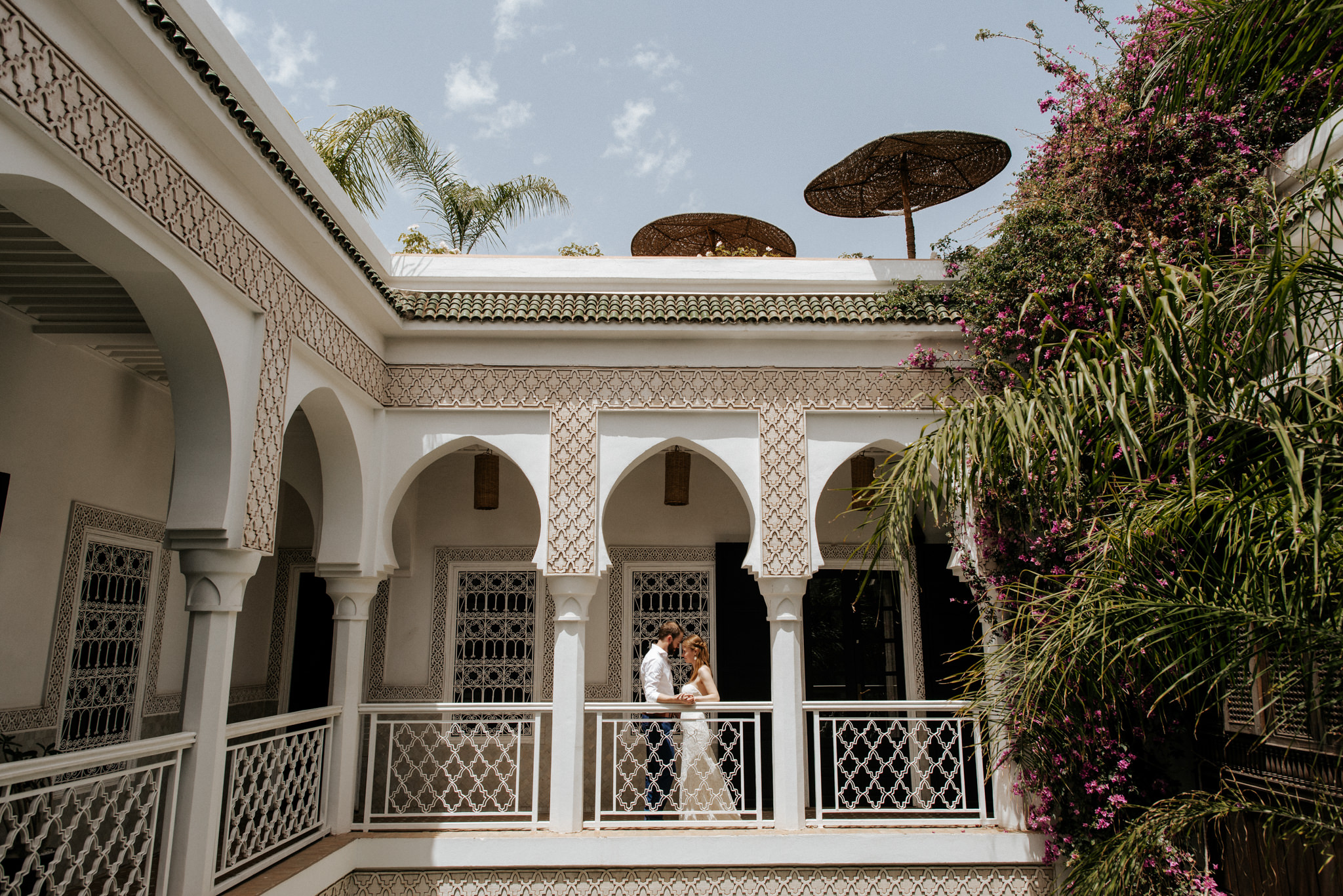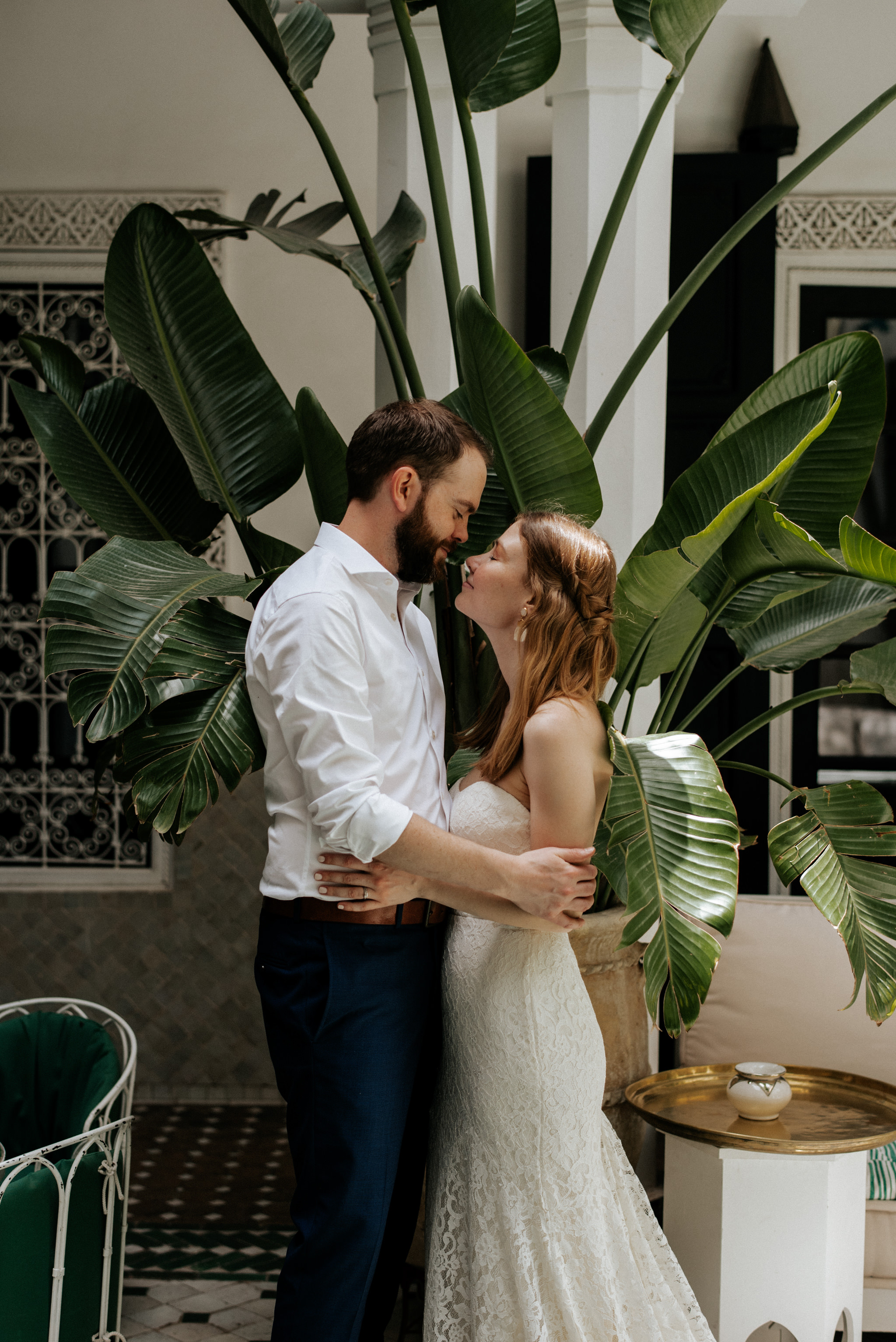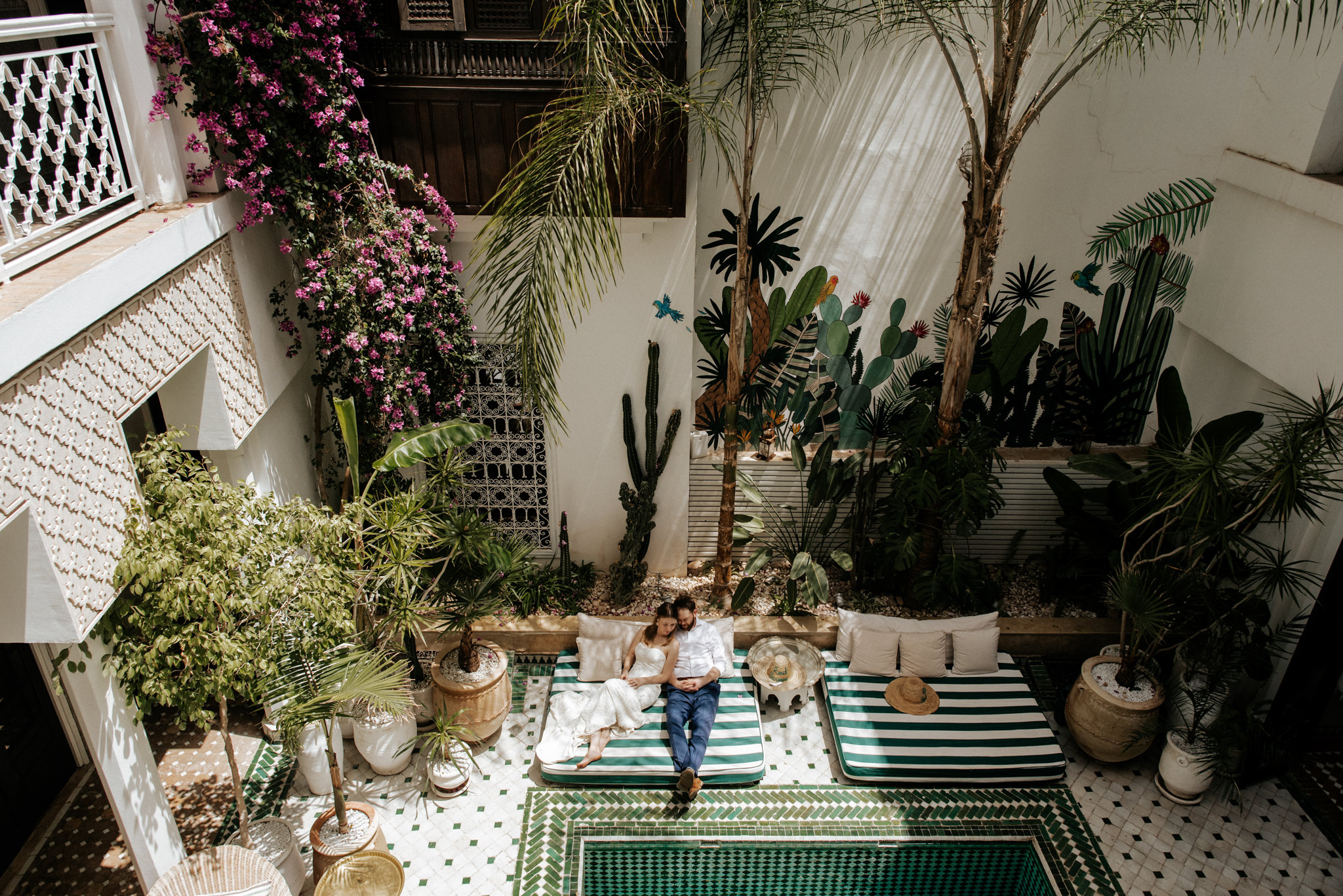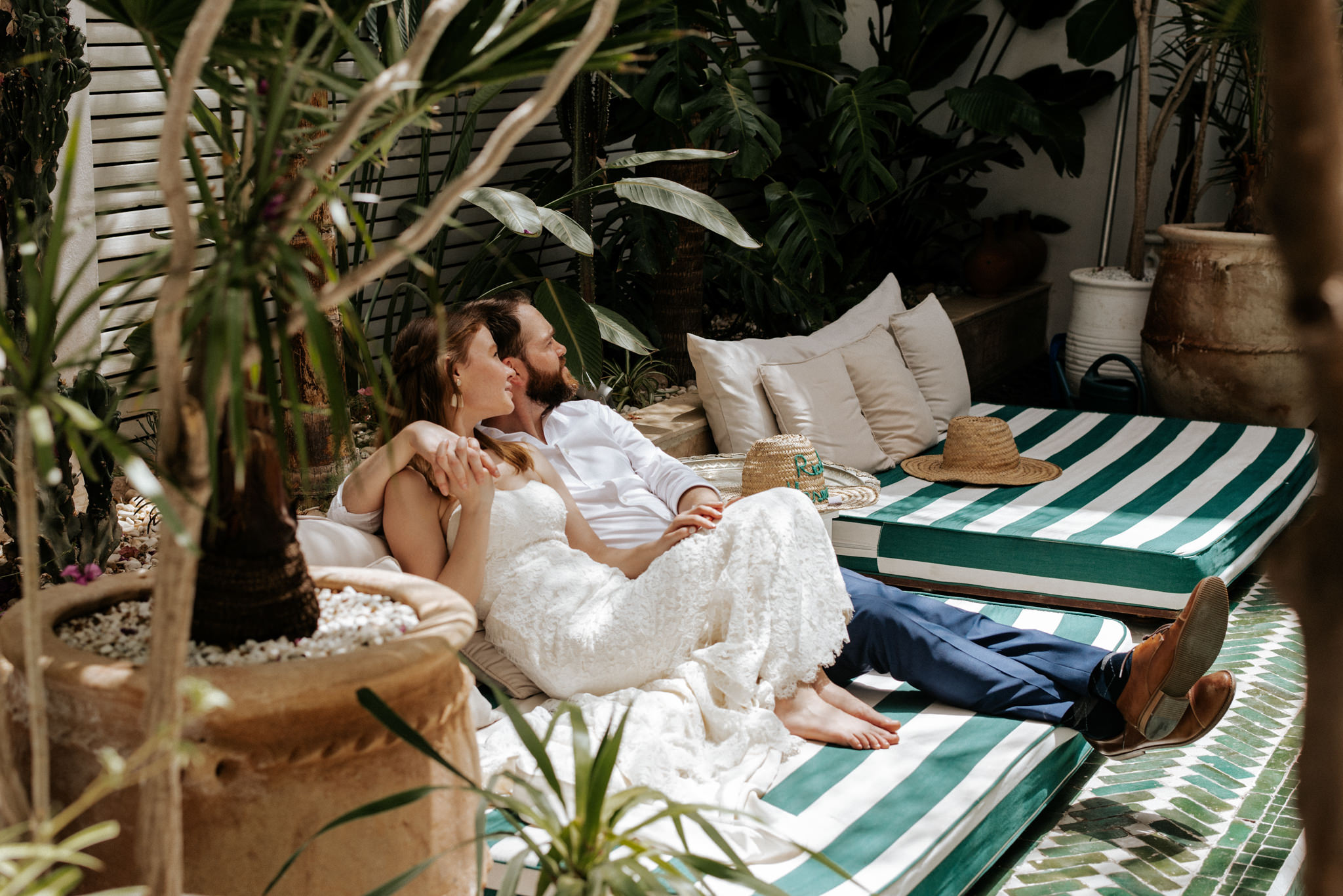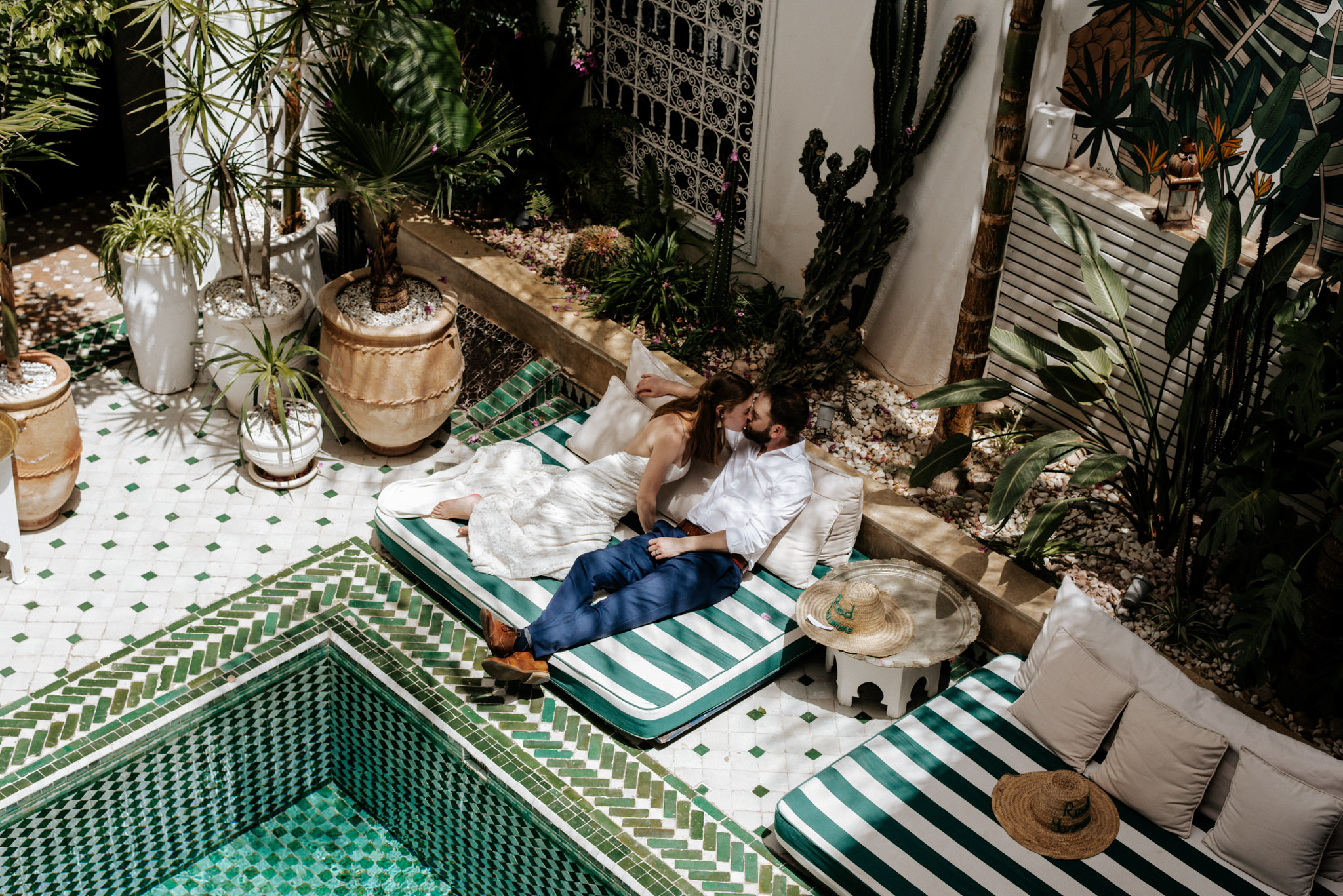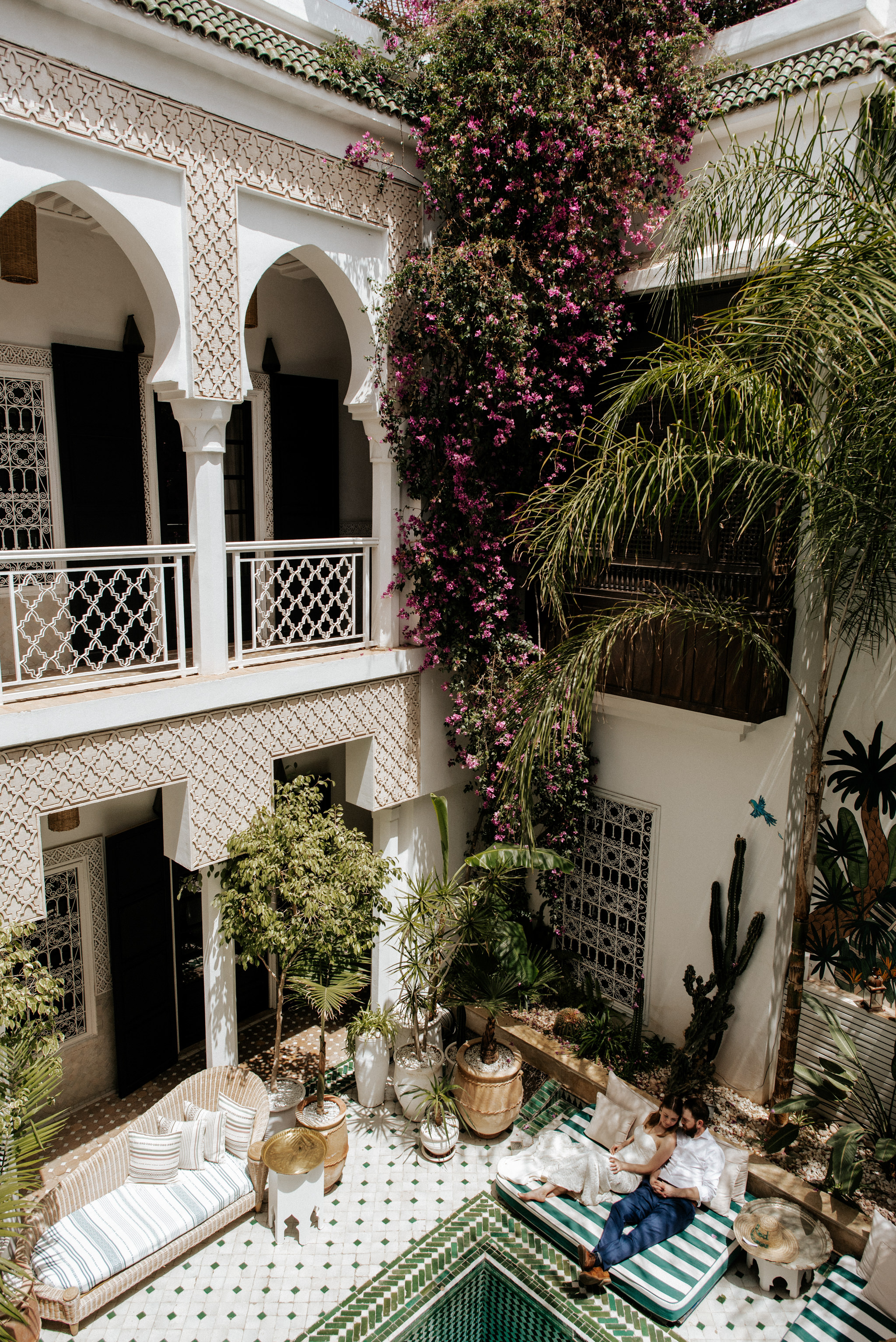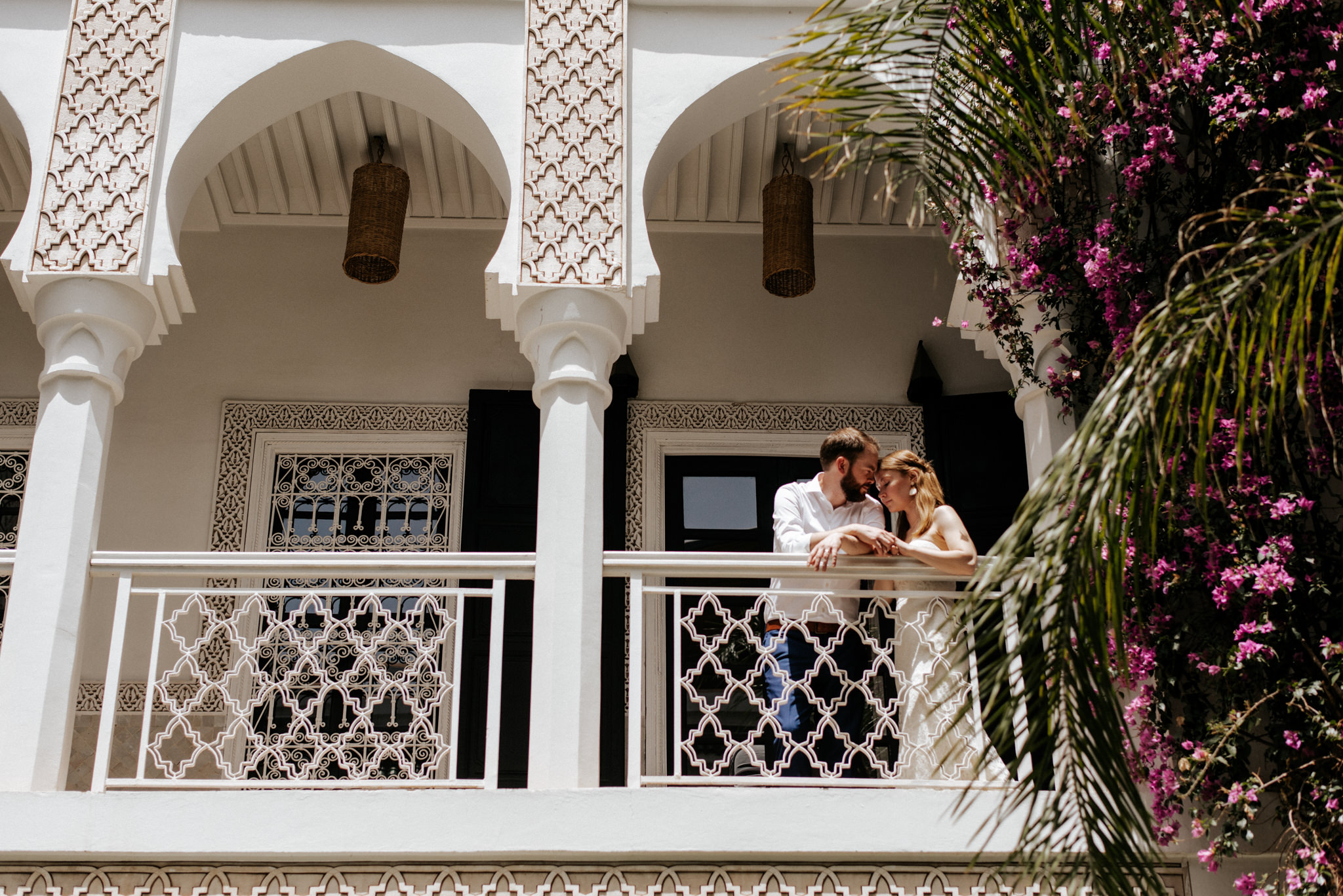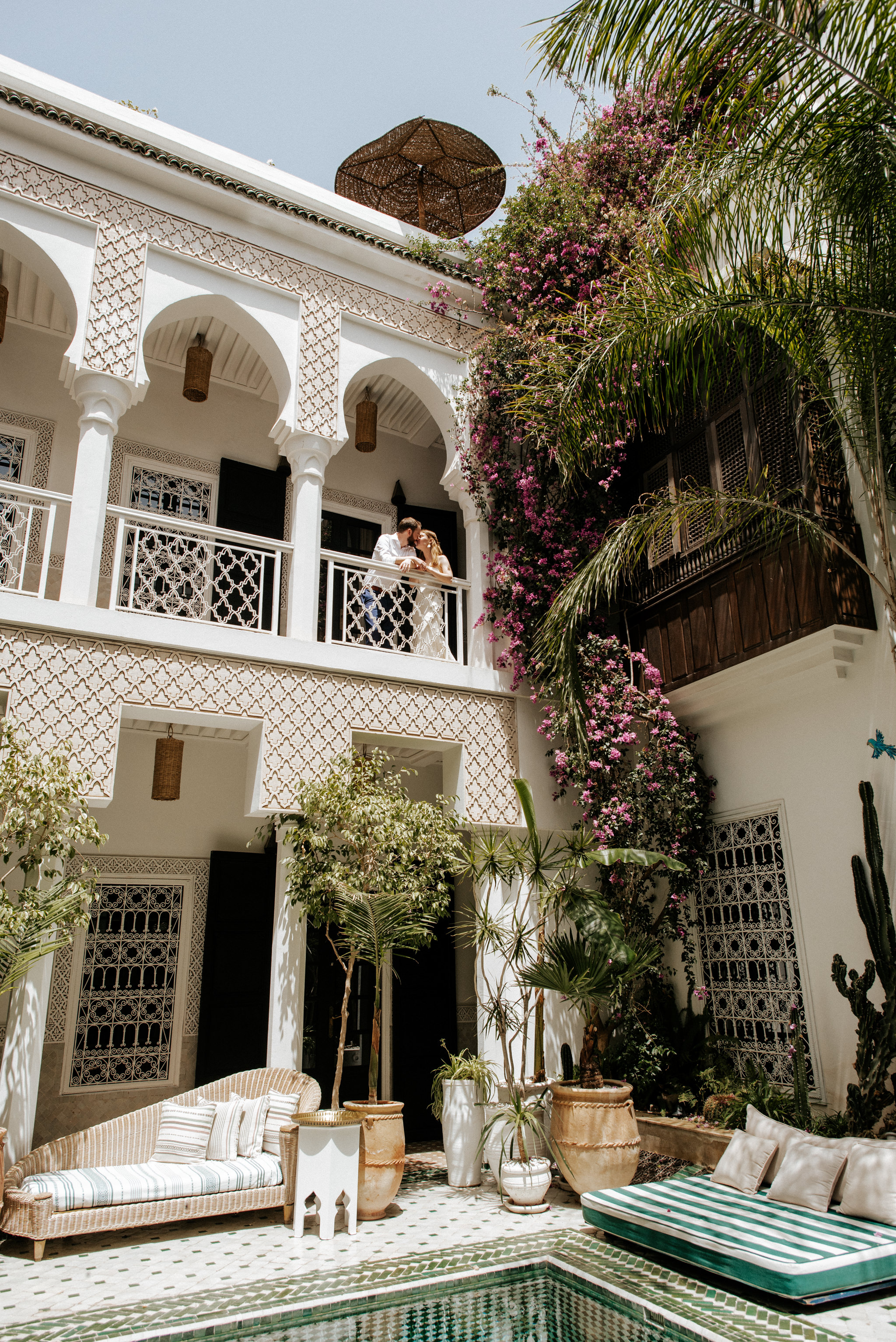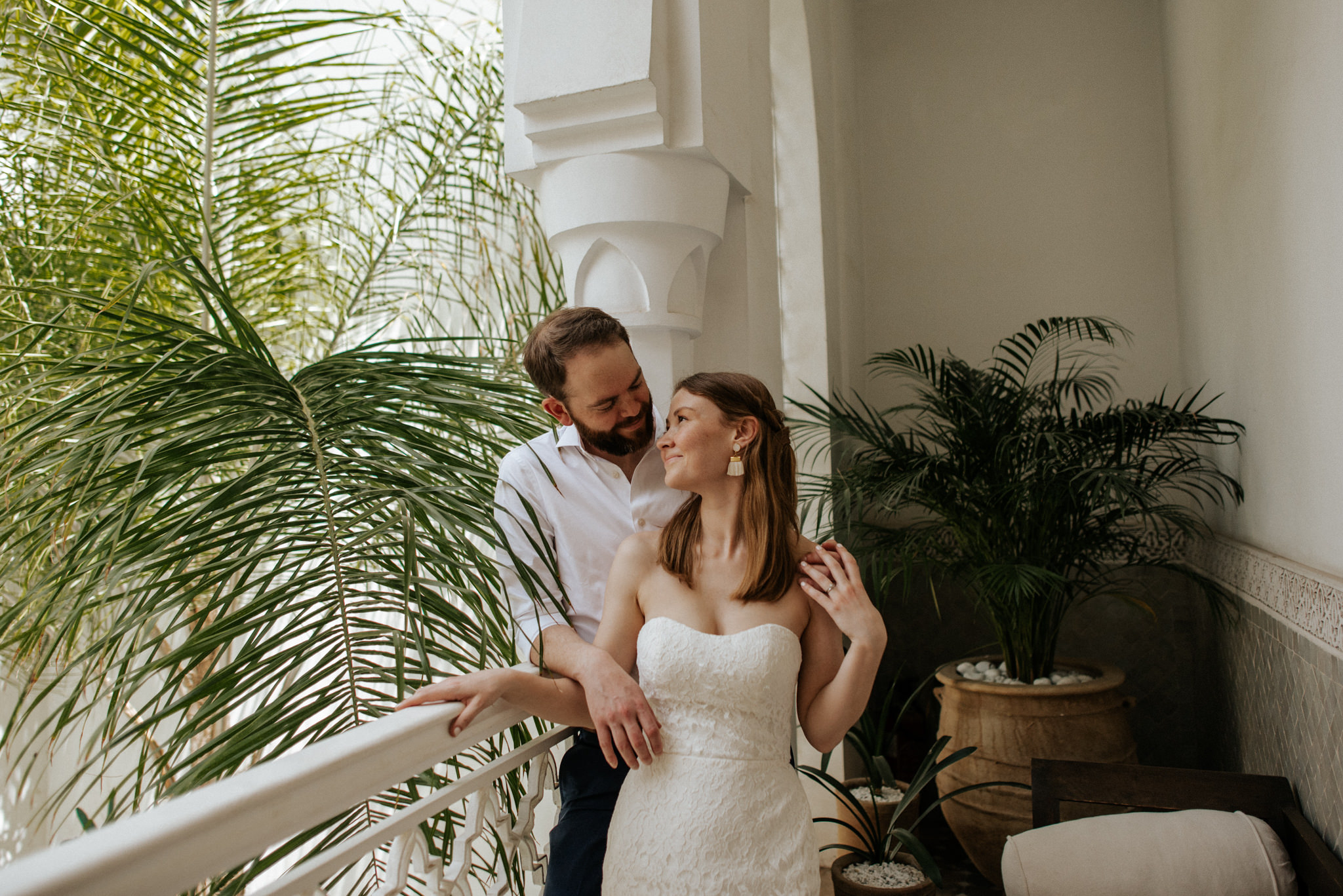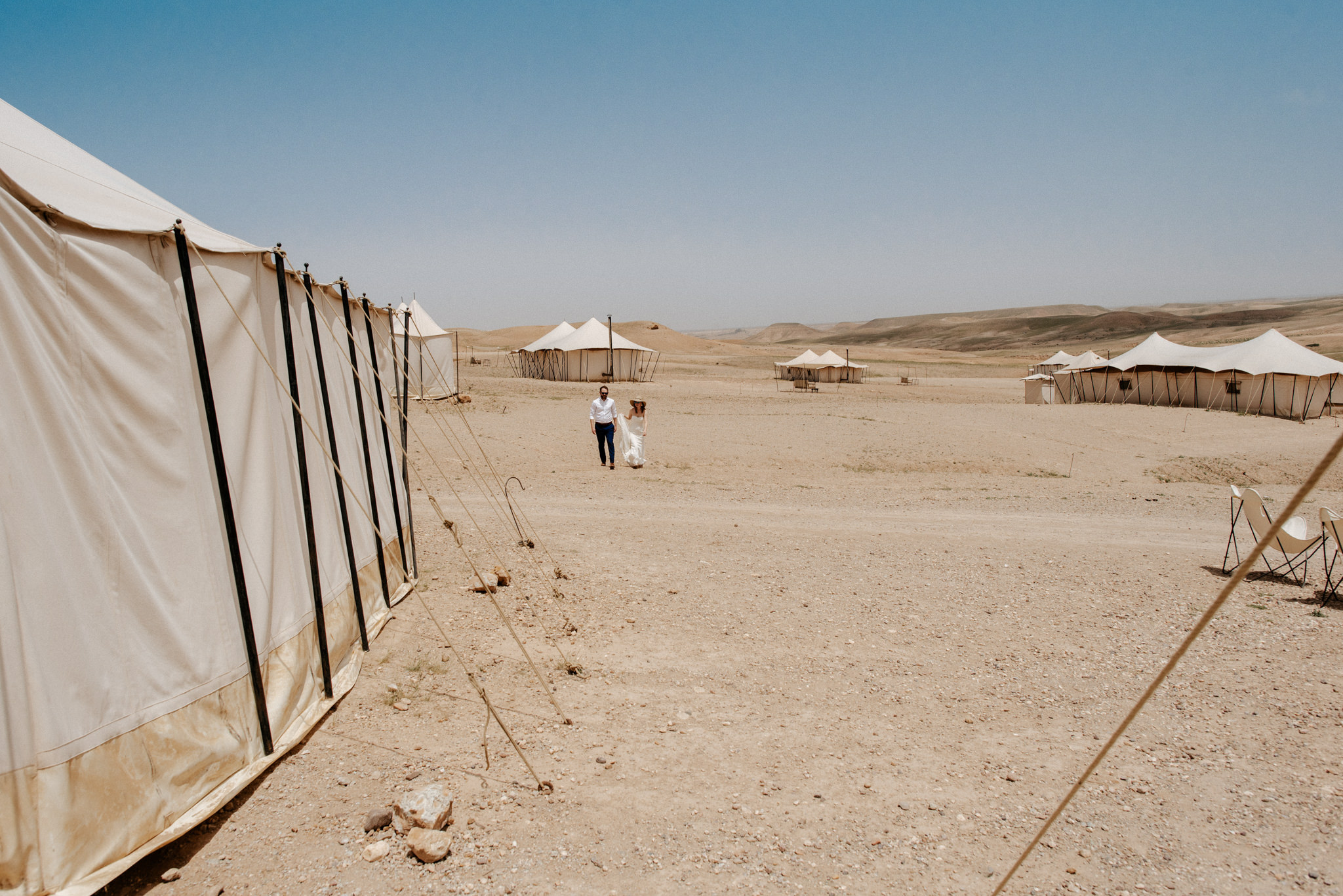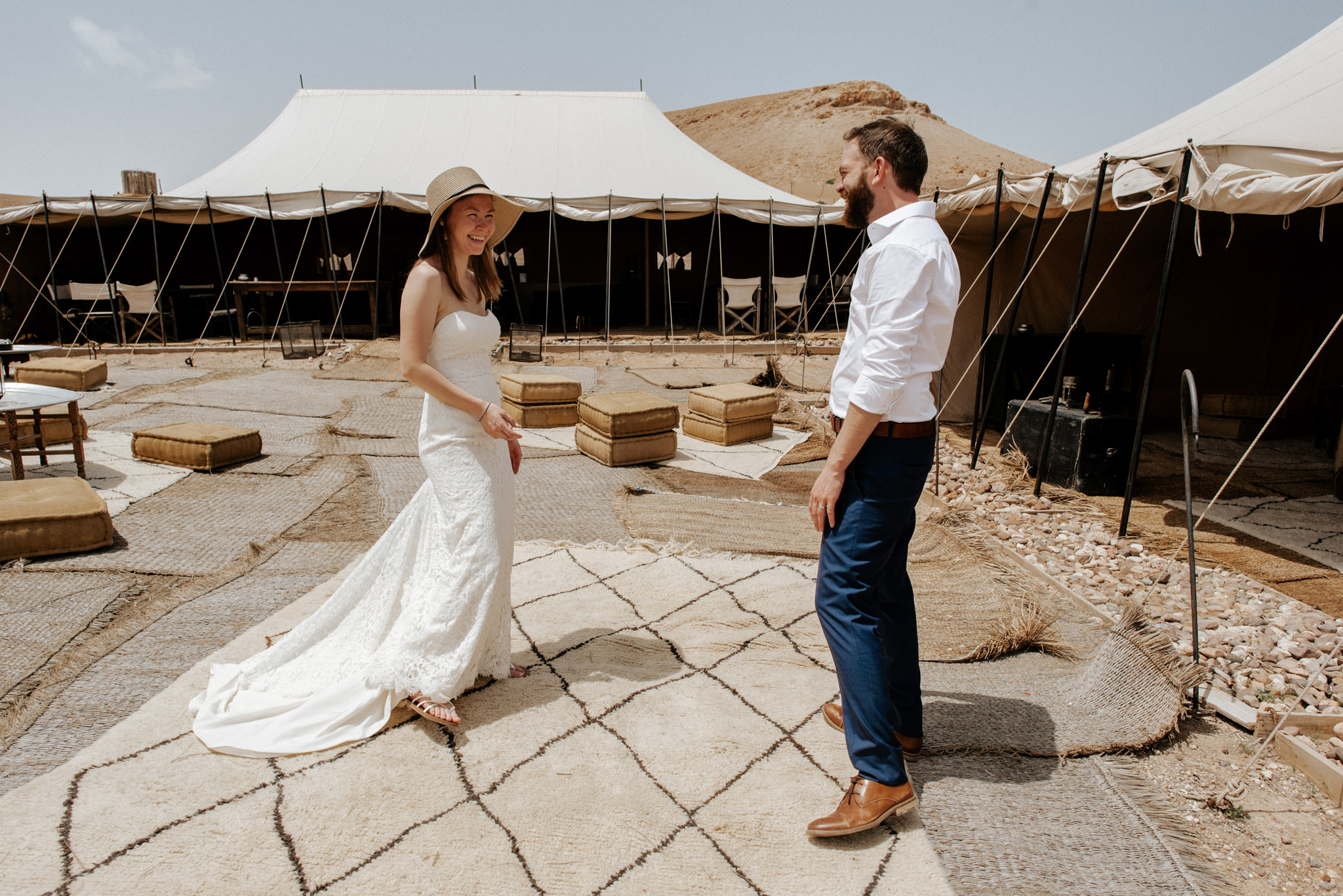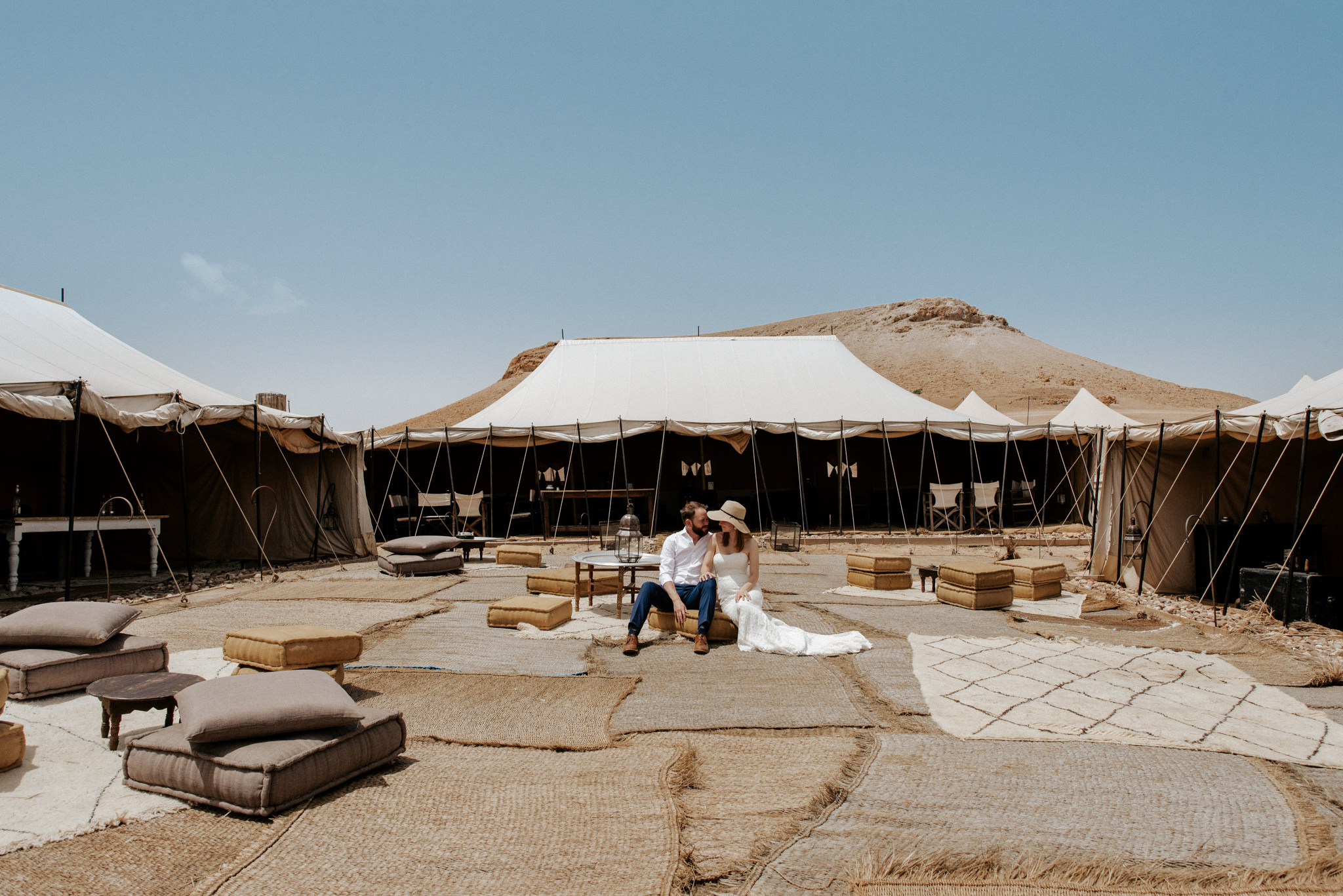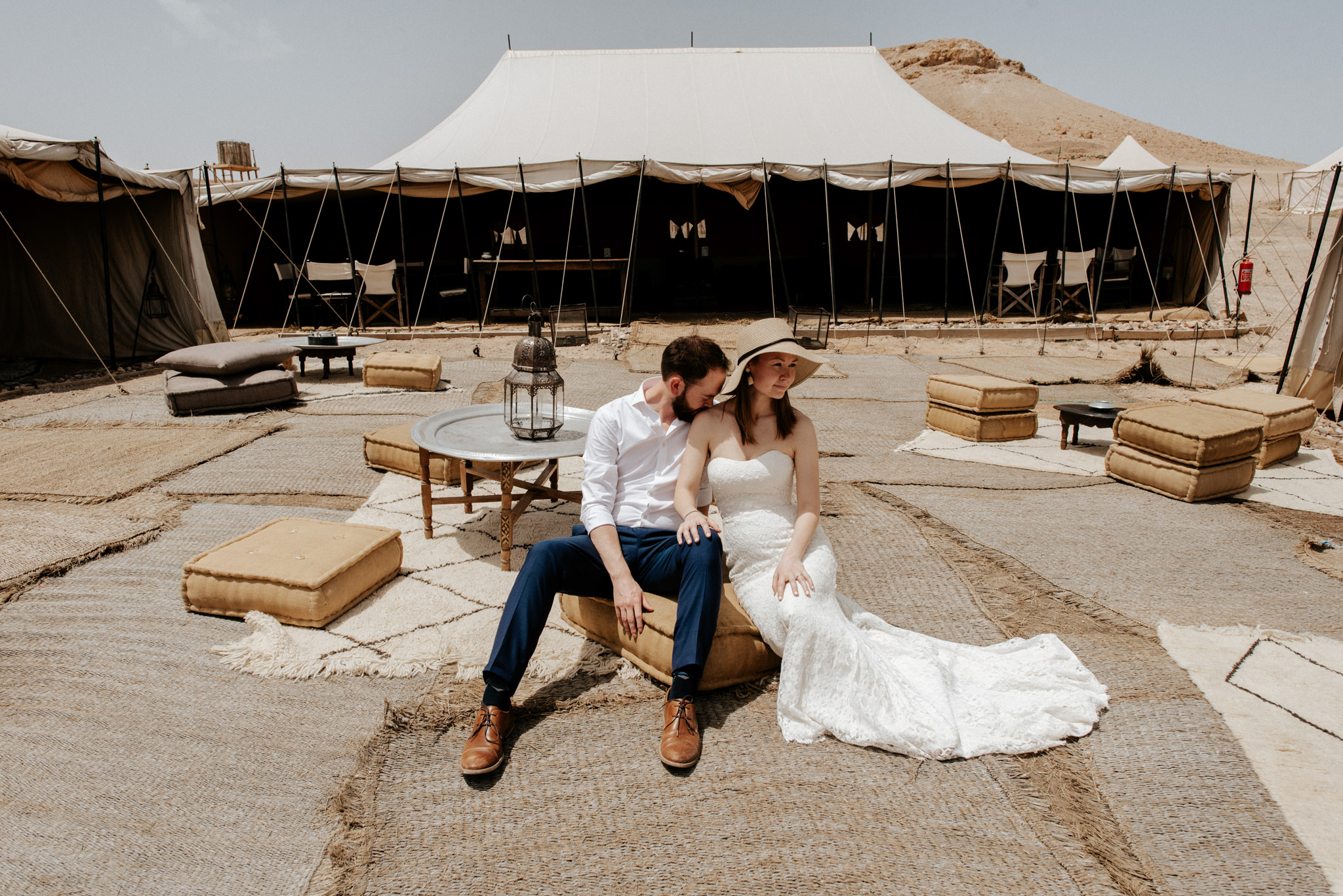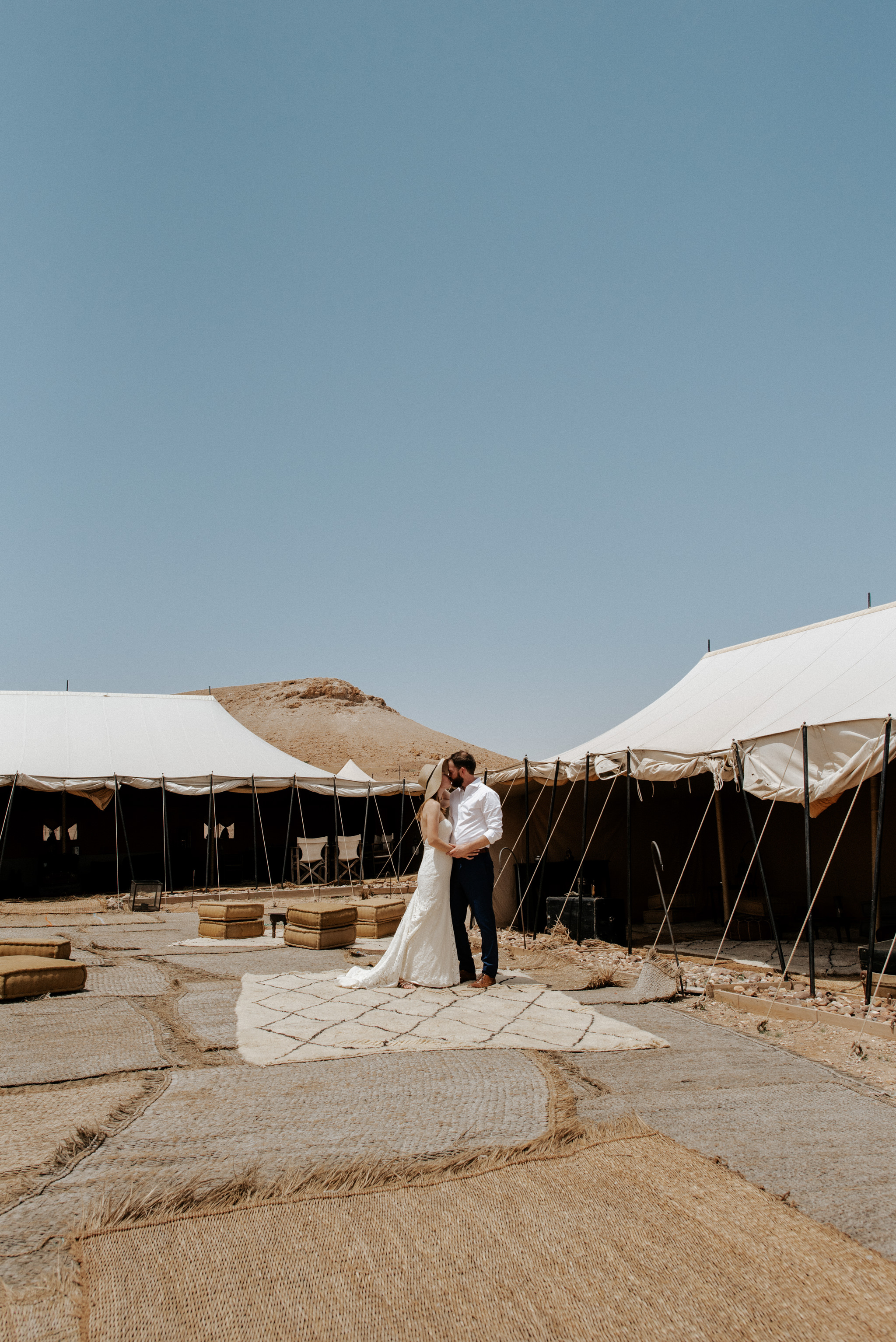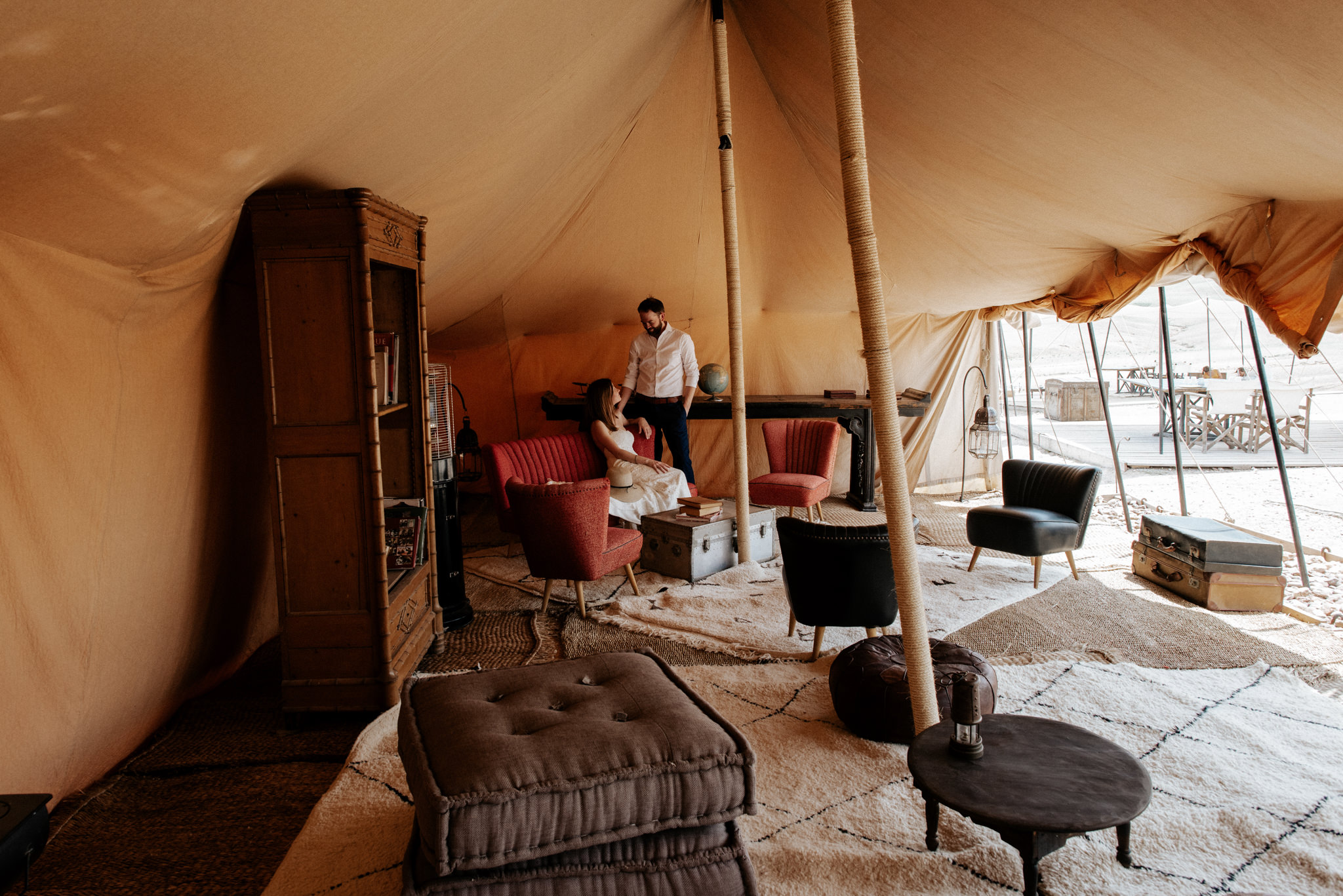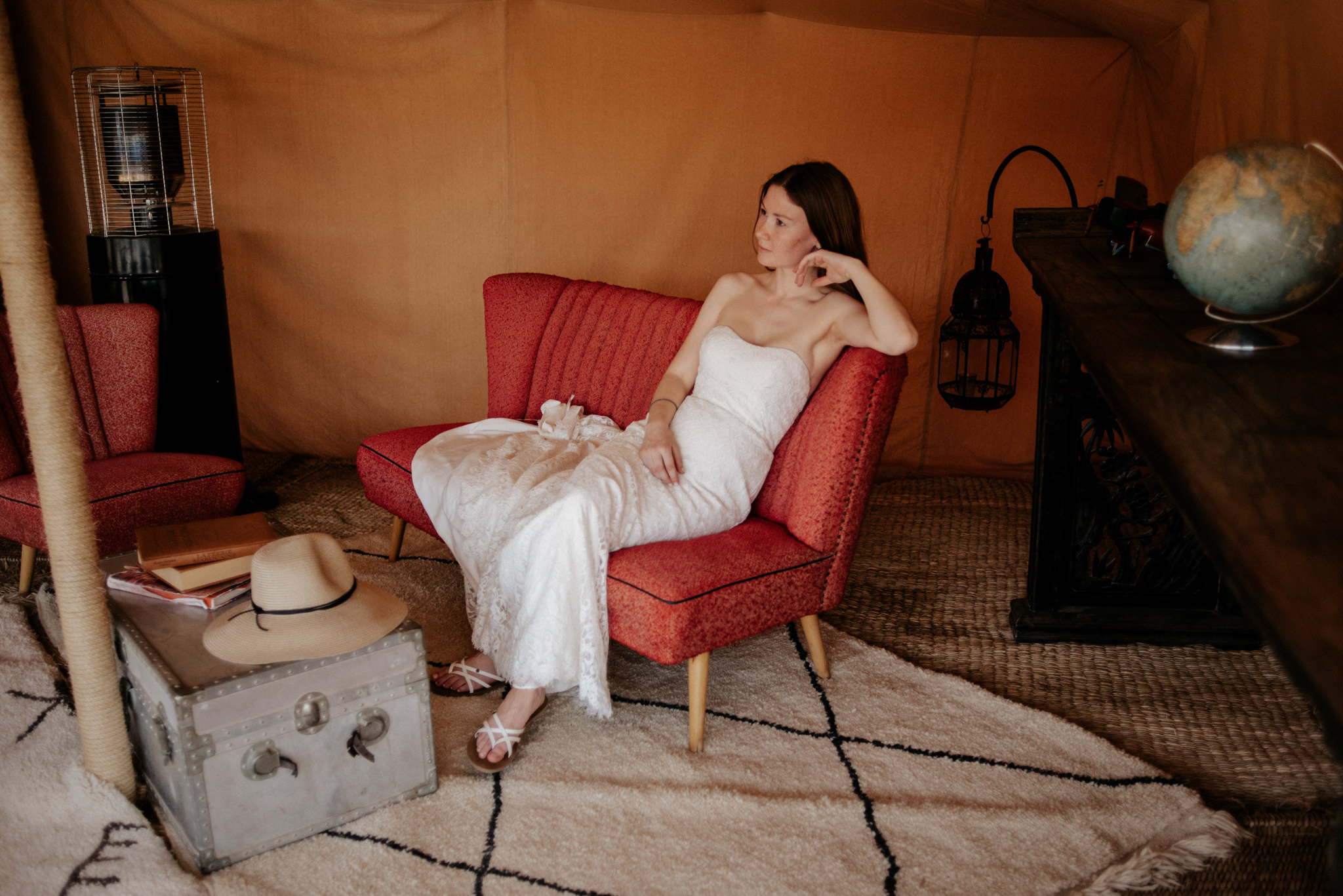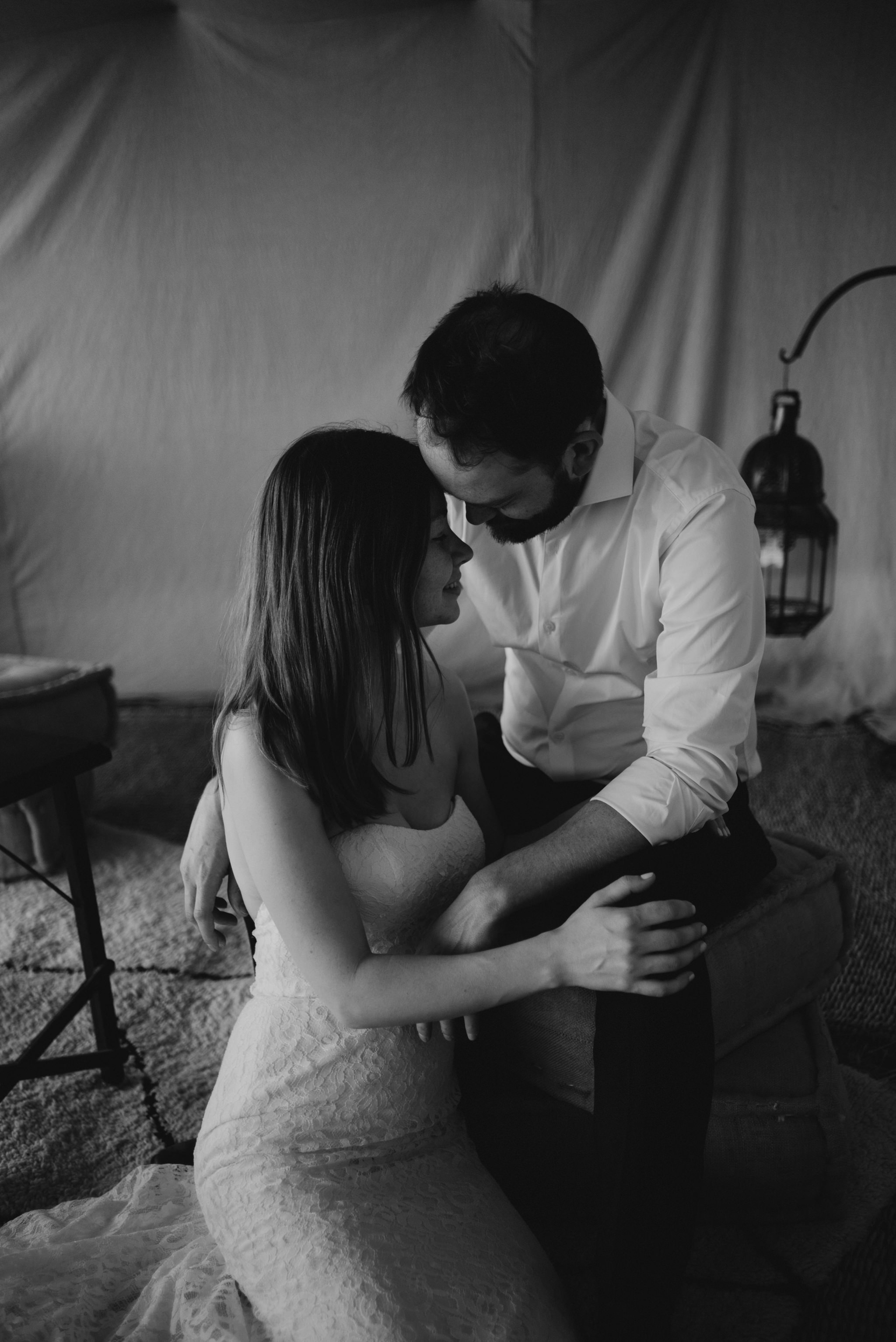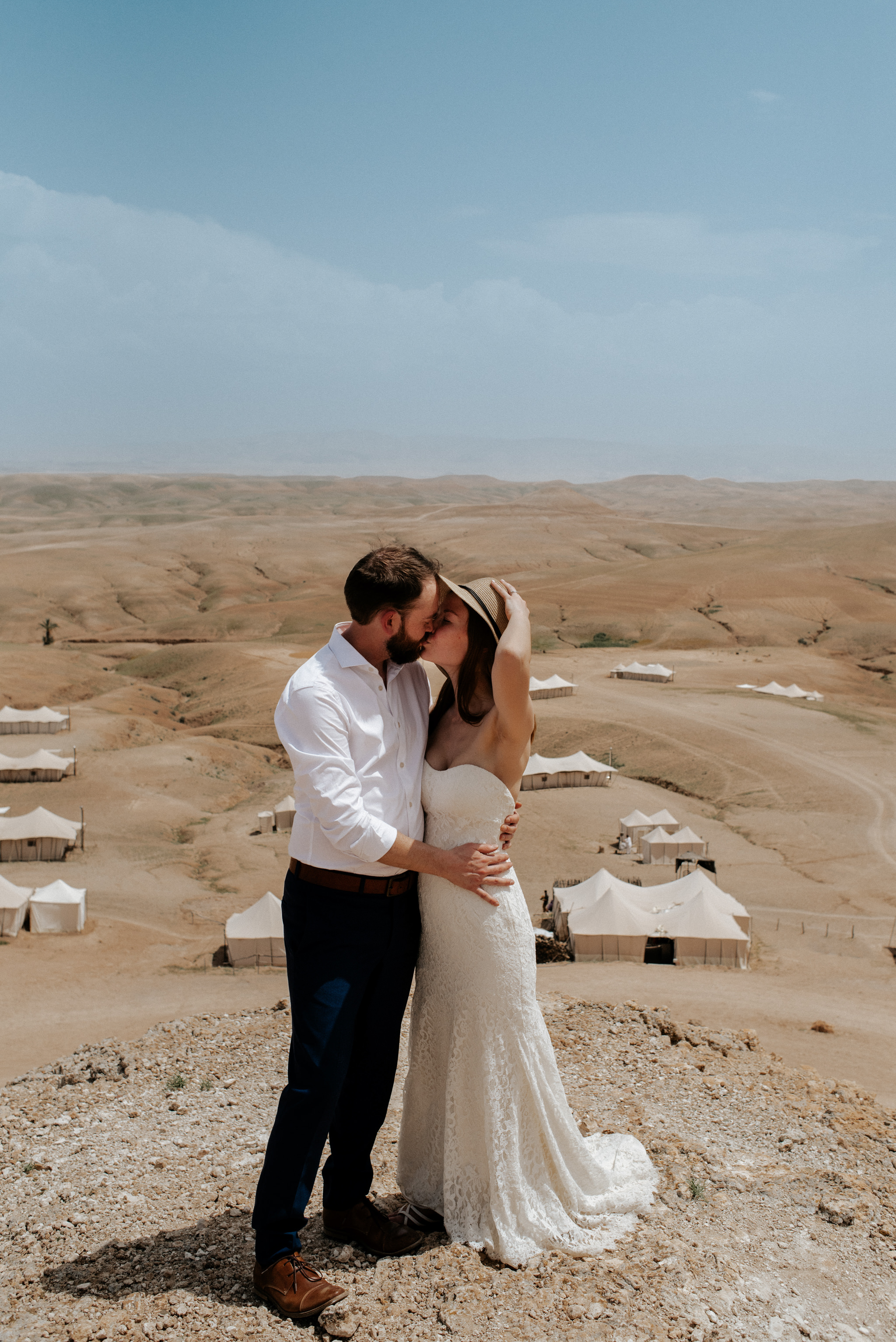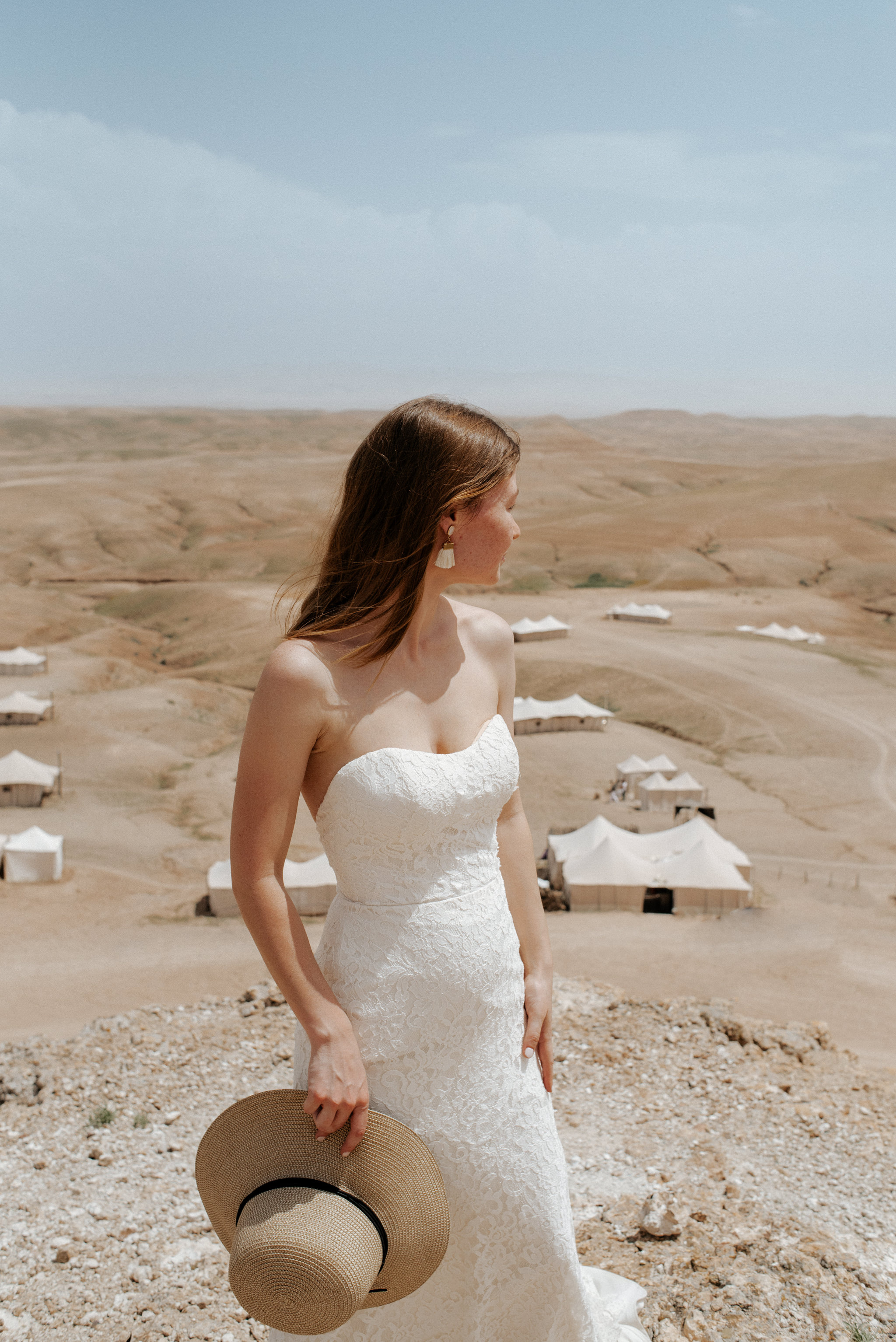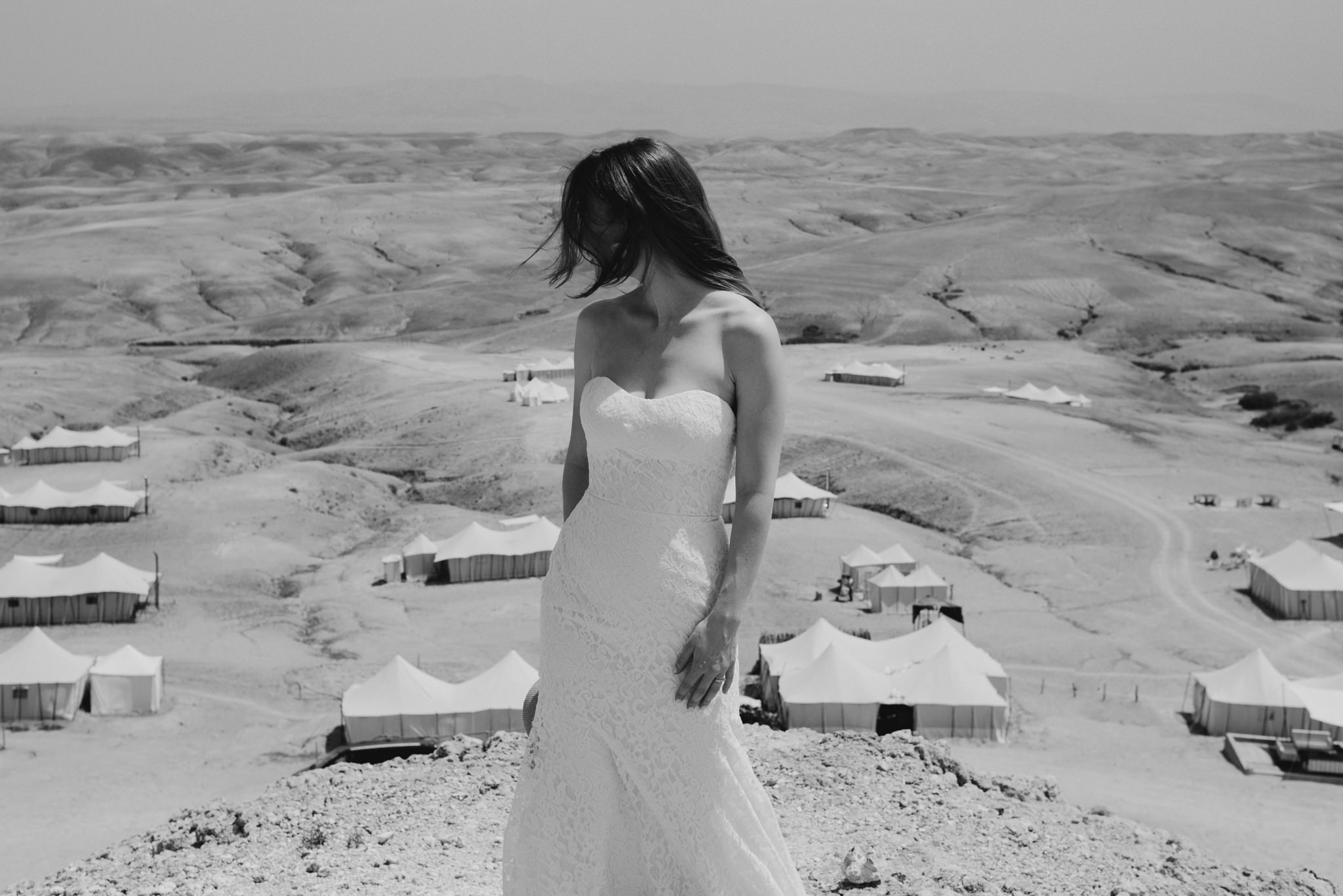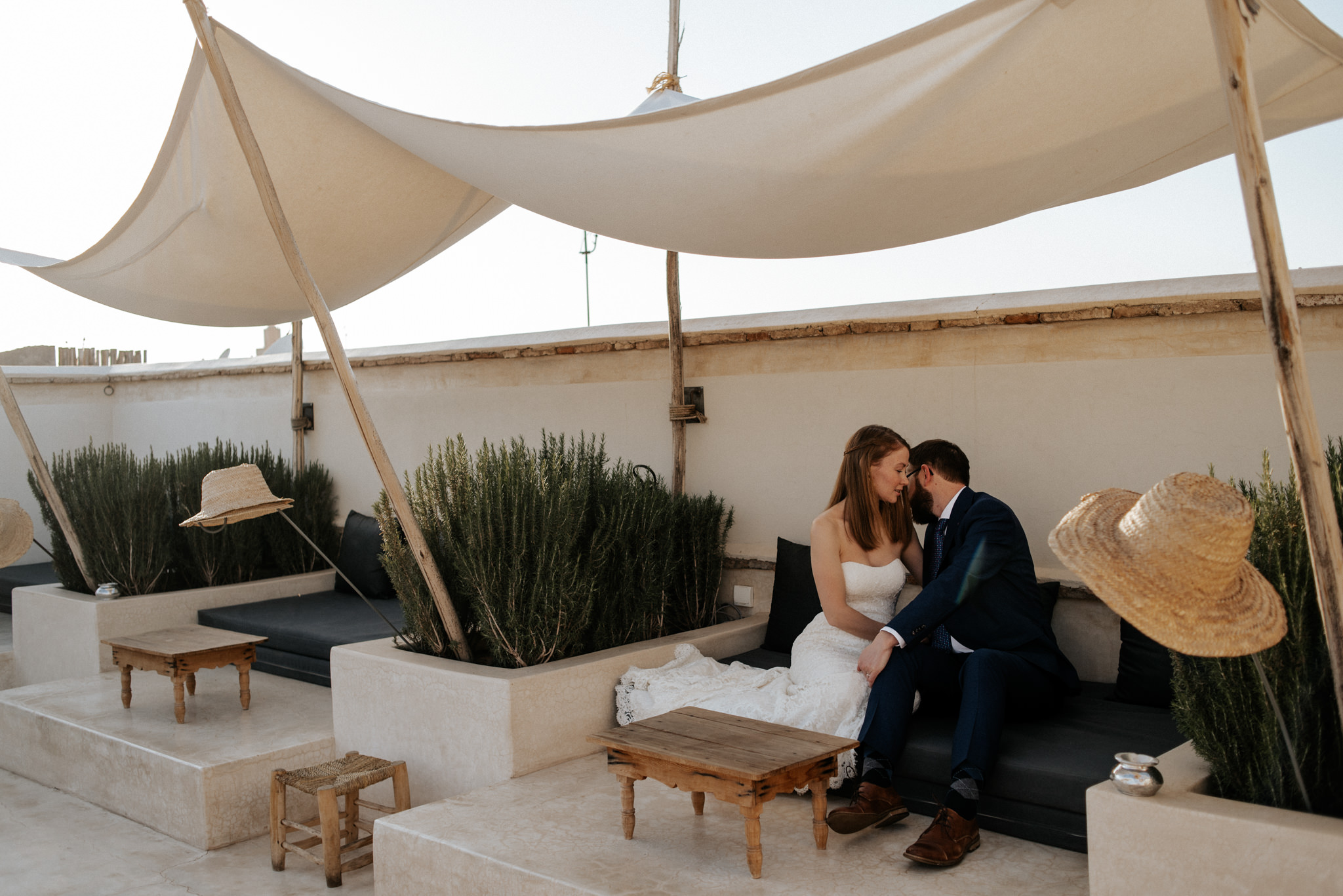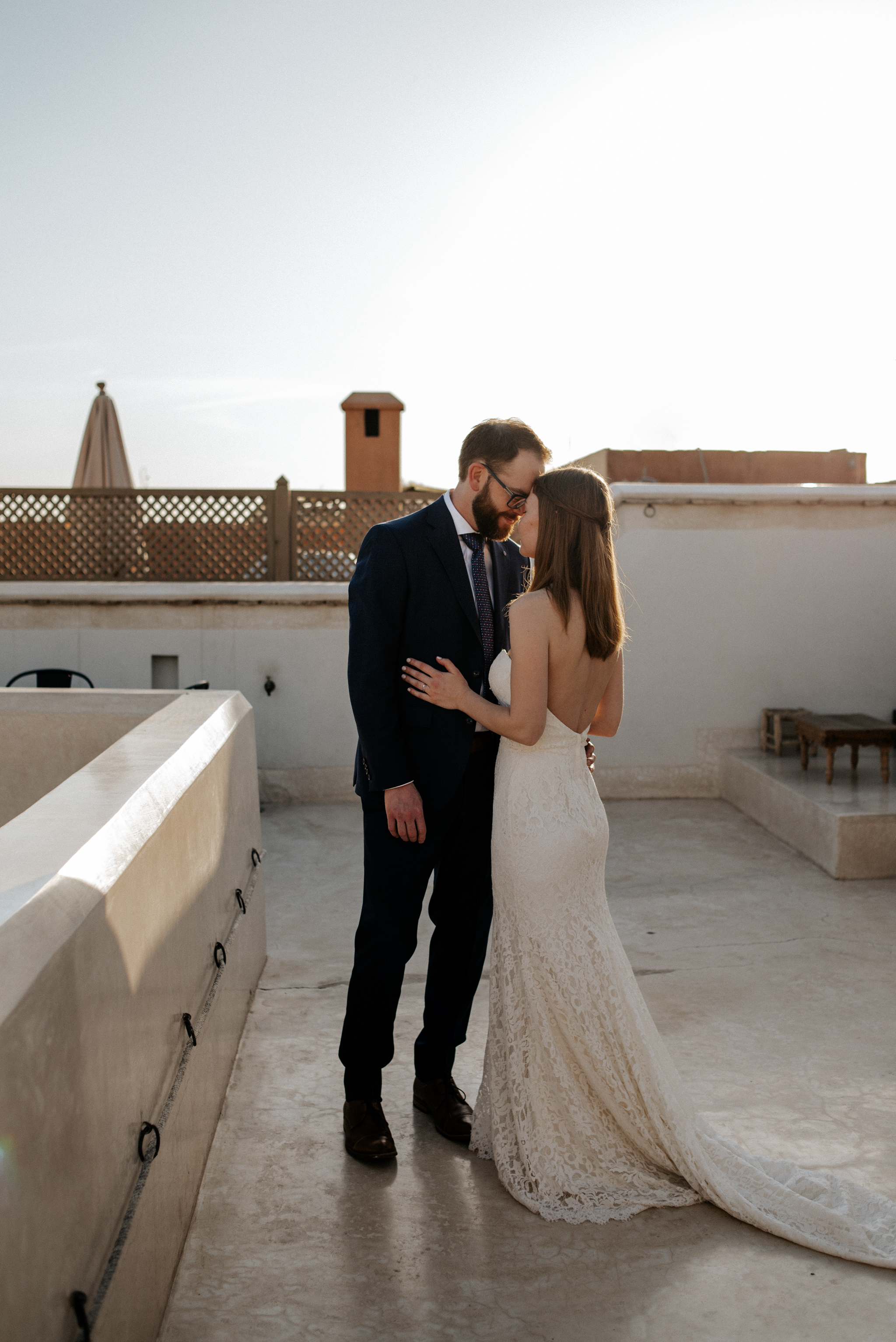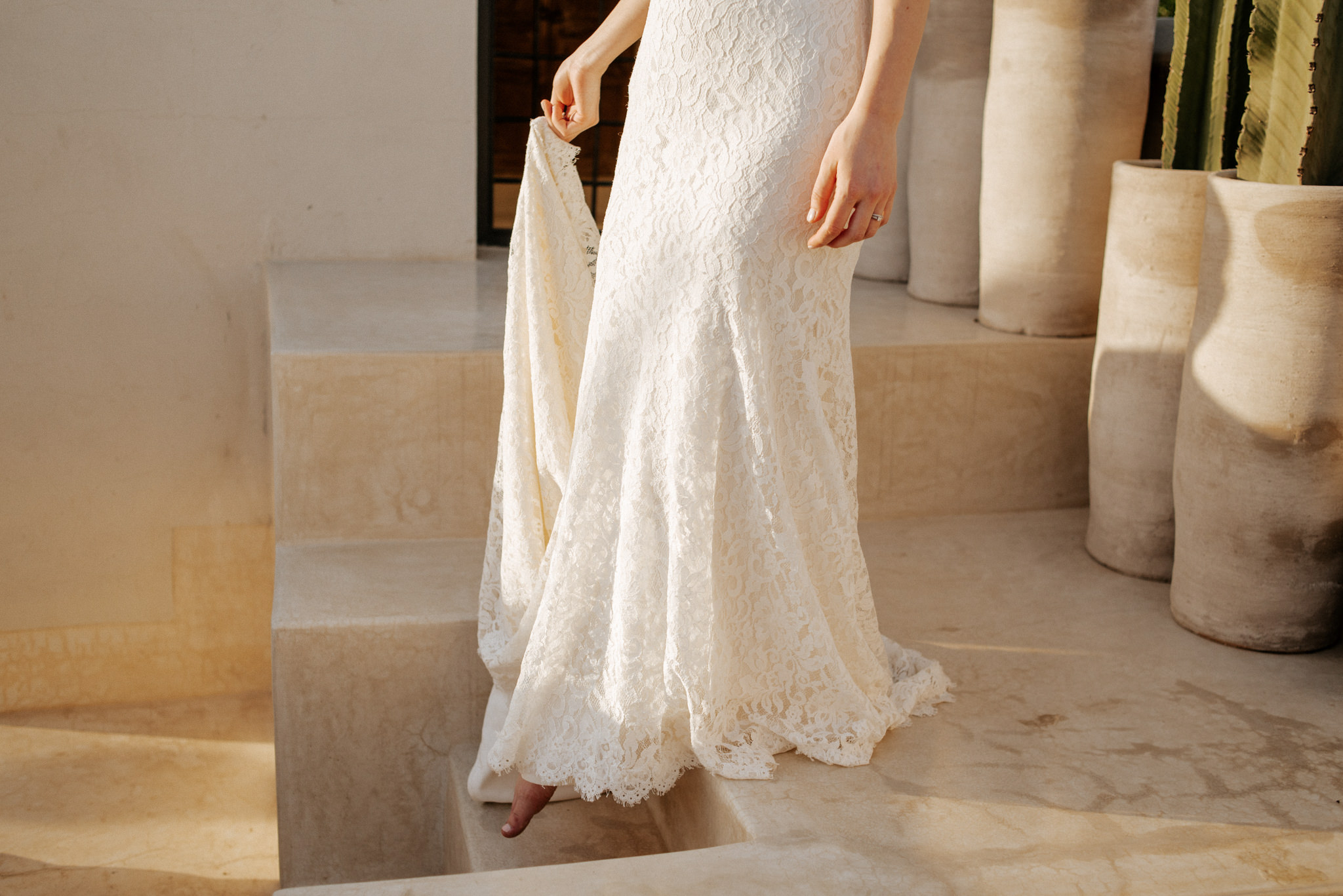 Vendors
Dress: Designer was Mikaella from Six Pence Bridal
Suit: "Ted Baker – Endurance" from Nordstom
Shoes: Billabong Flip Flops or bare feet :)
Earrings: VintageGlory22 from Kala House of Colour
Vow Books: LoveStruckLettering on Etsy
Ceremony Location: Riad42
Portrait Locations: Le Riad Yasmine & Scarabeo Camp