Laura and David's wedding was like a forested fairytale. Filled with beautiful florals, a glass enclosed reception, string light lit dance floor and a heart shaped piñata, nothing could have been more perfect. Laura so gracefully wore a gorgeous dress from Sash & Bustle with over the shoulder detailing that made me want to never stop photographing her. After the ceremony, we escaped to a nearby field and I got them to lie down in the tall grass while I happily captured every single moment. They've shared more about their day:
What was most important to you when planning your wedding?
To start, it was important that we had a long enough lead time so that we didn't feel overly stressed and could plan in advance. In terms of the wedding itself, we wanted to make sure as much as possible that our selections represented us, and that we were surrounded by the people who were most important to us.
What was the most memorable part of the day?
There were two.
First, the ceremony itself felt surreal (in a good way). It was the moment we realized that "this is really happening" – and that was great. Our officiant really captured the spirit of our commitment and what we felt marriage meant to us. Second, the moment our first dance ended, the dance-floor really erupted. We had a wave of loving people come towards us all ready to party.
Any wedding planning advice you'd like to share?
We tried to keep the wedding small. In order to do that, we tried a rule we think worked quite well: Keep the attendance to family and people (singles or couples) that you have hung out with as a couple.
How did you chose your venue and wedding vibe?
We chose our venue based on its emotional significance to us. We had a short list of venues, all great in their own way, but there was one clear winner. We had stopped by the Kortright Centre for Conservation early on in our relationship and had a good experience there. It was really the only choice for us.
The vibe, to a degree, comes with the venue, or emanates from it. Also, the selection of the season, which was fall for us, also is an input. The size and demographics of the wedding (small and relatively young – mostly under 50) also play a part. All of these factors set the tone for what we decided, which was to fill the space with items that represented our quirks (vintage bottles, antique bowls and such) and then to have a raging dance party in the woods, because who doesn't think that is fun? We're not too polished so we wanted the wedding to reflect that.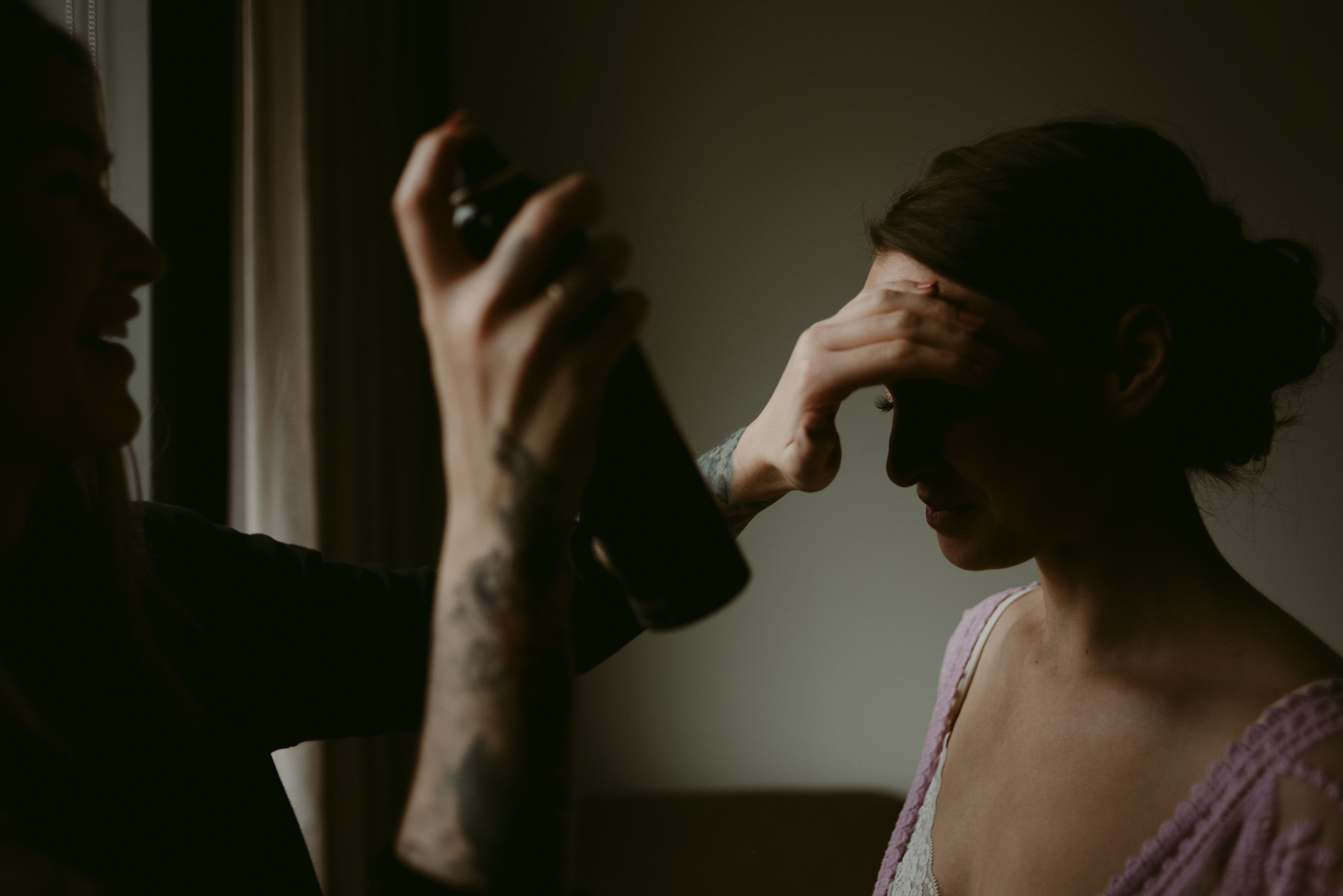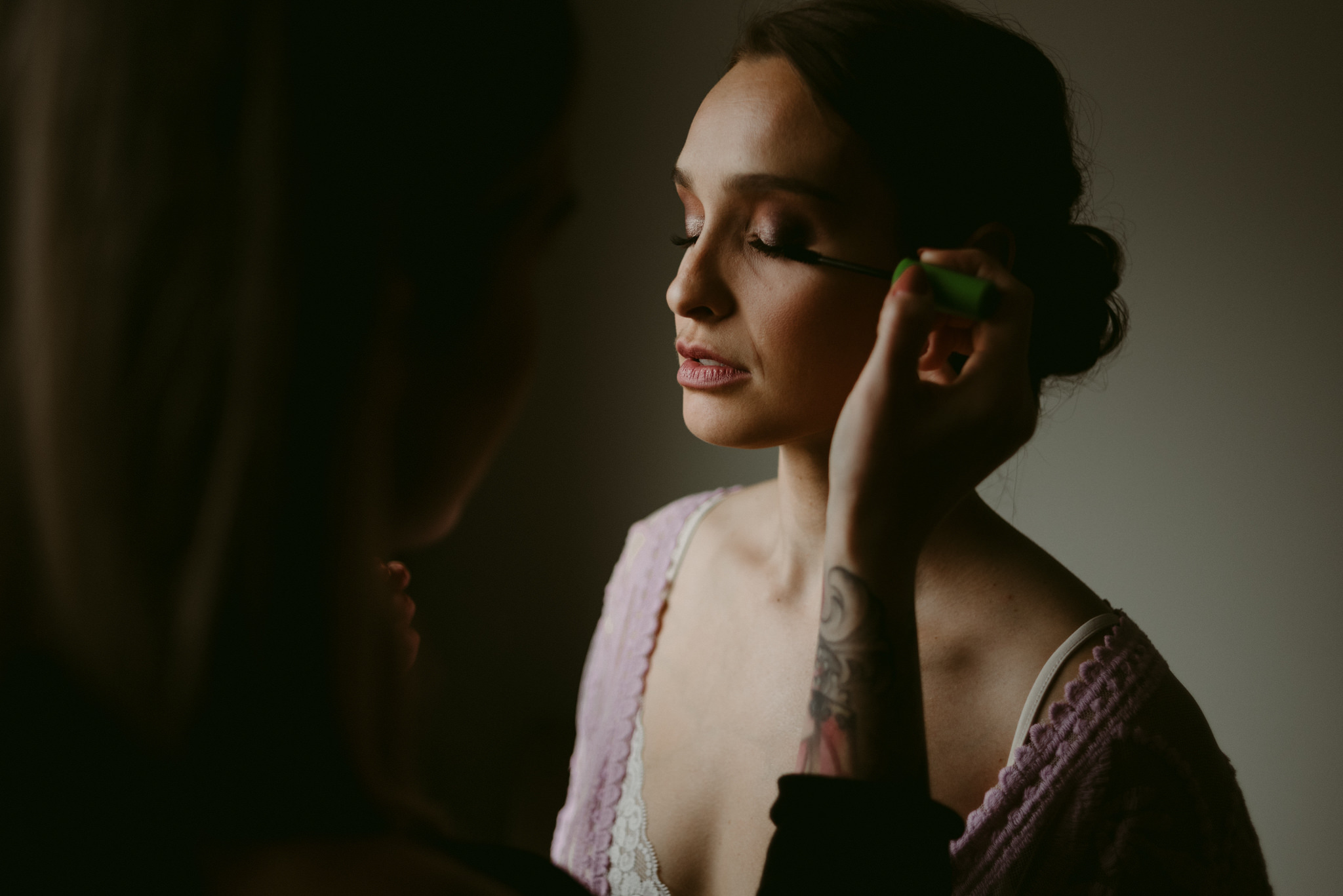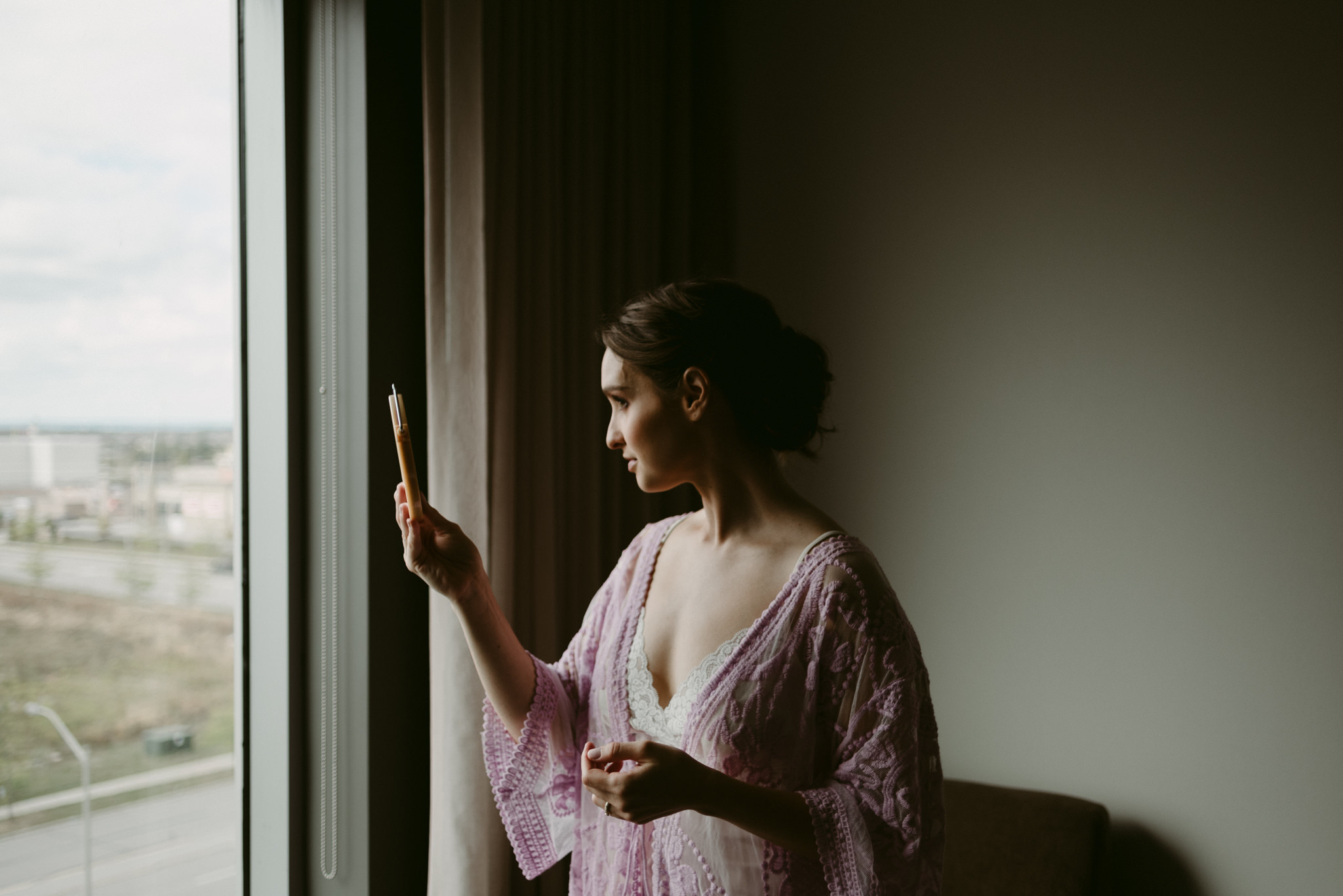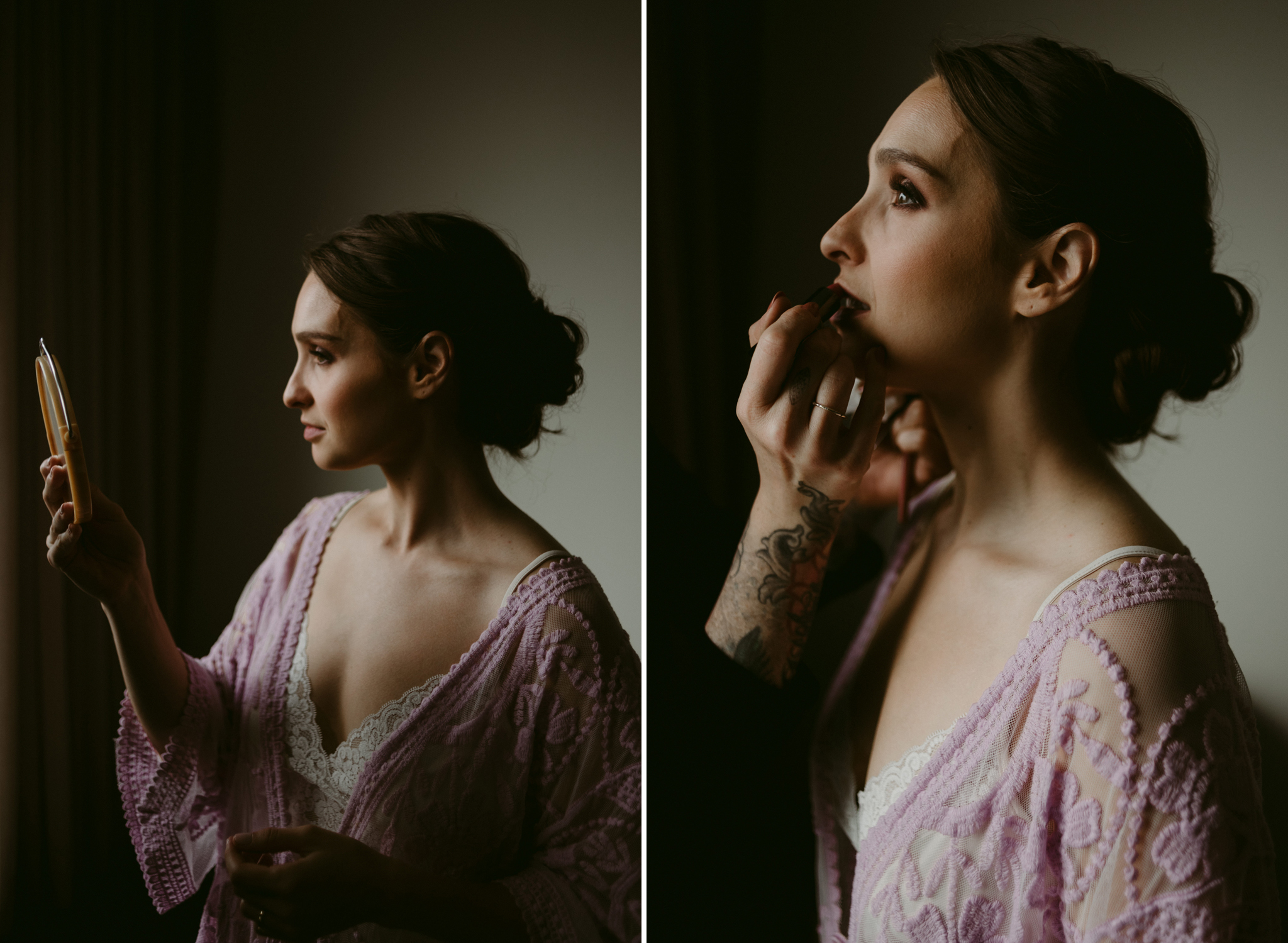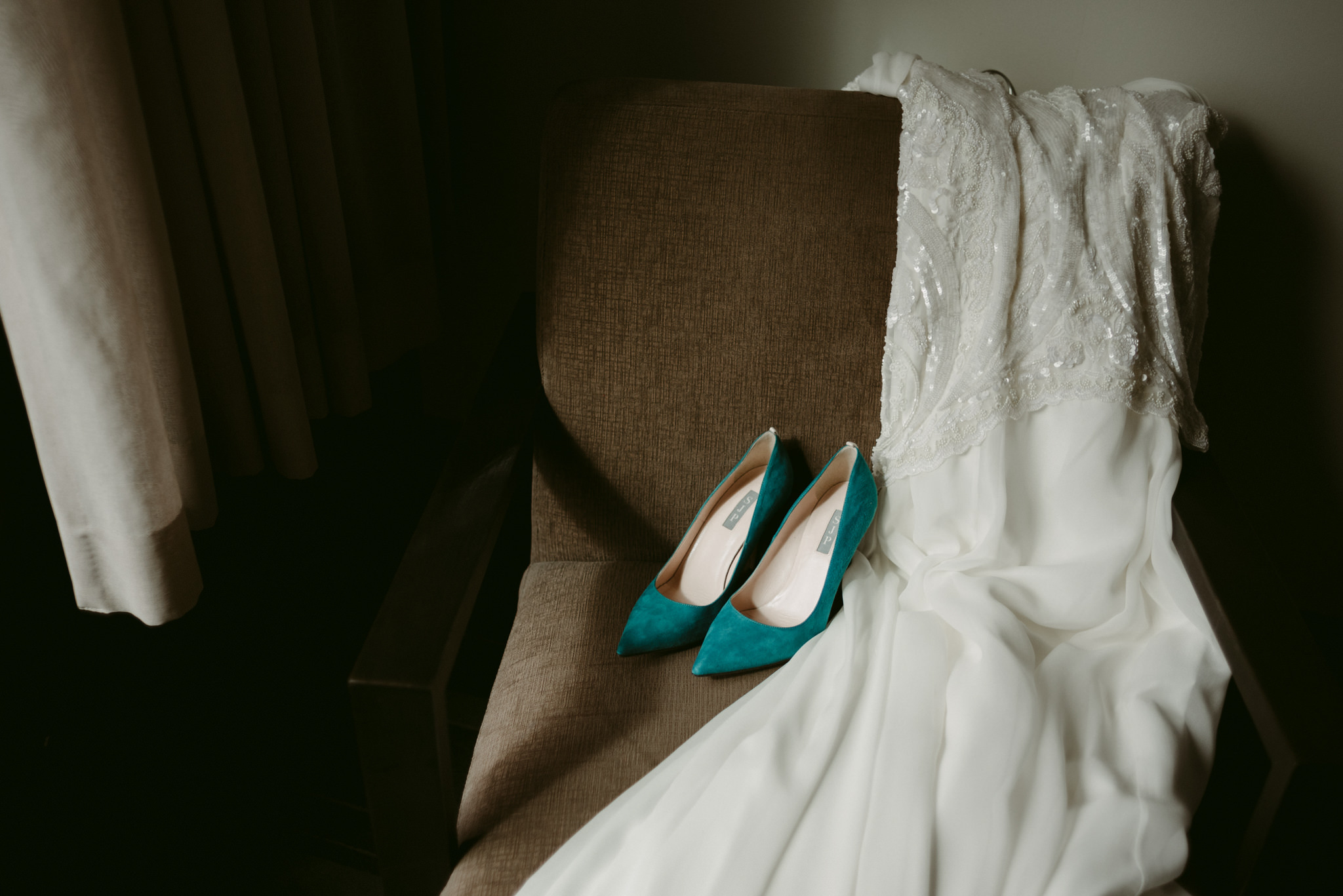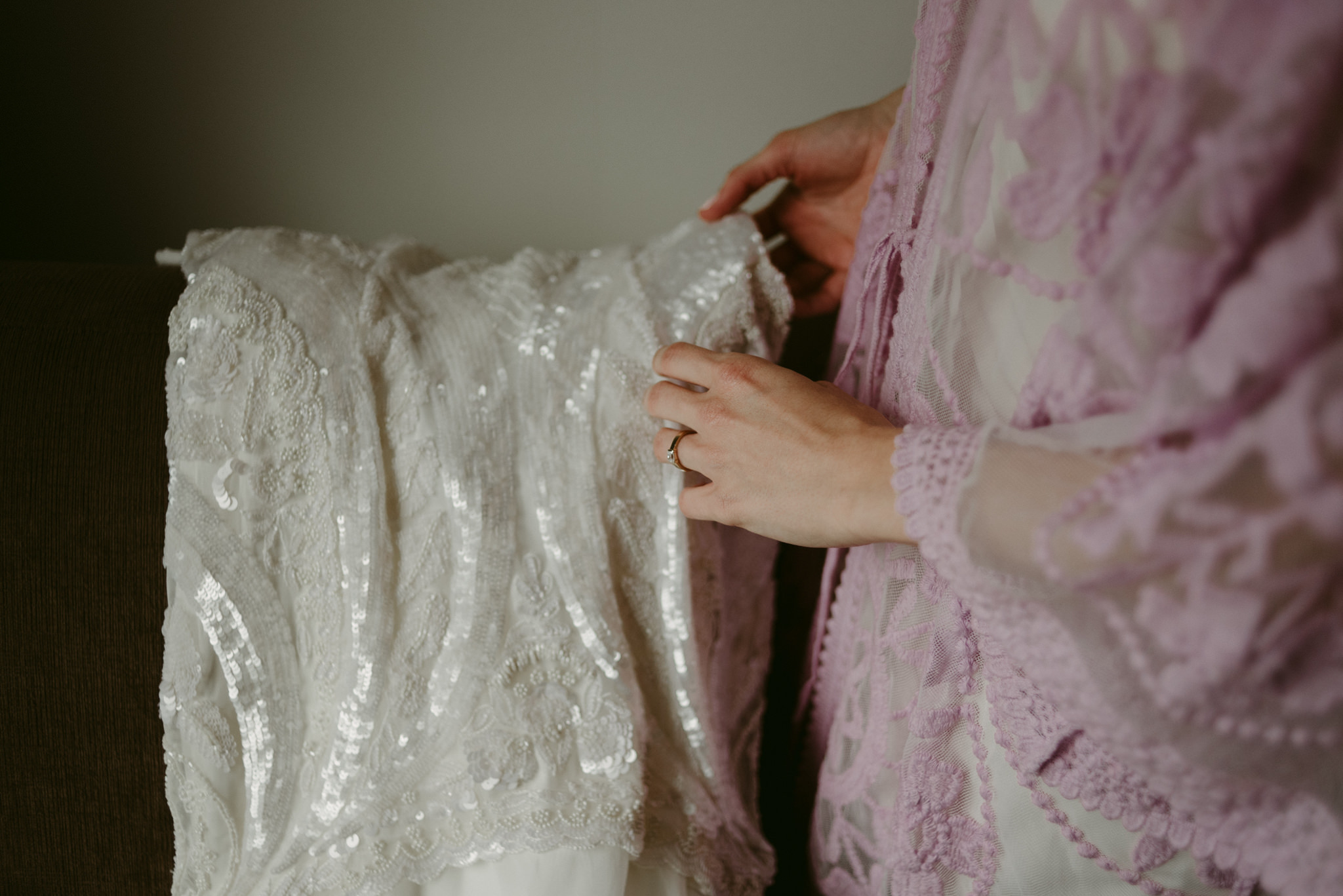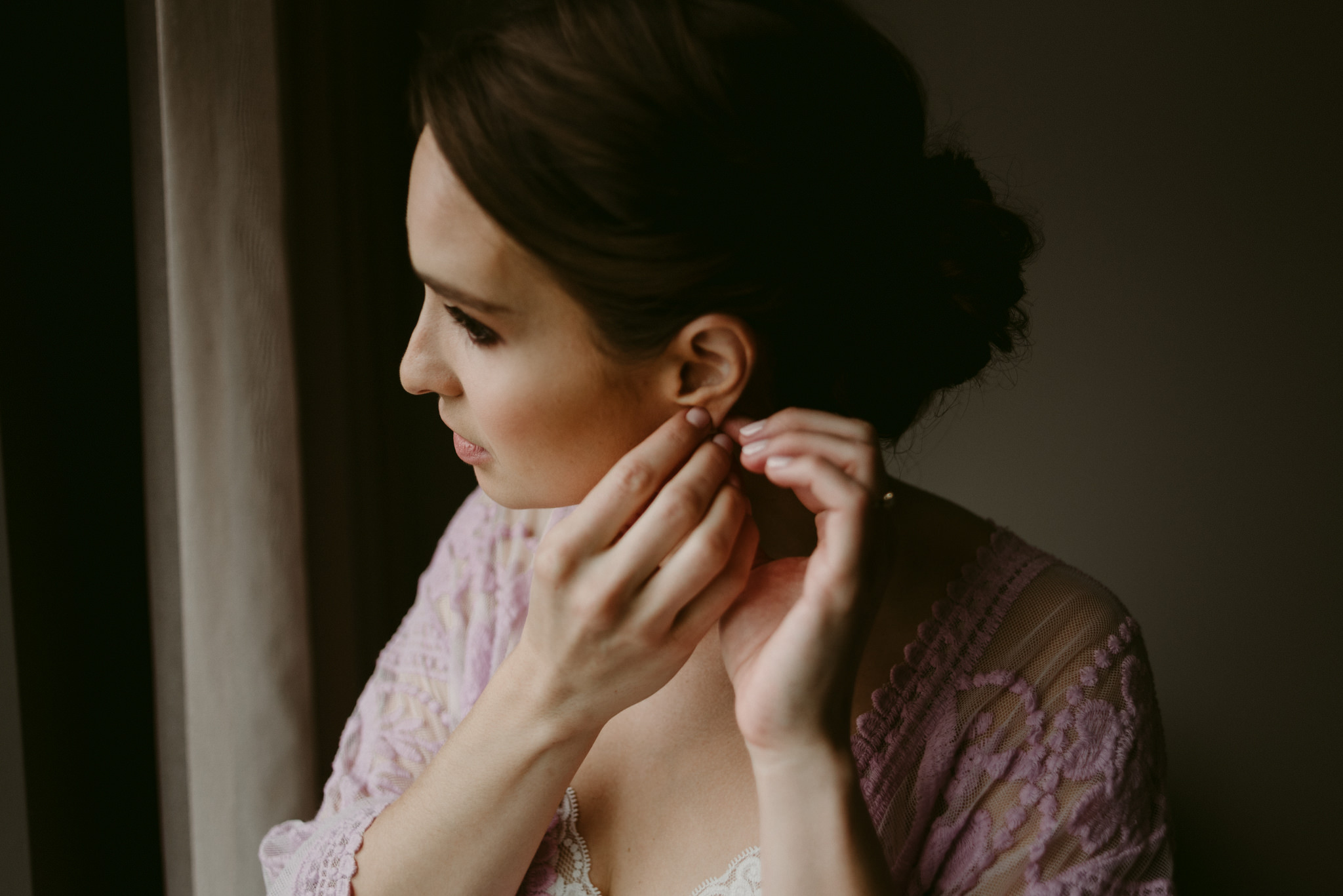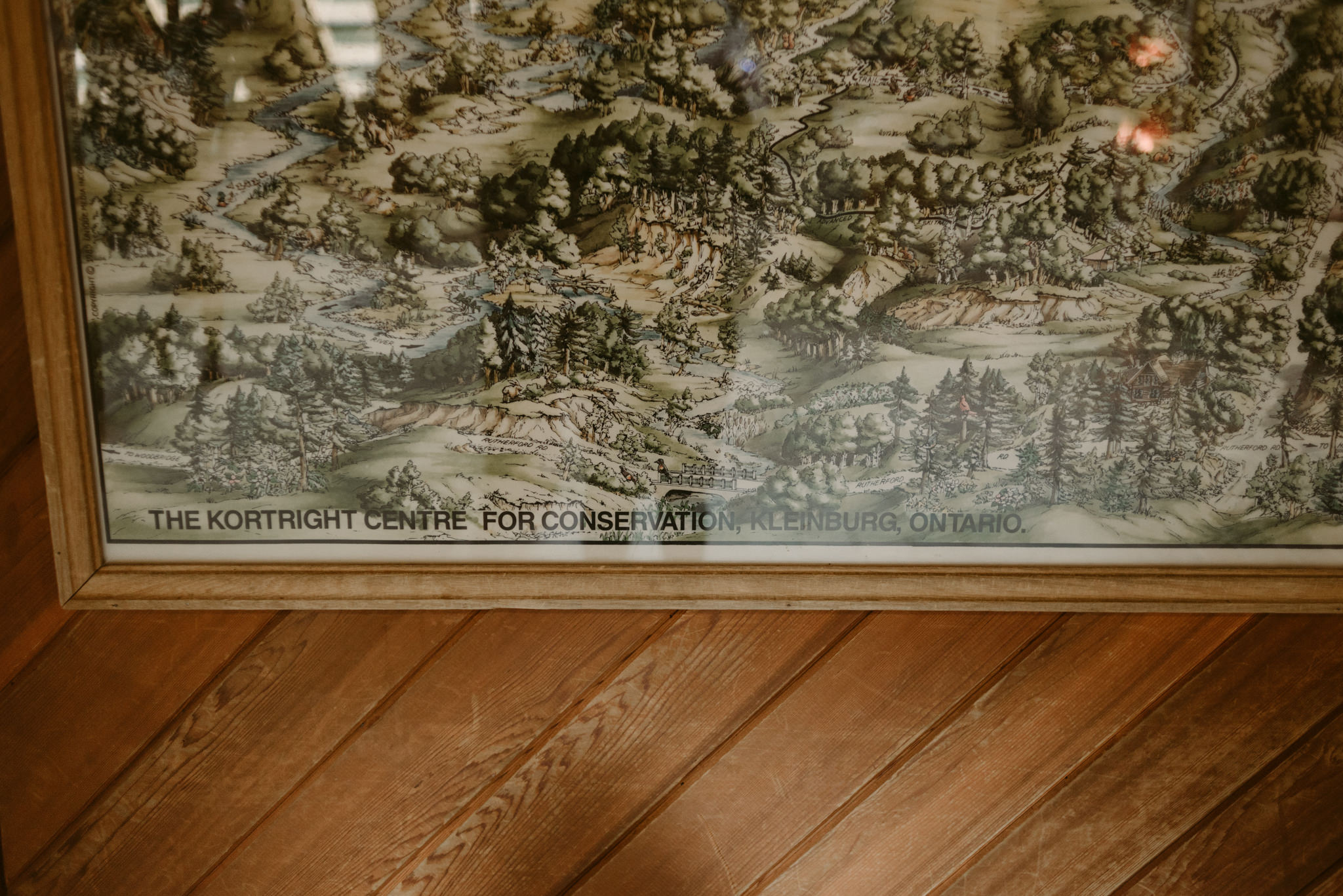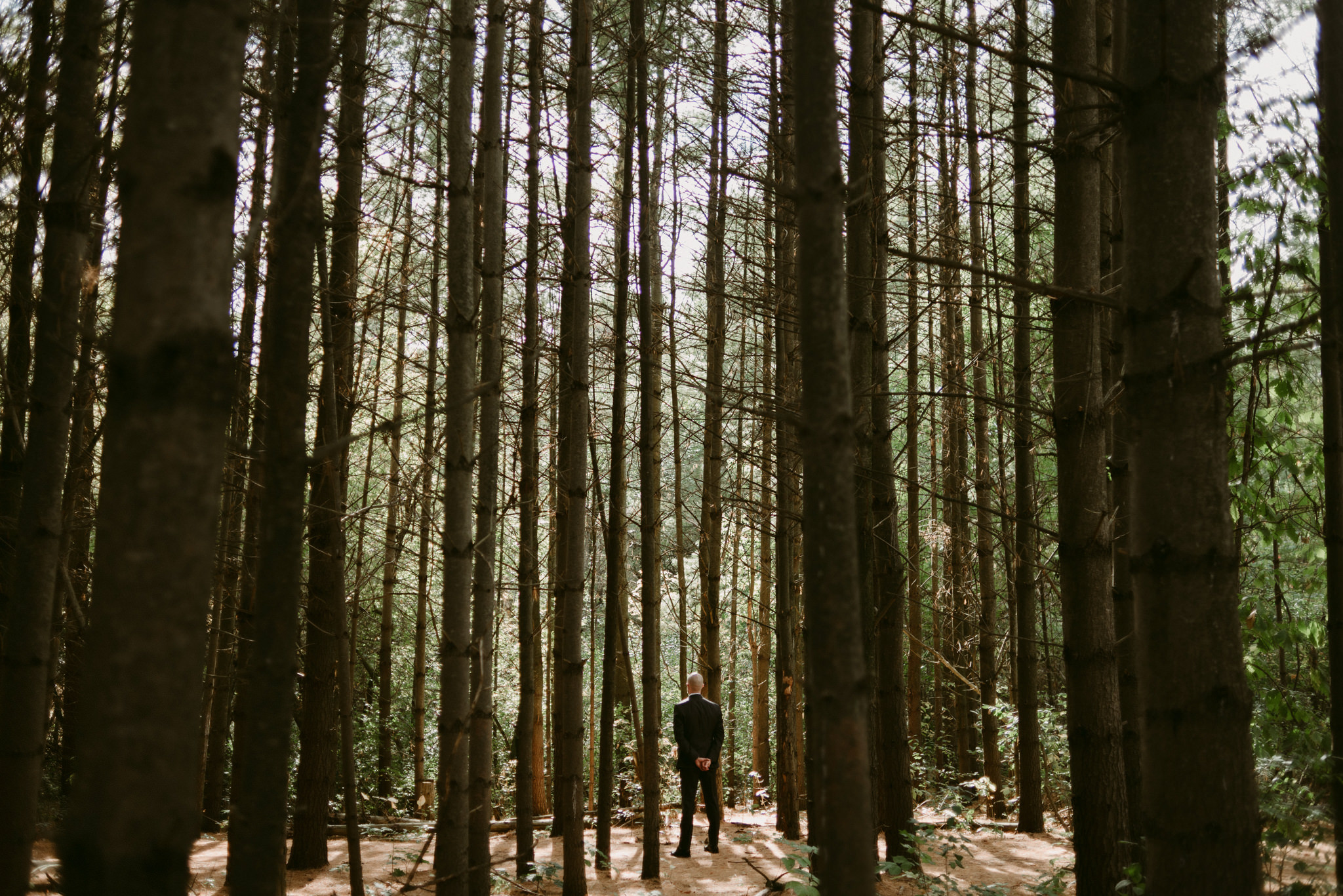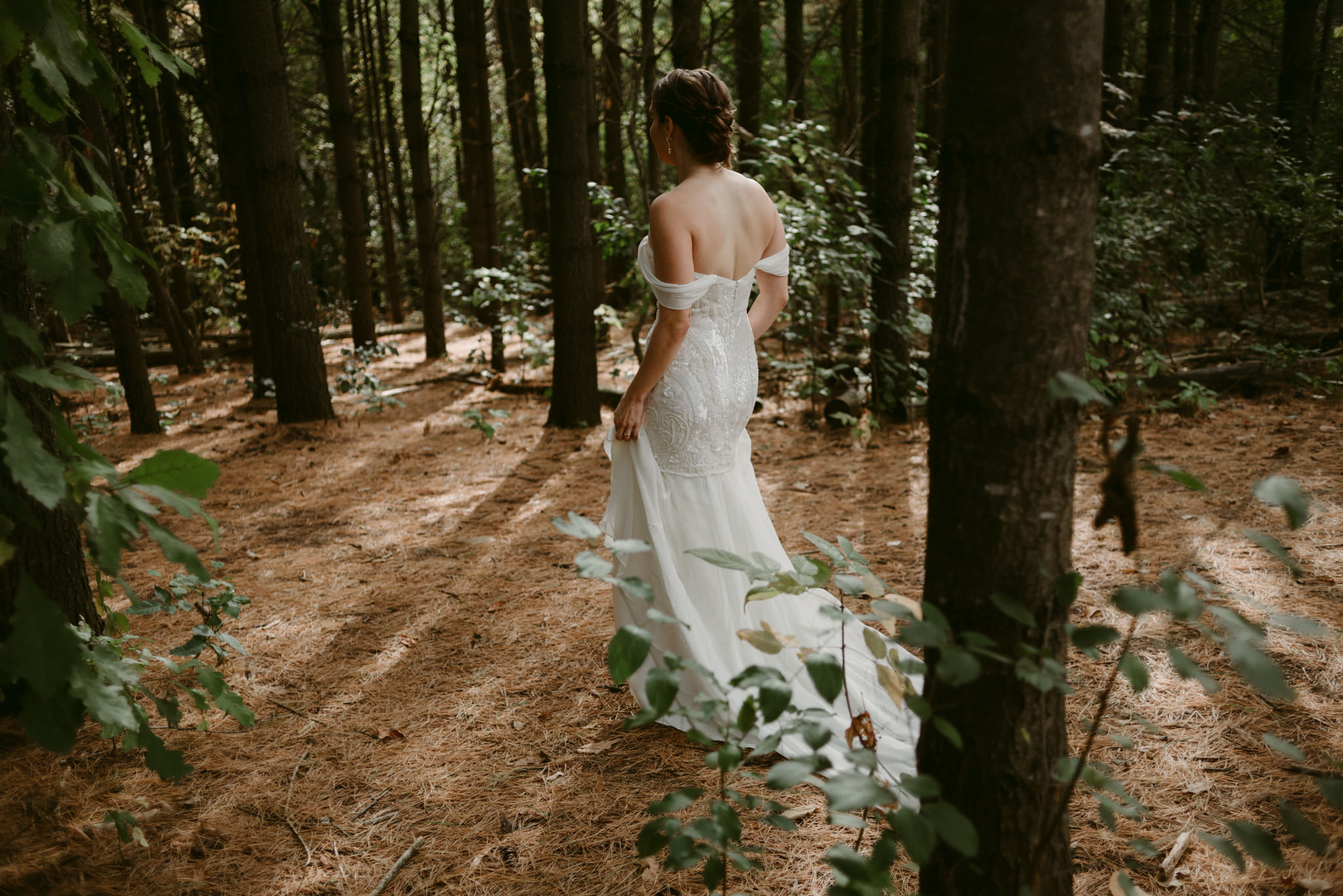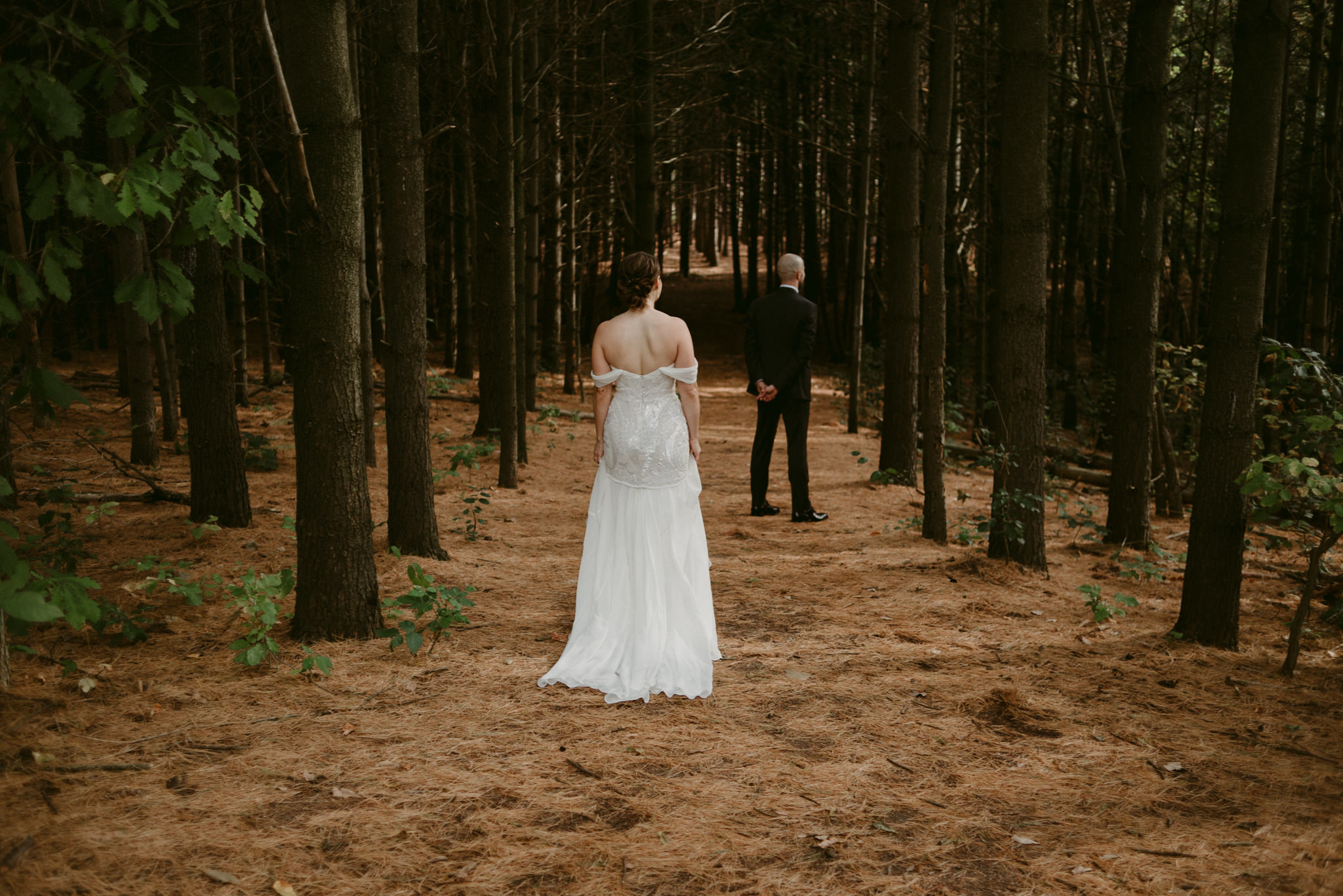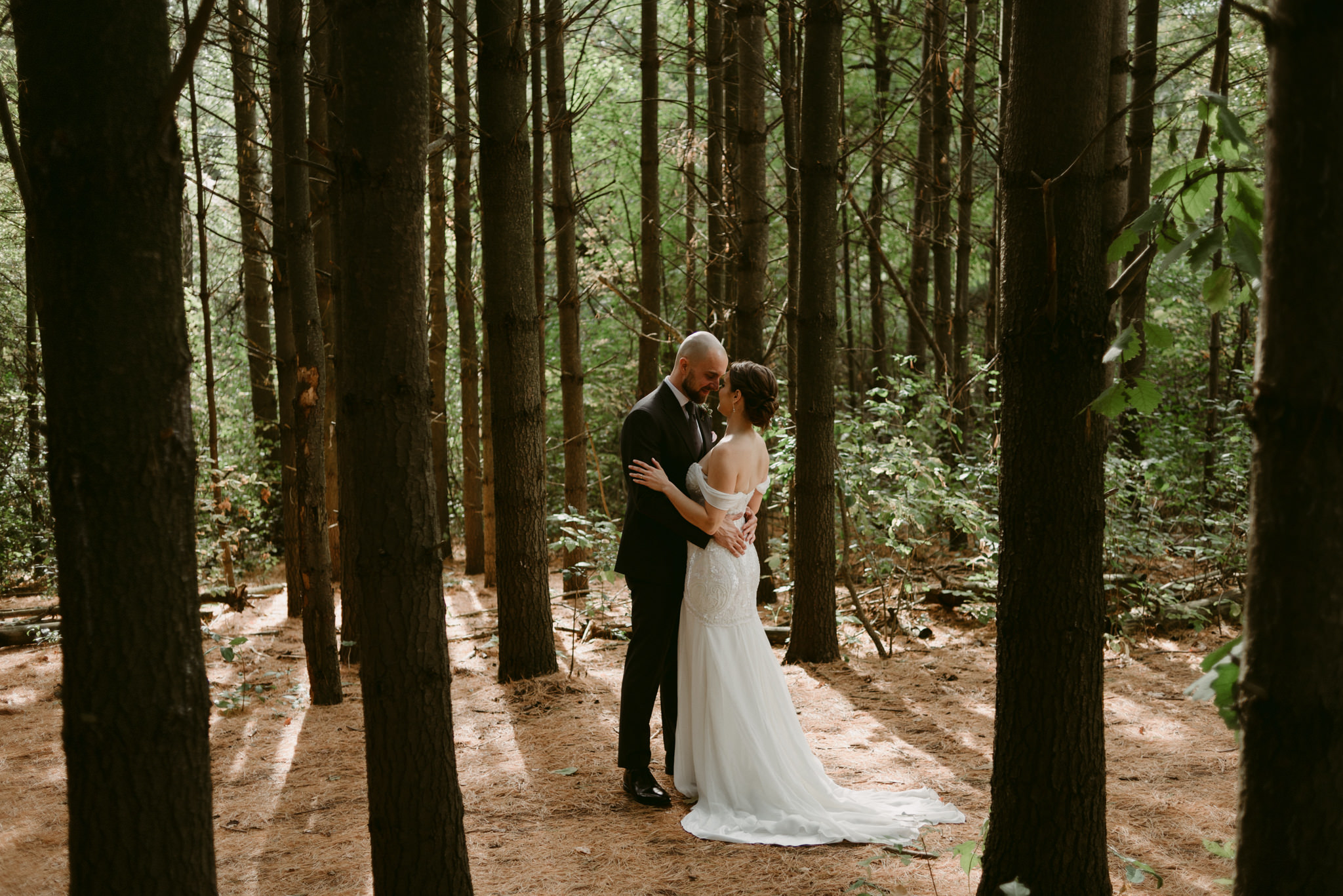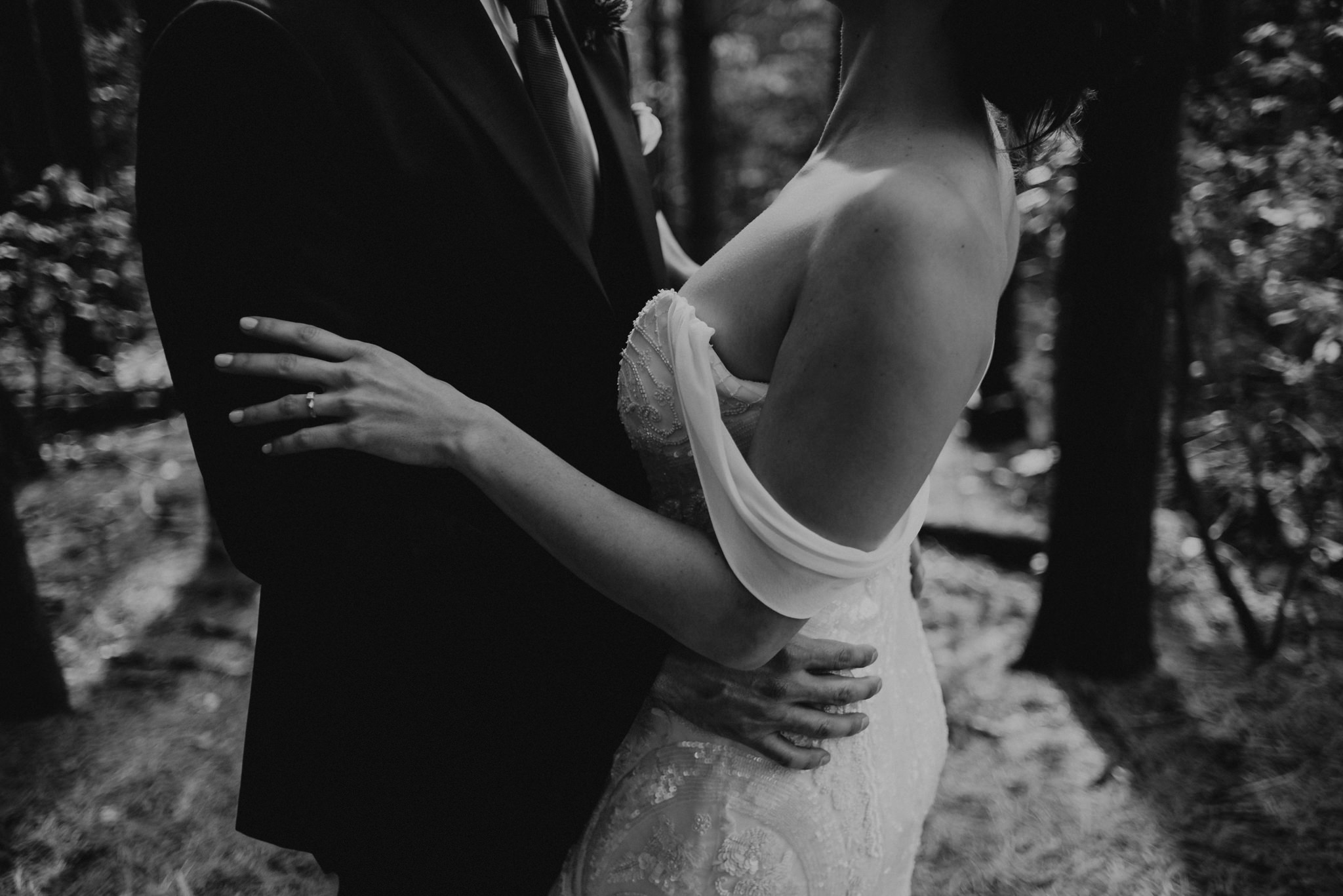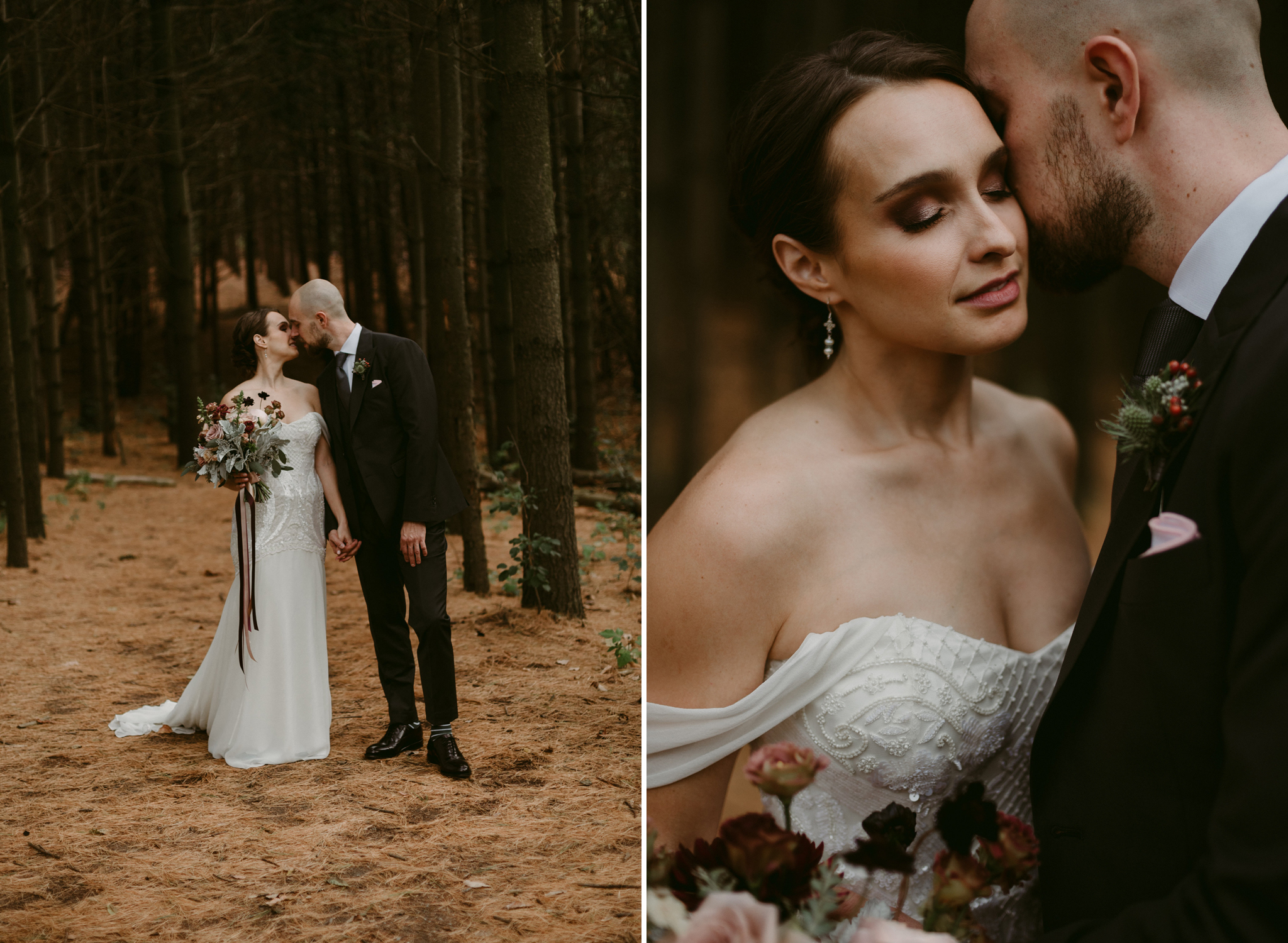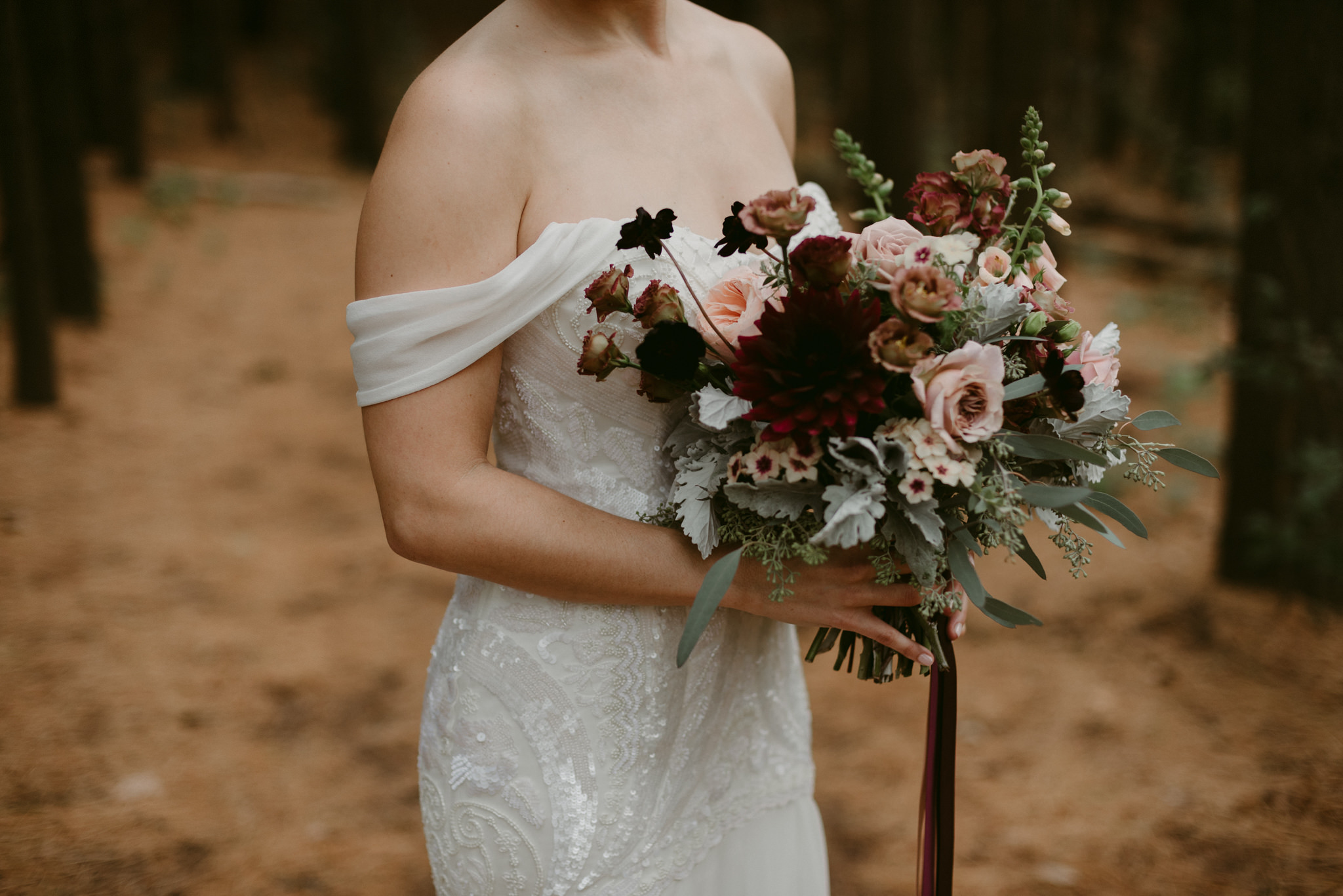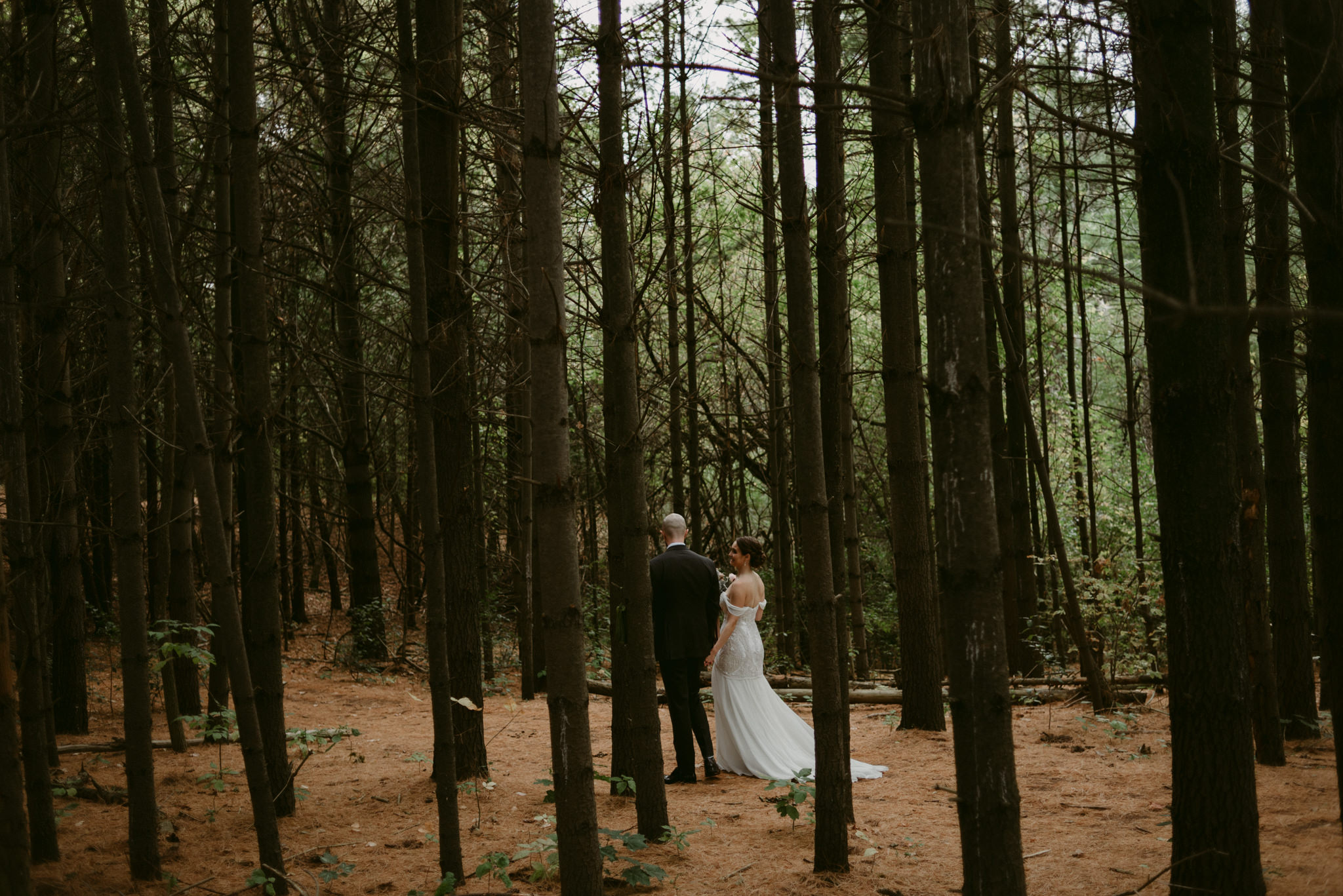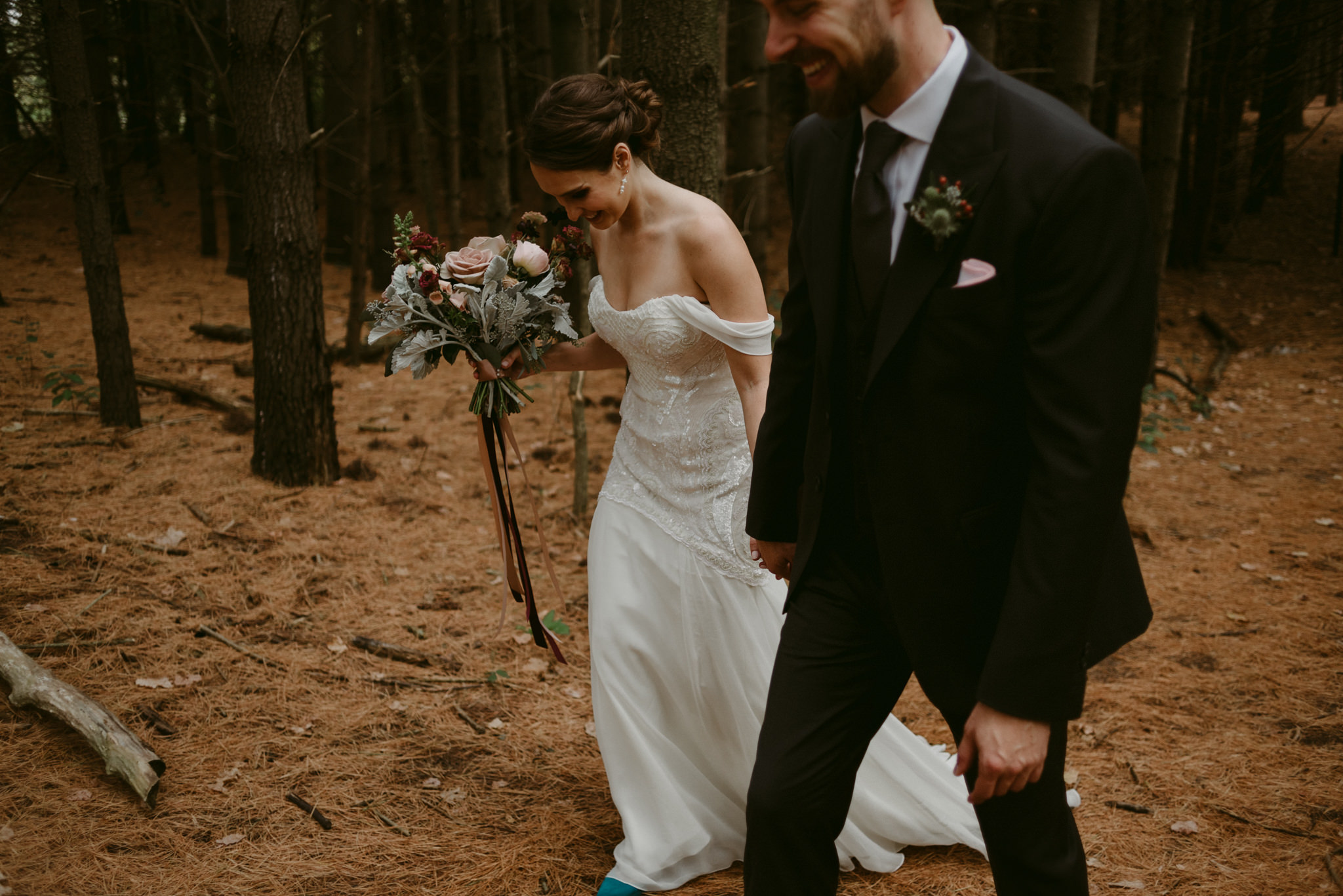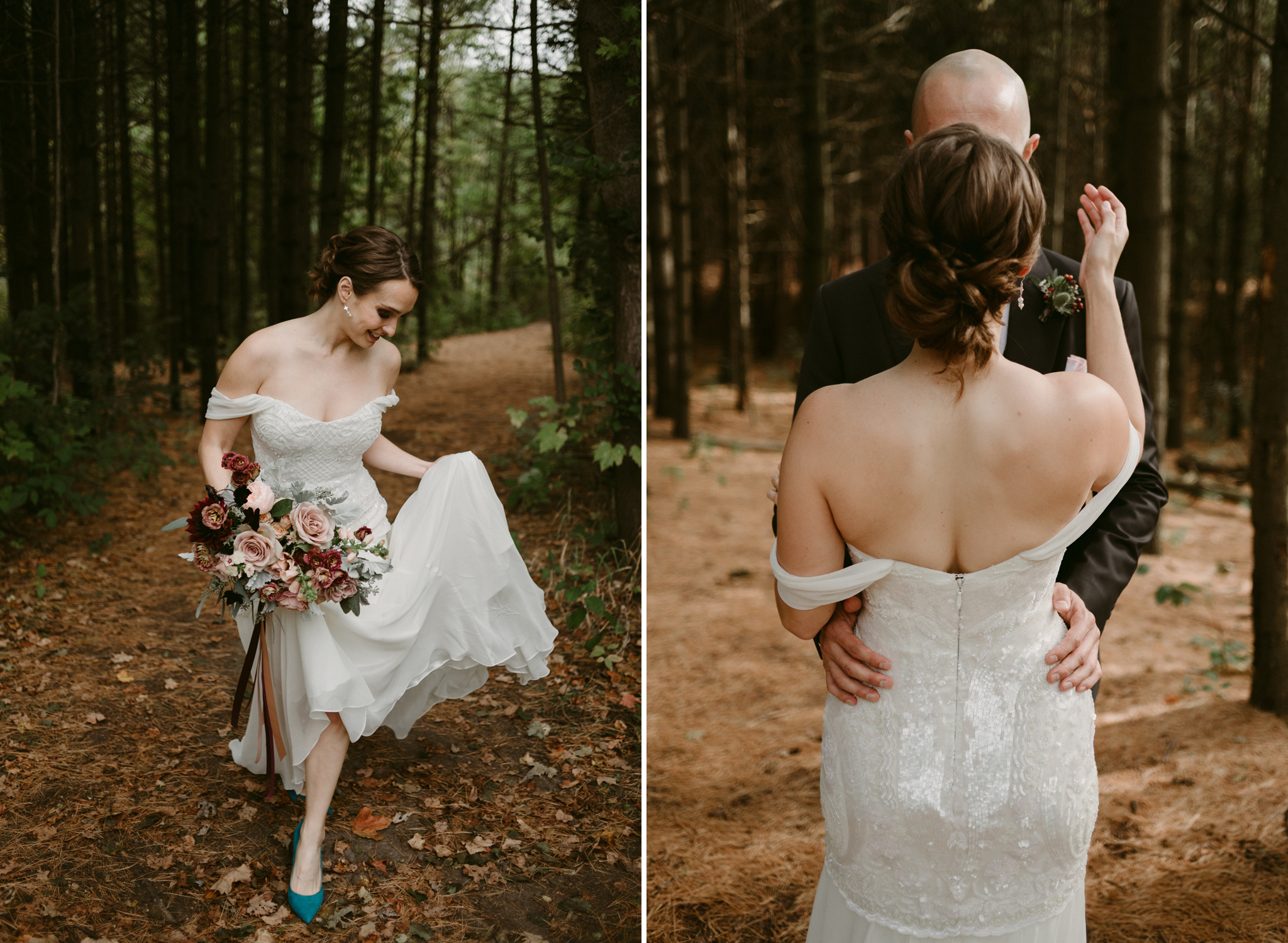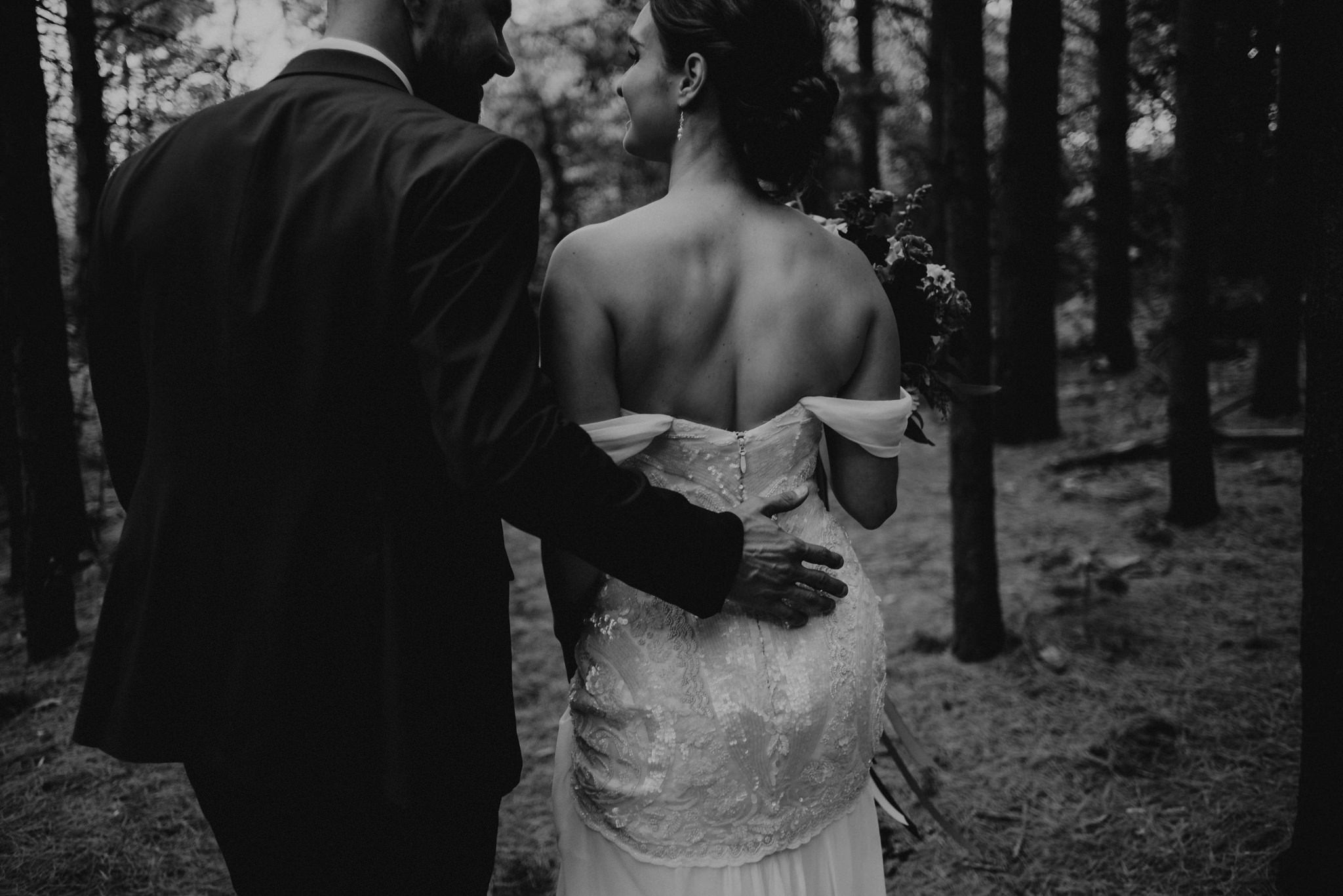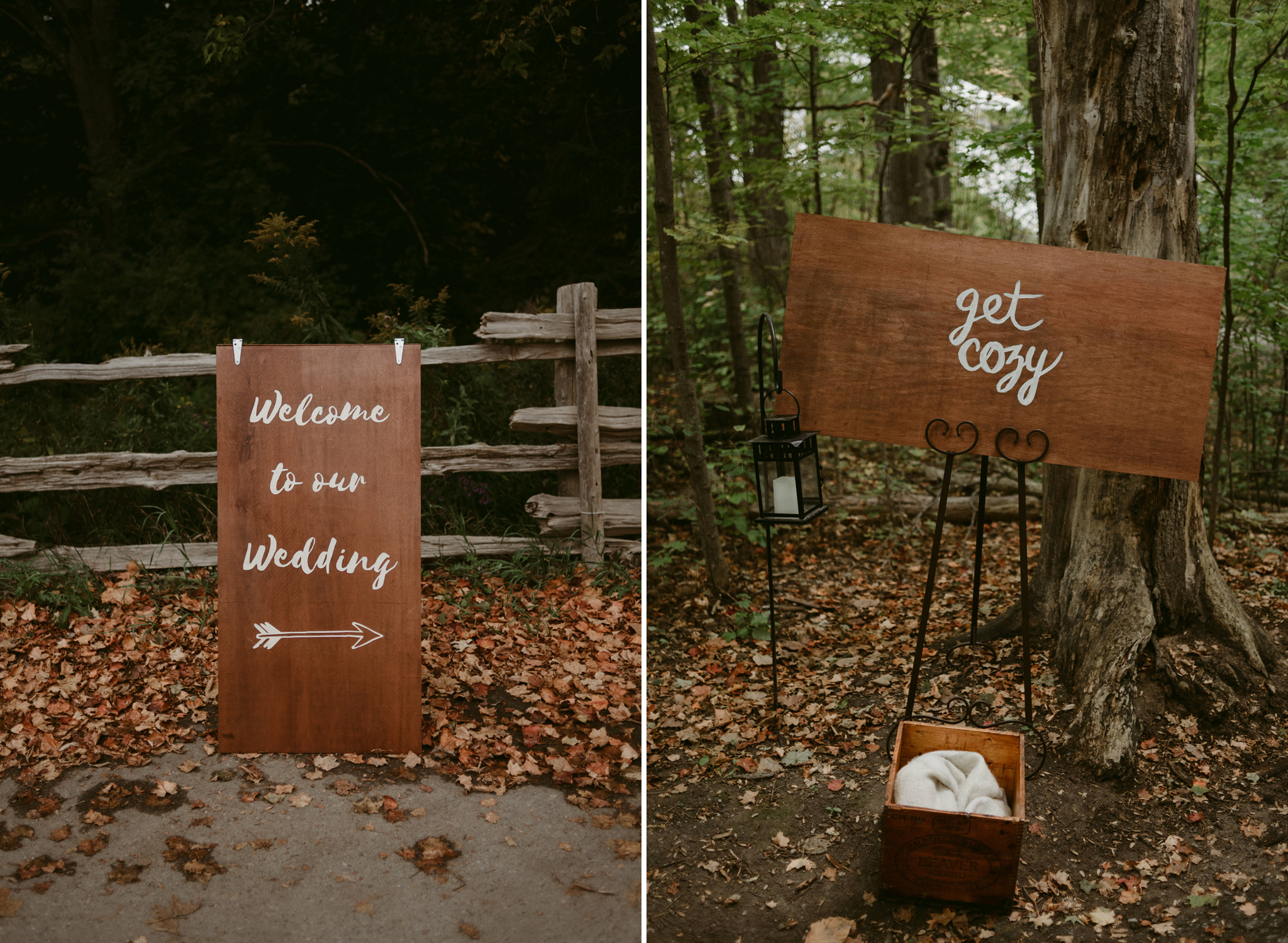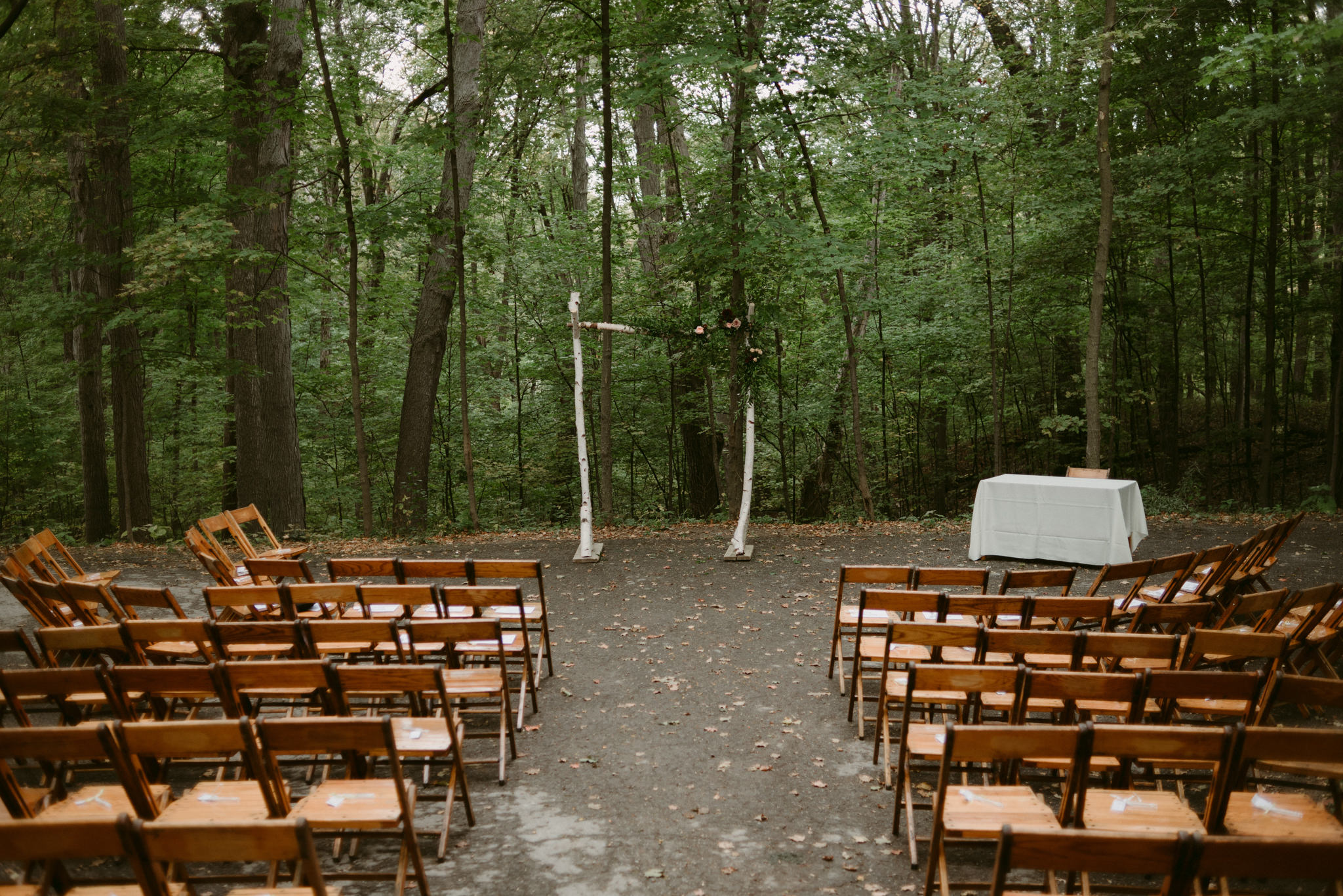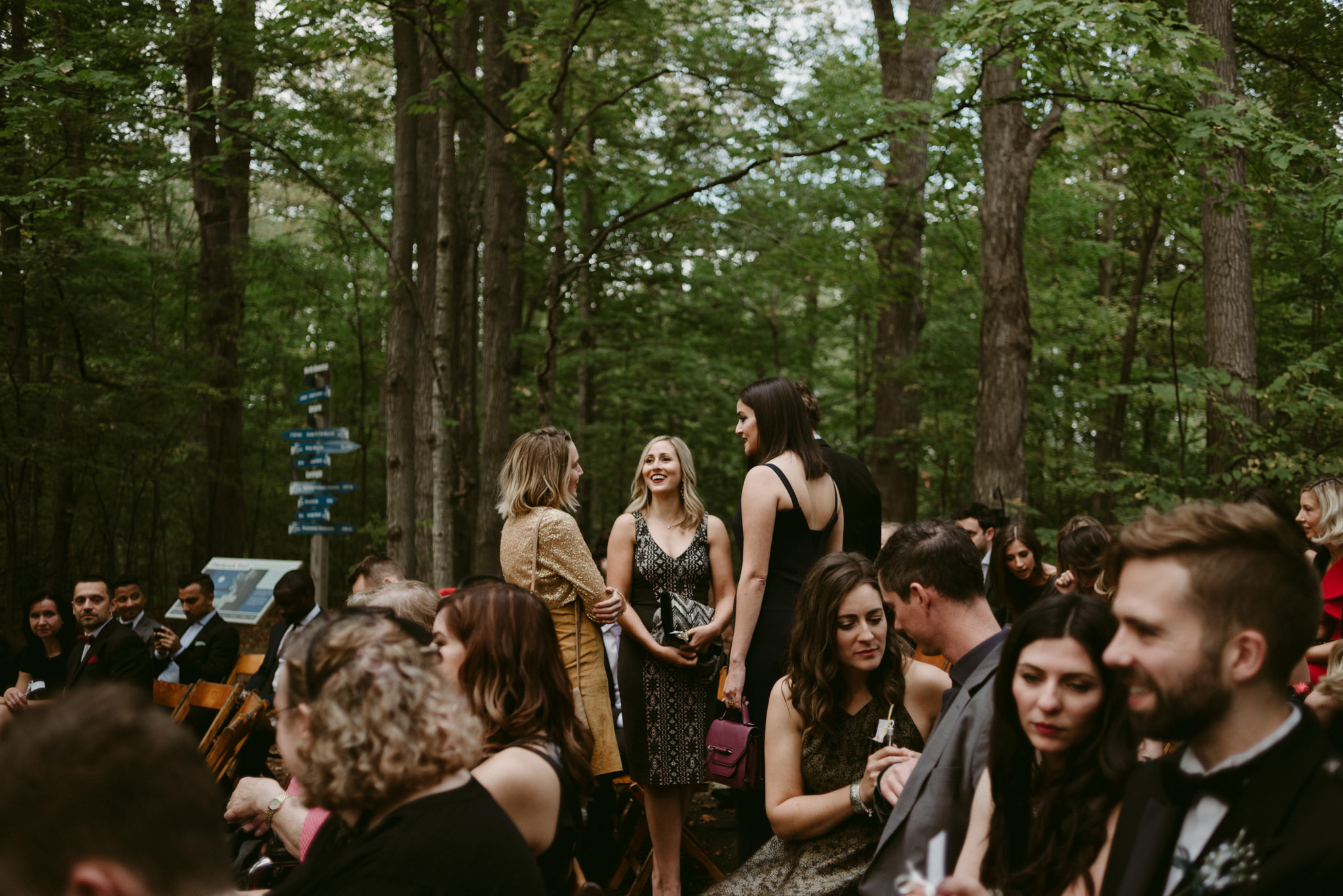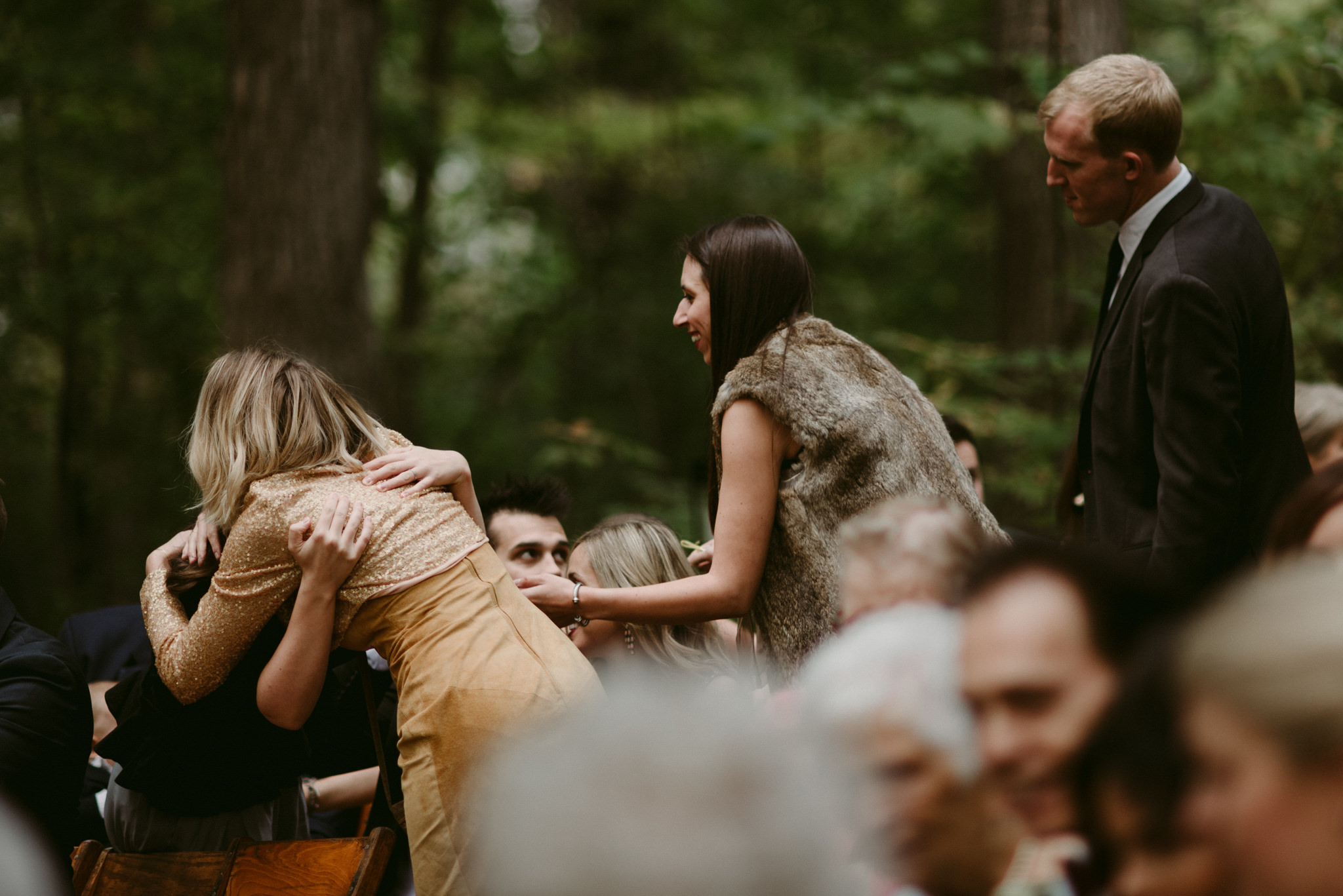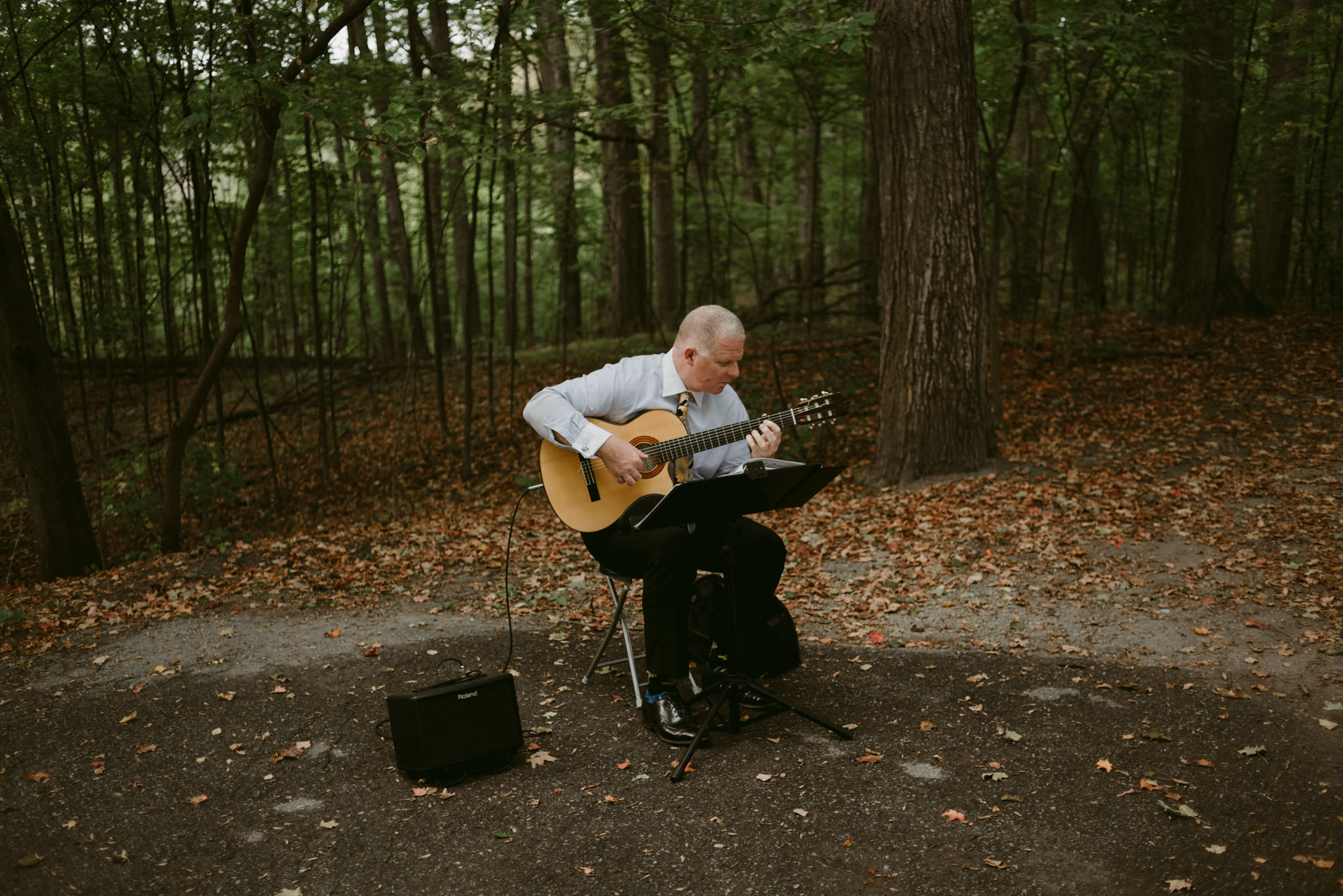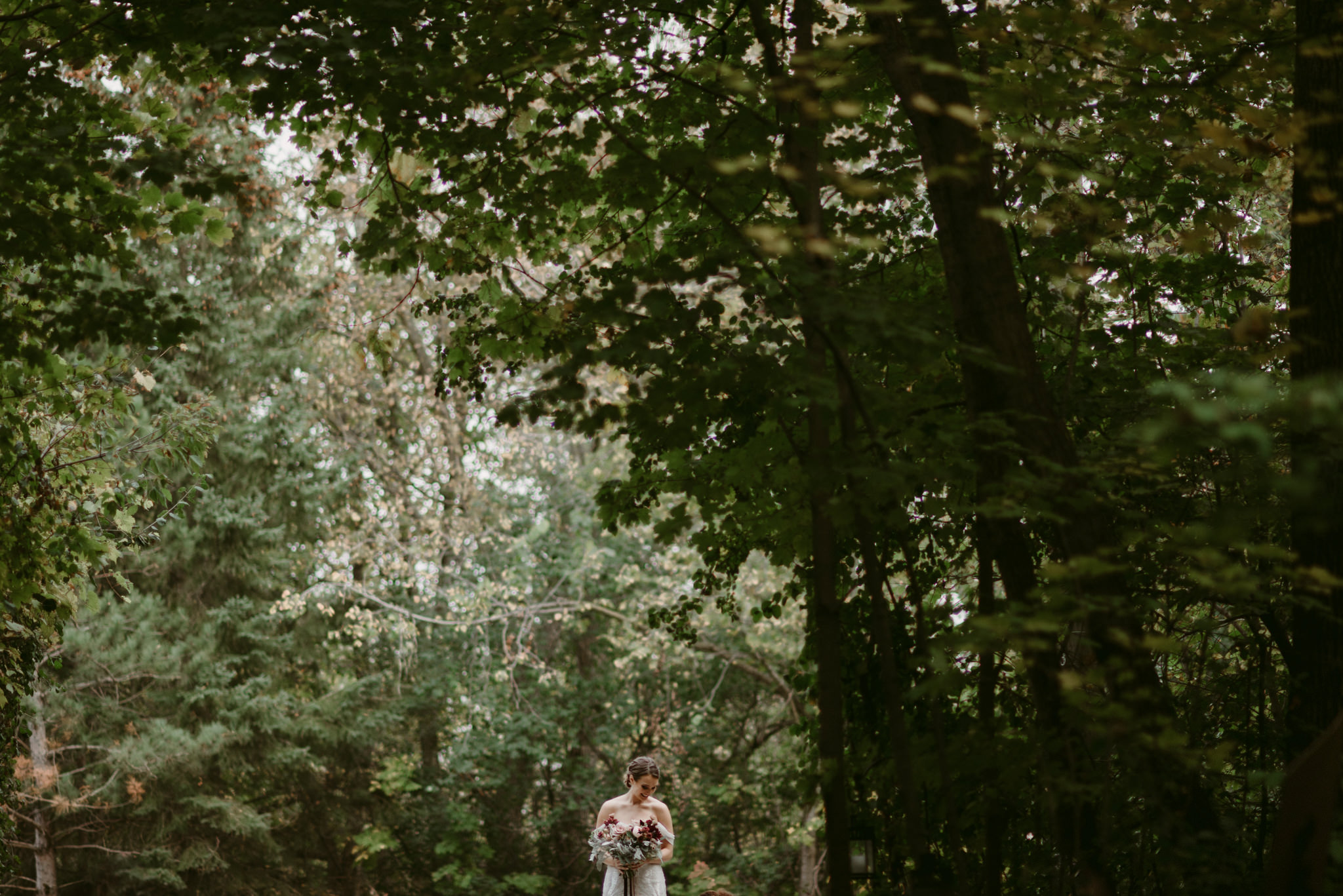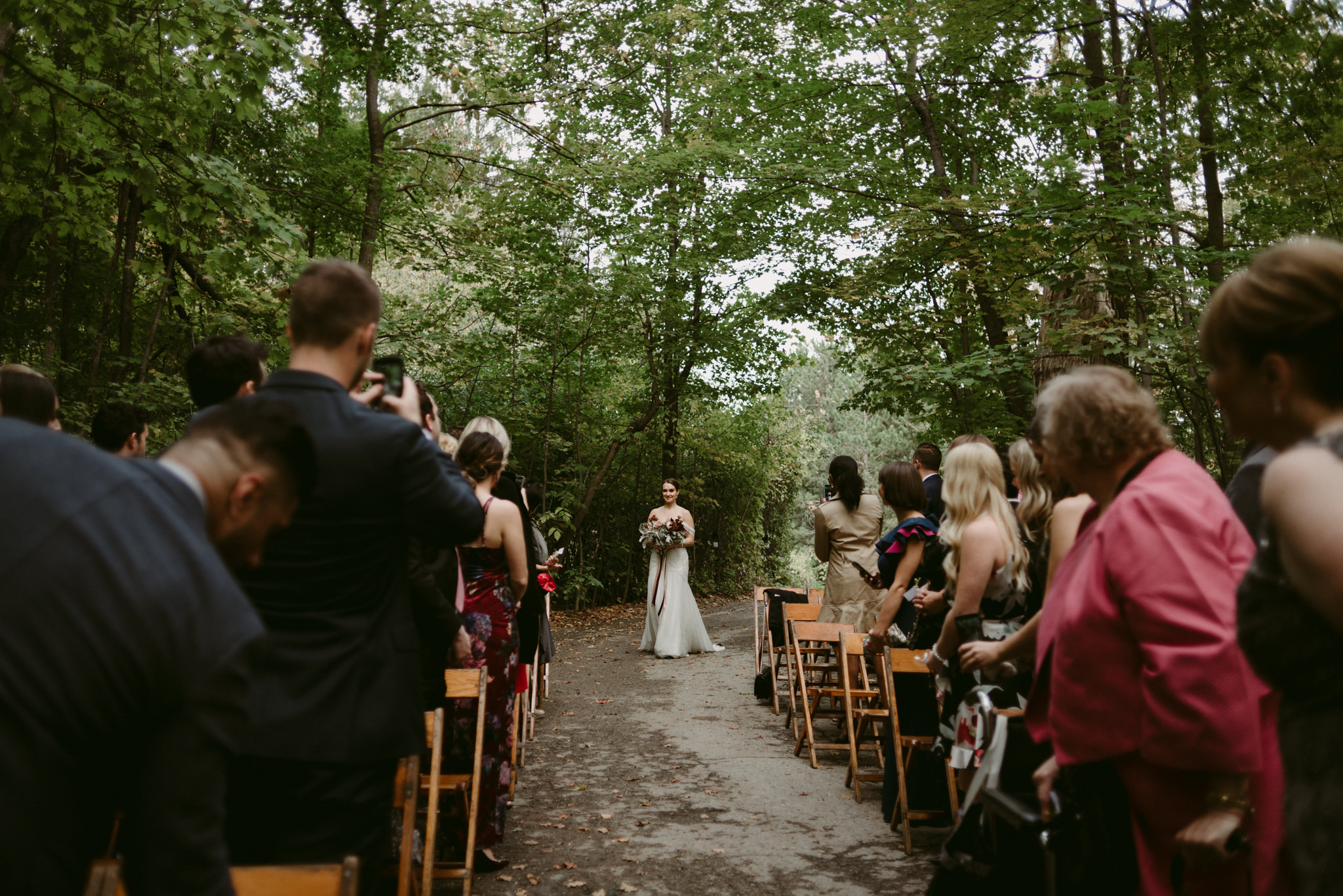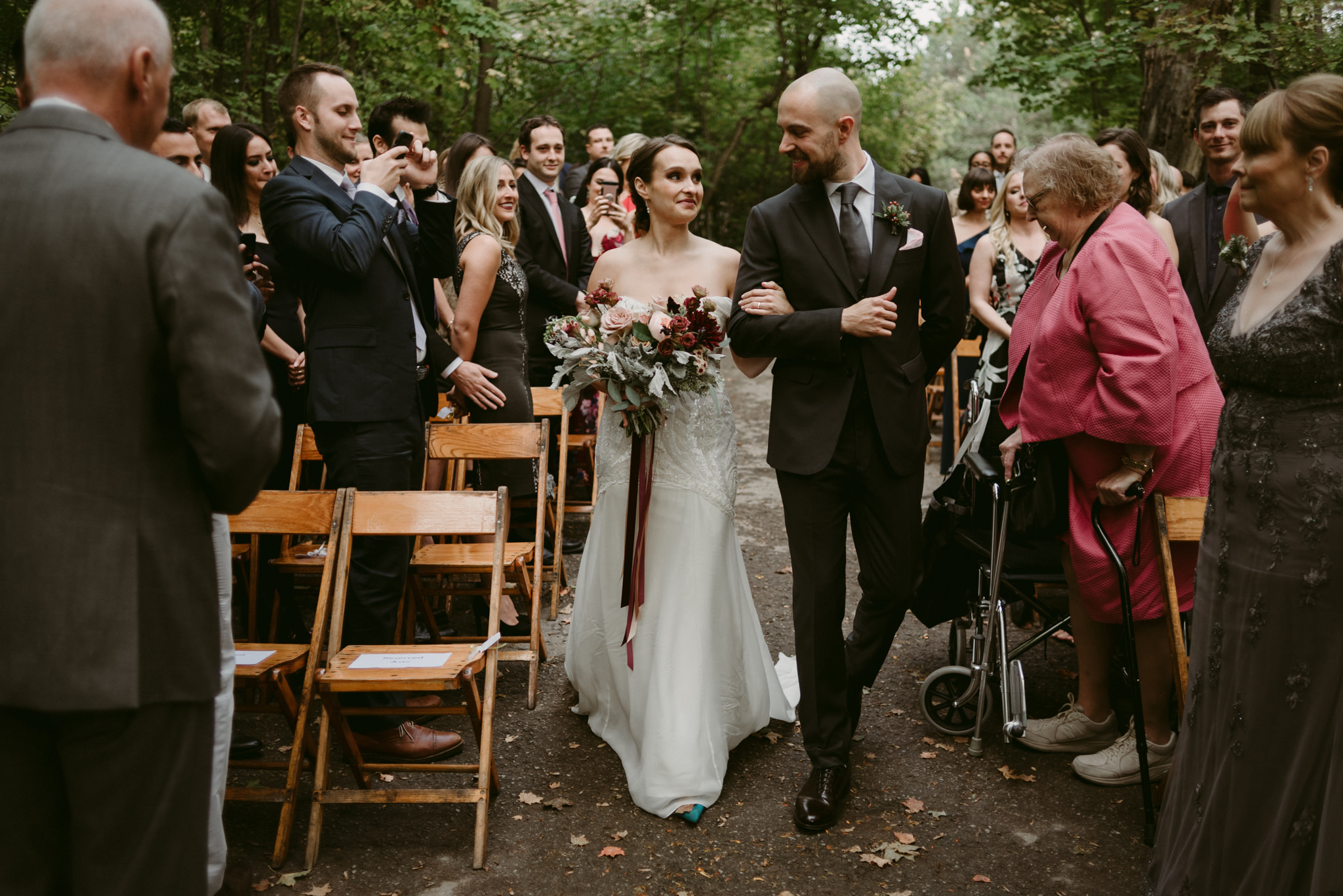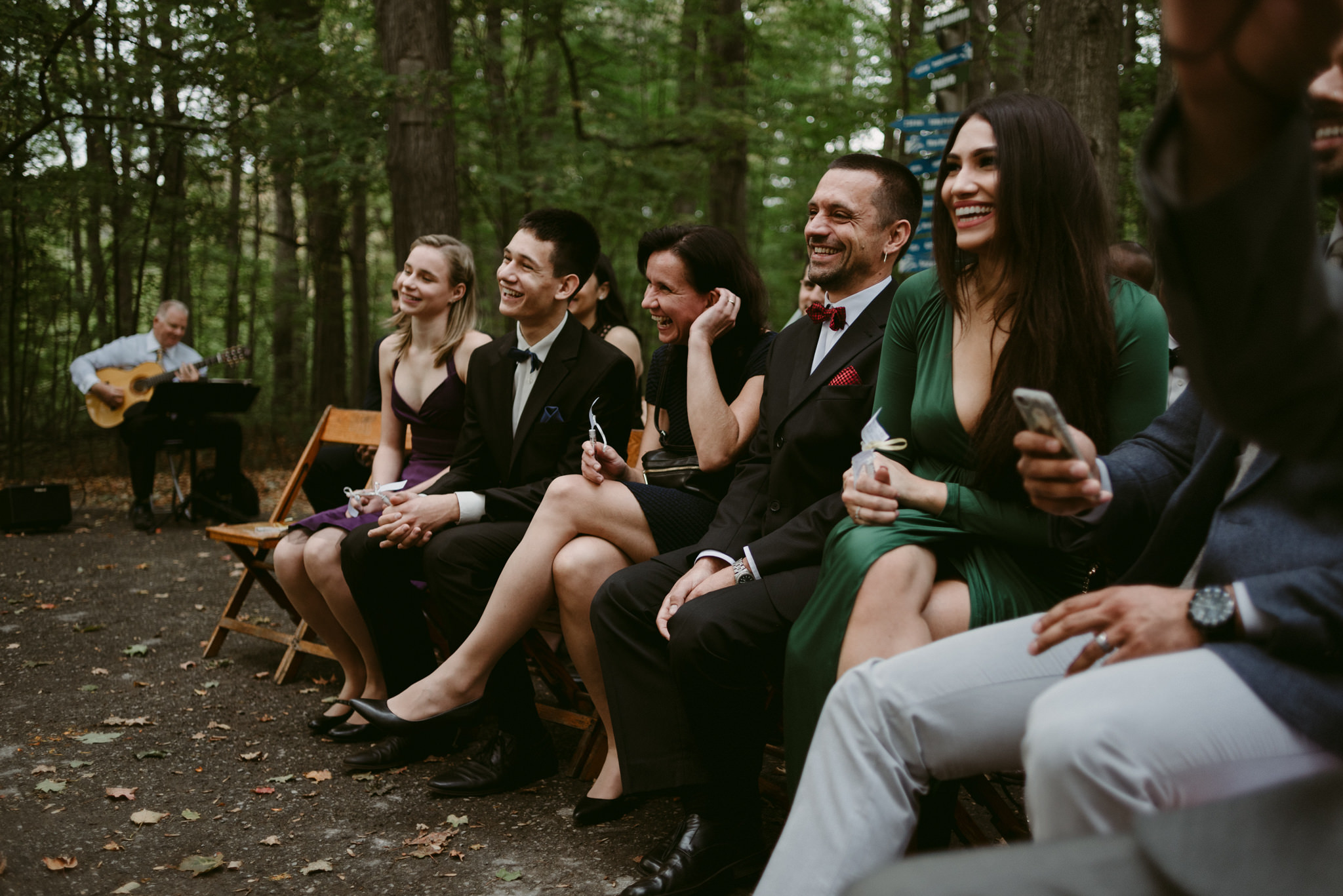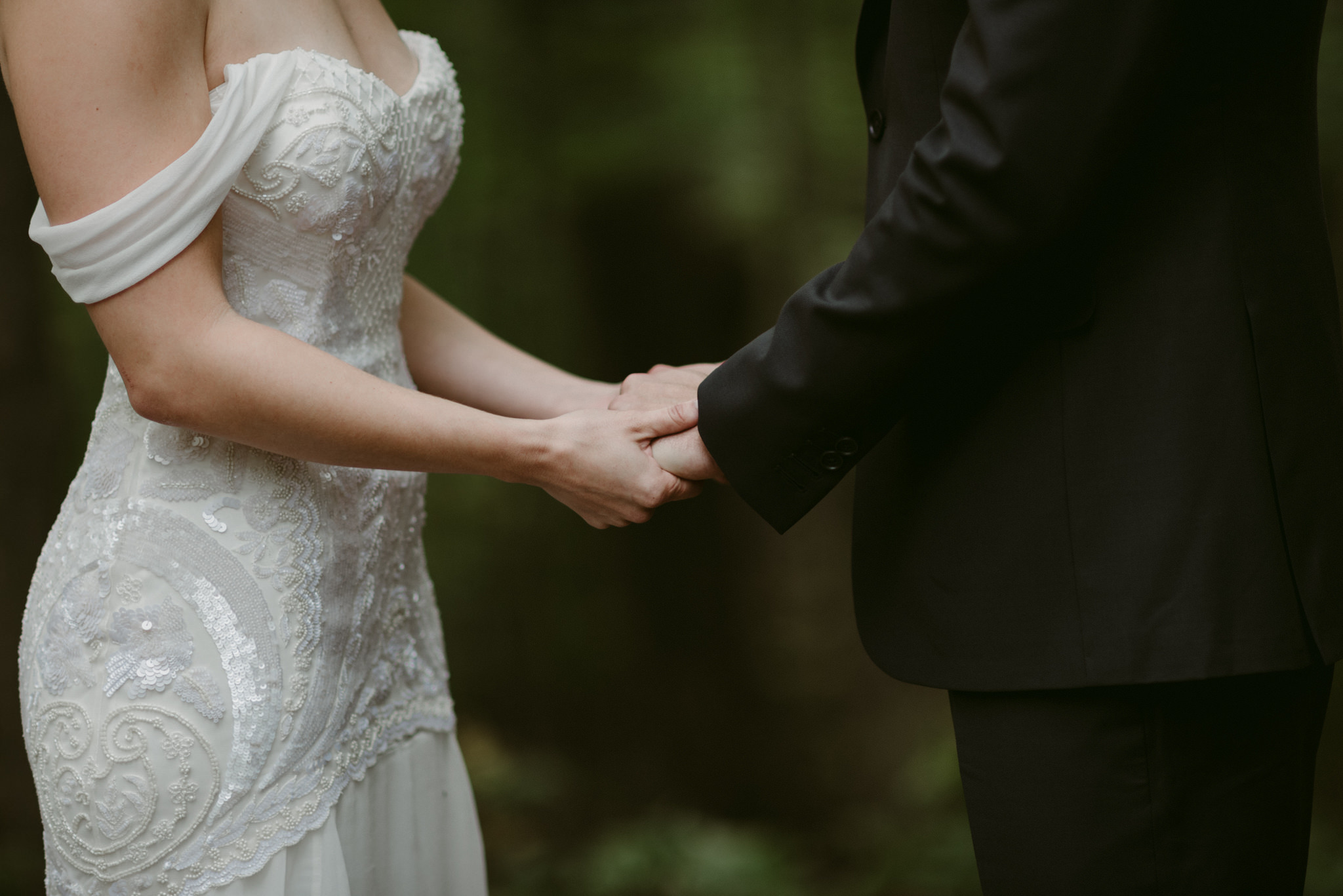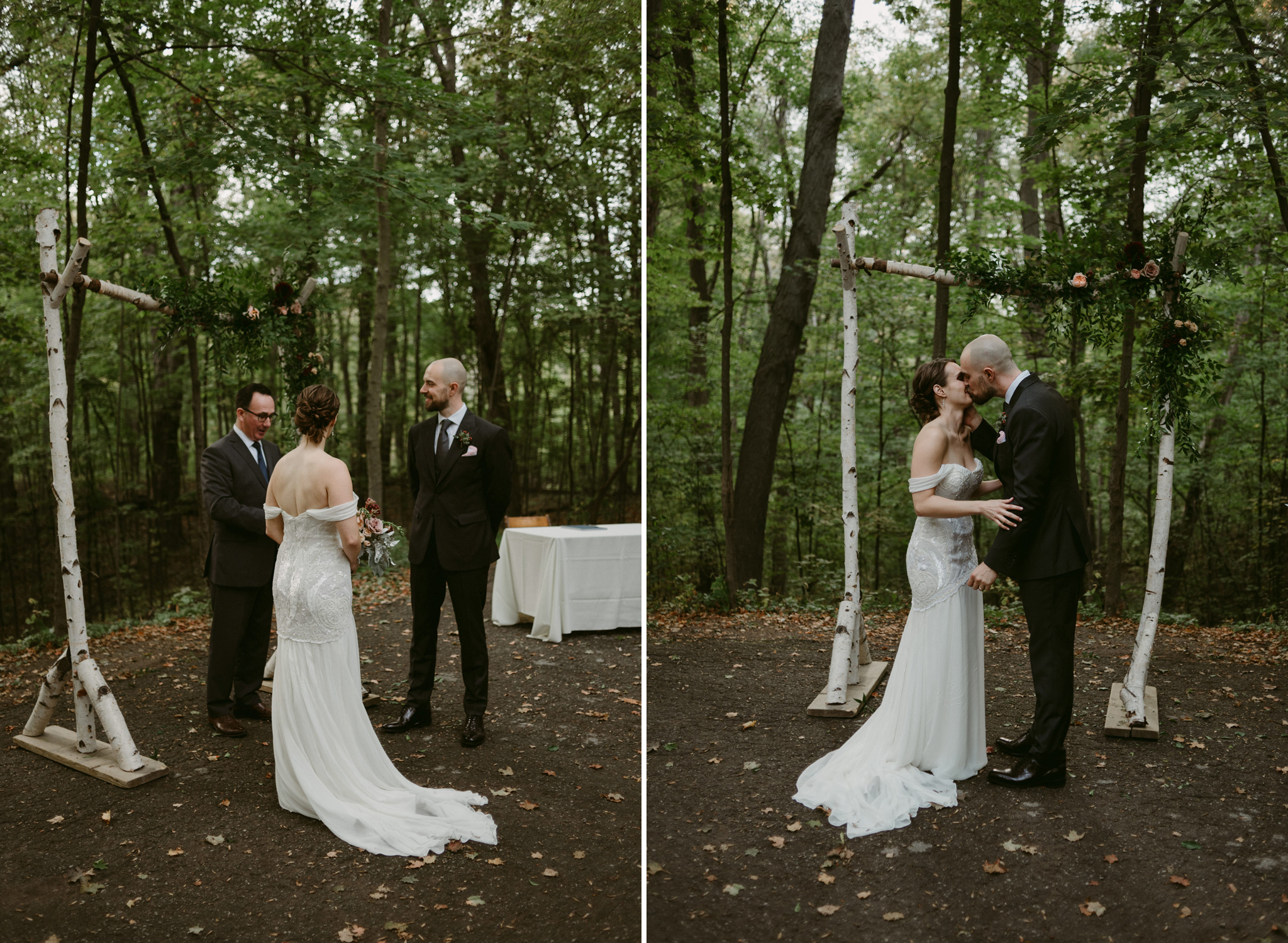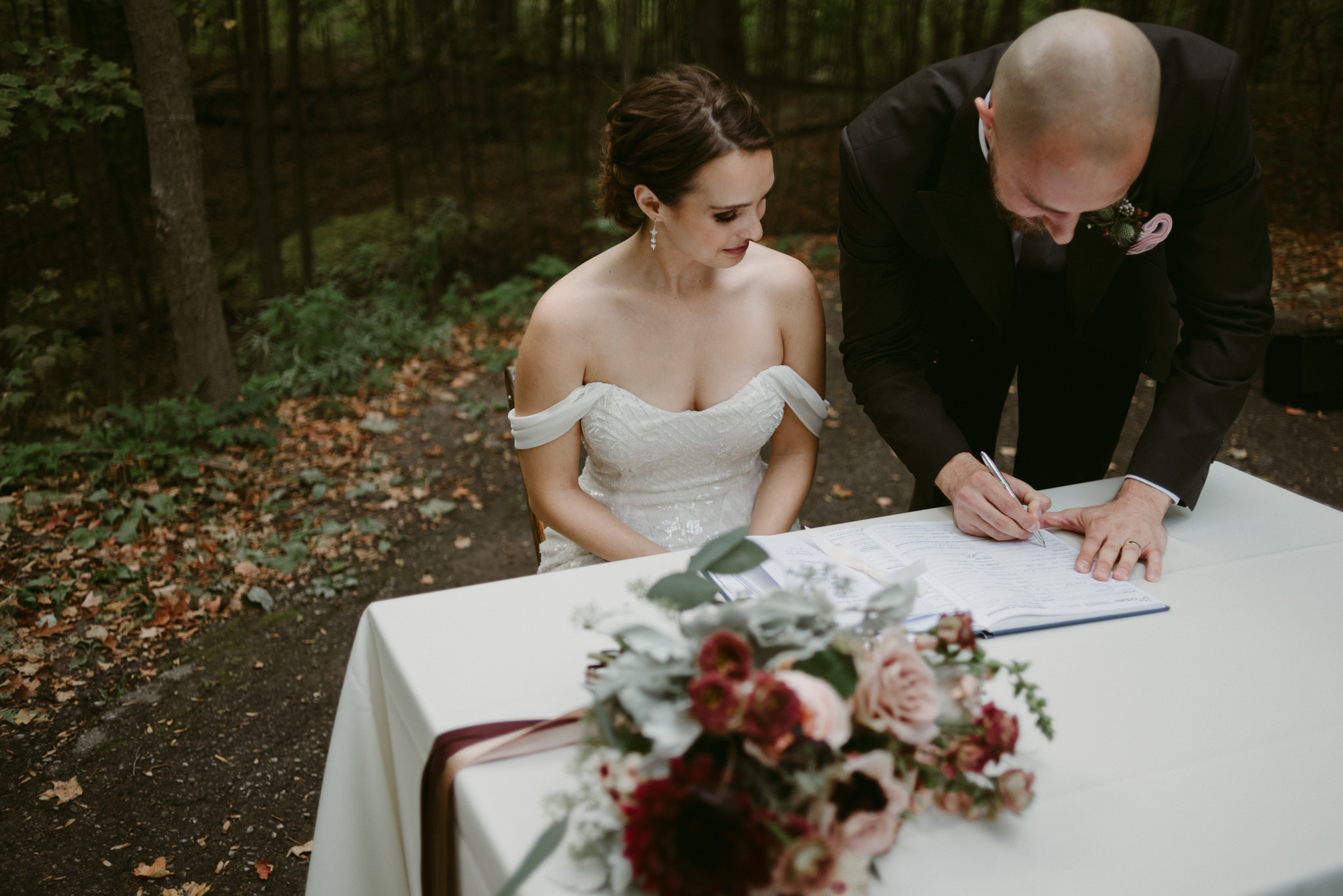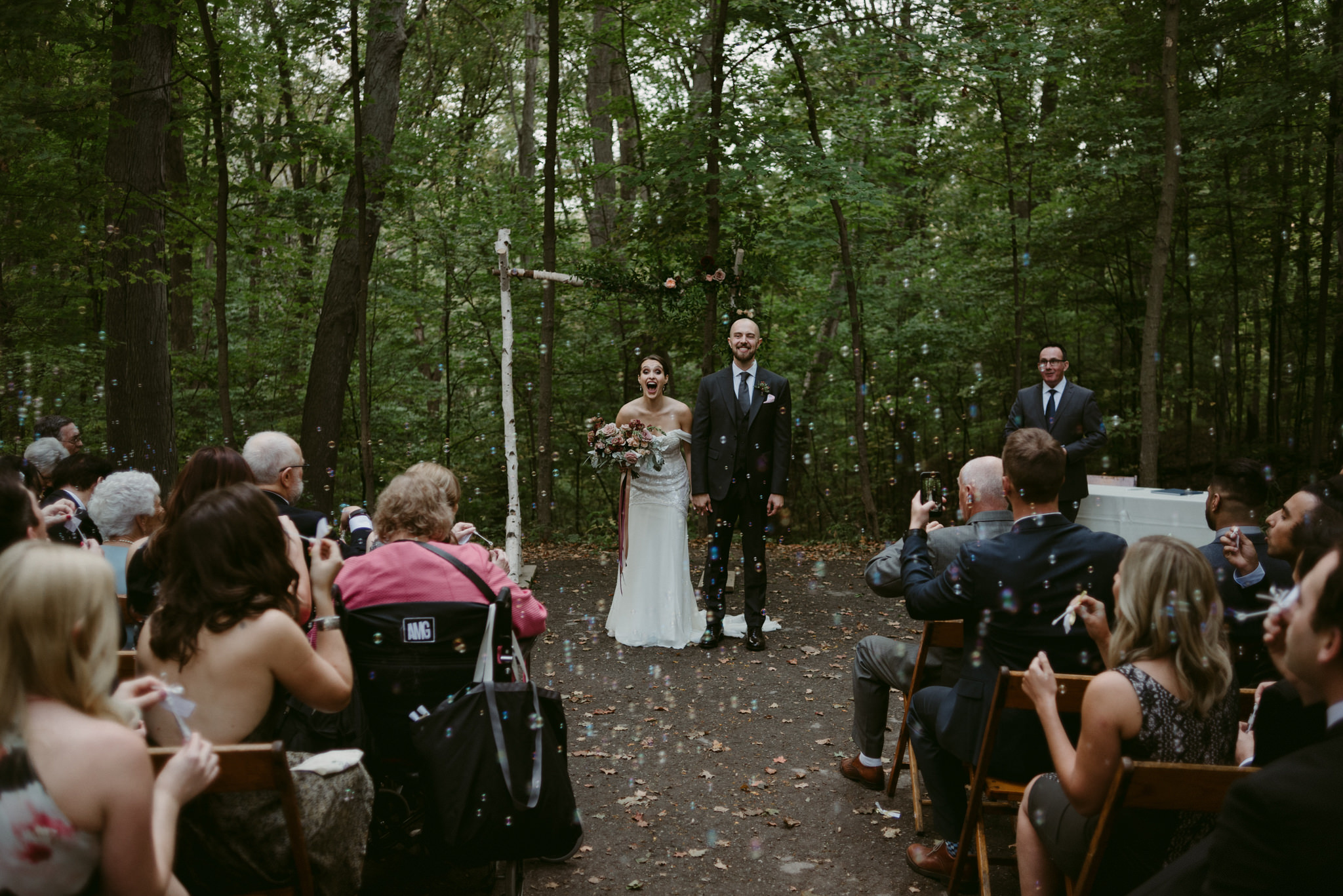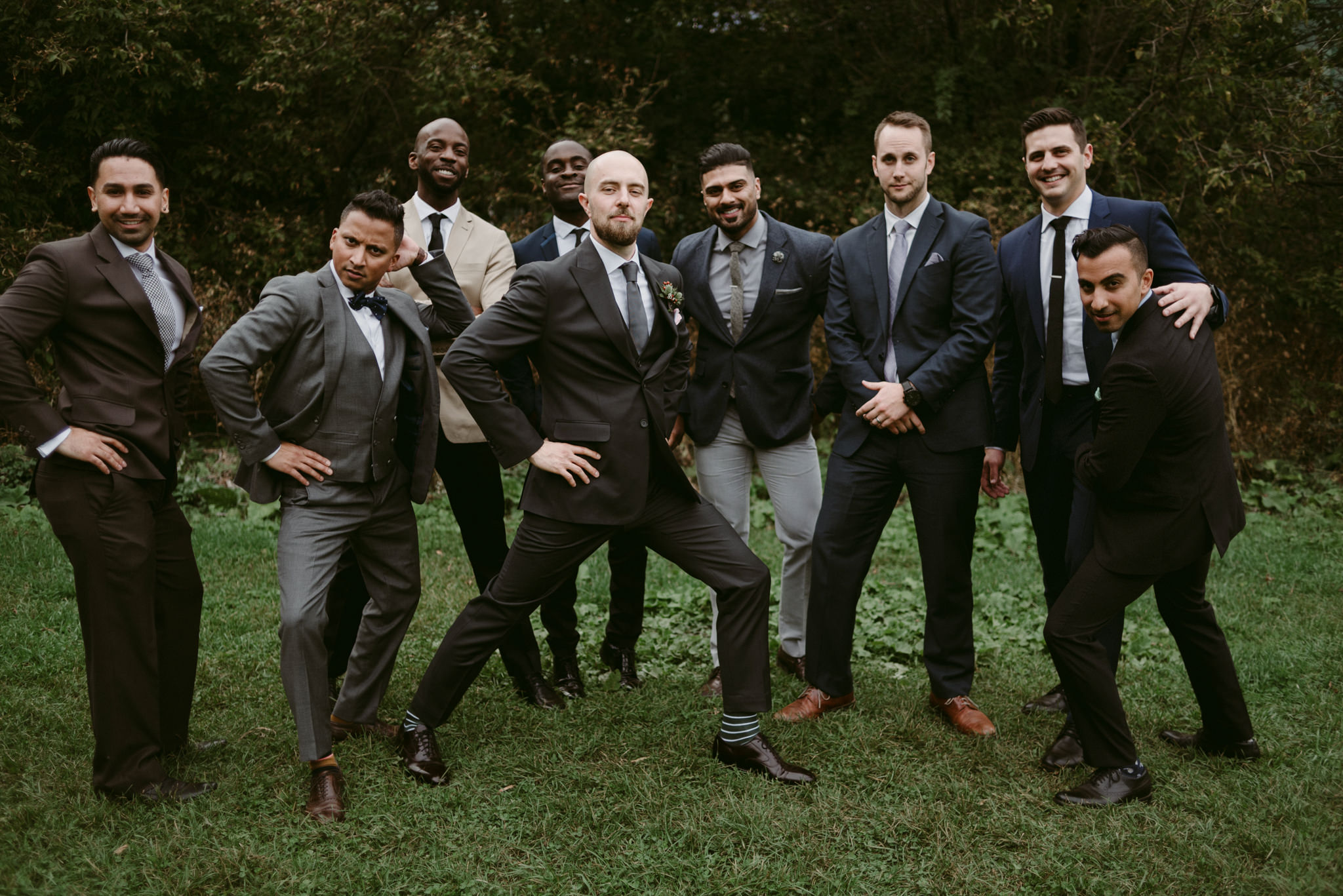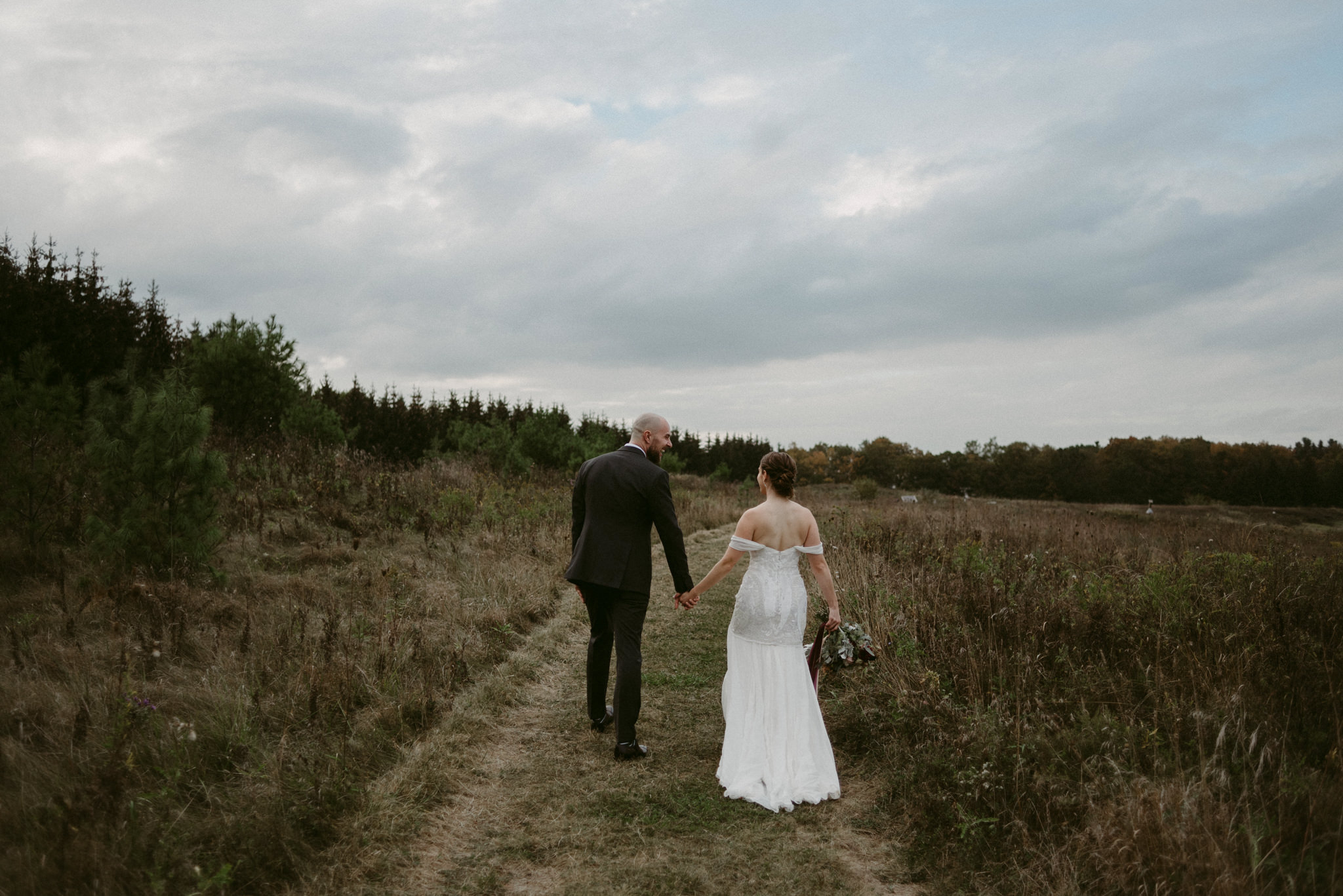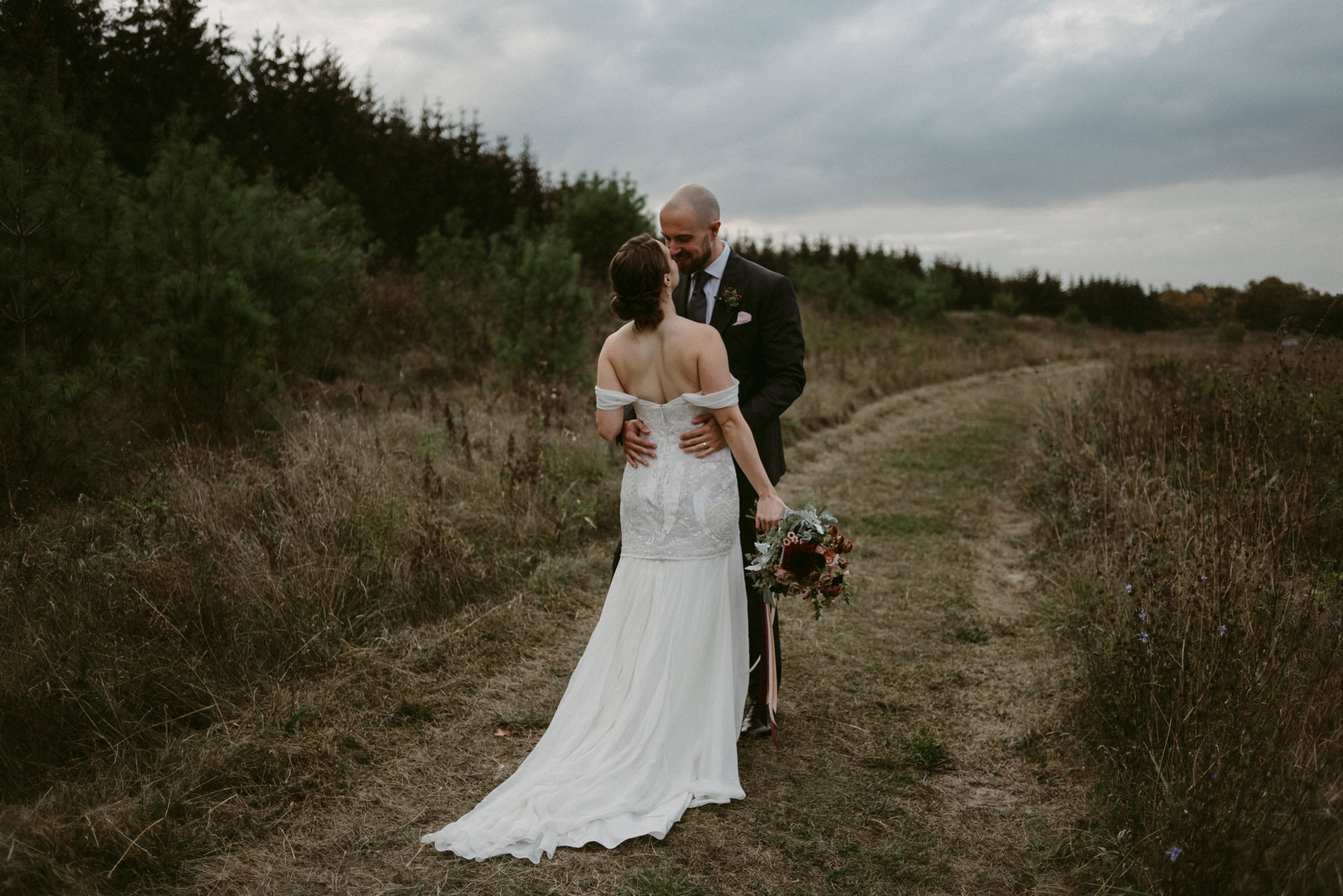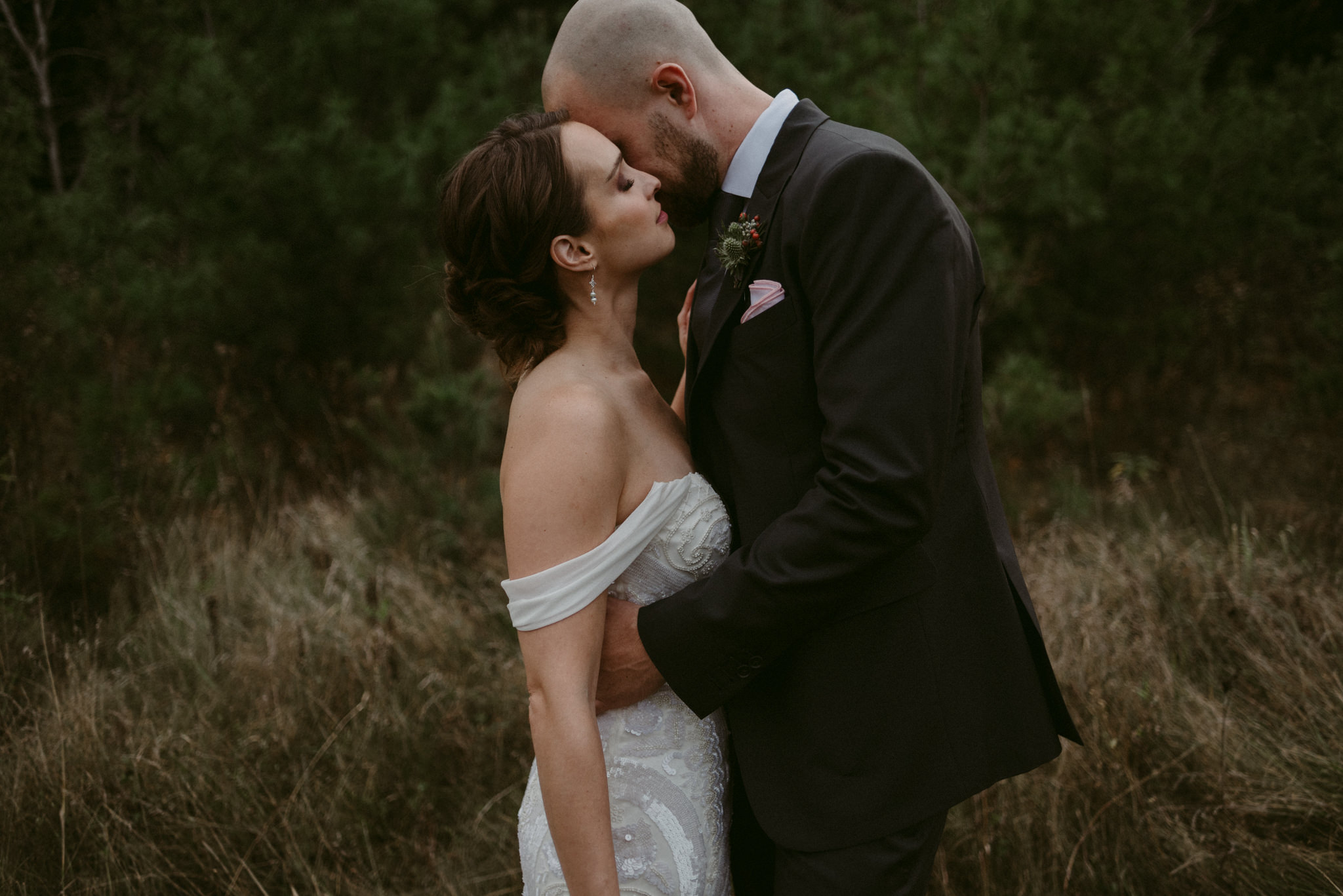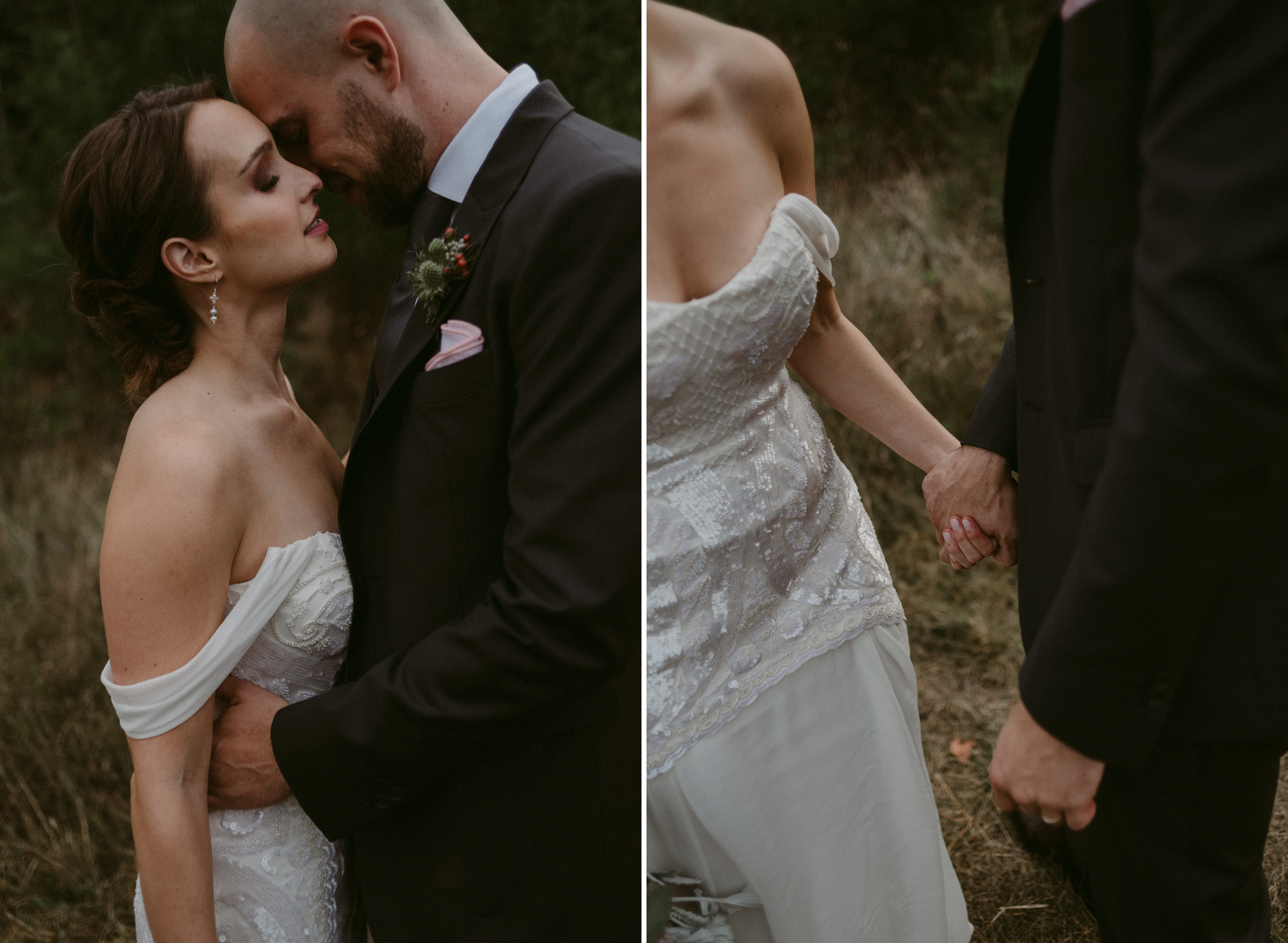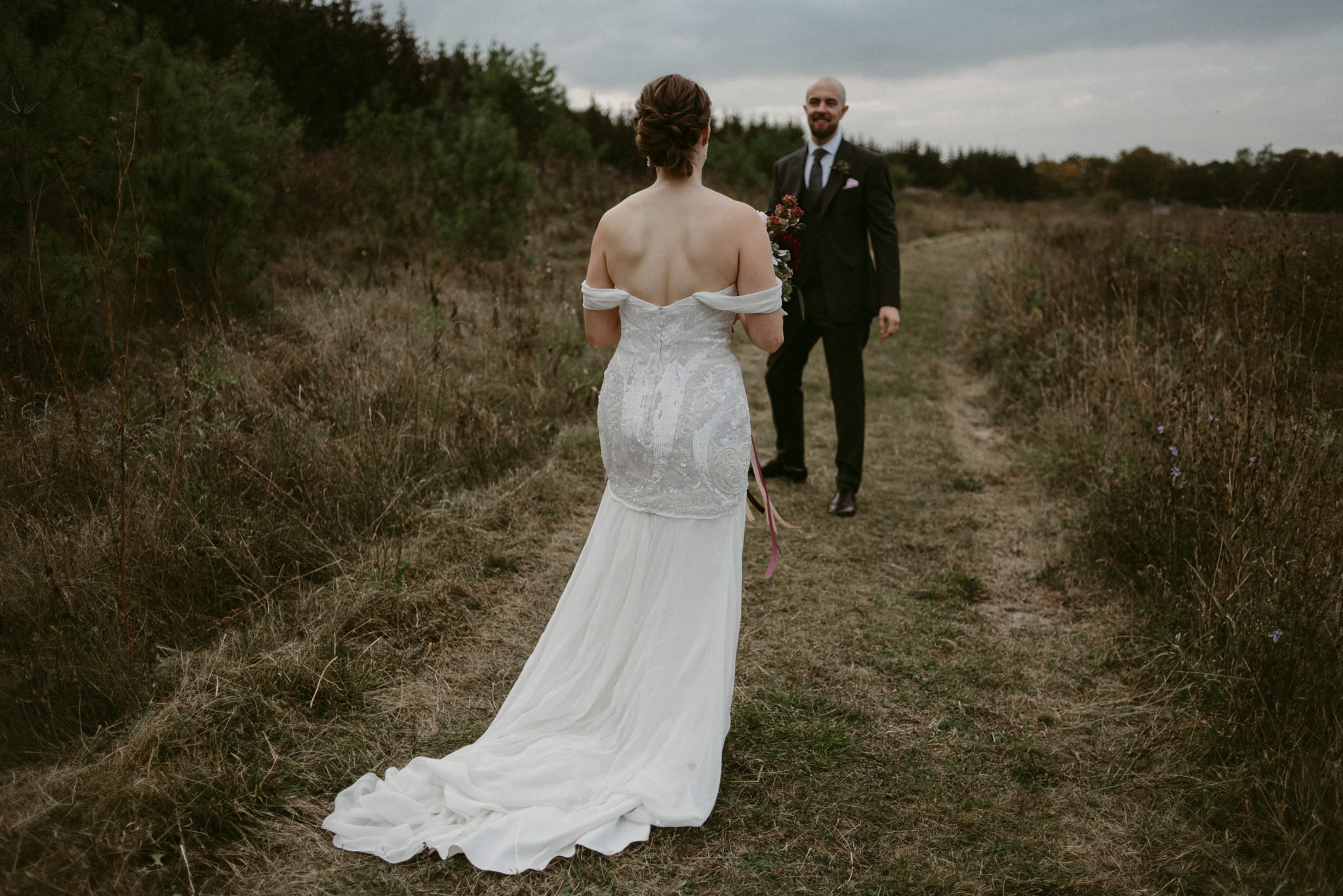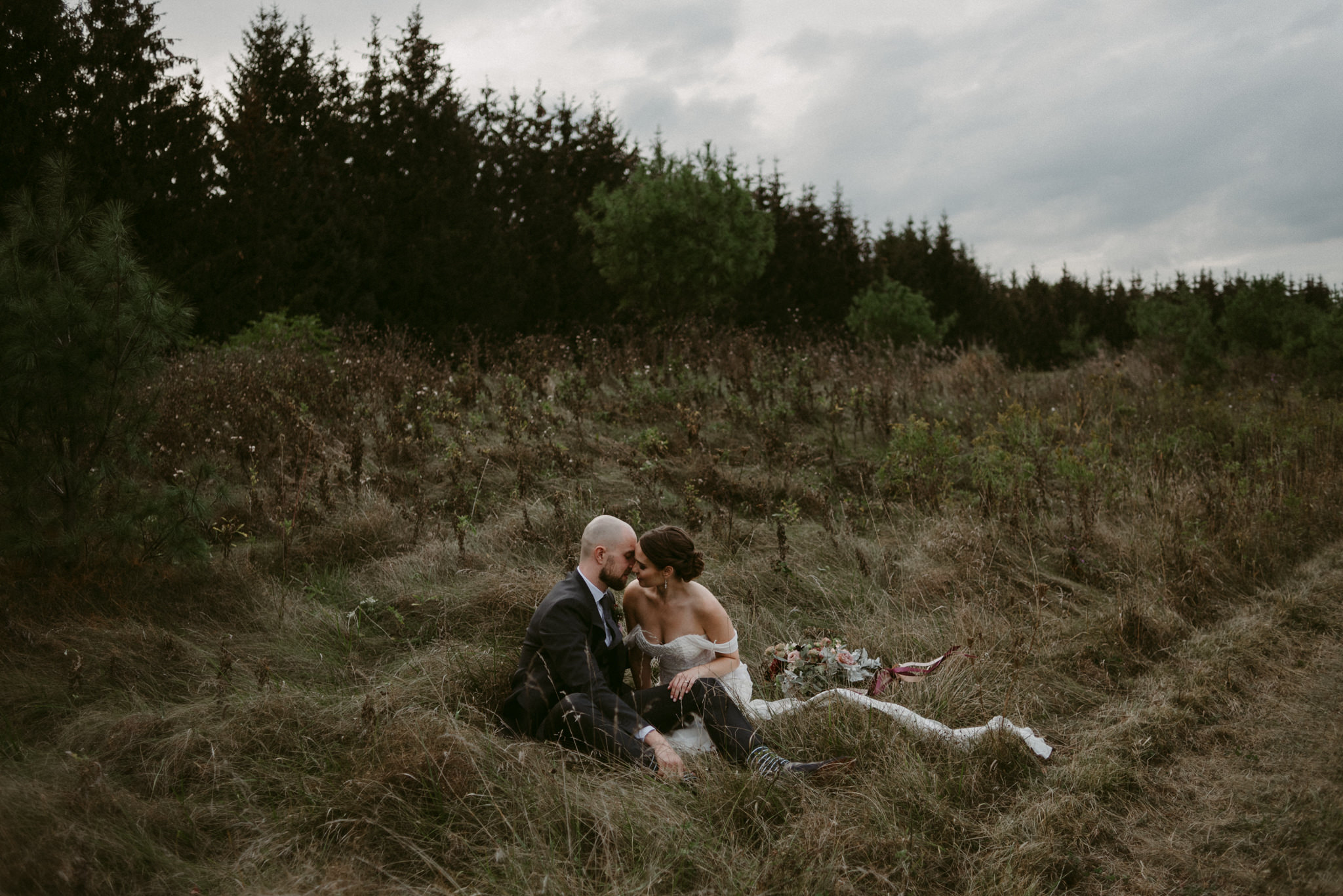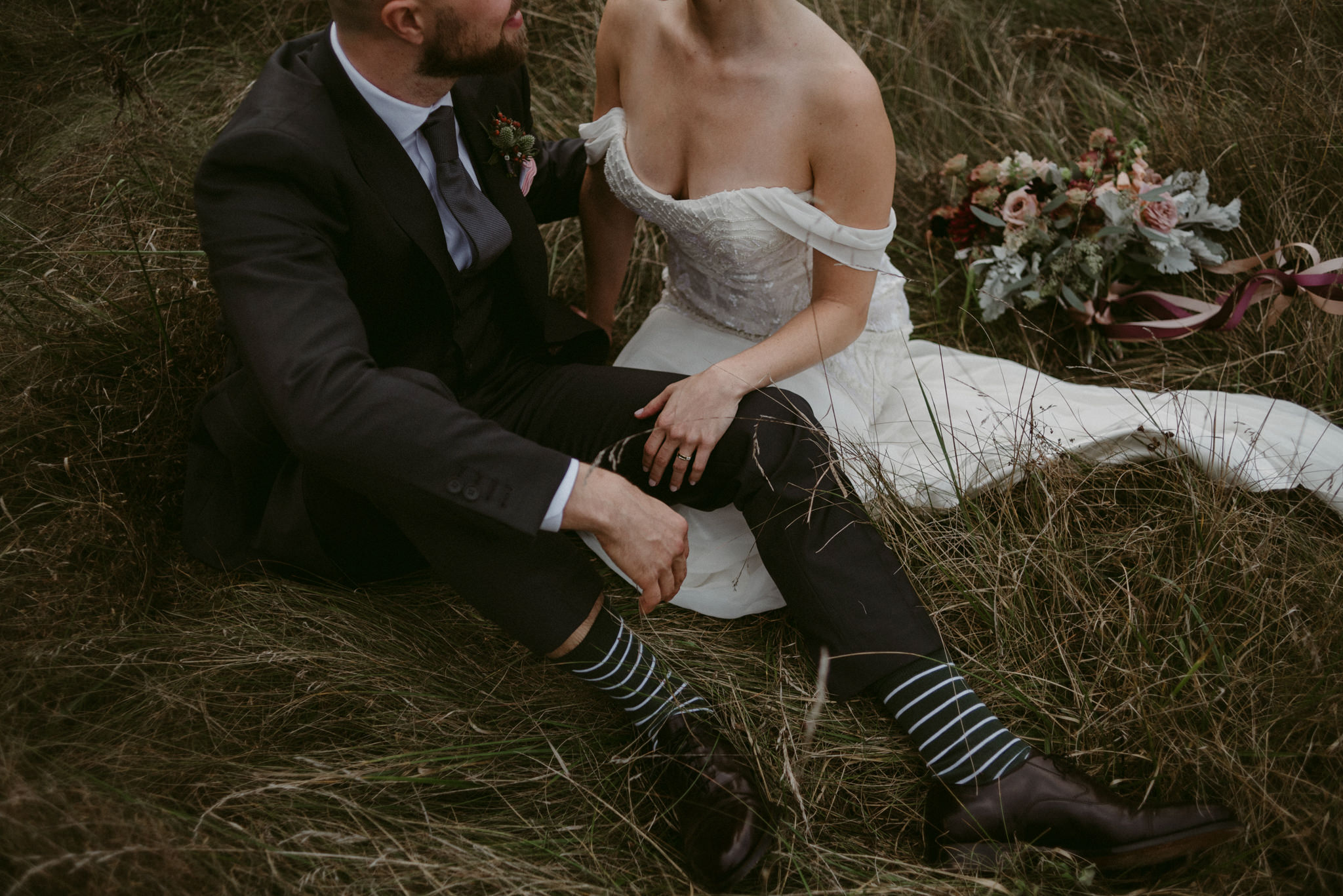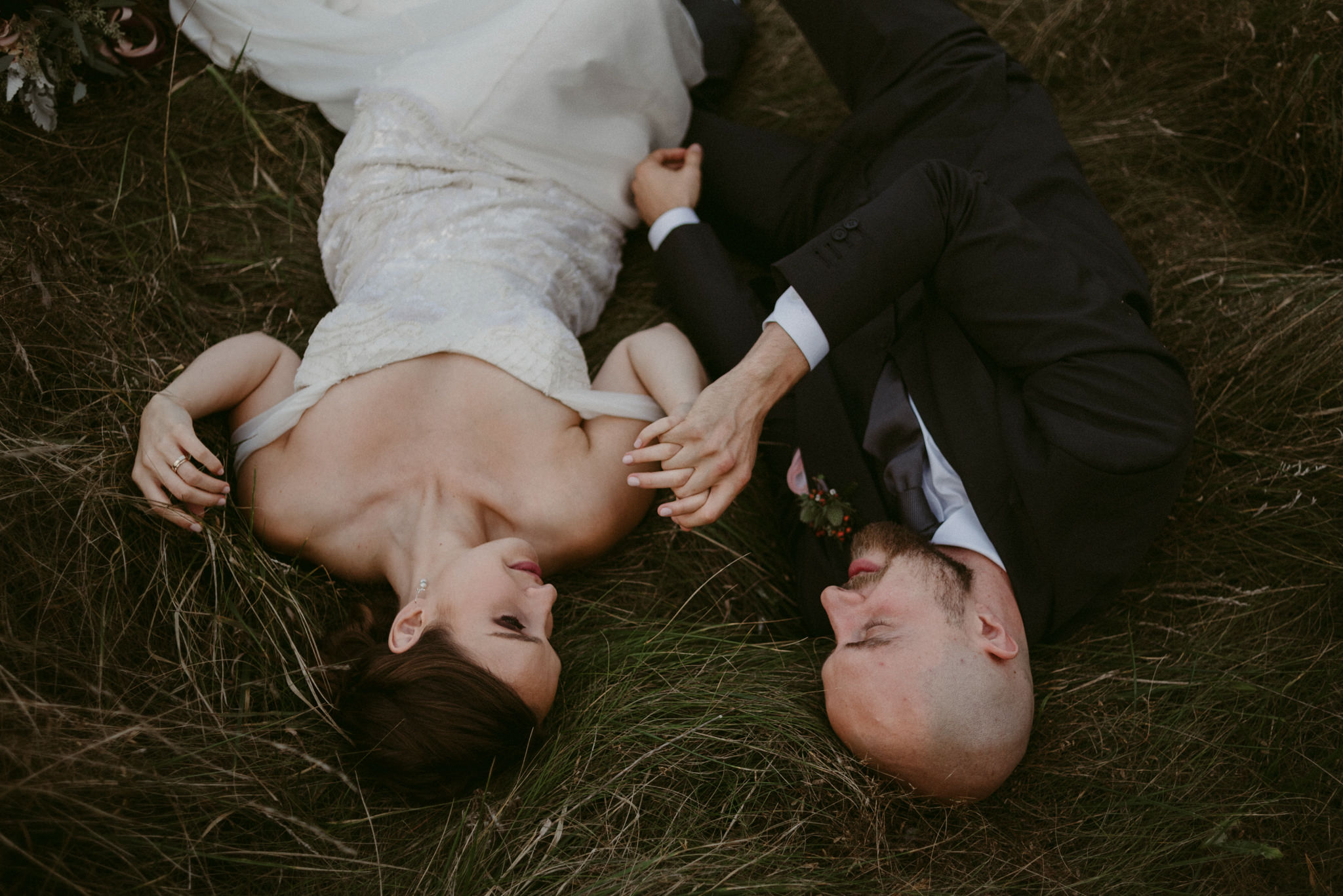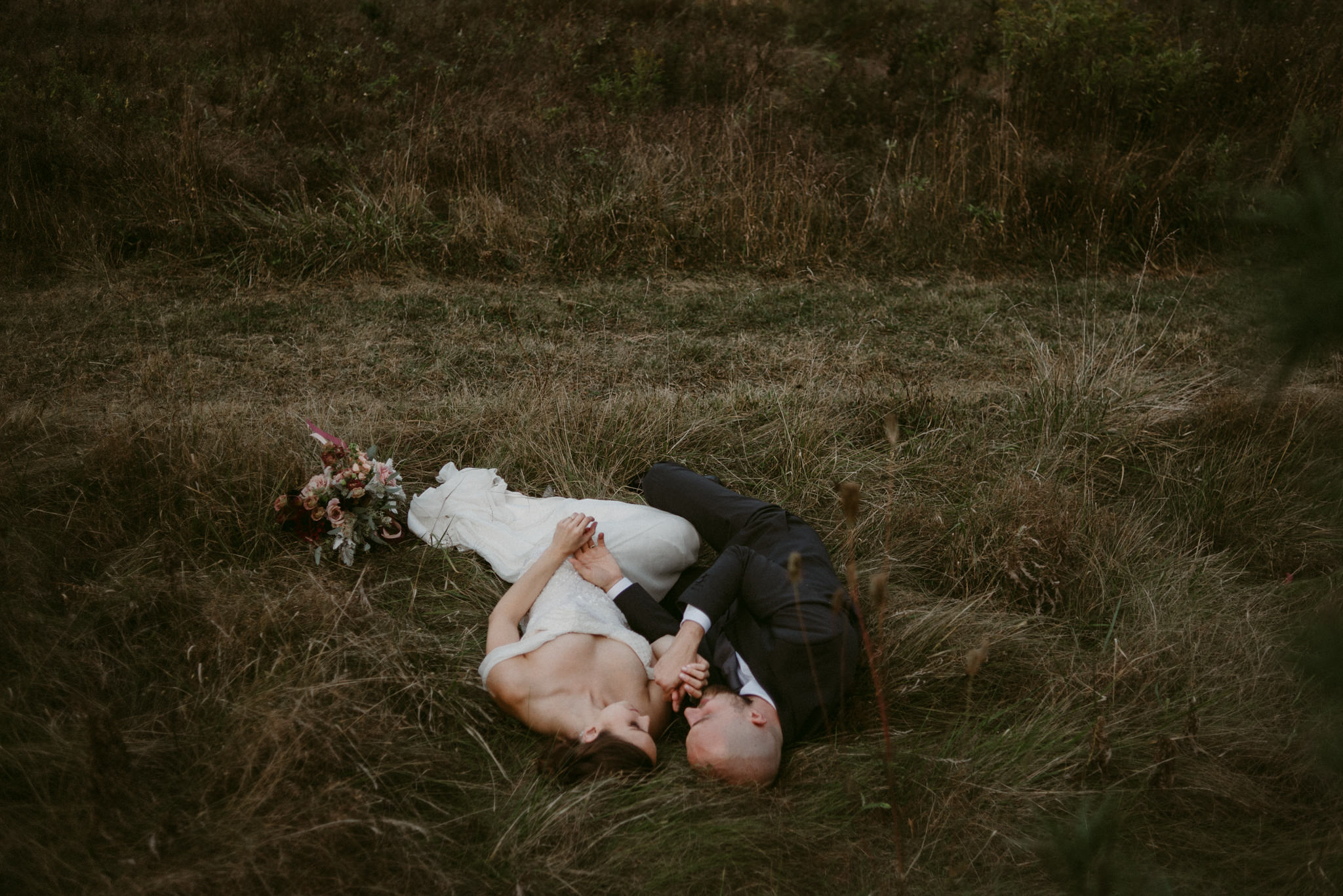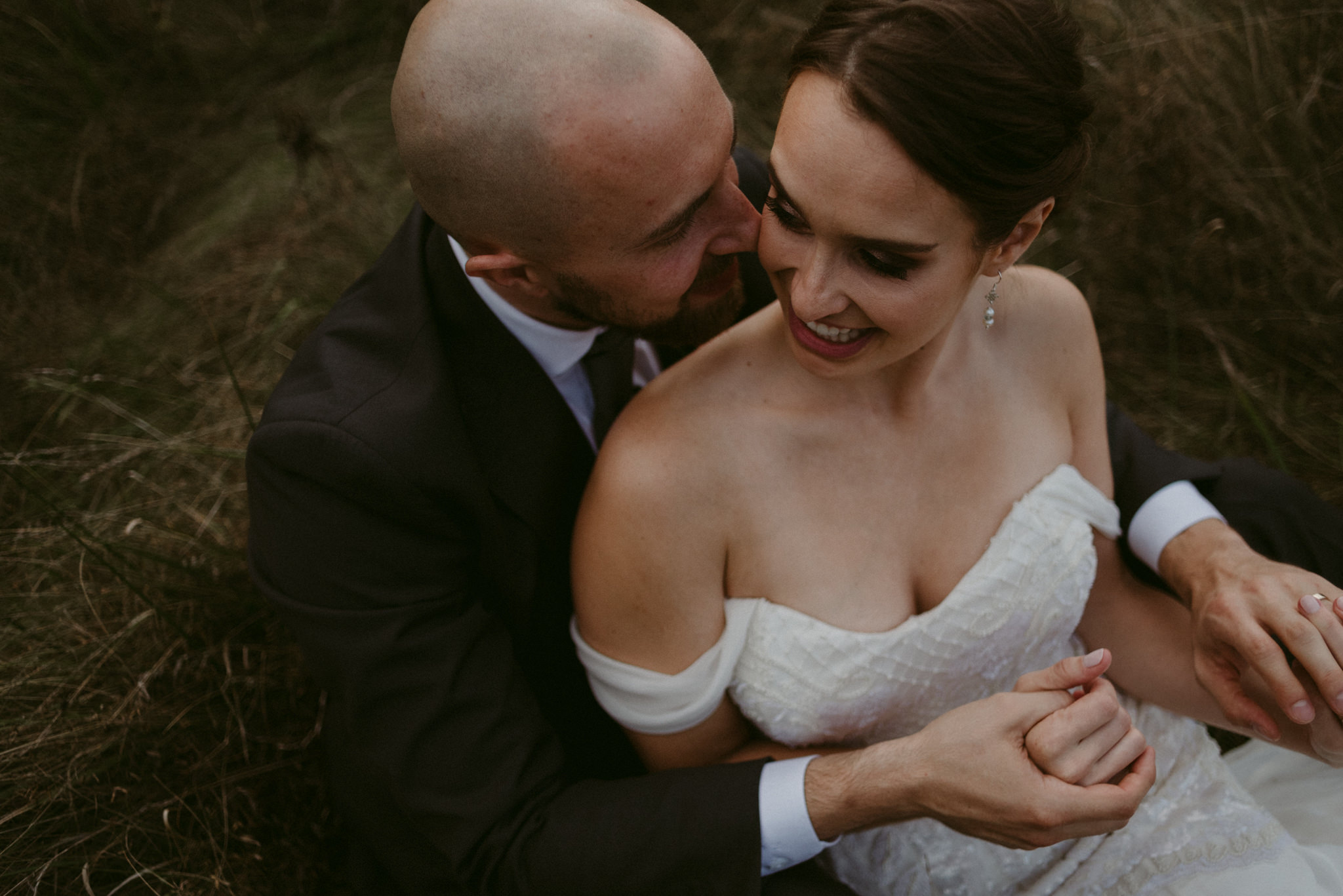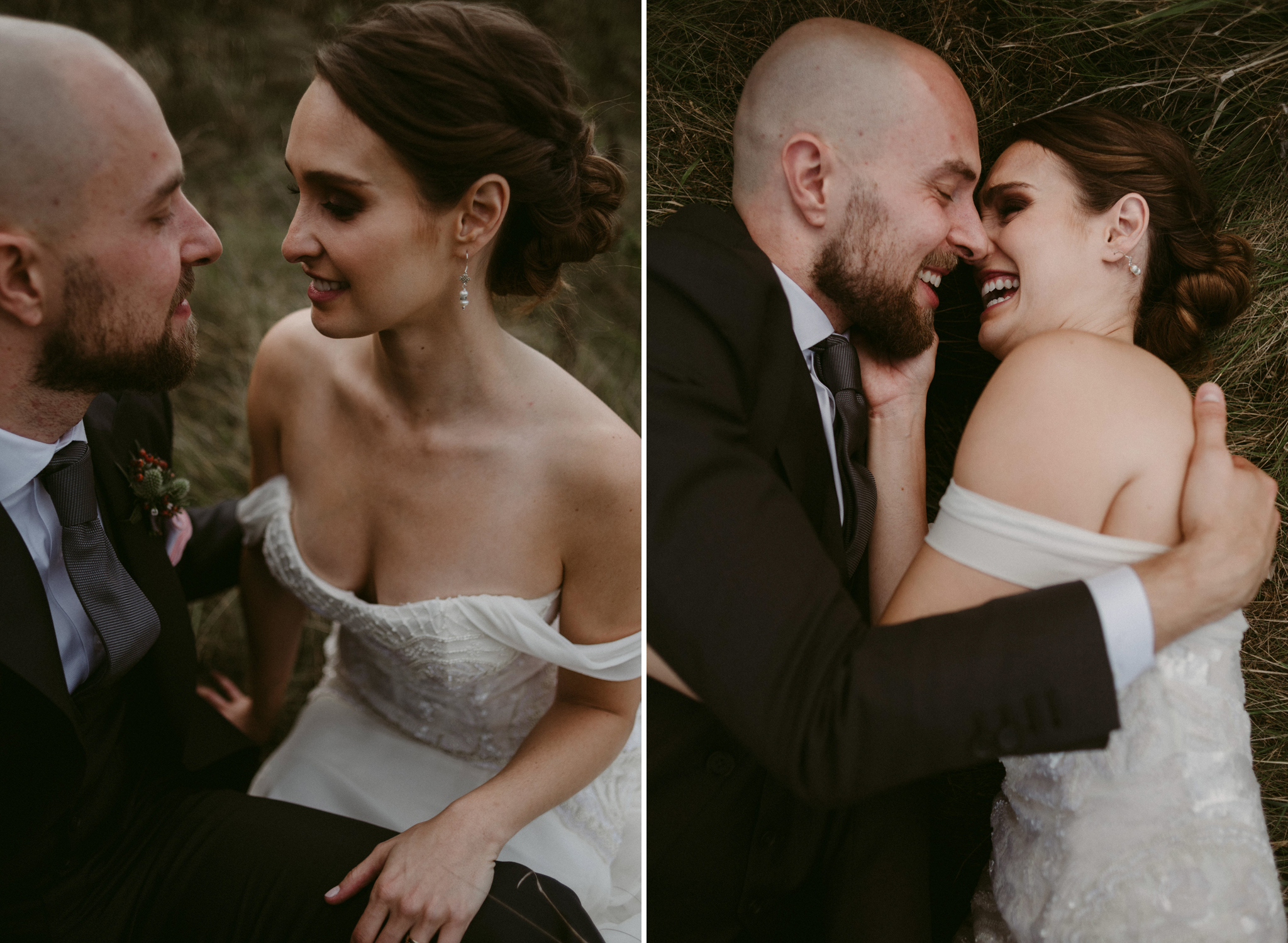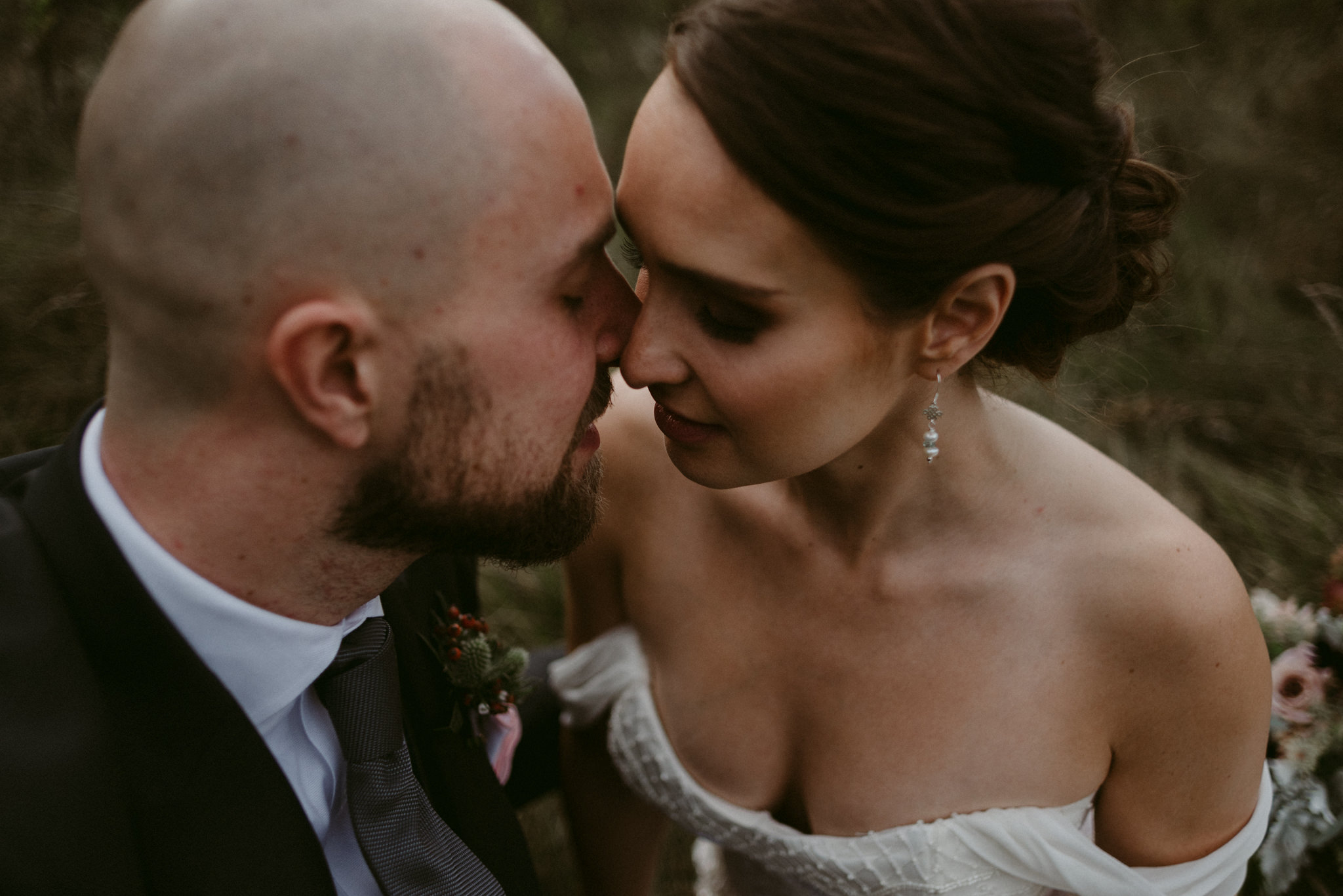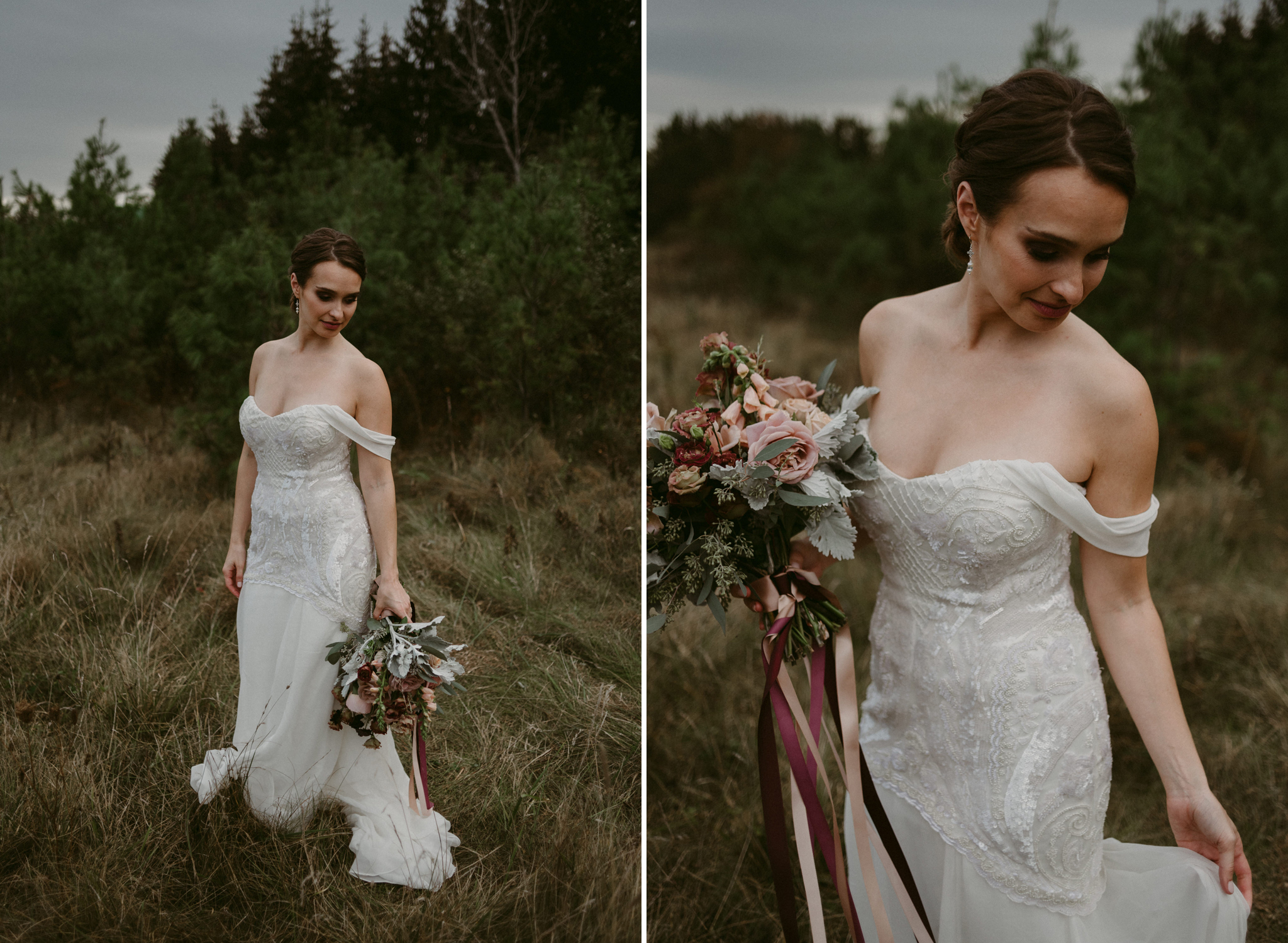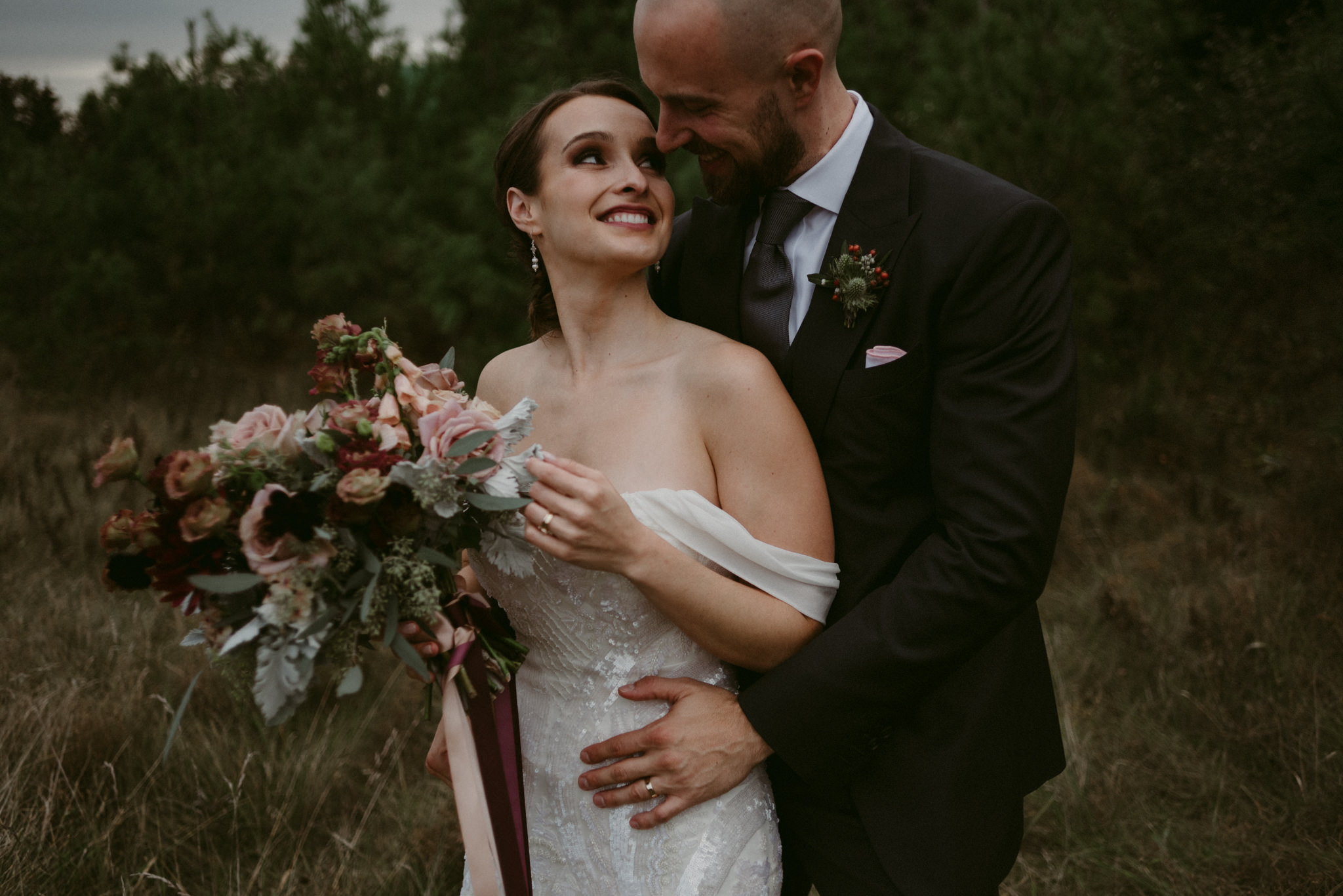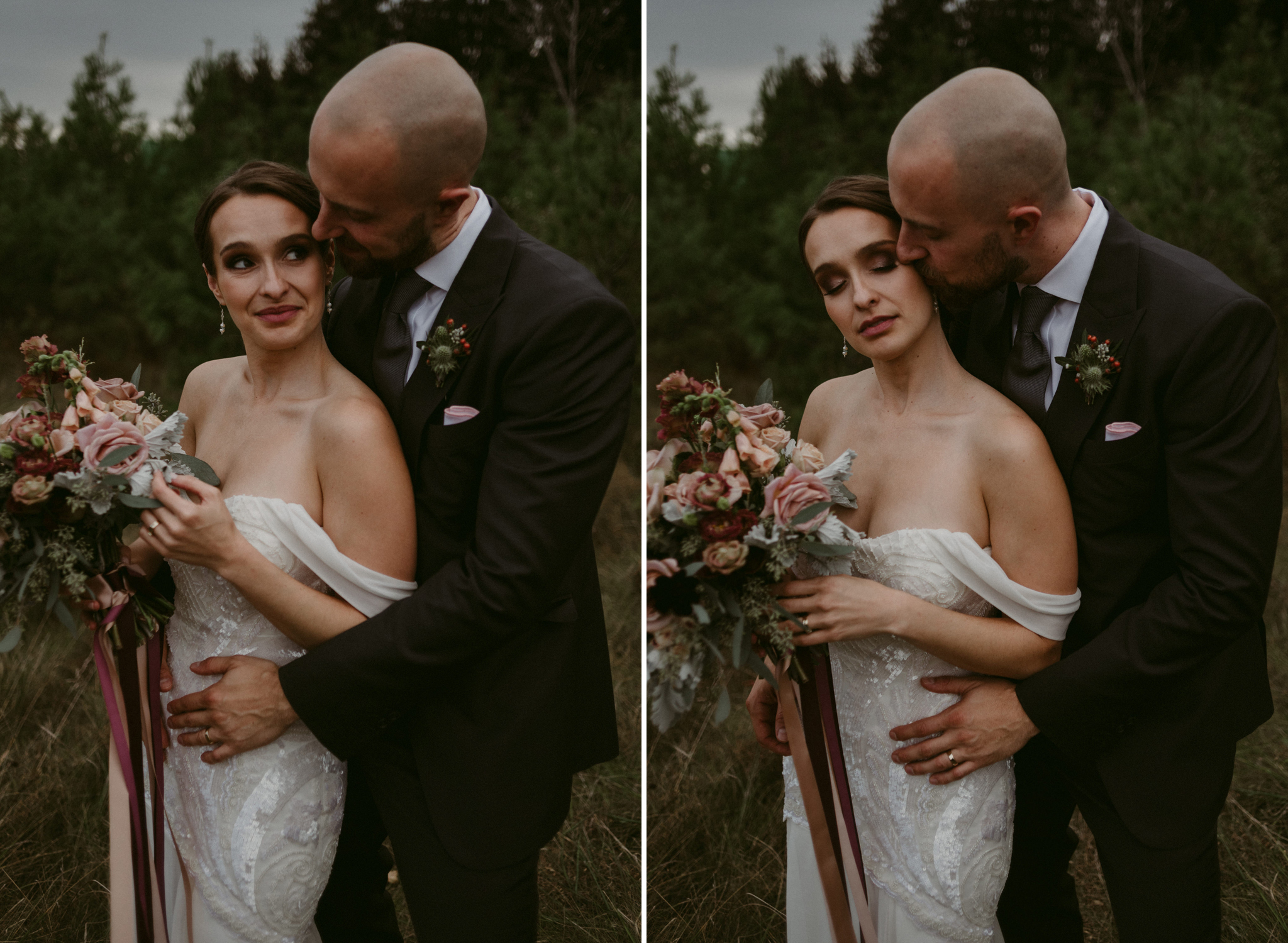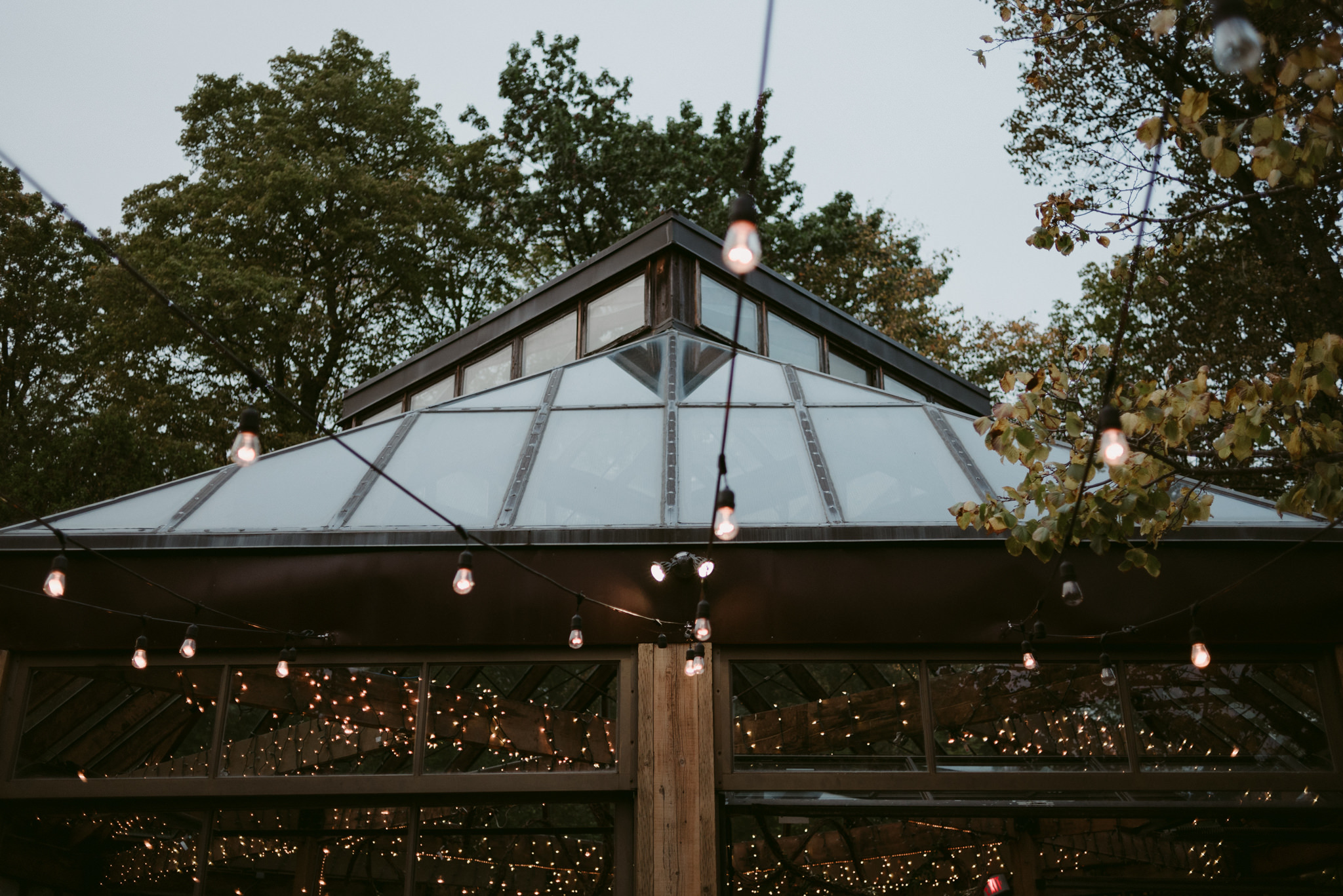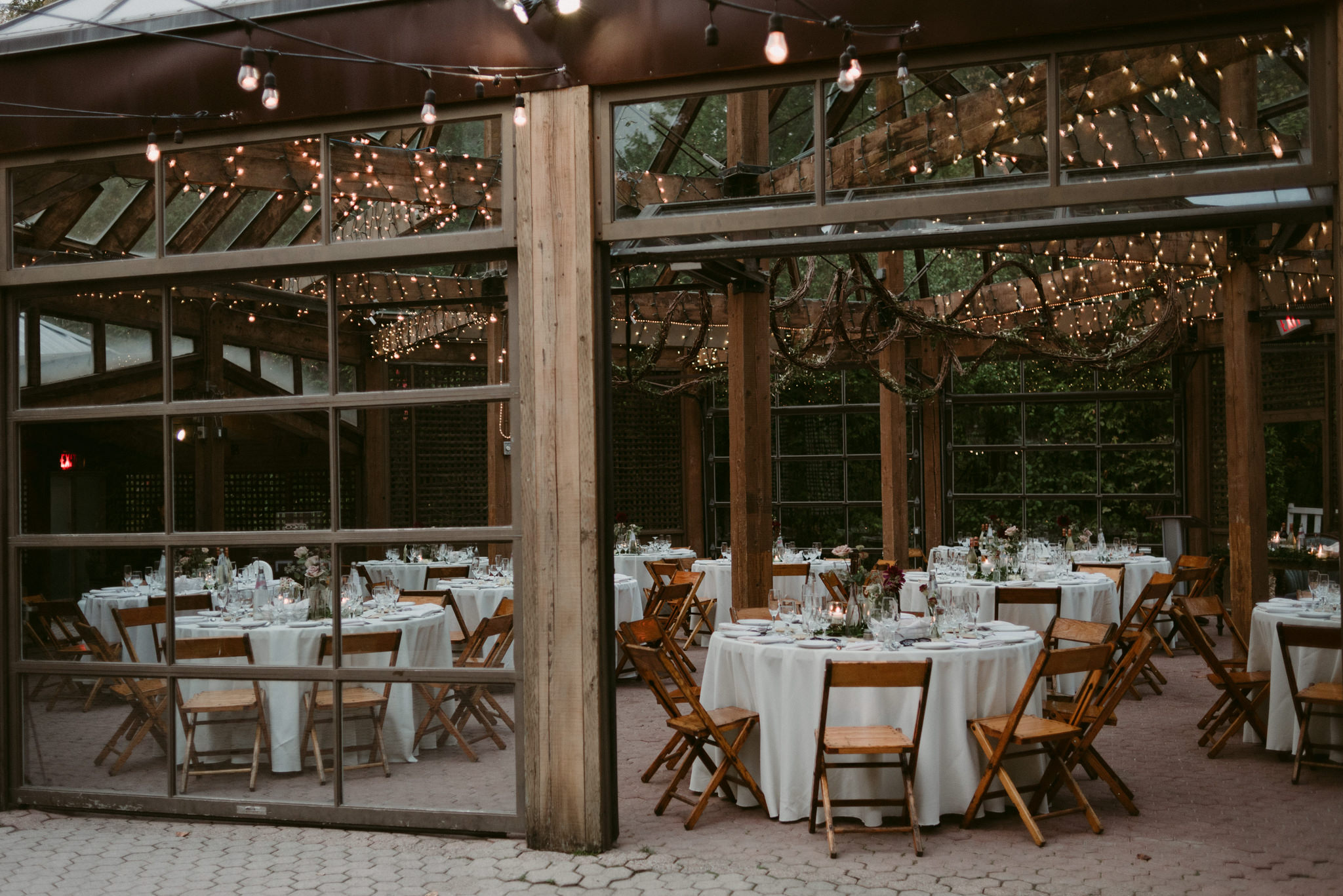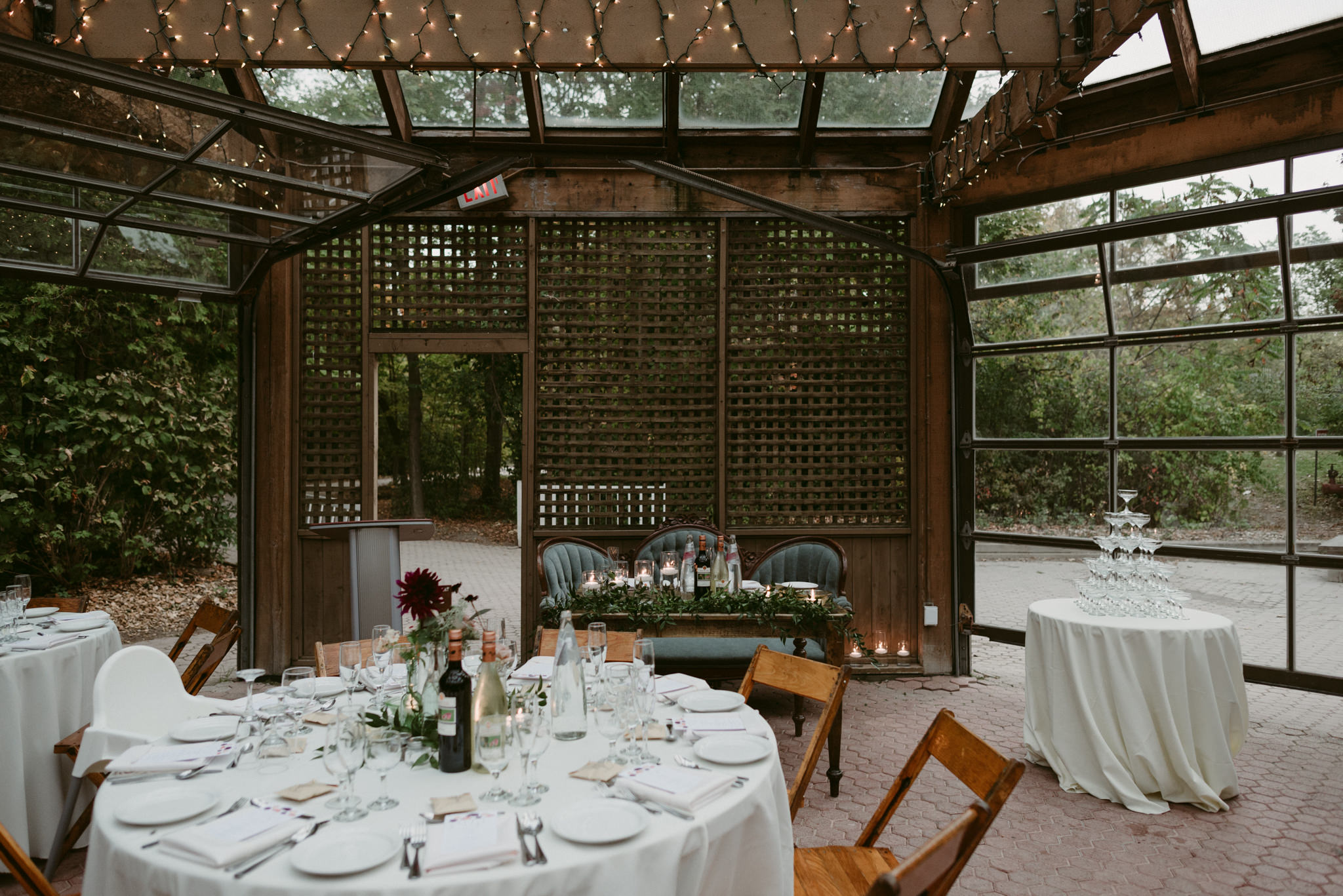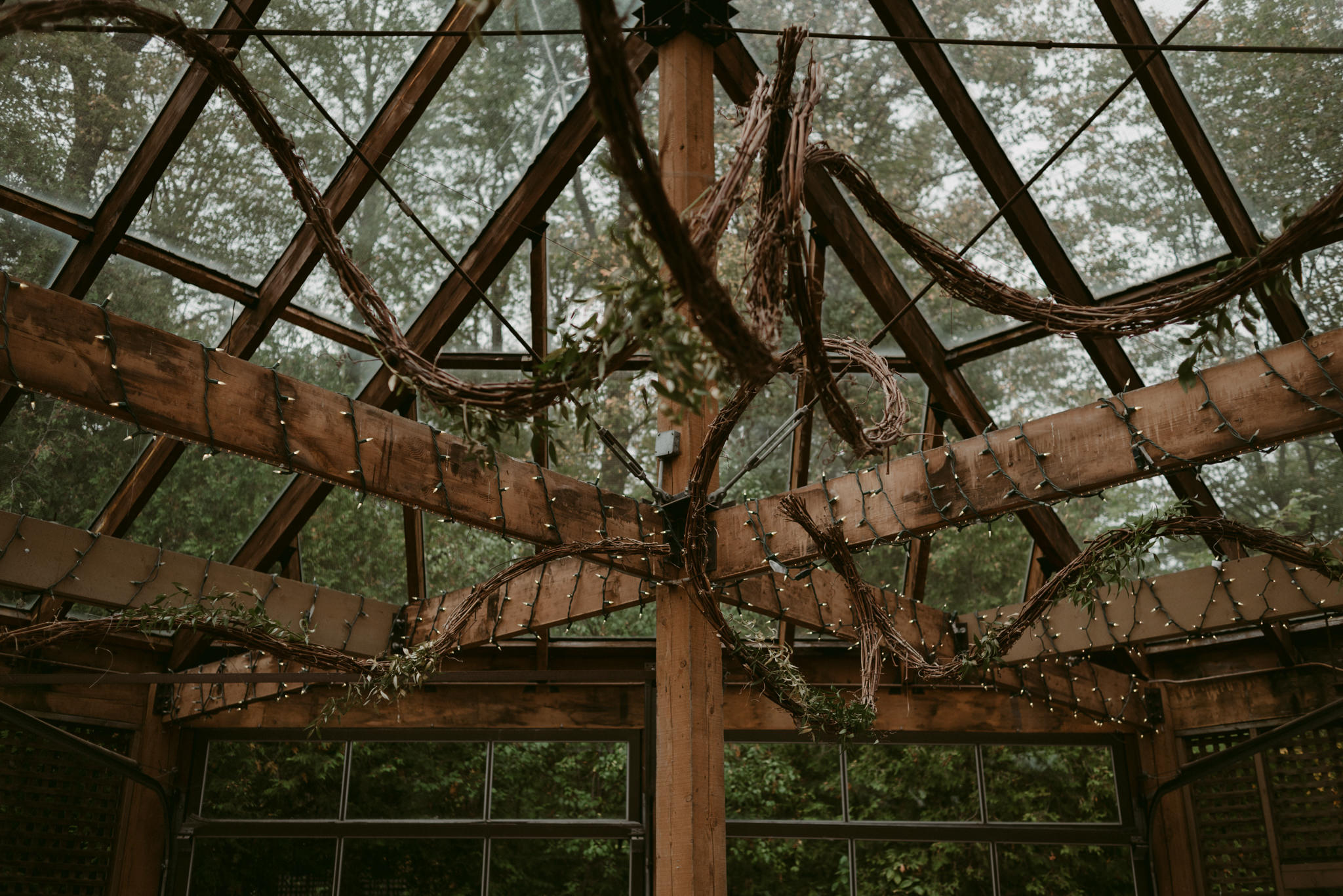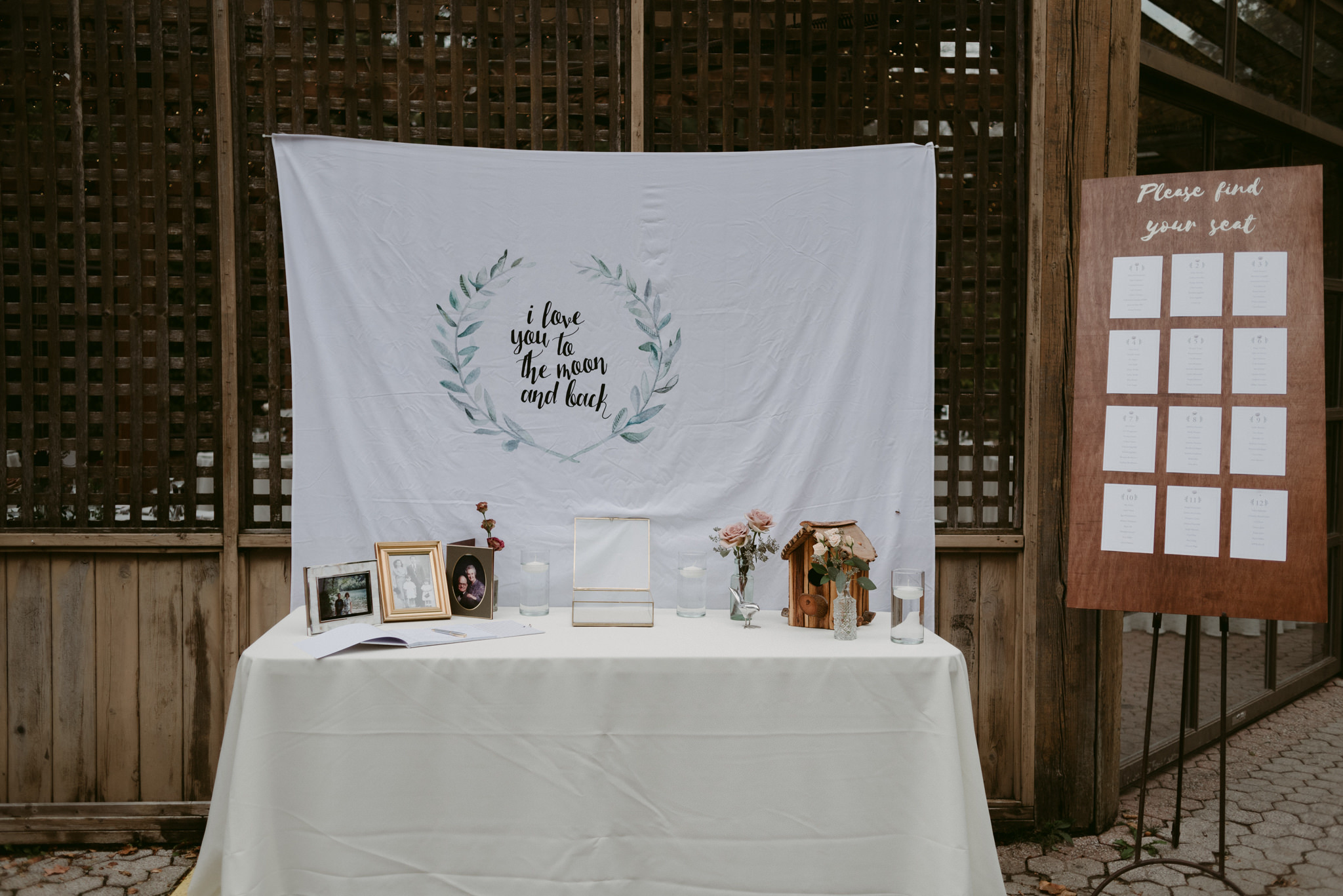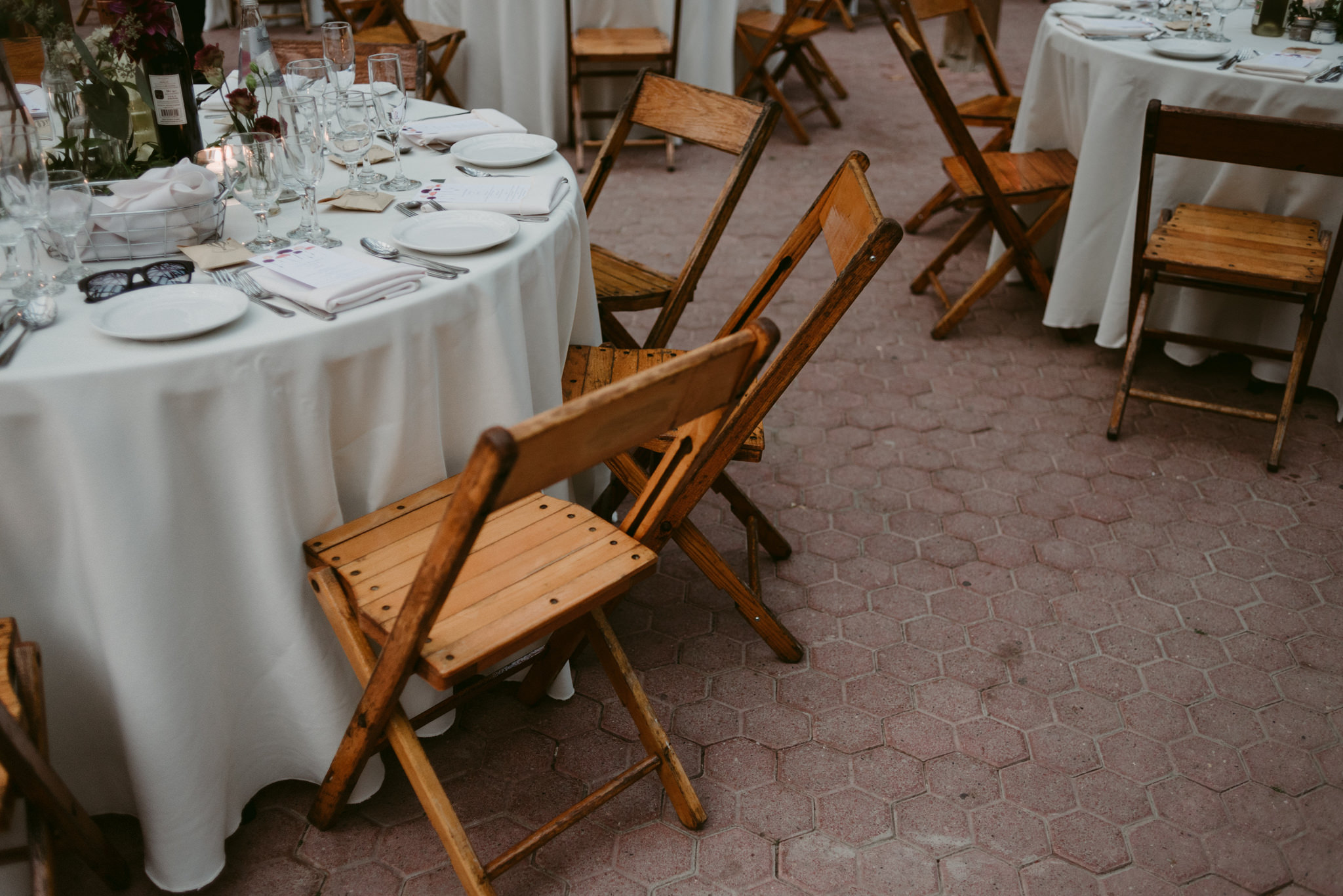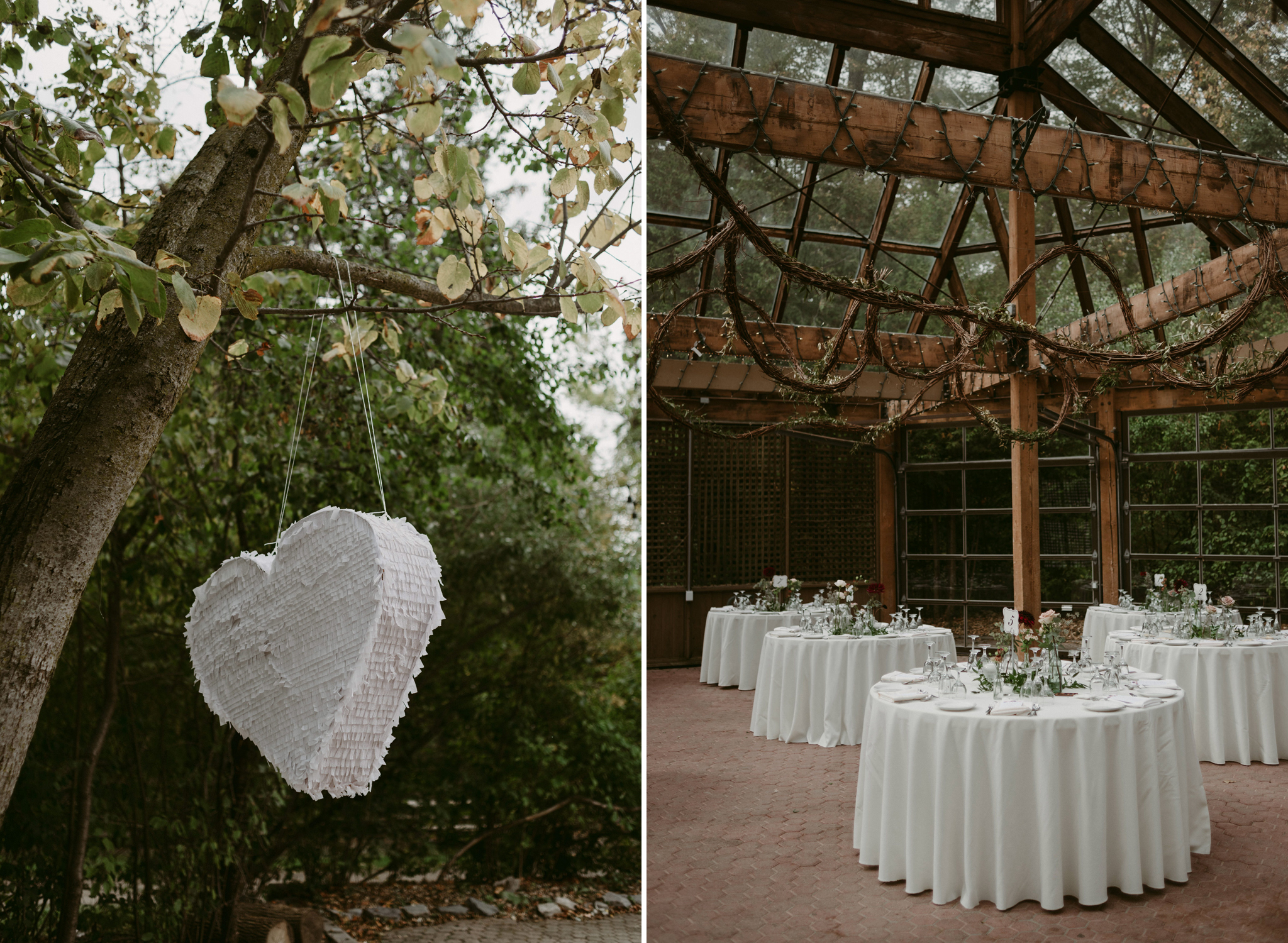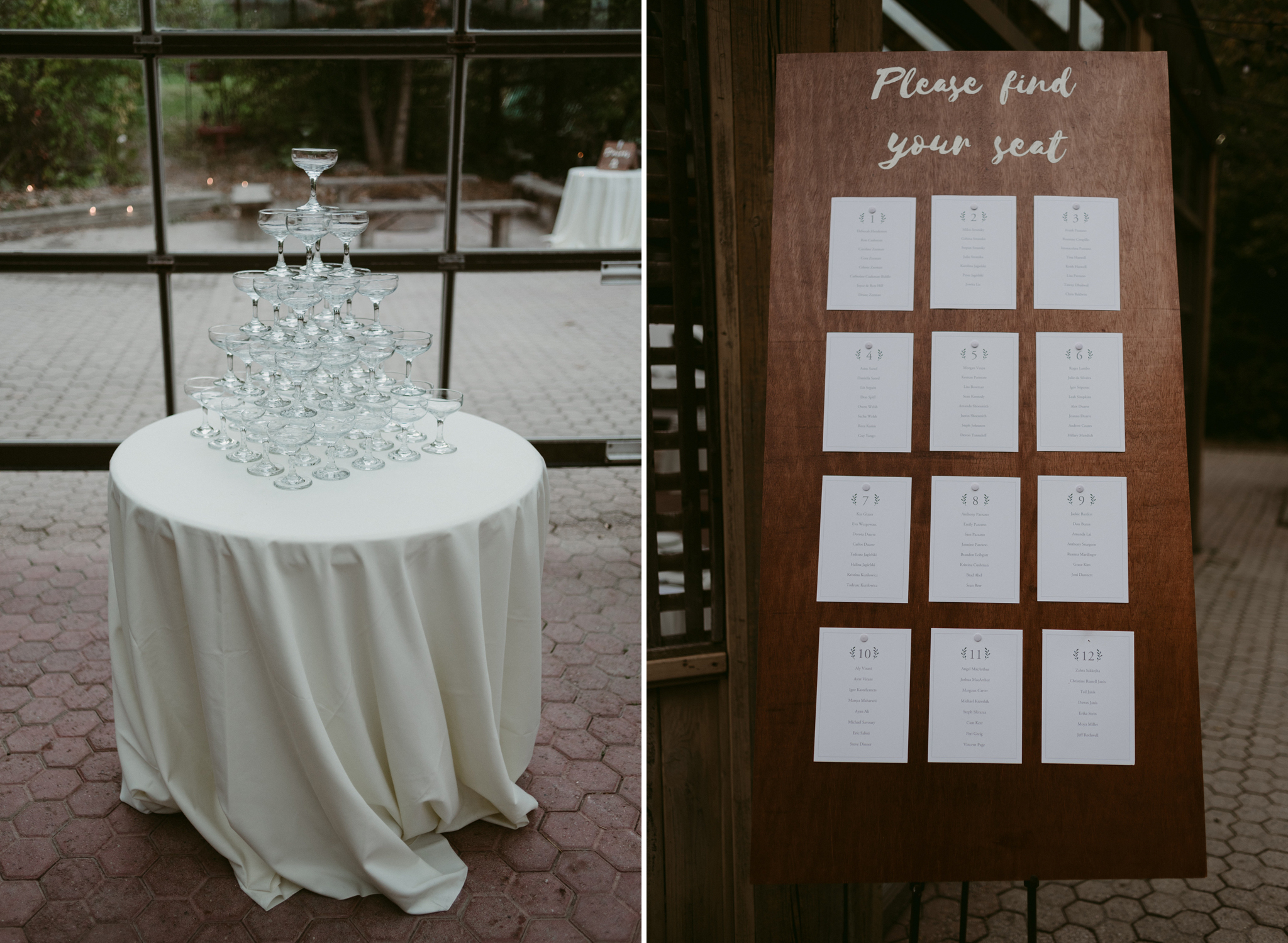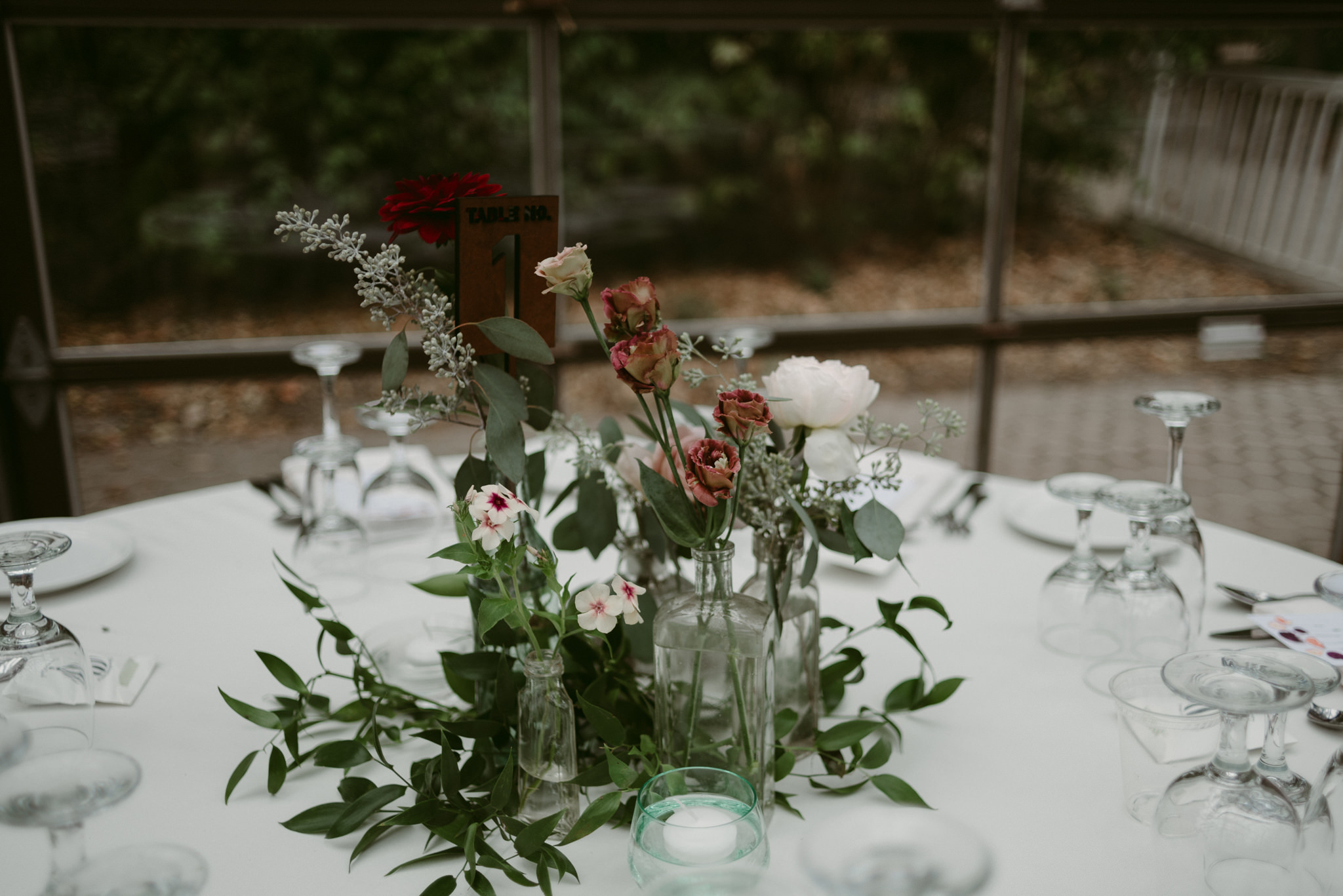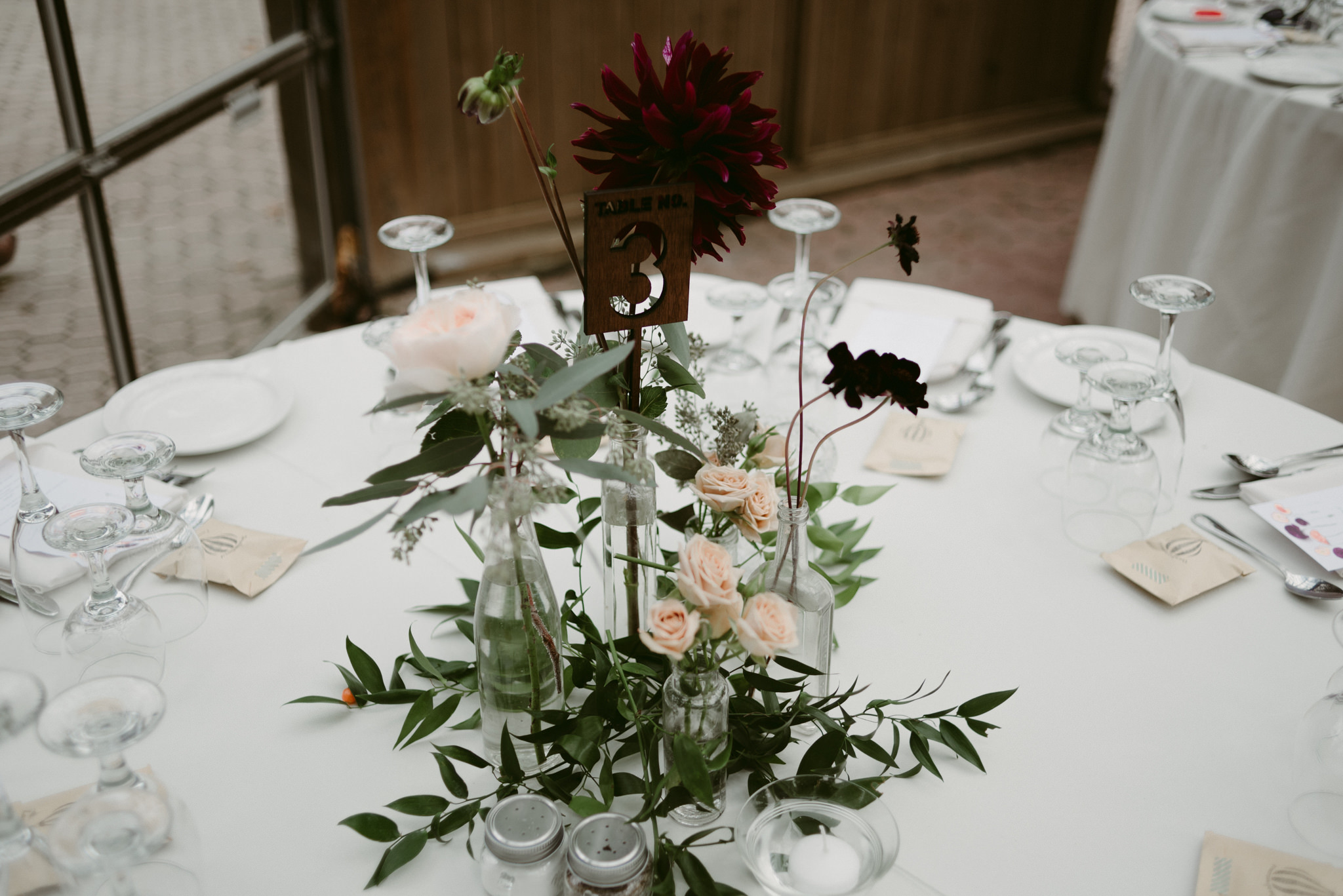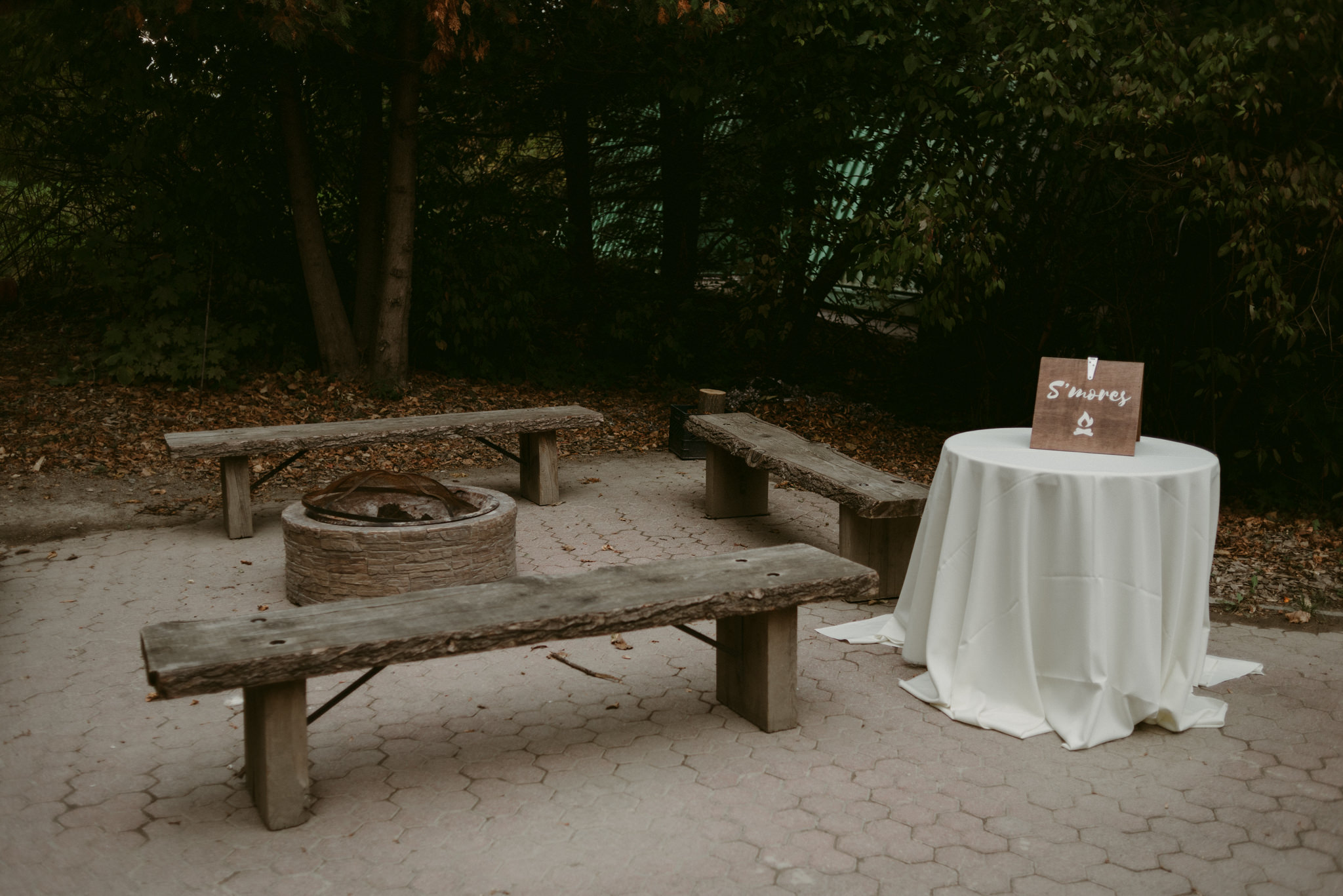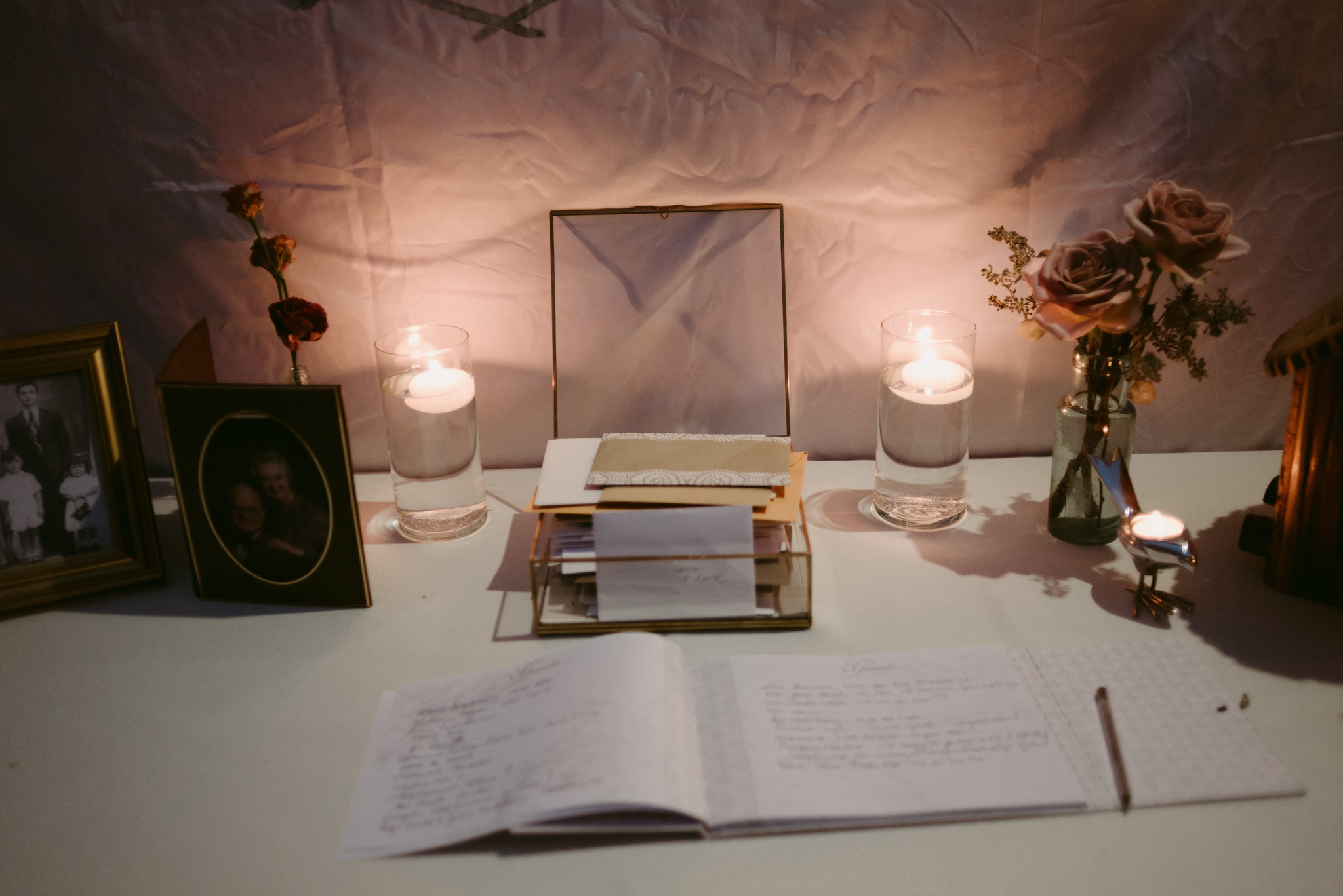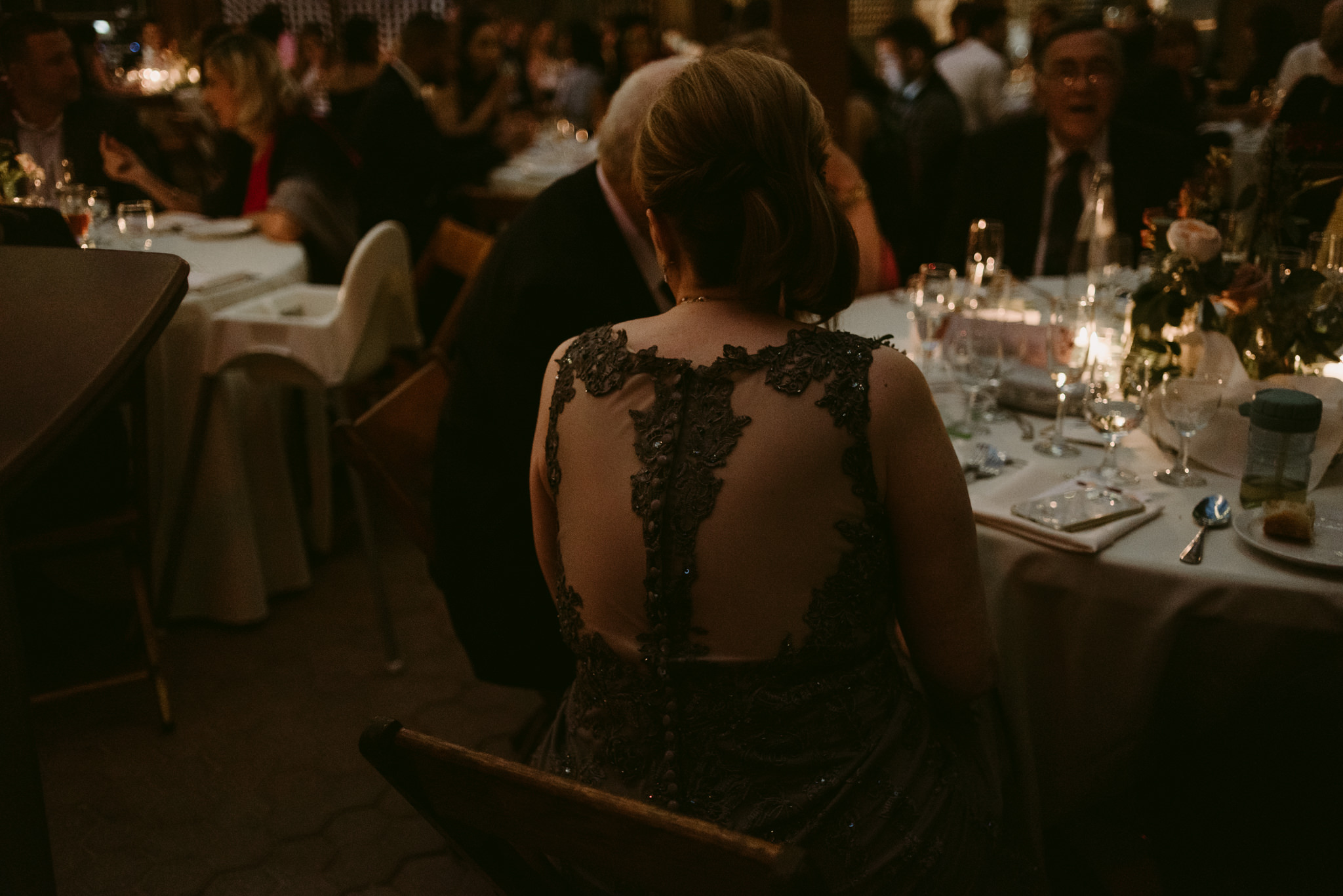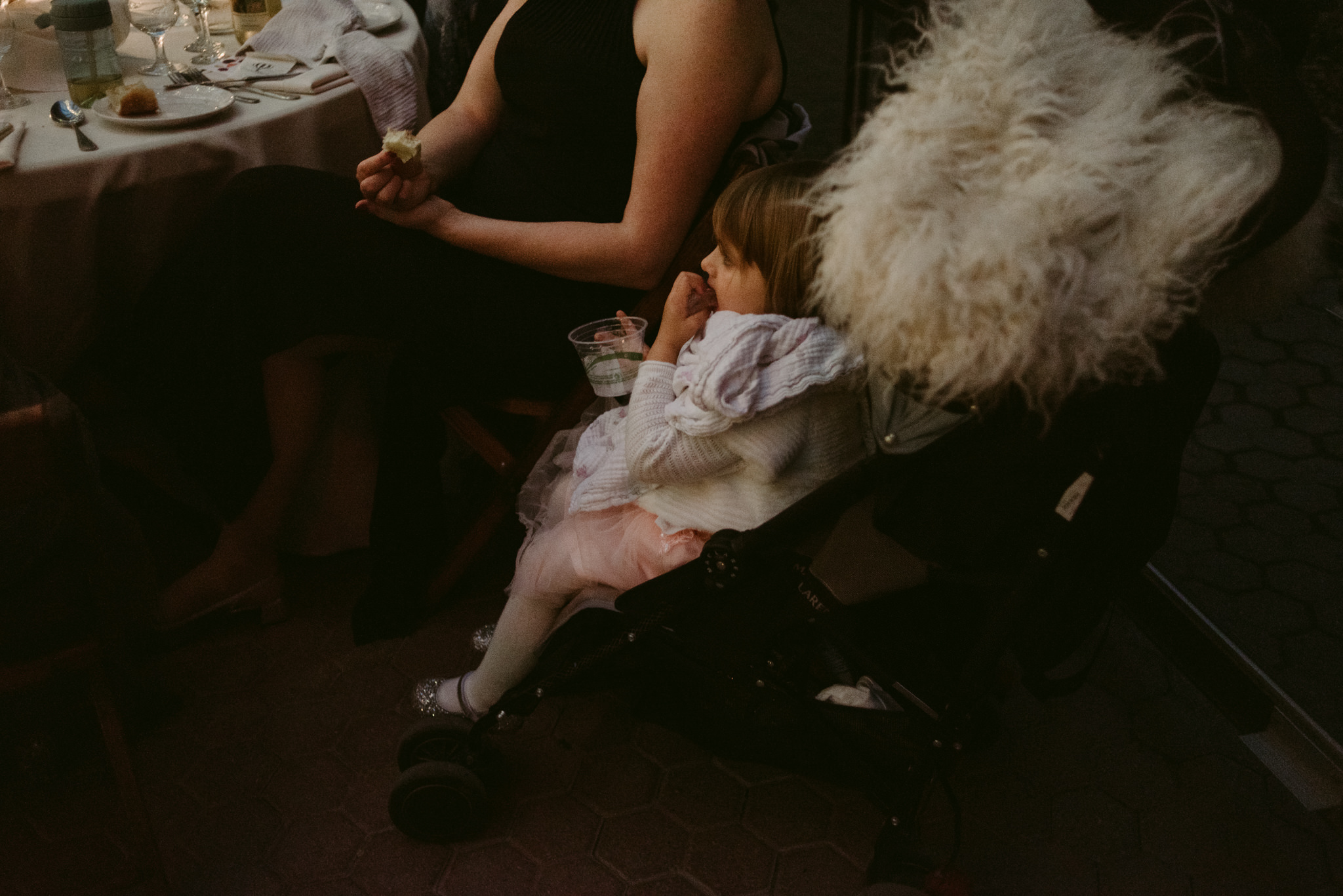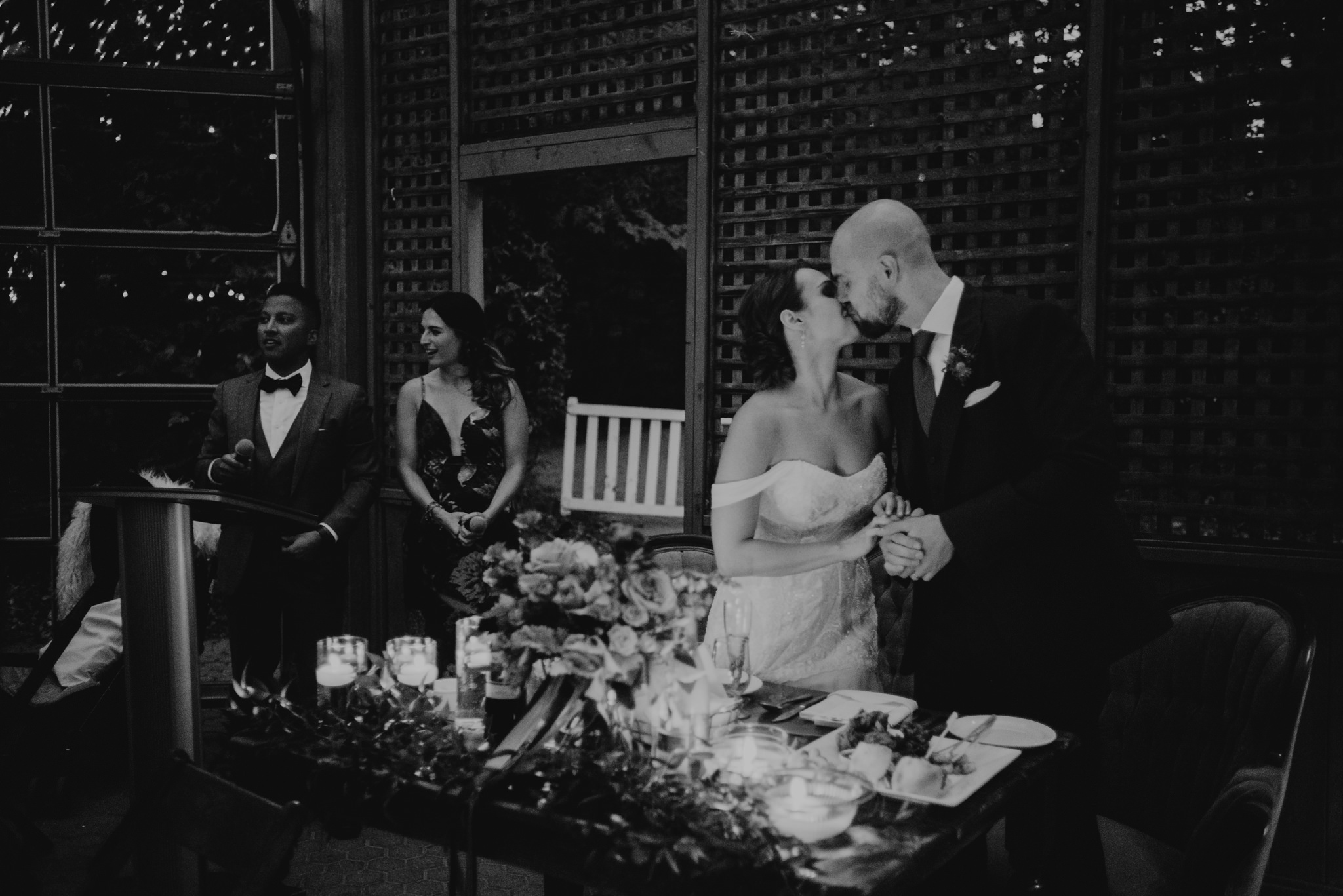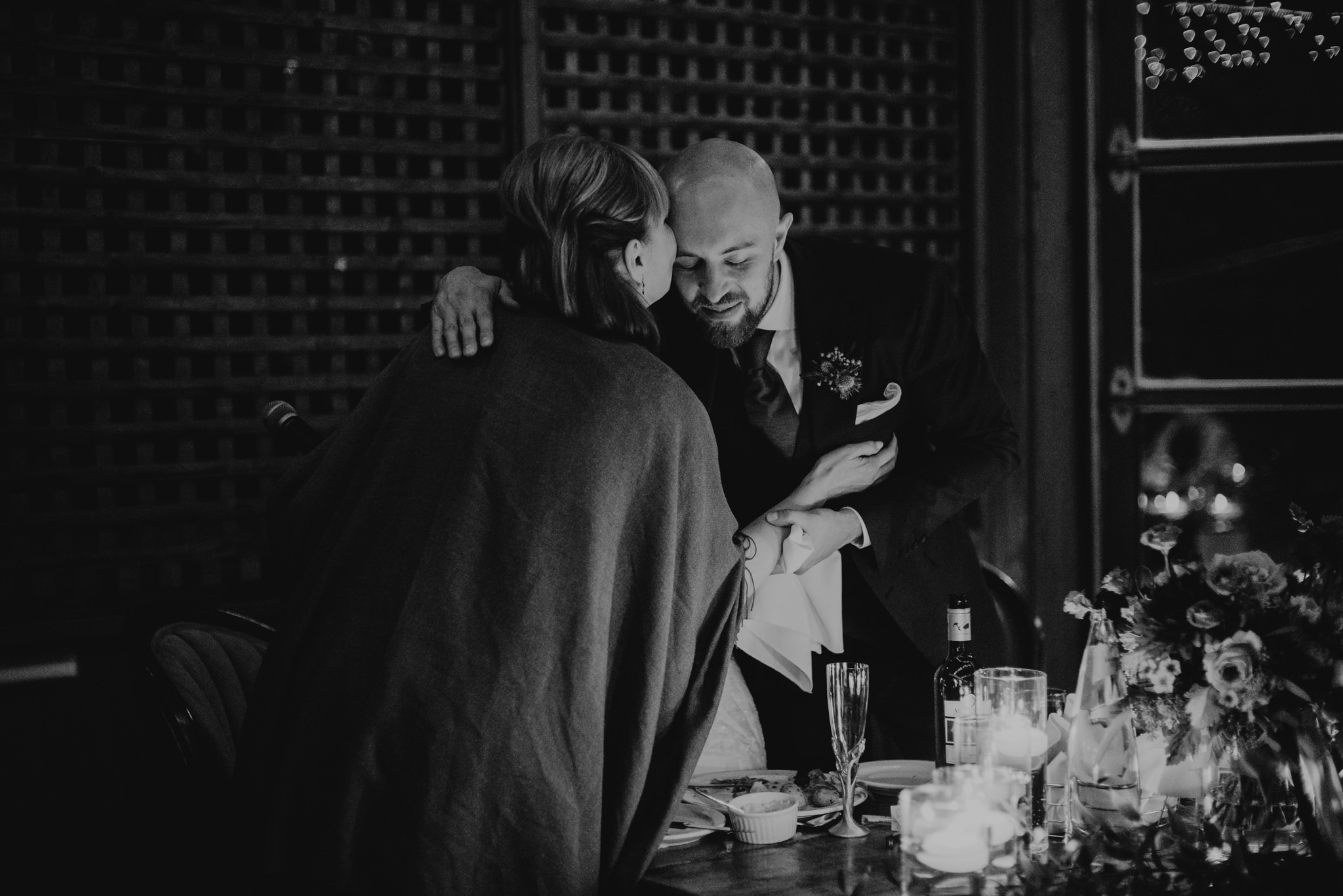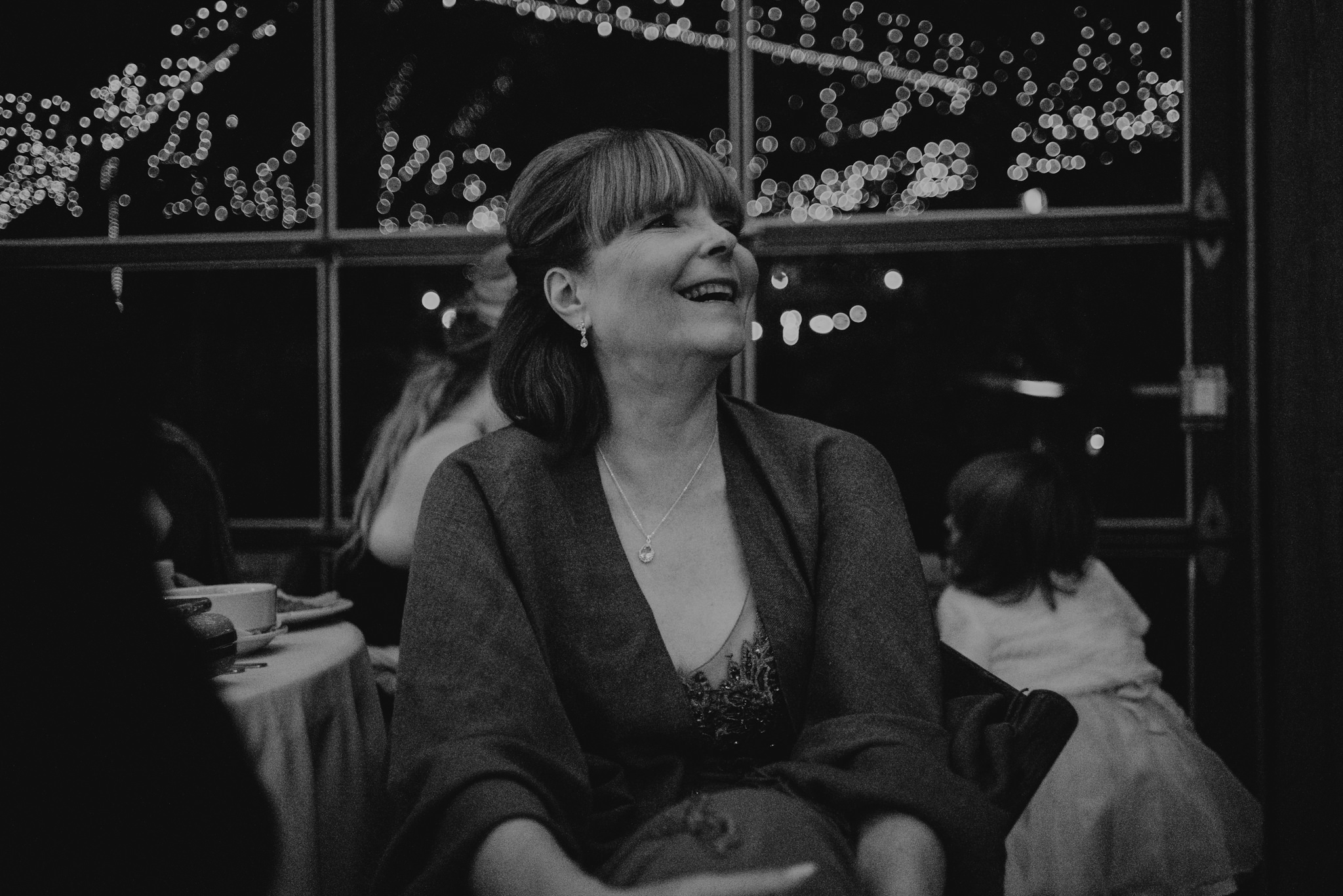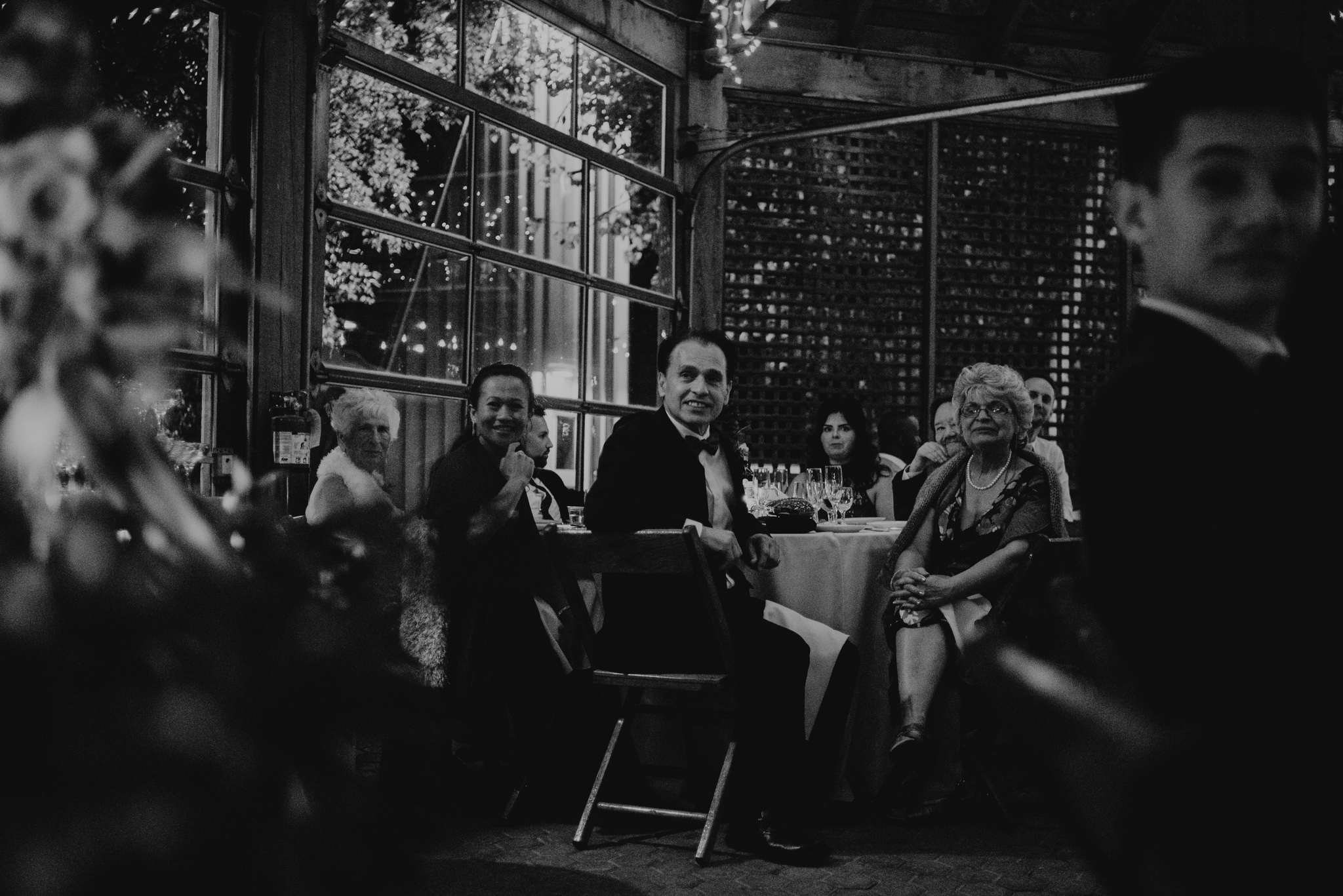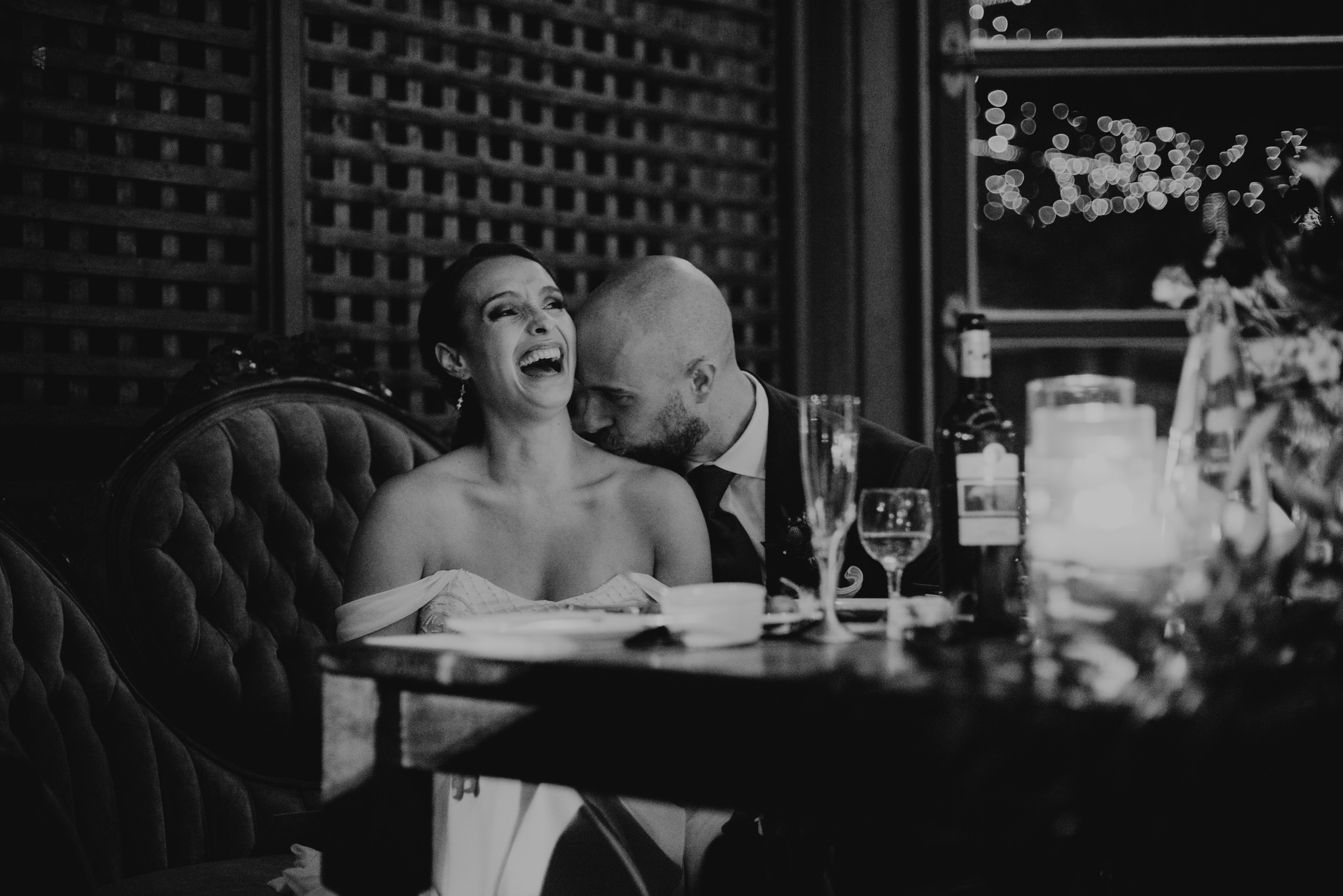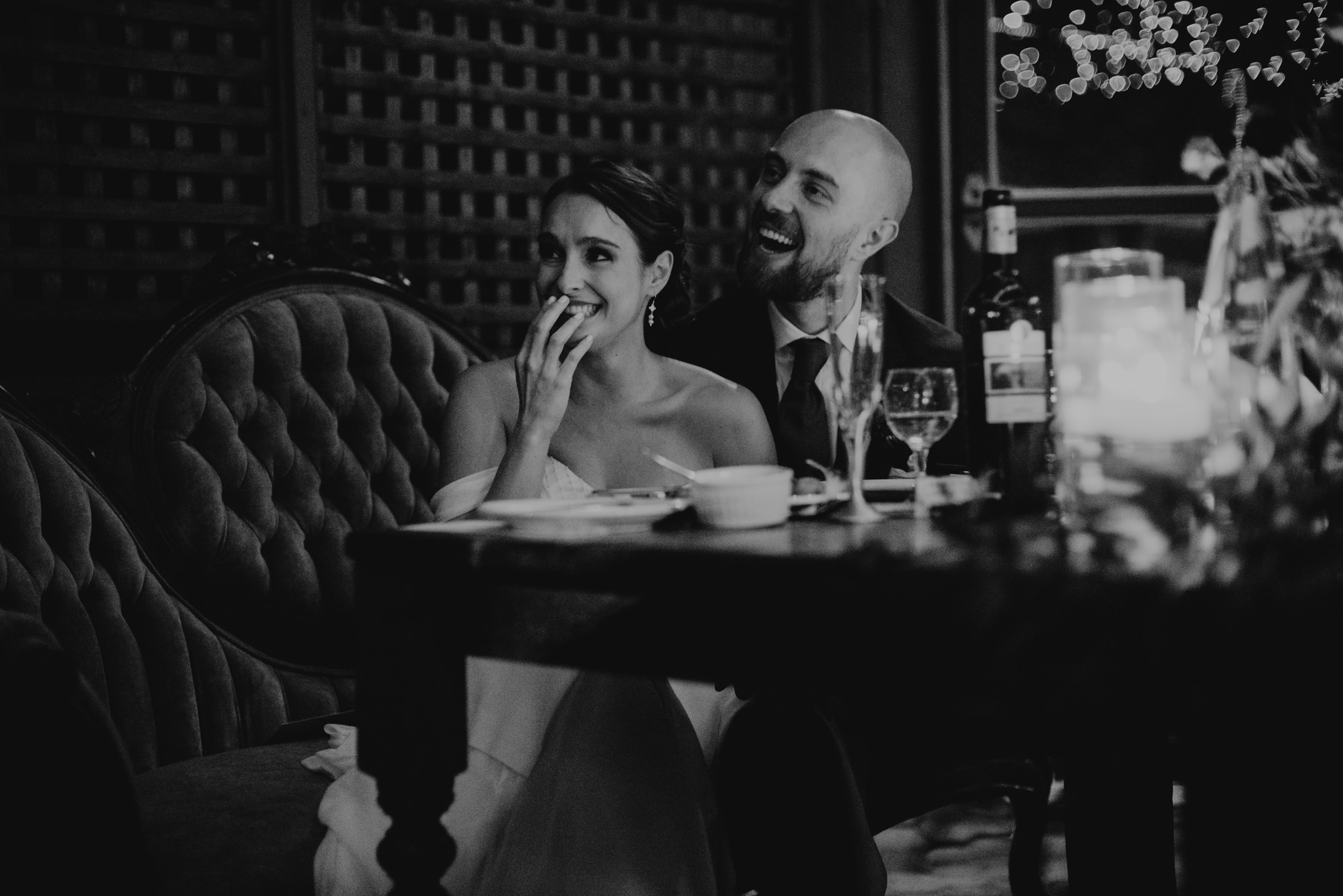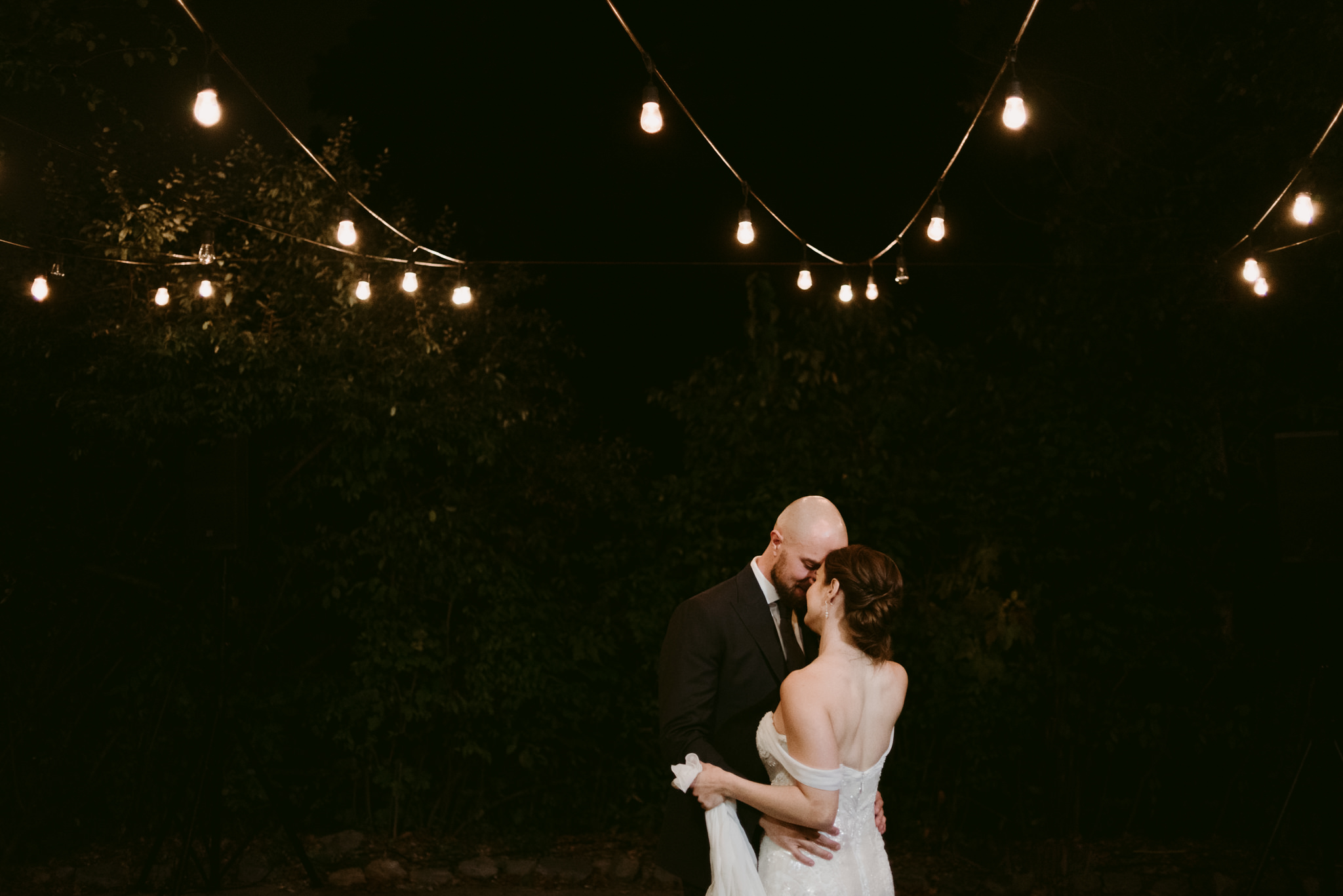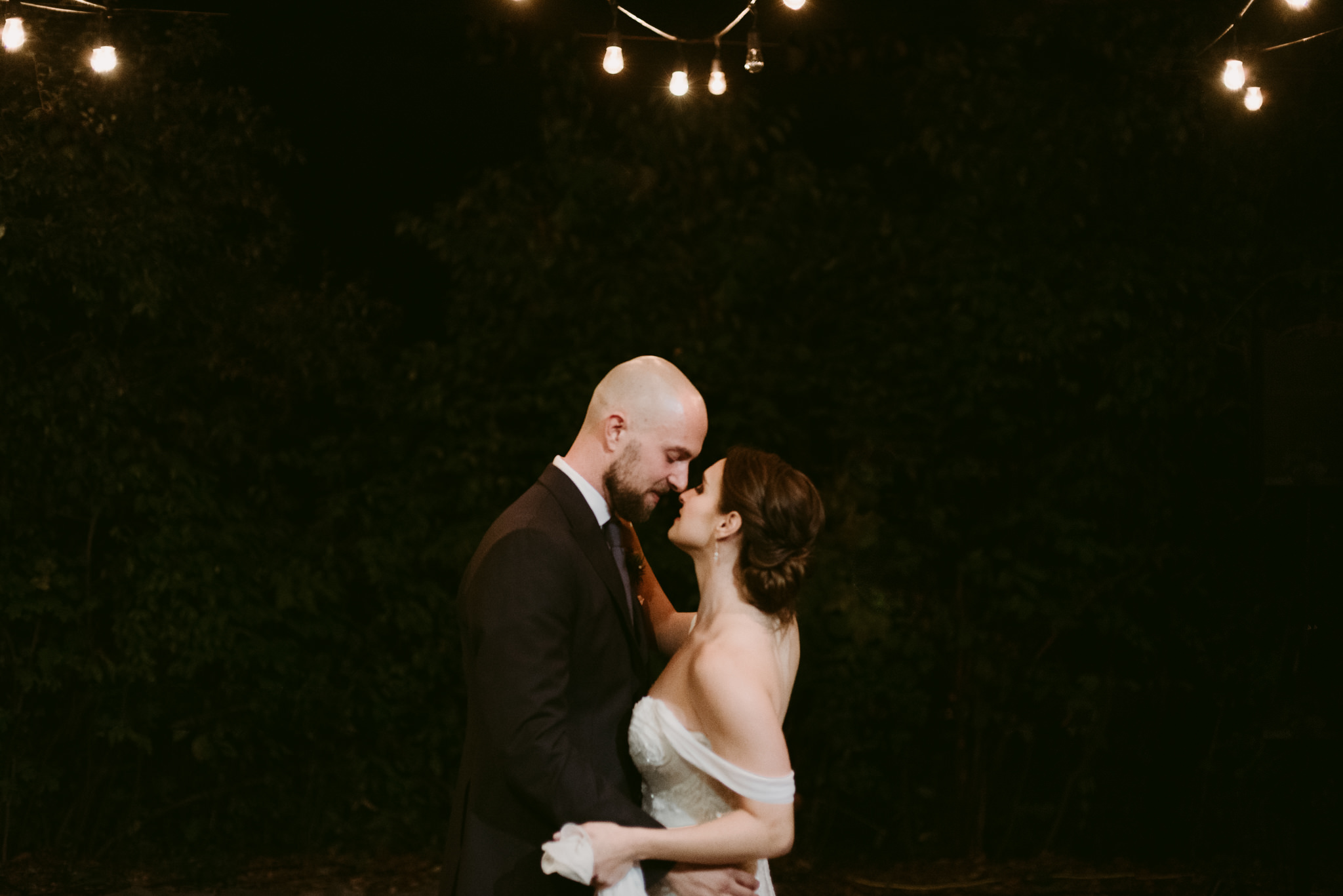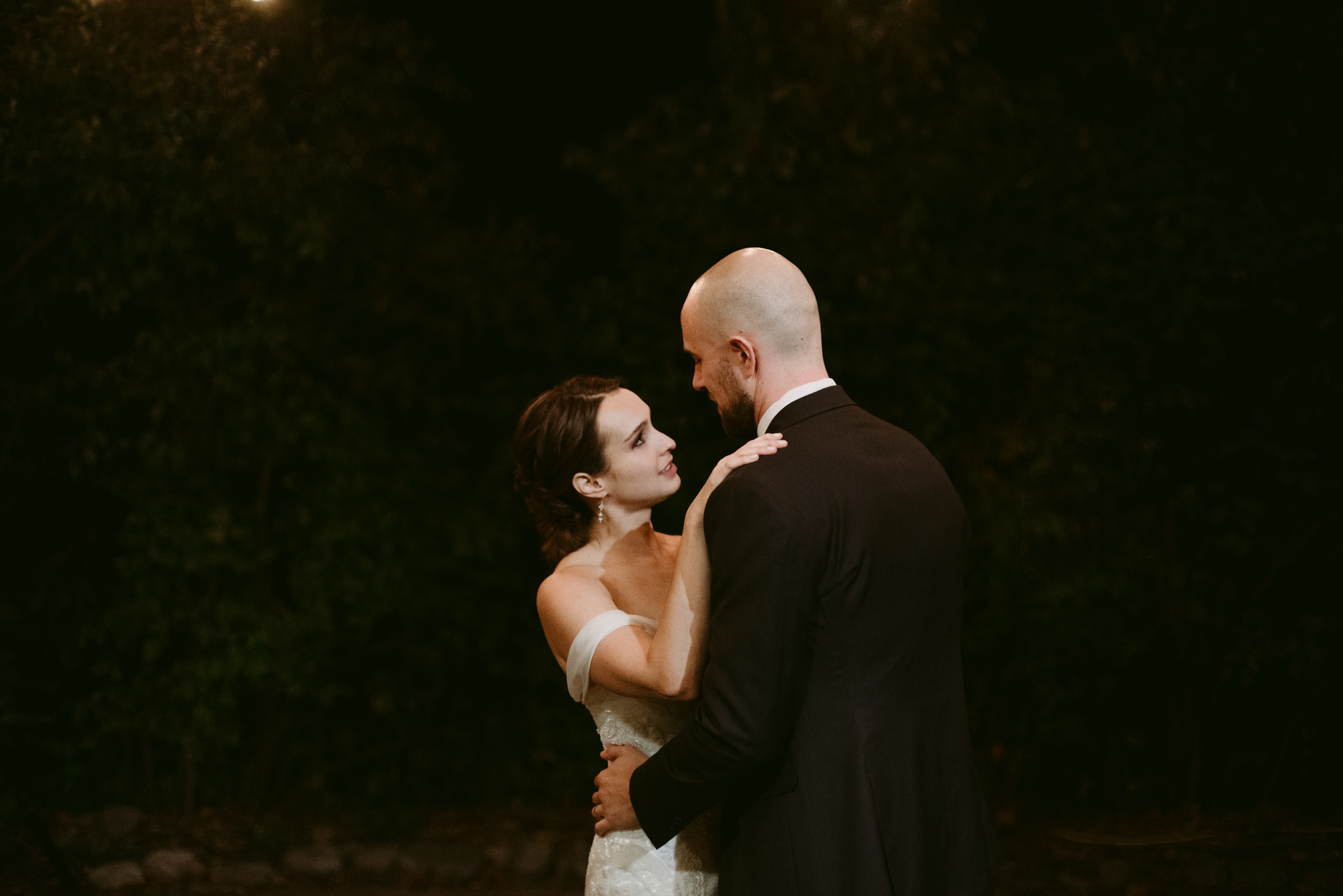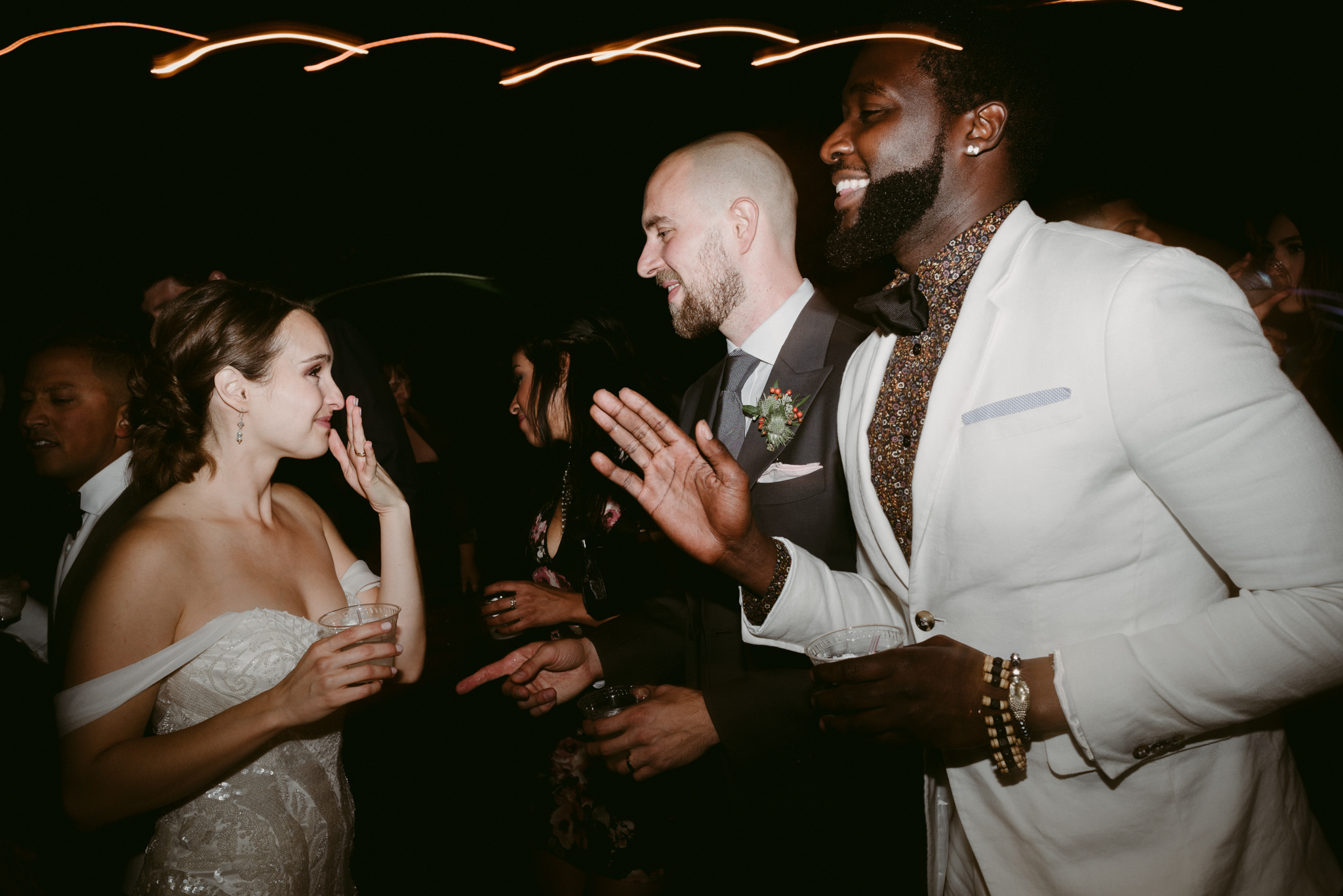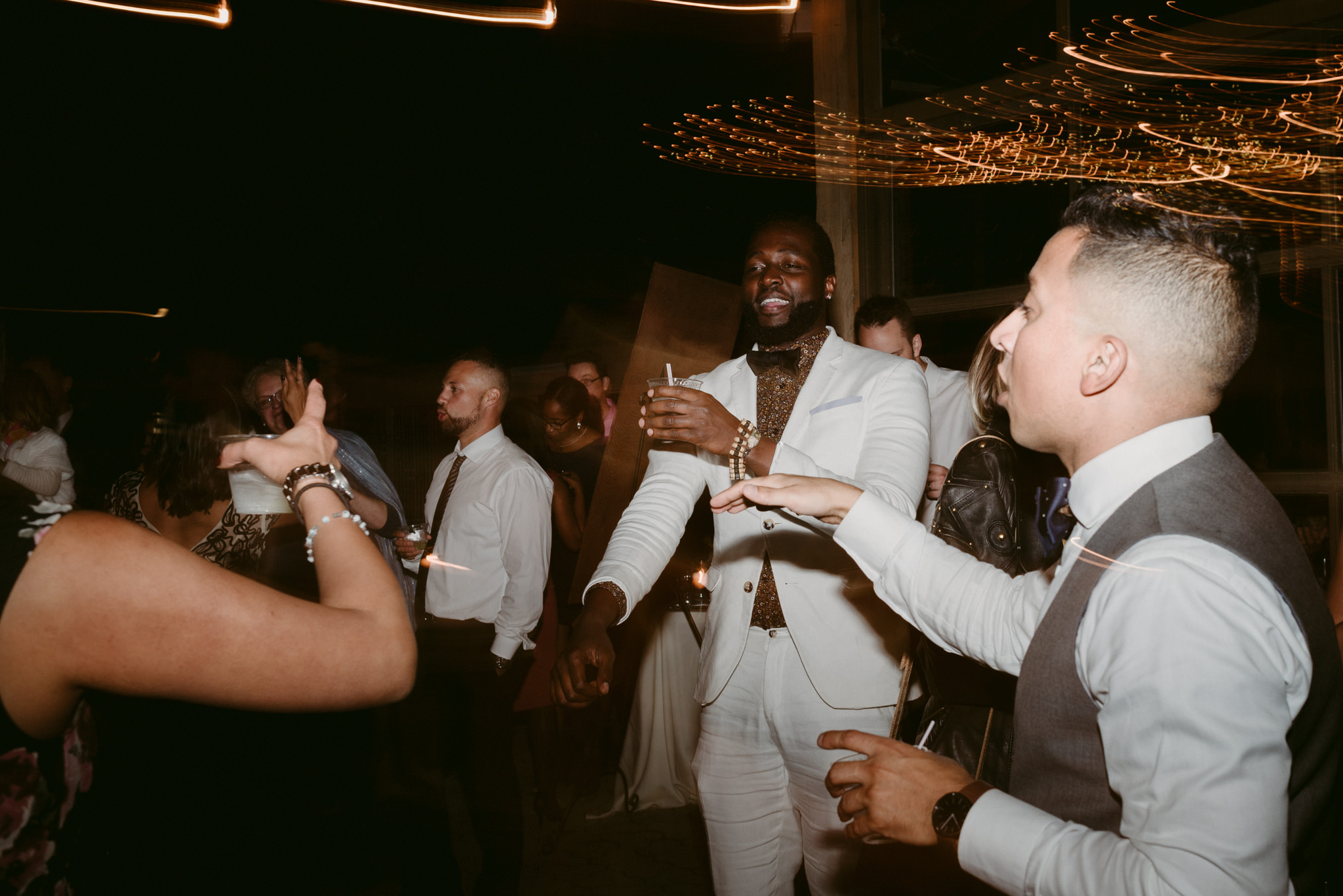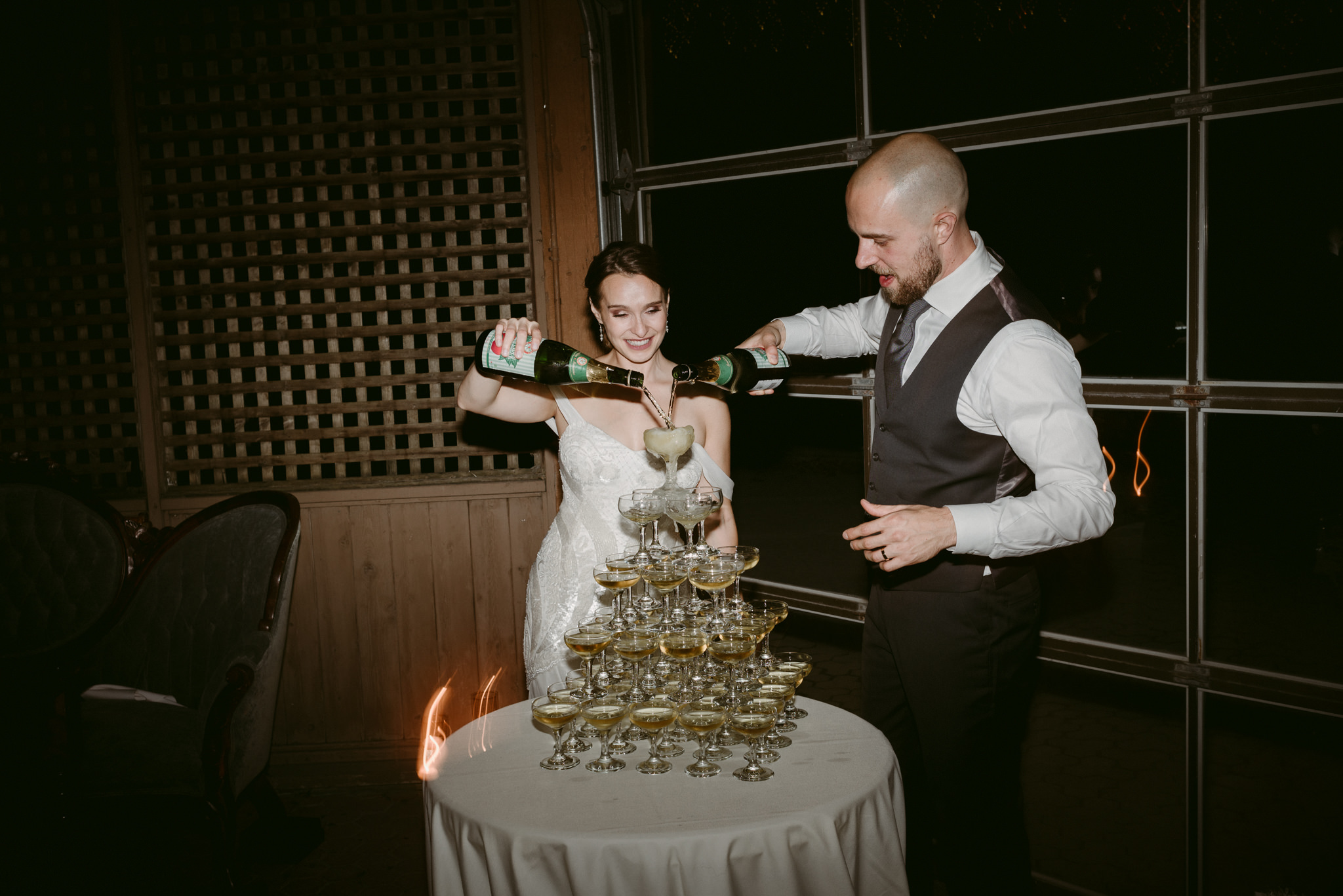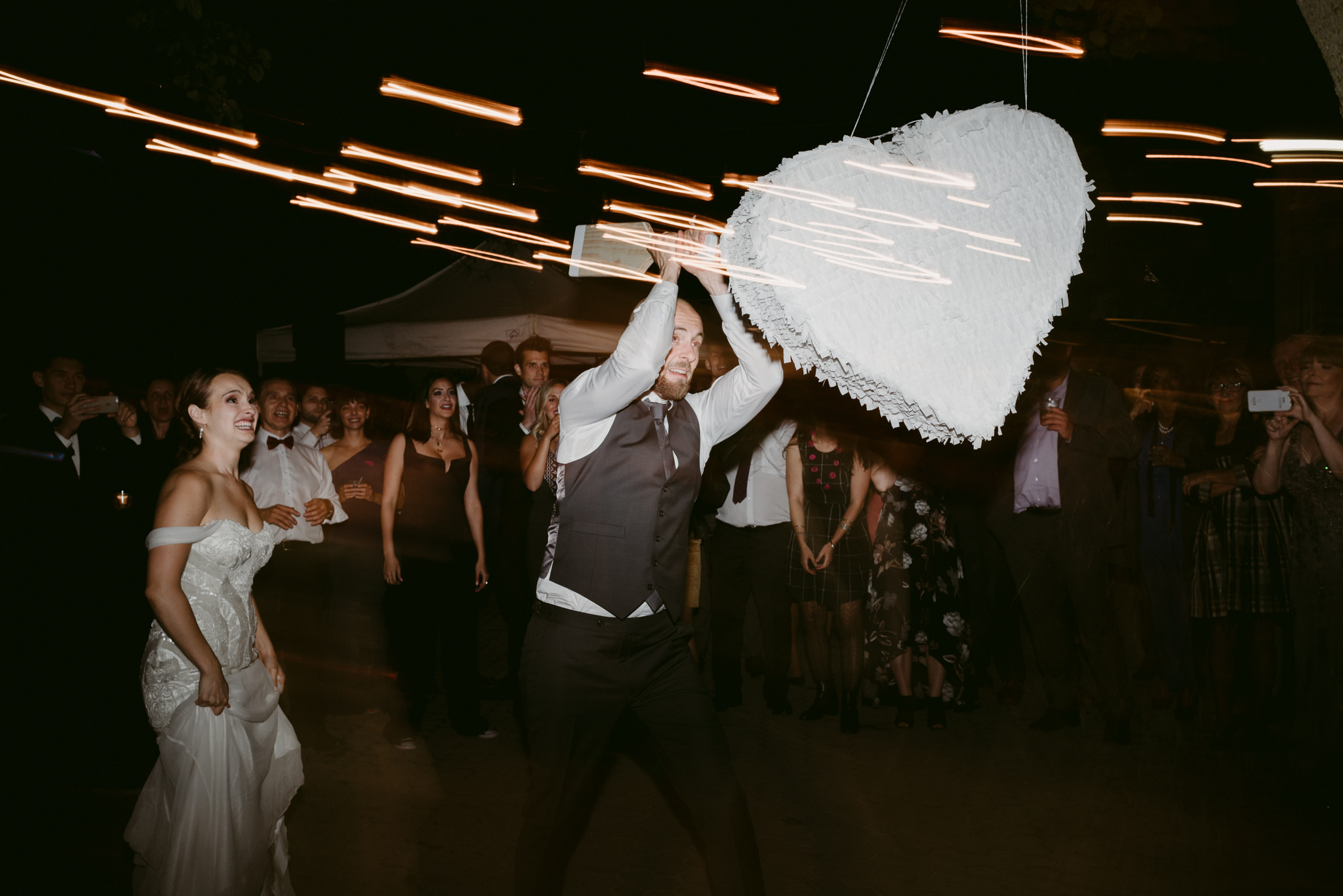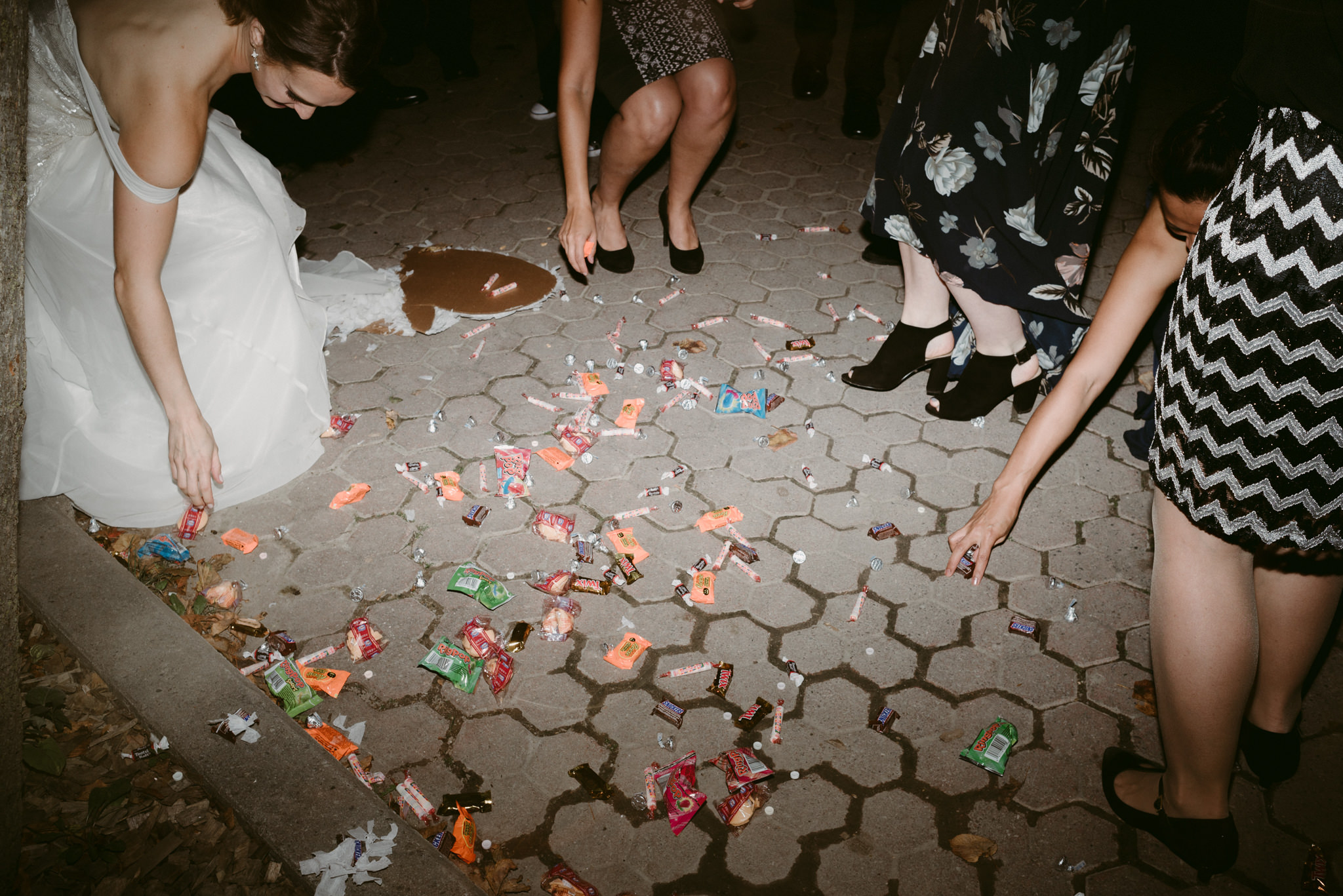 Vendors
PHOTOGRAPHY: Daring Wanderer
VENUE: Kortright Centre for Conservation
WEDDING DRESS: Sash and Bustle, tailored by Larisa Taranets
SUIT: King & Bay
SHOES: Johnston & Murphy (David), Sarah Jessica Parker (Laura)
INVITATIONS: Samson Kong
FLORALS: Coriander Girl
OFFICIANT: Jeremy Citron
PROCESSIONAL / MUSICIAN: Derek Macrae
RECESSIONAL / MUSICIAN: Derek Macrae
FIRST DANCE SONG: 'Paradise is You' by La Roux
CATERER: provided by venue
DJ: Most Valuable DJs