I've always wanted to photograph a Jam Factory wedding and finally got to with Julie and Chad. They mixed the outdoors and indoors by having their wedding ceremony at Spadina Museum. The weather was strange that day; it was extremely windy and called for storms and rain. Tree limbs were falling all around us at Spadina Museum and we almost called the ceremony and moved it. Then the clouds opened up, the sun came out and they had a beautiful ceremony on the grounds. Chad made the wood hexagon backdrop a few weeks before the ceremony and they assembled it onsite! They had a popcorn machine and cotton candy during cocktail hour and then everyone headed over to their reception at Jam Factory. The food was incredible (seriously, who can resist bbq food?!) and the donuts were delicious too. Thanks for having me along to document your day Julie & Chad!
What was most important to you when planning your wedding?
We always had a clear idea of how we wanted the day to feel – true to the traditions that are important to us, but comfortable and less formal, with all of the food and drinks and aesthetics that we love and are reflective of who we are. We didn't want to get so caught up in what is expected of a wedding that we lost sight of what the day is meant to be and what would make it special for ourselves and the people we love.
What was the most memorable part of the day
Although we were on the fence about writing our own vows, the moment we read them to each other was probably the most memorable. It may sound cheesy, but standing together in the middle of that windstorm, everything else around us seemed to shut down and go still for those moments – until now, Julie actually thought that the wind was stopped for those few minutes! Aside from this, seeing everyone we love enjoying their time after the ceremony despite those winds and the threatening rain, eating cotton candy and popcorn and laughing like children… it was everything we wanted our day to be.
Wedding planning advice
Pace the planning properly! Because we began to plan 18 months out, we took care of the large aspects early, then got very comfortable very quickly, only to realize a month before the date that there was still a ton of those tiny details to take care of. Save yourselves from going into panic mode and remember that the small details stack up and can take as long to execute as the big ones.
How did you choose your venue
We looked at so many wedding venues across Ontario, but we realized that we really wanted somewhere close to home and easy for our guests to access. But even then, we had two visions of our wedding: one being in the open air with sun and nature surrounding us, and the other being indoors, somewhere full of bricks and beams and history. After some consideration, we decided to split the difference. We'd been to Spadina Museum together before for an art event and fell in love with the property and gardens, so it was an easy decision to make, as it felt like it was really "us" and a beautiful place to host our ceremony. Jam Factory was the perfect complement: it was a gorgeous space, warm and lofty and a great place to settle into a good meal and a happy party.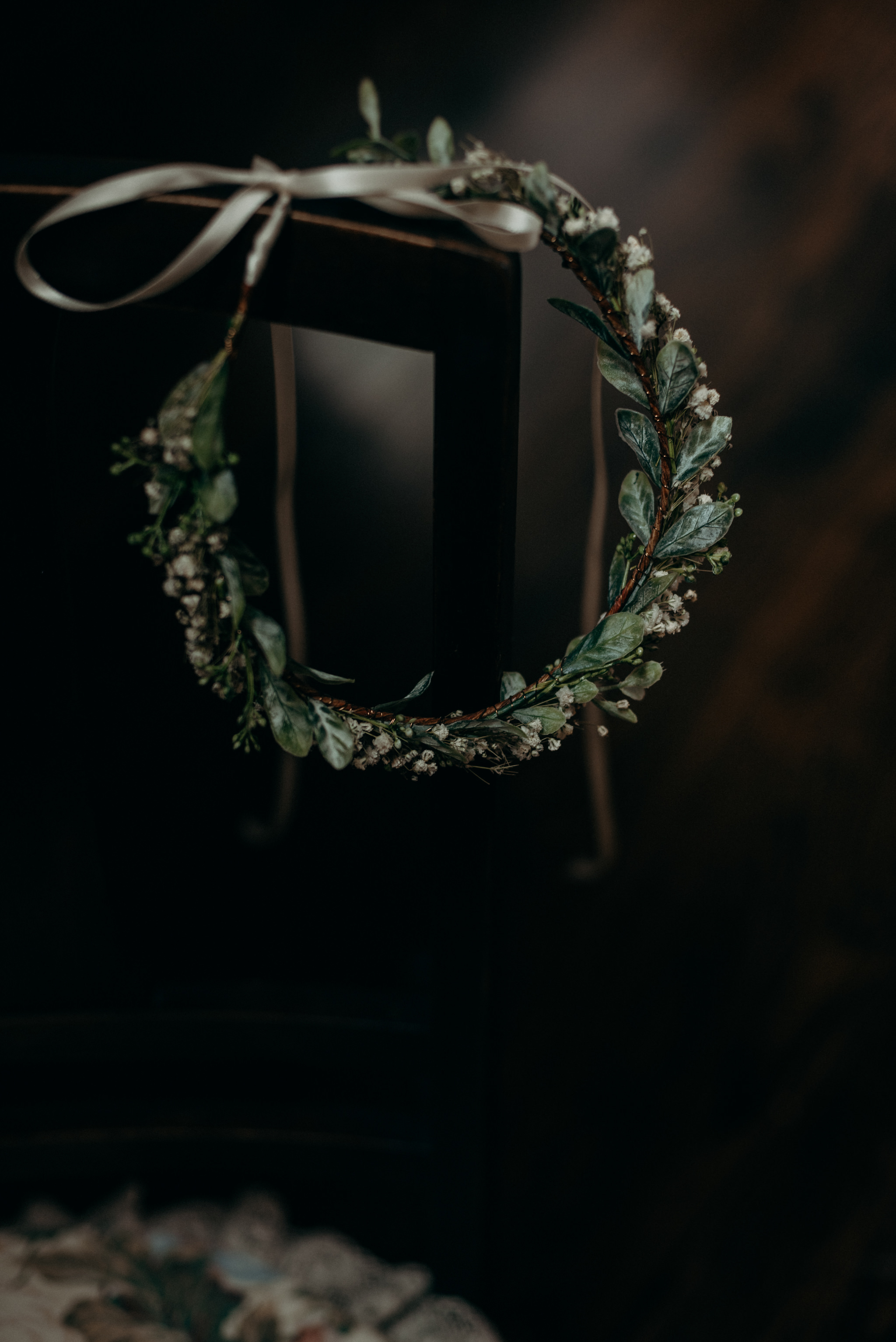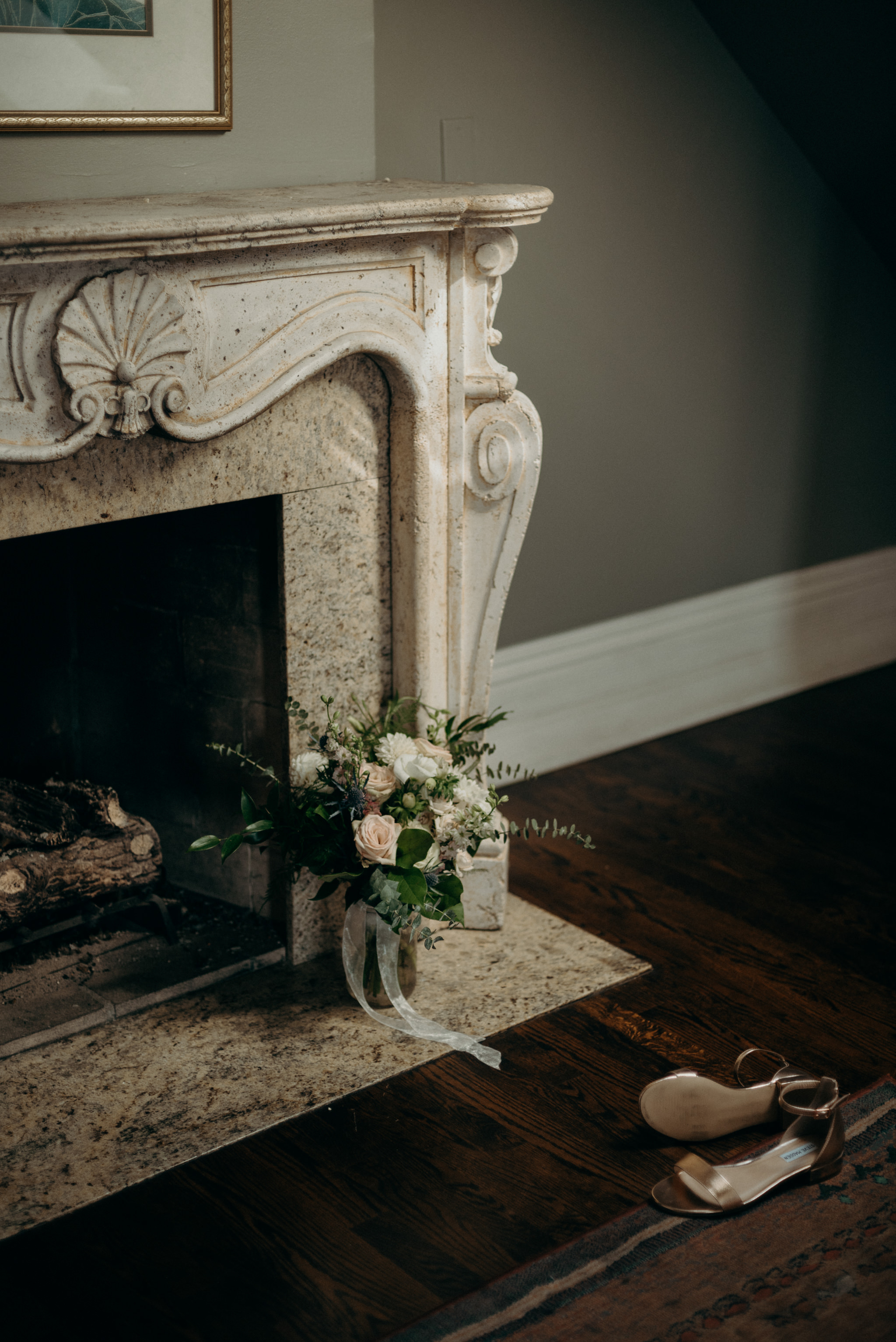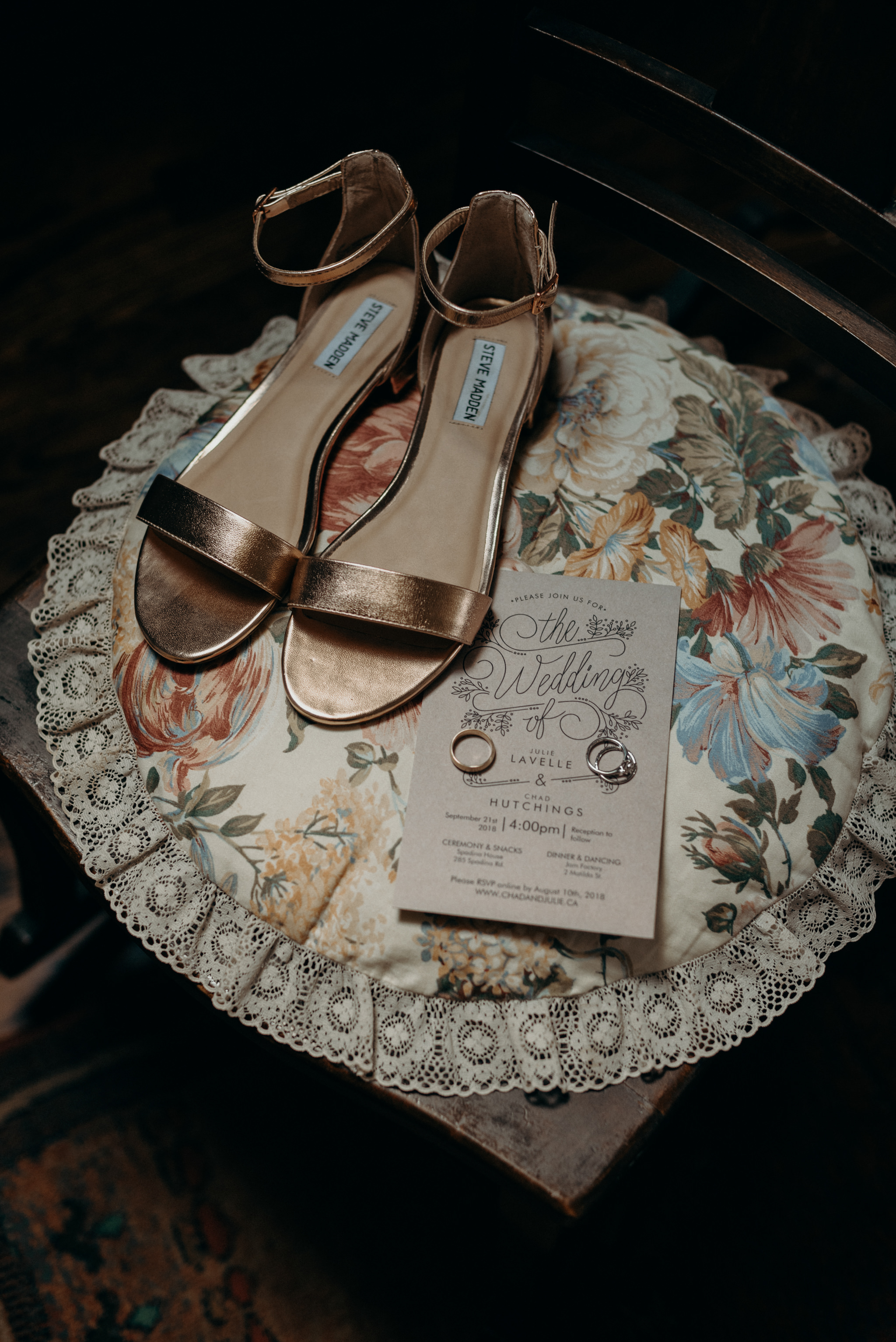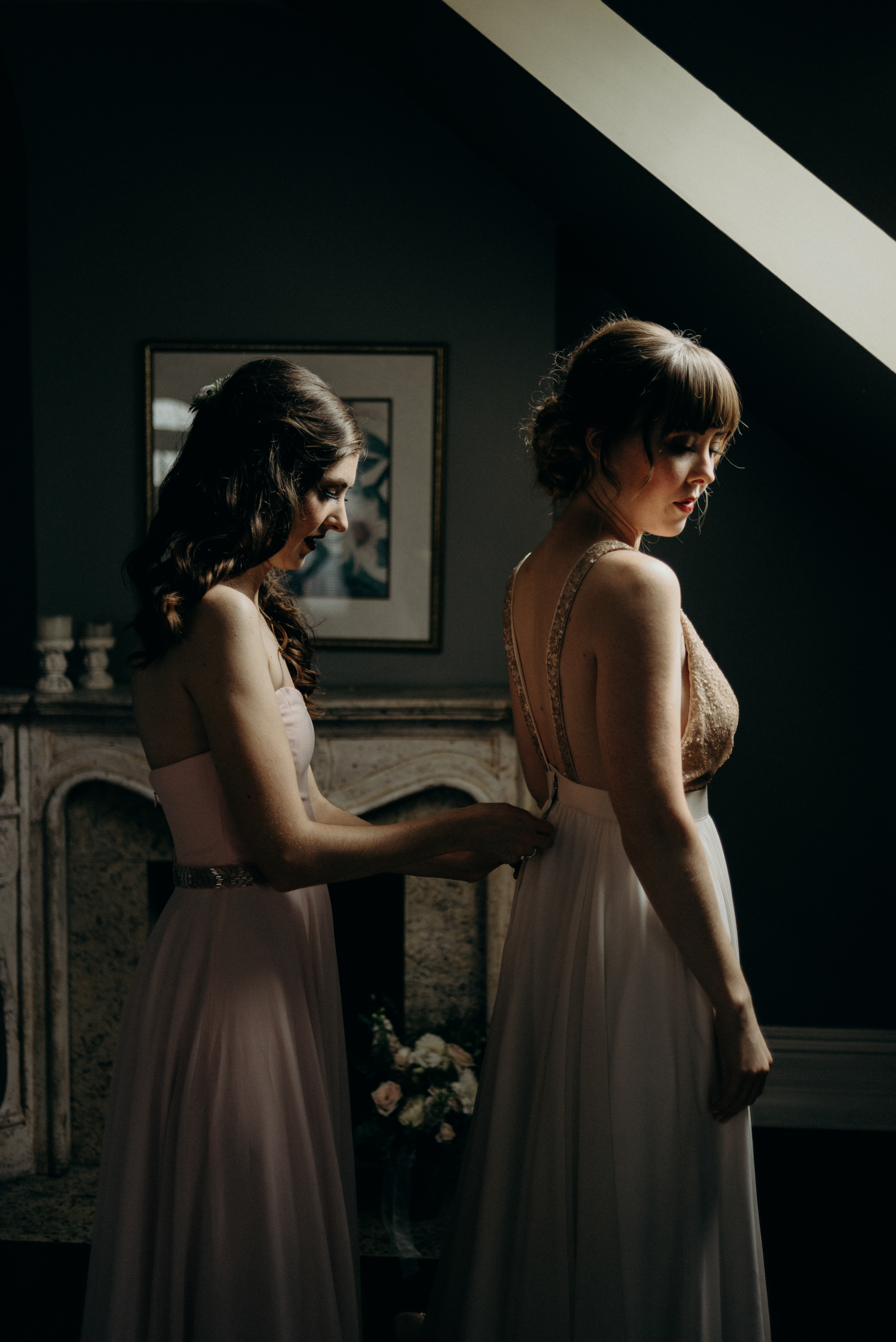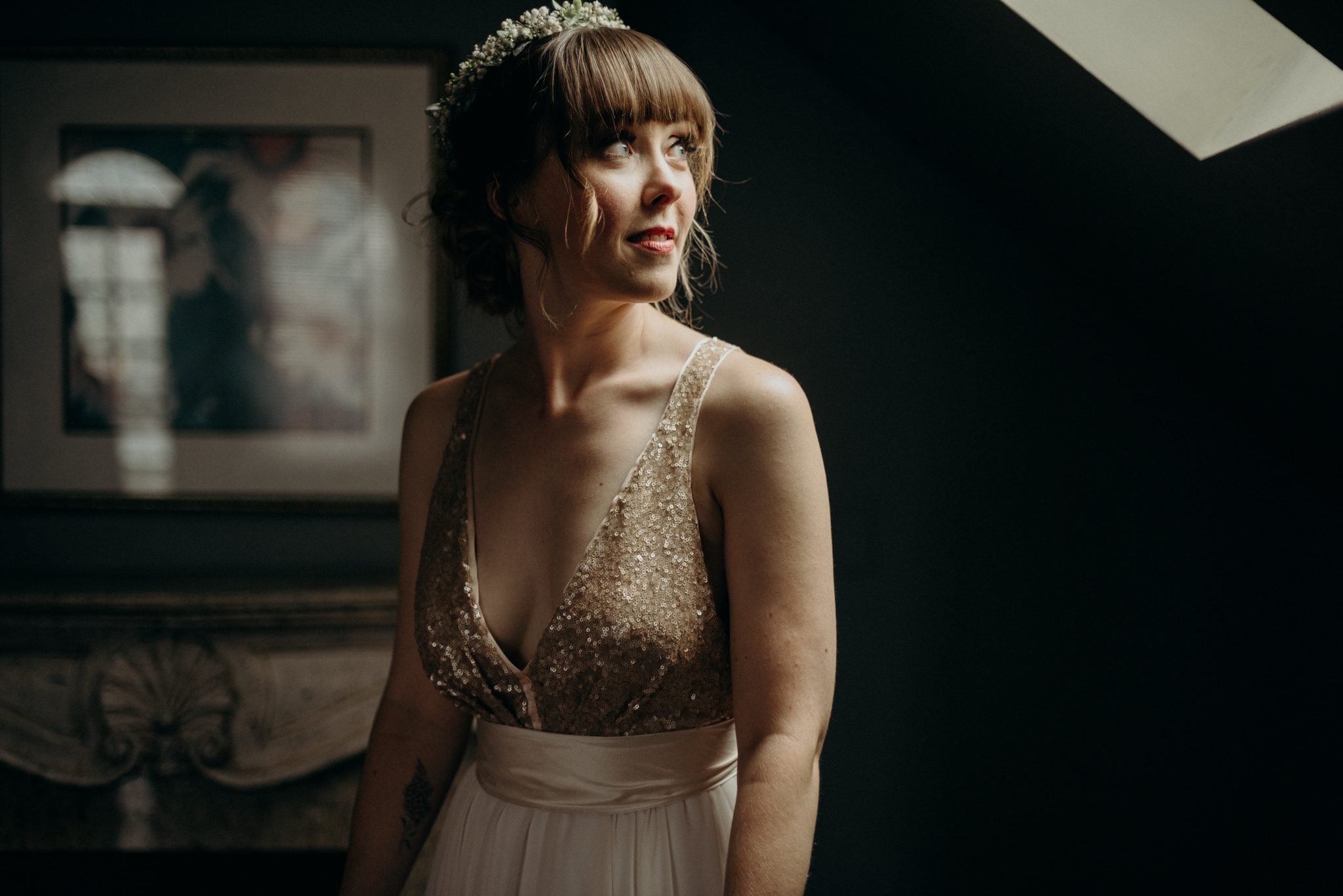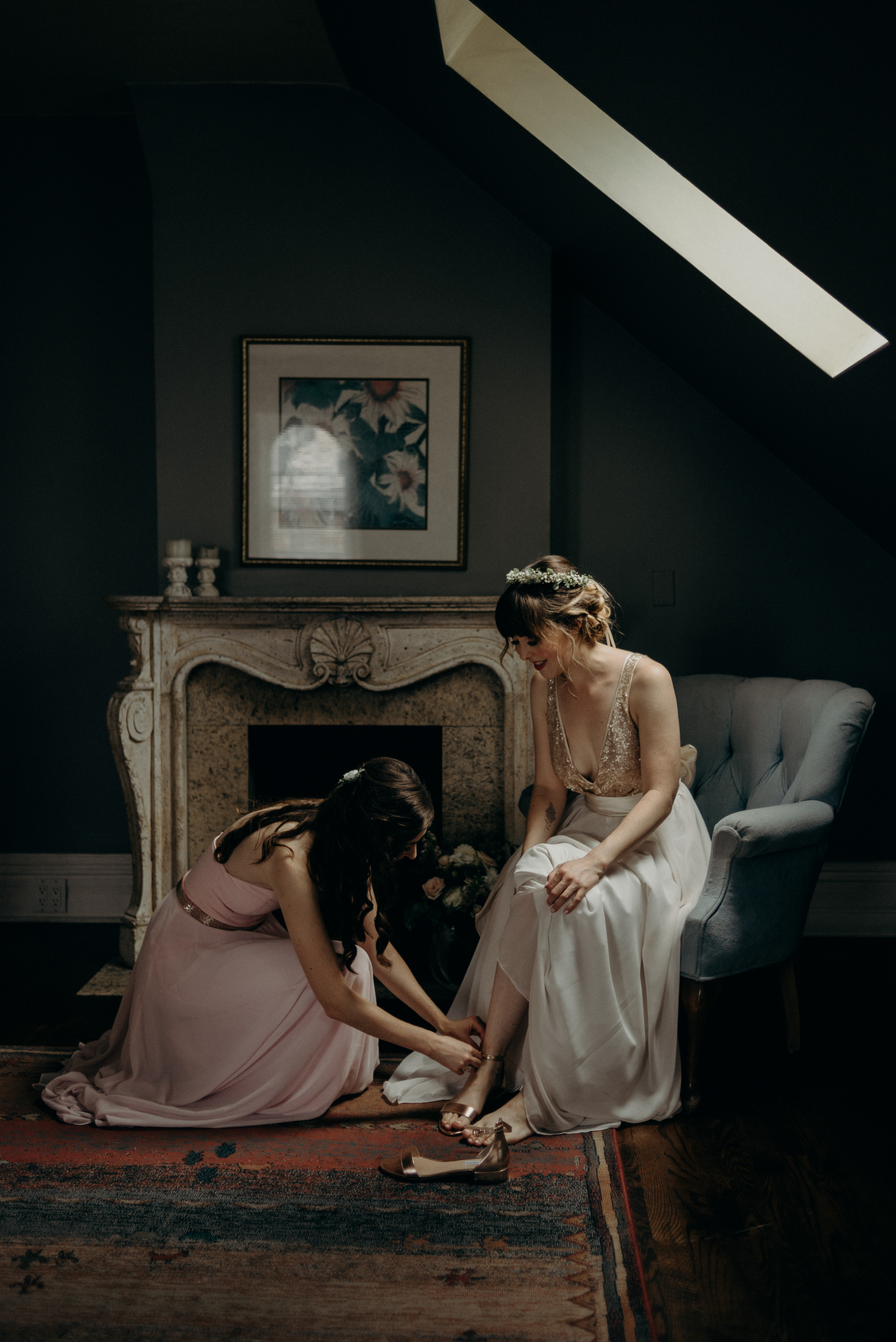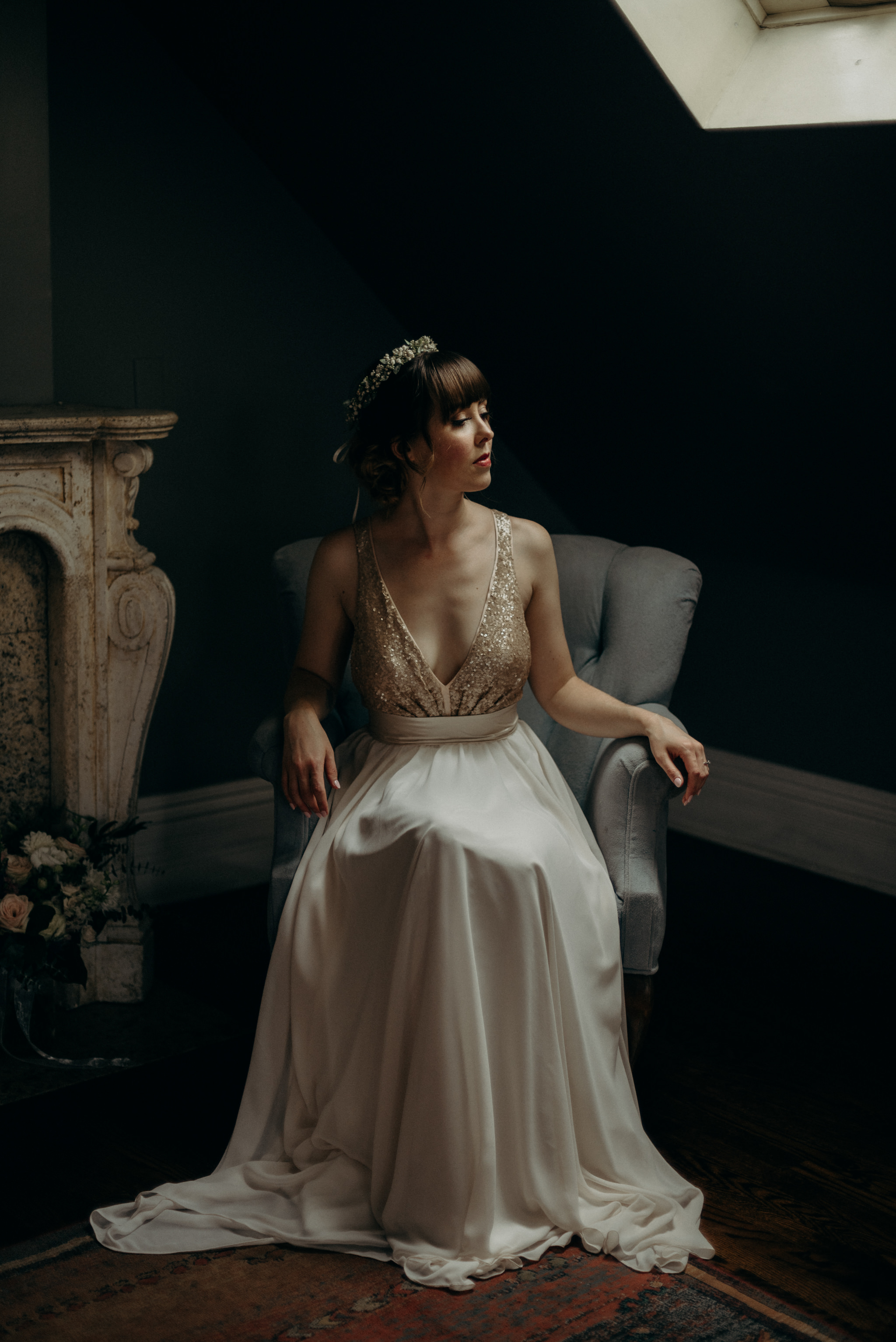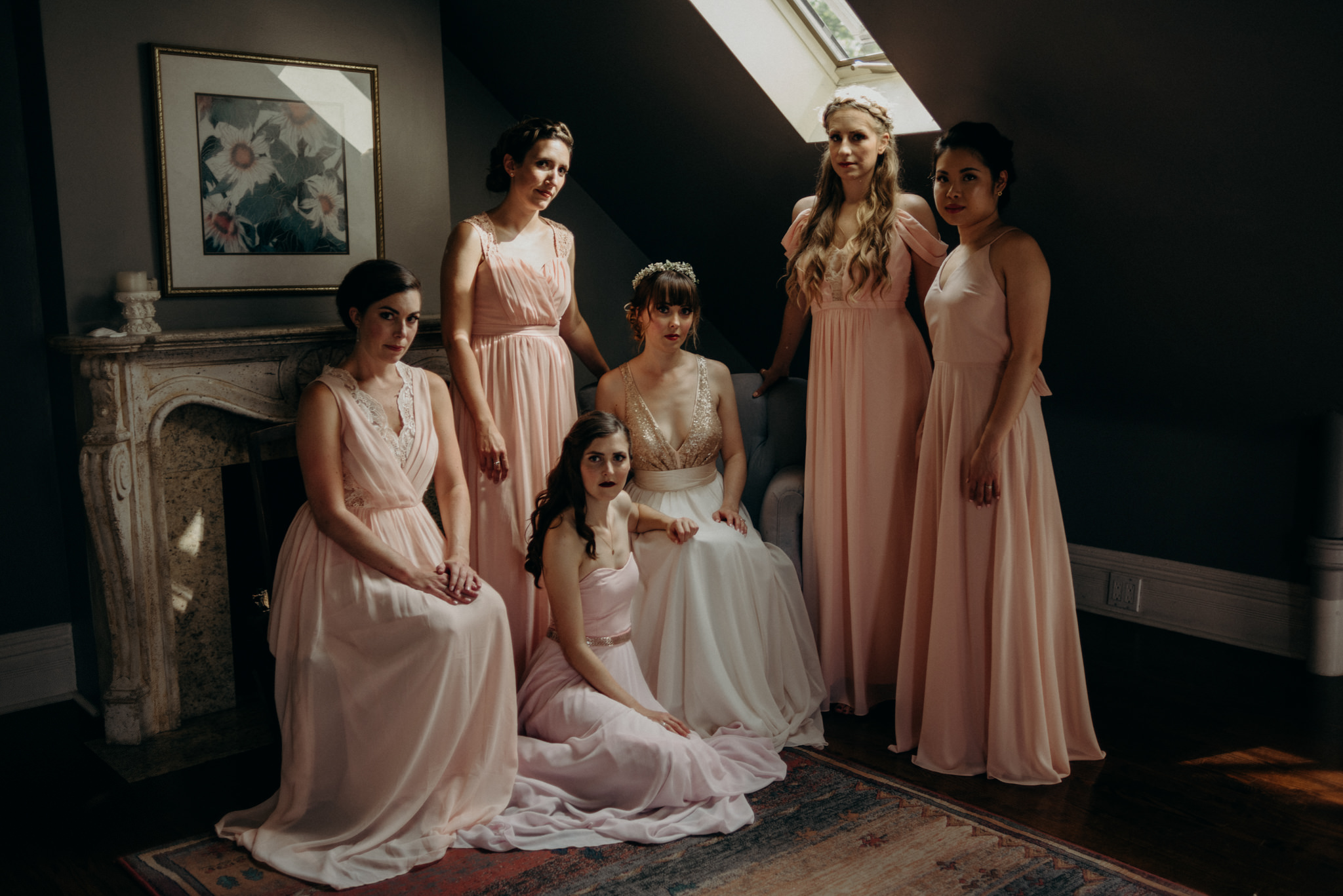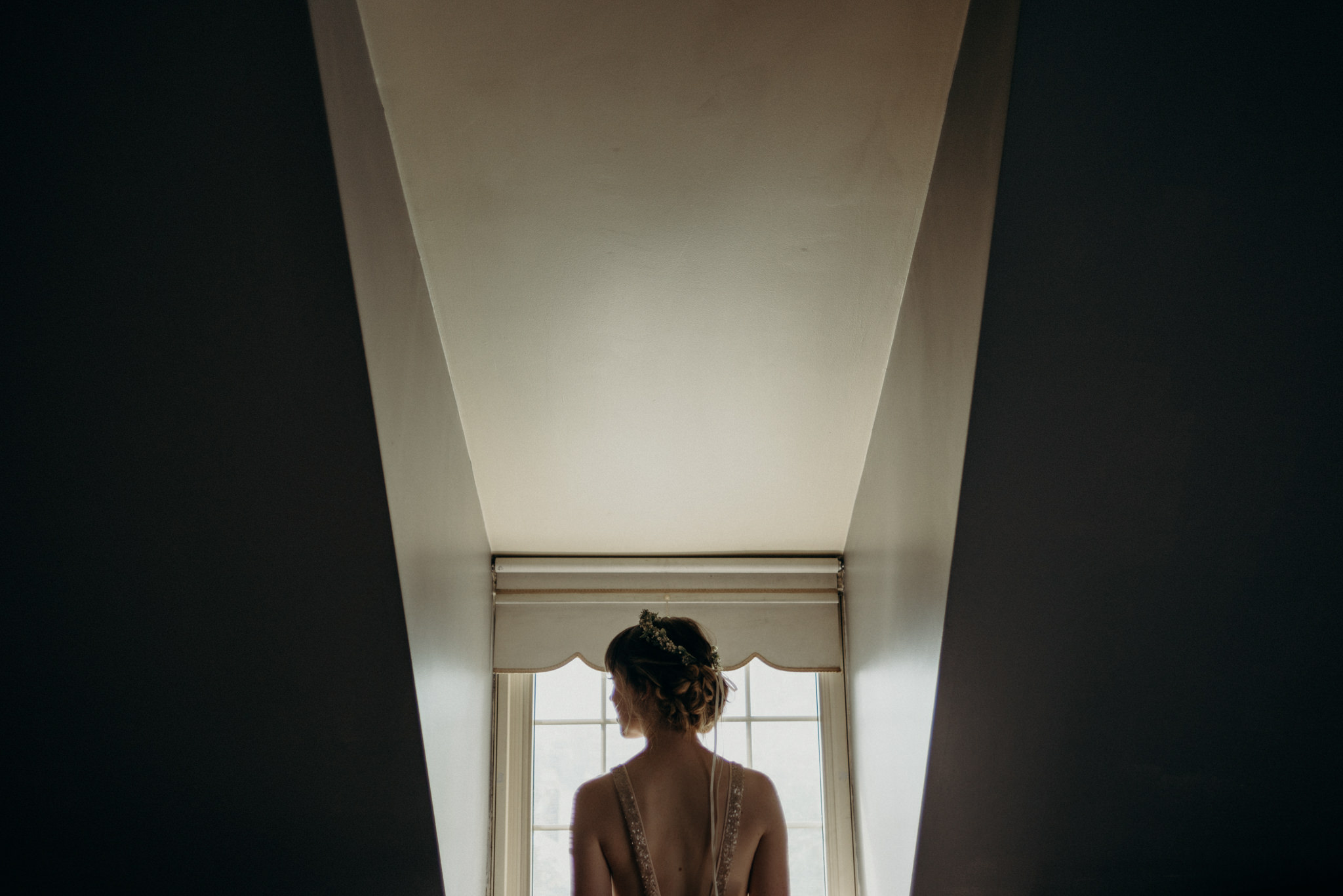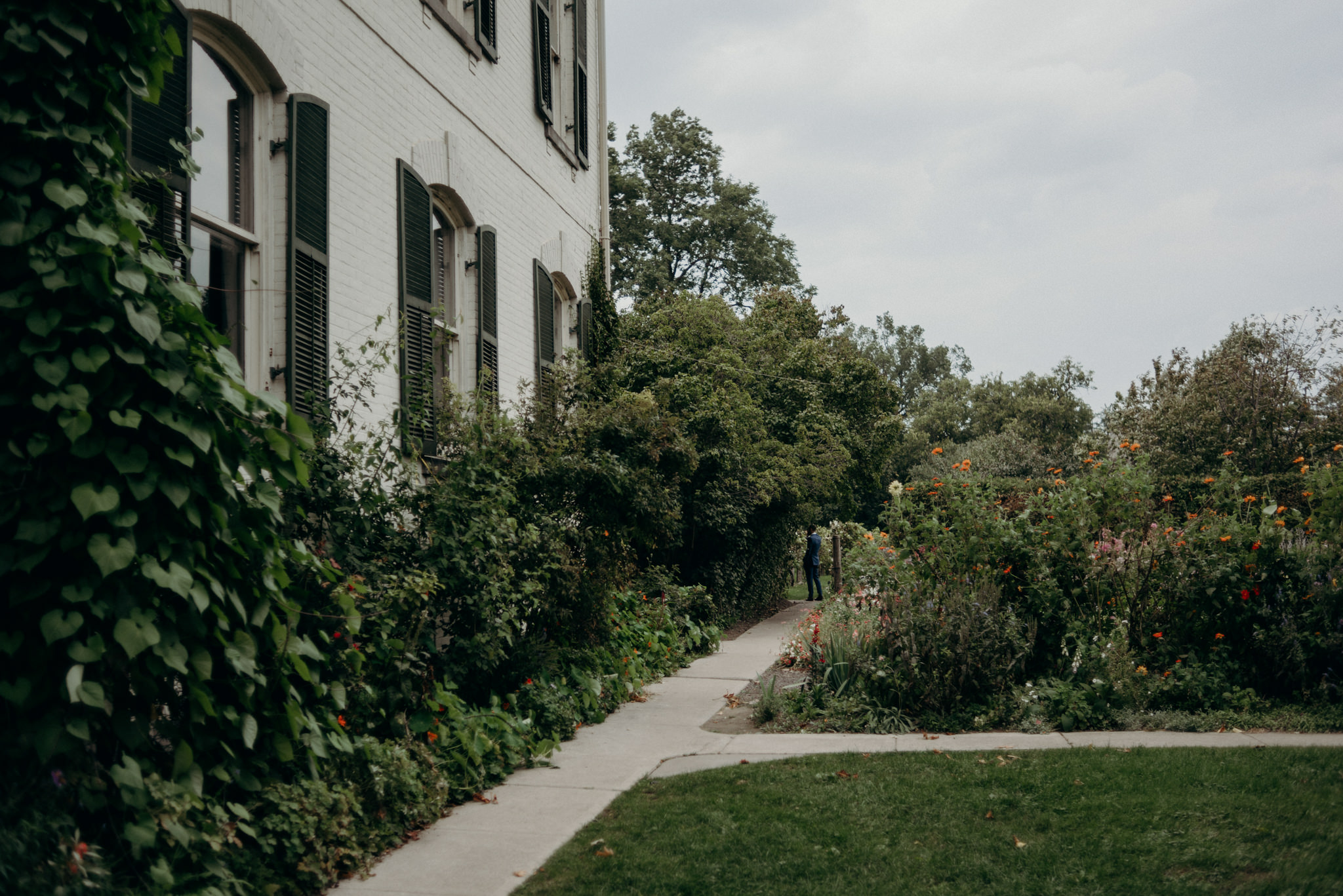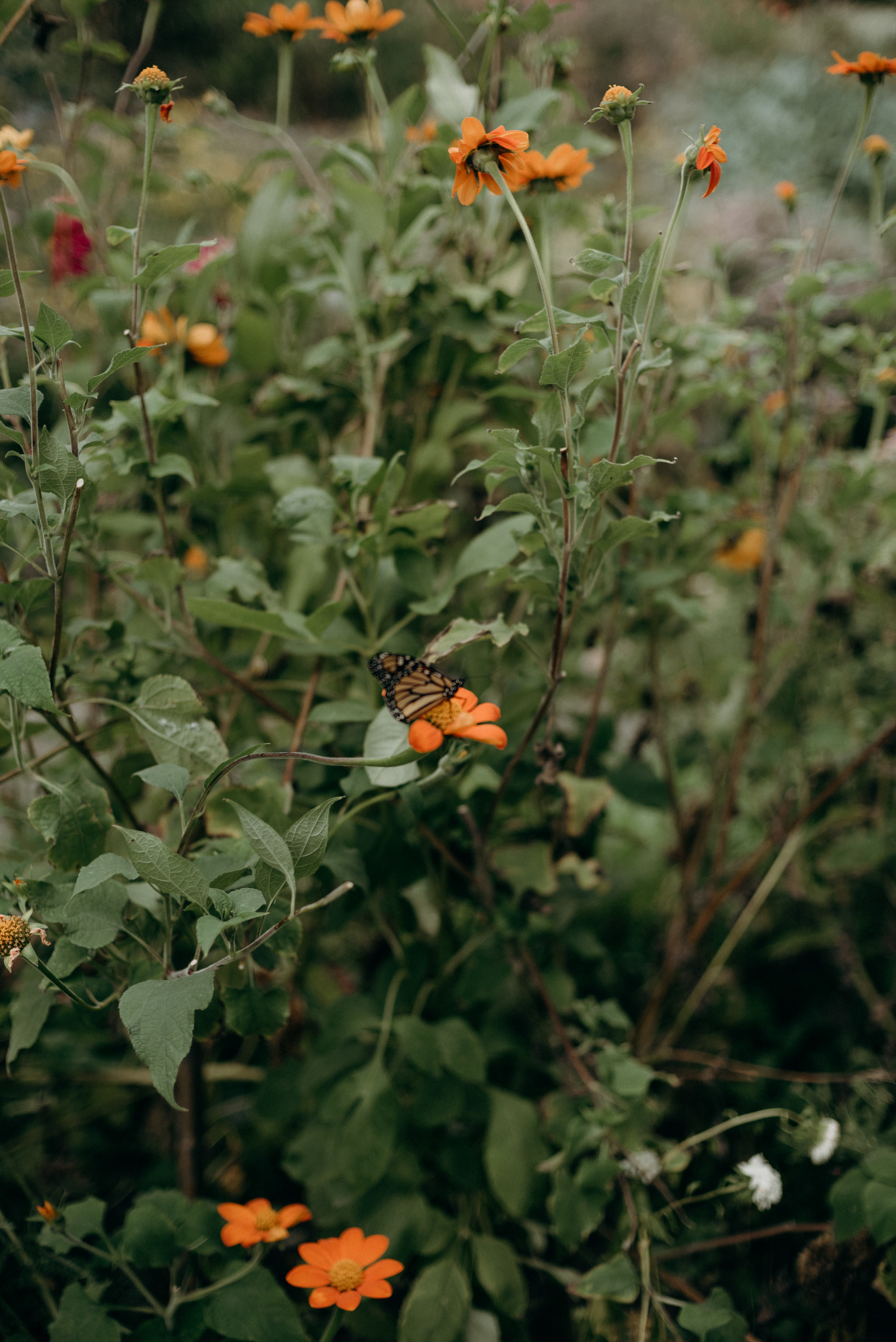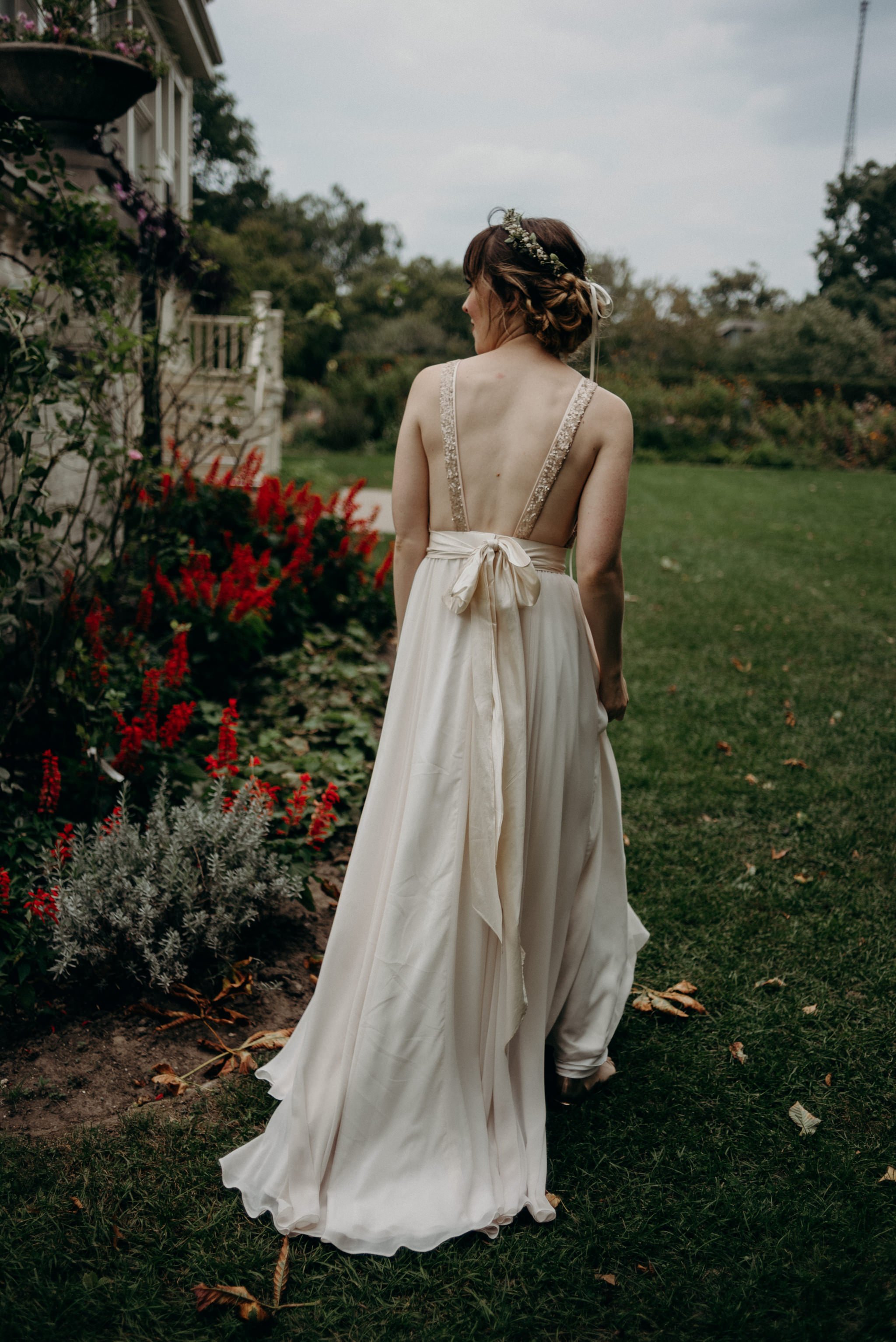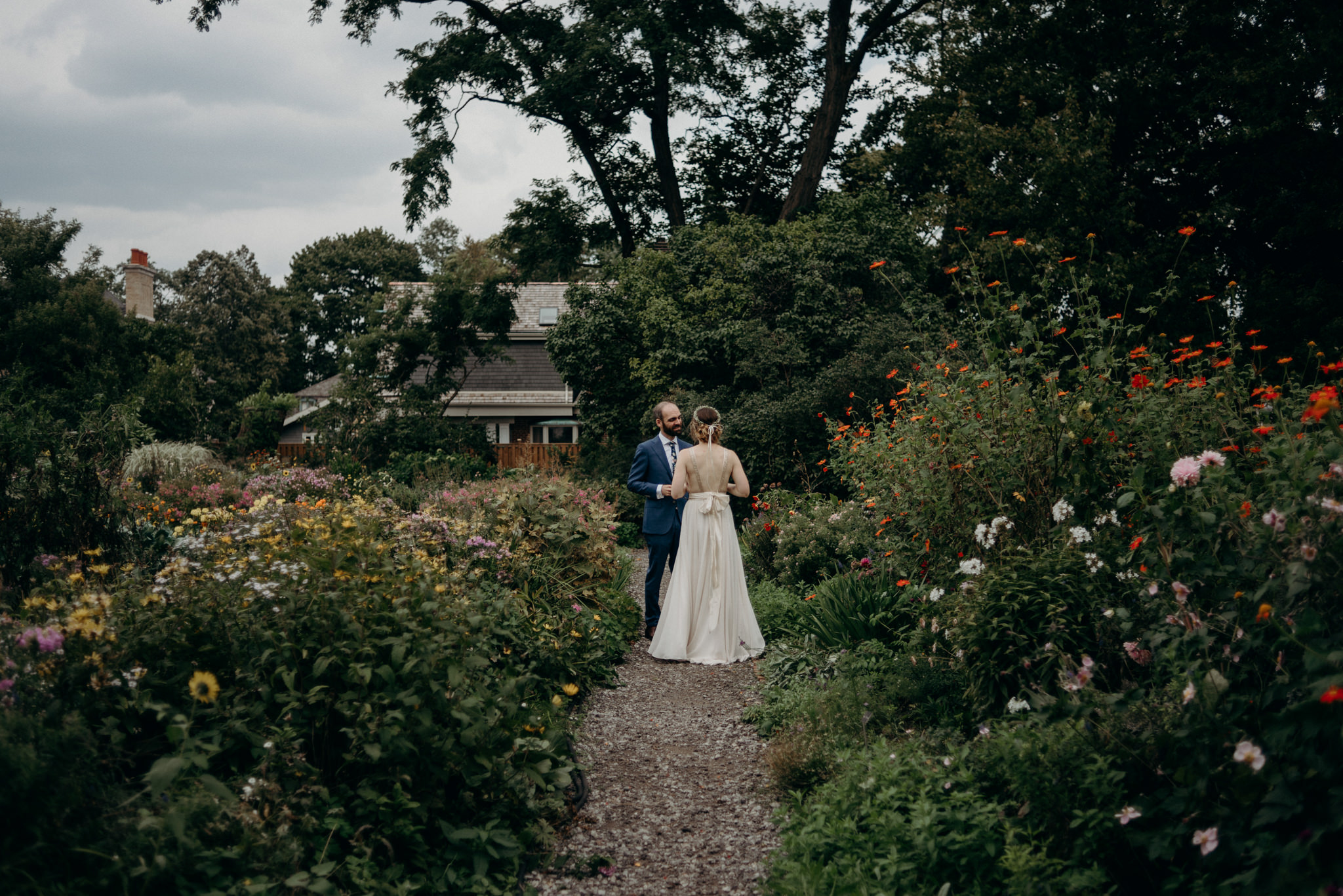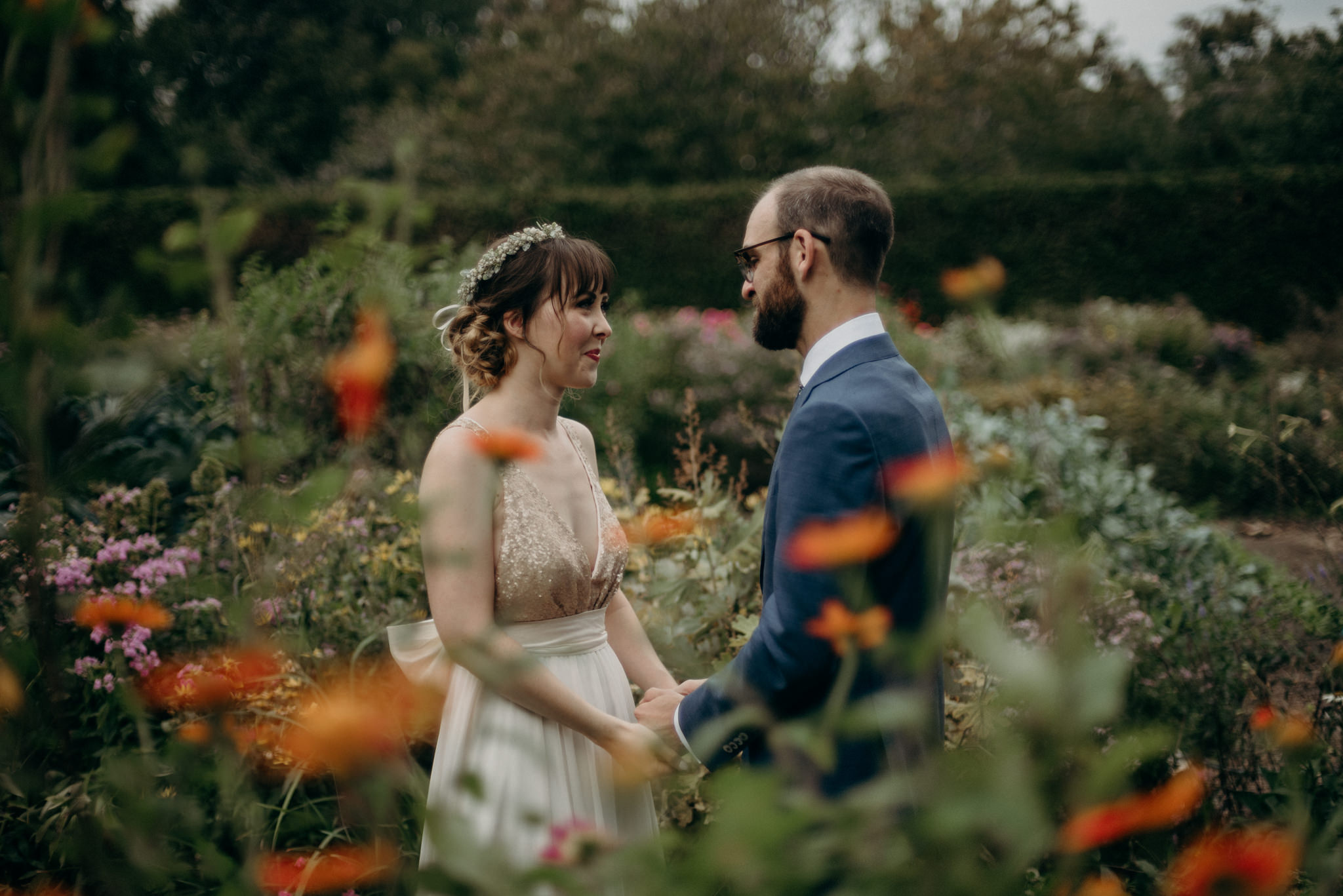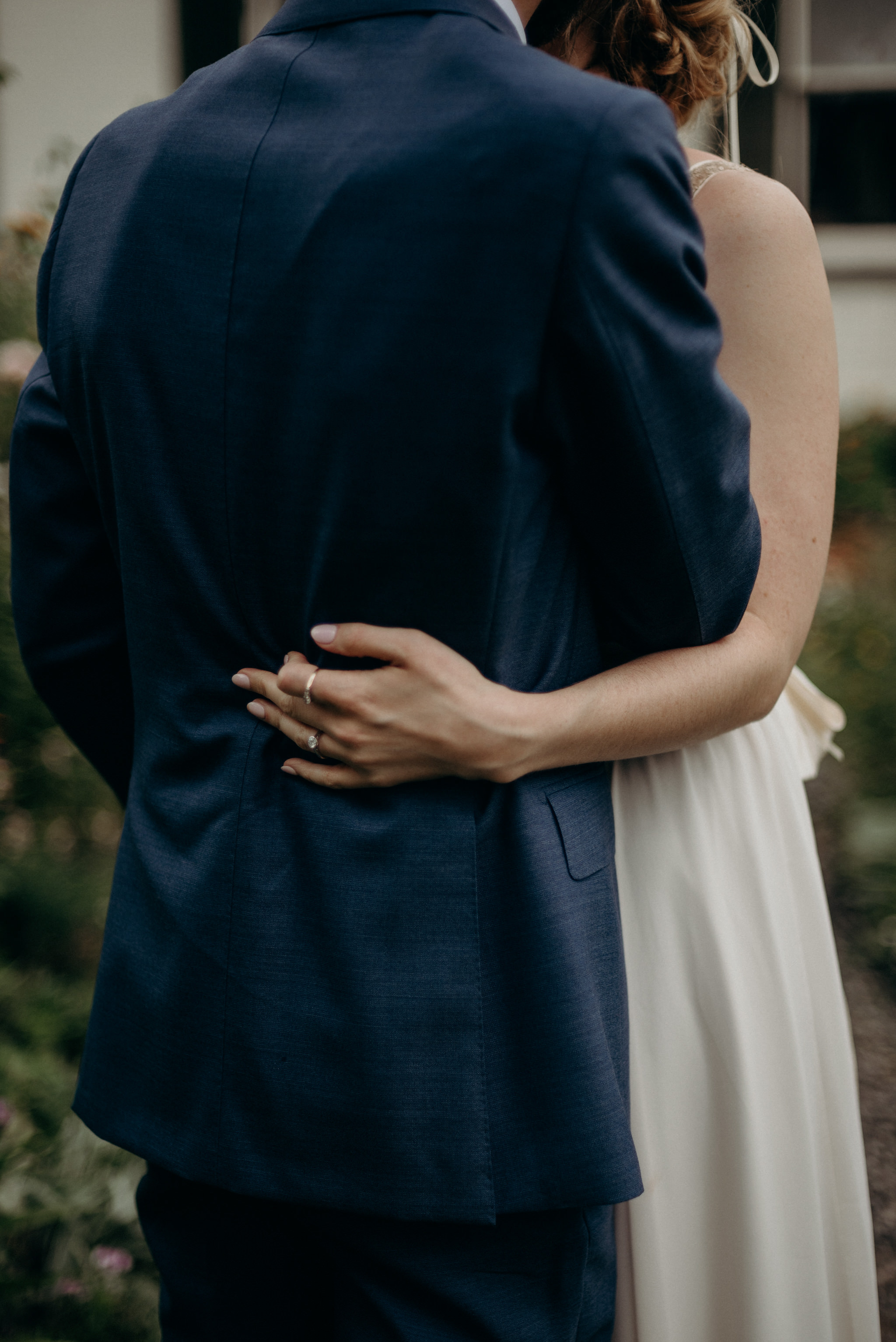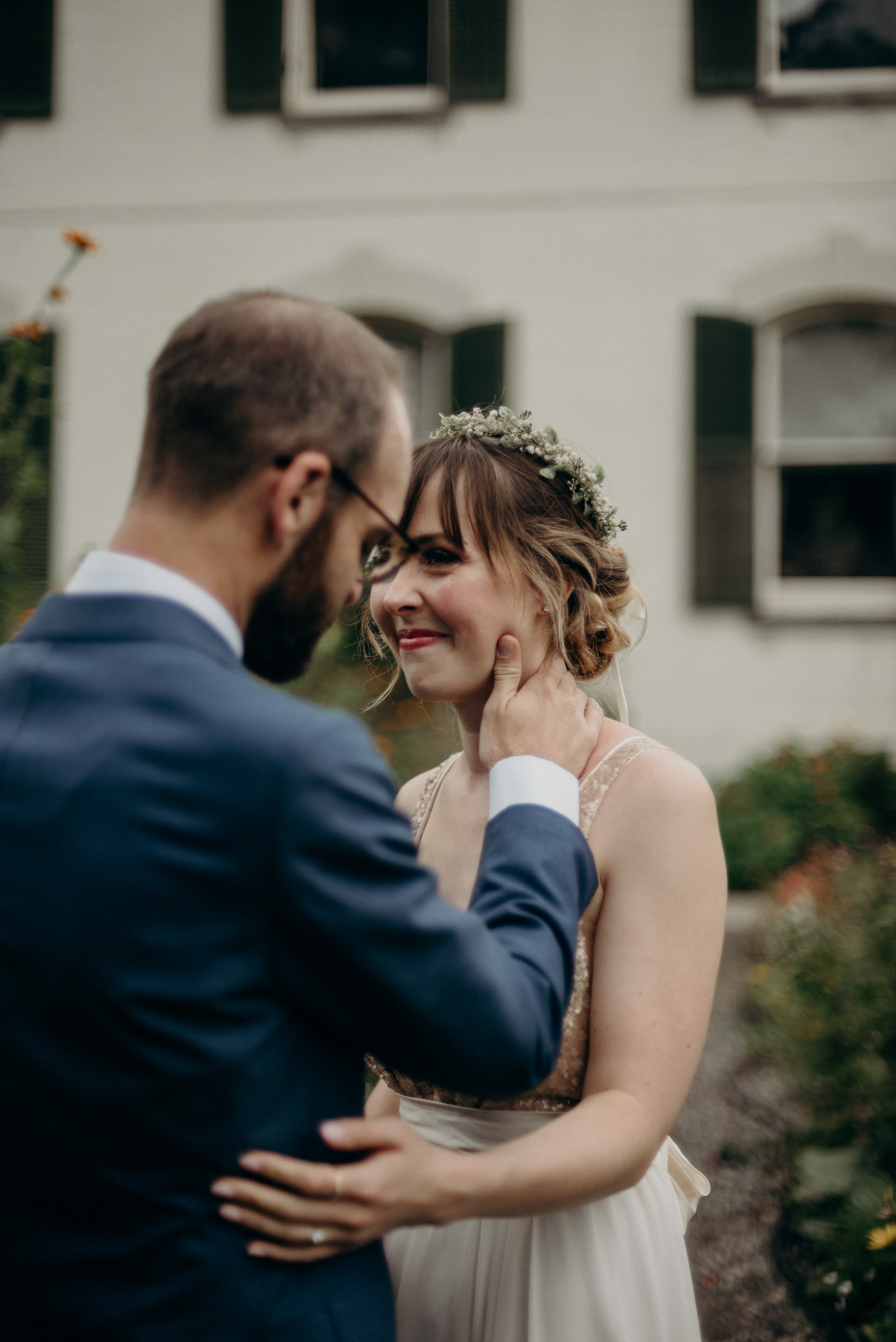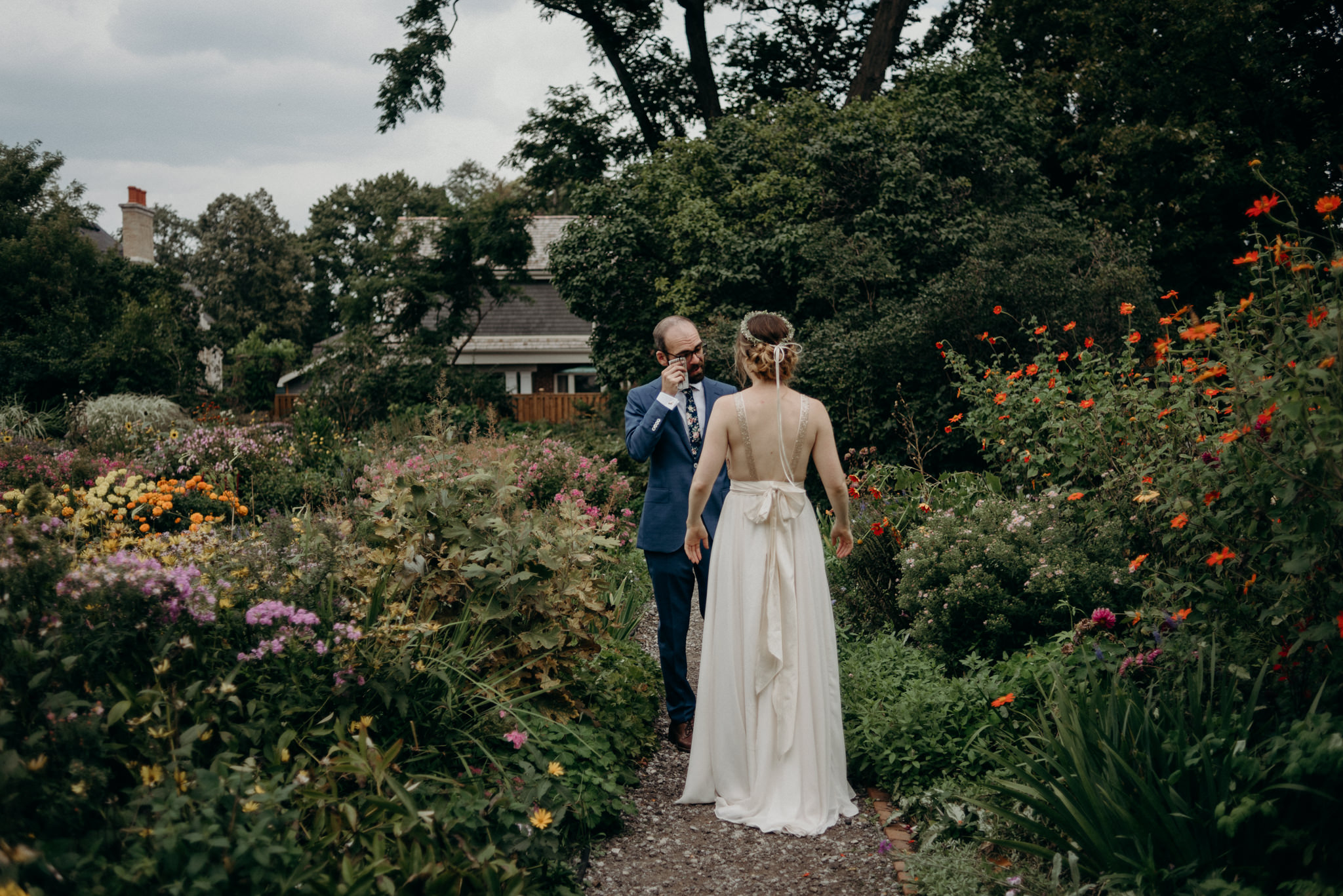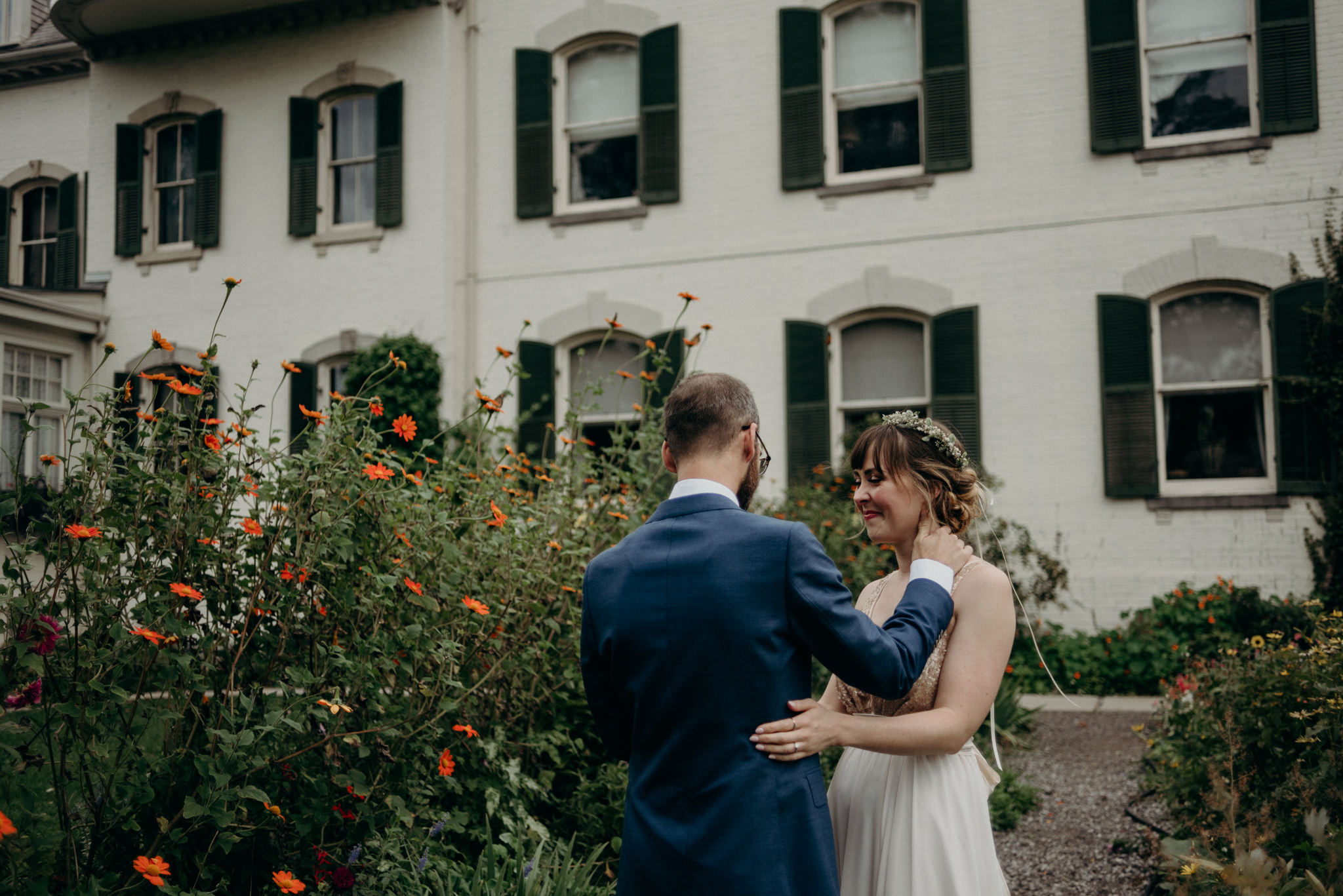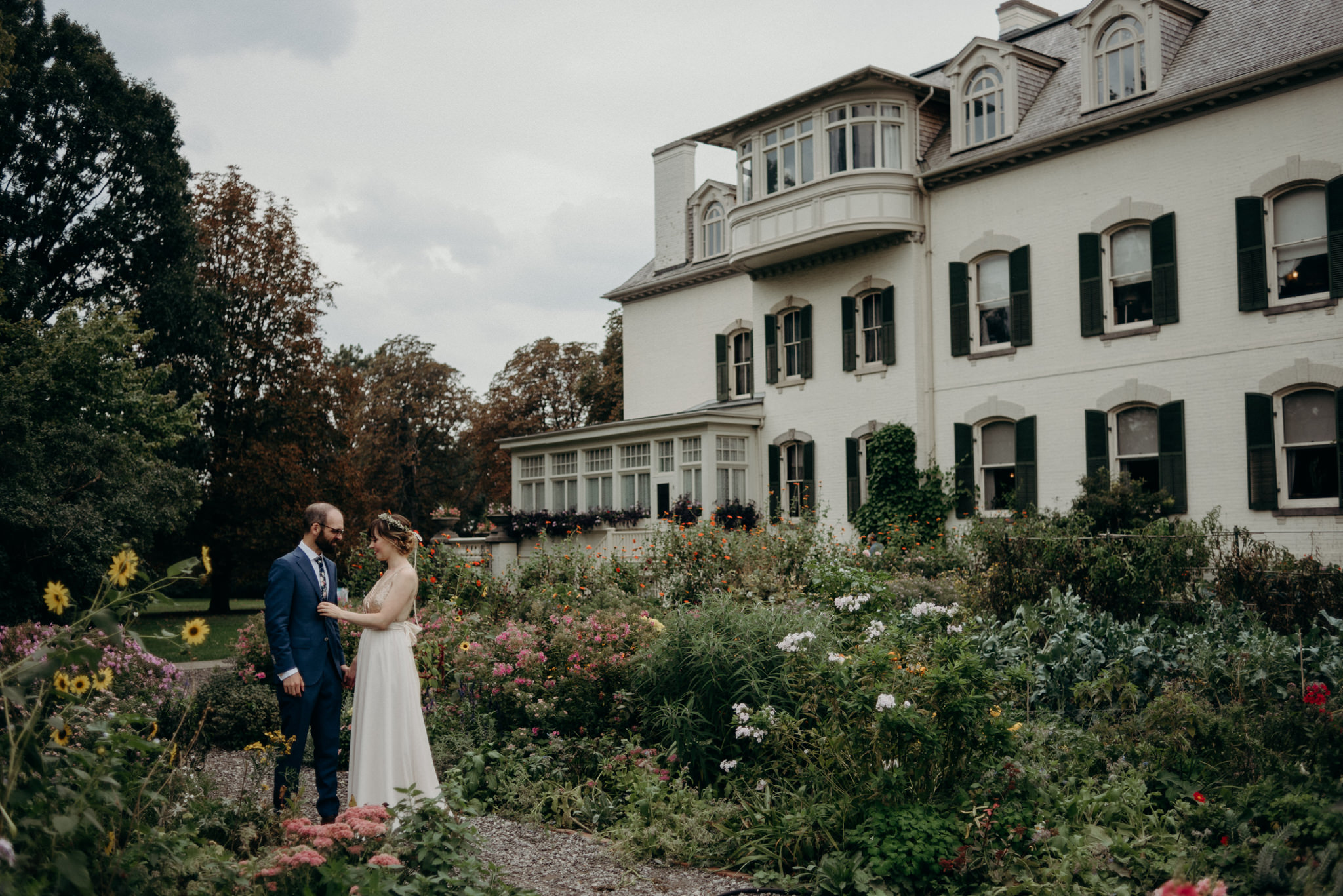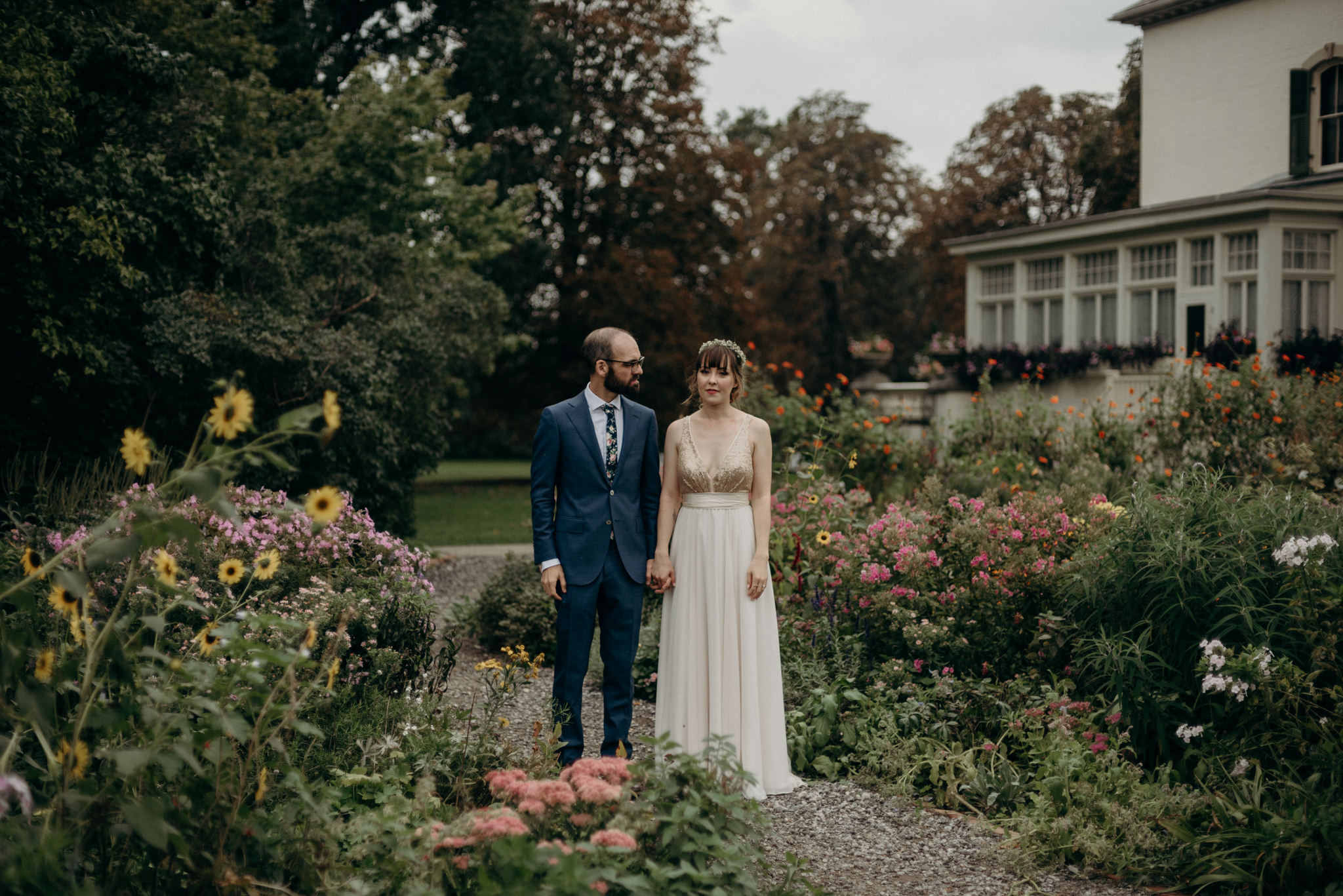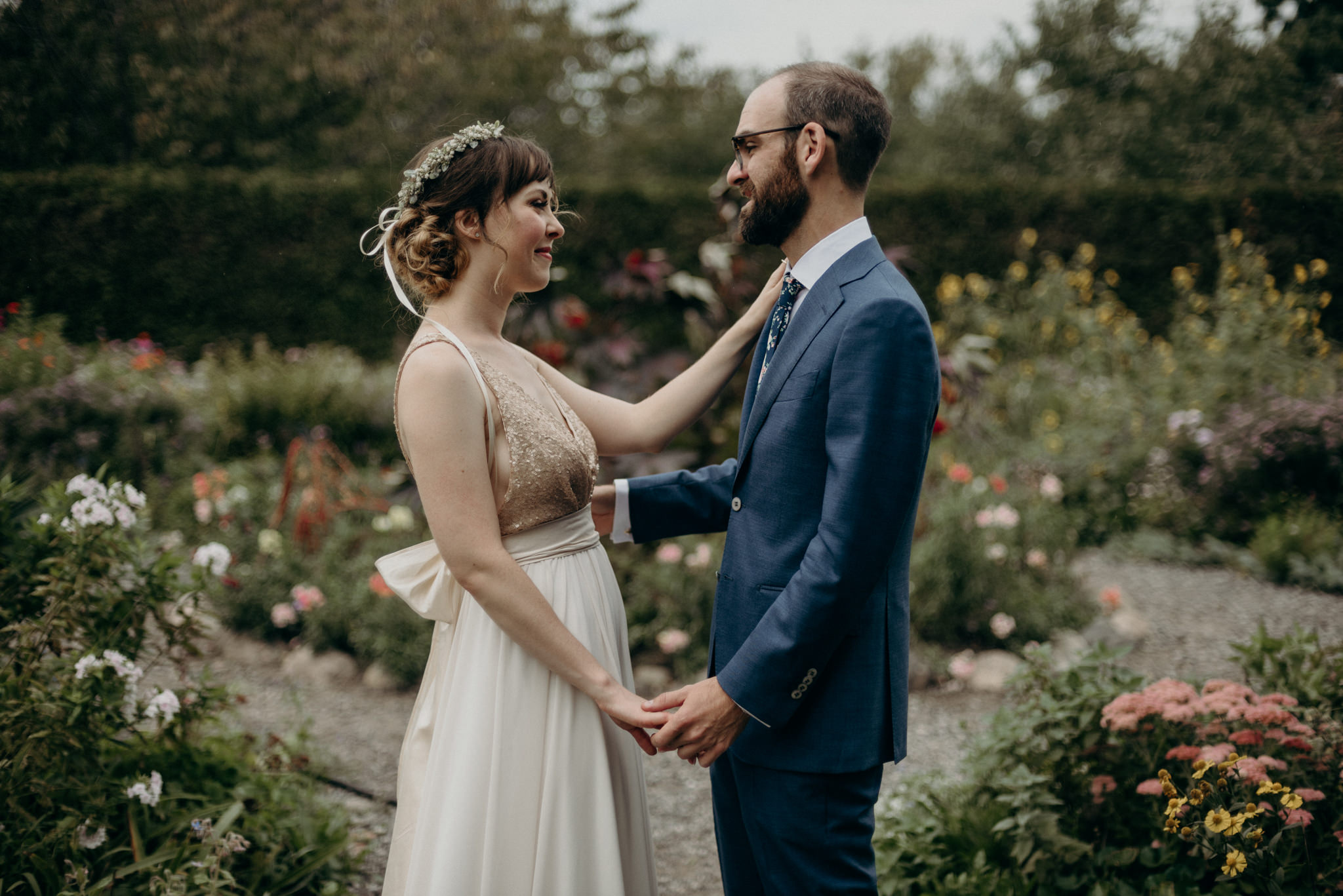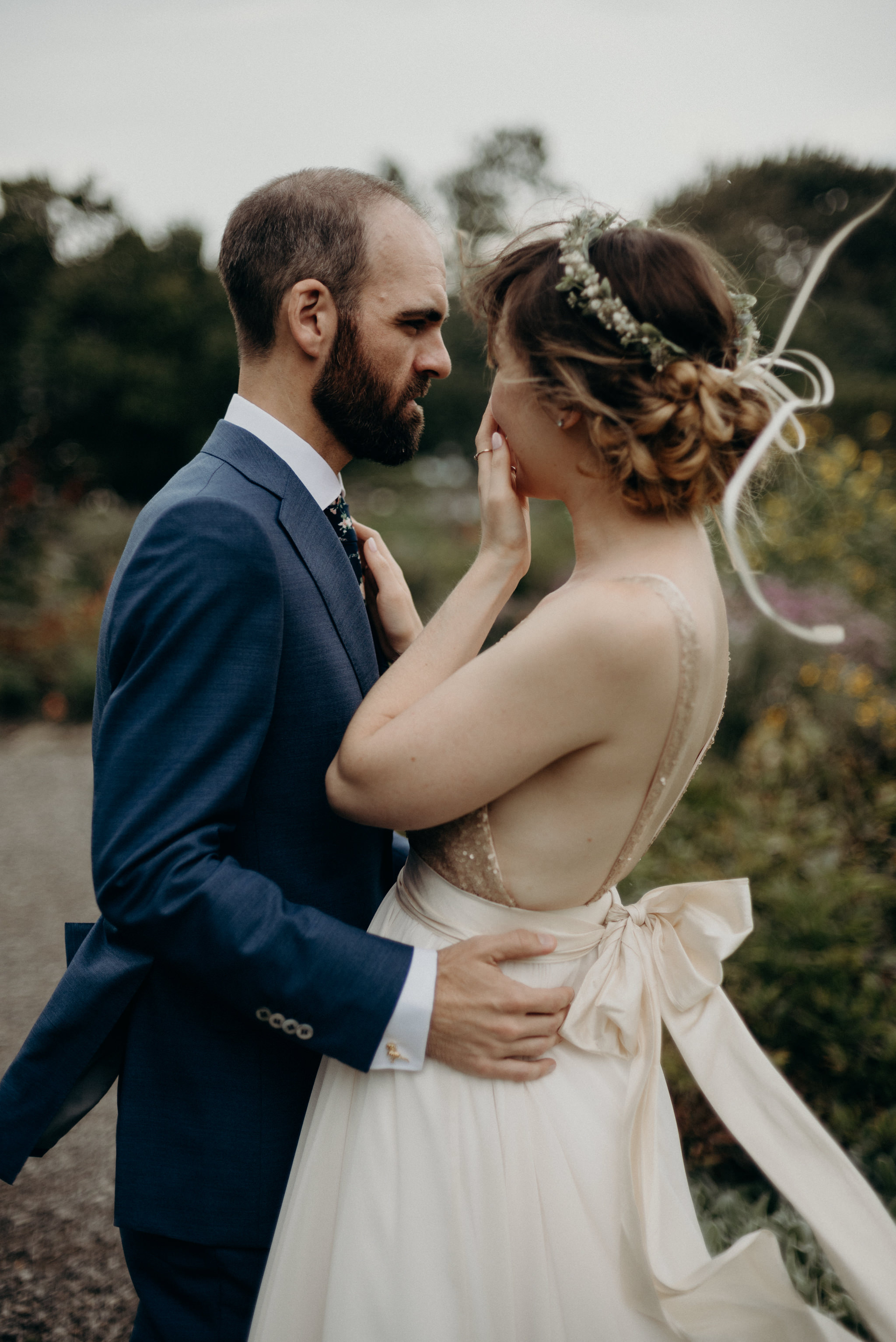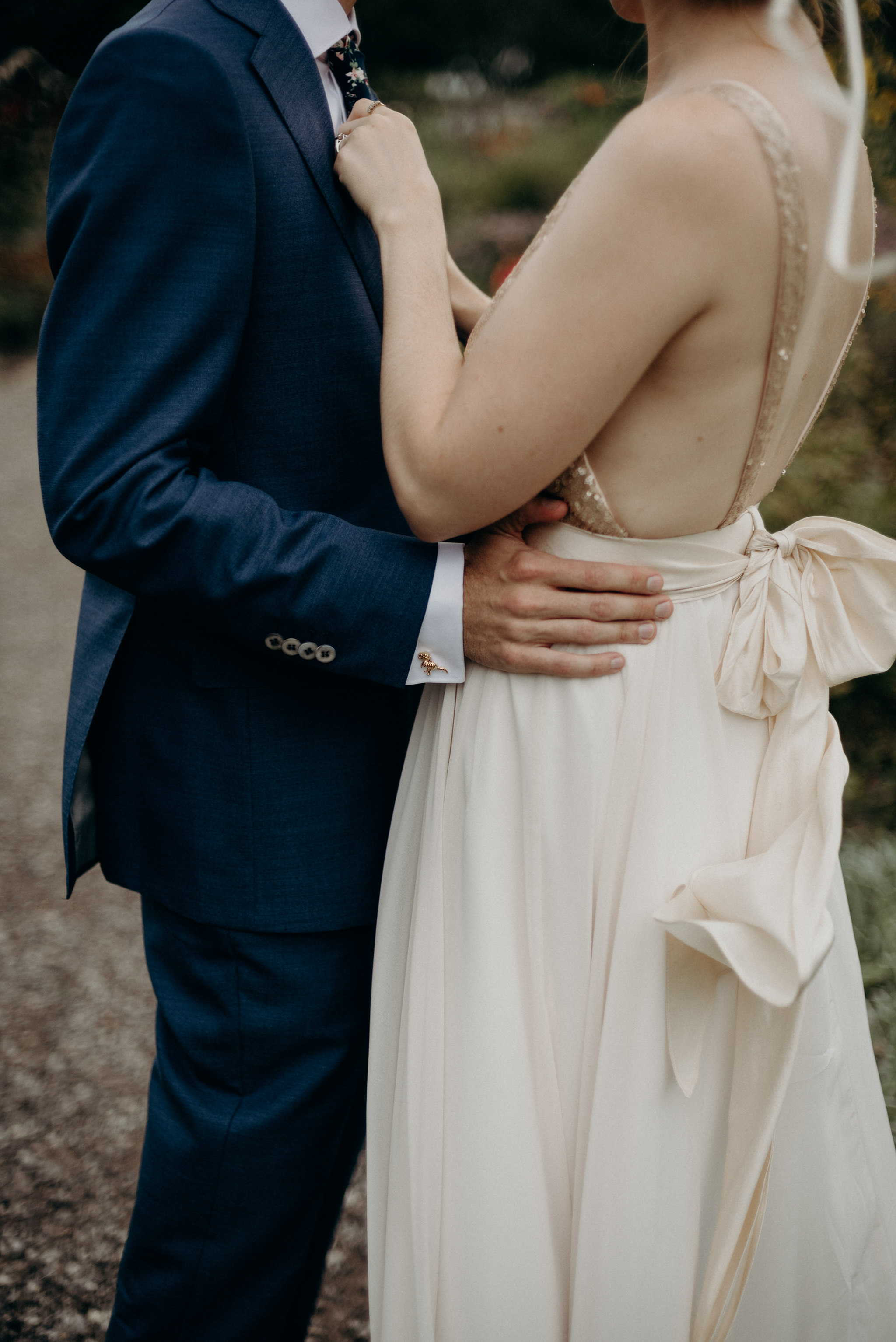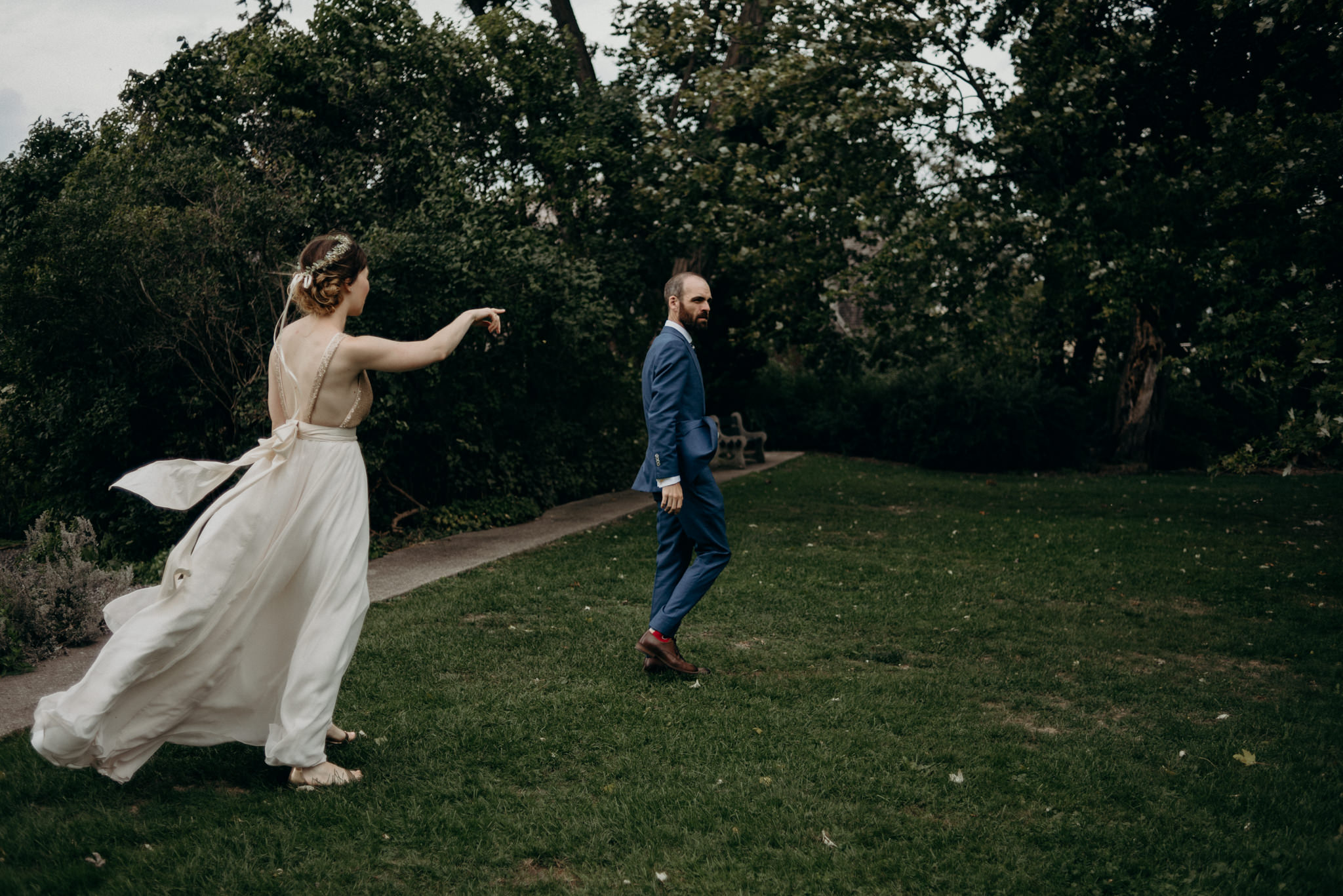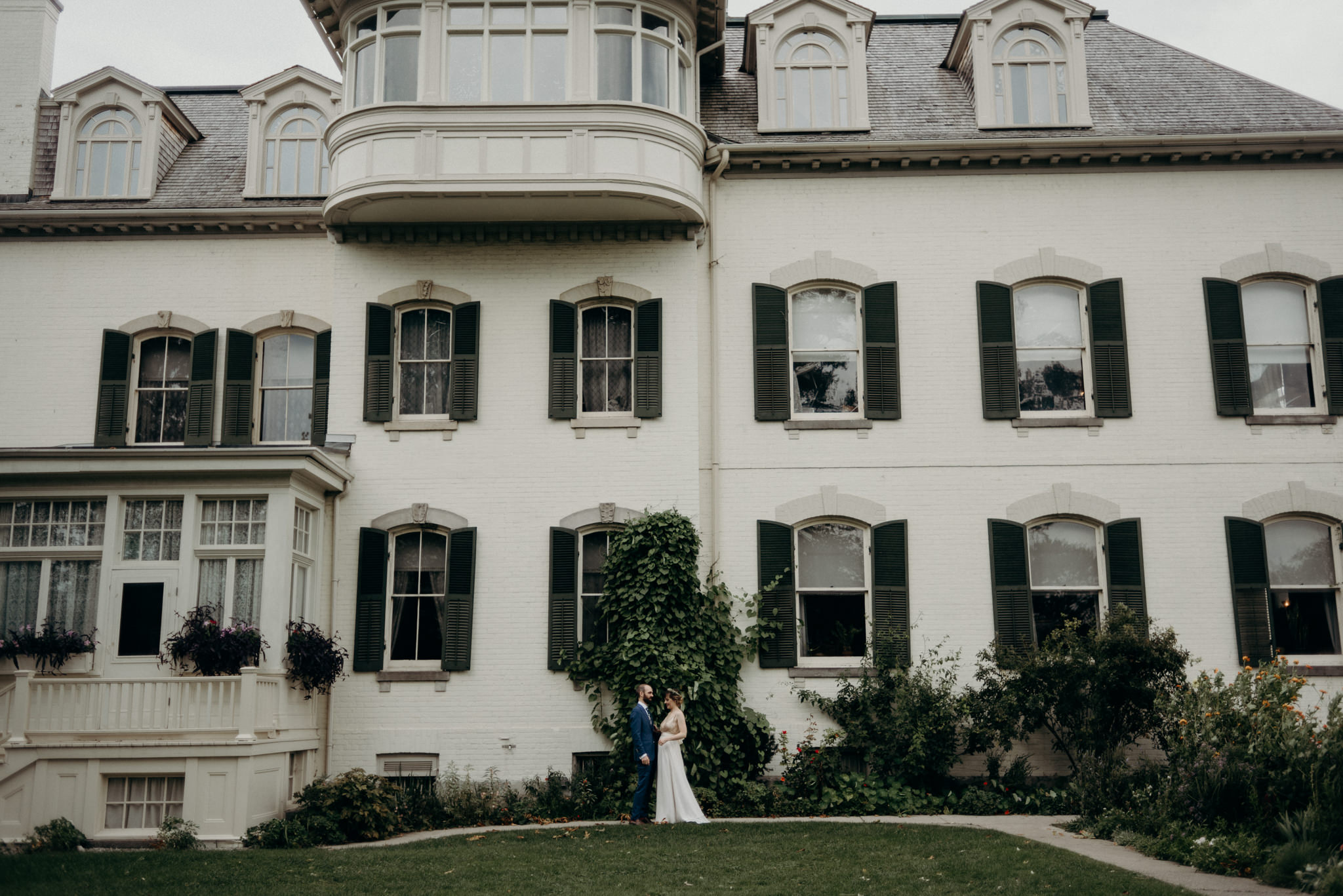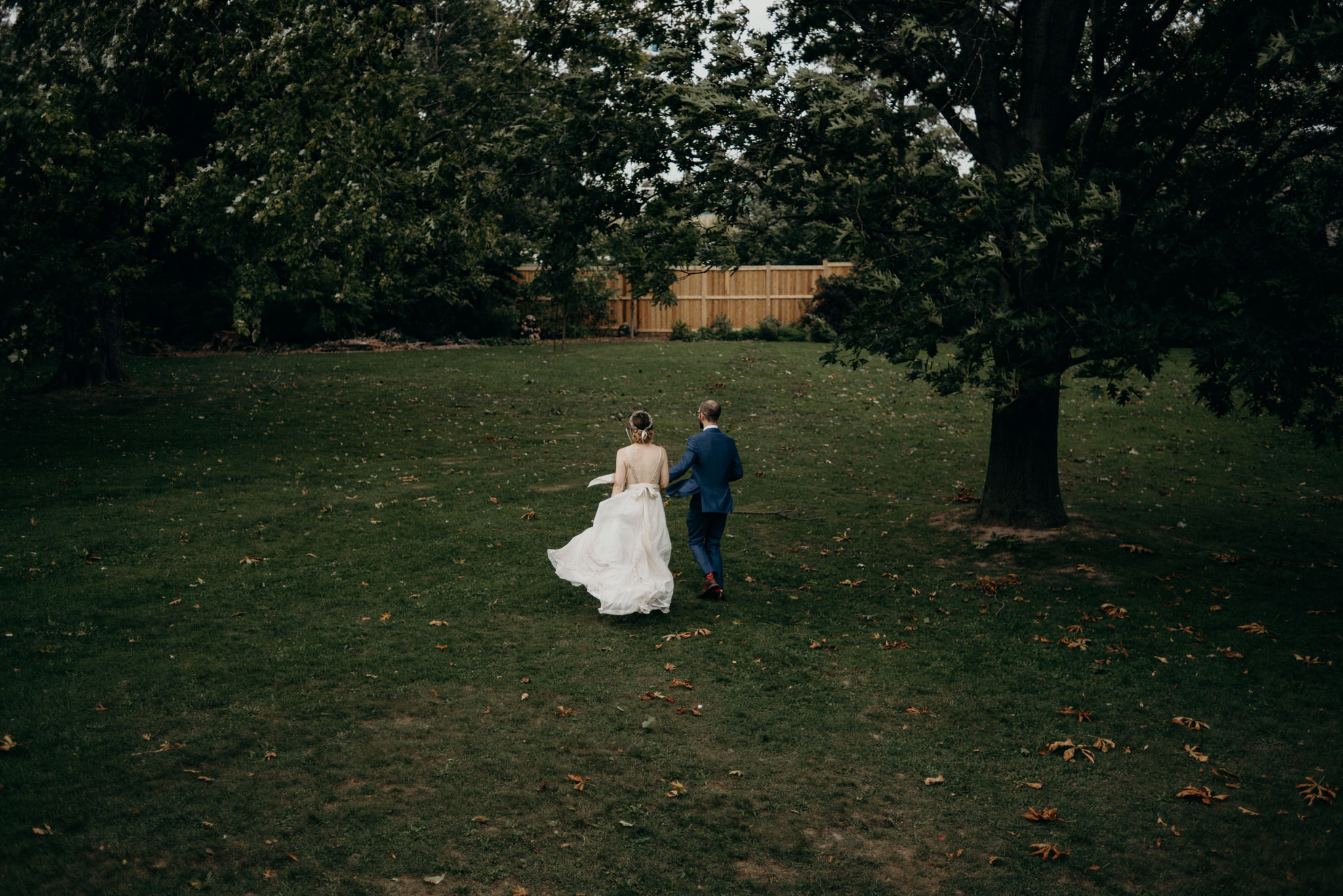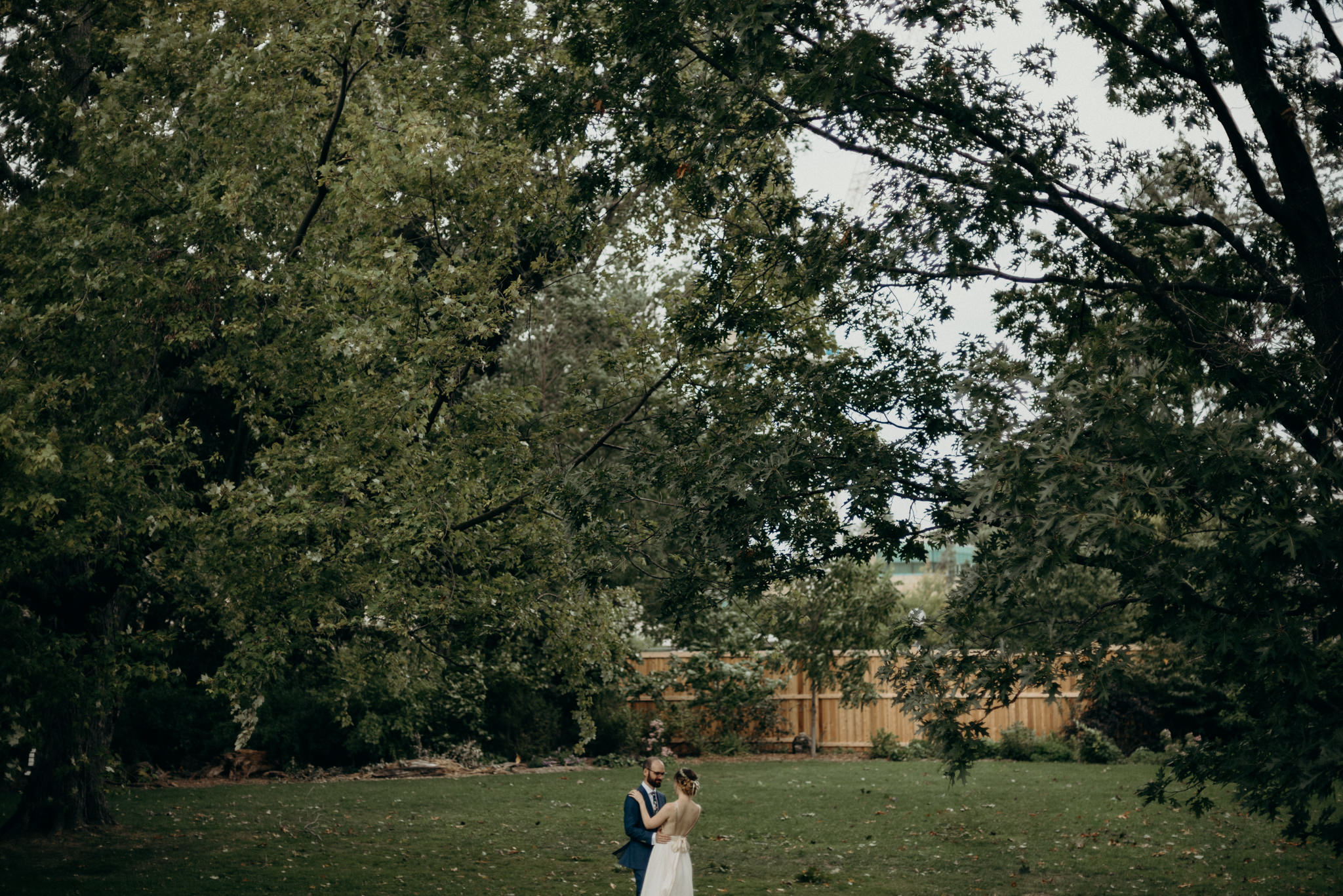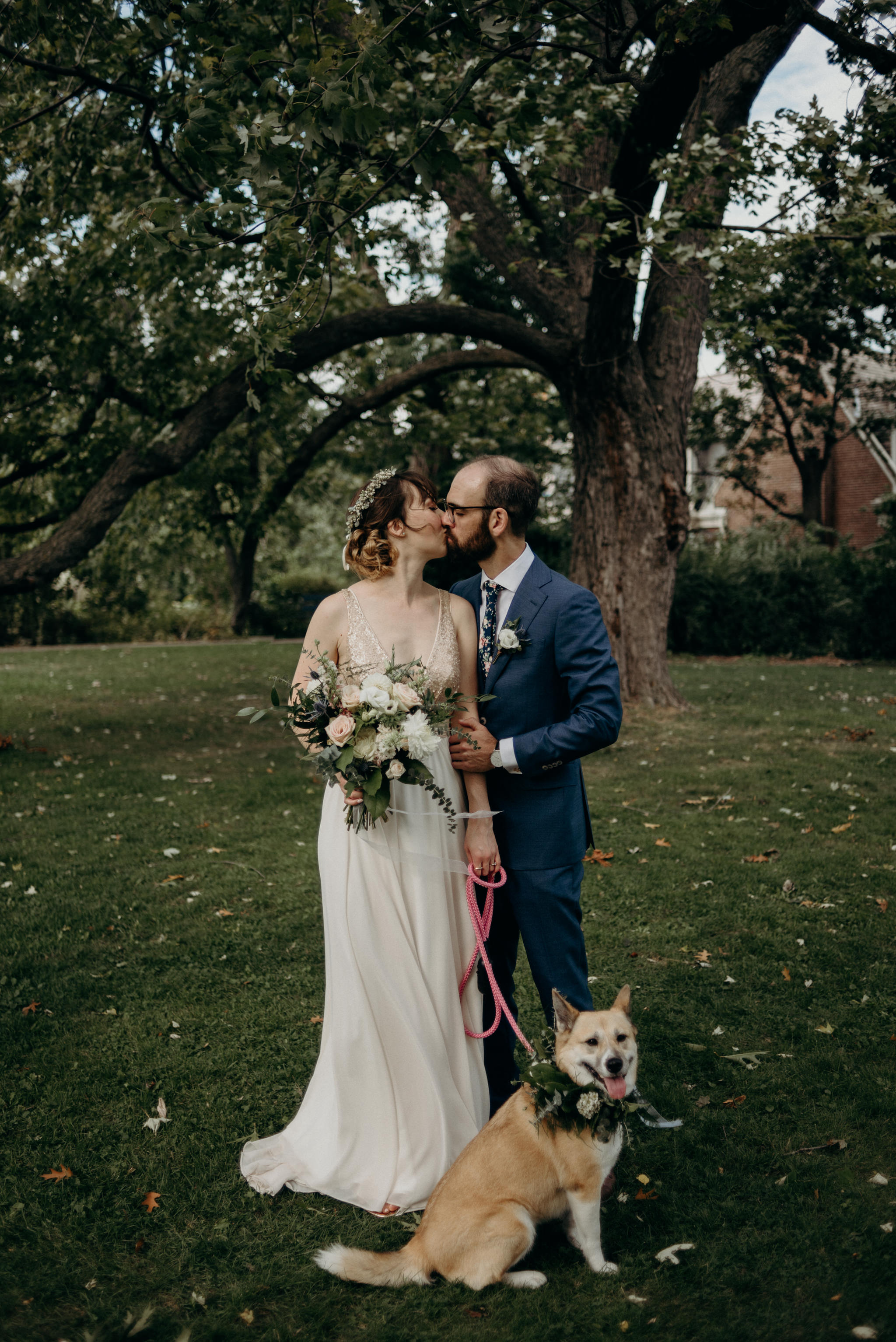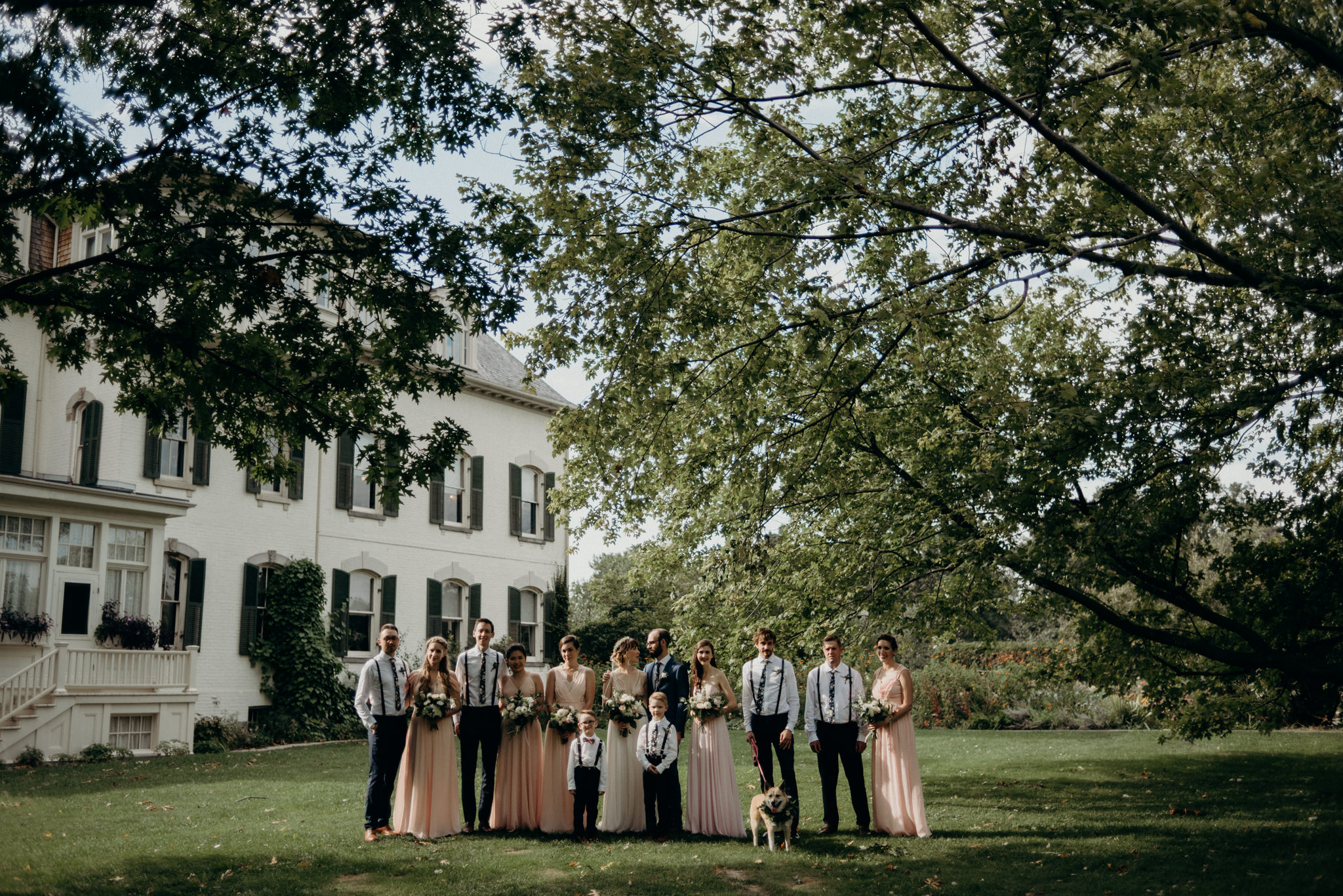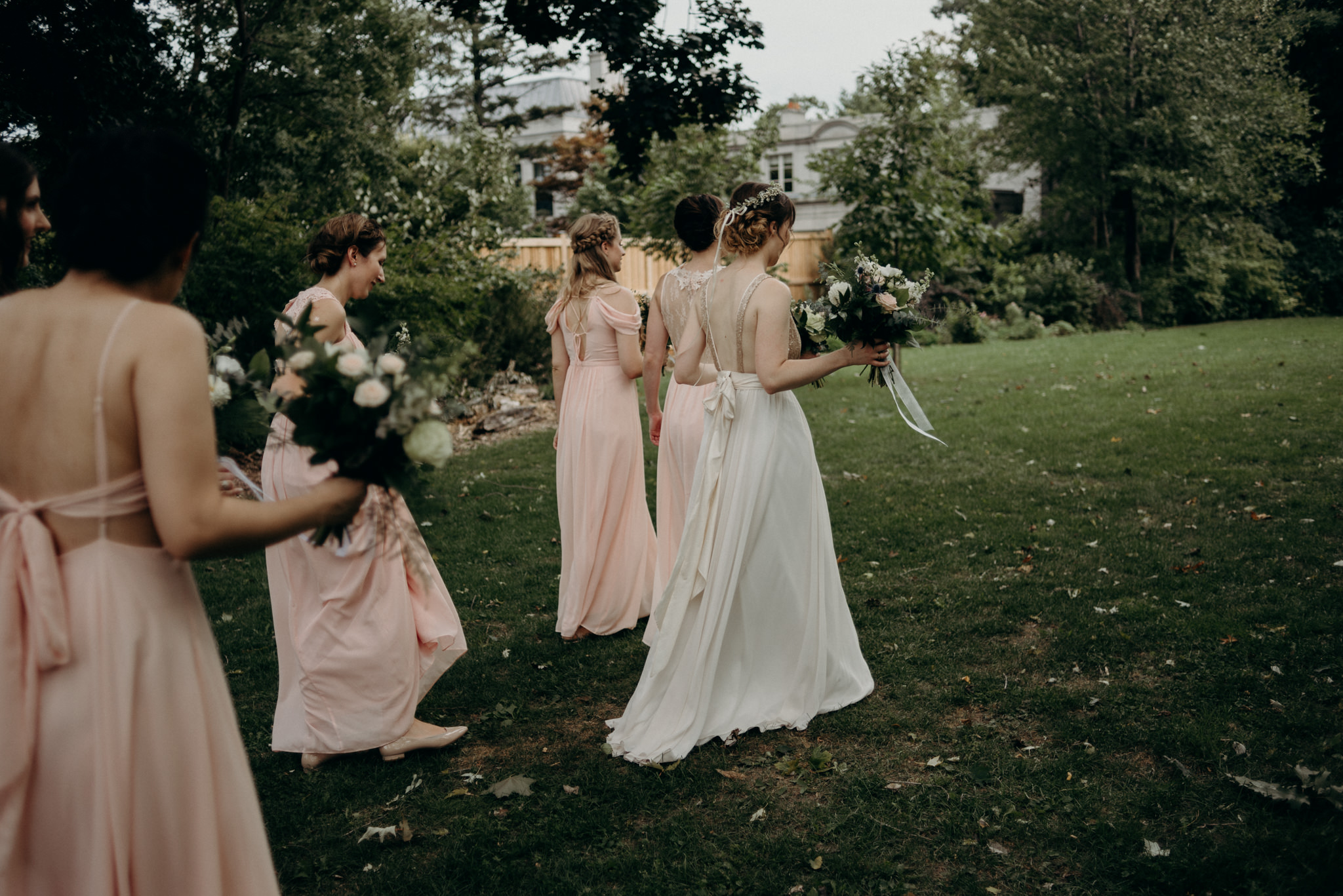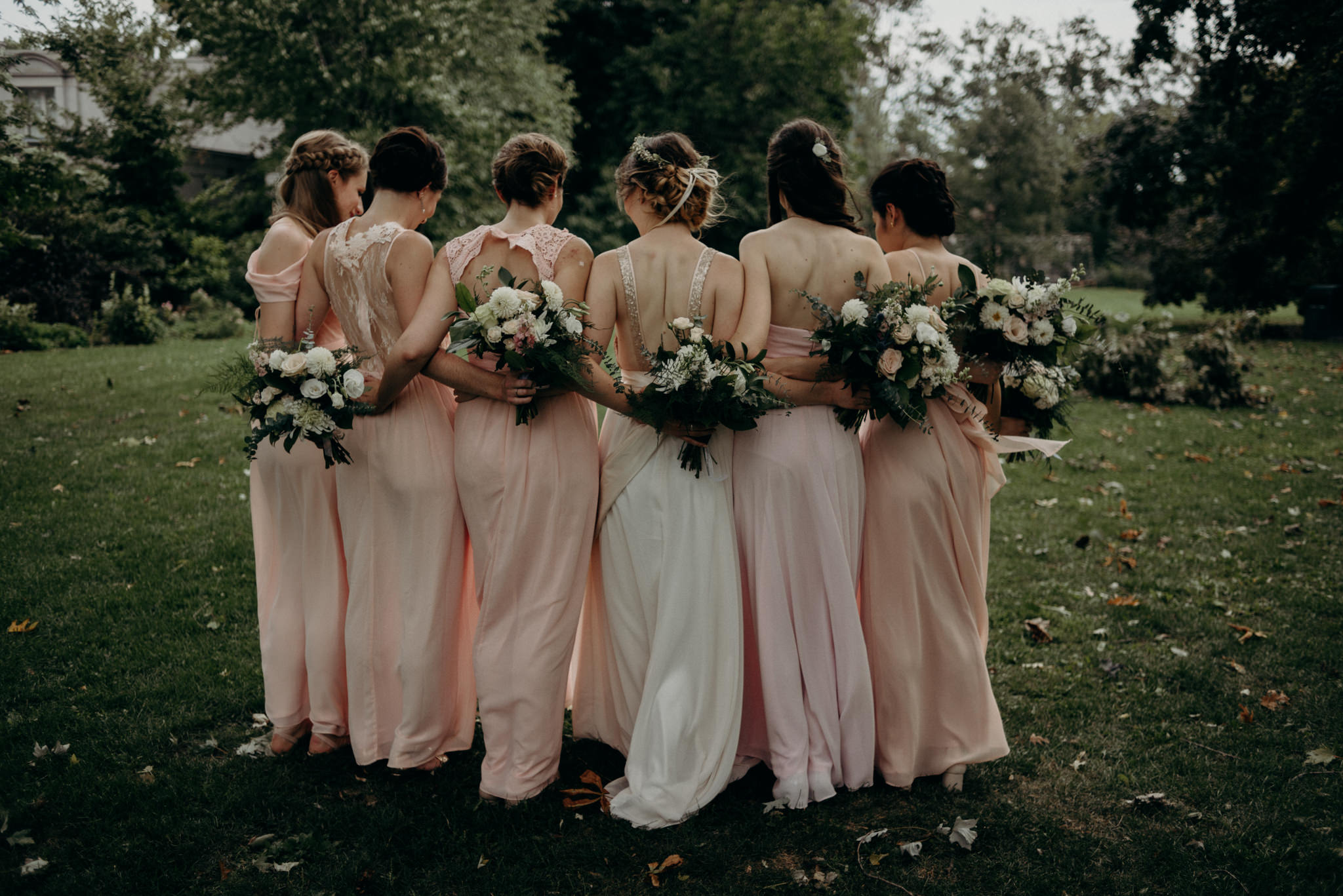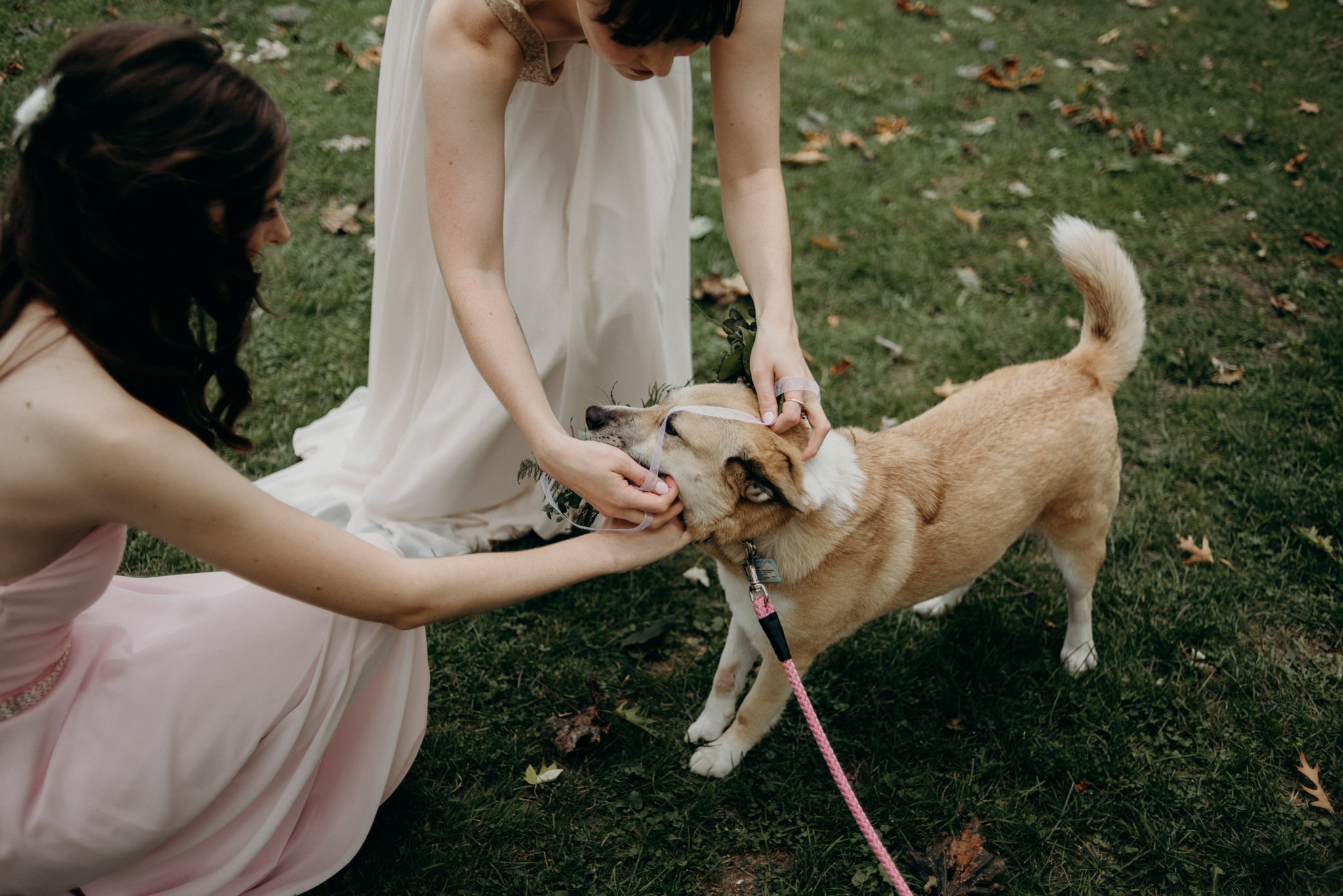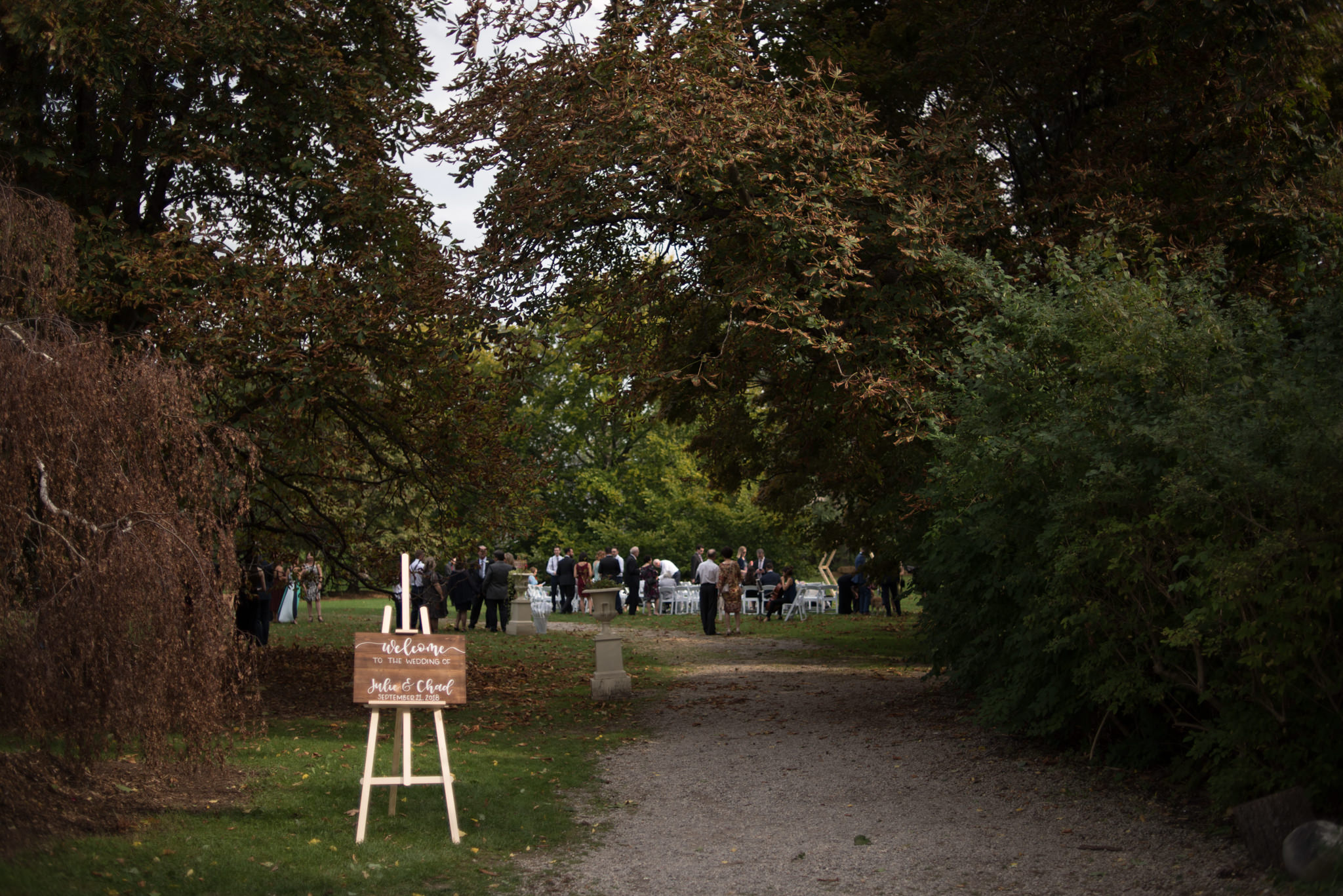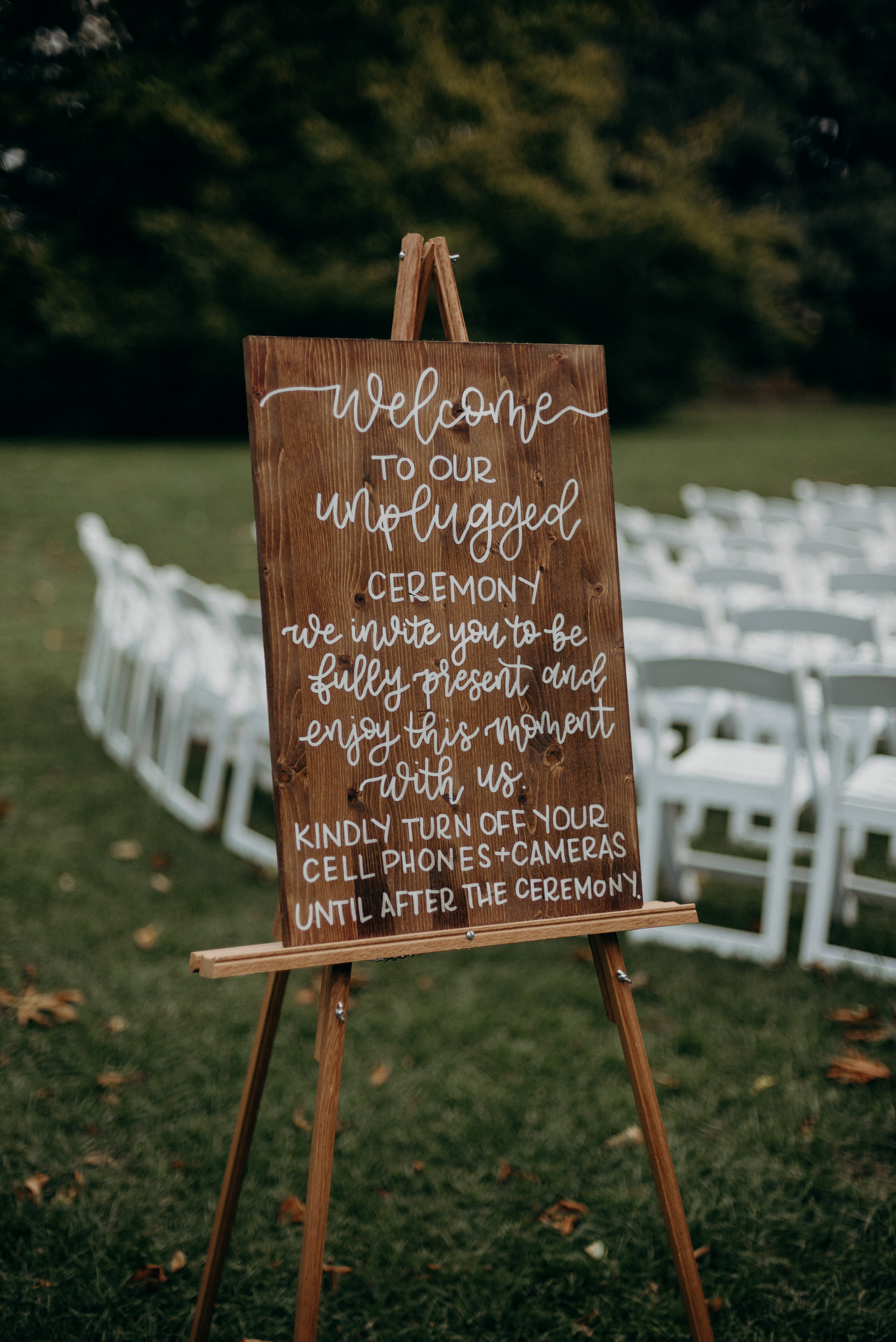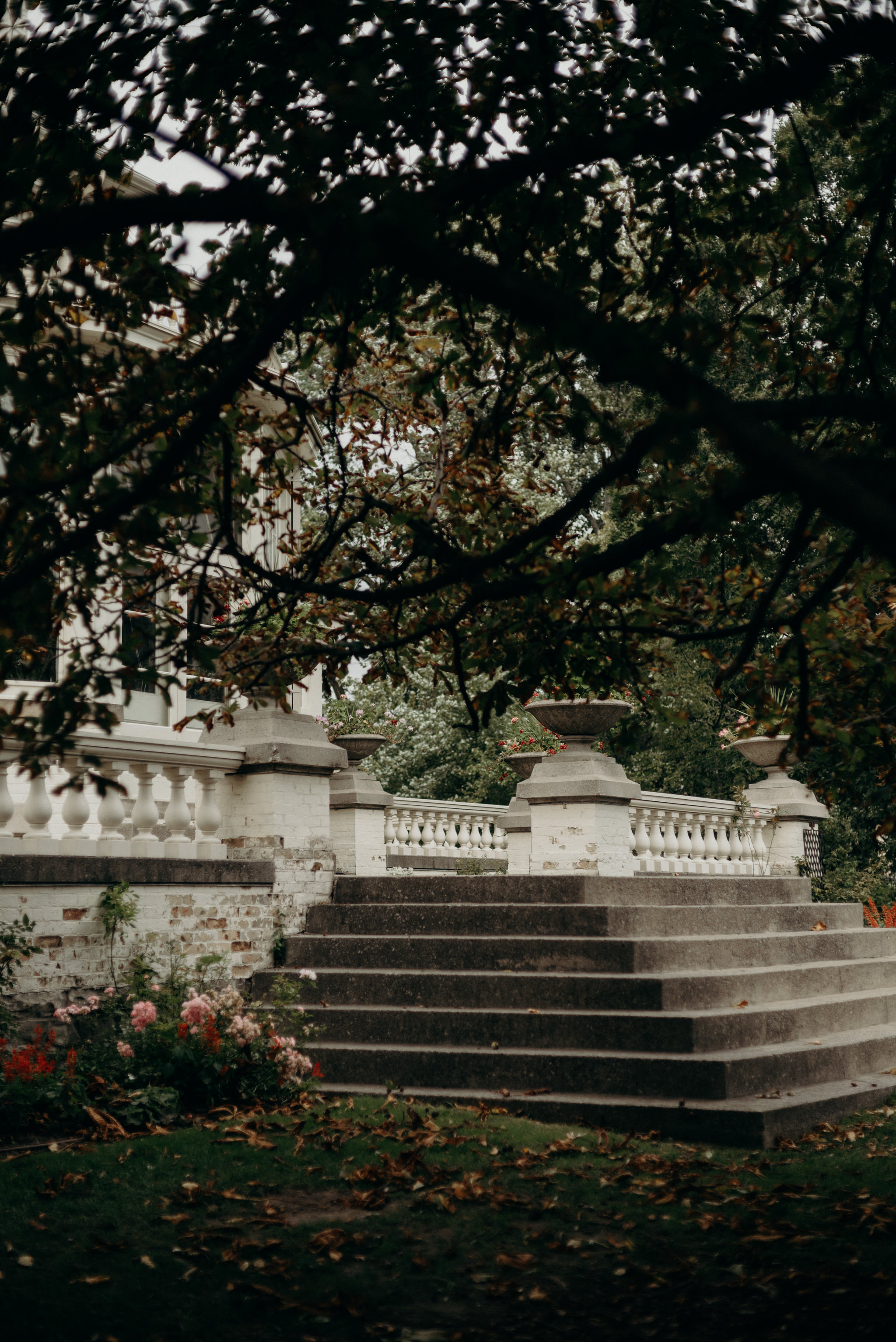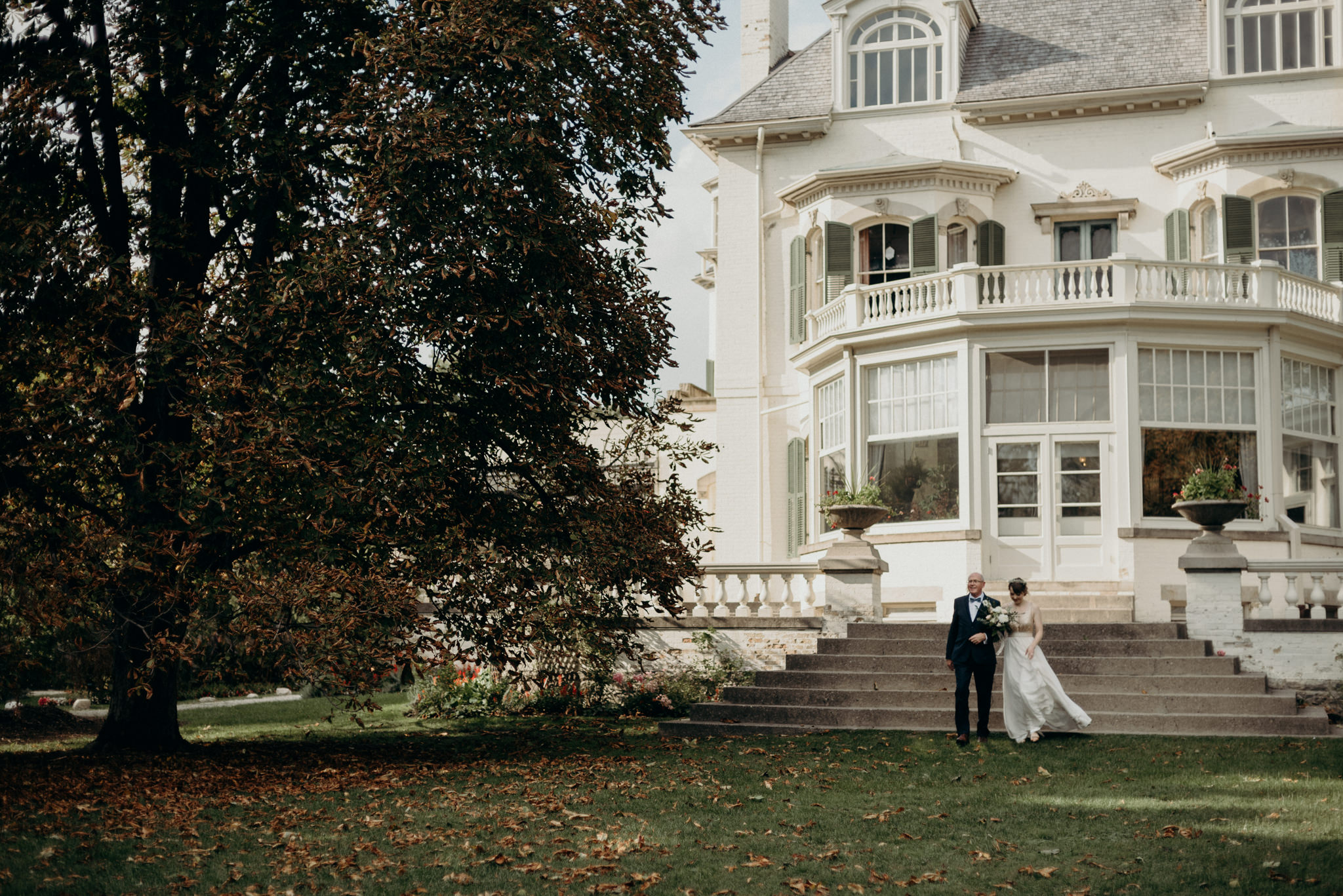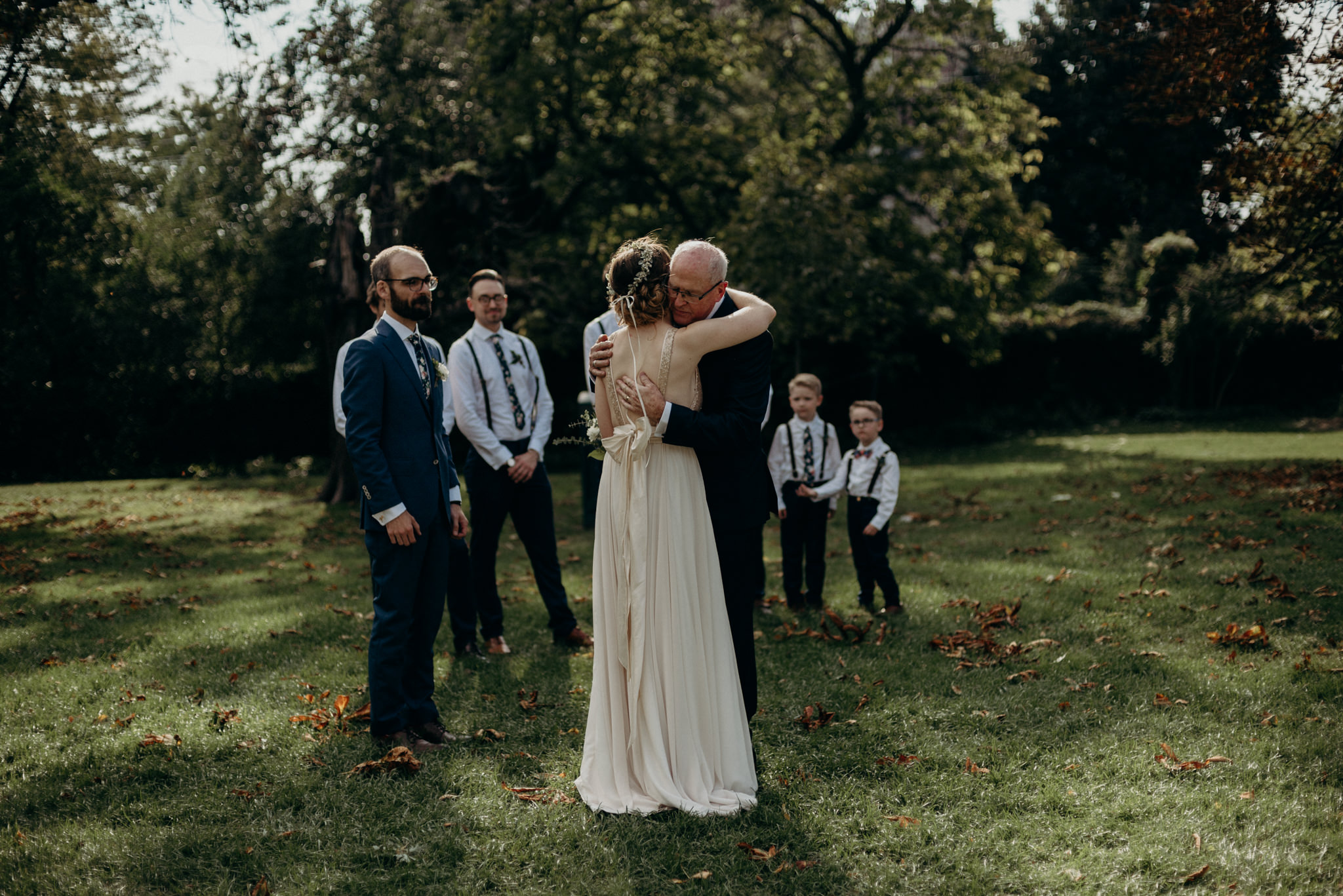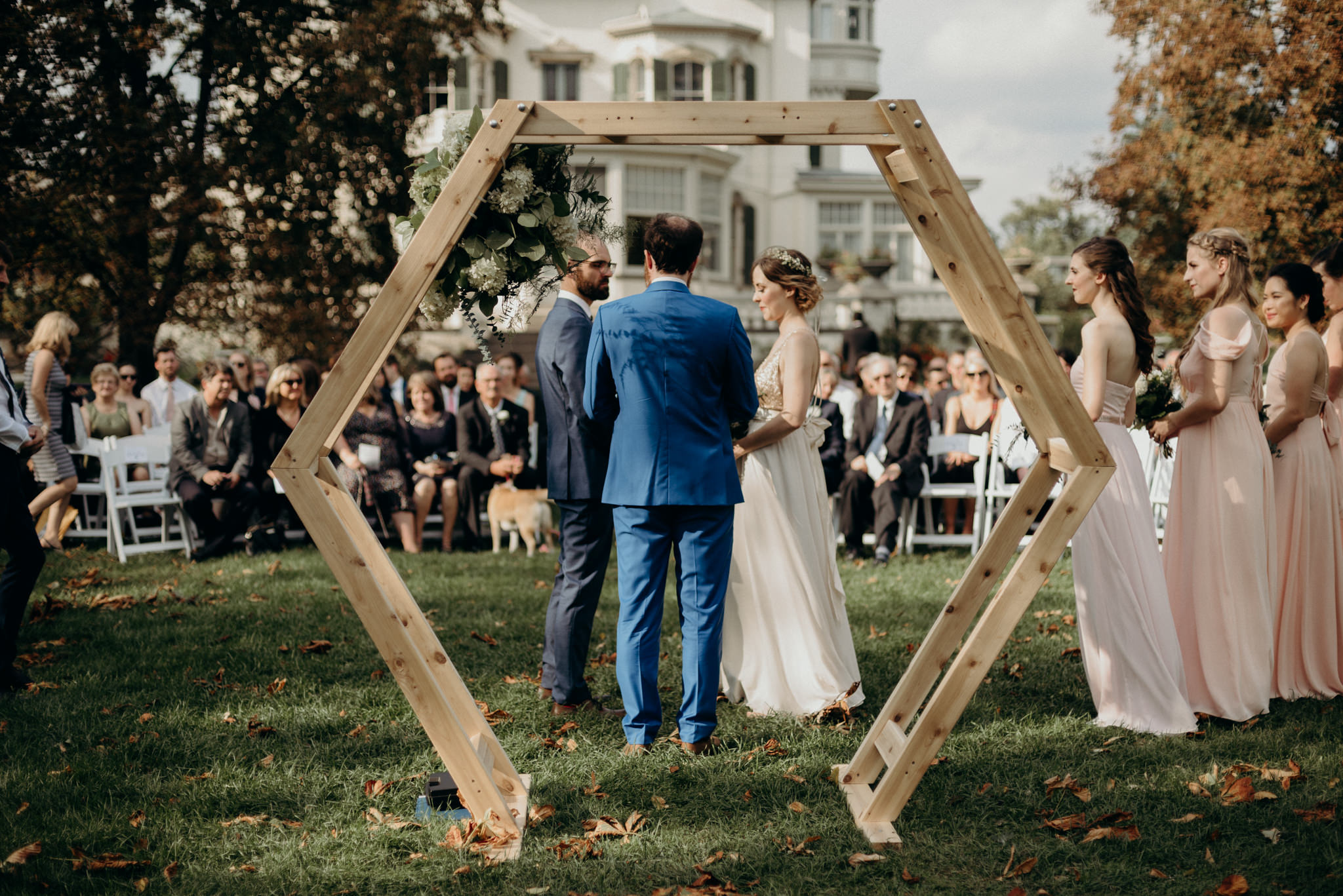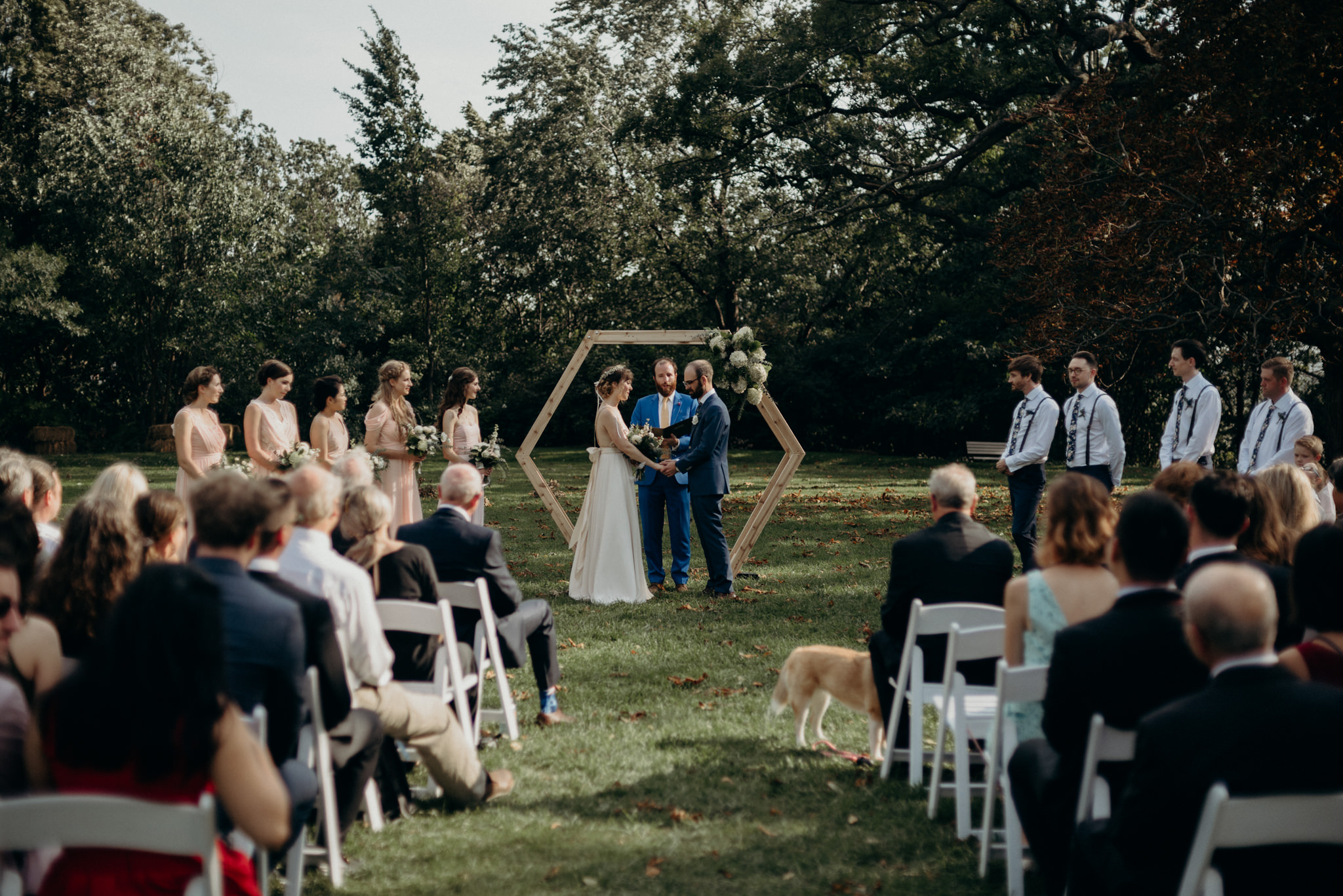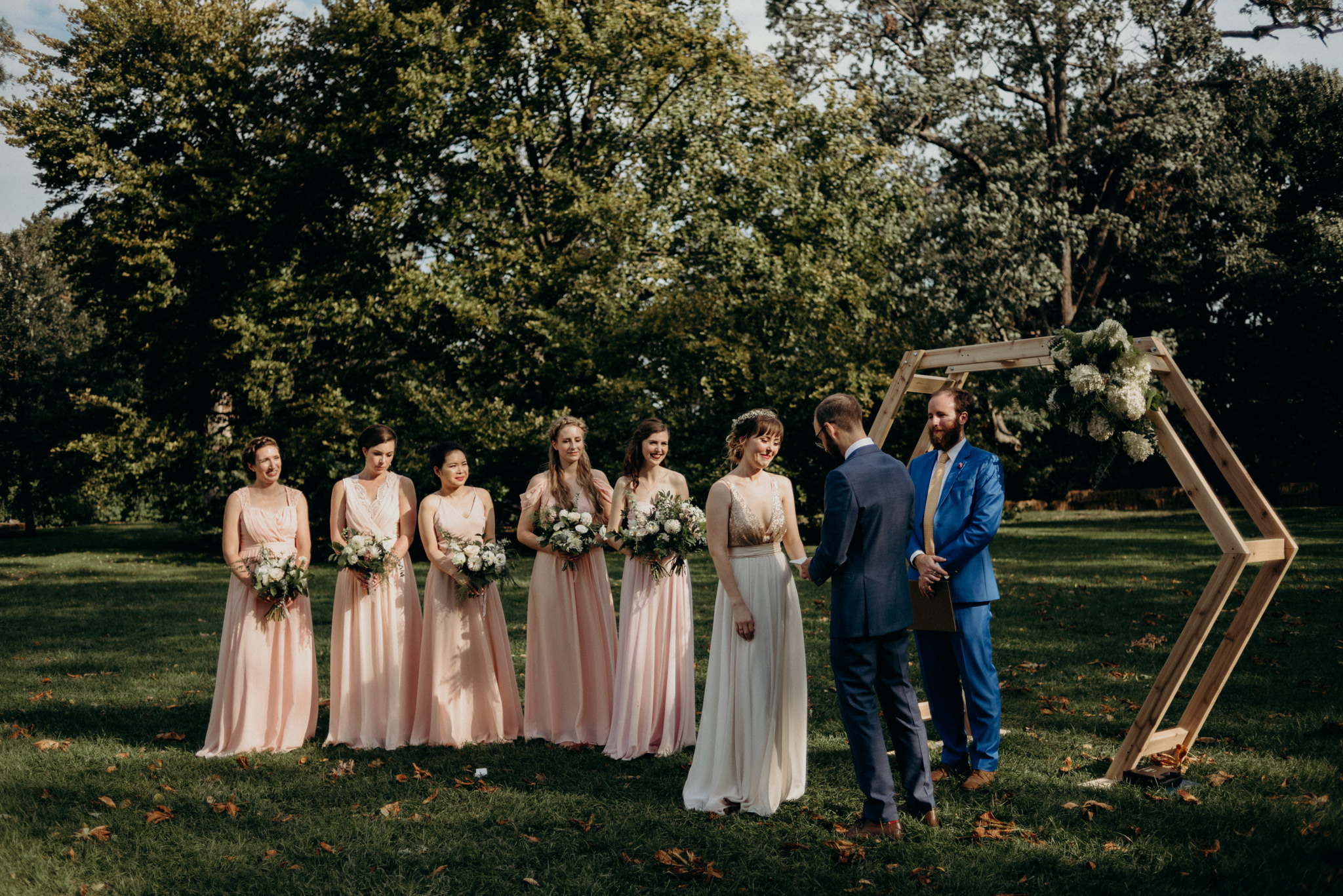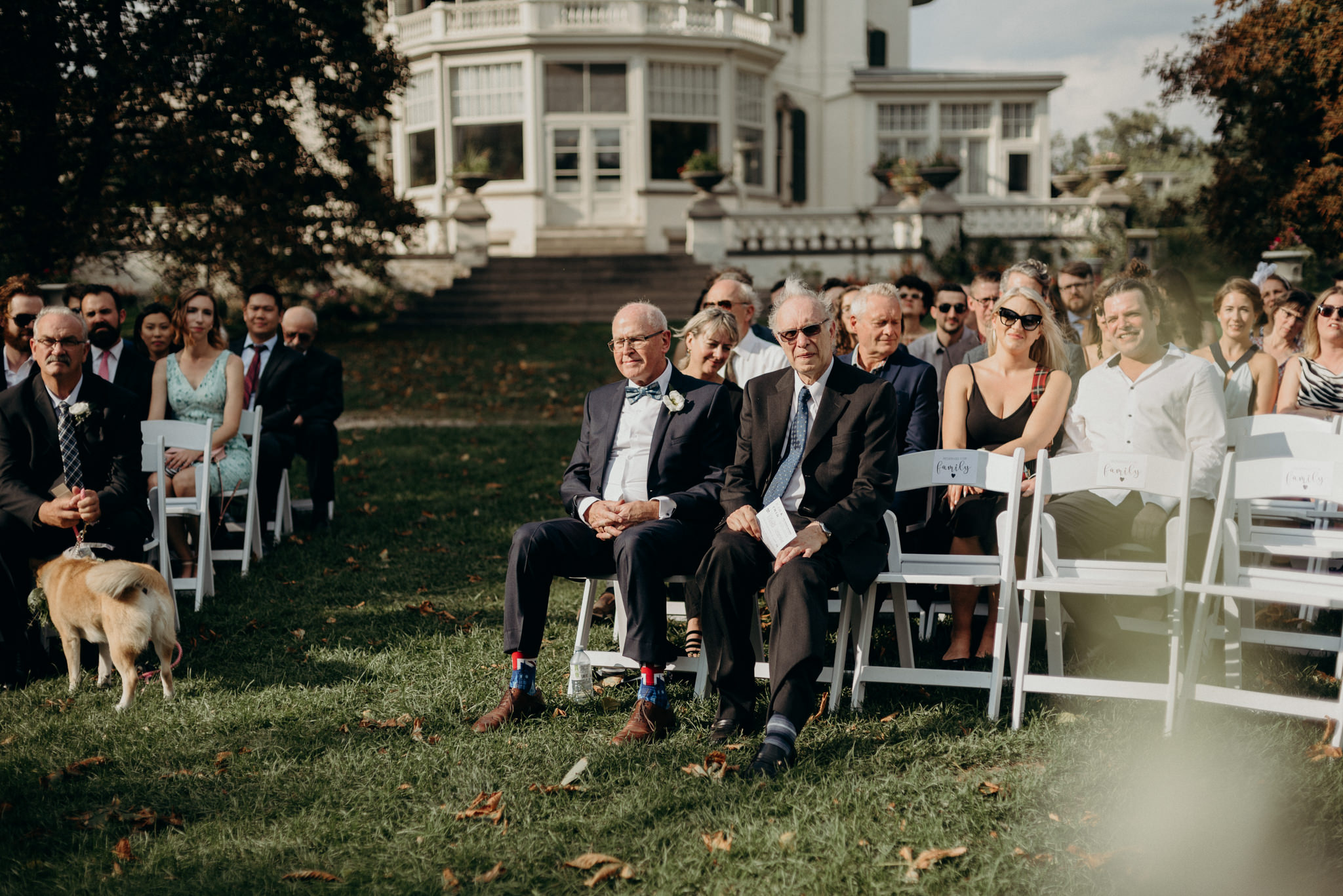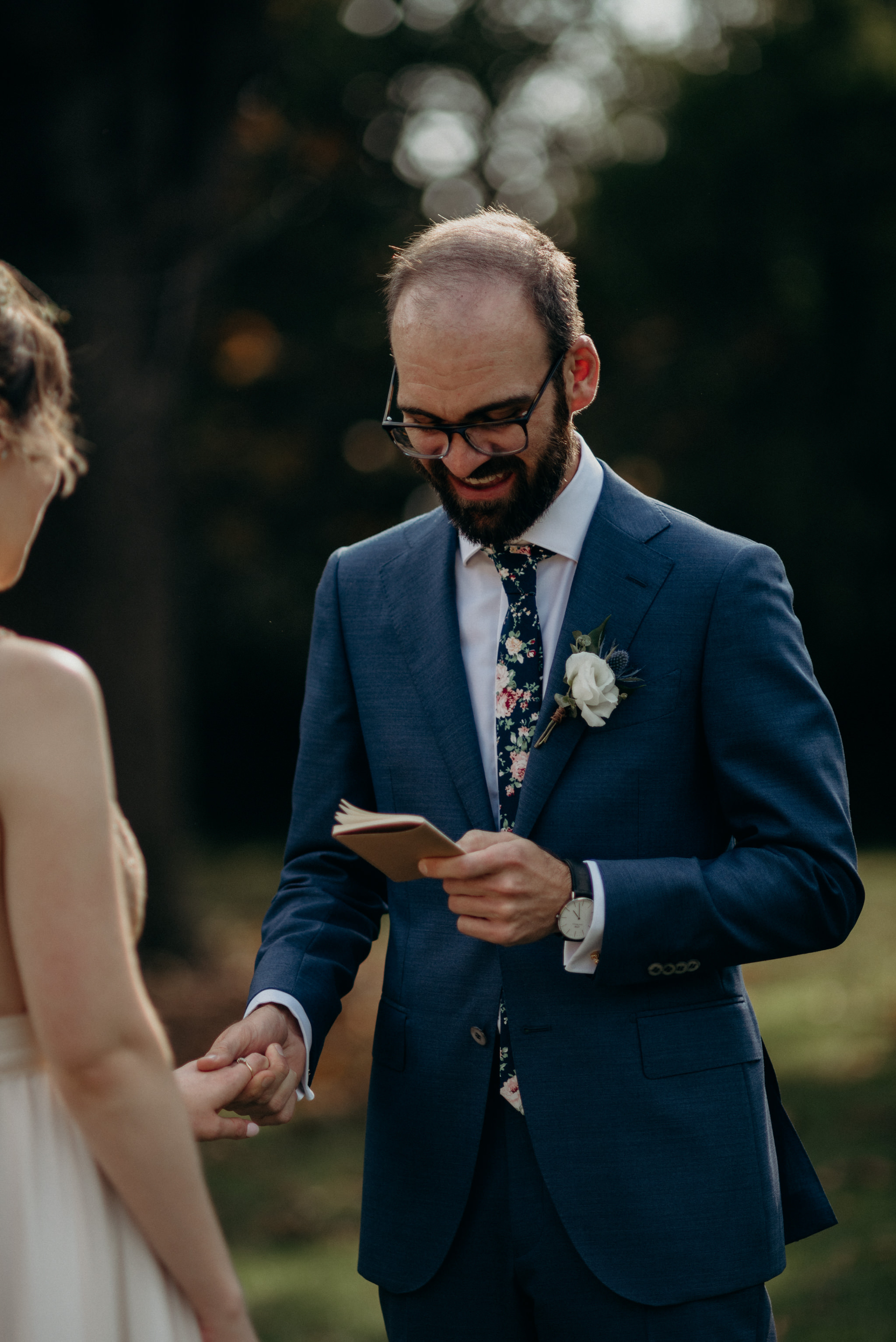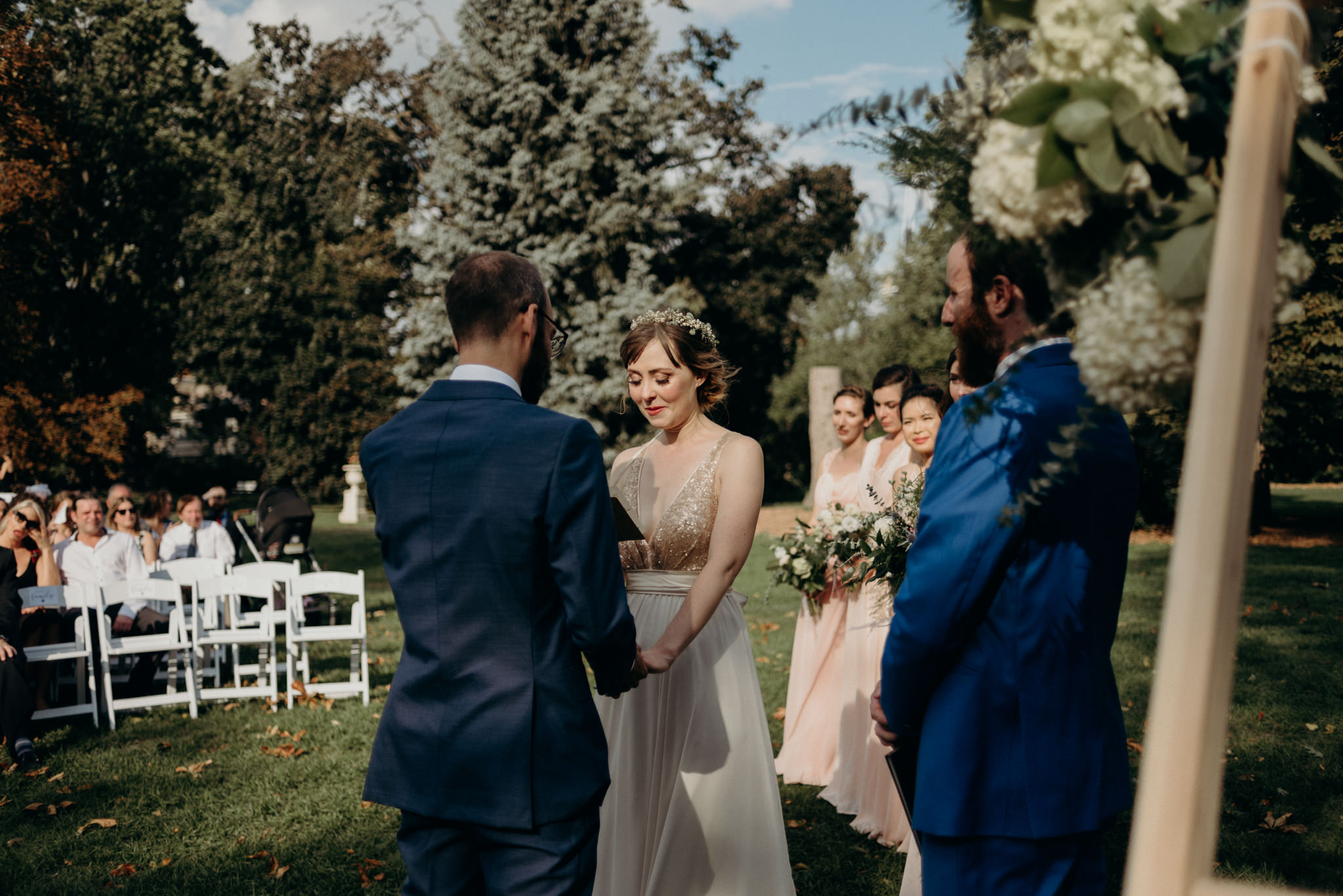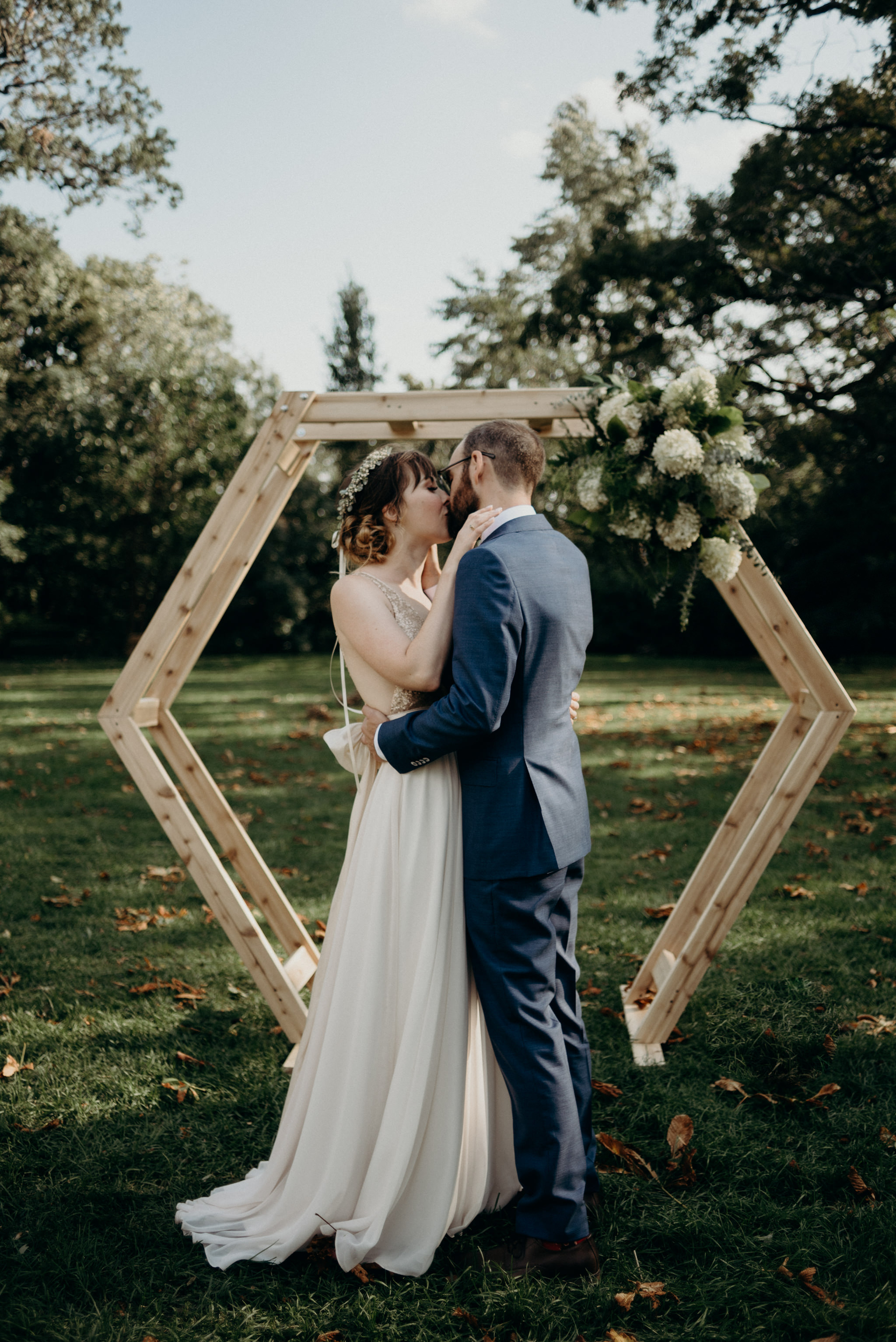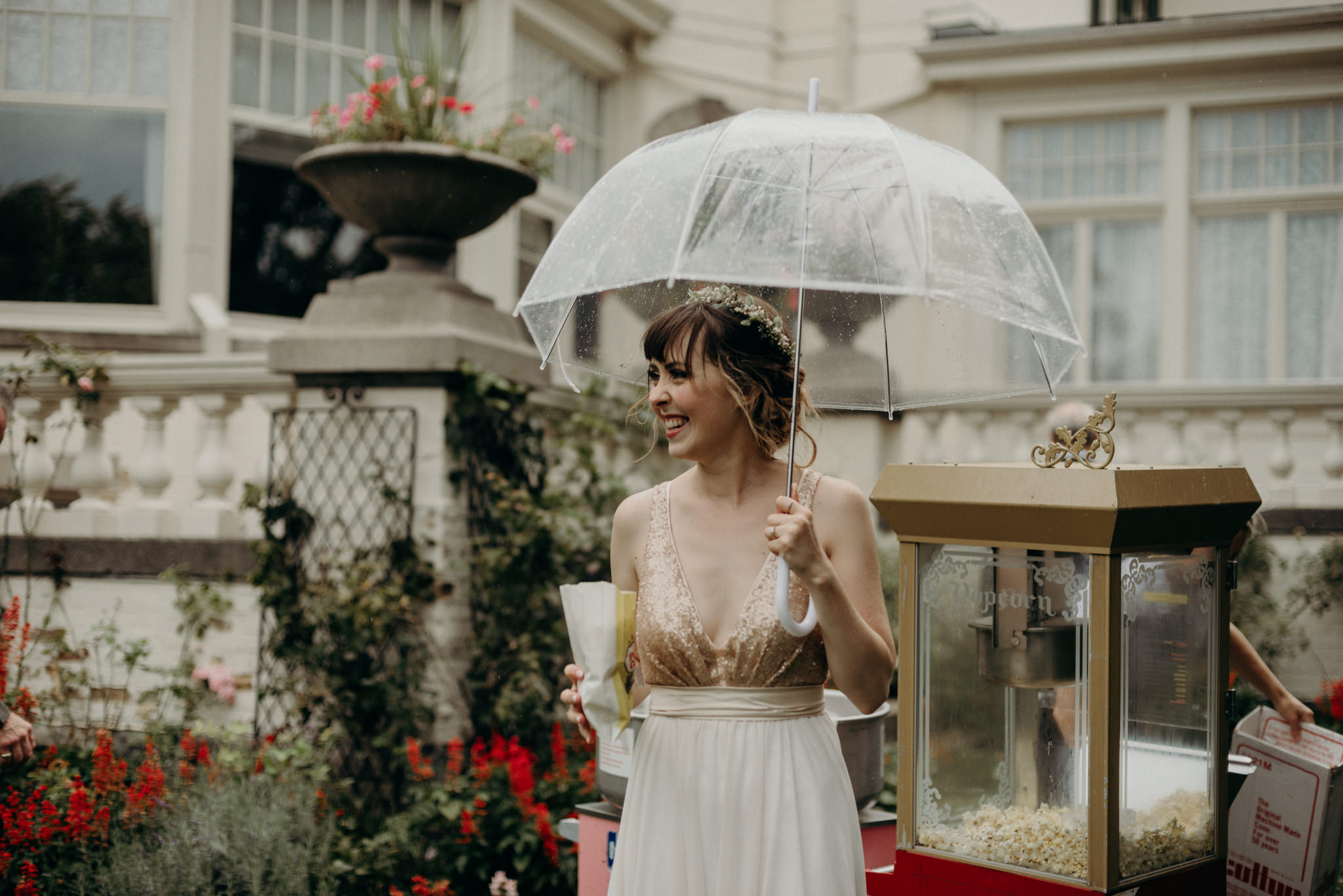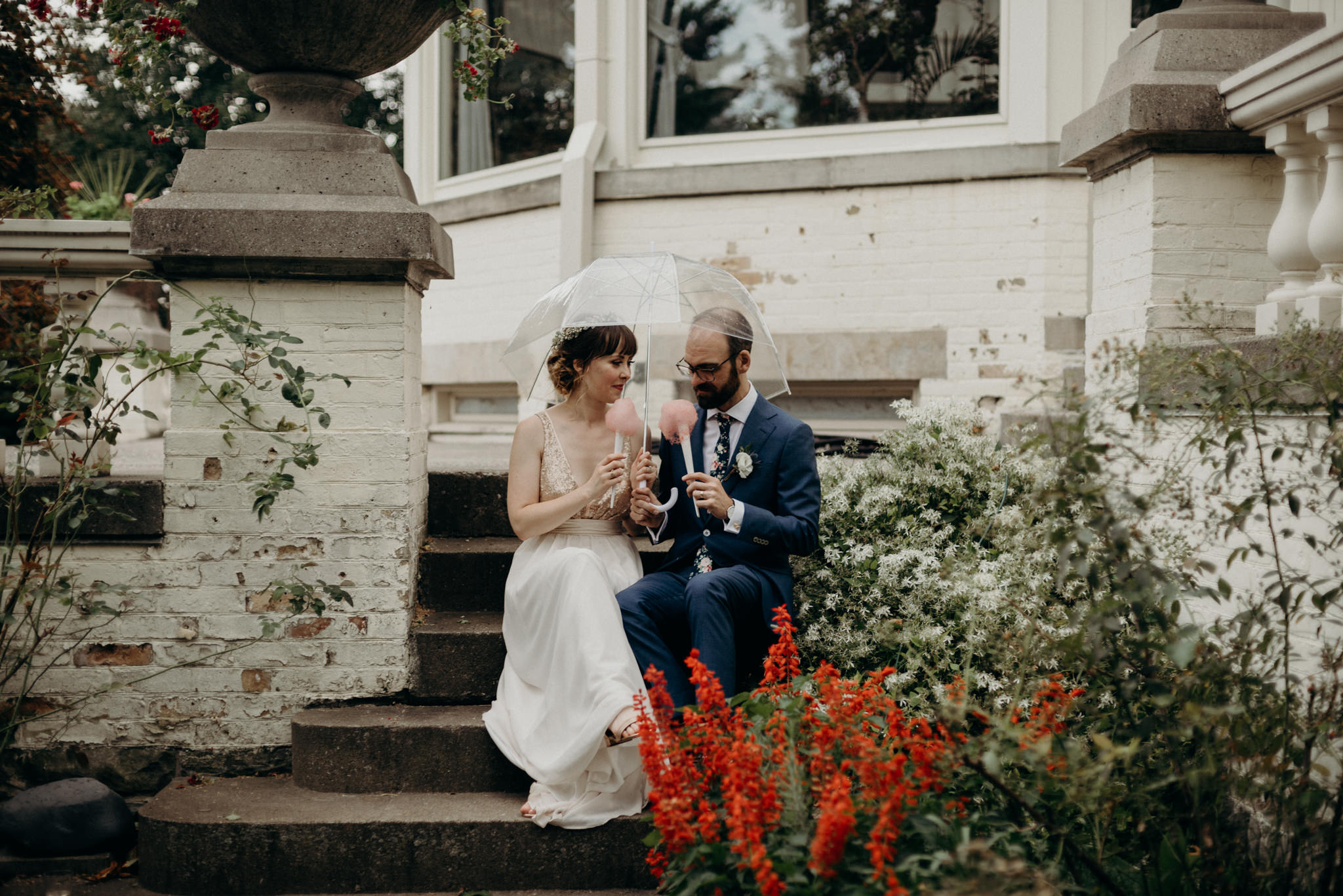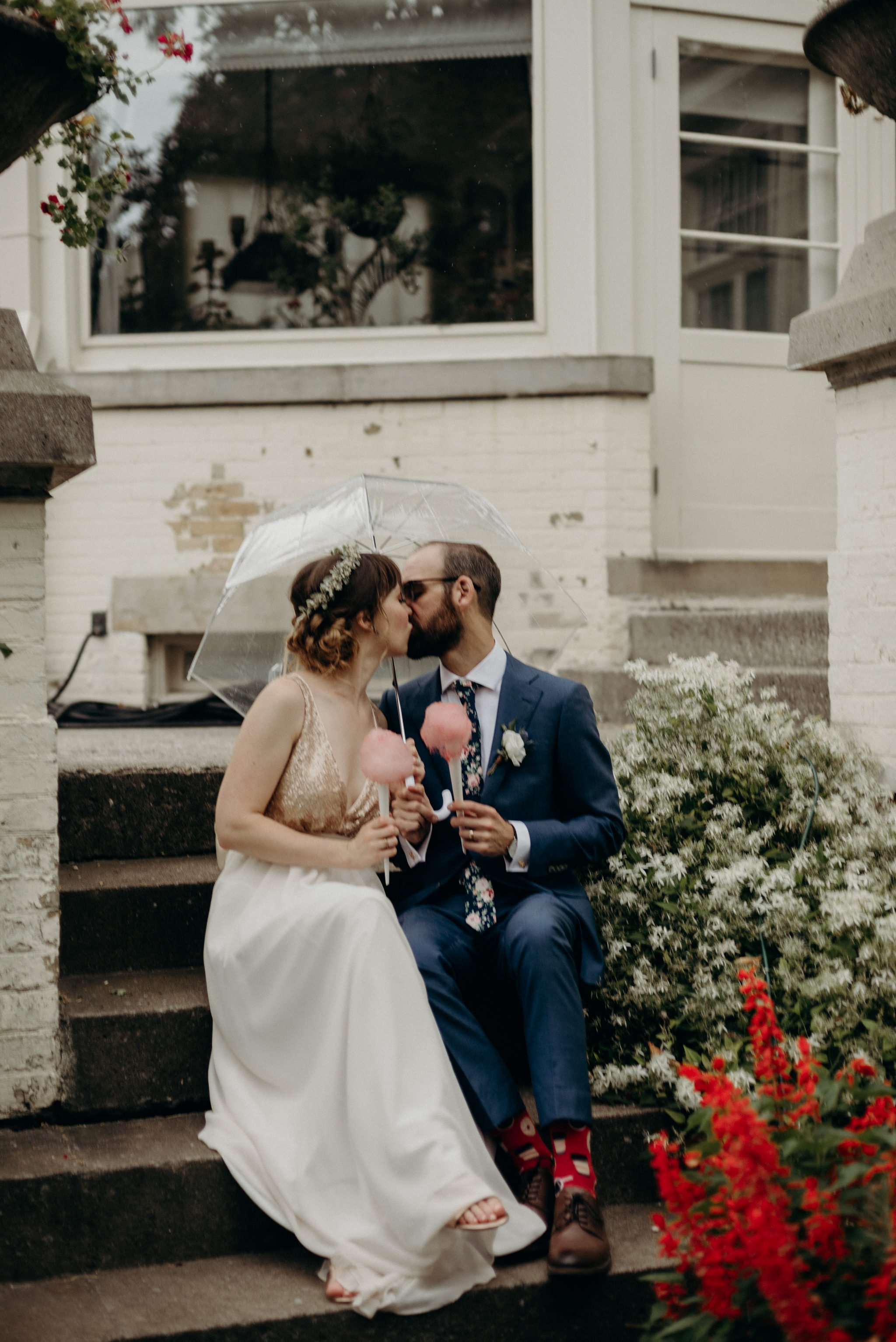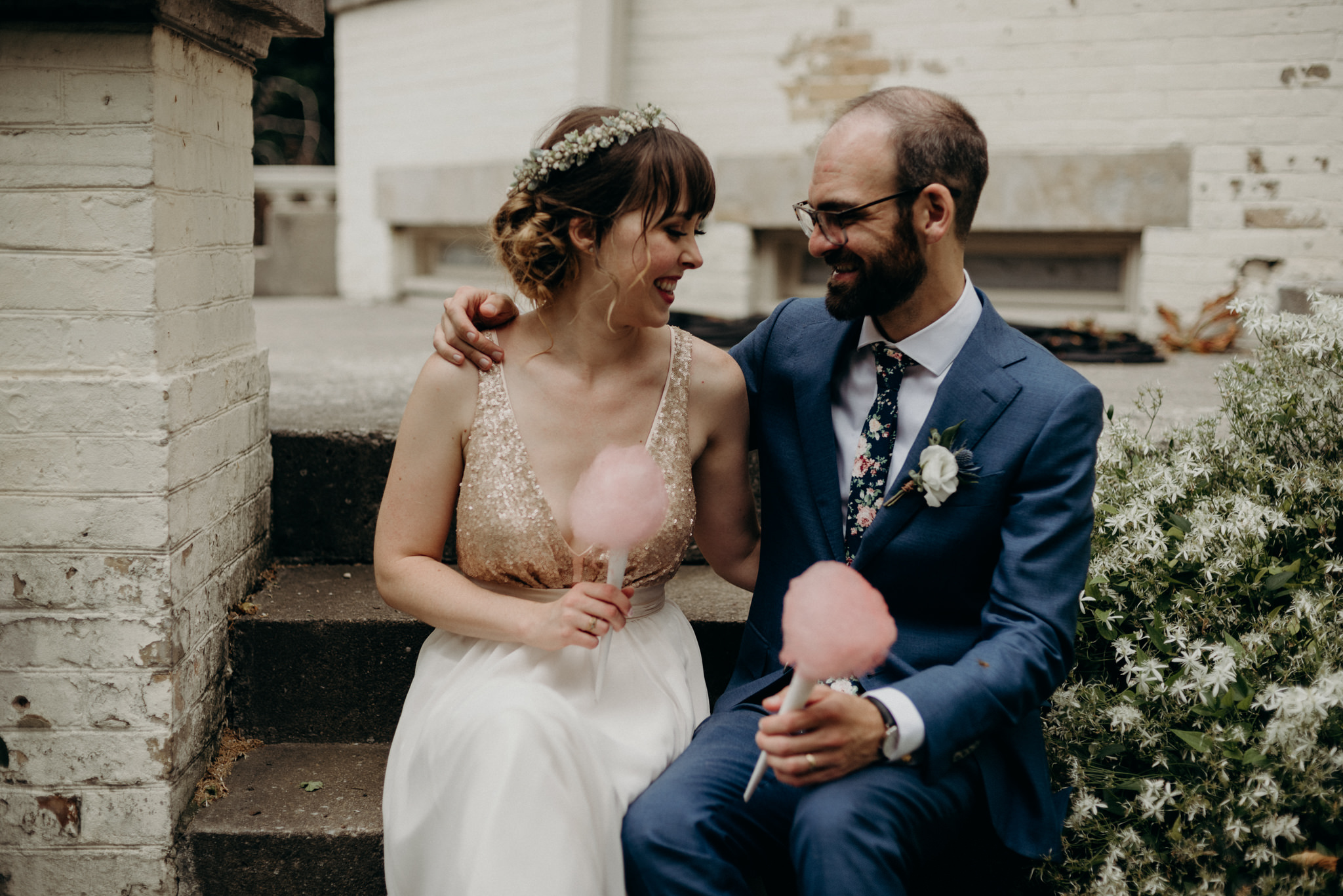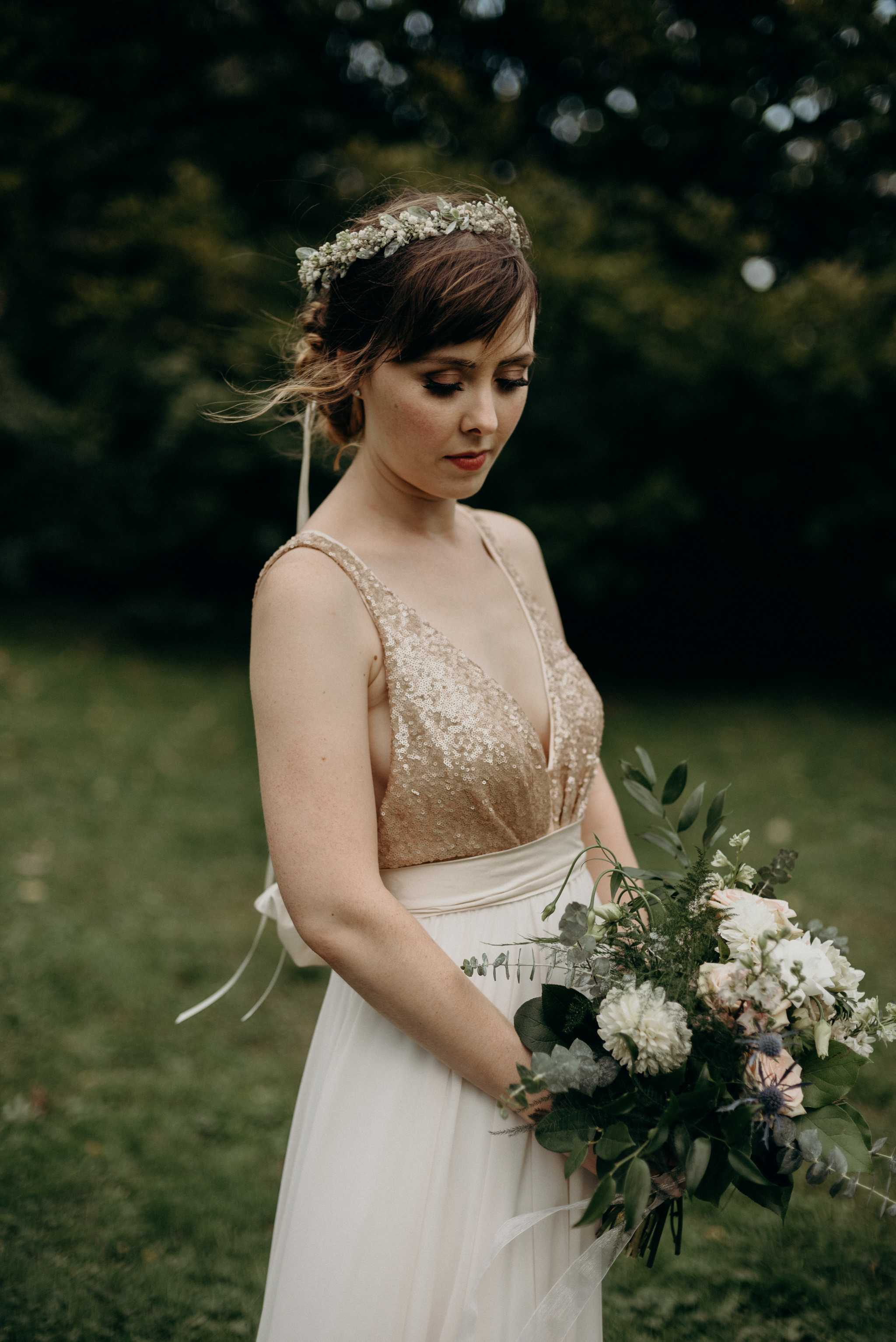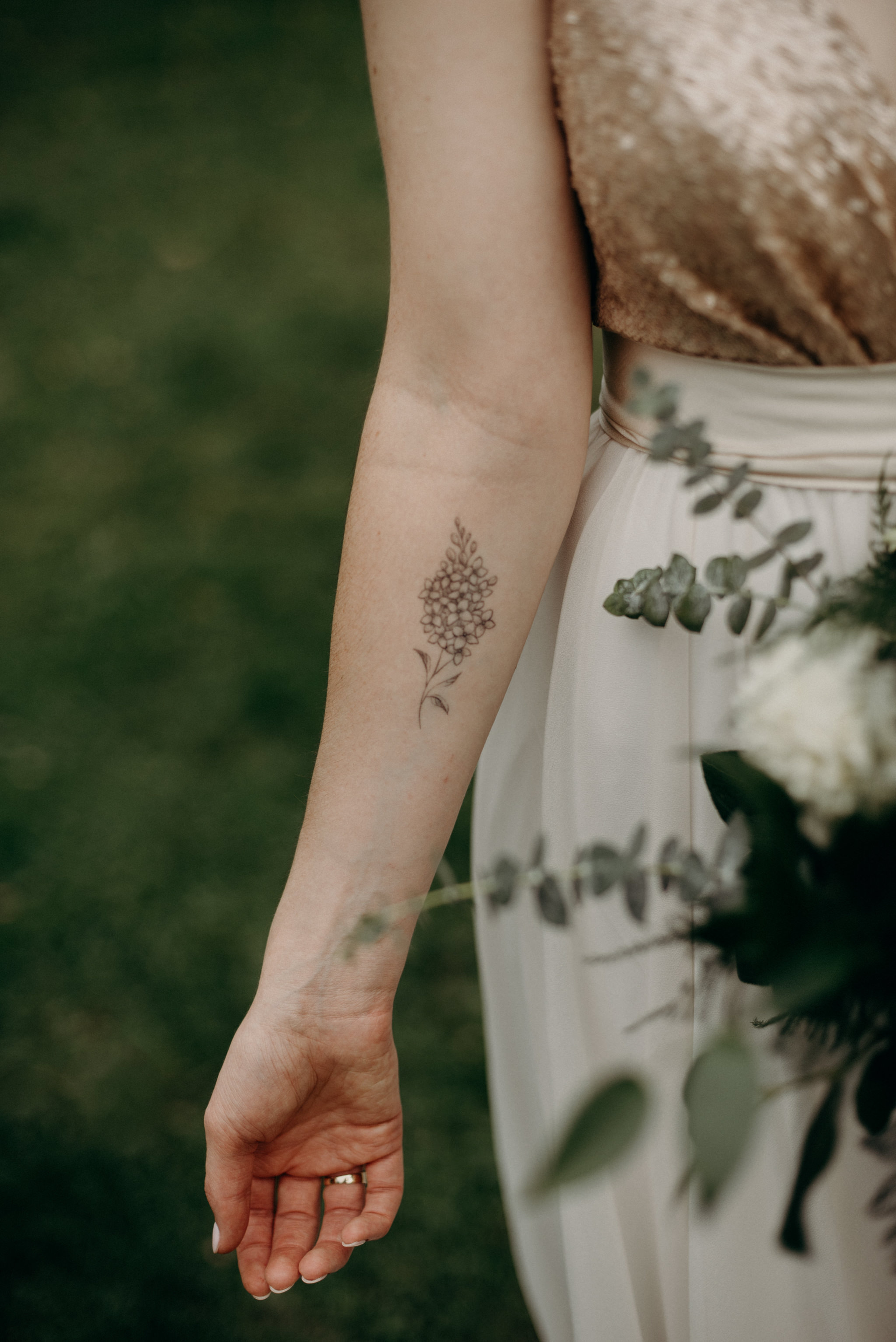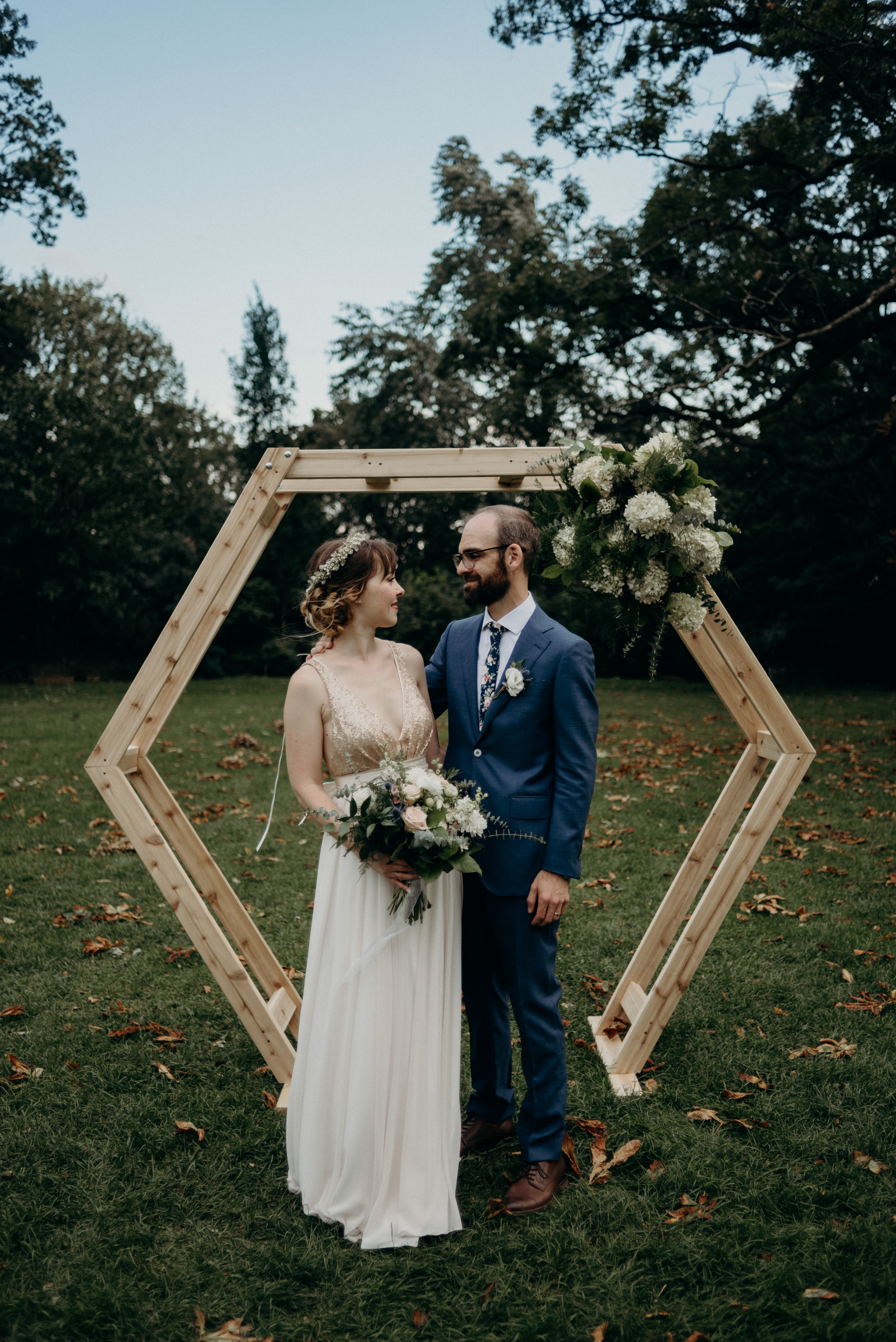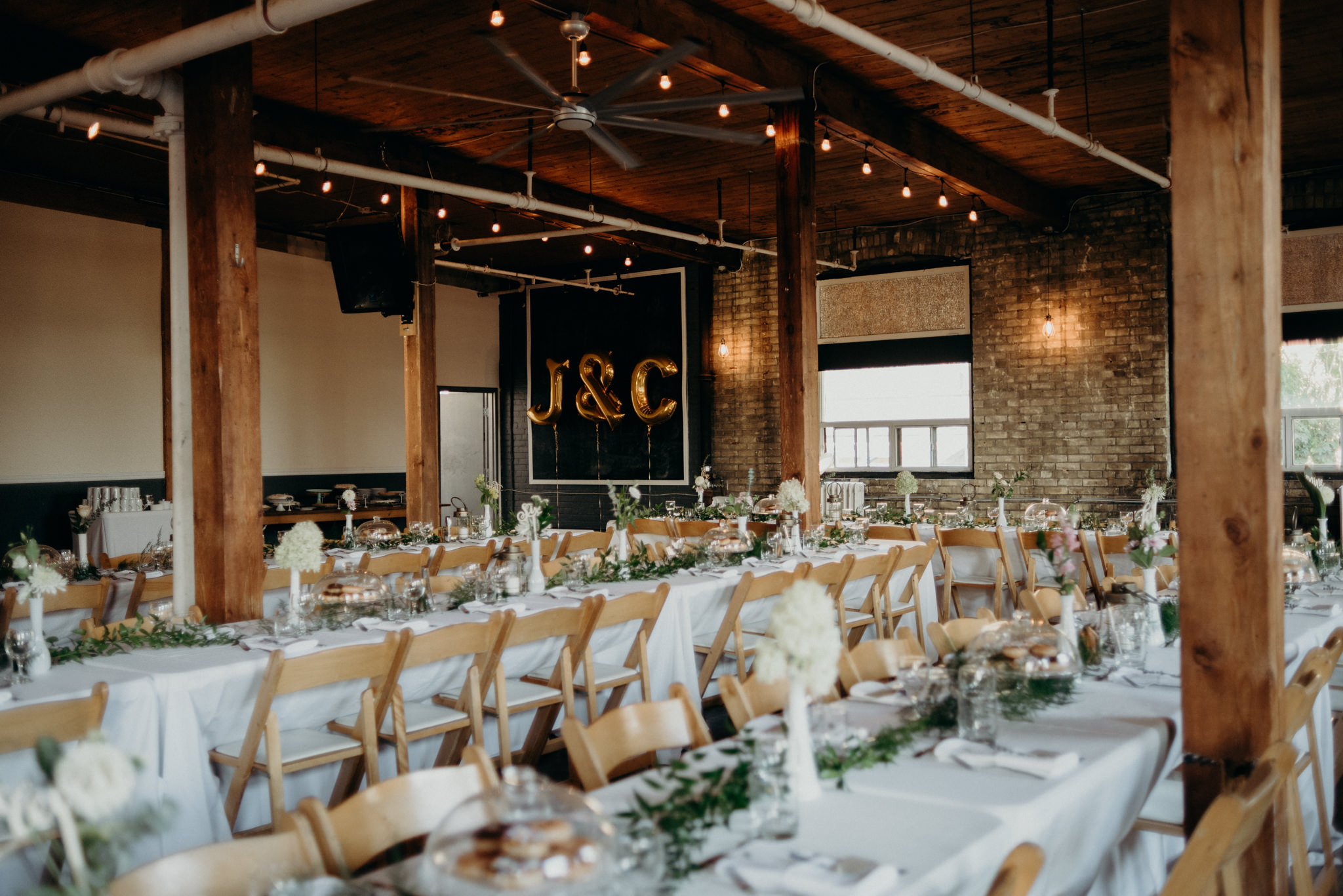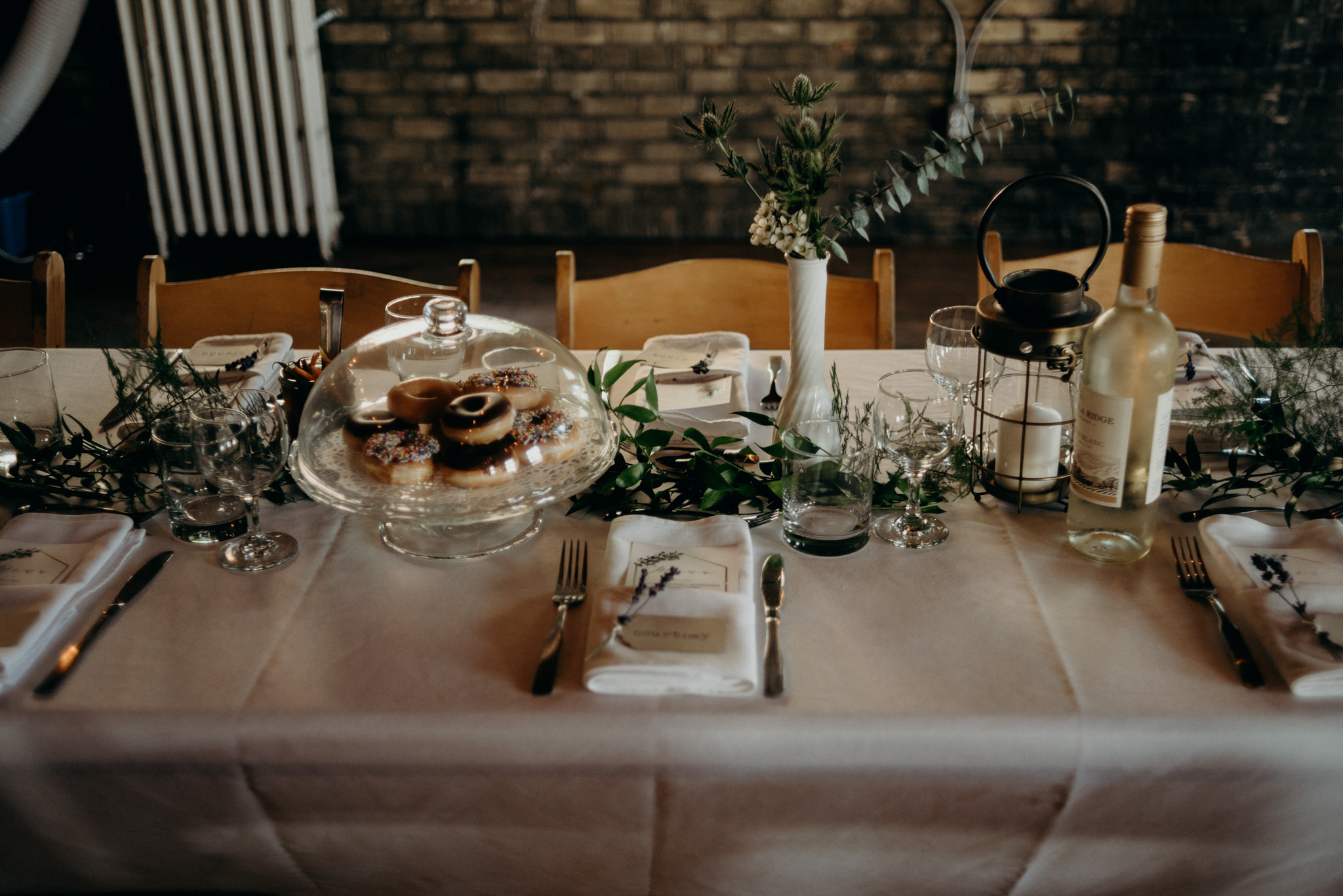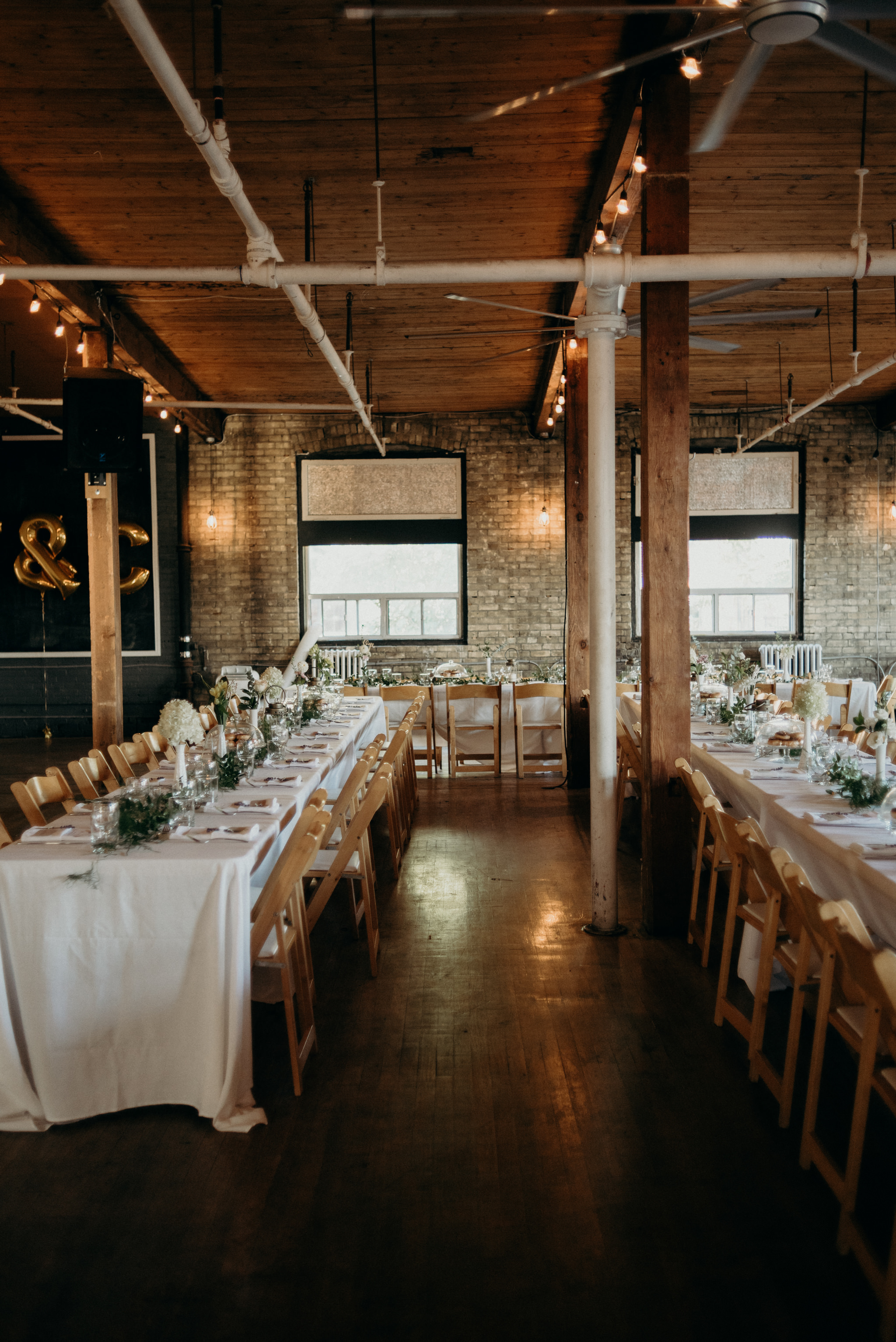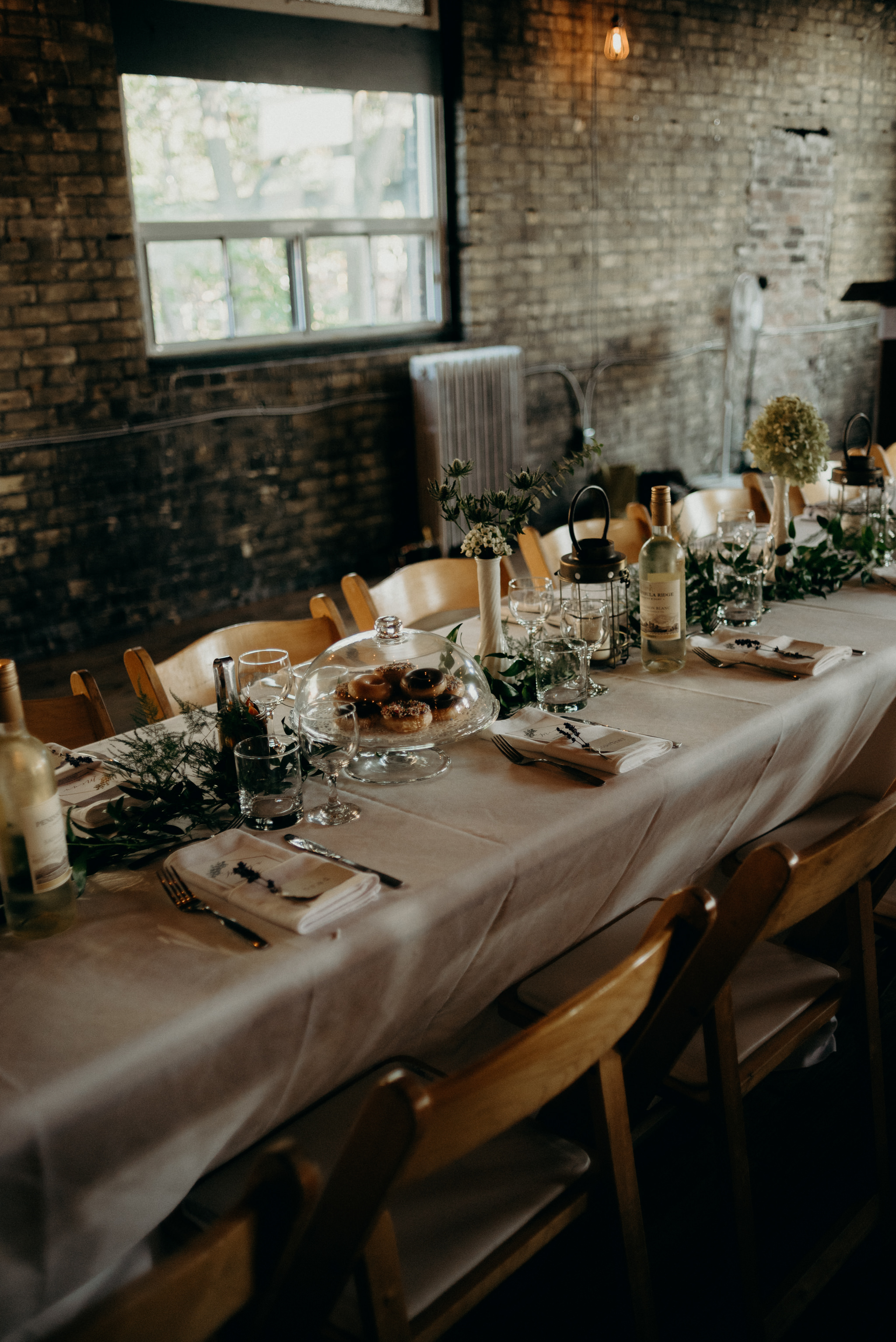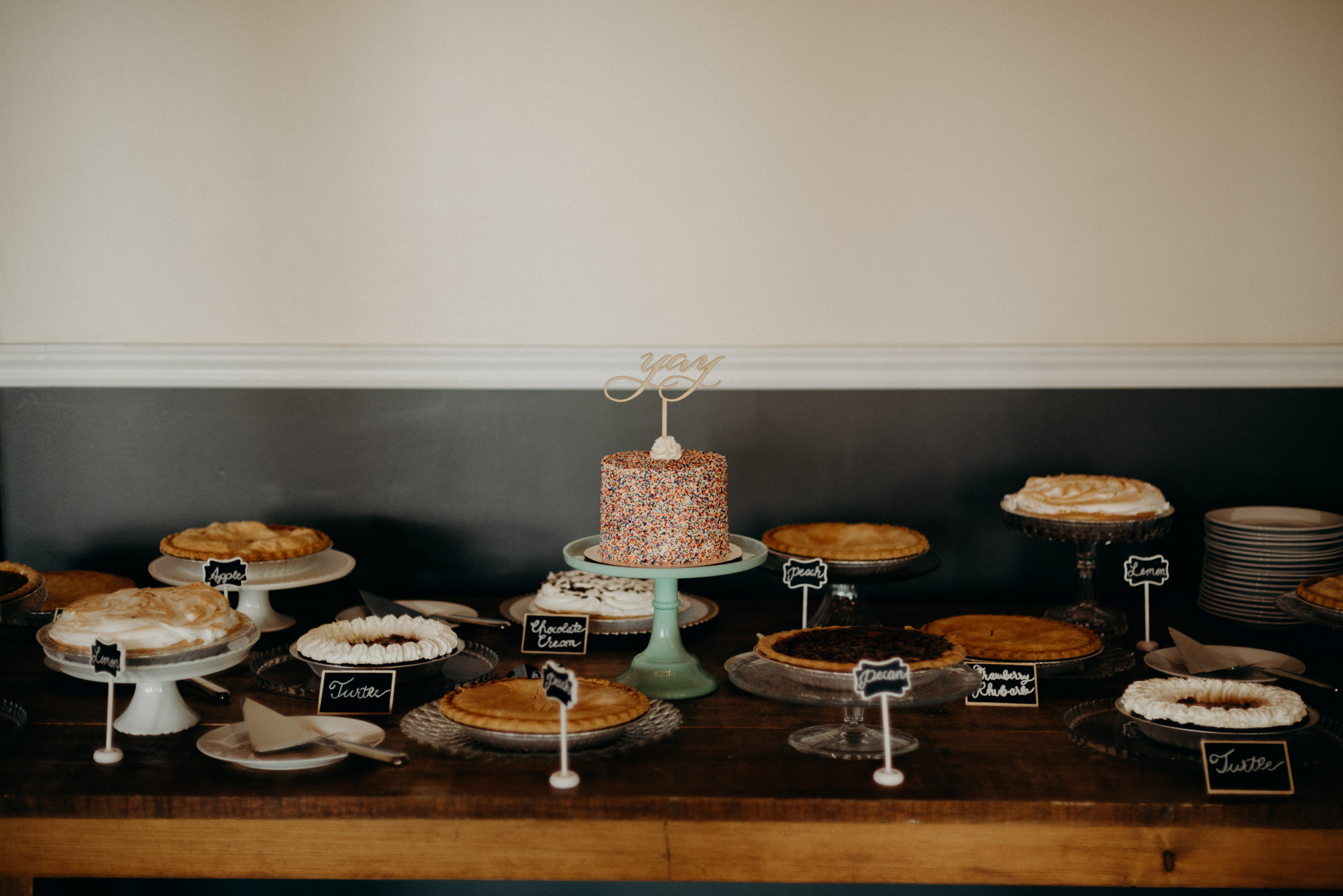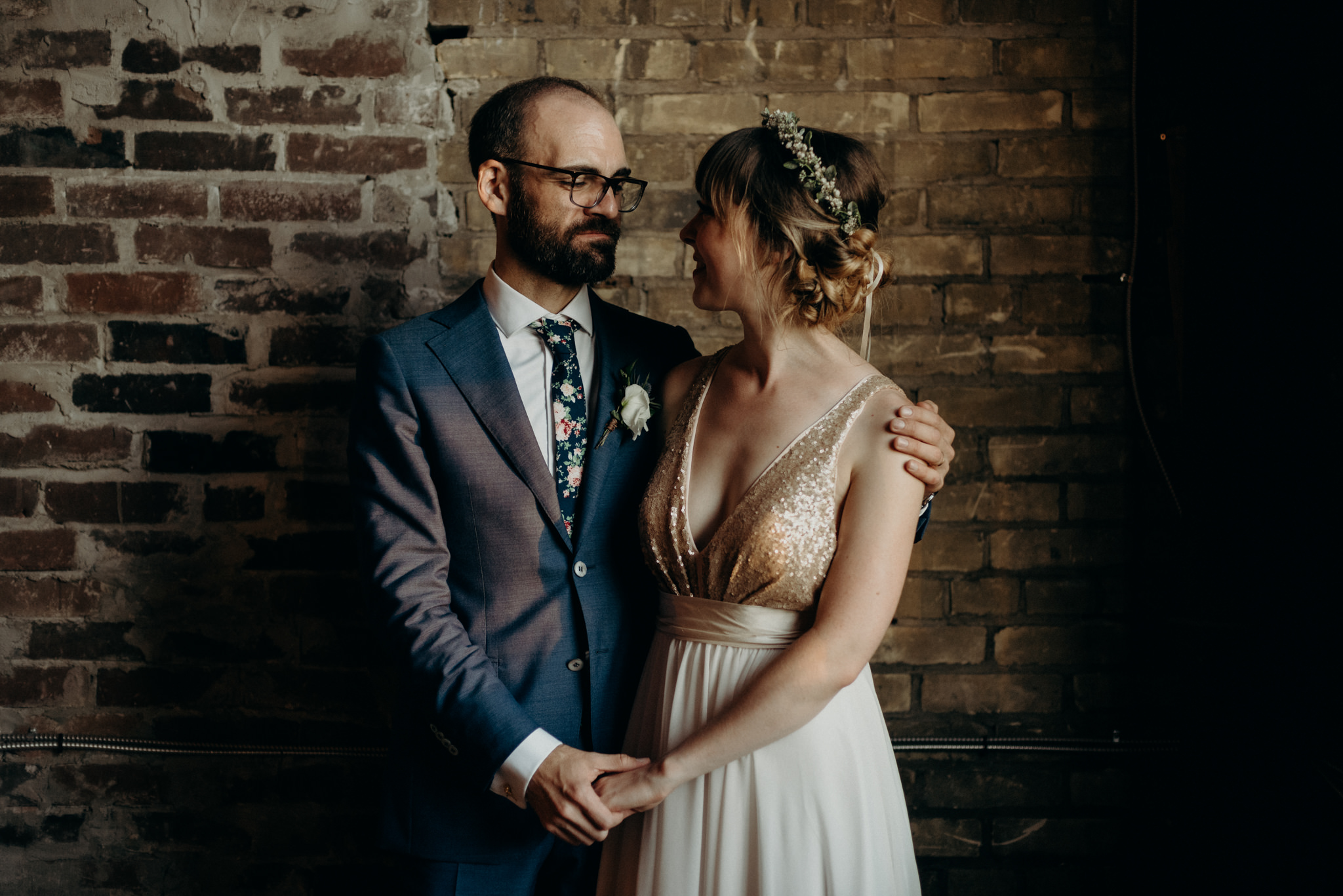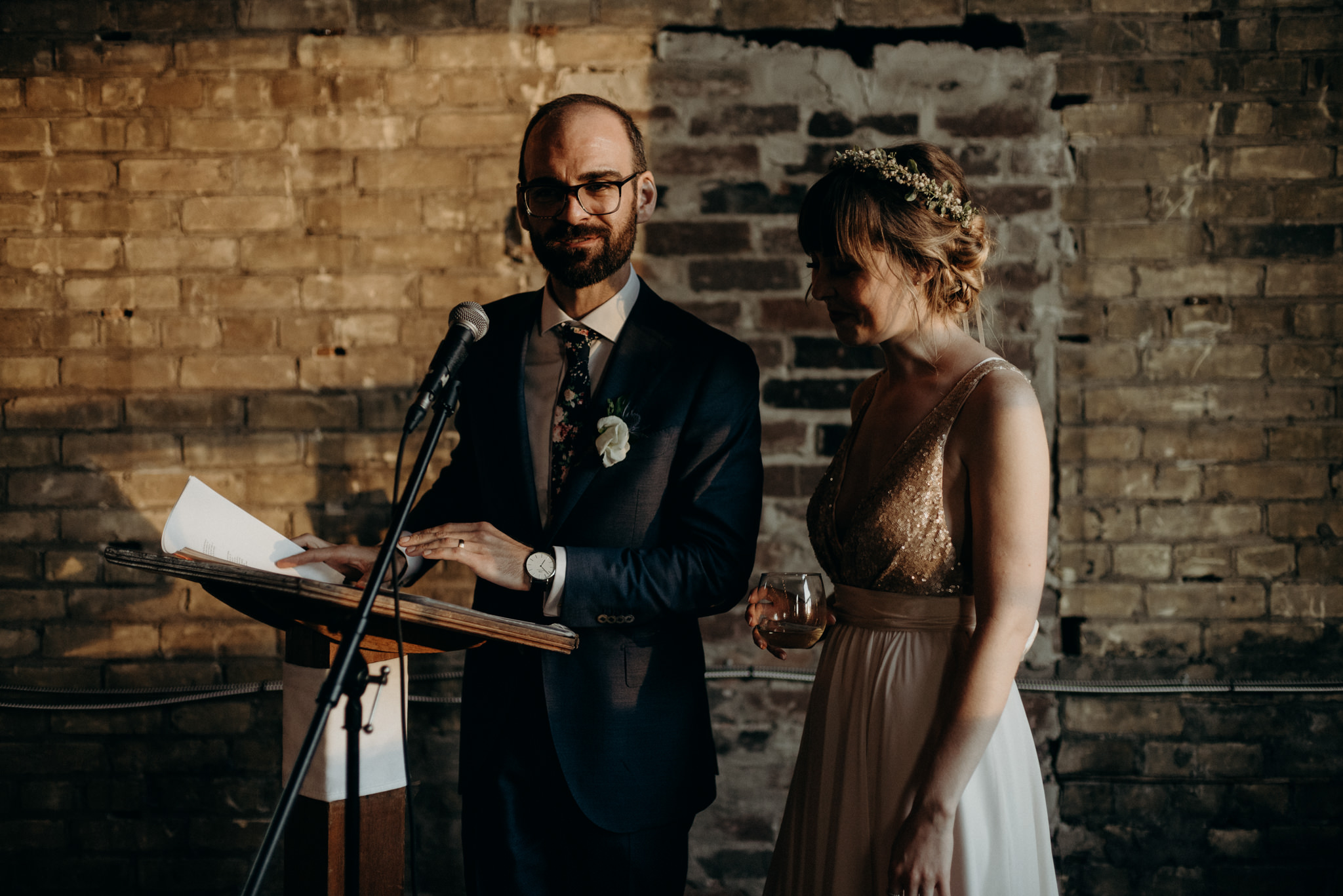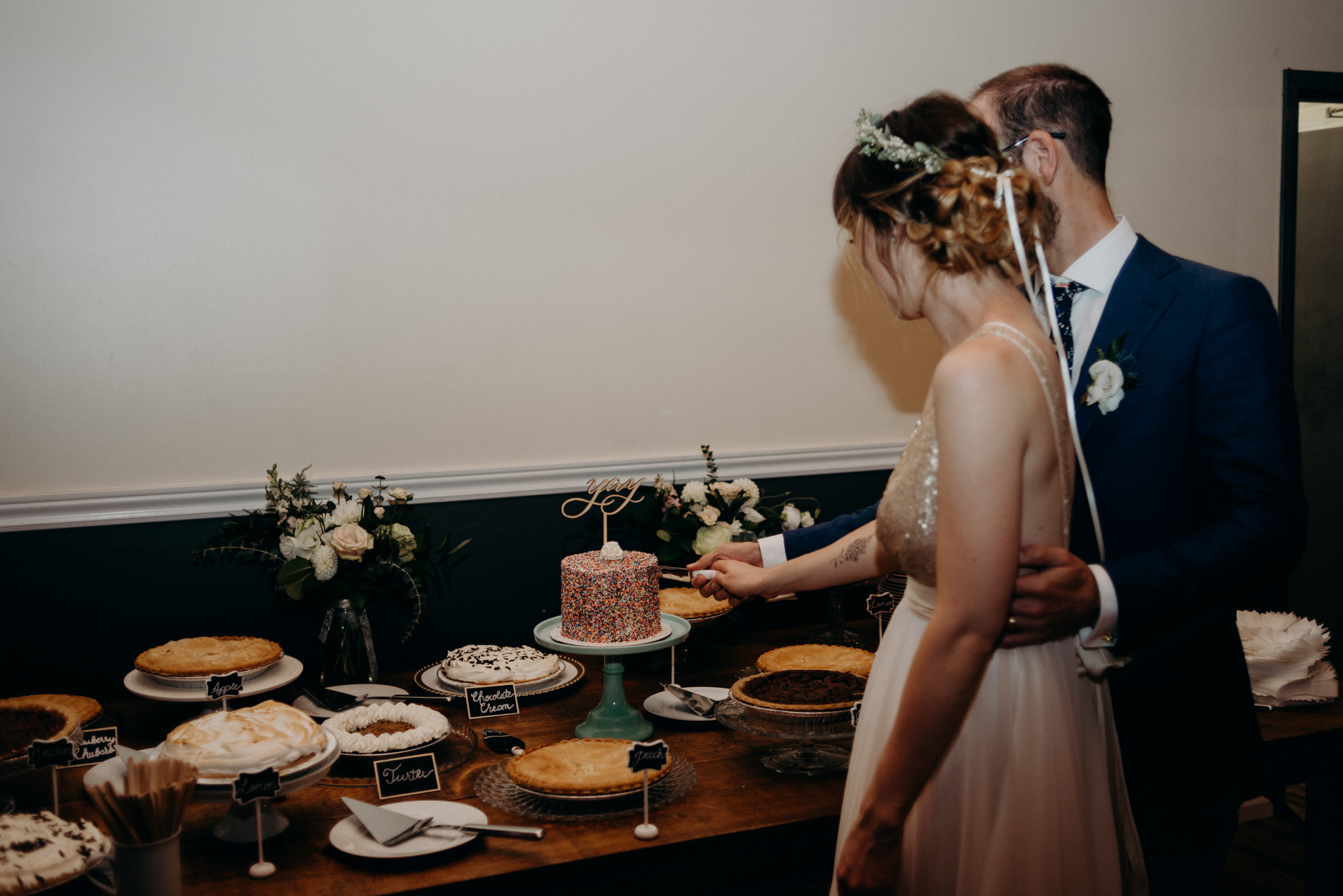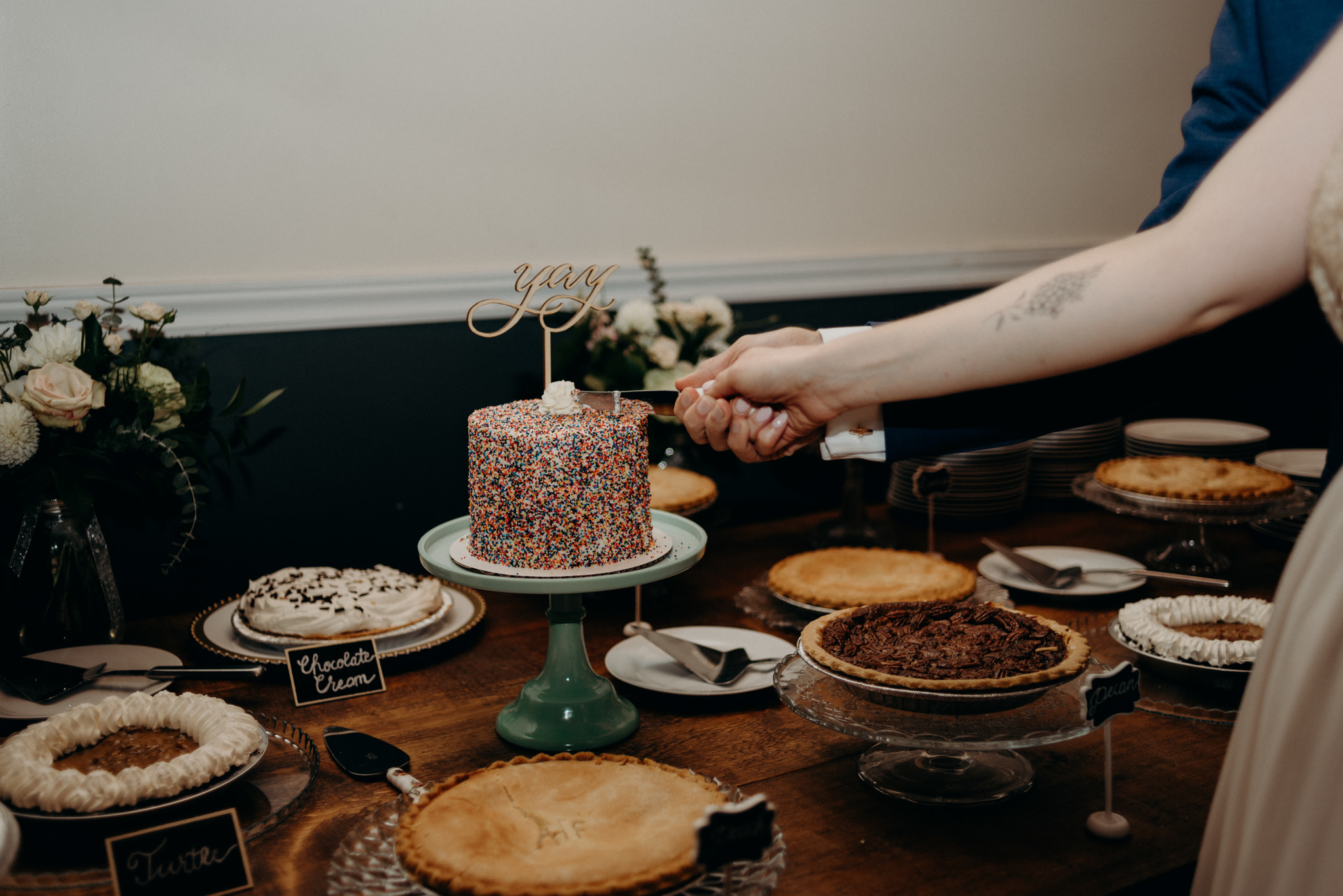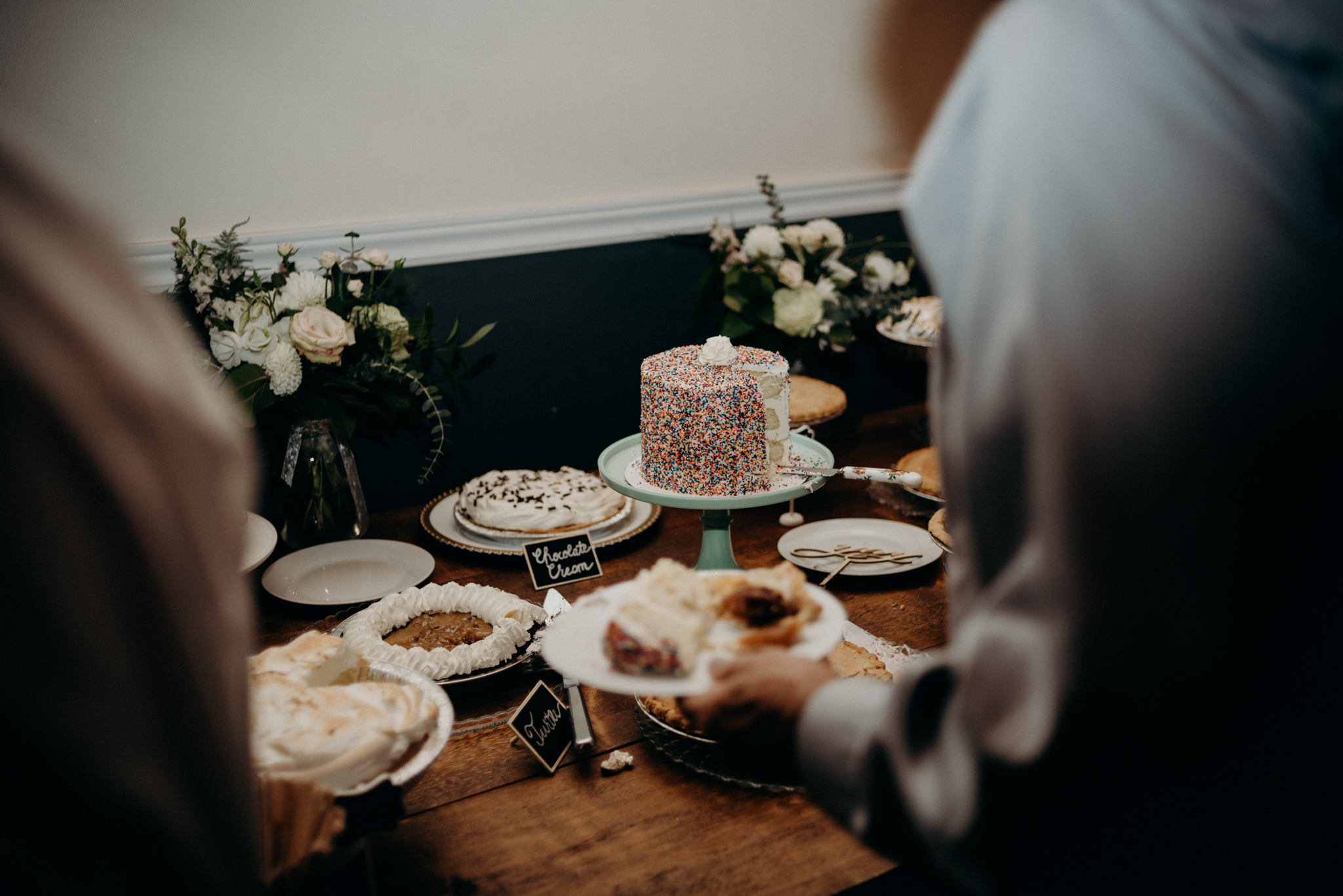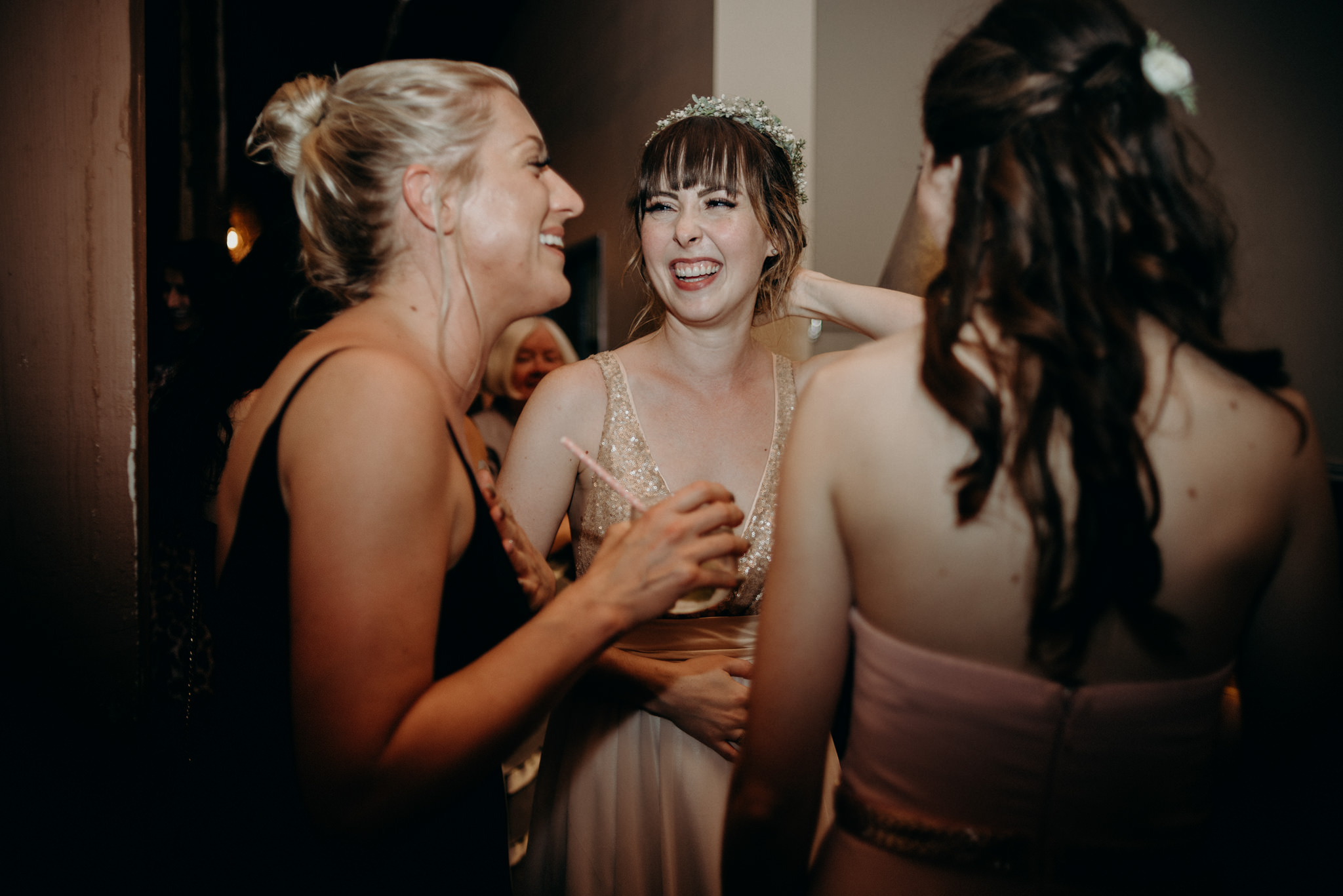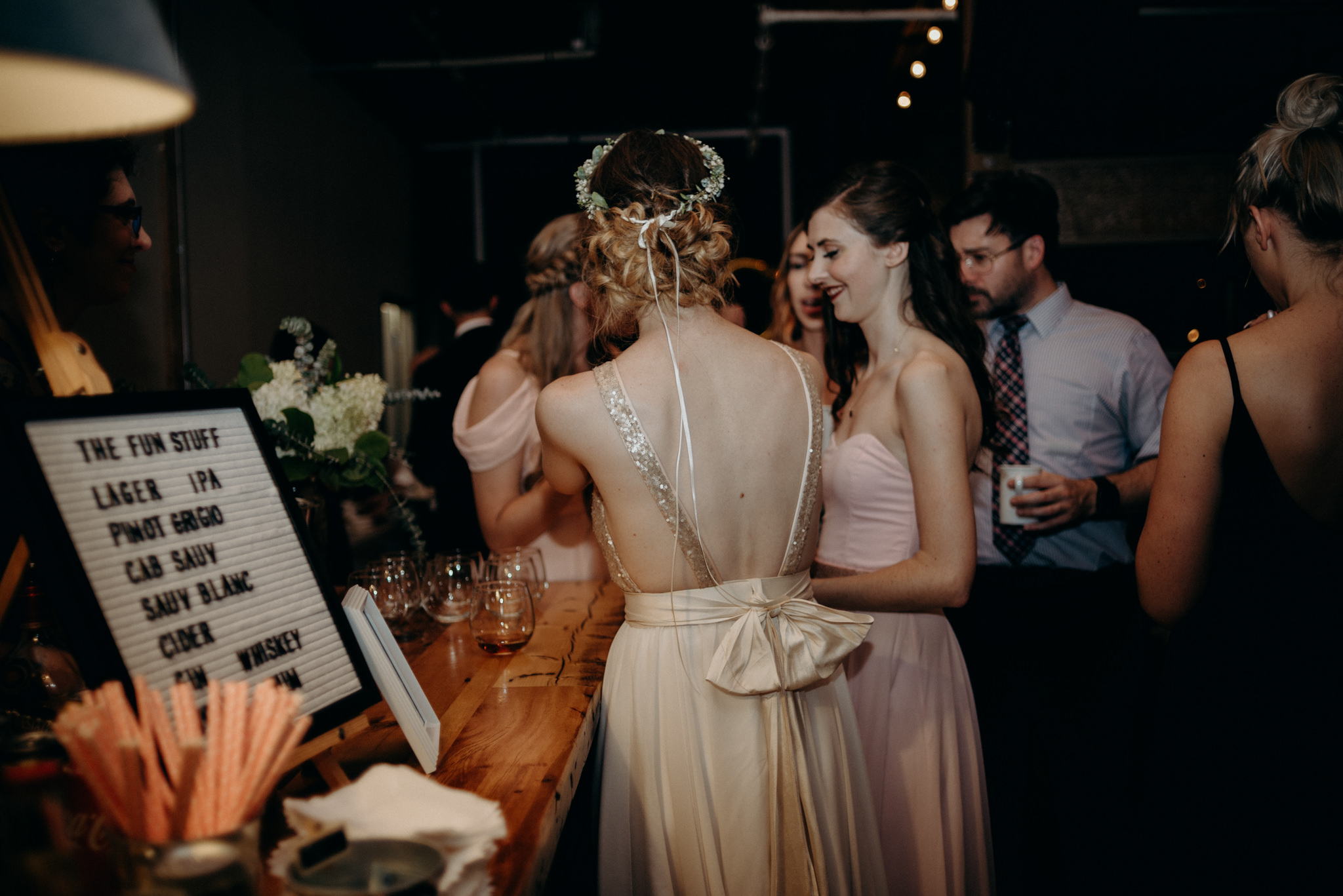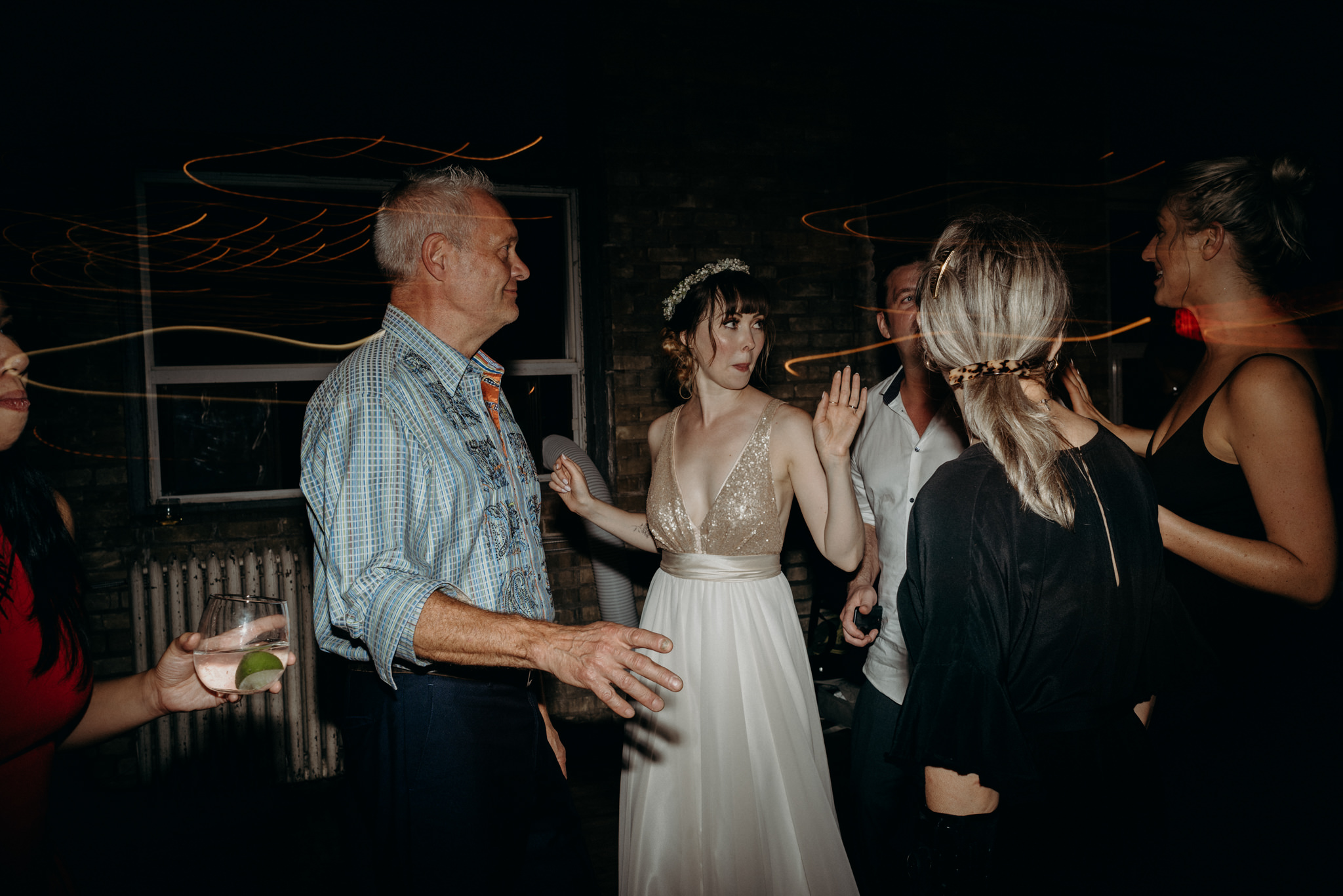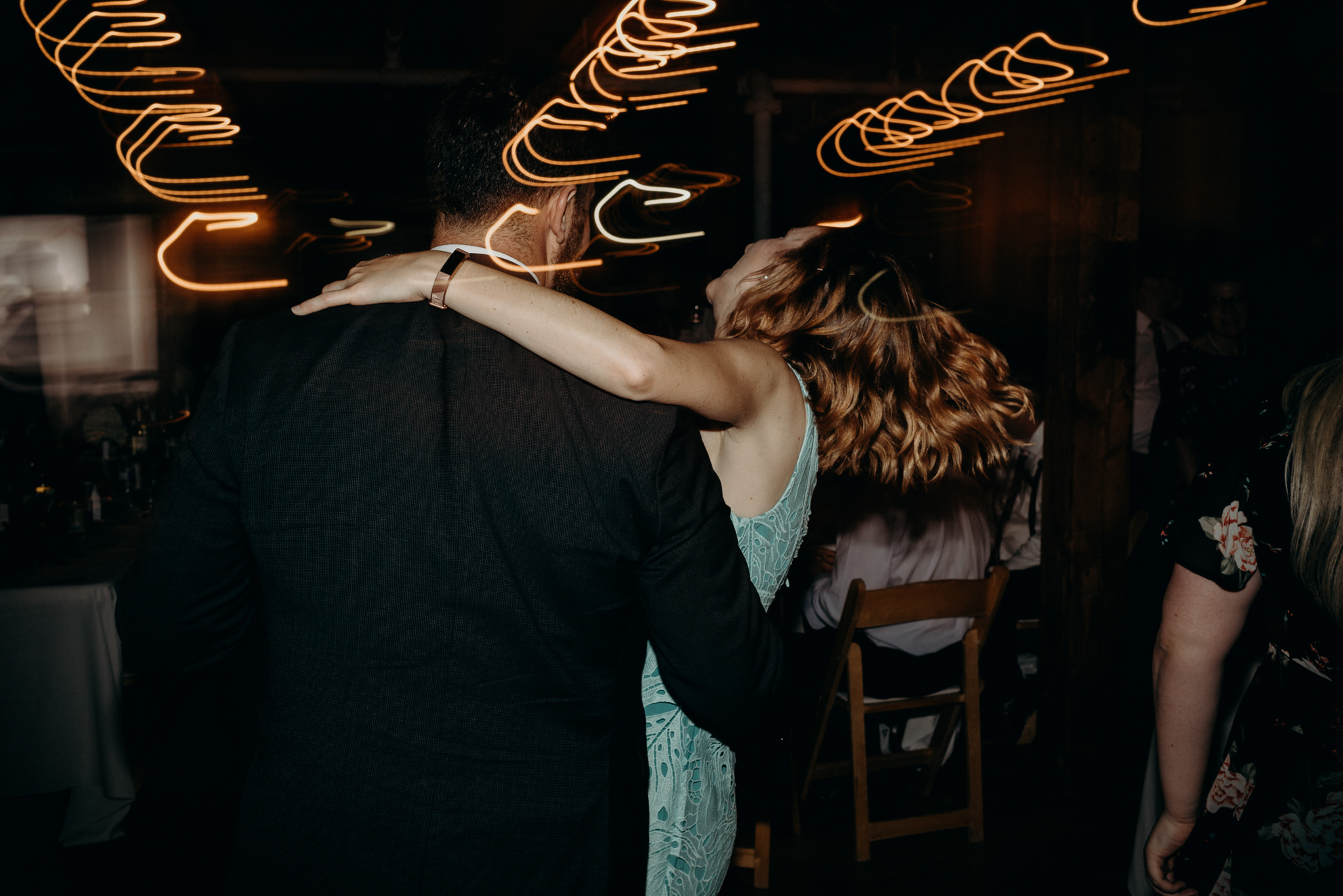 Vendors
Photographer: Daring Wanderer
Dress: Eden by Truvelle, from Sash & Bustle
Suit: Suit Supply
Shoes: Both Chad and Julie's shoes were from Steve Madden
Invitations: Vista Print
Florals: Thorn Floral
Flower Crown: Oh Dina Flower Crowns
Ceremony Venue: Spadina House Museum
Reception Venue: Jam Factory
Caterer: Uncle Smoke Cookhouse
Hair: Melody and Emily from Lebel and Crowe
Makeup: Sophia Perri
Officiant: The Good Reverend Matty
Cotton Candy and Popcorn Vendor: Sugar Pop Rentals
Donuts: Krispy Kreme
Cake: Bake Shoppe
Pies: Apple Factory
Wooden Calligraphy Signs: Miss to Mrs Weddings
Cellist at Spadina House: Amy Lee
DJ: DJ Misty
Processional song / musician: No Surprises by Radiohead – Amy Lee (Cello)
Recessional song / musician: Julie-O by Mark Summer – Amy Lee (Cello)
First Dance song: Hoppípolla by Sigur Rós
Day of Coordinator: 11 Eight Events