"Life is mostly froth and bubble,
Two things stand like stone.
Kindness in another's trouble,
Courage in your own."
Melini and Gautam planned an intimate gathering of just their closest family and friends for a midweek cottage wedding at Serenity Cottage in Owen Sound. I feel so honoured to have been able to be a part of this celebration and work with some amazing vendors to create a truly unique experience for them and their guests.
What was most important to you when planning your wedding?
I wanted it to feel authentic. I wanted it to be personal, raw and deeply meaningful for us. Vendor-wise: Photography was our number one priority so it is the first thing we set out to decide on. I love photography and felt that the day would be beautiful regardless of the setting and details but wanted photos which would capture the emotions of the day and give us memories to hold on to. If I could change anything it would be to start the ceremony earlier. Everything goes by so quickly… I could have done with a little less prep time and a little more celebrating and spending the day with my husband and our guests.
What was the most memorable part of the day?
Gautam's pick is the photoshoot by the water at sunset (i.e. Jess: "Sorry to pull you away from your salad but the light is really gorgeous").
Mine is walking down the aisle, hearing Stacey's heartbreakingly beautiful voice and the competing sound of the waves; seeing Gautam's anxious face and everyone we love sitting up there. It was overwhelming – emotional and calming at the same time.
How did you chose your wedding photographer?

I deliberately looked at albums/blog posts of photos from individual weddings because I think it's easy to put together a collection of beautiful single shots from multiple shoots but having a whole wedding of beautiful photos speaks more to the skill of the photographer and is more representative of what you'll get. Jess is awesome. She works as a single shooter with few gadgets. She doesn't disrupt the day, just fits around it and captures it. She excels at candids and has an amazing eye which makes her work insanely fast, her work speaks for itself.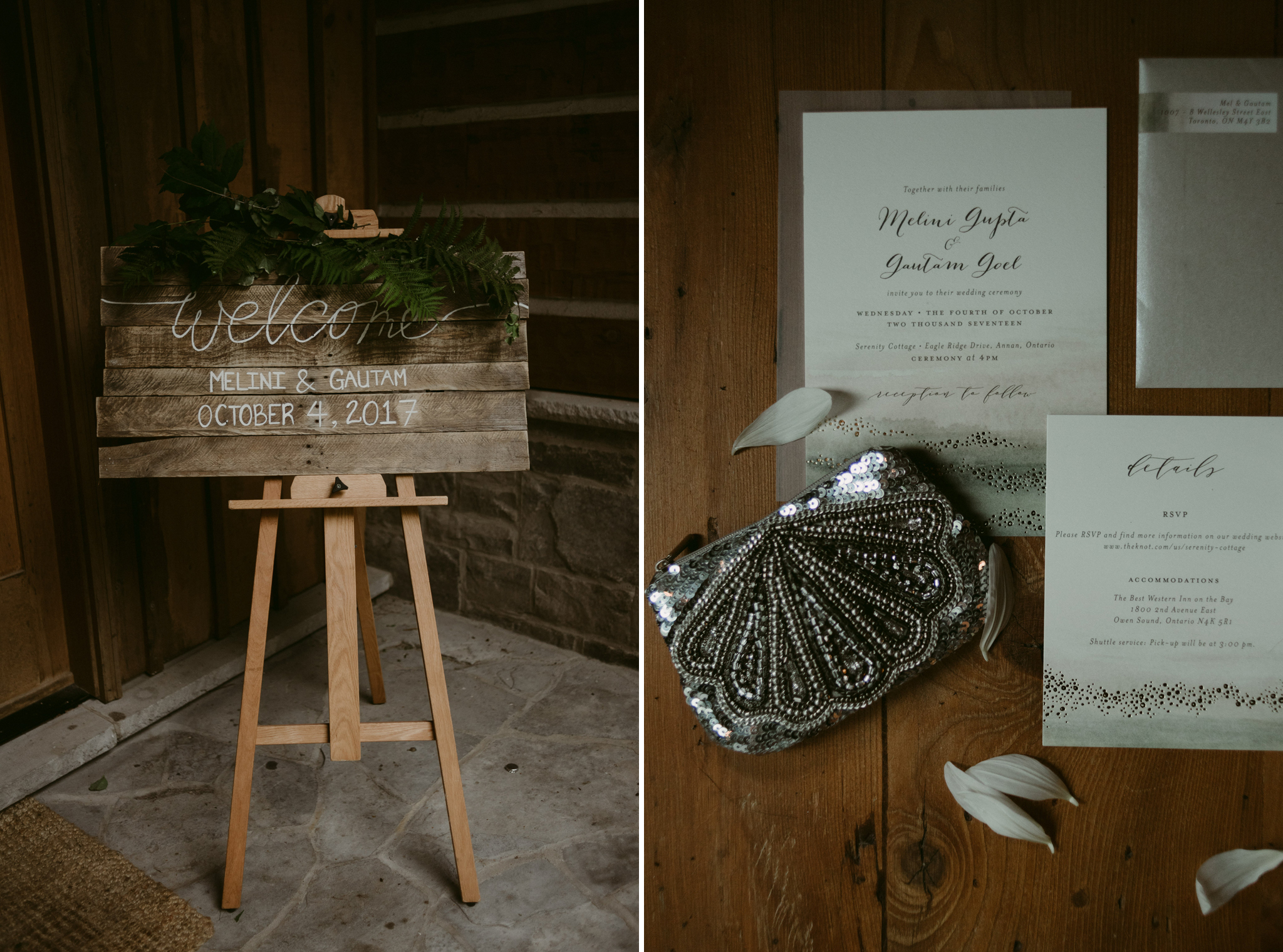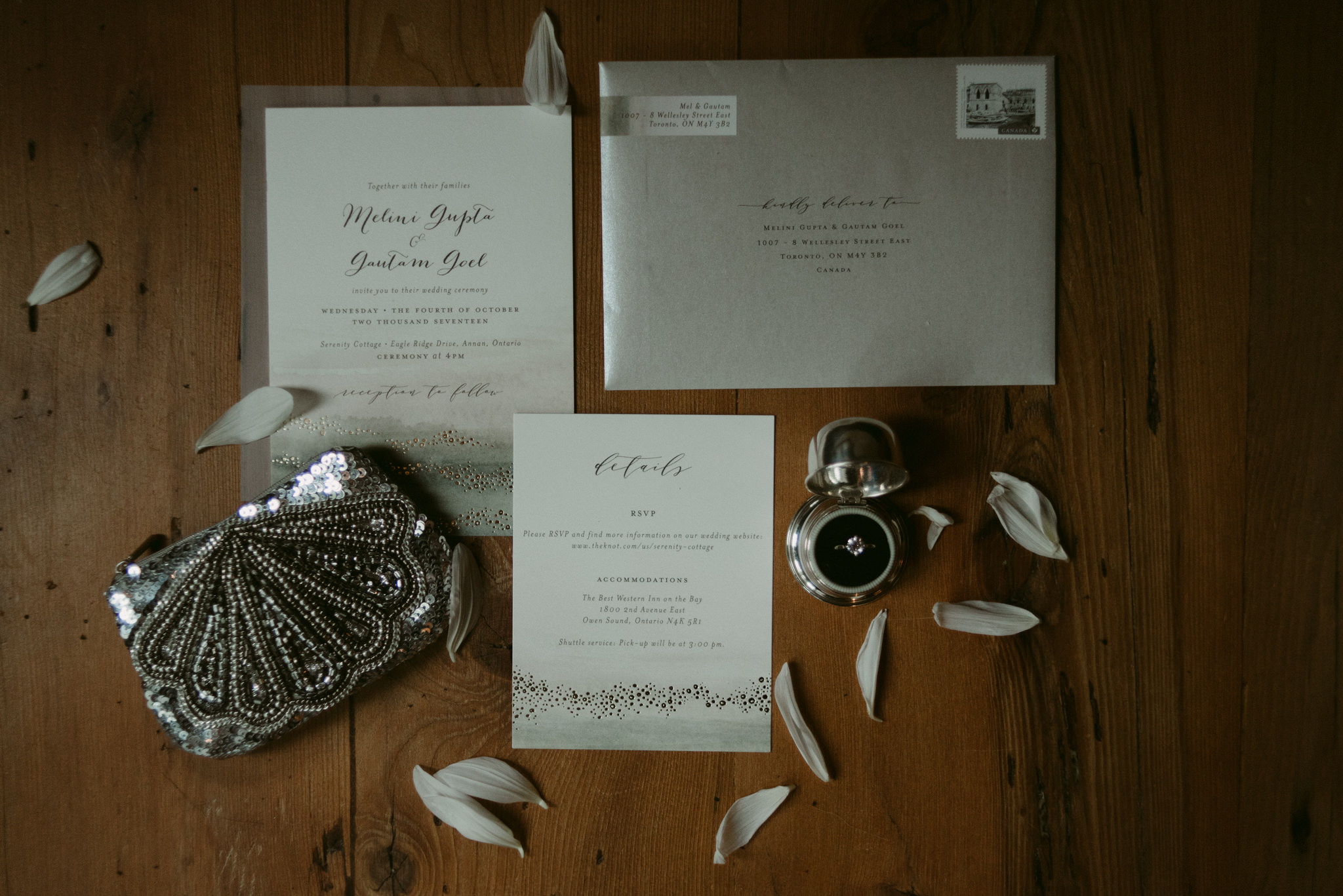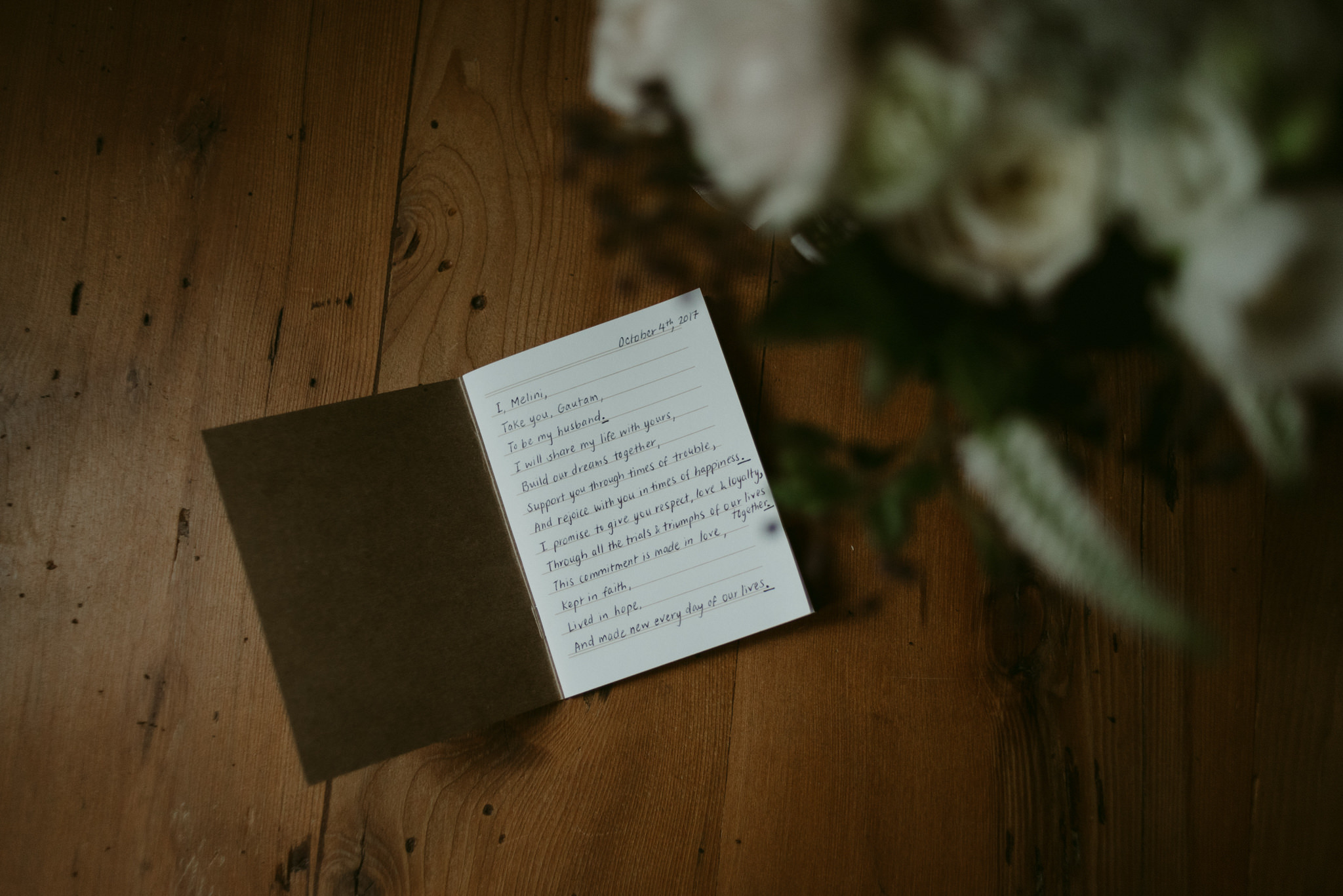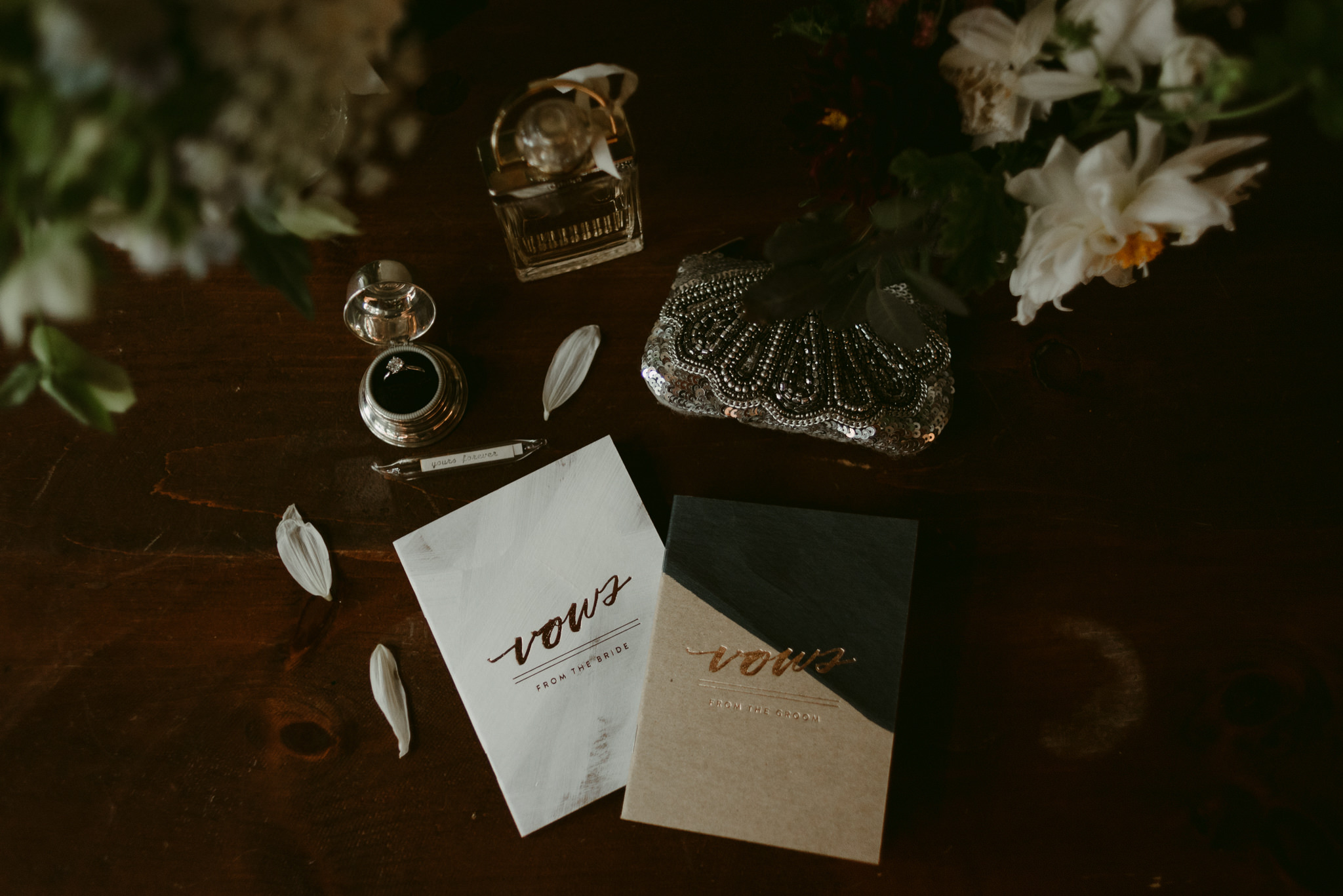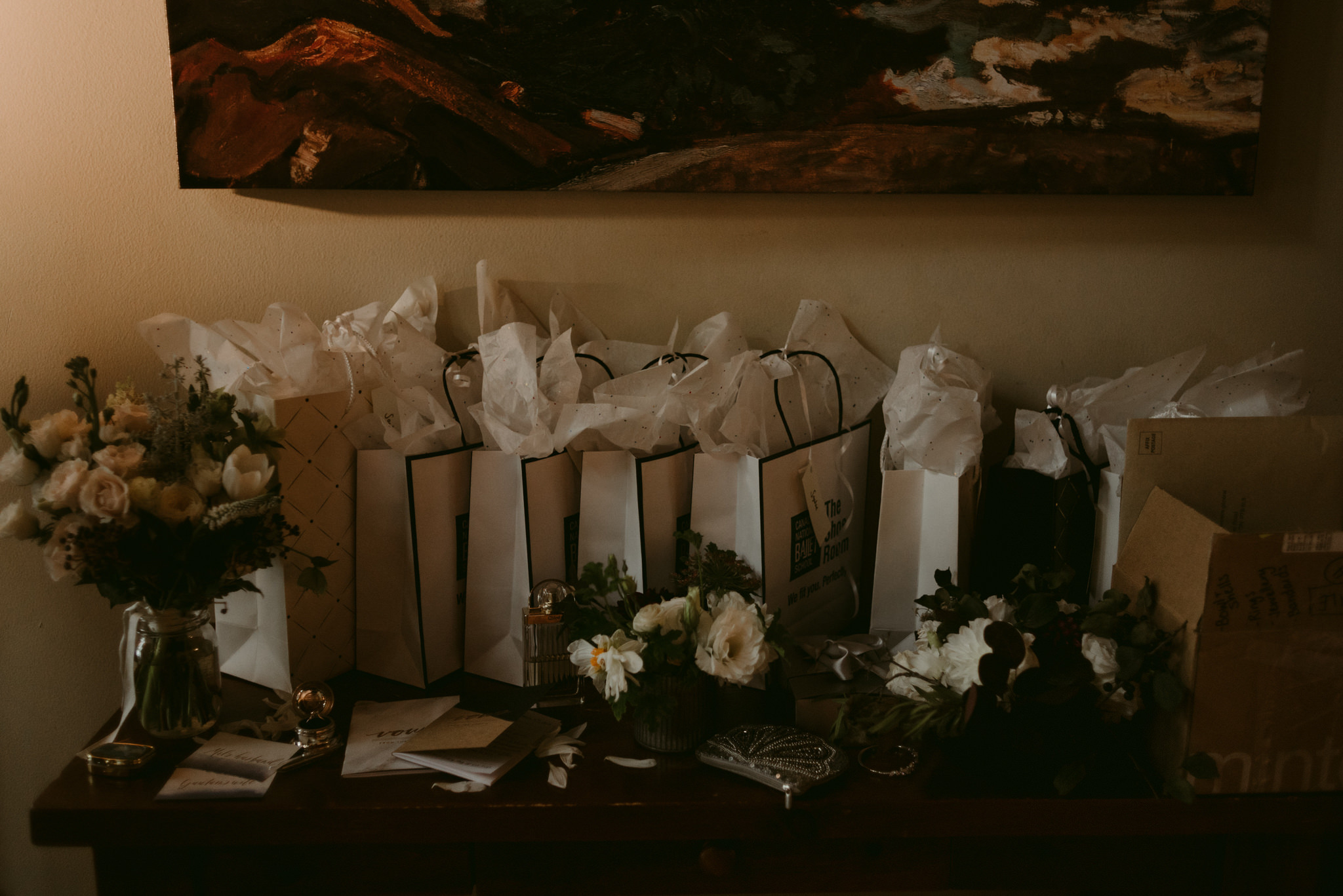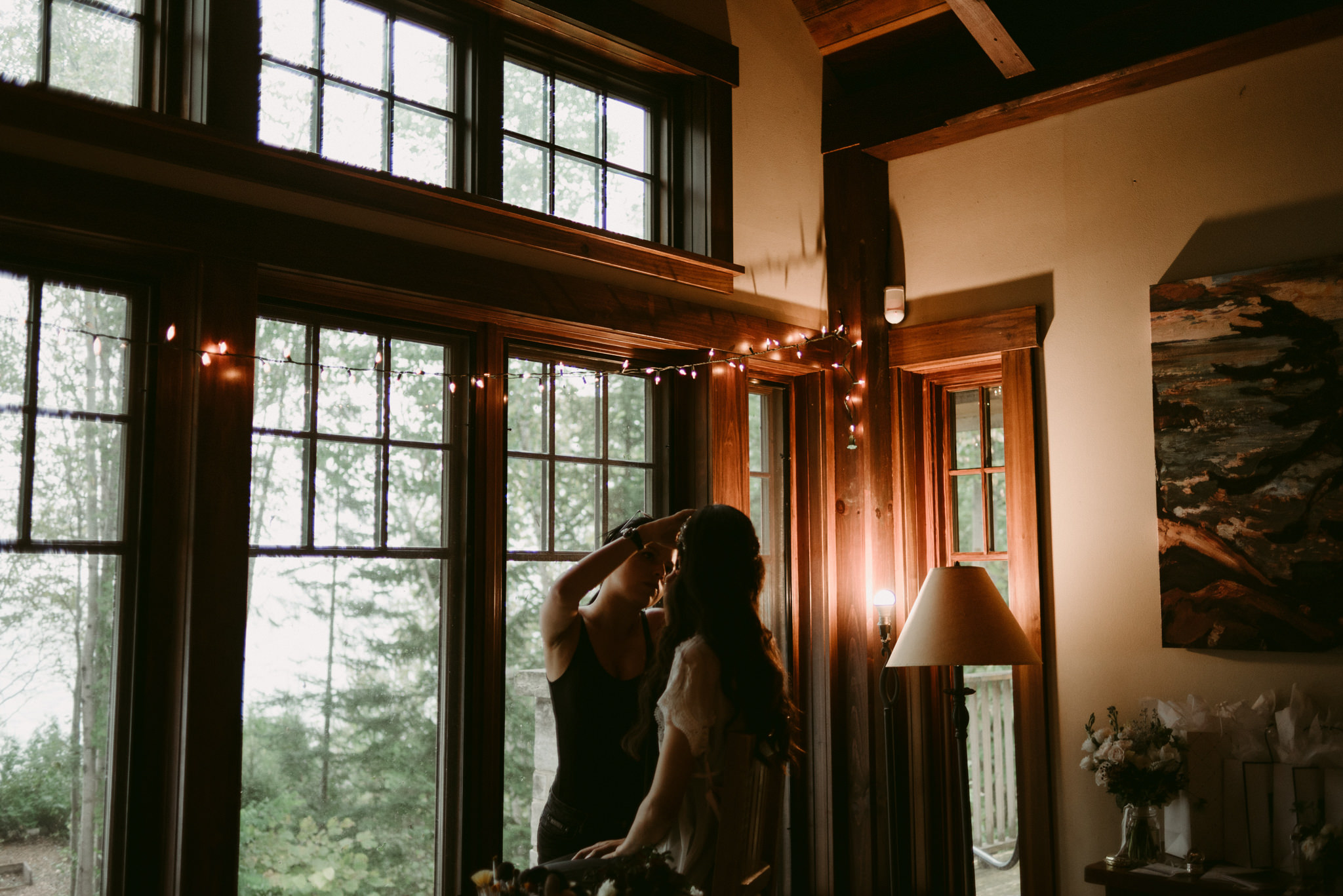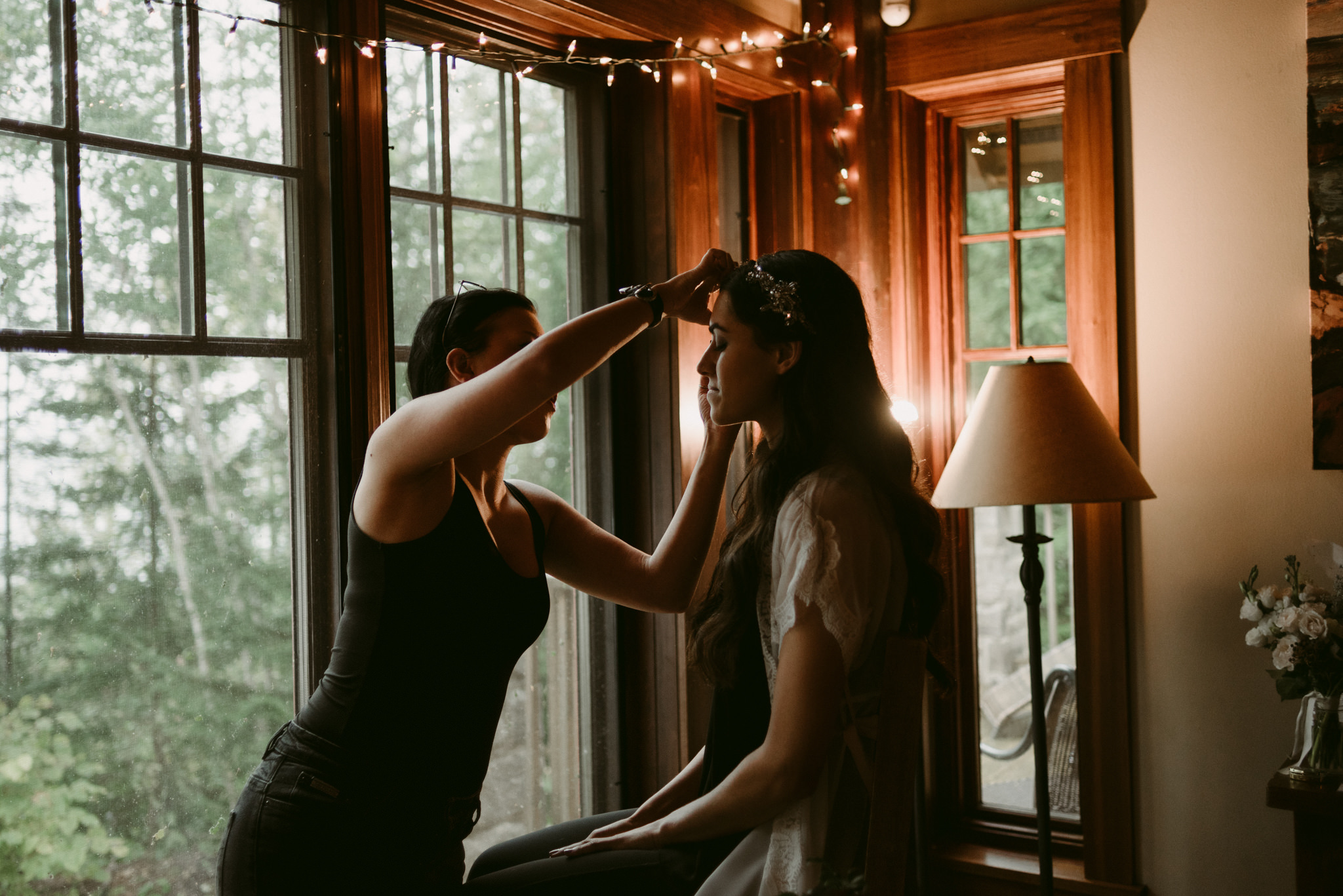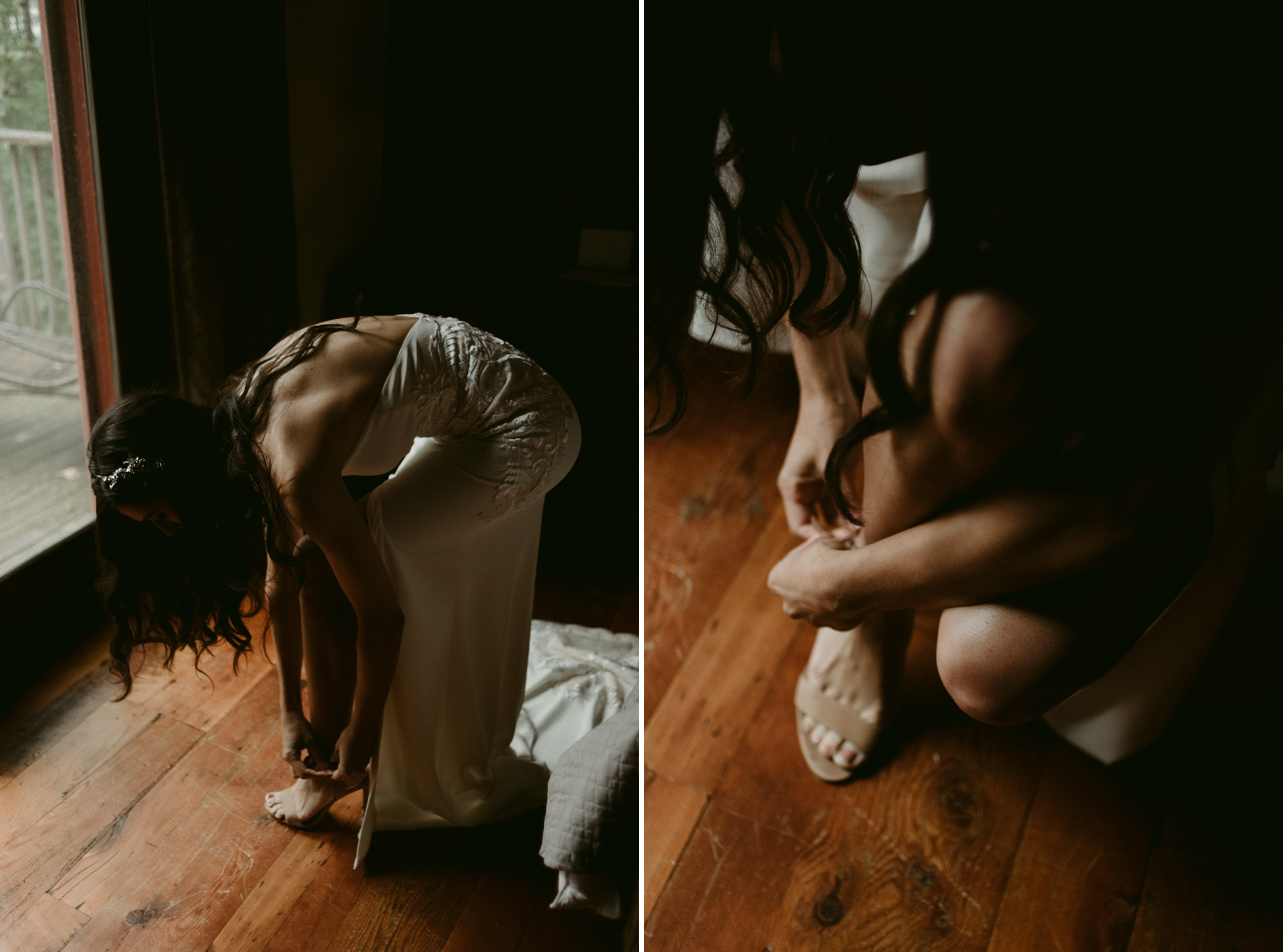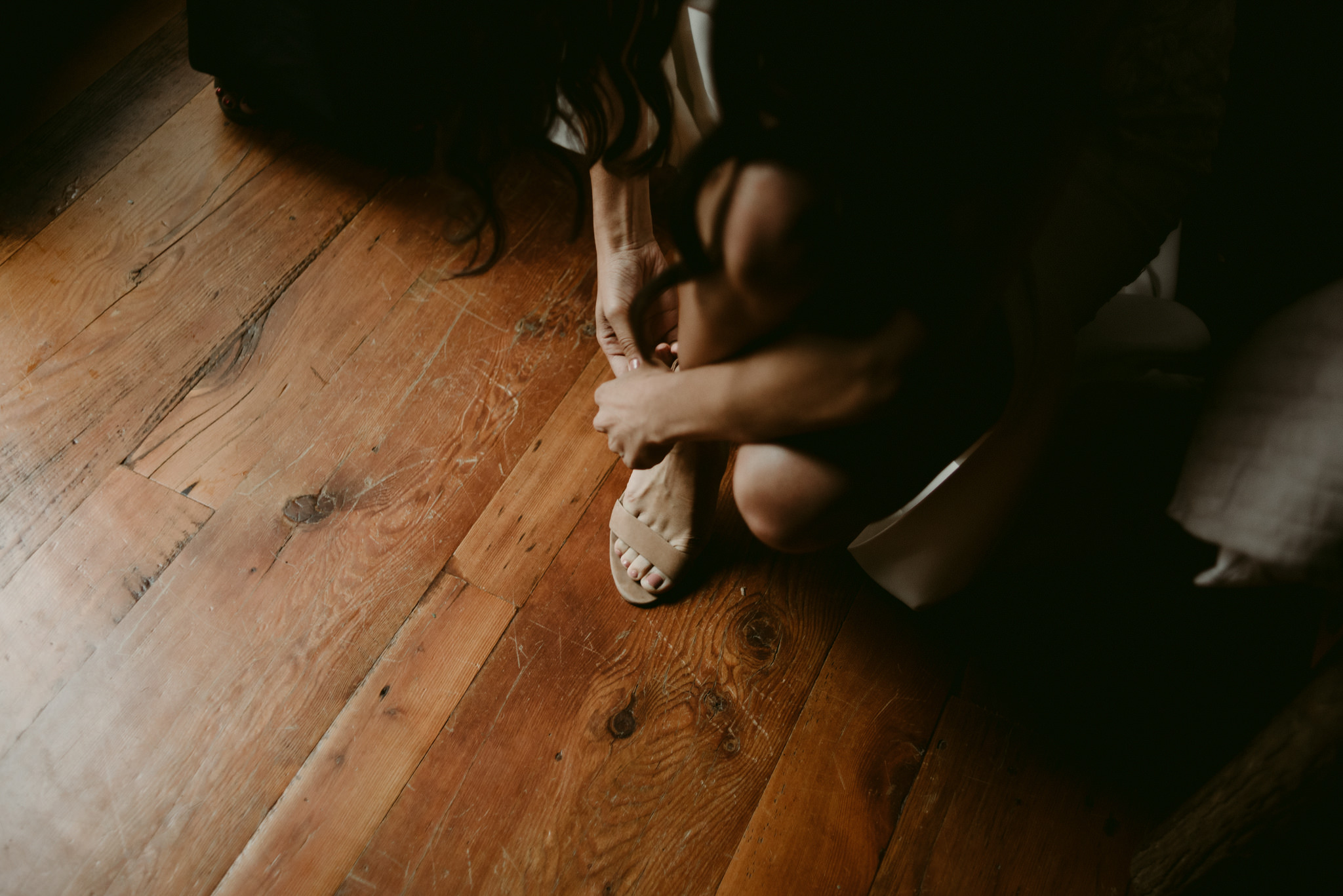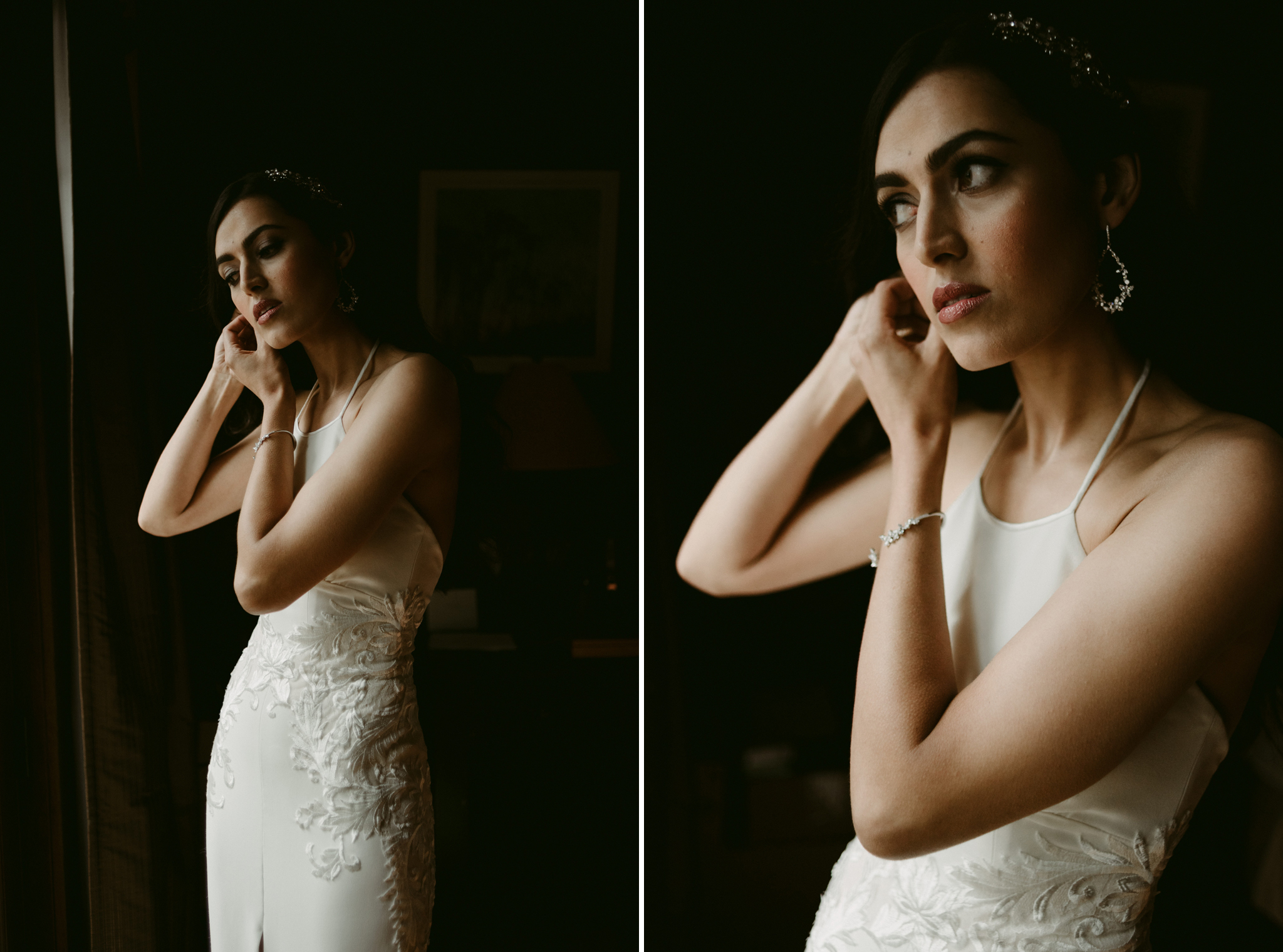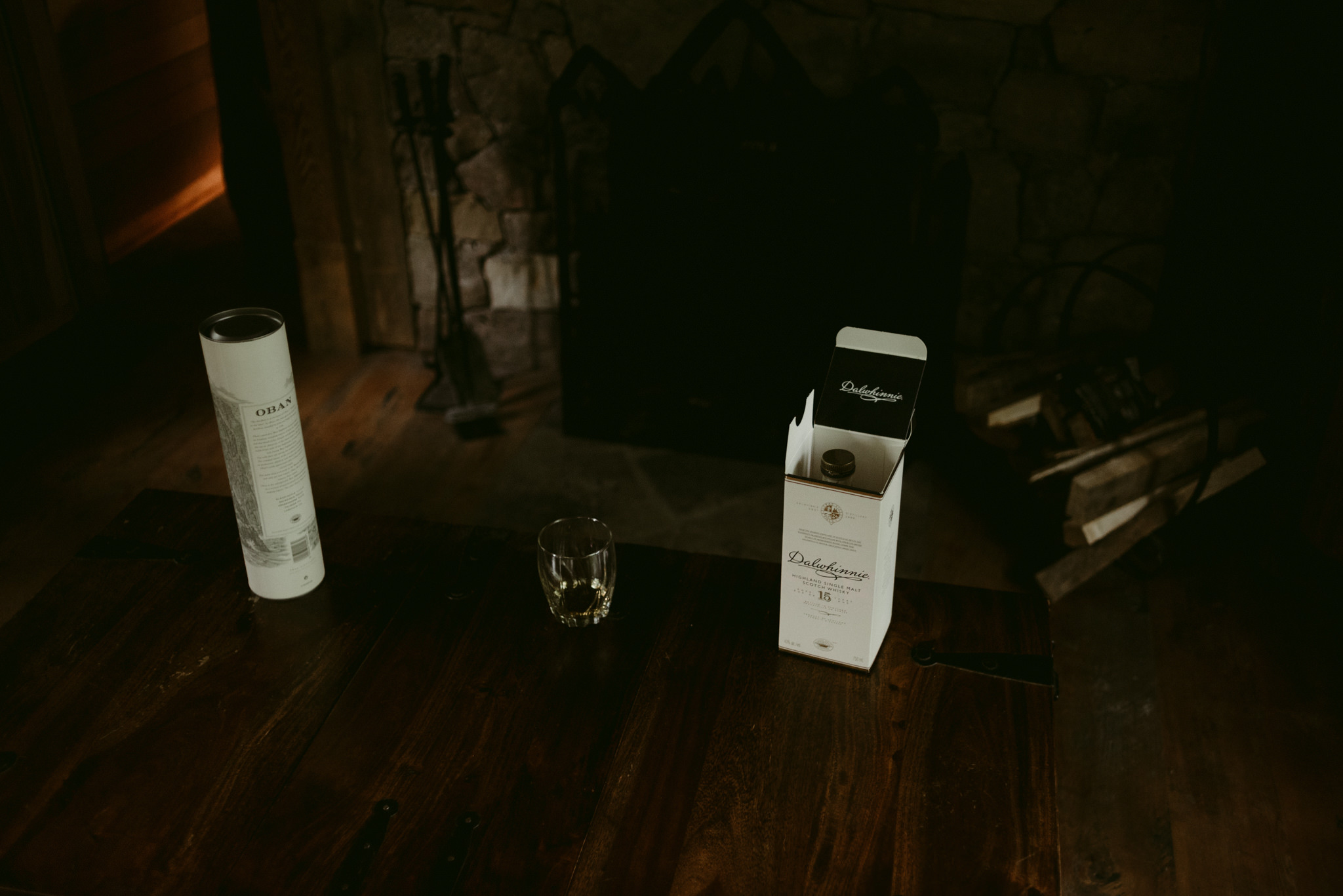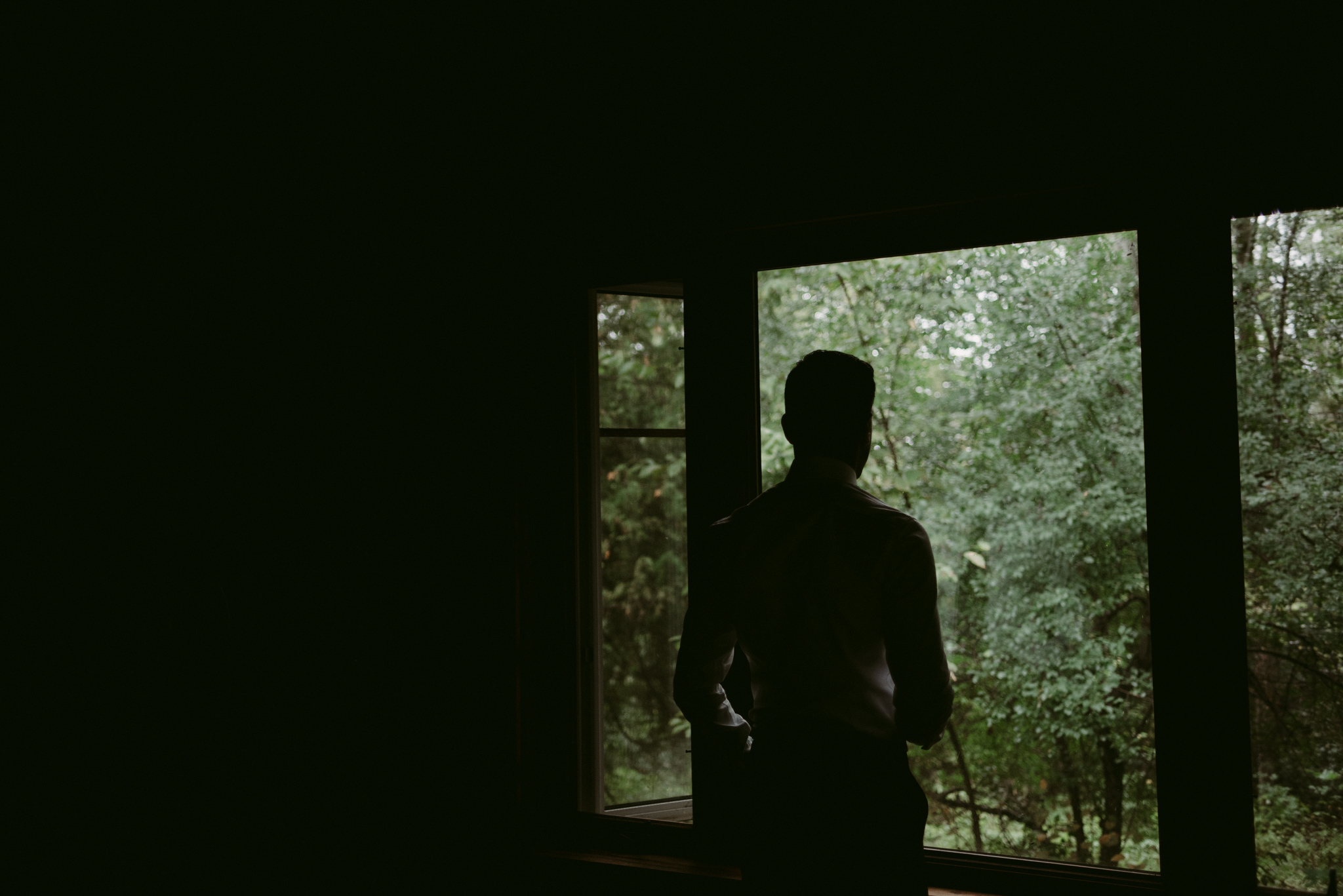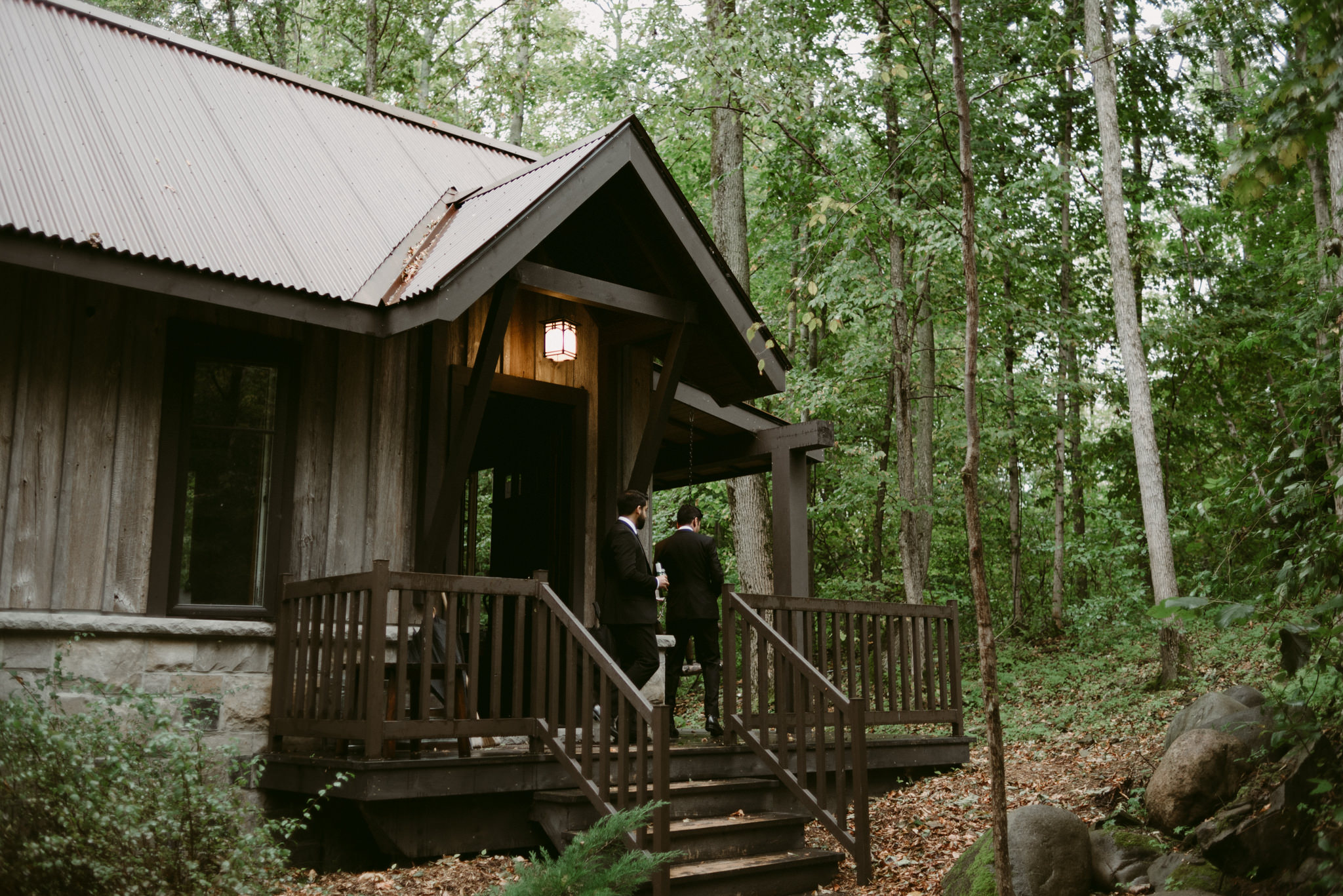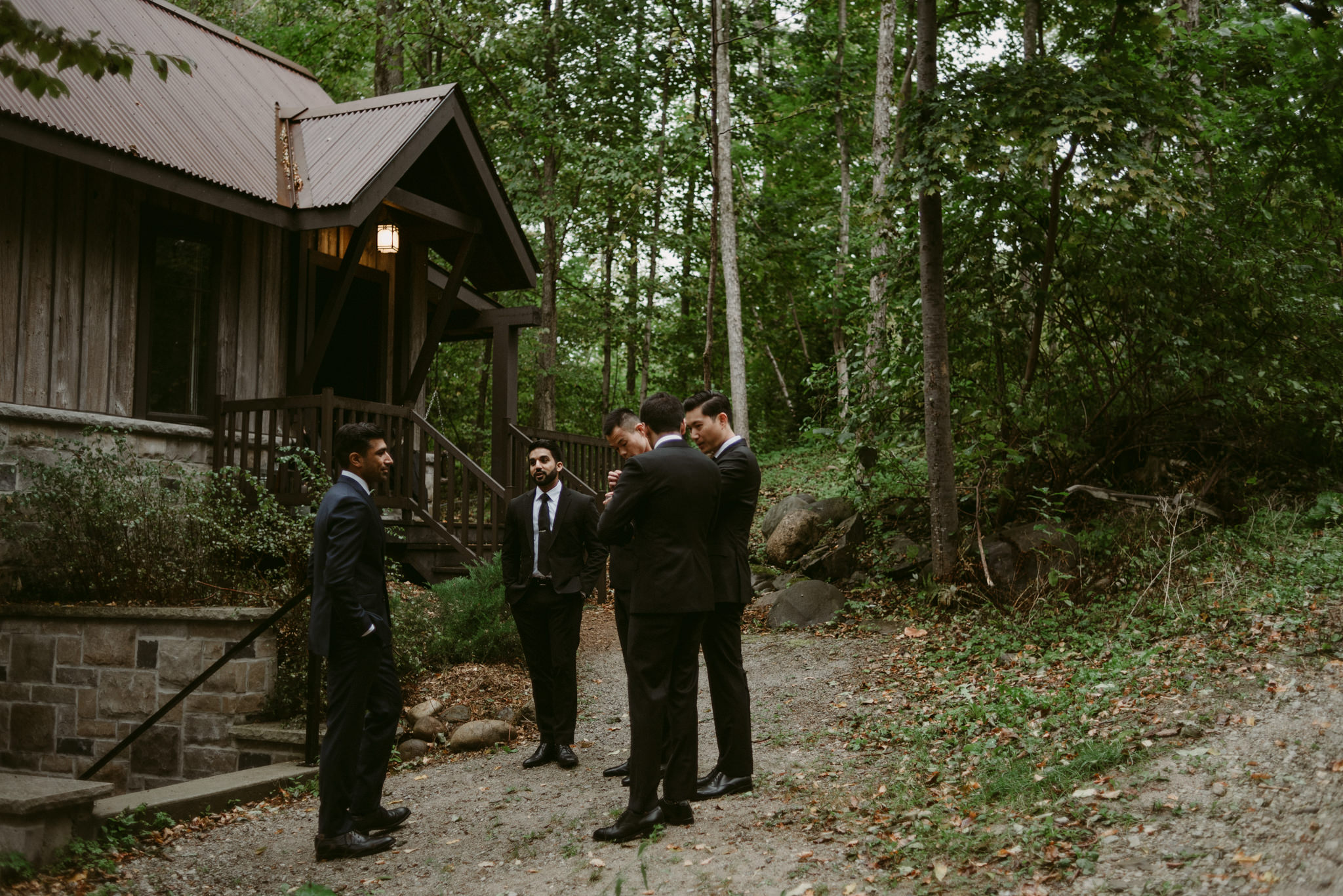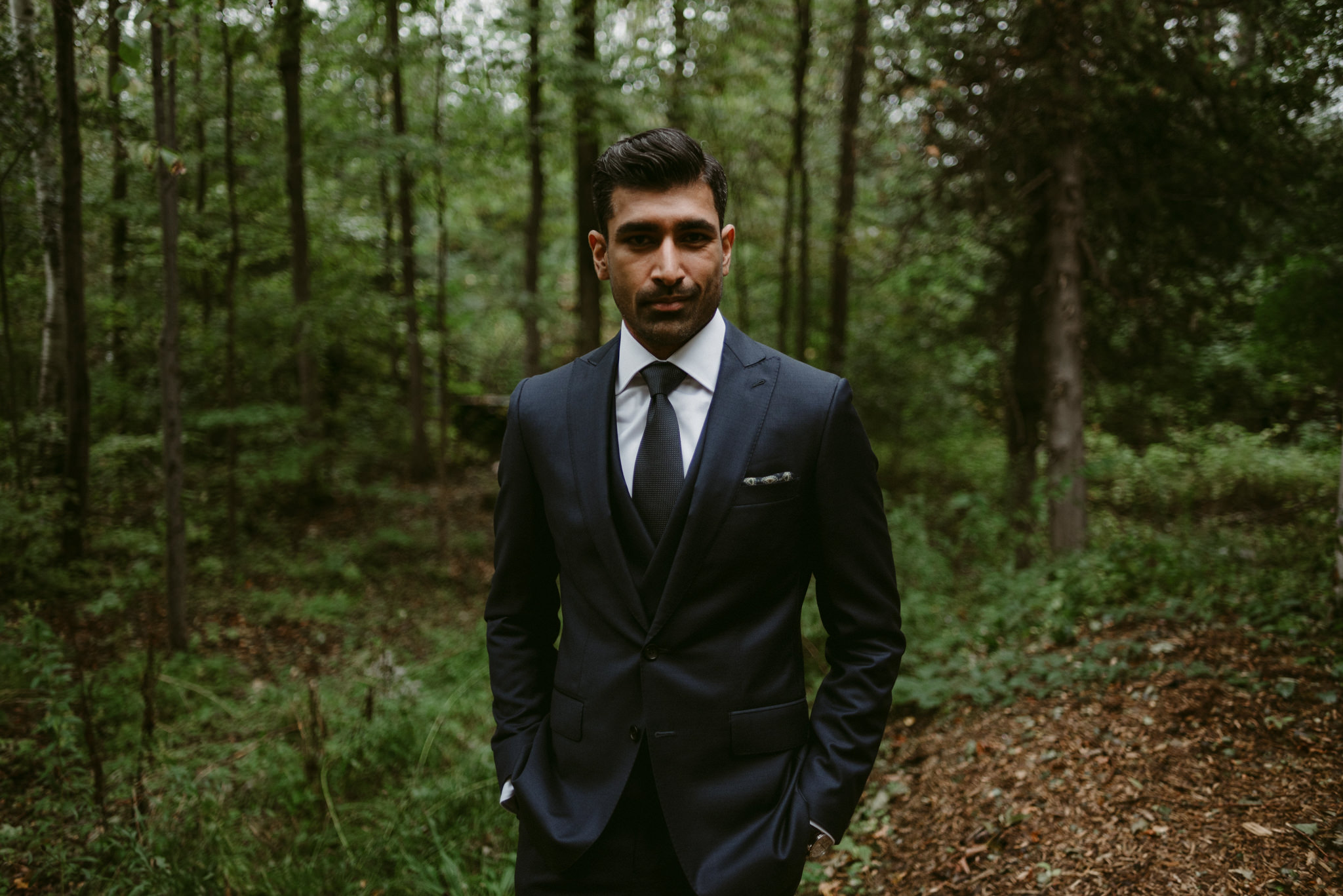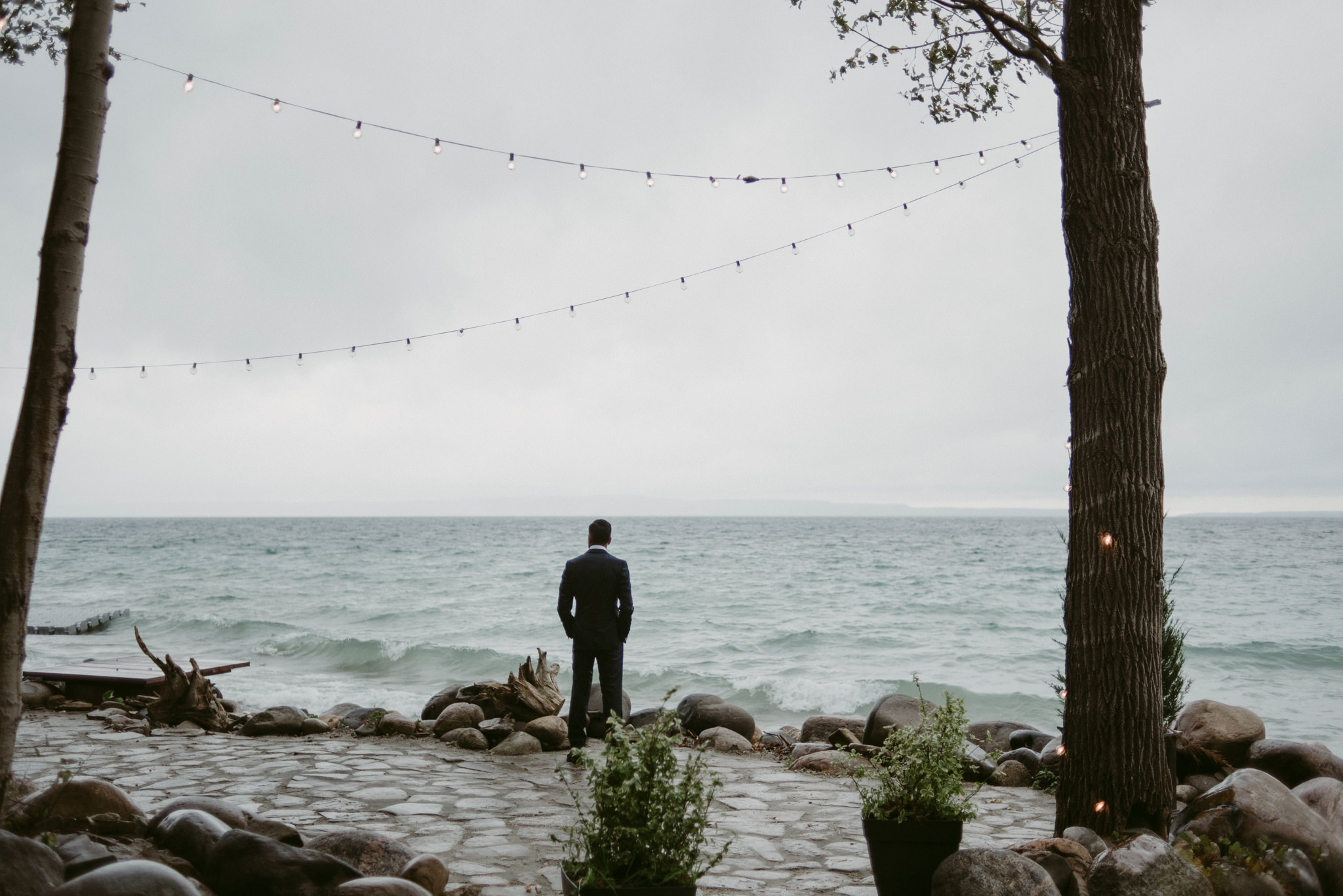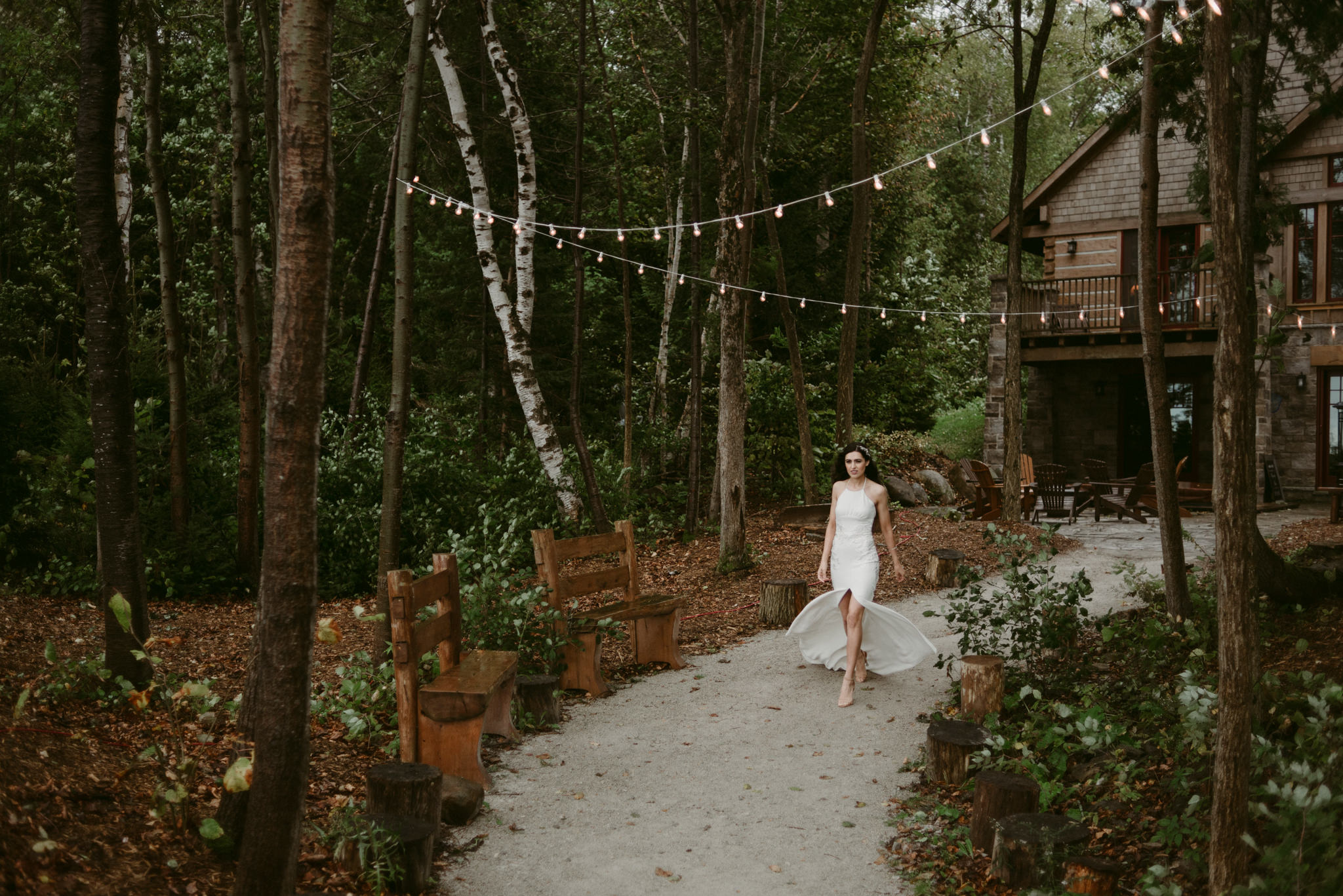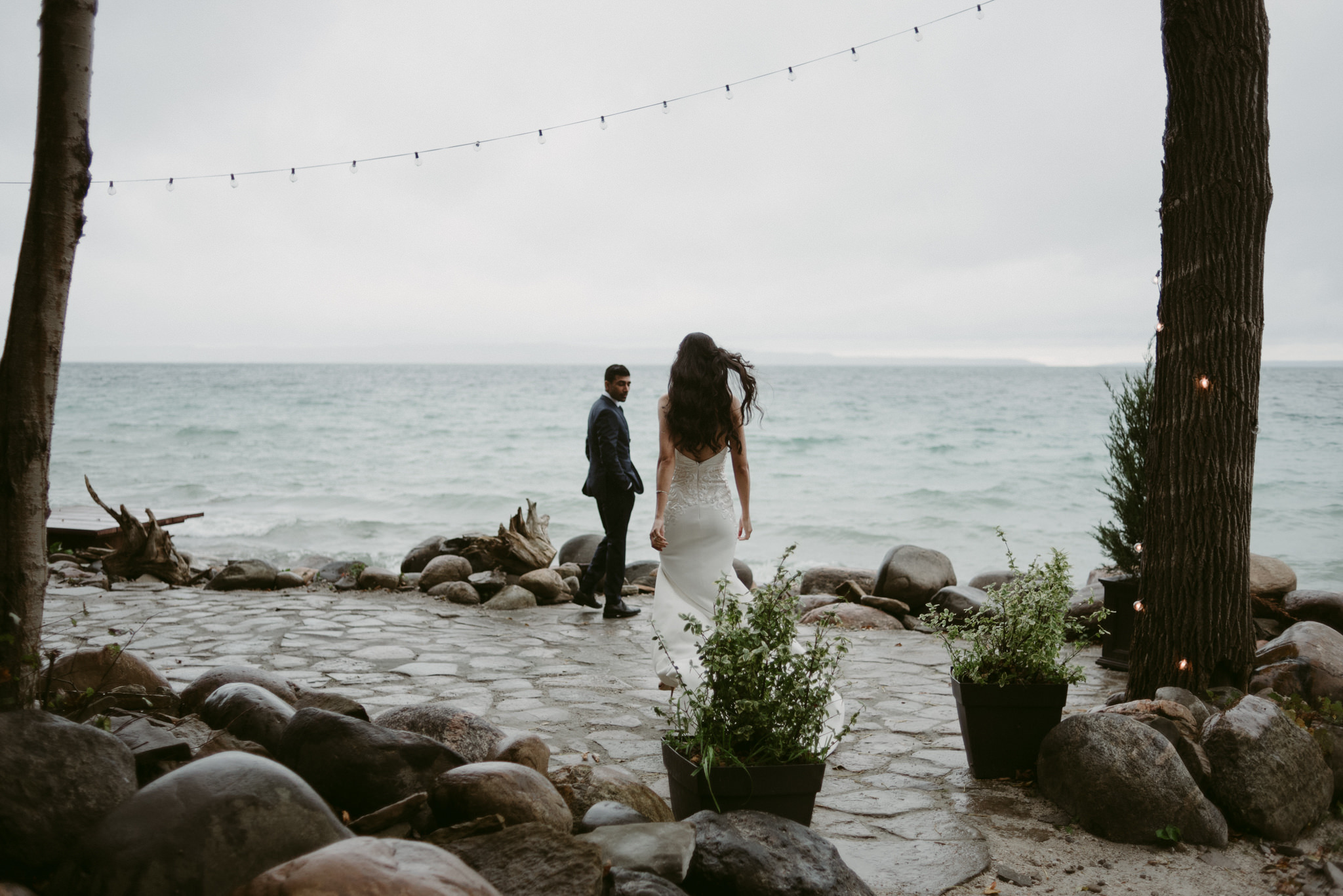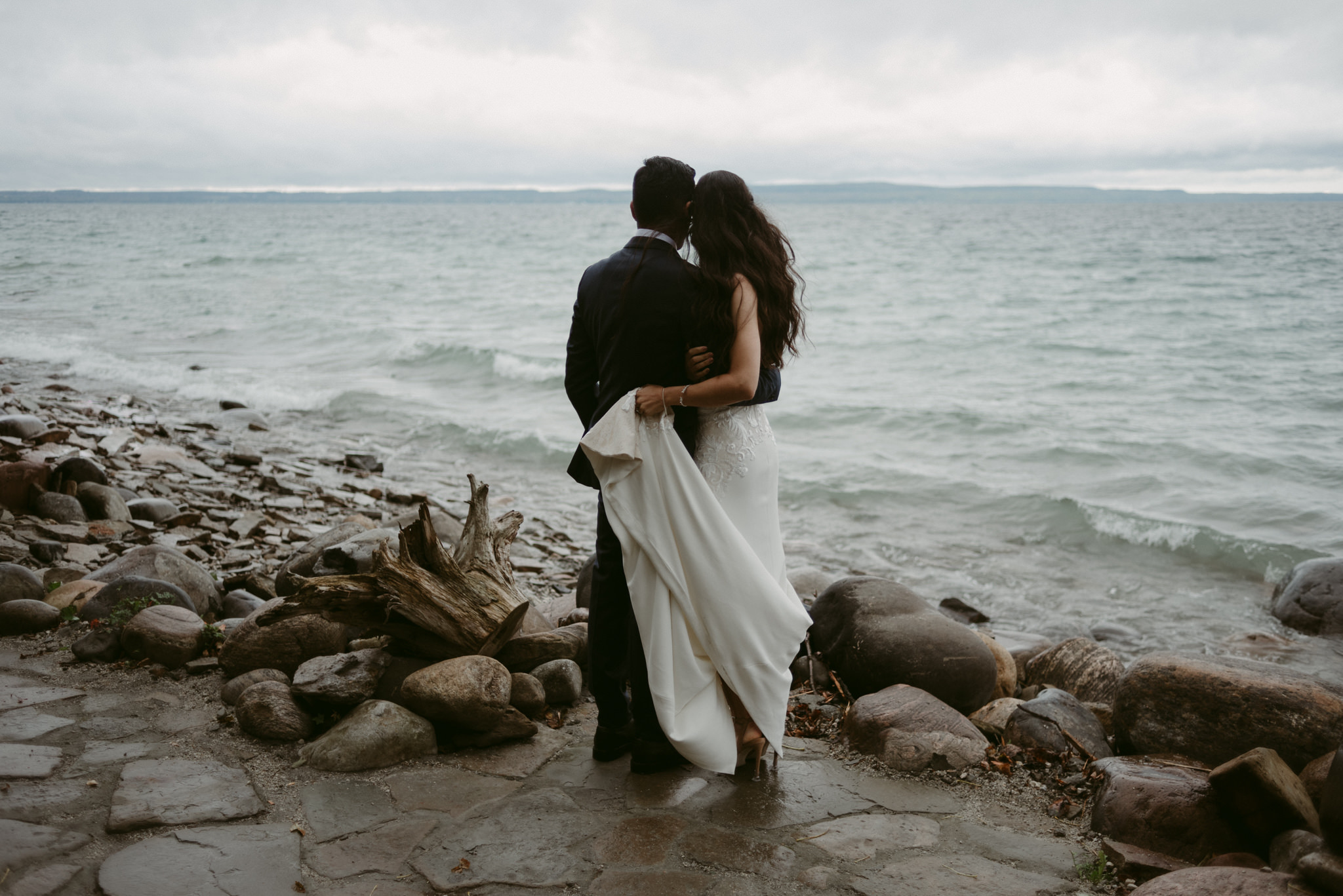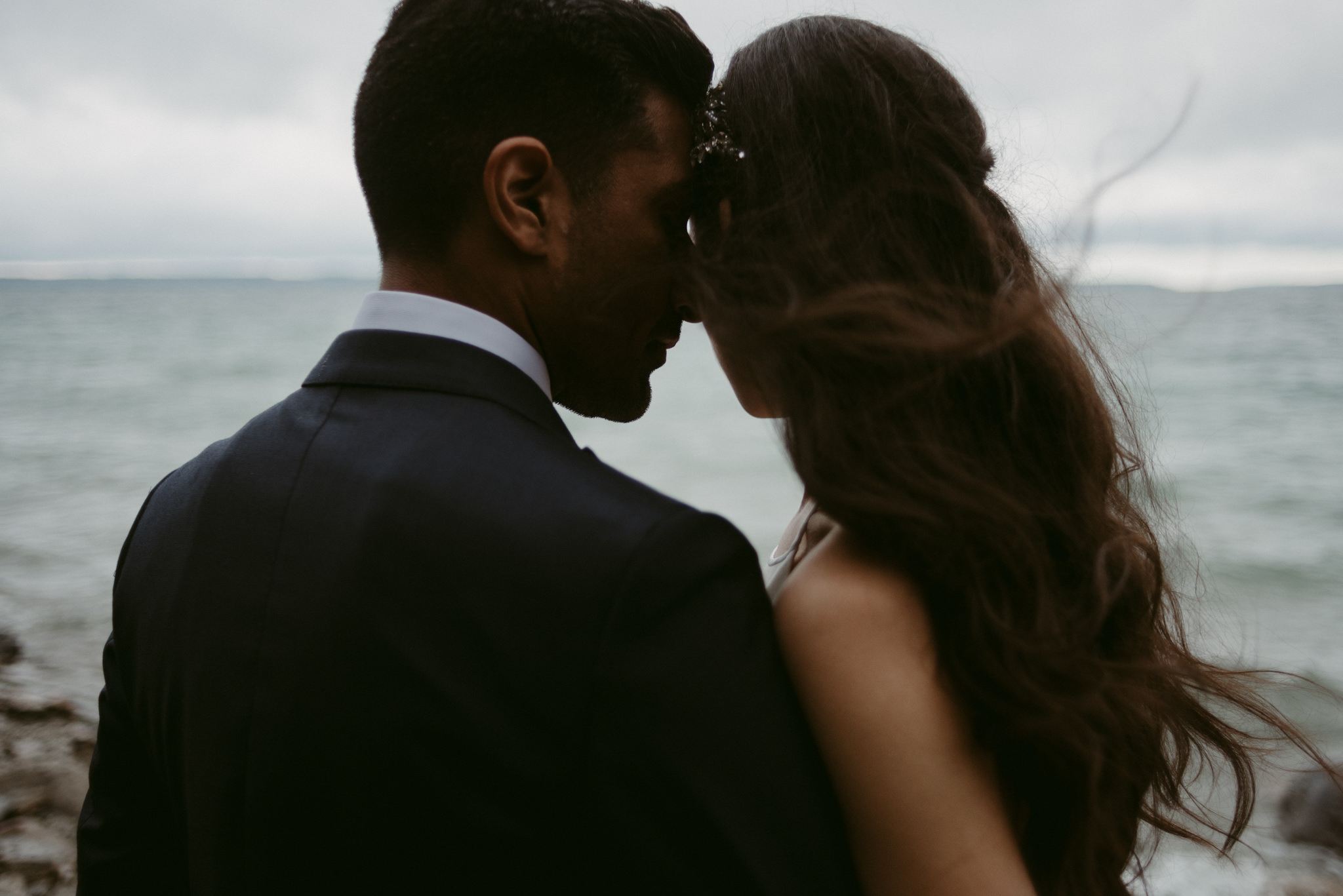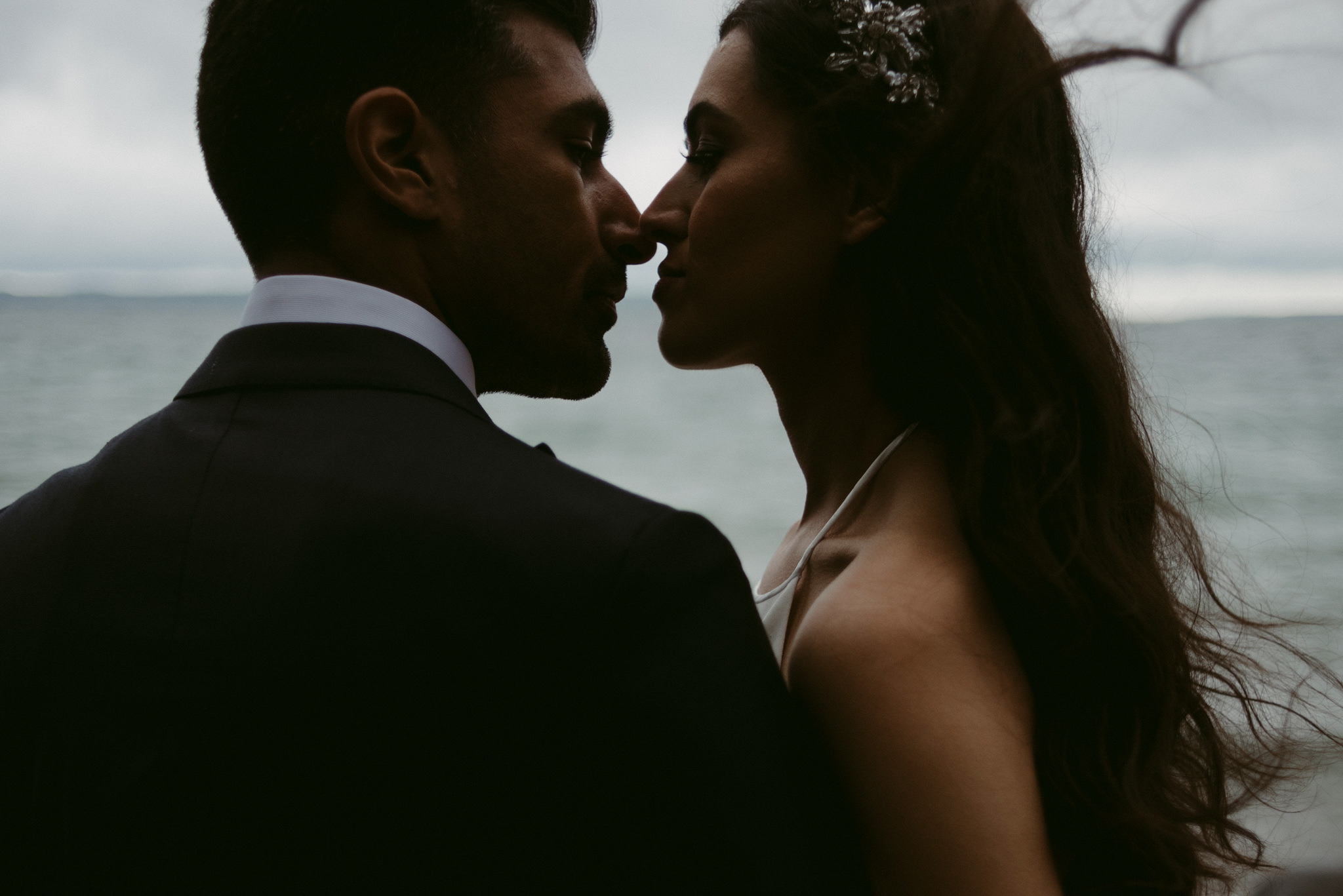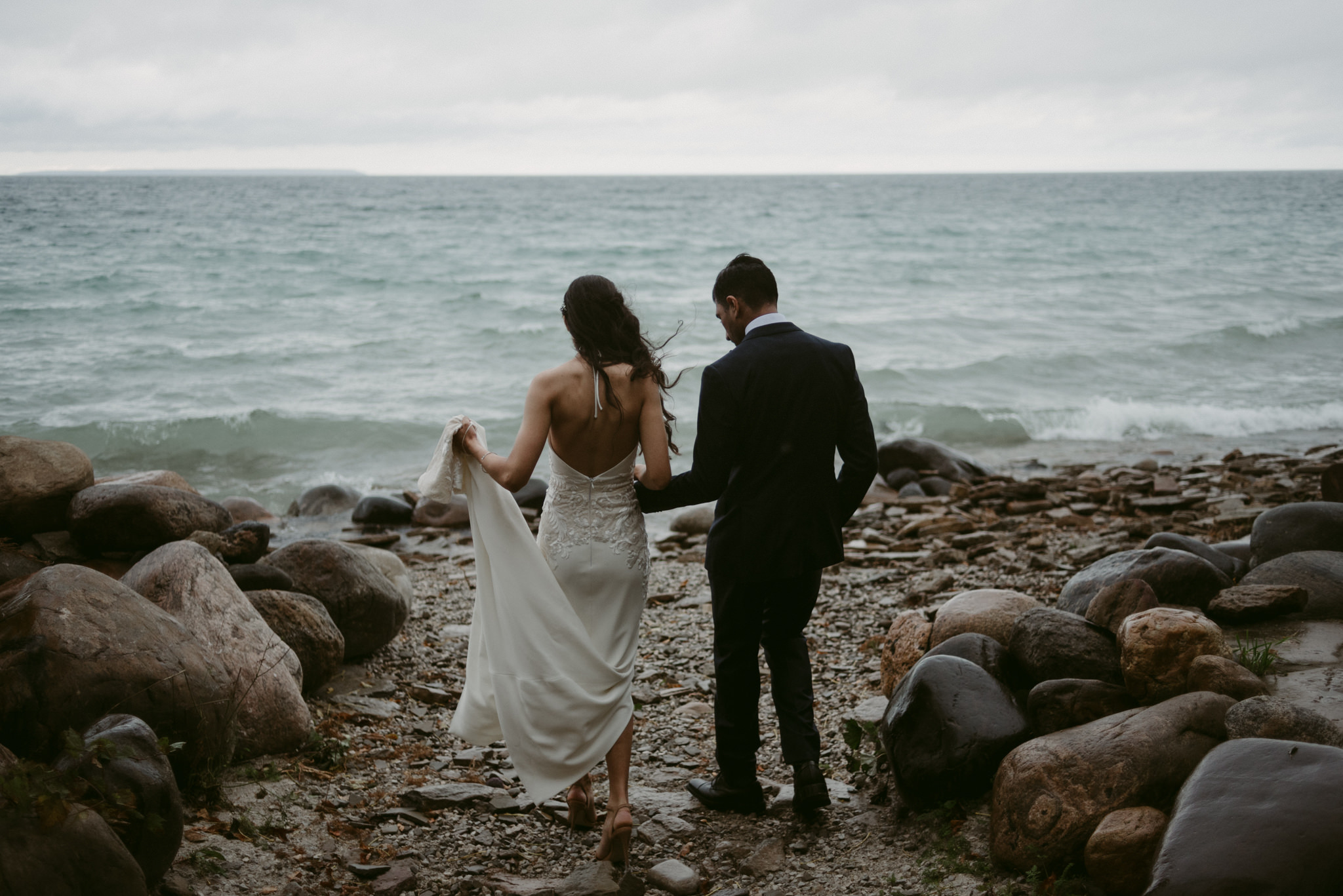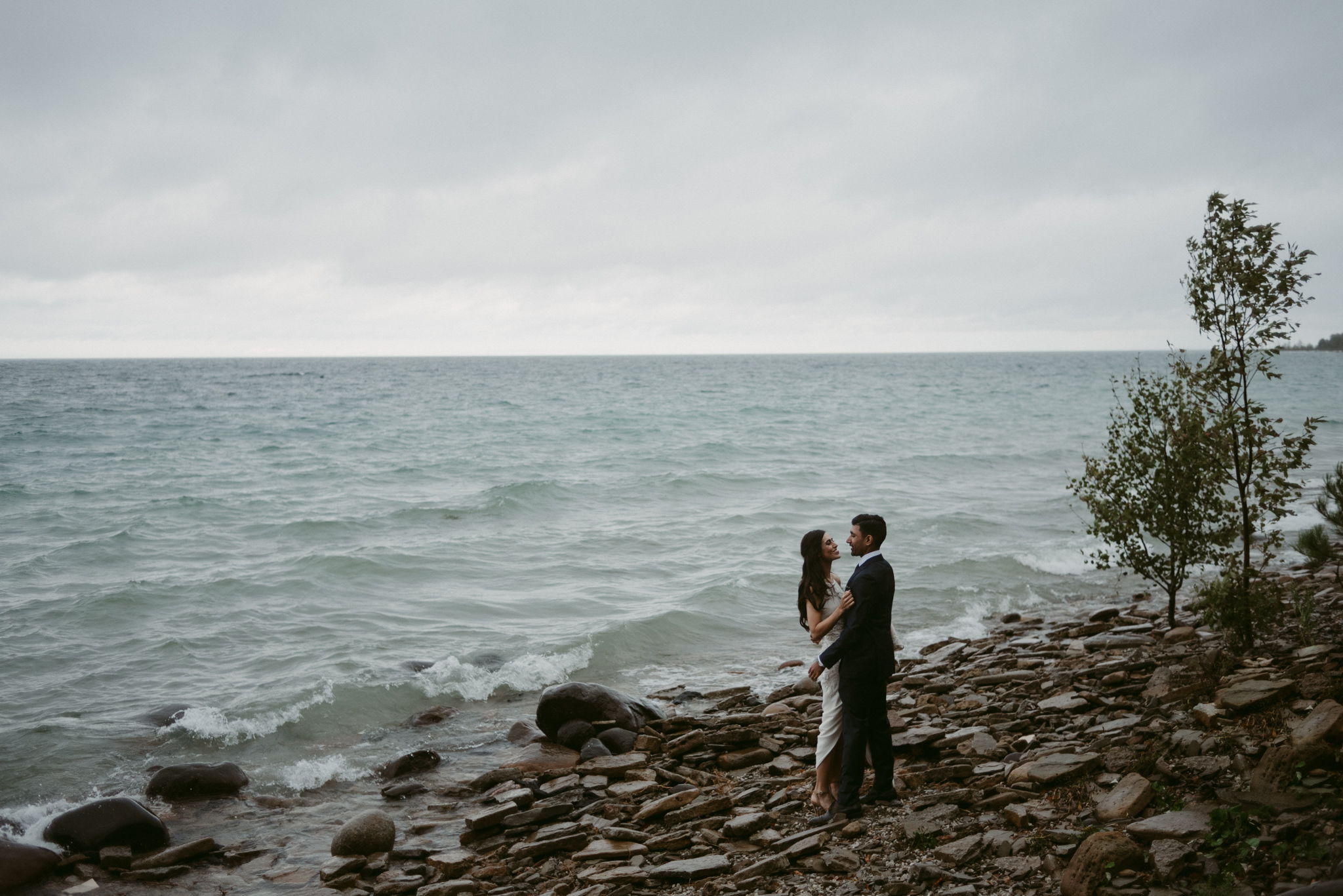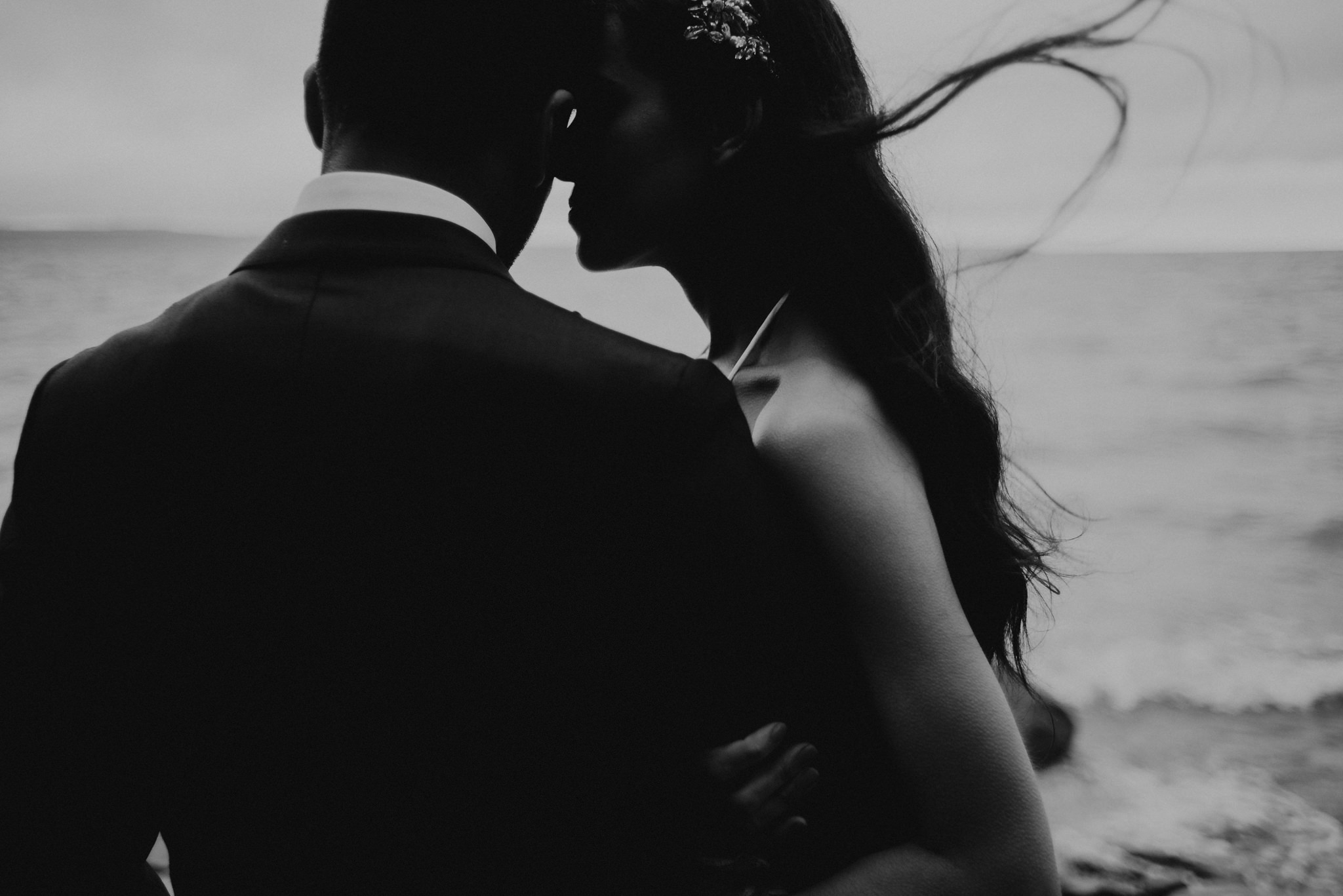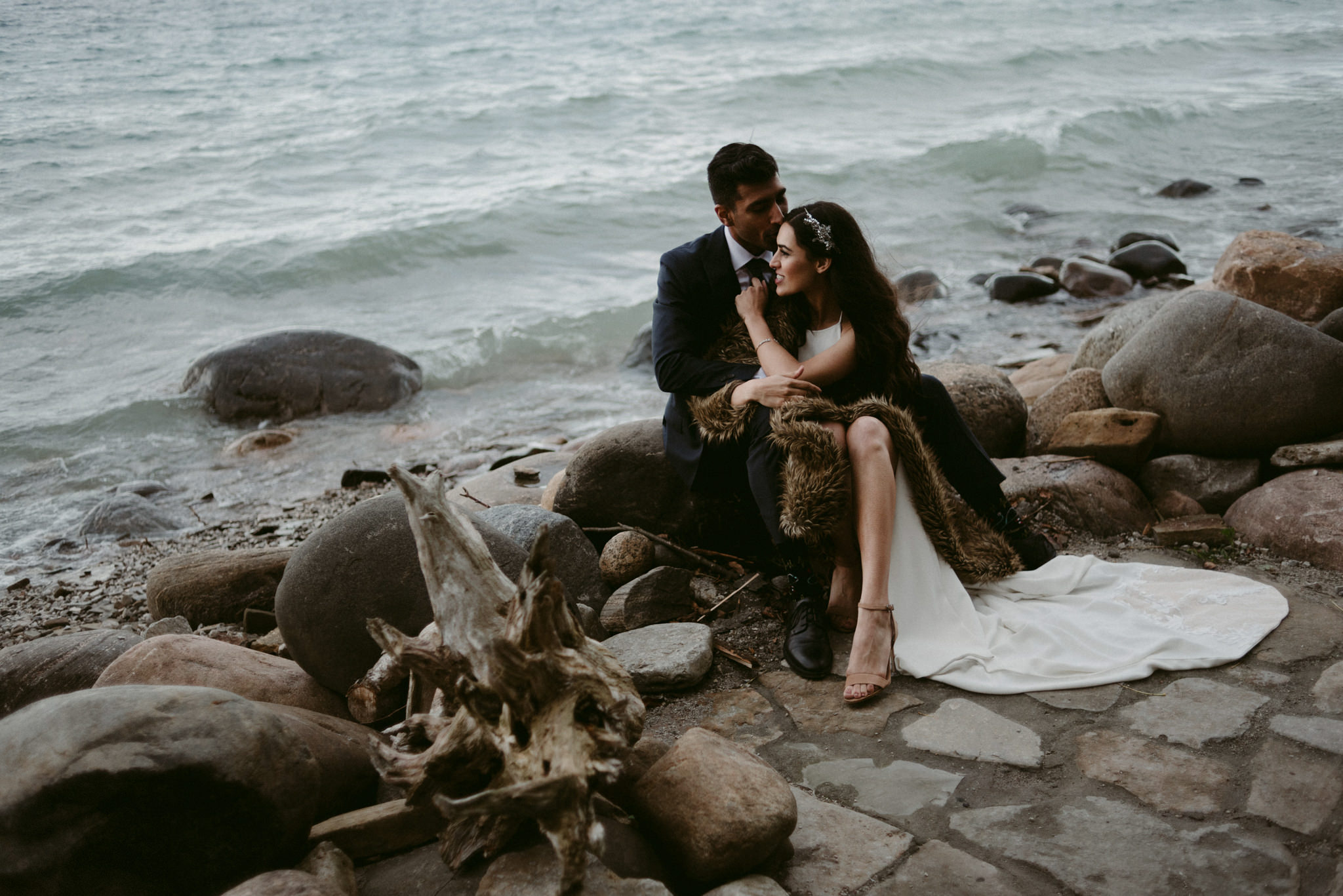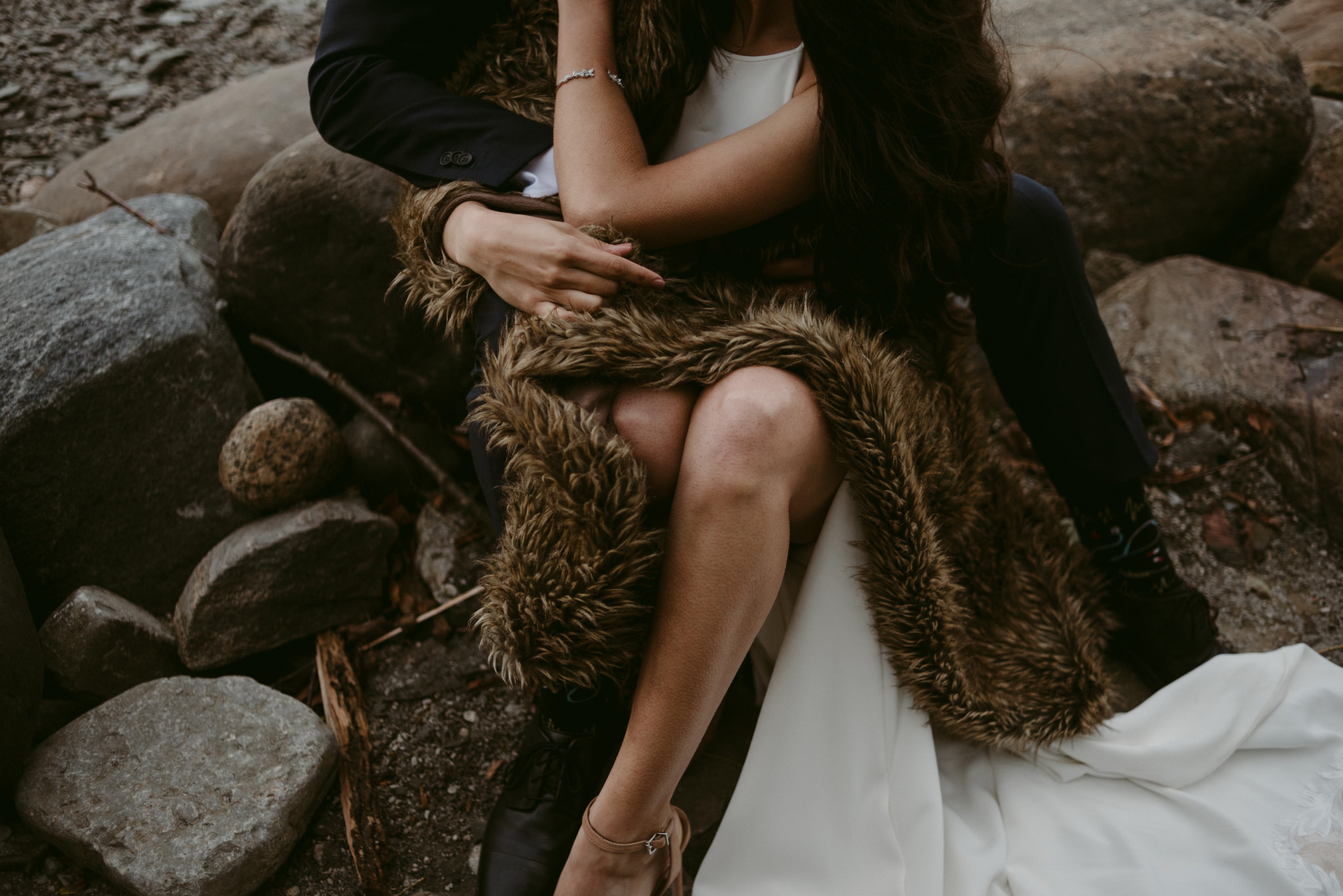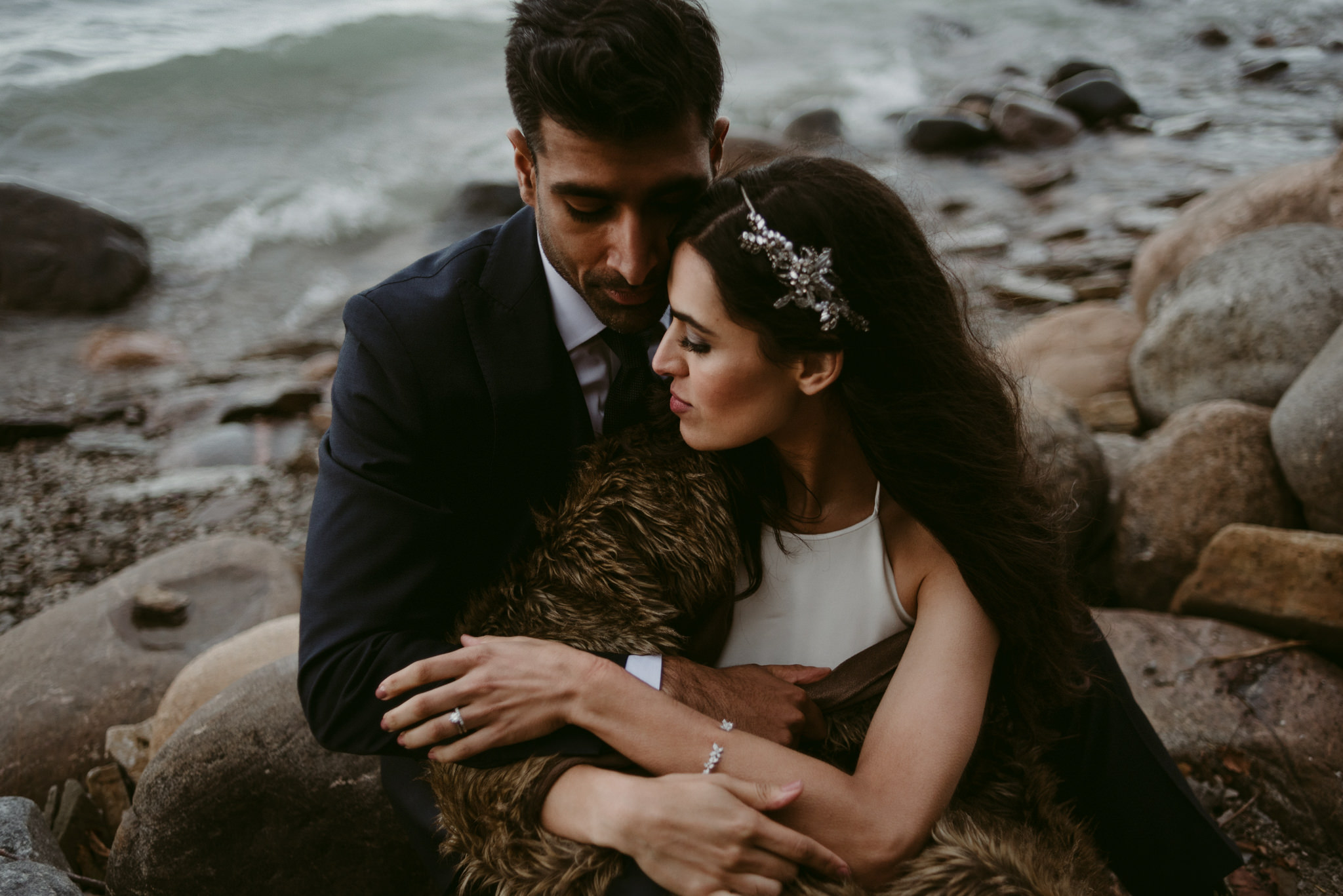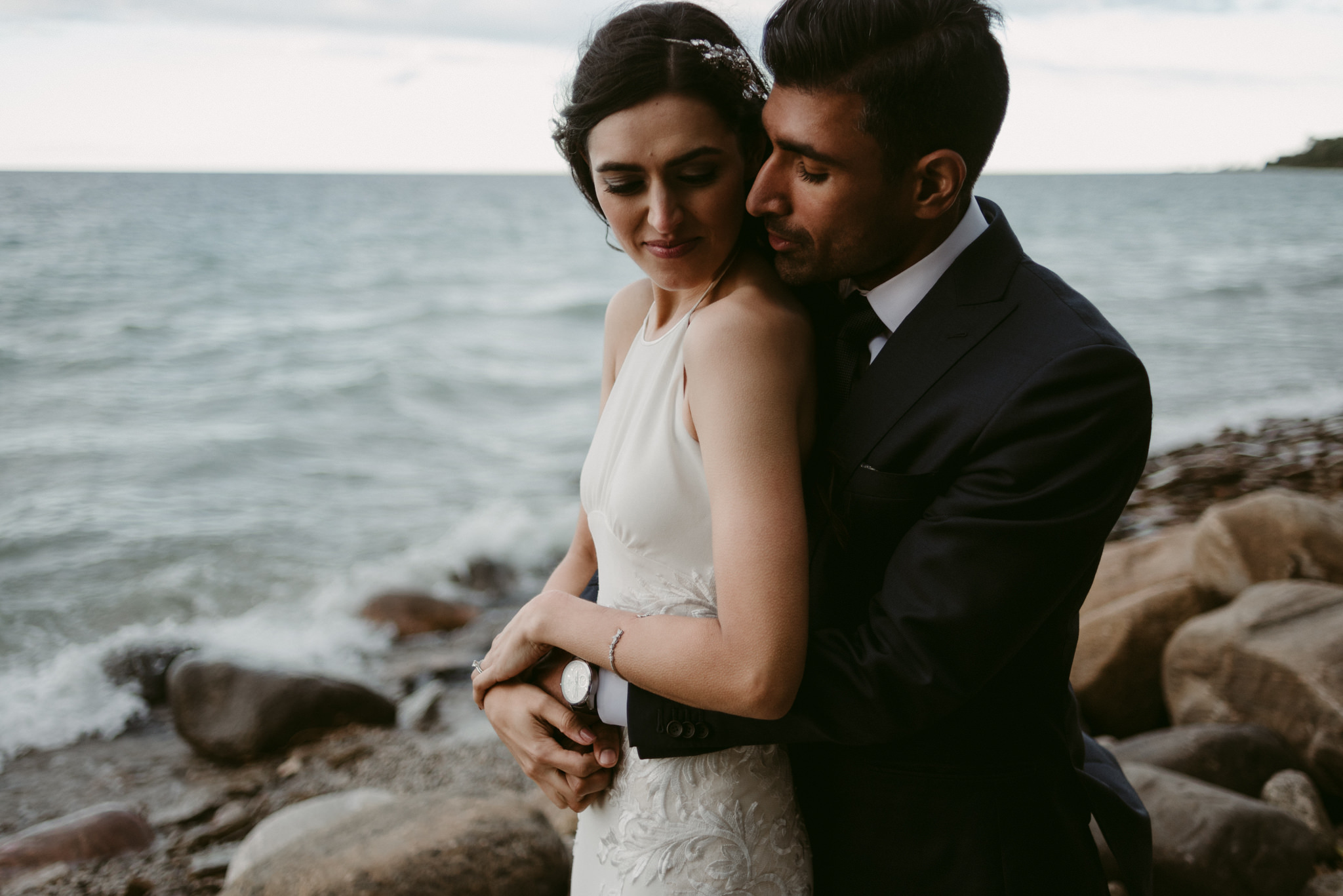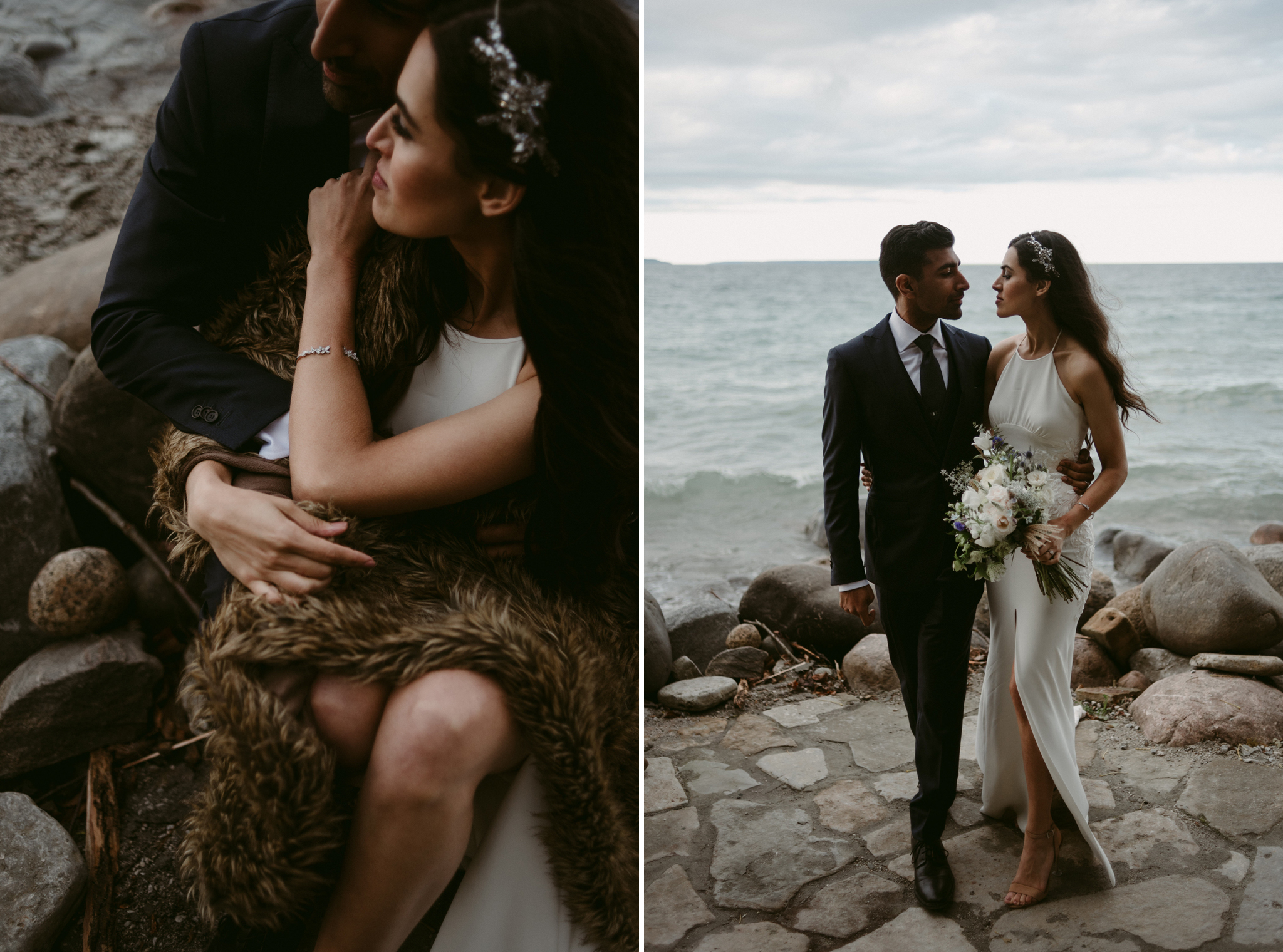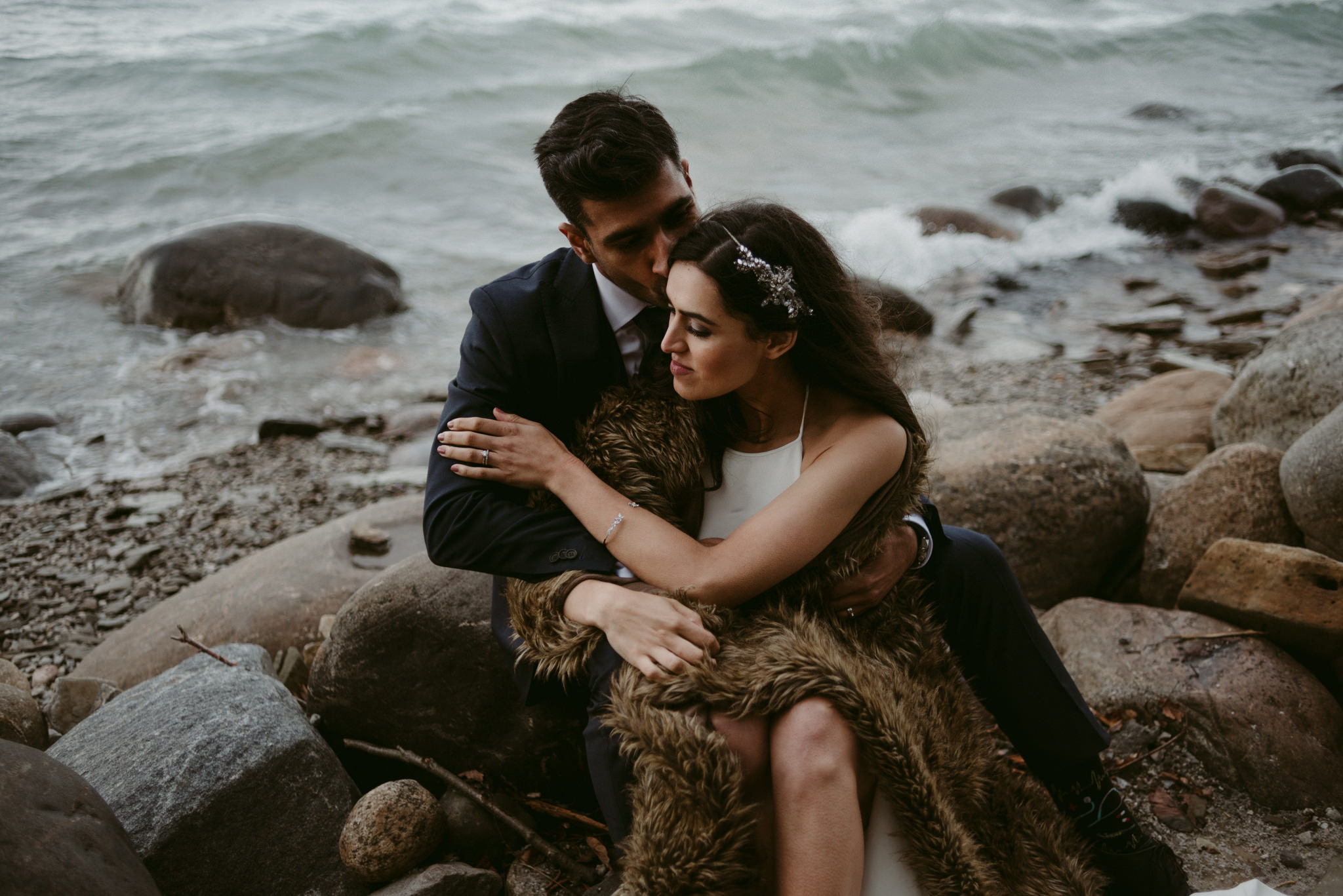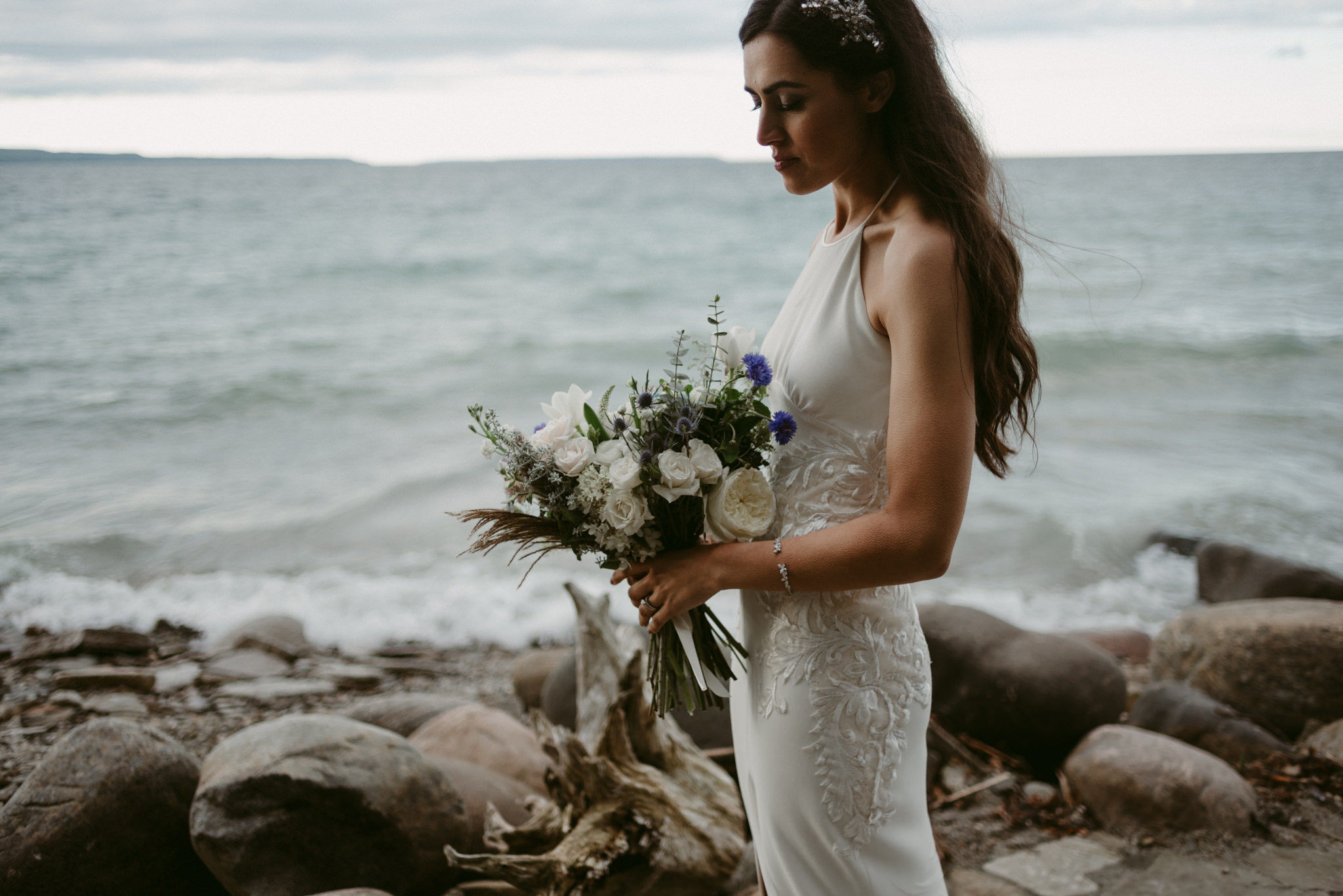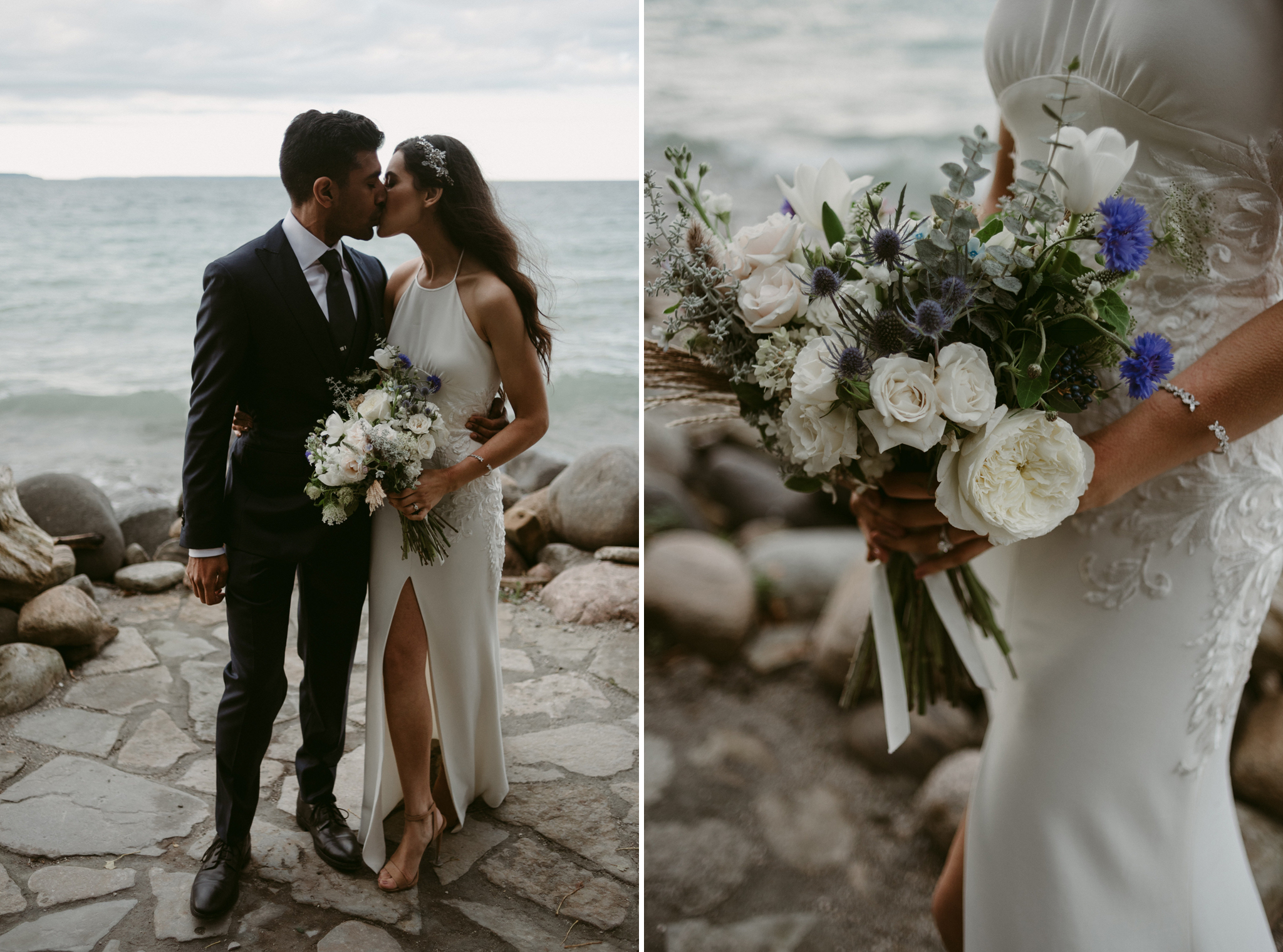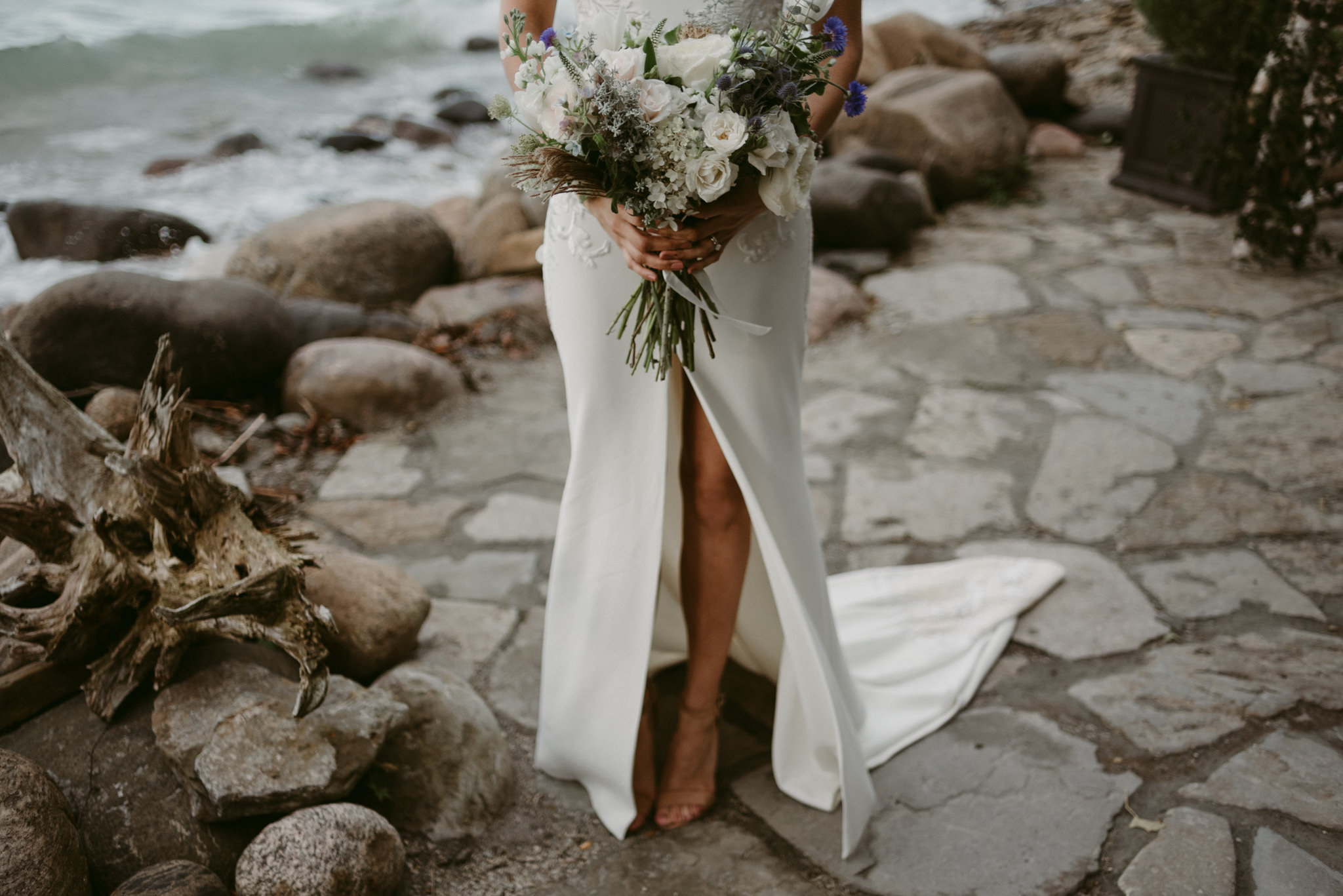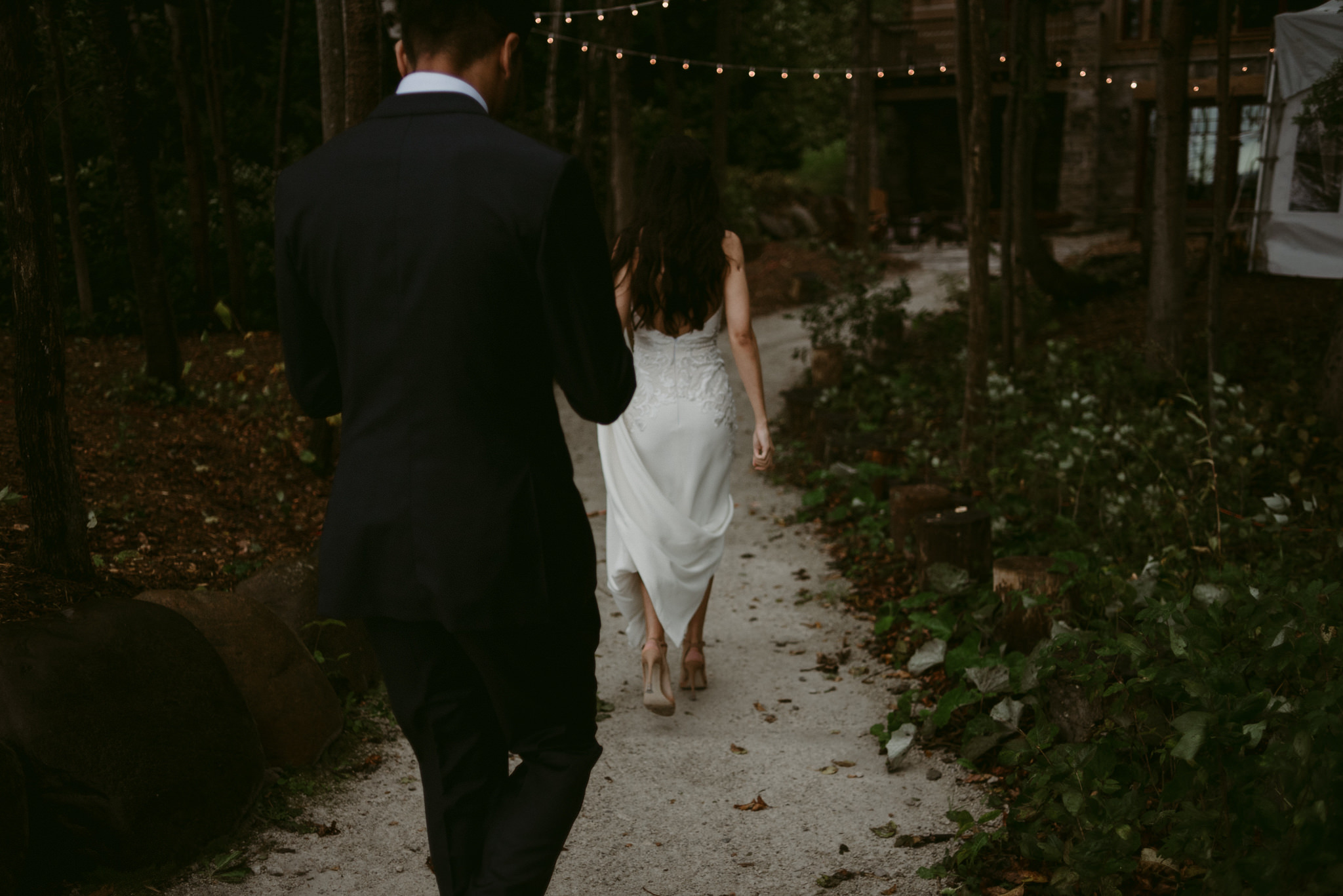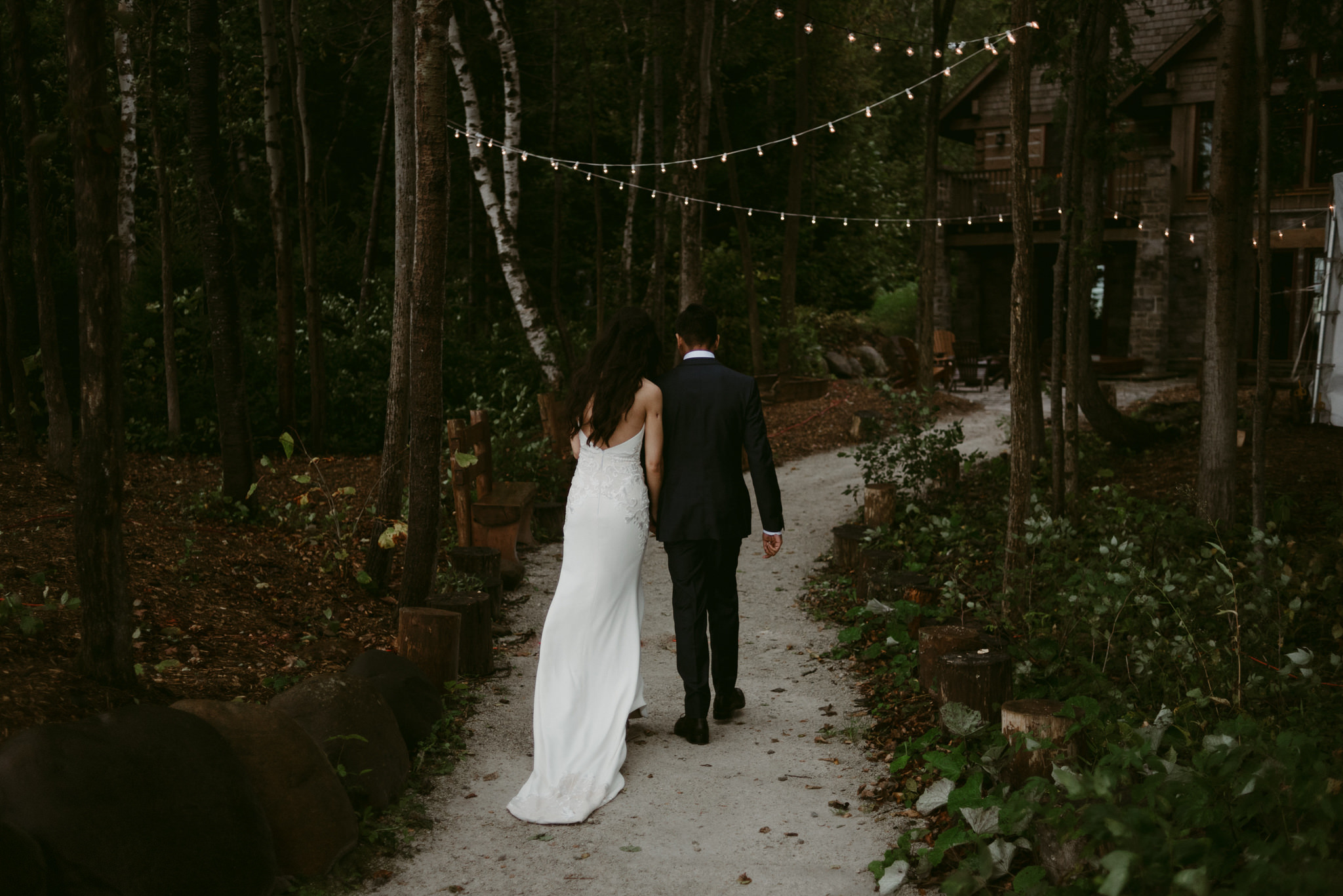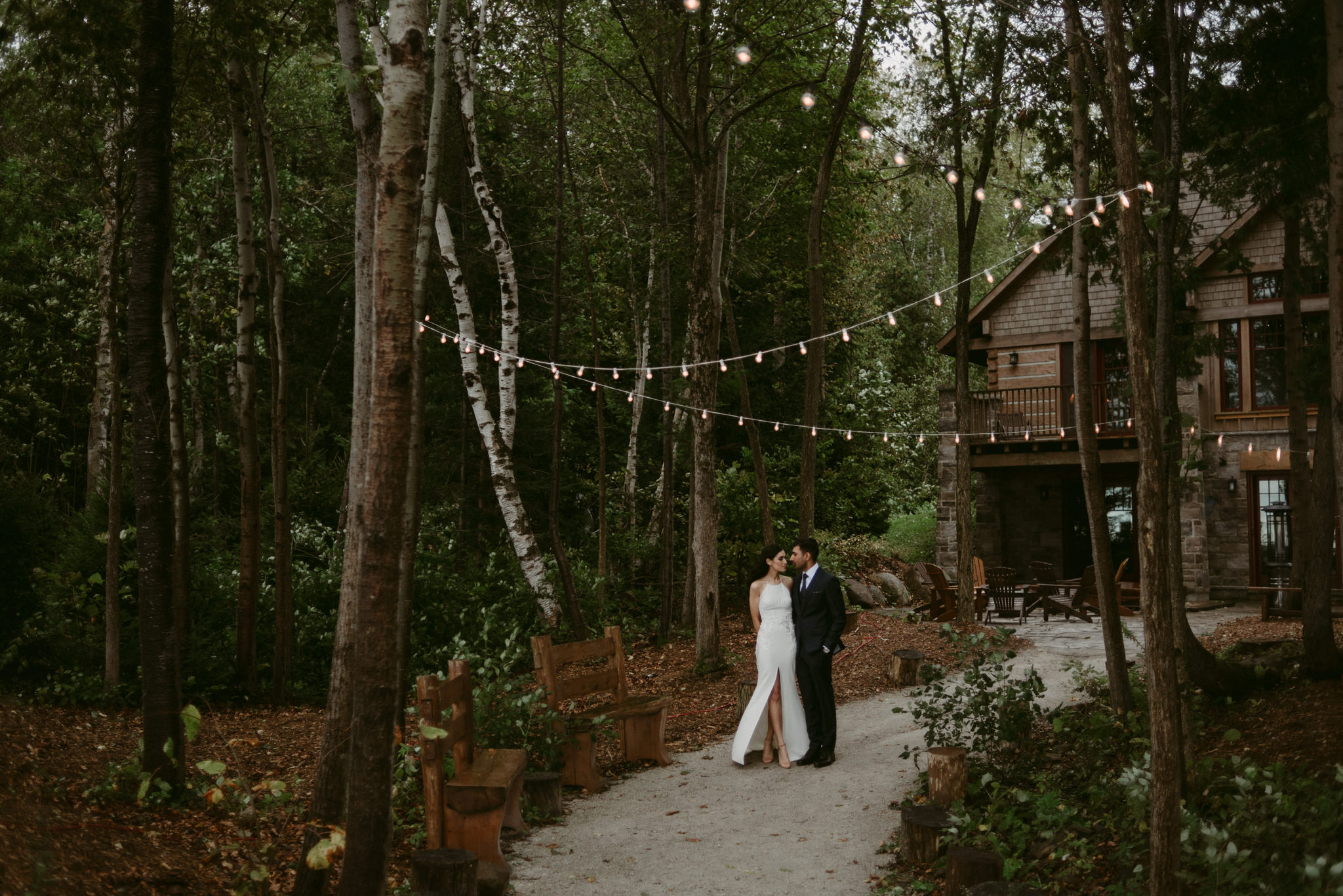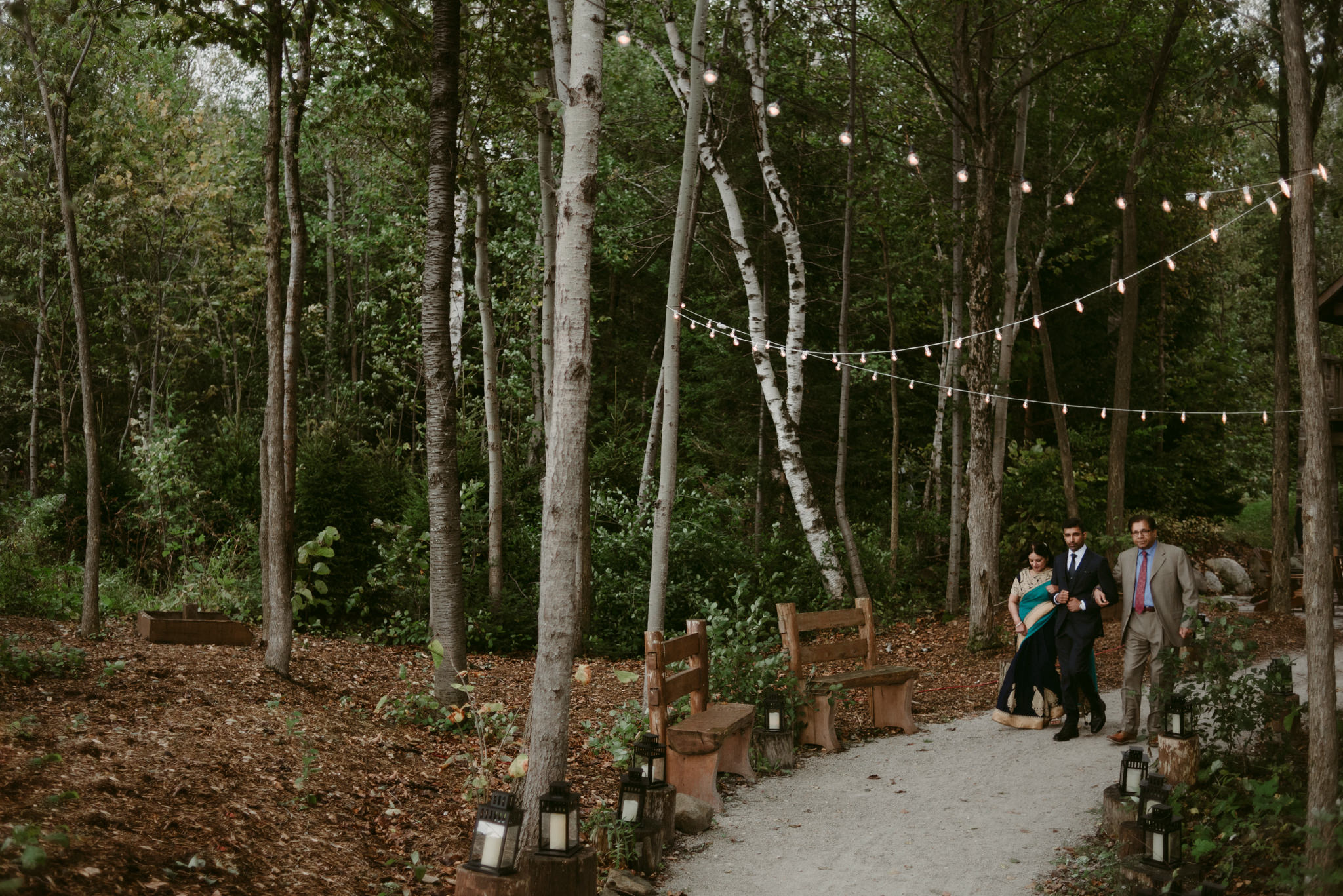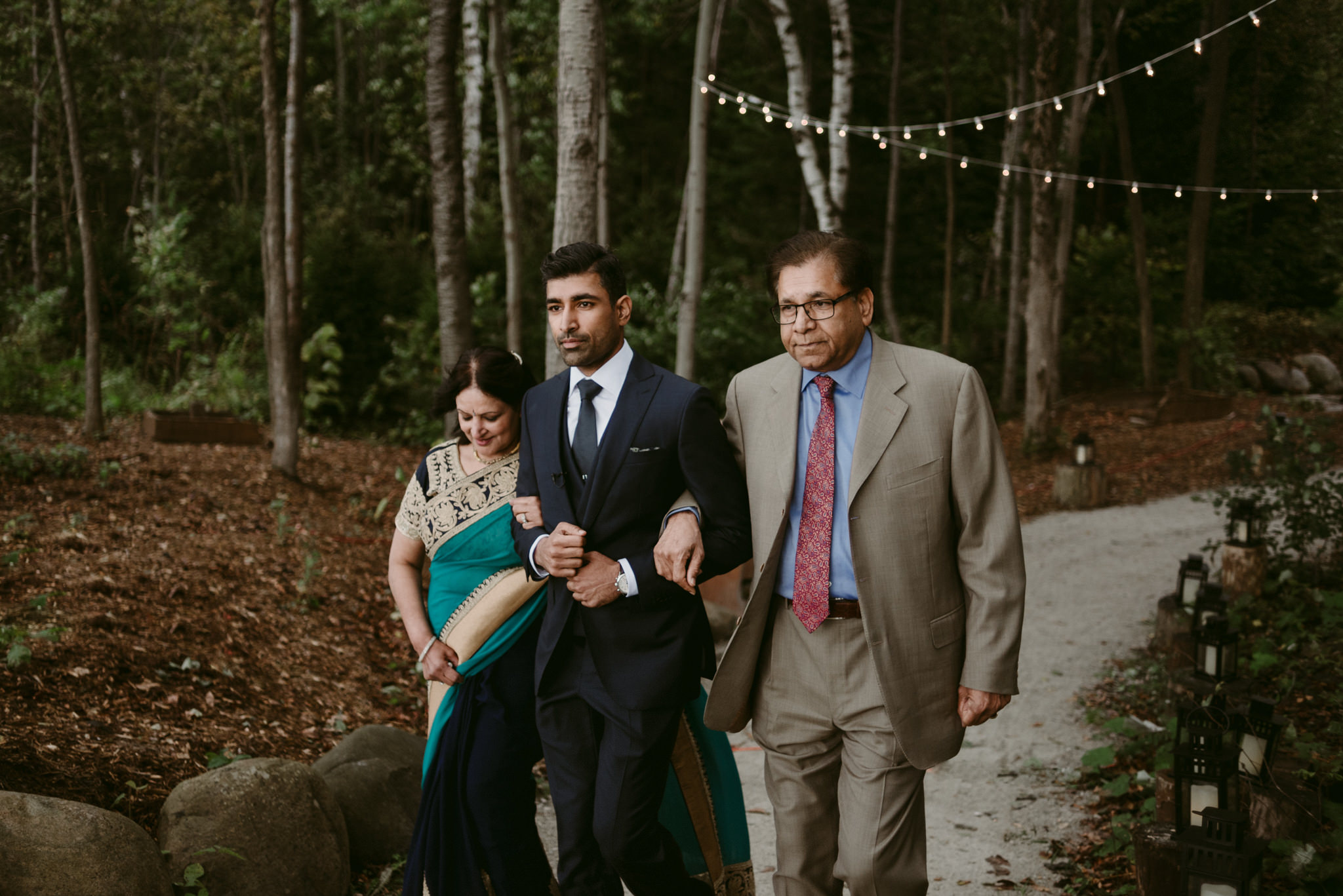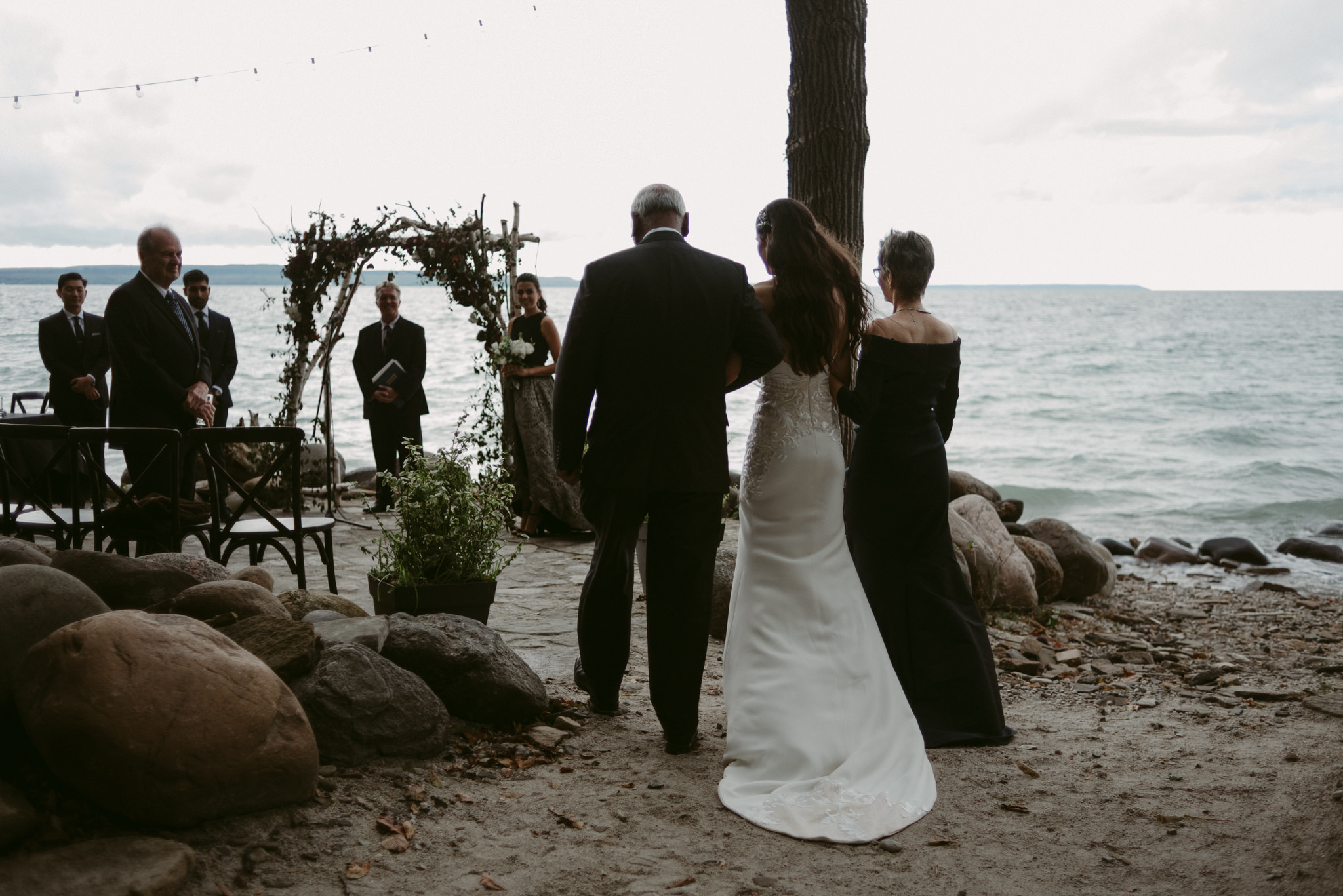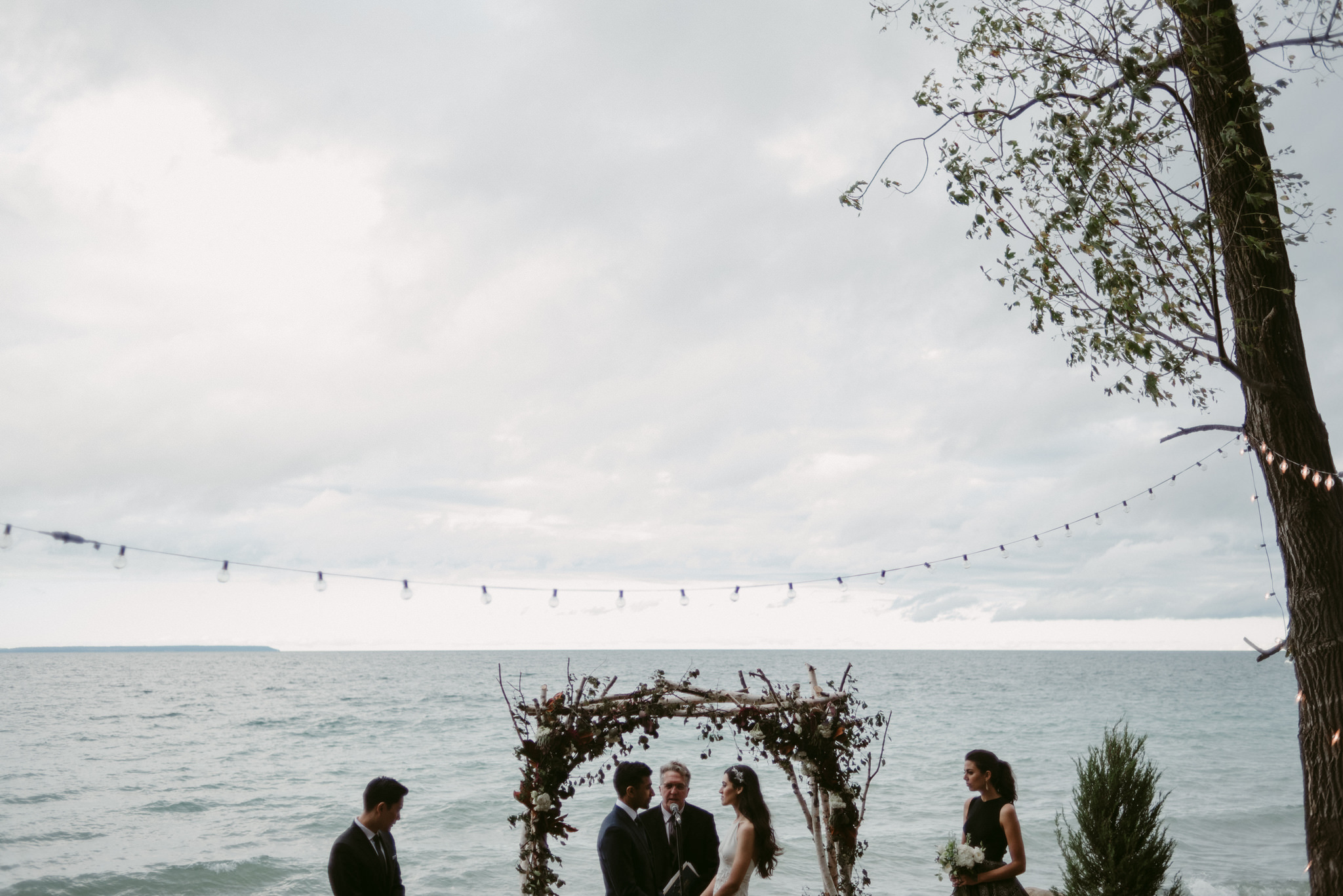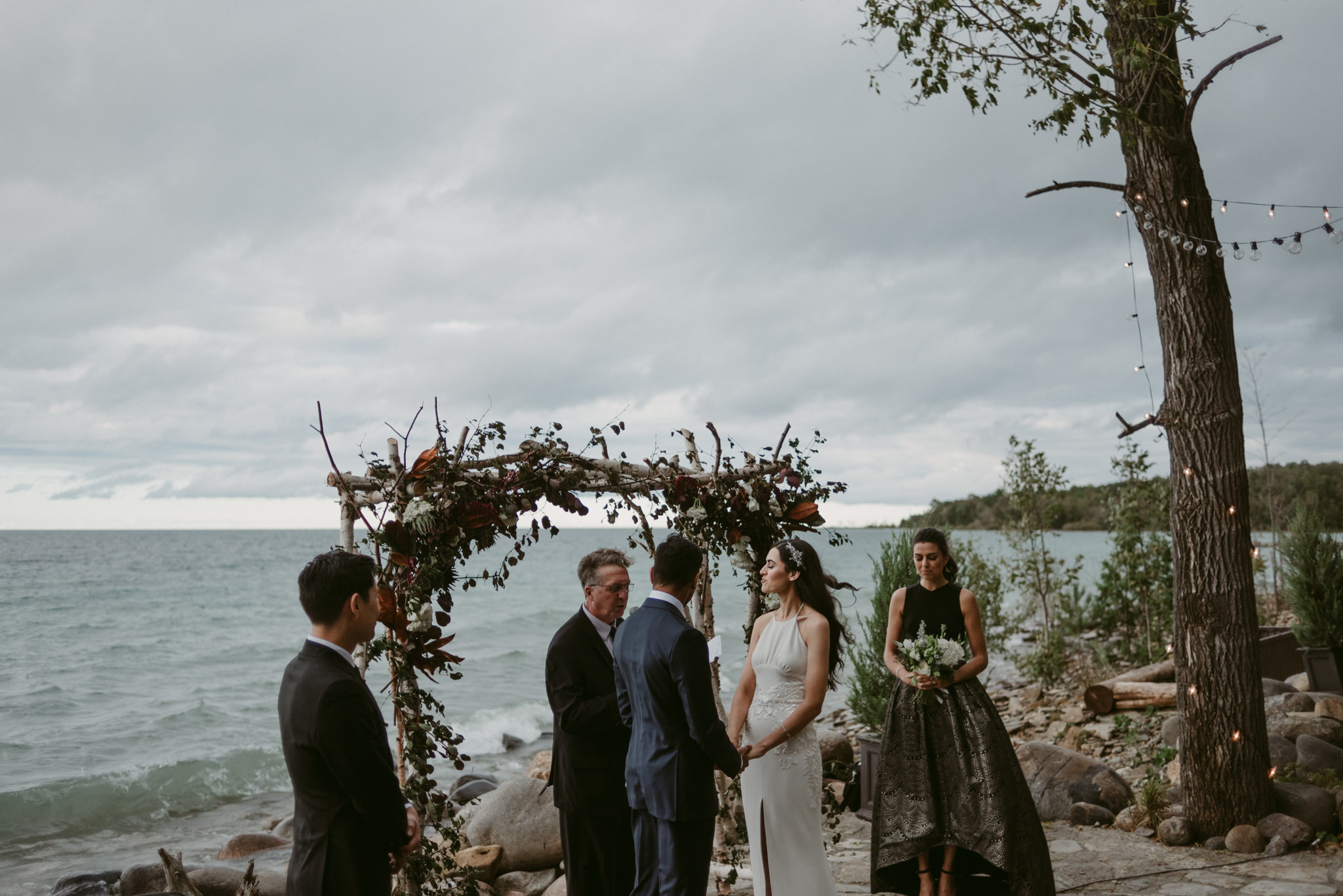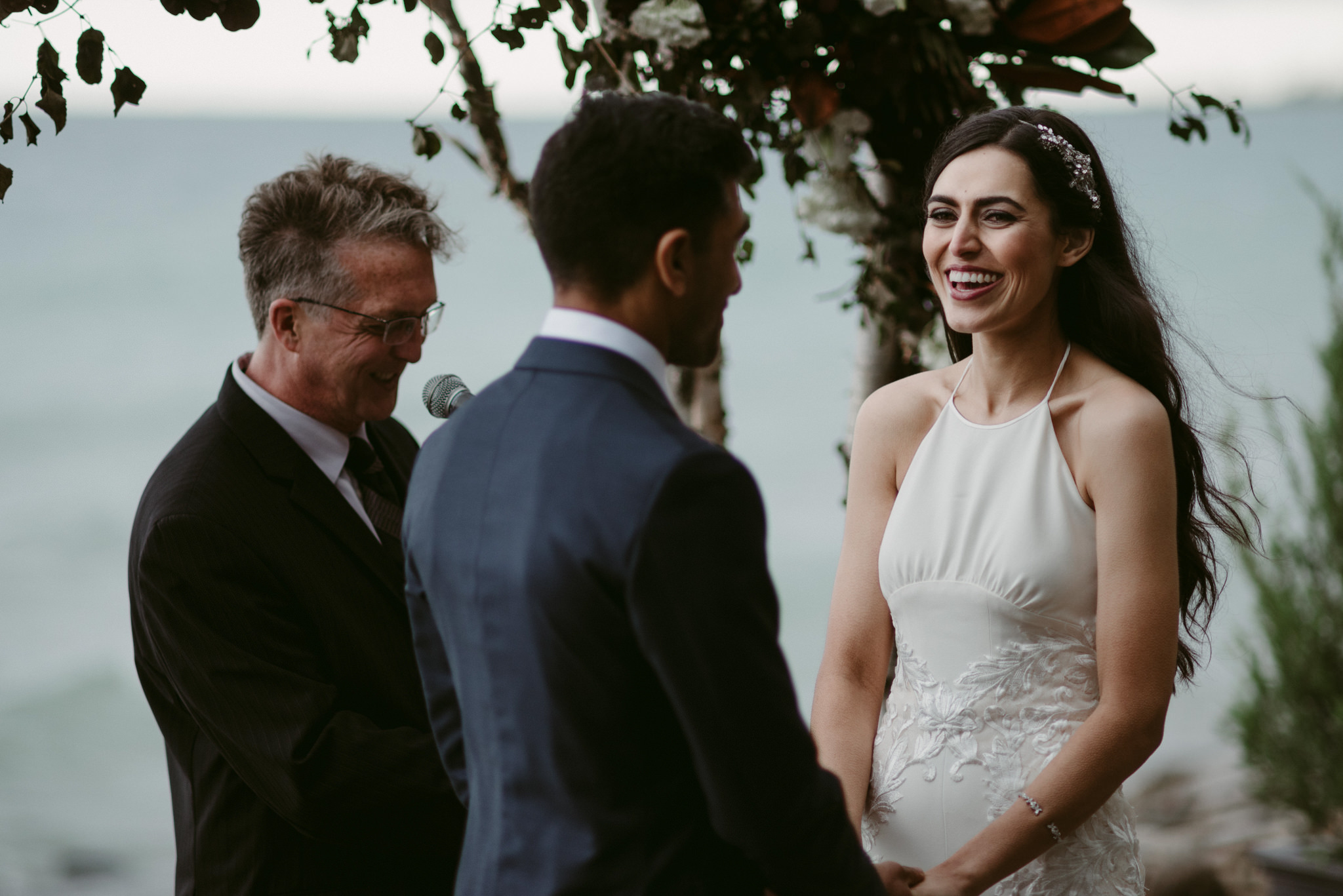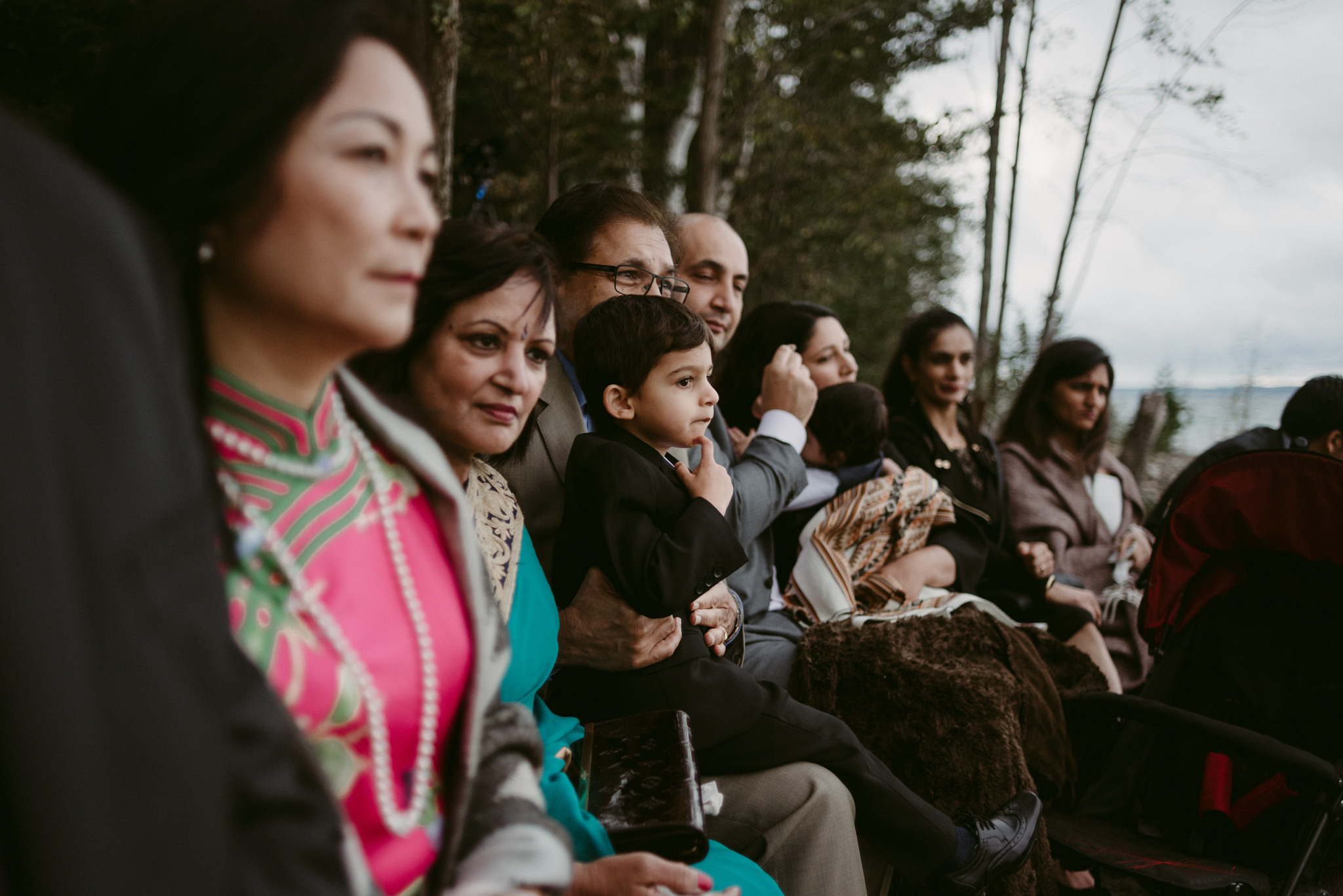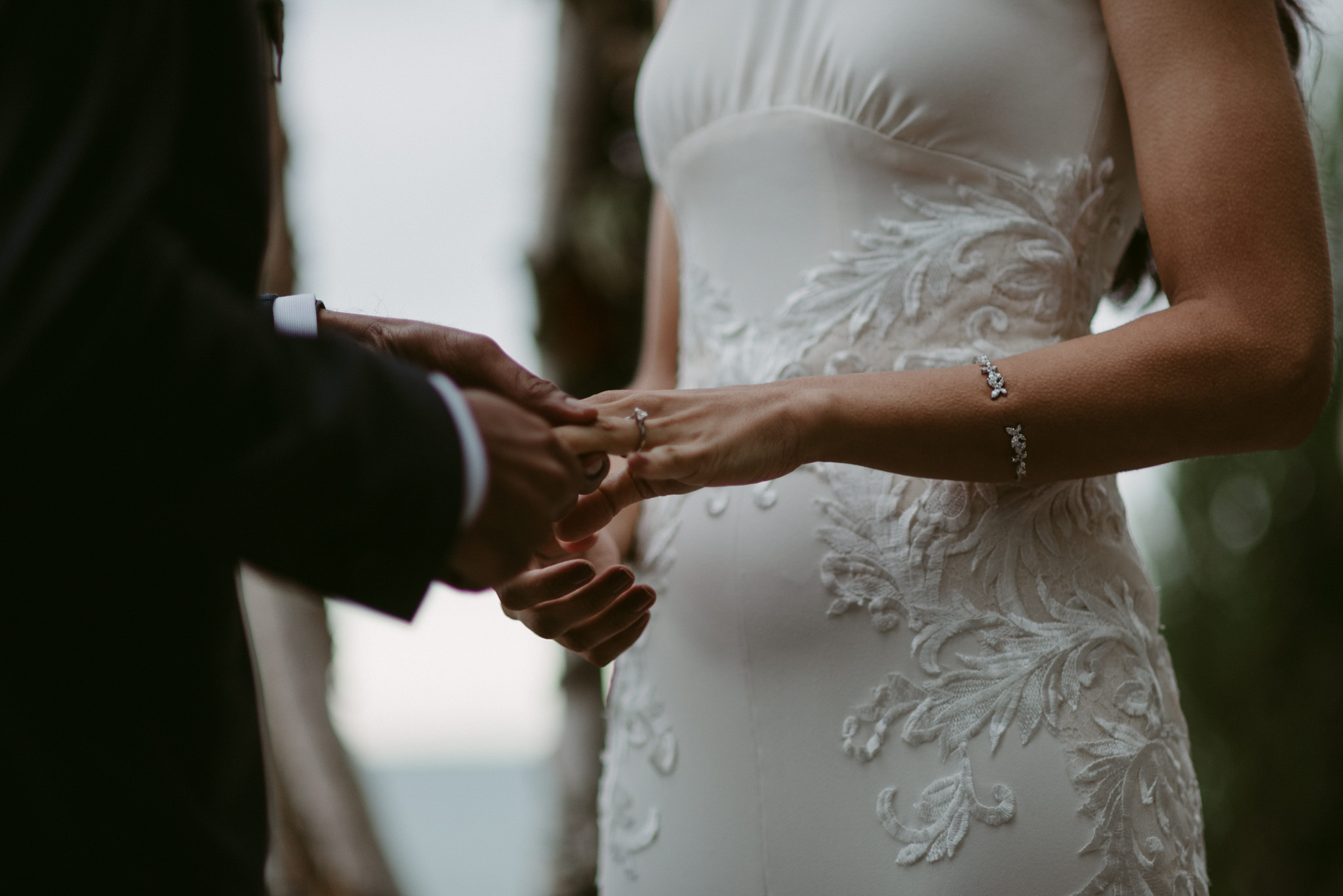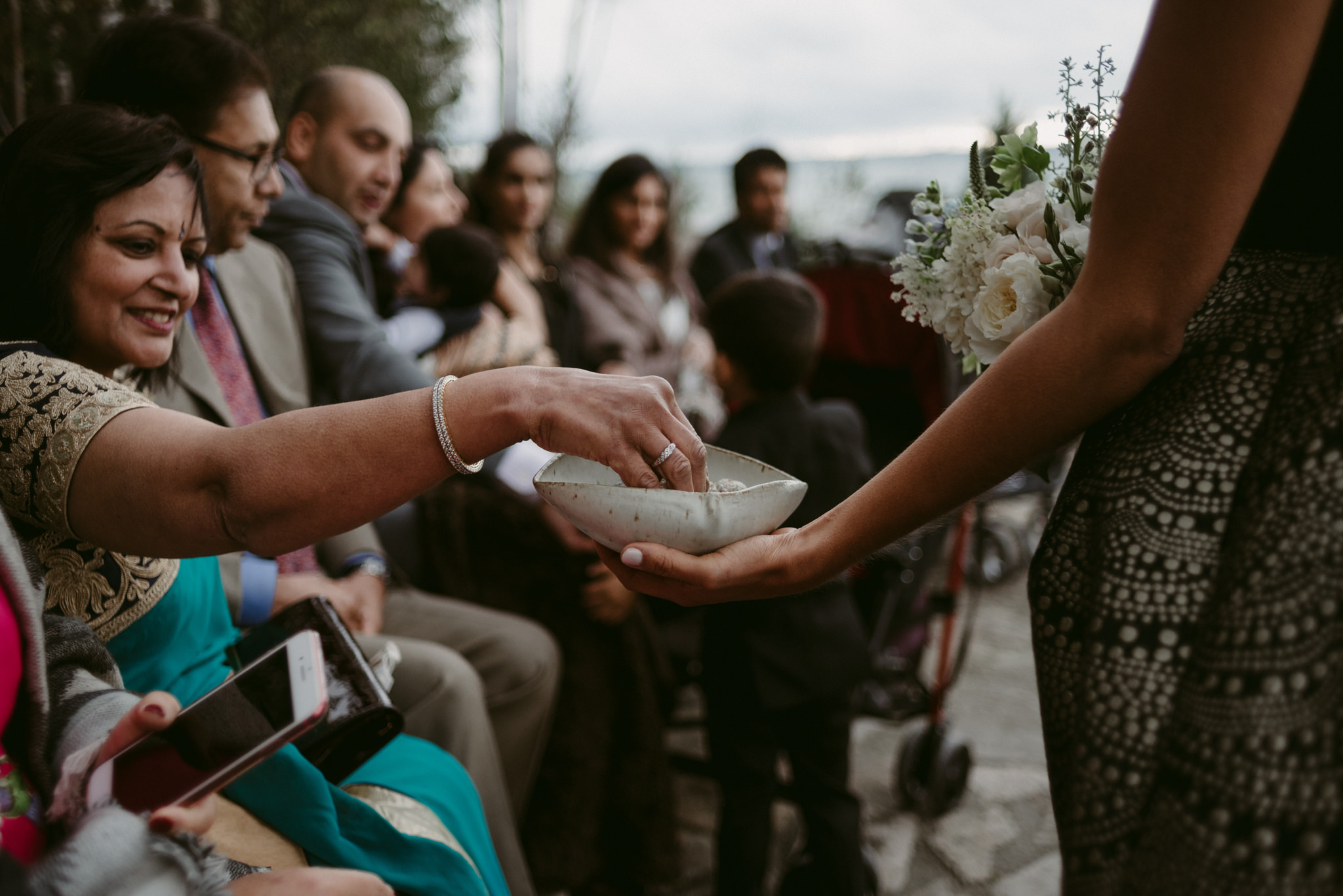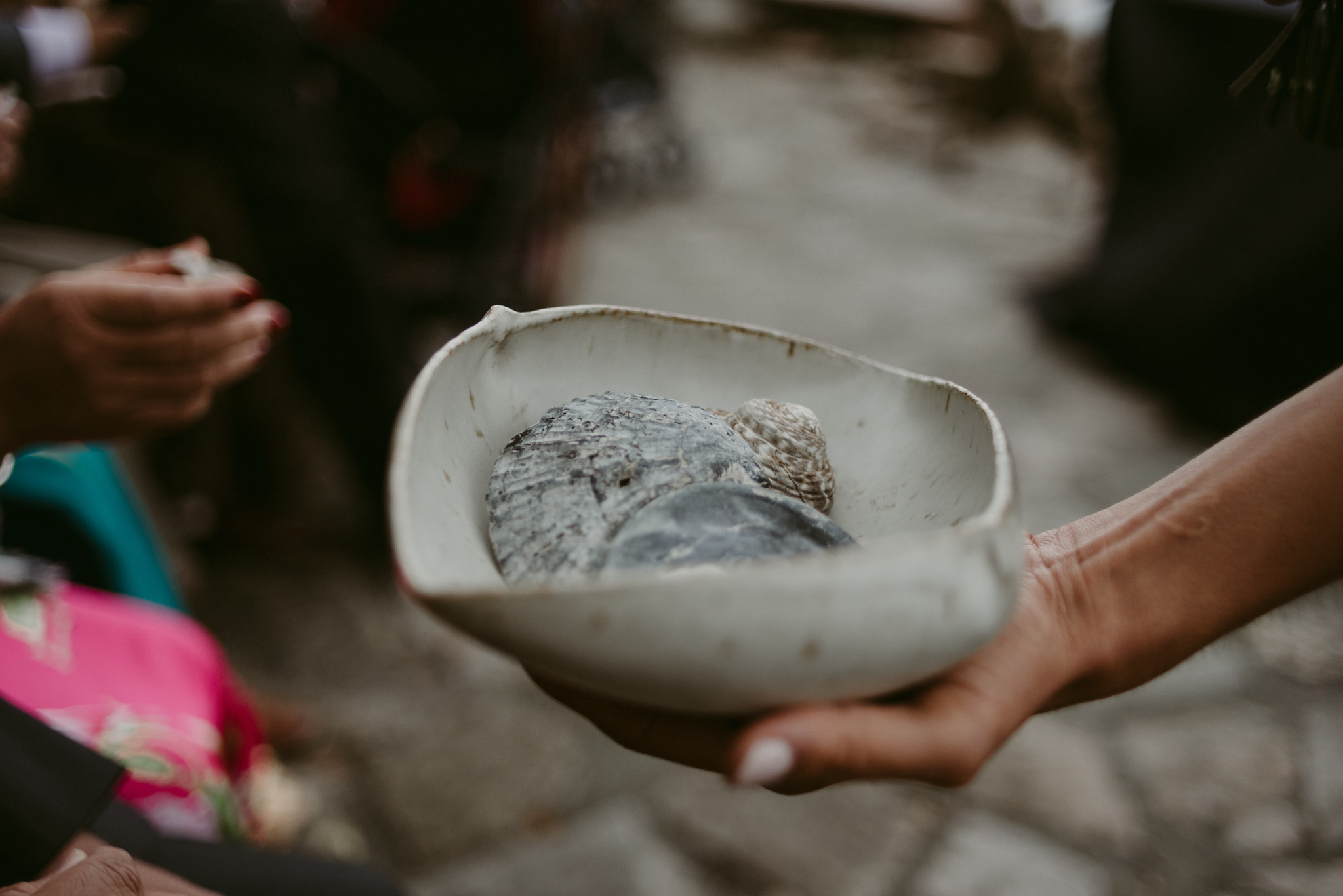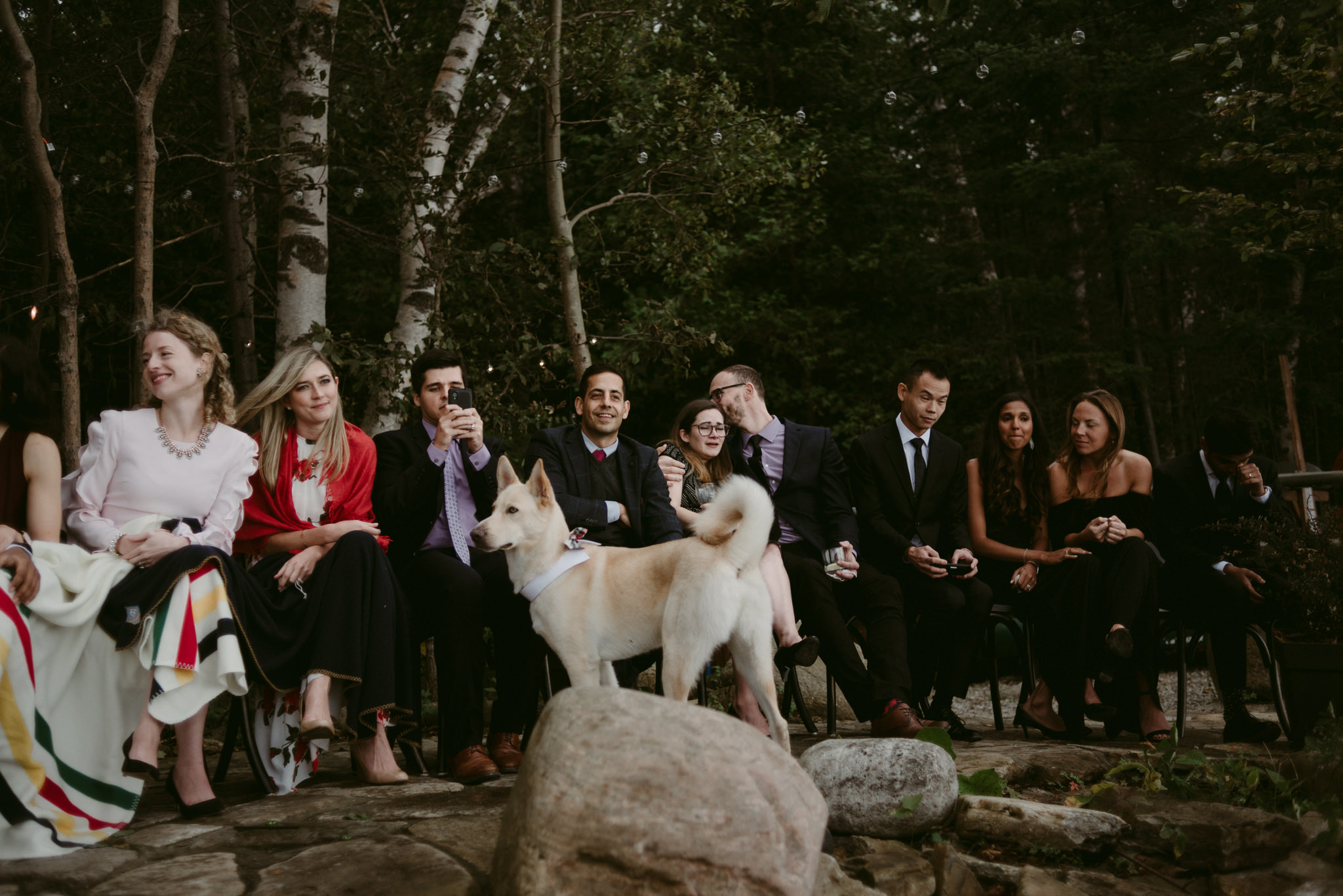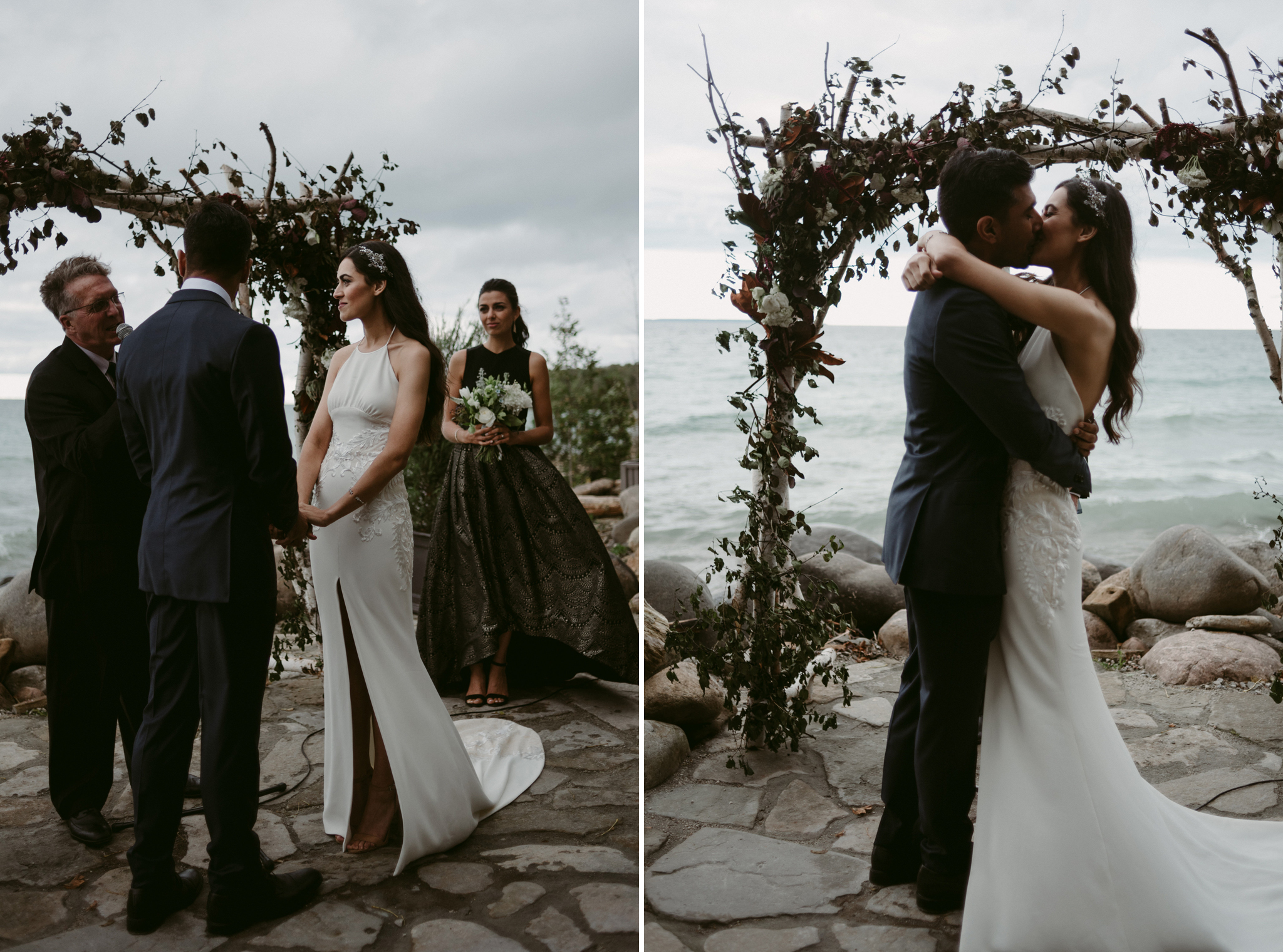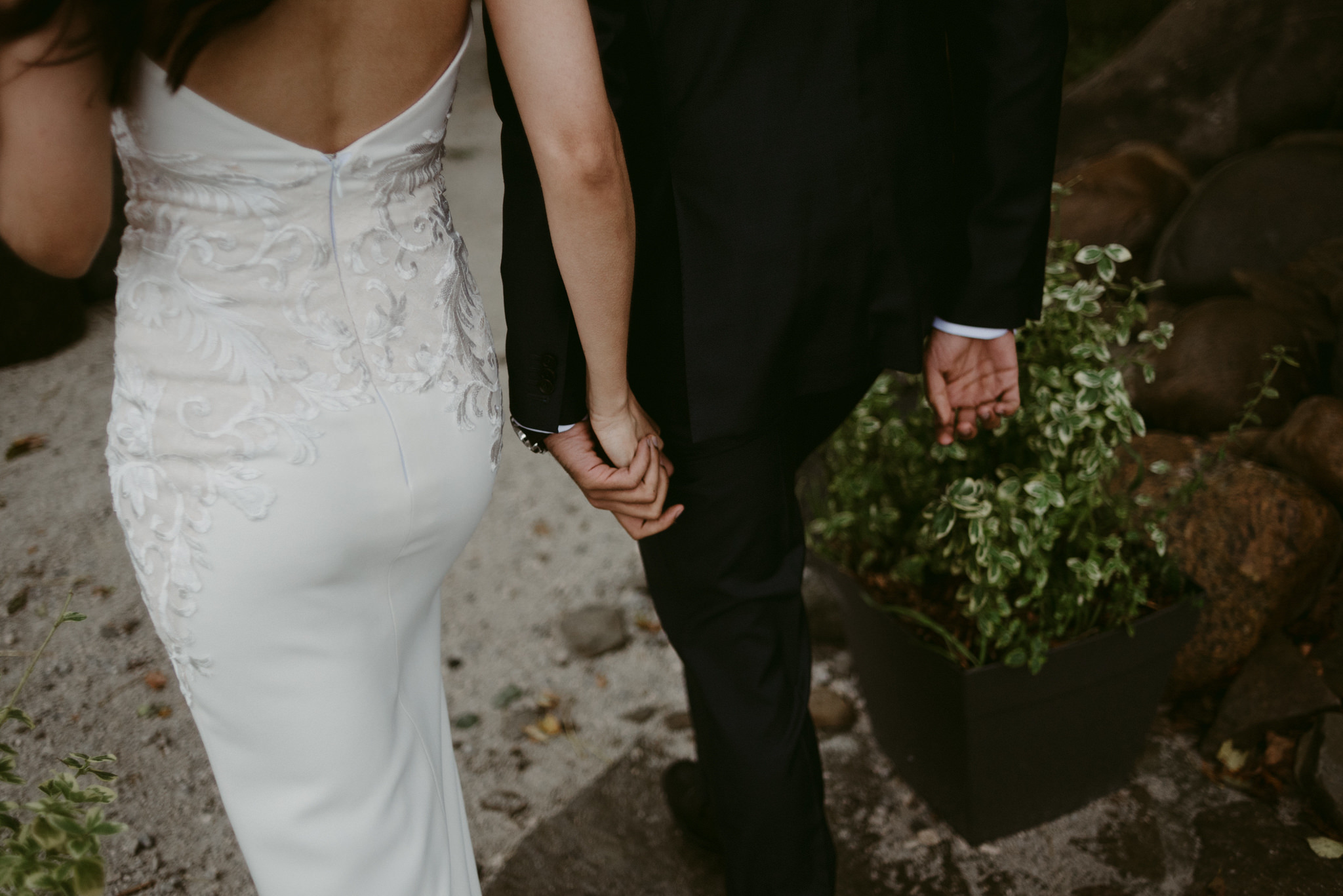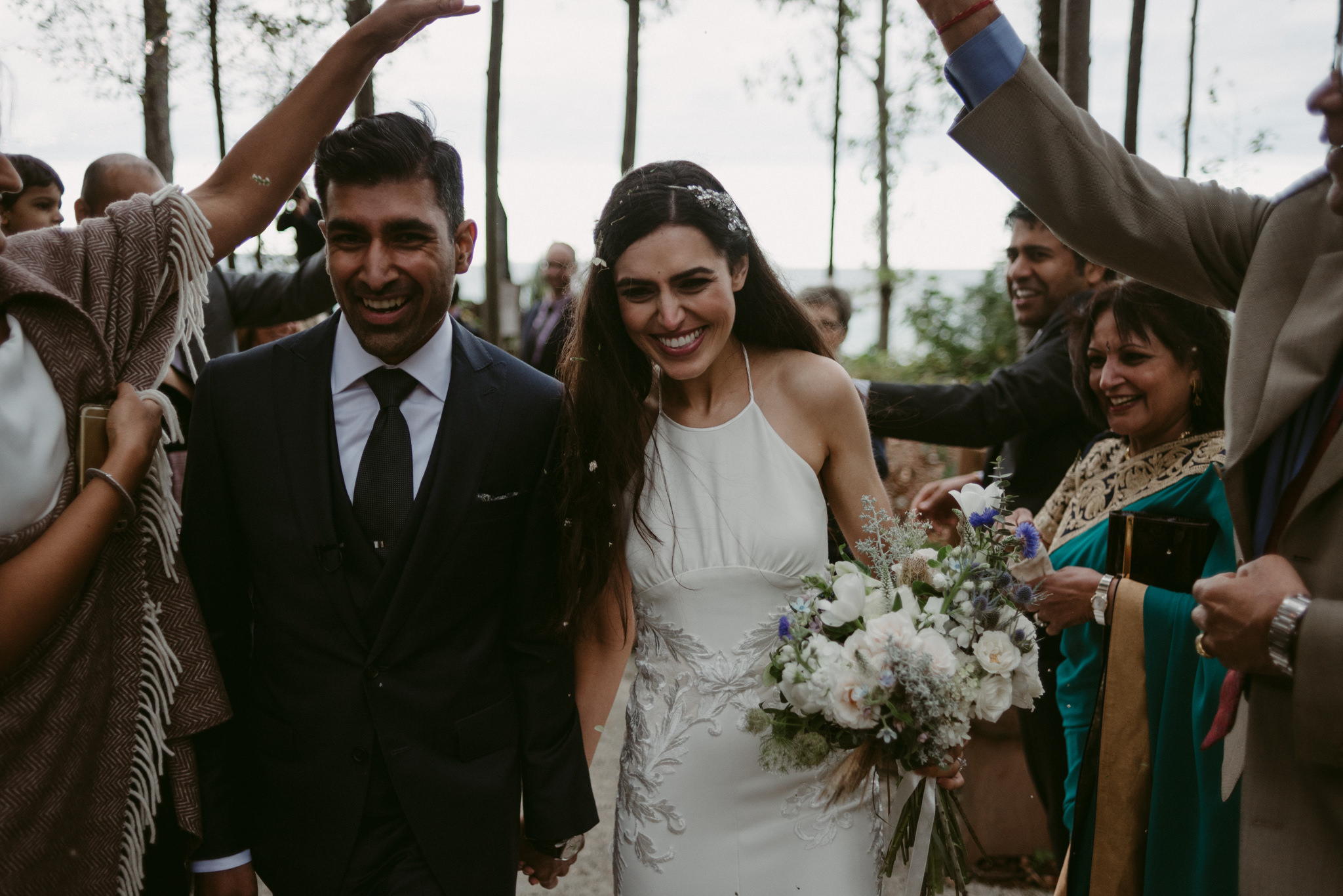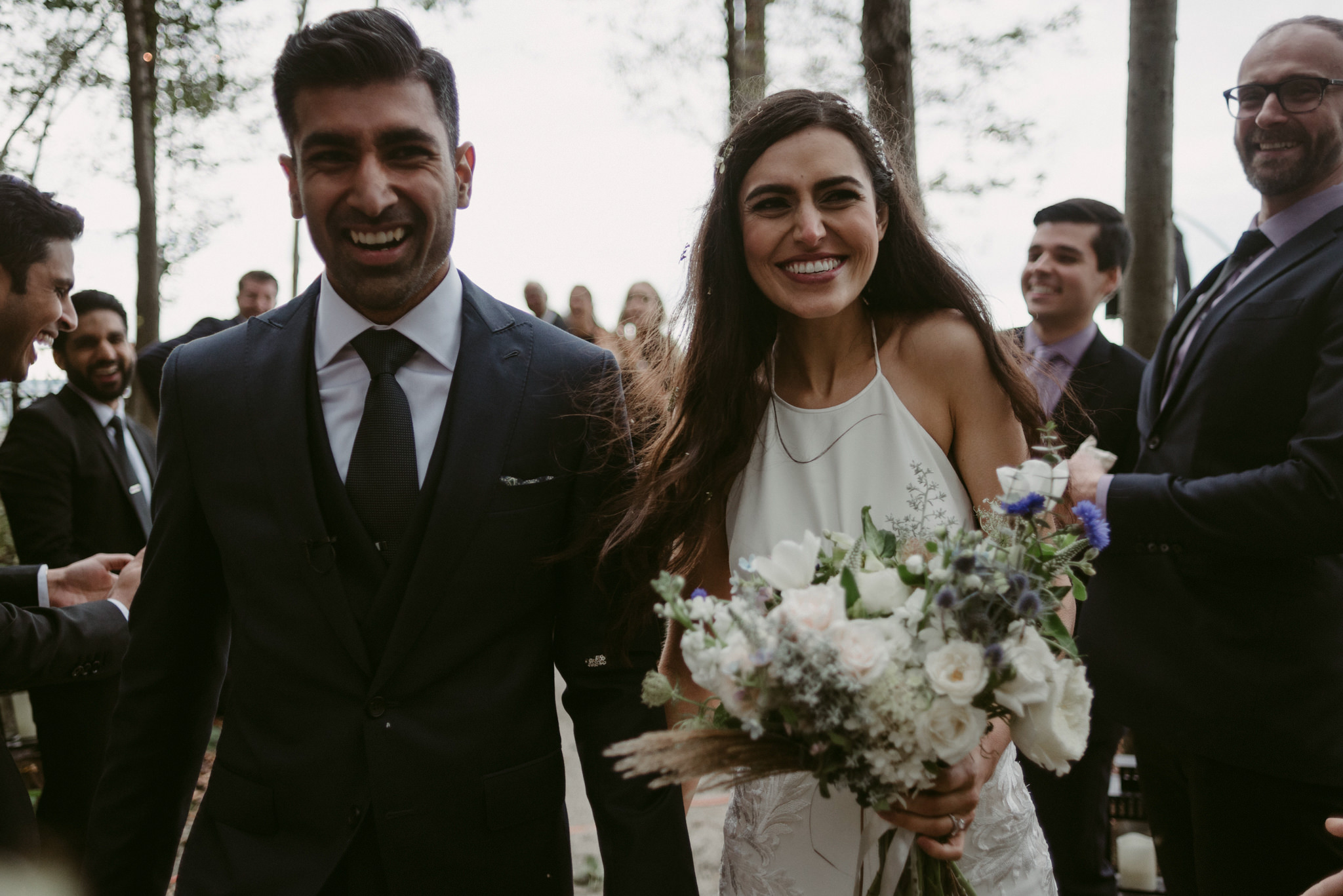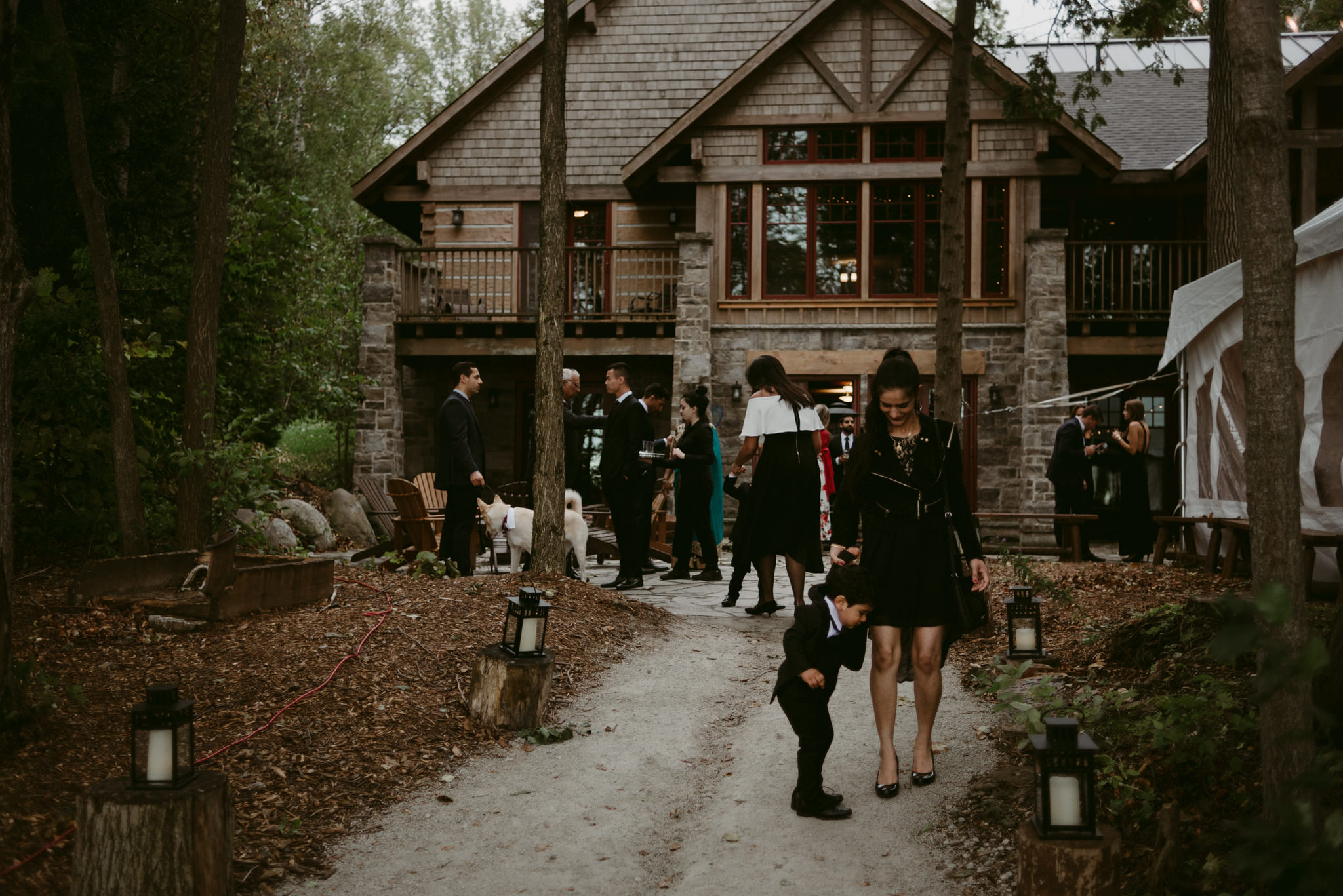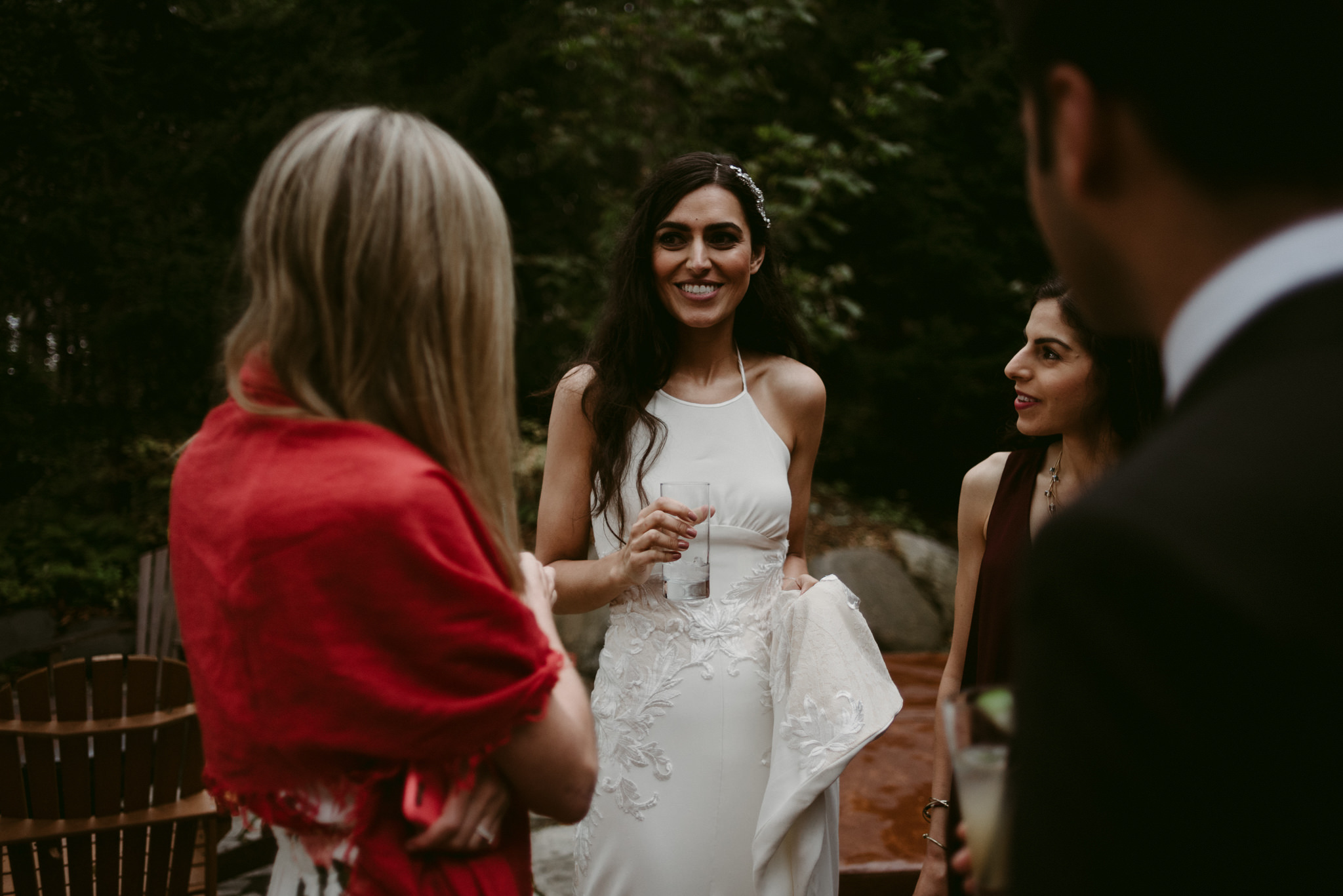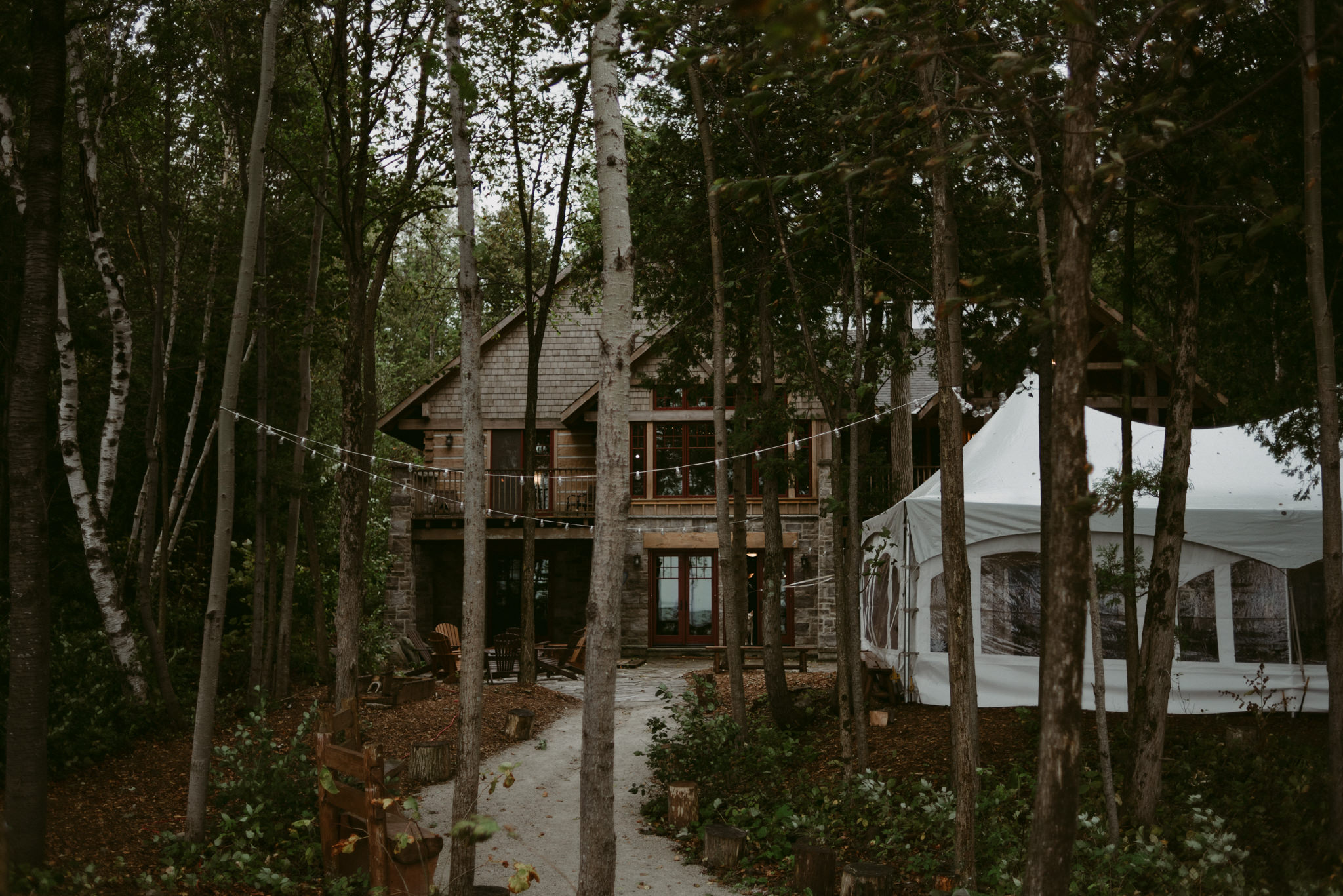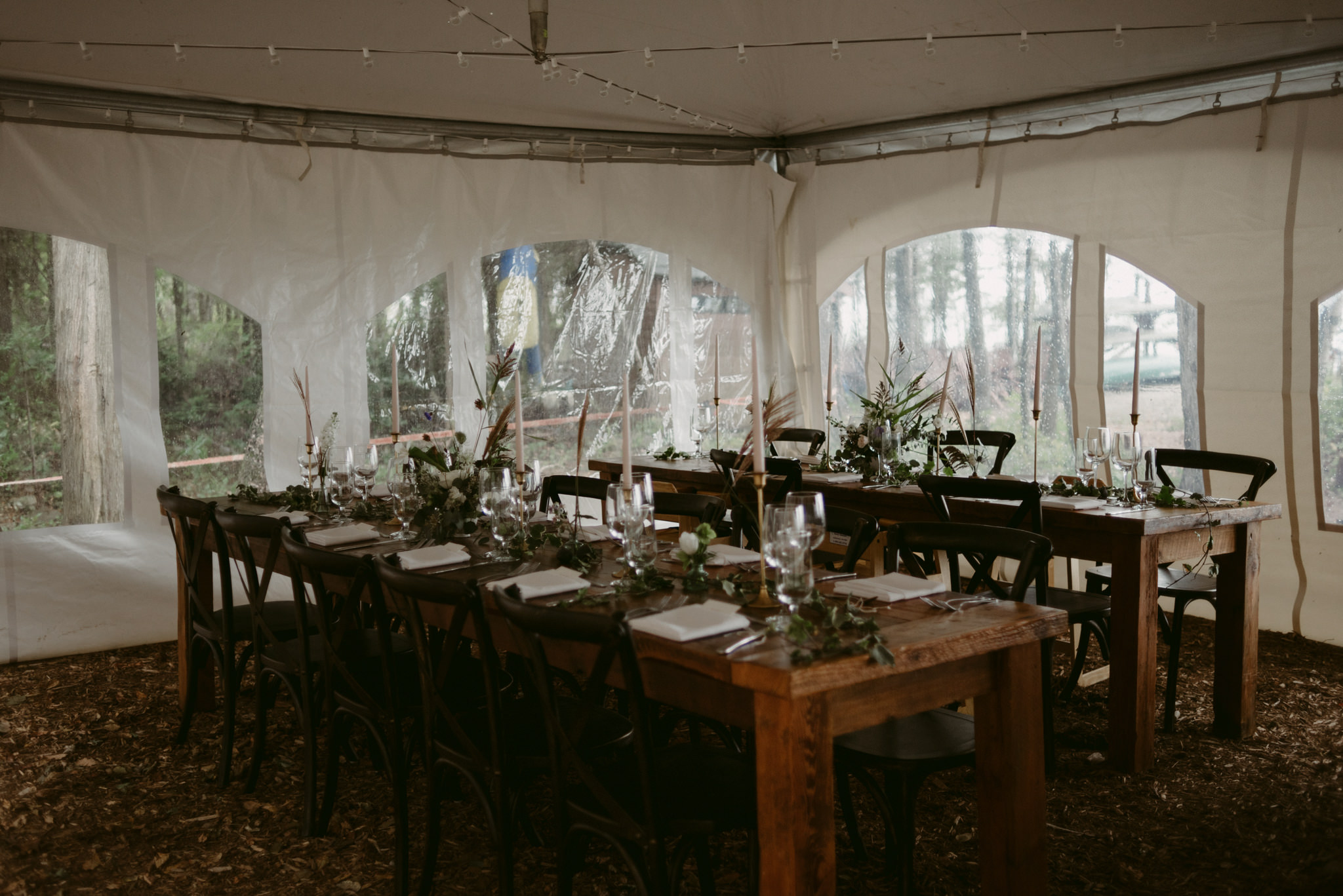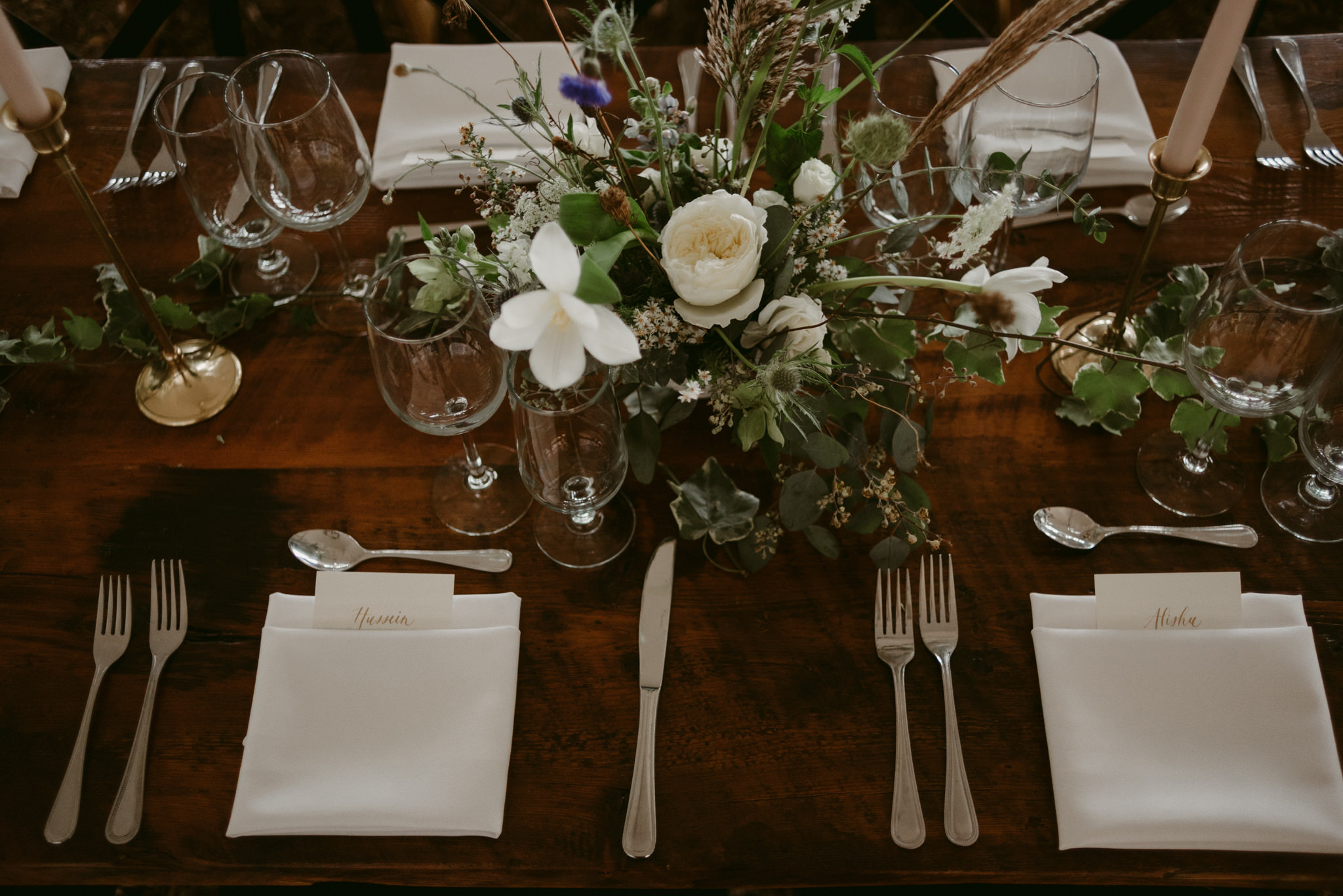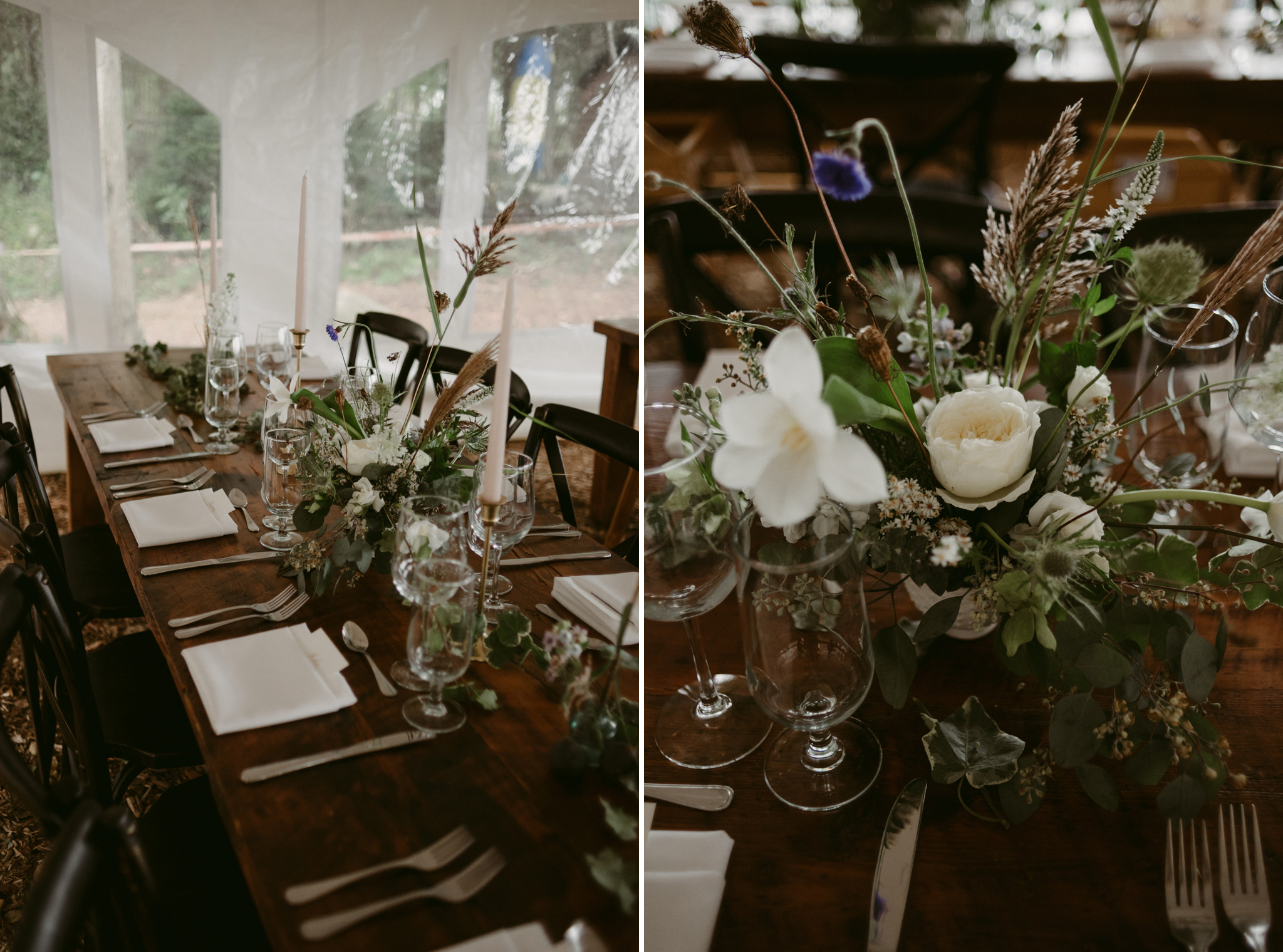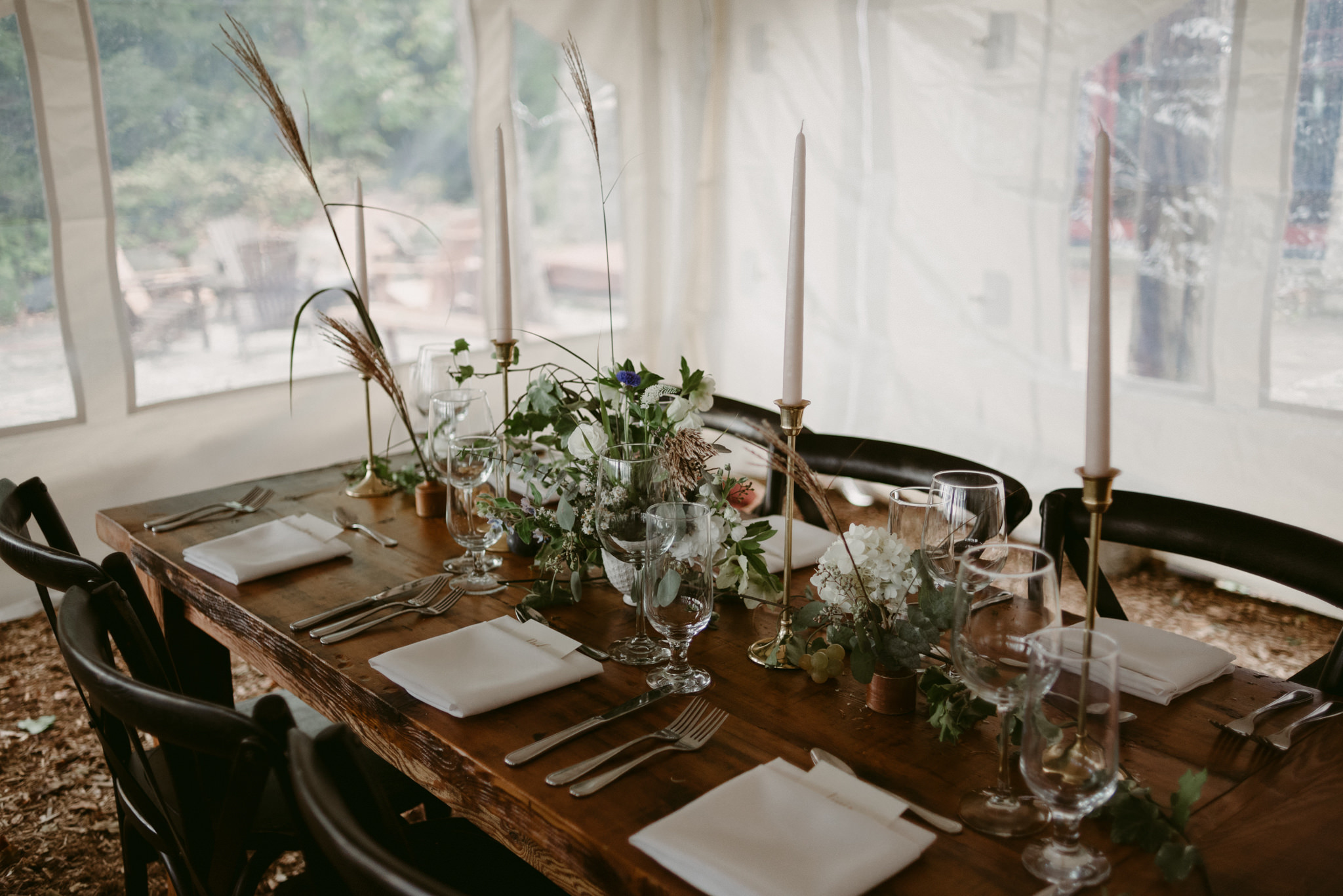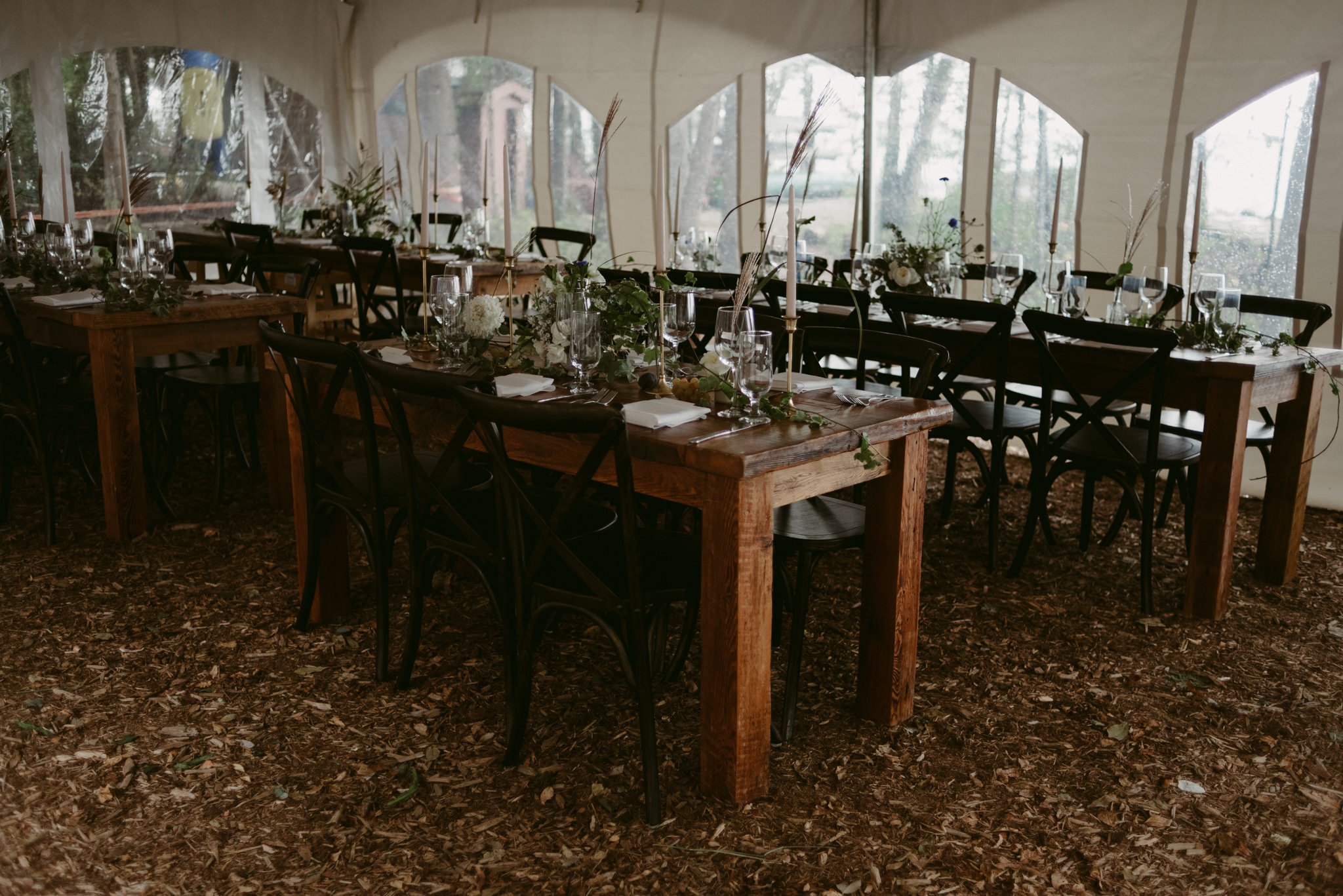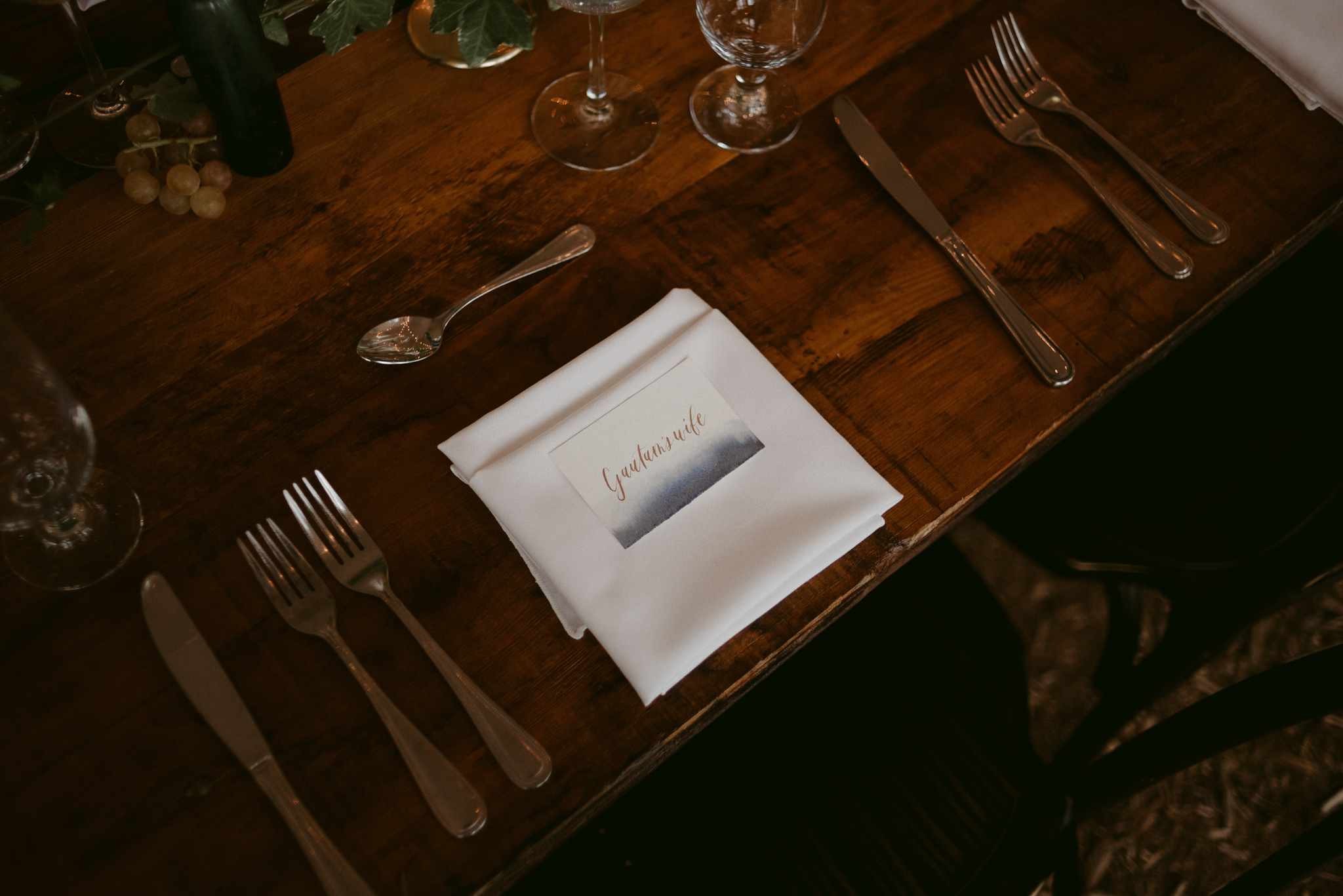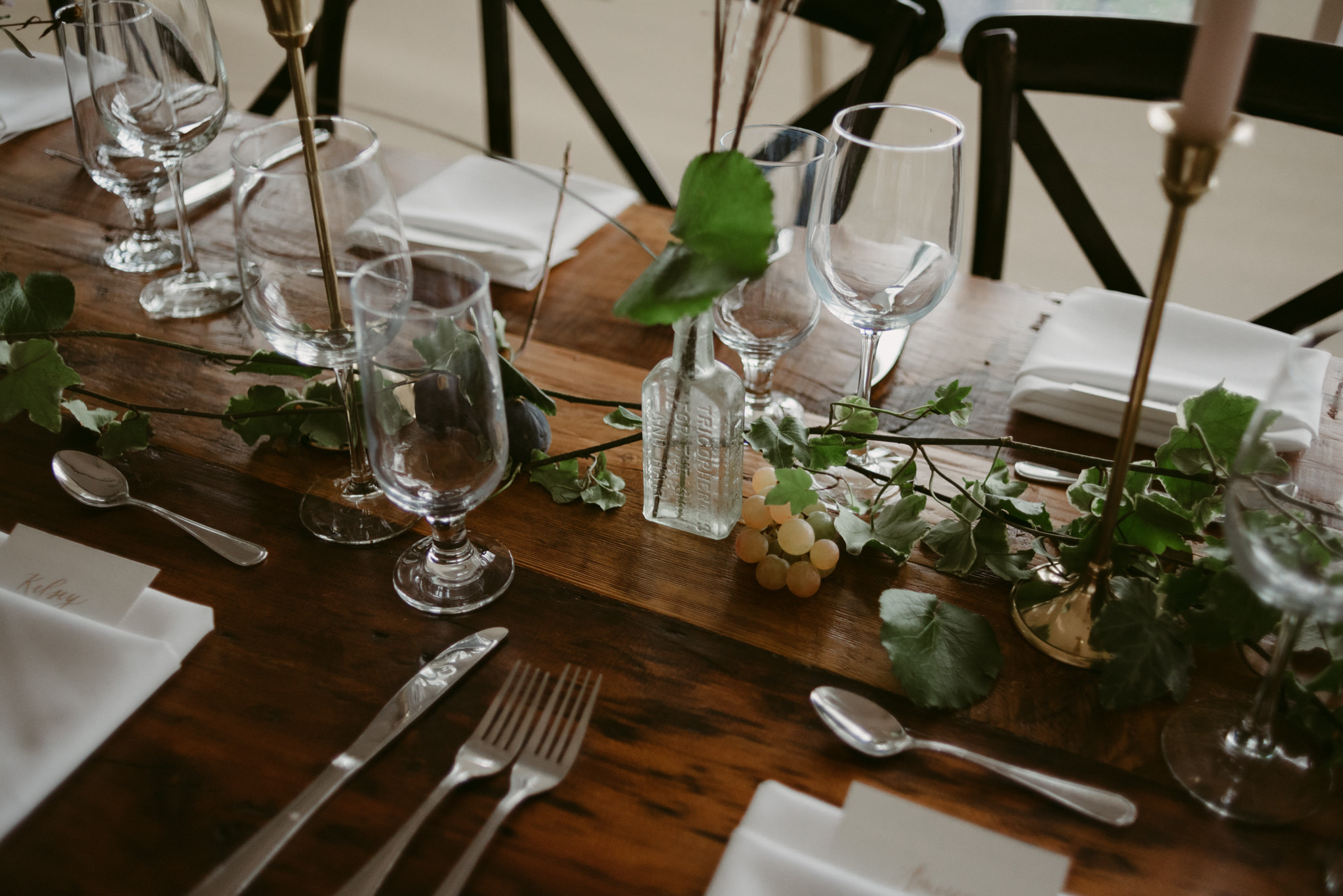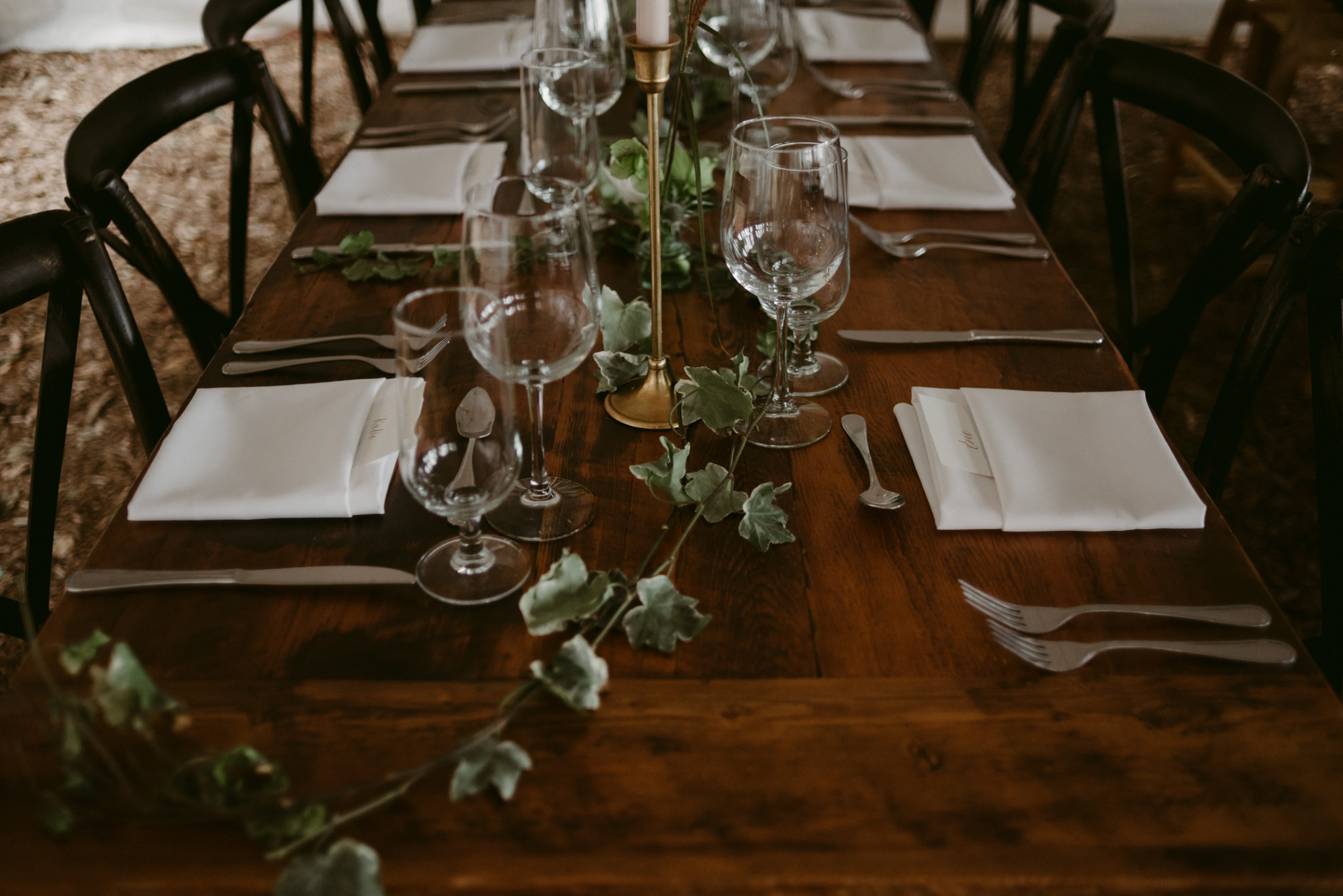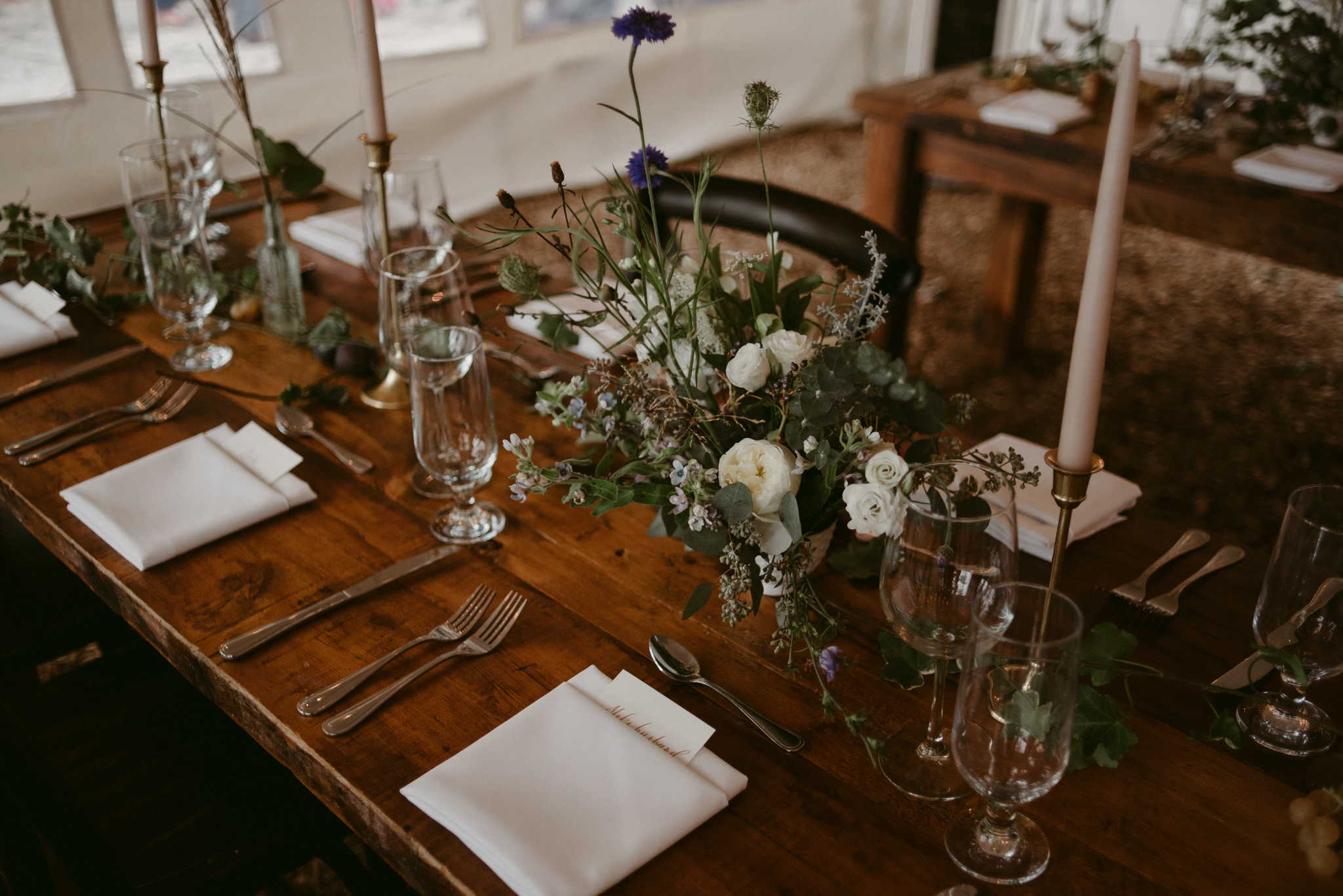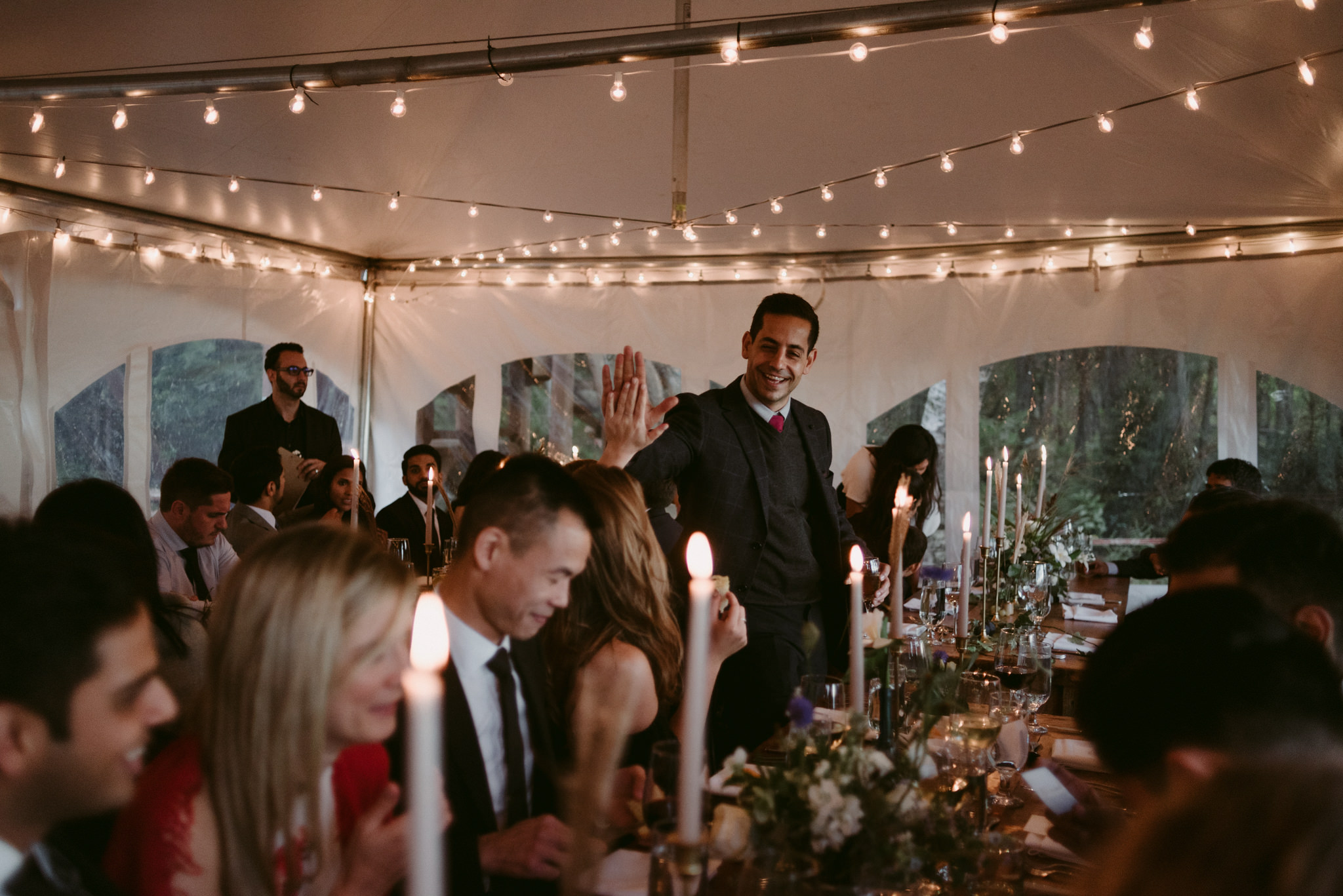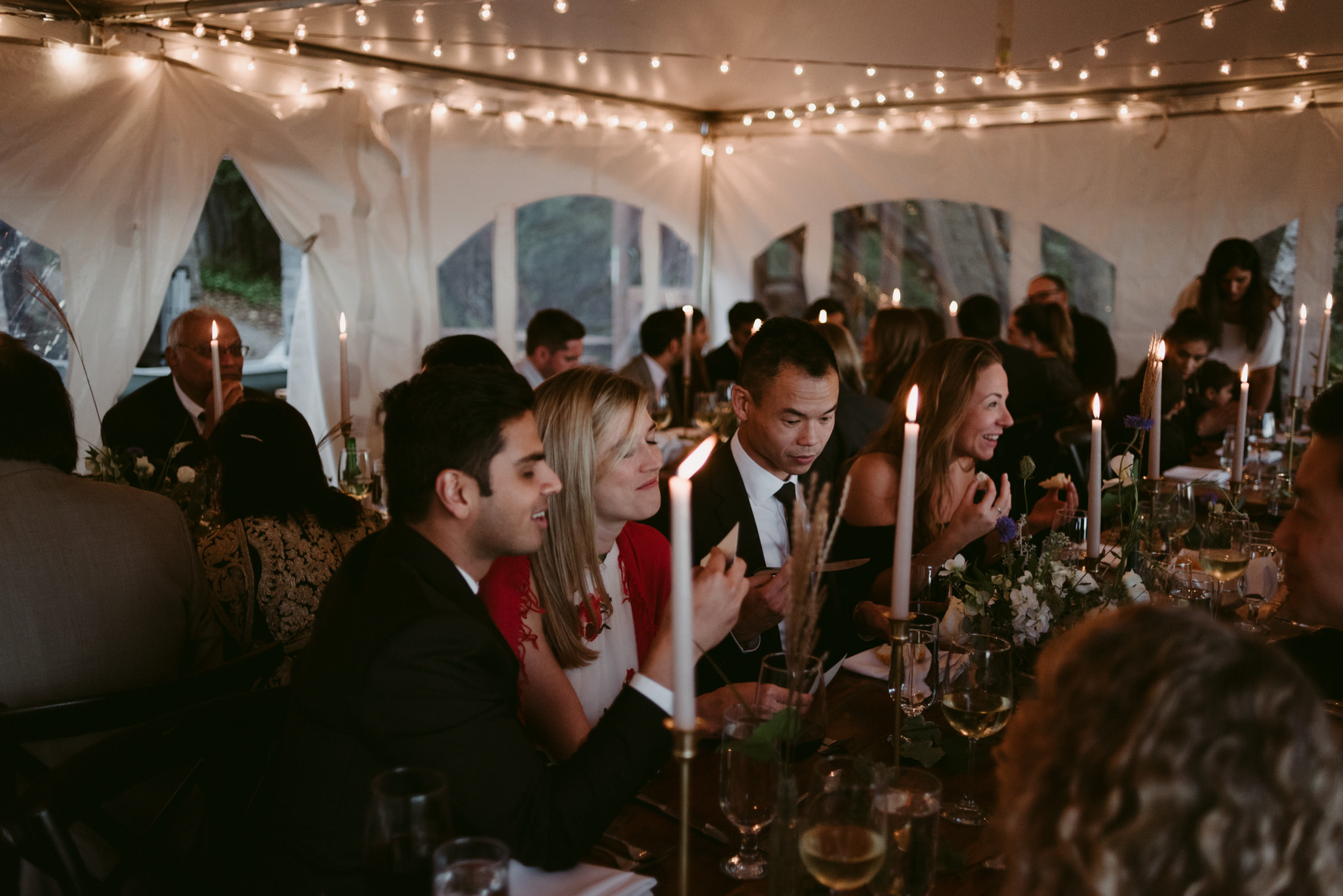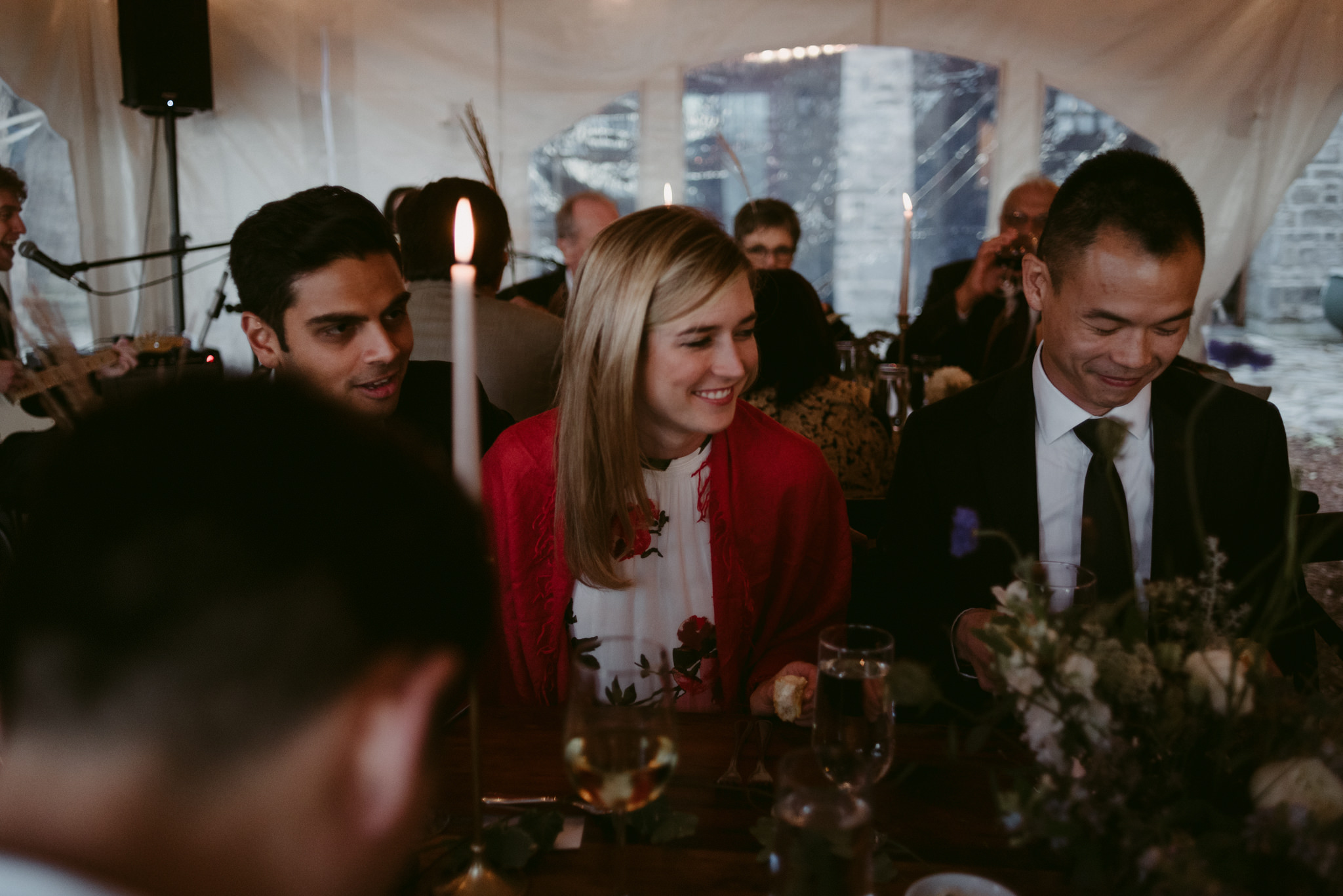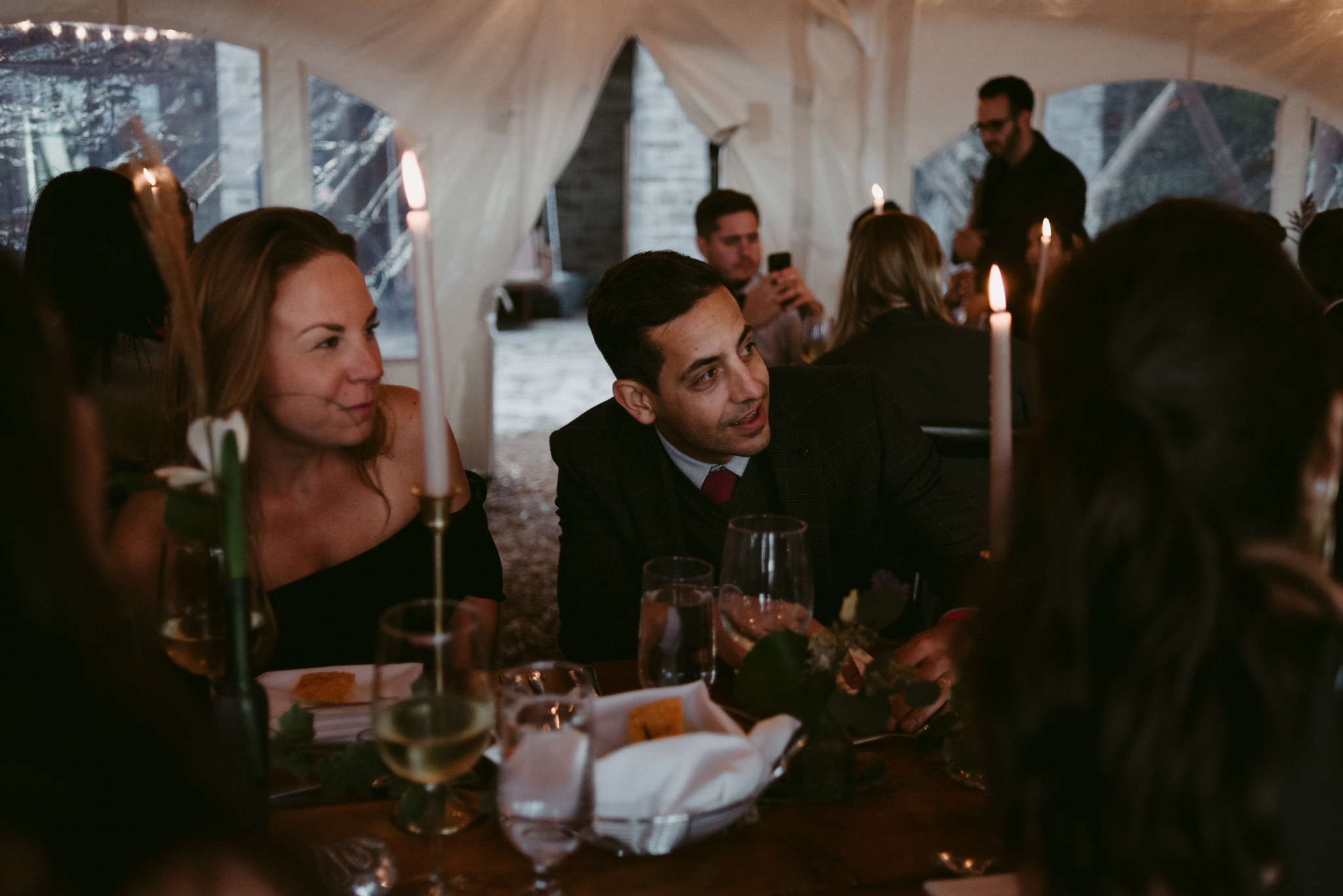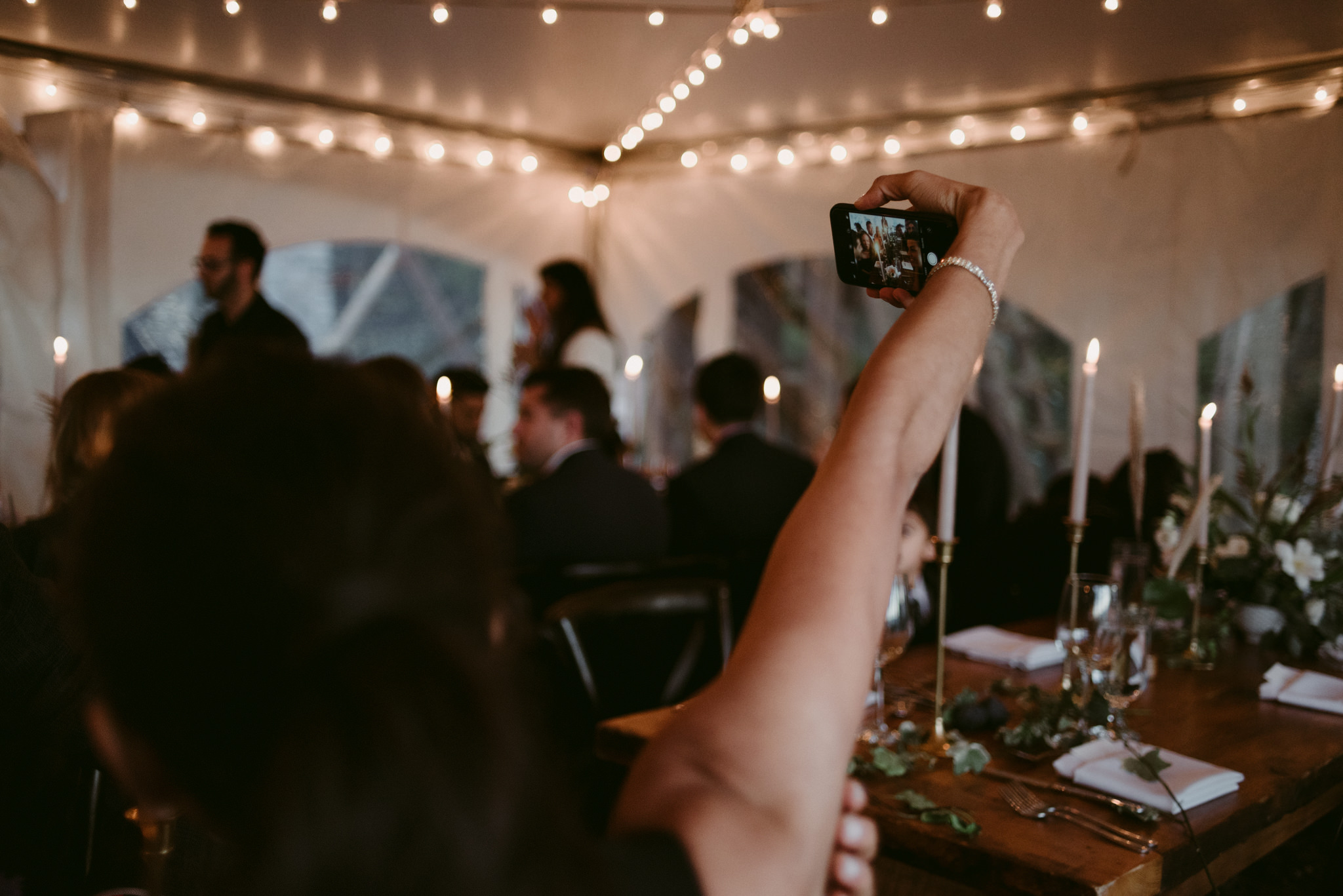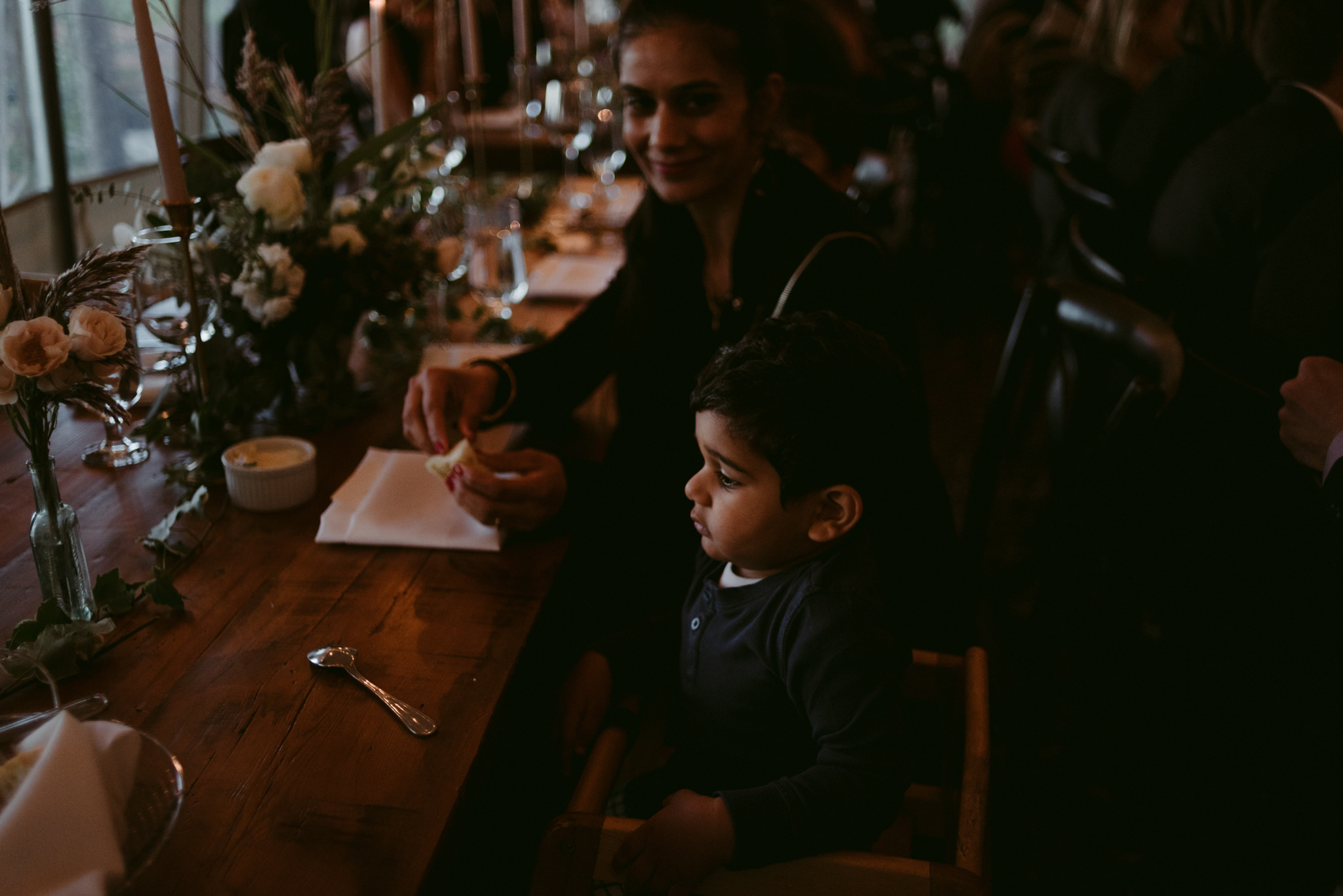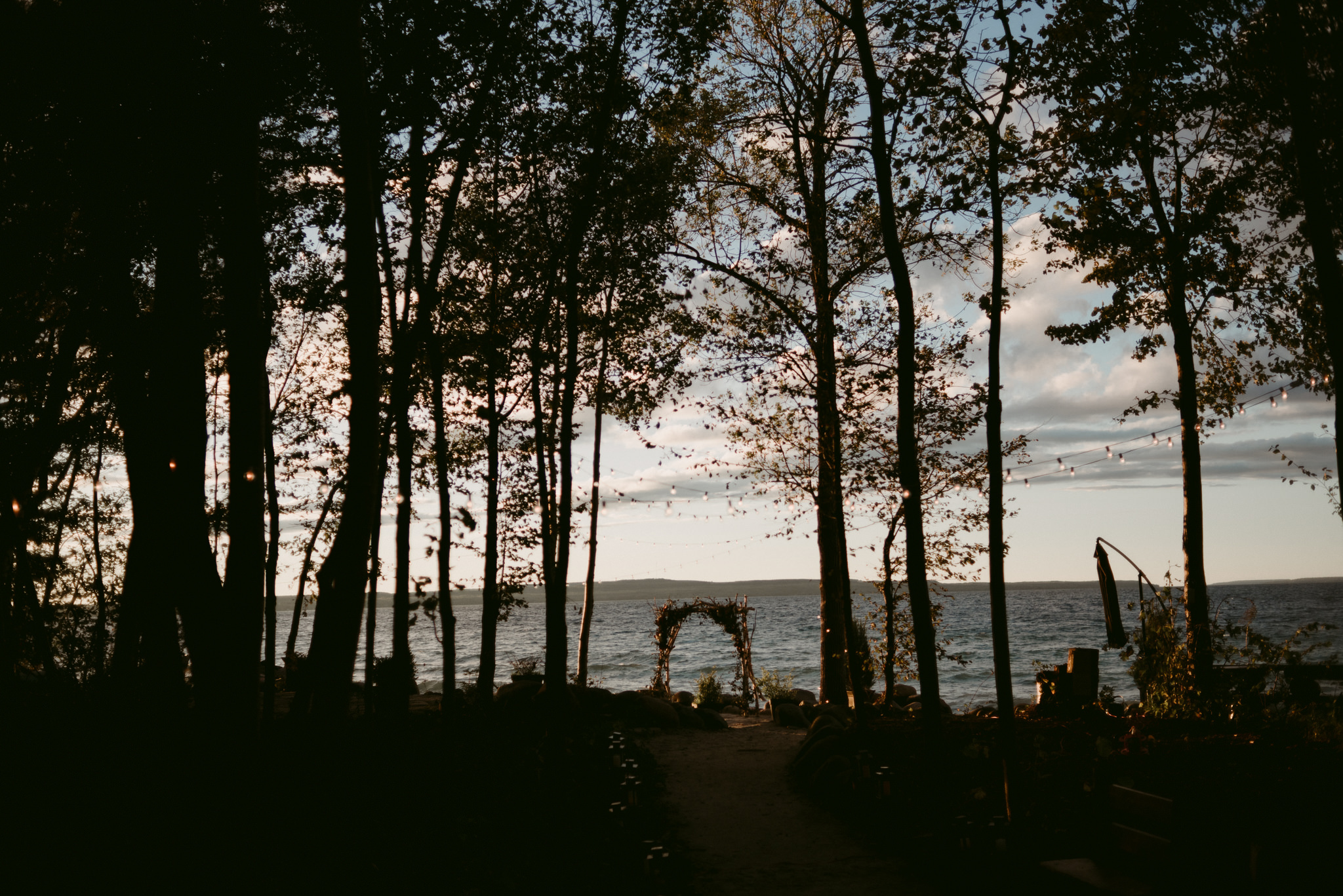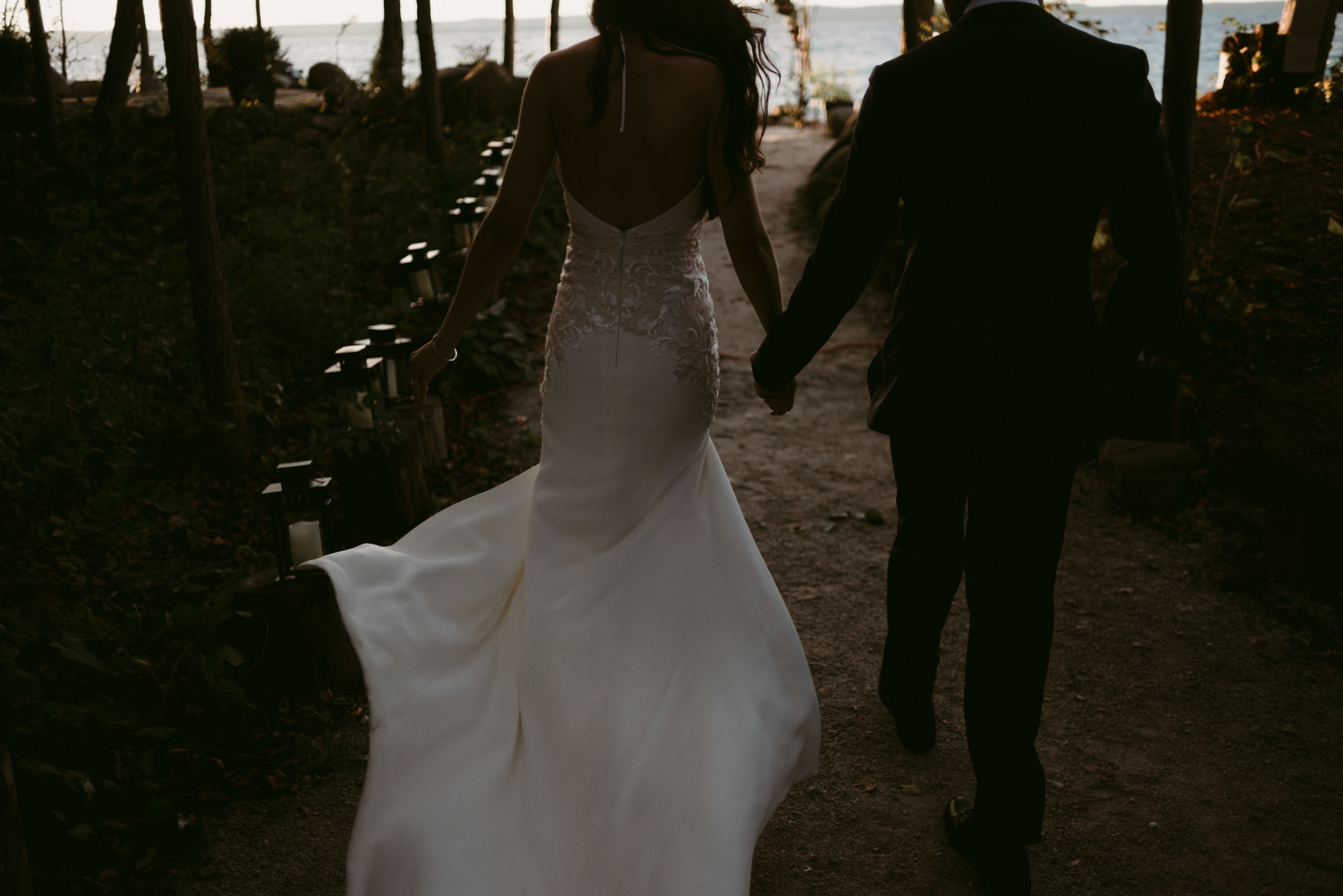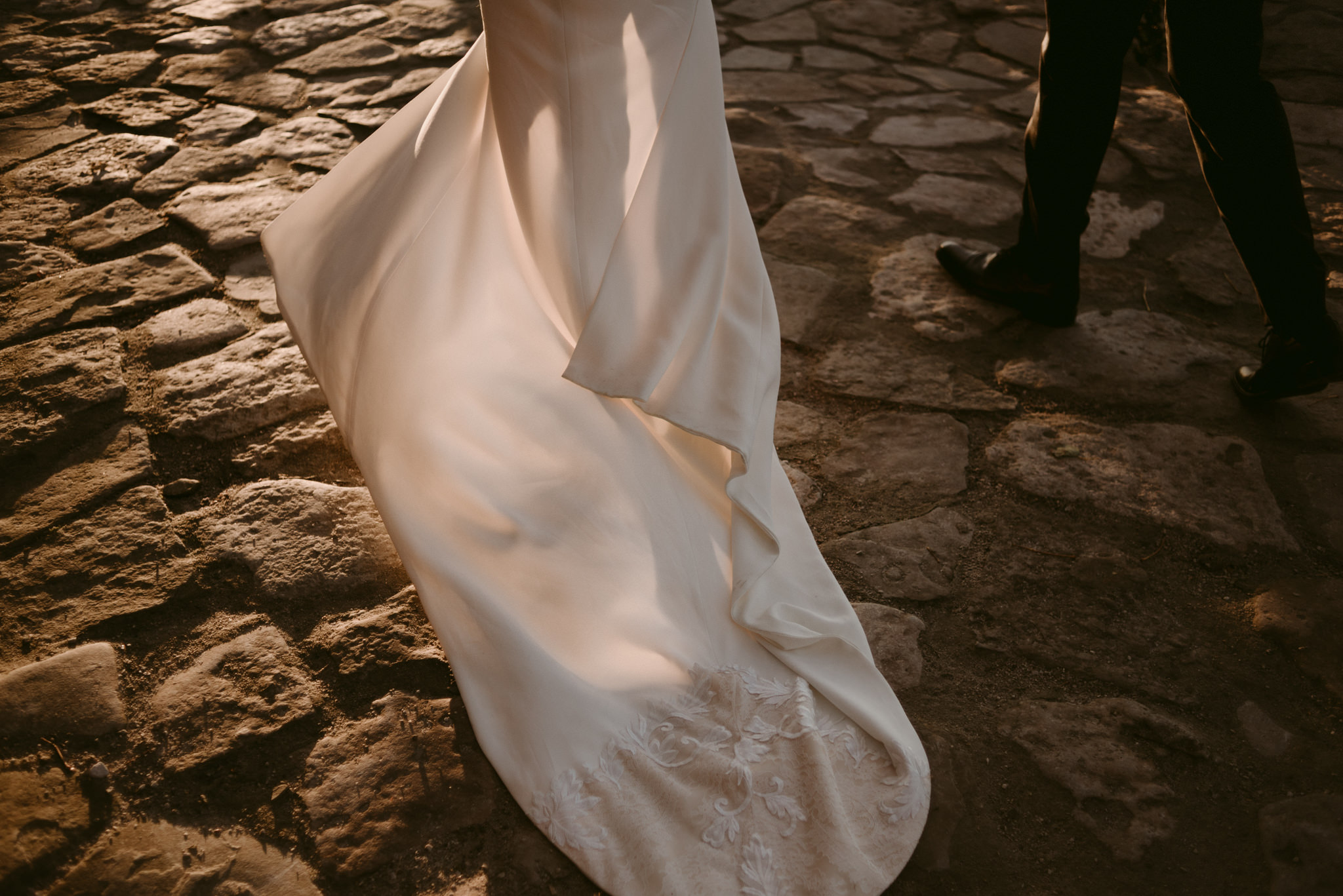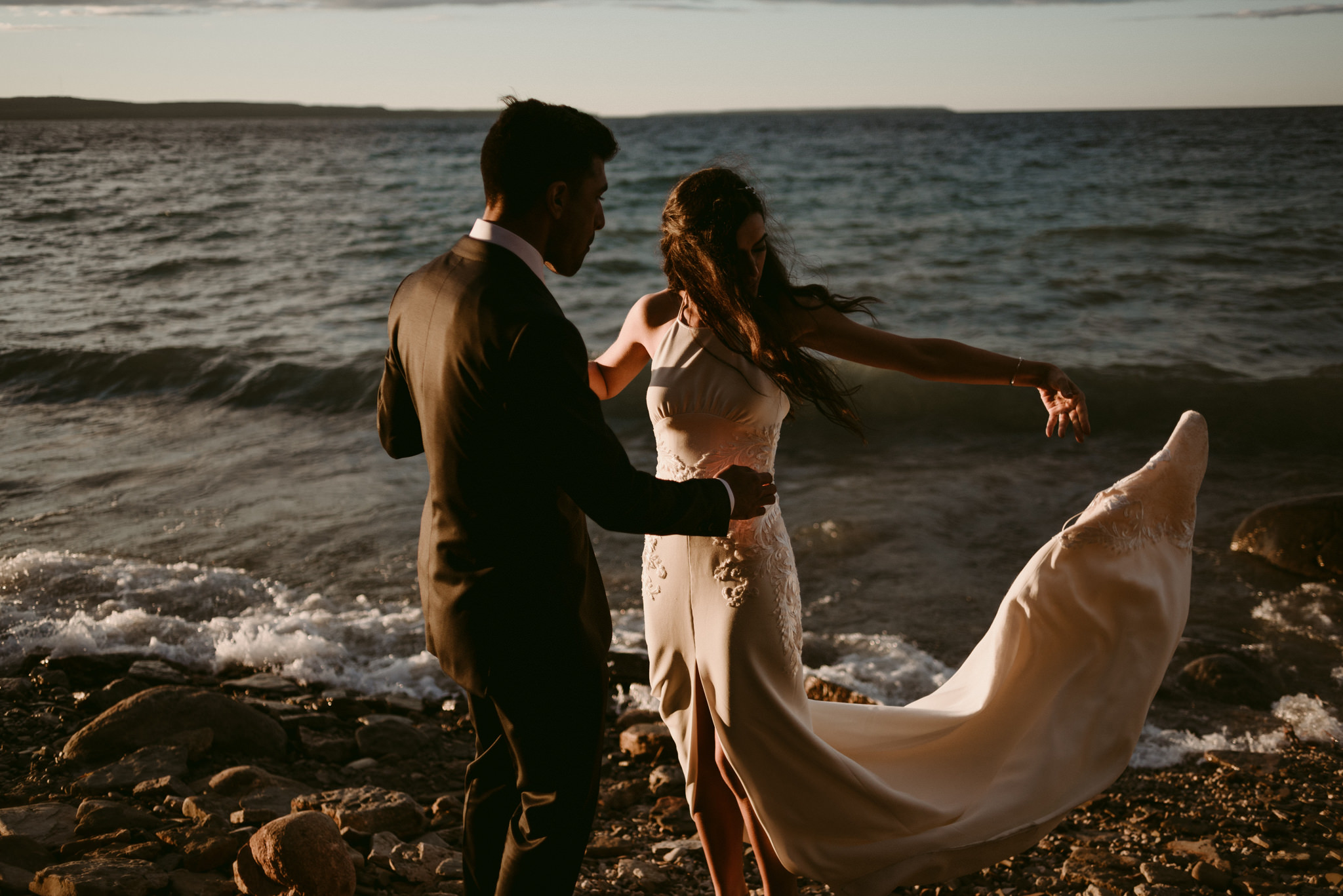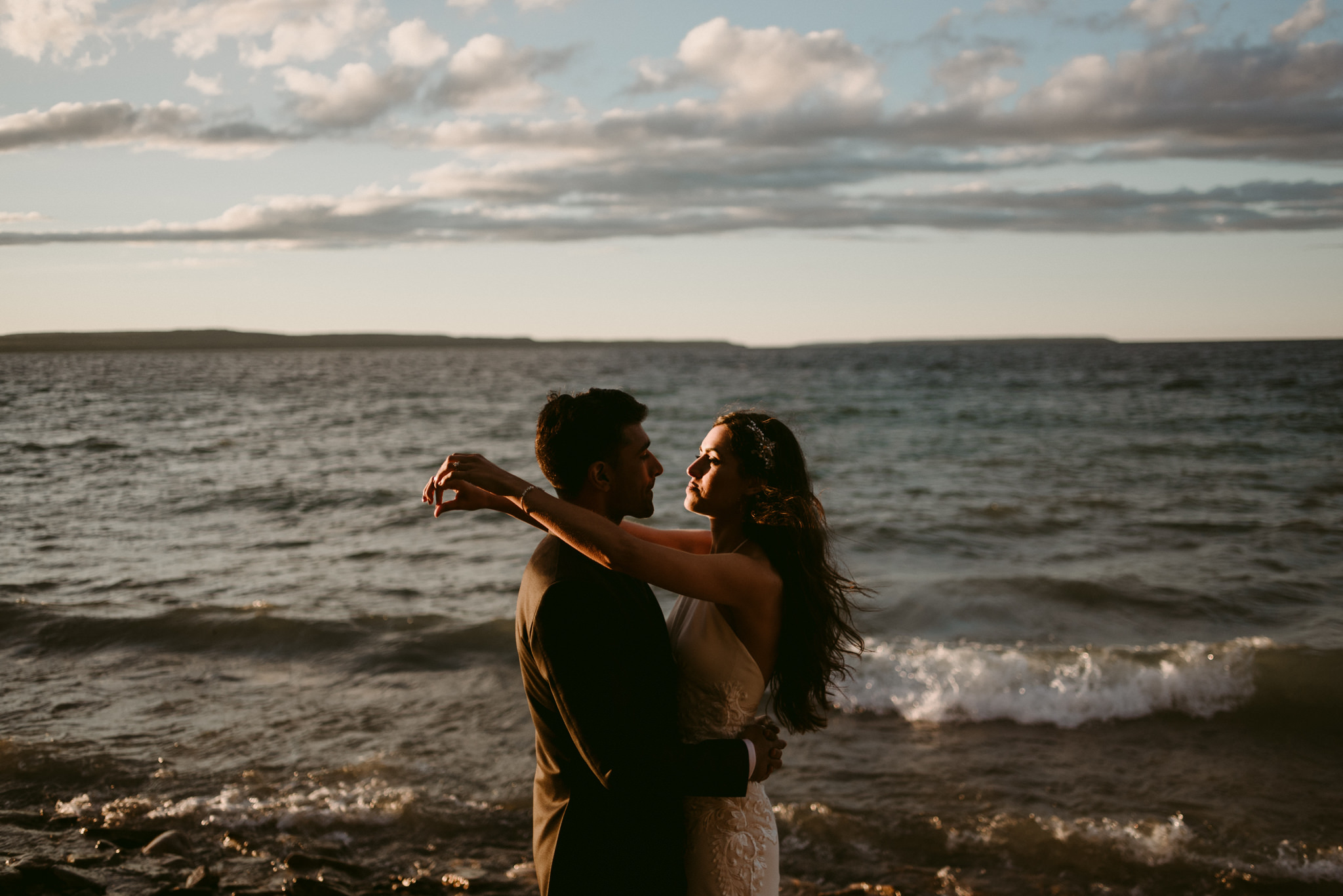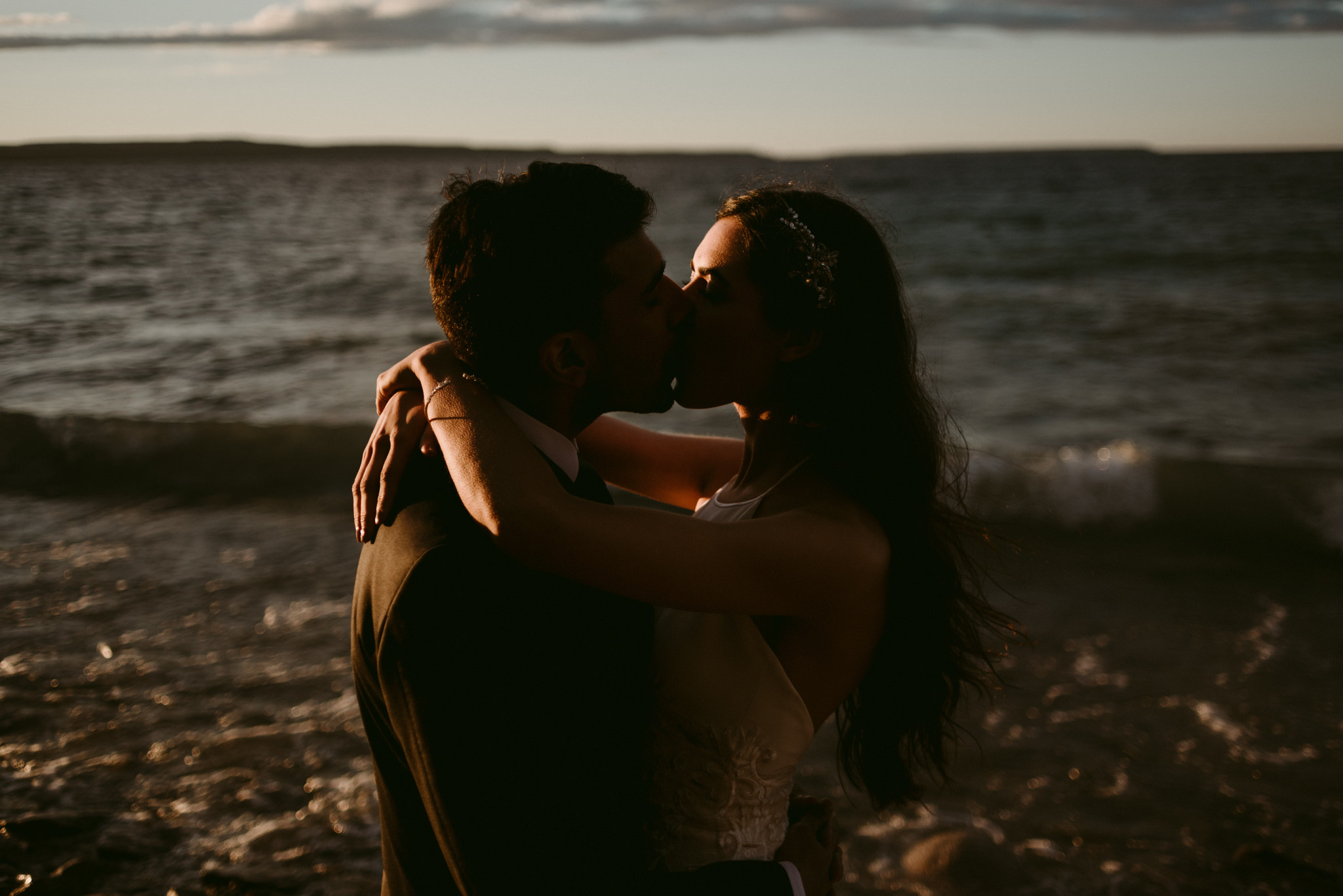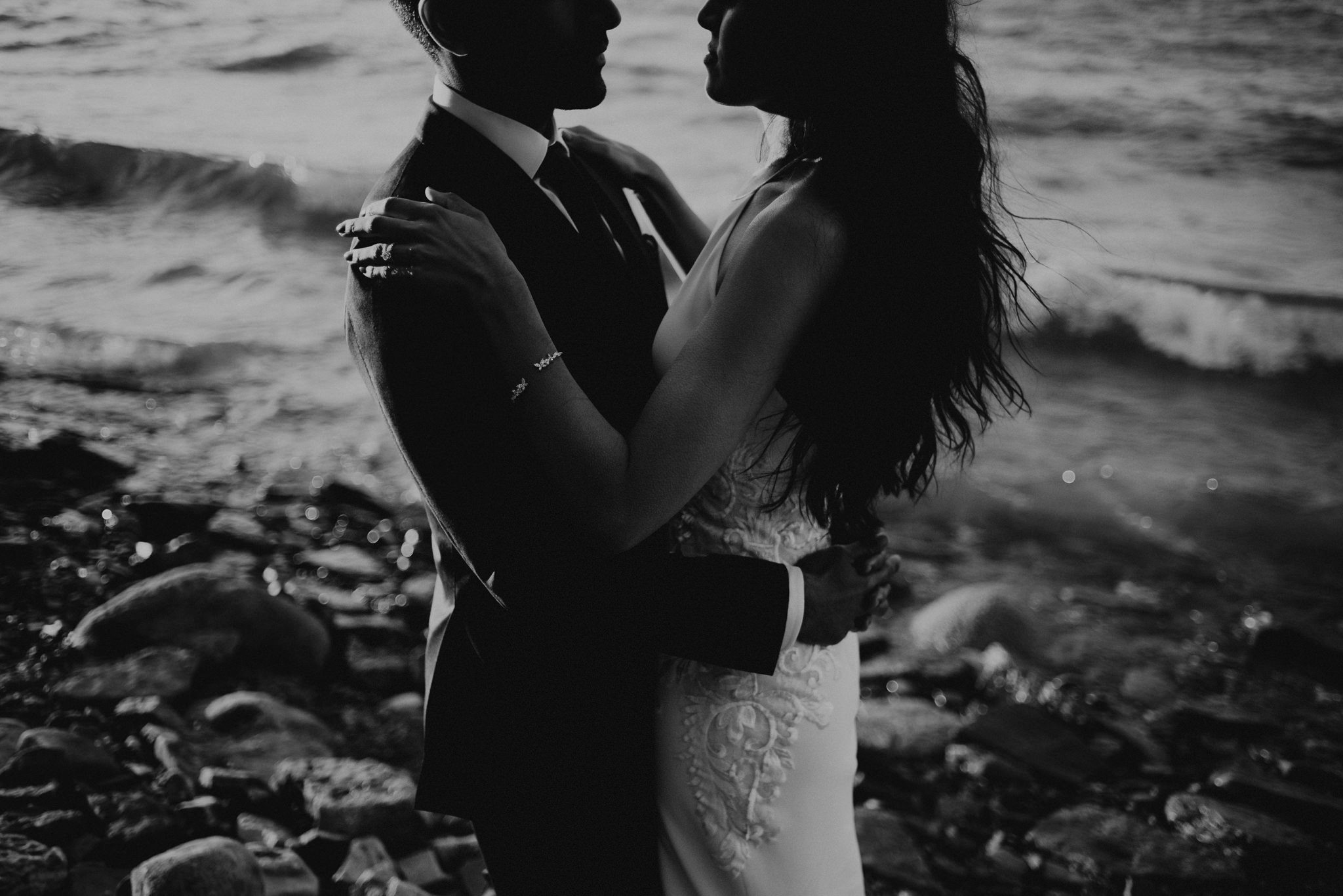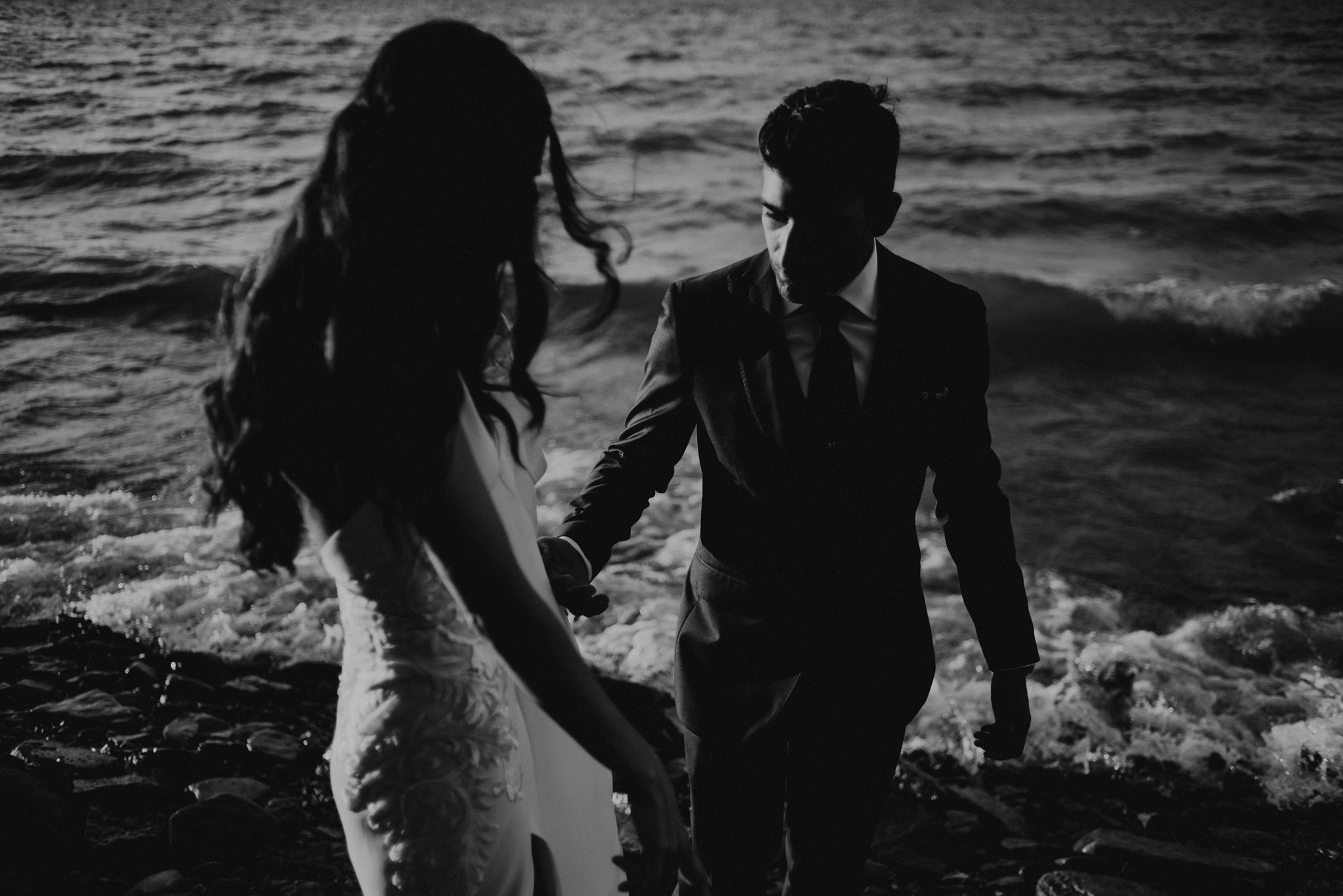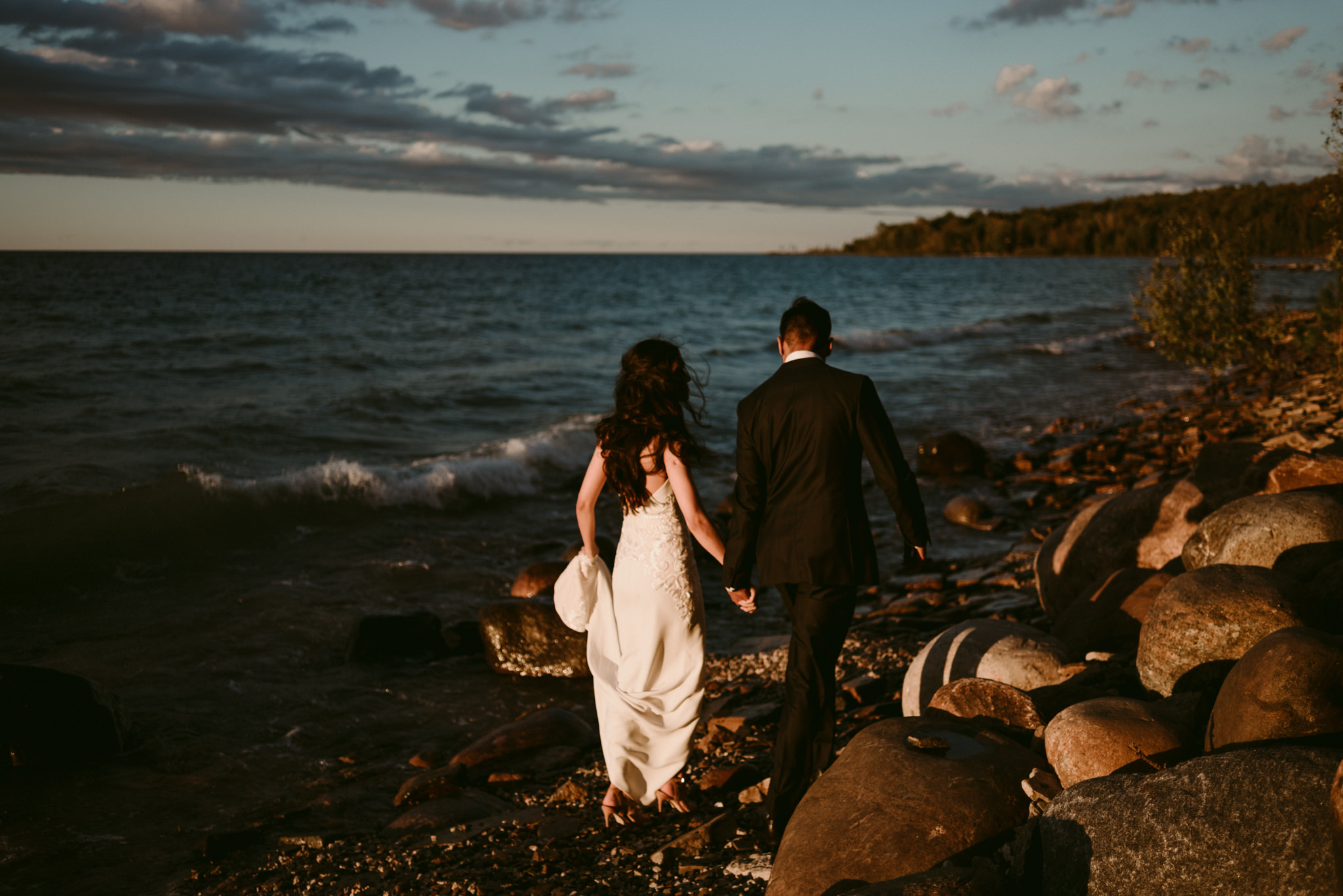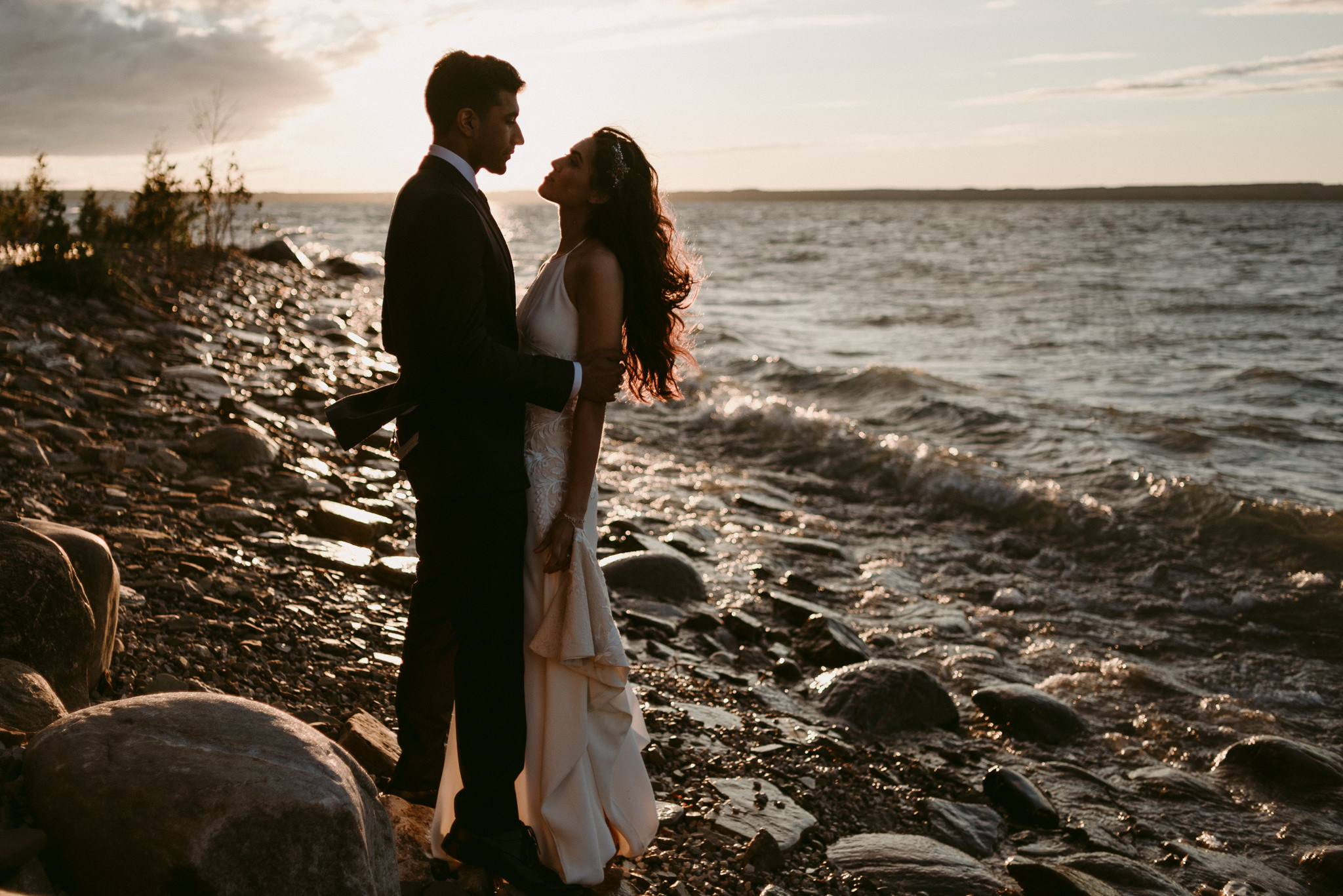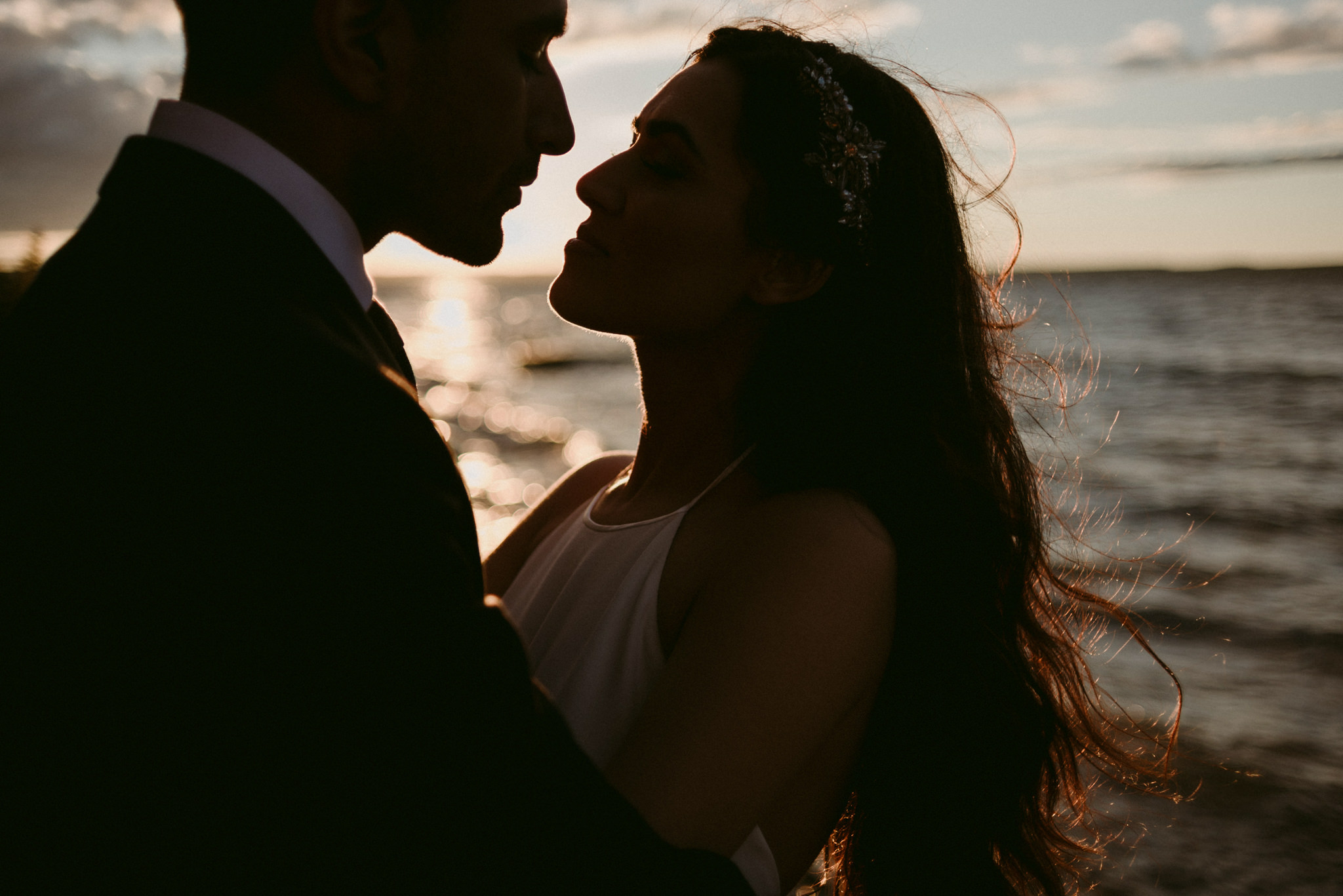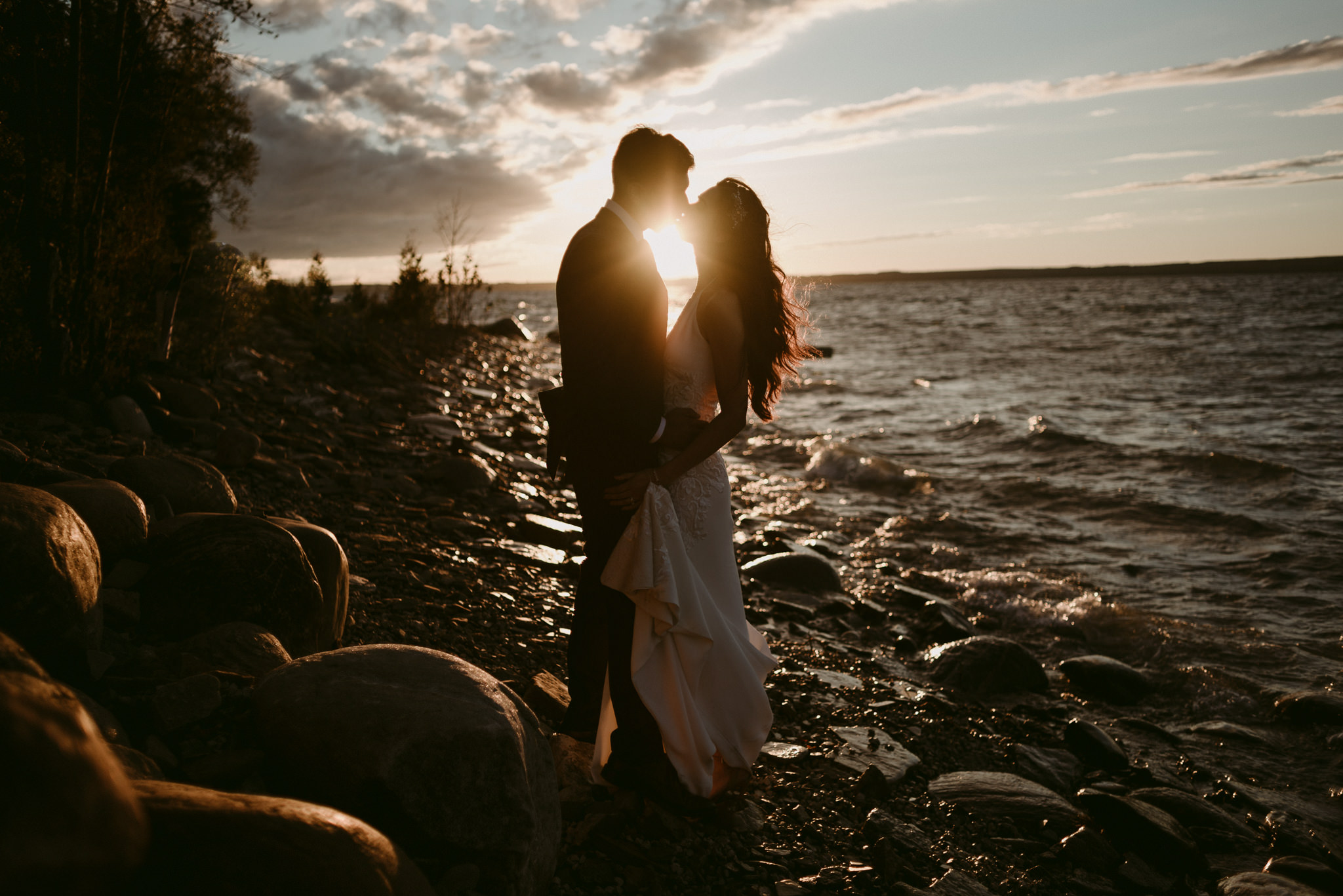 Vendors
VENUE: Serenity Cottage, Owen Sound
DRESS: Whyte Couture (Francesca Guzzo-Whyte & Jaclyn Whyte)
SUIT – Garrison Bespoke
PURSE: Dix Mille Villages – a non-profit social enterprise that partners with independent small-scale artisan groups, co-ops and workshops to bring their wares to our markets
HAIR & MAKEUP: Caroline Levin from P1M
INVITATIONS: Annie Mertlich of Wildfield Paper Co (through Minted)
PLACE CARDS: Written by Natalie
FLORALS: Timberlost
CATERER: The Food Dudes
WEDDING PLANNER: Jason Dinetz
VIDEOGRAPHER: Ian Hopkinson from Beautiful Life Studios
LIVE MUSIC: Stacey & Tom from Stereoflavour
OFFICIANT: Frank Kewin of Amazing Space Wedding Officiant
PROCESSIONAL: Ingrid Matheson – Can't help falling in love
RECESSIONAL: Coldplay – A Sky Full of Stars
FIRST DANCE: Everlong (acoustic version) by The Foo Fighters