Words cannot begin to describe this incredibly intimate chateau wedding in Normandy. Matt and I were invited to spend 4 days with Victoria, Pat and their closest family and friends in Normandy, France. During that time we explored the french country side, ate epic meals and stayed up all night enjoying everyone's company. The actual wedding day started slow. It rained and I joined Victoria and Pat for some tea, documenting their morning together. Victoria is the oldest of 7 girls, all within 9 years of each other. What an amazing girl squad to grow up with, be friends with and rely on. They helped with her hair, makeup, putting on her dress. So many of the details for the day were handmade by the bride, groom or a family member.
The chateau itself is a private residence in Normandy. On the property there is a large abandoned building that served as the communication post for both German and then Allied forces during the second world war. When we laid eyes on that building, we knew that is where the couple needed to get married. They were open to suggestions and I am so glad they trusted our vision because the space was stunning! Following cocktail hour on the front lawn we all moved over to the carriage house for an intimate reception. The night ended with an epic dance party filled with confetti, sparklers and blowing a fuse to the song "Stayin' Alive". No worries though, the groom rigged up some extension cords and the party raged on until past 5 am!
Here's a bit from the bride and groom:
What was most important to you when planning your wedding?
The most important thing when planning our wedding was keeping true to what we wanted. We both come from traditional families and in the beginning, expectations didn't completely align but eventually everything came together with everyone's help, love and support. What was most gratifying was that everyone really enjoyed themselves and appreciated what we had put together.
What was the most memorable part of the day?
Victoria : It's hard to pick just one! It was so amazing getting to spend the entire week with our family. It's been a really long time since we've all had the chance to be together like that. I loved getting ready with my sisters and our first look in the garden but the moment I keep coming back to is walking into the ceremony holding my Dad's hand and seeing that gorgeous room full of our family and friends. Patrick was waiting for me at the end of the aisle with the biggest smile on his face while our favourite song played (I can't listen to it without completely tearing up now!). It was perfect.
Patrick: We didn't spend the night before the wedding apart mostly because we've been living with each other for years and thought it was silly. Waking up the morning of my wedding with the person I love beside me was very fulfilling. A morning of no nervousness or apprehension, just pure relaxation and the feeling of being absolutely content was more than I could've dreamed.
Why did you decide to get married in France?
We didn't want a cookie-cutter wedding and so finding the perfect venue was very important to us. We came across the chateau while browsing through wedding blogs and just on a whim, sent an inquiry to the owners. We didn't really expect anything to come of it and we never intended to end up in France but everything just fell so perfectly into place. This amazing space was the perfect backdrop for what we wanted to create and the fact that we were able to spend the entire week with all our guests exploring Normandy, having huge dinners and late night talks by the fire made our wedding that much more special for everyone. We have absolutely no regrets.
How did you decide on hiring Daring Wanderer to photograph your wedding celebration?
Very high up on our checklist for the wedding was photography. We wanted someone whose style matched our own, who wasn't completely traditional and made us feel comfortable. We actually went to high school with Matt and had seen a lot of Jess' photography on Instagram. We loved the feel of her photos and her ability to capture the small moments. Immediately after meeting Jess in person we made our decision. She was the only one who seemed just as enthusiastic about our wedding as we were and has been so great with helpful tips for planning and styling. Her photos are incredible and captured the day perfectly!
This wedding was featured on Junebug Weddings.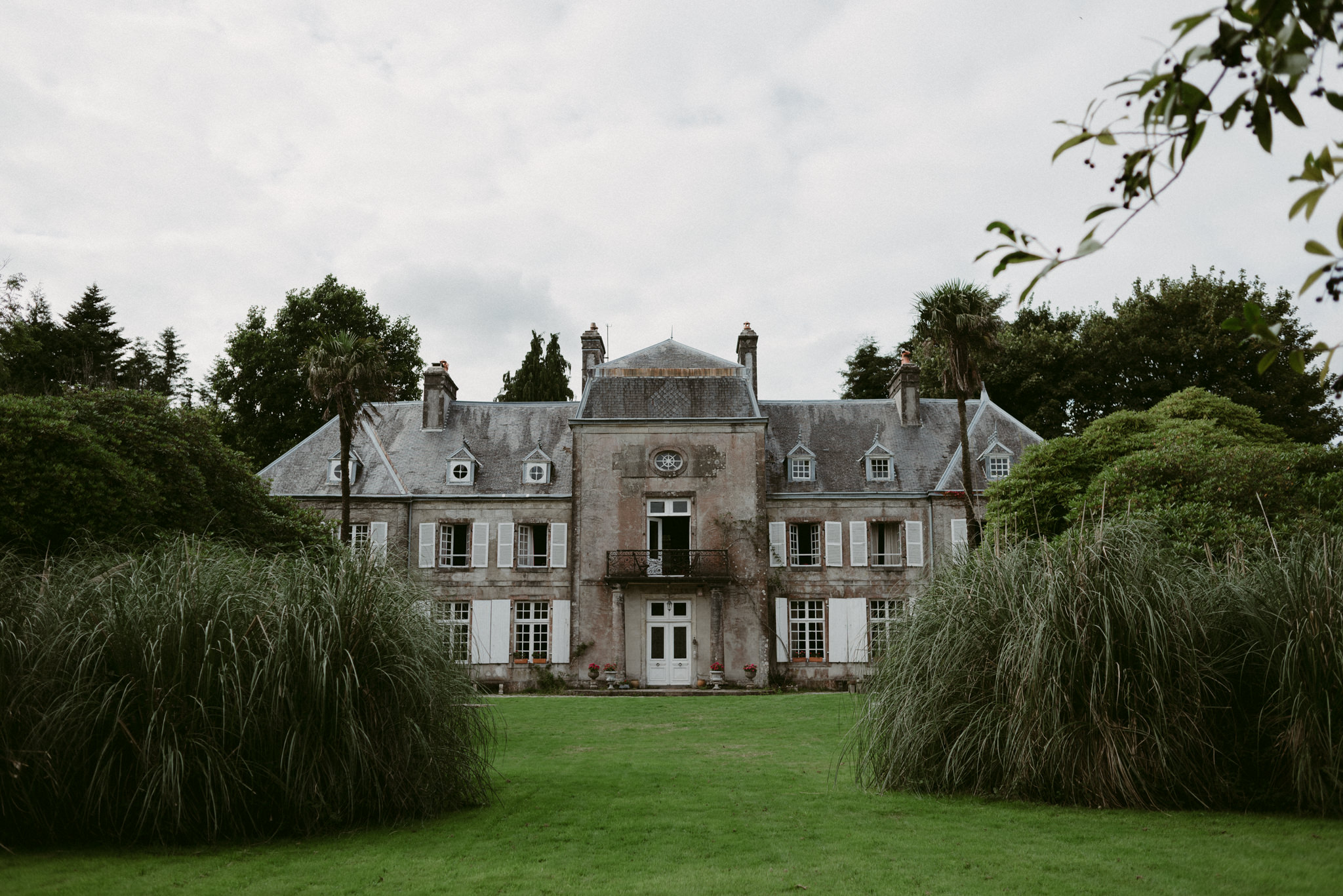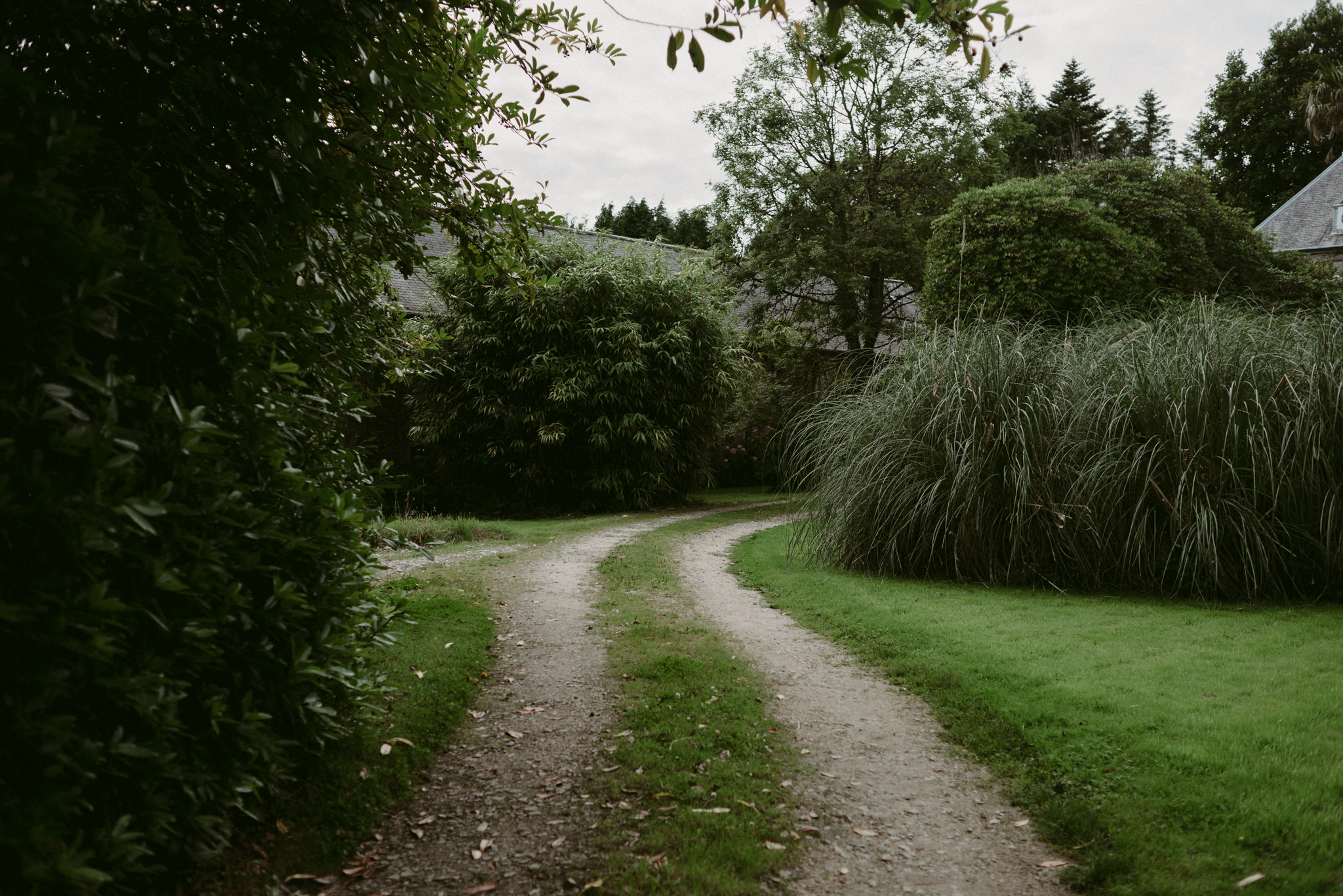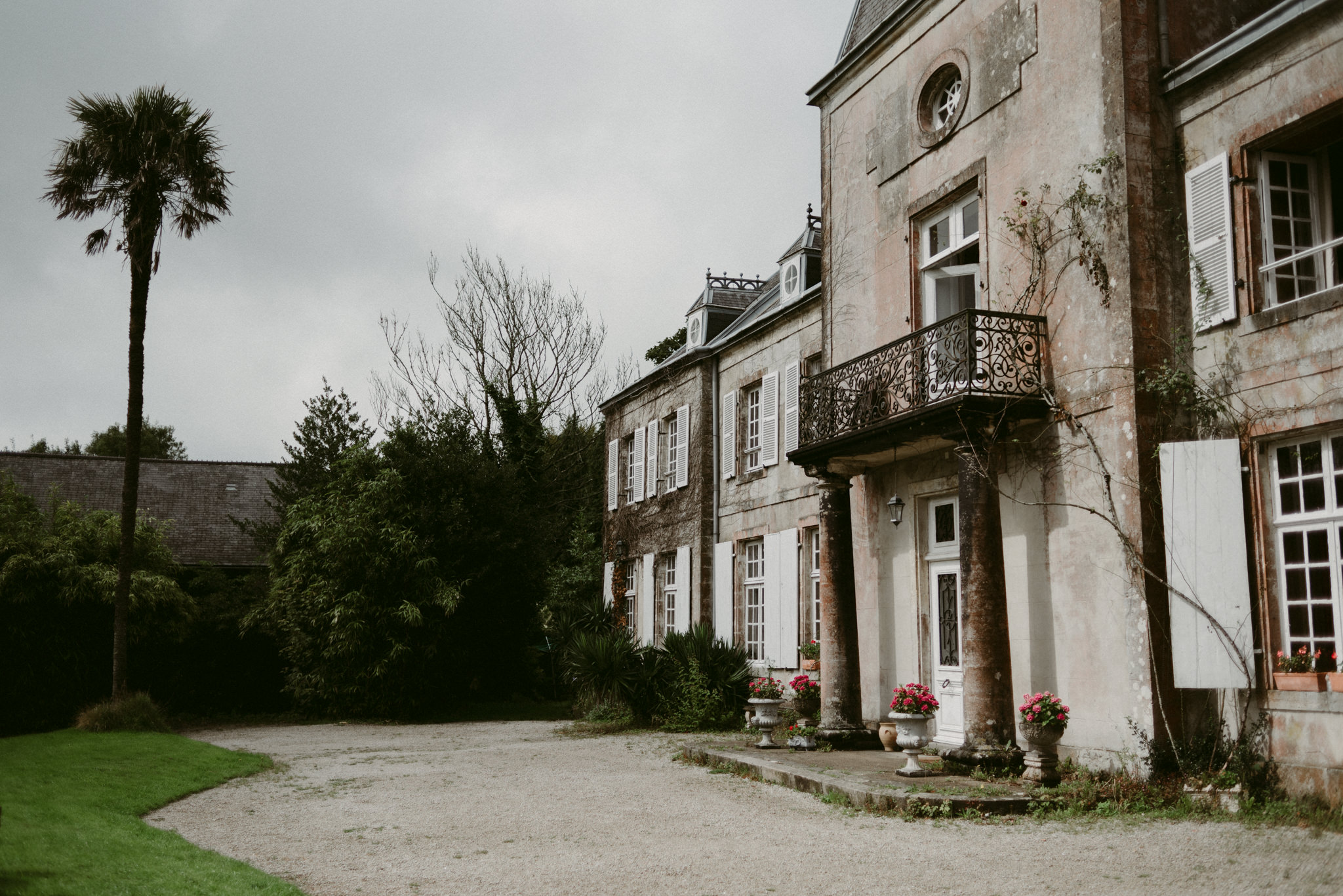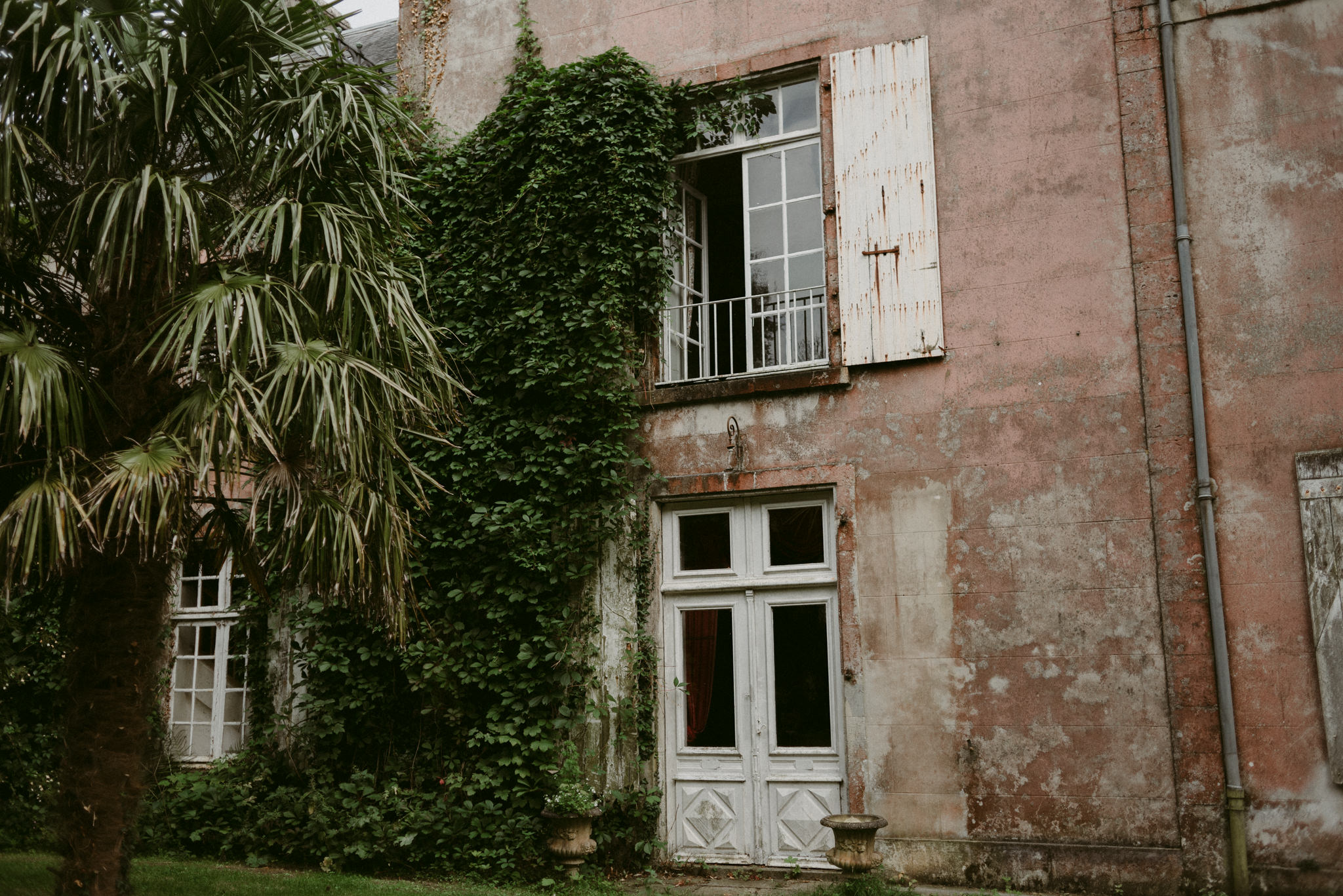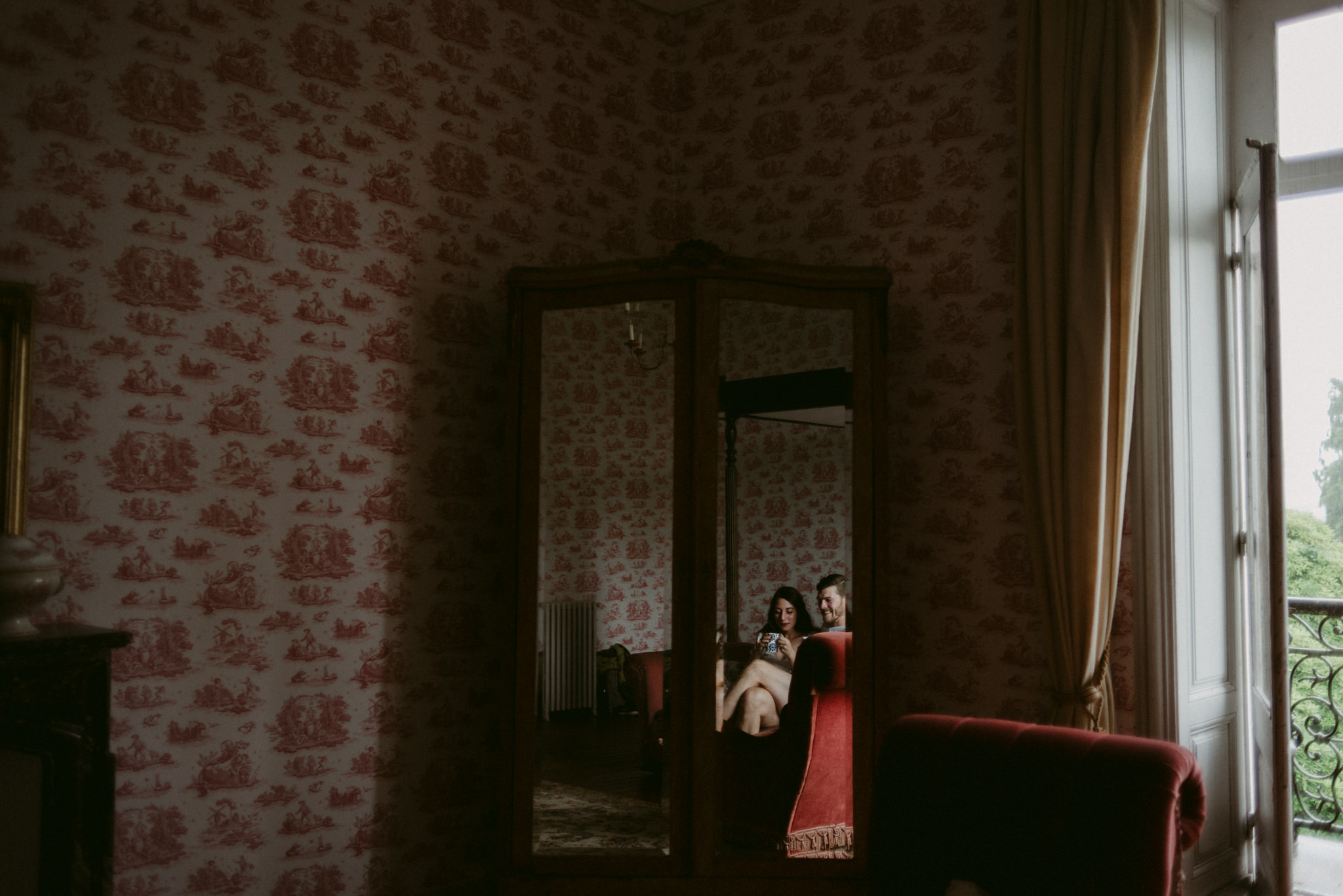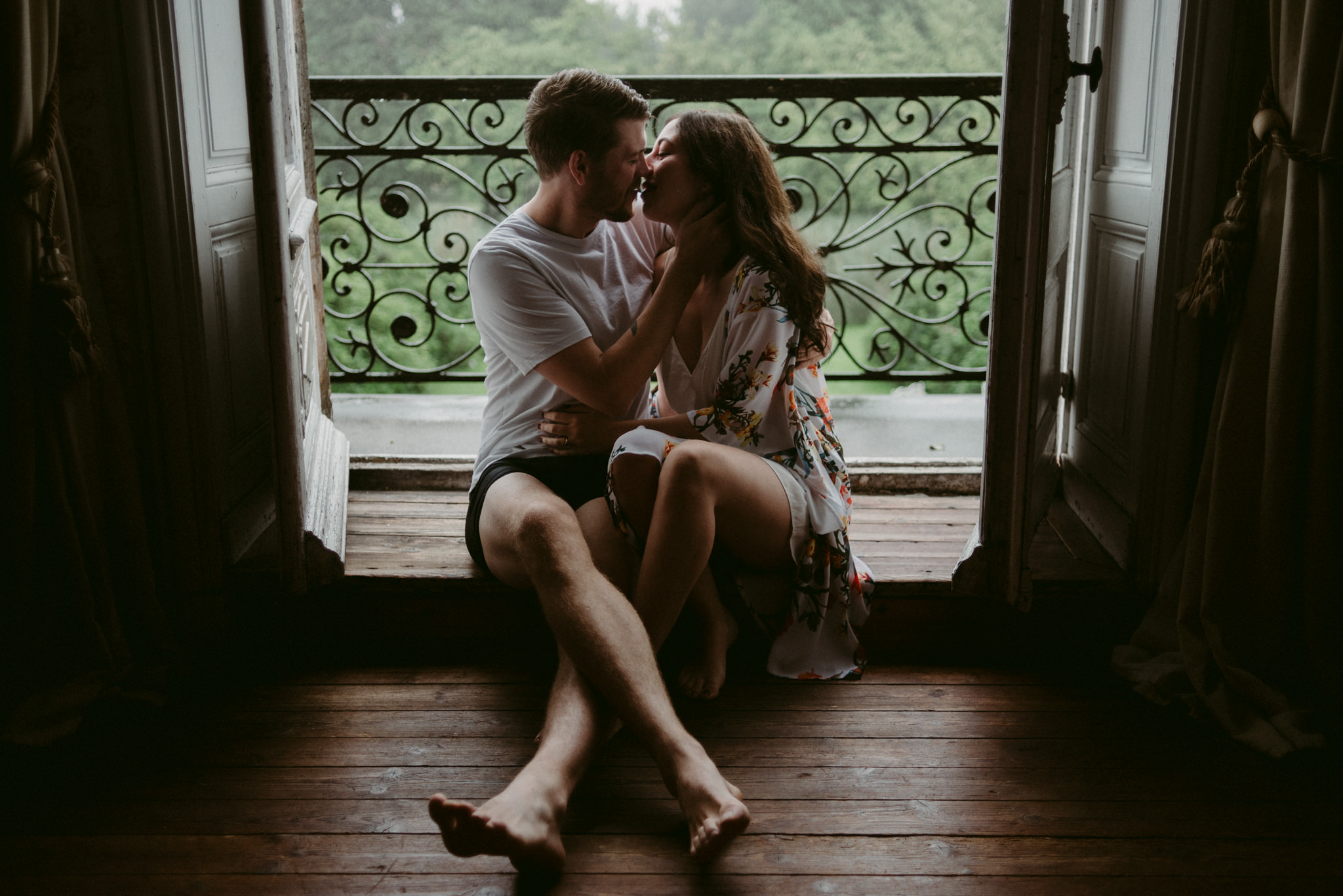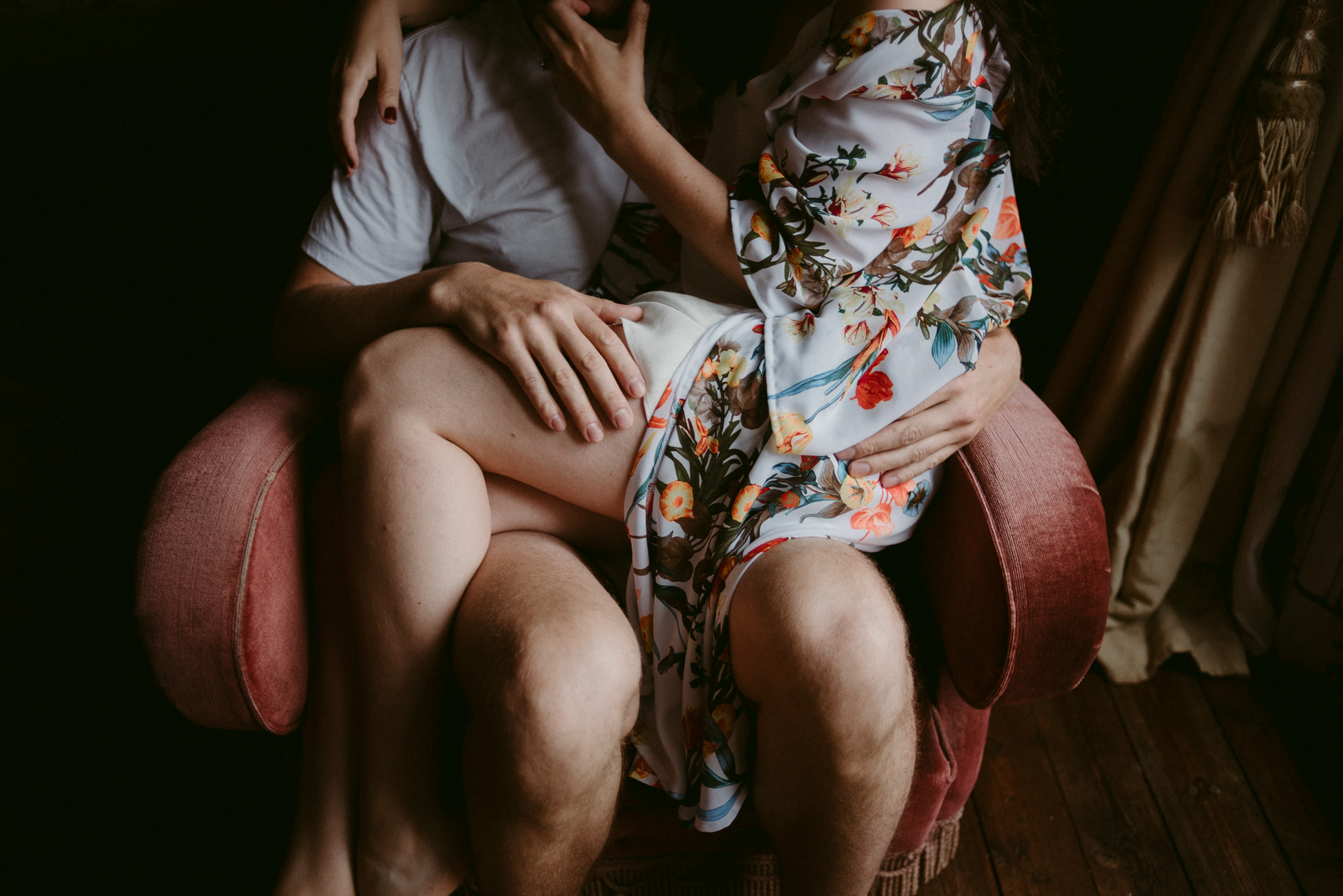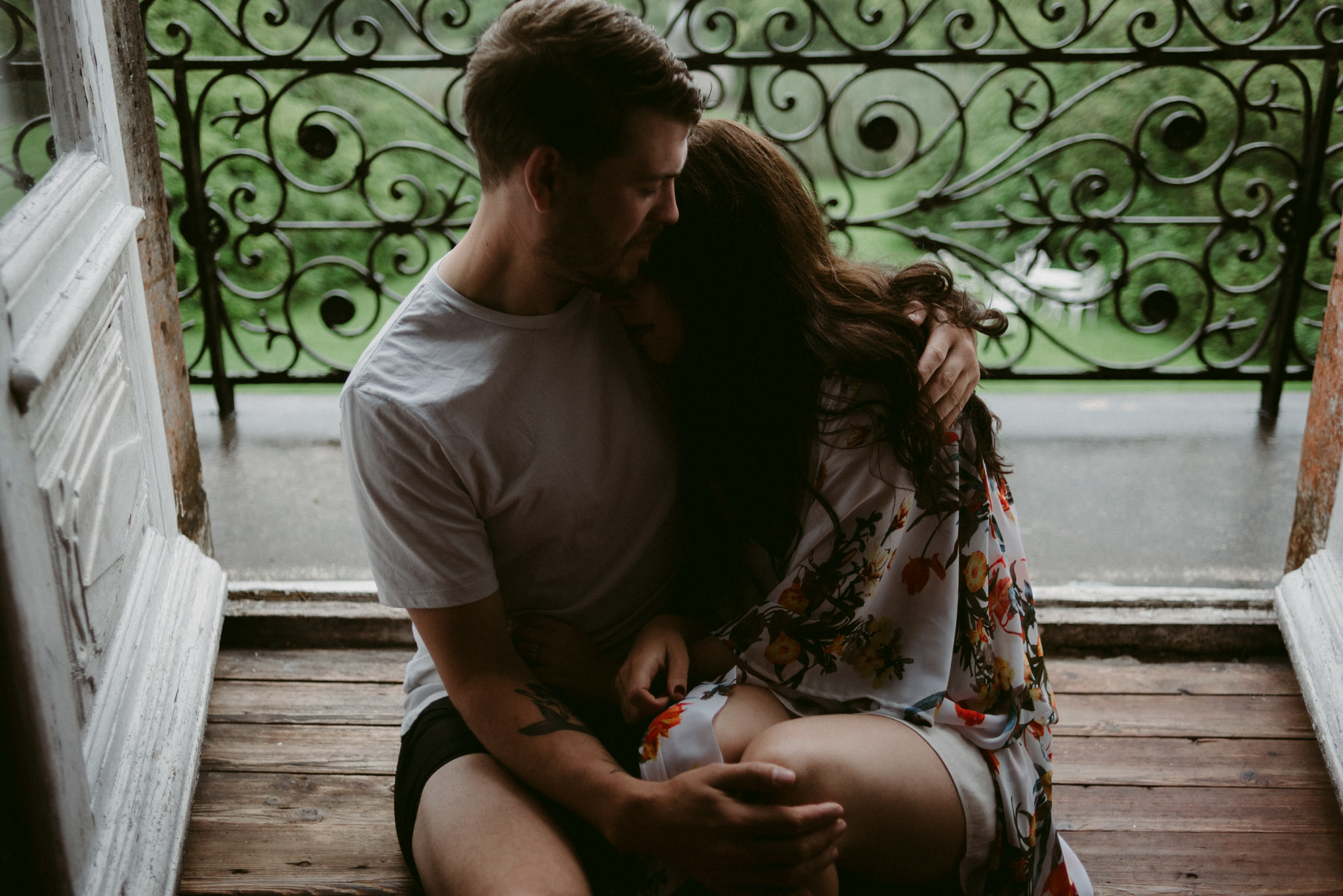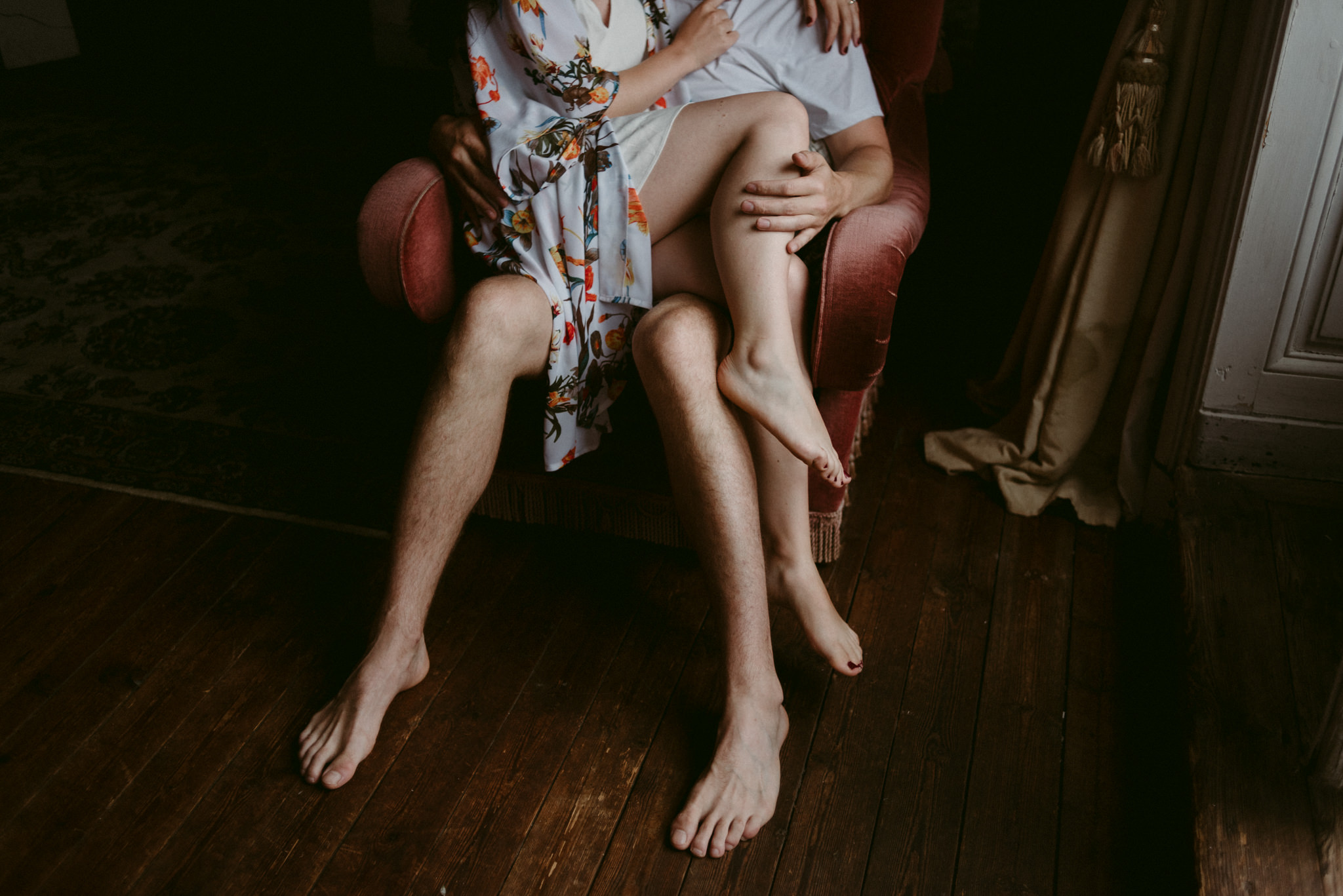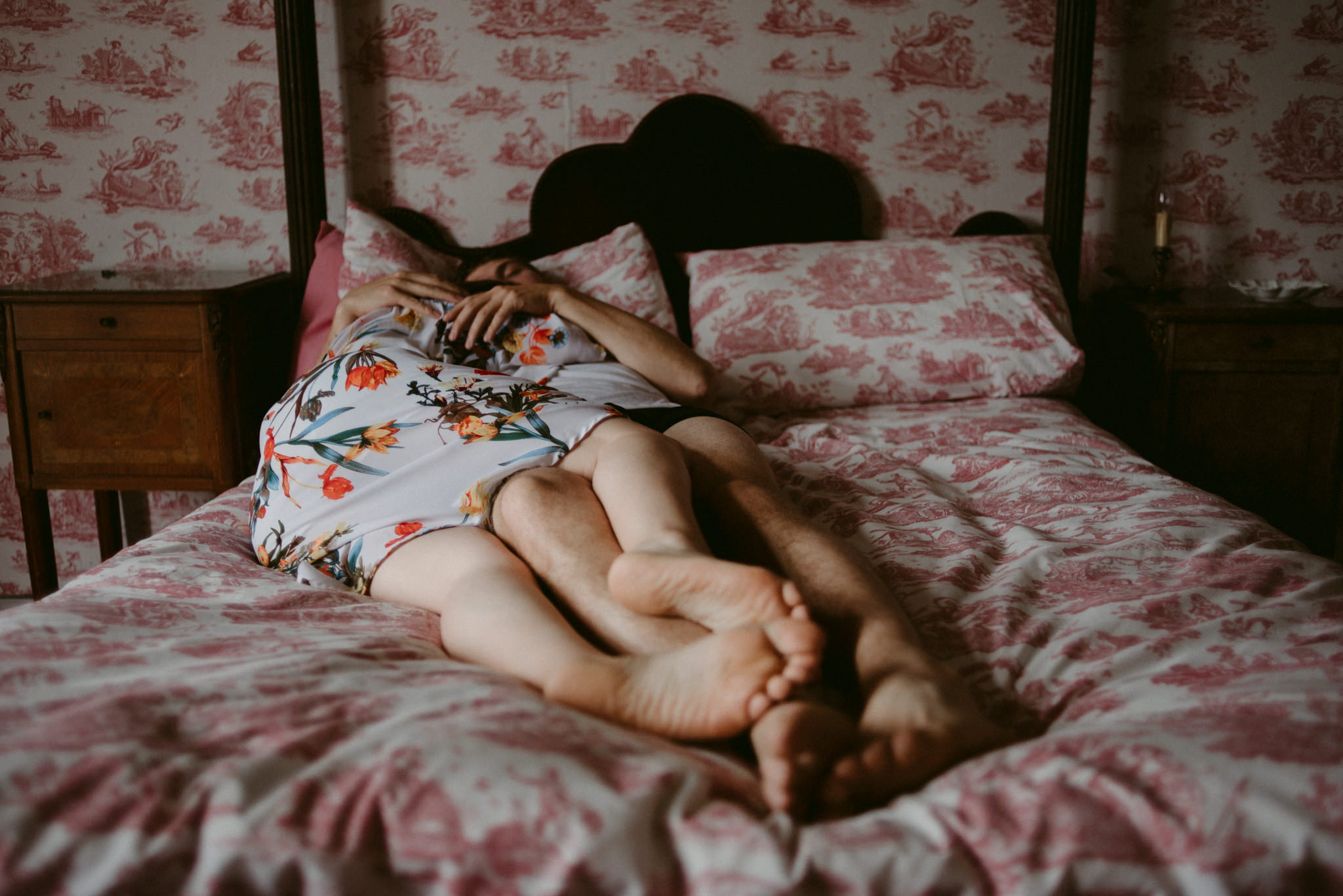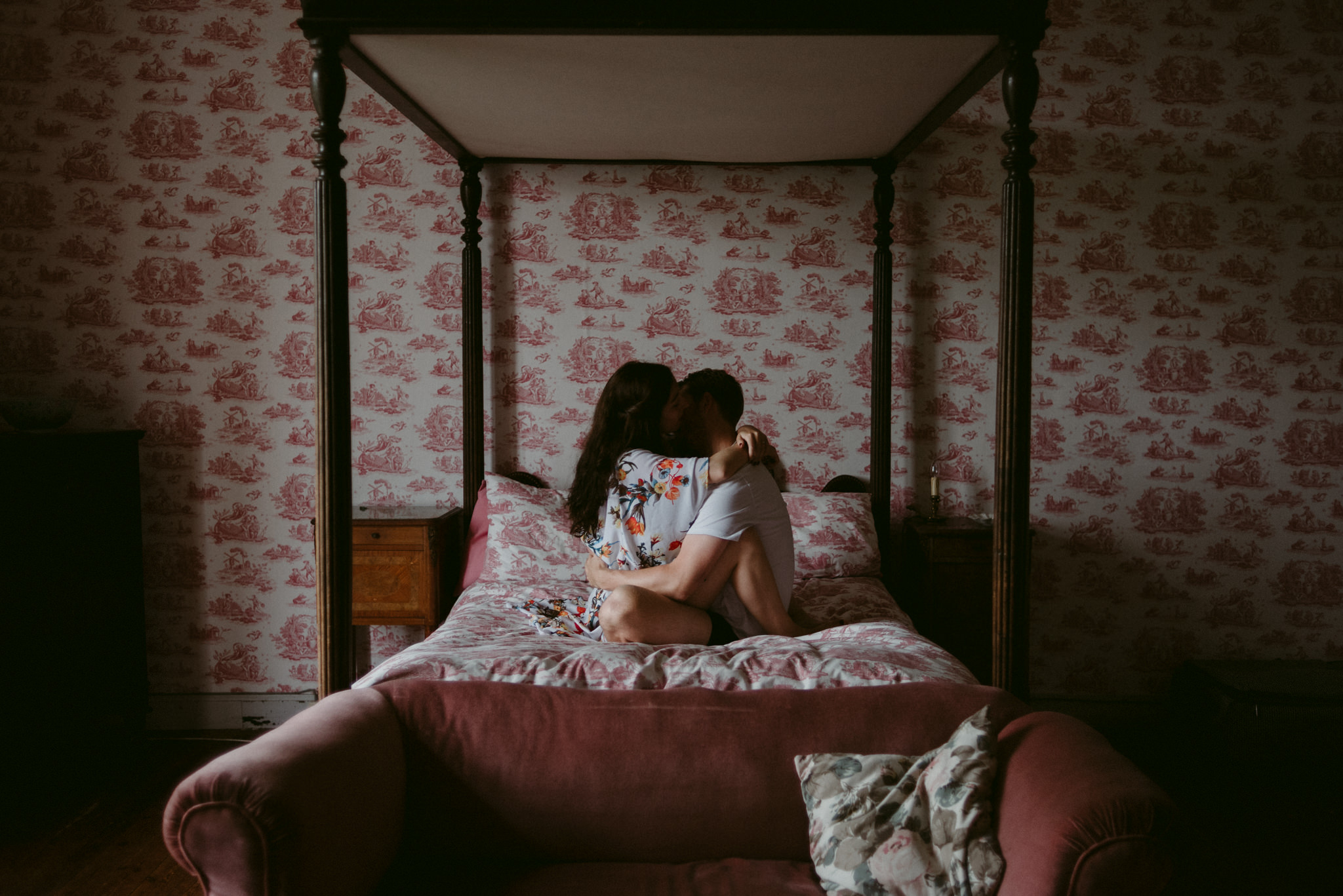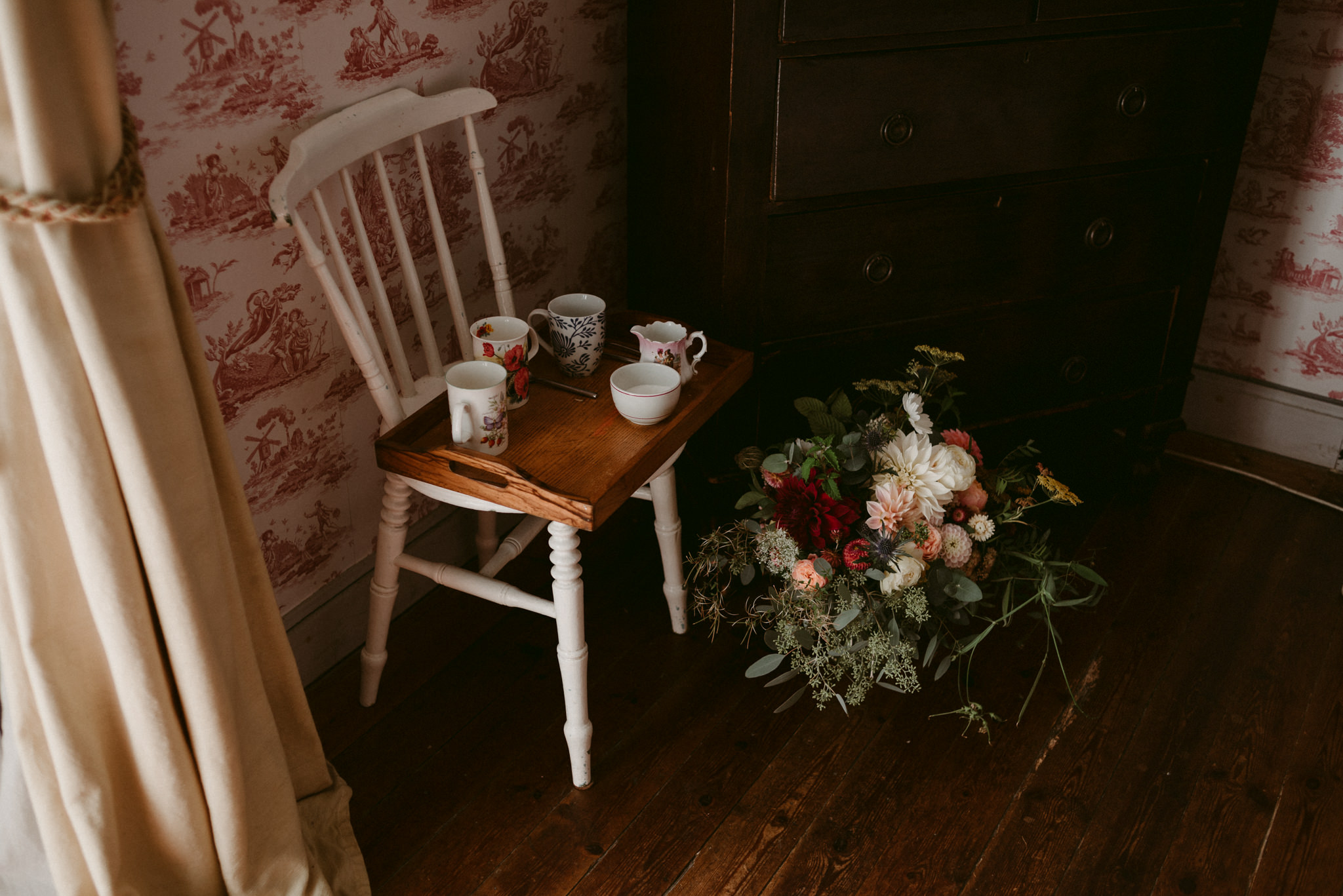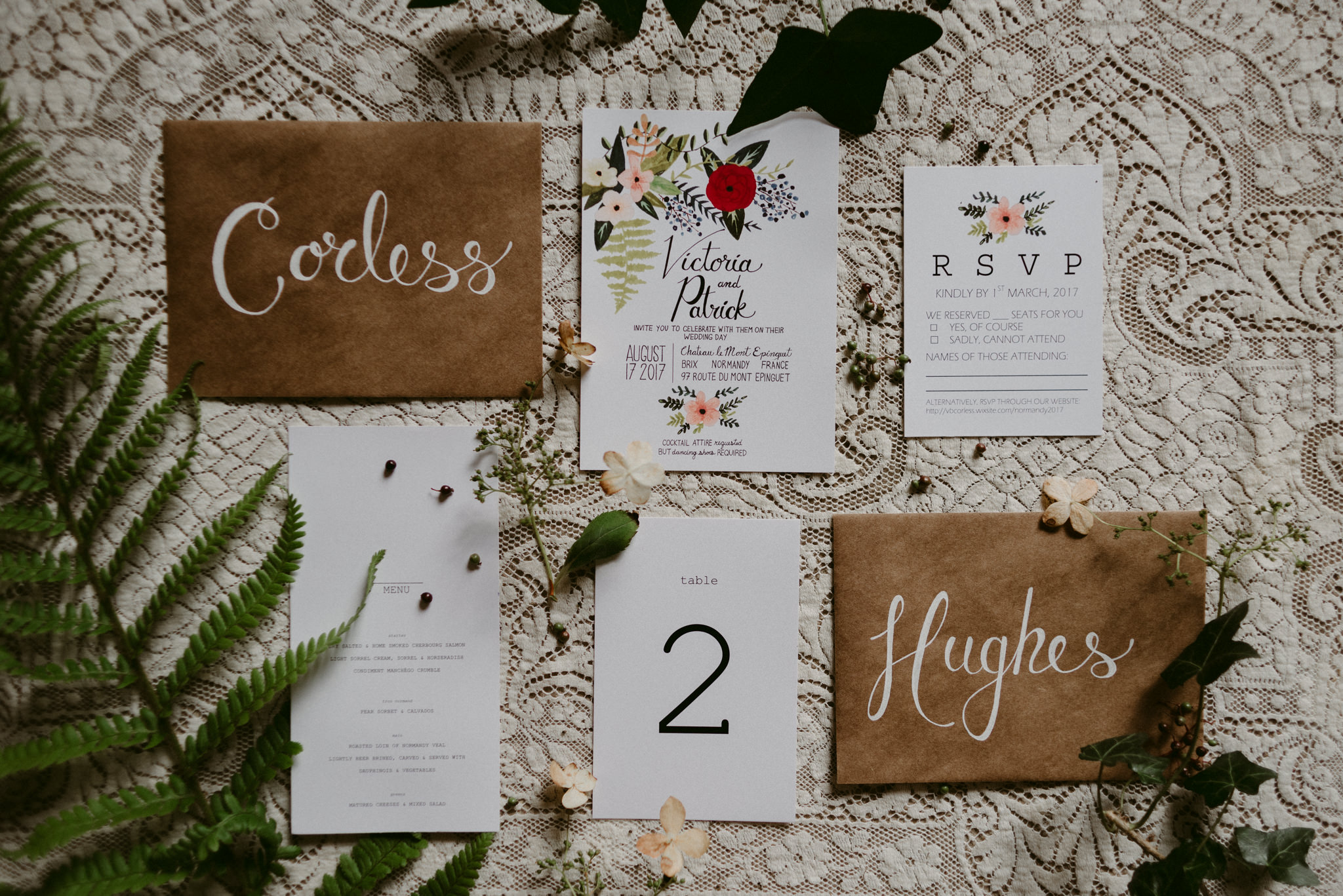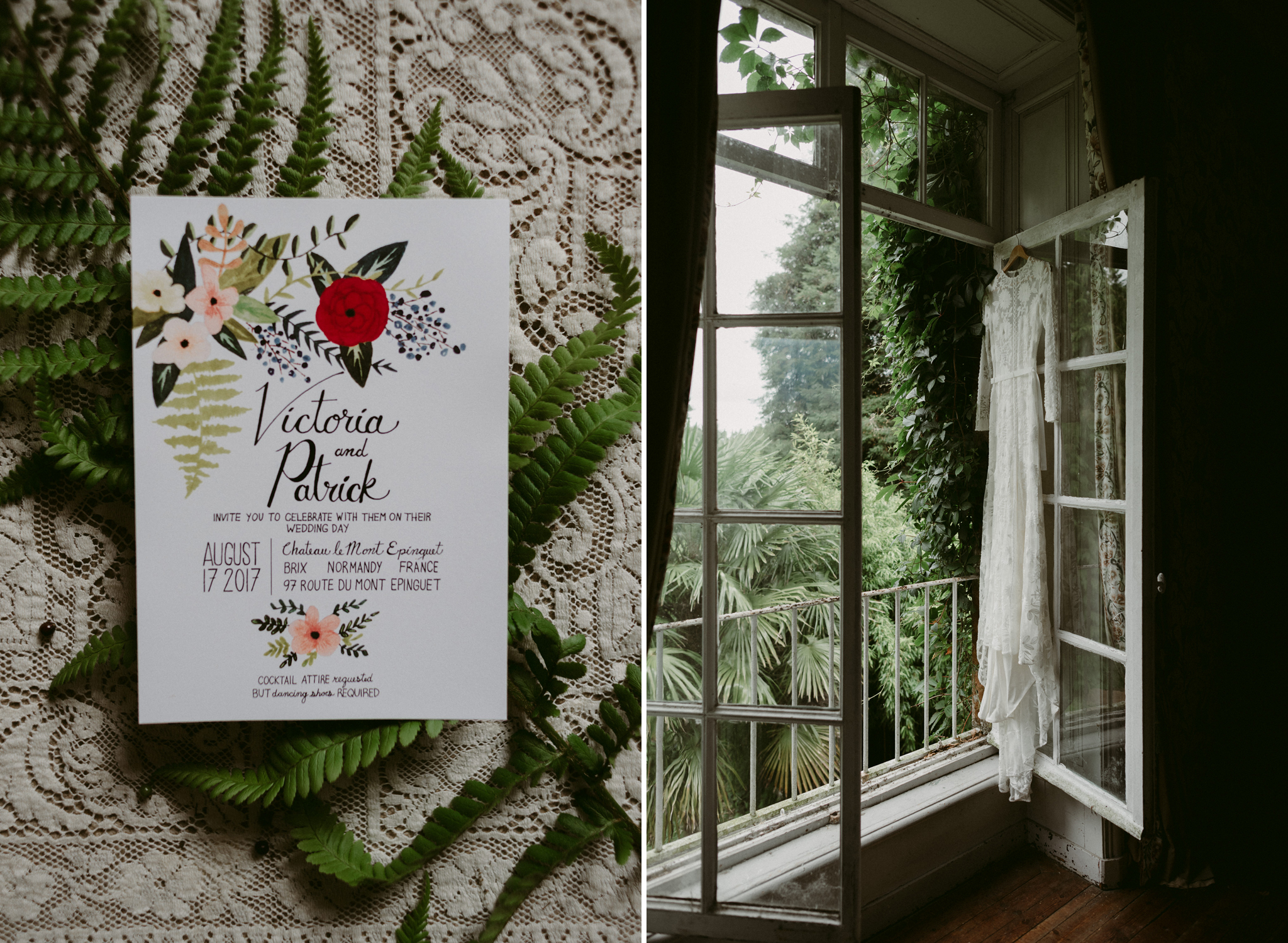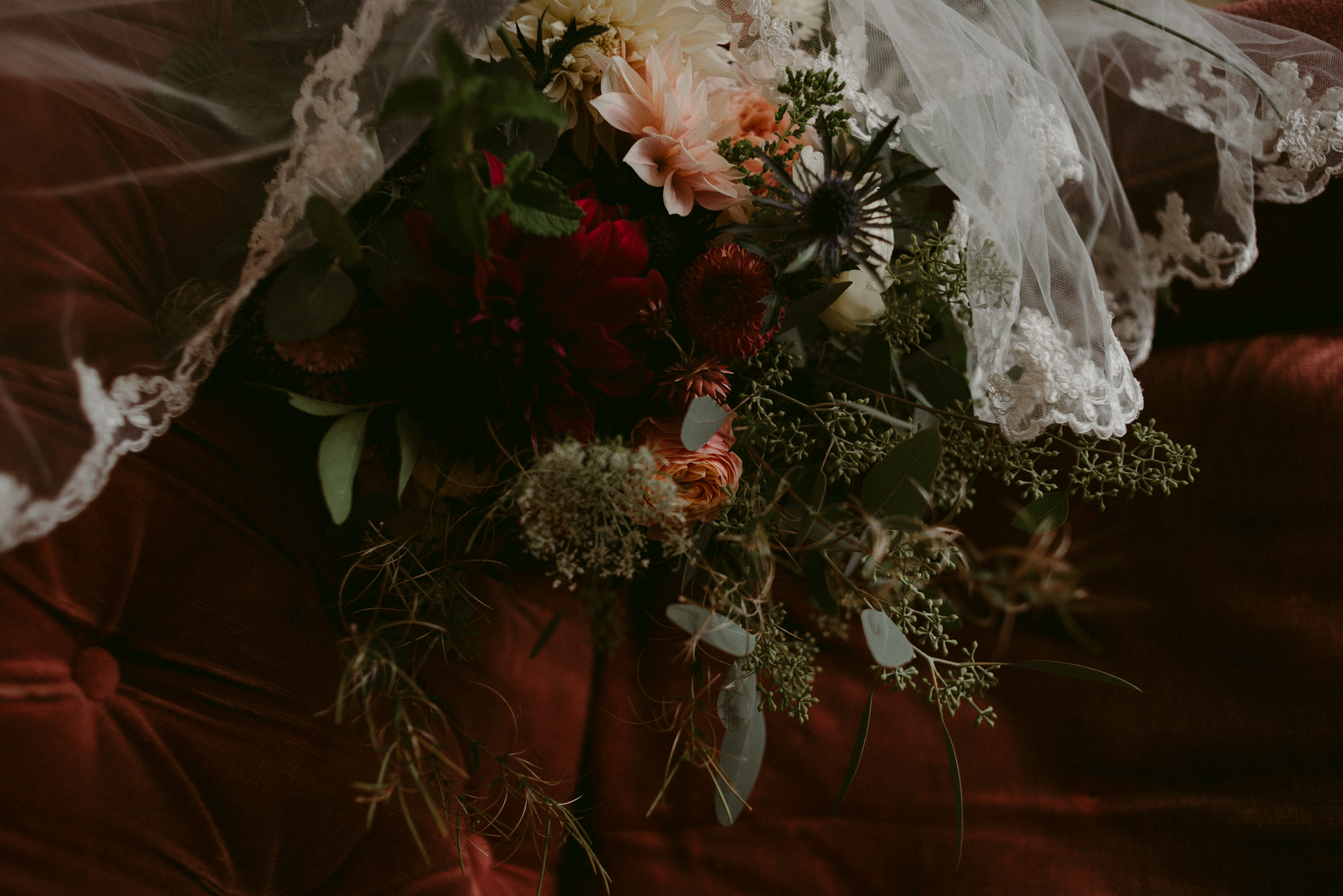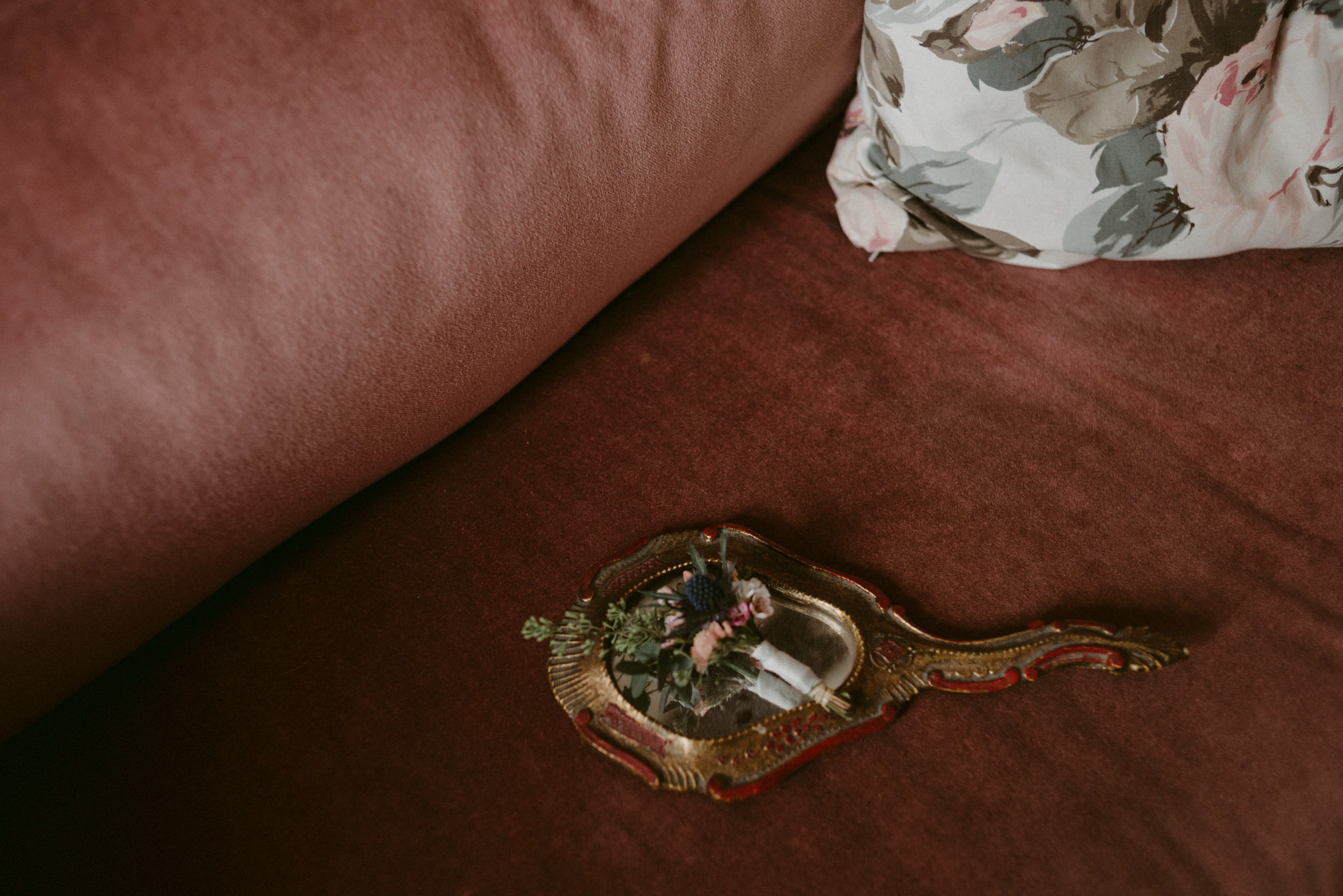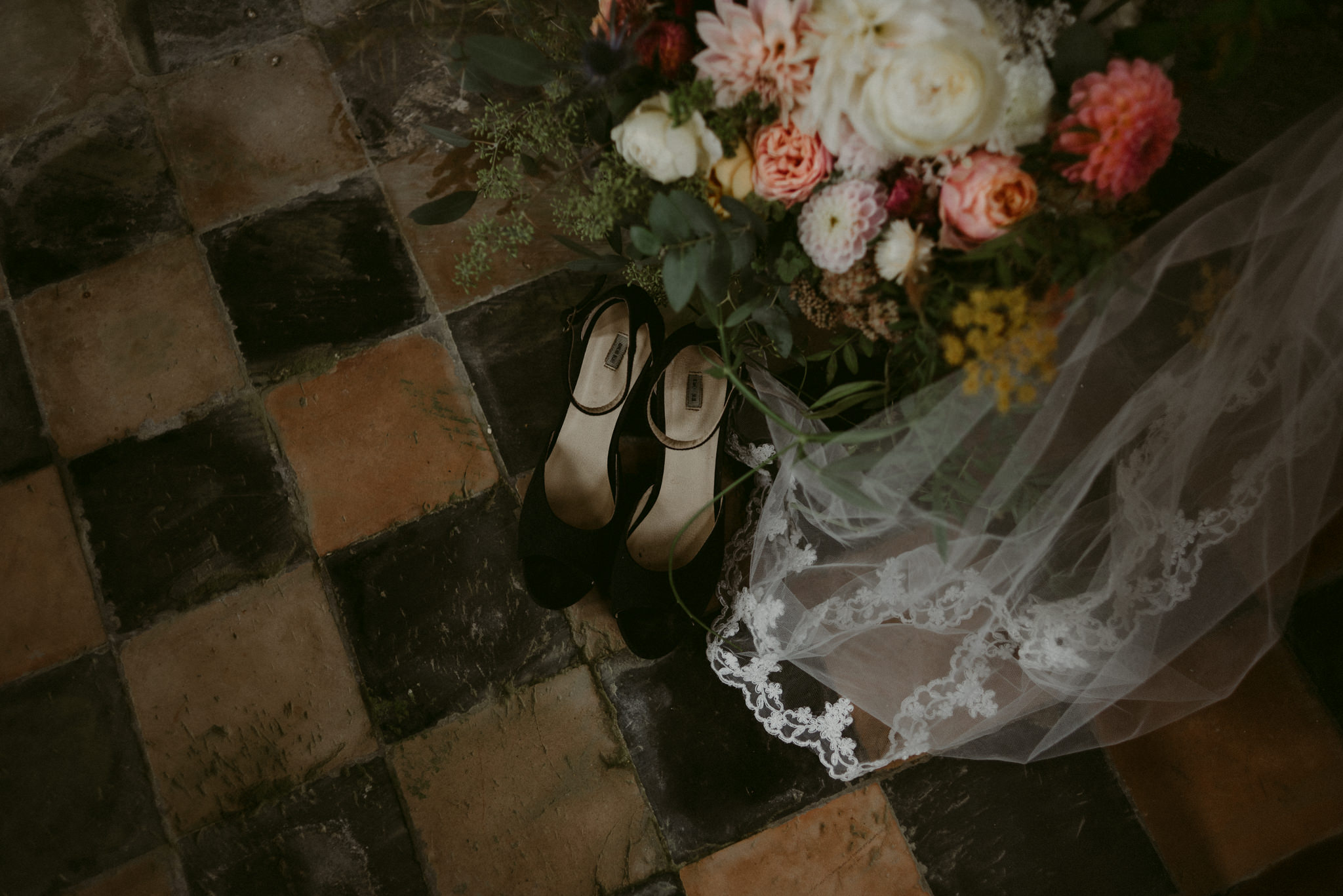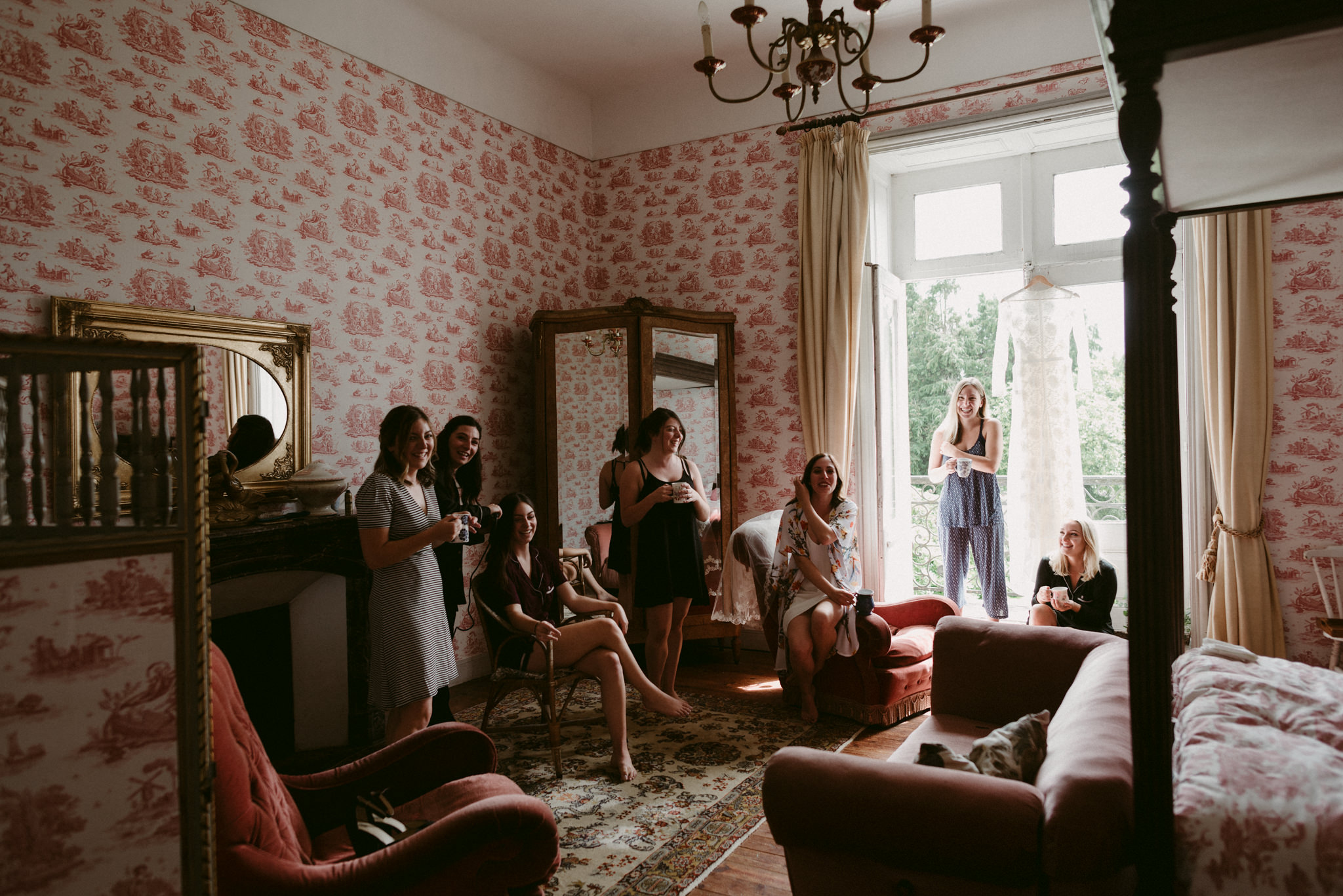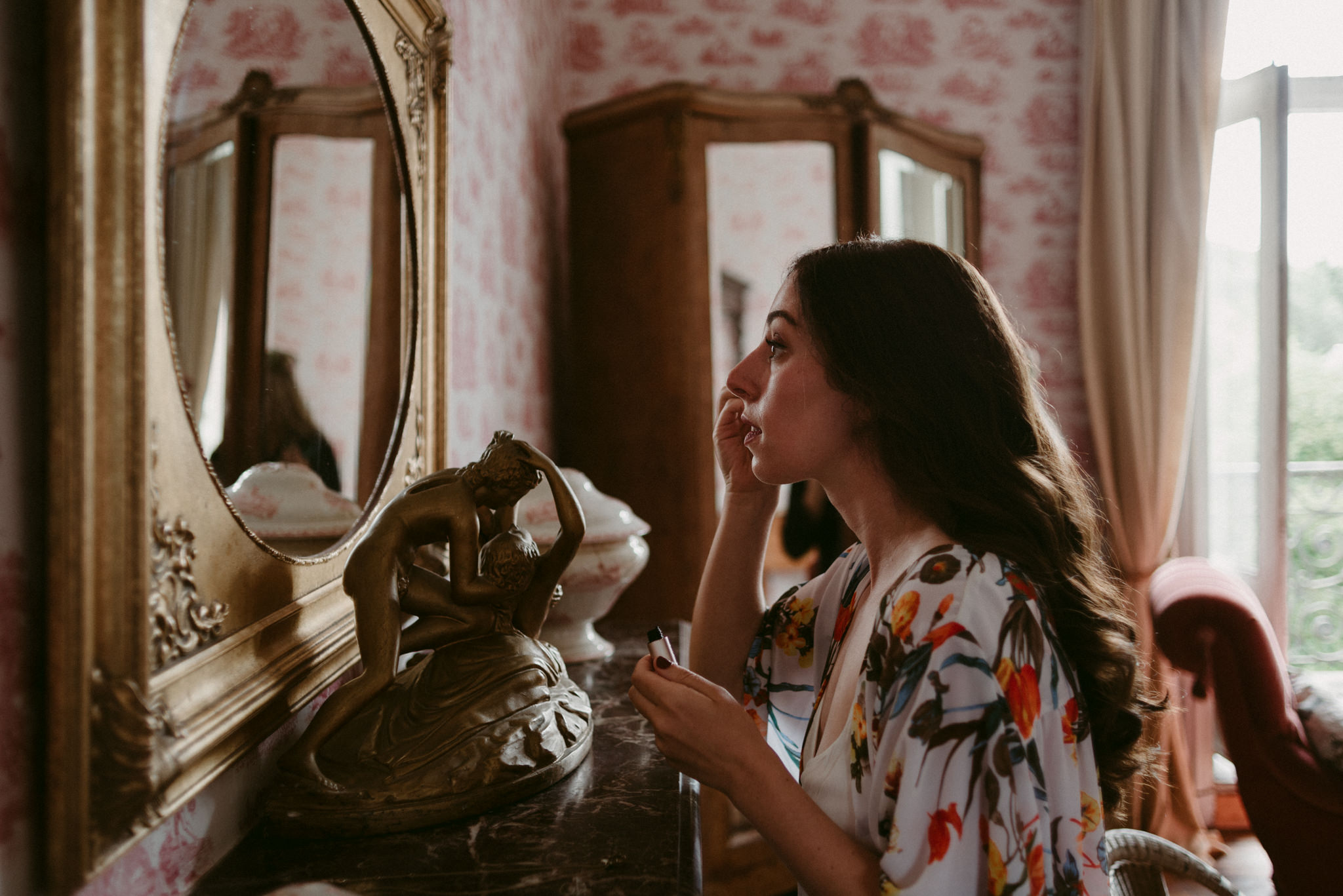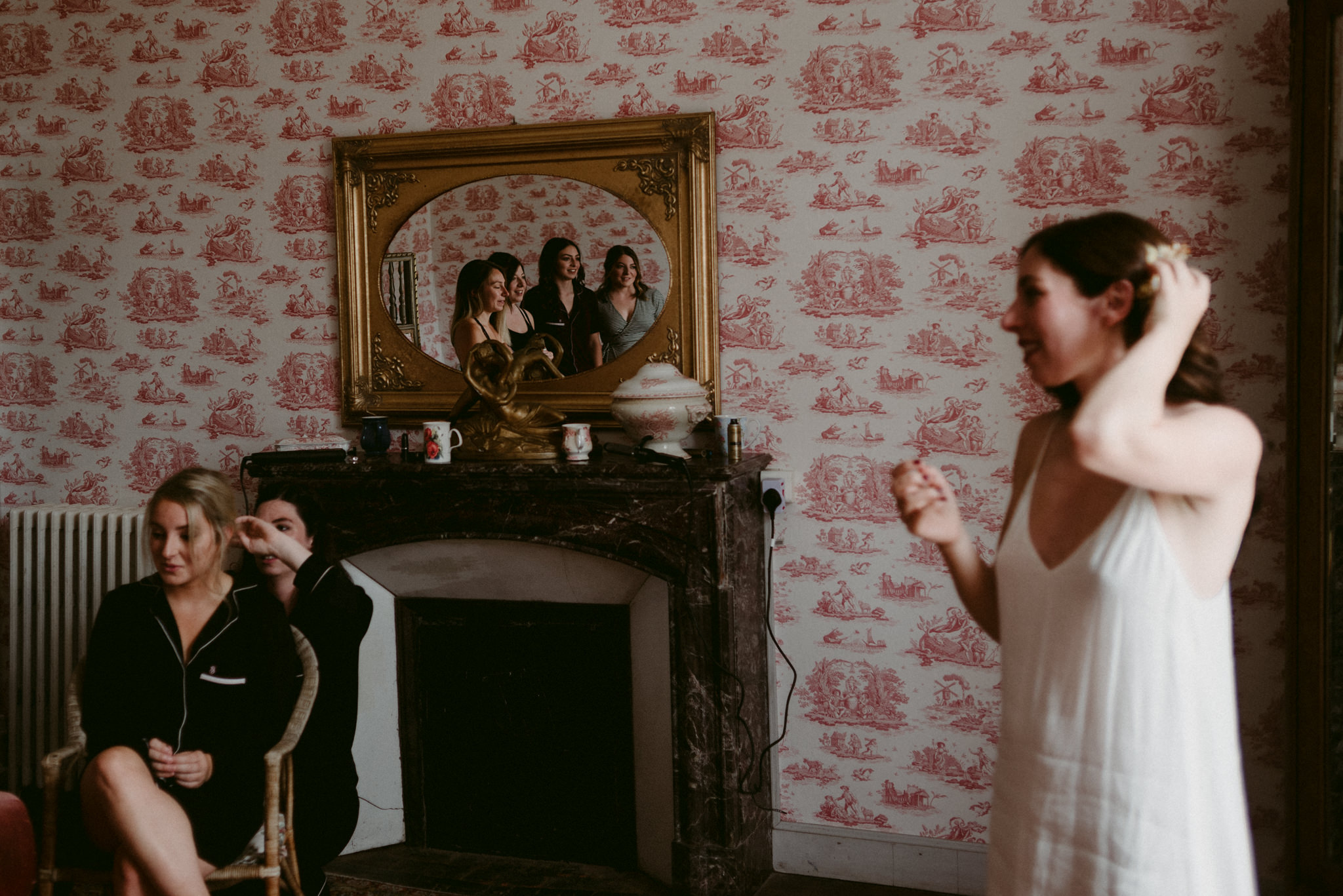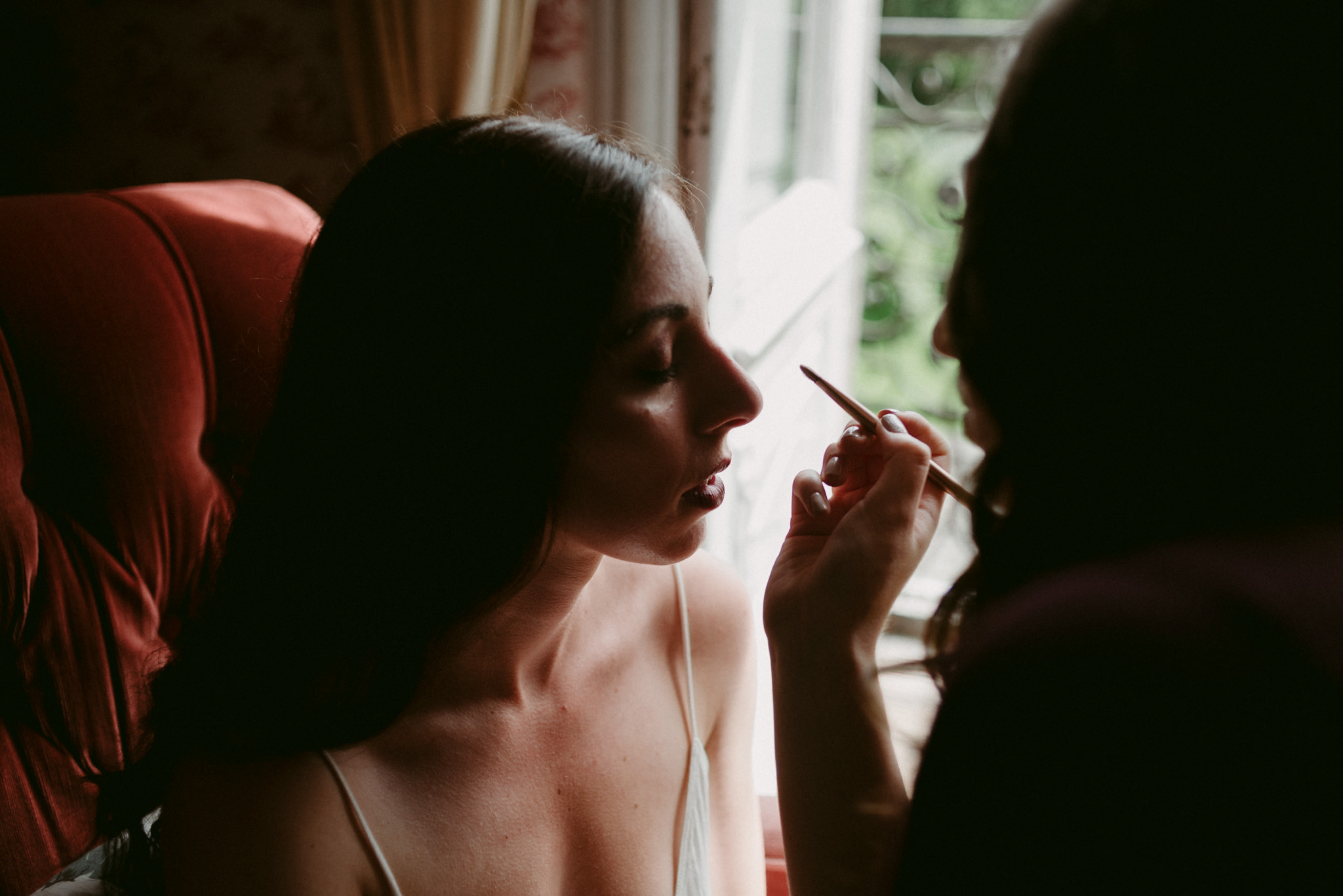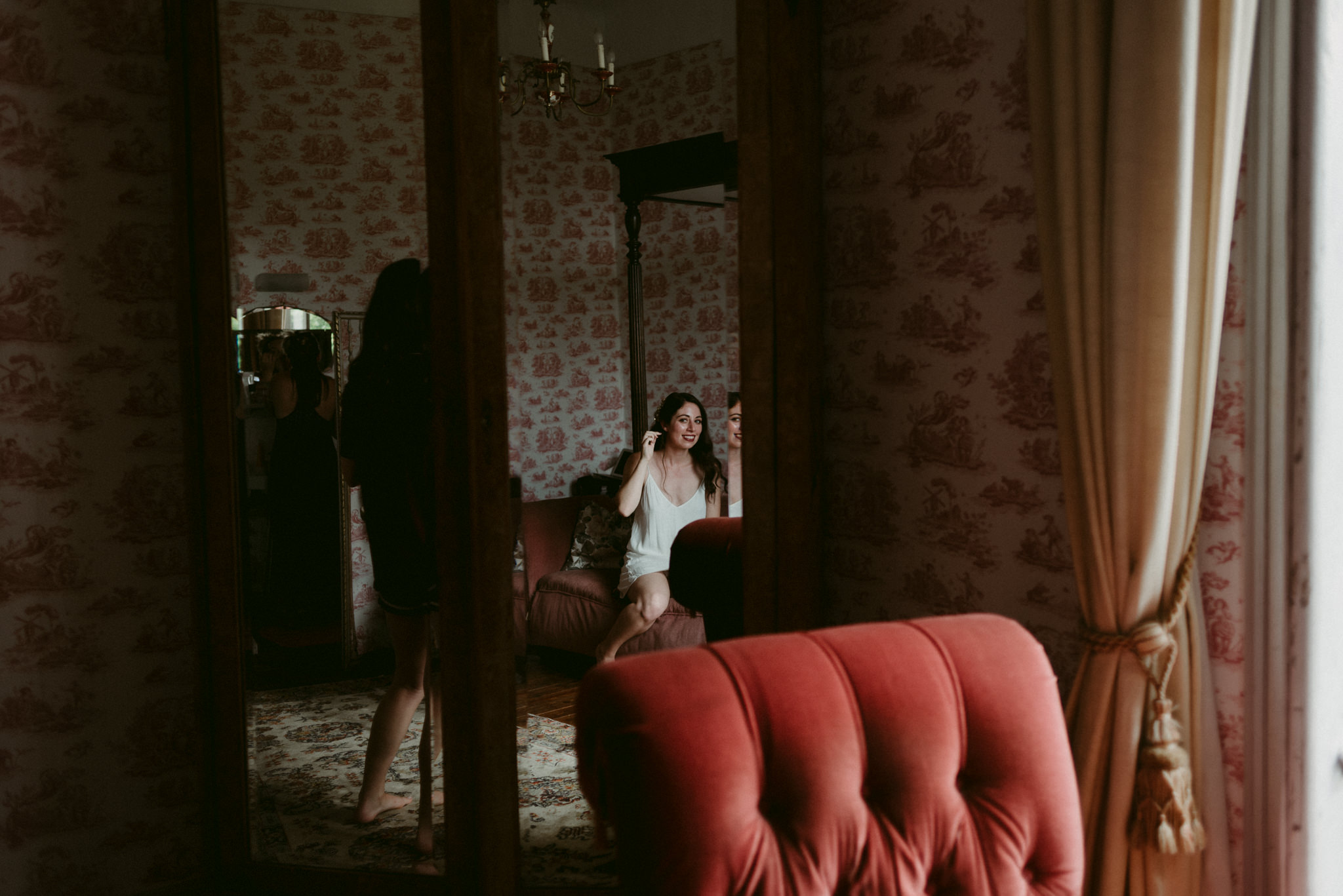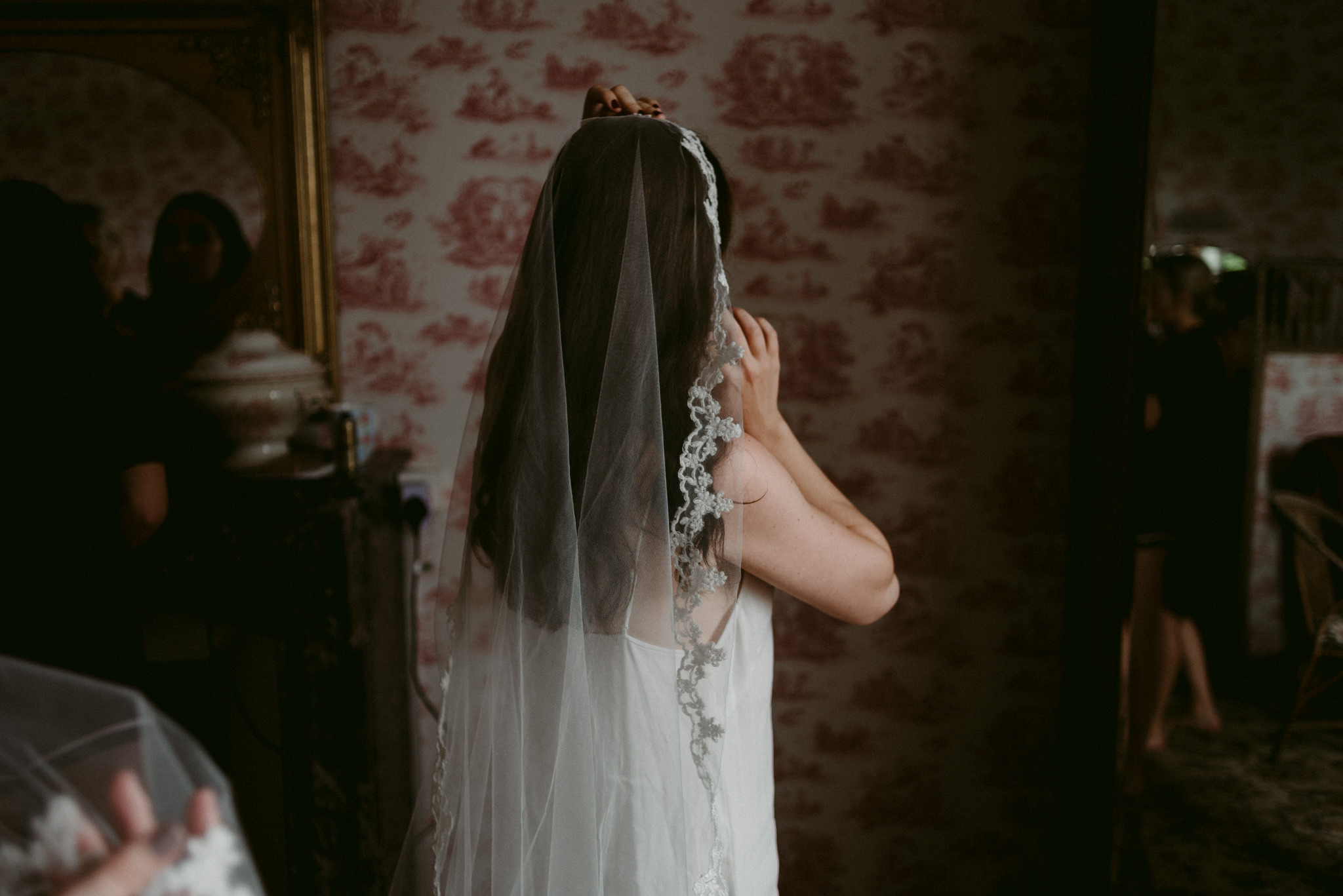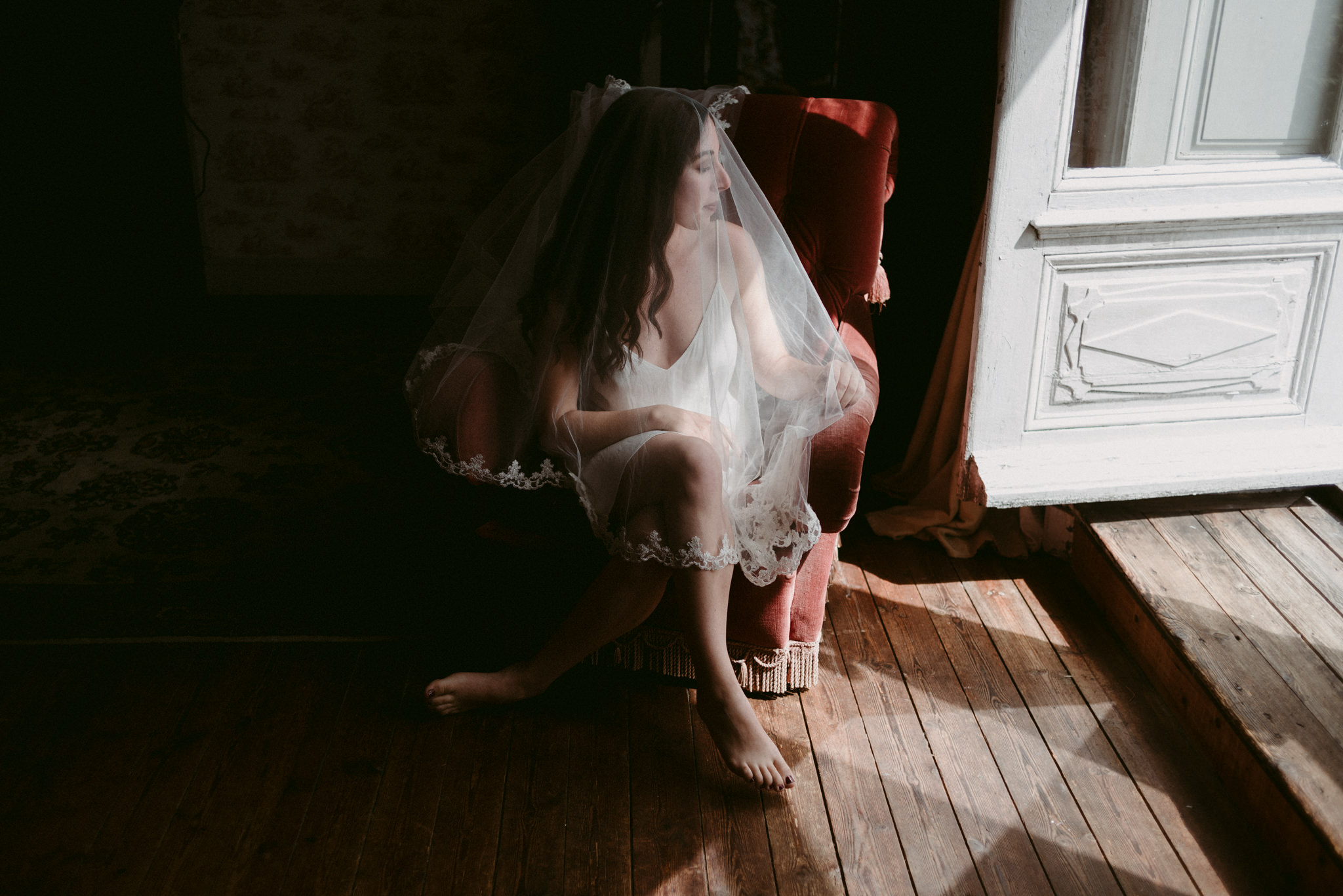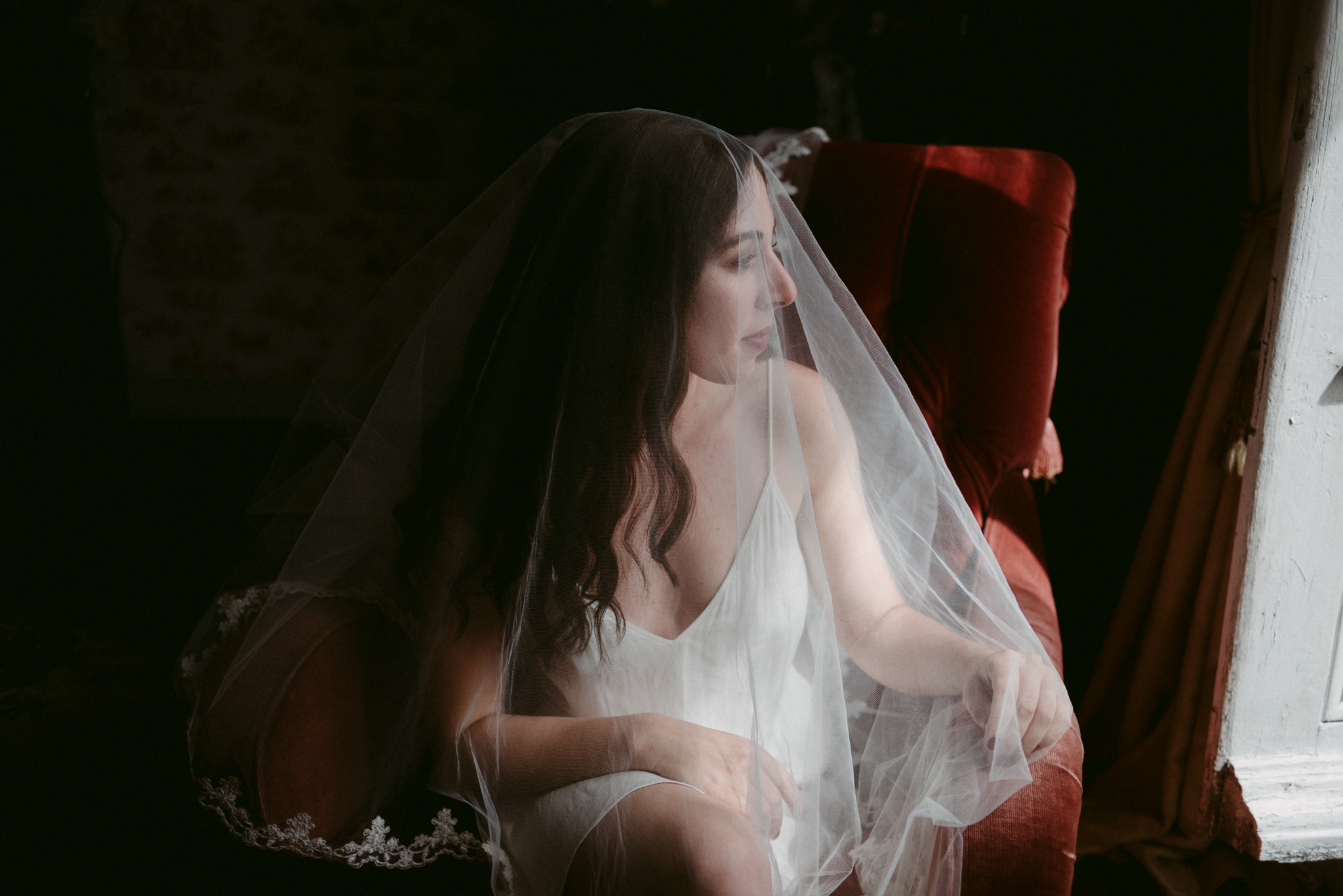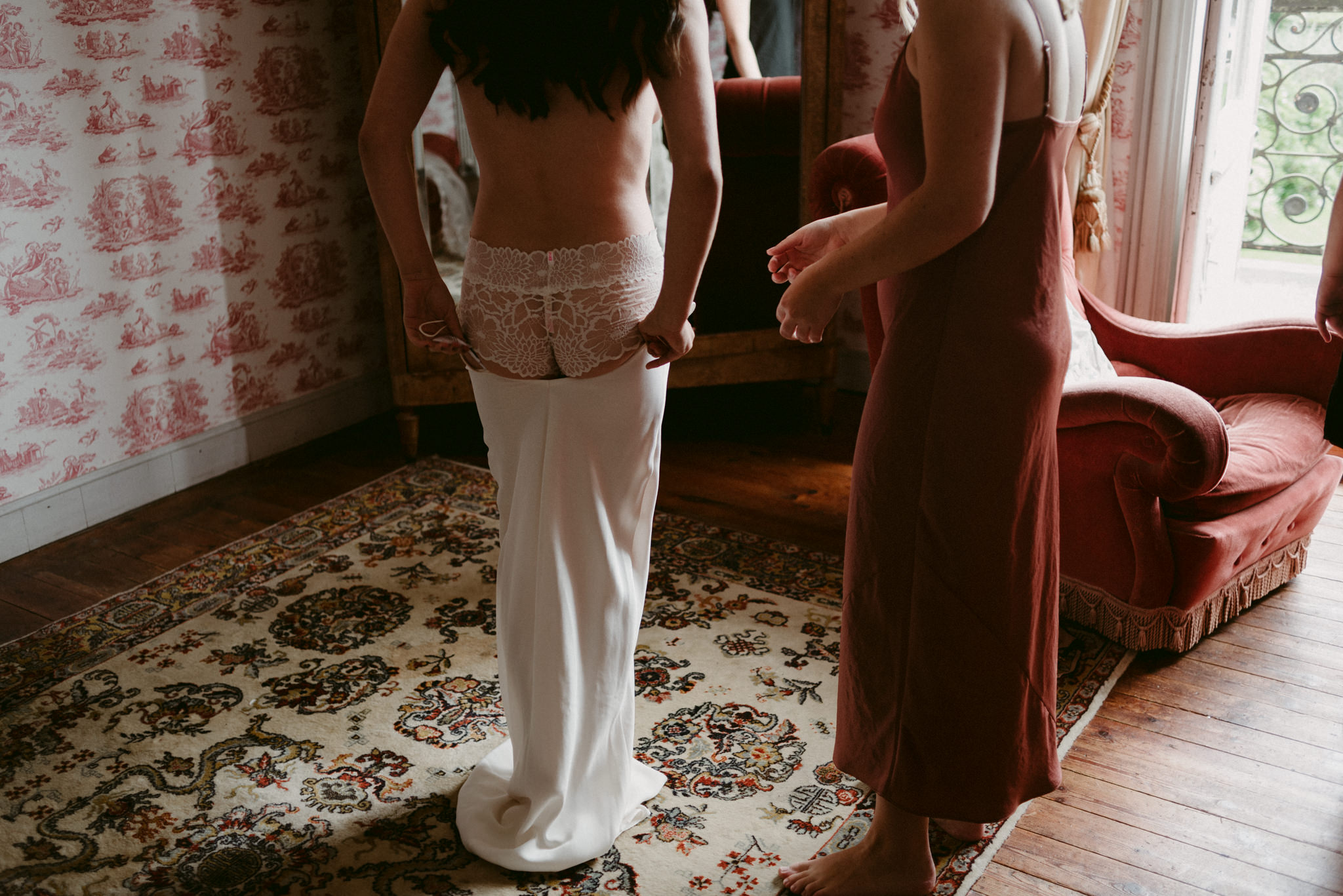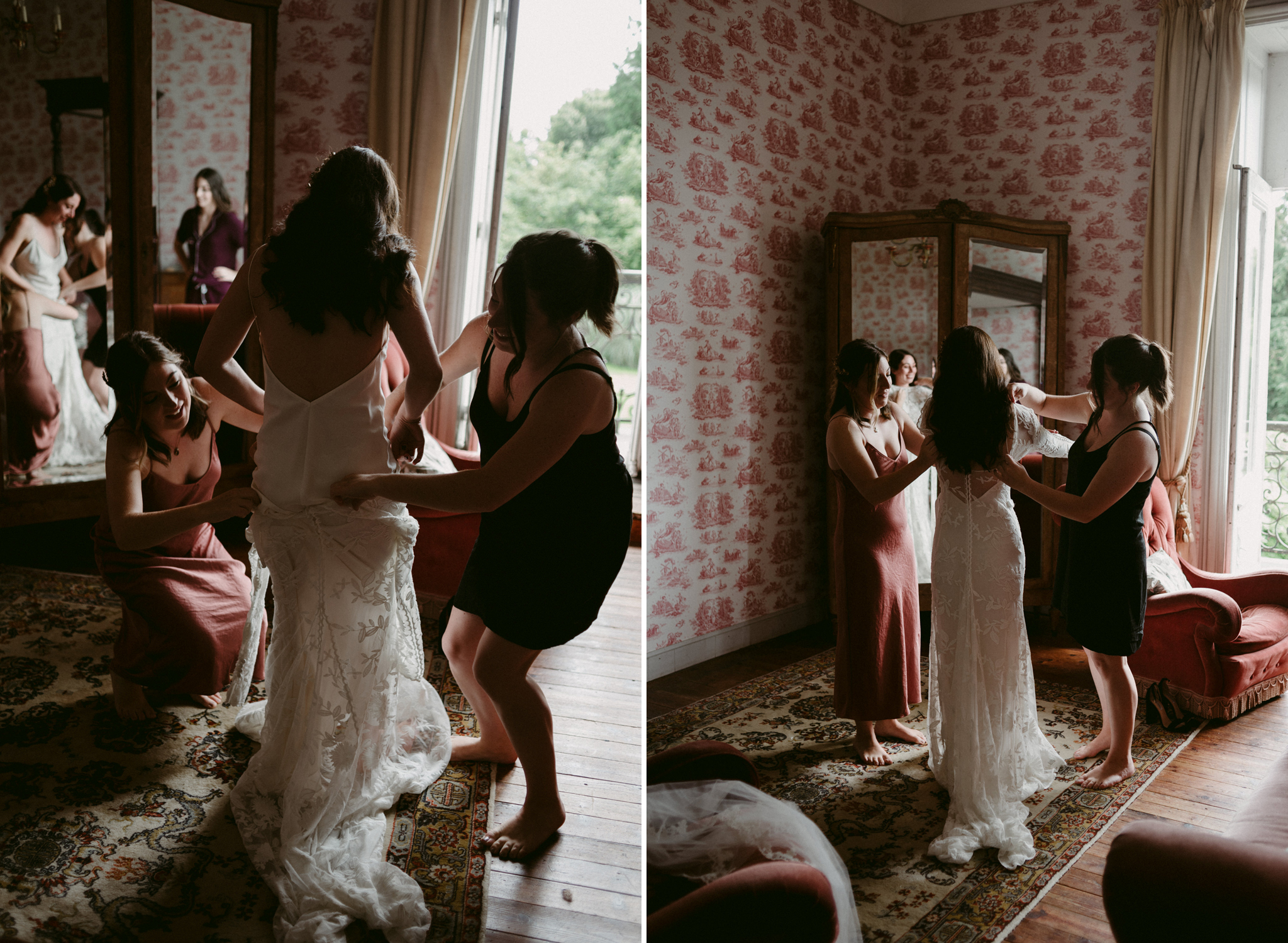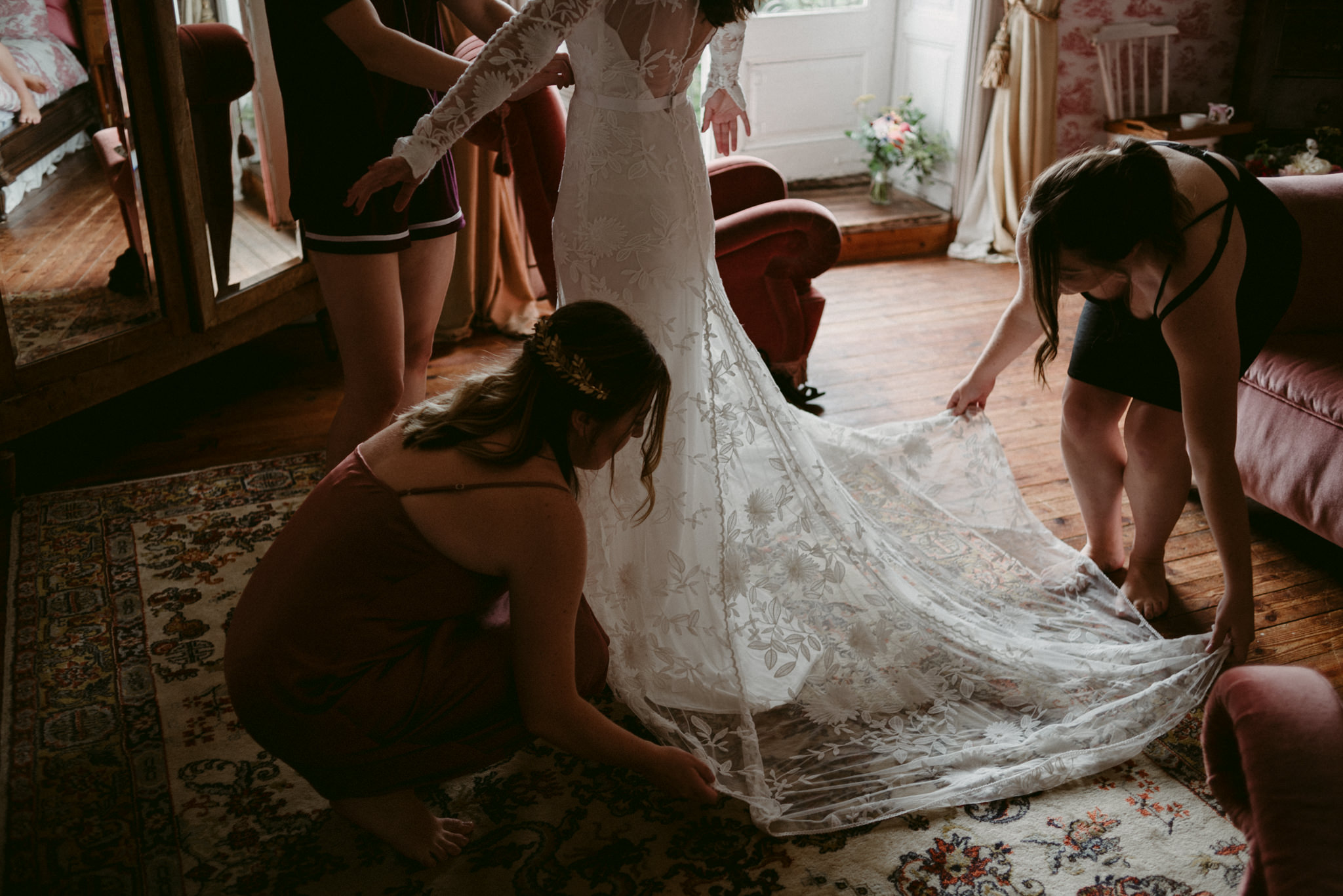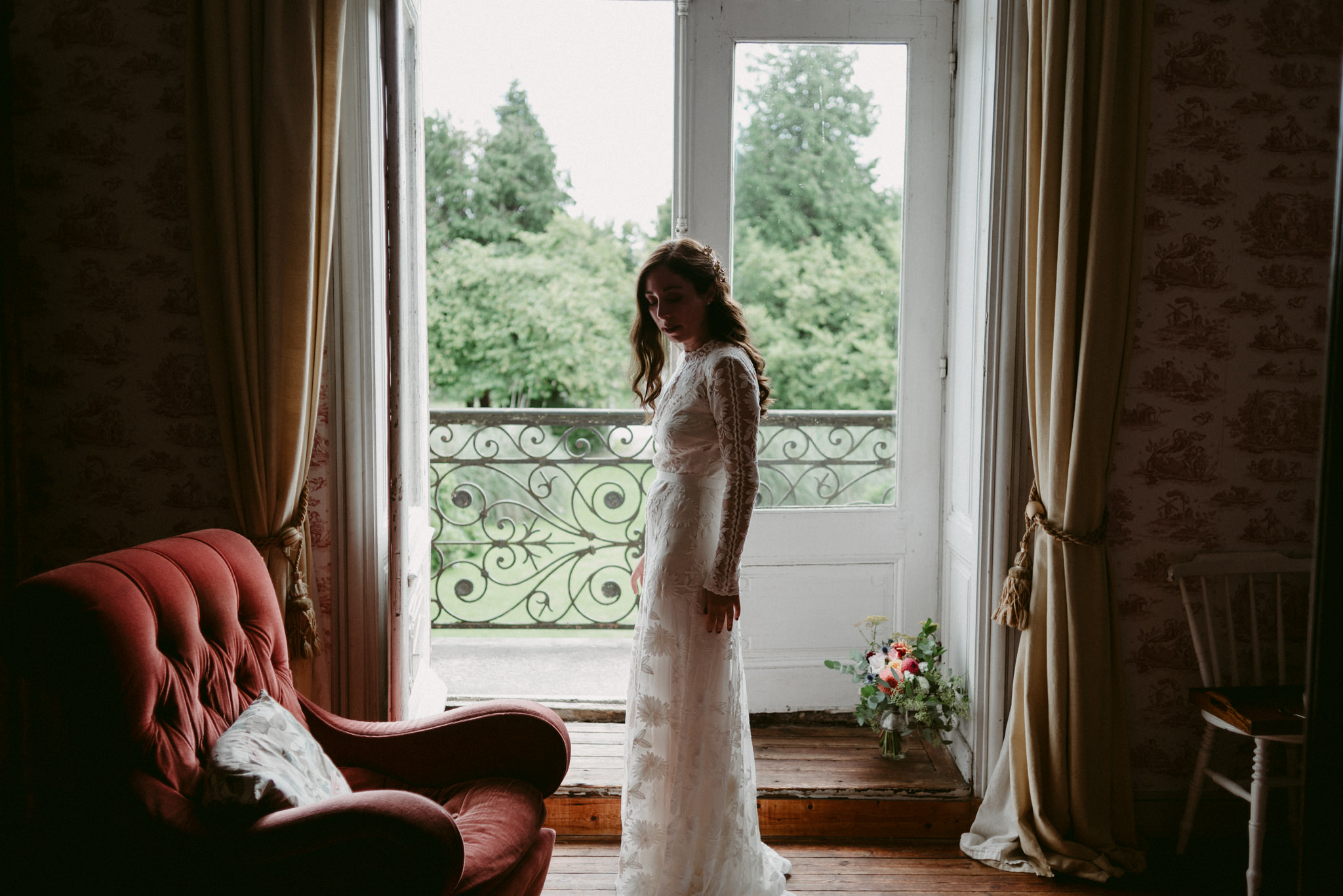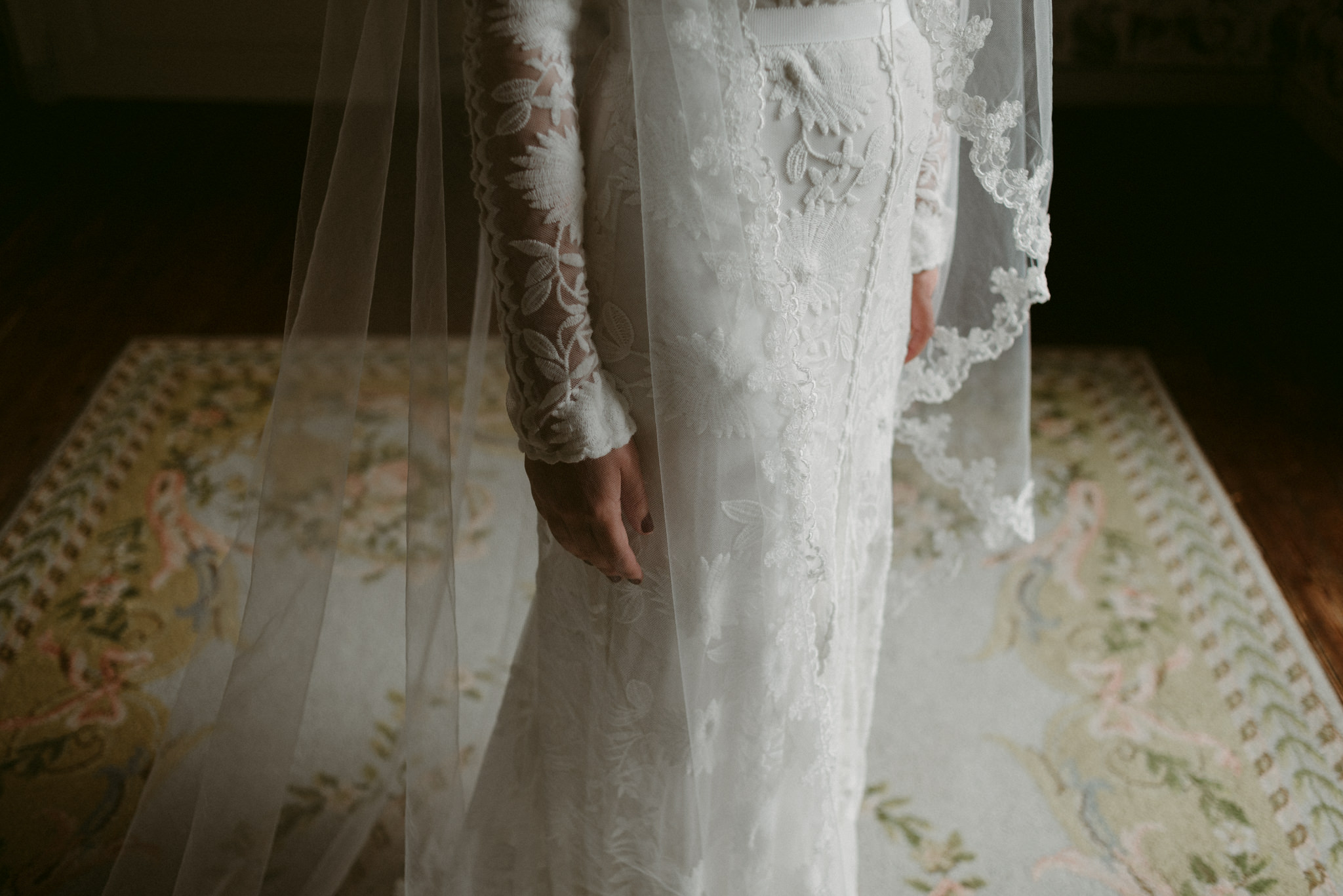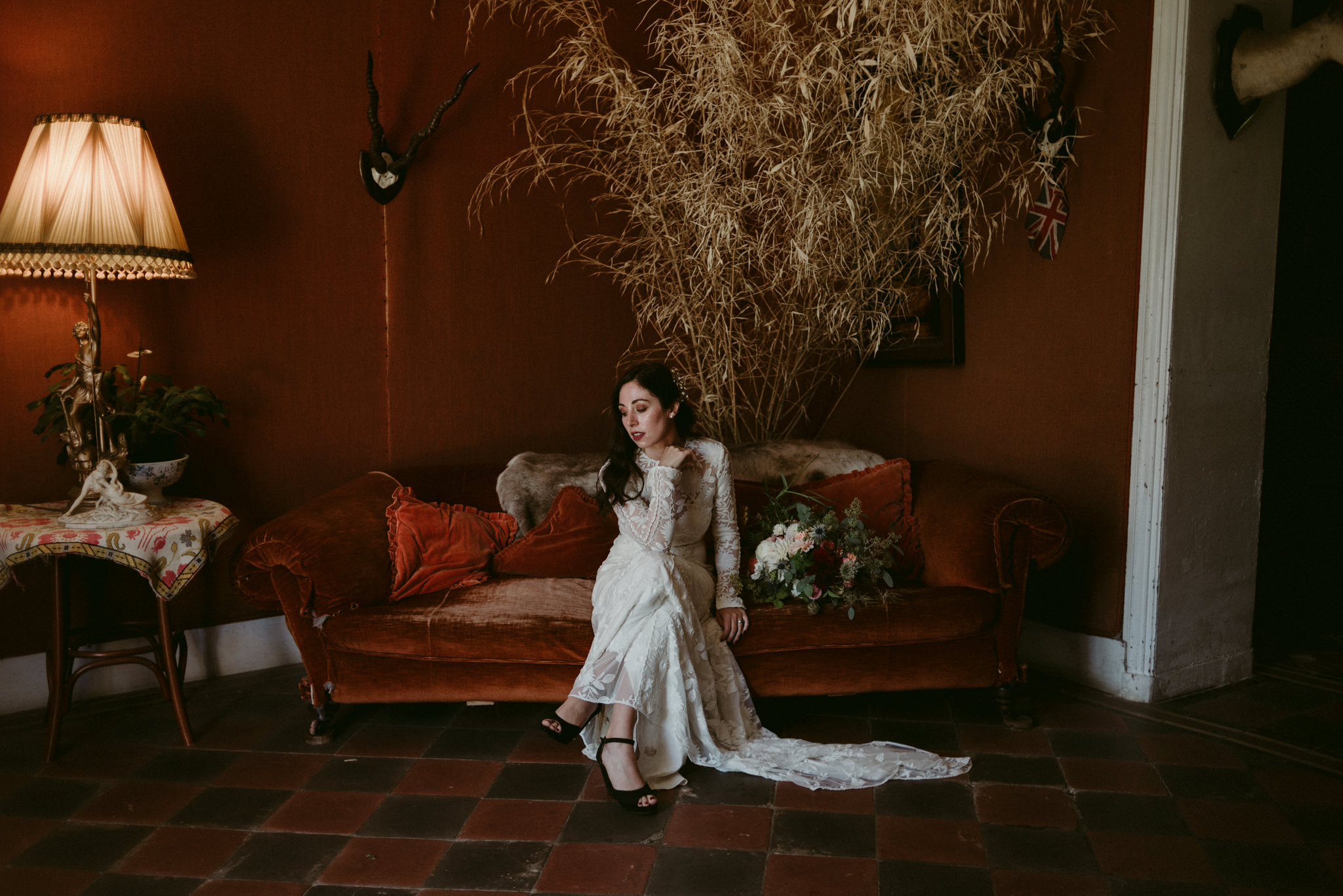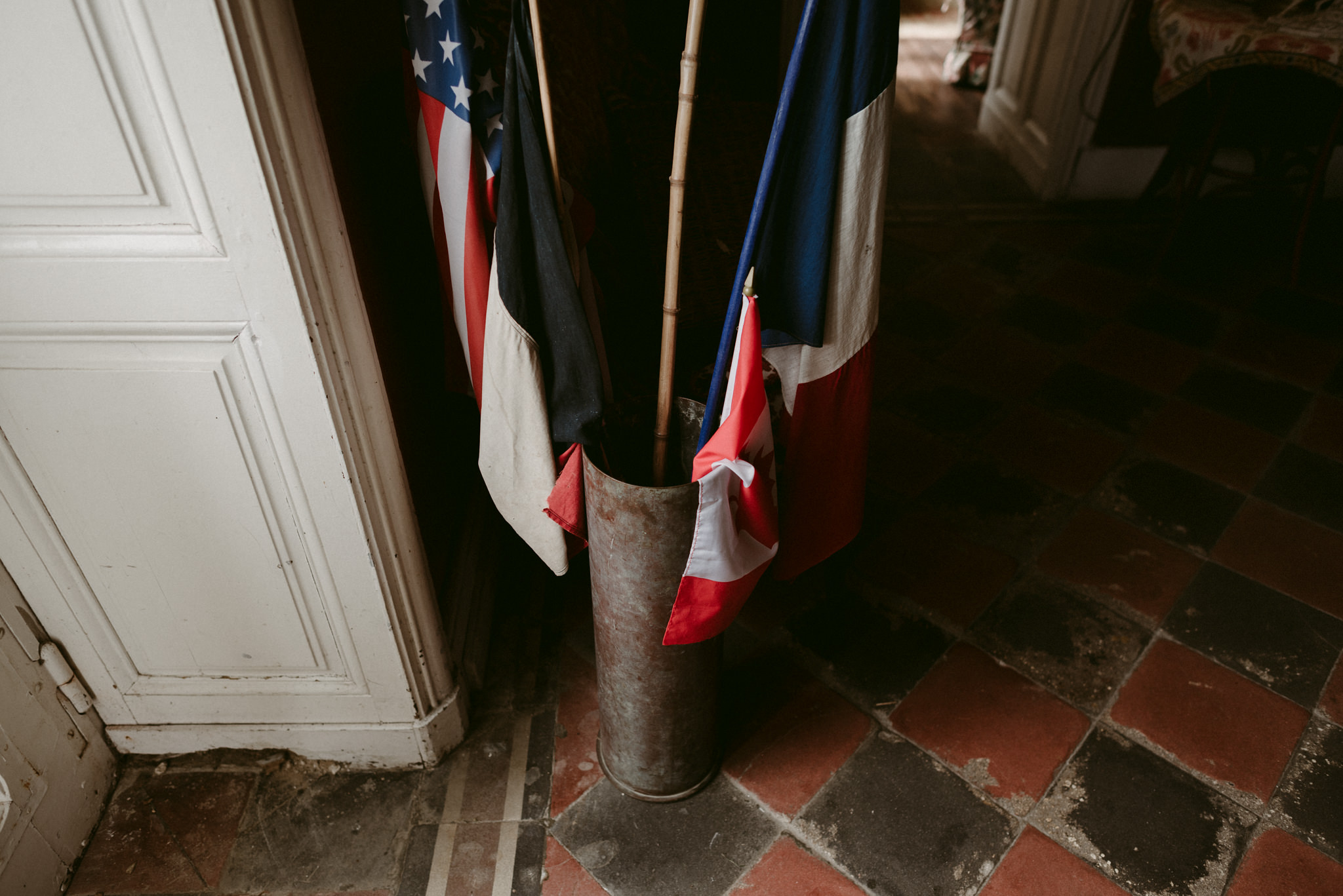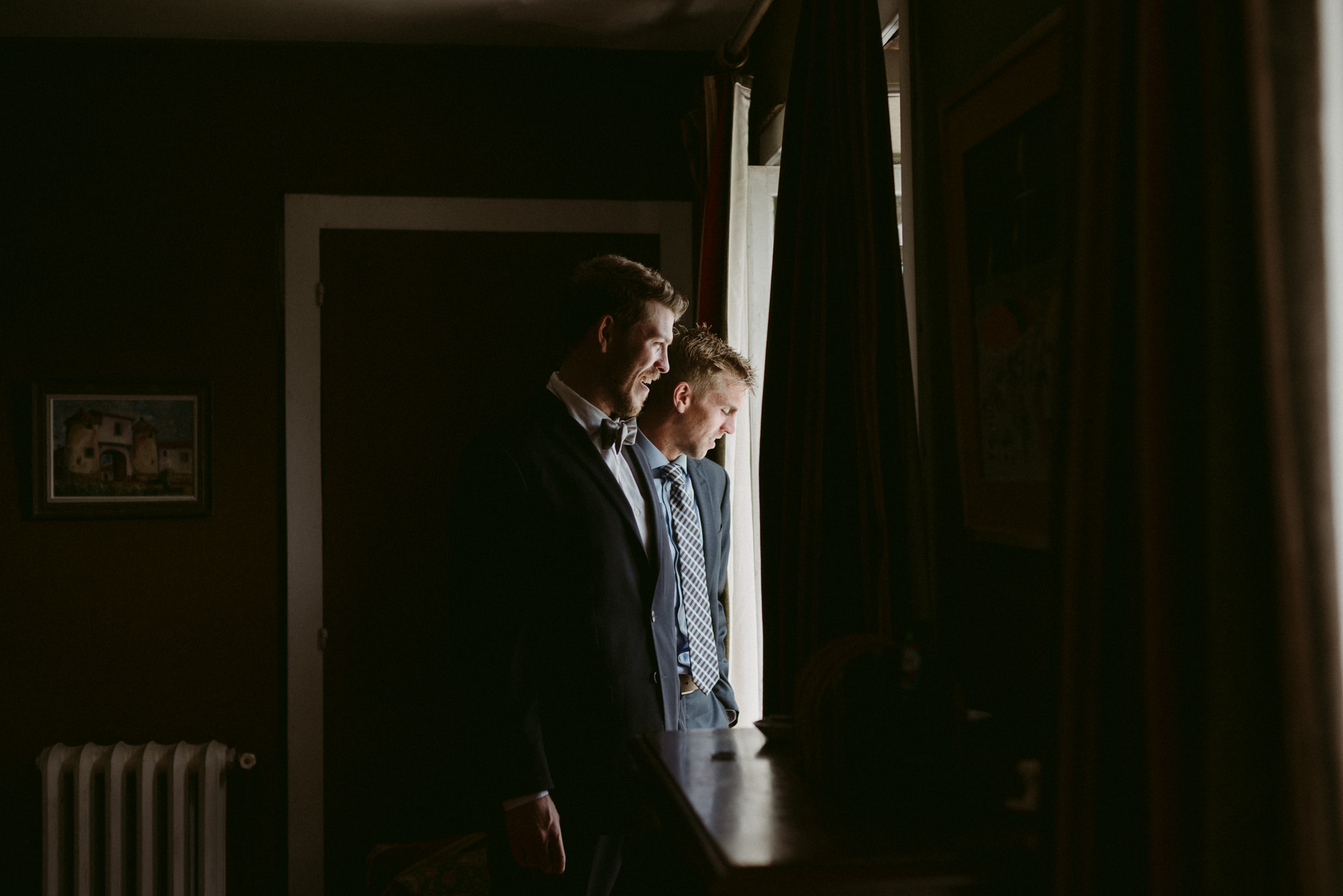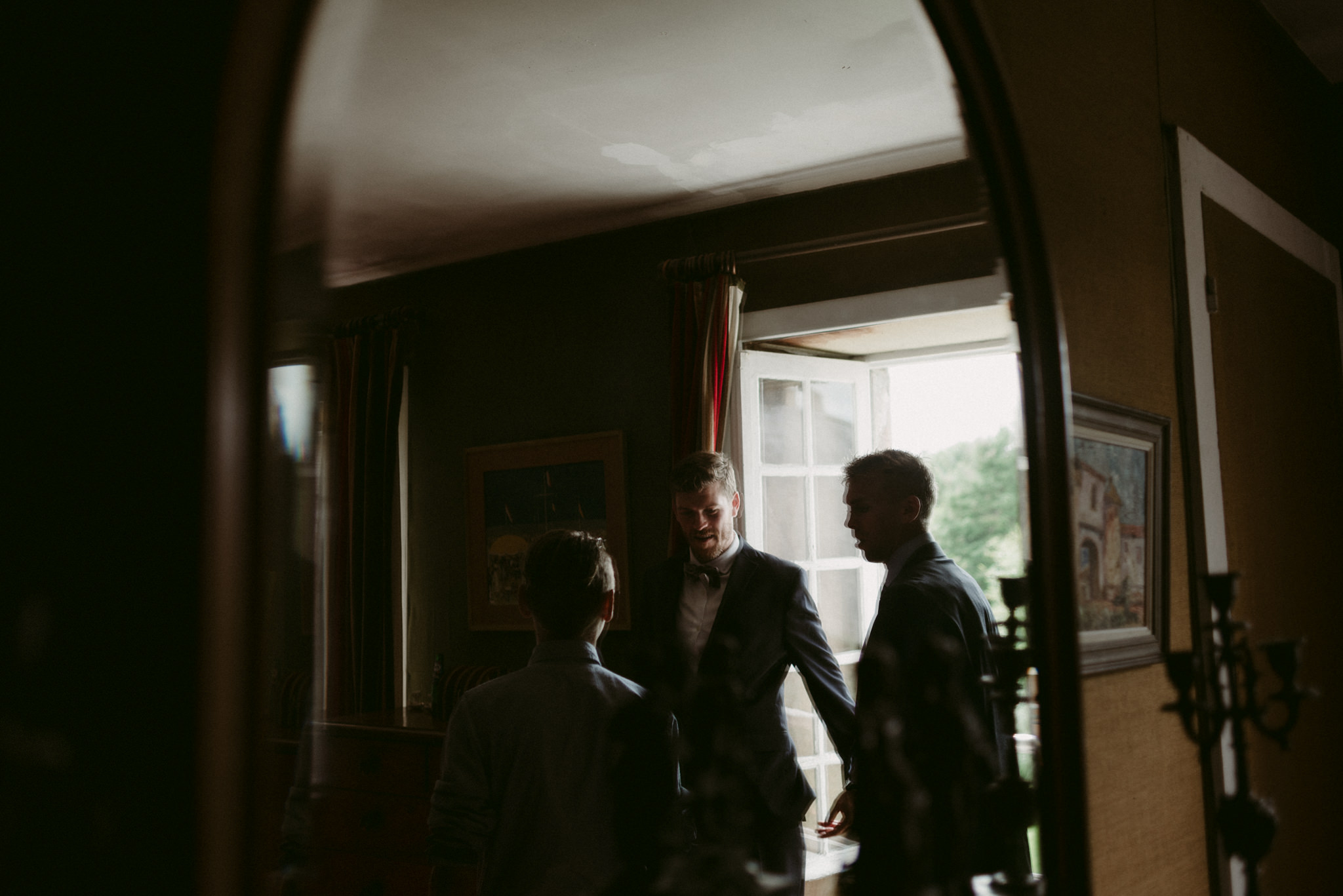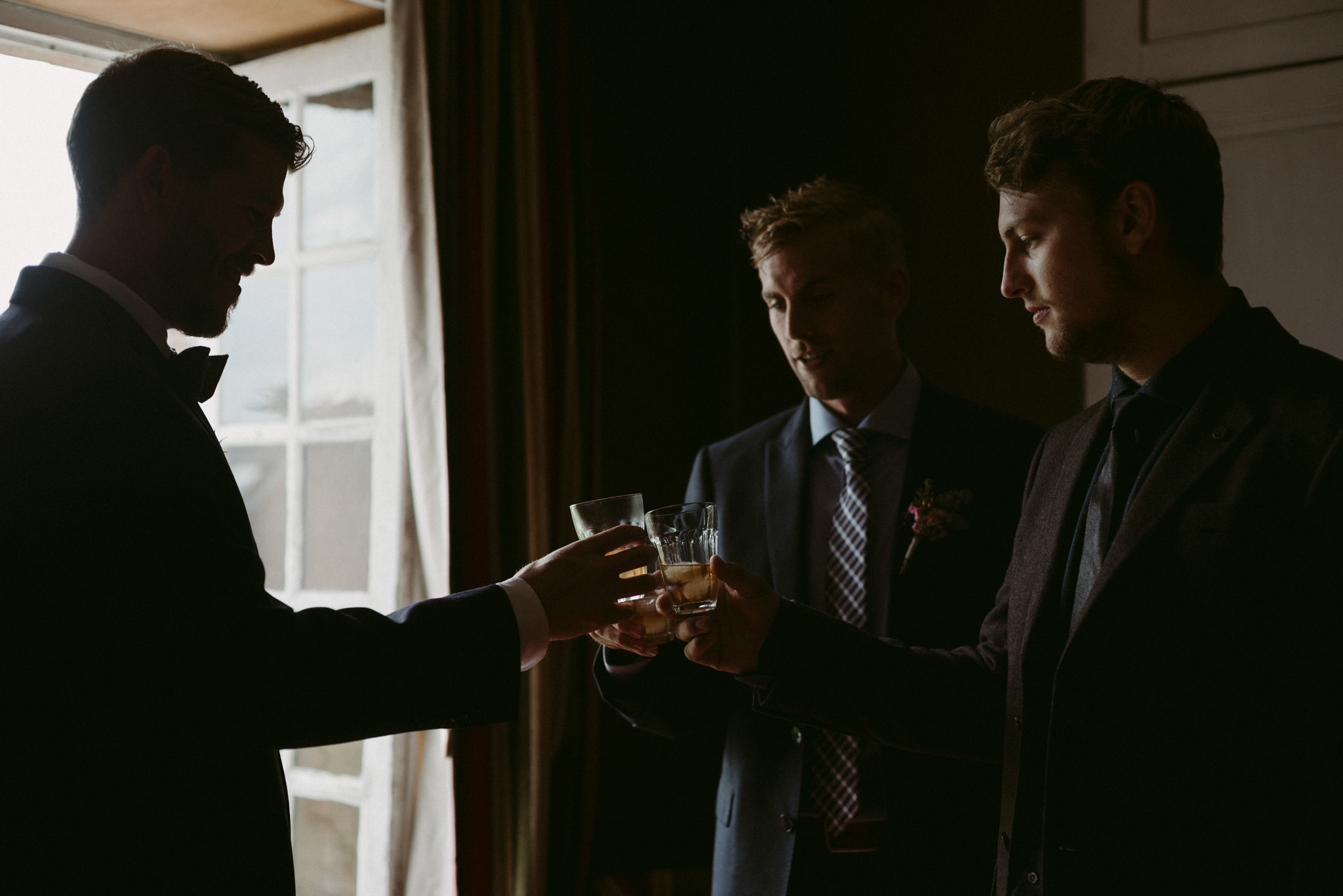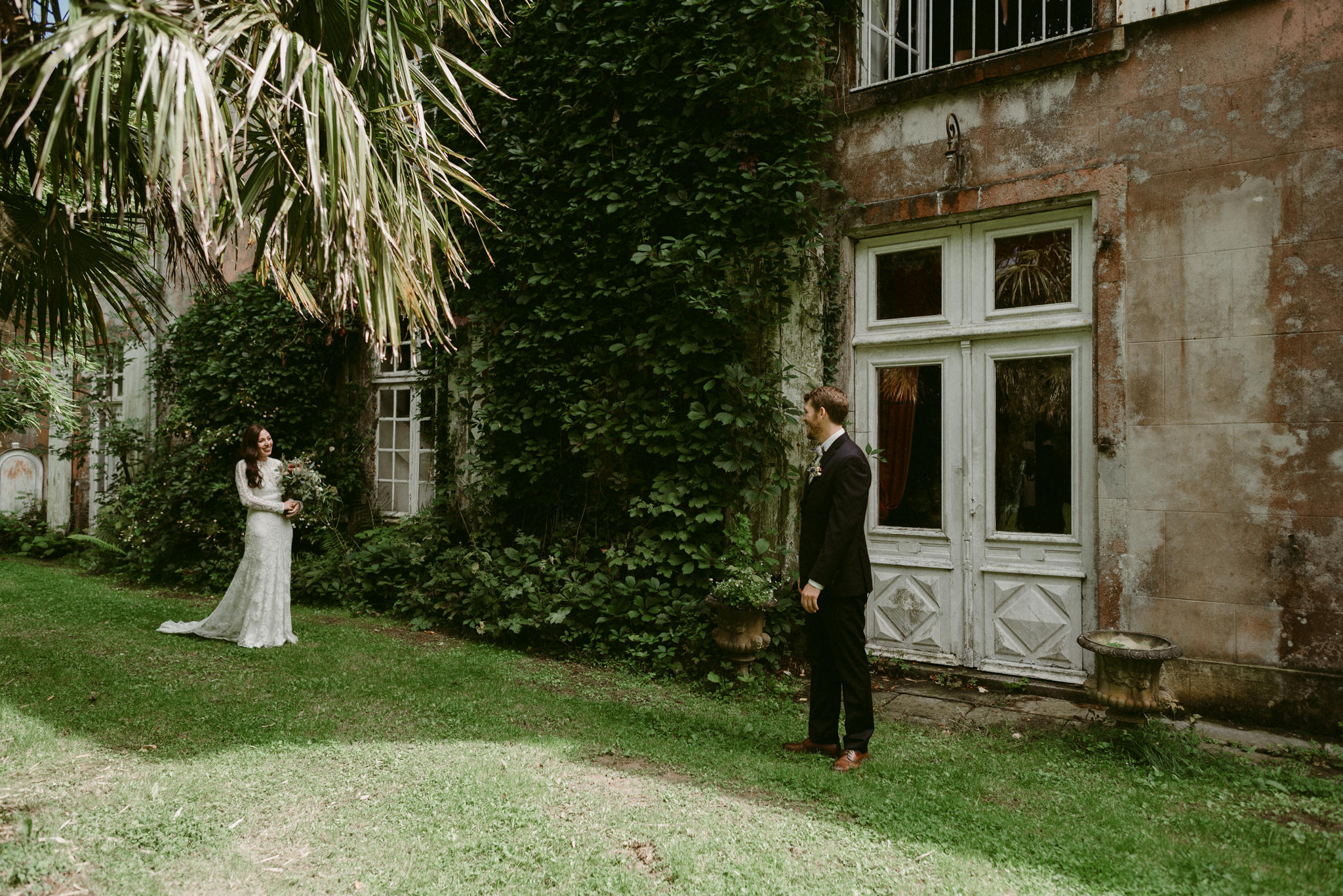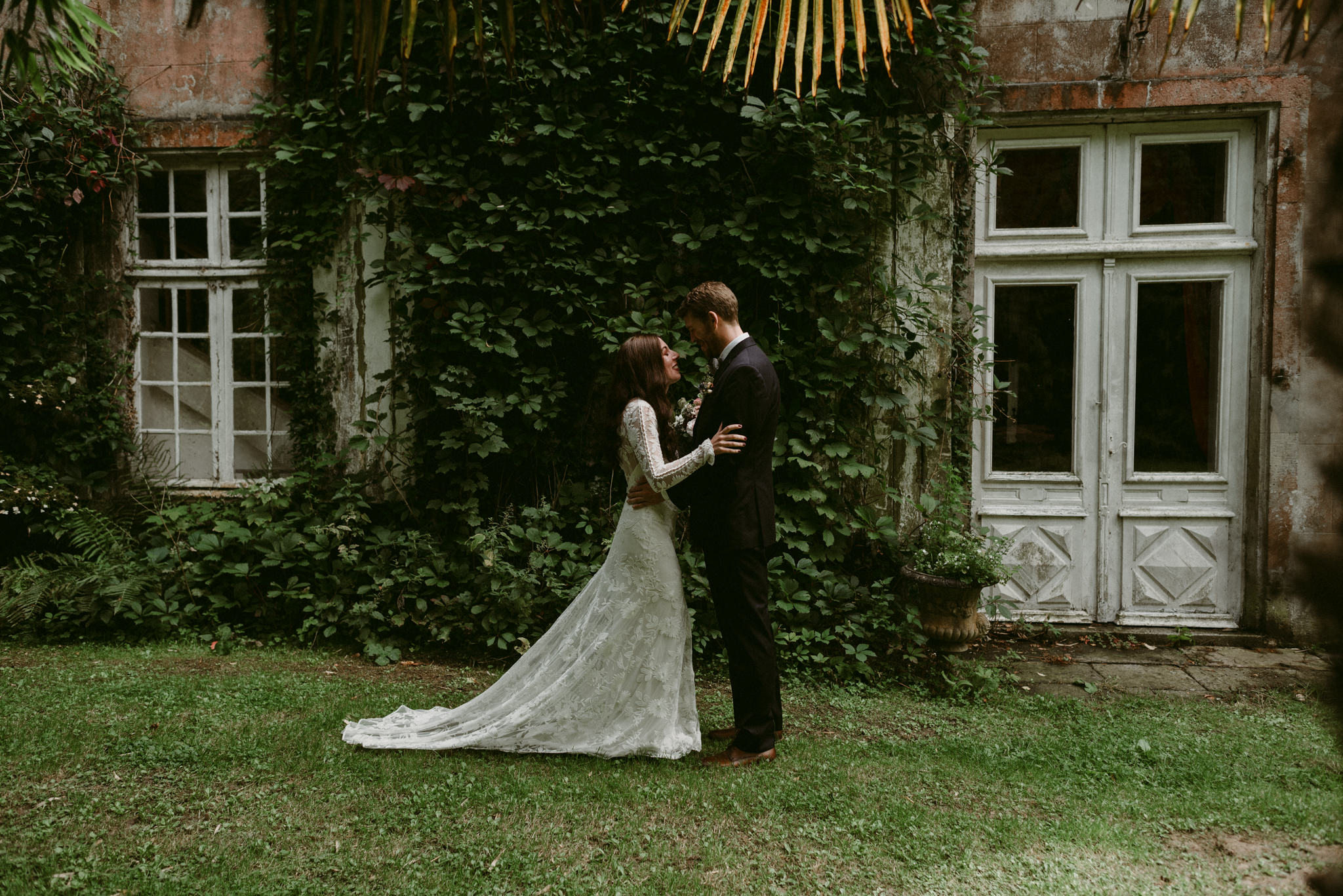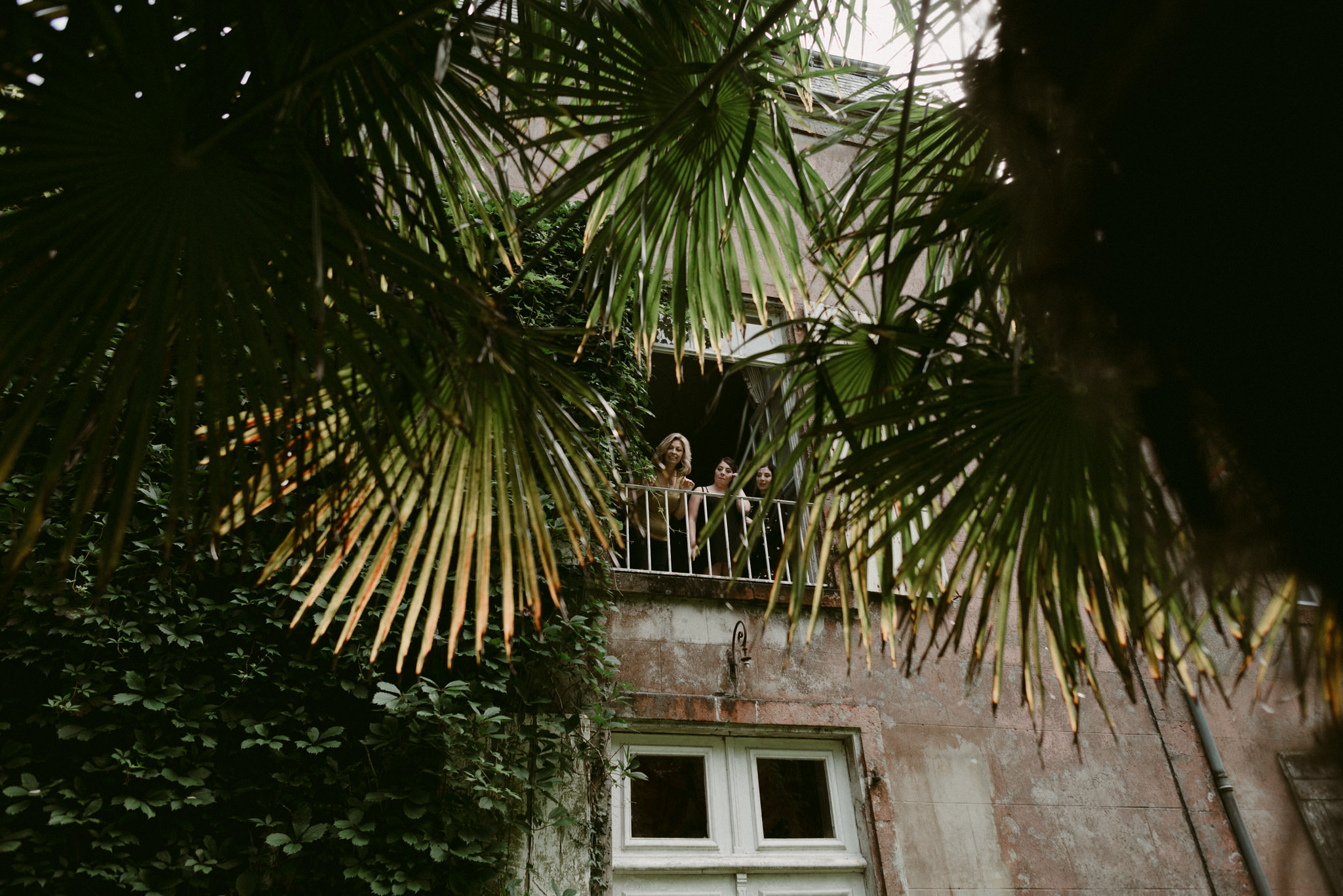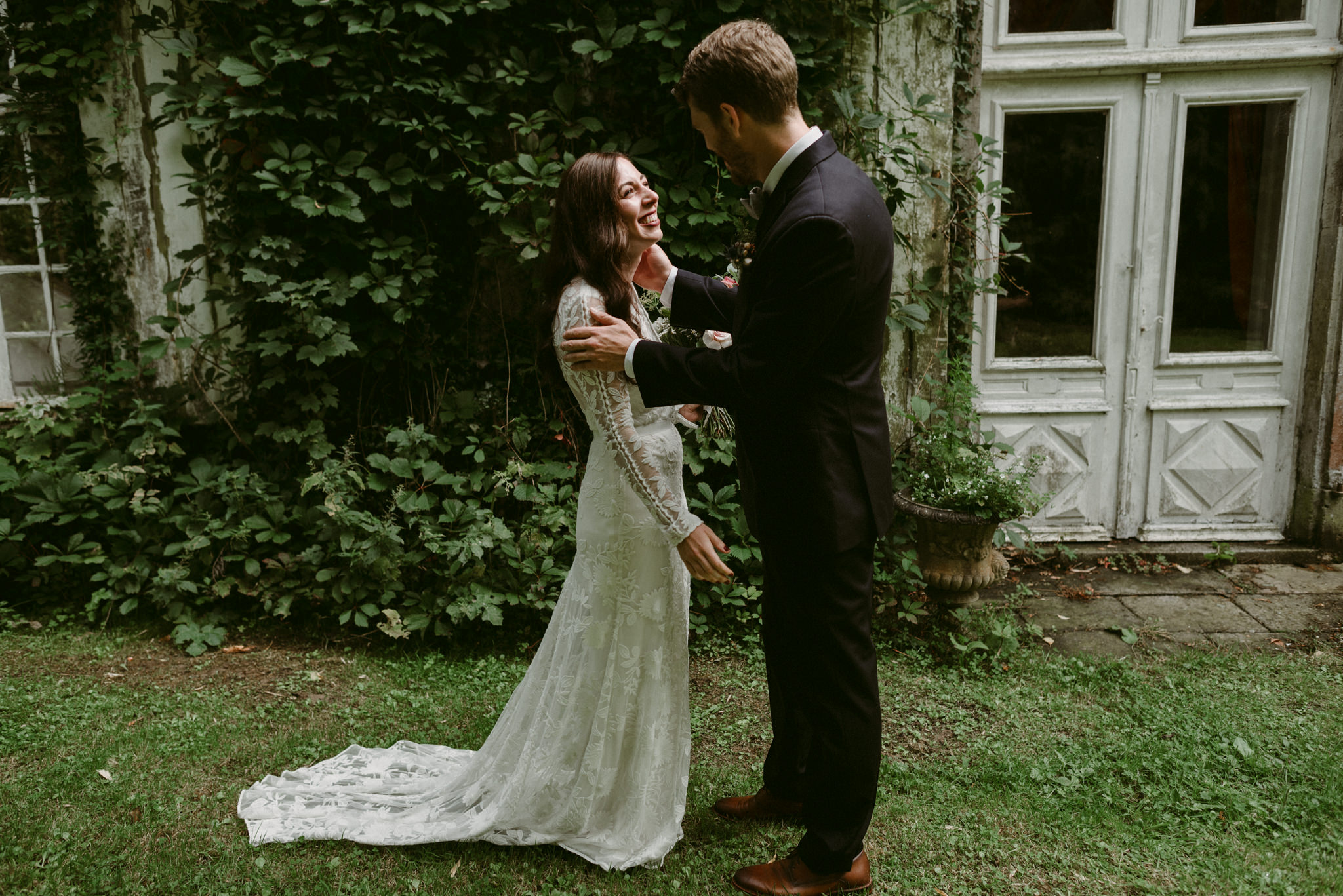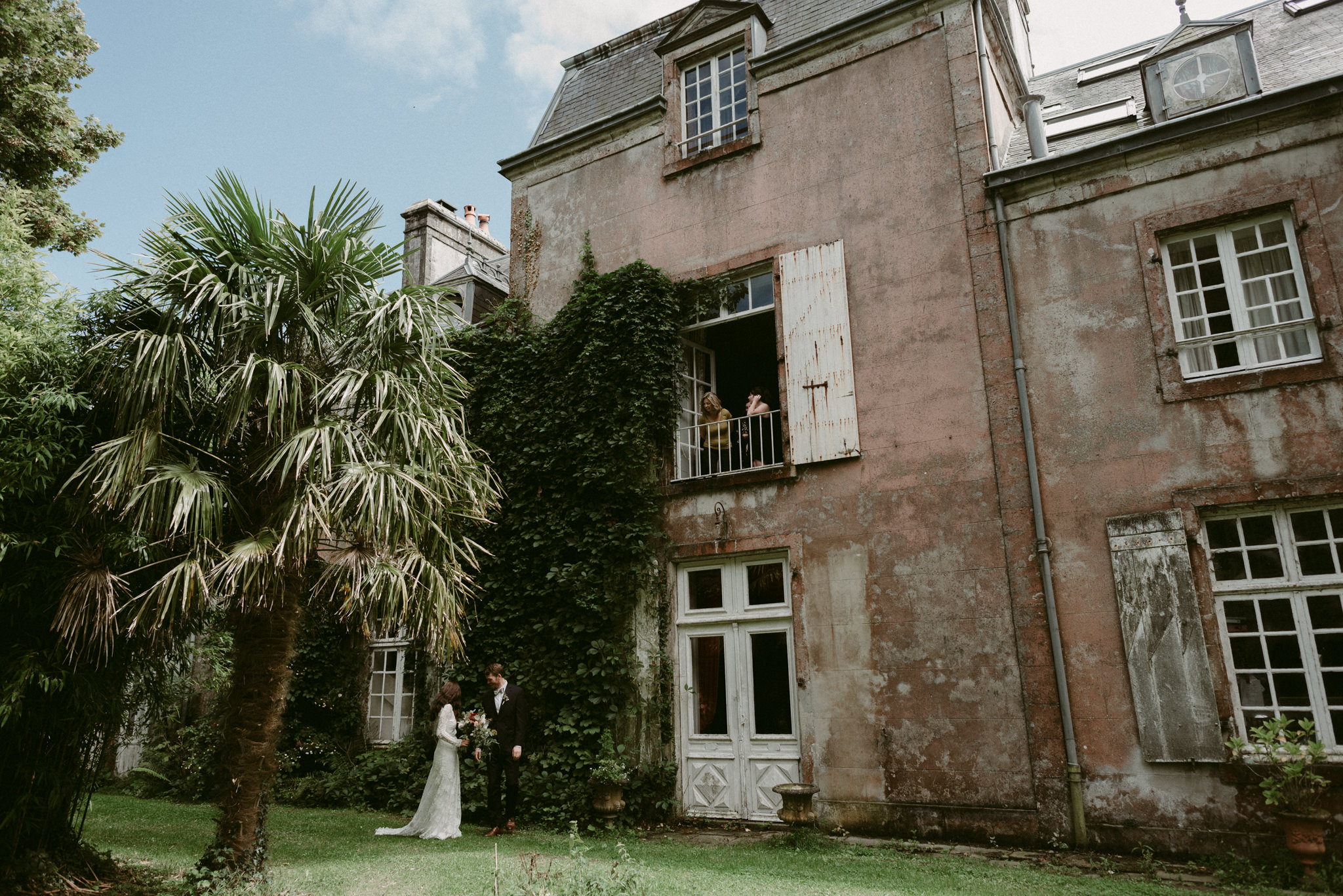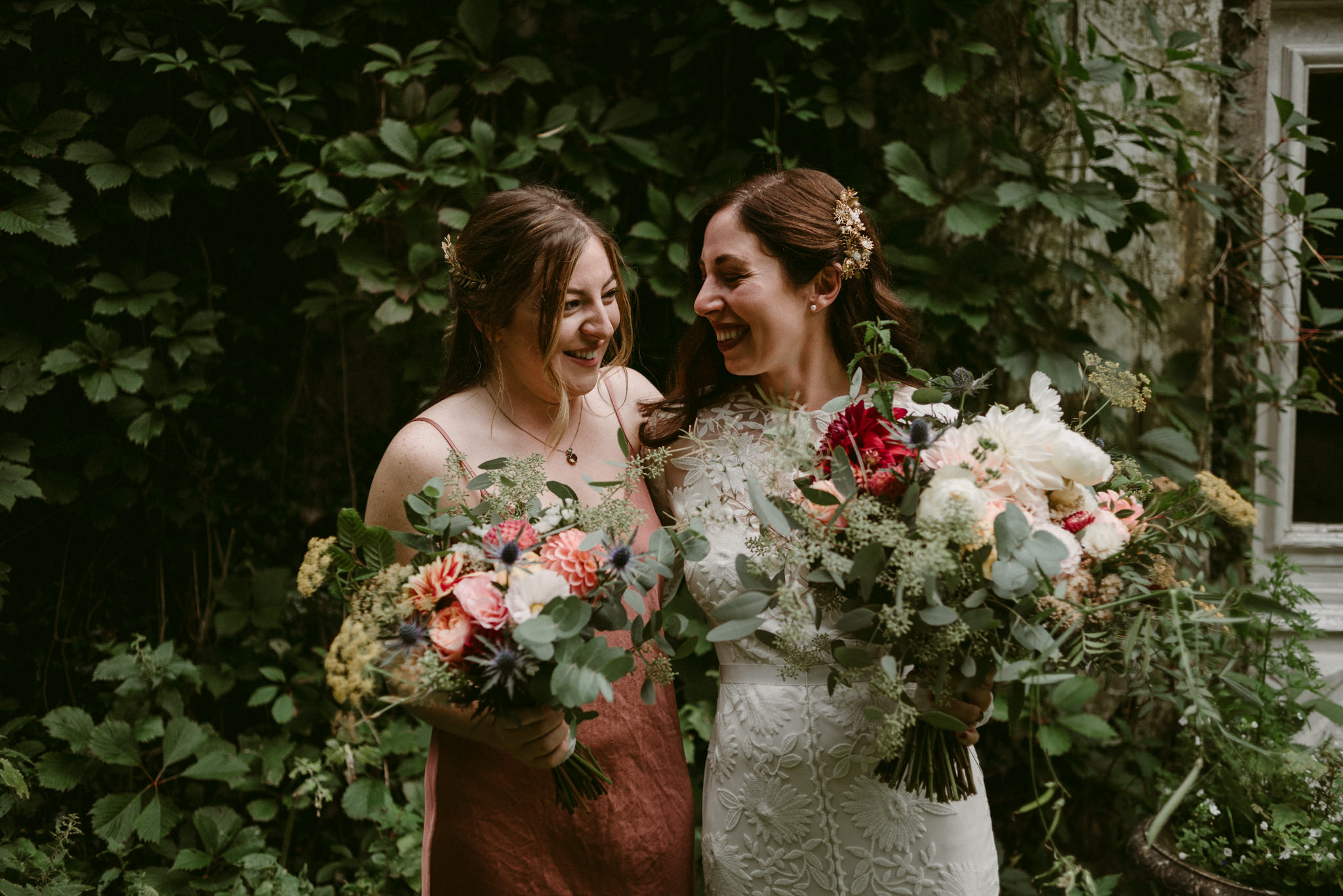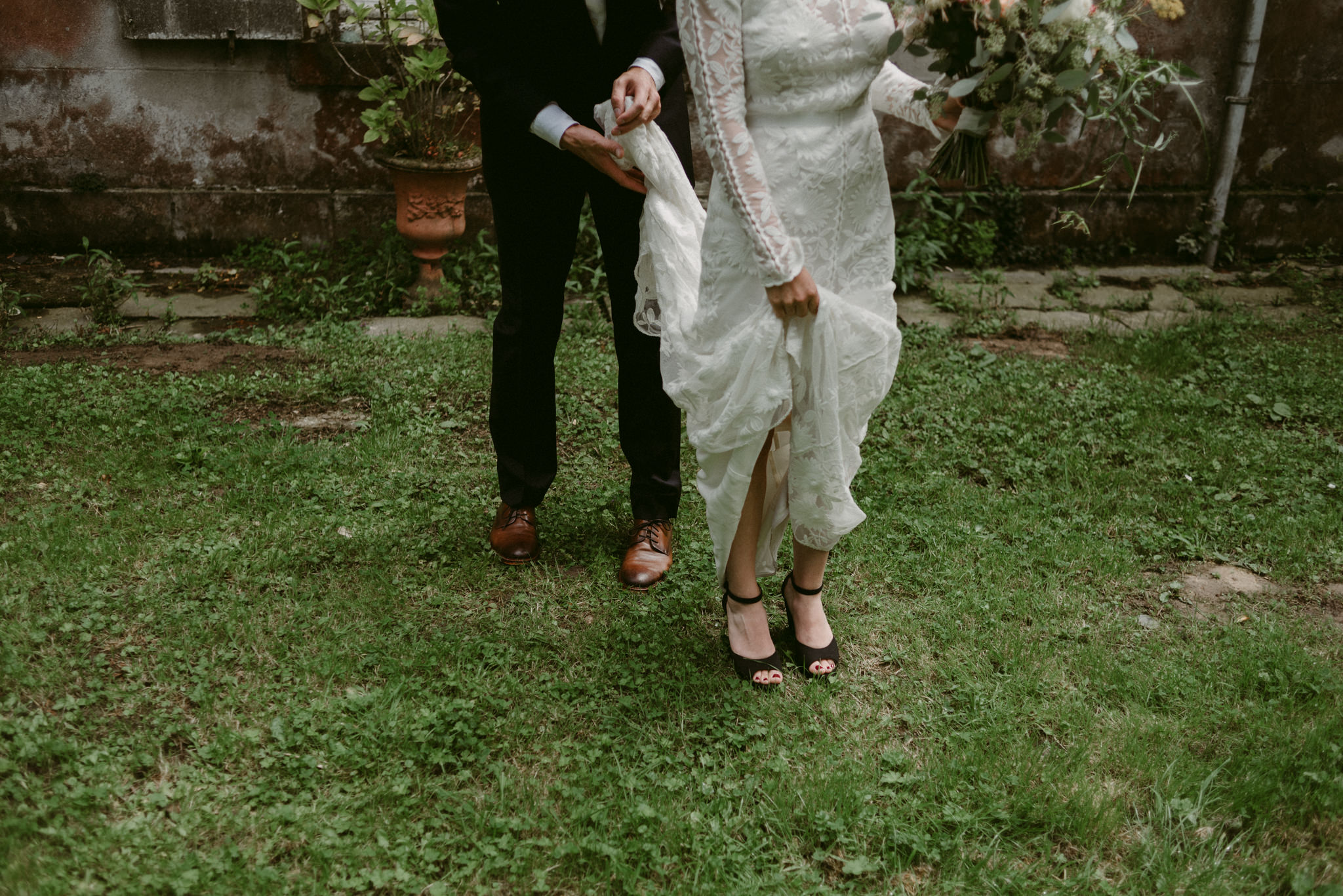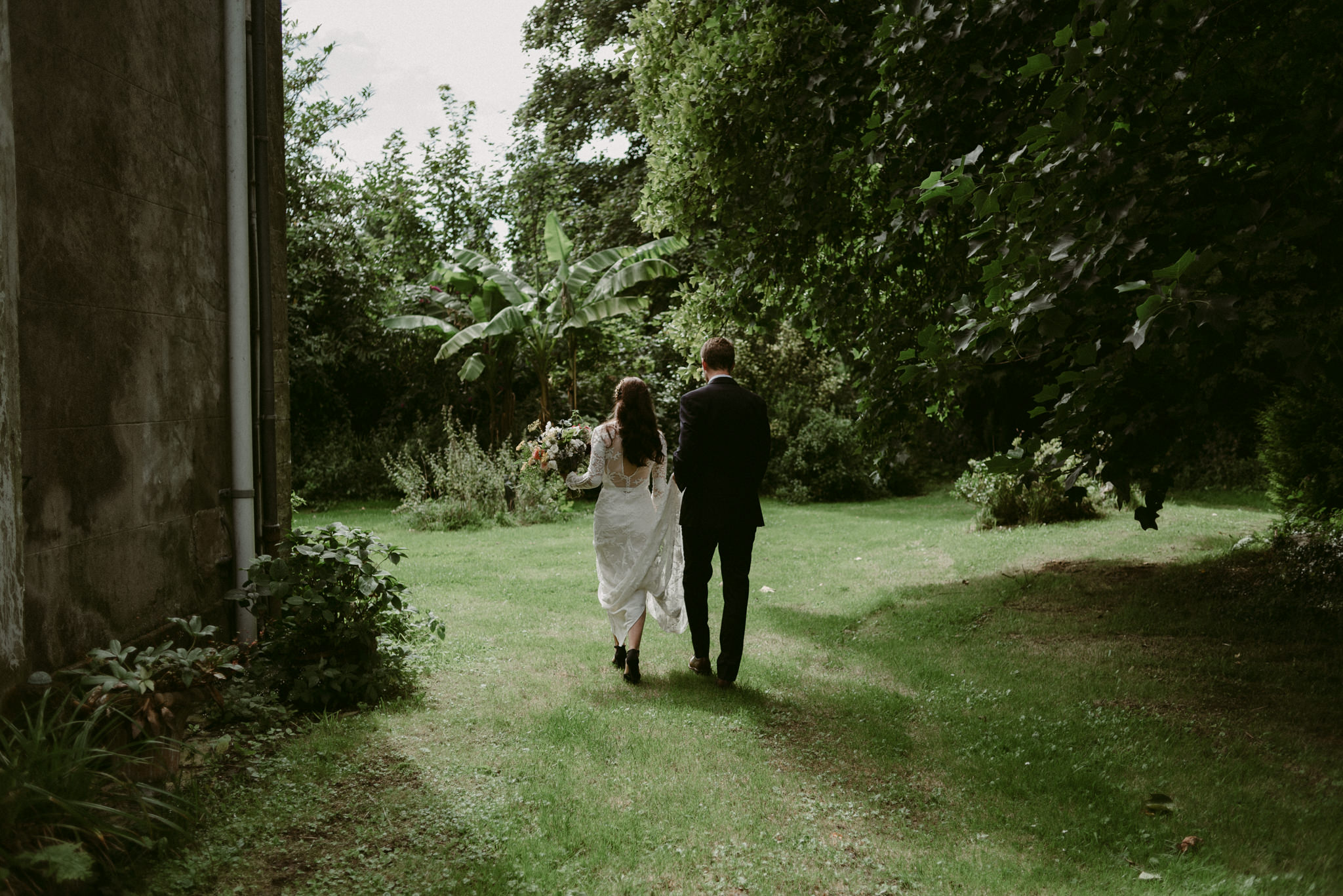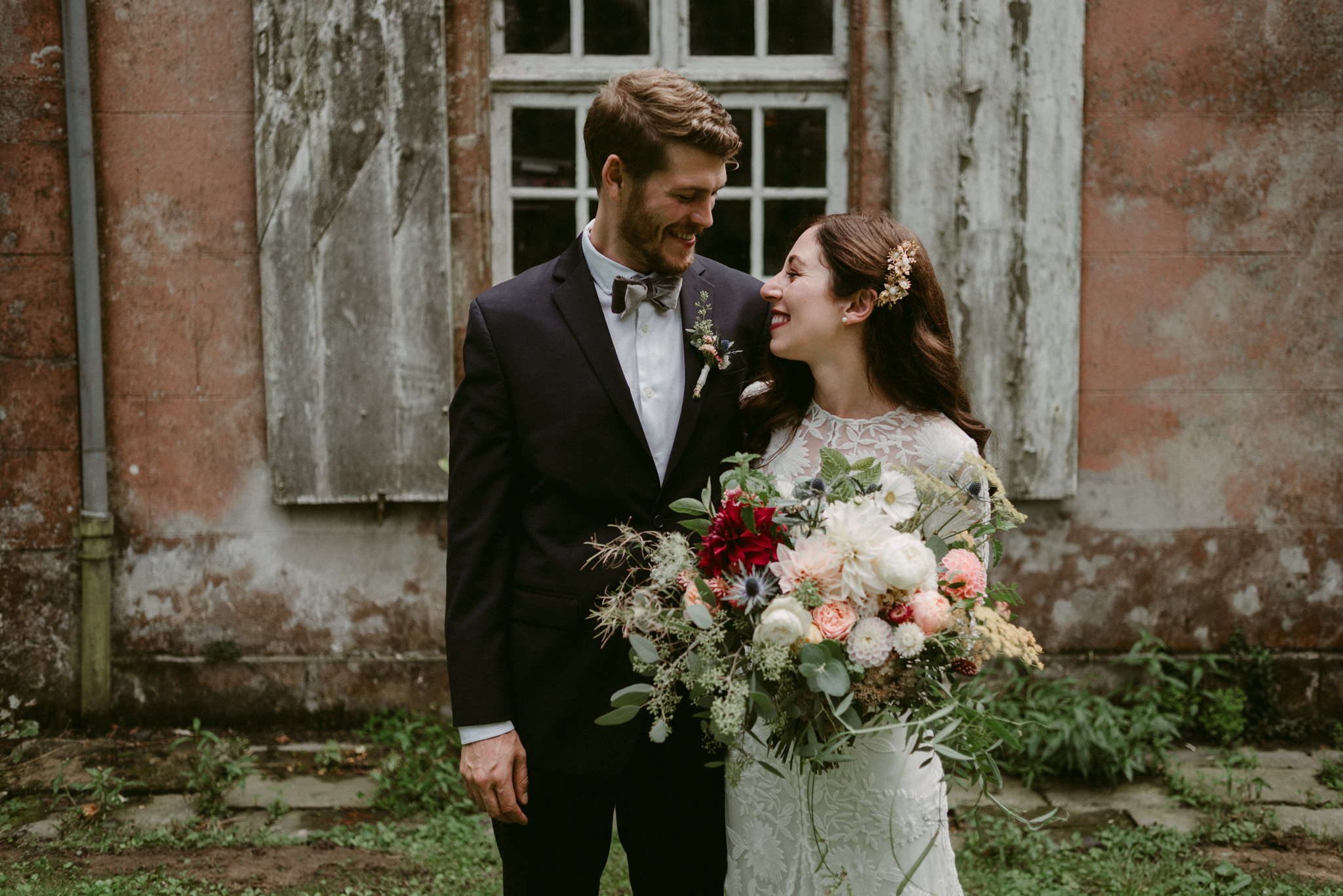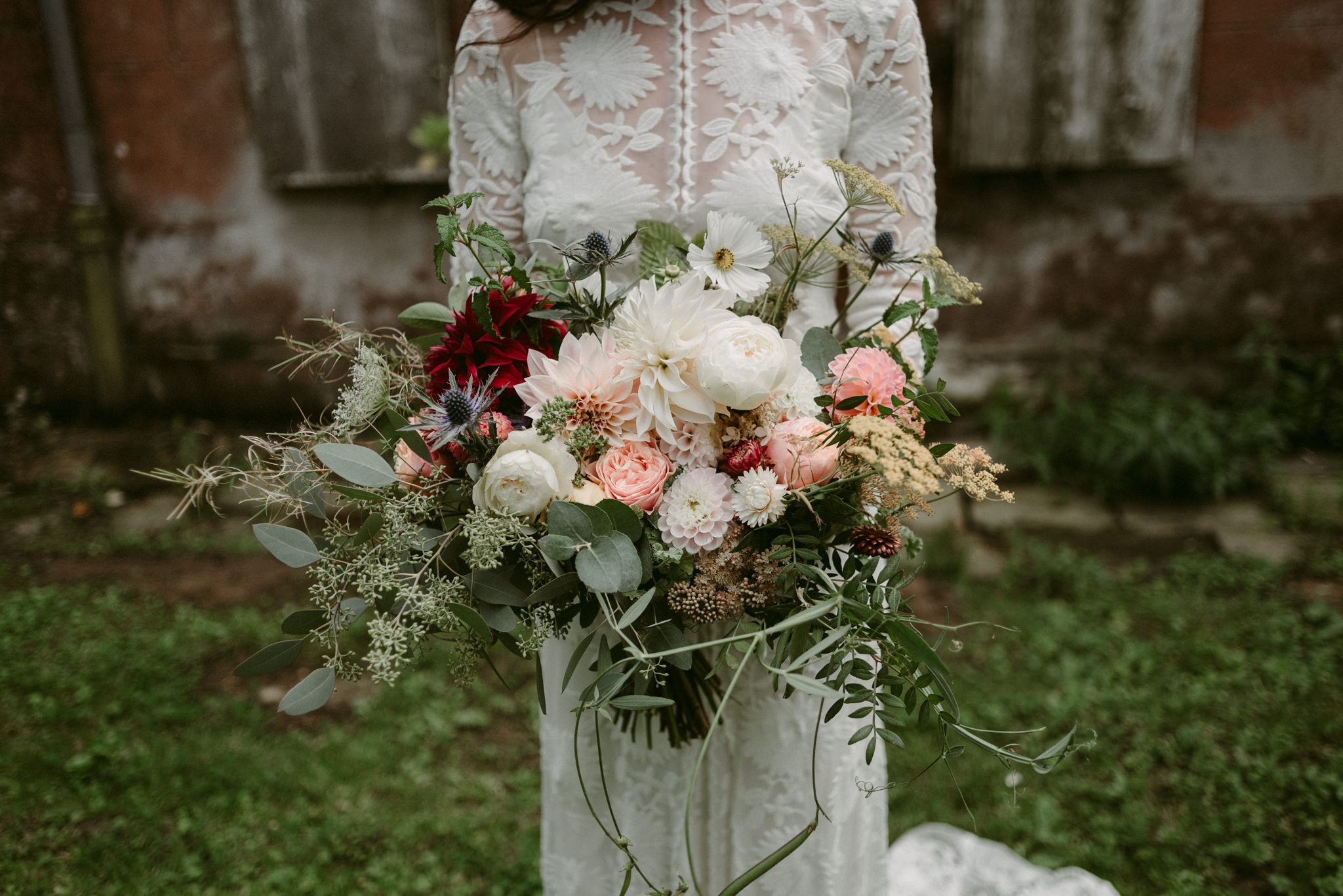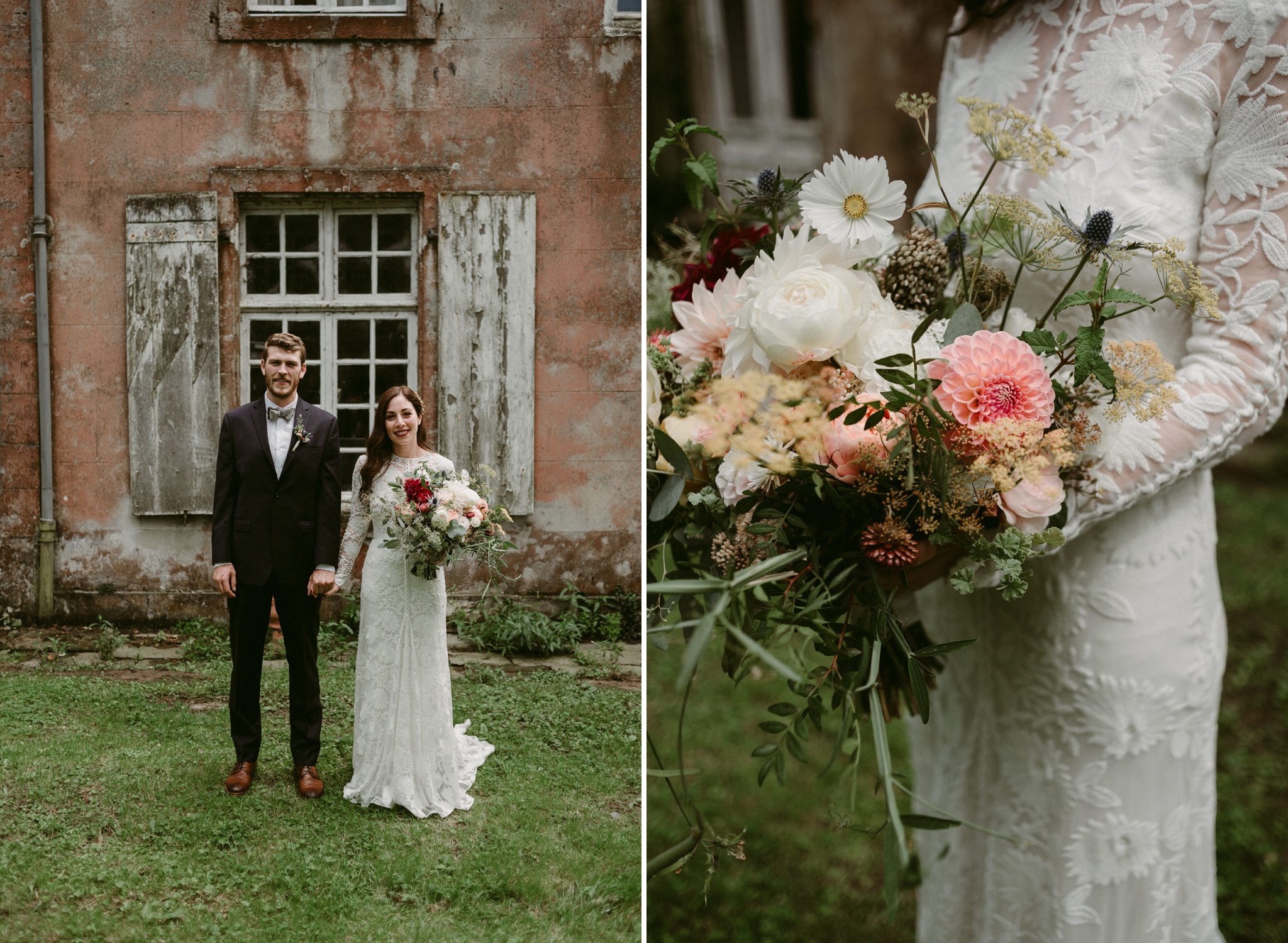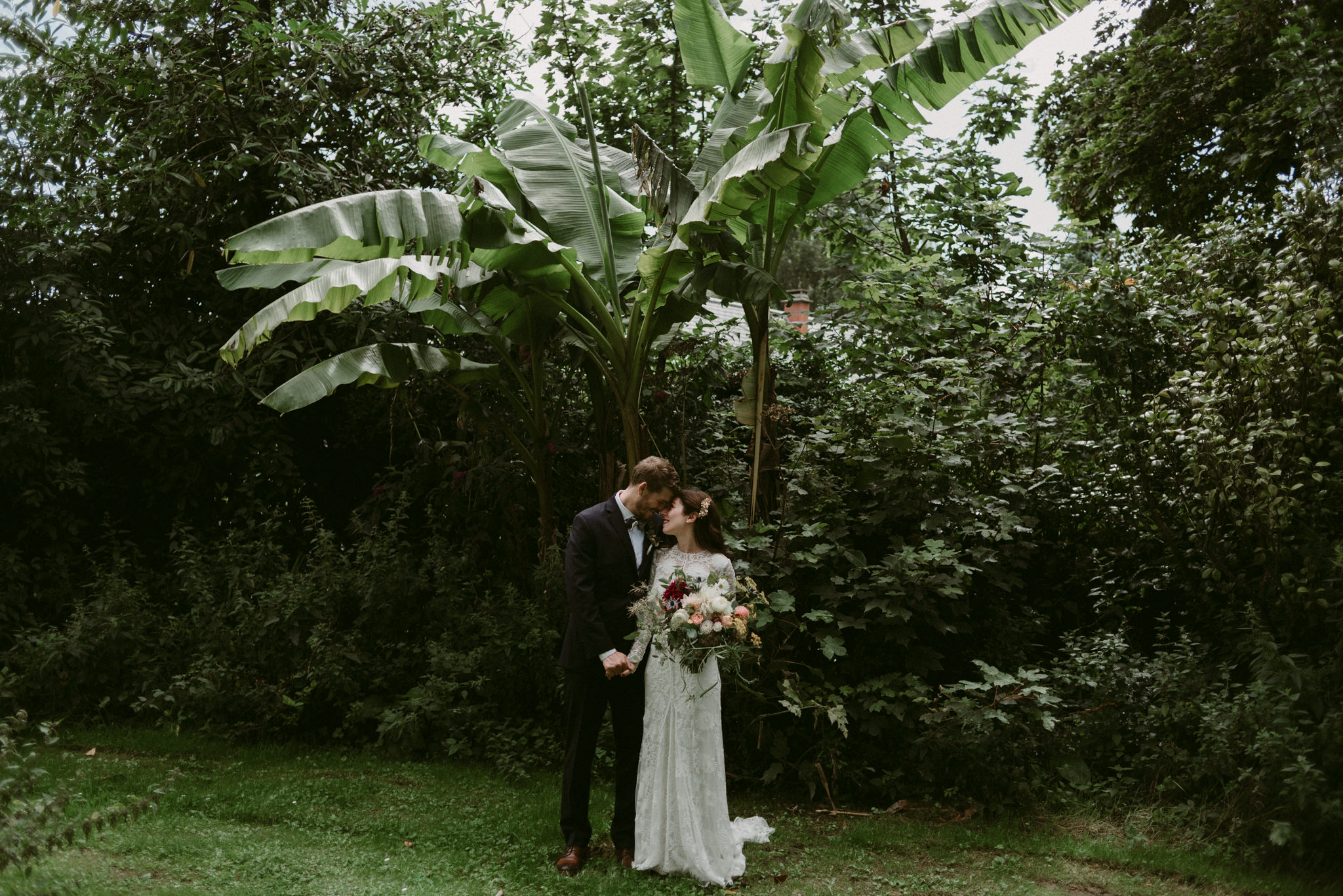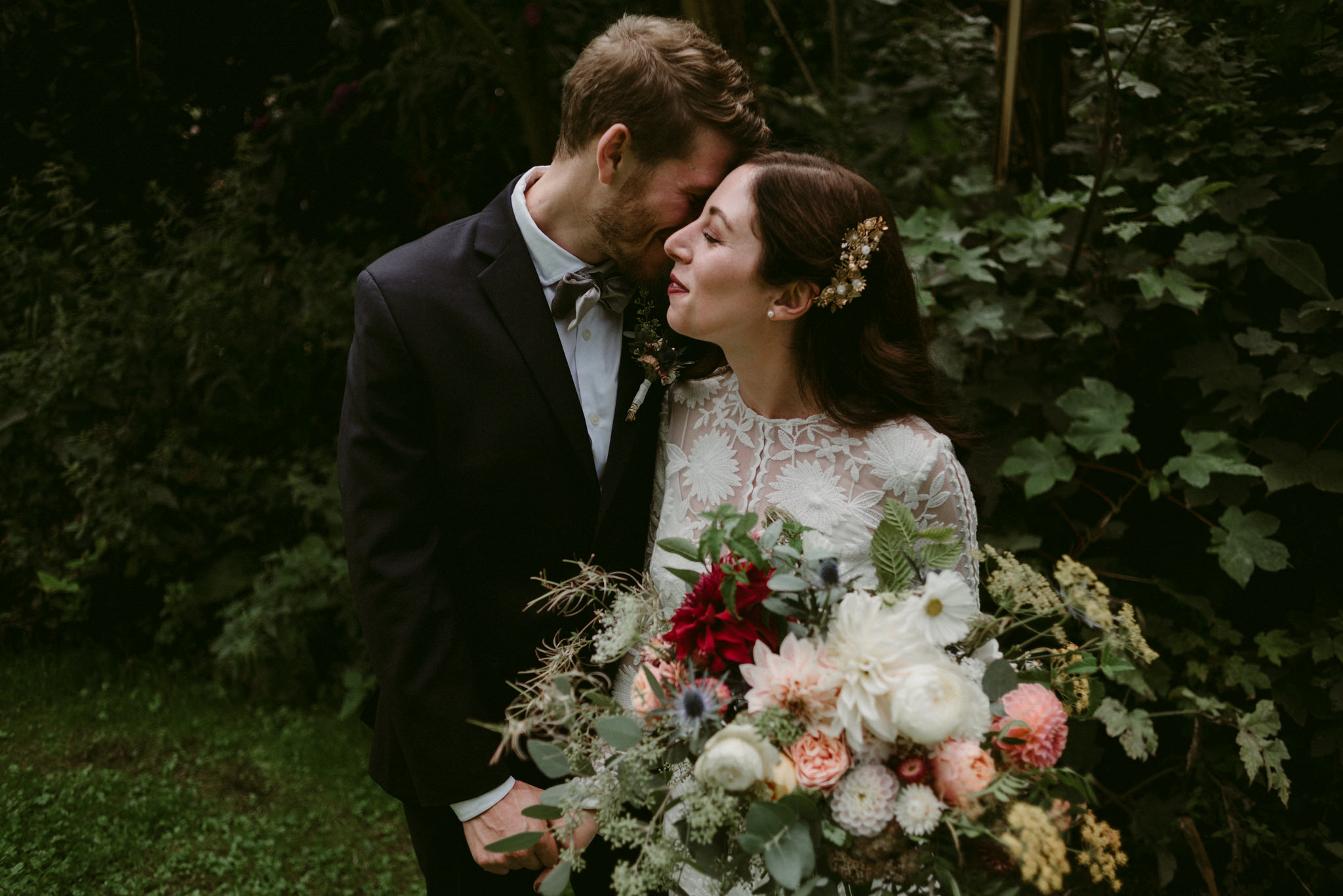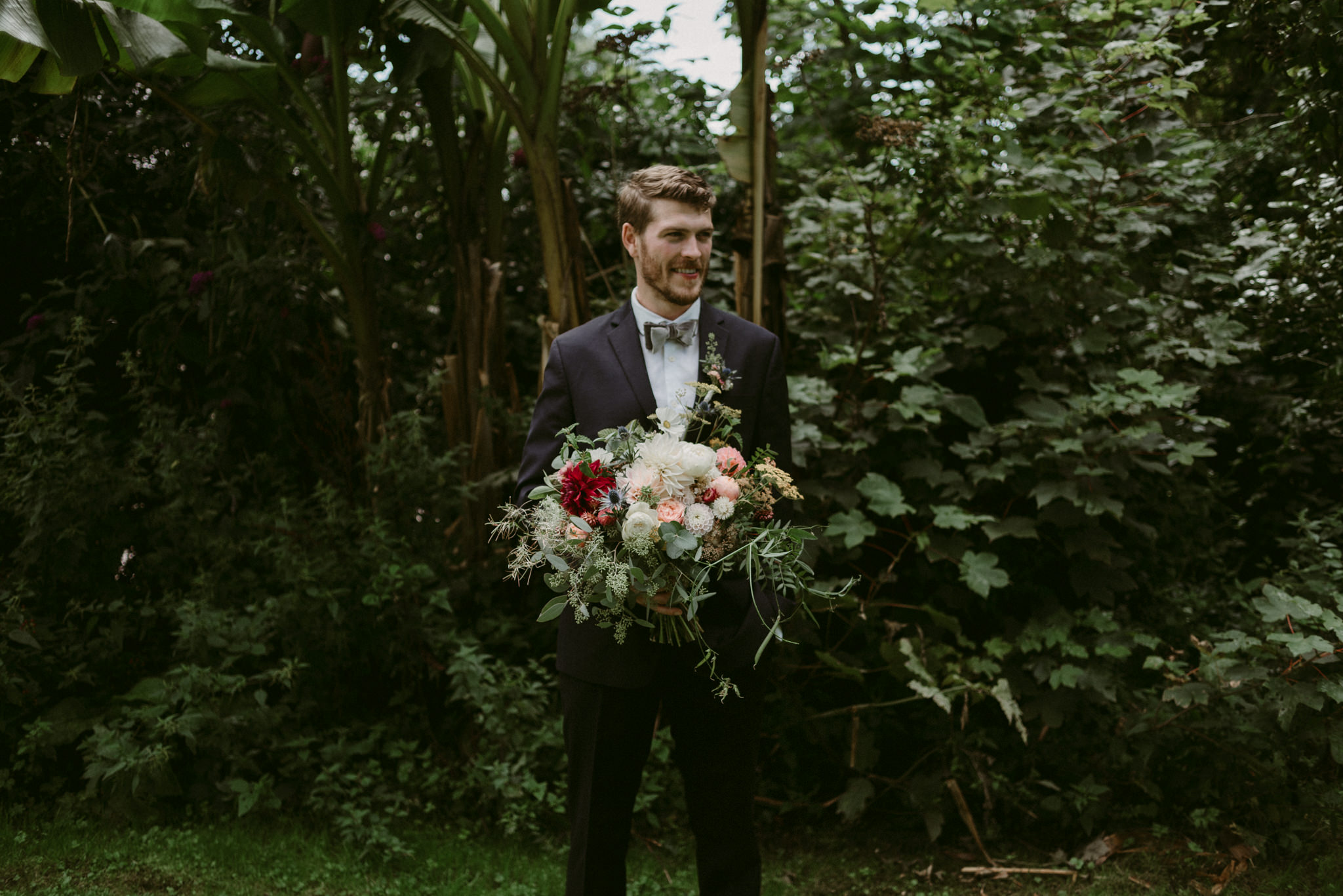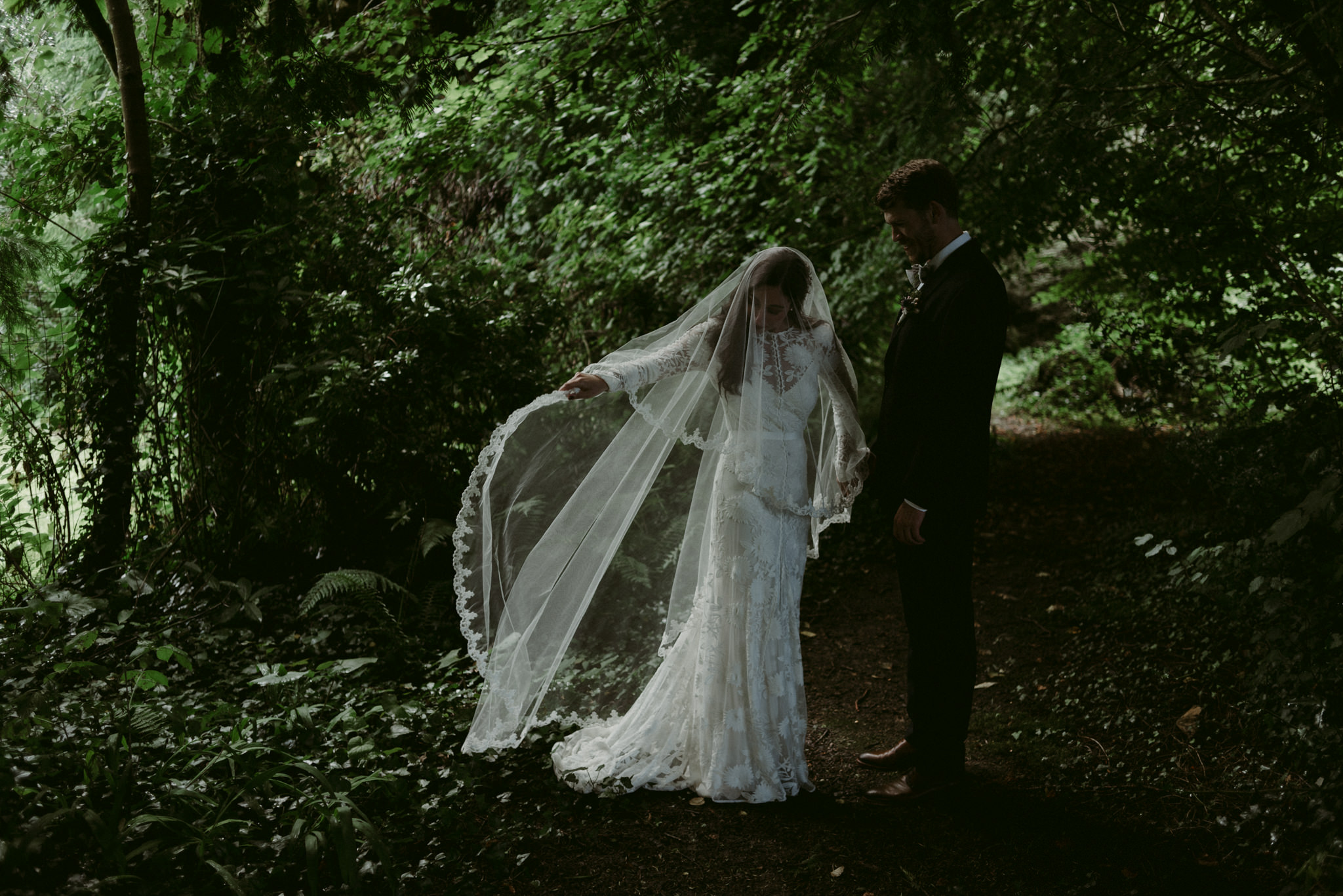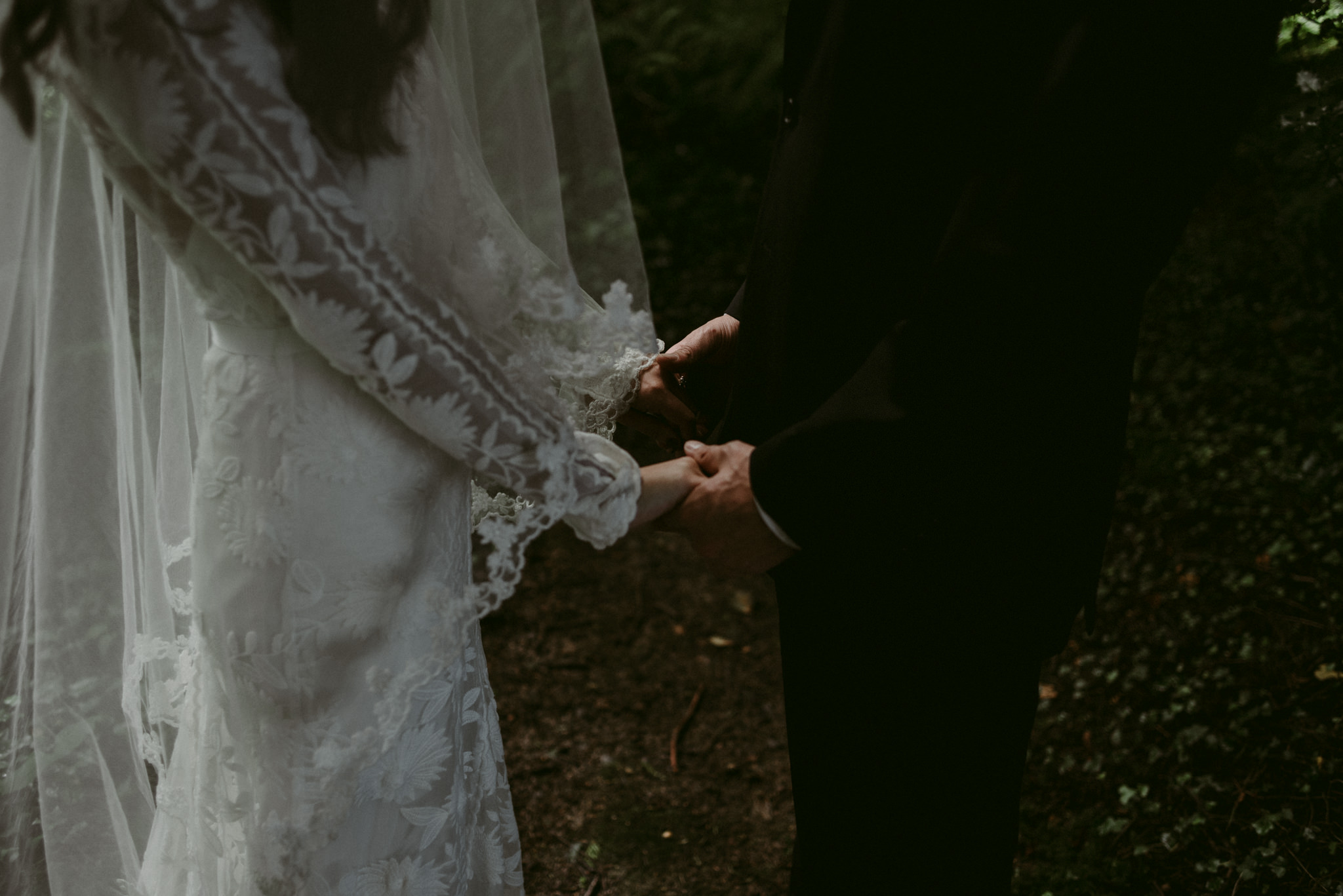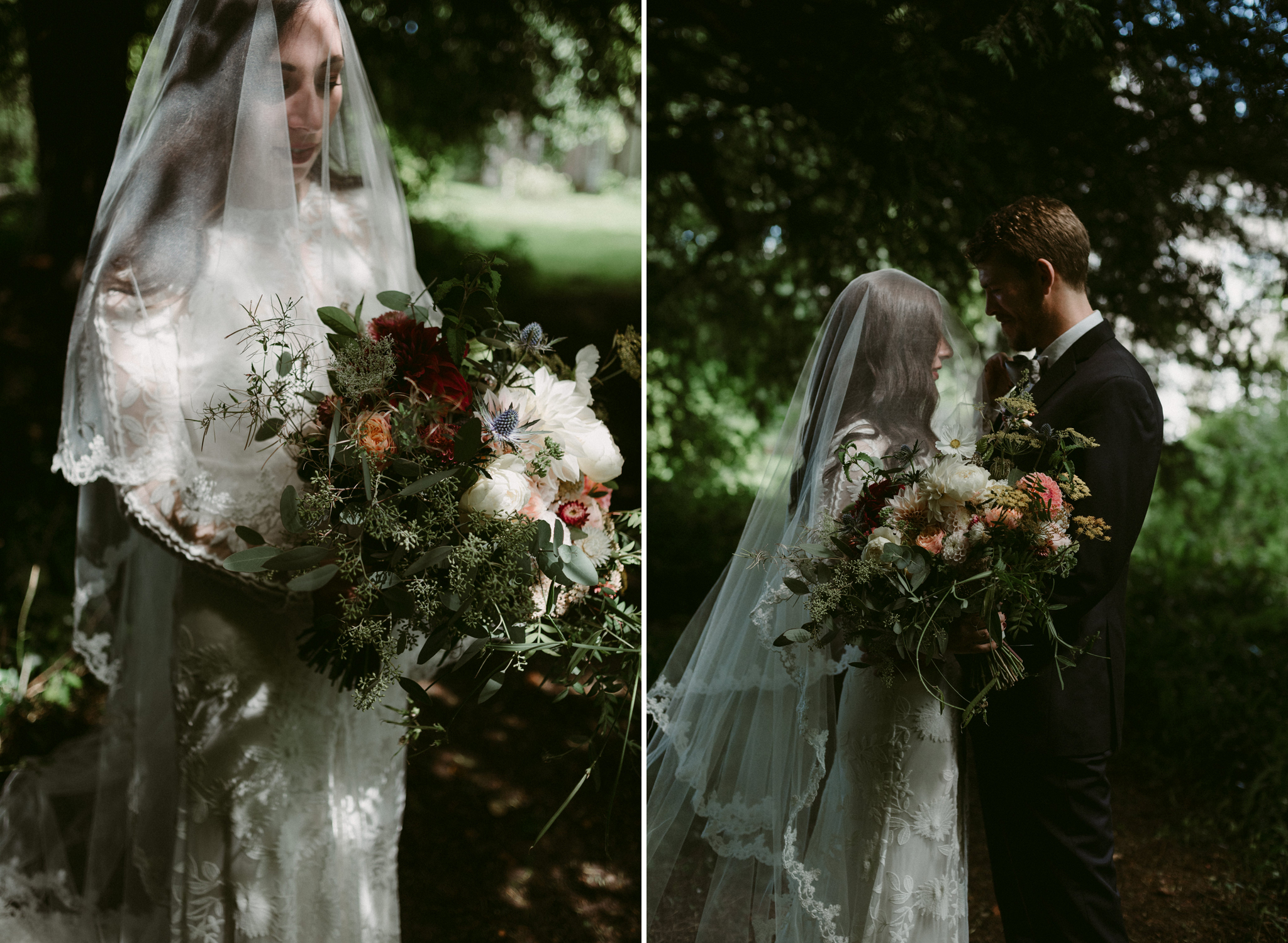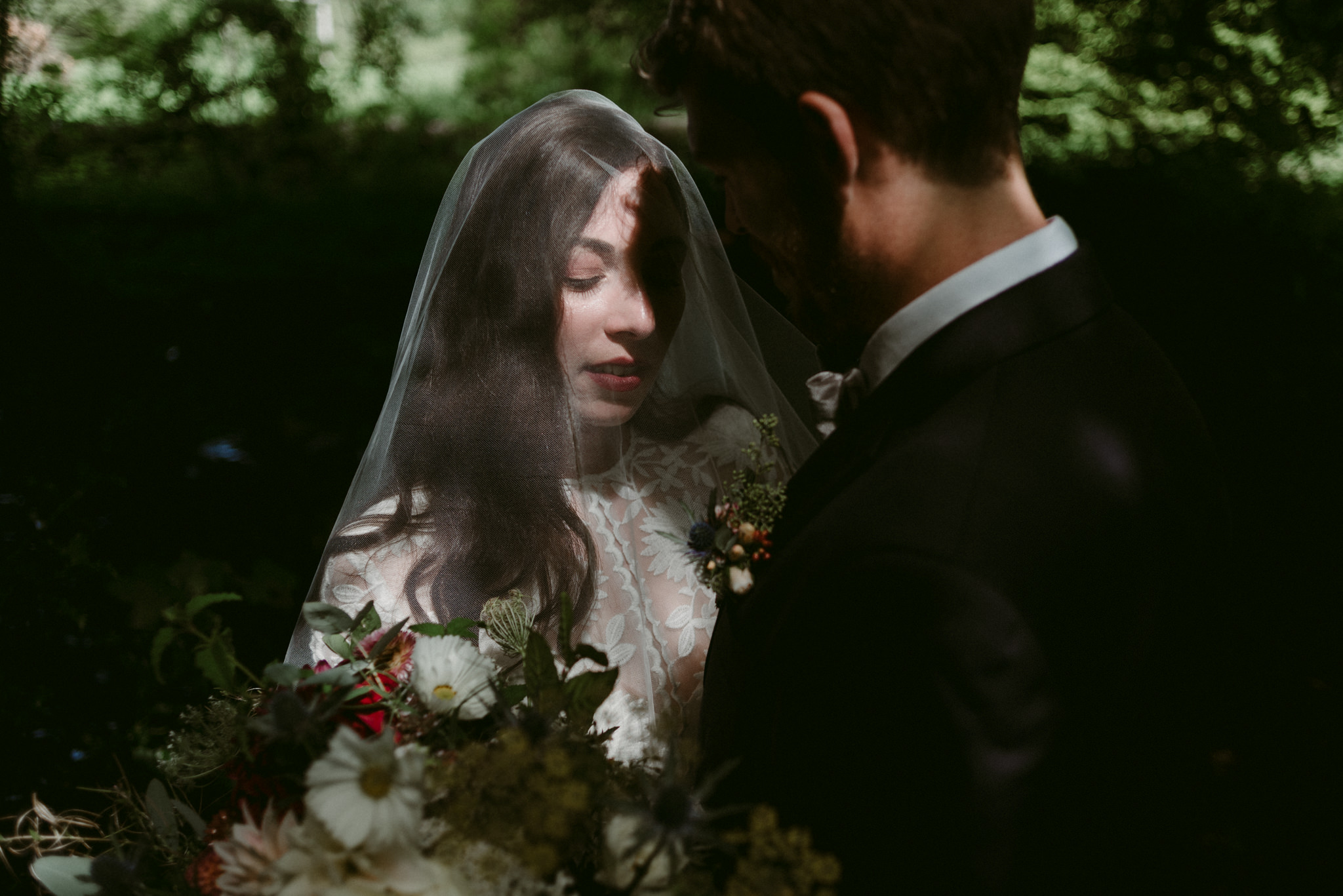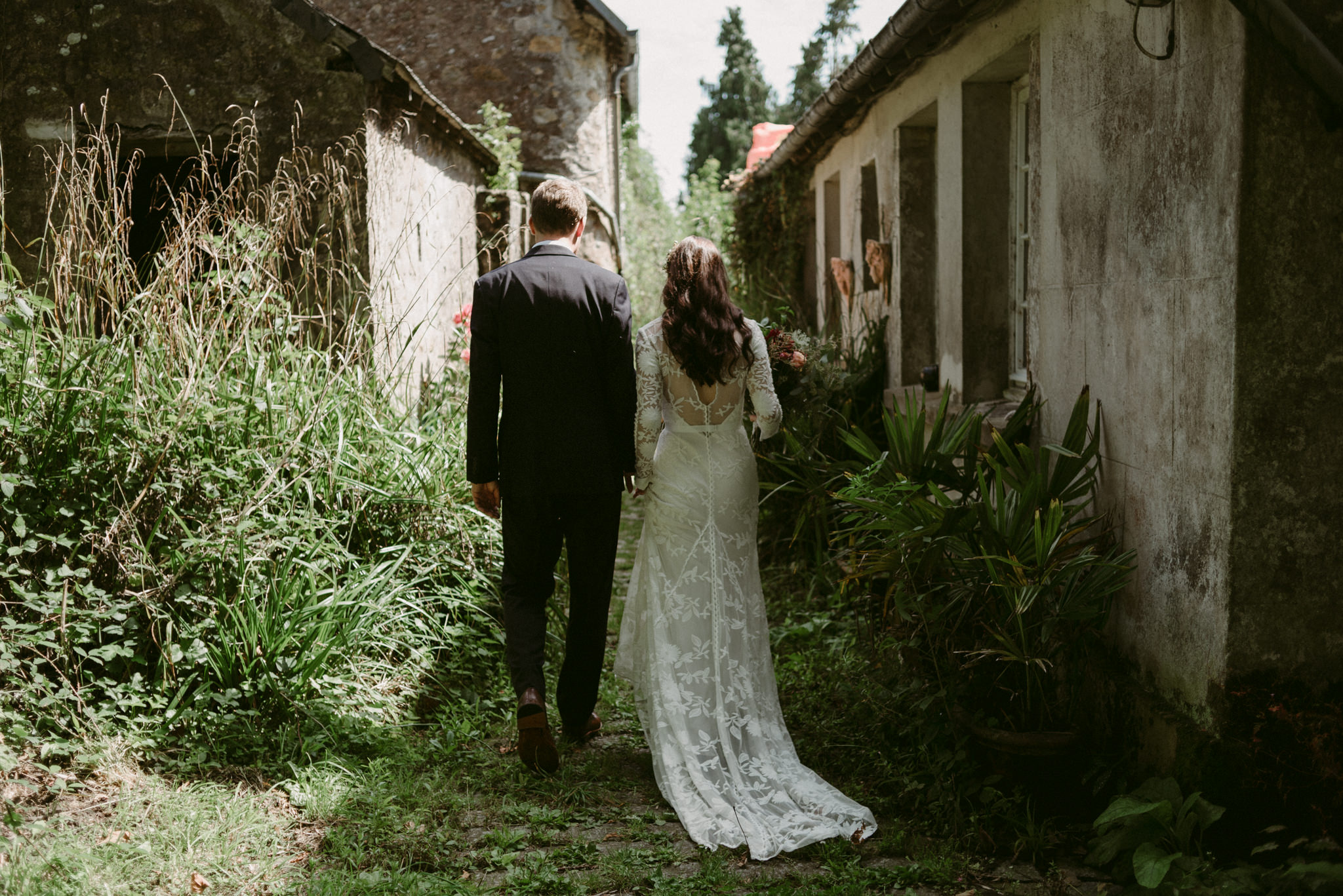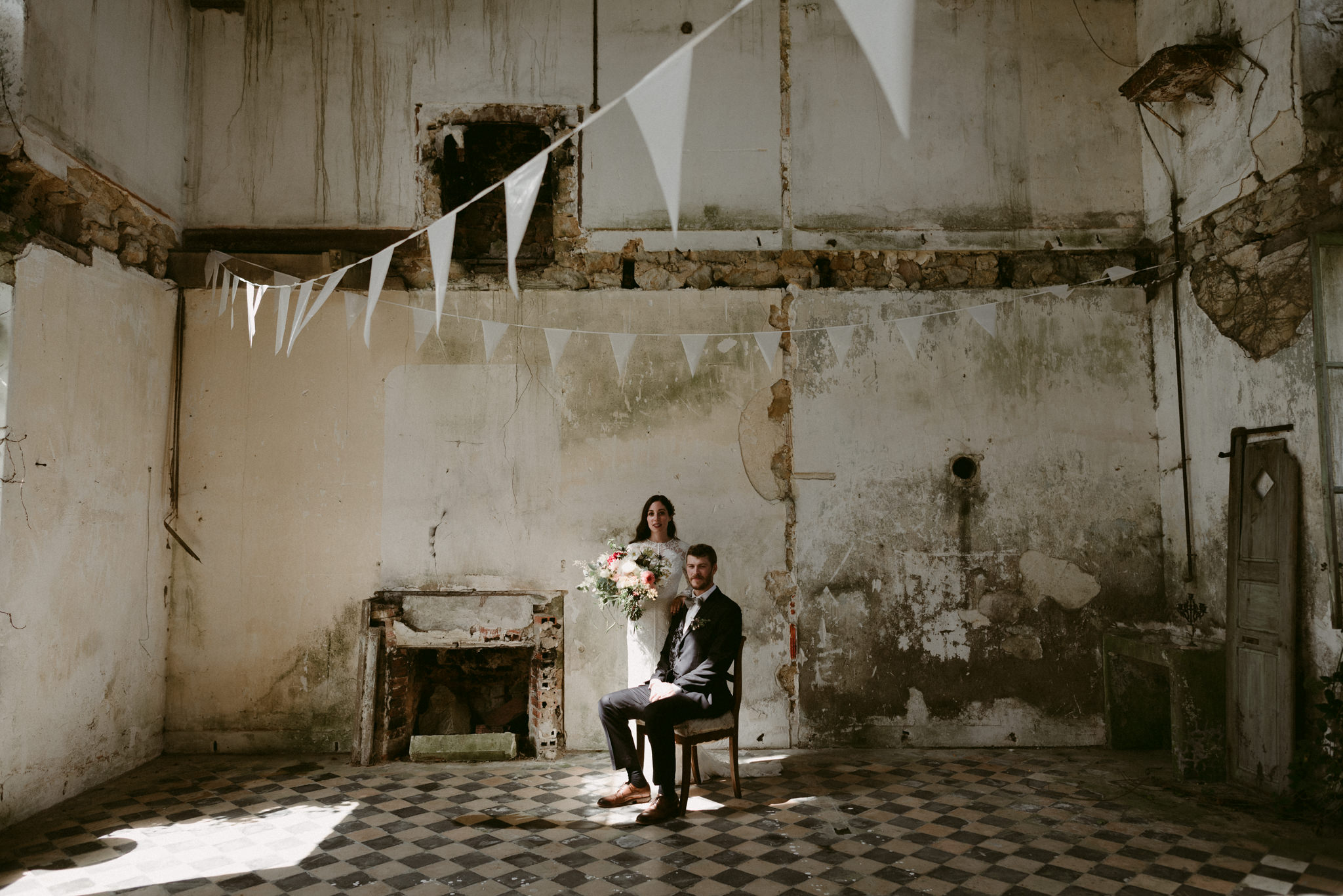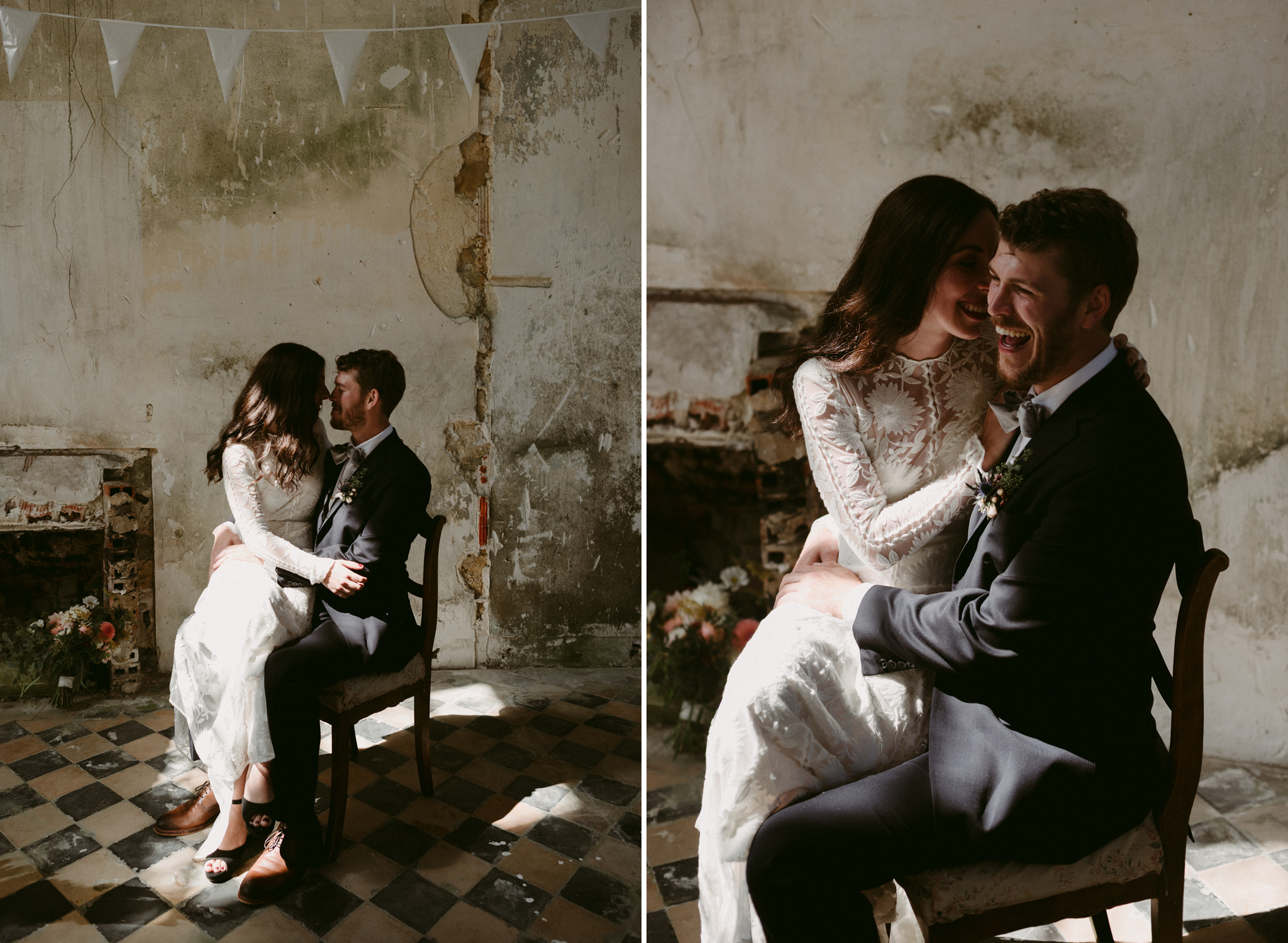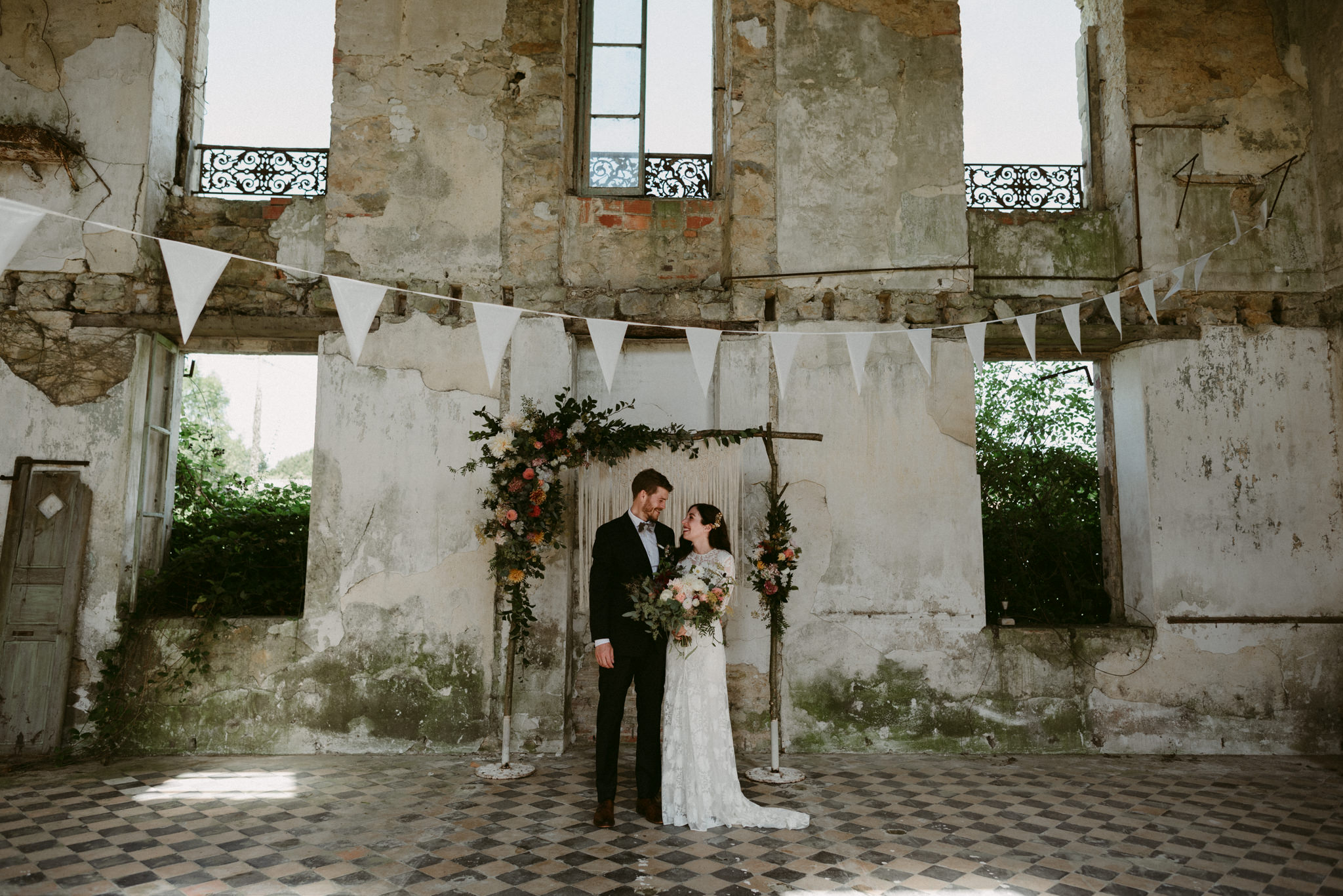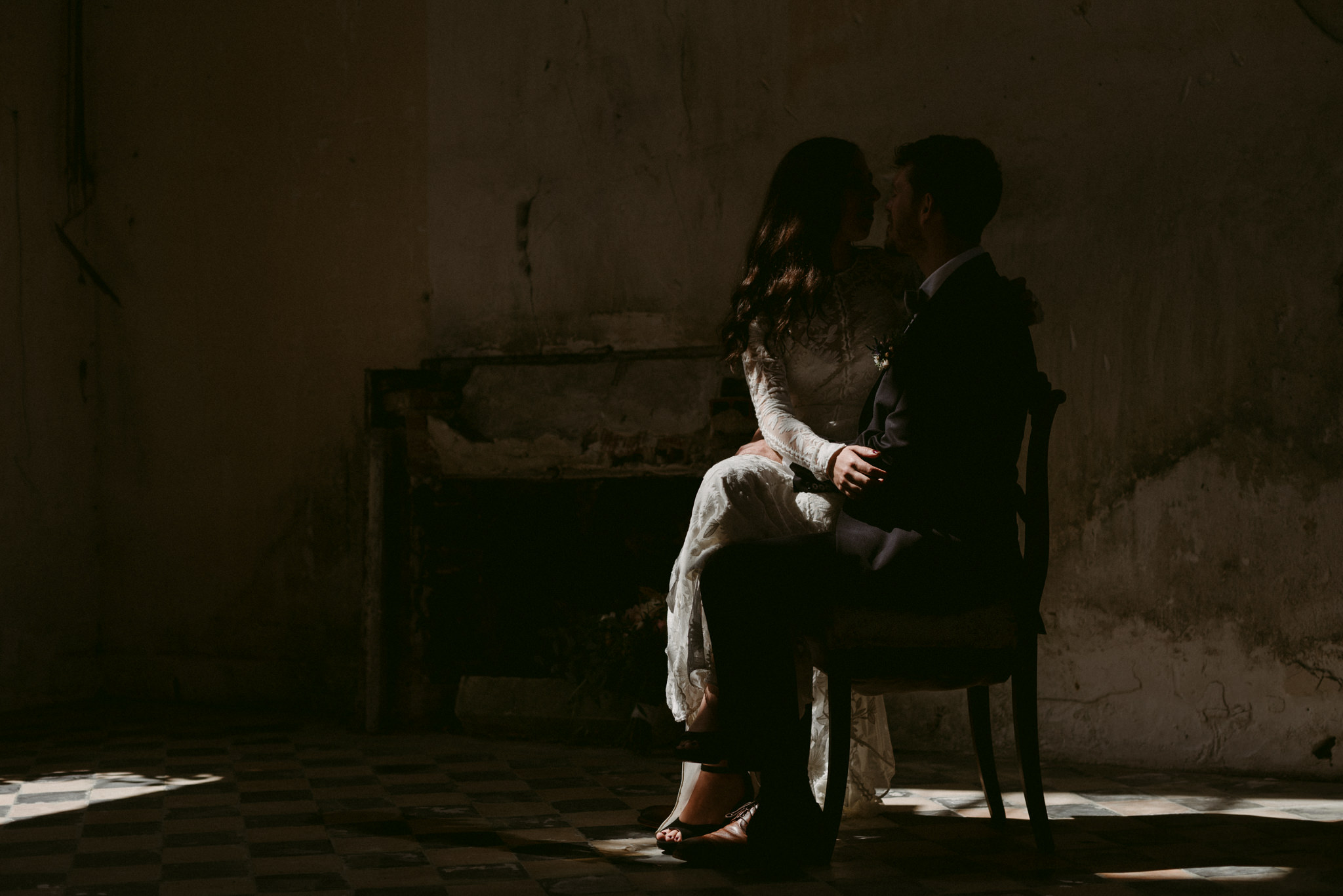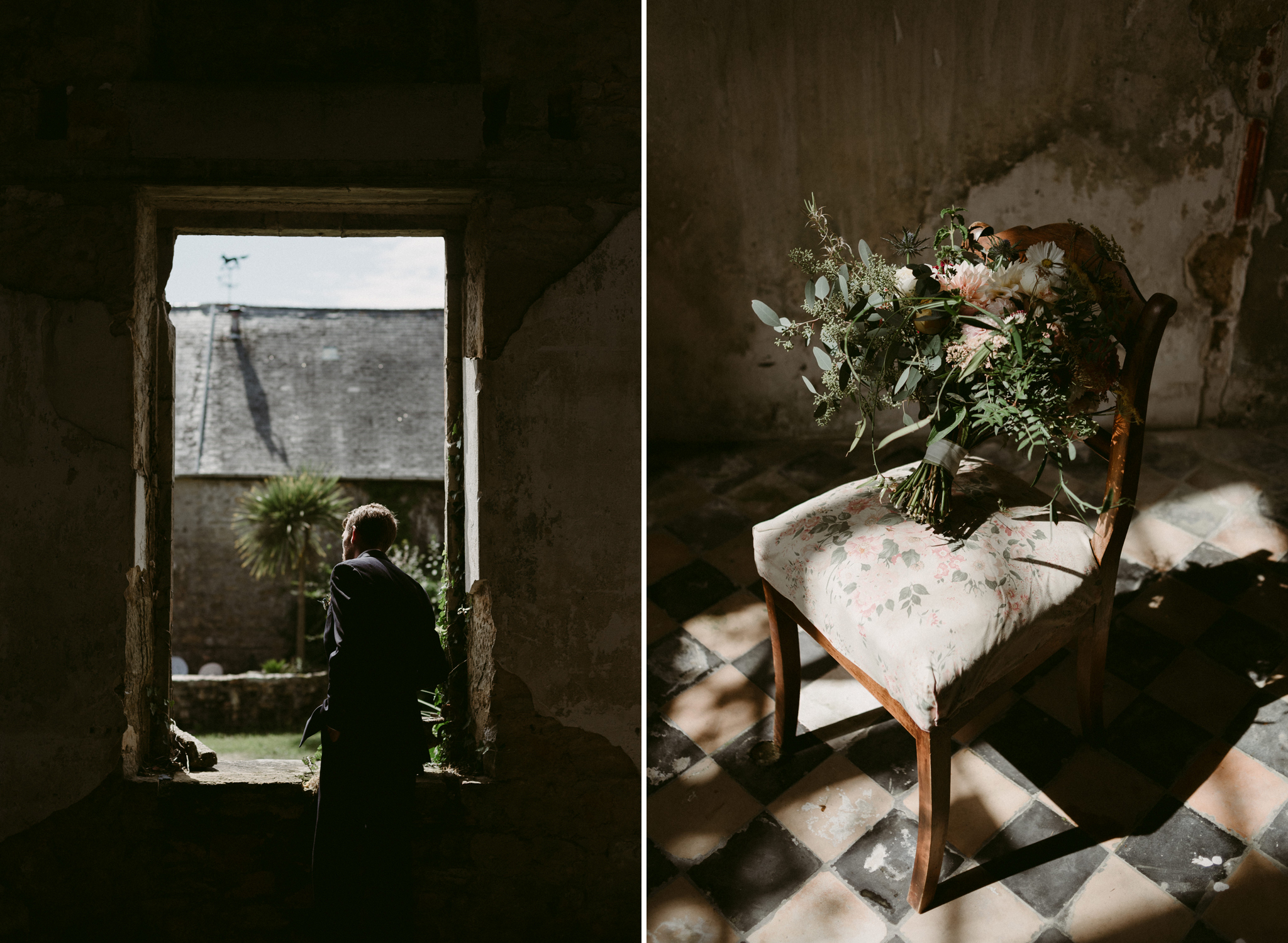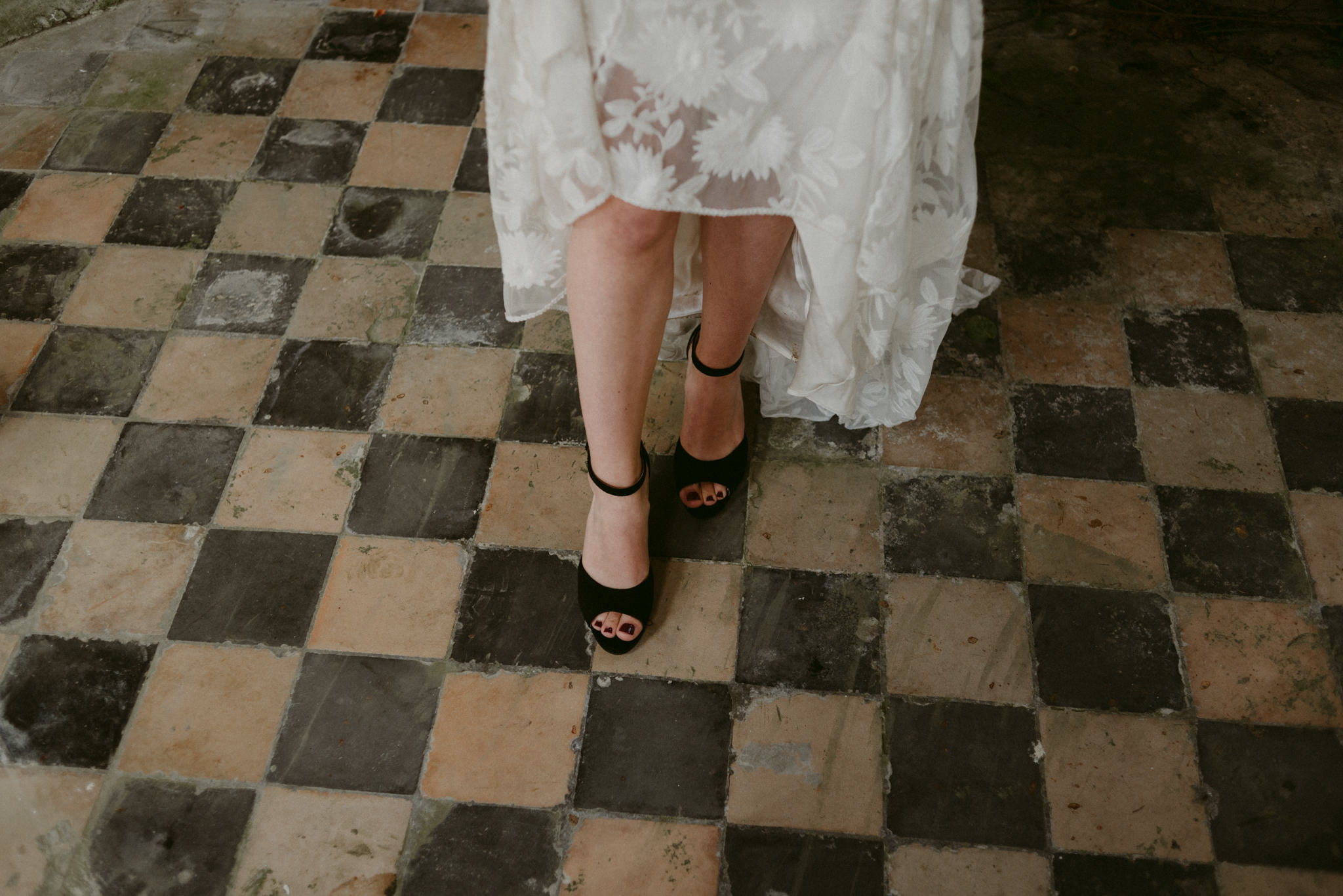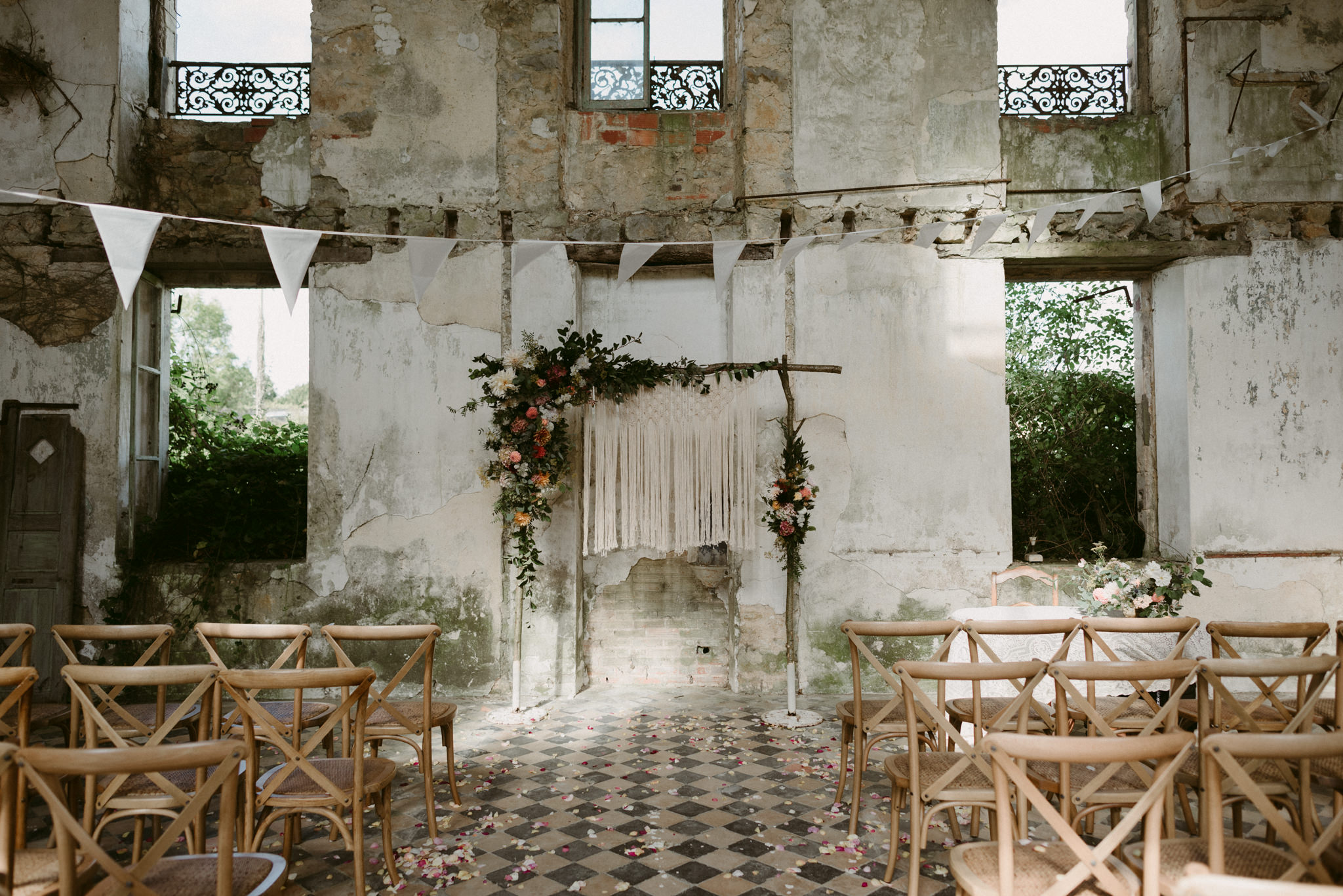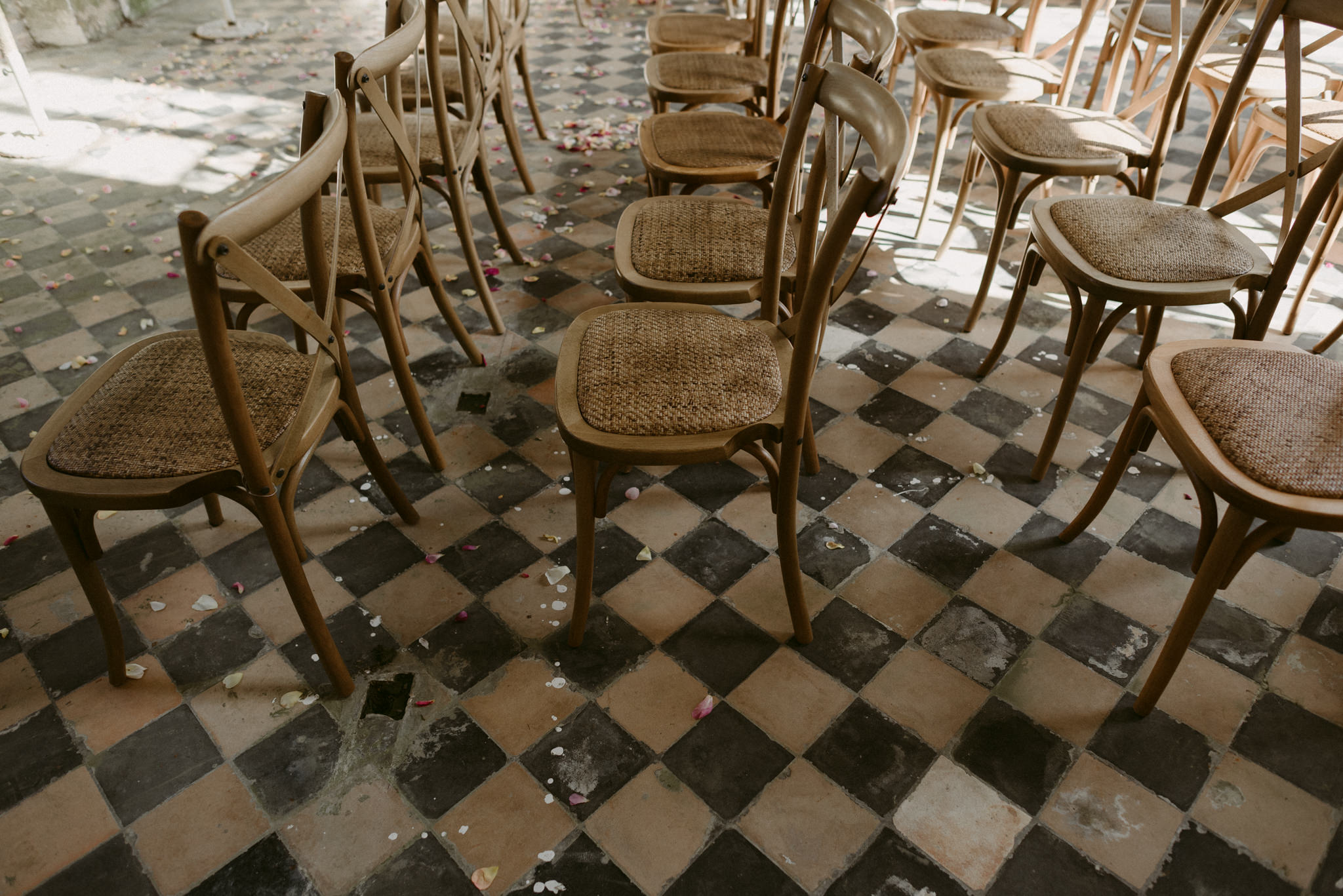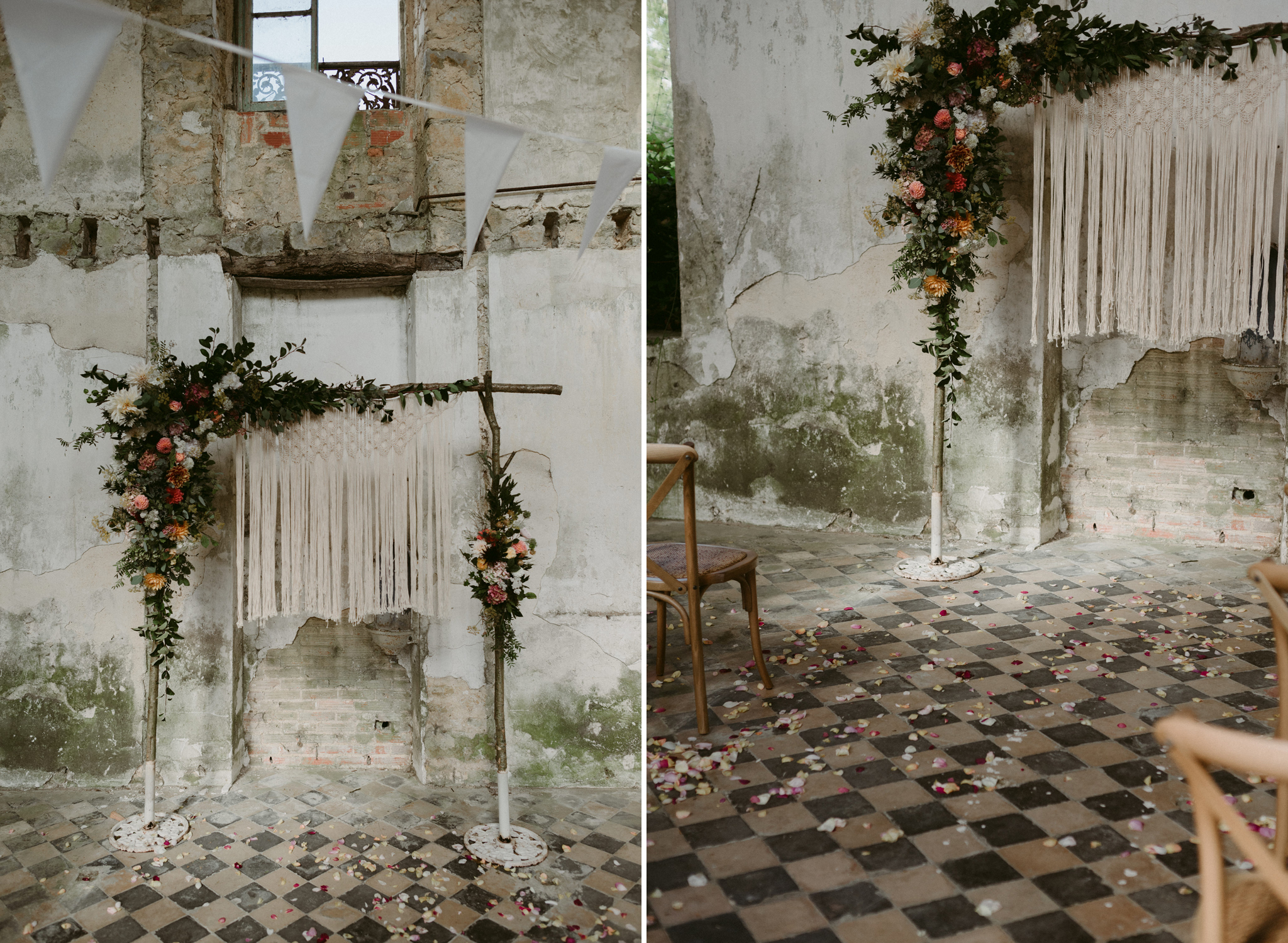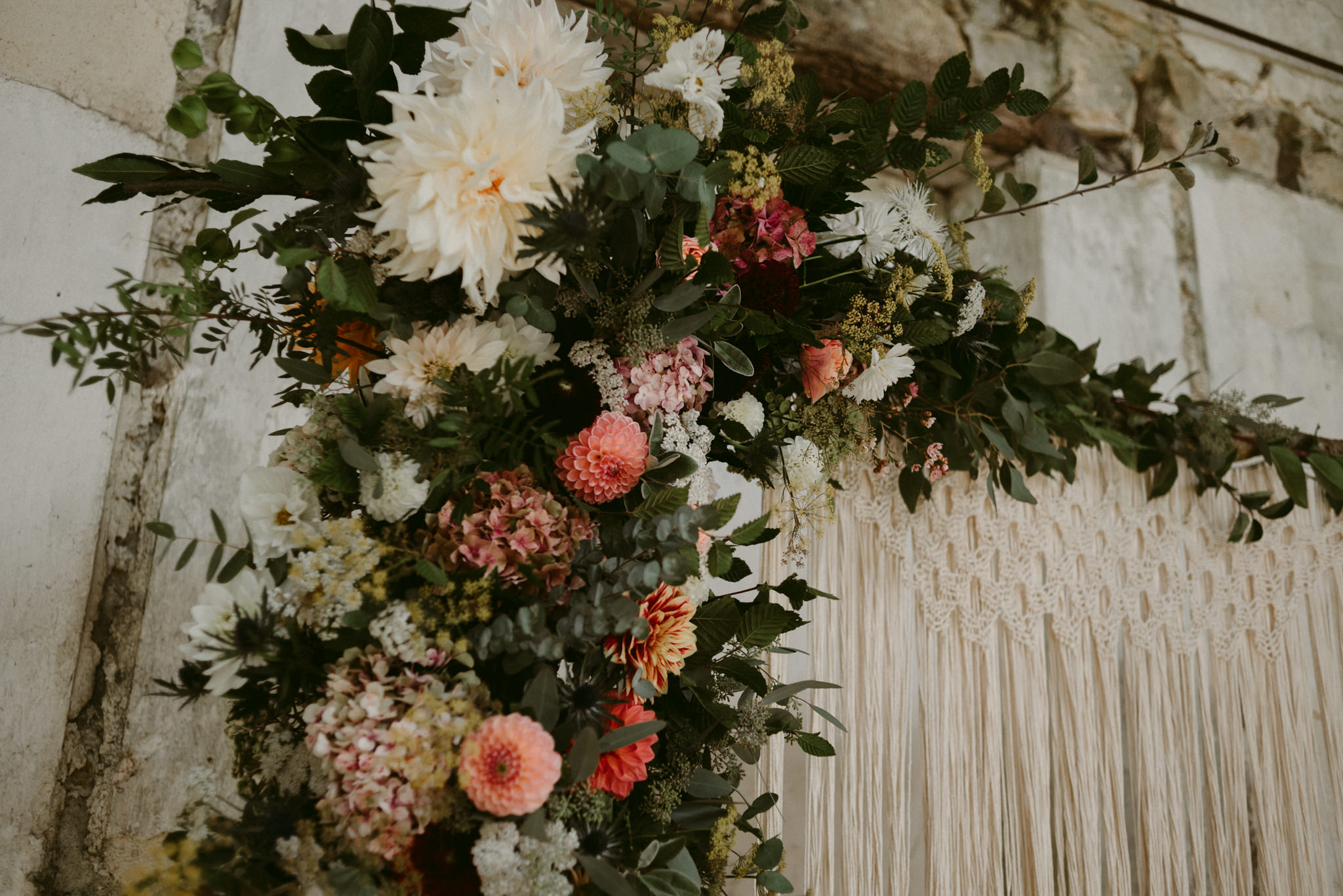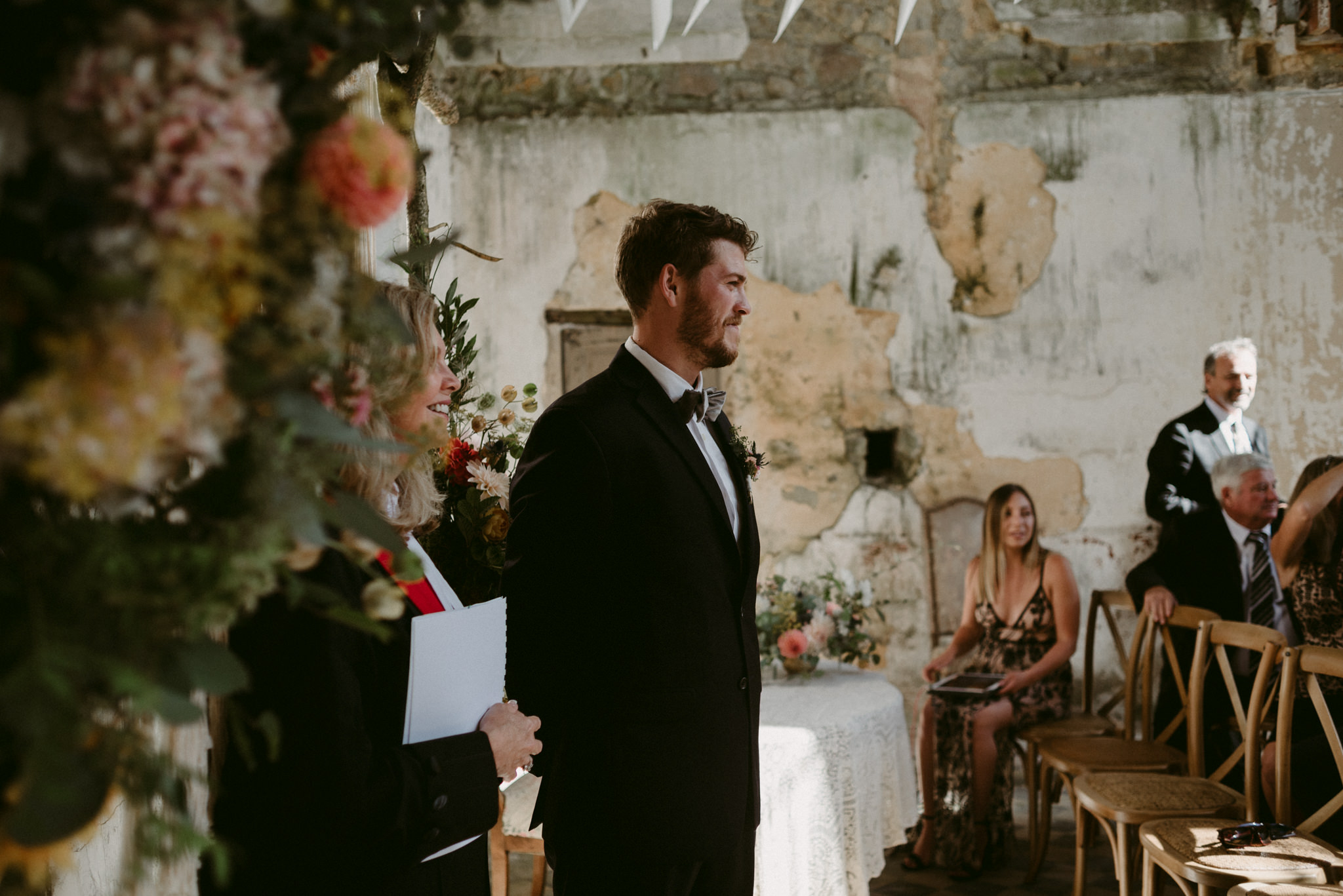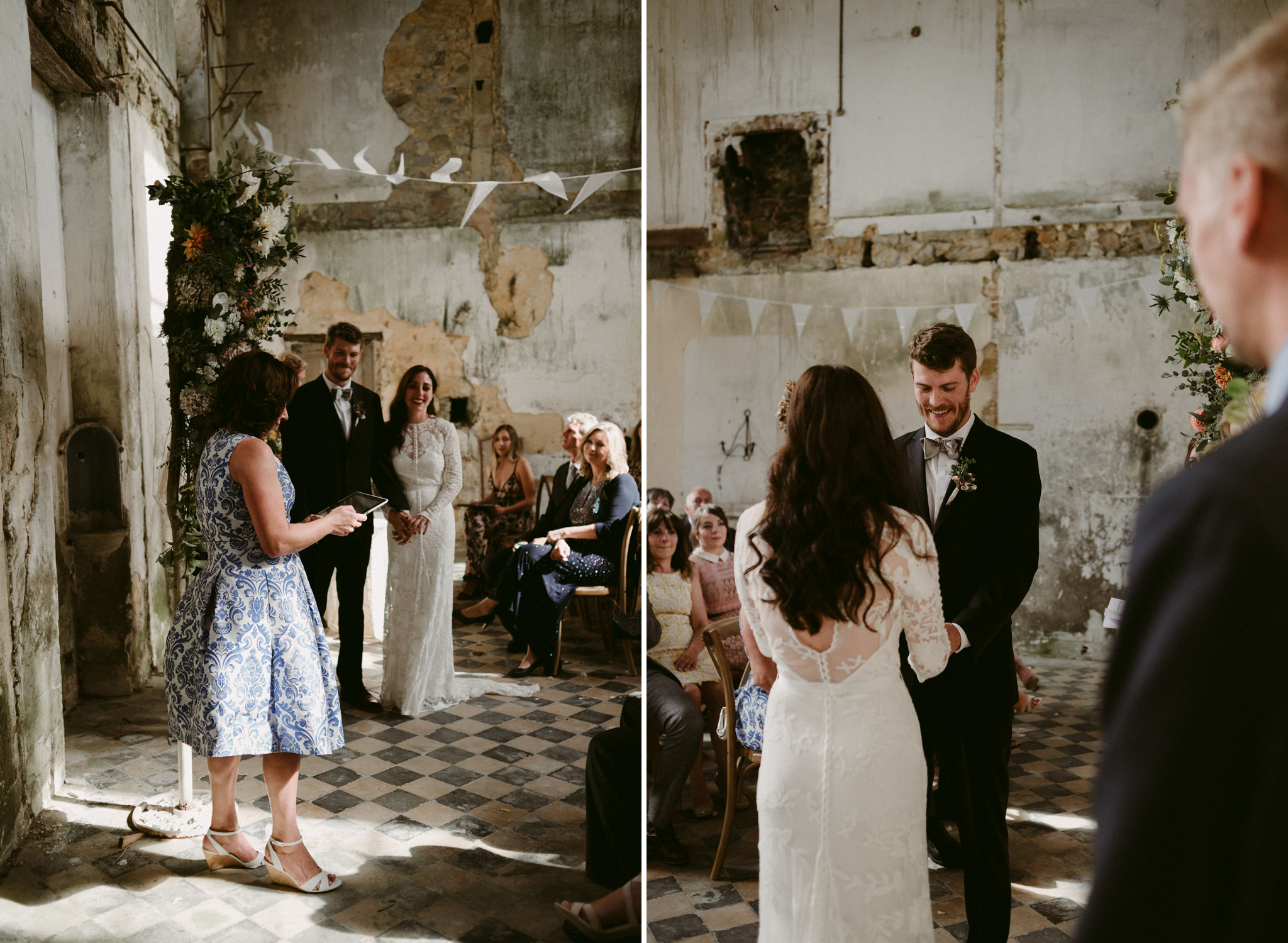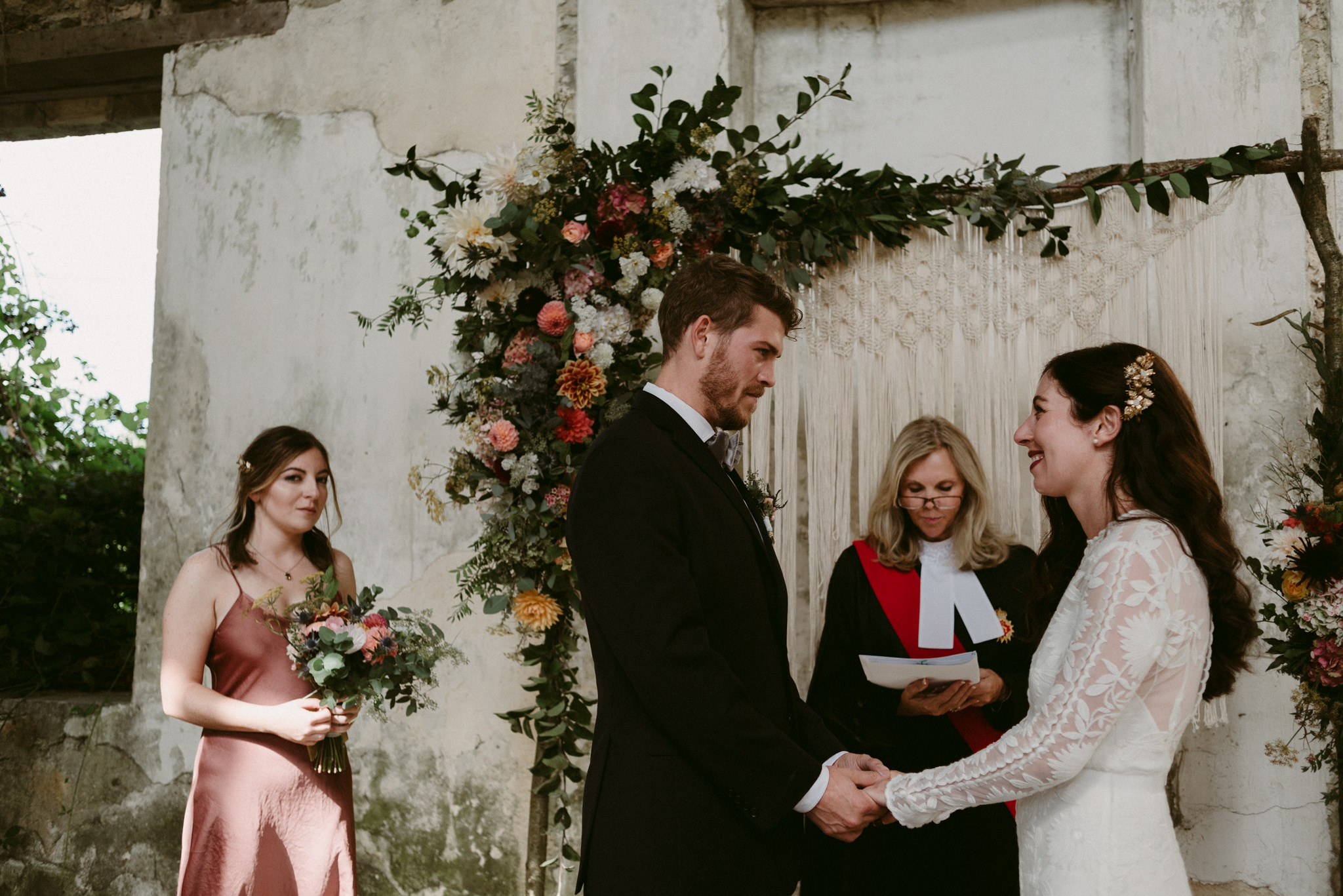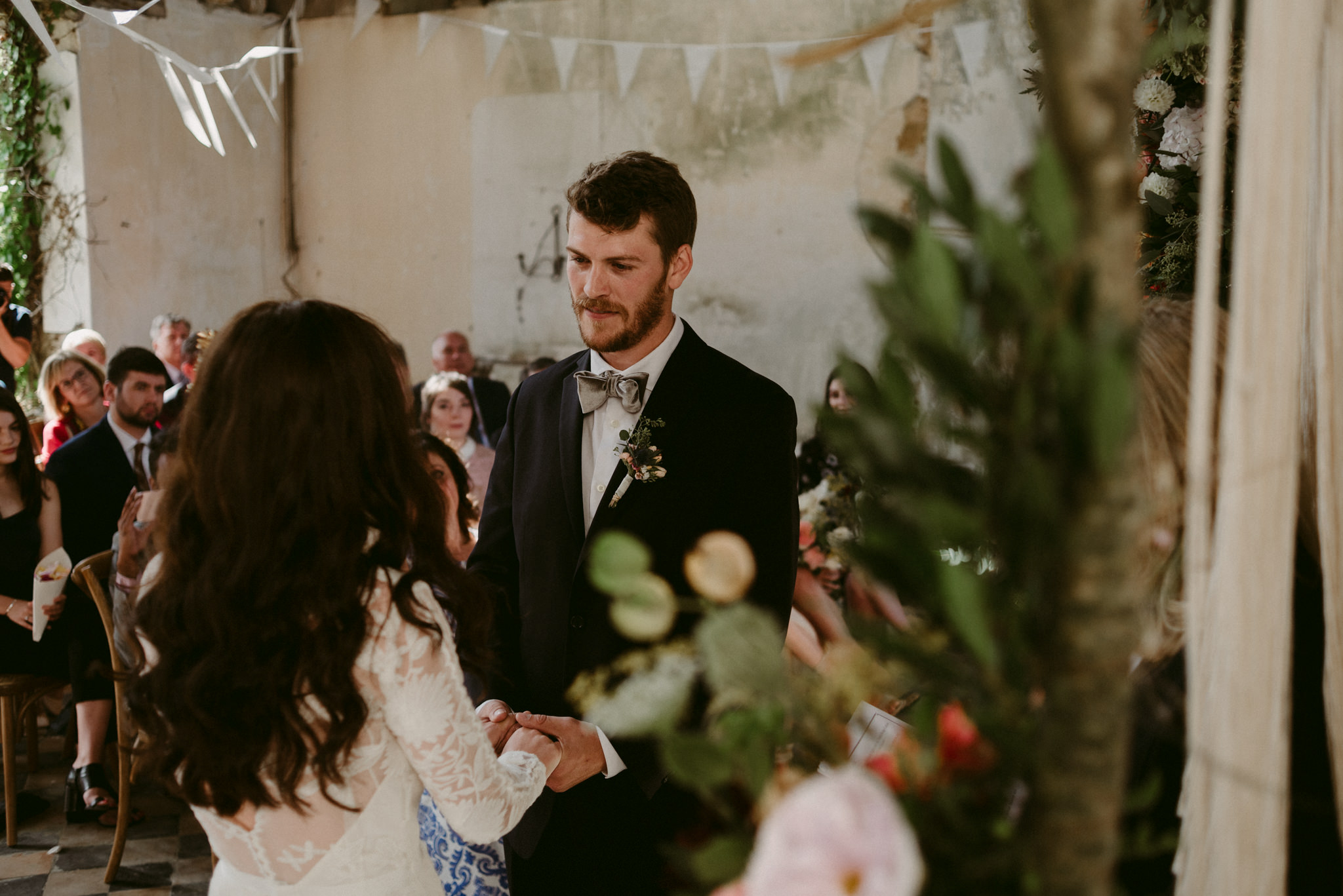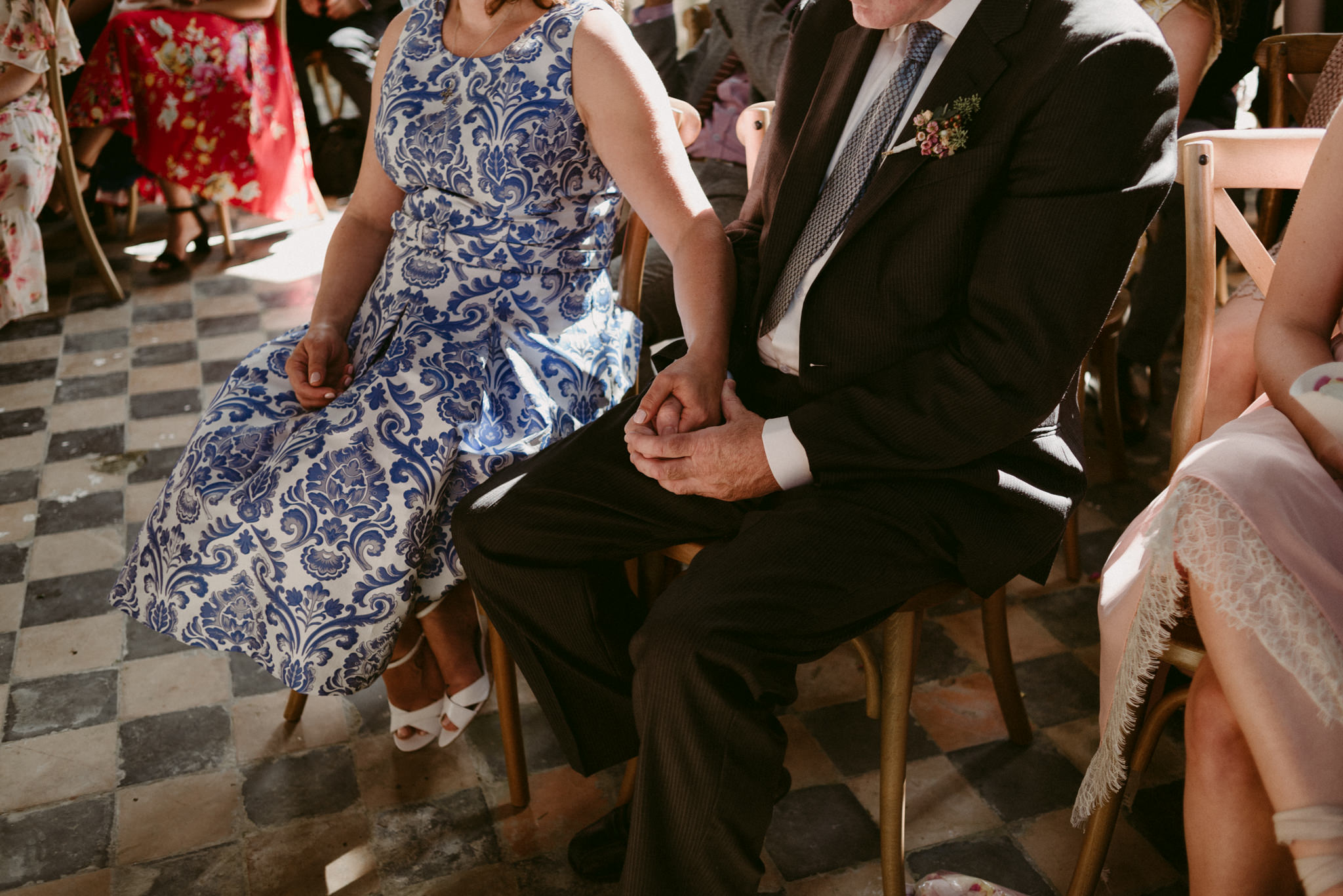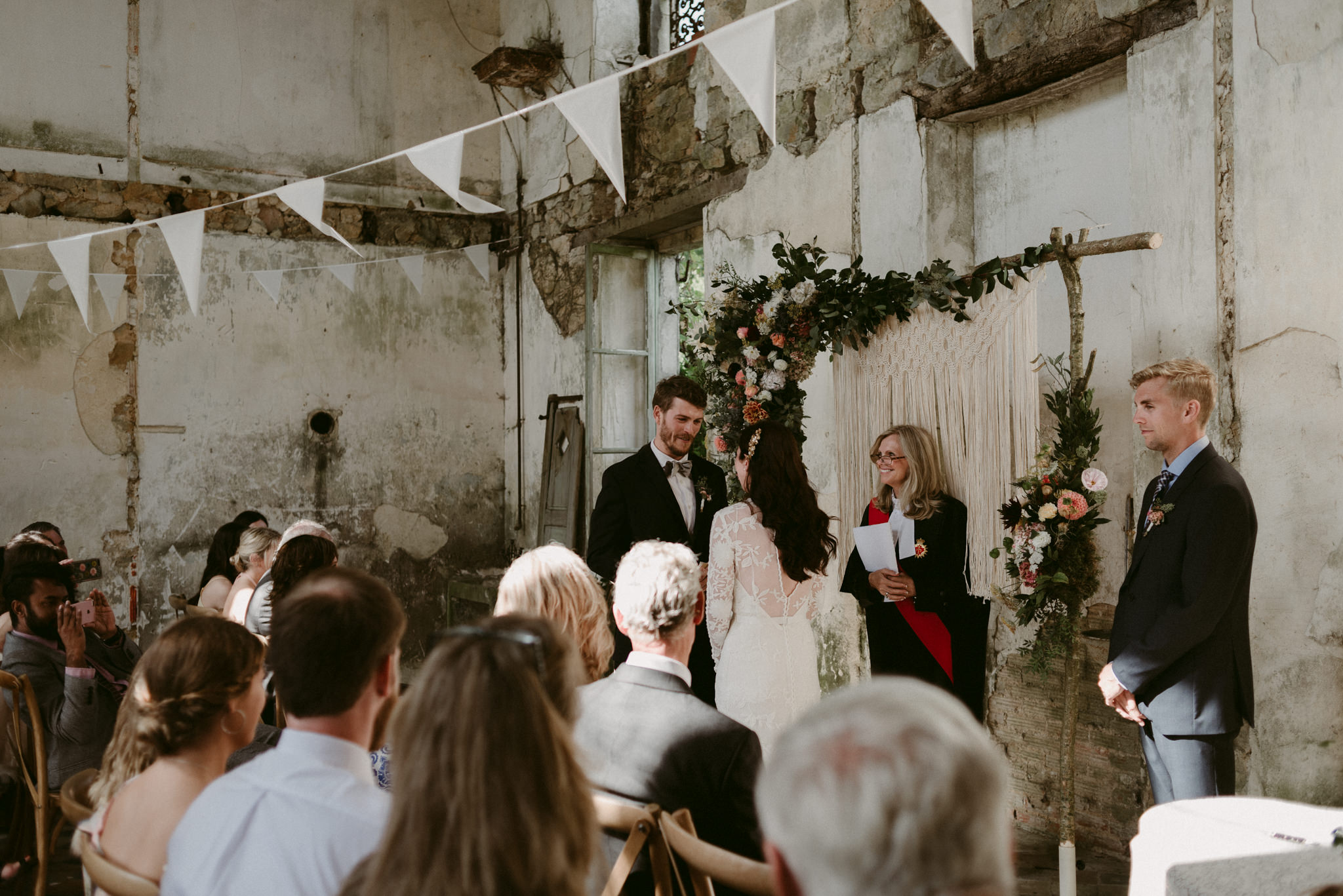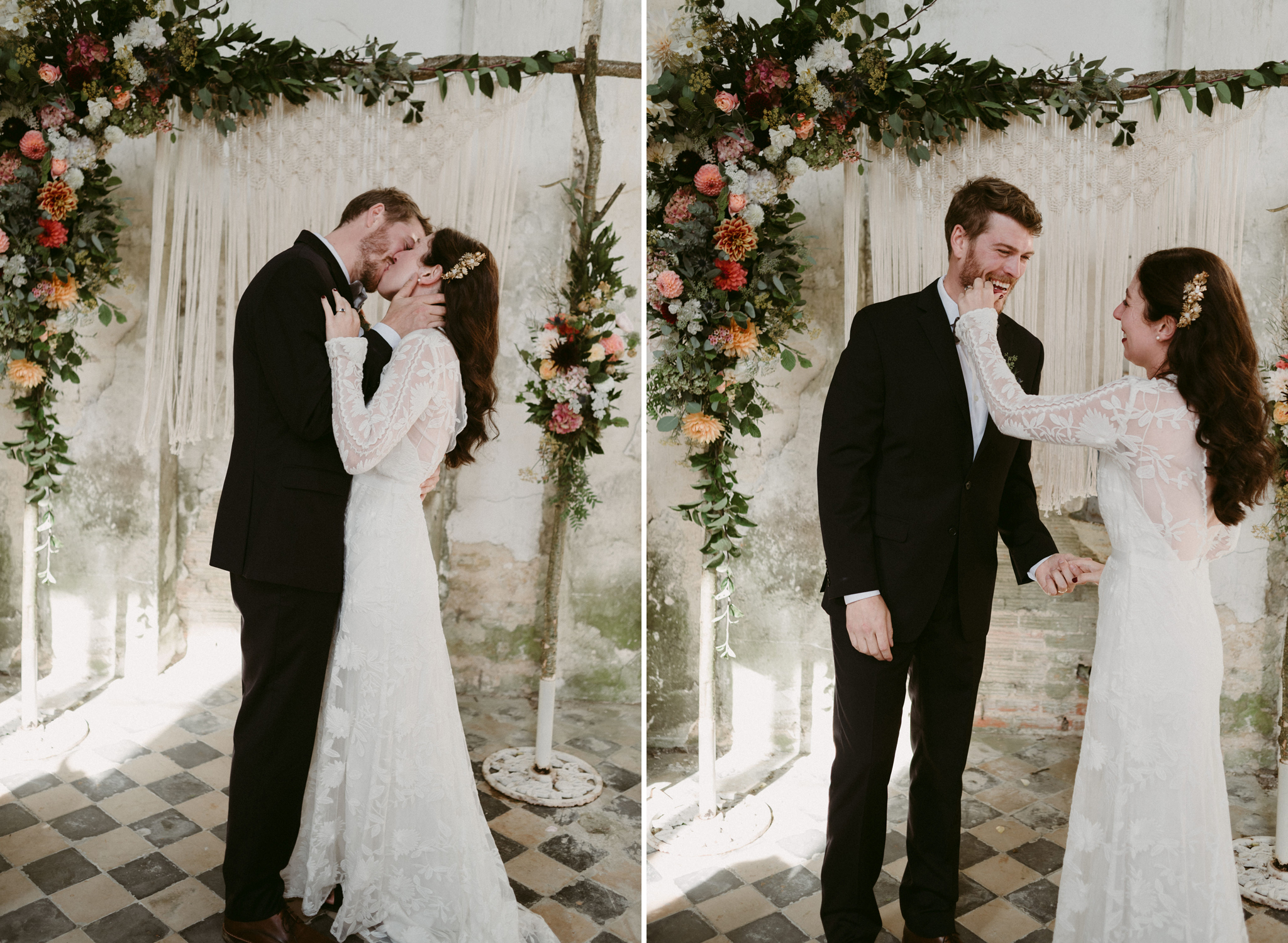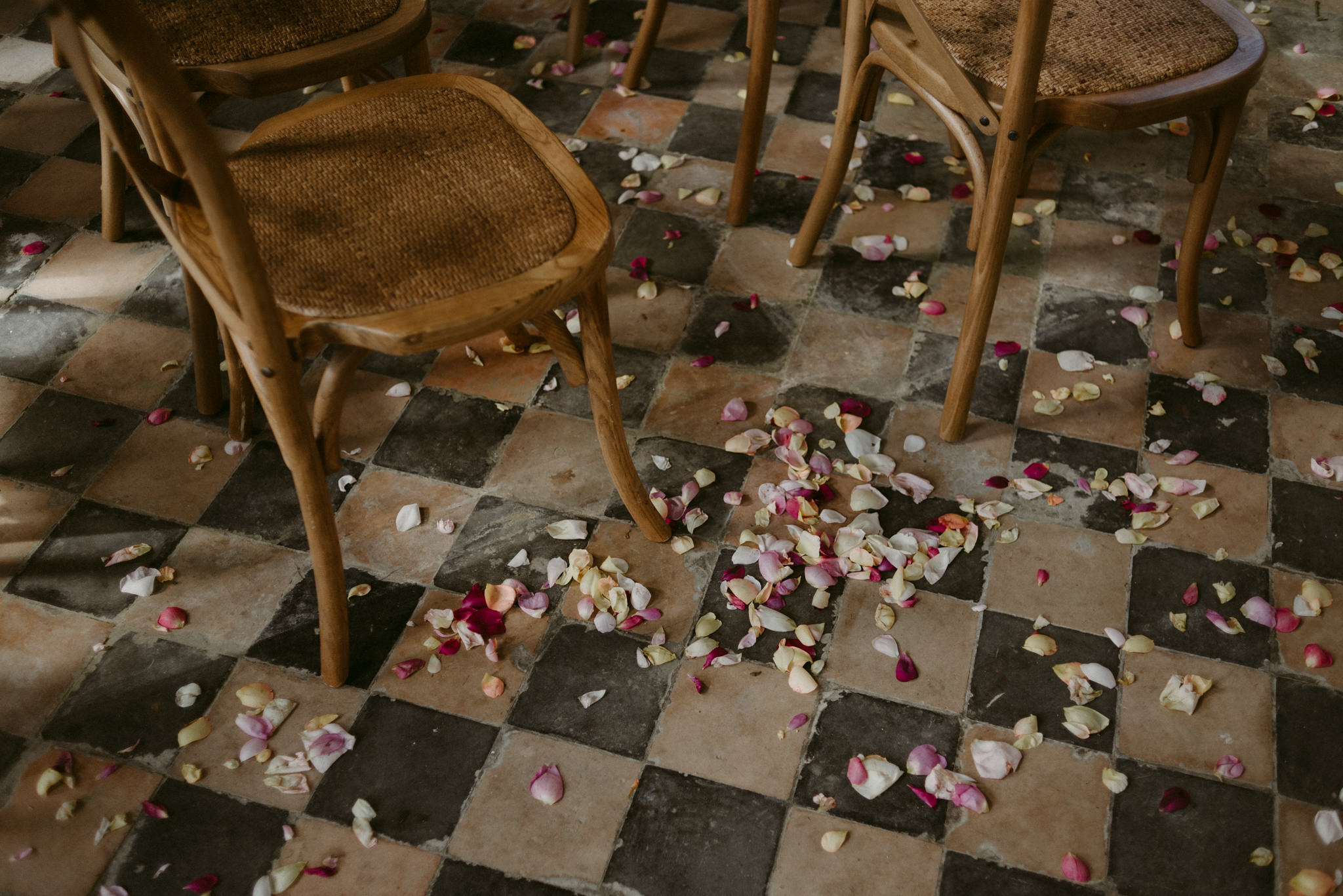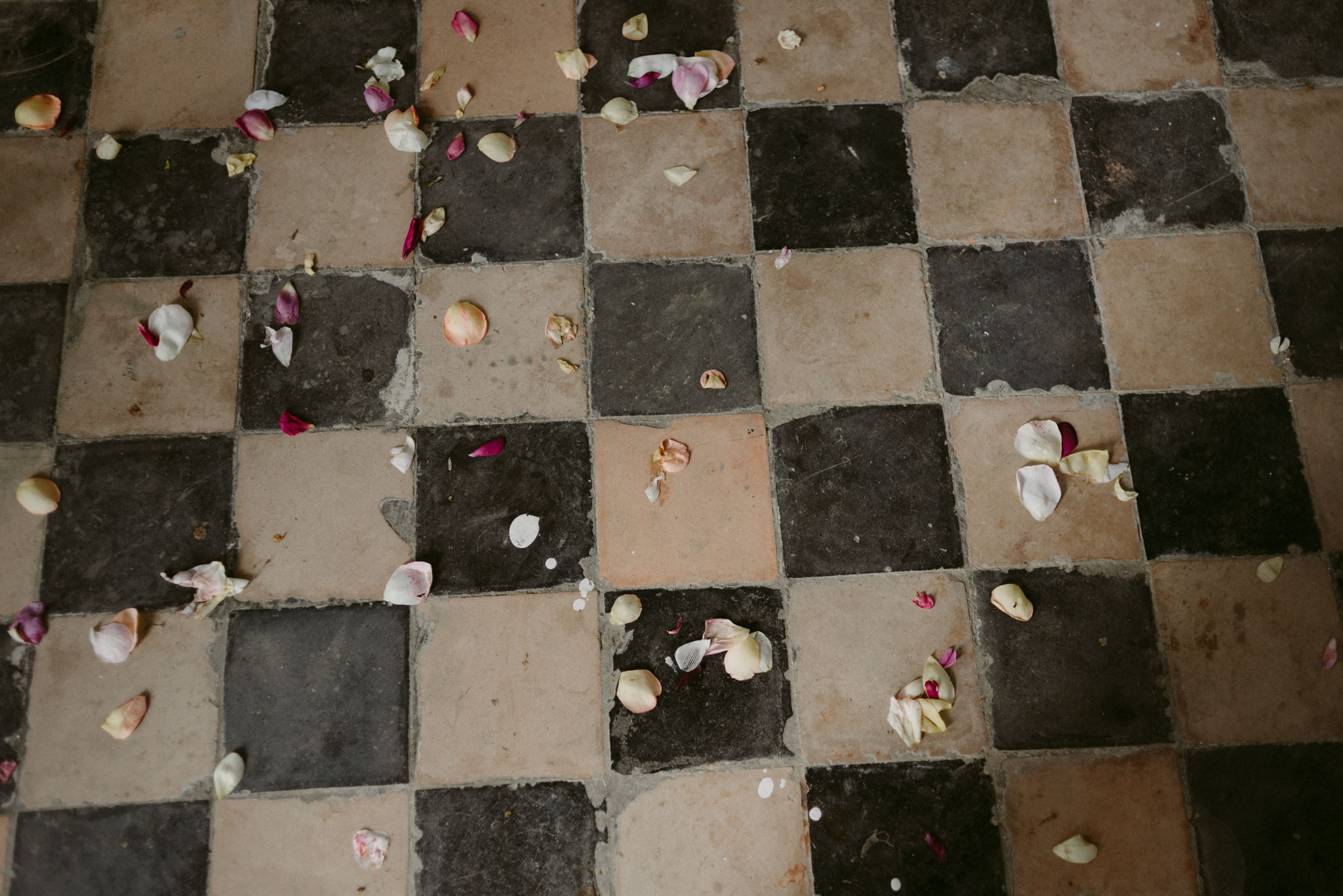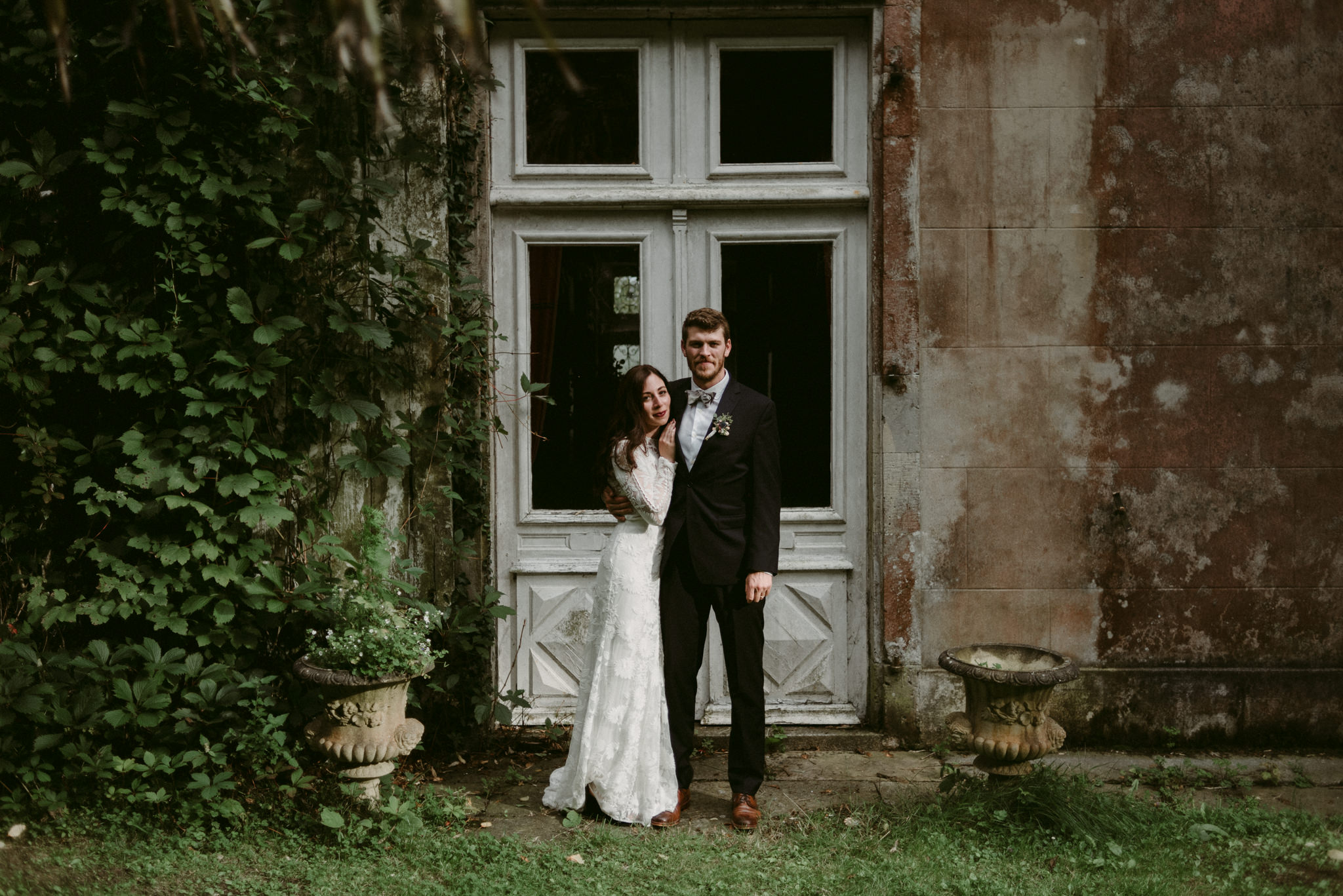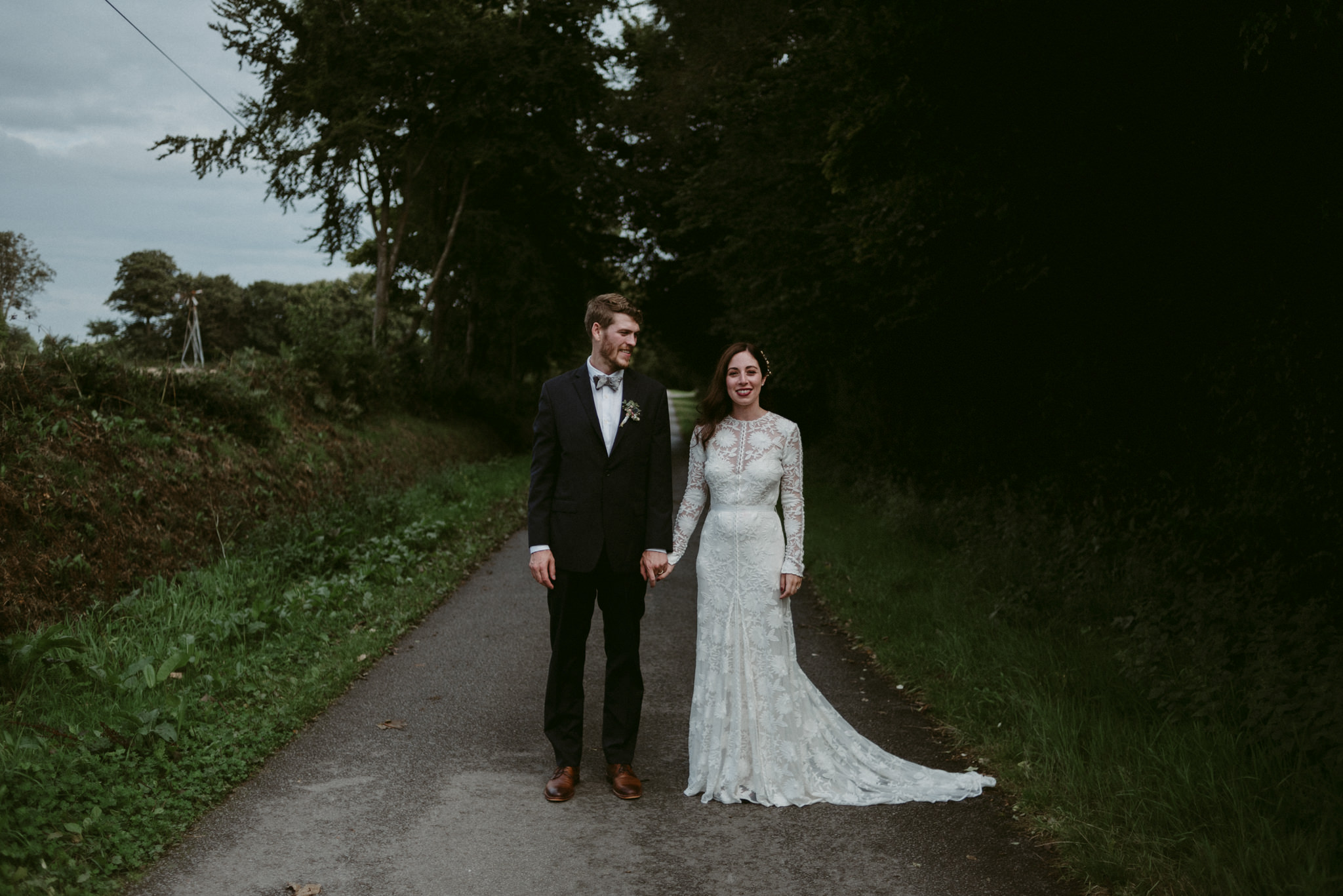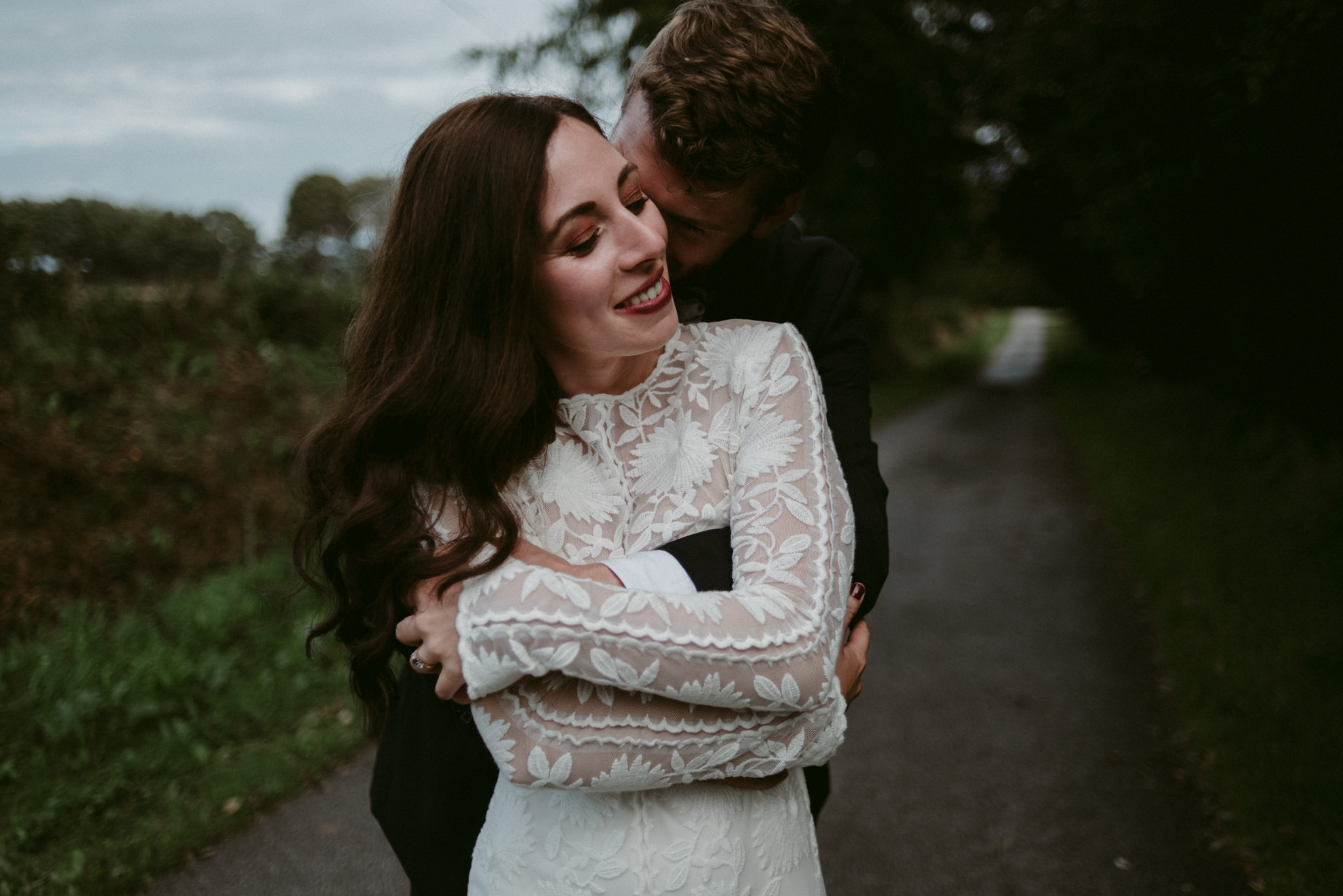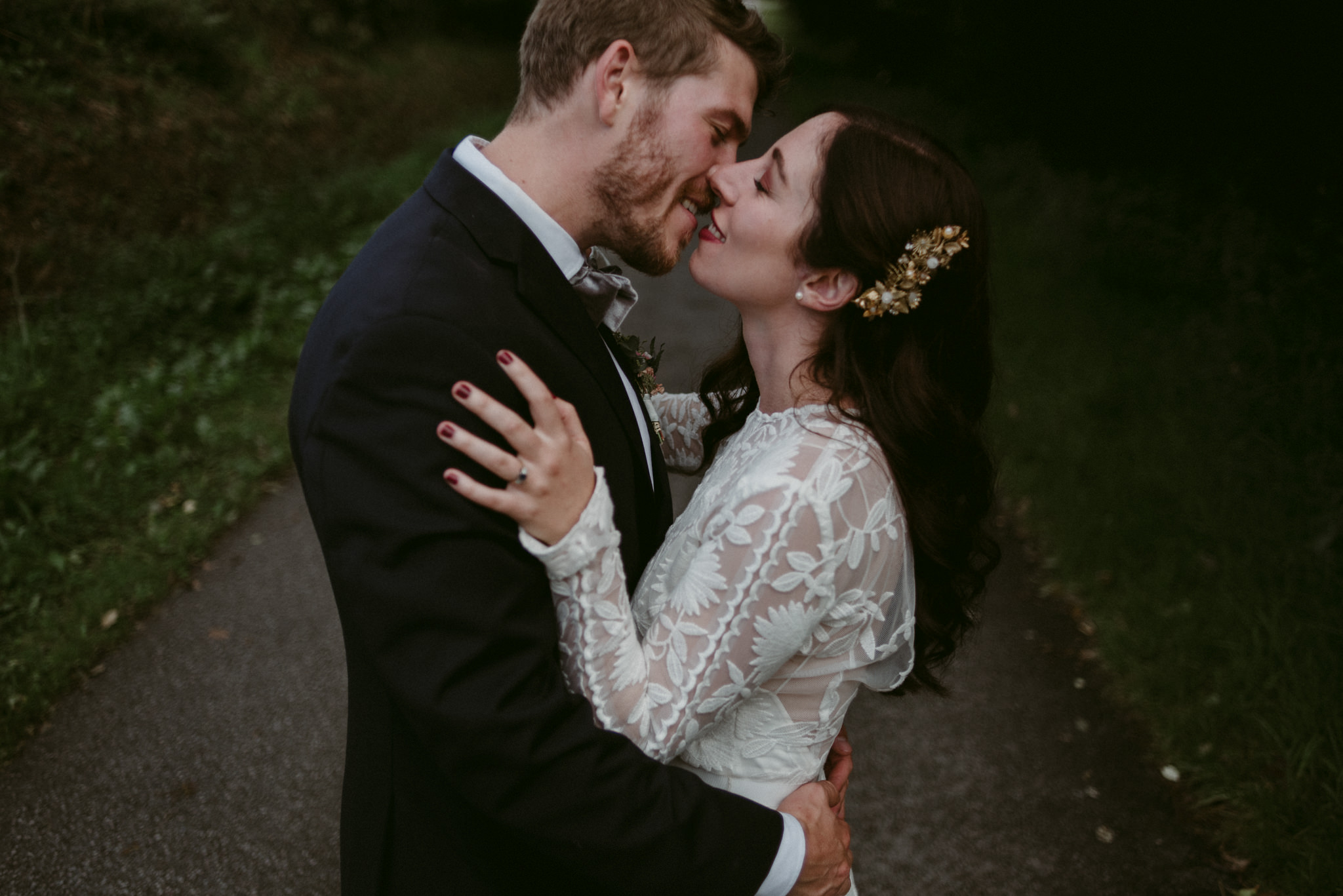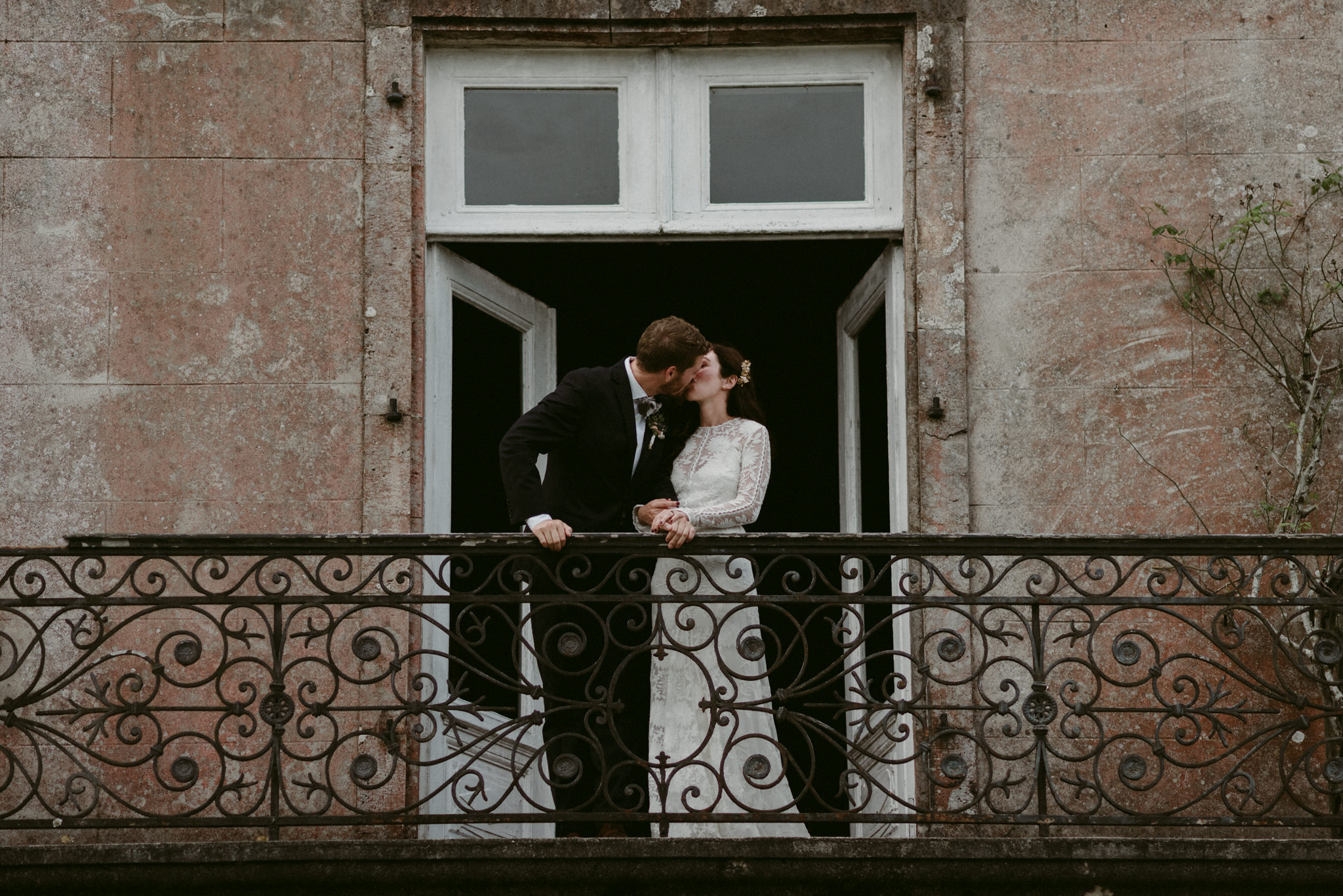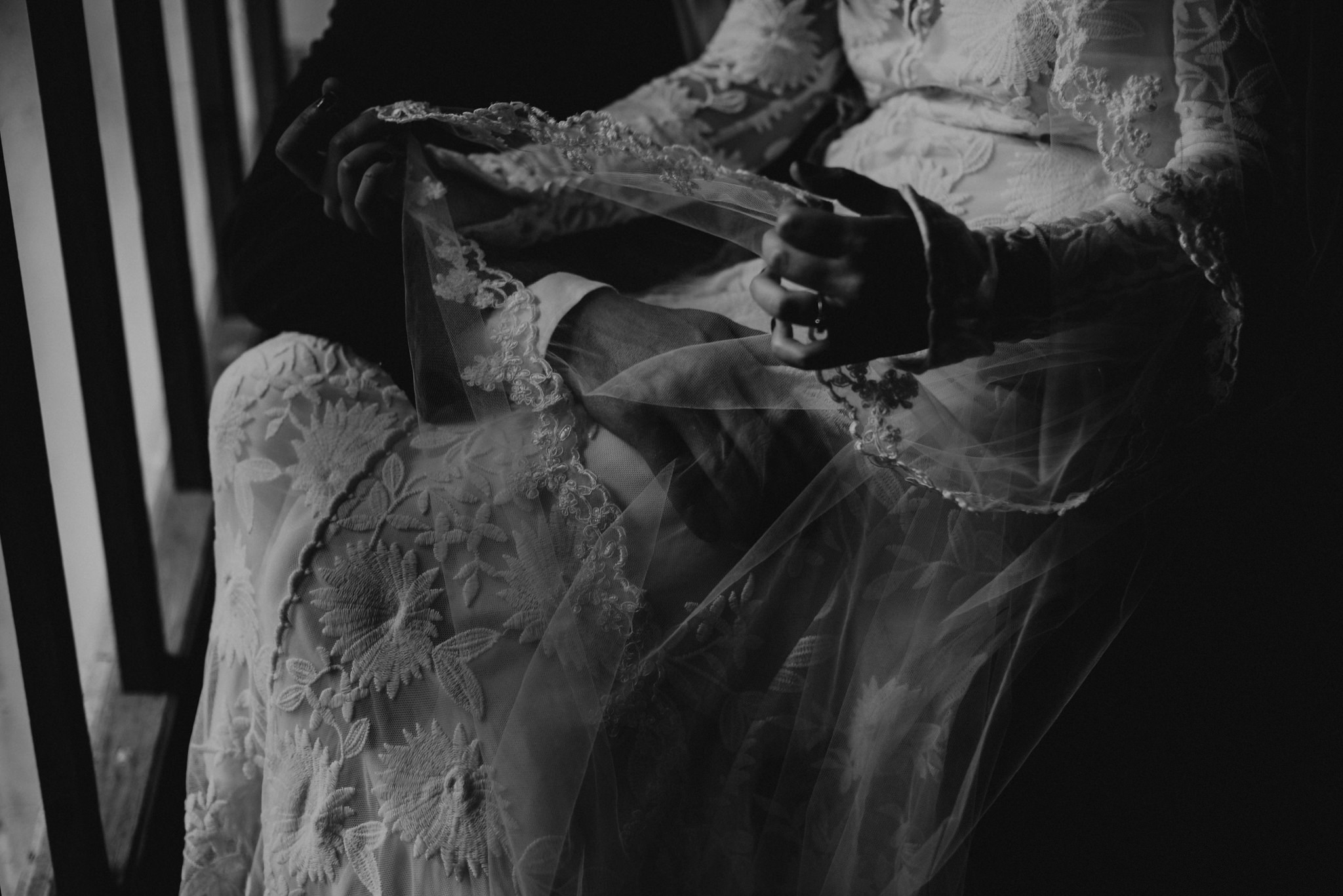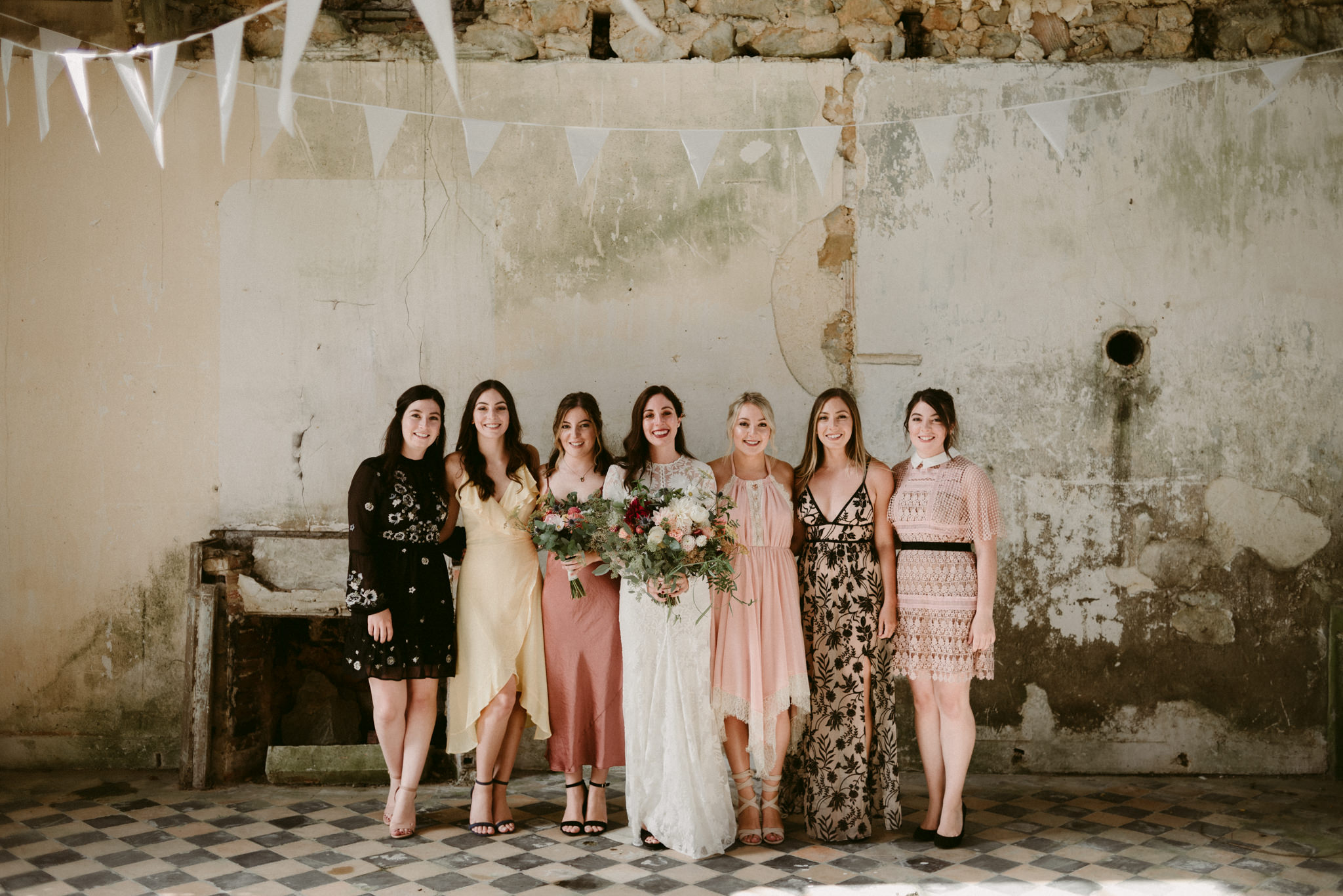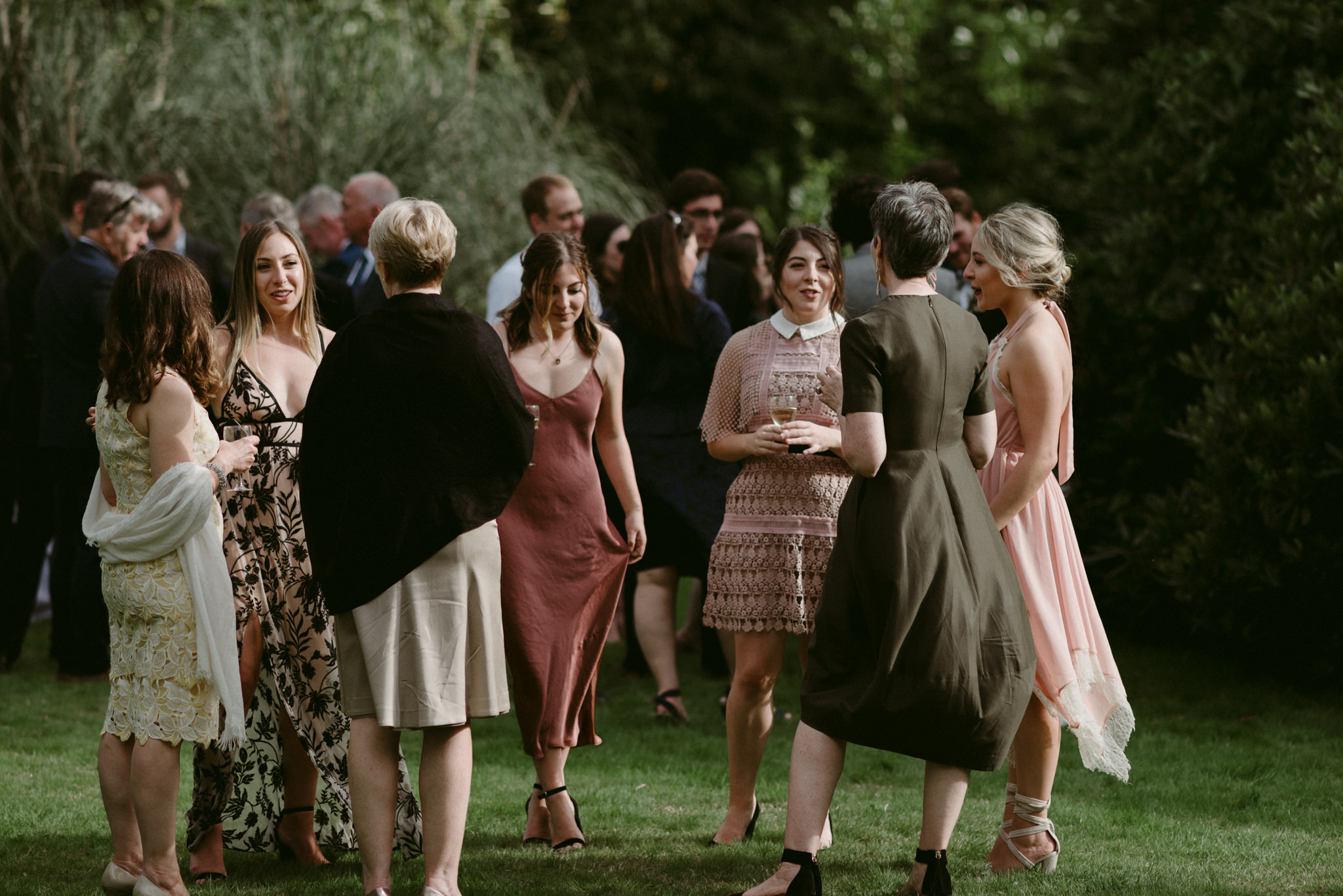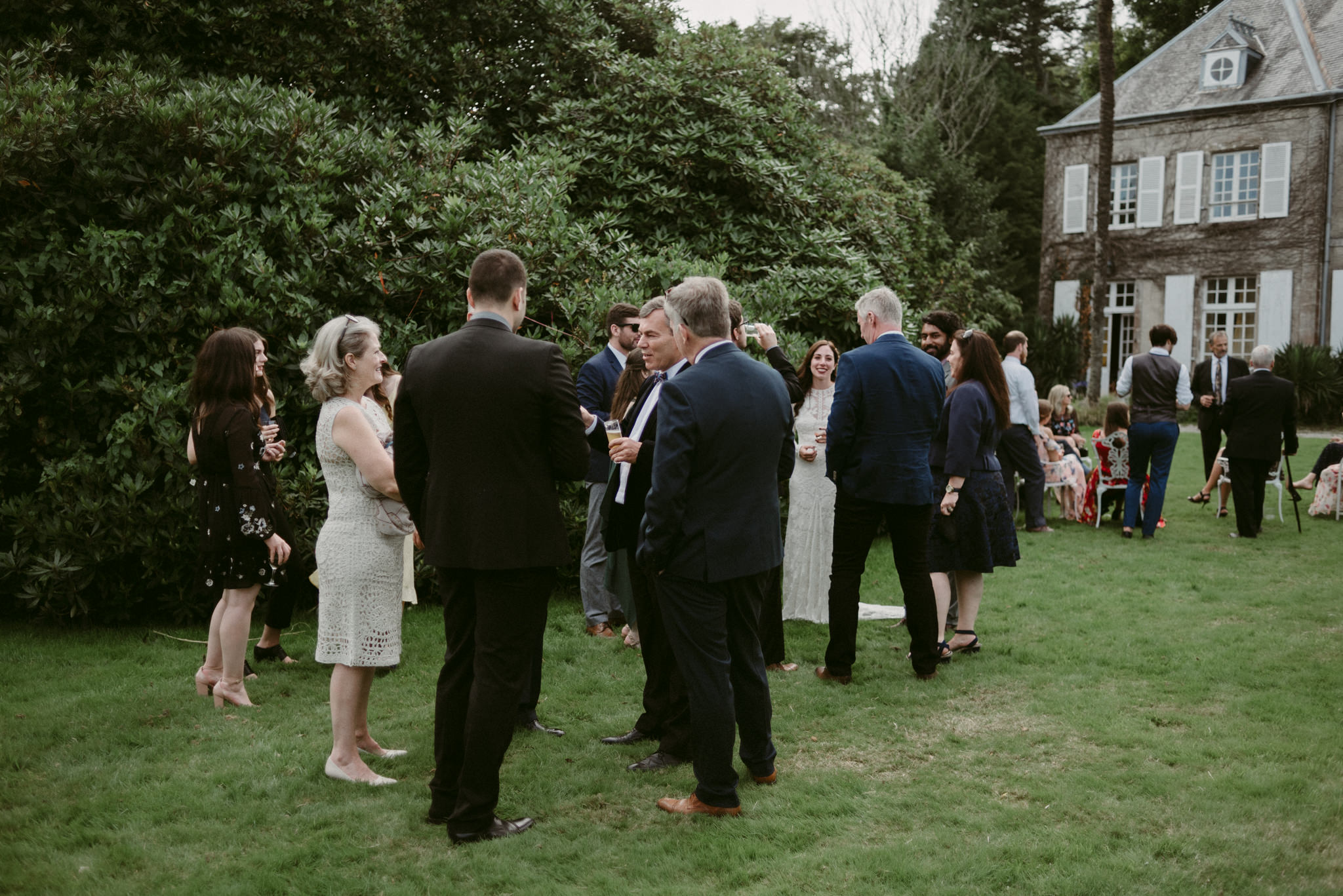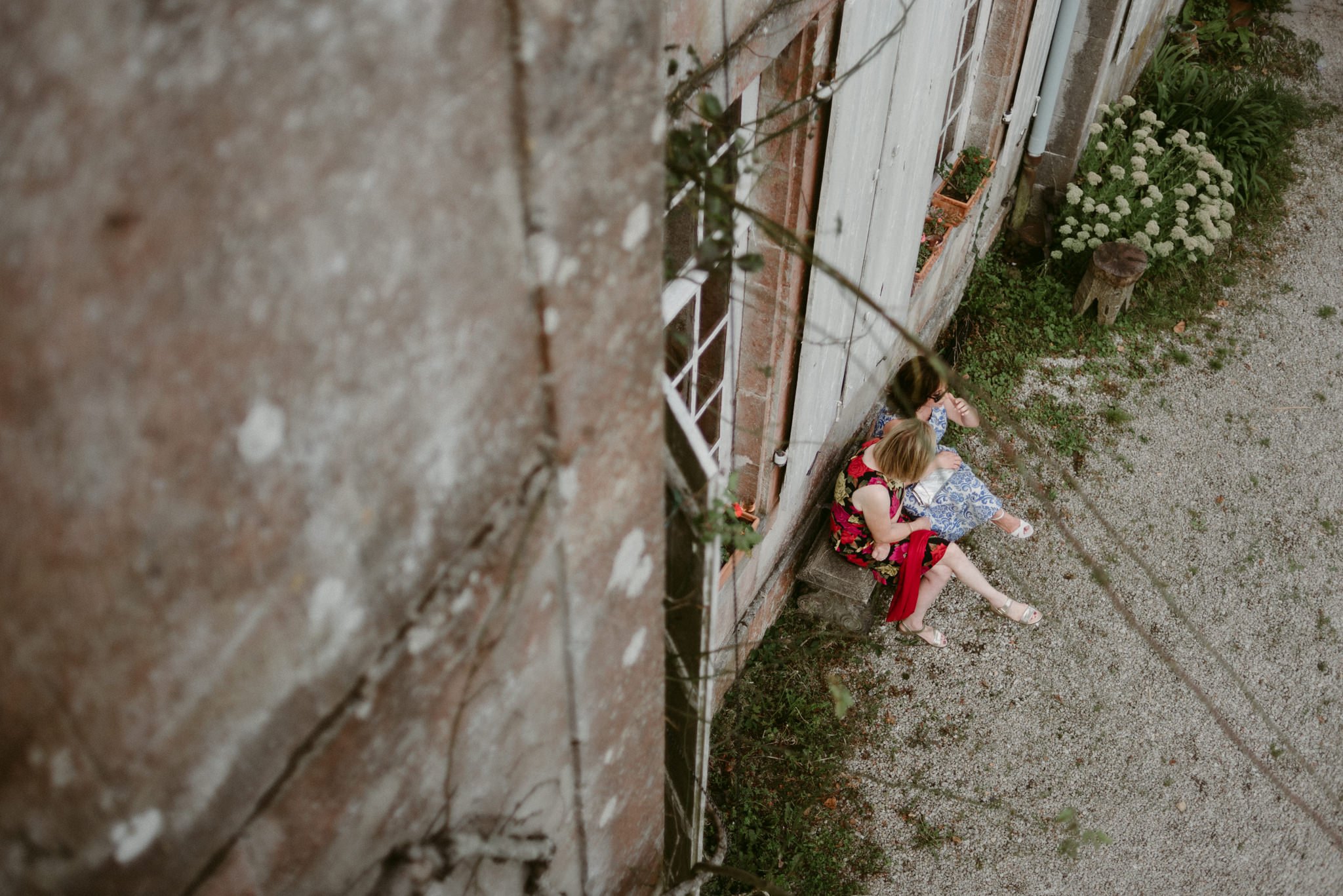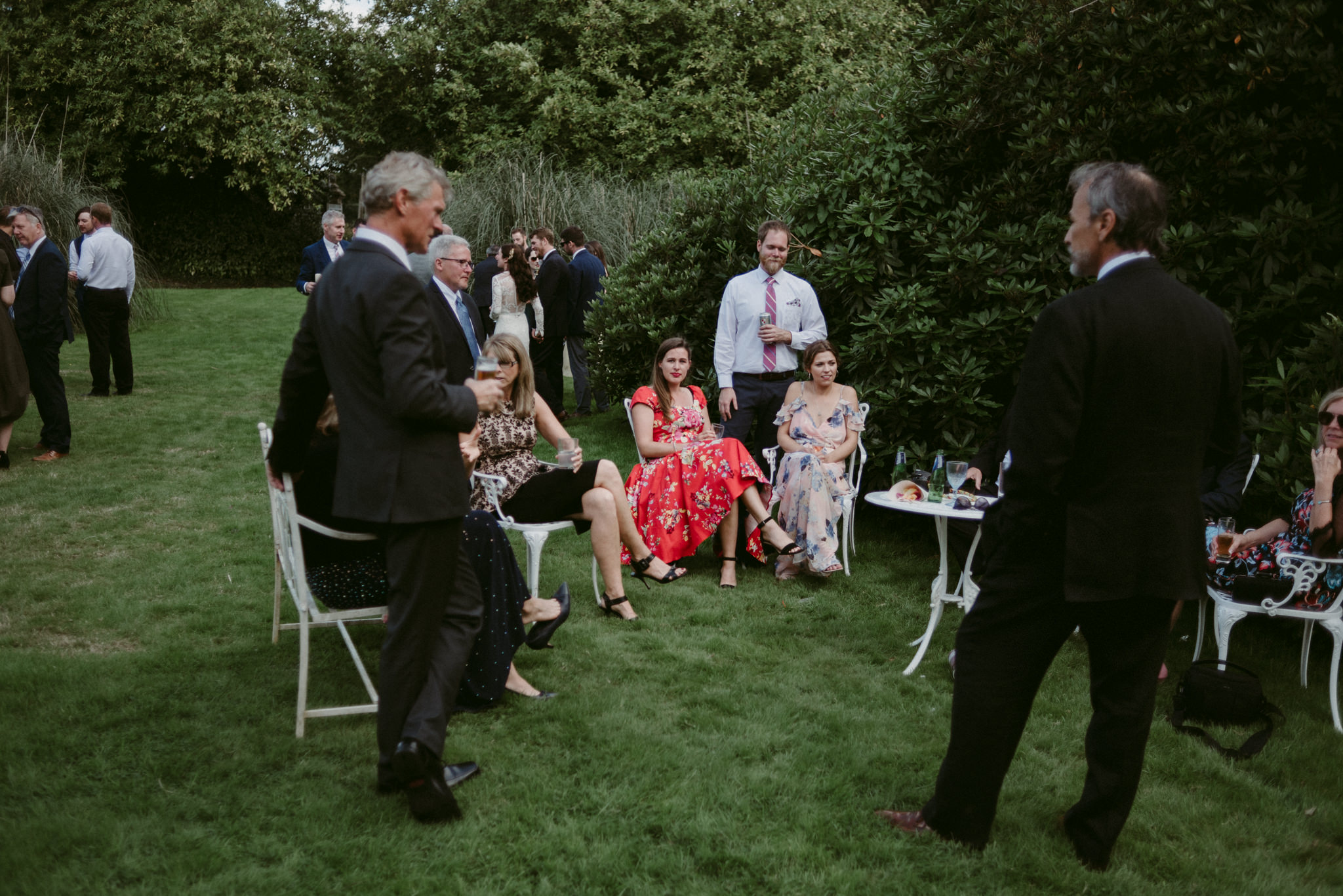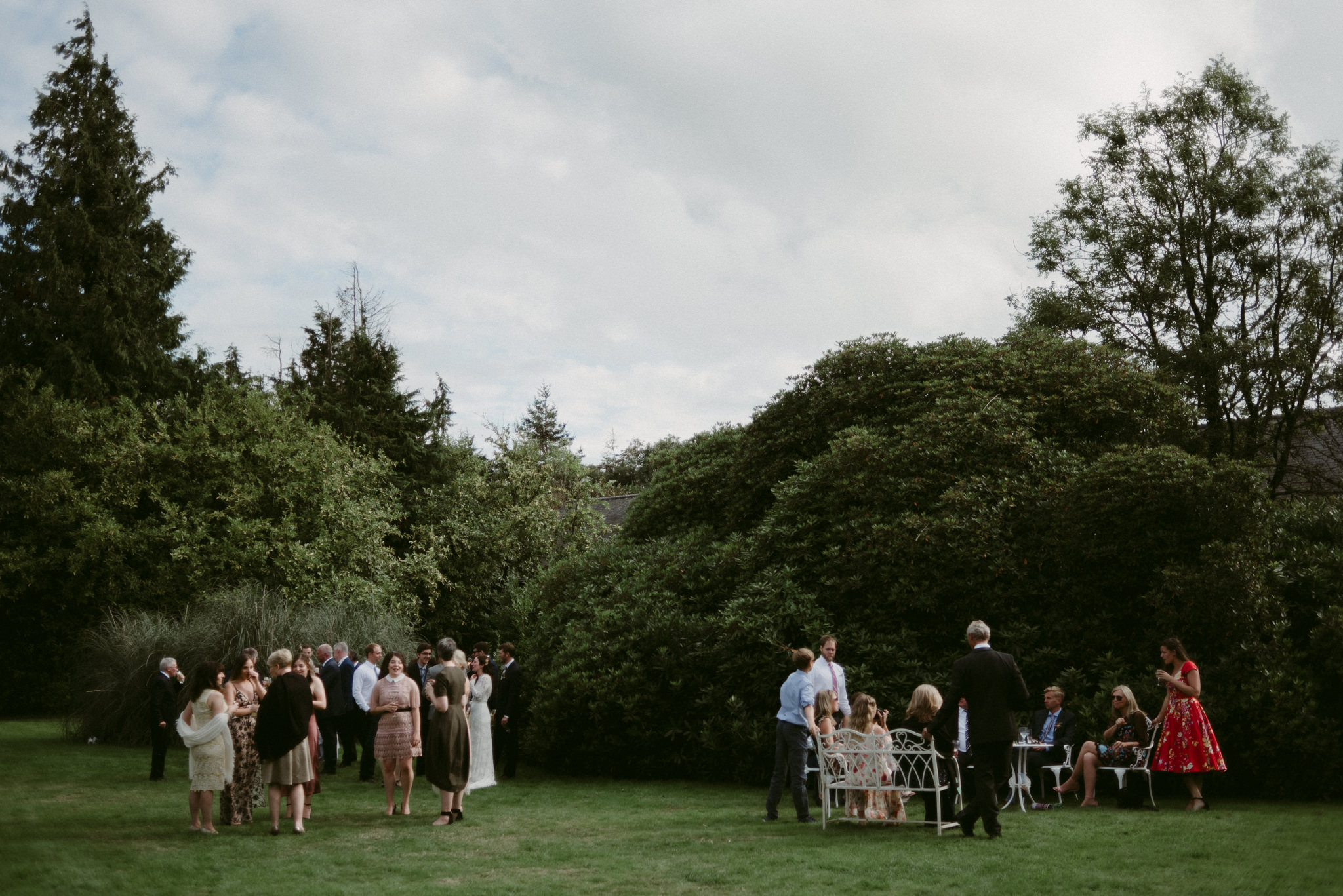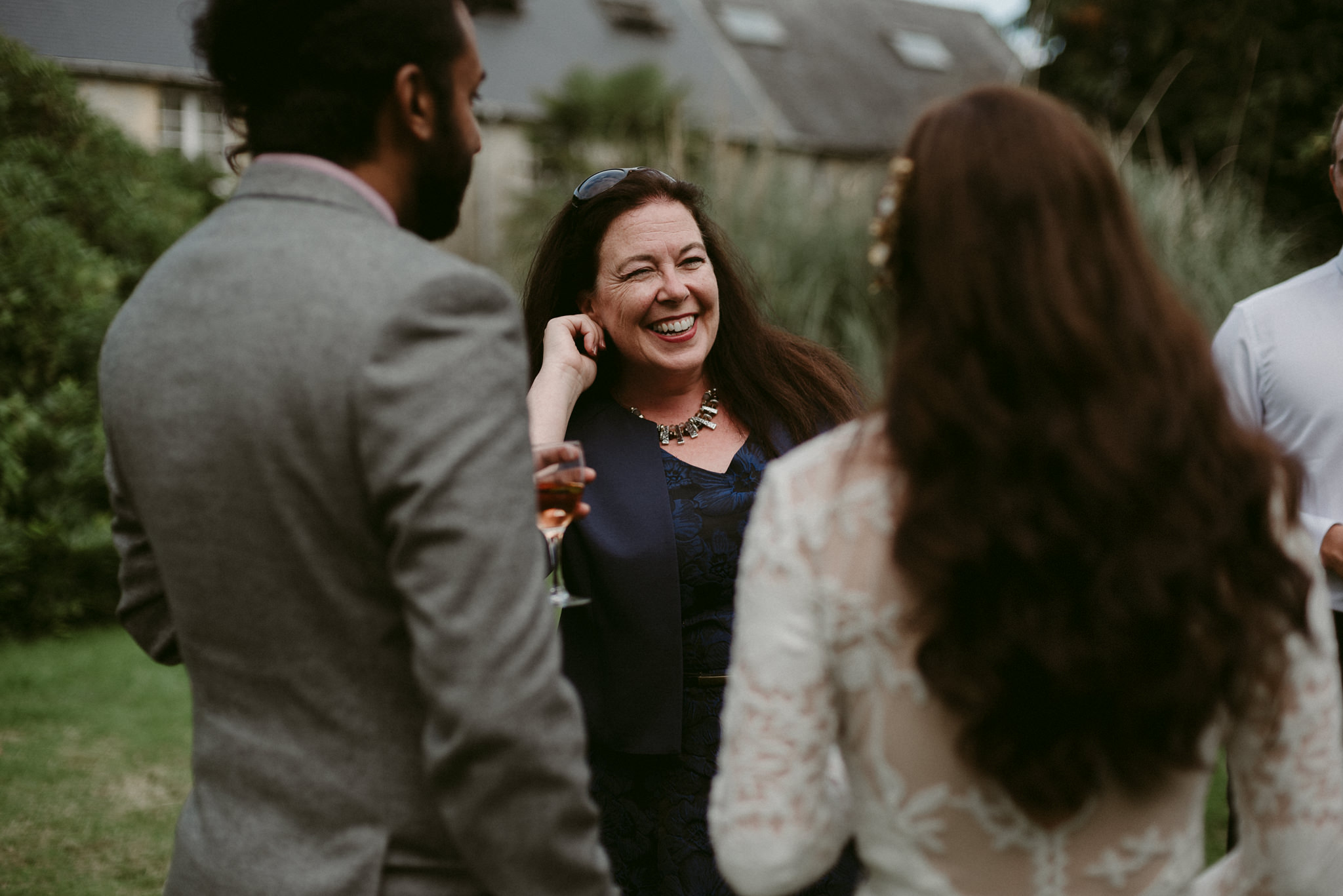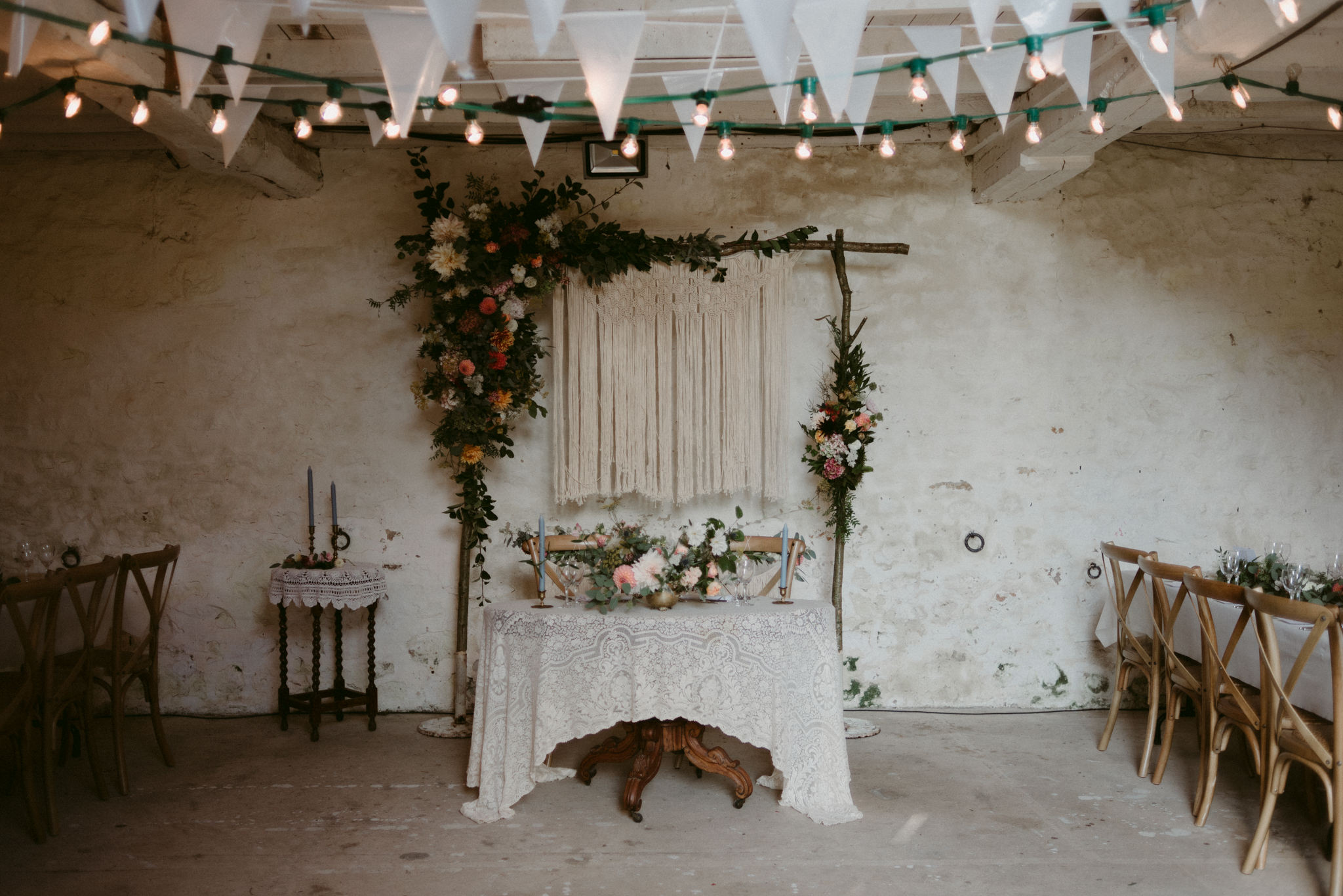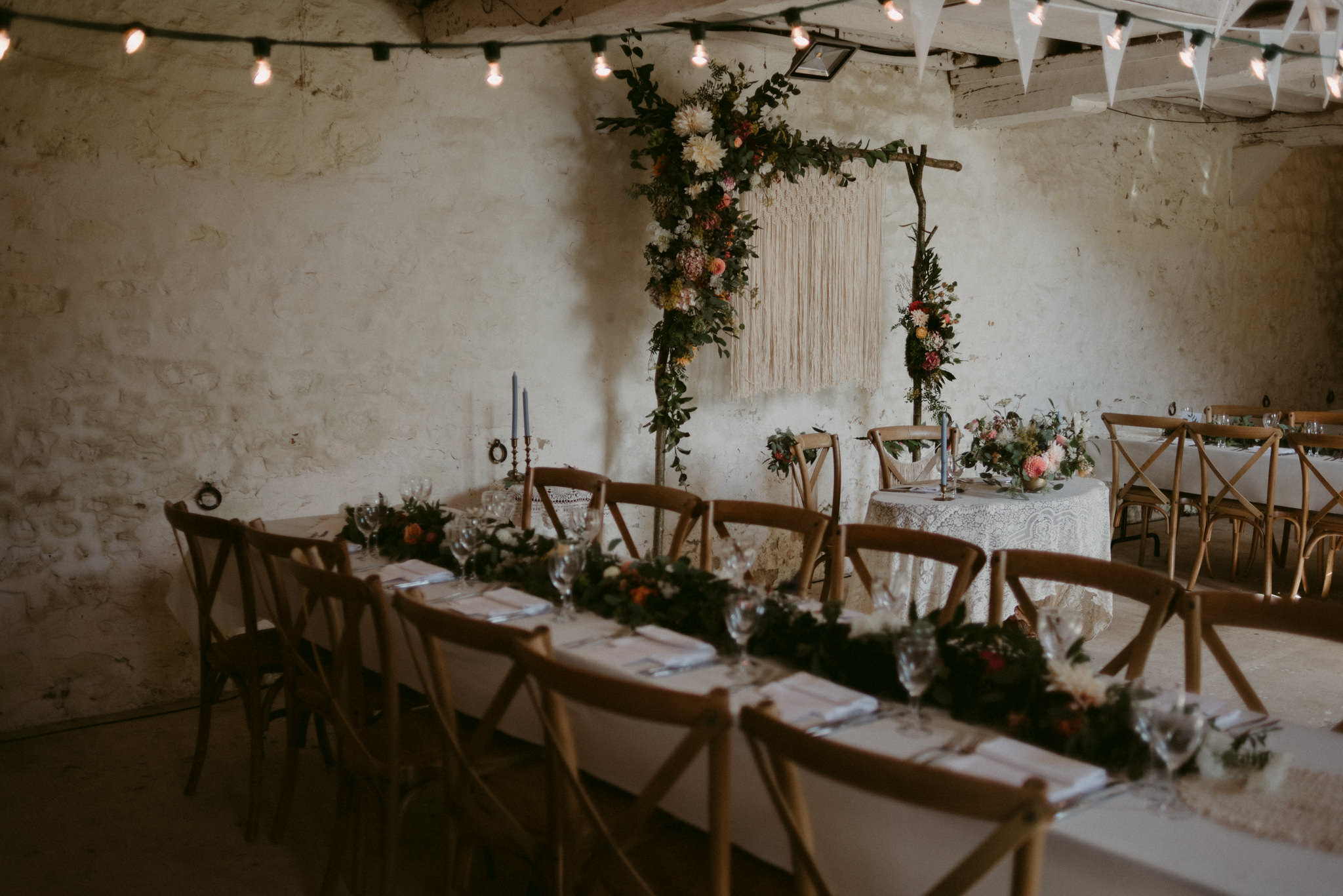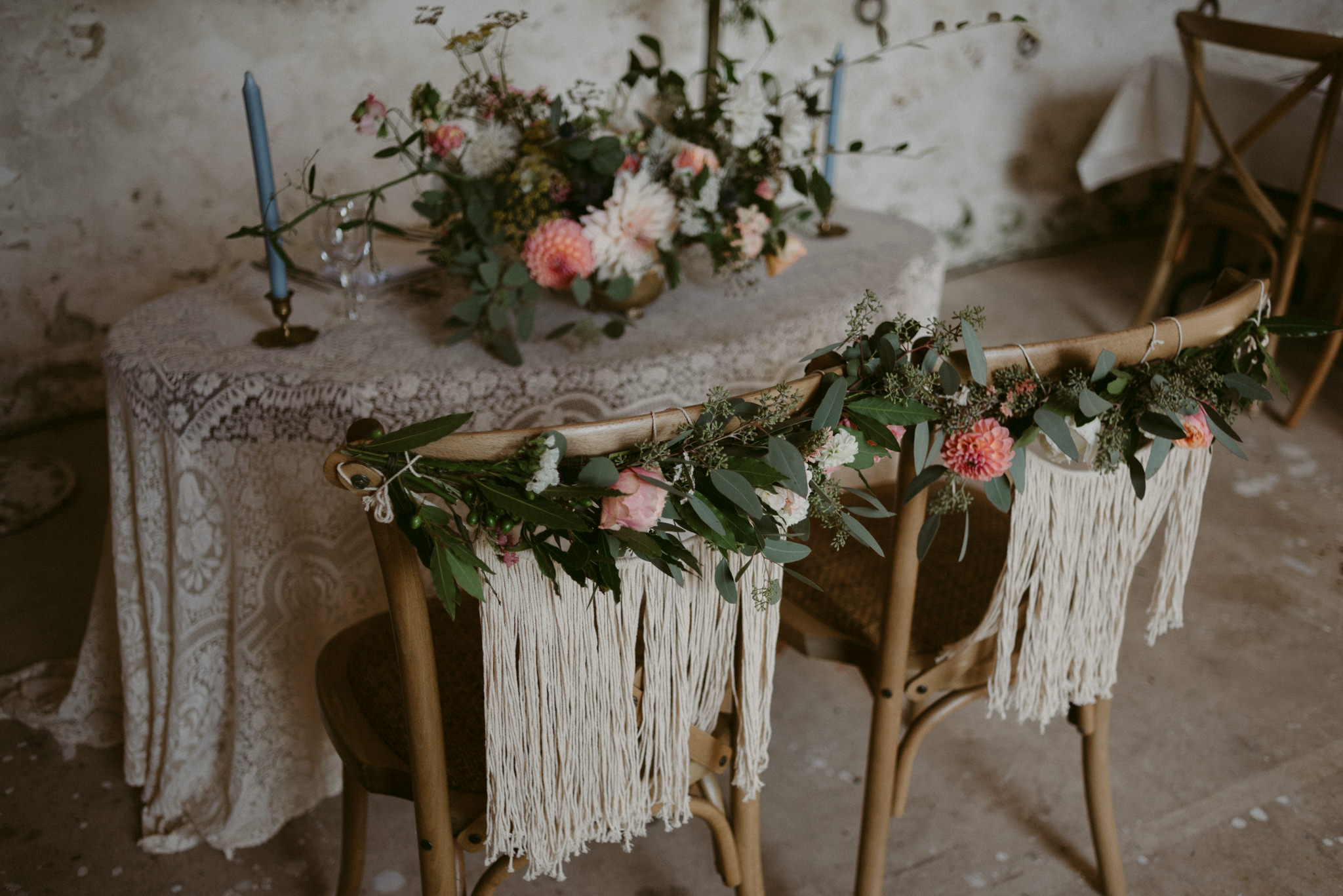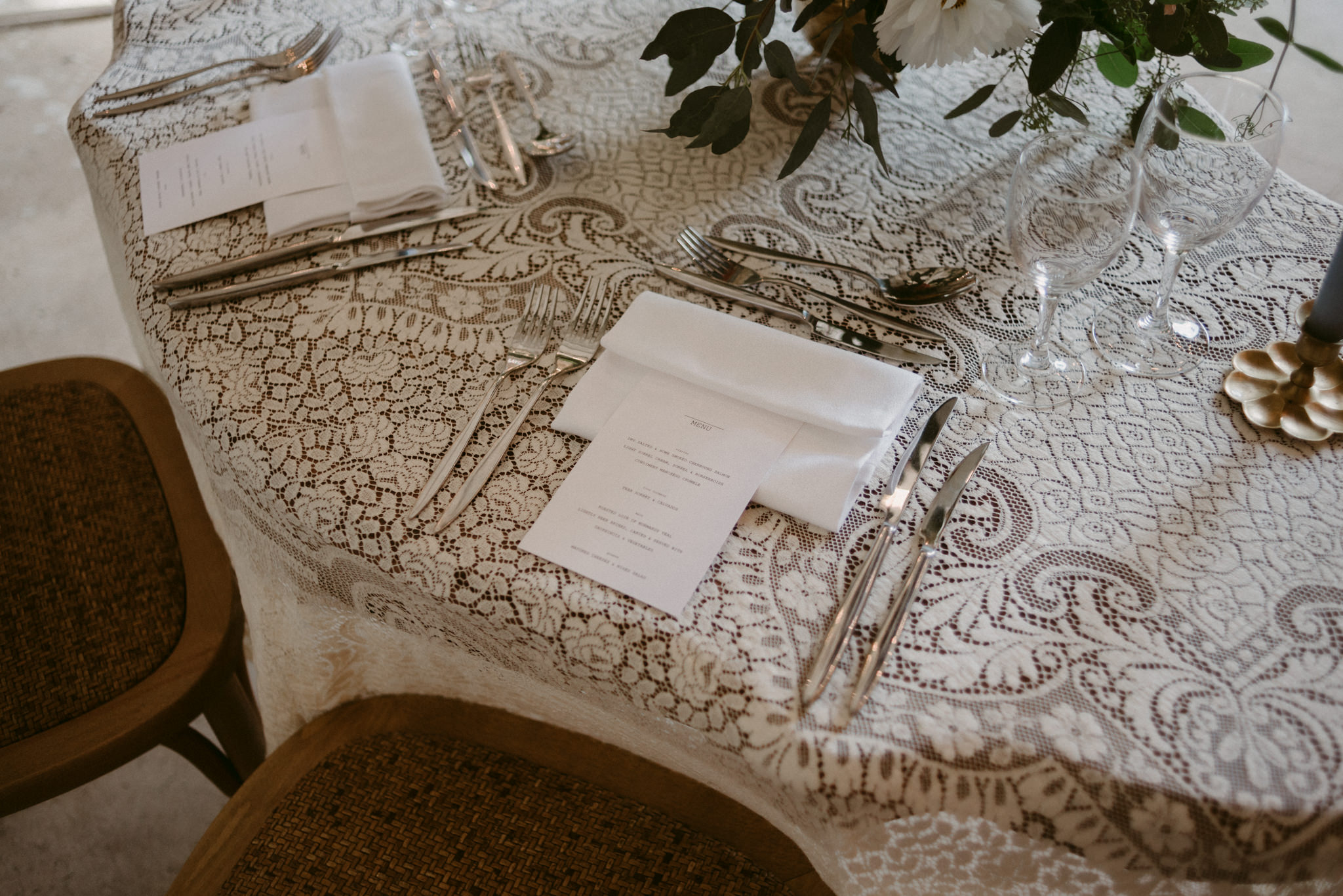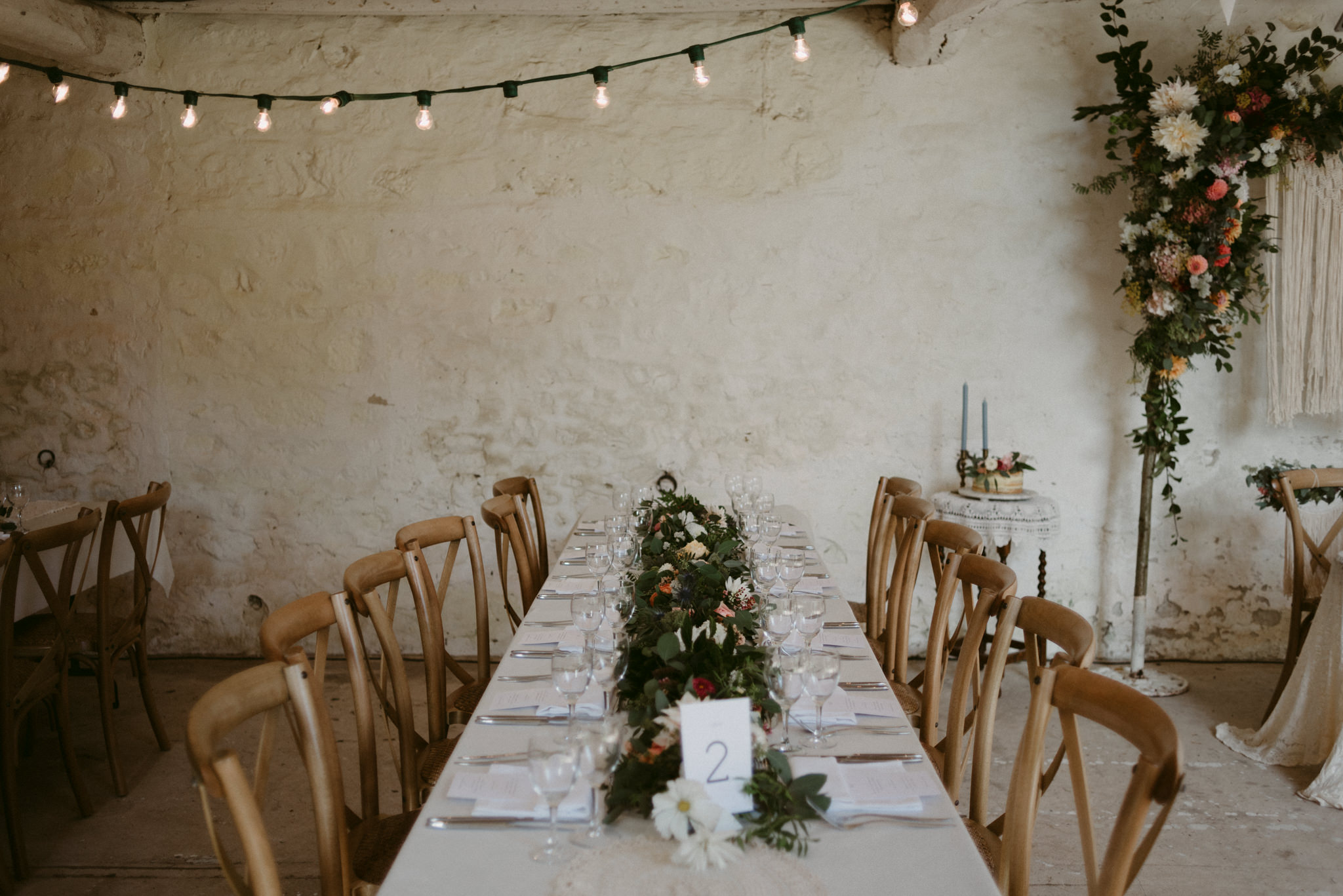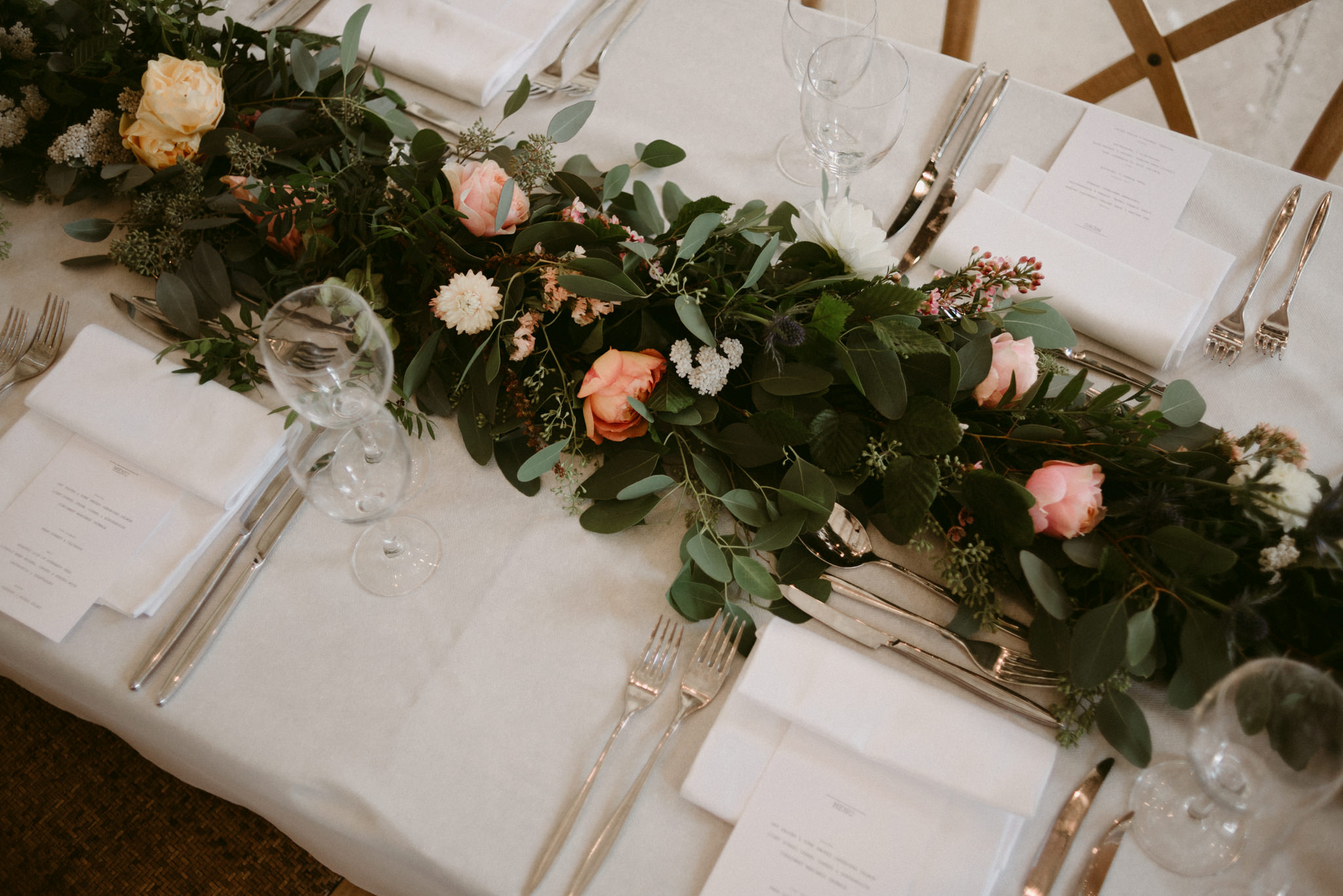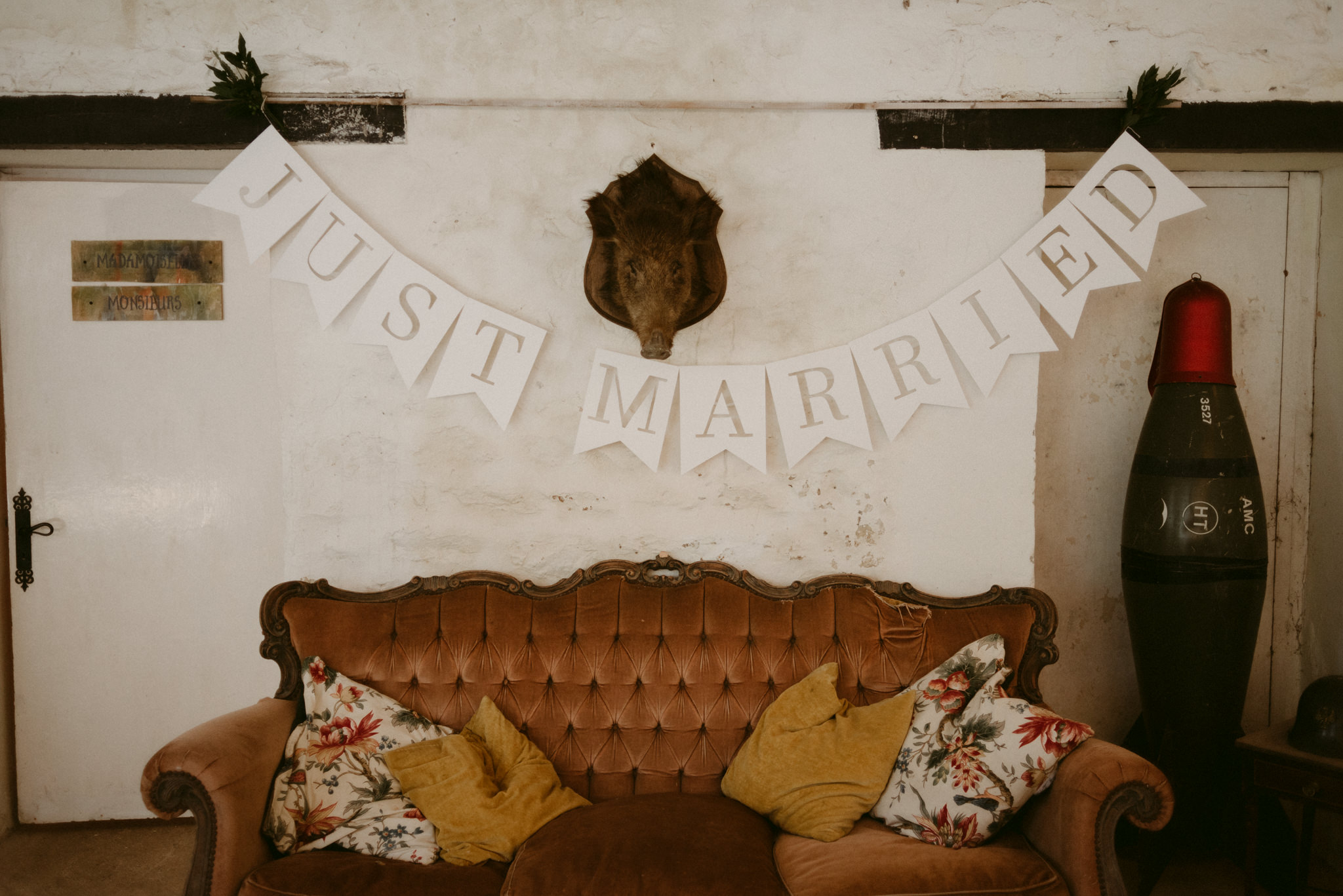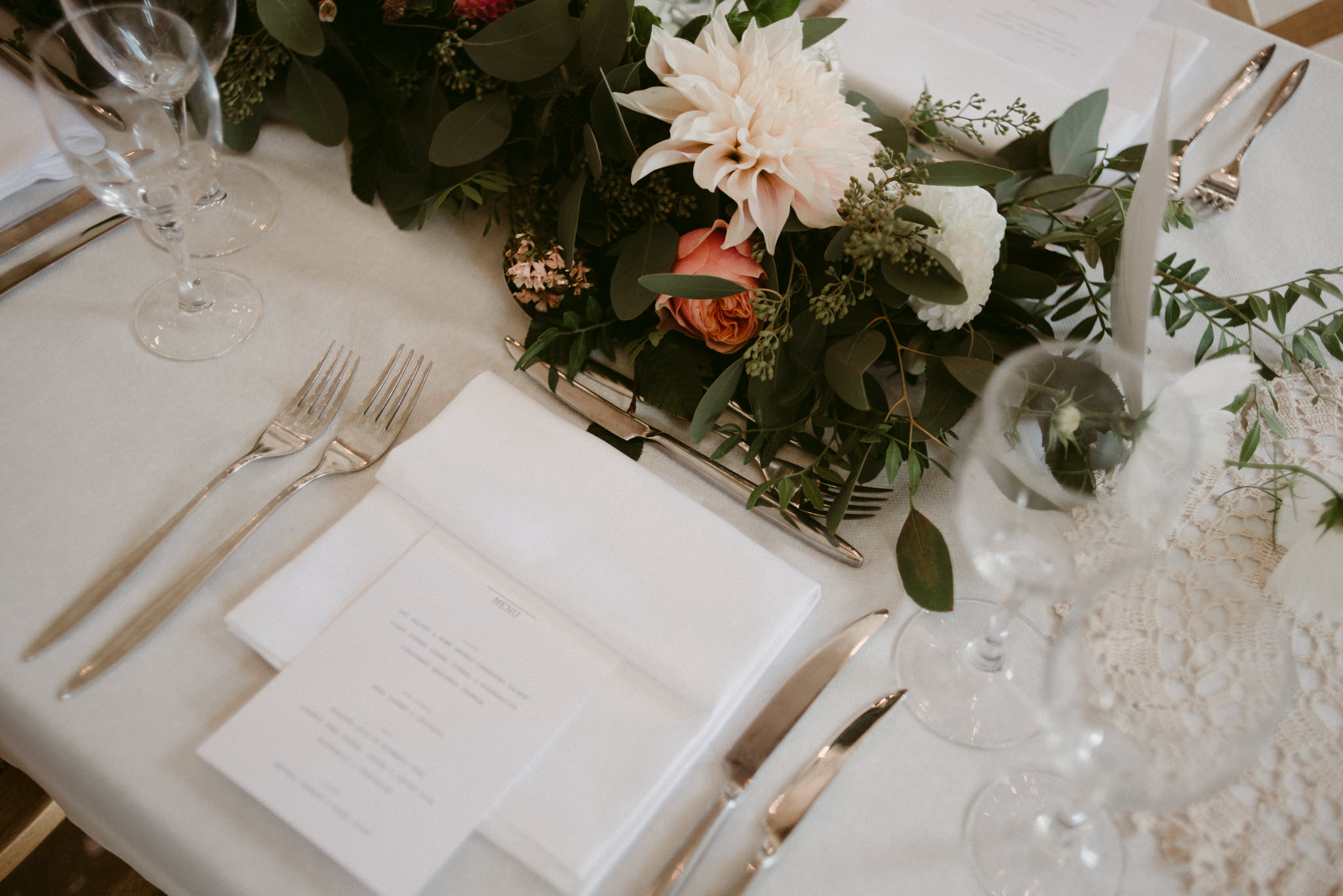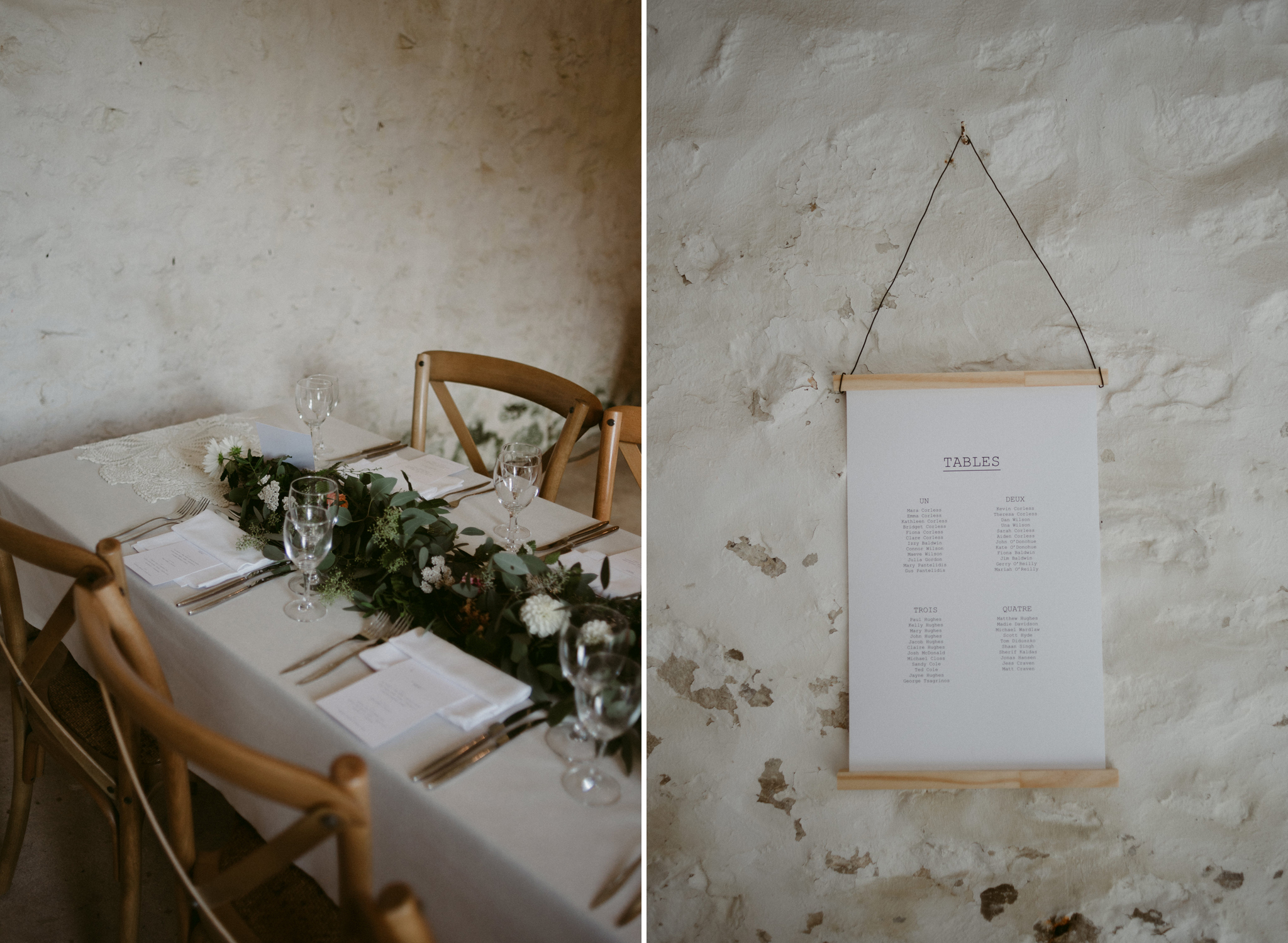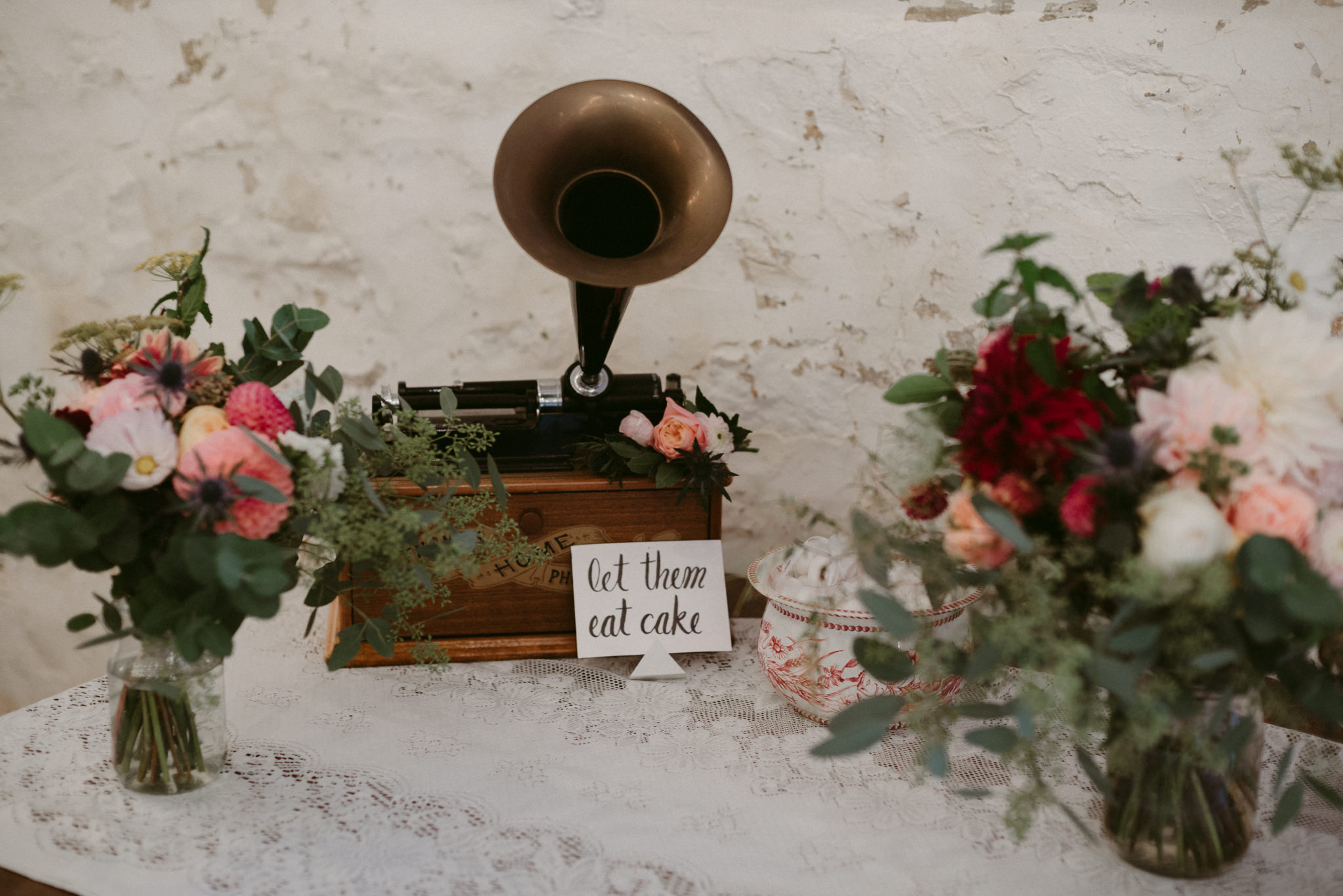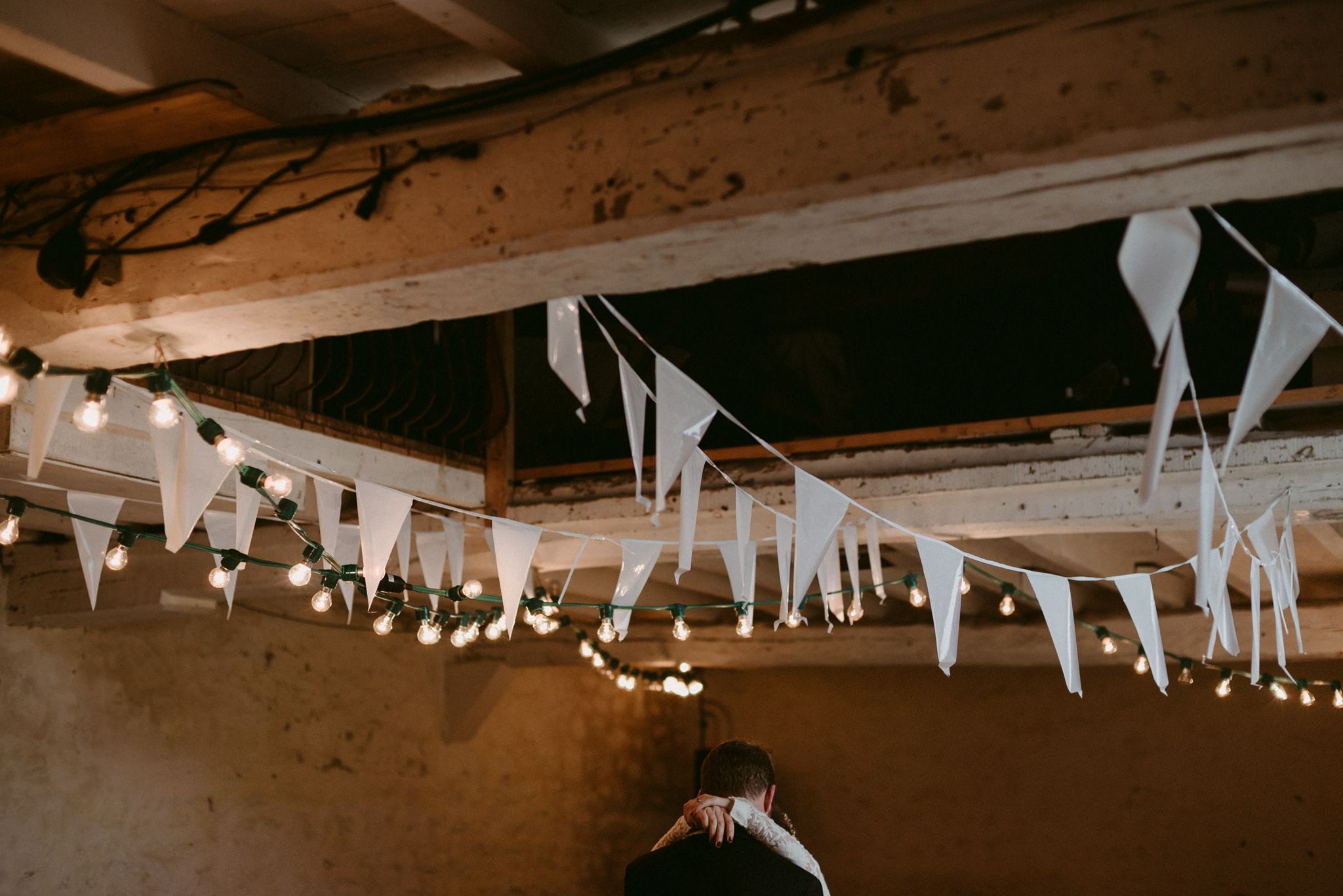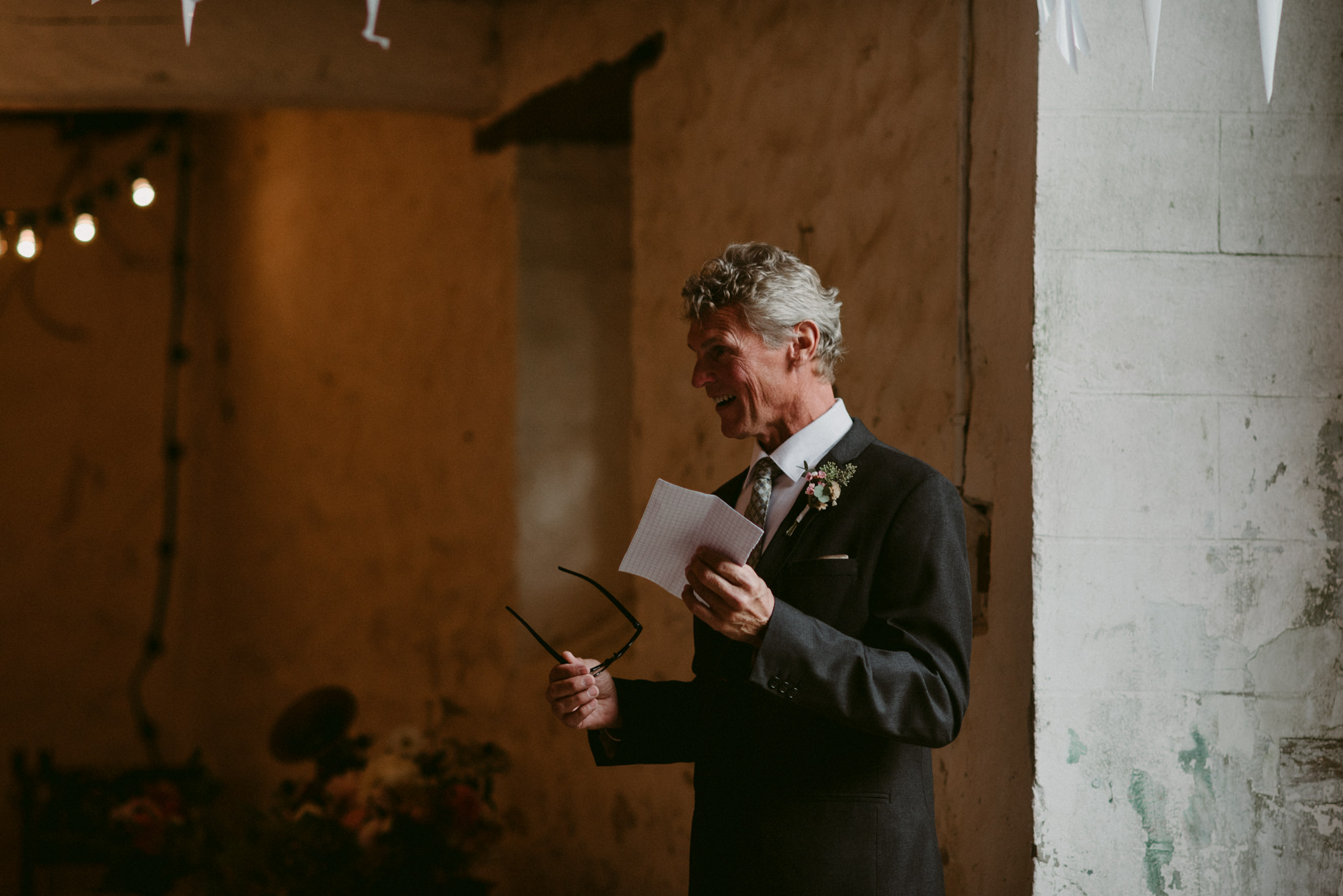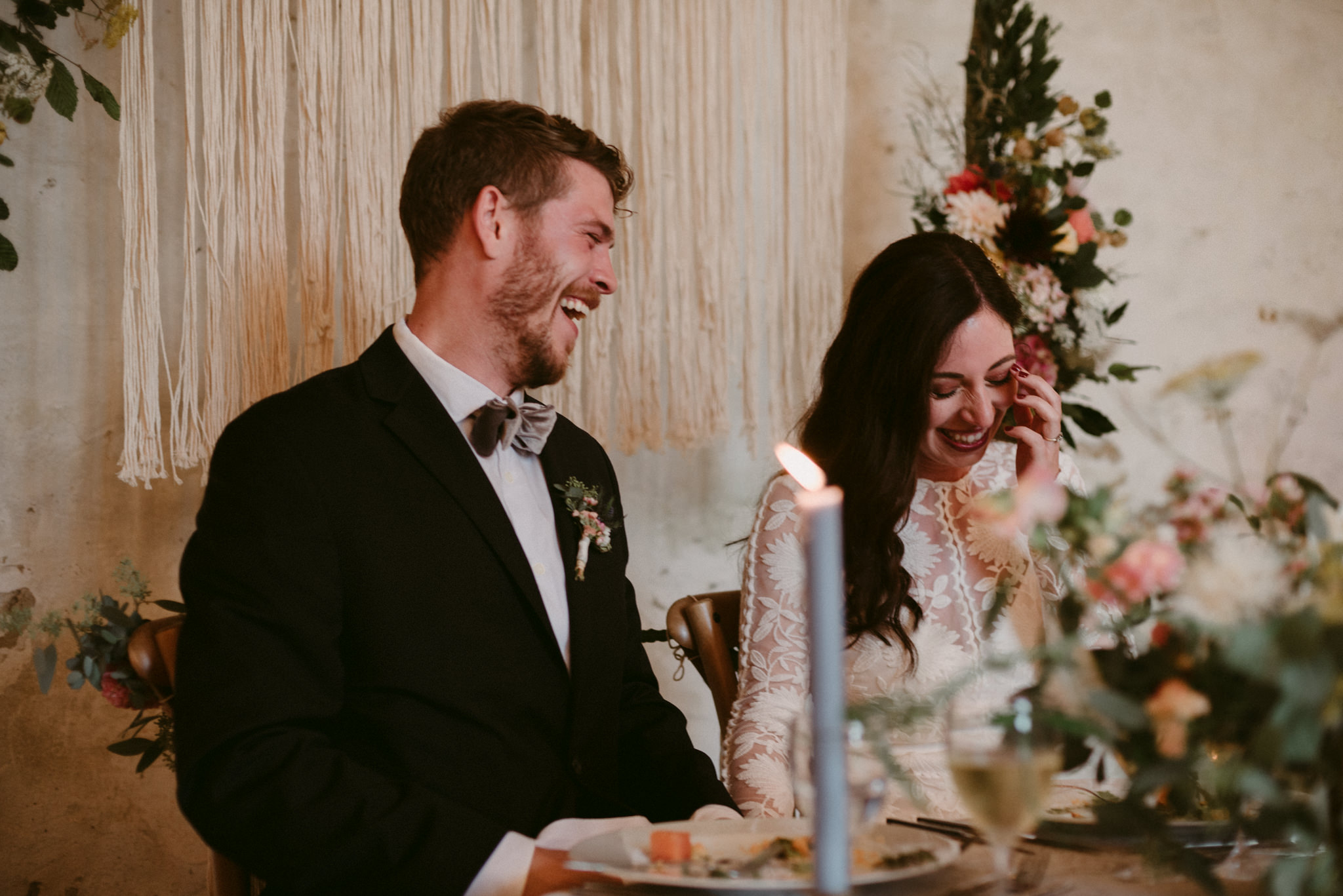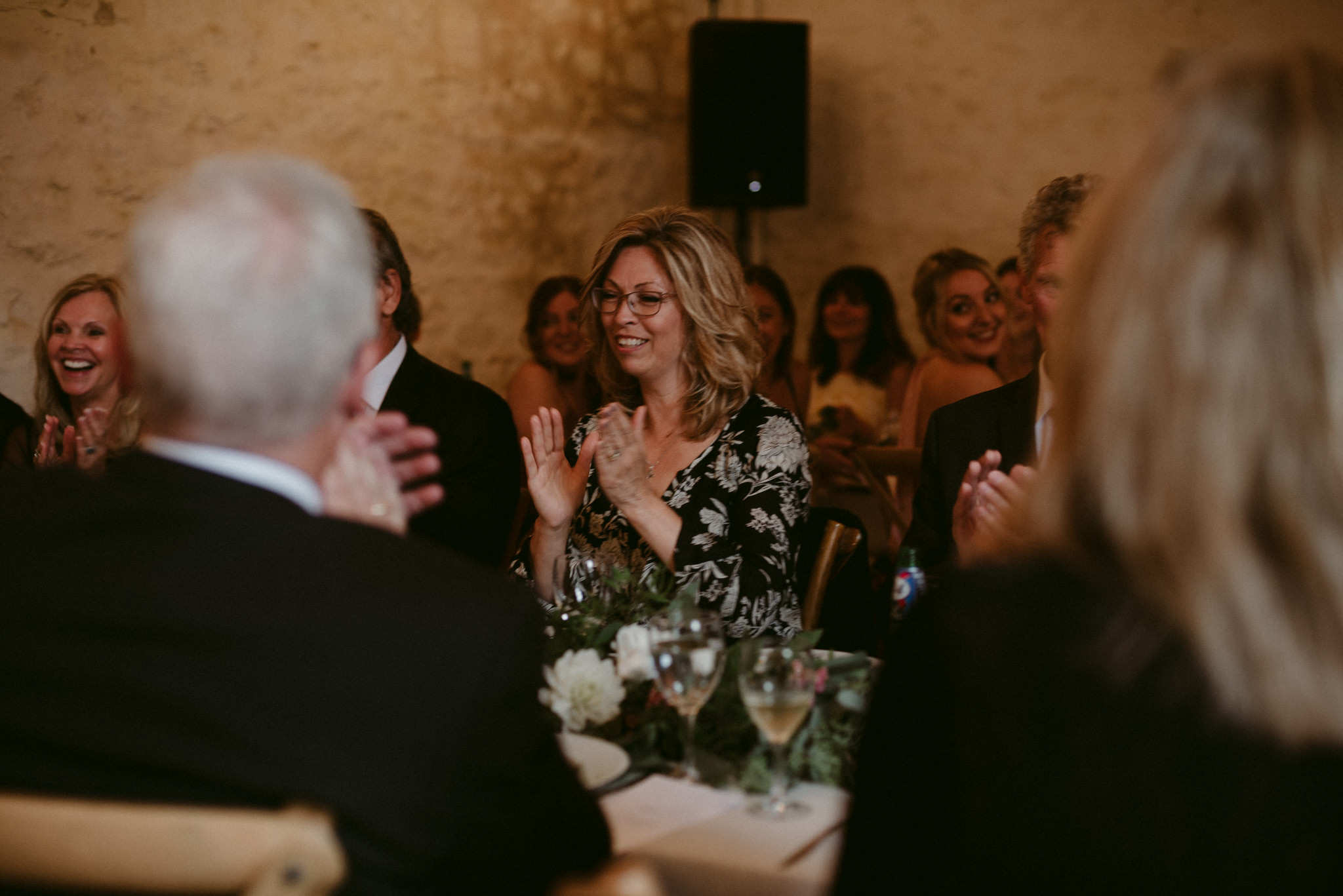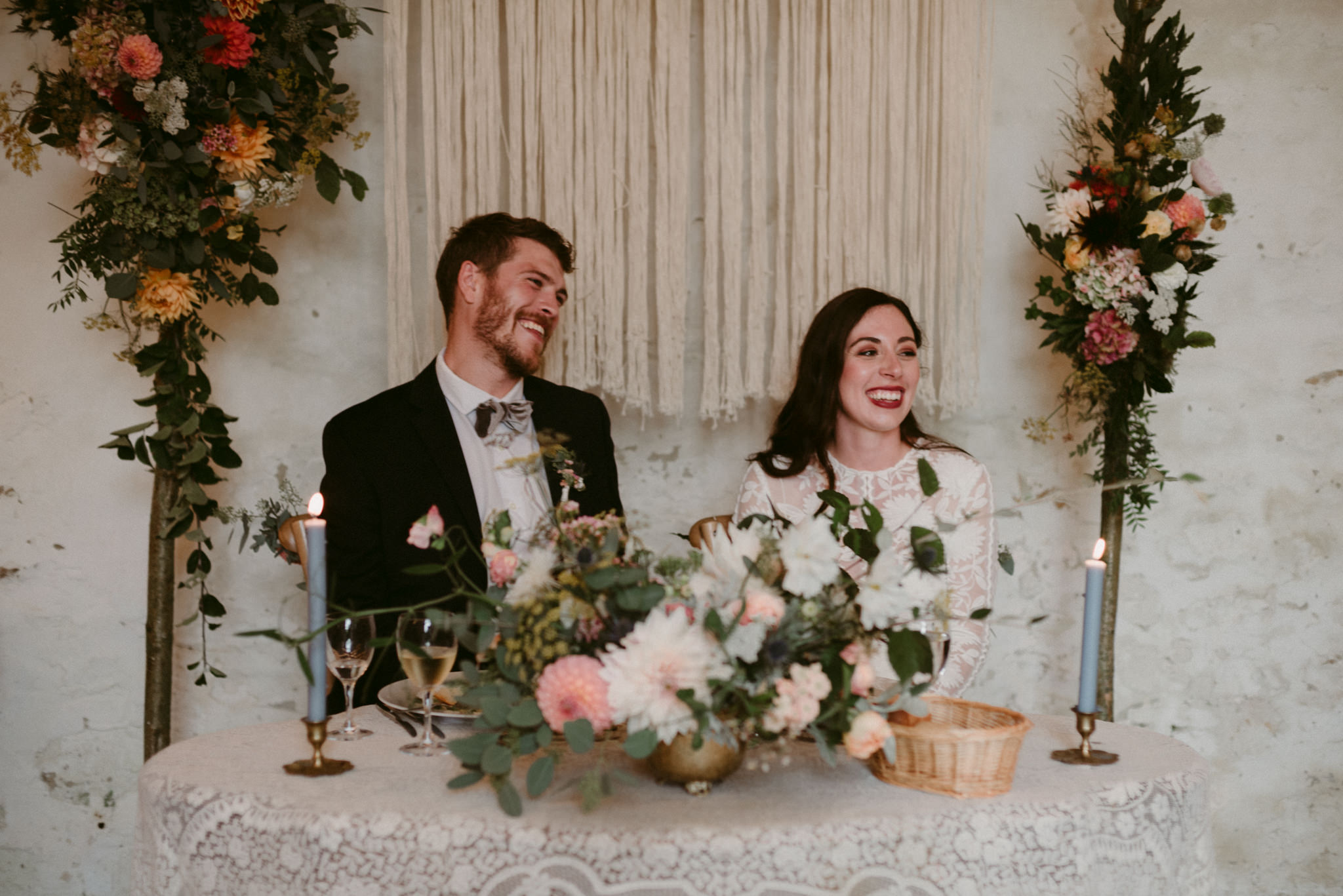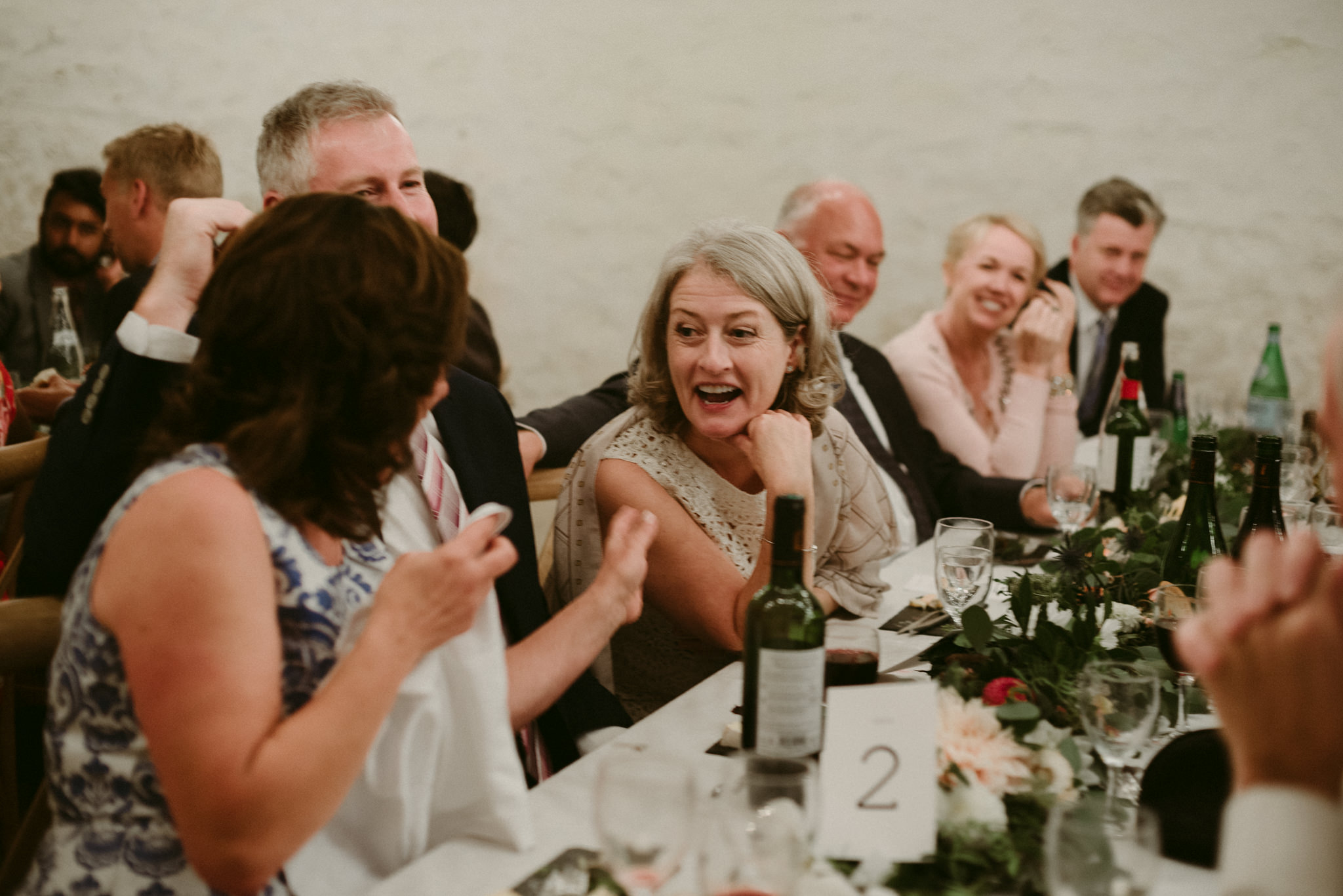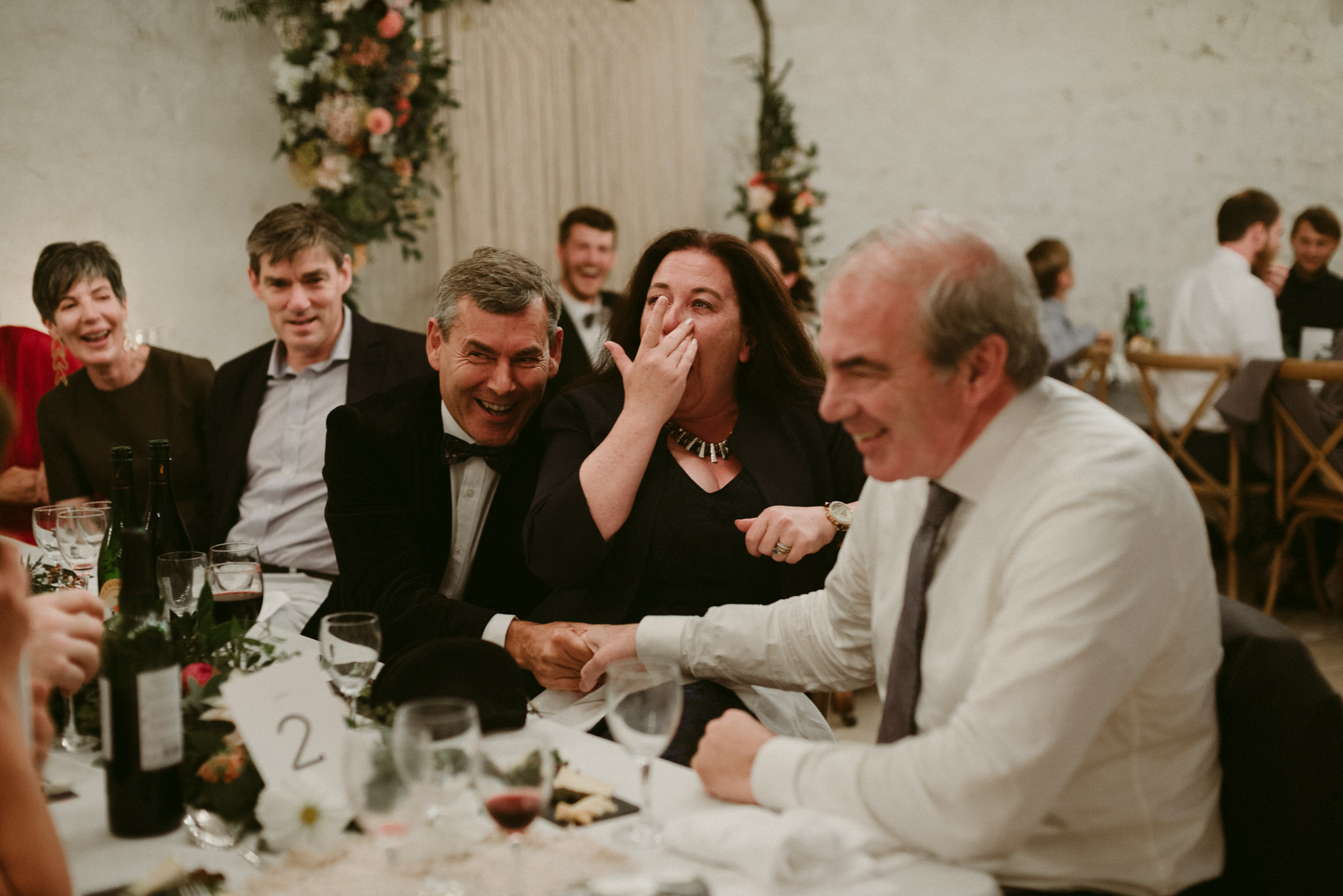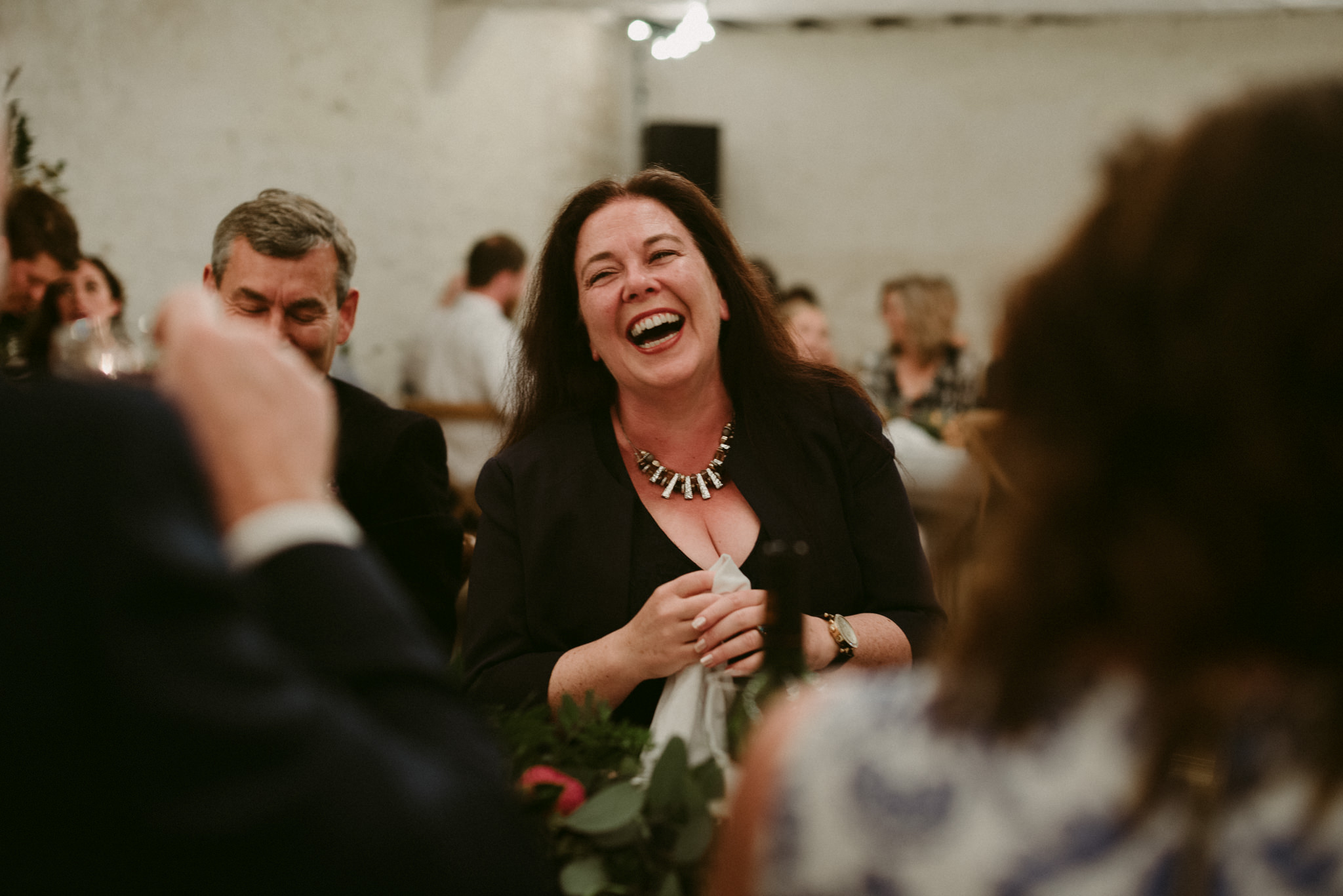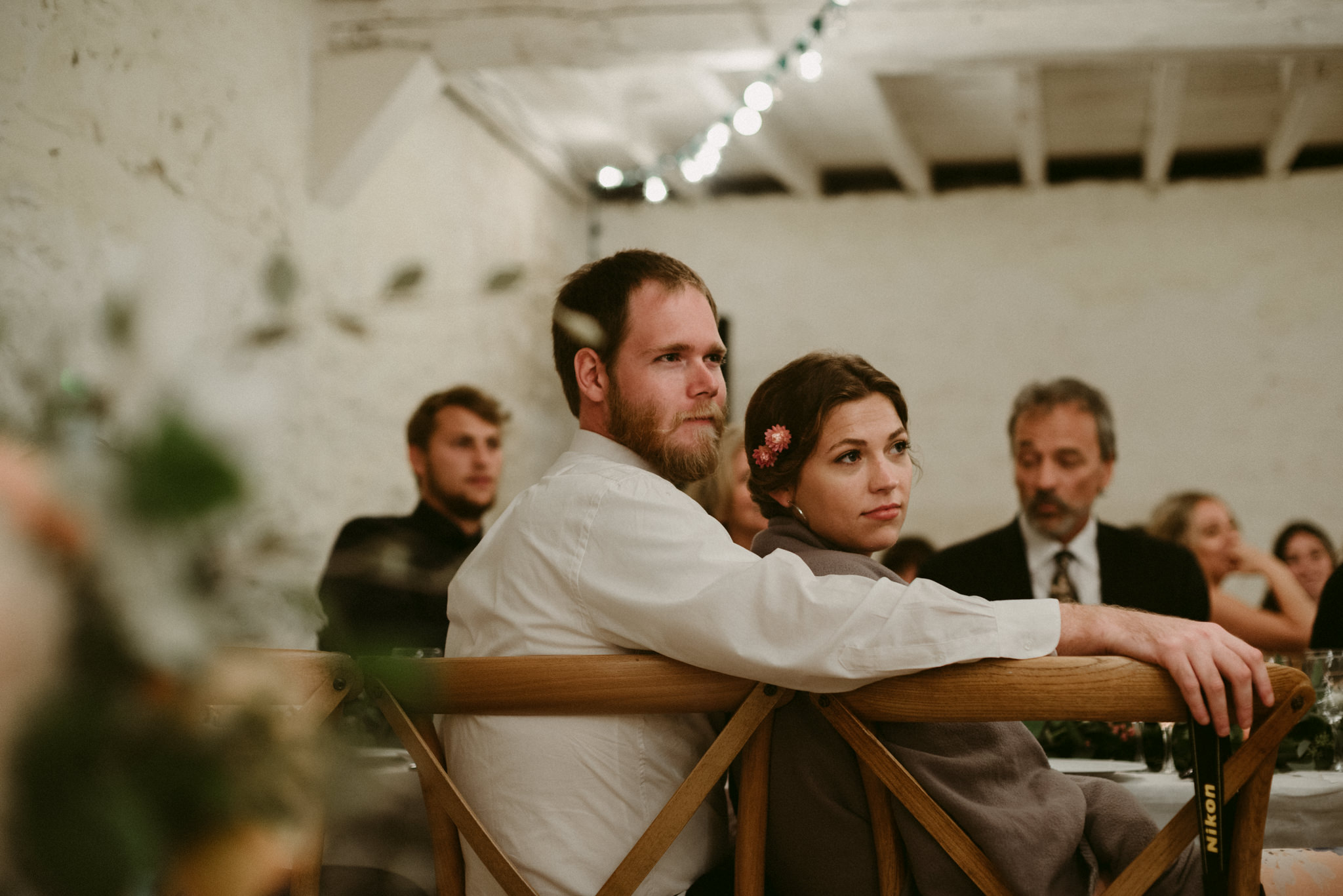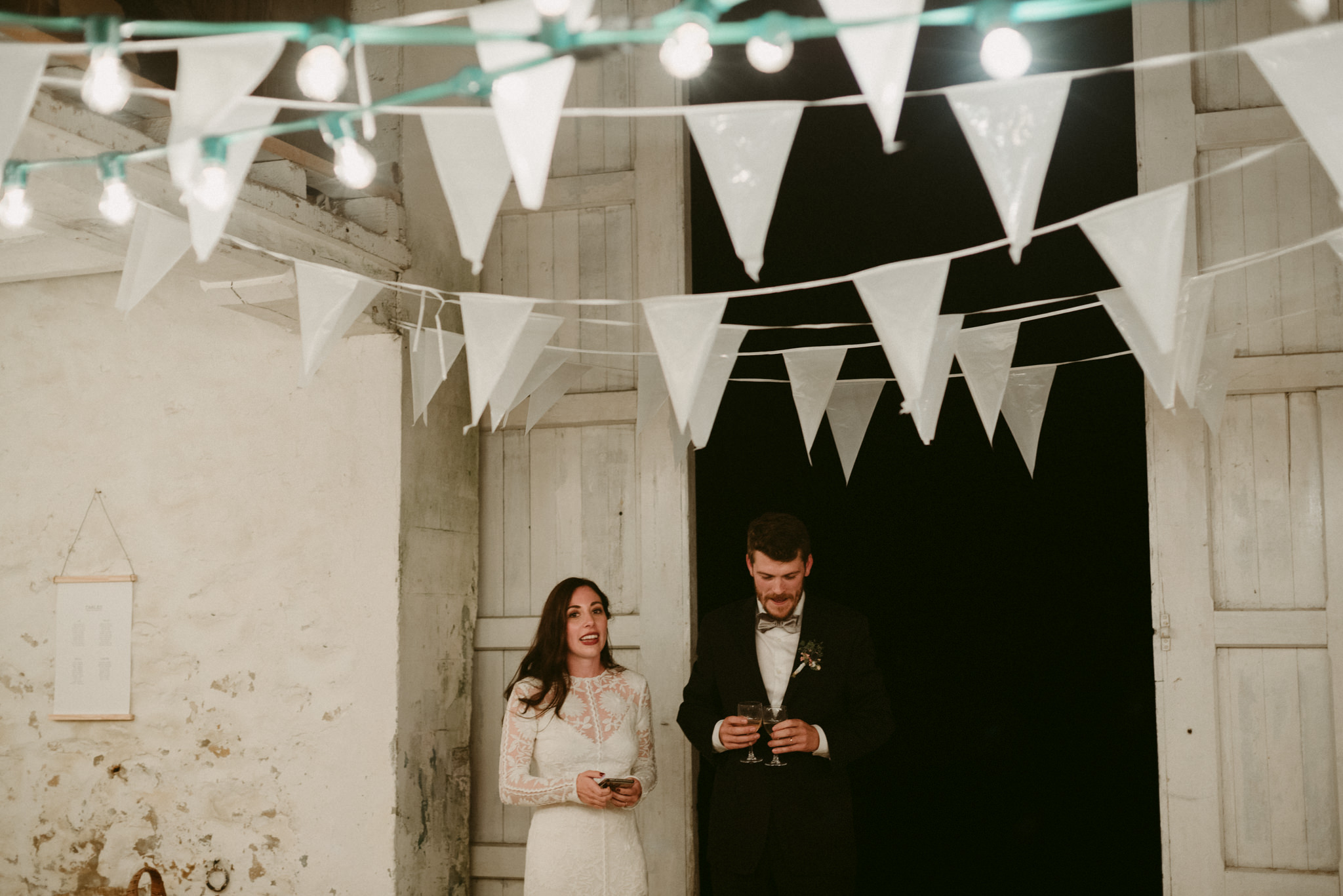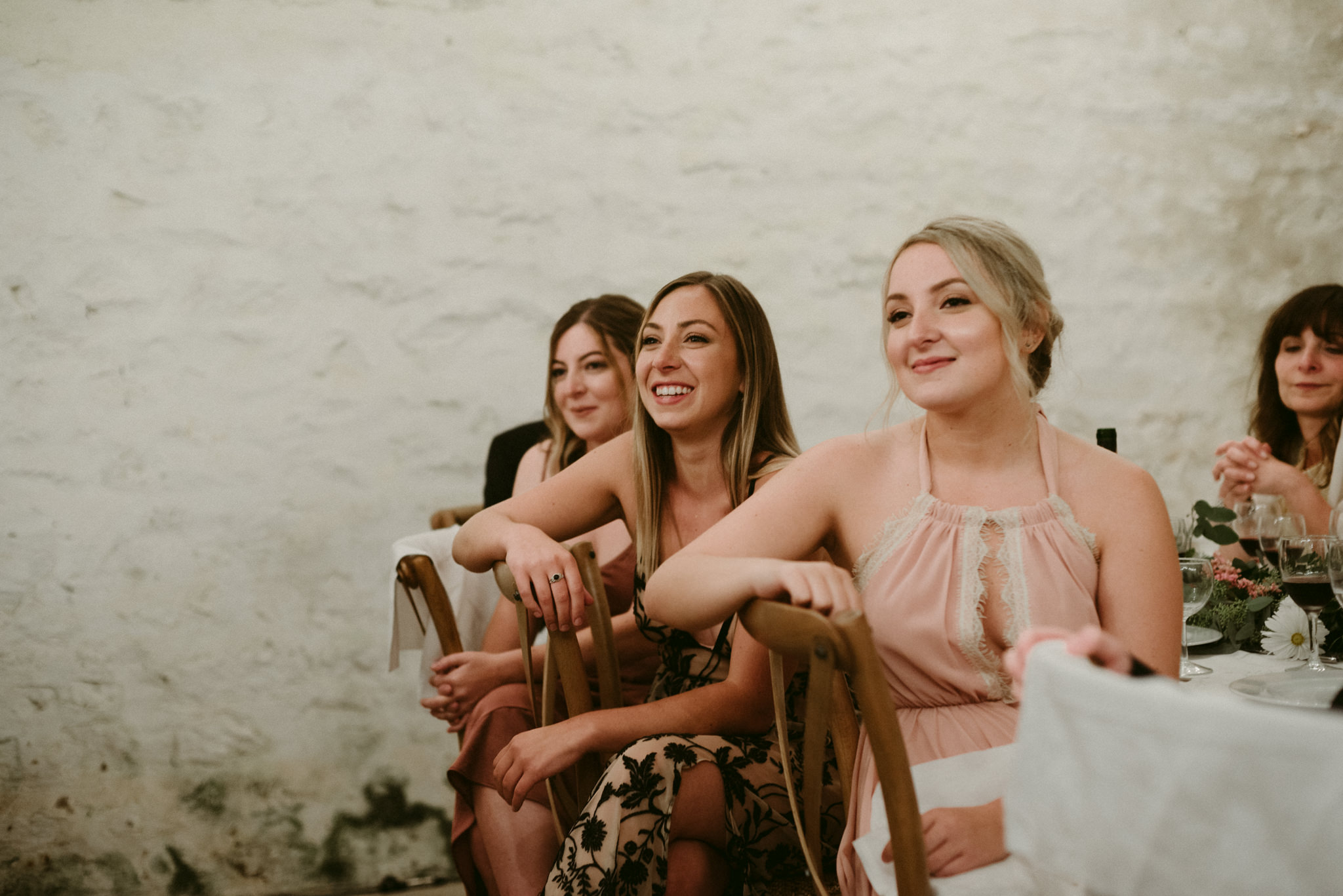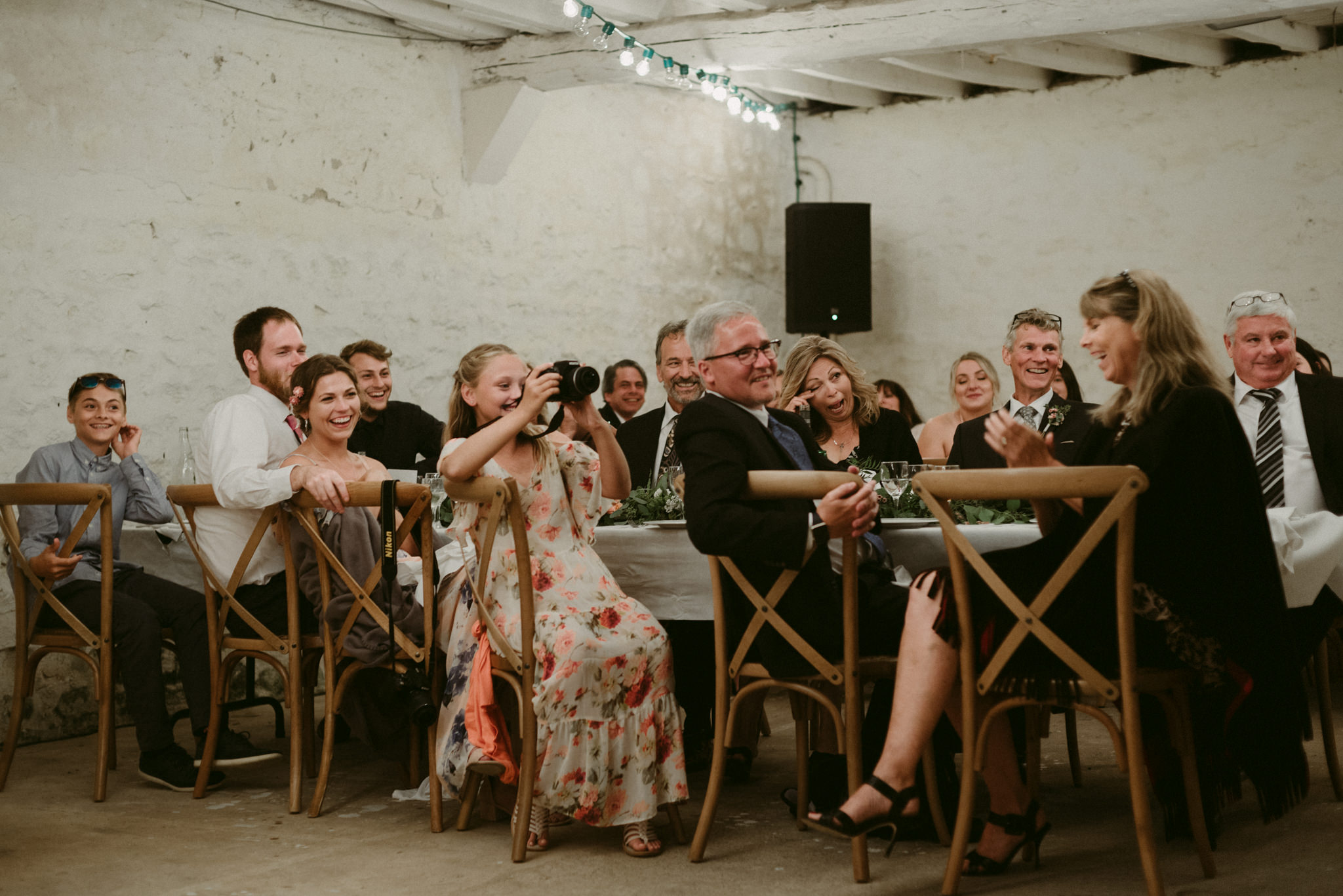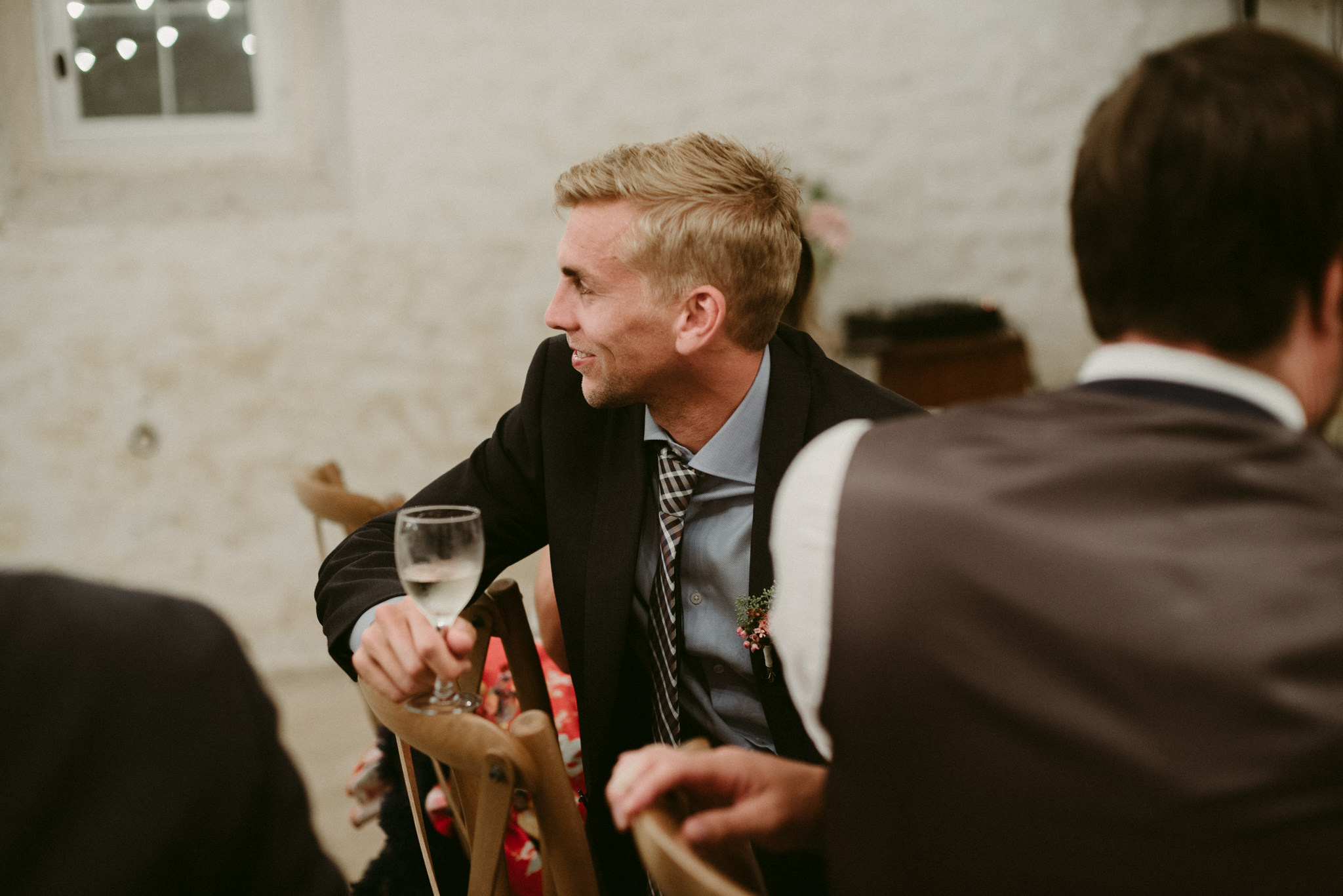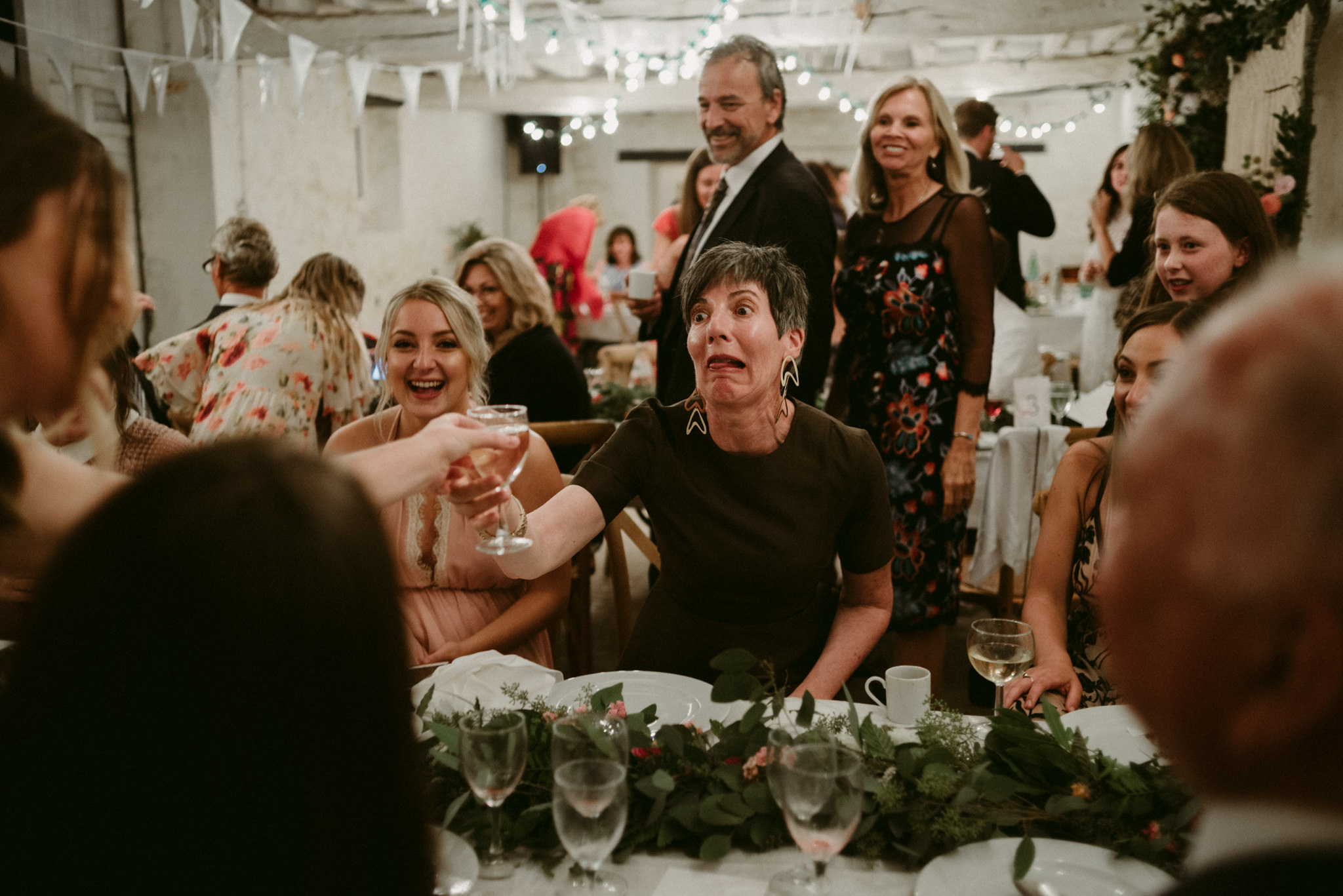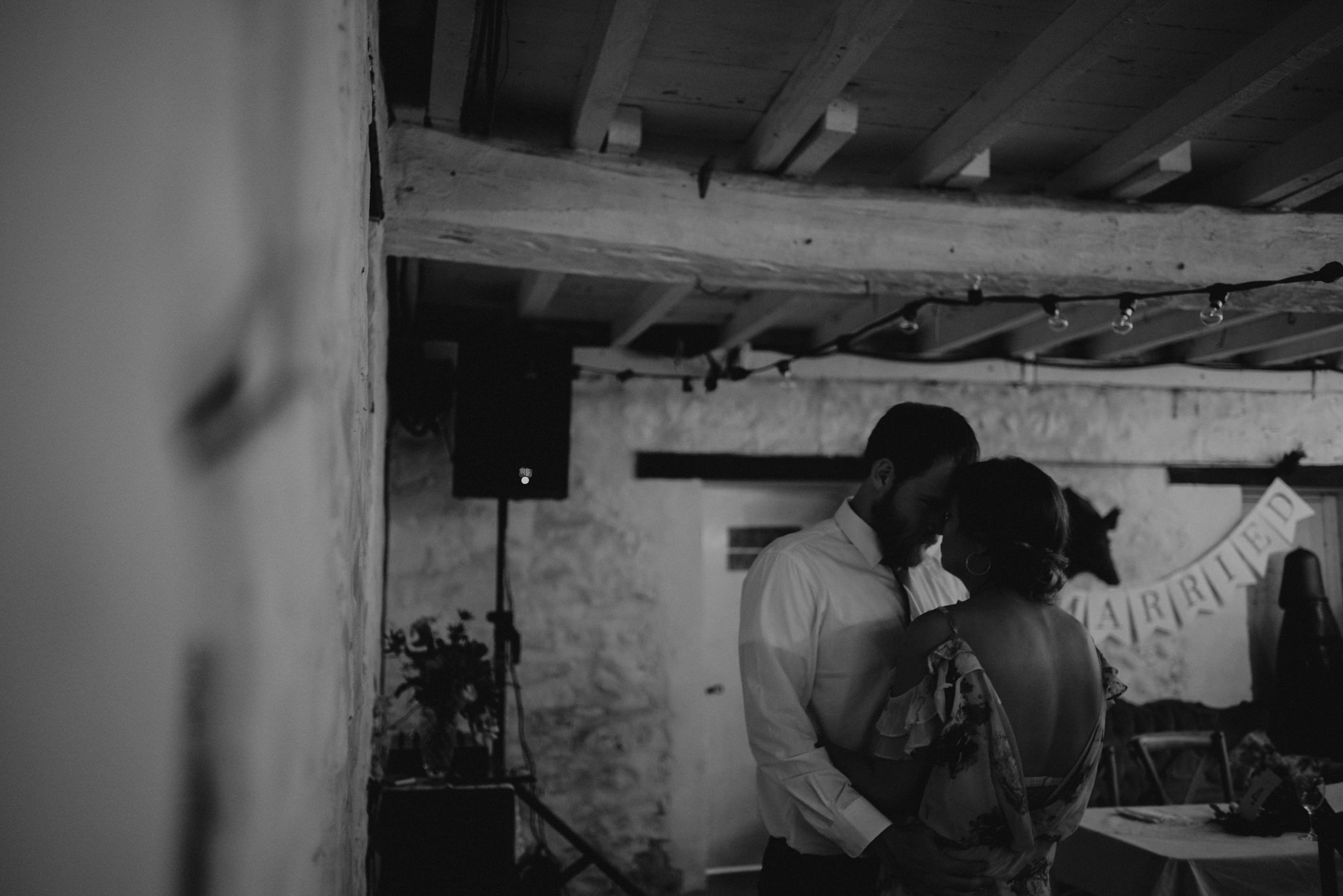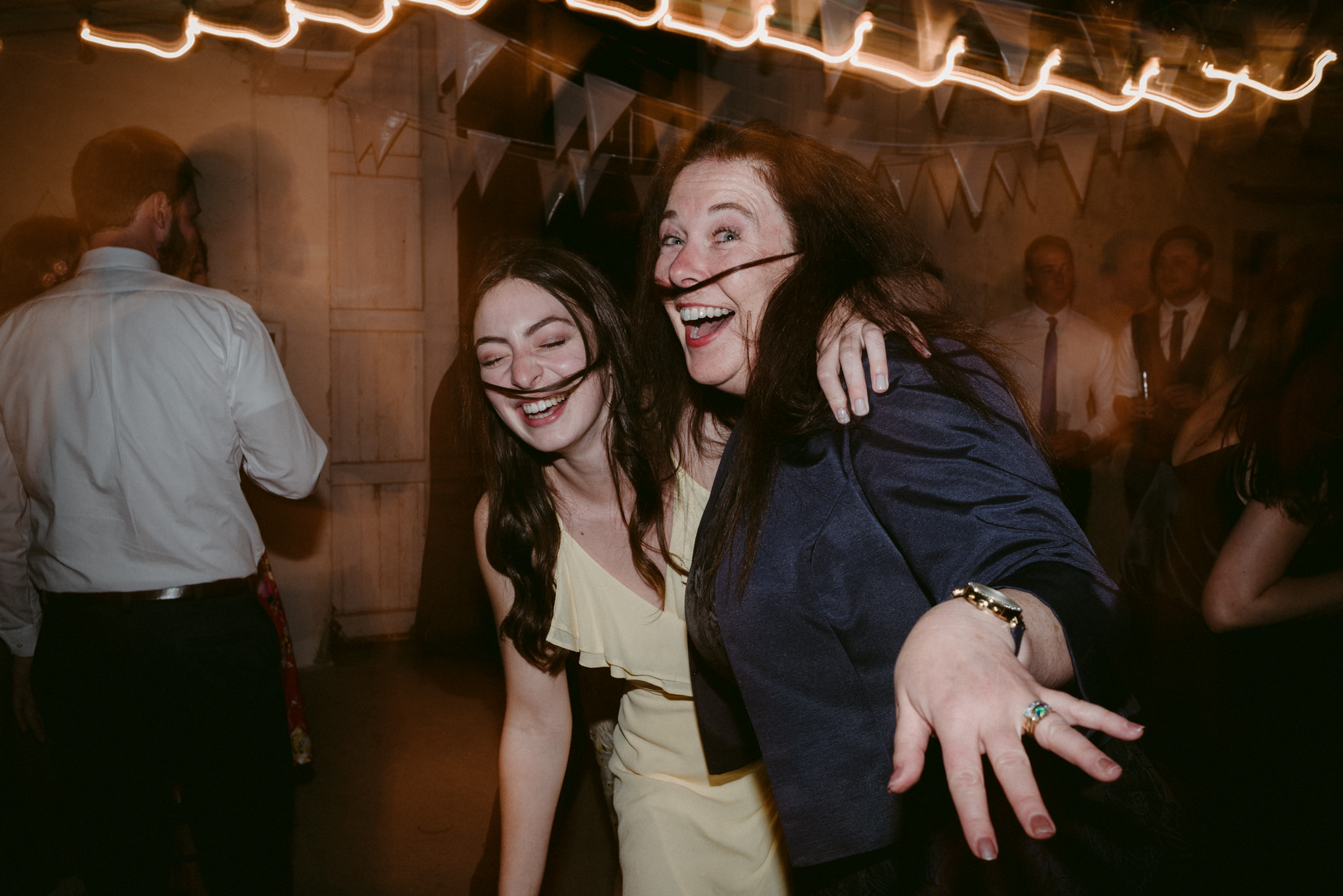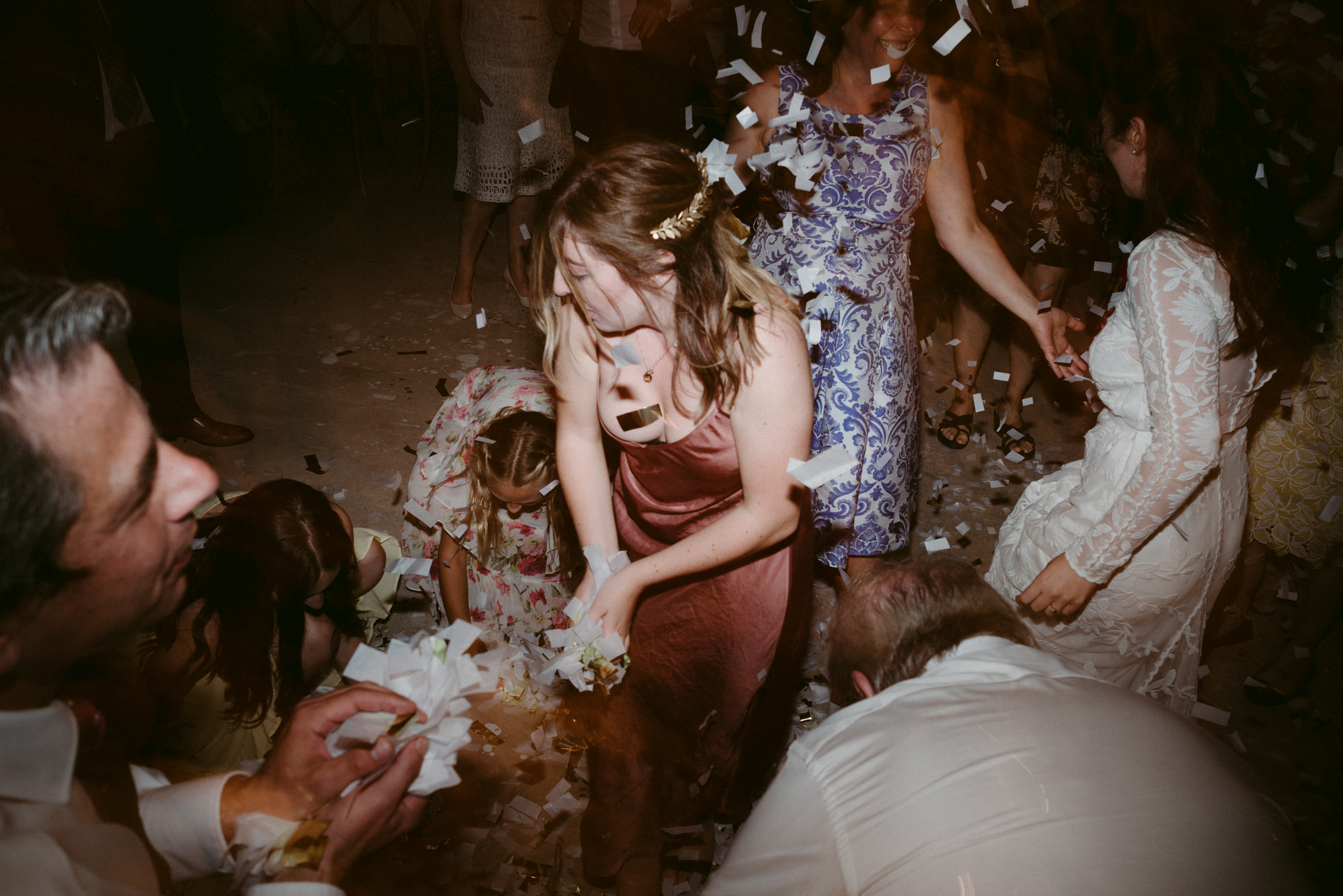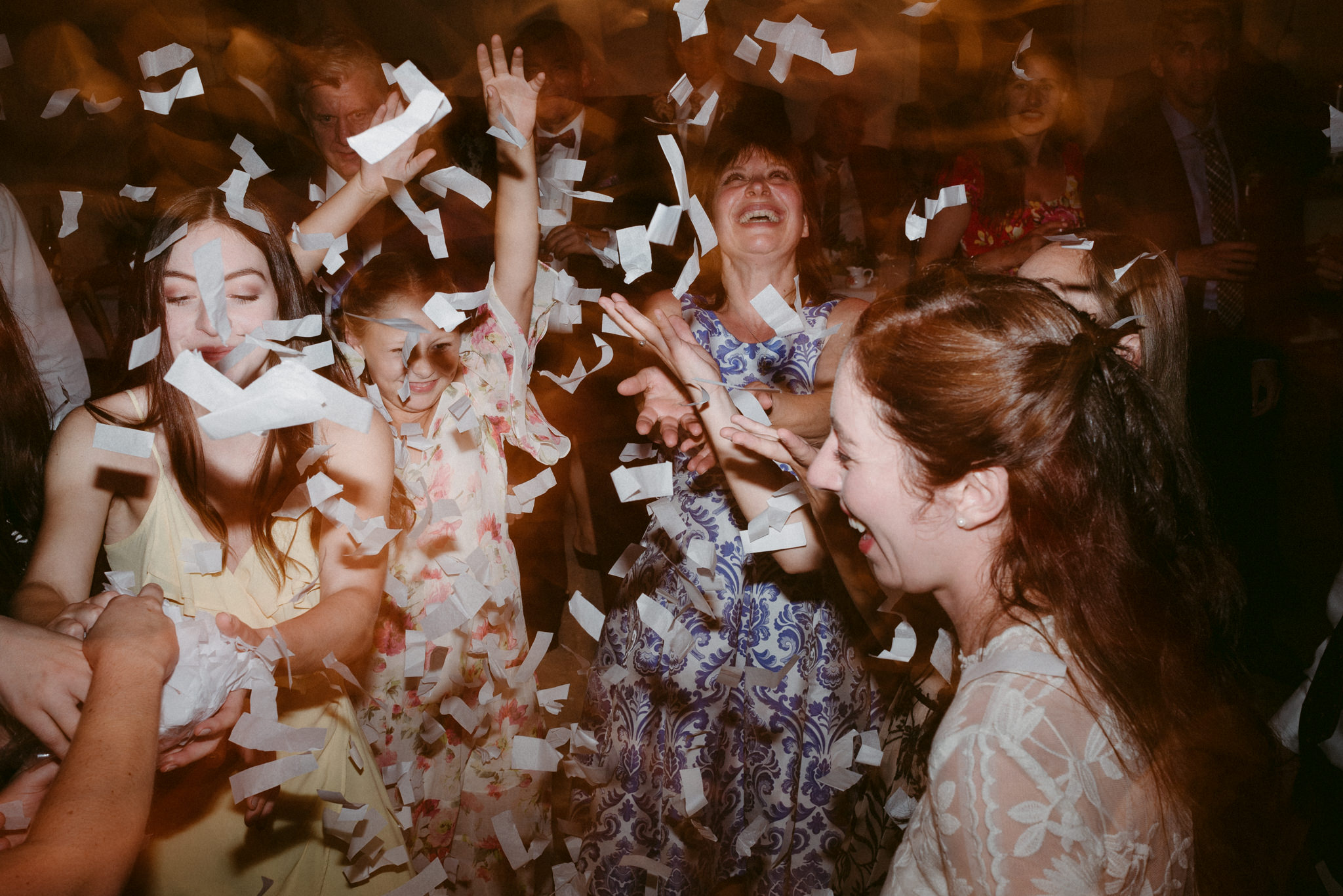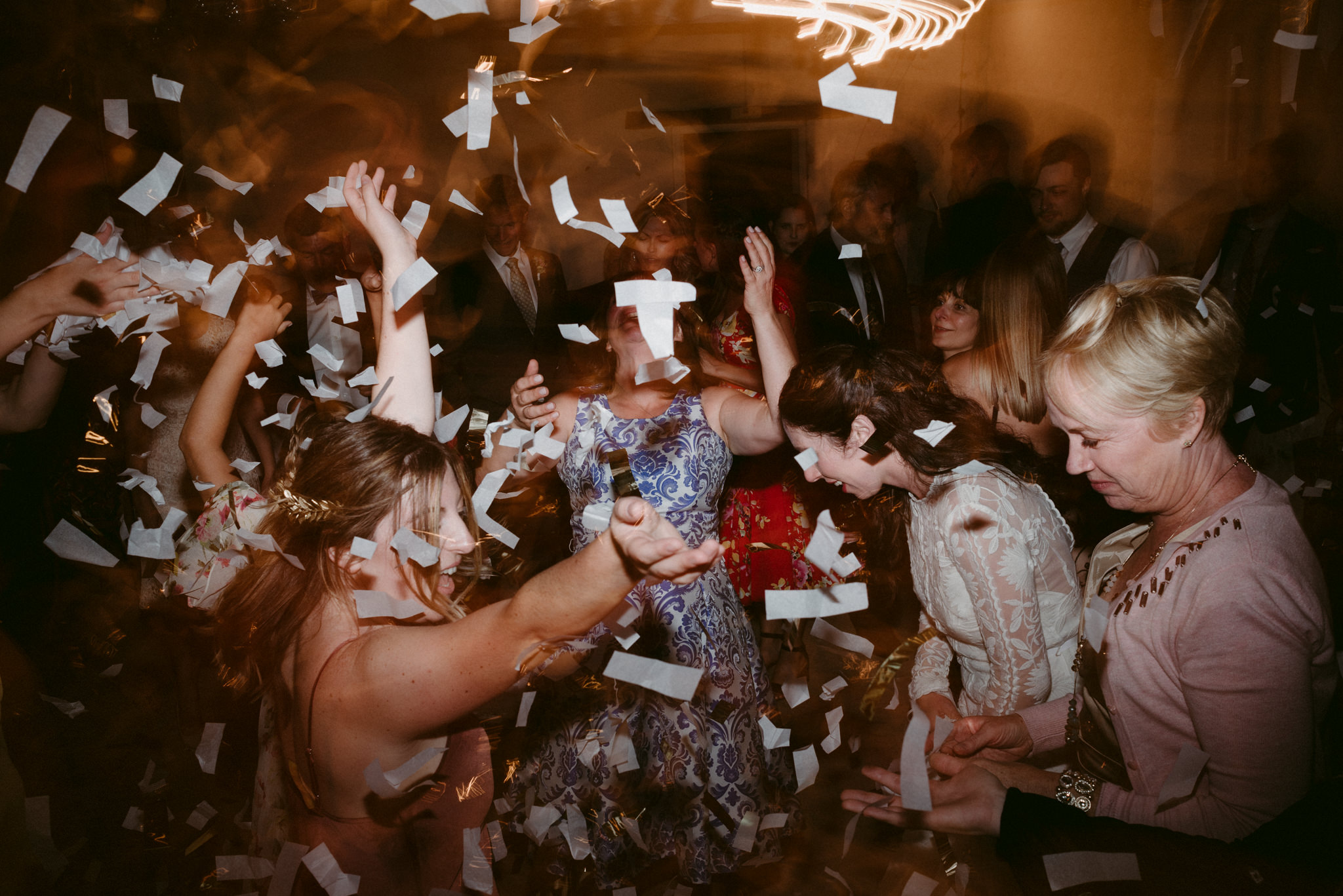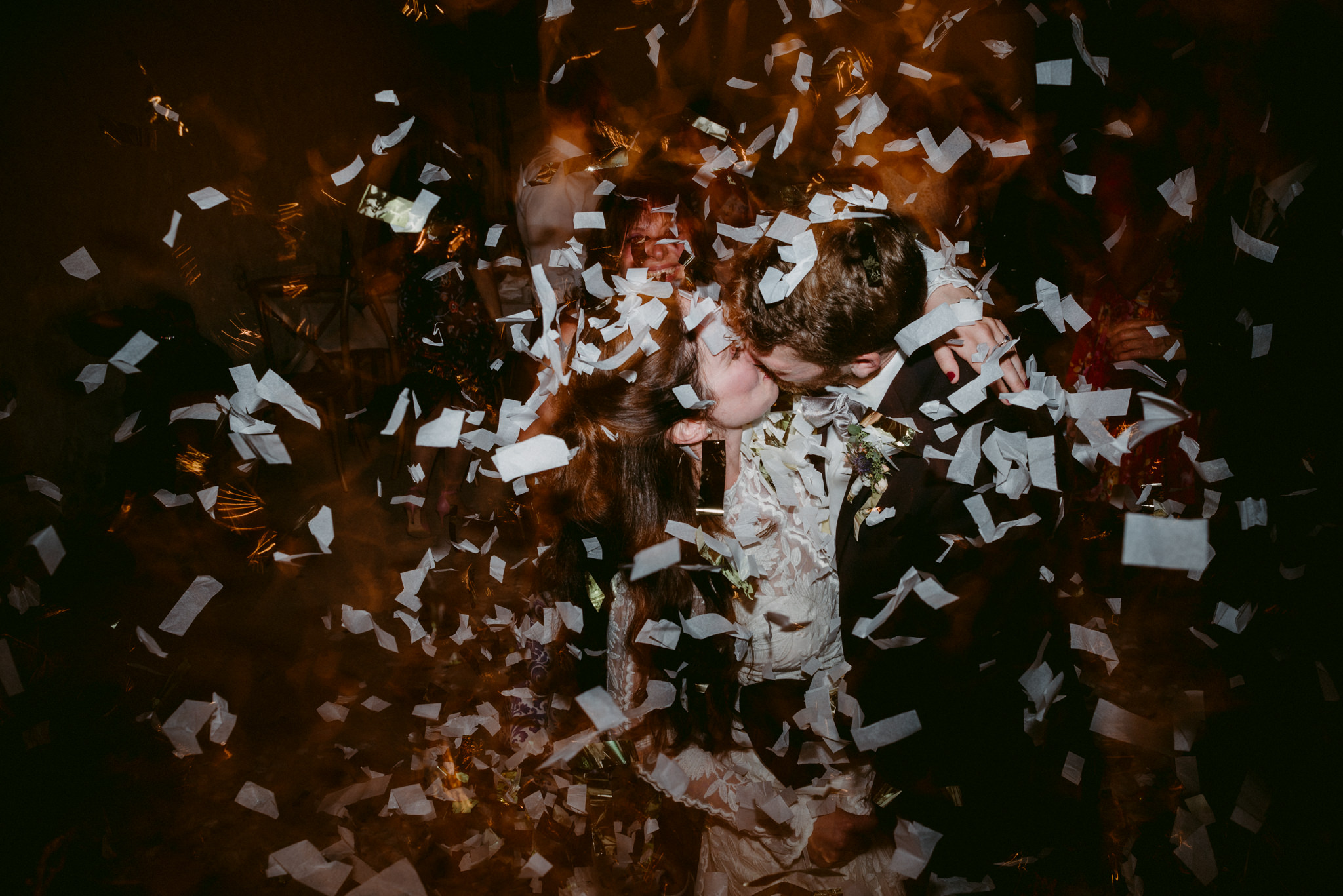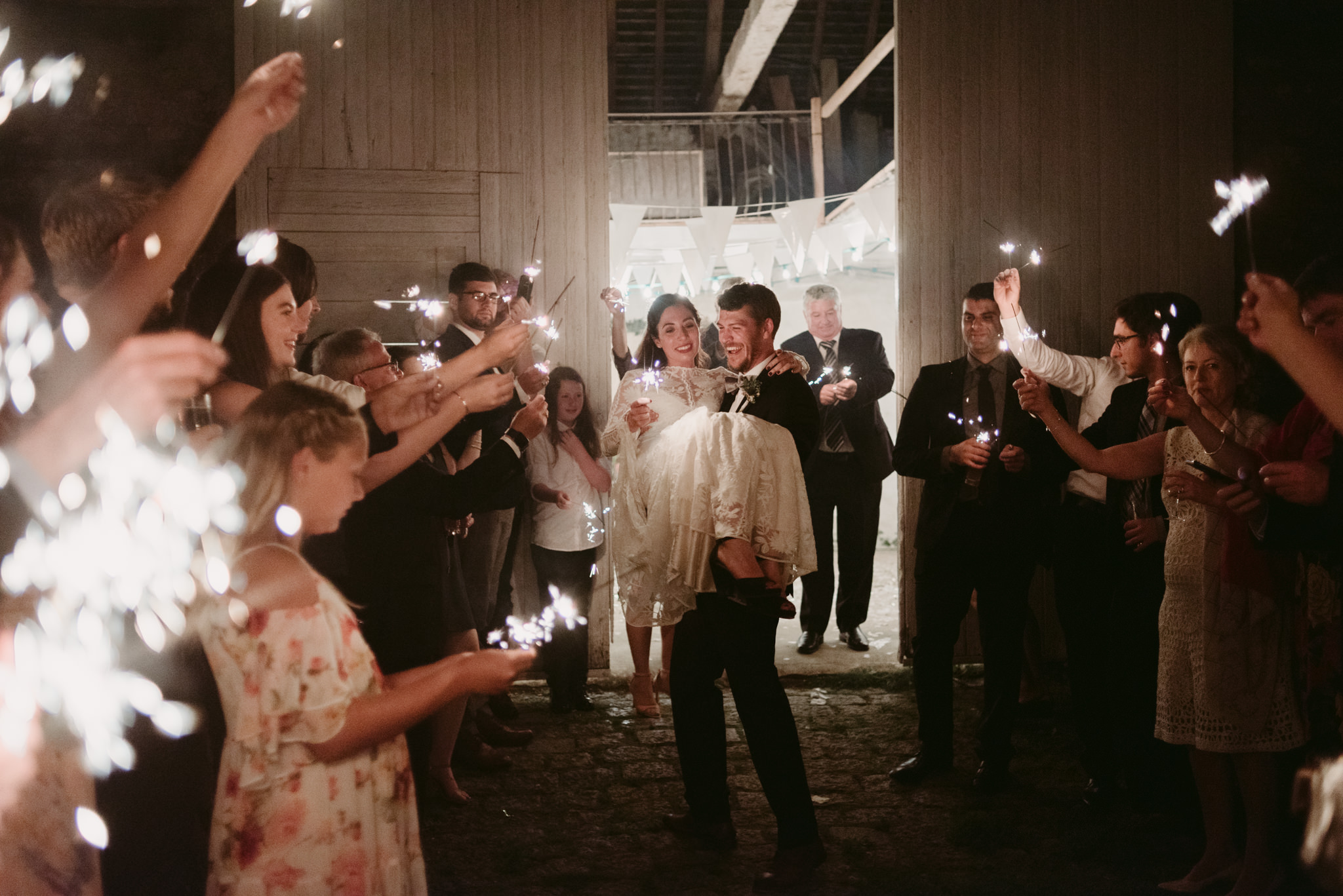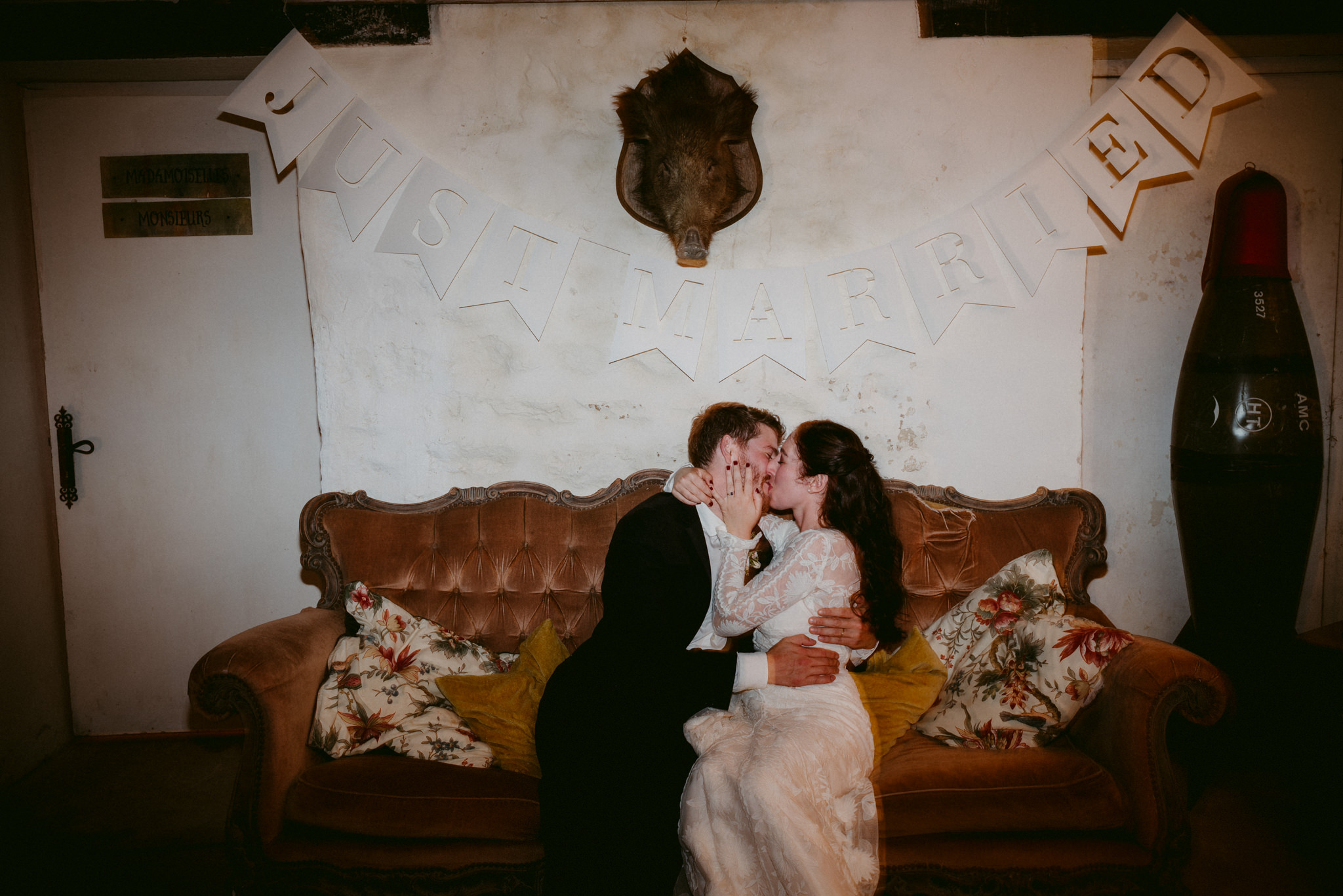 Vendors:
PHOTOGRAPHER: Daring Wanderer
DRESS: Rue de Seine
HAIR COMB: Mignonne Handmade
SHOES: Urban Outfitters
KIMONO: Awaiting Aivey
BRIDESMAID DRESS: Wilfred by Aritzia
SUIT: Michael Kors
INVITATIONS: Handmade by the groom
MACRAME BACKDROP: Handmade by bride
LINENS: Vintage from the grandmothers
JUST MARRIED SIGN: Handmade by groom's sister, Soul Creations
FLORALS: Freya Joy Garden Flowers
CATERER: Mike Allen of La Ferme des Mares
VENUE: Private residence, chateau in Normandy
MUSIC: Spotify (playlist by the bride and groom)
PROCESSIONAL: The Book of Love / Magnetic Fields
RECESSIONAL: Marry you / Bruno Mars
OFFICIANT: The Hon. Jayne Hughes (Pat's aunt)
FIRST DANCE: Hysteric / Yeah Yeah Yeahs