We've been hiking & camping in Banff National Park multiple times and I've finally decided to put together a little blog post of places we've visit, where we camped and different (very accessible) trails that we hiked. Some images are from this past summer and the images from Moraine Lake & Sunshine Valley are from summer 2014.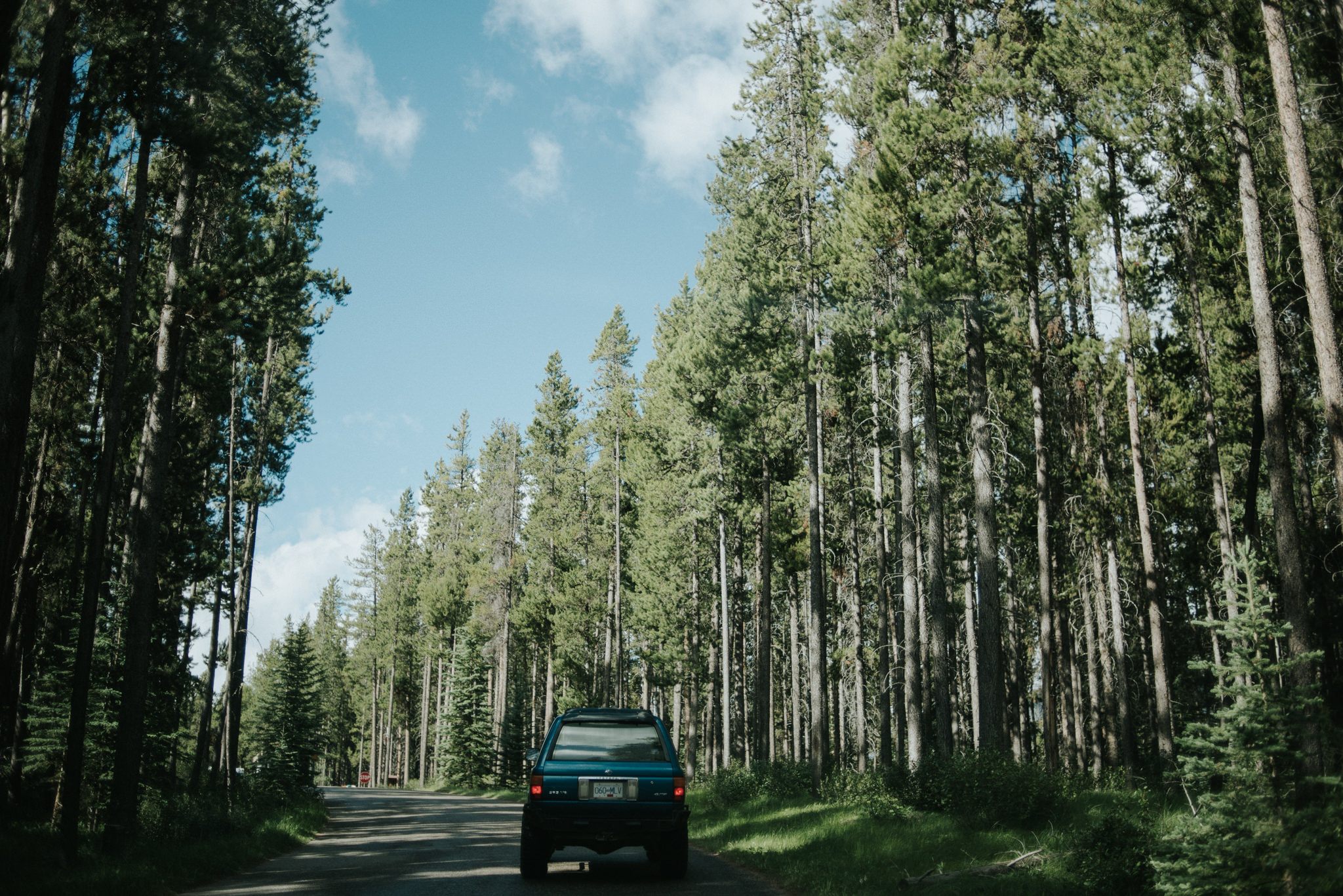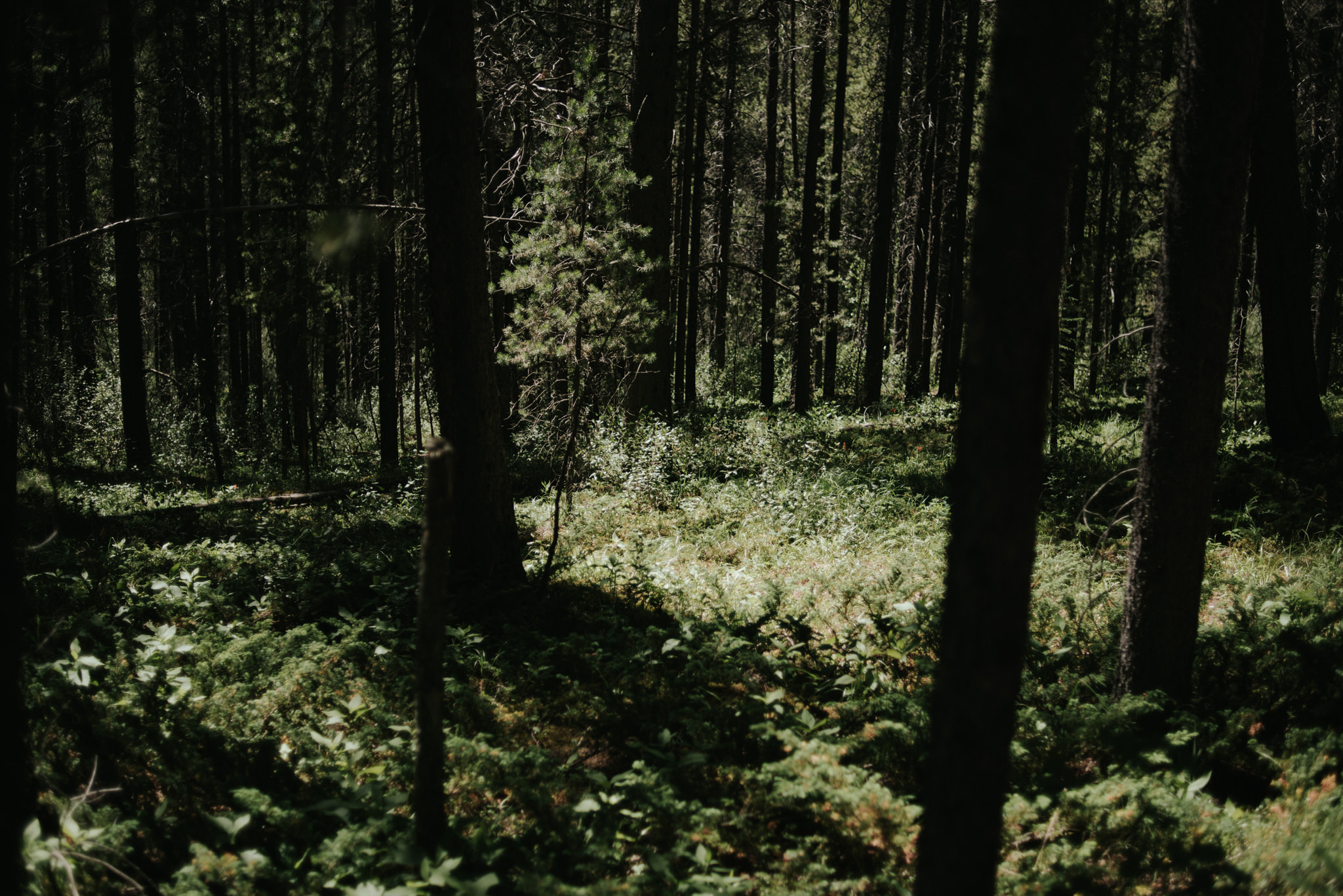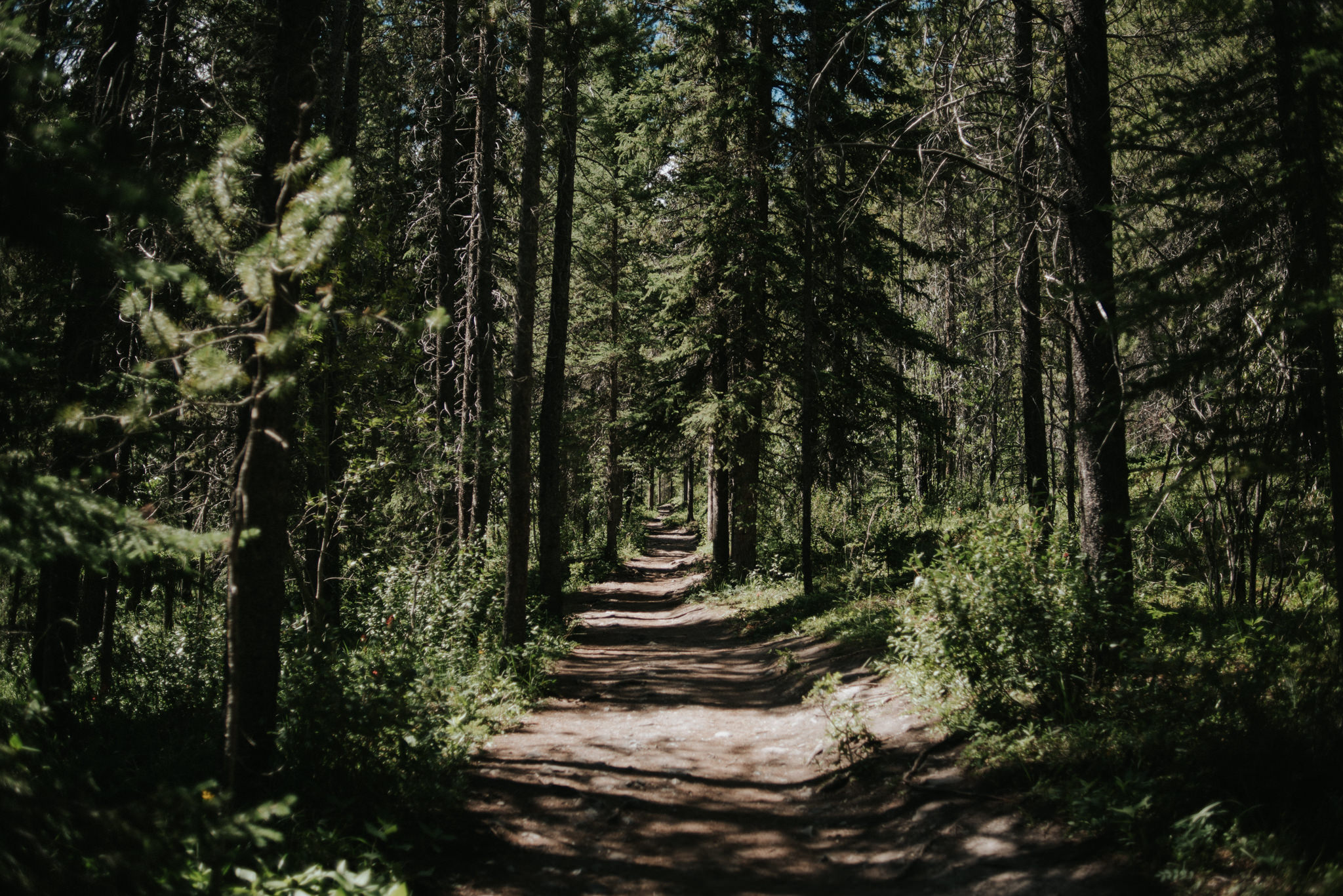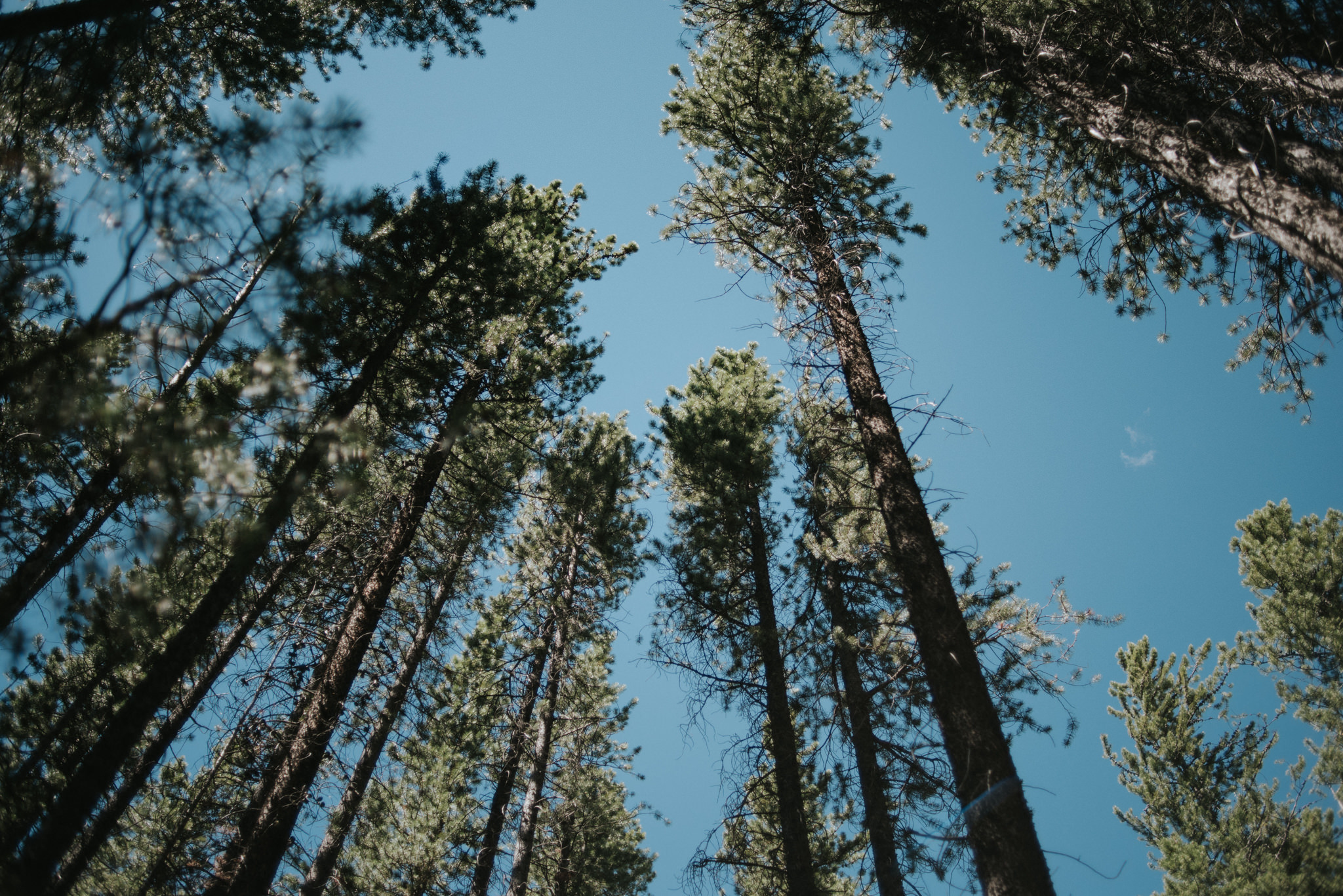 Grassi Lakes, Canmore
Located just outside the town of Canmore, on the way to Spray Lakes Reservoir you'll find Grassi Lakes. There are two trails you can take, both fairly easy 1.5-2 km loops. As you get to the top, you'll see the town of Canmore below and the mountains in the distance. It's really pretty!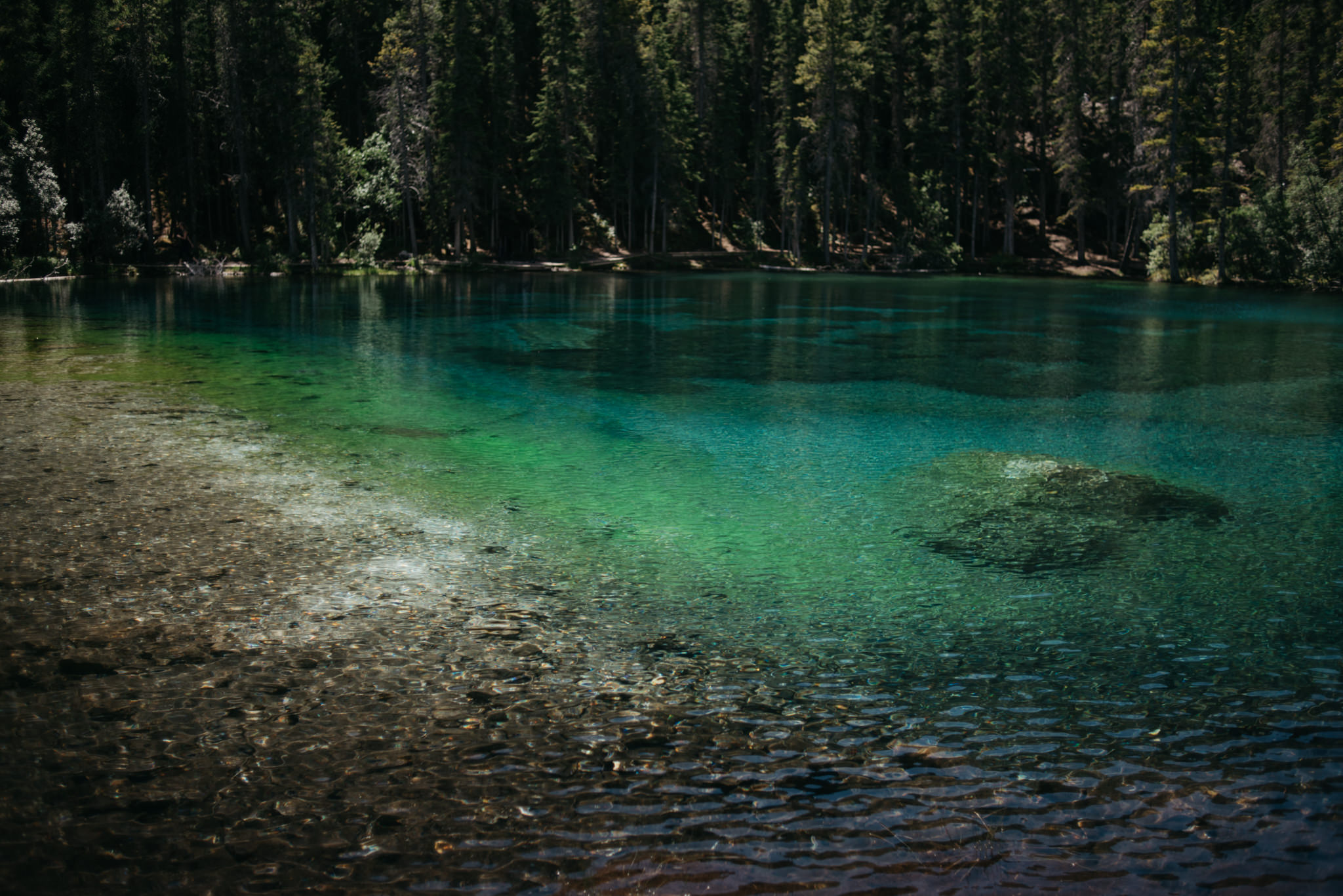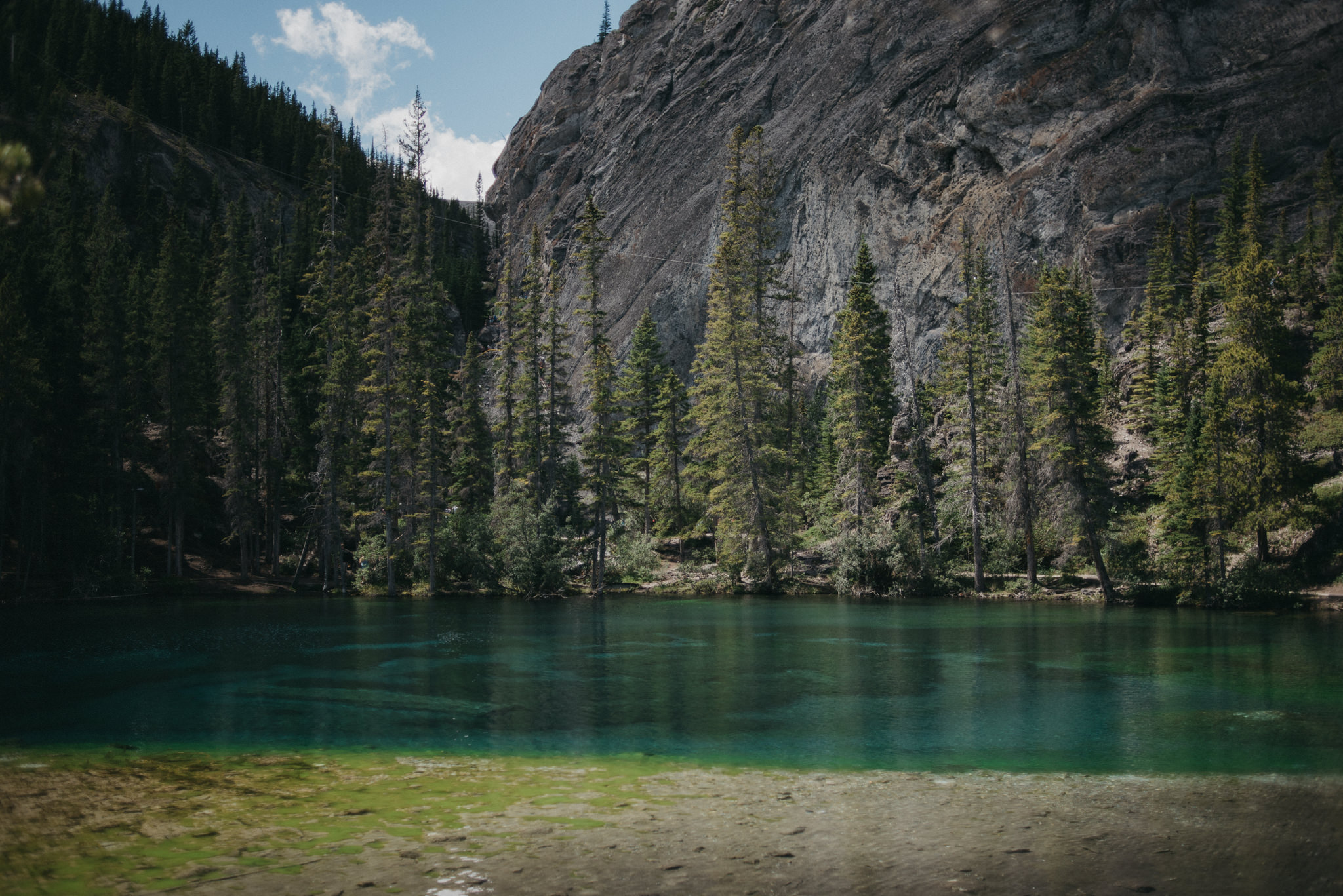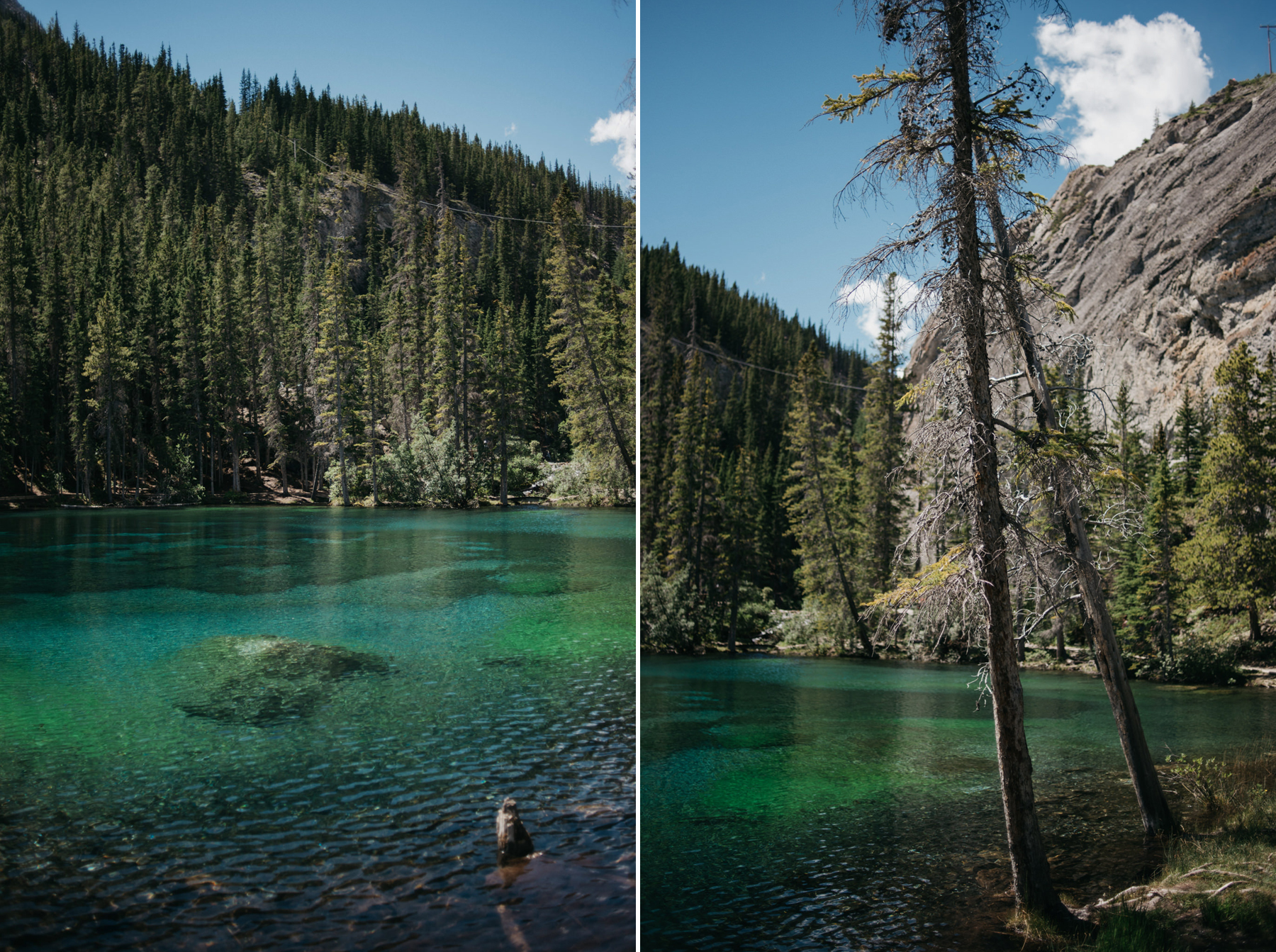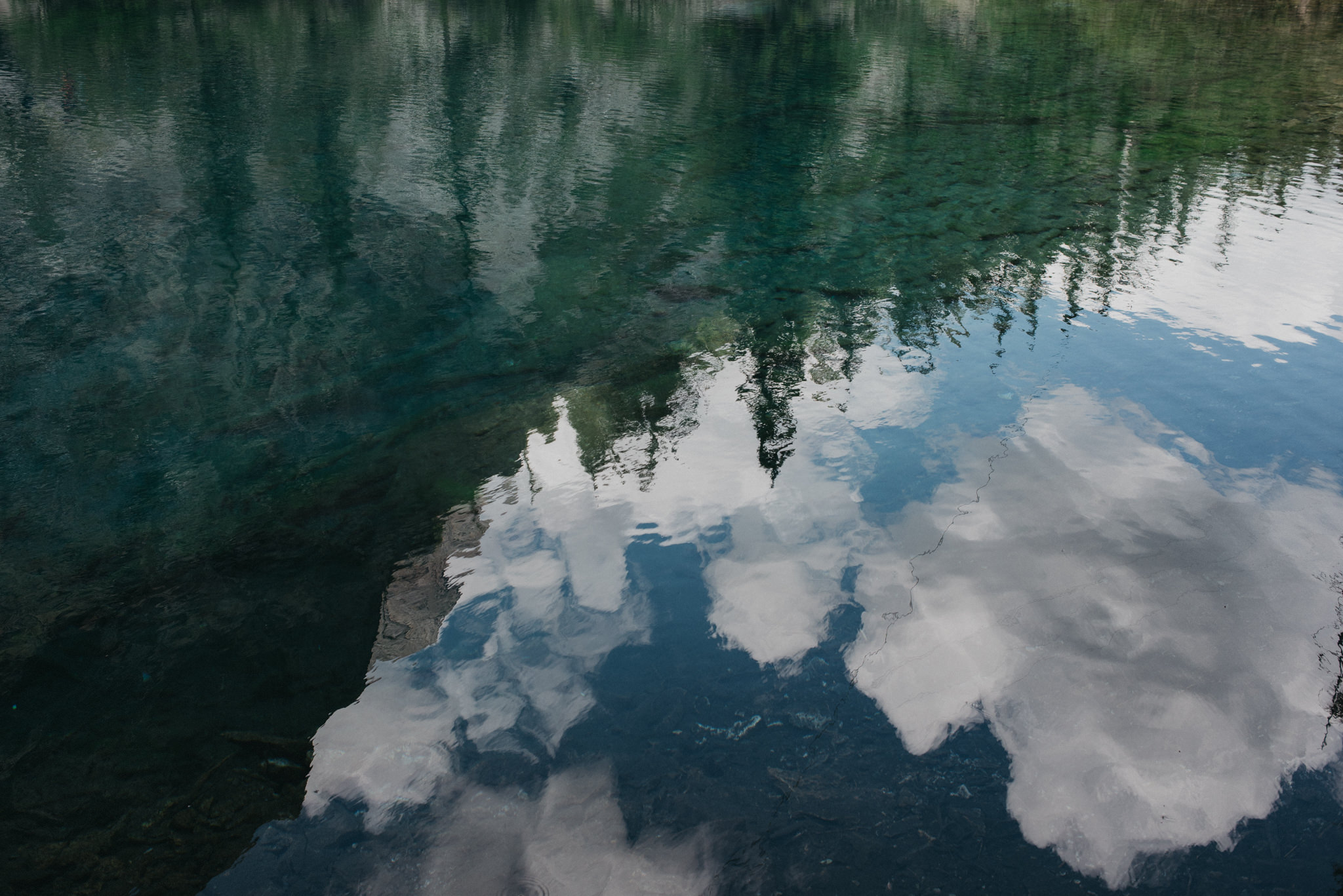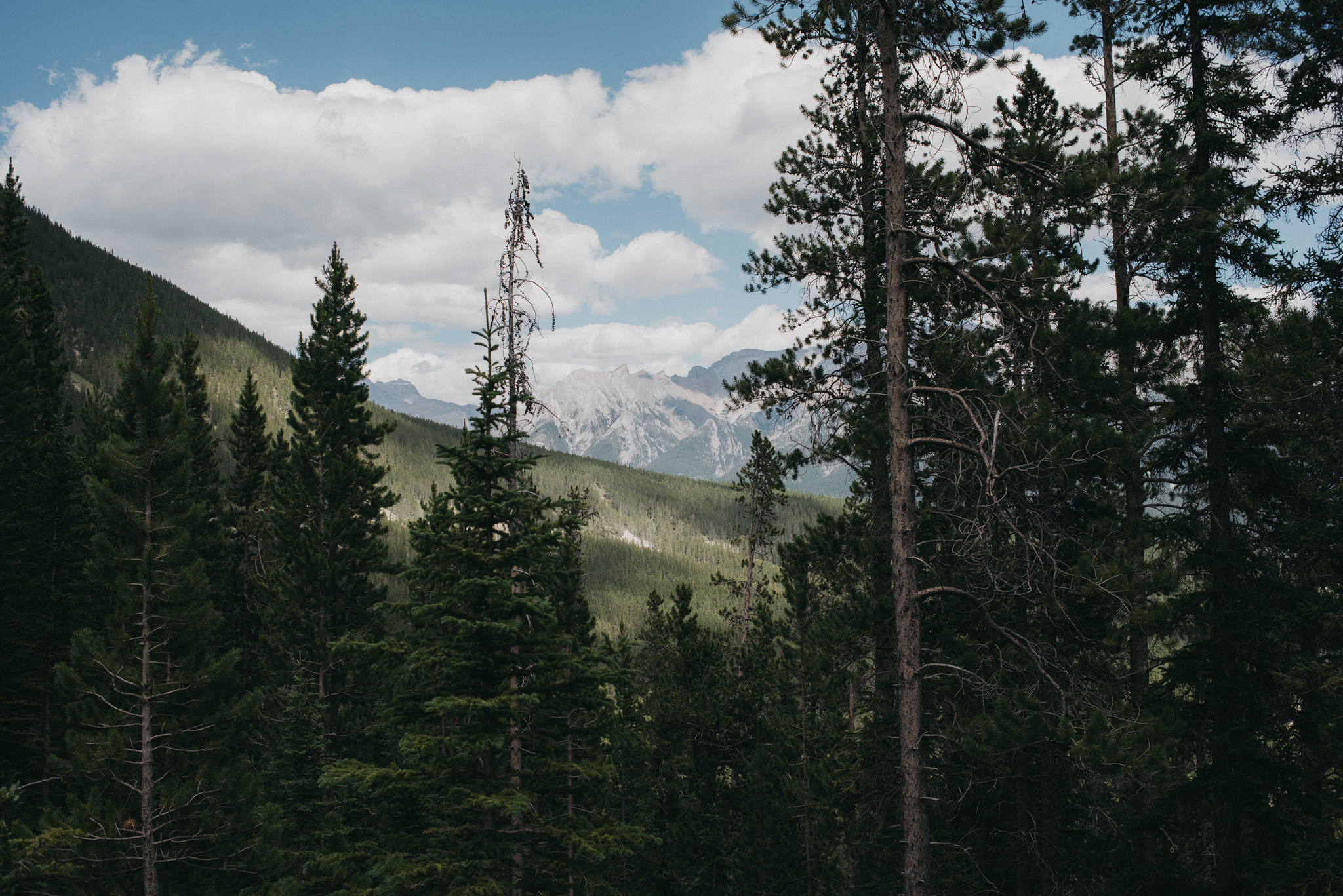 Hiking Ha Ling Peak
Just further up the road from Grassi Lakes is the Ha Ling trail head. You need to park in the parking lot and cross the road. Over the bridge past the reservoir you'll find the trail head that takes you up the steep mountainside. Towards the top there's little tree coverage and can be windy. Bring a jacket and some water!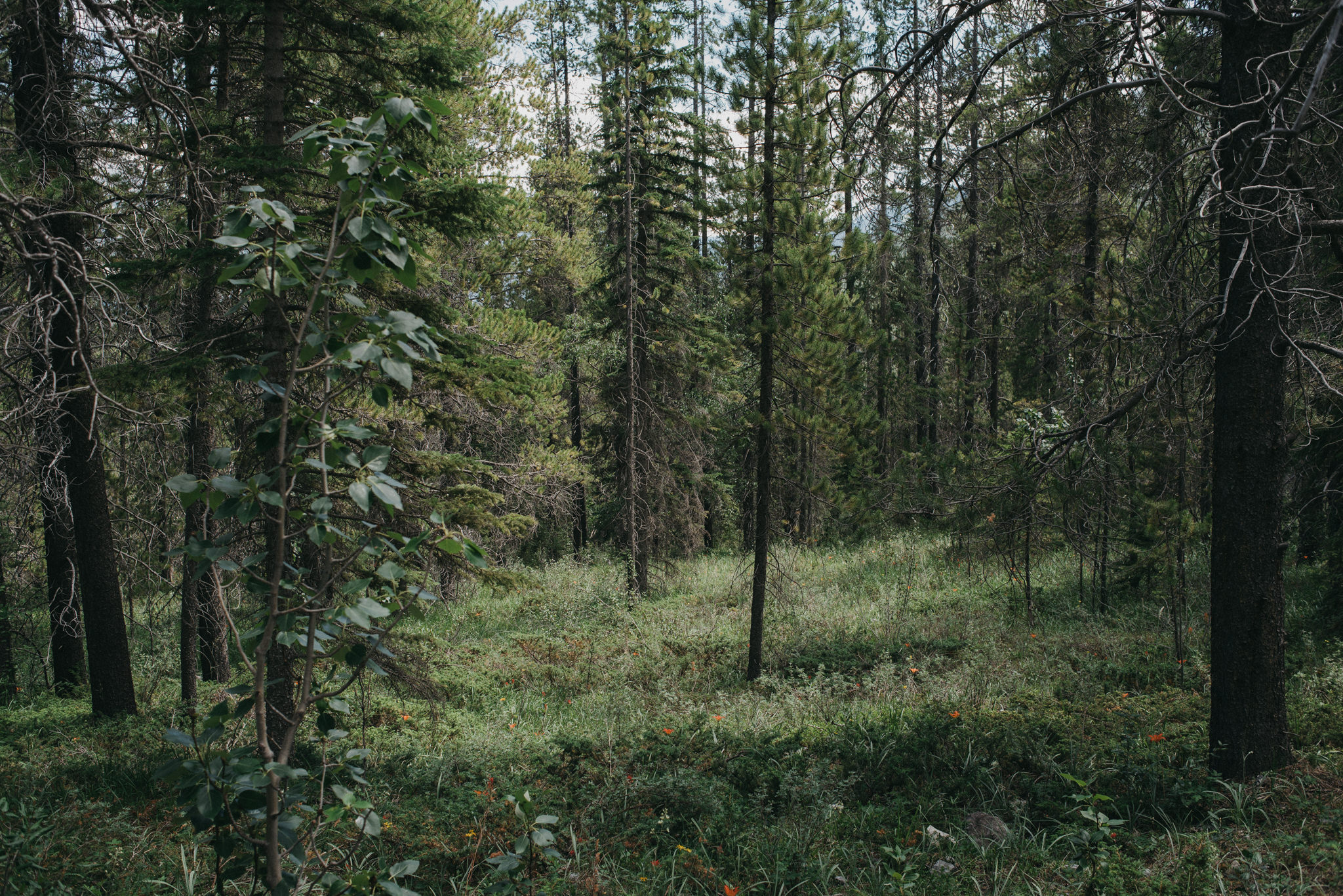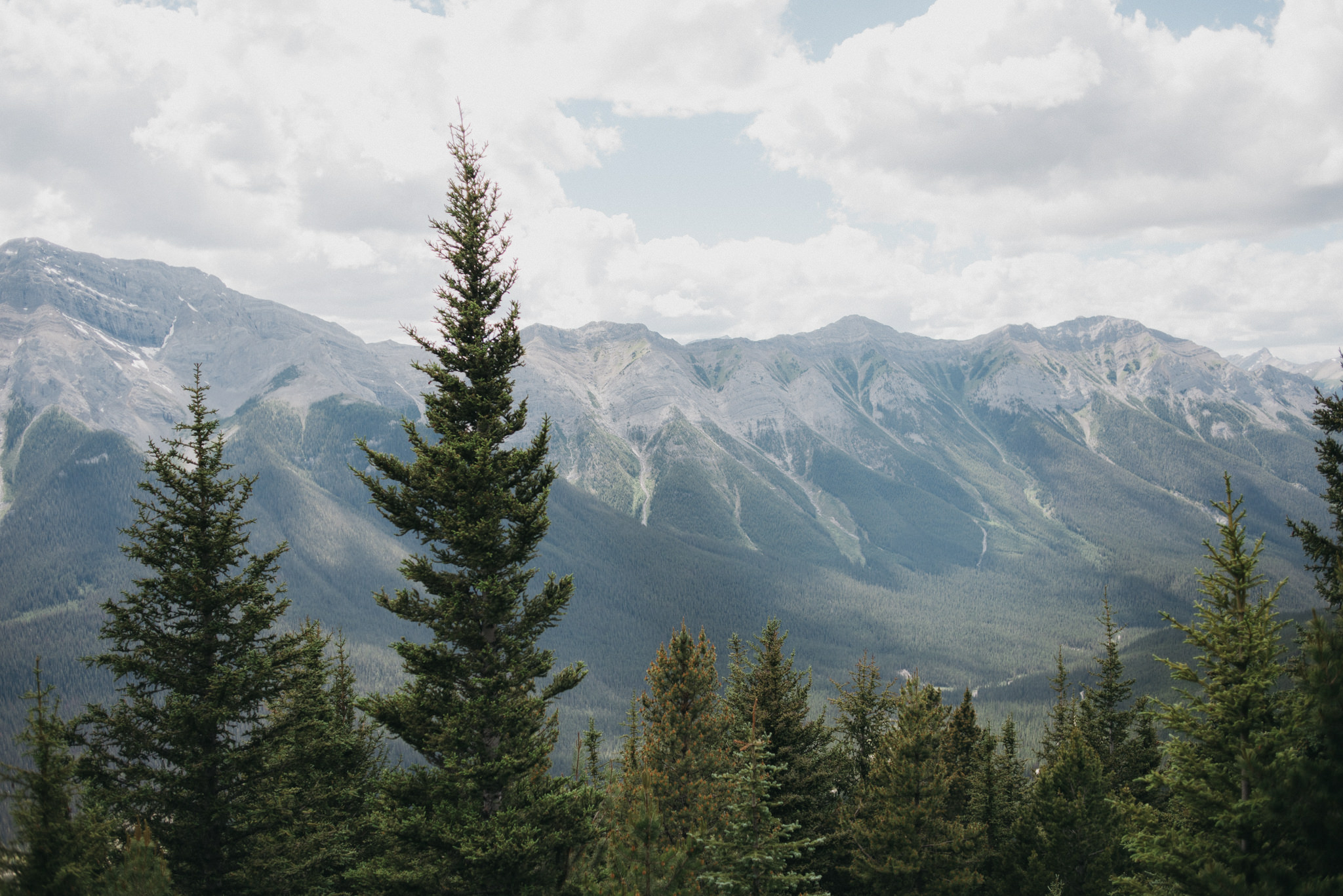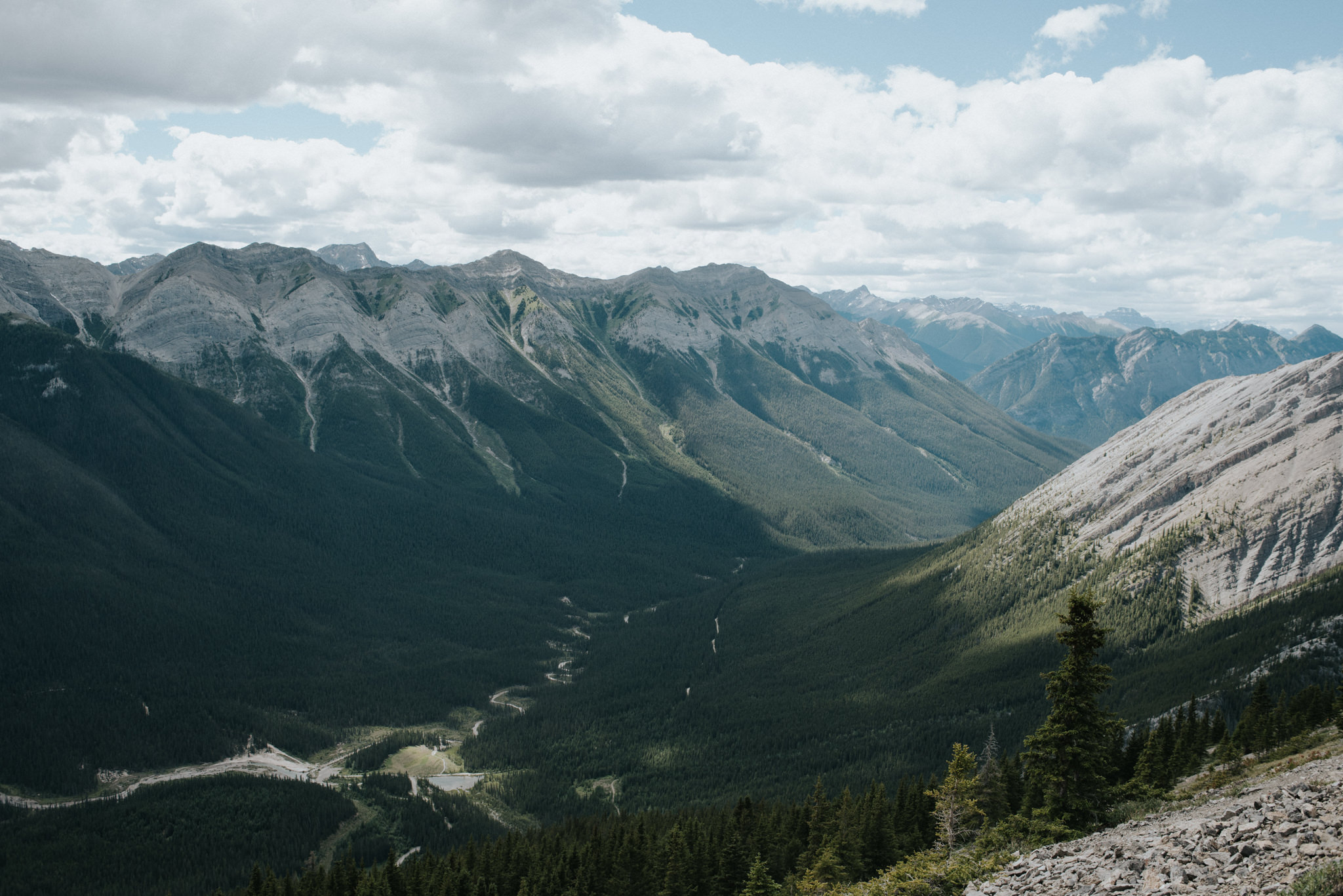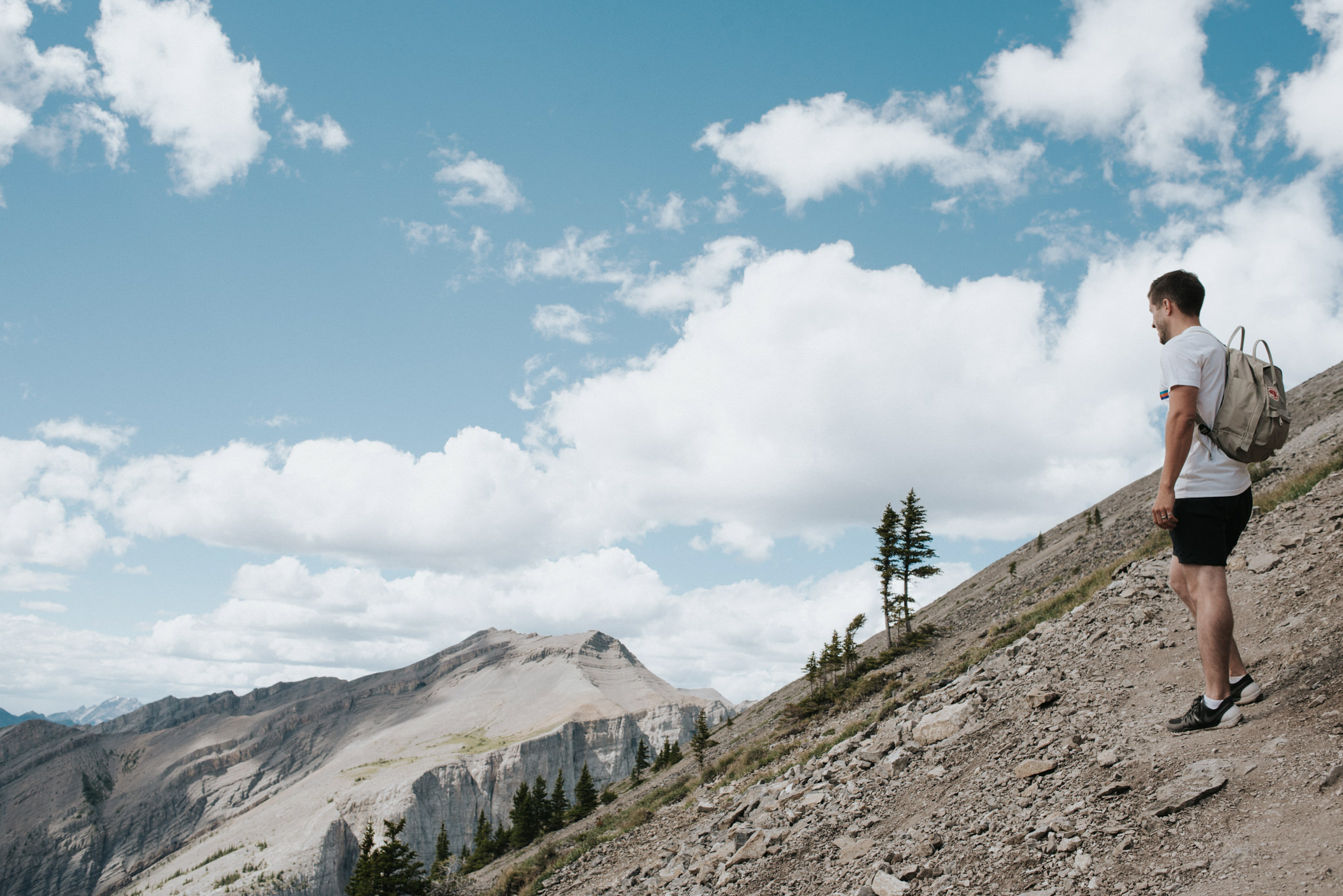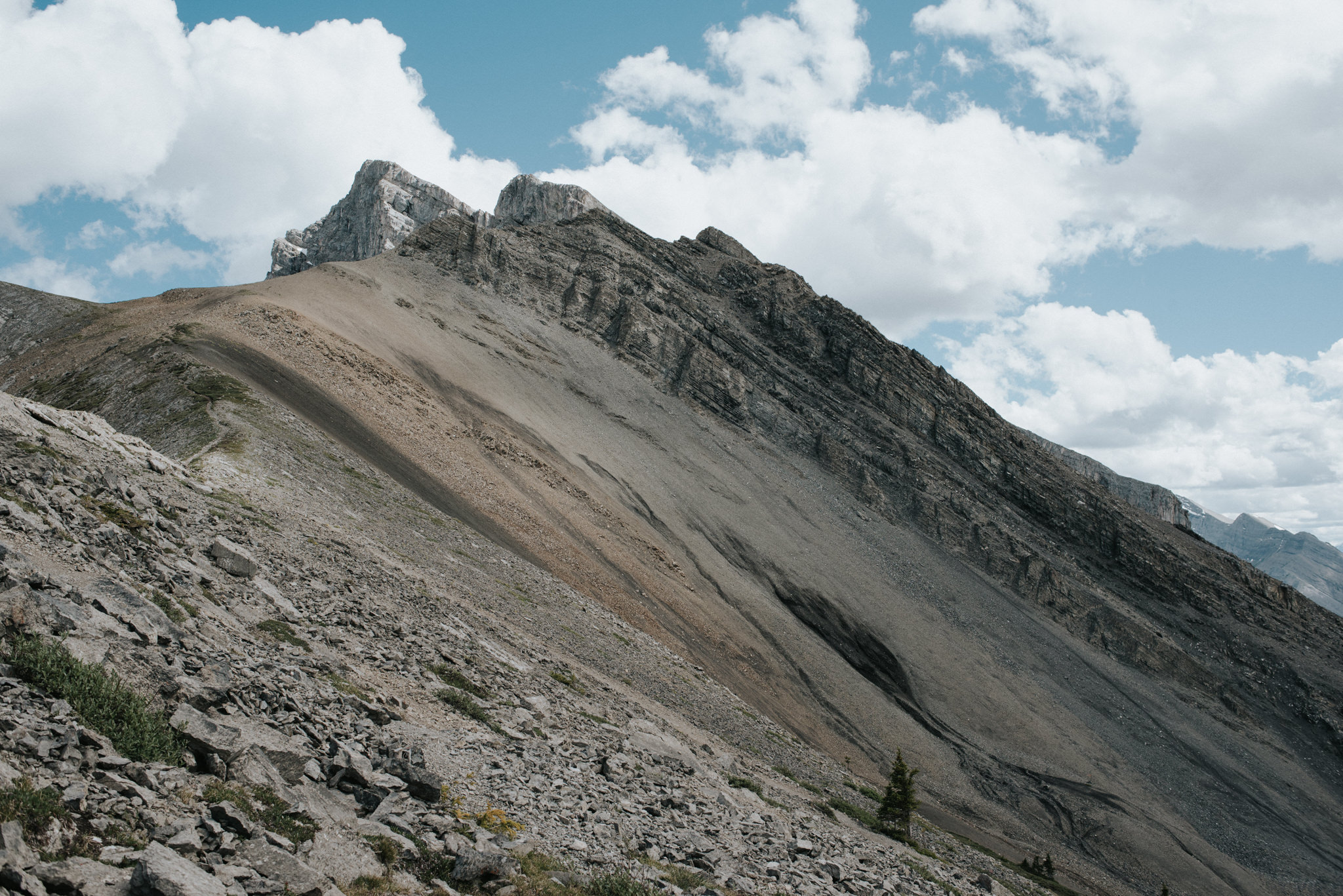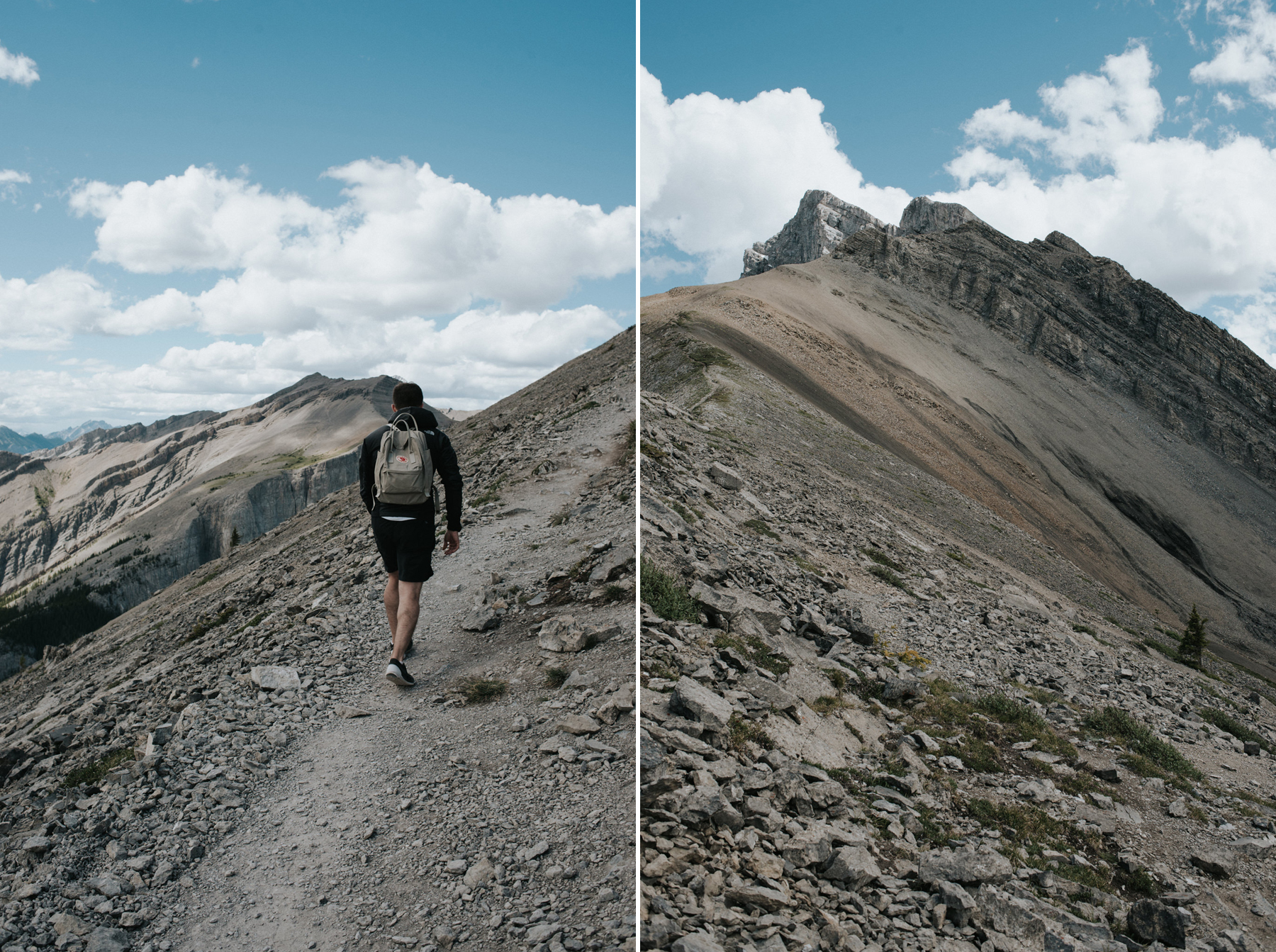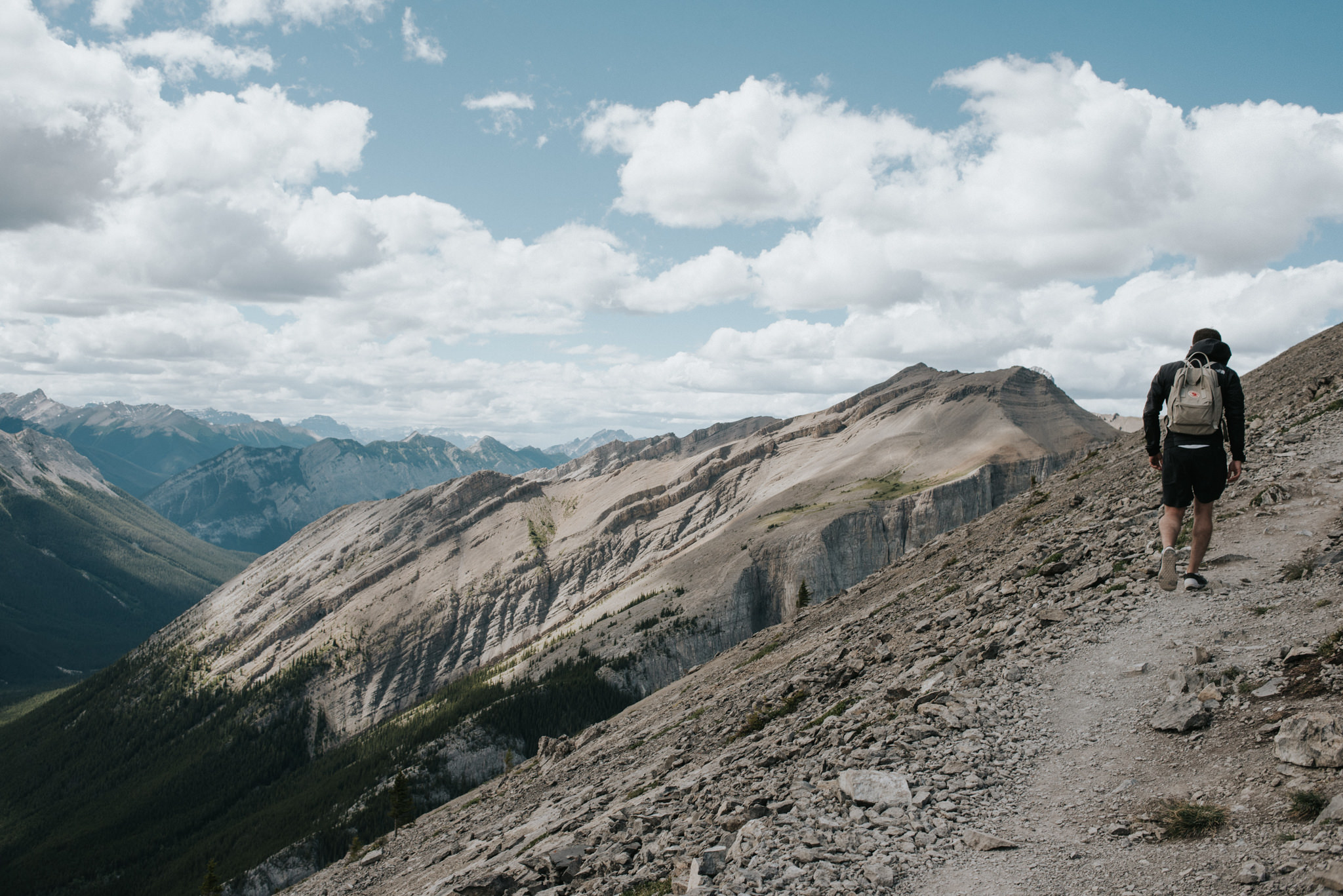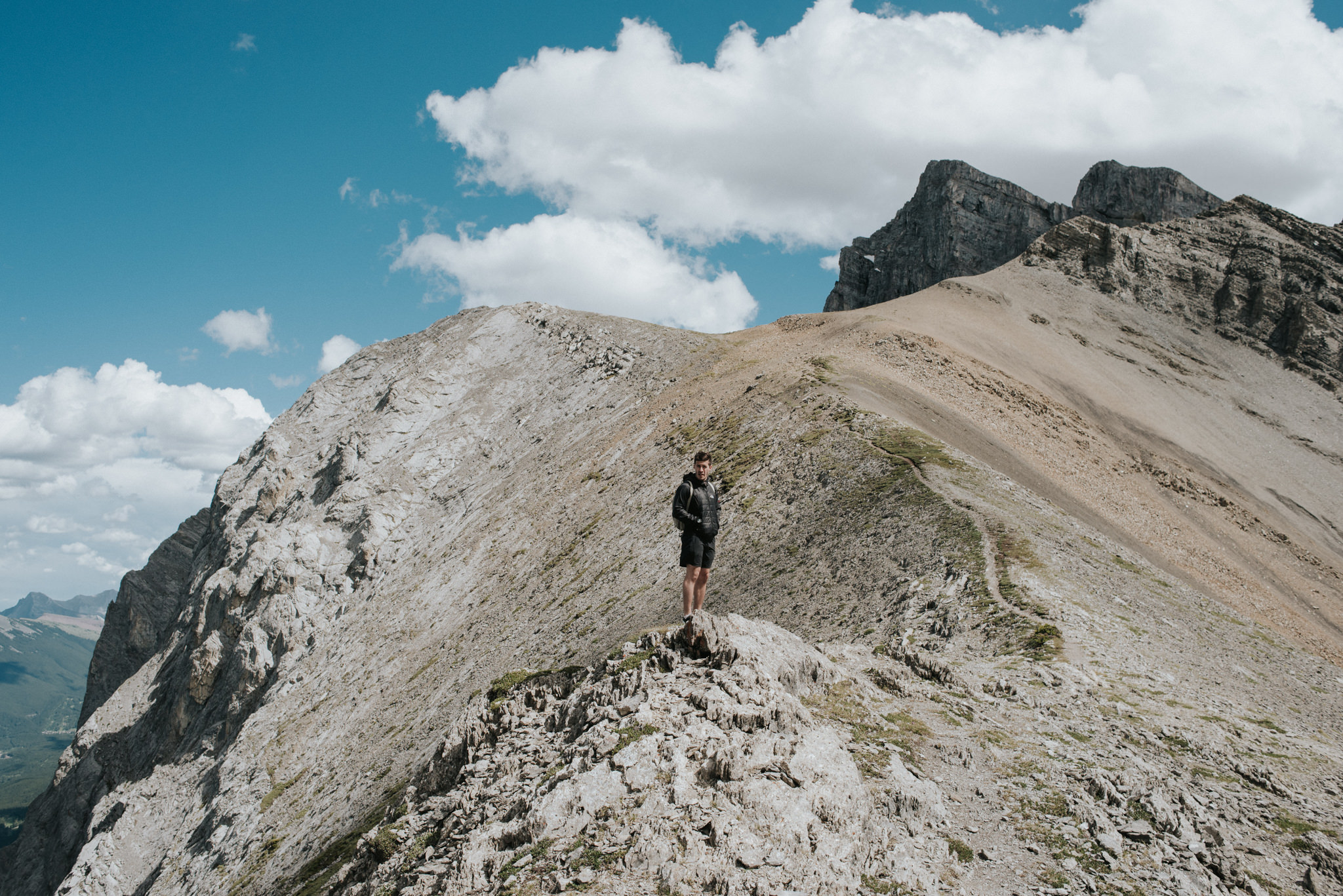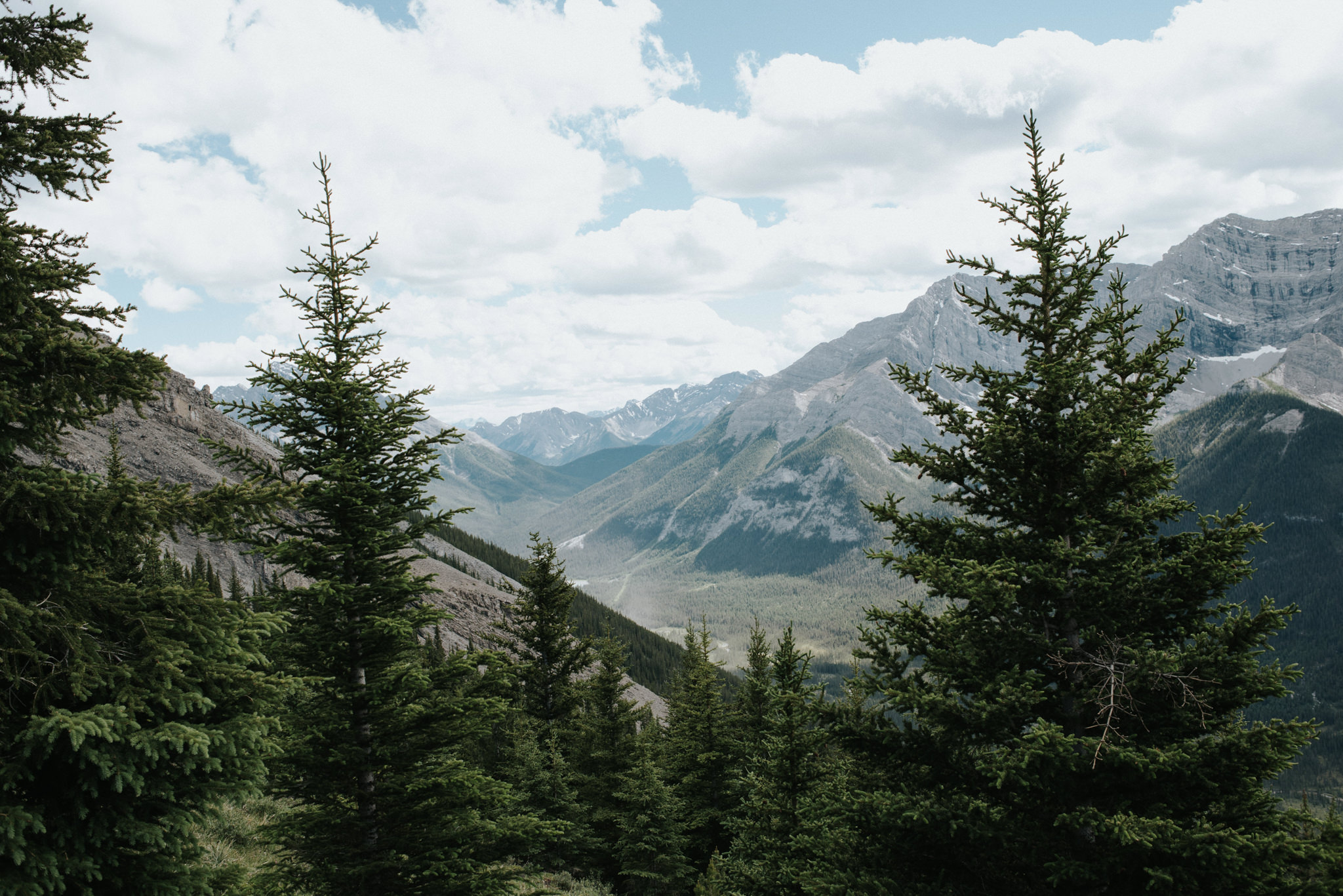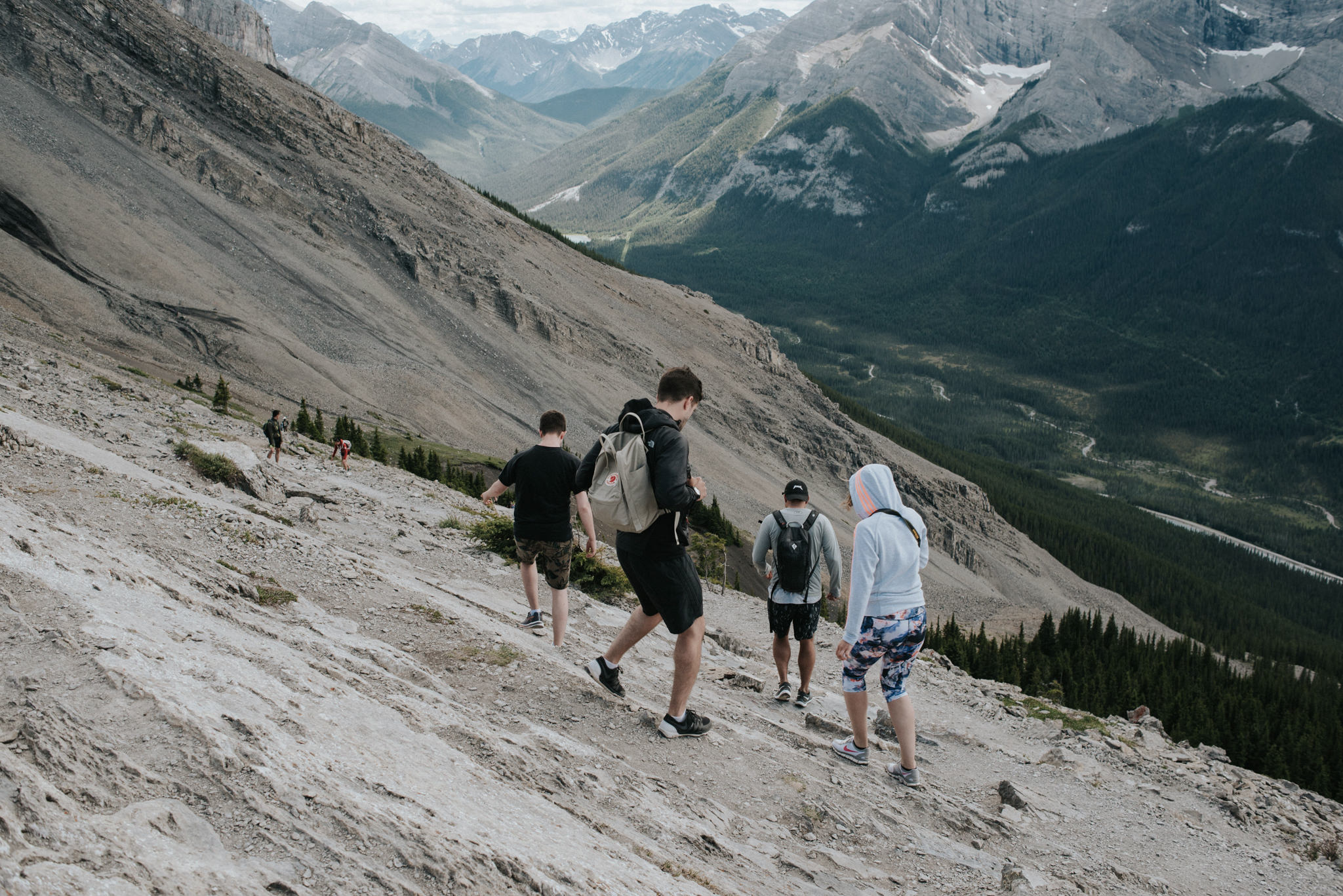 Hiking in Sunshine Valley
We did a 13 km hike in Sunshine Valley. Pretty neat to be able to hike a ski hill and on our way back down we saw some black bears in the distance (really really far away up on the mountain side). I never want to see a bear up close, it's my worse fear.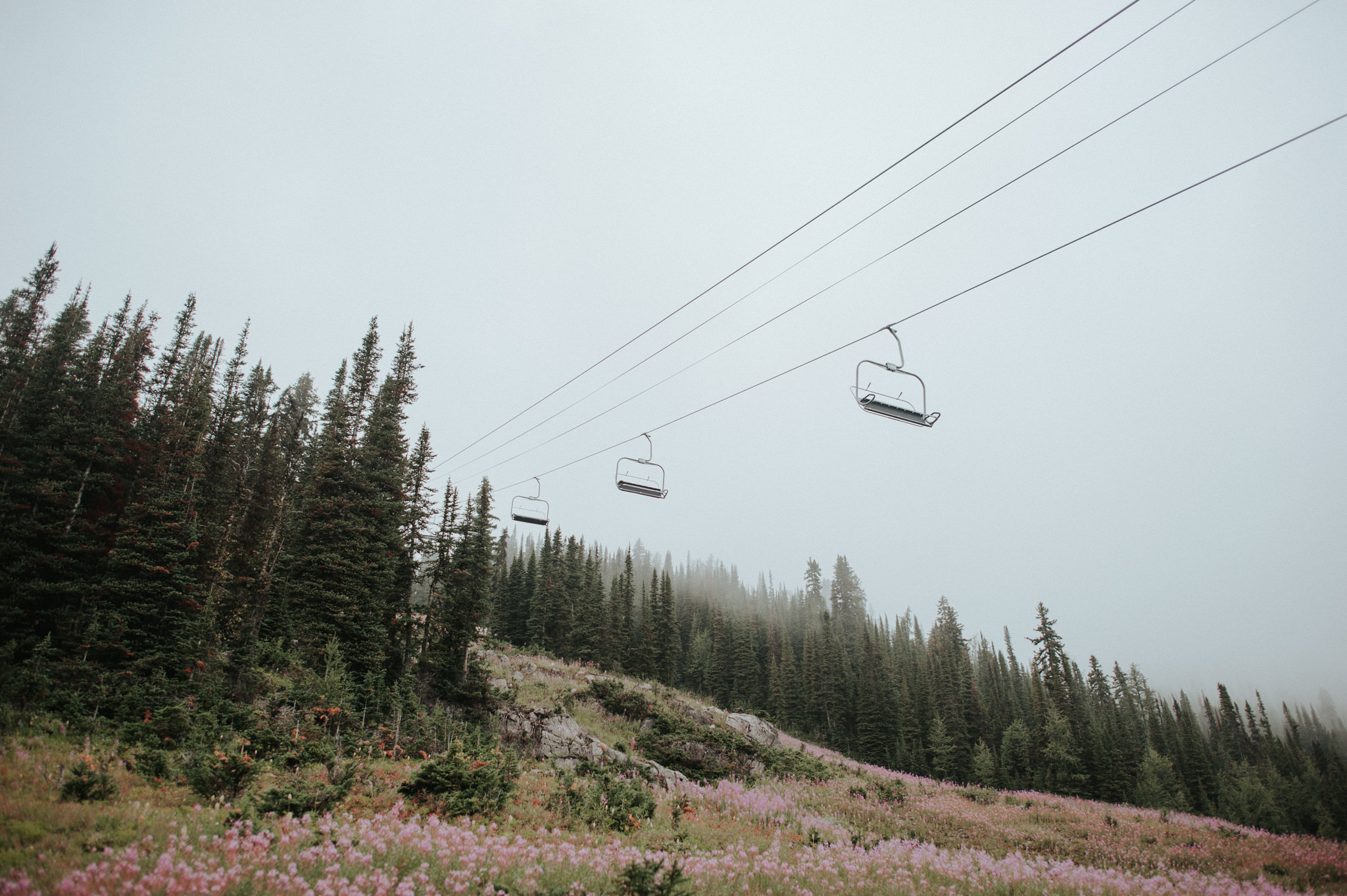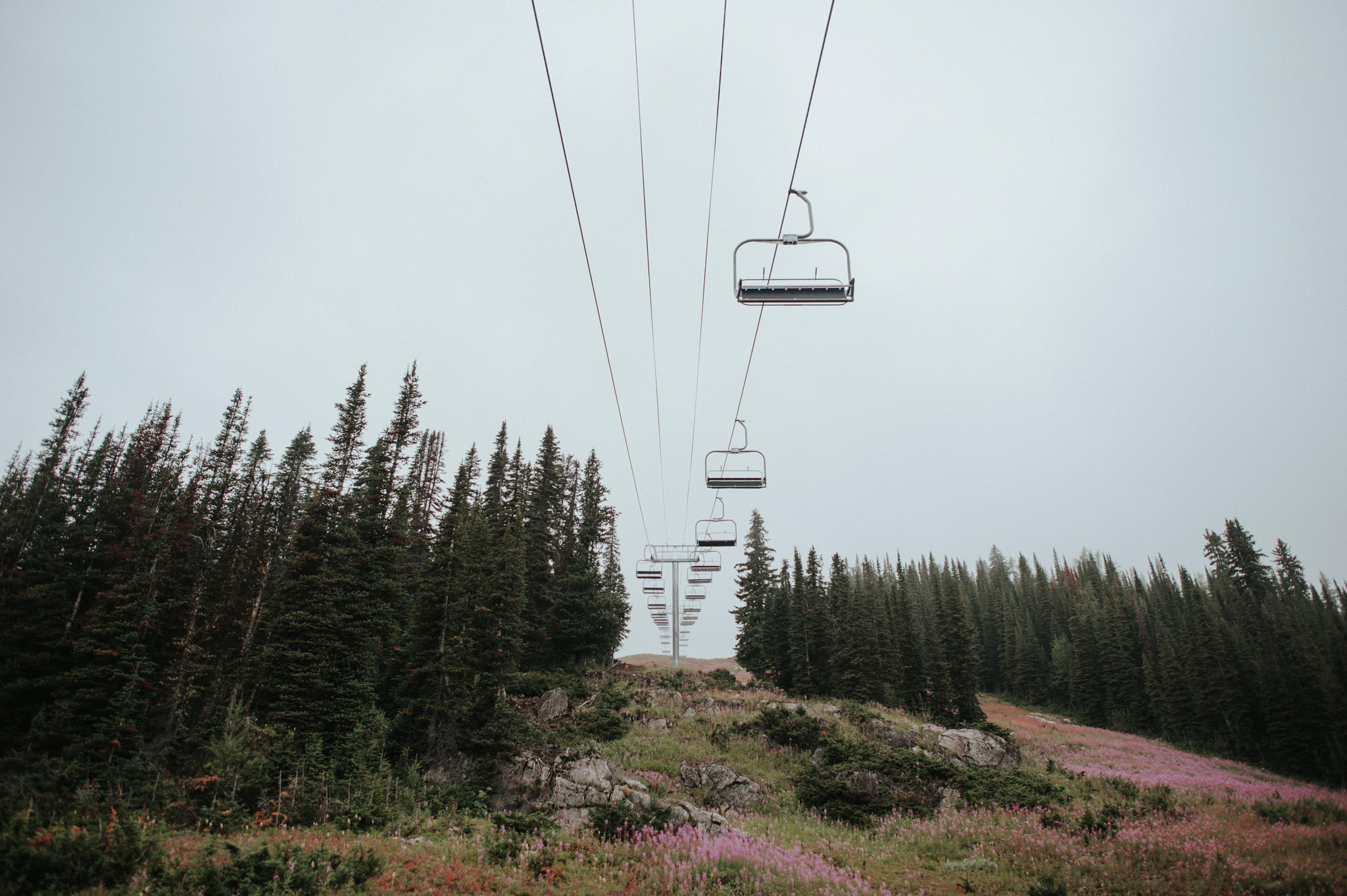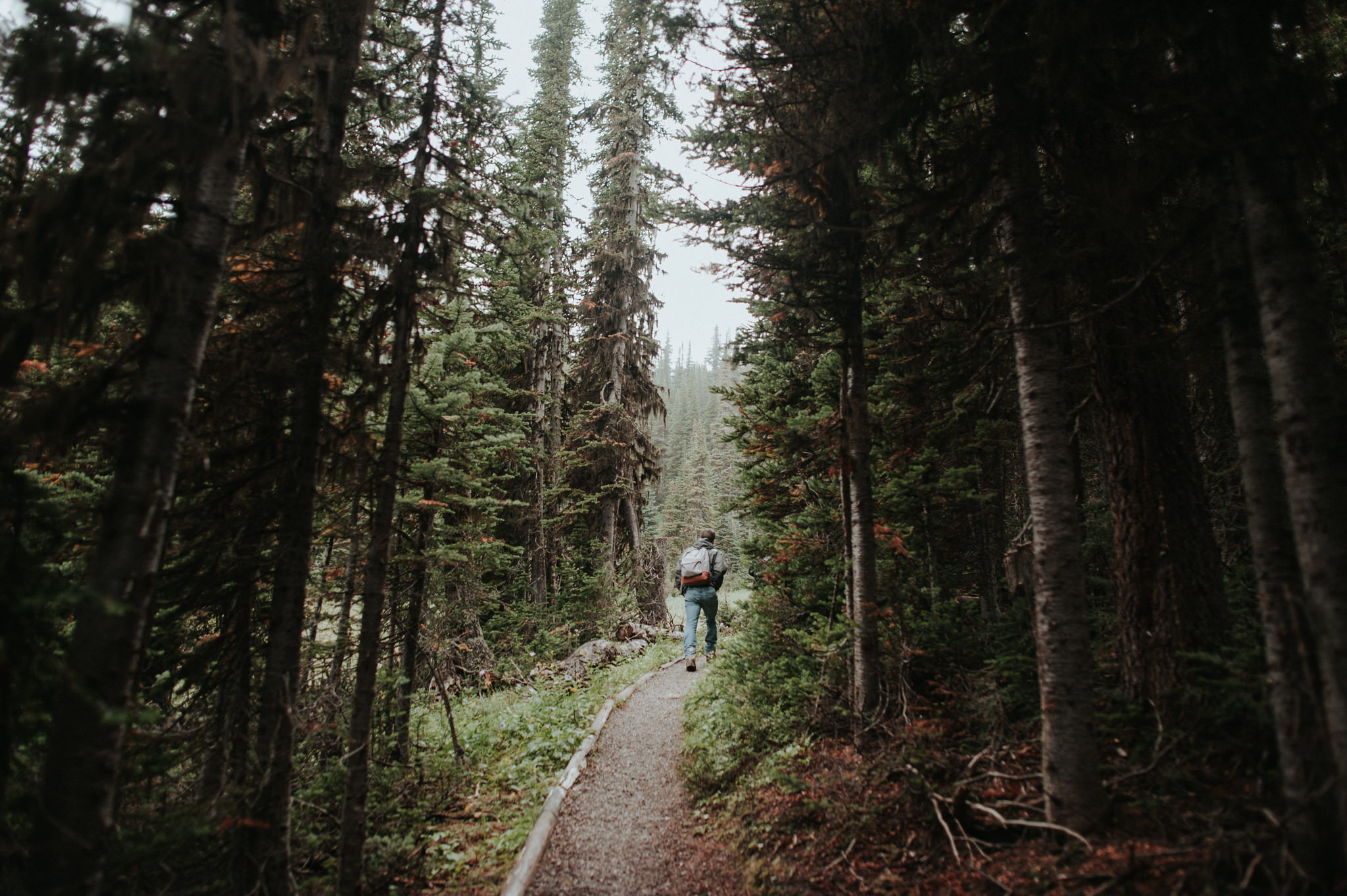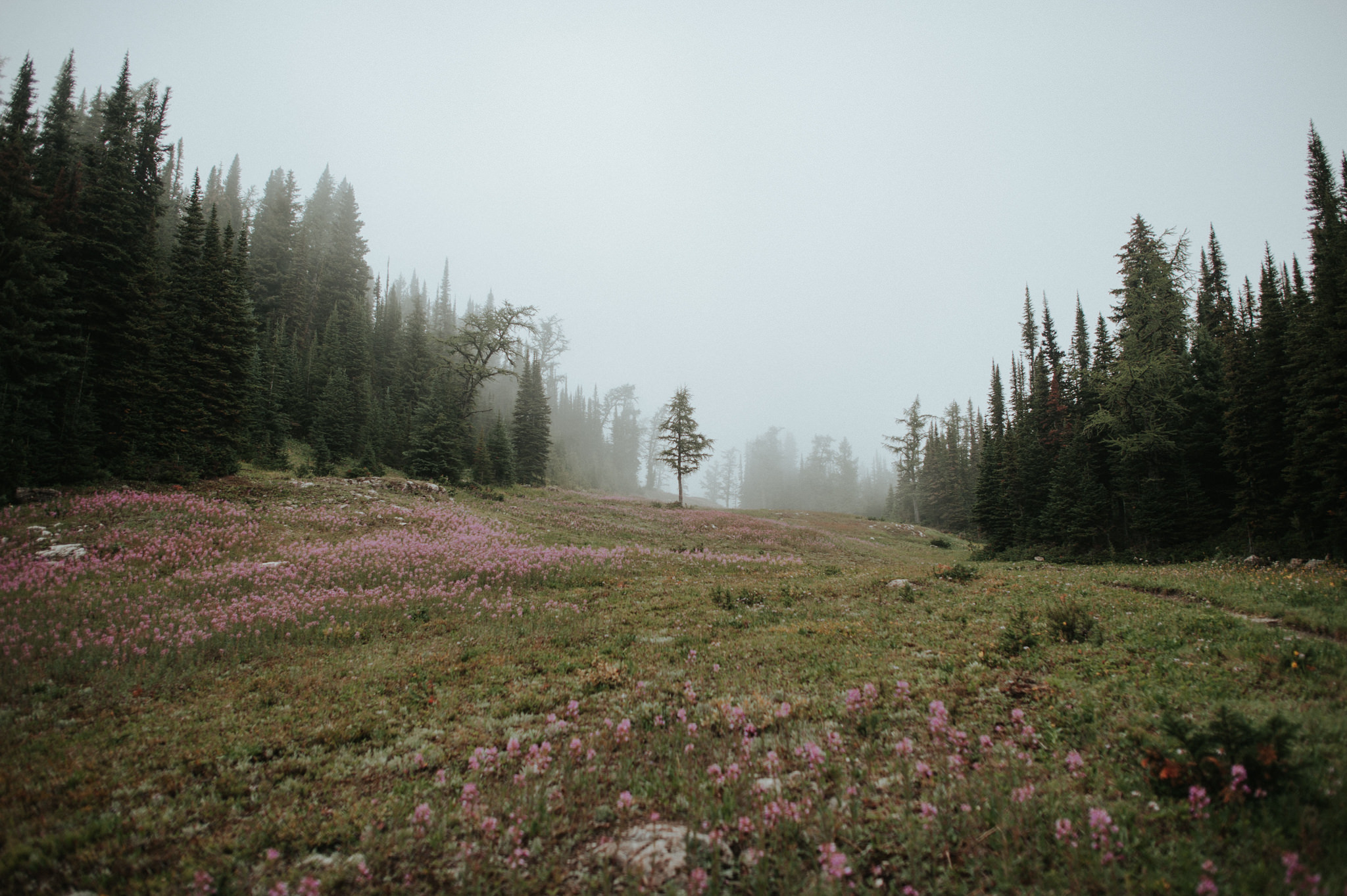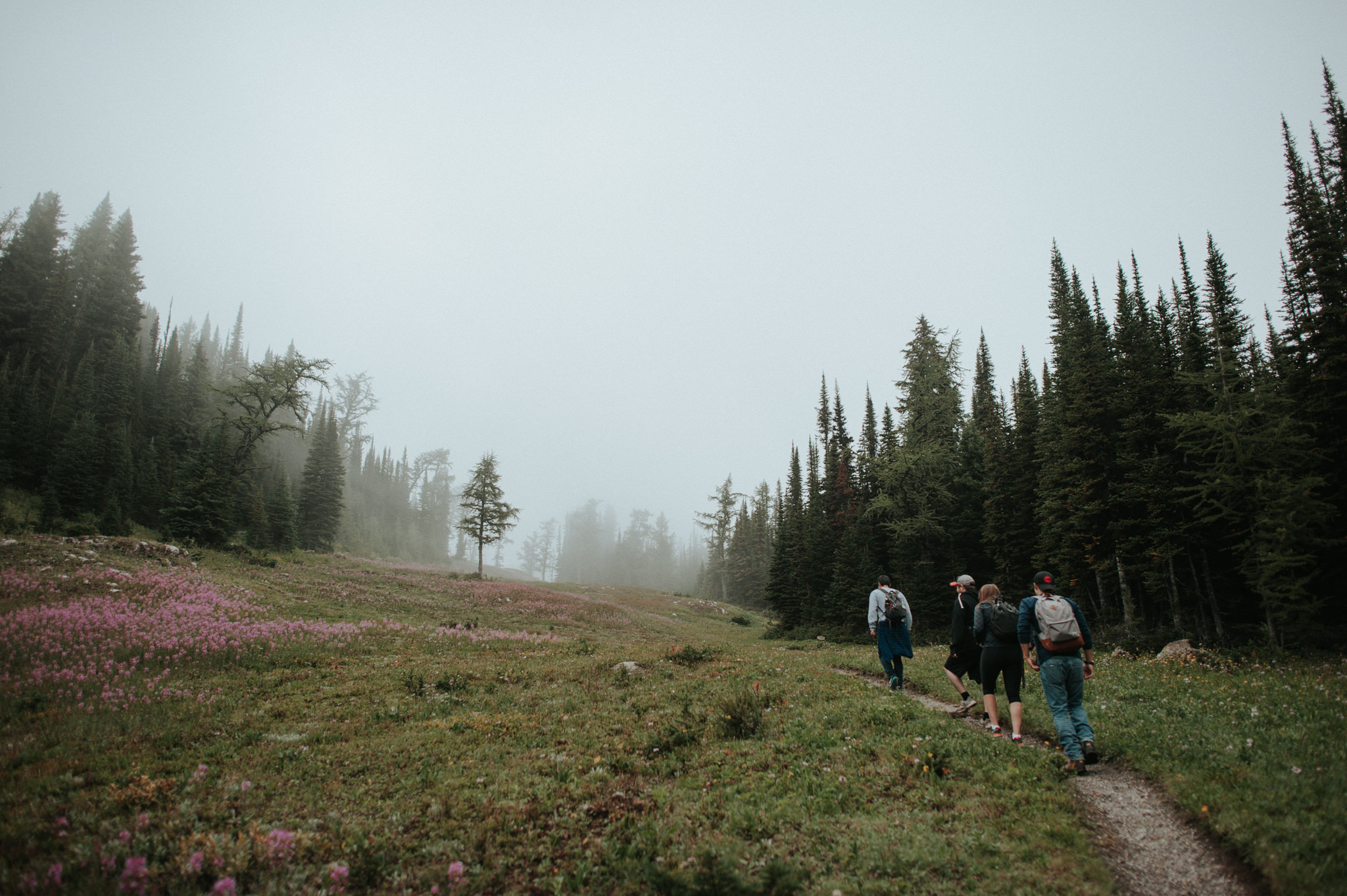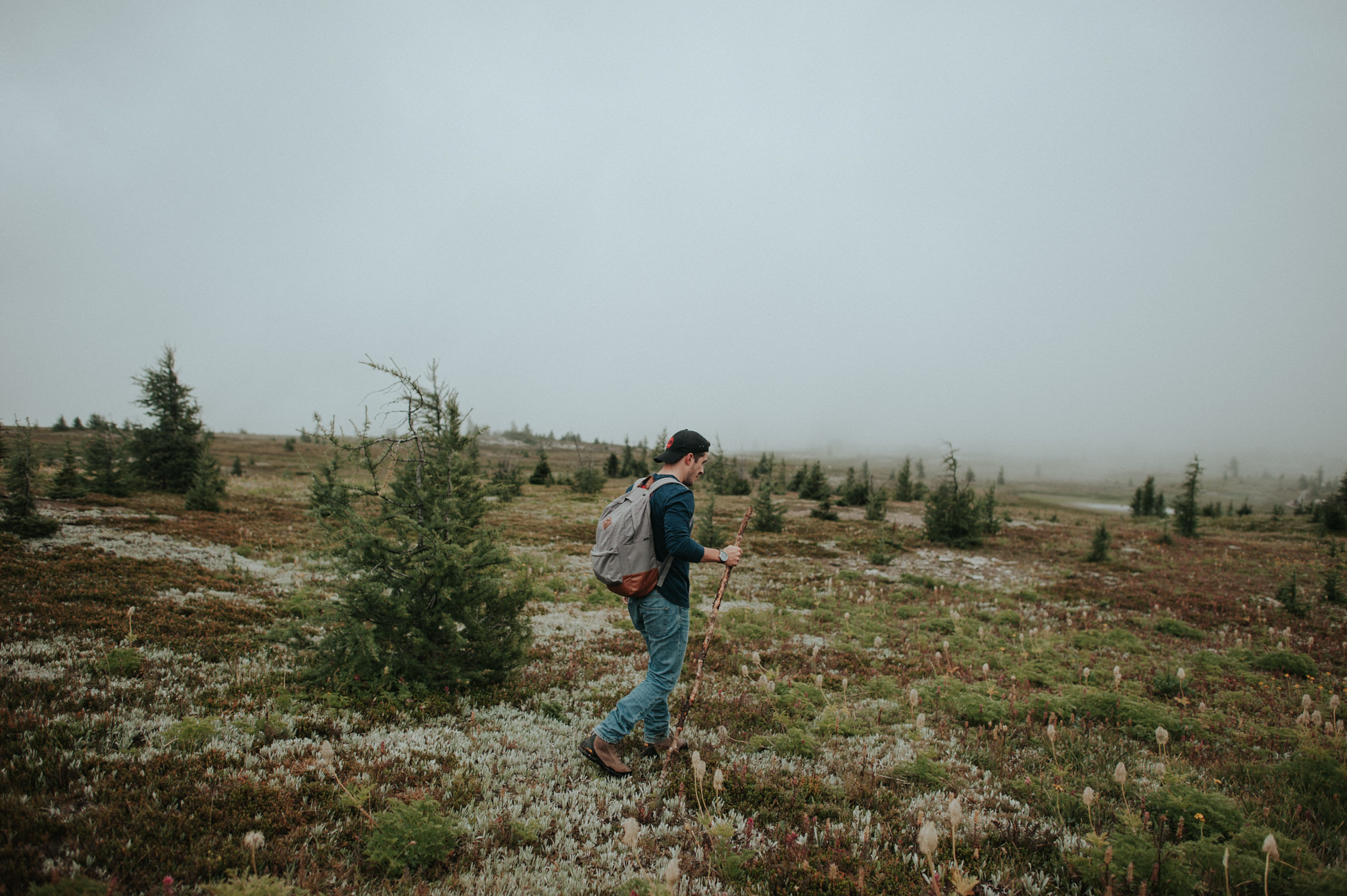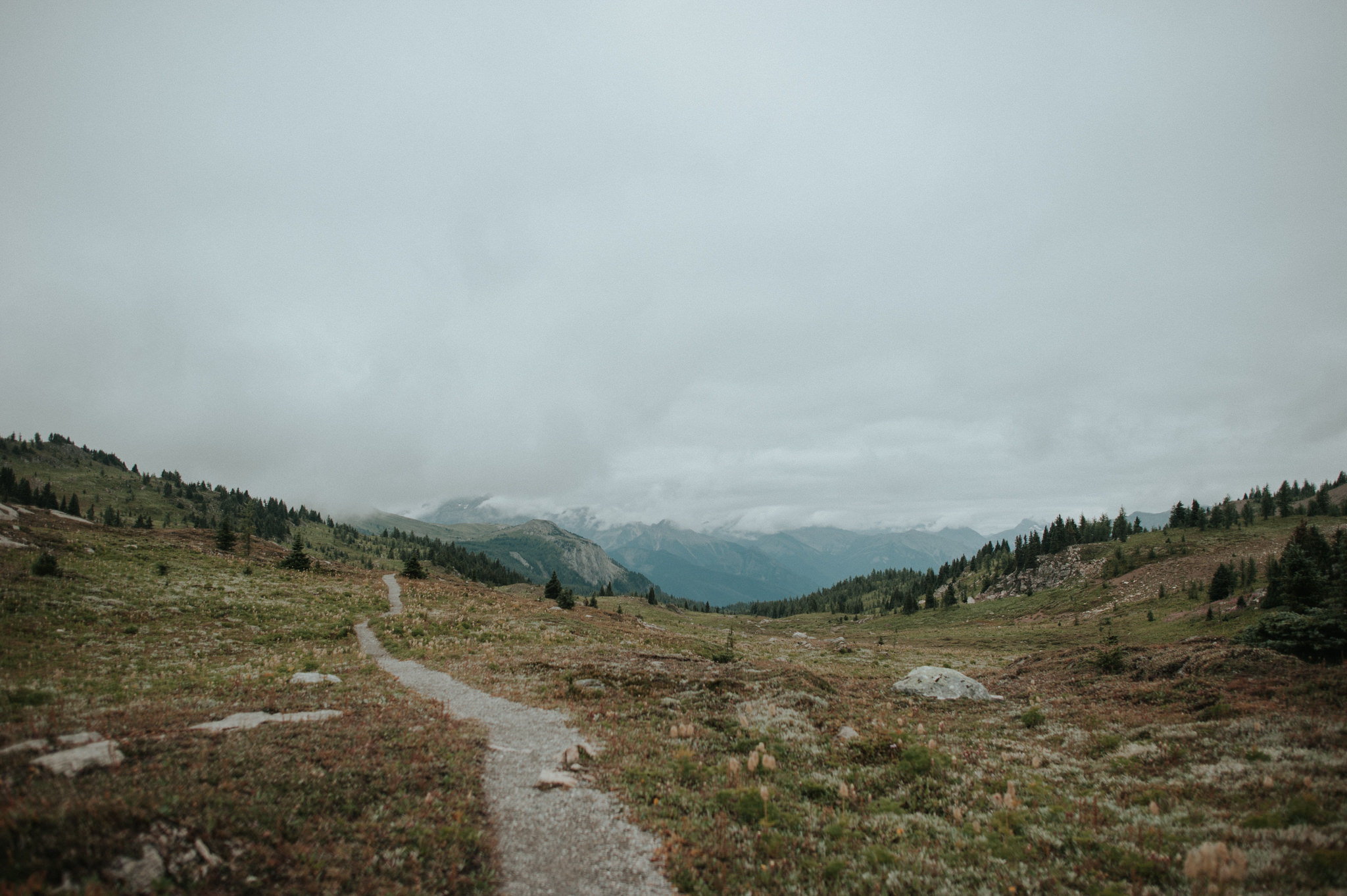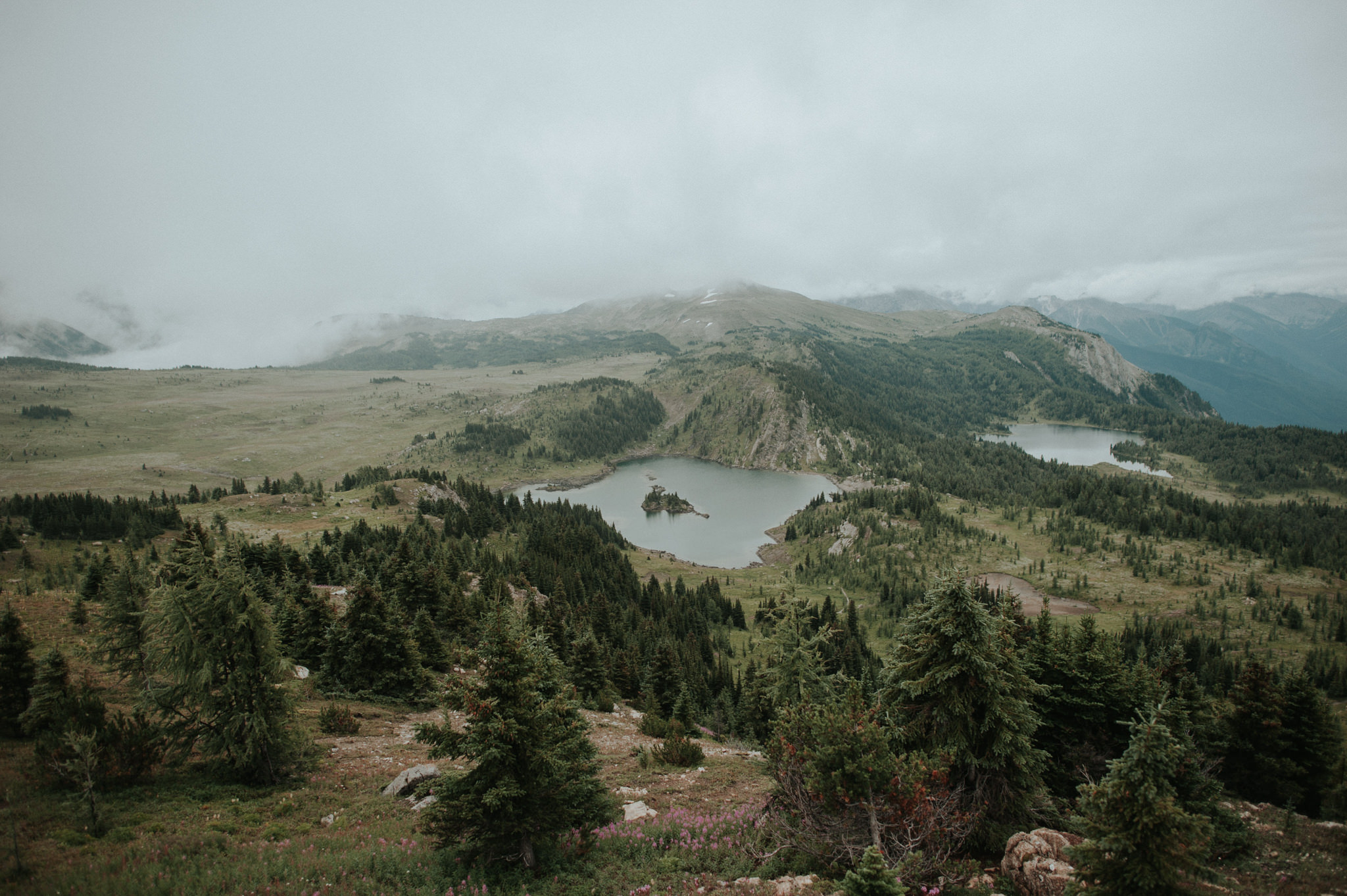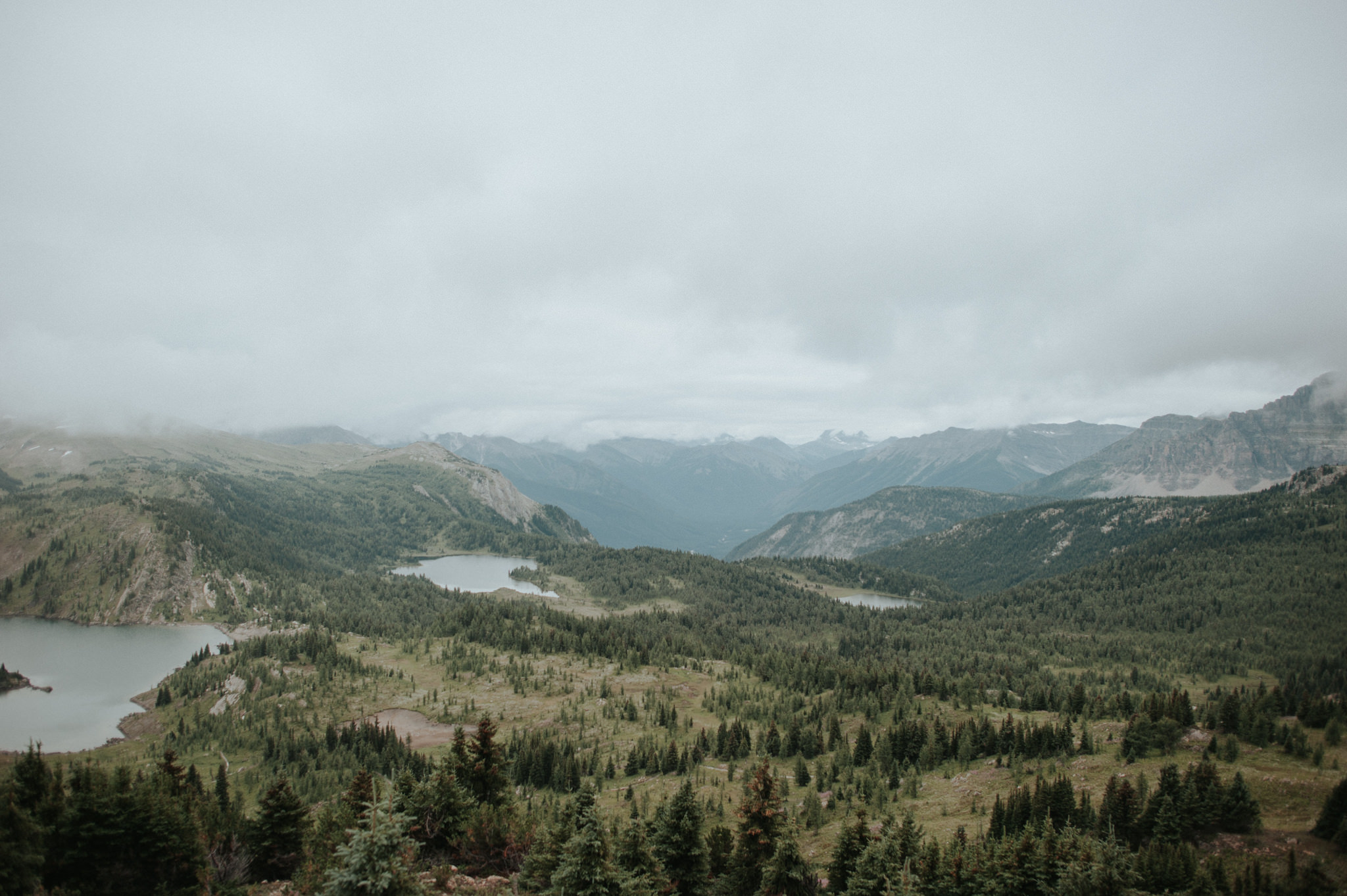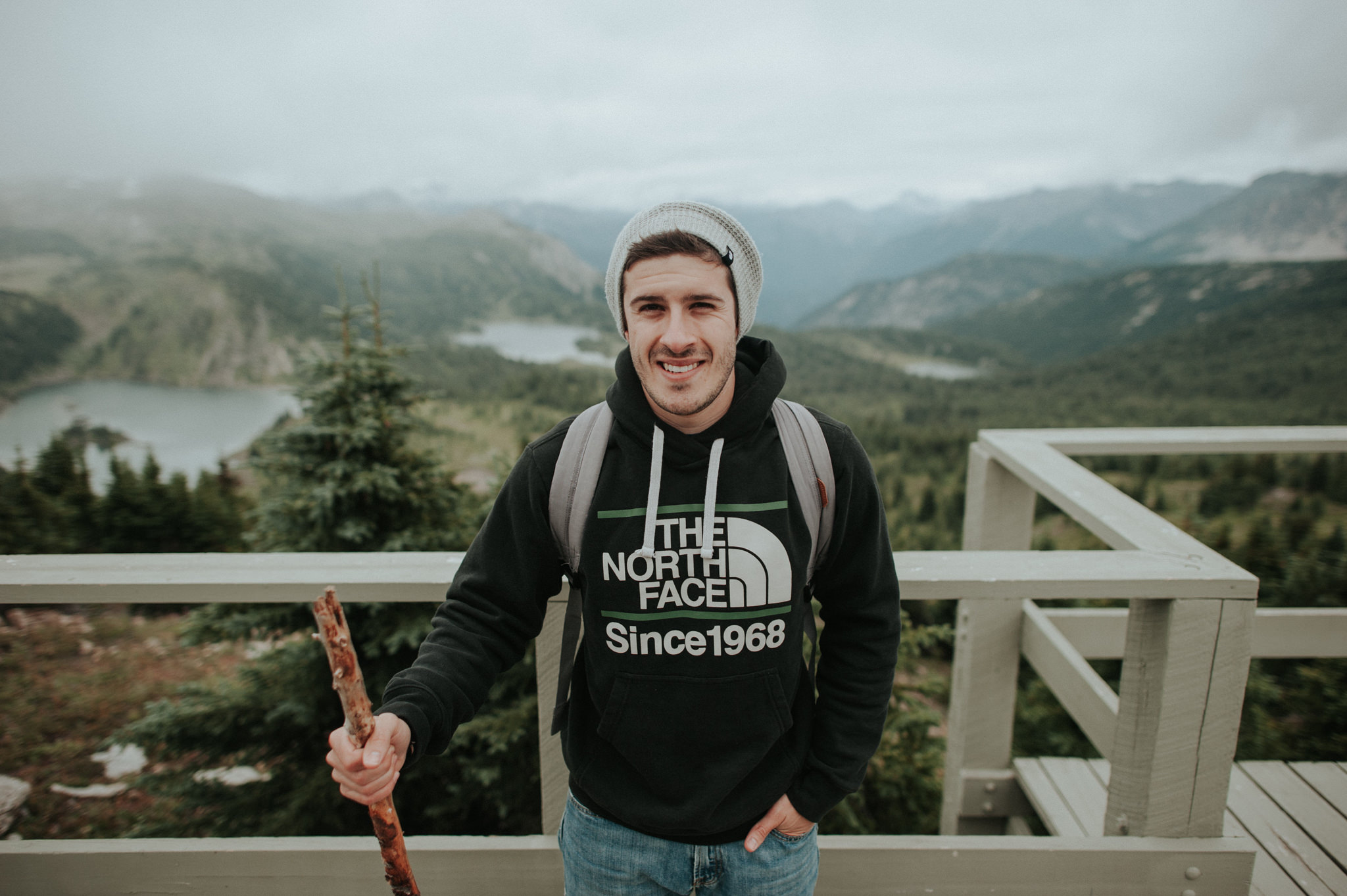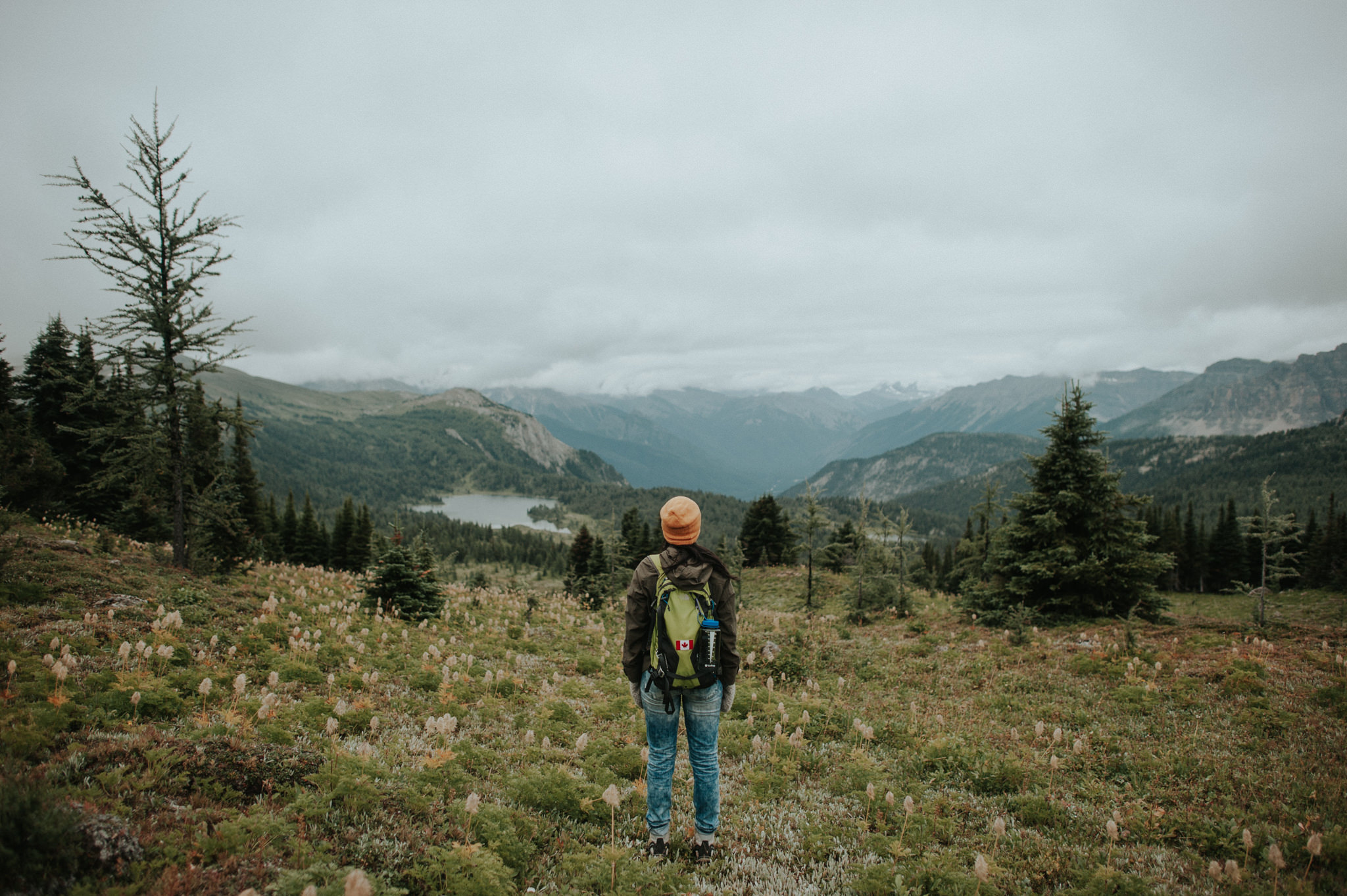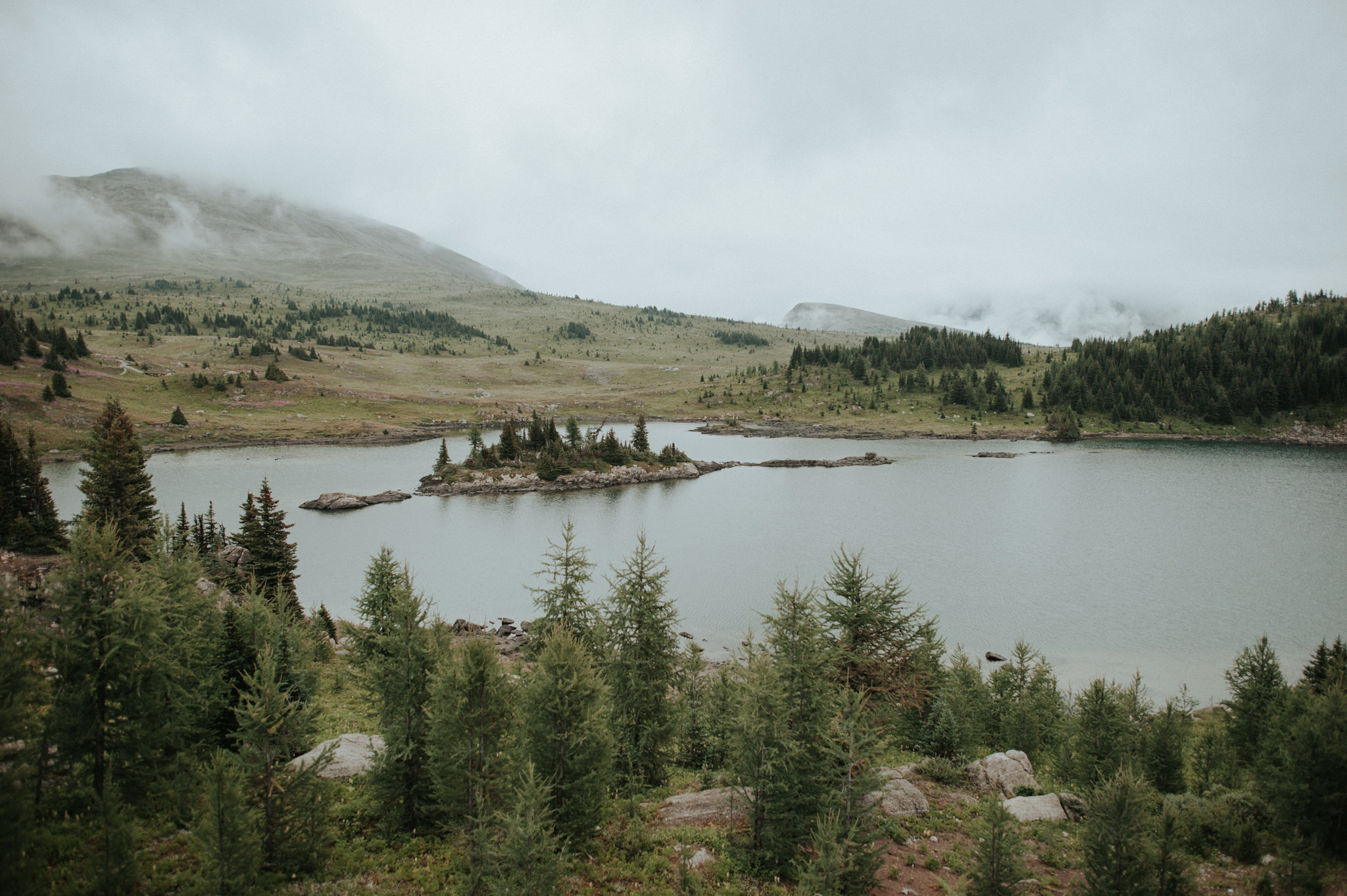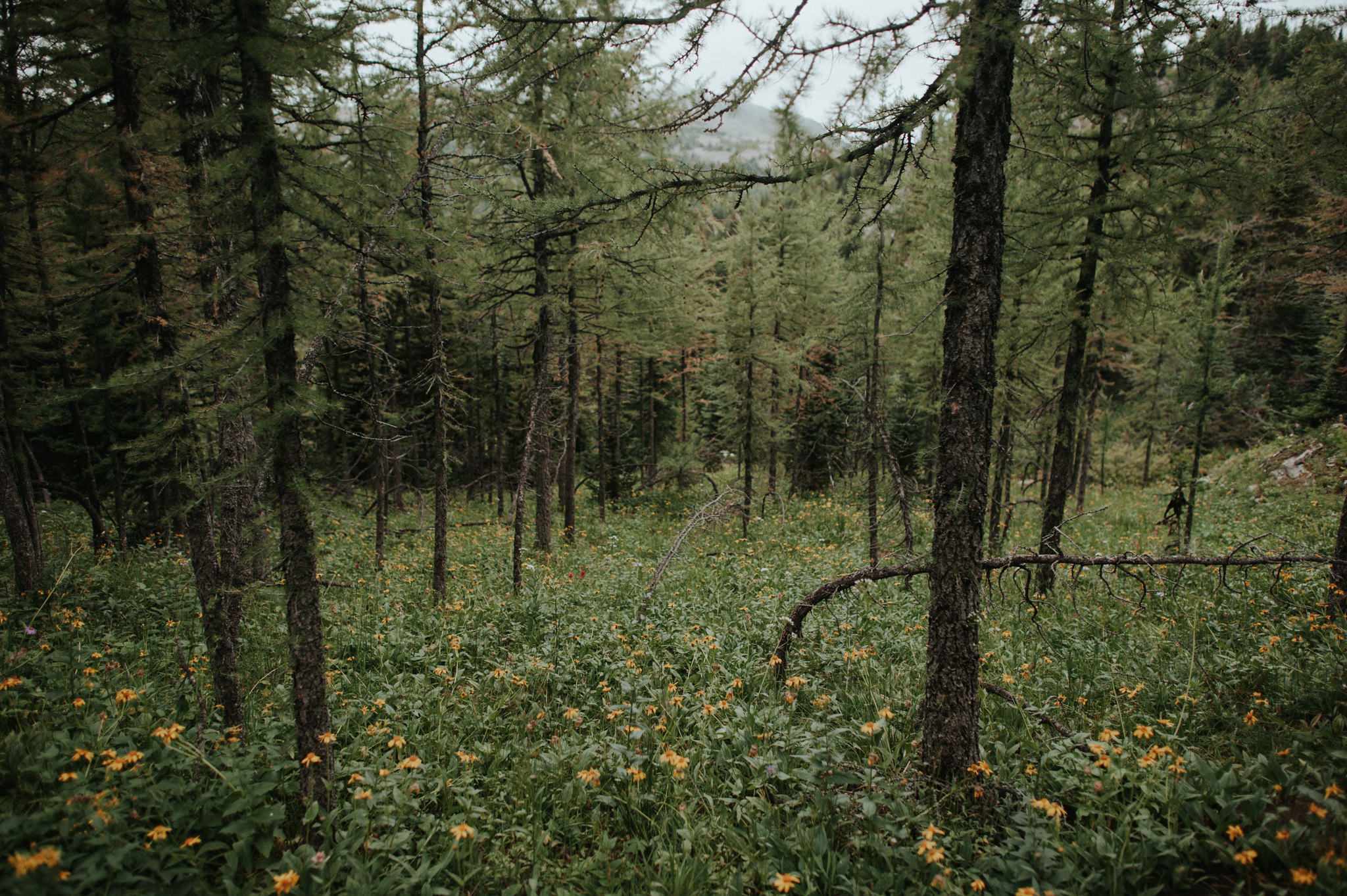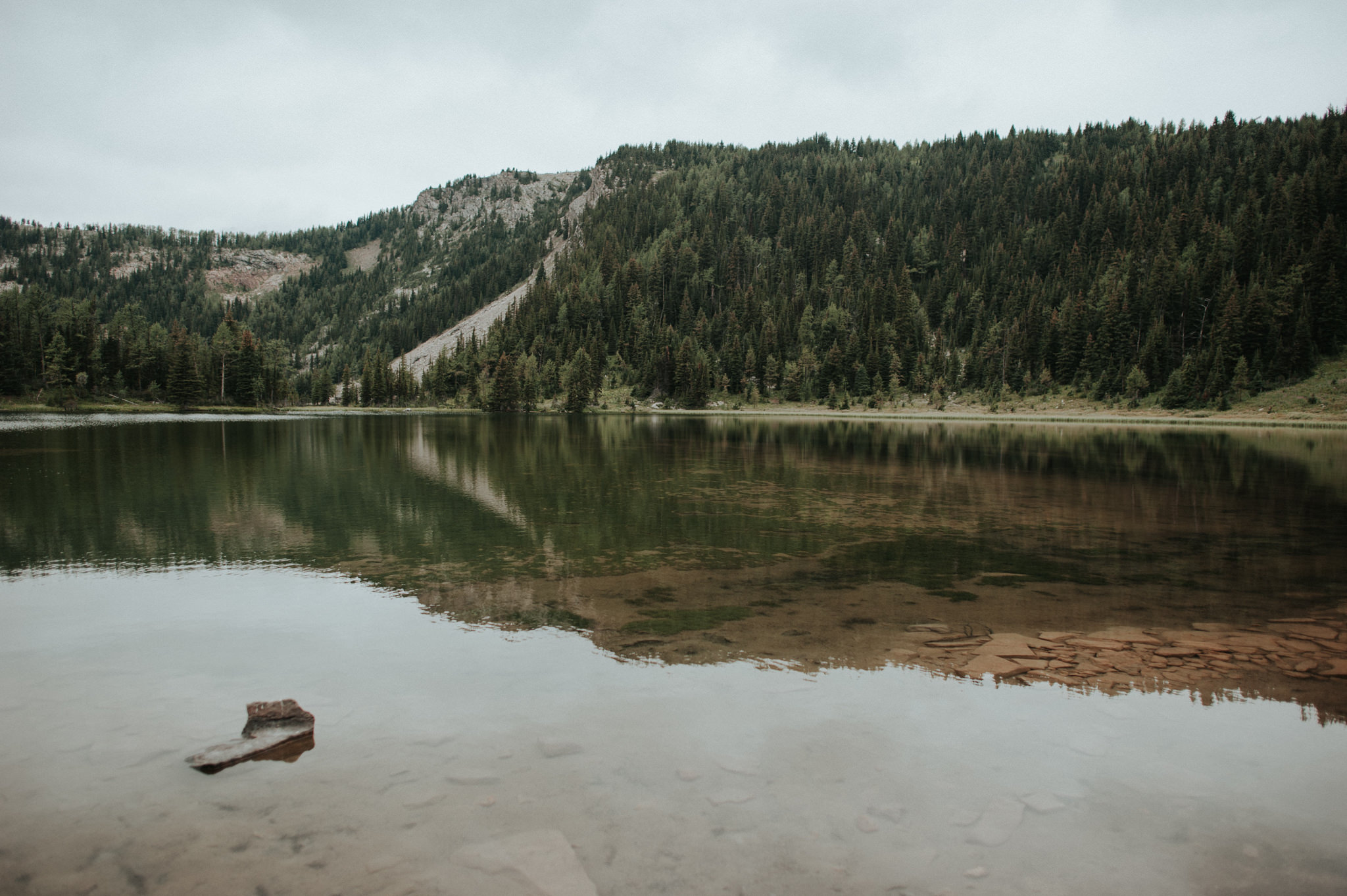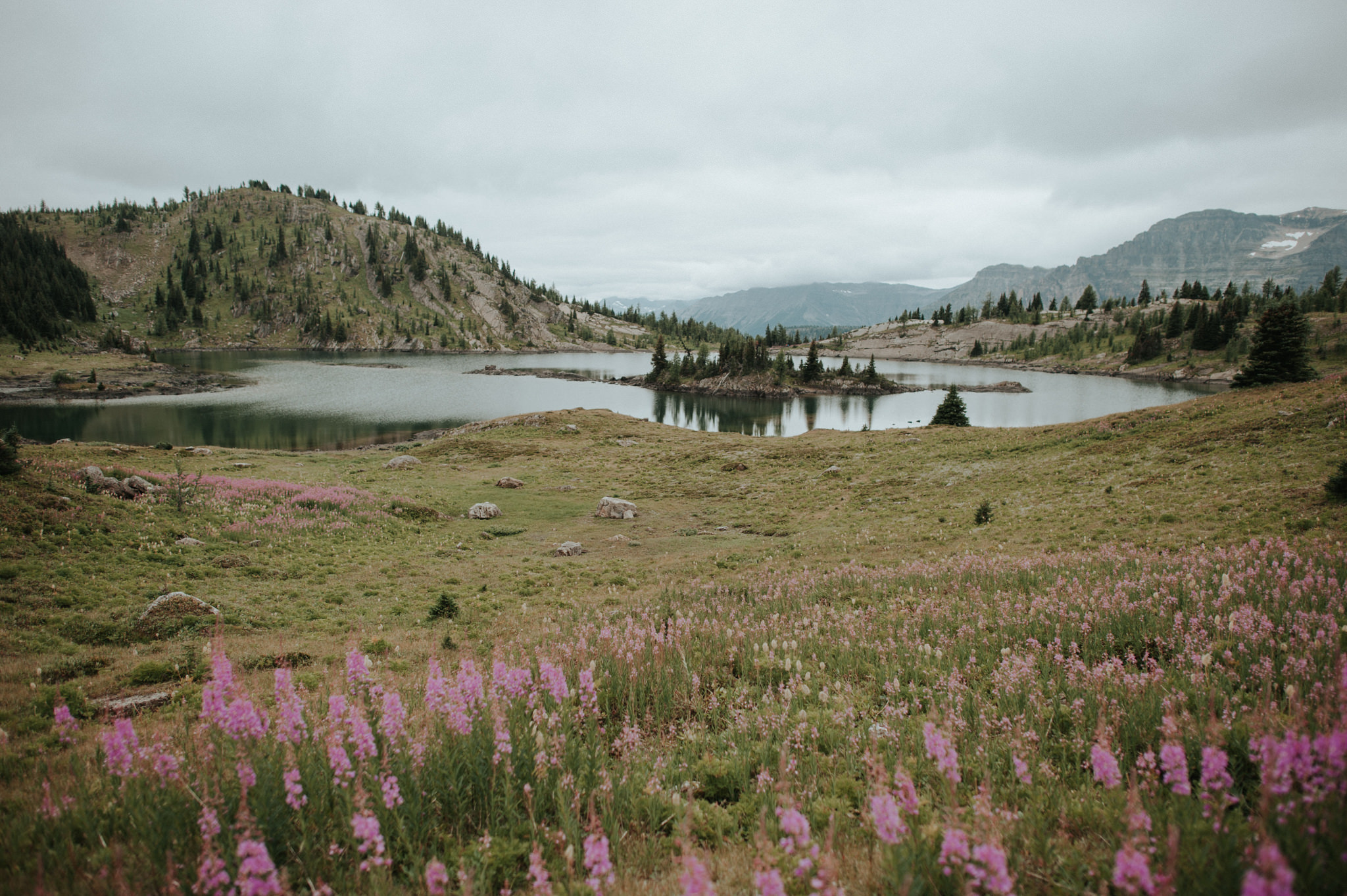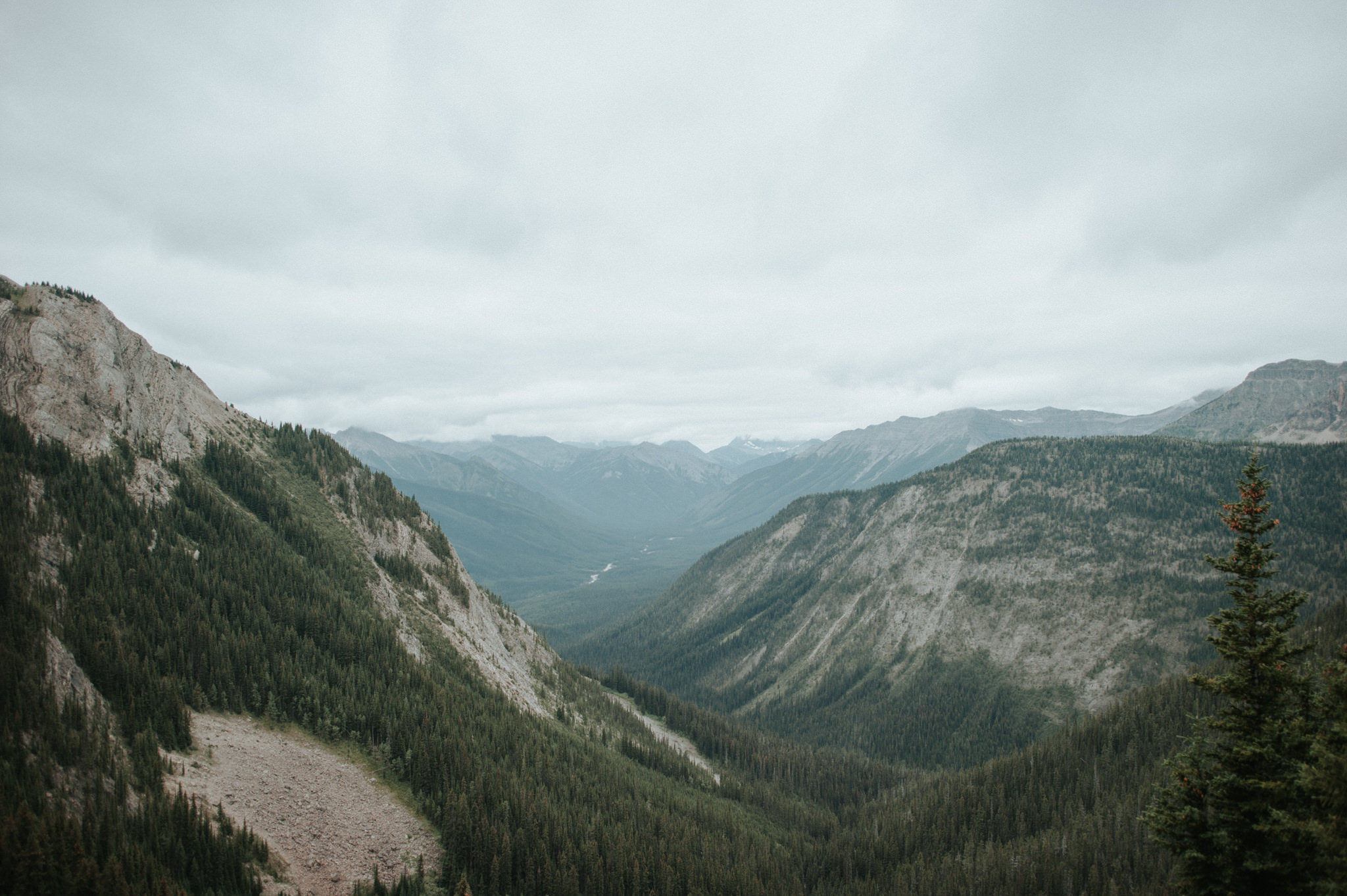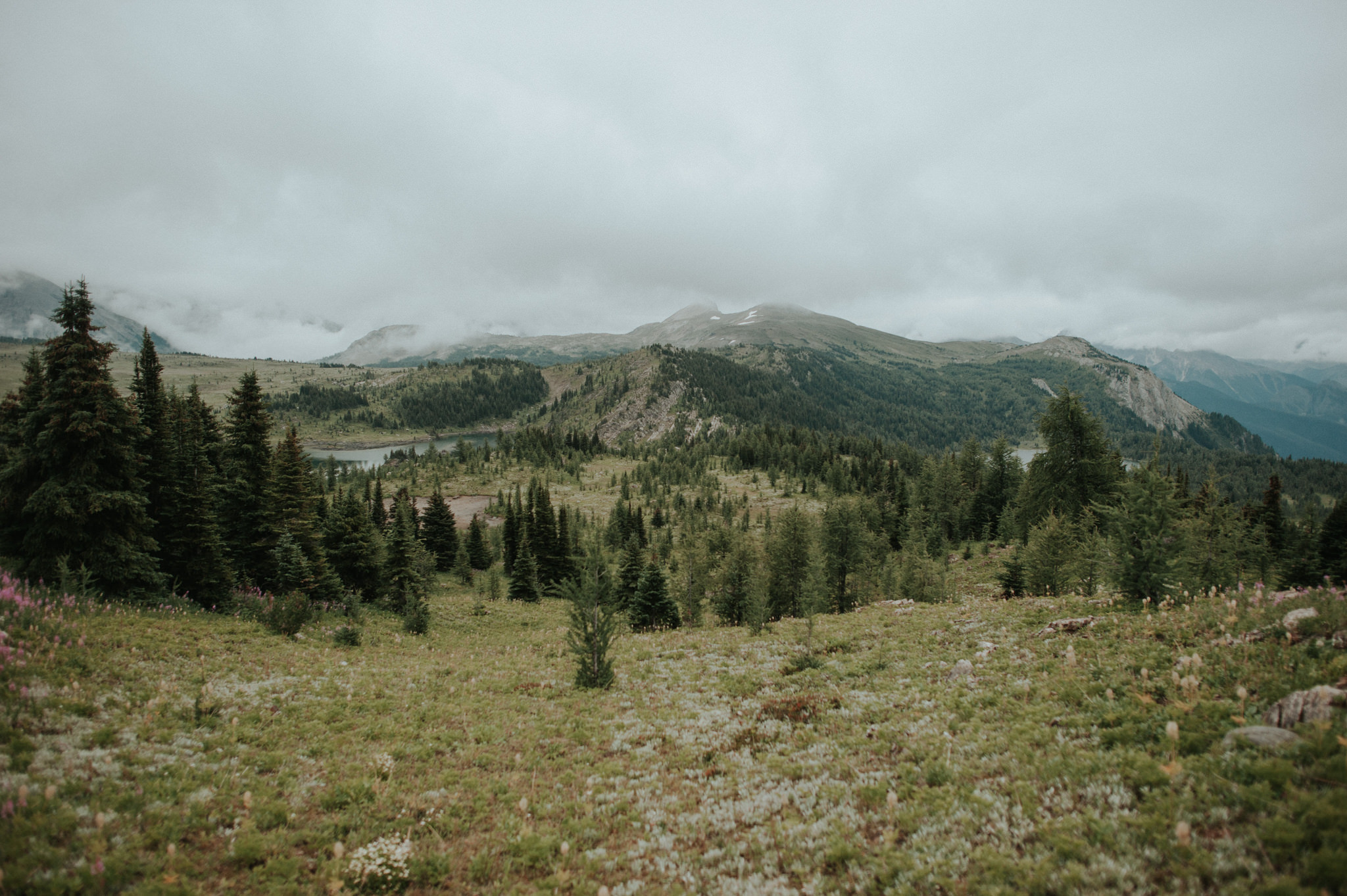 Camping at Two Jack Lake Campgrounds
Not far into the entrance of Banff National Park you'll find the turn off for Two Jack Lake and Lake Minnewanka. We didn't book a camp site ahead of time, but were lucky to get a spot in the forest camp sites at Two Jack Lake which is a short drive to the lake itself and another 5 minutes further to Lake Minnewanka. Not the best camping we've ever done, but it was nice to have a picnic table & designated fire pit!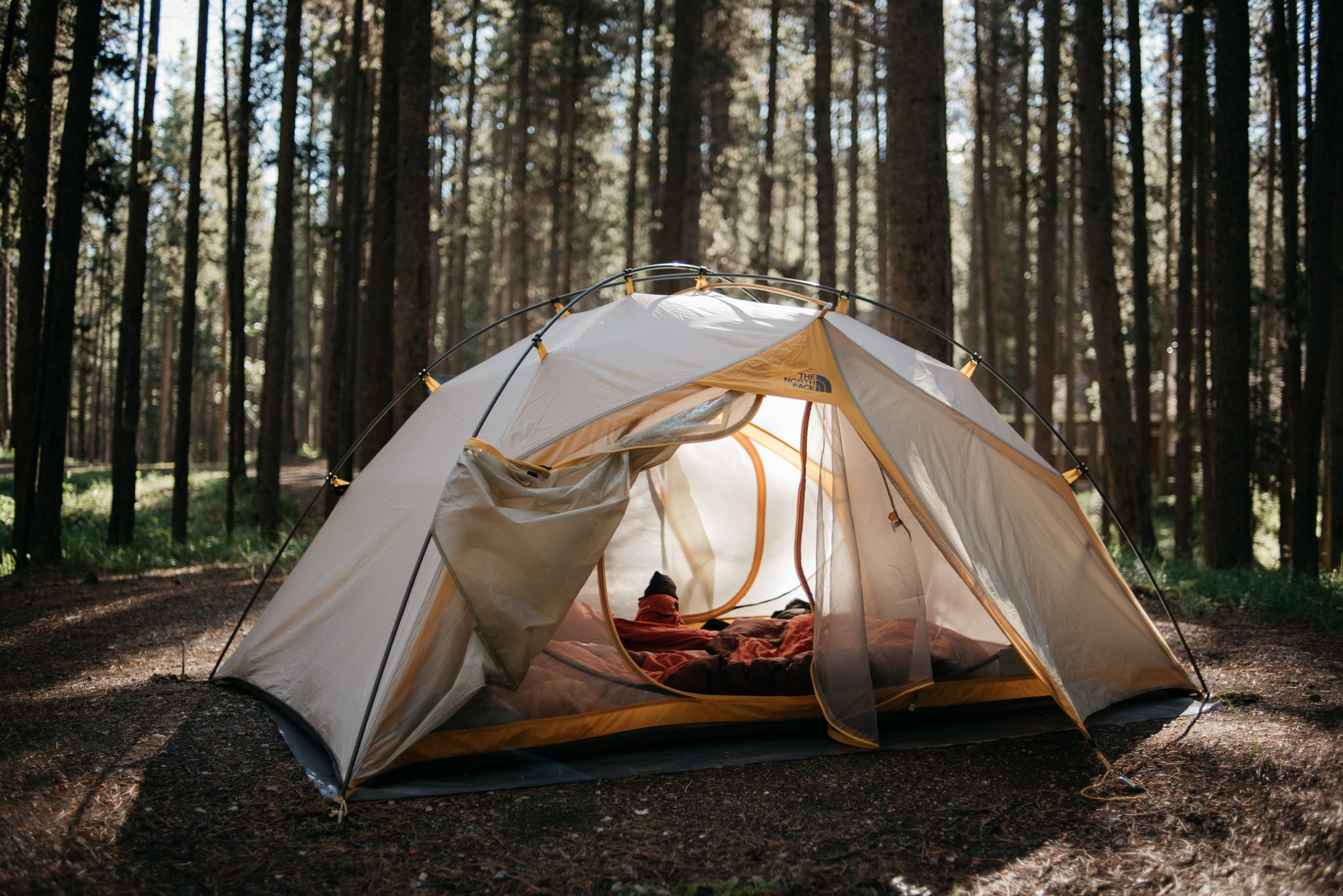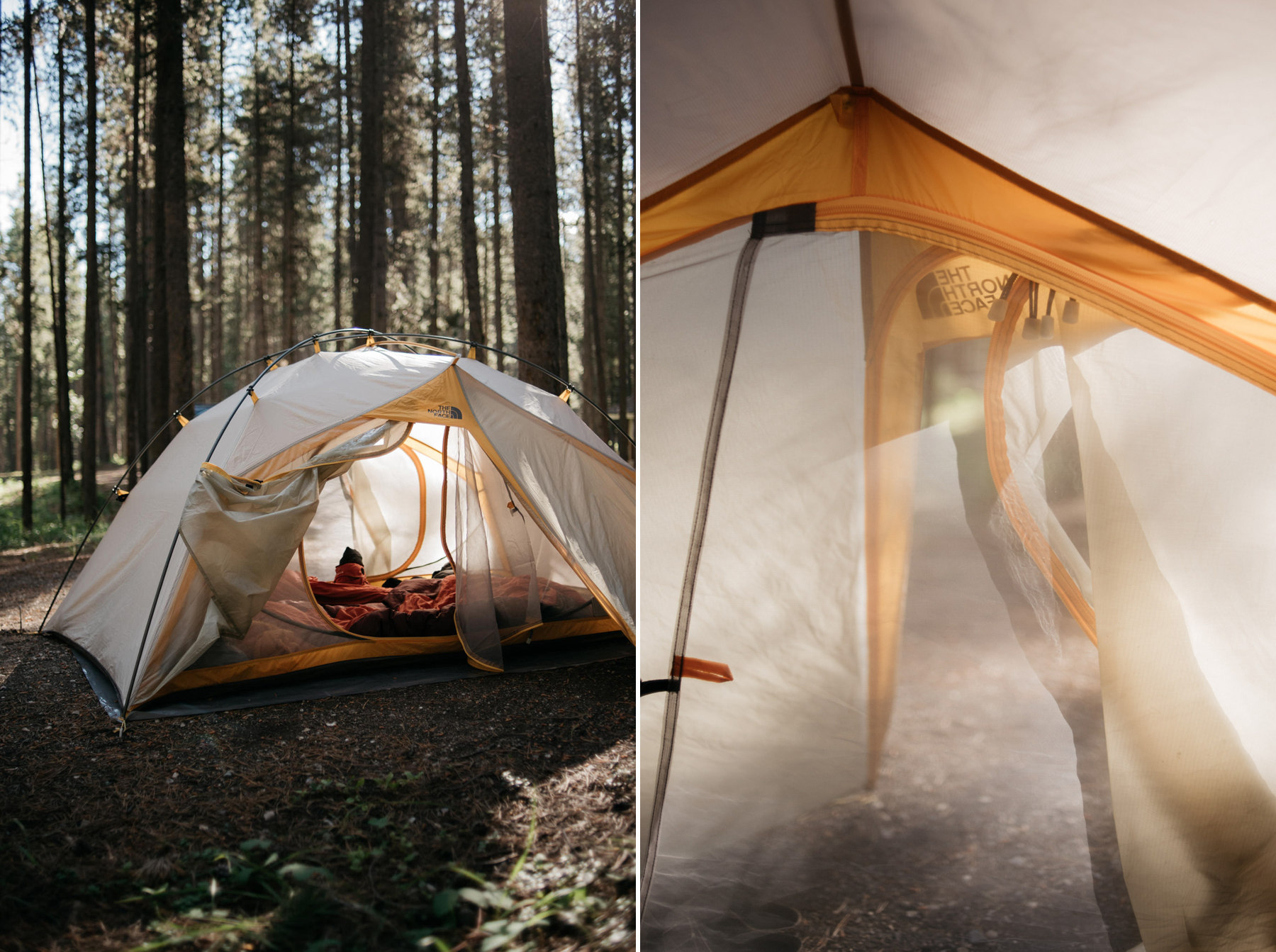 Two Jack Lake at sunset
We caught sunset at Two Jack lake and sat there watching the sky change colours. It got dark quickly, but we felt great about our camp spot since we didn't have to hike in and could drive right up to our tent which was already set up.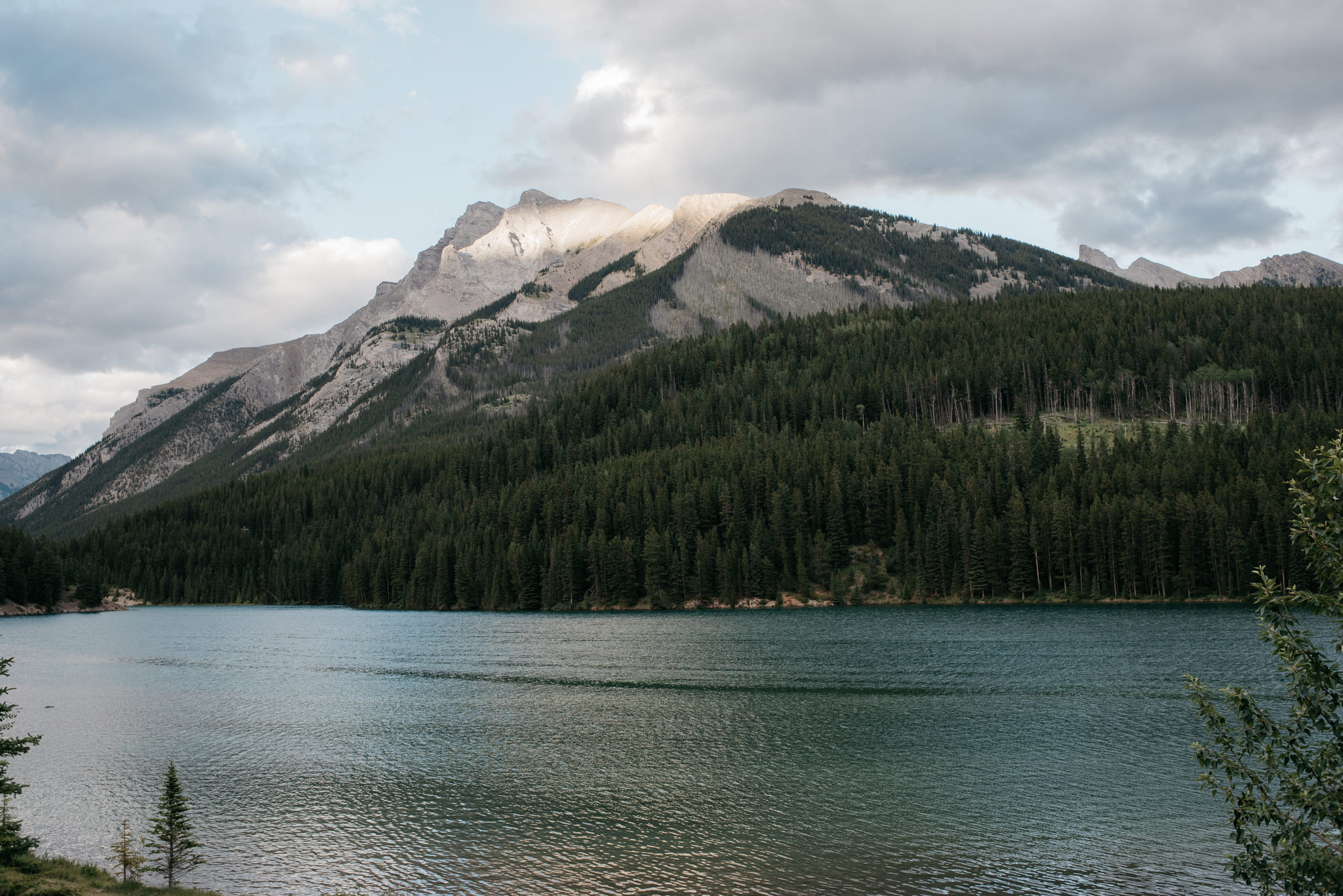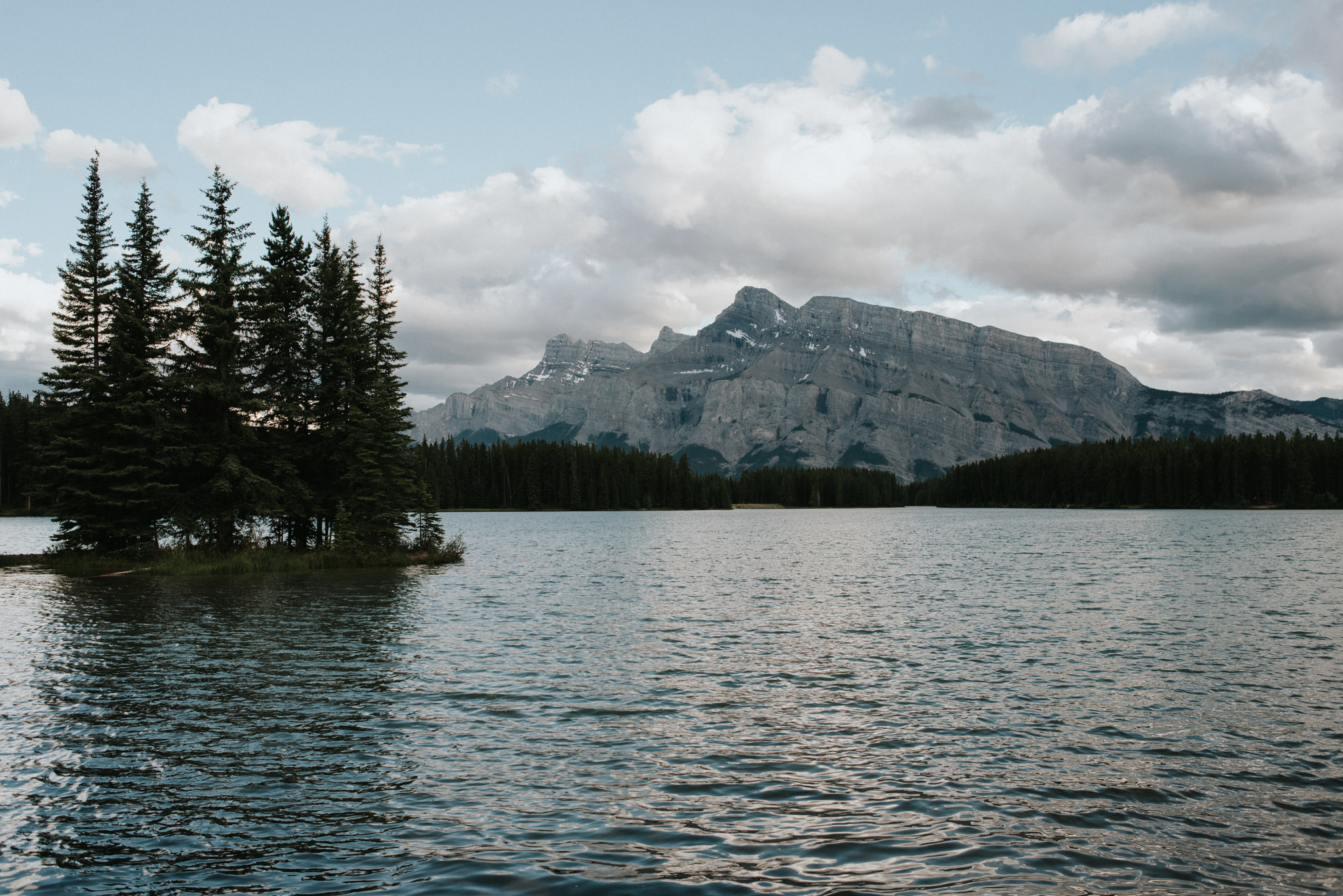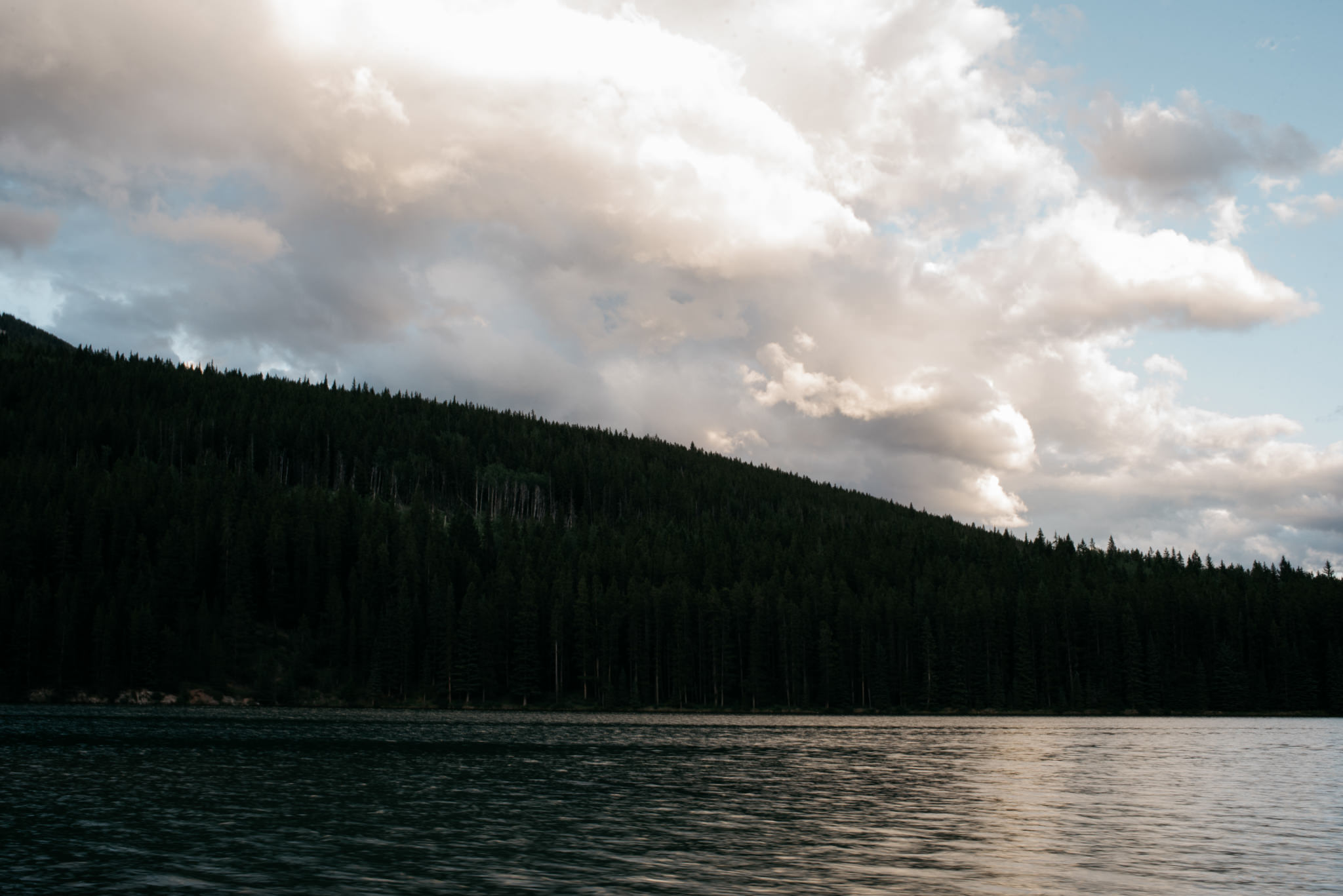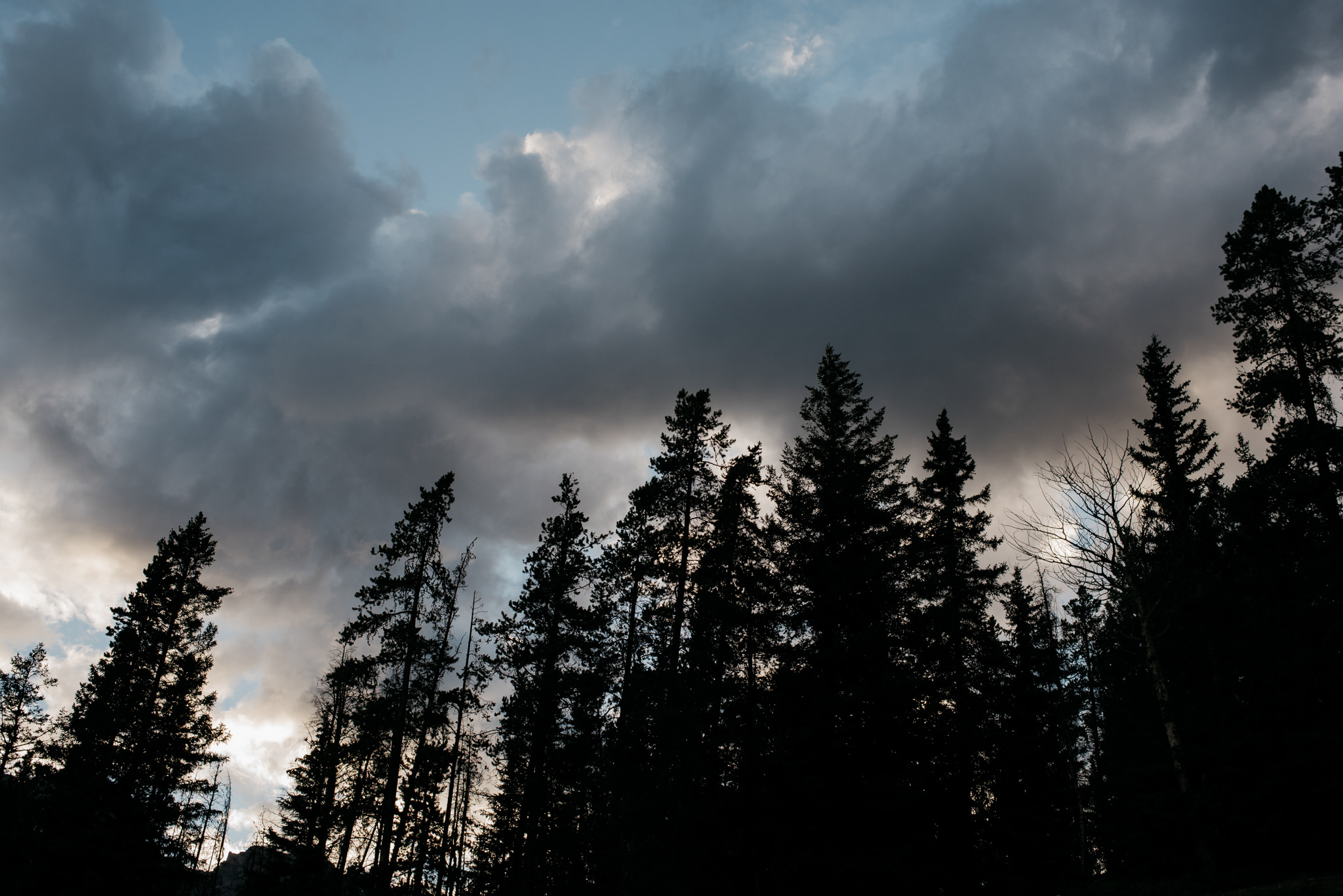 Lake Minnewanka at sunrise
The next morning we woke up at 4:30 am to catch sunrise at Lake Minnewanka. I'm glad we did, it was beautiful. Then we hurried back to our tent and fell back asleep.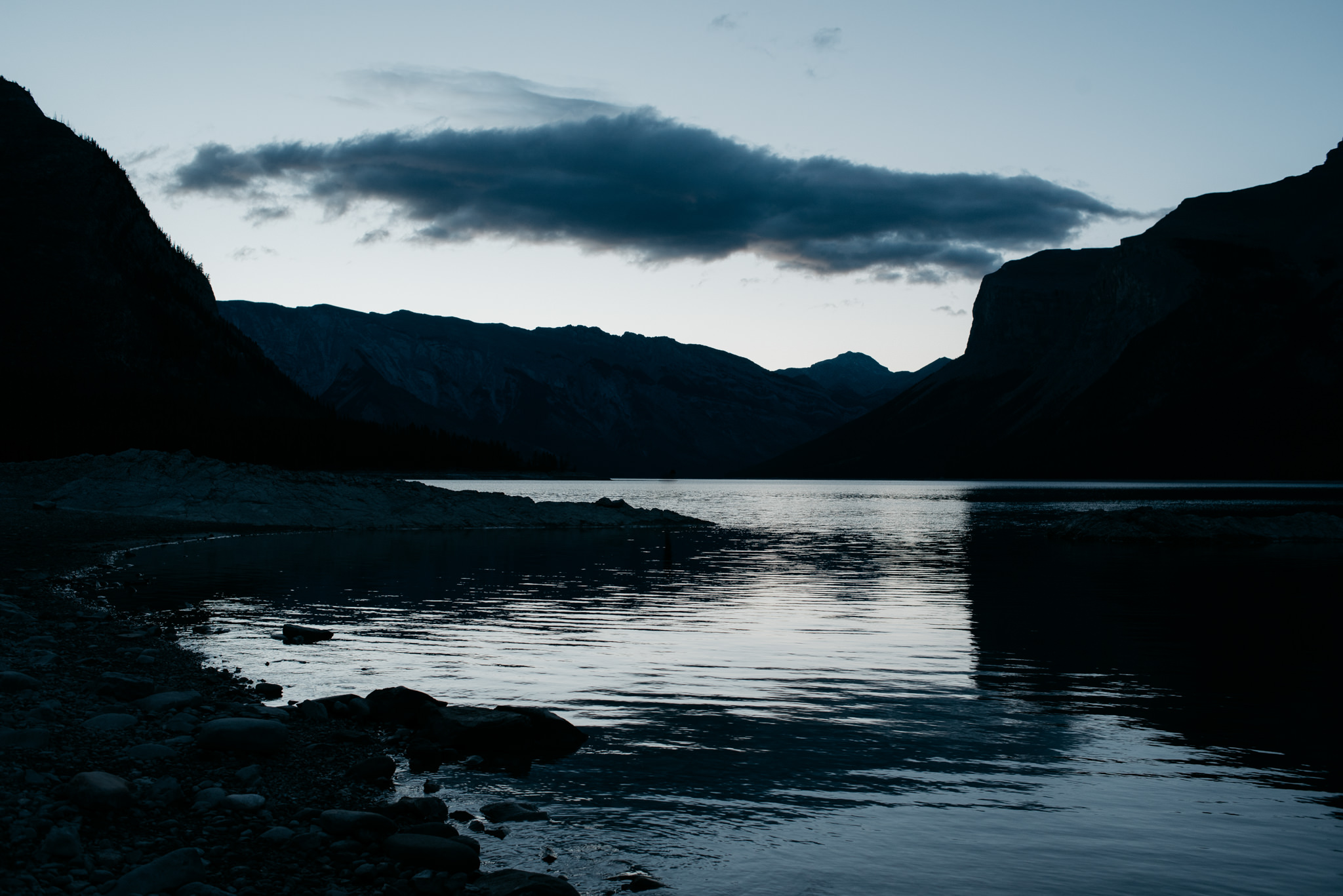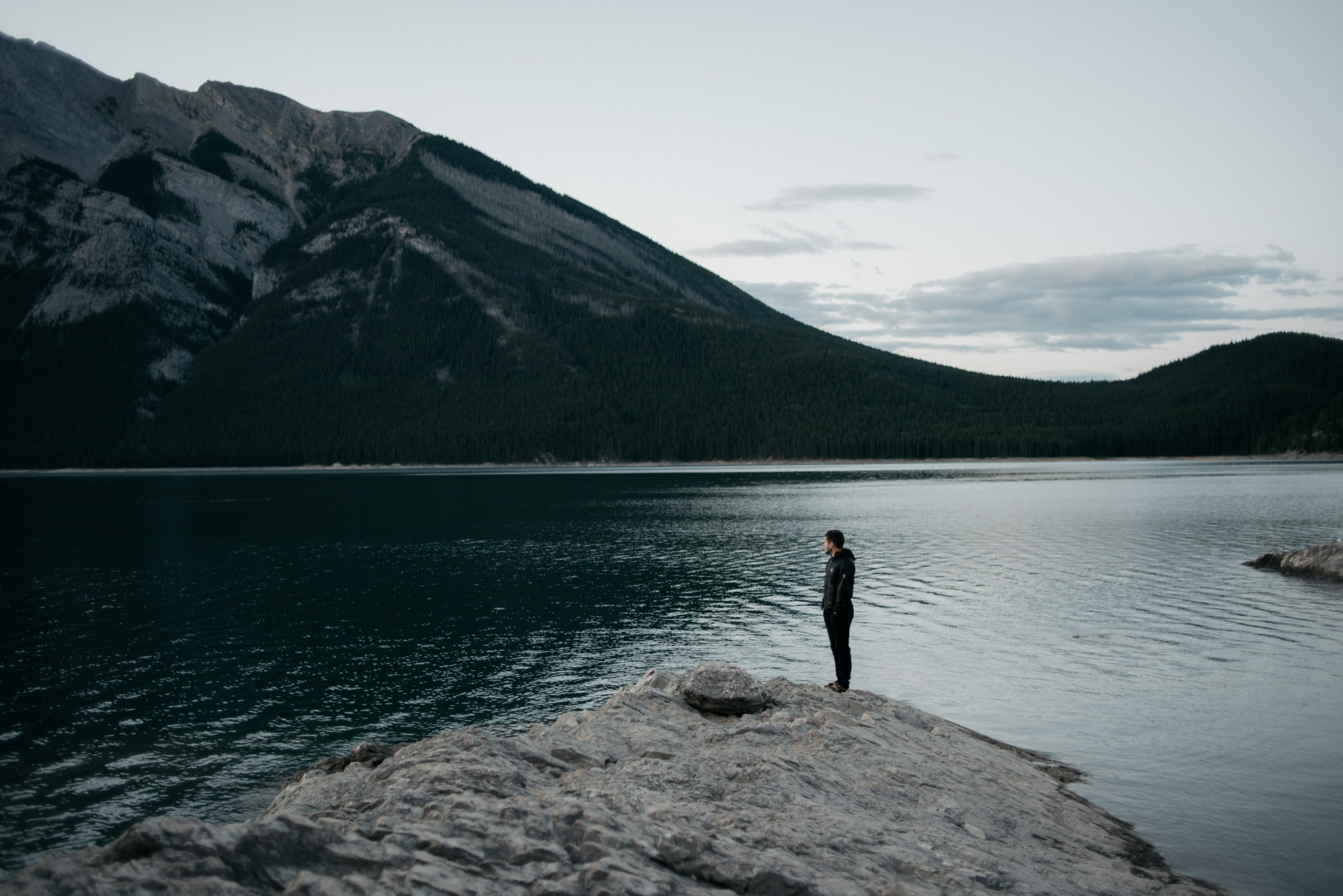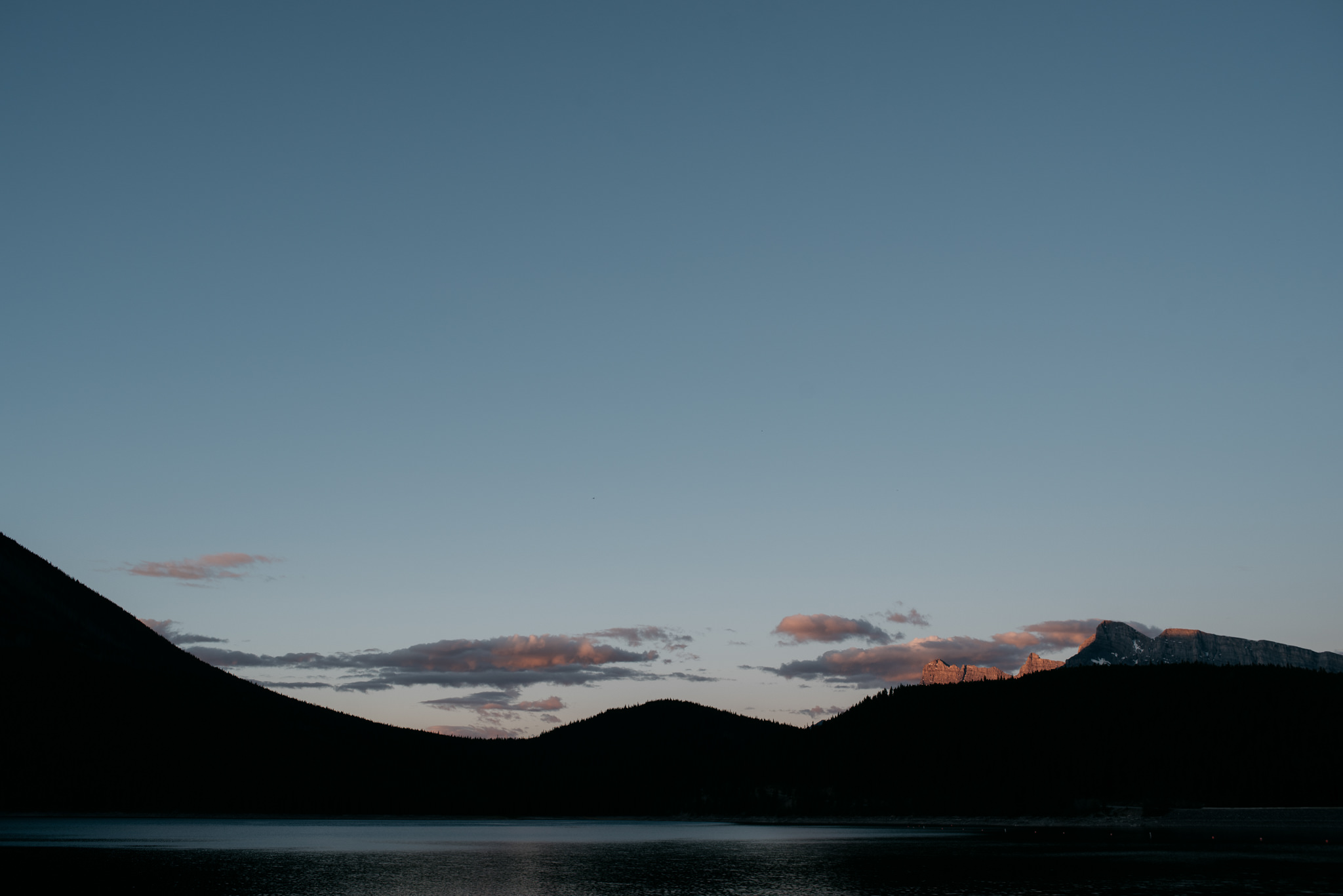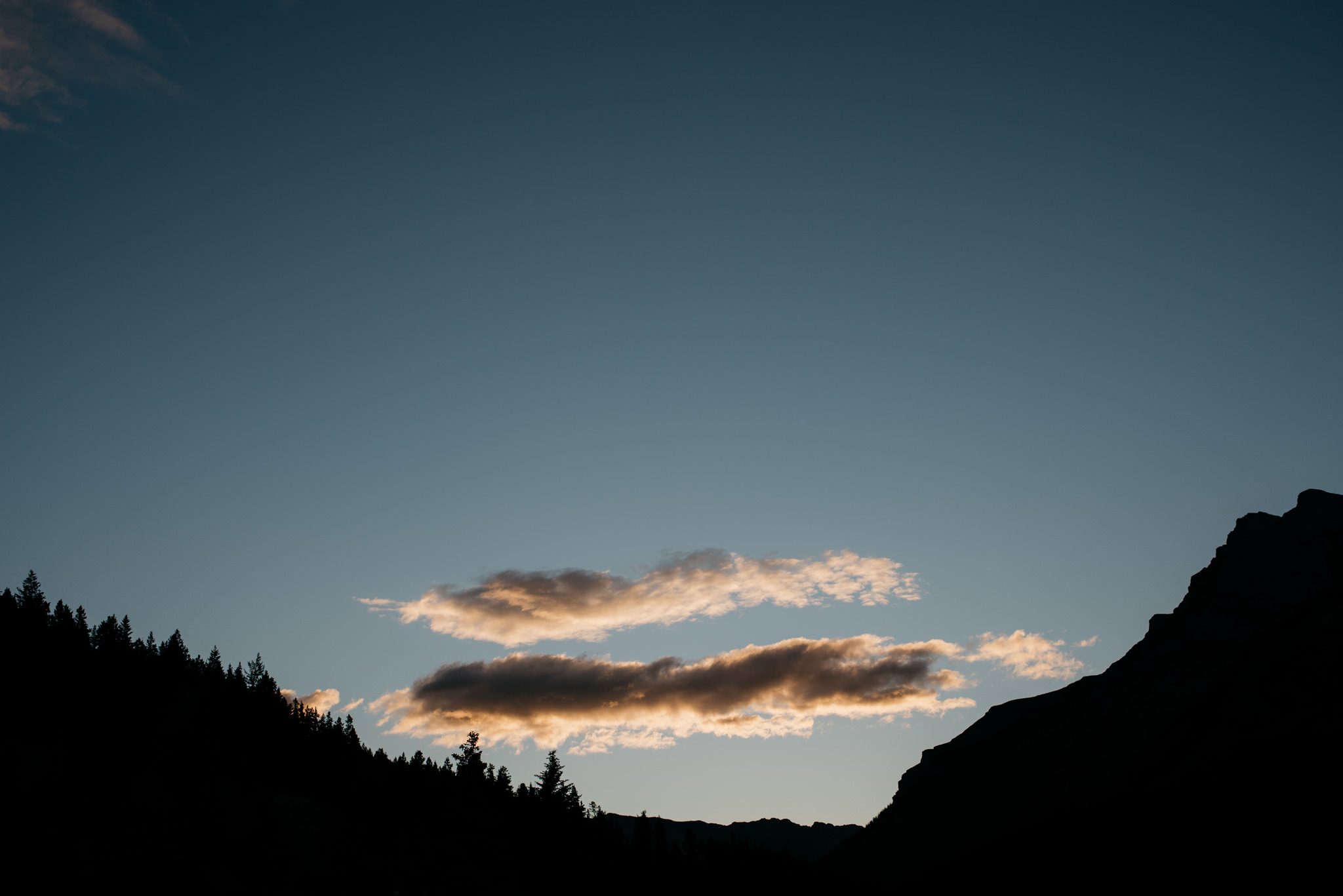 Vermillion Lakes & Mount Rundle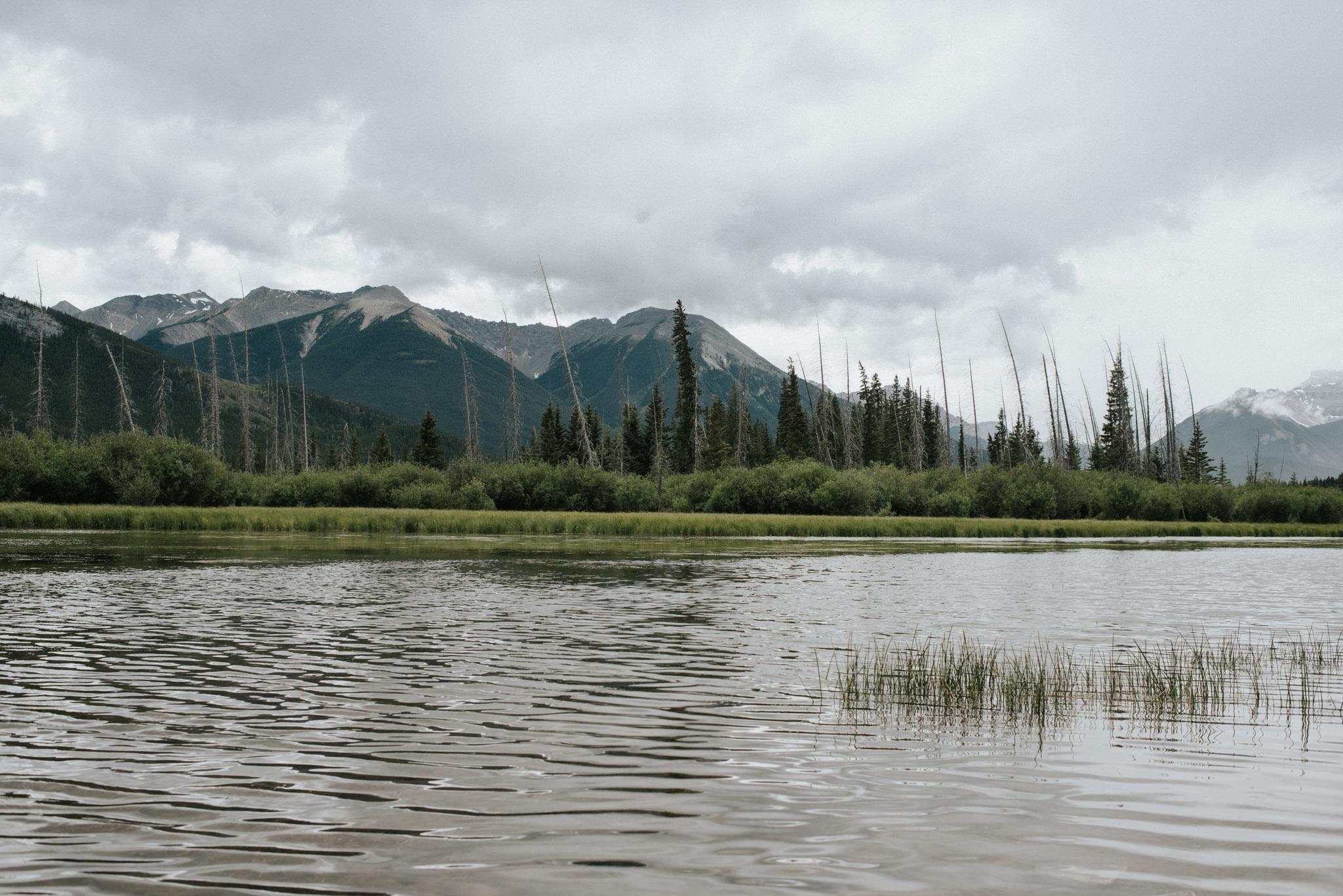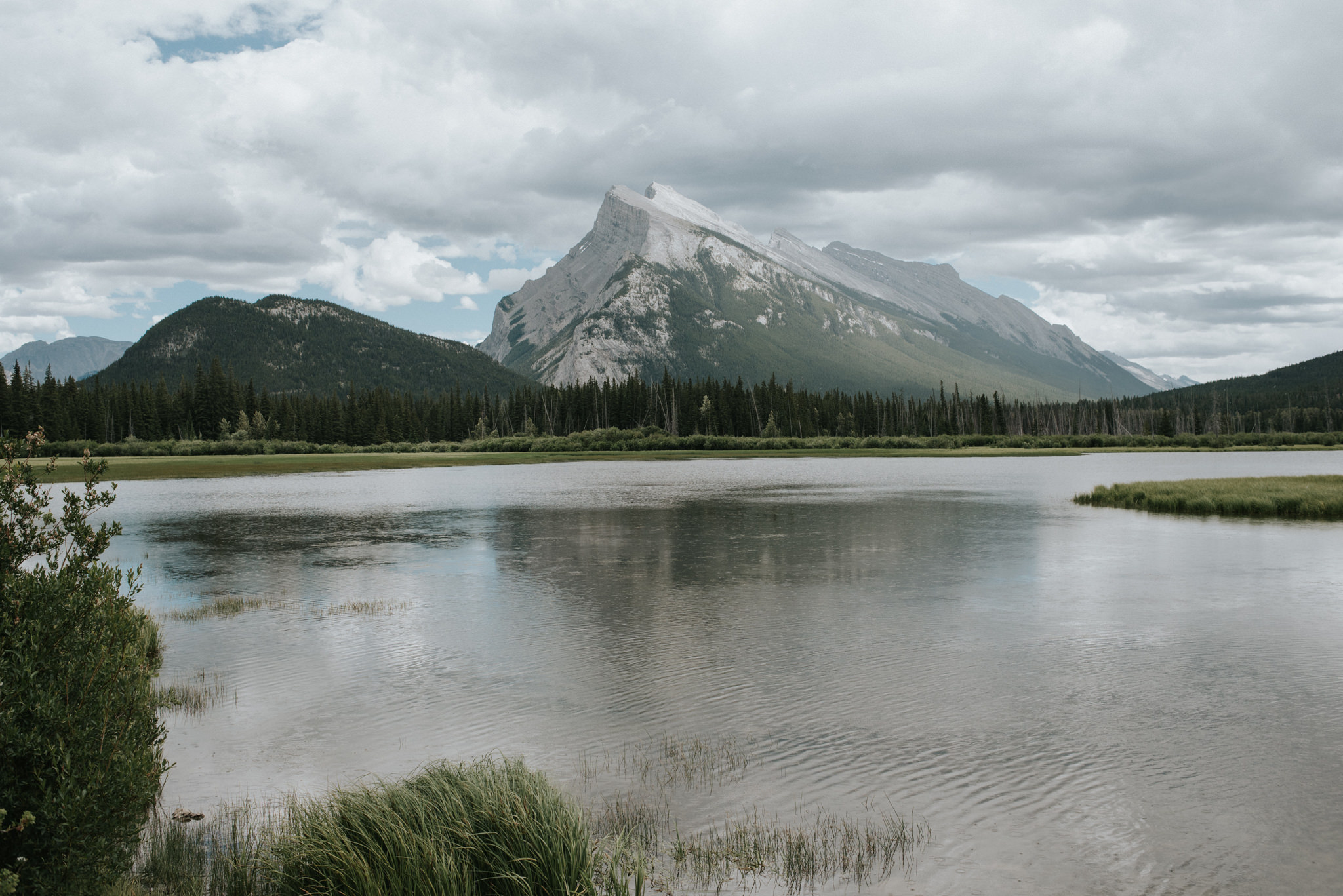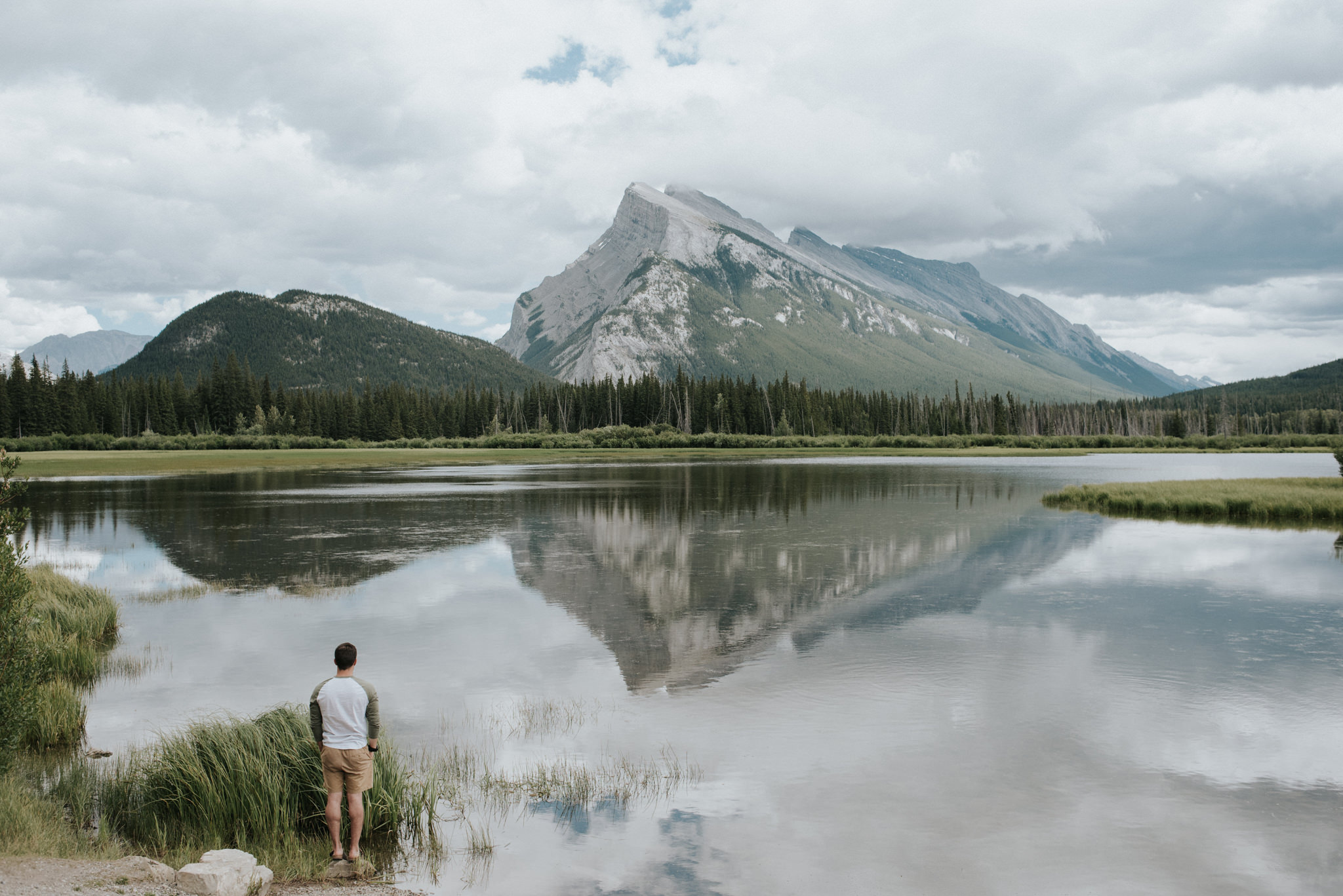 Moraine Lake
On your way to Lake Louise, there's a road to bring you to Moraine Lake. It's probably the most famous of all the Banff lakes and rightly so. The colour of the water is a result of the minerals that run off from the surrounding glaciers. It's beautiful to see!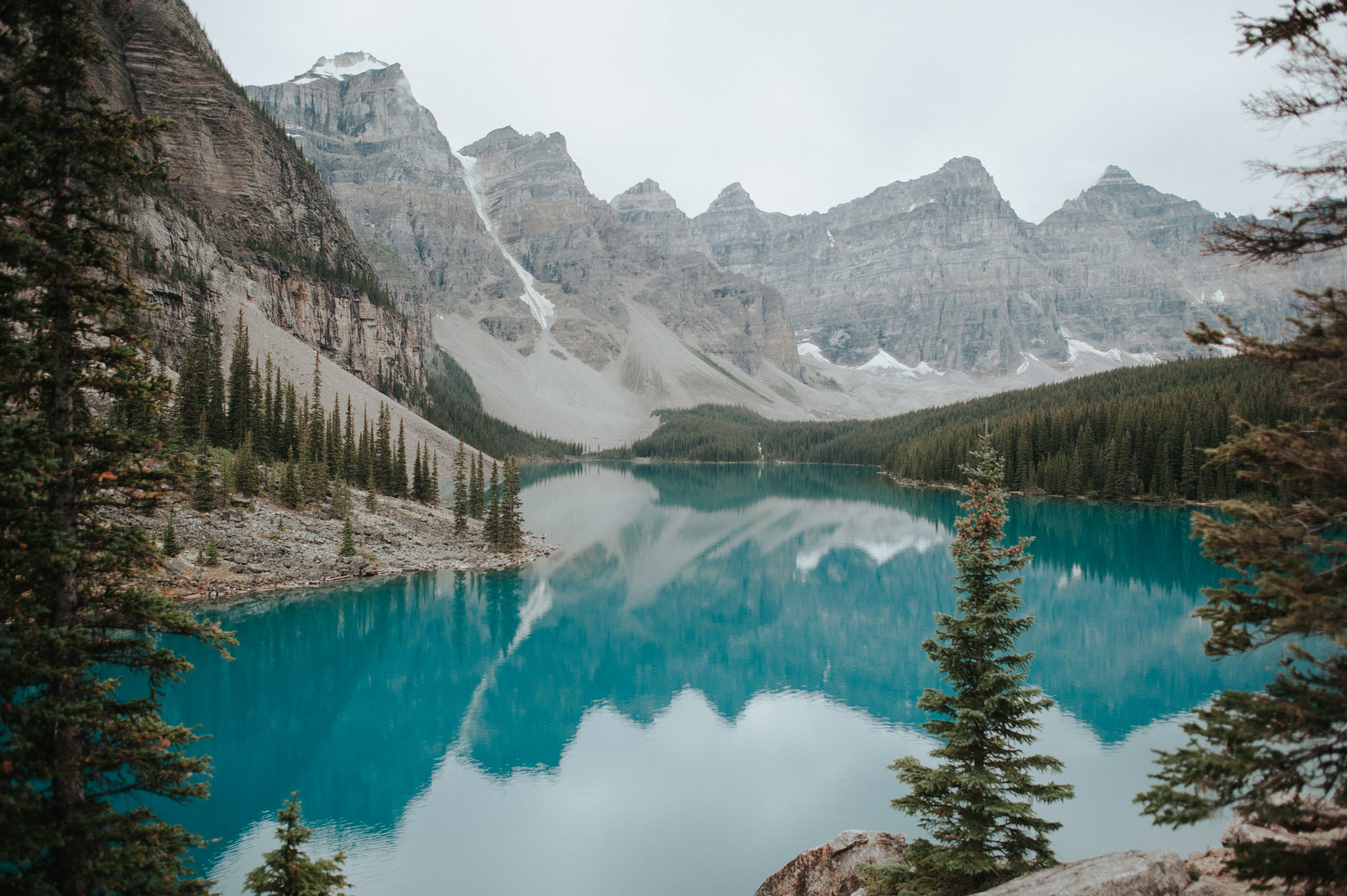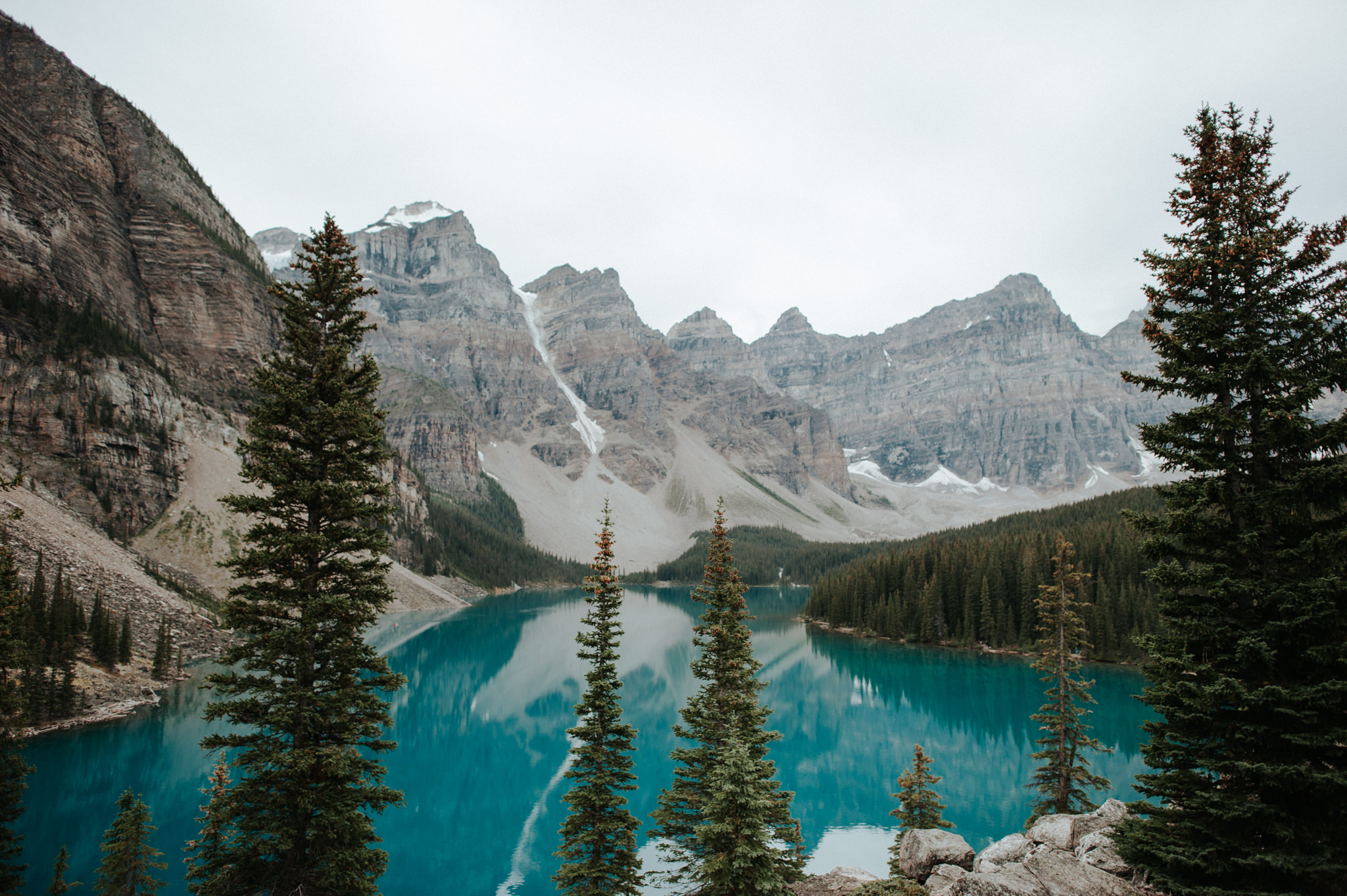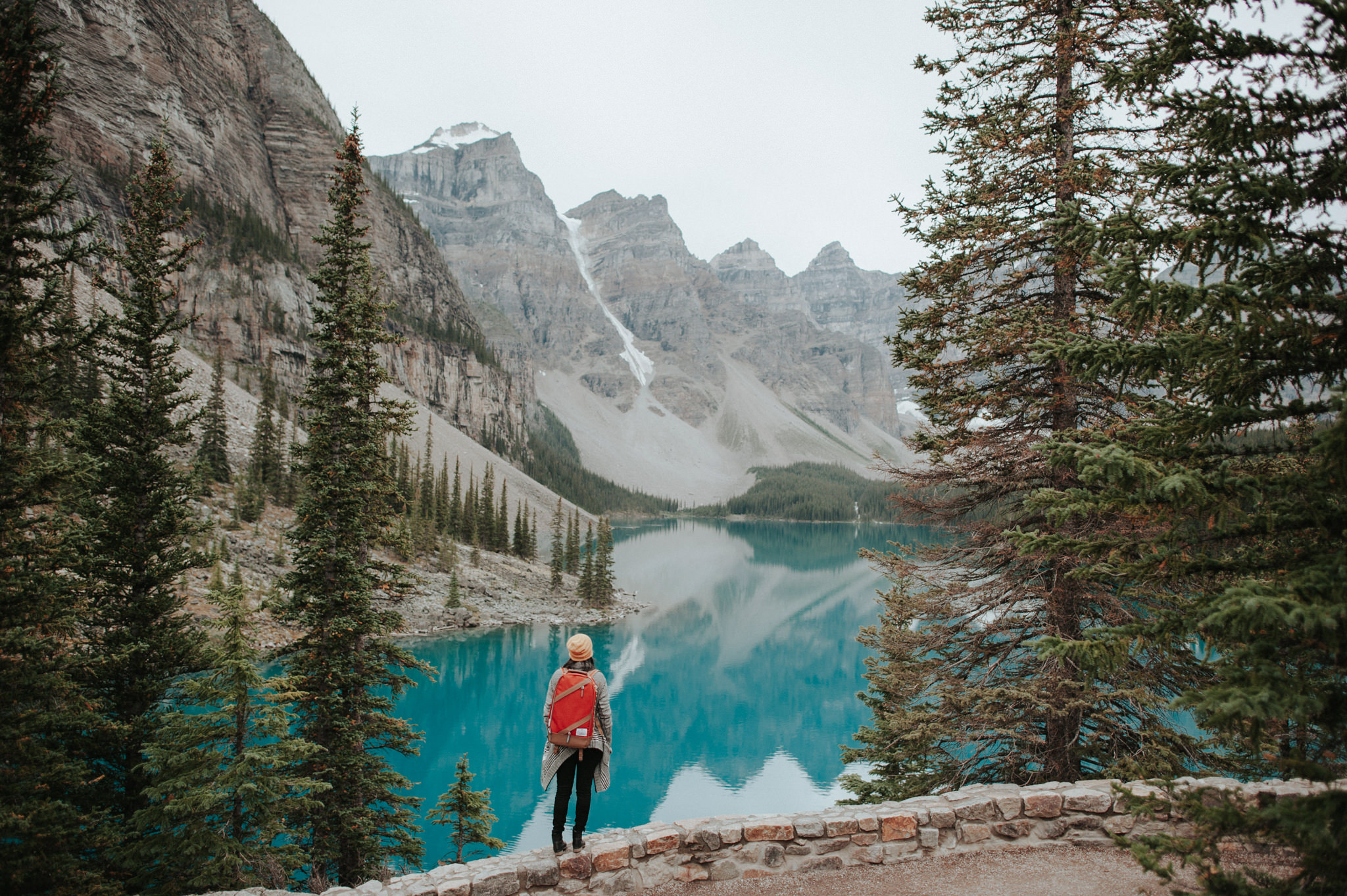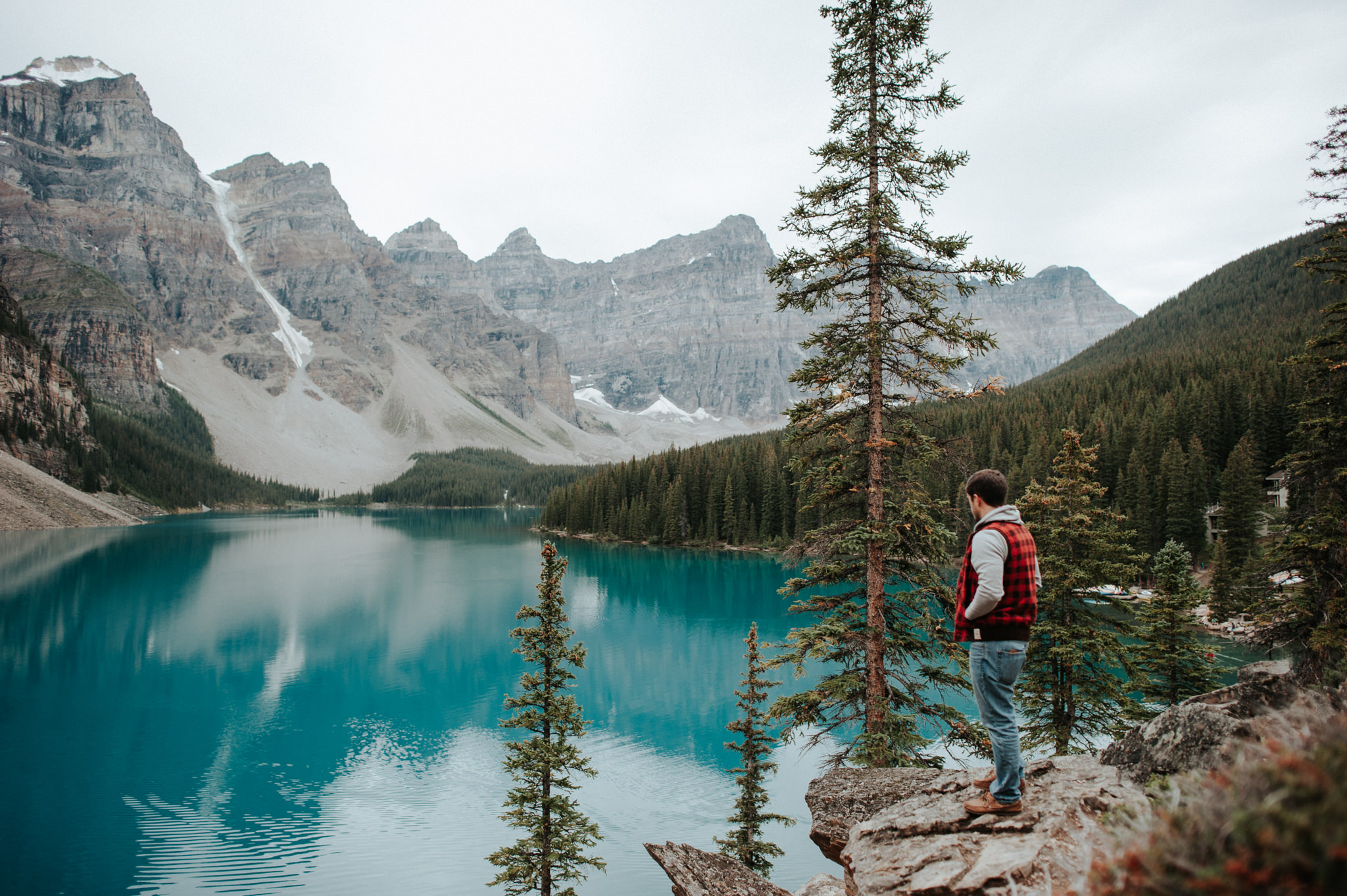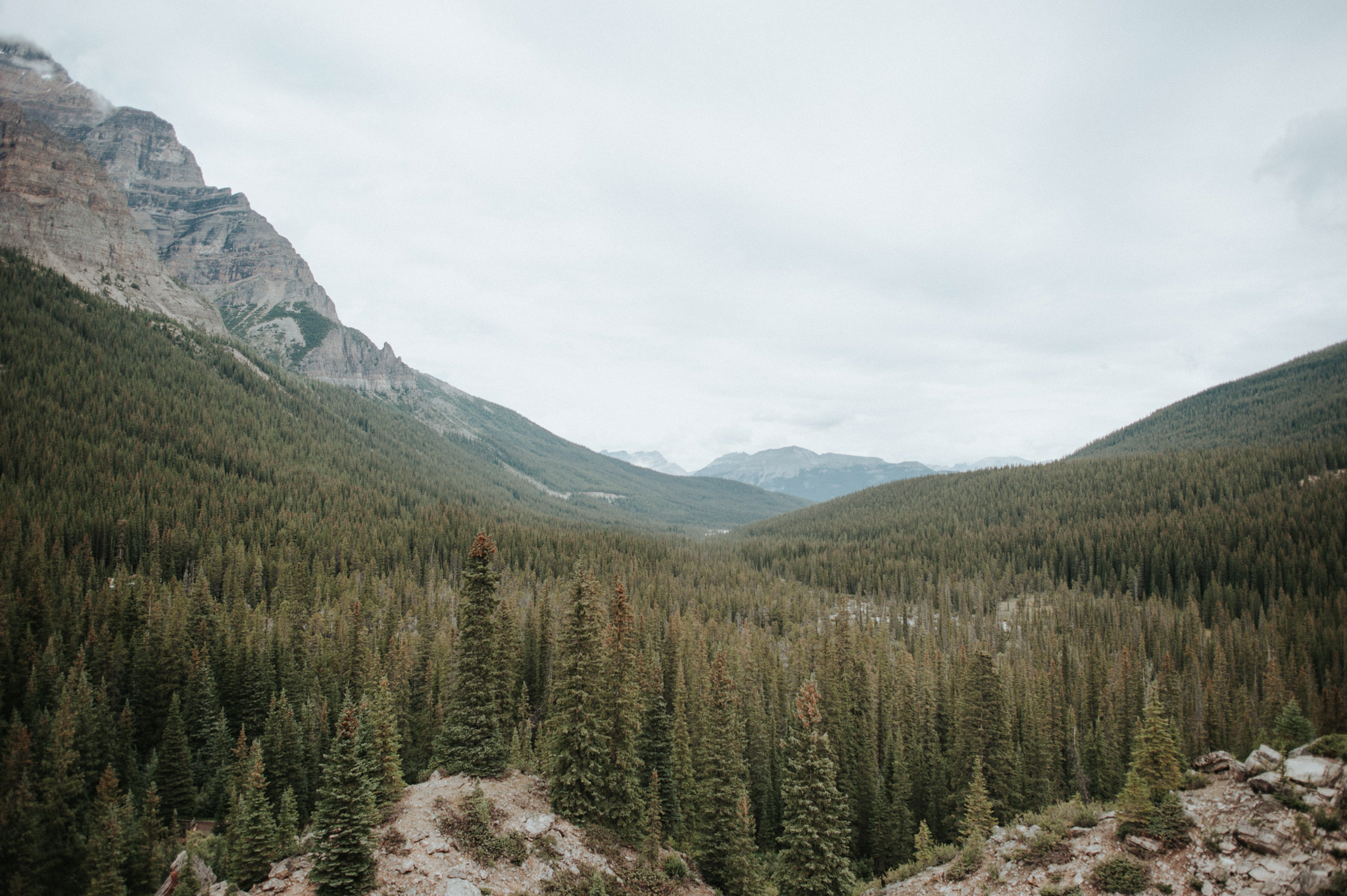 Peyto Lake
Another hour drive up the Glacier Parkway you'll pass Bow Lake and then further up you'll see signs for Peyto Lake. It's the famous dog or wolf looking glacier-fed lake, that looks like cool-aid! We've seen it 3 times now and it never gets old.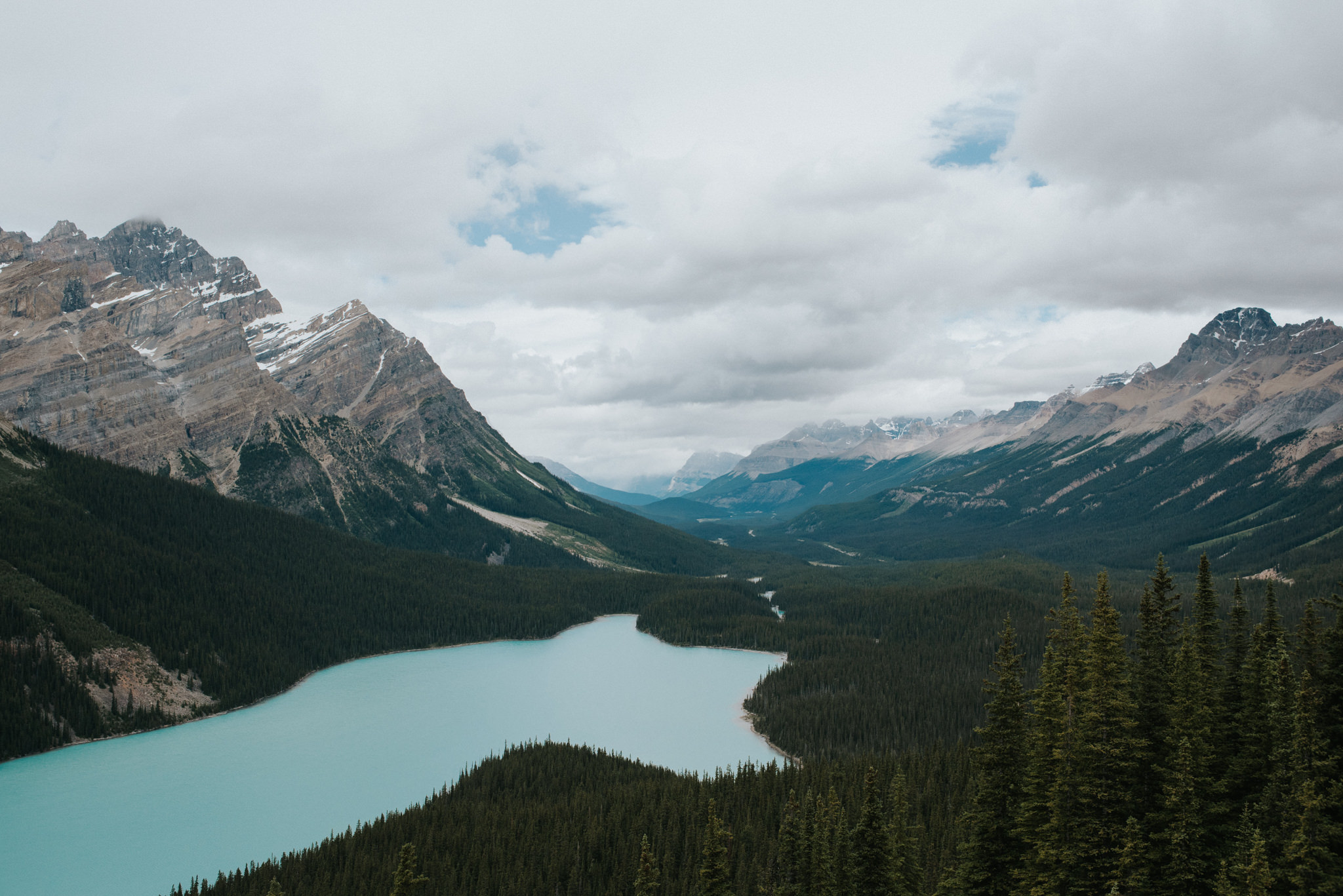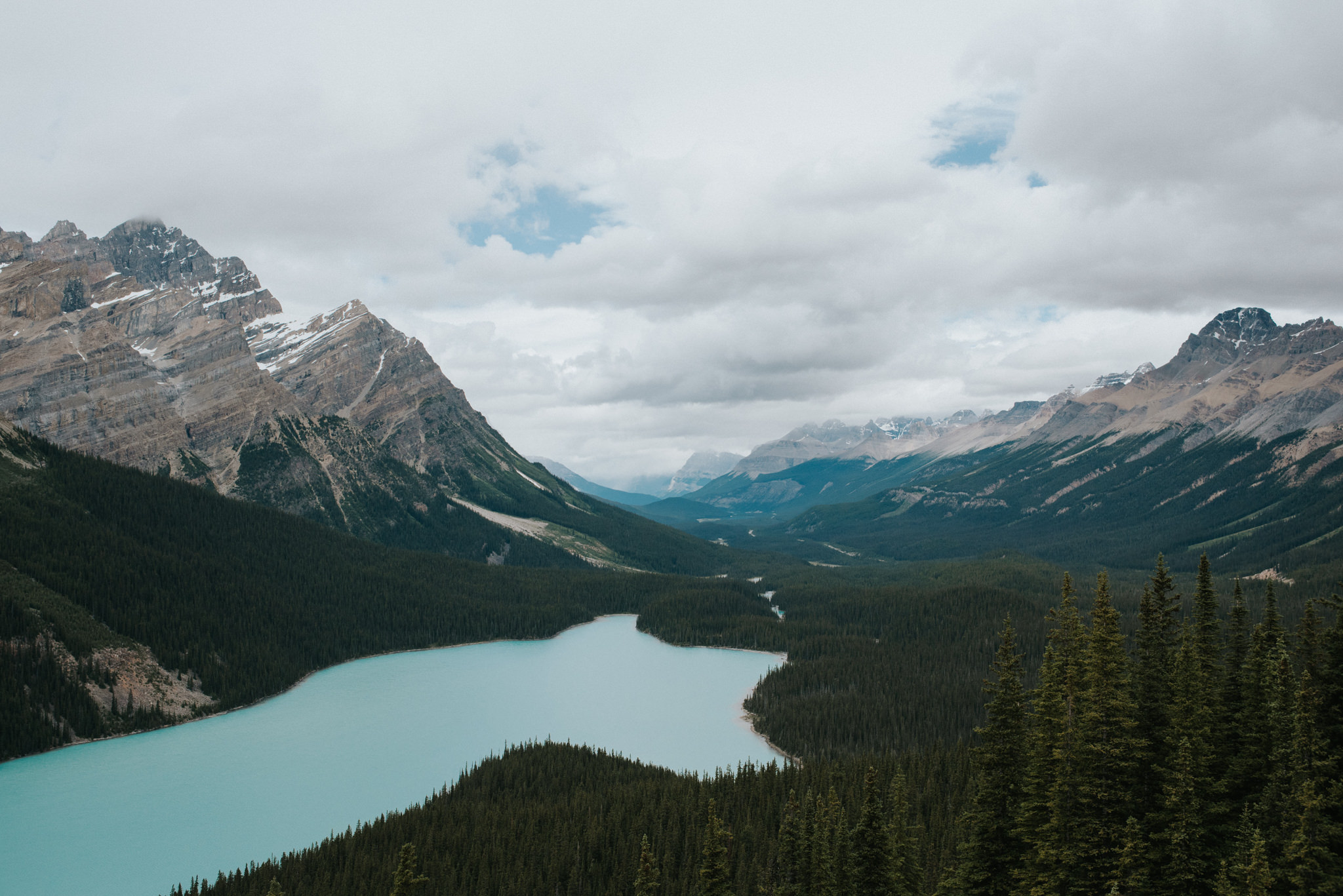 A few extras around Banff National Park