Polly & Jacopo invited me to Finland to document their Helsinki wedding in an old boathouse on an island just off the city. It was a beautiful day, filled with delicious food and friends from all over the world!
What was most important to you when planning your wedding?
Our idea was to host a gathering that would reflect who we are and what we love the most: being with our friends, eating simple and good food and have a laugh together. To mention a few more things which were important to us:
– the setting: it had to be somewhere close to city as Helsinki has become our hometown and we wanted it to reflect on this day as well, but also close to nature and the sea
– the music: we love music and we wanted something special for the evening that everyone could enjoy, we were very happy that our dear friends Hermanni Turkki and Helsinki Syndrome could be part of the celebrations
How did you chose your venue
Our requirement were simple but yet very hard to meet. We wanted something with character that would be close to the city but yet with a countryside vibe and a lot of charm. We ended up finding Valkosaaren Telakka almost by chance, we couldn't turn down such a lovely boathouse overlooking the Helsinki harbour with a spectacular view of the skyline of the city: a postcard perfect location. We had to book it!
How did you chose your wedding photographer?
Being photographers ourselves we really wanted someone with similar aesthetics. Jess's work caught our attention particularly because of her unique style that ties together every image into wholesome poetic stories. We love the way she includes the details but also is able to capture the big picture like the majestic landscapes in some of the work we have seen on her website and Instagram. We were lucky she could make the trip all the way to Helsinki, Finland and we really appreciated that. Nothing felt awkward not even the most intimate shots. Our guests felt exactly the same: everyone said that Jess was subtle and very professional and no one felt overwhelmed by her presence. This is exactly what we hoped for! Everyone loved the pictures as well!
Did you DIY anything for your Helsinki wedding?
We DIY pretty much everything, we both have somehow stressful daily jobs and this was one of the things we did together during the weekends and it really helped us taking our minds off other things. One thing we really wanted to arrange was and instant camera guest book, that worked really well we collected hundreds of lovely pictures and messages through the evening!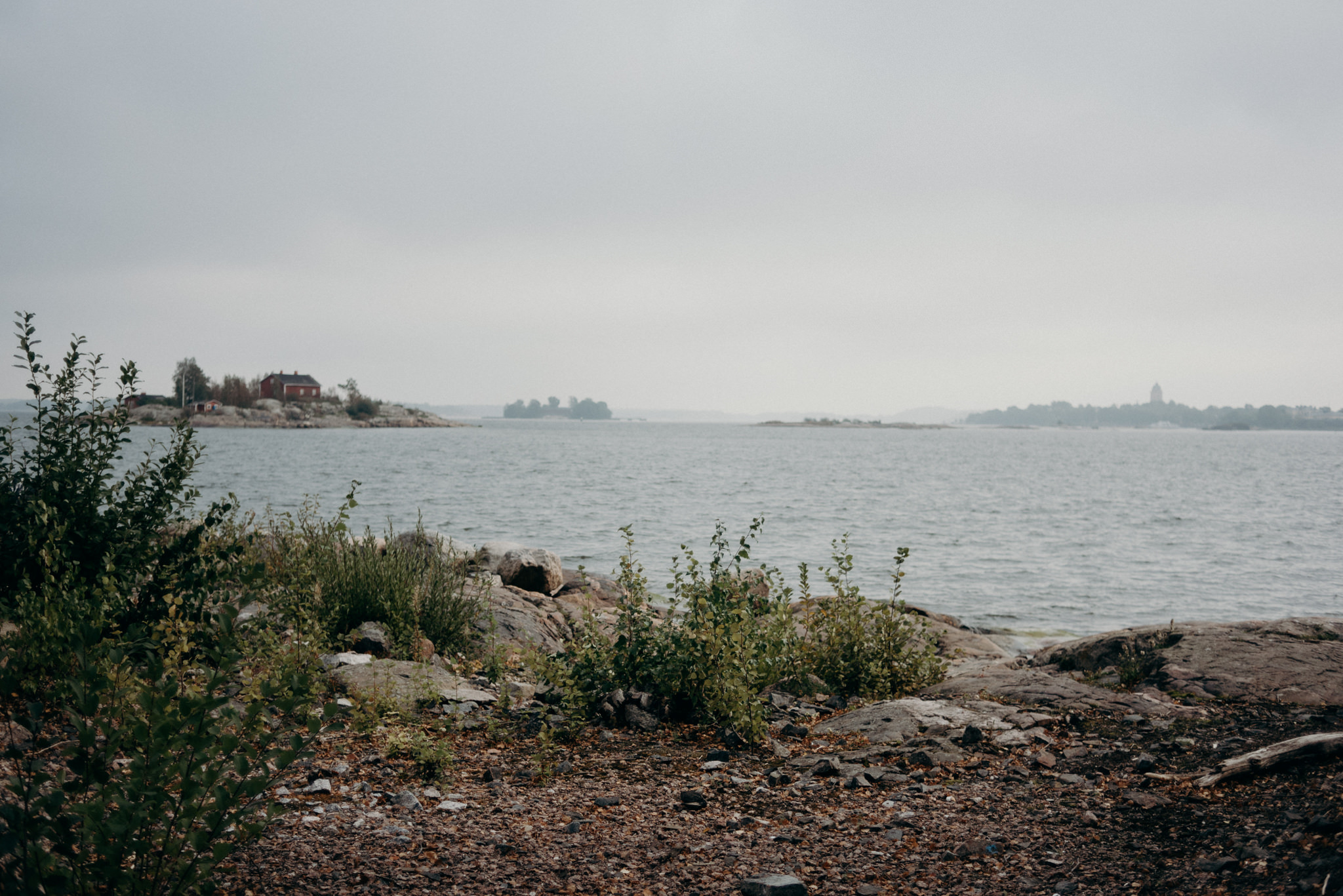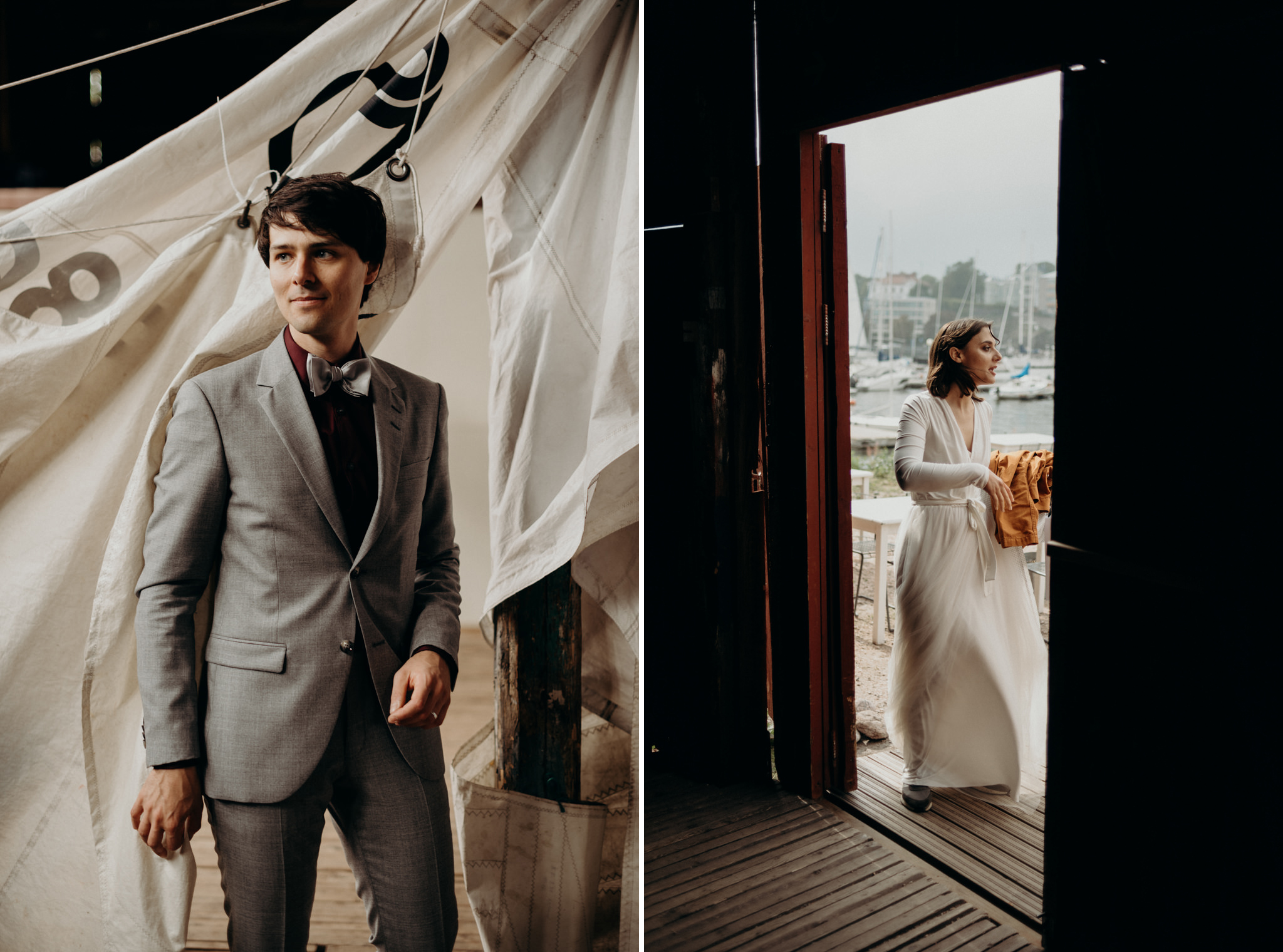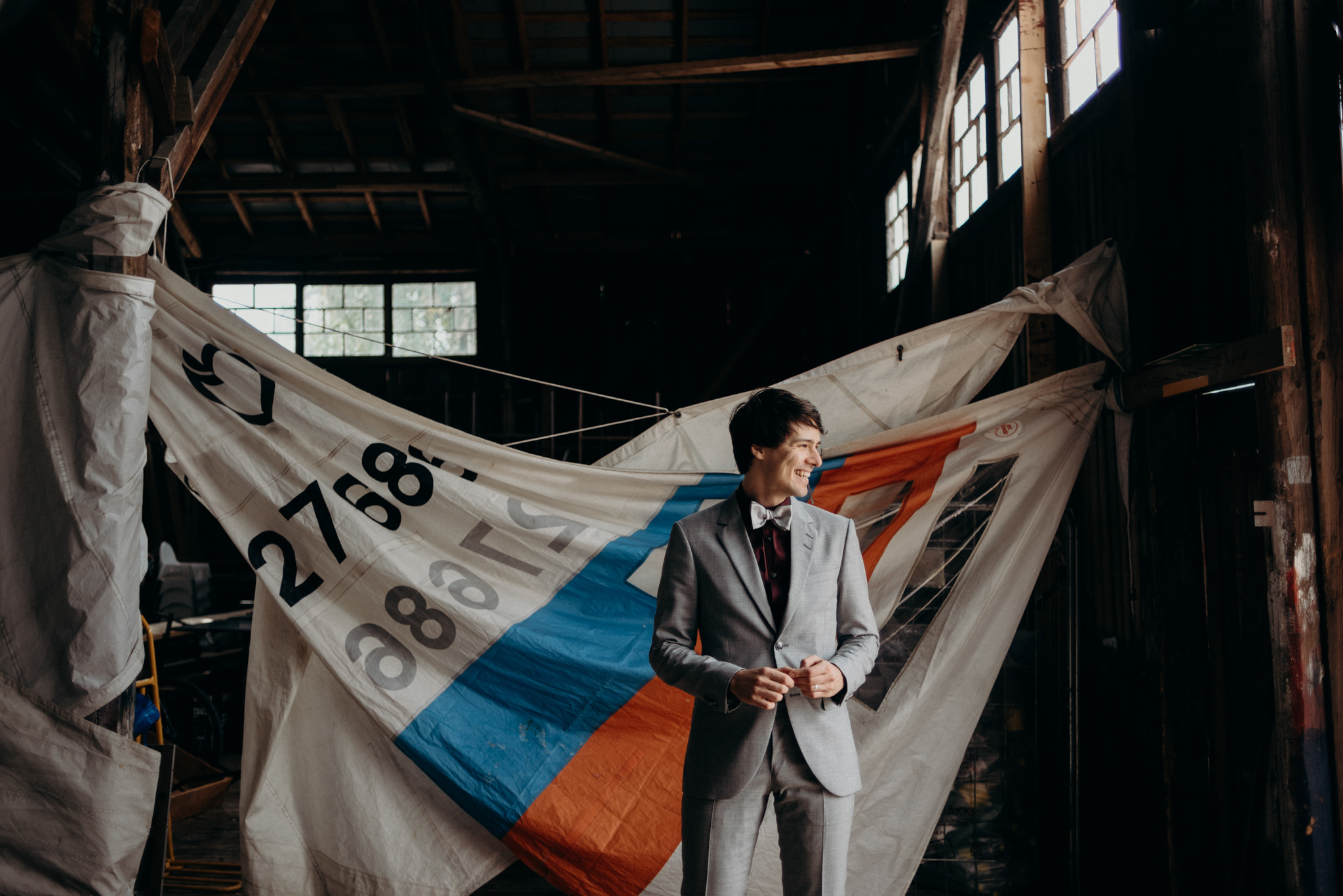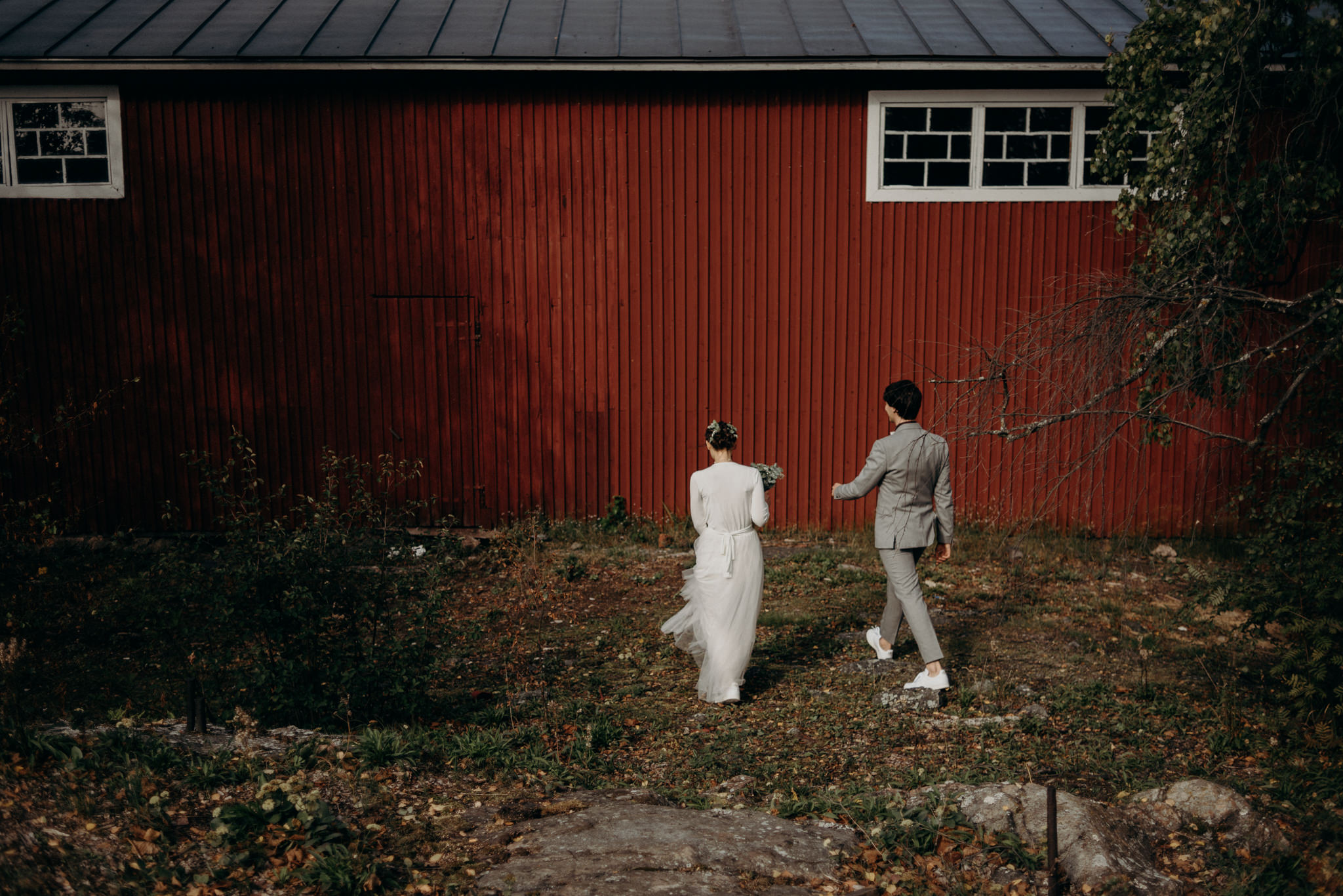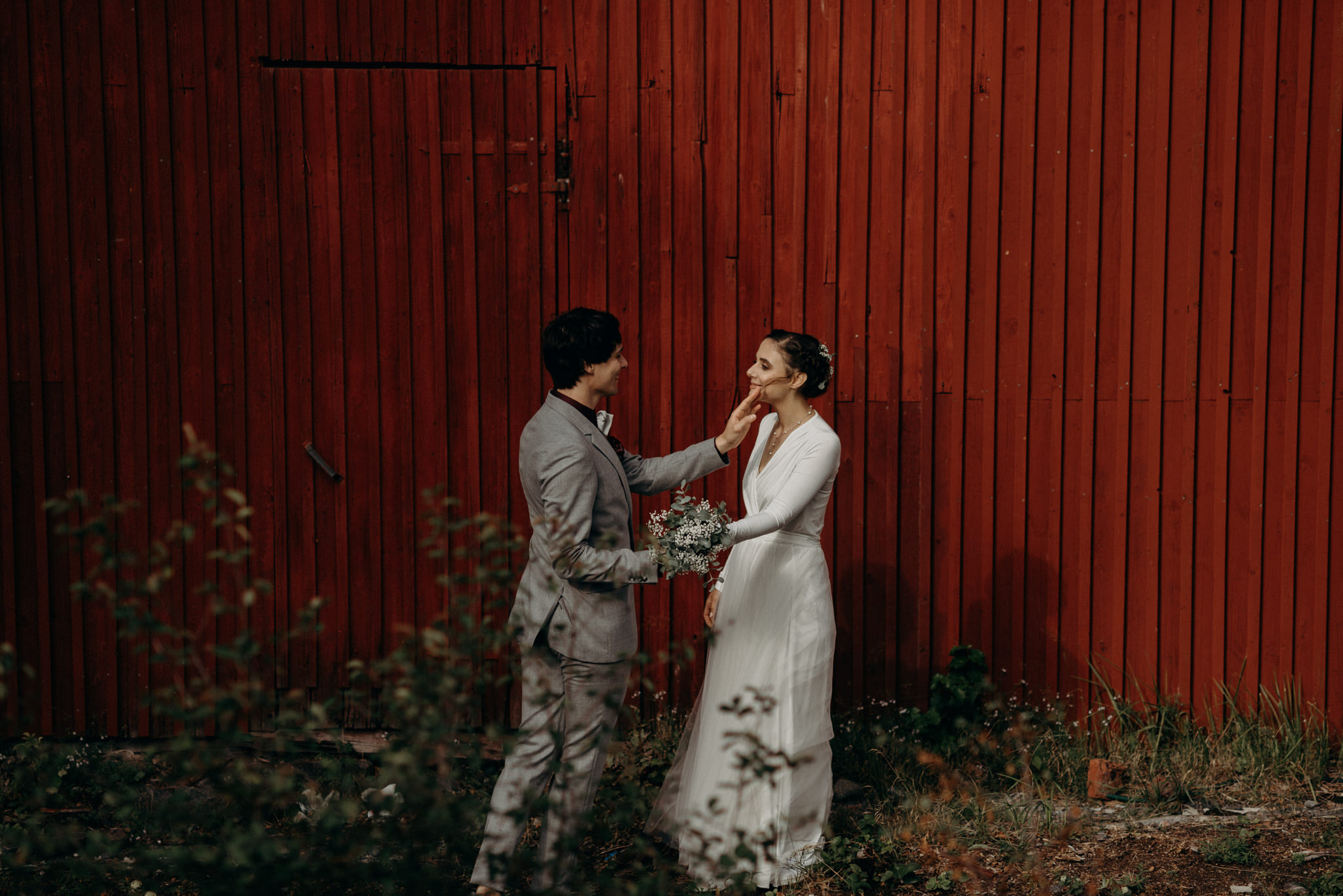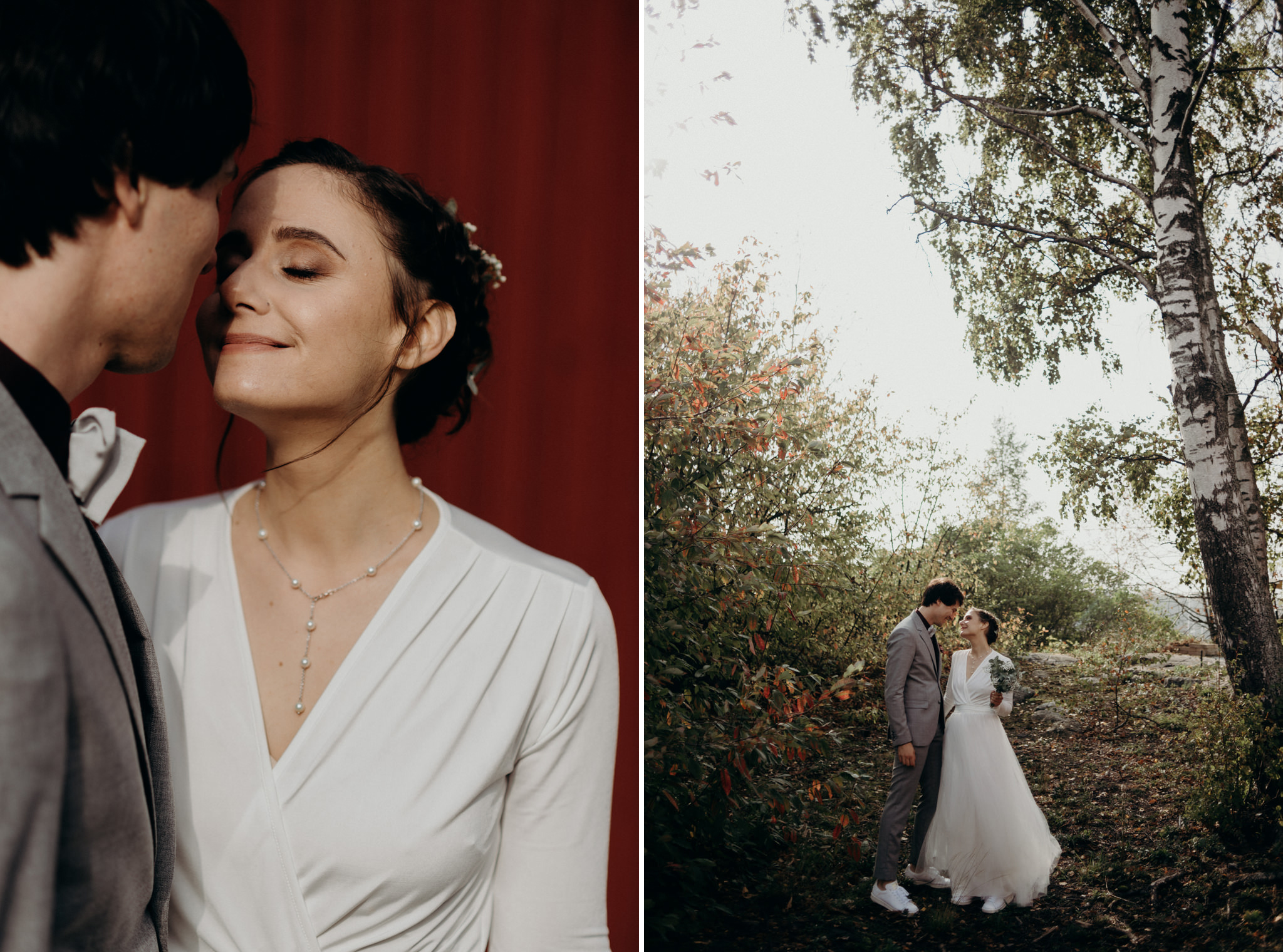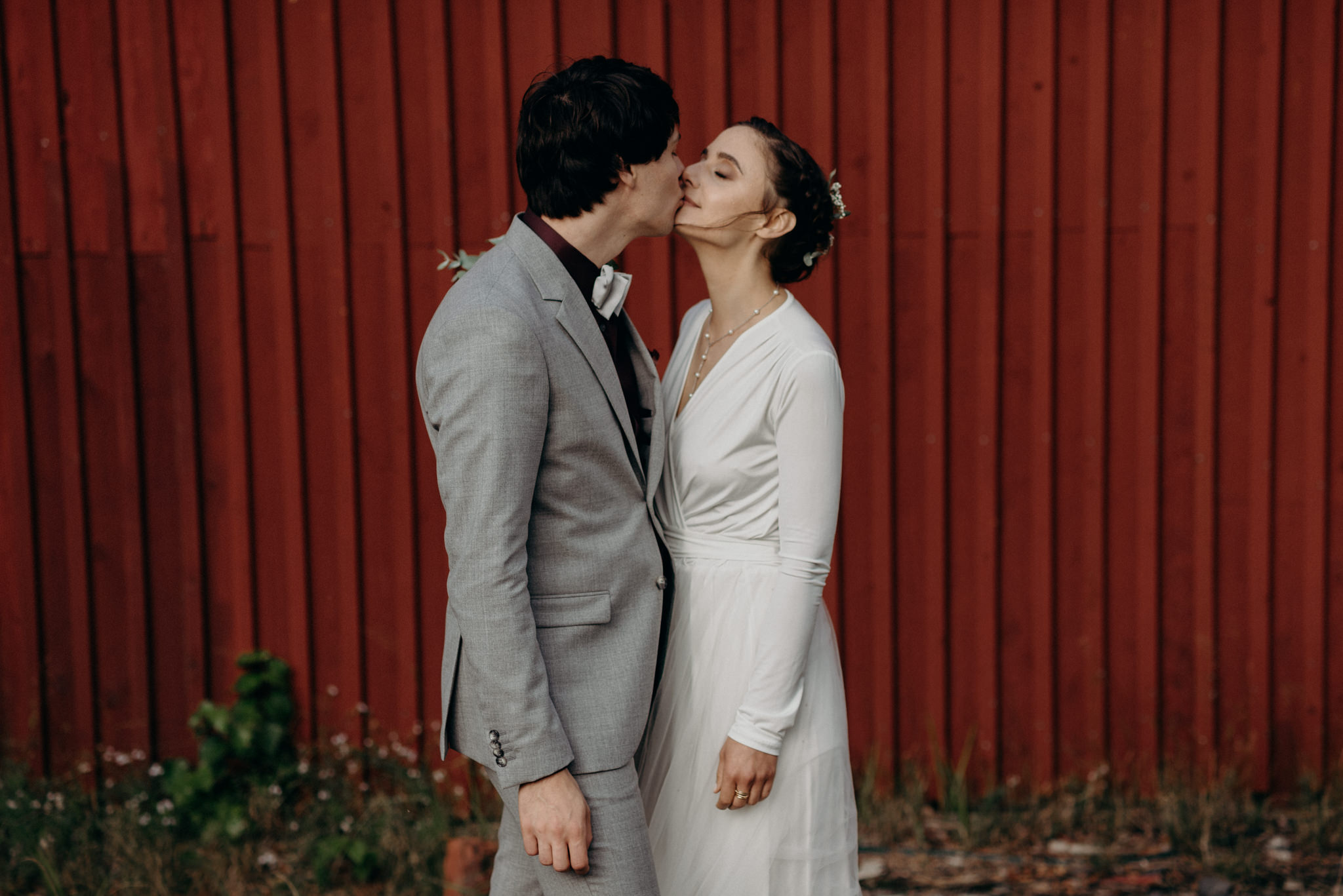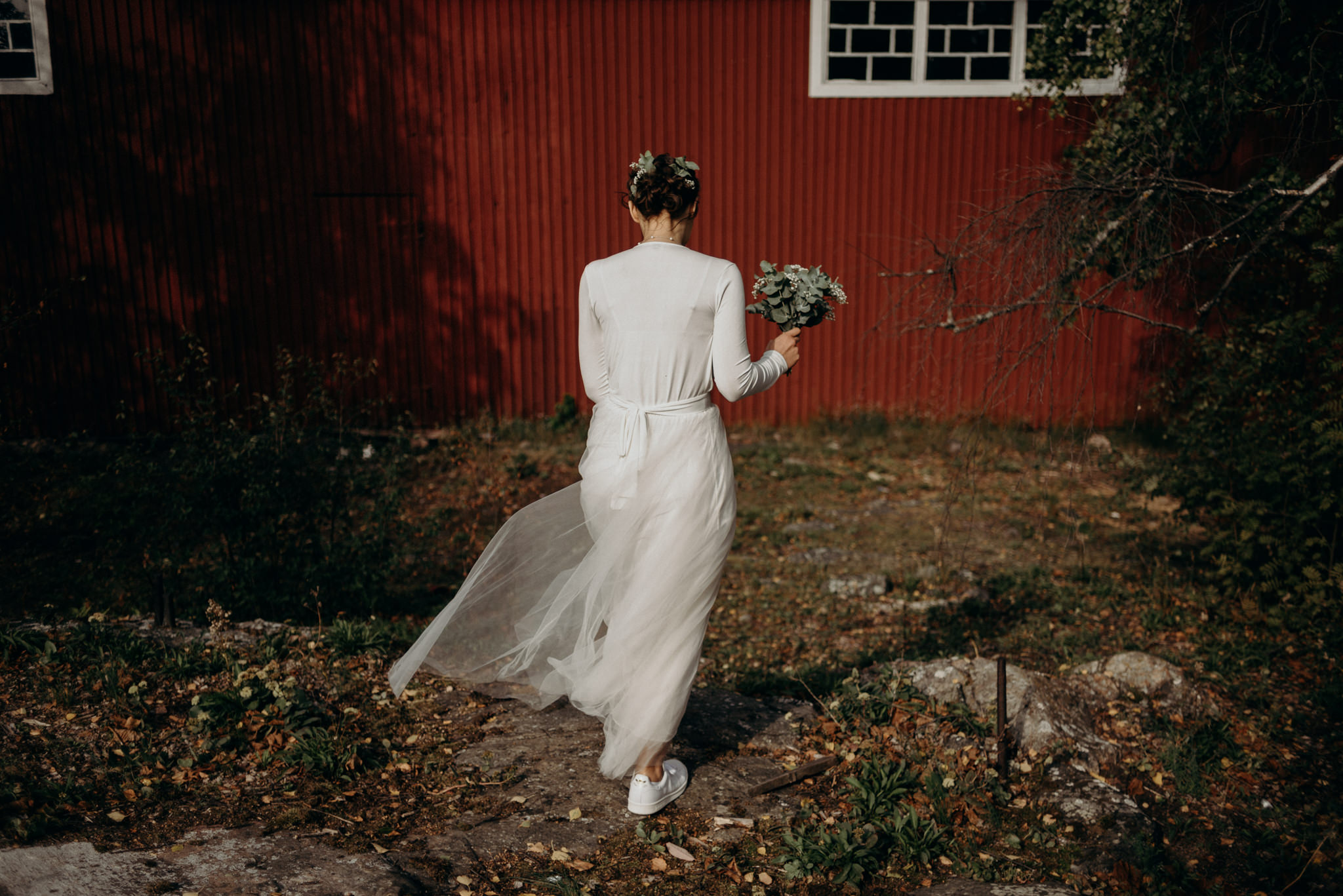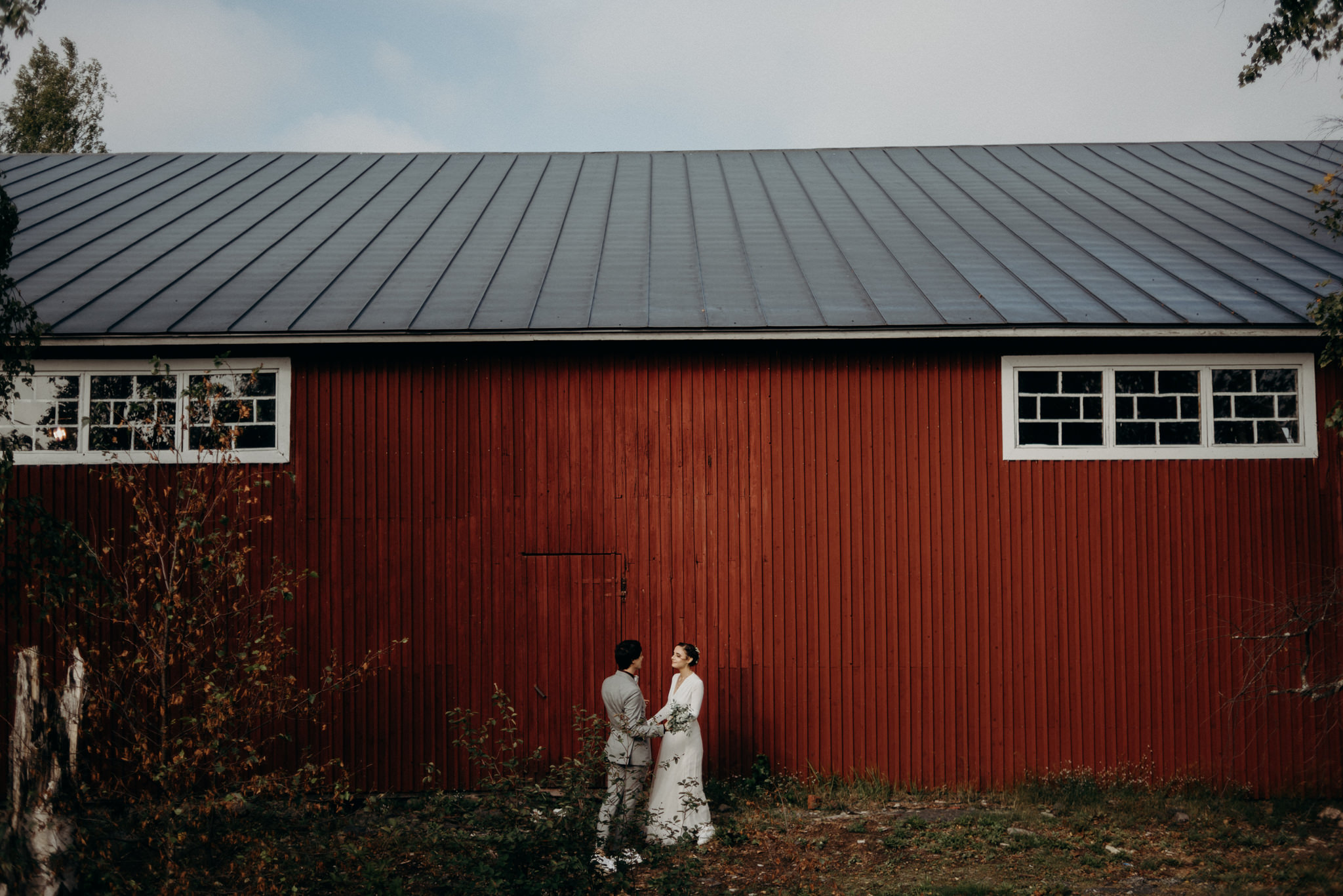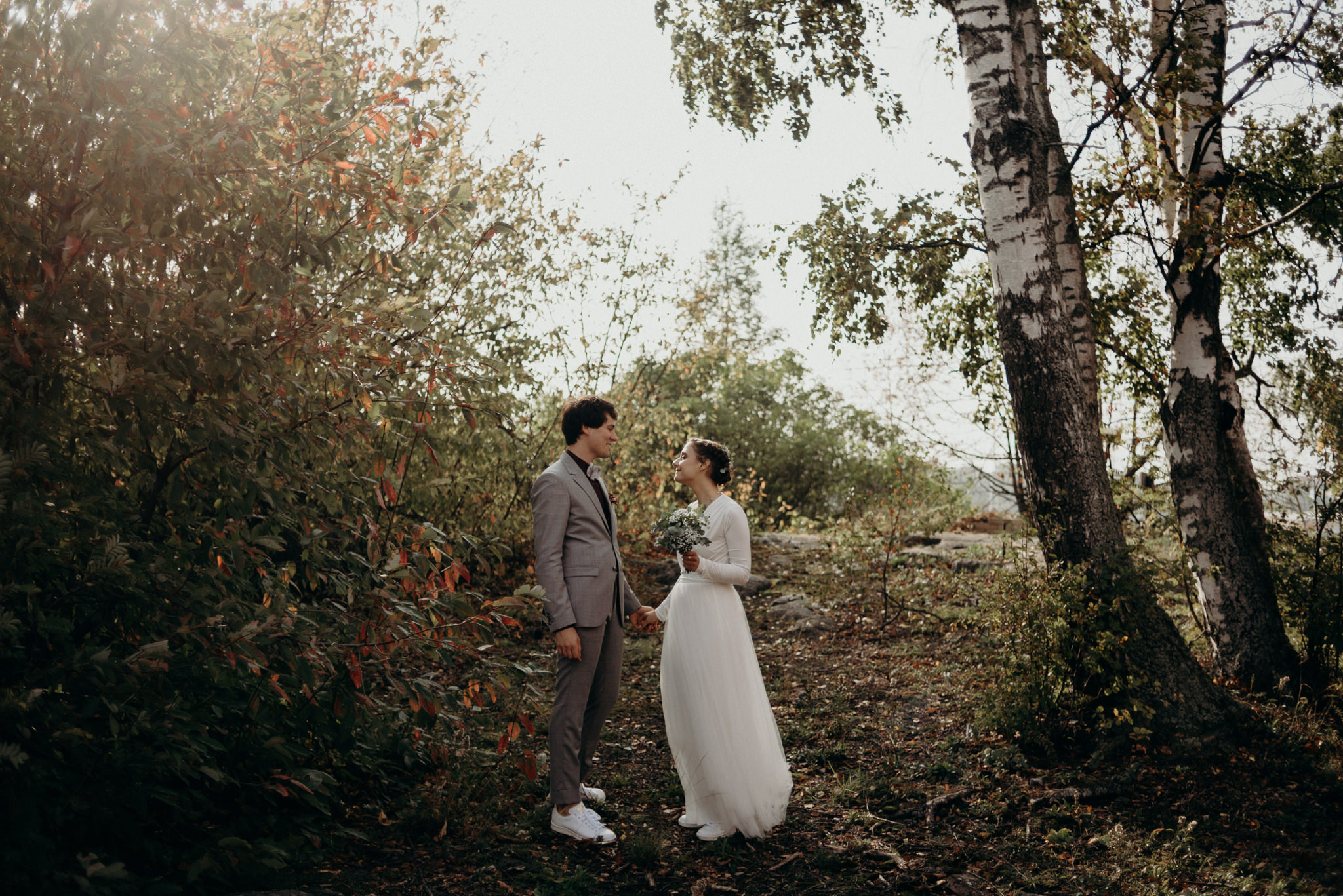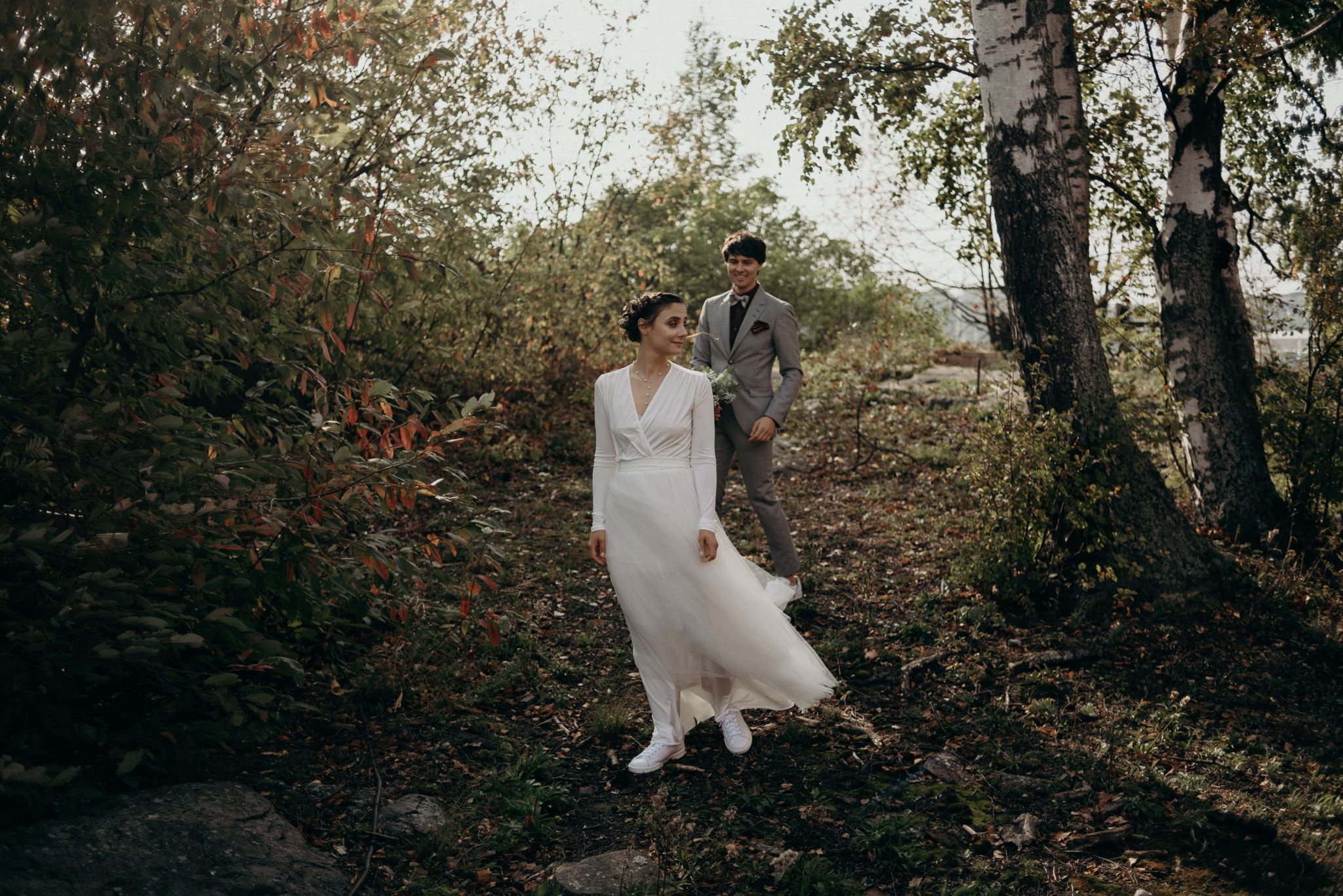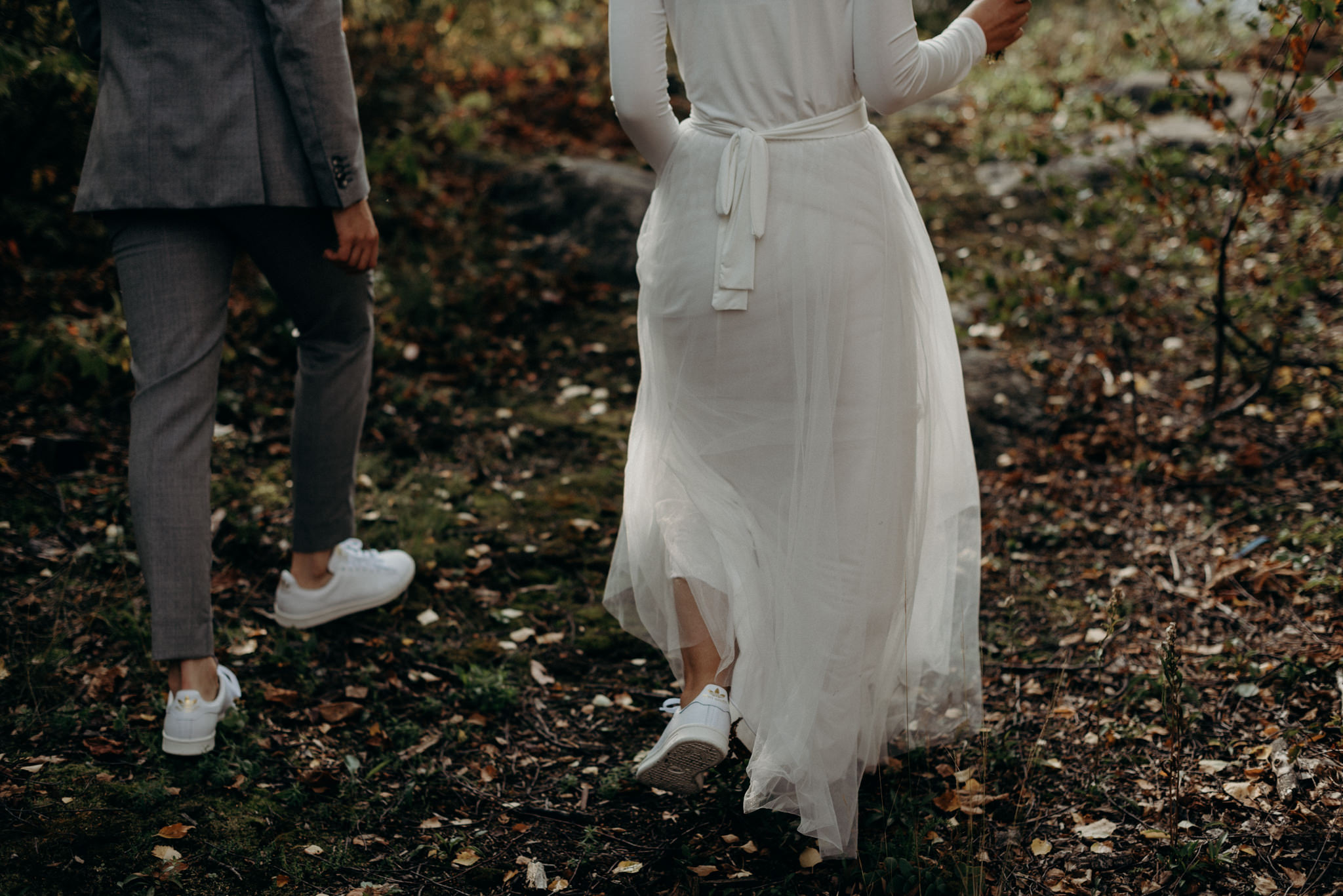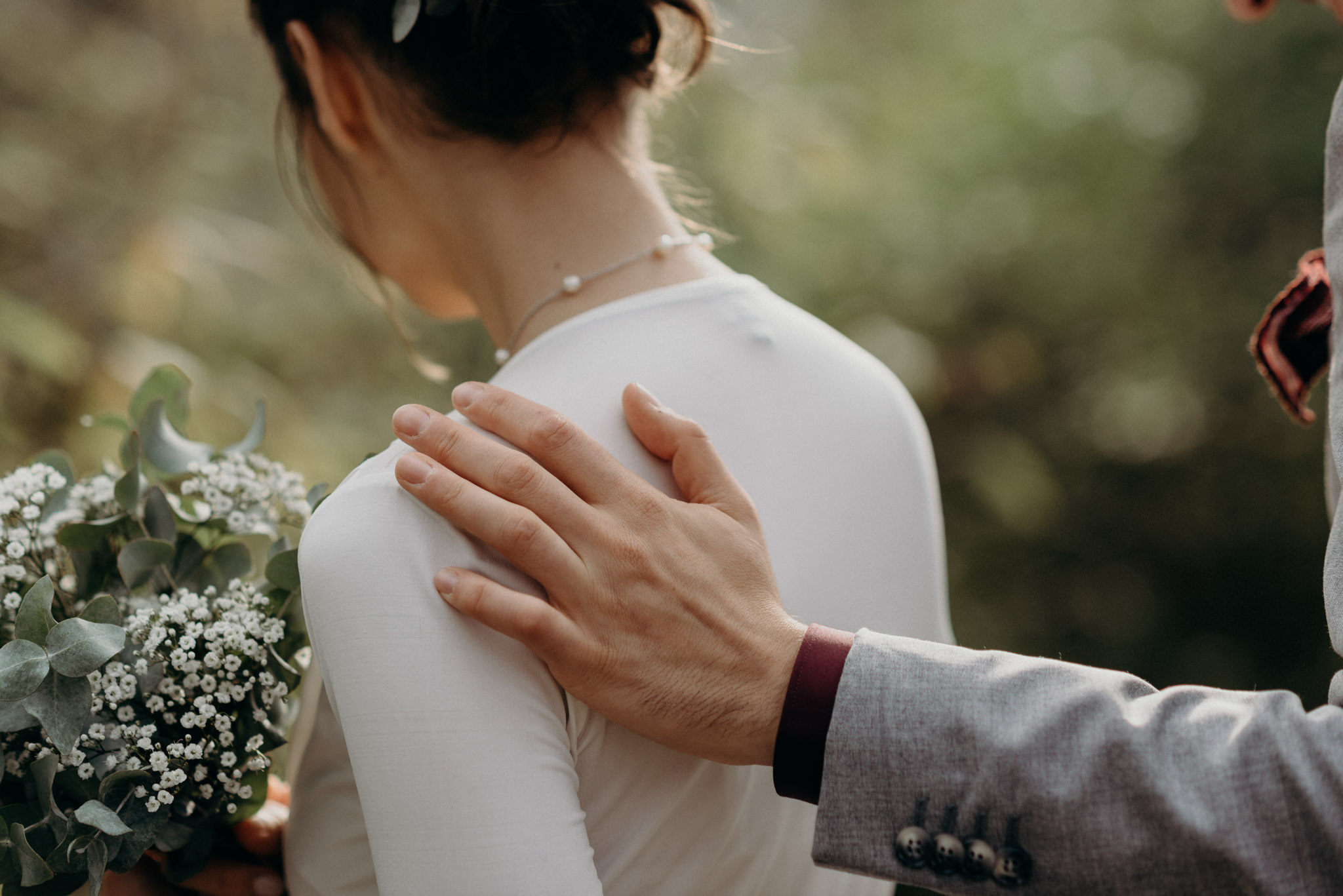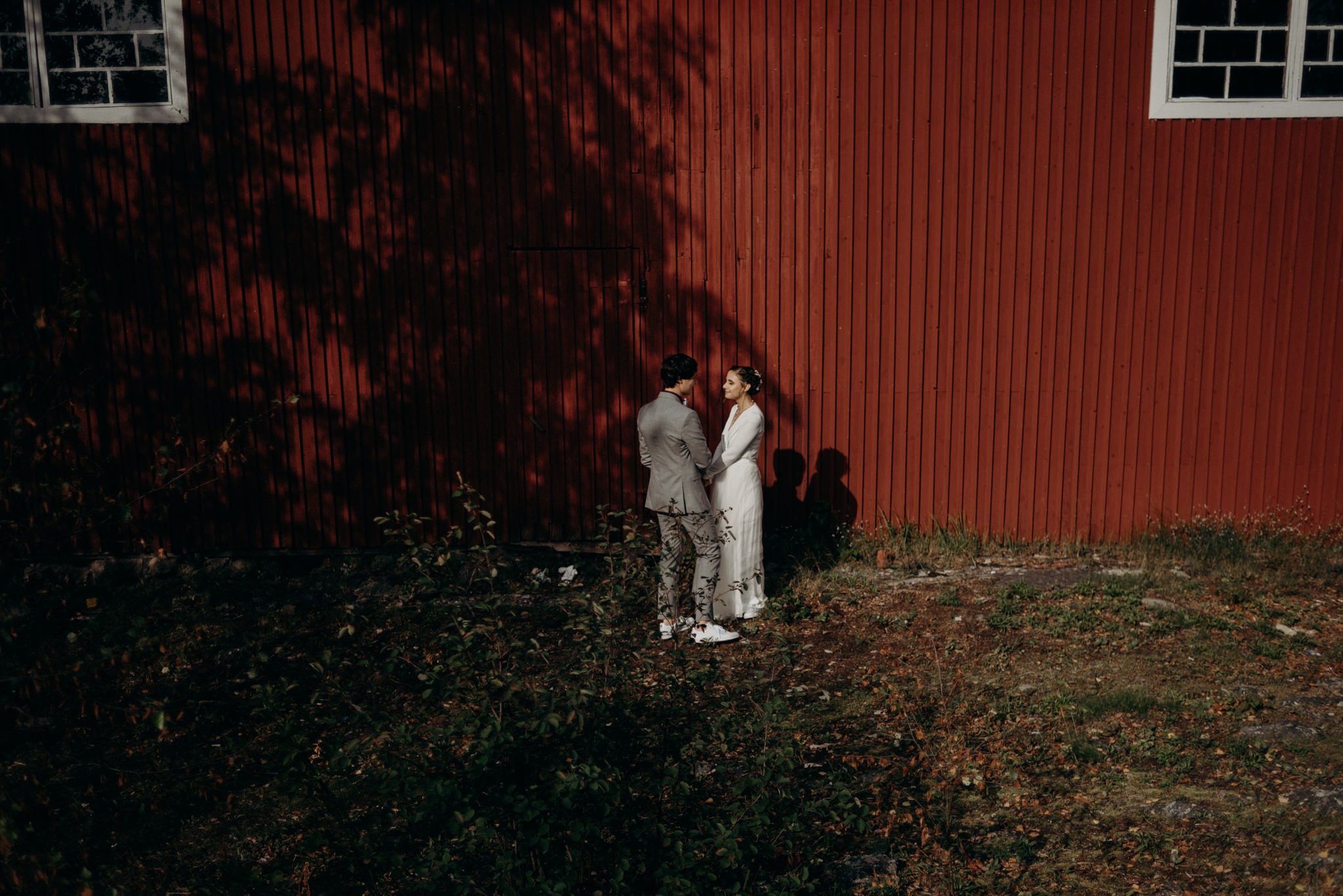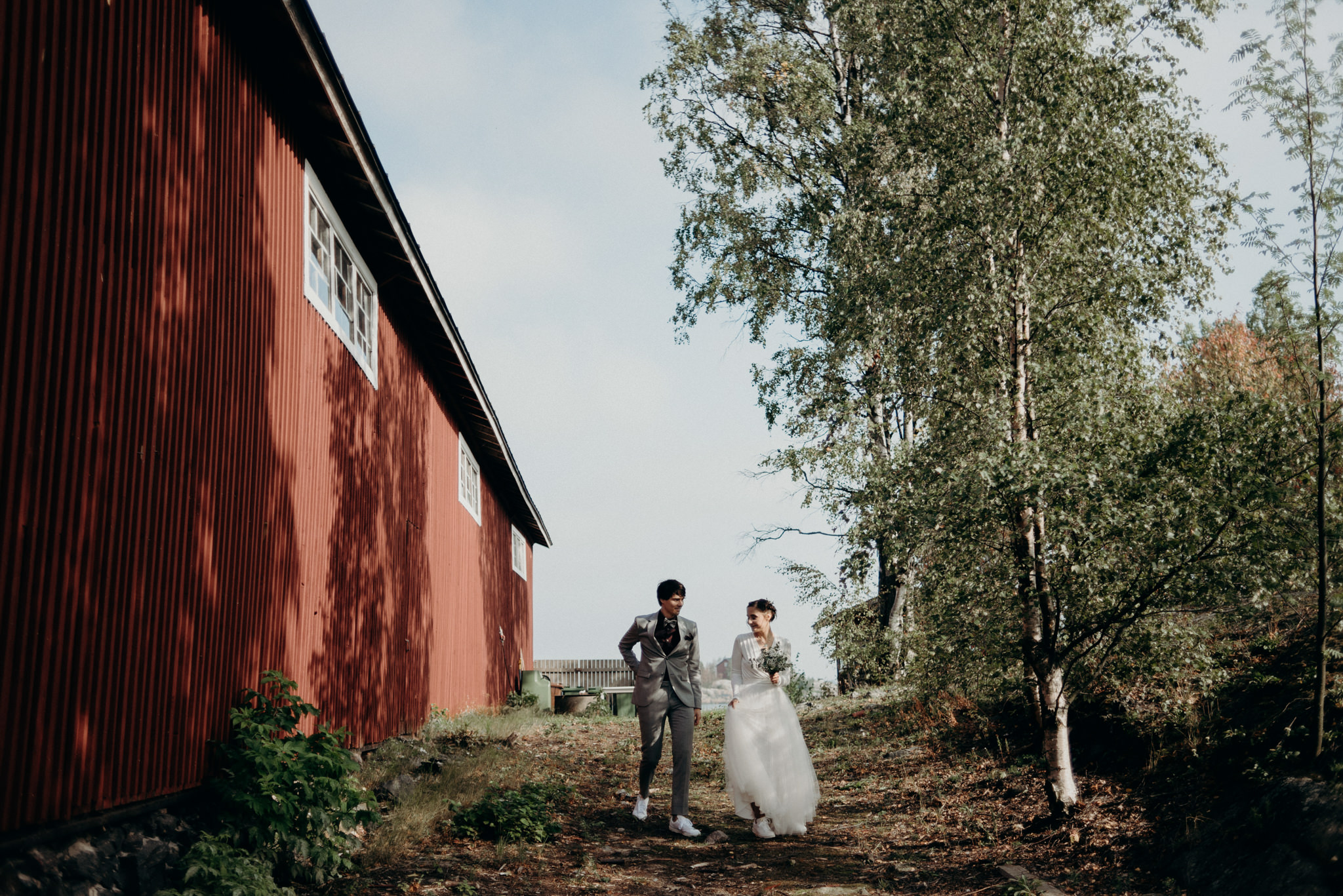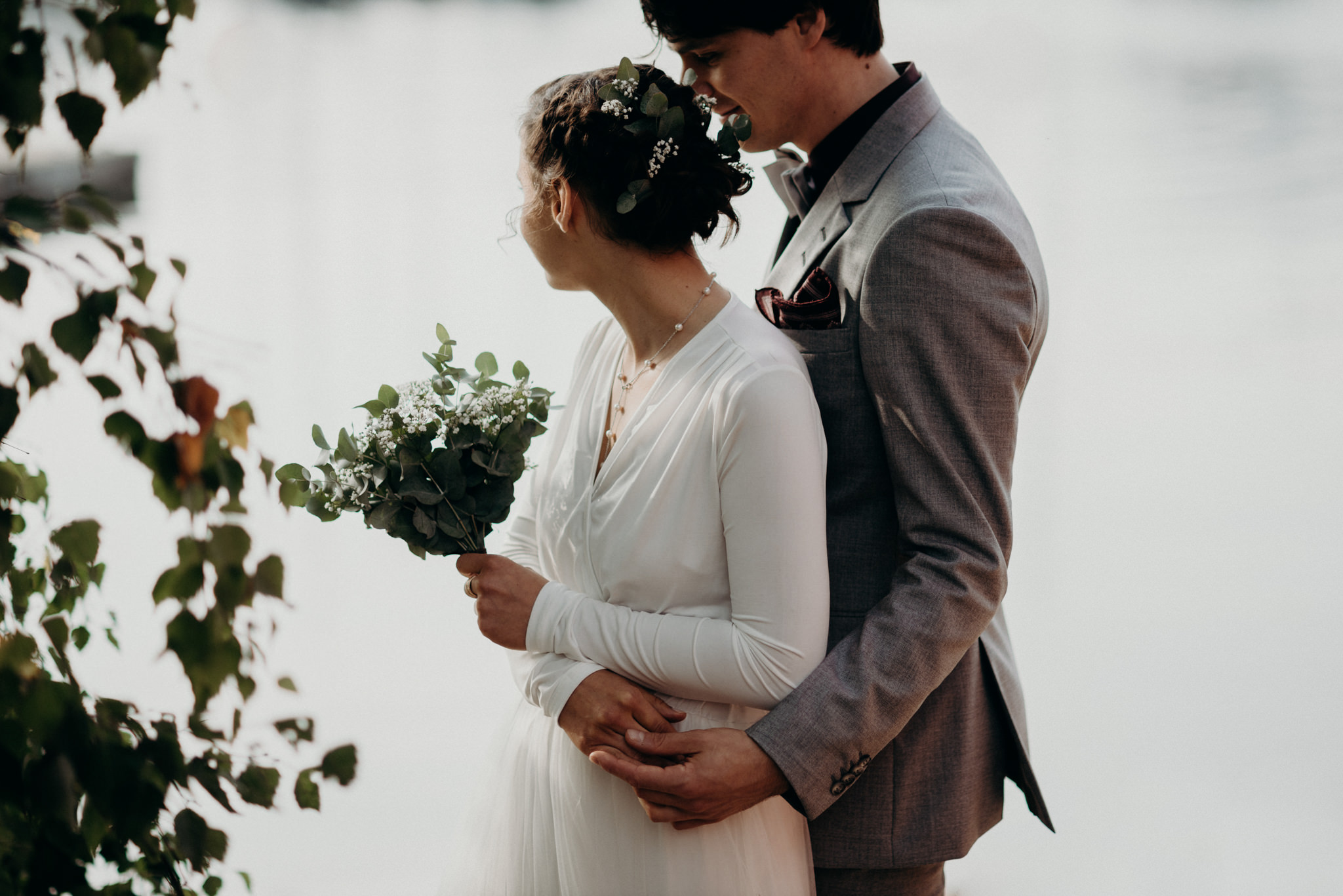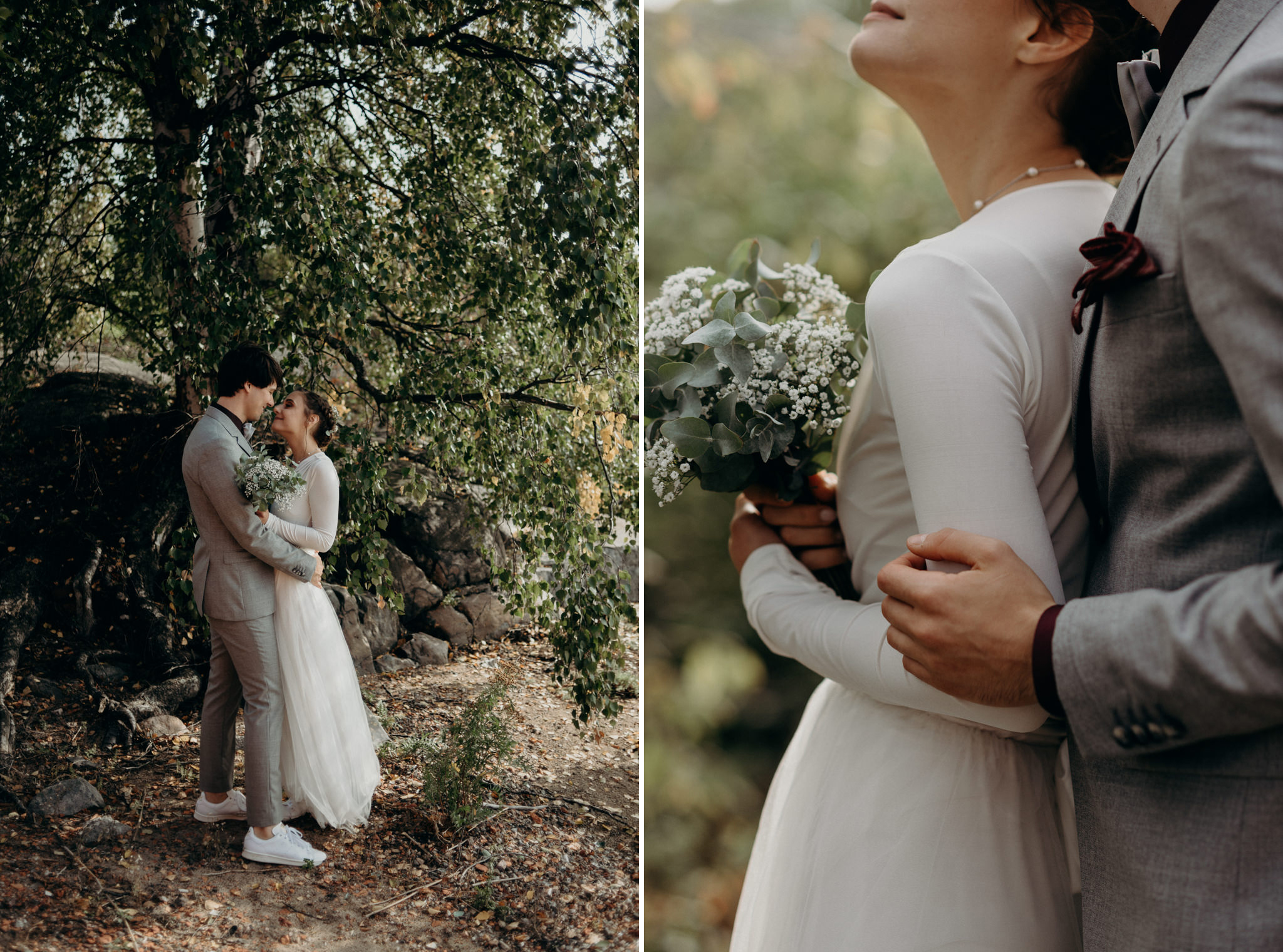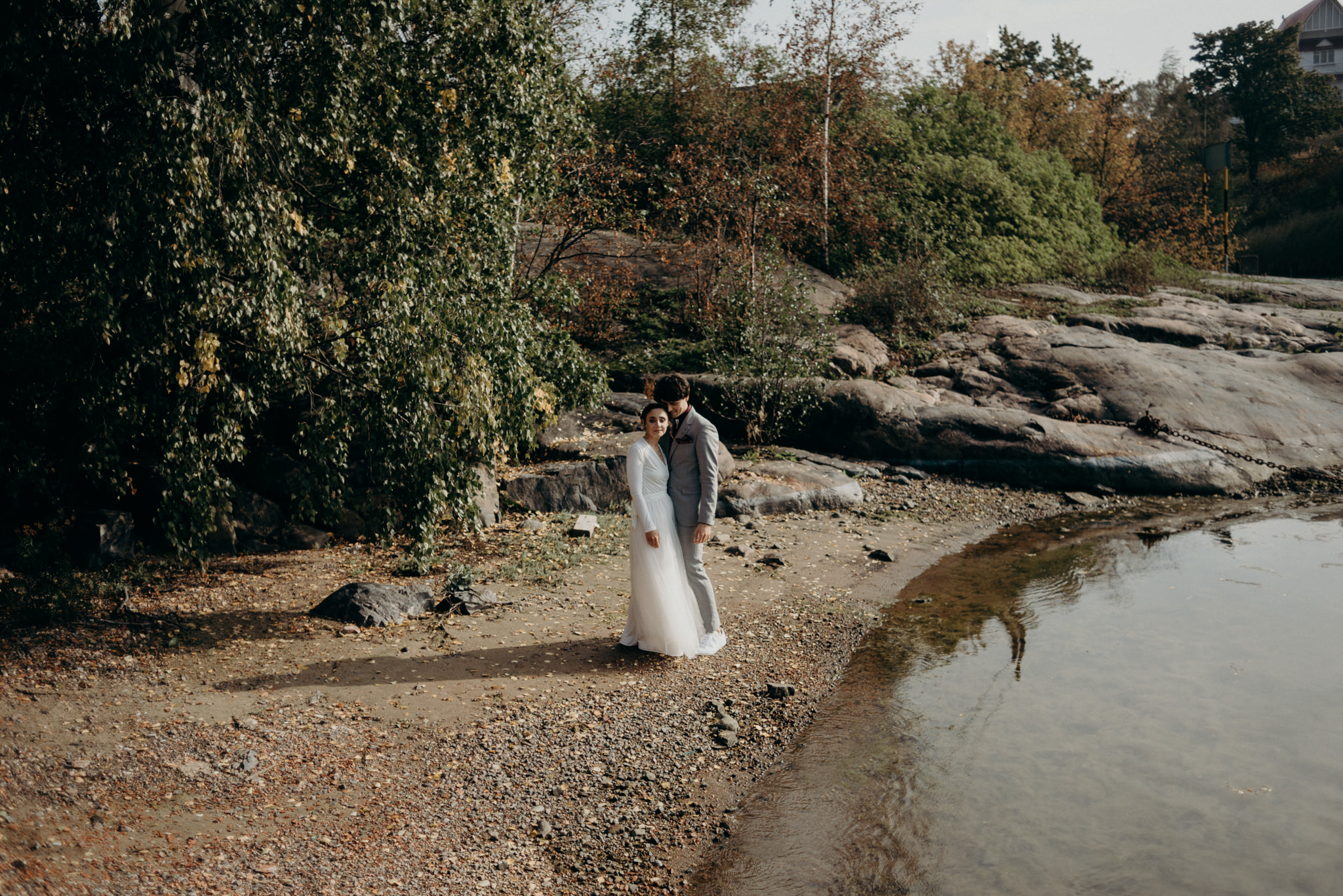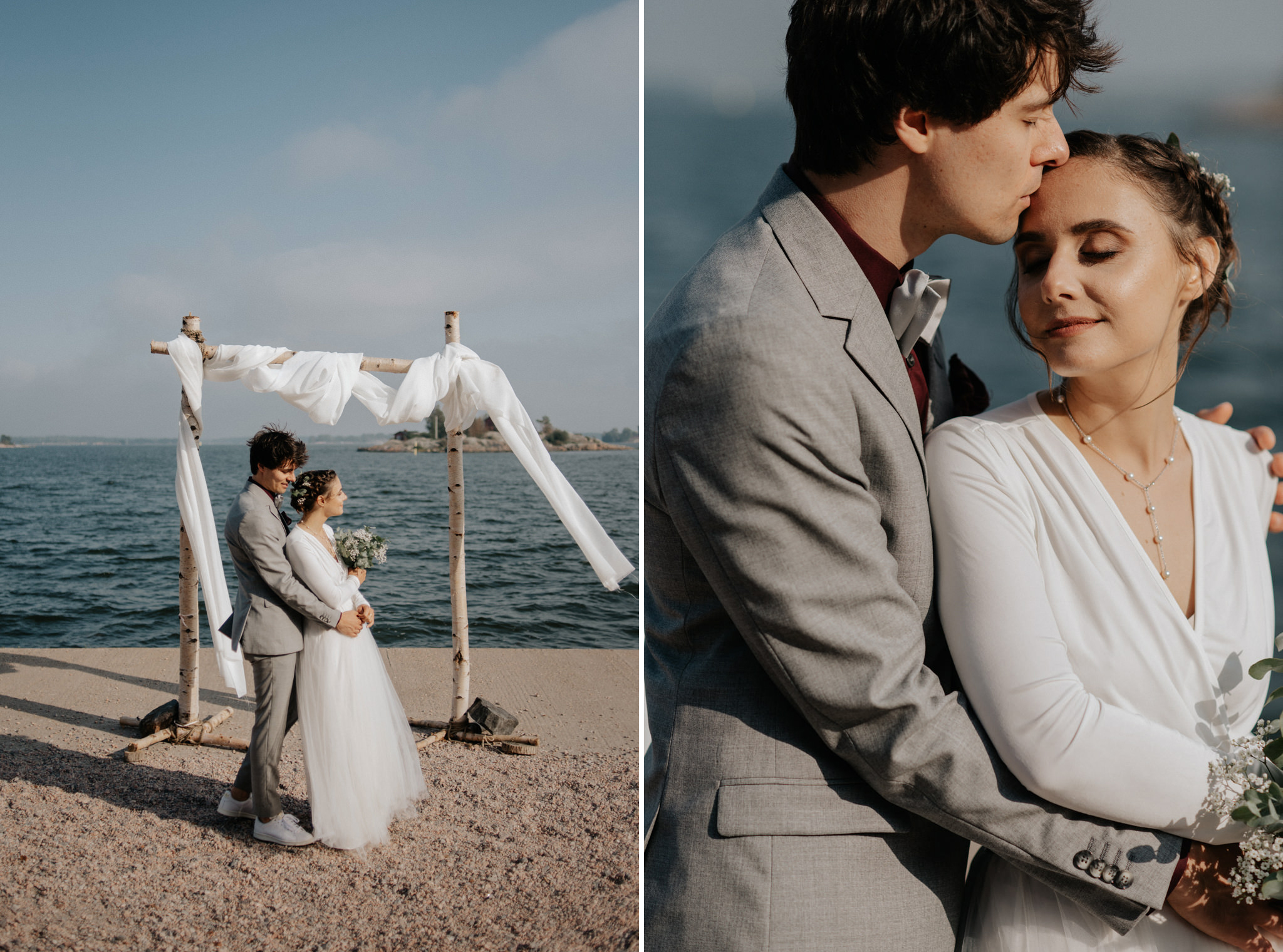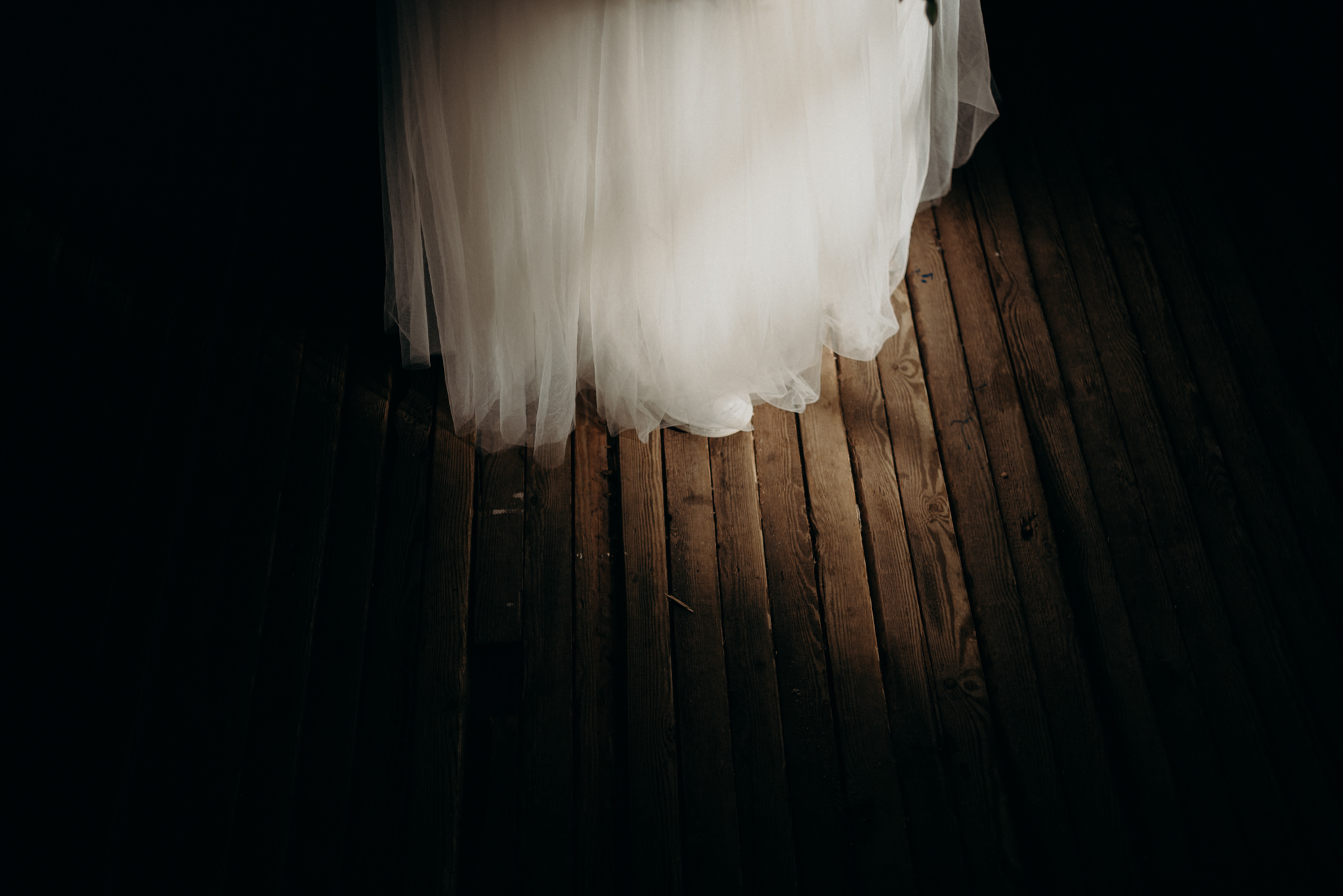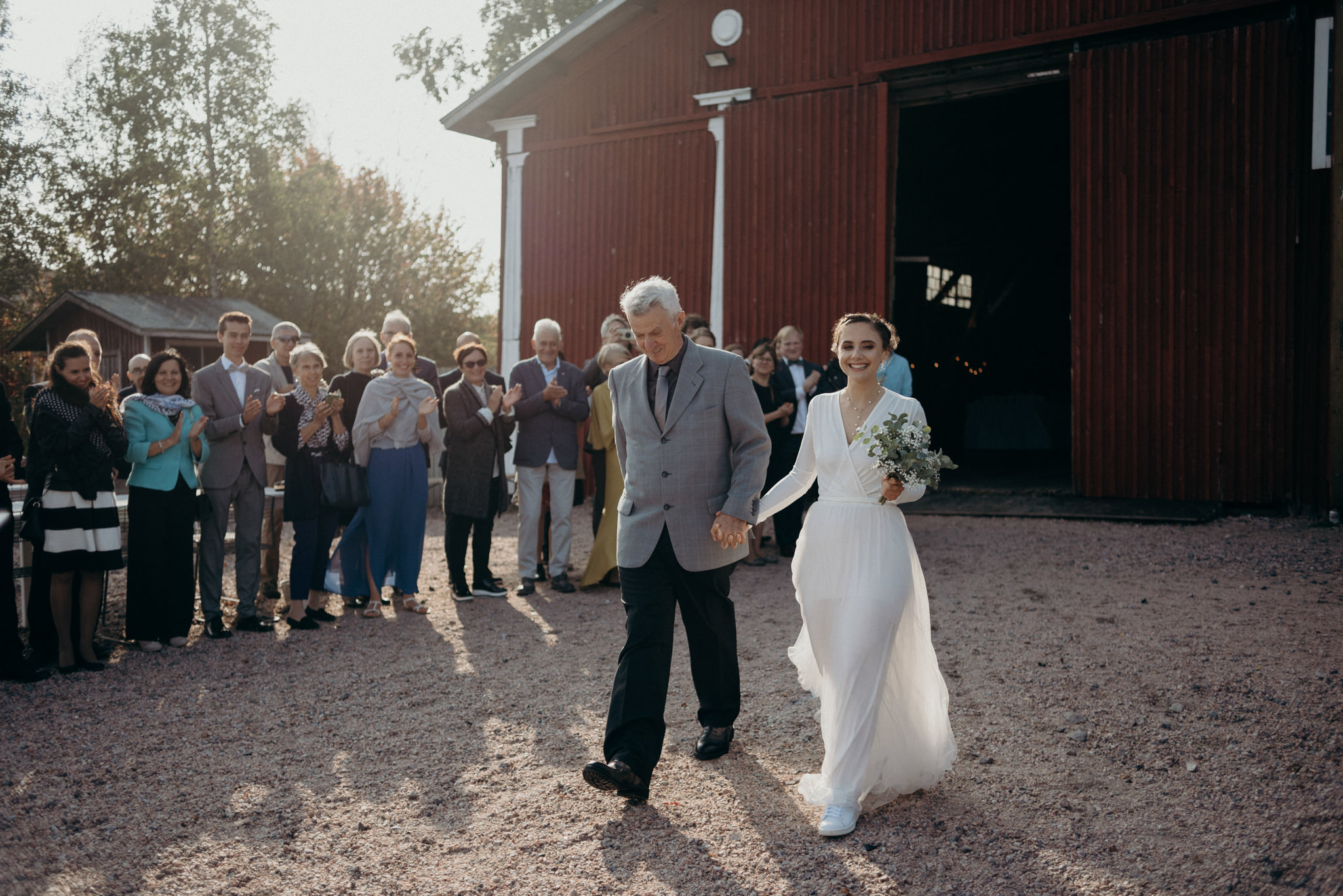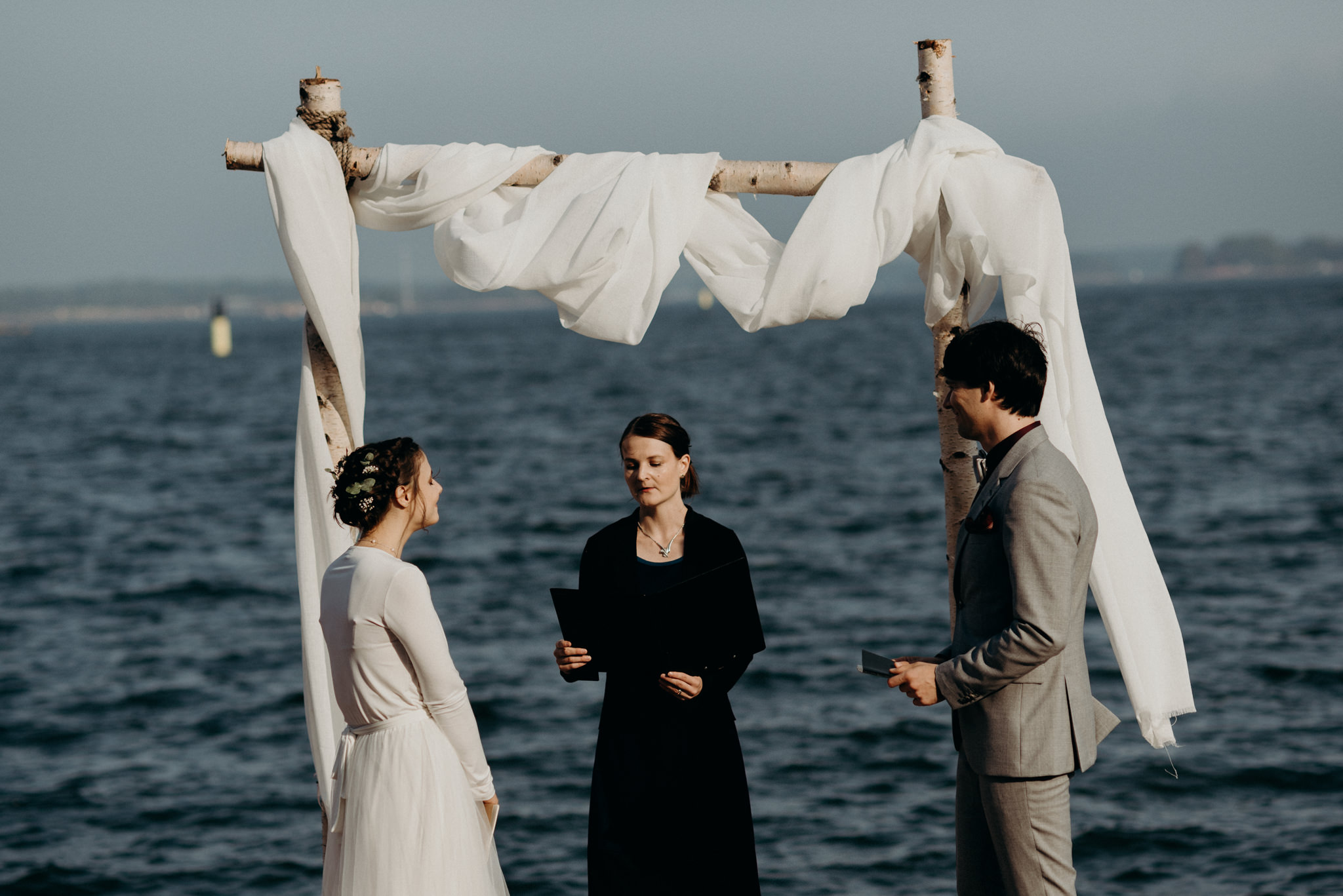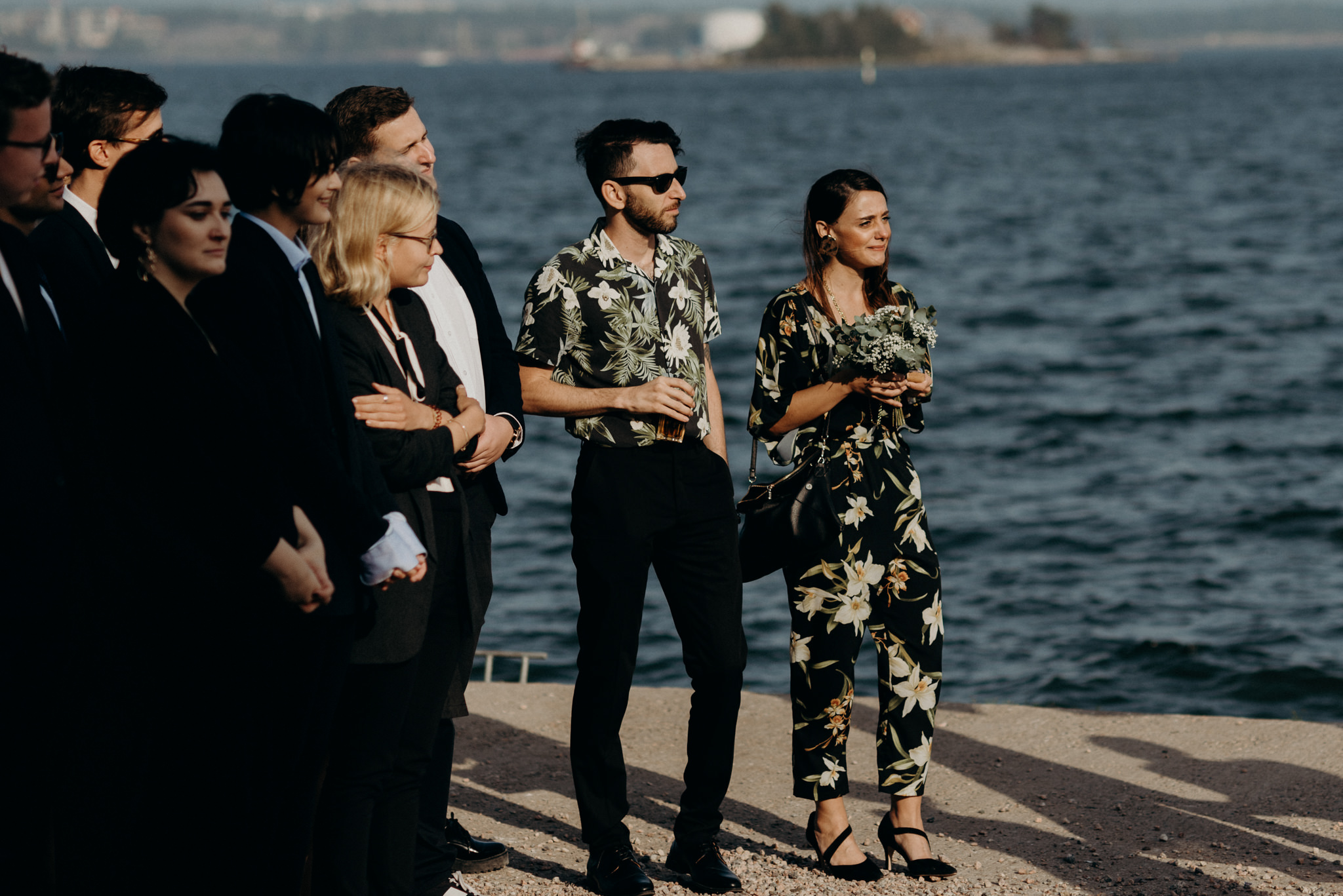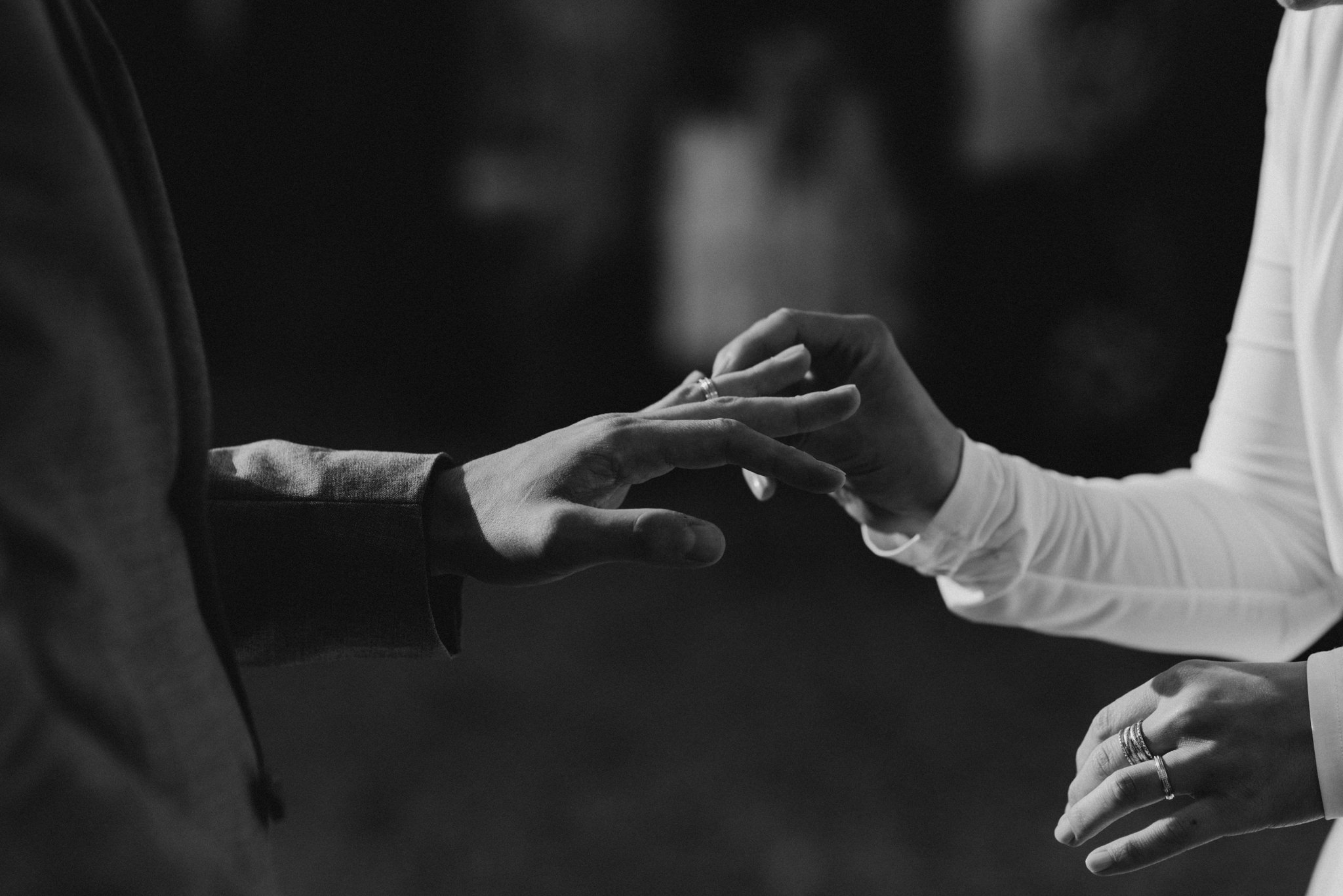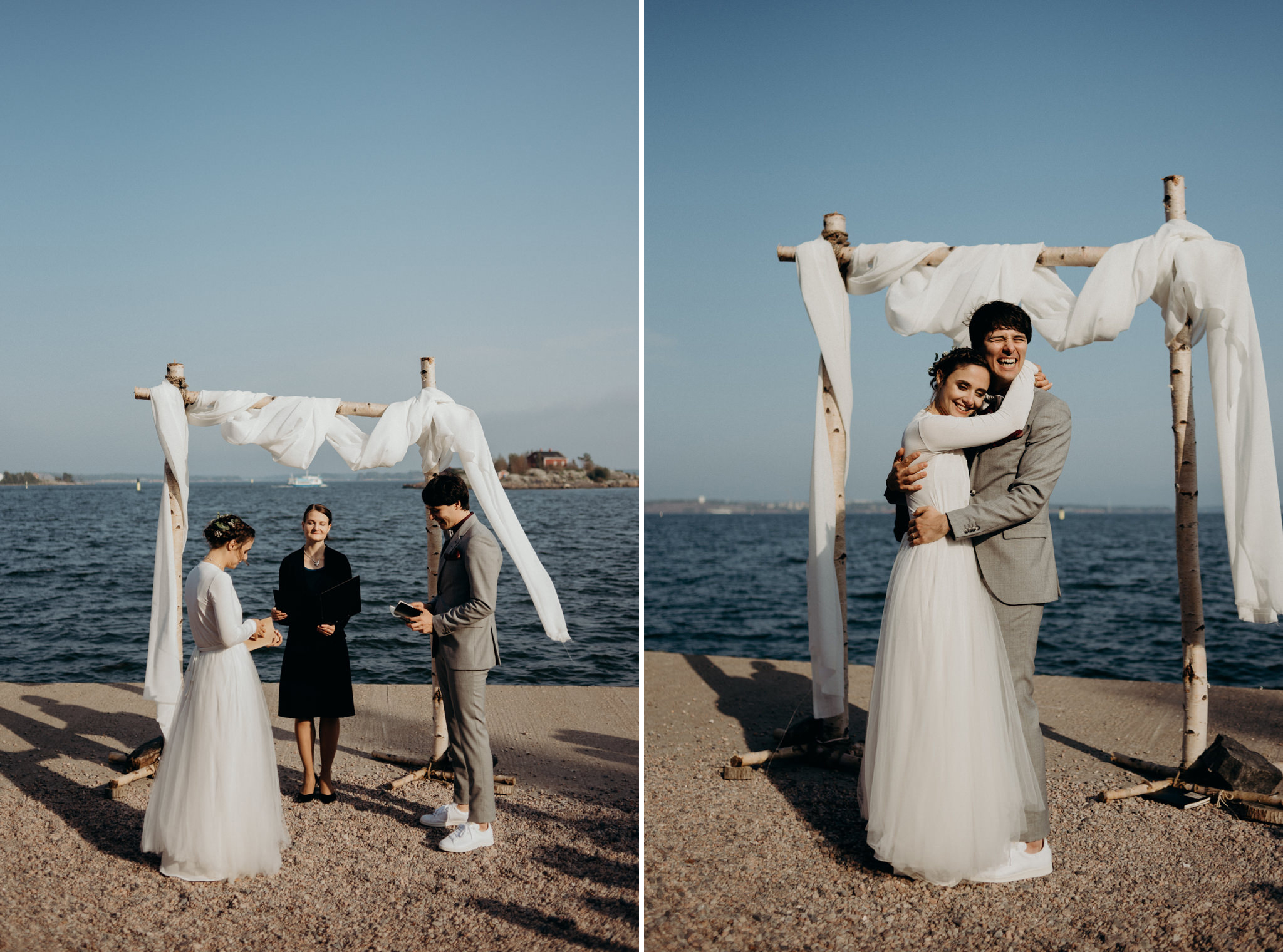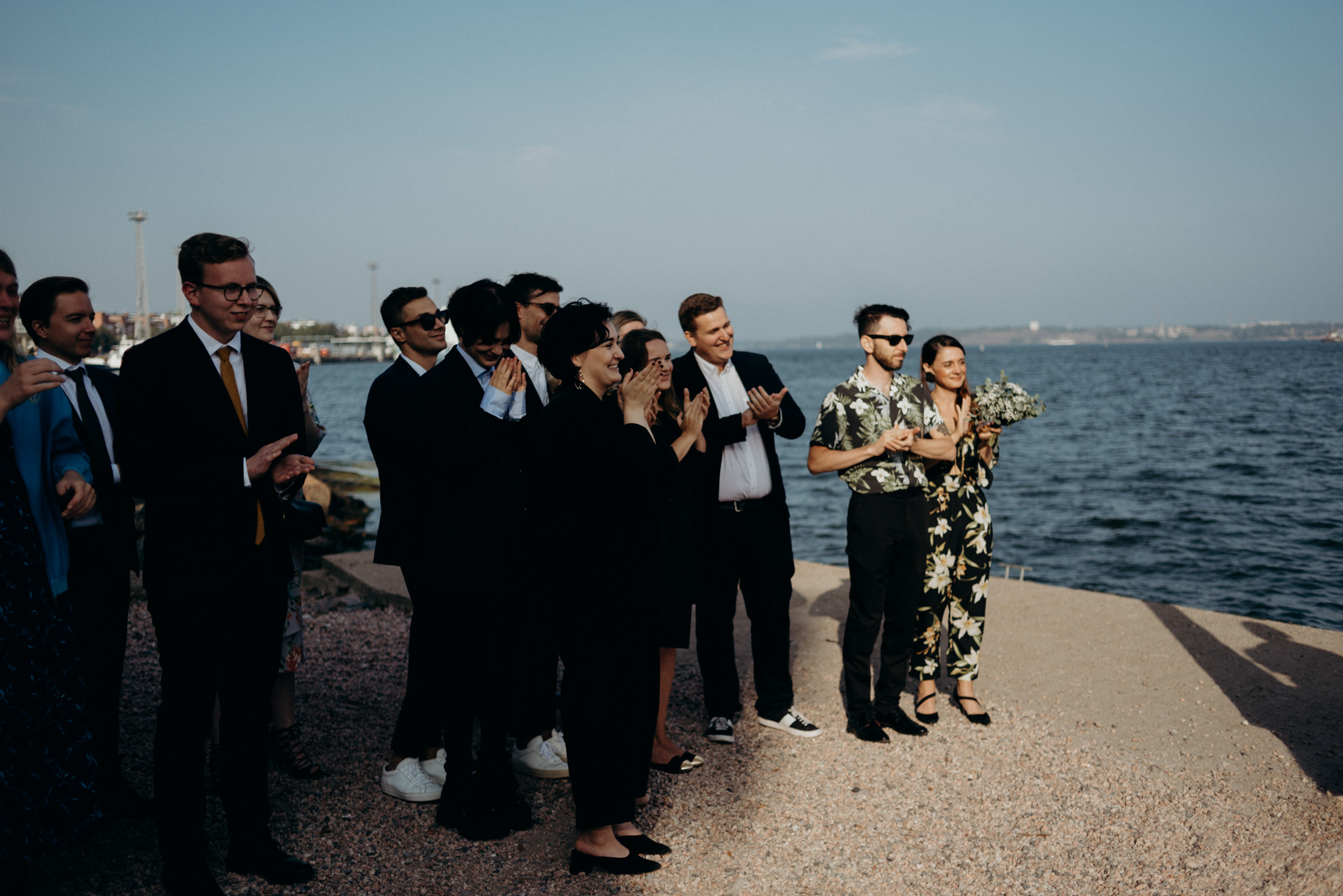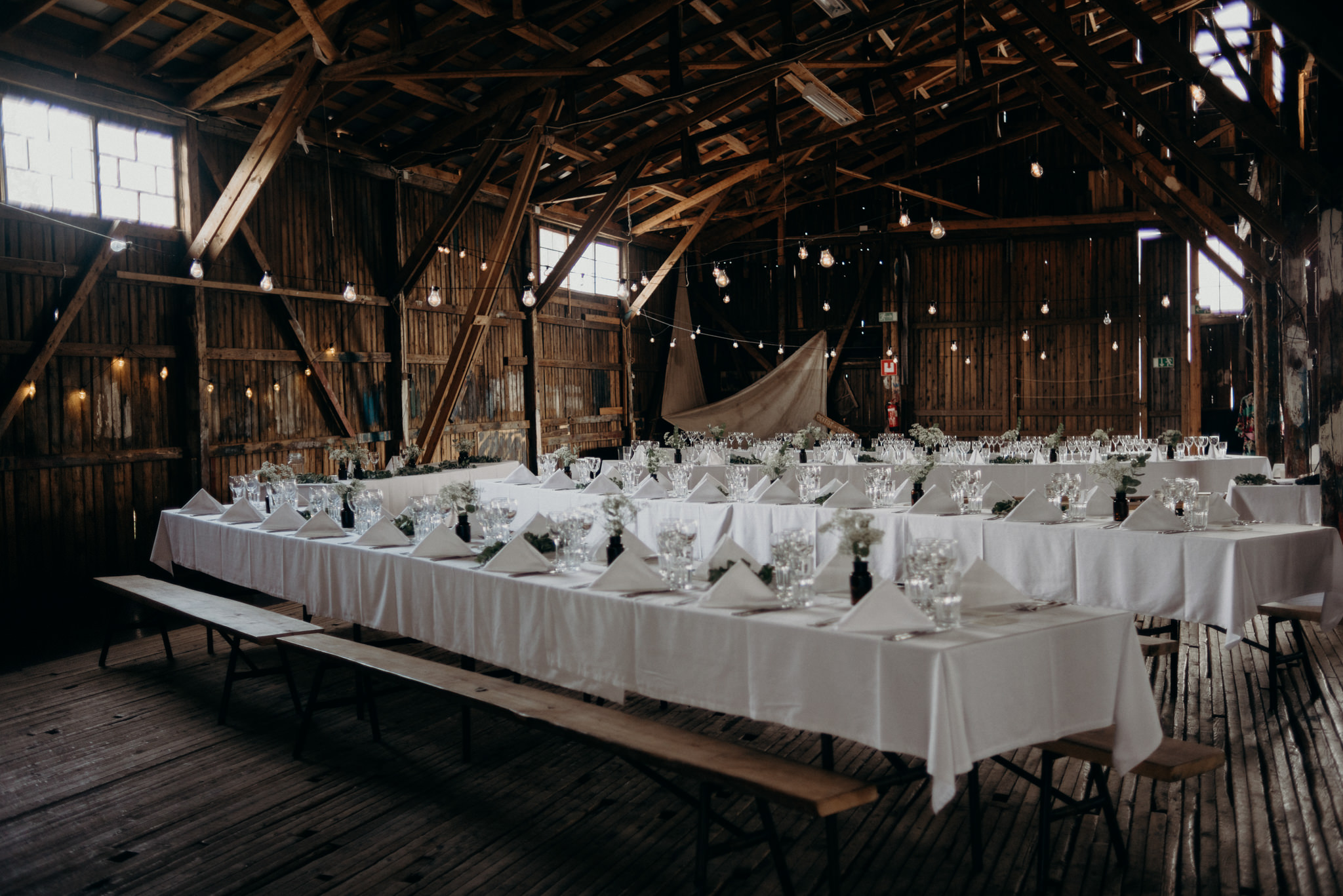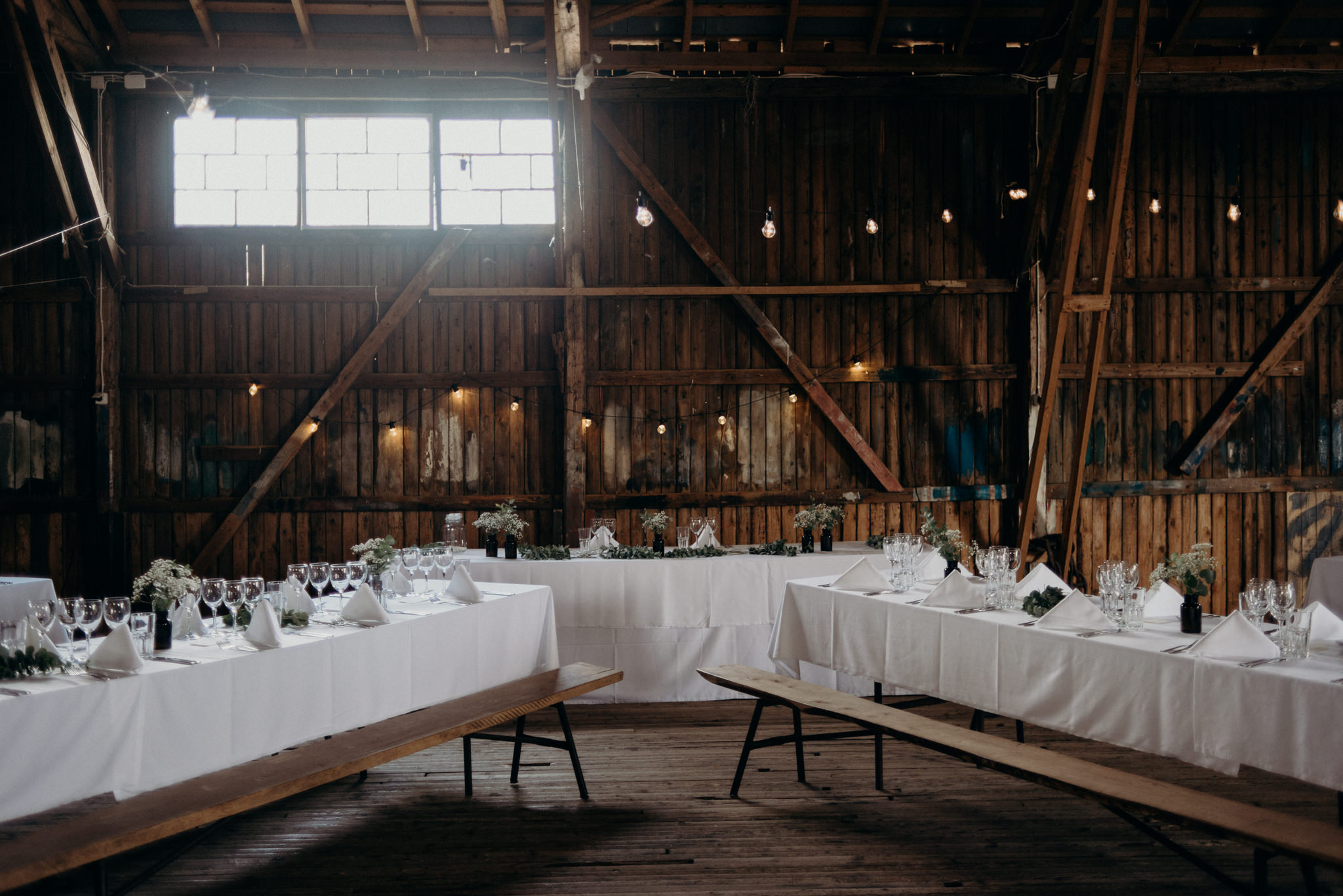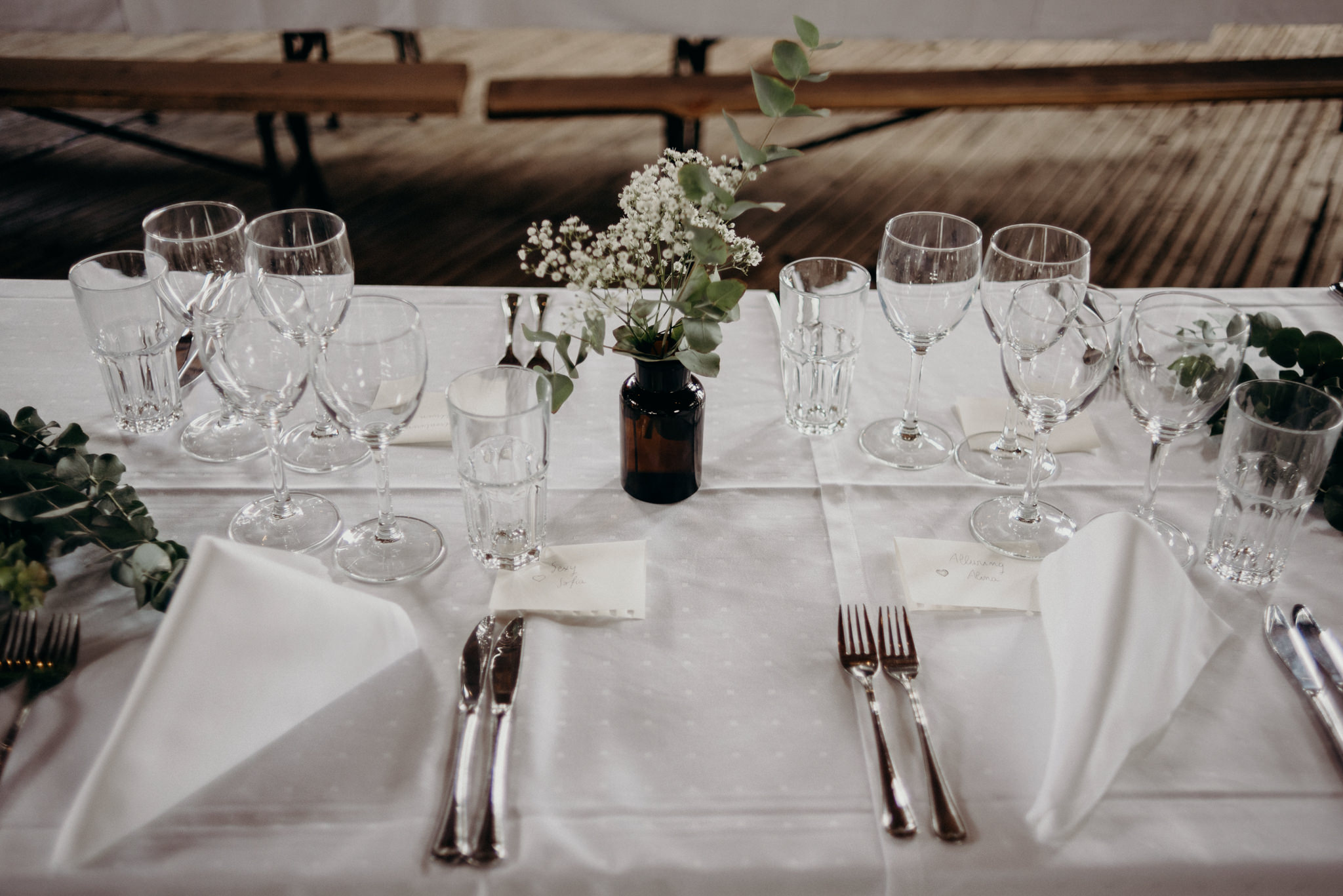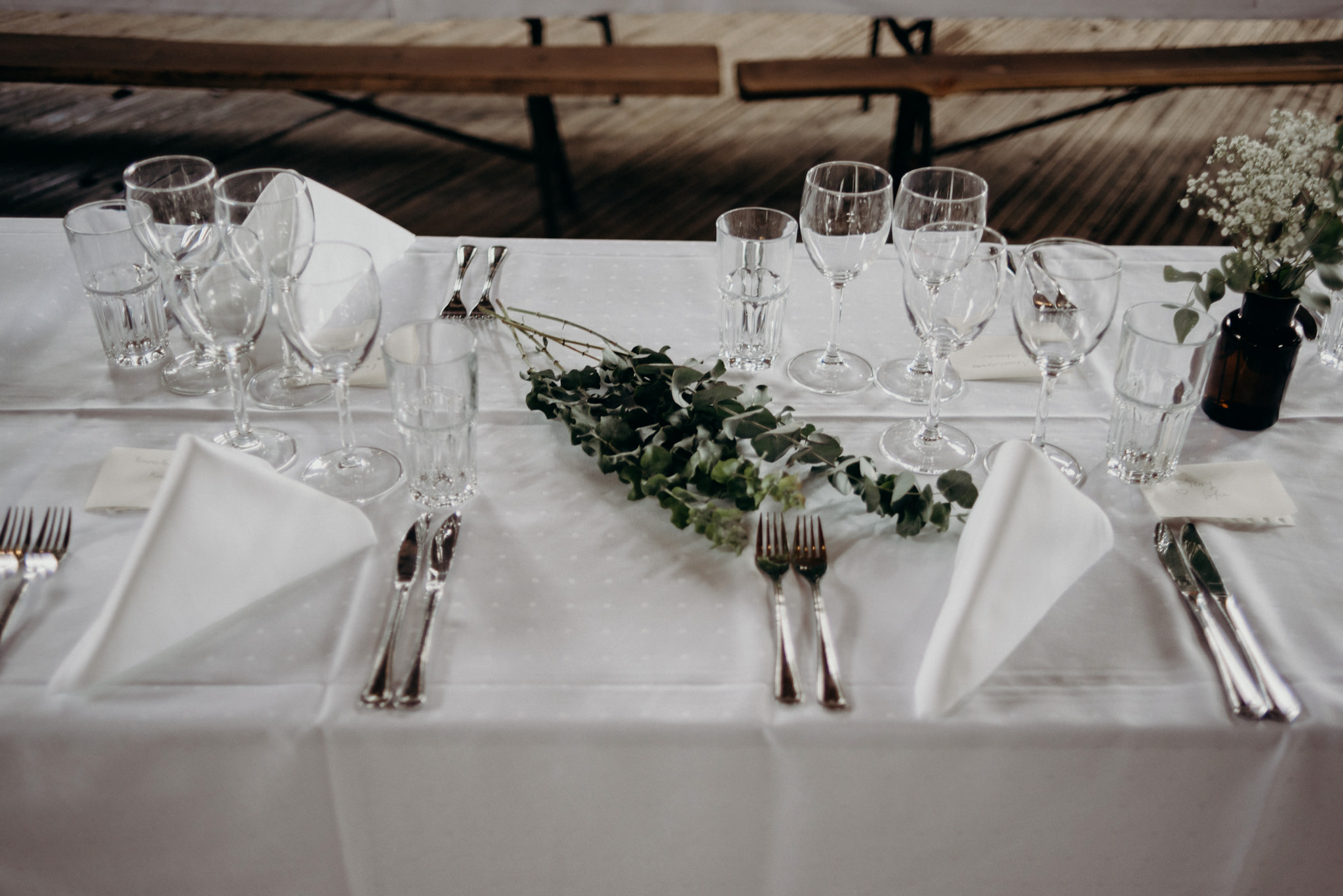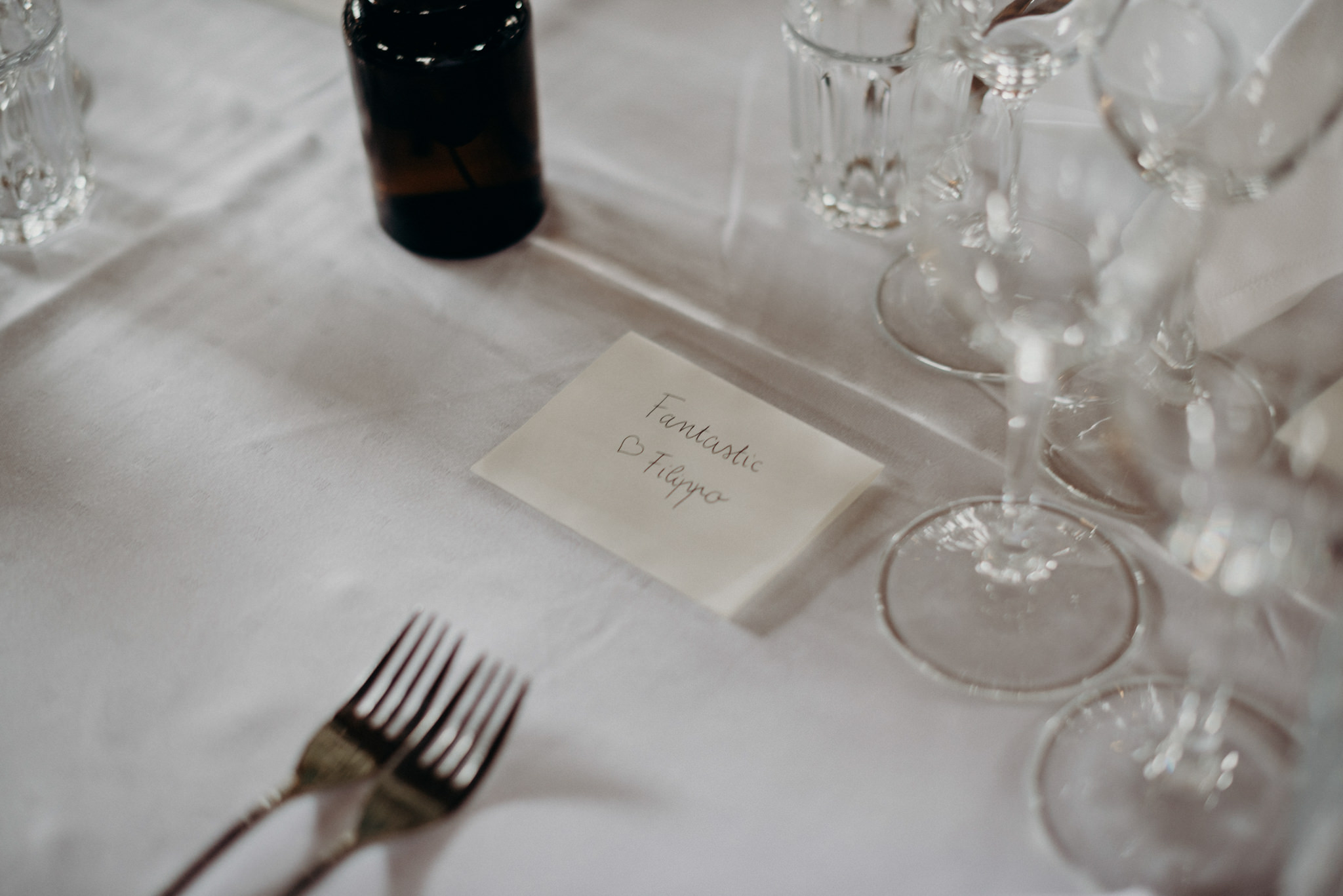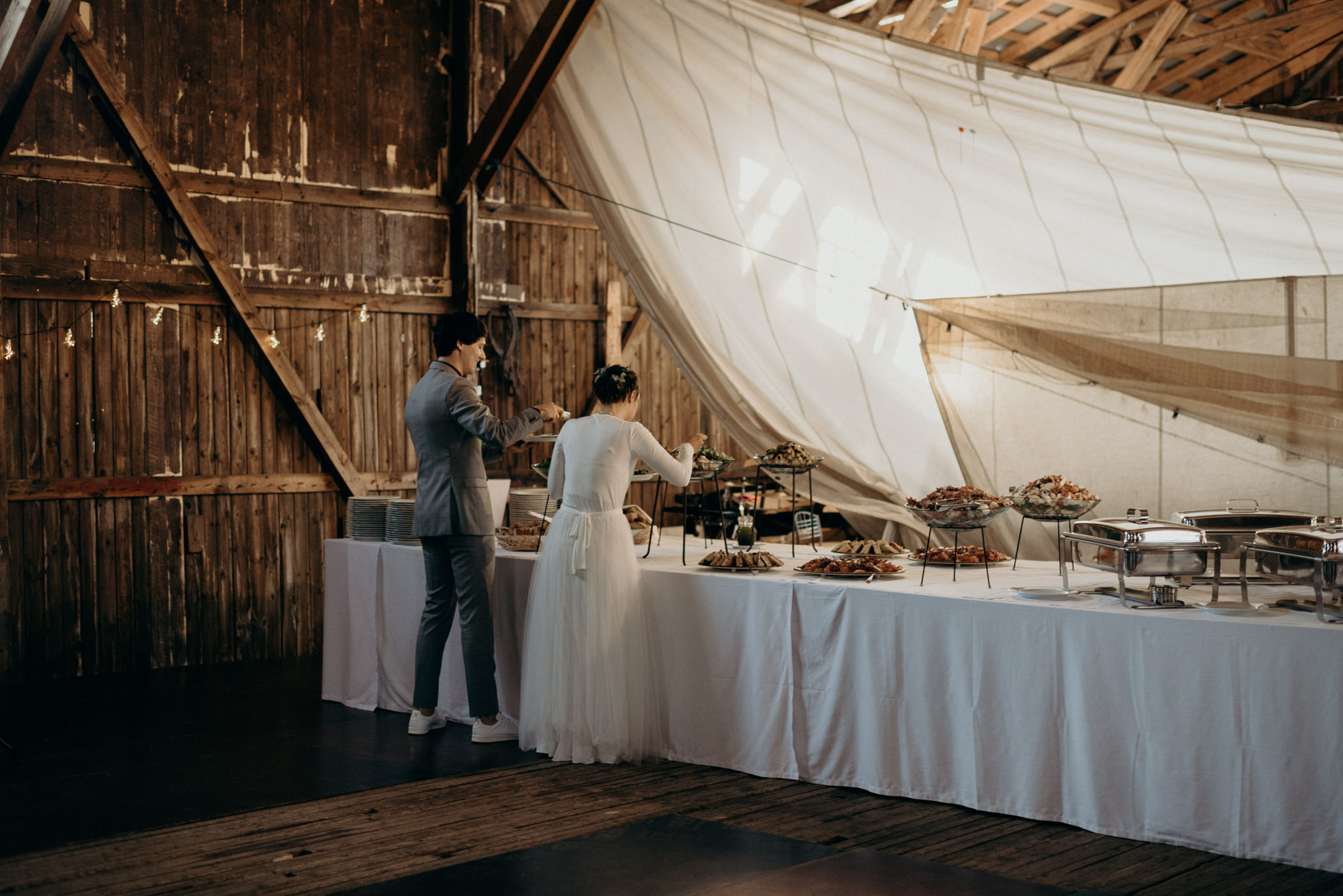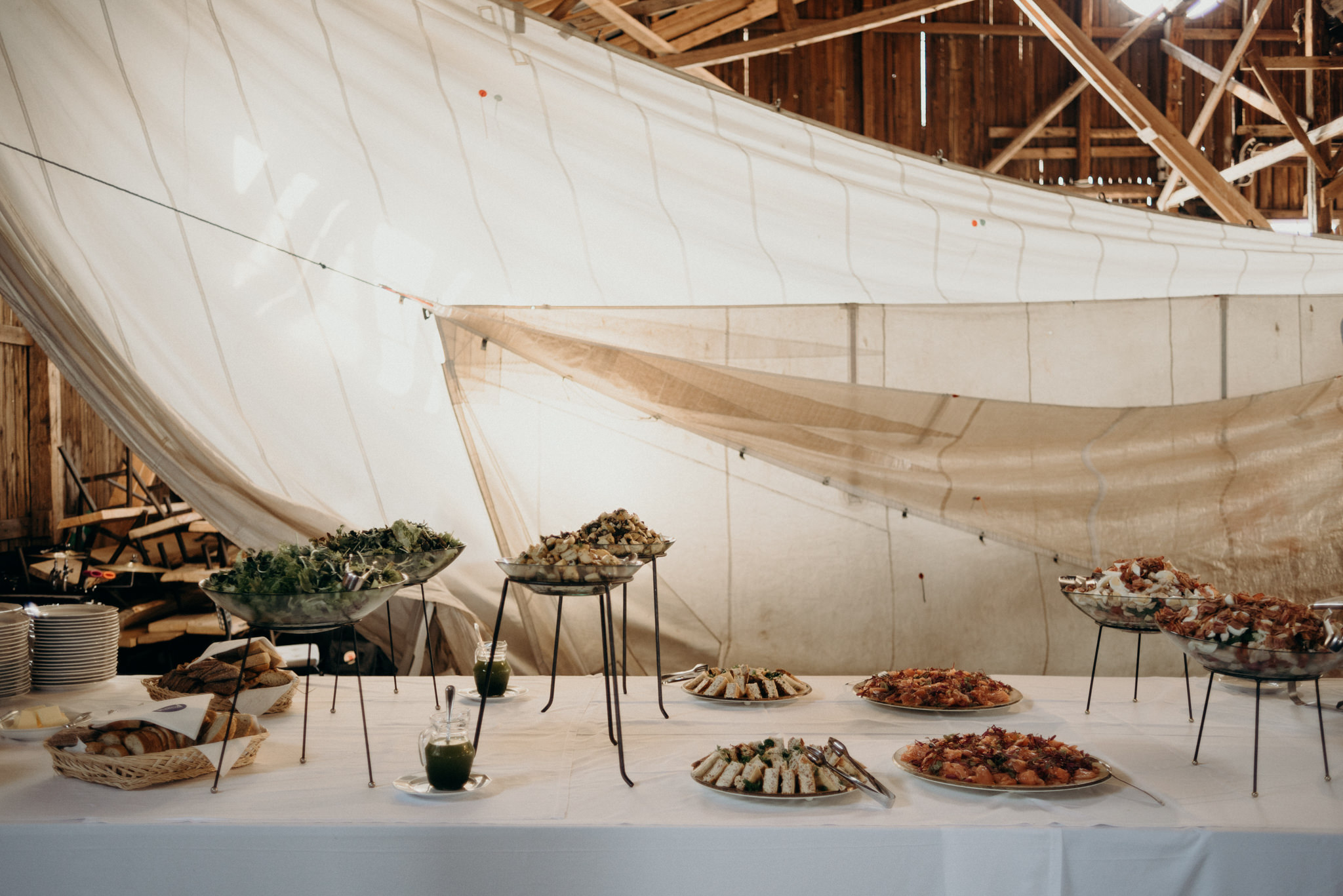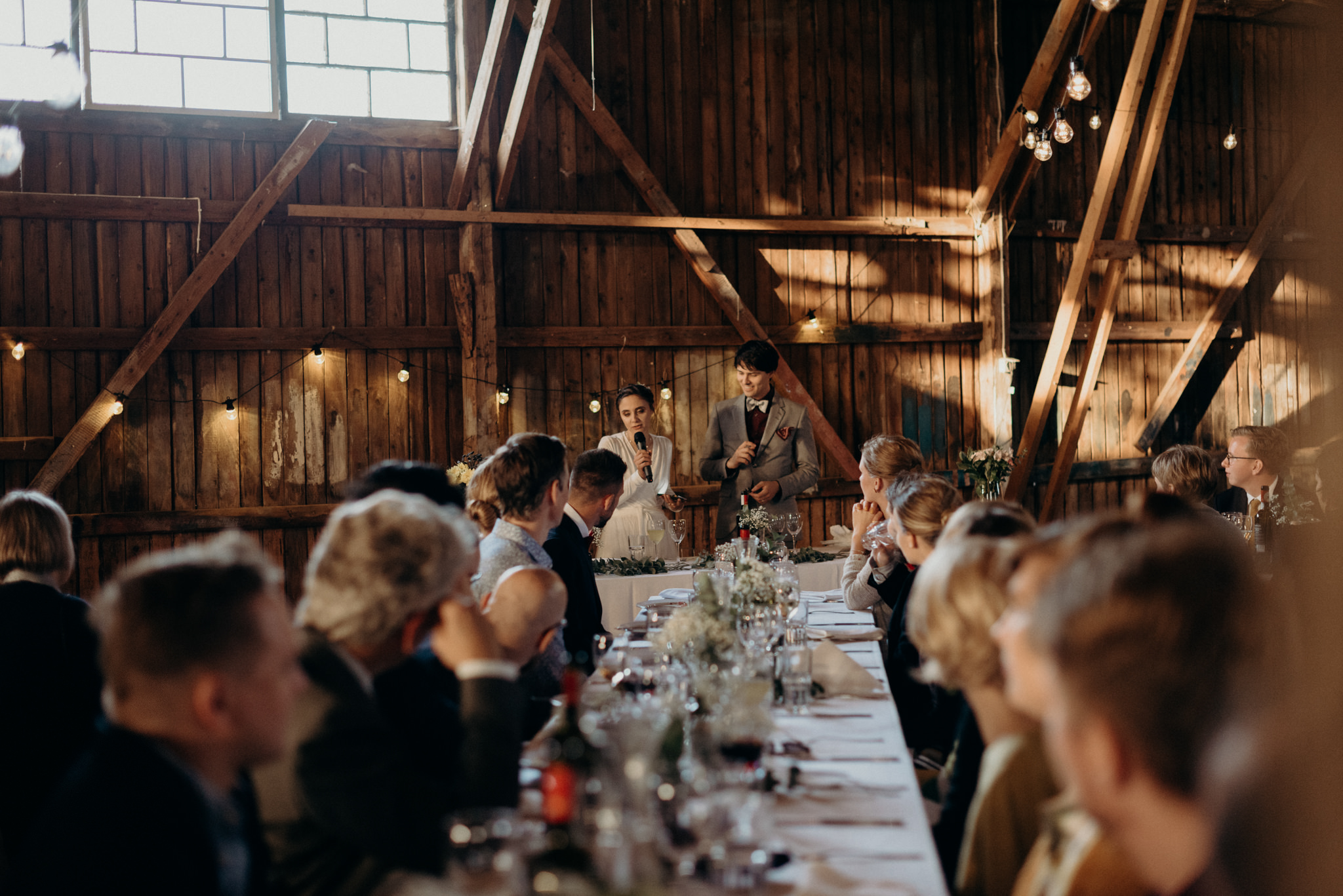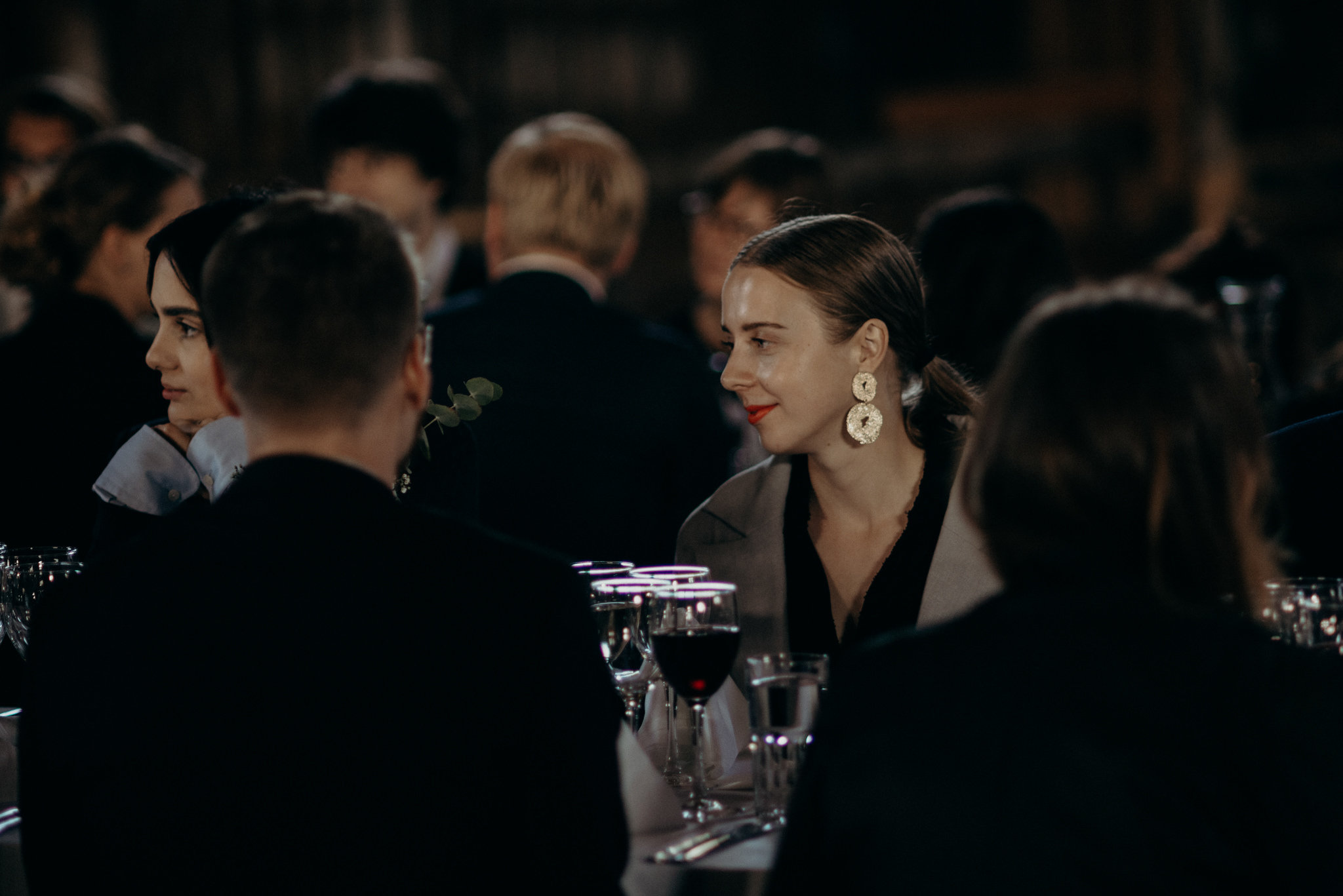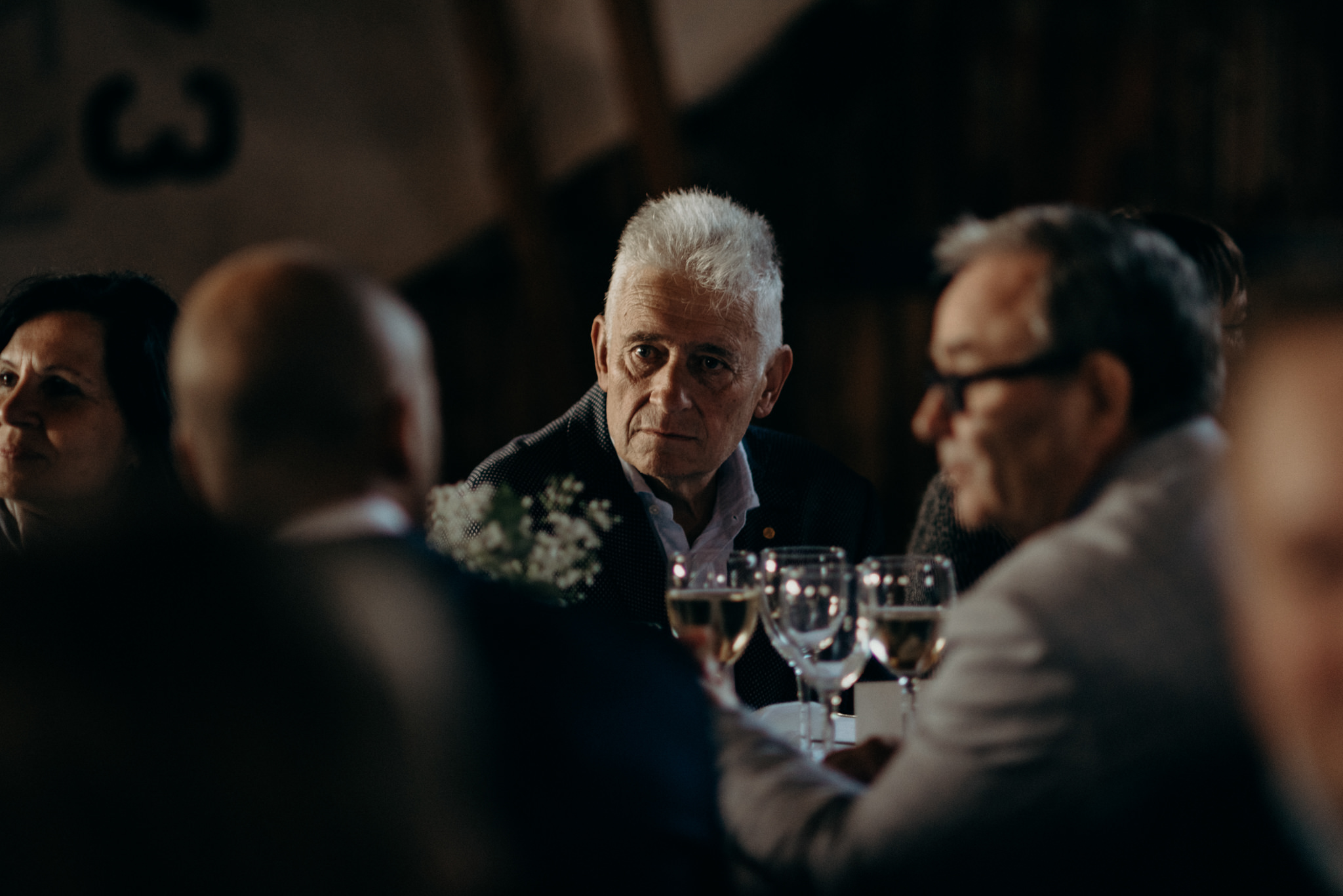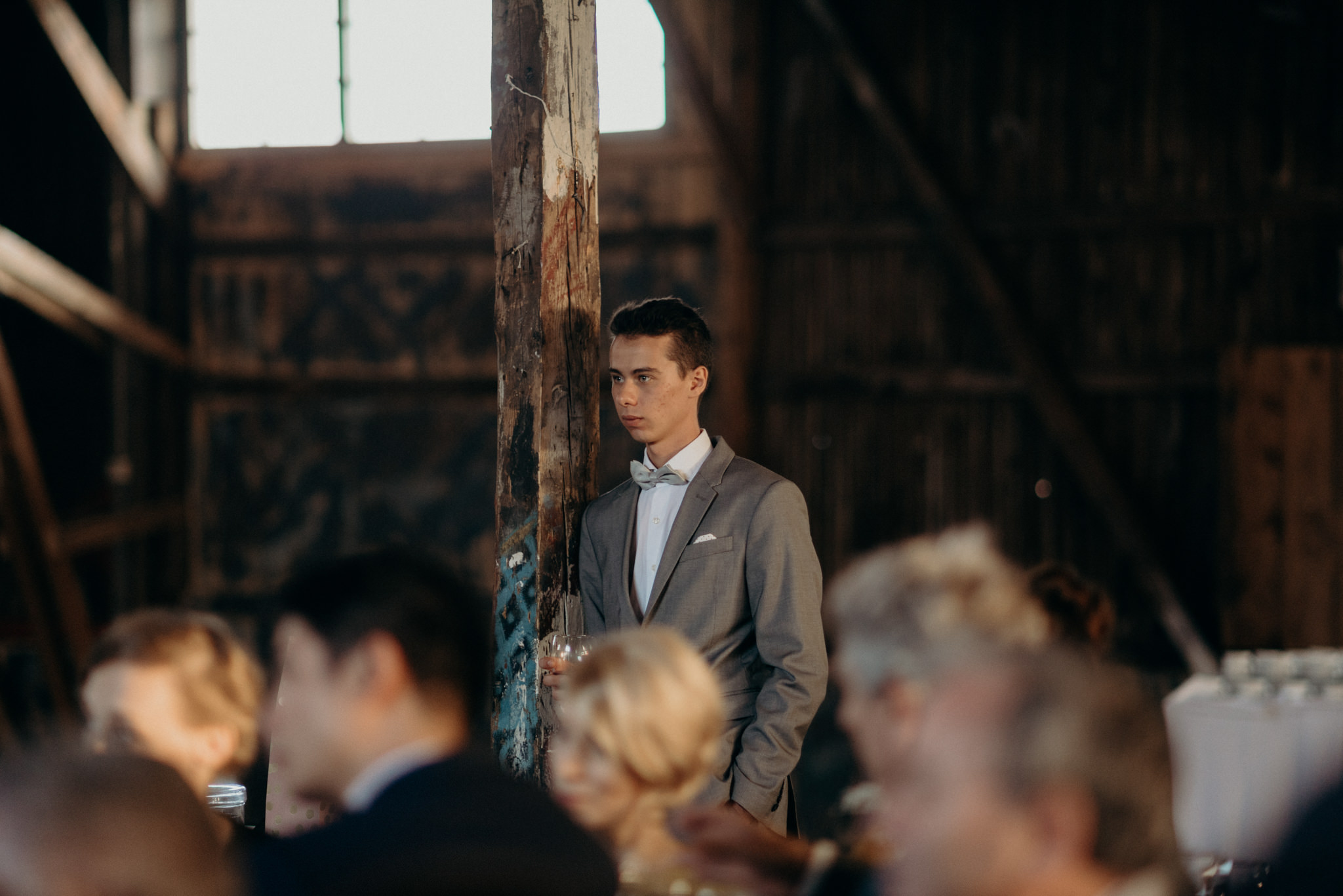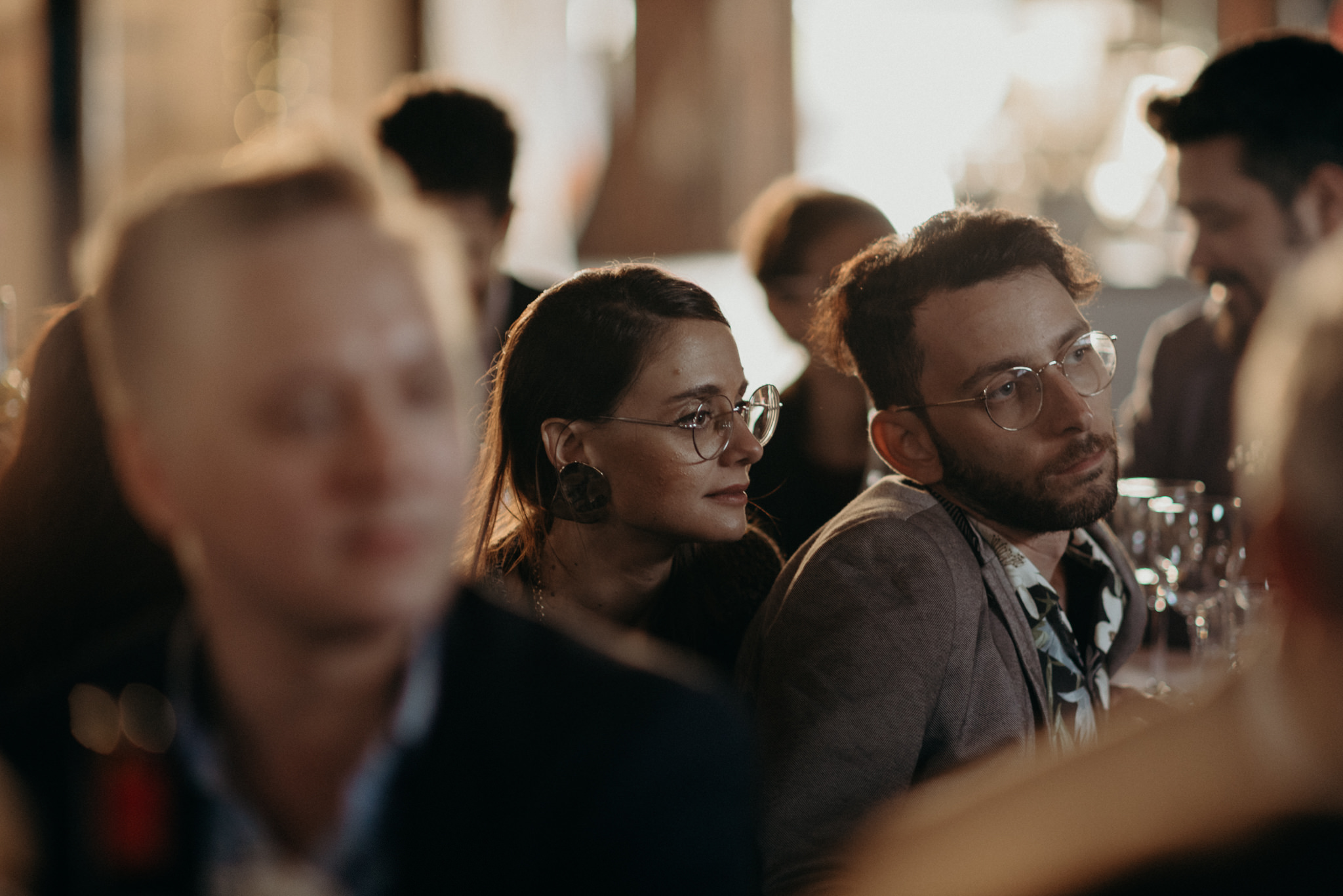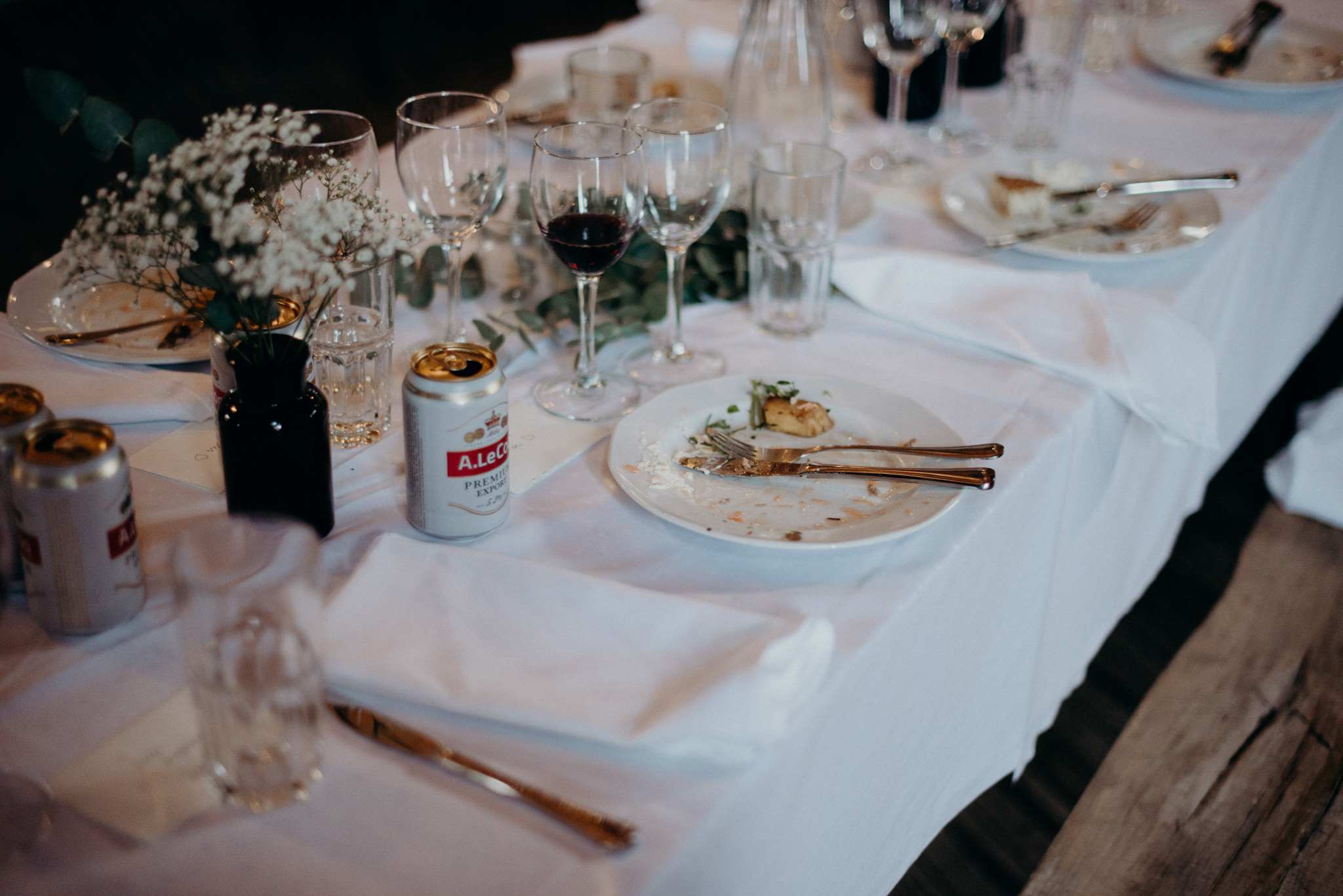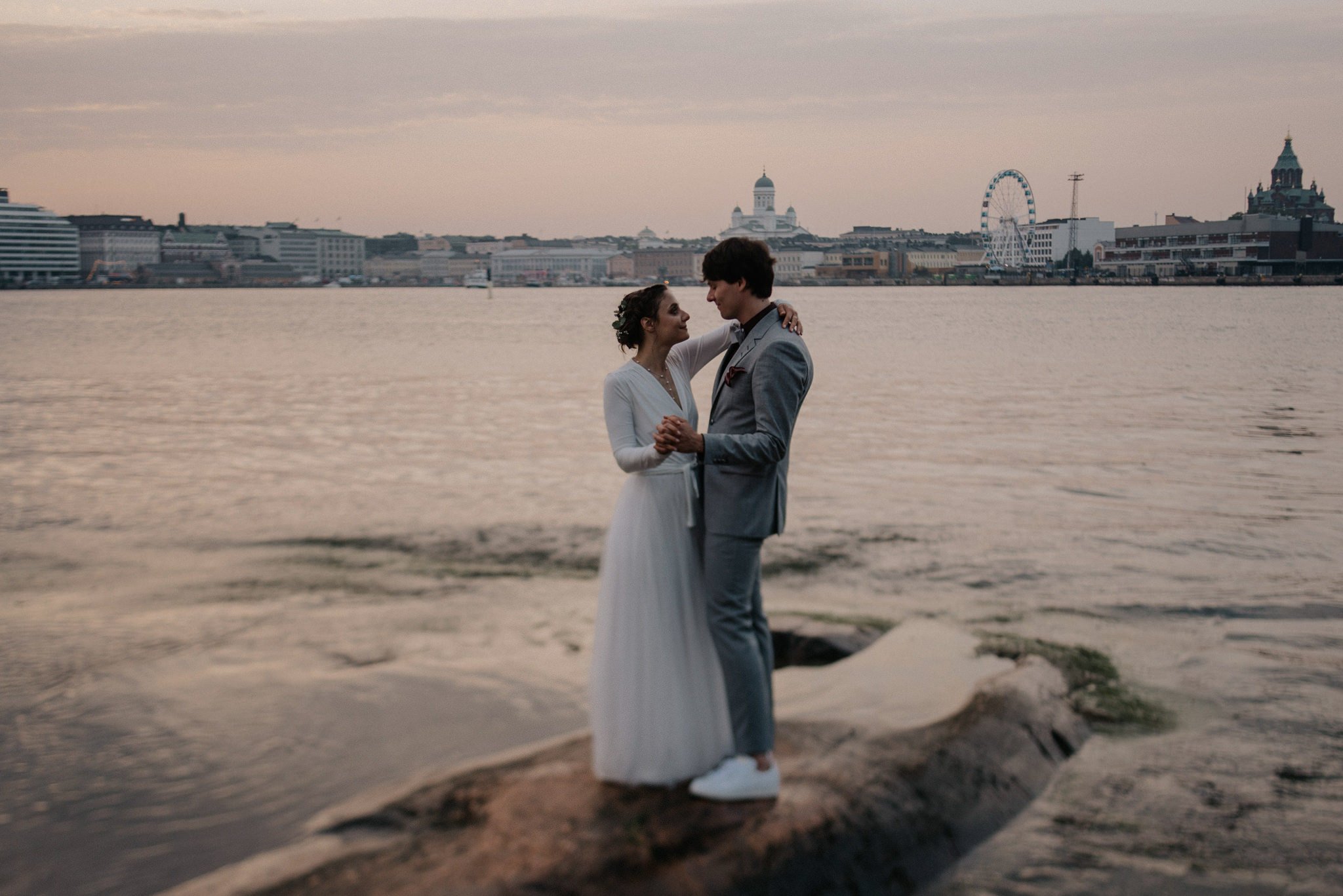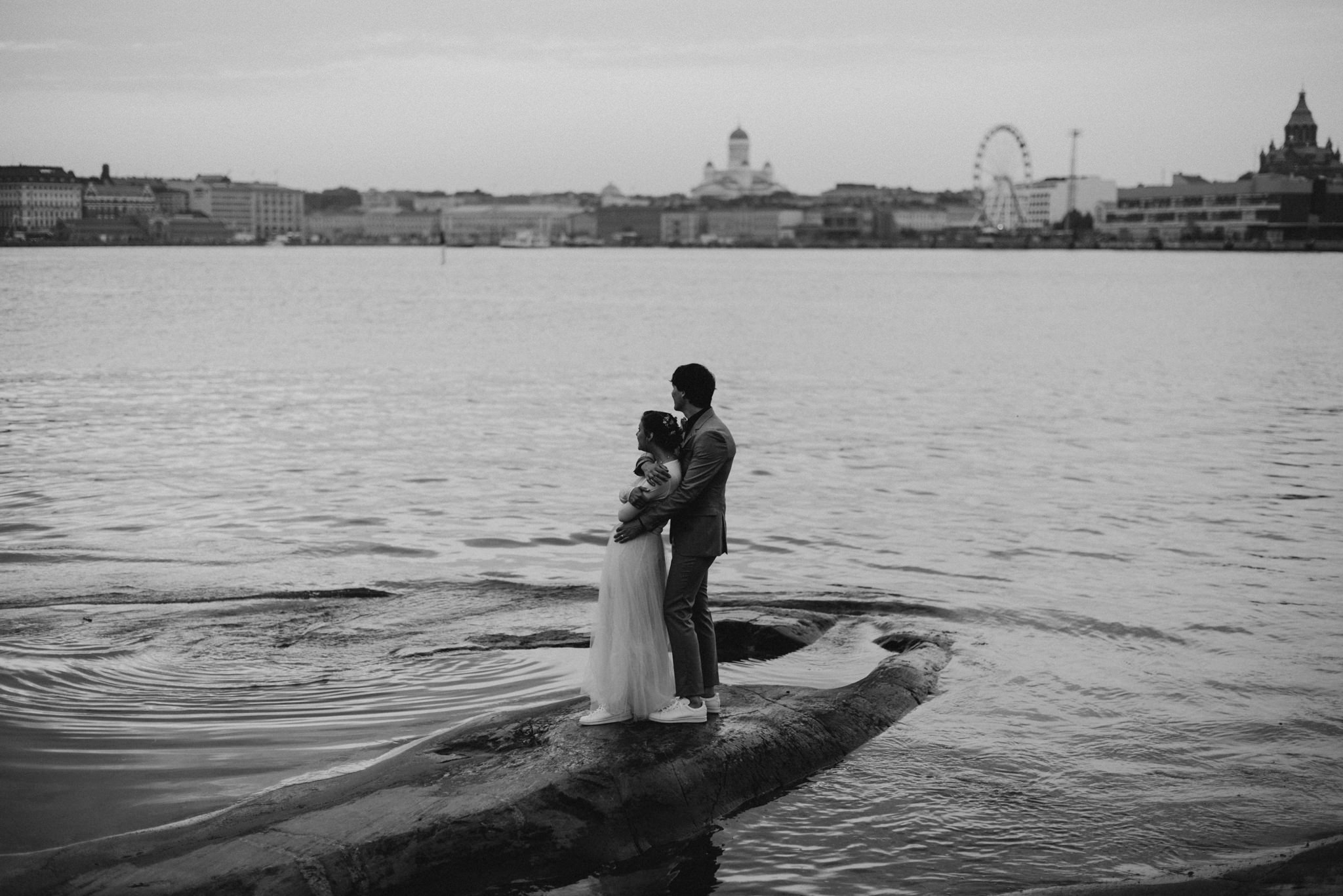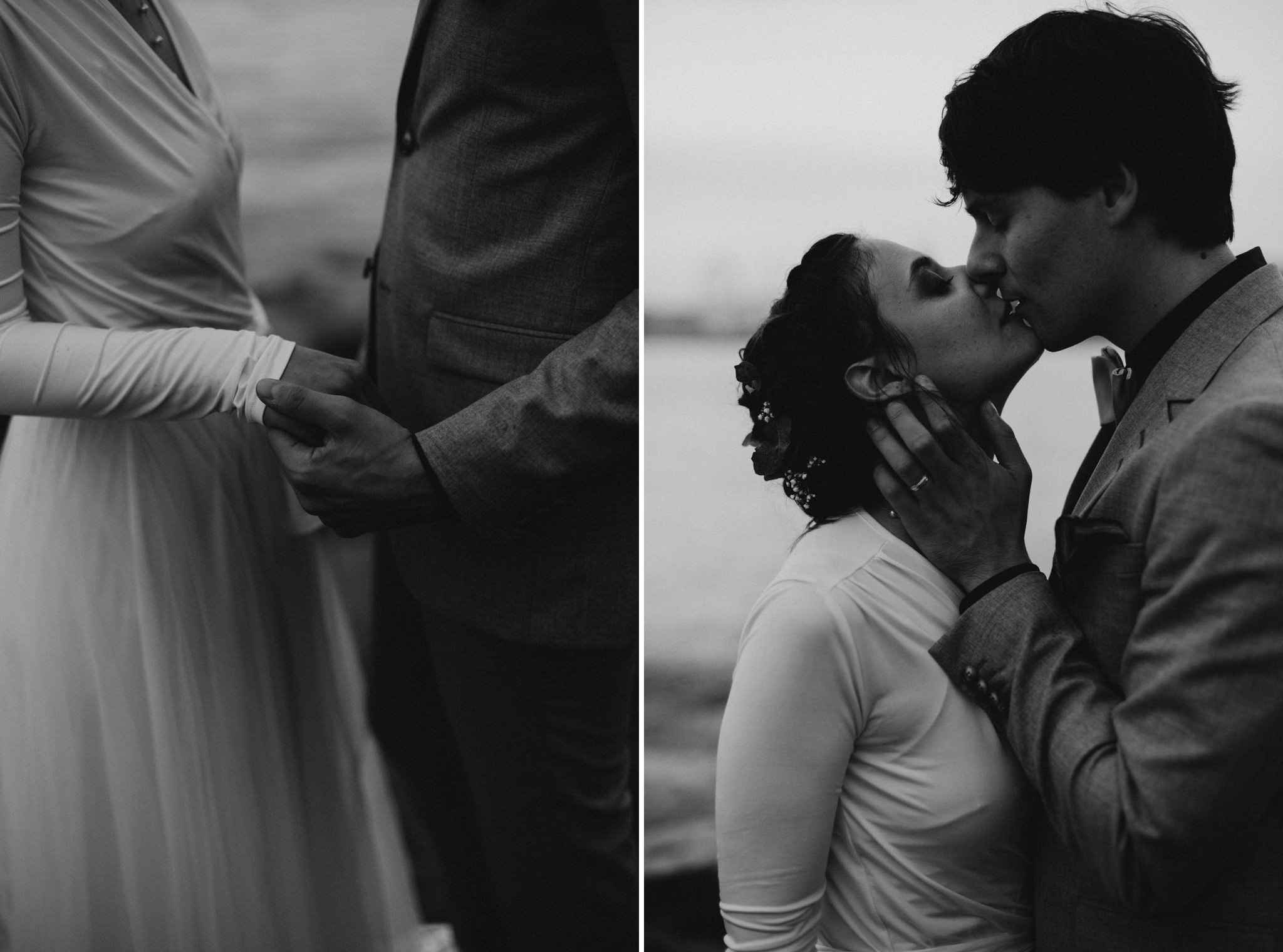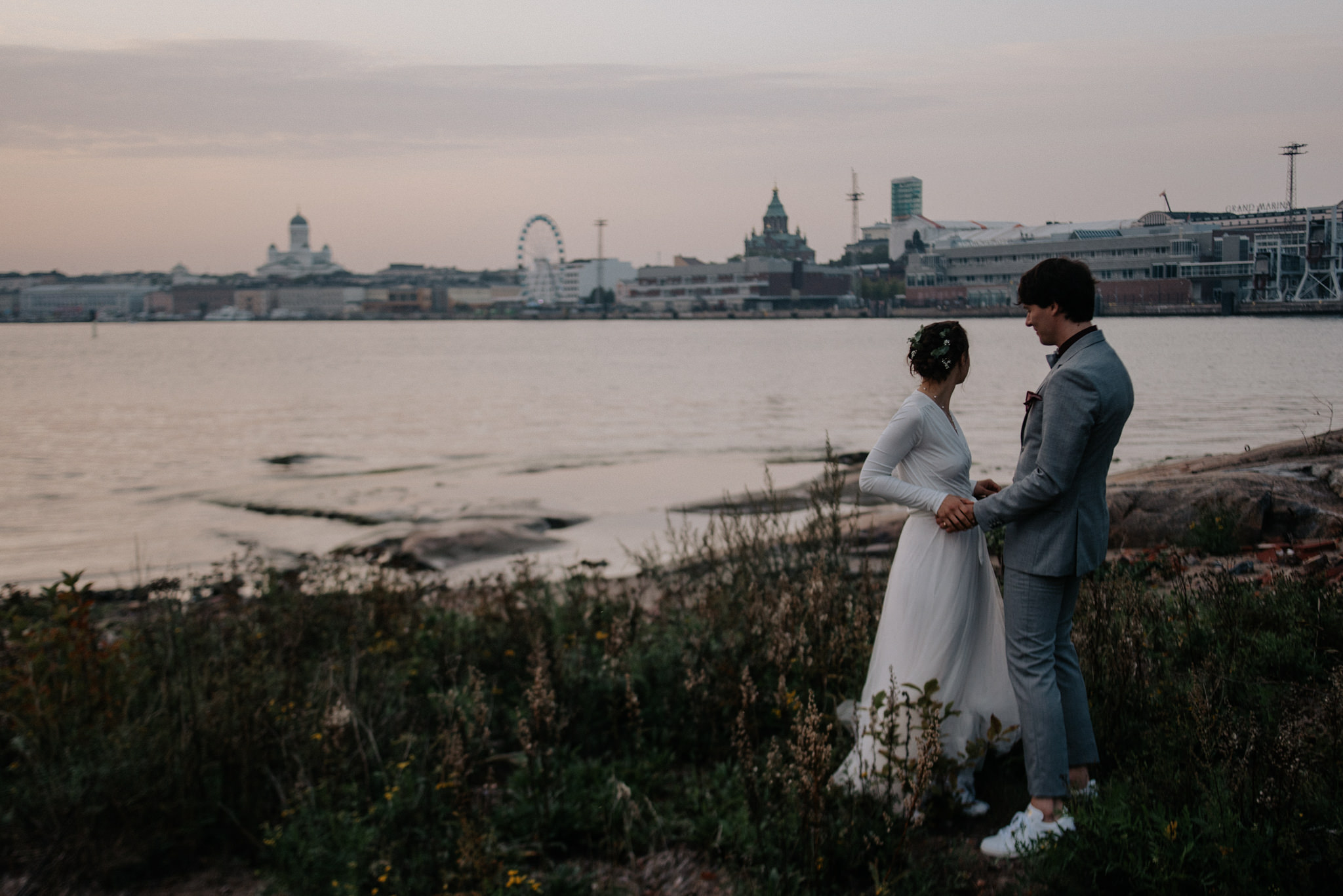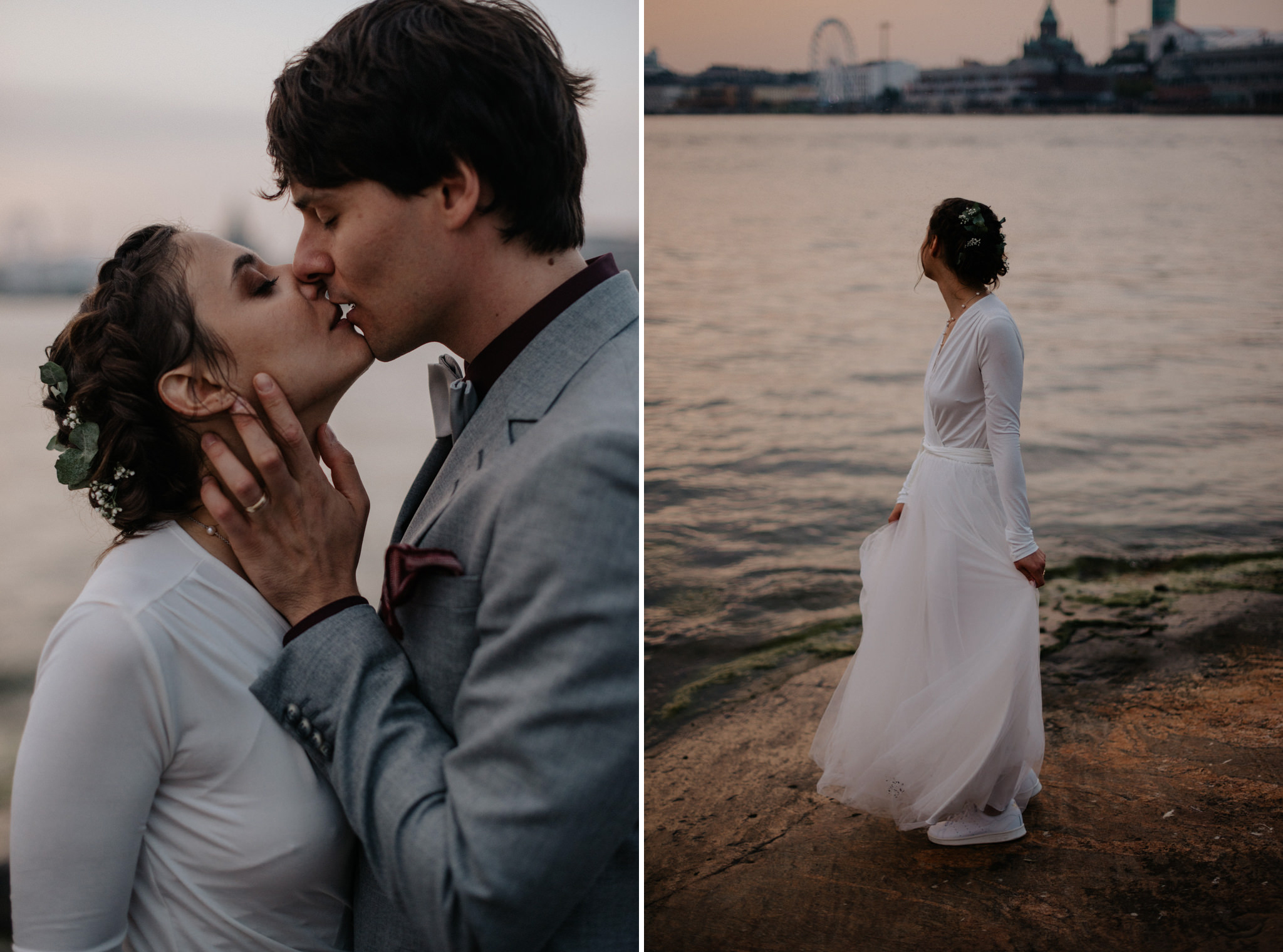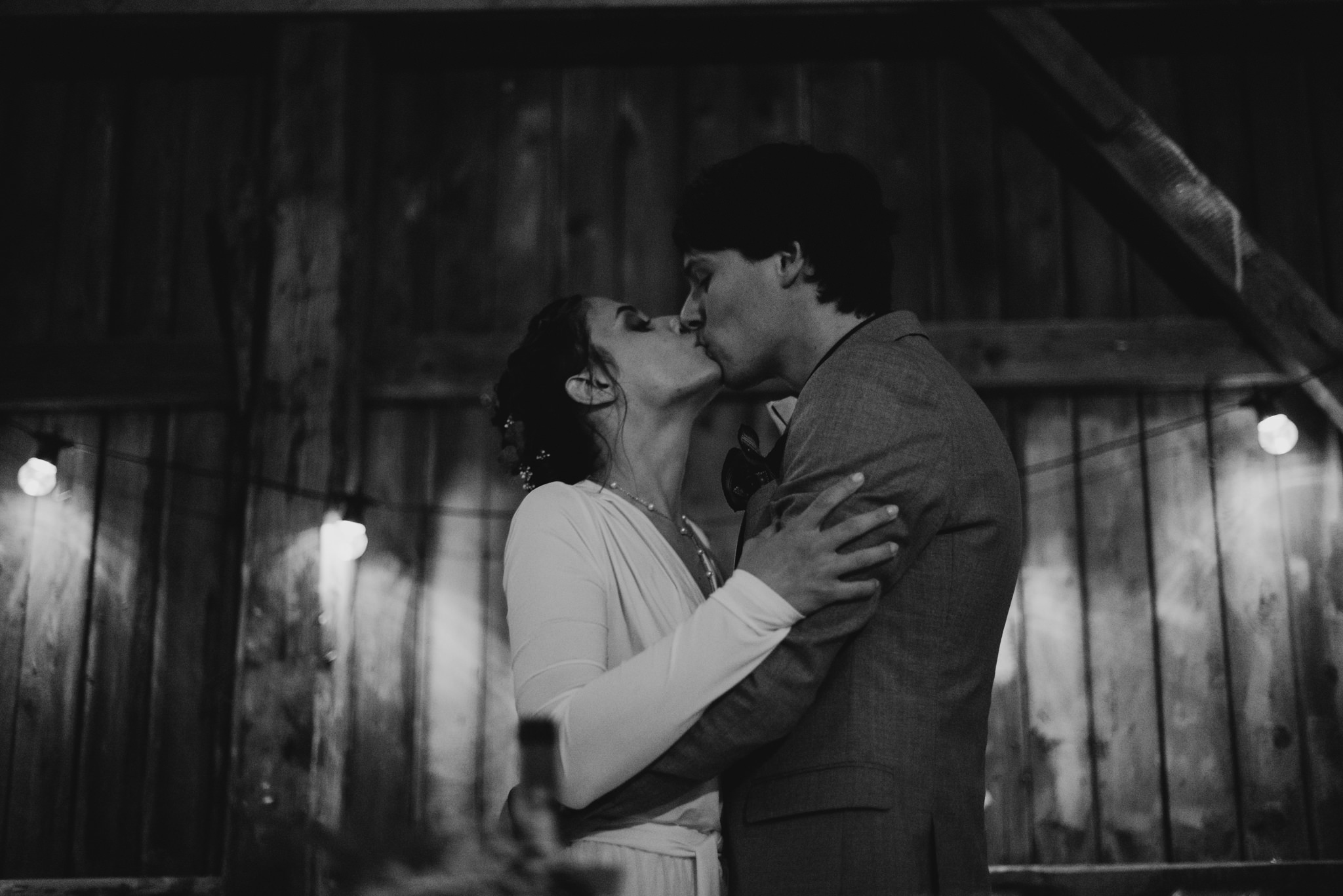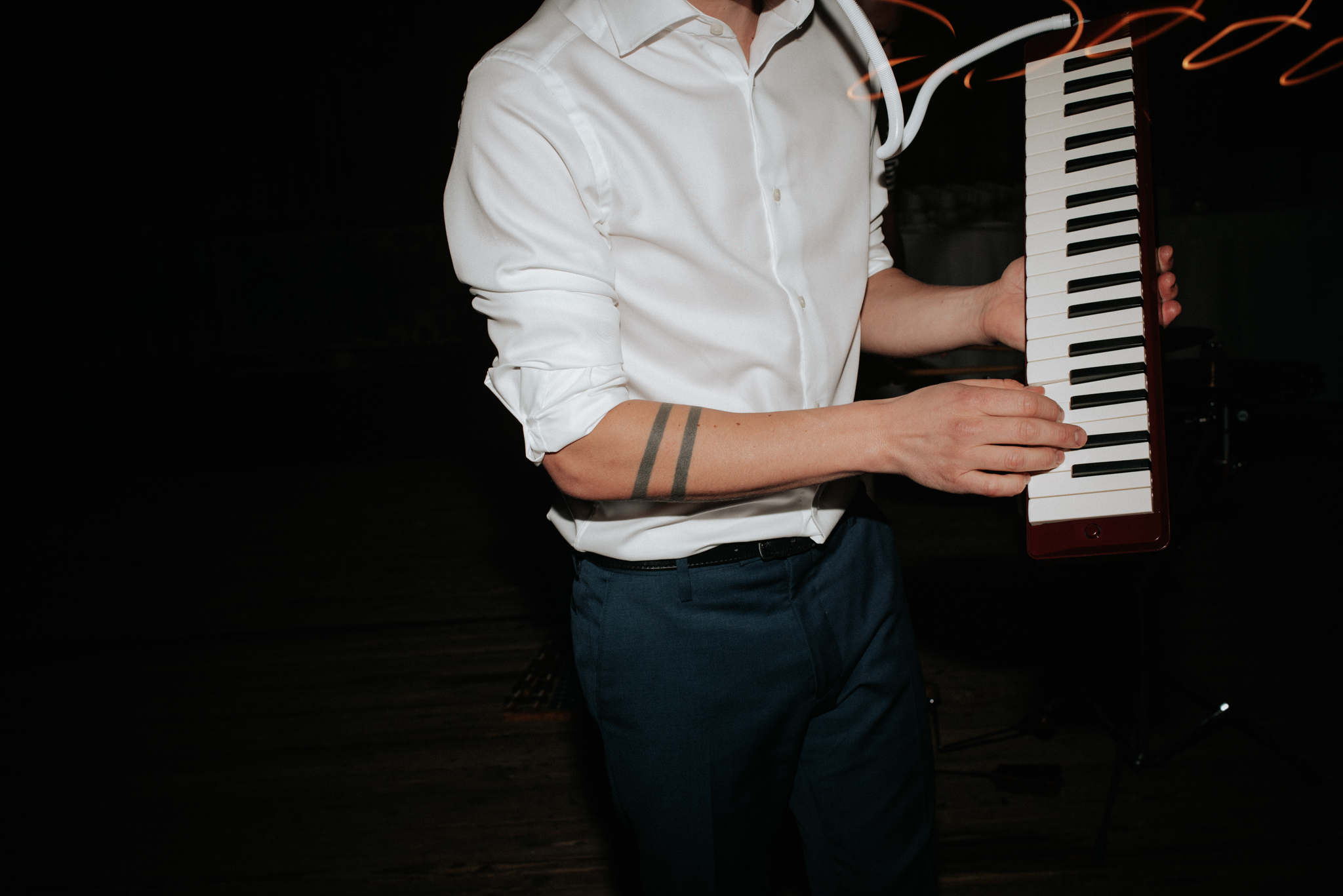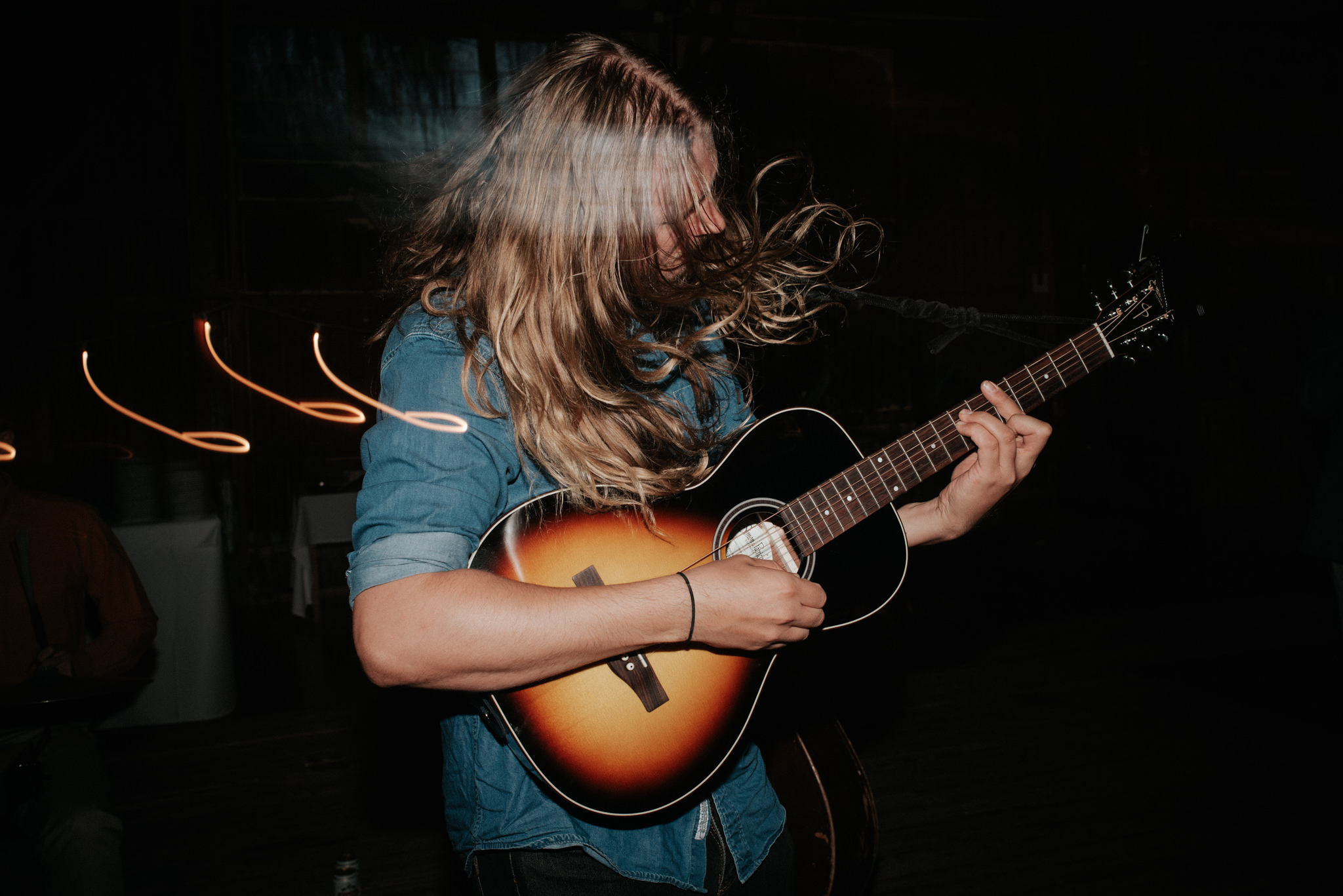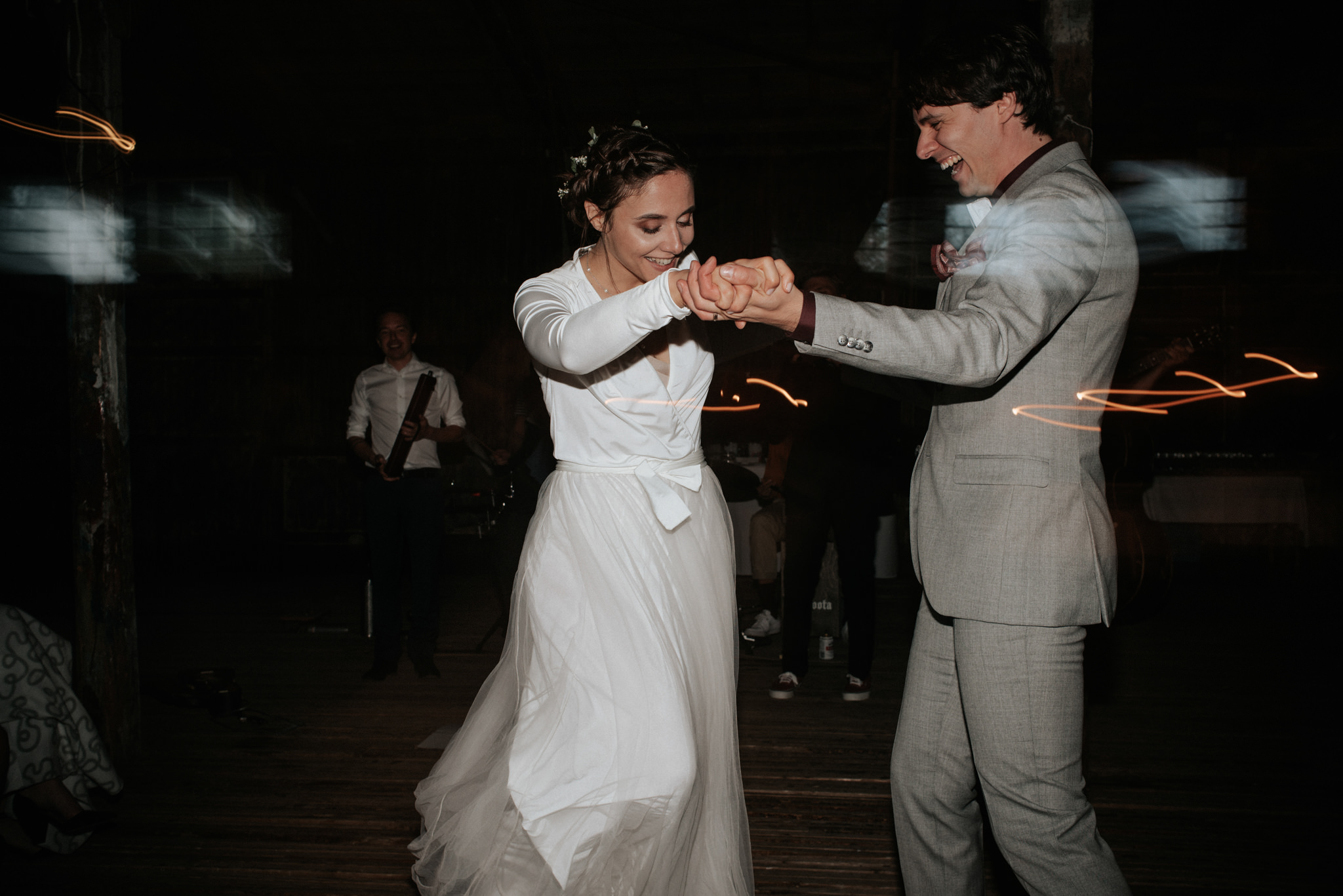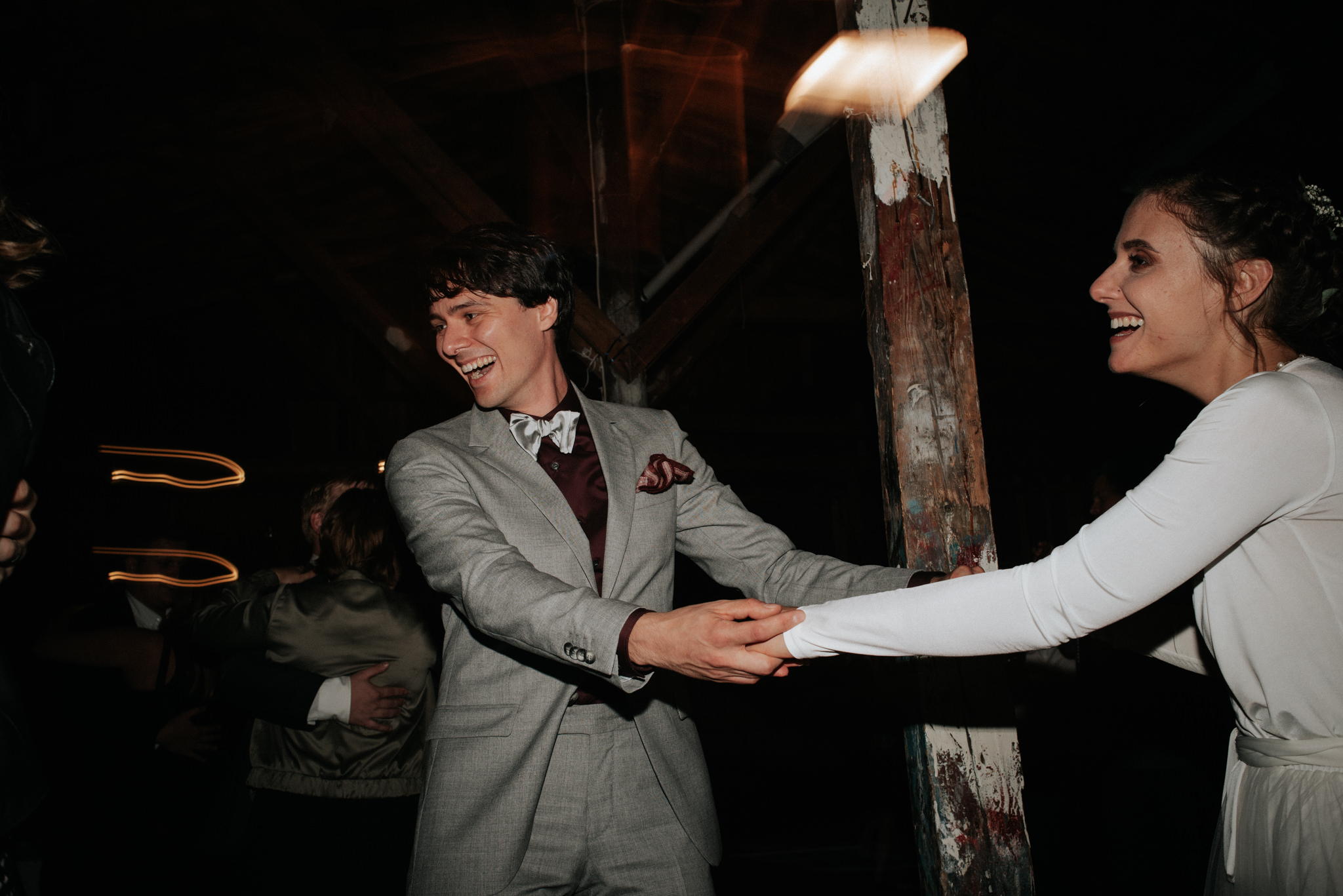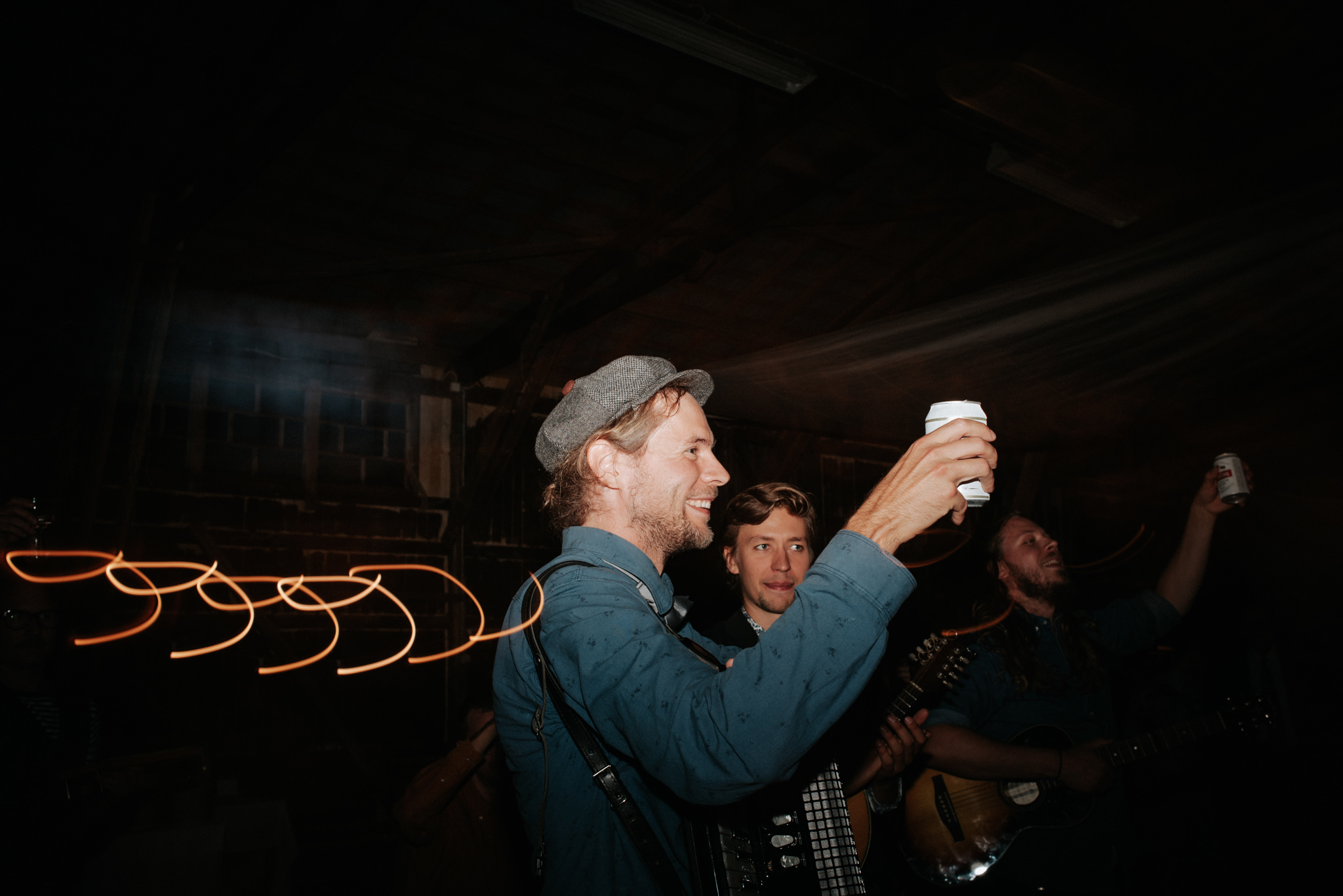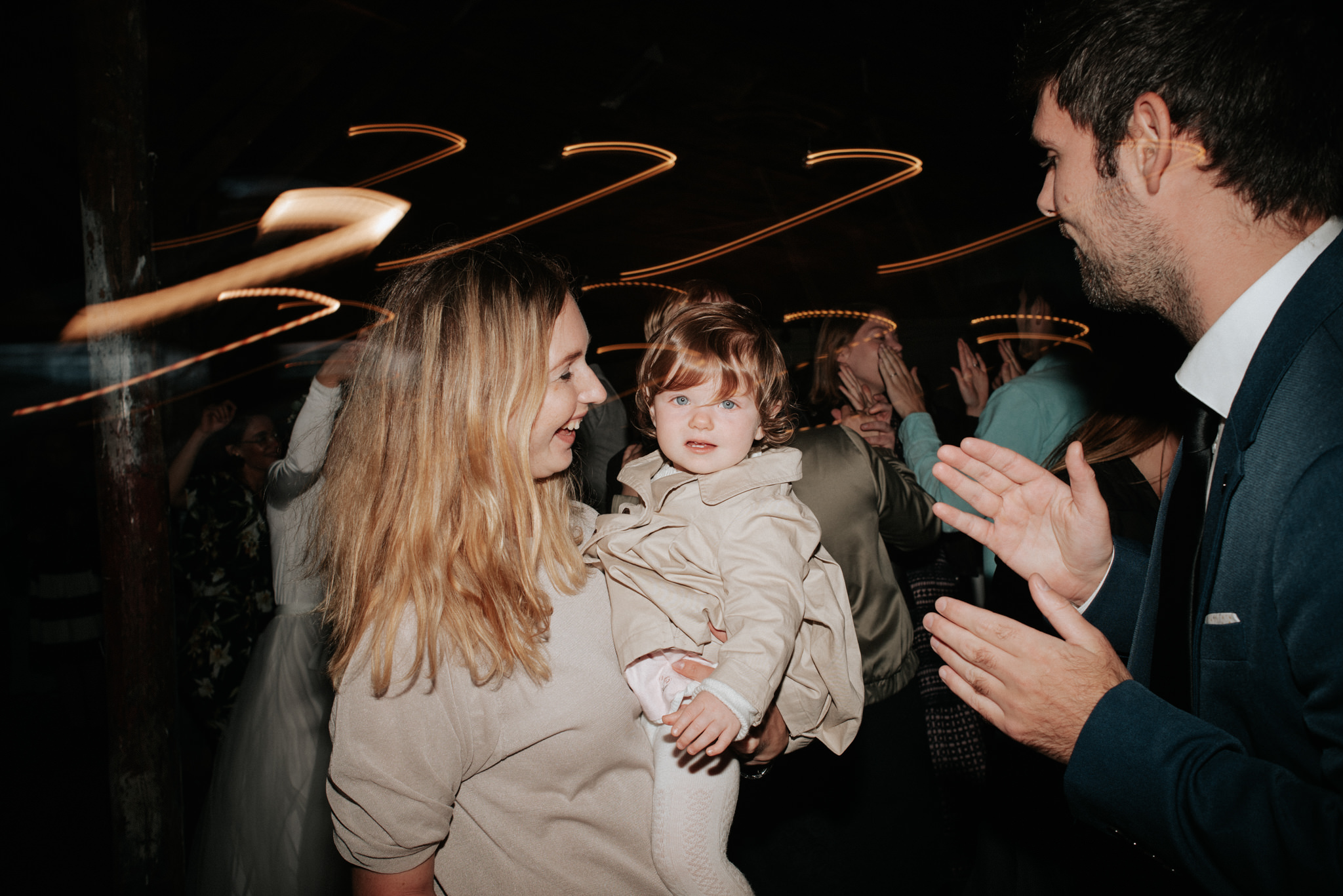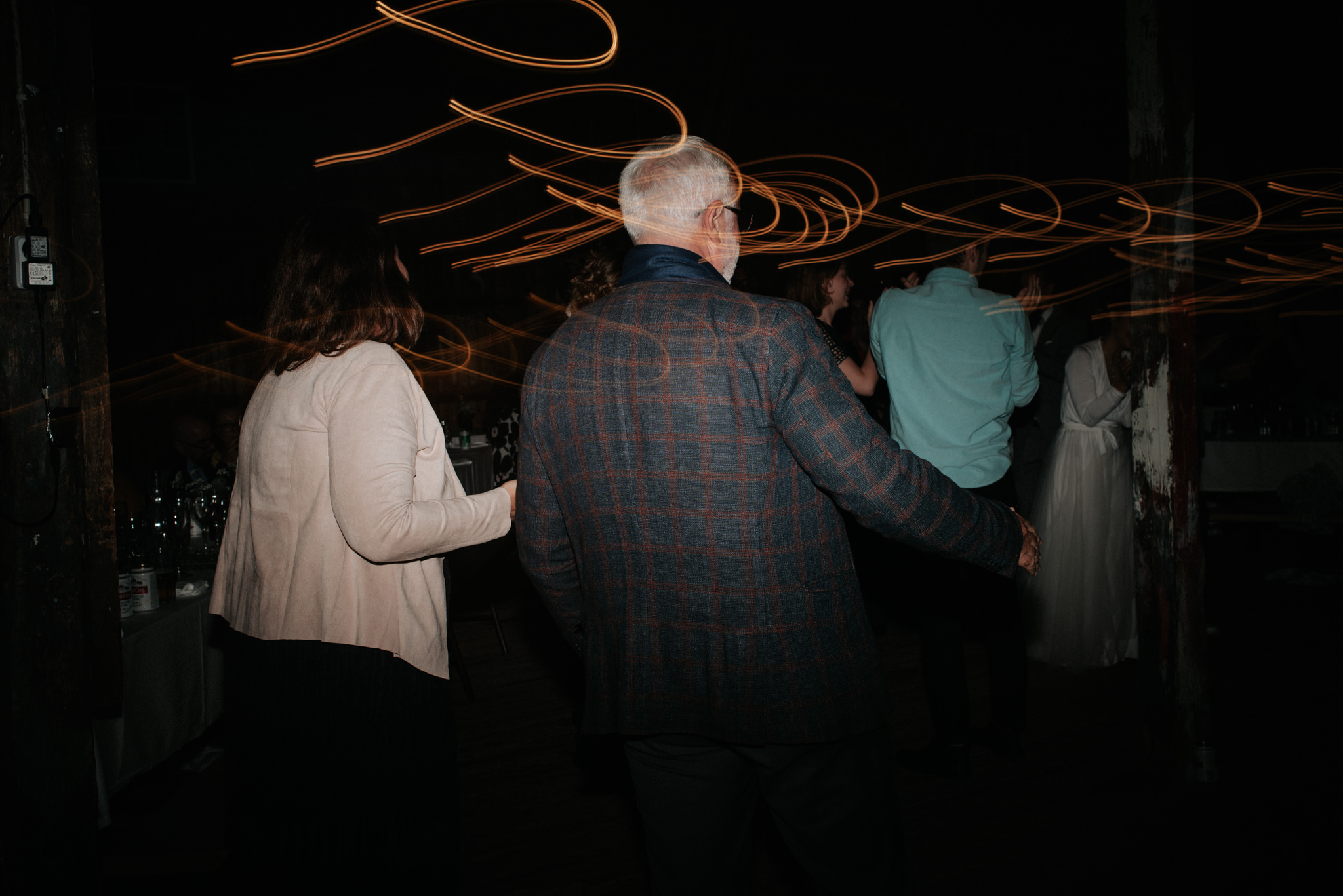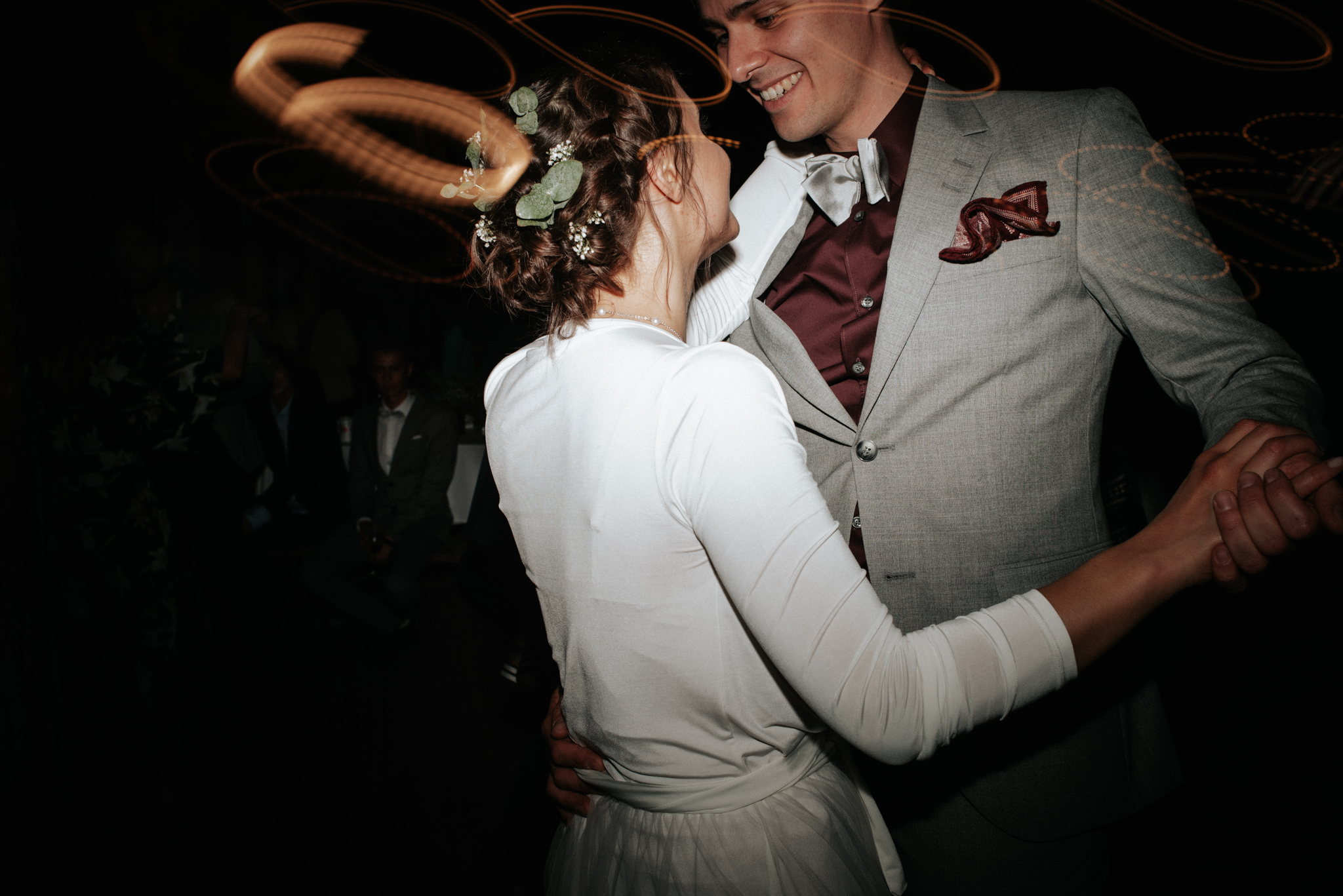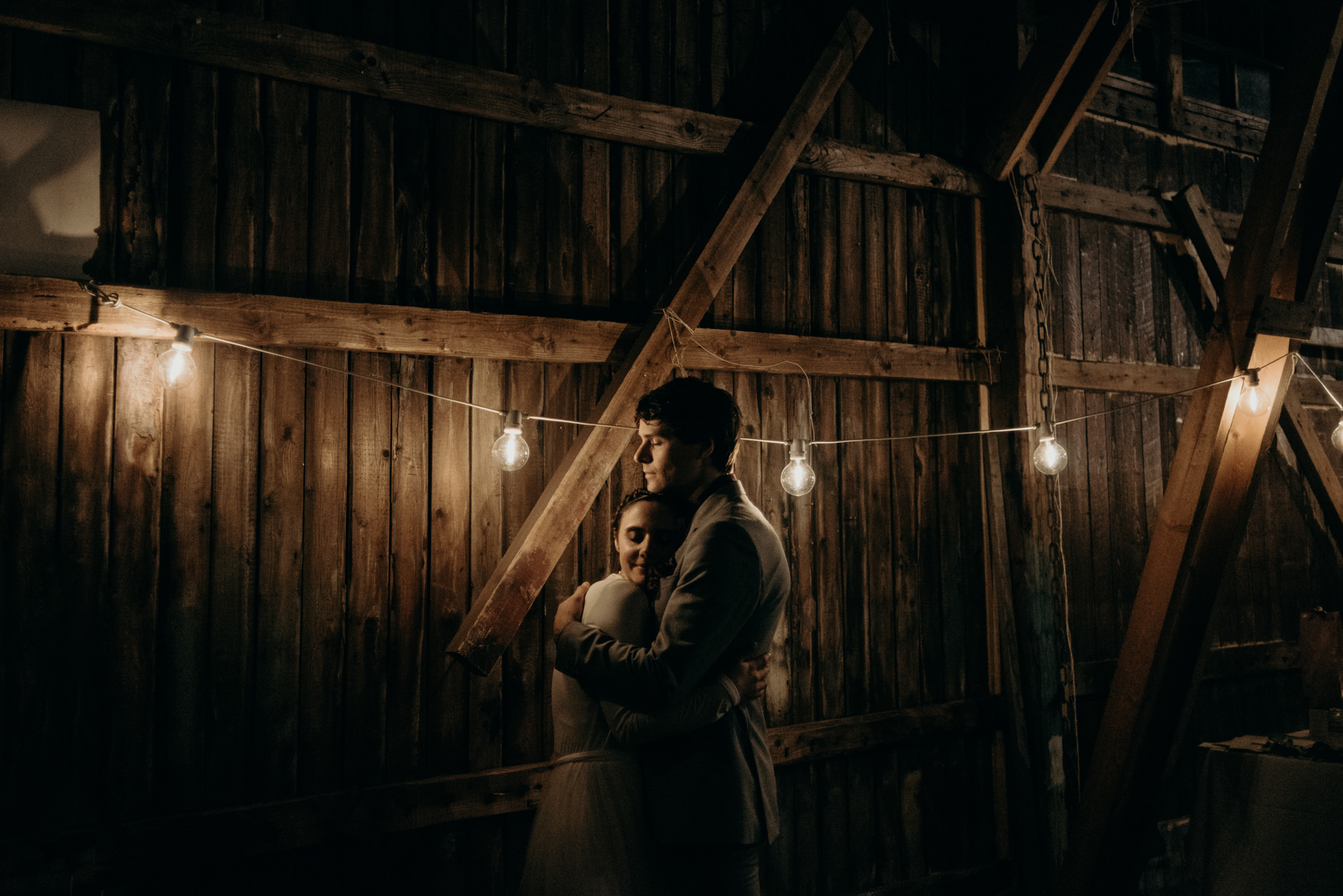 Vendors
DRESS: BLUSHFASHION, Tel Aviv
SUIT: Tiger of Sweden
SHOES: Adidas Stan Smith Custom Shop
INVITATIONS: DIY
FLORALS: Kaivokukka, Helsinki
CATERER: Delicatessen Caterers, Espoo
VENUE: Valkosaaren Telakka, Helsinki
MUSIC: Hermanni Turkki
MUSIC: Helsinki Syndrome
OFFICIANT: Katja Peura, Uudenmaan maistraatti
FIRST SONG DANCE: Kiss Me by Sixpence None the Richer