It's hard for me to put into words how effortlessly perfect this bohemian meets midcentury loft elopement was. I've often dreamt of becoming an elopement planner and it's slowly becoming a reality. Ashley and I worked together to come up with a day that represented them; focusing on their playful love in their beautiful studio space. What I love most about this day is that is doesn't focus on landscapes or surroundings, which encompasses the majority of my work. I was challenged to focus on them and not use nature and the surrounding landscape as a crutch. Ashley puts into better words the inspiration behind their day:
How did you meet?
Alex and I met in highschool in a very small town in Manitoba. He was a Mexican exchange student and I was in a grade below. We walked the same dirt road home from school and one day I decided to say hi. We connected unlike any other human connection I had before. At the end of the year he went back to Mexico for university and we did the long distance thing for a couple years. I built up a hefty stack of calling cards because this was before Facetime and honestly, even before I owned a cellphone.
We each had opportunities ahead of us so we went our separate ways. I'd lie if I said I wasn't devastated, but it was the right decision for us at the time. Fast forward 8 years, we started talking a little more regularly. Alex made the decision to move to Toronto and we made our love a once in a lifetime kinda love.
Why did you decide to elope?
We are truly a "no frills" couple. Cost was definitely a factor and so was rebellion from societal norms. Being a photographer and lover of aesthetics, I knew by eloping we could focus on what matters most to us. Celebrating and capturing our love without making it extra. It was for us, about us, in honour of us. Our love is sacred and I was able to keep it true to what that means to us by eloping. For us only. Will we celebrate with our families? Yes in some nature and form of course. We love our family and that time will come too.
Describe your inspiration / style for your elopement
Our style is untraditional, effortless, romantic and raw. We eloped in a space that was effortless for us as it was a space I own and designed myself. Our midcentury loft elopement was private, surrounded by natural light, and full of vintage finds. We could setup and unwind all on our own time, in a place that is close to home. Knowing your location is the first part of styling any event/photoshoot. I worked off of the vibe of the space and went from there to deciding what dress, colours and florals would suit the space and our taste.
Advice for planning an elopement
Do something you both love, for you, to honour your love. Not what society wants, not what your parents want, do what YOU want. Be communicative with your partner and decide together. Don't assume, and don't just do things just because. Have an honest conversation about why you want the things you do. There's more meaning in the intention behind your choices. I mean for us it's a lifestyle approach, and by doing this we feel content and fulfilled.
Check out How to Plan an Elopement for more guidance on planning a day that honours your love.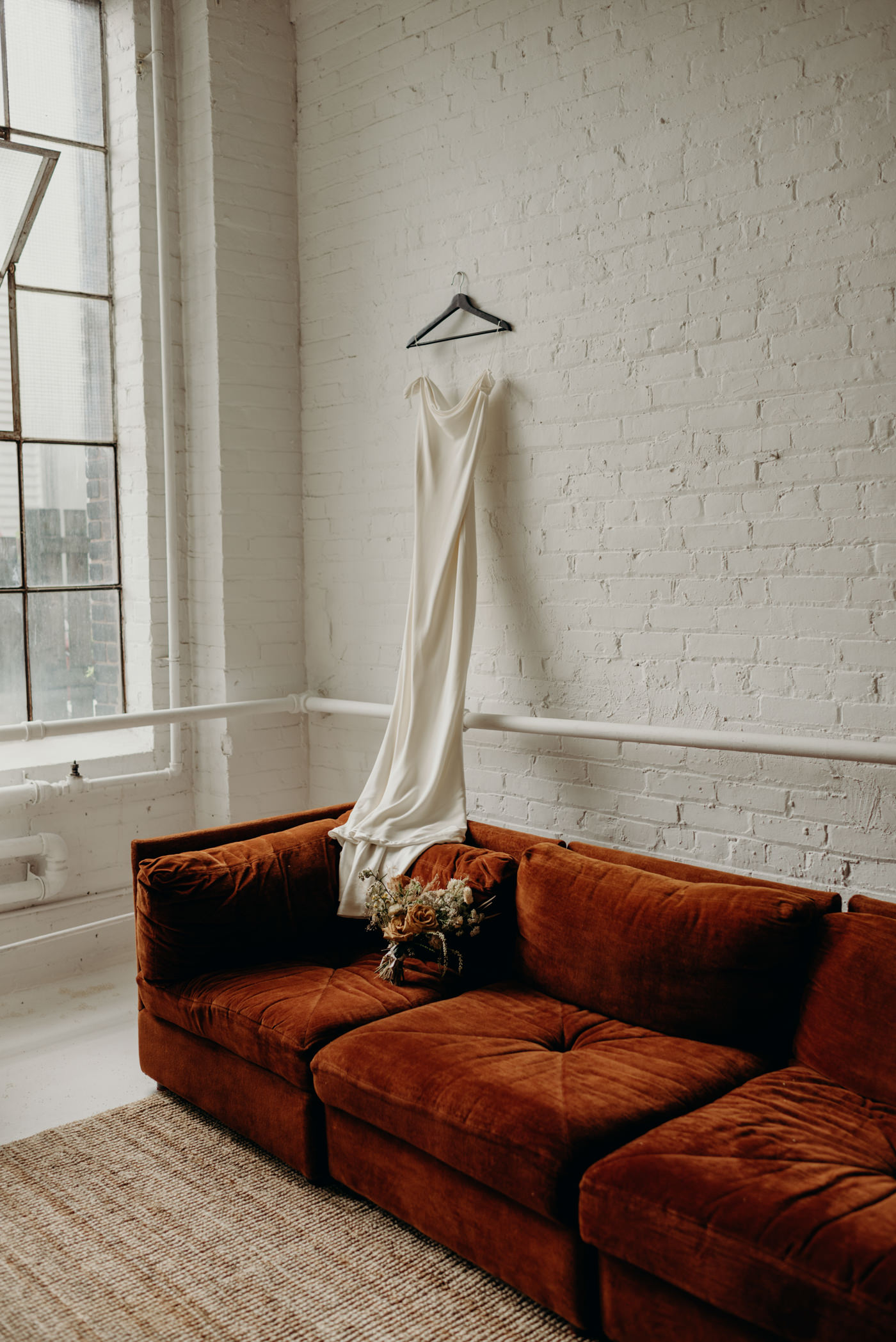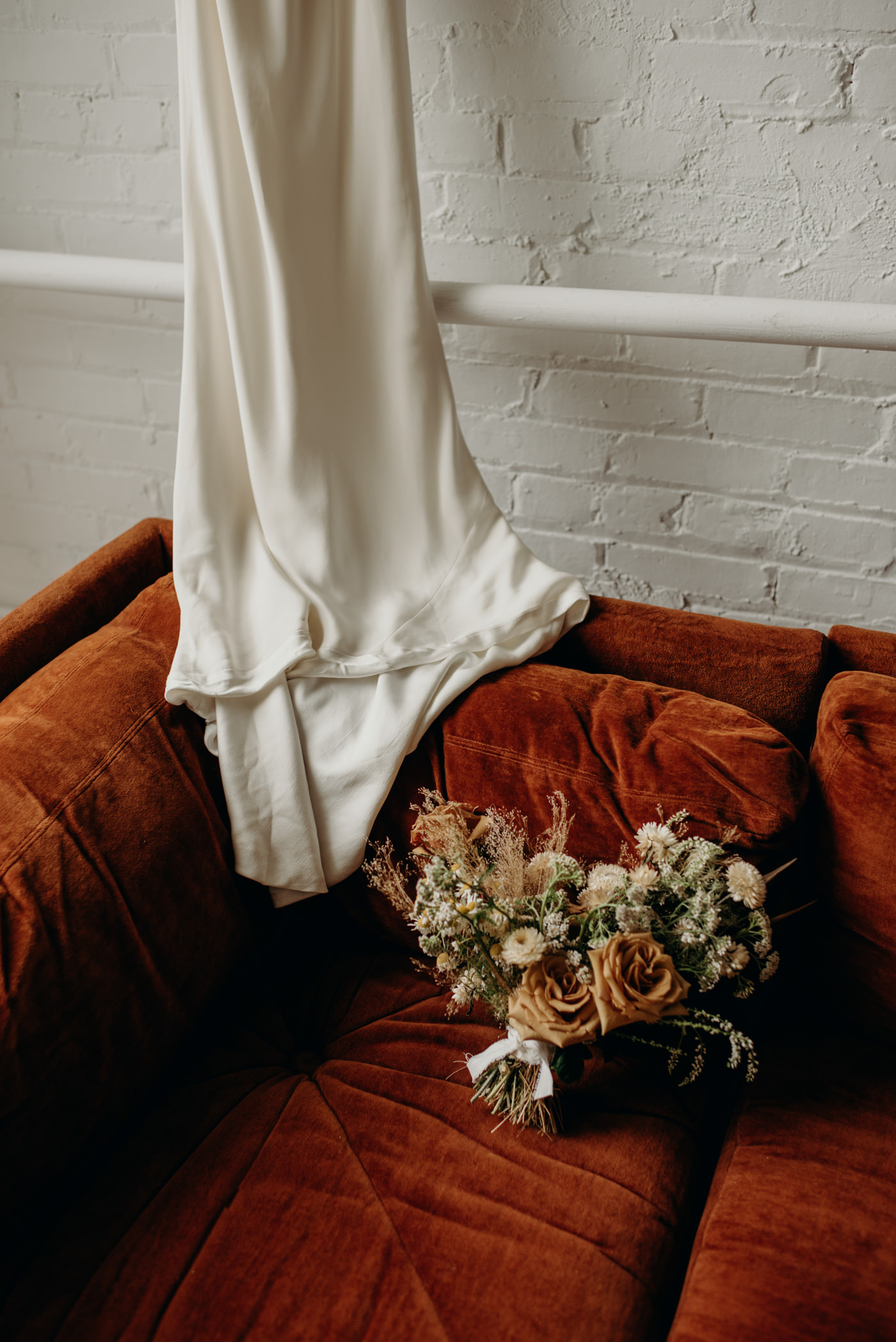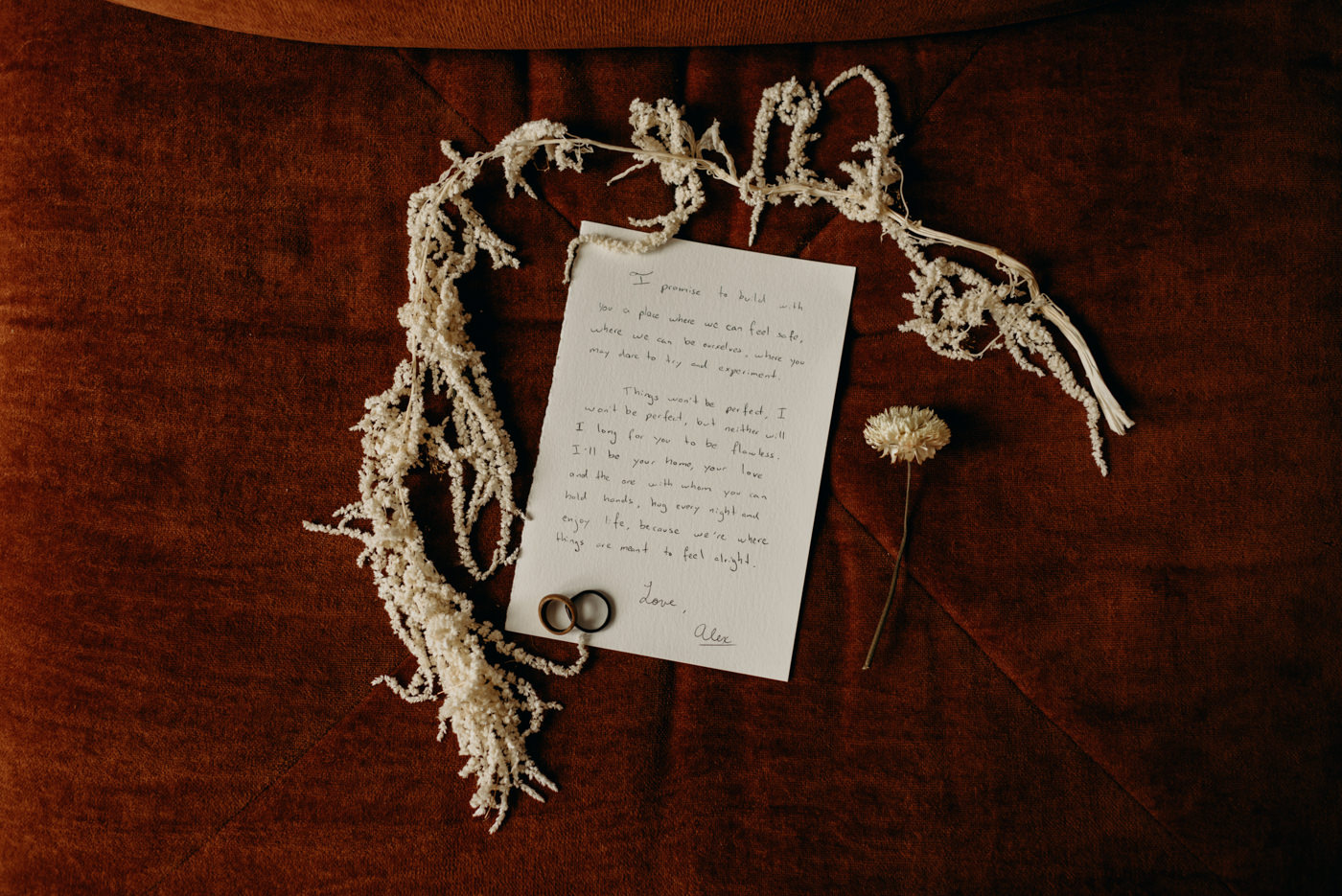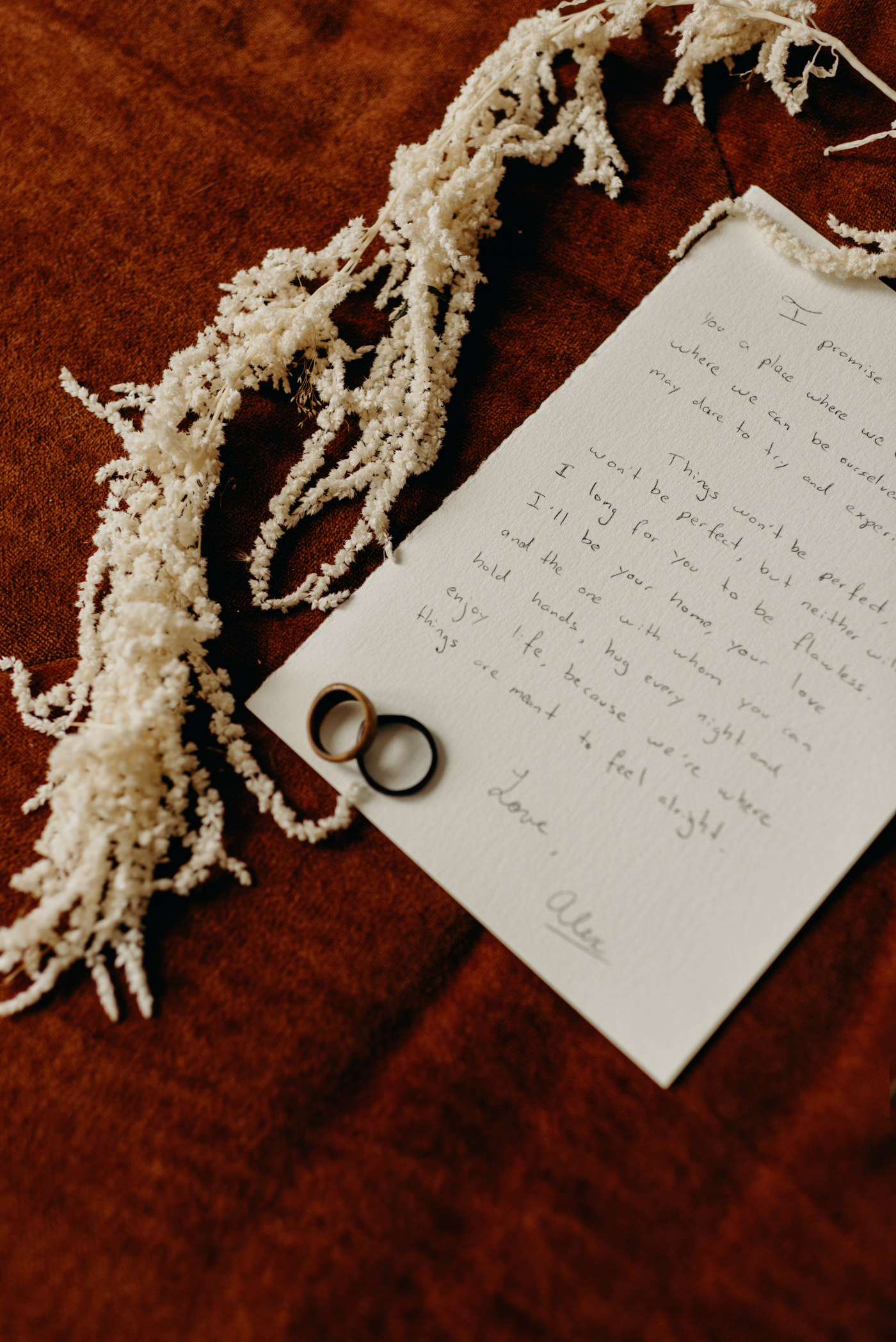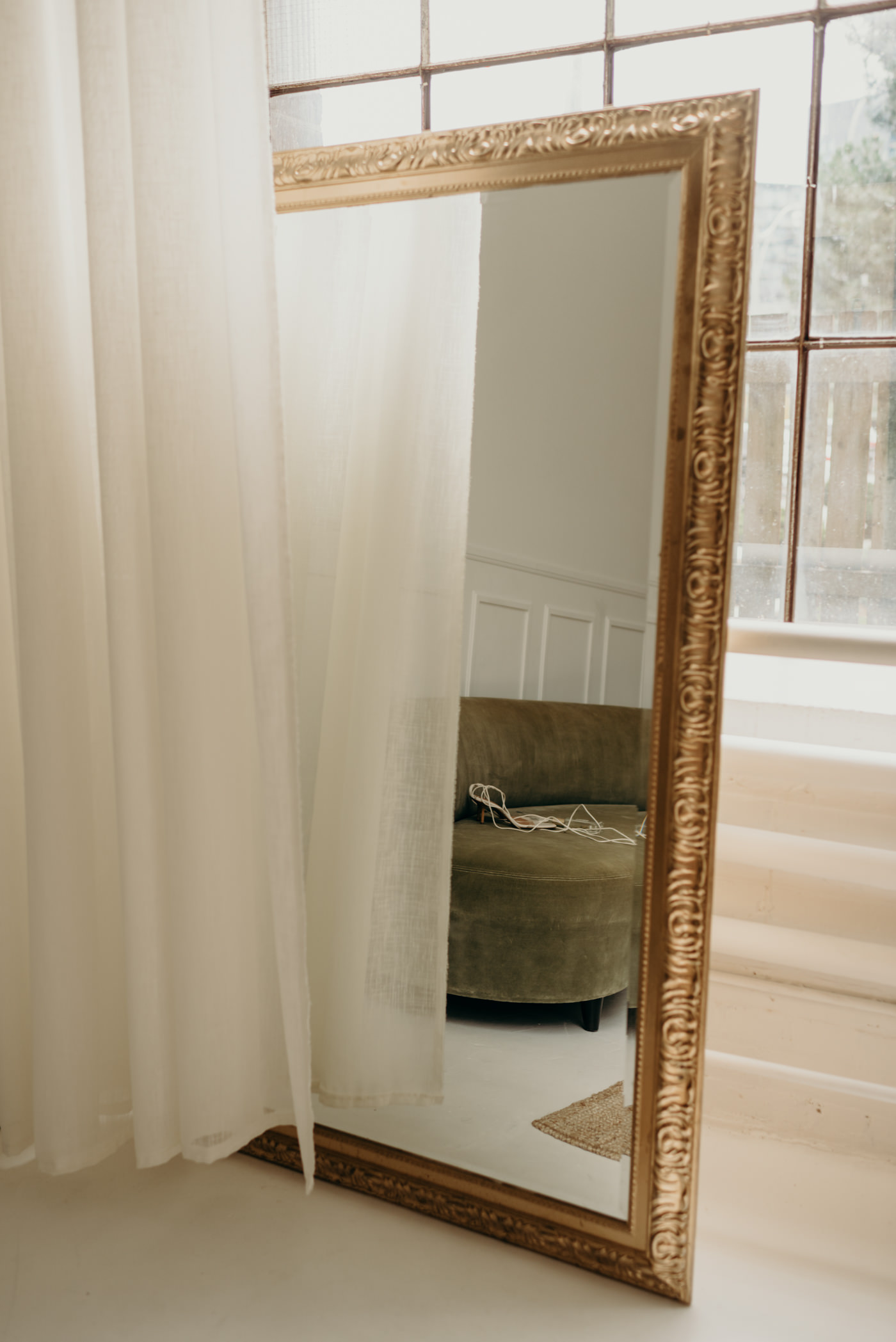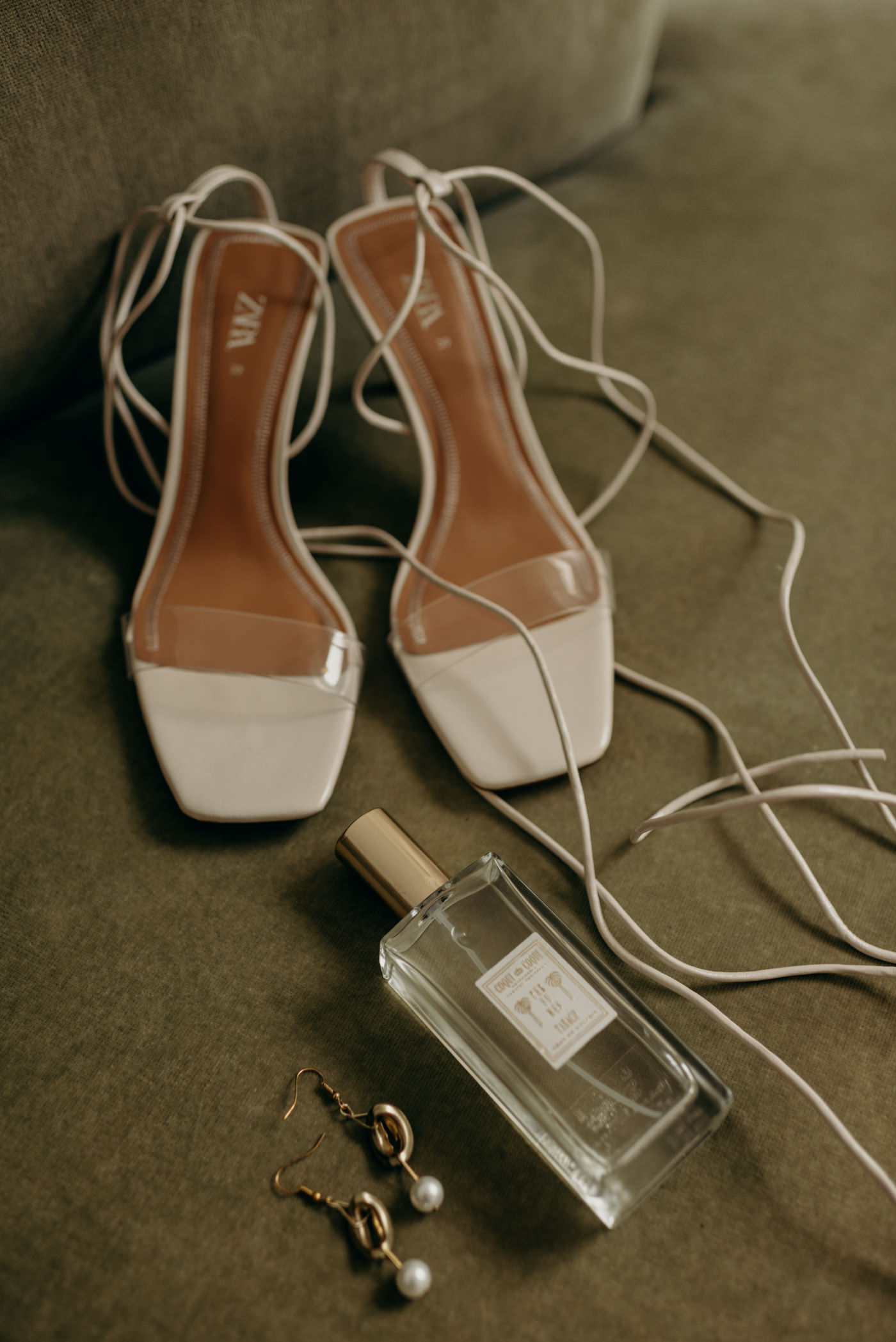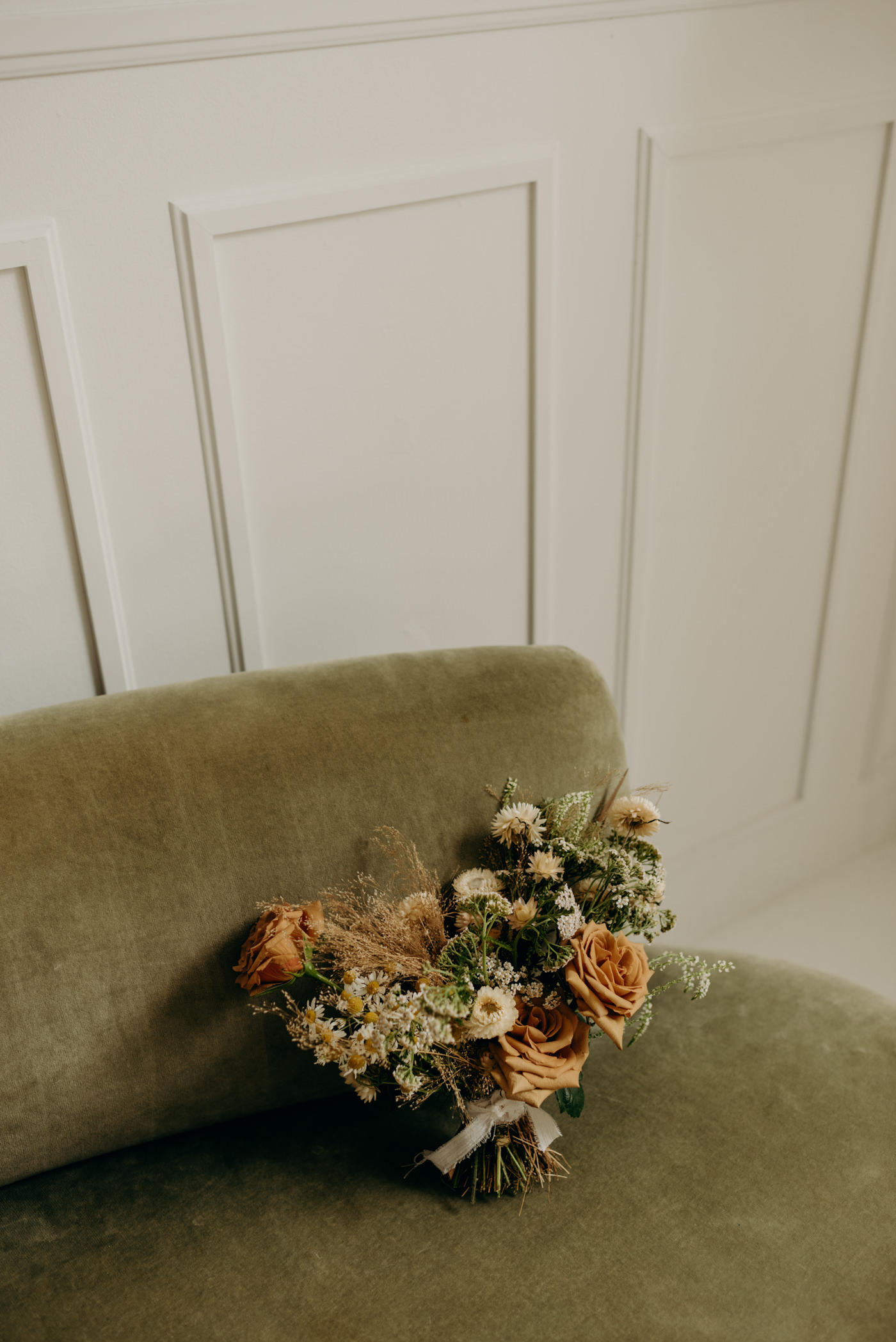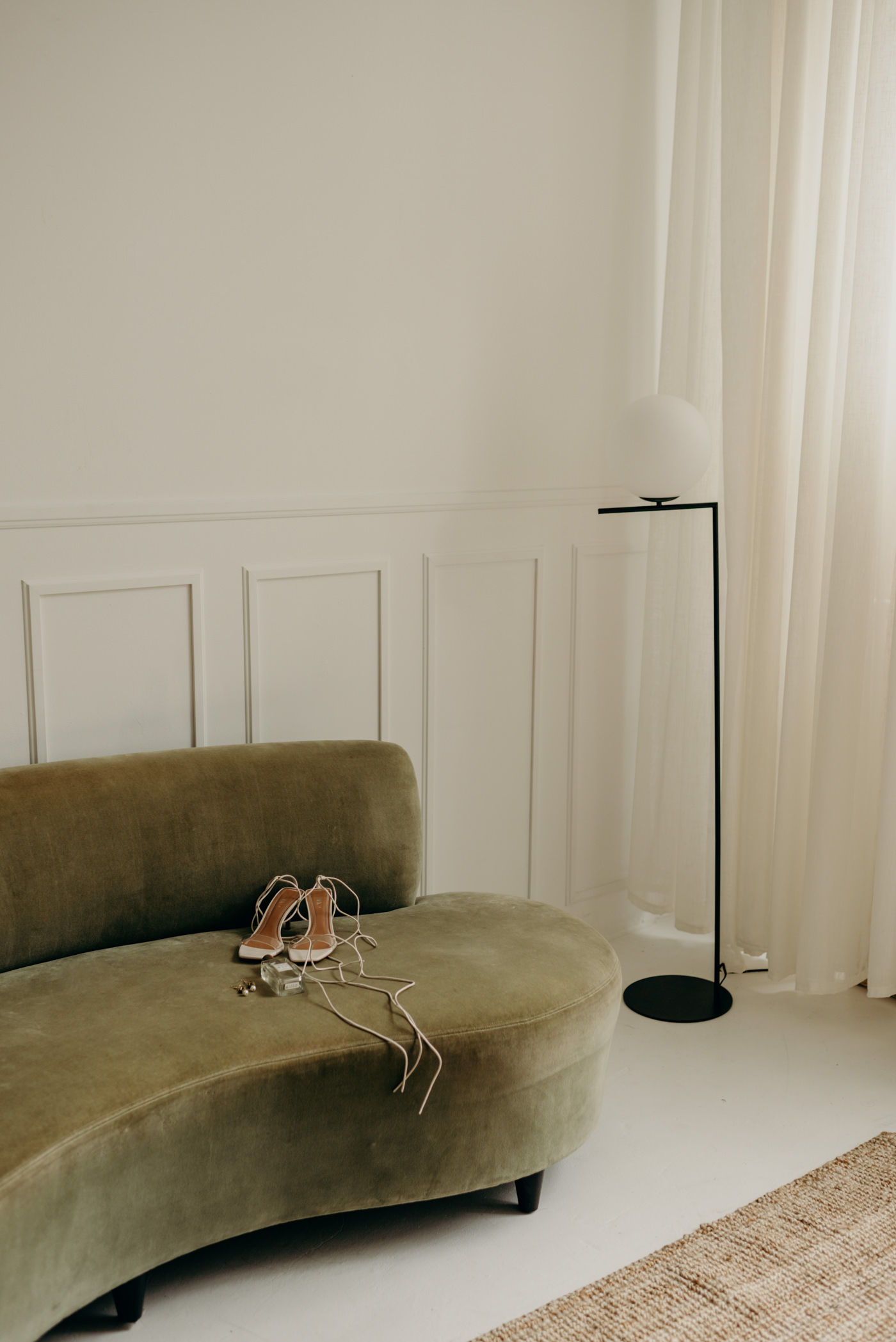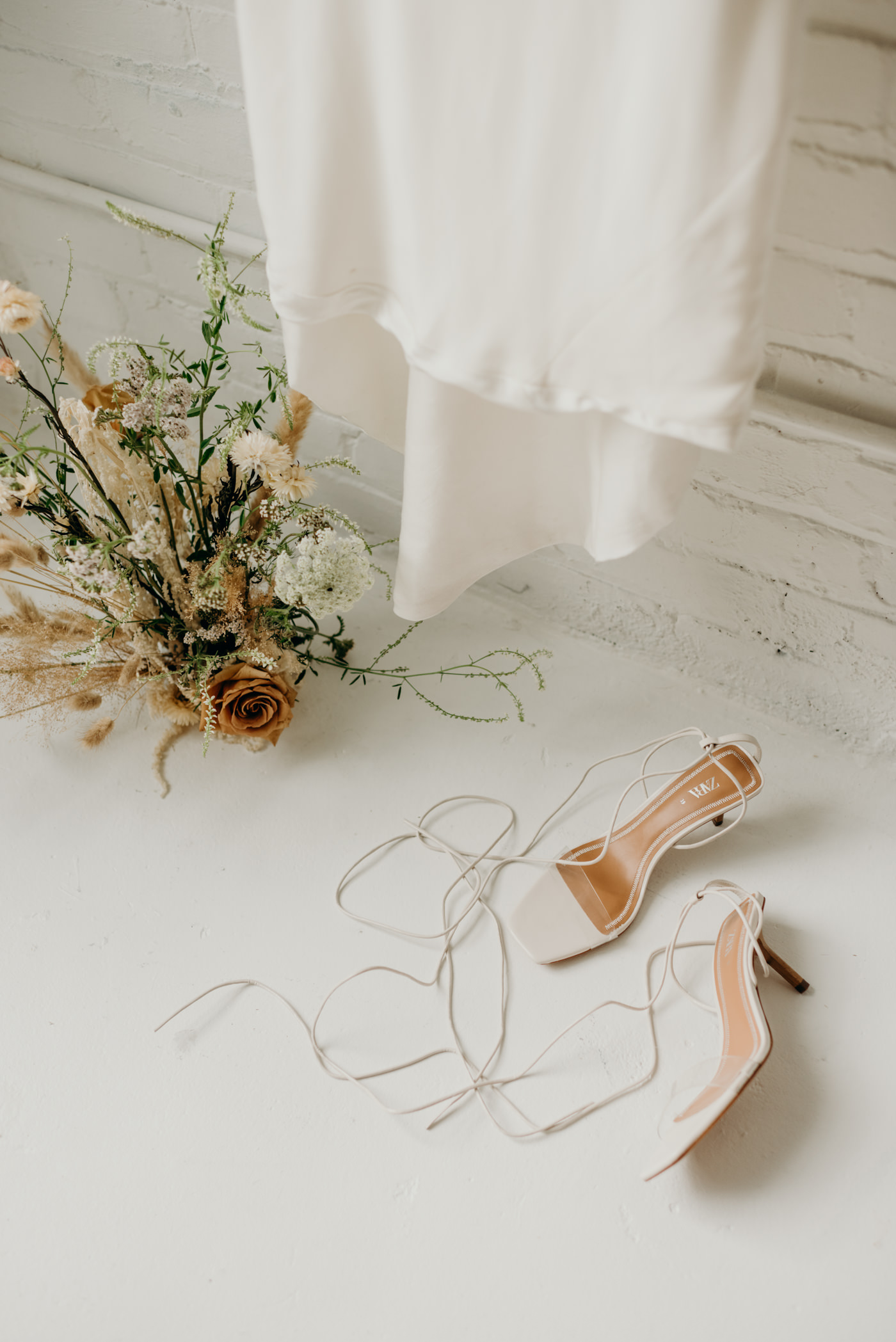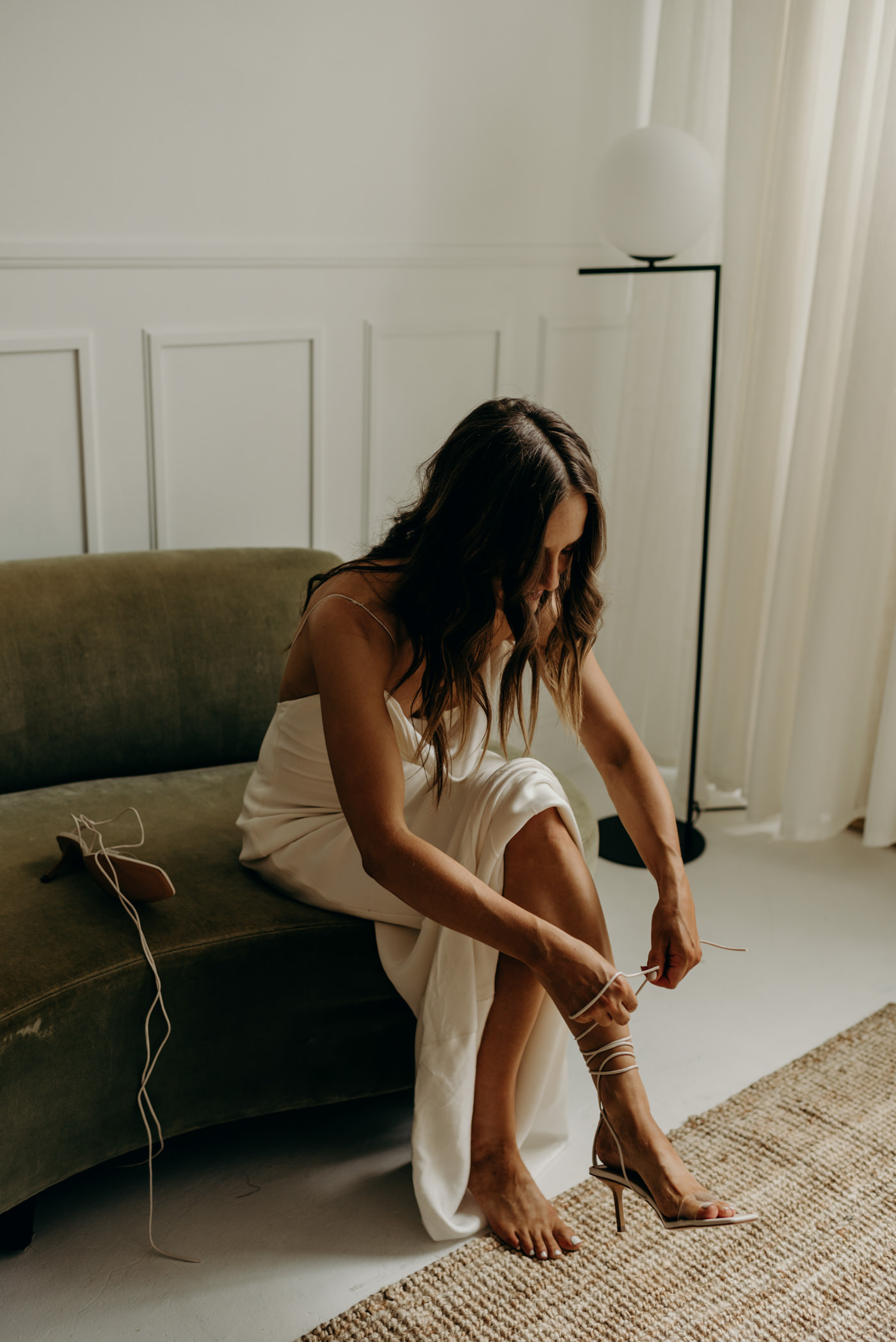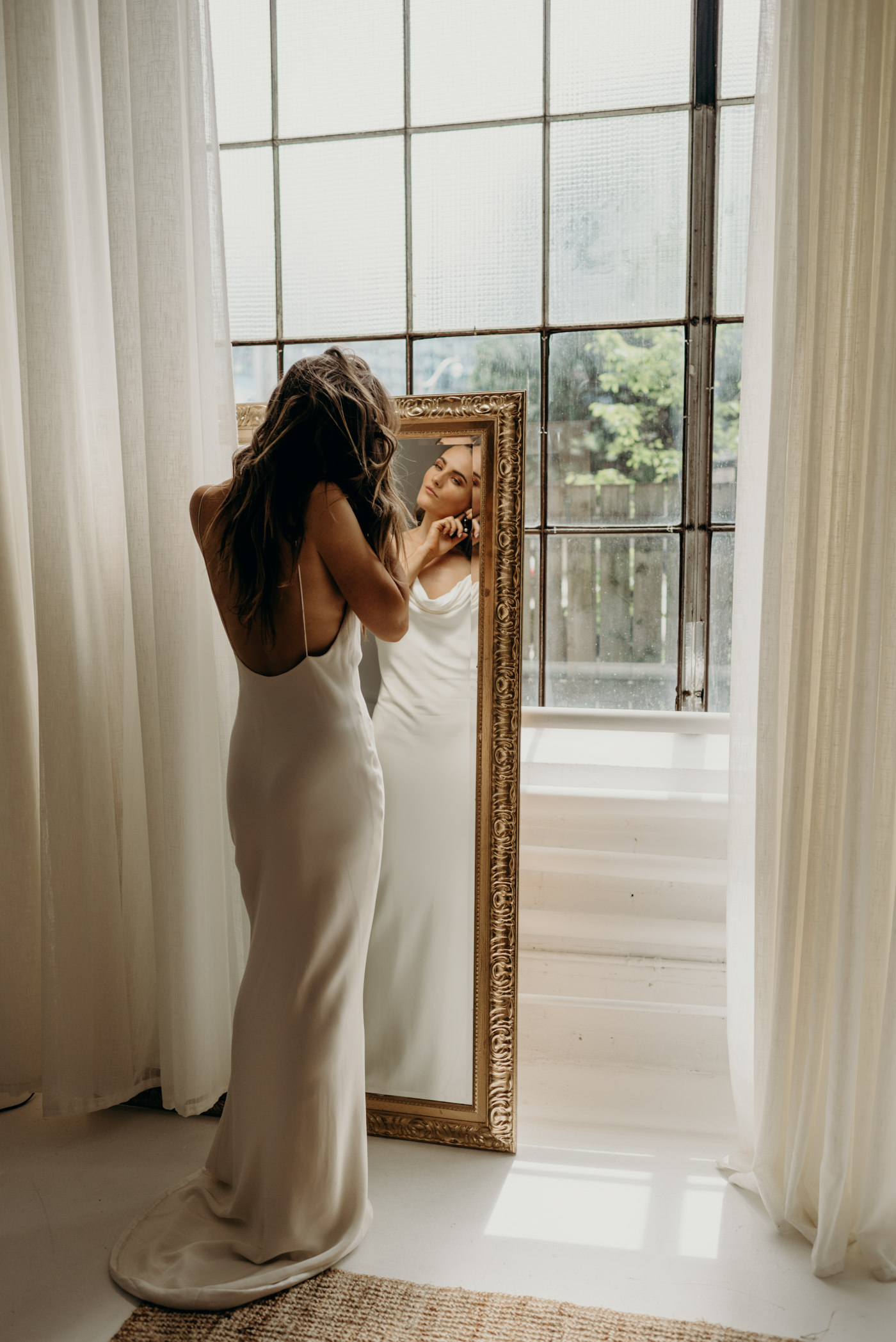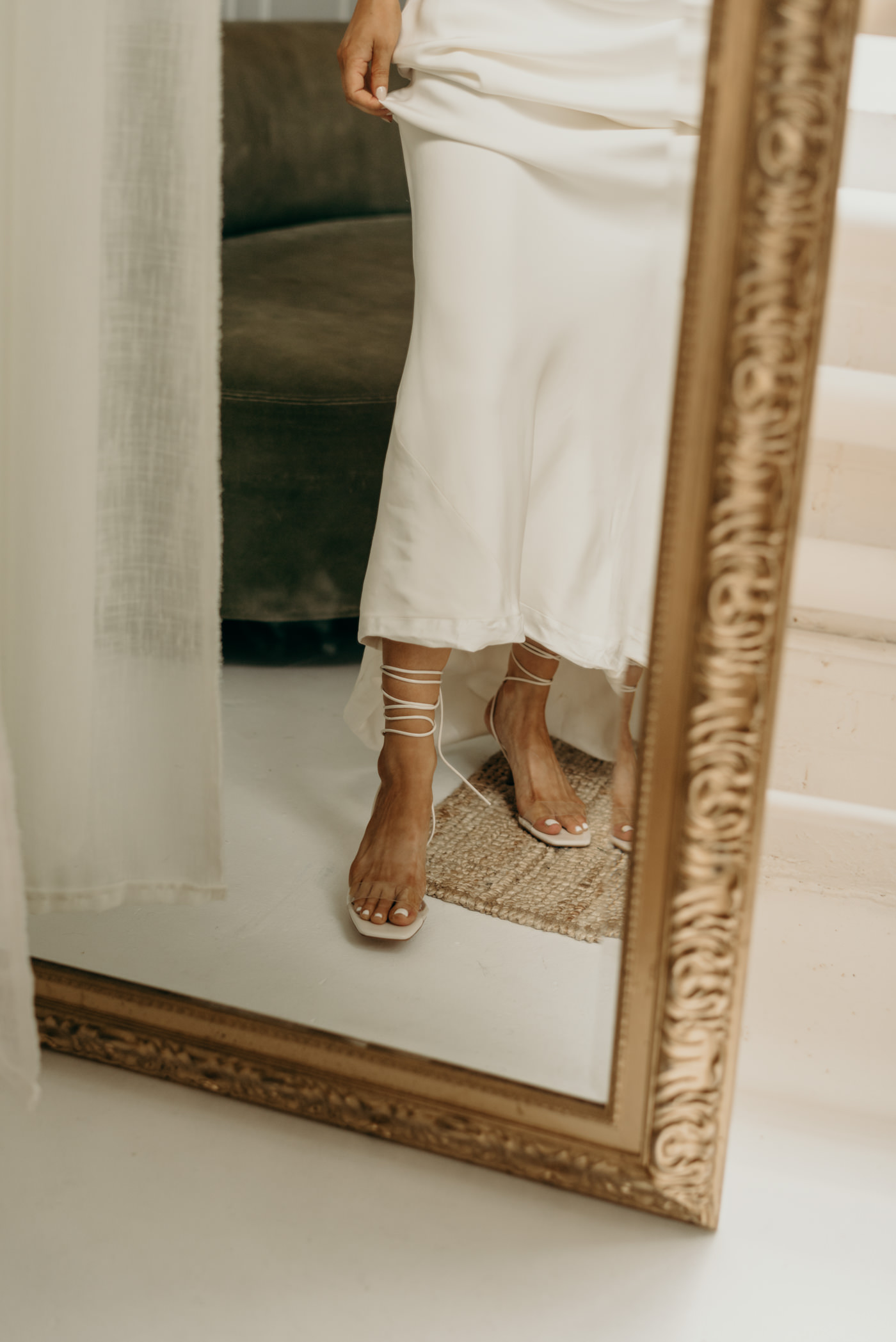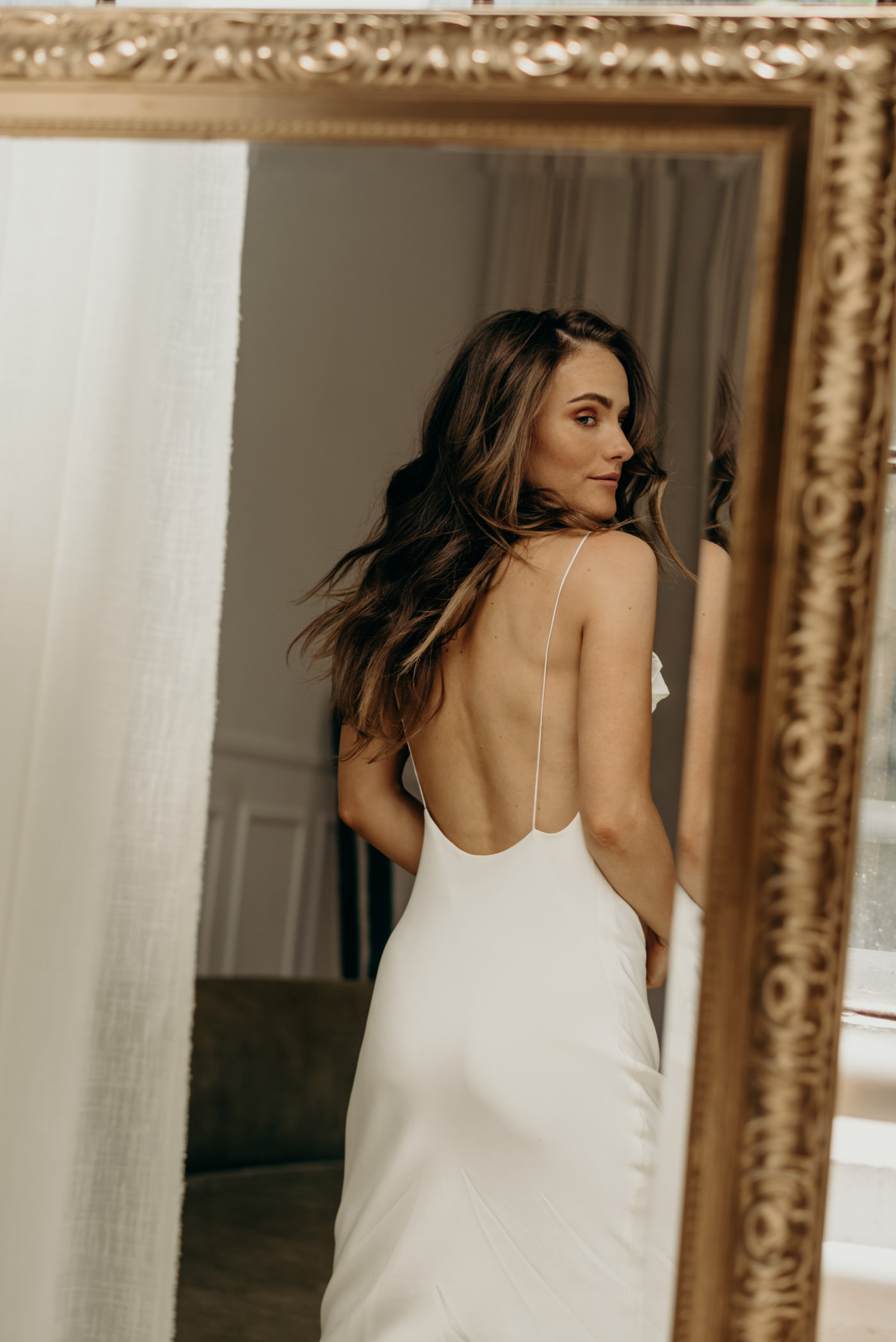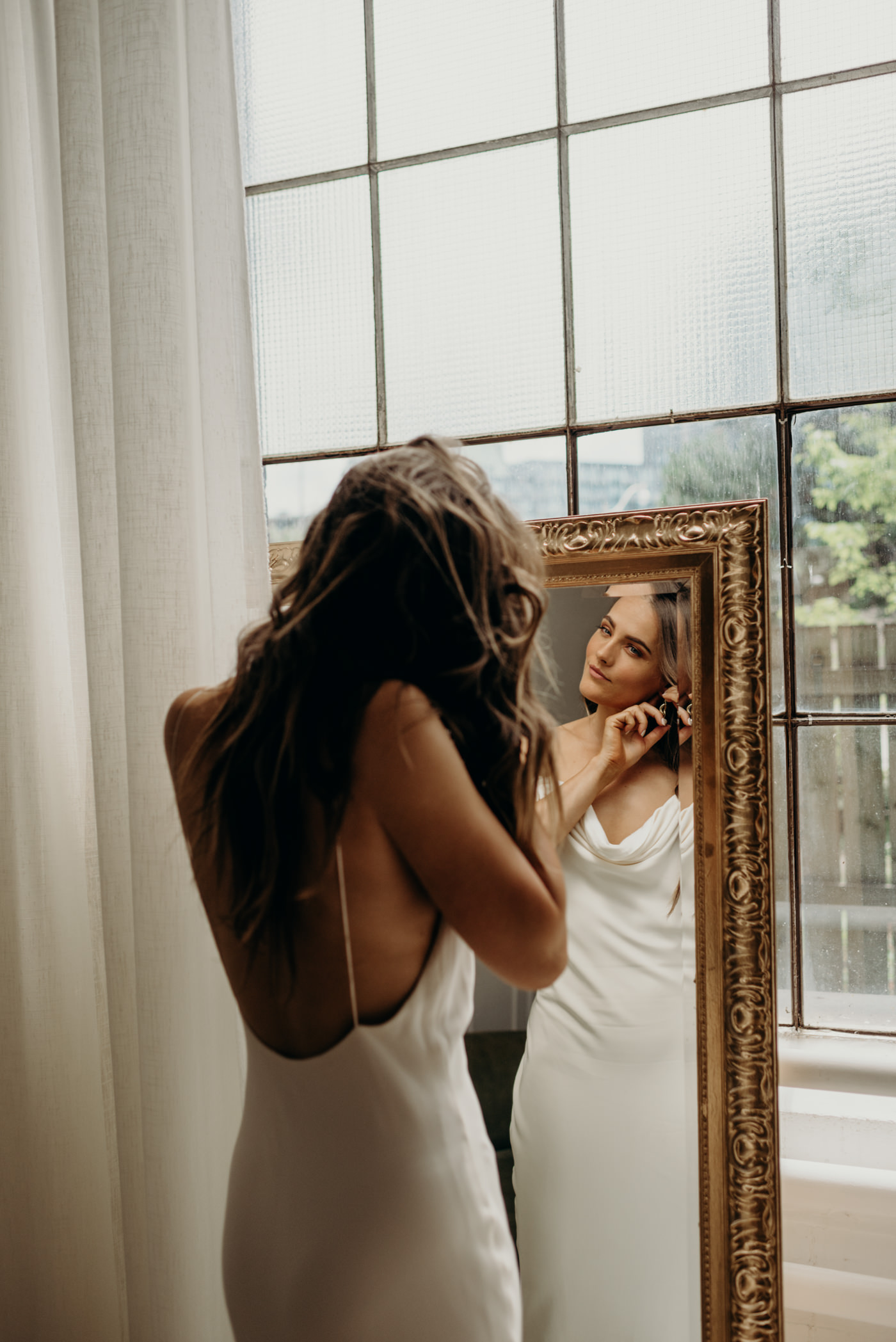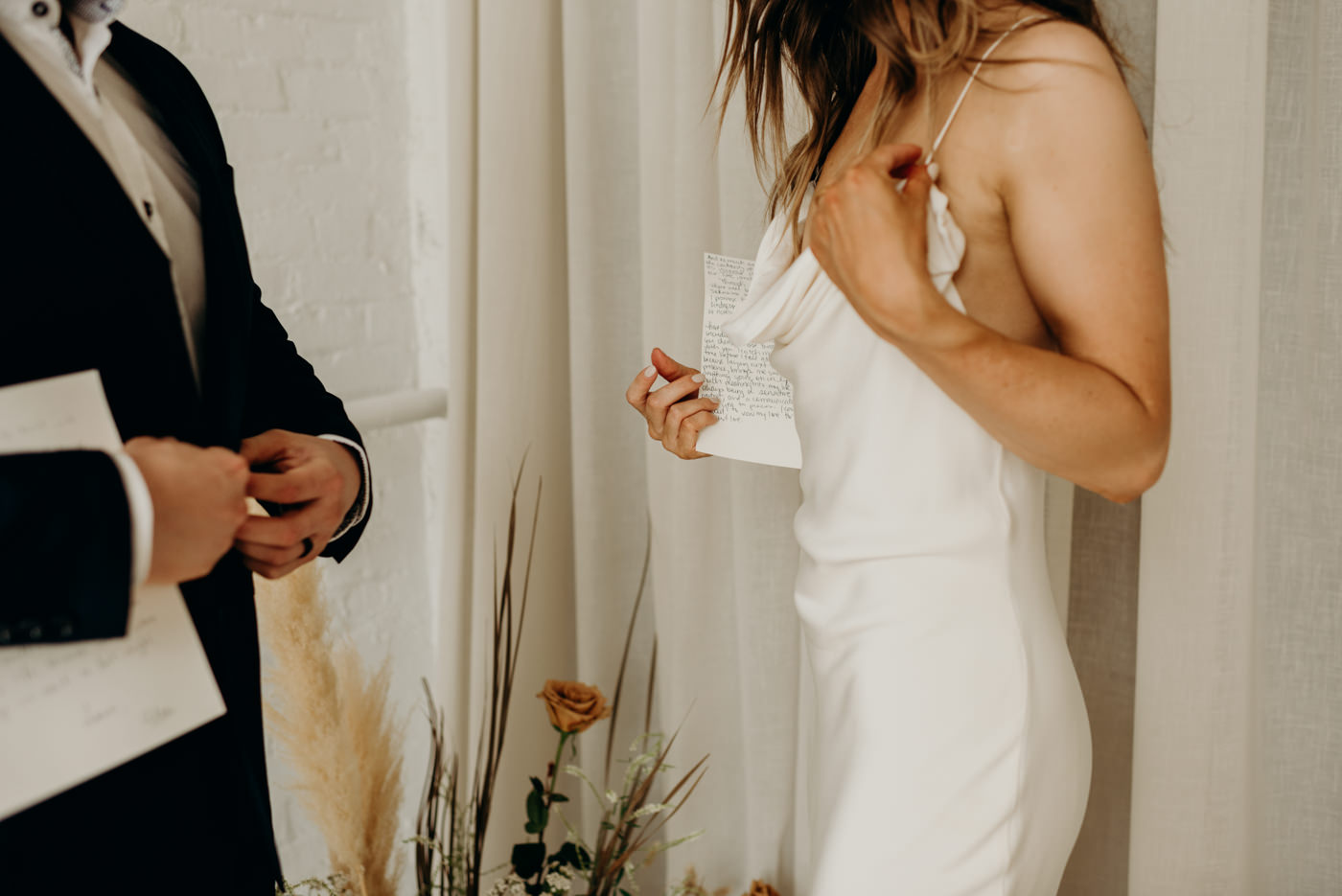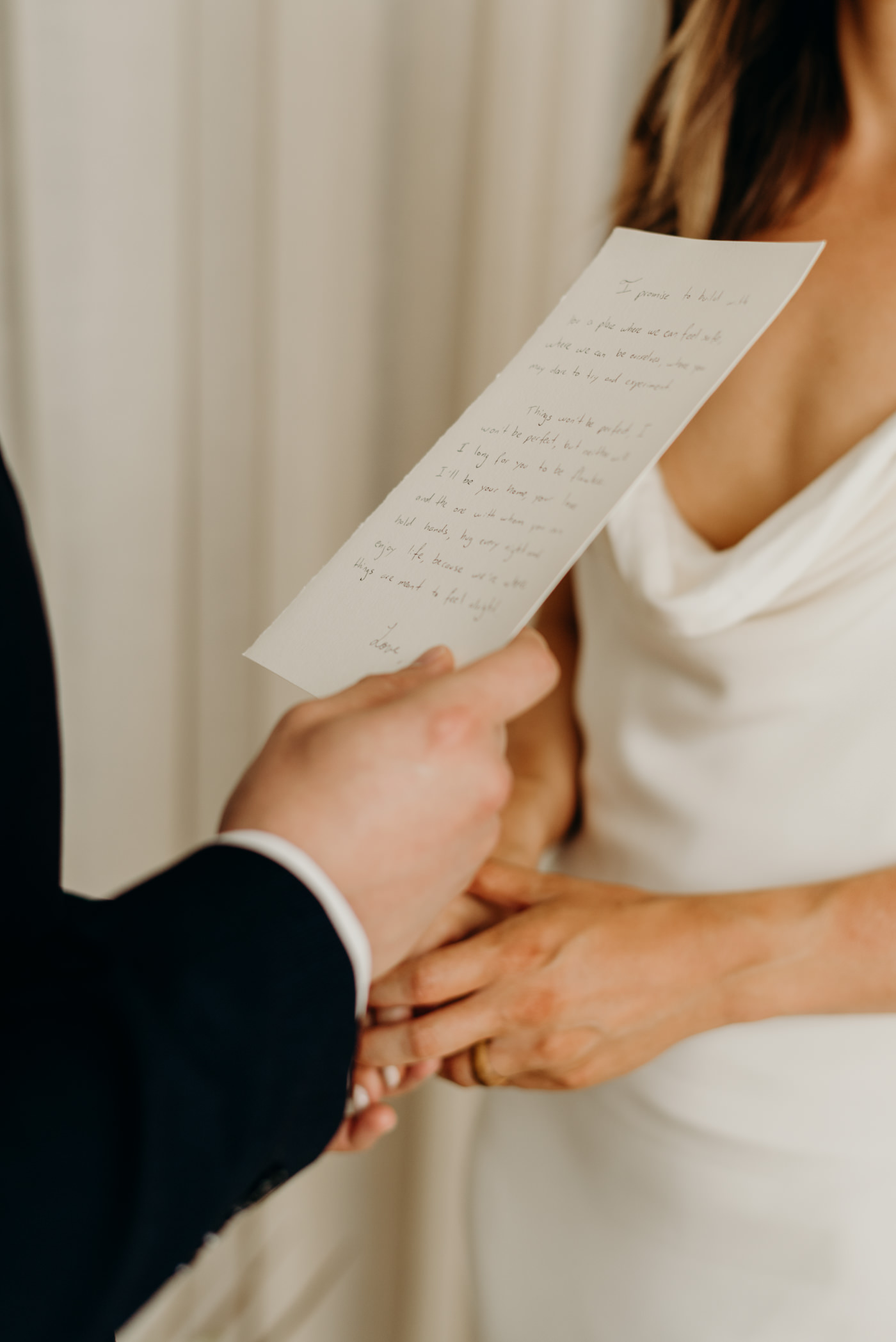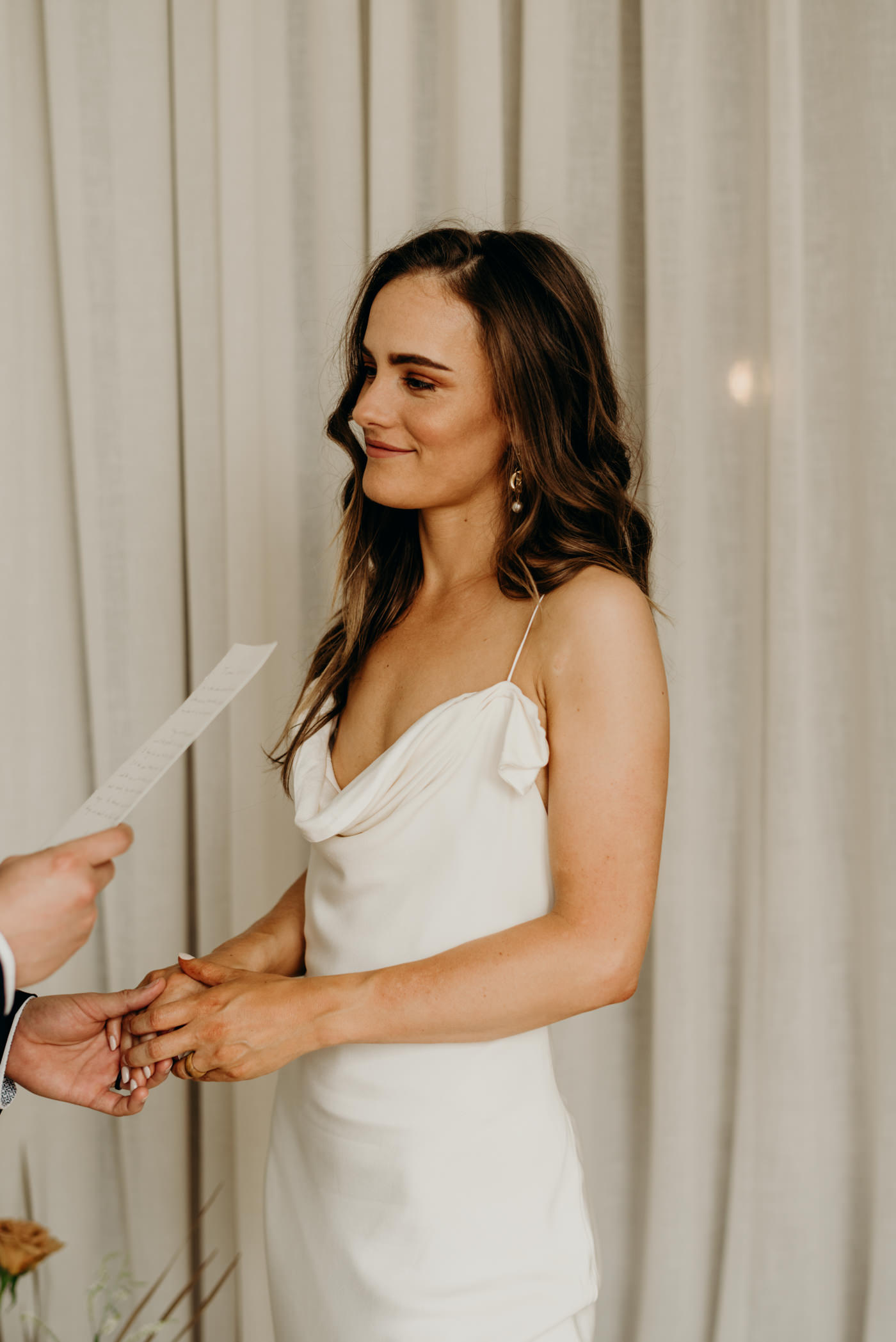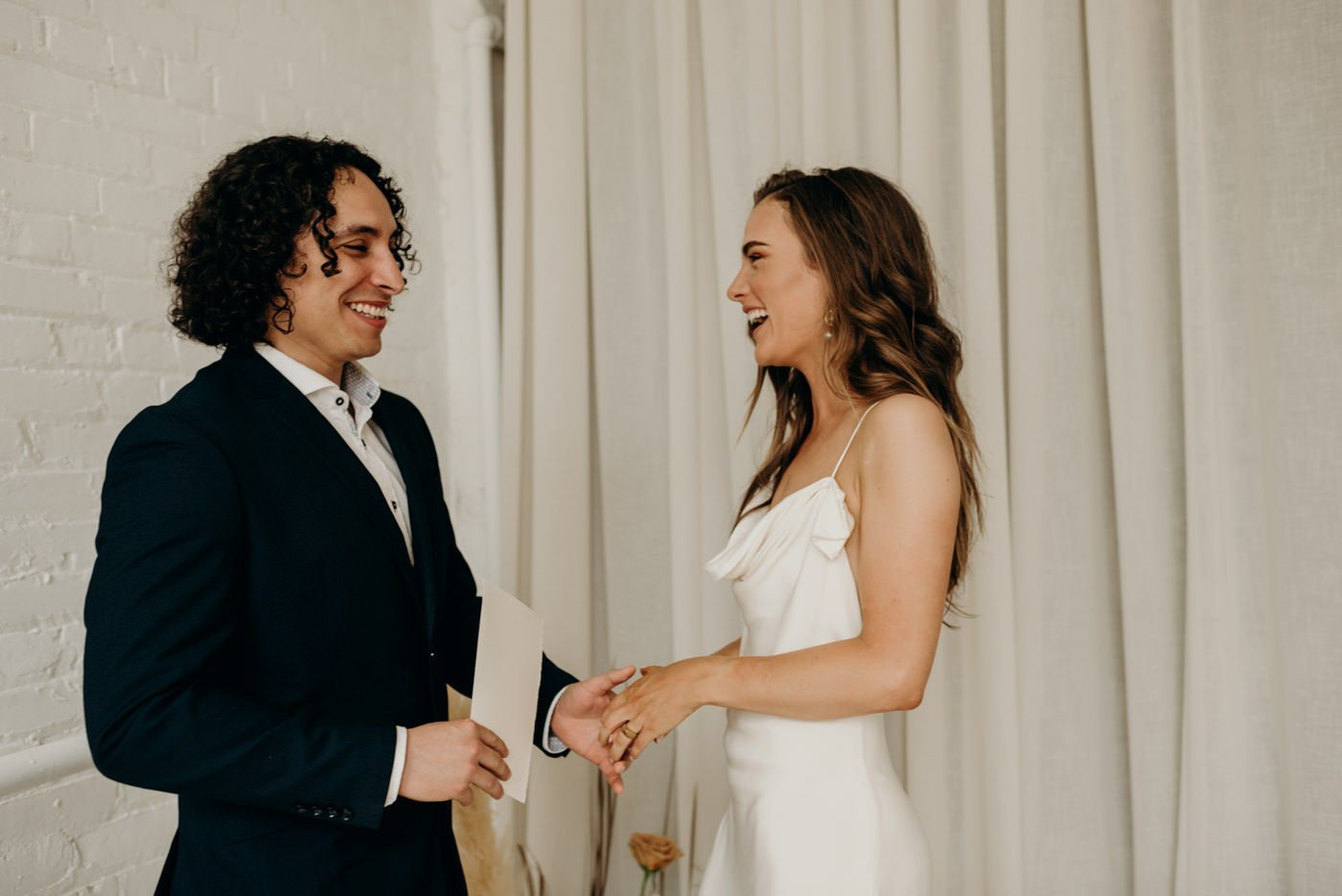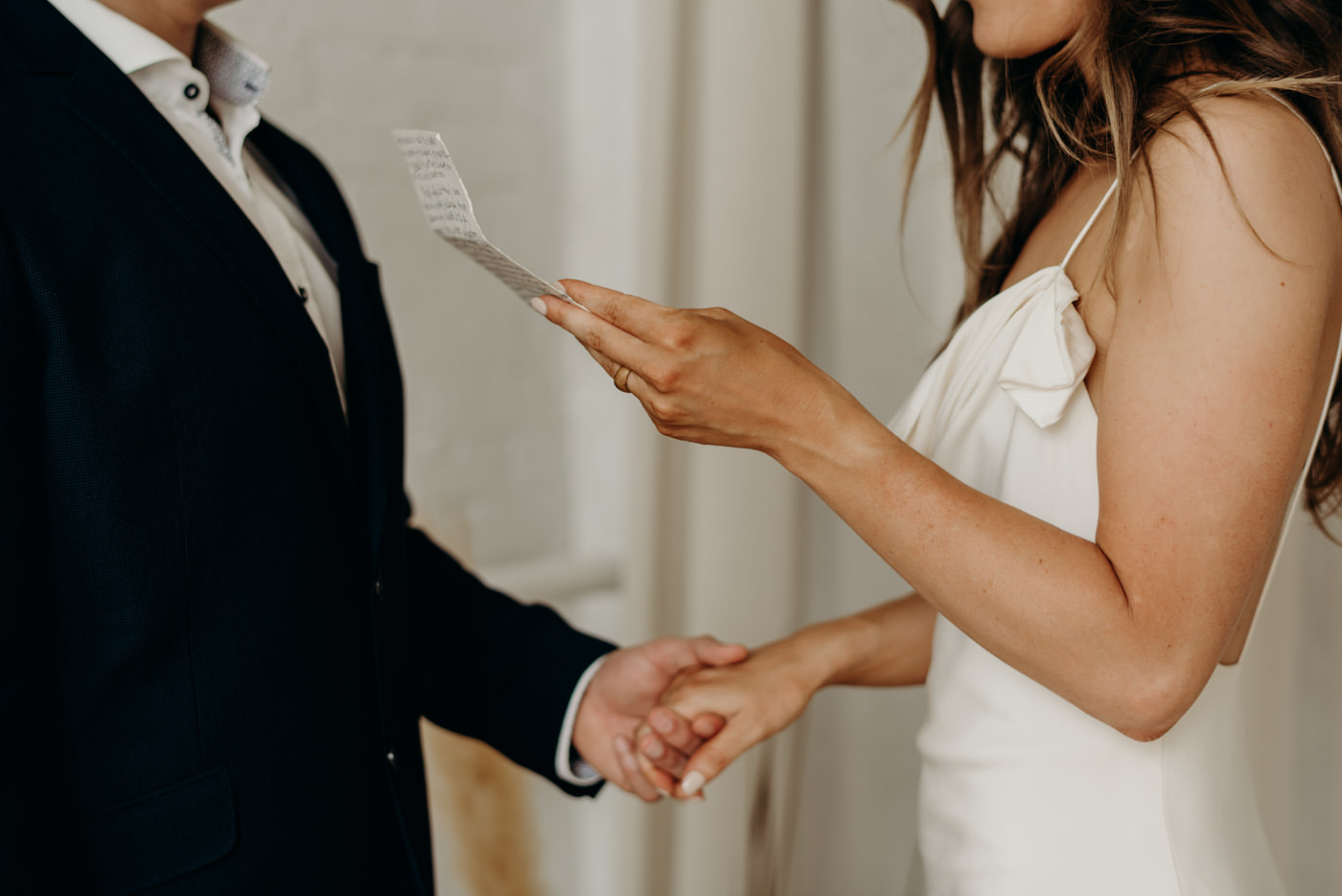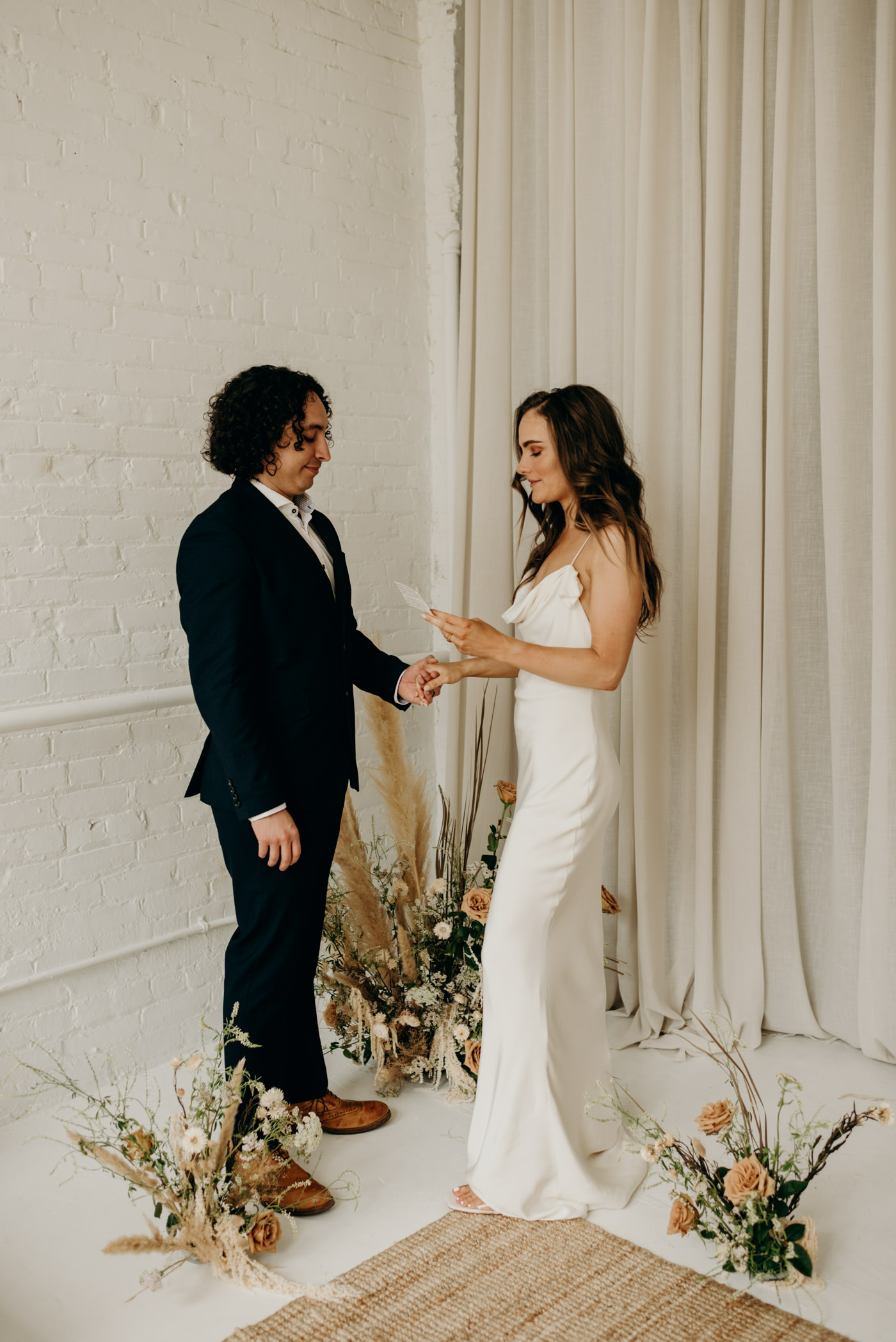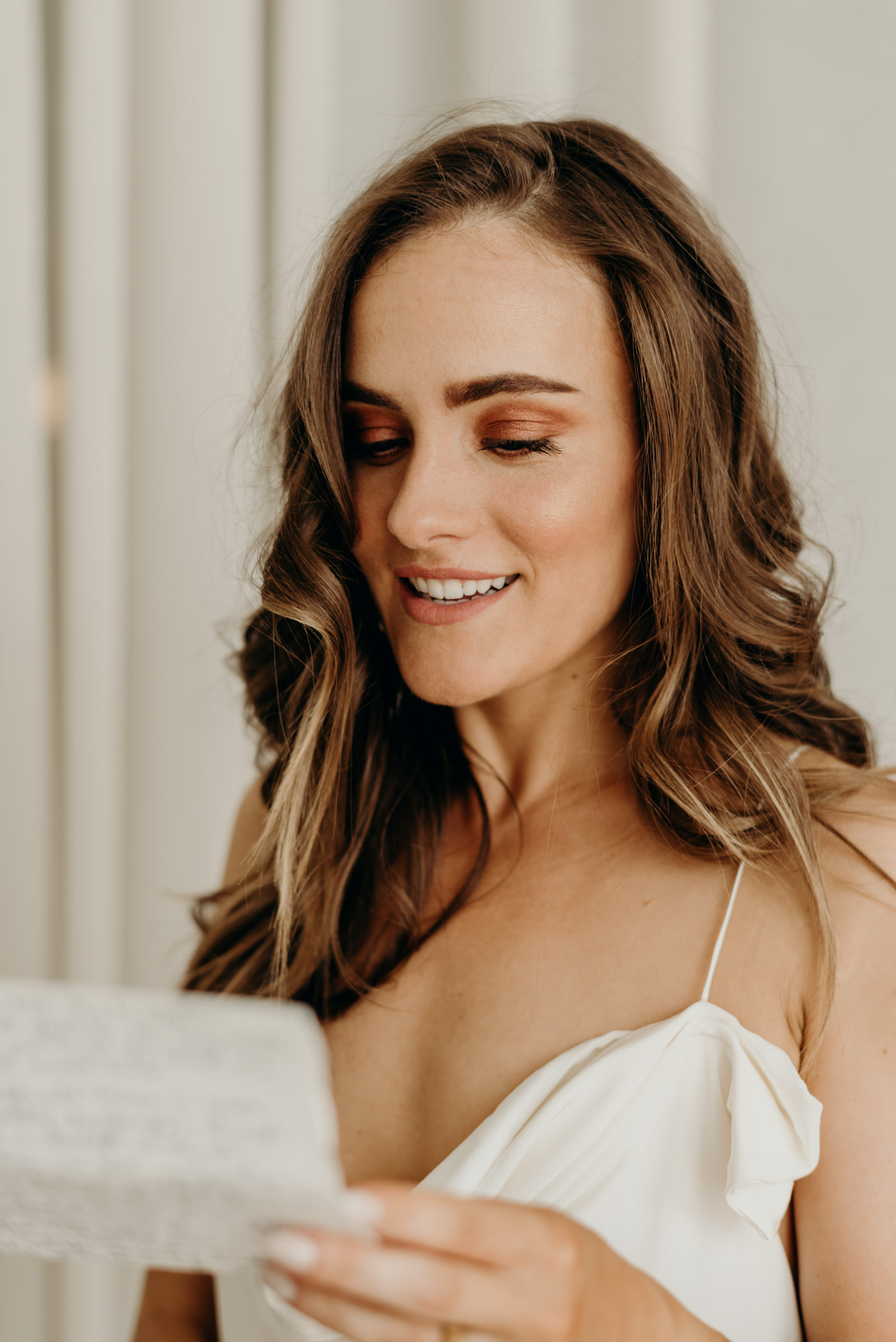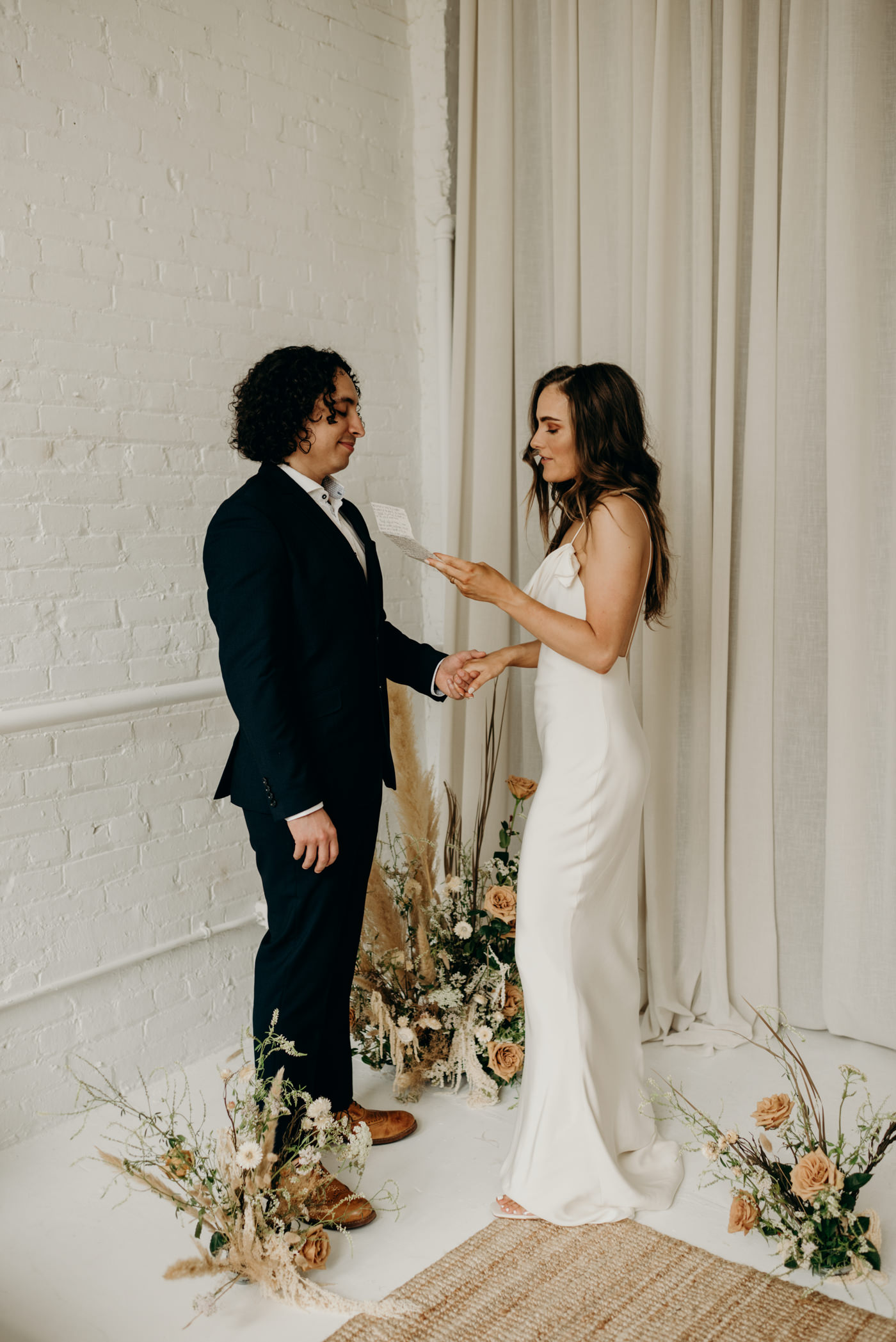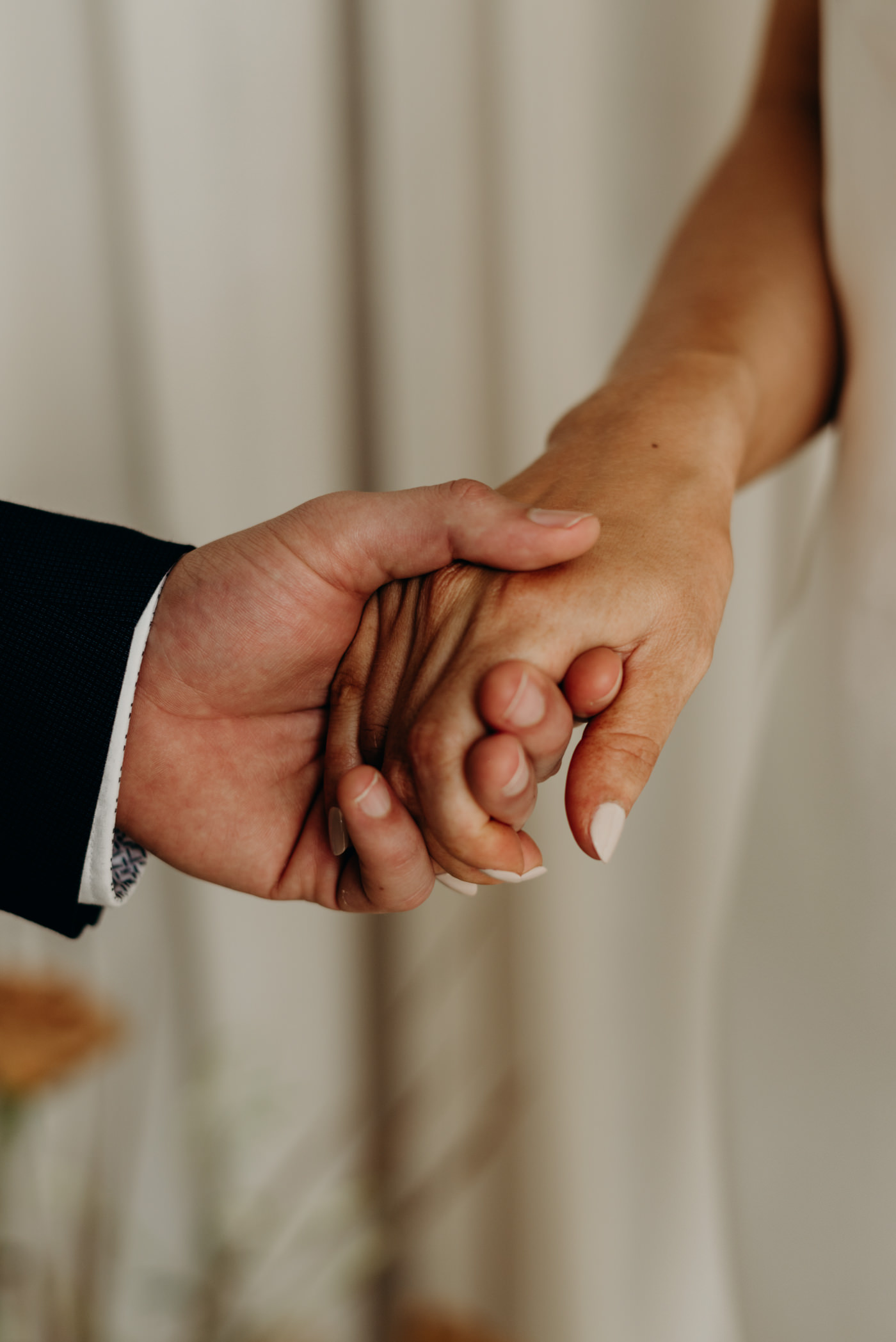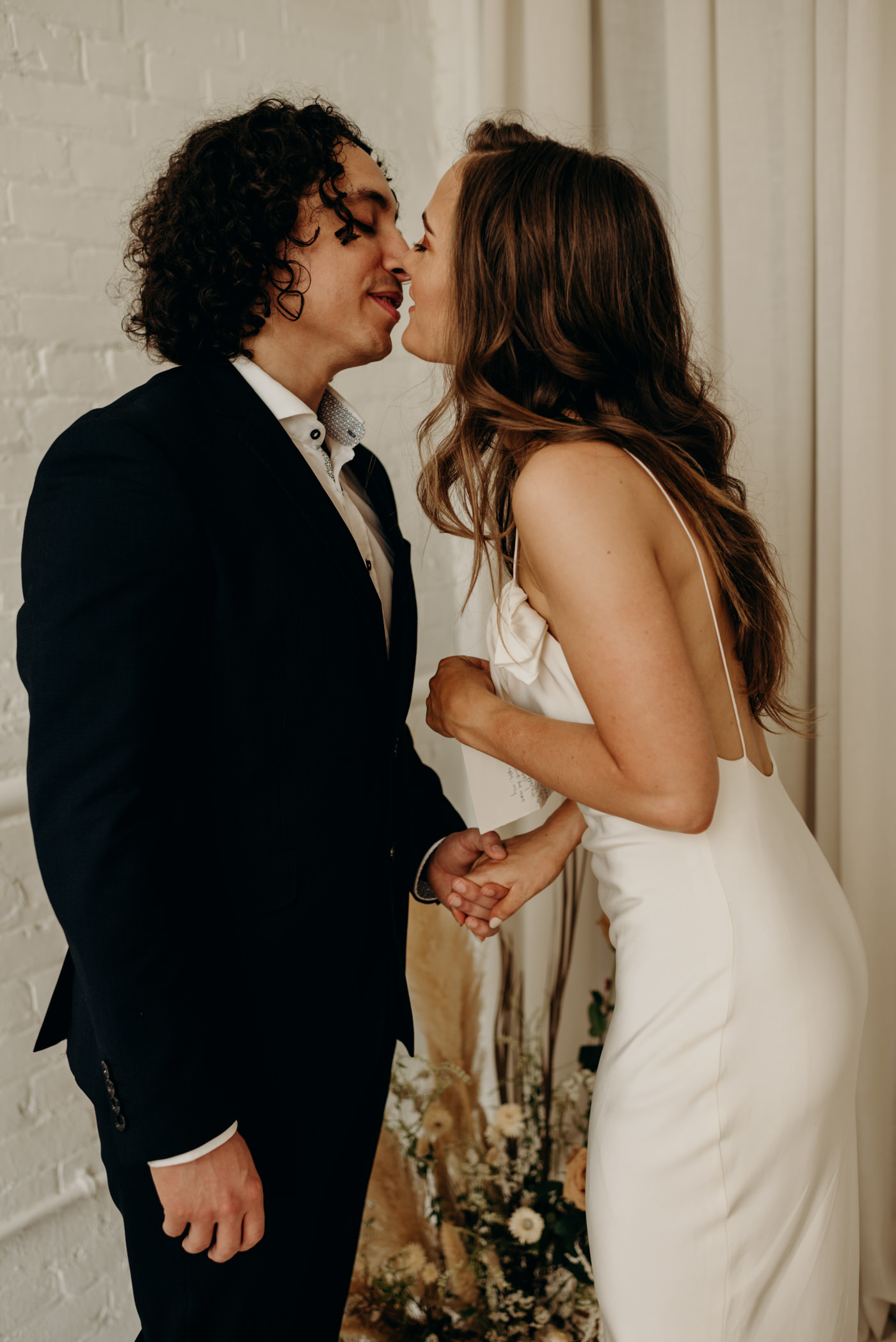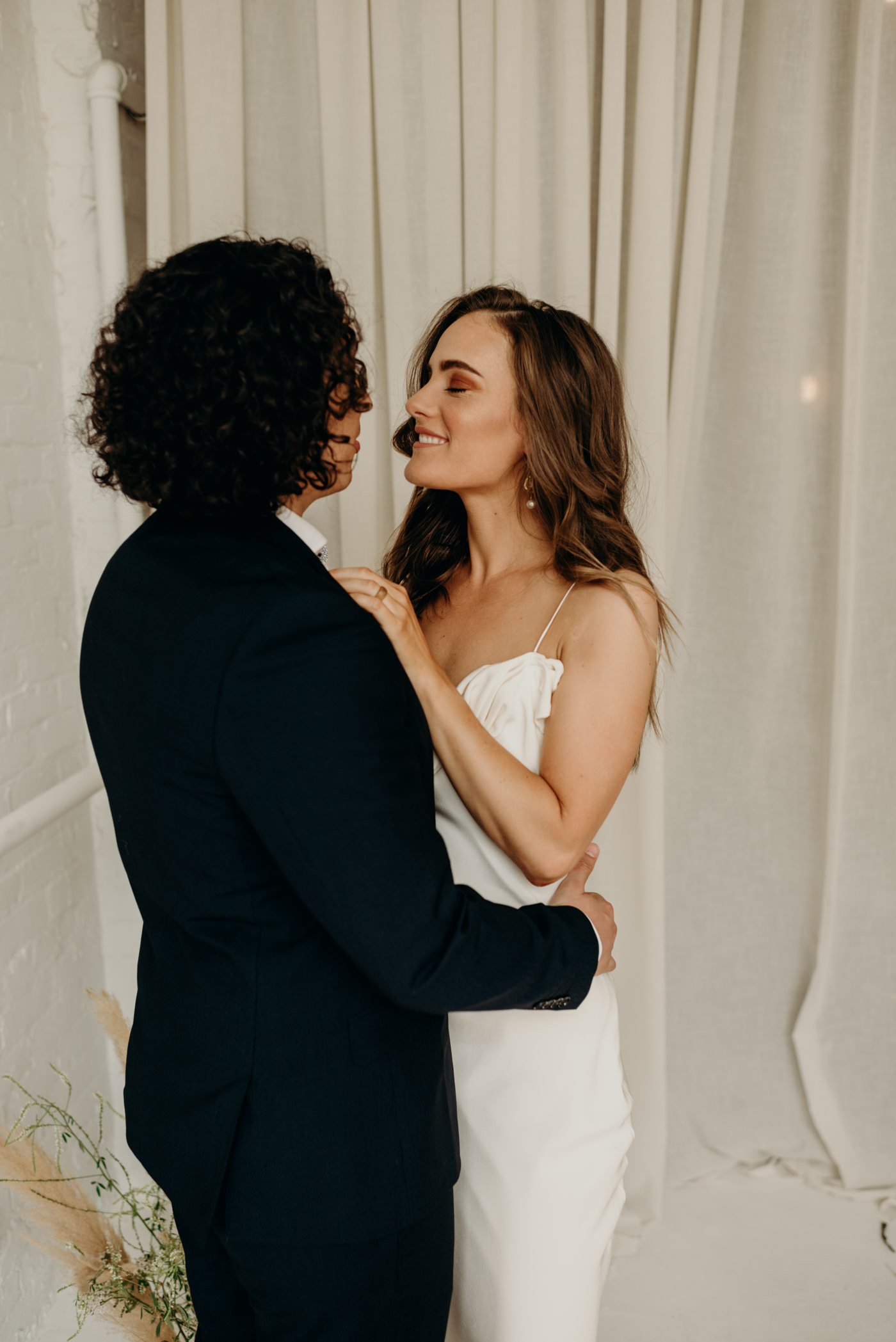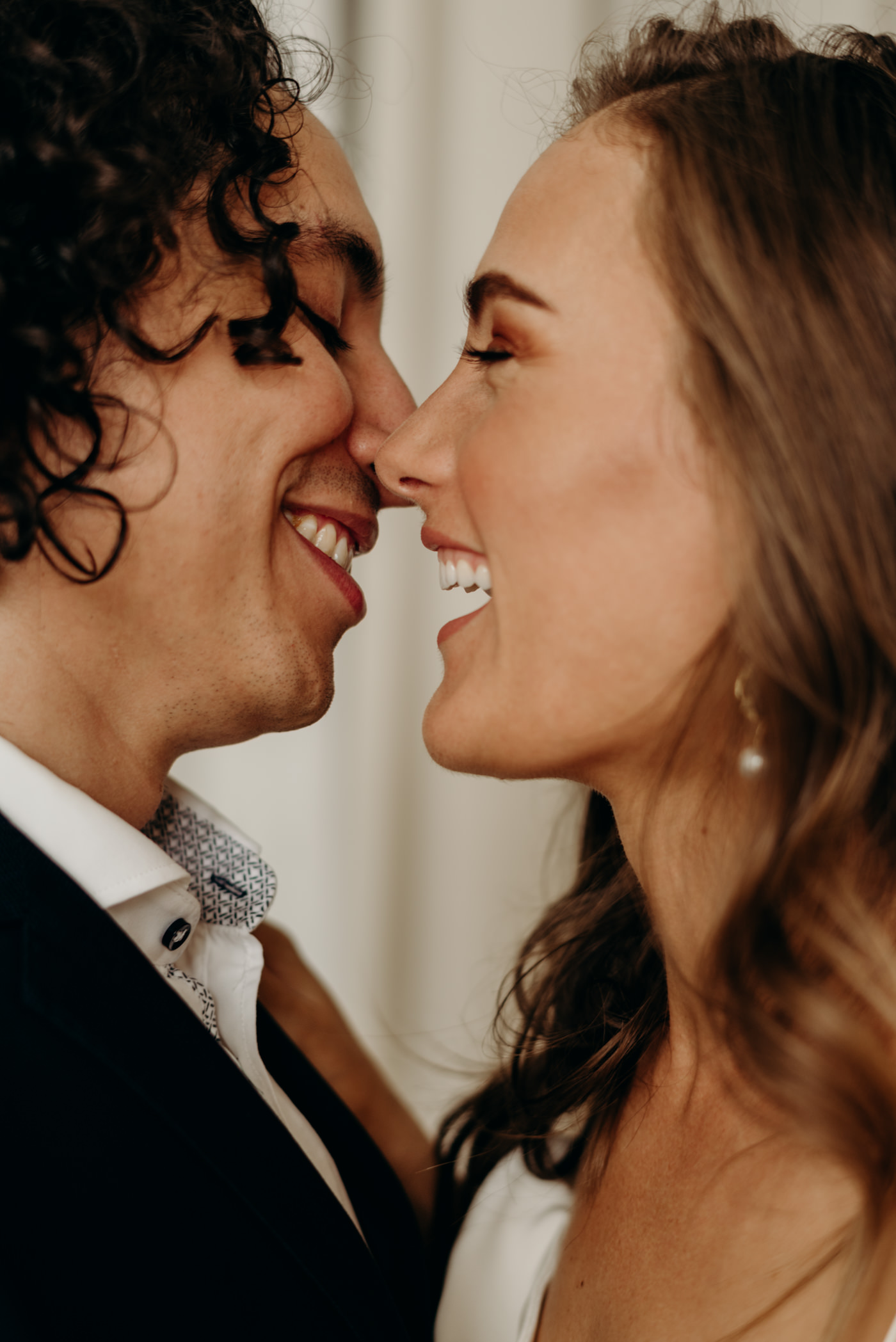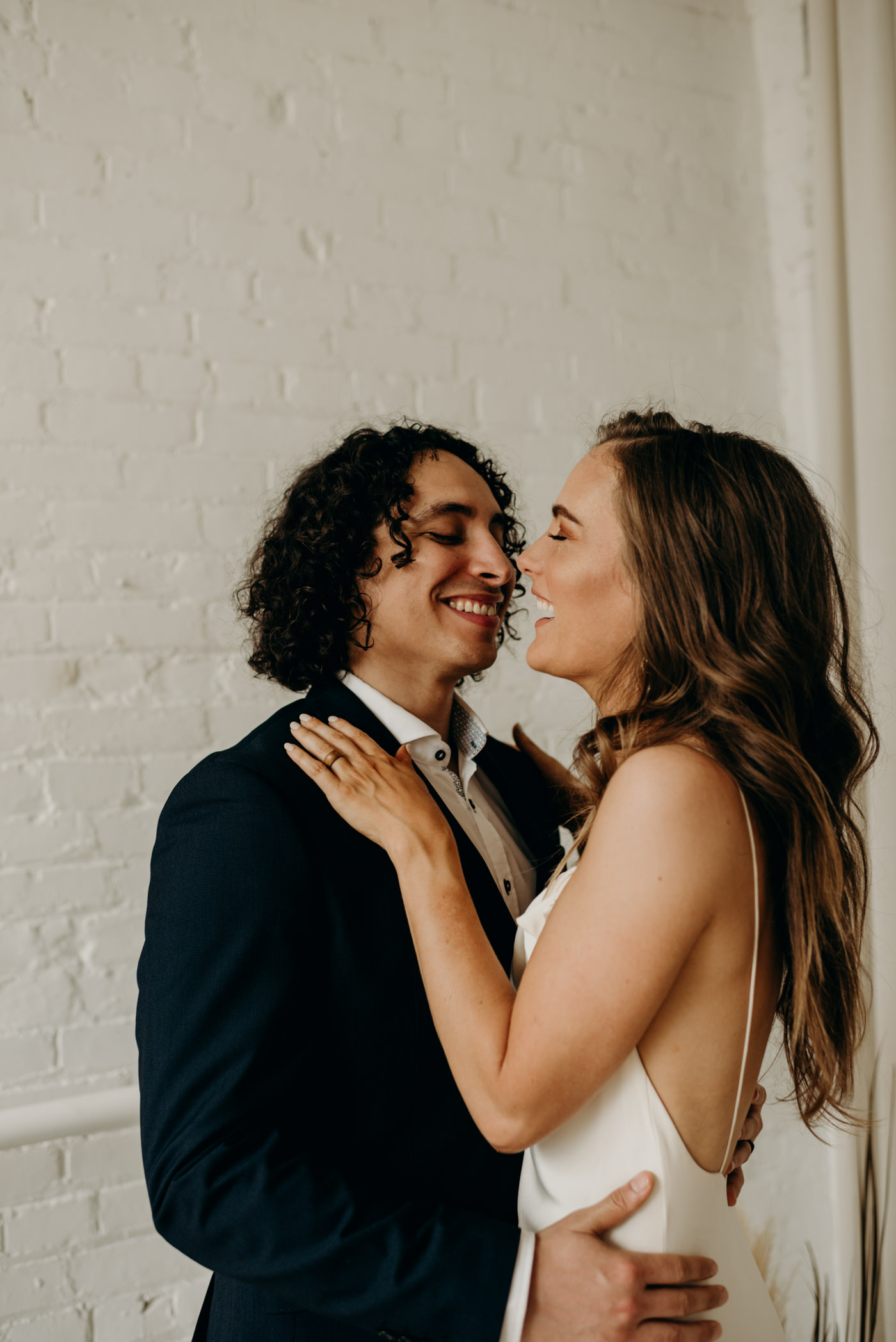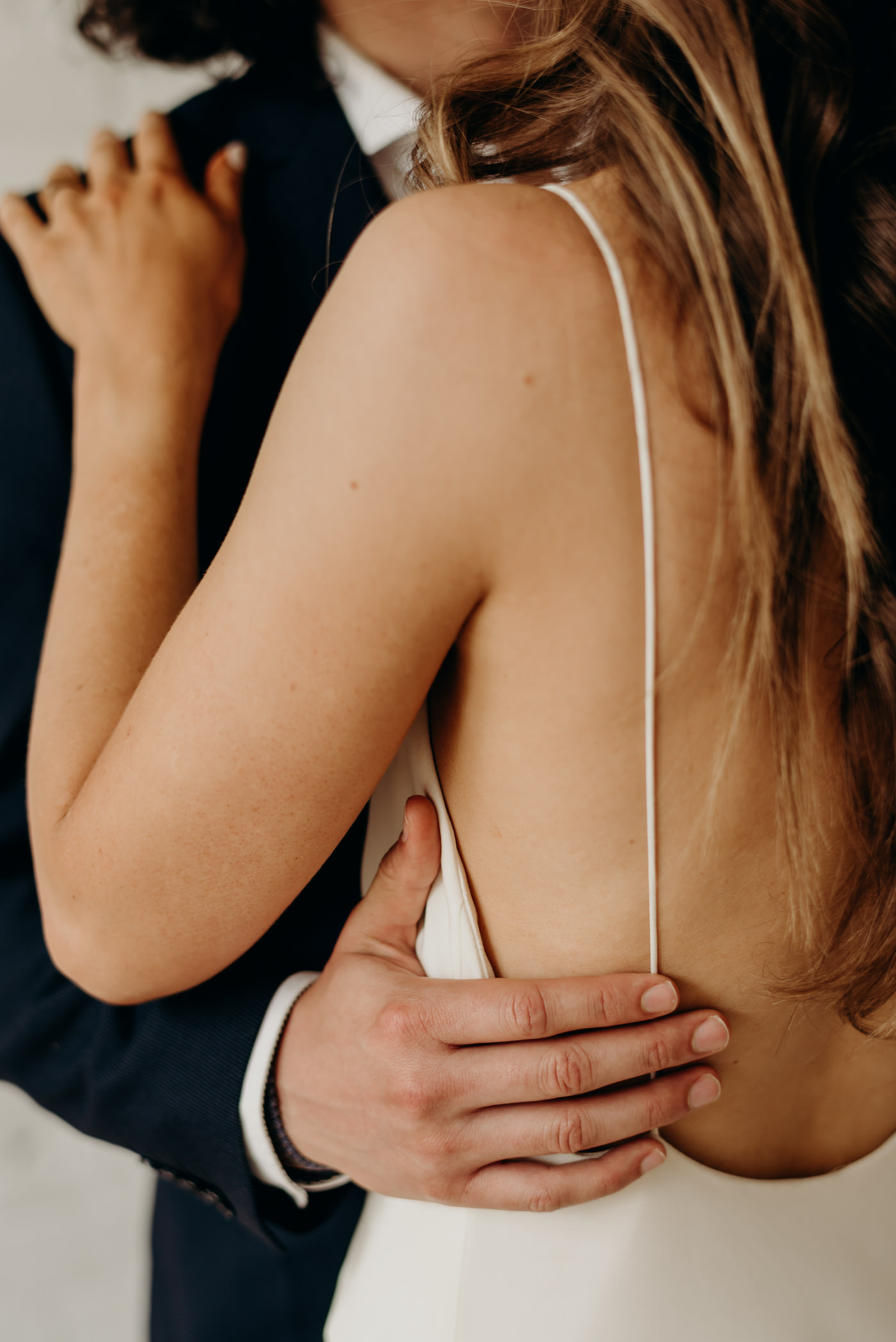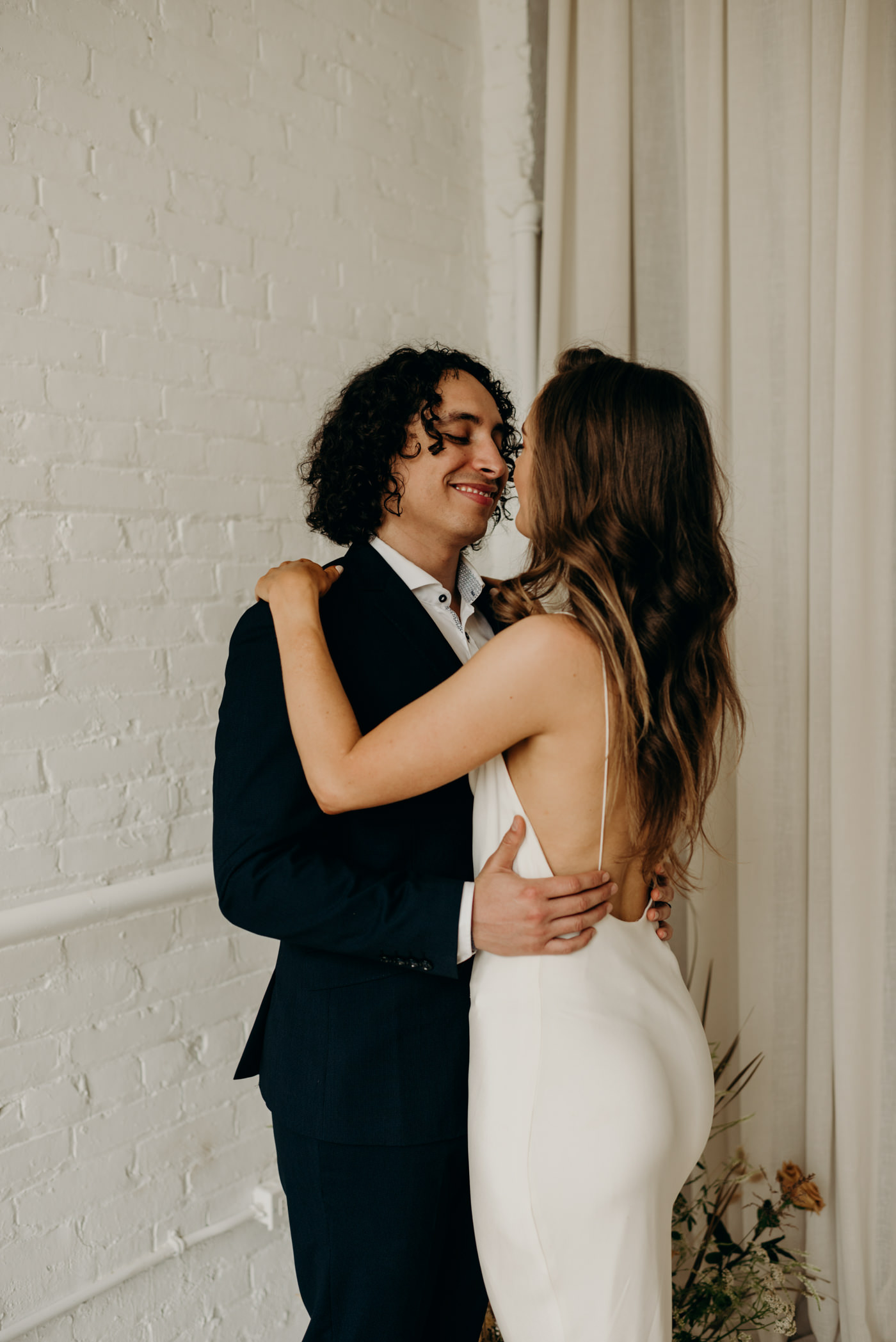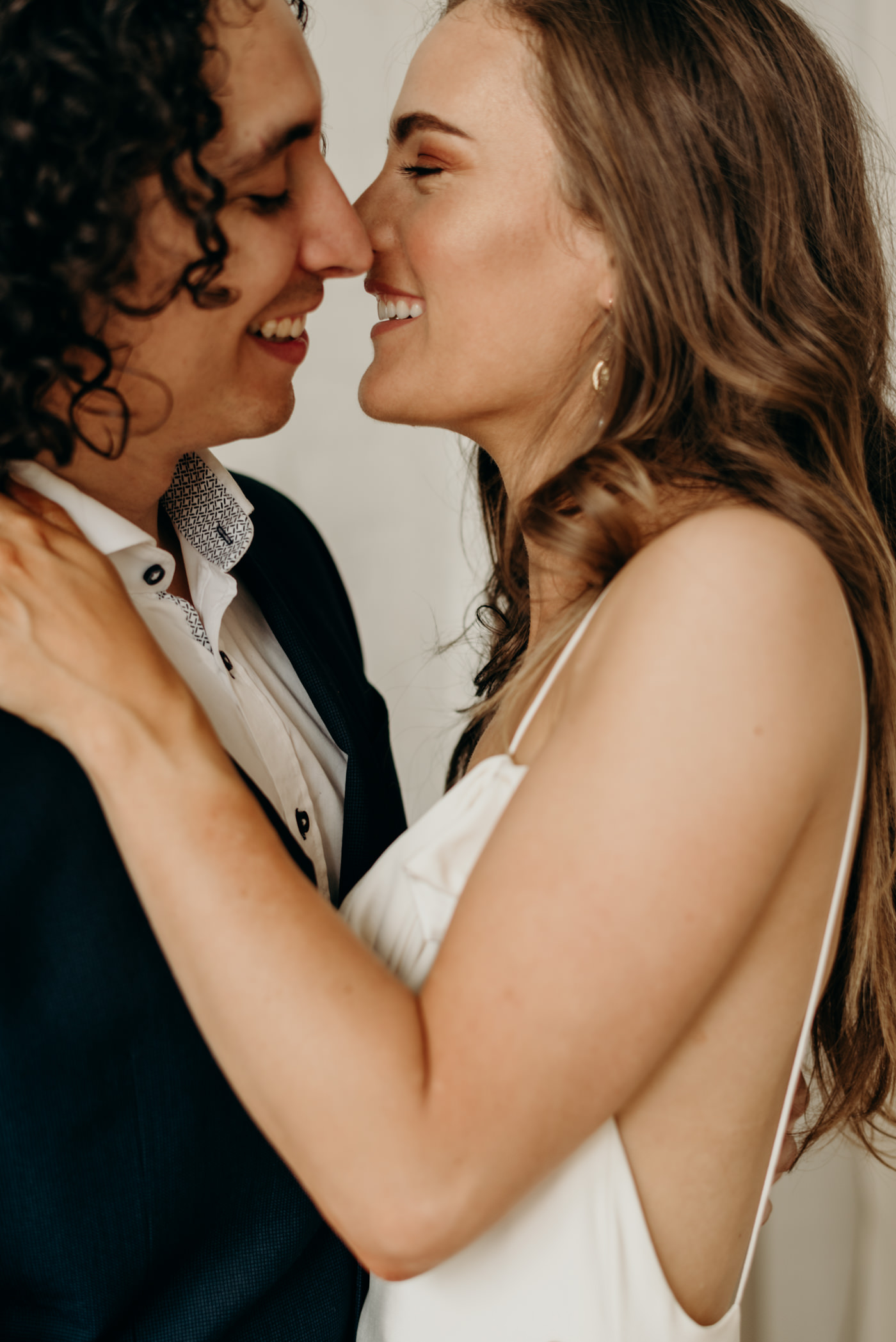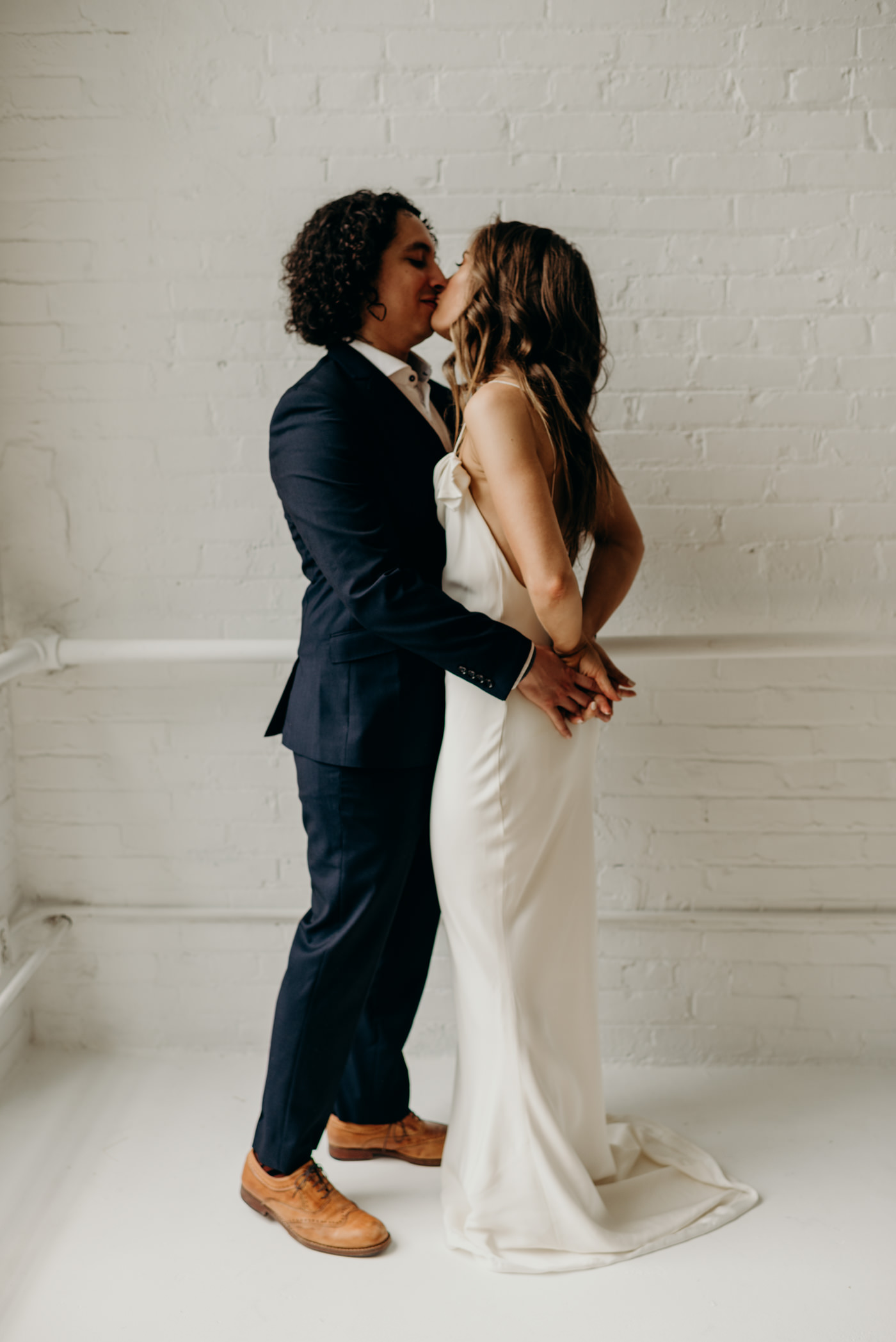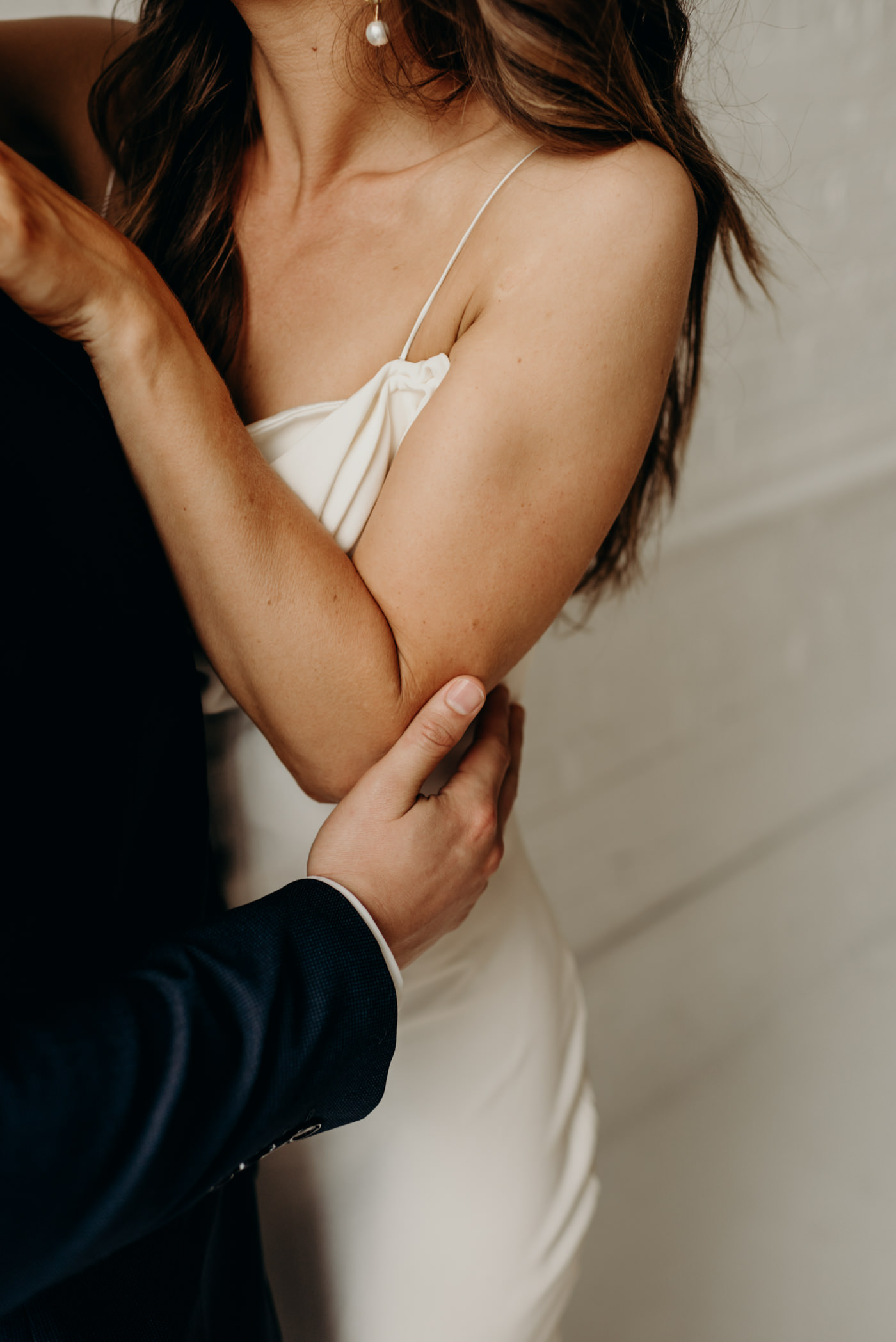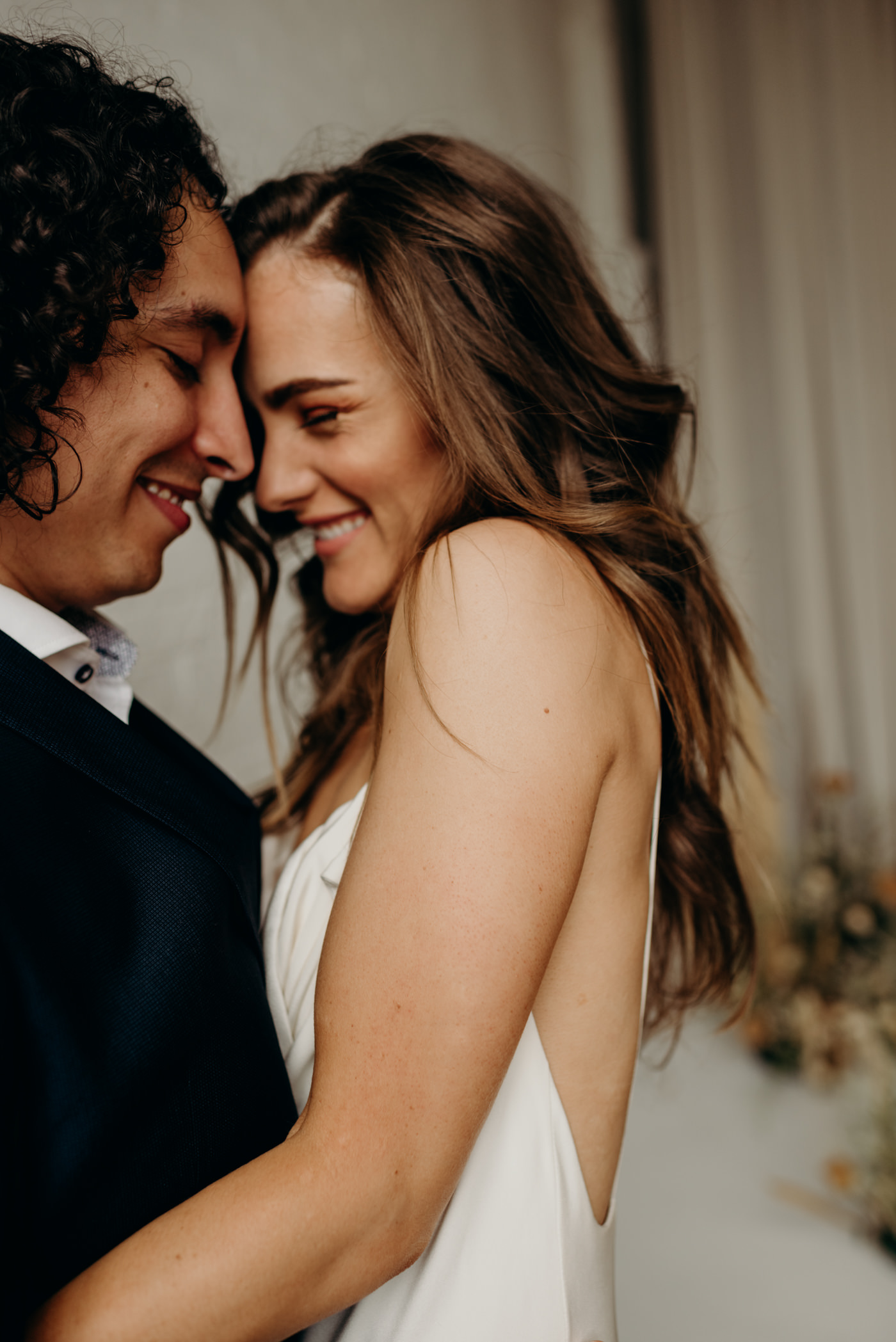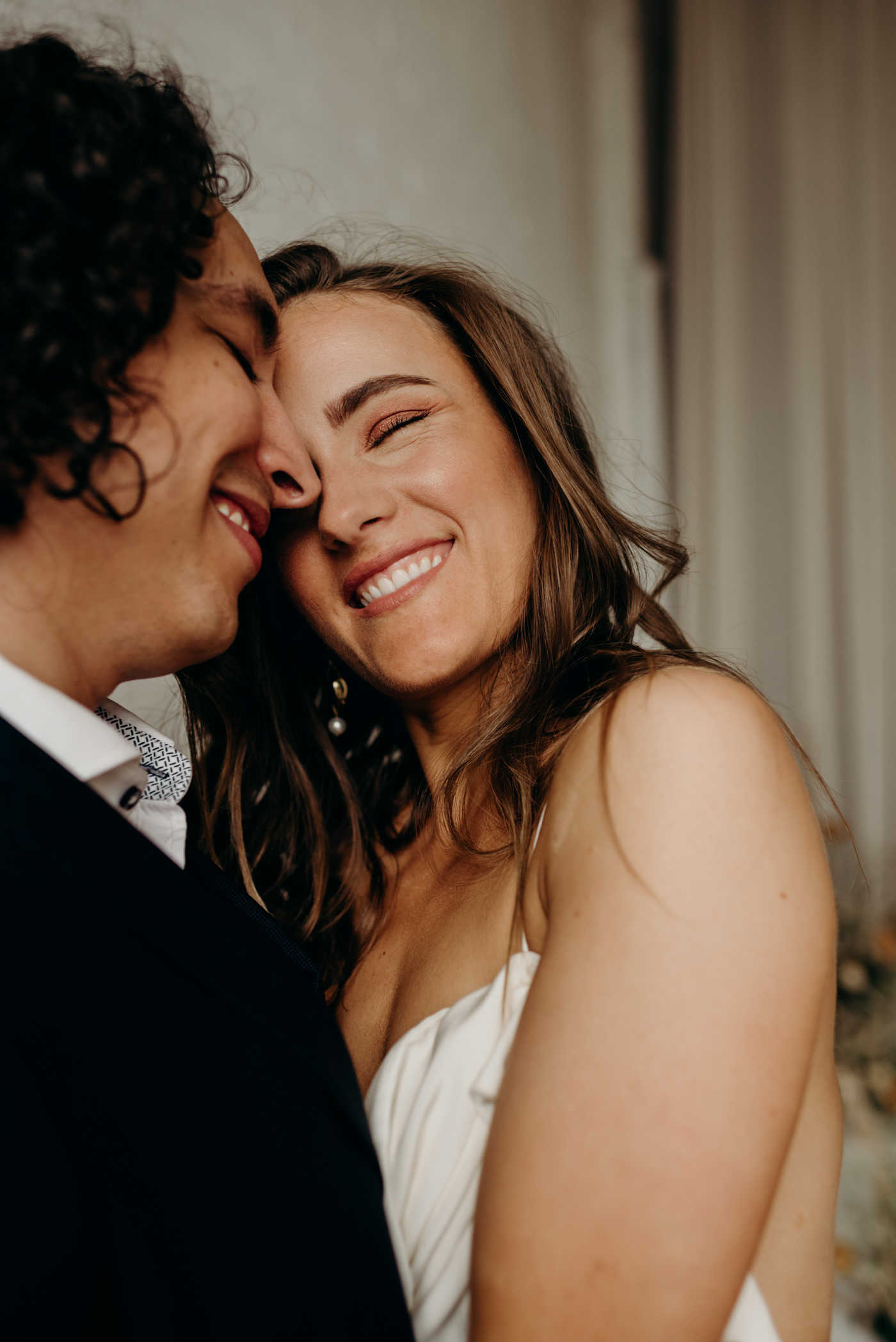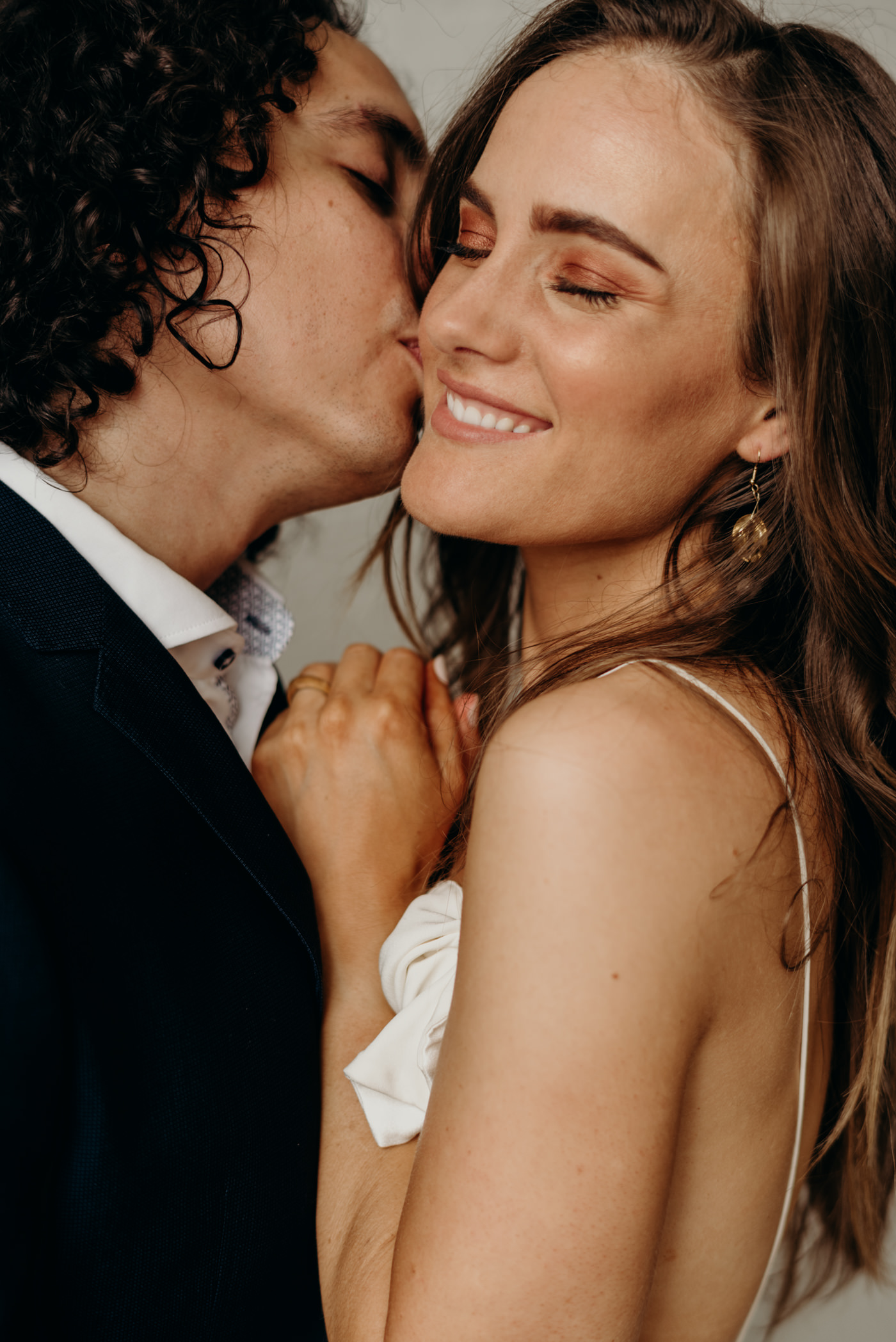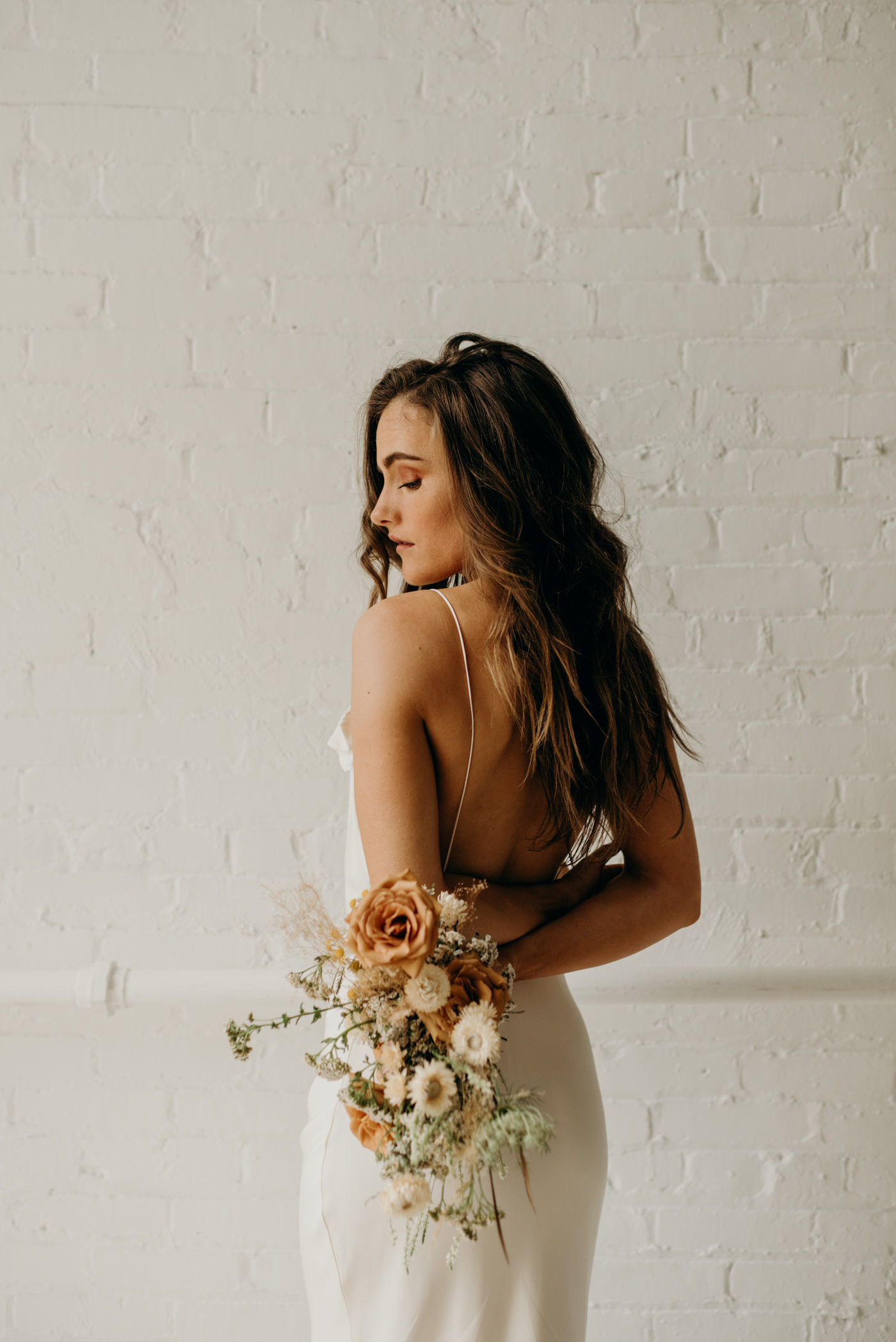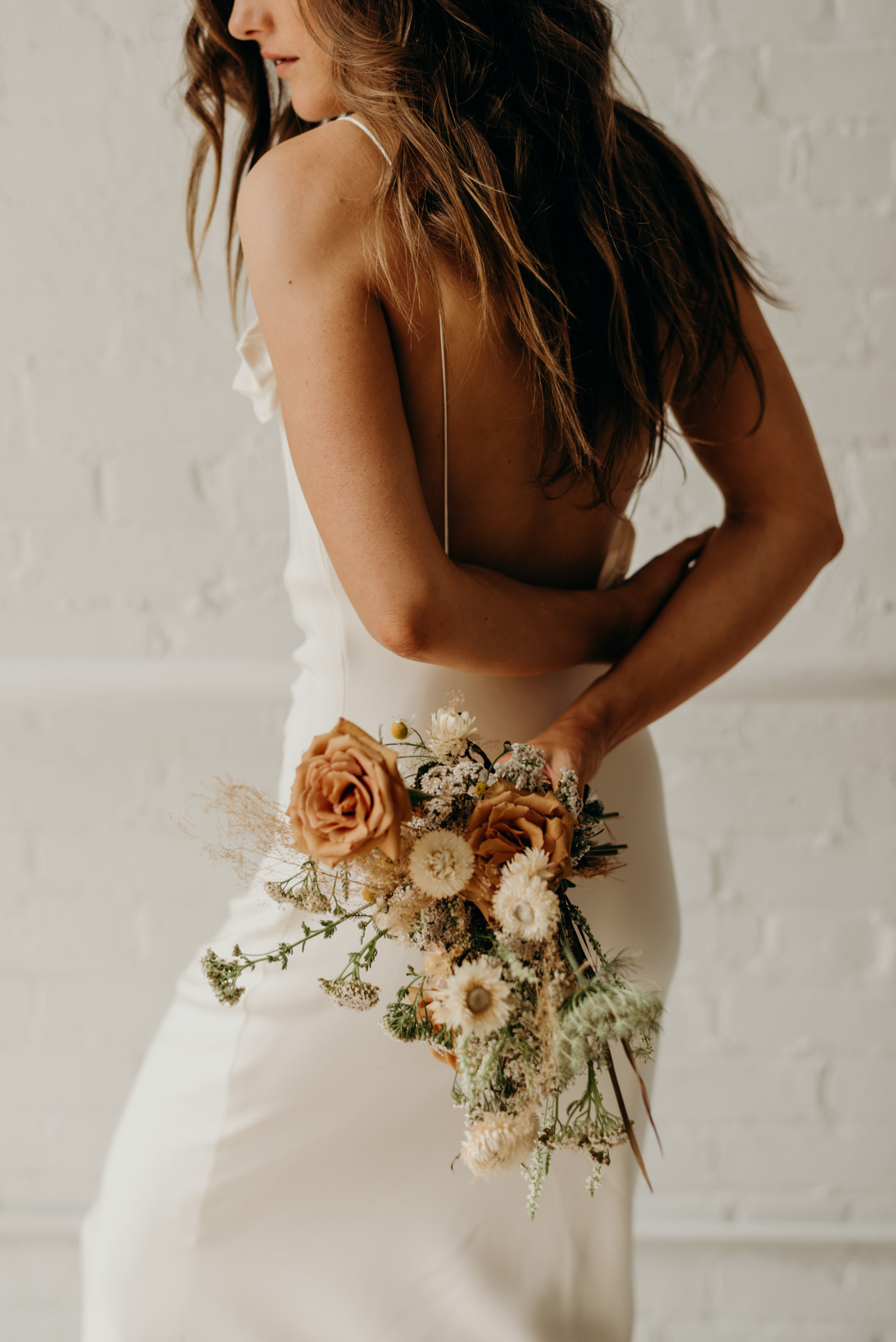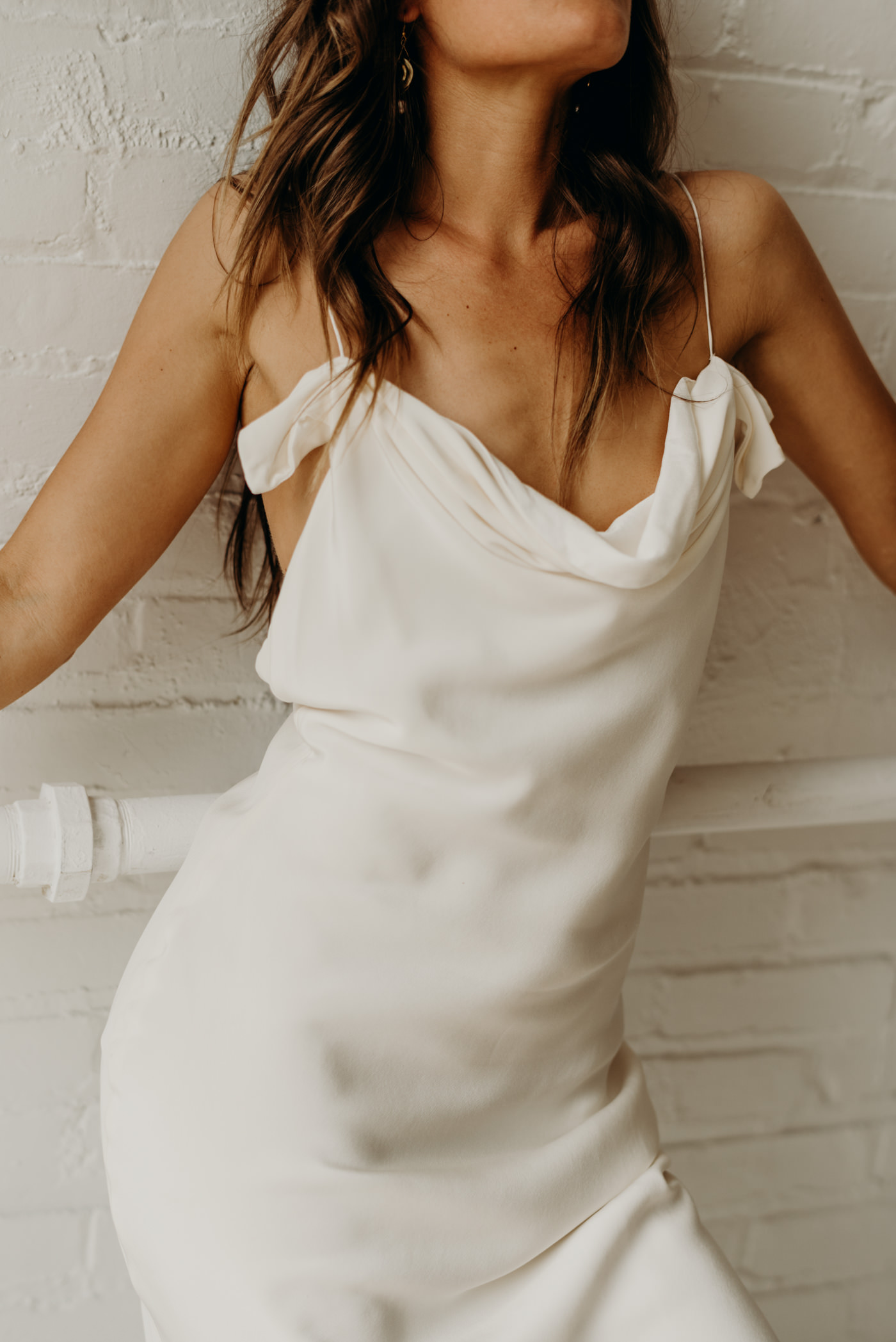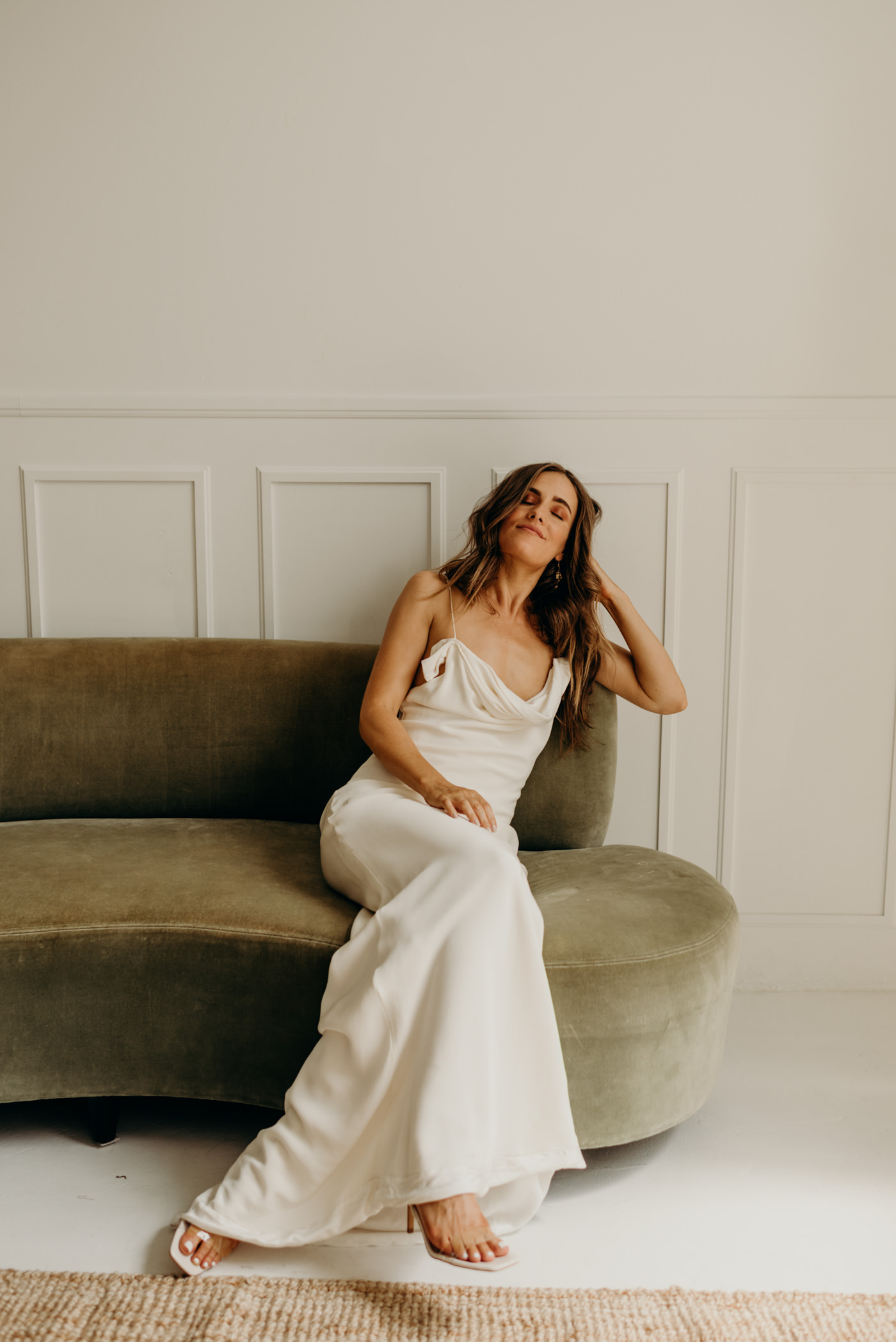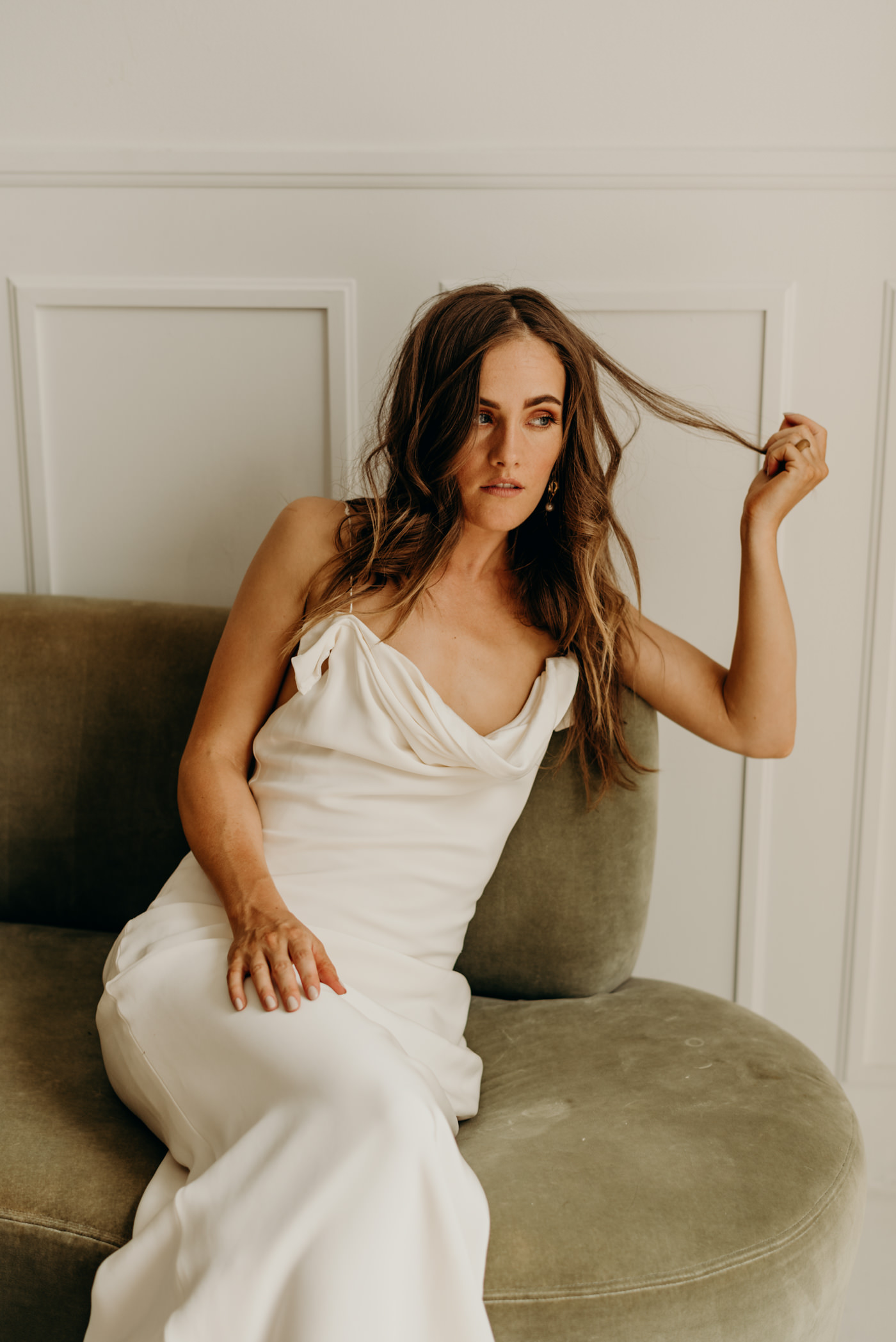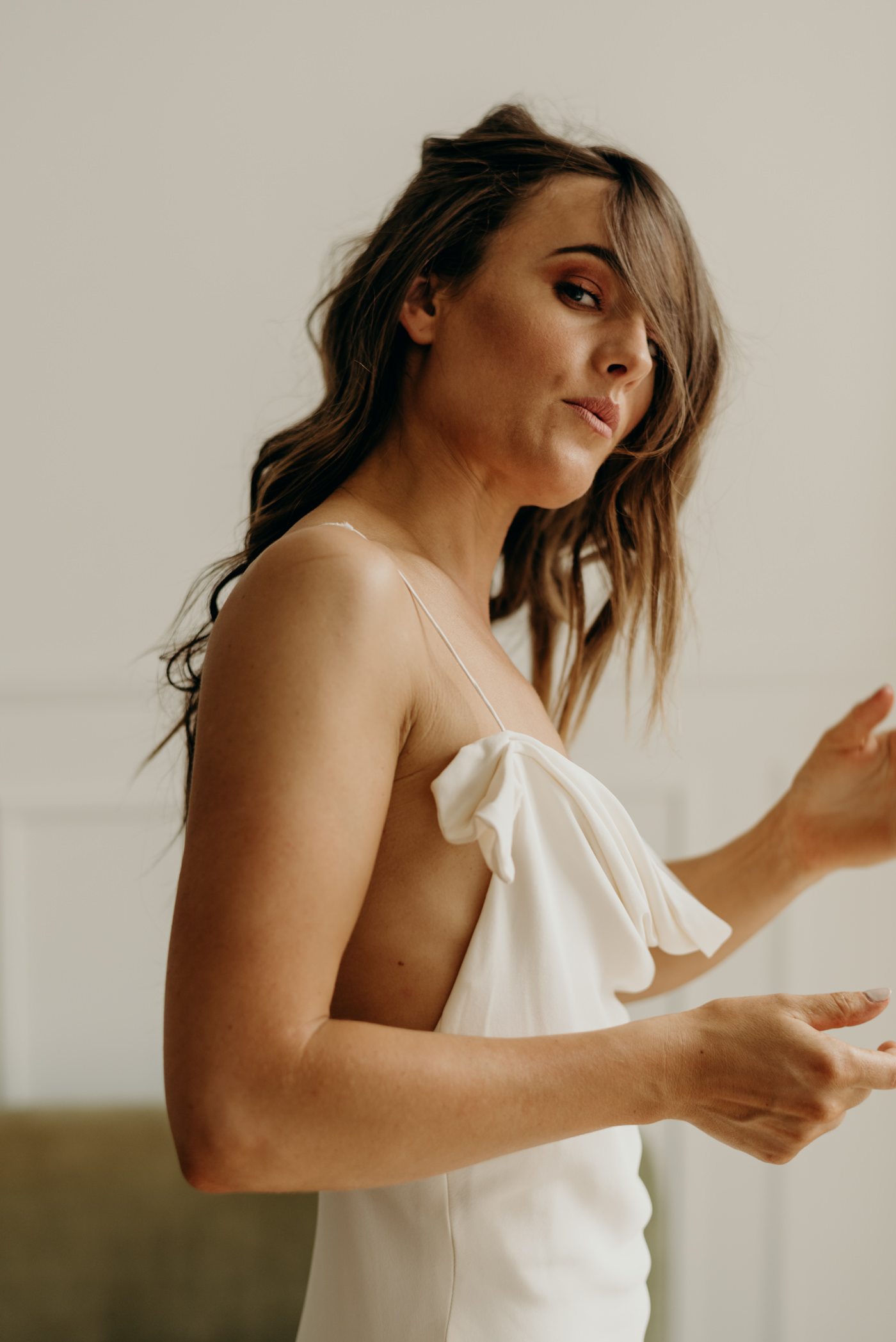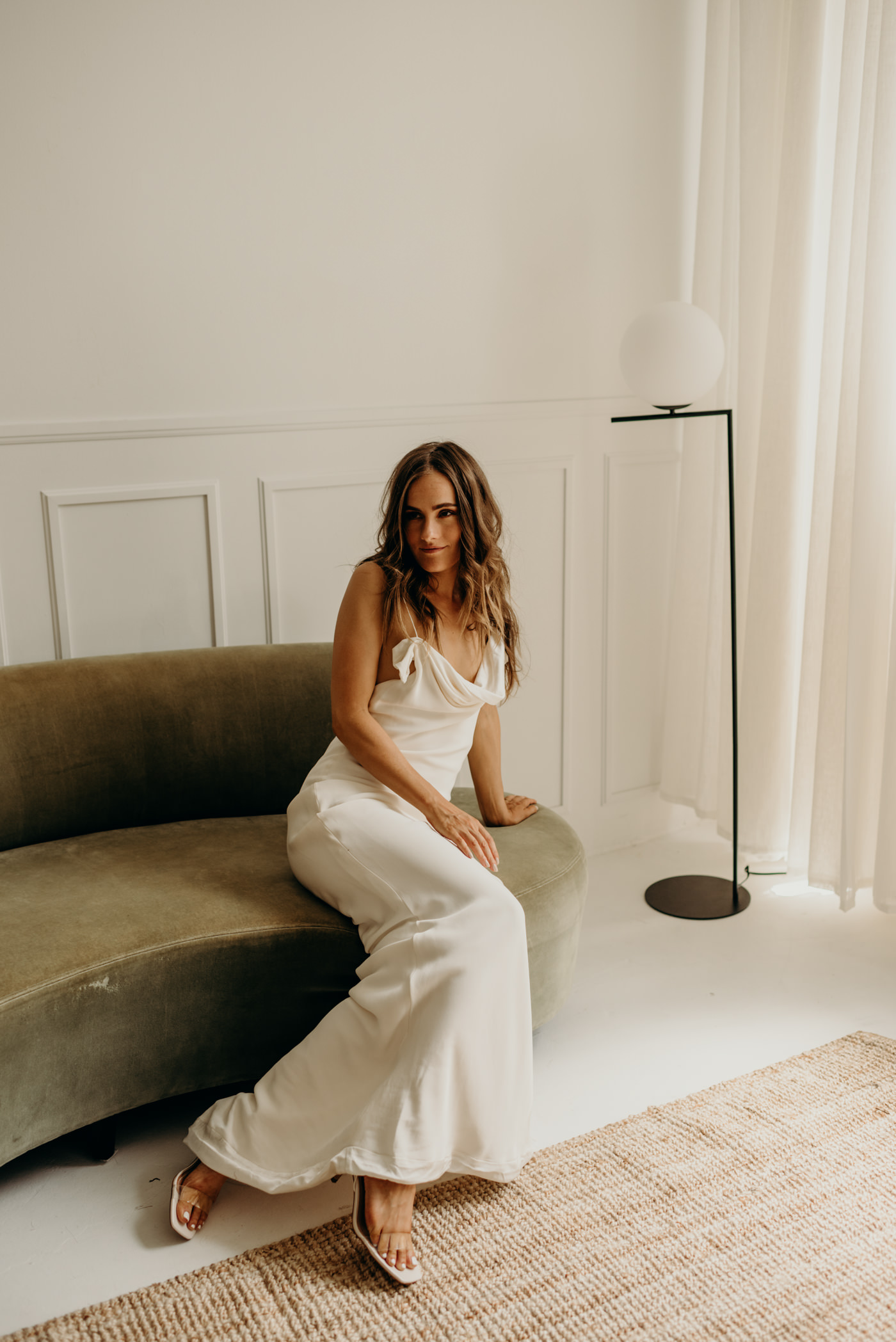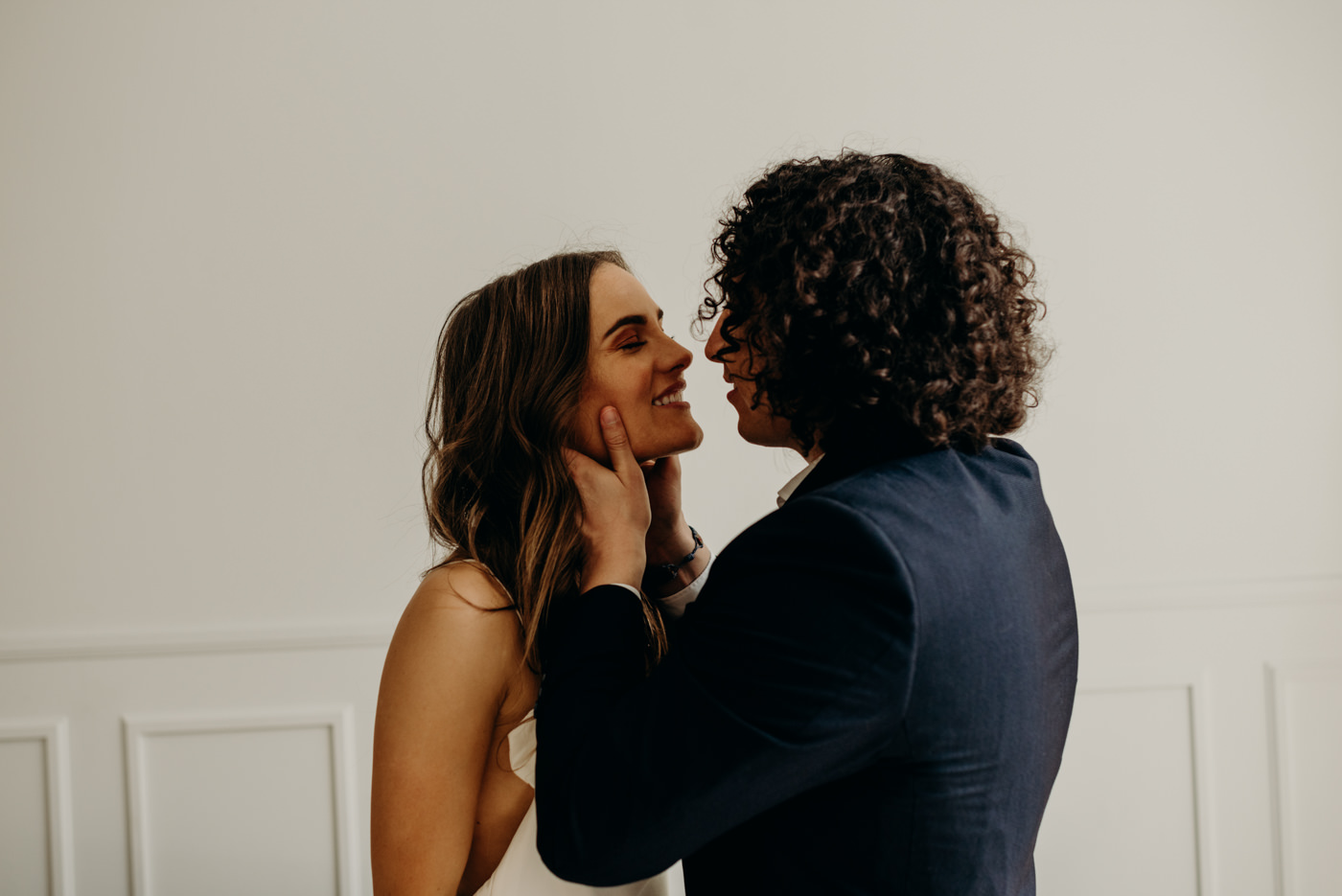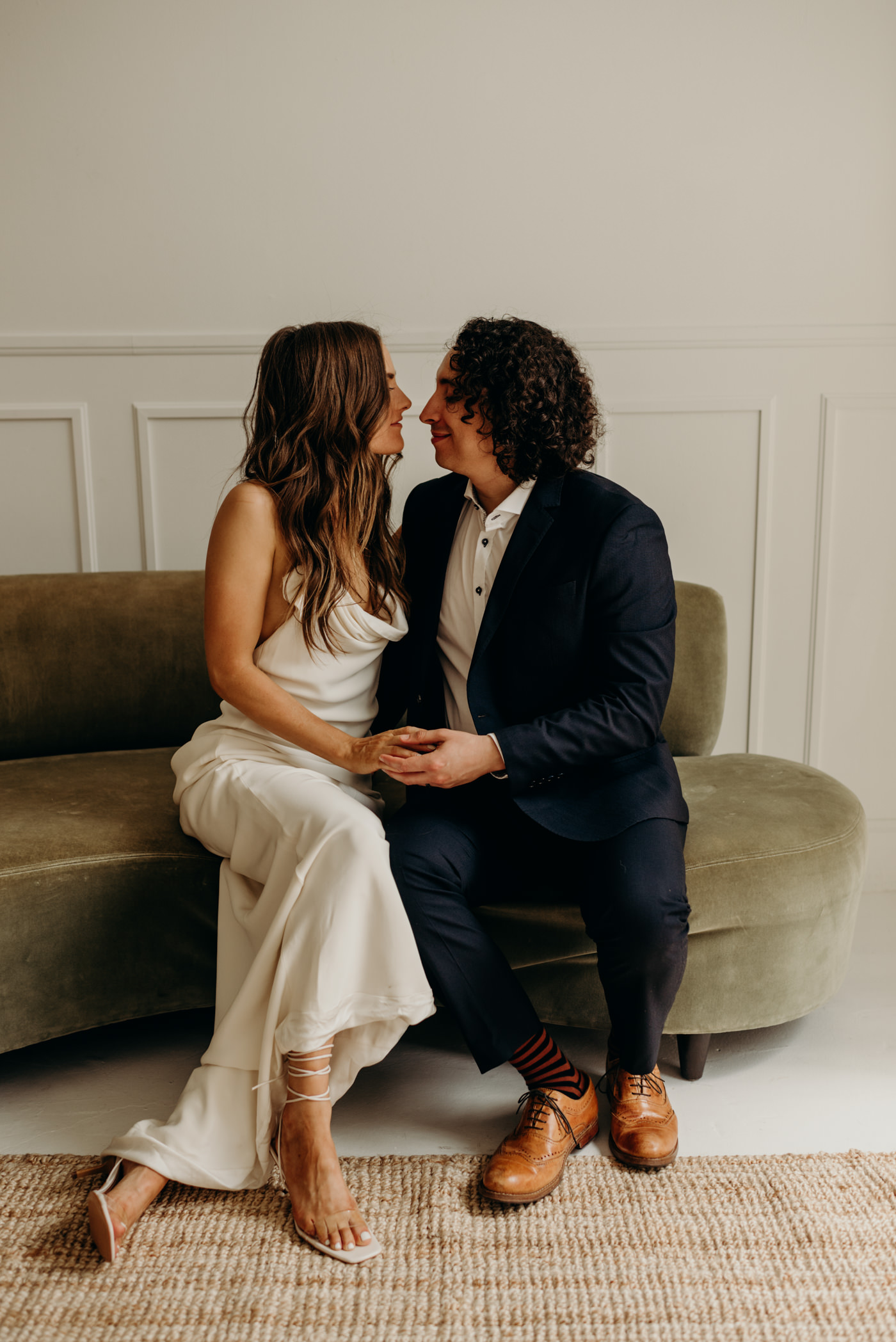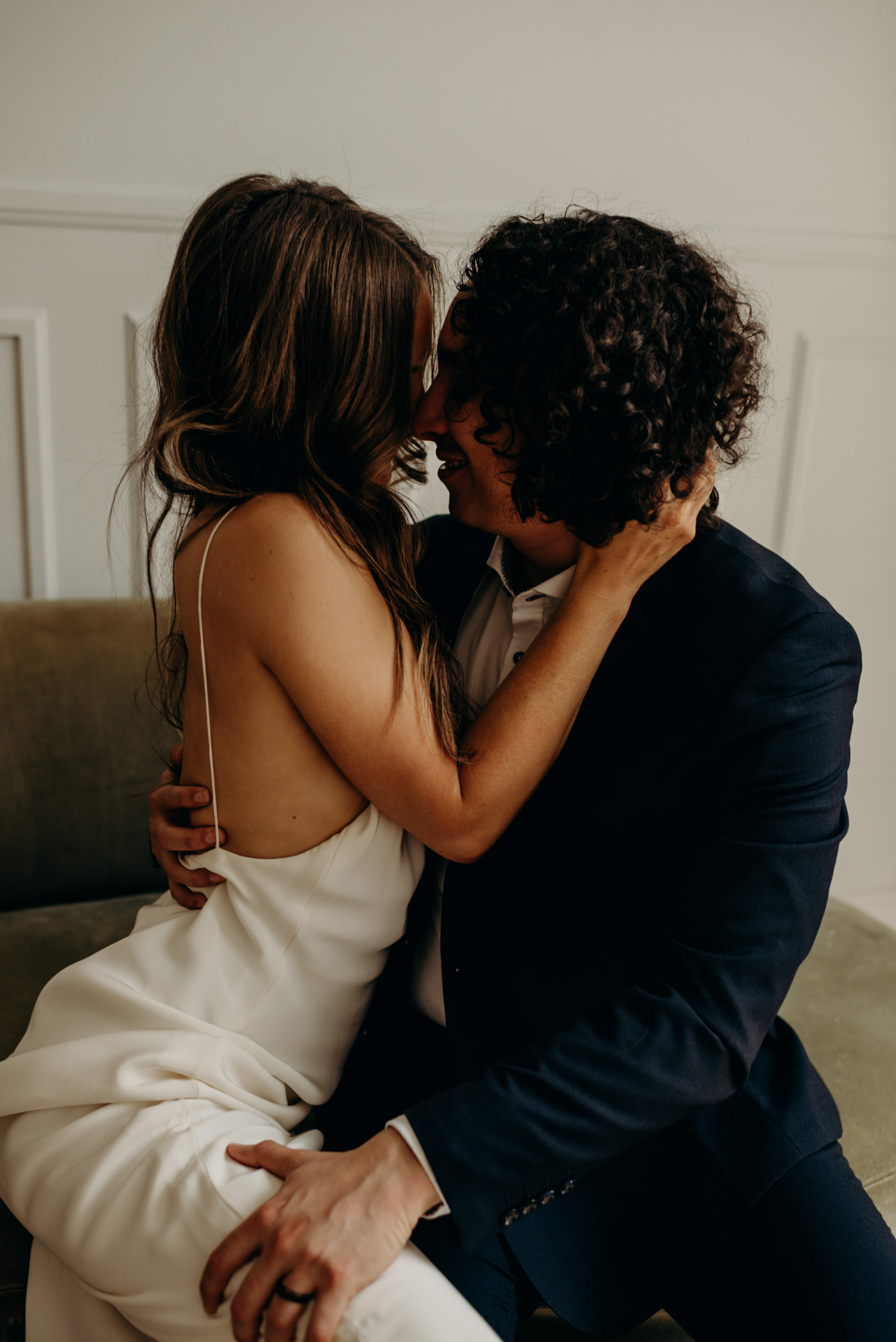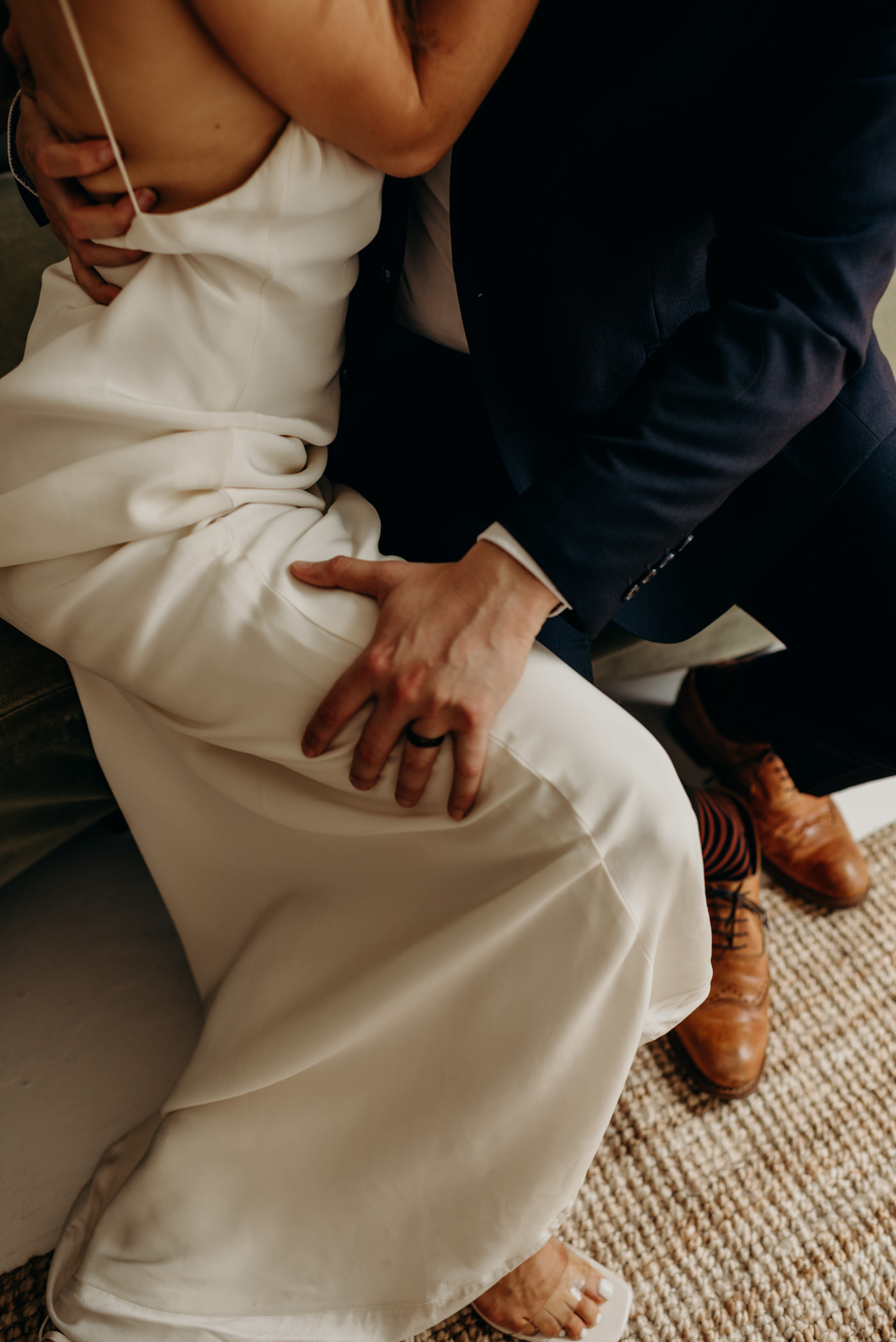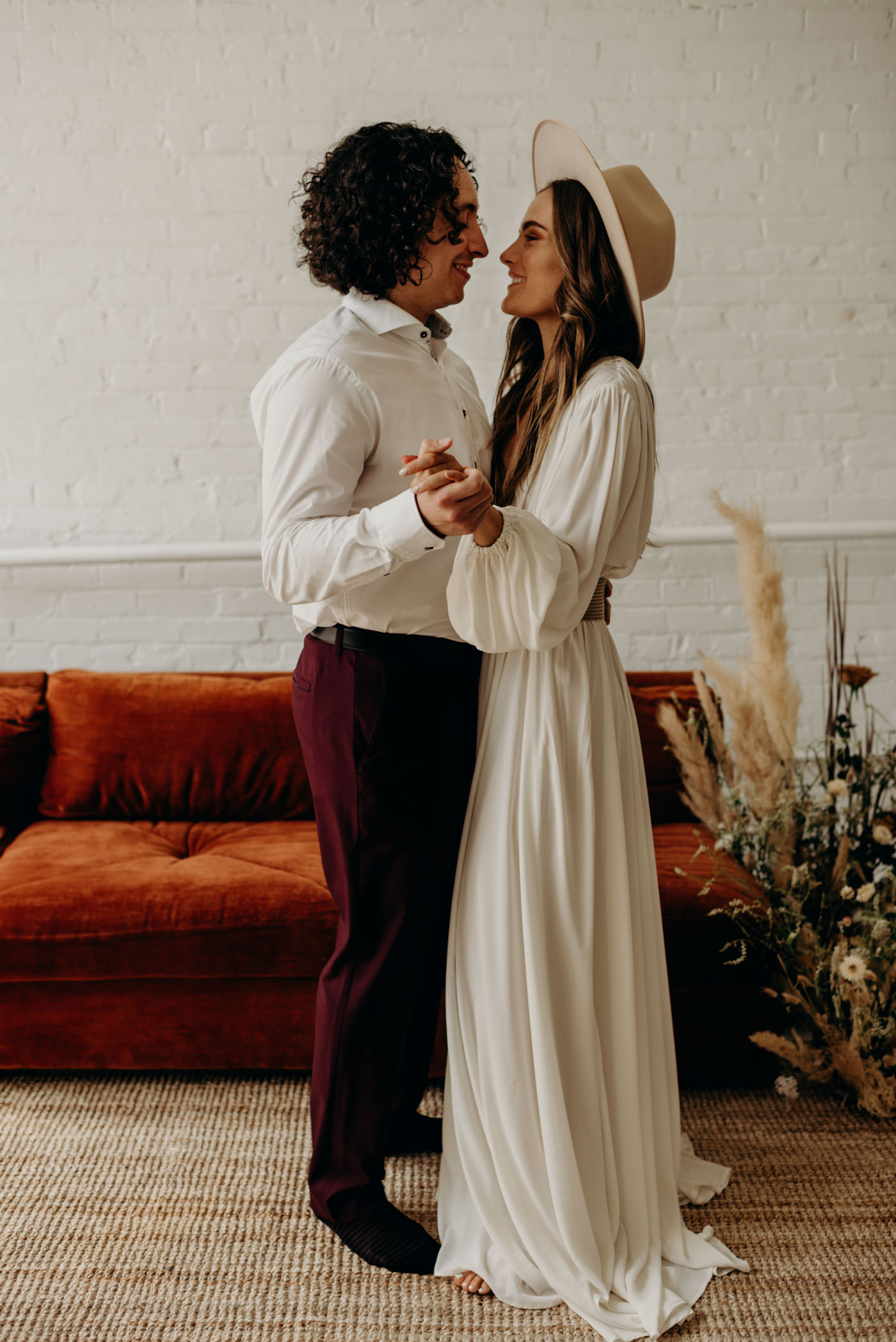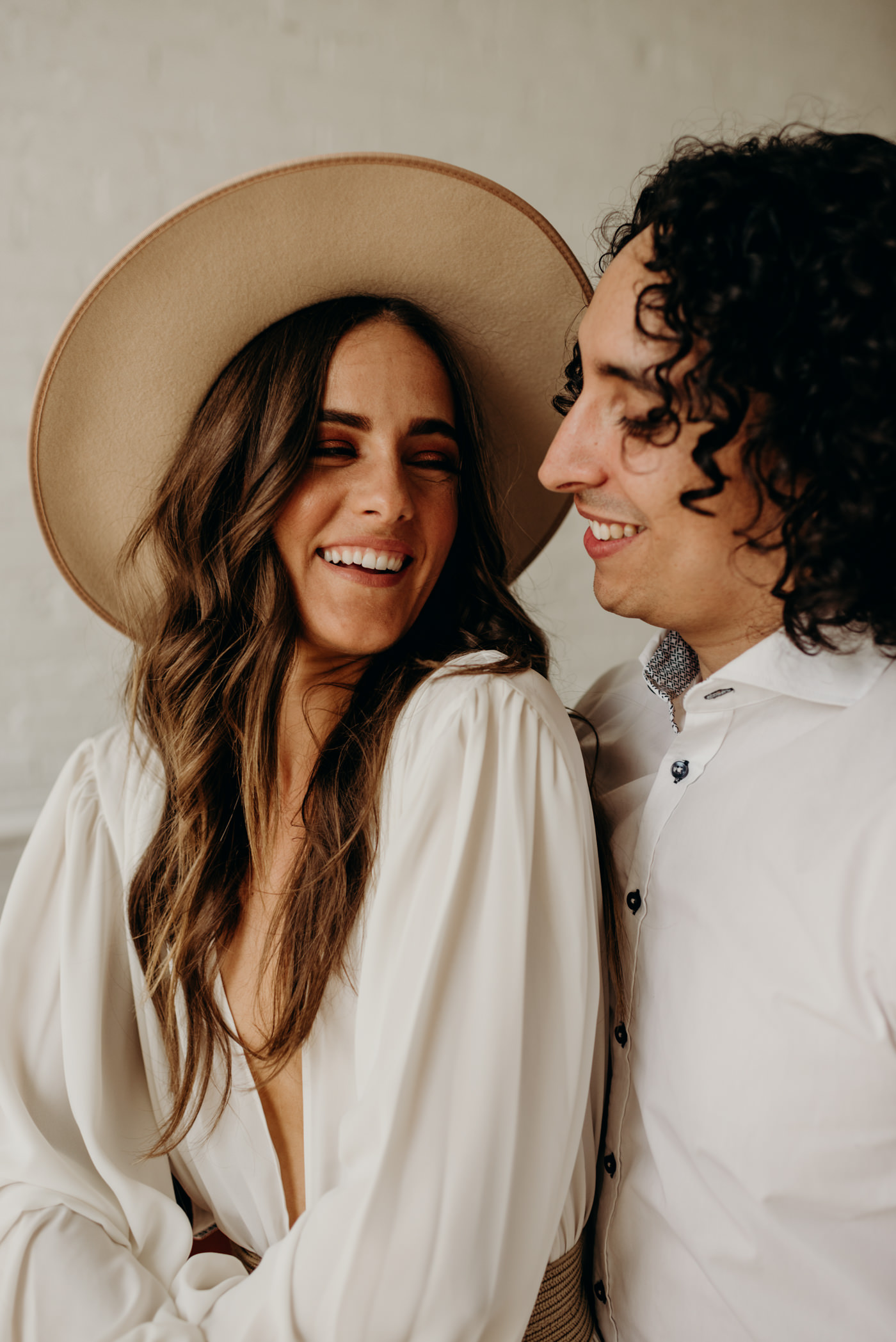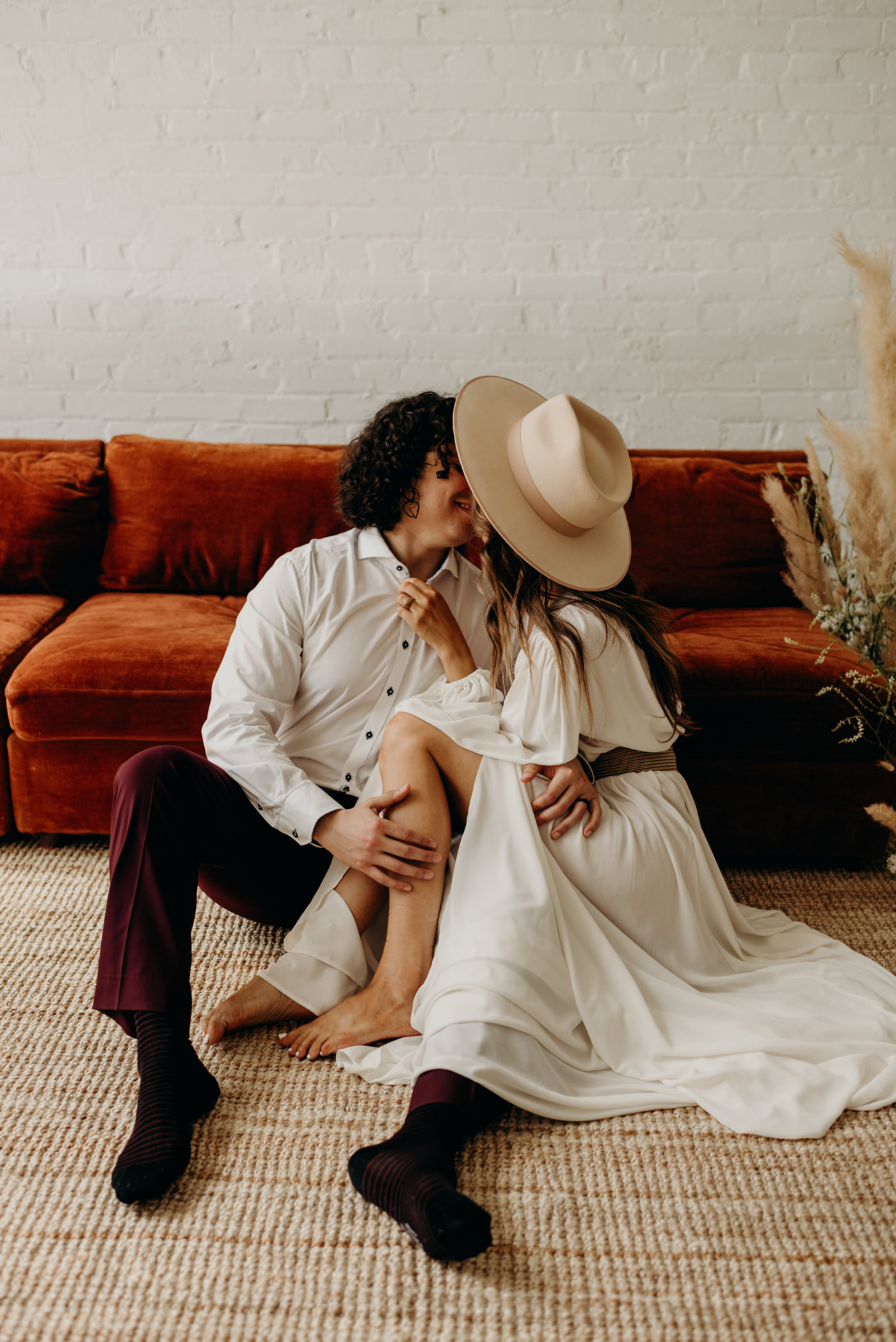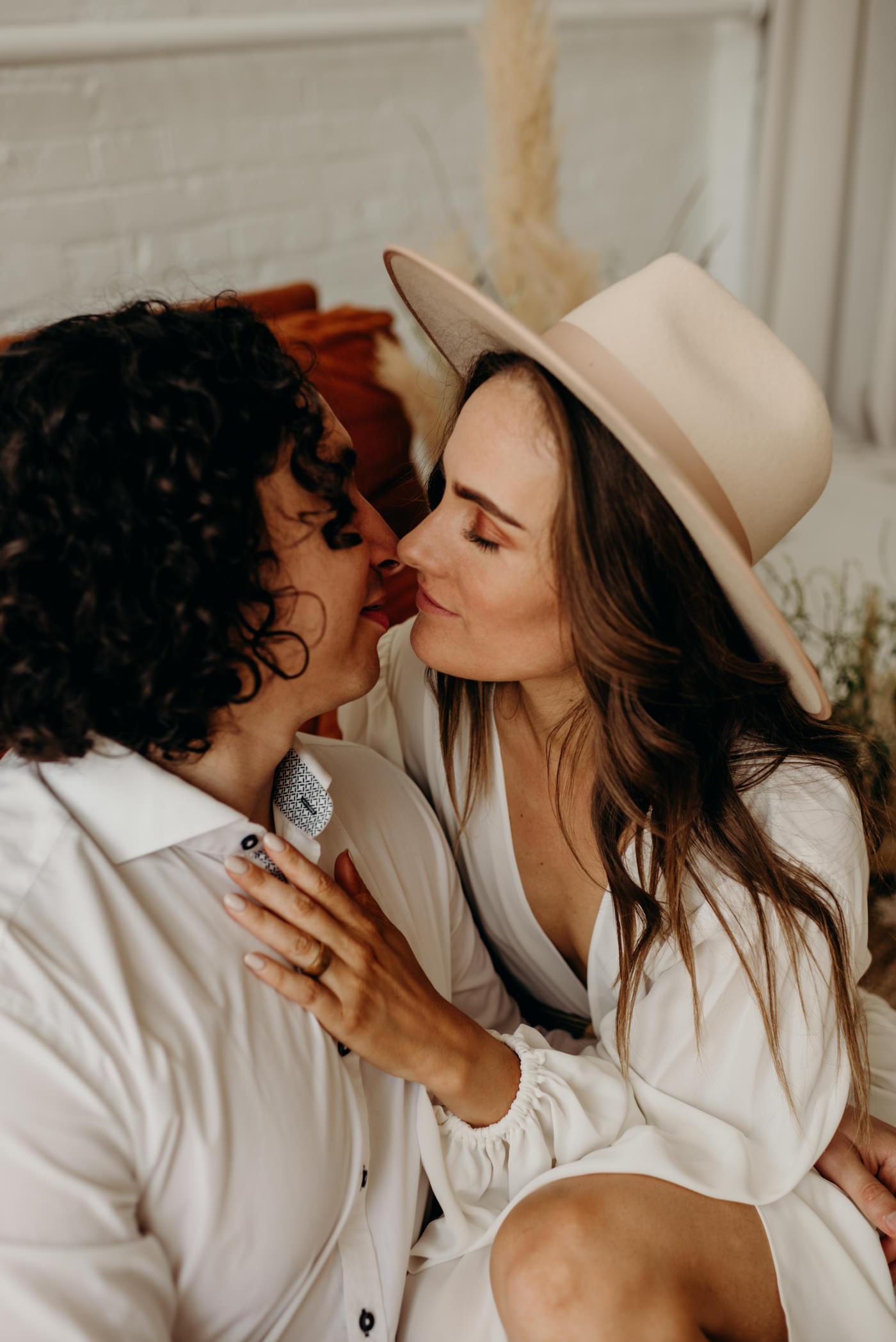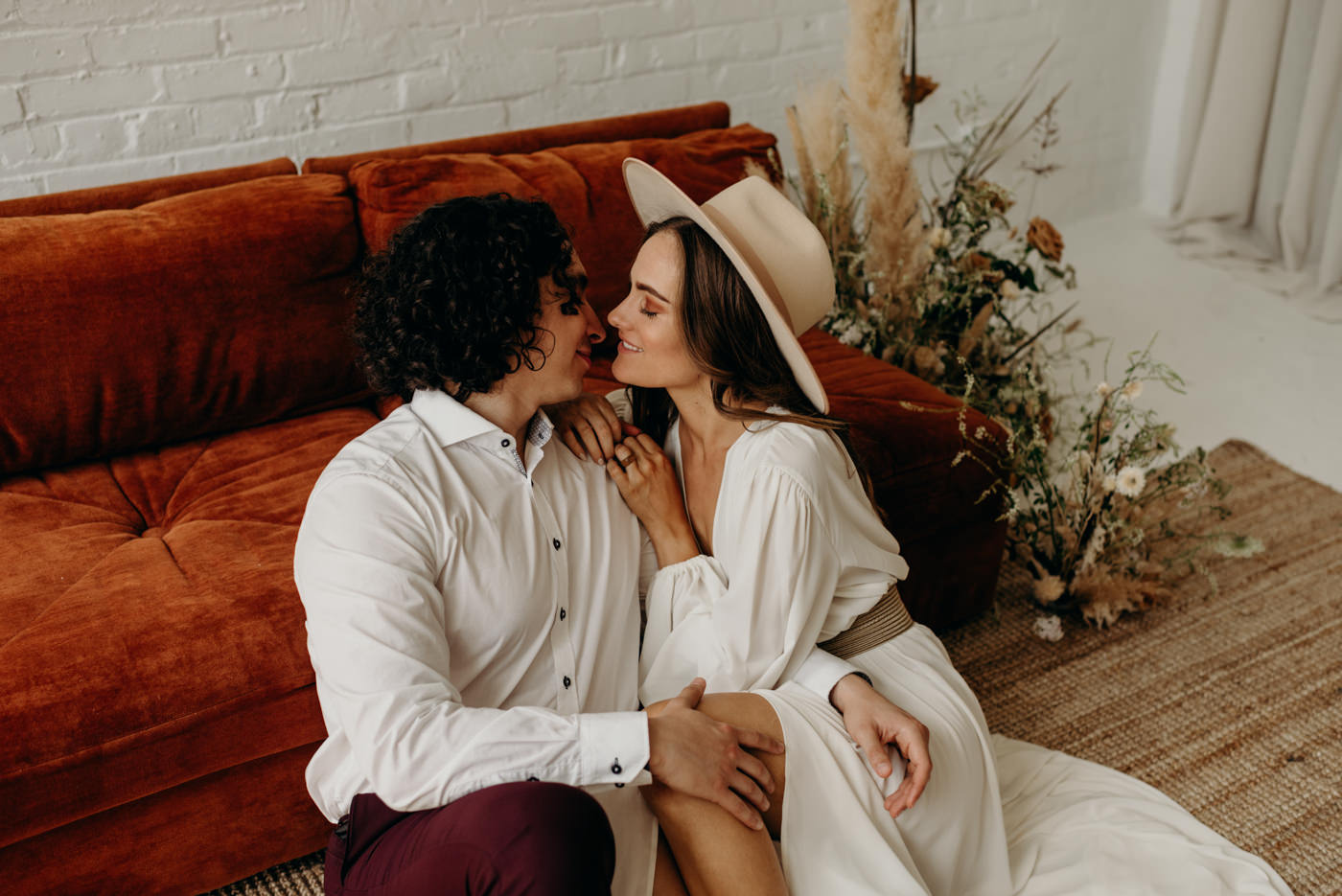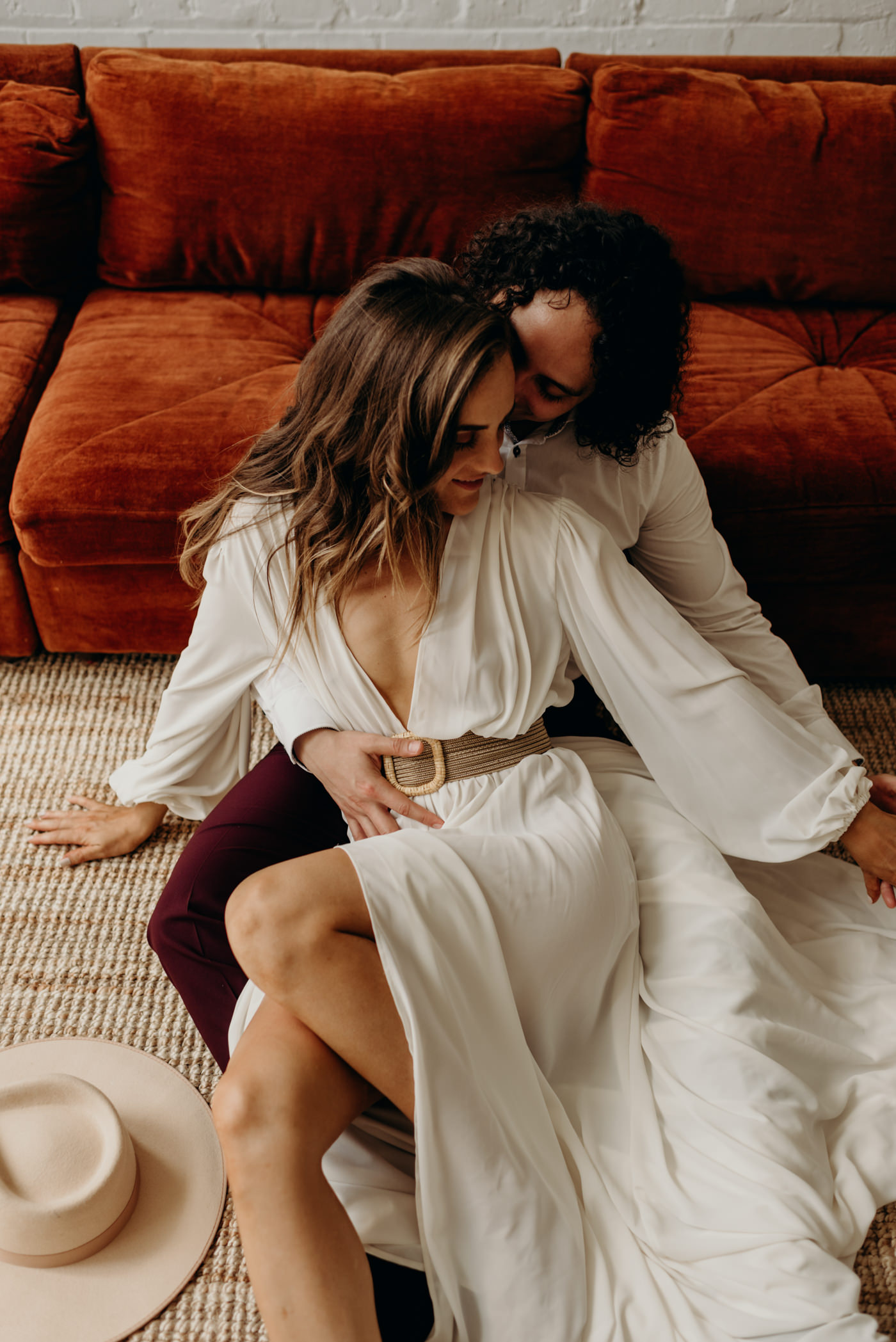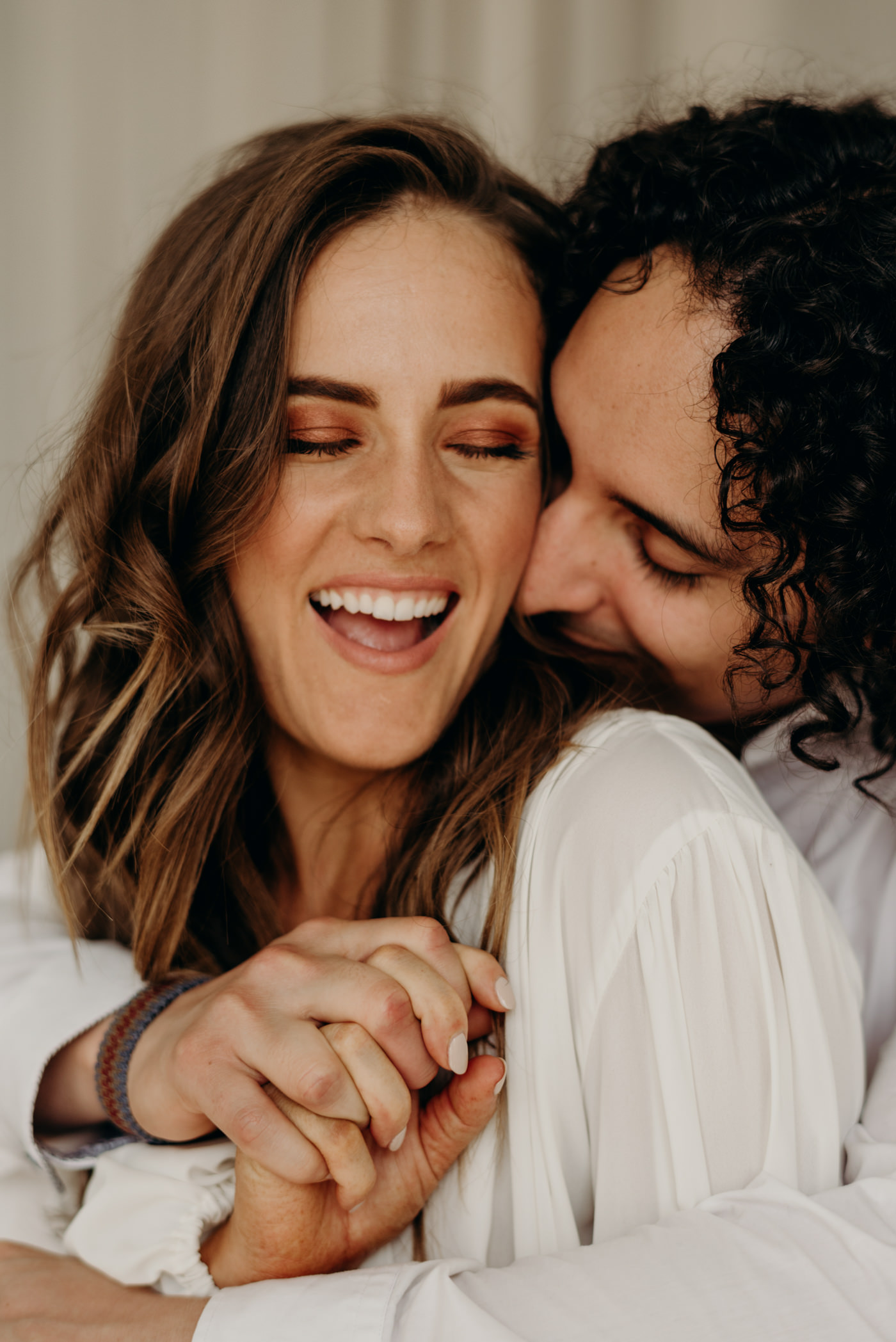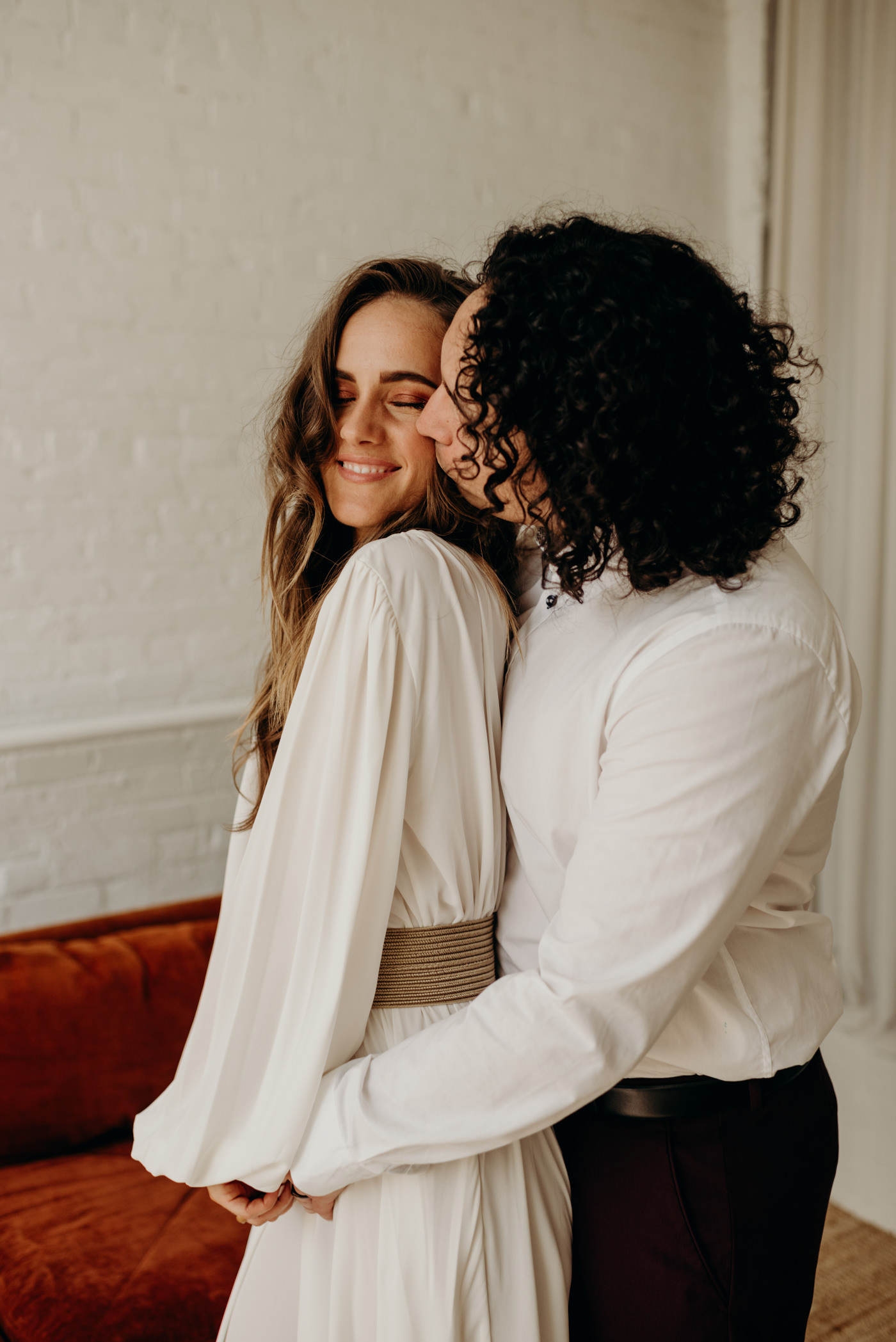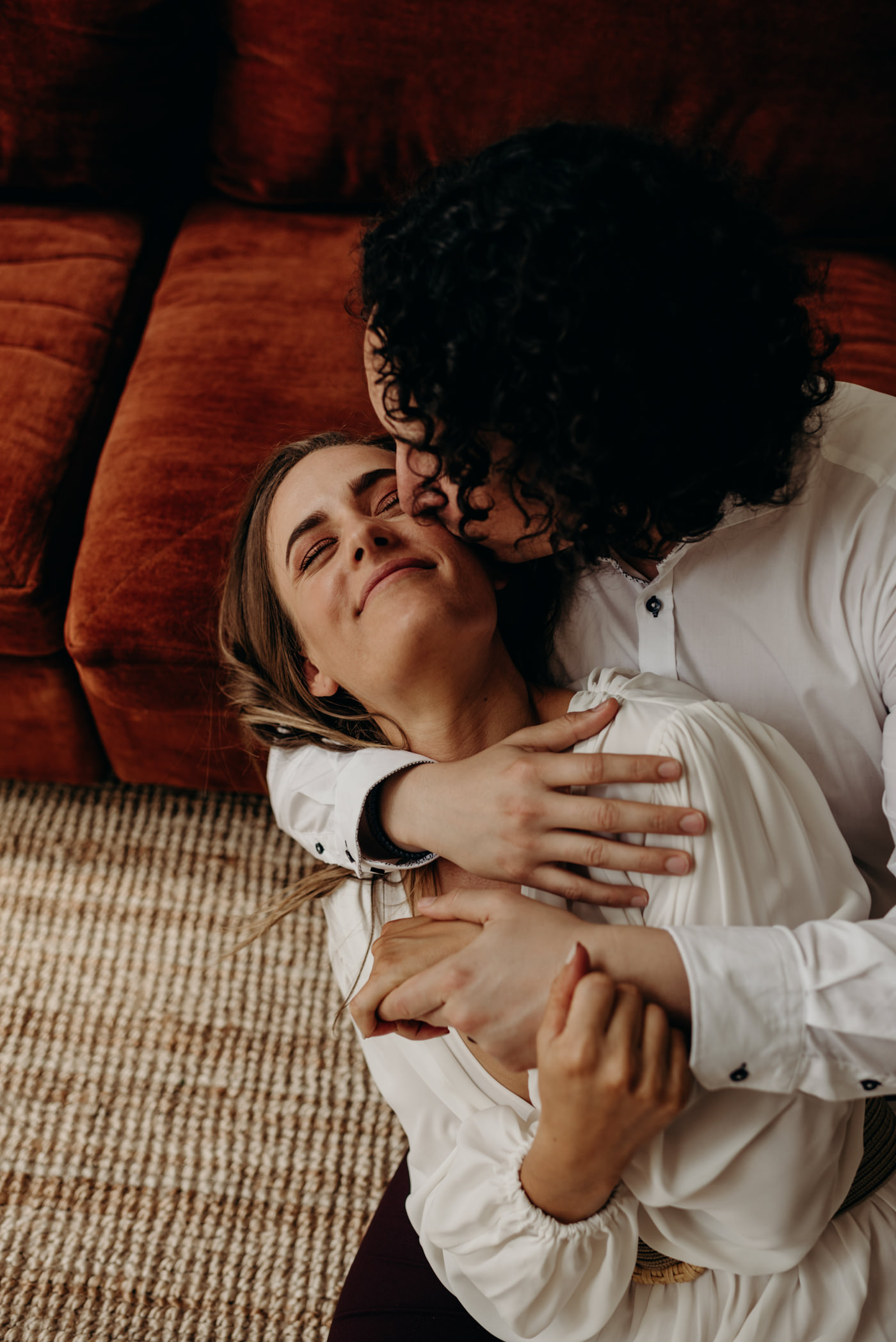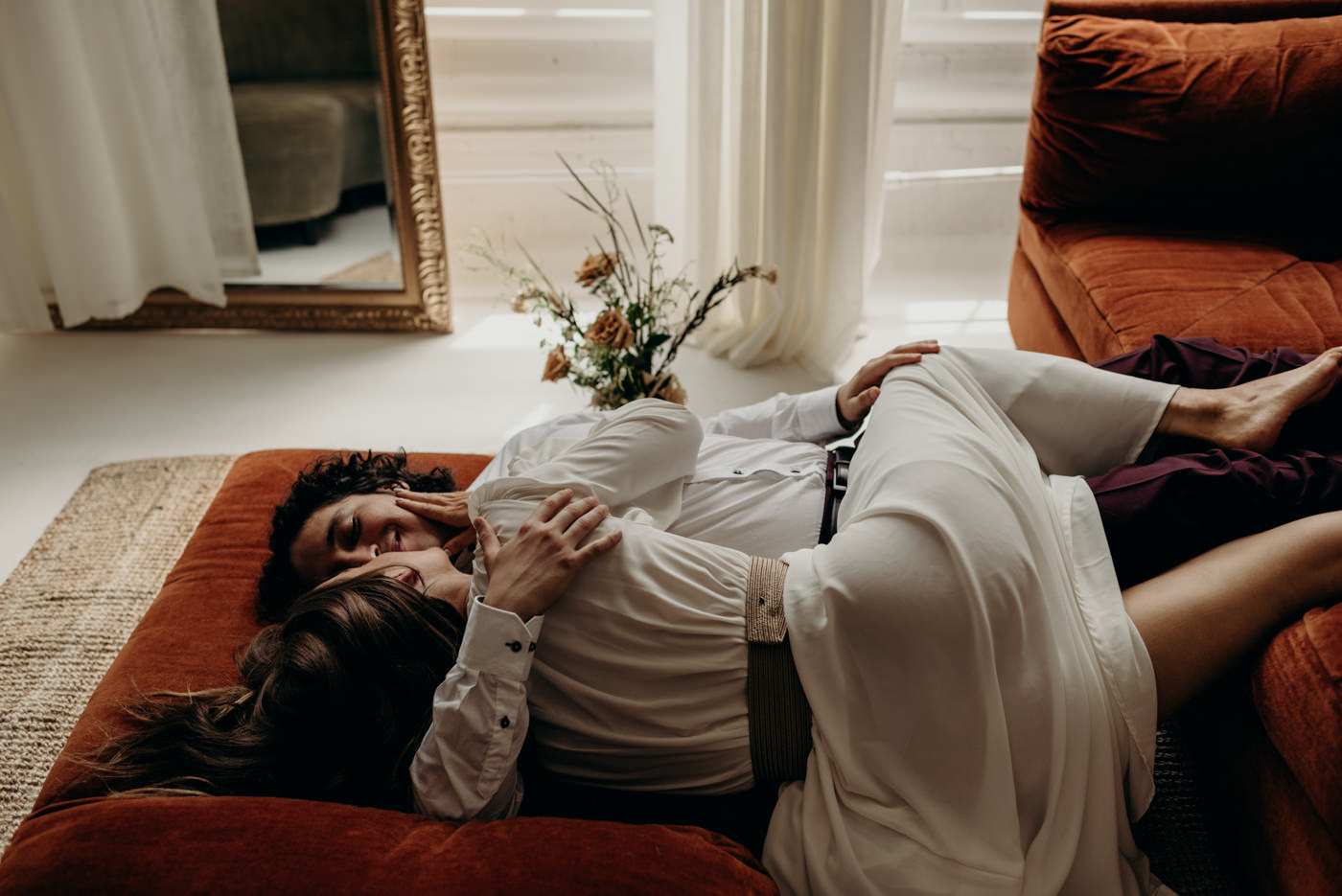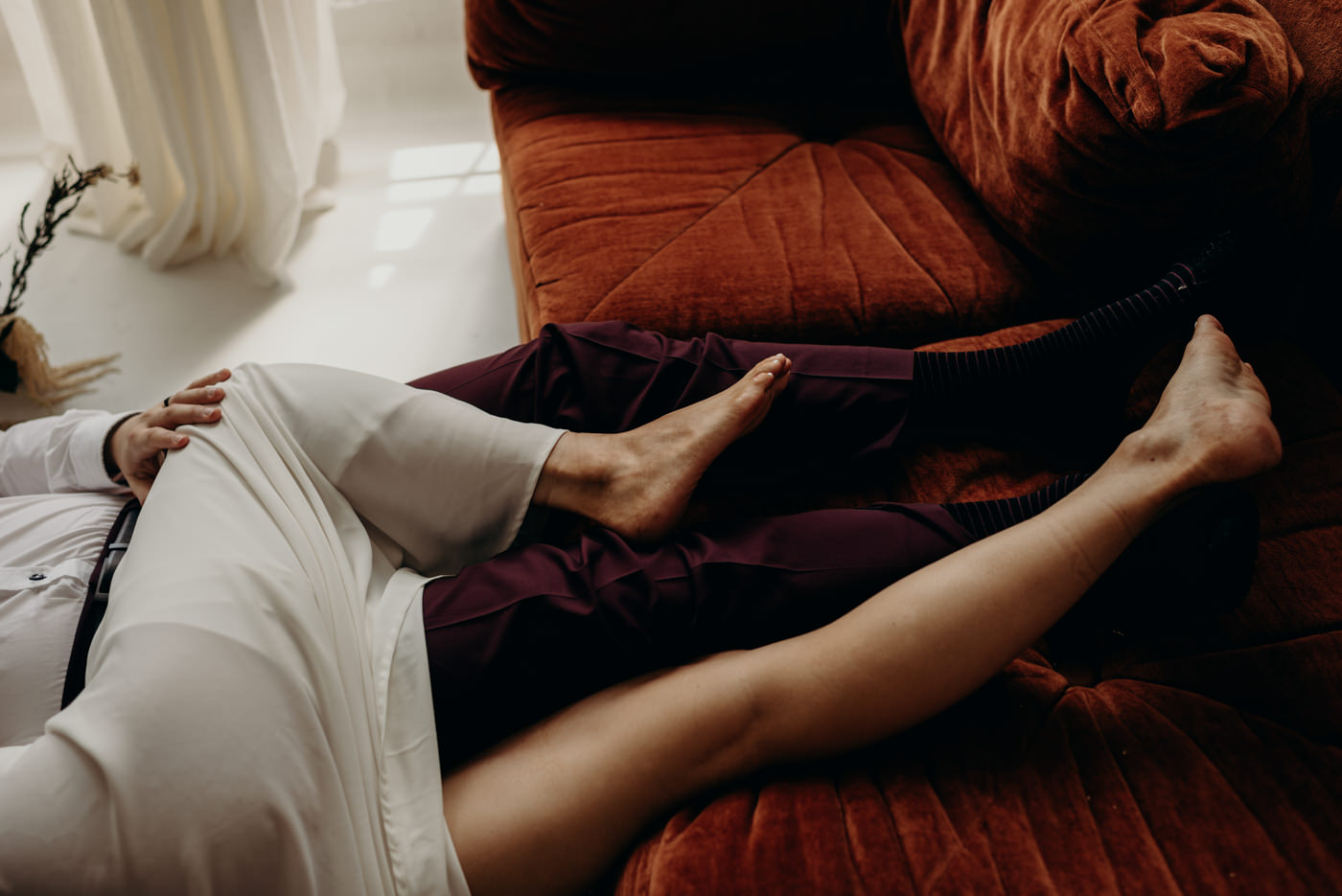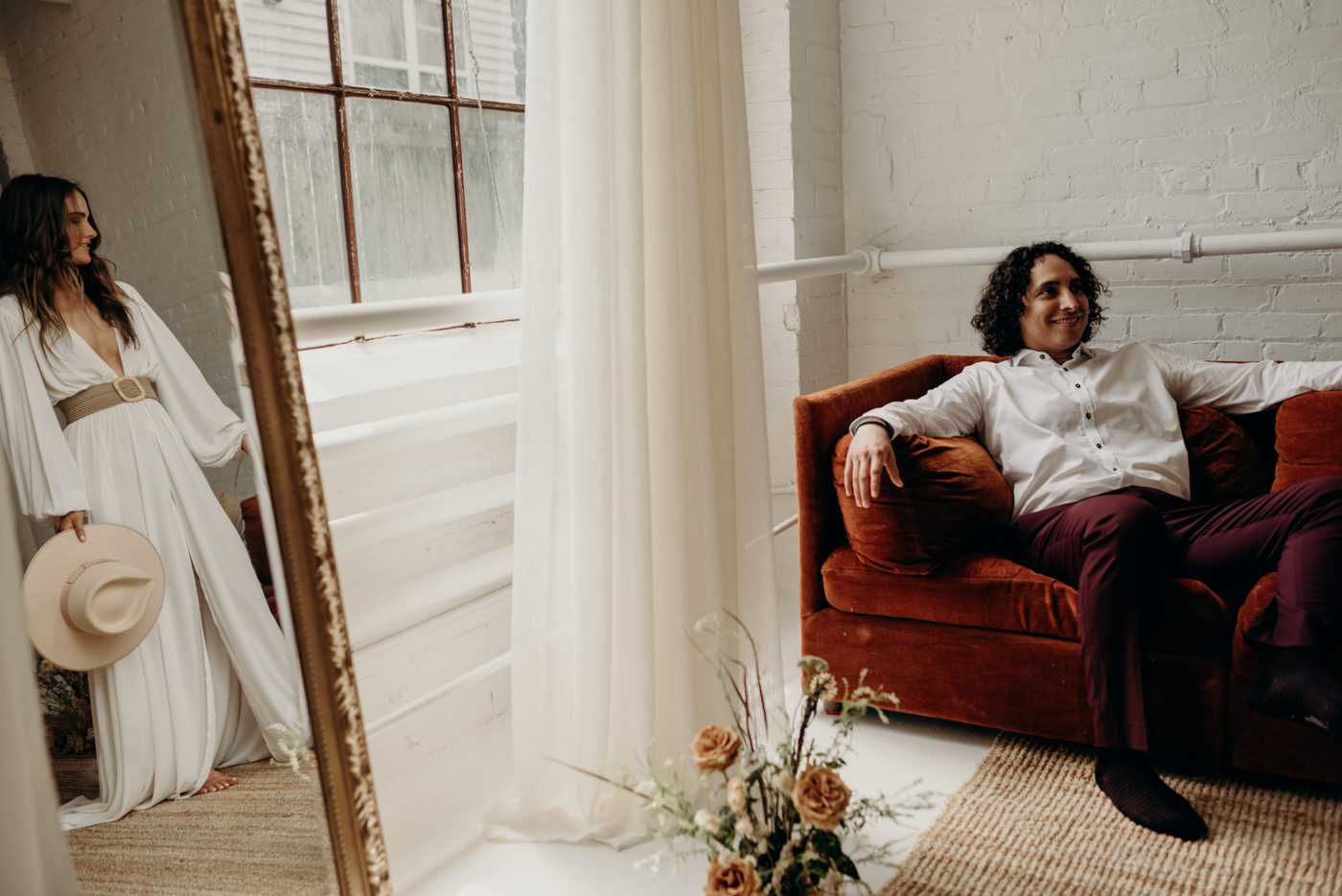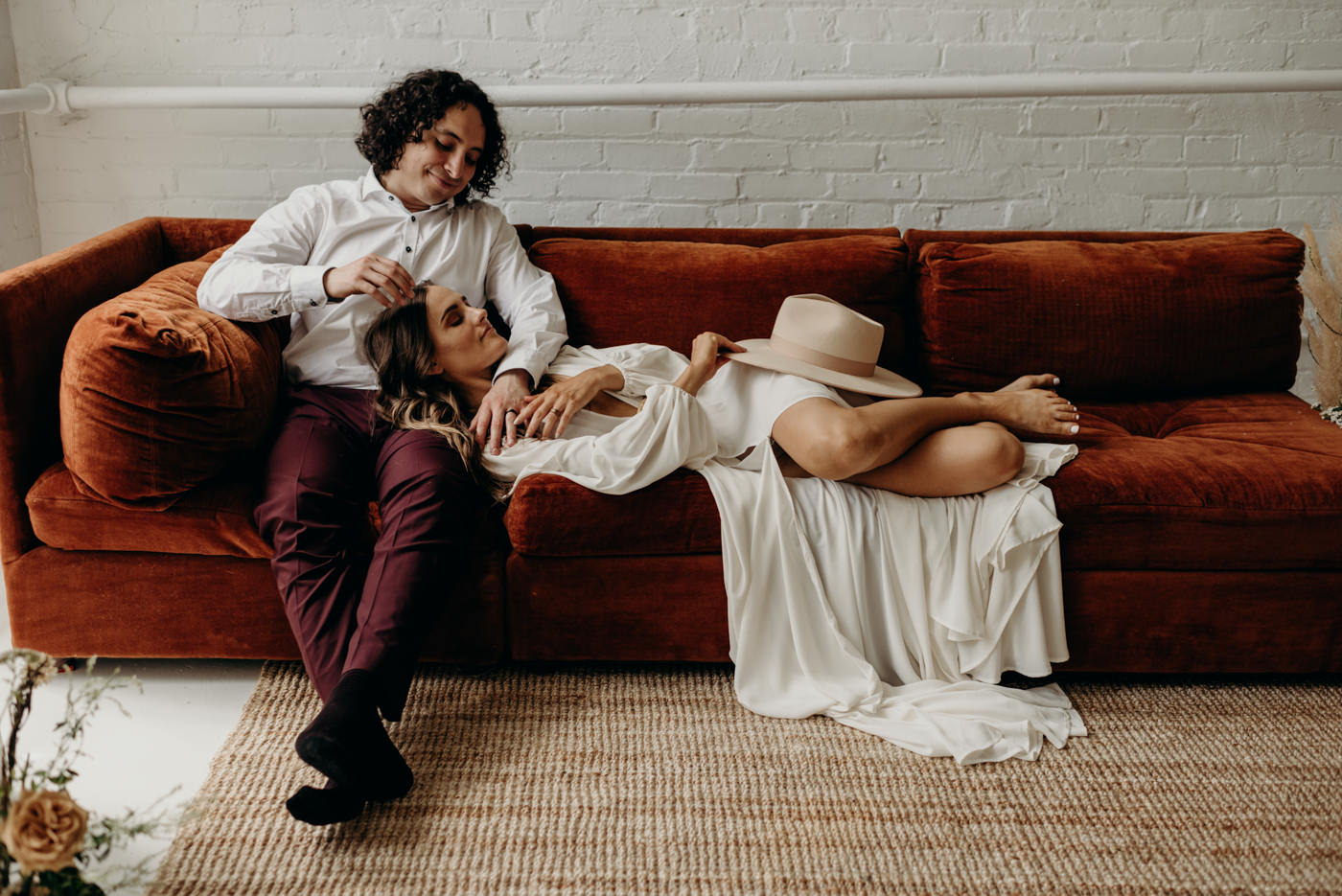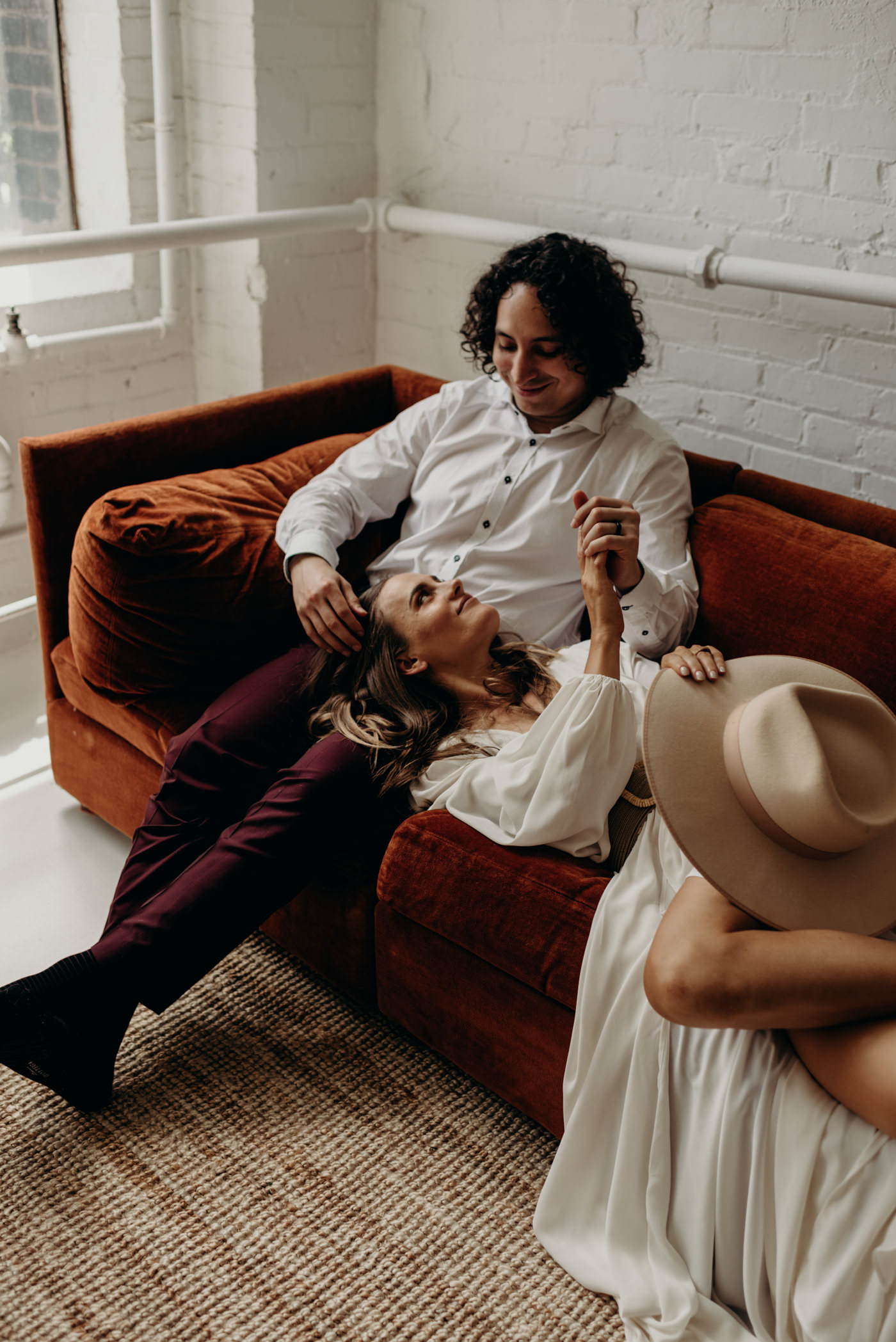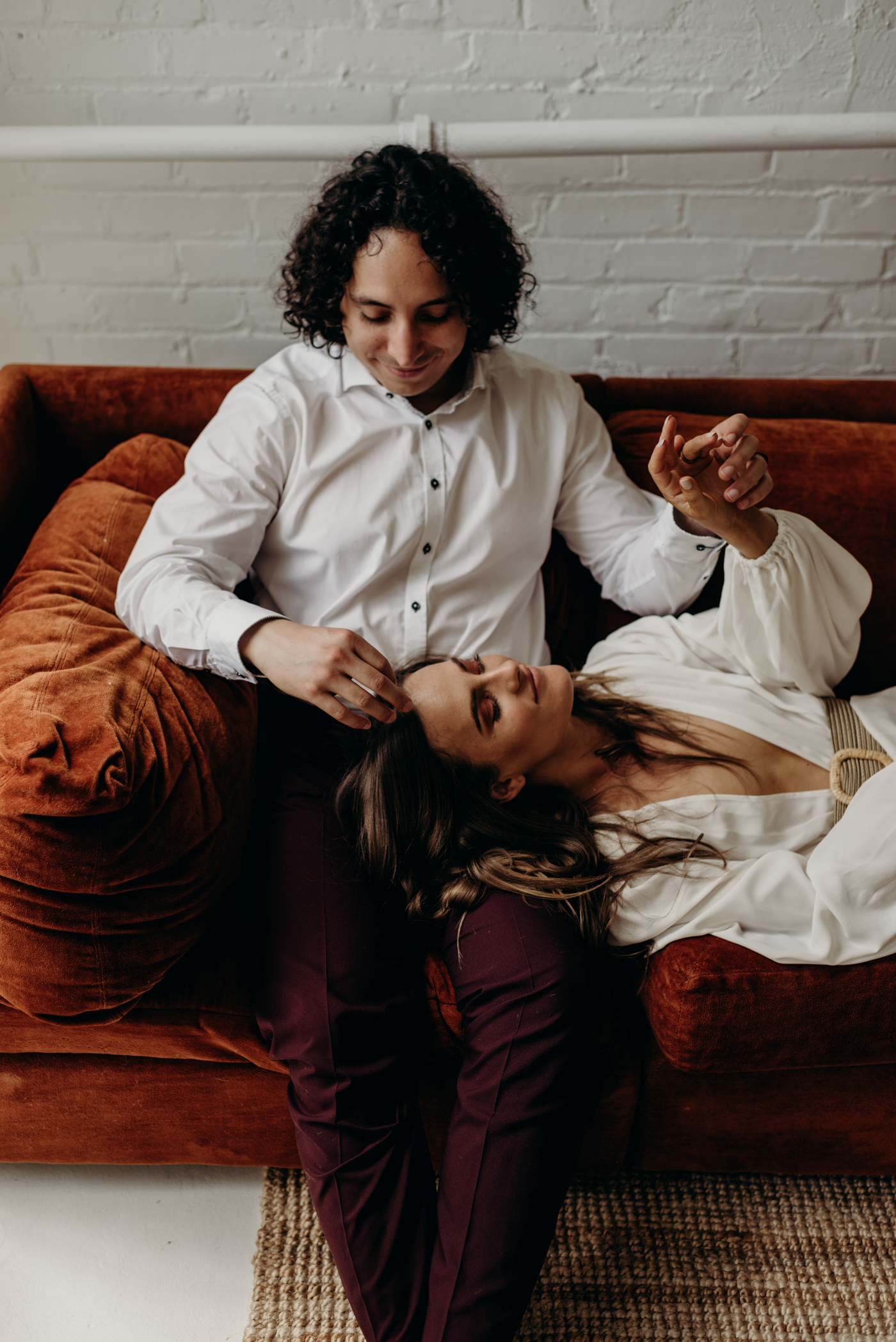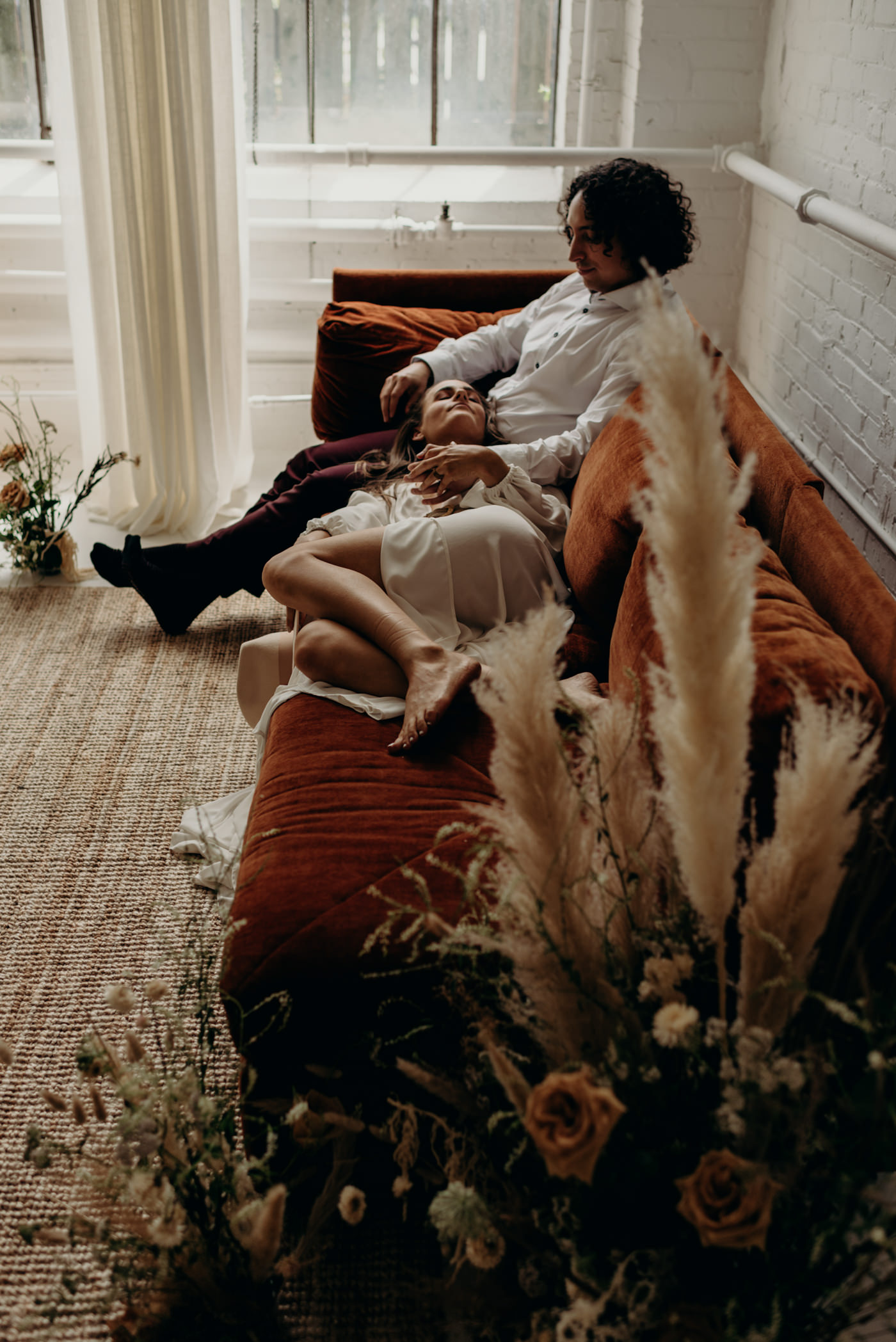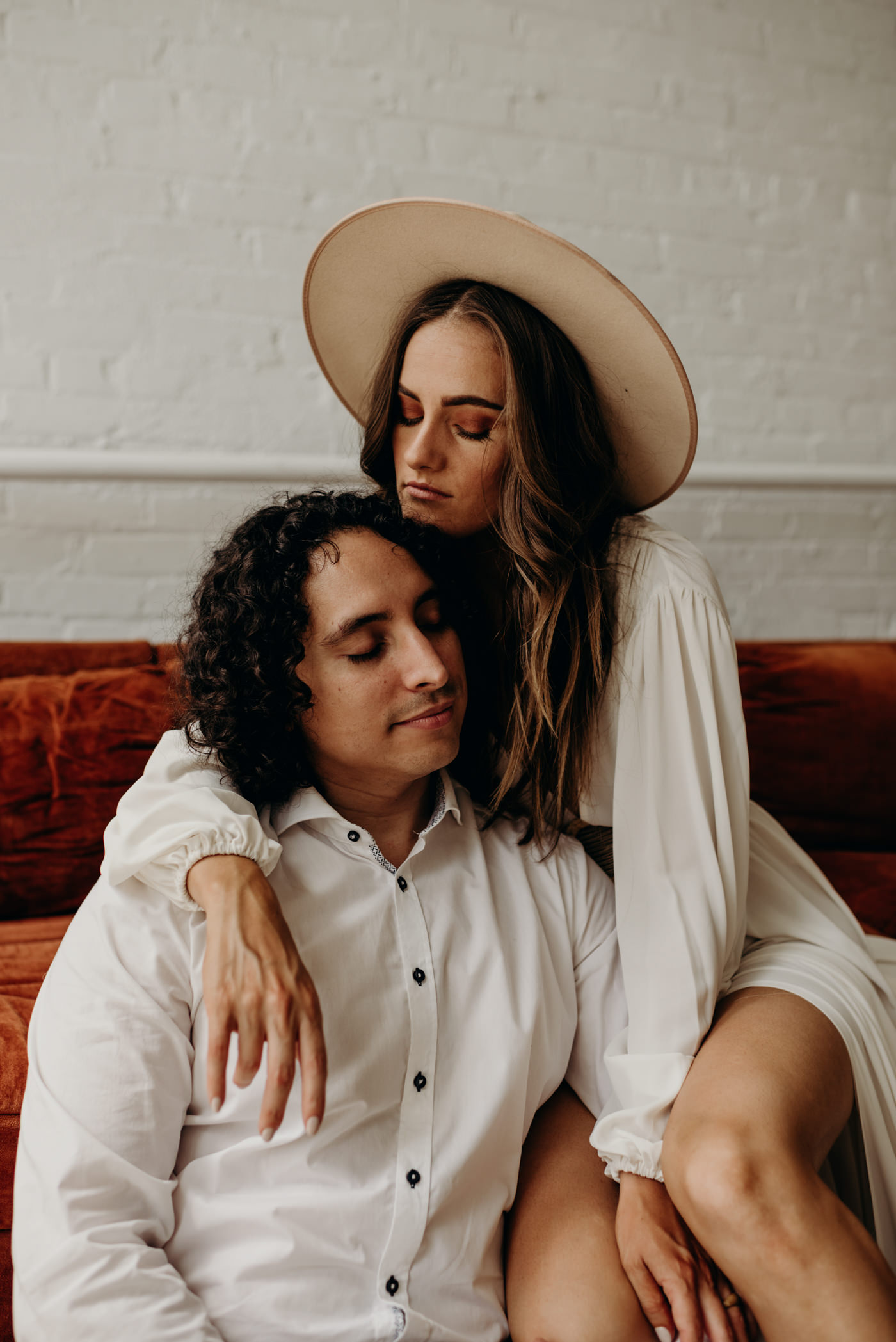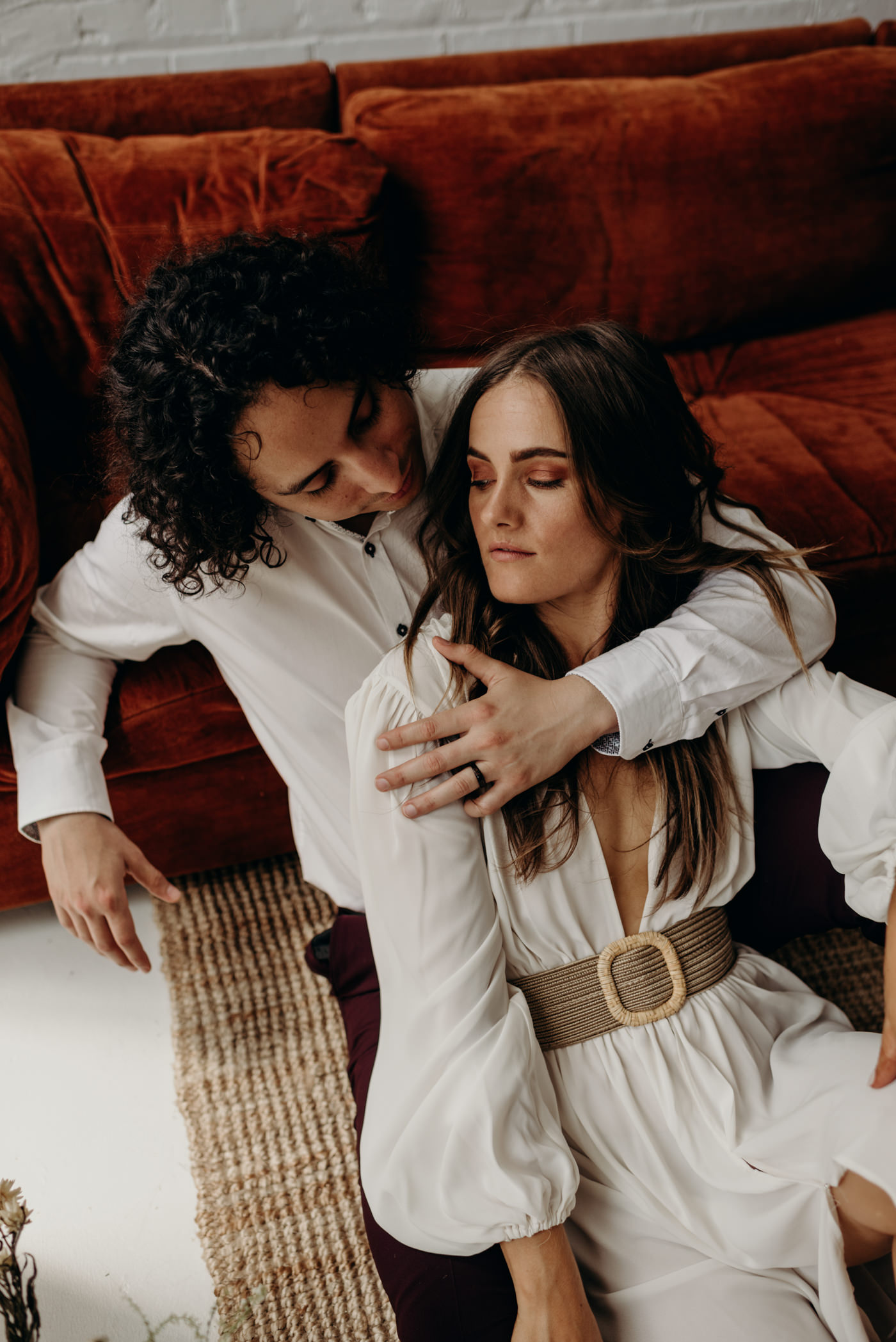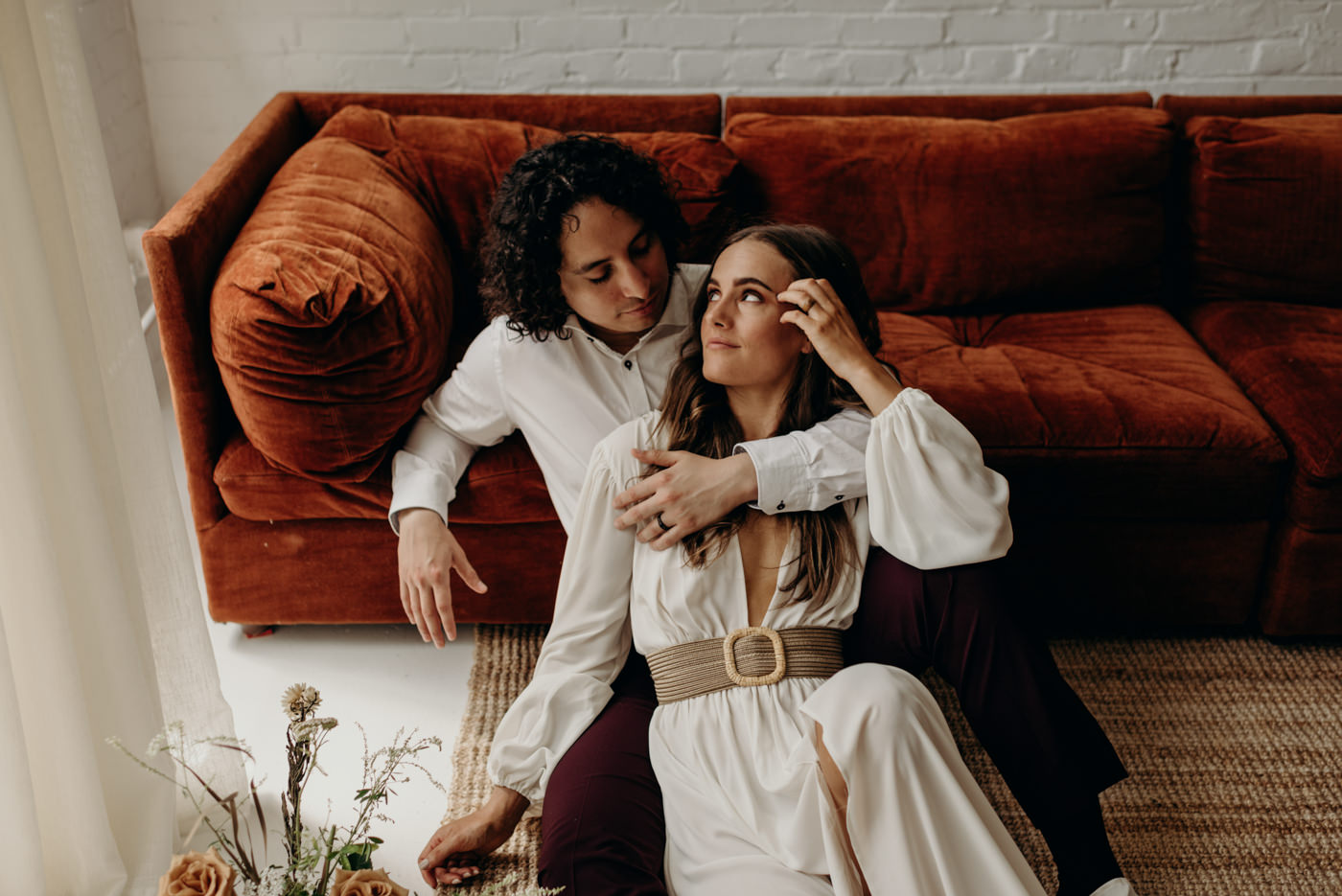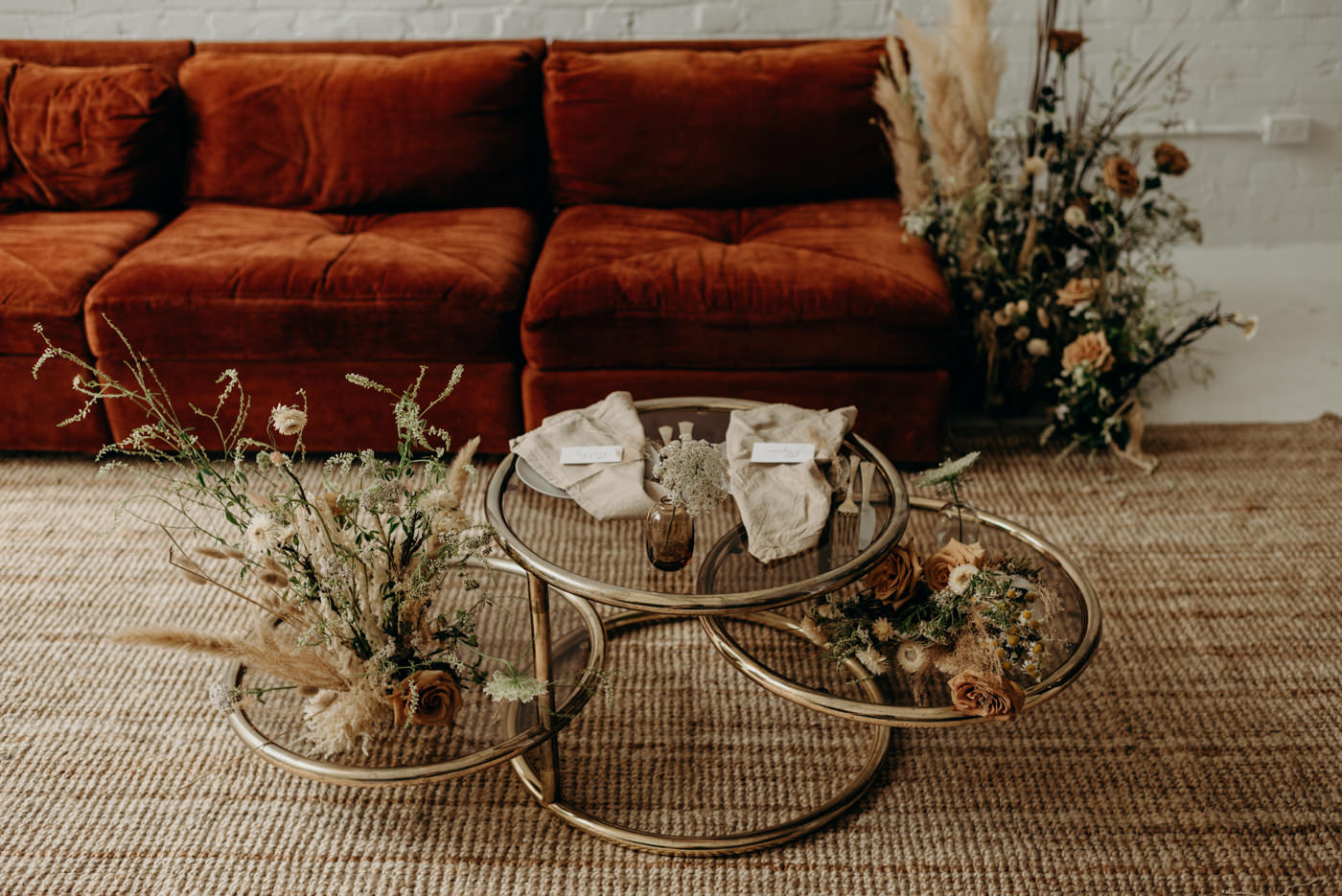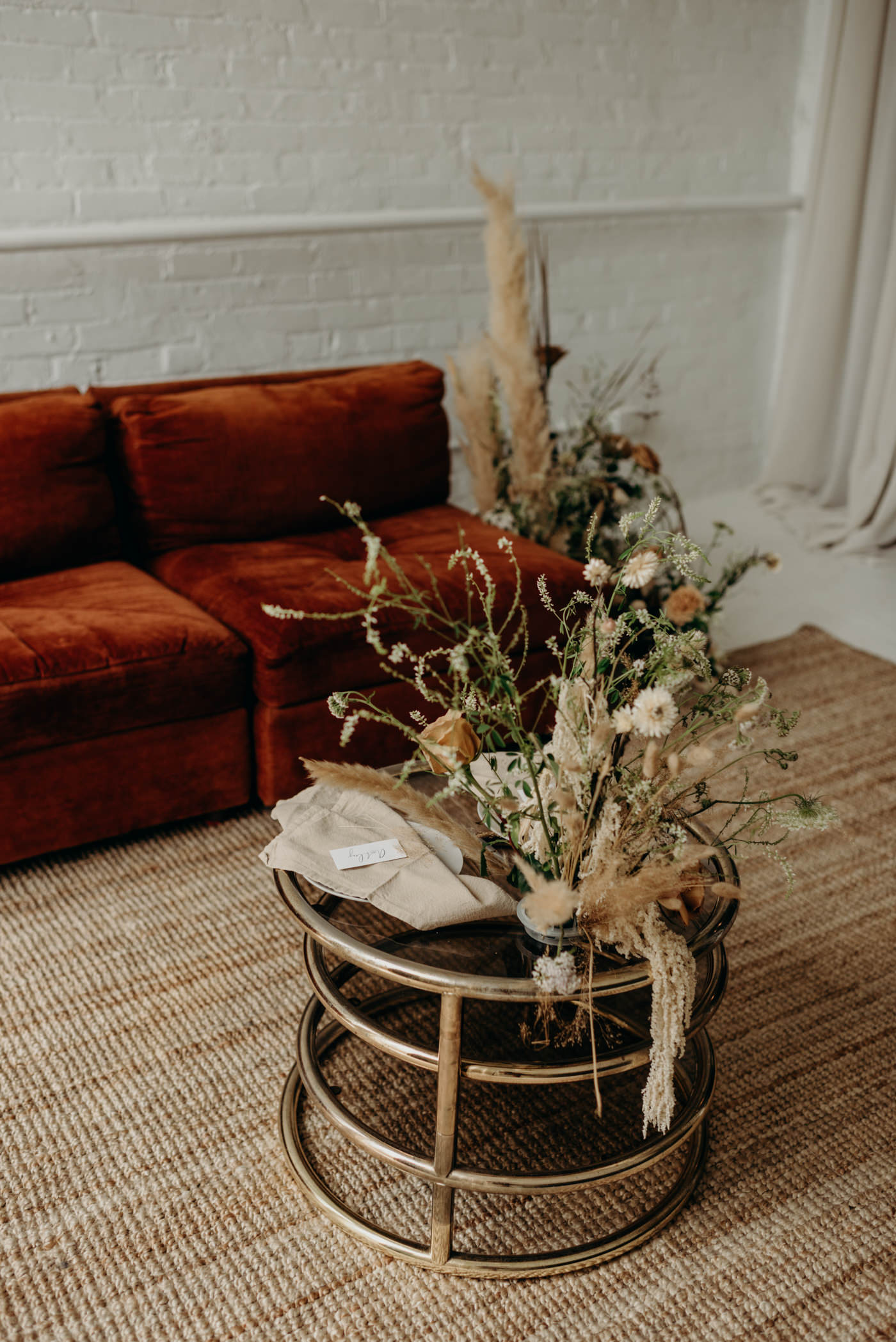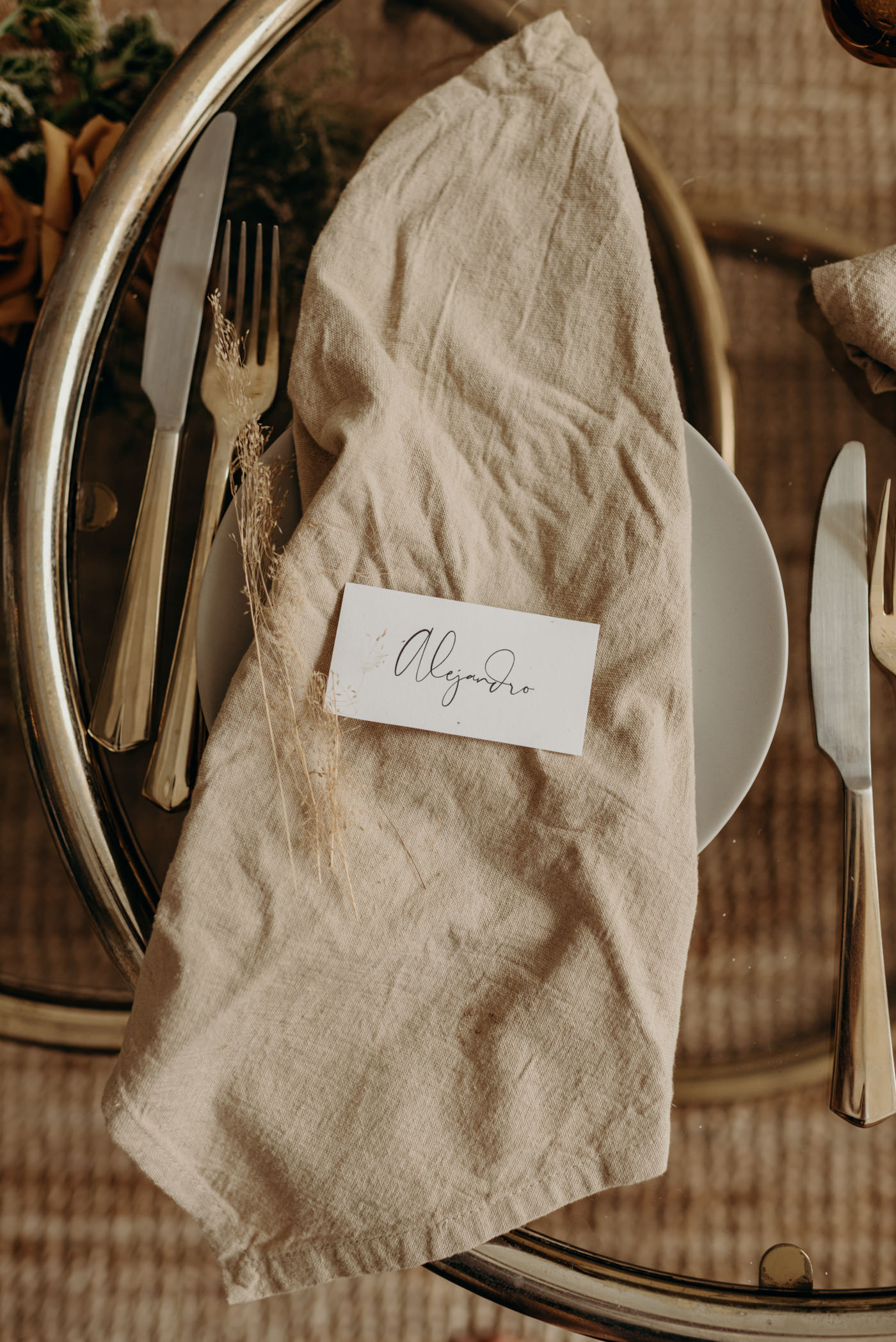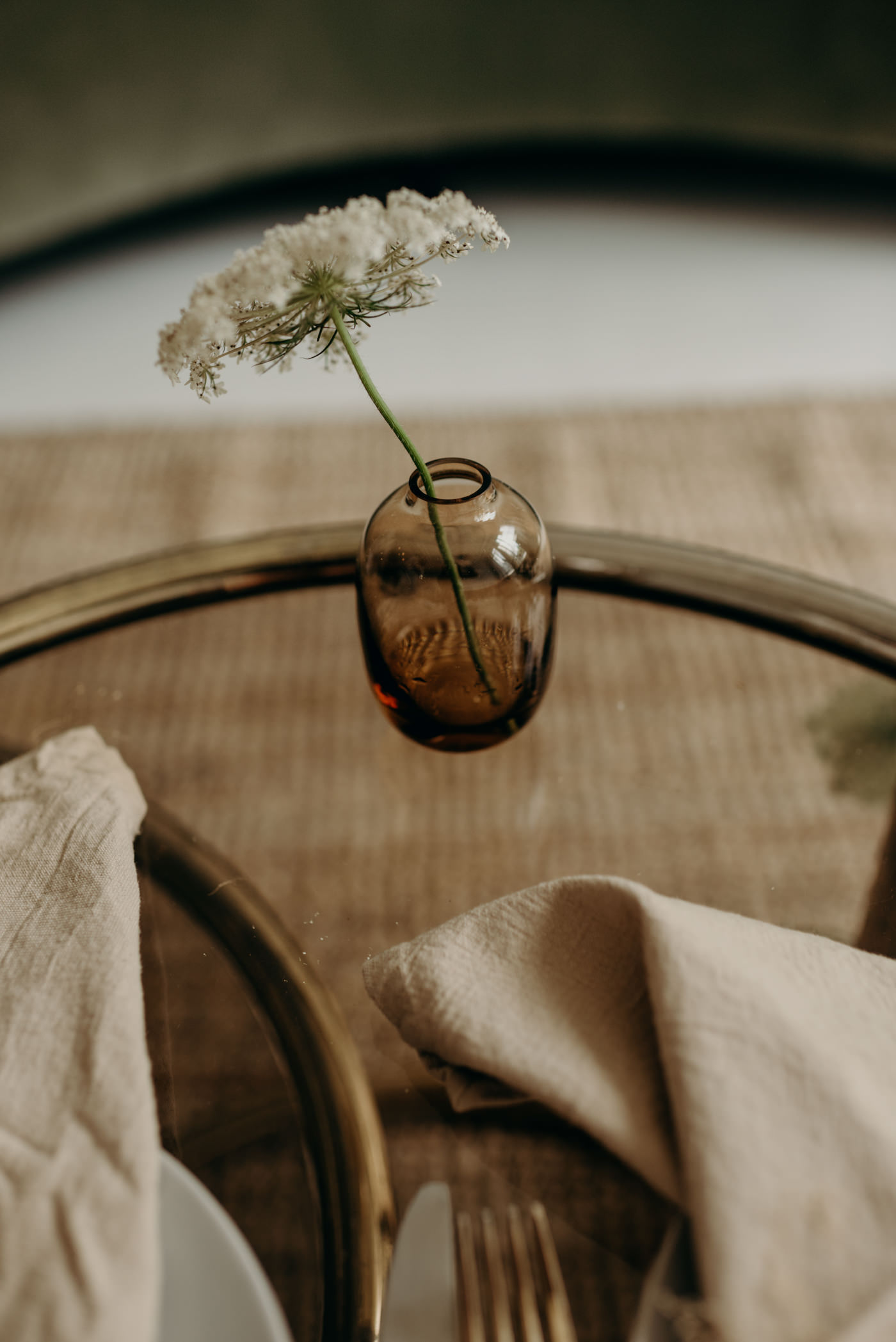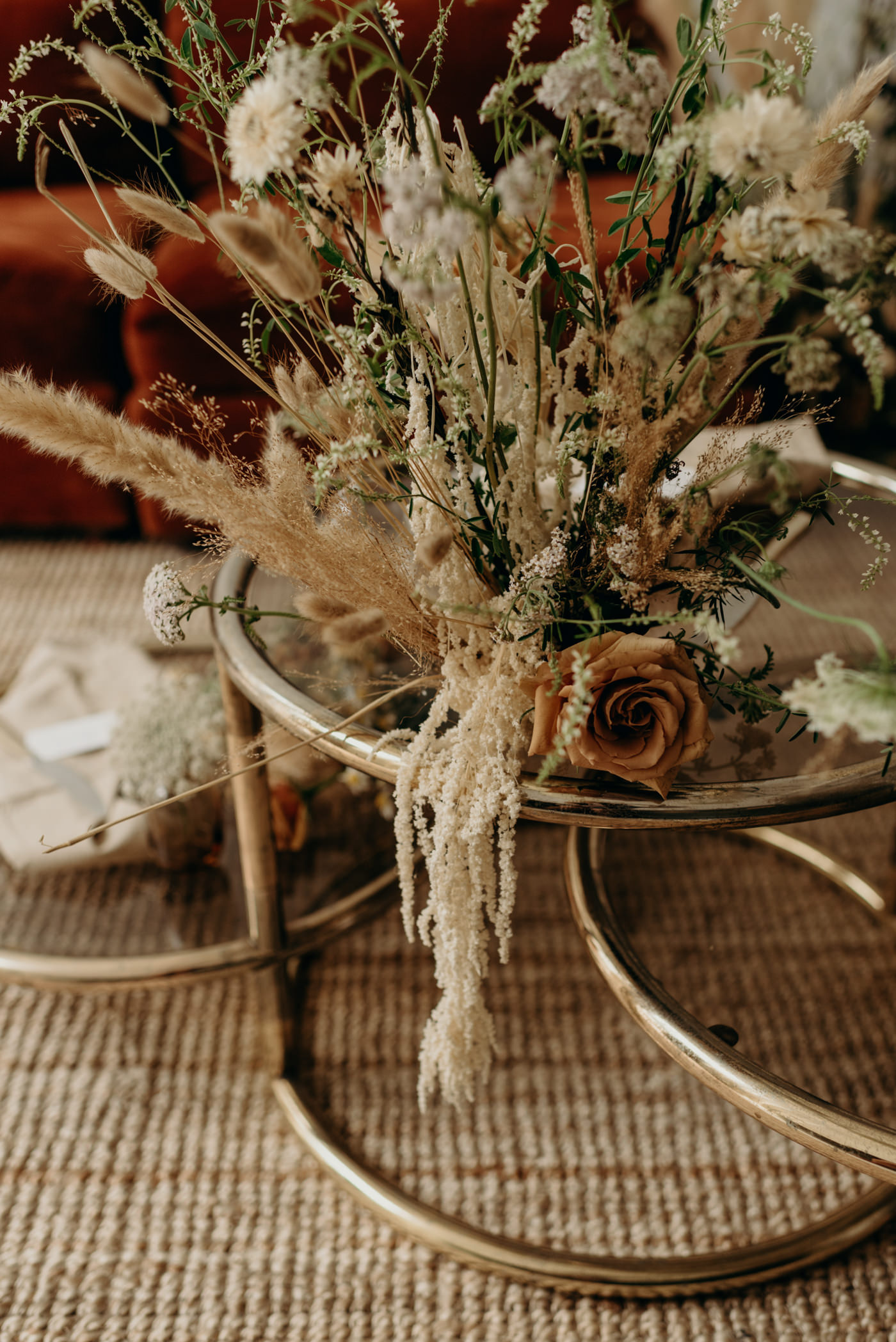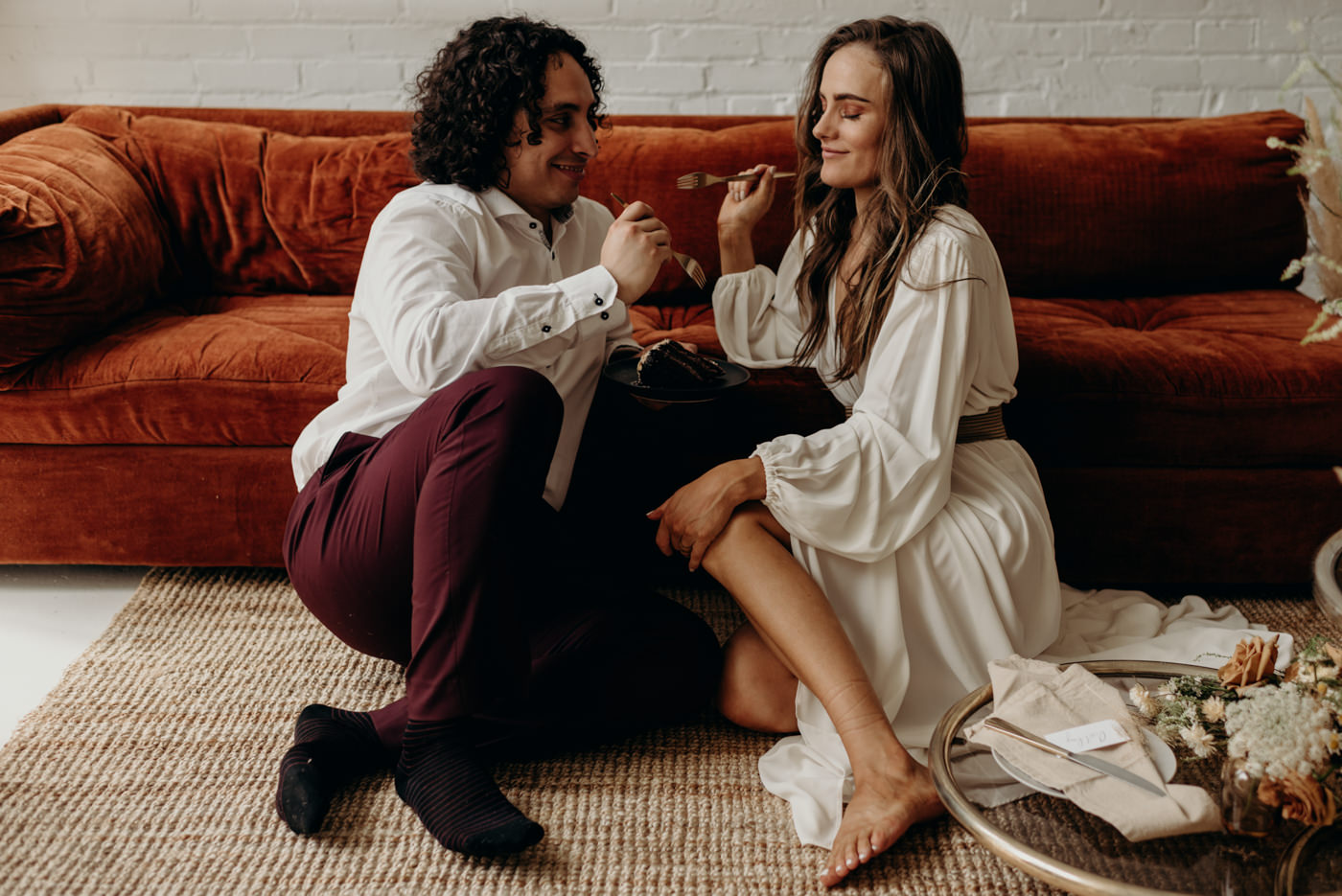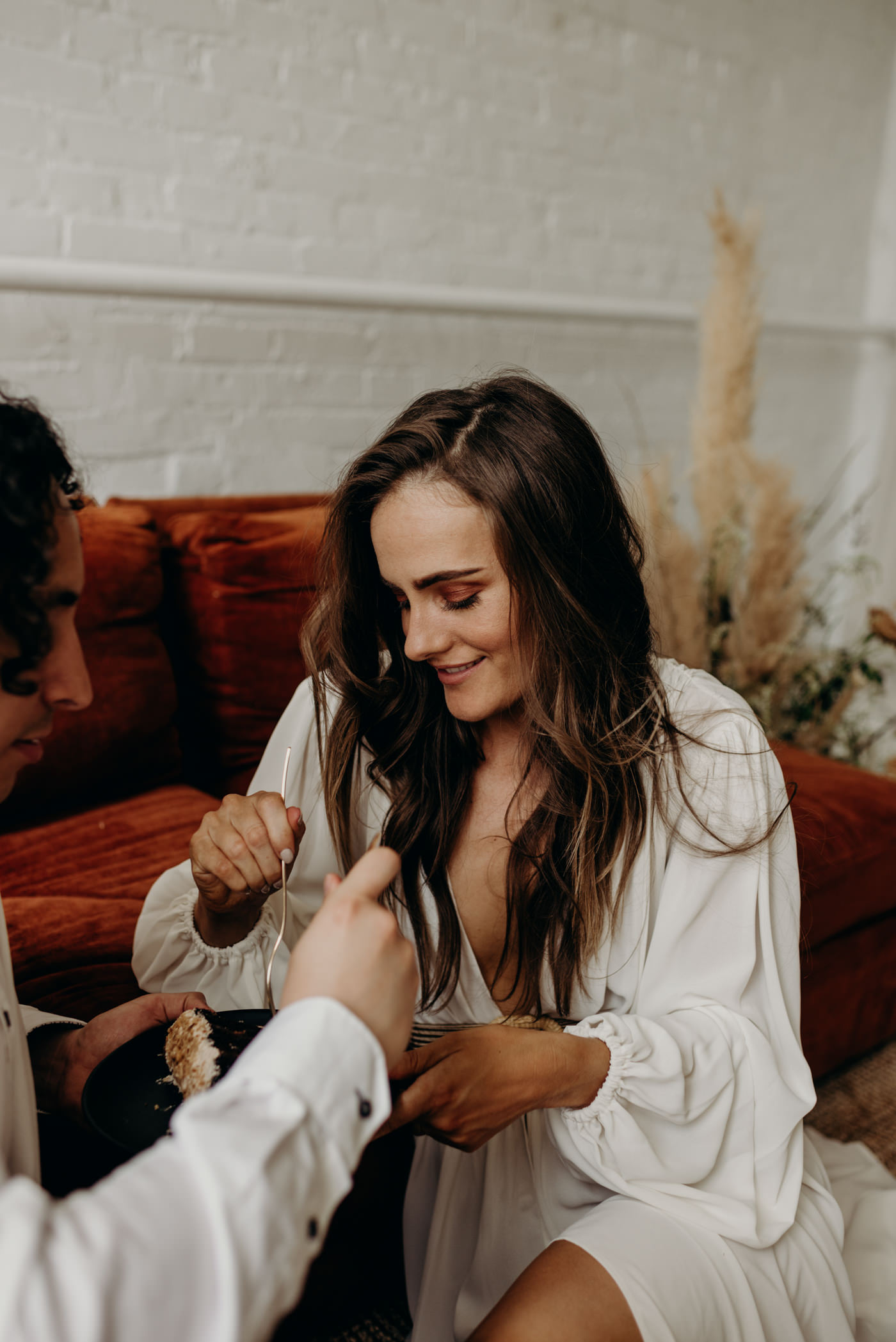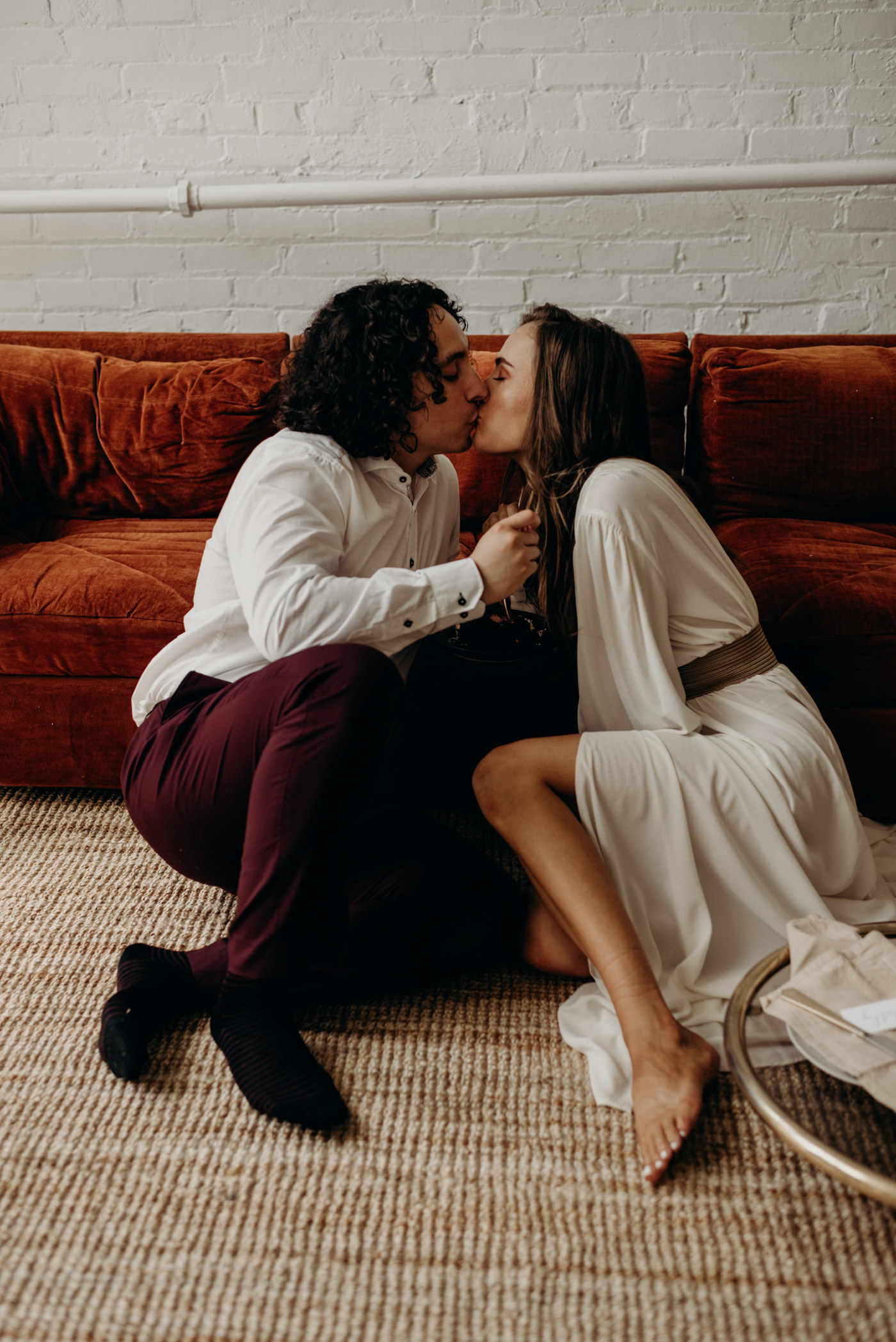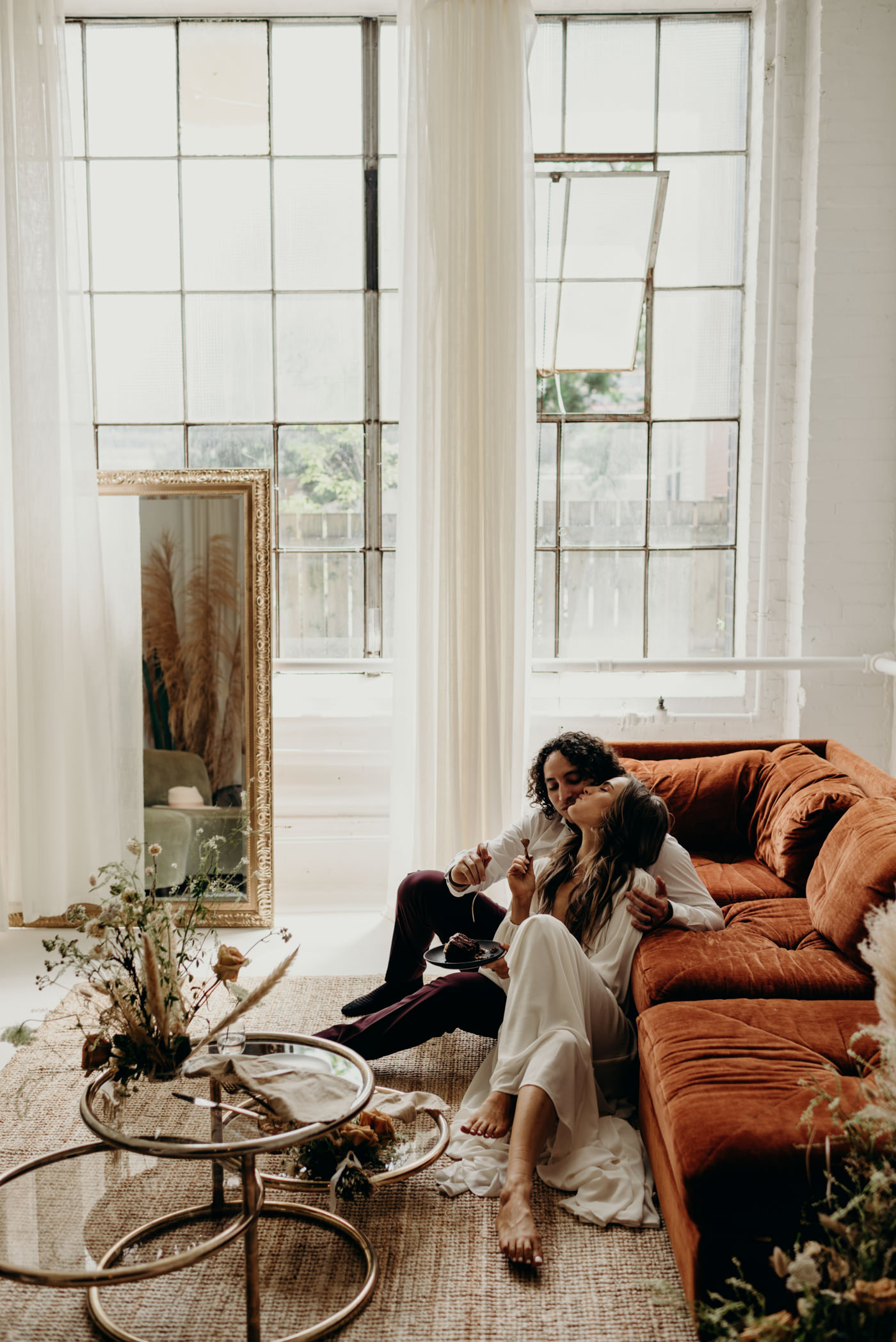 Vendors
Photographer: Jess Craven // Daring Wanderer
Dress: Savannah Miller from Loversland
Robe: Domenica Domenica
Suit: Sondergaard
Shoes: Zara
Planning / Design: Daring Wanderer
Papergoods: Daring Wanderer
Cake: Bobbette and Belle
Florals: May Flowers
Venue: Lovt Studio East
Hair & MakeUp: Judana Silvera
Tan: Sunday Organic