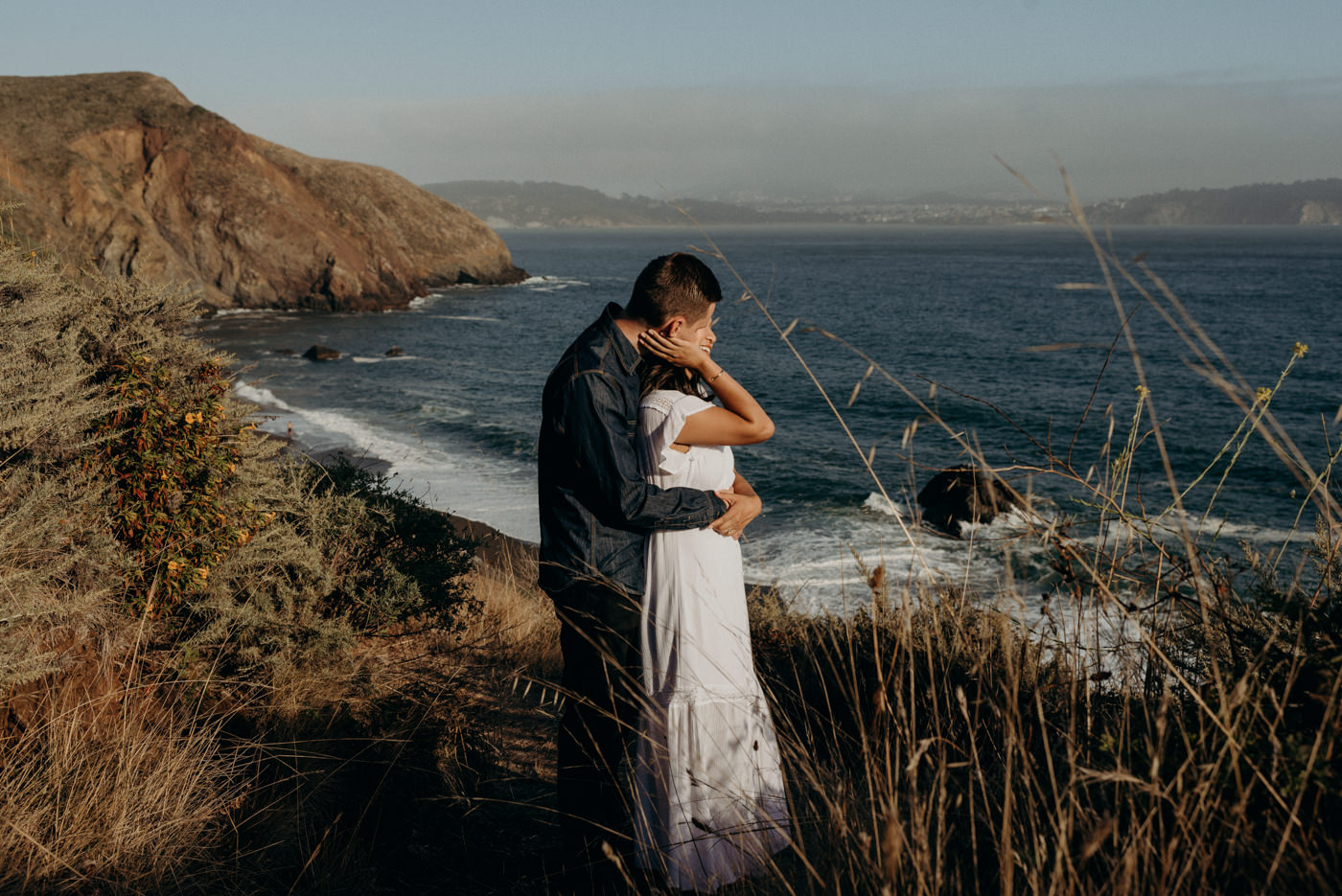 It can be a daunting task to pick out what to wear for your session. I've put together this guideline to help you feel confident and prepared to step in front of the camera and that makes a huge difference in how your interactions come through in the photos. I still want you to feel like yourself, so please take these suggestions but apply to your wardrobe. Don't feel like if you don't follow all of these guidelines that your photos will suck. The most important thing is that you dress how you normally dress and feel as comfortable as possible. With that said I usually discourage going shopping specifically for the shoot. Bring clothing you usually wear. I promise you'll feel way more comfortable if you don't force outfits that don't feel like you.
Choose outfits and locations that compliment each other but are contrast enough that you don't get lost in the scene.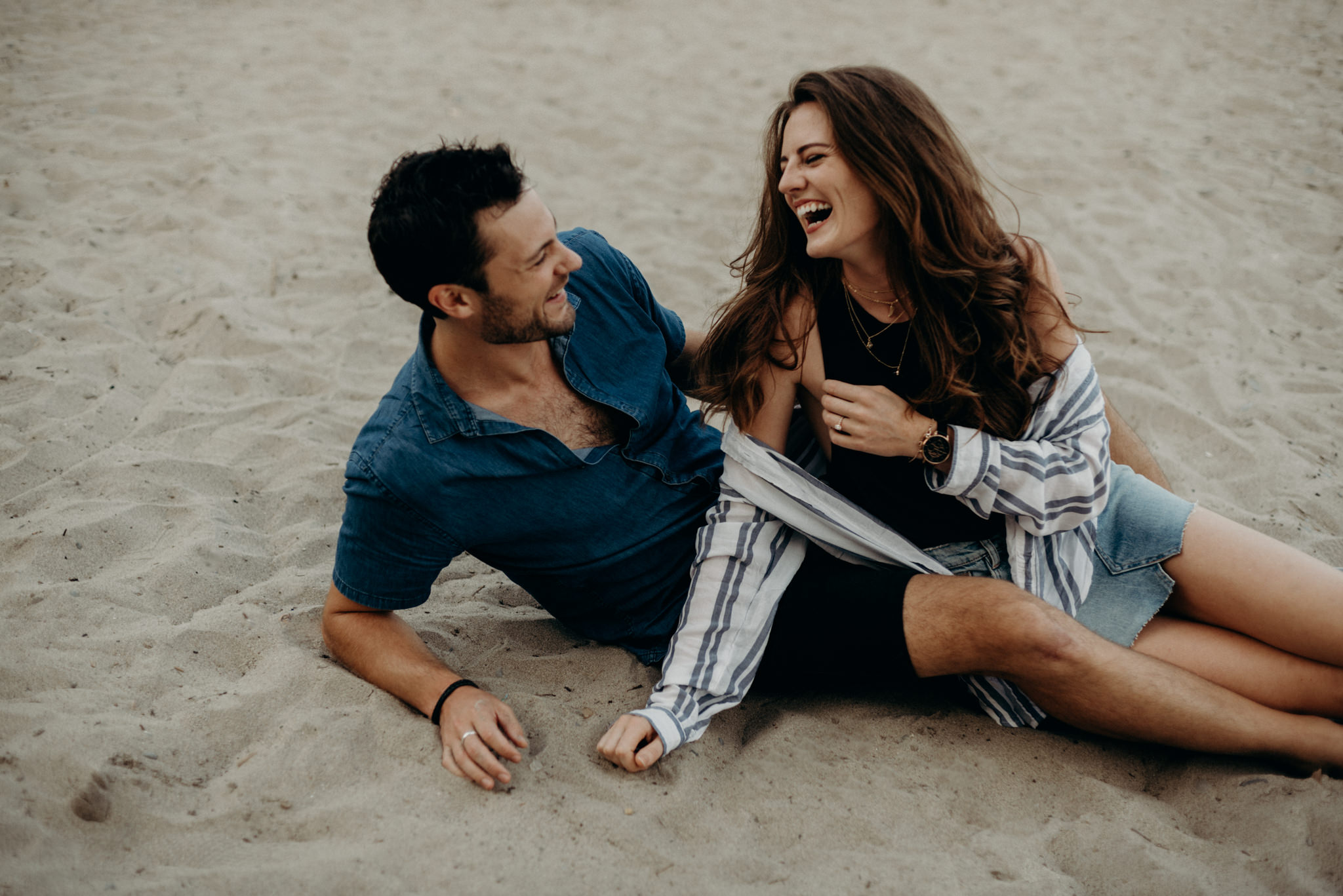 Location and outfits play a key role in setting the mood for your shoot. A beautiful location can be downgraded by mismatched outfits, busy patterns or time of day. If you're looking for a relaxed and fun session near water, you'll want to avoid overly formal wear which often give a more romantic or serious vibe. If you want your photos to be more intimate, up-close and personal, you'll want to choose a location indoors or a quiet outdoor location without a lot of traffic and onlookers.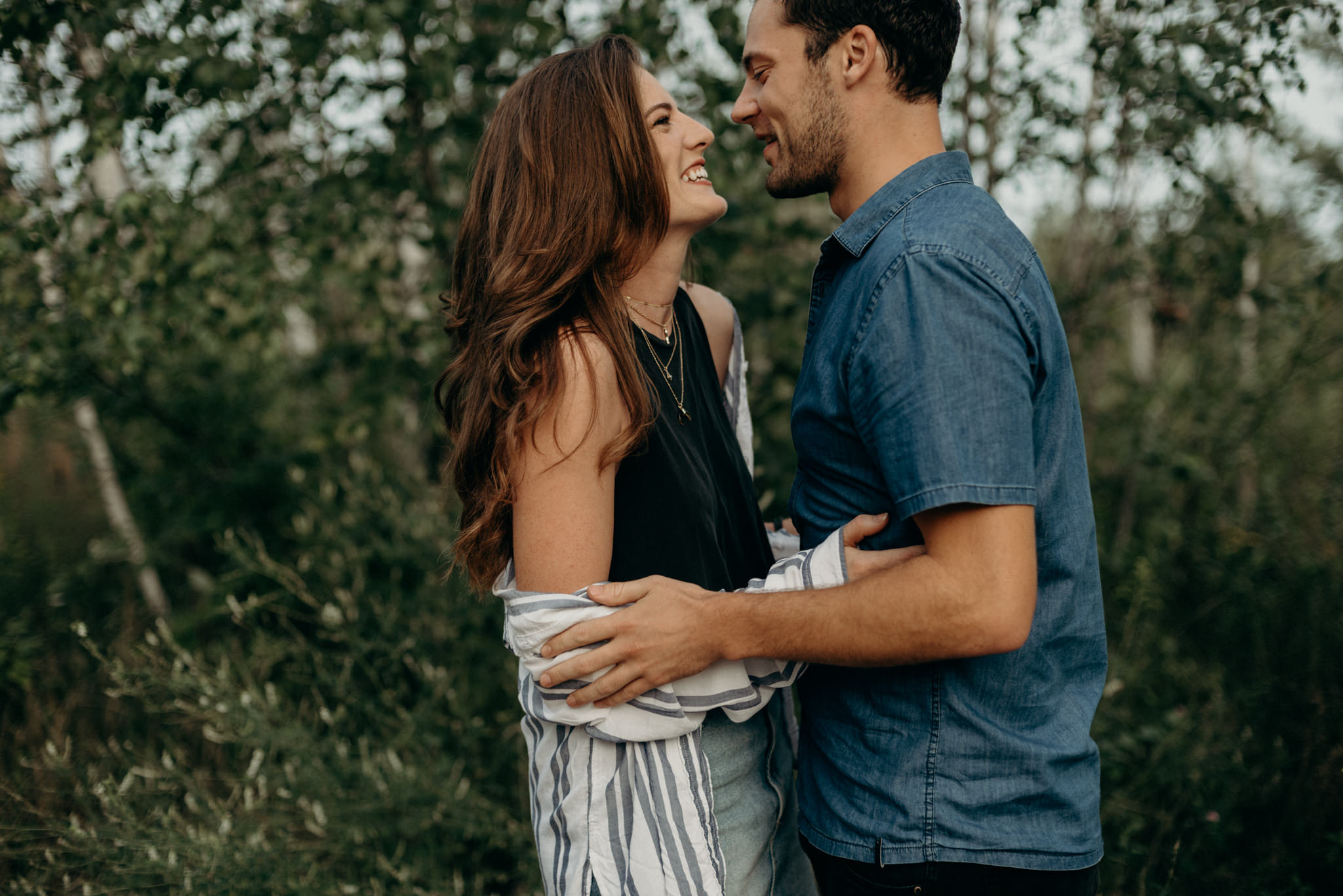 The more elements you add, the more coordination is required and the easier it is for it to feel less authentic.
Decide on a colour palette. This will help narrow down locations if you're between a few. It will also help guide your outfit choices and ensure that your clothing coordinates together.
I can help decide what to wear for each location to ensure the outfits compliment the environment. I usually recommend 3-4 bottoms and tops / dresses and some accessories.
top tip: Pick out your clothes a few days ahead and hang them up. If they have wrinkles, be sure to do a quick steam / iron so they aren't a distraction
Be
practical.
think of
the conditions.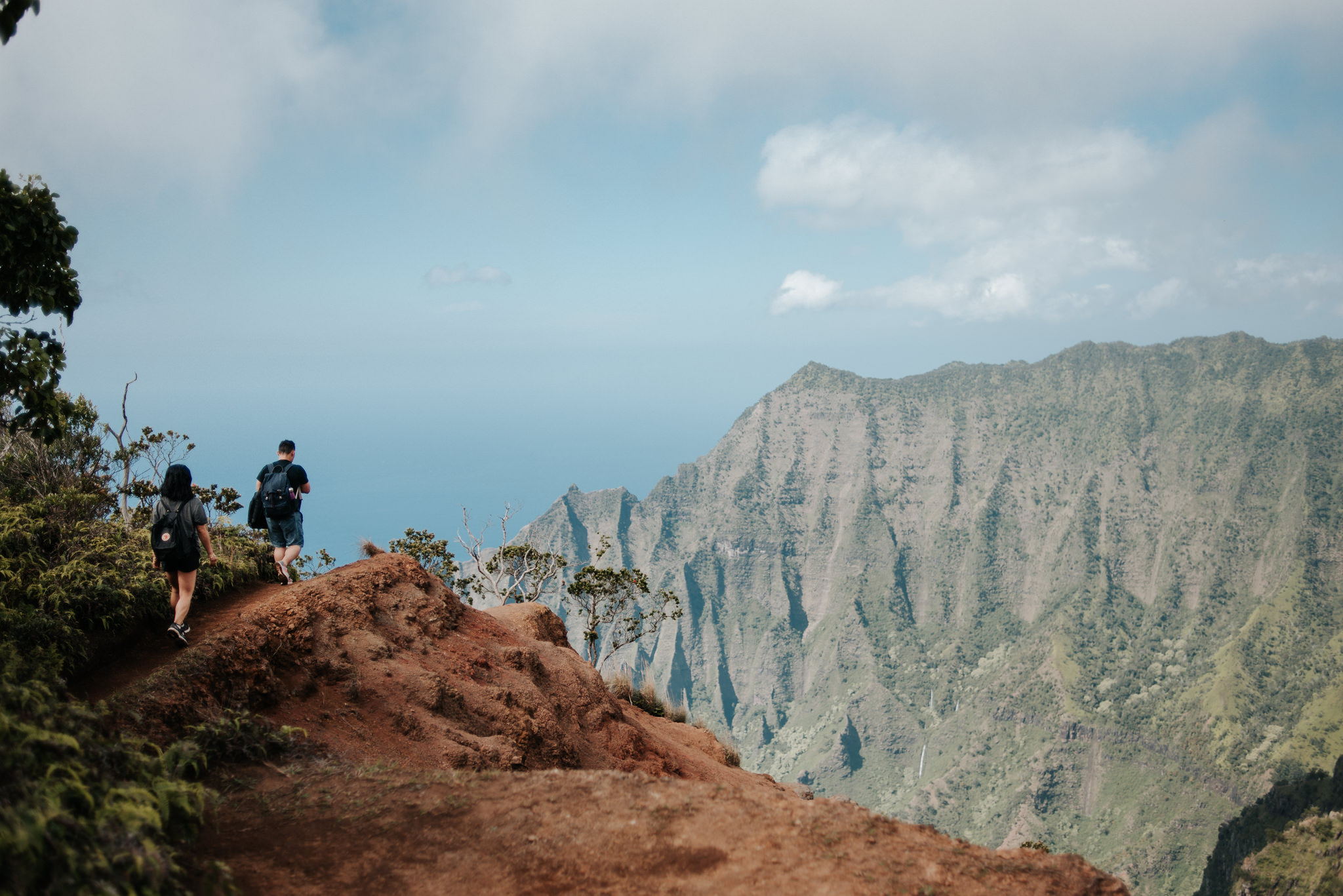 While deciding on outfits, think of the environment and conditions we'll be shooting in and plan around it. If we are doing some hiking, make sure you are wearing some comfortable shoes with grip. If we are on a sandy beach, you'll likely want to be barefoot. I usually don't recommend high heels for sessions since they don't go with most landscapes and you might roll your ankle. With that said, if we are shooting in the city, in your home or restaurant and you'll be dressing up, yes you can absolutely wear those heels!
If it's calling for cooler windy weather, dress in layers. If it's going to be warm, wear breathable clothing to minimize sweat.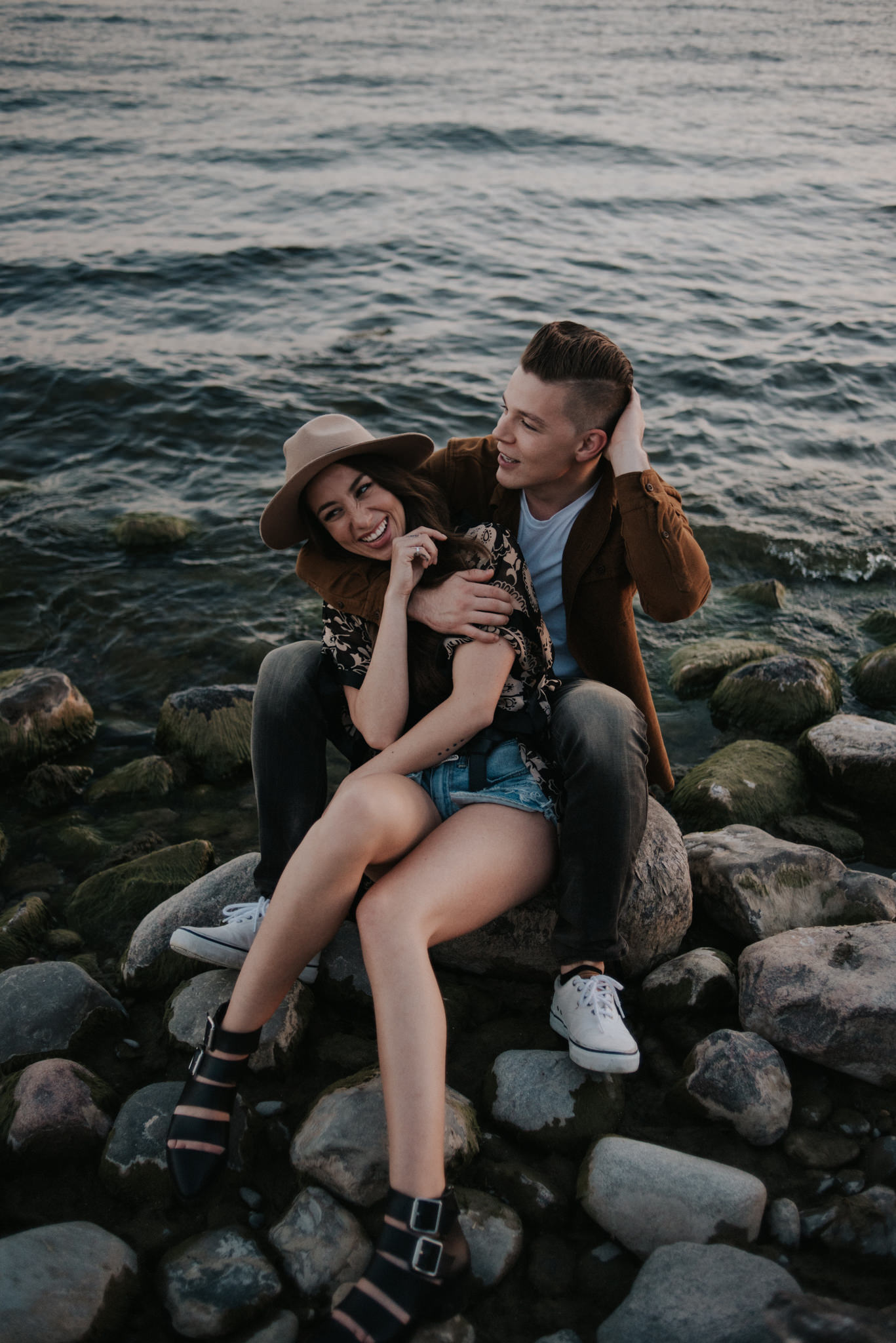 I usually recommended sticking with neutrals and earth tones for shoots: browns, tans, cream, white, grey, black, mustard, terracotta, washed denim and forest / moss greens.

The colours I ask that you avoid are fluorescent and overly distracting colours: bright orange and pink, electric blue, neon yellow, neon and lime greens. If you are unsure, send me some photos of outfit options and I can give you my honest opinion.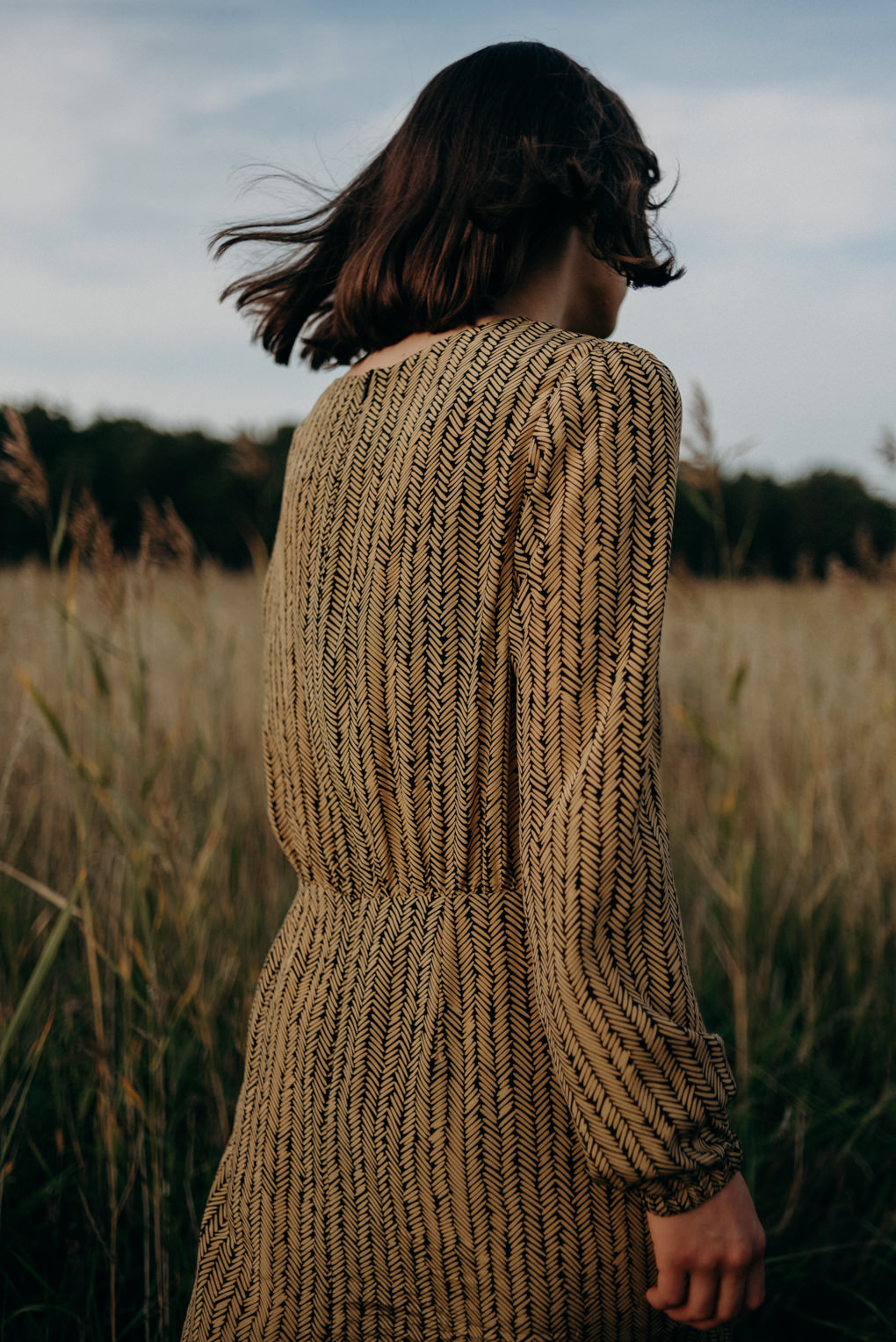 Keep patterns minimal, the more subtle the better. Big and loud patterns are distracting and I usually try not to pair too many patterns together.
Mixmatch textiles
Limit the amount of the same material
Remember to consider the landscape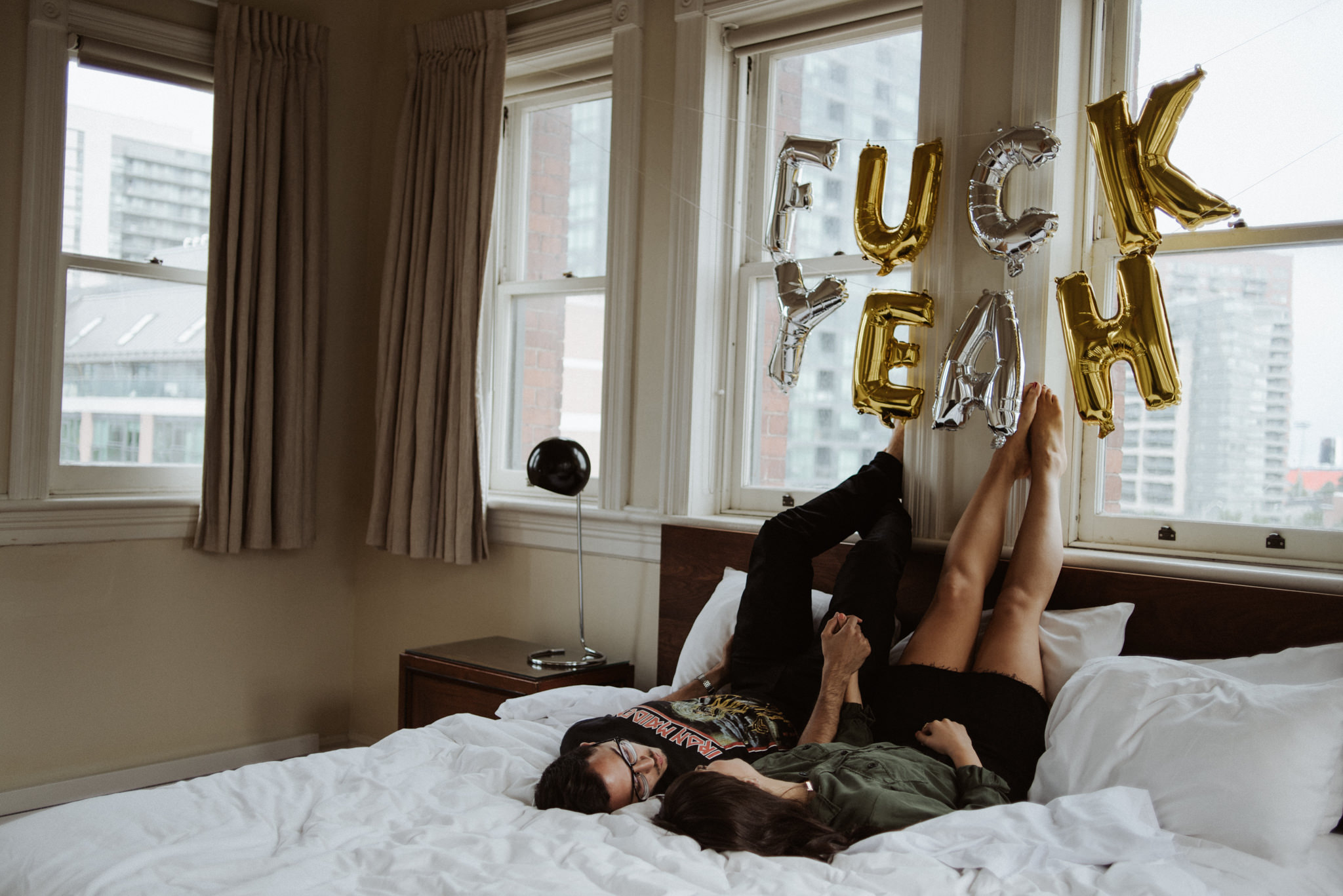 Props don't have to be super cringeworthy. We still want the shoot to feel authentic, so staging a picnic that you don't actually get to enjoy probably isn't a good idea if you love my photographs. Instead for props I'm talking blankets, campfires, ice cream, your puppy, take out pizza. If you want to have props at your session let me know so we can figure out a way to incorporate them so it looks great and not cheesy!
I love when people bring accessories like scarves, hats and jackets to shoots because I can layer them and pair them with different outfits for different looks. I usually recommend avoiding sunglasses and watches because they can be distracting.
Don't force something that just isn't you. Think about your daily interactions: are you silly and laughing all the time? Are you romantic and thoughtful? Are you quirky and weird? Are you all over each other all the time? Are you homebodies are do you love to be out in nature / exploring the city? Use these questions to guide your location, outfits and interactions in front of the camera.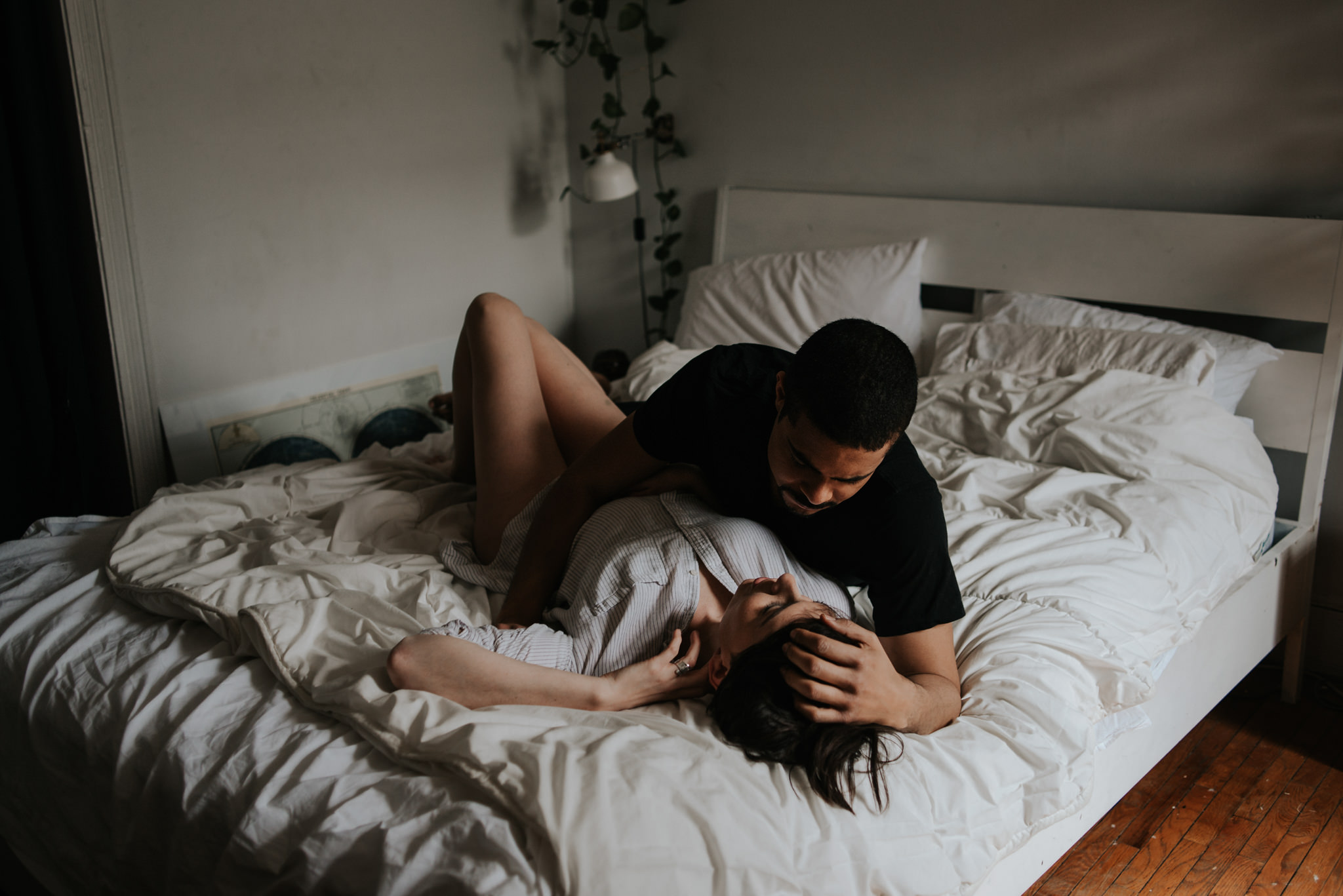 I recommend showing more skin. This doesn't mean get naked, unless you want to. Photos look more intimate and comfortable when you aren't covered up in a million layers. Before our session together, let me know if you're thinking of a more intimate indoor session. We can plan outfits and how we want the shoot to start and end. I always suggest creating a playlist of your favourite music to guide the shoot. This also helps you feel more comfortable.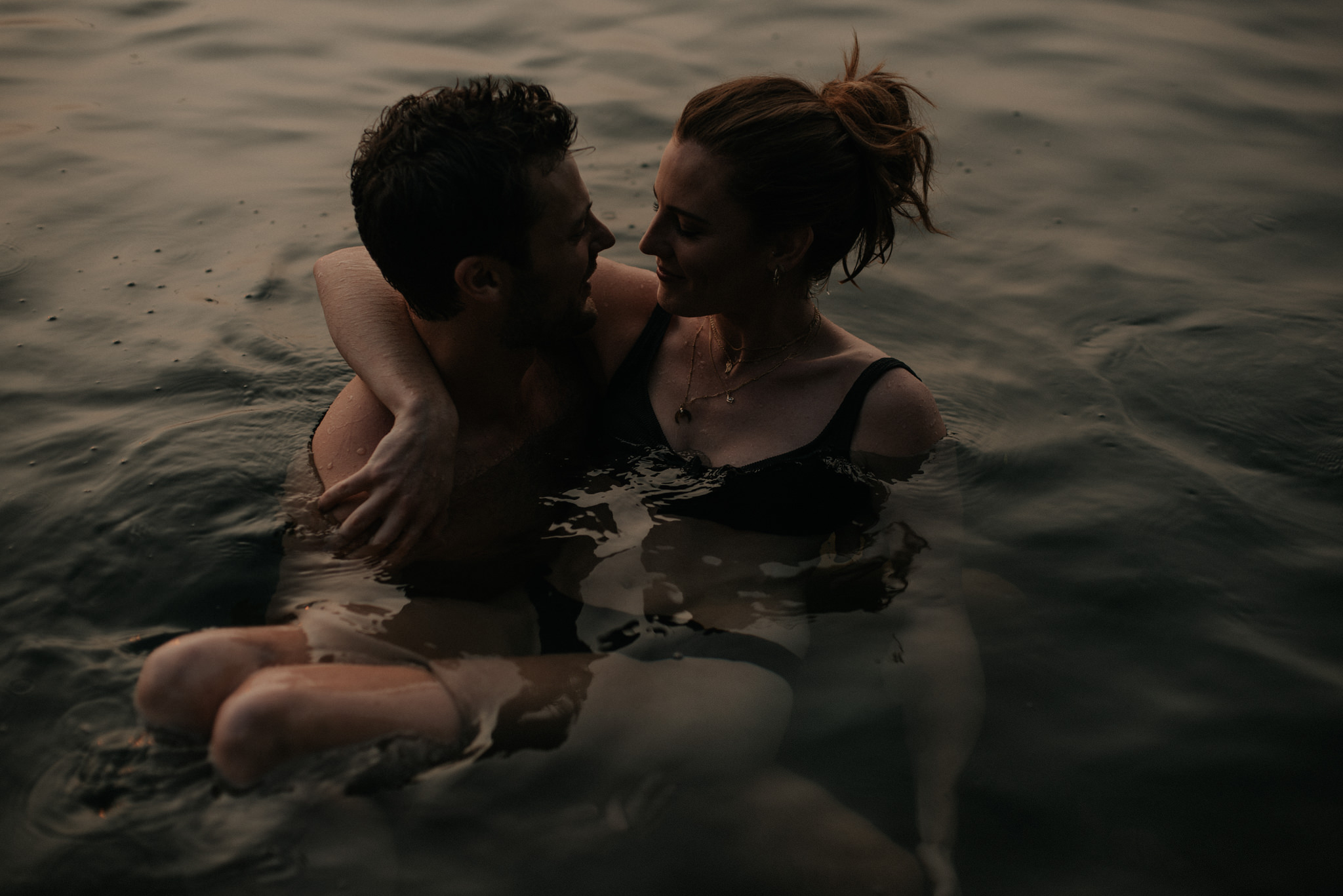 I love water. I love couples who want to get in the water. If we are shooting near a lake or body of water, it's always a good idea to pack swimsuits and towels just in case you get the urge to take a dip towards the end of the session. The water is usually calm and the sky has a nice glow just after the sun has set.
The best time to enjoy these sessions without being eaten alive by bugs in Ontario is at the end of July through to September. August and early September is ideal since there are minimal bugs and the water is the warmest.