Jordan & Tiago met in Portugal while Jordan was on a year long solo travel trip. Almost instantly they were inseparable, spending the next few months traveling the world and creating beautiful memories. When Jordan moved back to Canada to resume work, they couldn't bare the thought of being separated. They were married in a gorgeous intimate cottage wedding on Goergian Bay in Owen Sound. To keep things simple, they condensed the events in a few shorts hours. Food and wine pairing was an important dinner element for them since Tiago is a chef. I was honoured to document their love. Here are some more words from the bride:
What was most important to you when planning your wedding?
Tiago and I wanted to create a warm and intimate gathering that our friends and family would remember with fond memories. We also wanted to ensure both of our cultures were represented – South African and Portuguese. Our families travelled in from all over the world with over 50% of the guest list coming from outside of Canada. The families would be meeting for the first time so we wanted everyone to feel comfortable and enjoy a memorable evening together. We planned the wedding with that in mind and built experiences around our cultures, our love and our commitment to each other. Our goal was to have everyone leave with a full belly and a full heart.
What was the most memorable part of the day?
My favourite moment was when I walked down the stairs during the ceremony and Tiago first saw me – he had a huge grin on his face and the moment he saw me he playfully nudged his best friend as if to say "look, she is mine!". It was really sweet and made me laugh. I would also say the 6 course dinner with wine pairing was something everyone will remember for a long time!
Any wedding planning advice you'd like to share?
Pick 3 things that you think are the most important. For example, mine were location, photography, and dinner. I focused my efforts and budget on ensuring those 3 things were exactly how myself and my husband dreamed it would be. On the other things – like flower arrangements, seating configuration, length of speeches, and music – we were flexible.
How did you choose your wedding photographer?
The moment I saw Jess' photos, I knew her style was what I was looking for. She has an incredible ability to capture emotion in images and focuses more on natural moments than poses. Her style of editing and shooting is also darker, more expressive and emphasizes the play of light and dark. Her imagery pulls you into the moment and you almost feel like you are standing in the woods with the couple, you can feel the leaves and hear the wind. These are the moments we wanted captured.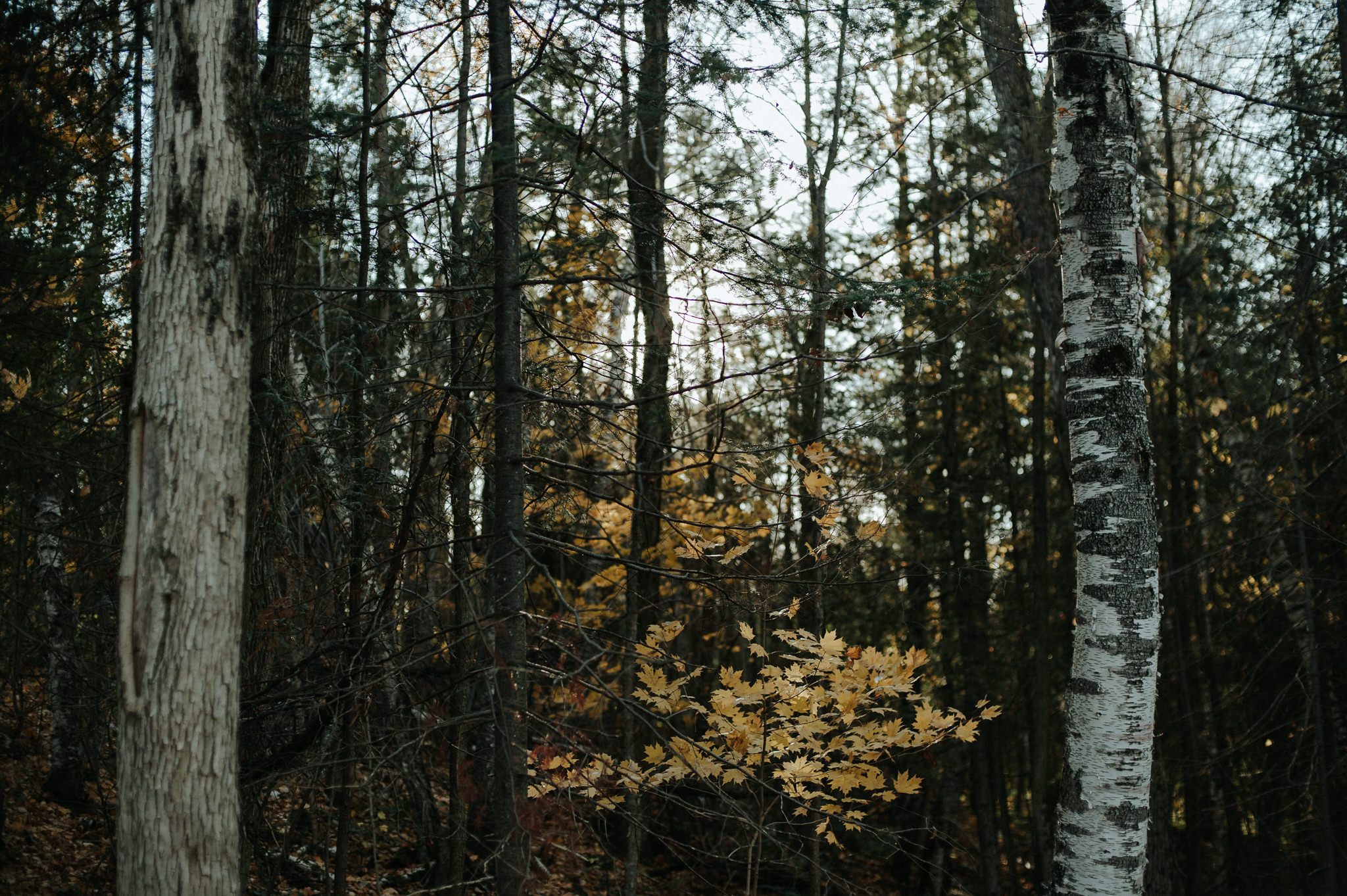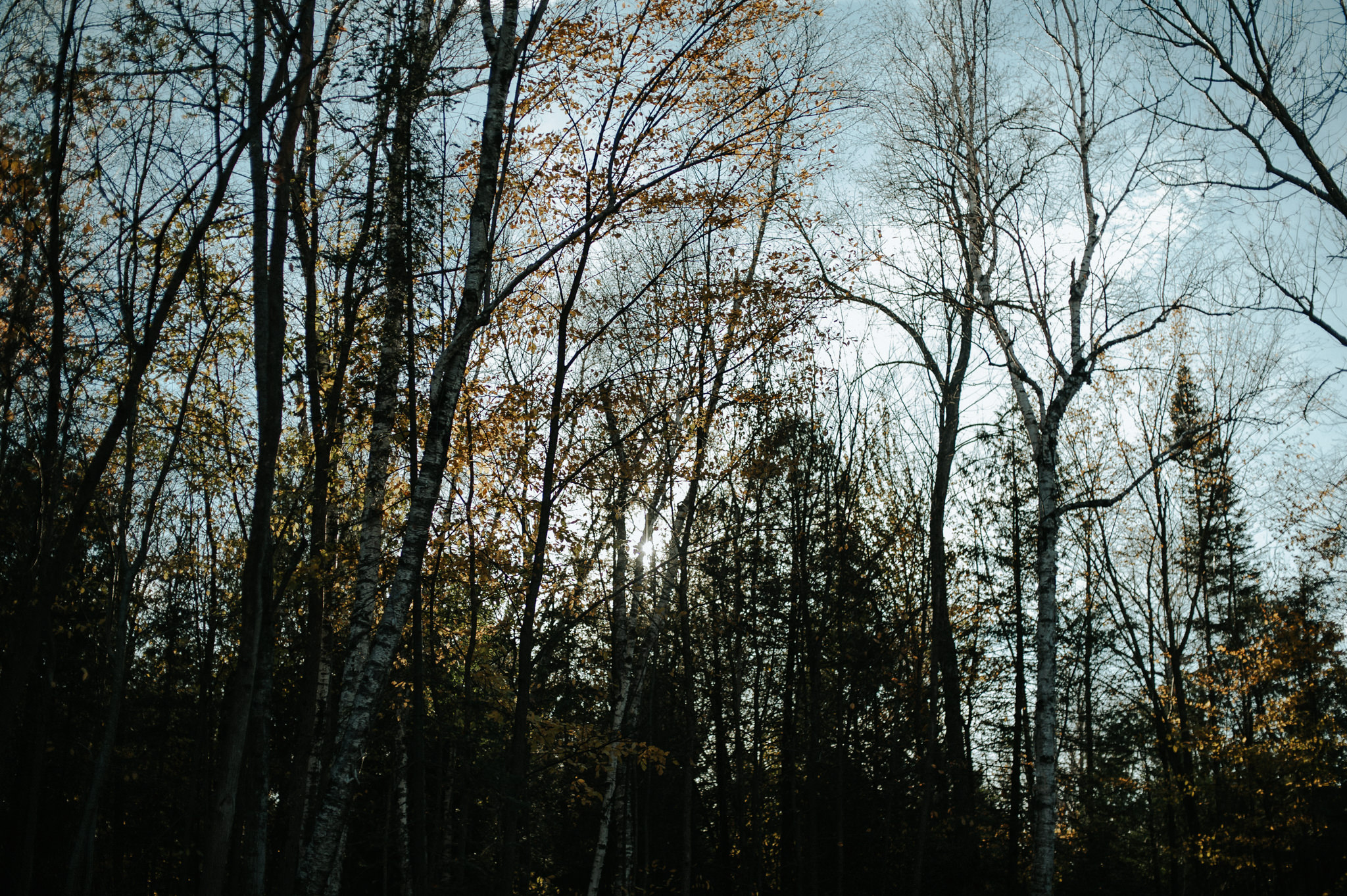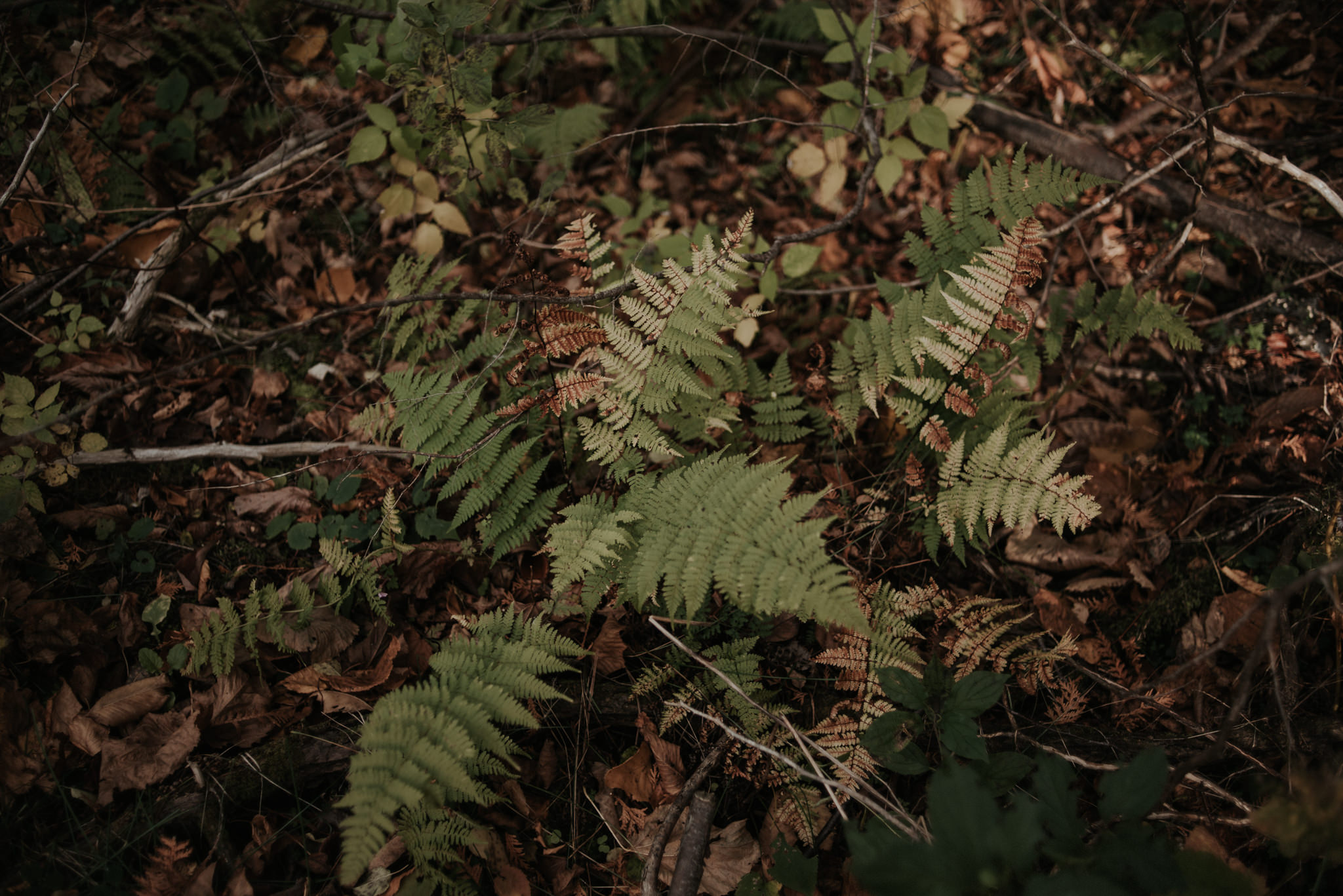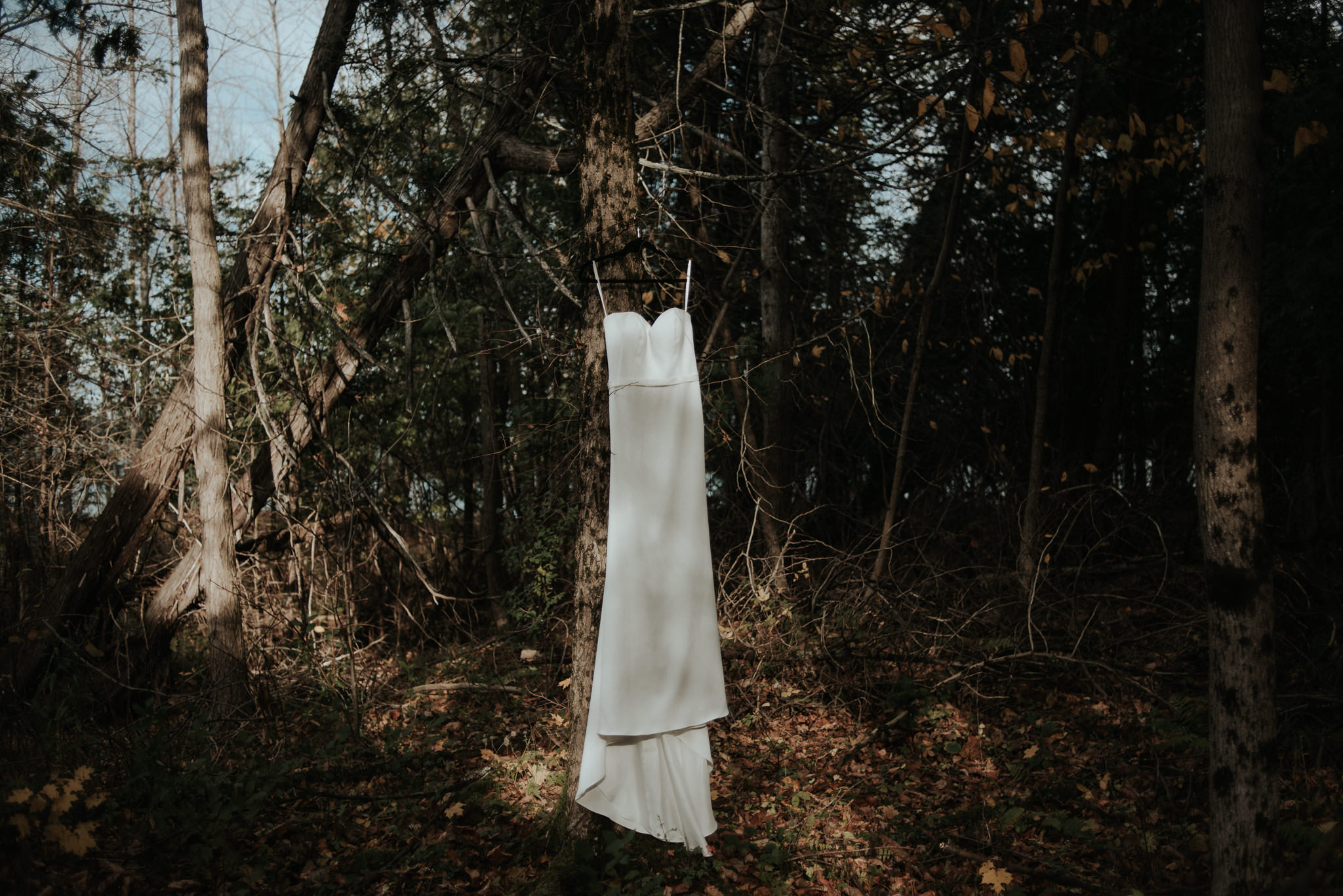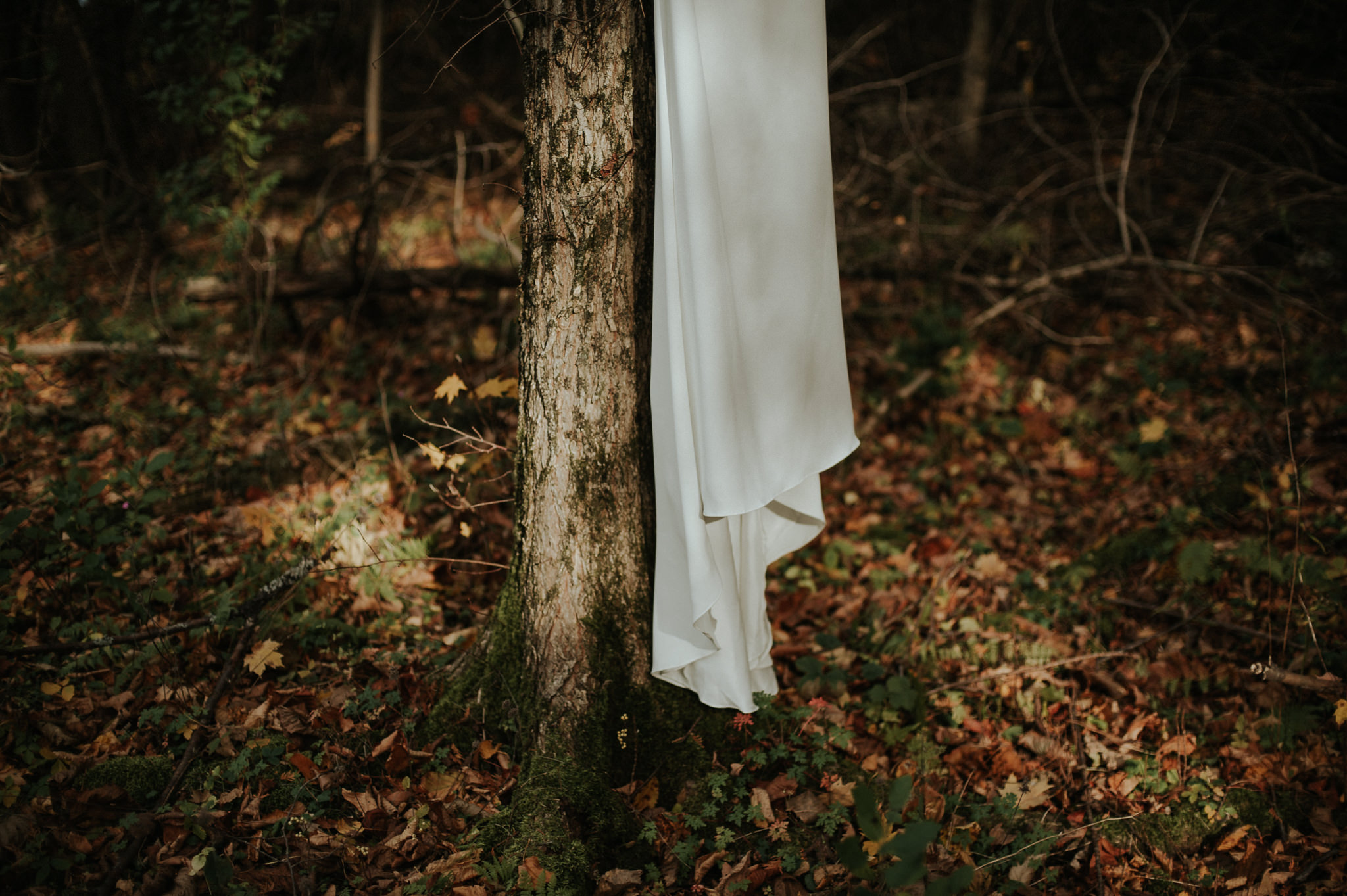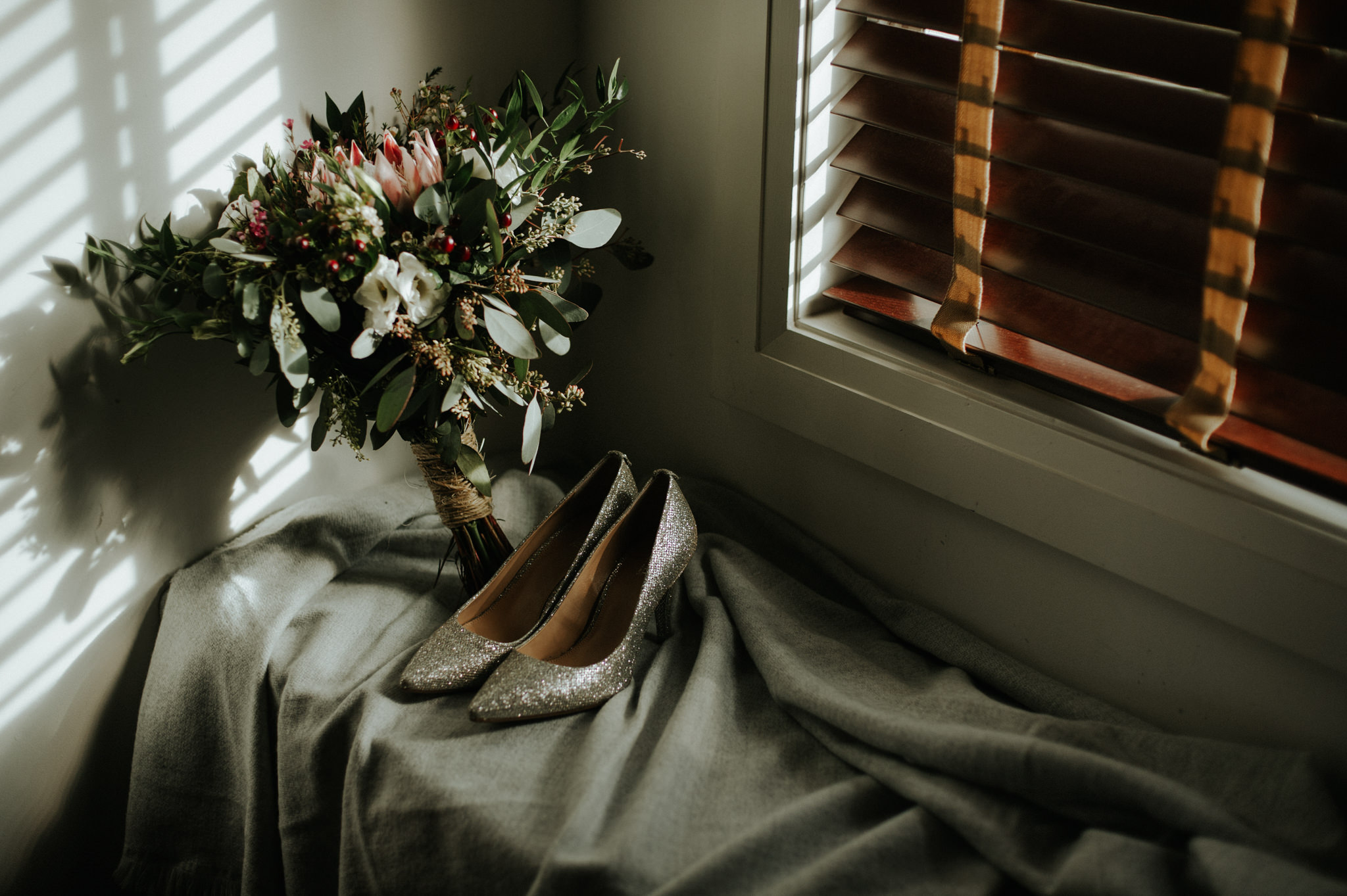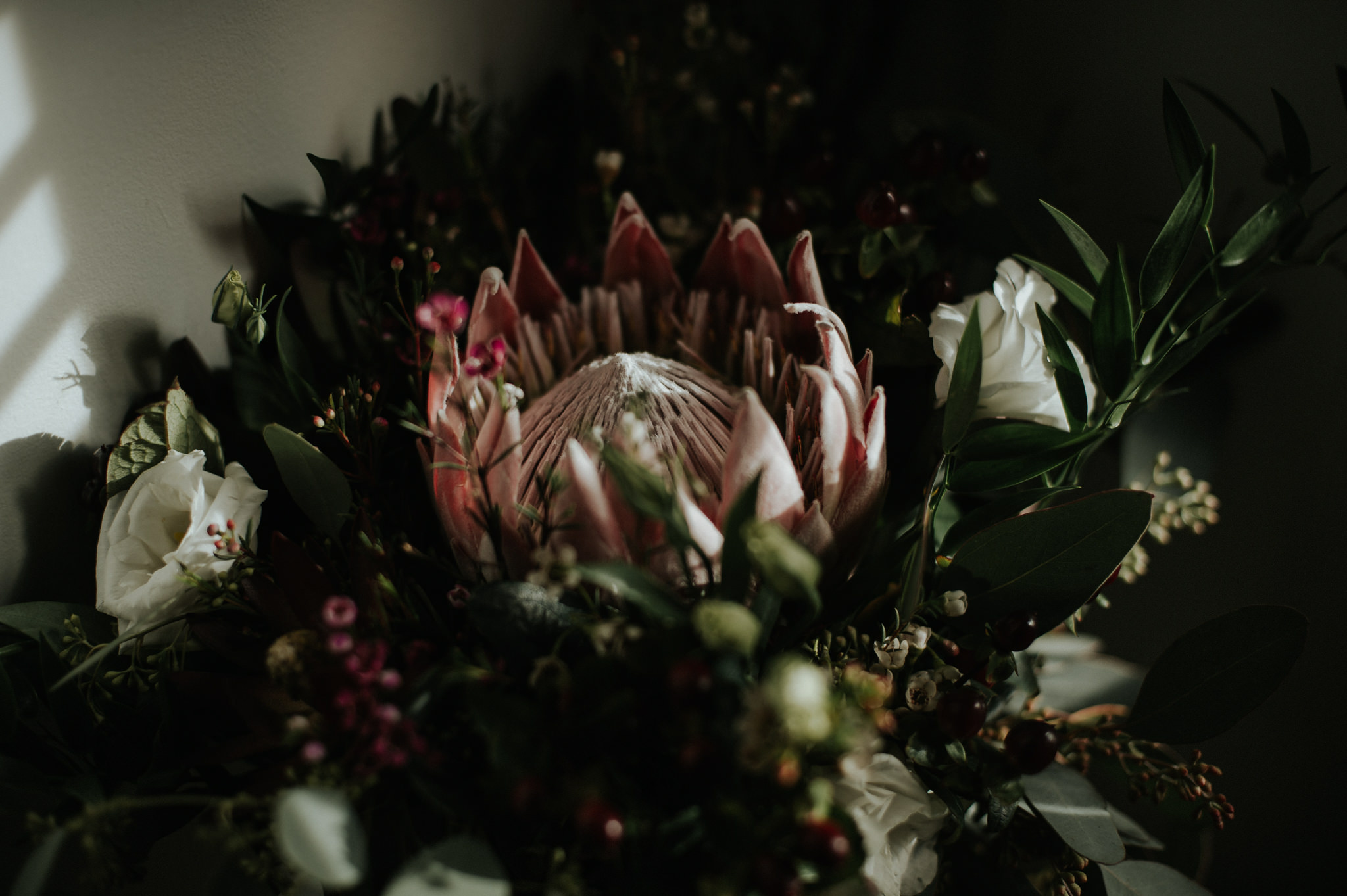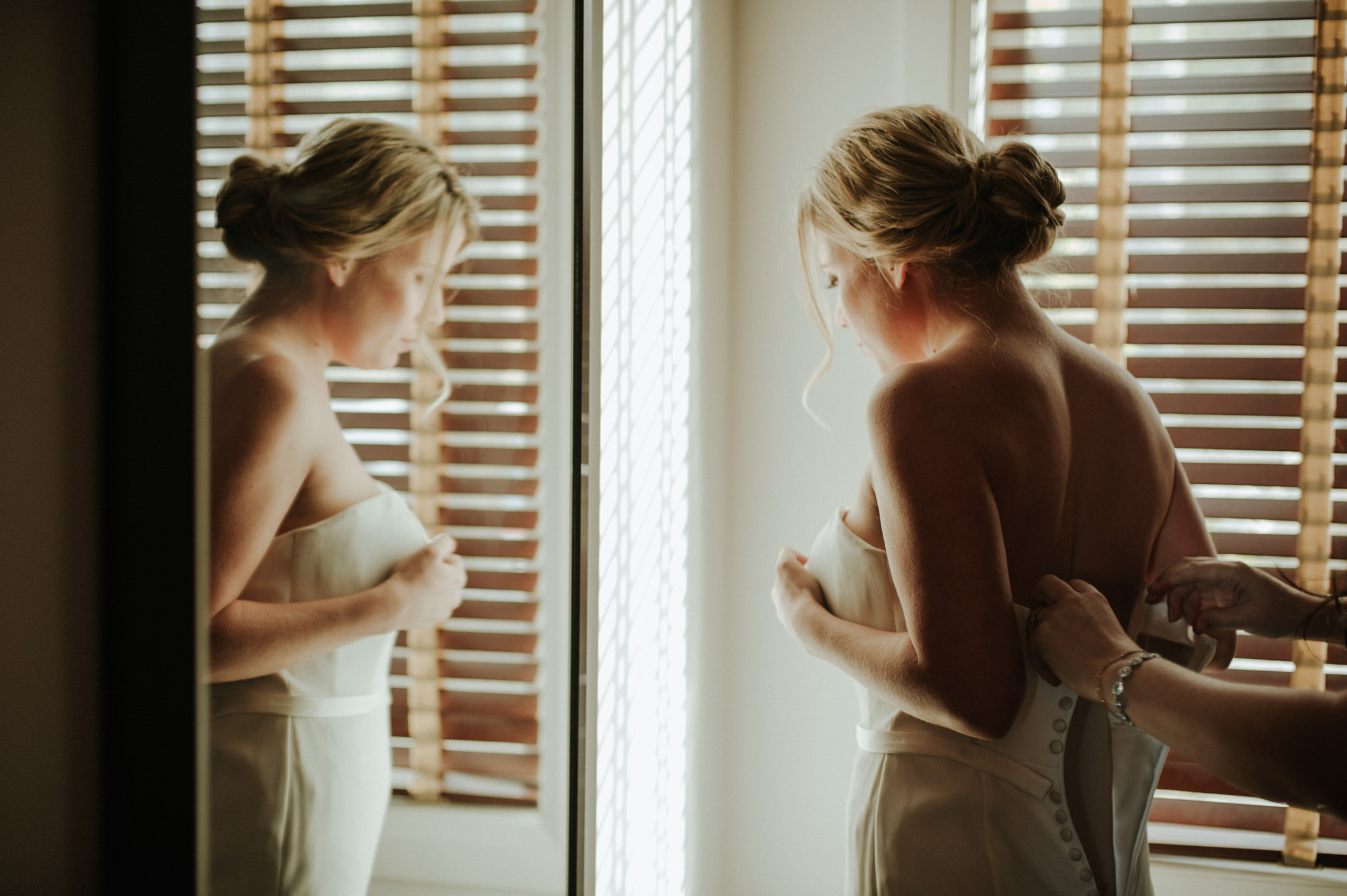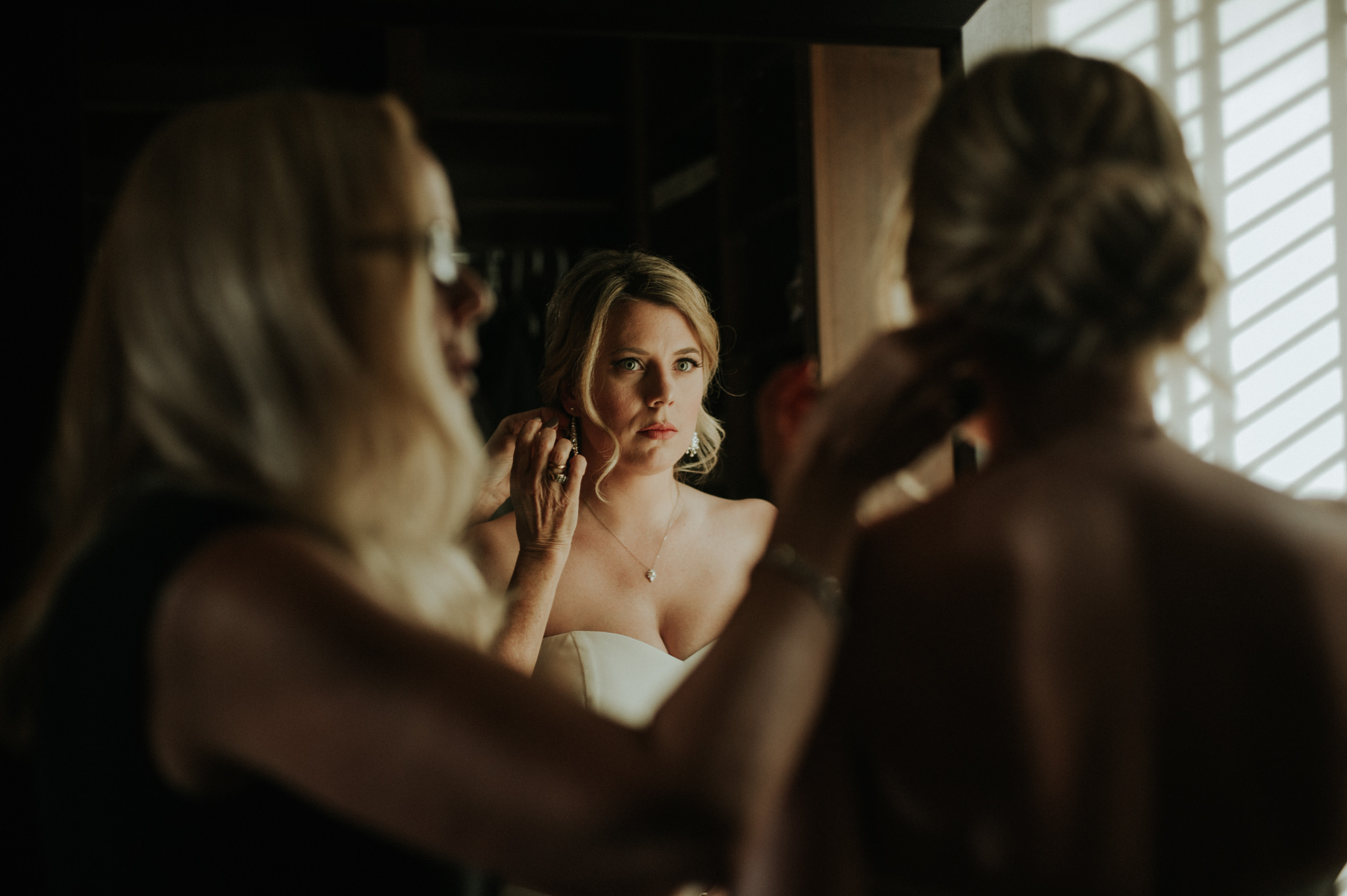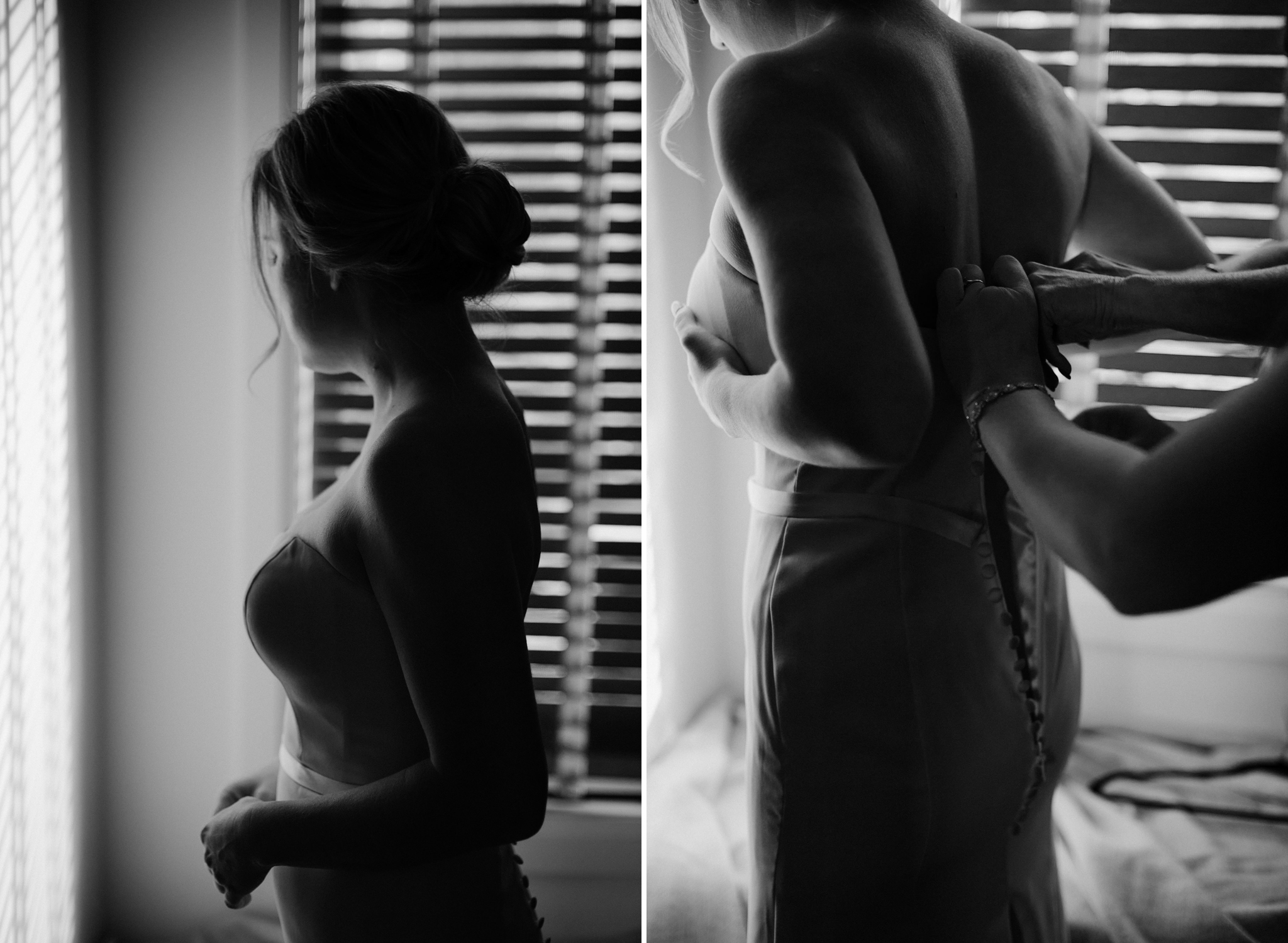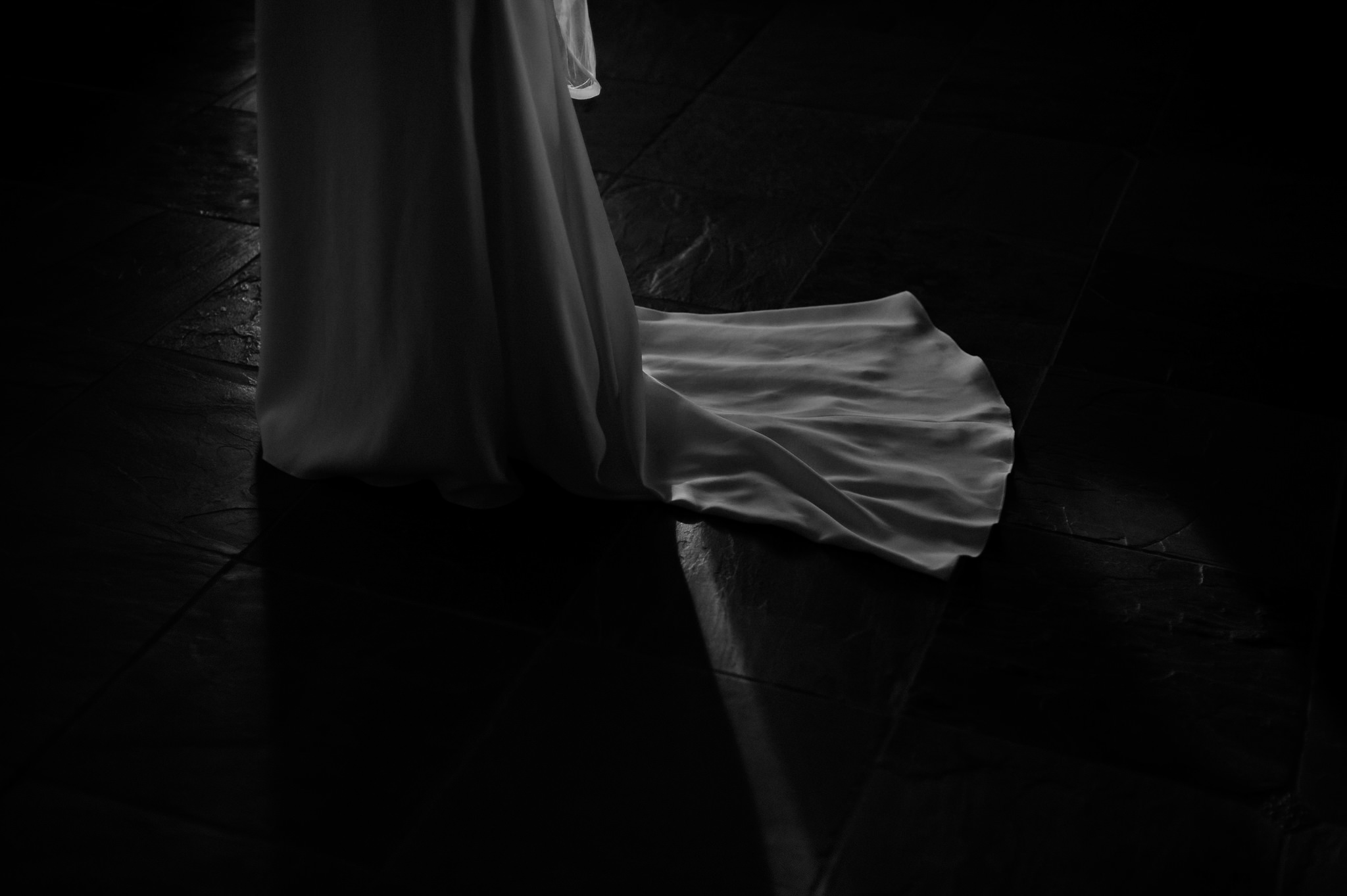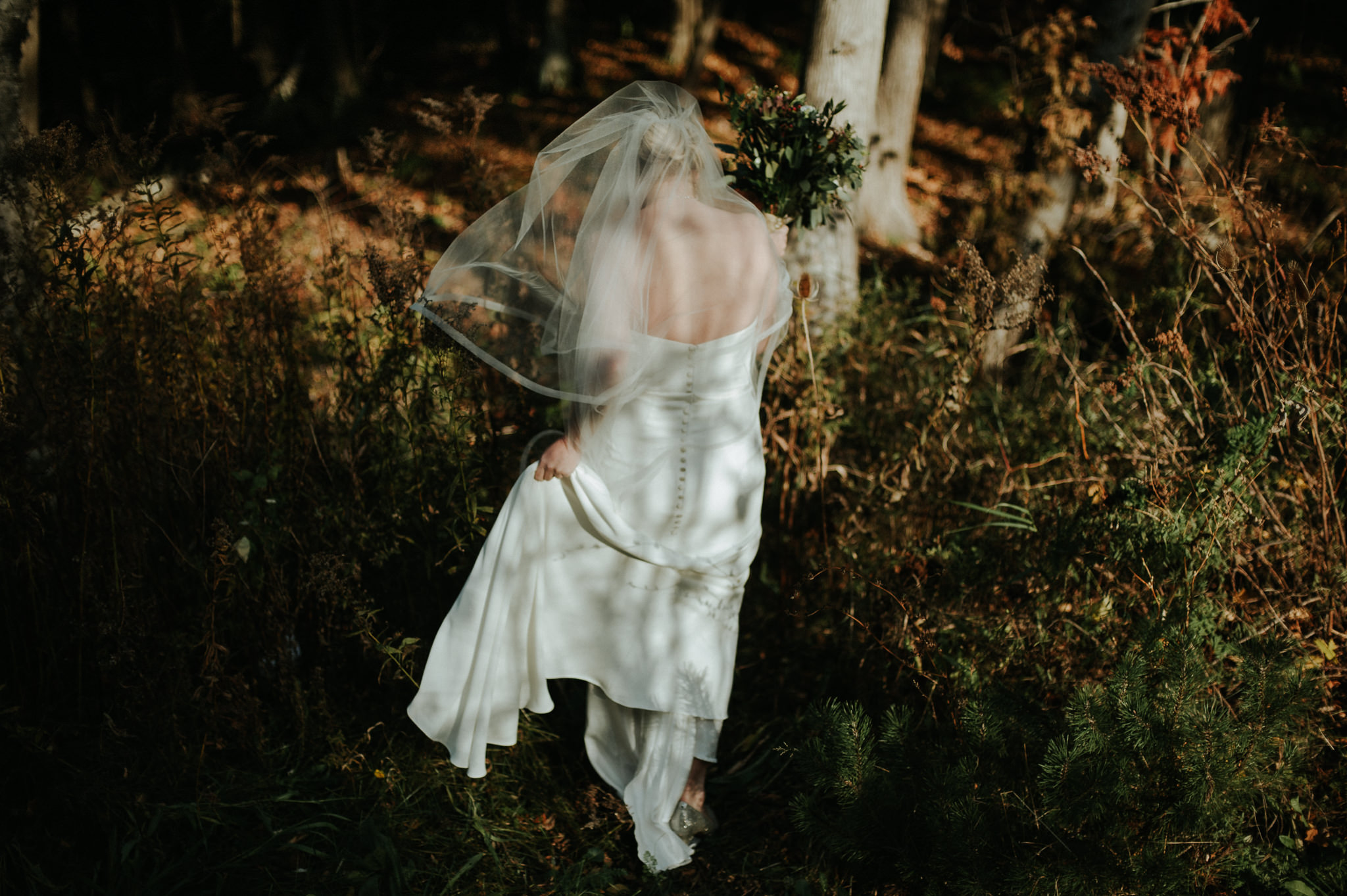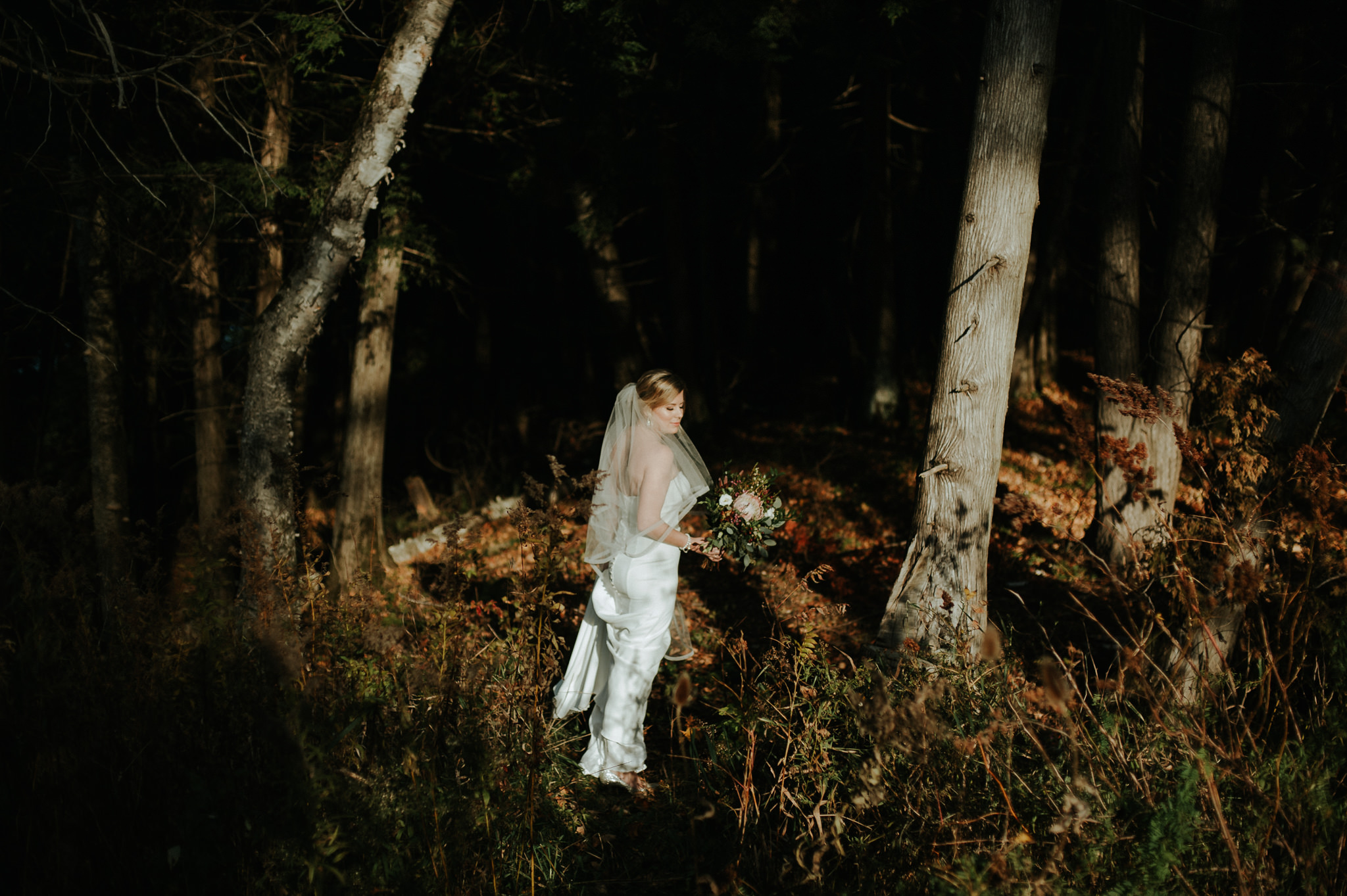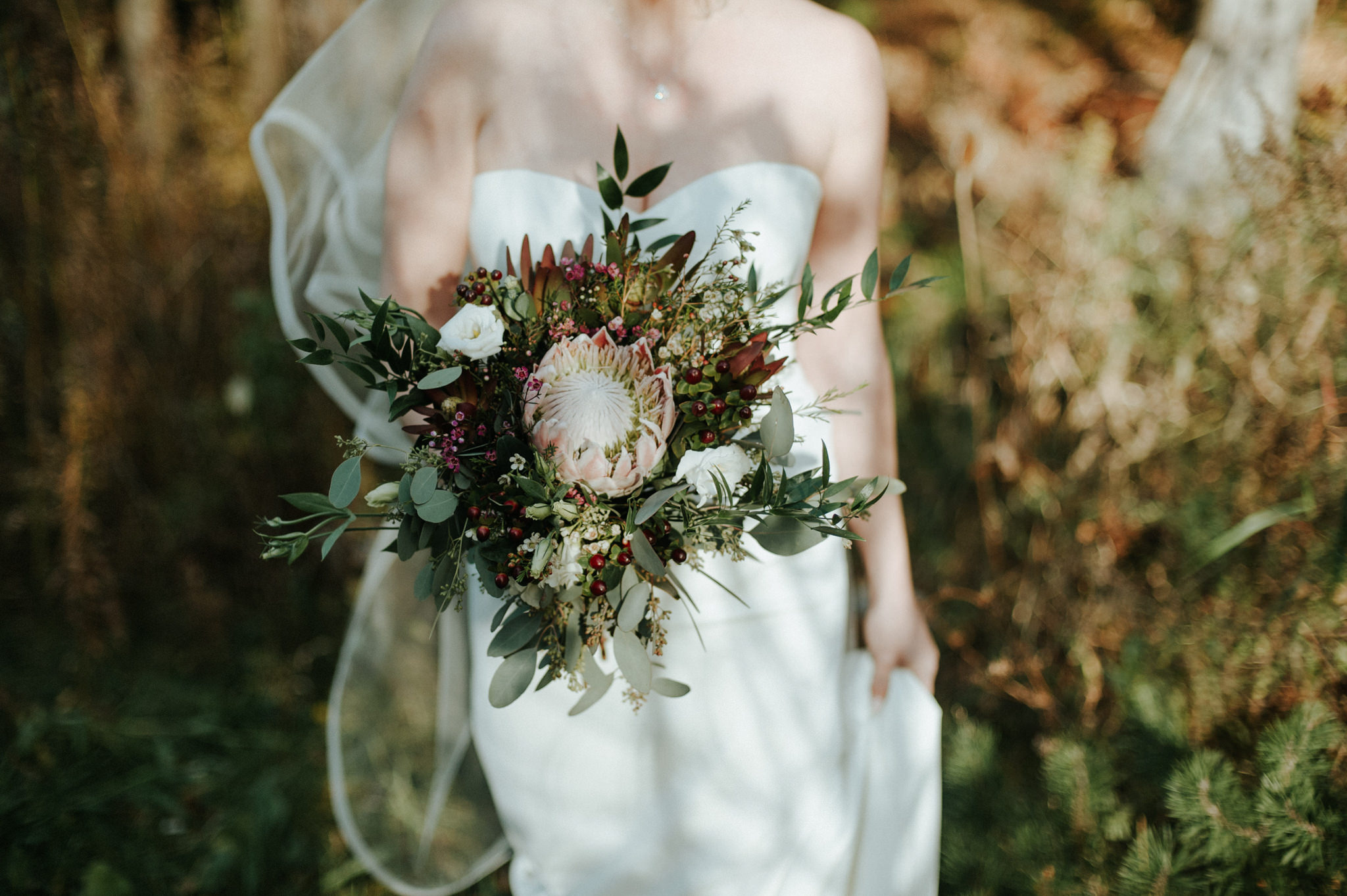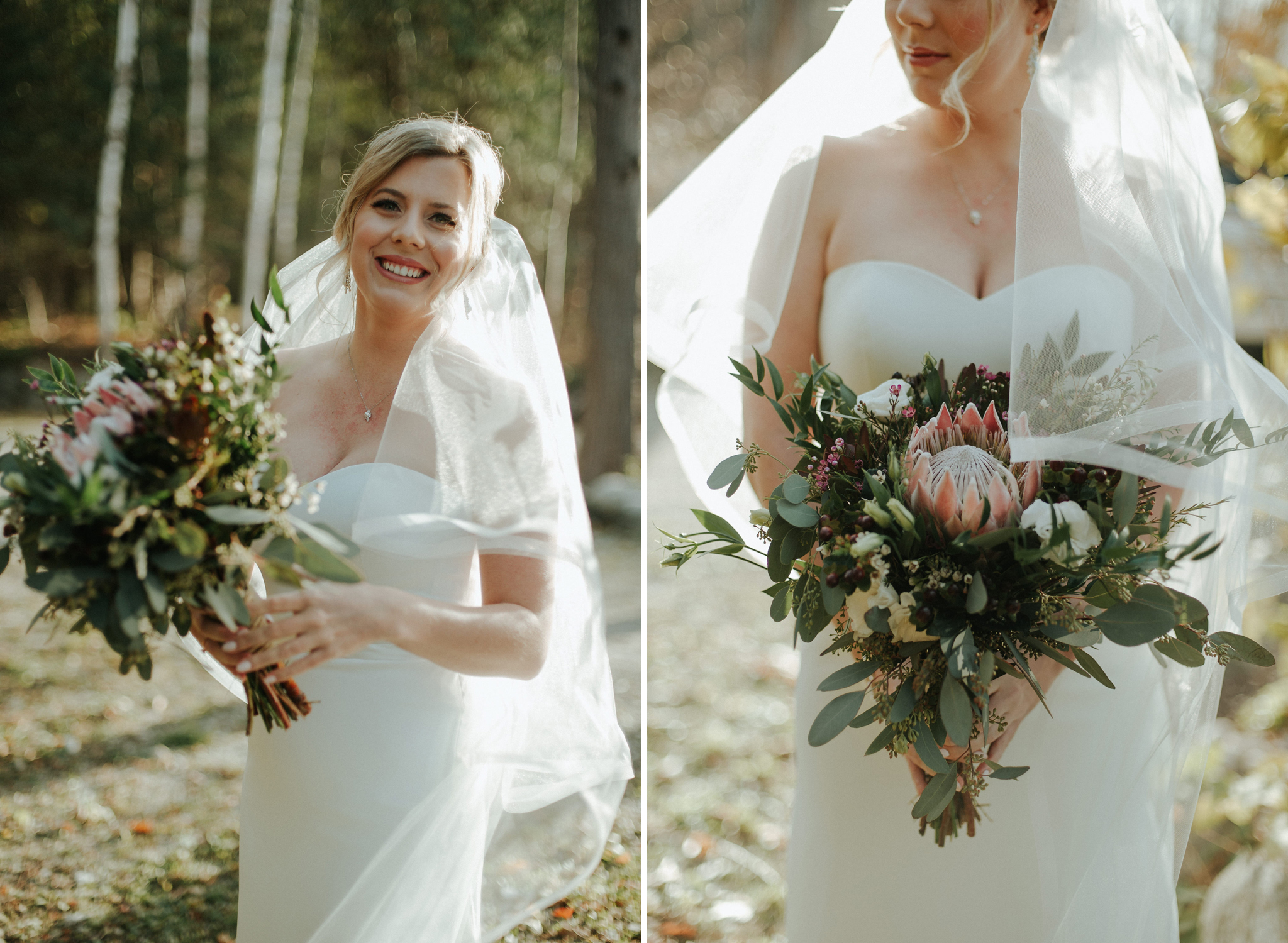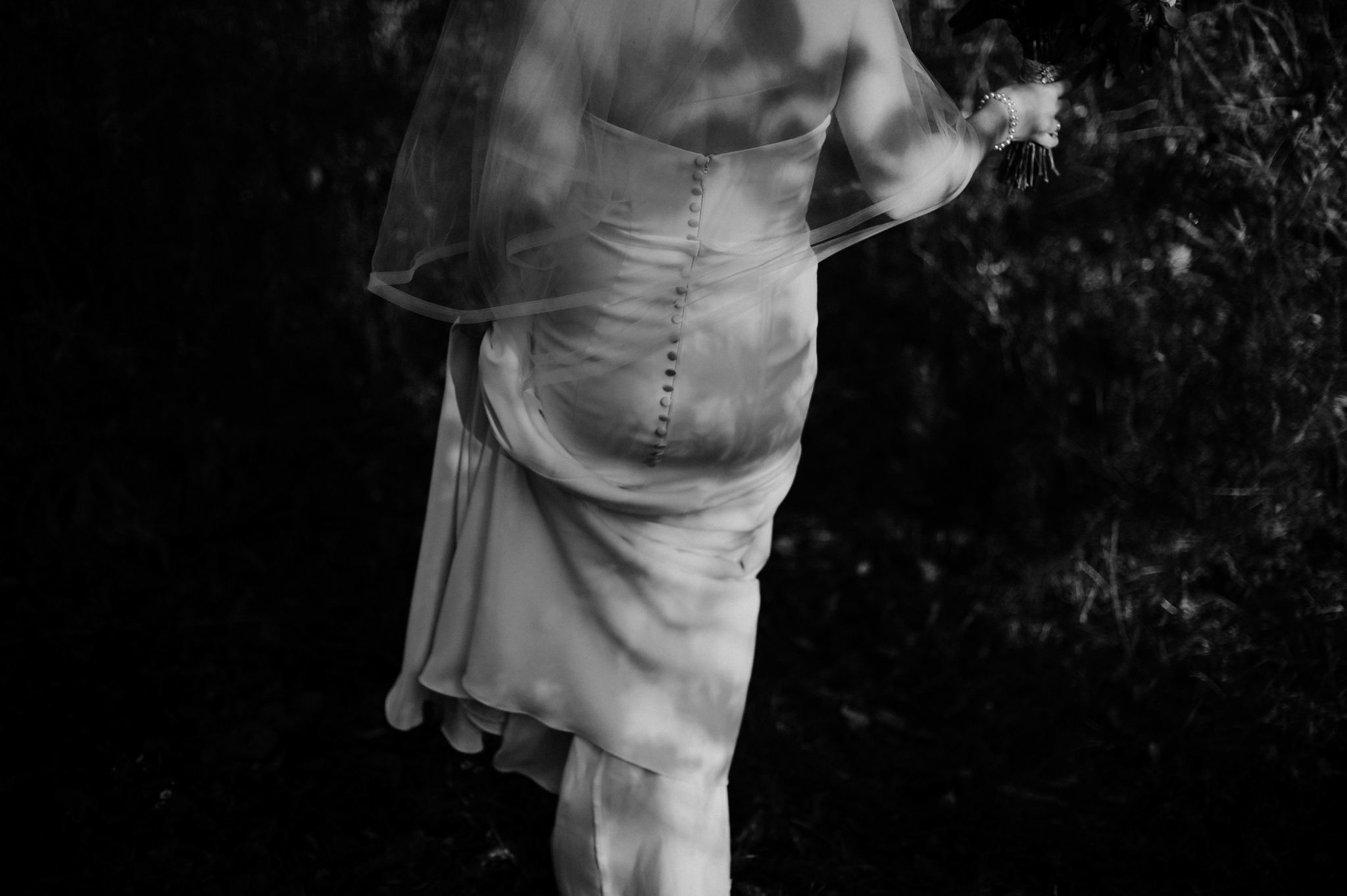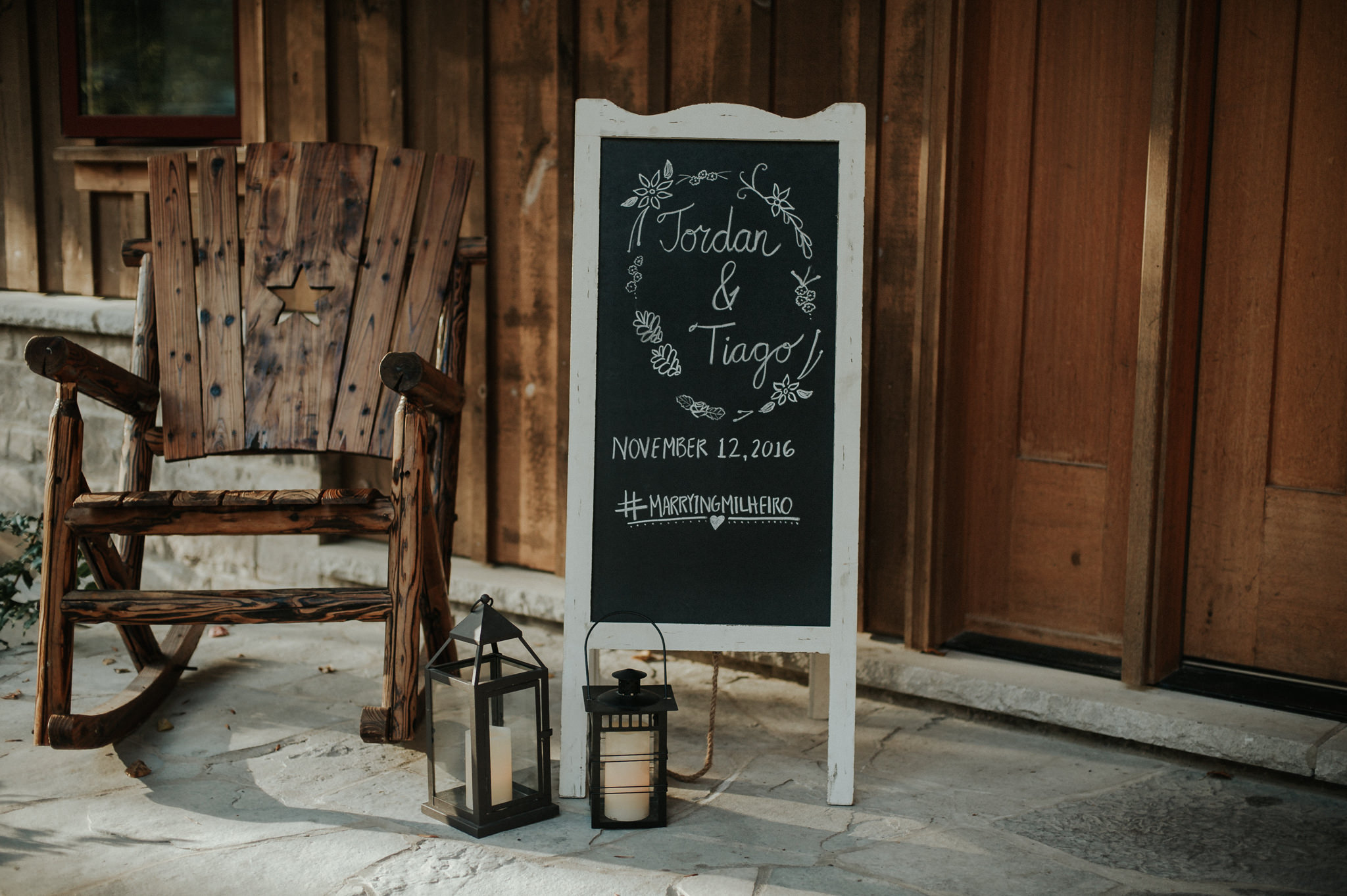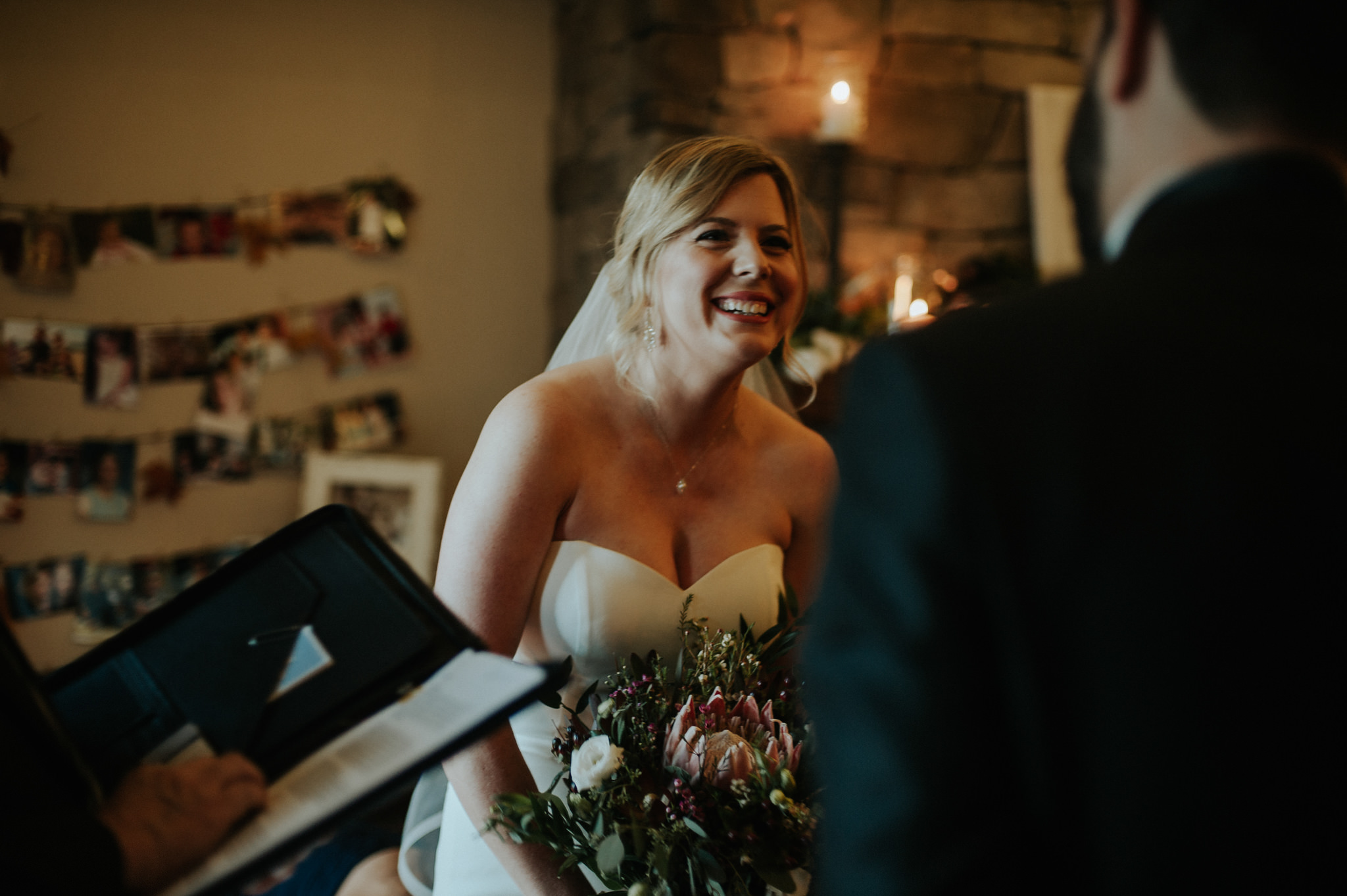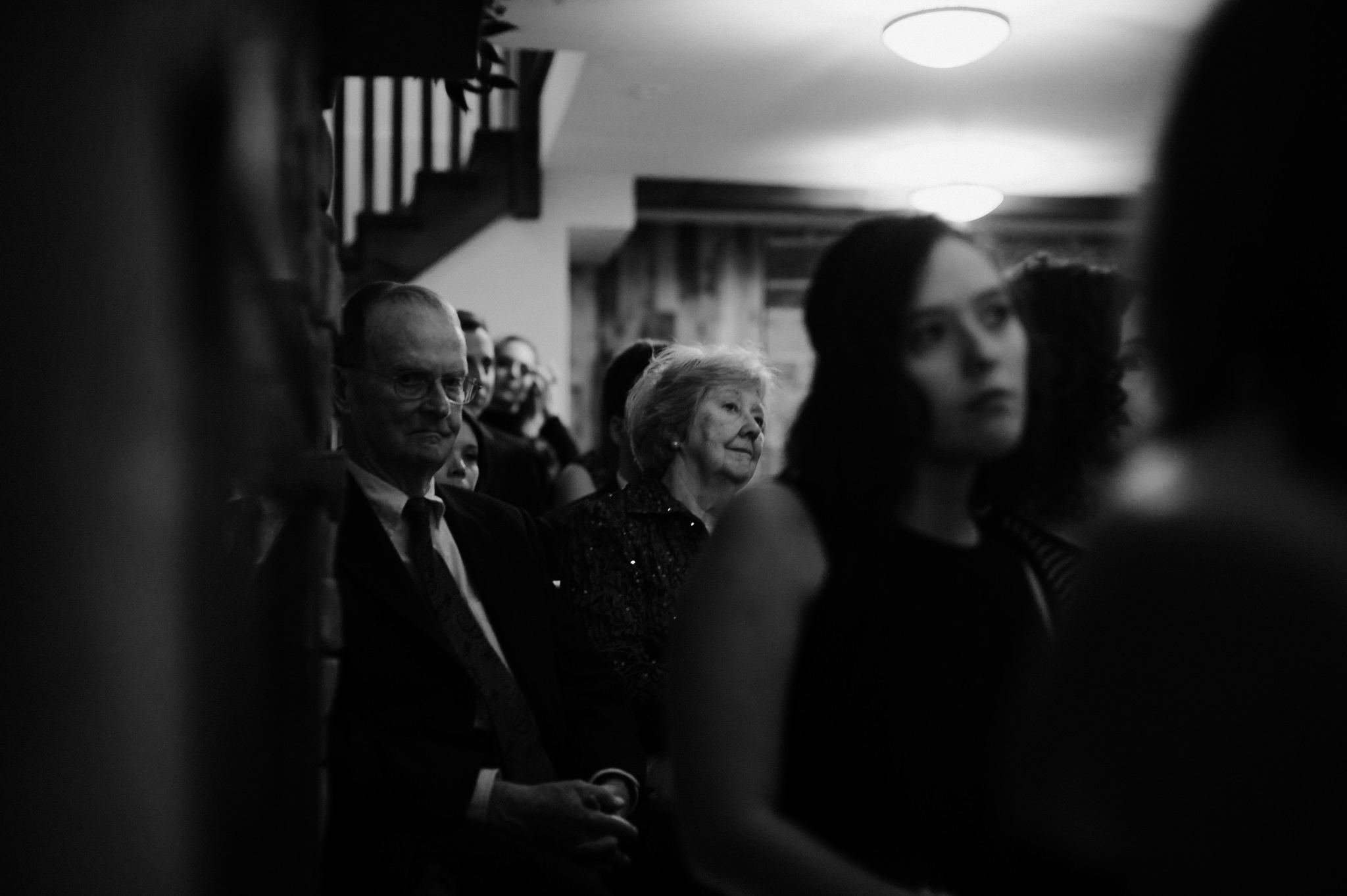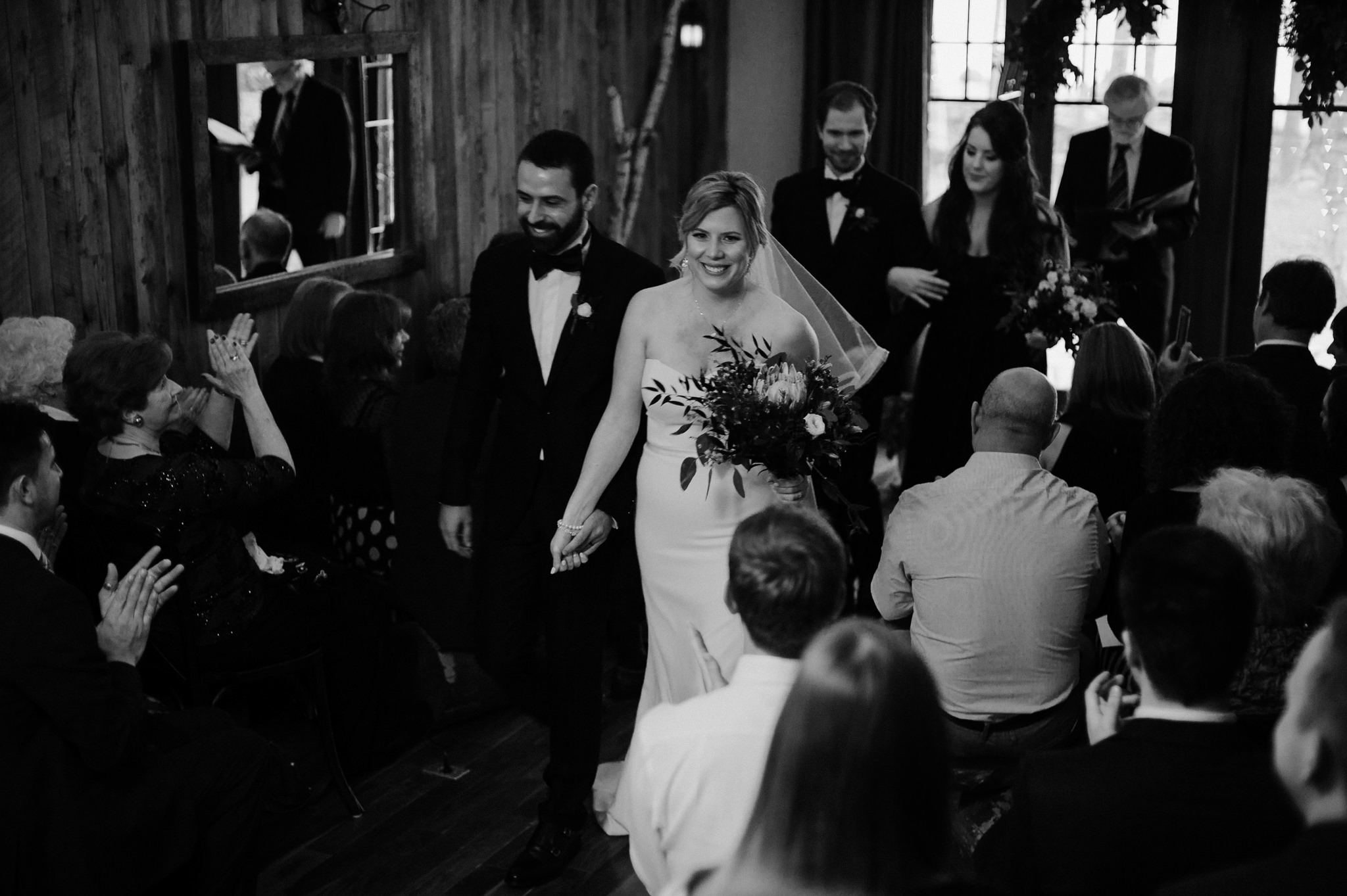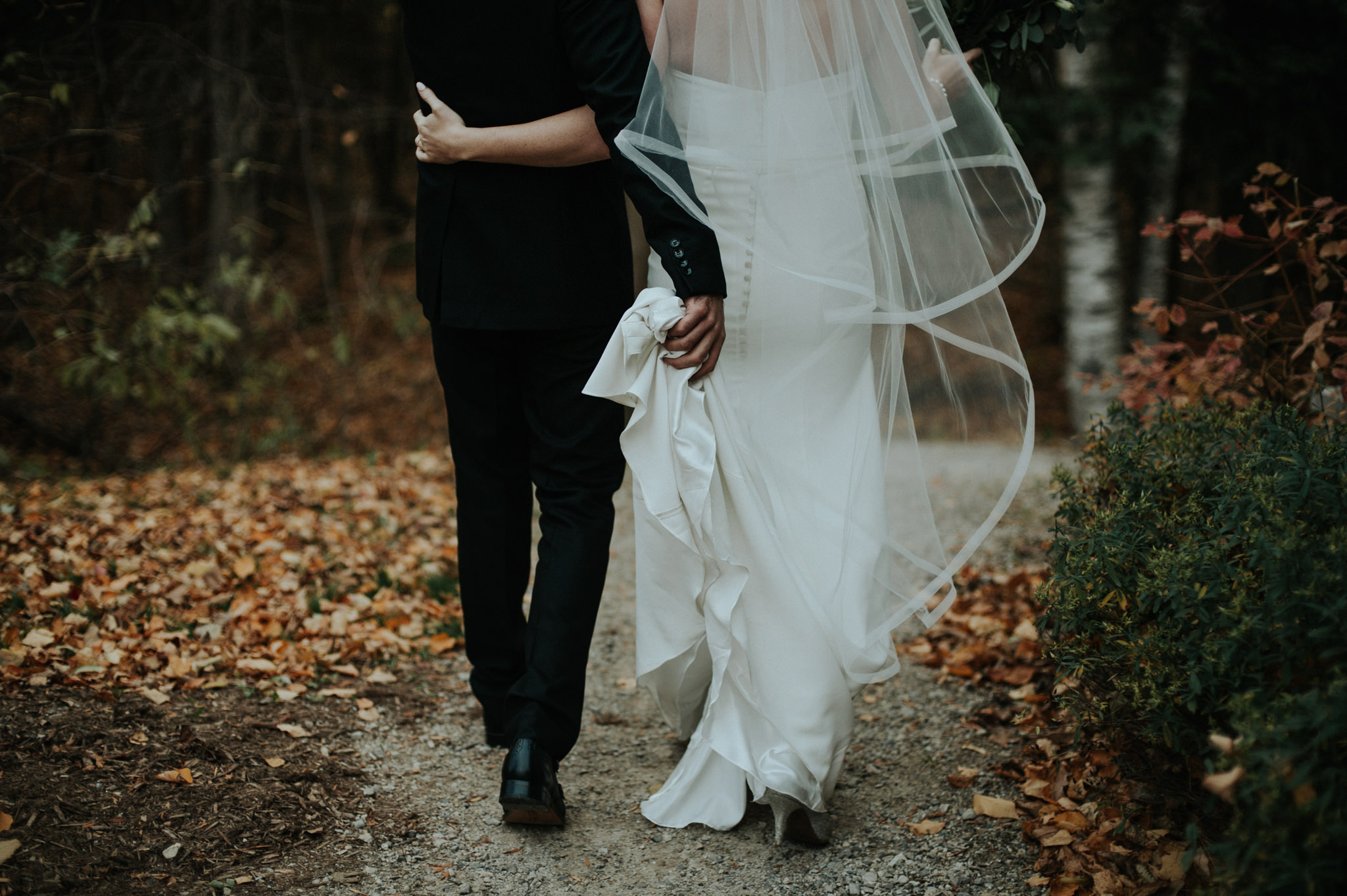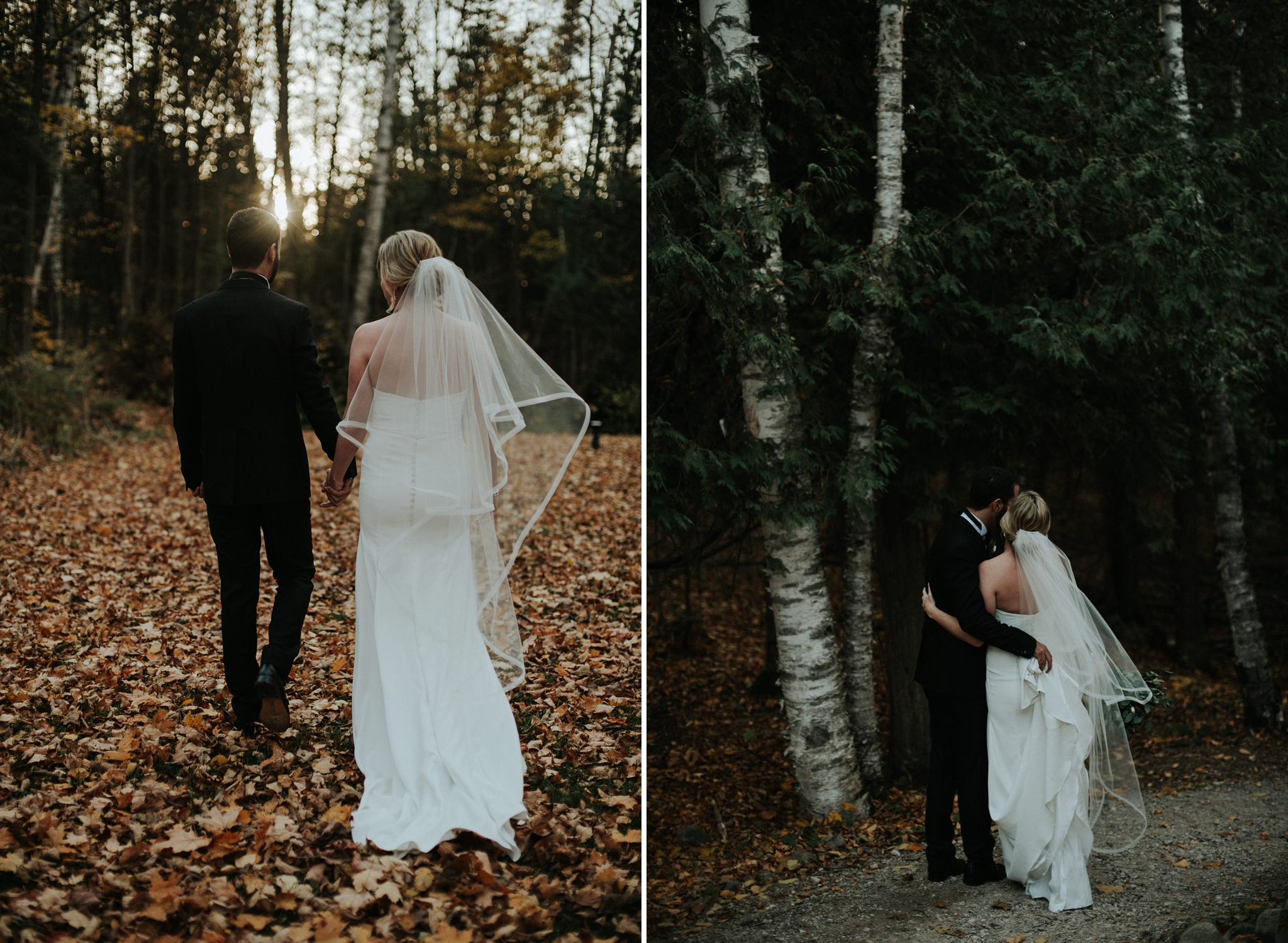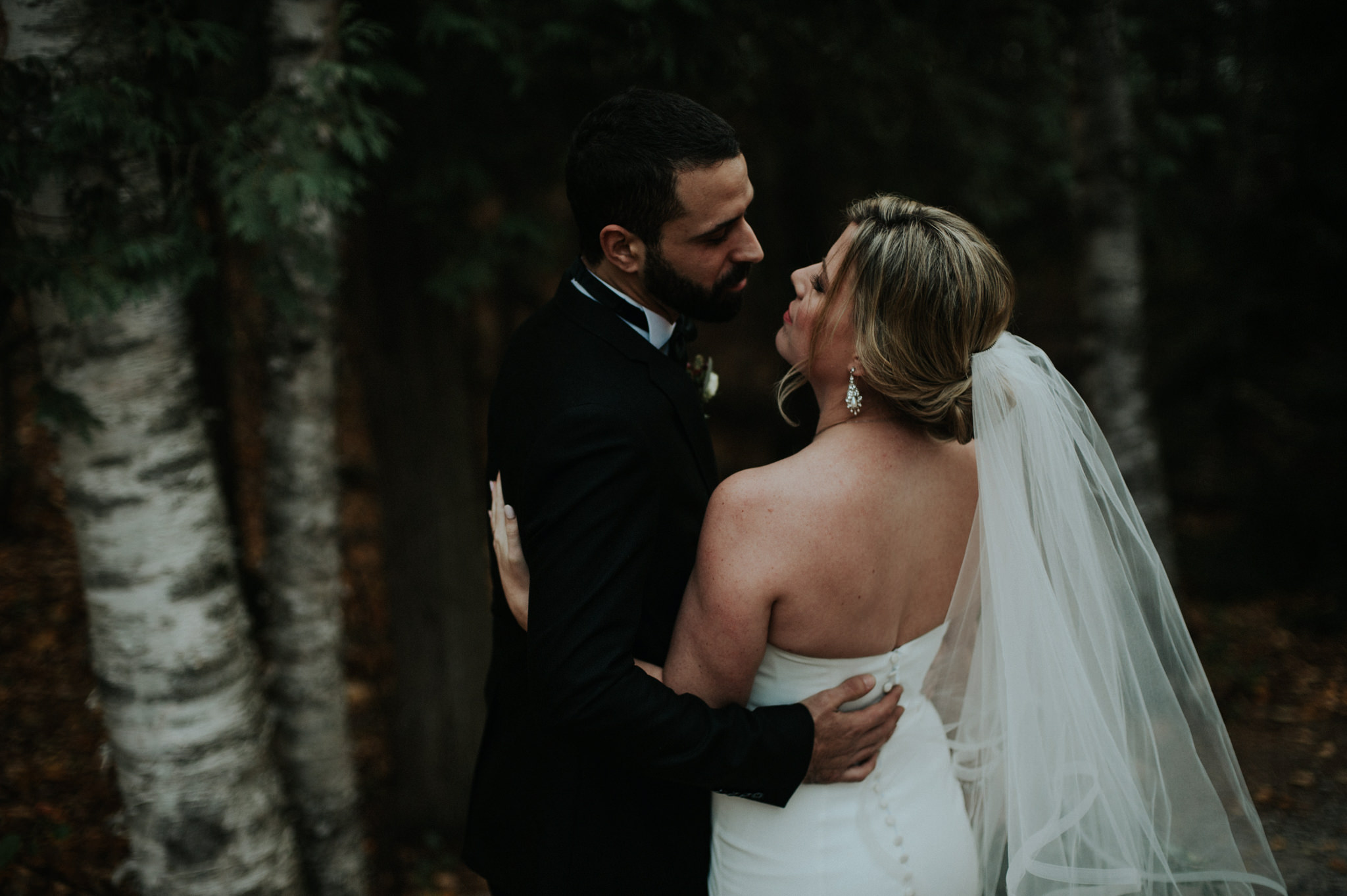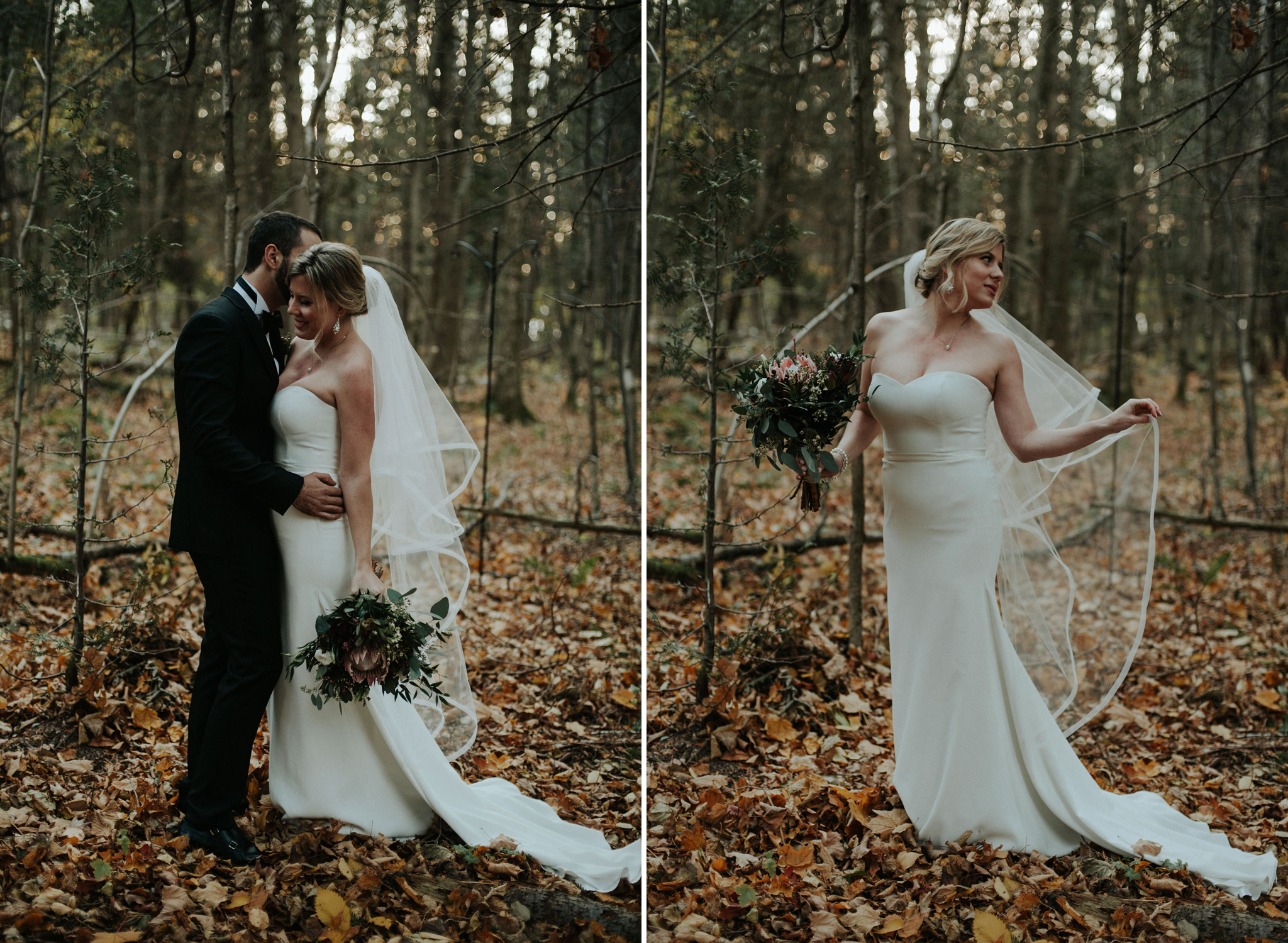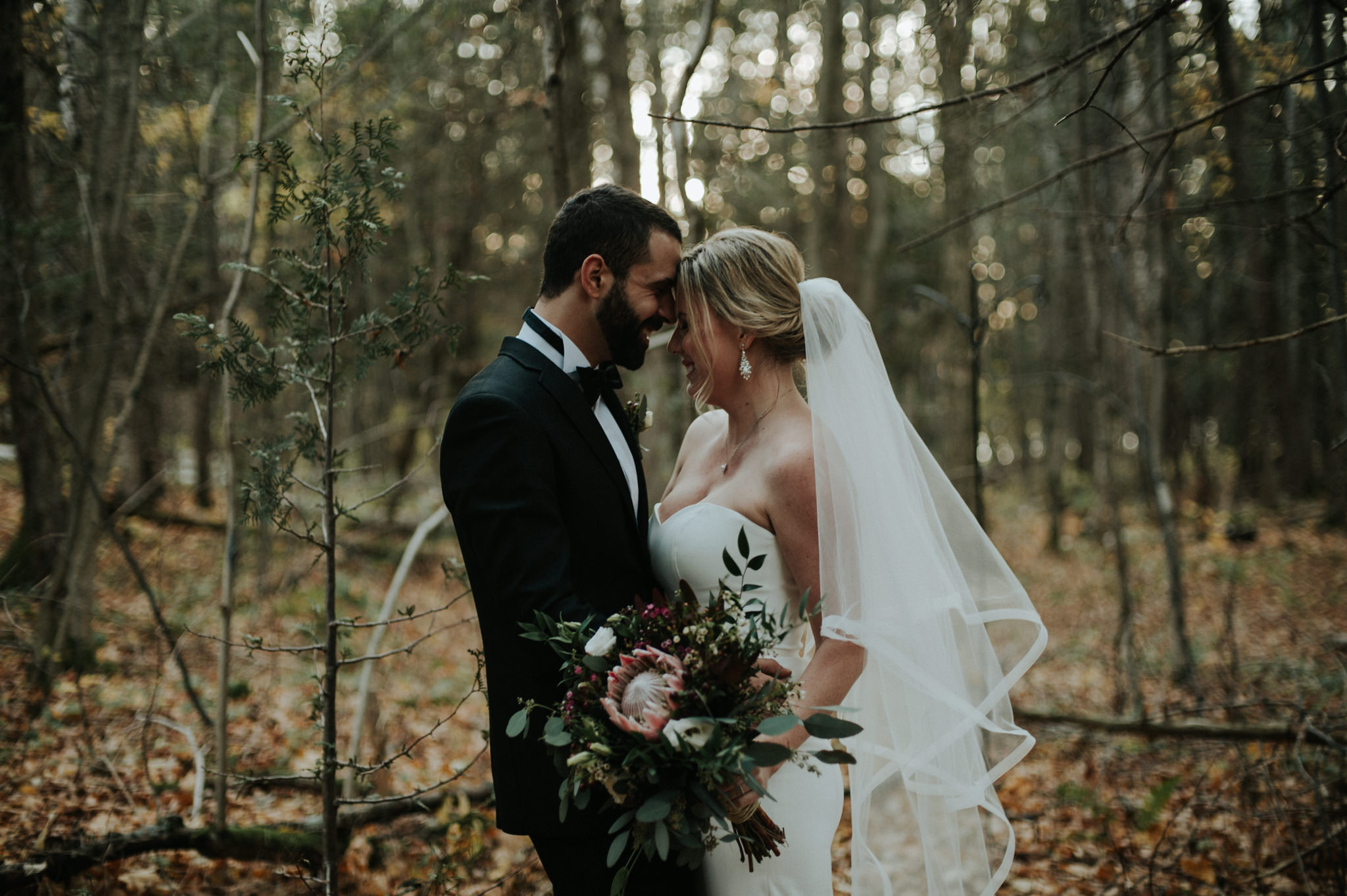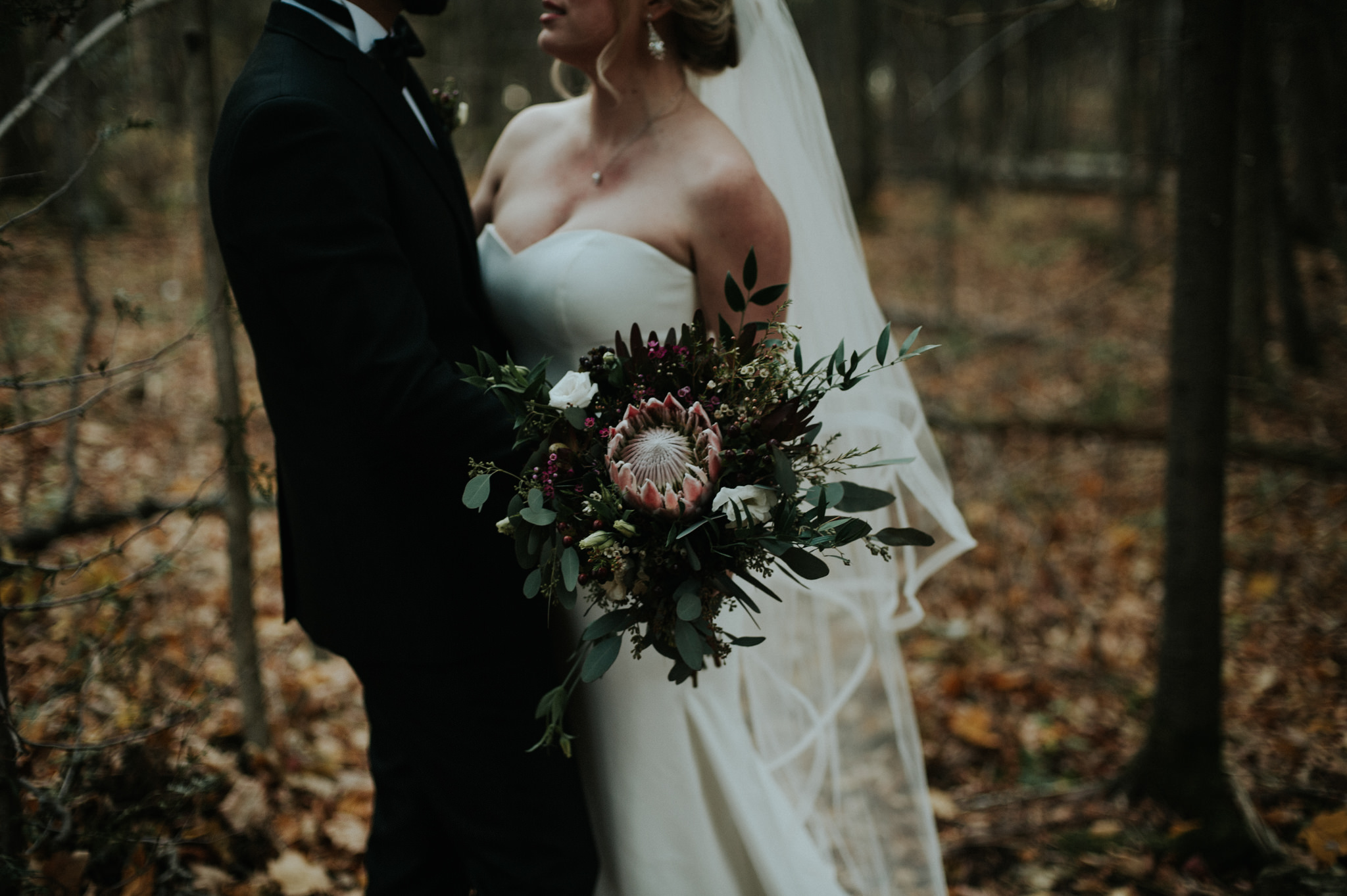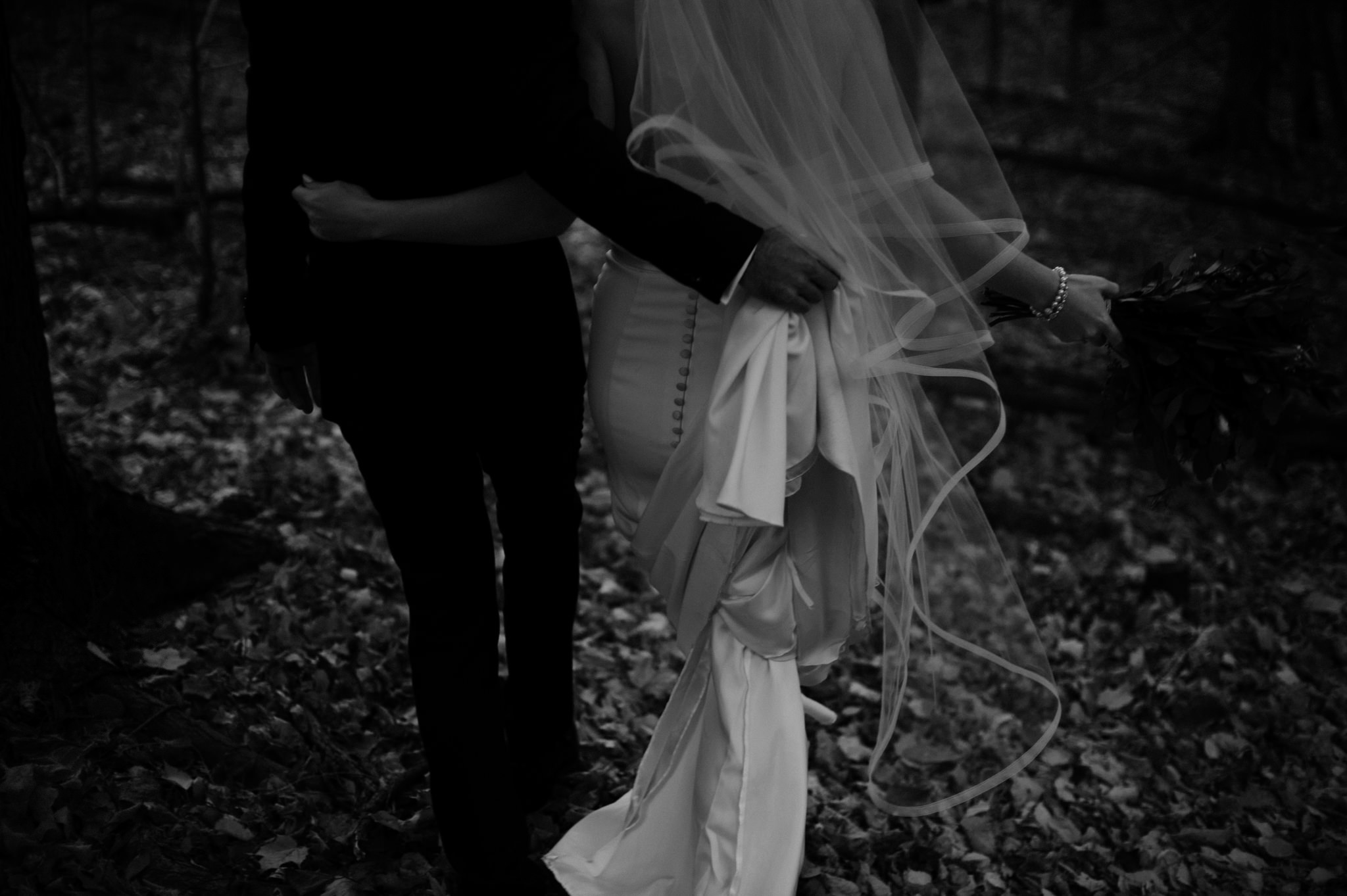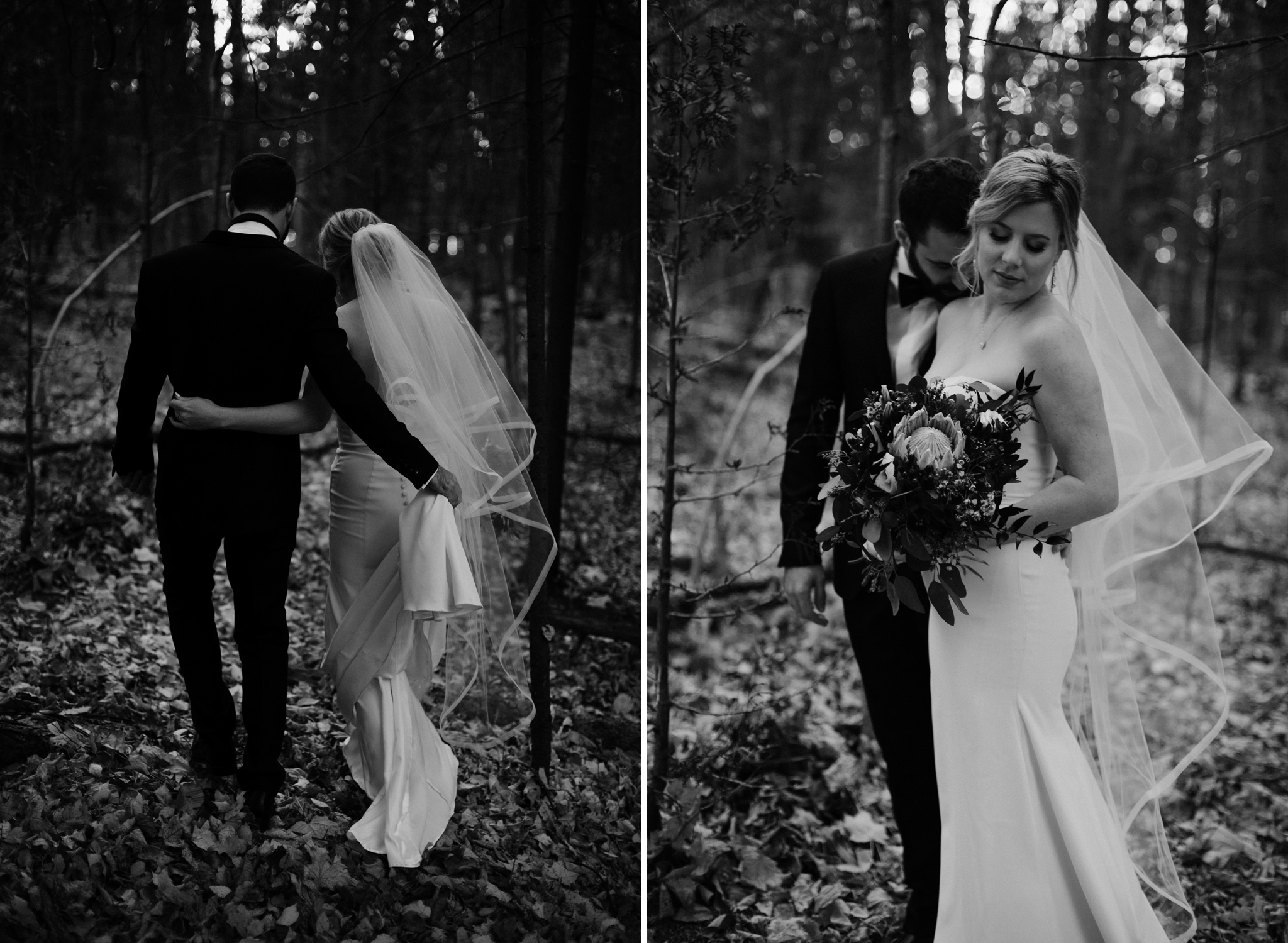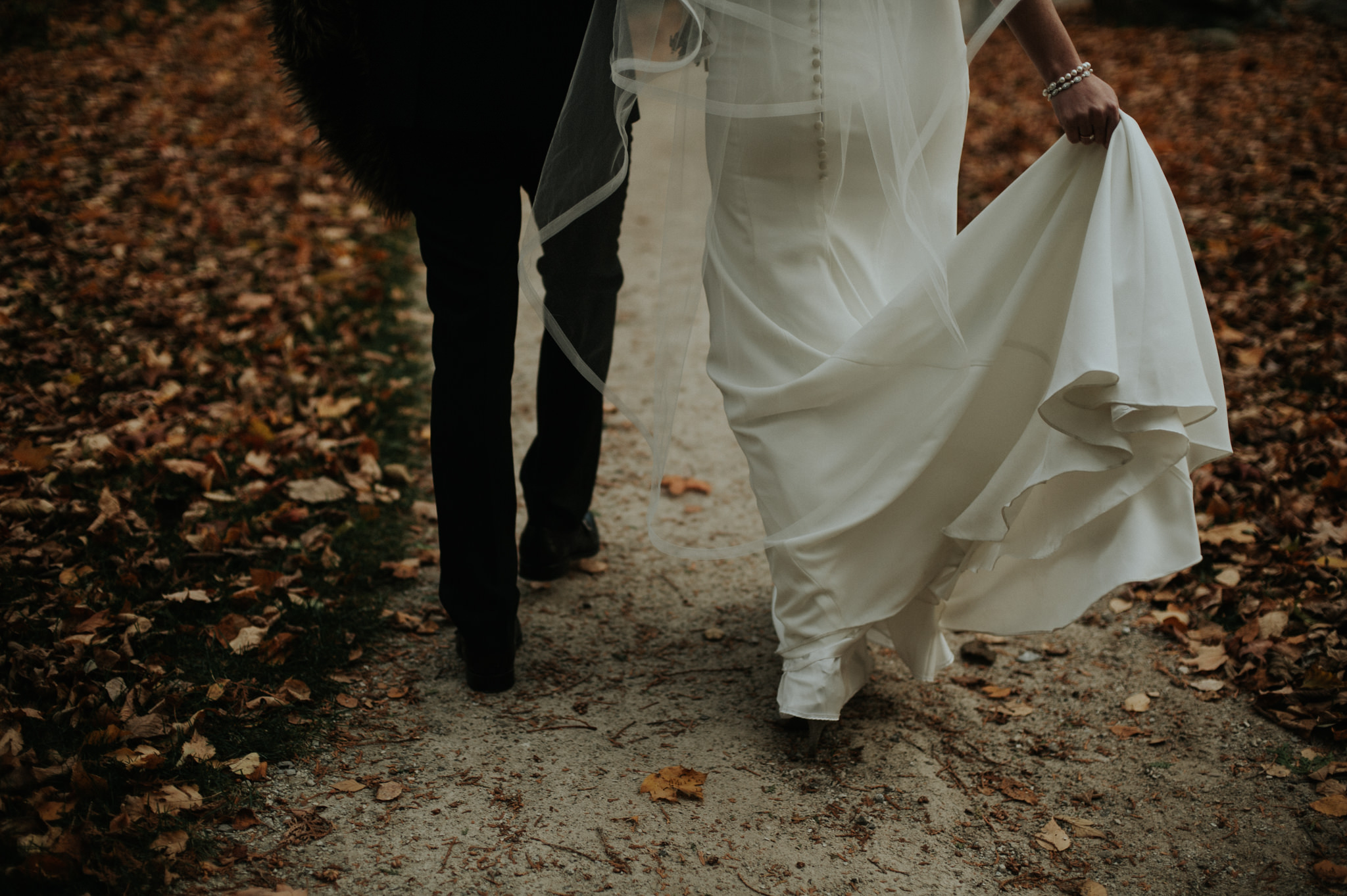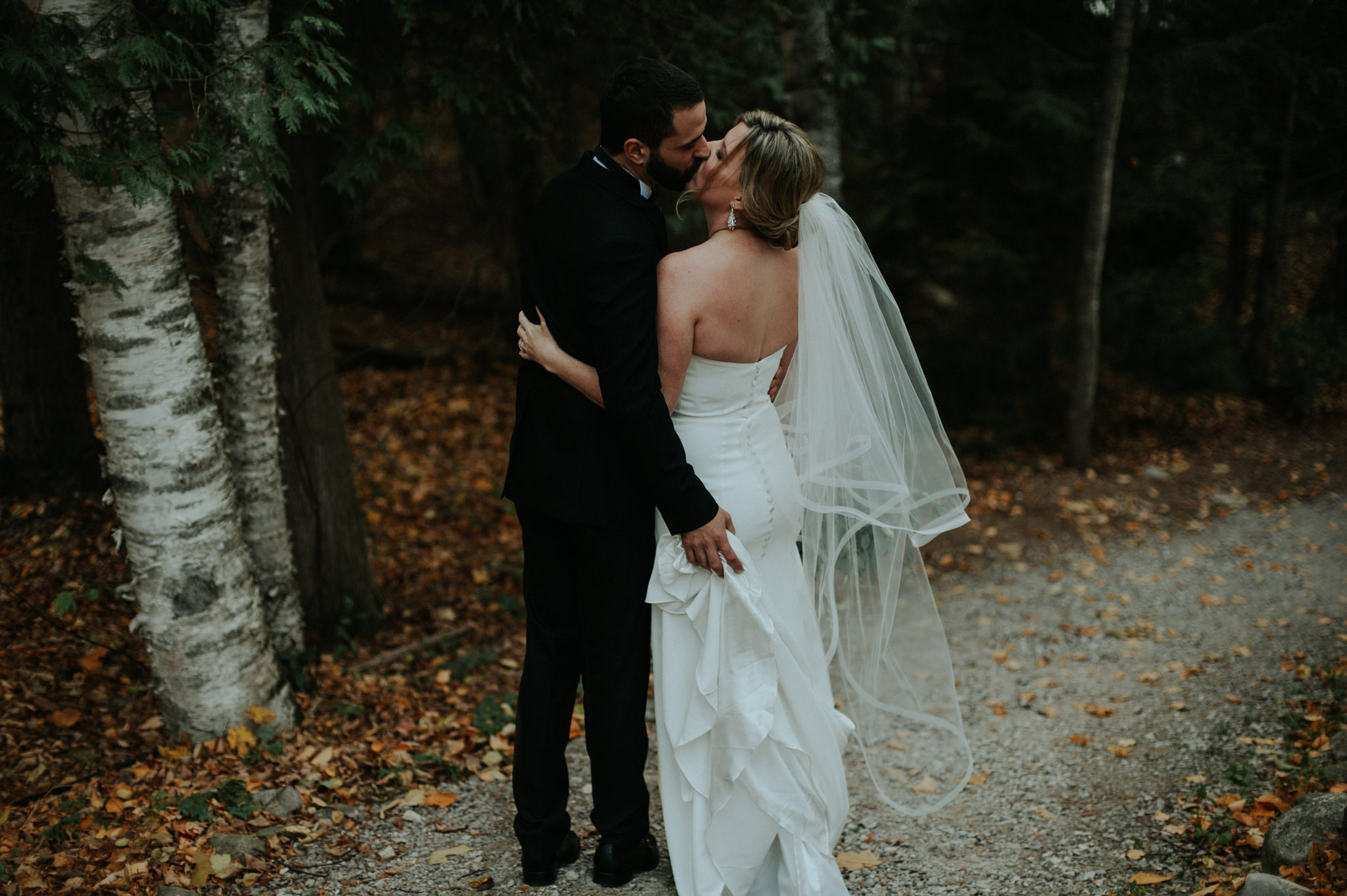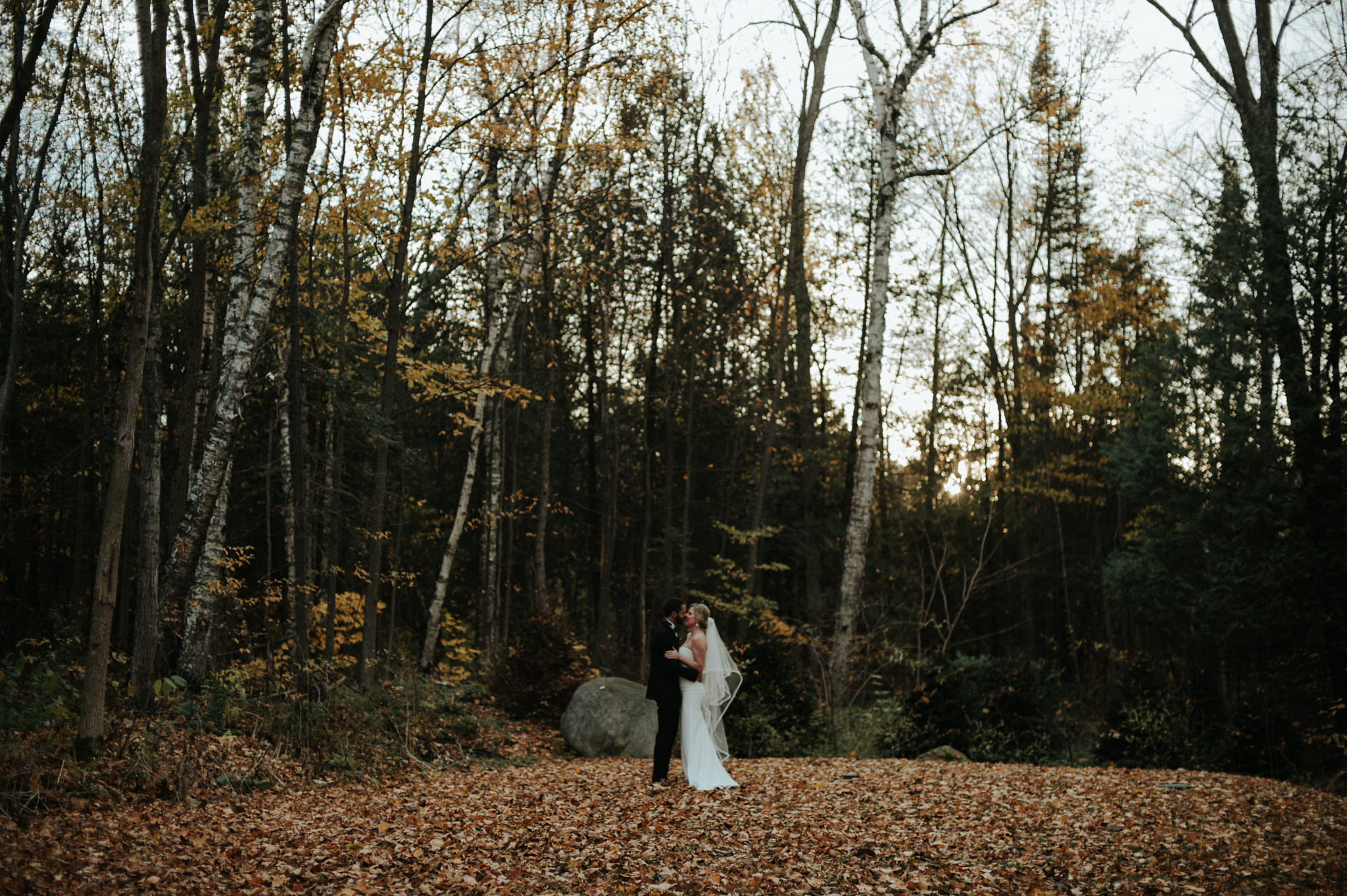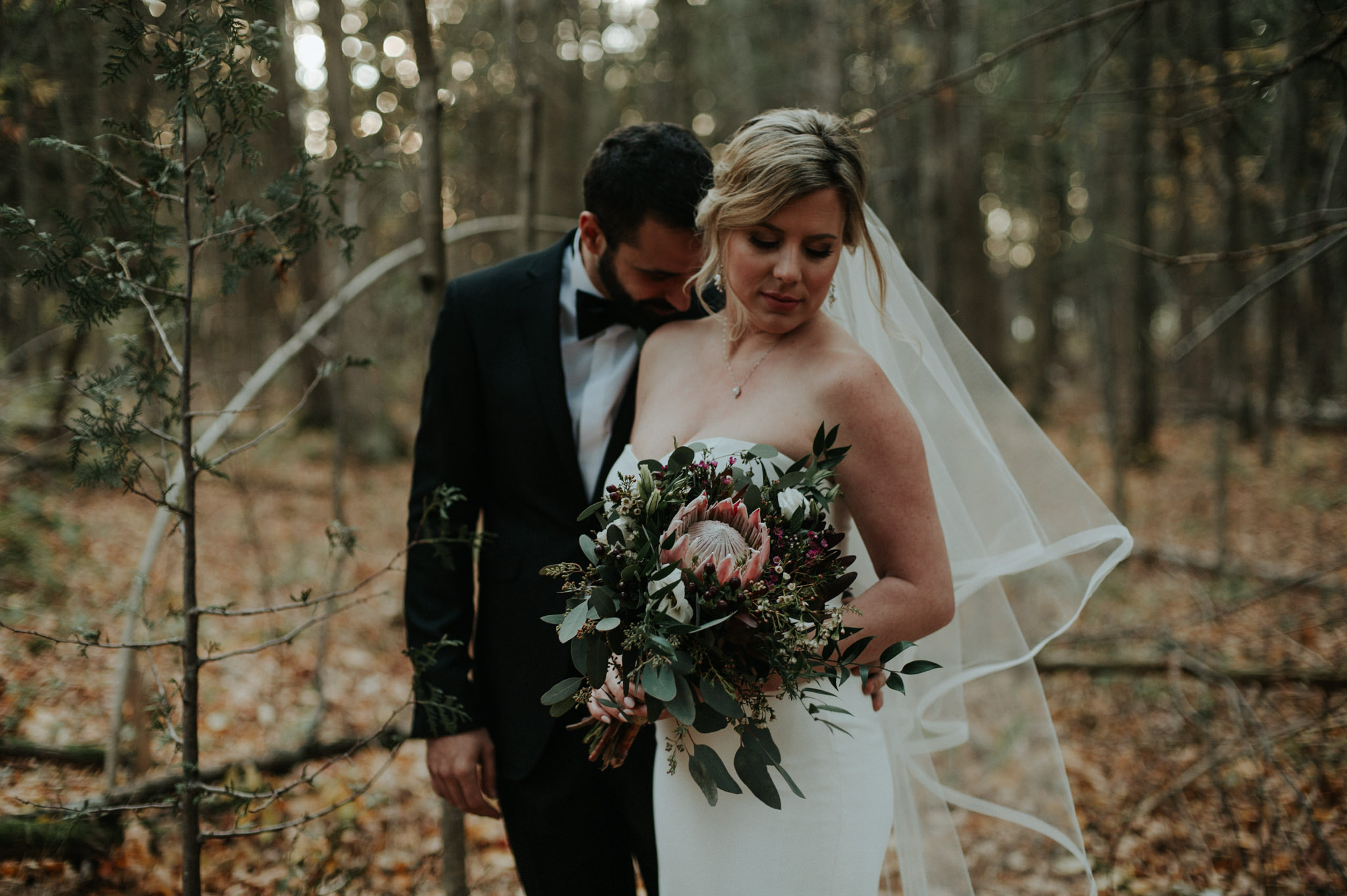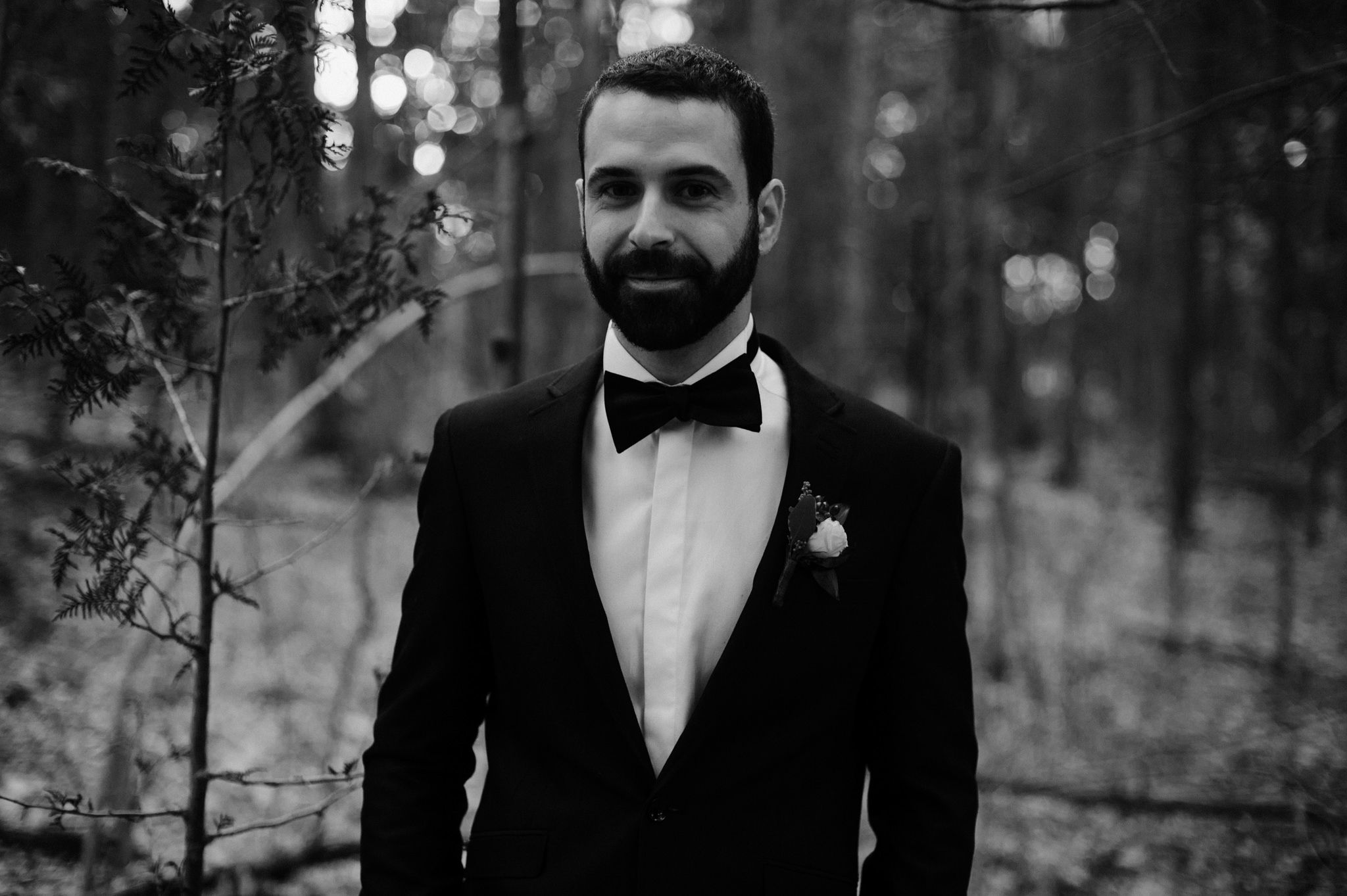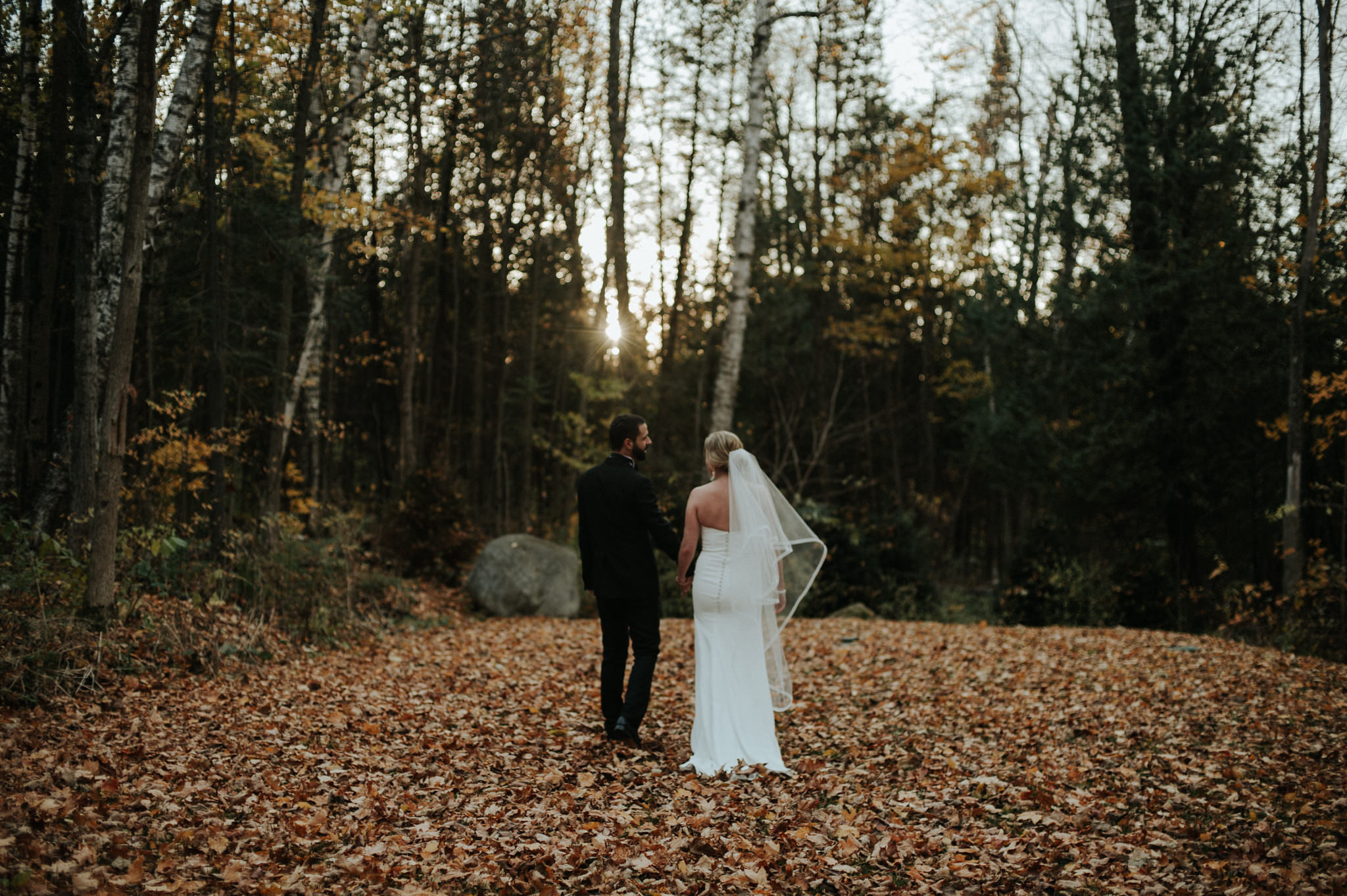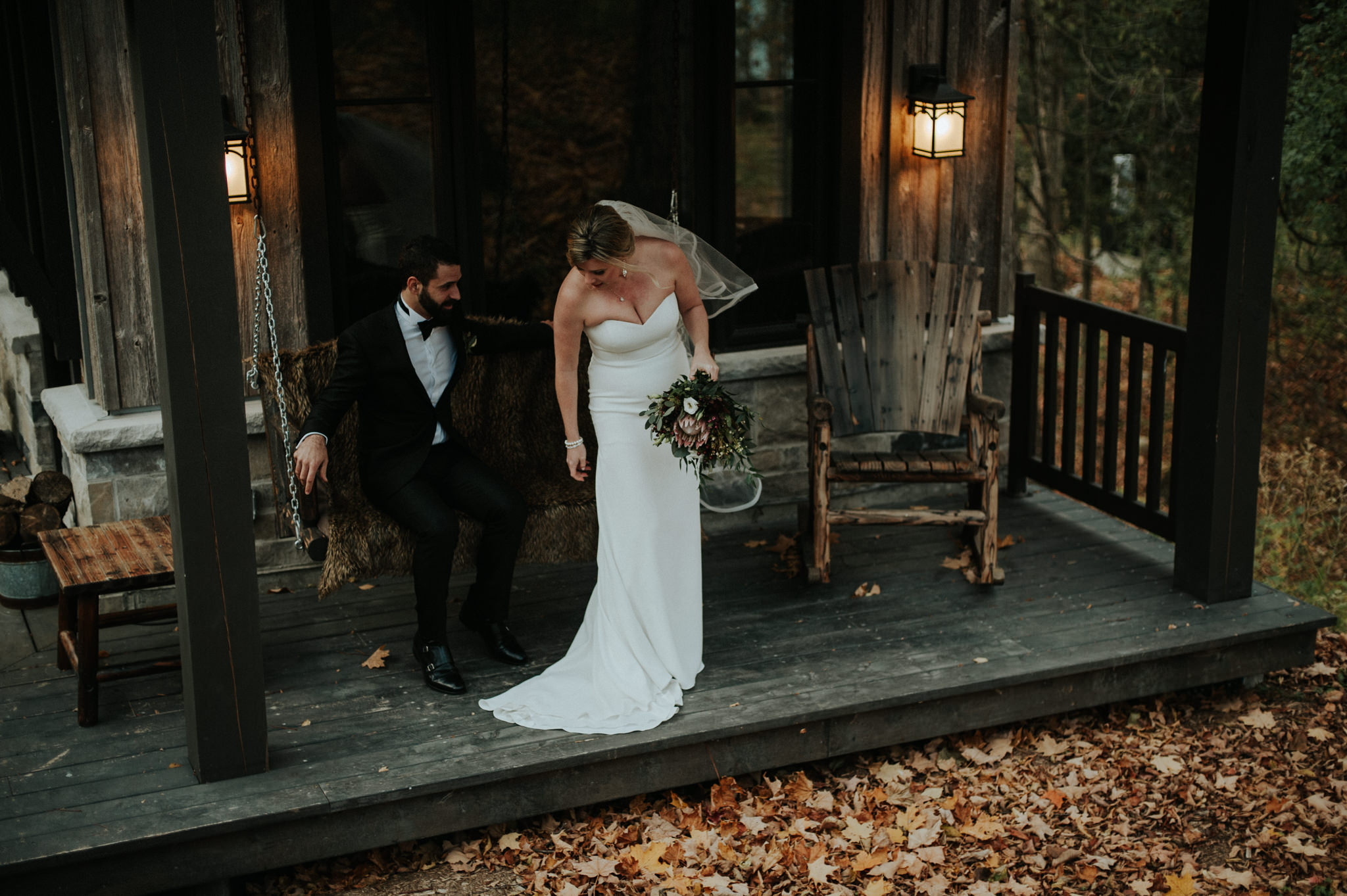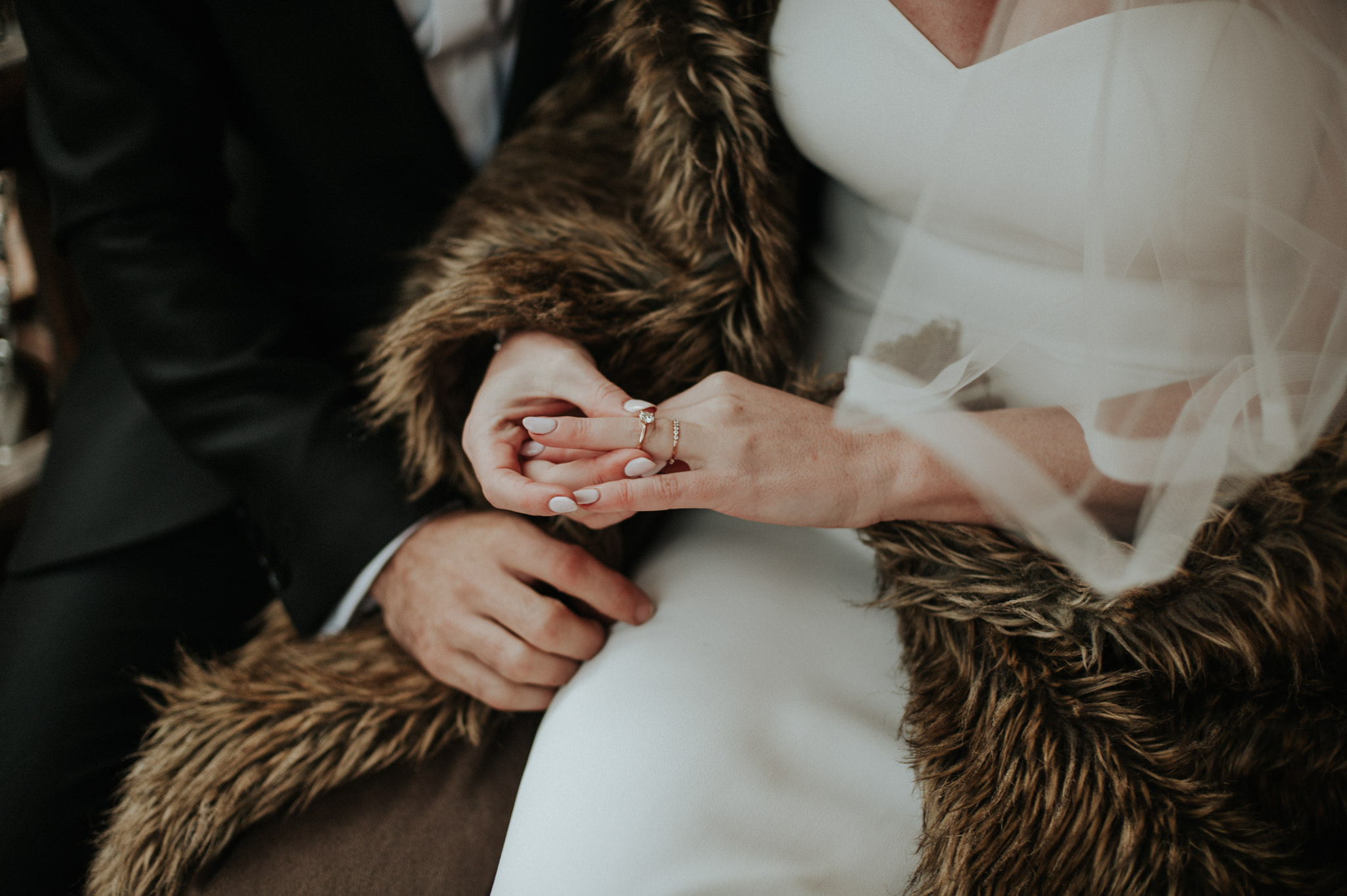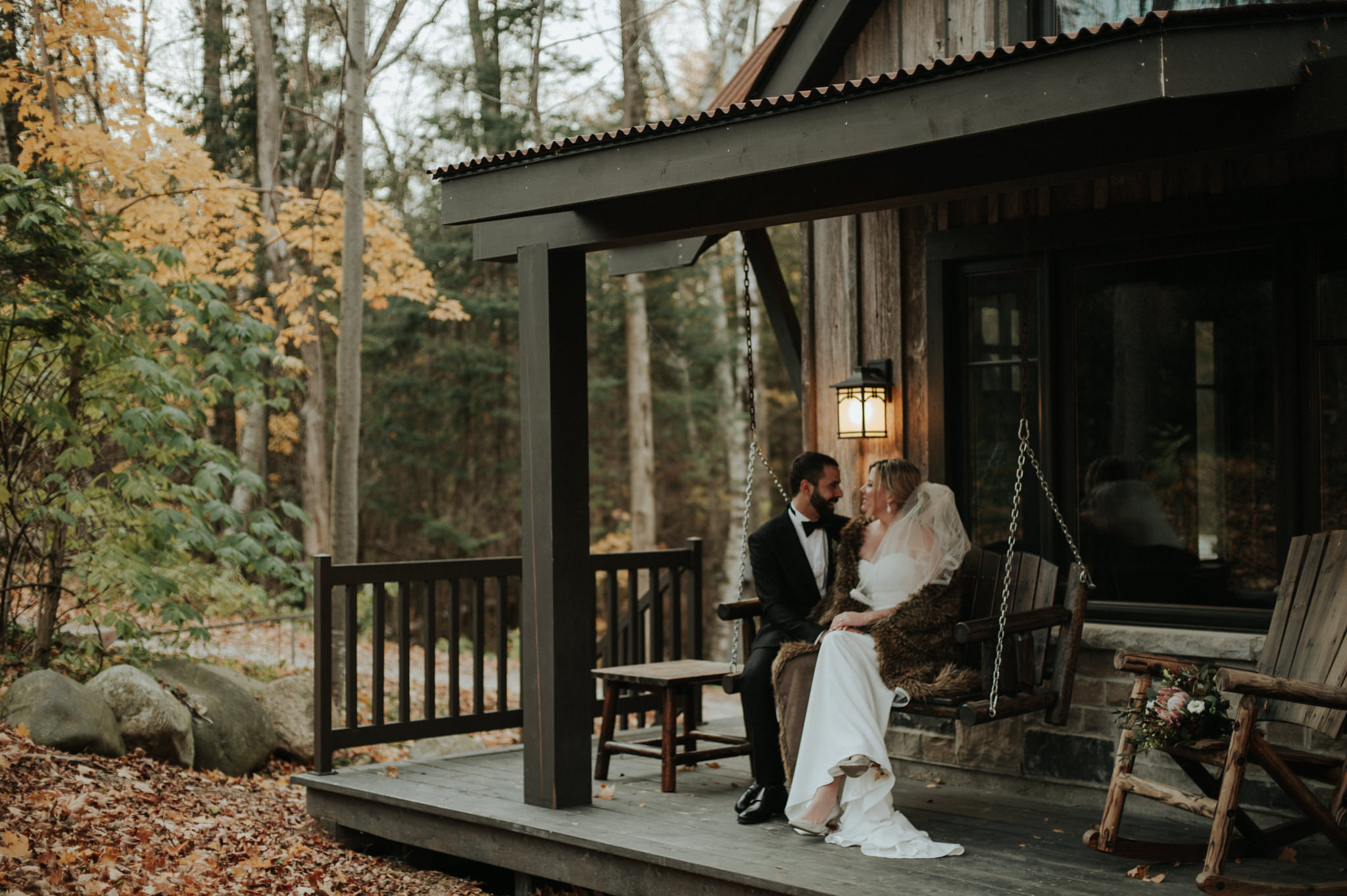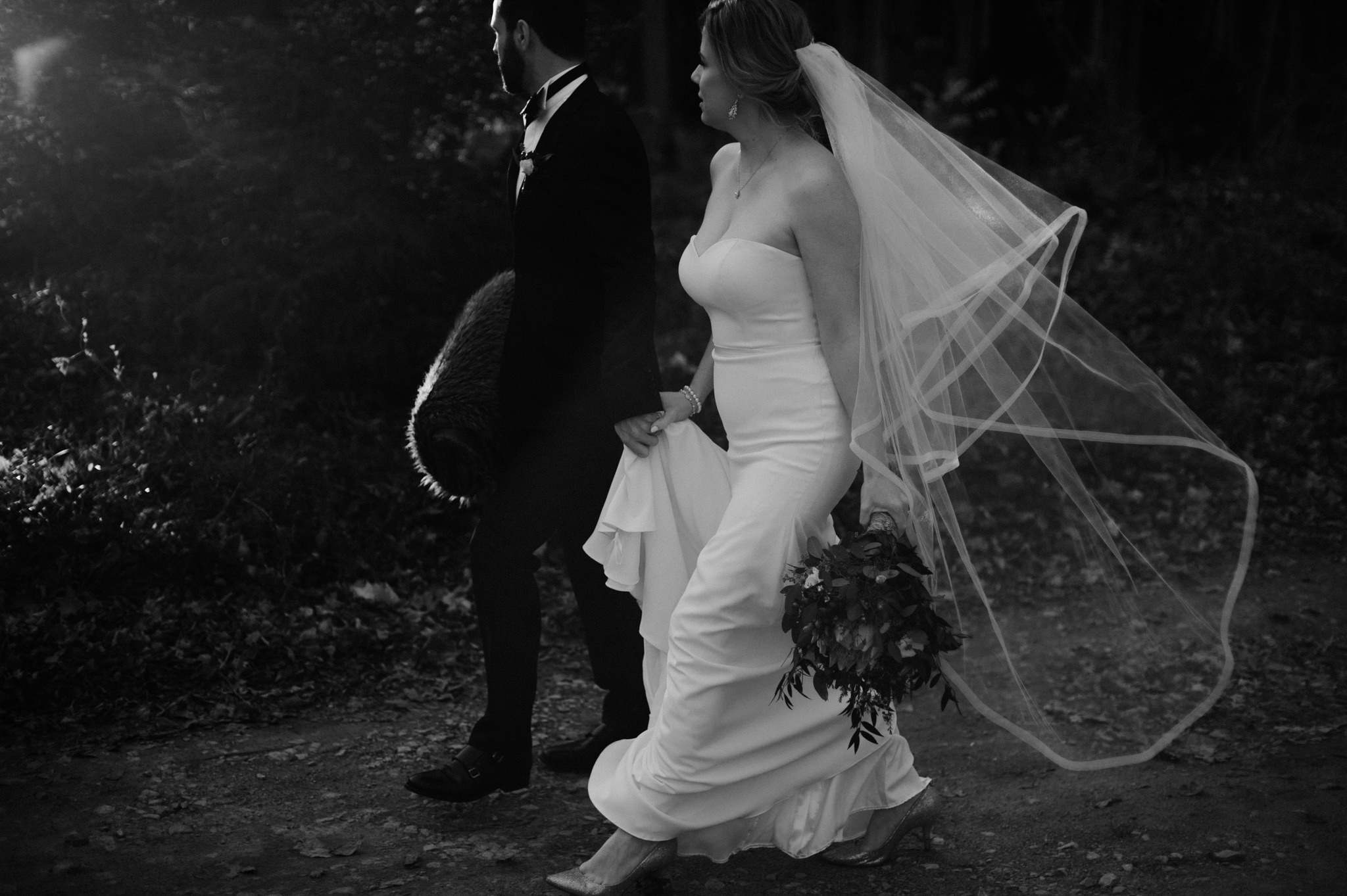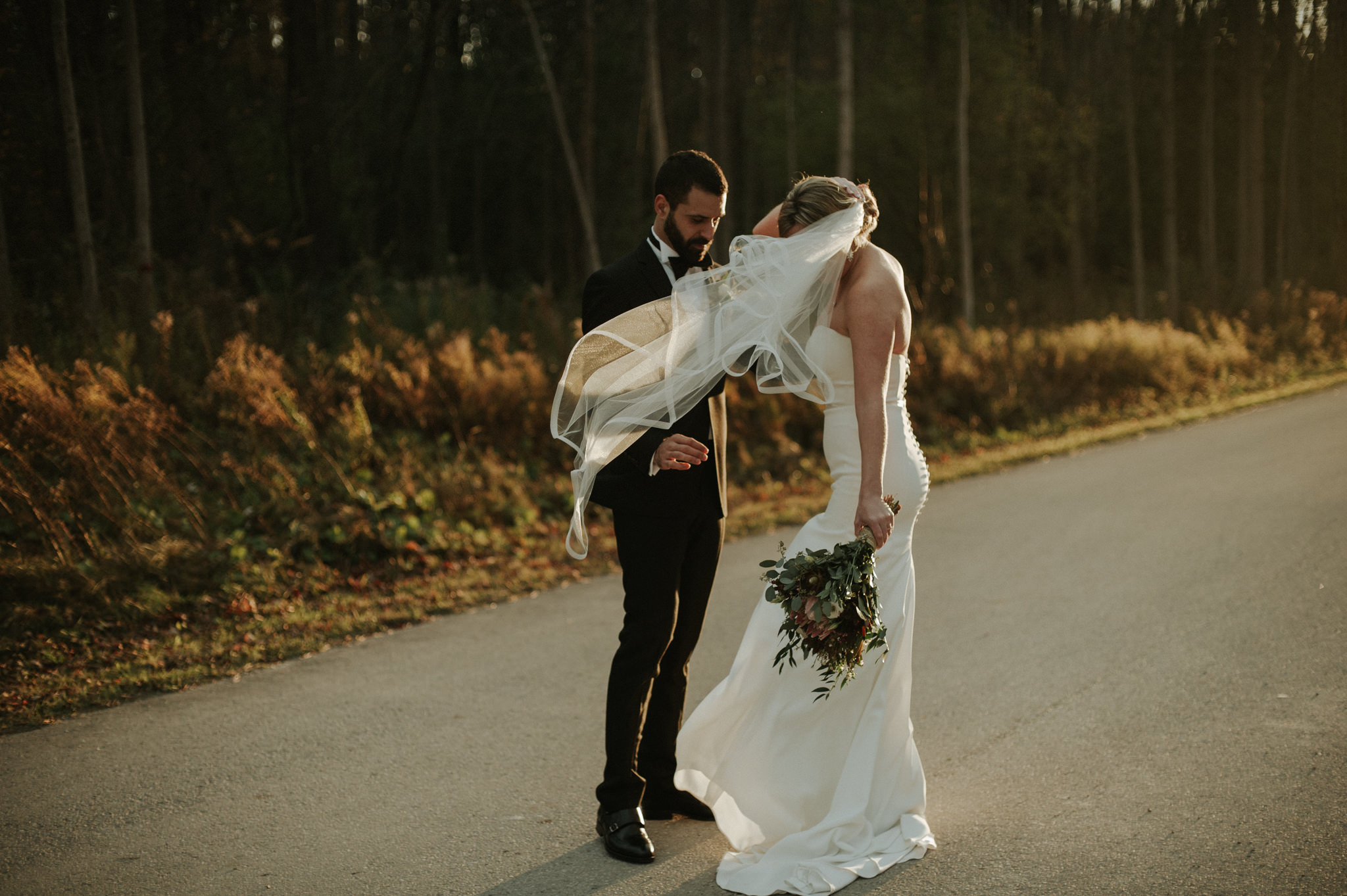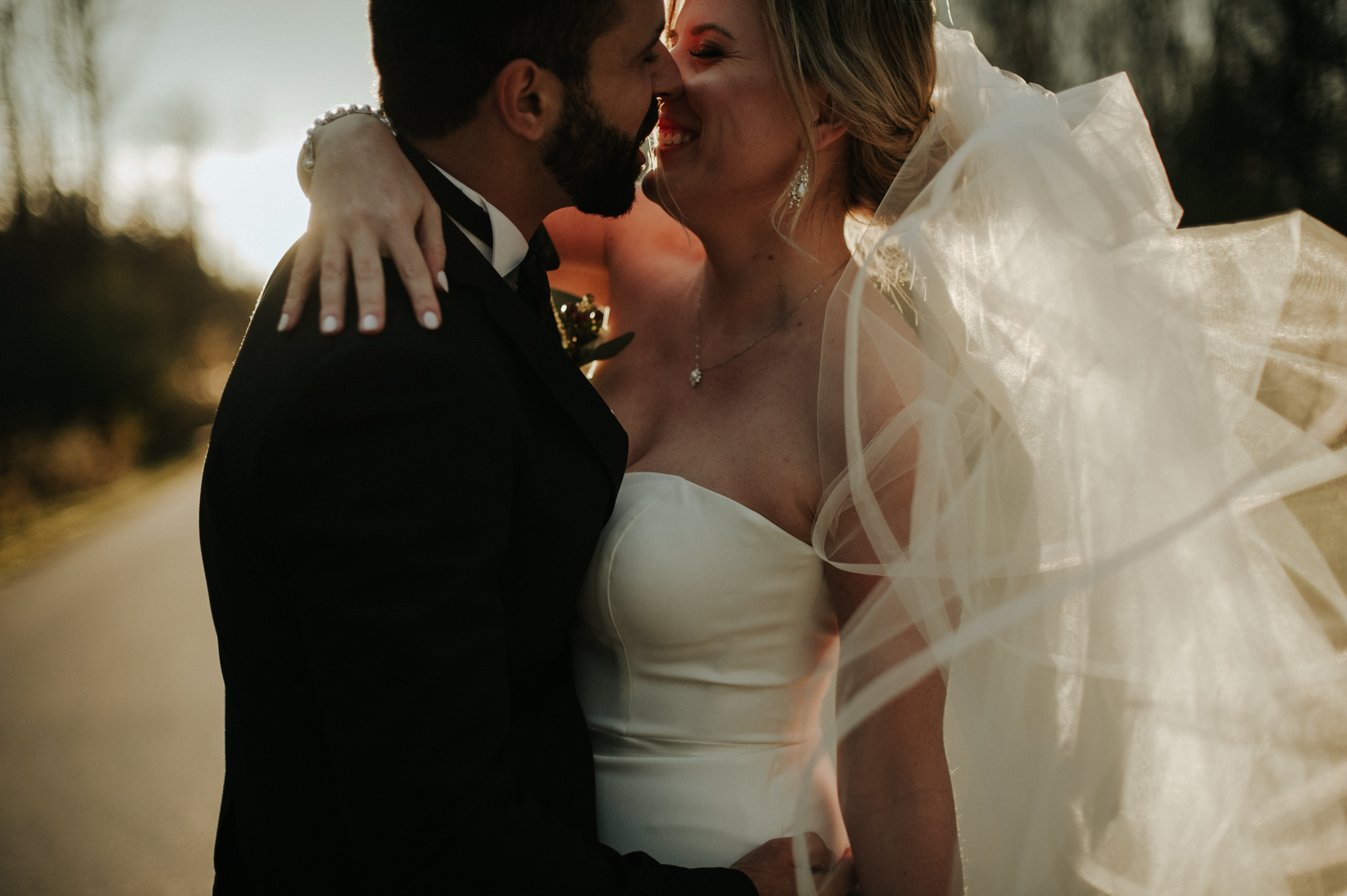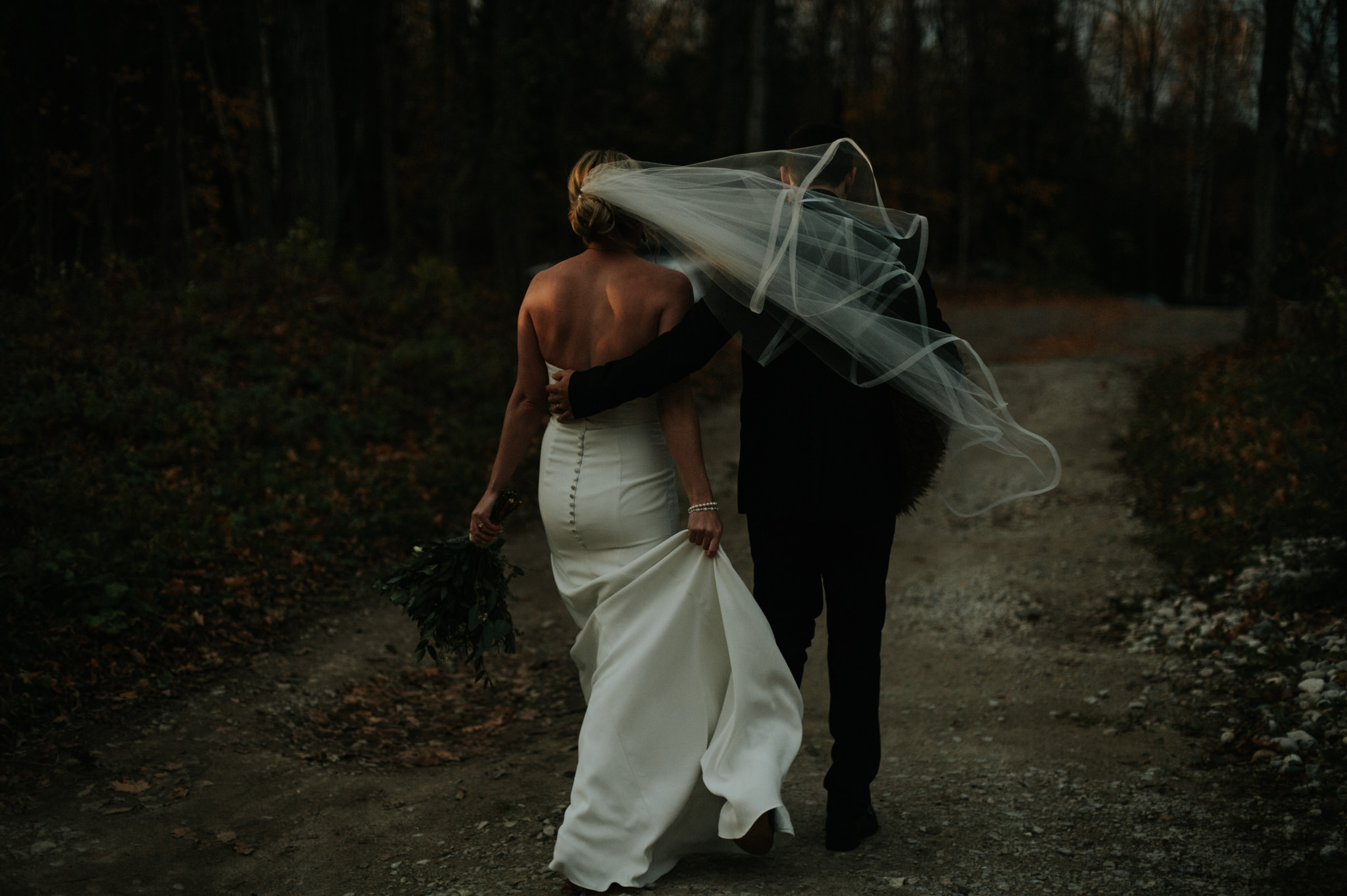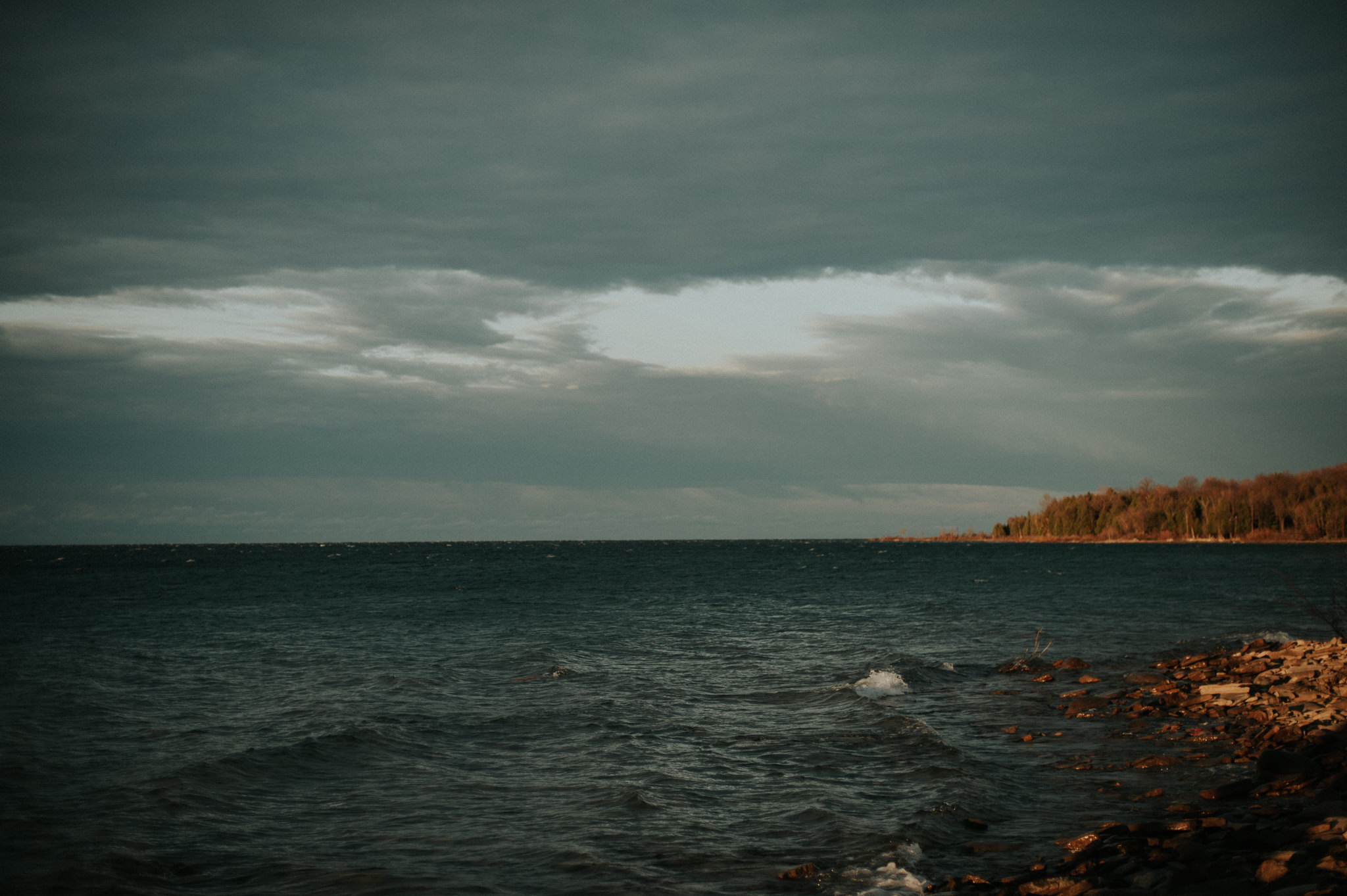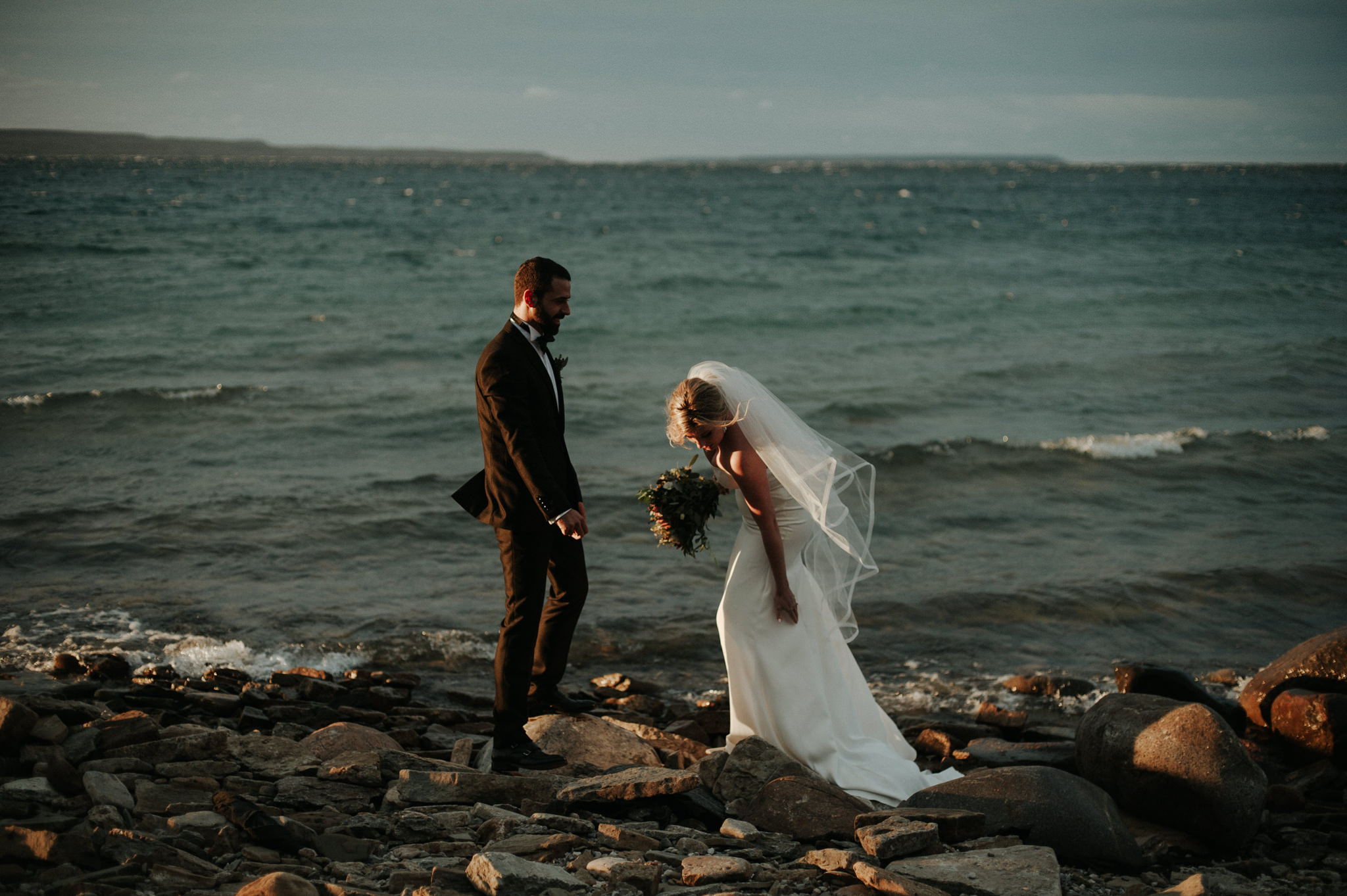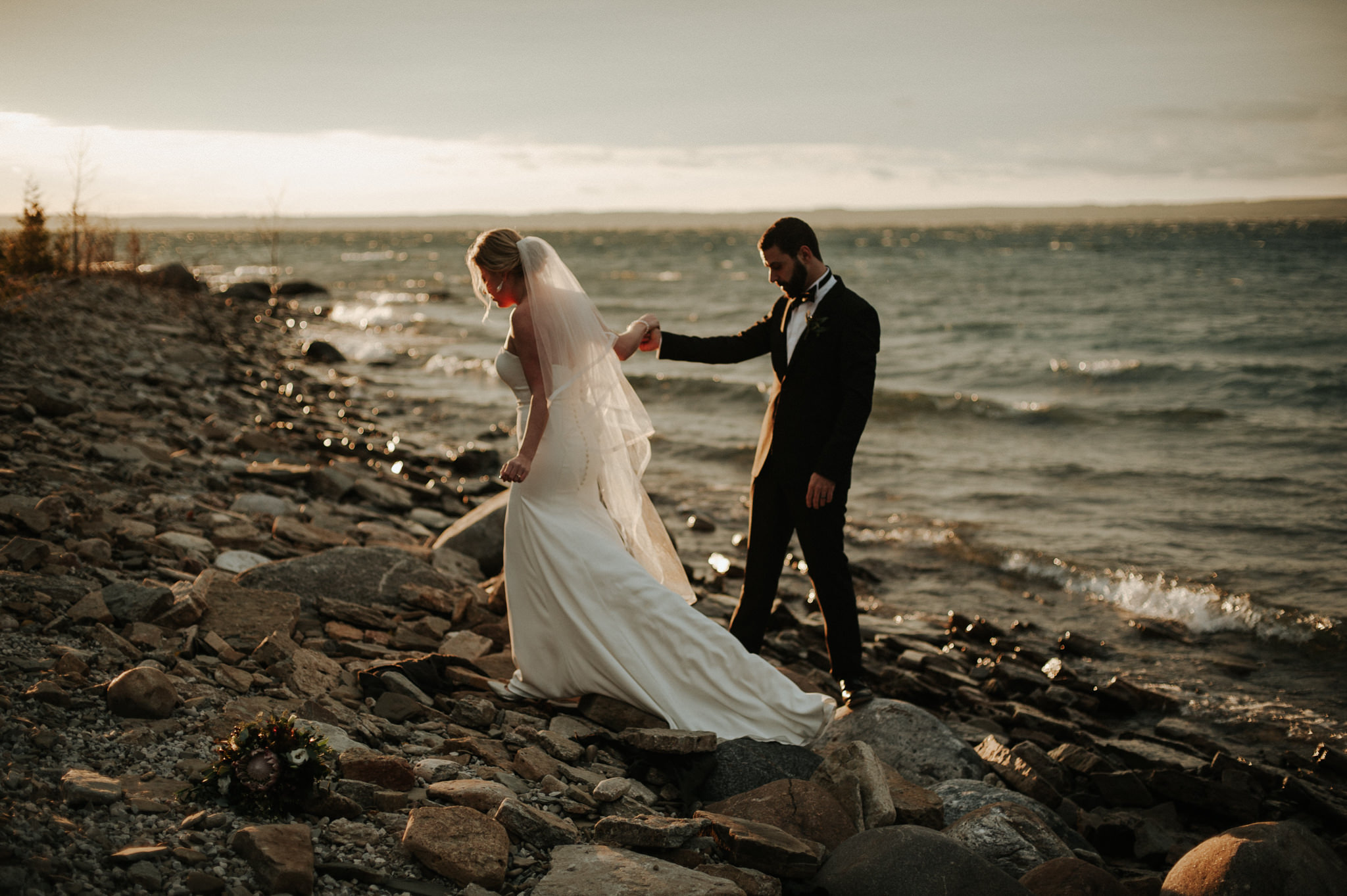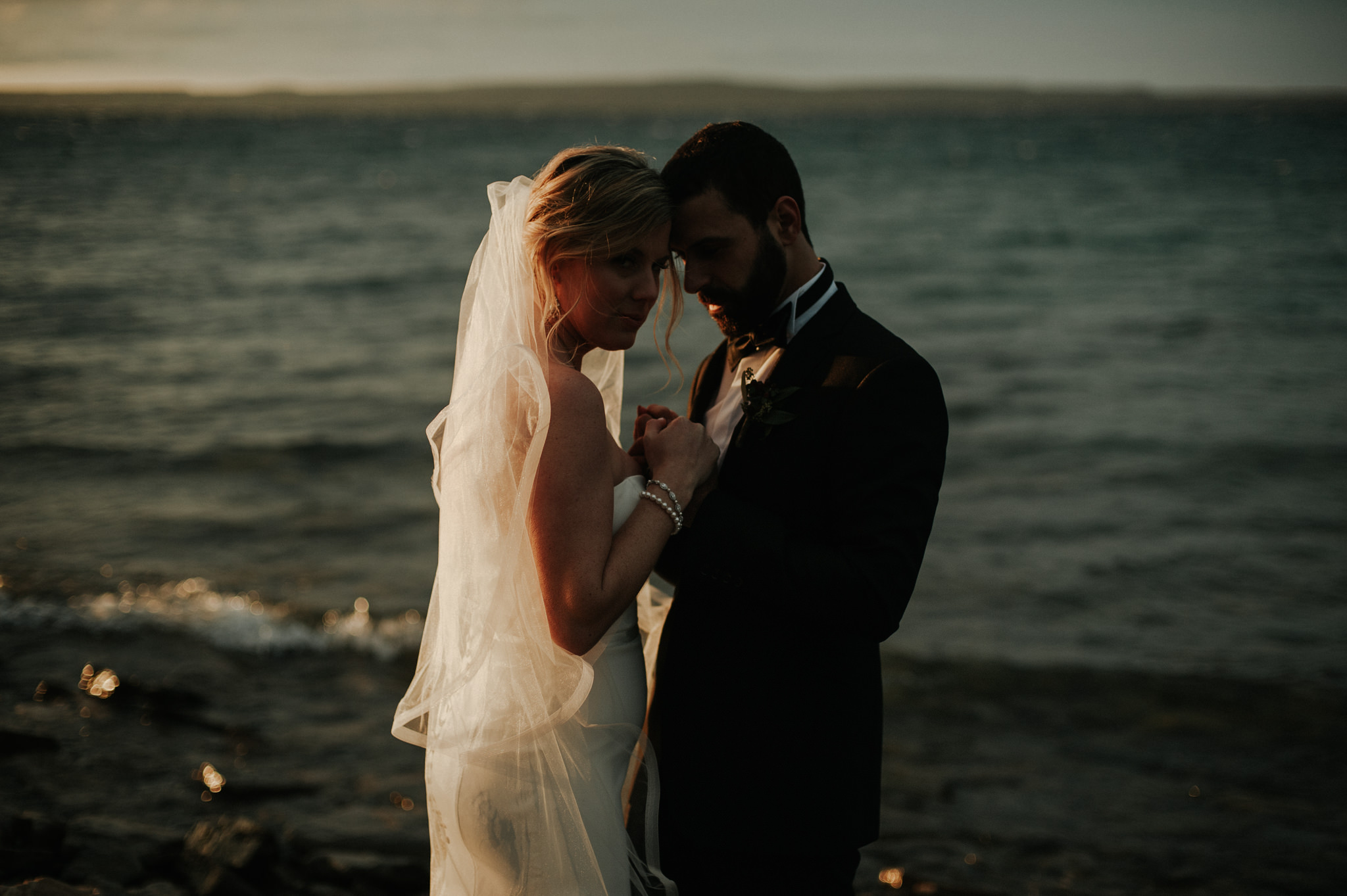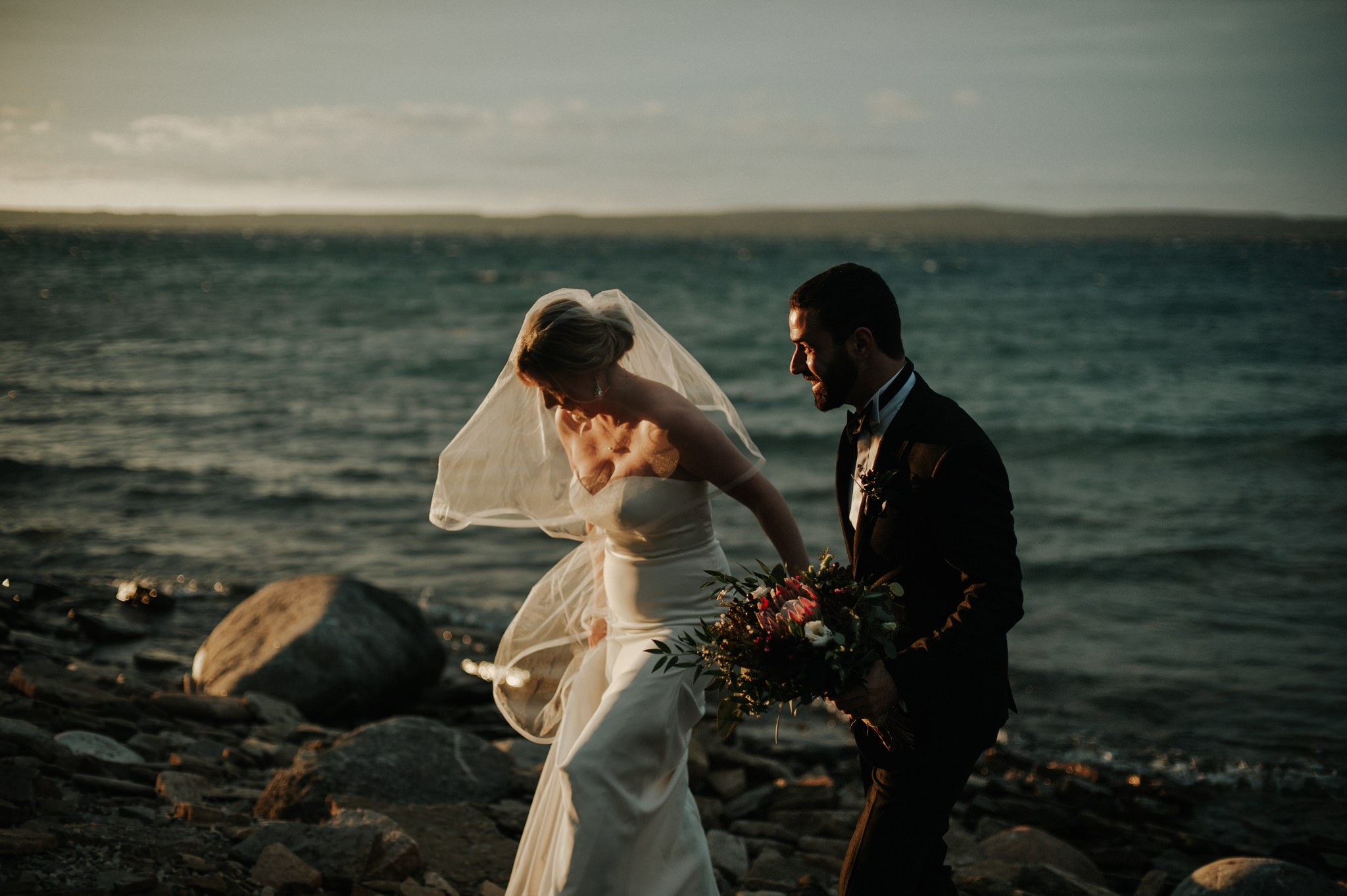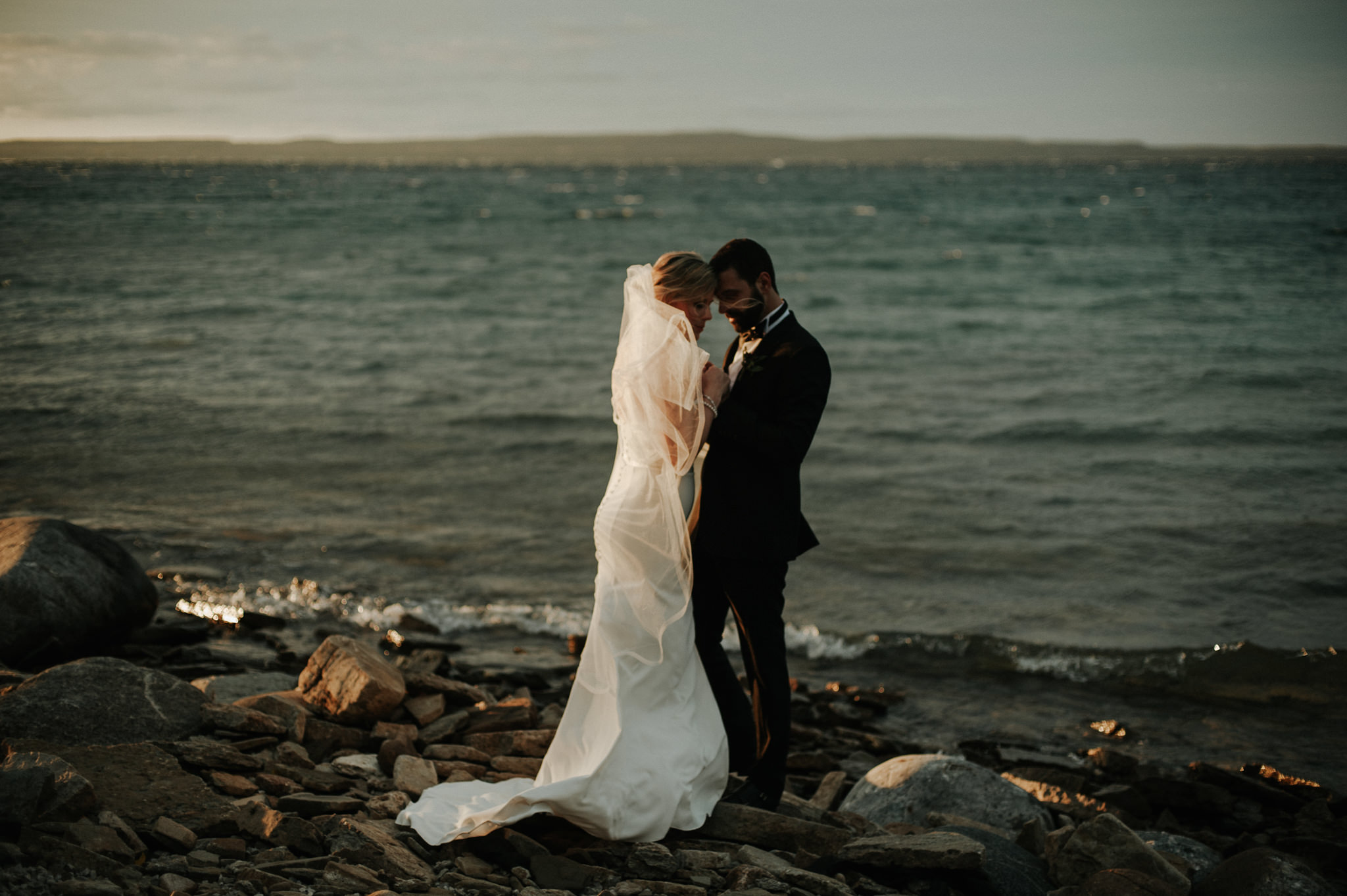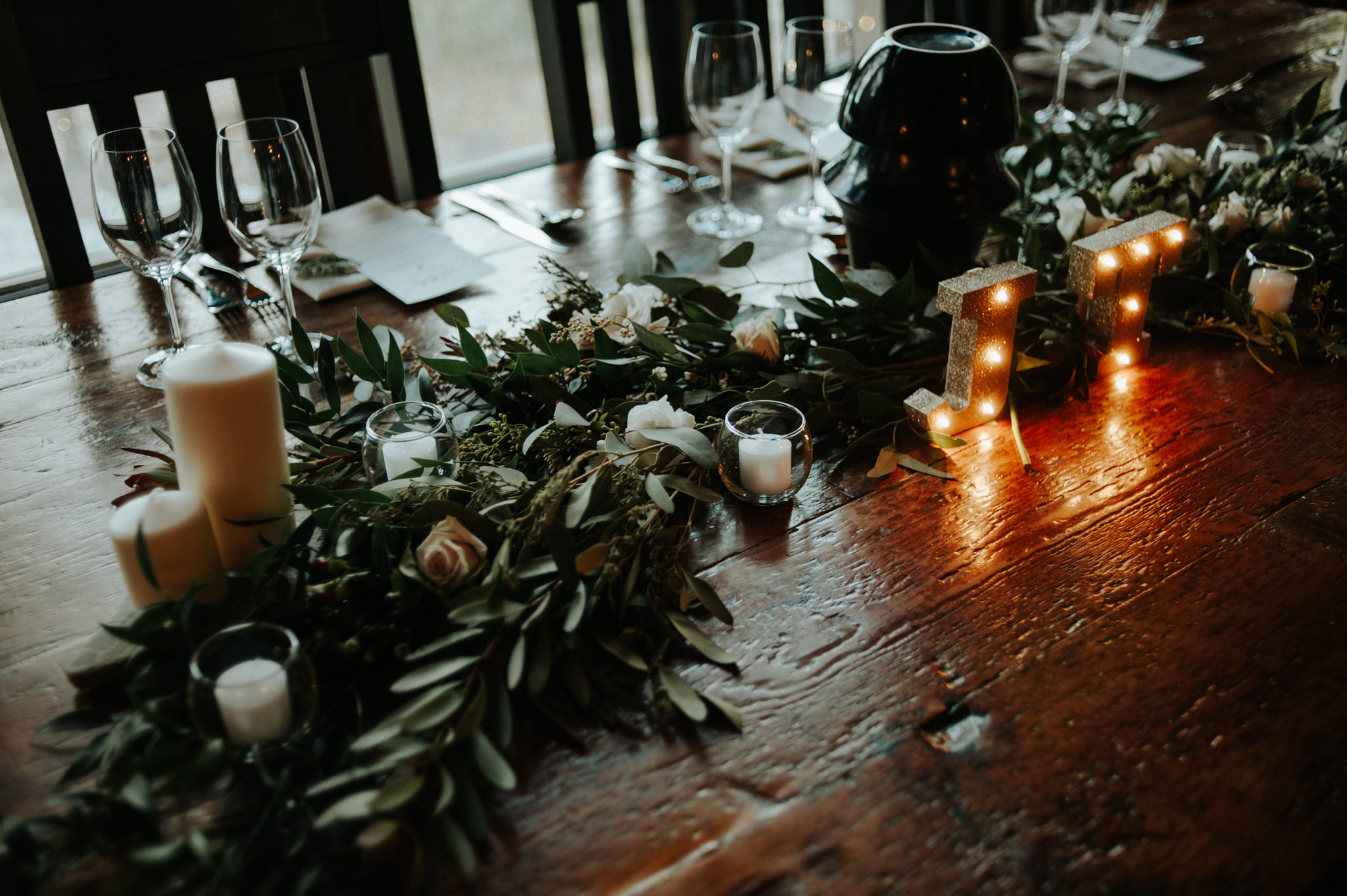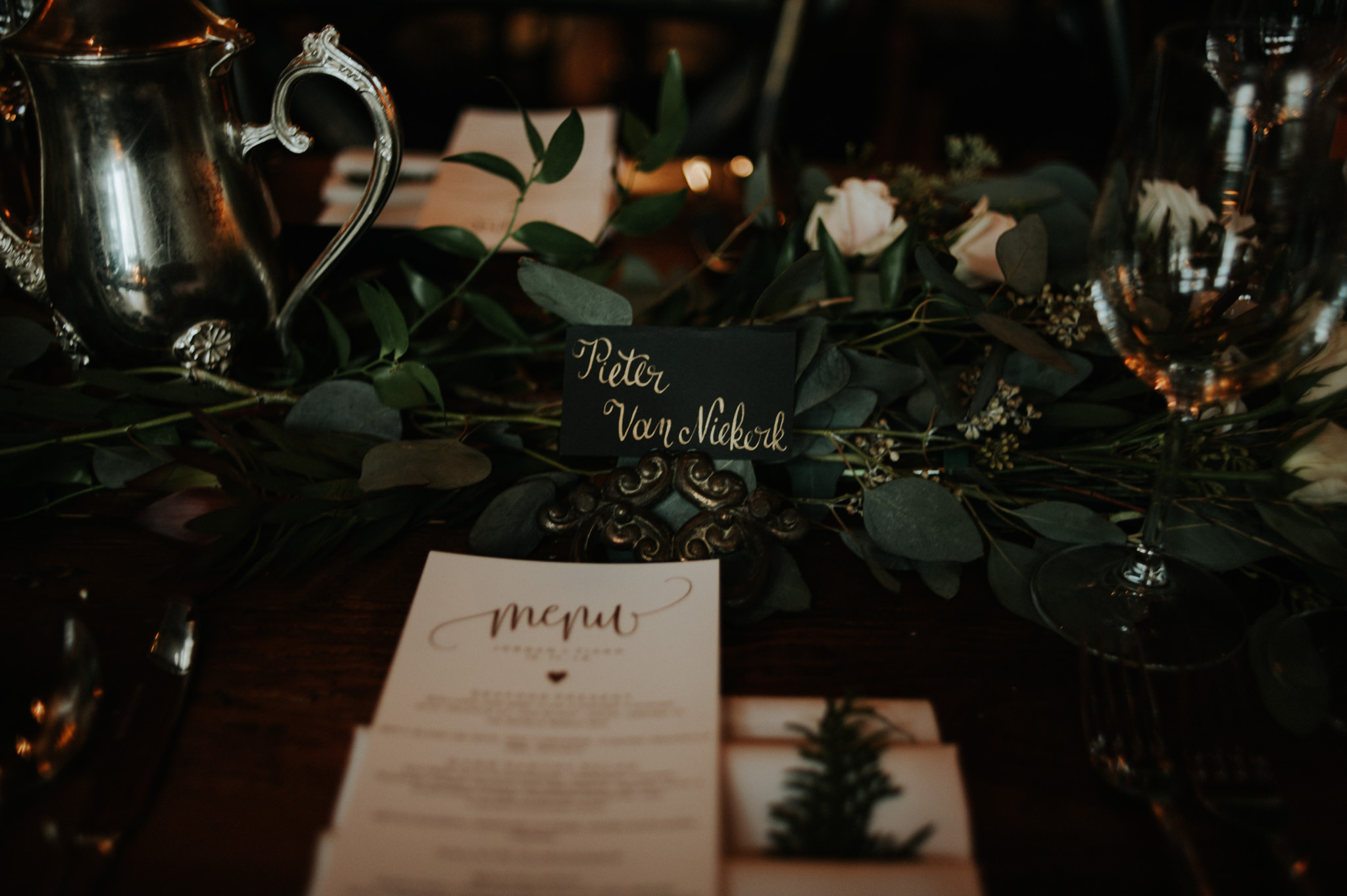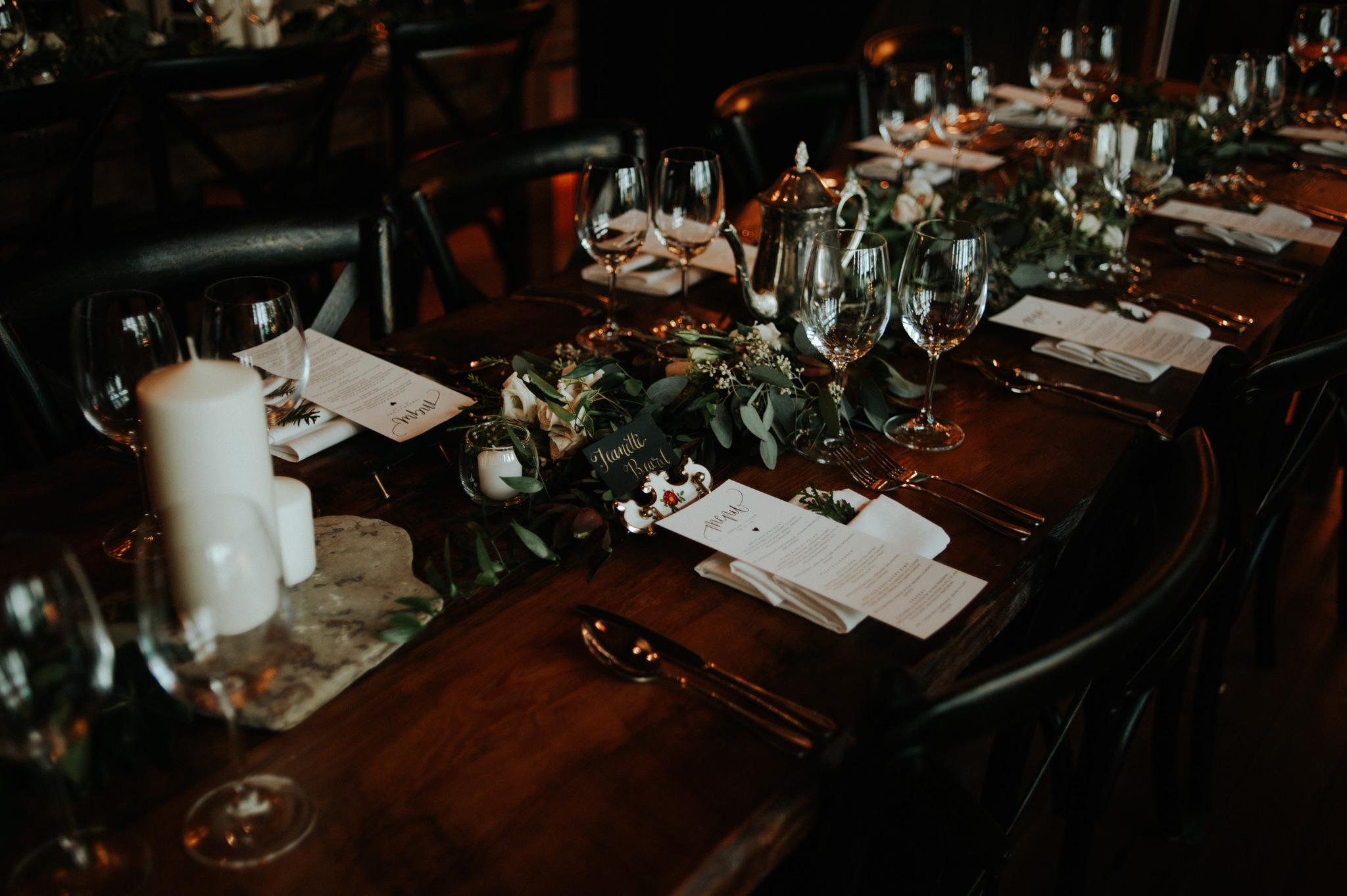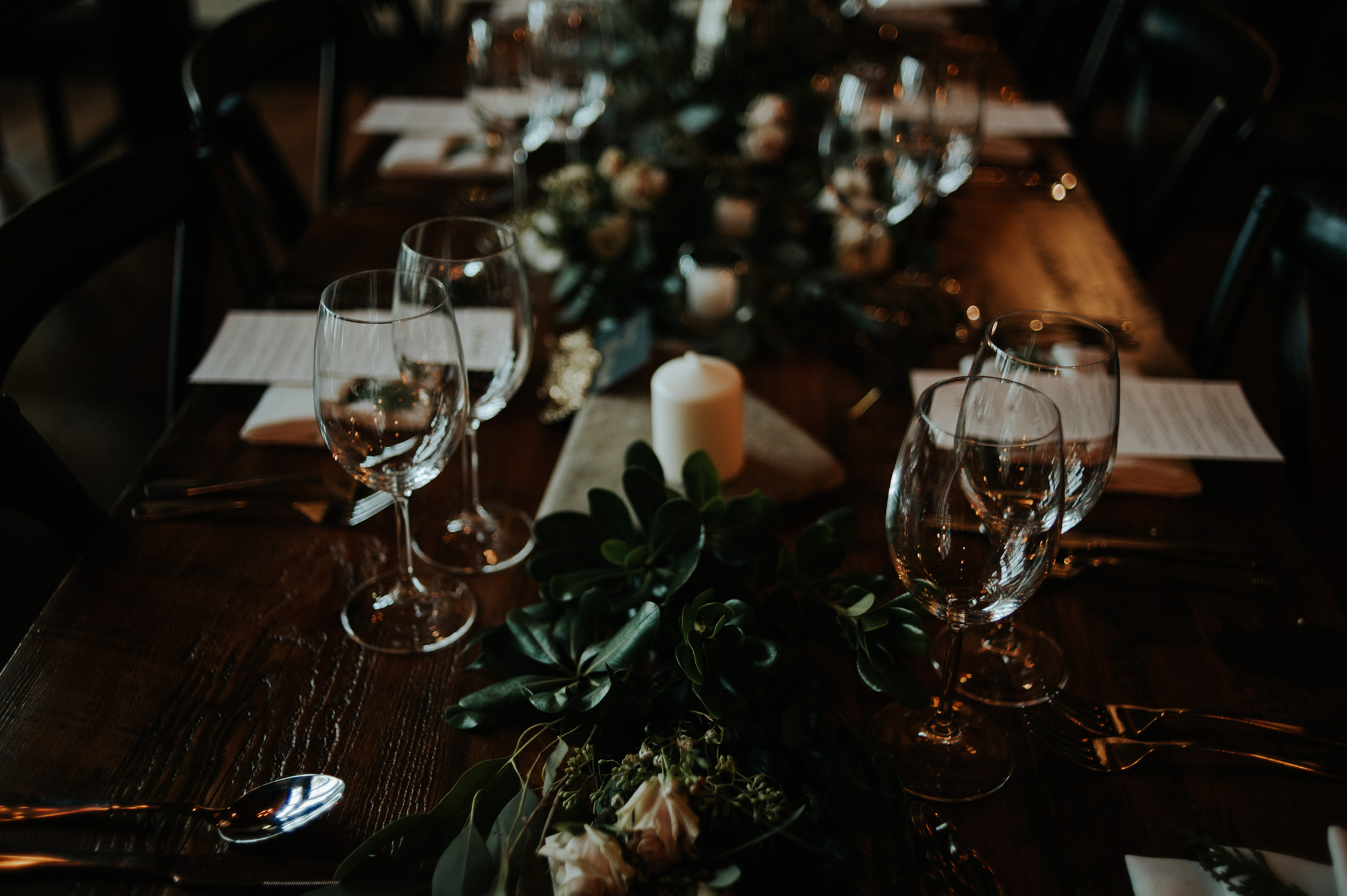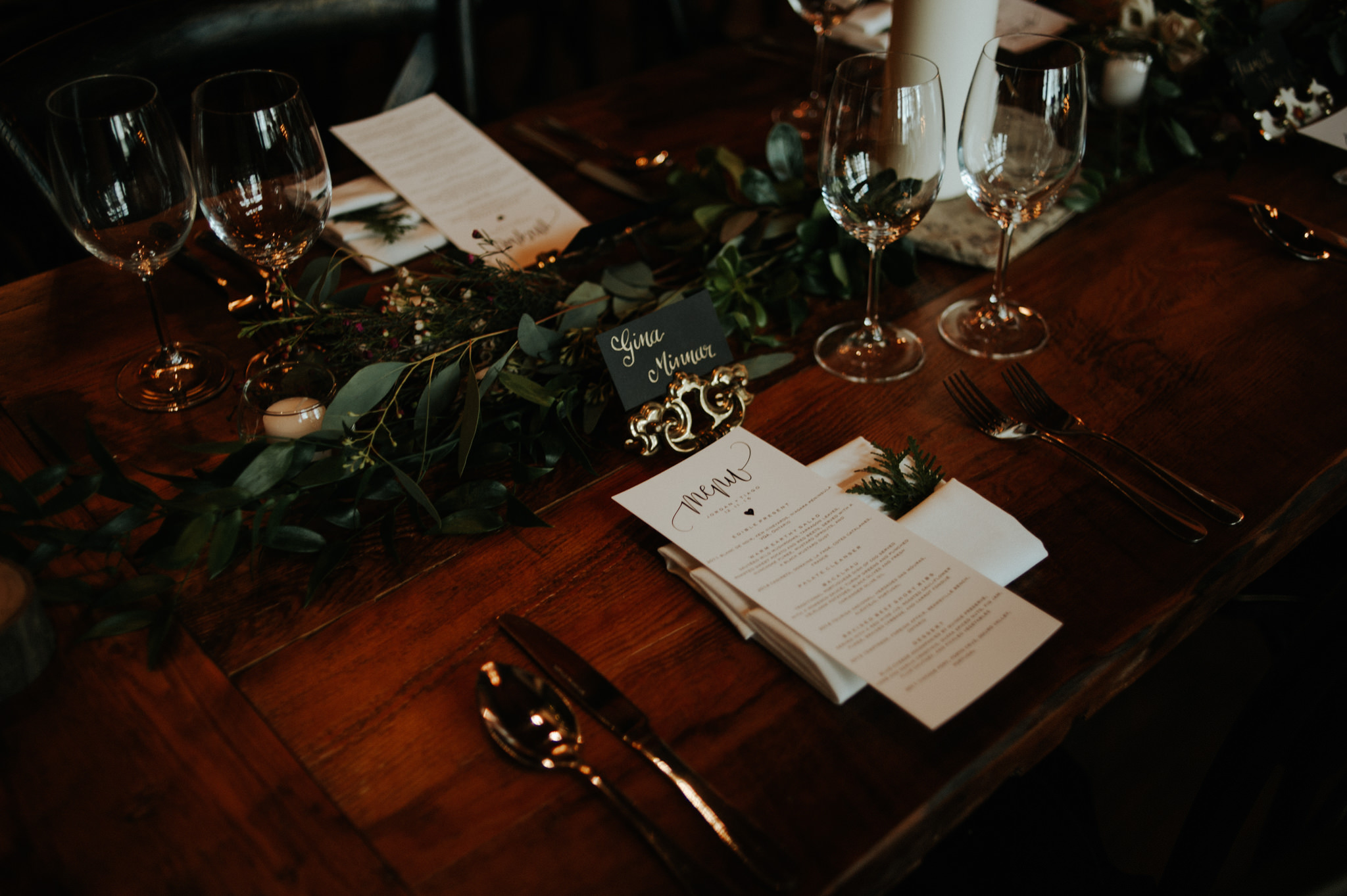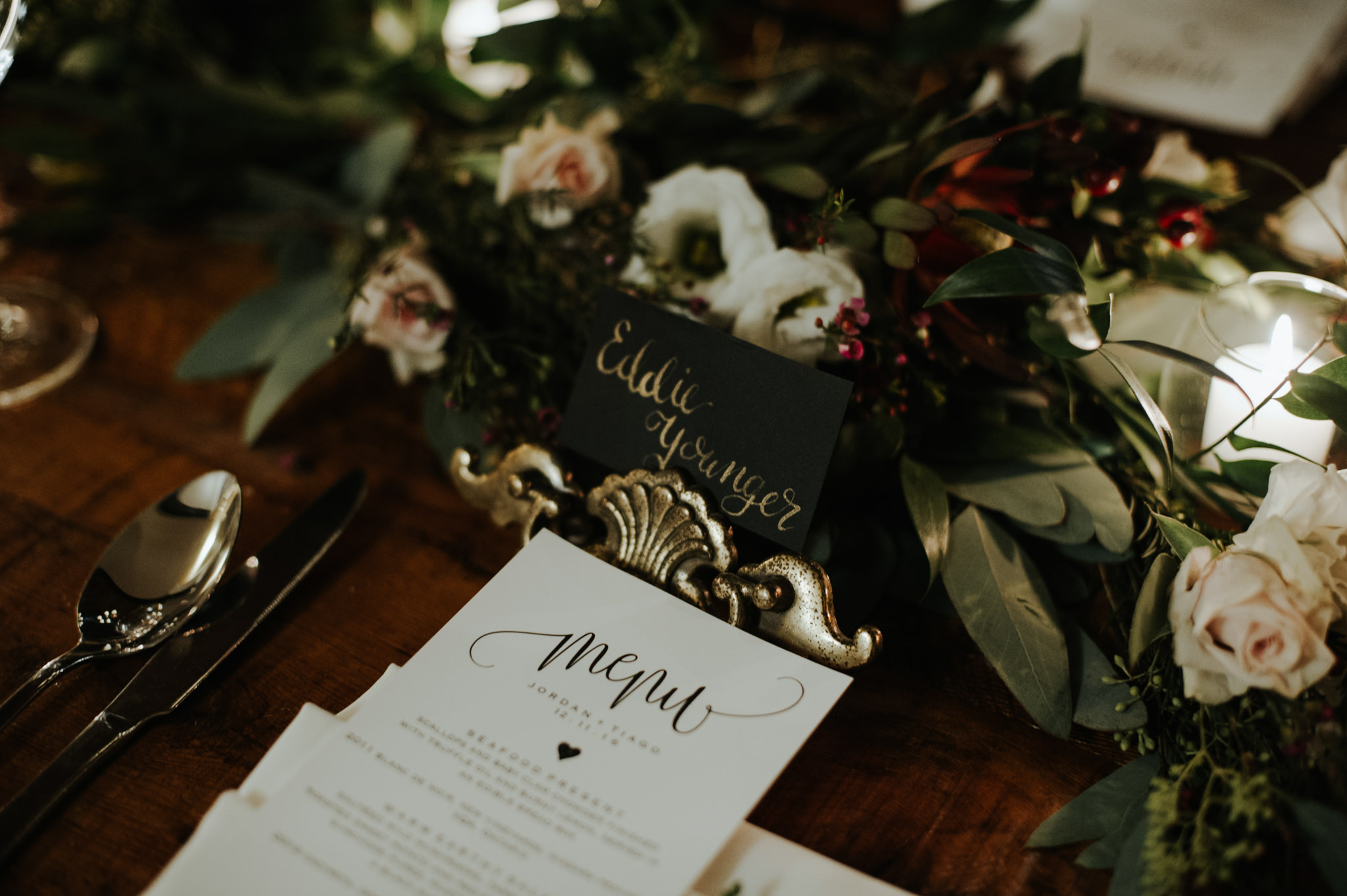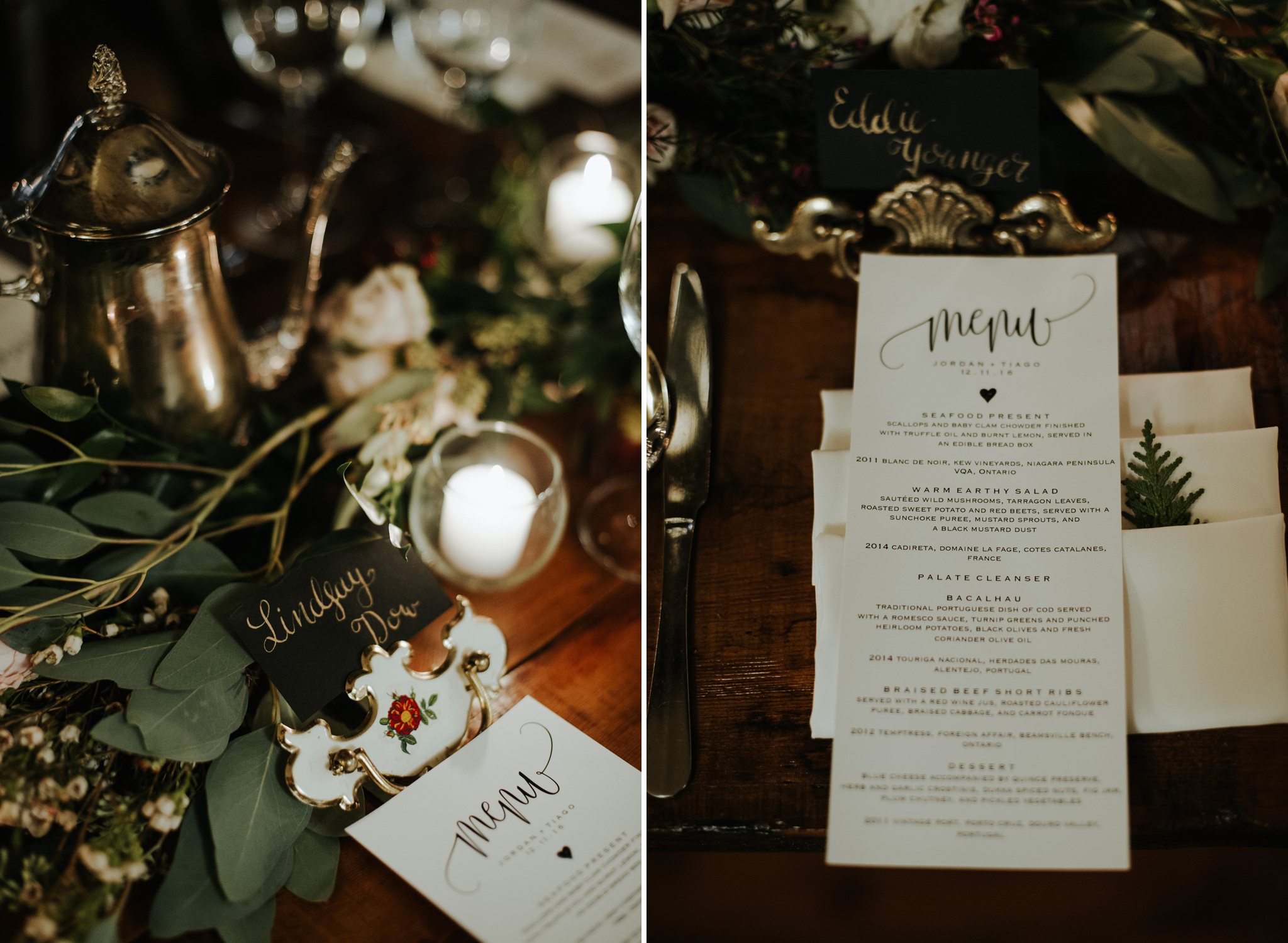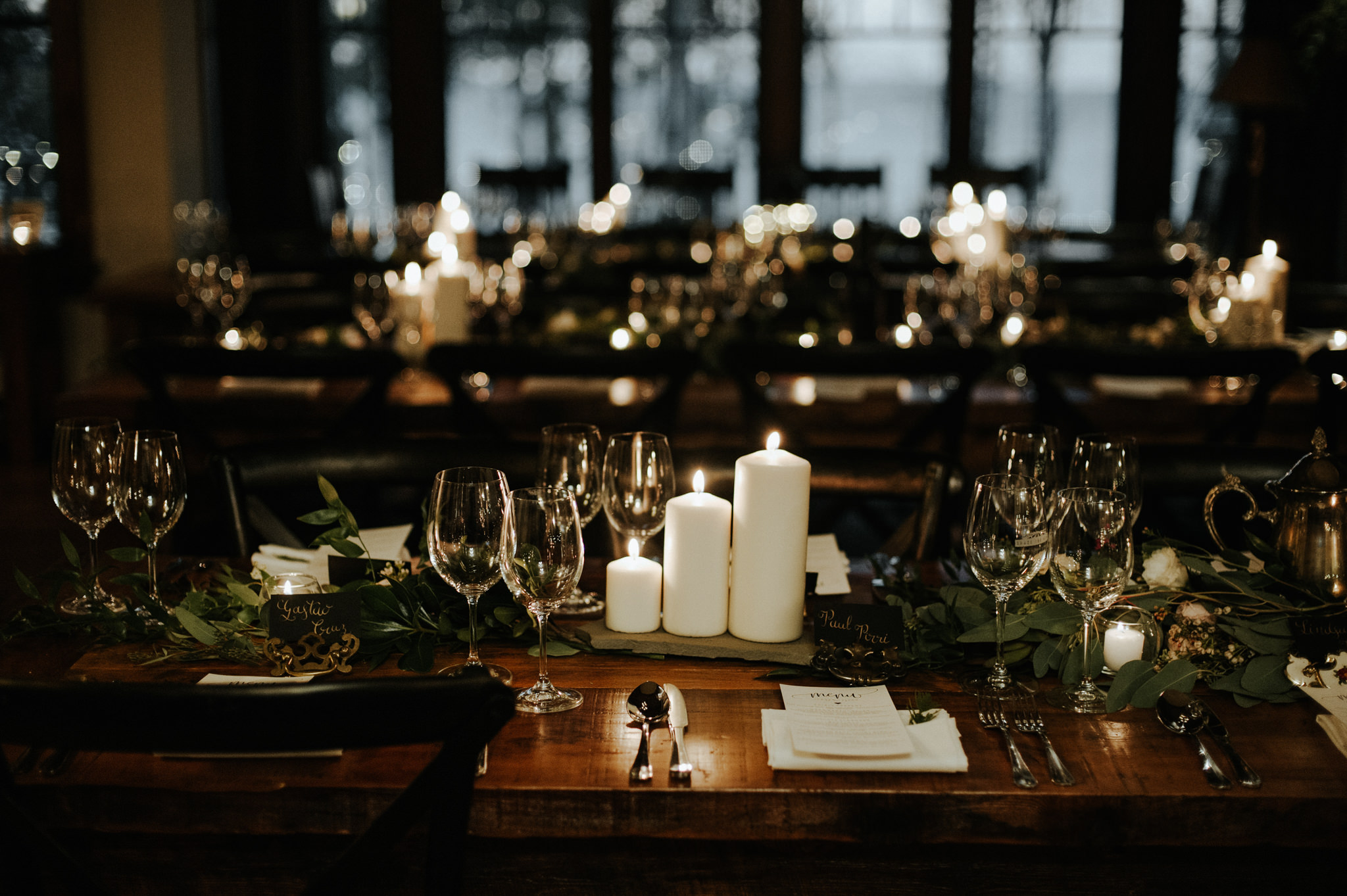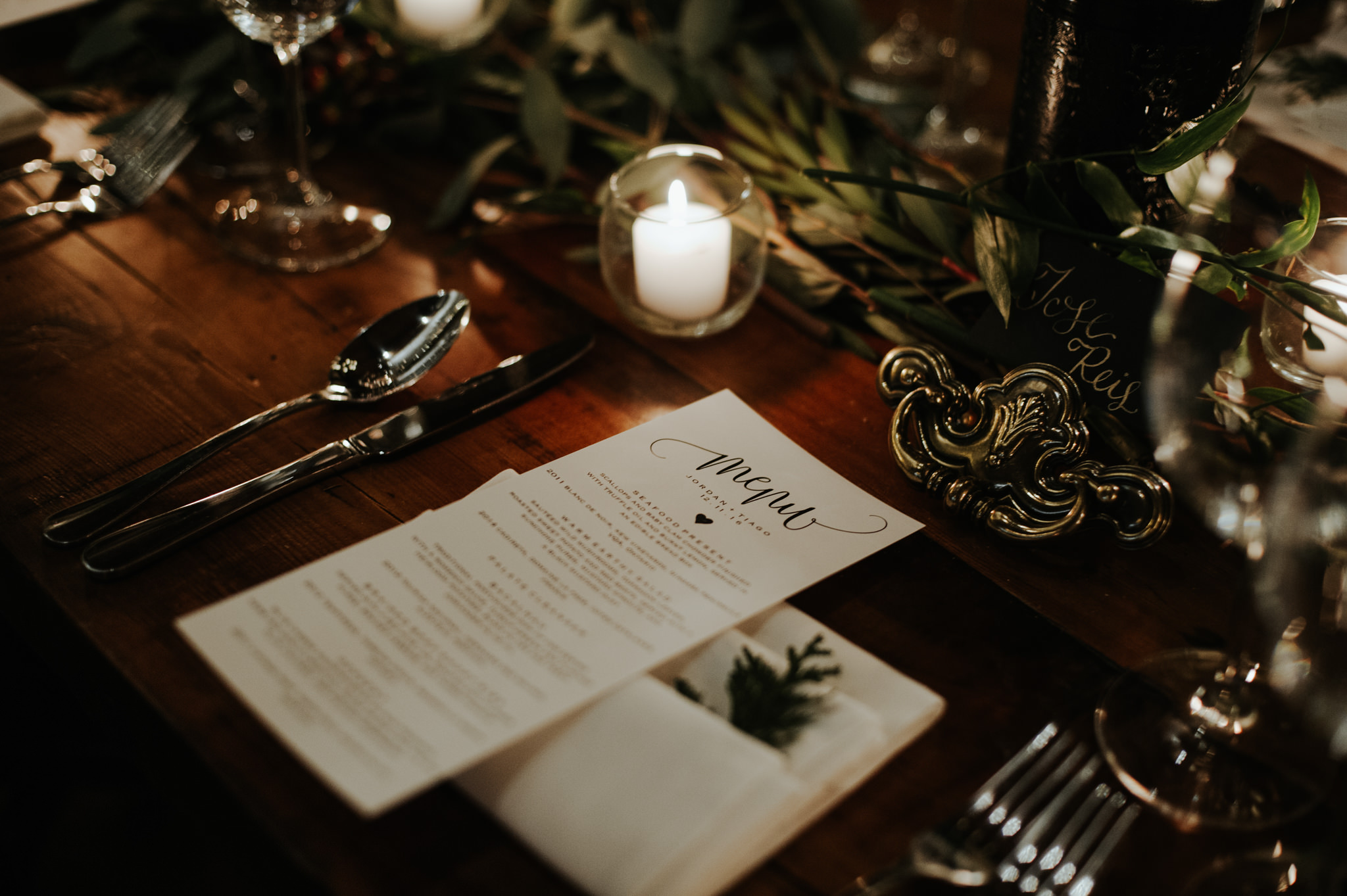 Vendors:
DRESS: Riley by Robert Bullock Bridal purchased from Sash and Bustle
SHOES: Michael Kors
SUIT: Pierre Cardin
INVITATIONS: Paperless Post
FLORALS: Greta the Garden Coach
CATERER: Foodies Anonymous
VENUE: Serenity Cottage
MAKEUP ARTIST: Glam by Paris
MUSIC: Spotify
PROCESSIONAL: Musical ending to Waking Up by One Republic
FIRST DANCE: Valsa de um homeme carente by Jorge Palma
OFFICIANT: Ron Mellish