Felice and Win and their adventurous Kauai elopement was a beautiful way to celebrate my 29th birthday. We started in the early morning, with a beautiful ceremony on Ke'e beach overlooking the incredible cliffs of Napali Coast, one of the most stunning landscapes of all of the hawaiian islands (in my opinion!). After the ceremony we took a break for lunch and to rest and then ventured to the other side of the island to hike along the top of the cliffs and end with a view of Kalalau Beach and the setting sun. A truly unique experience and it was amazing to be able to share that moment them. Their only request for their wedding day was that they wanted to do a hike, so Felice rolled her dress up and put it in a backpack and we hiked down to a spot that Matt and I had scoped out the day before. We didn't meet a single other person on the trail, which really made for an intimate yet adventurous day.
Why did you decide to elope?
We wanted our wedding day to be very simple and intimate. As a couple, we are a quiet and private pair. We knew we wanted to be alone and to be our true selves with each other. For us, eloping was the most romantic way to get married. We hoped to celebrate our day with the least amount of fuss and to enjoy each other's love and presence. The most important piece of planning our wedding was choosing beautiful, breathtaking Kauai. We wanted to be surrounded by nature, by the ocean and the mountains. We chose to have our ceremony at Ke'e Beach to be near the heavenly Na Pali Coast. The energy there is magnetic and the beauty true paradise.
Any wedding planning advice you'd like to share?
We sought vendors that shared our mindset and vision, making the process of planning easier and more enjoyable. We didn't meet any of them till the day before or the day of, but were thrilled to discover that they were all such amazing people! We are thankful for their help in making our day so special.
Even with planning an elopement it can be easy to get caught up in the minutiae. Seeing the big picture helped keep things in perspective. Ultimately, the small bothersome details can be just that. Go with the flow and enjoy the day!
How did you find Jess' work?
I actually came across a gorgeous photo of Jess & Matt's own wedding and discovered that she is a wedding photographer herself! I was quickly drawn to her work as a visual storyteller and the quiet quality of her photos. I was taken by the way she captures love in its most intimate moments and the sense of raw beauty she imparts. Seeing how nature and landscape is artfully featured in her work also caught our attention. Jess' aesthetic and philosophy coincided perfectly with the informal and carefree wedding day we imagined for ourselves. We were excited to have both Jess & Matt as our photographer to document and capture the essence of our day.
How did you announce your elopement to your family and friends?
I had fun creating the announcement postcards for our elopement, which we had been keeping secret. Being of an analogue type, it was a special feeling to send our happy news through a giant stack of postcards we sent on our last few days on the island!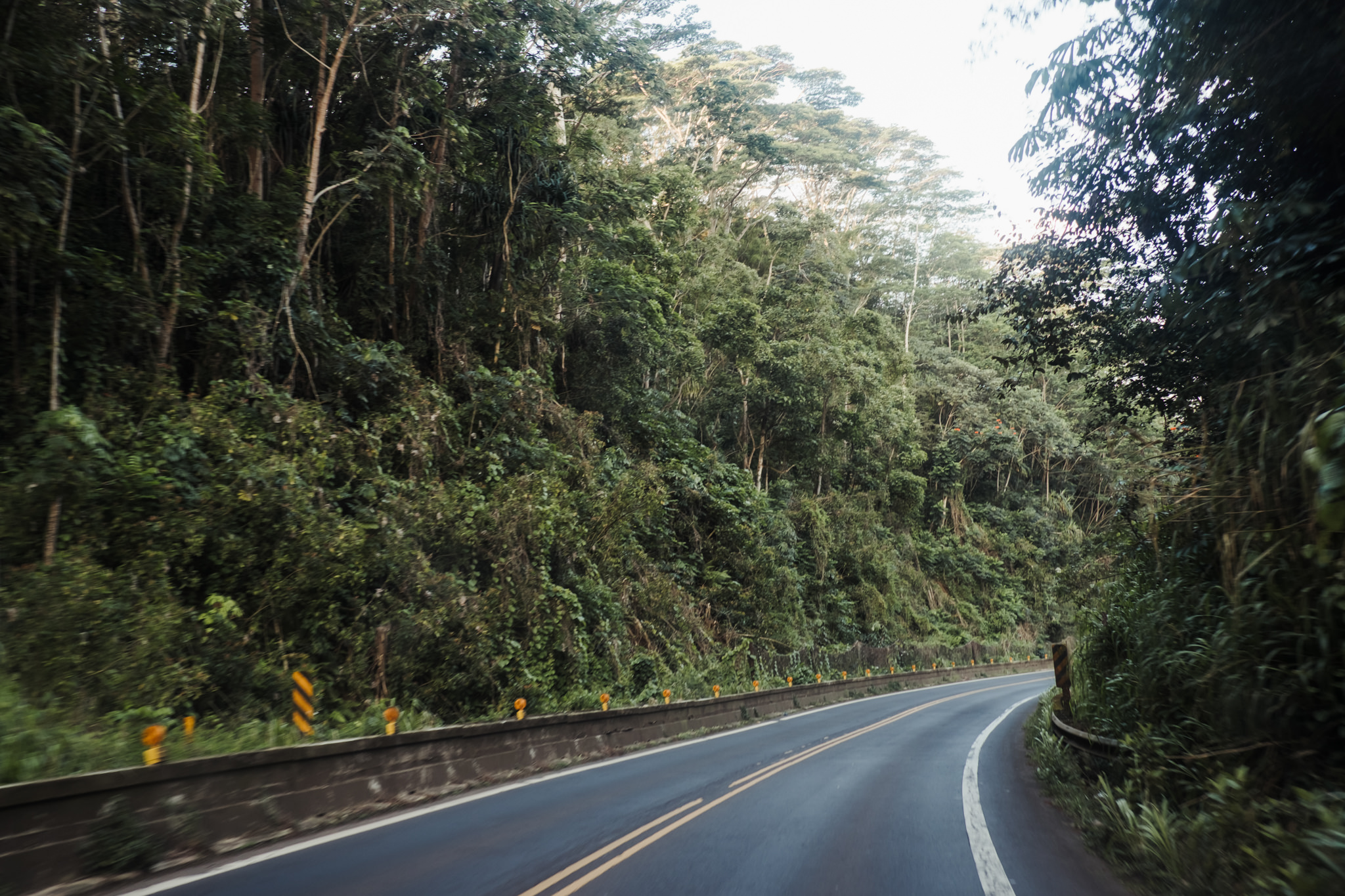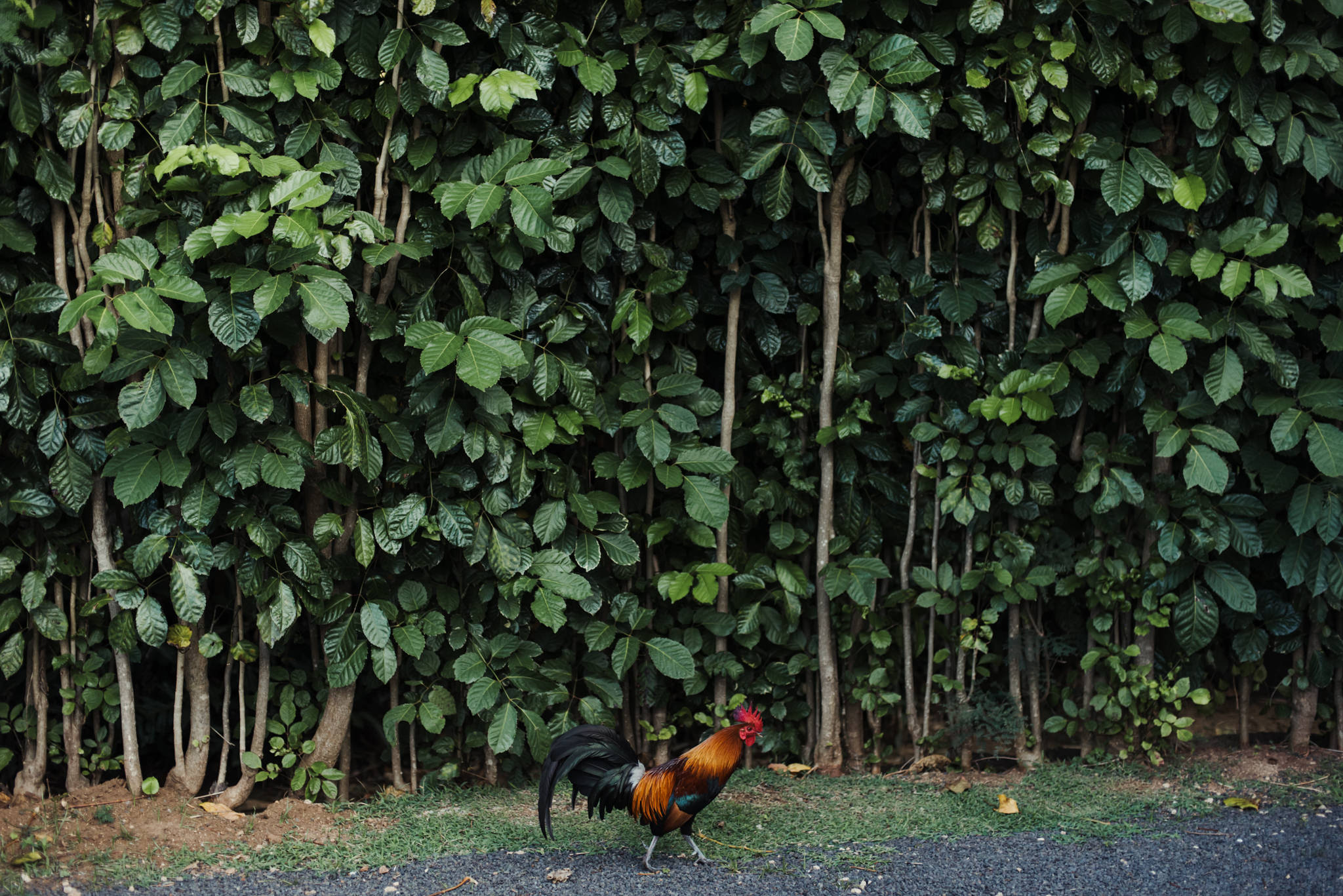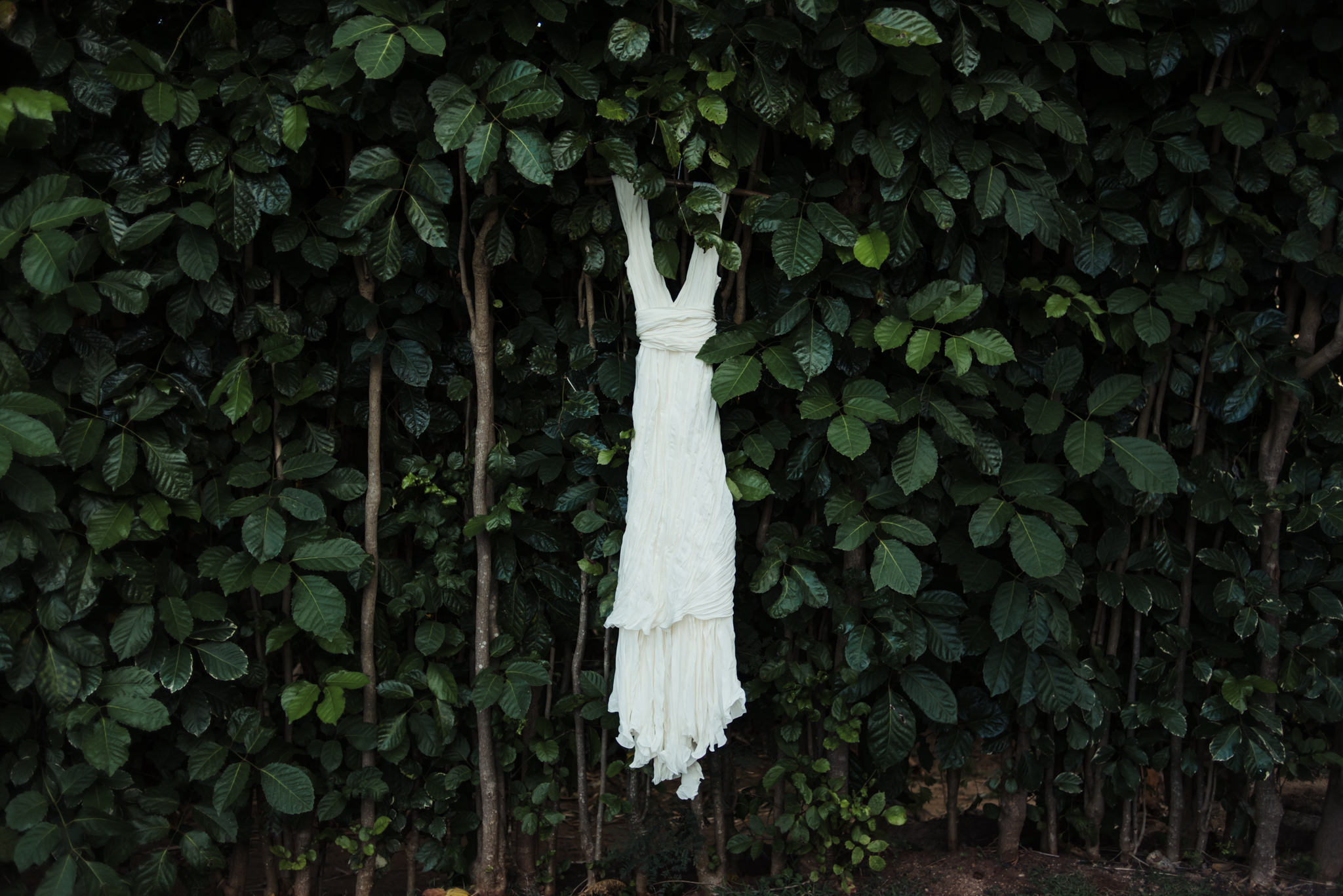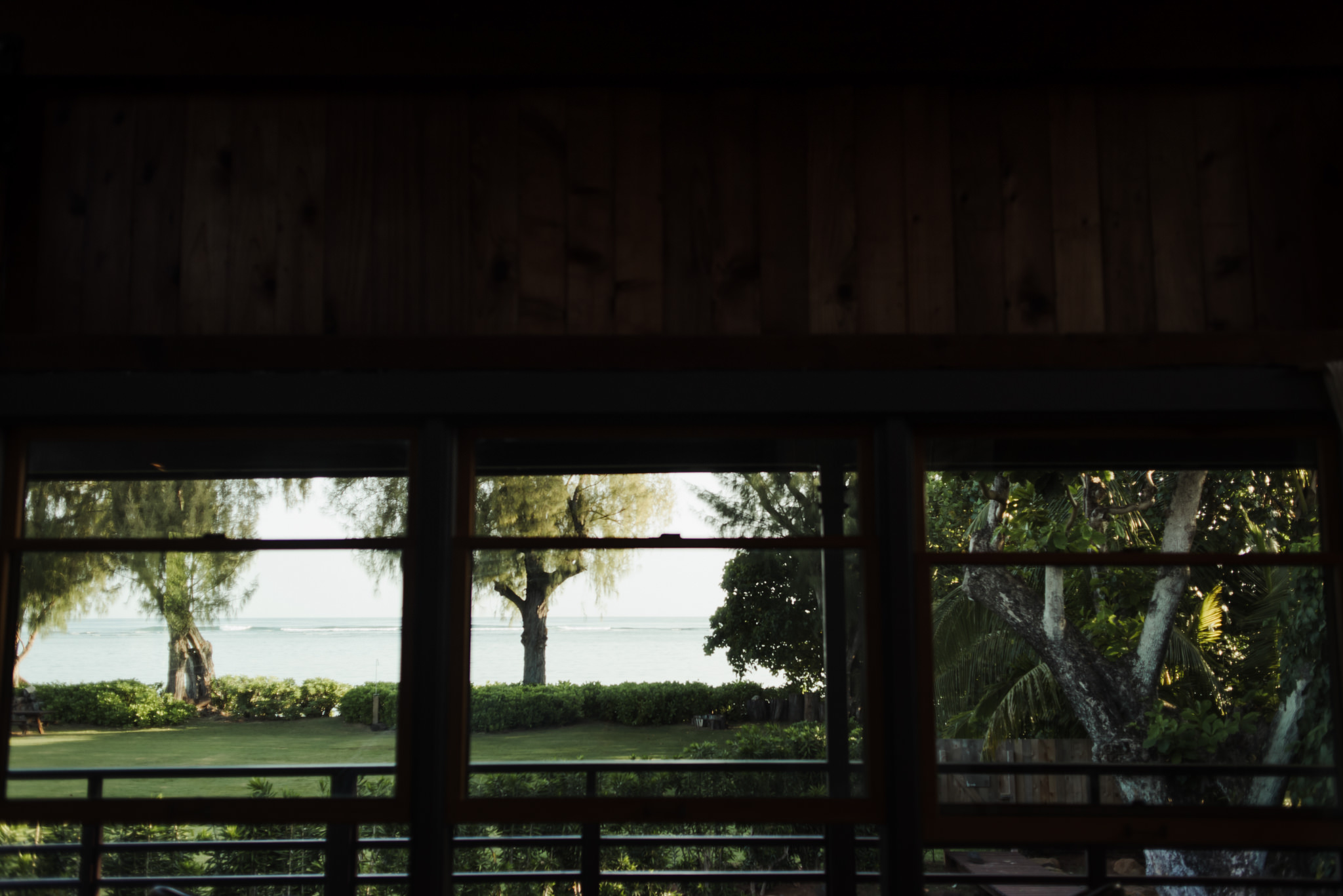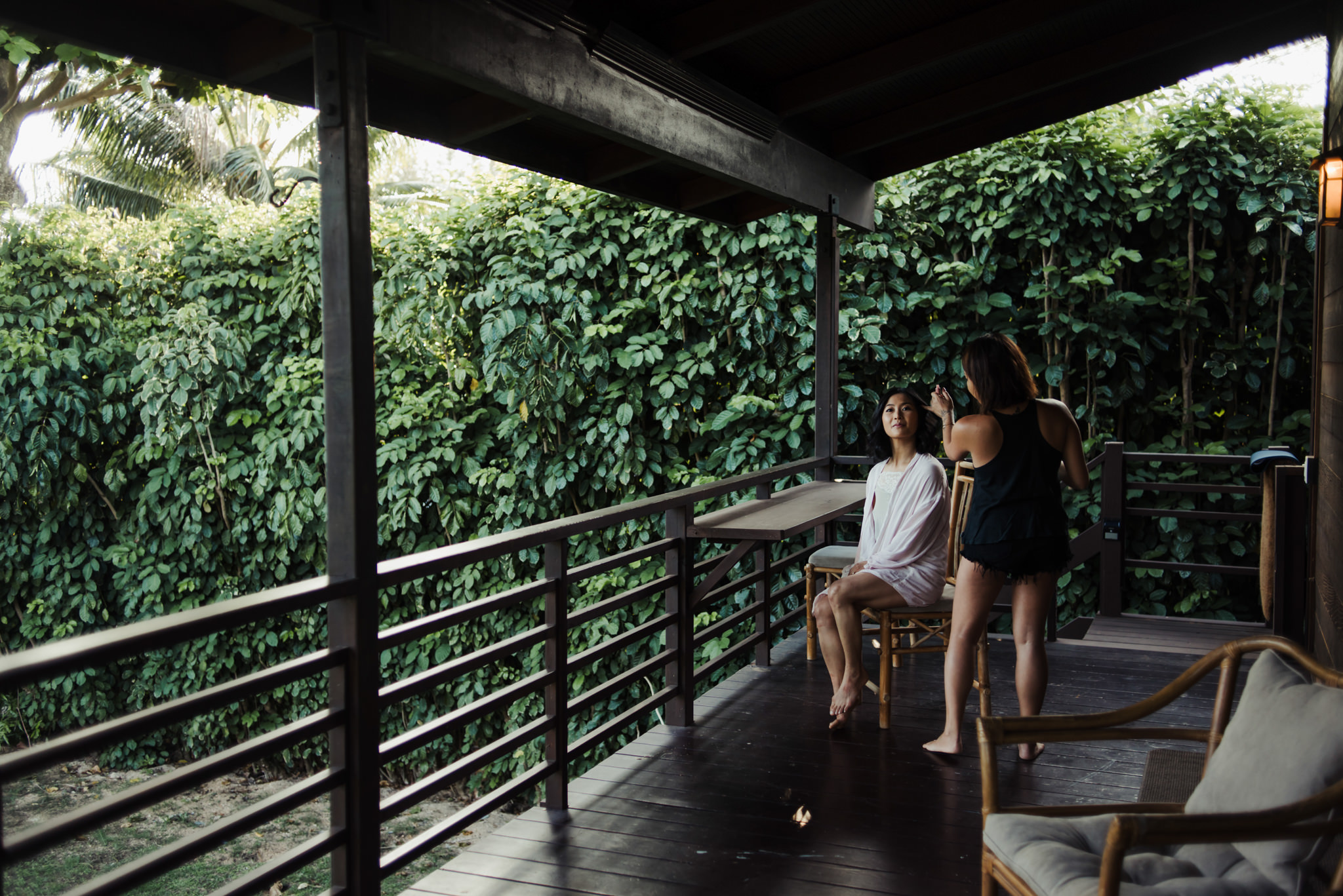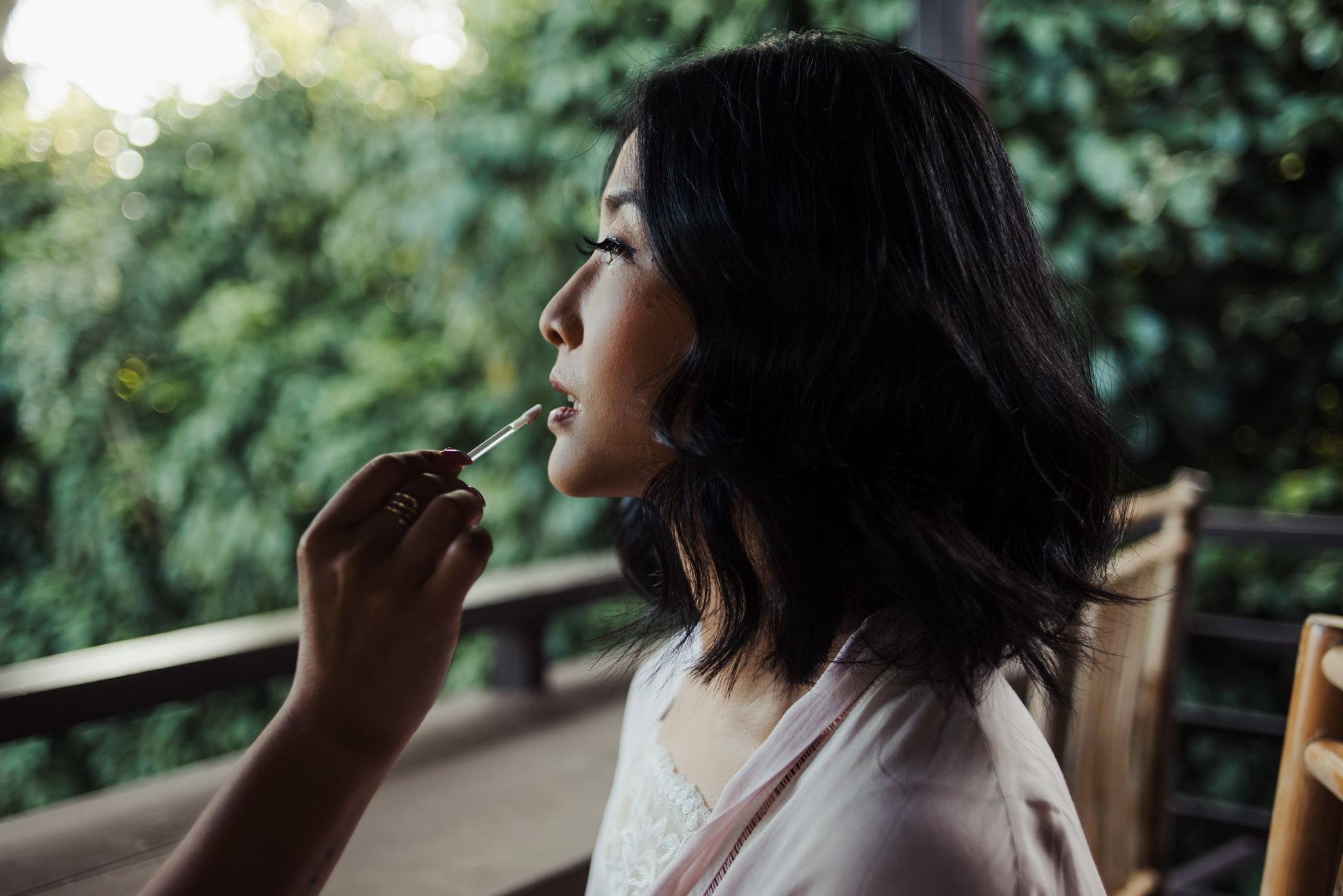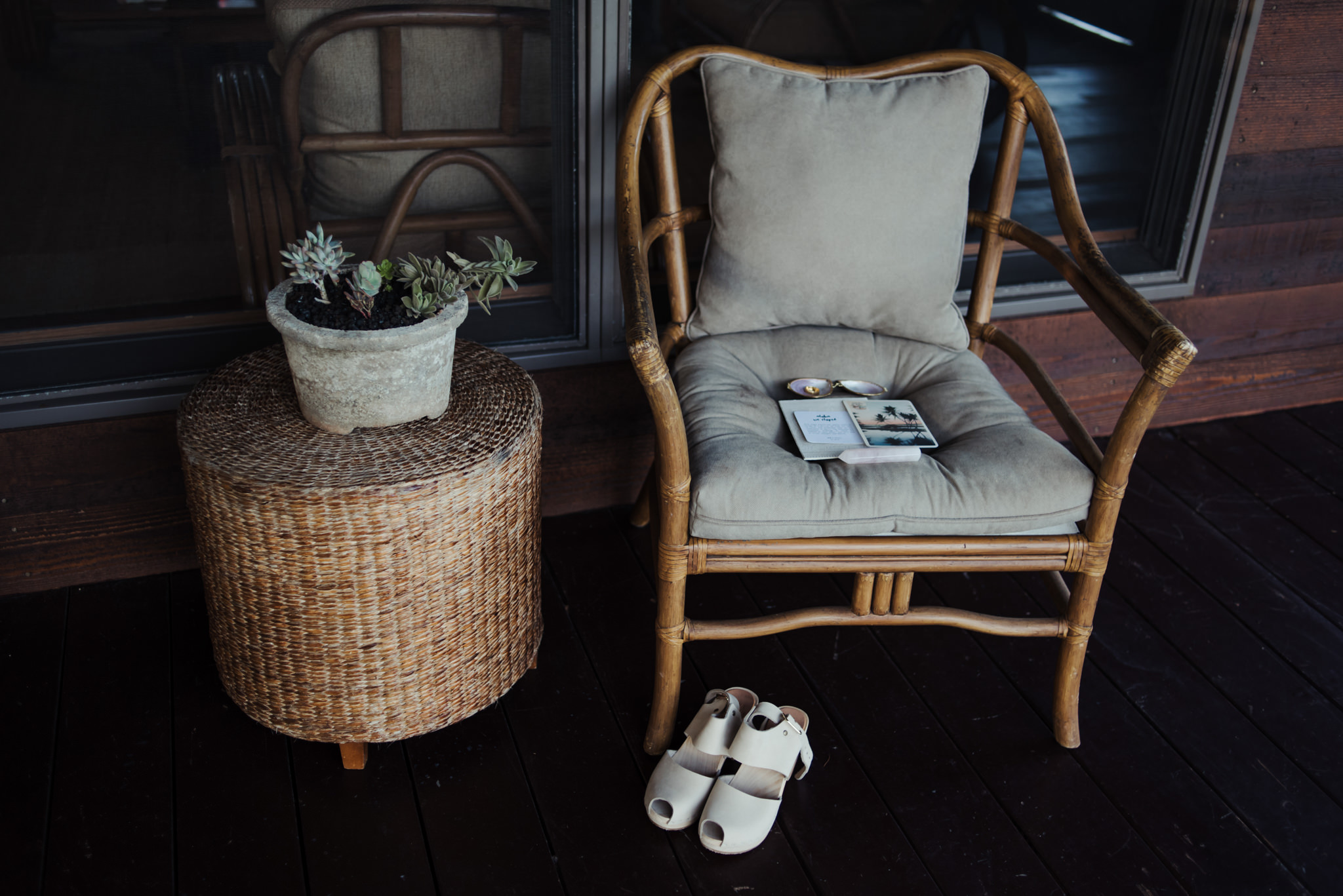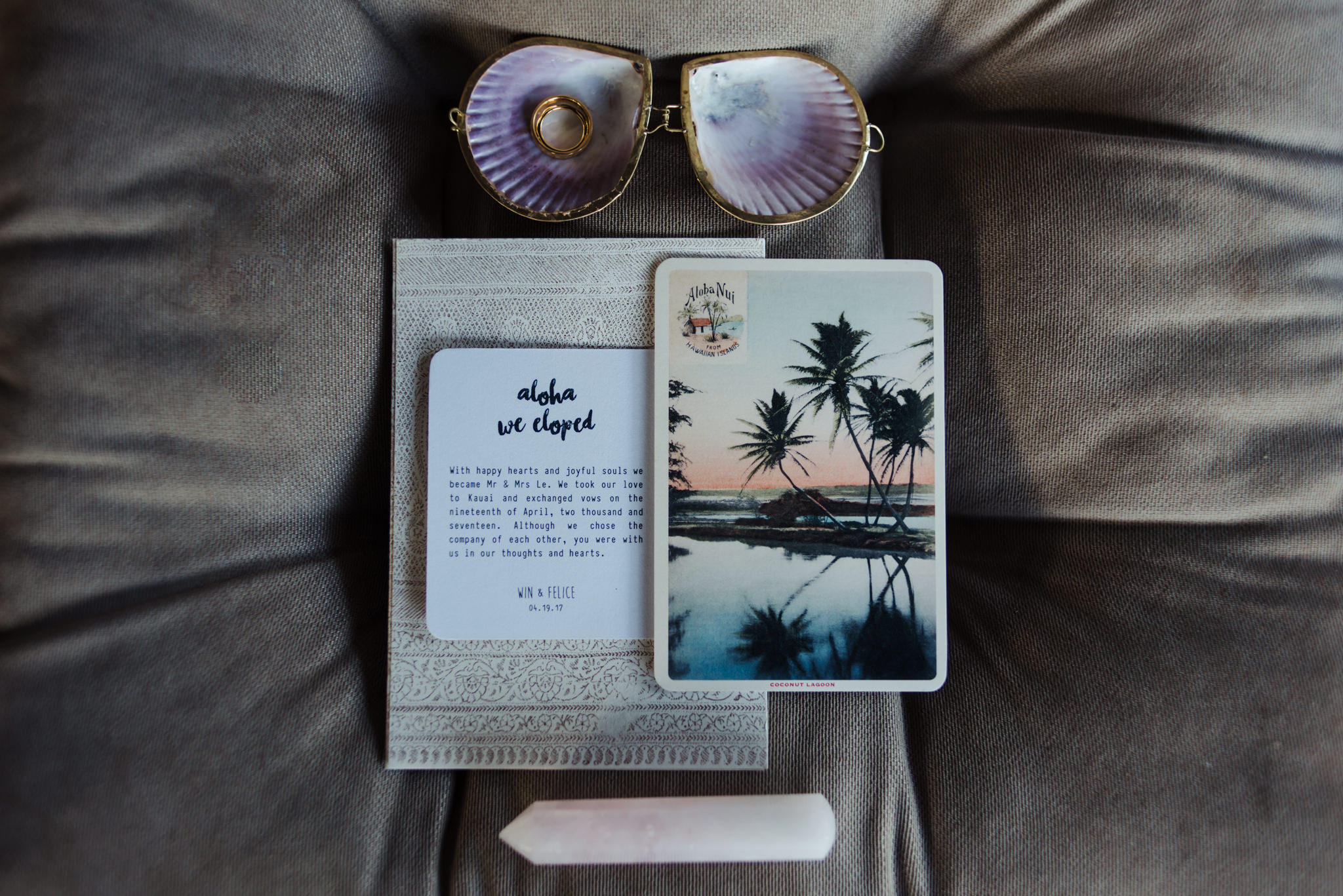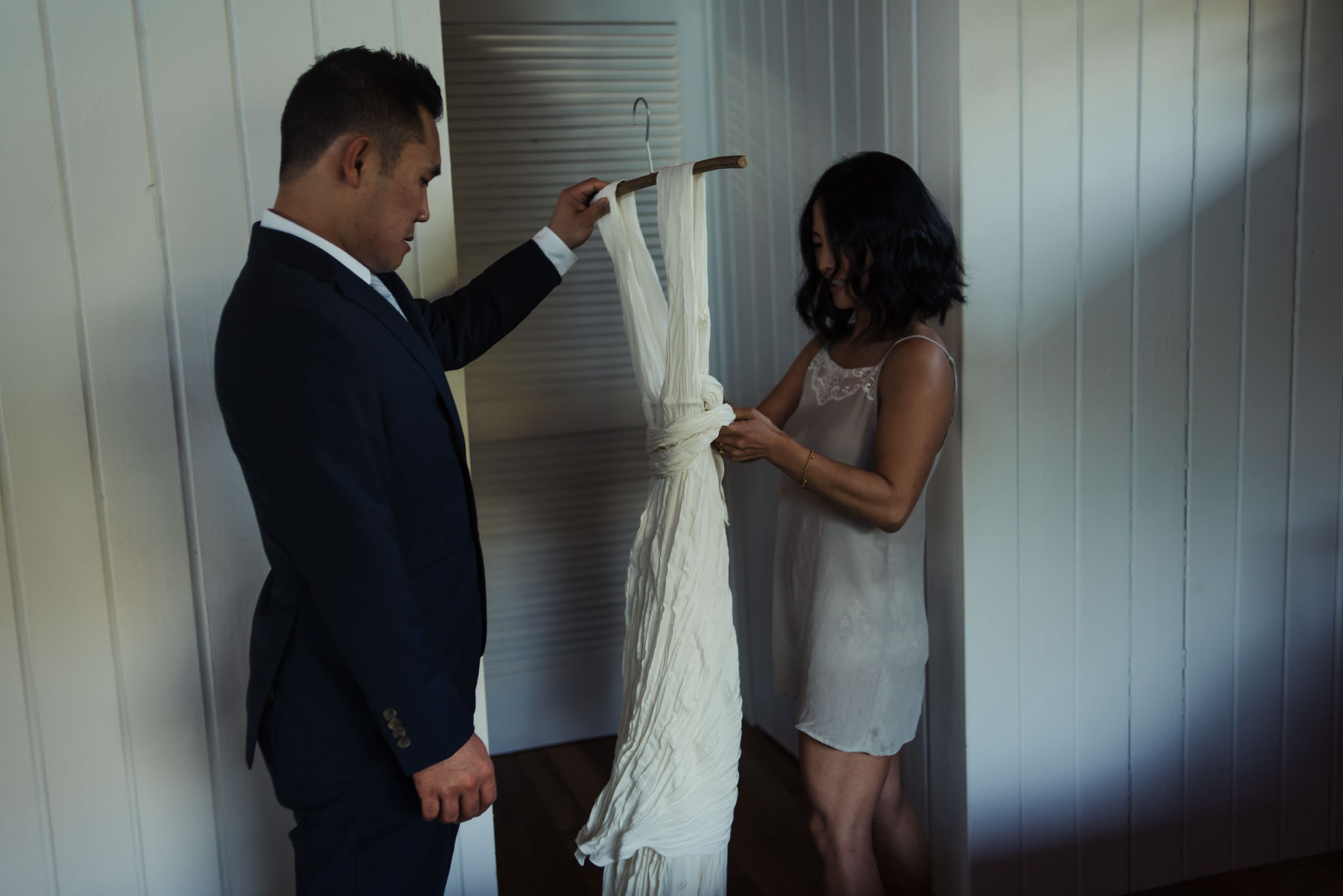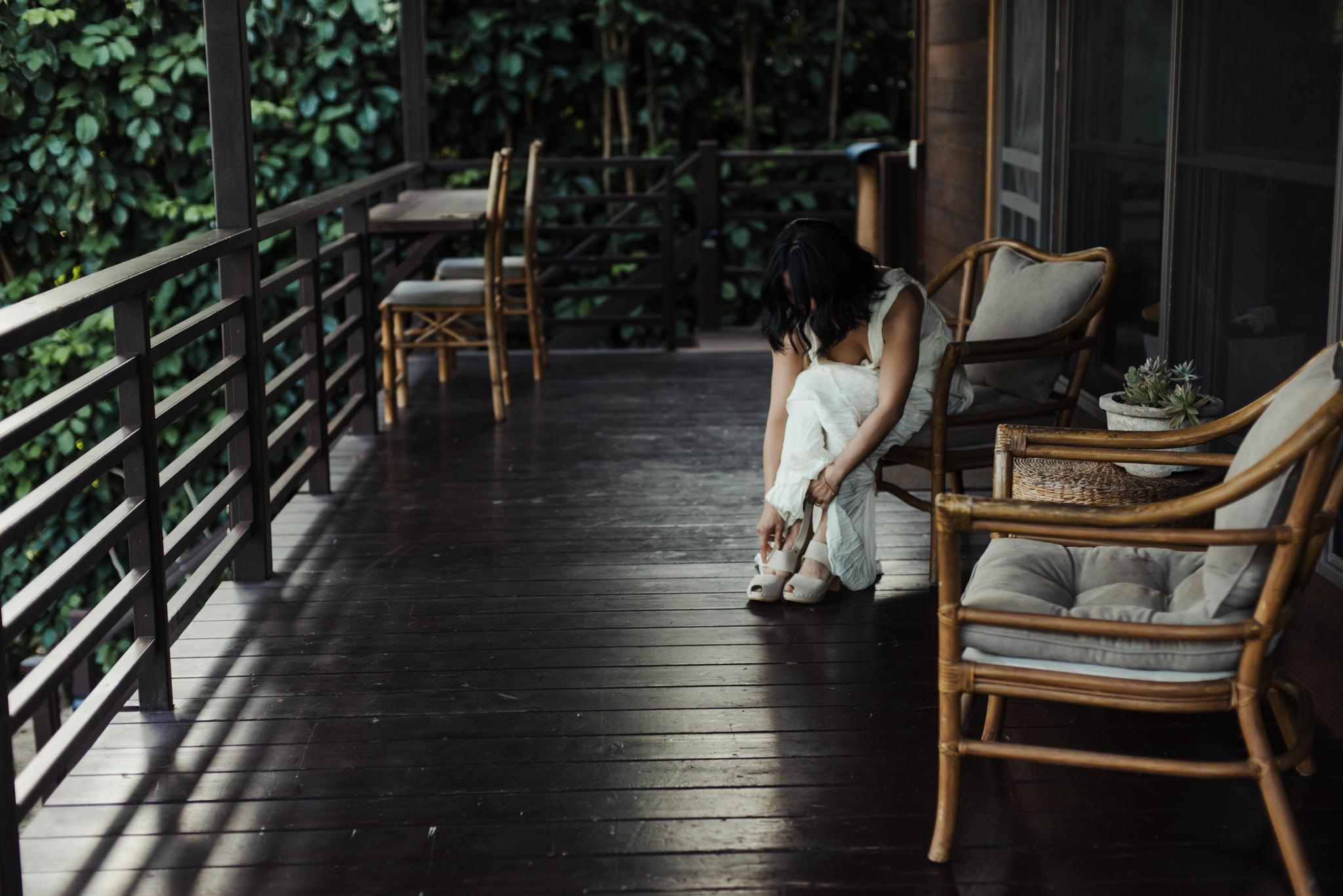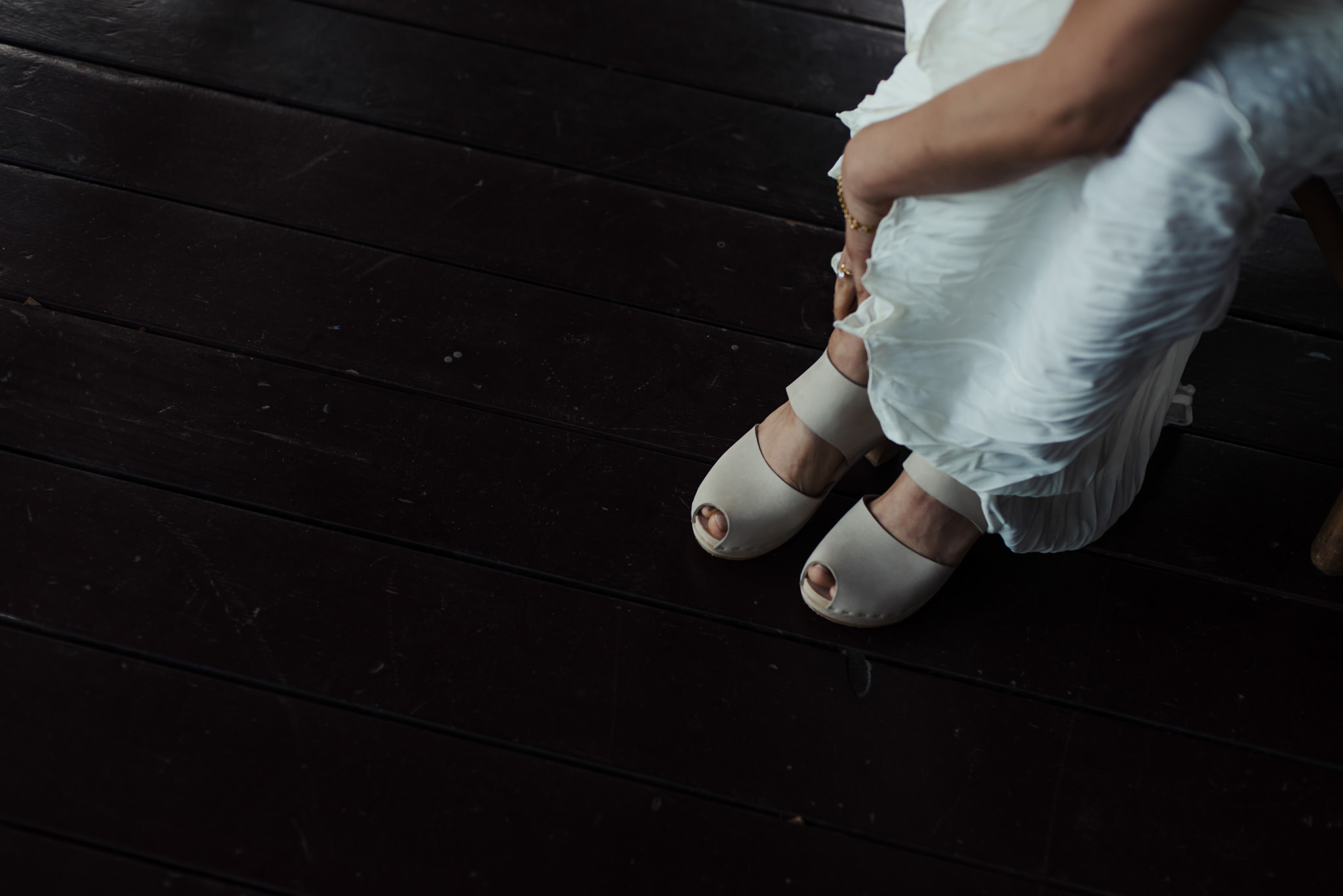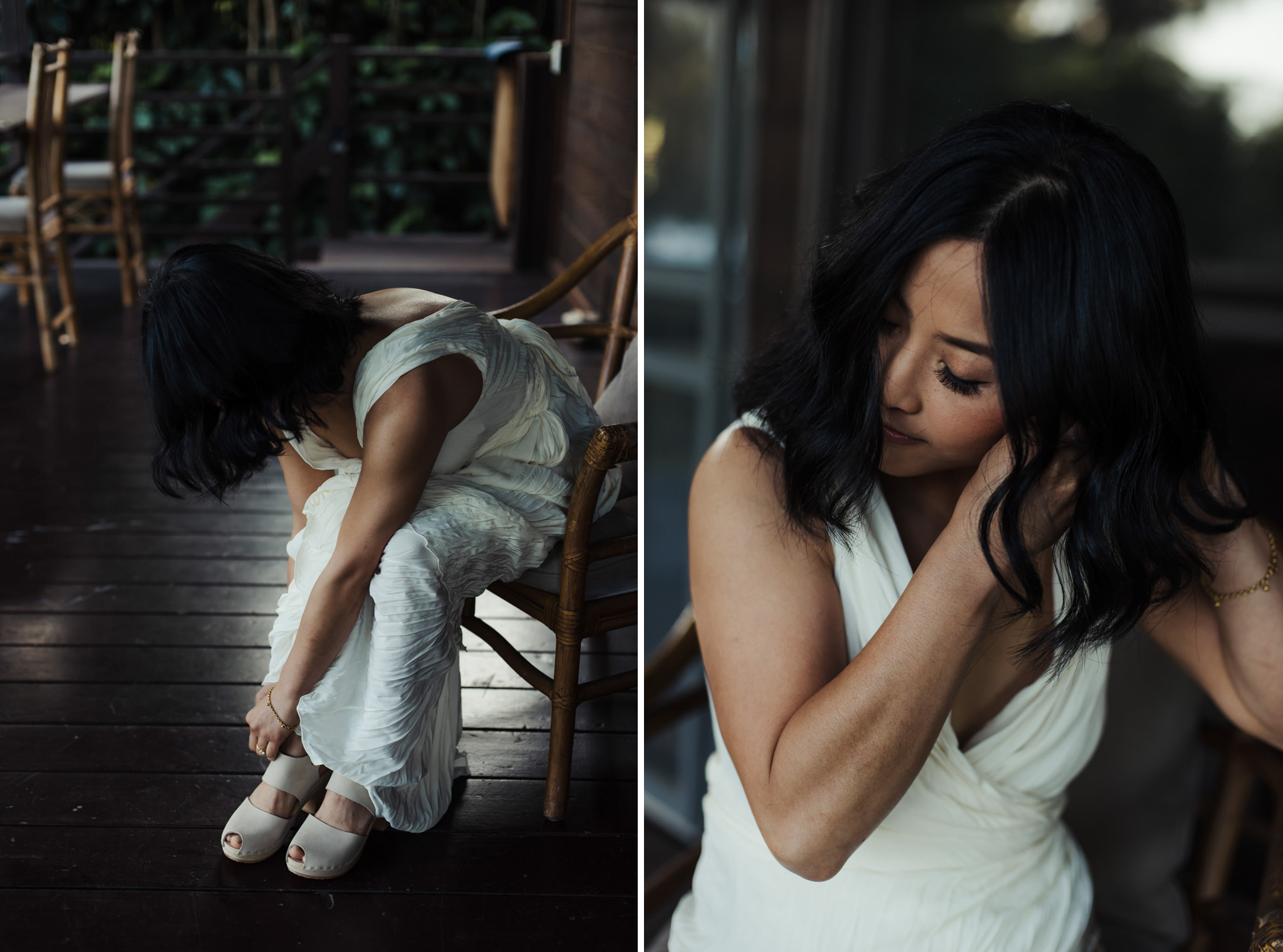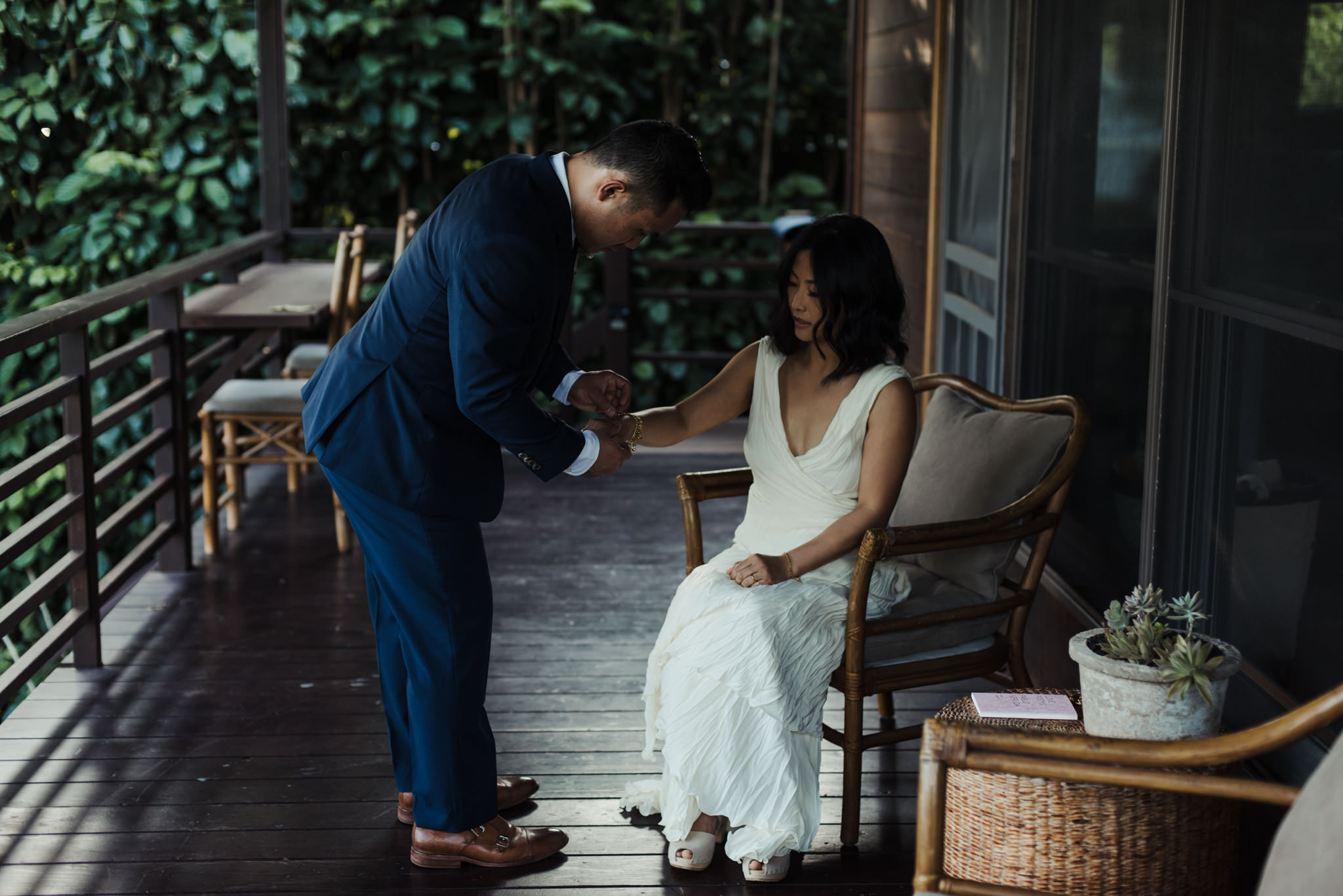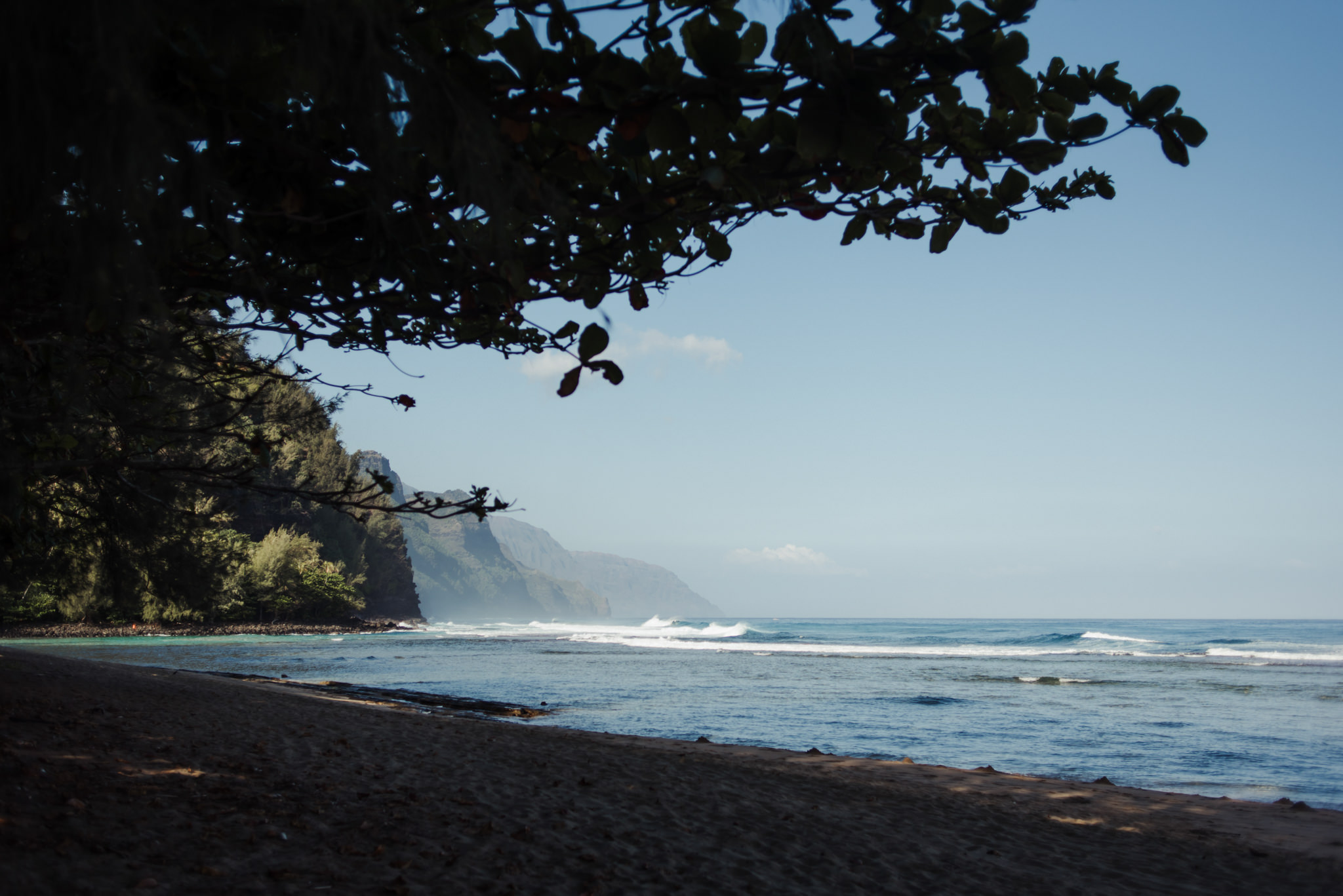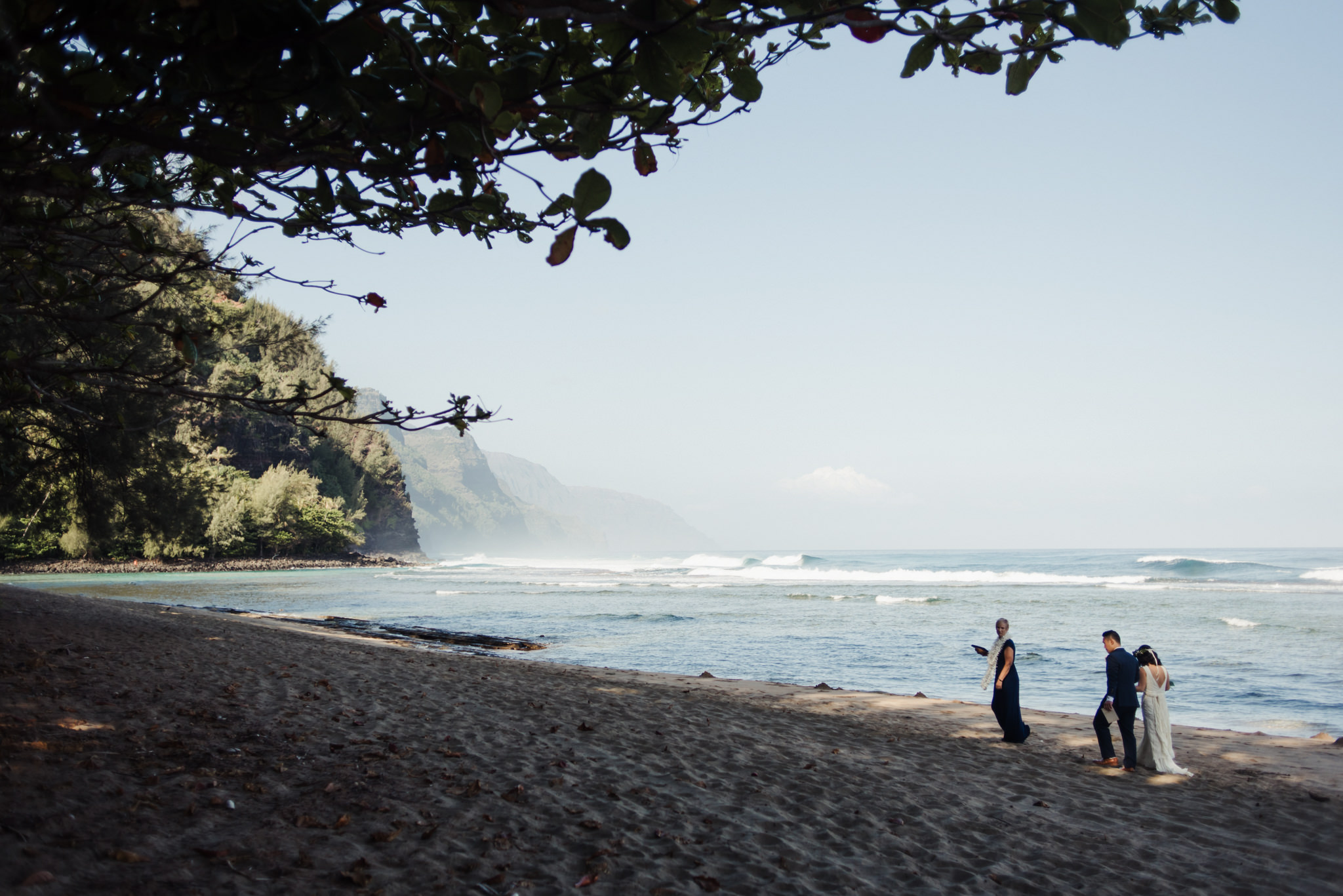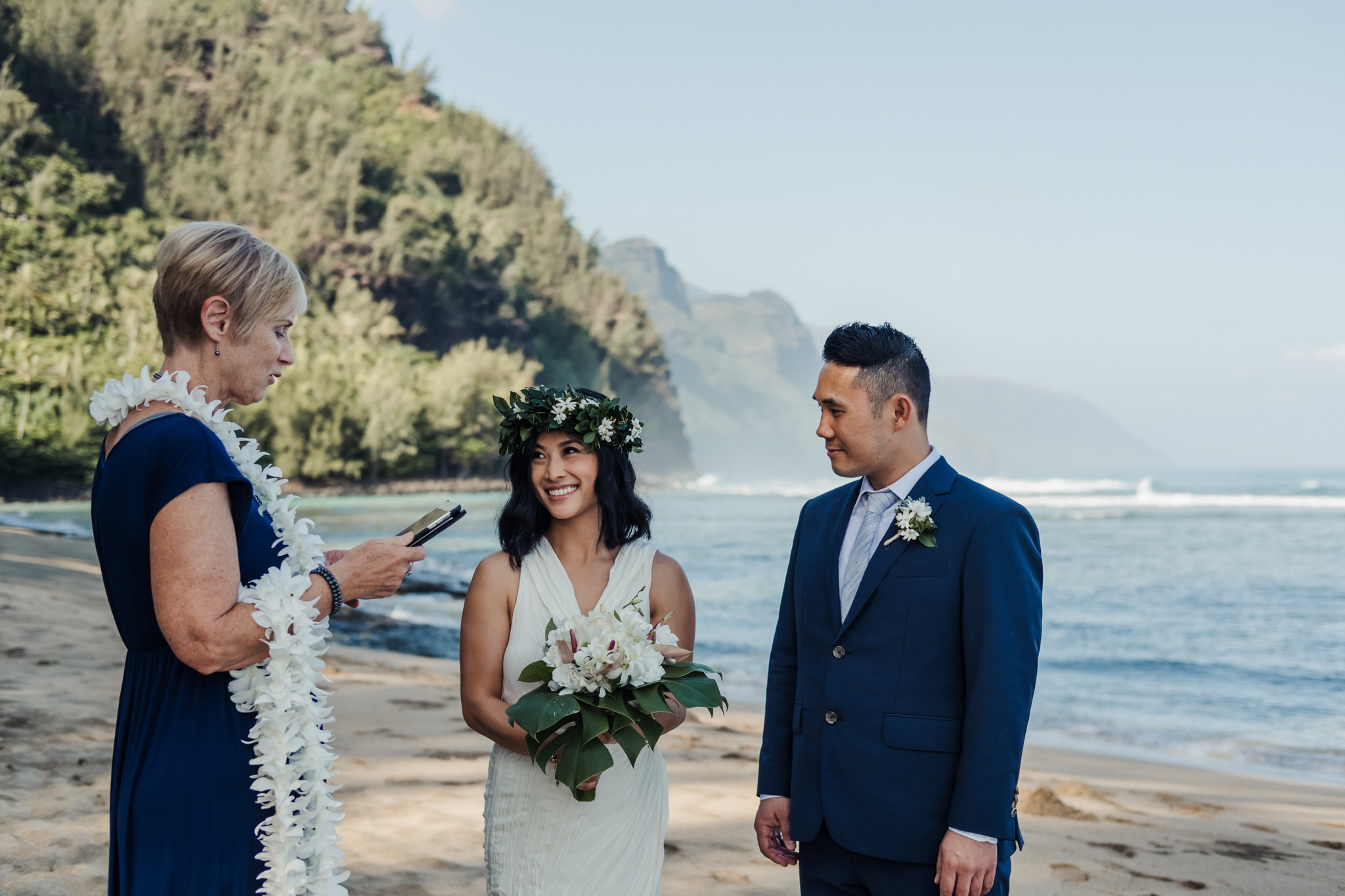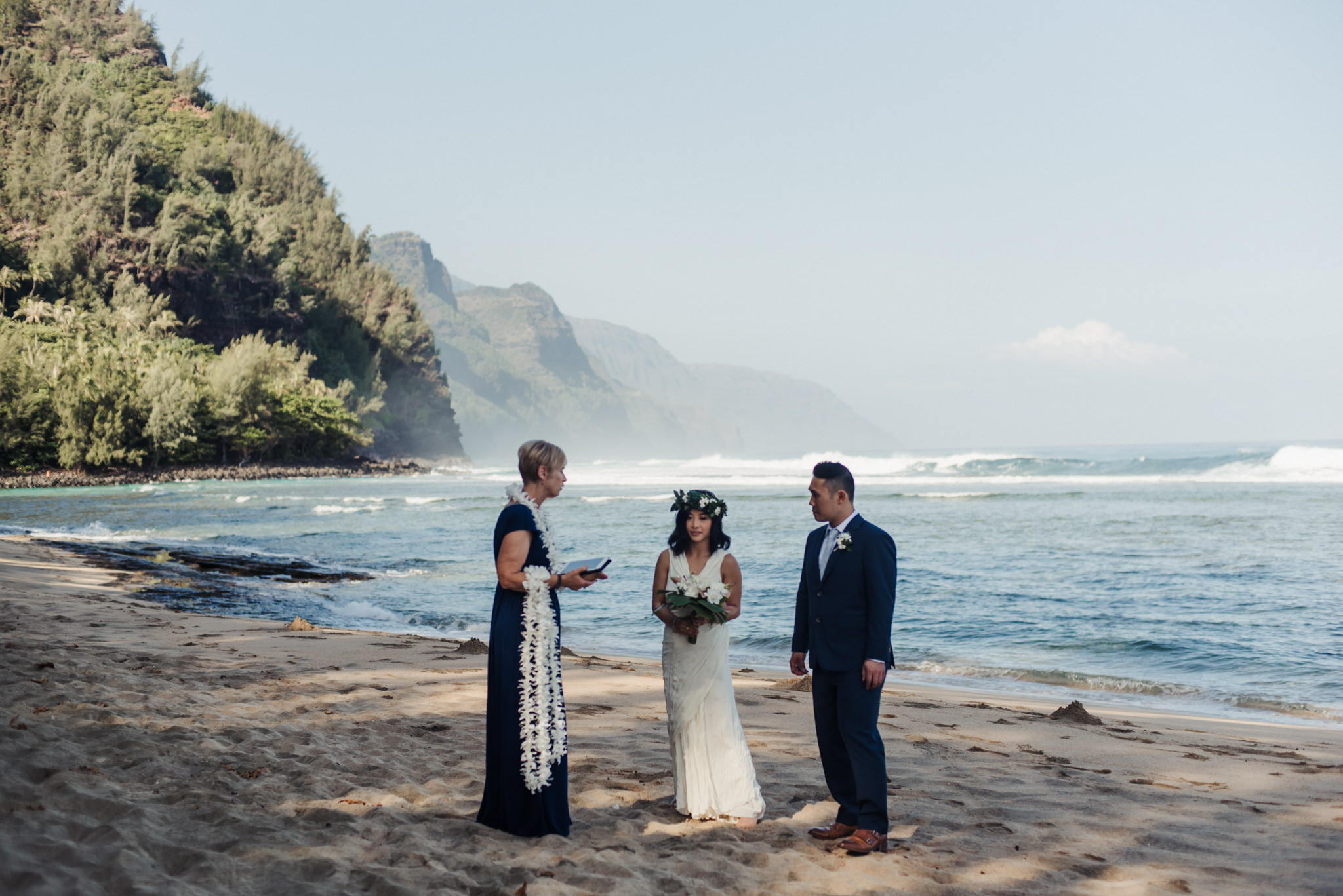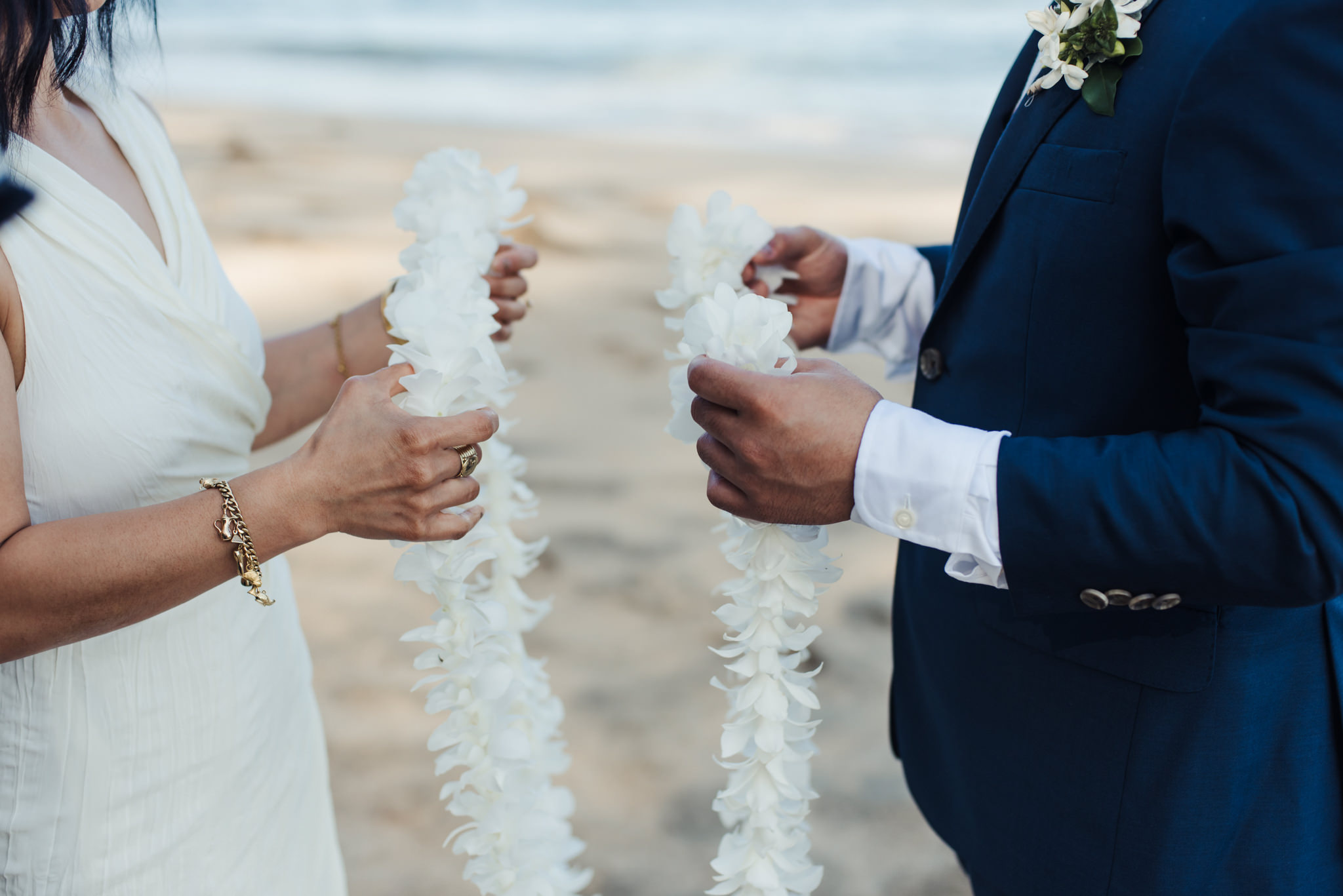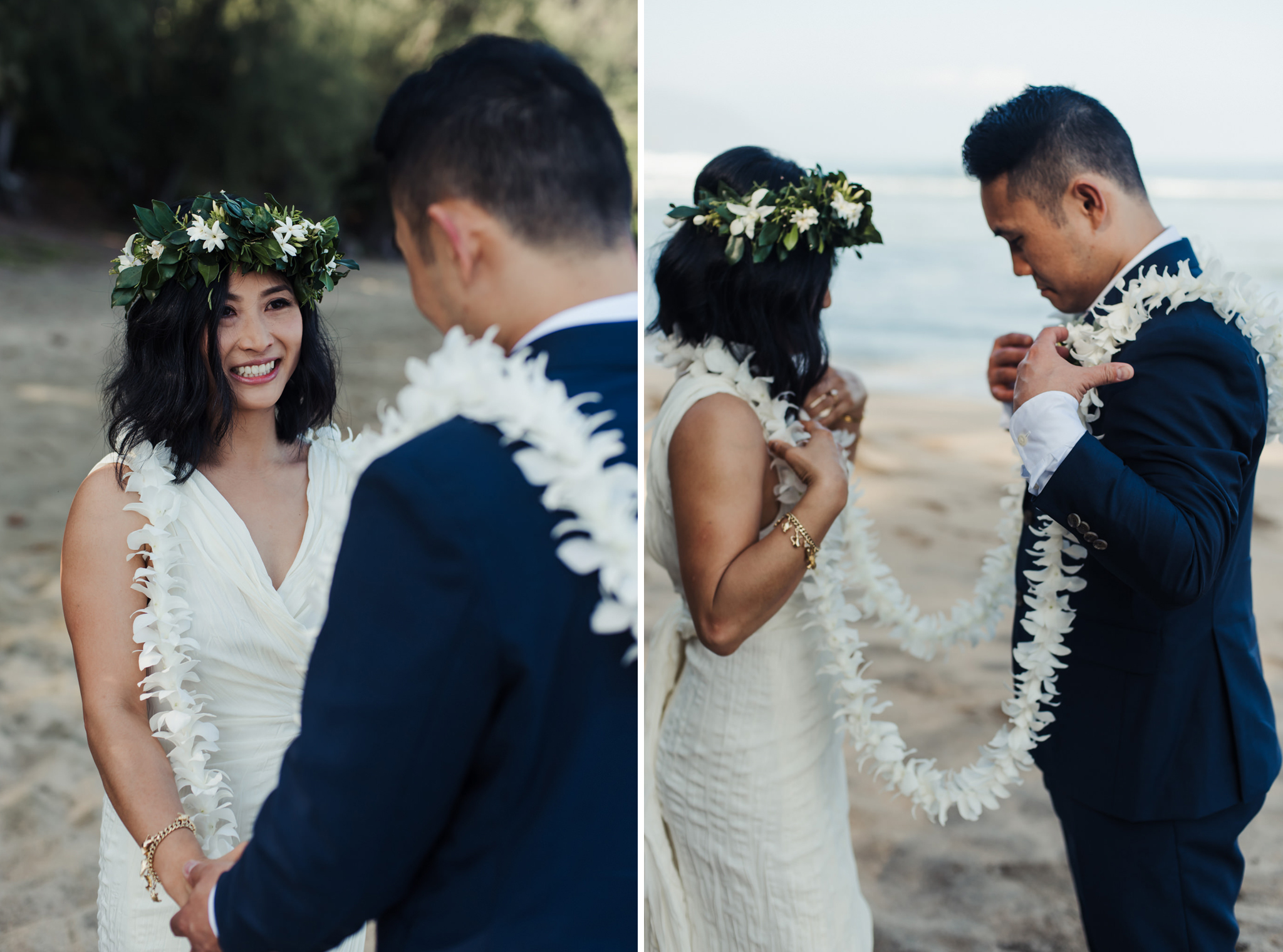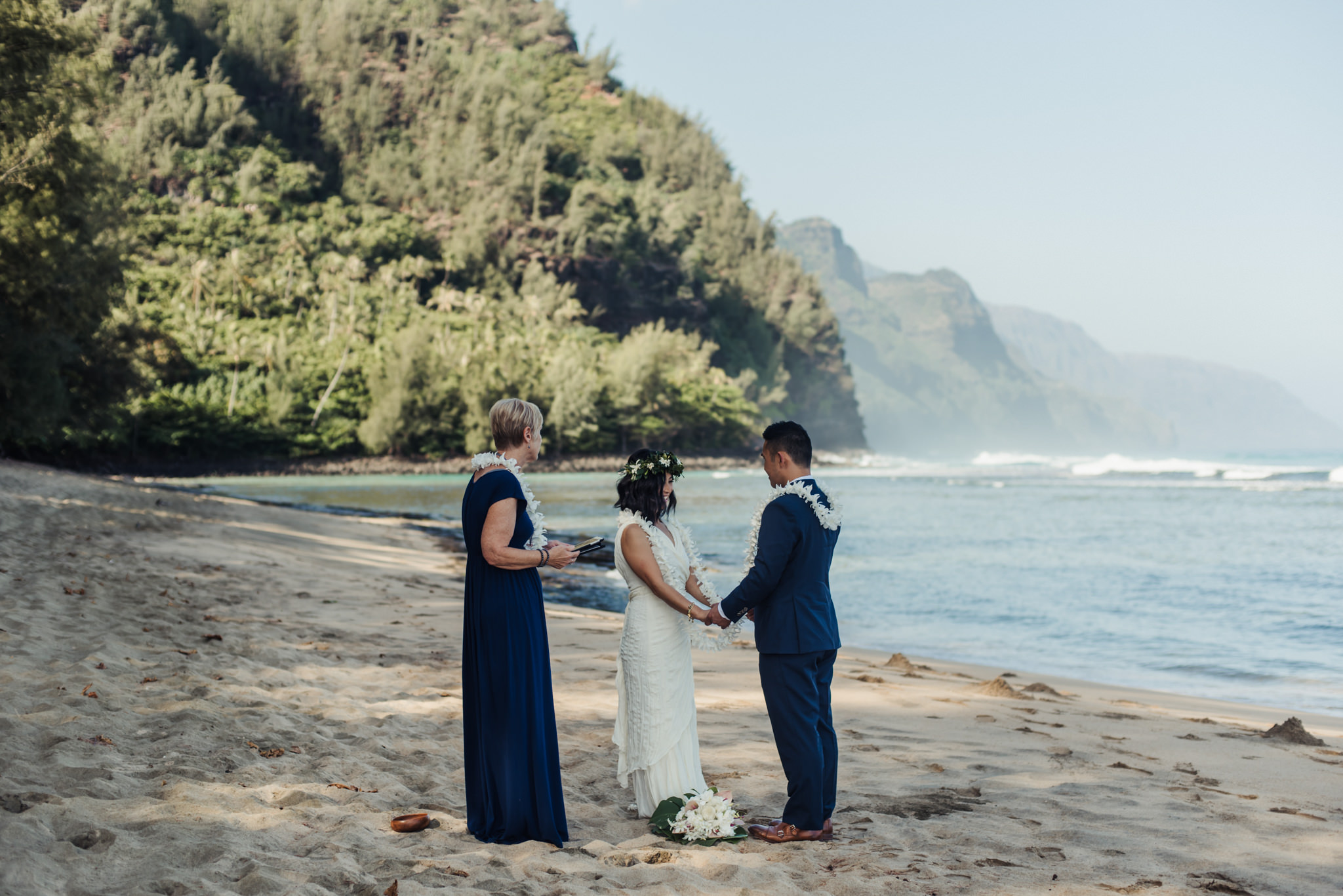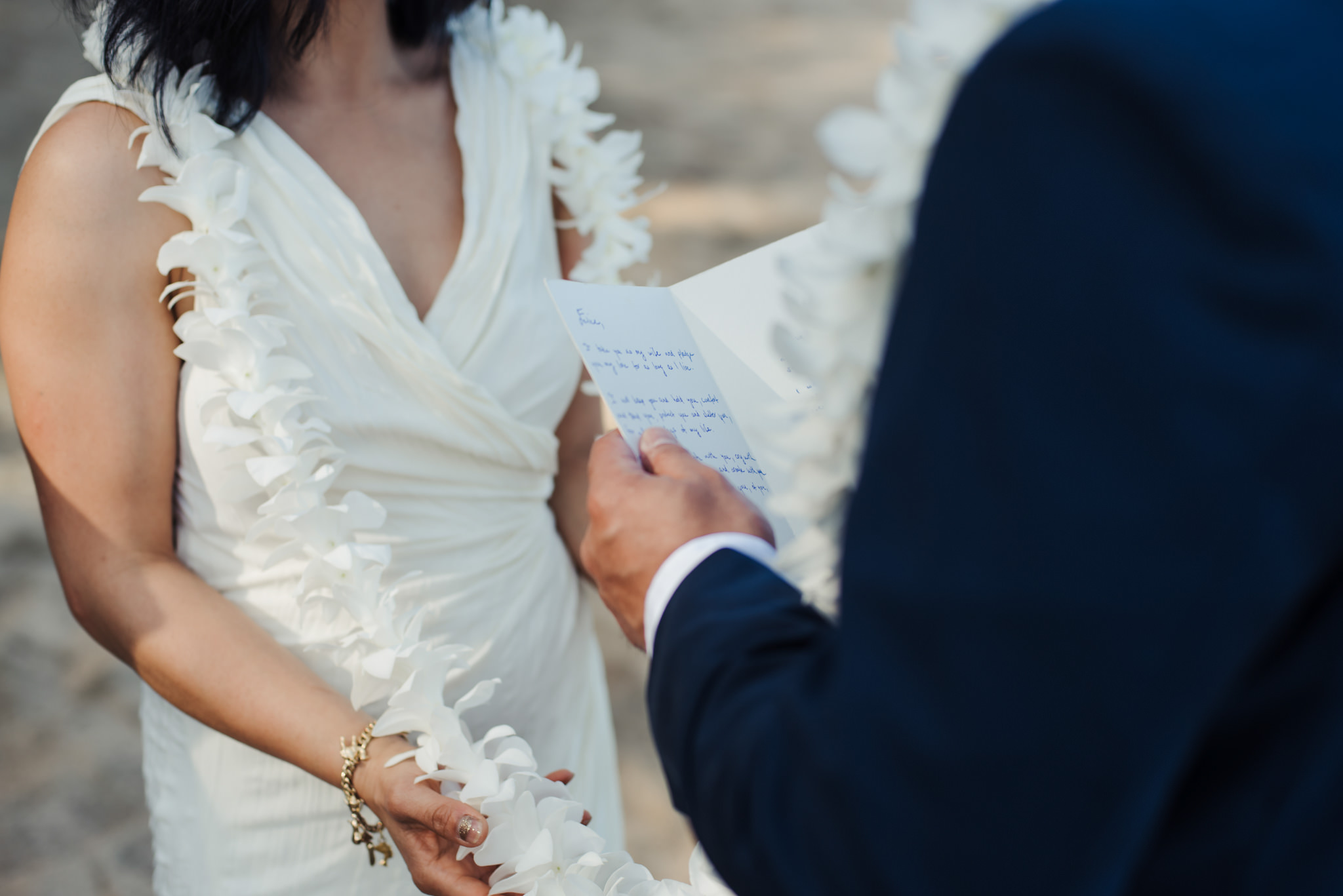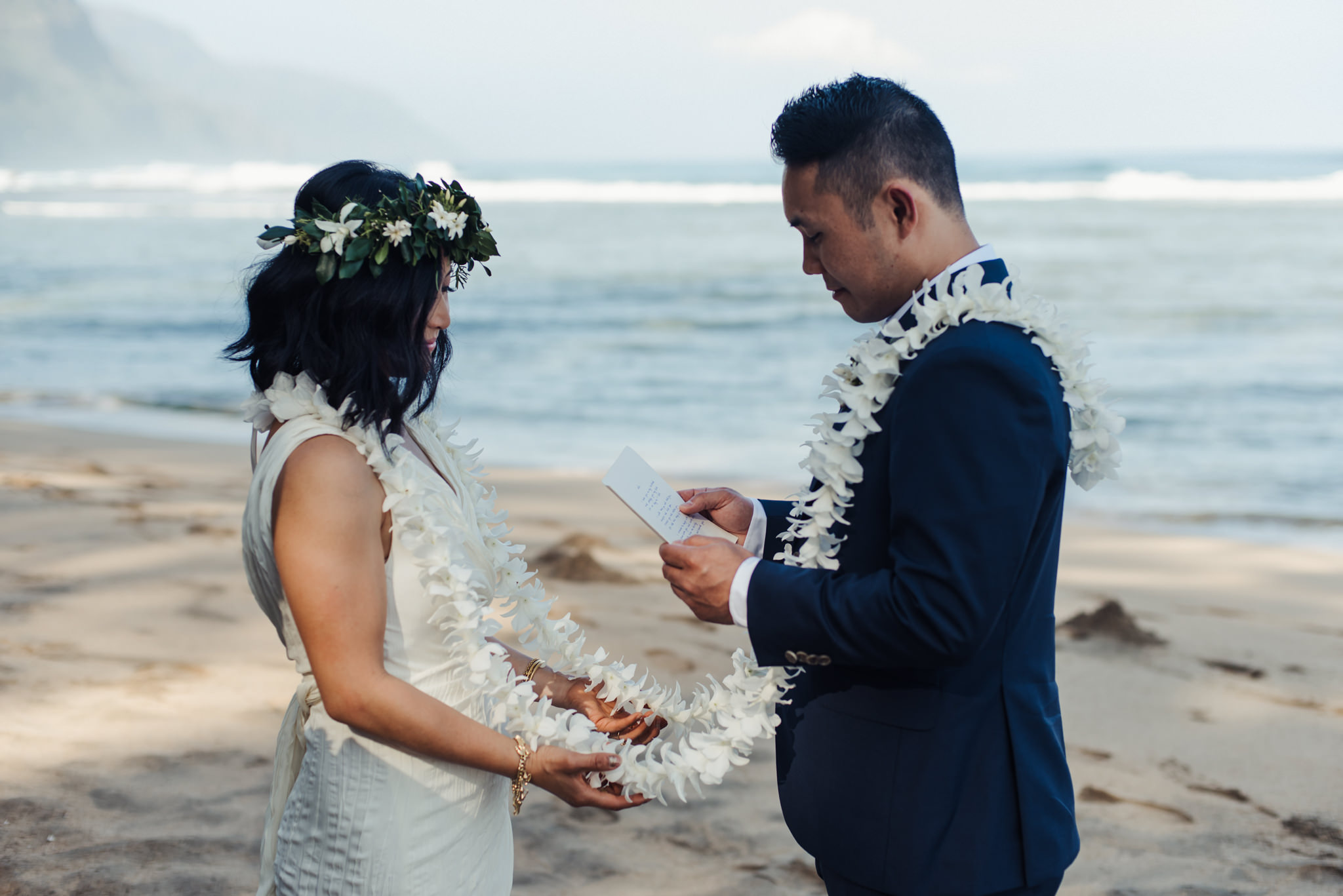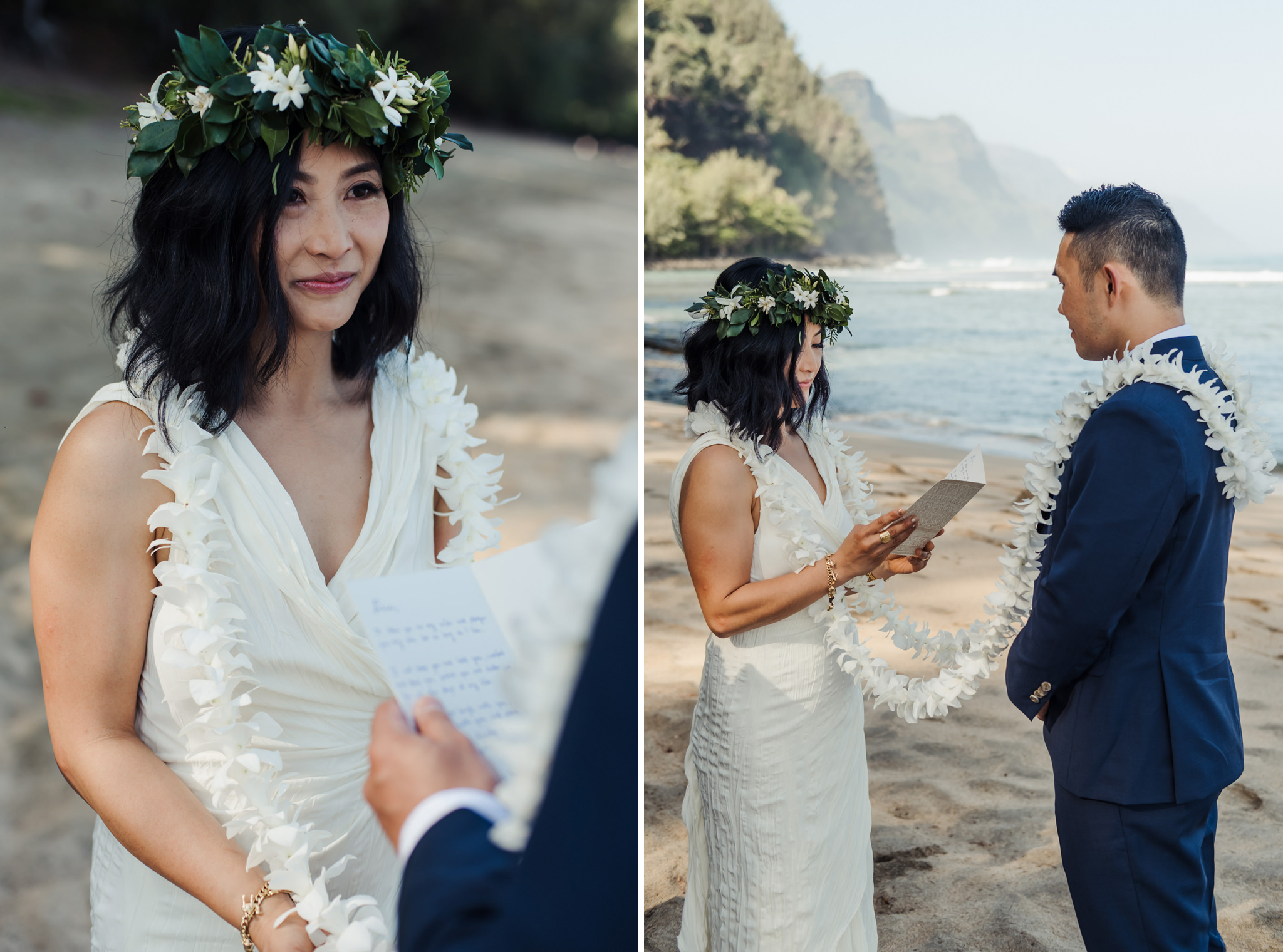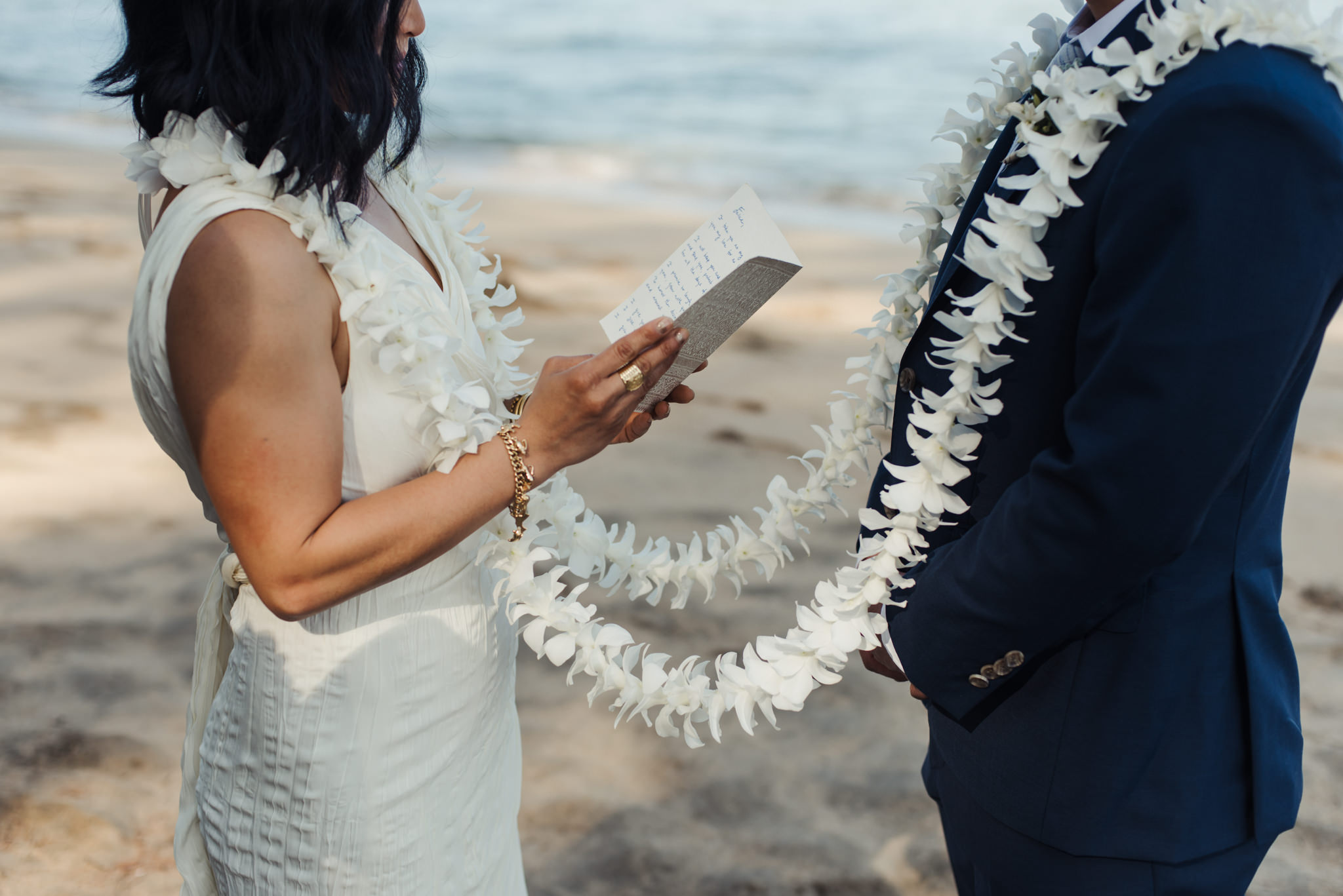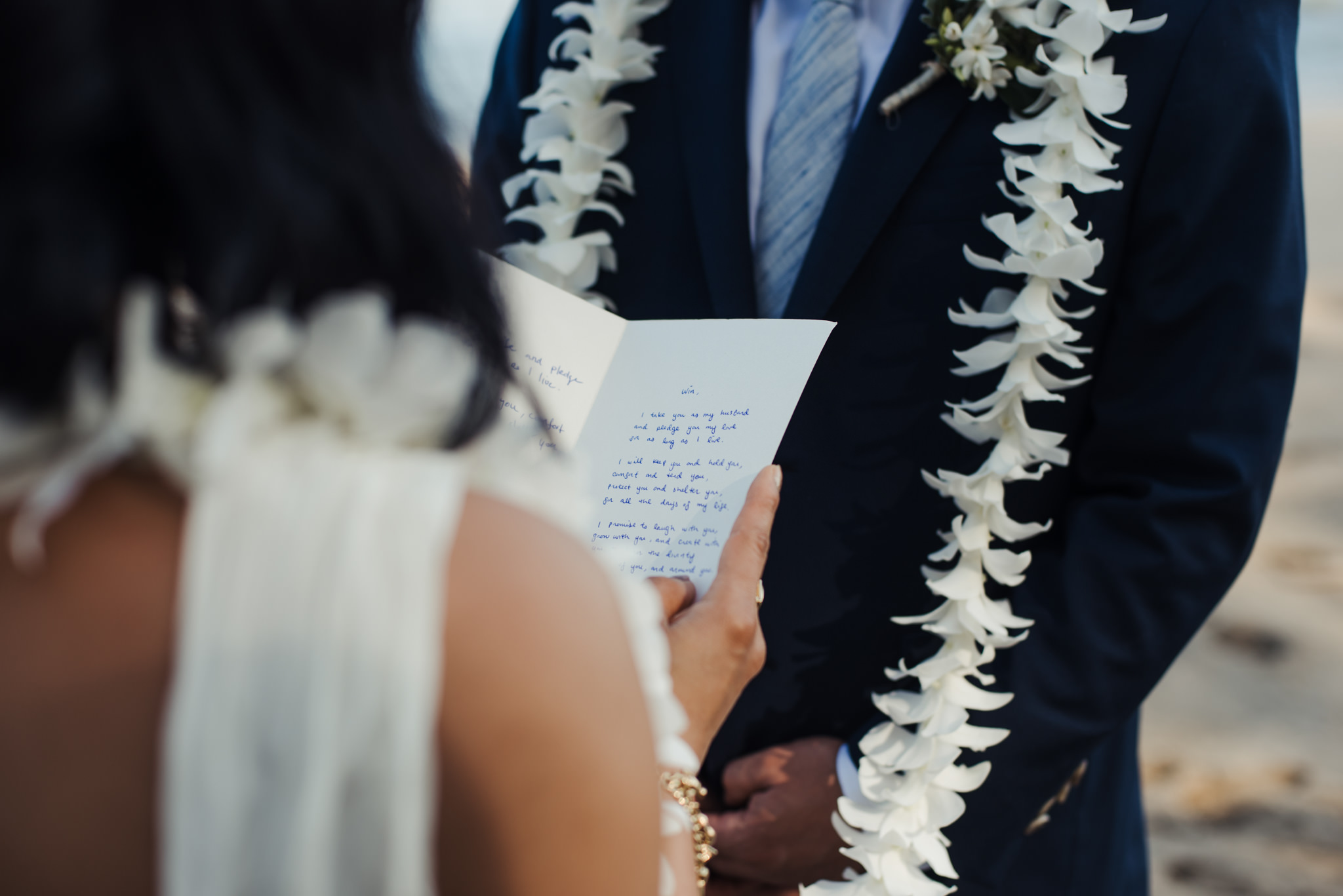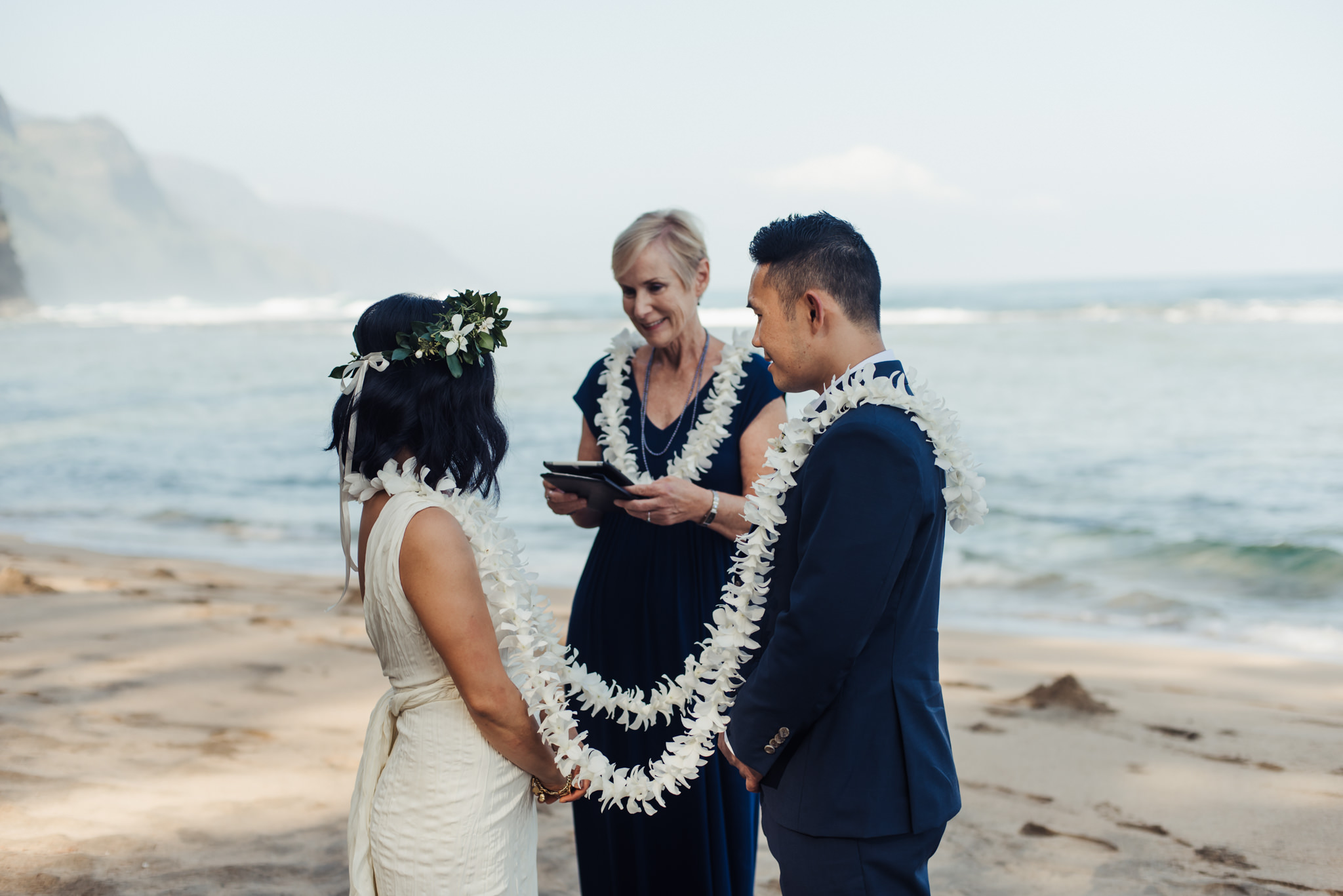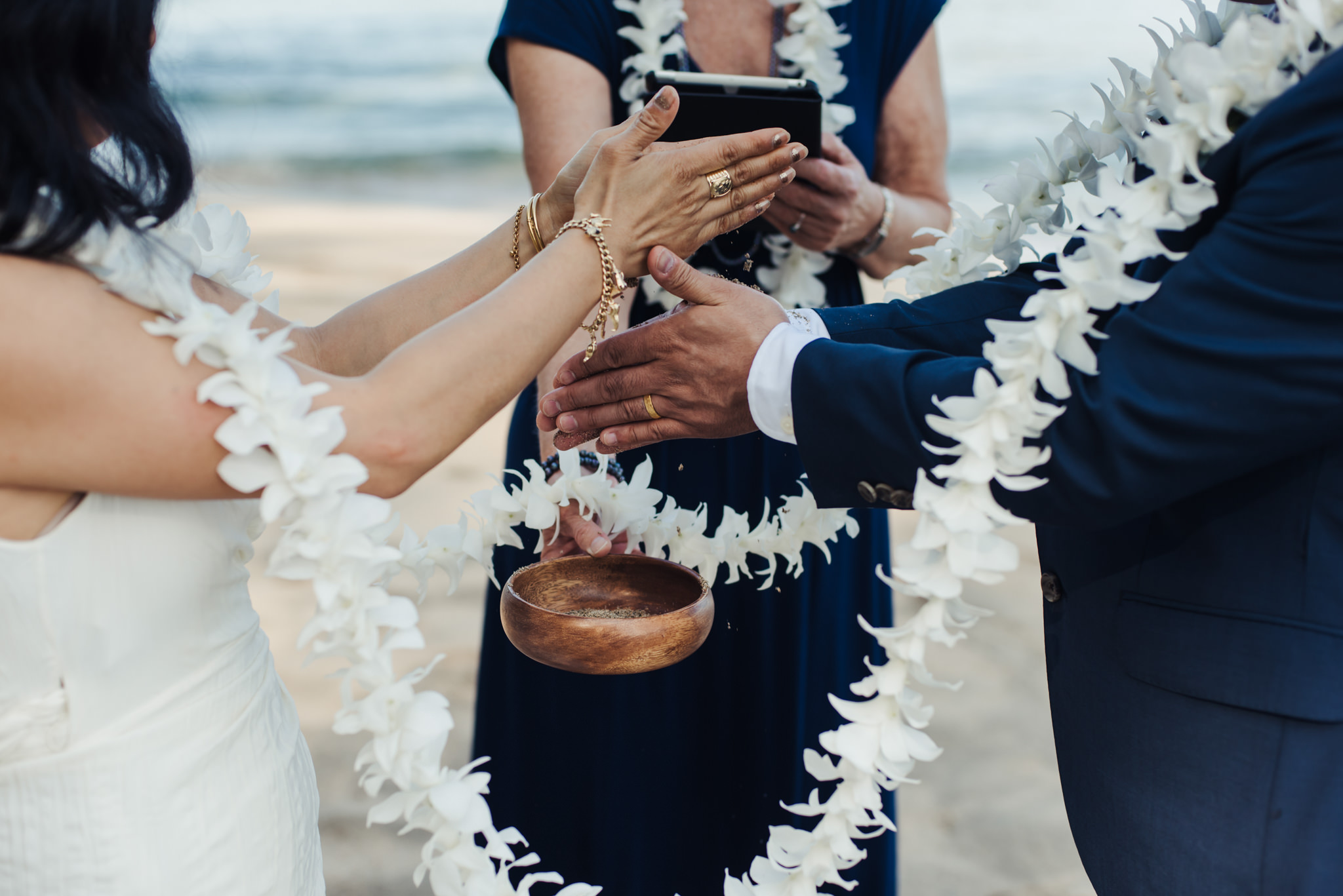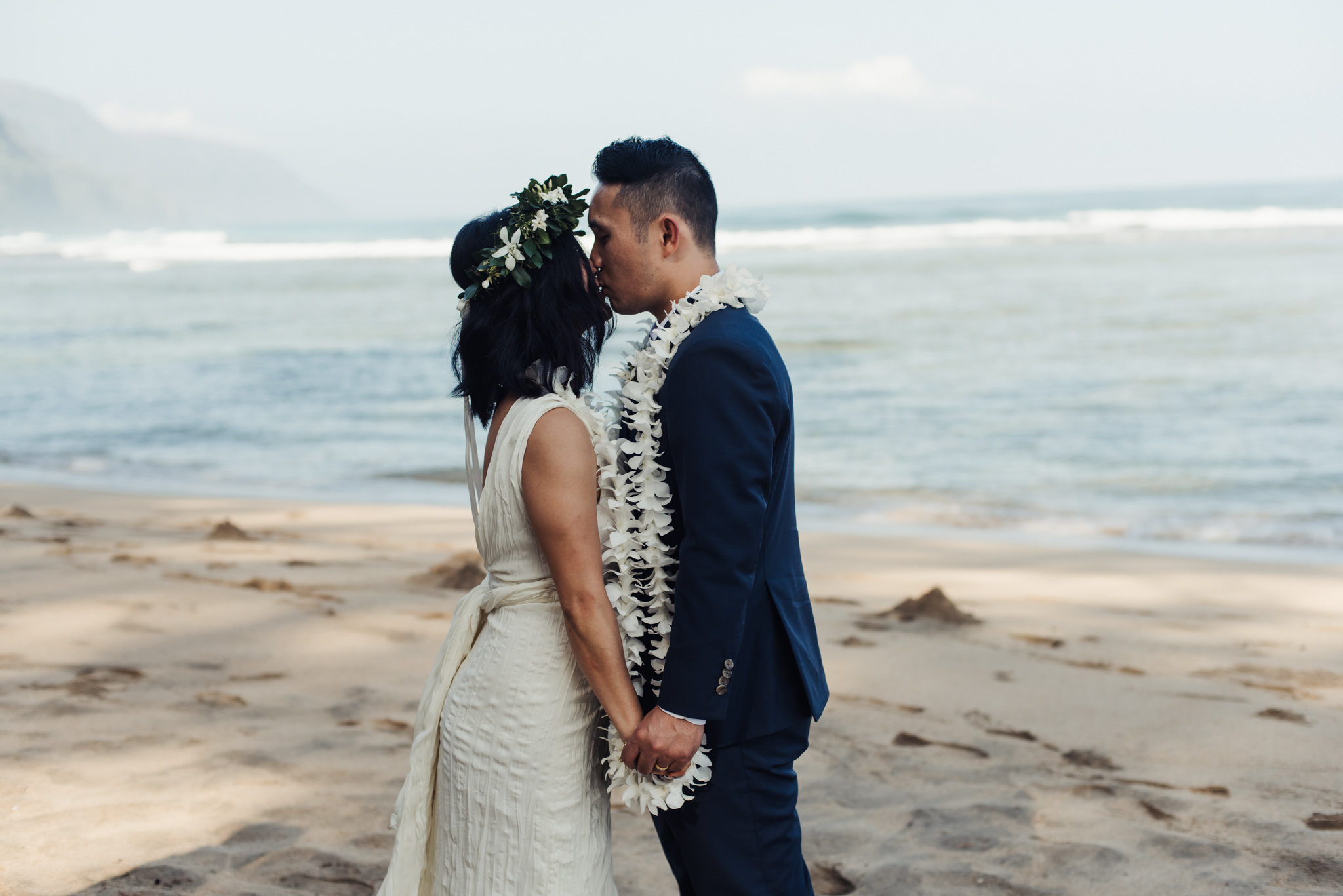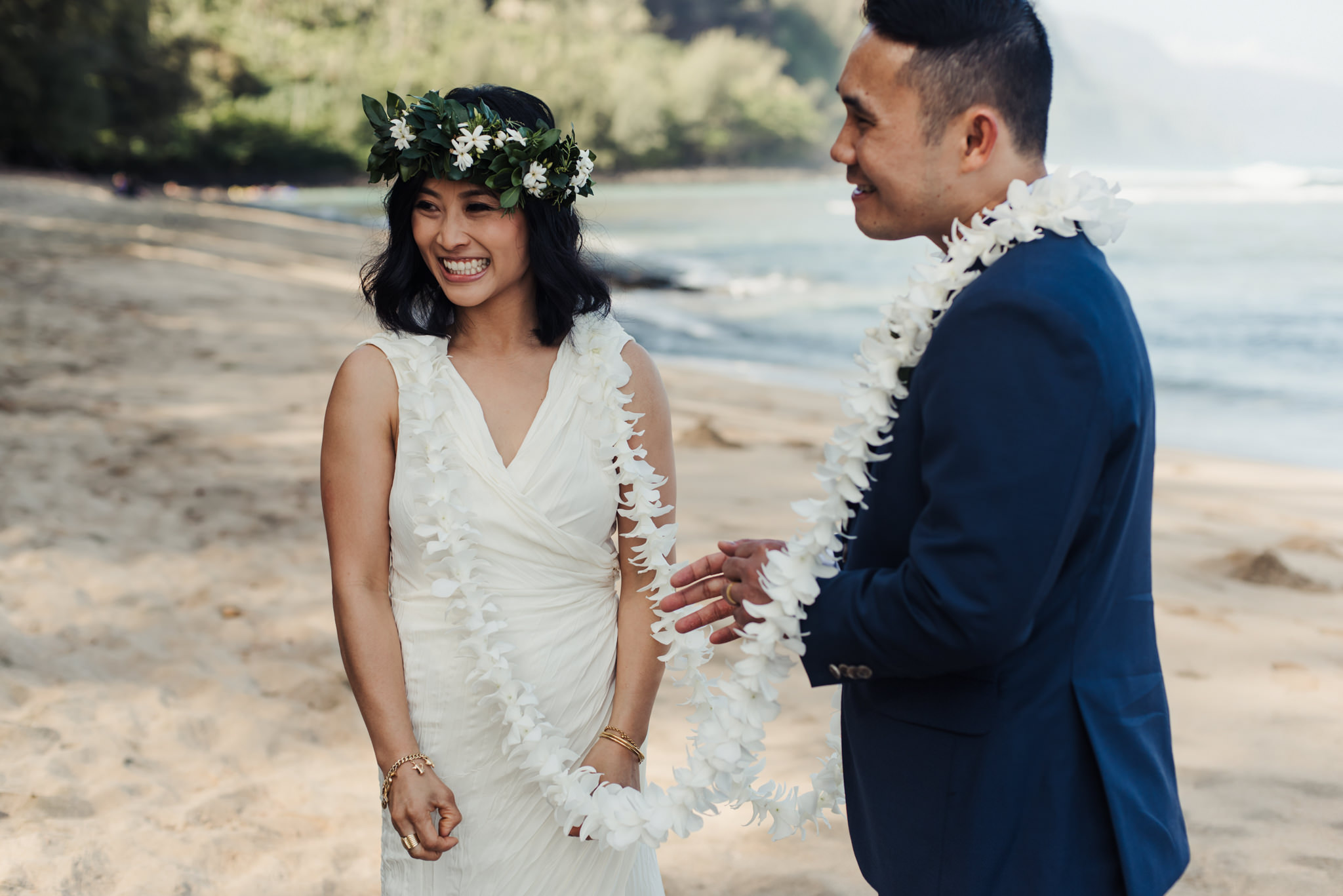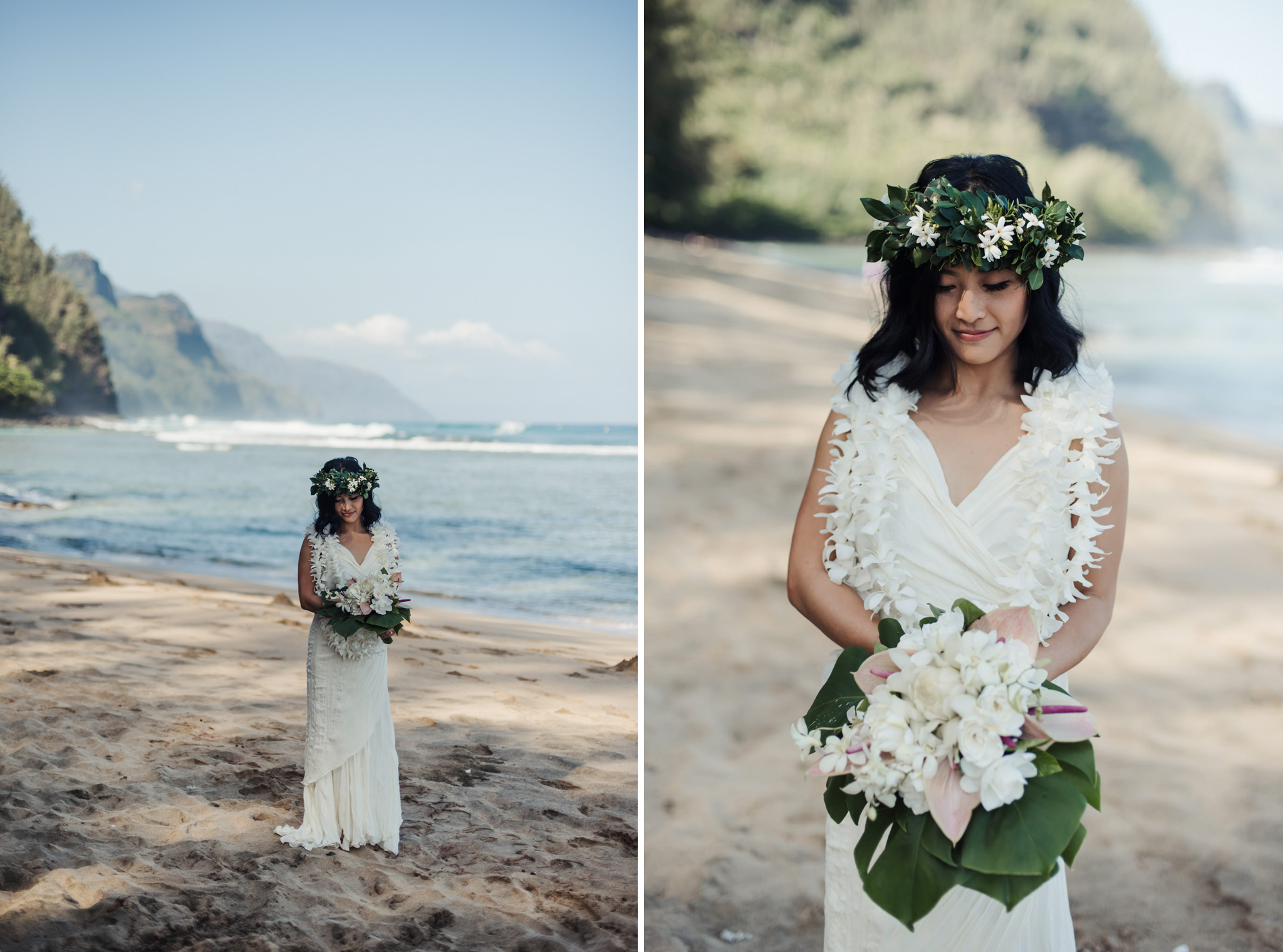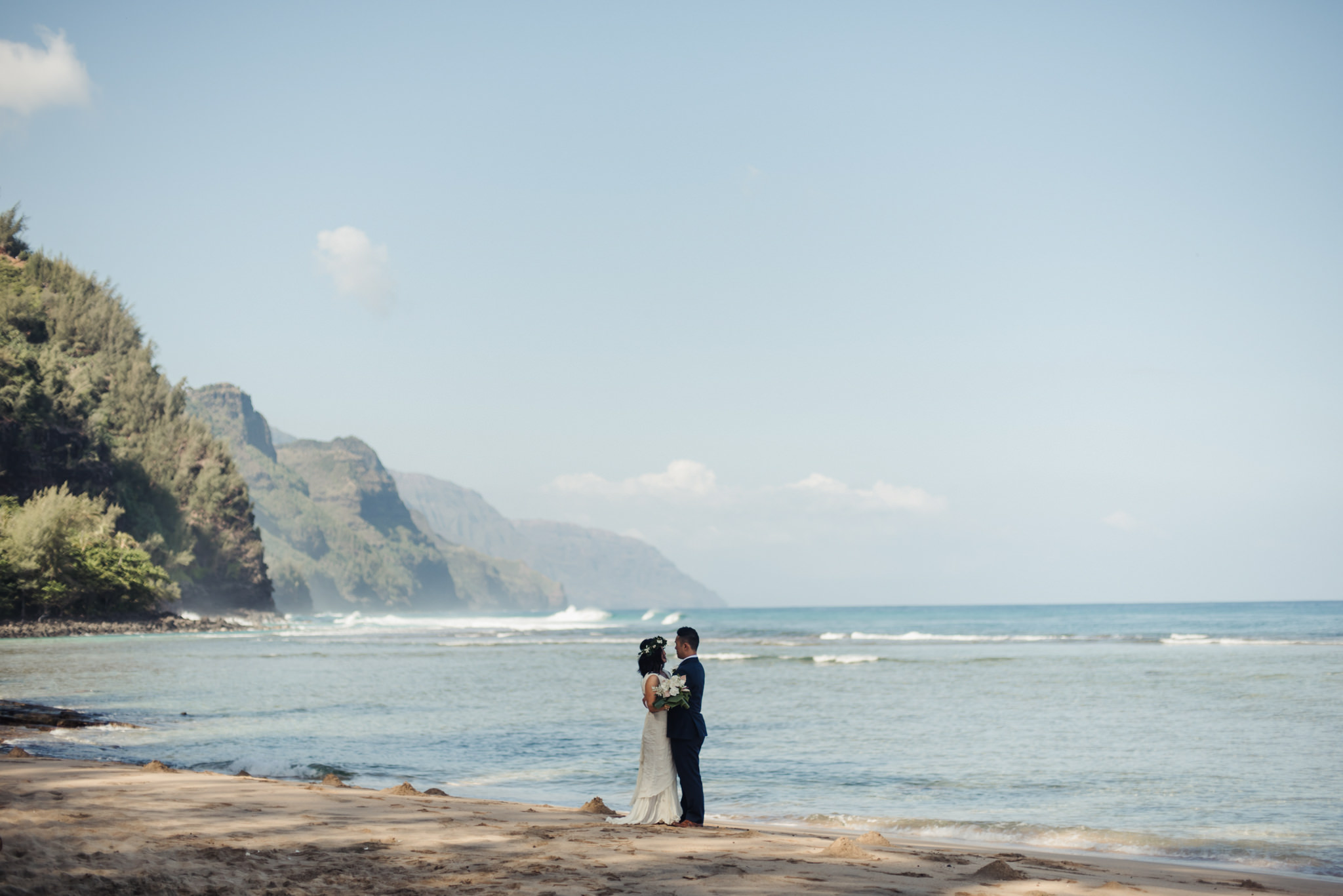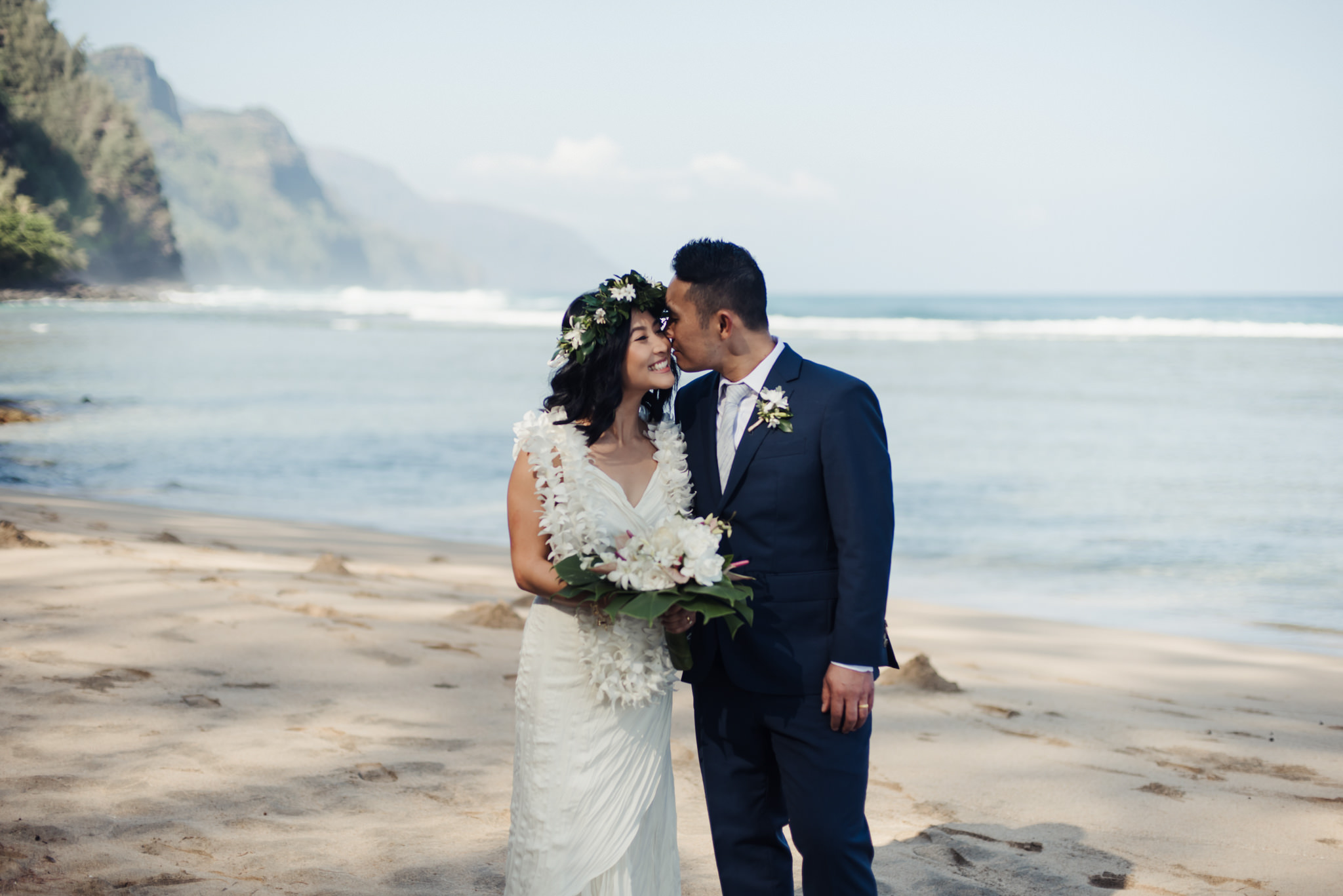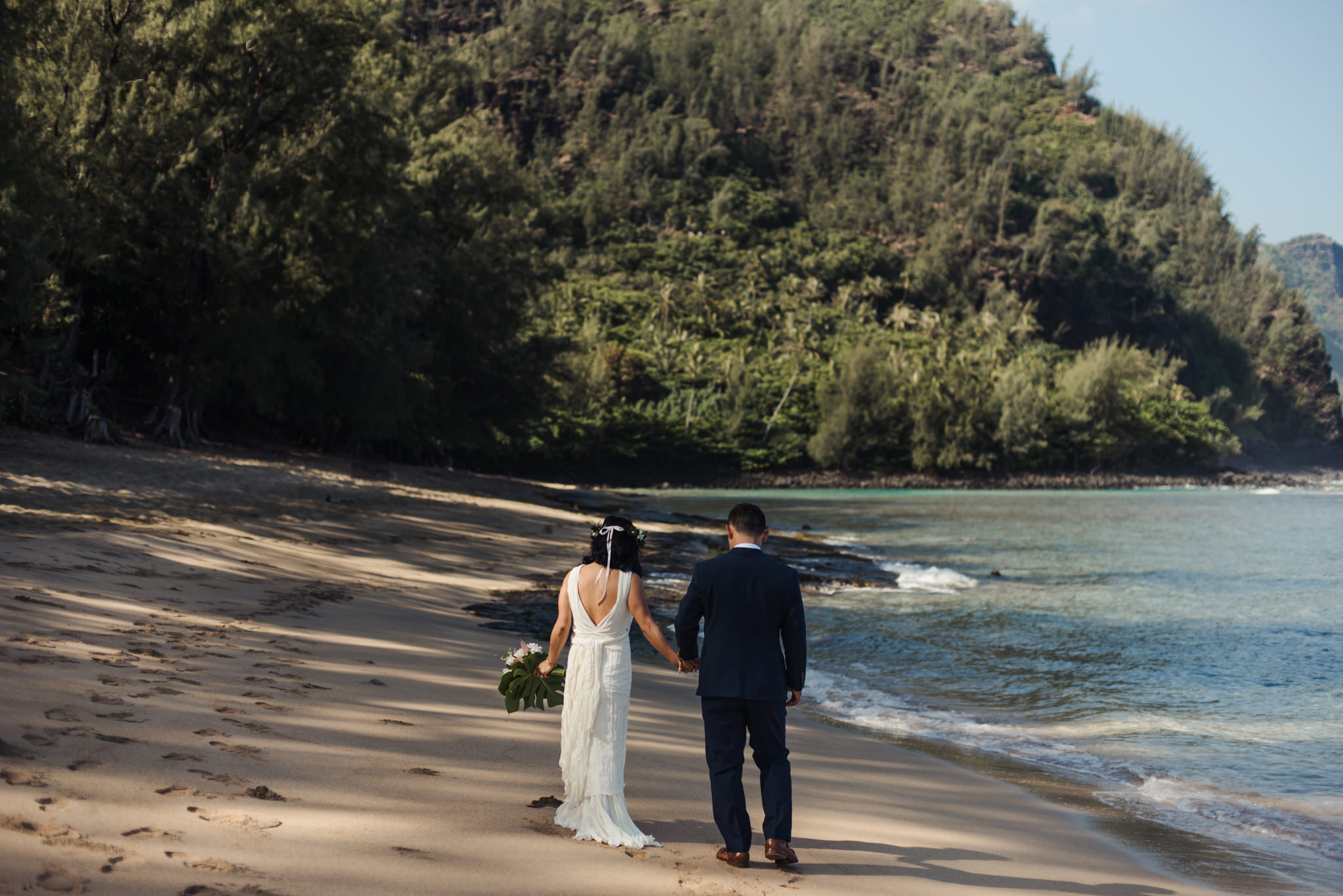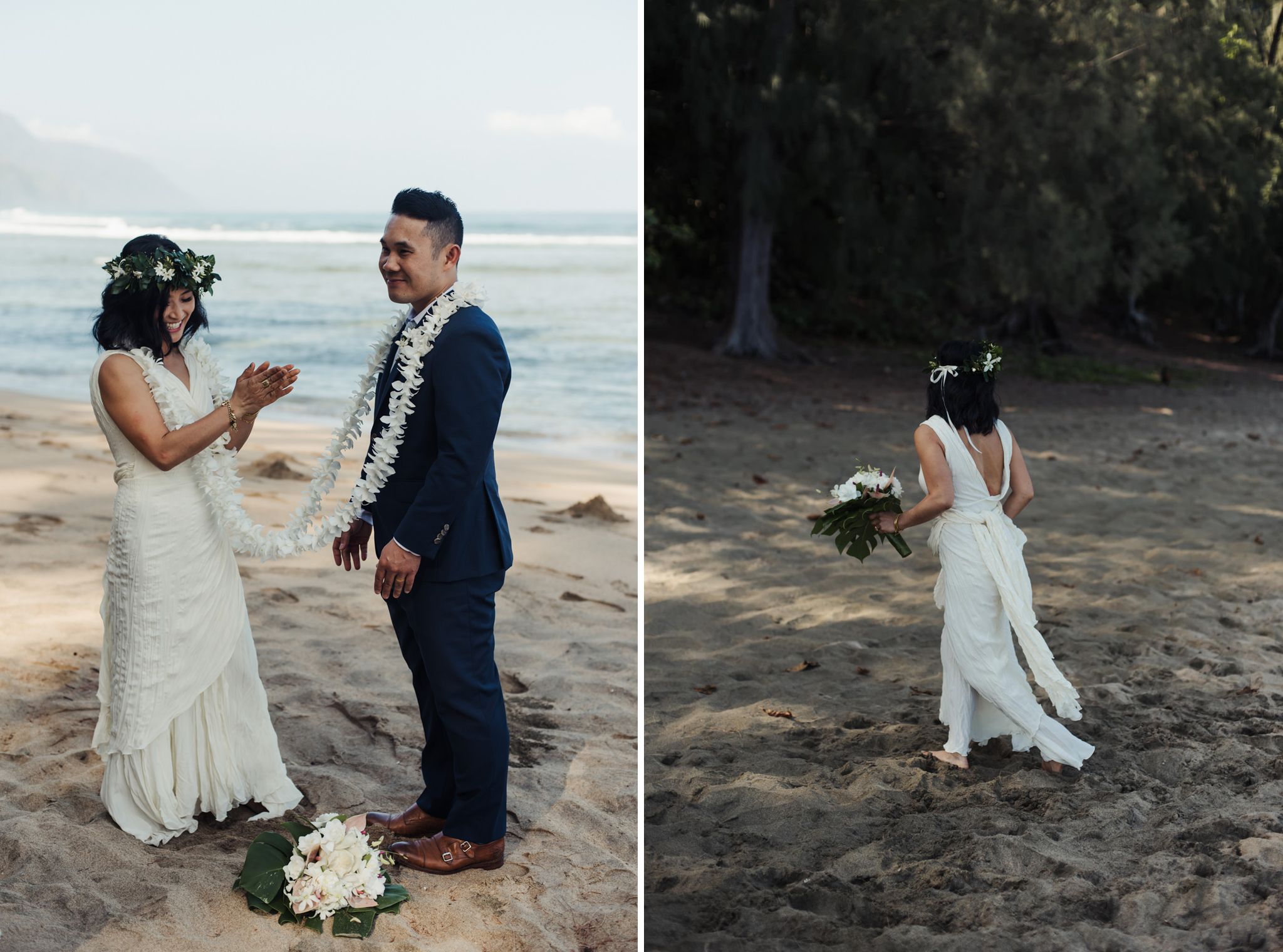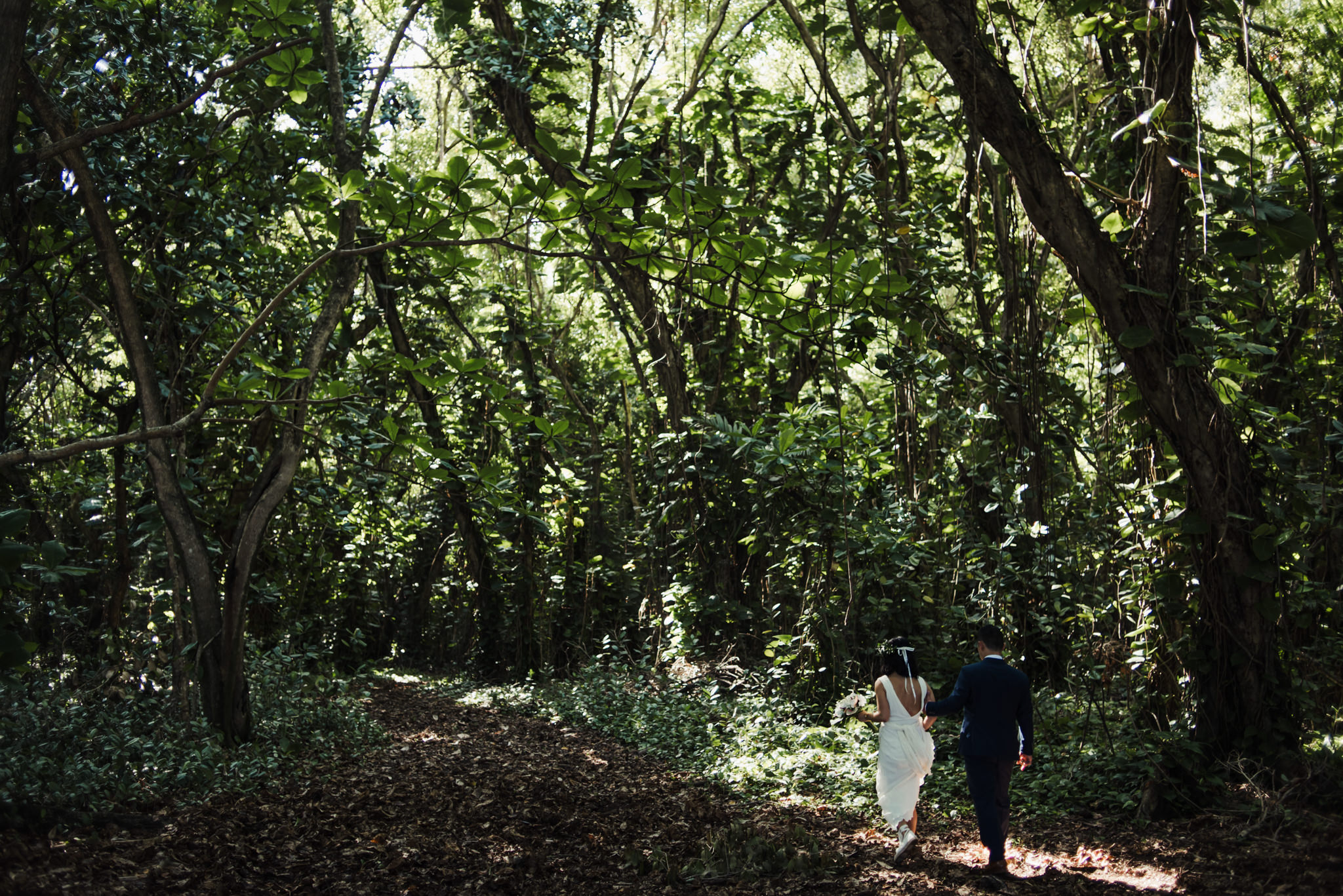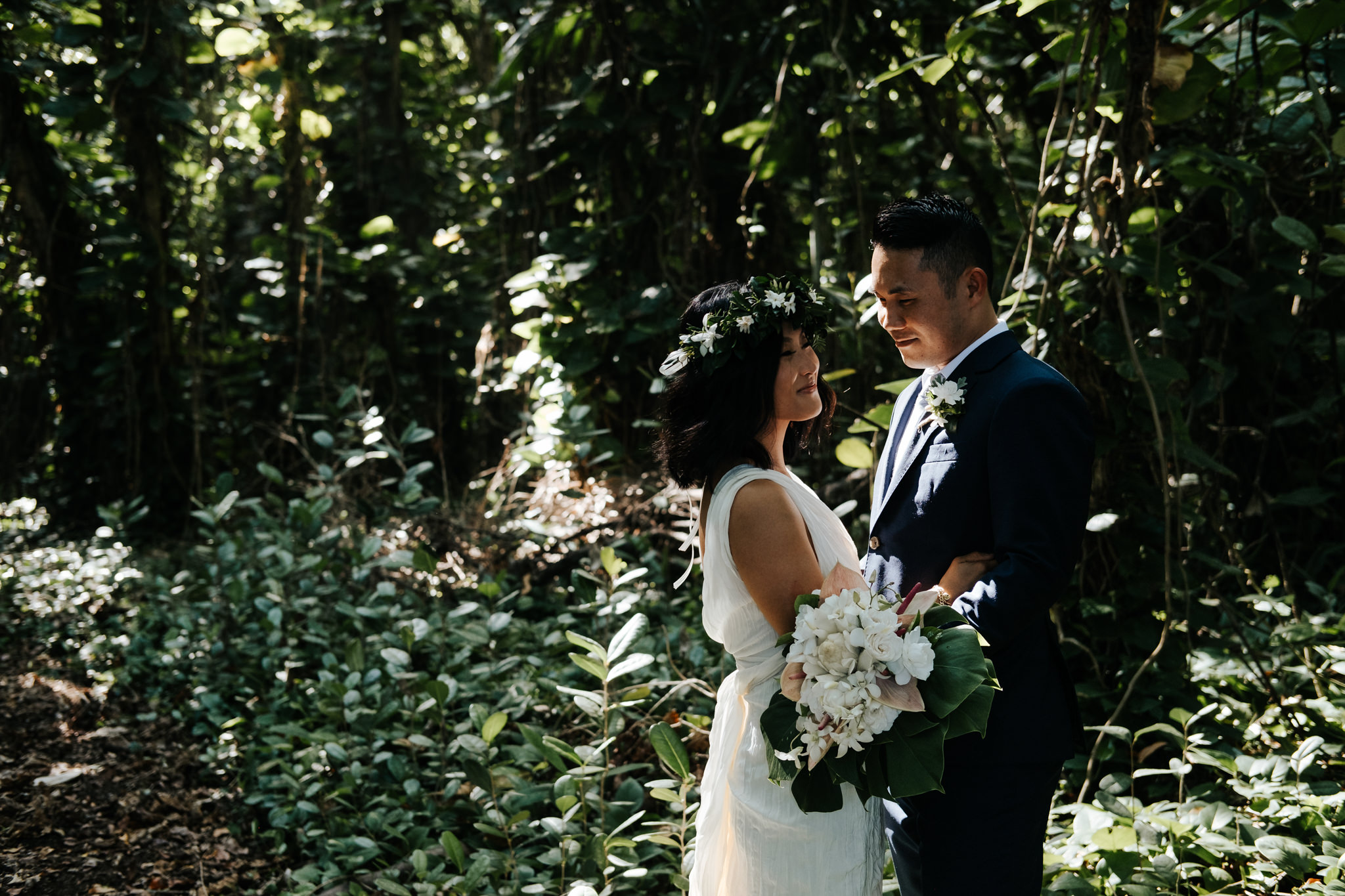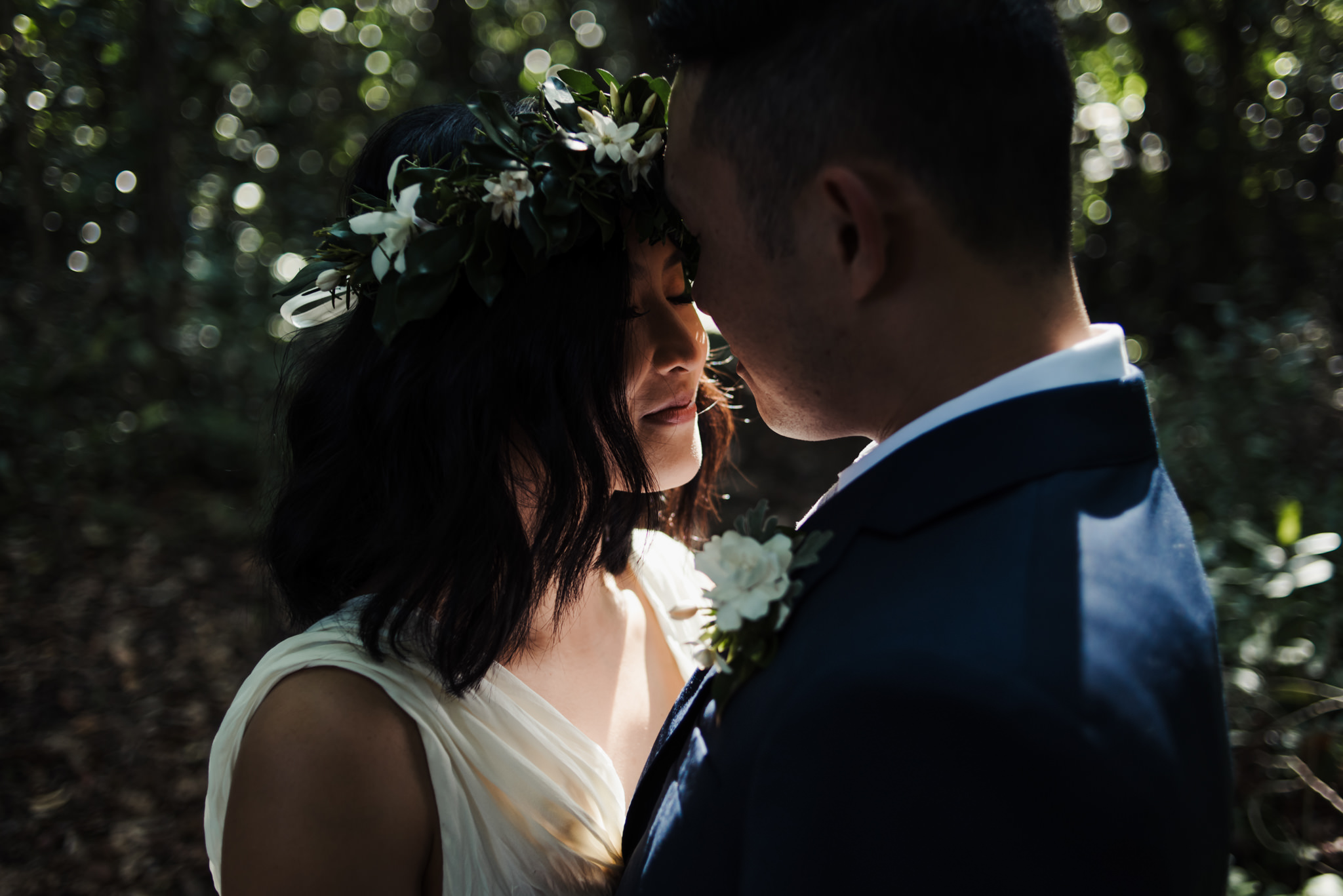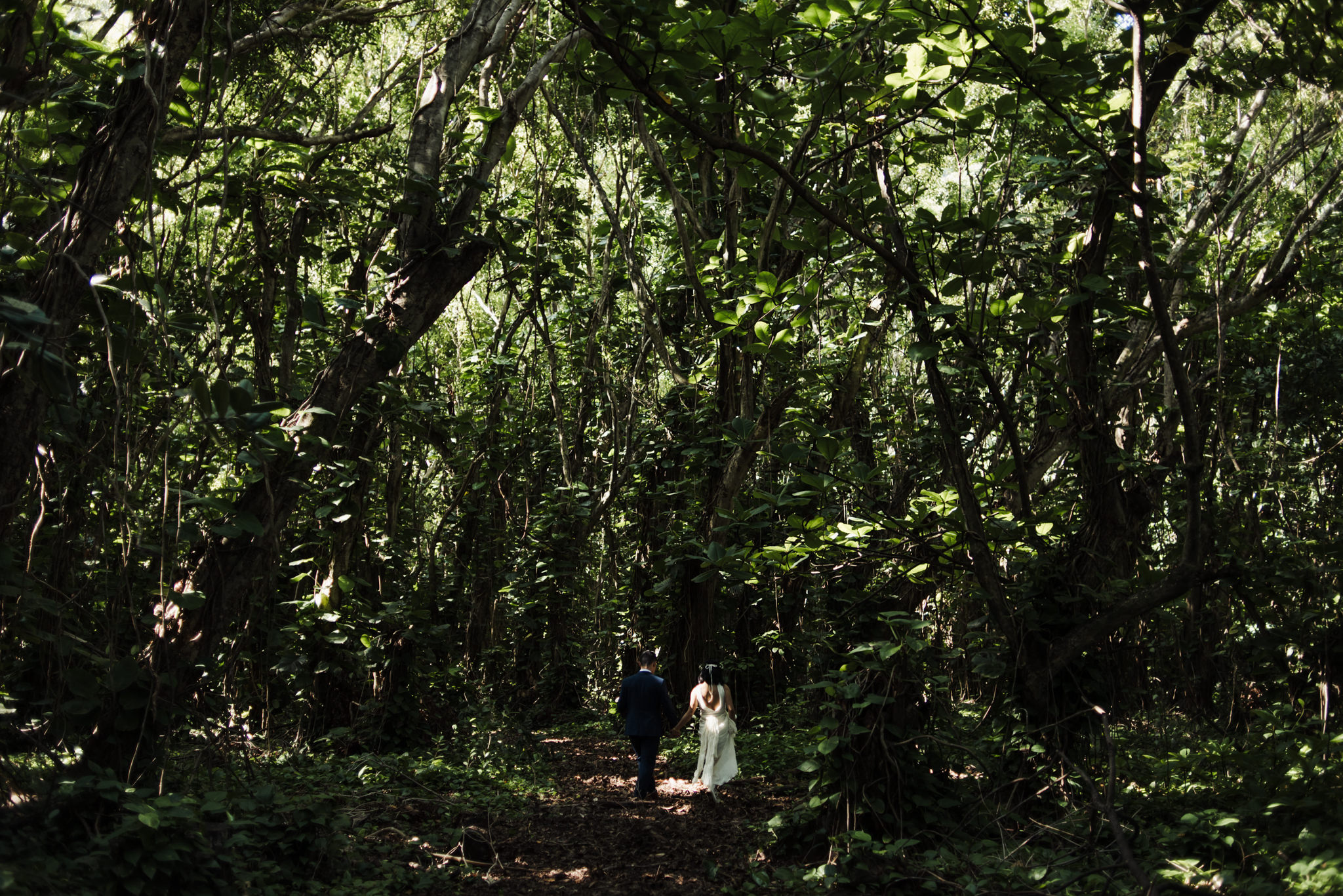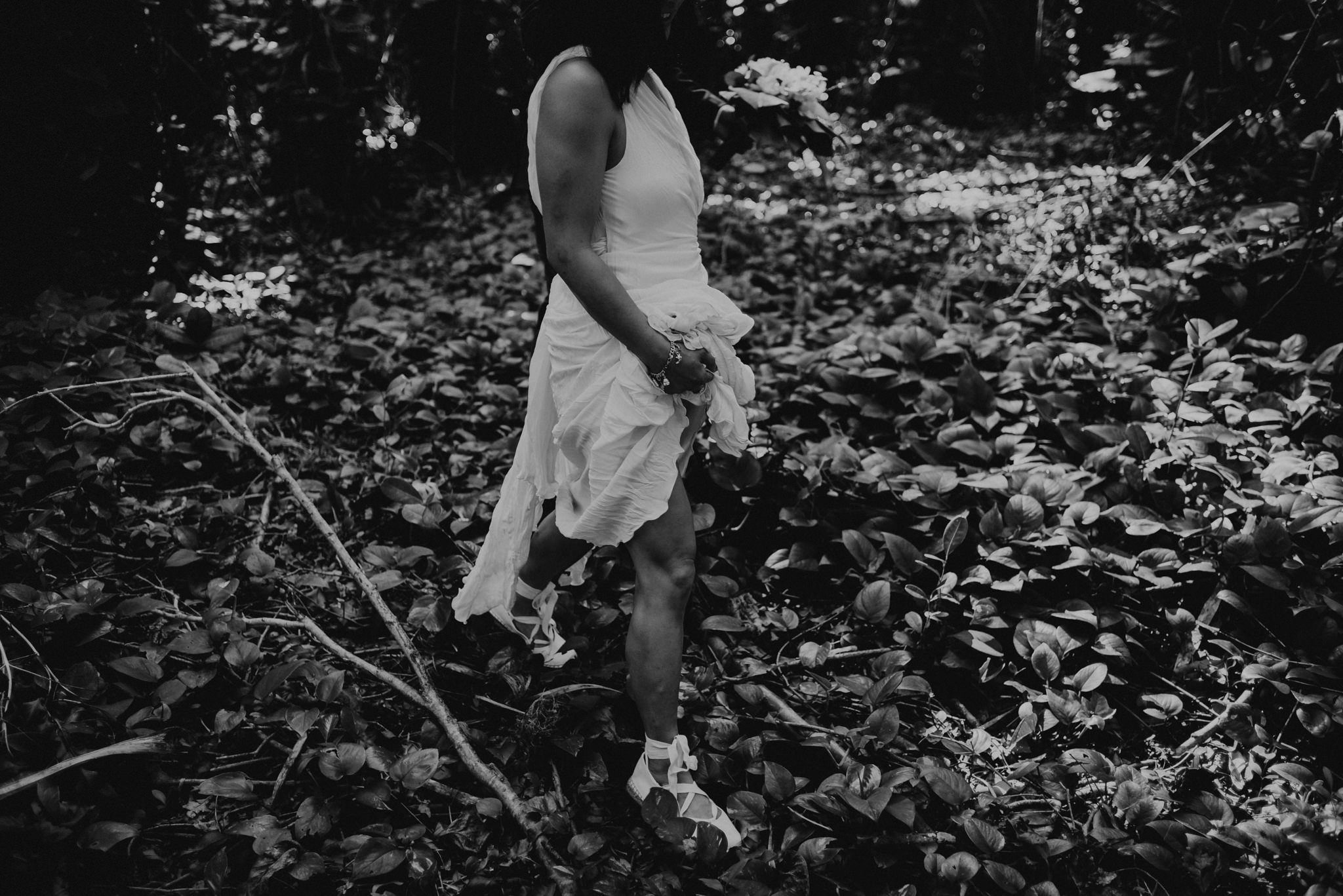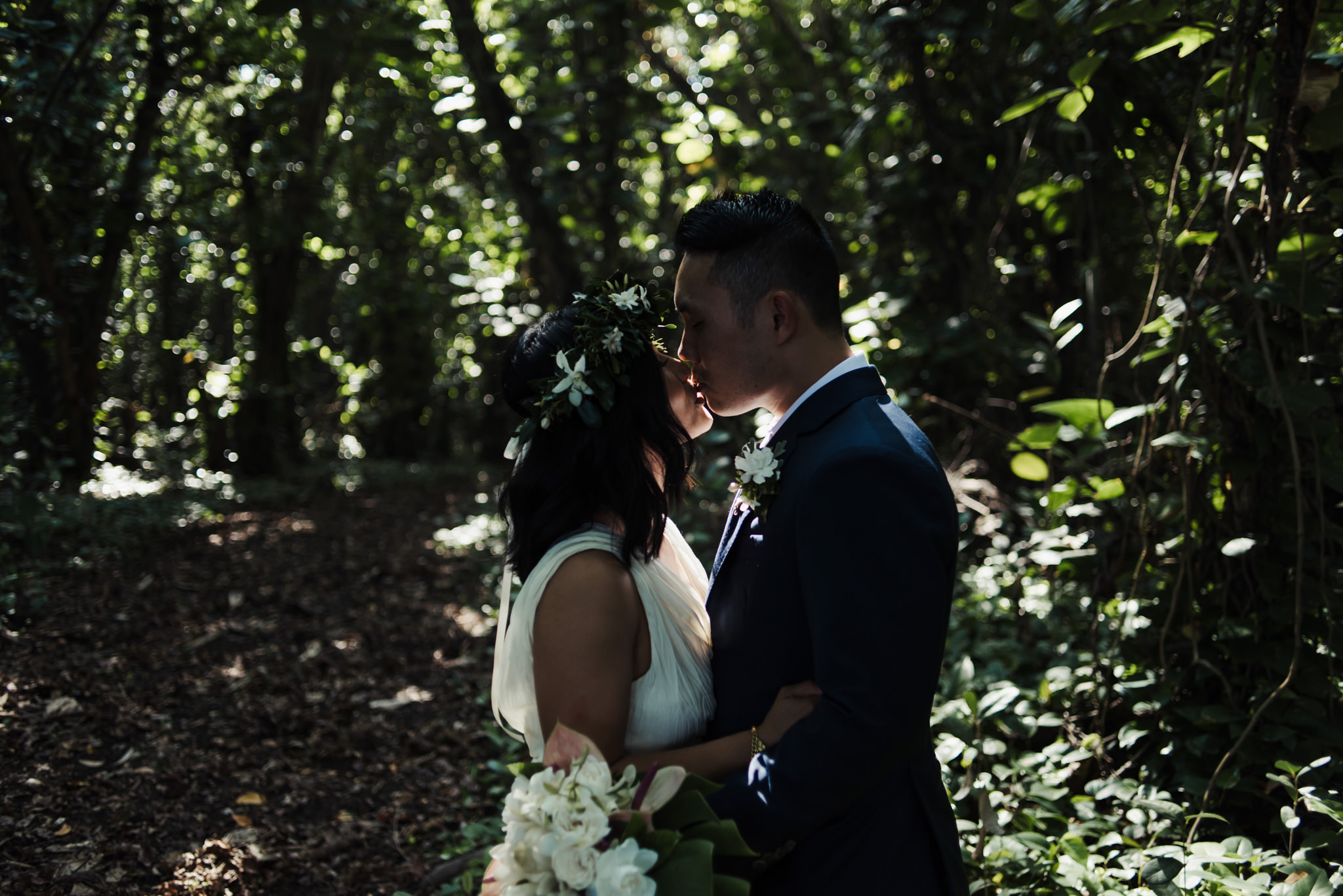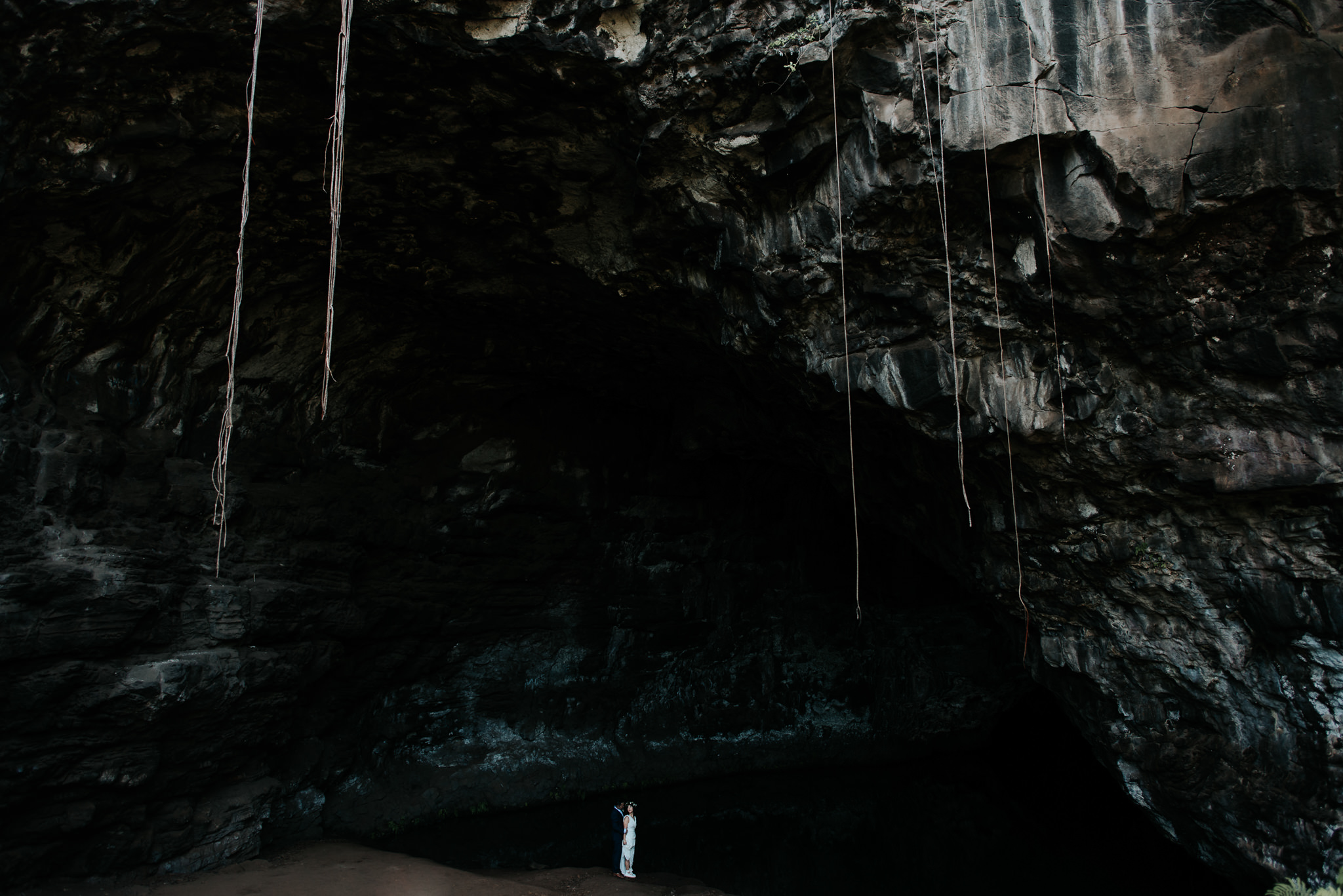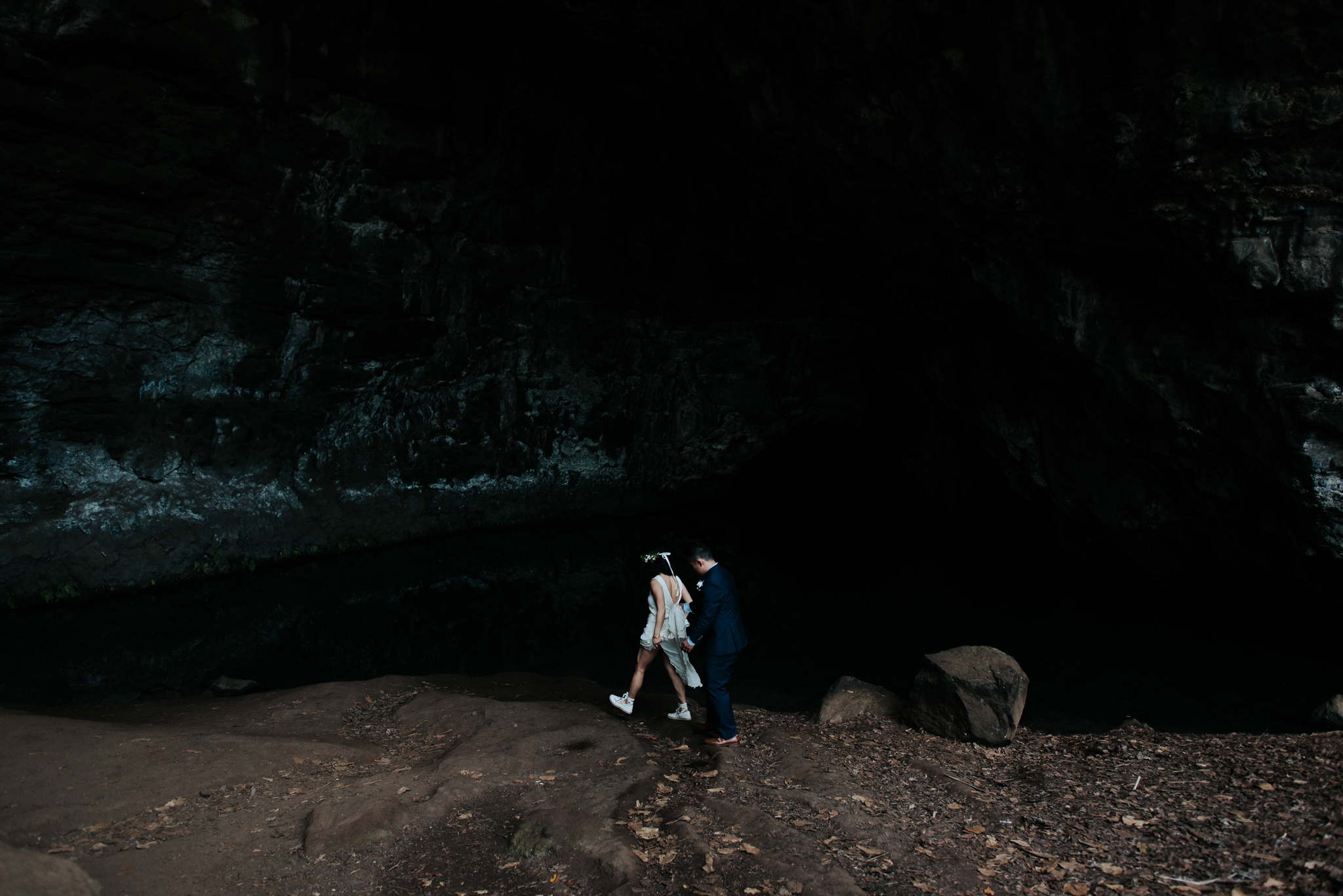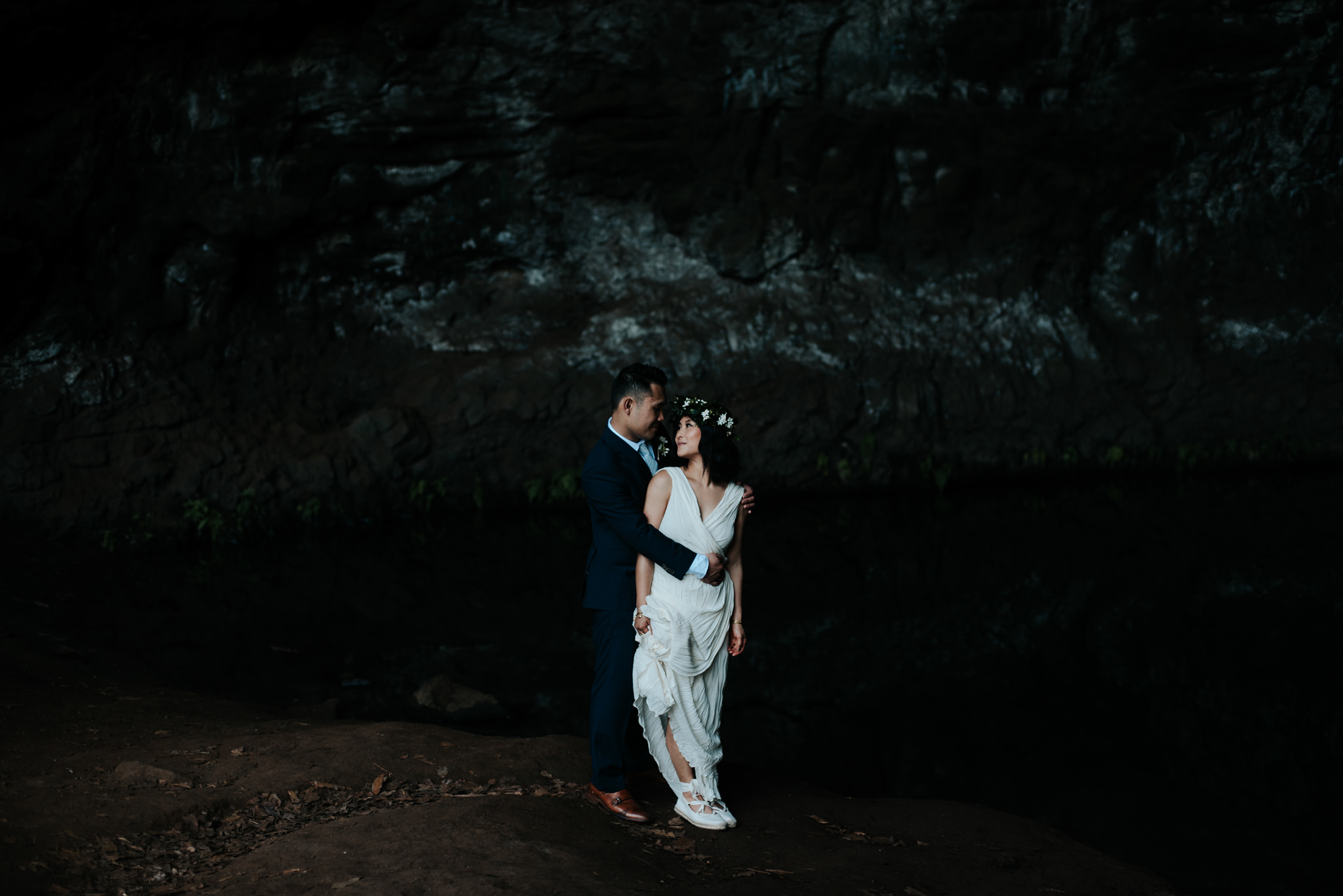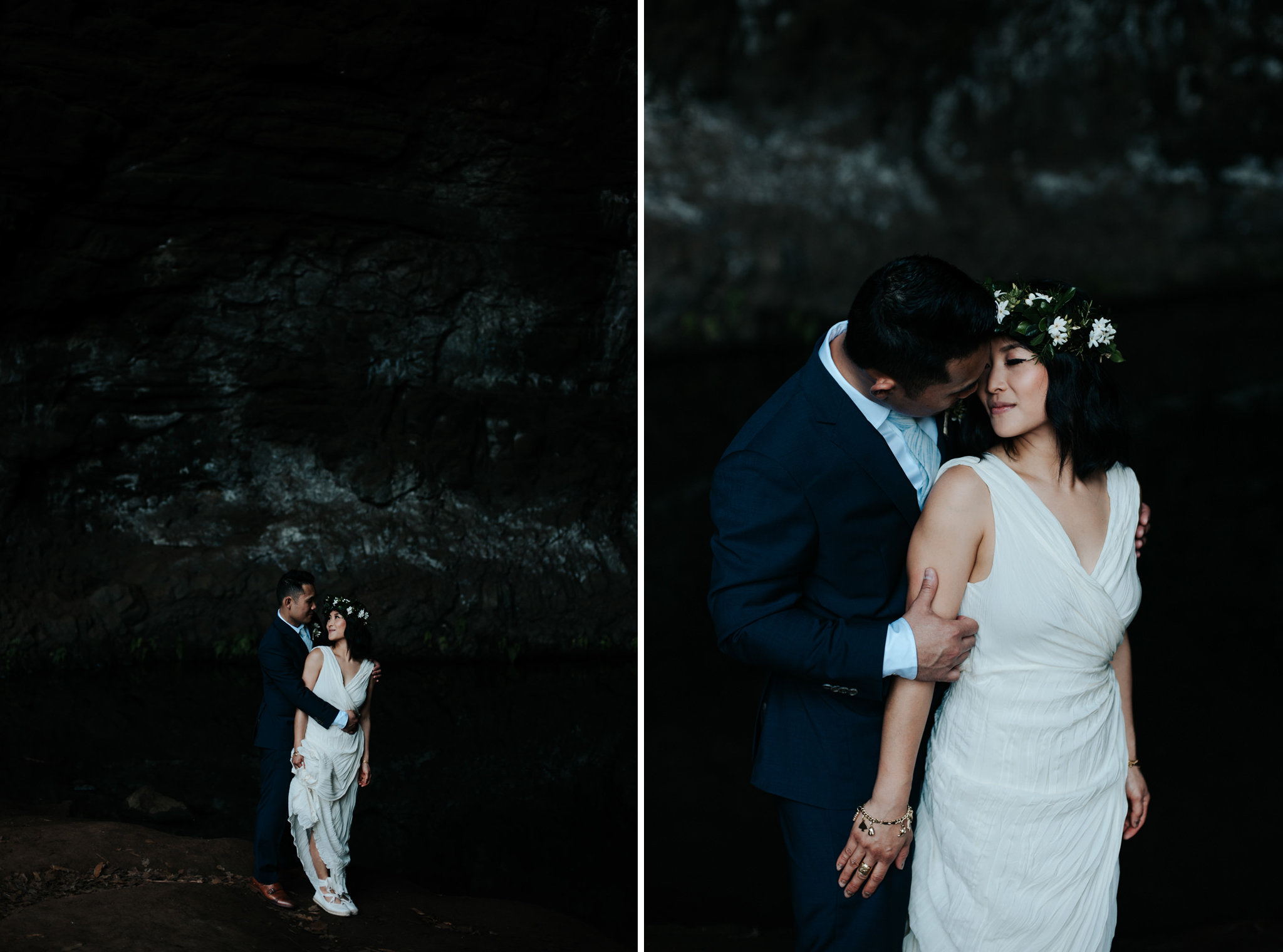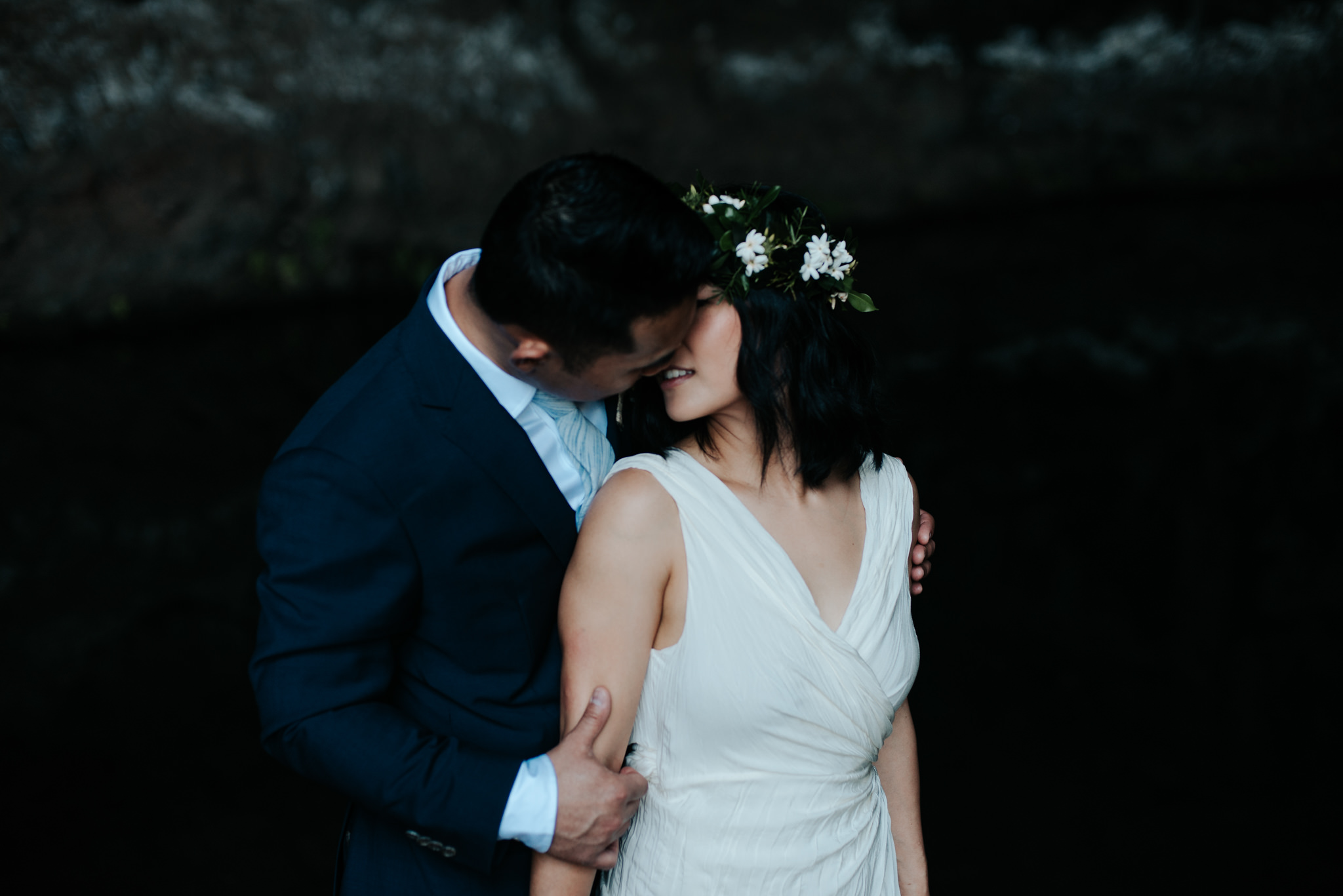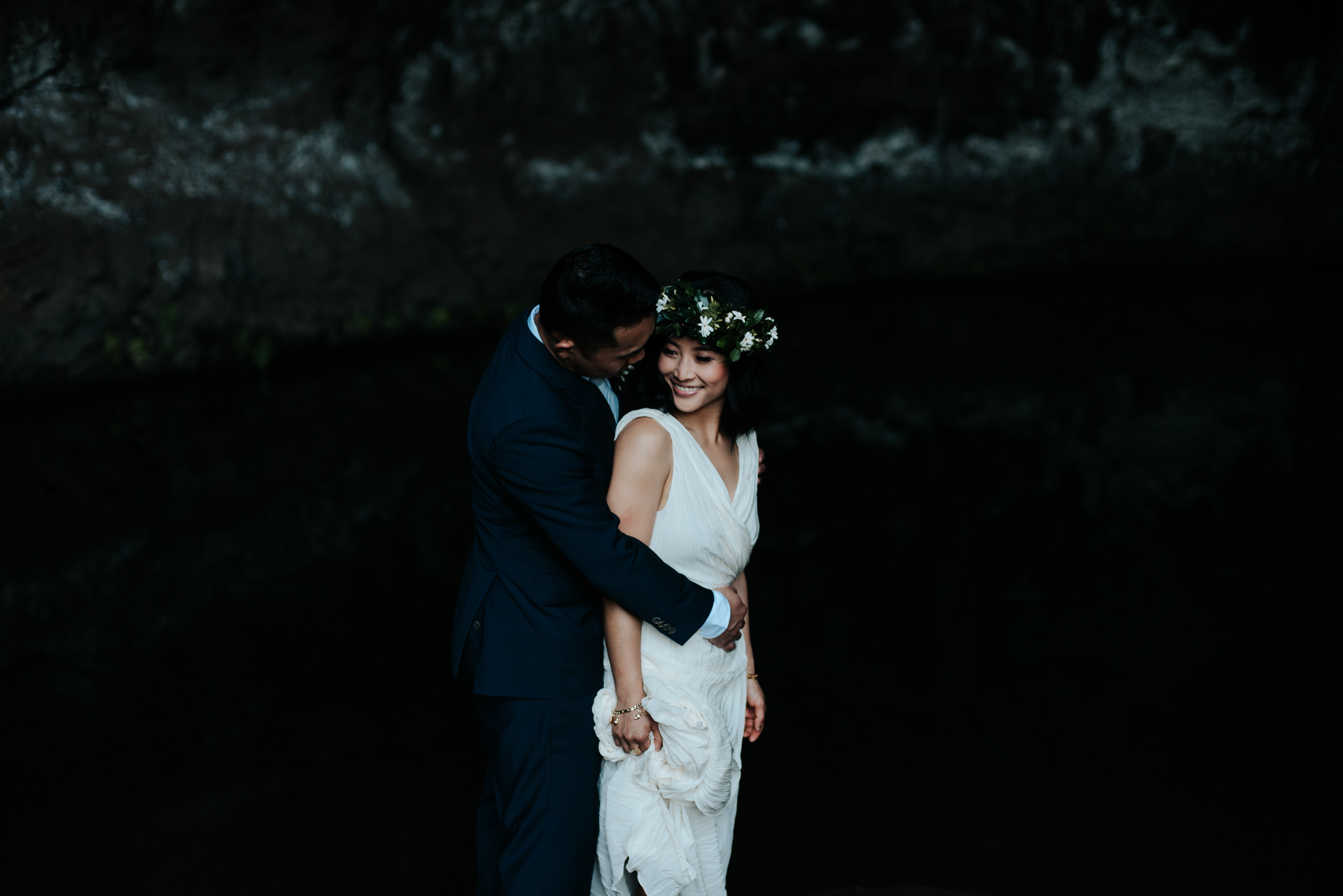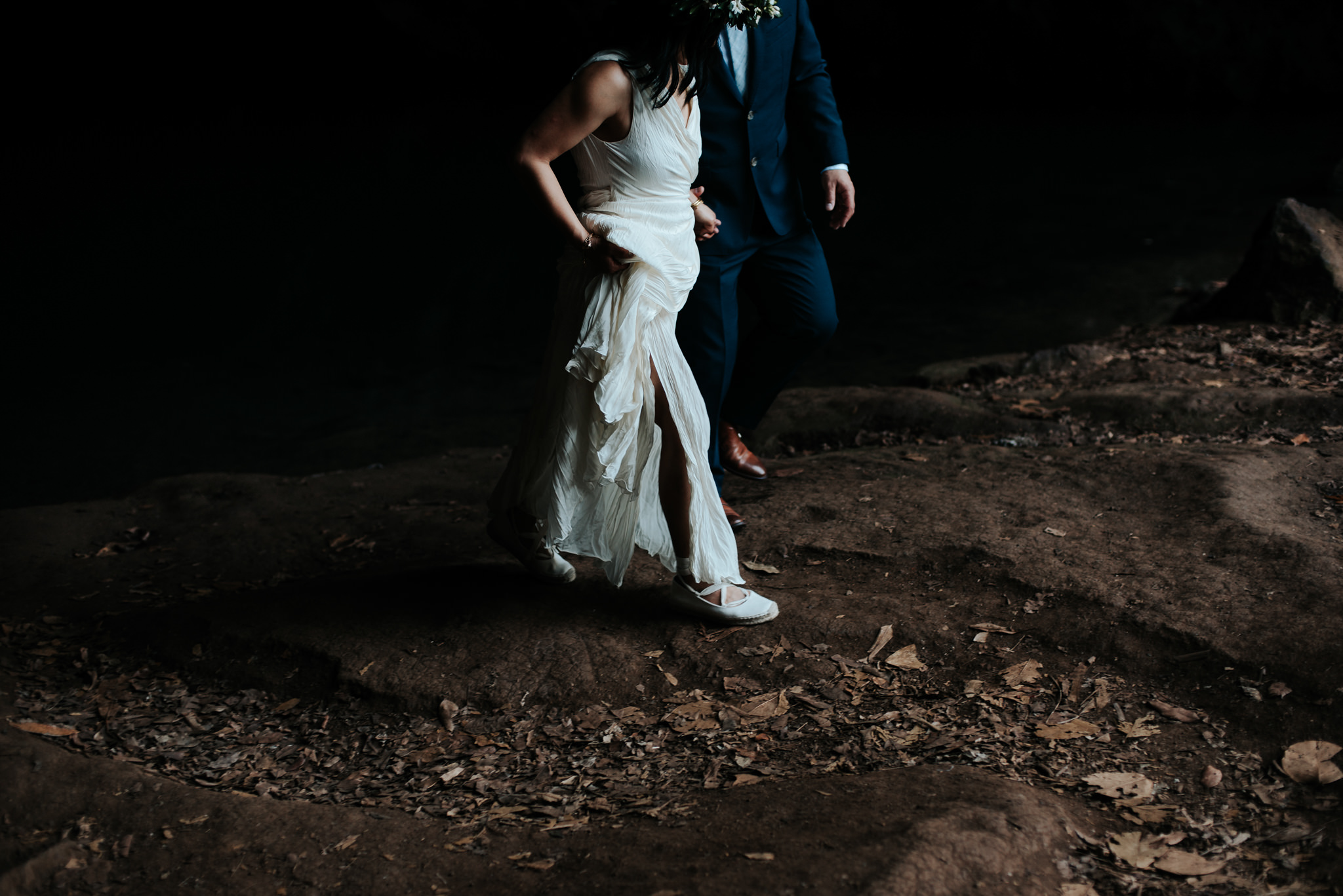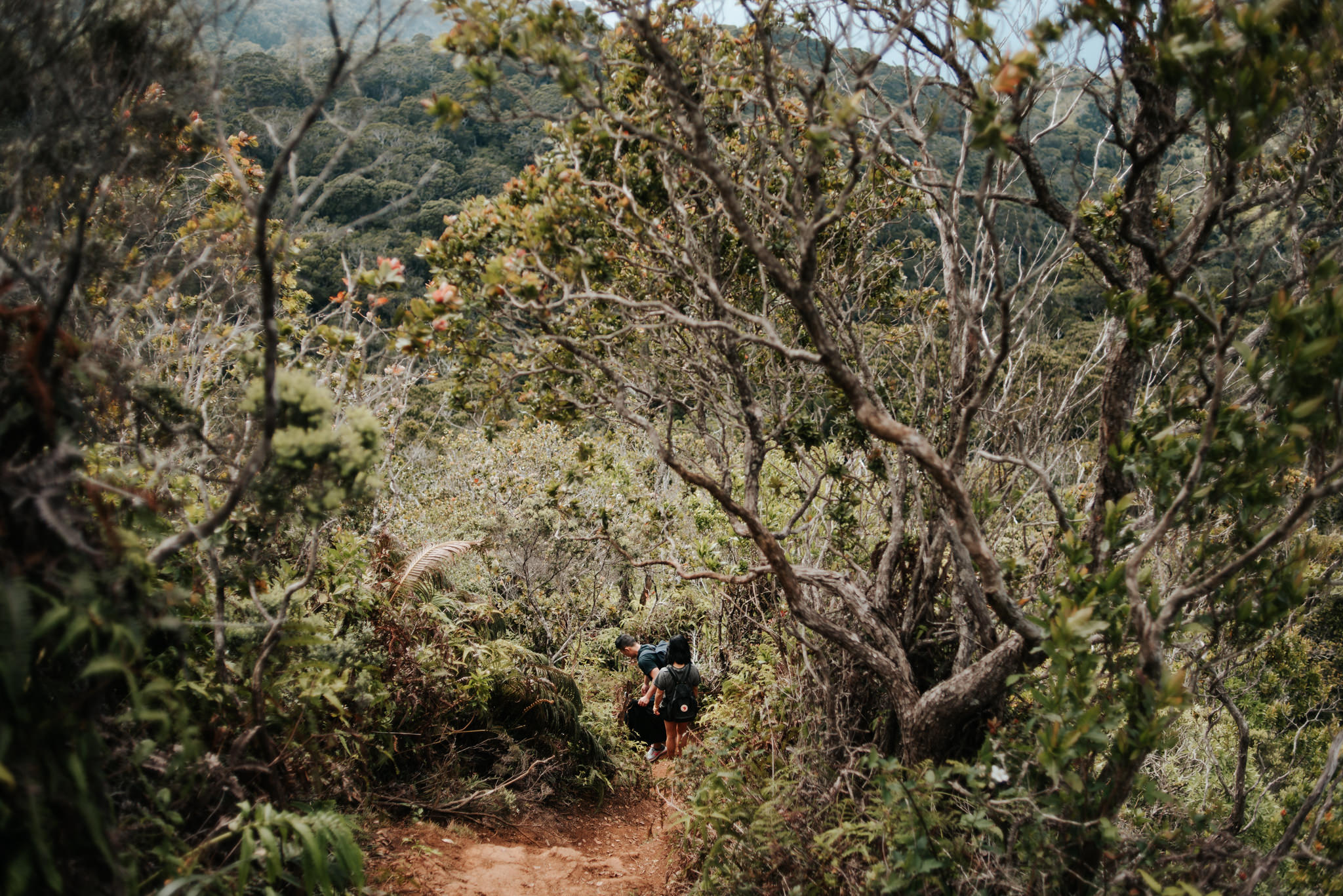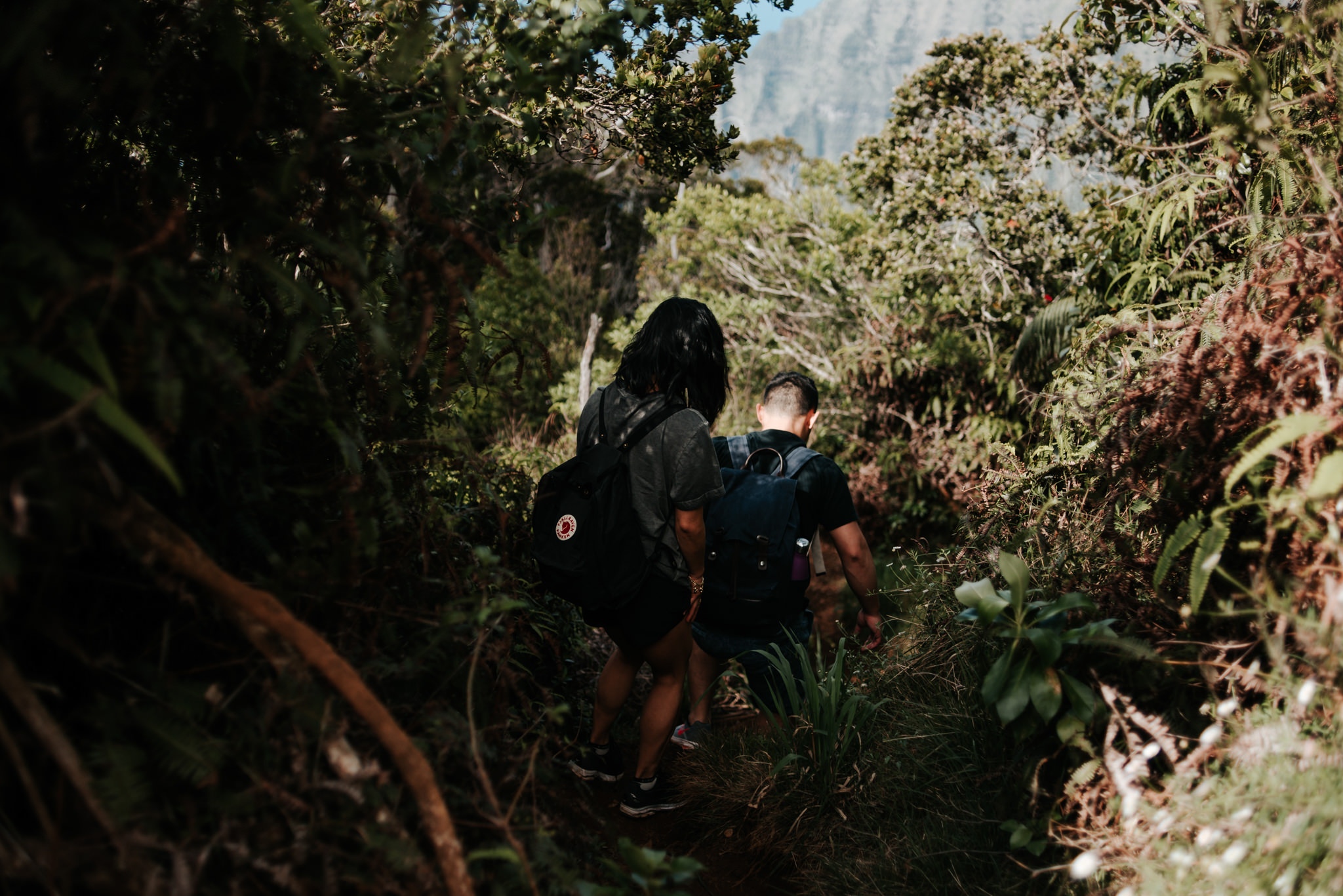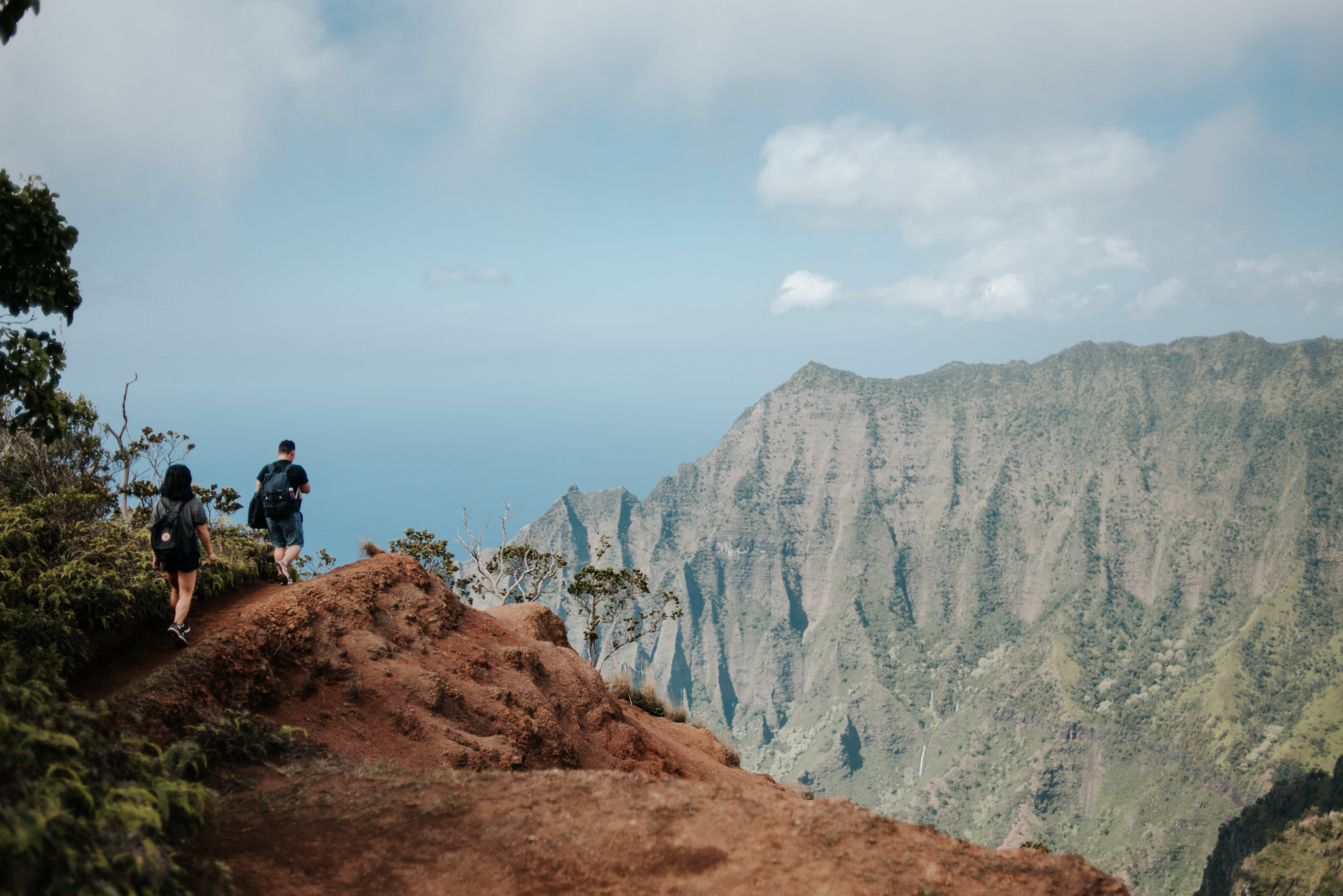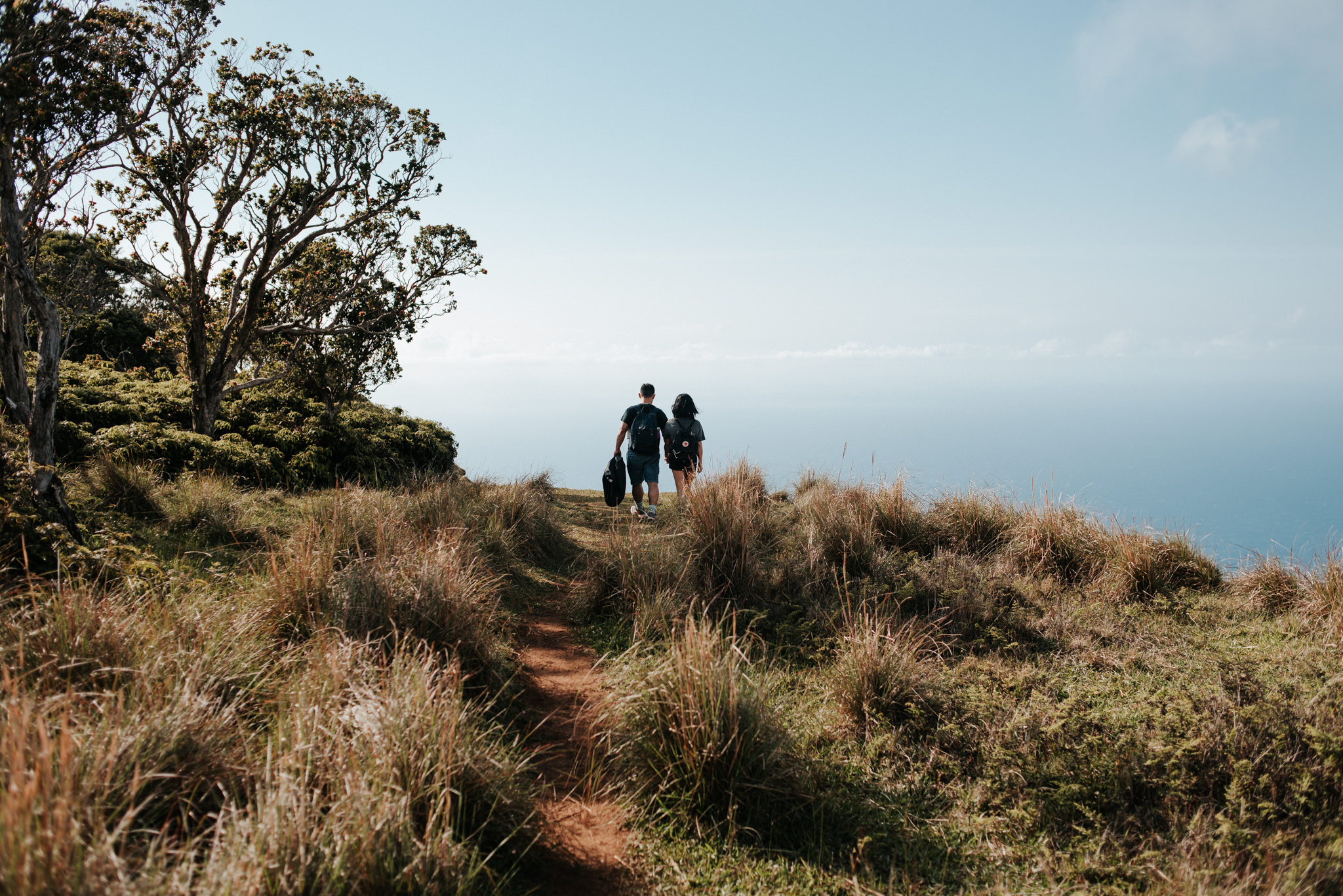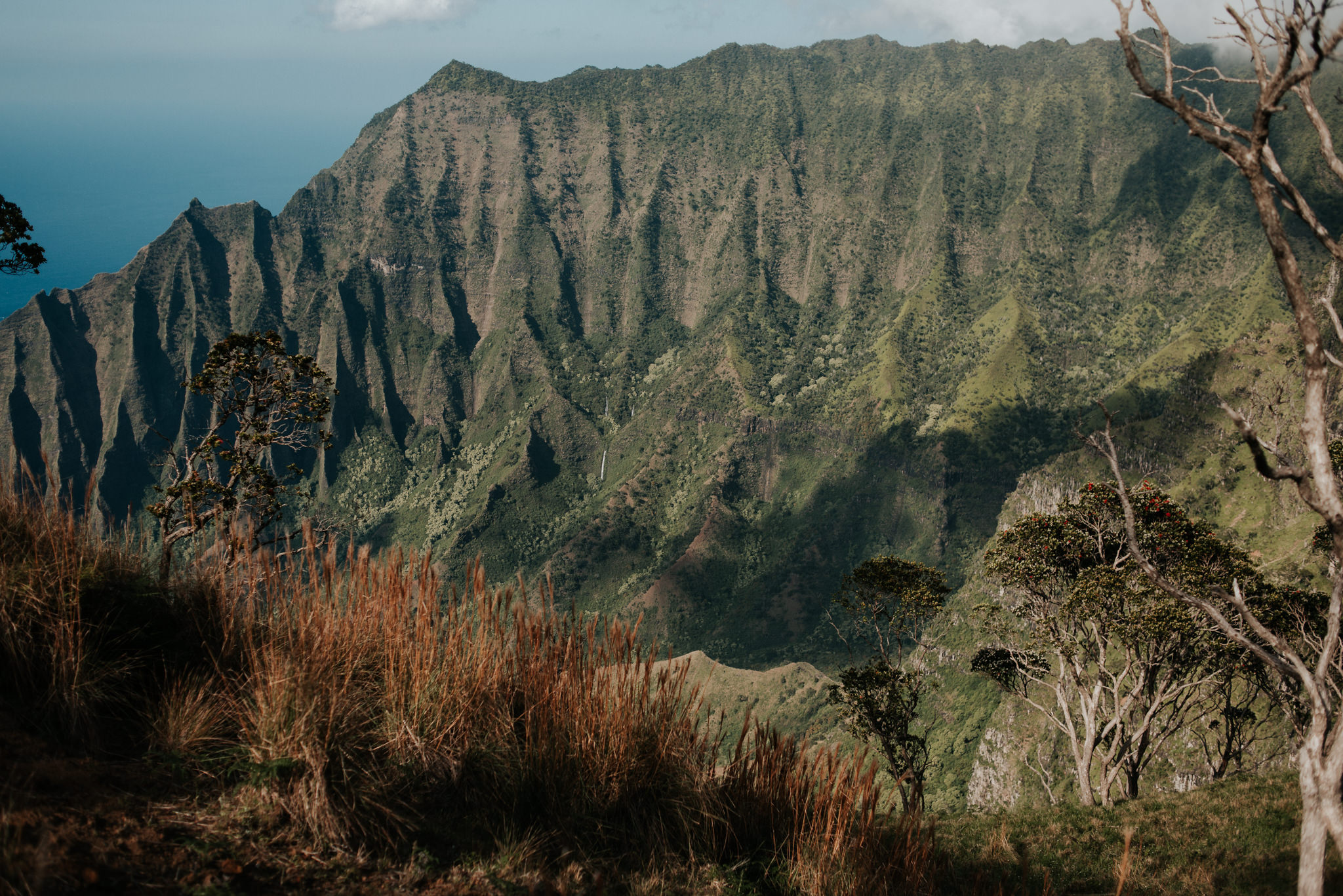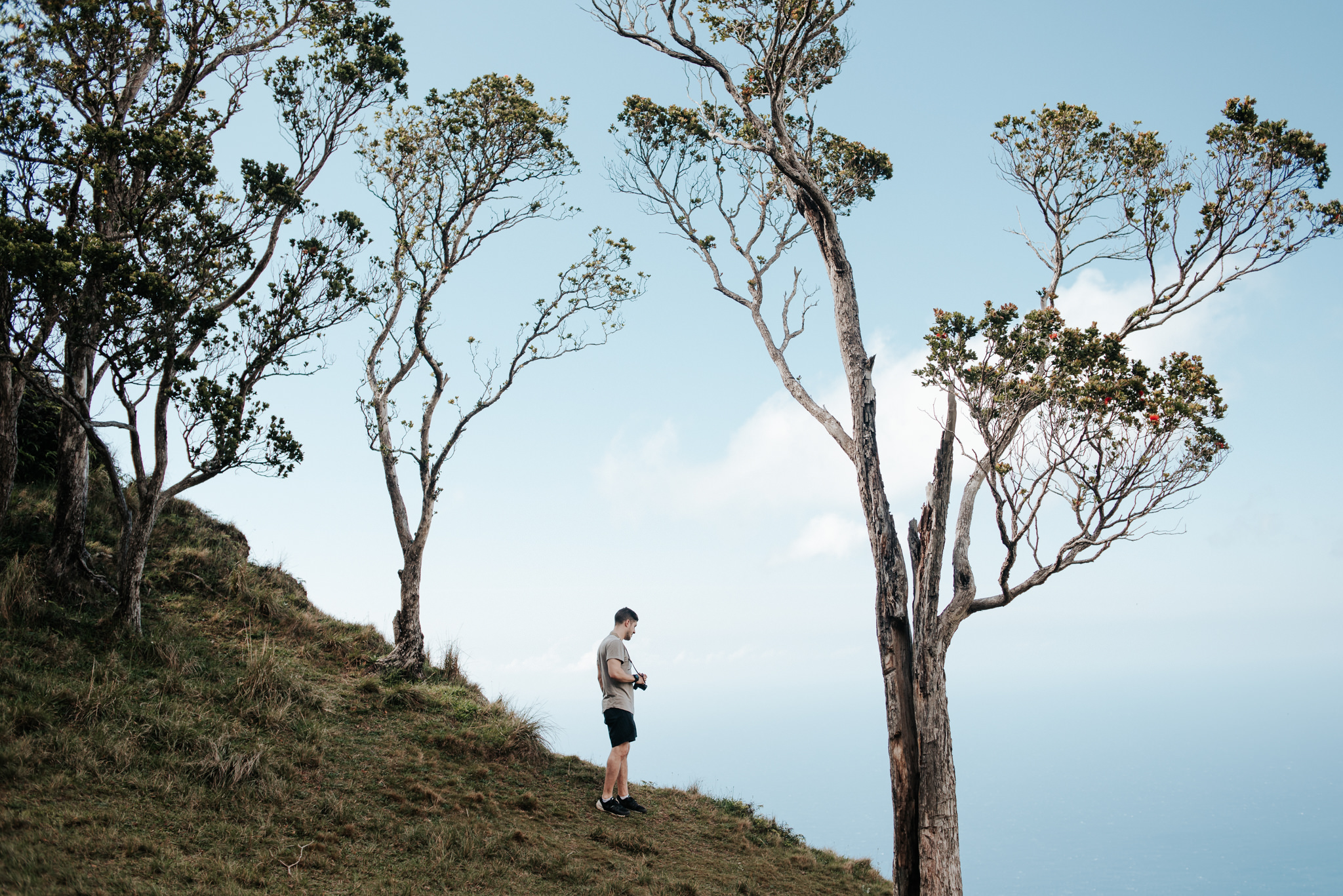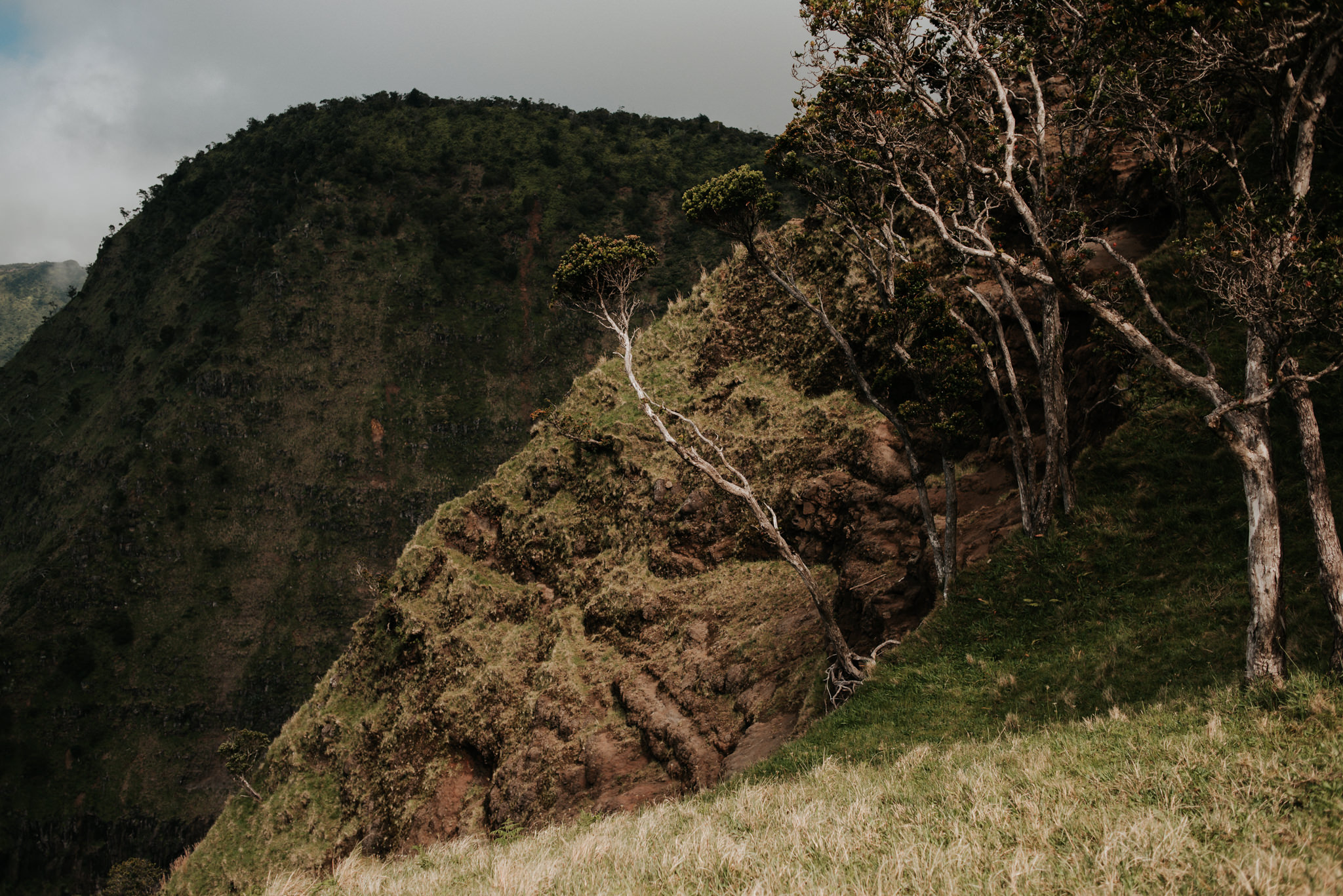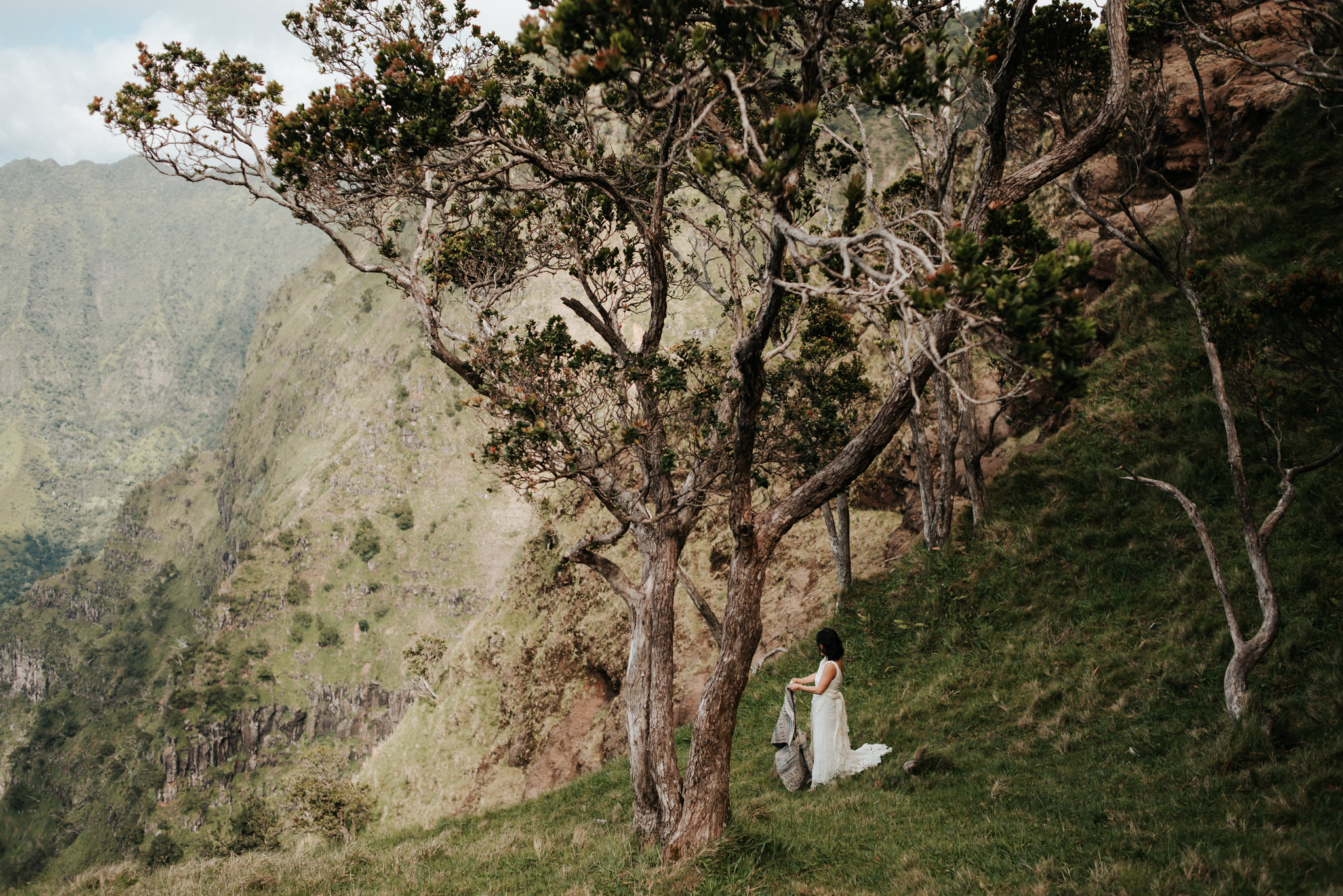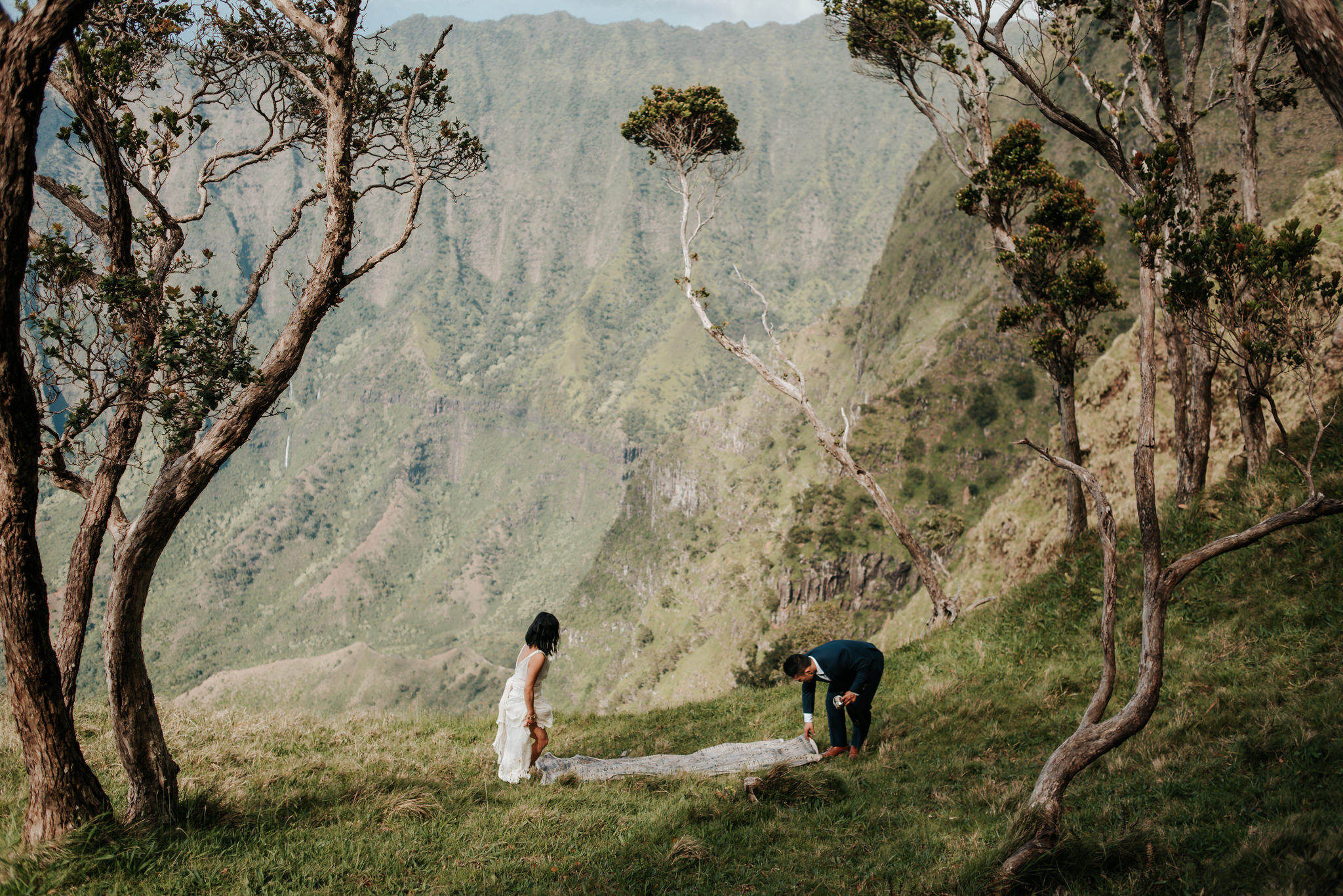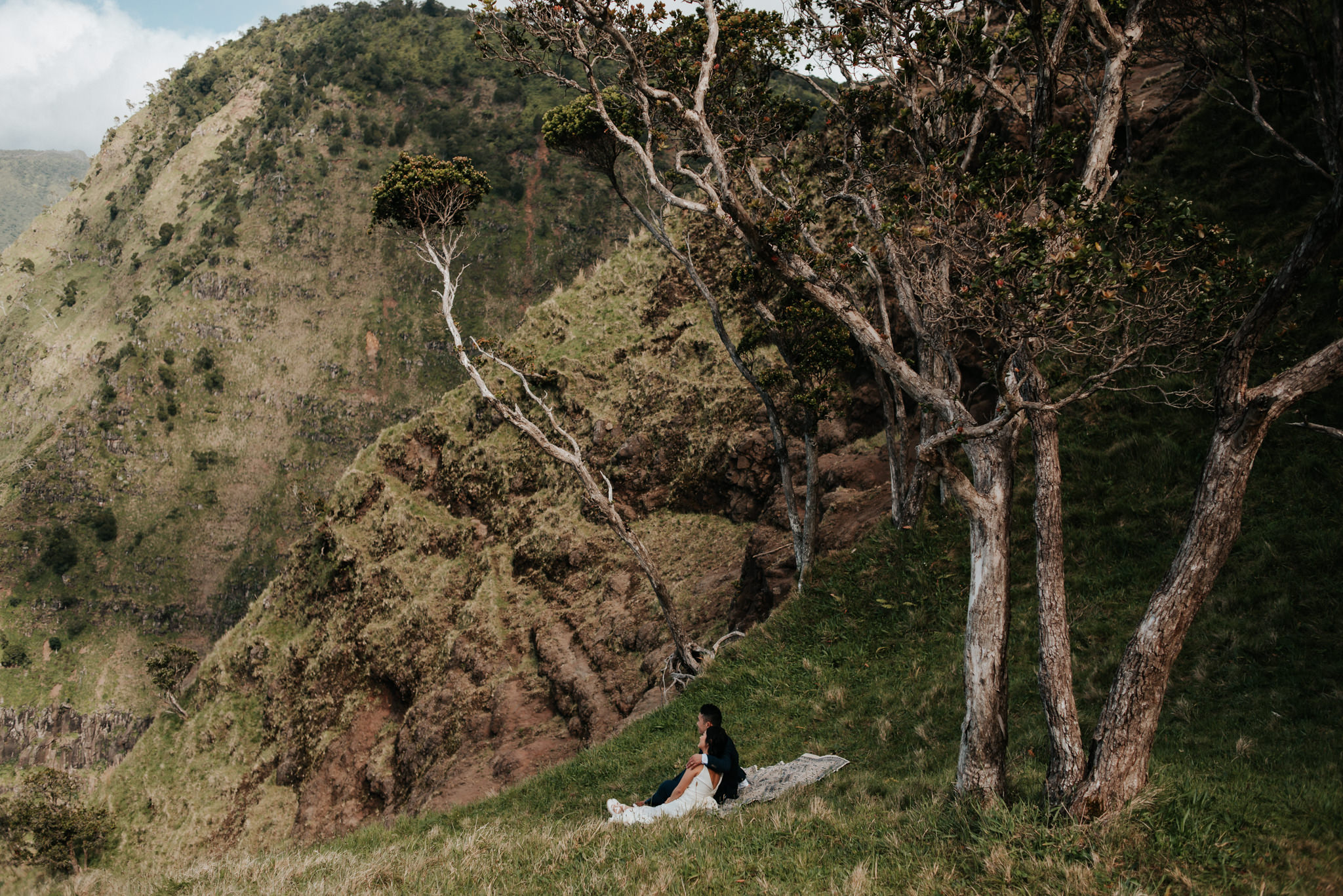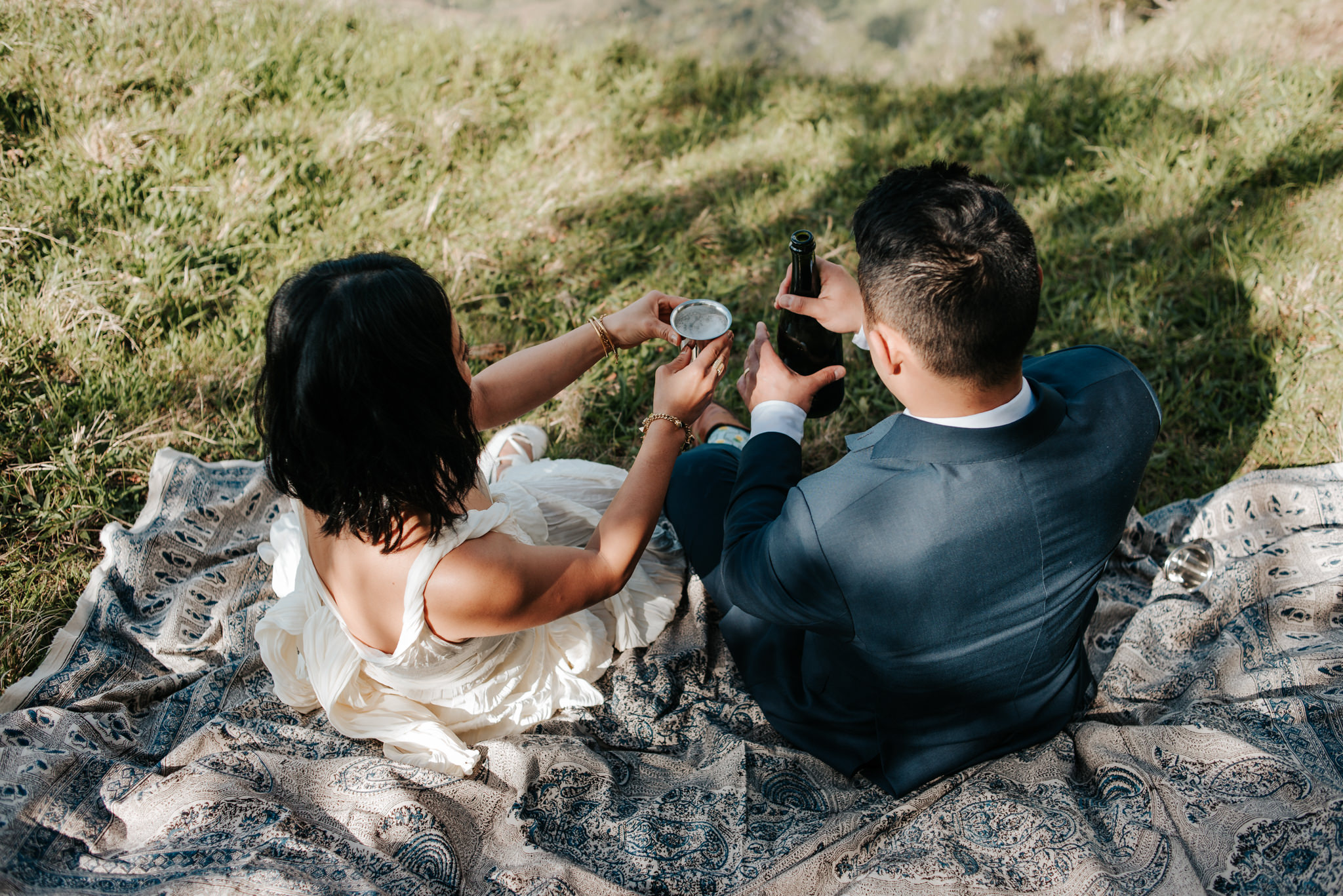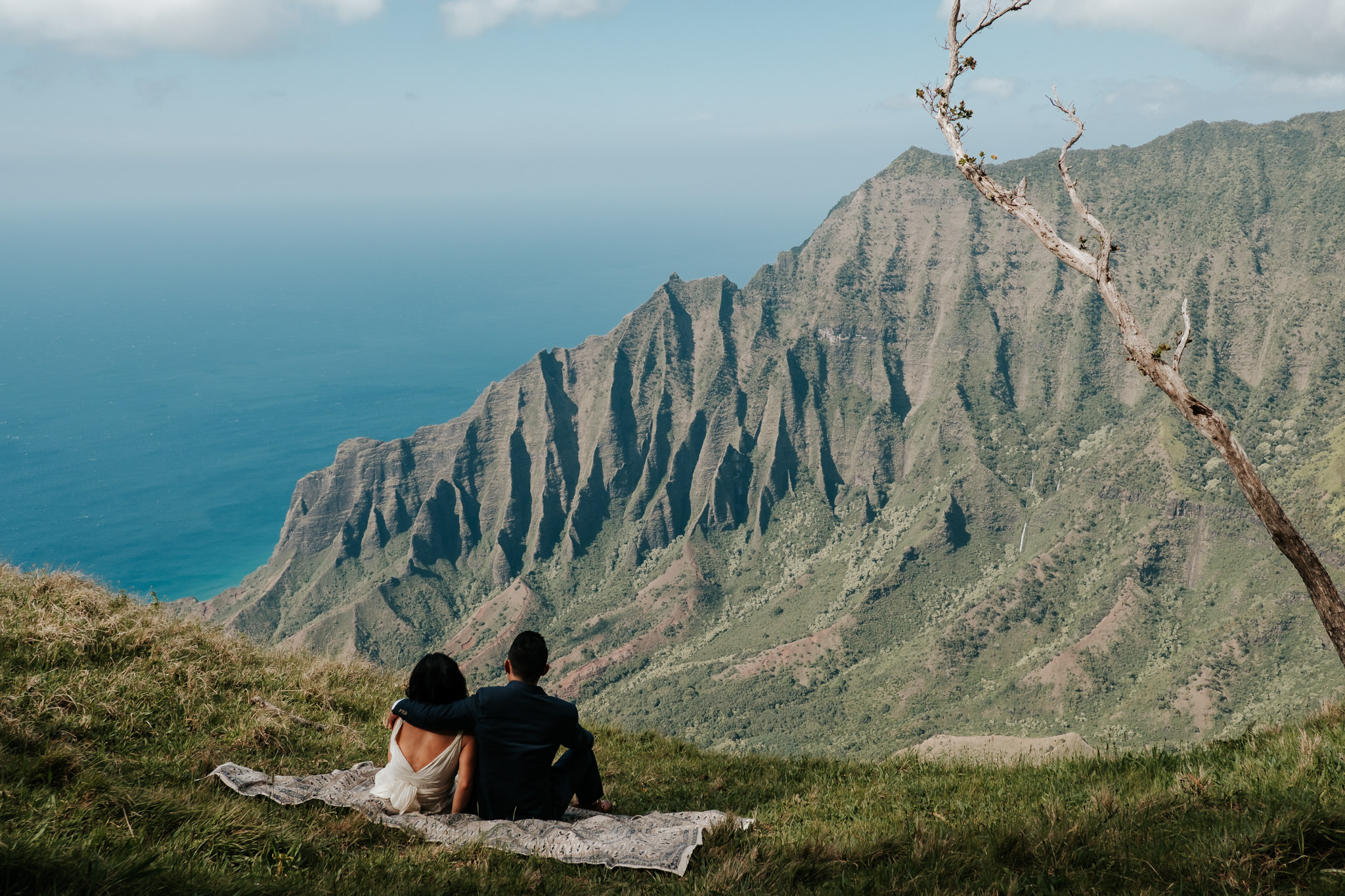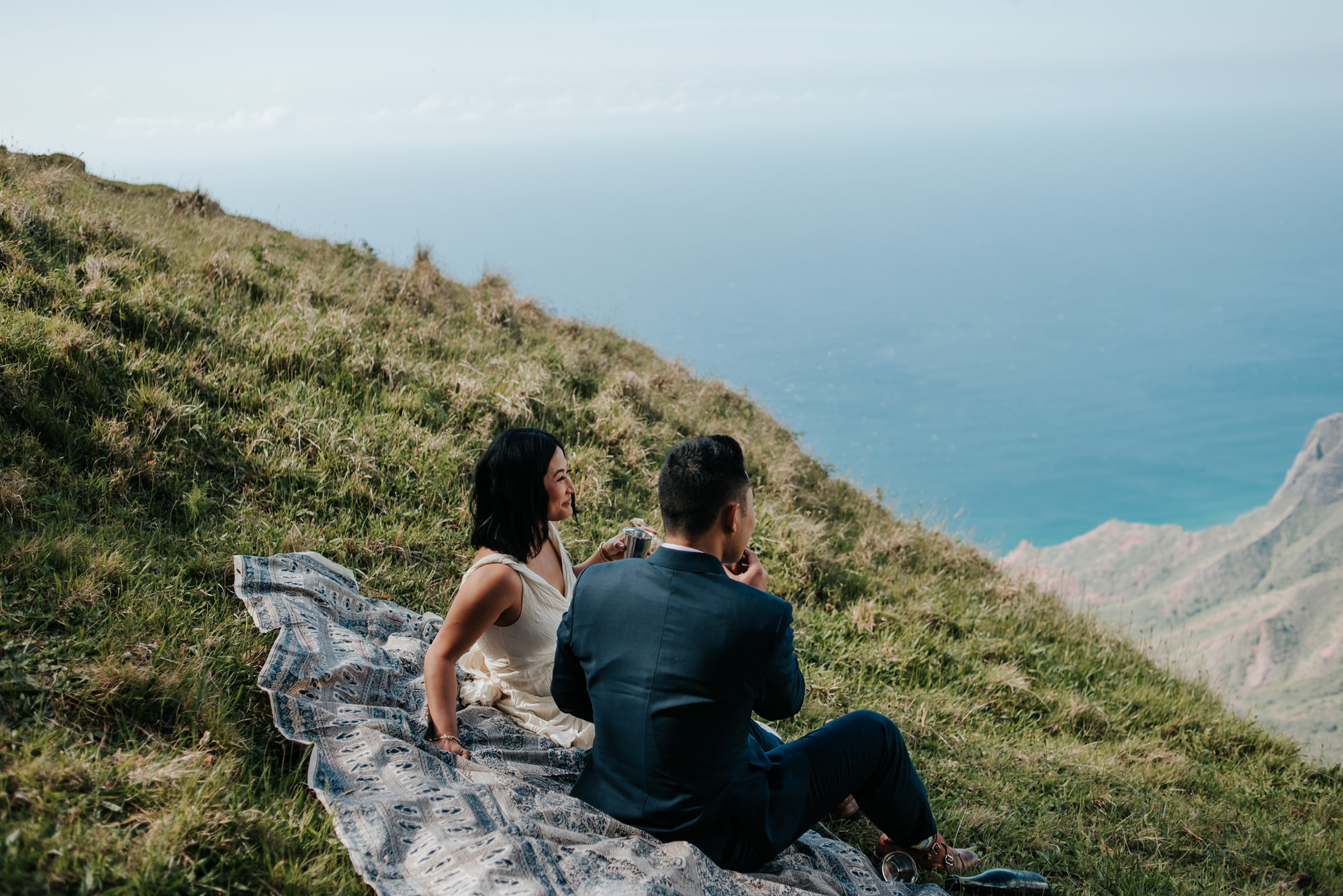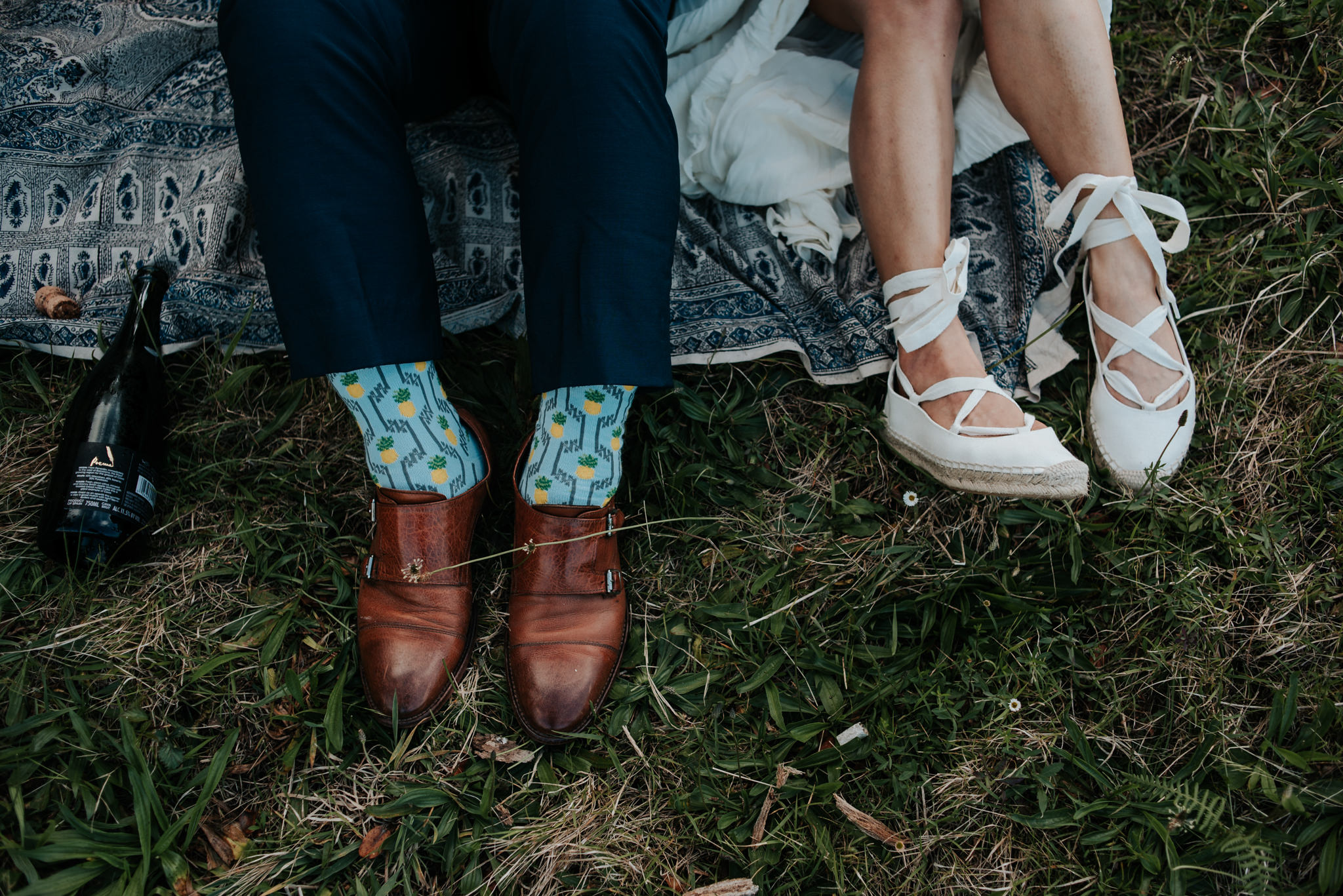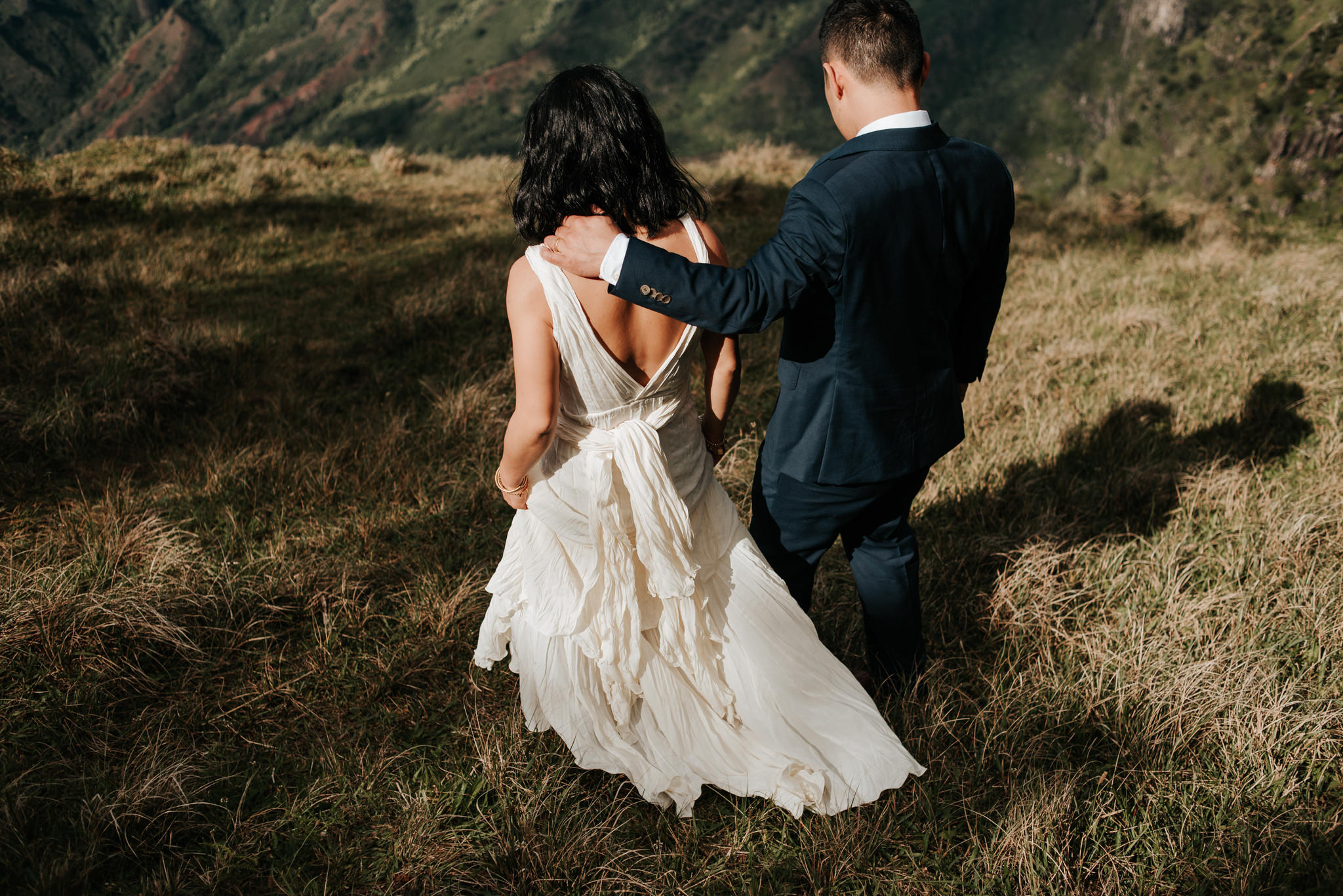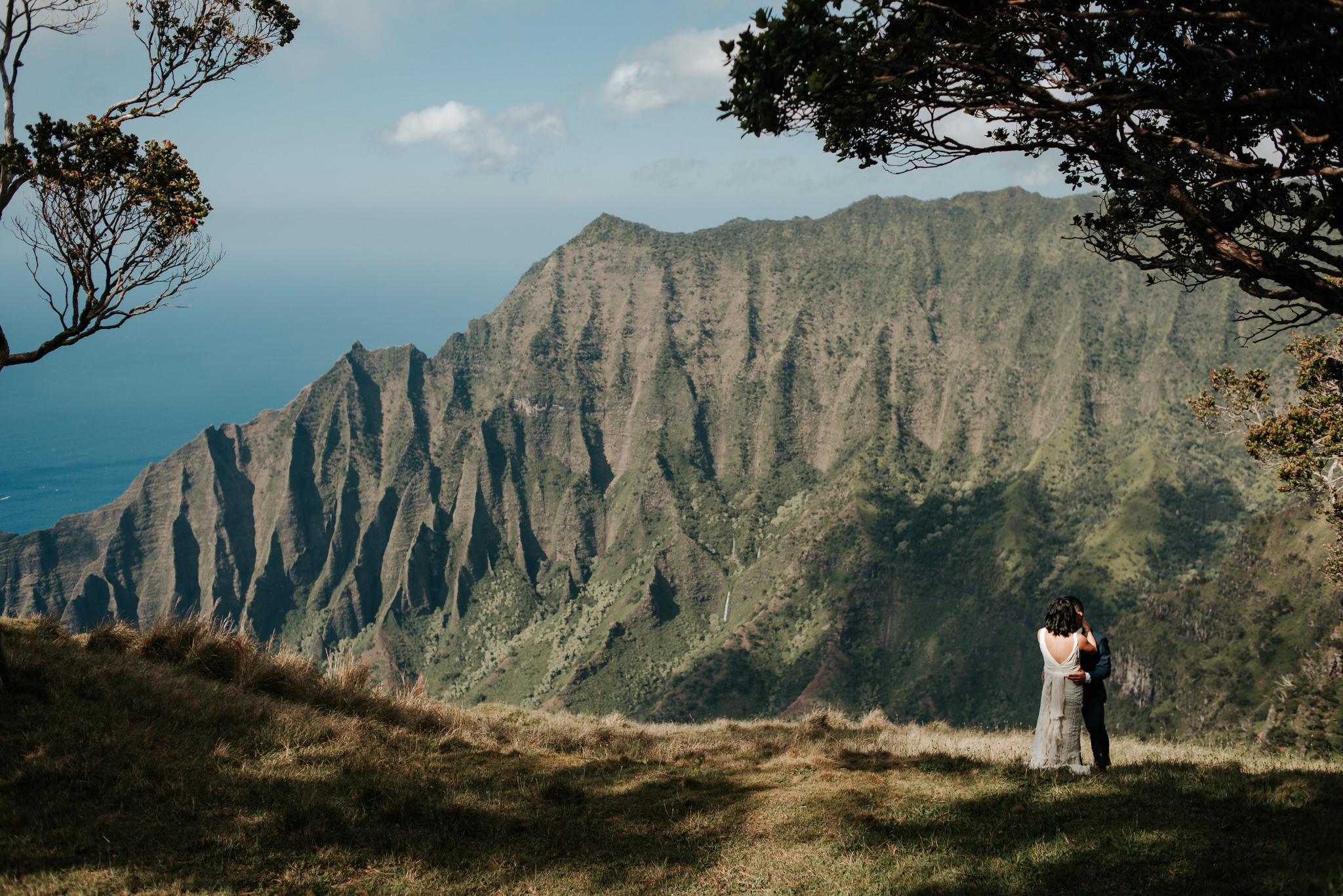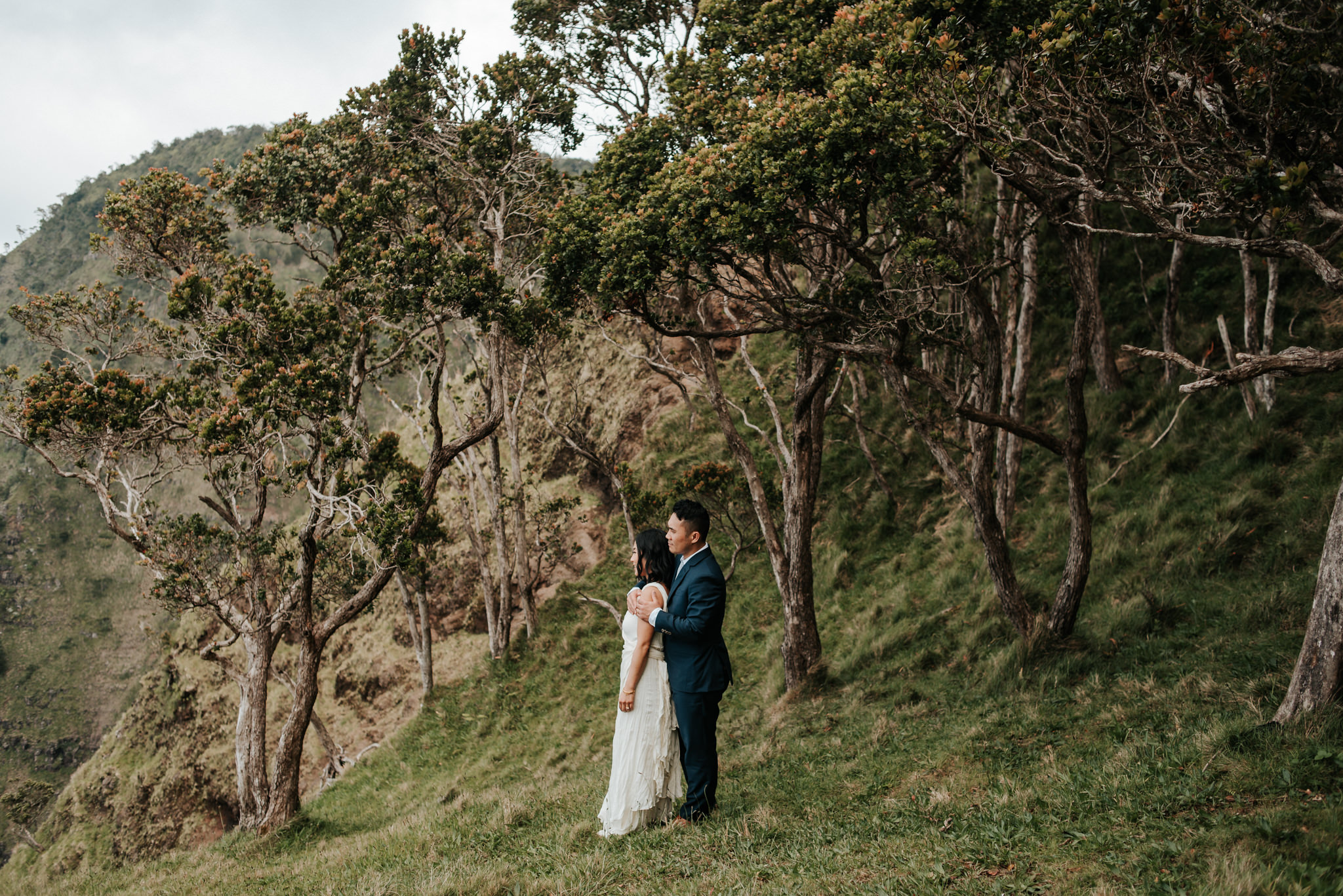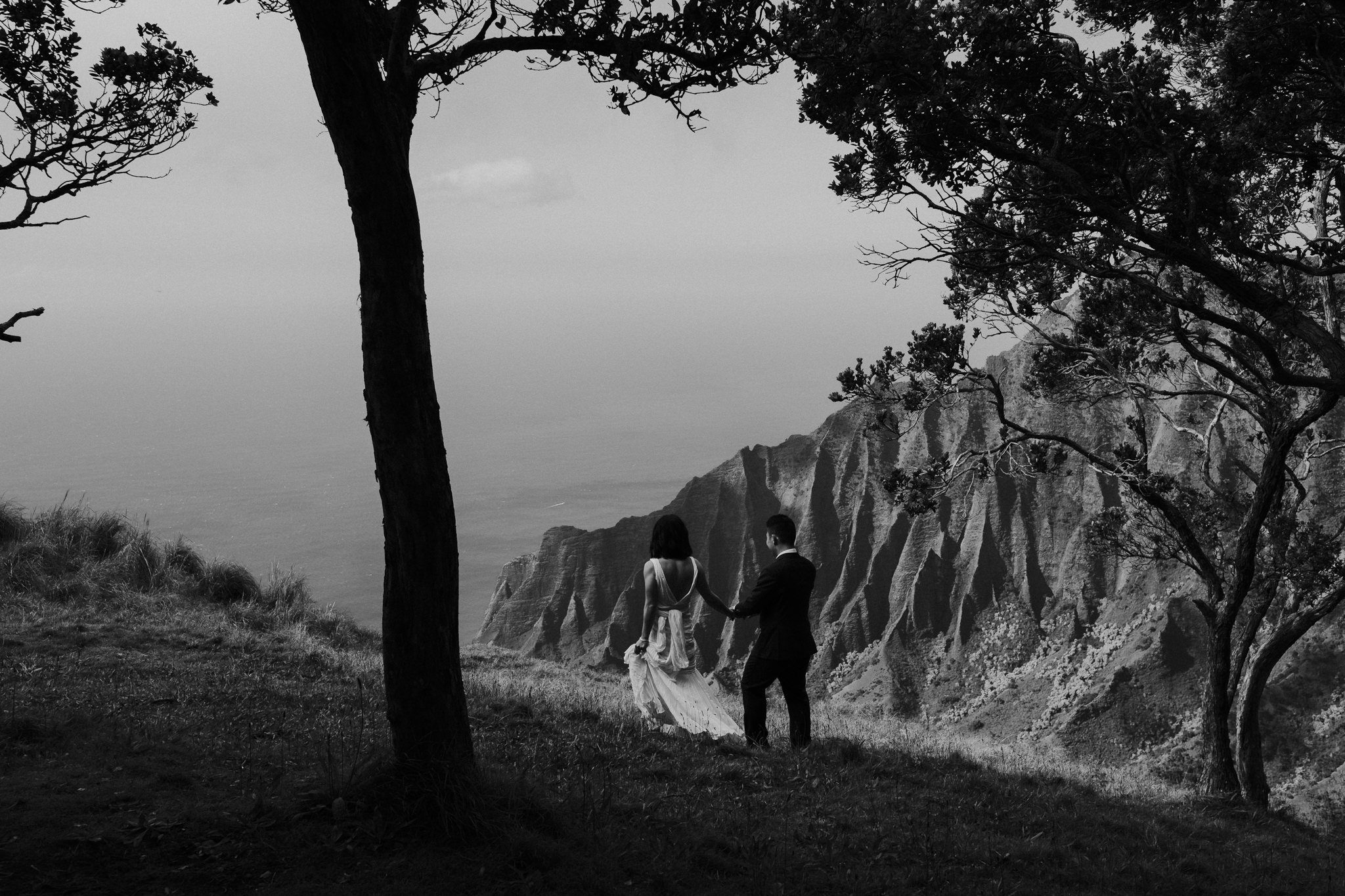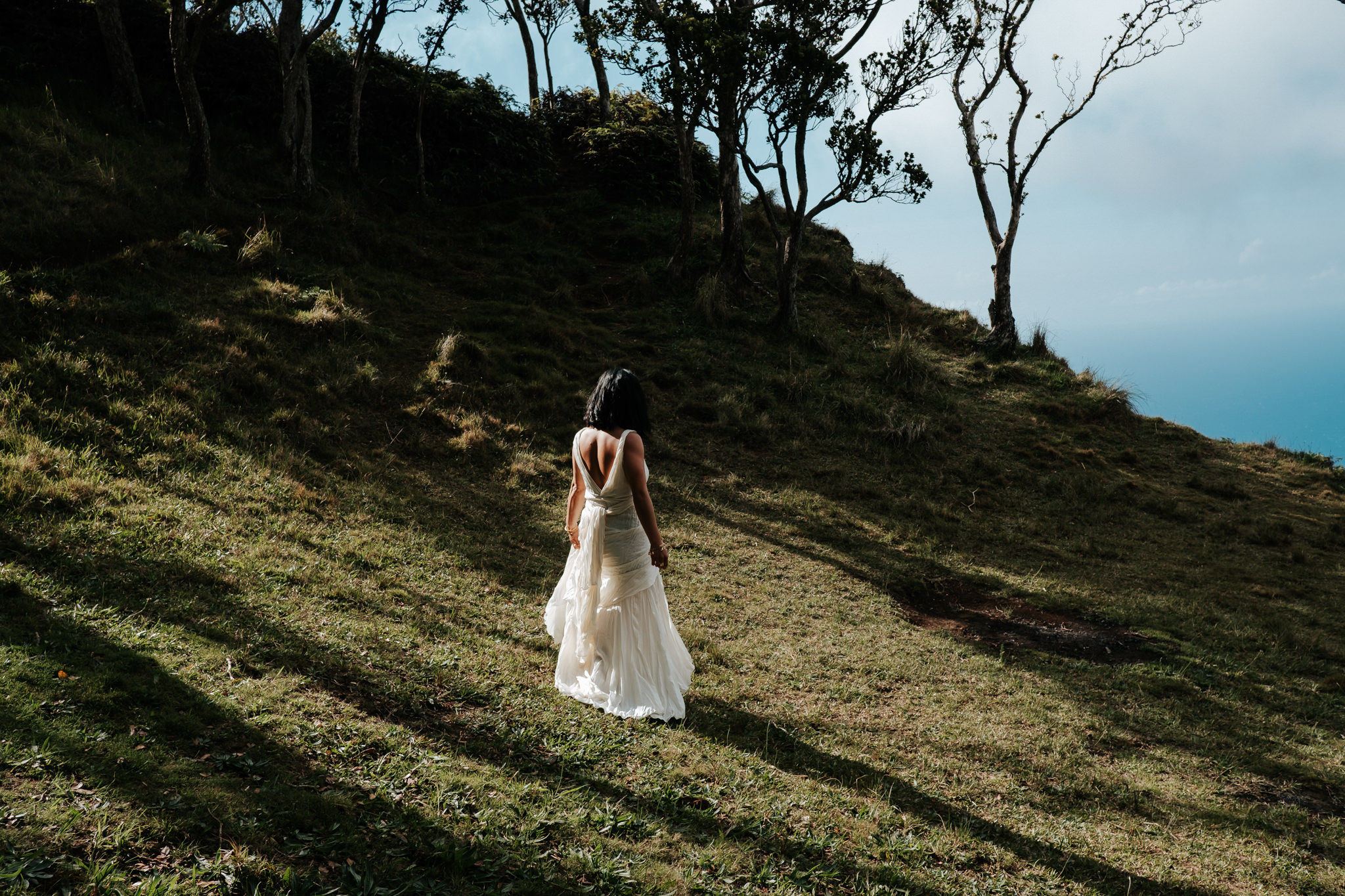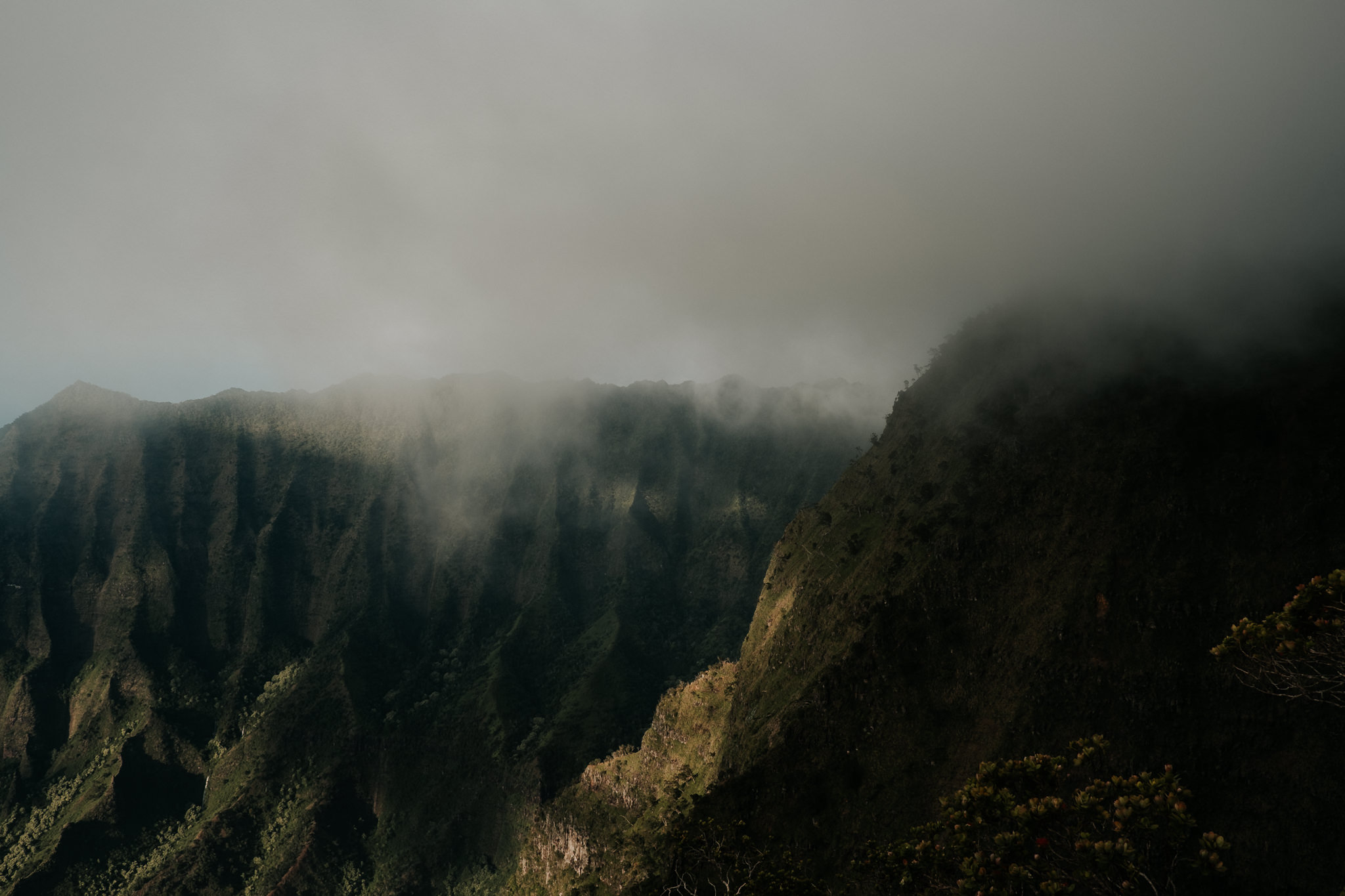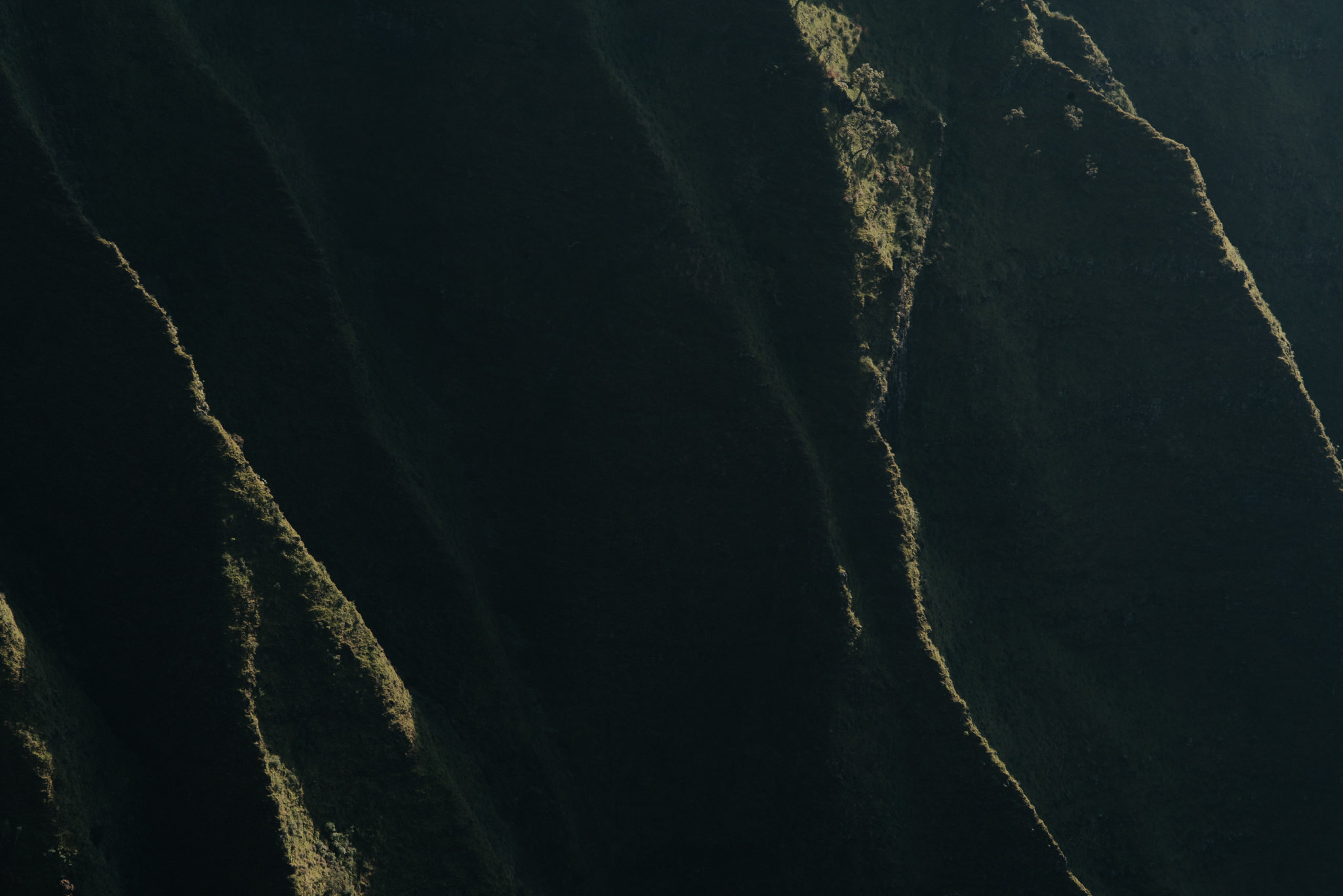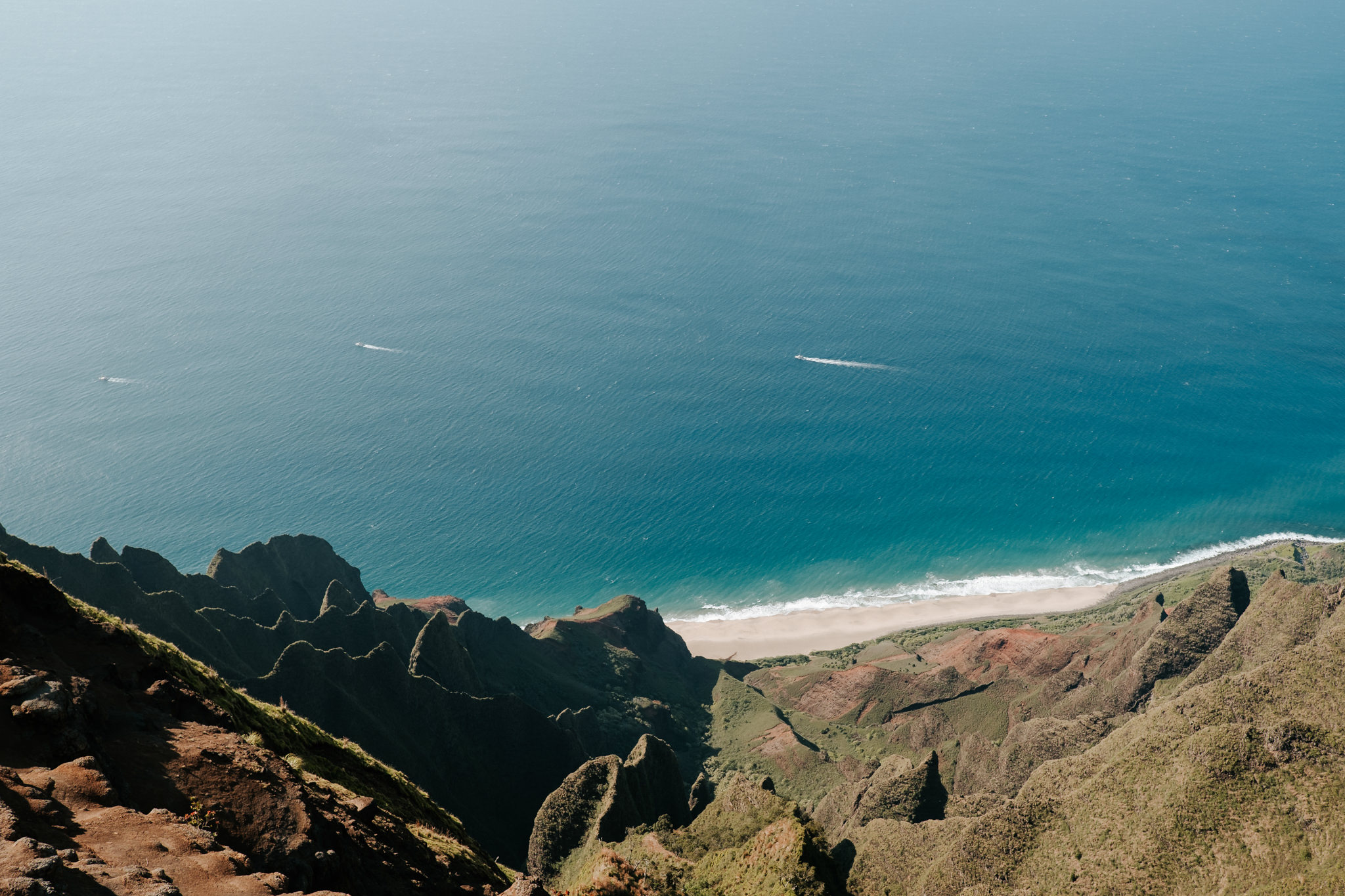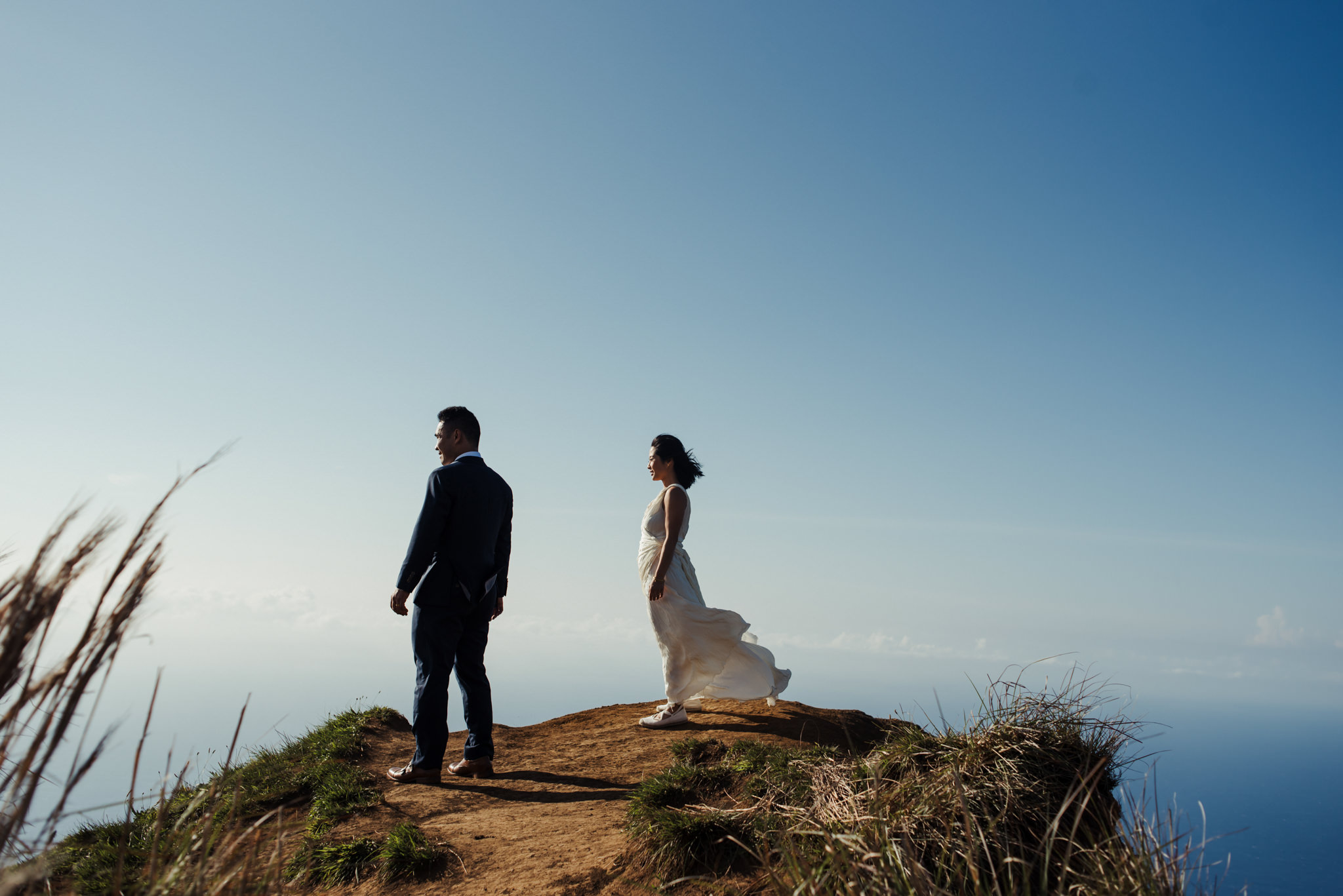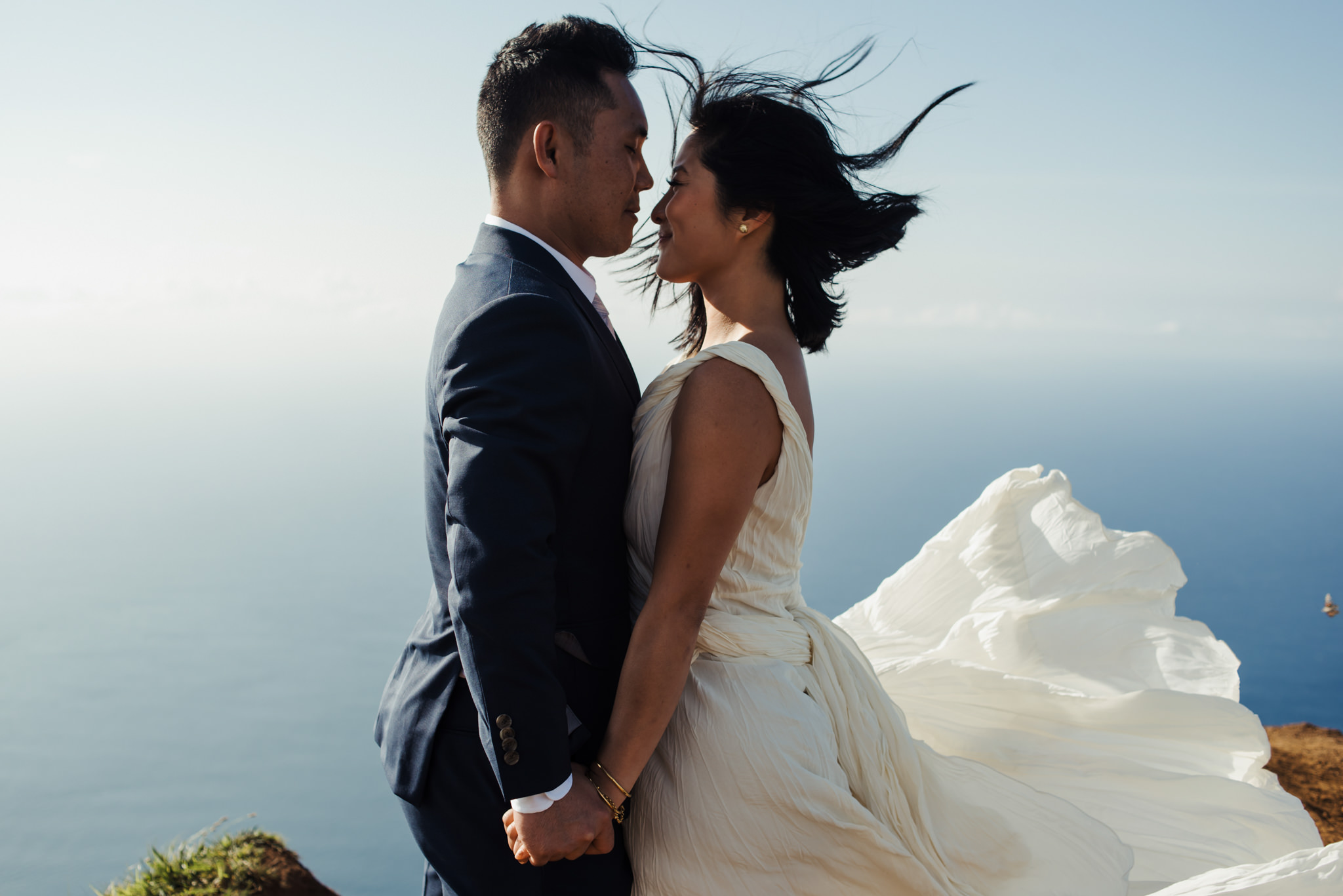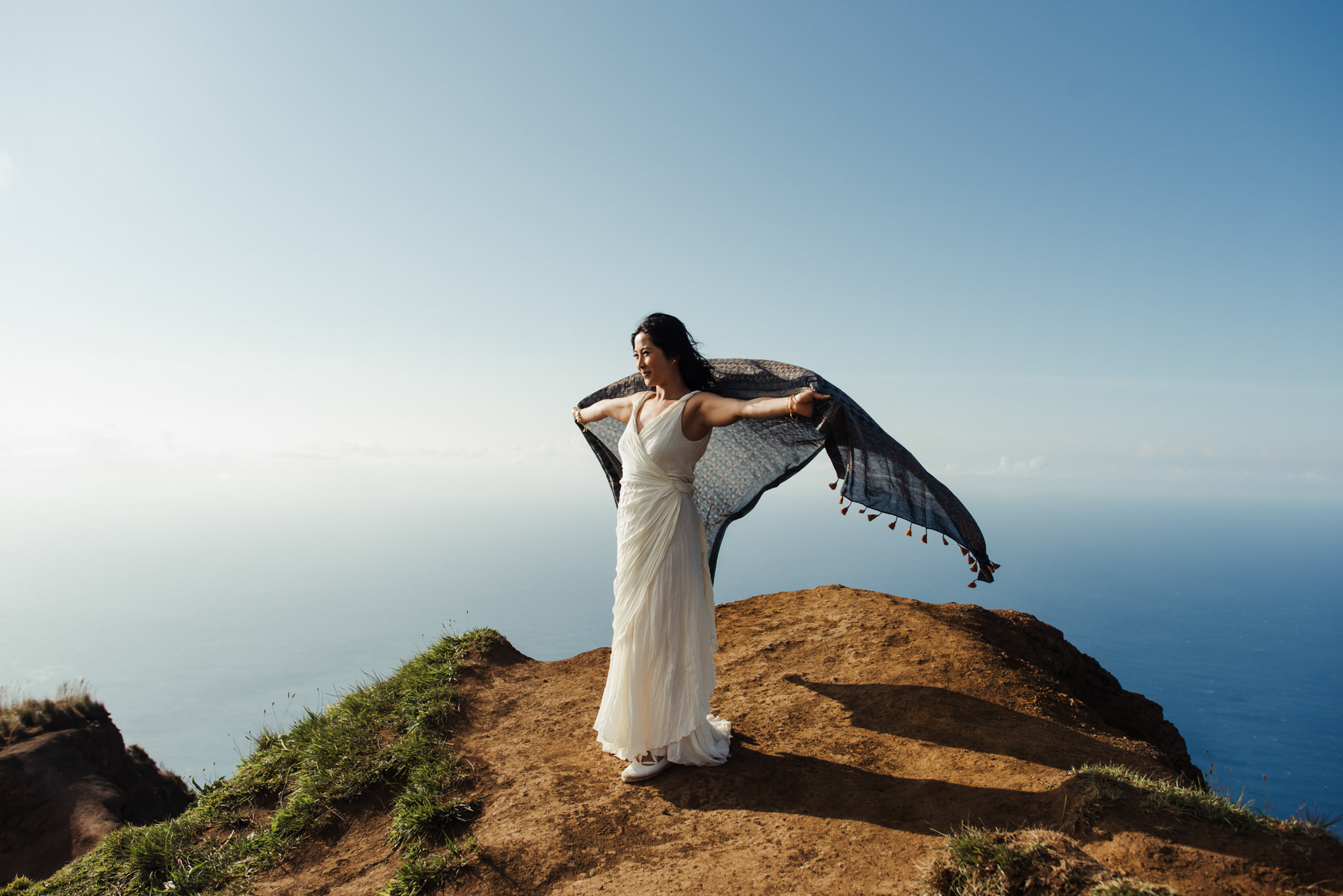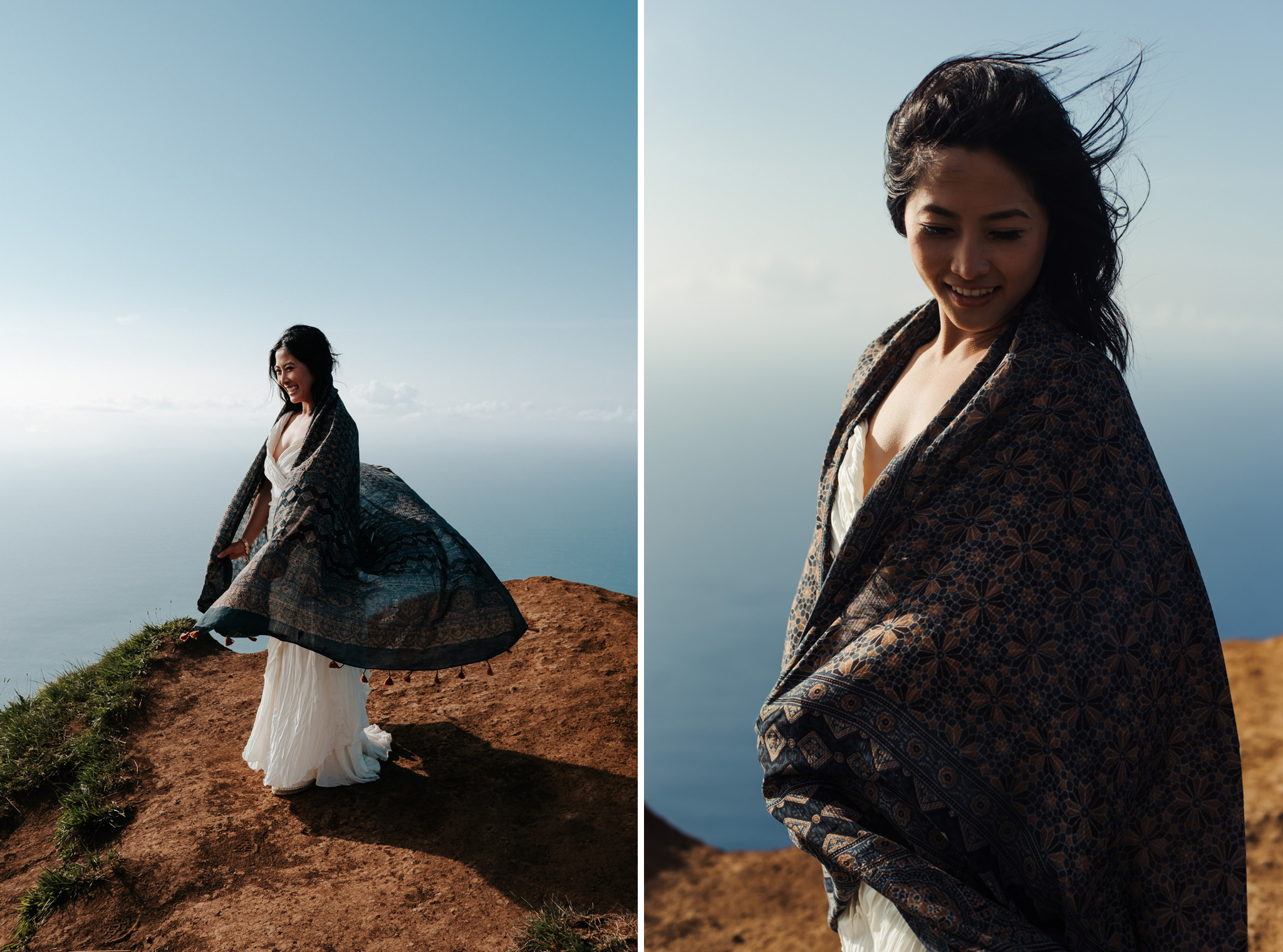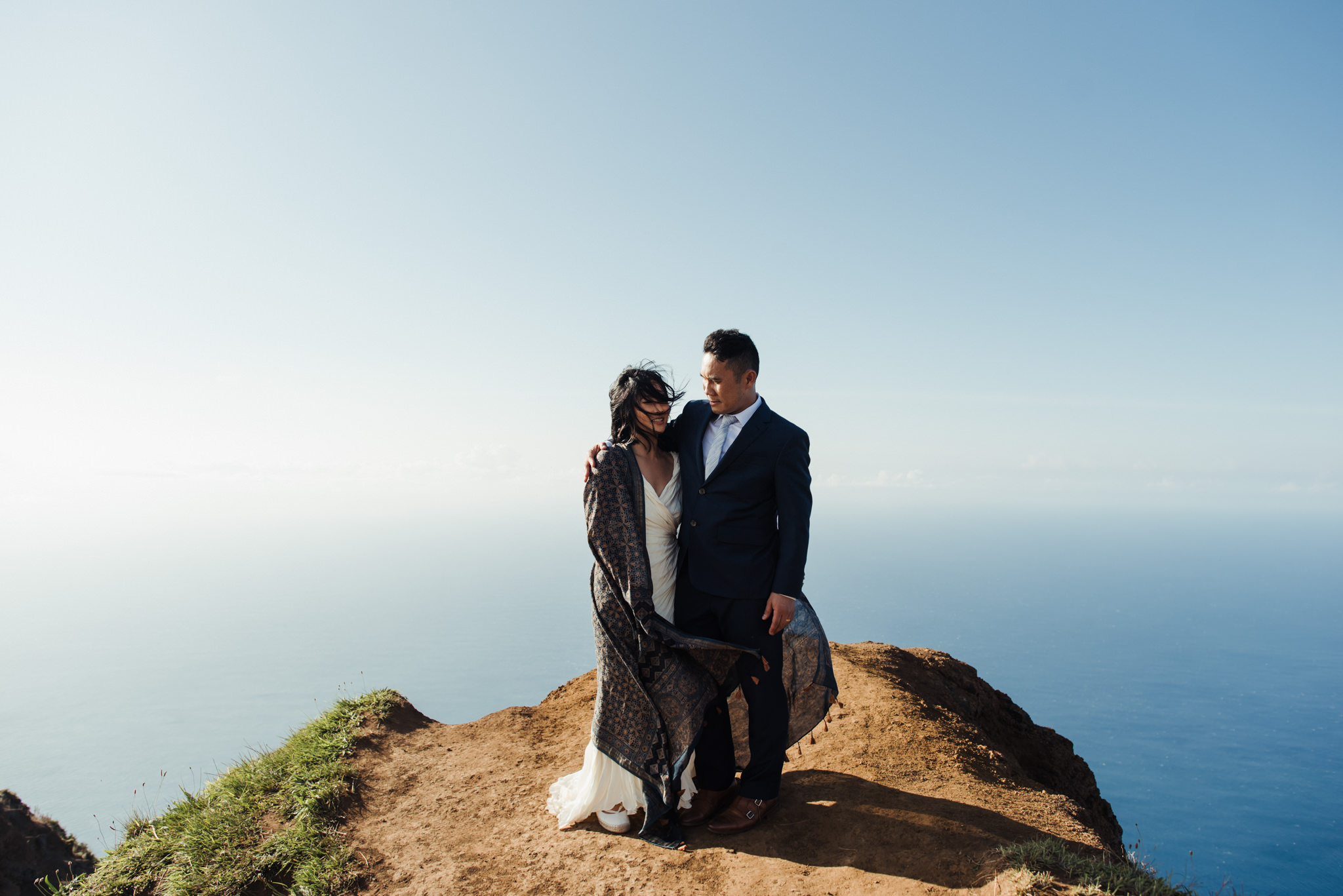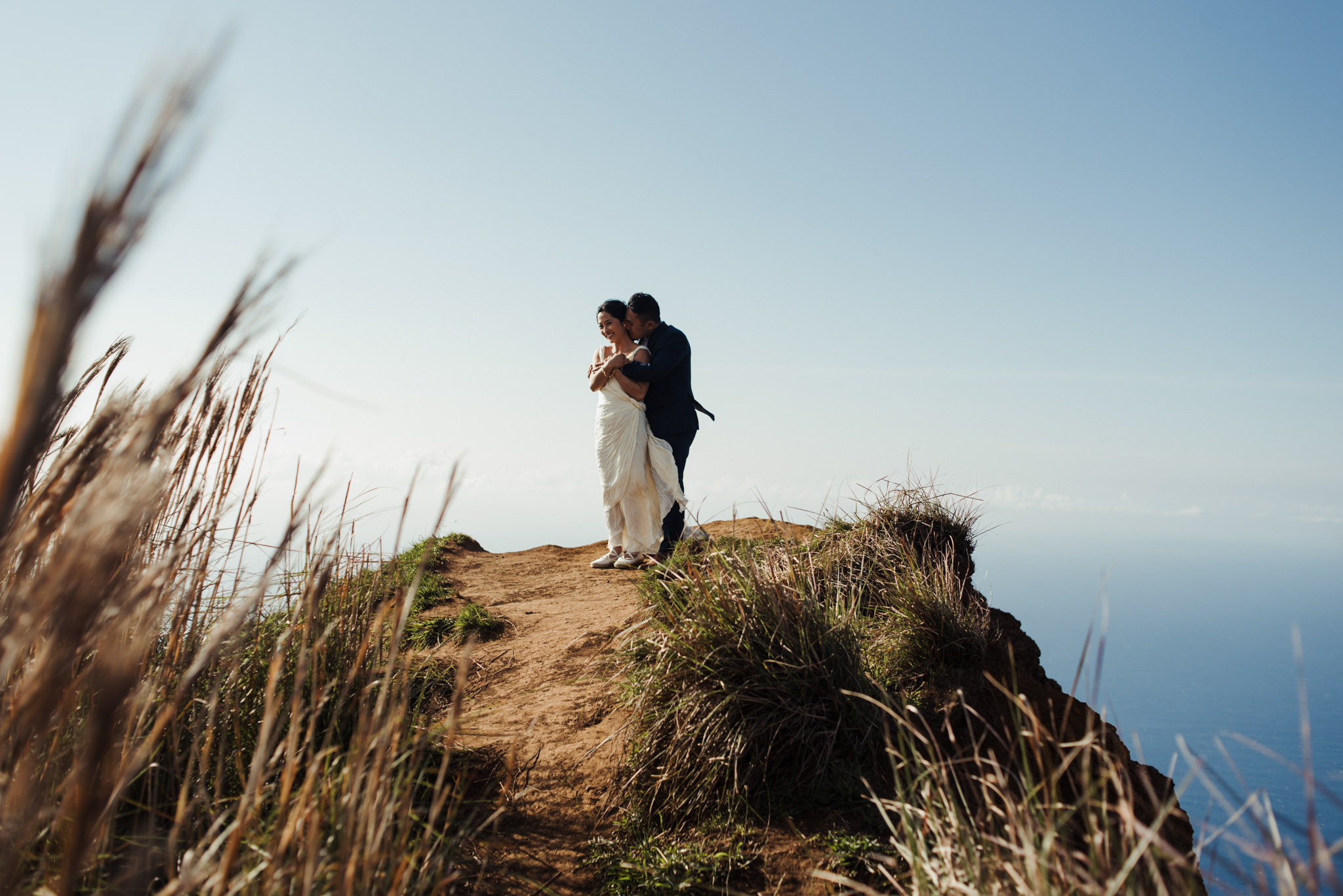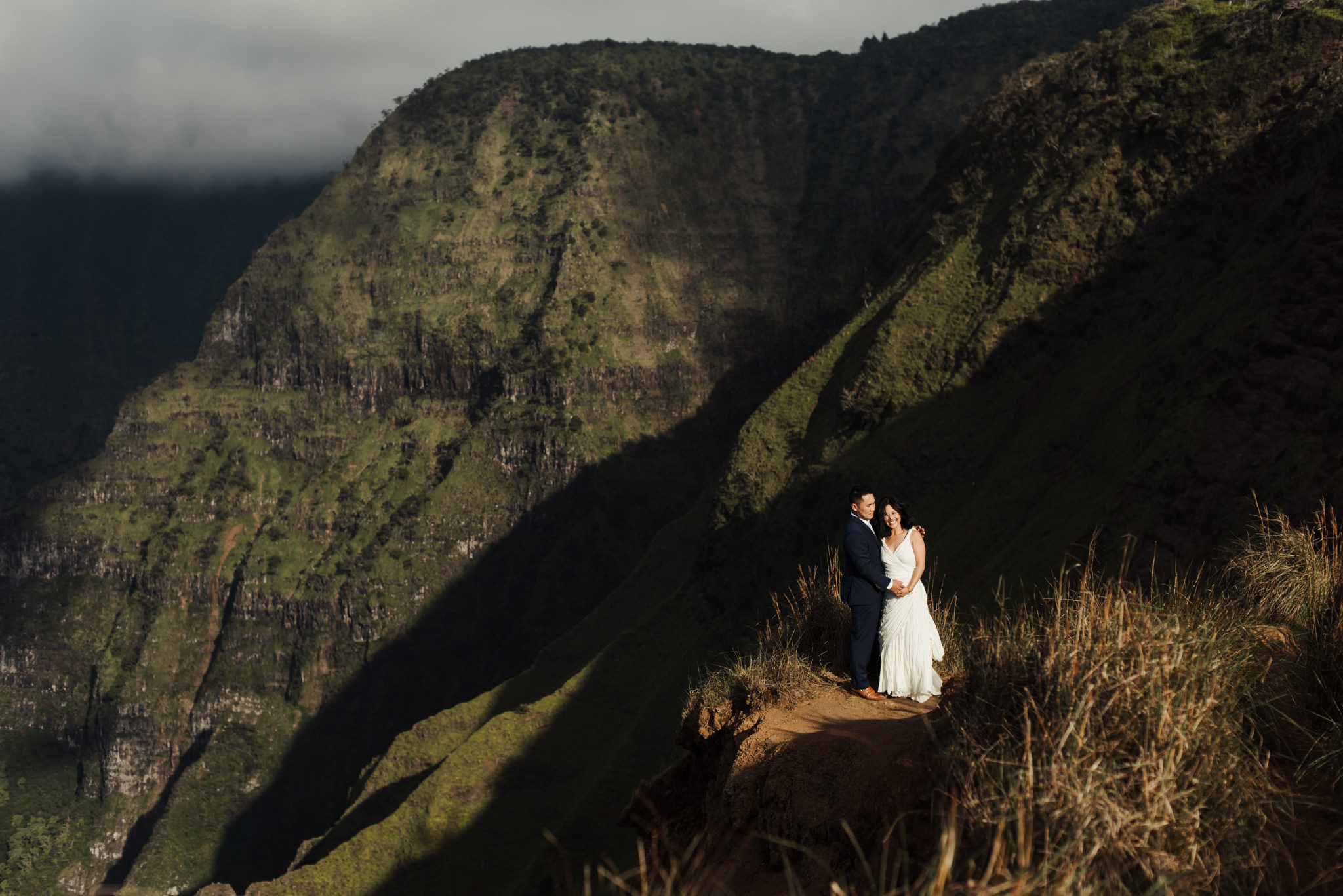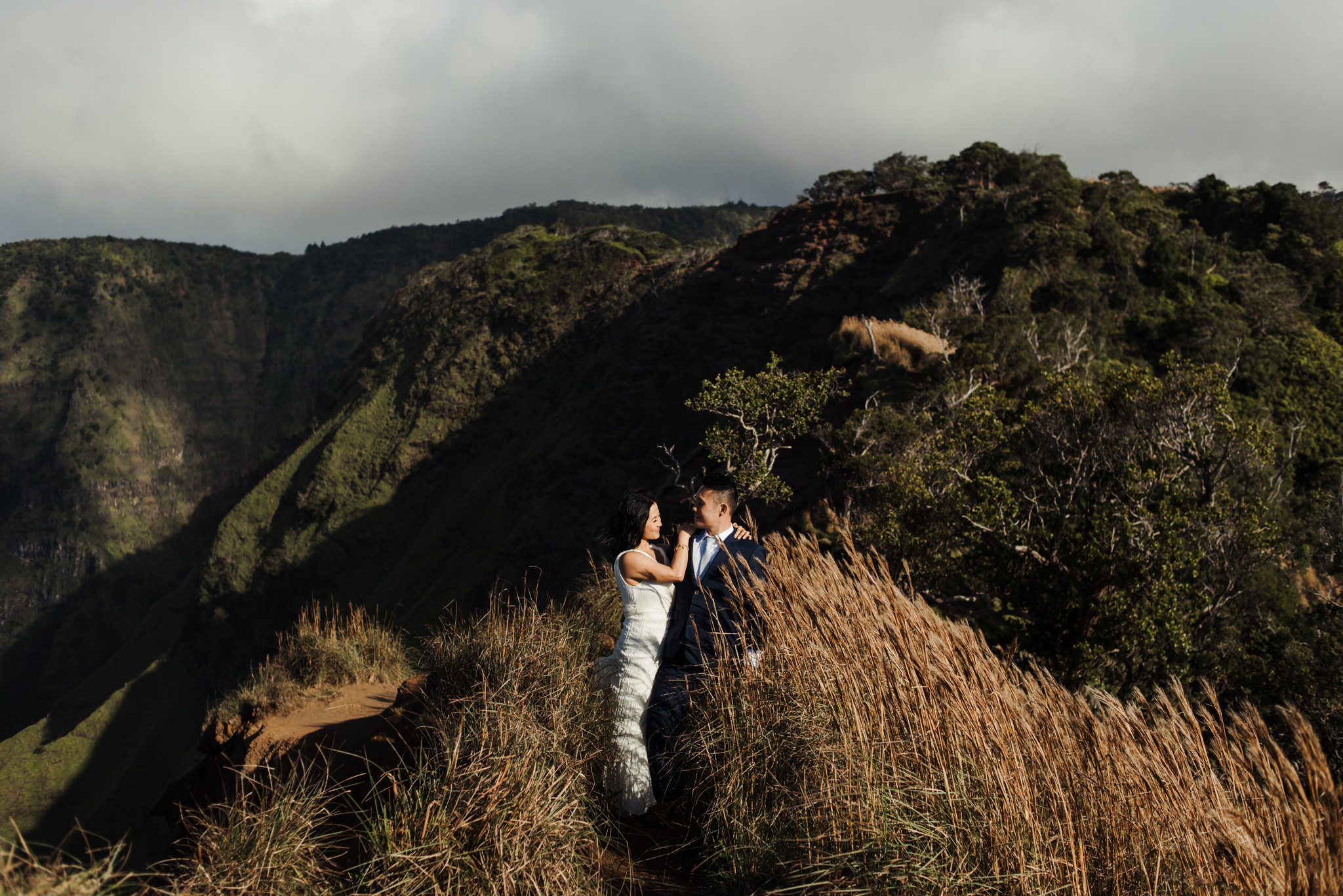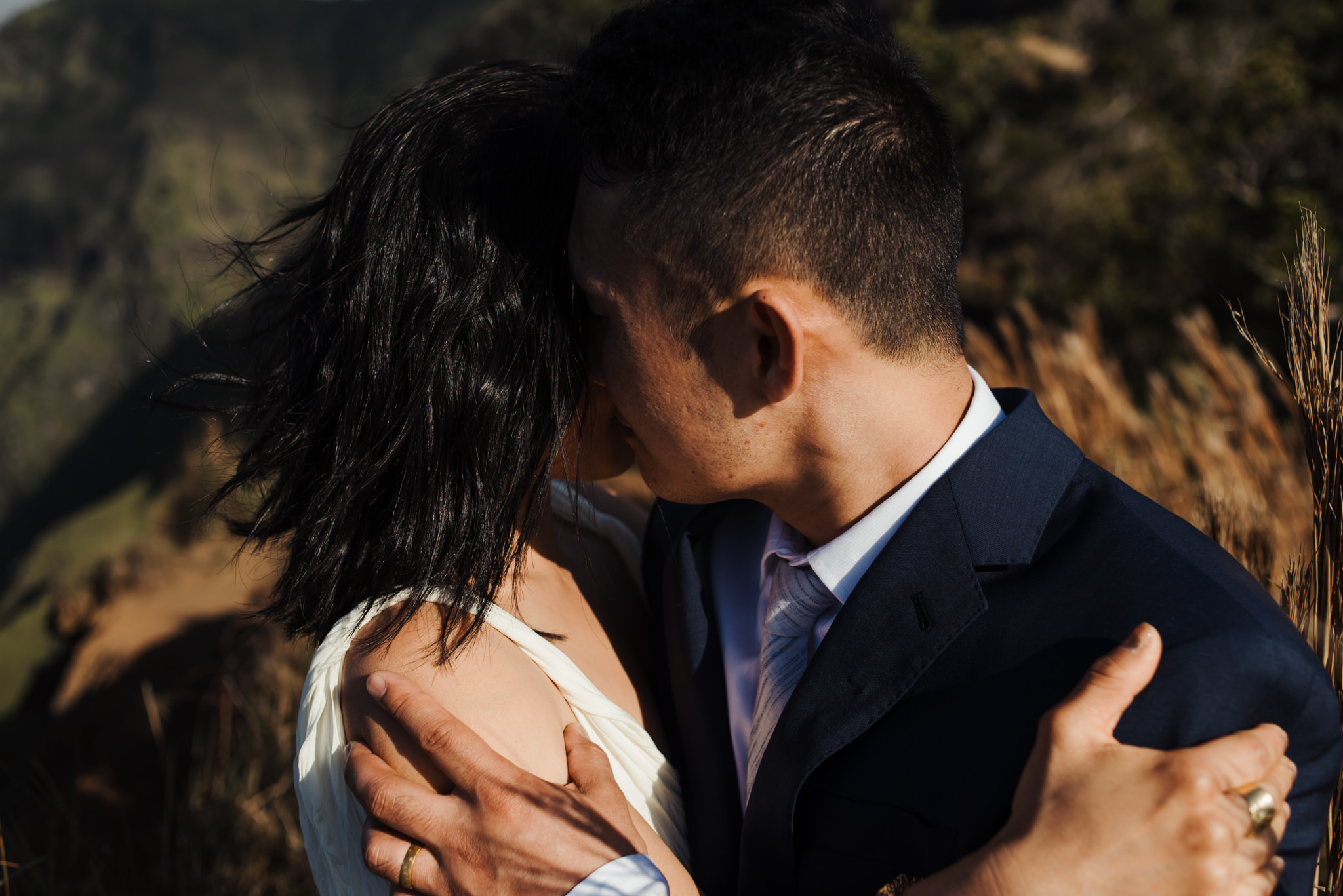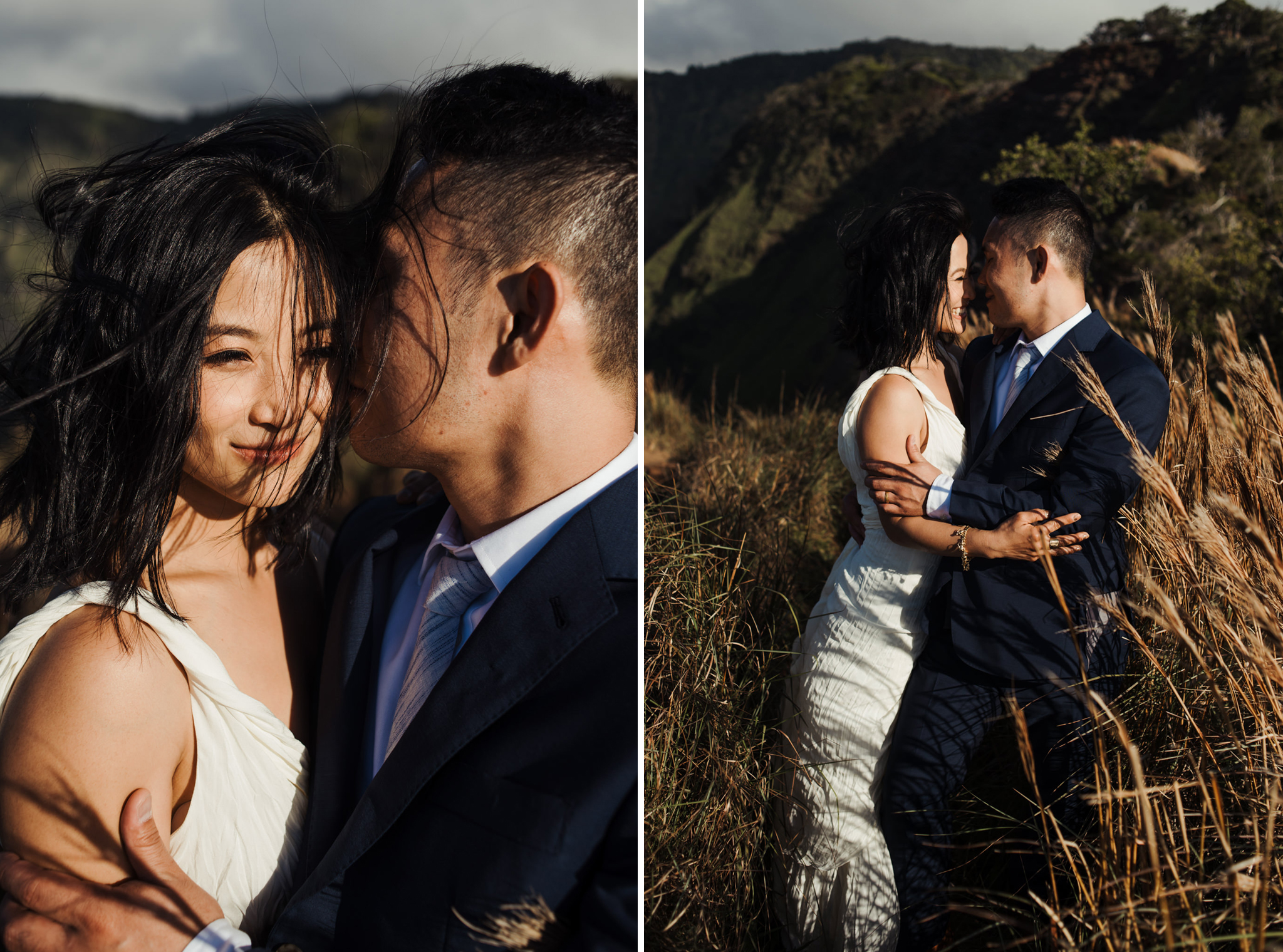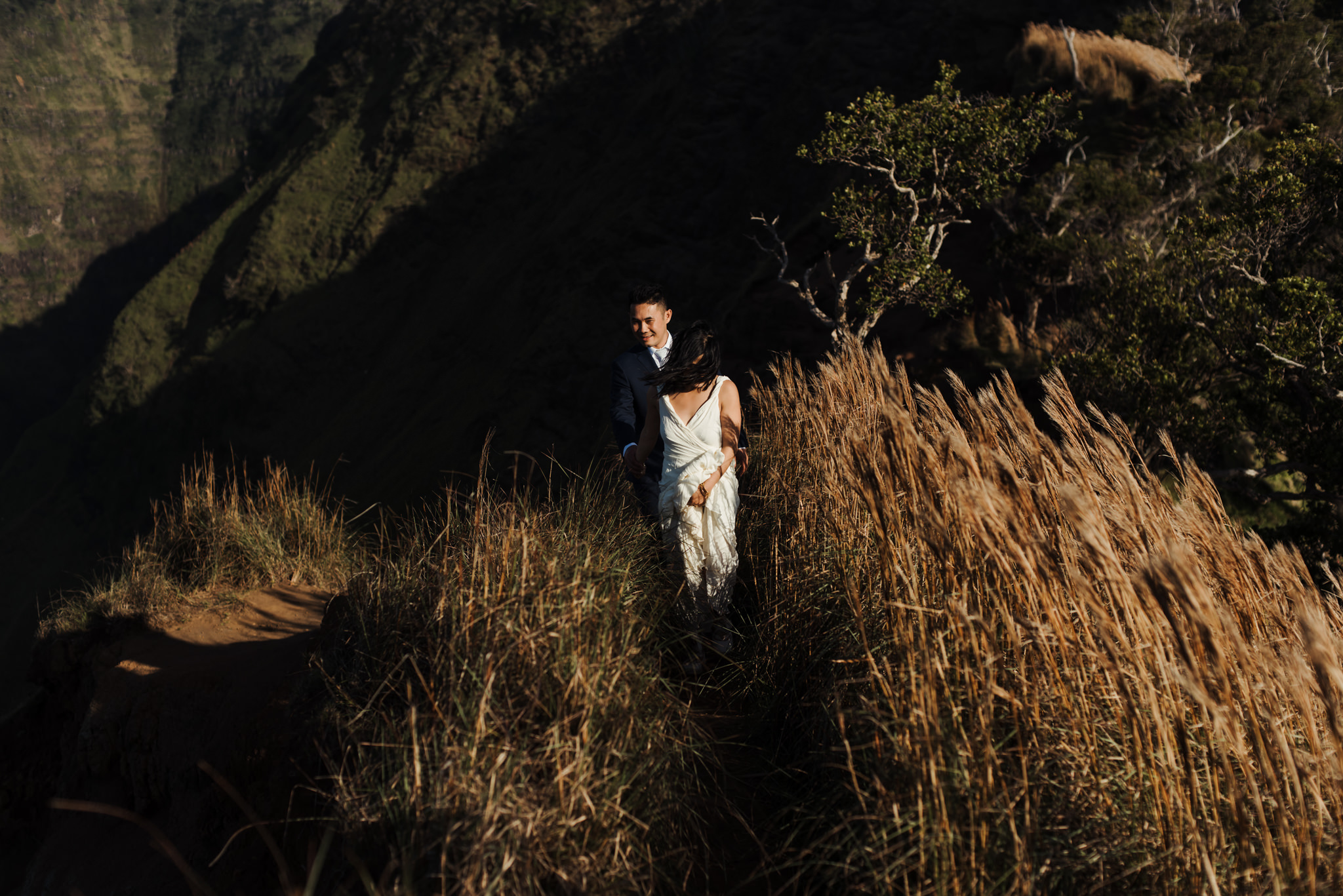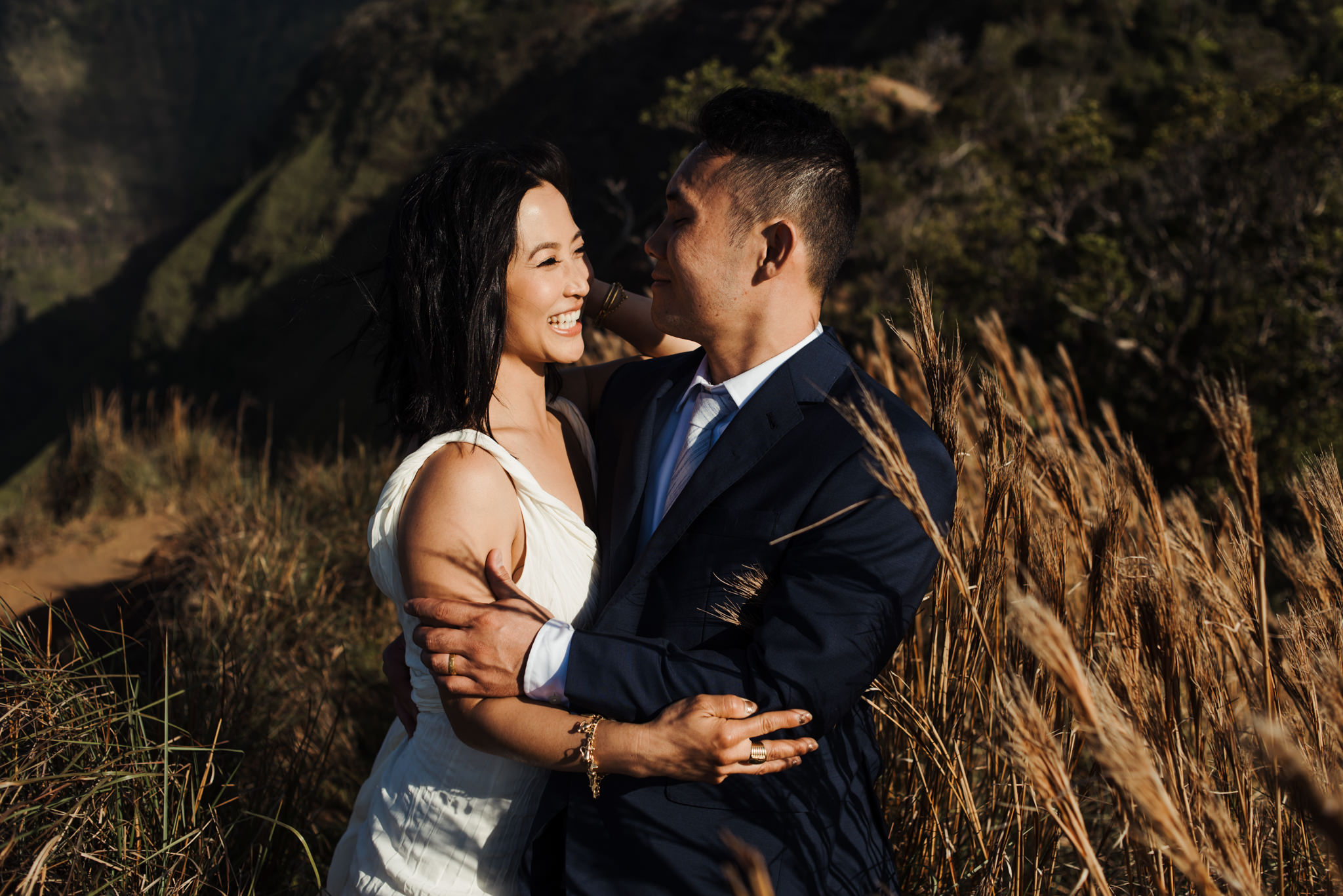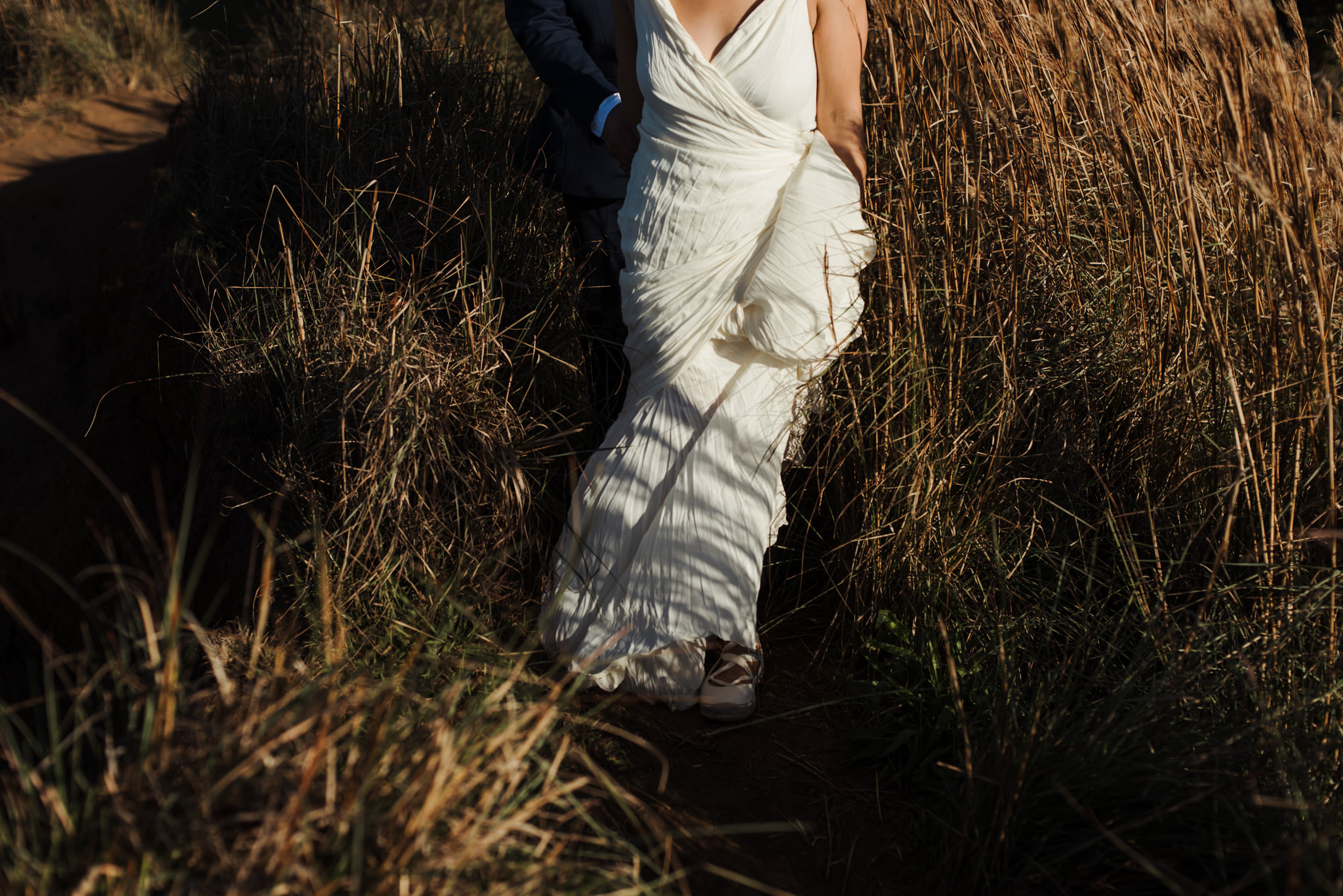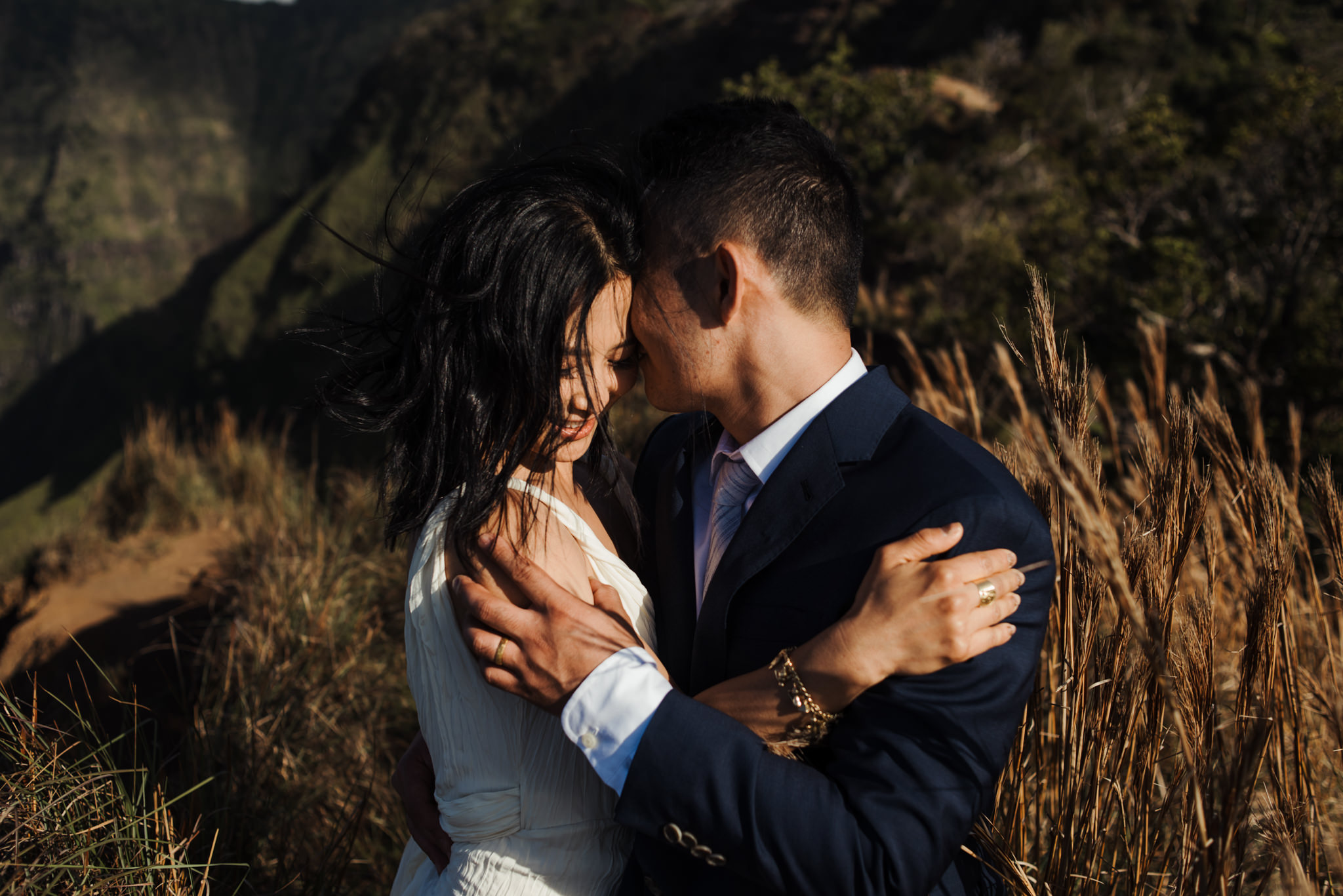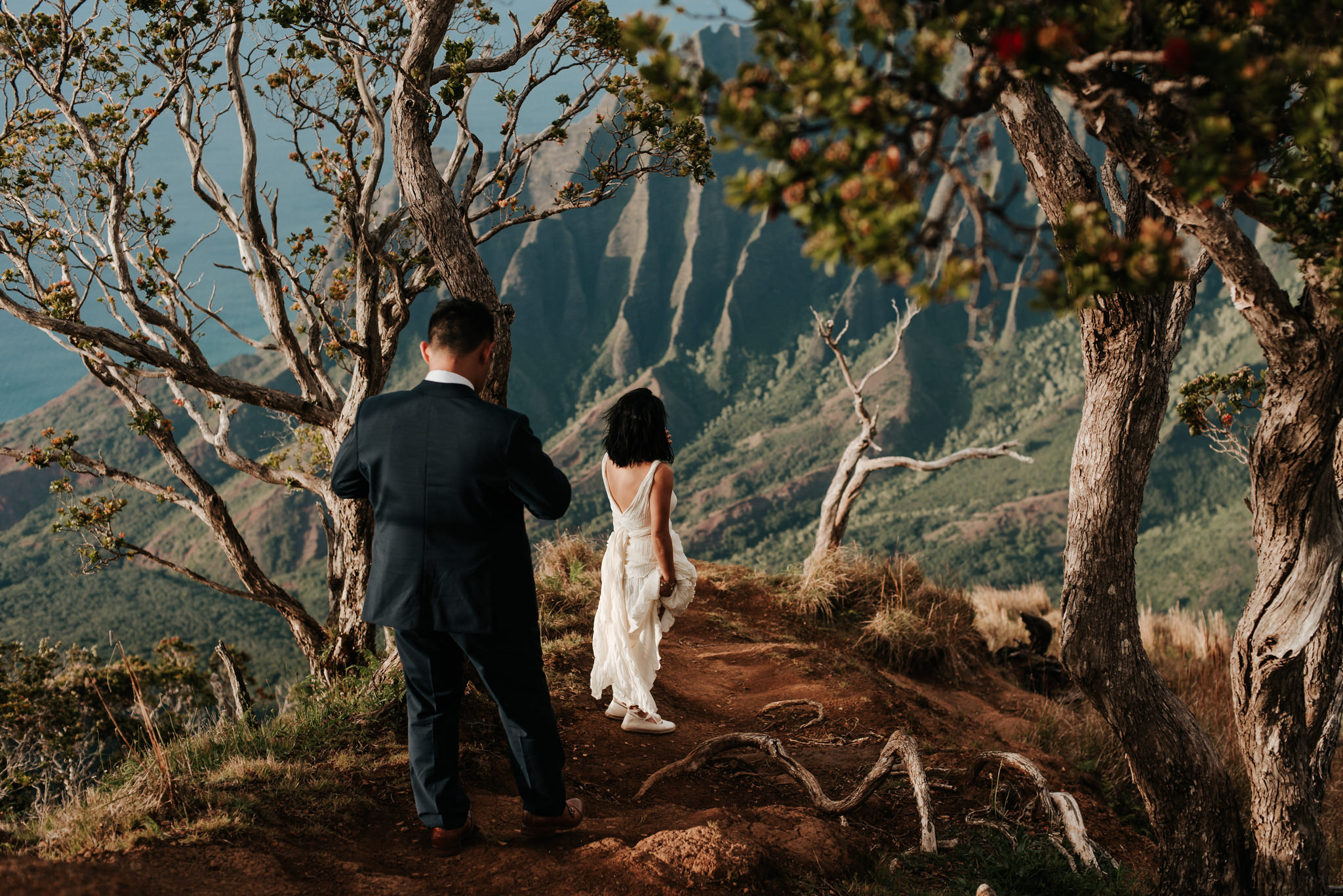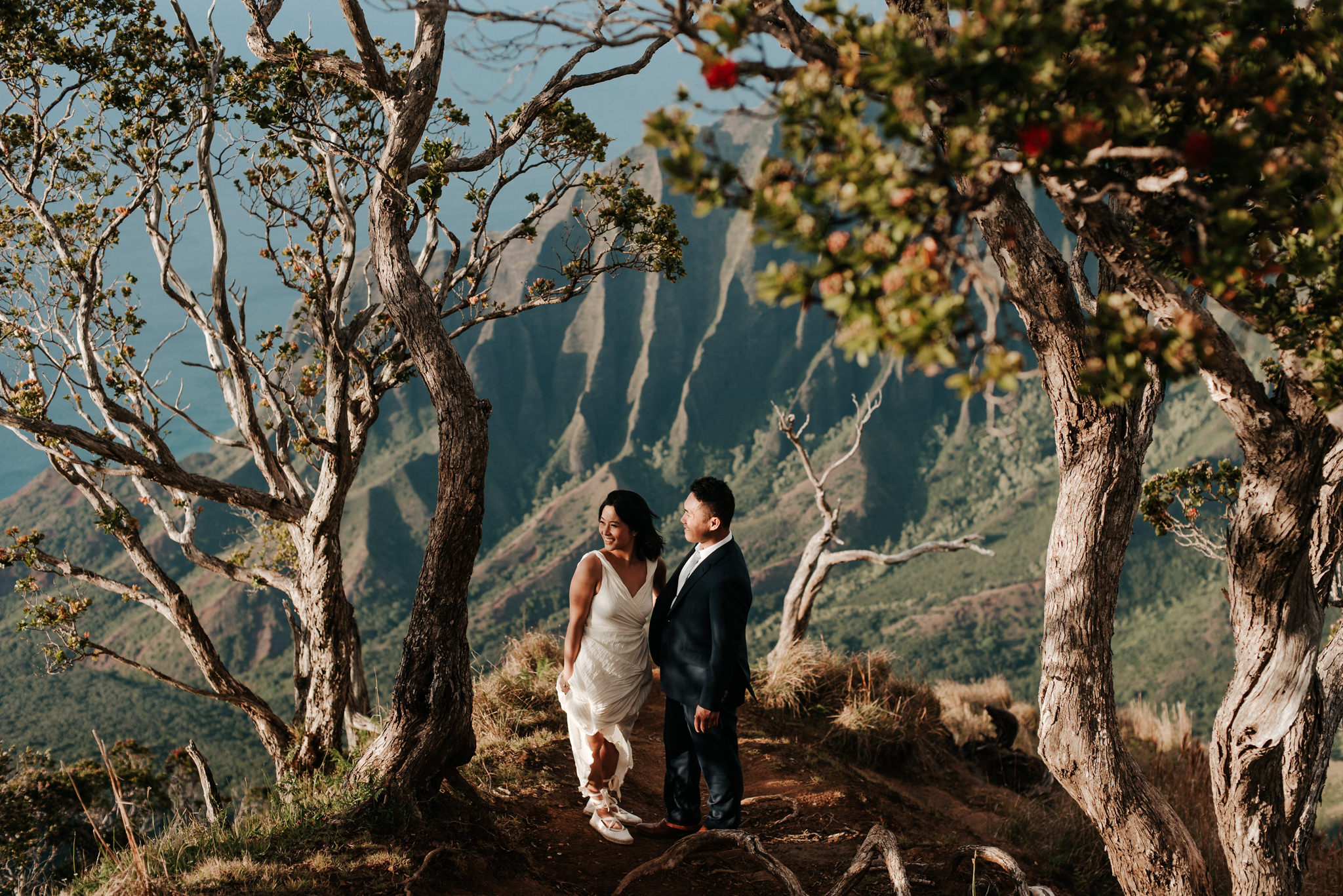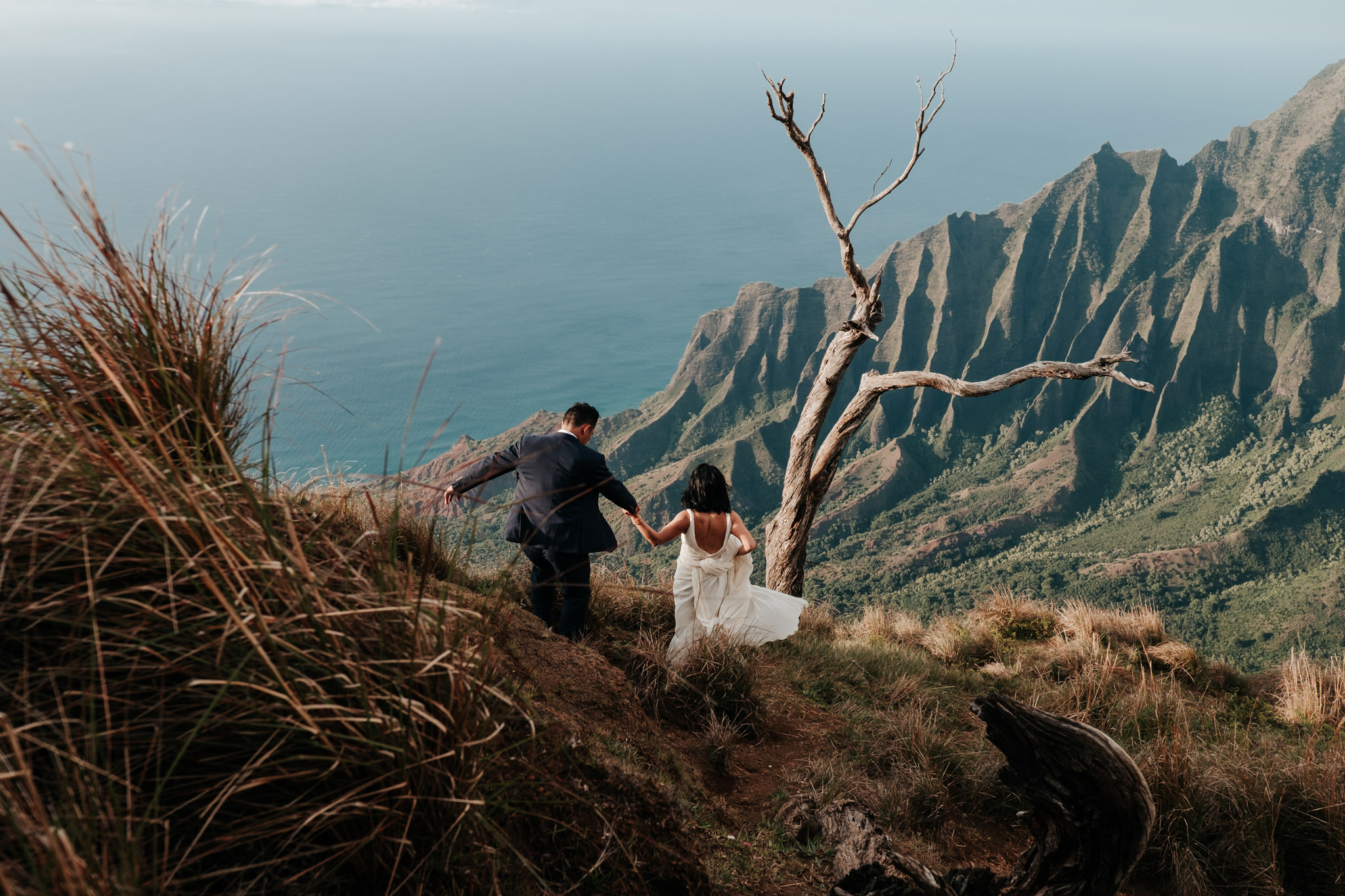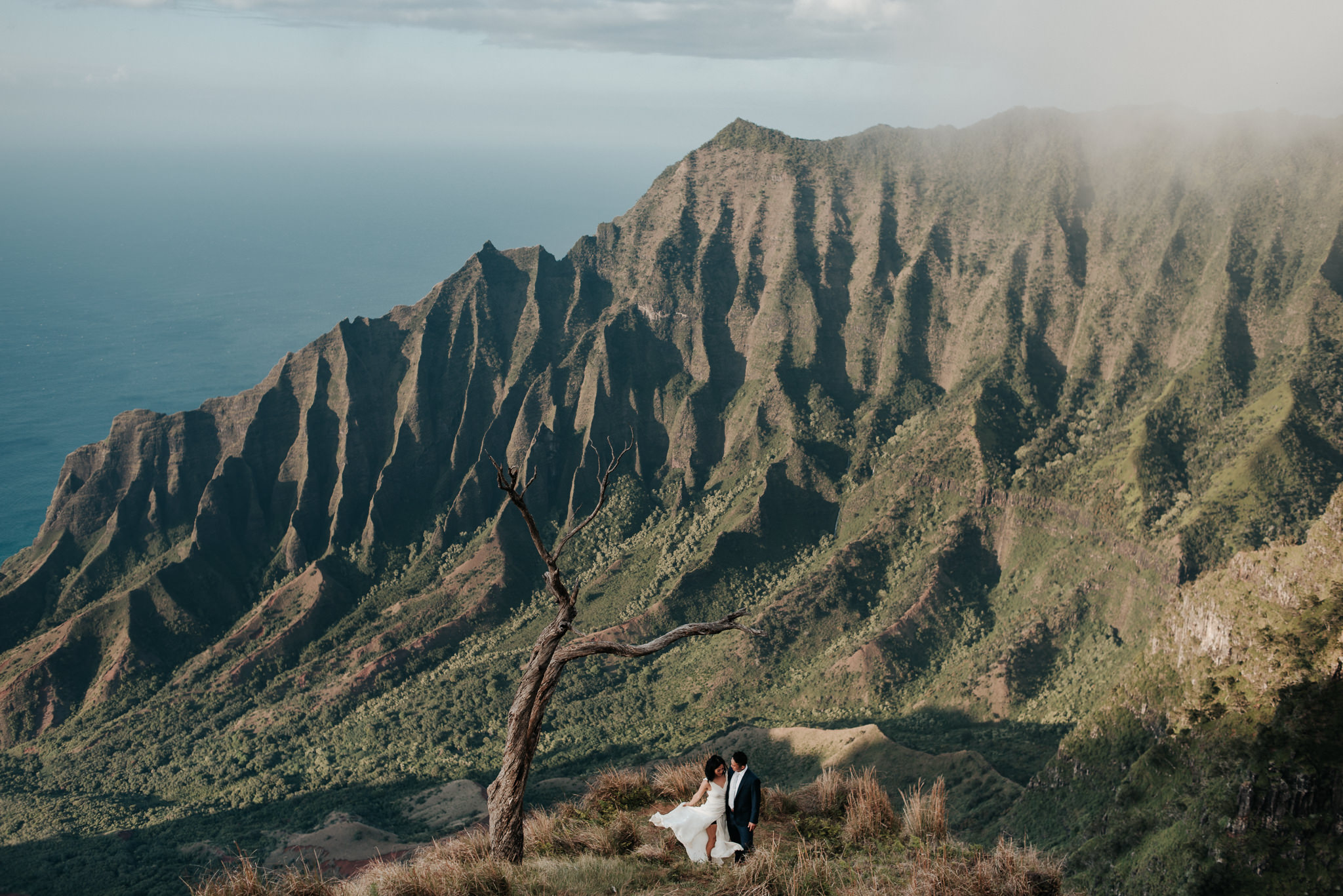 Vendors
DRESS: Cortana via LOHO Bride
SHOES: Bryr Clogs & J Crew
FLORALS: Flowers by Emma Kauai
OFFICIANT: Frieda Gayle
HAIR & MAKEUP: Erin Bader
RINGS: custom made by Tony Tran